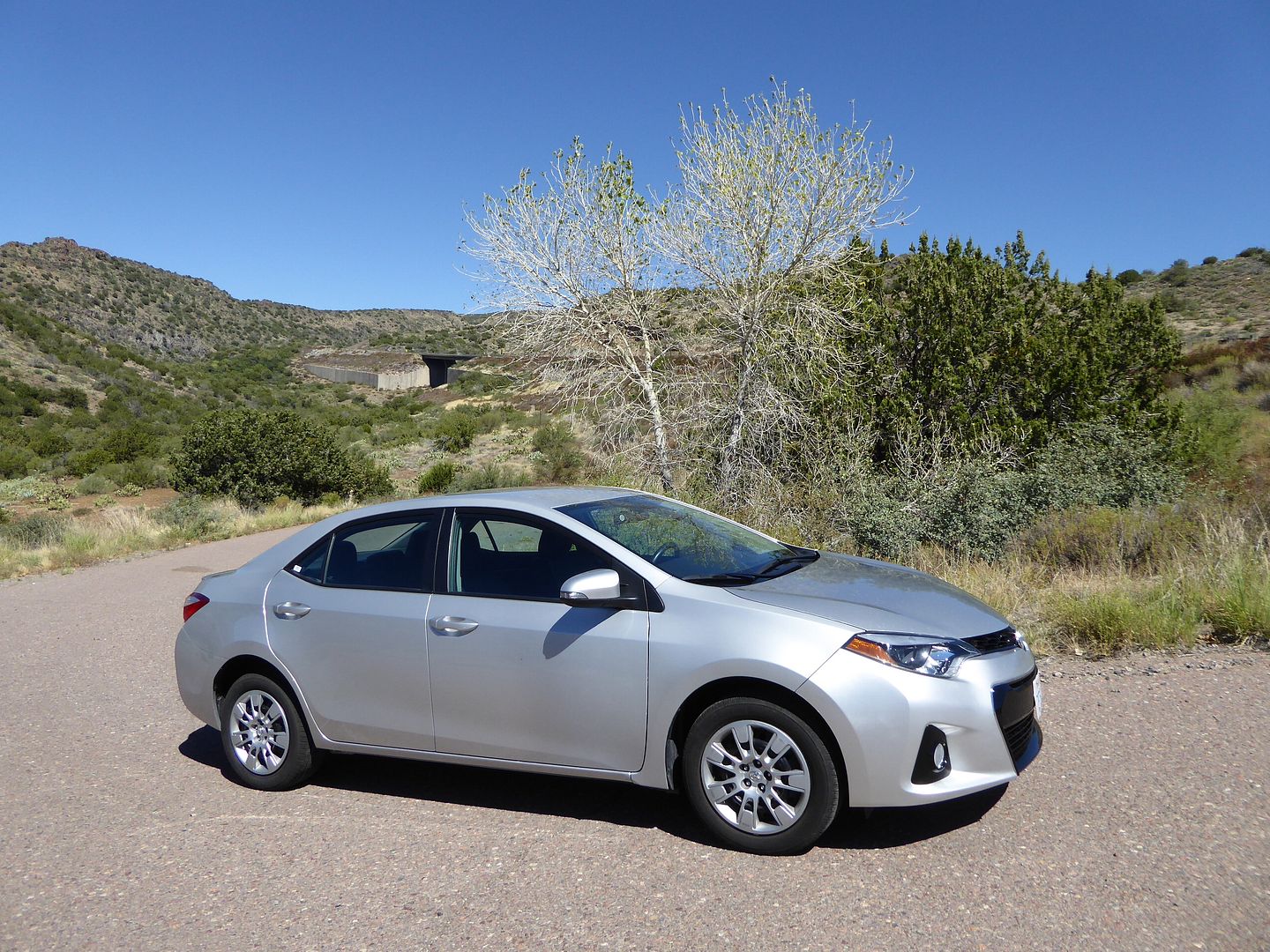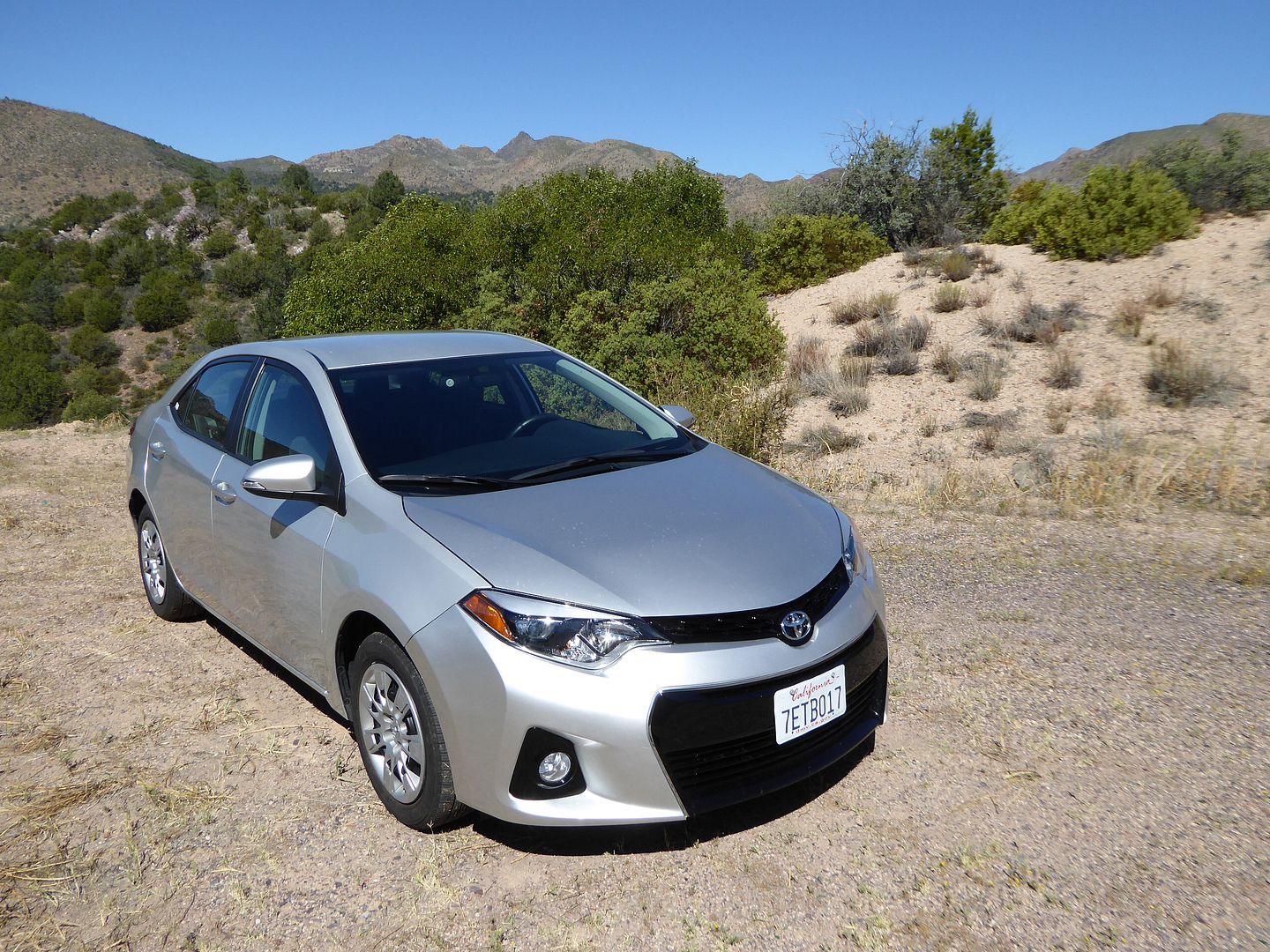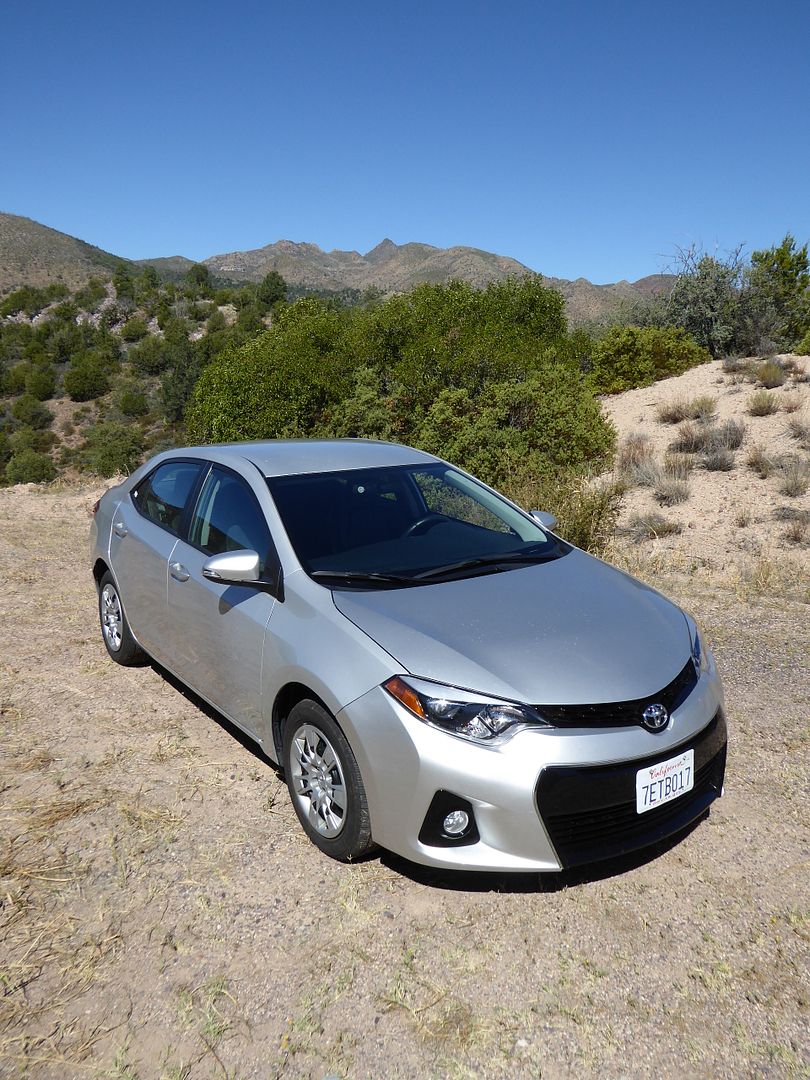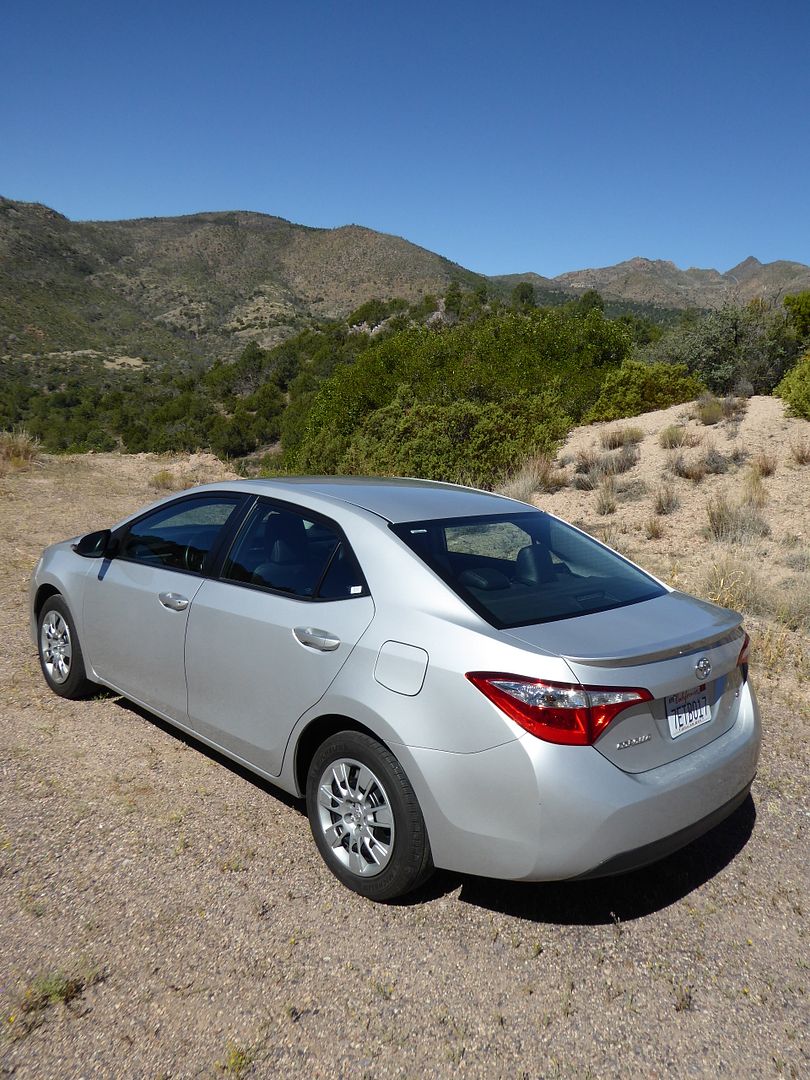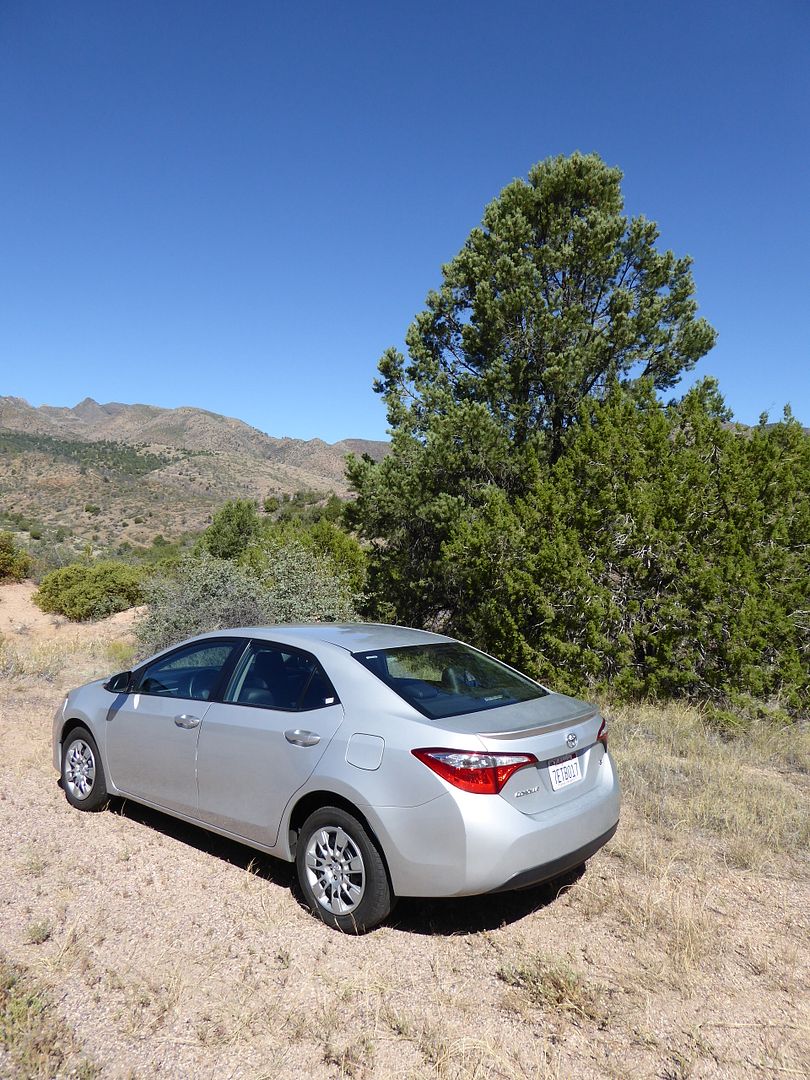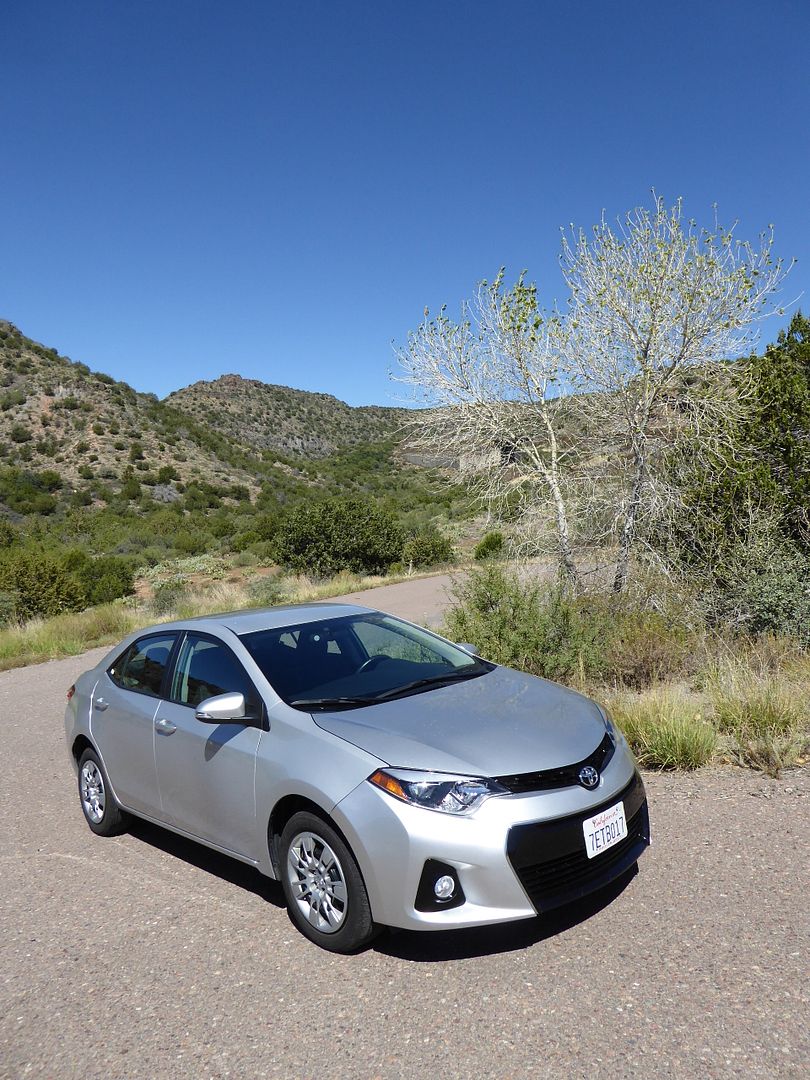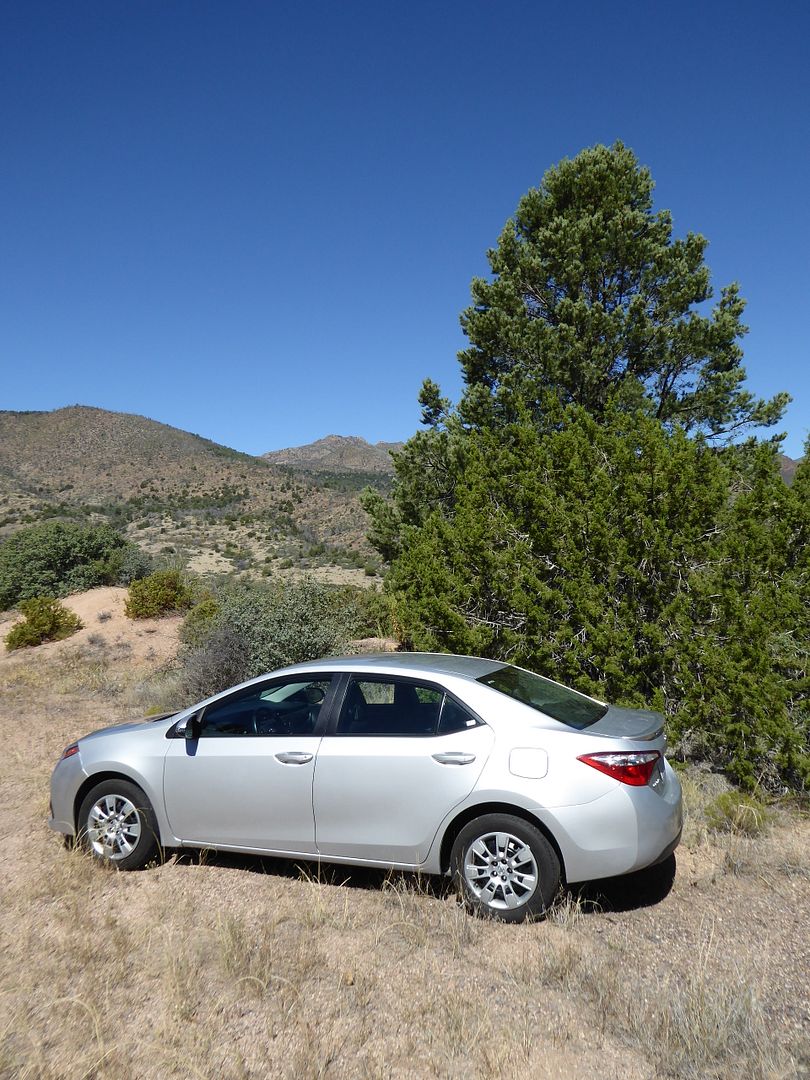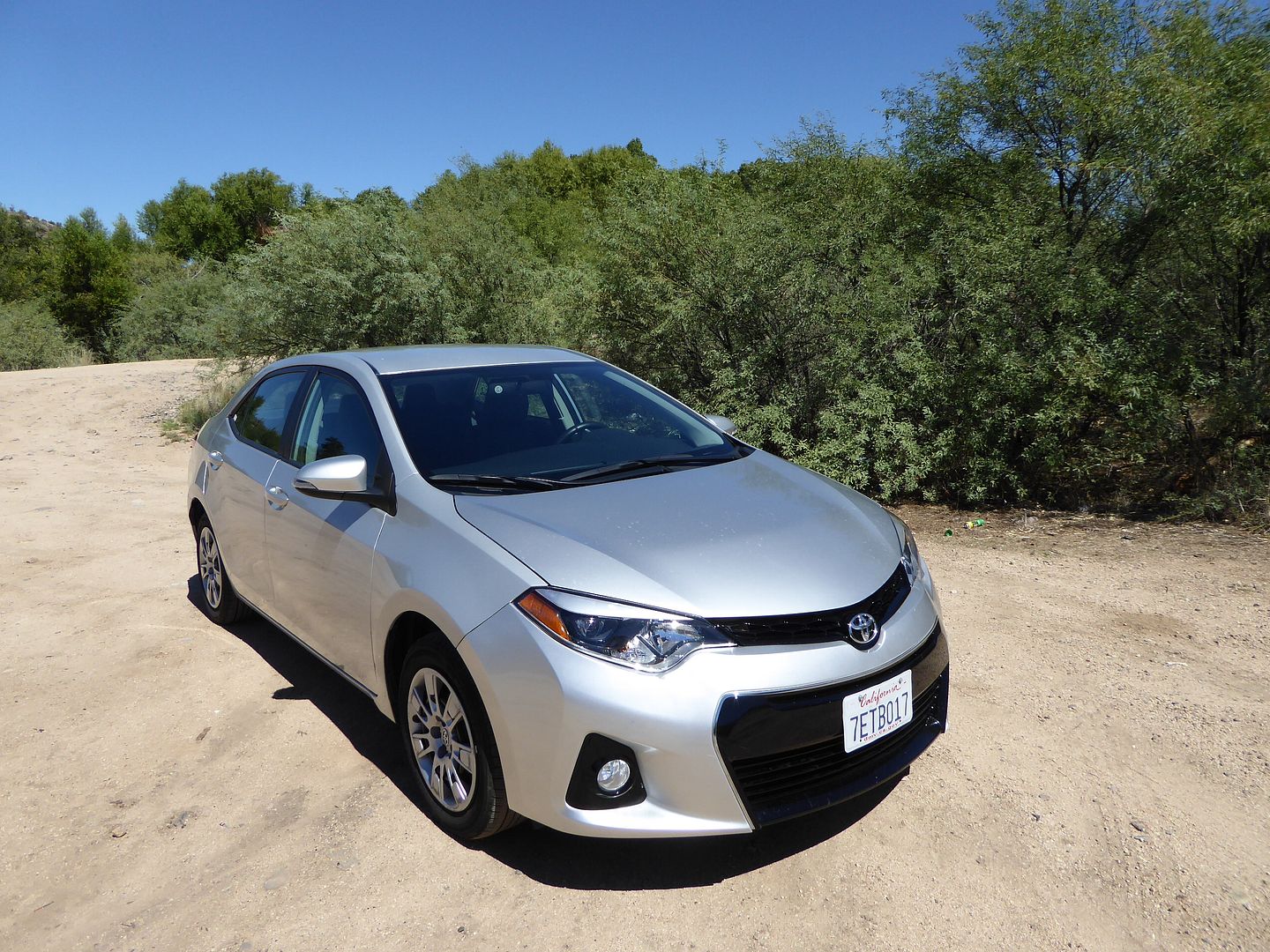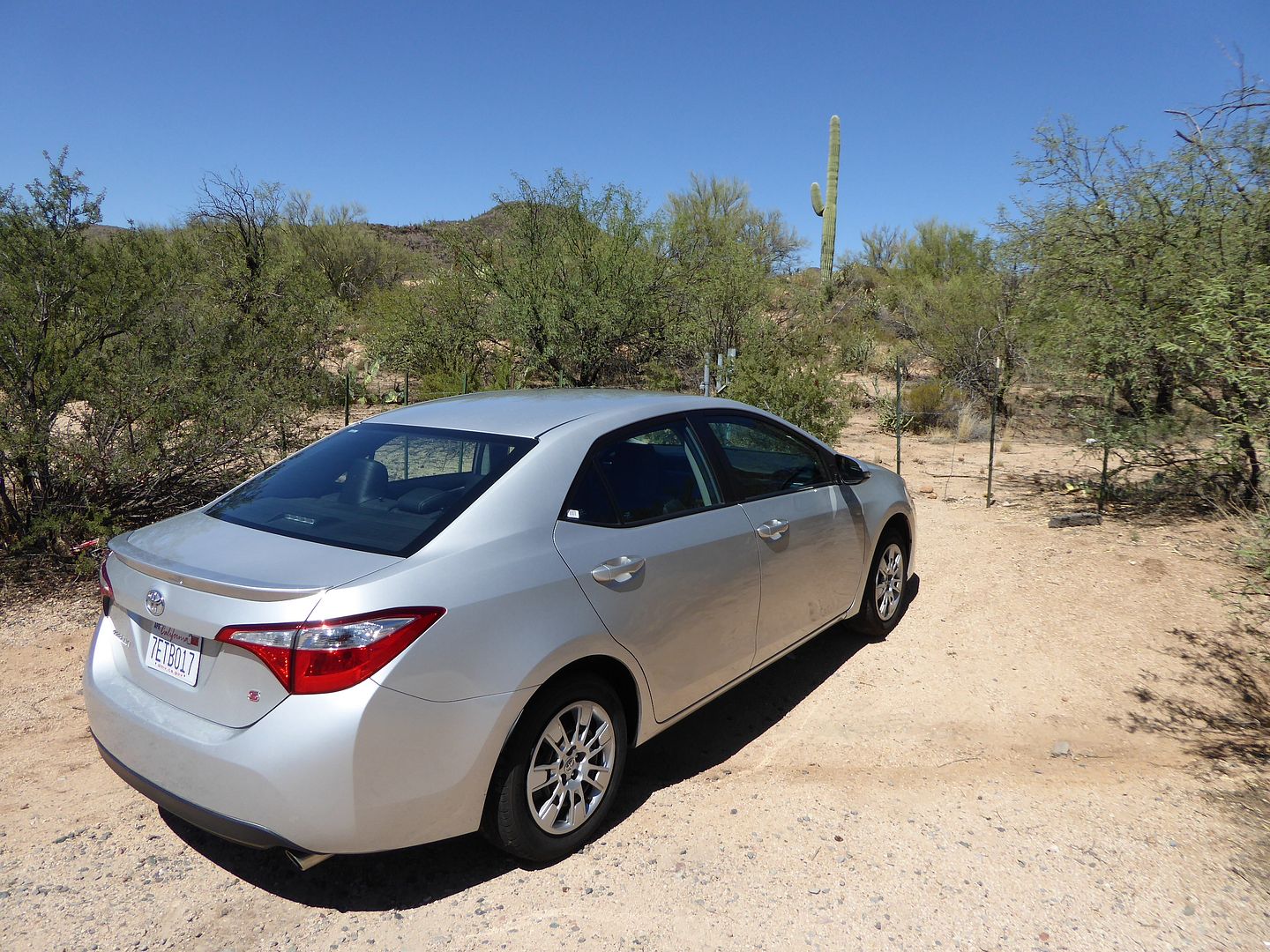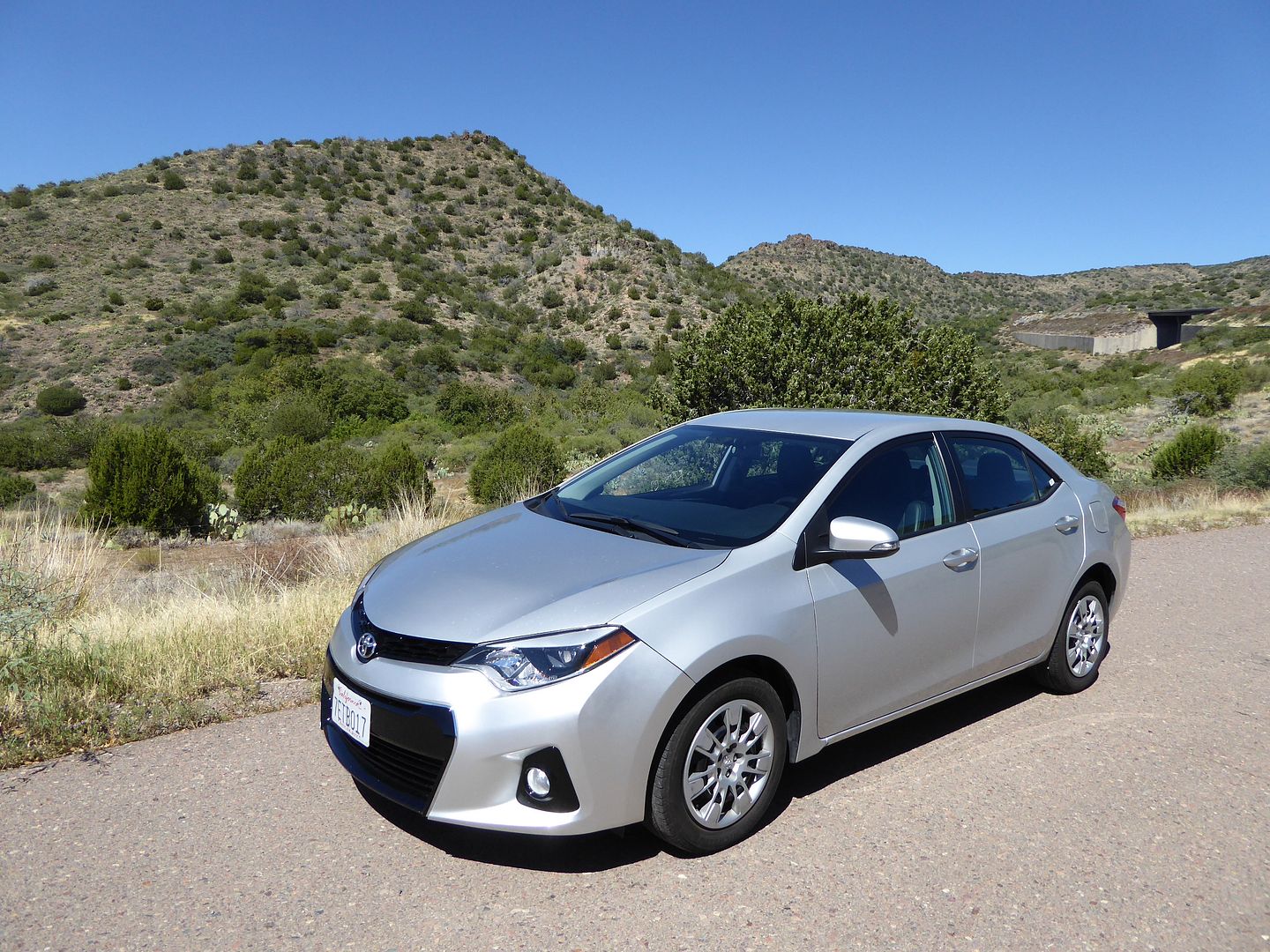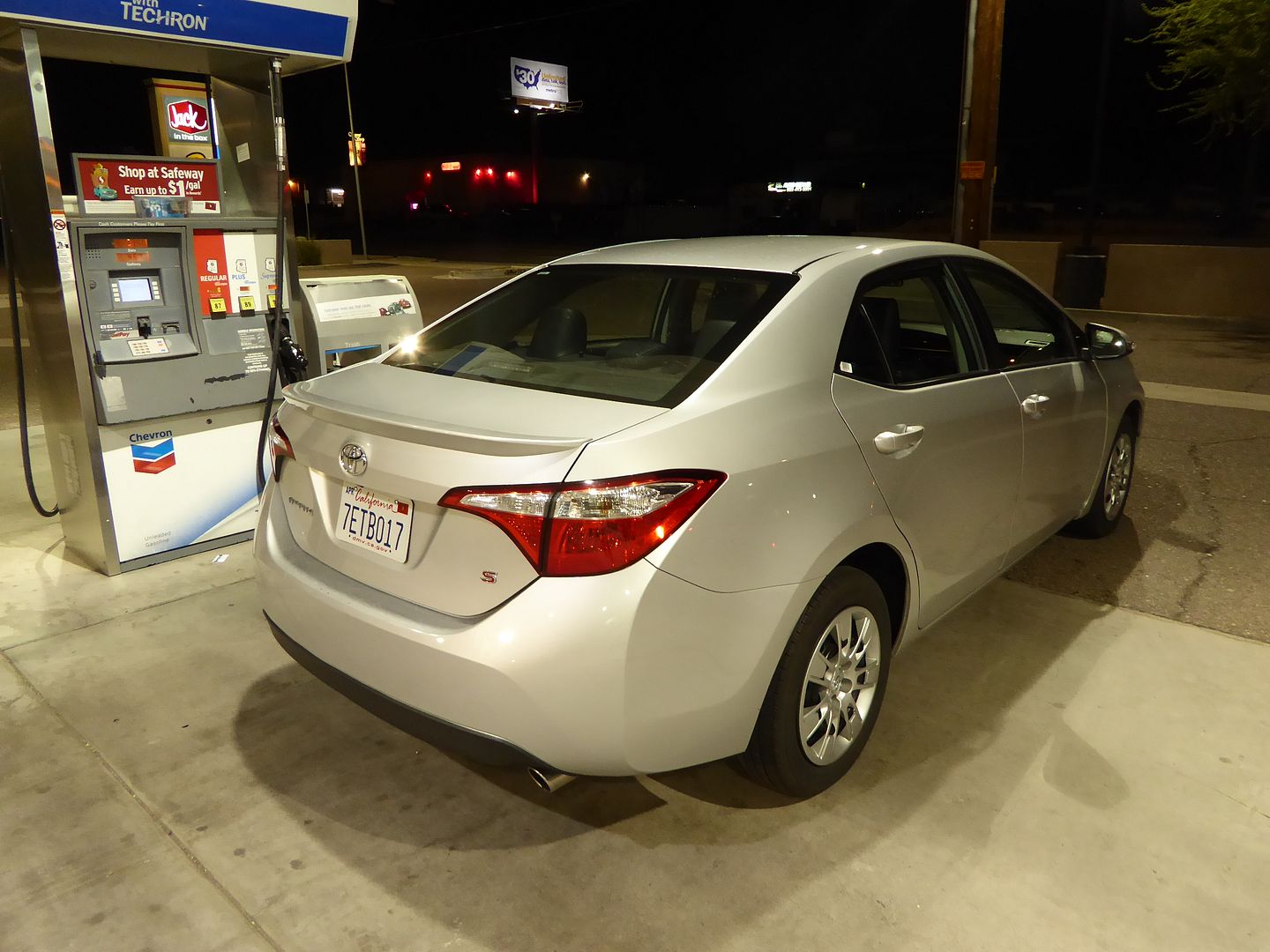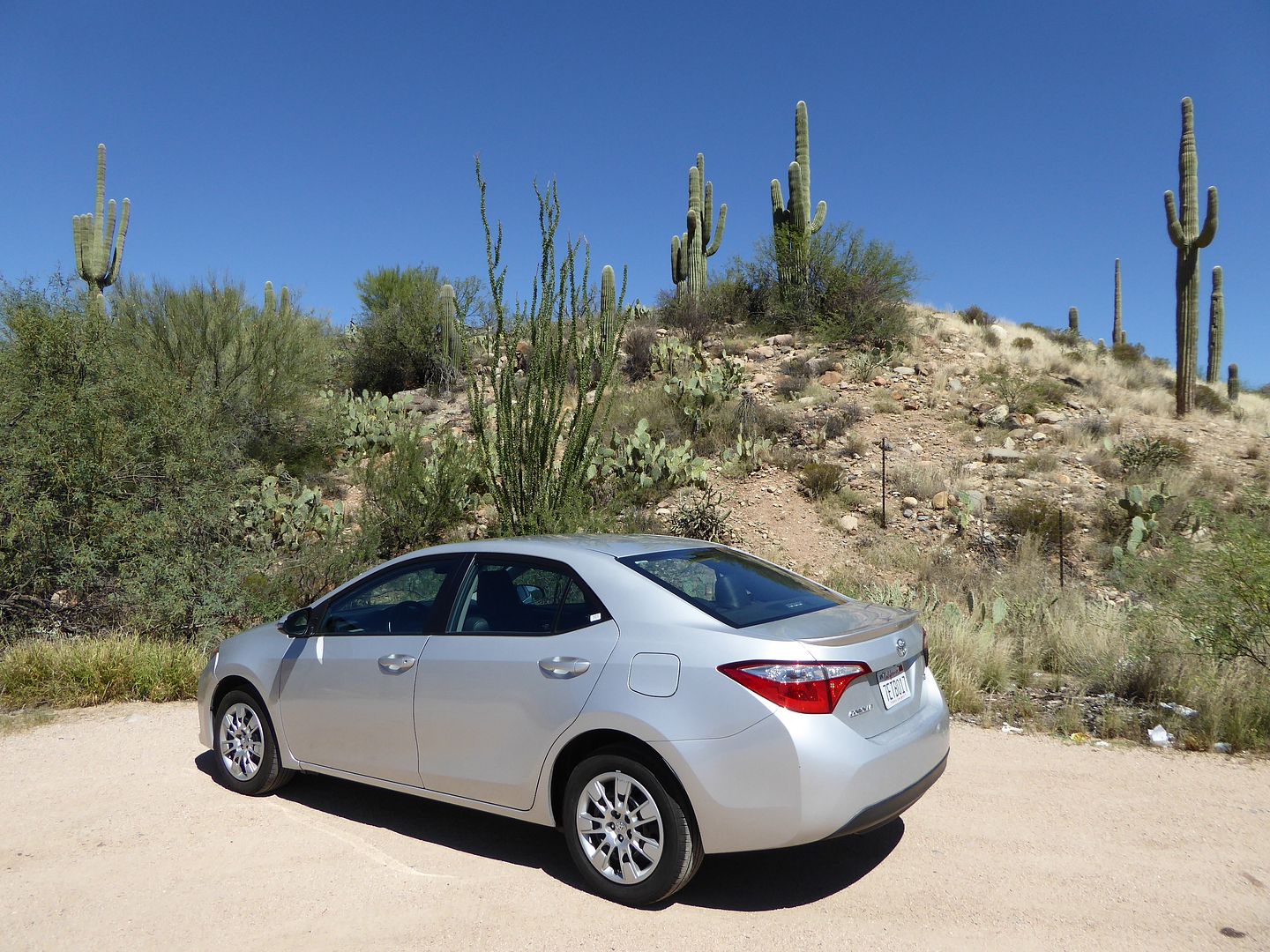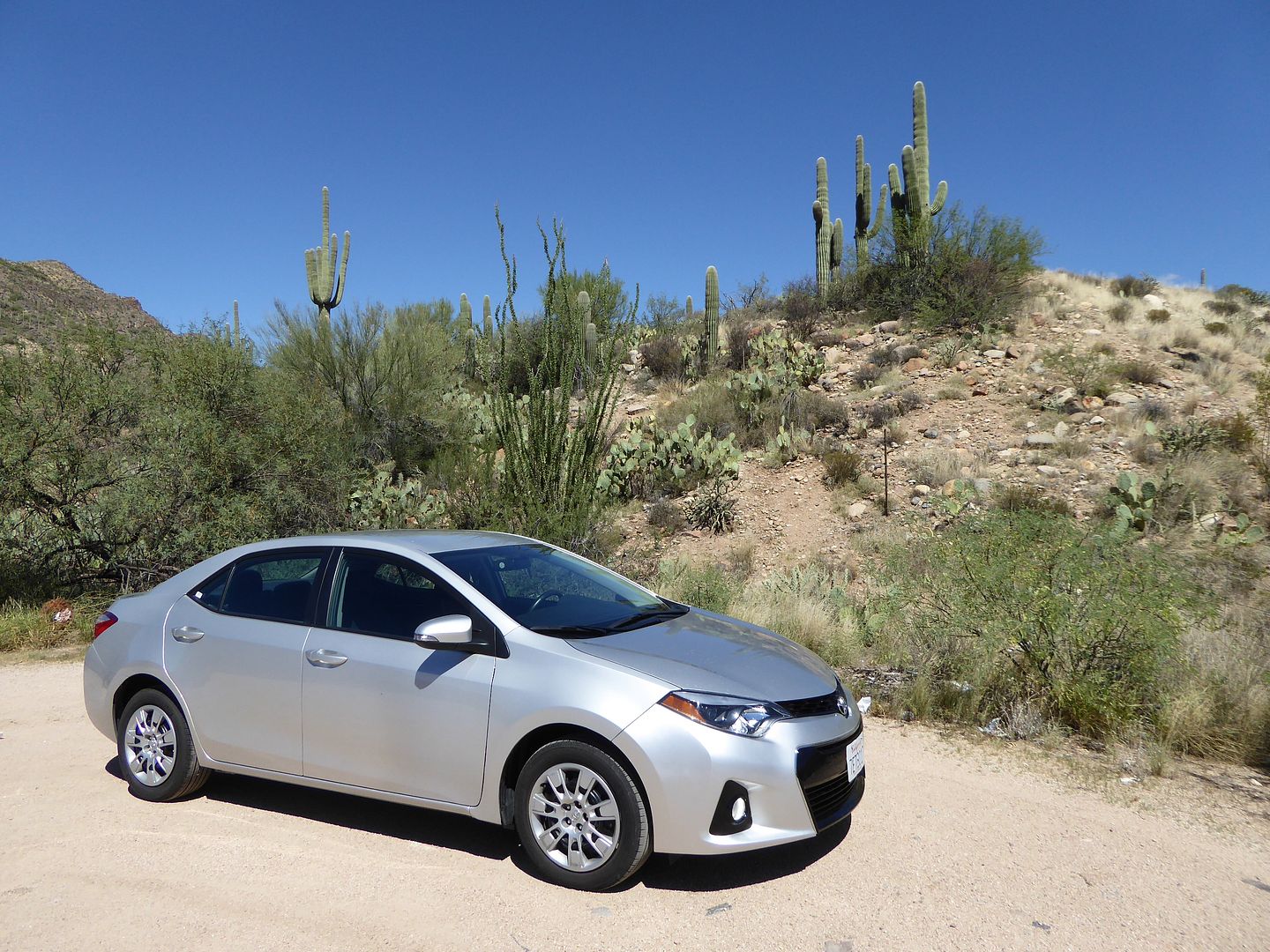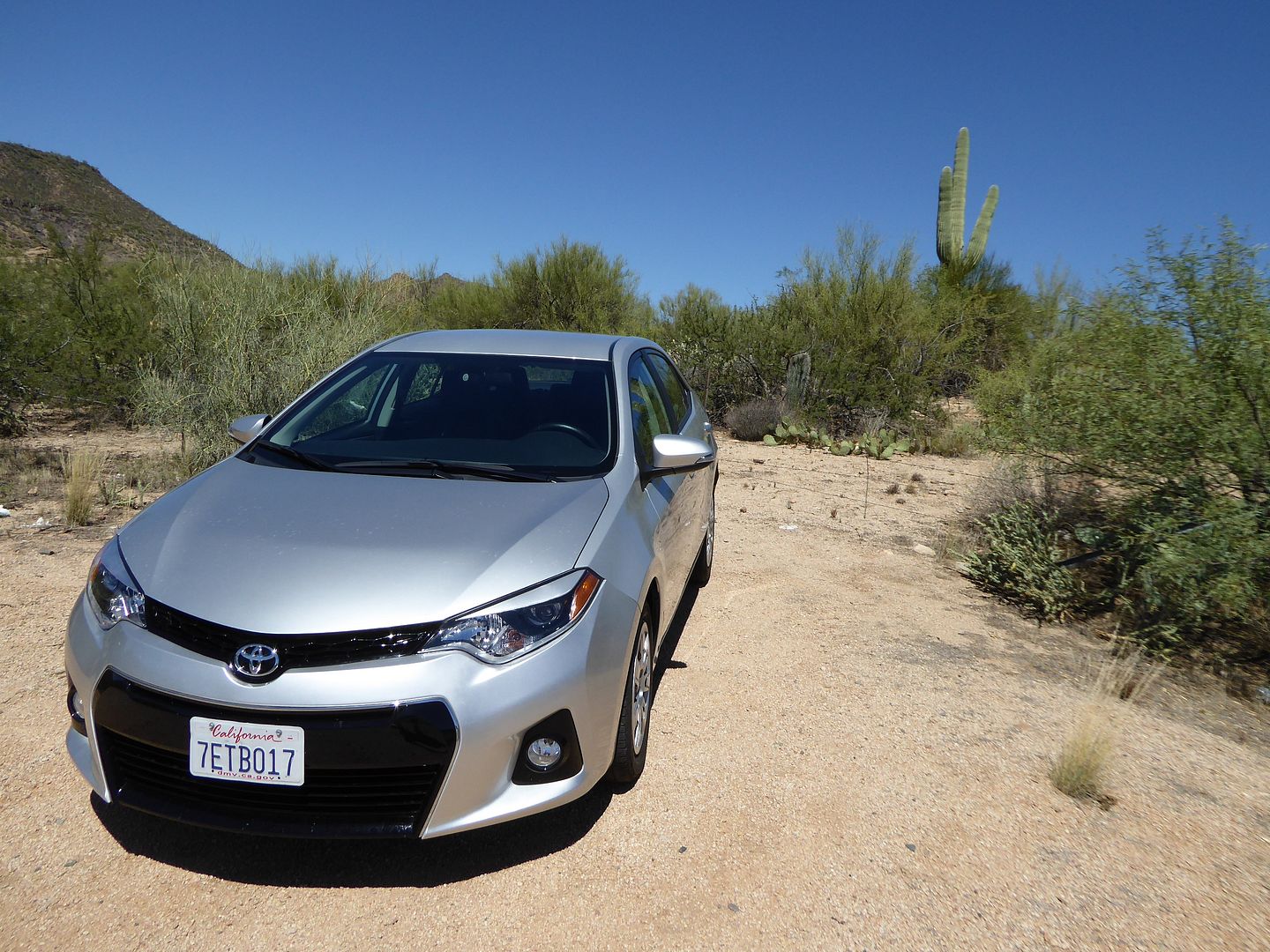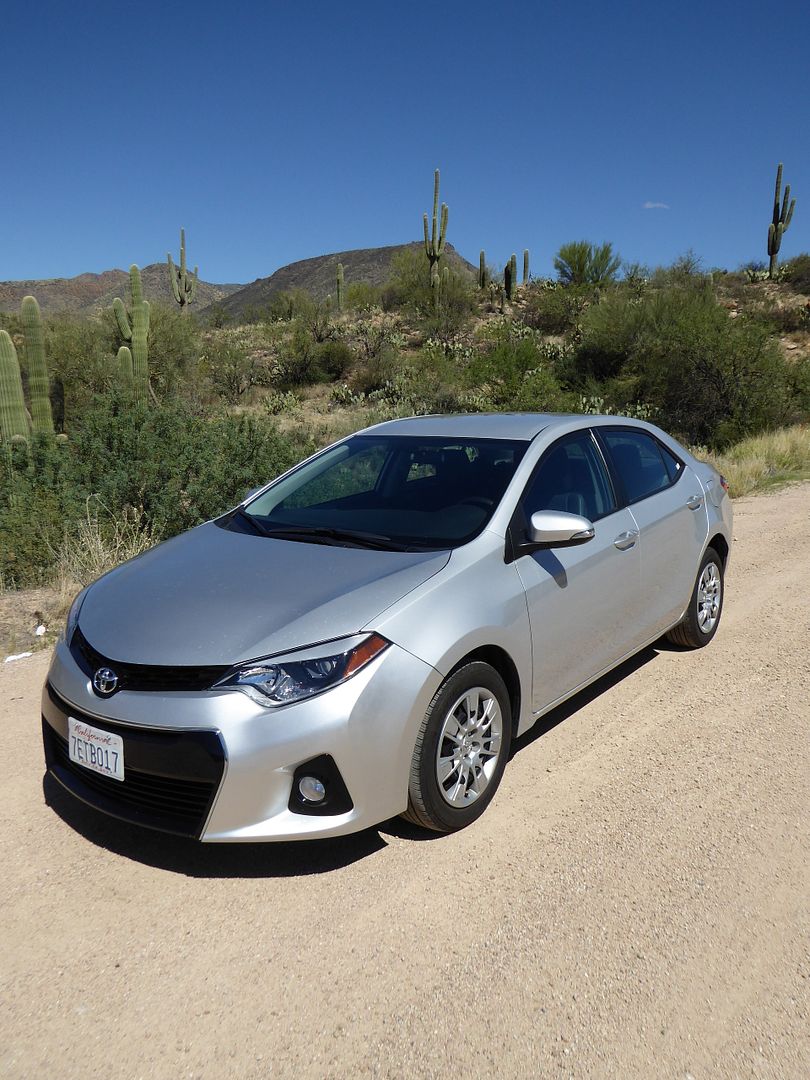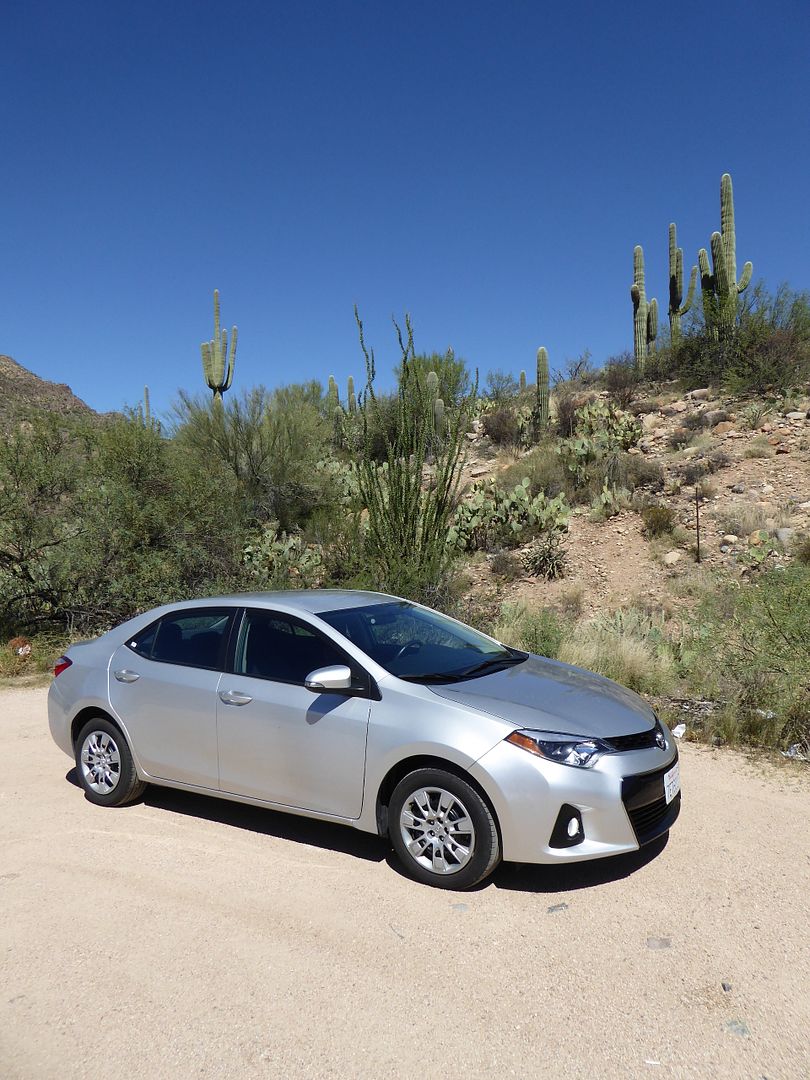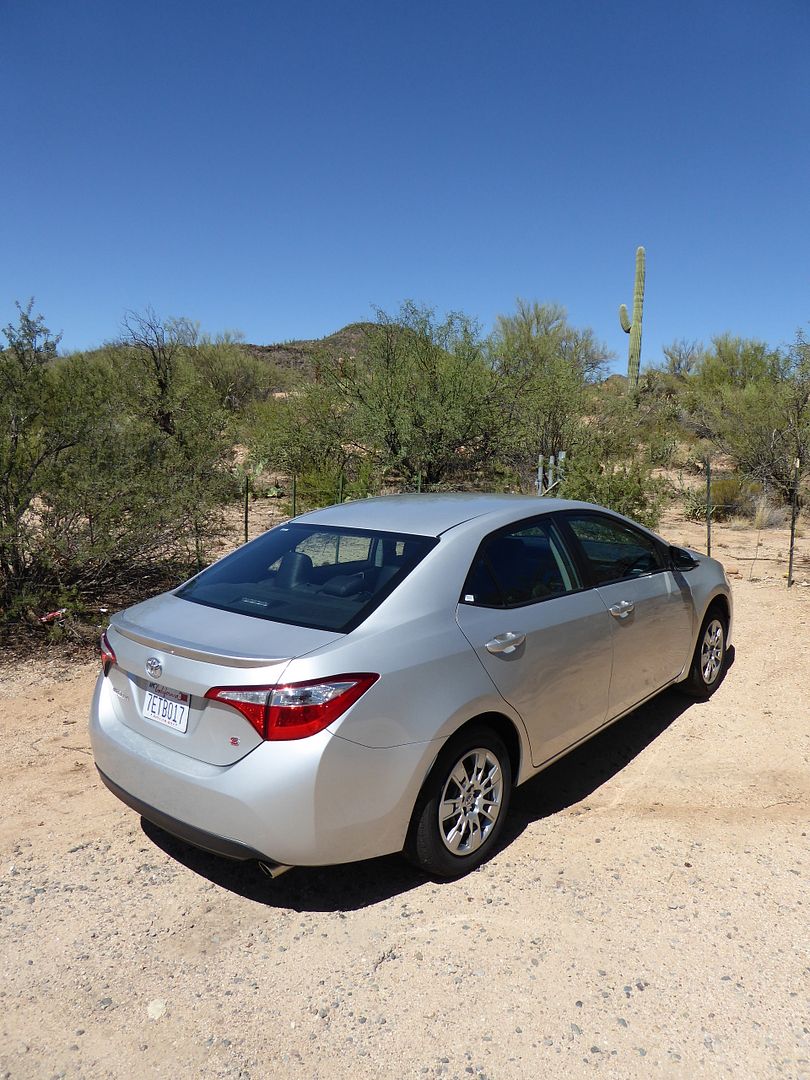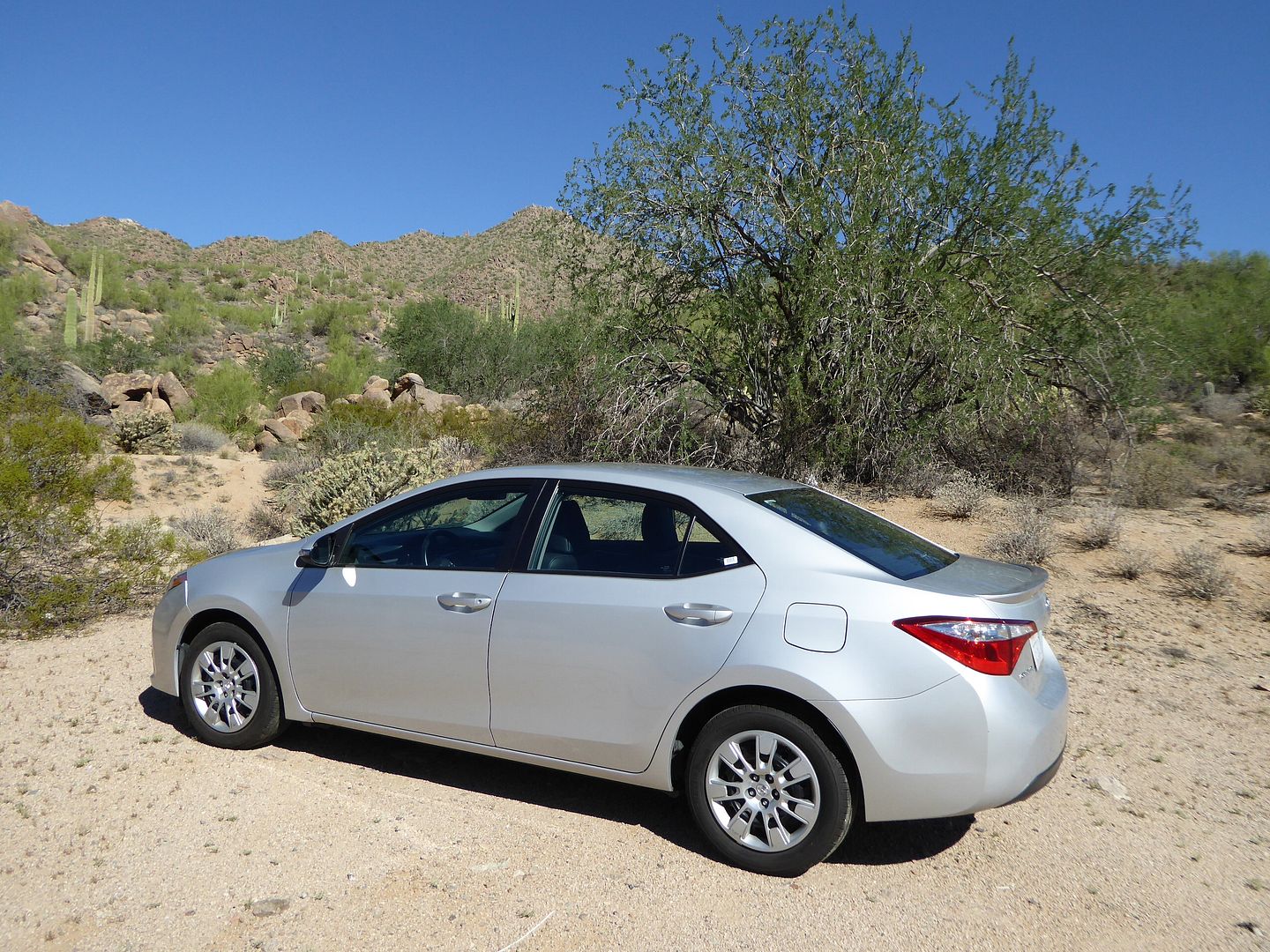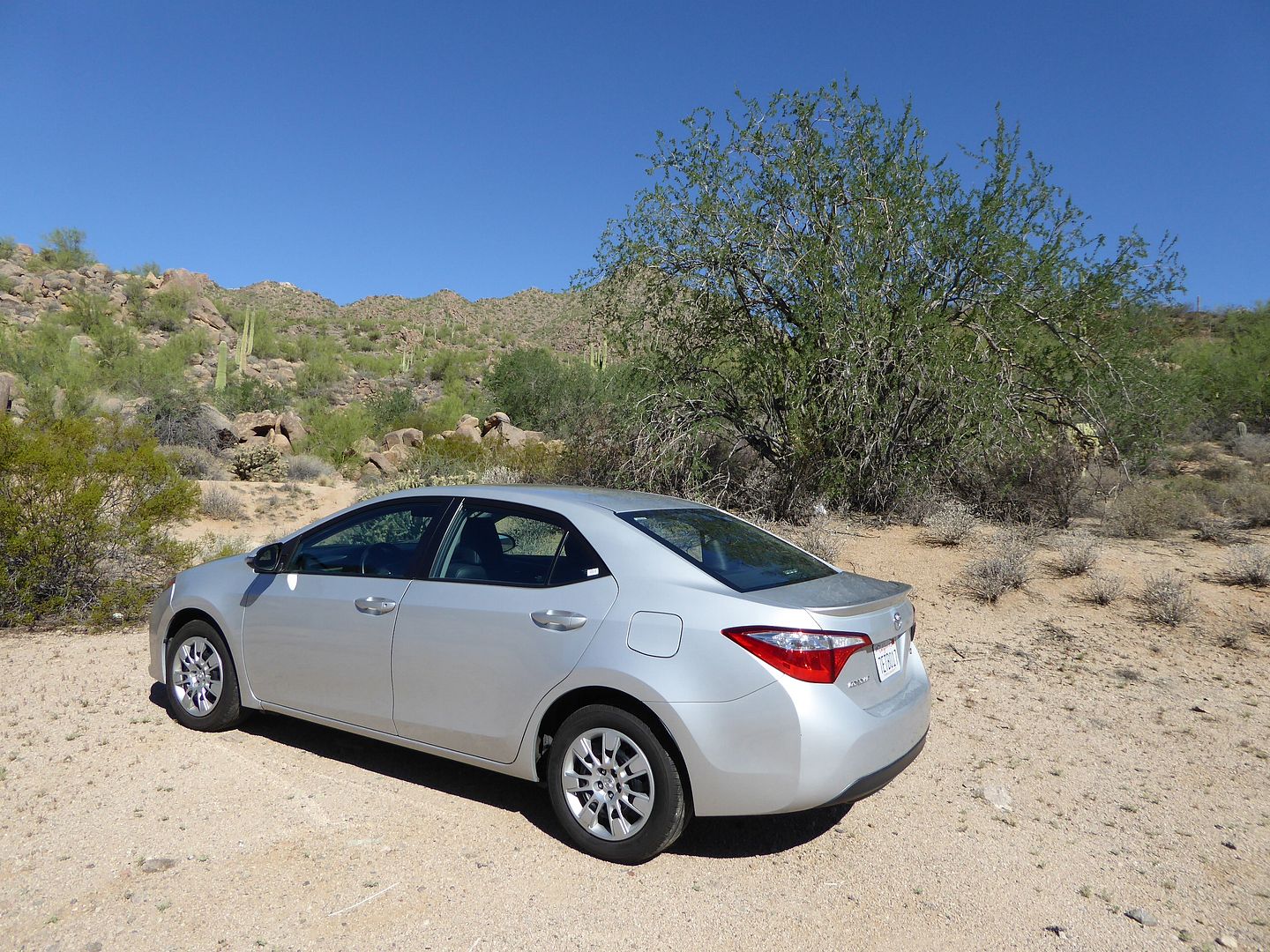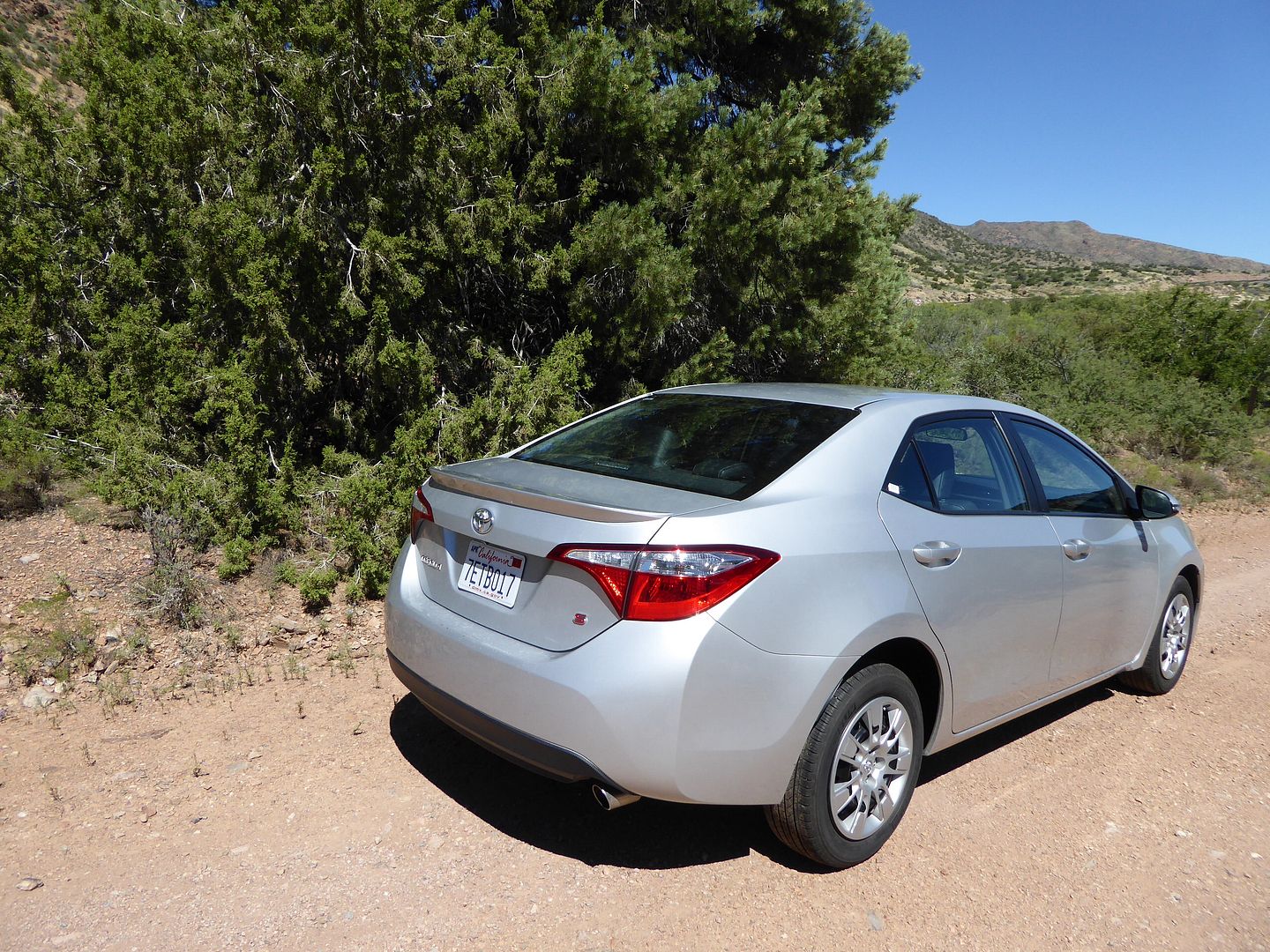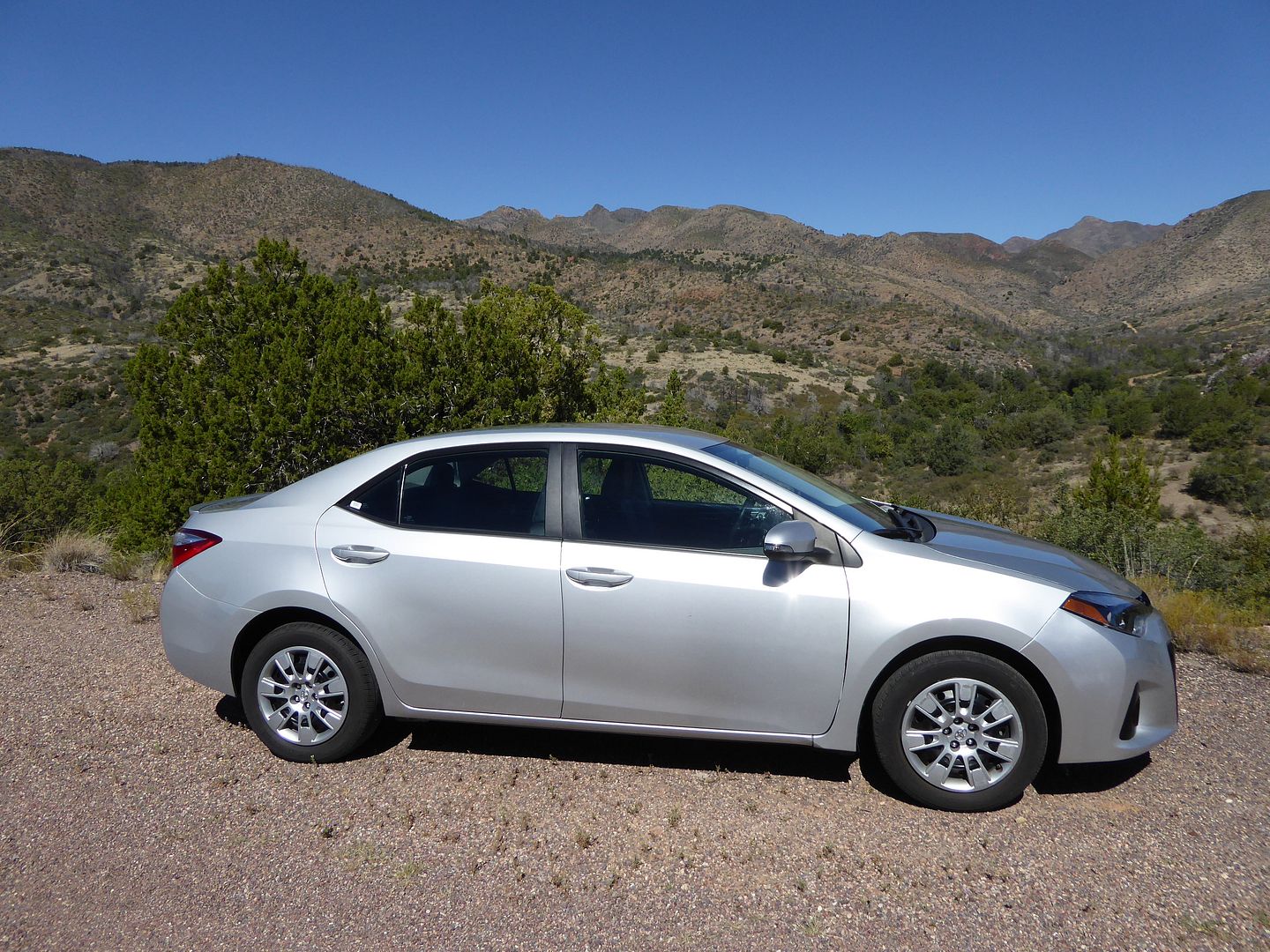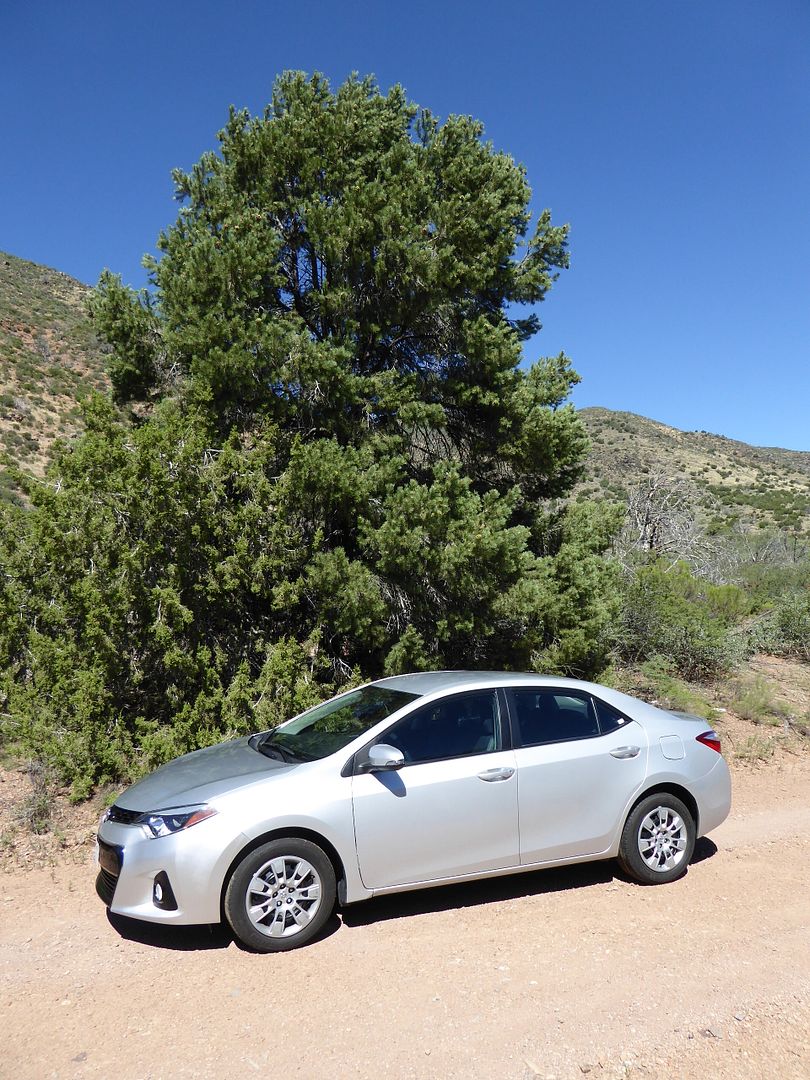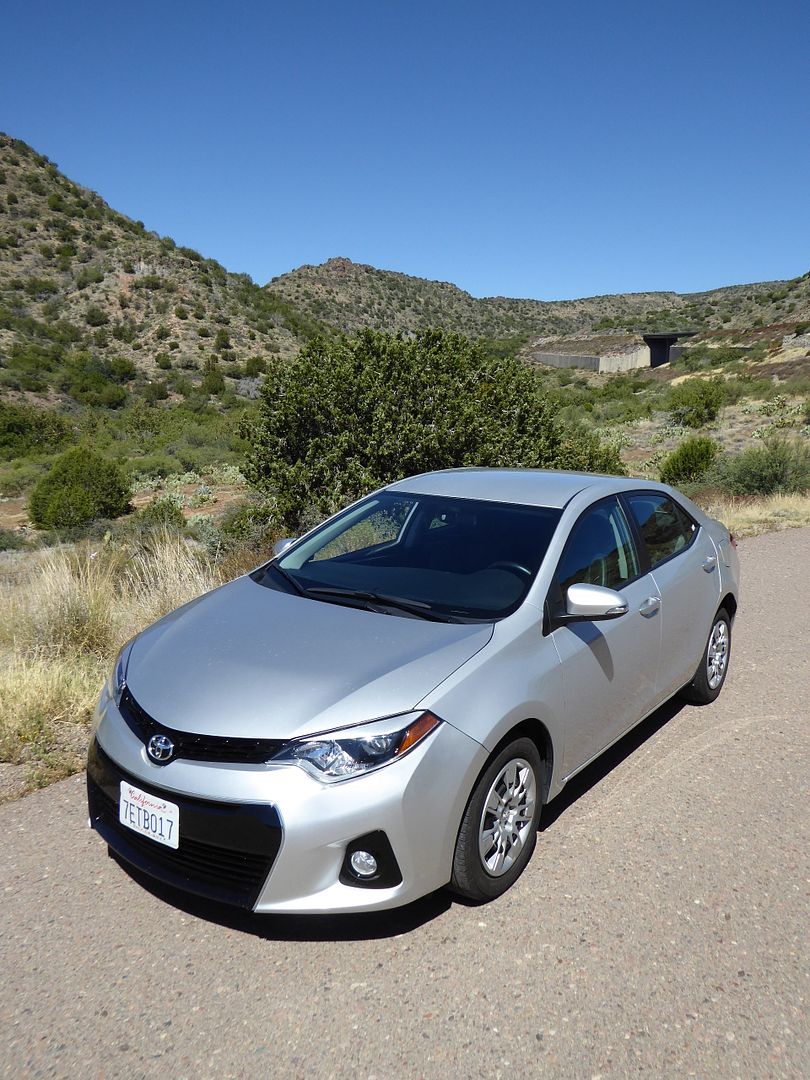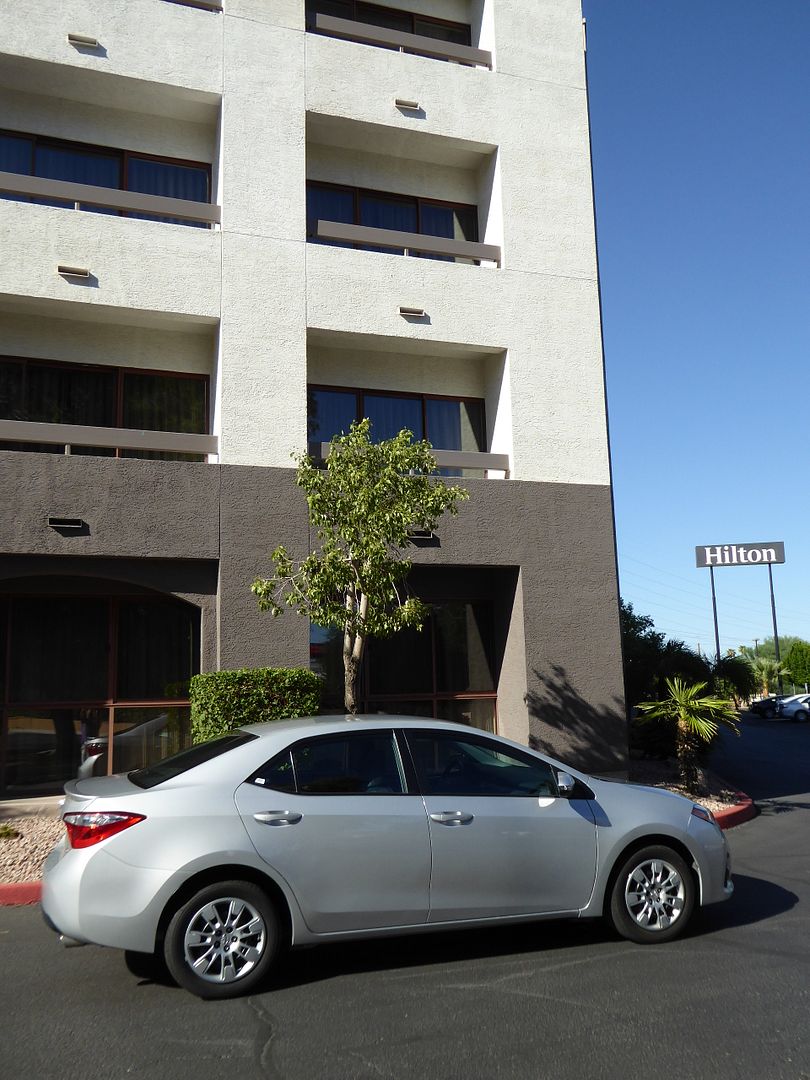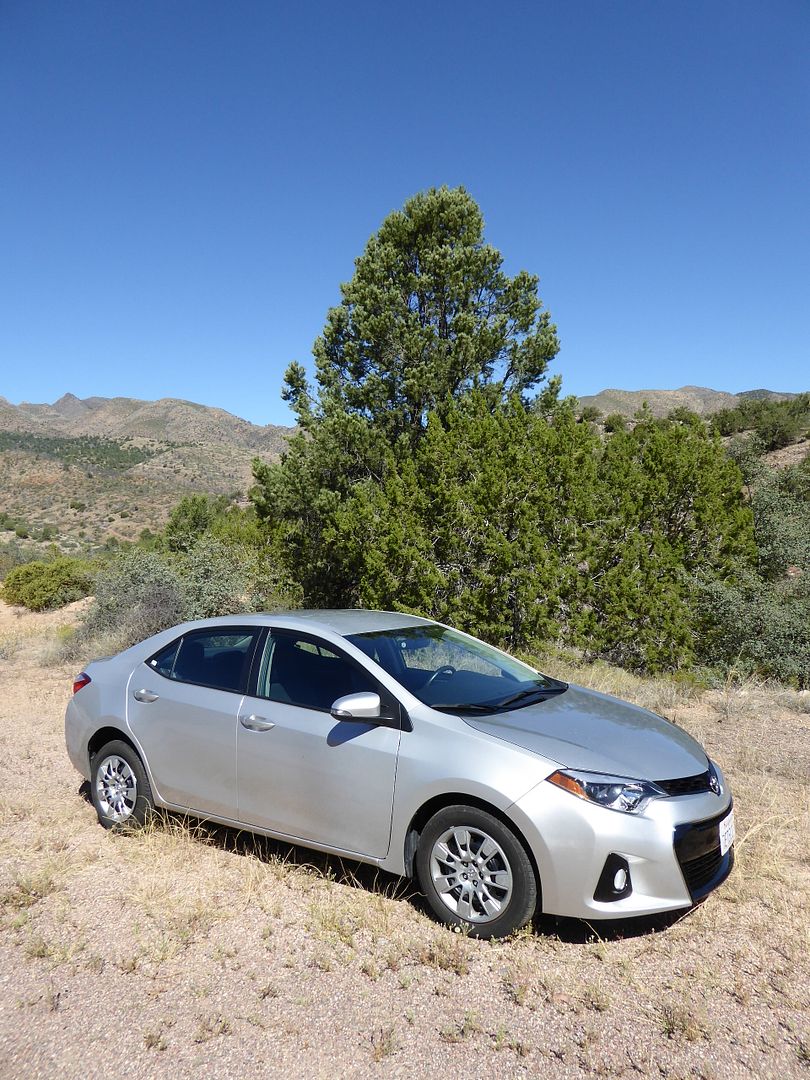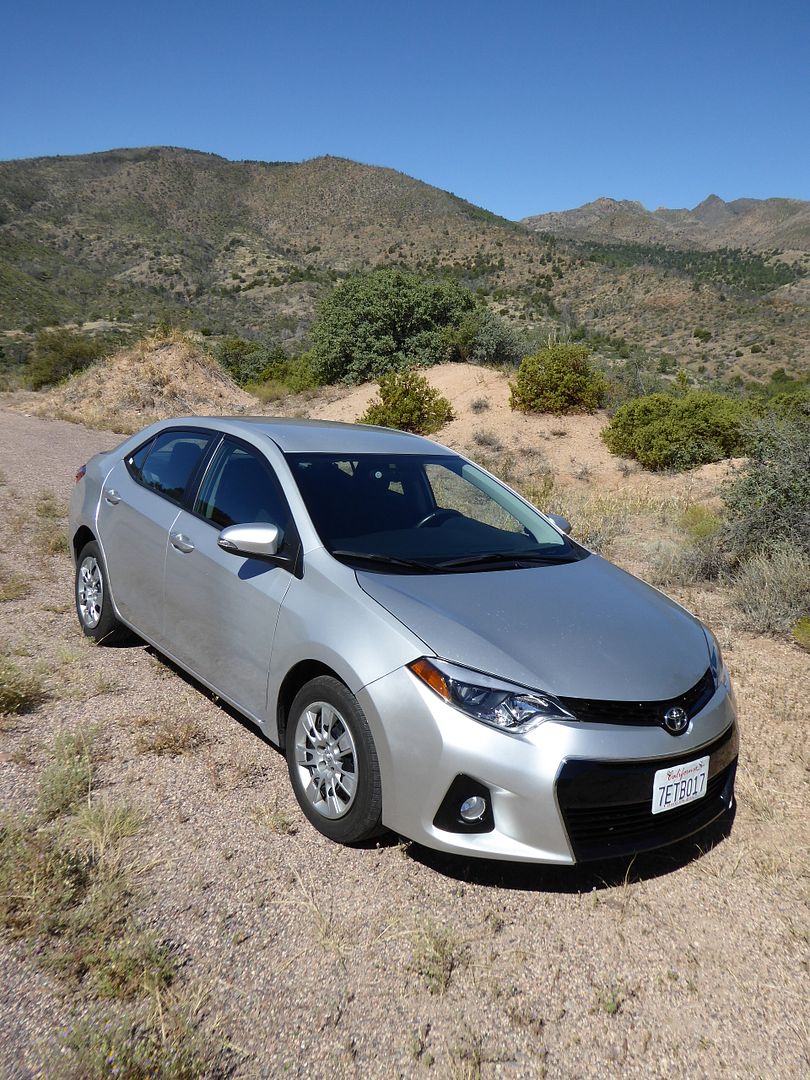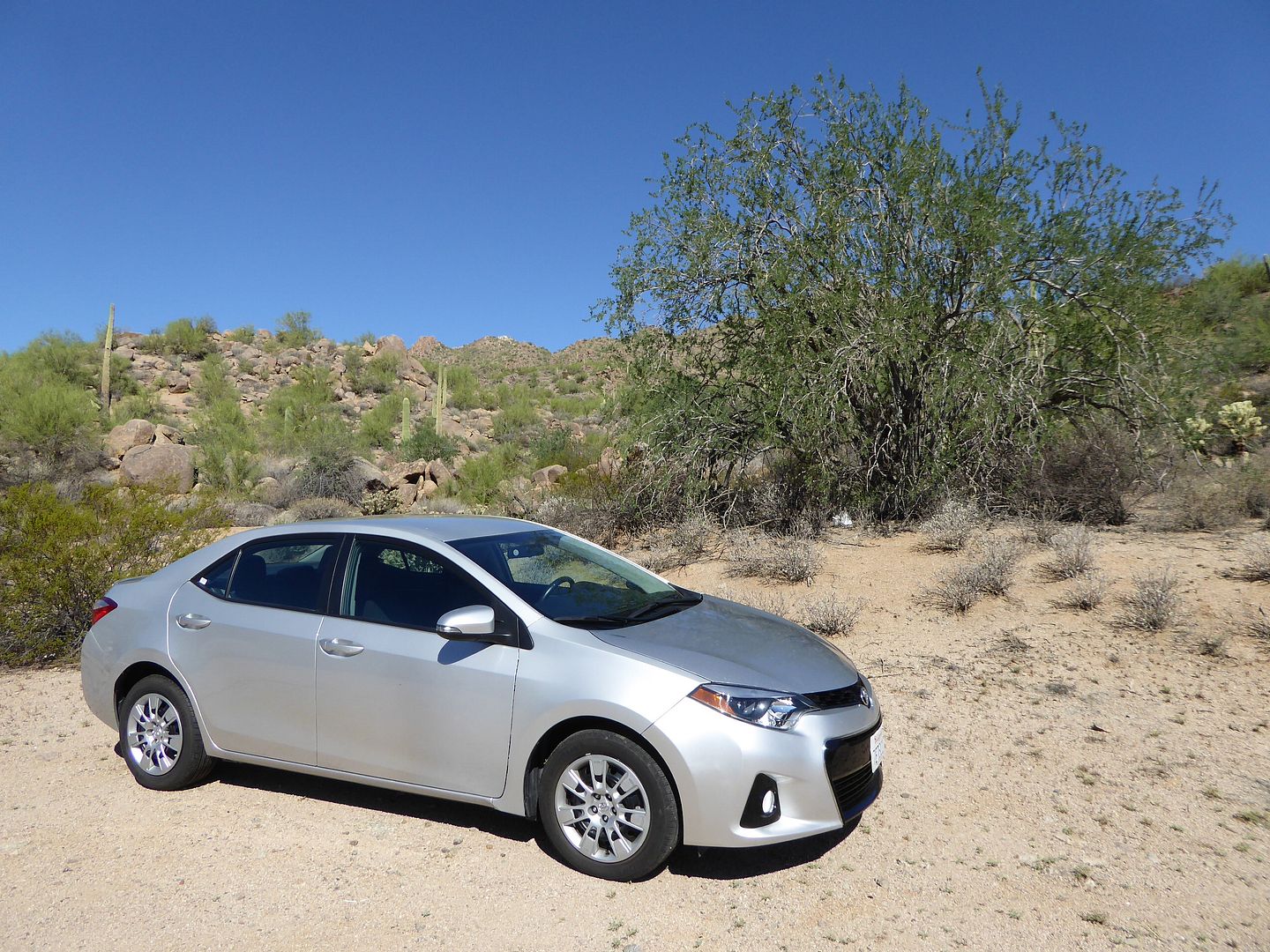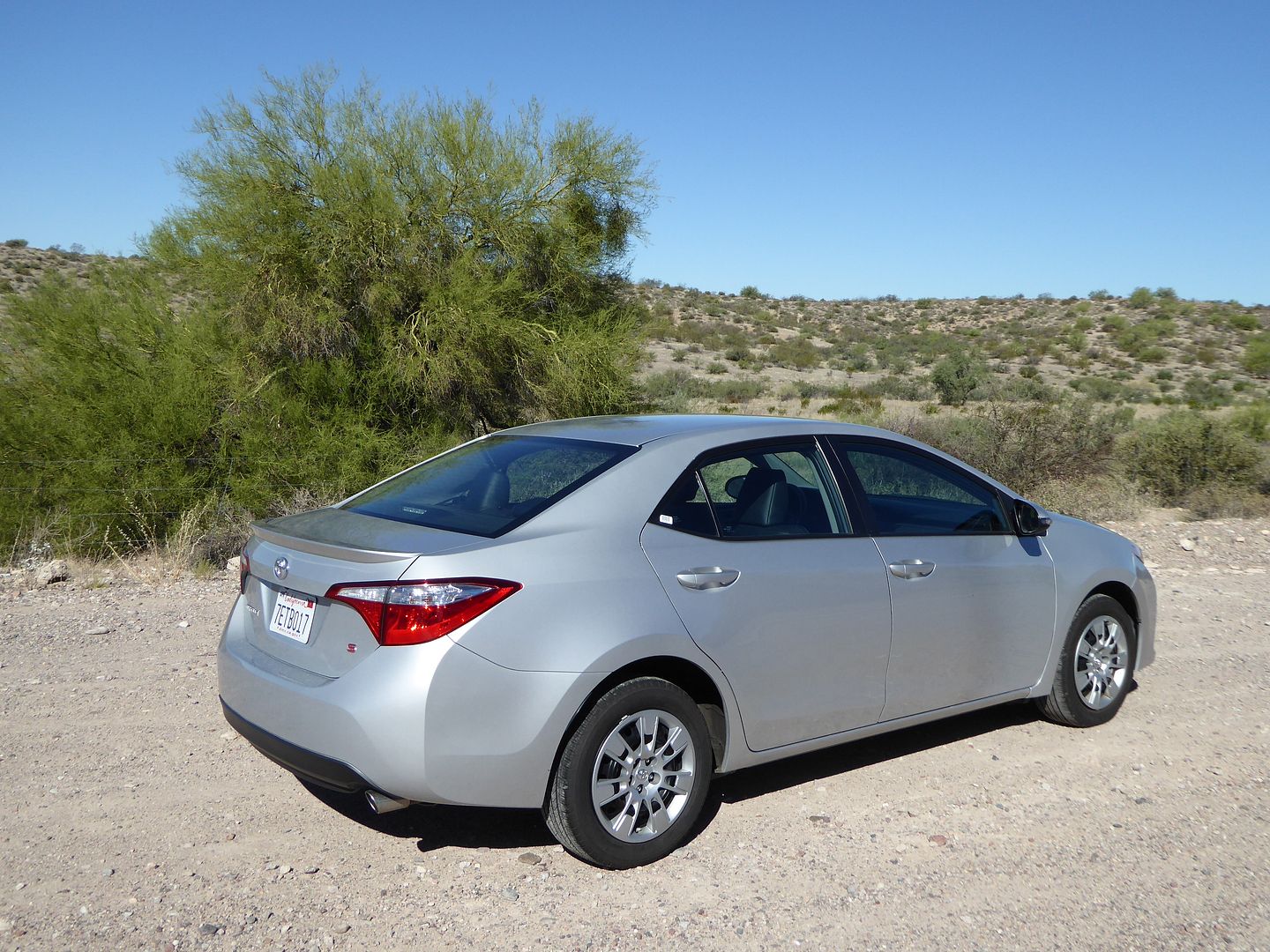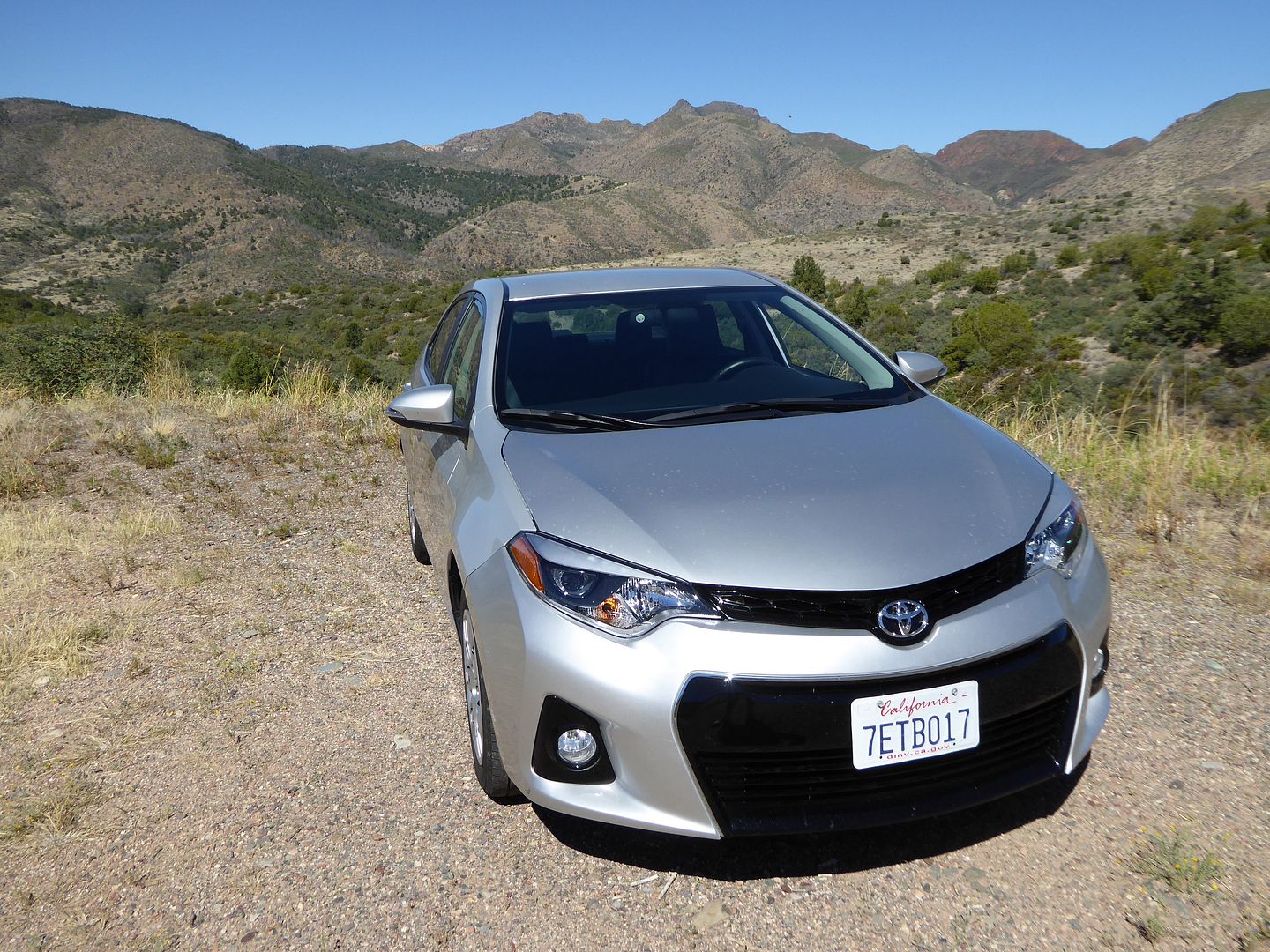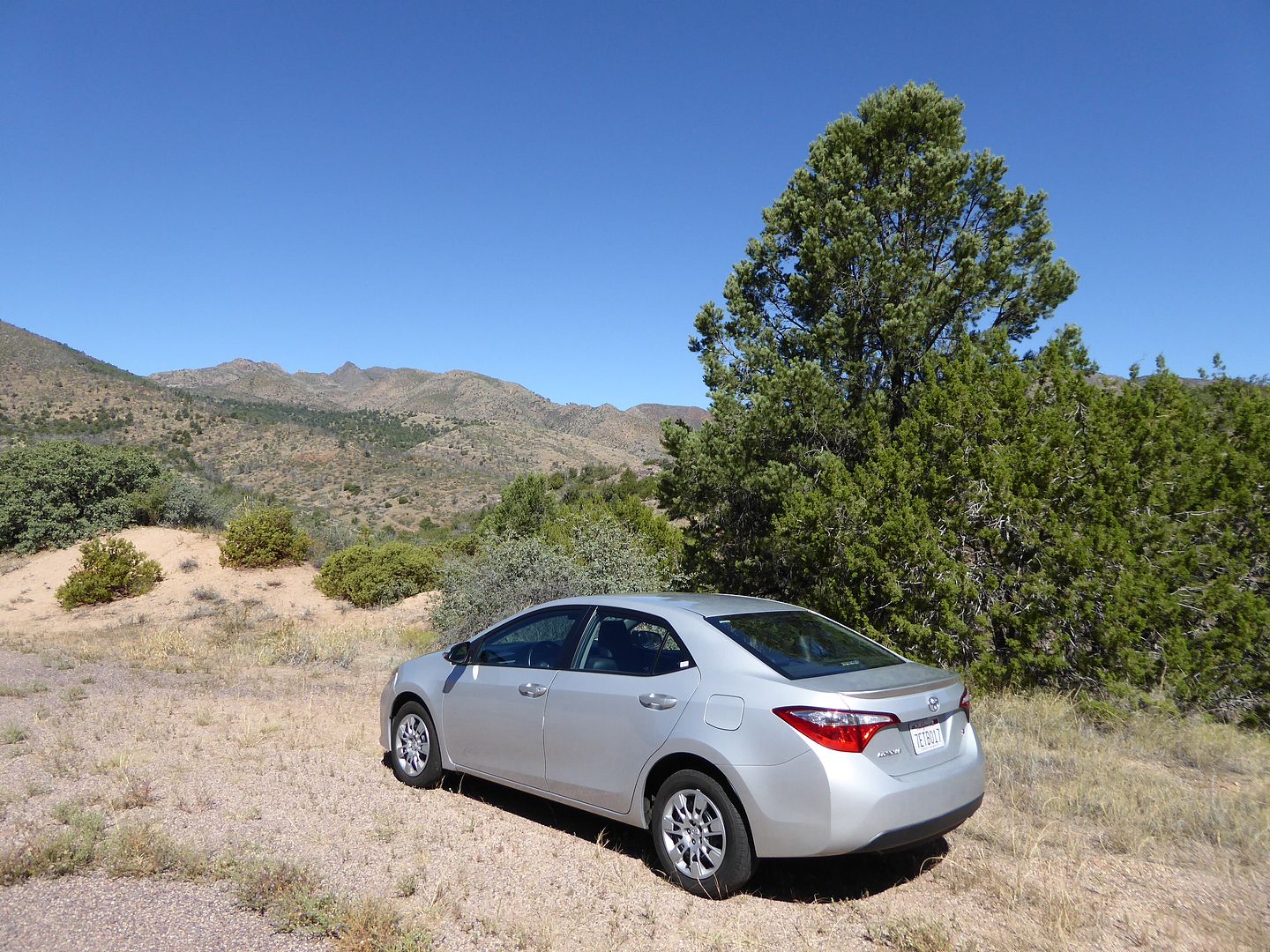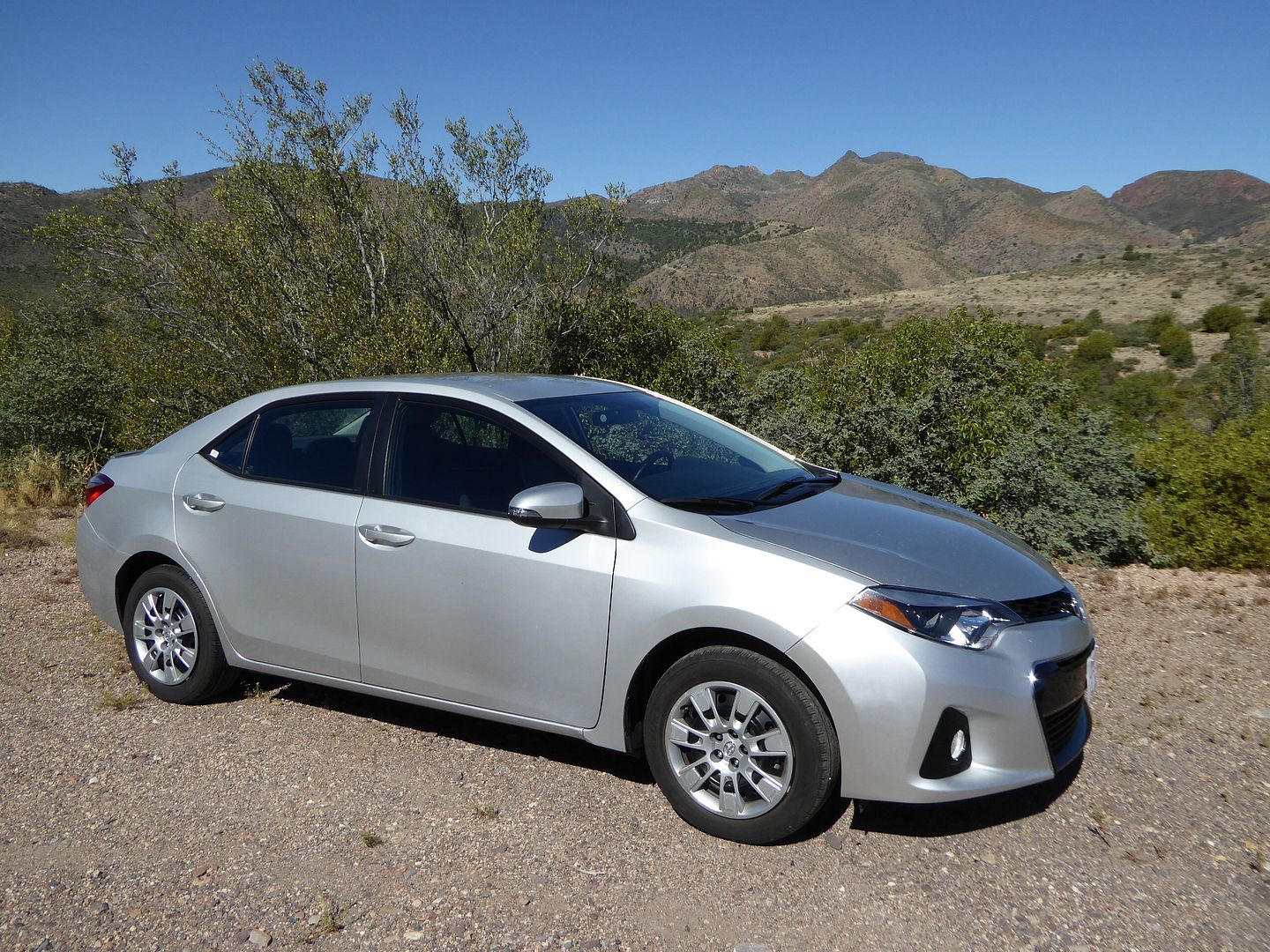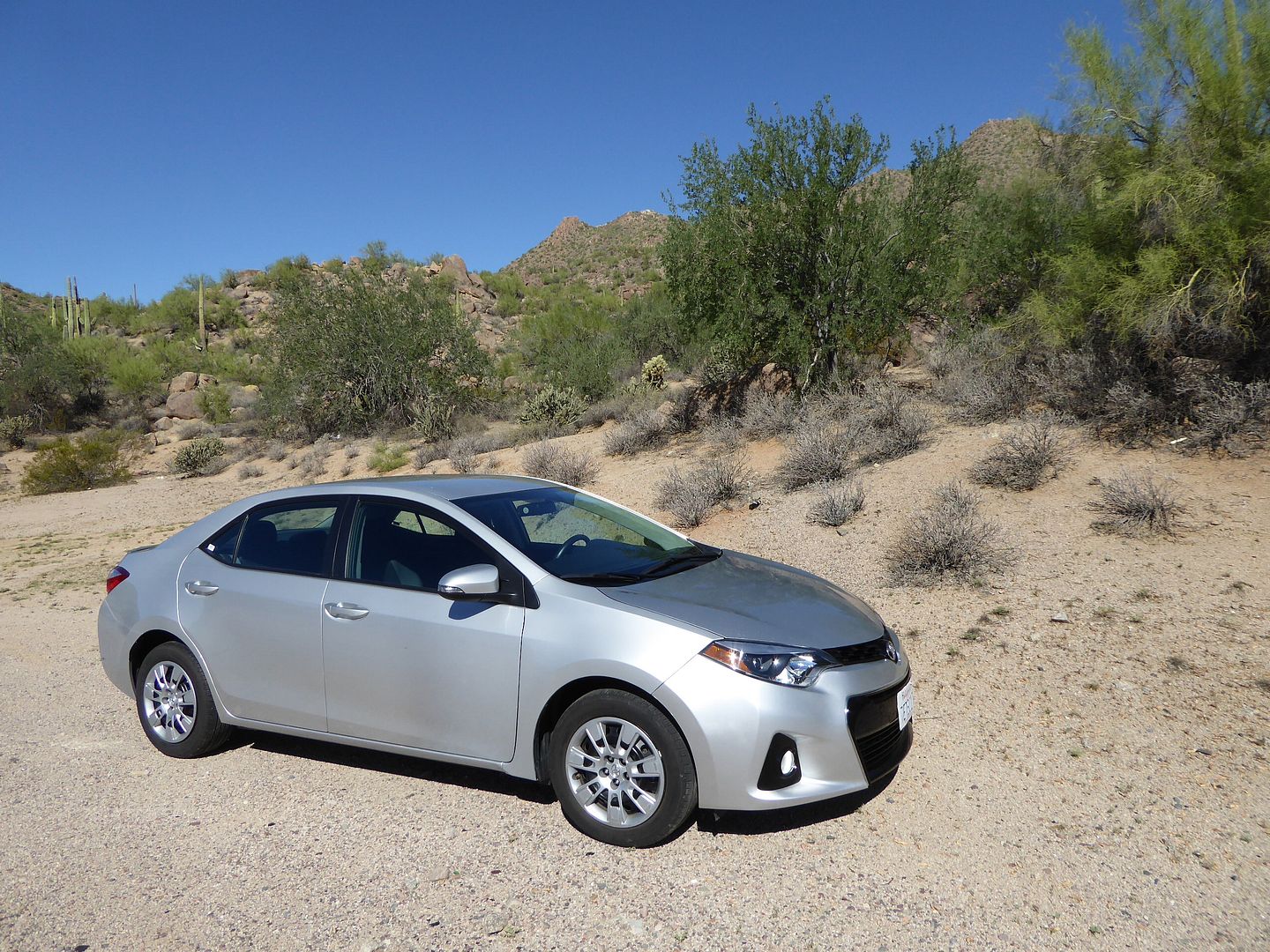 More than 40 million cars have been produced bearing the Corolla badge since it first appeared in 1967. You don't sell that number of any product without it having considerable merit. Back in the late 1960s and early 1970s, when sales of this then small Japanese car really started to take off, a Corolla was a nicely engineered car that was well put together and promised a combination of reliability that many of its rivals could only dream of with an ease of ownership that was just what lots of buyers were looking for. There have been updates every 4 years or so ever since those first 1967 cars, with the switch to front wheel drive being made in 1983, by which time this was almost the last car in its class to do so. Indeed, innovation has never been a key element of the Corolla, and ironically, that may be one of the reasons for its success, as the staunchly conservative typical buyers of a Corolla tend not to be looking for the latest fads and fashions. By 1974, the Corolla had become the best-selling car in the world, a position it has held ever since, with particularly strong sales in Asia and Africa as well as North America. Only in Europe has the model struggled to dominate the sales charts, and Toyota tried to address that by producing a range of models specifically for that market with the ninth generation car focused on hatchback models, and then for the tenth generation changing the name to Auris. In Europe, it has not really helped matters, but sales in other markets have continued undisturbed by ever-stronger competition, and even the floor-mat saga that gave Toyota headline presence for all the reasons they would not want seemed to have little have effect on reducing demand. Indeed, US sales of the model have climbed steadily every year since the 2007/8 credit crunch, with the model vying with the Honda Civic for class sales domination. I've driven a number of Corolla models over the years, and every one of them has left me with the same impression. This is a pure automotive appliance. The trade-off for that reliability and painless ownership is a car that generally looks dull, is utterly anodyne to drive and which in any objective assessment against its rivals would finish at the bottom of the heap in pretty much every dynamic criteria and plenty of static ones as well. I have driven them more out of curiosity rather than any innate desire to sample one. Despite what Toyota said when they showed a concept car called Furia at the 2013 Detroit International Auto Show, the latest model, the eleventh series to bear the Corolla name is no different. It went on sale in America late in 2013 as a 2014 model. Physically larger in key dimensions, which would make it roomier, it deviated little from the formula that had made the Corolla what it was. Predictably, the US press were not that impressed and put it near or at the bottom of their comparison tests, and the market ignored their assessments, buying the car in greater number than its predecessor. At one stage, the Hertz fleet was awash with Corolla models, but they seem to have purchased far fewer since this version came out – perhaps customer feedback sides with the journalists rather than the paying public? – so it has taken me a while to source one to see what I think, and how the car measures up in my opinion against a class of very strong rivals. However, on an evening when choice of cars was in short supply, there was a silver Corolla S available from Hertz' Phoenix Sky Harbor facility and I decided to take it for a day to test the car out.
All Corolla models have a 1.8 litre 4 cylinder engine, which is carried over from the previous generation. It puts out 132 bhp, which is below average for this class of vehicle. What was more surprising was that entry level L models also carried over the antiquated 4 speed automatic gearbox, making this one of the last cars to be deprived of a fifth or more gears. LE and S models were given something of an upgrade, though, with a new CVT box fitted. As my test car was an S, that gave me a chance to try out the new combination of engine and 'box. Pottering around town, all appears fine. The Corolla is not fast. Indeed it is not even brisk, but nor is it embarrassingly slow, and the gearbox appears to work well, left to its own devices. Flick the lever sideways from D to S and you can see that there are six defined ratios in there, and you can change up or down by pushing the lever back and forth. However, it was when I headed up Route 87, north east out of Phoenix that I discovered just how ill-matched the gearbox is. There are some lengthy and moderately steep inclines on this road as it snakes up over the hills, and whilst the slopes do trouble trucks, few cars find the road much of a challenge, but this Corolla certainly did. In a desperate attempt to try to find the right gear to maintain speed, the revs soared, and you could tell that the gearbox was really struggling to work out an appropriate ratio, as the revs would then reduce, only to soar again. What had been a quiet and refined drive suddenly became anything but, and after ten minutes or so of this, I had to declare it pretty wearing. Worse, in some ways than when the car had just four ratios to choose from, as at least then, it would have stayed in the same ratio. This dose of hard work did not seem to have an unduly adverse effect on the fuel consumption though. Long a strength of the Corolla, this test car was just as impressive as previous models had been for its parsimony. The info display in the instrument panel said an average of 33.8 mpg (US), but when I returned the car, having driven it 178 miles, l was only able to squeeze in 4.67 gallons, which computes to 38.11 mpg US or 45.5 mpg Imperial. A very good result indeed.
My biggest complaint about the last generation Corolla was with the steering. The system was so light and so utterly devoid of feel that I was convinced that the steering wheel was connected to a bowl of fresh air. Everyone said, at the time of launch, that this one is better, and indeed it is. The wheel is now at least connected to something, though I think it is probably cooked pasta rather than anything with any firmness or precision. There is a bit of feel, although as you turn the wheel, you get a mixture of sensations of vague with sensations of slight stickiness. This car might be badged "S", but sporting in any sense of the word it is not. There is a Sport button on the centre console, though, so I did press that to see what would happen. The answer seemed to be not much, though it is supposed to stiffen up the steering and suspension a tad. The handling and roadholding is not as disappointing as the steering, though this is not a car with which you would purposely find the twisty way home. Once you apply a bit of speed – assuming your ears can stand what the transmission will be doing to the gearing and hence the revs – then you will discover that the Corolla understeers, and there is a certain amount of body roll. I suspect few of these cars will ever be driven this way, though. What you do get, instead of driving exuberance is a car that dies quite nicely, not that the smooth well surfaced roads of Arizona are a particularly tough test. There were no issues with the brakes, which worked just fine. A pull-up handbrake is fitted between the seats. By modern standards, there is a good area of window glass, so visibility is not a problem, with a good field of view from the door mirrors. The S spec includes a rear-view camera which projects a clear image onto the audio display screen, which helps you to judge the precise position of the back of the car.
Toyota have certainly tried with the interior of the Corolla, which shares much of the design thinking with the European Auris models, and less with other models in the US range. However, the results are not really successful to my mind. There are a lot of lines and surfaces, and they do not meet in the neat sort of way that you would get in an Audi or even, a modern Chevrolet, though you cannot really fault the actual quality of assembly. Plastic dominates, of course, with a number of inlays of gloss black, and silver, as well as some thin blue stripes, which are presumably supposed to make one think that this is a sporting version. More welcome is the fact that there is a leather wrapped wheel, and part leather seats, and these lift the cabin ambience far more than any contrast inlays and stripes ever would, though the overall feeling is still one of "cheap". The dash itself is nothing like as massive as you find in some cars, and it is all very clearly laid out and intuitive to use. A simple cowl covers the instruments, all two of them. Modestly sized dials, these indicate revs and speed, with smaller gauges inset in their lower parts for water temperature and fuel level. Although smaller in diameter than you find in a lot of cars these days, they proved easy enough to read., A thin blue line around the inner base of the markings is further effort at providing some visual relief that does not really do much.  A digital display area between the instruments can show a number of different data points, and you cycle between these by pressing a button on the right hand spoke of the steering wheel. The centre of the dash contains a couple of air vents sitting on either side of a touch sensitive colour display screen for the audio system. This is an AM/FM only unit, lacking the XM Satellite feature you might reasonably expect in a top of the range model. There is also a screen marked "Car", which shows a bar chart of average fuel consumption over the last 15 minutes. Beneath this unit are the controls for the climate control. One rotary dial at the left hand end of the system governs temperature and a series of buttons are for direction of flow and to turn the system on or off. It was over 100 degrees on the day of my test, so the system had a good workout, and it was well up to the challenge of keeping the black interior of the test car cool. Other than this, the remaining functions are operated from the column stalks: the left hand one for indicators and lights, whilst the right hand one is for the wipers. A separate stalk, lower and on the right of the wheel is for the cruise control. There are a number of audio unit and bluetooth repeater functions buttons on the steering wheel boss.
Even in this top spec car, seat adjustment is all manual. For the driver there is a height adjuster as well as fore/aft and backrest rake, but the front passenger does not get this feature, which seems a little mean. The seats, in accordance with the vaguely sporting pretensions of S trim, are more wrap around than you get in the lesser spec cars, which is all to the good, and with part leather covering, were actually quite pleasant to sit on. The steering column adjusts up/down and in/out, so I was easily able to get a comfortable driving position.
Toyota added 5″ to the wheelbase of this version of the Corolla, in an effort to make the car more spacious. And it has worked, as those in the back will now find that they have generous amounts of room compared to many of the Corolla's competitors. Indeed, with the front seat set well forward, as it is when I am driving, there are particularly good amounts of leg room. The car is wider, too, so whilst three adults across the rear seat bench would be a bit tight, it would be a lot better than in the old model. Headroom is plentiful. Opening the boot lid for the first time, my initial reaction was that this is not as capacious an area as I was expecting., In particular, the load area seems surprisingly shallow, though it does stretch back to give it reasonable length. There is more space under the boot floor around the space saver spare wheel. The rear seat backs fold forward, and whilst the area through the rear bulkhead is not that big, this does give you extra length for those bulky items you may wish to carry. Inside the cabin, there is a decent sized glove box, some particularly small and pokey bins on all four doors, though these are shaped to be able to hold a small bottle, and there are little recesses on the centre console in front of, alongside and behind the gearlever and as well as a small cubby under the rather meagre central armrest. Rear seat passengers get a map pocket in the back of the front passenger seat only.
Three trim levels are offered: L, LE and S. L and S models are available with a 5 speed manual gearbox, and there is an Eco version of the LE which has a slightly more powerful 140bhp engine, but otherwise mechanically all Corollas are the same. The L is aimed at offering a low price point, starting at $16,800, and as is often the way, lacks a few of the convenience features that would make you wish you had stumped up for a more costly version. It rides on smaller 15″ wheels, and you do get central locking, but without the remote entry feature we all take for granted, power operated colour-keyed door mirrors, auto-sensing headlights, air conditioning, a 6 speaker AM/FM audio unit with single slot CD, MP3, AUX and USB ports, wheel mounted controls and Bluetooth. An automatic model listed at $17,400 in 2014, whereas the LE was only another $900, and it boasted quite a few more features, which included the CVT gearbox rather than the 4 speed transmission, a rear-view camera, cruise control, keyless entry, colour-keyed heated door mirrors, variable intermittent wipers and climate control. The S was priced at $19,000 and is visually different to the lesser models, with a gloss black treatment around the front grille, as well as S badging and a chrome tipped exhaust. You still get wheel covers rather than alloys with 205/55 R16 wheels, though. Also in the spec is a manual mode to the automatic gearbox, sports seats, leather wrapped steering wheel, indicator repeaters in the door mirrors. Costing $19,700, a Plus version of the S is offered, and this includes a rear spoiler, 17″ alloy wheels, front fog lights and a power operated and heated driver's seat. Sitting above this is the $20,400 Premium S which includes a power tilt/slide sunroof, an upgraded audio system which includes navigation.
For sure, the 2014 Corolla is a better car than its predecessor. It feels less tinny, and the fact that there is finally some feel to the steering sees to that. But even so, I cannot help but feel that Toyota have put in only as little effort as they think they can get away with to improve the car. The Corolla faithful will no doubt approve, as it remains light and easy to drive, parsimonious on fuel, decently roomy and every indication is that it will prove as reliable as its predecessors. That may be enough to retain the loyalty of those who've had the model before, but I cannot think of any good reason why someone who has previously bought one of its competitors would think of making the change over to a Corolla. Ford were guilty of the same combination of corporate complacency and penny-pinching accounting with the 1990 Escort. Now, whilst that car was truly bad in a way that this Corolla is not, the backlash was such that the Blue Oval felt compelled to do something truly special with the Escort's replacement, and delivered us the first generation Focus. That this model runs the Corolla very close in global sales terms (depending on exactly how you count models like the Auris, it may even beat the Toyota) says everything about how excellence of product will bring commercial success. And it was not as if hordes of previously loyal Escort buyers deserted Ford when the radical new Focus arrived in the showroom. So, Toyota, here's a list of things to do: fit a more powerful engine, and especially important, combine it with a decent gearbox; drive a Ford or a Mazda to understand what steering systems should feel like, and while you are at it, get a view of how well a car can handle, too; inject some design flair into the car, which means more than a few wavy blue lines on door casings which have more lines and edges than you can count; try to make the interior feel like the accountants did not shave 20% out of the cost; and review carefully the equipment list, as you appear to be meaner than just about any of your competitors. Do this, whilst keeping the ease of ownership, the roominess and the economy and you have a car which deserves to sell another 40 million examples. Until that happens, though, anyone with a vestige of petrol in their blood should look to any of Toyota's rivals for their mid-sized family car, whether it is to buy, or to rent.