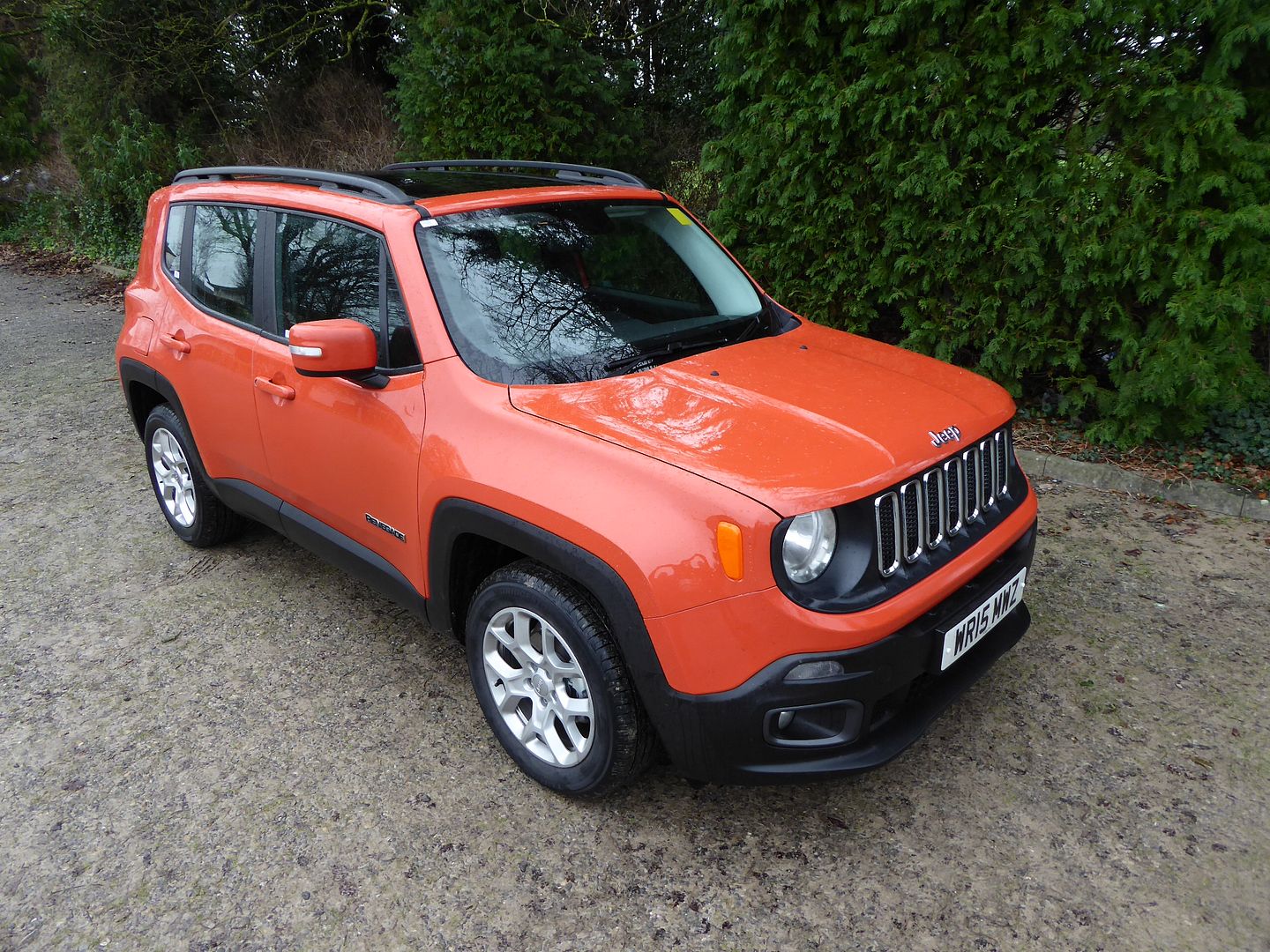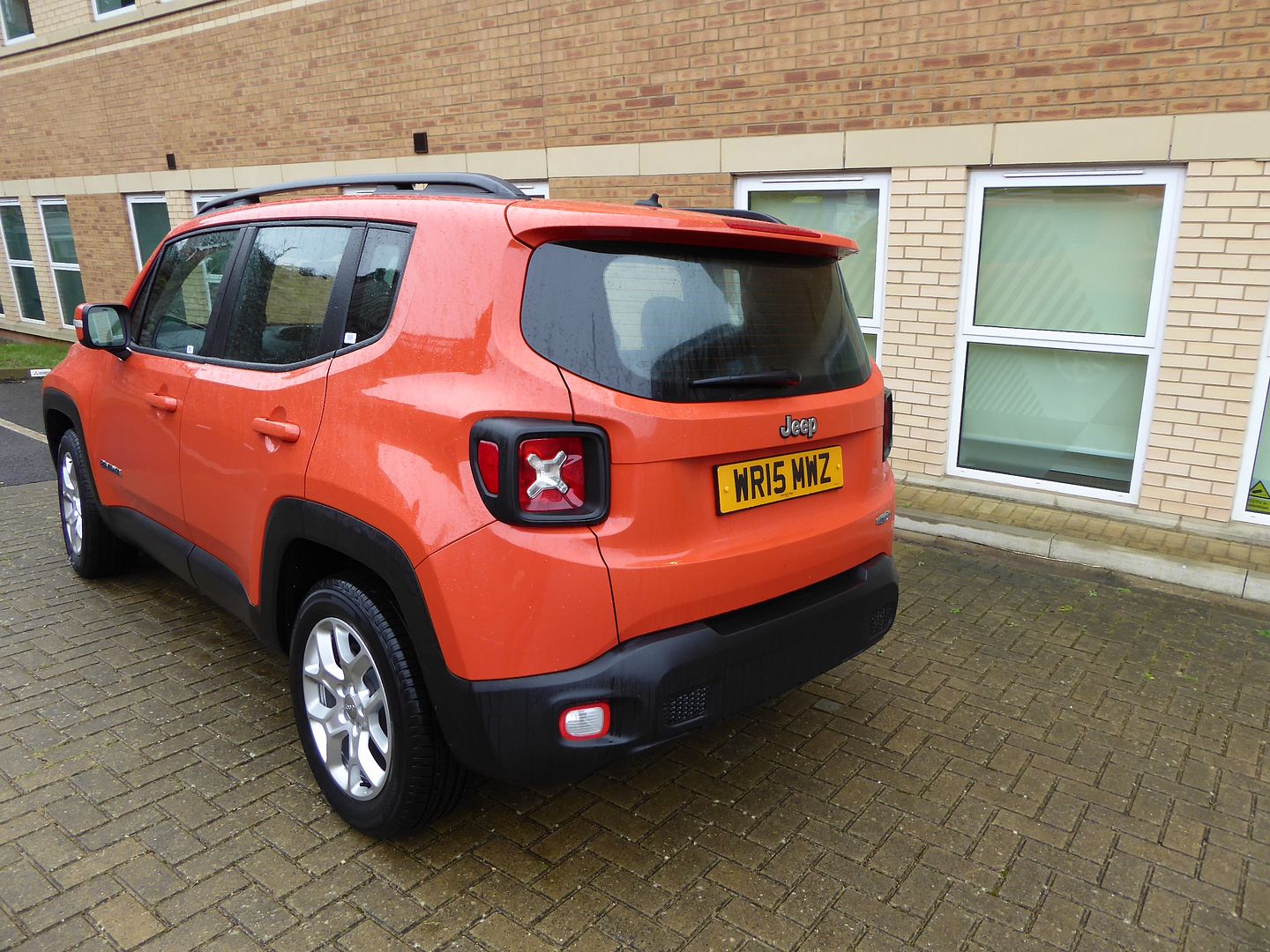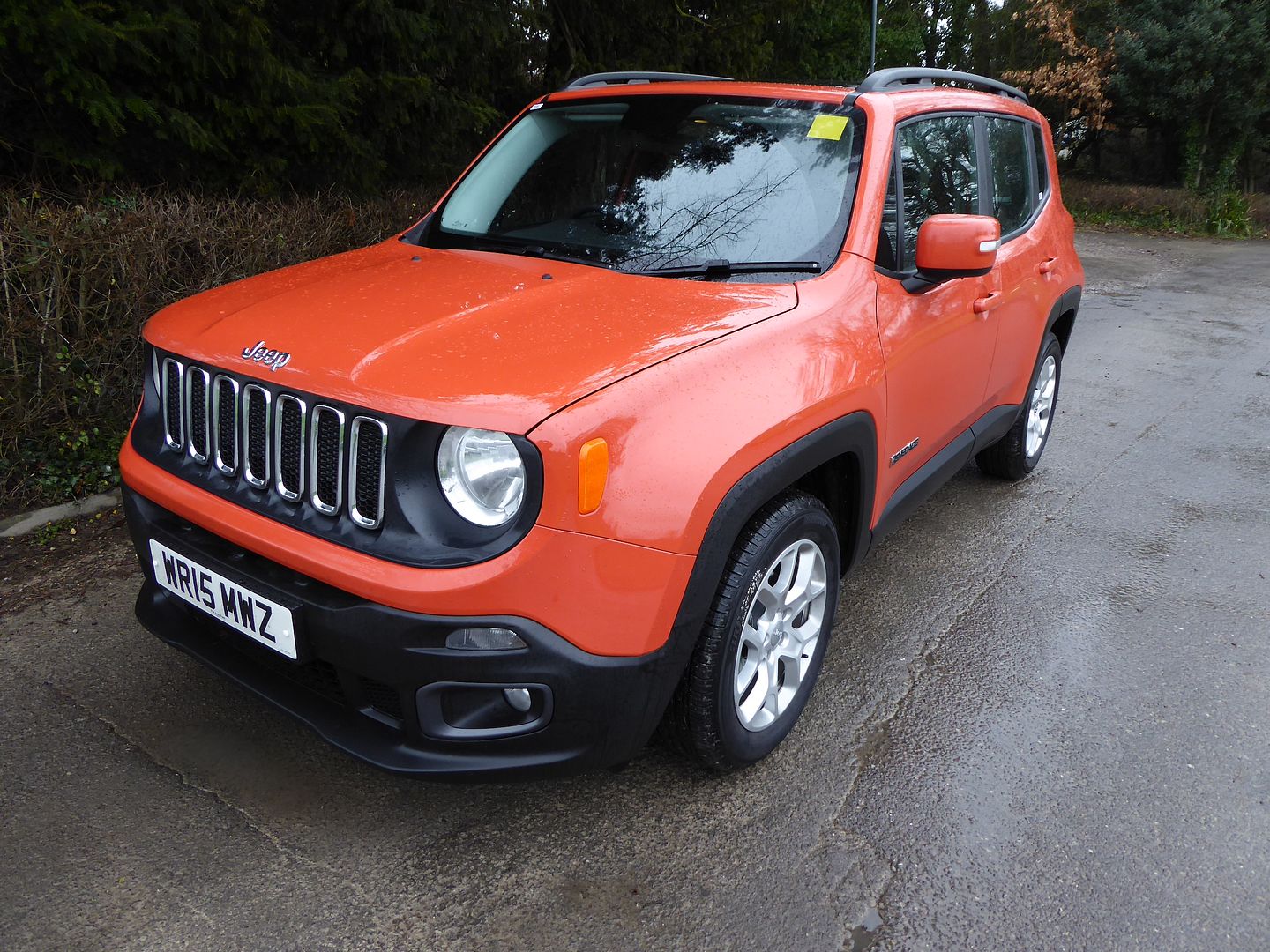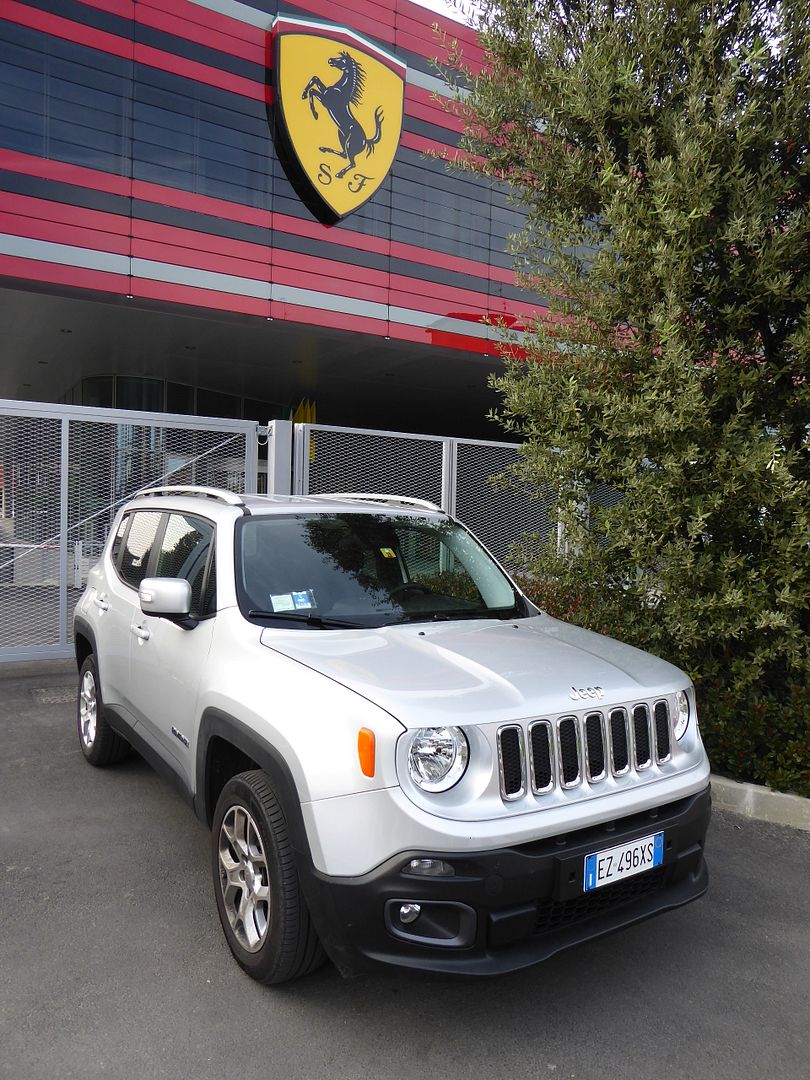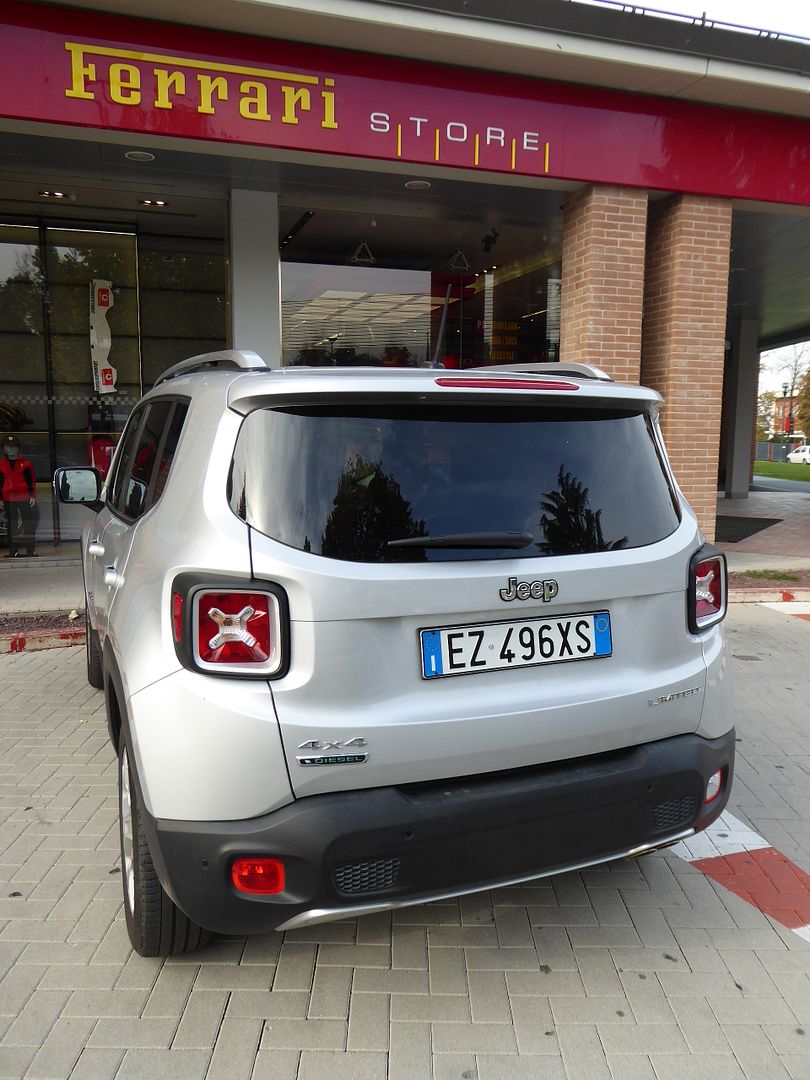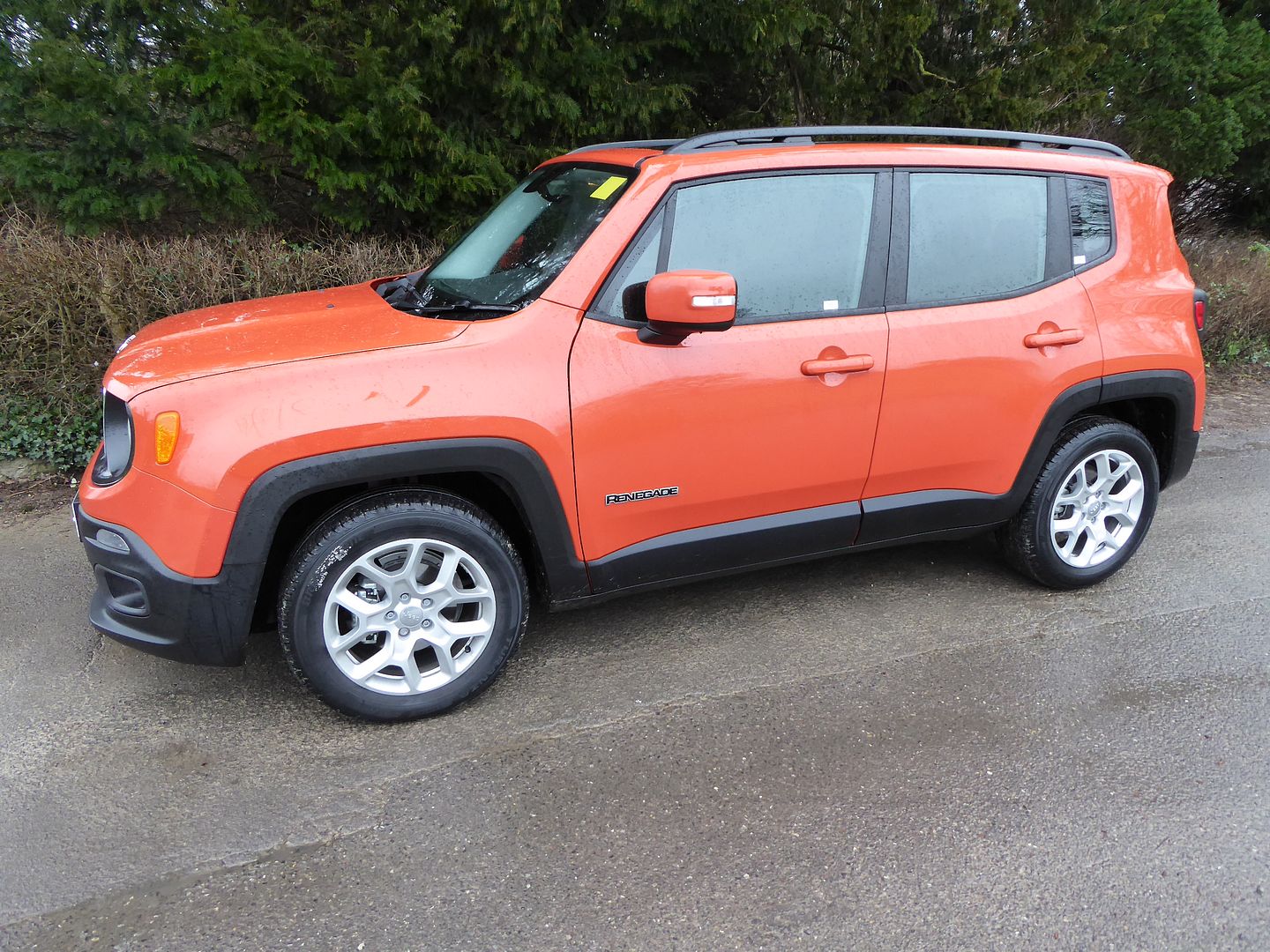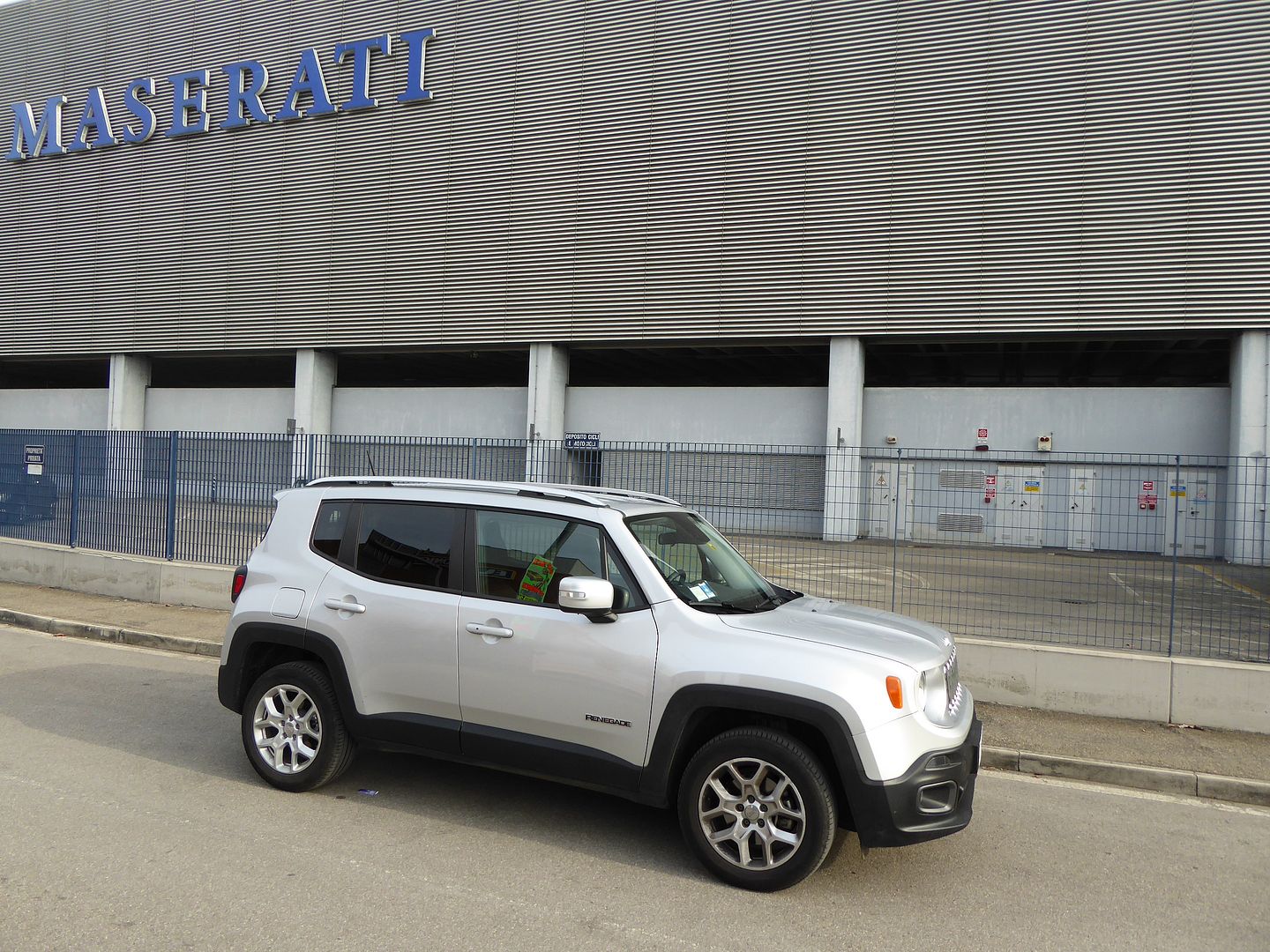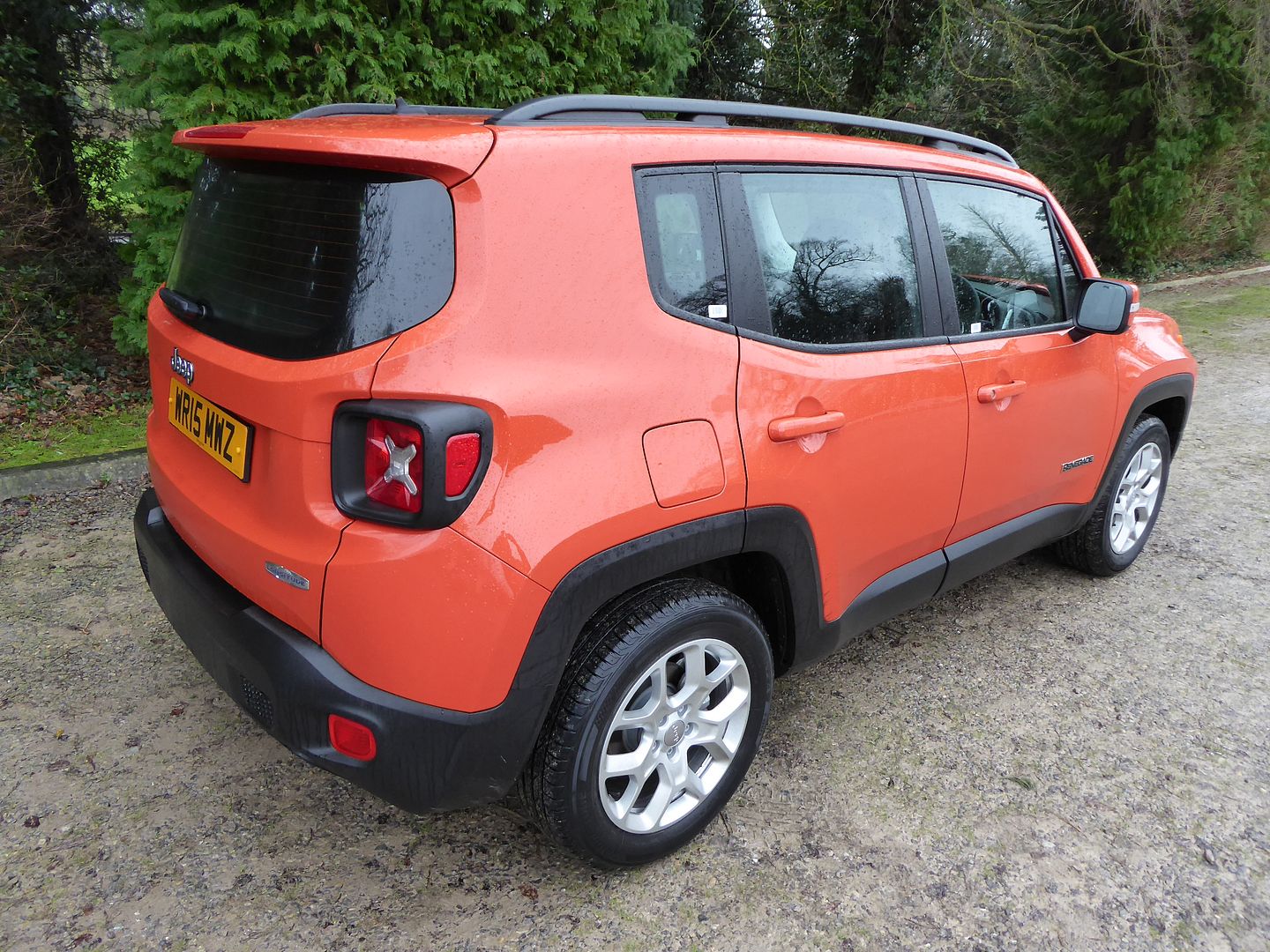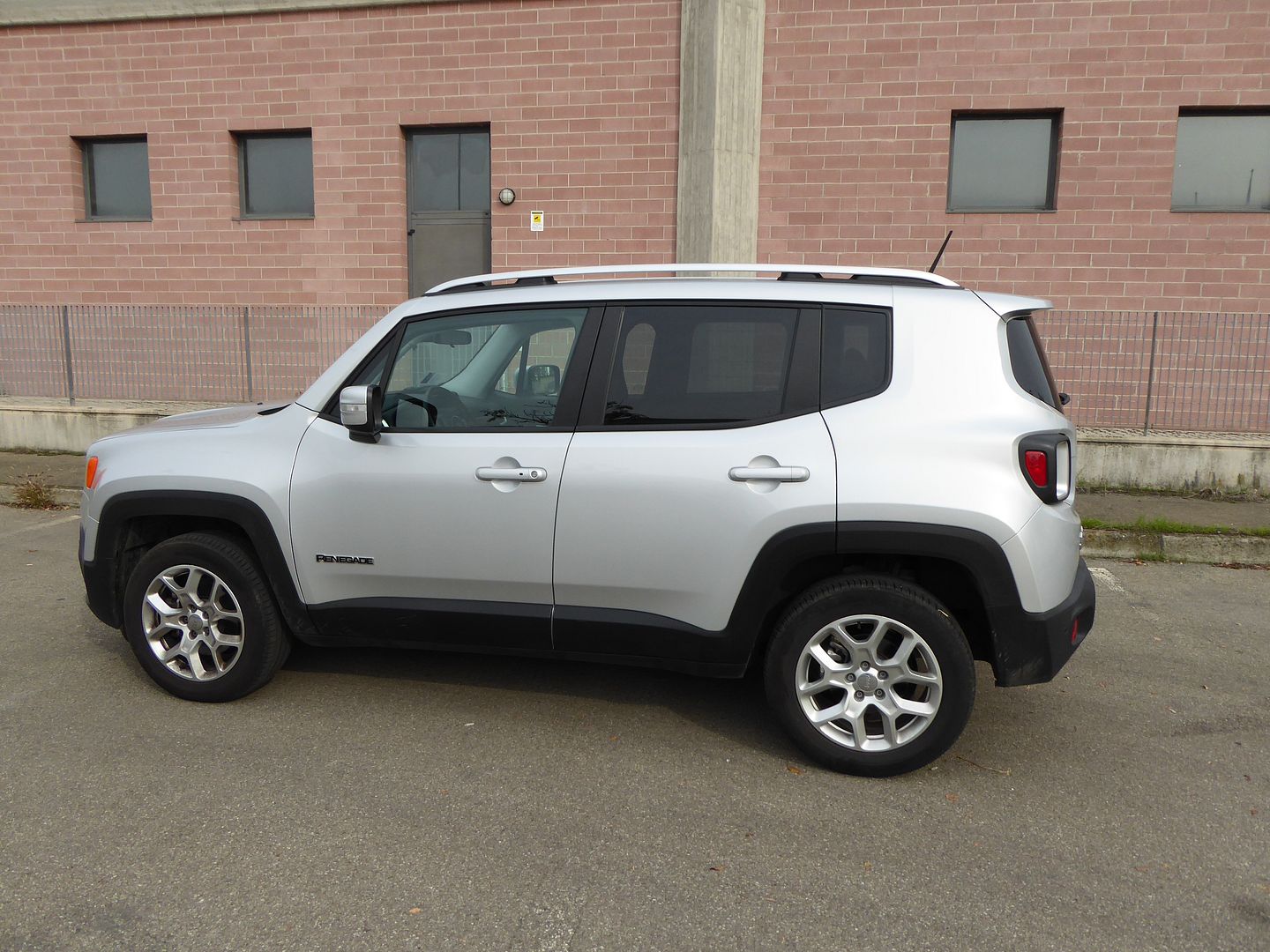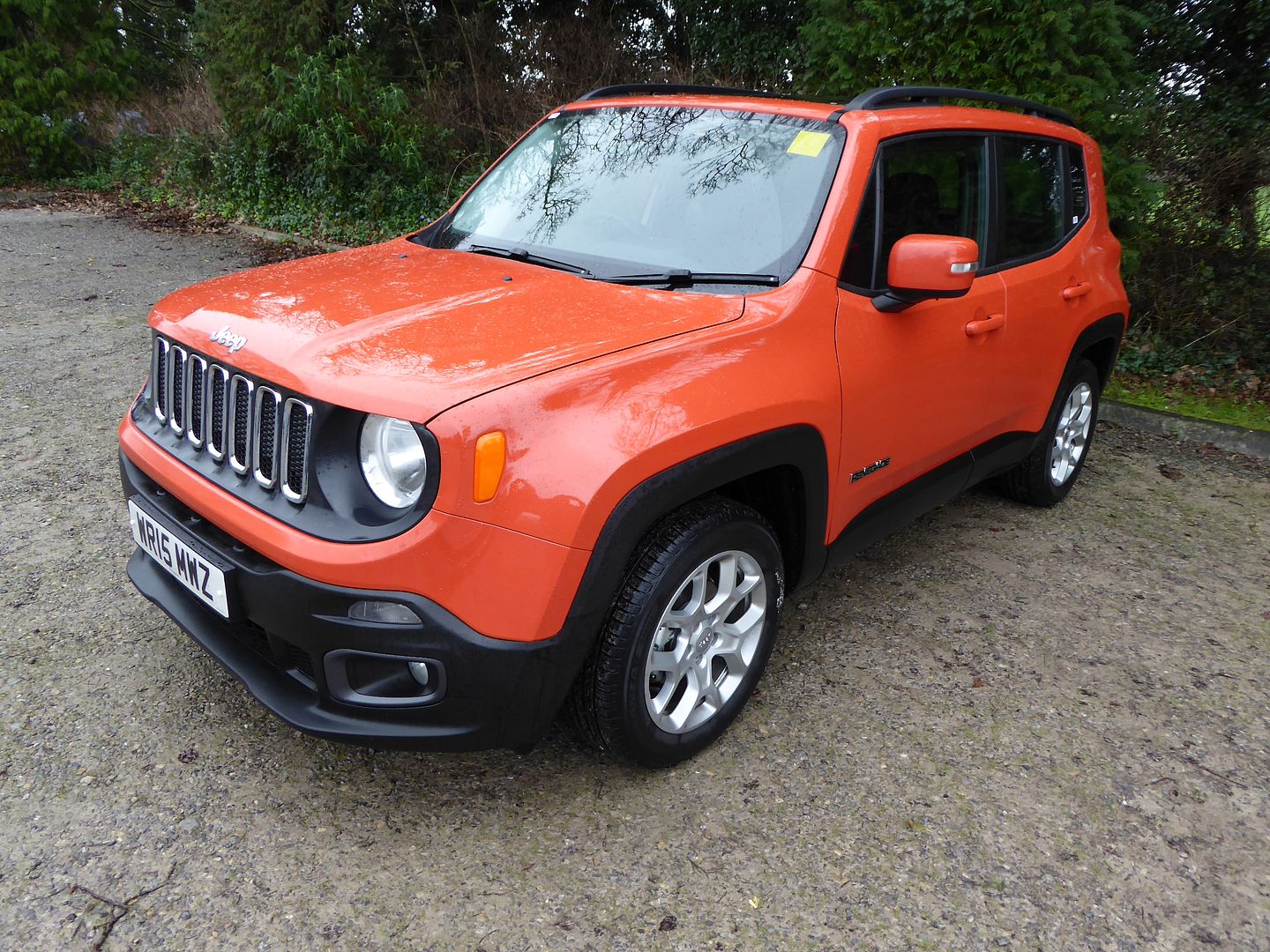 Automotive historians will doubtless continue for some time to debate just who came up with the first SUV.  Although many, especially if viewing this question through European eyes would contend that it was Land Rover, in 1970, with the launch of the Range Rover, there is a stronger case for saying that it was Jeep, who in 1964 produced an addition to their range of hitherto rather utilitarian off-roaders, with their Wagoneer. Regardless of who got there first – rarely a factor in determining which company enjoys the most commercial success from any new concept or innovation, as the motoring history books show us time and time again – there can be no doubt that it was with vehicles like the Ford Explorer of 1991 that the genre found popularity that would explode and change the car market very fundamentally. Although most of the SUVs from the closing years of the twentieth century were large, it was only a matter of time before the concept would be applied to slightly smaller and cheaper machines, and then having down-sized once, the same would be done again. As is very evident from a quick glance of our roads, let alone from reading motoring articles or studying the sales figures, the SUV, or conceptually similar CUV has become a sine qua non for almost every manufacturer in the twenty-first century. And one such model is rarely enough, you need a whole family of them in different sizes. Jeep realised that, perhaps rather later than some, capitalising on the explosive popularity for the genre by adding the C-segment sized Compass and Patriot models to their range in 2005. With looks that recalled the larger Liberty/Cherokee model, but with a very car derived platform underneath (the humble, and not very well-regarded Dodge Caliber's, no less), and standard front wheel drive, the purists decried this duo as a betrayal of the true Jeep ethos. And truth be told, to a large extent, they were. It did not help that the early versions of both were simply not very good. But a program of updates, especially following the Fiat take-over of the old regime saw steady improvement, and whilst neither car was ever in danger of becoming a class leader, as they aged, they did become rather more likeable. As thoughts of new owner FCA turned to how to replace them, it was clear that having two similar sized models was probably not the optimum answer, and that it would make more sense to build a single replacement, and to offer a slightly smaller model to compete in the segment below. The latter of these was the first to market, appearing at the 2014 Geneva Show, and resurrecting the historic name of Renegade. To look at, it was clearly a Jeep, with styling that was clearly related to the other models in the range, though dig a bit deeper and you learned that the new model was actually not quite as Jeep as you thought. For a start, it was to be made at Melfi, in Italy, and not in America. And the reason for that was largely because it uses a Fiat Group platform, the "Small-Wide 4 x 4" which was also to feature under the then yet to be seen Fiat 500X, a car which was going to be very similar under the skin. The purists were unsure of this new model, but ultimately, they matter not much more than a jot, as it is the market that decides a car's fate. Sales started early in 2015, and they quickly proved that Jeep's strategy was correct, as this addition to the range proved that there was indeed a significant market for cars that had all the branding heritage and cachet of a Jeep, retaining the distinctive Jeep styling cues, but packaged in something smaller and more affordable. Many Renegades have been delivered in bright colours, and they quickly became a common sighting on our roads. My chance to test one came from Hertz, at Bologna airport, who had a silver-coloured model with my name on it, as an upgrade to the cheaper car I had booked for a weekend to take in the Auto e Moto d'Epoca in Padua. With a day which would be spent charging up the autostrada from Bologna to Padua and back and a second one for more local motoring, it was going to be an ideal chance to test the Renegade in the sort of motoring that it would most often undertake for the majority of its owners, serious off-road terrain being left well alone.
There was no doubting the fact that this was a diesel powered car. Get in the Renegade, and press the button to start the engine, and you will be faintly surprised at the noise that emanates from under the bonnet. Unfortunately, the noise itself is far from faint. This sounds like diesel powered cars used to be like around 10 years ago, with that characteristic rattly clatter at idle. Get underway and the sound reduces to almost acceptable levels, but every time you fire up or are at idle, say, in a traffic jam, you will be wondering if the petrol model might not have been a better bet. The diesel engine in question is Fiat's Multi-Jet II unit. There is a 1.6 version offered in the Renegade, with 118 bhp, to create a low entry priced model, but it is the 2 litre versions which will garner the bulk of the sales. Two different power outputs are offered: 138bhp and 168 bhp. There's nothing to tell you which is fitted to any individual car, but I am pretty sure that the test car was the less powerful of the two. That being the case, the standard transmission is a six speed manual, whereas the 9 speed auto comes with the 168 bhp unit. That transmission is an option on the less potent diesel, and it was fitted to the test car. It did not make for the happiest of combinations. The problem seemed to be that the transmission was simply too slow to respond, taking its time to shift between the gears, so this meant that although there is plenty of torque generated by the engine, you did not feel the benefit of it in mid-range acceleration in the way you would expect. Underway, though, the noise levels abated to make this quite a refined cruiser on the autostrada, which was just as well, as the majority of my test mileage was the trip from Bologna up to Padua to visit the Auto Motor d'Epoca event. Boot the throttle hard to wake the gearbox up, and you could get that sudden burst of extra speed needed when slotting into the traffic for an overtaking manoeuvre, but left to its own devices and this felt like a rather leisurely machine. If you are expecting impressive levels of economy, then prepare to be disappointed. I covered 300 km and needed to put 29 litres in the tank, which has a cap-less filler, to fill it up again. That equates to 29.35 mpg, which is not a particularly impressive figure.
The other driving attributes all proved rather unremarkable. There is a nice chunky leather steering wheel to hold. The steering feels slightly over-assisted, though far from as vague as some other vehicles of this type (Toyota, Renault………) so there is some sensation as to what the front wheels are going to do when you reach a bend. Roadholding and grip seemed well up to standard, as far as I could tell, though I did not get the chance to test them anywhere close to the limit. Let's be honest, buyers of a car of this type are not really expecting or even demanding the sort of driving dynamics that you get in a Ford Focus, so the fact that you don't get them is not really an issue.  More importantly, for a car which, although designed with off-road capability very much in the DNA, will spend most of its time on surfaced roads, the ride was satisfactory, not that the surfaces on which I drove it were the toughest test, as Italian autostradas are well maintained. The brakes needed a fairly firm application of the pedal to bring the little Jeep to a stand-still. There is an electronic handbrake, set by pressing a small button mounted behind the gearlever. Needless to say, as the test car was an automatic, I rarely bothered. There are some rather thick pillars to the design of this Jeep, but they are more upright than on most modern vehicles, so they did not prove much of an impediment to seeing out of the Renegade and its boxy styling and short overhangs meant that it was easy to place on the road and there were no difficulties in judging its extremities when parking. Large door mirrors gave a good field of vision, and with a tight turning circle, this is a Jeep that is manoeuverable like no model before with that badge on it.
Just as the outside of the Renegade shouts "Jeep" at you, so does the inside. It adopts the family style that you will see in all models of the current range. Jeep, or rather Fiat, I suspect, have made huge strides on interior quality in recent years. They needed to, of course, as the models they were producing a few years ago were well below par in this respect. You now get decent quality plastics with a nice grain to them which are moderately soft to the touch and a cohesive sort of design that is as easy to use as it is good to look at. There are a few Jeep touches, such as a moulding in the dash immediately above the grab handle in front of the passenger which says "Since 1941", and instead of a red line in the rev counter there is some faux orange mud splattering. This adds a little colour, as does the limited use of some silver trim highlights around the air vents and on the wheel spokes as well as a larger area around the gearlever, as the rest of the interior is black.
The instrument binnacle contains two large dials, with rev counter on the left and speedometer on the right. Set between them is a digital display area which flashes up with Renegade in its centre when you first start the car, but which is used for a series of information displays including a digital speed repeater, which you select by using the buttons on the left spoke of the steering wheel. Digital vertically stacked bar charts for water temperature and fuel level are on either side of this area, with the lights going out as the fuel level drops. The middle of the dash has two central air vents mounted up very high in a unit which protrudes up and out from the main fascia moulding. Beneath this is the display screen for the infotainment screen. This is one the uConnect systems that you find in all of the US marques in the FCA Group, and it is easy to use, with a combination of touch sensitive functions on the screen itself and a series of rather small buttons on either side which allow you to select between audio functions and the TomTom navigation. The decision to include some button short cuts so you don't have to use the touch screen interface is a good one, and the navigation system proved useful, though the graphics on the screen are not going to win prizes and the mapping lacks detail. There are also repeater buttons on the steering wheel for some of the audio unit functions. Beneath this unit are a row of switches which include the hazard warning lights and then beneath this are three rotary dials for the climate control system, another three rotary dials in an area beneath this include the one for the 4WD system which did feature on the test car. Lights are operated from a rotary dial on the dash to the left of the wheel. Twin column stalks, which felt nice and chunky and pleasant to use, operate indicators and wipers. There is a flick wipe by pressing the right hand stalk up, but to operate the wipers continuously, you twist a sleeve on the end of the stalk. A second sleeve is used for the rear wipe.
Although once you are in the Renegade, you are well aware of the fact that you are driving something that is taller than your average hatchback, you don't really have this sensation as you get in. Seat adjustment was all manual, with a bar under the seat for fore/aft and ratchet levers on the side of the seat to alter backrest angle in a series of stepped moves and seat height the same. The steering wheel telescopes in and out as well as up and down. That all made it easy to get comfortable. The seats were trimmed in a cloth material, and there is plenty of space, with headroom being particularly generous. Rear seat occupants sit relatively upright and with no shortage of headroom thanks to the design of the Jeep this means that there is a decent amount of space even though this is not a particularly long car. If the front seats are set right back, leg room does diminish to the point of being a bit too tight. There are seat belts for three and I am sure you could put that number of adults in here, but how comfortable they would be for a long journey is perhaps debatable. The seats are fixed in position, lacking the sliders you find on some rivals. Access is good, with the doors having a particularly wide opening. Initially I thought that there was no external boot release, but there is a micro-switch for this purpose set down very low. The floor are of the boot is not that big, but the boot area is very deep. There is a false floor; and if you remove this, the boot extends down quite a way, so you could pack a decent amount of luggage in if it was the right shape. The rear seat backrests are asymmetrically split and fold forward to extend the cargo platform. Inside the cabin there is a good sized glovebox, some rather pokey door bins and a small lipped area in front the gearlever as well as an area between the seats which is moulded to take a couple of large cups. Rear seat passengers do not fare so well, with the modest door bins and pockets in the back of the front seats.
As with most model ranges these days, there is a bewildering array of different versions, with permutations of engine, transmission and model trim, even before you get to options and colours. There are differences by market, as well, so the US gets four basic trims:  Sport, Latitude, Limited and the off-road ready Trailhawk. In Europe, the Latitude becomes a Longitude. The detailed specs even for models that use the same name are different, too. The Italian test car was a top spec Limited. Jeep make much of the fact that in Europe, the standard equipment levels are quite generous. Entry level Sport trim includes 16″ alloys, Stop/Start, Ecodrive (Drive Monitoring System),  6 Airbags, manual air conditioning, all speed traction control, electric parking brake, electronic roll mitigation, electronic Stability Control (ESC) with Hill Start Assist, uConnect® 5" DAB radio with touchscreen and Bluetooth, USB and AUX and a  6 speaker audio system with steering wheel controls, a 3.5" Electronic Vehicle Information Centre (EVIC), tyre pressure monitoring display and trailer sway damping,  electric mirrors, all-round electric windows, remote central locking. Added equipment in the Limited are 17" Alloys, Cruise control, Rear parking sensors, Ambient light (LED), Black side roof rails, Body colour door mirrors and handles, Driver seat with electric lumbar adjustment, Electrically adjustable and heated door mirrors, Front fog lamps,  Leather wrapped steering wheel, a Speed limiter, an upgraded uCconnect® 5" DAB radio with touchscreen, satellite navigation and Bluetooth. The Limited adds 18″ silver-painted alloys, Leather upholstery, Heated front seats, Dual zone climate control, Forward collision warning-plus with mitigation, Heated steering wheel, LaneSense™ Lane departure warning-plus, Privacy glass, Front and rear parking sensors, Silver side roof rails, door mirrors and front grille, Adaptive rear brake lights, Chromed exhaust tip and an upgraded uCconnect® 6.5" DAB radio with touchscreen, satellite navigation and Bluetooth, as well as a premium instrument cluster with 7" colour TFT display.. In addition, you can opt for the off-road-ready Trailhawk model, which includes the Longitude's standard equipment, plus the 2.0 litre Multijet II diesel (in Europe, Americans get the 2.4 litre TigerShark petrol unit), a nine-speed automatic transmission, Jeep Active Drive Low (20:1 crawl ratio), Selec-Terrain system with exclusive Rock mode, an increased ride height of 20 mm, skid plates and red front and rear tow hooks plus unique bumpers. It also has 17″ all-terrain tyres and up to 205mm of wheel articulation. There were a number of Launch Edition models available and since then, various limited edition cars have been offered.
Having sampled the 138 bhp diesel, and found that the rather noisy engine and sluggish transmission were the most disappointing aspects of the Renegade, I was interested to try a petrol powered car with a manual gearbox. My chance came just a few weeks later when the combination of a forecast sunny weekend and Hertz' winter sale tempted me into renting something for the weekend. Sadly, the forecasters got it all wrong and at the last minute, the beautiful sunshine they had been predicting all week became a cloudy day and then a really grey and damp one, so you are not going to see pictures of beautiful blue skies, but I was able to drive a UK spec Rengade, which was offered to me as a Group C car, ie the same as a regular Focus or Kia Cee'd. It had the 1.4 Multi-Air II engine, which also develops 138 bhp, the same as the diesel model, but coupled with a six speed manual gearbox. This spec comes with front wheel drive only. This is a much more refined and civilised engine. There is barely a murmur on start-up and once underway, noise levels are low. 138 bhp is not that much for a car of this weight, though, so this is still not a rapid machine. To get the best out of it, you will need to use the gears quite a lot. That's no hardship as the gearchange proved very precise, with a very narrow gate, the ratios slotting into place very readily indeed. With a manual gearbox car you have to use the handbrake, and so that cursed electronic thing comes into the equation. Irritatingly, you have to press the footbrake to release it. That's OK, until you are doing a hill-start when you would have preferred to have the car balanced on throttle and clutch. Otherwise, the Renegade was much as I remembered it. There are no issues arising from the switch from left to right hand drive, thankfully. Although this was a front driver whereas the Italian car was an all-wheel drive machine, on the road there was no real difference I could discern. This was not much of a surprise when I learned that the AWD system works "on demand", meaning that the Renegade operates in front wheel drive mode most of the time, only adding in the rear wheels when needed. The UK car was not as well equipped, being a Longitude, so a few of the features of the Italian car were missing. I am not sure you would miss many of them. Some, of course are cosmetic, such as the body coloured trim details. You get slightly smaller 17″ alloys rather than 18″ ones, and whilst received wisdom is that larger wheels generally have a ride penalty, I did not find the ride on this one very different from that of the car in Italy. On the dash, there is a smaller uConnect display (but not much smaller, so not really that different), and as this was a front driver, the rotary knob below the air conditioning ones (another difference, as this was not climate control) were absent. The seat trim was cloth, with some bold Jeep patterning used to liven up the black interior.
Having tried a couple of different Renegade models, it is not hard to see the appeal. This is a Jeep that you can live with in those confined and congested places in Europe, where fuel costs are far higher than the wilds of America where the go-anywhere attributes of the larger models would come into their own, and their relative bulk would be an advantage not a nuisance. It ticks all the boxes that lead buyers to choose an SUV over a conventional saloon or hatch in that you do get the benefits of the raised seating position, and there is plenty of space for people and luggage in what is a relatively small car. It is nicely finished and all the indications are that it will be durable as well as practical. However, as is the case with so many cars these days, you do need to choose the particular version from the range with care. Had I only sampled the 138bhp diesel with its rather lazy auto box, I might have been inclined to be less positive about a car which otherwise impresses with its style, practicality and sheer "want one" factor, but the petrol version, although thirstier, and with greater CO2 emissions, did much to convince me of the merits of the Renegade as a complete package. Objectively, it's probably not the best car in its class – I still think the Skoda Yeti is that car – and the list prices certainly mean it is not the cheapest, but it's clearly won over lots of people on both sides of the Atlantic, as by the end of 2015, a total of 160,000 examples have been sold. It has contributed much to the spectacular global sales growth of the Jeep brand in recent years and is clear vindication of Jeep's decision to build their smallest car yet, and not in America.