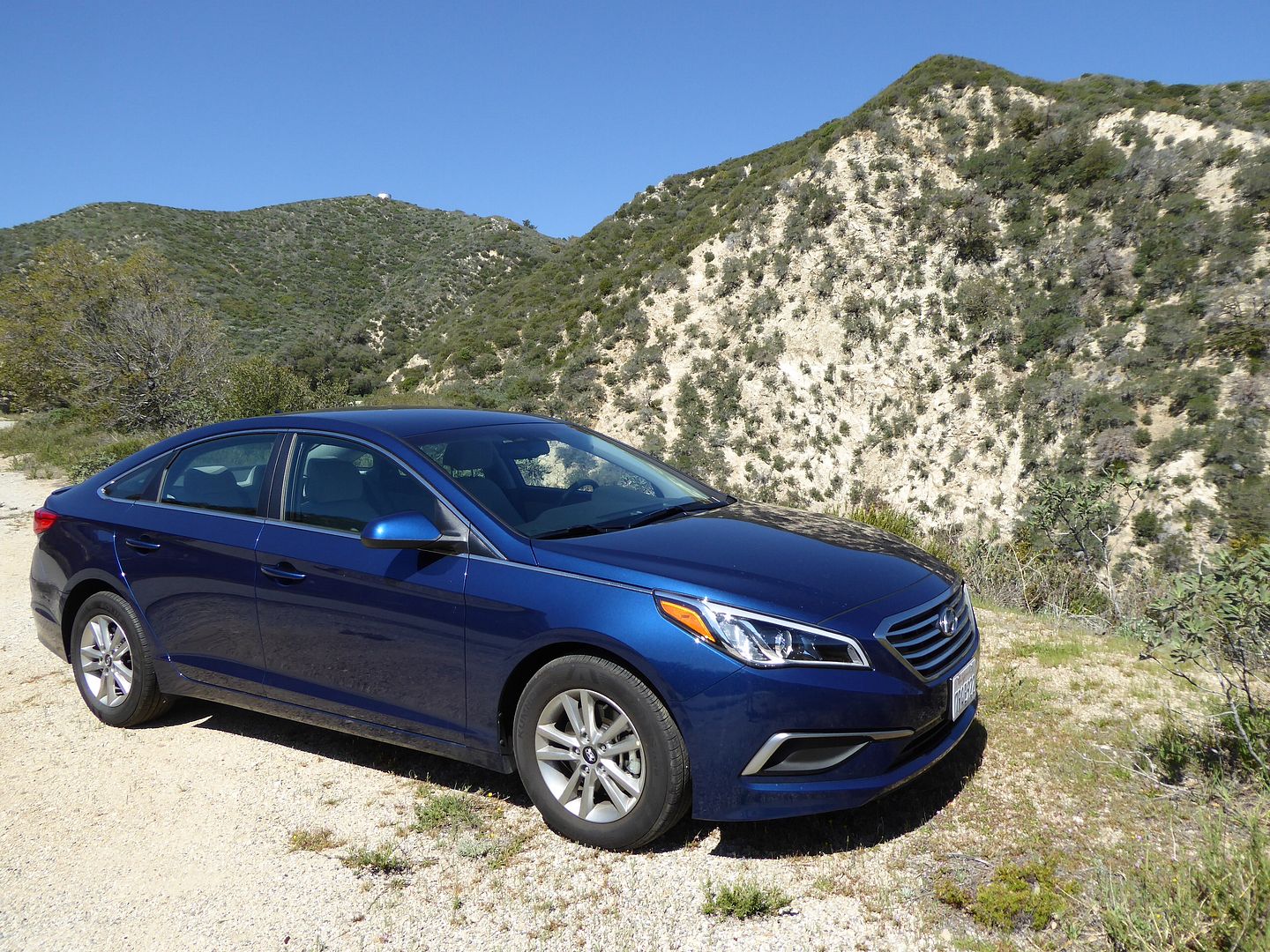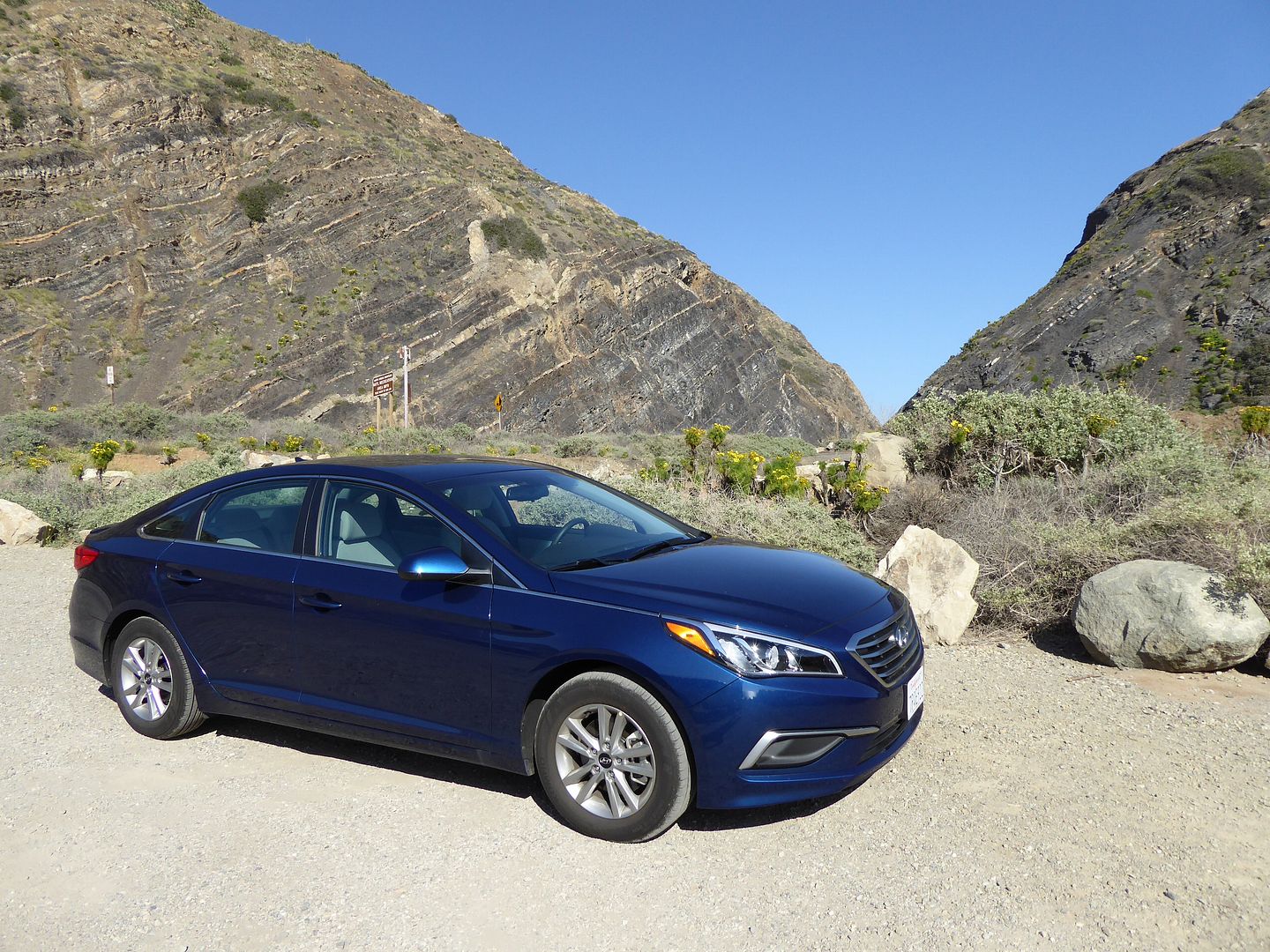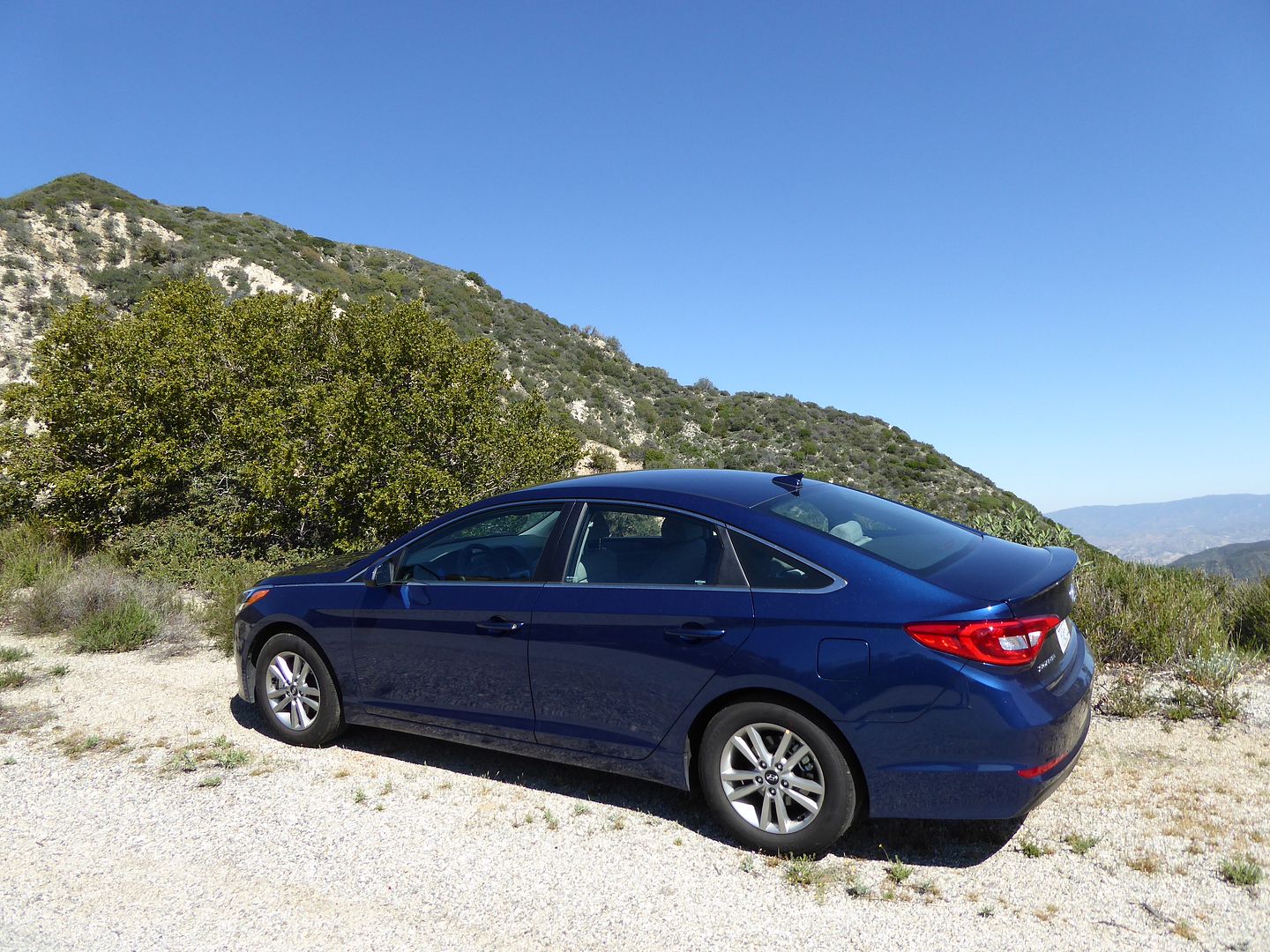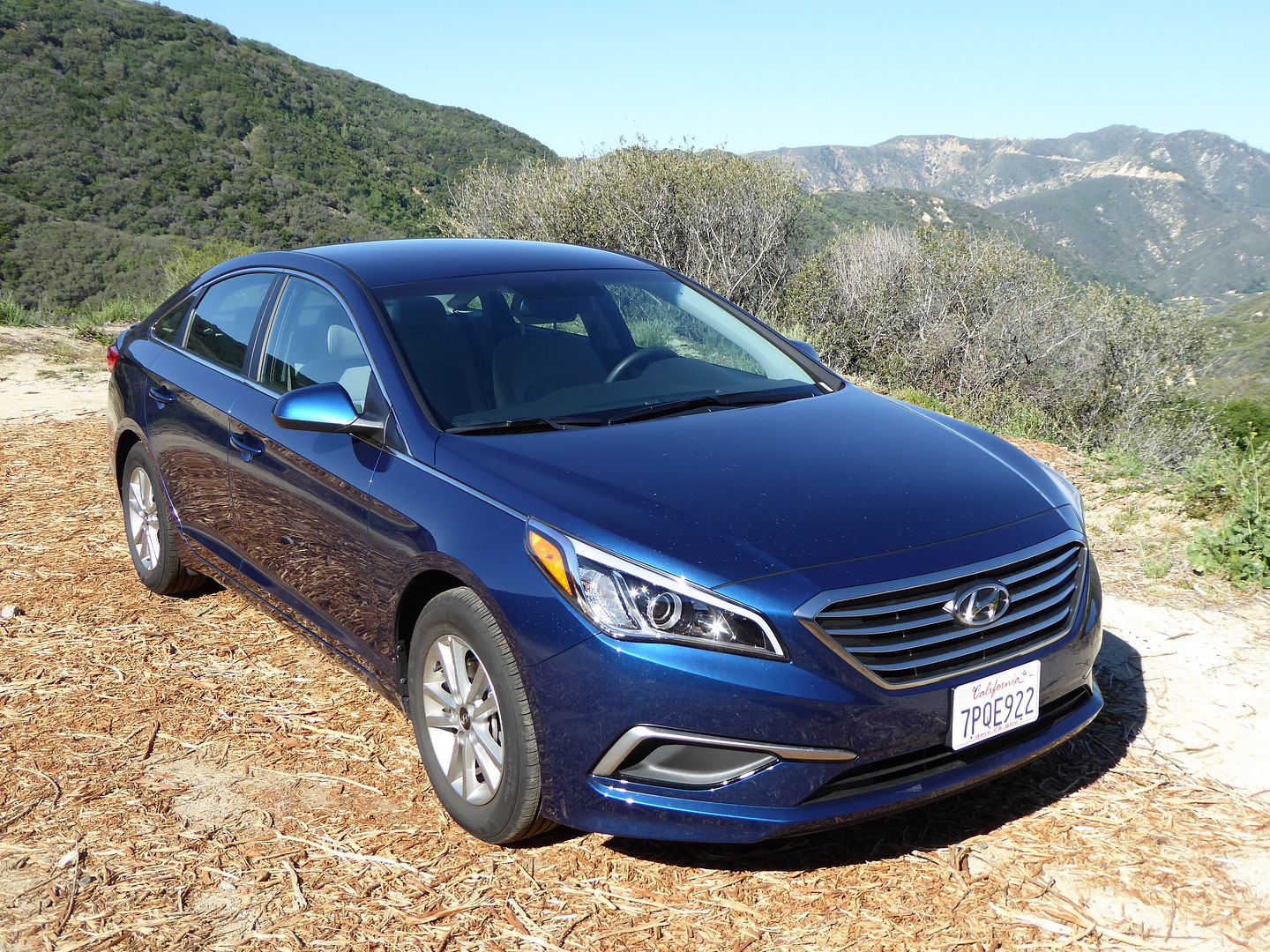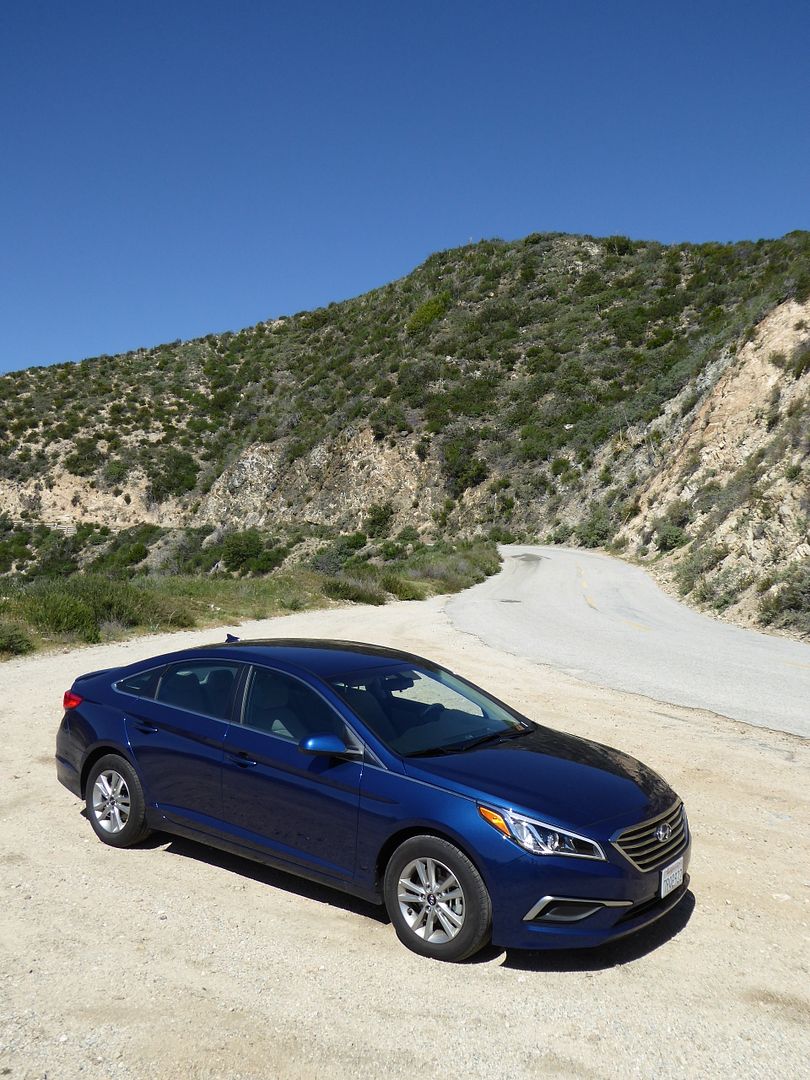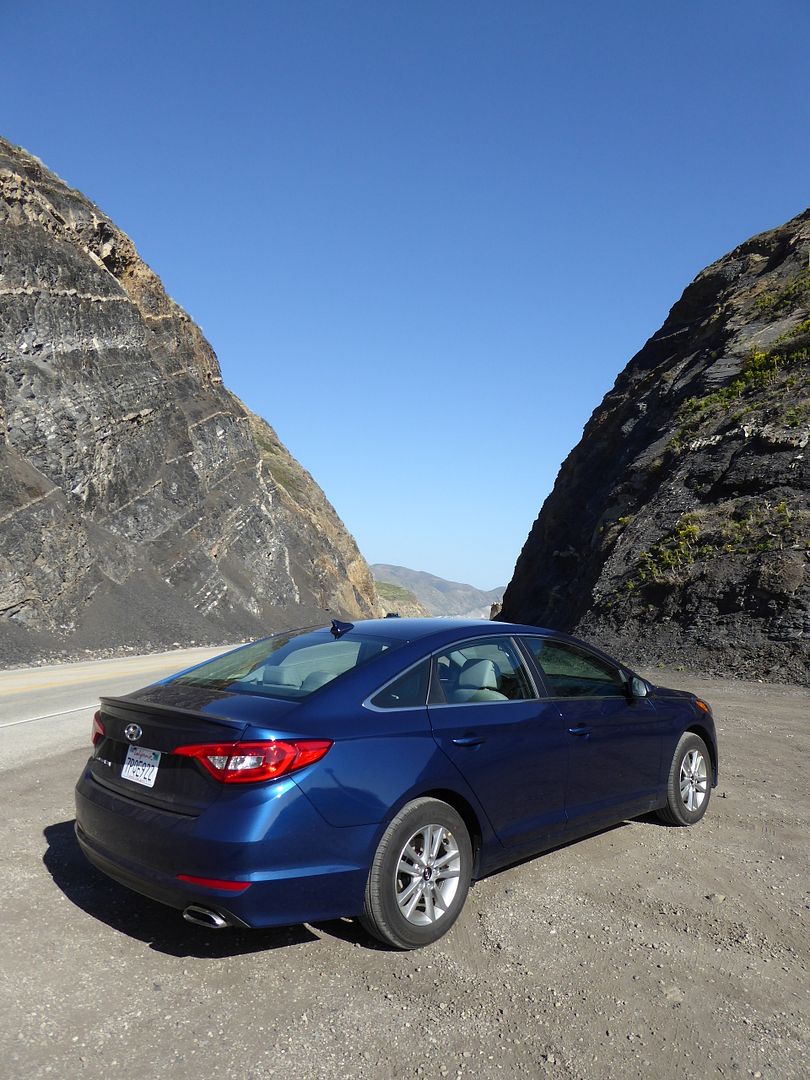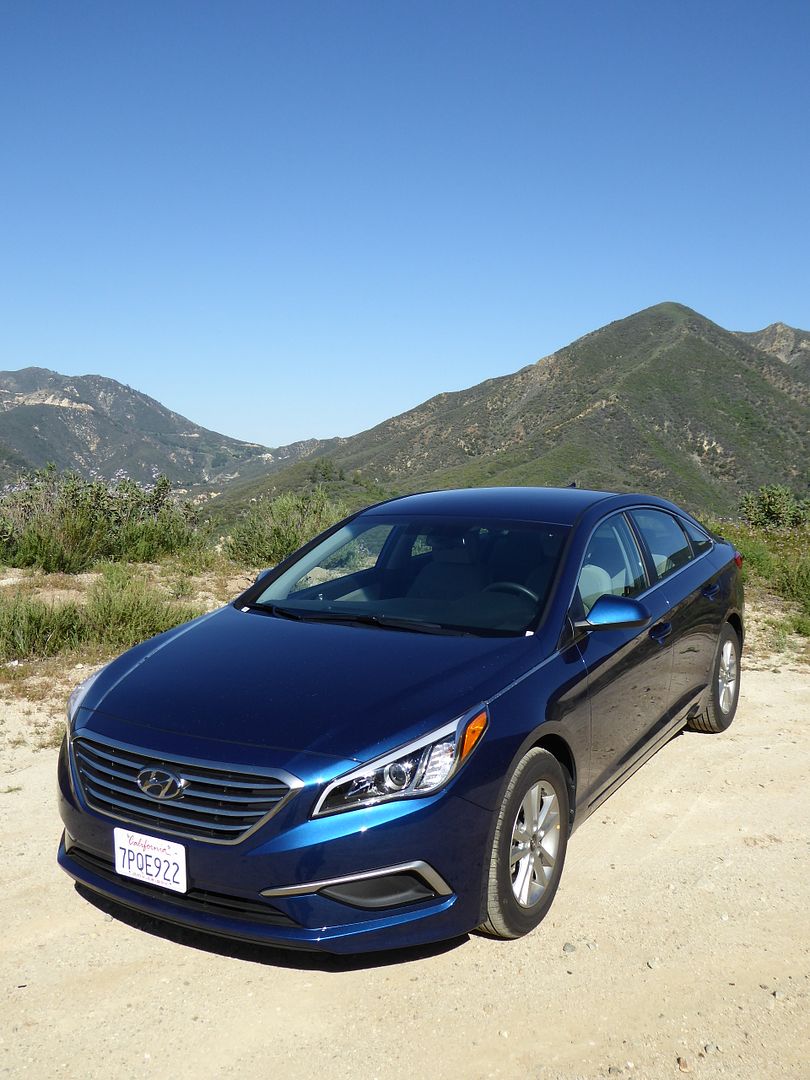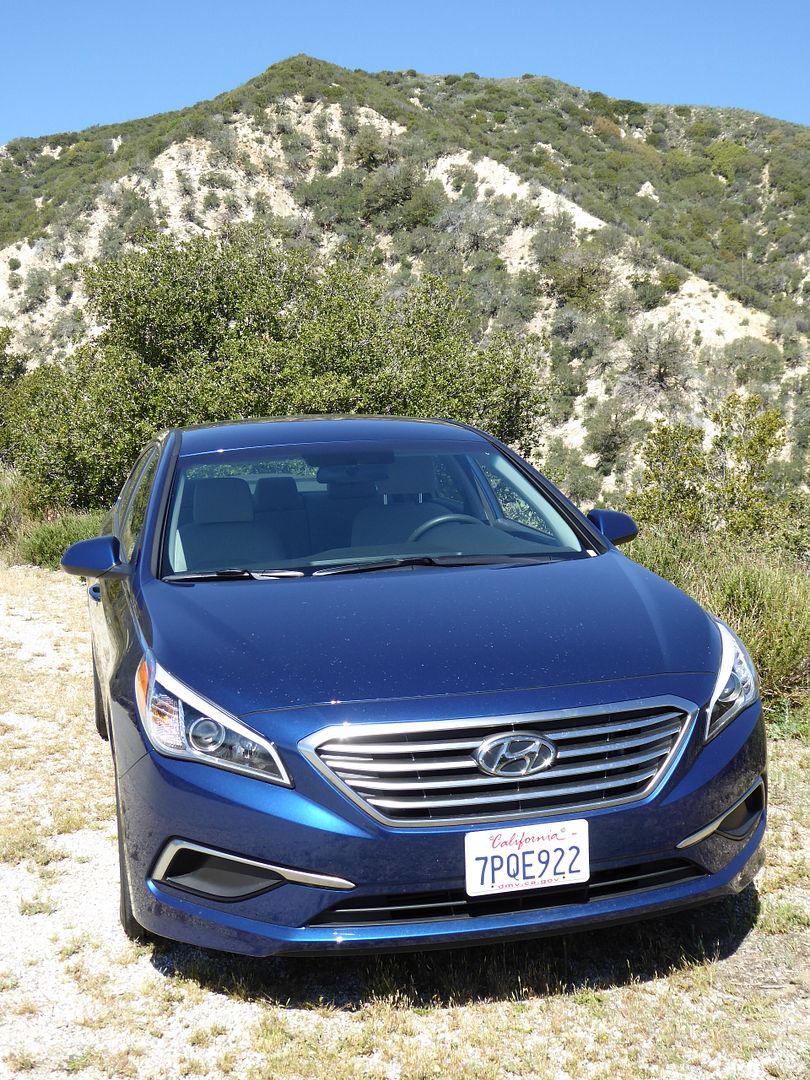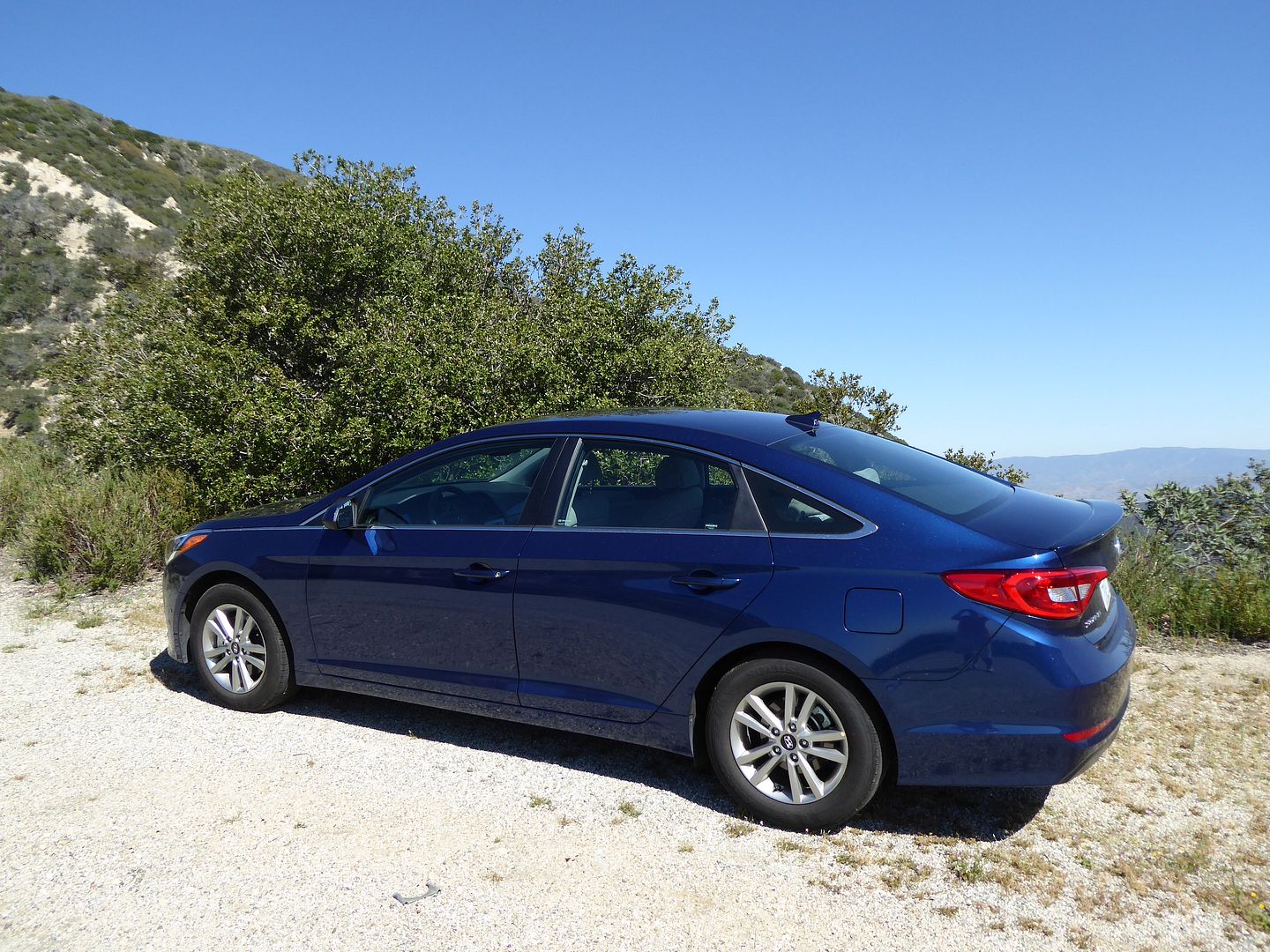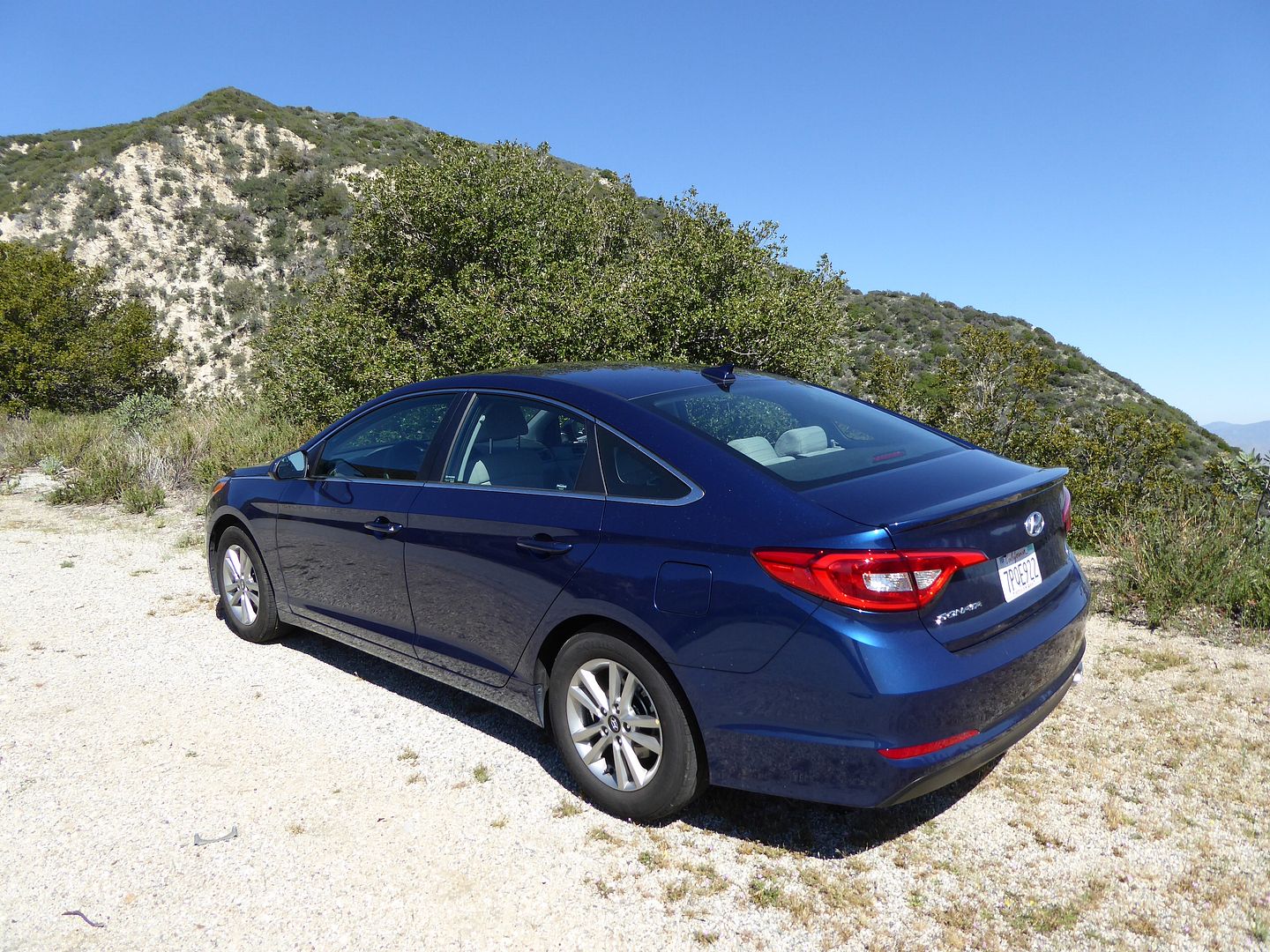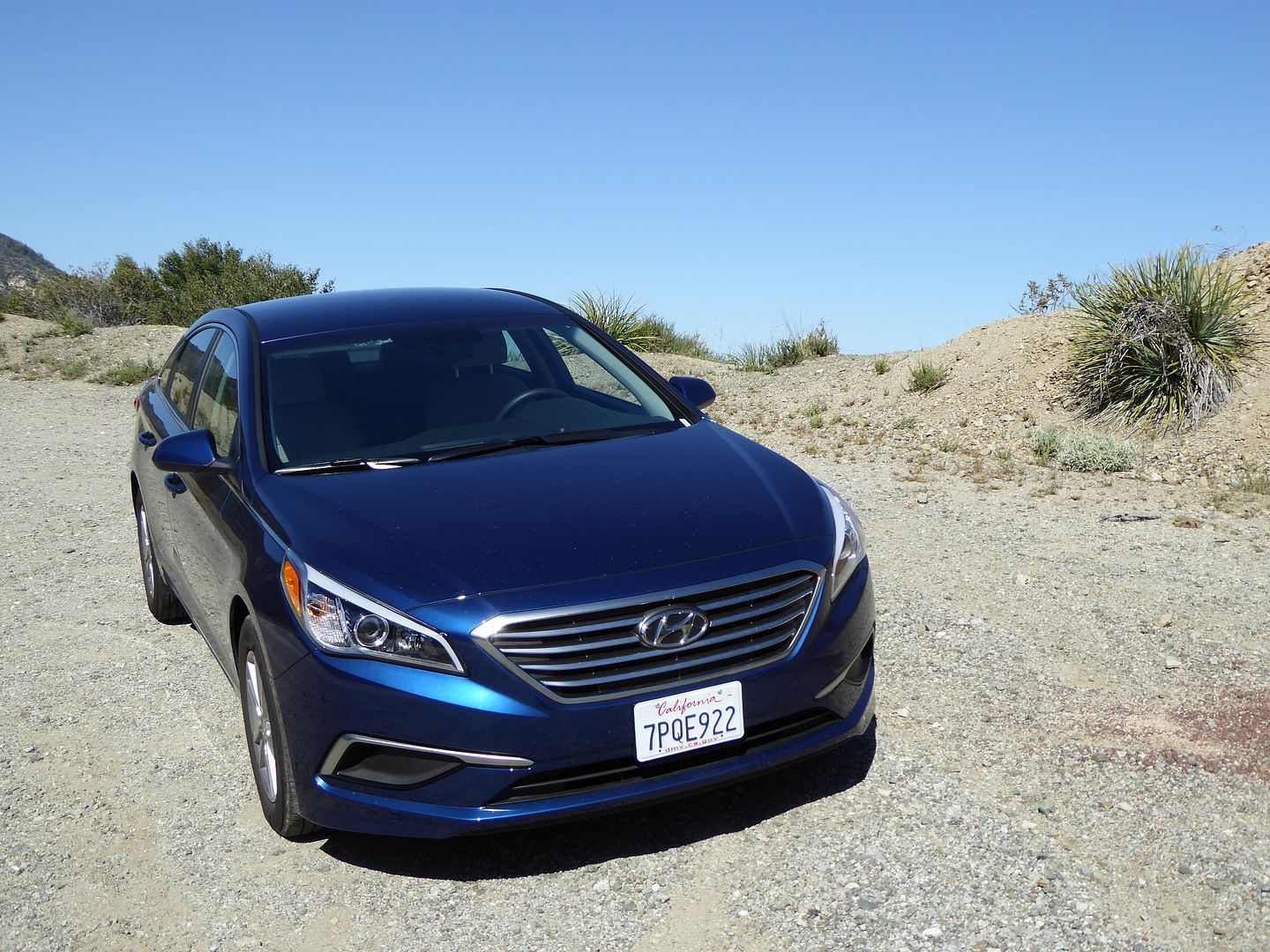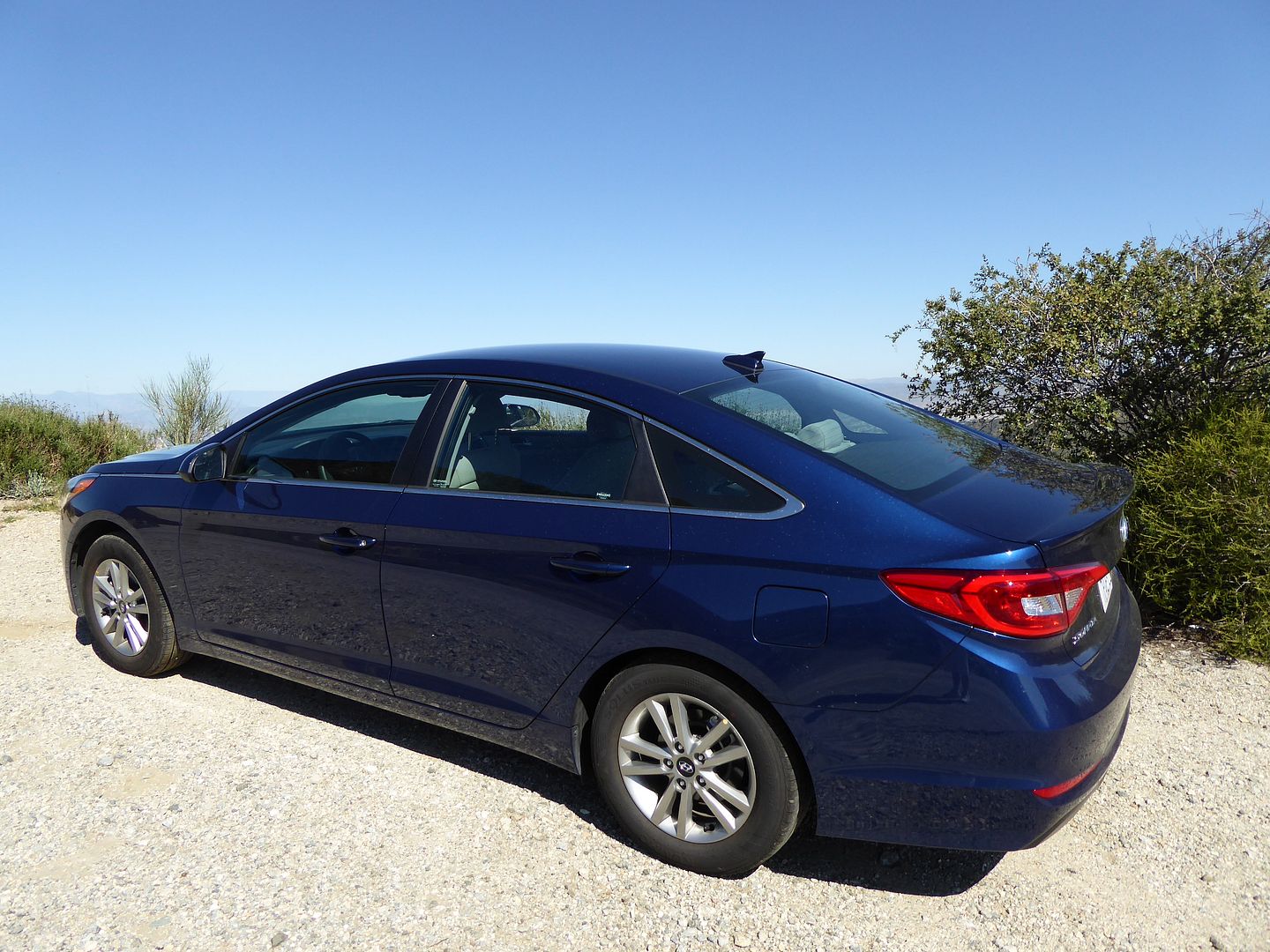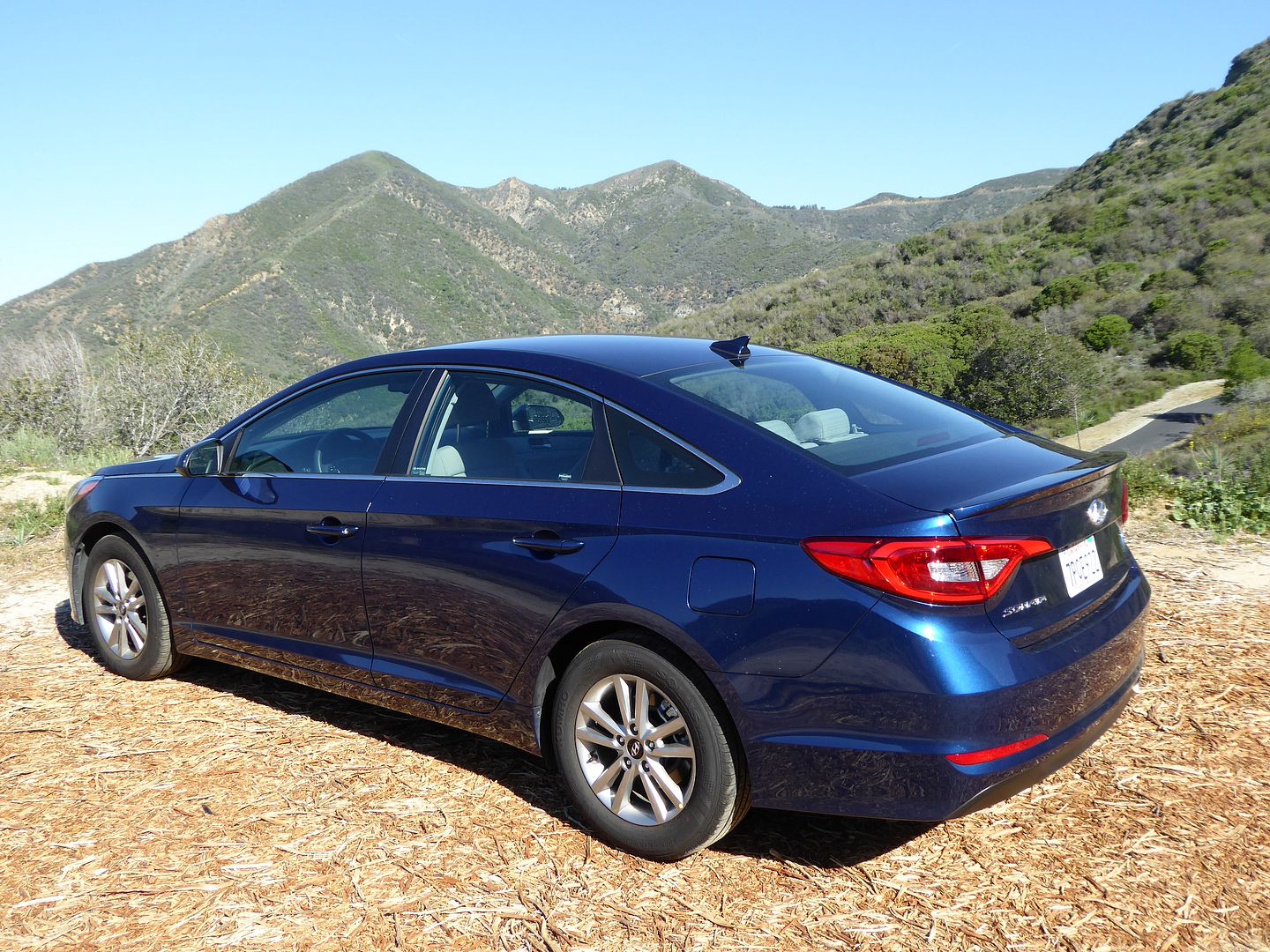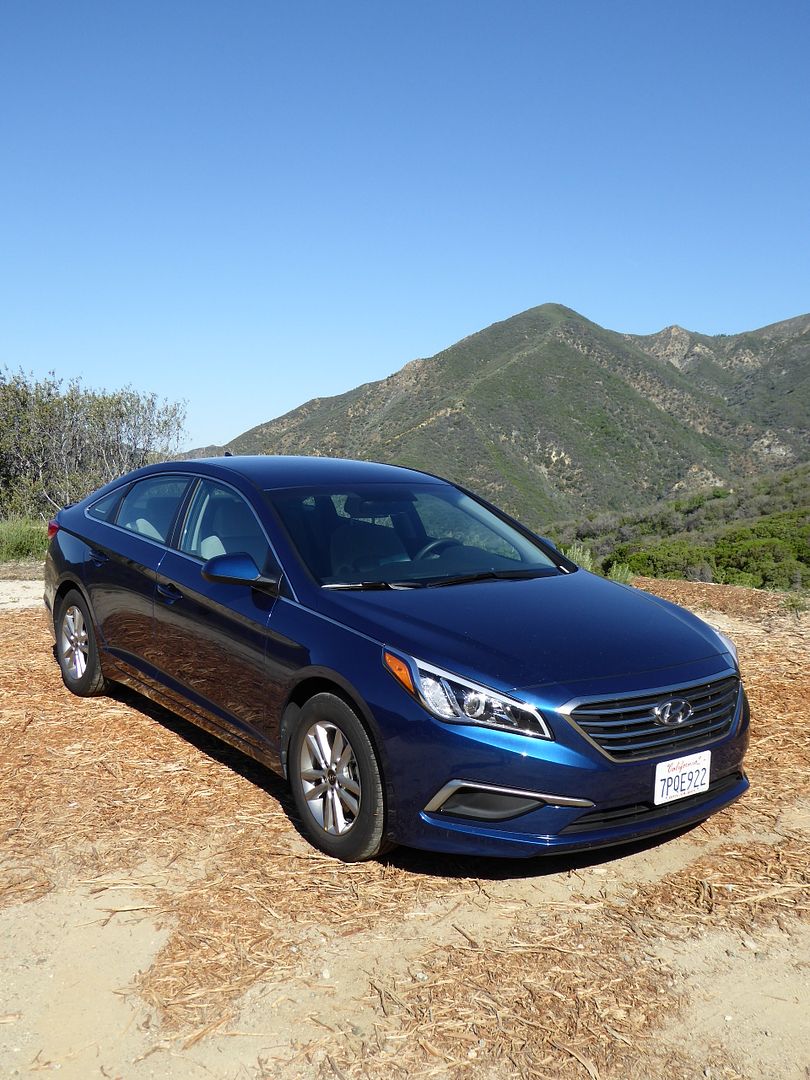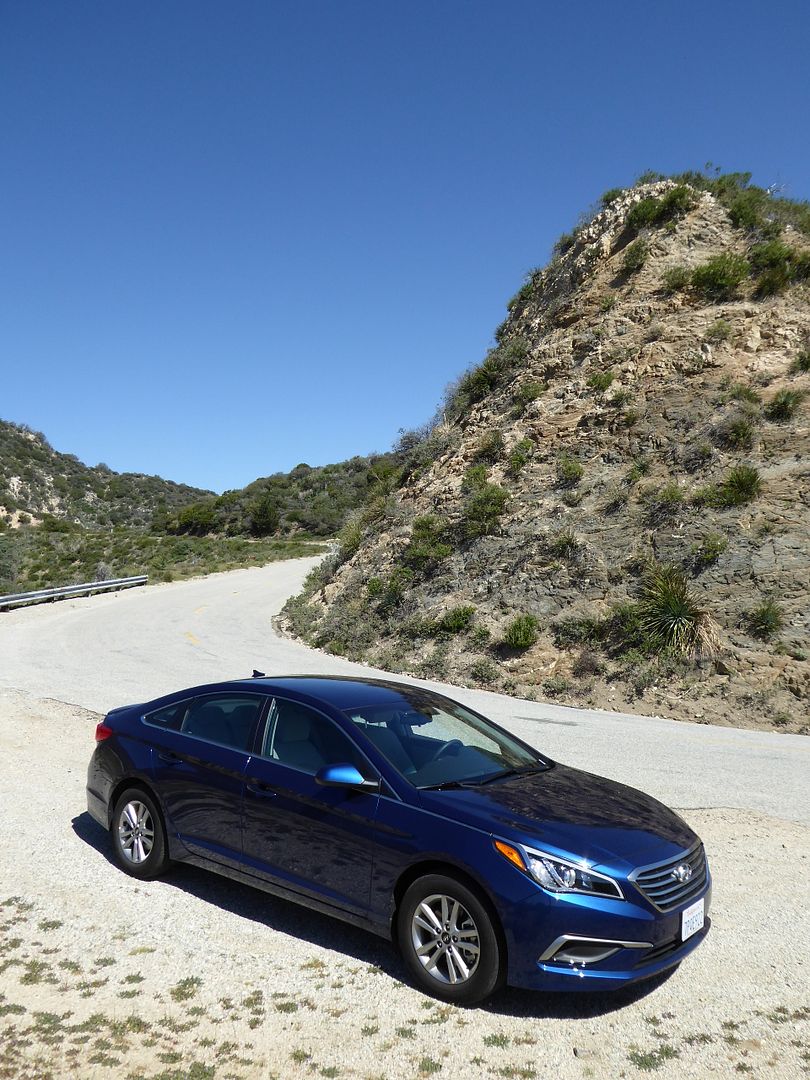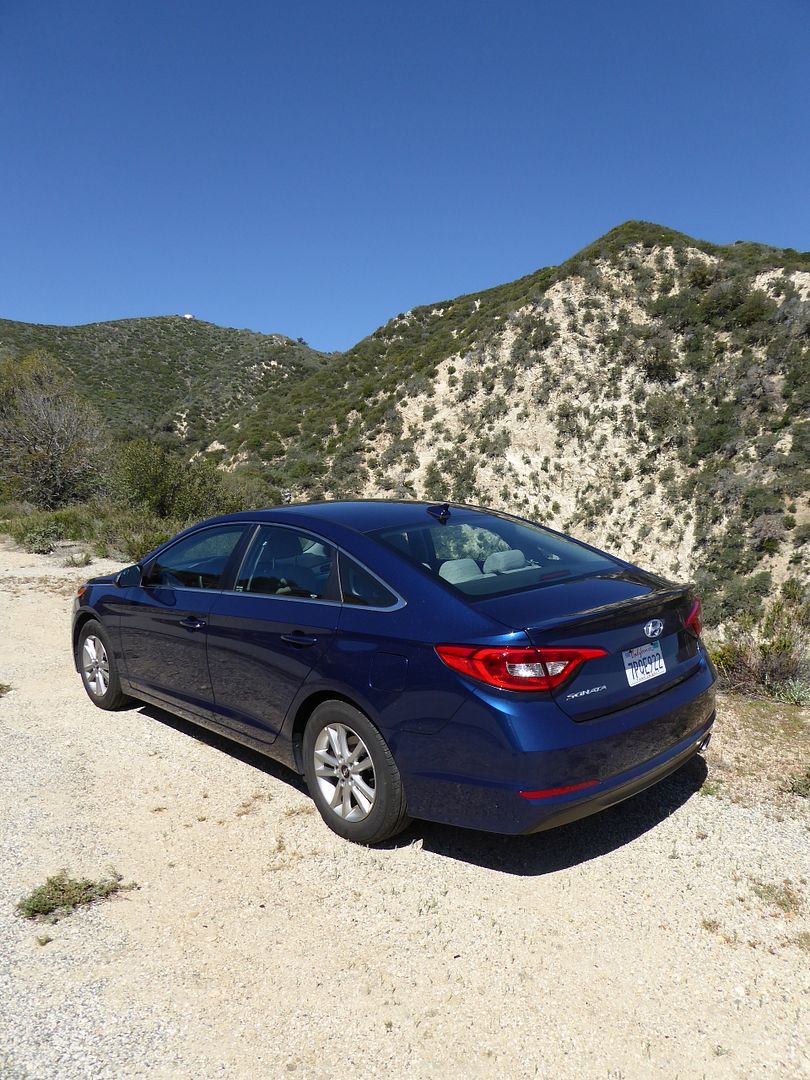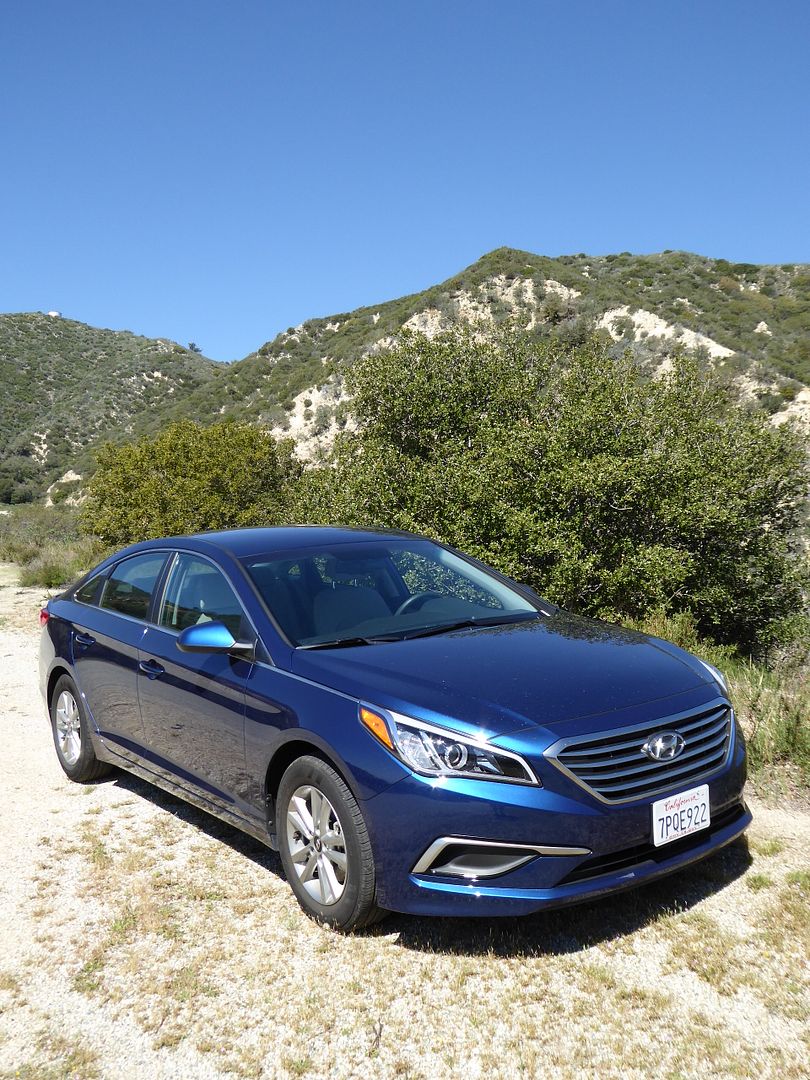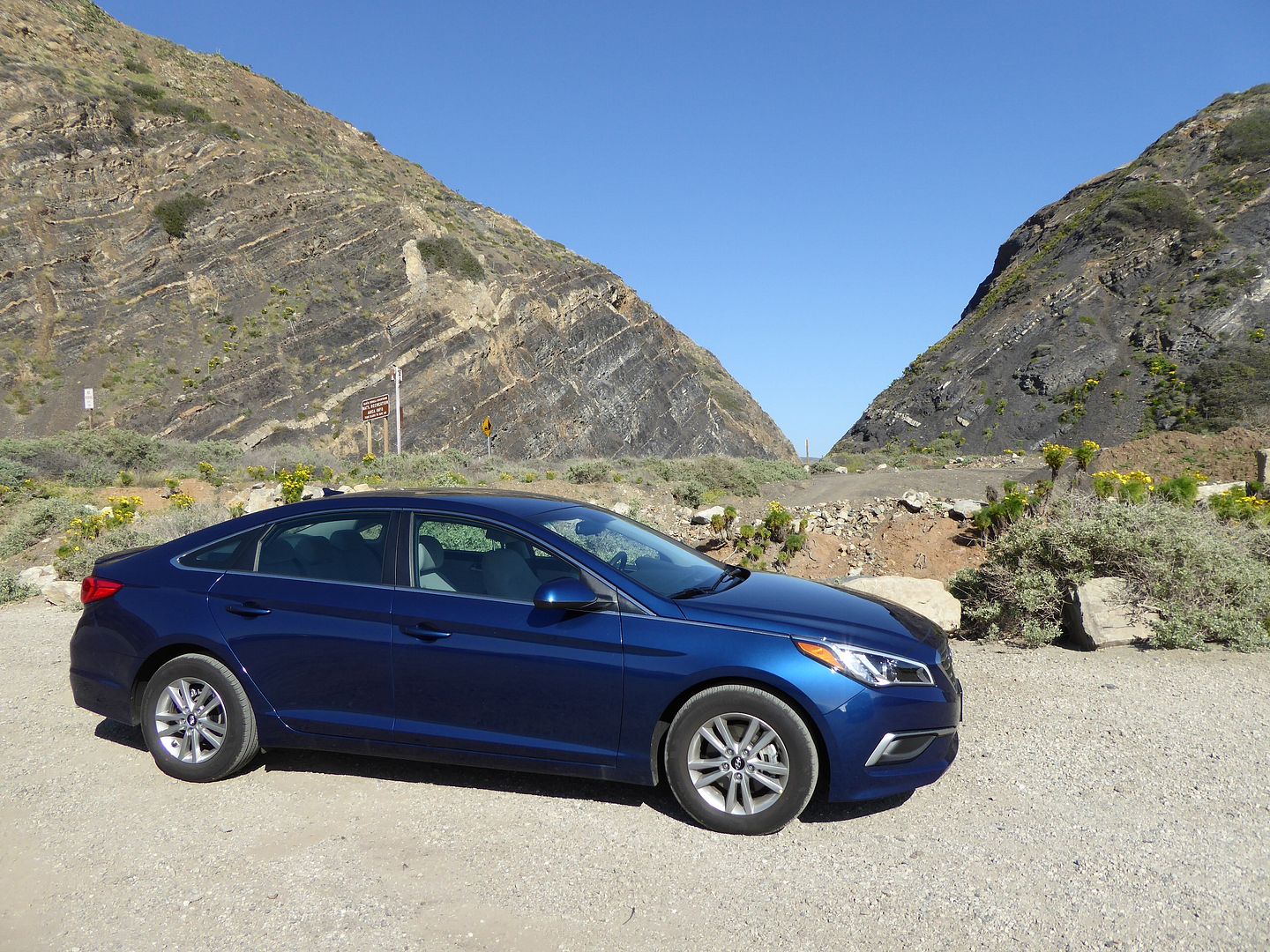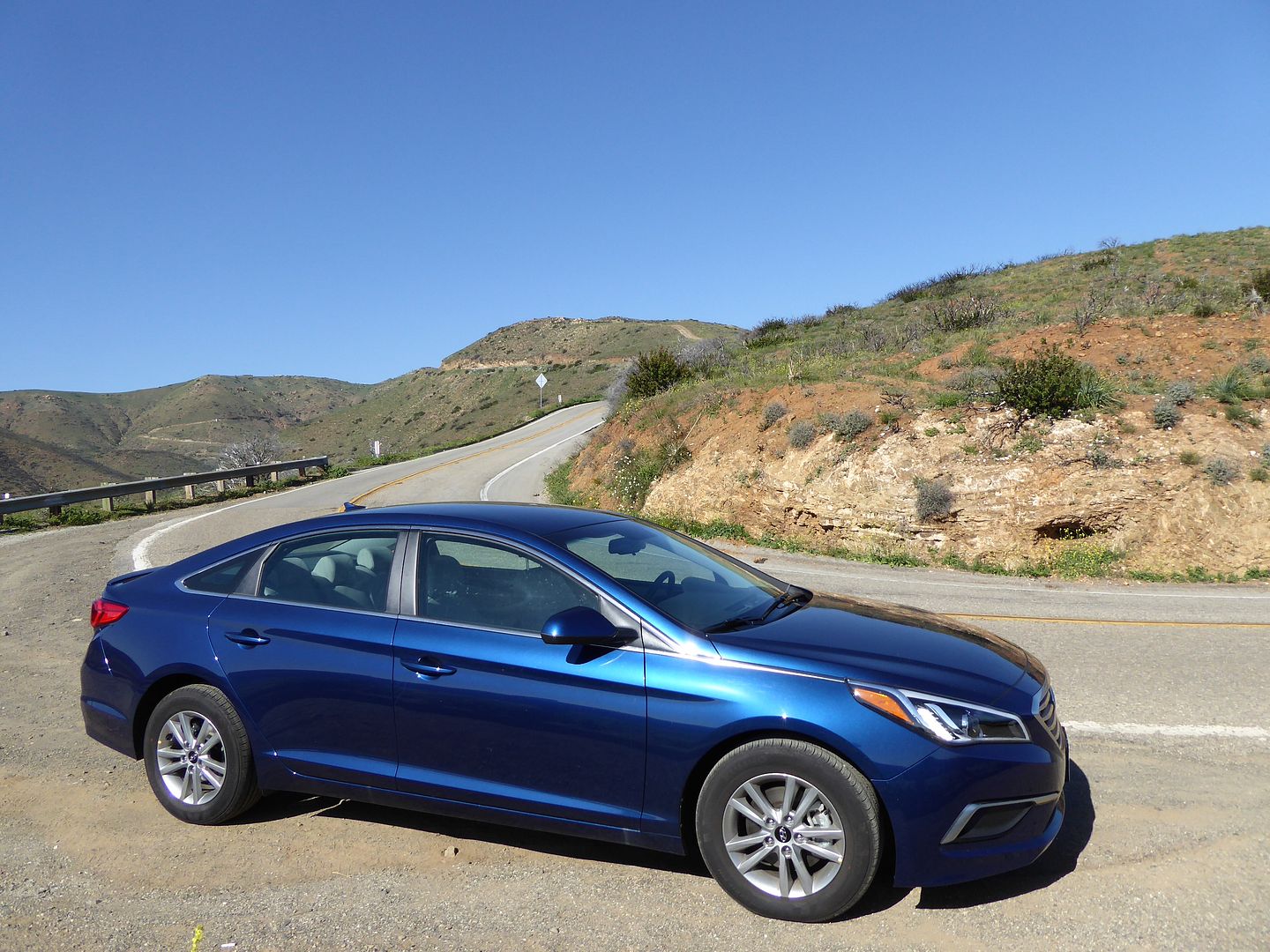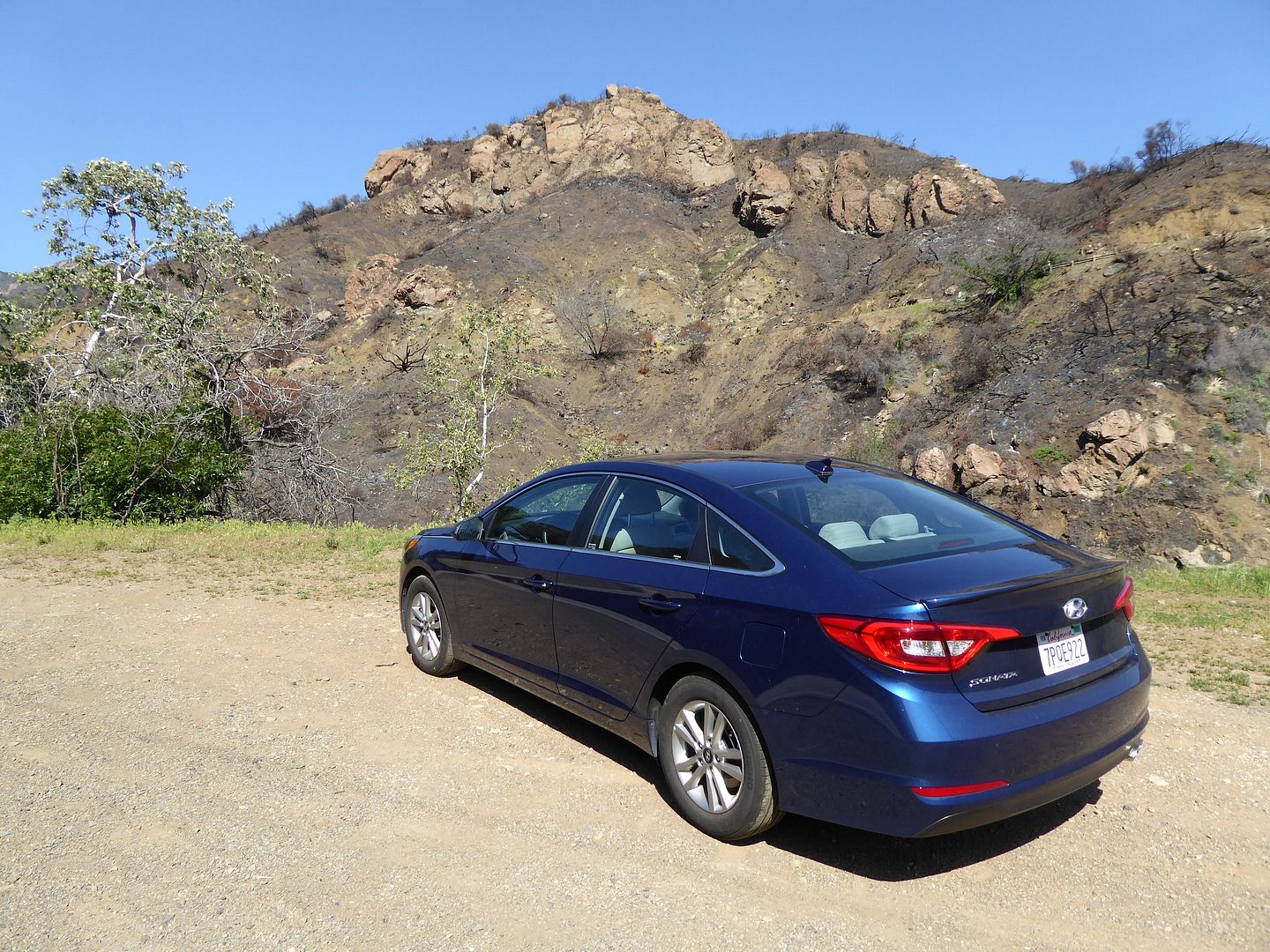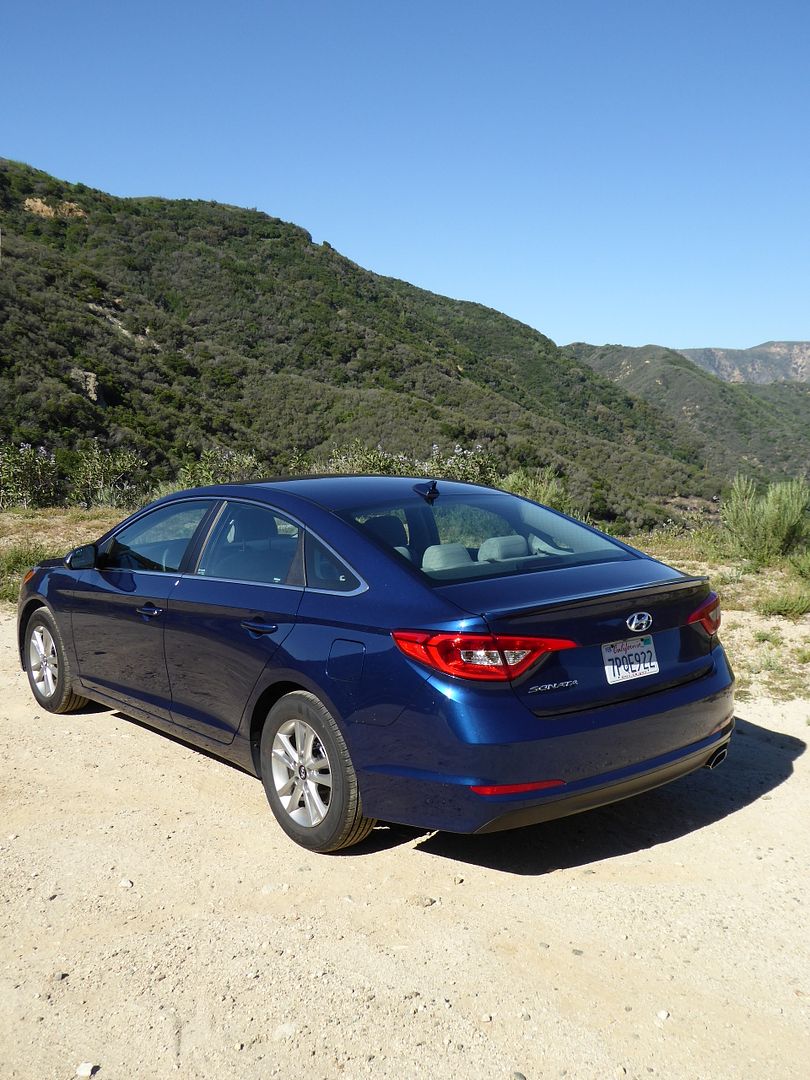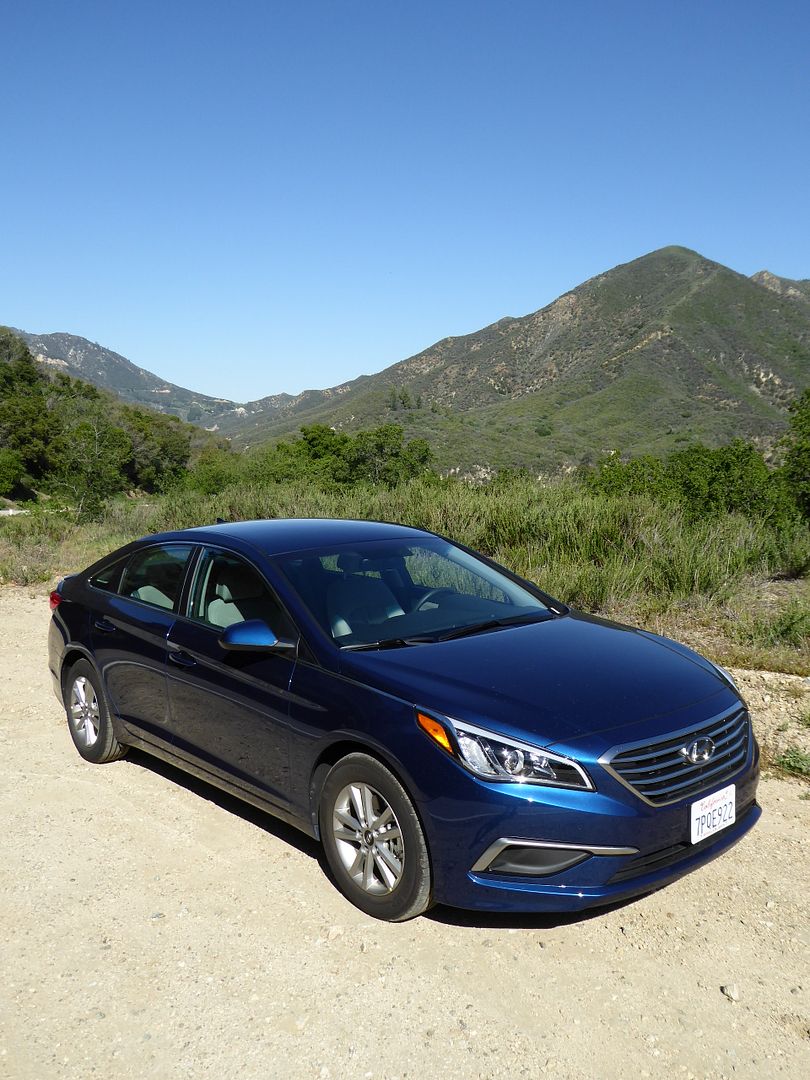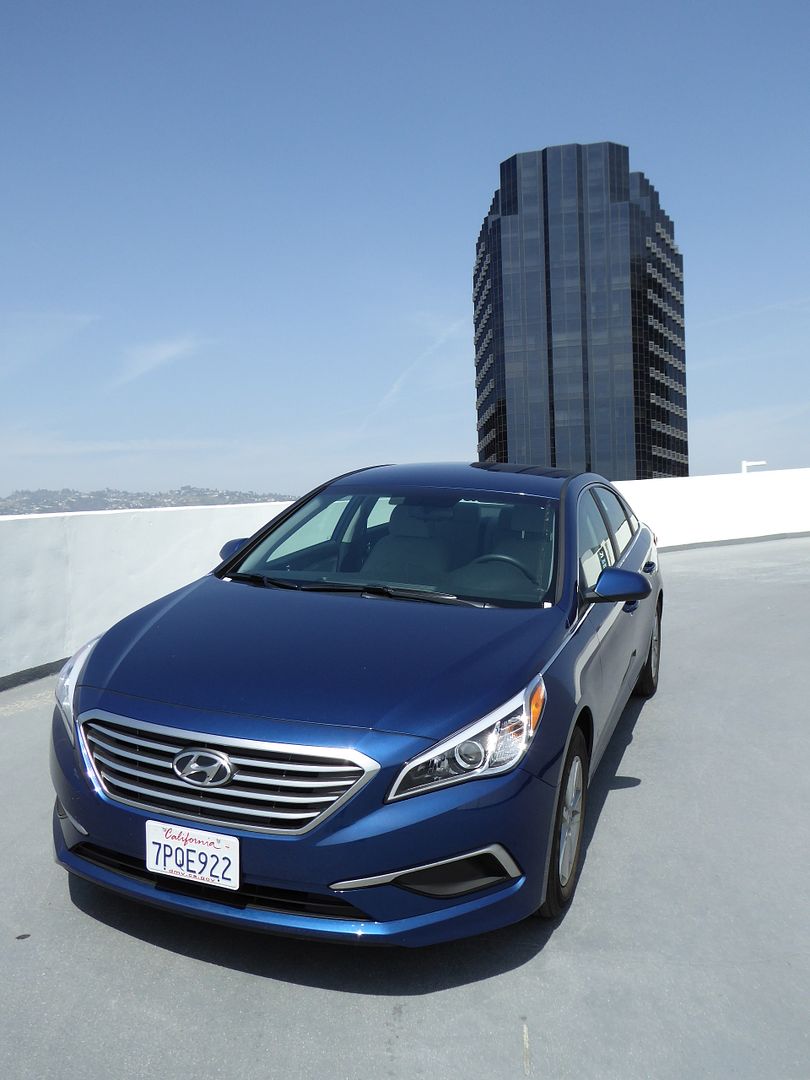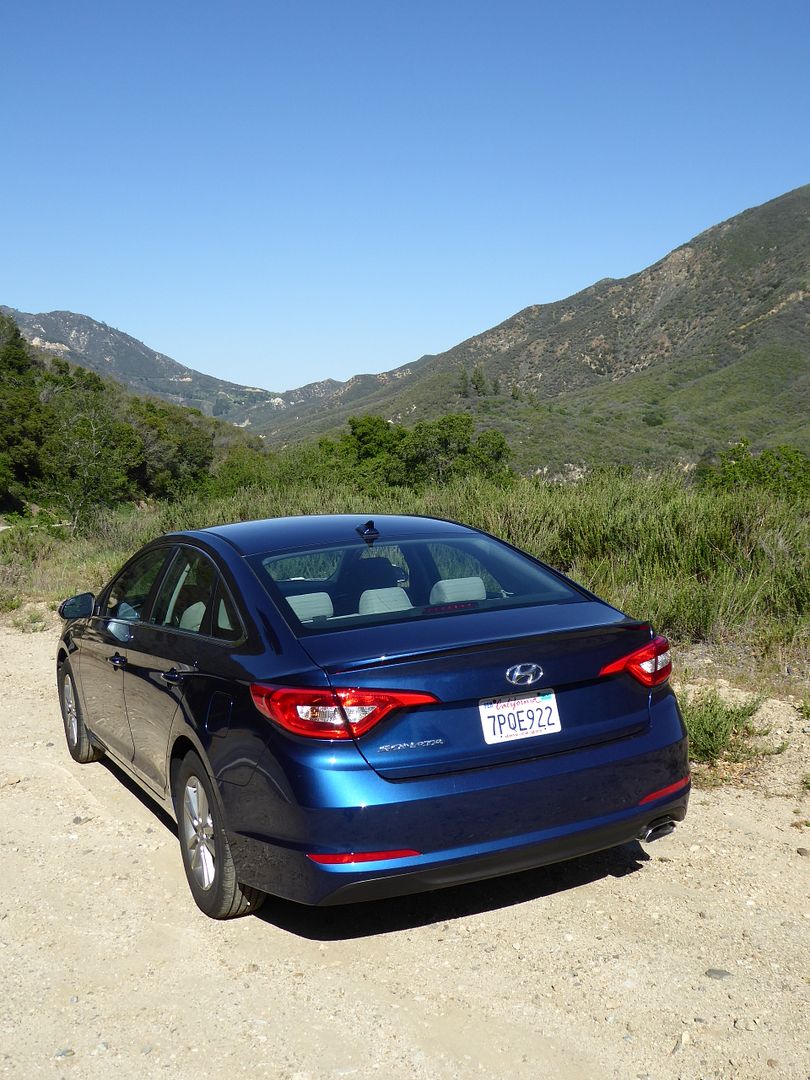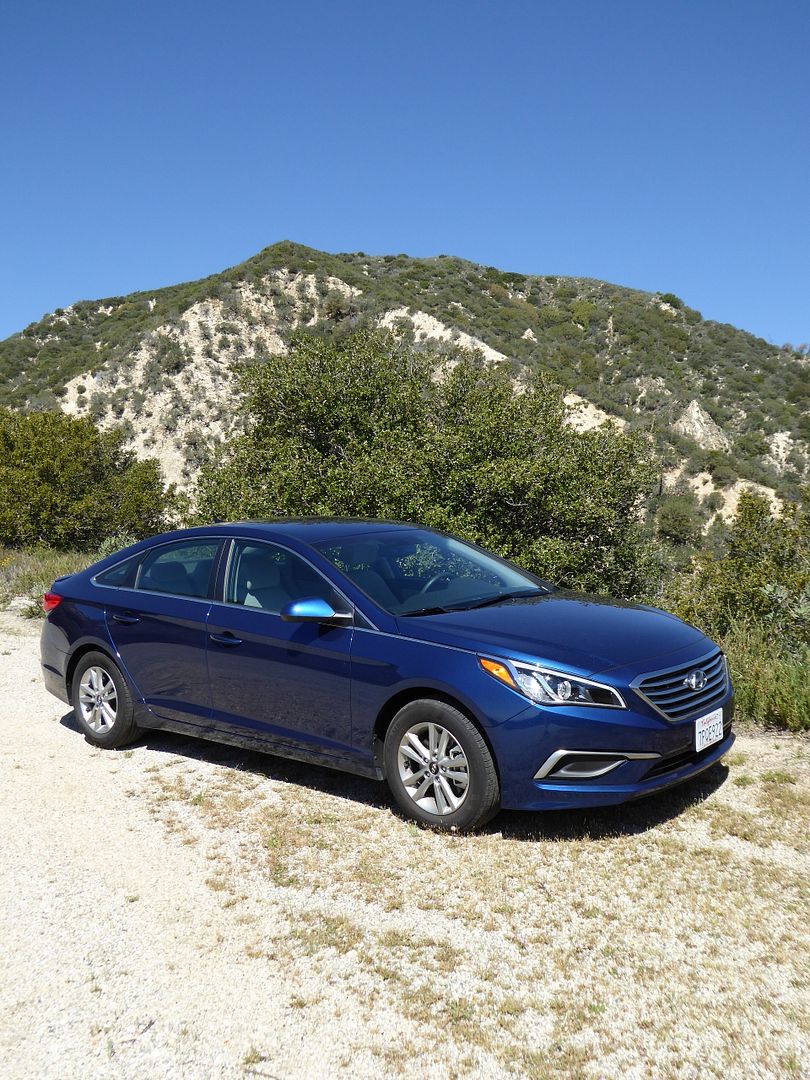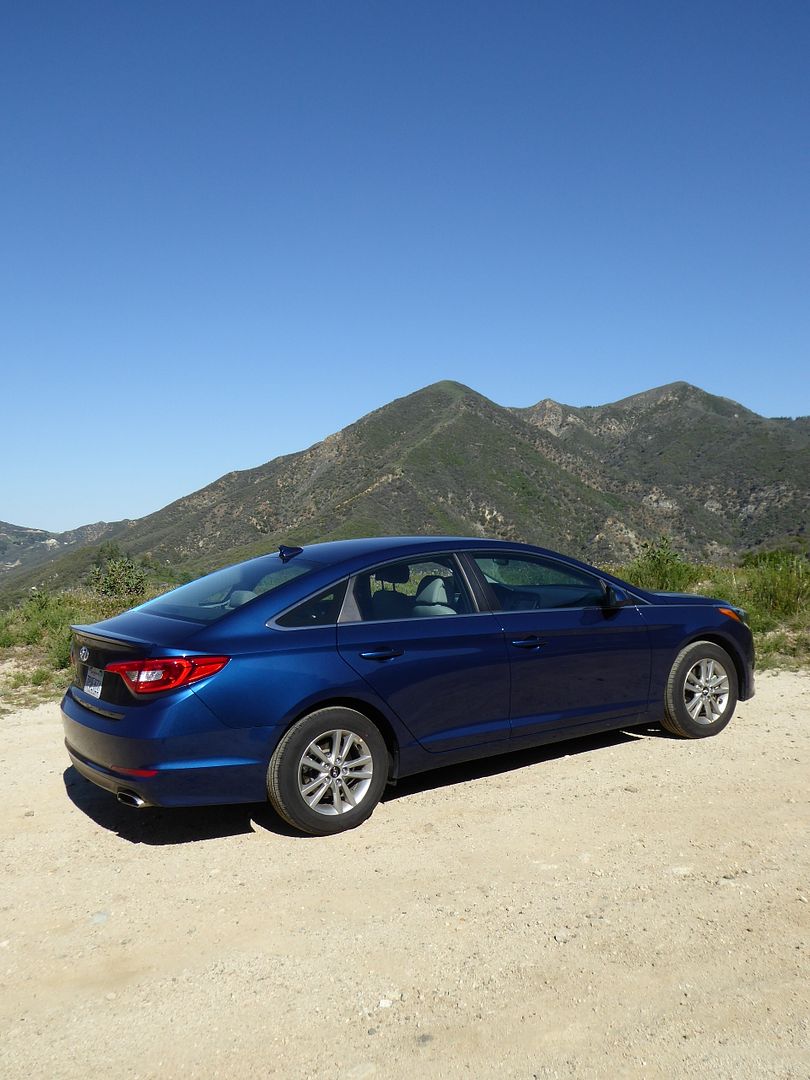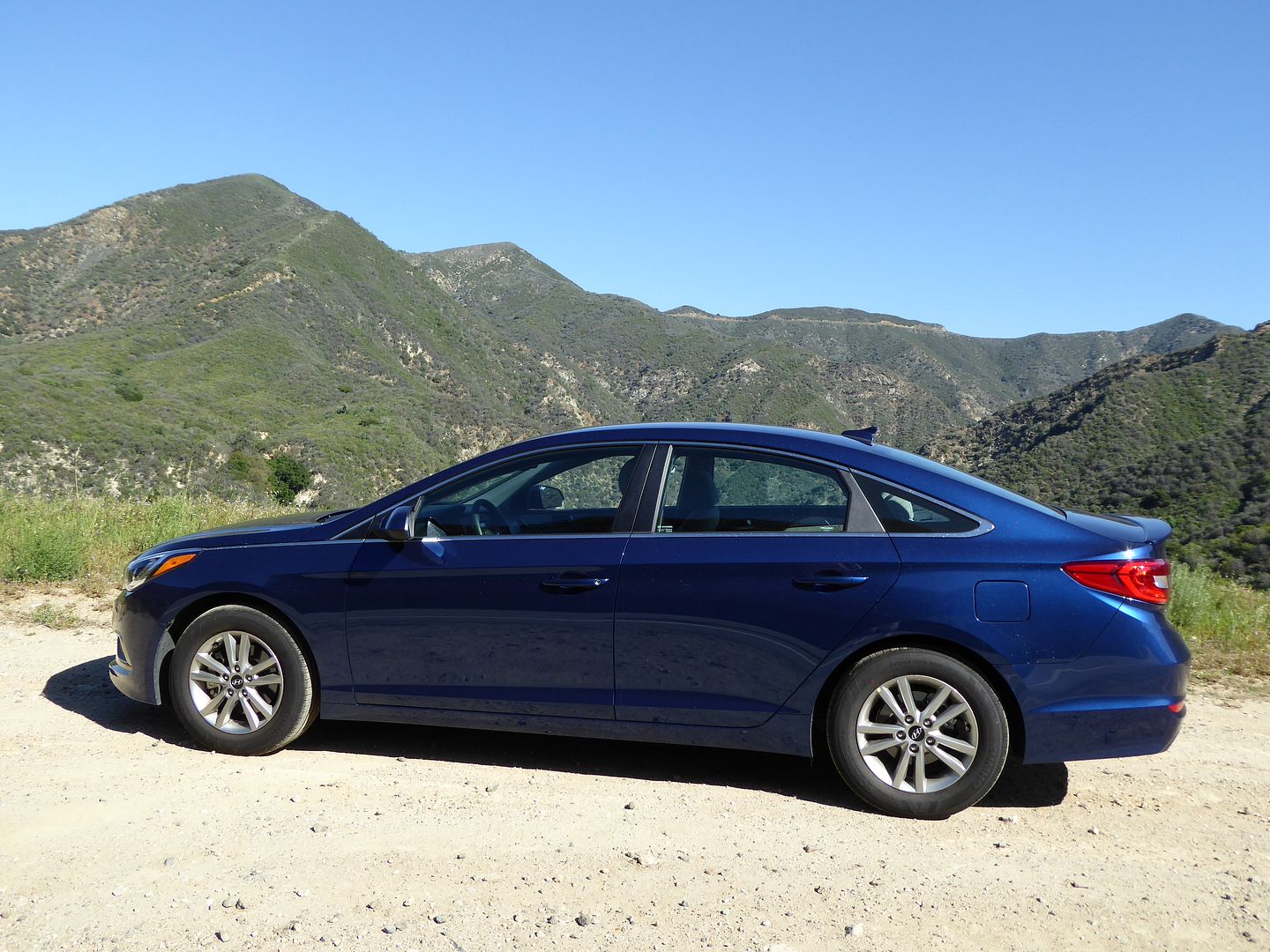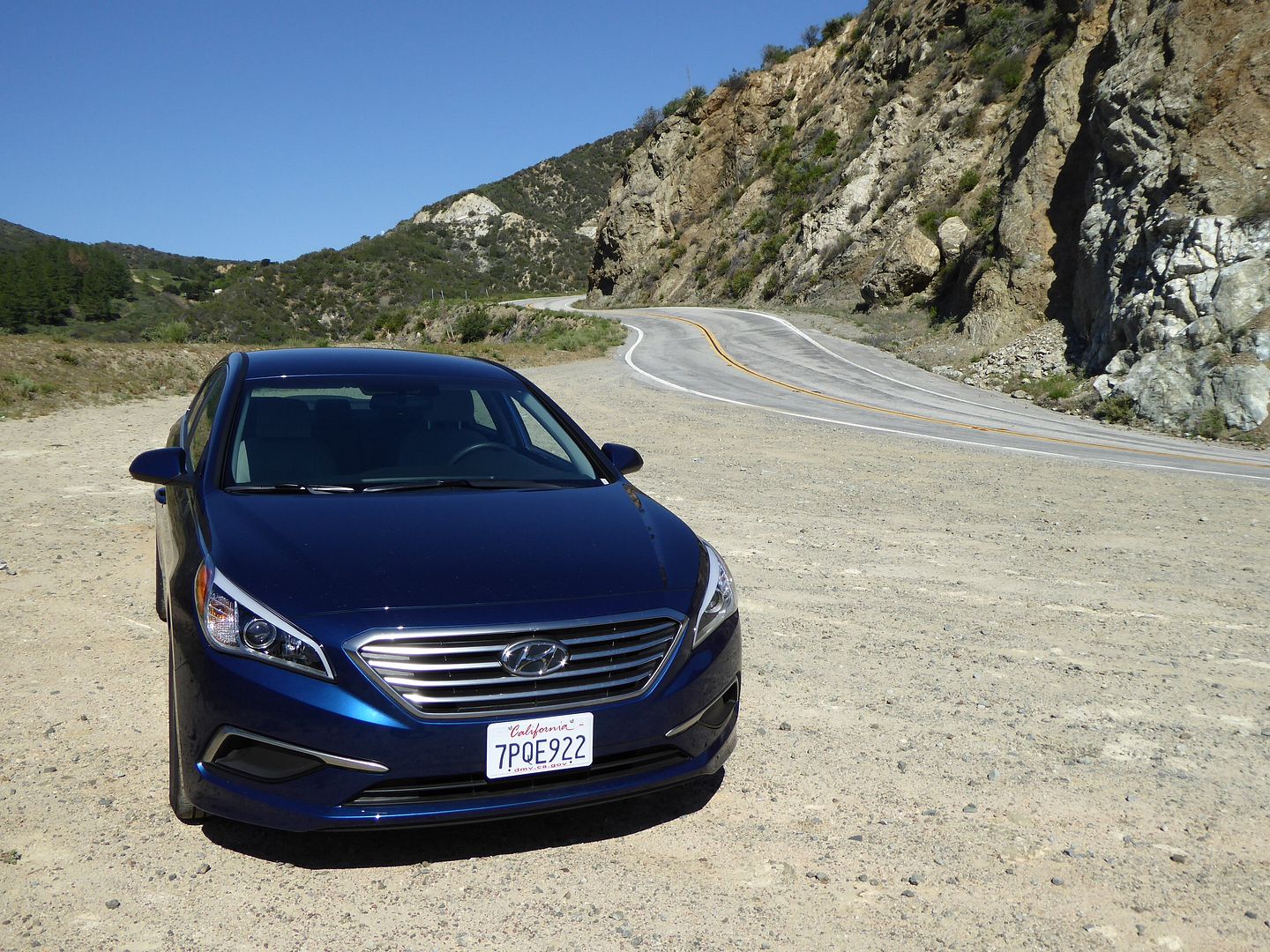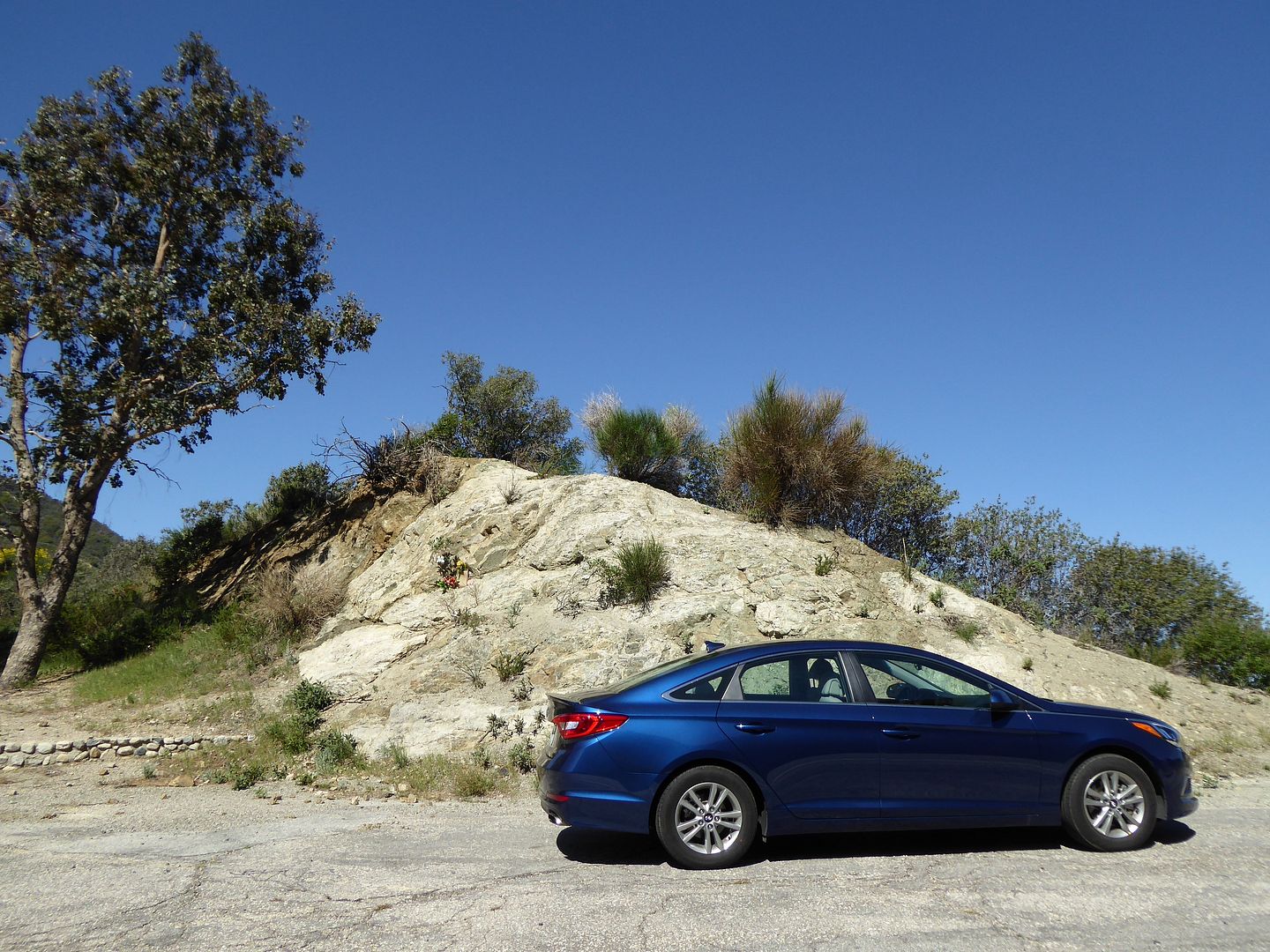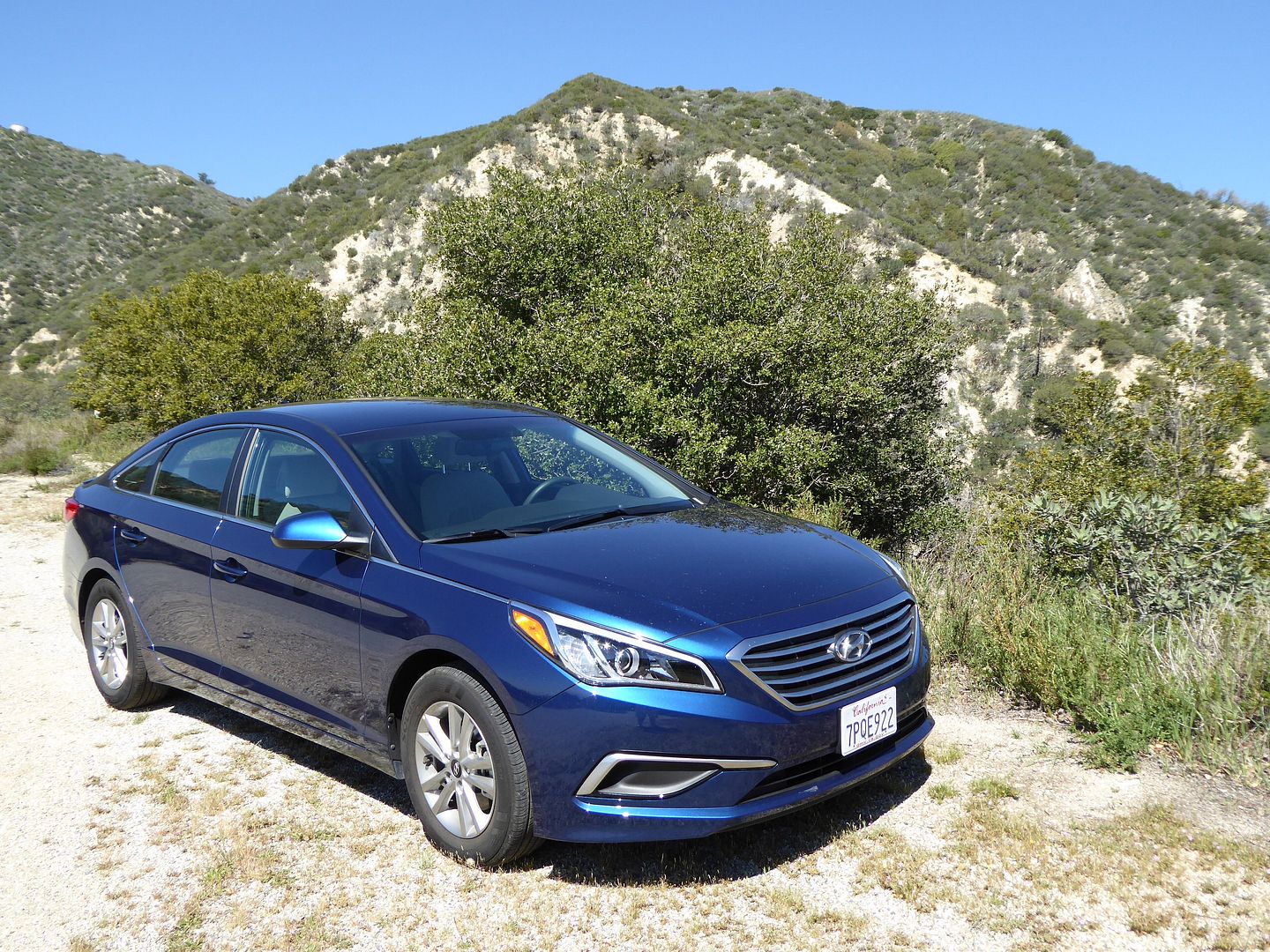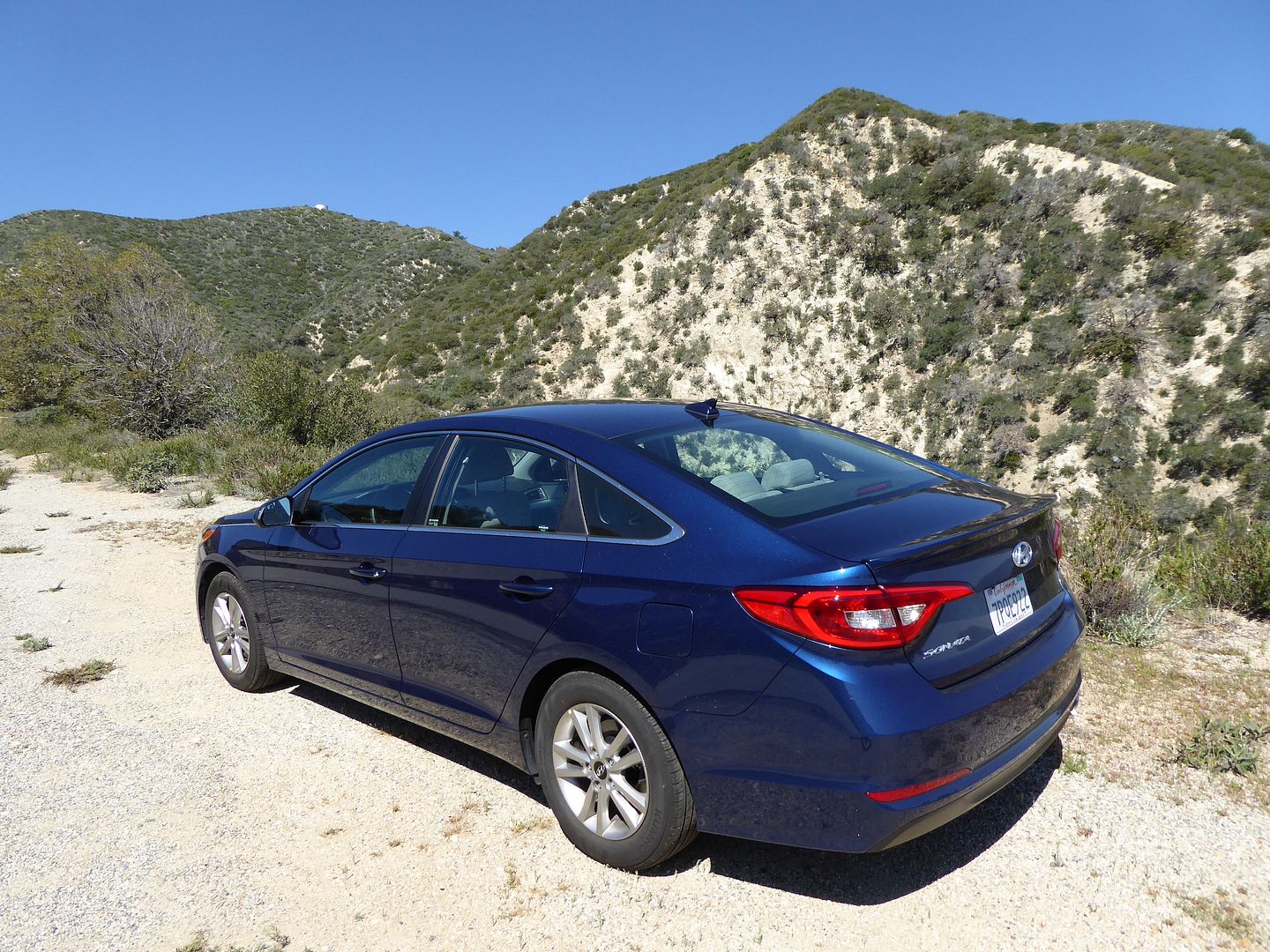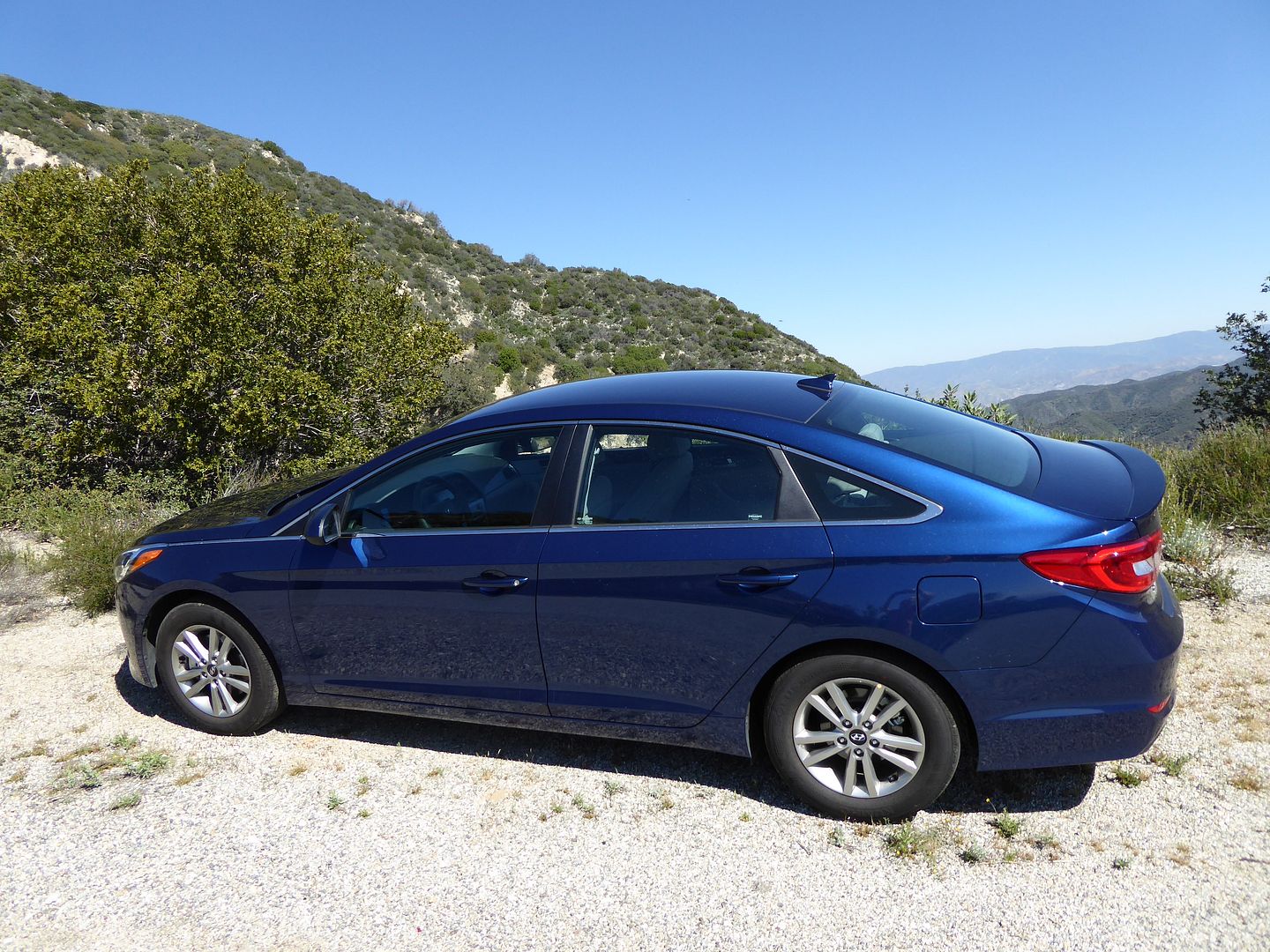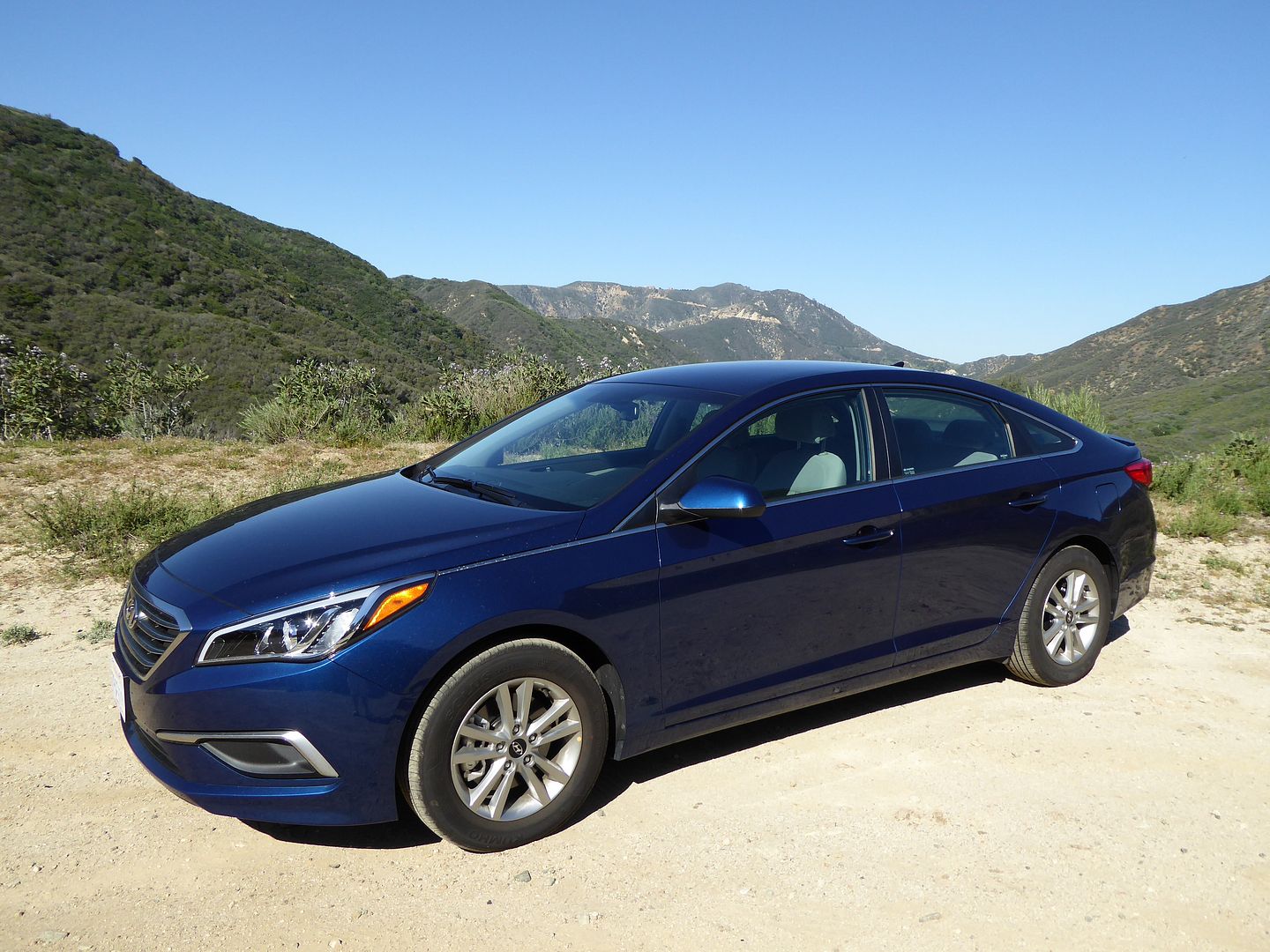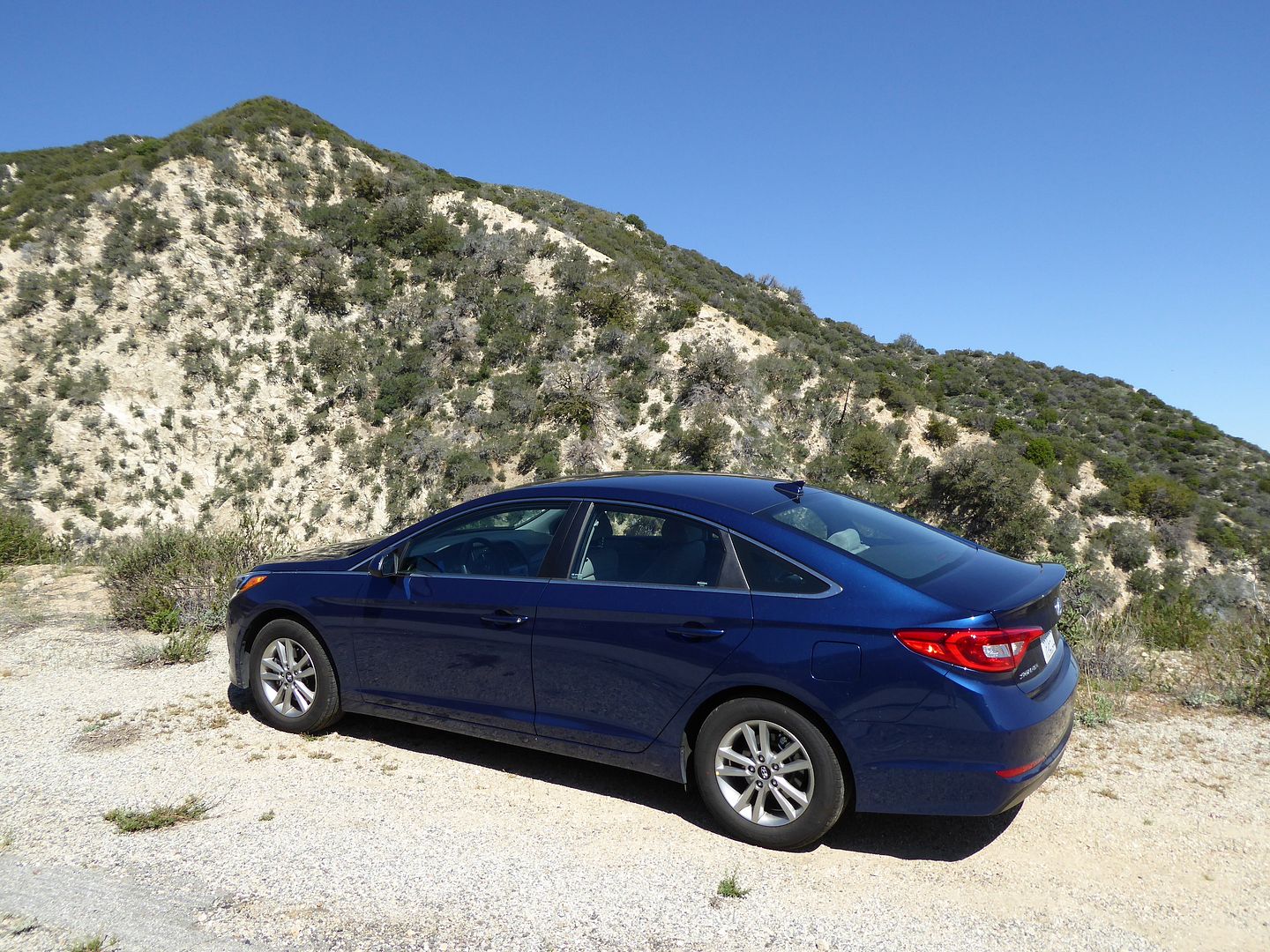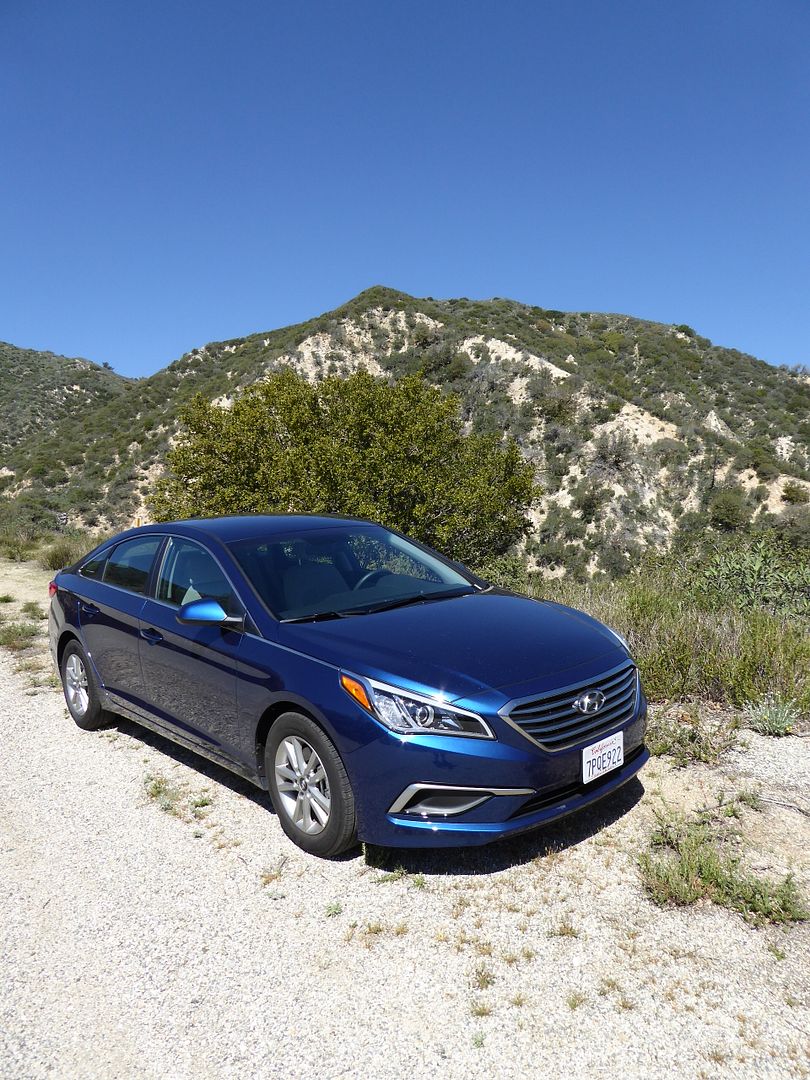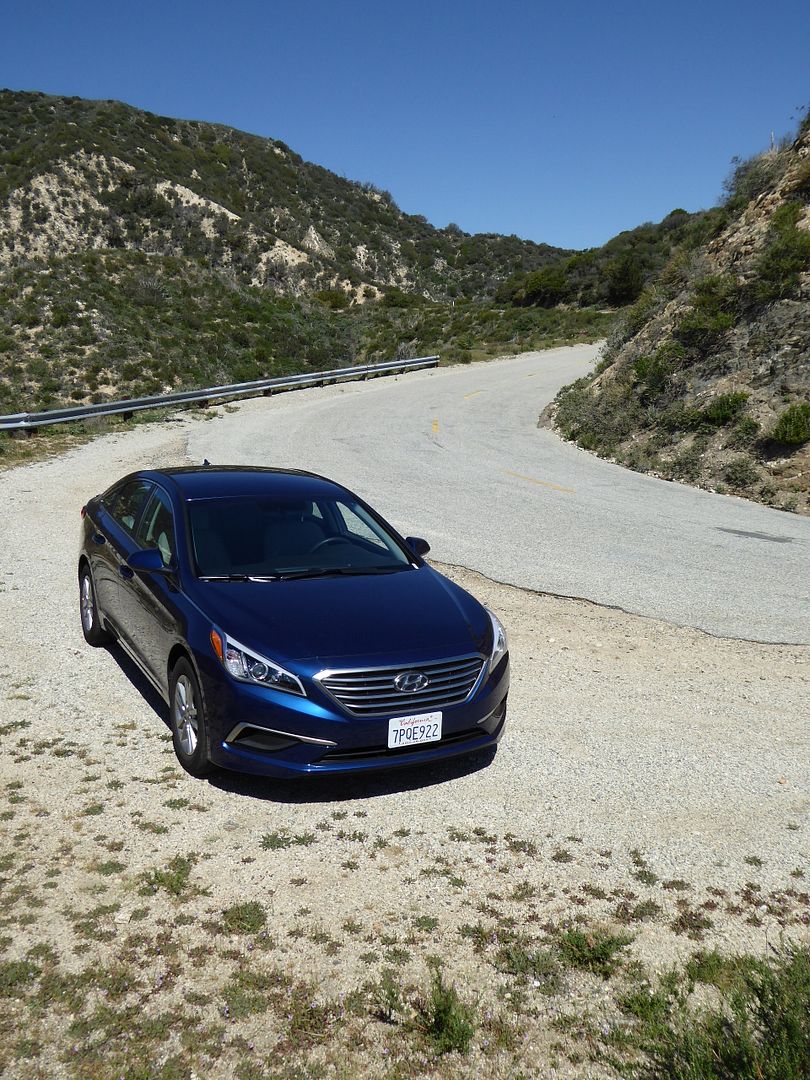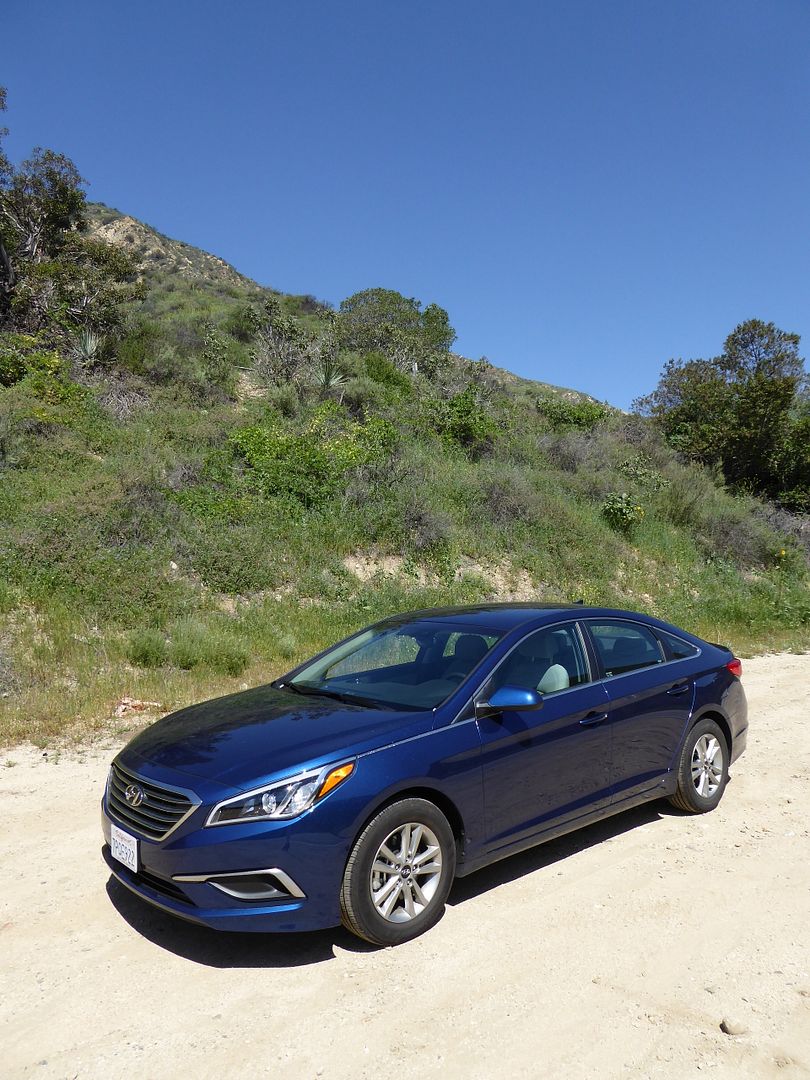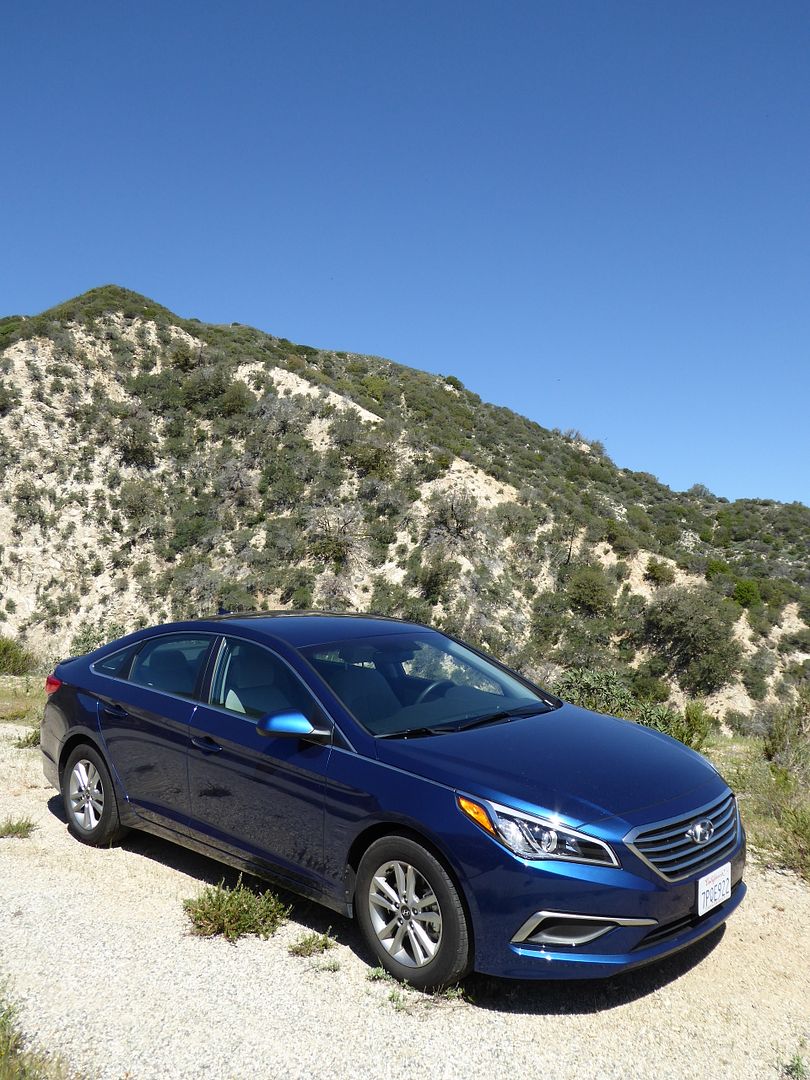 All the reports suggest that buyers are clamouring these days for cars with premium badges, with plenty of tales of impending, or current difficulties for those whose product is not so perceived by the market. No amount of marketing and PR will persuade many people that Korean giant Hyundai is a premium product and indeed the reason why Genesis is being spun off as a sub-brand is to try to address that very problem. And yet, Hyundai has seen phenomenal sales growth in recent times, doubling their annual sales from 2 million cars in 2006 to around 4 million in 2015. So, premium or not, the company is clearly doing something very right indeed. There's nothing that you would call sporty in the range, either, though Hyundai will be addressing that, with the N Series of cars starting in 2017. The brand did jump on the SUV and Crossover bandwagon, with the Santa Fe in 2002 and smaller Tucson a few years later, but really, all that sales growth has come down to offering a series of well-engineered conventional hatches and saloons that are easy to drive and easy to own, with long warranties to back up the competitive pricing. Central to the marque's success has been the Sonata. The first car to bear the name was released in 1985, as a luxury version of the Stellar. Visually and mechanically the same, it relied on a long list of luxury equipment to try to generate appeal, and it failed, in the limited number of markets where it was sold. Undeterred, Hyundai launched what many would think of as the first true Sonata, the Y2 model, in Korea in 1988, with the car going on sale around the world the following year. Styling was by Giugiaro, though it has to be said it was not one of his more imaginative efforts, and the car appealed more because of its value than its dynamic merits. But it was a start. New models have followed every 4 – 6 years thereafter, so the Sonata you can buy in 2016 is the seventh generation car. It made its debut in Korea late March 2014, and was unveiled in America a few weeks later at the 2014 New York International Auto Show.
While the previous YF series model incorporated significant aesthetic changes, with its "fluidic sculpture" styling, first seen on the second generation Tucson/ix35 and then applied across the rest of the range, and it sold successfully within the US, sales in Korea had failed to meet expectations so the LF Series car adopted a more conservative approach, resulting in Fluidic Sculpture 2.0. This generation of Sonata has inherited many styling features from Hyundai's Hyundai HCD-14 Concept unveiled at the 2013 New York International Auto Show and also shares very similar styling themes with both the interior and exterior of the 2015 Hyundai Genesis which was revealed a few weeks prior to the launch of the Sonata. The model is not sold everywhere, with the i40 remaining as Hyundai's offering in this class for European markets, but it is offered to Australian and New Zealand buyers, where the Sonata badge has been reinstated, replacing the i45 badge that was used only on the sixth generation Sonata in those markets. America remains an important market for the car, with annual sales exceeding 200,000 a year, where it competes in a class of around 10 similarly sized, and not dissimilar looking rivals from the US domestic and Japanese brands as well as its in-house rival, the closely related Kia Optima. After a few years where Hyundai models were next to non-existent in the Hertz fleet, they have made a strong reappearance, and indeed at the time of collecting this test car, I would say that there were more than Elantra and Sonata models than anything else at the LAX facility. As I'd not yet sampled one, but had tried most of the Sonata's rivals, I opted for one in a nice bright colour that Hyundai call "Lakeside Blue", to test out for a couple of days.
I came to the Sonata immediately after driving one of its key rivals, the Ford Fusion. If you asked anyone who thinks that they know about cars which would be the better of the pair to drive, most would plump for the Ford. And that's what I would have said. But no, in entry level, but also the volume selling versions, the Sonata scores in several key respects. Most significantly, it has a far more willing and smoother engine, coupled to a gearbox which does what a gearbox is supposed to do without you really being aware of it. As with the Ford, there are a number of different engines available in the Sonata. My test car was powered by the familiar 2.4 litre GDi naturally aspirated petrol engine which generates 185 bhp. Hyundai will also sell you a potent 245 bhp 2 litre Turbo, an Eco which generates 178 bhp from its 1.6 litre Turbo, and a Hybrid model. The unit in the test car was very smooth, and as willing as you would expect and need in a car of this class. It's not exciting, but it gets the job done in an unobtrusive way. It is coupled to a 6 speed automatic transmission, which seemed to know when to change gear and when to hang on. I took the Sonata on some of the more challenging roads in the LA area, the Little Tujunga Canyon and a stretch of the Mullholland Highway from Agoura Hills down to the Pacific Coast, where there are combinations of steepish inclines and very twisty bends which mean that you have to drive in super-alert mode and where any car has its work cut out maintaining momentum, but safely. The Sonata had no problems, coping far better than the Ford did on some of the same roads.
You might have thought that the Ford would have the advantage when it comes to steering and handling, two attributes which would be tested thoroughly on such roads, but surprisingly, there was little in it. The steering on the Sonata is well weighted, with plenty of feel and you have a good sensation of what the steered wheels are going to do as you turn the wheel. The handling is tidy, with little in the way of roll and although the tendency is ultimately to understeer, you would need to be going faster than is safe or possible on those canyon roads for this to be any form of issue. There seemed to be plenty of grip from the 205/65 R16 tyres, an inch smaller than the standard fit on the Fusion.  Fuel economy matched the Ford almost exactly, averaging 30.9 mpg US (that's 36.9 mpg Imperial) over a test distance of 204 miles. I think that's pretty impressive, as there was more hard work and less steady speed freeway cruising in the Sonata's test than the Ford's. Even when I was driving at speed, the interior of the car remained serene and peaceful, with no significant noise from any of the sources which tend to generate it: engine, road or wind.  The car rides with composure as well, coping with the varied and often poor road surfaces with aplomb. The brakes did their job, and on those hills, the descents do give them plenty to do, with well moderated pedal pressure required to achieve the desired aim of slowing or stopping the car. There is a foot operated pedal for the parking brake, which I only used when parking the Sonata on a particularly steep slope. As with the Ford, which has a very similar silhouette, rear visibility is not the greatest thanks to the steeply sloped rear window, but also like the Fusion, there is a back-up camera which projects a nice clear image on the central infotainment screen to help you. The driver's door mirror boasts a second mirror at a different focal length set in the top outer corner, to help to alleviate any blind spots. It is a shame that there is not a corresponding one on the passenger side. Overall, the Hyundai was easy to place on the road, and not hard to manoeuvre in confined spaces.
The interior of the Hyundai was lighter than that of the Ford, helped by the fact that this one had oatmeal coloured seat trim, and also because the dash moulding is not all one dark colour, but rather split so the upper element is black, but the lower half is also an oatmeal colour to match the seat trim. There are inlays of what looks like a sort of milled aluminium, though of course they are in reality made from plastic, Nonetheless, they look more convincing than most such, and there is also judicious use of chrome rings around key elements of the ensemble. Couple that with an overall design which looks not unlike Audis of a generation back – for which, no doubt thank Peter Schreyer, head of design at Kia and Hyundai and late of Audi – and the interior looks better than that of most cars in this class. Look a little closer and there is an elegant simplicity to it all. The main dash moulding covers not just the instrument binnacle but also extends across the middle part of the car to cover the central infotainment display screen and the air vents that sit on either side, all in one piece, very much in the style of the previous generation Audi A6 and A4/5. There are two instrument dials, for rev counter and speedometer, with a digital infographic in between them.
In the middle of the dash is the touch sensitive 7″ colour display screen for audio, Hyundai BlueLink and vehicle info functions. It is much easier to use than the Ford system, though it does lack some of the elements that Henry has tried to integrate into his setup, as if you want to change the air conditioning settings, you use the row of buttons lower down the centre of the dash which sit beneath an equally neat row of buttons and knobs for the audio unit. BlueLink is a telematics system which connects with your smartphone and allows you to use your phone to lock, unlock and start the car as well as identifying local points of interest. Some of the menus on the infotainment system quickly reached a dead end, as they are subscription services, such as the navigation system which Hertz clearly had not paid for. I can tell you that the revised central part of the dash is a success not least because the central air vents are now angled away from where they were in the previous generation car, where they had the right placement to freeze your knuckles as you gripped the steering wheel. Not any longer. Hurrah. That steering wheel is a plastic moulding in the trim of the test car, but it was perfectly acceptable. It has a number of repeater buttons on it for the audio system and cruise control. Lights are operated by a rotary dial on the dash to the left of the wheel, meaning the twin column stalks are just used for indicators and wipers. There is a honest simplicity to the overall design and it proved very easy to grasp within minutes of getting in this Hyundai.
Getting comfortable was easy, too. Seat adjustment is all manual, with a bar under the seat cushion for fore/aft and a couple of ratchet levers on the seat side for height and backrest rake, meaning that these alter in steps rather than one continuous adjustment. The steering wheel had a telescoping iin/out adjustment as well as moving up and down. The seat itself was more comfortable than the one in the Fusion, too. Rear seat occupants should have little to complain about. There's ample room for three adults, with good legroom, even when the front seat is set well back, plenty of width and more than enough headroom despite the sloping rear roofline. There is a central drop down armrest with two cupholders on its upper surface, which is pretty much the norm for cars like this. The boot is a good size, too. The boot floor is quite a lot lower than the bottom of the boot lid, but that means that there is a good depth as well as plenty of length and width available. In terms of cubic capacity, it leads the class along with the VW Passat, though that car has a bigger opening than the slightly limited one forced by the shape of the back of the Sonata. More space, for odds and ends could be found under the floor, around the space saver spare. The rear seat backrests are asymmetrically split and can be folded down for a longer load platform. Inside the cabin, there is a modestly sized glovebox, there are bins on all four doors that are moulded to hold a bottle, a cubby under the central armrest and a couple of other smaller stowage areas in the central console. There are map pockets on the back of the front seats.
And so, to equipment levels. As you would expect, Hyundai closely matches its rivals here in one of the most competitive market place sectors, with everything you definitely need included as standard and a long list of optional features to augment your car should you so desire. The 2.4 SE, as tested, is the entry point of the range, listing at $21,750. Above it sit the 2.4 Sport at $23,400 and the 1.6T ECO at $23,725. Equipment levels on all three are very similar, and include an alarm and vehicle anti-theft system, air conditioning, cruise control, a back-up camera, auto headlights, heated door mirrors, folding rear seats, an Infotainment system, which includes AM/FM and XM Satellite radio, single slot CD, MP3, AUX, Bluetooth,  and new for 2016, Android Auto, which transfers the functions of your phone to the car's screen, all presented on a 7″ touch sensitive colour display screen and the driver's door mirror blind spot system. The Sport gets its own style of front grille and bumper as well as different lower body trim with a chrome inset, indicator repeaters in the door mirrors, chrome tipped dual exhausts, LED DRLs, 17″ alloys, a power adjustable driver's seat, leatherette inserts in the door trim, and carbon fibre accents in the internal trim. The ECO loses the heated mirrors and dual exhausts but is otherwise similarly trimmed to the Sport, though it has its own chromed front grille as a recognition point. Sitting above these is the $27,350 Limited, which adds a power-operated tilt-slide glass sunroof, keyless starting, a leather wrapped steering wheel, dual zone automated climate control, leather trim heated front and rear seats, and power operation to adjust the front passenger seat, a hands free release system for the boot,  chromed exterior door handles with a welcome light, LED rear lights, Blind Spot Detection (BSD) with Rear Cross-traffic Alert and Lane Change Assist, rear air vents, woodgrain interior trim inserts, auto dimming rear view mirror with compass. The Sport and Limited trims are available with the 2.0T engine, for a premium of $5525. These versions do include some additional equipment items not standard in the 2.4 versions as well as the more powerful engine, including 235/45 18″ alloys, a different rack-mounted electric power steering set up, HID Xenon headlights, a rear diffuser, chrome tipped quad exhausts, aluminium pedals, chromed interior door handles, a D-cut steering wheel, 3D tech appearance trim inlays and steering wheel paddle shifters. The 2.0T Limited adds quite a few more items, including a heated steering wheel, electronic parking brake with hill-hold assist, an upgraded Infinity 9 speaker premium sounds system with subwoofer and external bass with a 8″ touch sensitive colour display screen and standard navigation, a colour display for the vehicle trip computer, rear side window sunshades, an Integrated Memory System for seat adjustment and mirrors, ventilated front seats, Lane Departure Warning (LDW), Smart Cruise Control with stop/start capability, Rear Parking Sensors, Automatic Emergency Braking (AEB) and Automatic High Beam Assist.
Reading all this, you will struggle to find any significant weak point about the latest Sonata. OK, there is one: it is not what you would call an exciting car to drive. But, then, nor are any of its rivals, with one exception, and some of the competition strike you more as automotive appliances than anything else. The Sonata is better than that. It goes about its job of providing safe, reliable comfortable transport that will get its owner and potentially three or four more people from A to any number of Bs for many years with no fuss. It looks good, and in an unassuming way, and is nicely trimmed for the money. But it has a problem. And I came across it when I was talking to some Hertz counter staff a couple of days after returning this particular test car. Whilst I was there, several customers came in, and had all booked cars of this category. They were all offered the same choice of 4 cars: a Sonata, an Optima, a Nissan Altima and a Toyota Camry. Without exception, they all took the Toyota. I would have loved to ask them all why, but I am sure I know the answer. It is because the Toyota is seen as a safe set of wheels, that everyone knows. The fact that objectively it is the worst car in the class and that it has been for some years now, still counts for little, as the Camry built up its reputation when the opposition was flawed in one or more respects. That they have all caught up and overtaken the American nation's best-selling passenger car may be well known among the motoring press and the enthusiasts, but they are not the ones that buys these cars in their hundreds of thousands a year. I found more than one US source which places the 7th generation Sonata as the very best car in its class, and yet it sells at half the rate of the one that most put at the bottom of the pile. Mind you, the car that I rate as the very best, the Mazda 6, sells at a fraction of the rate of even the Hyundai, so buyers really do make decisions I find hard to agree with. You won't find Mazda 6s in the Hertz US fleet at present, but you will find a lot of Sonata models, and when you are offered one, along with a Camry, and an Altima, then this is the car you should pick.