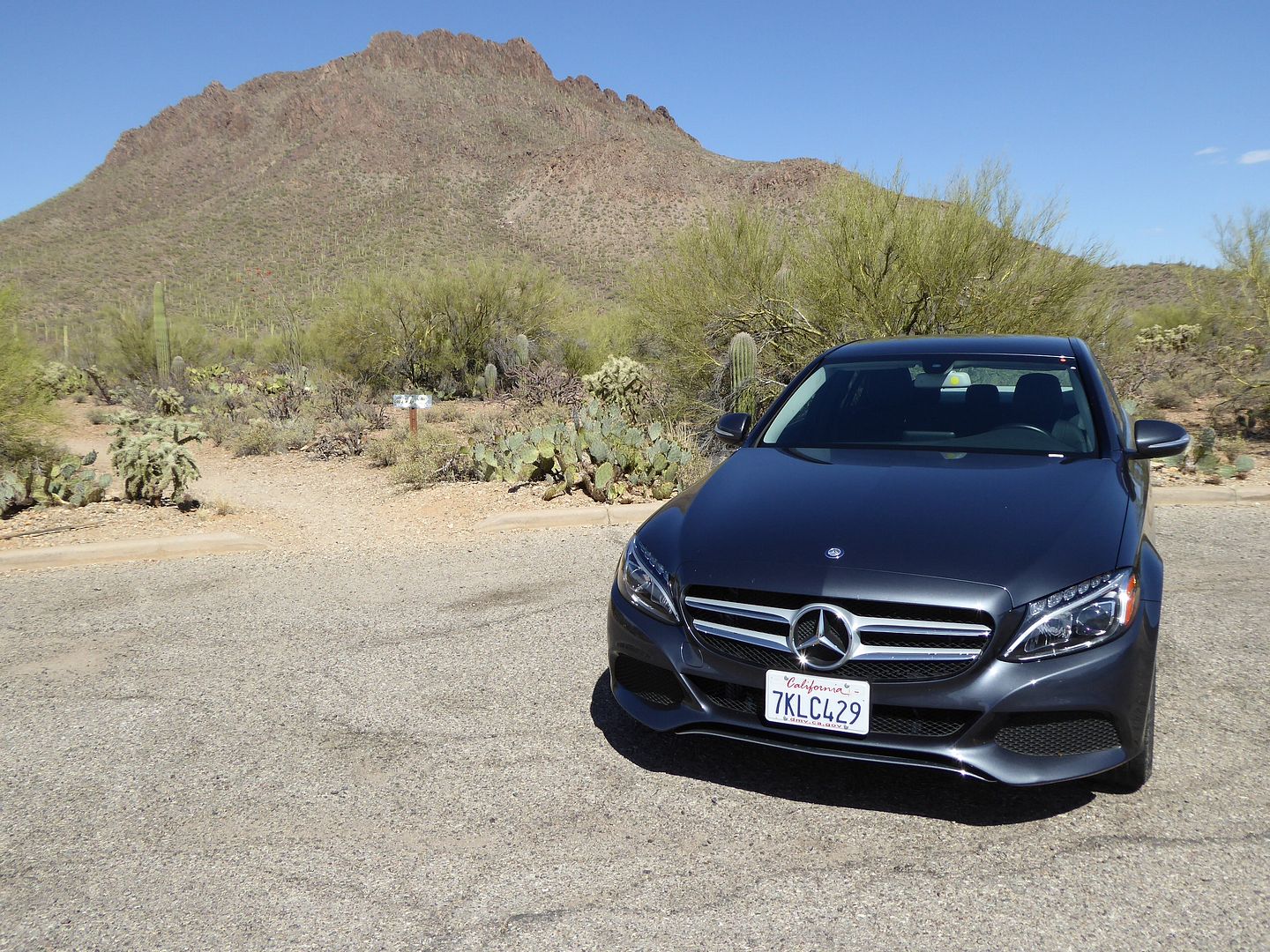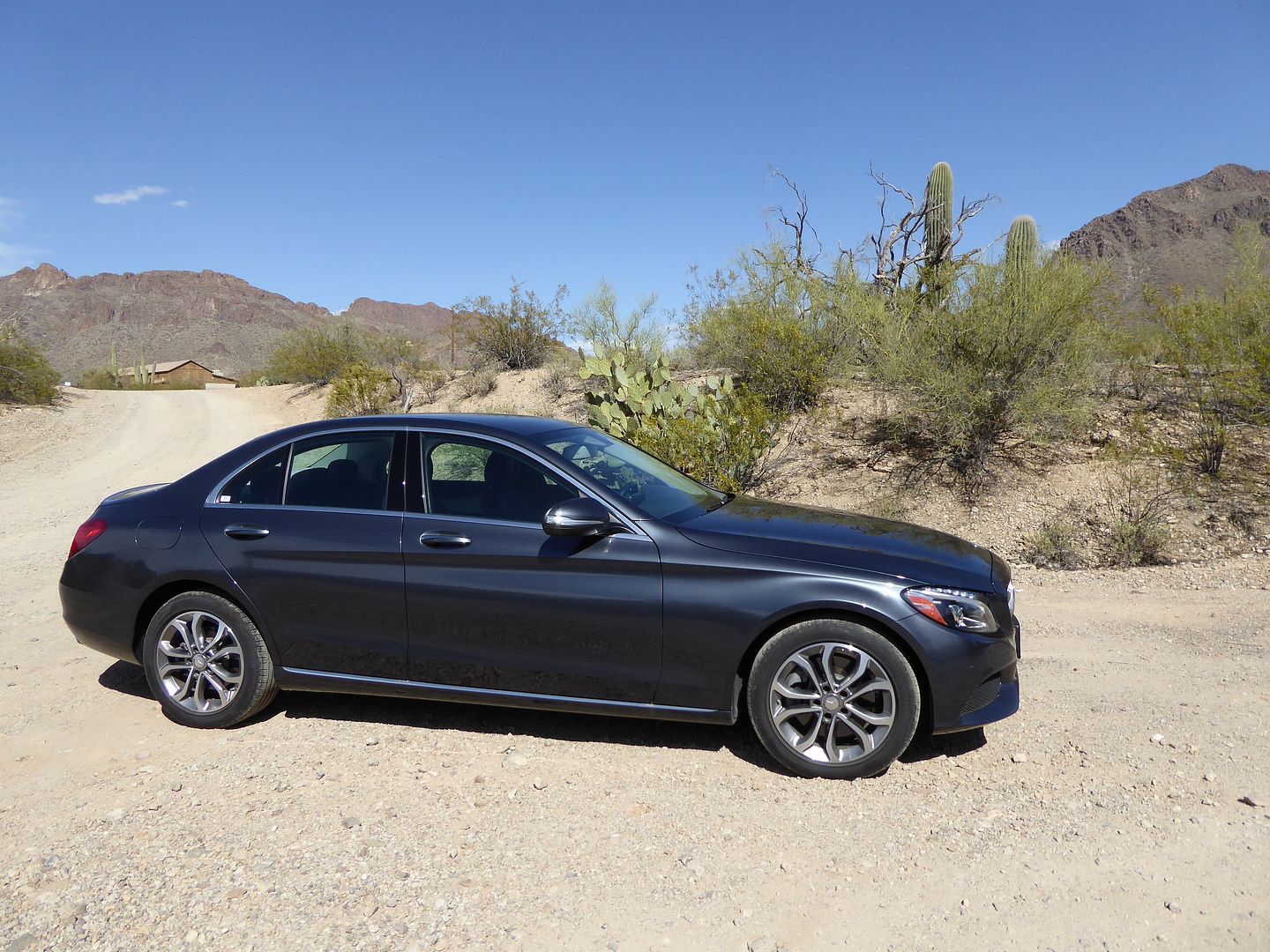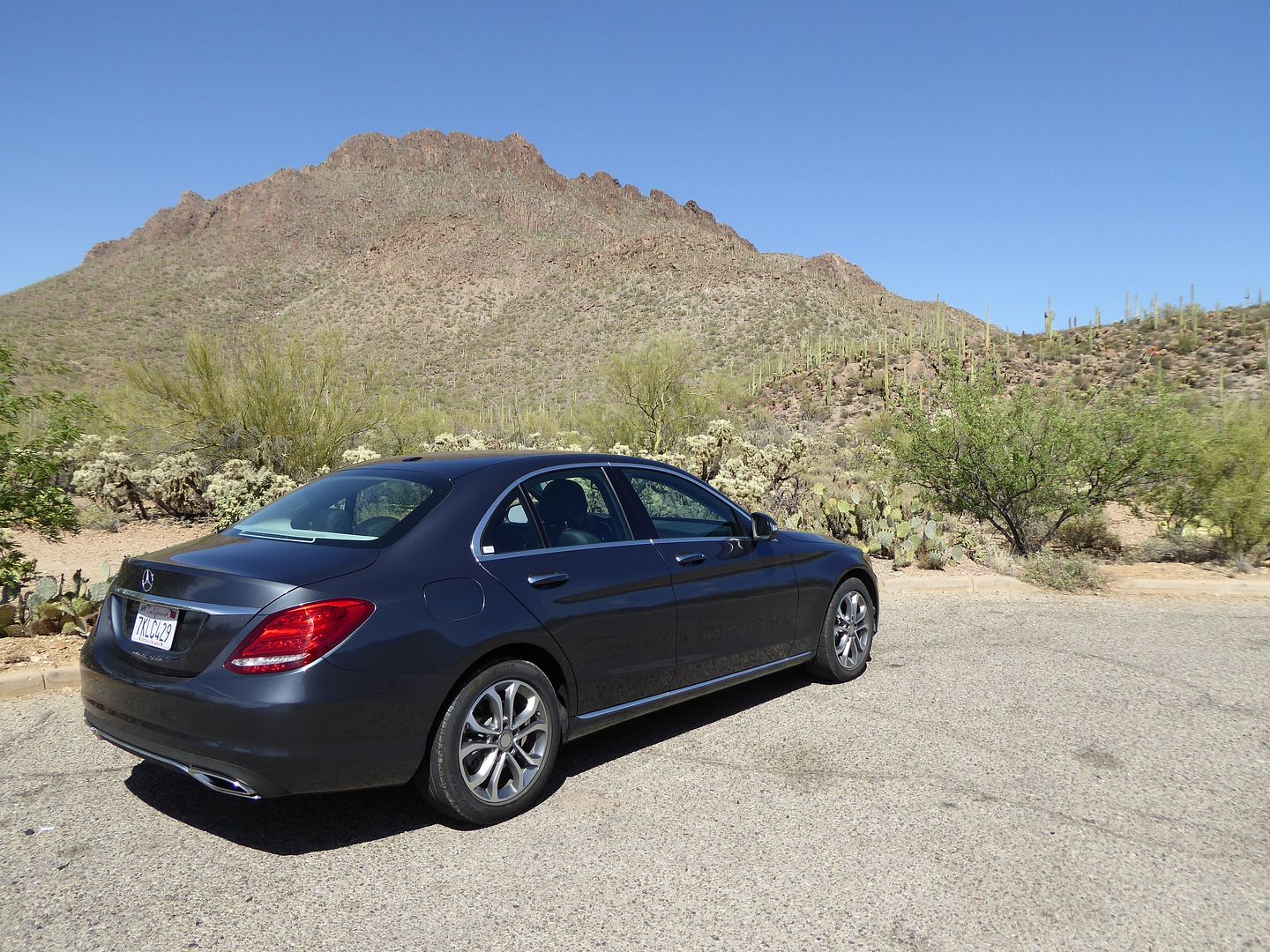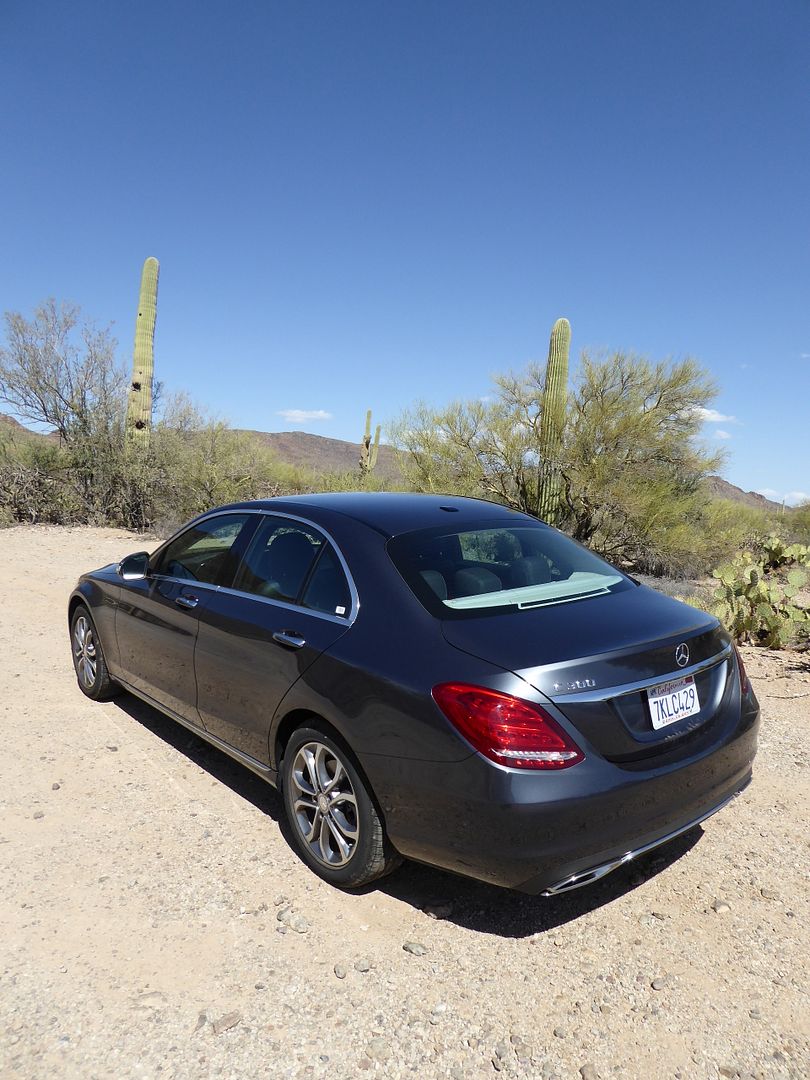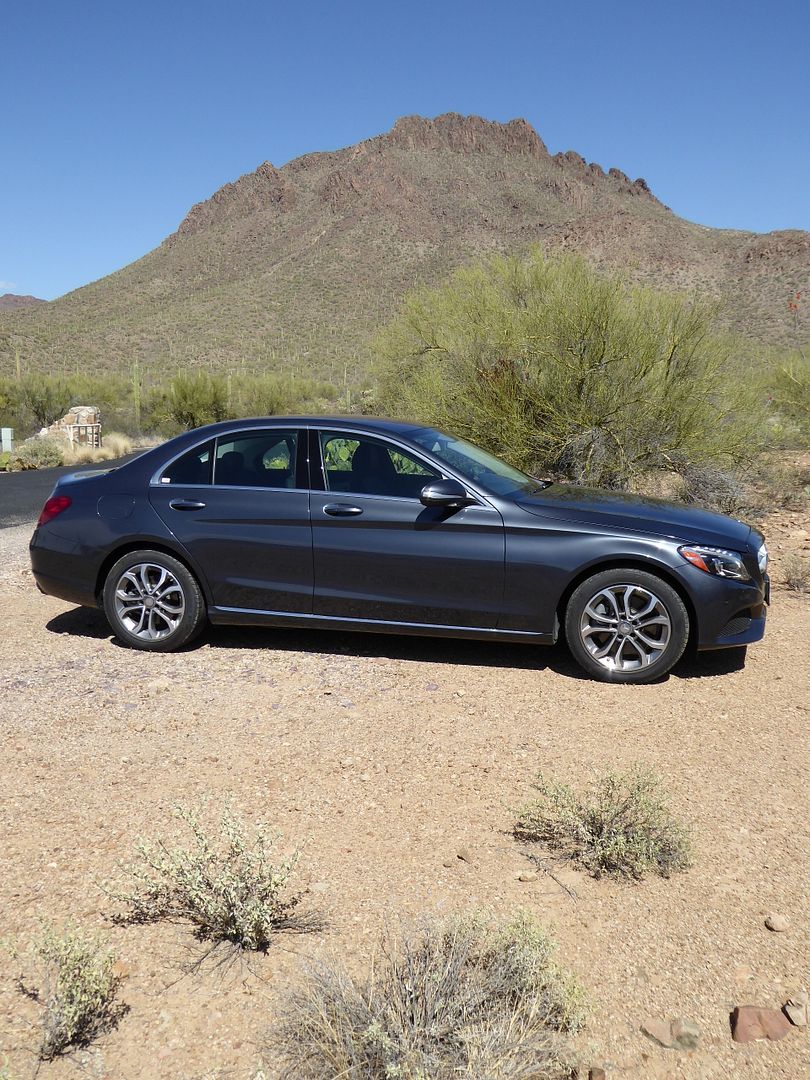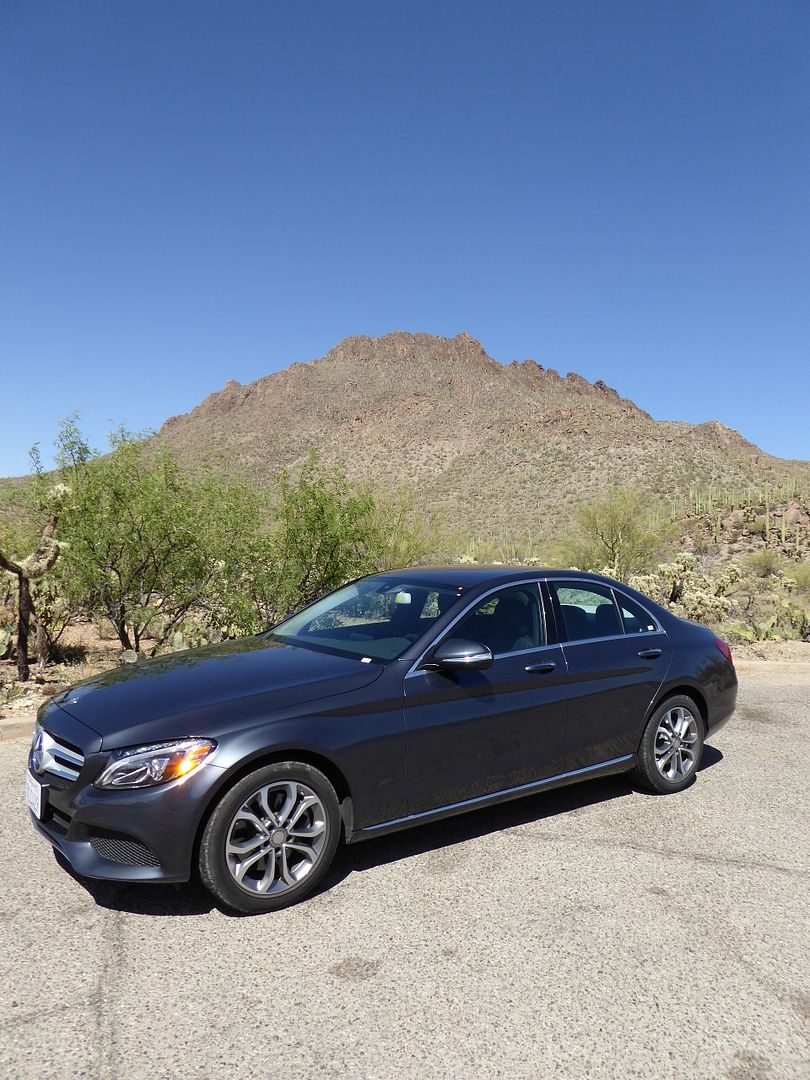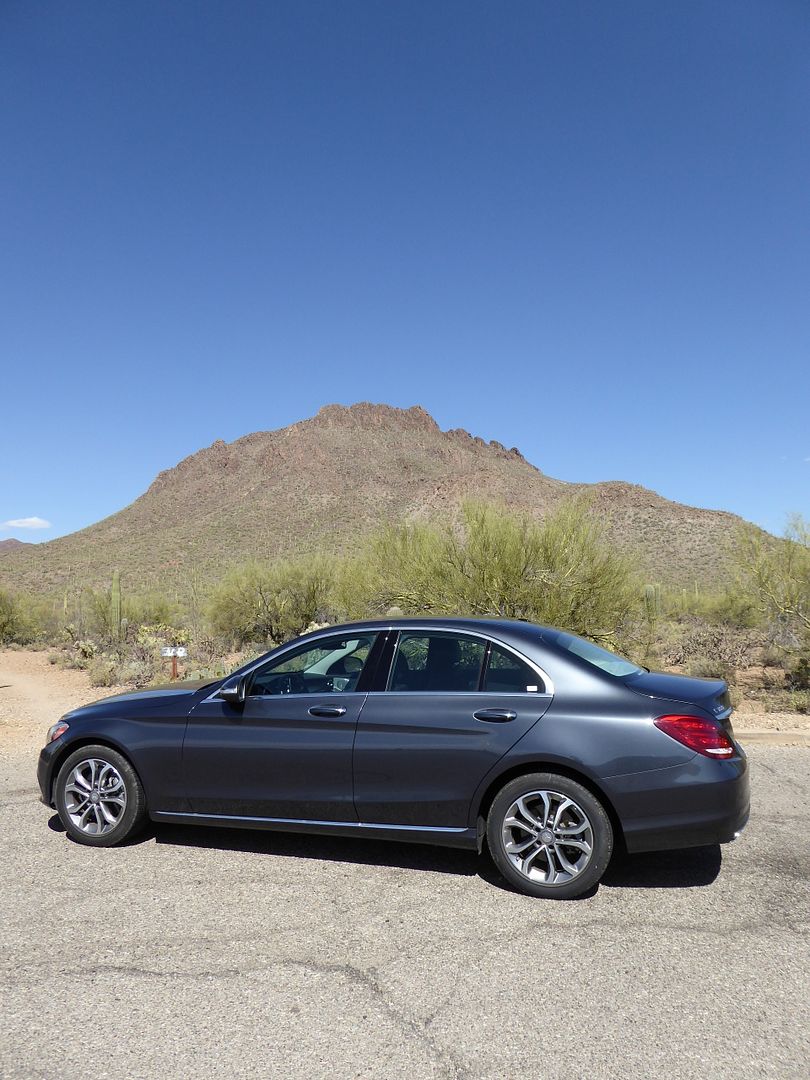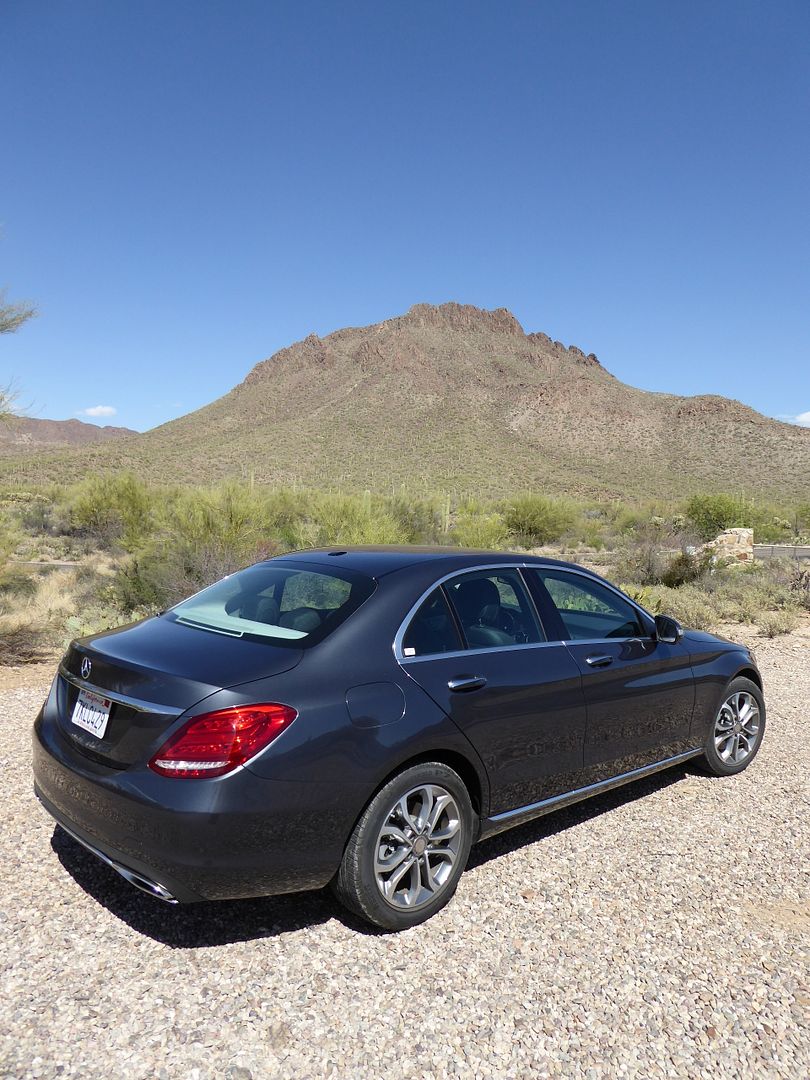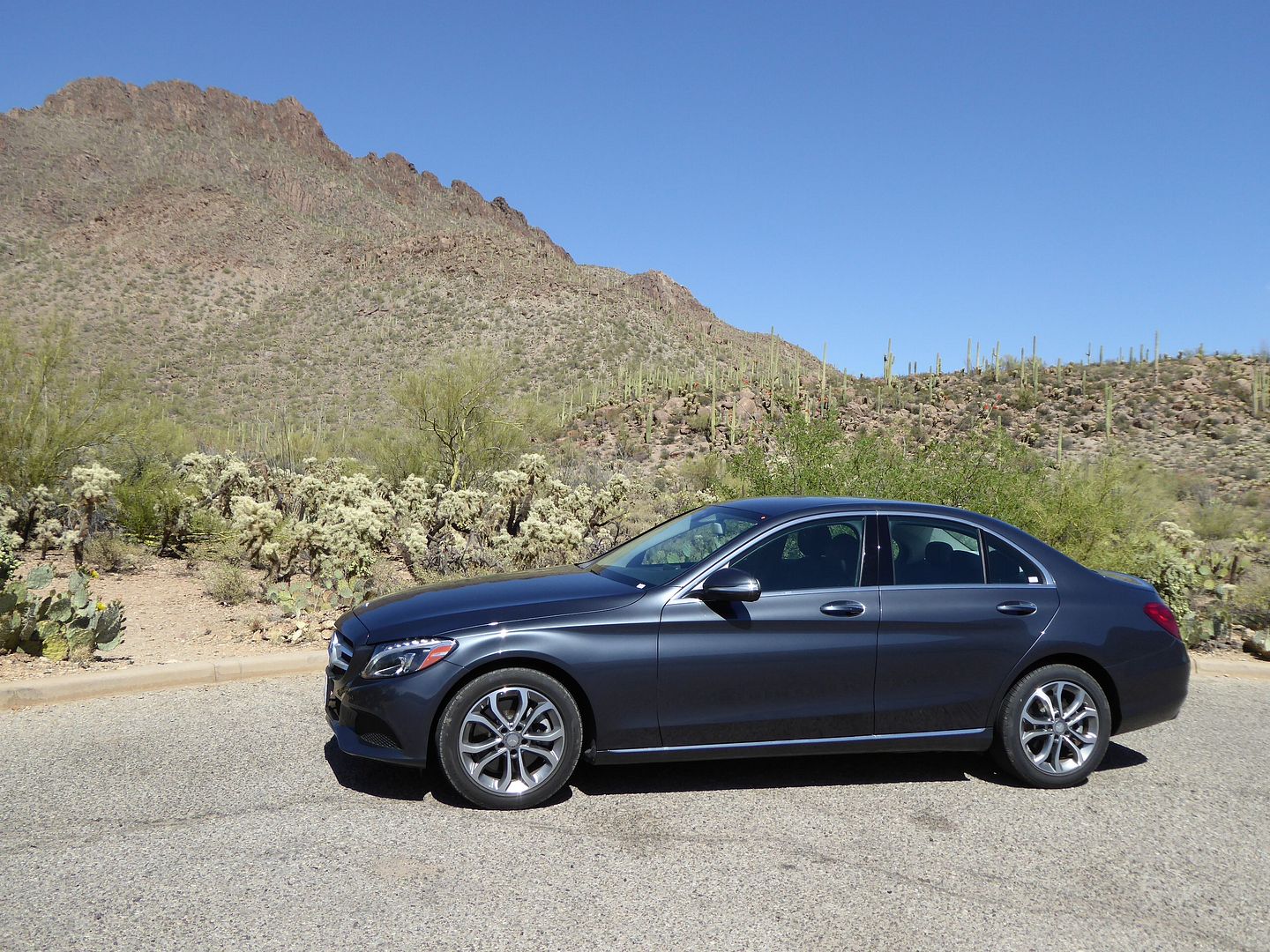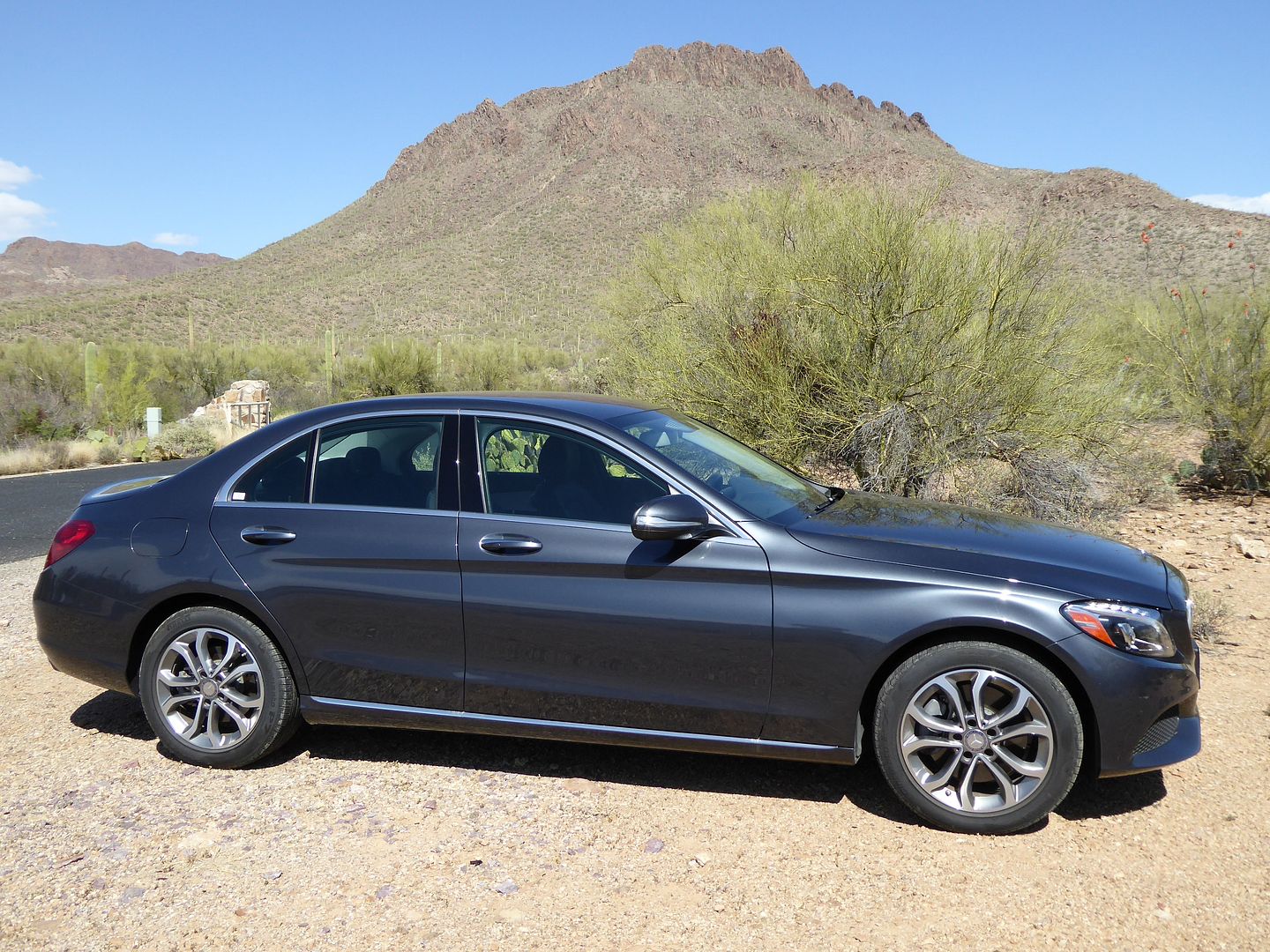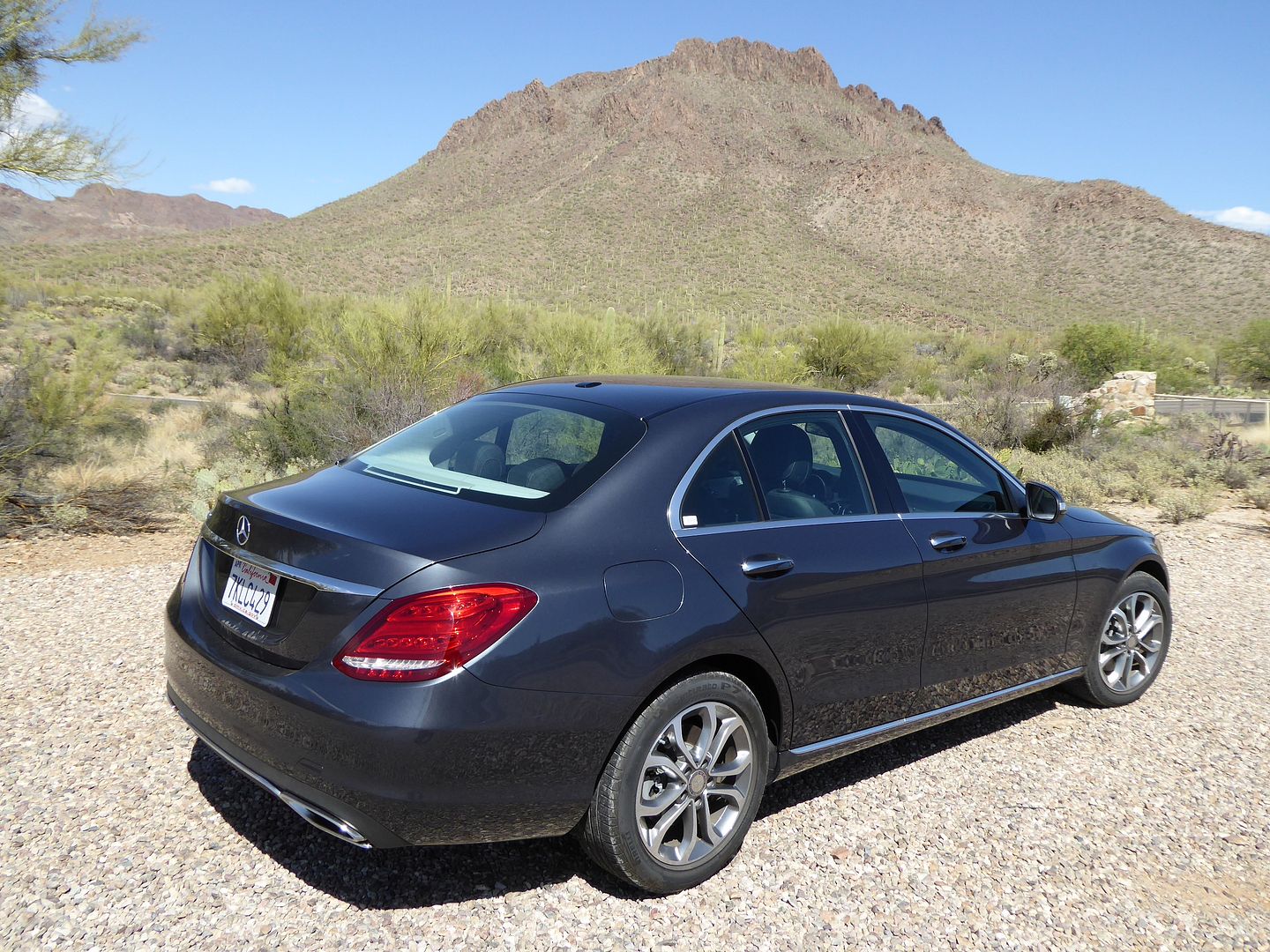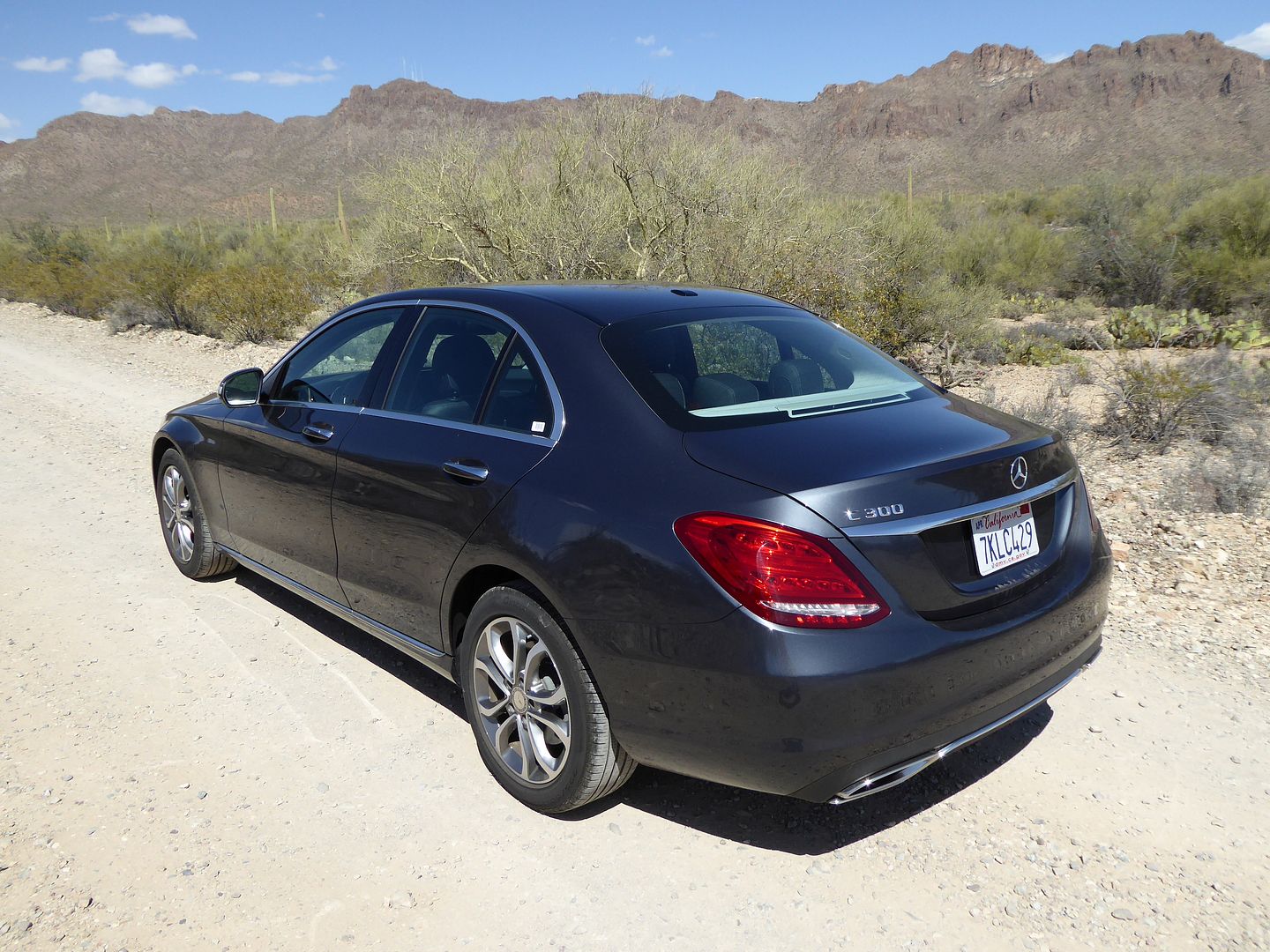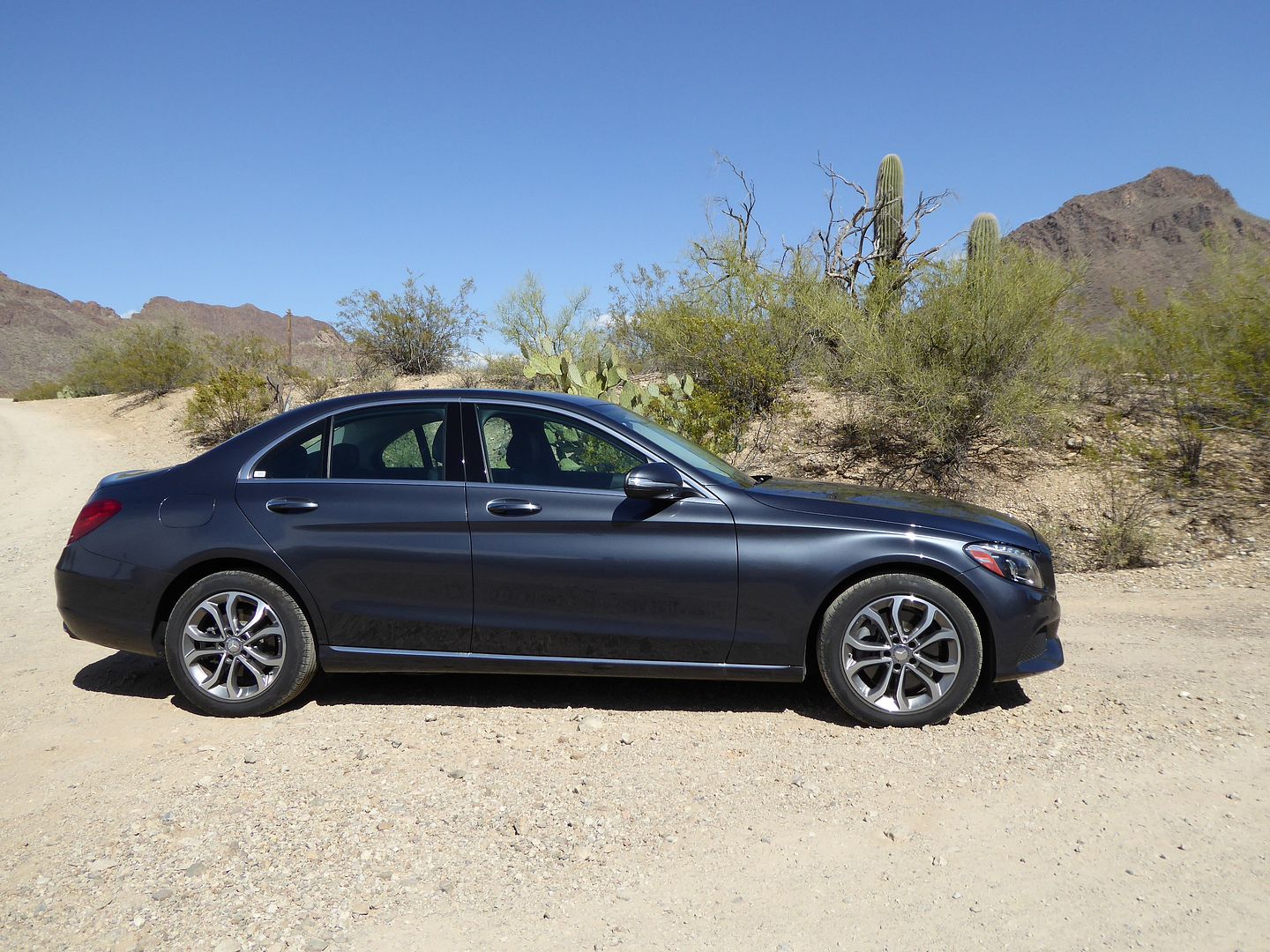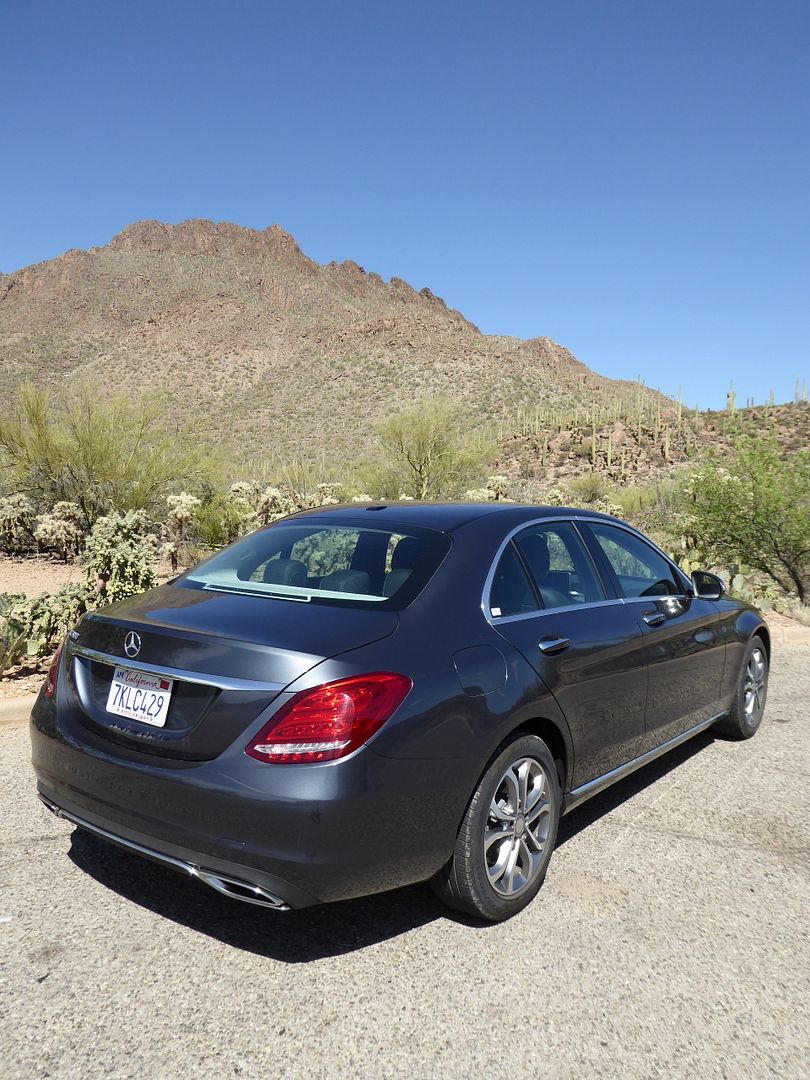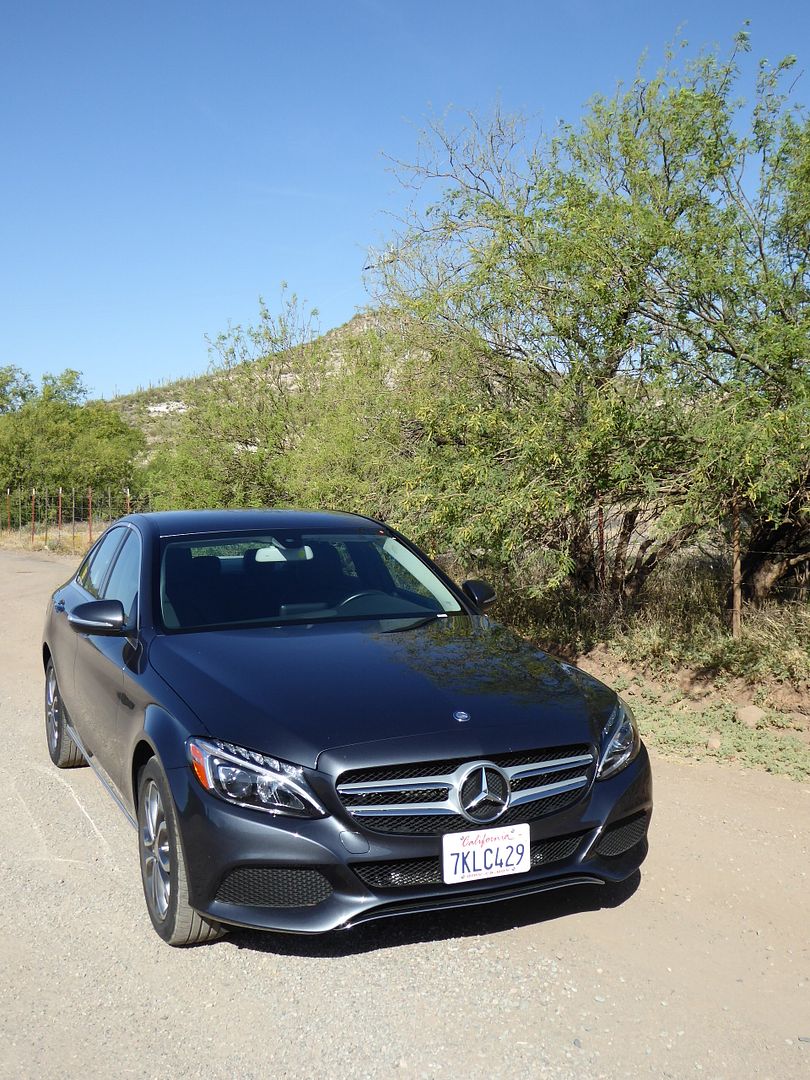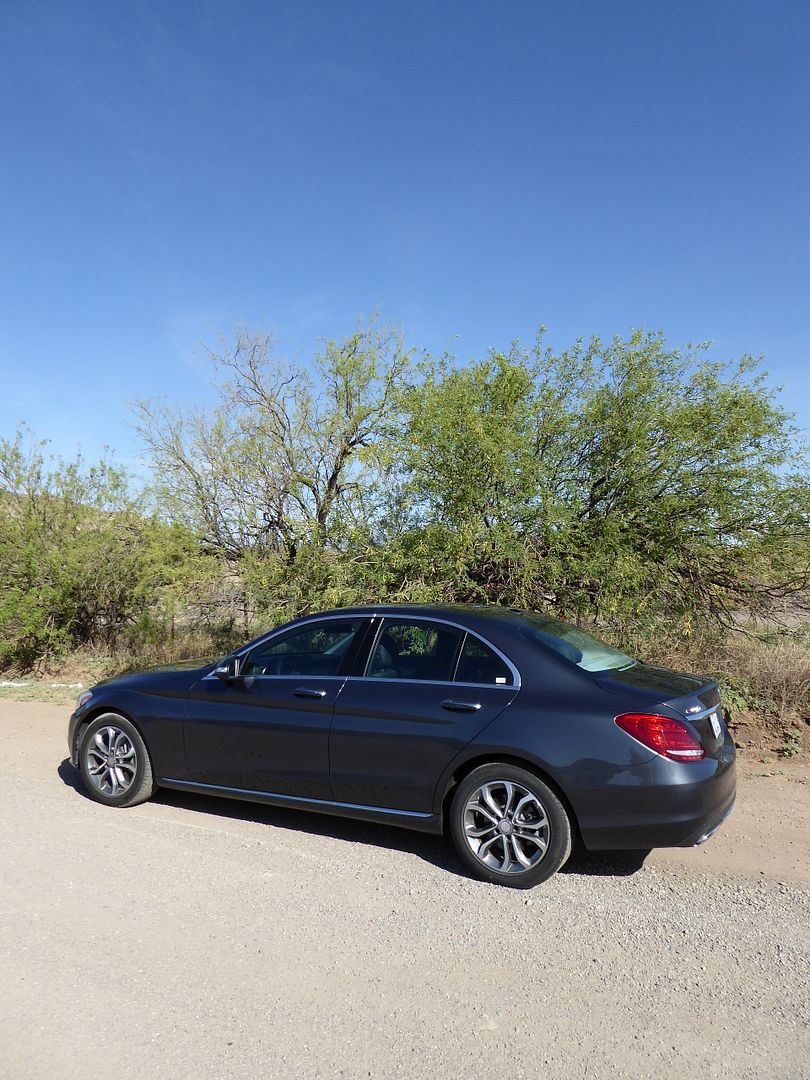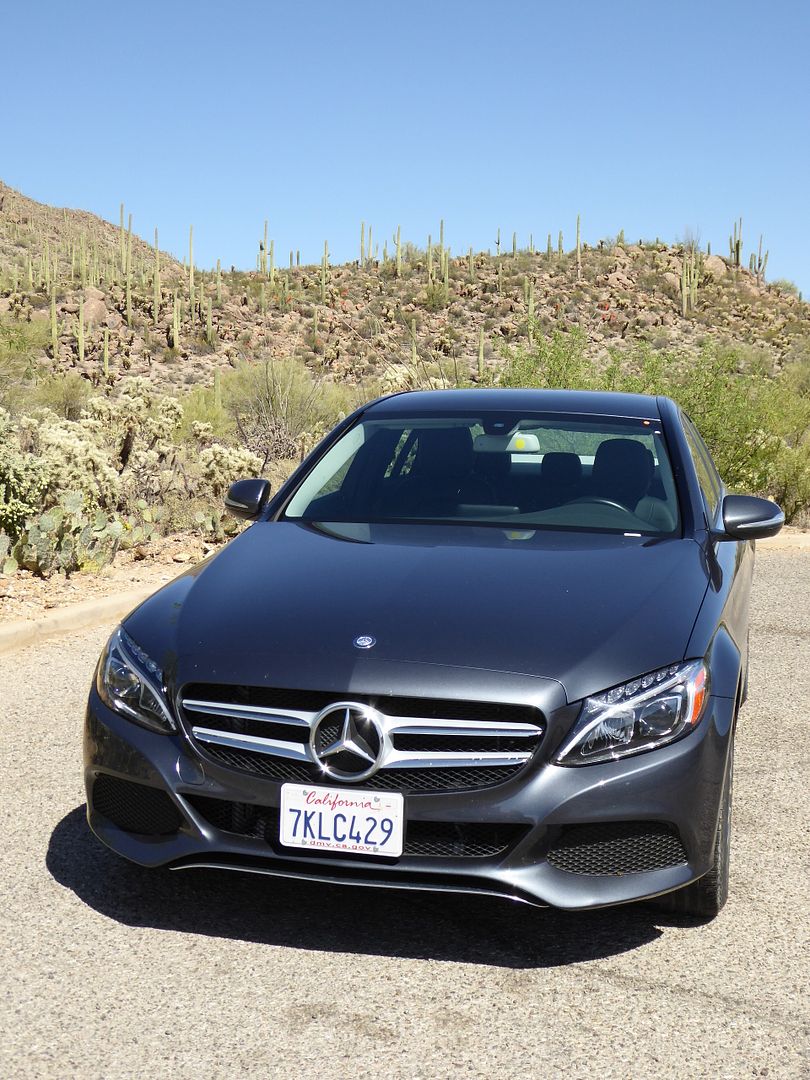 The stakes are pretty high with every new model made these days, but some are even more critical than others. Mercedes-Benz must have been acutely aware of this when they set about deciding how they were going to produce their next generation C Class, as it is one of the most important models in their vast portfolio. Get this wrong, and the collateral damage to the brand would likely extend far further than just losing out to the dread rival products from further east in Germany, namely the 3 series BMW and the Audi A4. Unlike in the sector above, where Mercedes' E Class and rival BMW's 5 series are on model cycles which are almost congruent, for the C Class, with its planned launch of early 2014, there would be the advantage of the 3 Series being a couple of years old, so not quite ready for its first facelift, but established, and the Audi being half way between facelift and full replacement. So class supremacy was Mercedes' to lose. Not surprisingly, when the W205 series of C Class was launched, we all learned that the Stuttgart firm had taken a typically cautious and evolutionary approach to this model, eschewing some of the more radical and to my eyes pointlessly fussy styling afflictions of some of the other recent Mercedes models, preferring instead to produce a design that looks a bit like an S Class, but reduced in all its proportions to an appropriate size. The new model was packed with new technology, of course, although much of this would remain on the options list, and whilst it would grab headlines with journalists who tend to get to sample fully-loaded cars, would not necessarily be part of the package that most people would experience. Other than that, the changes were largely predictable: an update of the proven format, but around 3 inches longer, and with an extra 3.7 inches in the wheelbase, to endow the car with a bit more passenger room, which was also going to come from being 1.6 inches wider, and the car is significantly lighter than before. New engine choices, with more power and lower emissions and greater fuel economy are a pre-req these days and they were also part of the new formula. Nothing else changed a lot, as that would be too risky a strategy, of course. In America, the C Class has long been the entry level model to the Mercedes range, but with the arrival in 2015 of the smaller CLA and also the GLA, it allowed Mercedes to position the C Class a bit further upmarket, which they did when launching the car for the 2015 model year. Hertz took delivery of some more or less as soon as the model went on sale, and for a while had both the W204 and W205 cars on fleet, The older ones have all gone now, their place taken by an array of the latest shaped cars which are offered in a rental class all of their own. When I was offered an upgrade into one for a fraction of the cost of booking one outright, I jumped at the chance, even though its Steel Grey metallic paintwork was not ideal for the photographer.
Although I knew from the badge on the back that I had a C300, thanks to Mercedes' unfathomable naming system that is not even always consistent between continents, I was unsure precisely what engine was under the bonnet of the test car. As soon as I pushed the large "start" button on the right of the steering wheel, my ears told me that this was a 4 cylinder unit, and not the most refined one at that. As I set off down the road, things did not really get any better. For sure this engine, which is a 2 litre turbo 4 generating a not inconsiderable 241 bhp, is potent, but it is also far from the sound or smoothness that a buyer would reasonably expect from a car of this size, and price. The standard 7 speed automatic gearbox does not help. Although gearchanges are very smooth, it did not seem to be very good at working out when to make them, holding on to gears too long when you were losing momentum, at which point the engine laboured unduly. Like most modern Mercedes models, the gearlever is mounted on the right of the steering column, and it is very easy to master. The upside to all this, though, was quite spectacular economy. Indeed, it was so good, that I fell to wondering if in fact I had received a C300h Hybrid model instead of just a regular petrol. I drove the C300 a distance of 428 miles and averaged an amazing 36.7 mpg US, which is 43.84 mpg Imperial. I did not believe it, even though that is what the car was telling me, but when it came to refuelling it, and calculating the economy from the amount of petrol I put in it, that was the correct figure. One of the many displays in the digital area between the dials was one which showed how smoothly and economically you were driving, and I did note during my test – which did have a lot of steady speed freeway cruising in it, it has to be noted – that it advised of "ECO miles" that you had gained. The display told me that at the end of the test I had achieved 120 ECO miles. This had been even more of a surprise, as the fuel gauge which has a series of small lights, which gradually go out as the tank empties had been steadily diminishing after only a few miles, though I did realise that rather than being marked as eights of a tank, there were actually 12 markings to go out.
It was not just the engine and gearbox that disappointed. Even in Comfort Mode – one of several different settings which you could select – the ride was pretty dreadful even on some of the smoother surfaces on which I drove the car. I noticed that it had 225/50 R17 Run Flats on it. The tyres themselves are not that low profile or that large in diameter, so I suspect that it was the extra stiffness of the Run Flats which caused the issues. They also contributed to a lot of road noise on almost all surfaces. I was not convinced by the handling, either. The back end felt decidedly skittish at surprisingly low speeds. Track-obsessed journalists would probably love this, as getting the tail out would be very easy, but for Mr Average on public roads, it struck as not really appropriate. And the roads were nice and dry during my test. I wonder what it is like in the wet. The steering, I noted, simply as "OK". The weighting was good, and it was not over-assisted, but there was no real feel, no tactile feedback in the way that you would have hoped for in a car of this class, perhaps, though it should be remembered, that tail-happy rear end notwithstanding, that Mercedes position the lesser C Class models more as luxury executive saloons than sports saloons, so perhaps I should not be surprised that this was not the last word in enjoyment on swooping bends. There are in fact four drive modes (called Agility Select) that adjust throttle, transmission and steering response, but from my limited experimentation with these, there did not seem to be appreciable differences between them. There were no issues with the brakes, which did their job efficiently, though thankfully I never had to give them a particularly hard test. Visibility was as you would expect. The mirrors do a good job, but there are blind spots which you need to be aware of, with cars capable of disappearing alongside you on the freeway. Parking sensors and a rear back-up camera help when it comes to reversing the car, and the fact that it does have quite a stubby tail makes it relatively easy to park up.
It was the interior of the C Class that brought the most praise when the car was launched. Whilst it is certainly nice – at least superficially – I was not blown away by it, unlike many, despite the extensive use of soft touch materials, real wood and metal inlays as well as lots of what looks like leather but is actually MB-Tex, an artificial substitute.  It is all very nicely done, but for me, any impression of classy is completely undone by the "stuck on iPad" look of the display screen for the infotainment system that perches on top of the central part of the dashboard looking very much like an afterthought. Which clearly it is not. BMW integrate theirs into the dash, and Audi have resorted to having a unit (in the A6/A7 and A3) which powers up out of the dash, both of which are solutions which are far more elegant than this. It is a shame, as the rest of the effect is generally good. Actually, there was another problem: the whole of the centre console of the test car was finished in a glossy piano black, which showed every speck of dust and every fingerprint. Even after one day in my custody, it looked like it needed a good clean, so this would not be the most practical trim, even though when clean it looks smart. More seriously, there were creaks and groans from both door panels, suggesting that Mercedes build quality is not what it once used to be. For a one year old car, even a rental, that was disappointing. The overall layout of the dash is very similar to other Mercedes models, and is quite easy to assimilate. There are just two large dials under a single curved binnacle, which present revs and speed. There are a lot of gradations in each dial, giving them a slightly fussy appearance. Water temperature and fuel levels are presented in smaller gauges inset in the bottom of the large dials. Between them is an area for a digital display of things such as a speed repeater, though annoyingly, when this is showing, you do not get the odometer as well. That is on a separate menu. You cycle through the options using buttons on the left hand steering wheel spoke. With the gearlever mounted on the right of the column, there is only space for one major column stalk, on the left, which operates the indicators and by various twisting actions, the wipers. There is a much thinner stalk for cruise control. Mercedes switched the positioning of these around a couple of models back, so the more frequently used indicator one is the one you naturally find first, which was not the case with the previous C, where you had to get used to aiming lower down! The lights are operated from a rotary dial on the dash to the left of the wheel. Way below this, about half a squllimeter from the driver's left knee is the electronic handbrake. This is a completely ridiculous place to put it, though with an automatic, it is pretty academic, as you probably won't use it. But were you to be one of the handful of people with a manual C Class, it would irritate you both for its inaccessibility as well as the usual curses of electronic handbrakes making hill starts more difficult than they should be.
The irritations continued when it came to using the COMAND Infotainment system. Although the user interface is very similar to previous Mercedes models, a lot of the functions have changed, and operation of it is now far more complex than it used to be. There is a turn wheel and the equivalent of a mouse pad in the centre console which you use to make selections, though as I found, some of the functions are not necessarily there. The test car did not have navigation (which is why there was a Hertz Never Lost system in it), yet there were menu items for this function, just to remind you, presumably, that you had cheaped out at ordering time. At one point, I lost the XM Satellite signal, the only way to get it back was to switch off the engine and effectively reboot the system, as try as I might at various menu options, all I got were error messages telling me that the device was not connected. Under the display screen are a trio of air vents, then a single row of switches for the dual zone climate control and some more buttons and knobs for the audio system including the CD slot. The whole set up was just too fiddly, and whilst I am sure you would get used to the menu structures, the buttons themselves and the operation from the mouse were far more awkward than they need be, should be or even used to be in the previous C Class.  One further thing I found. The C300 has a keyless ignition system, which is good. But for goodness sake, make sure you have the key in your pocket and not in the car, as on numerous occasions when I had been out of the car taking photos, the act of pulling the door handle to open it and get back in promptly locked the car. Reading the handbook, there is a remote locking function as well, and this is operated from the doorhandles, so just be careful.
It was not all disappointment or irritation, though. Trimmed in what looks like leather but is actually a man-made alternative, the seats proved extremely comfortable. Adjustment of both front chairs is all electric and there are the usual Mercedes switches arranged to form the side profile of the seat, located on the door which you use to make the various adjustments to fore/aft, height, angle and backrest rake. There was a 3 position memory and optional seat heating on the test car. Unlike some of the earlier iterations of the C Class (and its rivals), where space in the back was a bit tight, the gradual increase in wheelbase, and length over the years has fixed that, and there is now a decent amount of space for rear seat occupants, even with a front seat set well back. Headroom is less generous, though my head did not quite touch the rooflining. Three adults would fit across the width of the car, though it might be a bit tighter than they would like, and there is a reasonable transmission tunnel which the middle occupant would have to straddle. There is a drop down centre armrest, and occupants get map pockets on the back of the front seats as well as bins in the doors. The consequence of the stubby tail of the design of this C Class means that the boot is not as capacious as some in its class, though it is a regular shape, and you can drop the rear seat backrests down for extra load length. Inside the passenger compartment, there are modestly sized bins on all doors, a central cubby under the armrest, a lidded cubby over the cupholders further forward in the centre console and there is a huge glovebox lid, suggesting that it will be very generously sized. It absolutely is not, being one of the more uselessly sized ones I have come across for a while. The handbook barely fitted in it.
When Mercedes launched the W205 C Class, the range of models was relatively limited. But as well as adding Estate, Coupe and Convertible body styles to the family, gradually additional versions have populated the range, so there are a vast number of different models available. Not all of them are sold in every market, though. Whereas Europe gets a heavy focus on the C220 and C250 diesels, with only a small percentage of sales being petrol powered models, in America, it is the other way round. When first released on the US market, only two models were offered, the C300 as tested here and the 3 litre V6 engined C400 with 329 bhp, with the AMG C63 model joining them in mid-2015, as a 2016 model year car. The C400 was replaced by the C450, though this will be a short lived model as it will become the new entry level AMG, the C43 for 2017, and a diesel C300d and plug-in hybrid C350e were also made available. Both C300 and C400 are offered in standard rear wheel drive format, or with Mercedes' all-wheel drive 4MATIC system. Three distinct trim versions are offered: regular, Sport and Luxury, before you dive into the pages and pages of optional features which allow you to customise your C Class to meet your requirements, tastes and budget. The three trims all cost the same, which in 2015 was $38,400, and differ in wheel design, suspension tuning, and interior/exterior styling details such as a different grille and steering wheel designs. The C400 is offered with the Sport sub-trim only. Standard features in all models include 17″ alloys, automatic lights and wipers, a 60/40 split folding rear seat, dual-zone automatic climate control, Bluetooth, two USB ports, HD Radio, a Wi-Fi hot spot (which requires subscription to Mercedes' mbrace Telematics service), push-button start, driver drowsiness monitoring and forward collision warning with automatic braking. Available features include the reversing camera, parking sensors, Mercedes' COMAND infotainment system, which includes a 7-inch display, a centre-mounted control knob and a touchpad with handwriting recognition, XM satellite radio, and Burmester audio system all fitted to the test car and other items which did not feature including navigation, parallel parking assist, a head-up display, pedestrian and cross traffic detection with automatic braking, a panoramic sunroof, adaptive cruise control, active lane keep assist, and blind spot monitoring.
My expectations of the C300 were very high. When it was launched, the UK press hailed it as the new class champion, stating that in many respects it beat their previous favourite, the F30 model 3 Series BMW, and in their opinion, it wiped the floor with everything else then available, such as the Audi A4, Volvo S60 and Lexus IS. Given that the US entry level model is some way up the range compared to European offerings. I was not expecting to get the feeling that I had gone too cheap like I did with the BMW 318d I drove a while back in Spain. And yet, what I got was a car with an engine which sounded a bit uncouth, coupled with a lazy transmission, a ride that was plain bad at times, with a lot of road noise, and a series of annoying usability irritations ranging from the fiddly buttons and overly complex COMAND system, to the fact that the car could easily lock you out, and that's before you get to matters of personal taste where a console of fingerprints with an iPad stuck on the top just don't appeal. Mercedes have a range of all new engines coming, and they can't arrive soon enough. Until they do, though, in this version, at least, the C300 fails to hit the spot for me. It does not get even close. After the disappointment last year of finding out that the so-called "perfect, 5 star car", the 3 Series BMW is not quite as perfect as you might think, either, I conclude that for me -and I know that this will be controversial for some people – neither of these cars is top of the class, at least not in the versions I have tested. On that basis, neither have got what it takes to persuade me to part company with the rival with the 4 rings on its grille. Yes, the much derided Audi A4, even in the recently superceded guise, hits the spot for me far better than this car did. I guess that's why I own an Audi and not a Mercedes and why you really must test a car rather than just believe every word that the motoring press publish.