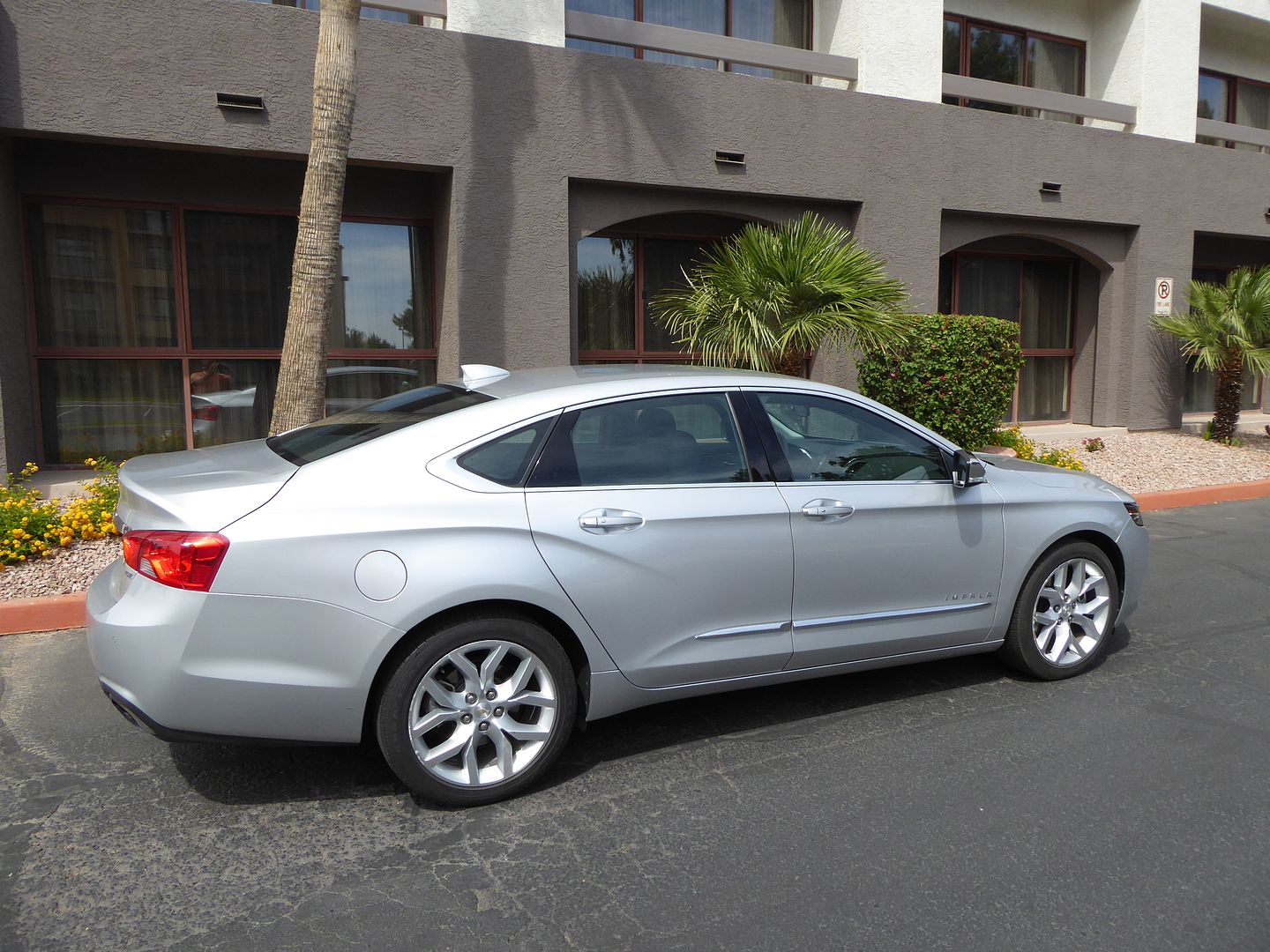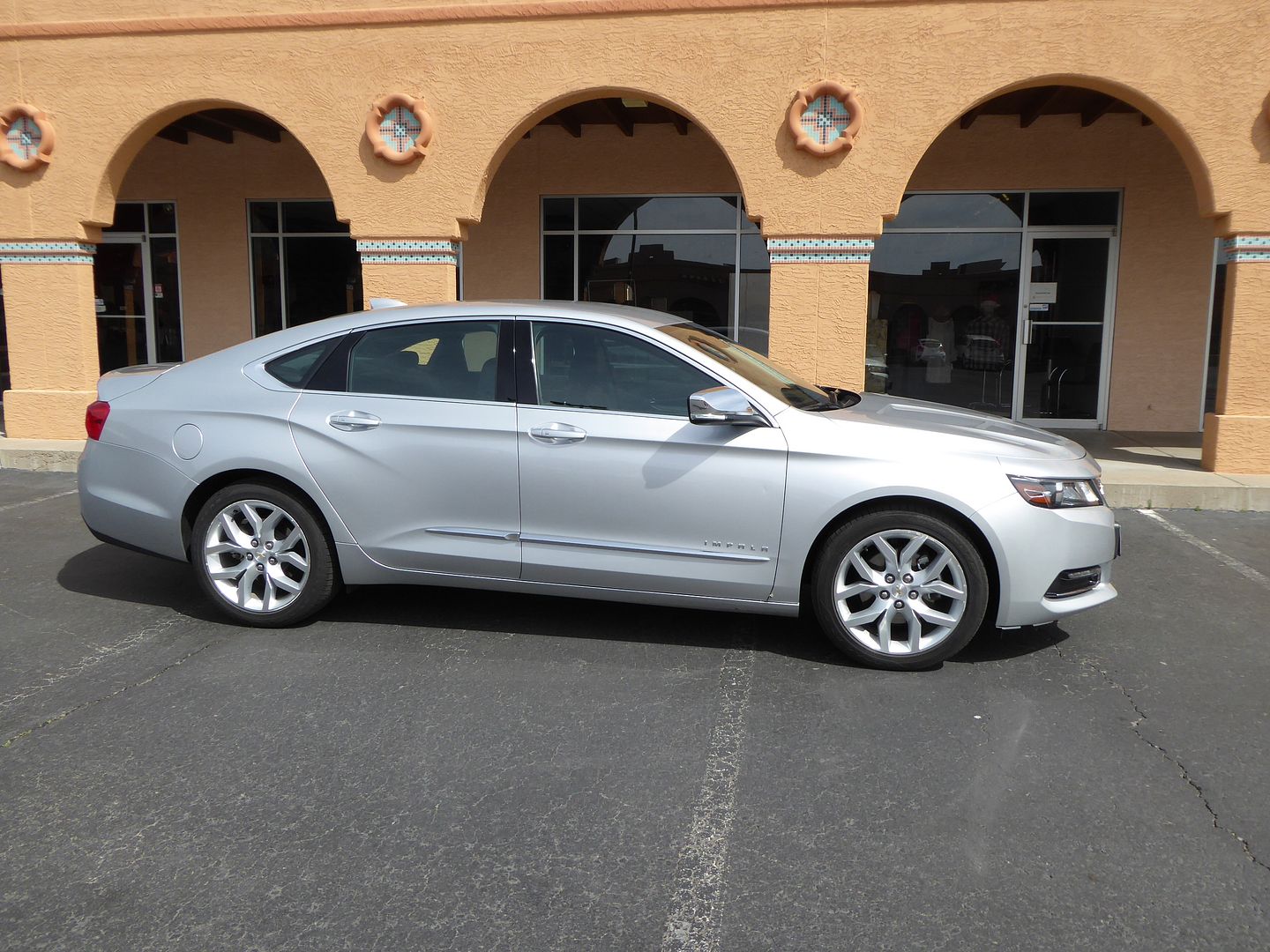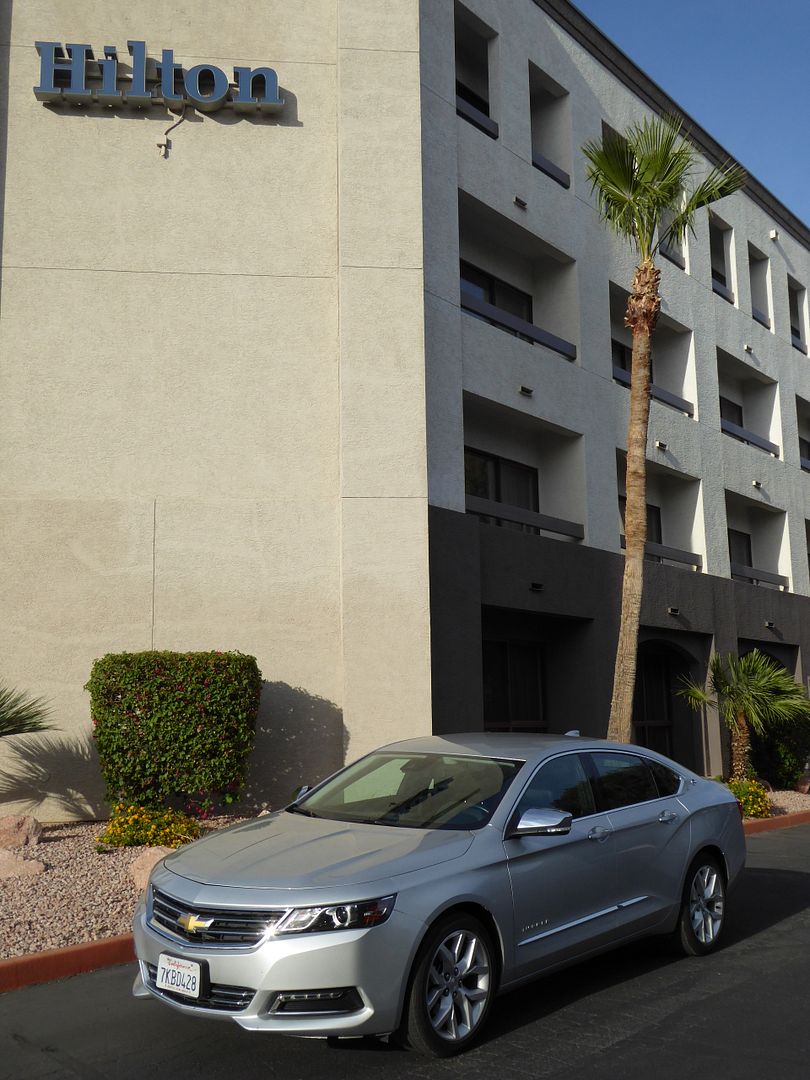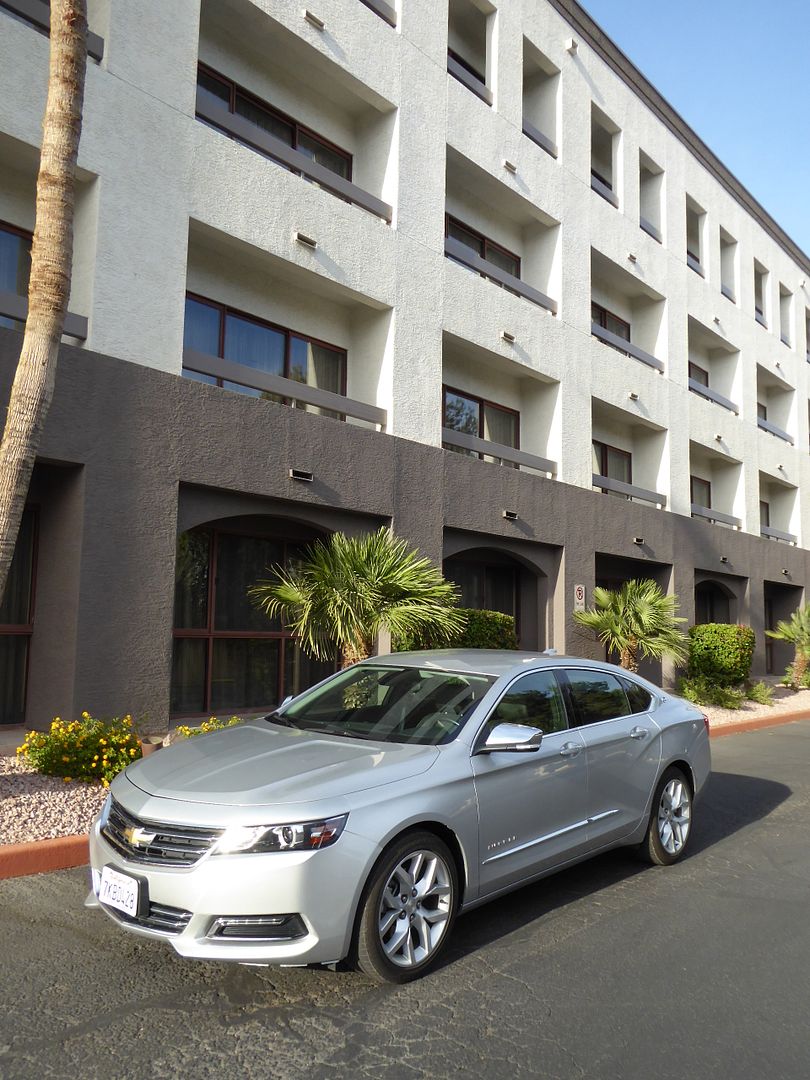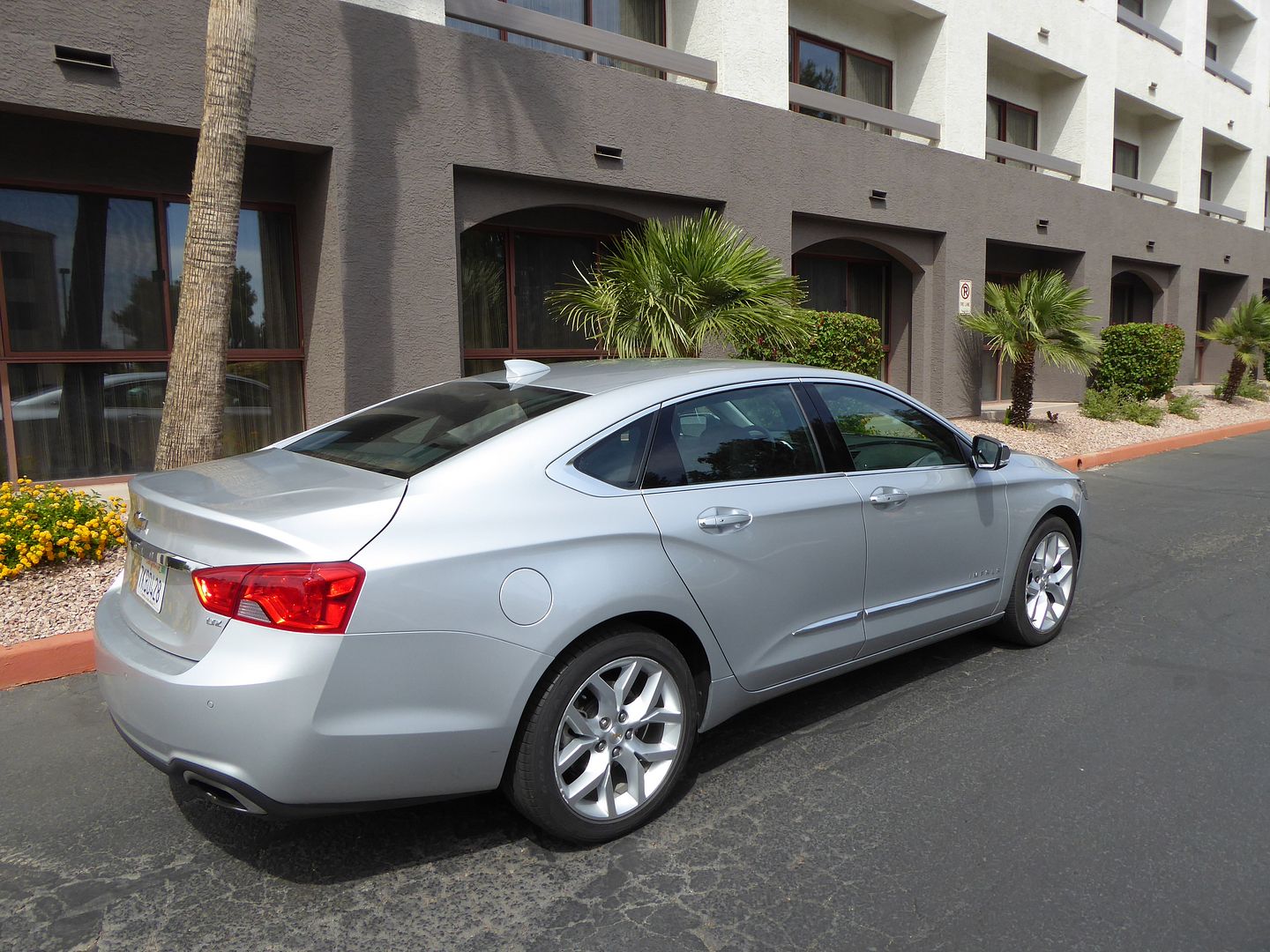 Car enthusiasts do not take the bombastic US "Consumer Reports" all that seriously. Although they do have the advantage of being completely independent, and not taking in any form of advertising revenue, and source their products themselves rather than on manufacturer press junkets, just like the Consumers Association in the UK, publishers of "Which" magazine, the operative word in their title is "Consumer" and they tend to take a very singular focus in coming to their conclusions. As an example, you will find that they put almost all the current Toyota range on their "Recommended" list, largely because the cars are painless to own, even though the motoring press almost universally rank cars like the Corolla and Camry at the very bottom of any market comparison. However, they do make comments on the dynamic attributes of the cars they test as well as their static and ownership ones, so when they give a car a score of almost 100%, which they do do, you probably should take notice, as the vehicle in question is likely to be pretty good. In recent years, the Infiniti G37 has been there, and the BMW 2 Series is currently rated at 98, and until some reliability glitches caused a fall from grace, so was the early Tesla Model S. Also, perhaps to everyone's surprise, was the latest Chevrolet Impala, which rated at 95 when first launched, the first American car to receive the top score for over 20 years. Anyone in America or who has visited the country in the last fifteen years or so and who was rented a car is quite likely to have rented an Impala. It is one of the models which had become a doyen of the rental fleets. Built to a price, it had roominess, dependability and affordability stamped all over it, but it also had an image that made no-one actually "want" one, even though in recent years it was actually not that bad a car. The model name was first used in 1958, when it was applied to a new top of the range trim on Chevrolet's full-sized sedans and during the 1960s, it became the best-selling model in the range, even though it was the most expensive, and indeed the top selling car in America. The nameplate disappeared for a while in the late 1980s, making a brief reappearance on version of the very bulbous and last Caprice between 1994 and 1996 before staging a come-back in 2000. The ninth generation of model to bear the name was launched for the 2006 model year, and this car would then run in production for almost a decade, looking visually almost indistinguishable from one year to the next. Less than a quarter of sales went to retail customers. With the market for cars of this size in saloon format much reduced over the glory years, the business case for a replacement was difficult for the GM Bean Counters, but a brand new model did finally appear at the 2012 New York Auto Show, with production getting underway a full 12 months later, as a 2014 model year car. Built off an extended version of the Epsilon II platform, like the Cadillac XTS and Buick Lacrosse, this front wheel drive saloon was positioned further upmarket, aimed in the same sector as the Ford Taurus and Toyota Avalon. Sales took off, with the model capturing a 14.7%  share of its sector in its first year, which was more than double its predecessor, a car which Chevrolet have kept in production as a fleet-only car called the Impala Limited, as it was very clear that this was a much more desirable product than its predecessor. How desirable? Well, that's what this test aimed to find out.
I'd driven the Impala the few miles from the Phoenix Sky Harbor airport rental car facility back to my hotel and assumed from the smooth and silent short journey that I had made, that as before, this car had Chevrolet's 3.6 litre V6 under the bonnet, as that unit, or its older and somewhat less desirable 3.5 litre V6 had been the only engine choice in the Impala since the slightly bonkers Corvette V8 engined SS model had been canned some years ago. Imagine my surprise when I lifted the bonnet the next morning to discover that in fact there was a 4 cylinder unit nestling there. With just 2.5 litre capacity, you might think that this engine would struggle for both raw output and smoothness to cut the proverbial mustard with such a large body and a car with upmarket aspirations. But that would be doing the 190 bhp unit a dis-service, as I actually found during my day of testing that it is perfectly up to the job. A potent V6 unit is an option and it generates a lusty 305 bhp and for 2016, a Compressed Natural Gas model which operates on this and regular 87 octane petrol was added to the range, one of only a handful of such fuelled vehicles offered by a US manufacturer, whilst the 4 cylinder 2.4 litre engine with the eAssist system was deleted. All models are coupled to a six speed automatic gearbox. Of course, the reason for down-sizing the engine, is to try to improve fuel economy, as contrary to popular belief in Europe, Americans do care about this, even with fuel prices as low as $2.00 a gallon as they were in Arizona at the time of this test. Well, American car buyers may not care unduly, but the regulators do and that clearly influences what gets built. So, there is a Stop/Start system on this Impala, just like I found on the Malibu I had driven a few days earlier, and there was no obvious way of disabling it (if there was, you could bet it would have been, as most Americans have yet to embrace this feature!). It has its own small battery in a panel in the rear wing inside the boot, to power it. It worked unobtrusively, so there really is no reason to disable it. That coupled with the relaxed cruising gait which the Impala encourages you to adopt meant that in my test of 342 miles, I used 11.2 gallons of Regular, which computes to 30.5 mpg US or 36.48 Imperial, a very creditable figure for such a large car. You would never describe the Impala as rapid, but nor is it embarrassed in accelerating away from the lights or on the road when you need a sudden moment of acceleration. That this is no sports sedan, and indeed does not pretend to be, is very evident from the way the Impala drives. The steering is well weighted and has some feel to it, but it is not the last word in precision and the handling is best described as secure, with plenty of grip, a tendency to understeer when corners are taken at speed, and enough electronics no doubt to stop the tail-out brigade from doing what they think is the only thing that matters in a car. This is all about a composed and relaxing way of travel, where the smooth ride – despite the 245/45 R19 wheels of the test car, which you might have thought would imperil the ride – and low noise levels are what the passengers will appreciate more than anything else, and if the driver expects the same, then he or she will not be disappointed. I would say – dredging the memory back about 3 years to when I tested it – that the Impala is better in every dynamic respect than the Toyota Avalon and at least as good as the Ford Taurus, for the driver and the passengers. The Chevrolet will have no issues when stopping, either, with good reactions from the brakes following modest pedal pressure. There is an electronic handbrake here, placed on the dash, the traditional foot pedal of large American cars having been consigned to history. The one area which is a bit of a challenge is visibility. The steeply sloping rear end means that you can judge nothing much out of the back window. There is a back-up camera, and you will need to use it to judge where the rear of the car is. There is a blind spot system on the door mirrors, with lights illuminating to tell you when there is something alongside you which you may not otherwise see in the mirrors, which proved useful on a few occasions. The test car also featured a sensor on the front with a system of warning lights to tell you if you were "too close" to the vehicle in front. It seemed to work on a combination of distance and relative speeds.
I came to the Impala only a couple of days after driving its smaller brother, the Malibu Limited, and there is a definite family resemblance in their cabin design, however whilst the Malibu feels quite tightly designed around you, that of the Impala gives far more of a feeling of spaciousness.  There is a swooping dash which curves away from the front passenger, giving them extra legroom. The top part in the test car was leather trimmed with visible brown stitching being an explicit feature, though in bright sunlight, this can reflect in the windscreen on occasion and there is plenty of fake wood trim, which for its type does not look too artificial. The same turquoise glow is evident after dark as you get in the Malibu, though it lacks the odd ridged strakes of that car. Coupled with neatly presented instruments and controls, the interior does look really quite "upscale" and is a far cry from fleet fodder Chevy interiors of yore. A lot of stock GM parts are used, but the effect here is still cohesive. The instruments are housed under a single cowl, with 2 large dials used for rev counter and speedo, and two smaller dials for fuel level and water temperature in a little "bubble" in the upper portion of the central area of the nacelle. Below this is a digital display area which has a number of trip computer and vehicle information display functions, which you cycle through by pressing buttons on the right hand steering wheel spoke, unlike other Chevy's where this function is operated by a collar on the left hand column stalk. The column stalks, which operate with a nice precision to them are for indicators and wipers, with lights controlled by a rotary dial on the dash to the left of the wheel. The steering wheel is not overladen with buttons, having cruise control buttons on the left spoke and the trip computer ones on the right. Audio controls operate from switches mounted behind the wheel where you sometimes find gearchange paddles. The centre of the dash is dominated by the colour display screen for the MyLink Infotainment system. Touch sensitive and with voice controls, this proved quite easy to use, and far better than earlier GM efforts or indeed Ford's current ones. A party trick shared with the Malibu is that there is a stowage cubby behind the screen, and if you press a button, it slides up to reveal it. There are a number of conventional buttons for the audio functions which you may find preferable to use. Below these are the buttons and knobs for the climate control system.
The seats of the test car were leather trimmed in a black colour with brown piping around the edges. They were electrically adjustable, using the switches on the side of the seat with 8 ways to operate them for fore/aft, backrest rake, height and angle. Heating elements were there, operated by switches on the dash, but not surprisingly, for Arizona, I did not test these out. The seats were comfortable, being well padded and supportive in the right places. The steering wheel telescopes in/out as well as up/down, so a good driving position was easily found.
It is in the back of the Chevrolet where you will see the most compelling reason for upgrading to one of these from the not a lot smaller Malibu. Whereas rear seat space is in decidedly short supply in the Malibu, here there is masses of it. Even with the front seat set well back and the backrest reclined somewhat, there is plenty of room for the occupants of the rear chairs, but if you have the front seat set well forward, as I have to suit my driving position, then this is Skoda Superb-rivalling in its generous provision of legroom (it is a bigger car than a Superb, though!). There is ample width for three across the seat, with the alternative being to use the large drop down armrest which has a stowage tray and cup holders in its upper surface. Headroom is ample, too, even though the rear roofline does slope before reaching the very angled rear window. Rear seat occupants get their own air vents in the back of the centre console, and there are map pockets on the back of the front seats and pockets on the doors. The boot is massive too. It is long from front to back, and wide and deep. There is a bit of space to tuck odds and ends around the space saver that sits under the boot floor. The rear seat backrests can be folded down for extra cargo length. Inside the passenger compartment, front seat occupants get a modest glovebox, a deep cubby under the central armrest, a lidded bin above the driver's left knee and door pockets in which to store their odds and ends.
You will see LS, LT and LTZ badges on the rear boot of this generation Impala, just as you did with its predecessor. There are further variants of the last two of these with 1LT and 2LT and 1LTZ and 2LTZ versions offered, though the 1LTZ, which is the spec of the test car is not offered in 2016.  It would seem that the 2 prefix simply means the V6 engine, whereas in the past it sometimes meant additional trim and equipment features. At just under $1000 extra for a 2LT over a 1LT, it would have to be worthy of serious consideration. In 2015, the LS started at $27,610 and this trim covers the basics, but not a lot else. So you don't get alloy wheels, for instance but you do get body coloured door mirrors and handles, an alarm, cruise control, auto headlights, an AM/FM and XM Satellite radio with MP3, AUX and Bluetooth and a 4.2″ colour display, part cloth part leather-faced seats, 8 way and power adjustable driver's seat, rear seat pass-through facility. The 1LT, for $29,310 adds 18″ alloy wheels, dual chromed exhaust tips, a leather wrapped steering wheel, heated door mirrors, dual zone automated climate control with separate setting for the rear passengers, man-made leather seats, an upgraded Infotainment system with MyLink using an 8″ colour display screen and including a 4G LTE WiFi hotspot (that needs a subscription) added in 2016. Up to the 1LTZ for $34,465, and you also get 19″ painted alloy wheels, high intensity headlights, daytime running lights, silver door handles, an anti-theft system, rear parking sensors with a back-up camera, keyless and remote starting, genuine leather seats with heating, power adjustable passenger seat,  blind spot monitor and lane departure warning system.
A top spec 2LTZ costs a whisker under $40,000 which is Buick money, but the general consensus among automotive writers is that this is a better car than the Buick, and even without having sampled the V6 engine which you would get for that price, I would tend to agree. But is the Impala a 95 points car? Maybe not, though in terms of what it sets out to do, it pretty much hits the spot, with no real weaknesses. Keen drivers should apply elsewhere, of course, but for those who want a particularly roomy large car that is nicely finished, goes well enough, economical on fuel and which does not look like it was built down to a price for fleet and rental car customers, the Impala scores a bulls eye. So perhaps this is one occasion where Consumer Reports have actually got it right. It is a very good car, and whilst the market is such that it is never going to be the best selling Chevrolet anymore, it deserves the success it would seem to be having. And if you are a rental customer, don't grimace when they give you an Impala, but be thankful for what you are about to receive.