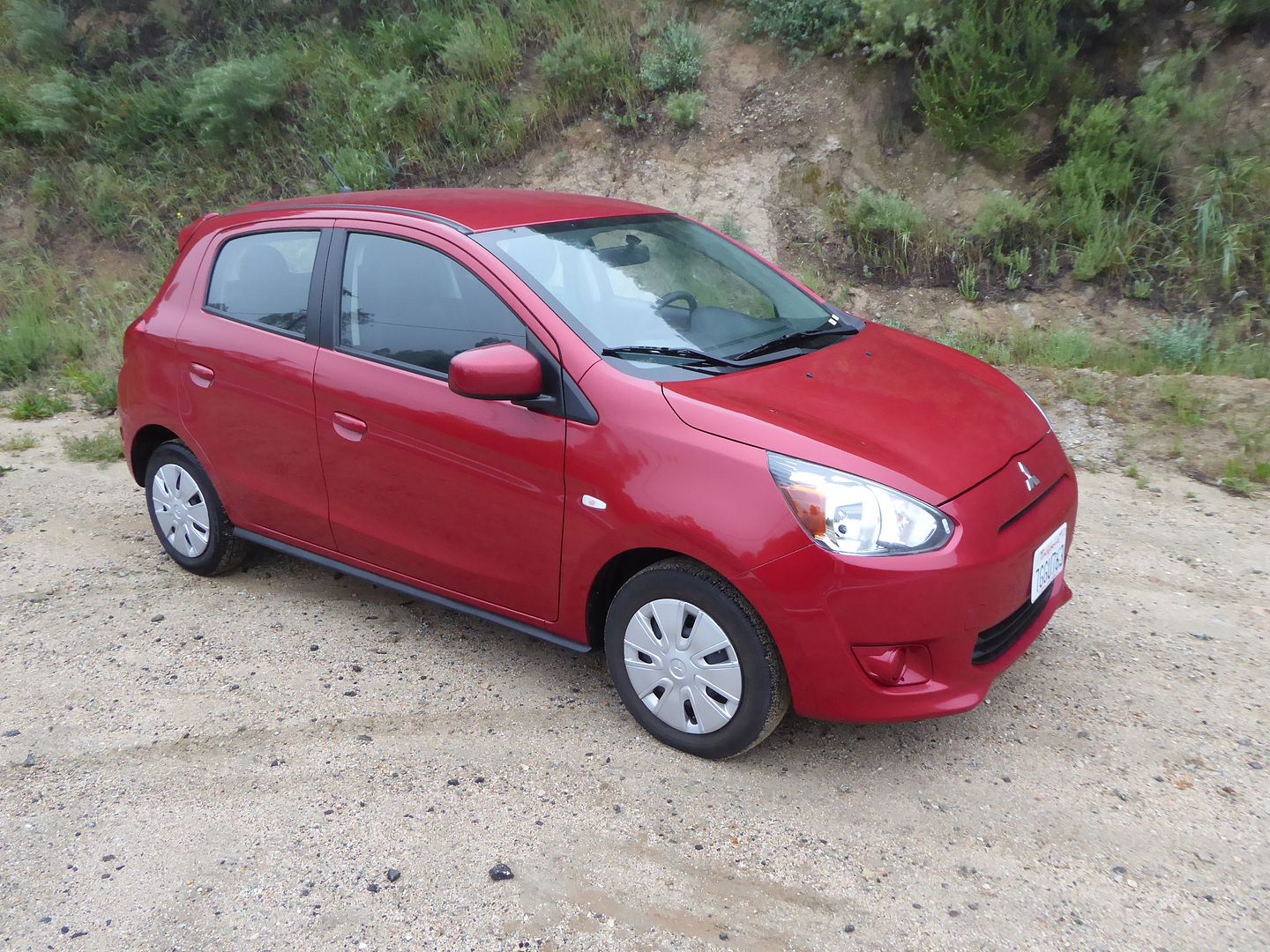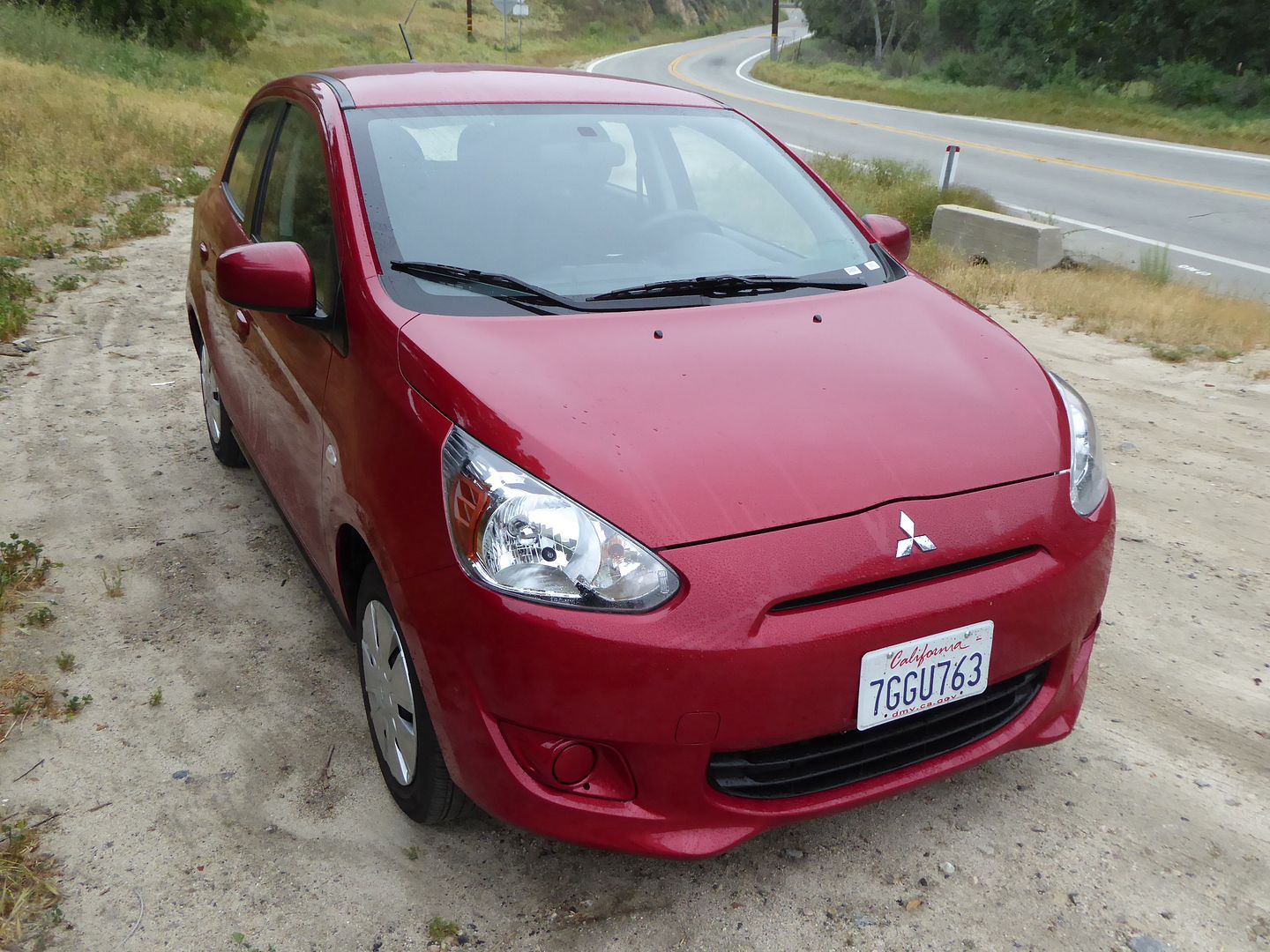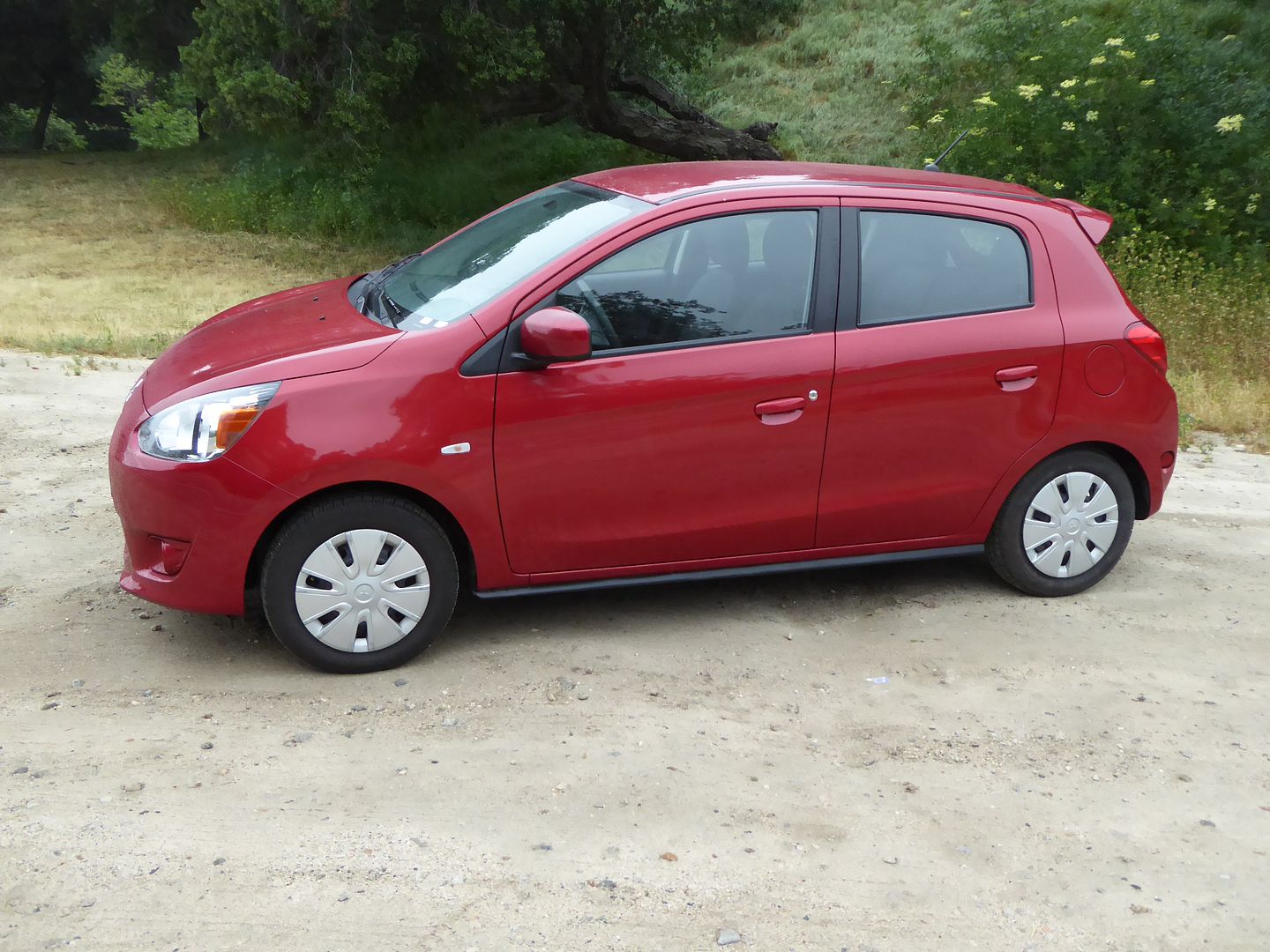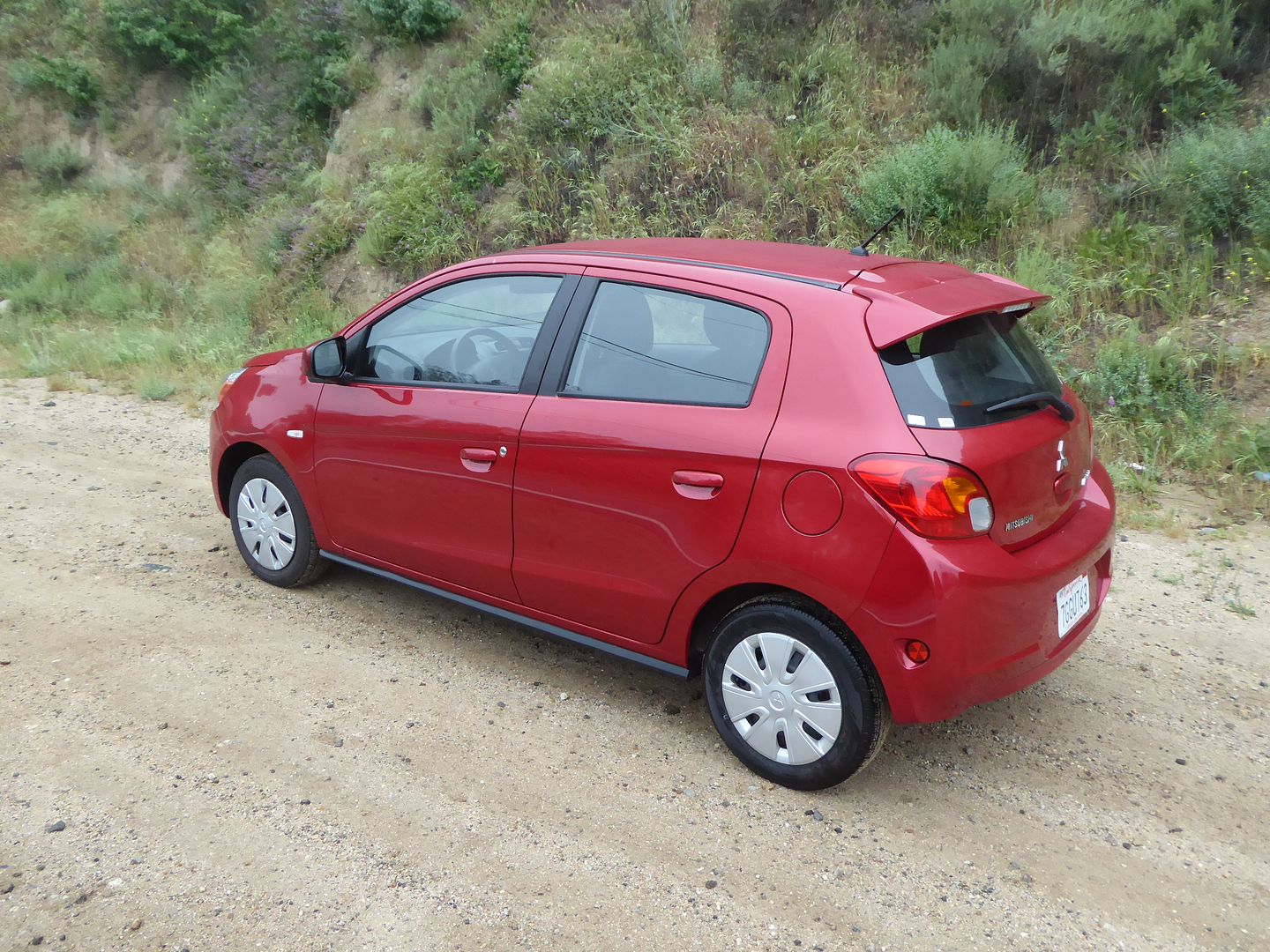 It has always been the case that it is easier to write about the extremes than the middle of the proverbial pack, and nowhere is that more true than when producing an automotive review. If you get what I note one of the US monthlies calls a PGC, ie a Pretty Good Car, it's quite hard to try to find anything other than purely descriptive narrative to summarise the vehicle in question, whereas if you get something which is either stunningly good or well below par, then there is far more opportunity and need to delve into the lexicon of metaphors, similes and even just personal comment. These days there are an awful lot of PGCs around, Indeed, the vast majority of new cars on the market come in this category, honed to as good as the manufacturer can get within the competing pressure of available budget and the business case, what can be engineered, hitting the market in time and matching the competition. Choosing between one of these PGCs largely comes down to subjective rather objective factors these days, such as the styling, or the brand image as there is rarely much in it in purely empirical terms between the products of one manufacturer and another. There are, of course, plenty of excellent cars out there now. Excellence may not always be in every regard, but when there is something about the result that means that the car has huge appeal, then the memory of it will probably last long after the keys have been returned, and it is easy to write multiple paragraphs enthusiastically explaining just why such a car was so, well, good. But at the other end of the spectrum, well there is not much there these days. Or so I had thought. Gone are the days when truly bad product finds its way to market, and on the rare occasions that a manufacturer makes an error judgement – and recent examples include the general mediocrity and cheap feel to the 2012 US model Honda Civic, or the unduly cramped rear seat of the 2012 Chevrolet Malibu, or if you go back further the utterly mediocre 1990 Ford Escort – then reparations are put in place pretty quickly and the worst of the weaknesses are if not eradicated, then at least lessened. Even in these cases, the cars were not truly "bad", just not as good in key respects as their rivals. So maybe it is true that there are not really any "Bad Cars" any more. Or so I thought.  But, and you can probably tell where this is heading, I've just discovered that this is not the case, as I have driven one, and it is the subject of this report. That the Thai-built Mitsubishi Mirage turned out to be not very good was hardly a surprise. Every review I had seen – and that's not a lot, as many of the press either refused to cover it, or were never loaned cars, so they could not condemn it – had been pretty negative. Even so, I was quite surprised by what I found.
Following a preview with a concept vehicle at the 2011 Geneva Show, the production version of the Mitsubishi Mirage made its debut later that year at the Tokyo Show, going on sale in various markets around the world starting in 2012. Made in Thailand, the Mirage – known as the Space Star in Continental Europe for reasons of ownership of the name Mirage – is clearly aimed first and foremost at emerging and growth markets, especially in Asia, but Mitsubishi decided to bring the car to Europe in 2013, where it was expected to take the place of the Colt as an entry point to their rather fragmented range. The company is realistic enough to admit that it will never be a big seller in Western Europe, and I am not sure that supplying a lot of the first models to reach the UK to the rental fleets would have helped their cause. It has stern competition, not just from Nissan's also Thailand-built Micra, but from an array of more compelling city cars ranging from the VW Up! and its close relatives the Seat Mii and Skoda Citigo, the Korean duo of the Hyundai i10 and Kia Picanto, as well as the characterful Fiat Panda, Vauxhall's Viva, the Renault Twingo, the Indian-built Suzuki Celerio and the trio of Citroen C1, Peugeot 108 and Toyota Aygo. There's a big market for cars of this size and price in Europe, so it is not a surprise that Mitsubishi wanted even a small portion of it. It is rather more of a surprise that they decided to tackle the US market with the car as well. Making its North American debut at the 2013 Canadian Auto Show in Montreal, the car went on sale for the 2014 model year. The lightest car in its class, it was aimed at the small but growing market for city cars, to compete against the Chevrolet Spark, and entry level versions of cars like the Nissan Versa and Hyundai Accent. Mitsubishi have had precious few new models in recent years, so probably decided that anything was better than nothing, though when they got one of the lowest scores awarded by Consumer Reports, who placed the car almost at the bottom of their "Ten Worst Cars of 2013", and Edmunds placed it third in their "100 Worst Cars" list, they may have wondered why they had bothered. Whilst sales have not been massive, the car has found some buyers in the US, and it also entered the rental fleets. Hertz initially pitched it in Group B, a class which covers everything from the Fiesta and Focus, to the Chevrolet Sonic, Kia Rio and Soul, Hyundai Accent, Toyota Yaris and the Nissan Versa and Versa Note. However, I noted that both the key and the paperwork for my car now says Group A, which does make the cheapest of all rental cars. With a weather forecast of drizzle and low hanging clouds that meant I was never going to go far, I decided to save a few dollars out of the holiday budget and give an InfraRed example, one of 8 colours in which Mitsubishi offer the car in the US, a try to see what it was really like.
US market Mirage models are only available with one engine, a 1.2 litre triple, coupled to either a standard five speed manual gearbox or a CVT automatic transmission. The test car, being a rental, had the latter, and from what I read, that may well have made contributed to its woes. The engine develops 74 bhp, which is not a lot, but then the Mirage is a small and light car and in Europe, the model has earned some faint praise for its eager and willing nature. Firing the Mitsubishi up for the first time, you are no doubt that this is not a conventional four cylinder engine, as the noise is very different. Very characteristic of other three cylinder units, of which there are a growing number as economy and emissions quests encourage downsizing of engines. If I'd known what I know now, I would have got straight out of this car and asked for something different, but at start up, and when cold, it just sounded, well, unusual. I set off down the road. At the first set of lights, the idle seemed uneven, even though the rev counter did not move, at 750rpm. As I was later to discover, it is just plain ill-balanced and simply vibrates a lot at idle. I headed onto the freeway, and as I accelerated down the ramp, my ears could not believe what they were hearing. Thanks to the CVT box, there are no gearchanges, just a progression in engine note. By the time you get to 40 mph, the sound is almost unbearable. It is hard to describe, but the best I could come up with to convey what it feels like to be subject to this constant racket with its mid-range droning is that it is what I imagine it is like being subjected to unrelenting white noise in a torture chamber. The noise gets worse as you get to 60 mph, at which point it abates very slightly. I can't tell you what it is like at 70 mph, as I never got there. It would seem that the CVT cars are far worse than the manual models, though I don't think I will be actively looking for a manual one to see if this is the case. This has to be the most unpleasant sounding noise I have come across from any car, ever. If there is any wind noise, it is drowned out the engine, and there is not much noise from the tiny 165/65R14 tyres. Whilst the engine does indeed spin quite readily, there is simply is not much power, so once you get to a slope of more than about 1 in 100, then the engine has to work superhard to try to keep the car moving. It was spared the canyons, as the weather of my test day was truly dreadful with drizzle in the valleys which became so dense once you climbed a few hundred feet that common sense said it was not a good day to go any higher. The Mirage can keep up with the traffic flow, if your ears can take it. How I did not end up with a splitting headache, I will never know, but it is probably because I did not go very far in my 108 mile test before stopping and getting out. The upside, and you will be relieved to hear that there is one, comes at the fuel pump. The tank is tiny, at just 9.2 US gallons, but even so, the digital display had not moved far off full when I came to the filling station nearest Hertz, and needed to refill it. The car took 2.3 gallons, which means the consumption came out at 46.96mpg US, or a simply amazing 56.1 mpg Imperial. Mind you, it is not just the dismal performance and the awful noise you will have to put up with to get this economy prize. The steering is light and vague, with the car needing plenty of corrections event at modest speed on the freeway, and the handling is, well, not for the enthusiast. The car is soggy on the corners, with understeer, although those tiny tyres did appear to have some grip. This was not a day for trying hard on bendy roads – especially after seeing a car on its roof where the driver presumably had over cooked it – but you can tell that this is a car made for urban streets, not wide open spaces or bendy mountain roads. So the one dynamic attribute which is surprisingly good, is the ride. For that, I guess, you can thank the soft suspension, but the Mirage coped with the rough and varied surfaces of the Los Angeles area roads rather better than is the case for lots of other cars. Back on the minus side, the brakes were a bit worrying, too. There is a lot of mush on the pedal before anything much happens, though once the anchors do start to bite, they seemed to slow the car appropriately. Not that you will likely be going very fast to start with, of course. There is a conventional pull-up handbrake in between the seats. With boxy styling and a reasonably generous glass area, visibility is not bad, though there is a blind spot even despite the generously sized door mirrors. Manoeuvering the little car is, of course, very easy.
Things don't get any better when you look inside the Mitsubishi. This is not a marque known for the quality of its interiors in any of its products, but they have plumbed new depths of cheap here. The interior plastics – and that is all you get, of course – are of the very hard and brittle sort and as you look around the cabin, there are plenty of exposed screws and bolts and mounting brackets that in any other car would be hidden away. The main dash moulding and door casings of the test car were black, with just some gloss piano black finish around the audio unit as a very slight contrast. It is not as funereal as it could be thanks to the generous glasshouse, but you are in no doubt that you are in an economy car. And that is before you take a closer look. A curved cowl covers the instruments, which appear to comprise three slightly overlapping circles. The speedo is in the middle, and there is a rev counter to the left, but the right hand circle is blanked out, with just a small green ECO light illuminating from time to time. A tiny digital display in the base of the speedo includes a horizontal digital fuel gauge and limited trip computer functions. Twin column stalks are used, with the left hand one operating the lights as well as the indicators and the wipers controlled by the one on the right. The centre of the dash has a pair of air vents and then an old-style, but easy to use, AM/FM Audio unit, with a very simple frontal display and a few buttons and knobs to operate it. Below this are the buttons and knobs for the climate control. And yes, I do mean automated climate control, which was a surprise on this car, even if it is single zone in operation. And that's it. There are no buttons on the steering wheel. I suppose you could say that it is all very simple and straightforward to use in a way that increasing numbers of technology-laden cars are not, but that would be damning with faint praise.
Seat adjustment, needless to say, is manual, with only fore/aft and backrest rake. The column goes up/down, but lacks a telescoping function. The seats are very soft and squashy and also not very large. After a while sitting in LA's notorious traffic, I started to feel that they were not very well shaped and that you would soon get uncomfortable sitting on them for a long journey. But your ears would not let you make a long journey. The rear seat has three belts on it, but although there is a reasonable amount of space for such a small car, the reality is that only two people of any size would really accept sitting there. Needless to say, there is no central armrest. The cushion again felt very soft, almost too soft and squashy, so I suspect may not be that comfortable. You sit quite upright, so headroom is plentiful enough. The boot is modest in size, though it is no smaller than in other cars of this class. You can enlarge it by dropping the rear seat backrests. These are asymmetrically split, and simply drop onto the rear seat cushions, creating a longer but not exactly flat loadspace. Inside the cabin there are bins on the front doors, a modest glove box, a tray in front of the gearlever, and a couple of cup holders in the centre console. Rear seat passengers have a single cup holder in the back of the centre console and that is it.
Two trim versions are available in the US, the DE and the ES. The test car was the former and it had a few features which surprised me for such an economy car, with the standard specification including all round electric windows, automated climate control, trip computer functions, as well as a rear spoiler, a 4 speaker AM/FM Audio Unit with CD slot, USB/iPod and AUX power connection, central locking, a rear parcel shelf and split folding rear seats. If you splash out on the $15,395 ES, you also get 14″ alloy wheels, front fog lights, mirror-mounted indicator repeaters, cruise control, keyless starting, height adjustable driver's seat, a leather wrapped steering wheel and some metallic trim finishers in the dash. To sweeten the pill, Mitsubishi US do offer one of the longest new car warranties going.
The Mirage rules itself out of any contention because of the inexcusable and totally unacceptable noise levels from even quite modest speeds. Couple that with the harsh vibrations at idle and you have a car which is probably the most gruelling I have driven in a long time, if not ever. That the Mitsubishi is slow, and unpleasant to drive with vague steering and has limited grip and soggy handling further undermines its case. The interior is cheap, even by the standards of the bottom of the market, and the seats are of questionable comfort. It might get away with this if it were cheap. But when I looked at how much a version like my test car in DE spec with the CVT gearbox costs, I was horrified to find that it lists at $14,095, and an ES is £1300 more than that. That means that it is no less money to buy than any of its rivals. I may have been critical of cars like the recently superceded Chevrolet Spark and the Nissan Versa in the past, and indeed they are not exactly desirable or very good cars, but they are a lot less unpleasant than this Mirage. How Mitsubishi managed to sell any of them at all is little short of a miracle. So, now I know: there are still genuinely bad cars being made. Well, one anyway. For the sake of your ear drums and your head: Avoid, at all costs.