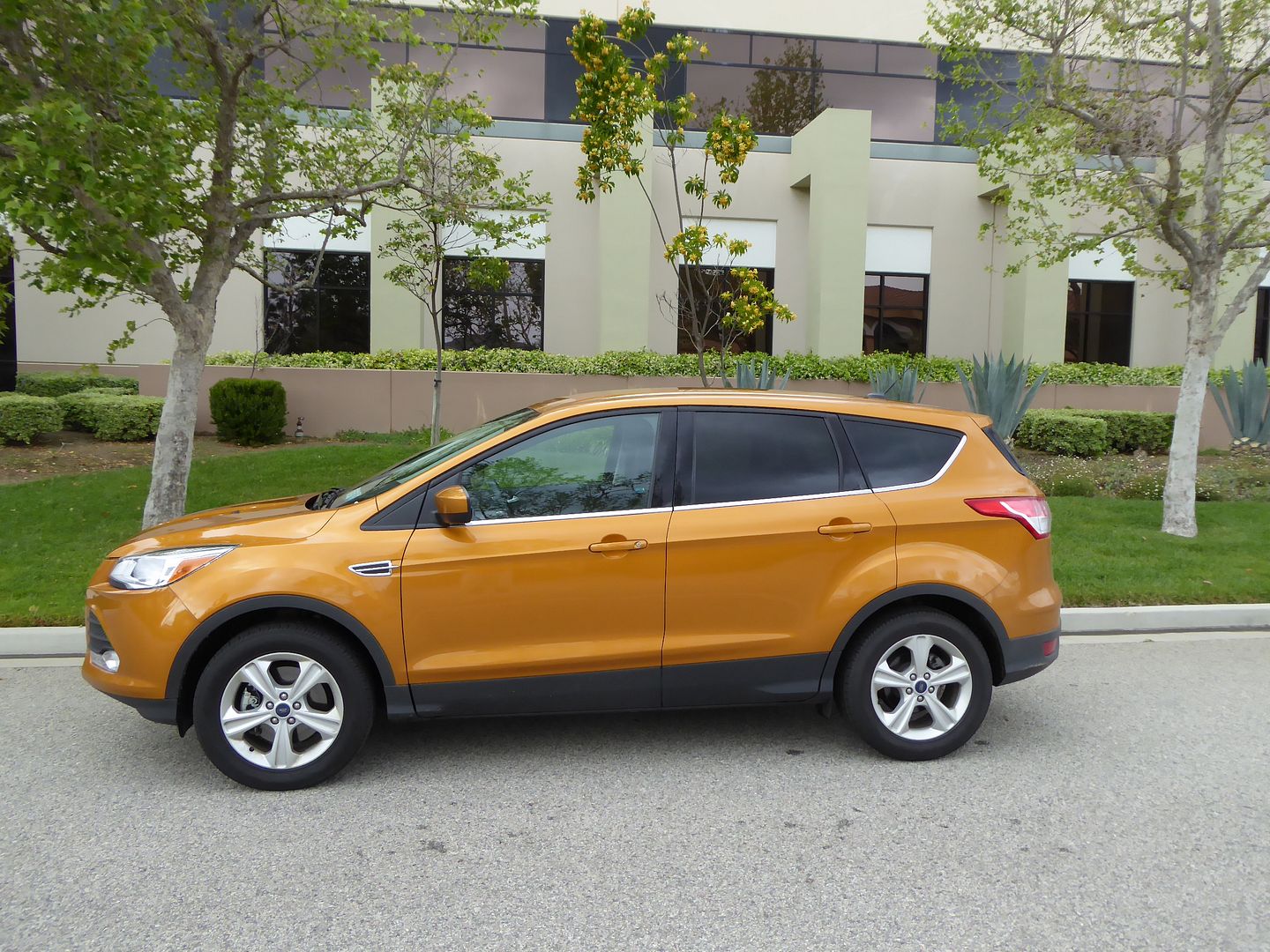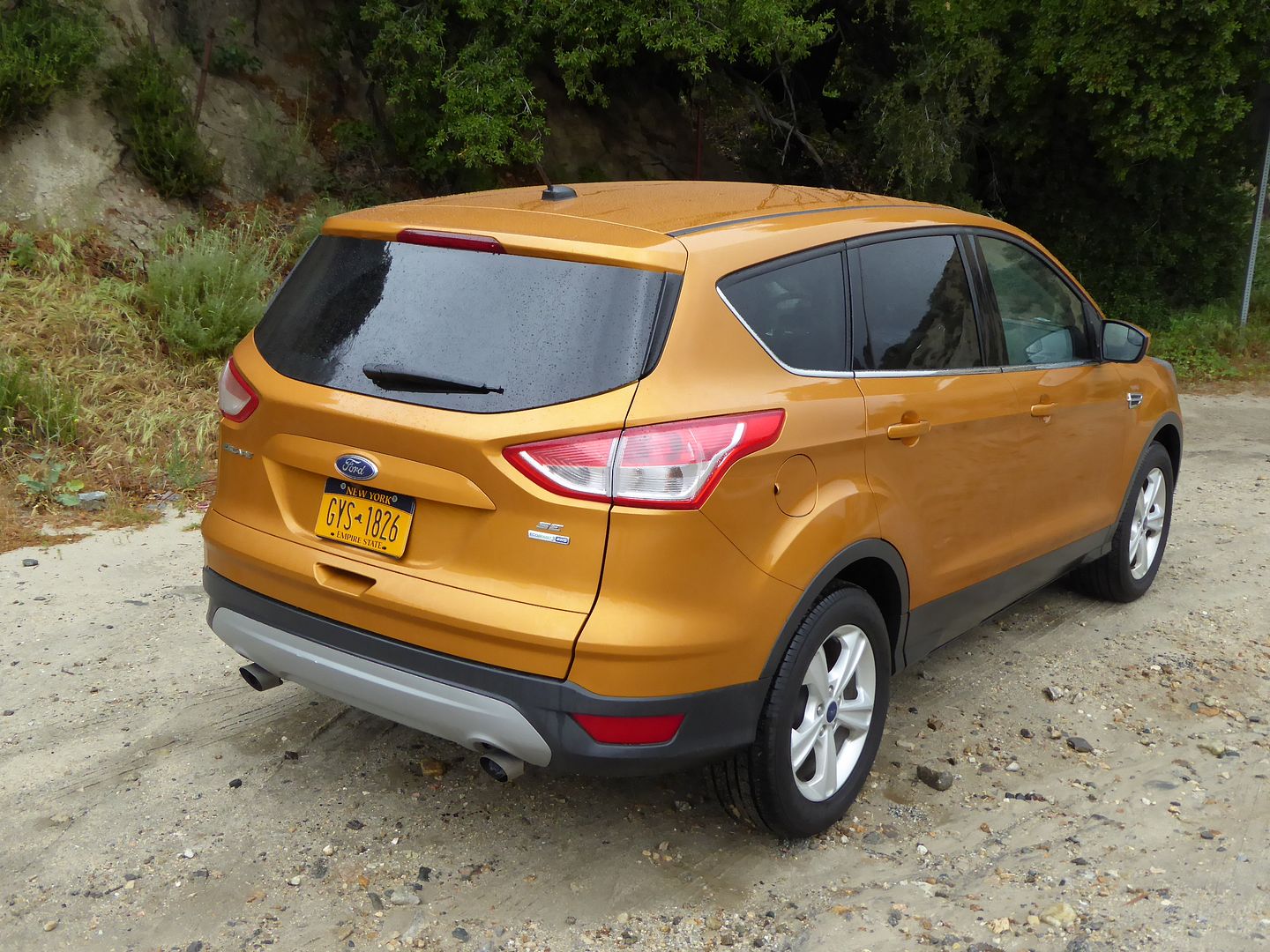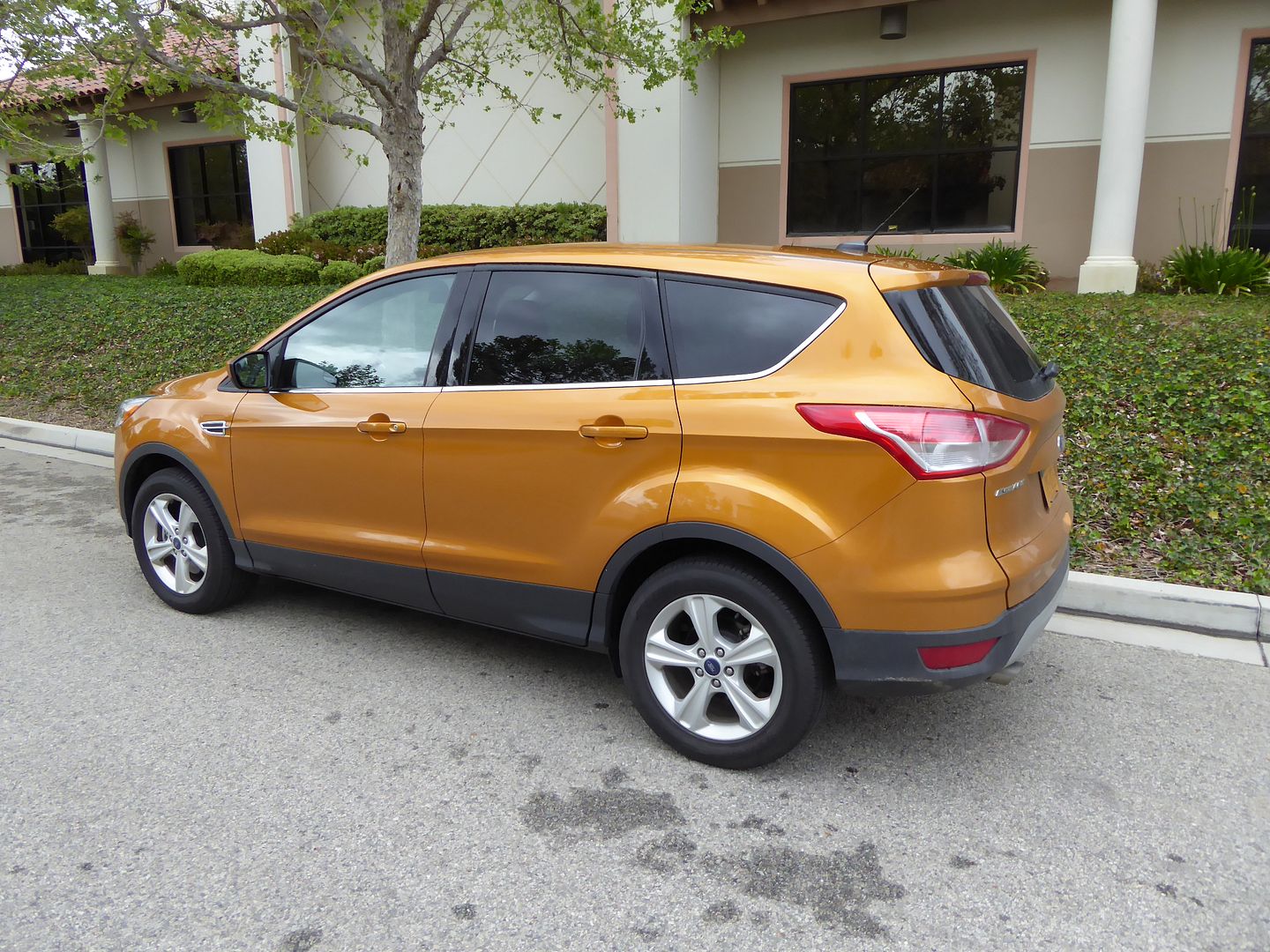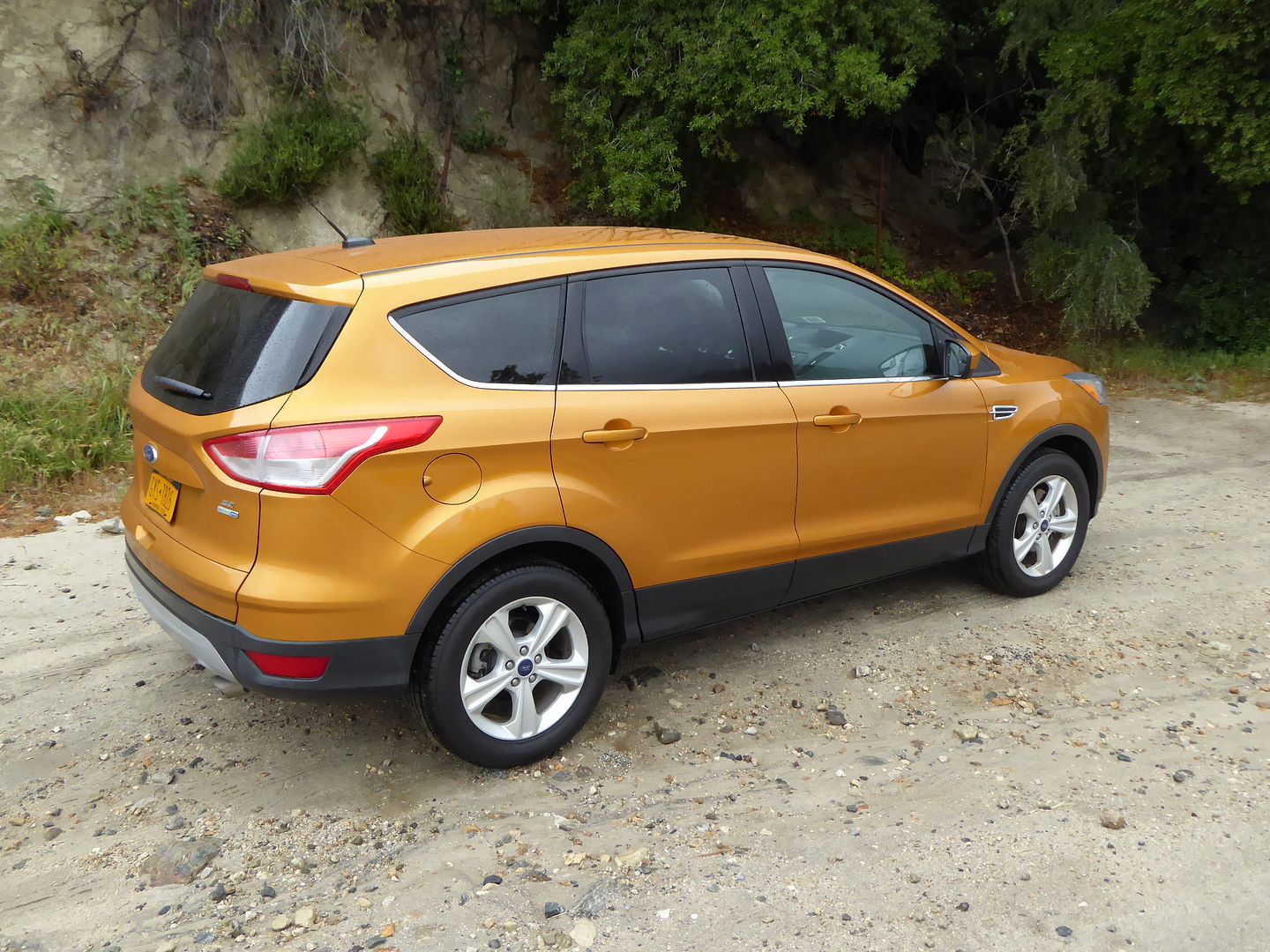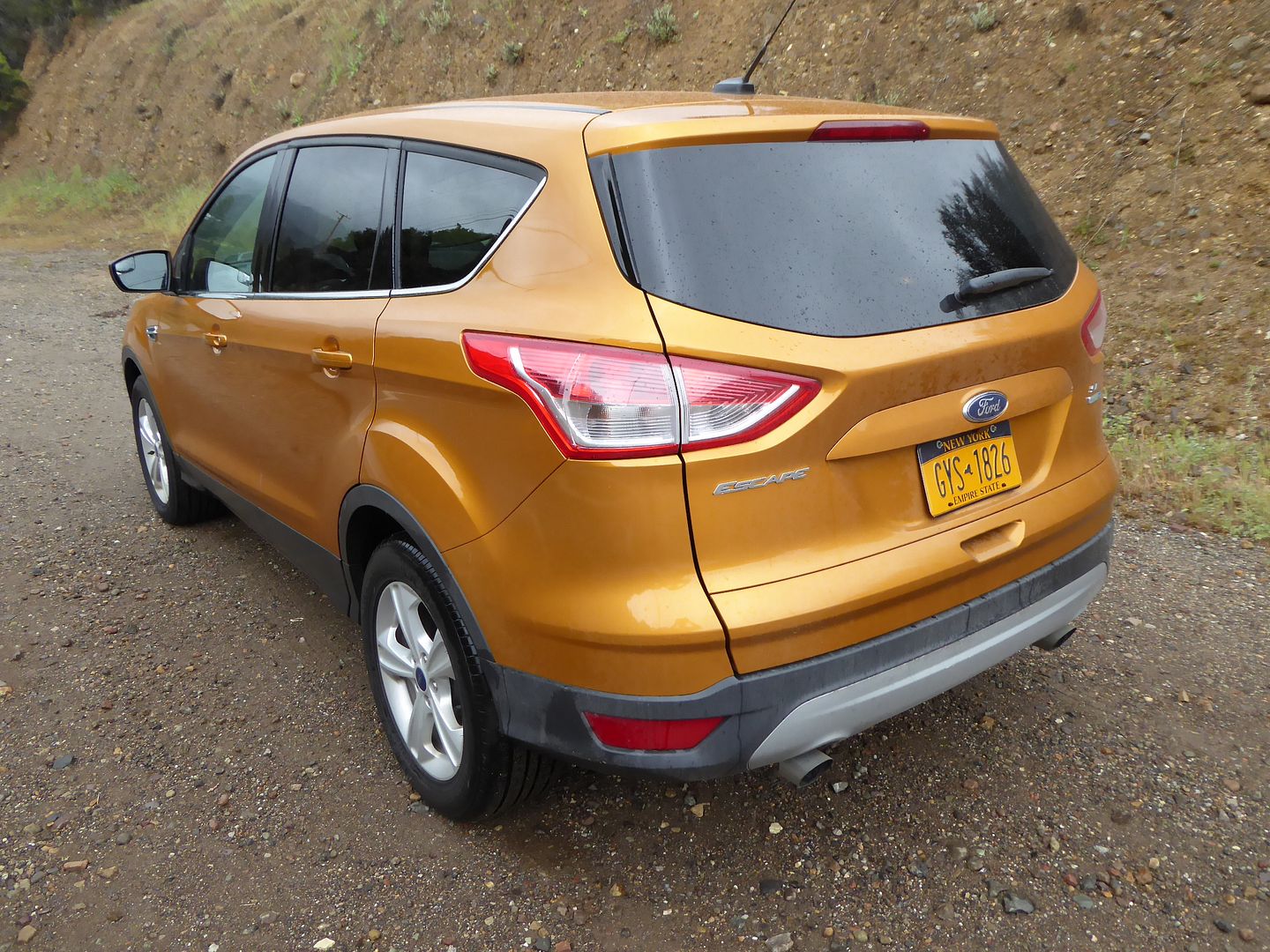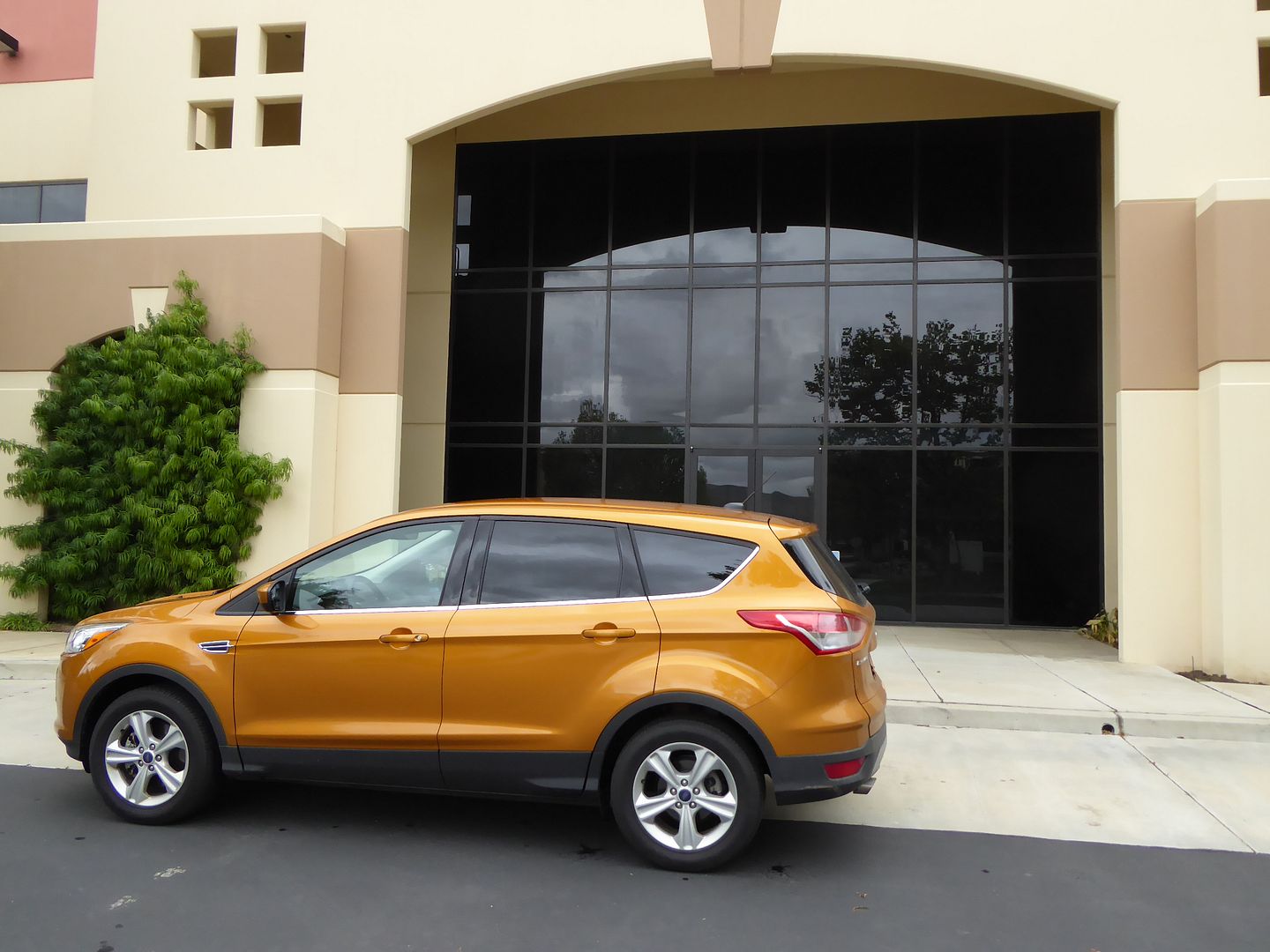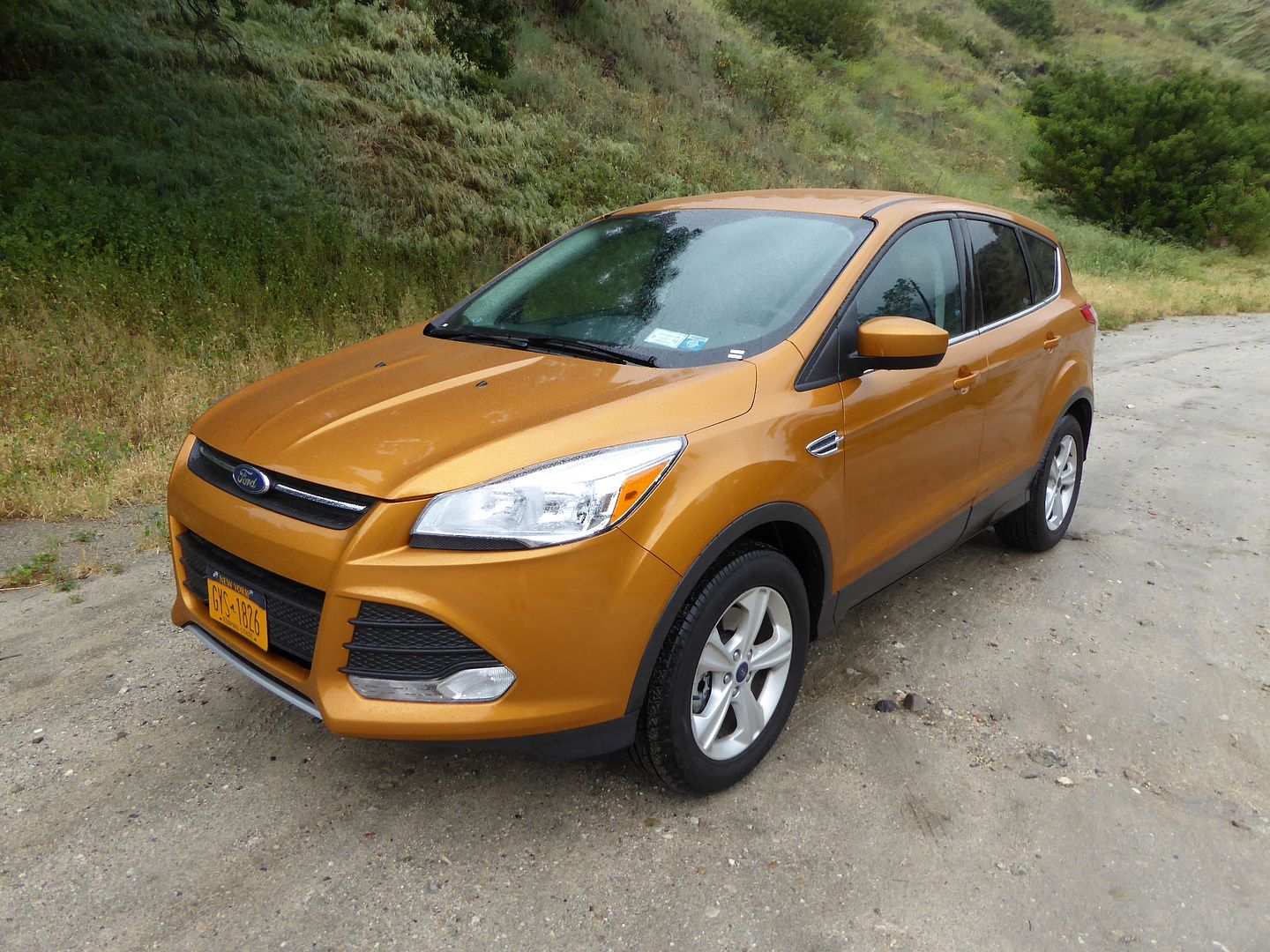 Although, much to the chagrin of some, we now live in a globally interconnected world which has somewhat lessened the differences that you find in everyday life between many of the world's developed and indeed developing, nations, it remains true that there are plenty of things which distinguish long-established countries like those of Western Europe from those in the South or East of that continent as well as more "recent" nations like the United States of America and Australia. When it comes to matters automotive, it is well documented that car buyers have different requirements, priorities and expectations in the major markets of the world, which means that it is surprisingly difficult to come up with a product that will have universal appeal and success. Many manufacturers find this simply too hard, and offer different products in, say America and Europe, each optimised for local tastes, fiscal regimes, the amount of space available to drive and park in quite apart from different tastes in aesthetics. Others believe that the economies of scale are just too irresistible, and they try to find the perfect compromise that will find favour wherever the car will be sold. The Ford Motor Company has oscillated between the two approaches over the years. Attempts to sell the same product around the world have met with varying success: the first front wheel drive Escort of 1980 appealed to Europeans, but was probably too small for America who did not really believe they needed a car of that size, and the replacements that emerged ended up being different cars, before reconverging with the first ford Focus, and then diverging again with the second ones; and the acclaimed first Ford Mondeo, in federalised Ford Contour and Mercury Mystique missed the mark with America, too, leading Ford to pursue US-specific mid-sized cars as the follow-on. And it's a similar story in what is categorised as the Mid-Sized SUV. It was America that first fell in love with the SUV in quantity, so it is no surprise that, having almost invented the genre with the larger Explorer model in 1991, the first Ford model in this then nascent class was developed in America, for the American market. Launched in 2000, it was called Escape, although a slightly posher version called the Mercury Mariner was later added to the range. This was the era when Ford and Mazda were working collaboratively, so there was also a Mazda version, called the Tribute, and in fact Mazda had done most of the engineering and development work of the new model. The car was well received, which led to thoughts of bringing it to Europe. It duly arrived in 2001, bearing Ford Maverick badges, as a replacement for the unsuccessful previous car to bear the name which had been a joint development with Nissan (the Terrano), but where, despite having received some changes to suit local needs, including the availability of a diesel engine, it fell almost flat on its proverbial face. It was withdrawn fairly quickly, with UK sales ending in 2004 and European ones in 2005. I sampled a venerable Swiss-market one in 2007 and it was no hard to see why it had failed against a growing raft of newer competitors, all of them with more refined engines and a less unpleasant-looking low-rent interior. Whilst a heavily facelifted version of the Ford and Mercury models went on sale for the 2008 model year, to meet the challenge of a growing number of US market rivals, Mazda came up with their own unique model, the CX-7 and Ford of Europe produced their own successor, the Kuga, which appeared at the 2007 Frankfurt Show, going on sale in early 2008, and was immediately lauded as being a much better product by European critics and customers. I drove one, in Switzerland, in 2008, and found it to be on the nicest cars in its class. Someone in the corridors of power at Ford must have stared at the "one Ford" strategy that was produced following the 2007/8 Credit Crunch, and decided that when it came to replacement time, it made little sense to have two similar cars that shared little, so at the 2011 Los Angeles Show, new models were launched, which kept the market-familiar names of Escape in America and Kuga in Europe, but which were to all intents and purposes the same car, and for which Europe took the design lead, with much of the underpinnings the responsibility of Dearborn. Although it's been on sale for over 3 years now, the car has continued to elude me on both sides of the Atlantic, with very few Ford models on fleet at Hertz ever since the car was launched. In 2016, with Hertz US reportedly failing to agree terms with GM, a number of Ford models have entered the US fleet along with lots of cars from the Asian brands, so I figured that it ought to be possible to get hold of the American version, at least, to see how the Escape shapes up in 2016. With the weather forecast suggesting that this test was going to be dominated by weather more reminiscent of a dreary British February than a Southern Californian late March day, with very grey skies and plenty of rain in prospect, it was the distinctive colour of this test car which drew me to select it. Ford call it Electric Spice, and it certainly stands out, in a sea of rather more restrained shades in the rental car facility. Question is, did the 2016 Escape stand out in other respects as well? Read on.
There are three petrol engine choices for US market Escapes. Standard is the familiar 2.5 litre 4 cylinder unit, which generates 168 bhp, and is a carry over from the previous generation model. There are now two 4 cylinder Turbo units available as well. Smaller of the two is a 1.6 litre unit which puts out 178 bhp, whilst the top of the tree is a 240 bhp 2 litre Turbo. A six speed automatic transmission is fitted to all models. There is a choice of front wheel drive, or permanent all-wheel drive. An Ecoboost badge on the tailgate was the clue I needed to reveal that this Escape had the more modern 1.6 litre Turbo engine under the bonnet and not the 2.5 litre 4 cylinder unit which is still offered. Having recently sampled a Fusion with that older 2.5 litre unit to power it, and concluded that the engine let down the rest of the car, I was interested to see if this one would prove to be more impressive. It did not take long to work out that it is. The combination of this 178 bhp unit and six speed automatic gearbox seems to be a good one, with the two proving to be well-matched. The Ecoboost engine is not just willing, but also very smooth. There is ample acceleration, and the gearbox makes particularly seamless changes between the ratios to allow you to make the most of the available power. It would change down, willingly, when a burst of acceleration was required, though the torque is such that this was often not necessary. Noise levels were generally low, and the Escape was a relaxed and quiet companion on the freeway, with not just the engine note muted, but low levels of interference from the wind or the road. I covered 182 miles in my time with the Escape, and needed to put 7.15 gallons in to fill it up, which computes to a rather unimpressive 25.545 mpg US, or 30.1 mpg Imperial. Considering that I did not press the Escape that hard, I would have expected better than that. Yet again, it would seem that this might be a small capacity turbo engine whose official fuel consumption figures look impressive, but which in reality delivers well short of what you might have been led to expect.
This being a Ford product, you will probably also be expecting to read of class-leading steering and handling, Indeed, when the Escape/Kuga was first launched, the UK press consistently put the car at the top of the class, for the very reason that they found it better to drive than its rivals. The US press generally did not, partly because they accord rather less priority to these attributes compared to others. This did leave me wondering whether I would still be wowed by how good it was, especially on bendy roads, like some of those on which I drove it, with clear superiority over its rivals. Compared to something utterly anodyne, like a Toyota RAV4, it is indeed massively better to drive, but then that it is no surprise, but my overall findings were that it is good, but not stunning. The steering does have good feel, and the Escape handles and grips quite nicely, but it did not blow me away as being massively better than anything else in the class. There's plenty of grip, and with permanent four wheel drive on this version, no doubt the Escape could cope with much rougher and tougher surfaces than I took it on. The ride seemed to strike a decent compromise between comfort and taut so not making the car feel too soft and wallowy. As it is based on Ford's C1 platform which underpins the current Focus, it was no surprise that it does feel like a slightly larger version of that car from behind the wheel. There were no issues with the brakes, which did their job just as you would expect them to do. There is still a conventional pull-up handbrake fitted, located between the front seats. Like most modern cars, there are some thick pillars and a relatively high window line, but to help with seeing what is around you, the Escape includes Ford's simple but effective blind spot assist with a second piece of glass in the door mirror with a different field of view. A rear-view camera, with a clear image projected onto the car's infotainment screen made it easier to judge exactly where the back of the Escape was.
The interior of the Escape follows recent Ford design approaches, and that is not entirely a Good Thing. The overall design – somewhat reminiscent of that which you will find in the current generation Focus – is less than cohesive, with a stylised approach that comprises all manner of weird shapes, none of which seem like they quite integrate with each other. The materials themselves are decent enough, with plenty of soft-touch plastics in use, though there are also a number of harder feeling ones as well. There's a plastic-moulded steering wheel in this version of the Escape. Most of the dash moulding is black, but there are inlays in a light matt grey on the dash in front of the passenger and around the steering wheel spokes to add a bit of colour, though it does look particularly cheap. More of that comes from the use of the turquoise pointers and graphics in the instruments, something which features on many Ford products at present and which is not unpleasant. Those instruments are cited under a curved binnacle, with the two main dials being for the rev counter and speedometer each sited in their own recessed cowls, and smaller fuel level and water temperature gauges in the central area between them. Above these is a digital display area with the various data points selected by using the buttons on the left hand spoke of the steering wheel, as is the case with most Ford cars of the moment. The dials are all clearly marked and easy to read. Twin column stalks are used for indicators and wipers, with the lights operated by a rotary dial on the dash to the left of the wheel. The steering wheel hub also has a matching button surrounded by switches on the right spoke, which is used for audio repeater functions. Cruise control functions are selected by using buttons inset into the side of the left hand spoke. The centre of the dash is where the design looks particularly unimpressive, with a raised humped to house the rather small and distant looking display screen, and below this is a CD slot and a lot of buttons which are used for audio unit functions. This is another Ford product where the designers clearly thought that more is classier and more premium, whereas the exact opposite is probably true. The Escape is blessed with the MySync system, and although this is better than the earliest generations, it is still a curse rather than a benefit. My notes used the phrase "a pig to use", with some unfathomable menus and voice recognition that did not seem to recognise my words. There are also lots and lots of buttons, some with unfathomable symbols on them in a central area under the screen, sitting between the vertically mounted air vents, which you can use, if you work out which ones, to achieve most operations. Below these are three rotary dials for the air conditioning system, which are relatively low down, and the area they are mounted on is some way further back making them a bit awkward to reach.
Vehicles like the Escape have become popular because like the raised driving position, and yet when you get in this car, you really don't feel like you are stepping into something taller than a Focus, even though it is indeed quite a bit higher. Seat adjustment is all electric, with an ability to move the angle and height of the cushion as well as fore/aft and the backrest angle, Couple that with a telescoping steering column, and it was not hard to set the driving position that I wanted. There is a rather cheap feeling trim on the seats, as is often the case with lower-order models of this size and price these days (though some brands do better than others), but the seat itself proved comfortable. Those in the back will not feel hard done by. There is plenty of space, with ample room for three adults, with the SUV body style meaning that there is particularly generous headroom. The rear seat backrest angle can be varied. There's not much of a central tunnel for a middle seat passenger to deal with, so unless the front seats are set as far back as they can be, space is plentiful. The boot is a good size, though it achieves this more from its depth from the floor to the window line than its width. Indeed, it is narrower than in some rivals, as there are mouldings in the size which make the main area flush with the wheelarches, but the load height is load, so getting heavy items on board would be easier than with some rivals. More space can be created by dropping the 60/40 asymmetrically split rear seat backrests, which creates a good sized load bay, though there is a raised step in the extra area relative to the boot. Inside the cabin, there is a very big glove box, and there are decently sized bins on all the doors. There is a central cubby under the armrest, with a useful removable upper tray in it. There is also a lipped tray in front of the MySync display screen, though you would never put anything there other than perhaps a paper clip! There is a net on the passenger side of the centre console moulding.  Rear seat passengers get map pockets on the back of the rear seats.
Three trim levels are offered on US market Escapes: S. SE and Titanium. The S model comes with the 2.5 litre engine, and is only offered with front wheel drive. You can identify it from the lack of alloy wheels. Otherwise, the equipment levels are reasonable, including a Back-Up Camera, Cruise Control, a Vehicle Anti-Theft System, Auto-Off Headlights, Air Conditioning, a Telescoping Steering Wheel, Steering Wheel mounted Audio Controls, AM/FM Radio with a CD slot, MP3 and AUX, a Trip Computer. The SE gives you the 1.6 litre Turbo engine as standard, and has the option of all-wheel drive, Alloy wheels are standard on this one, as are front fog lights and rear privacy glass. You also get electric adjustment for the driver's seat, with lumbar support, an upgraded audio unit which includes XM Satellite radio, but still using the very small display screen. The Titanium also has the 1.6 litre Turbo as standard, but has the tempting option of the 240 bhp 2 litre unit as well. It rides on 19″ alloys, which some say make the ride rather too firm. There's keyless starting, a power-operated tailgate, with a remote release activated by kicking your foot under the rear bumper, a memory setting for the mirrors, a 10 speaker Sony premium sound system which includes a WiFi hotspot all based on the Sync3 system with a larger 8″ colour display screen, which you can pinch and swipe like you do on a Smartphone. This trim also introduces dual zone climate control, leather seats with power adjustment for both front chairs, and with lumbar support and a seat memory and a leather wrapped steering wheel. There are a number of options, as you might expect, including a large panoramic sunroof.
The Escape's not perfect. The interior quality is somewhat sub-par, with some cheap-looking materials and a fussy dashboard design which needs to be thrown away and replaced with something less awkward looking, but other than that, it has plenty to commend it. For sure, the economy was a bit disappointing, but I can forgive that in exchange for one of the more willing and smoother powerplants in the class. Whilst it is not head and shoulders above its competitors to drive, especially on a twisty road, it is definitely one of the more enjoyable cars in its class to drive, Couple that with class-competitive amounts of space and practicality, and I found myself concluding that this is definitely one of the better cars in a class full of choice. I've still not managed to sample a Mazda CX-5, but I've now had a go in just about everything else. I suspect the Mazda may well be my pick of the lot, but they are few and far between in the rental fleets at present, largely because Mazda are selling them as fast as they can build them to retail customers. All the other rivals are likely to be among the array of mid-sized SUVs that you do now generally find at the rental car facility, and faced with a line of cars like the RAV4, the Nissan Rogue, the Jeep Compass, Patriot and Cherokee, the Chevy Equinox, the Tucson and Kia Sportage and doubtless a few others, I could well see myself taking the keys for an Escape over those rivals.