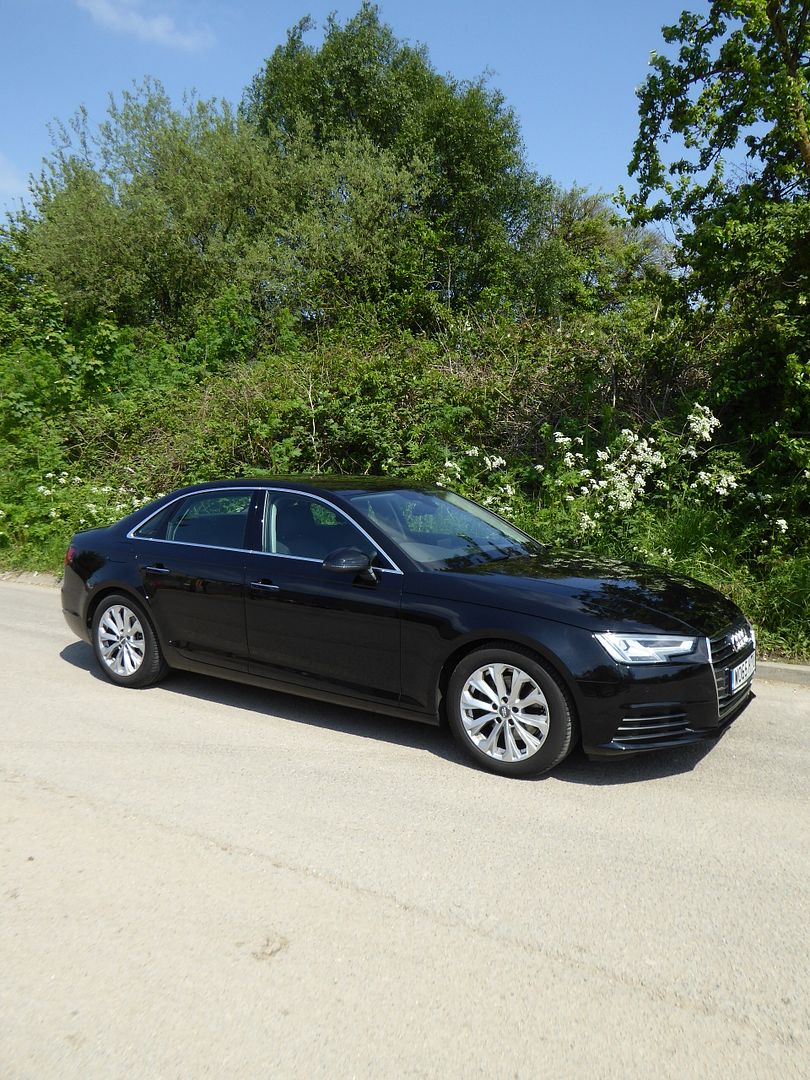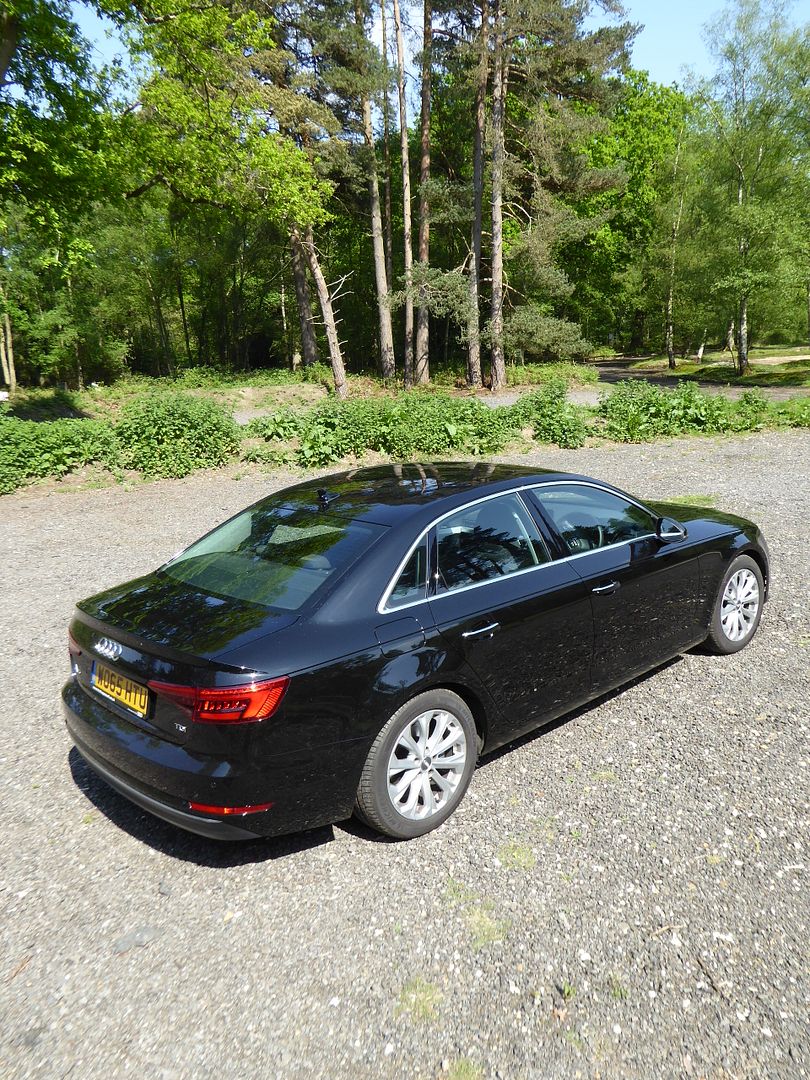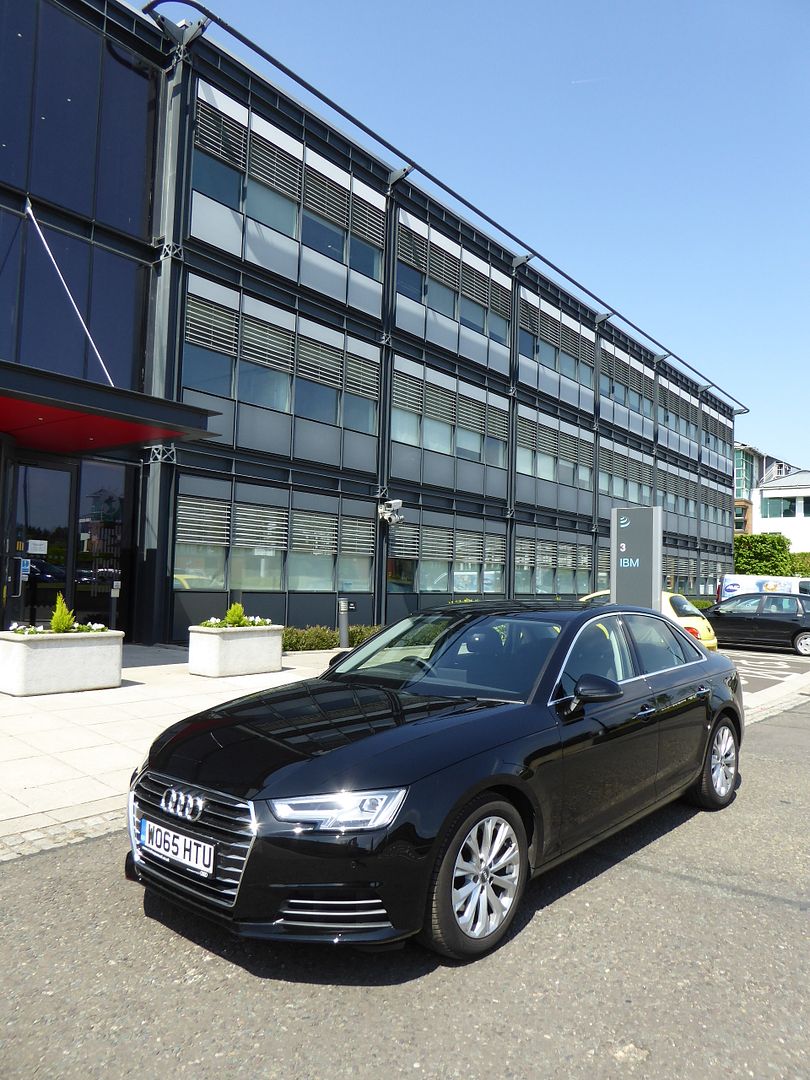 There's a really difficult line to find when conceiving the next generation of a well-received and big-selling car. Stray too far from what was clearly a winning formula in the eyes of the buying public, and you risk alienating some of those loyal buyers and owners, but fail to change things sufficiently and you miss out on some of the impact generated by having a new product. When Audi presented the latest iteration of their commercially hugely important A4 range in the summer of 2015, the naysayers were very quick to point out that the B9 generation model, as the new car is known to some, was even by the standards of the very conservative Ingolstadt-based company, really very difficult to distinguish from its 8 year old predecessor. Only when comparing the two generations side by side could you start to spot the detailed external differences, of which there are of course a lot, and far more under the skin was completely new. The usual tirade of disapproving and indeed often poisonous comments spewed out on the internet – usually from people who were never ever likely to purchase an A4, or even any of its rivals. Ignoring them all must take an act of considerable restraint, but success is always judged not even when the rather detached from reality journalists make their pronouncements – which were so predictable, I wonder if they actually bothered to drive the cars – but on the showroom floor. And there – to the surprise of no-one at Audi – the customers have voted with their wallets in at least as great number as they always have done. This sector of the market is one of the most cut-throat that there is, with the Audi facing up to the BMW 3 series and Mercedes C Class, all three of which sell when counted globally in similar volumes, as well as newer pretenders to the Compact Executive Crown, such as the Jaguar XE, Volvo S60, Lexus IS and imminent Alfa Romeo Giulia. Brand loyalty for each of the 3 Germans is very strong, so whilst the British press still rave about the 3 Series, I suspect that only a small percentage of 3 Series owners actually seriously consider an A4, and vice versa.  Excellence is expected, and indeed achieved by every car in this class, so selecting the most appealing will largely come down to personal taste rather than any clearly objective measure by which one is a class winner. I have to admit my bias here. The latest Mercedes models, which seemed to have eschewed the "hewn from granite" solid engineering approach in favour of one more characterised by styling frippery in an attempt to appeal to young buyers have little appeal, and although I have always enjoyed driving the more costly BMW models, those nearer to the bottom end of the range have never wowed me in the way that they seem to seduce the British motoring press, whereas every Audi I have driven (and that is a lot, over the years) whether a bottom of the range model or not, has impressed. When my much loved, and hard-worked S5 Sportback needed to spend a day at the dealers having its MoT and other servicing work done, I looked forward to sampling something from the current range as a courtesy car, and was very pleased that what they offered me was a B9 version of the A4, in commercially crucial 2.0 TDi spec. It would be my first experience of the latest A4, and I was keen to see how it compared to the old car, several examples of which I had driven in A4 and A5 guise over the years.
This latest A4 may look very like the last, but under the skin plenty has changed. Even those barely altered looks are different enough that, thanks to some very careful and detailed honing, the drag coefficient of the car is as low as 0.23, a phenomenal achievement, which in conjunction with weight reductions of up to 120kg model for model should mean that the car performs better whilst being more frugal. Much of that weight saving comes from the fact that the B9 version uses the new VAG Group MLB Evo platform, as well as a body made from a hybrid of aluminium and steel, but there have also been savings right throughout the car, from wiring, to seats and suspension. Even though a number of new items of equipment are now fitted, the result is a car which generally weighs less than the original A4 of two decades ago. Although the engines on offer all seem familiar, they have all been reworked, with the result that almost the entire range emits less than 120 g/km of CO2. Most efficient of the lot is the 2.0 TDi Ultra, which puts out just 99 g/km and yet generates 148 bhp. It was this version that was fitted to the car I drove.
My over-riding impression was just how refined this car is. There's a remote, key less start now, so as long as the key is in proximity, you just foot your foot on the clutch (it was a manual), and press the Start button which you find on the front part of the centre console. There is very little noise to alert you to the fact that the car has started, and certainly not traditional diesel noise. The impressions of refinement continues as you gain speed. Drive this car as your instinct tells you, remembering it is a diesel, and it will seem brisk enough, with plenty of torque available from relatively low down in the rev range. You will need to use the gears a certain amount, of course, and that is no hardship as there was a very slick change between the 6 forward ratios, something that Audi have improved with every generation of model, it seems. If you rely on the "change up" indicator in the instruments, it suggests you adopt a rather different driving style. In the interests of economy, like so many of these systems, it suggests you change up to the next gear at almost unfeasibly low revs, and rely on the torque to provide more speed should it be needed. This might be economical, but it does not make for rapid acceleration, as the A4 Ultra is quite slow to accelerate from under 2000 rpm. Unless that is, you are in 6th, in which case you will be doing 85 mph. No wonder, with high gearing at the top end, it is quite so serene and composed at motorway speeds. It is economical, too. I averaged 51.4 mpg in a day which included a motorway journey from Swindon to West London and back, as well as stop/start work when doing the photos. I thought that was an outstanding result, and is notable better than I achieved when the various 2.0 TDi versions of the B8 generation A4 or A5 that I sampled over the years.
Audi's critics will be hoping that the new chassis, with the longitudinally mounted engine set a little further back than before as well as front and rear multi-link aluminium suspension chosen to allow softer bushing against longitudinal forces at the same time as firmer bushing against lateral ones, like Jaguar have done on the XE, as well as monotube dampers will change the way it drives. The legion of Audi drivers who were perfectly happy with previous models may be hoping that the changes won't make that much difference. All models of the range now have 5 different chassis settings to select from one of the options on the central infotainment display screen: Efficiency, Comfort, Auto, Individual and Dynamic, which alter suspension settings, throttle response and steering weight. I played around with these a bit, but it would take longer and more focused testing to detect that much of a difference. My notes from the rest record that this Audi did not feel significantly driven from the last one, with an emphasis on high speed stability rather than something you would want to slide tail-out around a track. The steering is a little lighter than ideal, perhaps, but it retains a degree of feel even at the straight ahead position, and takes on weight the more you turn the wheel. If you were to track the car, you would doubtless find that it understeers quite readily, but on public roads, you are rarely going to encounter this, and you will note that body roll is well controlled. On the standard suspension – as passively damped sport set-up is an option on some models – the car rides nicely. The UK motoring press made all their usual complaints when they drove the launch cars, which makes me wonder if they actually drove them on public roads. They also complained about the brakes which they thought were over-assisted. I did not agree, the pedal felt well modulated to me. There is a cursed electronic handbrake, operated by a button in the centre console, which occasionally proved reluctant to disengage, reinforcing my antipathy to these devices especially on manual gearbox cars where you need to use the handbrake.  All round visibility was as good as you get these days. Thick pillars mean that there are the odd blindspots at angled junctions, and thought that the door mirrors were set too low, and the glass area was simply too small to give a complete enough field of view. There was a blind spot sensor which illuminated and beeped in the mirror, though, when something was alongside you, which helped on multi-lane roads. Parking up was not too difficult even though you could not see exactly where either the front or back of the car ended.
It is inside the A4 where the changes are most readily apparent. Out has gone the large and almost bulky looking dashboard to be replaced by something much more slim-line, which looks very like the one in the A6/A7 and the latest A3. Indeed, cover up the 4 Audi rings on the steering wheel, and I think you would easily guess the marque of car. That is initially down to the superlative quality, which seems to have taken yet another step forward. A textured metal inlay went across the width of the car, there is very carefully considered use of chrome highlighting, and there is a nice leather wrapped steering wheel to add to the sense of occasion that you feel when sitting in the A4. There is a simple cowl over the instruments, of which there are two large circular dials, with smaller quadrant-shaped dials outside them for water temperature and fuel level, these showing their reading by a series of illuminated dashes. In between the dials, which are very clearly marked and easy to read, is a digital display area, with four layers of information. Top and the bottom two are fixed, showing fuel range, radio channel selected, temperature and odometer readings, and a strip of warning lights leaving the central area for a choice of different data points which you cycle through using buttons on the left hand steering wheel spoke. Among them is a nice big digital speed reading. There are other buttons on the wheel, for audio functions which are much as they always are in Audi models, so easy to use, as I am very familiar with them. The column stalks are the latest from the corporate parts stock, with indicators on the left, wipers on the right and lights operated from a rotary dial on the dash to the right of the wheel. Air vents go right across the central part of the dash and all the way in front of the passenger, with an area above the central part of this from which the display screen pops up when powered on. This is a much neater solution than the one Mercedes have used, where theirs looks like a stuck-on after-thought. The graphics are a generation on beyond the system in my S5 Sportback, but otherwise the MMI set up, and how to use it is very familiar to anyone who has driven other Audi models, though the menus are different, and there are a lot more functions in there than used to be the case. A turn wheel and mouse type controller is in the centre console, along with a couple of selector buttons which you rock forwards or backwards, as opposed to having four separate buttons as there were in the last generation model. Interestingly, these are sited differently depending on whether the car is a manual or an automatic. In the manual, they are behind the gearlever, whereas in the automatic they are in front. There are a few switches in a bank below the nice and simple set up for the dual zone climate control, and that is it. No button fest, no clutter, and yet simple and easy to use. Top marks.
Seat adjustment in the SE trim is all manual. A bar under the seat alters the position back and forth, a turn wheel on the door side of the seat does the back rest and there is a ratchet lever on the seat side for height adjustment. The column has a good range of adjustment to it, too, both in/out and up/down. The seat proved very comfortable. There was no sign of the offset pedals that some found awkward on manual versions of the last model, so you could happily sit in this cabin and go a very long way – and thanks to the combination of a decent sized 54 litre tank and that spectacular fuel economy, range, might be determined by human factors rather than the limits of the car. Those in the back get a pretty good deal. Space for the occupants here has got steadily more generous with each iteration of the A4, and there is a bit more room again in this one than the last. With the front seats set well back, and there will not be a surfeit of space, but there should be enough for all bar the longest of legged people. There is enough width for three, though the central transmission hump (needed for the quattro versions, before you protest that this a front wheel drive car) means that a middle occupant would have to straddle this. There is a central drop down armrest. The boot is a good size, comparable to that on the 3 Series and C Class, and notably larger than the generally less accommodating XE. There is a space saver spare wheel under the boot floor, but nowhere round it for much in the way of oddments. The rear seat backs are split 40/20/40 and fold forward to create a much longer load area if required. Inside the cabin, things are a lot better, with a good sized glovebox (though it does house a CD slot), a lidded bin over the driver's right knee, some door pockets which are a bit on the pokey side, and a cubby under the central armrest. Rear seat passengers get nets in the back of the front seats.
As before, Audi offer a range of different trim levels: SE, Sport and S-Line, currently, a choice of 148 bhp 1.4 TFSI and 187 or 248 bhp 2.0 TFSI petrol engines, and diesels in 2.0 TDI of either 148 or 187 bhp or the top spec 268 bhp 3.0 TDI model. Quattro all wheel drive is an option on some versions, and most can be had with an automatic gearbox. The Avant range mirrors the Saloon range. Choosing the right A4 spec is therefore as difficult as it ever was.  The SE is identified from the outside by having a radiator grille in titan black with inlays in chrome, air inlets in titan black with horizontal inlays in chrome, door handles with chrome inlay, a rear diffuser in titan black matt with rear diffuser clip in chrome, and tailpipe trims in chrome, along with 17″ 10 spoke alloy wheels and Xenon headlights. Standard spec also includes heat insulating glass all round, with acoustic glazing for the windscreen, electrically heated and folding mirrors with on-board indicator repeaters, aluminium door kick plates,  a space saver tyre, a cruise control system with freewheeling capability and speed limiter, Parking System plus with front and rear parking sensors, Electronic Stabilisation Control (ESC), including ABS, ASR and EDL Keyless starting, an electro-mechanical parking brake, tyre pressure warning light, light and rain sensor, an anti-theft alarm, 6 Airbags, ISOFIX attachments, MMI Plus with Radio Controller, a DAB digital radio, bluetooth and 8 passive speakers, cloth trimmed seats, 8 way adjustable seats including a height adjuster, 3 zone automated climate control, inlays in aluminium ellipse, 40/20/40 split folding rear seats, a 3 spoke multi-function leather wrapped steering wheel, an electric boot release, a front centre armrest, an auto-dimming rear view mirror. It is a much more generous spec than you use to get on SE models. But of course, this is only the start, as there are pages and pages of options in the Audi brochure. Very helpfully, there was a listing left in the car which detailed the extra cost options which were fitted to the test car. As is often the way with vehicles in this sector of the market, there were quite a few. They were: the Mythos Black paint, MMI Navigation, LED headlights, Audi Sound System, the Phone Box which does wireless charging via the Qi standard and is compatible with most popular phones, Audi Parking Plus, the 7″ colour display screen, the LED interior light pack, the 3-spoke multi-function steering wheel, a storage package, the smoking package, tinted side and rear windows. With all that lot added, the list price of the car as tested was £34,565, as opposed to the starting price of a 2.0 TDi Ultra SE of £29,150. A4 prices do start quite a bit lower, with a 1.4 TSi SE on offer at £25,900, though again, I defy anyone to order a car with no options at all fitted. In addition to the features of the SE, the Sport has some subtle external differences which include a radiator grille in Twilight Grey matt with inlays in chrome, air inlets in titan black with two horizontal inlays in chrome, a rear diffuser in Twilight Grey matt; with rear diffuser clip and tailpipe trims in chrome, as well as a different design of 17″ 5 spoke Y design alloy. Other differences include MMI Plus with Navigation and a three month subscription to Audi Connect, the Audi Sound System, Sports front seats trimmed in System cloth, a leather wrapped 3 spoke multi-function Sport steering wheel, the LED interior lighting pack, S-Line models can be distinguished  externally from the SE and Sport as they bear S-Line front and rear bumpers and side skirts; a radiator grille in Twilight Grey matt with inlays in chrome, a side air inlet grille in titan black matt with two side inlays in chrome, a rear diffuser in Twilight Grey matt; the rear grille is black grained; tailpipes are in chrome and there are illuminated door sill trims with S logo and there are S-Line logos on the front wings. There are also 18″ alloys and LED headlights and taillights with dynamic rear indicators. Other spec differences include sport-tuned suspension, seats trimmed in a mix of Sprint Cloth and leather, electric lumbar adjustment to the front seats, brushed aluminium inlays, an S-Line 3 spoke multi-function Sport steering wheel with the grips in perforated leather, contrast stitching on the steering wheel, gearlever and seats, black cloth headlining.
There was much to like about this A4 and very little that you would not. It is fair to say that if anyone liked its predecessor, then they would not fail to be pleased with this one. The changes, although quite subtle, at least at first acquaintance, are all worthwhile, with improvements in performance, economy and emissions as well as a update to the available technology to meet the very latest standards of what is available. There is more space inside for people and luggage. And of course all the good things of the old model remain, most notably the superlative quality. Will it entice fans of the rival German products out of their BMWs and Mercedes, though? That's far harder to judge for now. The standards in this class are so high, and there is now a new rival in town – the Jaguar XE – and another one waiting in the wings – the Alfa Giulia – to make the decision even more difficult than ever. Depending on your relative priorities, you could easily argue a case for saying that any one of them is the "best" car in the class, and indeed in recent months, I have read comparison tests every one of which has reached a different conclusion. So more than ever before, it will come down to personal taste. I've driven the current 3 series – in less performant 318d guise – and the C Class – in American C300 petrol spec. The Mercedes was a particular disappointment, with a truly terrible ride being the most significant thing which would have me question whether I could live with it, and I concluded that the BMW was actually beaten by the old A4 in my non-track focused opinion. So, I would rate this one as top of the German trio, but I need to sample the new pretenders to see which is my personal favourite compact exec saloon. I can't wait to do so.