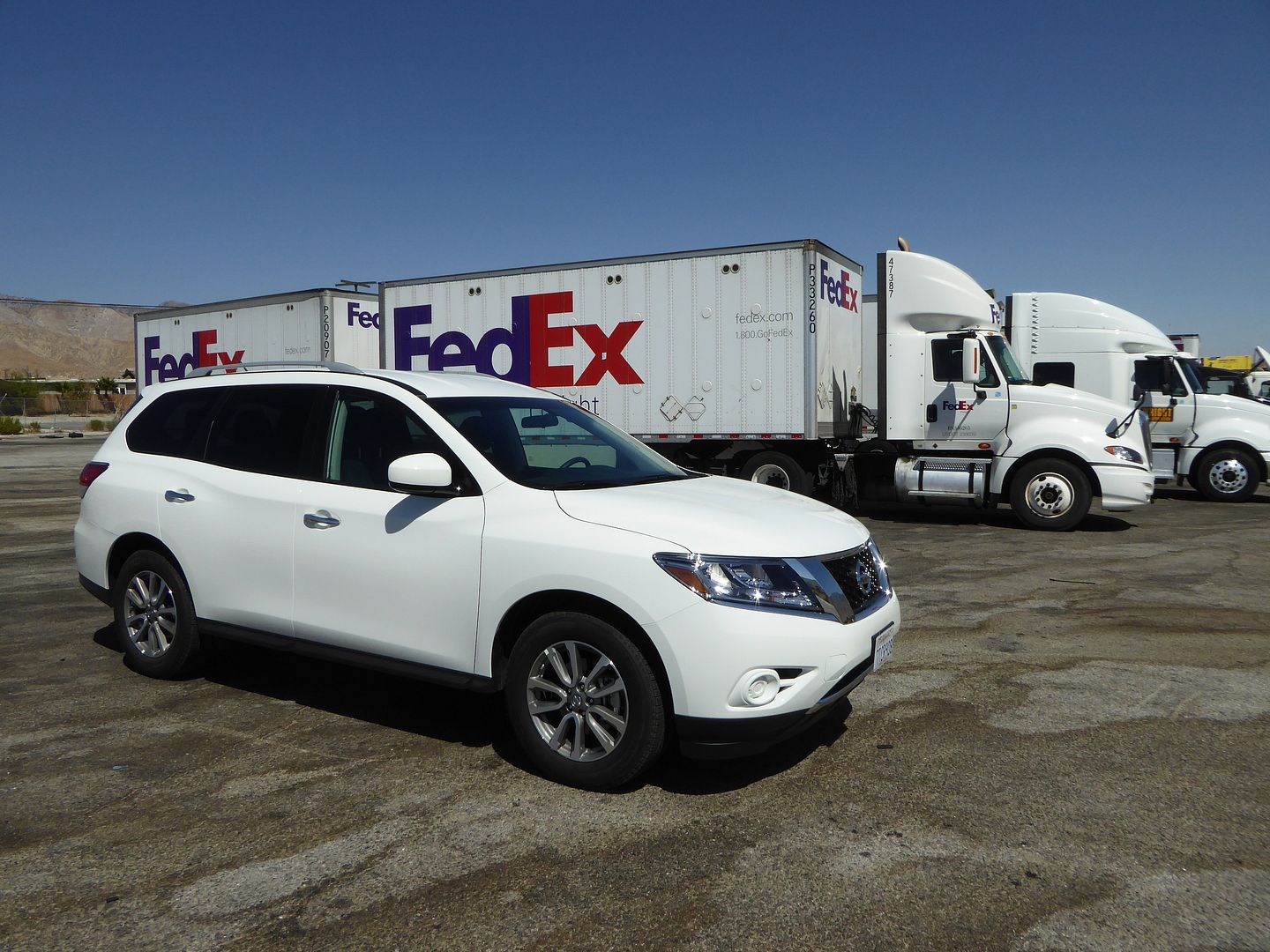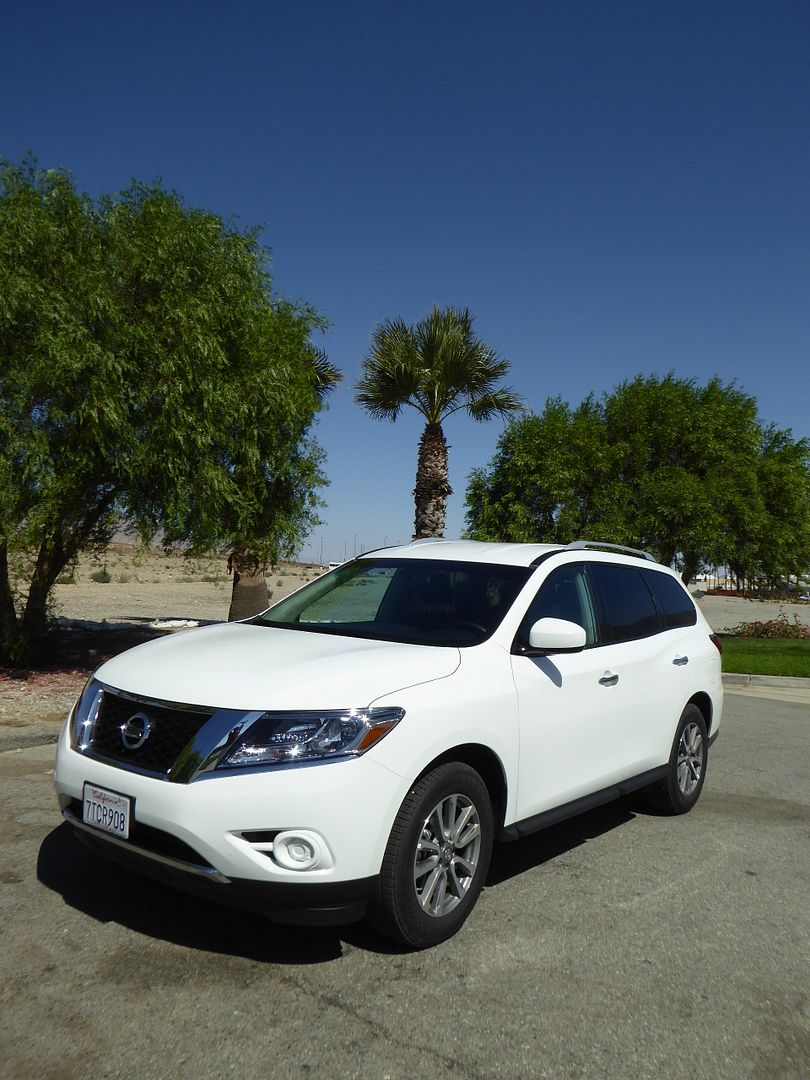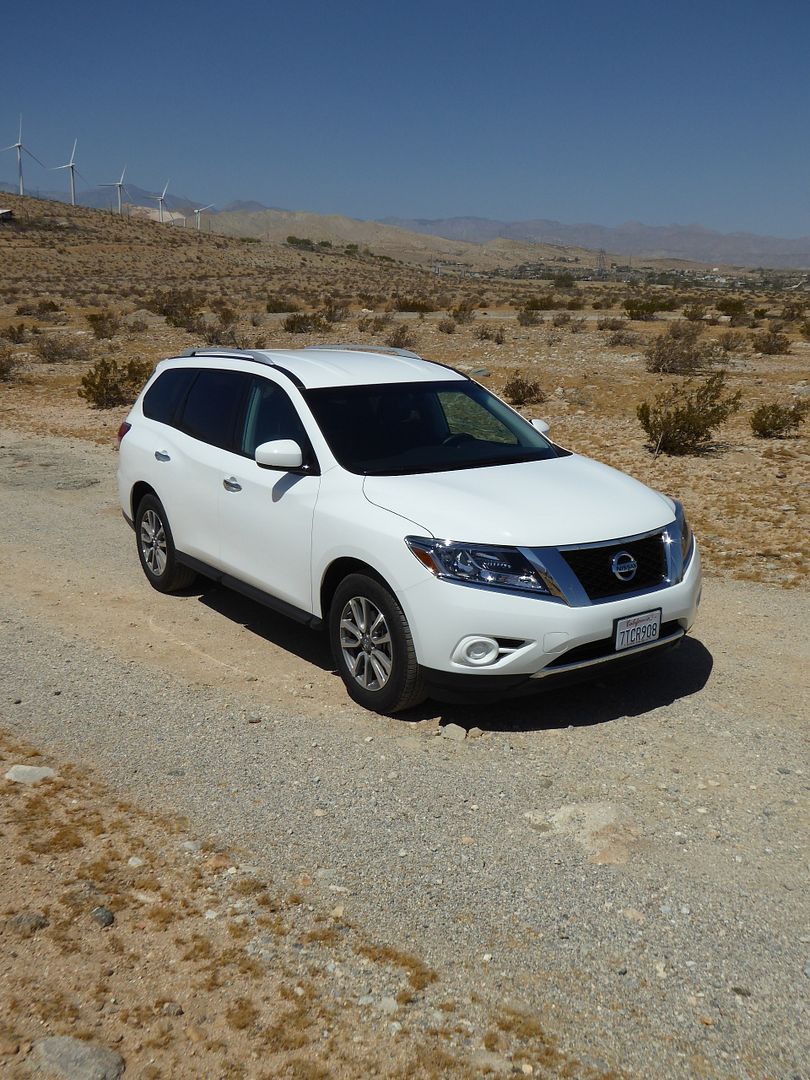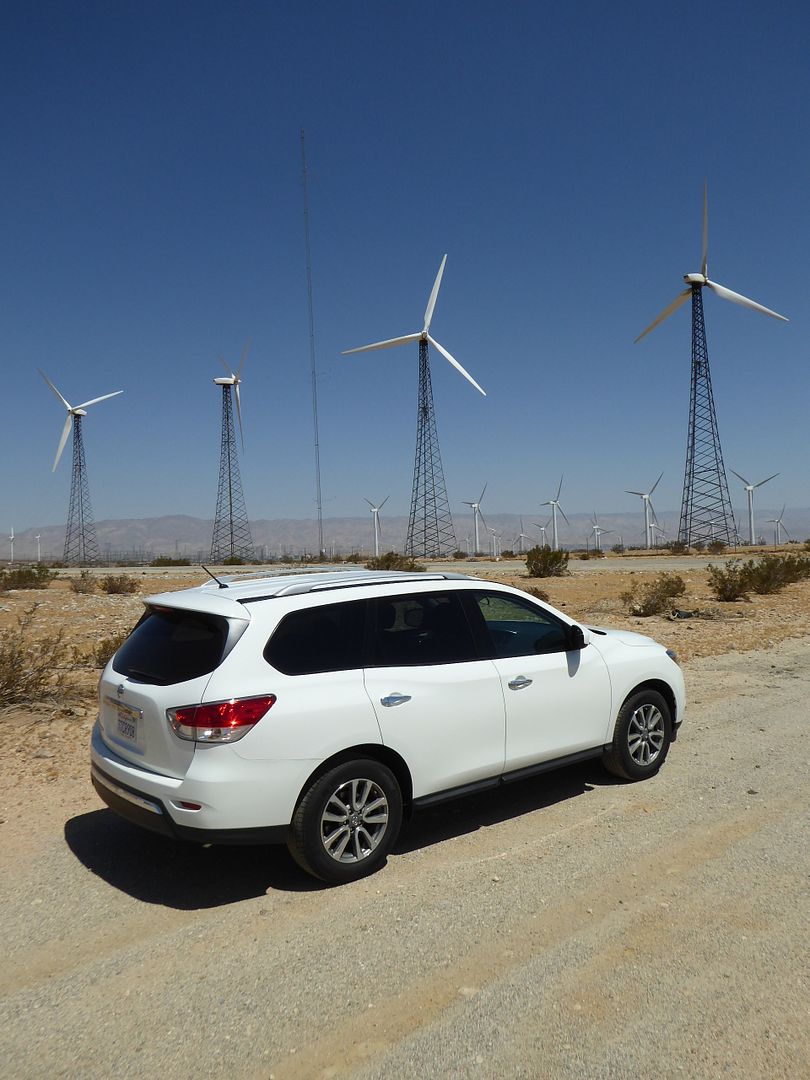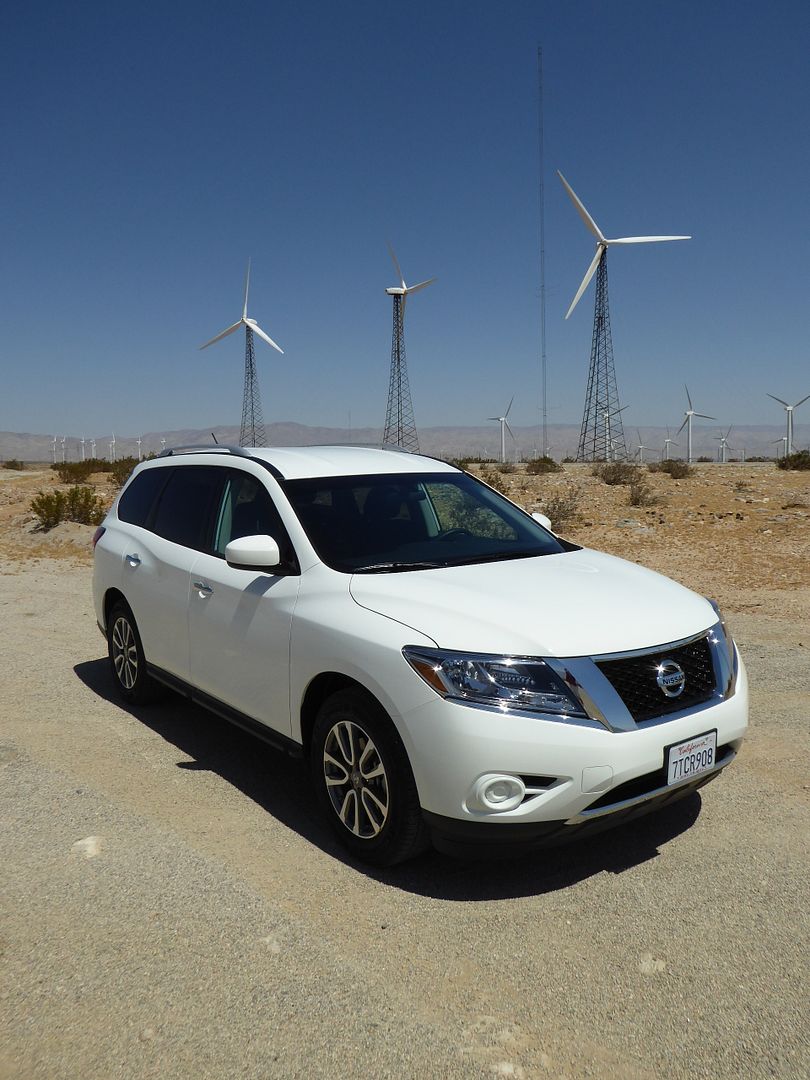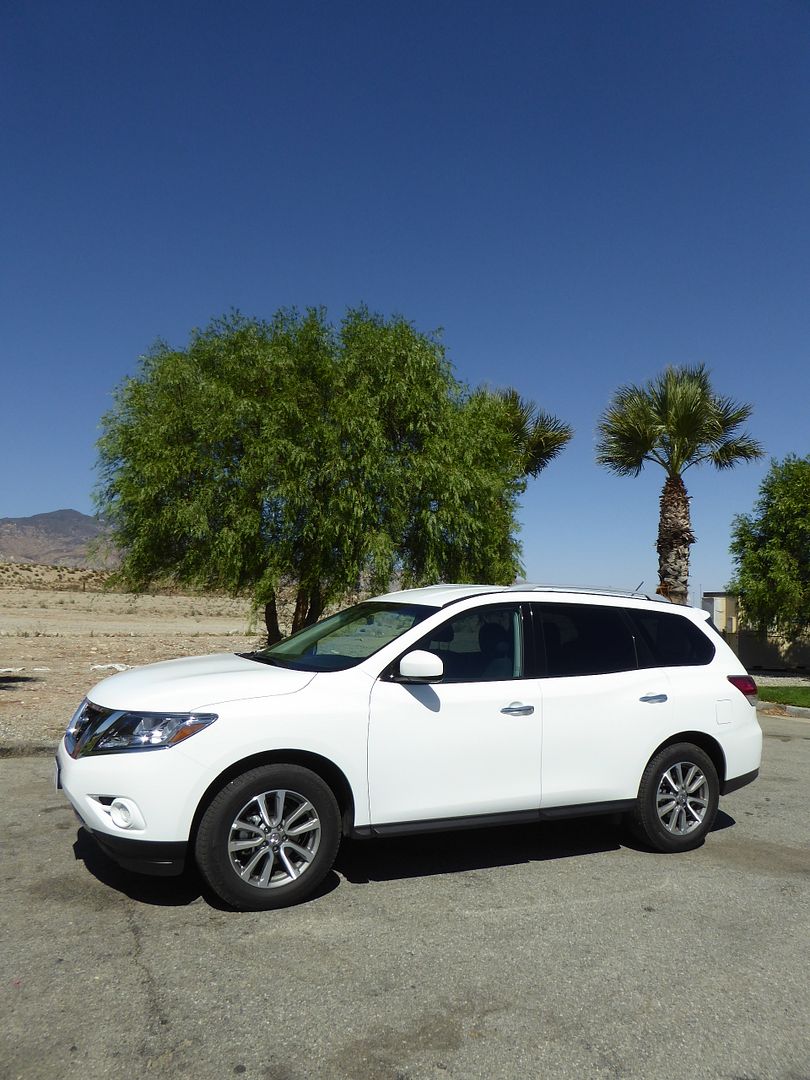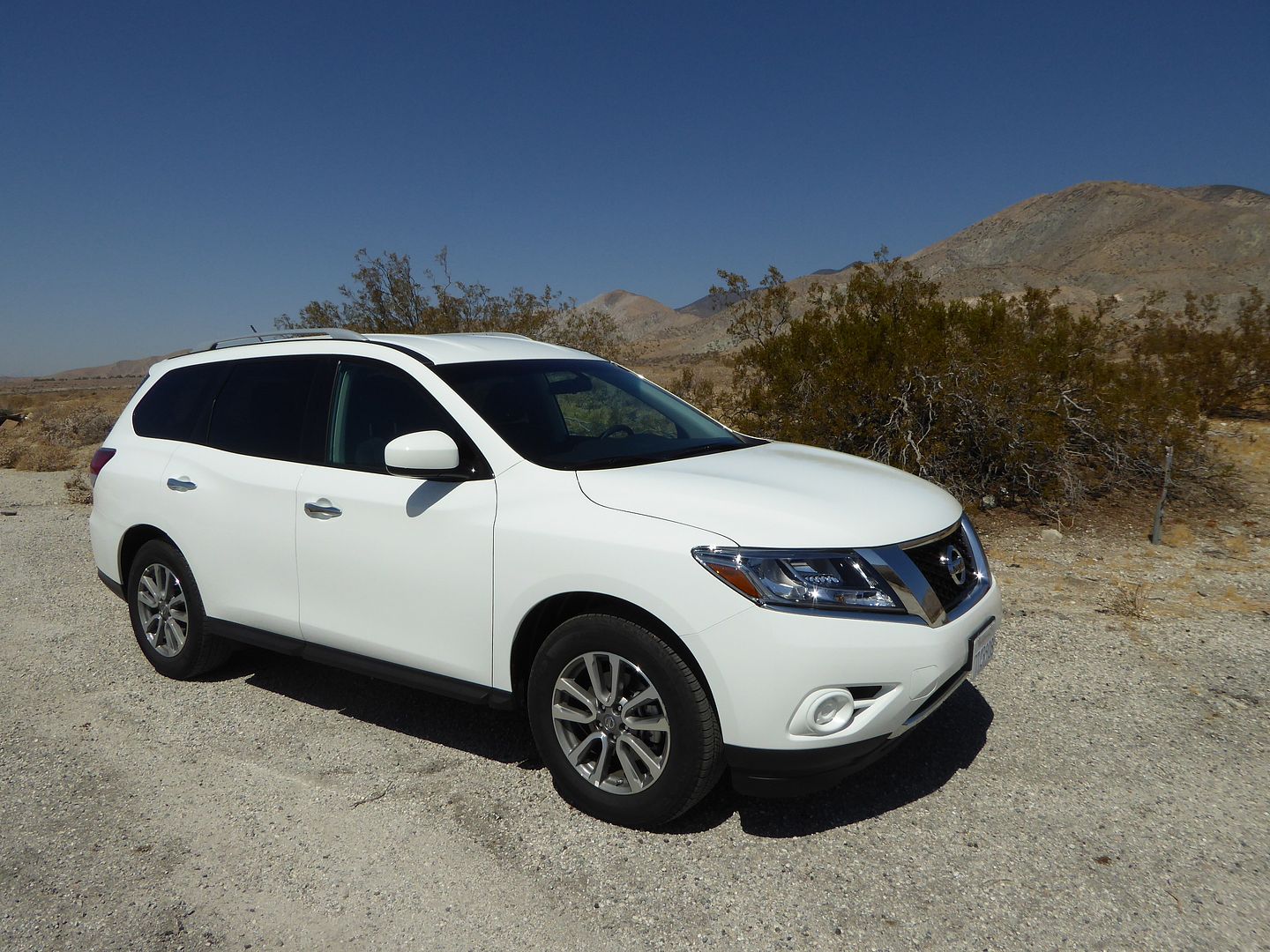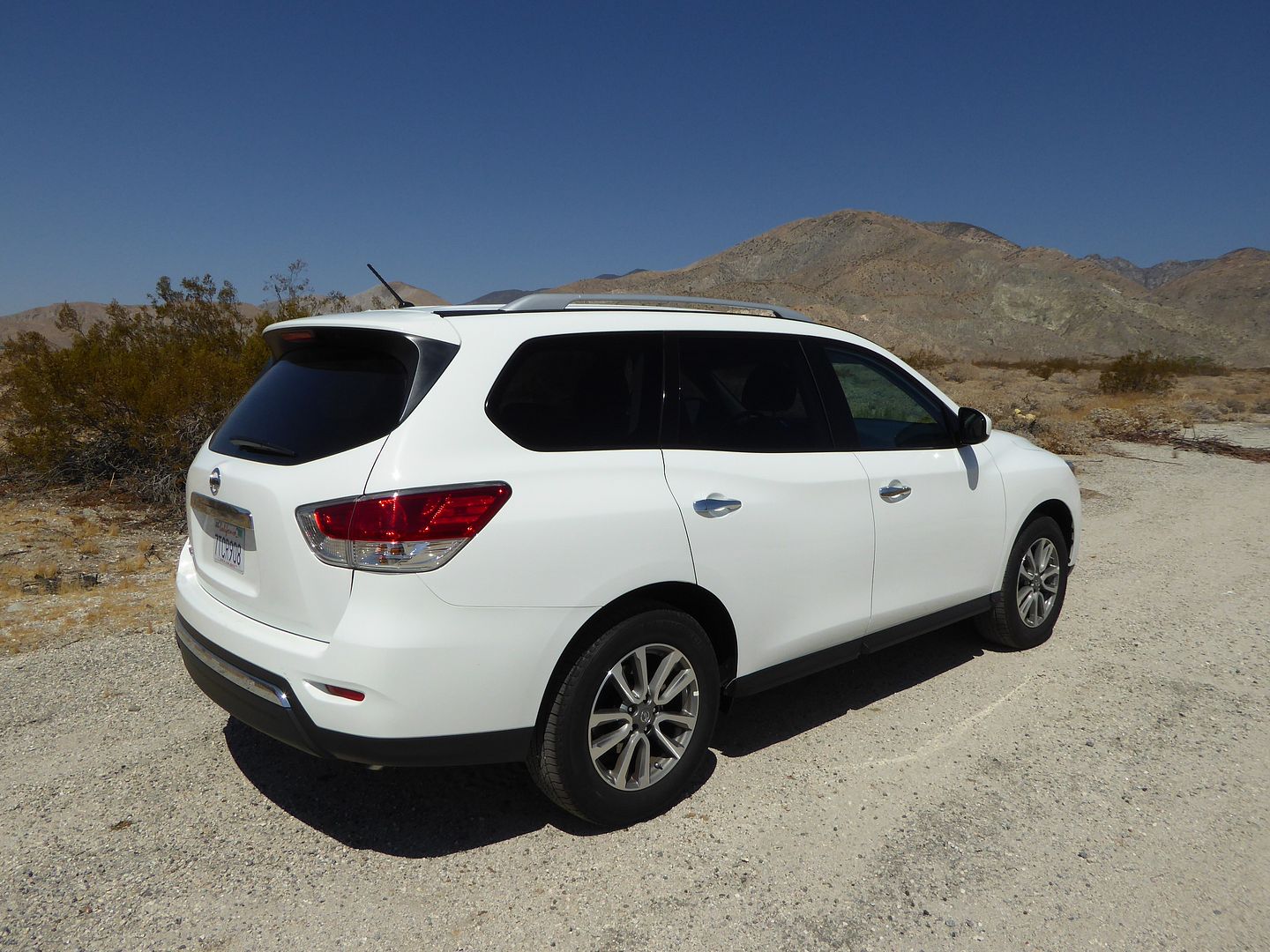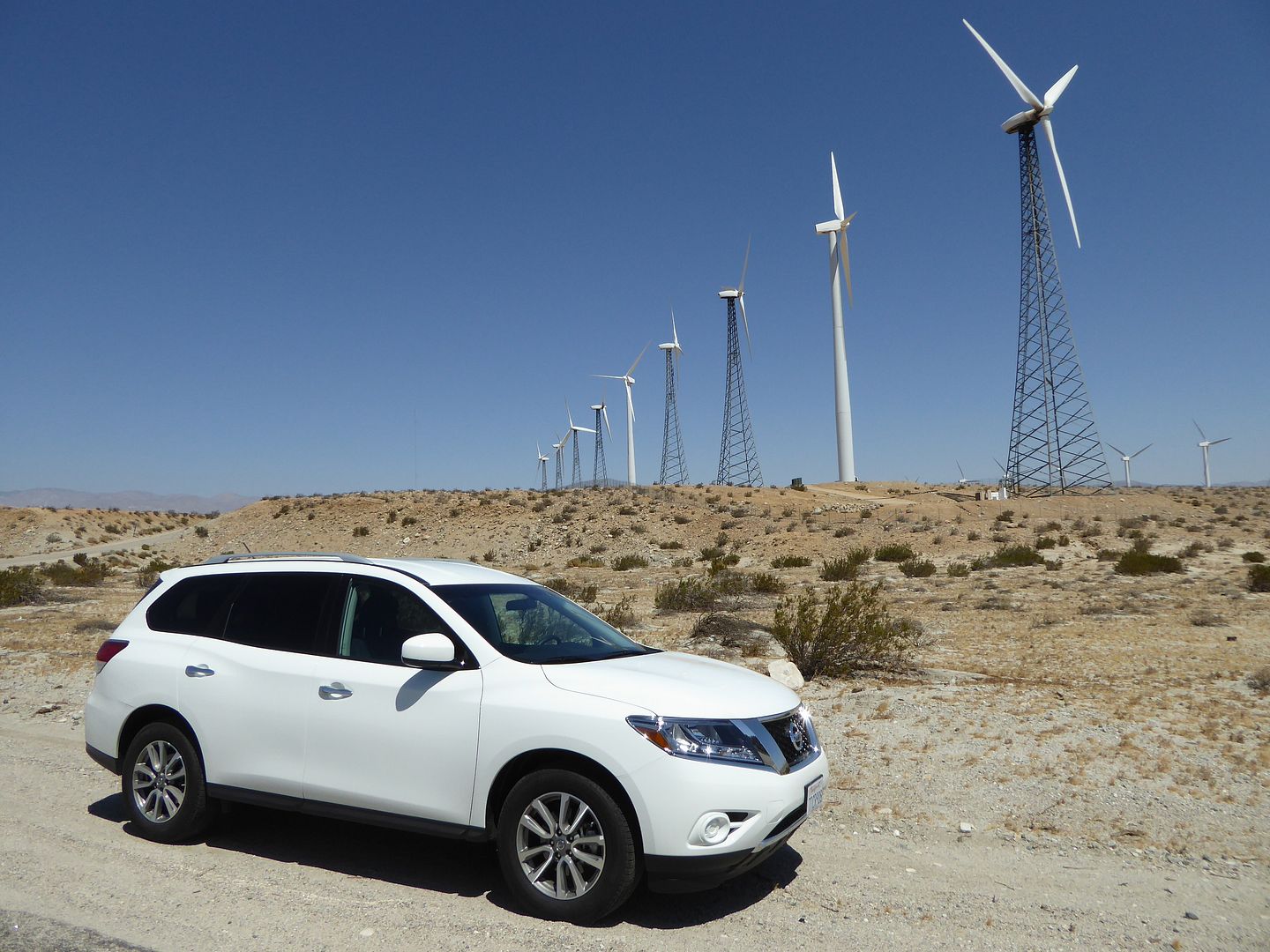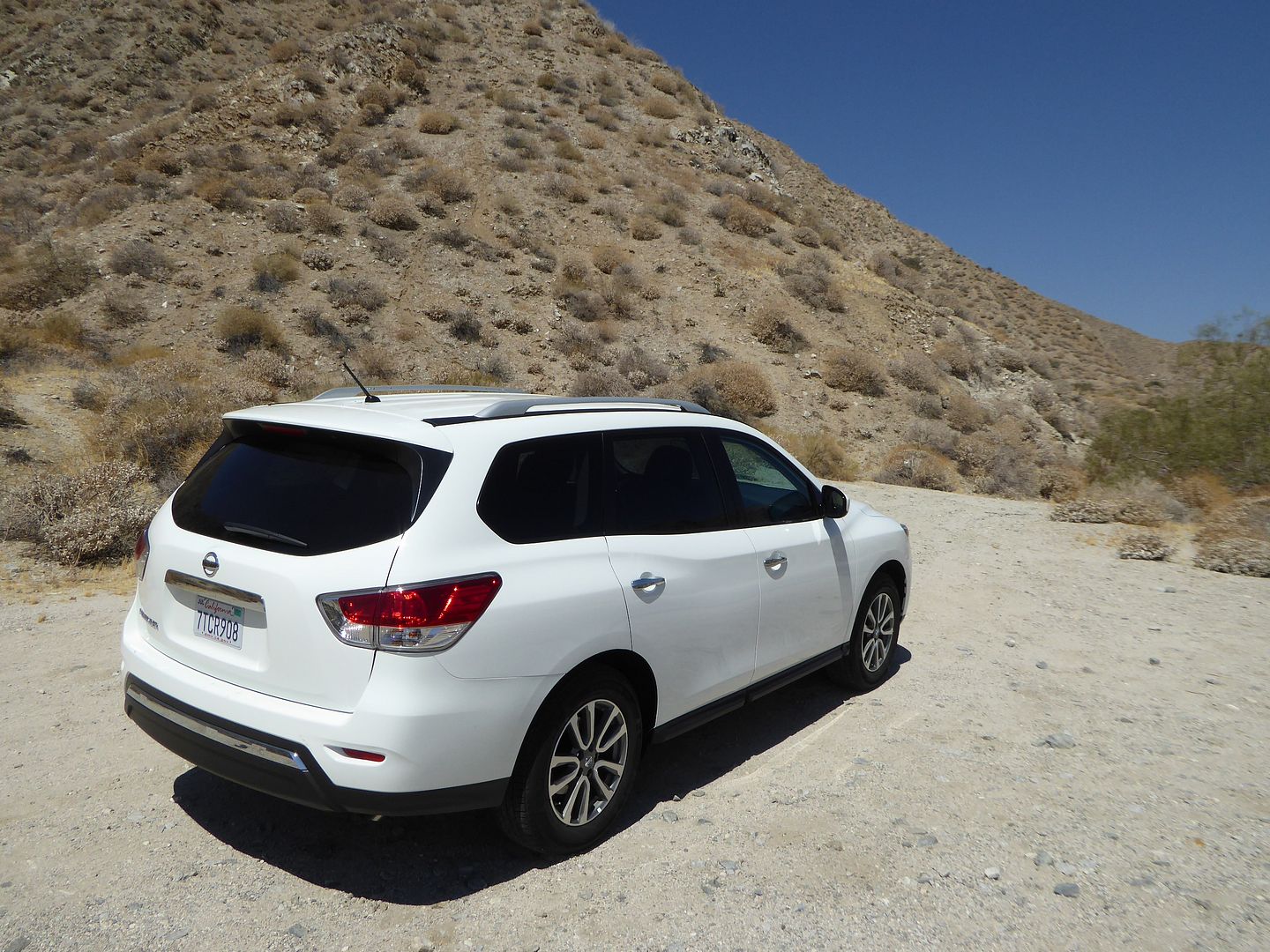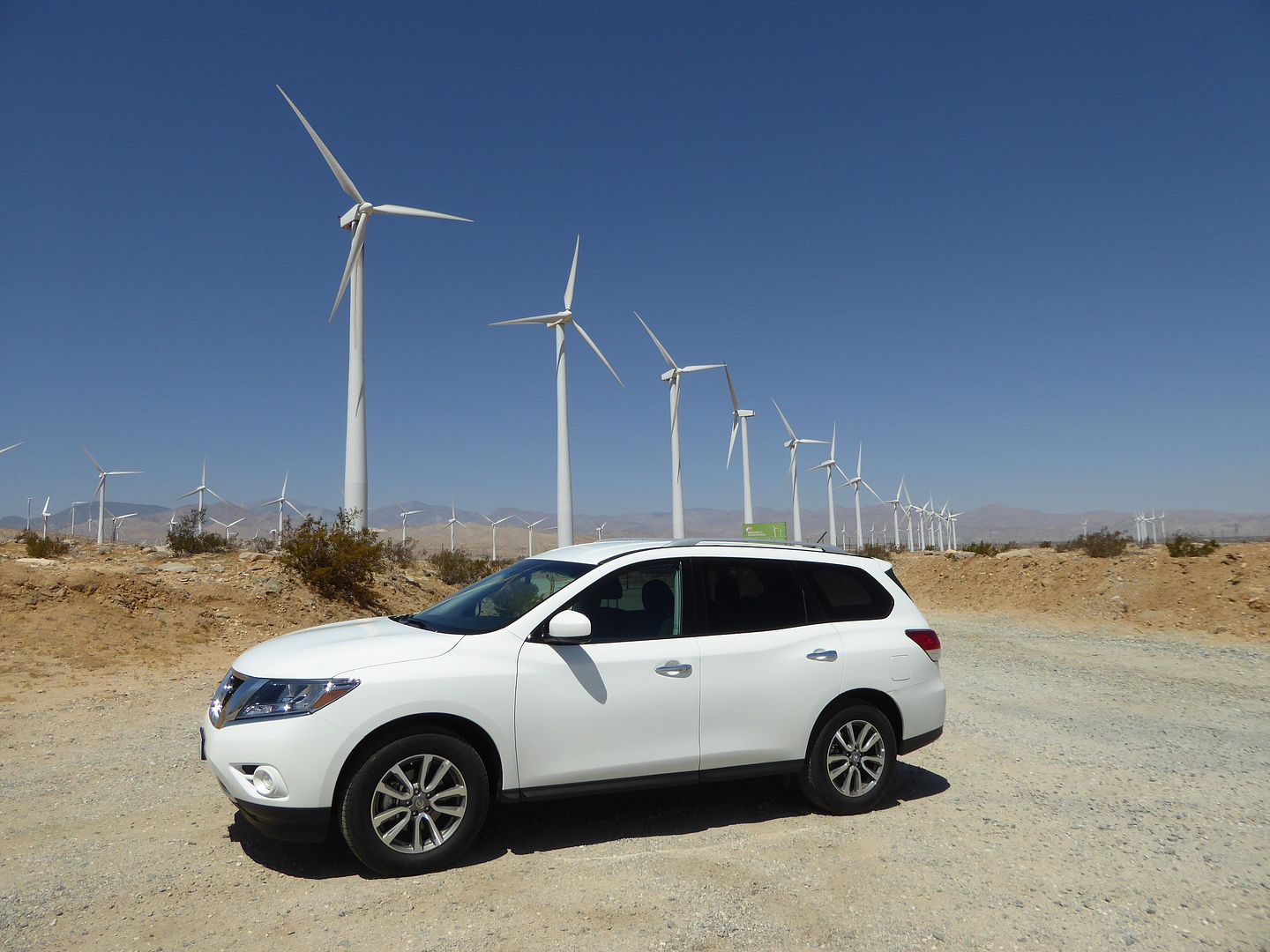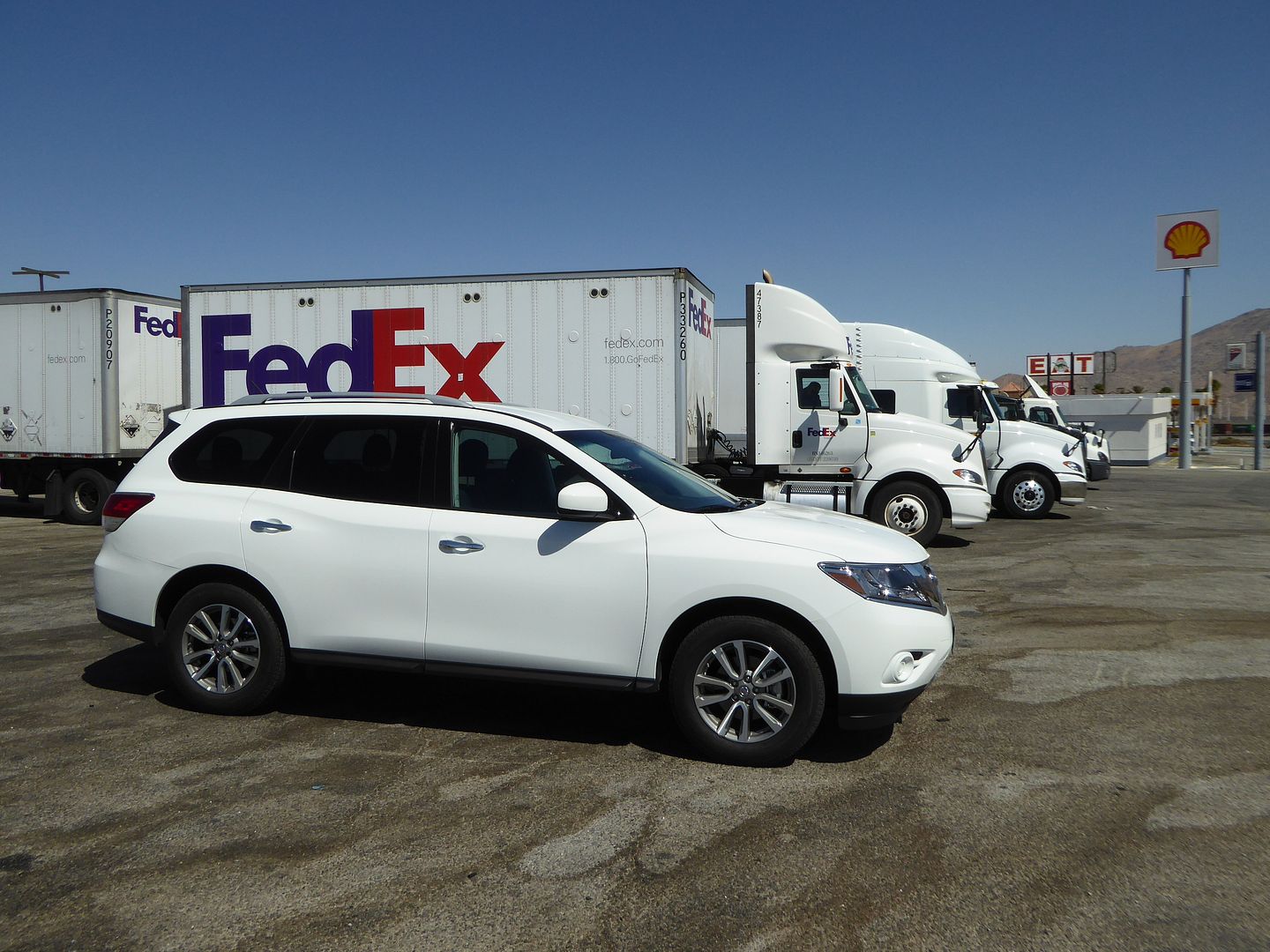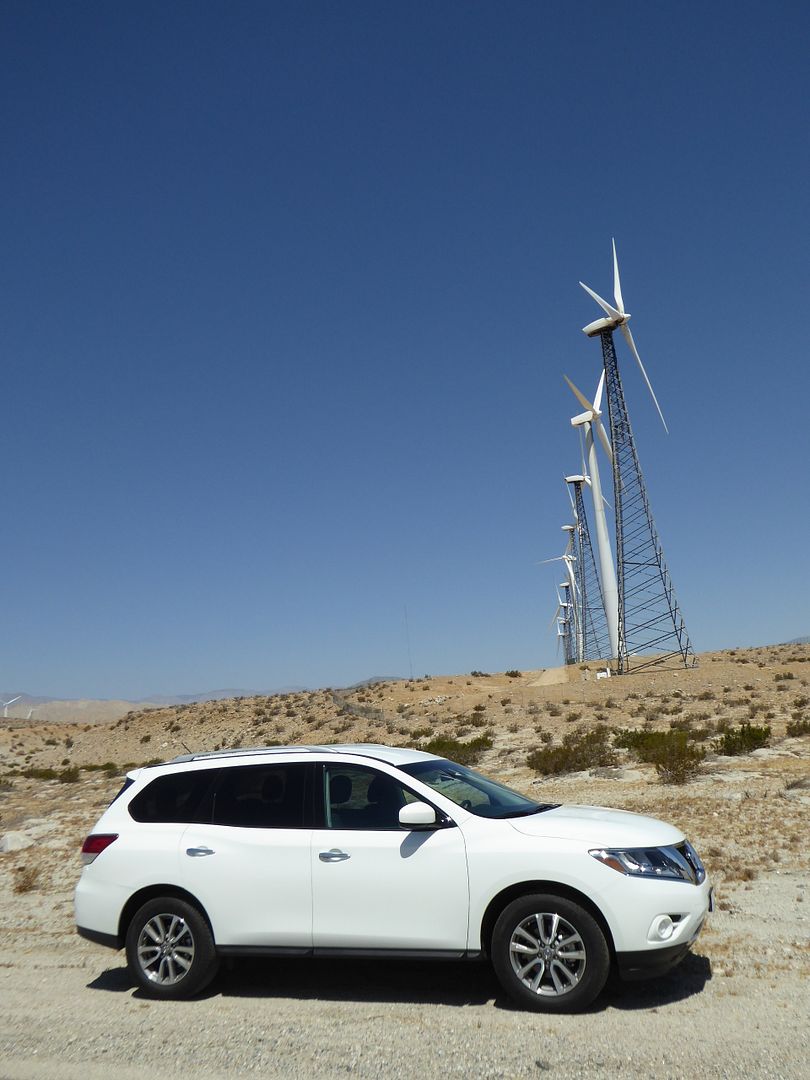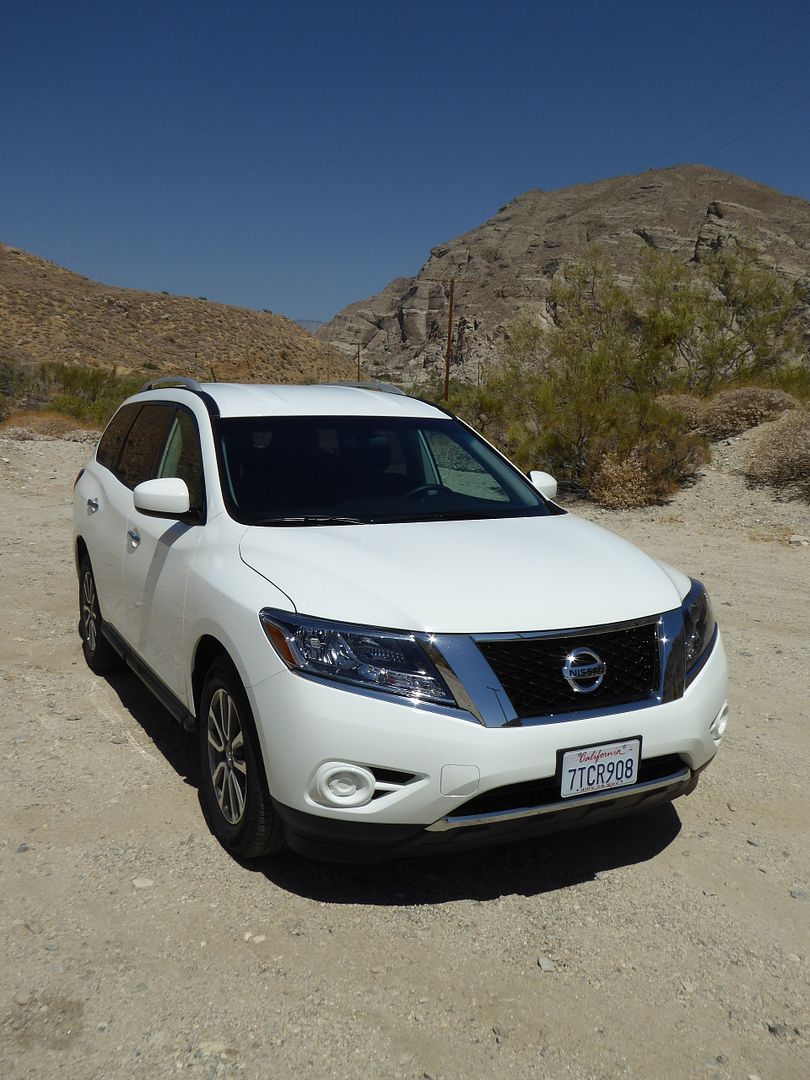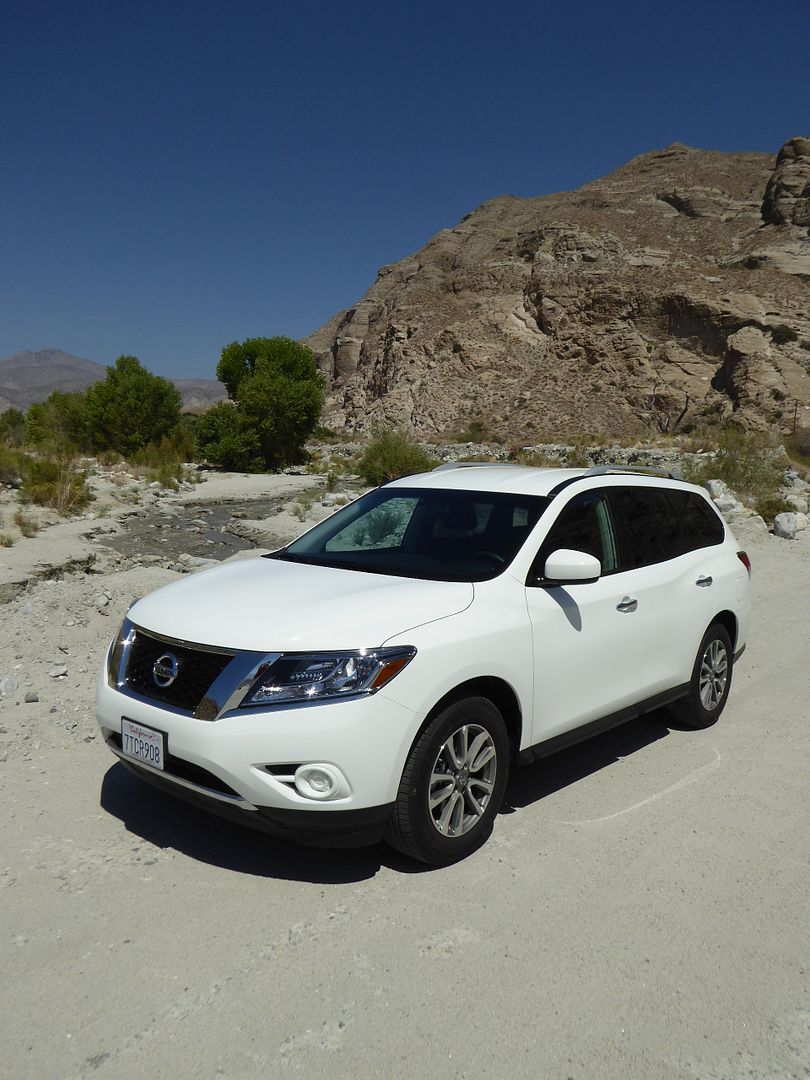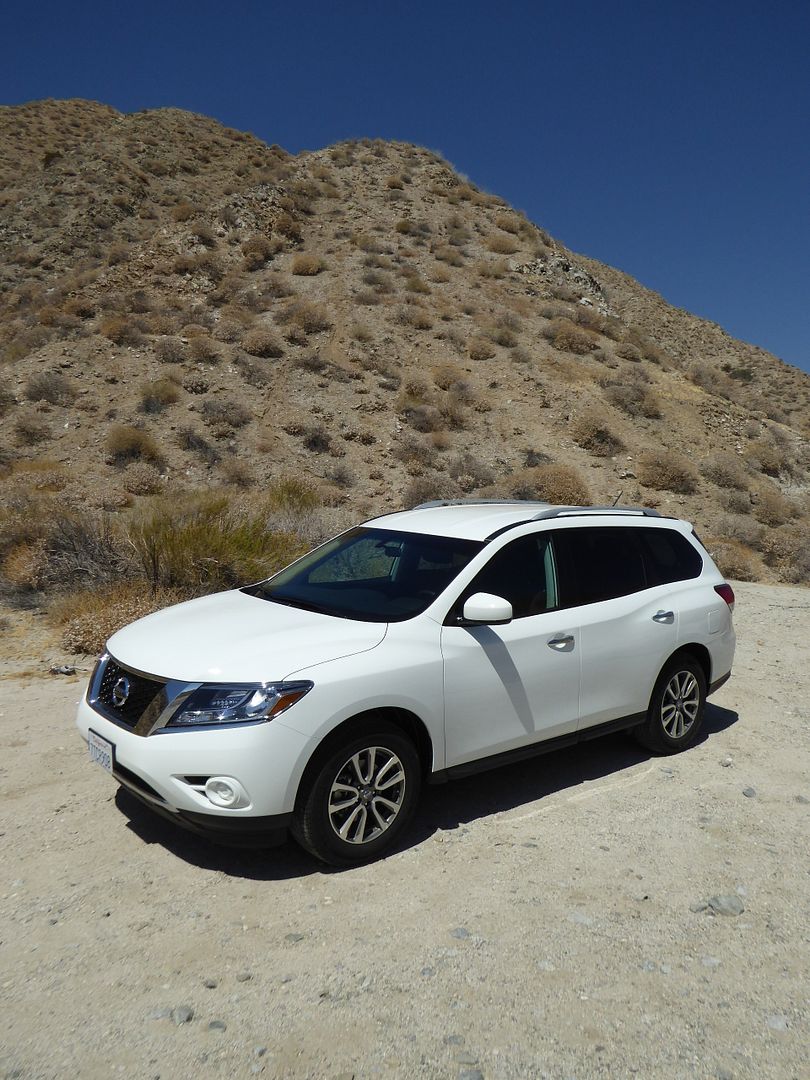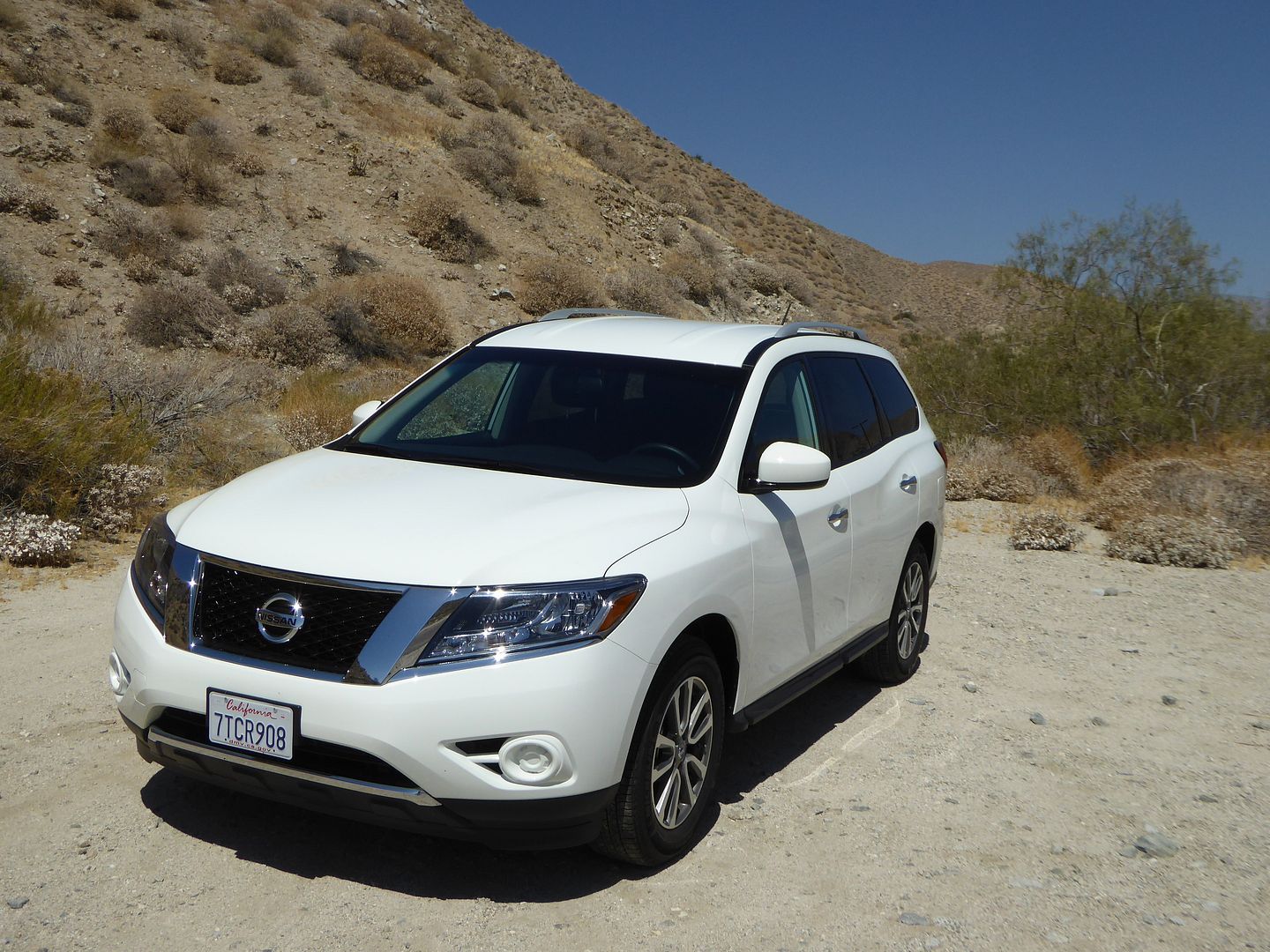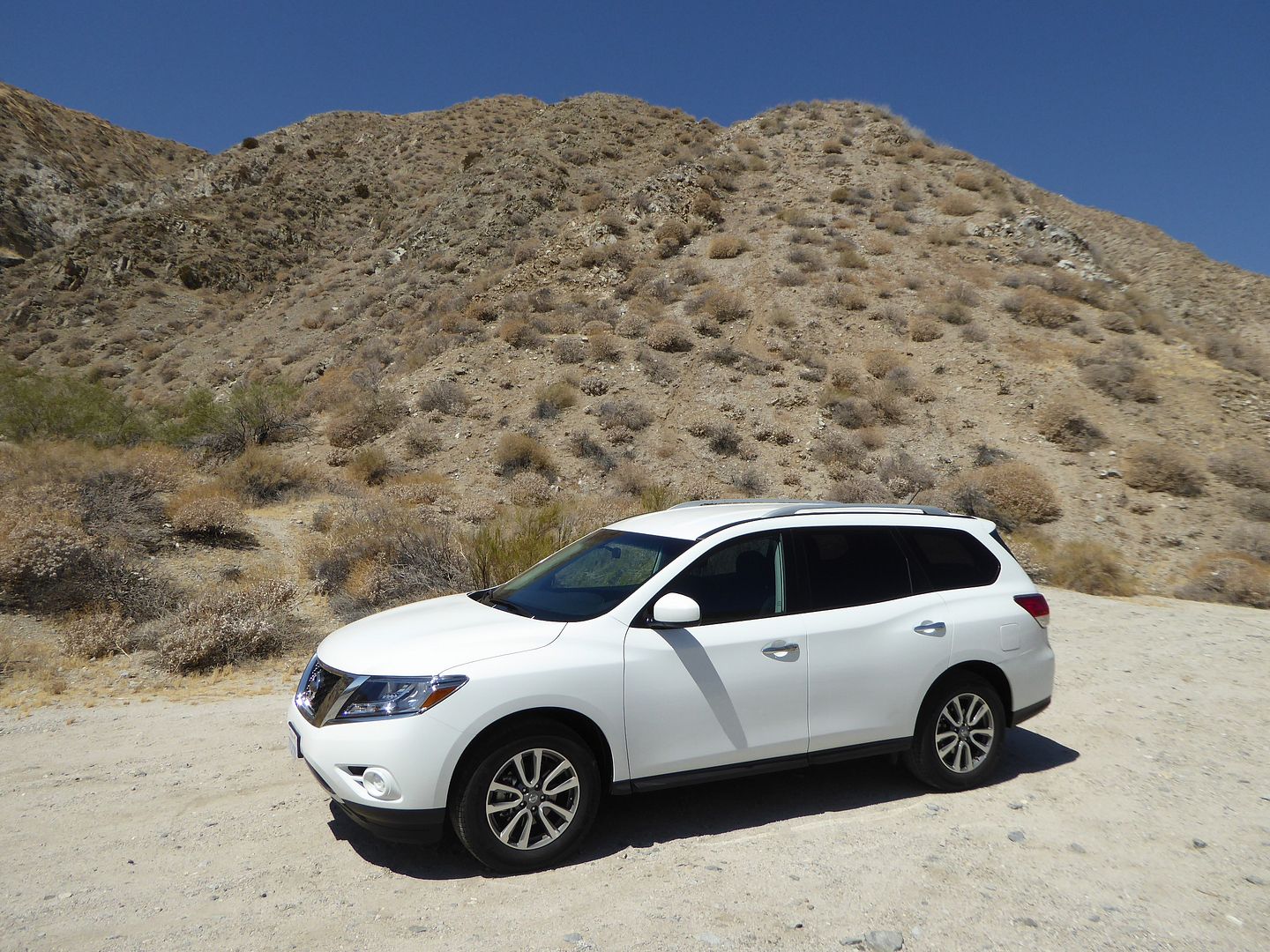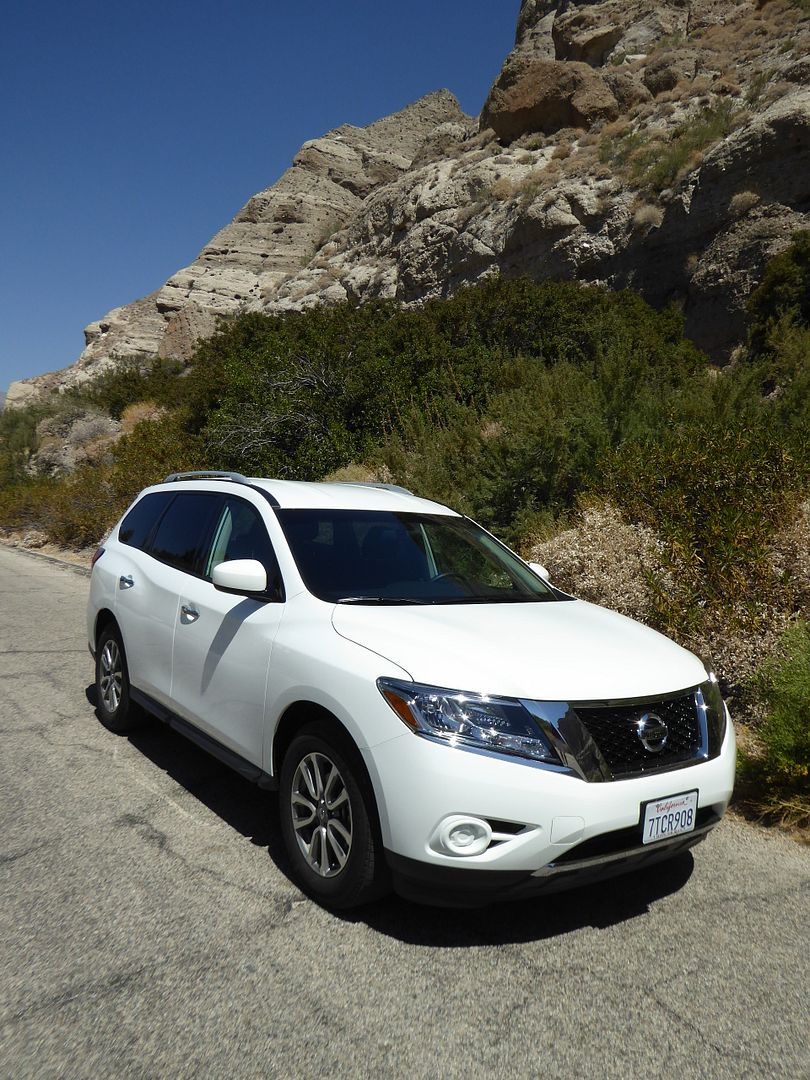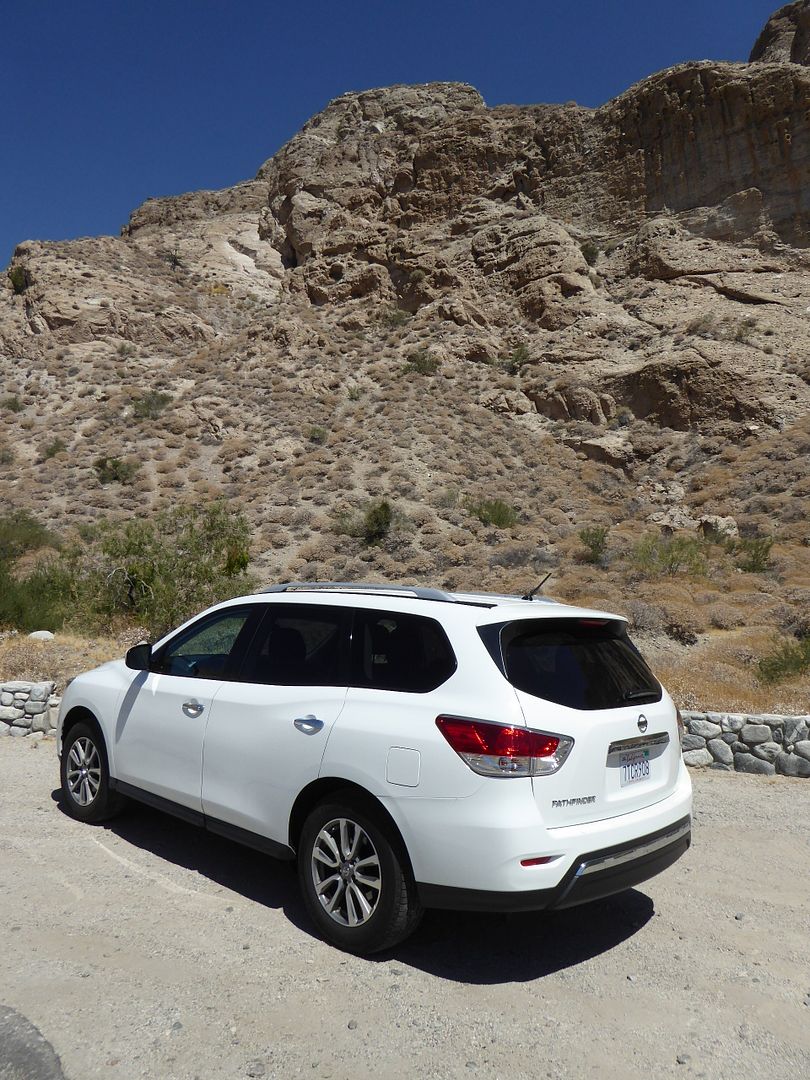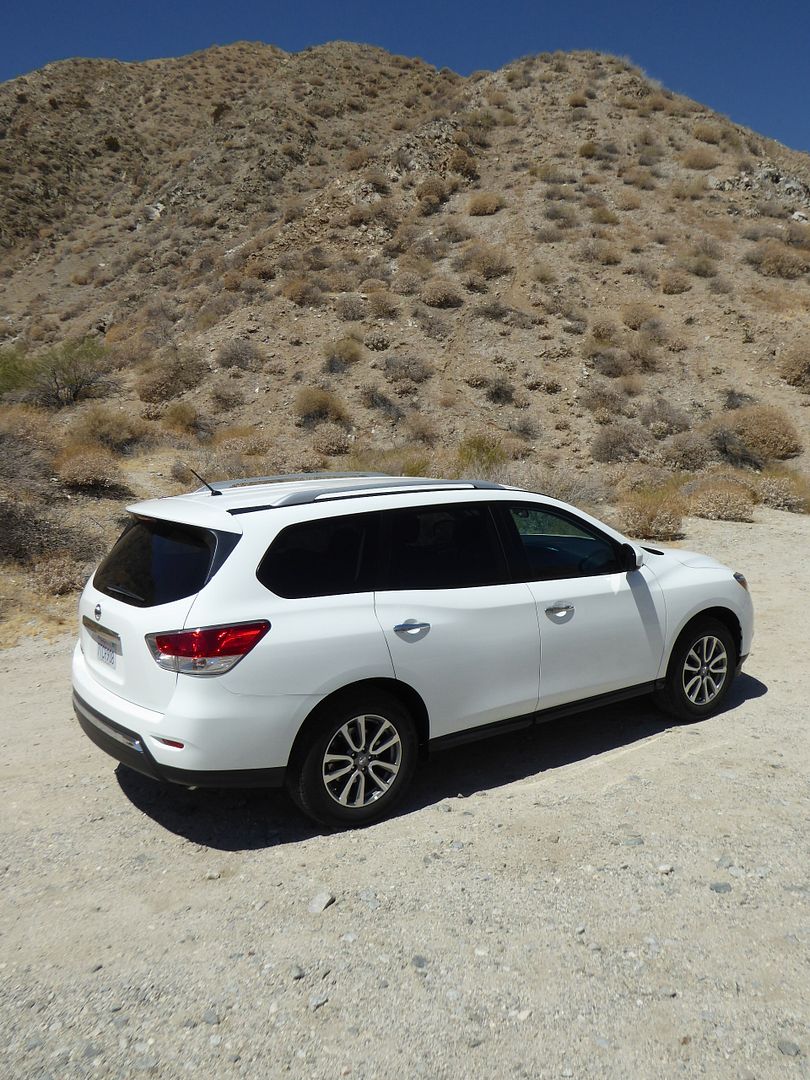 Like most new product types, there was no one single inspiration or source of what is now commonly known as the SUV or Sports Utility Vehicle. The term is a label applied by, amongst others, marketeers, to try to encapsulate a growing number of cars that started to become popular in the last 15 years or so of the twentieth century which combined plenty of space for people and their stuff, be that luggage or bulky items that they might want for outdoor activities like cycling, canoeing or surfing, with an ability to tow something heavy and to be capable of being taken on rough terrain and unmade tracks. History will record that once the popularity of such machines started to become apparent, many of the early market entrants were able to introduce product by taking a commercial vehicle, such as a pick-up truck, and giving it an enclosed body and some of the creature comforts of a traditional passenger car. Nissan was among the first to follow the lead established by Toyota with their 4Runner, when they created their first Pathfinder. Launched in 1985, it was not the first All Wheel Drive Nissan, as the larger Patrol had a history that went back to the early 1950s, and was nearly as illustrious as those of the Land-Rover, the Land Cruiser and the Jeep. Although still a sizeable machine, the Pathfinder was smaller, and it followed the same formula as Toyota in being truck derived. It was what the market wanted, though, and sales were strong, which encouraged Nissan to develop the formula. A second generation model followed in 1996, this time with more rounded styling, and switching from its truck origins with a body-on-frame construction to a unibody, offering more car-like attributes and permitting it to be offered, with suitably upgraded trim as the first Infiniti SUV, the QX4. It was something of a surprise when the third generation model was launched in 2005 to learn that it had returned to its truck routes, with the separate chassis once again featuring, and styling which made the resemblance to the Nissan Frontier pickup truck very obvious. Plenty of the Pathfinder's rivals were still similarly conceived, so it did not harm sales. Indeed, this was the period when SUV sales started to rocket, the world over, with buyers seemingly unable to get enough of this genre of vehicle, even though few would ever get close to using the space, or taking advantage of the towing capabilities or the ability to drive them off-road. As the years passed by, though; successive rivals started to appear that were more car-like, sometimes referred to as CUV or Crossover Utility Vehicles, so it was no surprise that for the fourth and current Pathfinder, launched in 2012 for the 2013 model year, Nissan switched back to a unibody and positioned the car more as a commodious carrier of people and their stuff as opposed to emphasising the Utility bit of the SUV soubriquet, just as Ford had done with the Explorer a couple of years earlier. With a market now awash with competitors, the Pathfinder was going to have to be good if it were to succeed, and the initial reviews suggested that it stood every chance, with far greater refinement than had been achieved by the old model. For some reason, the model has eluded me until now, but Hertz appear to have taken delivery of a significant number of 2016 model year Pathfinders just before a mildly facelifted and updated model goes on sale, so I decided to seize the opportunity to assess one.
The last generation Pathfinder had a choice of engines. European spec models were mostly sold with a 2.5 litre diesel, but for the American market, the choices were either the trusty 4 litre V6 or for the indulgent and those who were in the habit of using the full towing capability, a 5.6 litre V8, but for this generation, there is but one unit on offer, the familiar 3.5 litre V6 that you will find a whole load of other Nissan and Infiniti models. It develops 260 bhp, and it comes, as is the case with the other cars where it sees service, coupled to a continuously variable automatic gearbox. Your only choice is whether to pay $1200 for All Wheel Drive, as opposed to the standard front wheel drive. The test car was the latter.  260 bhp might not sound like a lot for a car of the size and weight of this Nissan, and whilst is true that this is no ball of fire, nor is it slow. Nissan's CVT gearboxes are not universally praised, but in this installation it seemed to work well, with none of the issues of jerkiness on braking or noise as the gearbox catches up with the accelerator pedal that afflict some of the smaller-engined models. Here it simply did the job of allowing the Pathfinder to make the most of the 260 horses, and indeed my test notes contain words like "smooth" and "refined" in describing the way the car drove. With low noise levels, this proved to be a serene cruiser when travelling at freeway speed, but capable of keeping up with the cut and thrust of the LA traffic when the occasion demanded. There's ample power for a burst of acceleration, and the engine does not sound particularly strained when so doing. It is clearly an efficient engine, as following a test distance of 269 miles, I only needed to put 9.6 gallons of regular unleaded in to fill it up, which equates to 28.02 mpg US or a staggering 33.47 mpg Imperial. A lot of steady speed motoring one-up will have helped that, for sure, but even so, this has to count as impressive for such a commodious machine. Reports I've read elsewhere suggest that the Nissan is indeed impressively economical in the hands of others as well.
Just as the Pathfinder is not exactly rapid, nor is it even close to feeling sporting to drive. The steering is on the light side of ideal, but it is far from feel-less, something which afflicts another of other rival products, so you do have a decent idea of what the steered wheels are going to do as you turn the leather-wrapped steering wheel. Handling is best described as "predictable"., and safe. Tackle a corner with a little too much gusto and you will experience modest levels of understeer, and there is some body roll, but approached in a manner perhaps more fitting for a vehicle of this type, and all is well, with the Pathfinder doing what you expect. After all, if you want to enjoy it, you would probably be a different sort of vehicle altogether! What matters more for most people, I suspect, will be whether it rides well, or not. And it does. Riding on 255/65 R18 wheels, this Nissan coped with the varied and often very poor surfaces that comprise the freeways and main roads of the Greater Los Angeles area, far better than most other cars I have driven on them, doing its best to smooth out the bumps, and without any sensation of floatiness. I had no occasion to test the ferocity of the brakes, but in normal use, they certainly proved well up to par, with a nice feel to the brake pedal allowing for a smooth stop. There is a foot operated parking brake pedal to the left of the footwell, which I never felt the need to use. The Pathfinder proved easy to manoeuvre, thanks to light steering, and a generous glass area, with a good field of vision from the door mirrors and although there was no rear view camera in this model, judging where the back of the Pathfinder was did not prove unduly difficult.
It's not just the dynamics of the Pathfinder which took a step forward with this iteration of the model, as so did the interior quality. The last generation model did little to hide its truck origins, being constructed from durable looking hard plastics, and no real design flair or style. Whilst flair is perhaps still in short supply, the ambience created by the materials used now is a massive improvement. The large dash moulding is softer to the touch and there are various inlays of a dark grained wood like texture as well as chrome highlighter rings, and the box velvet like seat covering also features on part of the door casings. Most Nissan models make no effort to hide the use of the corporate parts bin when it comes to the dashboard and switches, and this one is little different, with column stalks and instrument dials that will look familiar to anyone who has driven one of their other recent products. But that is not necessarily a Bad Thing, as the overall effect is one of neatness and simplicity, two things which elude the button-strewn interiors of some of the rivals. The instruments are presented under a single large cowl. There are two large dials, for rev counter and speedometer, with smaller gauges for water temperature and fuel level inset in the lower sector of the large dials. Between the dials is a digital display area, which you can cycle through by pressing a toggle on the left hand steering wheel spoke. It shows things such as trip mileage, averages for speed and fuel consumption, as well as vehicle and service information. The centre of the dash contains a relatively small, and rather old-school display screen which provides audio information. The screen is mono; and a bit of a time-warp in terms of the information it presents and the way it presents it, evidence of how quickly standards have changed since this model was launched 4 years ago. Beneath the screen are the buttons and control knobs for the tri-zone automated climate control, and then beneath this are those for the audio system. I was surprised and disappointed to find that there is no Satellite XM frequency on the audio unit fitted, and although I did not go looking for other functions, understand it also lacks features now taken for granted like Bluetooth and a USB port. At least it was easy to operate even though it lacked the touch sensitive interface you find on most of its rivals these days. Keyless starting features, and the button to stop and start the engine is low down in the central part of the dash. The other functions you need are on twin column stalks, with lights operated by twisting the end of the left hand stalk. There are a number of very small buttons on the steering wheel hub, for cruise control and some audio repeater functions. The wheel itself in this trim level is a plastic moulding.
Seat adjustment is all manual, with a bar underneath for fore/aft and levers on the door side for height and backrest rake, with another lever on the other side of the seat for lumbar adjustment. With a column which adjusted, manually, in/out as well as up/down, it was easy to get a comfortable driving position. You are not really aware when you get in, or once installed that you are sitting higher than you would in a regular saloon car, unlike the old Pathfinder, where you definitely felt you clambered up. However, you do have a good view of all that is going on around you, so there is a slightly elevated seating position, one of the things which attracts people to SUVs and Crossovers. The seats were trimmed in a sort of box velvet material, which was pleasant to look at and to sit on, and the seat itself proved very comfortable on the journey I undertook from LAX out to the Palm Springs area.
Pathfinders come with 7 seats, in three rows. Those in the middle row get a good deal. The seats are on sliders, and there's quite a lot of distance from the frontmost to rearmost position, but even with the seat well forward and a front seat well back, legroom is not going to be in short supply. The backrest angle can be varied as well, and as the seats are asymmetrically split, you can have different positions for either side of the car. Headroom is in copious supply and as the Pathfinder is quite a wide vehicle, there is enough width for three people to fit across the seat, easily. There is a pull down armrest in the middle of the second rear of seats, and occupants also have their own air vents in the rear of the centre console. Things are not quite so good for the third row of seats. Getting in is a bit awkward. The middle row of seats tip forward with the backrest and cushion folded on to each other, but it is still a bit tight squeezing through the space. Once installed, you realise that these seats are not really designed for adults. The problem is that they are low, so whilst that gives ample headroom, it means that your knees end up high, so your thighs are not really supported by the seat cushion. The amount of leg room will depend on where the middle row of seats are positioned. If they are well forward, it would not be a problem, but with them set well back, legroom is also in short supply., These are common problems with 7 seaters. The seats will be fine for children, but adults would not want to travel very far in them. There are height adjustable seat belts, and occupants here also get their own air vents.
With all three rows of seats erect, there is not a lot of luggage space. Again this is not unusual in this size of vehicle. Drop one or both of those third row seats down, though, which is easy, as you just pull a release lever and push the seat down, and there is a sizeable boot indeed. Ample space for the luggage of 5 people, I would have thought. The middle row of seats fold down as well, and provided you have positioned the base to the rear of its range, you now get a flat floor, all the way from the tailgate to the  front seats, which is a long way indeed. There are gaps around the seat bases, so small items might drop down, but if you wanted to put anything big in here, you could. Roof rails were on the Pathfinder as well, so you also have the option of putting stuff on the roof. There is a quite sizeable stowage area under the boot floor at the very back of the vehicle and you could put quite a lot of odds and ends in here, out of the way, or use it to hide items from view, which could be useful as there is no rear load cover fitted. There is decent provision for odds and ends on the cabin. As with most Nissan models, the glove box is vast, reaching back a long  way, and there are bins on all four doors, a bi-level cubby under the central armrest, a well in front of the gear lever, a small slot on the passenger side of the centre console moulding, and map pockets on the back of the front seats.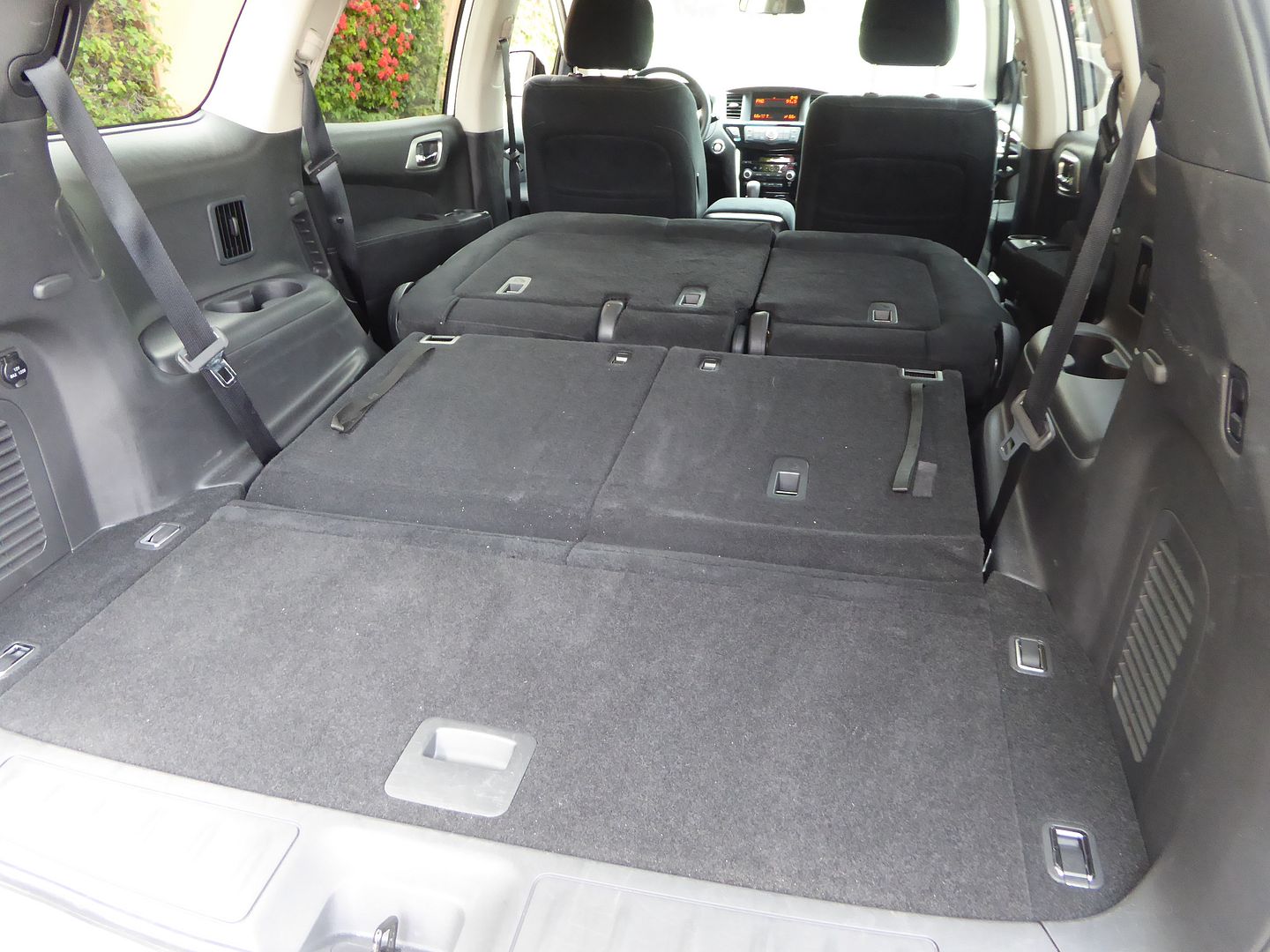 Nissan offer the Pathfinder in 4 levels of trim: S, SL, SV and Platinum. The test car was the base mode, an S, which in 2016 was priced at just $29,830. Standard features include cloth upholstery, a tilting and telescoping steering wheel, a six-speaker audio system, tri-zone automatic climate control, and an auxiliary audio input. Moving up to the SV trim gets you a power-adjustable driver's seat, a 7-inch audio display, a USB port, Bluetooth, satellite radio, rear parking sensors, a rearview camera, and remote start for $33,150. The SL trim, starting at $36,410, adds leather upholstery, heated front seats, a power-adjustable passenger seat, heated rear seats, a heated steering wheel, a power liftgate, blind spot monitoring, and rear cross traffic alert. Topping out the range is the $41,610 Platinum trim, which brings ventilated front seats, a power tilting and telescoping steering wheel, a dual-pane panoramic moonroof, a 13-speaker Bose premium audio system, an 8-inch touch-screen infotainment system, navigation, and a 360-degree camera system. Options packages specific to different trims are available to add desirable features. The Trailer Tow Package comes standard with the Platinum trim and is a $400 option with SV and SL trims. The SV trim can also be equipped with a Cold Weather Package that adds heated front seats, a heated steering wheel, and heated side mirrors for $400. SL models can be equipped with the Tech Package, which comes with the Bose audio system, navigation, 8-inch touch screen, 360-degree camera system, and features from the Tow Package for $2,030. The SL Premium Package comes with all the features from the Tech Package, as well as a dual-pane panoramic moonroof for $3,330. All models can be equipped with all-wheel drive for $1,690.
My most significant criticism of the Pathfinder was its rather mean spec, exacerbated by this being an options-free bottom of the range rental model. And it would seem I am not alone, as I found plenty of other reviews citing this as the reason why they don't rate the car that highly. And indeed this is something which Nissan have addressed in the facelift for 2017 model year cars, with significant upgrades to the audio and infotainment system among a number of changes, as well as finding more power from the V6 engine. Look past this, though, and the basics are all there, and would seem well covered. The car is pleasant to travel in, and decent enough to drive, considering its type as an SUV. The interior looks significantly more upscale than previous SUV Nissans, and is neat and unassuming. The Pathfinder is practical, and roomy, even if 7 adults and luggage won't really fit, but they won't in anything else of this size, either. Whilst it might not be a class leader, nor is at the bottom of the pile, so if you get allocated one at the rental car desk, don't be too disappointed, as it will surely do the job you expect of it rather well.