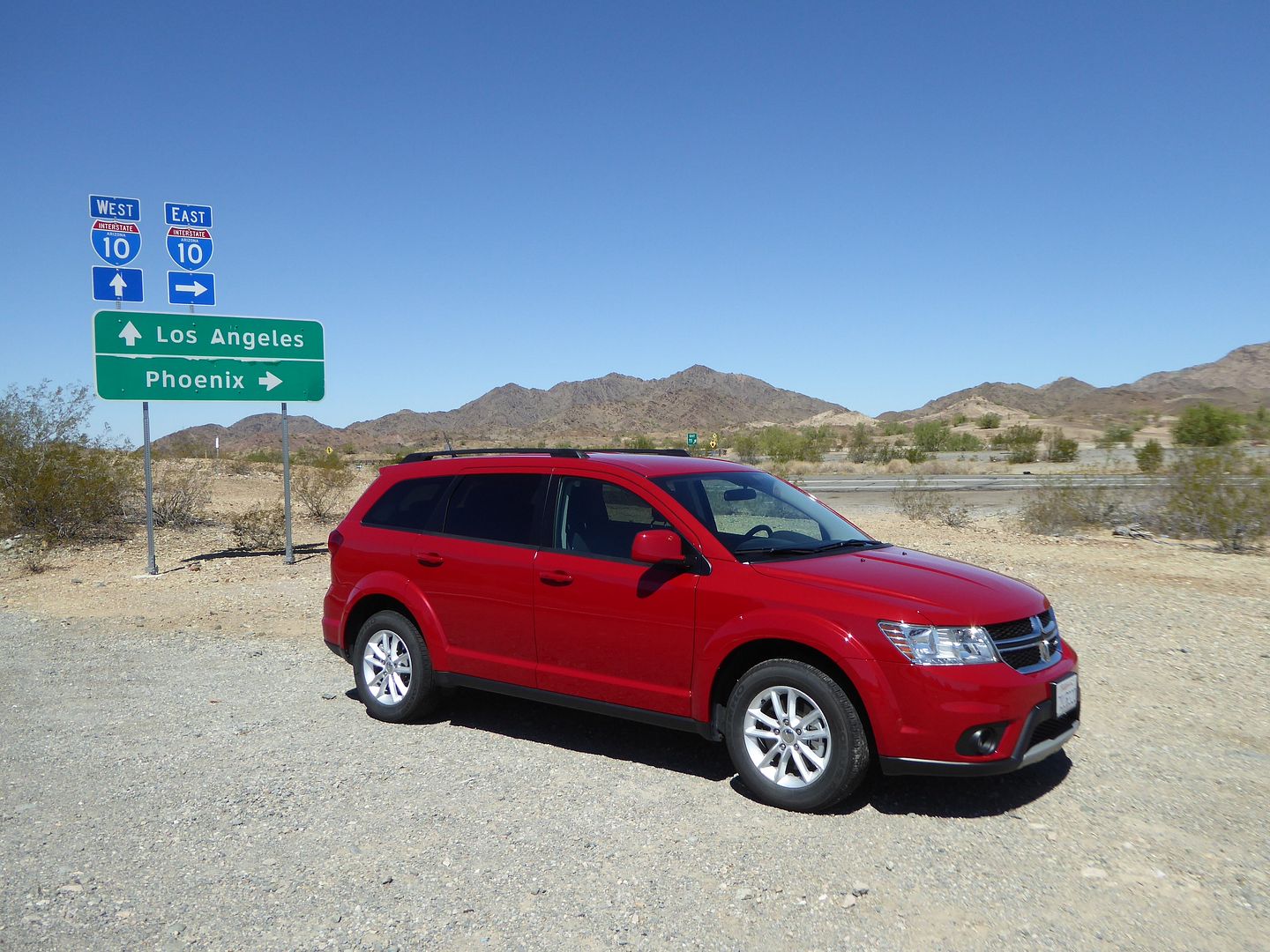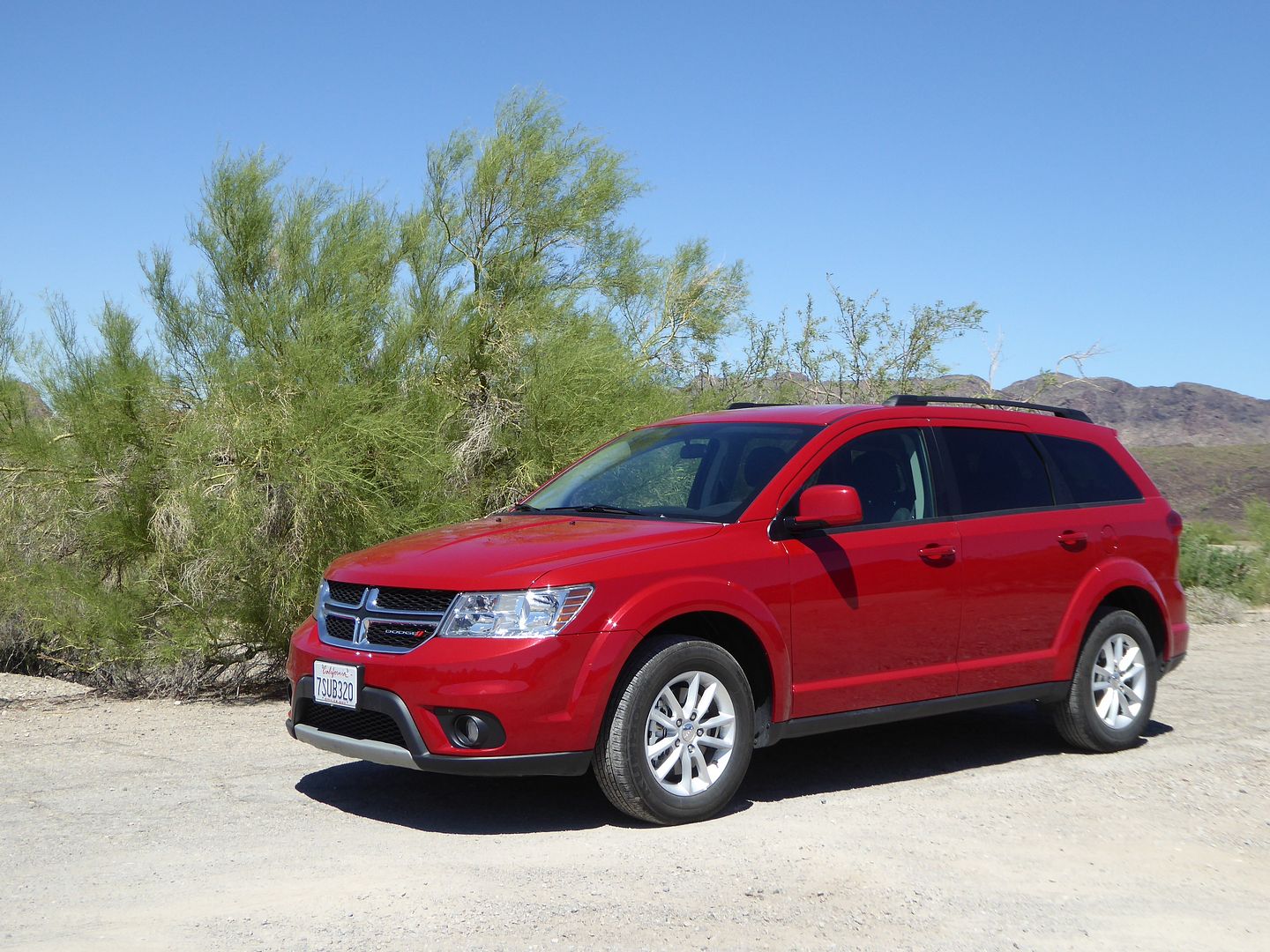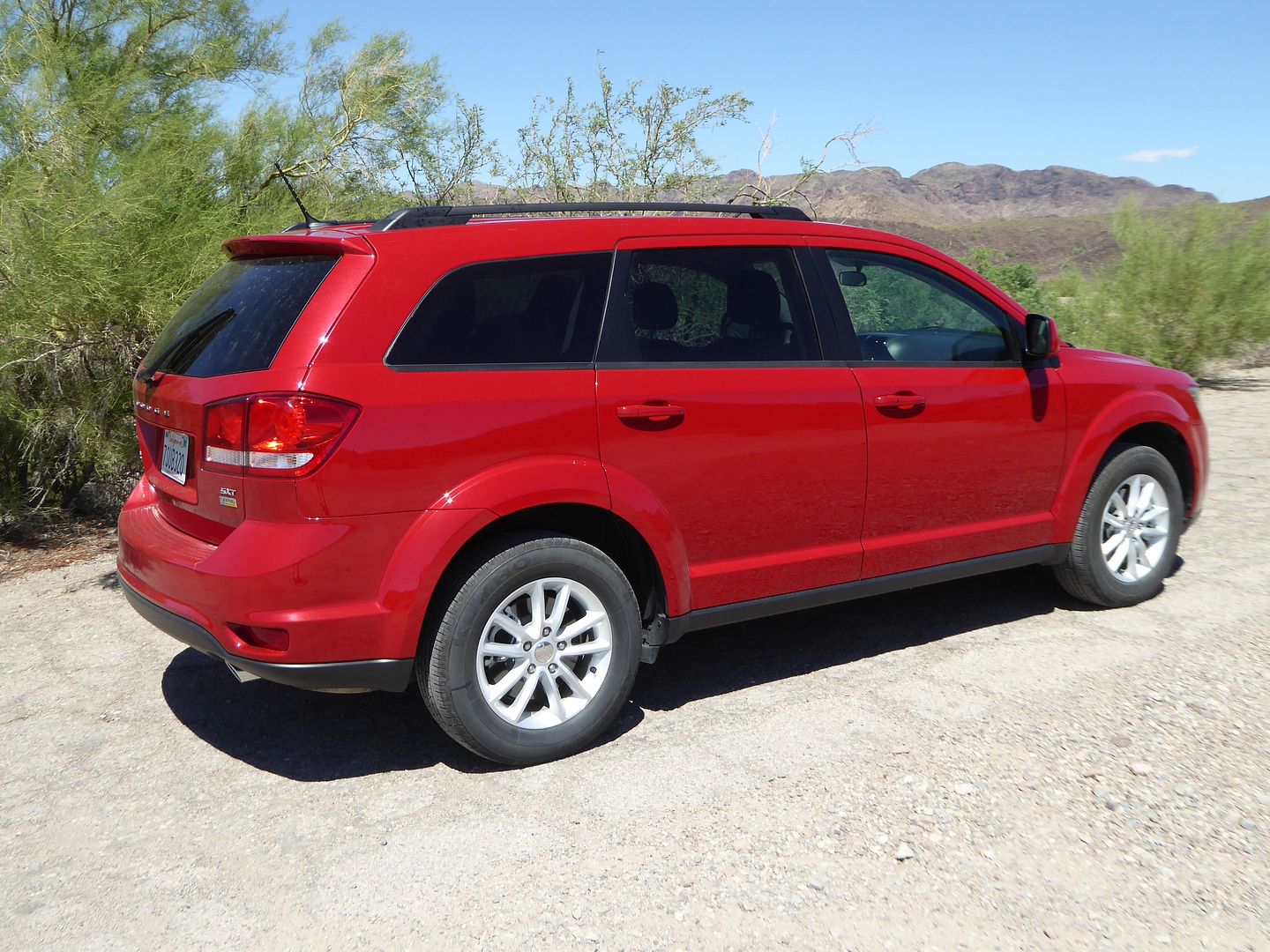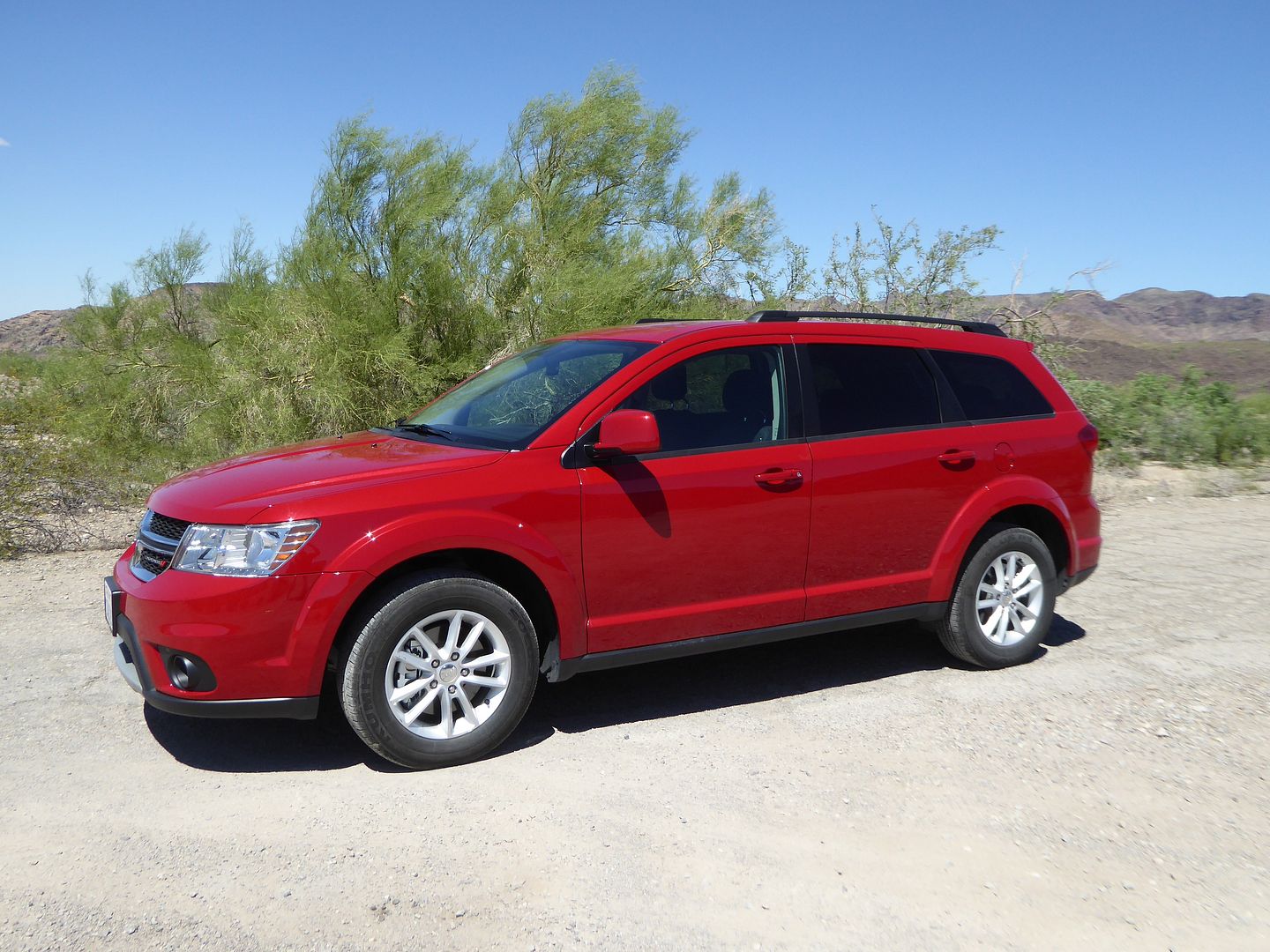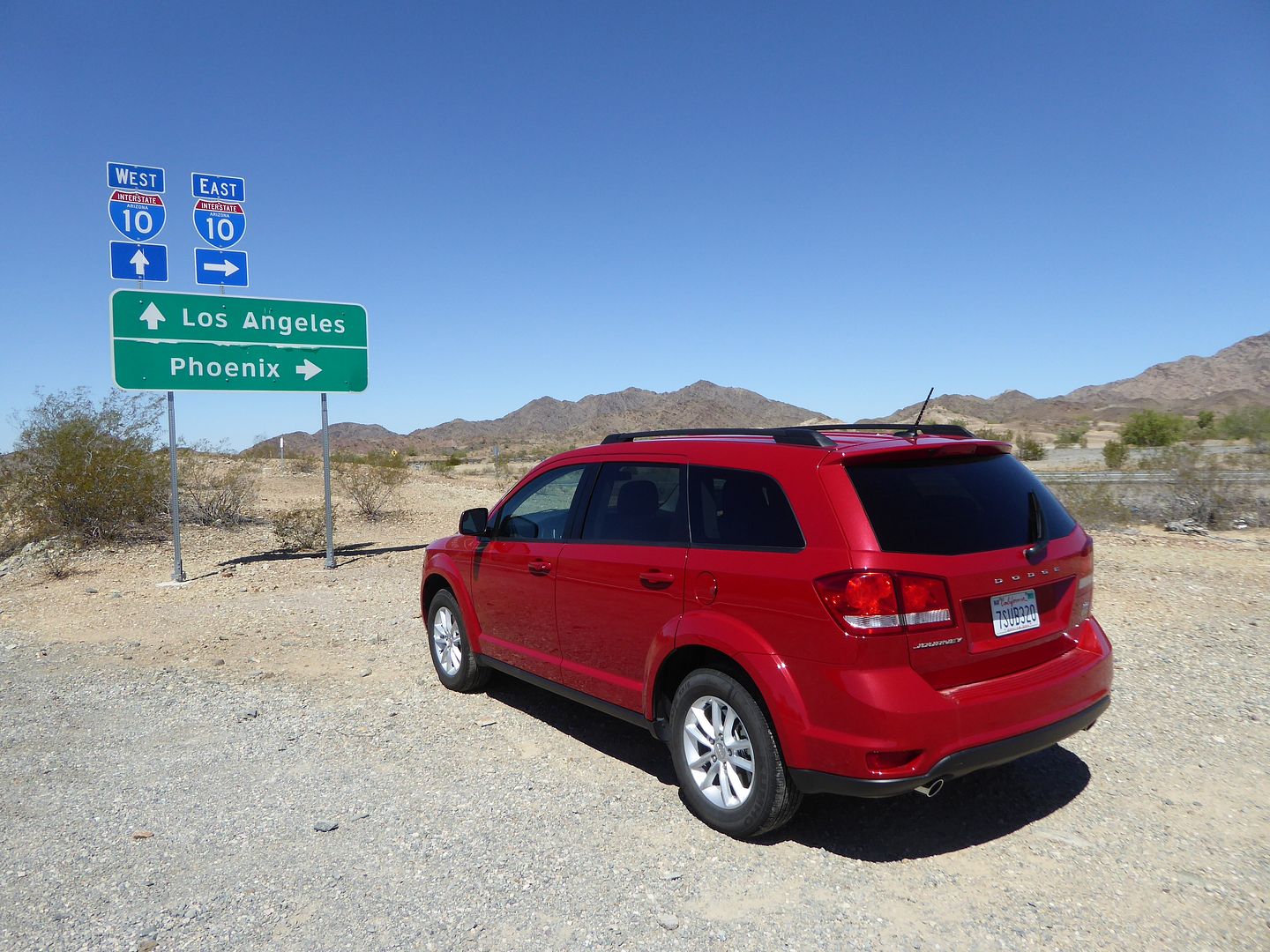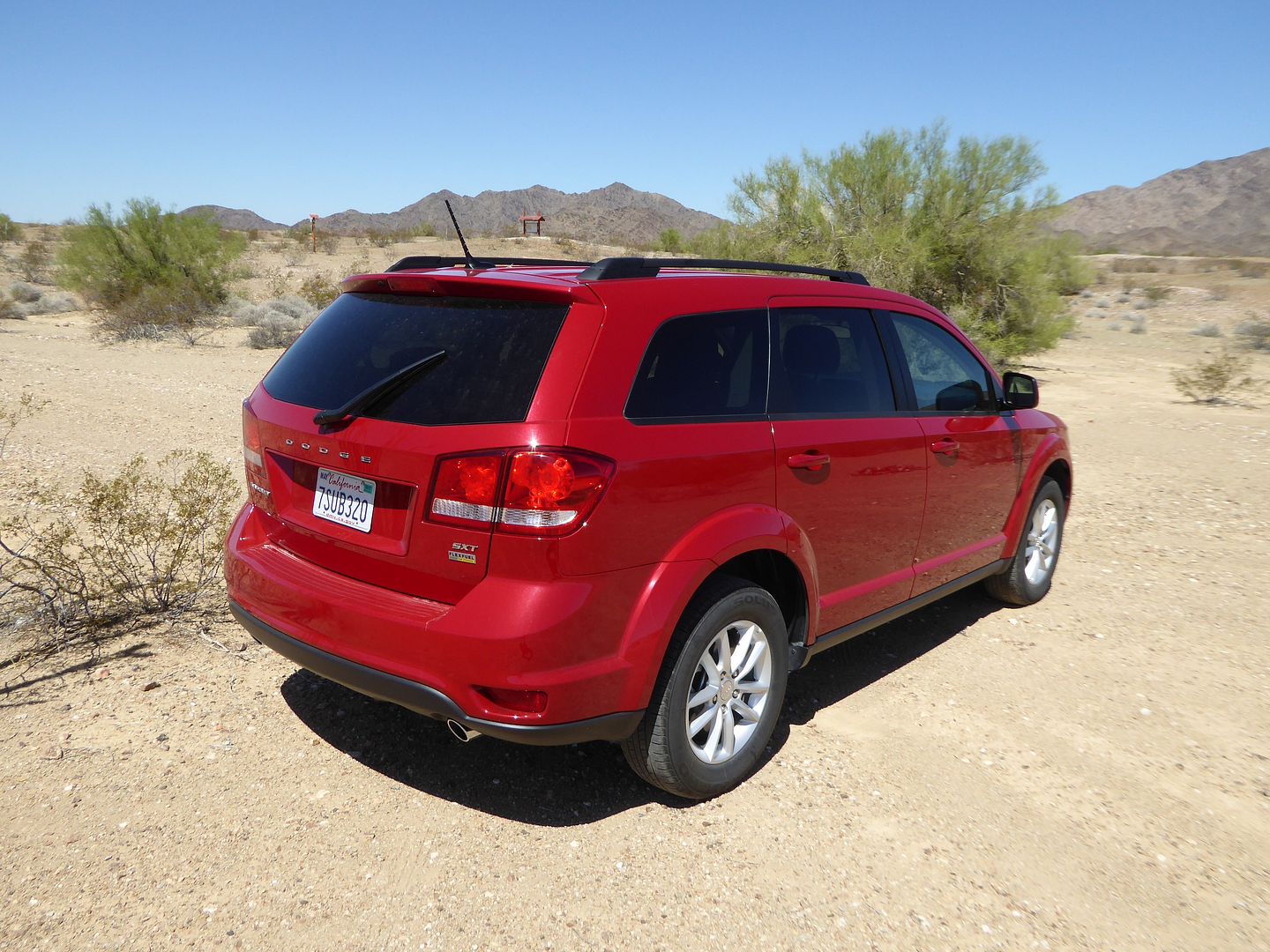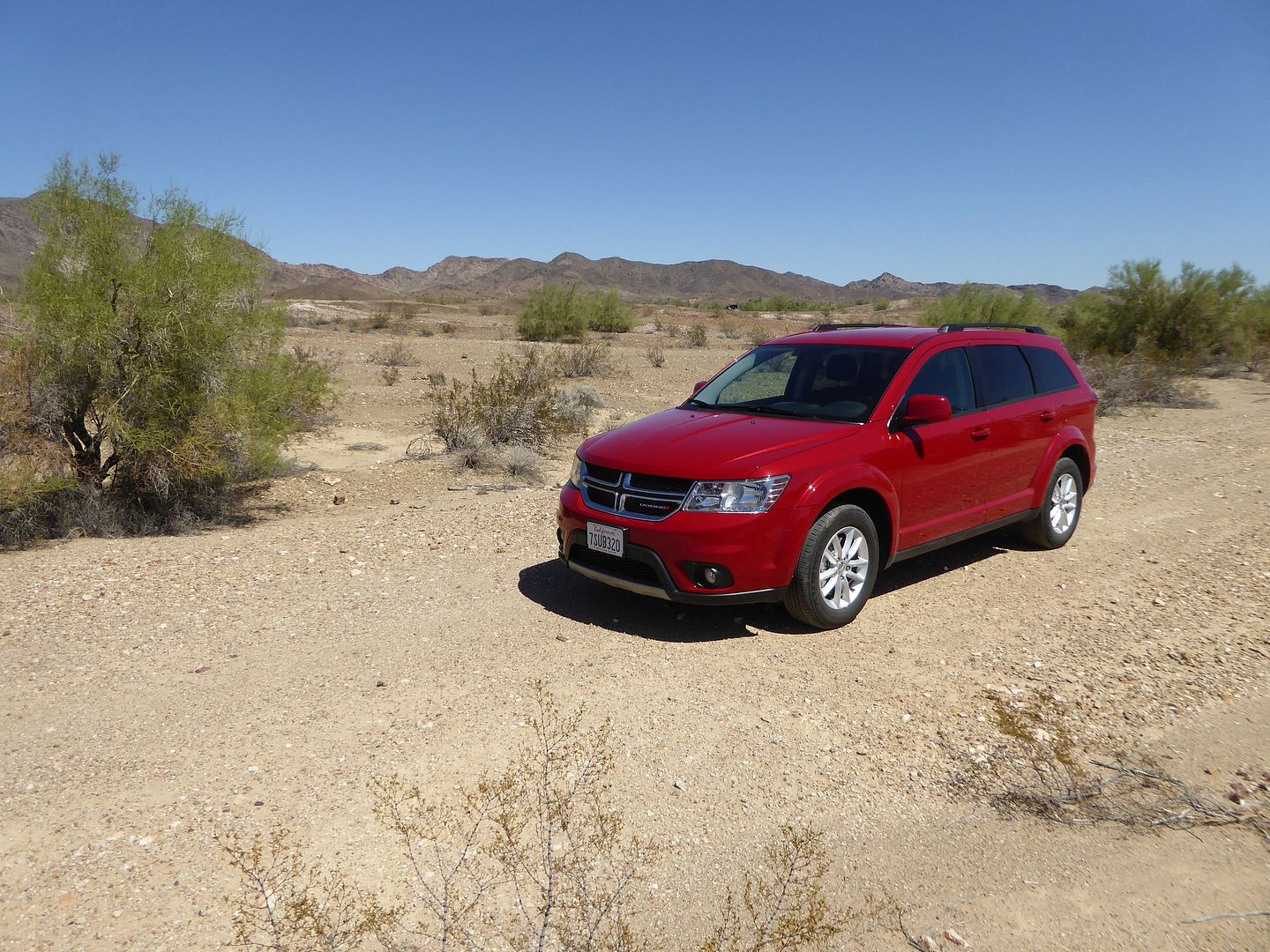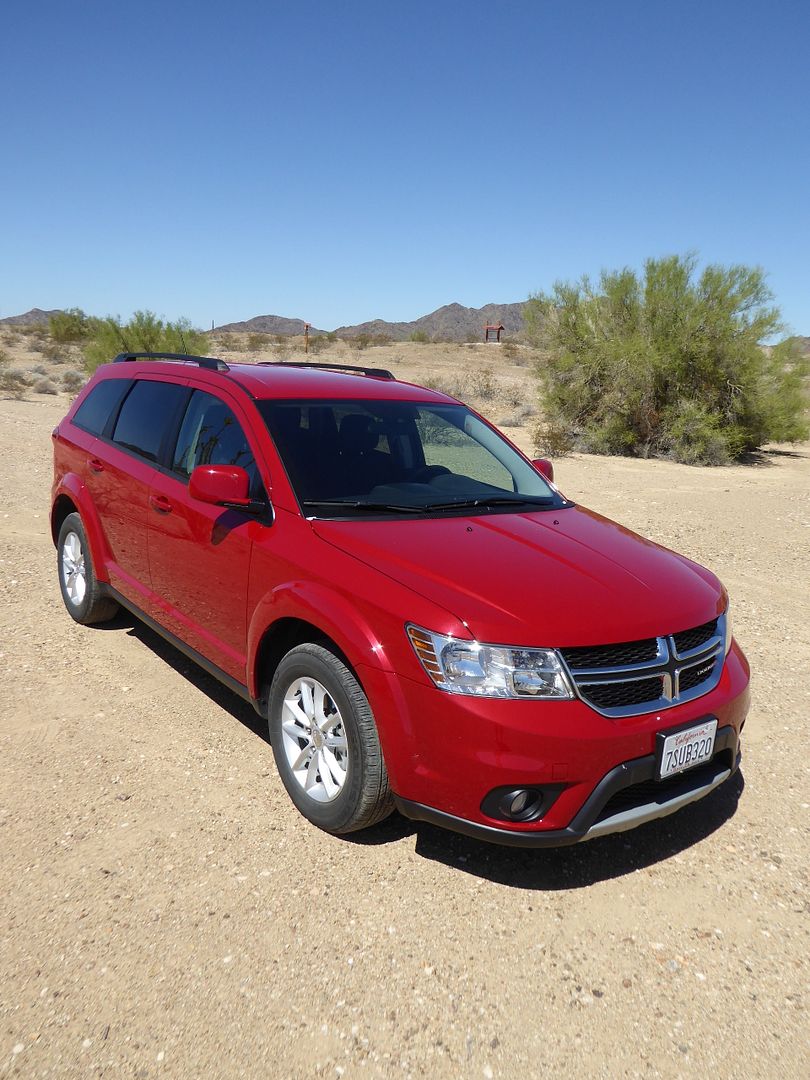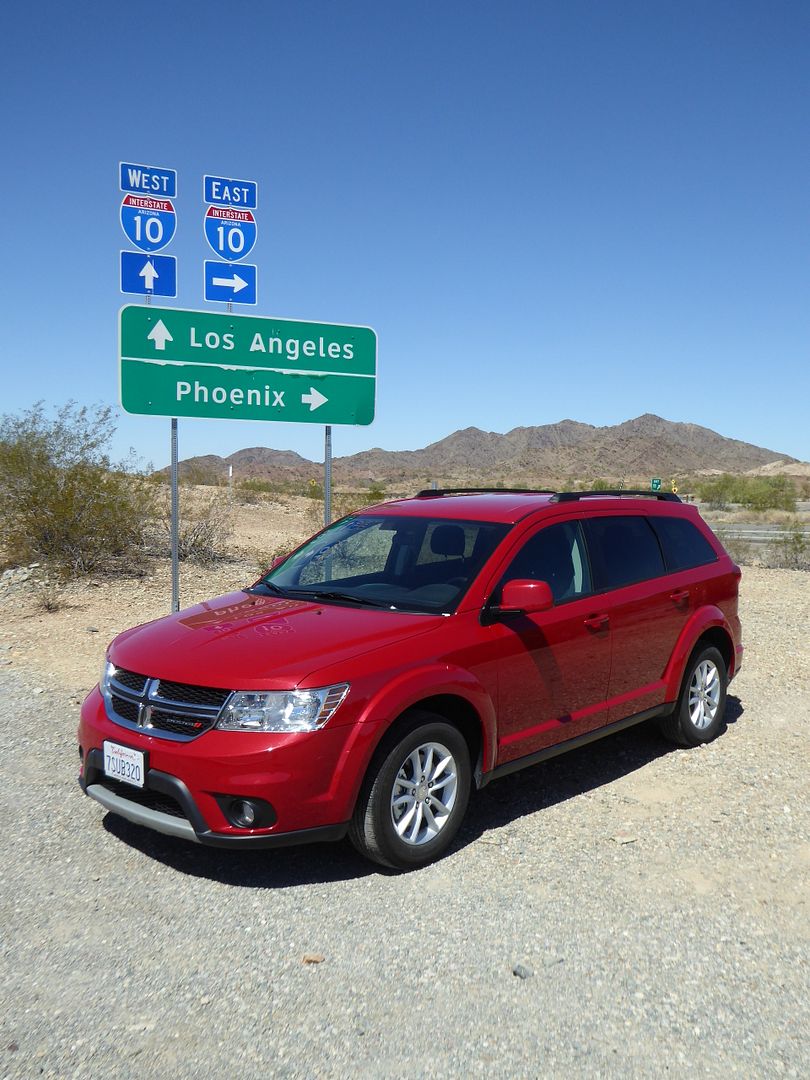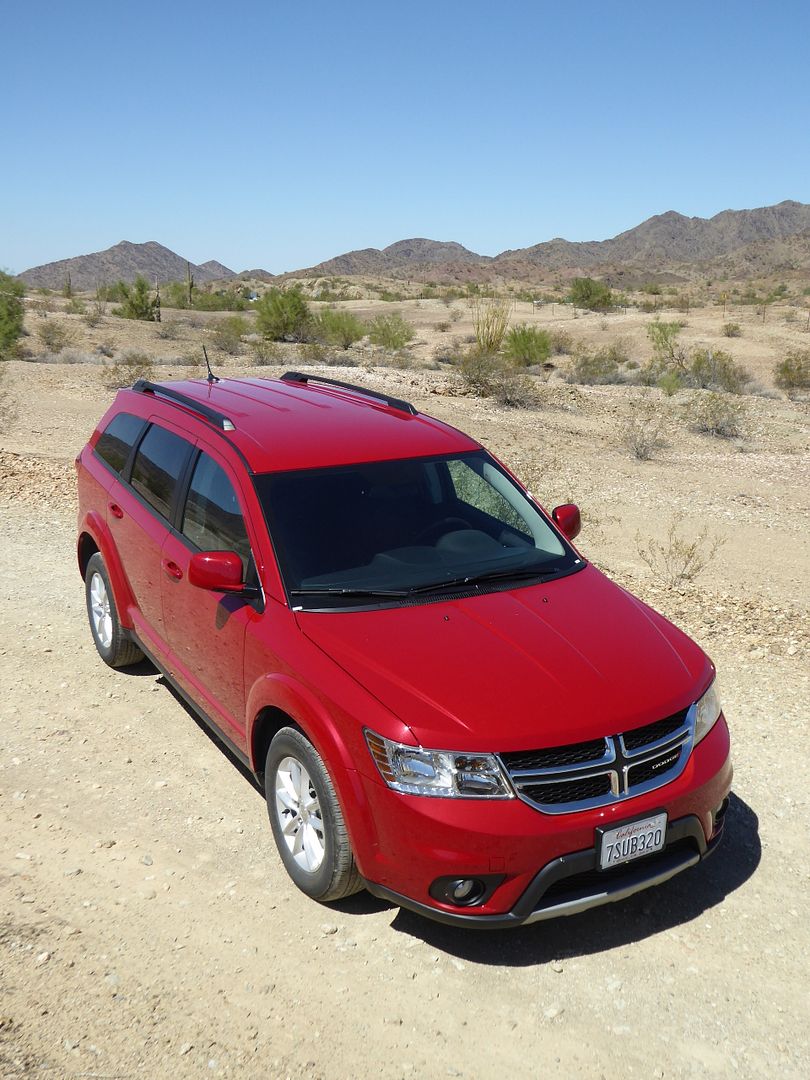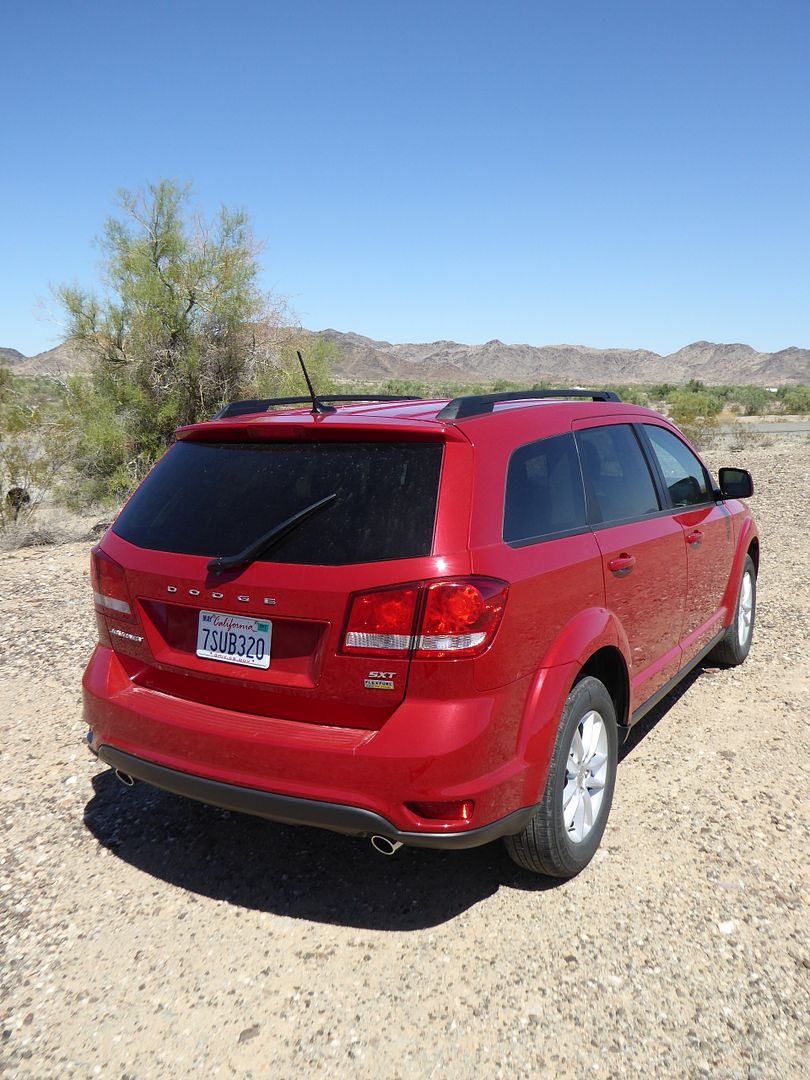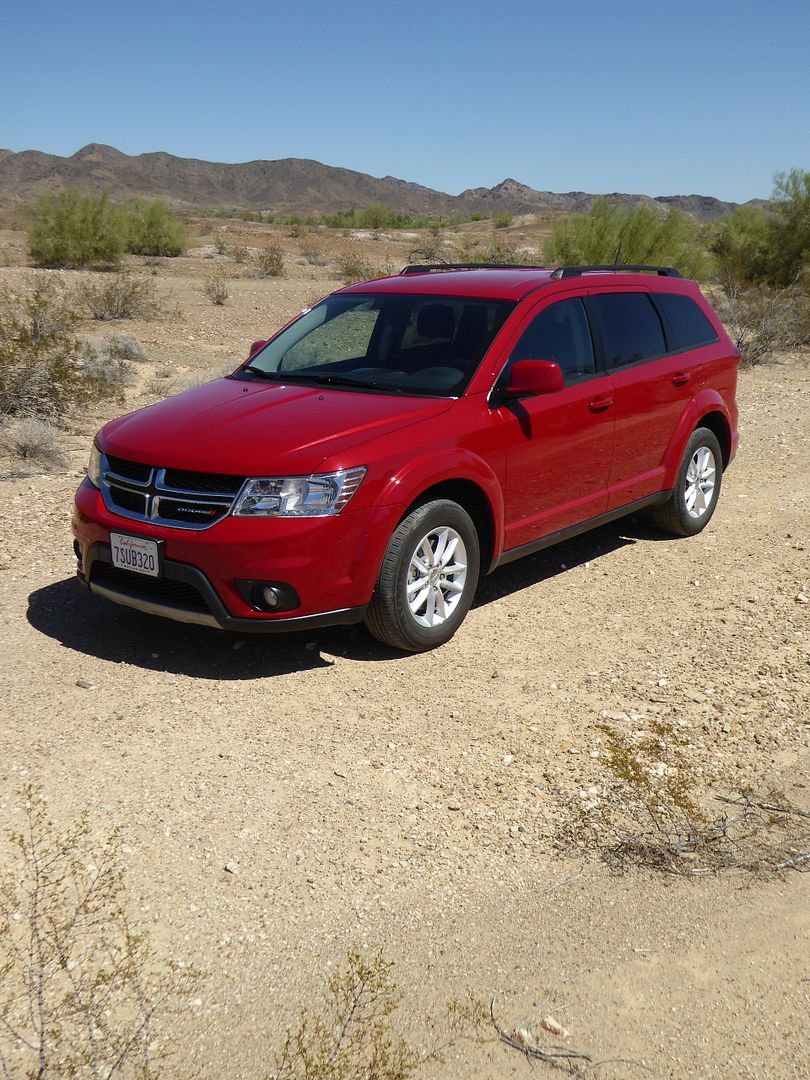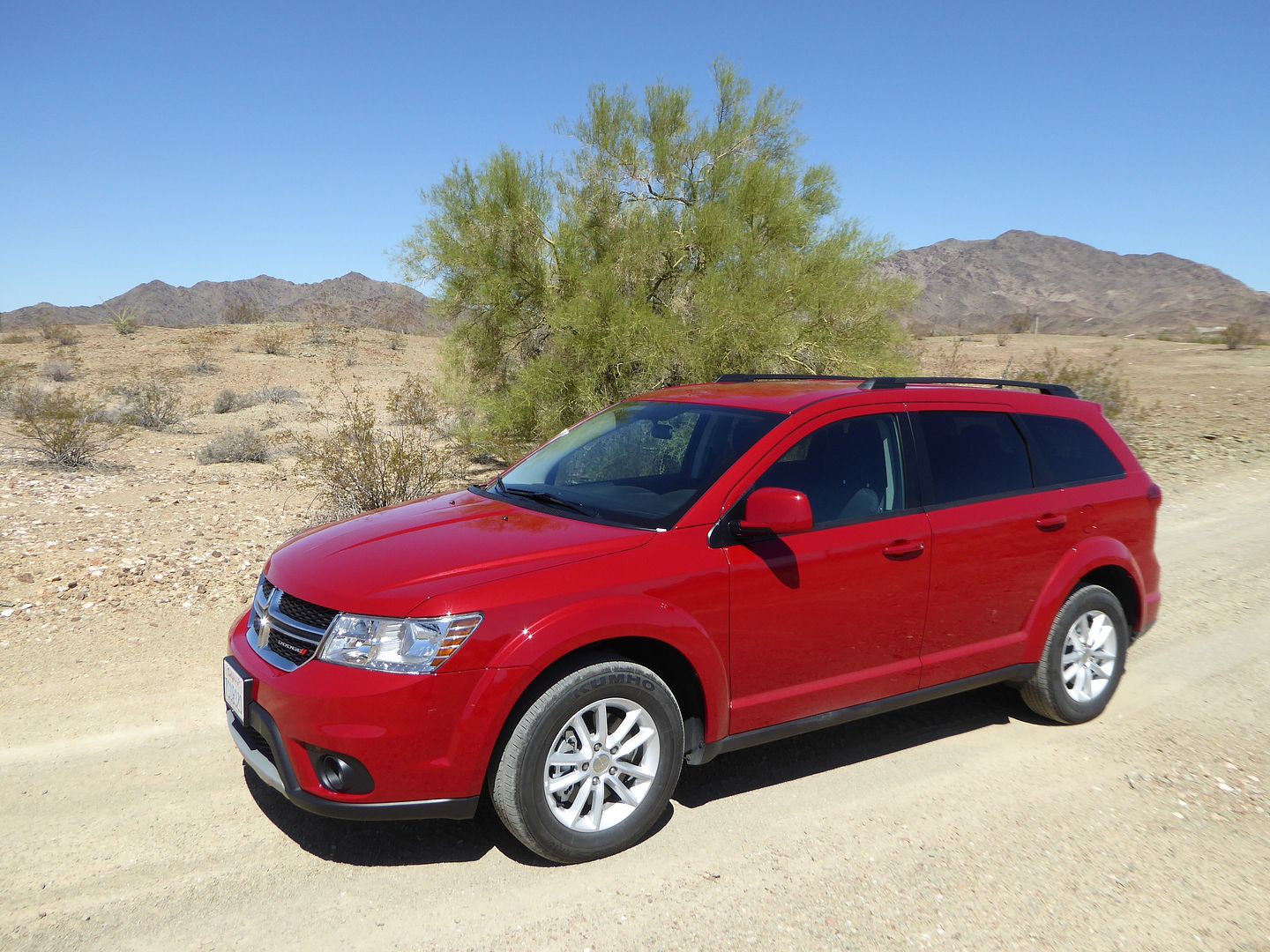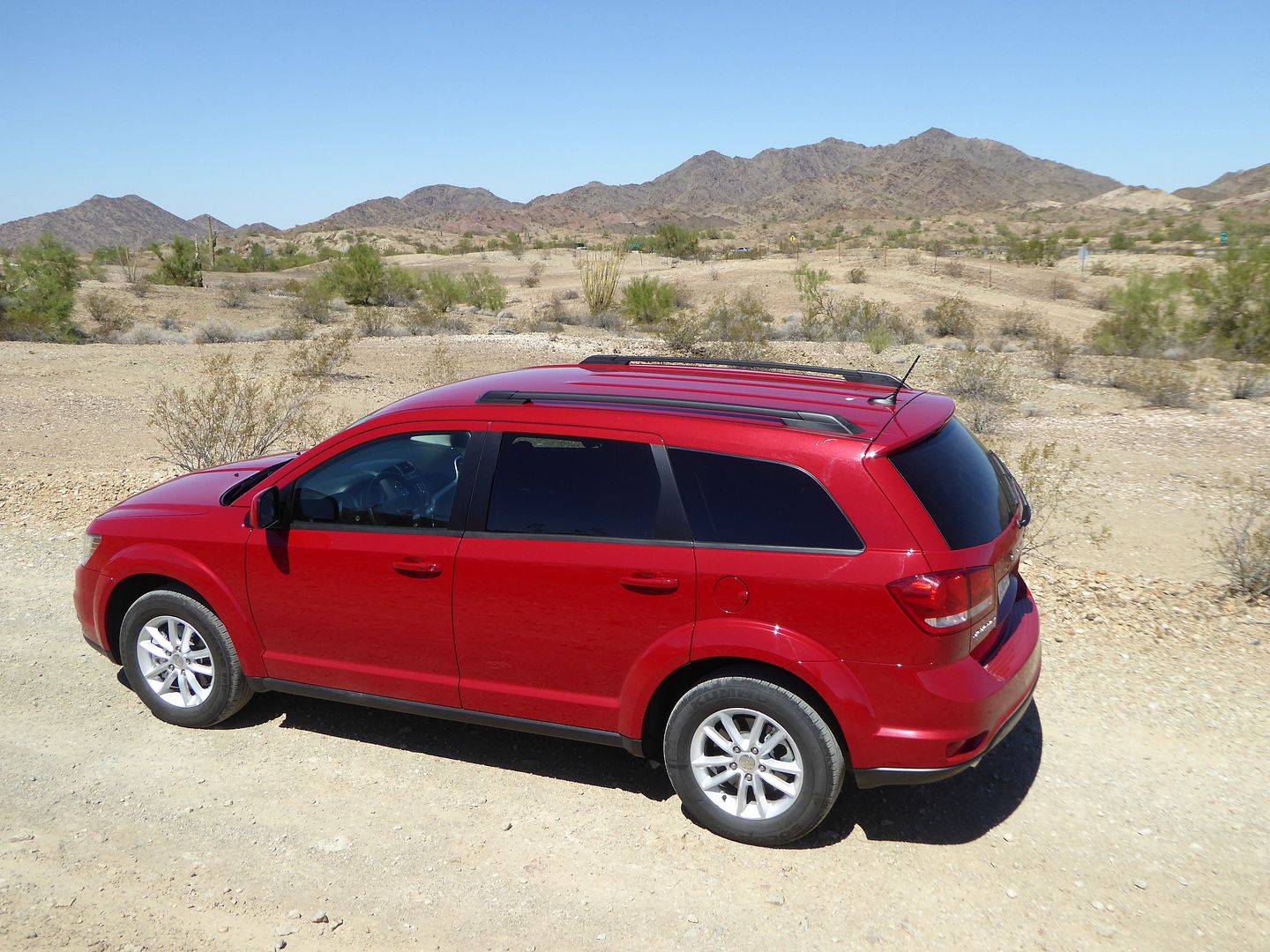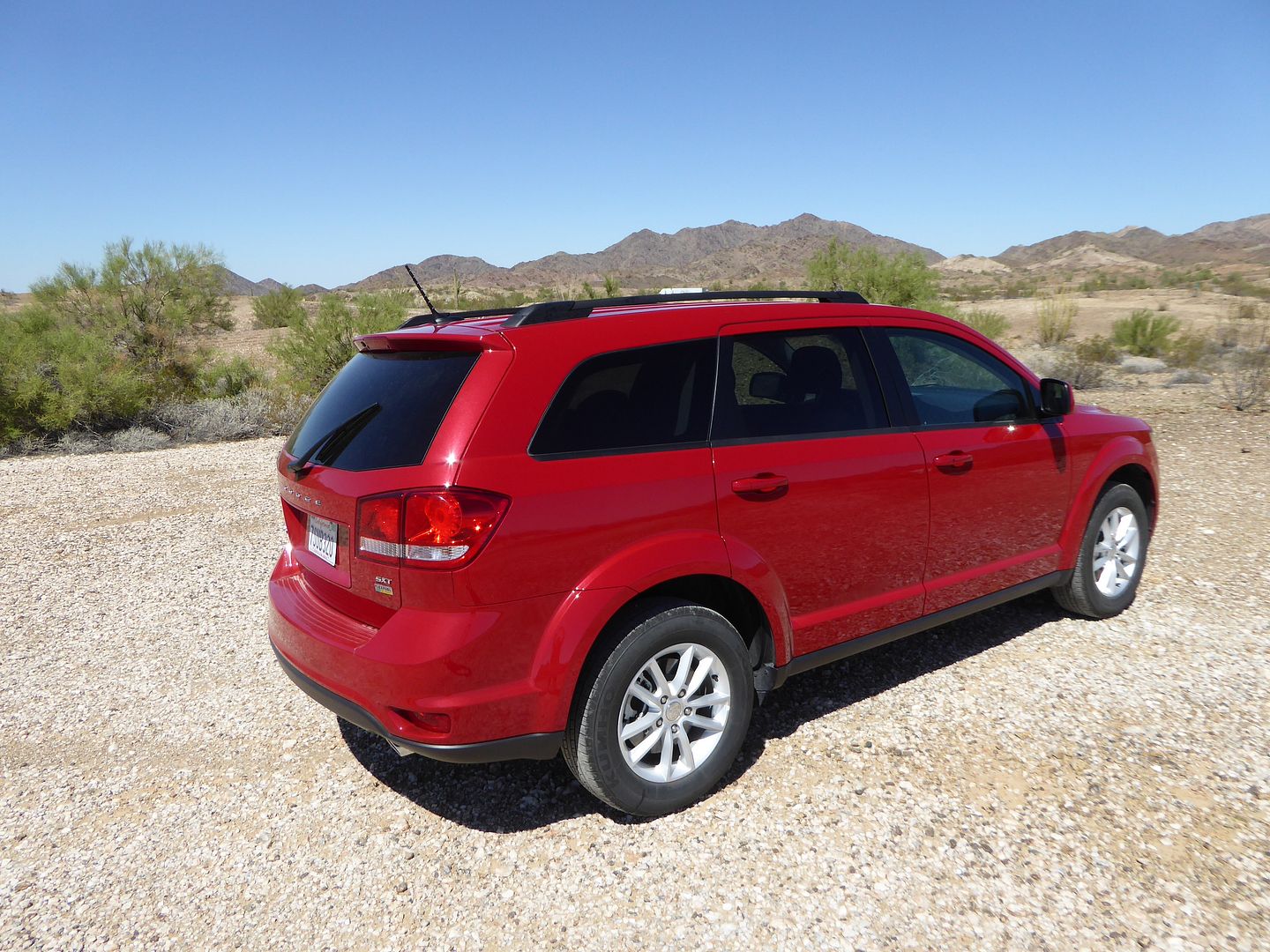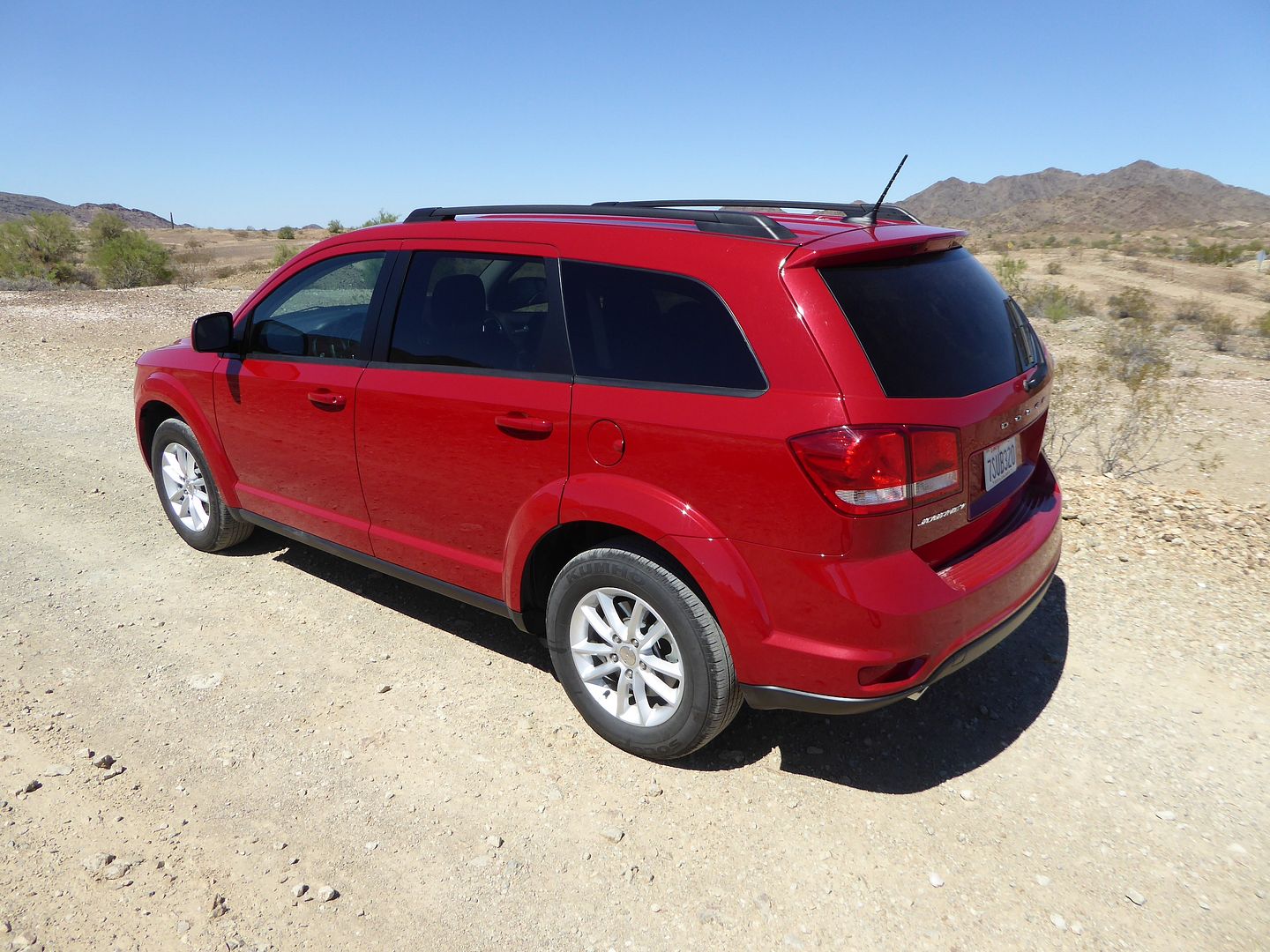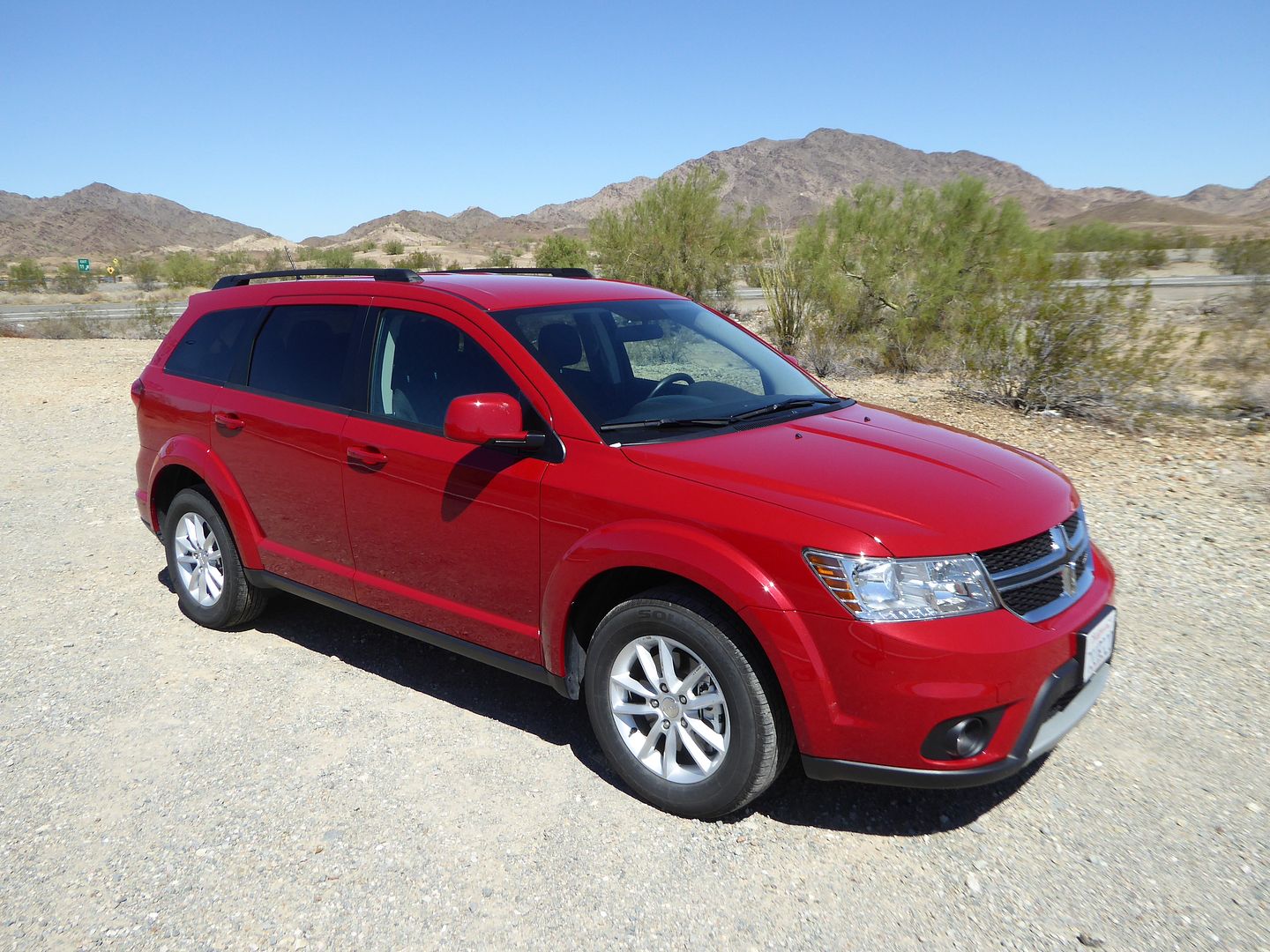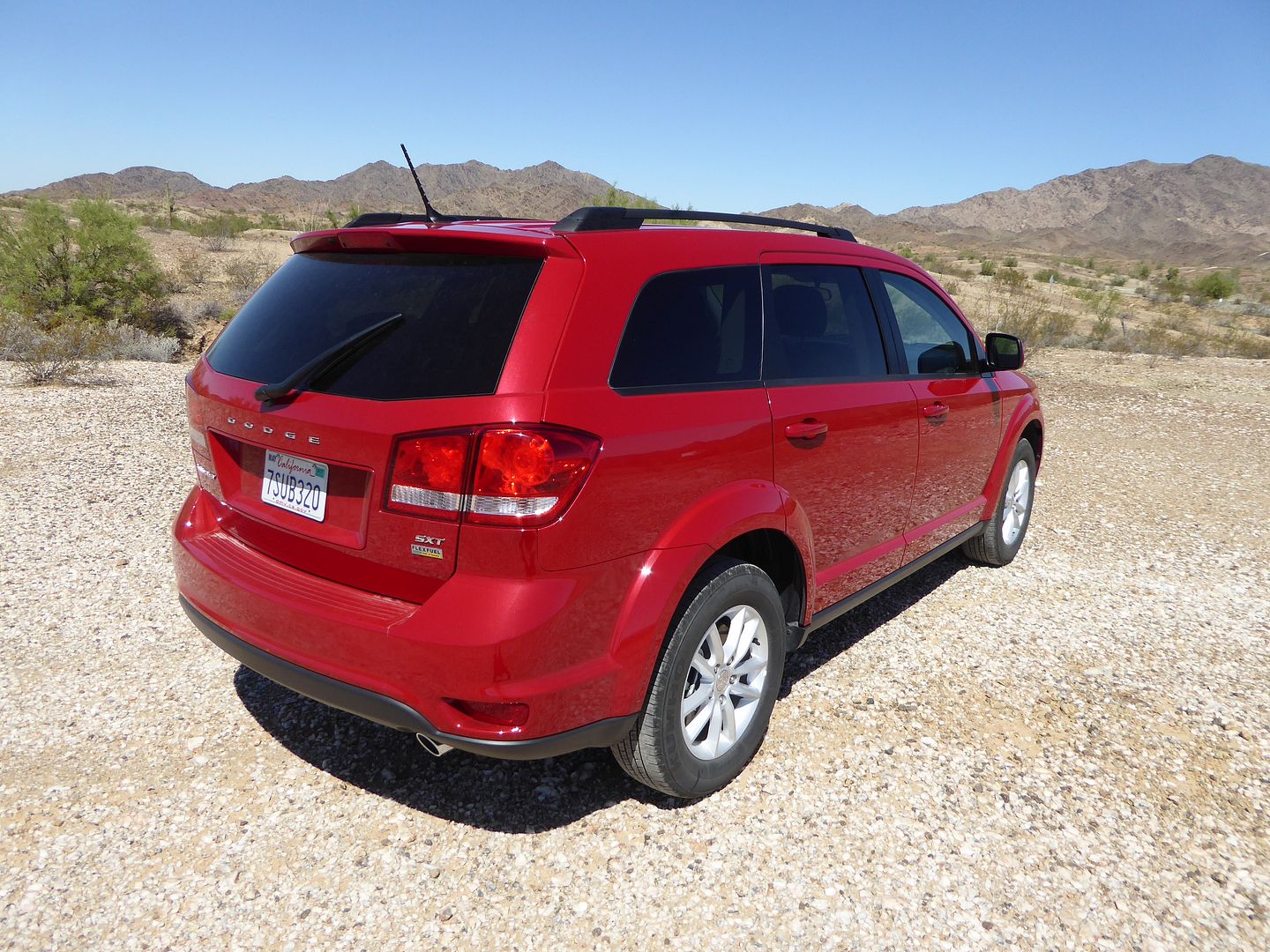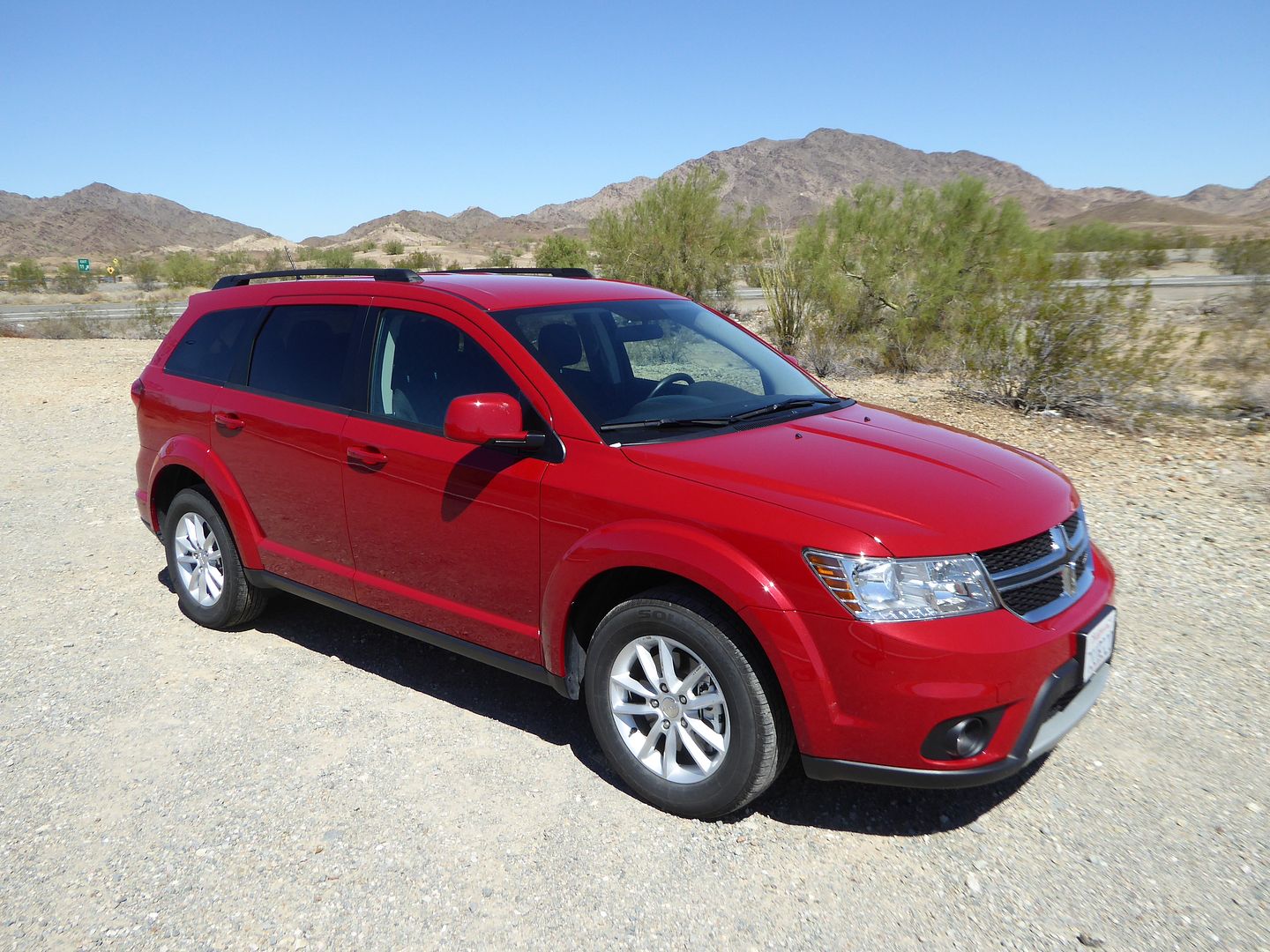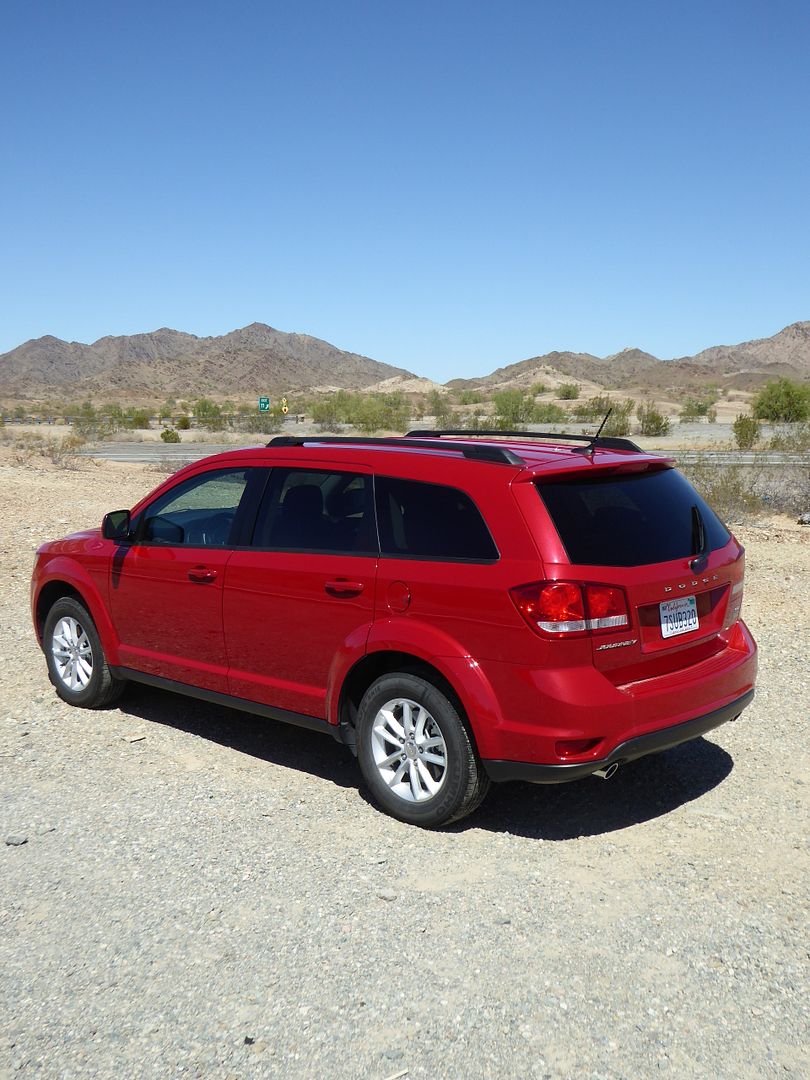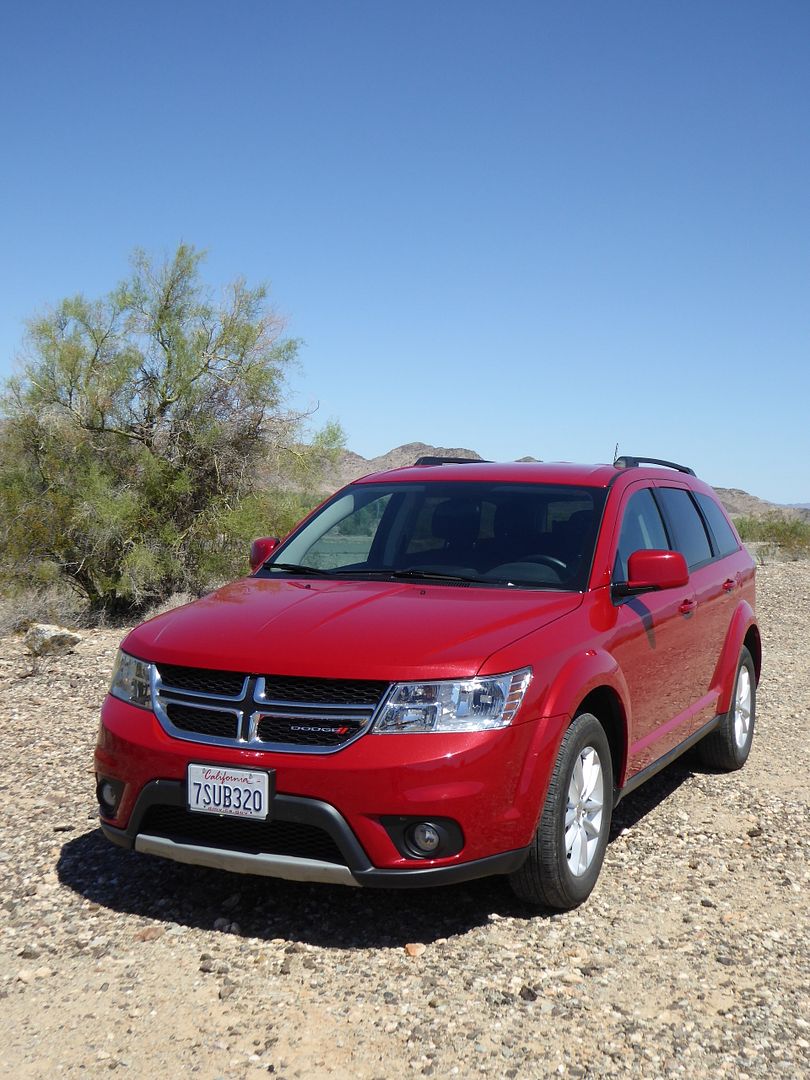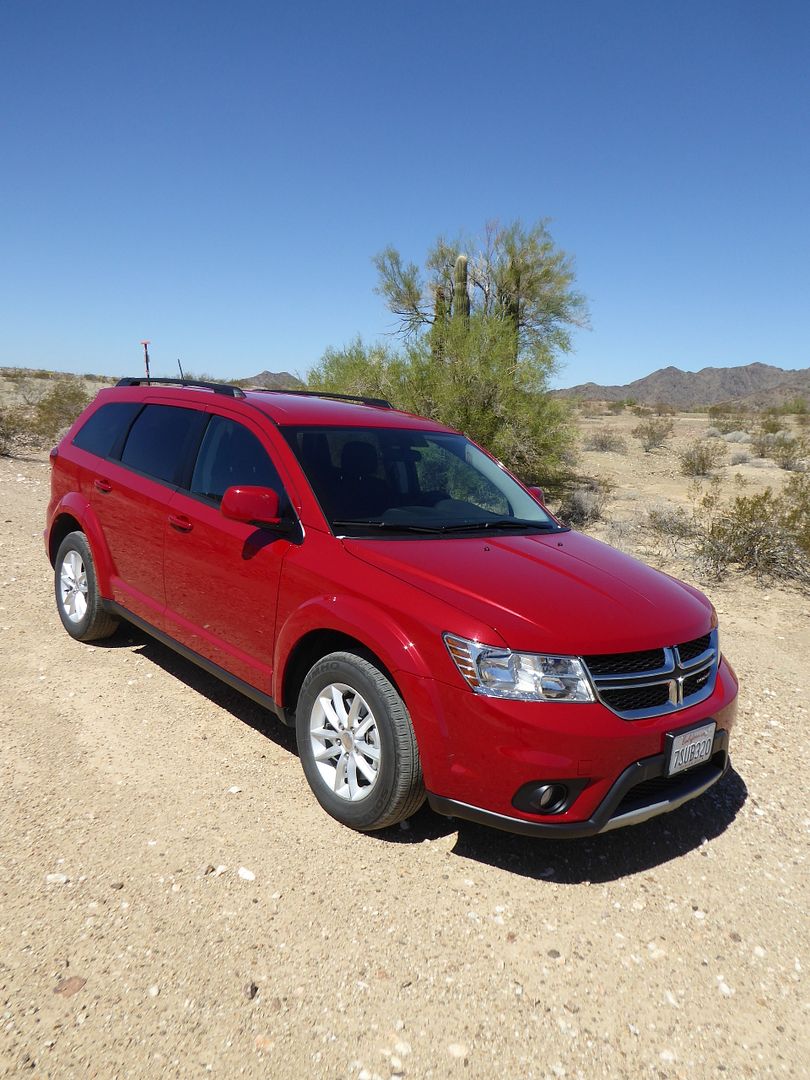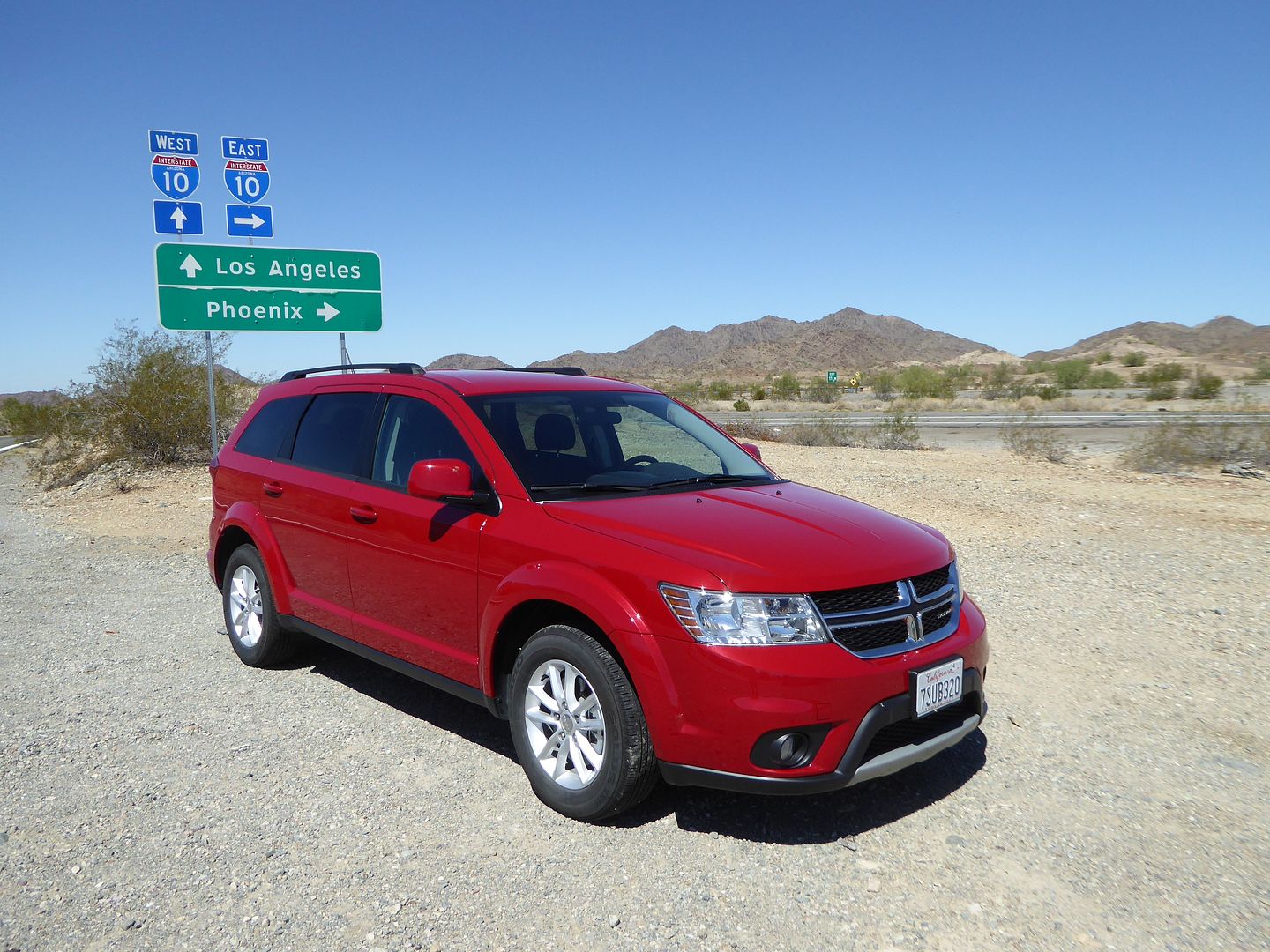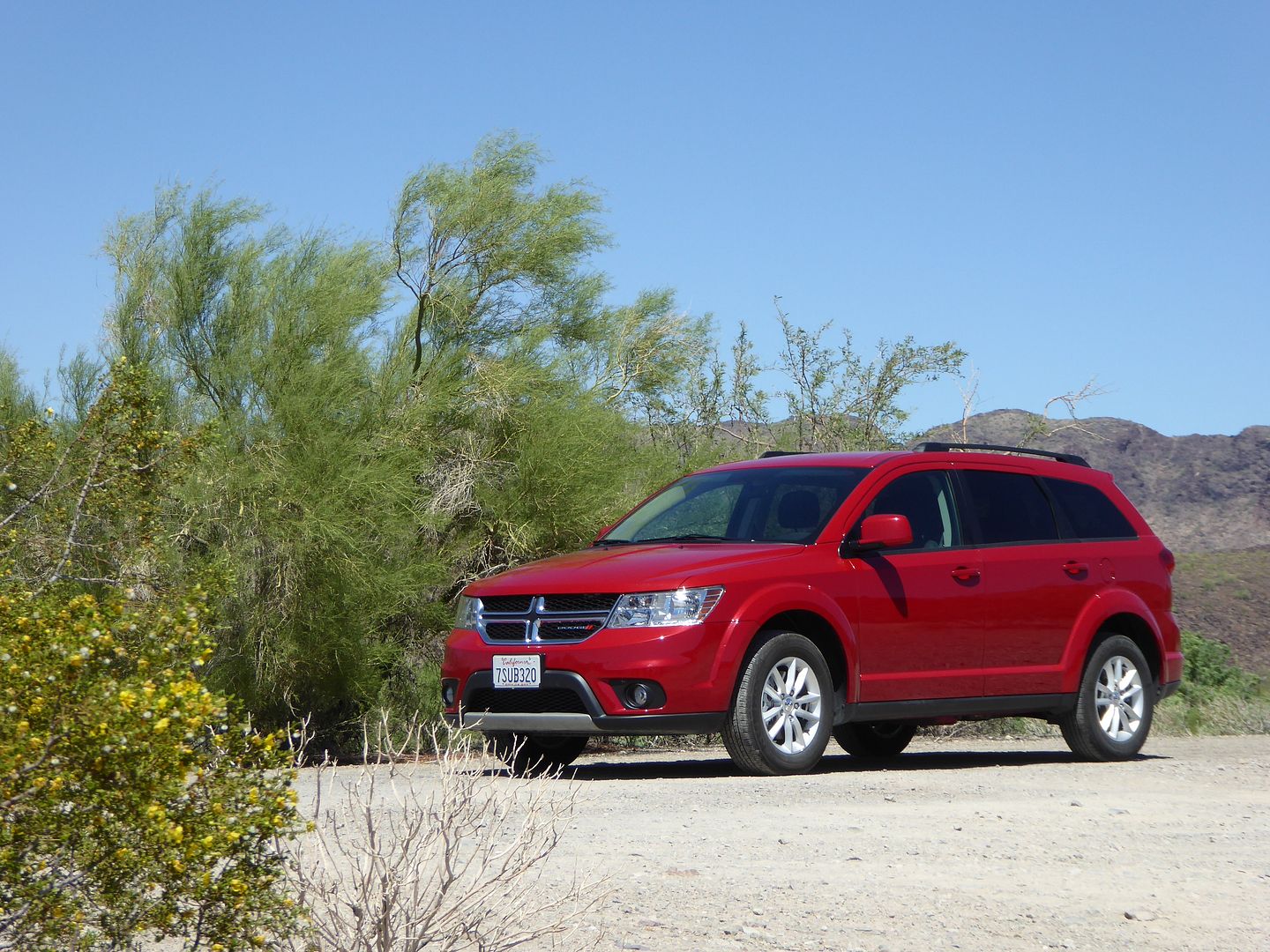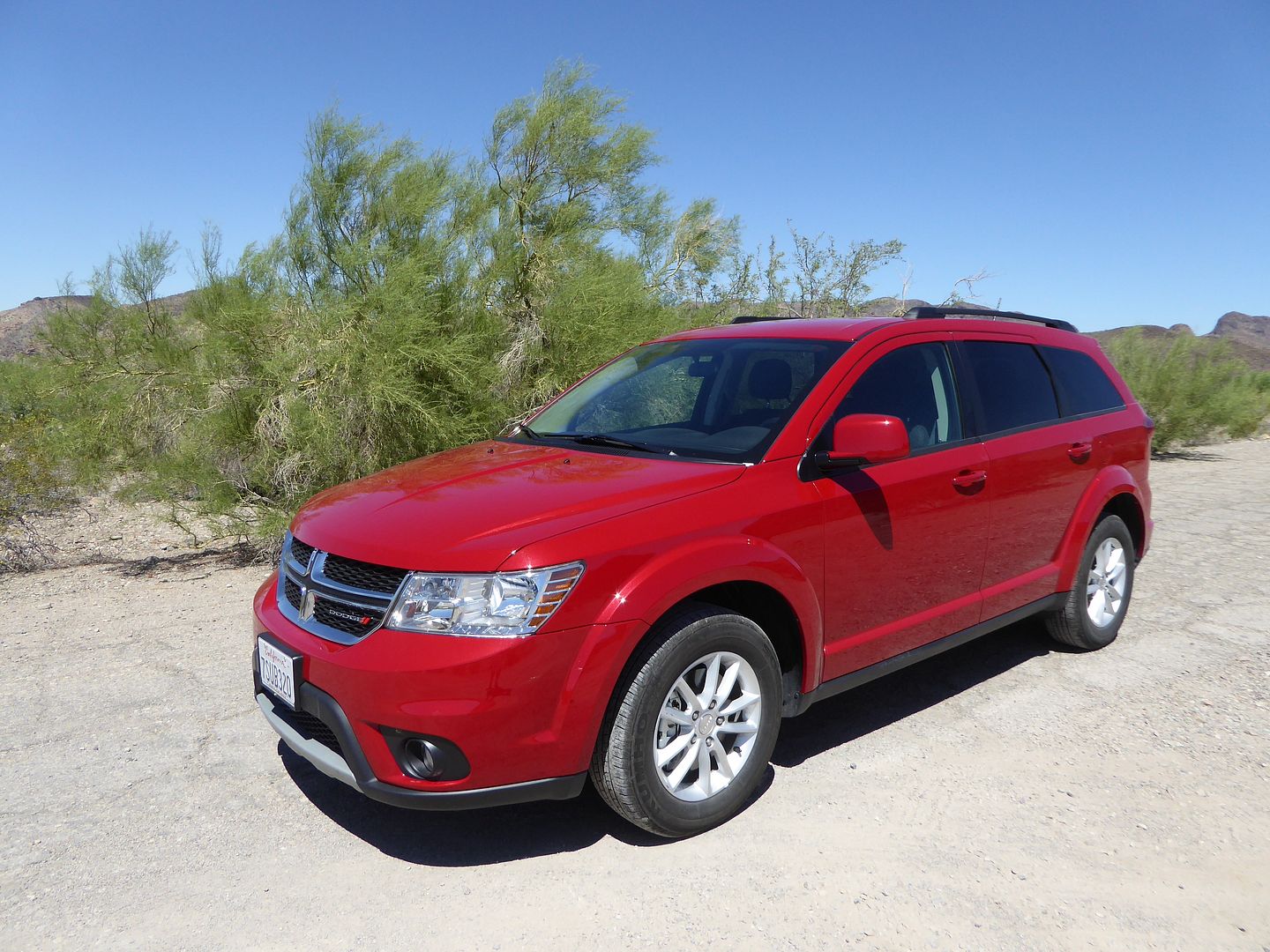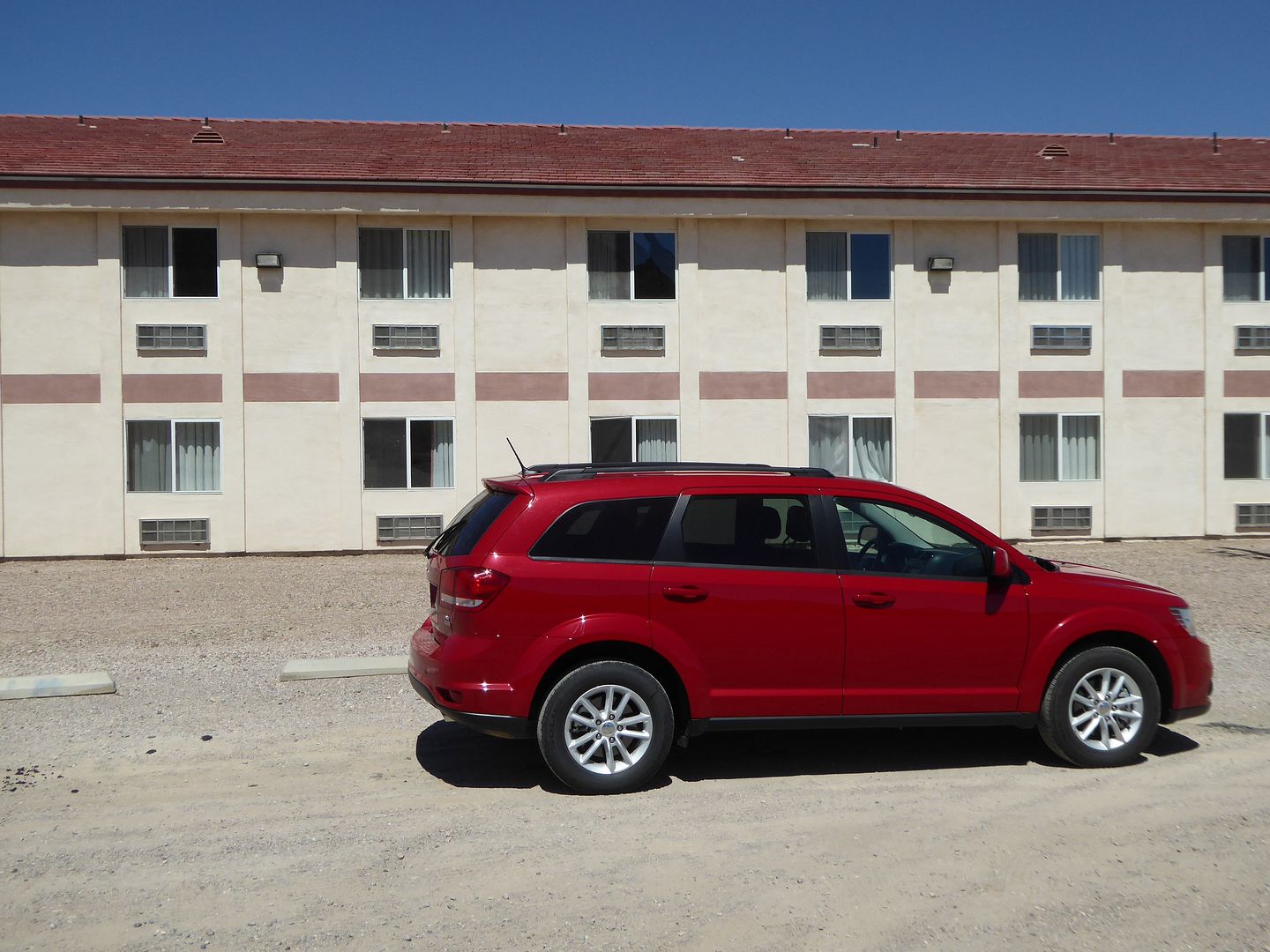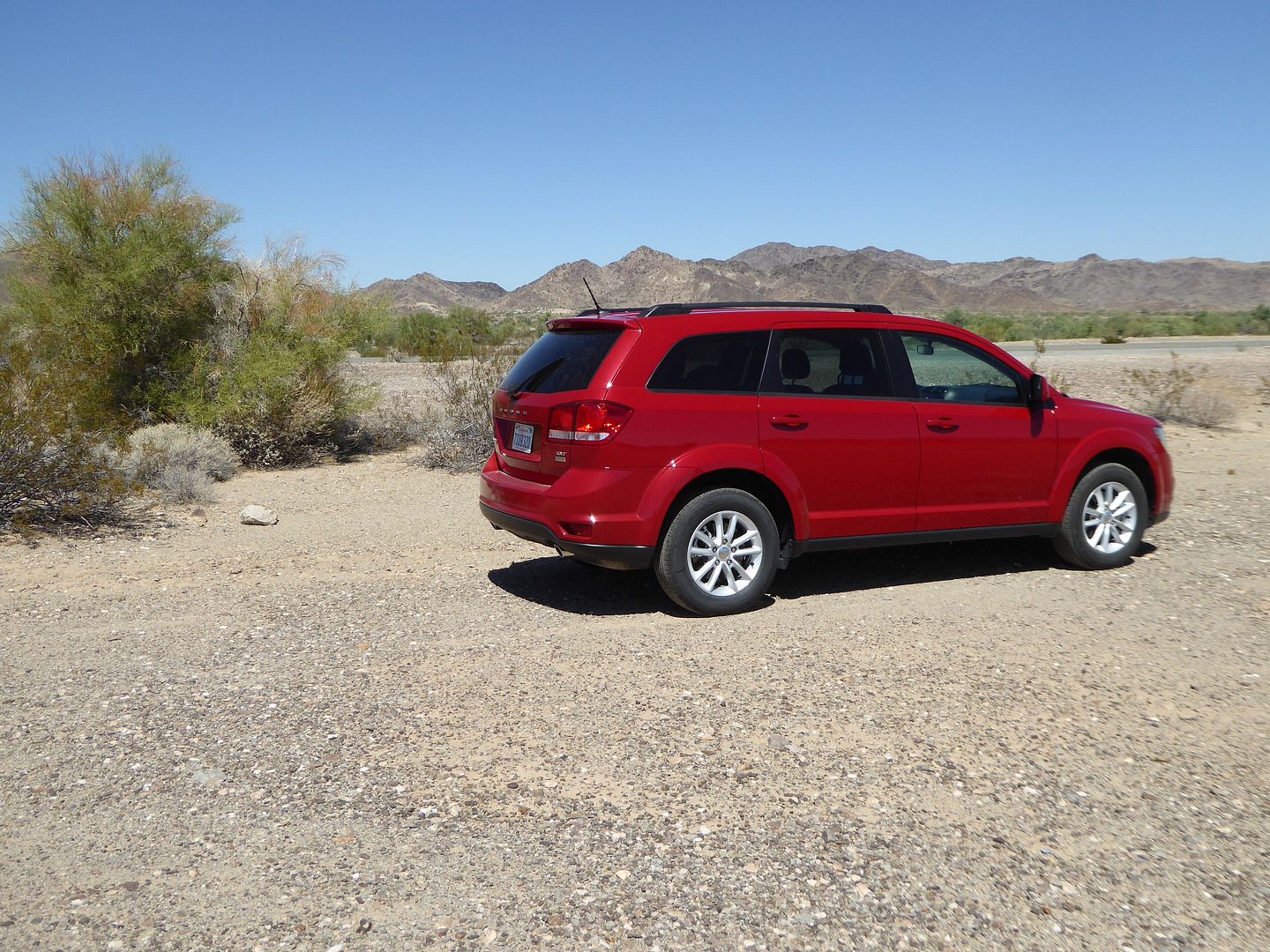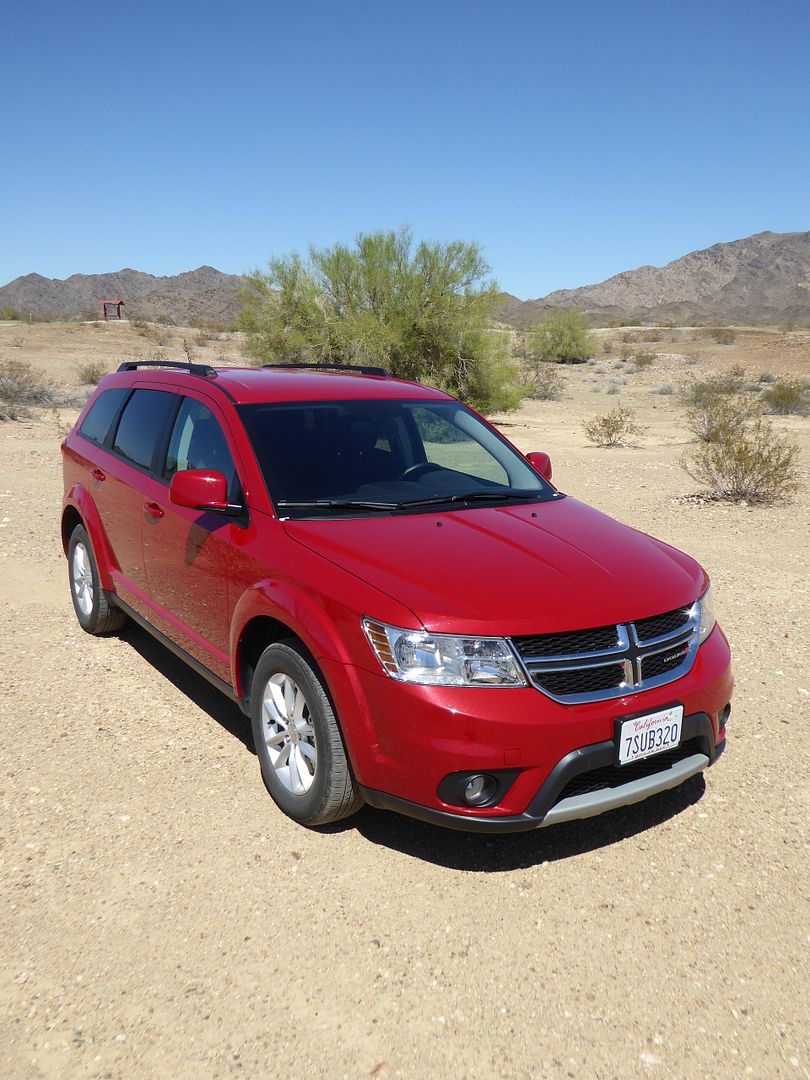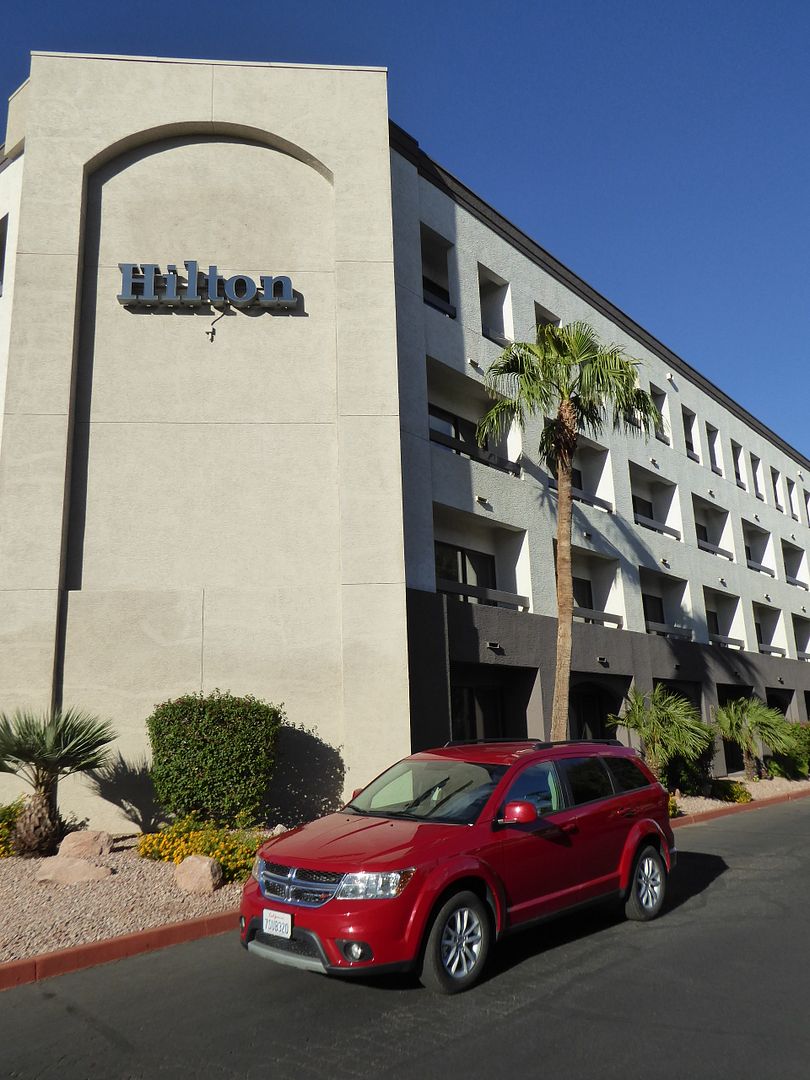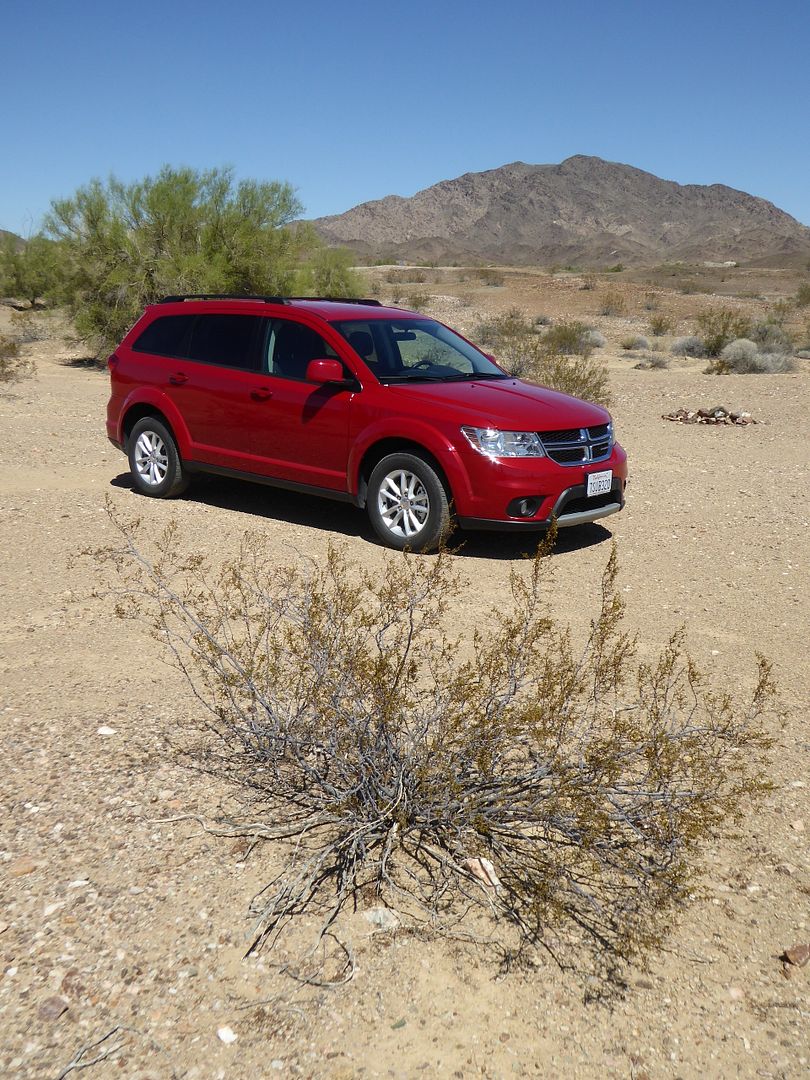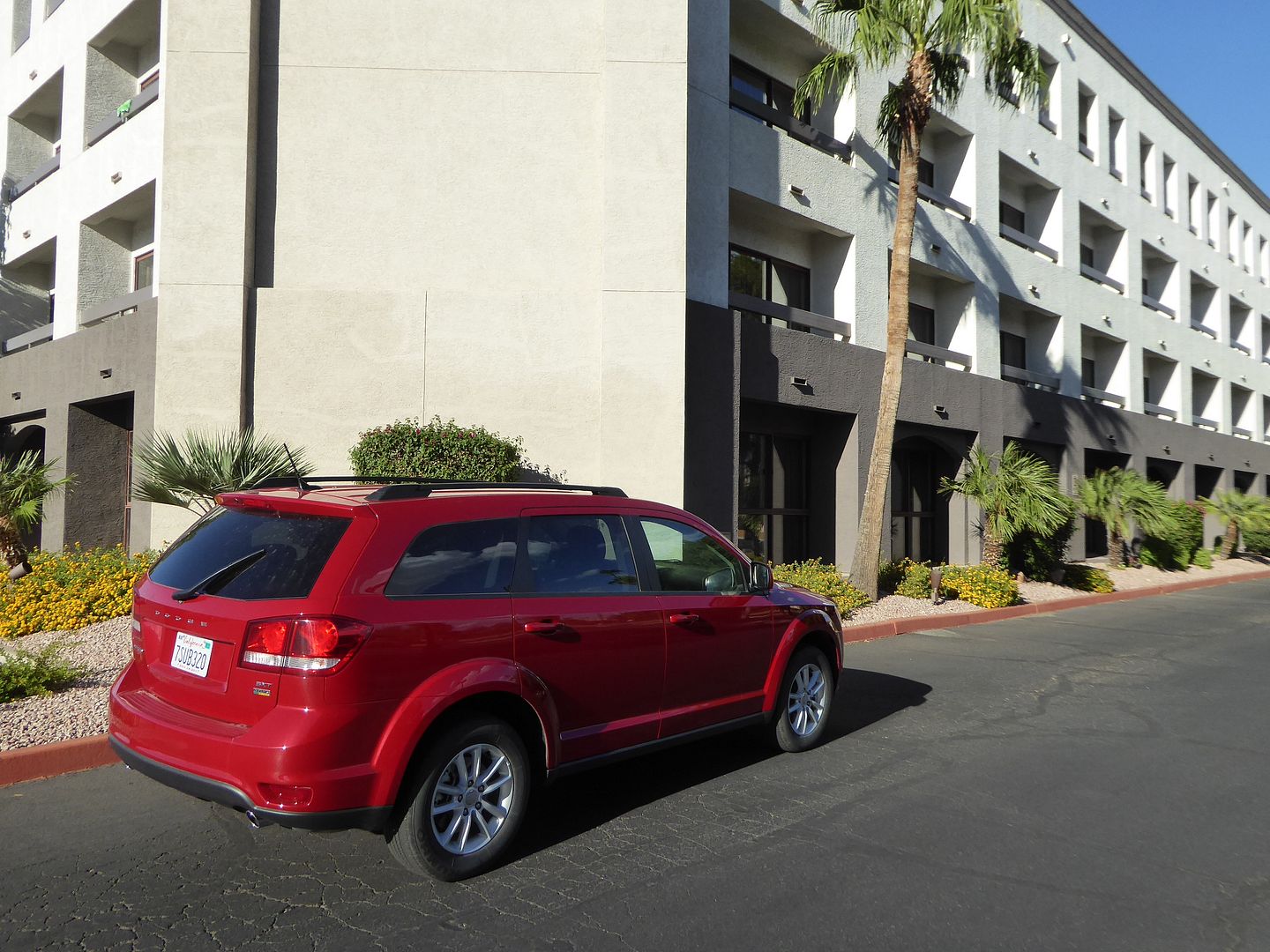 With the exception of Lexus and Acura, and most Honda models, almost all the other volume-selling brands that are sold in the United States are to be found in the Hertz rental fleet, which means that there is almost always plenty of choice of vehicle to test out. Thanks to my policy of doing a lot of short rentals, I get through enough cars that there are relatively few models which elude me completely in the time between their first and last appearances on fleet, but the sequence in which I get to them has an element of random about it which any amount of planning cannot completely obviate. And so, one of the cars which has been on sale for the longest time has until now eluded me completely, even though there have been several examples of it on fleet almost since its launch in 2008, as a 2009 model. That car is the Dodge Journey, a model which should be familiar to many in Europe as it was sold briefly with Dodge badging and more recently, though not in the UK, as the Fiat Freemont. Unusually for a car whose sales ambitions were, at last initially, for North America, the Journey was actually premiered in Europe at the 2007 Frankfurt Show. It went on sale in America in March 2008 as a 2009 model year vehicle. Based on the platform of the little-loved Dodge Avenger saloon, it was conceived to capitalise on a growing popularity for Crossover Vehicles in preference to MiniVans, so when Chrysler had replaced their MiniVans (the Chrysler Town & Country and Dodge Grand Caravan) earlier in the year, they had standardised on the long wheelbase, declaring that a replacement for the standard wheelbase would be this Journey. Believe it or not, the Journey and the old short wheelbase Caravan are more or less the same size, and only slightly shorter than the Chrysler Pacifica (the first one, not the one which debuted in 2016), which this car would also sort of replace. Five seats were standard, with a third row being optional, and customers could also choose an All Wheel Drive version as opposed to the regular Front Wheel Drive, as well as needing to decide between a 4 cylinder or V6 engine to power it. There was nothing radical about the Journey, but it was very much a car conceived to give Dodge an entry in a market segment which was exploding. Initial reviews were not entirely positive, with the weak 4 cylinder engine being a particular source of complaint, and the quality of the interior was felt to be on the cheap side, which was an allegation levelled at all Mopar products of the time. Although the Journey that you can buy in 2016 looks very similar to the one offered back in 2008, with only badging and some different colours to give the game away, there have been quite a few changes during its now long production life, with the most notable being in 2011, when a new and much higher quality interior was fitted, as well as the latest 3.6 litre V6 engine to replace the earlier 3.5 litre unit, changes were made to the suspension and some of the detailing around the grille, lights and badging was freshened. Although now an elderly product, the Journey actually achieved its highest sales figures in 2015, showing that there is still plenty that appeals to the customer base, even if the US reviews are less than positive about the car versus its competitors. It was definitely time for me to form my own conclusions.
One of the things which causes that assessment is the physical size of the Journey. Among its rivals, it is smaller than all the other Regular SUVs, which means, especially in 7 seat guise, as was the test vehicle, that there is less space for all those people and their "stuff". The corollary to this, is that this is also, by some measure the cheapest vehicle in its class, so for those for whom a new Crossover with 7 seats is a must and the budget is tight, then the Journey could be appealing. For sure, the rear most row of seats is best left to children, but then that is generally true for almost all vehicles of this class, including the physically bigger ones. The problems are the same. Getting in is not particularly easy, as you clamber past the middle row seat which has been folded up and hinged forward, and once there you find that there is not a whole load of legroom and that as the seat is mounted low on the floor, the only place for your legs to go is pointing upwards, so that your knees end up not so far off your chin if you have long legs. Even for someone like me with short legs, the seat did not seem particularly comfortable, and I only sat in for a couple of minutes just to test it out. Children will probably not have an issue, though. With all 7 seats erect, then boot space is pretty limited, which is also a pretty universal problem. There is a small underfloor stowage area for odds and ends, though. The rear-most seats are split 50/50 and are easy to erect and push down, you simply pull on a long release chord that is on the rear most surface. With one or both of these seats stowed flat, the boot now becomes a pretty decent size, meaning that 5 people and their luggage should fit without having to resort to the roof, though roof rails are fitted to the Journey in this SXT trim.
Things are going to be rather more comfortable in the rest of the passenger cabin. Up front, there is manual seat adjustment, with the usual series of steps that Americans like, as opposed to continuous angle change afforded by a turn wheel for the backrest. With this and height adjustment on the seat as well as a steering column that goes in/out as well as up/down, I was easily able to find the right driving position, and the seat seemed comfortable, which I was able to establish over a couple of hours spent heading west to the Californian border from Phoenix. You did sit that bit higher than in a normal passenger car, of course, though this is not really apparent when you get in. Mid row passengers can alter their seating position, too. The seats, split asymmetrically, are on sliders, and the backrest angle can be varied. With the seats set to their forward-most position, and a front seat set well back, there is not that much legroom, but set the front seat well forward, as was the case for my driving position, and position the middle row at the back of its travel, and the amount of space for legs and knees will be fine. Thanks to the Journey's CUV styling, headroom is very plentiful. The seat appeared wide enough for three people, though I clearly could not test that as I was by myself. There is a drop down central armrest with cup holders in the upper surface when it is down. Oddment space in the cabin is well provided for, with a decent sized glovebox, a cubby under the central armrest and modestly sized bins on all four doors. There is only 1 map pocket on the back of the front seats, though. Rear seat passengers get their own air vents, and control settings for the air conditioning, which are mounted up in the roof.
It is not just the physical space which has occasioned the poor reviews from US tests, but the driving experience. My test car had the advantage of the 283 bhp 3.6 litre V6 engine. I've experienced this unit in a number of FCA products in recent years, and have always found it willing, refined and well up to the task. It feels more restrained here than in any of the other cars where I have encountered it, but it does go about the job with a quiet effectiveness, which is doubtless just what prospective owners would want. for sure, the Journey does not feel what you would call fast, but the engine is refined and smooth and there is pretty decent acceleration available if you press the accelerator more than gently. The Journey has not been fitted with the 8 speed automatic gearbox that is used in the Charger and Chrysler 300C, retaining the older 6 speed unit, but it does a good job, changing ratios very smoothly, and never seeming to be caught out. I noted that at a steady 75 mph – the speed limit on the I10 once clear of Phoenix – the engine was turning over at only 1750 rpm, which is doubtless the reason why engine noise was next to non-existent and the Dodge felt like a relaxed cruiser, especially since there was little aural interference from the road or the air. This does not bring the sort of fuel economy you might hope for, though. I put 12.96 gallons of regular unleaded in the Journey having driven it 296 miles, which computes – as the car correctly told me – to 22.83 mpg US, or 27.26 mpg Imperial, which is nothing exceptional. The test car bore FlexFuel badging which means that it is capable of running on the E85 Ethanol fuel mix, if you could ever find it (I've never seen it on a forecourt).
I did note very early on that the brakes needed a firmer push than expected to get anything to happen, but once you had gone through that initially slightly spongey feeling, they seemed effective in retarding the car. There is a foot operated pedal for the parking brake. SXT trim does not run to a leather wrap for the steering wheel, so piloting the Journey was with a plastic wheel, but it was one of the nicer ones of its type to hold. The steering is light, but not unduly so, meaning that there is some indication as to what your movements on the wheel will do to the direction of travel. The handling is certainly not going to get the enthusiast salivating, but such a person is very unlikely to be driving let alone owning such a vehicle. It is predictable, and safe, with modest levels of understeer evident when you tackle a swooping bend with real gusto. In normal motoring, though, you will think it "fine". It rides quite smoothly, on it standard 225/65 R17 tyres, proving comfortable on a variety of (mostly smooth) surfaces. A good glass area, and boxy styling mean that judging the extremities of the Journey when manoeuvering and parking is easy so although in this version of the Journey there is no rear-vew camera fitted, it is still quite easy to judge exactly where the back of the vehicle is. Clearly one advantage of the smaller physical size is that the Dodge is that bit easier to place on the road and in a confined space.
Dodge went from having among the crudest and cheapest looking interiors in the late Noughties to having some of the best among volume selling cars, as evidenced by the latest Charger and Challenger. Certainly, this was one of the things on the Journey which was changed in the update for the 2011 model year, and I would now say that what you get is pretty decent bearing in mind that this is a relatively cheap car (for its class). The plastics used are all soft to the touch, and have a nice grain to their texture and they fit well together. There is a swooping metal effect inlay which goes across the width of the car, and there are red highlights on the dials and the Dodge logo on the steering wheel boss. The overall design is relatively simple but effective. A single cowl covers the instruments, of which there are two, a speedometer and rev counter, with smaller fuel level and water temperature gauges incorporated in the lower portion of the larger dials, with red pointers and a red ring around them which glows quite attractively in the dark. These sit in quite deeply dished recesses within the instrument bevel, and between them is a digital display area which is used to provide trip details, fuel economy, and a digital repeater of your speed. You cycle through the various options using a series of easy to fathom buttons on the left hand steering wheel spoke. As the lights are operated by a rotary dial on the dash, there is one just column stalk, on the left, which operates the wipers – by twisting various sleeves on the end of the stalk for front and back – as well as the indicators. In the centre of the dash there is a small colour display screen for the uConnect system. It is touch sensitive, and is used to control all the audio unit functions apart from volume and on/off which is done by a separate knob. Sadly, there was no XM Satellite radio feature, so my listening got interrupted once I got far enough away from Phoenix for the FM station of choice to have any remaining signal. There are no repeater buttons on the steering wheel boss in the SXT trim level, but the audio unit was easy to operate from the uConnect screen. The air conditioning knobs are positioned below this screen. Cruise control works from a series of buttons on the right hand steering wheel spoke. There is keyless starting, which proved a real boon when I was hopping in and out of the Dodge, doing photos. The button for this is on the dash to the right of the column. Compared to the fussy layouts of some rivals, this simple looking cabin appeals almost because it is so simple.
For 2016, Dodge offer the Journey in five different trims: SE, SXT, Crossroad, Crossroad Plus, and R/T. The base SE starts at $20,995, which is about $9,000 less than most 3-row SUVs. However, it doesn't come with a lot of the same standard features – a rearview camera, Bluetooth, a V6 engine – that are found in its rivals. Standard features in the SE do include the 173 bhp 2.4 litre 4 cylinder engine, two-row seating, front-wheel drive, steel wheels with plastic covers, a USB port, a six-speaker sound system, push-button start, and Dodge's uConnect infotainment system with a 4.3-inch touch screen. As with many vehicles, you aren't able to order many of the Journey's available features as standalone options. You have to order them in a package. For instance, to get third-row seats in the SE, you have to order the Flexible Seating Group ($1,995), which also comes with three-zone manual climate control and tilting-and-sliding second-row seats. If you want all-wheel drive, you'll have to upgrade to the V6 engine as well. The cheapest all-wheel drive model costs $26,595. Alloy wheels are a $595 standalone option on the SE. Several options, such as a rear-seat video screen ($950), navigation ($1,300), and a sunroof ($1,200), aren't available unless you purchase a higher-level trim. The SXT, which starts from $24,900, comes standard with a number of features that are optional in the SE, including the third-row seats and alloy wheels. You can also order the V6 in the SXT without ordering all-wheel drive. It's a $1,700 option. All-wheel drive is another $1,800, for a total of around $28,400. That's much cheaper than rivals with three rows, a V6, and all-wheel drive. A Kia Sorento with such equipment would cost $30,500, and it's one of the more affordable SUVs in the class. The Journey's Crossroad trim ($26,295) adds partial leather upholstery, satellite radio, Bluetooth, and sporty styling elements like larger wheels and a black grille. The Crossroad Plus trim ($27,395) adds an 8.4-inch touch screen, automatic climate control, and a power driver's seat. The sporty R/T trim ($31,795) comes standard with the V6 engine, as well as a firmer sport suspension, perforated leather seats, and a premium Alpine stereo. Even the top-of-the-line R/T doesn't come standard with a rearview camera, however. It's a $595 option.
So is the Journey as bad as the reviewers would have you believe? Simple answer: in V6 form at least, No! Are there "better" vehicles in the class? Yes, almost certainly, but they all come with bigger price tags. The next cheapest 7 seater is the latest Kia Sorento, a vehicle I've yet to sample, but even if it is no better than its predecessor, and all the reports I have read says that actually it moves Kia's game on quite a bit, then it would have to be worth a look. But if the budget is tight and you need a 7 seater for occasional, or child-only use of the 6th and 7th seats, then I would suggest you don't dismiss the Journey out of hand. There are quite a lot of them in the rental fleets, and again, I would suggest that whereas in the early days, you might have tried to change it for something else, provided you are being offered a V6 and not the 4 cylinder one, then don't be alarmed, it's really quite an acceptable machine.