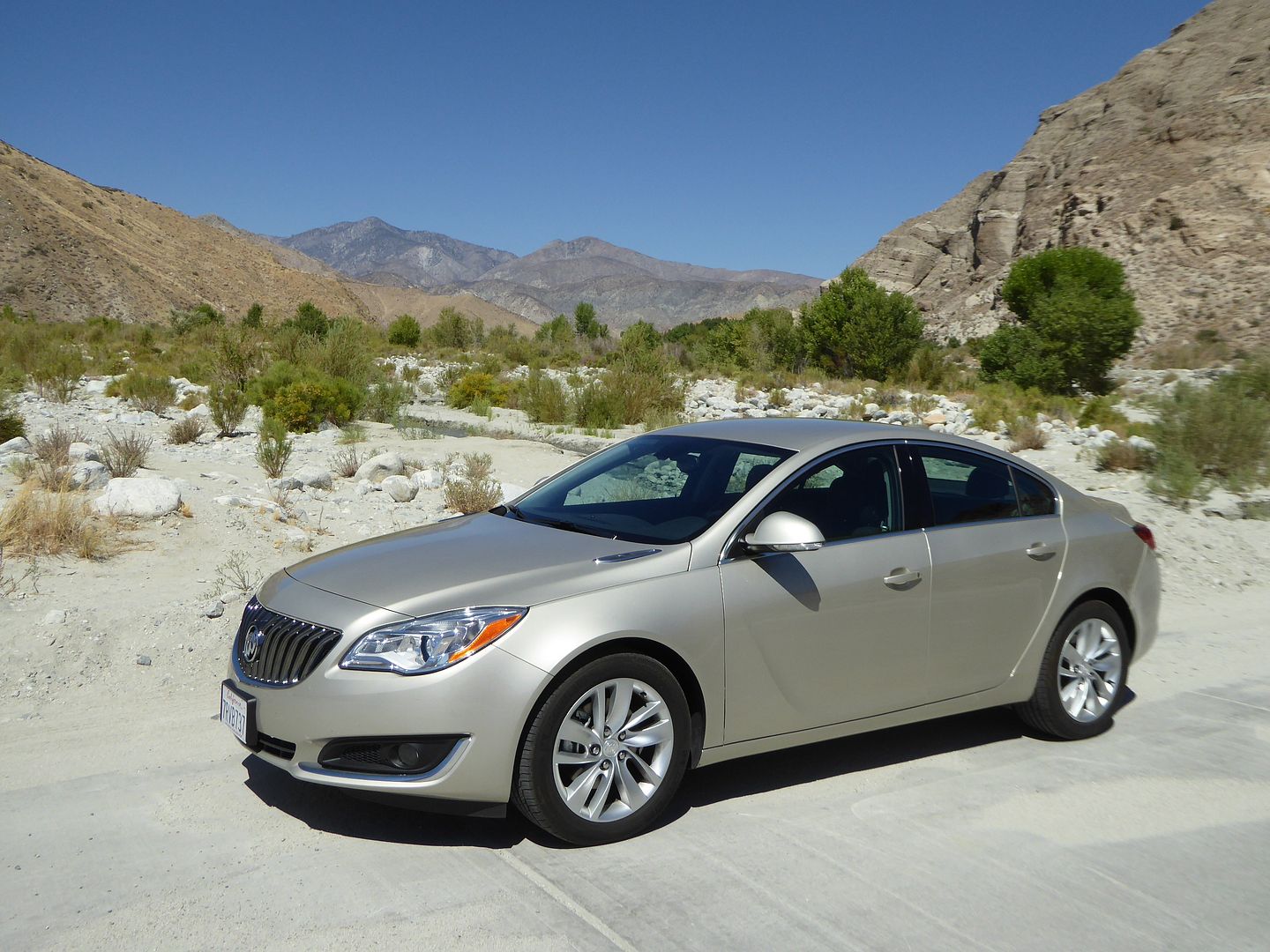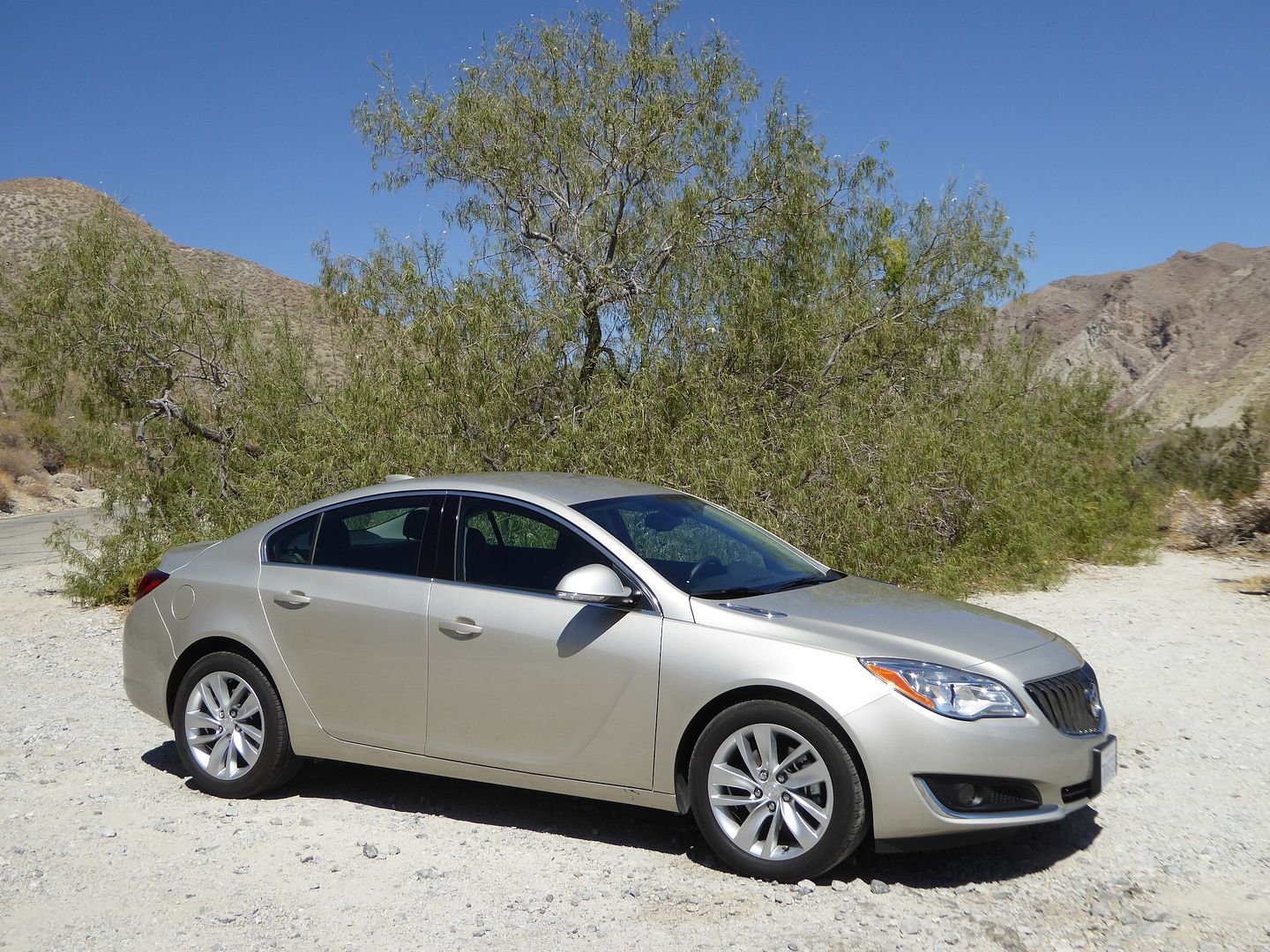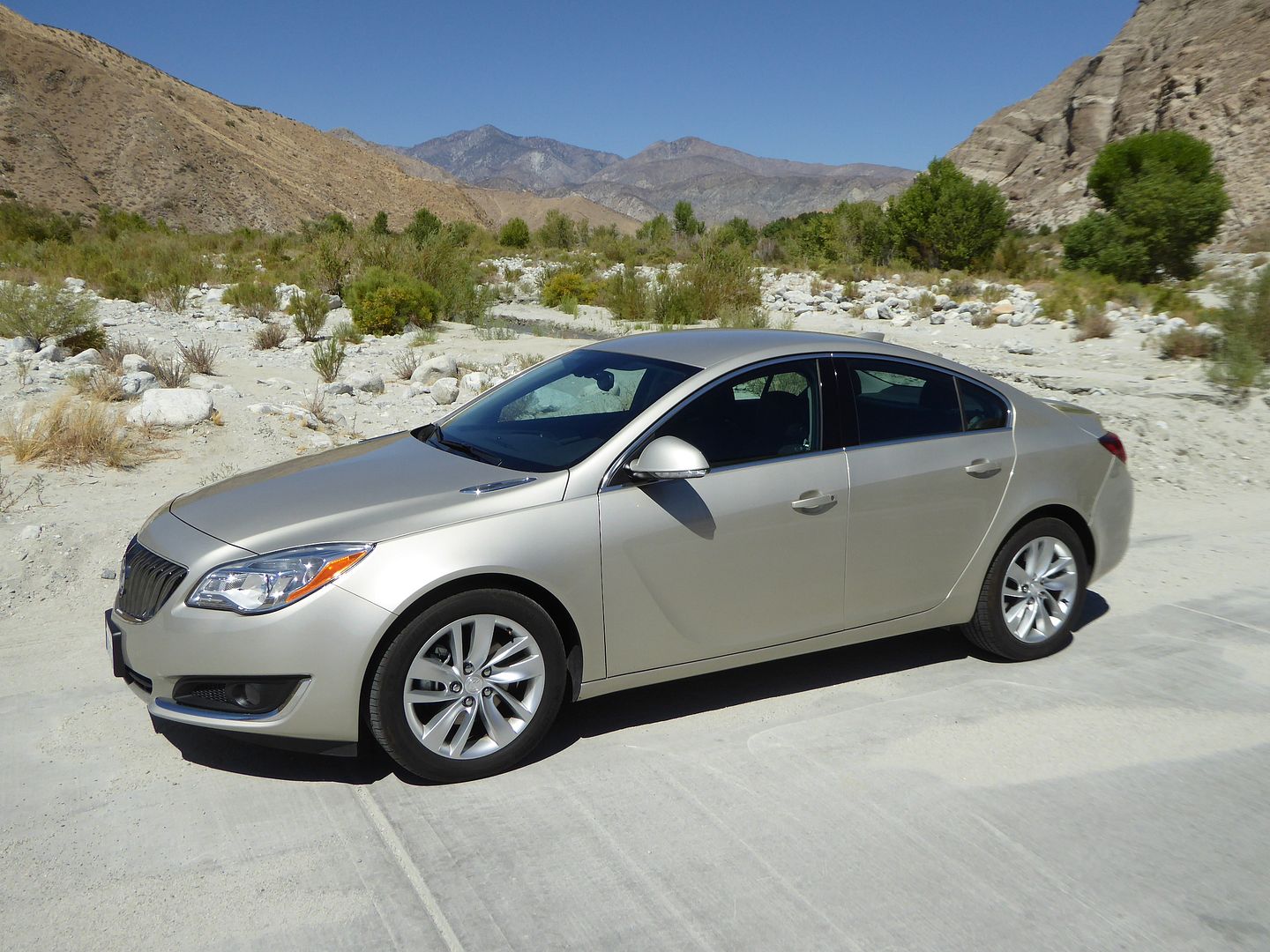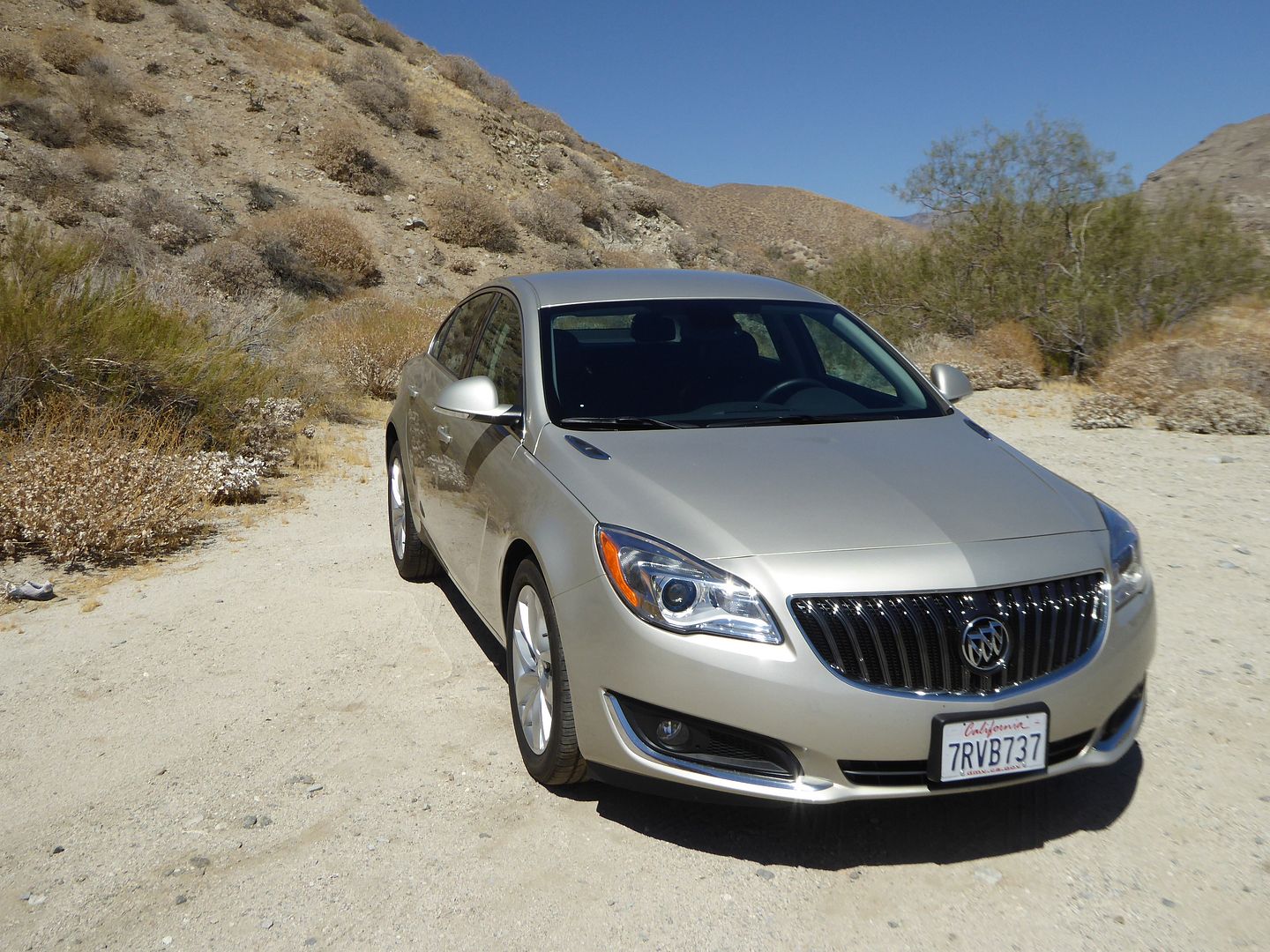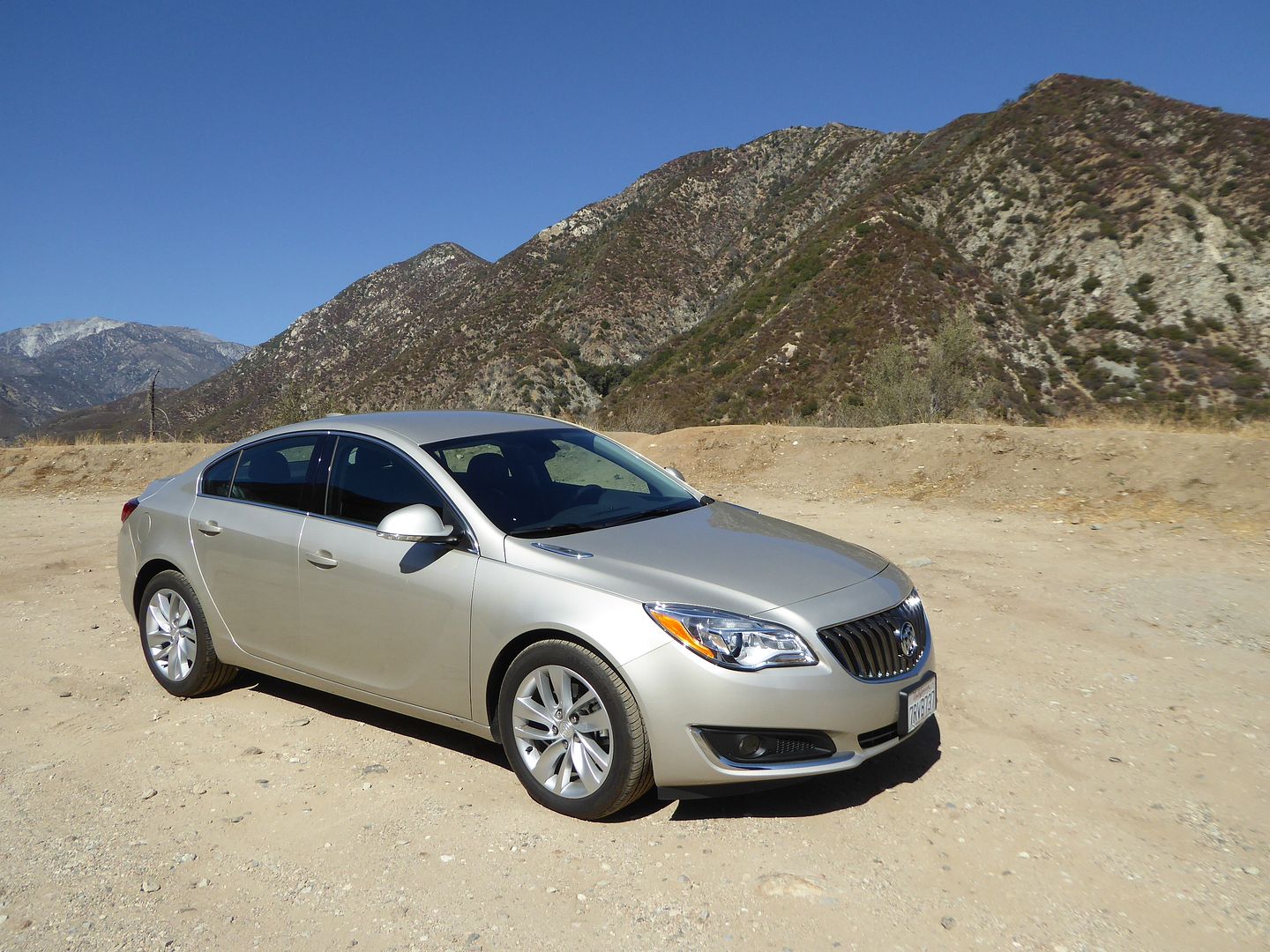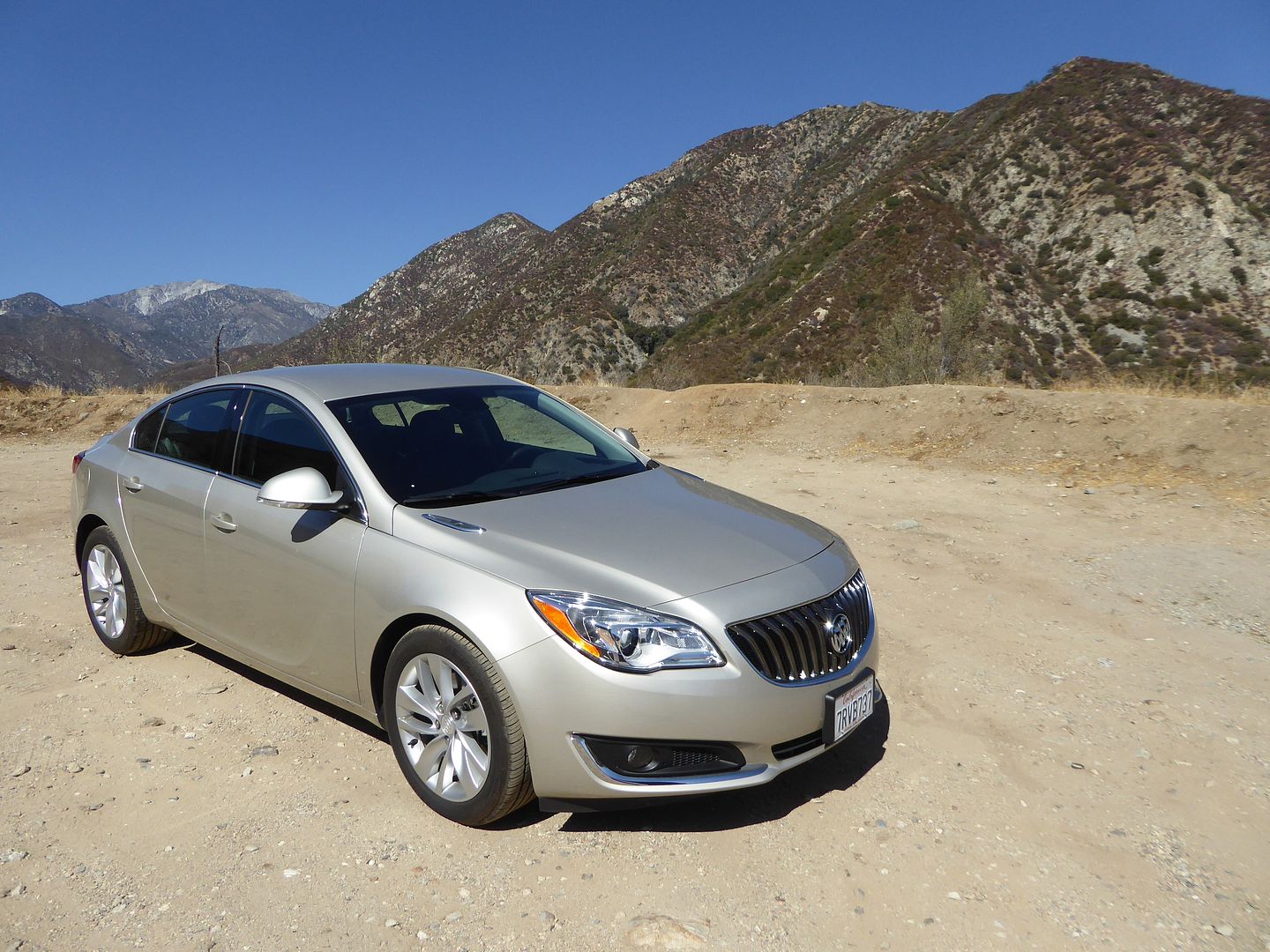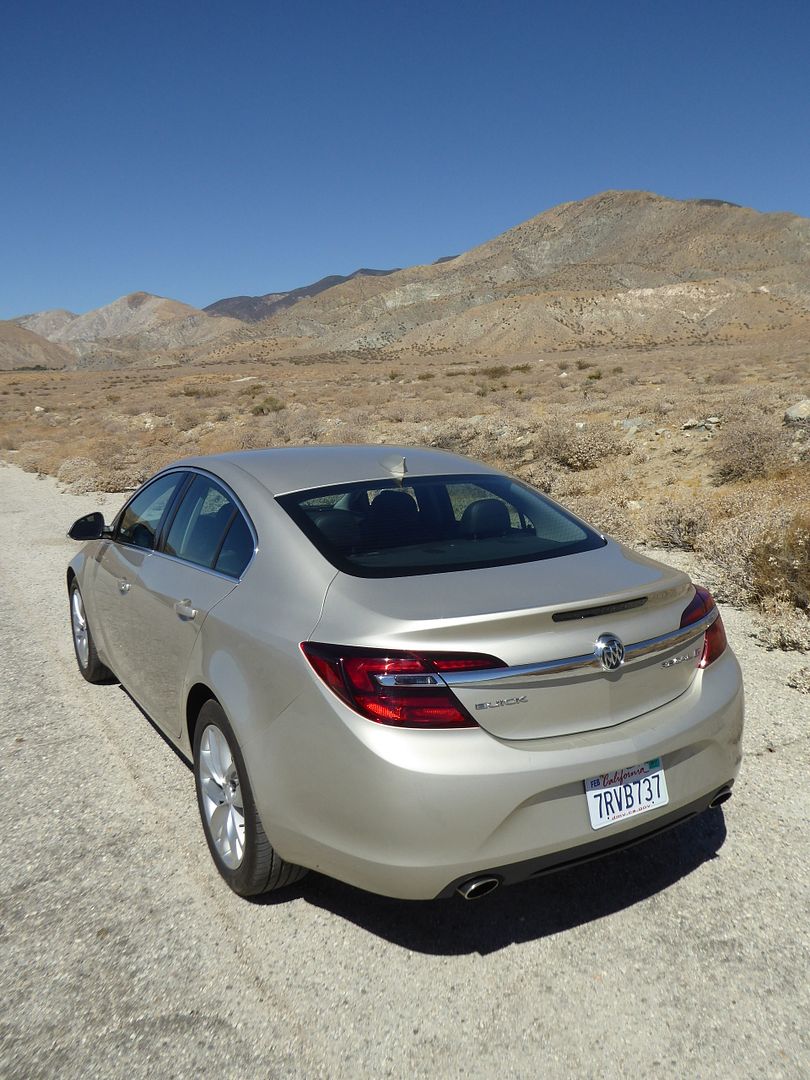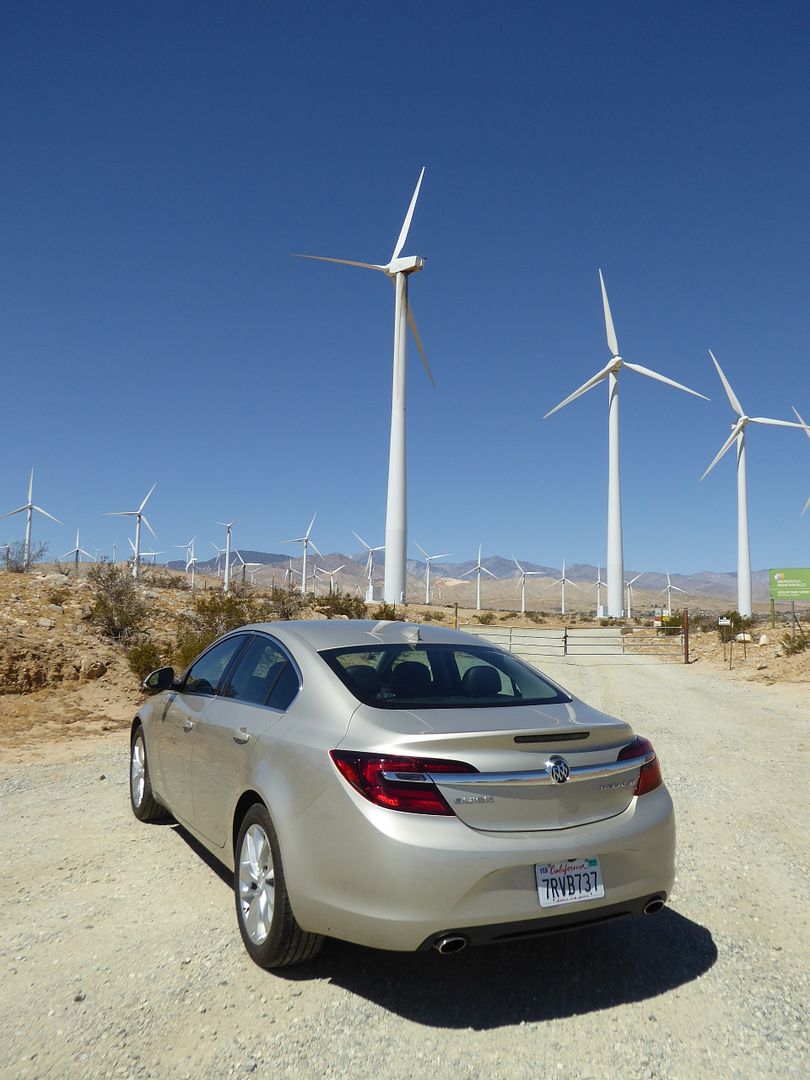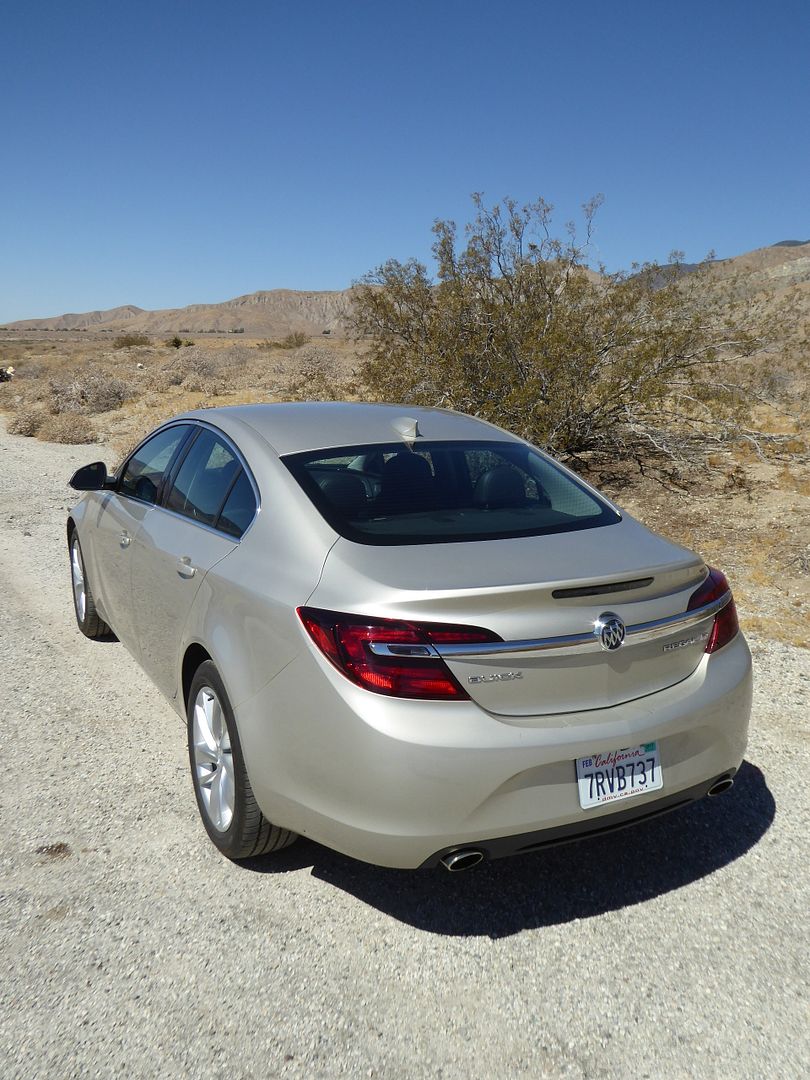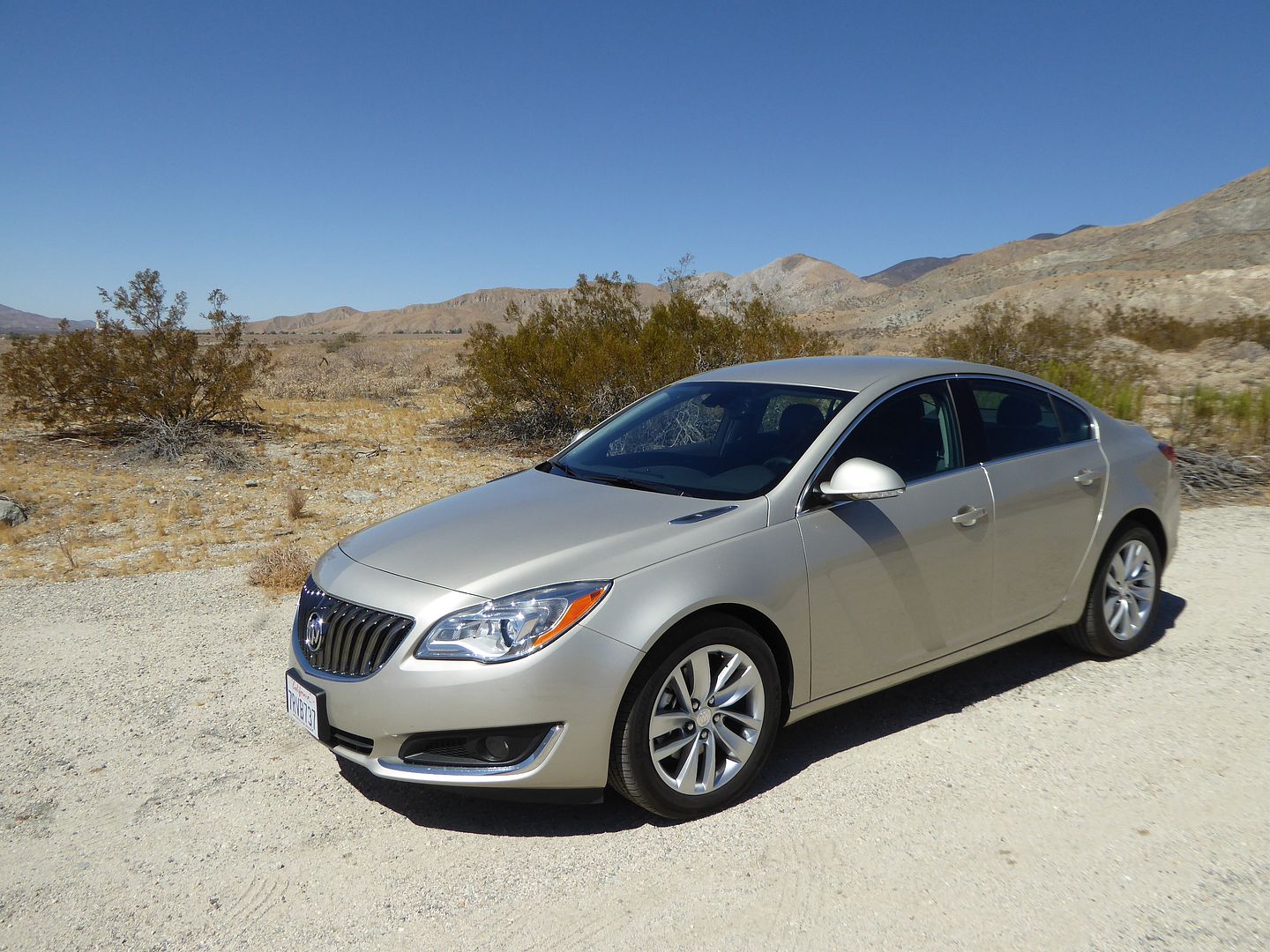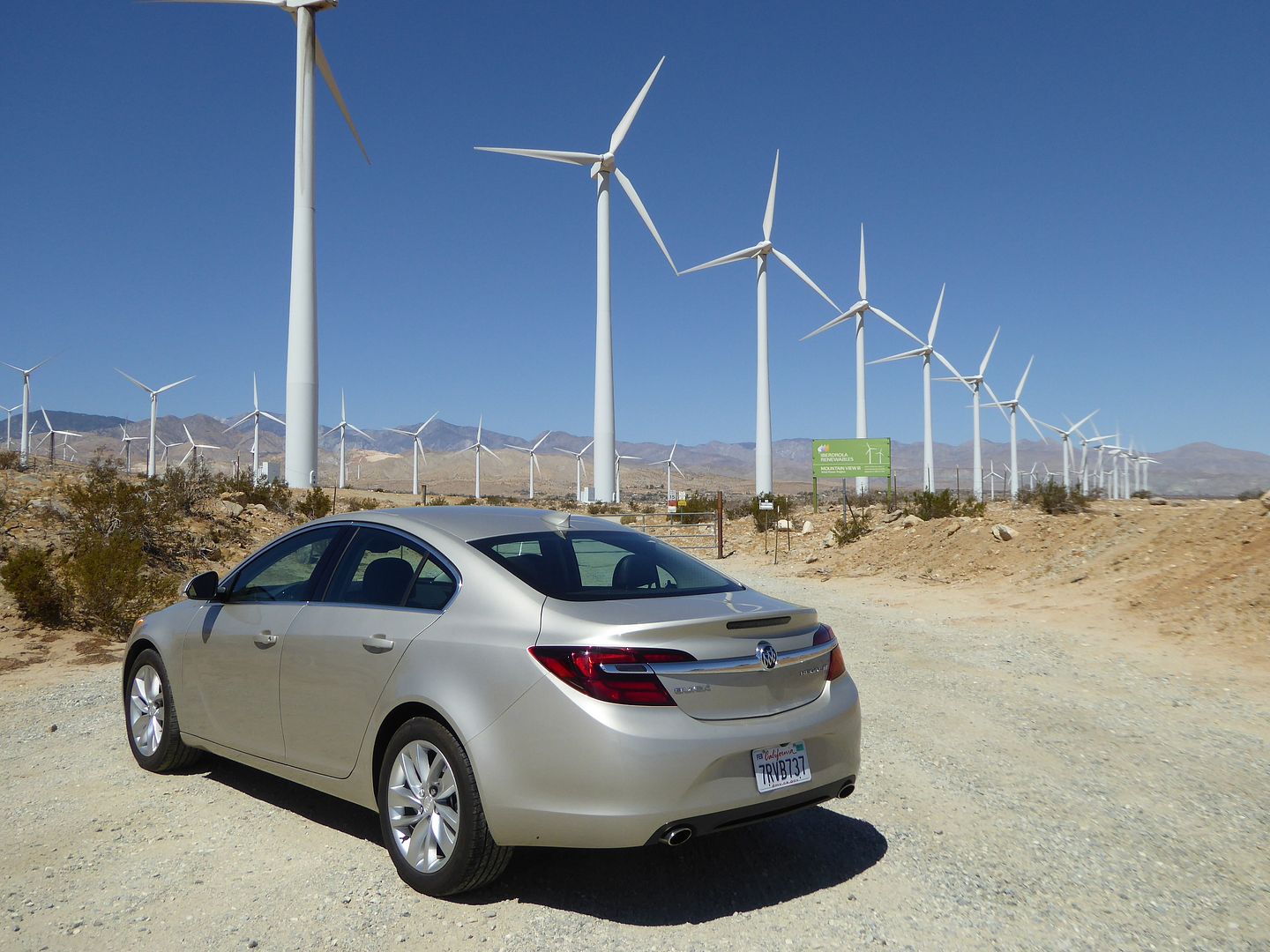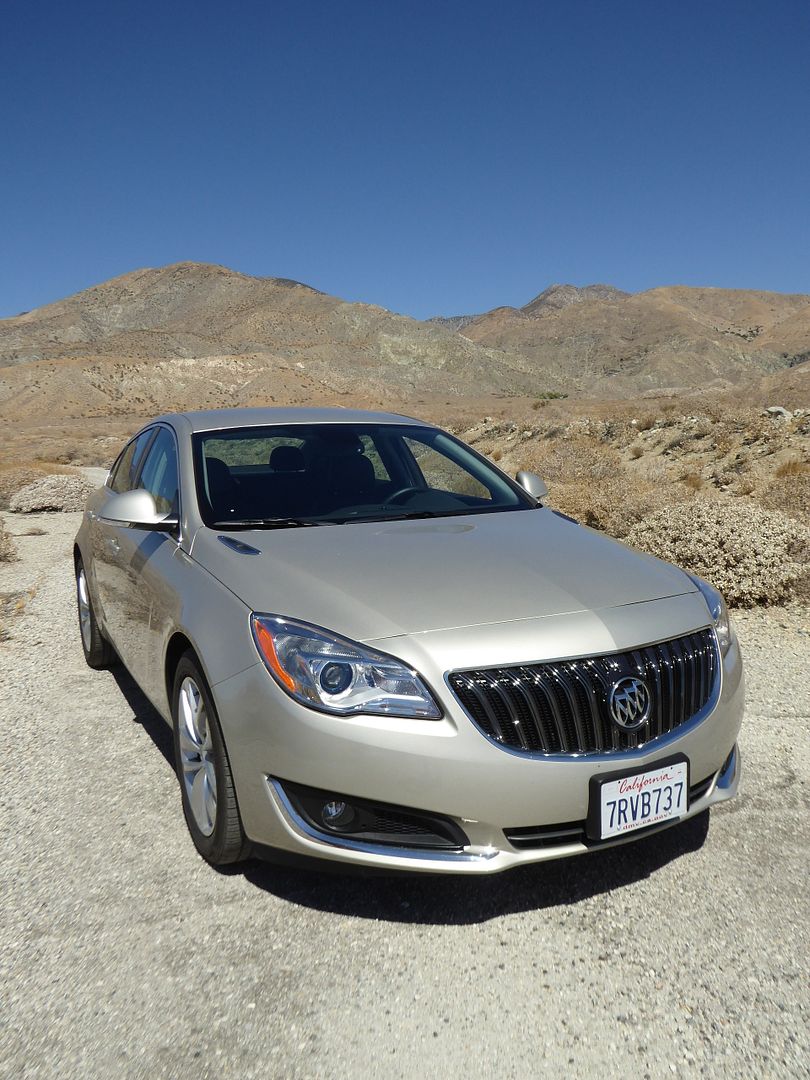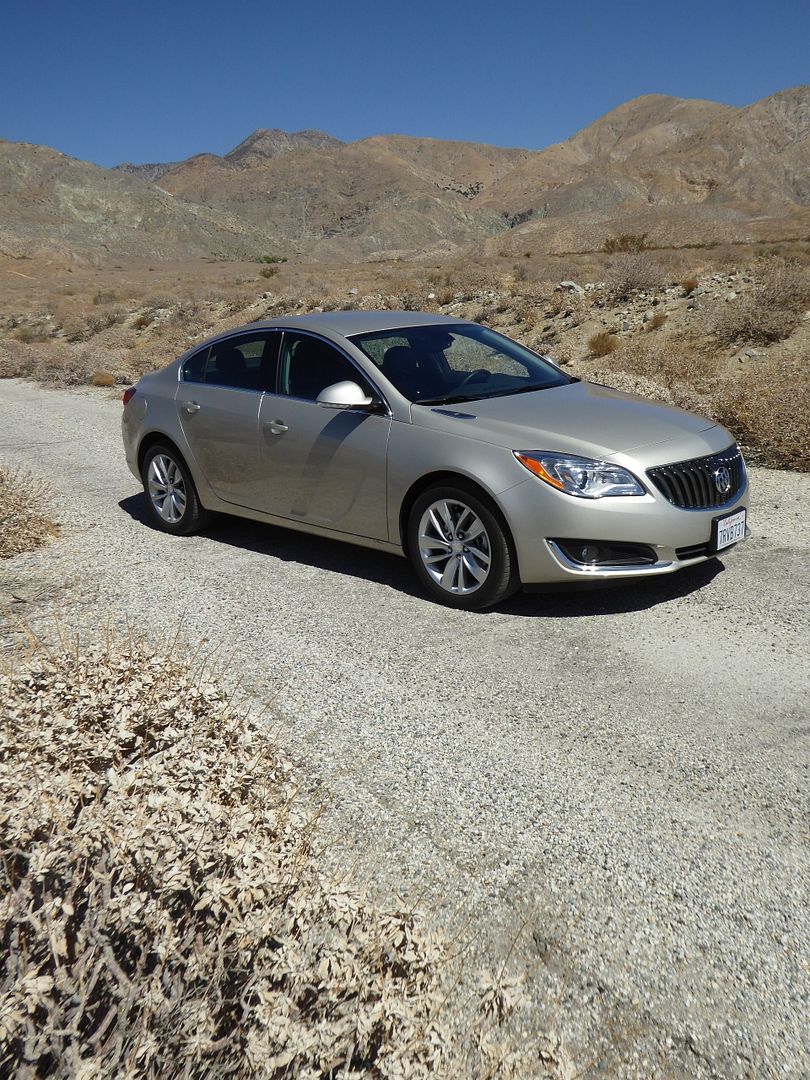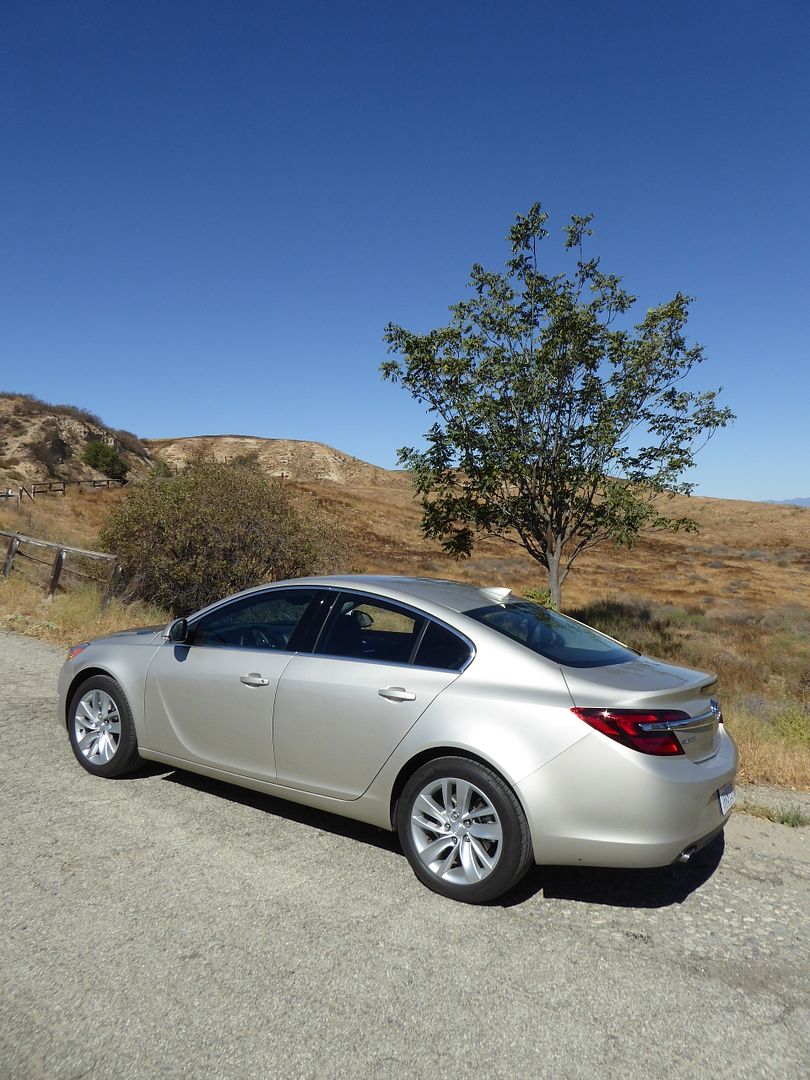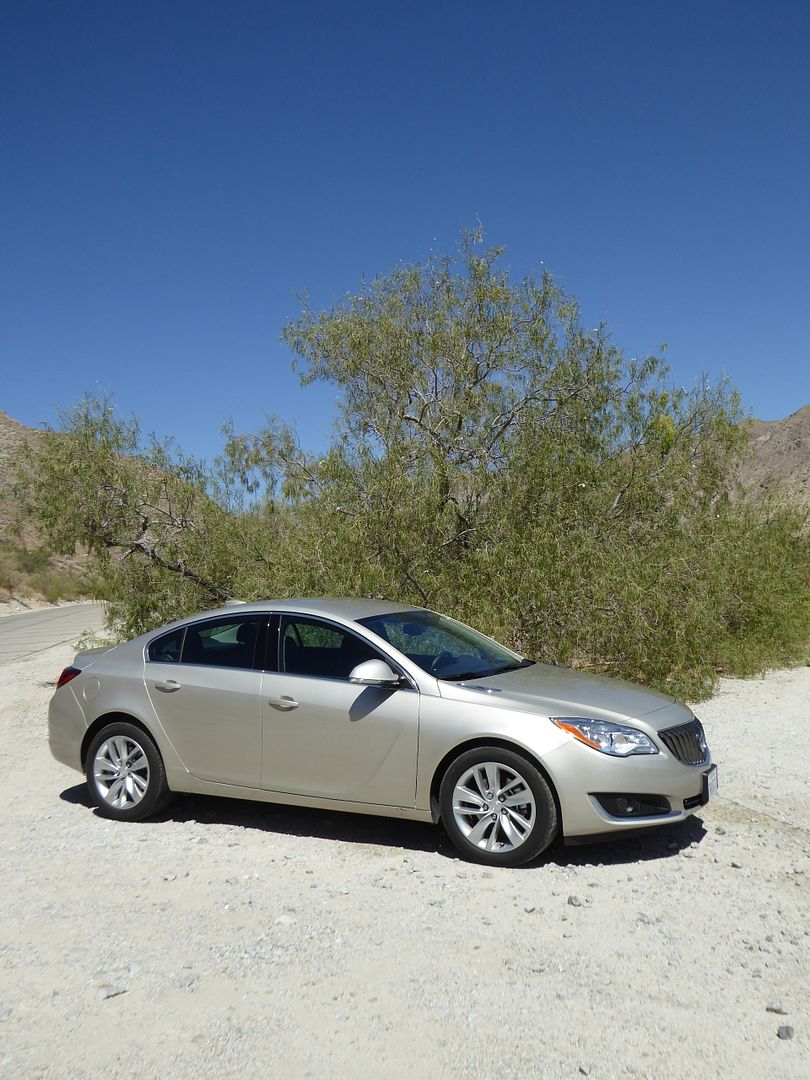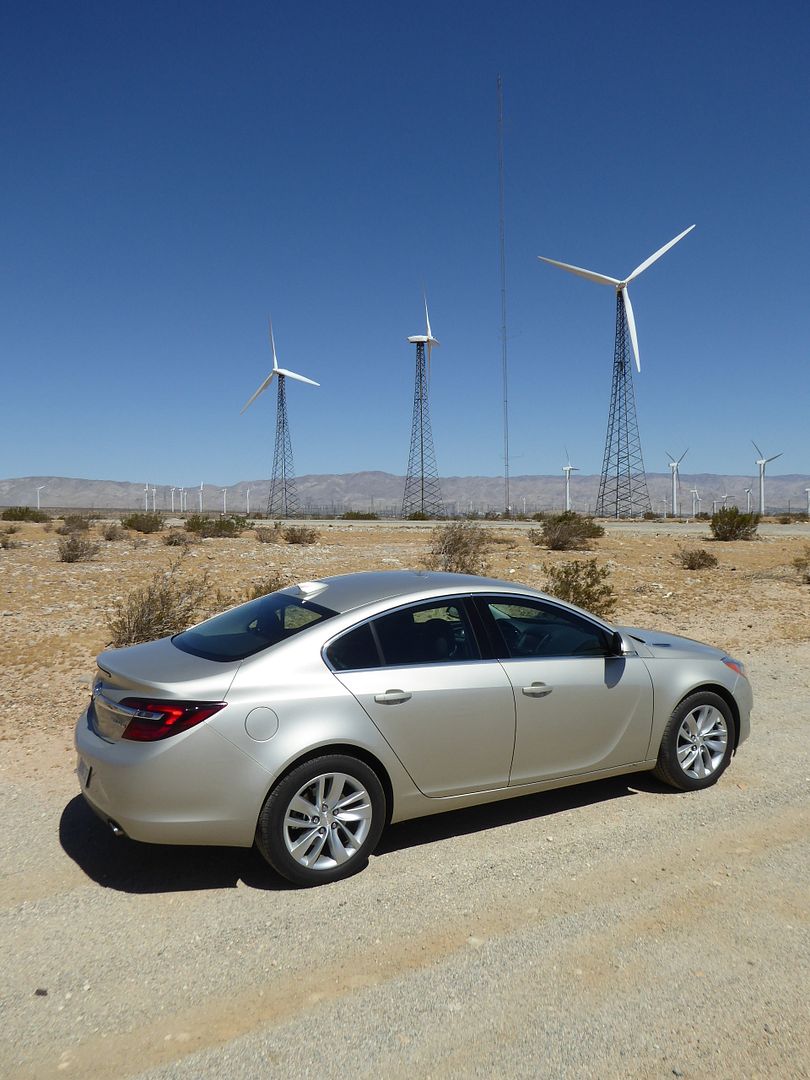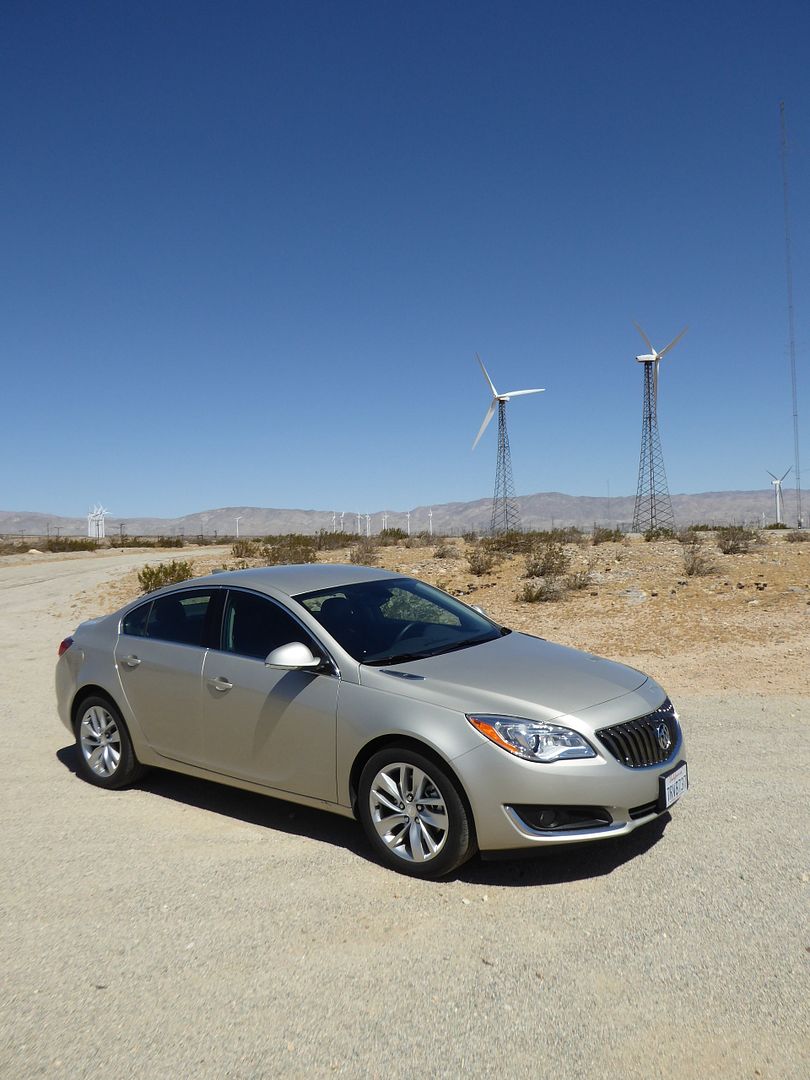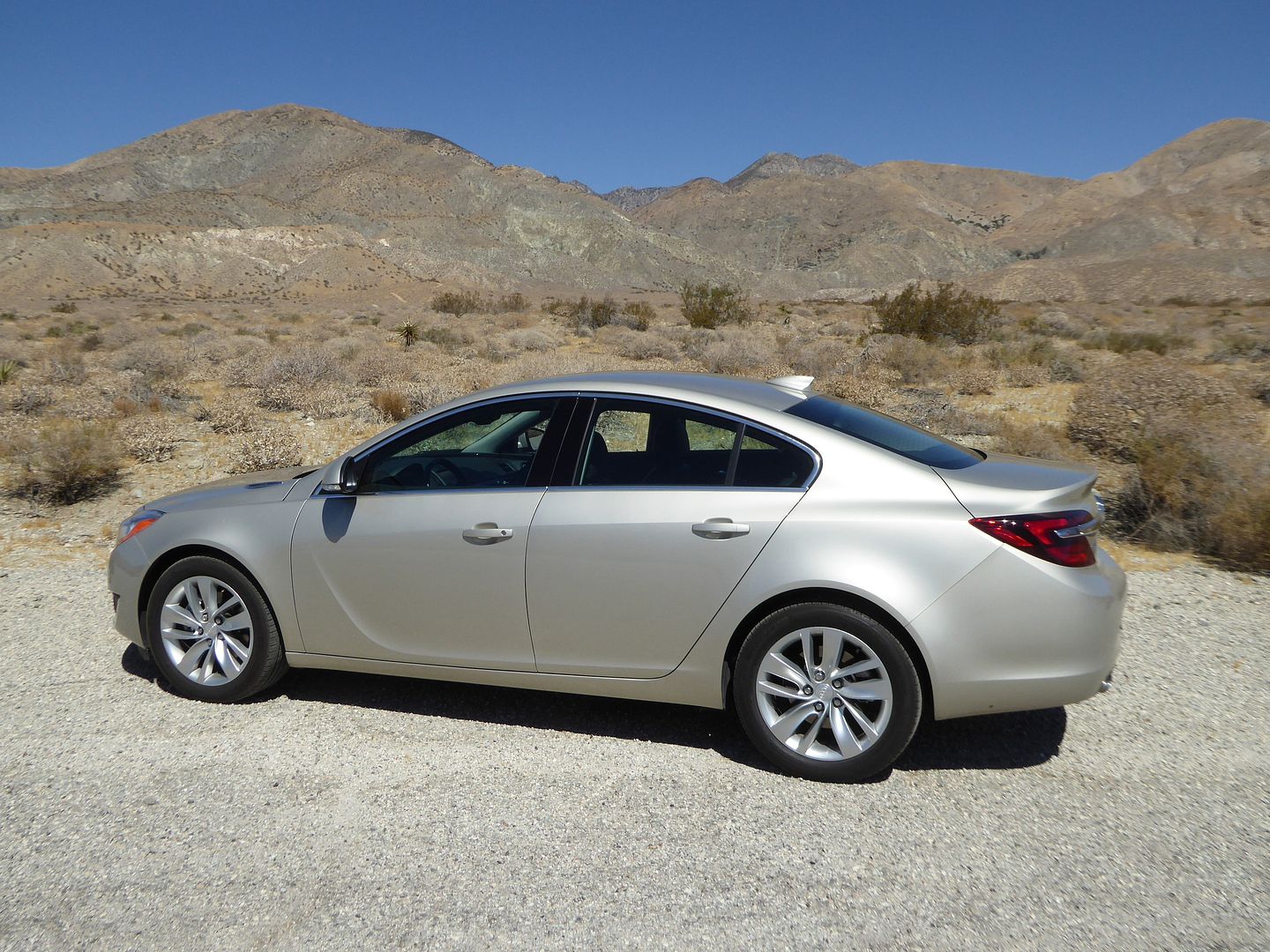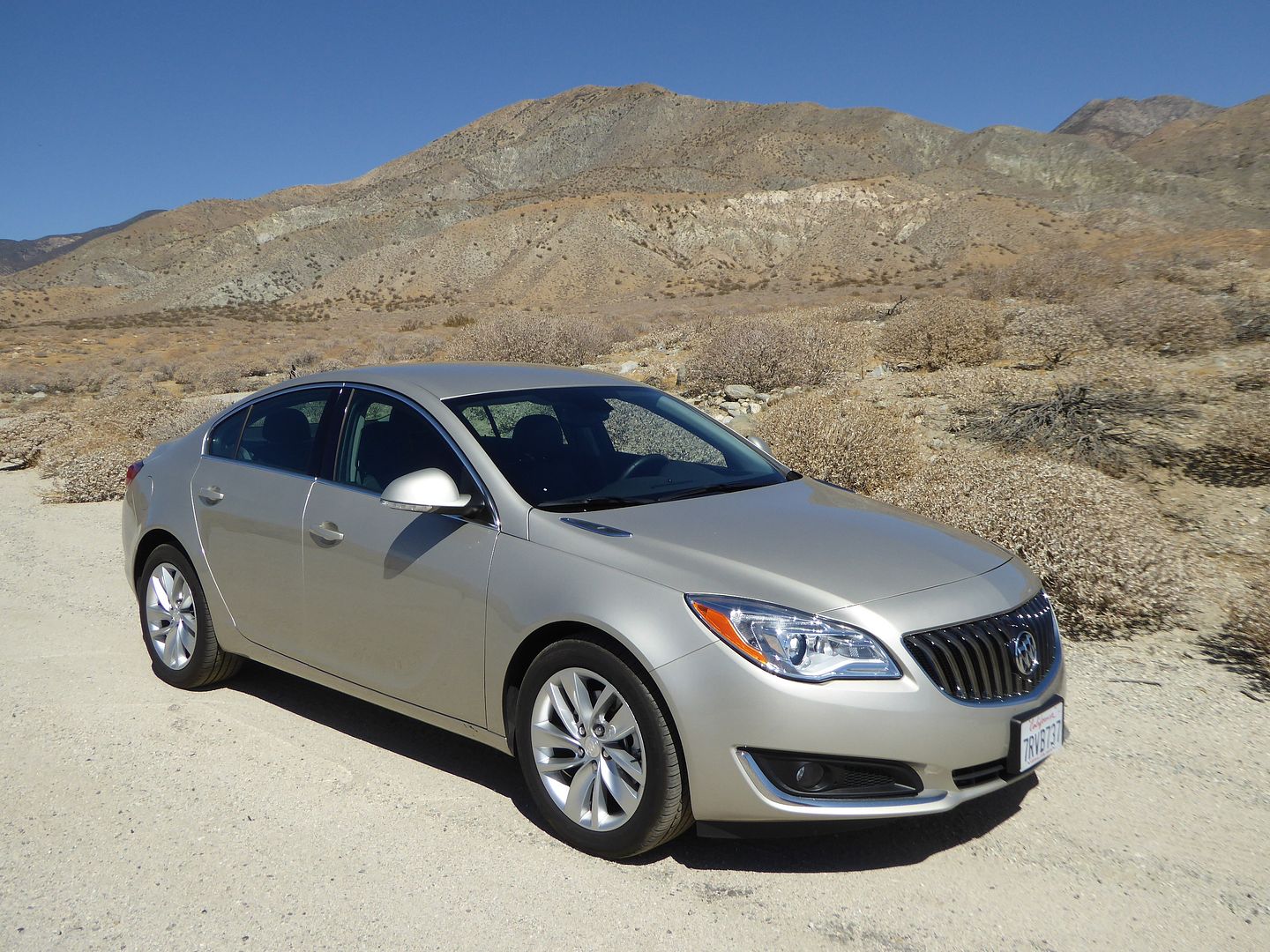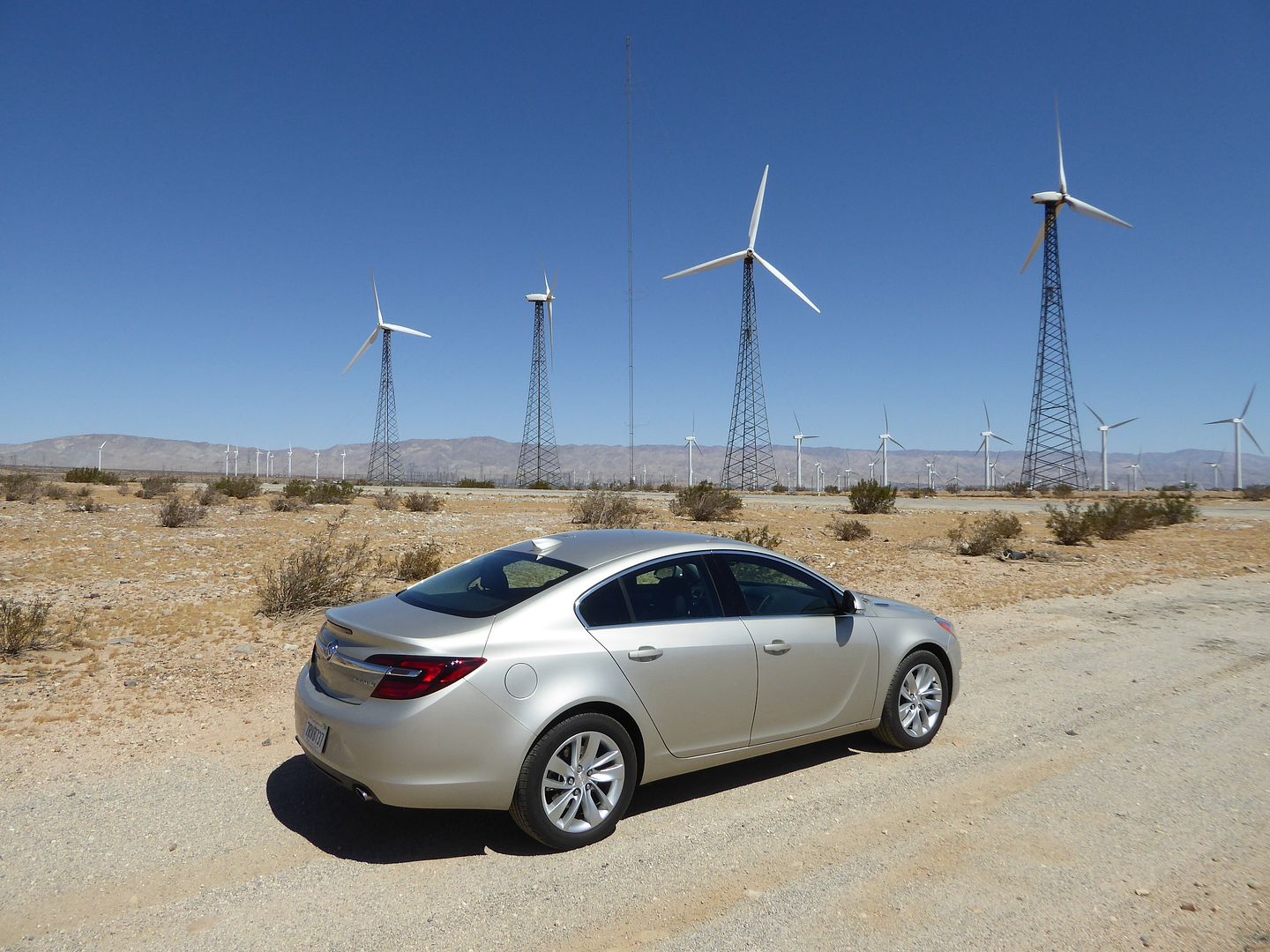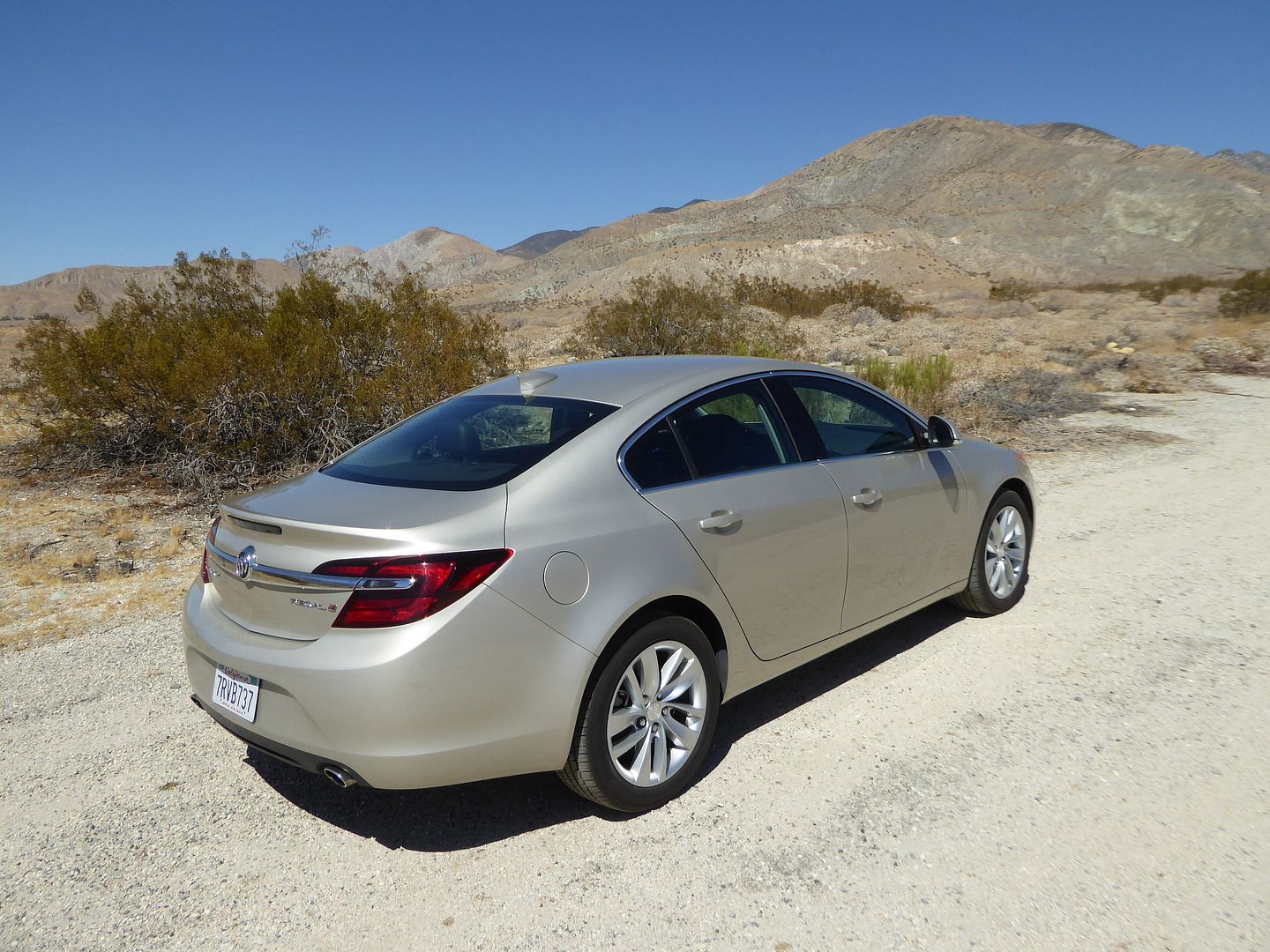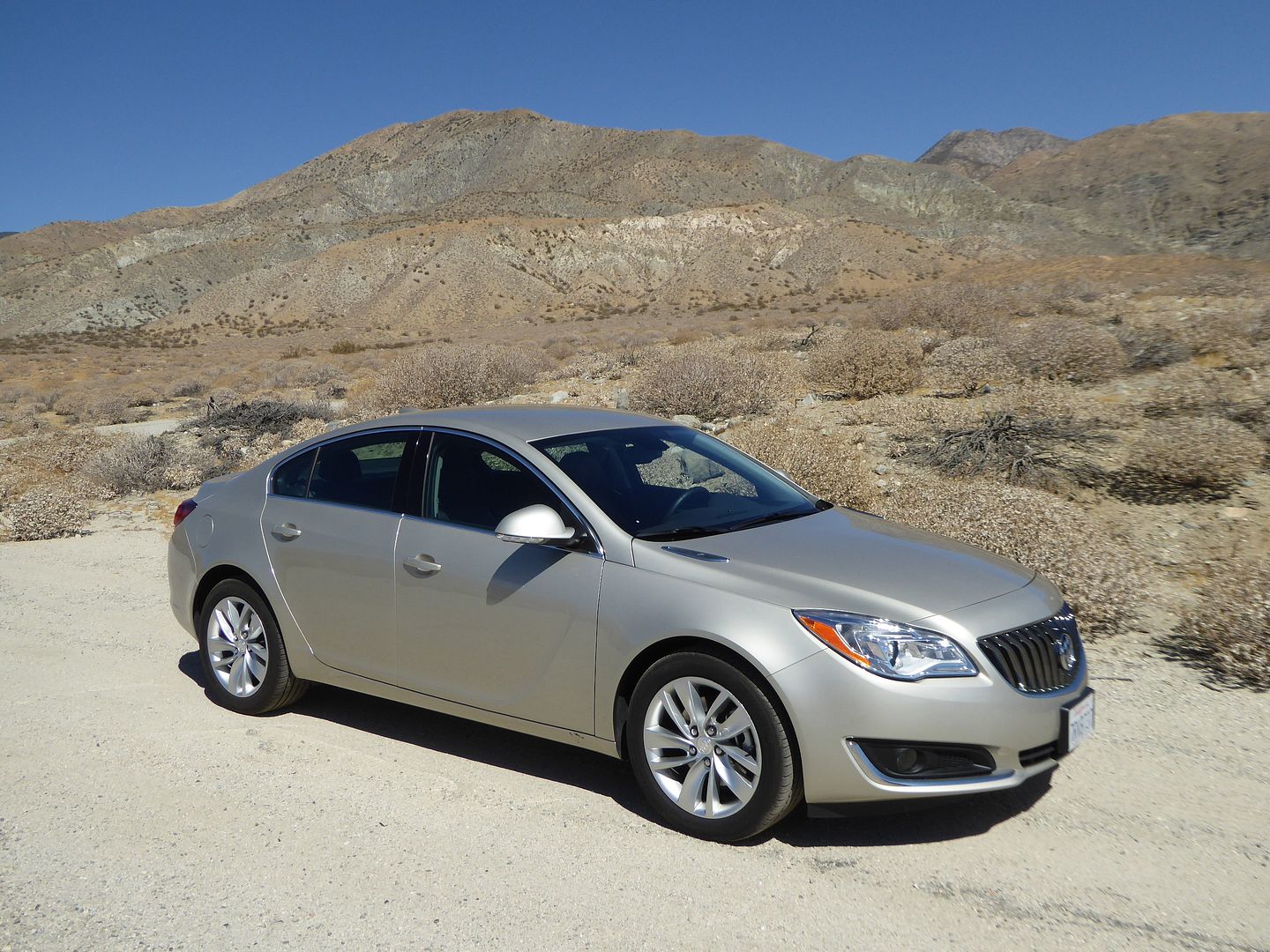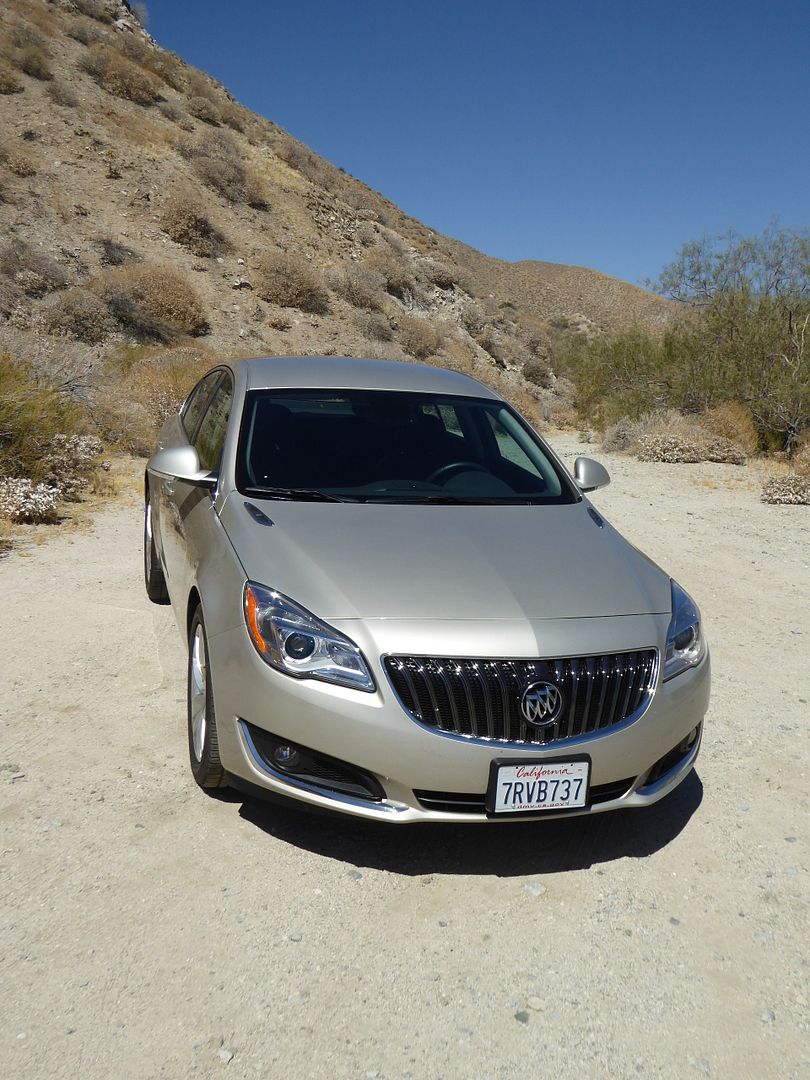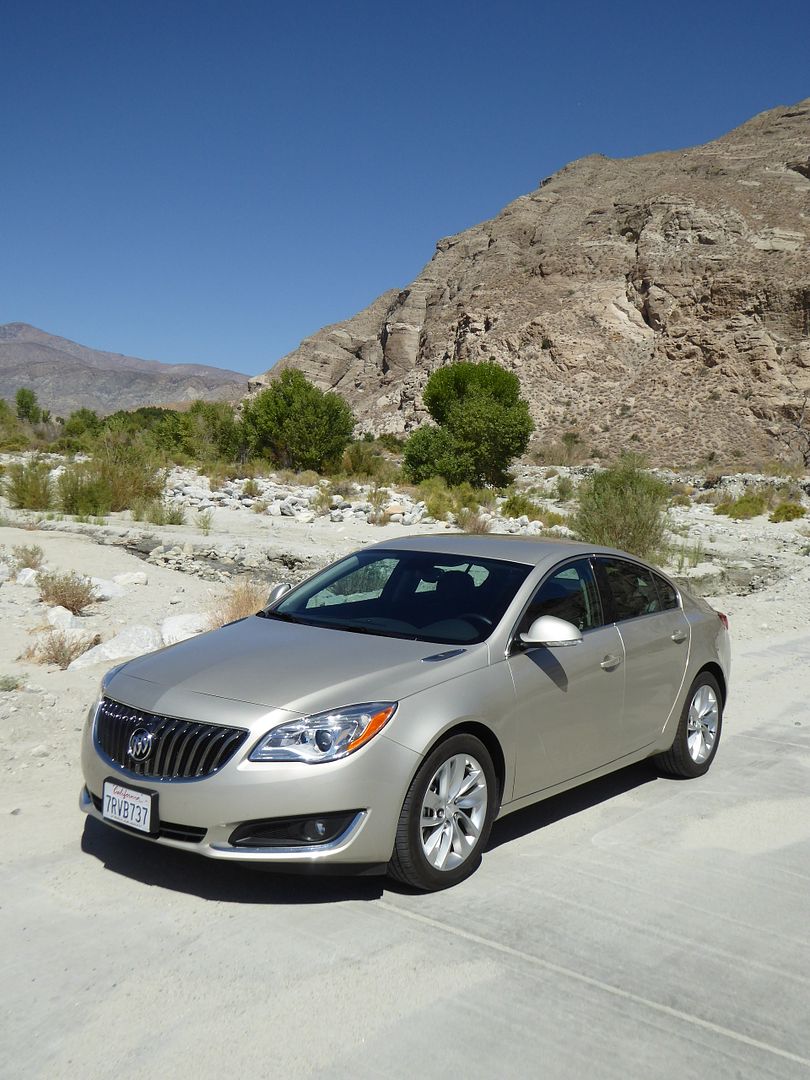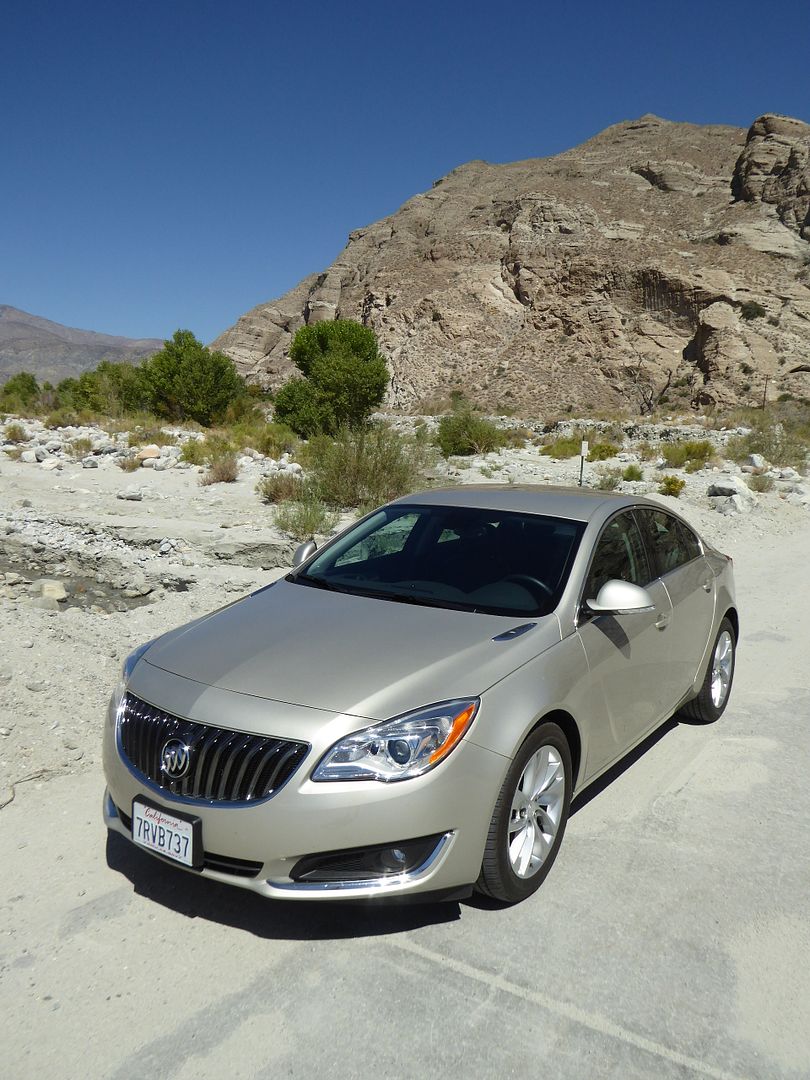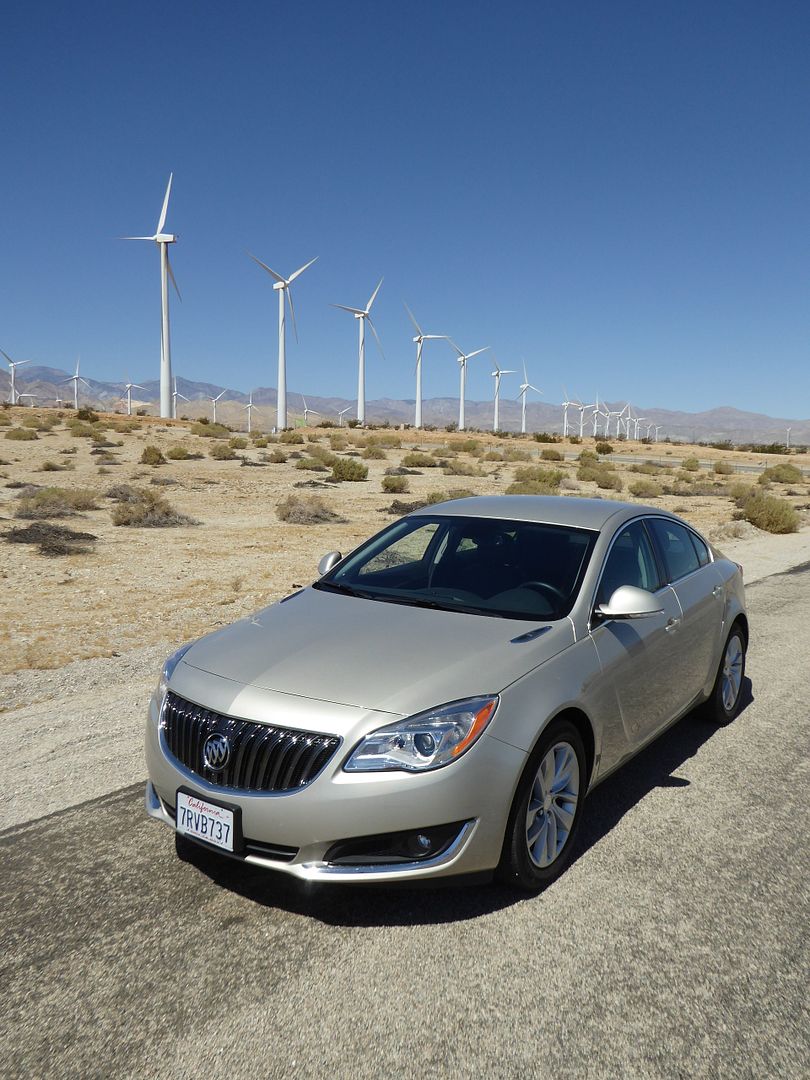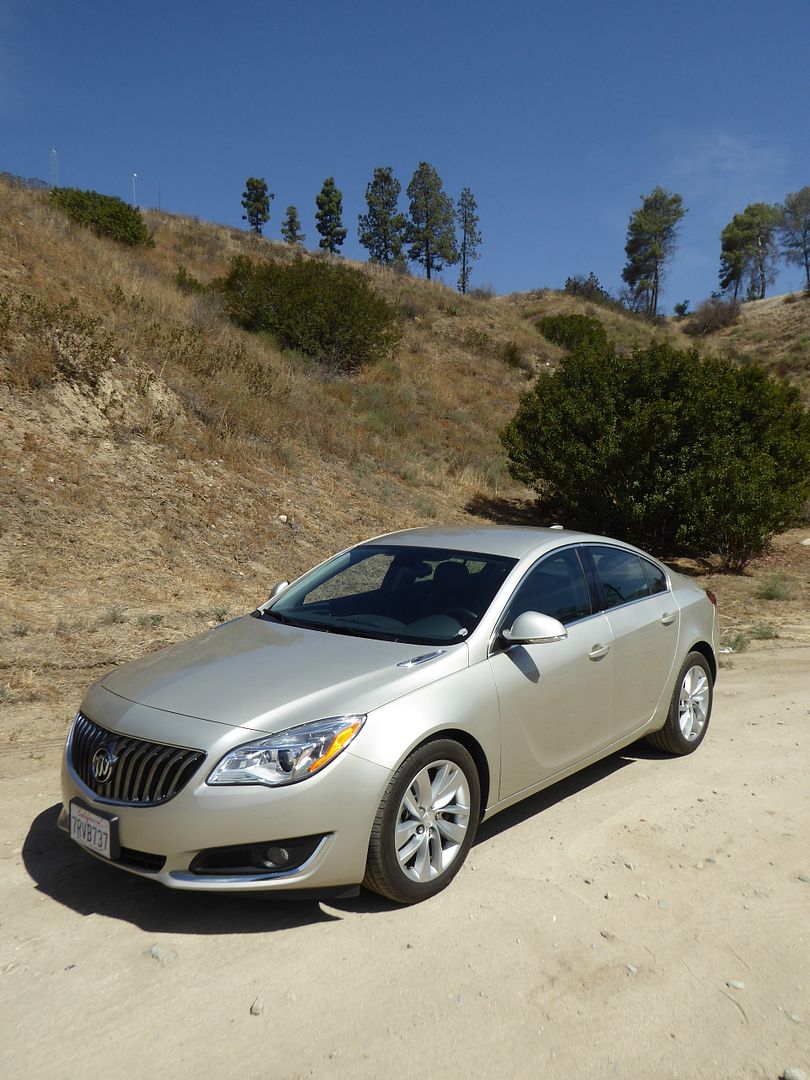 Following the rationalisation of the number of brands that General Motors offer after the 2007/2008 credit crunch, there are now just four left for the North American market: Chevrolet, GMC, Buick and Cadillac. The positioning of two of these remains very much as it always had been. Cadillac is a luxury brand, which has done much to reinvent itself in the last dozen or so years, with a new style and a slightly younger demographic attracted to cars which may be the height of American luxury, but which face competition from a whole range of European and Asian brands. And Chevrolet remains the volume brand, with a vast array of everything from the Spark city car, through family sized sedans and SUVs, to sports cars such as the Camaro and Corvette and their big-selling trucks. It is slightly harder to figure out why GMC is needed, as their products all mirror Chevrolet ones, with, in most cases, only minor styling and trim differences in a range of SUVs and Trucks. And that leaves Buick. This marque has a history of luxury orientation, at a slightly more affordable price than Cadillac, but with the demise of Pontiac – positioned as the sporty but affordable brand – GM seems unsure whether the Buick of the second decade of the twentyfirst century stands for luxury, or sport or premium, or what. The range of Buick badged models has grown to fill the gaps created by the demise of Pontiac and Saturn, with a range of cars some of which have their origins in North America and some from Vauxhall/Opel and Europe. The Regal is an example of this latter category. Europeans will take one look at the car and exclaim that this is an Insignia, and indeed in origin it is. But as well as being built in Canada rather than Germany, it has undergone a lot of changes under the skin to adapt it to the demands of the North American market. And whilst the Insignia is very much an everyday, non-premium car (despite what any PR or advertising folk might wish to assert), the Buick is presented as a sports/luxury sedan. It arrived in the USA at the 2009 Los Angeles Auto Show and went on sale in 2010, offered only with the four door saloon body, and a 2.4 litre 4 cylinder engine.  A more potent and sportier GS model with a lusty 2 litre Turbo four was added to the range a few months later. It came out quite well in the early US press review and sales have been steady ever since, proving that there is a significant market for cars of this size and price. Following a mid-cycle update to the European cars in 2013, similar changes were applied to the American market cars for 2014, with the restyled rear end, featuring new rear lights and a chrome trim strip being the easiest recognition point.
I first experienced the Buick Regal in the spring of 2014, at the time when the Hertz fleet contained a mixture of the initial models and the 2014 facelifted cars. Whereas the first cars that had been in fleet were fitted with the 2.4 litre 4 cylinder engine with the mild hybrid eAssist, when the post facelift cars arrived, they were fitted with the more powerful 2.0 Turbo engine. That was enough to put the car back on the long list of models to try to source and test out. Hertz have never had many of them on fleet, so finding one that was available has taken time, but finally, at the end of my Autumn 2016 trip to Southern California and Arizona, I spotted one at LAX, and was able to secure one for a couple of days to test out.
First impression as I set off from the Hertz facility were positive. There is no doubt that the 2 litre Turbo engine is willing, and it is also quite smooth. The Regal surges forward without you really needing to push it that hard. Developing 259 bhp, the engine is coupled to a six speed automatic gearbox, and this seemed to be a combination that worked. The transmission operated almost imperceptibly, finding an appropriate ratio without me need to help it, and the Regal had ample reserves of acceleration available whenever and whatever was needed. It's a refined unit, and there is plenty of sound-deadening fitted, so you don't hear a lot and this does mean that the Buick is also a restful cruiser. Noise levels from all potential sources – engine, road and wind – are all well suppressed, so you could cruise t a steady speed feeling quite serene. The engine is decently efficient, too. I drove a total of 384 miles in the Regal over a couple of days, on two different routes, both of which are among my favourite and most repeated trips in the LA area, involving a long steady speed cruise along the 60 and 10 freeways out towards Palm Springs and then a day up in the mountains north of the city. I needed to put 13.1 gallons into the car before returning it, which computes to 29. 31 mpg US or 35.0 mpg Imperial, a creditable figure, if not quite as good as what I achieved with the earlier 2.4 eAssist model, which did 34.5 mpg on a very similar route.
In all other respects, though, the Regal is rather unremarkable to drive. There's nothing wrong with it, or at least not much that is really negative, apart from poor visibility from the very small door mirrors, but equally there is nothing that would want you to get in the car and take it for a blast, for fun. Positioning this is a sports sedan, as Buick do, complete with the tag "Euro", seems somewhat misguided and pretty contrary to traditional Buick values. Think of it in those terms, as an affordable luxury car which will waft its occupants to where they want to go, and you would be nearer to the reality. The steering is well-weighted, but has not much feel to it, and the Buick will understeer quite readily if you tackle the bends with enthusiasm, though there is plenty of grip, and you would have to be doing something very ill-advised to get into real trouble. Four wheel drive is available, though  the test car was the standard front wheel drive model. The test car came on R235/50 R17 wheels, and on these it rode with a smoothness in keeping with its luxury ambitions. There were no problems with the brakes. An electronic handbrake in the centre console features, but as this was an automatic, it was largely superfluous. A rear-view camera is fitted and that proved useful, as the steeply raked rear screen means you cannot see where the back end of the Regal is. The door mirrors were simply too small, meaning that the view to the sides was limited.
As I noted in my earlier test of the Regal, Buick have tried very hard to hide the rather prosaic Insignia roots of the car when you look inside, and they've largely succeeded. Not only are the large almost sofa-like seats covered with leather, but so is the steering wheel and most of the dashboard. There is a fairly restrained use of gloss black and dark wood inlays, and chrome highlights and accents are not overdone, and the whole lot is set off with Buick kickplates. That said, the dashboard is the same as you will find in a European Insignia. The mid-cycle update tidied things up with the removal of a lot of the buttons, which was no bad thing. An ovoid instrument cluster contains the instrument dials. There are two main ones, for speed and revs, and both are on the small side, with limited markings, meaning that they are quite difficult to read, and with only even number in 20 mph increments on the speedometer, hard to judge your exact speed in 30 and 35 mpg limits. In between them are even smaller fuel level and water temperature gauges and below these is a digital display area for trip computer functions. You cycle around the various different data points using buttons on the right hand steering wheel spoke. Stock GM column stalks are used for indicators and wipers, and thankfully these are not the one-touch ones which afflicted European cars for a while. The lights are controlled by a rotary dial on the dash to the left of the wheel, and the cruise control operates from buttons on the steering wheel itself. It is the centre of the dash which has been tidied up. There is a touch sensitive 8″ colour screen for the IntelliLink infotainment system, which has some some residual buttons and knobs to operate it, though you can use a combination of voice commands, and touch, swipe and flick style operations. GM's systems have got better with every evolution, with most of the frustrations of usability and unresponsiveness now addressed, and the system in this Buick was largely intuitive to use. A seven speaker audio system gave a good sound, and there was XM Satellie radio as part of the spec of the car, which was actually working (not always the case on rental cars). You also get Siri Eyes Free, voice recognition, Apple CarPlay, Android Auto (in some models), smartphone functionality, two USB ports, and Bluetooth. OnStar with 4G LTE and a built-in Wi-Fi hot spot are also standard. There is dual zone climate control, and this only has buttons to operate it now, but they are quite obvious and also easy to use.
As befits the sports luxury positioning of the Regal, there is electric adjustment including lumbar support for the driver's seat though the front passenger seat, while also electrically adjusted lacked the lumbar support. There are heating elements for both seats. The steering wheel telescopes in and out as well as up and down. Despite all the things you could adjust, I did not find the driving position to be quite as I wanted it, with the seat seeming to be too high and the wheel too low, even on its highest position. A definite ridge on the base of the seat backrest did not improve my feelings of comfort, either. Neither of these issues were things which I found in my previous test of a Regal, which would seem a little surprising, as I can't imagine that these attributes would have changed in the facelift.
Things are not so good in the rear. Just as with the Insignia, the problem is headroom. My head was fairly firmly jammed against the roof, which would be most uncomfortable where I to have to ride there for any period of time. Legroom is less of an issue, with plenty of space for legs and knees even if the front seats are set well back. There is a drop down central armrest with cupholders in the upper surface.
The boot is a reasonable size, but not as large as you might expect, though with this version as opposed to the eAssist, you do get more width, as there is not the intrusion from the hybrid batteries. There is a space saver under the floor, but there is no room around it for odds and ends. The rear seat backrests,split asymmetrically, do fold forward for extra load length. Inside the cabin, there is a reasonable sized glovebox, and some rather pokey door pockets, and there is a small but deep cubby under the central armrest which extends around one side of the twin cupholders in the centre console. There is a small recess there as well.
For 2016, the Buick Regal comes in five trims: the entry level Regal, the Sport Touring, Premium 1, Premium II, and the sport-oriented GS. The base model, which comes with the 2.4 litre 4 cylinder engine and the option of All Wheel Drive, is pretty well-equipped, coming with 17″ alloy wheels, front fog lights, heated leather seats, electric adjustment for the front seats, lumbar support for the driver, dual zone automated climate control, the IntelliLink infotainment system with AM/FM radio, CD slot, MP3, AUX, Bluetooth, and GM On Star, a rear-view camera, heated mirrors and the pass-through rear seat. You can add the Turbo engine to this spec for an additional $1925 and this also gives you Navigation from Telematics. Slightly cheaper is the Sport Touring version, which for an extra $1500 over the entry level car  has the 2 litre Turbo engine as standard and there is a rear spoiler as well as the small 2.0T badges to help identify it. but otherwise, the spec is largely the same as the entry level car. It is with the Premium I were you start to add a number of additional features. These include push-button starting with a proximity key, a heated steering wheel, a universal garage door opener, rear parking sensors, lumbar support for the front passenger, navigation from telematics, The Buick Regal Premium II trim adds full navigation, a Bose Premium Sounnd System and HID headlights and a number of other features make their first appearance on the options list. It's also the first trim available with many of Buick's advanced safety features. The GS trim is the overtly sporty one, and there is a slightly different front one so you should be able to recognise it easily enough. There's no more power, though, but you do get a sport-tuned suspension, 20″ alloys and Brembo front brakes and there is a rear spoiler.
There was much to like about the Regal. Barring the less than ideal (for me) driving position, it was a relaxed long distance cruiser. proving quiet and refined, but with a decent turn of speed when it was required. It was economical enough, too, so you would not be stopping at frequent intervals to fill up. The cabin was mostly a nice place to be, as long as you were in the front seats. Where the case falls away somewhat is if you need to accommodate large adults in the back, as they would be less than happy, and it is doubtful if the boot would hold a lot of luggage for 5 people. Just as I concluded about the earlier Regal I drove, this is absolutely not a rival to the likes of the 3 Series BMW, C Class Mercedes and Audi A4, as it is far softer than even the less-sportingly oriented versions of those cars, but think of it is an alternative to the likes of a VW CC or perhaps a Lexus IS250 and this may just have the right combination of attributes to win you over.