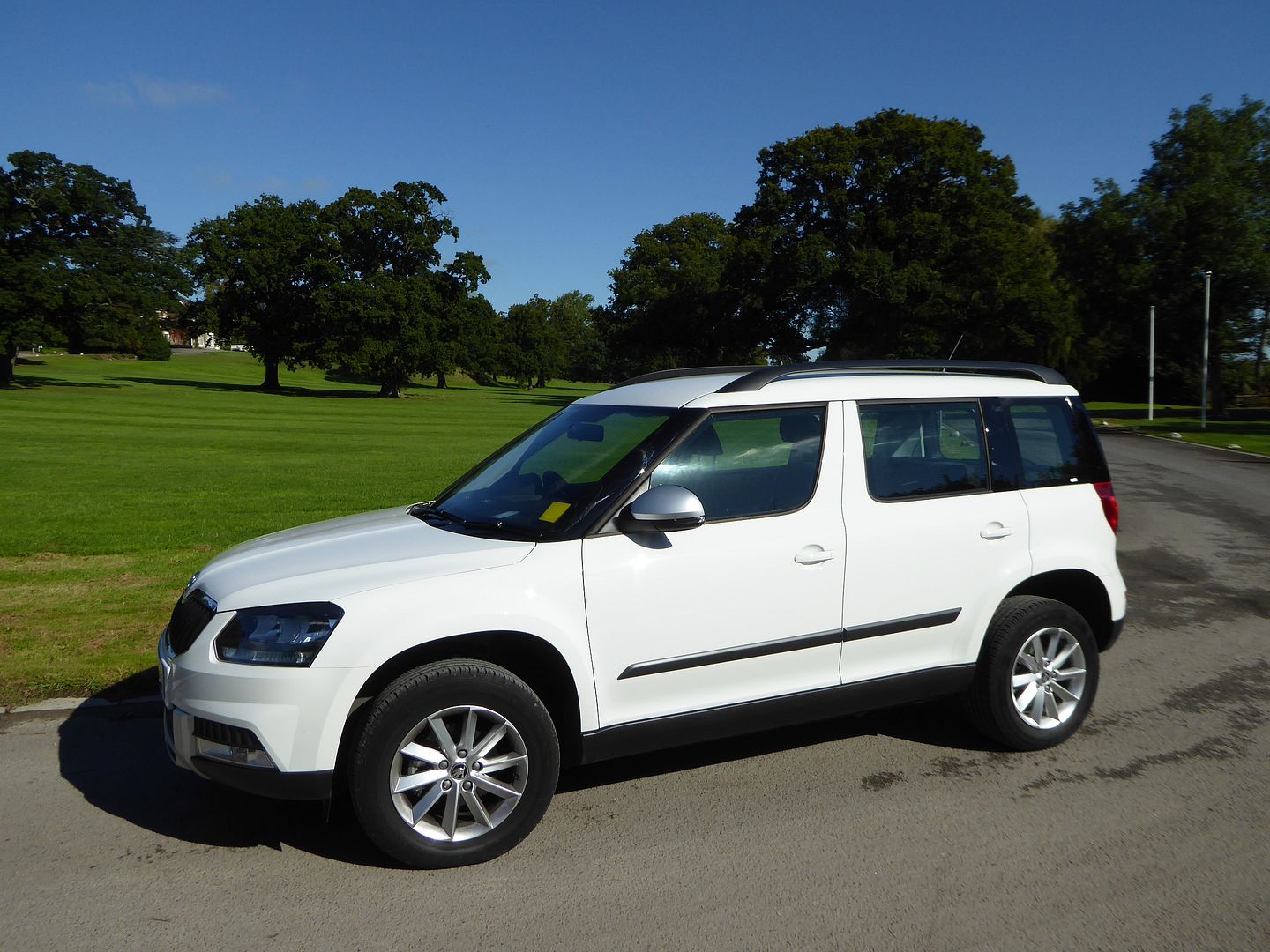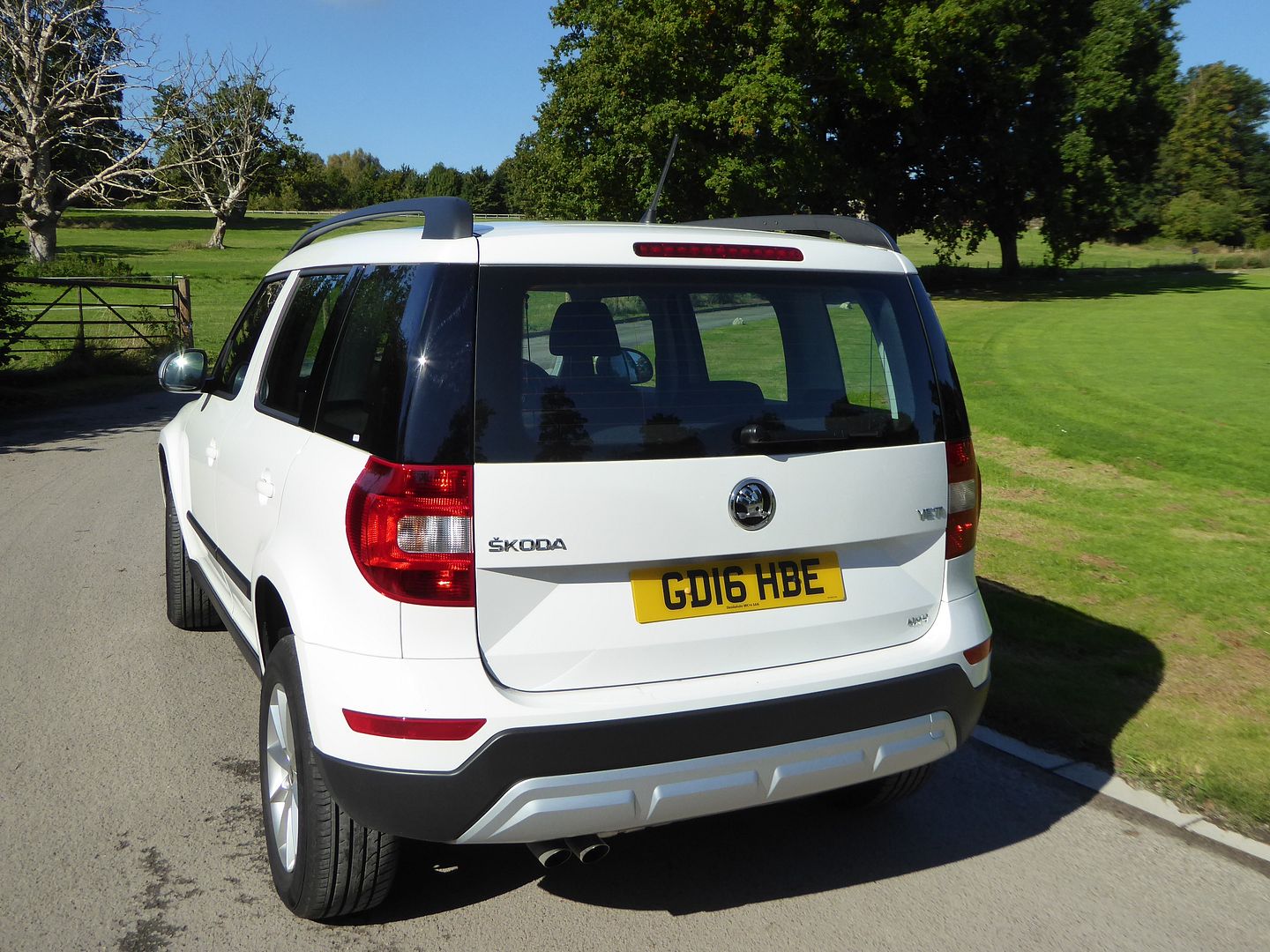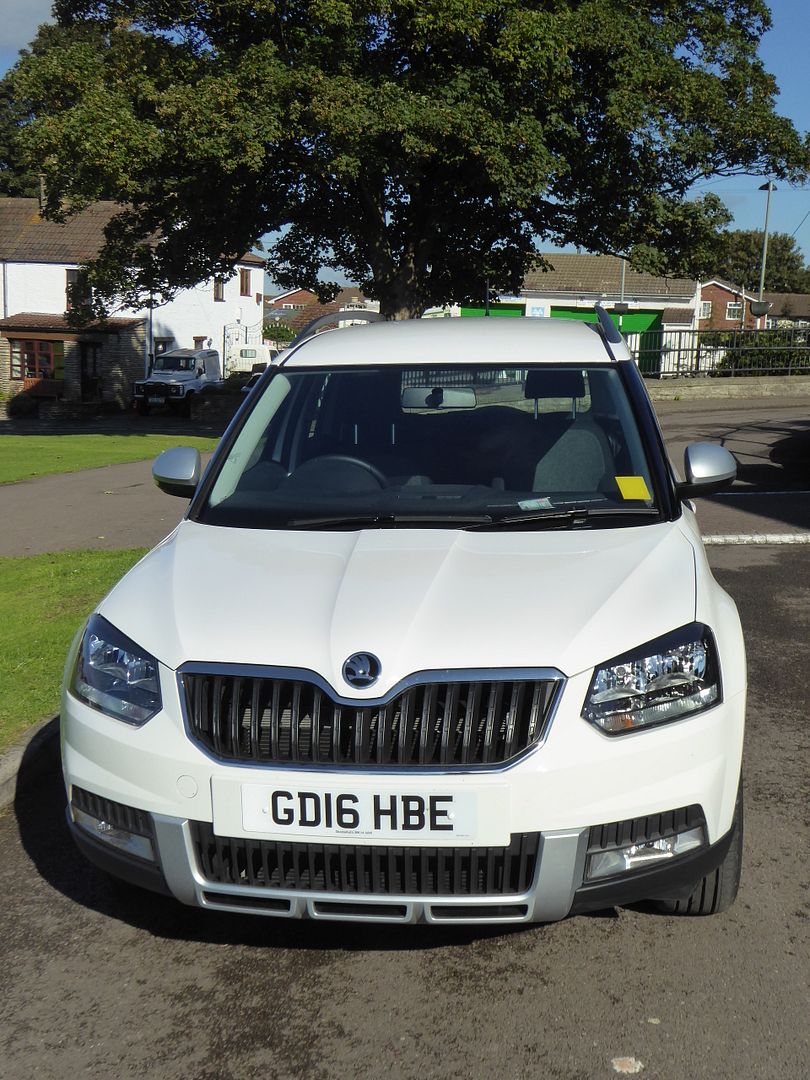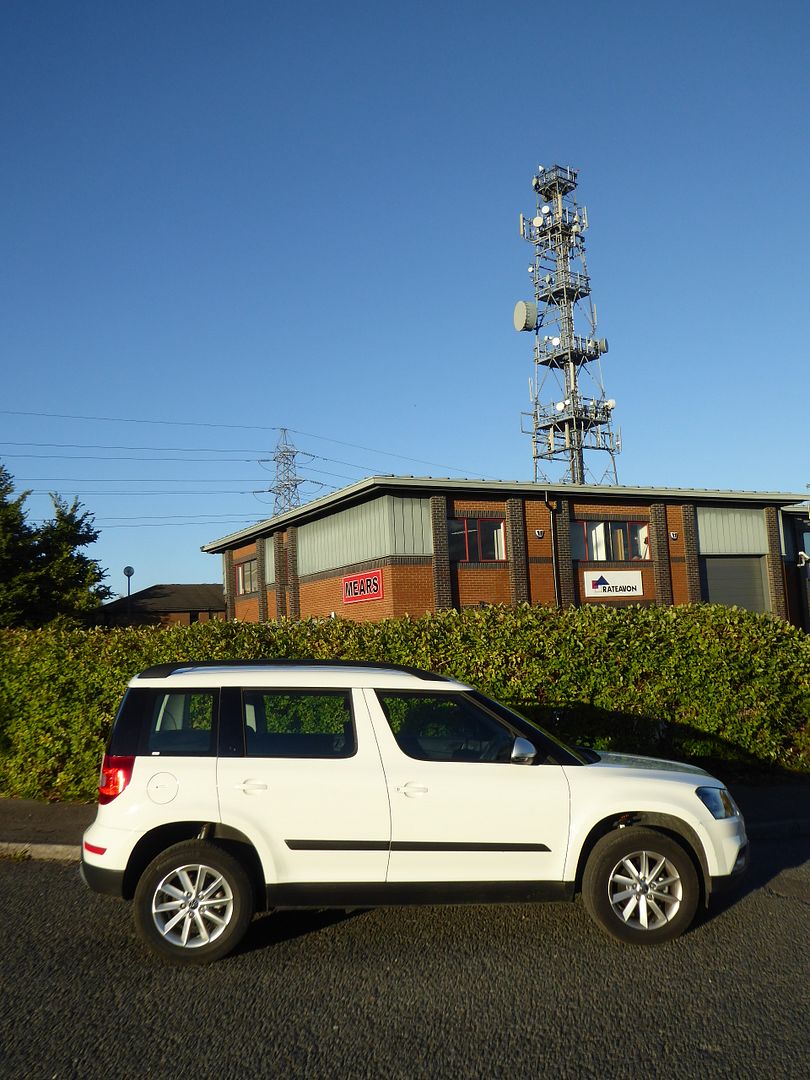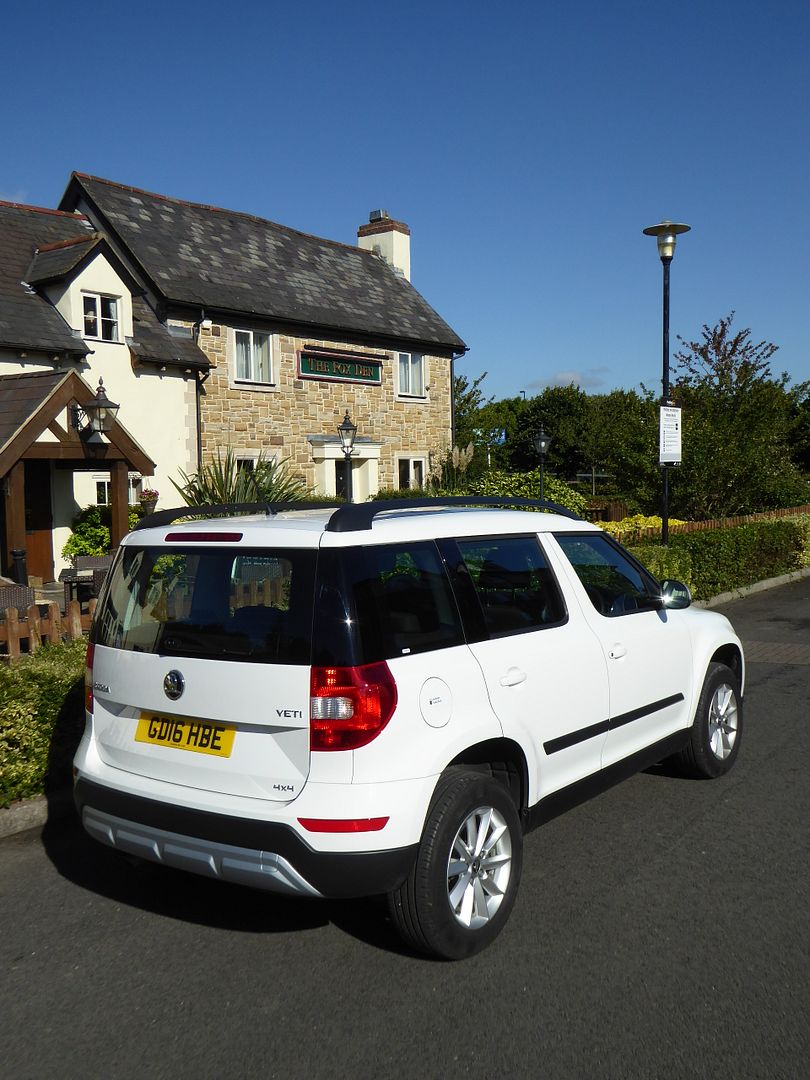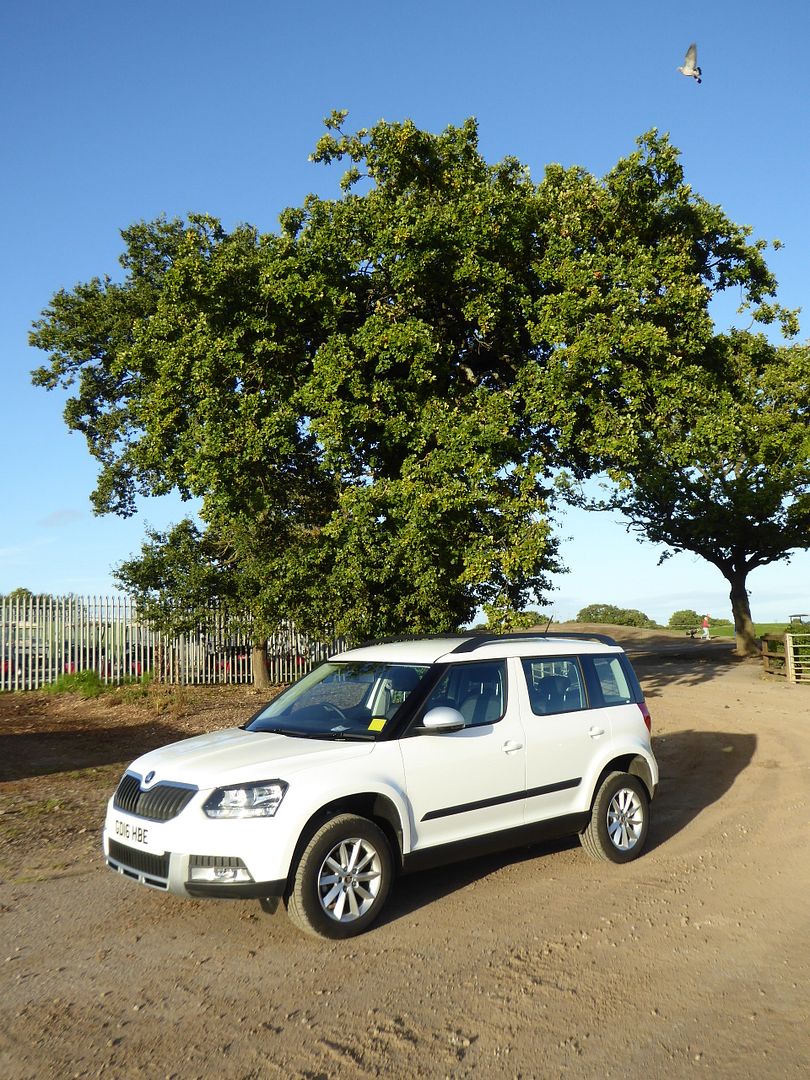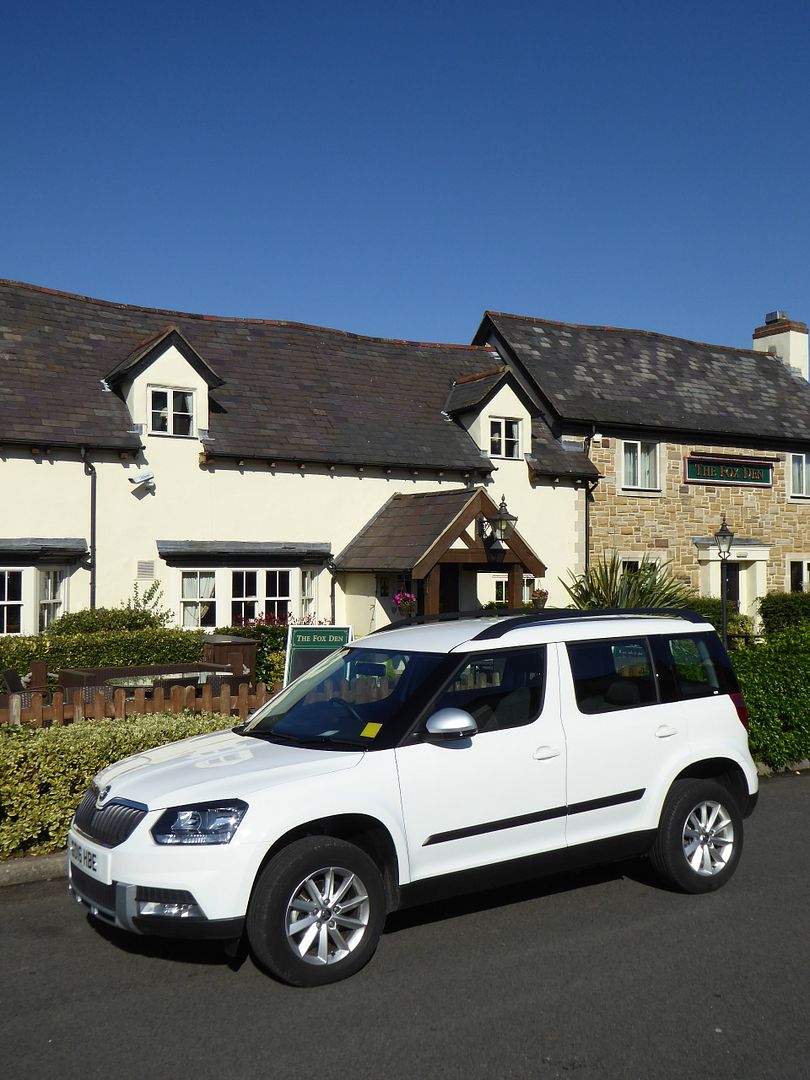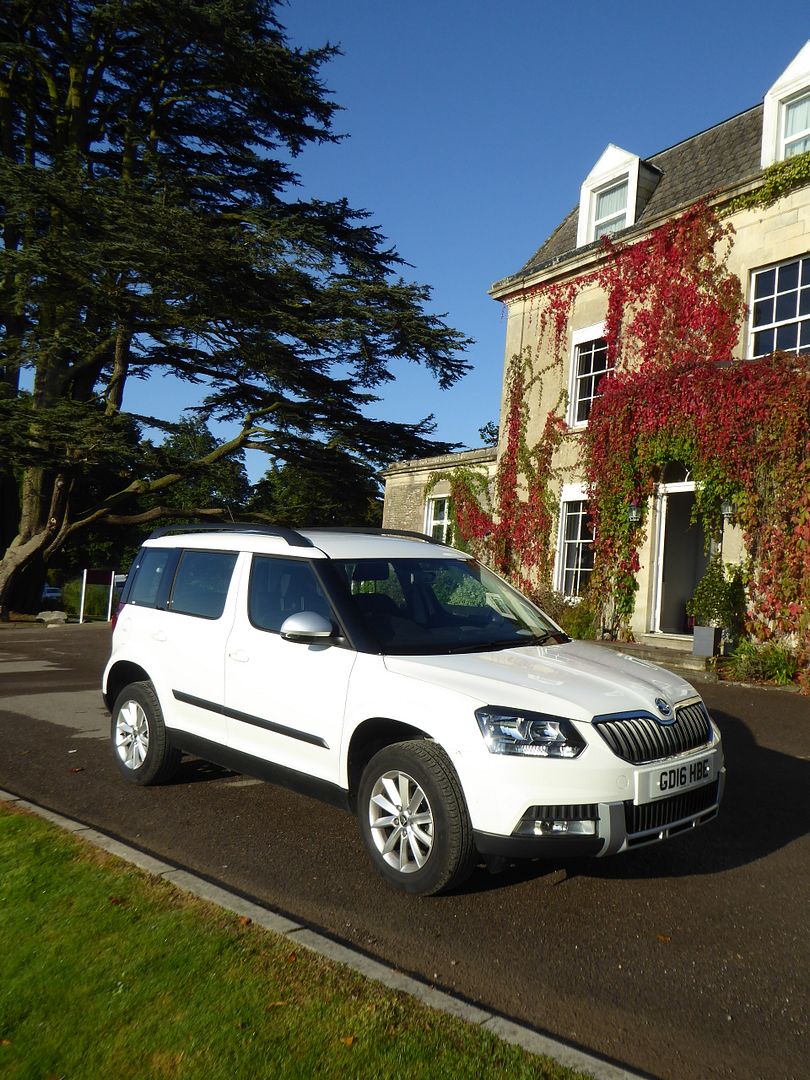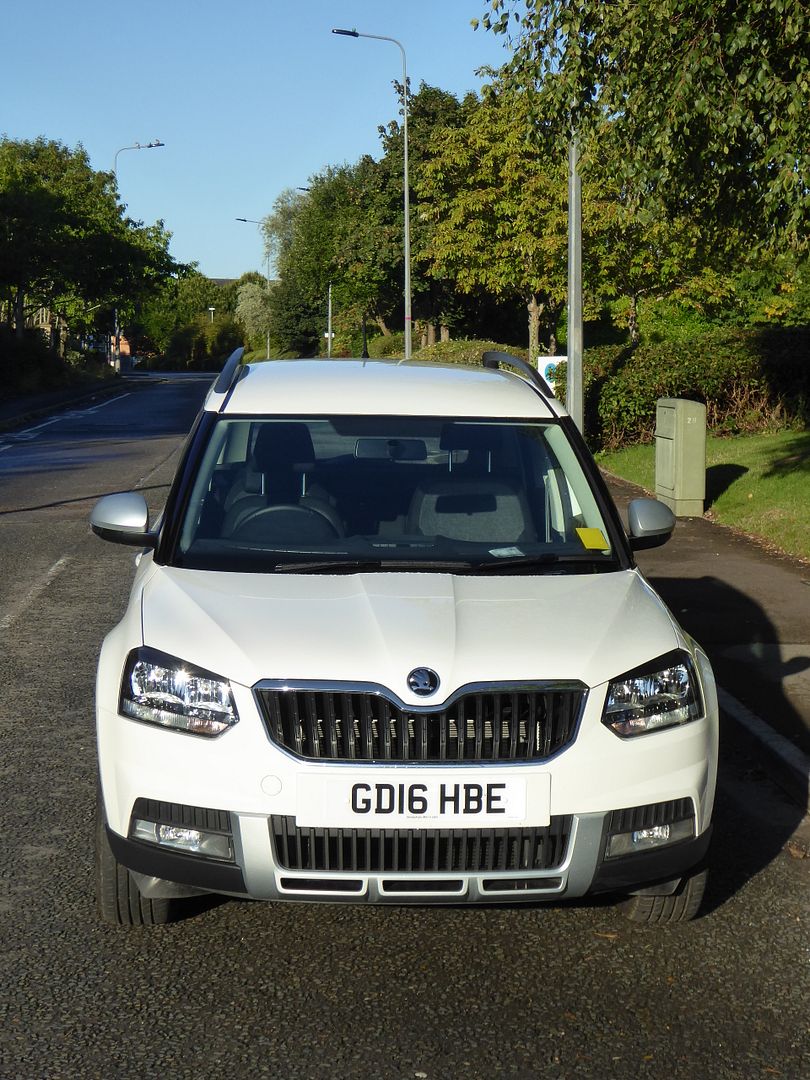 It is no secret that I am a big fan of the Skoda Yeti. Indeed, having finally managed to get behind the wheel of one in October 2012, I concluded my review of the model by postulating that it was very possibly the "best car in the real world". I rated it highly in just about every respect from its purposeful looks, to the way it drove, its practicality, versatility and roominess in a moderately sized form factor and for its value for money. Nothing stands still for long in the fiercely competitive car markets of the world, though, so whilst that conclusion was uncontestable at the end of 2012, it is now 2016, four years on, with a vast array of new competitors launched, and new expectations from customers who are often more interested in things like the means of connecting mobile devices than they are in how a car looks or drives. The Yeti has not changed all that much, with a facelift that came at the 2013 Frankfurt Show being the most obvious alteration, with new frontal styling and the introduction of two separate sub-ranges, the regular car and the Outdoor. There have been plenty of mechanical alterations over the years, with different engines from the Group finding their way under the bonnet. The first Yeti I drove was a 2.0 TDi 4×4 model, and so was this one, but even so, when I found this nearly new example with my name on it at Hertz' Heathrow facility, a car I would be driving for a week before taking delivery of my new Maserati, I was far from unhappy. The last test had constituted little more than a one-way drive from Heathrow to home and a bit of local motoring in quest of photos, whereas a whole week of motorway hauls, crawling in and out of central London along with plenty of other motorists and a weekend with a trip to the muddy grass-field car parking at Prescott Hill Climb would give me a much longer period within which to evaluate the Yeti. With the exception of the rather conspicuous scrapes to the paint on the offside front bumper, I took it with pleasure.
The test car came from near the bottom of the range, with the least powerful version of the familiar 2.0 TDi diesel engine and the simplest trim level, branded S in the UK, though it did have the 4×4 system, and it was an Outdoor, the significance of which I had to look up. In such spec, it lists for £21,835. Mechanically, therefore, it was similar to that late 2012 test car, but in fact, research elicited the fact that it has a different engine. Whilst the cubic capacity of the two are the same, at 1968cc, the earlier car used the EA189 unit, delivering 108 bhp, whereas the current models have the EA288 unit, which puts out very slightly more power, at 110 bhp, and the same 184 lb/ft of torque. CO2 emissions have gone down from 152 g/km to 118 g/km for the front wheel drive cars. Quoted performance figures have barely changed, but clearly the emissions numbers are better and the latest unit is Euro 6 compliant, which means that there is an Ad Blue reservoir under the boot floor. What has got better is the refinement, something which the VW Group's 2 litre TDi engine in Pump Duse form did not major in, early in its life, though it got progressively better pretty quickly. Certainly the EA288 unit now used scores highly in this regard and whilst it is perhaps not the absolute class best, it is certainly not far from it. The least powerful version of the unit, used here, generates just 110 bhp, which is on the low side for a 2 litre engine, and is also on the low side for a car of this size and weight. Couple that with the extra weight of the 4X4 system, and you might fear that the Yeti would struggle on the road. In reality, it does not, or at least not one-up, though of course it is far from fast. You will have to make plenty of use of the 6 speed manual gearbox to get the best performance out of the car, but that is no hardship as the gearchange quality is generally good. There is just the right amount of resistance in the 'box, so you can feel the lever moving precisely between the ratios, without any trace of resistance, though just occasionally, it felt slightly clunky. First gear is quite short, so only really useful for getting going, with an almost immediate change up to second being required. The engine itself is generally well muted, with only a trace of diesel-sound to it on start up, and sometimes just evident on a trailing throttle. Otherwise, the unit is refined, and quiet. Indeed, underway, engine noise is notable by its absence, with just a bit of wind and noise evident, which means that motorway steady speed cruising is very peaceful and relaxing. There is a Stop/Start system, which worked very effectively, restarting the engine very quickly when you pressed the clutch and put the car in gear. This no doubt helped with the overall fuel economy, which came out at 49.8 mpg over a test distance of 547 miles. That is some way short of that achieved by the smaller capacity 1.6 TDi VAG unit in some of the other products of the Group, such as the Octavia and the Passat, but is still a reasonable result for journeys that involved a fair amount of central London driving. I can't help but suspect that the more powerful 148 bhp unit, as well as making the Yeti that bit brisker would probably deliver the same or better results at the pumps, too.
This is not a sports car, and should be assessed in that context (UK motoring journalists, take note). So you are not going to buy it because of the tail-out handling fun you can have on a track. What a buyer will expect is something that is good to drive, and which holds no unpleasant surprises, no matter what the road or conditions are. And that is exactly what the buyer will get. The steering is perhaps a touch too light around the straight-ahead position, but there are plenty of rivals – most of them, in fact – which are far worse with their over-assisted unduly light systems. When it comes to the twisty roads, the Yeti can be punted along them with some gusto, and you will eventually experience modest body roll, and some understeer, but you have to be going some to surface either of these. In more normal motoring, the Skoda will go nicely around the bends with nice precision, feeling nice and safe, with limits of grip that are far higher than the driver should be trying to find. The fifth generation Haldex 4×4 system of the test car is a permanent feature, you cannot switch it in or out. The ride is good, with a particularly smooth experience on some roads which are pocked and pot-holed and which I know can catch out plenty of other cars. The raised ride height of the Yeti means that there is ground clearance of 180mm, and with the styling features of the Outdoor aimed at giving the car a bit of protection, as well as the visual changes they introduce, the Yeti would be quite capable off road. I took it to Prescott, where the fields used for parking can get into a very muddy mess very quickly after rain, as I have found out in previous years. The rain of the preceding 24 hours had largely soaked away so the Yeti did not get the chance to show me what it was capable of in messy conditions. The brakes were good, with a nicely progressively feel to the pedal. There is a conventional pull-up handbrake fitted between the seats. All round visibility is good, with a vast glass area, and the boxy styling means that you can judge exactly where the rear of the Yeti is very easily. This and the fact that the Yeti is only 166″ long makes it particularly manoeuverable and easy to park even without any of the electronic aids that you get on many cars – and indeed need – these days. The one thing which did disappoint me were the headlights. I had the chance to drive the Yeti in the dark not just on a motorway, which is well lit, but on an A road journey where there was little street illumination, and the headlights on dipped beam were too sharply cut over to the left, making it hard to see anything straight ahead of you. On man beam, there was no such problem, with plenty of illumination of what was in front of you.
Skoda models all use quite a lot of interior parts from the corporate supply, as a close-up scrutiny will evidence, but there is a Skoda-specific style about the Yeti which will be obvious to anyone who has spent any time with an Octavia or a Fabia. Everything is of good quality, well put together and using materials which look nice and are pleasingly soft to the touch. Even in the entry trim you get a nice chunky leather wrapped steering wheel, and hide is also used to finish the gearlever and the handbrake. The dashboard is relatively simple, and all the better for that. A curved binnacle covers the dials. There are two large ones of these, for speedometer and rev counter, with small round dials for fuel level and water temperature set in the bottom part of these circular units. Although the markings are quite small, they are crisply presented and so reading them is easy. There is a digital speed repeater in the information area that is presented between the two dials. You can cycle through the various other information sources for this area by pressing a small button on the right hand steering wheel spoke. The display area has four levels to it, showing the clock, outside temperature, speed in km/h and odometer as well as the selectable trip readings. The centre of the dash has a lipped stowage area on the top, and below this are a pair of air vents straddling the hazard warning lights and below this is what by the standards of 2016 is a small 5″ display unit for the infotainment system, which is touch sensitive, and proved easy to use. Buttons to select the various functions are on either side of the screen, with three rotaries beneath it, and then below this are the knobs and switches for the air conditioning system. There are two column stalks, indicators on the left and wipers on the right, which are marked up in exactly the same way as they are on all current VAG Group cars. Lights are operated by a rotary on the dash to the right of the wheel. There are audio repeaters on the left hand spoke of the steering wheel.
Seat adjustment is all manual, with a looped lever under the seat for fore/aft, and backrest rake and seat height adjusted with a turn wheel and a lever on the side of the seat. It was not hard to get a comfortable driving position, and I was pleased to see that the steering column had both in/out and up/down movement to it. The driving position did not really feel that different to a conventional hatch, though clearly you are sitting that bit higher, and the boxy styling and large glass area does give you that commanding feeling which is one reason why a significant number of people prefer cars of this type. Even with the seat set high, there is far more headroom than you get in a regular hatch. Set down low, as I like it, there is a vast distance between the top of my head and the roof of the Yeti. You also got the feeling of space when reaching for the large sun-visors, which seemed rather further away than in a regular hatch. This all contributed to a nice feeling of airiness and space in the cabin. Seat upholstery was a cloth type which looked quite durable and was not unpleasant to the touch. There is no central armrest in this S trim, which is not an issue for me, but still some will rue its absence. The seat proved comfortable even after sitting on it for a good couple of hours at the end of a long working day.
Rear seat occupants are going to feel similarly blessed with plenty of space. The seat cushions are on sliders and the backrest angles are adjustable, with the backrest split into three parts. There is plenty of legroom, even with the front seats set well back, and when the driver's seat was set as well forward as I need it, then there really was a lot of space for the legs of the rear seat occupants. That feeling of space above your head also applies here, with lots and lots of headroom. There is a drop down rear armrest for the middle of the seat. There is a good sized boot, too. A false floor is fitted, and there is plenty of space under this for quite a lot of small odds and ends. There are a couple of recessed areas to the side of the central false floor, as well as an array of hooks to allow you to secure loads in the boot area. The rear seat backrests tip forward, split 40/20/40 and the resulting load area is flat, thanks to that false floor, though with the seat cushions remaining in place, there is no protection for objects hitting the back of the front seats. Couple the extra length with the height of the Yeti, and you get a very commodious load carrier that is almost van-like in its proportions and capacity. Inside the cabin, there is a decent sized glove box, bins on all four doors, a lipped by unlidded area on the top of the dash and a small cubby in front of the gear lever. Rear seat occupants get map pockets in the back of the front seats.
There are two separate Yeti ranges, the regular one and the Outdoor. The former has 4 trim levels: S, starting at £17,210, the SE from £18,760, the SE-L which goes from £20,590 and the top of the range Monte Carlo, which lists from £20,800. The Yeti Outdoor has 5 versions: S, SE, SE Technology, the SE-L and the most luxurious model, the Laurent & Klemin. The Outdoor is available with either front or all wheel drive, whereas the regular model comes only with front wheel drive. The main difference between the regular and the Outdoor is to be found in the front and rear bumpers. The Outdoor version has parts exposed to potential damage from terrain (lower parts of bumpers, sills) finished in black, while the 'urban' Yeti has them painted in body colour. The two variants vary also in the offer of wheel designs and upholstery. Both versions can be ordered with a choice of petrol and diesel engine options. A 110 bhp 1.2 petrol and the 2.0 TDi 110bhp unit are available in all bar the most luxurious trims. If you want the more powerful 148 bhp 2.0 TDi, you need at least an SE trim. The top spec L&K comes with either the 148 bhp 2.0 TDI or a 1.4 TSi petrol engine with the same output. You can have a DSG automatic box in lieu of the 6 speed manual in most models. The test car, an Outdoor, was an entry level trim, the S, in which you will miss a few things, of which the lack of heated mirrors was a disappointment on a couple of mornings blessed with heavy condensation, and I was surprised to find a lock in the fuel filler cap. You do still get a long list of features for the money, though which includes: 16″ Helix alloy wheels with anti-theft wheel bolts, aero windscreen wipers with intermittent function, black roof rails, black protective side mouldings, black sills and front and rear bumpers, electrically adjustable door mirrors, halogen headlights, indicators integrated into door mirrors, rear windscreen wiper, silver door mirrors, 3 spoke leather multi-function steering wheel, a 12V socket in centre console and luggage compartment, black inner door handles, cloth upholstery, cupholder in centre console, dust and pollen filter, front and rear electric windows, illuminated and cooled glovebox, heated rear windscreen, horizontal rails with sliding hooks in boot, illuminated luggage compartment, lashing eyelets in luggage compartment, leather handbrake and gear lever, manual air conditioning, outdoor temperature gauge, reading lights in front and rear, storage box on dash (open), vanity mirrors in sun visors, 2 height adjustable rear headrests, alarm with interior monitoring and tilt sensor, curtain airbags, daytime running lights, driver and front passenger seatbelt warning light, driver and passenger front and side airbags (with front passenger deactivation switch), driver knee airbag, electronic engine immobiliser, ESC incl ABS, EBV, MSR, ASR, EDS, HBA, DSR & ESBS, front fog lights, fuel supply cut-off (in event of accident), height adjustable driver and front passenger seat, ISOFIX child seat fittings on outer rear seats, rear fog light, remote central locking (with 2 keys) and SAFE (preventing unlocking from inside), Seatbelt height adjustment for front seats, tyre pressure monitoring system, 4 loudspeakers, energy recovery, gear change recommendation (manual transmission only), GSM II telephone preparation with Bluetooth, Maxi-DOT trip computer, Swing infotainment system with 5″ touchscreen, SD slot, aux-in and USB. SE models add 17″ Annapurna alloy wheels with anti-theft wheel bolts, integrated headlight washers, sunset glass (from B-pillar back), chrome inner door handles, dual-zone air conditioning with humidity sensor and control, front centre armrest with storage compartment, net programme in luggage compartment, rear armrest and cupholders (when middle seat folded down), removable box in luggage compartment, removable LED lamp in luggage compartment, storage box on dash (closed), washer fluid level indicator, 3 height adjustable rear headrests, dual tone horn, an additional 4 loudspeakers in the rear, Bolero 6.5″ touchscreen, infotainment system with SD slot, aux-in and USB sockets, cruise control and rear parking sensors. The SE-Technology trim brings with it an Amundsen touchscreen satellite navigation system with DAB radio and voice control, a 3 spoke leather multi-function steering wheel and the Varioflex seating. £20,590 will get you the cheapest of the SE-L models which adds 17″ Origami alloy wheels with anti-theft wheel bolts, Bi-Xenon headlights with cornering function and dynamic angle control and heated front seats. Top of the range is the L&K, which includes 17″ Origami alloy wheels in black and silver with anti-theft wheel bolts, electrically adjustable, folding and heated door mirrors with auto-dimming door mirror on driver's side, L&K inscription on front mudguards, LED rear lights, Panoramic sunroof, Part-silver roof rails, back side protective moulding with chrome ledge, brown leather front armrest with stitching, decorative inserts in piano black with L&K logo, floor mats with brown stitching, full brown leather upholstery with L&K logos and stitching, a heated windscreen, L&K scuff plates and the Amundsen touchscreen satellite navigation system with DAB radio and voice control that you get in the SE Technology but not the SE-L. The Monte Carlo, only available in the regular appearance, is intended to the moderately sporty version, with 17″ Origami alloy wheels in black, Black door mirrors, a Black front spoiler and rear diffuser, the front grille in black, Monte Carlo badging, stainless steel tailpipe trims, LED rear lights, LED-daytime running lights, front fog lights in black look, Bi-Xenon headlights with cornering function and dynamic angle control, a 3 spoke leather Supersport multi-function steering wheel, sports seats with Monte Carlo upholstery, stainless steel pedals, decorative inserts in carbon look, Light assistant (coming home, leaving home, tunnel light, daytime running lights) and Monte Carlo floor mats, door sill trims and instrument cluster.
The Yeti has come top in the annual Auto Express survey of what cars are like to own in 2012, 2013 and 2015. Sometimes these surveys have to be taken with the proverbial dose of Sodium Chloride, but in this case, I think the result speaks for itself. The model may be one of the longer-lived in its class now, but it is a mark of just how right it was at launch that it still feels highly competitive over 7 years after launch. Those 7 years have proved that this is not just showroom gloss, but that the ownership experience is at least as good, if not better, than the test drive. Couple that with competitive pricing, and still excellent residuals, and the appeal is clear to see. I certainly enjoyed my week with the Yeti. Of course more power would have been nice, but you could certainly live with the 110bhp unit. Short of improving the dipped beam headlights (and they may have been badly adjusted), and adding a few features like heated door mirrors, this strikes me that it very well could still be the "best car in the real world". For a few pounds over £20,000, as tested, you get a car which I still think looks better than any of its rivals, goes well, is amazingly capacious, is well finished, and frankly has a sort of class-less desirability about it that only a few affordable cars ever manage to achieve. A second generation Yeti is not far away. Let's hope that they do not mess with this winning formula.