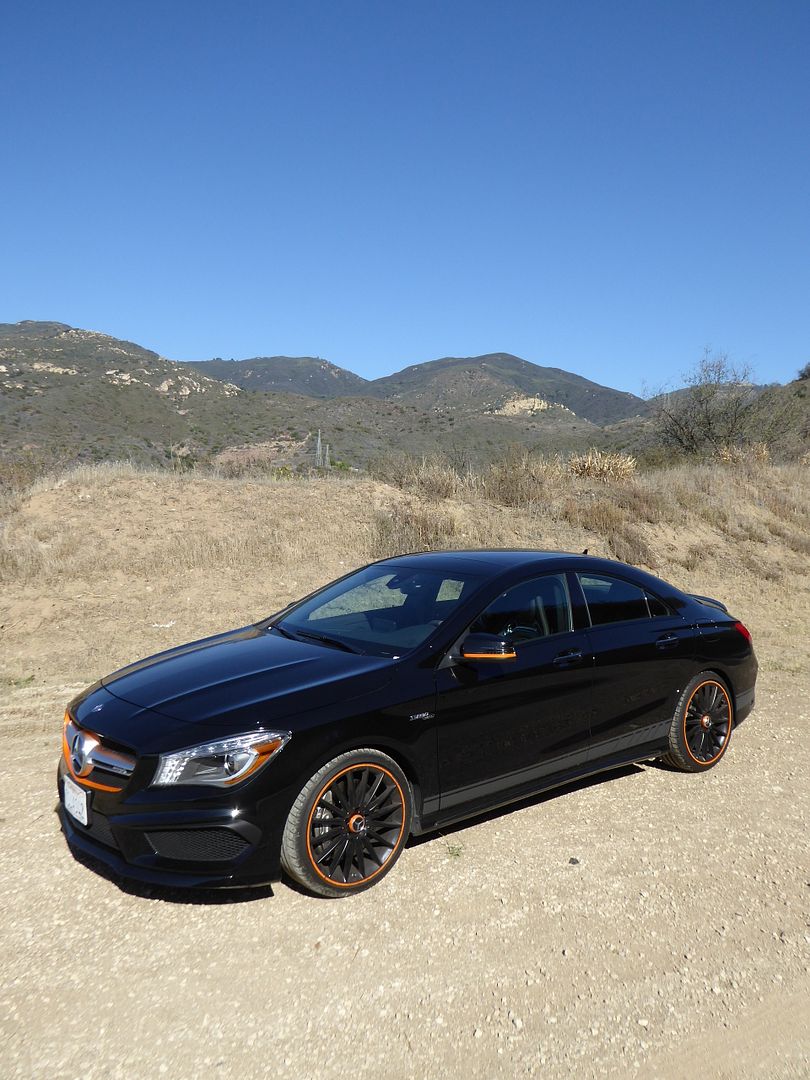 Despite what car enthusiasts might like to think, the business of manufacturing and selling automobiles is all about making money, and that means that priority has to be given to finding the most profitable way of designing, building and selling cars that a large number of people will actually buy. That means that the "ordinary" versions of family cars are tremendously important, selling in vast quantities to people whose prime interest is in buying an affordable way of getting themselves and their passengers and luggage from A to B, C, D and E reliably and safely. There are, of course, a few people, who see the car as something special, and who are prepared to pay more for a product with more luxury and/or more performance, and most manufacturers cater for such customers with what are relatively low volume models at the top of the range of most cars that they produce. Thus there have been sporting versions designed for more prosaic purpose for almost as long as there have been cars. Throughout the history of motoring, there have also been people who want to race and compete in cars. In the interests of ensuring that it is not just about who has the deepest pockets who wins, motor-sport regulations have long required manufacturers to build at least a reasonable number of production cars that are very similar or identical to the ones that are raced and rallied. This has generated a long list of cars, often with racing pedigree, which are genuinely exciting, and yet still quite practical. Many would argue none more so than the most sporting versions of regular family/executive saloons such as the BMW M3 and its rivals. Produced initially as a homologation special, BMW found that there was a market – much larger than they first thought – for such a road car, and as the car developed, and gained rivals, so it proved to be a segment which could grow and become significant not just as a halo-car to help sell the volume models, but for its own contribution to sales and profits. It was not long before competition set in, with Mercedes evolving their 190E 2.3-16 into the line of AMG-produced C Class models, and Audi launching S and hotter RS versions of their A4. The inevitable happened: in an effort to outdo their rivals, each car got more powerful, and hence more costly with every successive iteration, meaning that those who wanted an M3, a C63 AMG or an RS4 were now being asked to spend nearer to £20,000 more than the price of the next model down in the range as opposed to the few thousand that had been the case a few years prior. £60,000, plus or minus a bit for an M3, a C63 AMG or an RS4 is a lot, too much for plenty of people, so not surprisingly, especially given the fact that these cars had also physically grown in size with each new generation, a market opened up underneath them for something which could in many ways be seen as the spiritual successor to early versions of those legends, and it is no surprise that the same manufacturers have engineered models to fill it. Just as with their larger relatives, early fast models such as the BMW M135i and Audi S3 were quickly topped out by even faster uber-models in their respective ranges. It was only really with the advent of the third generation A Class that Mercedes had the raw material to enter this niche. Unlike BMW, who have still got rear wheel drive cars, and Audi who have their quattro transmission engineered for every car in their range, the regular A Class comes only as a front wheel drive machine, which was deemed hardly suitable for something with the levels of power that the engineers at Afolterbach had in mind, which was to offer the most powerful car in the class. This meant more extensive changes would be required, with a four wheel drive system to be incorporated as well as the AMG-developed engine and other modifications. The resulting A45 AMG had mixed reactions, with some loving the rather in-your-face styling additions, and the sheer oomph from the thing, but others finding it all too brash. When the hatchback A Class was joined by a four door saloon version, the CLA, it was no surprise that an equivalent CLA45 AMG model was soon added to the range. Offering four doors and a traditional saloon body, this gave Mercedes something slightly different from BMW – who, still lacking a true M car, until the later advent of the M2, had a 5 door hatch or a 2 door Coupe -and Audi who combined the 5 door hatch body of the A3 Sportback with the changes to make an RS3.  As part of their Dream Collection, Hertz in the US bought some CLA45 AMG cars, and offered them in lieu of the more potent C63 AMG whilst there was a model transition. They've now got both on fleet, in the same rental group, which means that they are likely to cost the renter the same per day. There were no C63s available on a day when car supply was pretty limited event at the huge LAX facility, but there were a couple of these CLA models on offer, so I decided to take one to see what it was like, and also to compare it with the Audi RS3 which I had sampled back in the UK earlier in the year.
The Hertz CLA45 AMG cars are all black, with very distinctive orange detailing on them which will not be to everyone's taste. When I opened the door of the test car, I found a plaque on the ash tray in front of the gearlever declaring that this is an OrangeArt Edition car. A bit of work with Google revealed that this is a Limited Edition car which was announced at the very end of 2014, and which was offered on both the Saloon and the then newly announced Shooting Brake model (not sold to Americans). The press release is the usual sort of corporate hyperbole, telling us about the "OrangeArt Edition – stylish dynamism with eye-catching contrasts." It goes on to say that "Mercedes-AMG is continuing its model initiative: following on from the successful A 45 AMG, CLA 45 AMG and GLA 45 AMG models, the Mercedes-Benz CLA 45 AMG Shooting Brake is now the fourth high-performance compact car to be brought out, and it makes a stunning impression with its unique interior concept and its unrivalled mix of thrilling driving dynamics, excellent everyday usability and tremendous individuality. The thrilling design of the limited-edition CLA 45 AMG Shooting Brake OrangeArt Edition special model brings added flair to the market launch. Select design features in matt graphite grey above the side sill panels give added impact to the car's sporty lines. The CLA 45 AMG OrangeArt Edition from Mercedes-Benz convinces with its athletic design". Apparently it has "Extravagant design features" which include "the splashes of orange in the AMG radiator grille, on the exterior mirrors and in the rear apron trim together with the Night package featuring black design features and chrome tailpipes produce a stunning overall effect. The multi-spoke light-alloy wheels painted in matt black also fit in perfectly with the styling, thanks to a rim flange painted orange and matching orange/black hub caps in centre-lock look. Colour co-ordinated highlight rings around the bi-xenon headlamps make them stand out in spectacular style, too. Inside, the sense of exclusive dynamism is captured to perfection by the powerfully contoured Performance seats upholstered in leather/DINAMICA microfibre in black with orange contrasting topstitching and black seat belts with coordinated highlight stripes. The Performance steering wheel in DINAMICA microfibre with orange contrasting topstitching and matching 12 o'clock mark as well as the AMG E-SELECT lever further underscore this model's exclusive character, as does the specially designed OrangeArt Edition trim. Subtle details such as the recurring contrasting topstitching and the exclusive Edition badge on the AMG DRIVE UNIT convey a sense of passion for the extraordinary." Hmm!
Enough of the PR drivel, much more important was what the CLA45 AMG would be like to drive. There is keyless starting. To fire it up, you press a large Start/Stop button on the dash to the right of the column. It feels cheap and like it is not properly fitted, as it is slightly loose in the space provided for it. But your real disappointment will be when the AMG engine comes to life. It just sounds like an ordinary 4 cylinder engine. During my day's testing, at no point did I ever think that this was an interesting sounding engine, and at times, I felt like listening to it was more akin to listening to your washing machine than a performance car. That includes the slight whine noise that you get at around 75 mph on the freeway. Of course, the engine does its job, and this car is indeed very rapid indeed. Put your foot down at any speed and the sensation of acceleration is impressive. In the traffic of LA, you could only sample it in small bursts, sadly, but there were enough clues there to suggest that for all its faults – and that is a very long list indeed – lack of power is not one of them.
There is a 7 speed automatic gearbox, and it provides lightning fast gearchanges which are almost impossible to detect until you are accelerating hard. Unlike larger Mercedes and AMG models and indeed the regular CLA, where the lever is on the column, in this car it is in the centre console. A small stubby lever, it has markings only for Reverse, Neutral and Drive. To put the car in Park, you press a button behind the lever, which also sets the electronic handbrake. This is a far neater solution than the complex set up that nearly defeated me in a couple of BMW M cars. There is a manual mode available, either by pressing a button to the left of the lever, or using the wheel mounted paddles, with the left hand one for a down change and the right hand one to go up a gear.  If you select Sport or Sport+ mode, the car hangs onto the gears for longer. You probably won't want this mode when cruising on the freeway, as it simply adds revs, needlessly, adding to the noise levels. The engine is decently quiet, and wind noise is well controlled, but depending on the surface, there is quite a lot of roar from the tyres. These are 235/35 ZR19 Dunlop Sports, and they've been selected to make the car hold the road well, above all else. And it does. You would need a track, not the 405 Freeway to test out the limits of grip and adhesion of this car, and I did not have access to that. I can certainly say that the steering is well judged, though, with lots of feel, and appropriate weighting, and the car felt like it could corner at speeds far greater than my levels of bravery, prudence or compliance with the law would permit. There is a price to pay, though. And that is this: thanks to very stiff suspension, the ride in this car is truly awful. There is no getting away from that fact, and sadly, the roads of Los Angeles are not the place to spend time with a car that will transmit jolts and vibrations when it goes over every piece of litter. The concrete sections of the 405 freeway were the most uncomfortable, where every joint could be felt, and heard. And that was with the car in Comfort mode. Put it into Sport or Sport+, and things only got worse. Even on smoother asphalt roads -and there are some in the area – the ride was still plain poor. The stiff suspension has another consequence, which is that any creaks or things in the trim and bodywork which do not fit together perfectly are going to be amplified, or even initiated, and there were plenty of those. Whether this is poor build quality, or the fact that the car will gradually start to suffer from the consequences of the suspension, I do not know, but I can report that there were unexpected noises from various parts of the trim which have no place in any car and certainly not one of this price and market positioning. No complaints about the brakes, which had a nice progression about the pedal and with large disks fitted would clearly be capable of bringing the CLA to a halt from far higher speeds than I was able to achieve. Another real weakness was visibility. The door mirrors were simply not big enough, so no matter how I set them, the field of view, especially from the one on the driver's door was simply not good enough, so extra care was required when planning to pull out and overtake. The steeply sloping rear window means that you cannot judge the back of the car at all, but there is a rear-view camera which projects an image onto the display screen, which helped a lot.  Drive the CLA45 AMG as it is intended to be and fuel economy will not be a strength. Indeed the trip computer in the car suggested that mine had averaged 22.9 mpg over the past 2500 miles. I managed a lot better than that – probably because once clear of the legendary 405 rush hour traffic, much of my 250 mile test was done at a steady speed. I came in at 29.7 mpg US (which equates to 35.48 mpg Imperial), which is pretty decent. It was no doubt helped by a standard Stop/Start system, which I was a little surprised to find had not been disabled by a previous renter, which is usually the case in the US. The average speed for the day was 37 mph.
At a first glance, the cabin of the CLA45 AMG looks pretty decent. There are lashings of leather not just on the dash, but on the door casings, and there is a nice alcantara-like wrapped flat-bottomed wheel, judicious use of carbon fibre inlays and some sports seats, even if the trim is a little garish in this Orange Art Edition. Look a little more closely, though, and you will start to see where it goes wrong. Clearest evidence of this is when you look at the line up of the dash and the door casing. Although the design suggests that they two should meet neatly, they don't, with an uneven gap, and the levels out slightly. This is the sort of thing you would never have seen in the days when Mercedes was a by-word for quality. I wonder about the durability of the materials, too. The test car was 6 months old and had done 6500 miles, and already the microfibre covering on the wheel was looking very worn in places and the orange swatch at the top of the wheel was particularly grubby. There were numerous creaks from the dash area, which would either be evidence of poor build, or caused by the suspension creating them as the car crashes around on the road. In front of the driver is the instrument binnacle which contains two large analogue dials, a speedo on the left, and rev counter on the right. Smaller gauges for fuel level and water temperature are inset in the base of these. There is a digital display area between the dials and you can select what is shown here by pressing the various buttons – all 6 of them – on the left hand spoke of the steering wheel. There is a complex system of menus and sub-menus to navigate, but eventually I found a digital speed repeater, which then means you have no odometer showing. In true Mercedes fashion, there is a combined column stalk, on the left, for indicators and wipers. A second stalk, also on the left, but set lower is for the cruise control. Lights operate from a dial on the dash to the left of the wheel, set above the handbrake lever.
The centre of the dash is dominated by a display screen which looks like a stuck on iPad, and a definite after-thought, even though it would have been designed into the car from scratch. Below this are three circular air vents with an aggressive looking blade design. Going further down the central part of the dash, there is a deck of buttons for the audio and navigation functions, and then a row of switches for things like disabling the Stop/Start system, the heated seats and the hazard warning lights, and then below this is another bank of buttons for the climate control. In the centre console, there is a rotary knob behind the gearlever which changes the settings between Comfort, Sport, Sport+ and Individual. There is another such dial a bit further back, which is the control for the COMAND system, should you want to use that rather than individual buttons or the touch screen. I had the system set to show navigation, and have to say that the map was not very good, with a lot of the top area showing as an image of the sky, so only using about 2/3rds of the real estate of the display for an actual map. As ever with systems such as COMAND, there are tens of pages in the manual explaining how to use it all. I did not have the time to try everything out, but it seemed largely intuitive to do the things I did want to do with it.
The sports seats of the test car looked inviting, both in shape and in their appearance, with a mix of alcantara-like outers and colourful inner section trim. First I had to adjust them. The switches to do this are on the door, as is the case with most Mercedes, with electric adjustment for seat fore/aft, back rest angle and seat height. There are three memory settings you can program for once you have found the perfect position. Steering column adjustment, up/down and in/out, was manual. It was not hard to get the correct driving position set up. Initially, I though the seat was comfortable, but as I was sat in the evening LA freeway traffic, crawling back the last few miles to Hertz, my thighs began to tell me otherwise, and that the passing underneath them was not sufficient, or in the wrong place, or that I had the angle of the seat not quite right. It did make me wonder what the car would be like on a long journey, if you could ever put with the ride long enough to embark on such a thing, of course.
In the US, Mercedes describe the CLA as a "4 door Coupe", and this is perhaps more accurate than trying to claim that this is a 4 door Sedan. I already knew from trying to sit in examples of the model at various Auto Shows that access to the rear, and space is very limited. Your first problem is getting in. It's not particularly obvious from the profile of the car, even noting the sloping roof line, but getting into the rear seats without banging your head is surprisingly difficult. The combination of the drooping rear end and the curvature of the doors mean that there is very limited access and you have to adopt the sort of approach that you would take in getting into a low-slung sports car, if you are to avoid banging your head on the roof. And bear in mind I am only 5 foot 6, so for someone over 6 foot, the problem is going to be worse. Once in, though, your problems don't get any less. Leg room is very limited. With the front seat set well forward, to suit my driving position, there is actually enough, but put the front seats even part-way back on their travel, and things get tight, and put them well back, and there is no leg room at all. It is head room which is the real problem, though. It's not a case of saying that my head was brushing the headlining, so much as saying that I would have to sit with my head jammed against it, and at an awkward angle just to get in at all. The usual approach of slouching in the seat does not work, because that requires more legroom. Which does not exist. Needless to say, even though there is not much of a transmission tunnel, there really is not space for three adults across the width of the car. There is a drop down central armrest, which has a pair of cup holders which spring out of its front face. This is definitely a car where the rear seats are designed only for young and small children.
The boot is of a modest size. It is actually reasonably long from front to back, but your biggest problem could well be getting anything in it, as the opening is somewhat restricted. There is some extra space under the boot floor, as there is no spare wheel here. The rear seat backrests do not fold forward. Instead there is a small ski flap through the rear armrest. Space inside the cabin for odds and ends is pretty poor, too. The glovebox is pokey, with the car's handbook squeezed in, taking all available space. There are door bins on all four doors, but they are small, and there is a small amount of space in a cubby under the central armrest. That's it. The sports seats do not have map packets on them.
Although there are a number of different CLA models offered in other markets, Americans get the choice of just two: the cooking CLA250 and this car, the CLA45 AMG. The CLA250 was introduced in mid 2014, with much made of the fact that it was a Mercedes for less than $30,000. True, the list price was $29,995, but it was pretty basic, and the reality was that most customers ended up speccing a car with a price tag that started with a 4 and not a 2.
At the recent Paris Show, Audi launched a 4 door Sedan version of their RS3, and they have said that they expect around 40% of its sales to be to North America. It has not arrived in the USA yet, but when it does, anyone who is interested in a car of this class would be well advised to go and test it out. It may have slightly fewer bhp, so loses on bragging rights, but on the evidence of the Sportback version I drove in Europe earlier in the year, it will have the CLA45 AMG licked in all other respects. It has an interesting sounding engine, it goes well, it steers well, the ride is perfectly civilised, you can see out of it, the interior build quality is far better than on this AMG, you can get in and out of the back of it and there is room for real people to sit in the rear seats. It is, quite simply, a much better car. This CLA45 AMG has to rank as a huge disappointment. Former engineers, designers and bosses at Mercedes must be looking at it and wondering what has happened to the company. From producing cars where engineering excellence and bullet-proof build quality were a sine qua non, they have now produced this – a car that is all marketing tinsel and bragging rights but depressingly devoid of real substance or ability.