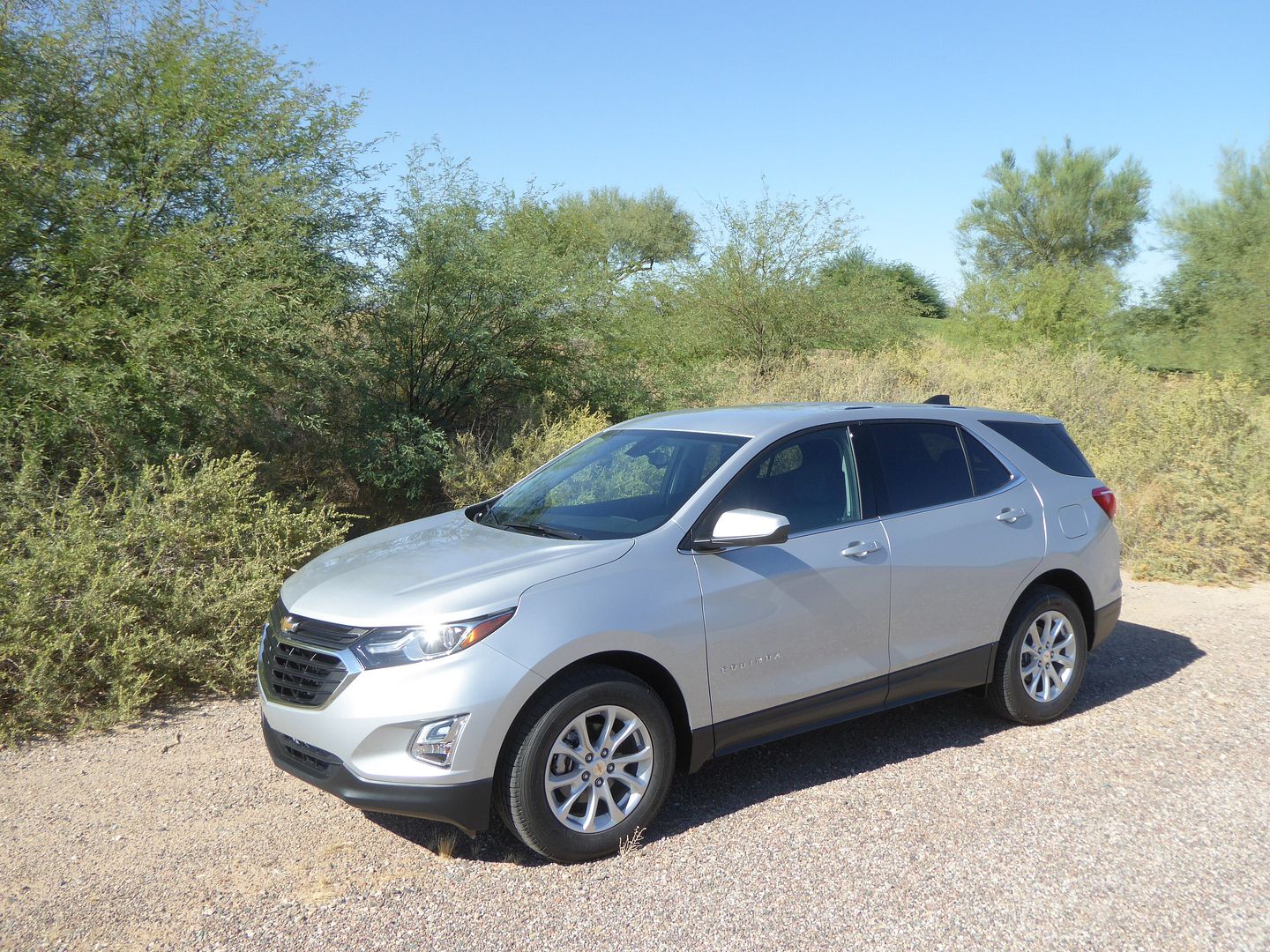 Plenty of column inches and web pages have been devoted in recent years to the inexorable growth of the Crossover market segment, and one glance at the streets of pretty much any country will tell you just how popular this genre has become, and nowhere more so than America, where something really significant has happened in the last few months. Look at the best seller's list and for more years than anyone can remember, there has been an established order, with the Toyota Camry the best-selling passenger car (after the three pickups from Ford, Chevrolet and Ram), closely followed by the Corolla, Honda Accord and Civic, and their closest rivals from Nissan, Ford and Chevrolet. But now, these cars have all slid down the pecking order, as their places have been taken by the Honda CR-V, Toyota RAV4 and Nissan Rogue. The Corolla finds itself out of the Top 10, for the first time probably in living memory. So a family-sized Crossover is now the most important vehicle in many a manufacturer's range. There's intense competition, with every major manufacturer offering one, along with smaller and larger vehicles of the same type. Success in this segment is critical like never before, and that means both an excellent product and also one that is bang up to the minute with its features, equipment levels, safety systems and styling. GM have been in this segment for as long as their main rivals, with their lead product being the Chevrolet Equinox, first seen at the 2003 Detroit Show and going on sale in 2004, with a second generation car arriving at the end of 2009. Right from the outset, it has always been a capable vehicle, but never really a class leader. Indeed my review of the broadly similar Pontiac Torrent, at the end of 2009, and of the second generation Equinox in 2014 concluded that these were perfectly acceptable vehicles, competitive with the rest of the market at the time. A third generation Equinox model was presented, fittingly, in view of the name, on 22nd September 2016 (the autumnal equinox) and it finally went on sale in mid 2017, as a 2018 model year vehicle. When I arrived at the Hertz facility at Phoenix Sky Harbor airport, I noticed that there are a lot of them parked up, so it was only a matter of time during my week there before I picked one as my rental for the day.
There's only one available engine for now, though a more powerful 252 bhp 2 litre Turbo and a 136 bhp 1.6 litre Turbodiesel unit are both on their way. Currently all Equinox models have GM's 1.5litre Turbo petrol, coupled, in all but the top spec cars, to a 6 speed automatic gearbox. All wheel drive is an option for but all the base cars, otherwise you get front wheel drive, as was the case here. The 1.5 T unit generates 170 bhp, which is slightly less than you got with the previous 2.4 litre unit that powered the majority of second generation Equinox models, and I've experienced it before in the latest Malibu sedan. For a car of this size and weight, that 170 bhp is not a lot, and this is how it feels from behind the wheel. You would not actually call the Equinox "slow", but rapid, or even brisk it is not. Its cause is not helped by the way the gearbox is tuned to make early upwards shifts. You just about get away with this as there is sufficient low-down torque, 203 lb-ft of it, but there were times when I thought I might have to take over and apply manual shifting of the gears. There are no paddles, but manual control is available using a button set in the top of the gearlever. I did wonder if you were rest your hand on it whether it think you wanted to change gear, but this did not seem to be the case, you did need to press it quite deliberately at the rear point for a downshift or the front to go up a gear. The move to smaller Turbo engines is aimed at improving fuel economy, and if I compare my results from this test, which computed to 27.78 mpg US, or 33.18 mpg Imperial, with those of the previous generation Equinox that I drove, then there has been a significant gain, as I only averaged 24 mpg US in that one, and much of its test was done a steady speed on the freeway, whereas this one had to endure a lot of stop/start and a winding mountain road up to the Tortilla Flats, to the north east of Phoenix. Apart from when accelerating hard, noise levels are low, with a very muted engine sound when cruising on the freeway, and any intrusion from the tyres or the wind kept well in check, so you could happily take this car on a long journey without penalty.
The other driving characteristics come in the "perfectly OK, but quickly forgettable" category. There's nothing this Equinox does badly, but keener drivers will find nothing to engage them at all here. There's a plastic-moulded steering wheel in LT trim. There steering is not overly assisted, but nor does it have the sharpness to it that you get in a Mazda CX-5 or a Ford Escape. The car holds the road well, and seems to have decent enough grip, as it probably lacks the power to get you into trouble. There is remarkably little body roll, though some understeer is evident when you approach some tighter bends with any sort of enthusiasm. Sitting on relatively high profile 225/65 R17 wheels, the ride is good, with the Chevrolet smoothing out the few ridges and surface oddities that you find on Arizona's generally well-maintained streets. The brakes proved well up to muster. There is an electronic handbrake now, operated by a small button on the centre console. Visibility is generally good, and there is a rear-view camera to help you to see any objects close up behind you. The third side window is quite small, so the over the shoulder view at oblique junctions was not great, though, calling for extra care.
The dash of the Equinox reflects GM's latest thinking, and it shares its basic design and indeed many of the individual elements with plenty of other current Chevrolet models, looking very similar indeed to the latest Malibu. There's a lot of black plastic in here, some of it quite hard to touch, though it is fair to say that Chevrolet have tried to inject a bit of interest – I hesitate to call it flair – into their approach. The instrument binnacle contains two large instruments, a speedo and a rev counter, with two smaller ones for fuel level and water temperature positioned in the upper half of the area between them. Below this is a digital display area, with three menu sections, for "information", "navigation" and "settings". You cycle around the menus using the buttons on the right hand steering wheel spoke. All the expected stuff is here from trip mileometer and average fuel consumption to oil level and tyre pressures, and the settings allow you to do things like change the units from imperial to metric. The centre of the dash contains the Chevrolet MyLink display screen. Like others of this genre, this has a touchscreen interface and the idea is to remove the need for many of the buttons that had proliferated as functions were added. It's a much better set-up than on previous generation models, proving quite responsive to the touch and easy to use. The home menu looks a bit bare on a car without navigation, as all the system really does is the audio functions, with a few other features you may rarely use, under Apps and Settings. Once you have your preferred channels stored in the system, switching say from FM to XM Satellite is as easy as pressing one spot on the screen, but if you need to go and find your chosen station, then you have to go through them all by pressing the forwards or backwards button, which is not ideal. There is still a knob for volume and on/off. Beneath this are the two rotary dials and some buttons for the air conditioning, which was of the manual sort in this trim, but which still proved effective at cooling the cabin on what was quite a hot day (temperature in three figures F). Twin column stalks, which have moved away from the generation of such GM items with serrated end points, are used for indicators and wipers. A light switch is provided on the dash to the left of the wheel. This trim had an Auto lights feature which was useful.
LT trims bring electric adjustment for the driver's seat, with switches to perform this on the side of the seat. There's 8 way adjustment, so you can set the height and angle of the seat as well as fore/aft and backrest rake. Seat trim is a sort of generic cloth that you find on most volume selling cars, but the seat itself proved supportive and decently comfortable. There is manual adjustment of the steering column, which telescopes in and out as well as up and down. Sadly, there was no adjustment for the seat belt mounting, and as with other recently sampled GM products, I found the belt anchored to the pillar at too low a point, and would have like to raise it up a couple of inches. The front seat passenger has manual adjustment of their seat.
Although the 2018 Equinox is a bit smaller overall than its predecessor, indeed it is now officially categorised by the EPA as a "Compact" SUV, as opposed to a "Mid-Size", space in the back is still good. There's an almost flat floor across the car, though the central console armrest unit does protrude a long way back, so there will be less clearance for legs for a middle seat occupant (unless the front seats are set well back, that is. That apart, leg room is good, and the CUV styling means that there is plenty of headroom as well. There is a drop down armrest with twin cupholders in its upper surface. Occupants here get bins on the doors and there are map pockets in the back of the front seats.
Slightly smaller than the last model, but not so as you would notice, the boot is of a good size, with a nice regular shape to it. More space is created by dropping the asymmetrically split backrests down, creating a flat and quite long load area. There is some space for odds and ends under the boot floor around the spare wheel. You get various hooks on the side of the boot to allow you to secure stuff. Inside the cabin, as well as bins on all doors, there is an average-sized glovebox, and a central cubby under the armrest for your odds and ends.
The 2018 Equinox comes in four trim levels: L (base), LS, LT, and Premier. Currently, the only available engine is a 1.5-litre four-cylinder turbocharged engine, though Chevrolet has announced the future release of a 2.0-litre turbocharged engine and a 1.6-litre turbodiesel engine that deliver greater levels of horsepower and torque. The 1.5-litre petrol and 1.6-litre diesel engines come with a six-speed automatic transmission, while the 2.0 litre engine features a new nine-speed automatic transmission. All-wheel drive is optional with any model except the base trim, which only comes with standard front-wheel drive. The base Chevrolet Equinox L starts at $23,580. Standard features include cloth seating, a six-speaker audio system, a USB port, Bluetooth, proximity key entry, push-button start, a 7″ touch-screen infotainment system, a rearview camera, Chevy's Teen Driver system, Android Auto, Apple CarPlay, voice command activation, and GM OnStar with 4G LTE and a Wi-Fi hot spot. One of the few major optional features for the base trim is remote start for $275. For $25,510, the Equinox LS doesn't add much, though you will get a spare tyre and rear floor mats. However, if you want all-wheel drive, you'll have to upgrade to at least this trim and then spend another $1,750. The Equinox LT trim, which is likely to be the most popular, and was the one on my test car, retails at $26,750 and adds features like an eight-way power-adjustable driver's seat, satellite radio, a leather-wrapped gearlever, and high-intensity discharge headlights. There are also a few option packages available. For $1,945, the Confidence and Convenience package includes heated front seats, a leather-wrapped steering wheel, dual-zone automatic climate control, a universal garage door opener, a power tailgate, remote start, and driver assistance features like rear parking sensors, rear cross traffic alert, and blind spot monitoring. The Sun and Infotainment package ($1,995) comes with a panoramic sunroof, a multi-colour instrument cluster screen, an 8″ touch screen, six USB ports, and a 120-volt electrical outlet. The top-of-the-line Equinox Premier will set you back $30,790. This trim adds leather seats, heated front seats, driver's seat memory settings, a leather-wrapped steering wheel, dual-zone automatic climate control, six USB ports, an 8″ touch screen, a multi-colour instrument cluster screen, wireless device charging, a 120-volt electrical outlet, remote start, a universal garage door opener, LED headlights, a hands-free power tailgate, rear parking sensors, rear cross traffic alert, and blind spot monitoring. All-wheel drive will cost you $3,645 in an Equinox Premier. The Confidence and Convenience II package ($1,895) includes an eight-way power-adjustable passenger seat, ventilated front seats, heated rear seats, a heated steering wheel, a 360-degree camera, a safety alert seat, automatic high beams, lane departure warning, lane keep assist, forward collision warning, and low-speed automatic emergency braking. The Sun, Sound, and Navigation package costs $3,320 and comes with a panoramic sunroof, navigation, a seven-speaker Bose premium sound system, and HD Radio.
The Equinox is designed to be a practical sort of vehicle that meets the needs of many families, without undue frippery and with no perceived need for any fizz to the way it goes about it. In that respect, it probably hits the design brief quite well, as this is practical, roomy enough, decently finished, and with no serious weaknesses, though I did think that the Equinox could usefully do with more power. There is a solution to that, with the forthcoming 2 litre Turbo model, though that may almost have "too much" extra power for the needs and demands of most of its target customers, and there will inevitably be a penalty at the fuel pump. However, being competent enough may not quite be sufficient, since, as noted in the introduction to this report, this is a highly competitive market segment. The Equinox has never achieved the sales volume of the Japanese trio of Toyota RAV4, Nissan Rogue and Honda CR-V, and although it is in most ways as good as them, I cannot see how this model is going to beat them at their own game. And for those who want something like this that has some sparkle and is more fun to drive, then the Ford Escape and Mazda CX-5 are available for similar money. So, new styling and new features welcome, and they keep Chevrolet in the game, but they don't provide the leap to the top of the class that GM probably hoped for.