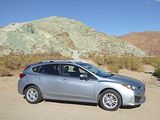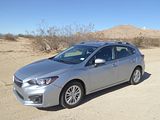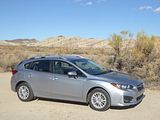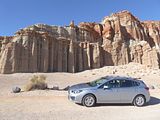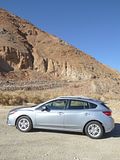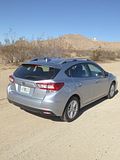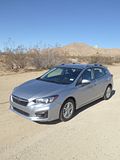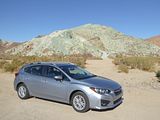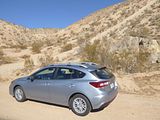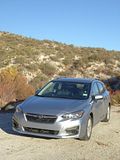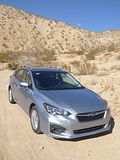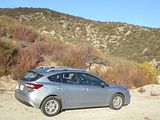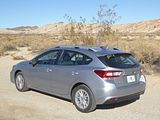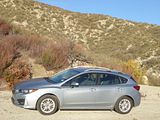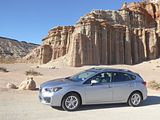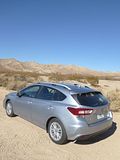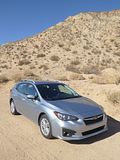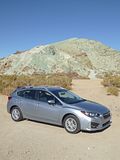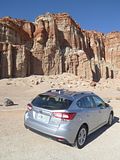 "Ah, the Subaru Impreza. Yes, I remember those. A fun affordable-ish performance car that became popular following the rallying success of the late Colin McRae and Richard Burns. Used to see quite a lot of them at most car meets, but that's a while ago now, and you don't see them that often any more. Pity!" That is exactly the sort of reaction you could expect to get from most moderately well-informed car enthusiasts in Europe. And yet, the Impreza is very much alive, and globally, sales remain strong. It is just that in Europe, hardly anyone notices, or cares, and certainly does not buy the cars. That's true for Subaru as a whole, with more of the model finding buyers in the USA in a month than do across the whole of Europe in a year. And American sales are growing, whereas in Europe, they have remained static for years, ever since the change of direction, from a focus on the rally-inspired machines like the Impreza WRX, back to focusing on the safety features and standard all-wheel drive of a series of hatches, saloons and crossovers. The Impreza is now on its fifth generation. The latest range was premiered at the 2016 New York Auto Show, going on sale later that year as a 2017 model. New styling, a slight increase in dimensions, slightly more power, a better quality interior and the adoption of the latest in-car technology were the major changes. As before, the Impreza range comprises a four door saloon and a five door hatch, offered to Americans with a single engine type, a 4 cylinder 2 litre unit putting out 152 bhp, and a choice of 5 speed manual or a CVT automatic transmission. The model went on sale in Europe at the start of 2018, with a choice of 1.5 and 2.0 litre petrol engines. It is fair to say that it got a luke-warm reaction from the UK motoring press, and I can't recall seeing a single one on Britain's roads throughout the entire year. In America, it is very different and the car sells strongly, with sales volumes similar to those of the brand's Outback and Forester models. It does not, however, appear very often in the rental fleets, so when I spotted this 2017 model year car tucked away among a sea of Hyundai Sonata and Toyota Camry rentals, I grabbed the keys, its 42,000 indicated miles not withstanding, to figure out for myself how good the car is, and whether Europe is doing it a dis-service by ignoring the car.
Many of the characteristics that used to make a Subaru seem different, although some would say a bit idiosyncratic, have been banished to history, but the marque does still stick to horizontally opposed "boxer" engines, and one glance under the bonnet will show you a sight quite unlike any other. These are retained as they sit low in the chassis and so give the car better handling and road-holding, we are told. They also have a rather distinctive sound, and that was certainly evident on start up of the test car. Initially, this unusual noise was quite loud, but as the engine warmed through, whilst I was adjusting mirrors and the like, it abated somewhat. Sadly, the noise is the best thing about the engine, as in combination with the CVT gearbox, it proves quite a disappointment on the road. The CVT is probably the real culprit here, with the transmission droning somewhat, and it feeling like the gearbox is slipping, trying to adjust as best it can to what you just did with your right foot, but not being quite sure what that should be. This means that the so-called advantage of such a transmission, that you are always with optimum gearing at any time, is not really there, and instead you get a rather noisy experience. The engine does not really feel man enough for the job, either. It labours hard to deliver quite modest levels of acceleration, and it gets noisy once you stray into the upper rev range, which you inevitably will do, just to get the oomph that you need. The upside to this is that fuel economy proved to be very good. I drove the Impreza for 353 miles, a lot of which was at a steady speed on flat roads in the Mojave Valley, and the car needed 10.85 gallons to refill it, which computes to 32.53 mpg US or 38.87 mpg Imperial, a creditable figure.
The other driving dynamics are best described as perfectly acceptable but nothing special. Indeed my test notes make no particular mention of anything. The steering is well weighted, and has a modicum of feel. There is plenty of grip, as you would hope from an all-wheel drive car, with this impressing even in the dry conditions of the test. The Impreza corners tidily, with understeer coming on if you approach a bend with some alacrity, but it all feels very controlled and safe, and that the chassis could easily handle more power. And should you head towards trouble, then there are plenty of safety systems in the car, as this is indeed one of Subaru's brand marketing leads now. The ride was comfortable enough, with the car sitting on relatively high profile 205/55 R16 wheels. The brakes worked just as they should. You still get a conventional pull-up handbrake in between the seats. I also had no qualms about the visibility, and as the car is relatively small, it was easy to manoeuvre.
Subaru have been making a concerted effort with every new model to improve the perceived quality of their interiors. And whilst every new car seems better than the last, they're still not really there. And that's true for this Impreza. It certainly does not feel plush or luxurious, but maybe that's the point, if this will see service in rugged places, though with things like the carbon fibre effect trim inlays, I think the designers have genuinely tried. But the combination of this, the faux leather stitching on the dash and the rather shiny "metal" inlays around the gearlever, as well as the plastic moulded steering wheel all conspire against the feeling of quality. At least what you get is eminently usable. There are two large instrument dials, with a bar chart for fuel level between them. Showing economy is clearly important, as there is a further gauge showing a + or – reading in the lower left quadrant of the speedometer and there is a reading for instant consumption in the digital display on the top centre of the dash. Two column stalks take care of indicators, wipers and lights, and cruise control and audio repeater buttons are to be found on the steering wheel spokes. The upper centre of the dash contains the 6.5″ touchscreen StarLink infotainment display screen, which is quite small. As well as AM and FM audio unit functions, this features Bluetooth, Pandora and Aha services, Android Auto and Apple CarPlay. There are still physical buttons for commonly used functions, so you do not need to rely on the touch screen. The system was responsive and intuitive – at least the functions I tested were. Beneath this are three rotary dials for the manual air conditioning.
Recognition of the fact that this car could well be used in colder and snowier climes come from the fact that there are standard seat heaters for the cloth-trimmed chairs on all but the base model. Adjustment is all manual, as you might expect. There is a telescoping in/out as well as up/down movement for the steering column. I was easily able to get a comfortable driving position, and the seat itself was fine, but I found the headrests were not particularly so.
There's a decent amount of space in the rear seats, though it should be noted that the centre console protrudes quite well back, so a middle occupant may find this a bit of a nuisance. Headroom is generous, and there is ample legroom even with the front seats set well back especially since this is not that large a car.
The boot is a good size, nice and regular in shape, and the redesign for the fifth generation brought about a much wider opening – about 5″ – so it is easier to get items in and out. As is often the case with US market cars, there is no parcel shelf, which I think it is a petty meanness. There is room around the space saver tyre under the boot floor to put a few odds and ends. More load space can be created by dropping the asymmetrically split rear seat backrests, and when you do so, there is a flat-ish luggage bay, which is quite long. Roof rails feature on the Impreza, so you could always resort to the roof if inside the car is not spacious enough. Inside the cabin, there is a good-sized glove box, and a cubby under the central armrest as well as pockets on the doors and an area in front of the gear lever, so those in the front have plenty of places for odds and ends. In the rear, there is one map pocket on the back of the passenger seat, and there are pockets on the doors.
In the US, the Subaru Impreza comes in four trims and two body styles (sedan and a hatchback). All trims feature a four-cylinder engine and all-wheel drive. Add $500 to the price for five-door hatchback models. There isn't much of a price difference between trims, so you would be well advised to step up to the higher ones, which provide many more features. The top-of-the-line Impreza Limited is the only one to offer navigation, but the Sport trim offers almost every other feature you can get in an Impreza, making it a great choice if you can live without a nav system (or just use an app on your phone). The base model is simply known as the Impreza (or Impreza 2.0i to be precise), and it has a starting price of $18,495. It comes as standard with a manual transmission, a rearview camera, and the StarLink infotainment system with a 6.5-inch touch-screen, Bluetooth audio streaming, Android Auto, and Apple CarPlay. You can add a continuously variable automatic transmission (CVT) for $1,000. Next up is the Impreza Premium, which starts at $21,295, which was the version I tested. In addition to the base trim's features, the Premium comes with a CVT, heated front seats, and a six-speaker audio system. You can add a moonroof for $1,000. A $1,395 option package adds Subaru's EyeSight system, blind spot monitoring, and rear cross traffic alert. The Subaru Impreza Sport has a starting price of $22,095. The Sport comes with a five-speed manual transmission, 18-inch alloy wheels, push-button start, and an upgraded StarLink system with an 8-inch touch screen, HD Radio, satellite radio, and Bluetooth phone connectivity. You can add a CVT for $800, and an option package that includes a moonroof, a Harman Kardon audio system, blind spot monitoring, and rear cross traffic alert for $2,150. The Impreza Limited, starting at $24,195, features a CVT, a power-adjustable driver's seat, leather upholstery, and automatic climate control. Two option packages are available. The first costs $2,495 and adds a moonroof, EyeSight, blind spot monitoring, and rear cross traffic alert. The second package costs $3,845 and adds all the features of the first package plus a Harman Kardon audio system and an upgraded StarLink system with an 8-inch touch screen and navigation.
There is no doubt that the weak point of the Impreza is the engine and gearbox. And if that is true of the 2 litre version, I don't really want to contemplate the 1.5 litre option available in Europe. Other than this, the Impreza struck me as a perfectly acceptable family hatch, but with no particular redeeming qualities. Save for one thing: the standard All Wheel Drive. If you live, or regularly travel in an area where this would be of value – and the Snow Belt States in America are indeed such places – then this could be the reason for selecting an Impreza over and above the ten or so alternative mid-sized cars available to Americans, and the rather larger number on offer in Europe. For everyone else, it would be a desire to be different, a strong allegiance to the brand, or personal taste which might have you selecting the model. In Europe, that looks likely to remain a very small number of buyers indeed.