Having returned from Road Test duty in Switzerland on Saturday, on Sunday I was at Gaydon, for the autumn Auto Italia festival……… another meeting for The Motor Forum.
There were some splendid vehicles on display, real rarities, too, and I pointed my camera at quite a bit of the less exotic stuff. All Italian marques were well represented, with the notable exception of Ferrari, who mustered no more than about 5 cars. So, here are some of the pictorial highlights:
Alfa Romeo
Huge numbers of Alfas. Cheekiest submission was a Hertz supplied Brera! There were plenty of GTs, 159s and Breras, and then some lovely older ones,too. Great to see that not every Alfasud has rusted away, or been converted into a race car: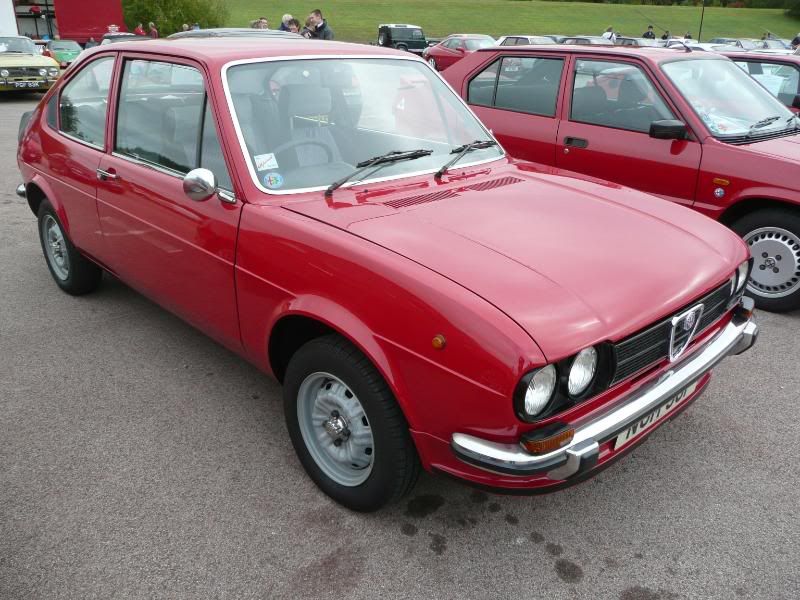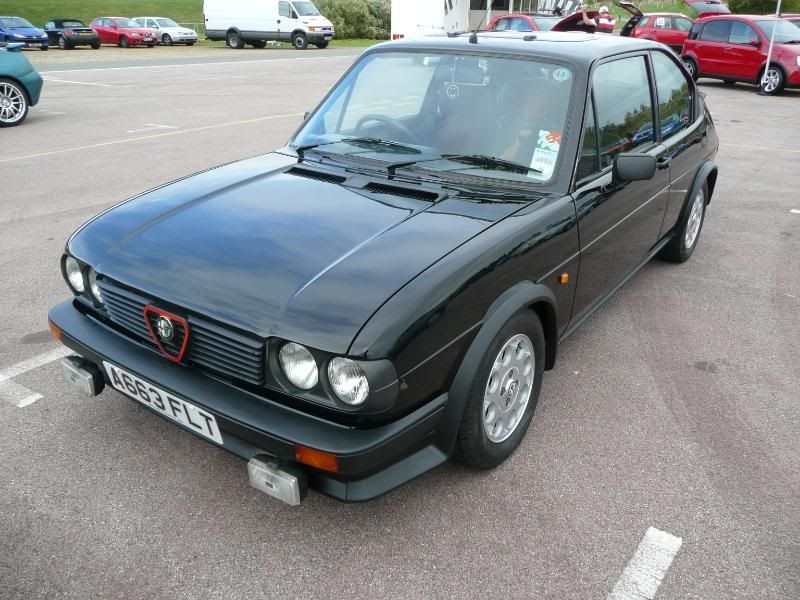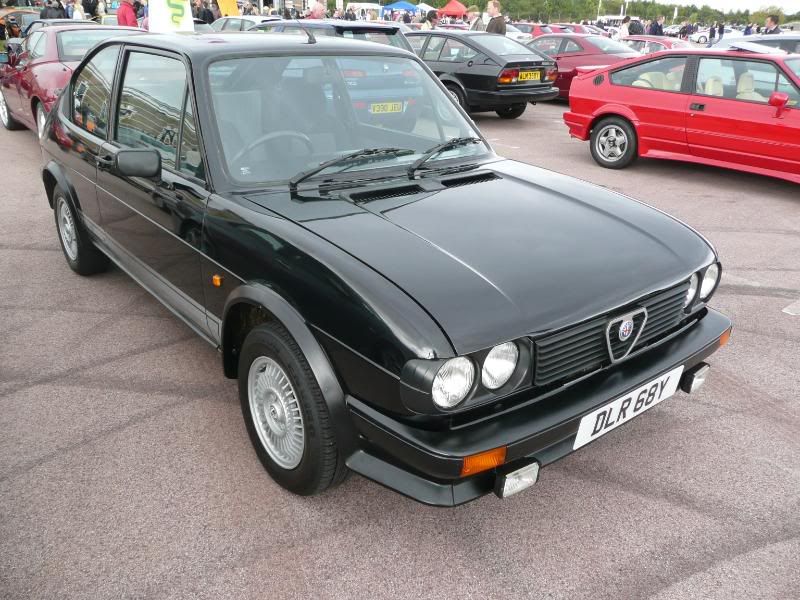 There was even a late model Sud Sprint to admire: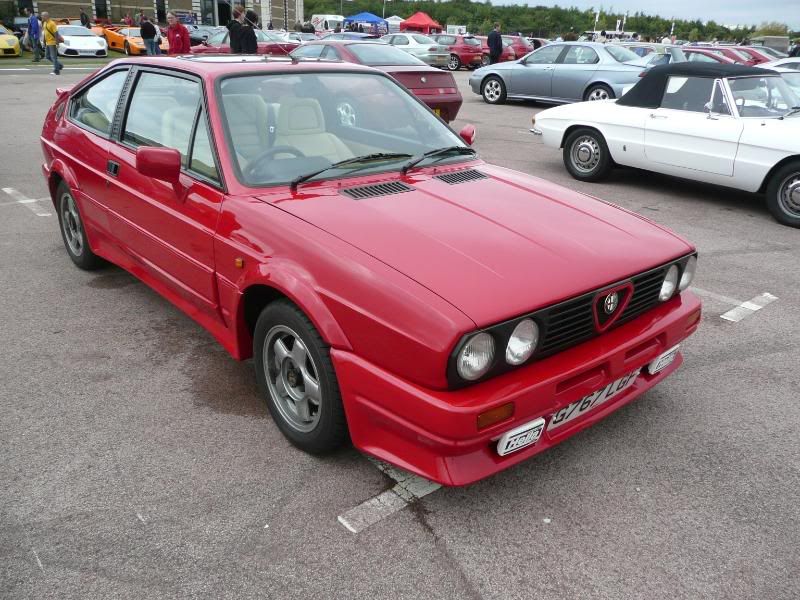 The less popular 33 was represented by a couple of models, pre and post the main facelift. One of my neighbours had a couple of these, and I always liked them more than the press ever did. The sound of firing up that 1.7 litre boxer engine was so joyous to behold!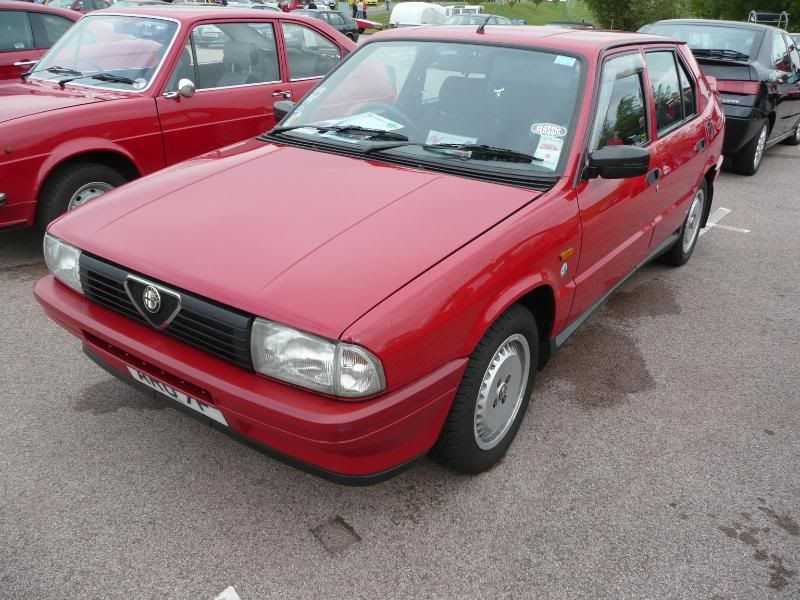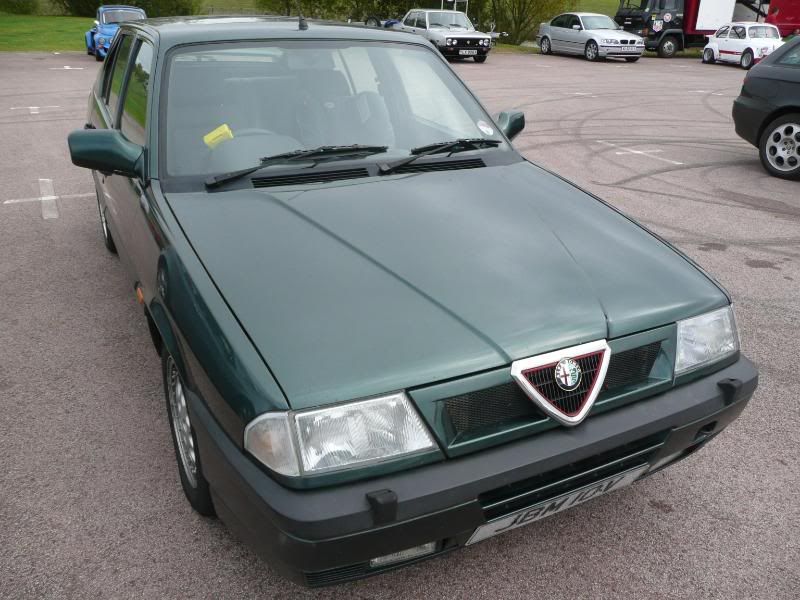 Earlier Alfas were represented by these:
The Montreal: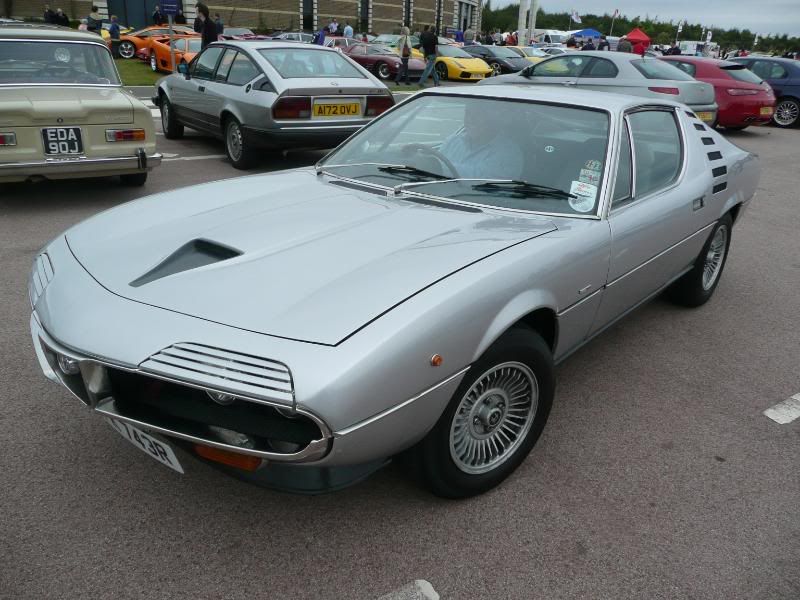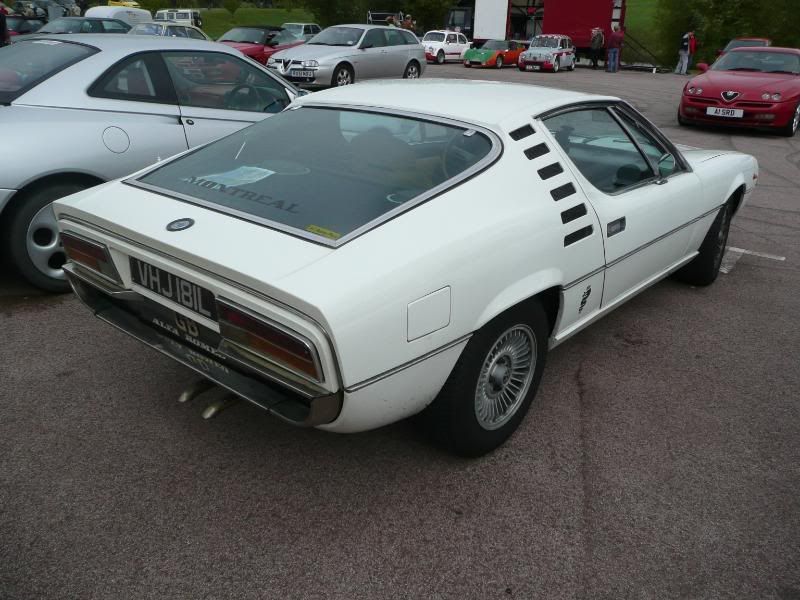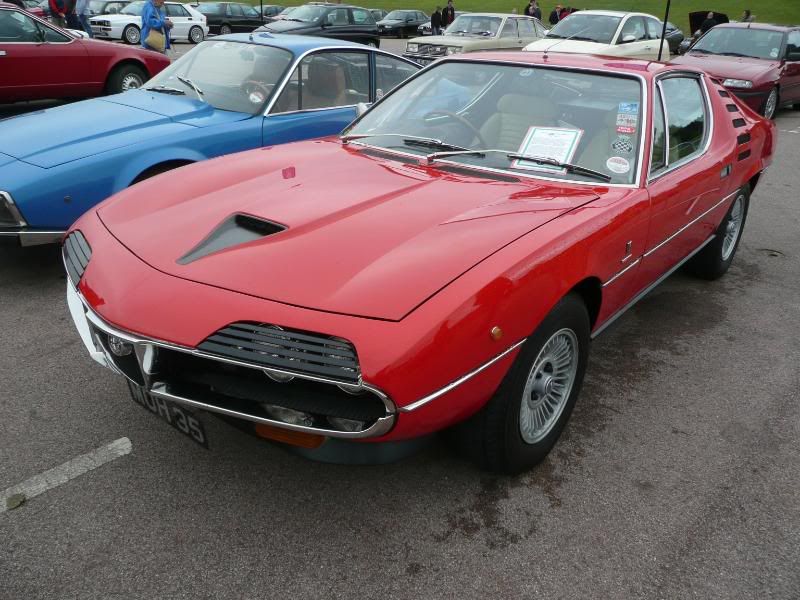 The 1750/2000 Coupe and the much rarer Berlina: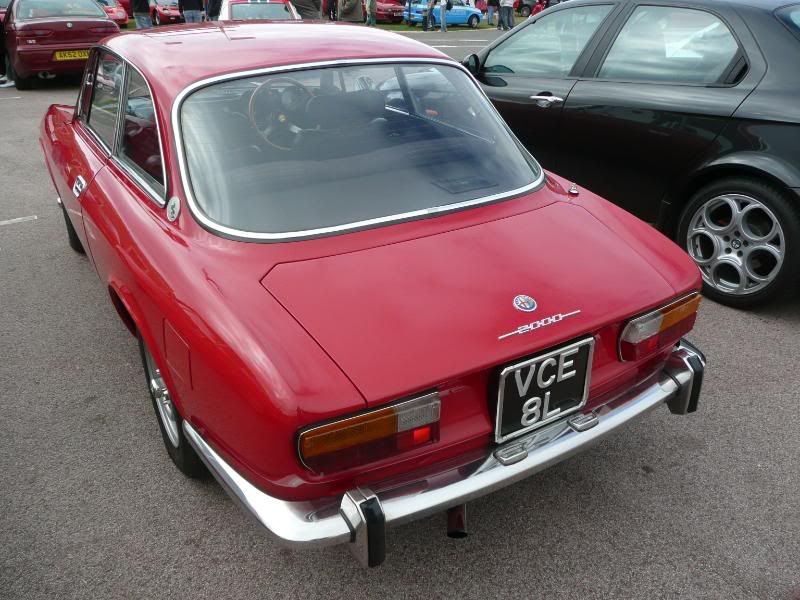 And an early Duetto with the rounded tail: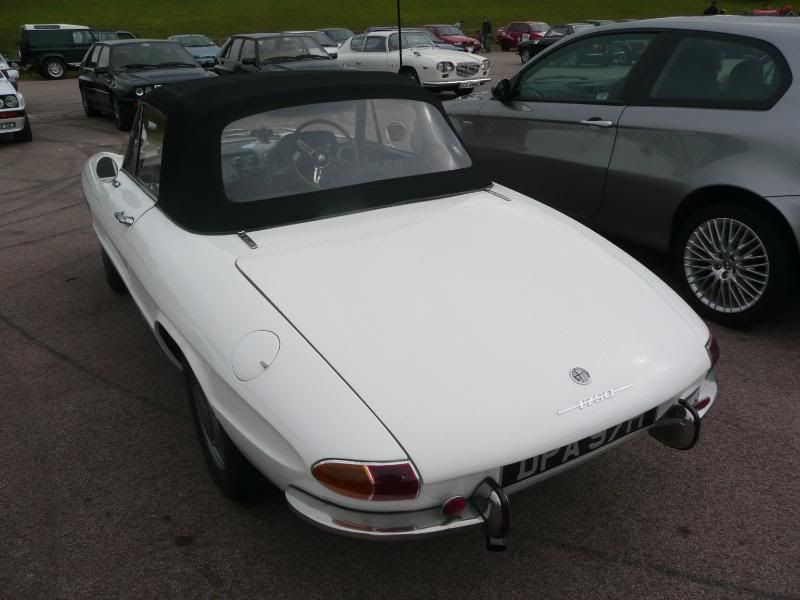 Lower down the range, there was the Giulia: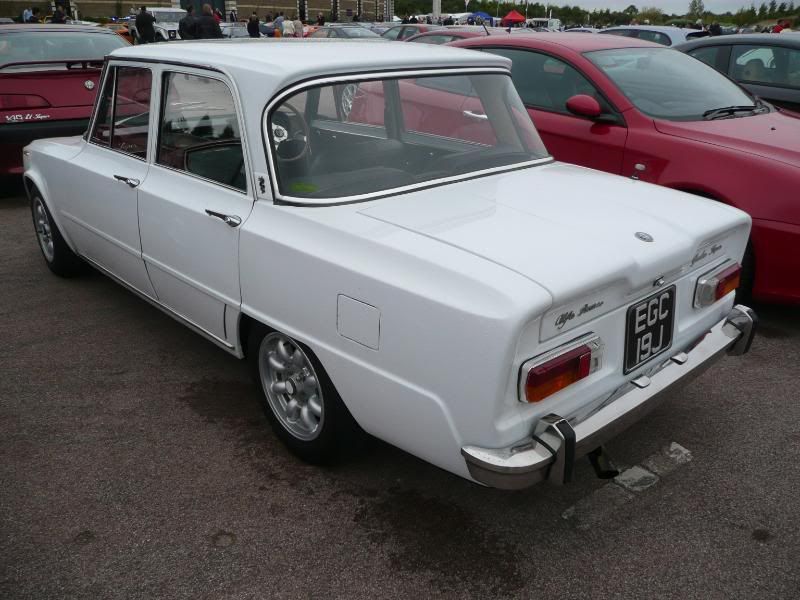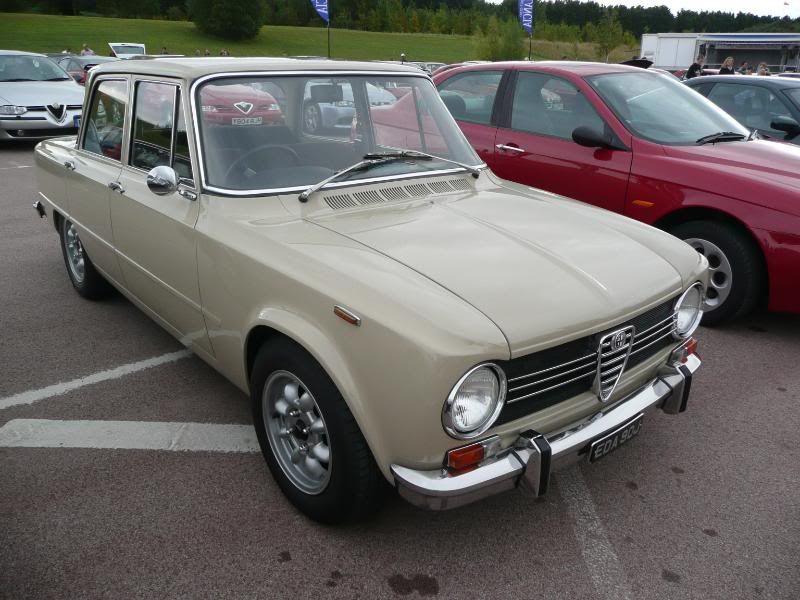 The late 70s was the era of the Alfetta. I missed the one saloon, but there were a couple of GTVs: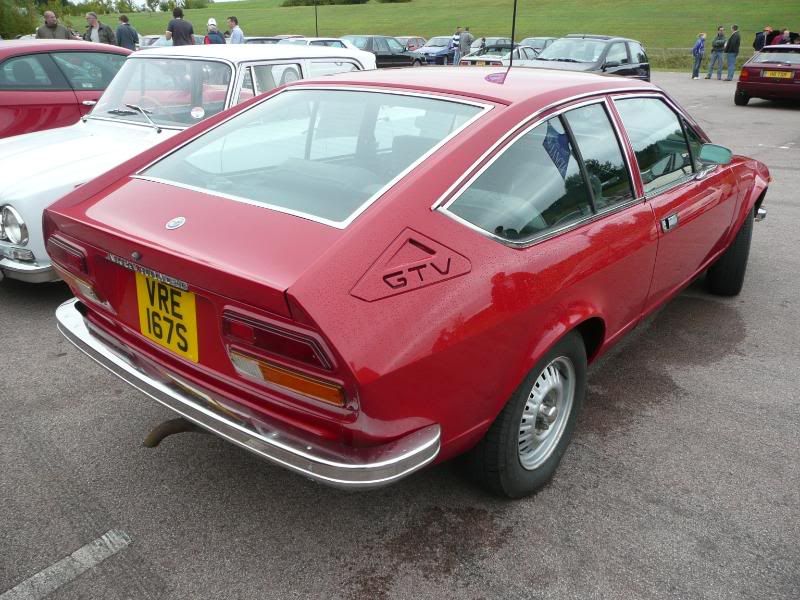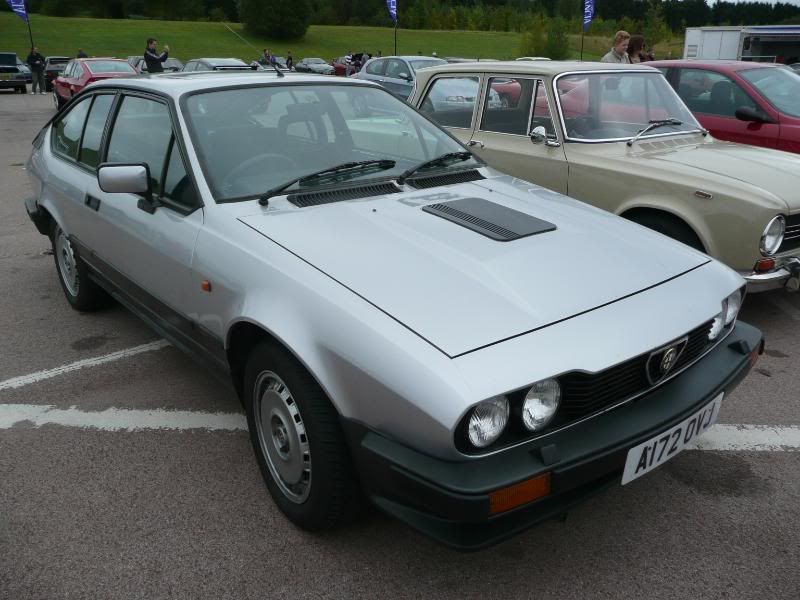 My love for the 164 has been well documented here, and I was delighted to see a few examples of what I still think of as the prettiest large saloon car ever.
One of the giggles of the day was this thing, the Alfa Matta, dating from 1952. There was a notice painted inside, warning about not selecting reverse when in motion, and a sign which gave maximum speeds in the gears: 8km/h in 1st, 13 km/h in 2nd and a heady 31 km/h in 4th! I think walking would almost be faster!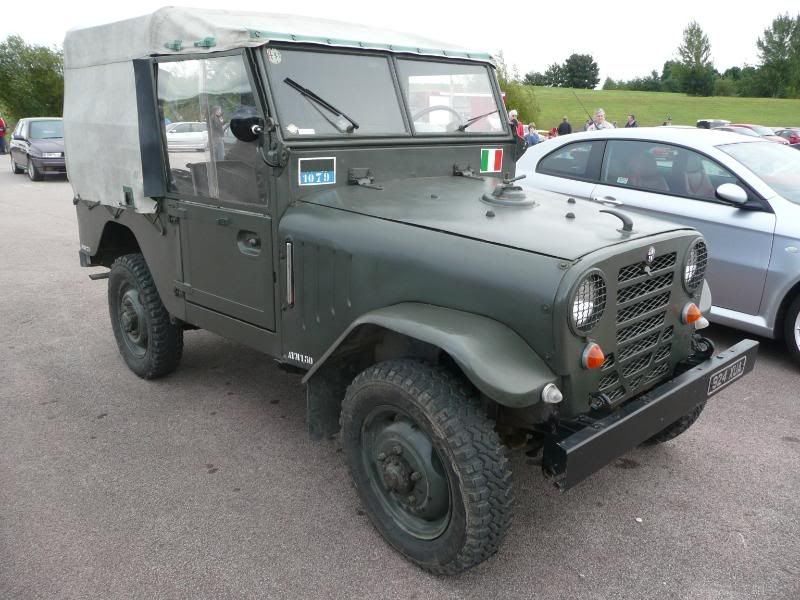 Fiat
Where better to start than with the super cute 500.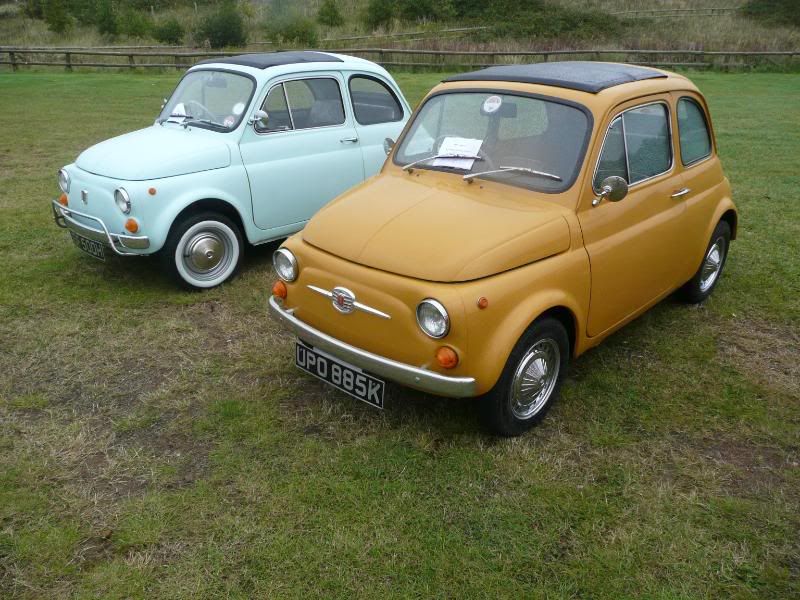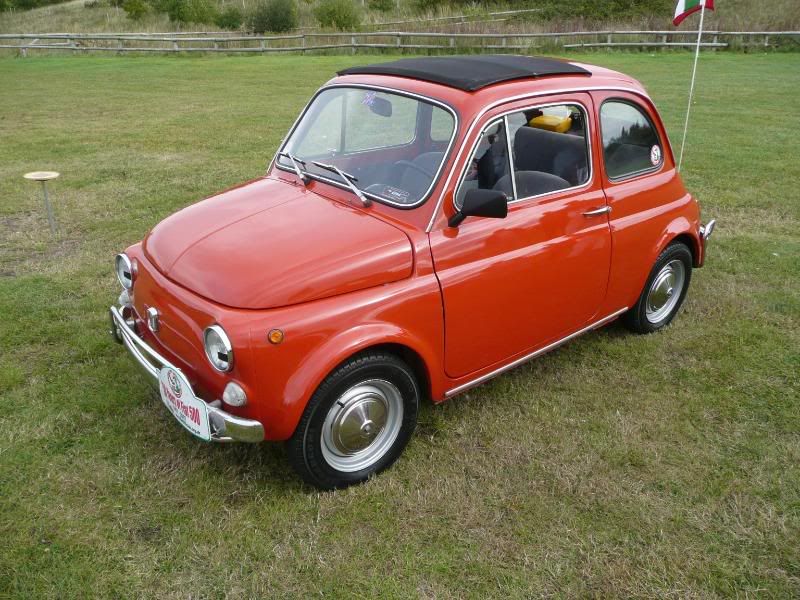 The 600 was also there. This was a slightly larger car, but not held in quite the same esteem now.
Abarth did some amazing things with these cars, and there was one example to look at, as a reminder:
Among the earliest cars on display were not one, but two of the 1500 Convertibles. I spotted one of these on the M4 in the summer, and talking to the owners of them, it sounds like it was the later of these 2 cars. This one was right hand drive, which was a conversion undertaken on import and took the price of the car to well above that of an E Type. No wonder they were rare when new. They told me that there are still a few of these in the UK, but I doubt you will often see 2 together like this!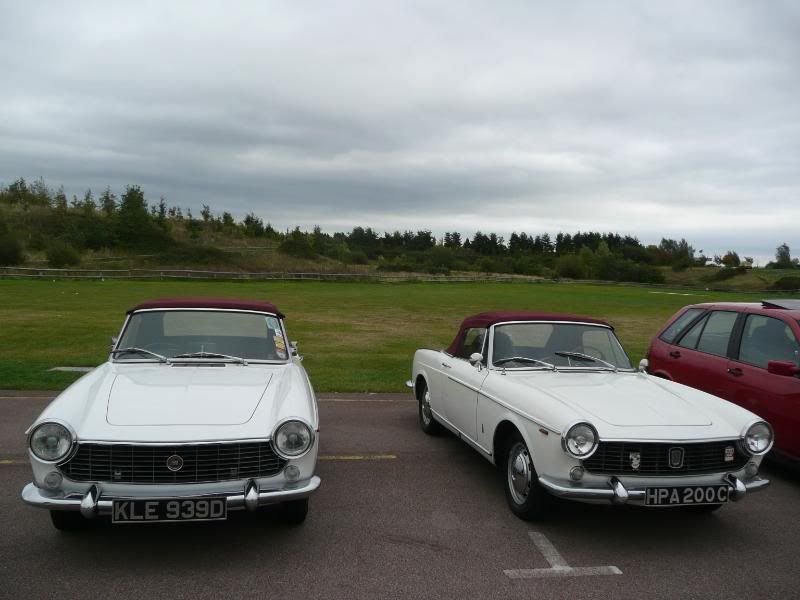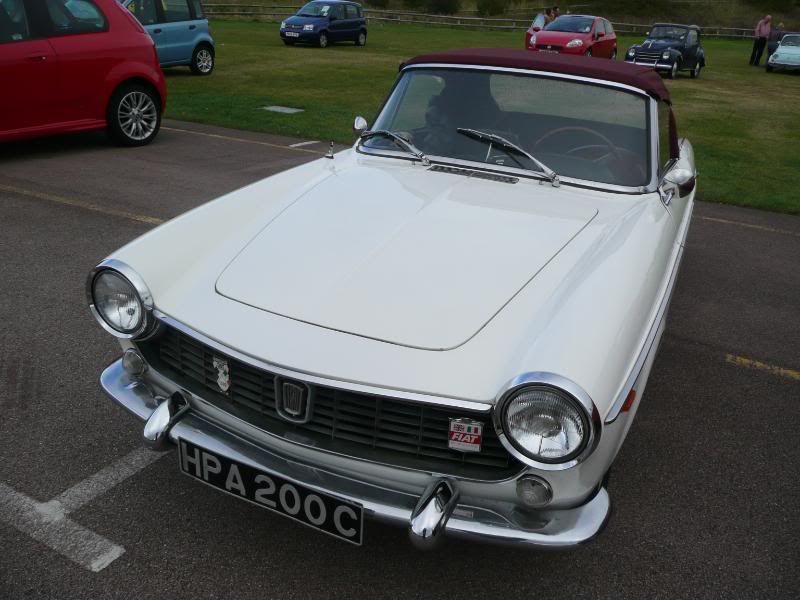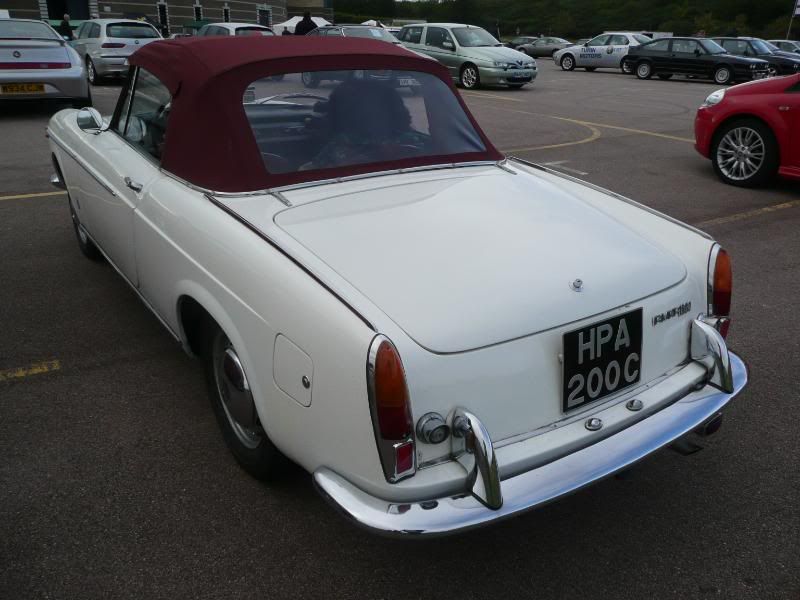 The rather cute 850 Coupe. These were very popular in their day. The prowd owner of this one told me it had never been restored, or had welding, and it had only done 44,000 miles in nearly 40 years.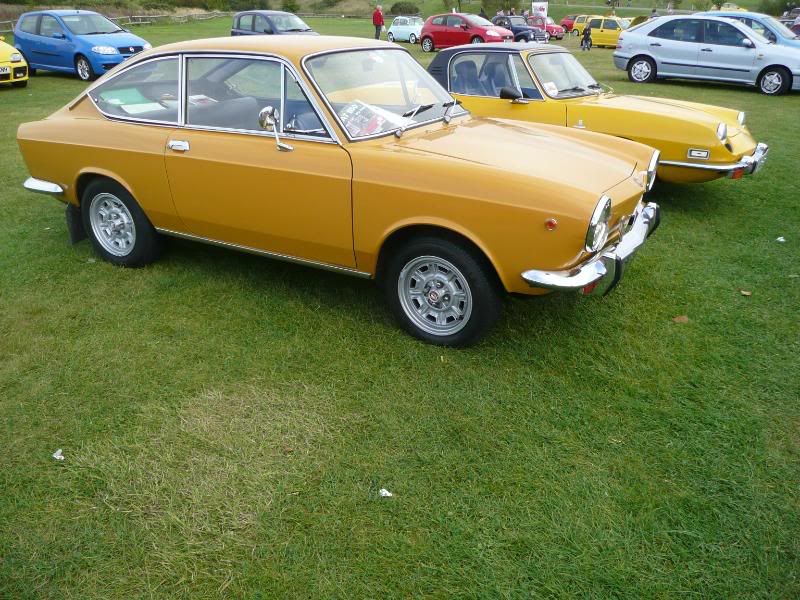 There was an 850 Spider, too. I think these are even rarer, and am not sure that these were ever officially imported into the UK.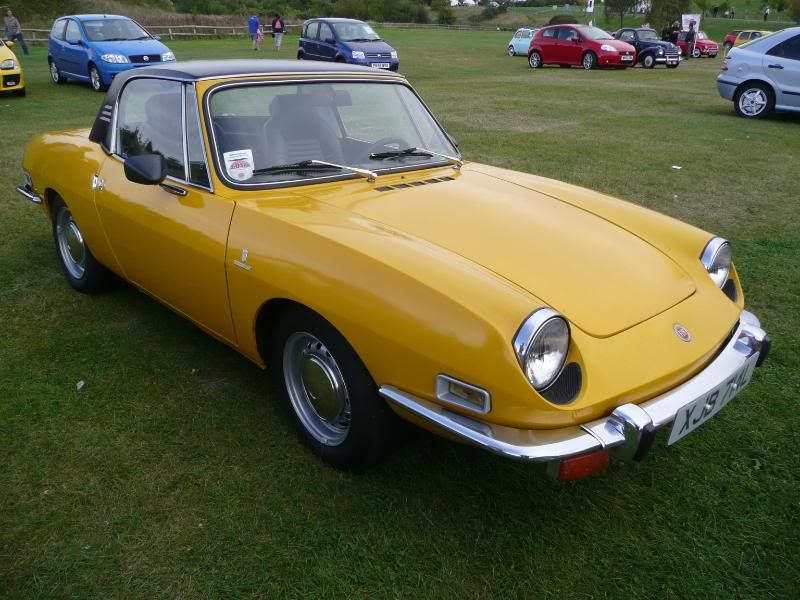 More recent, but long since vanished from our roads were the original "built by robots" Stradas…….. none of the early cars in bright orange or lime green, sadly, but a super rare 105 TC and a few 130TC Abarths. I don't think the bright yellow was a standard colour, but it looked none the worse for it.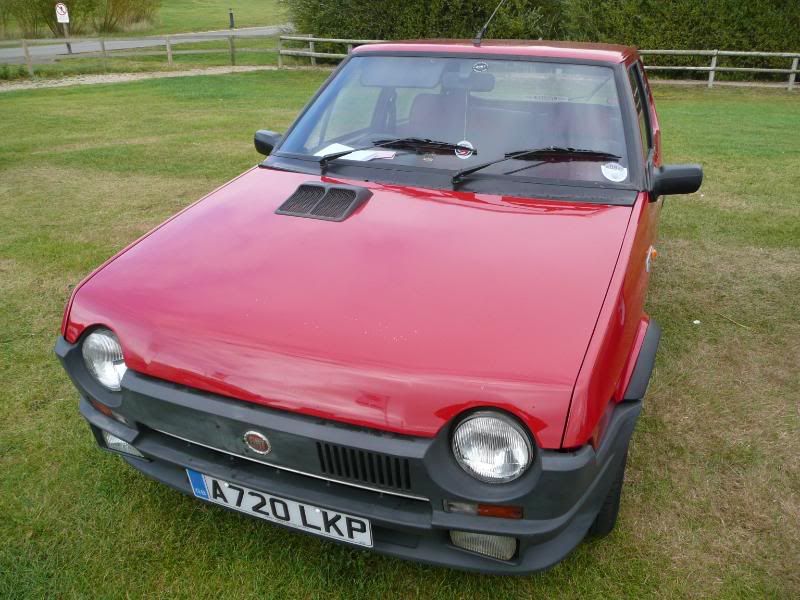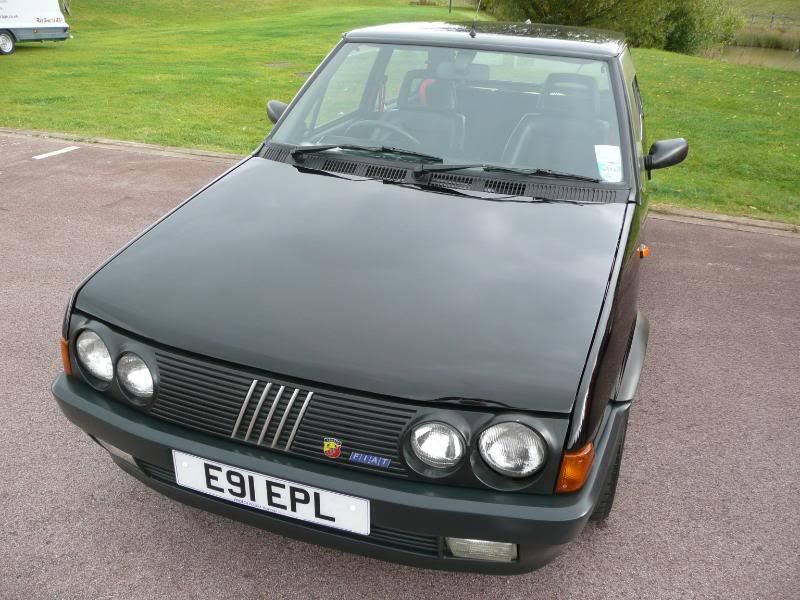 Successor to the Strada was the Tipo, and there was a lone Sedicivalvole example to see.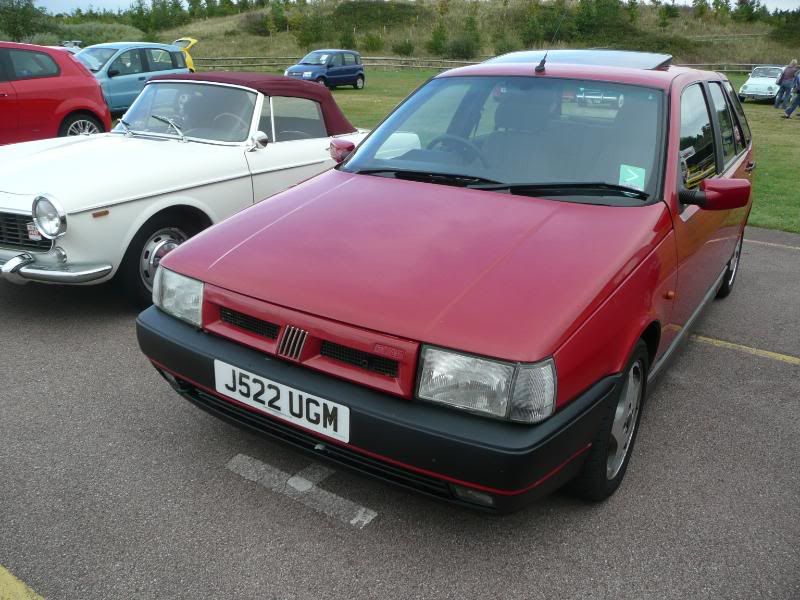 Plenty of Puntos. sadly several of which had been modified, but there were some orginal Mark 2 models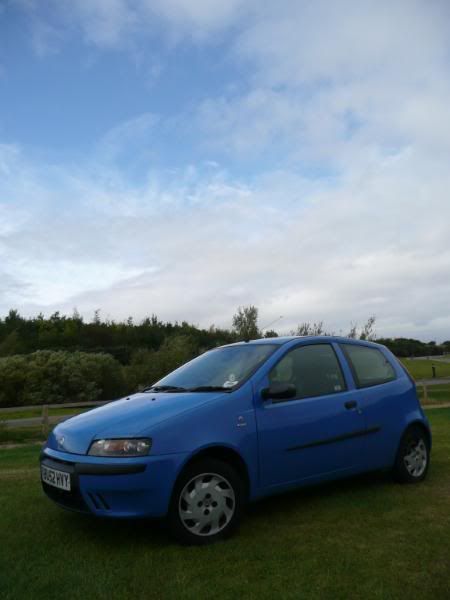 Even a showing of Stilos… mainly 3 door models of course. A Classic of the Future?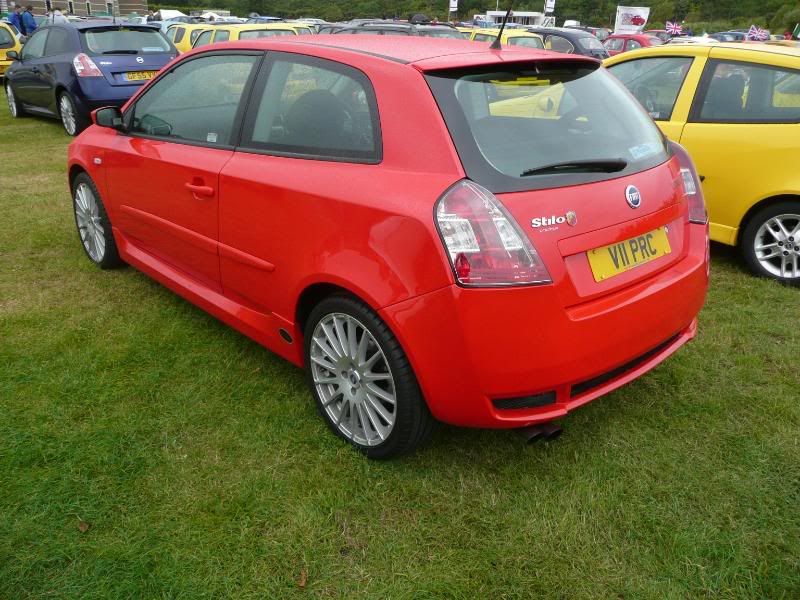 Not that many Fiats from the 70s were there, but there were a few 131s. This was a 2.0 Volumex, never imported into the UK in this form.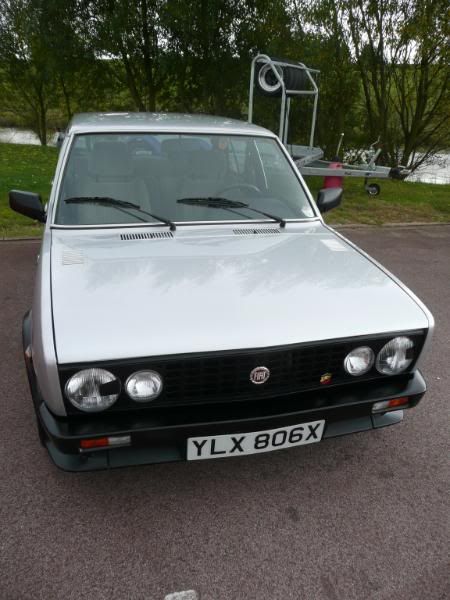 Only 2 Dinos, one coupe and one convertible. And, sadly, only one photo!
I was sad not to get to the 2300 Estate in time – it departed early. Now very rare indeed. At least it was there, as was a lone 124 Coupe (a late model). There were also some 126s, but these had also gone when I went in search of photos. Only one 127 (a Sport), no 128s, 132s, 125s and only a brief visit from a 130 Coupe.
Lancia
In its day, the Beta was a very desirable exec saloon, for those who could afford better than a Cortina. Then the rust scandal broke, and the cars disappeared as Lancia bought them back and scrapped them. I did rather like this mark 2 Berlina, though…….. my sort of car, and what I would have wanted if I had been driving 30 years ago!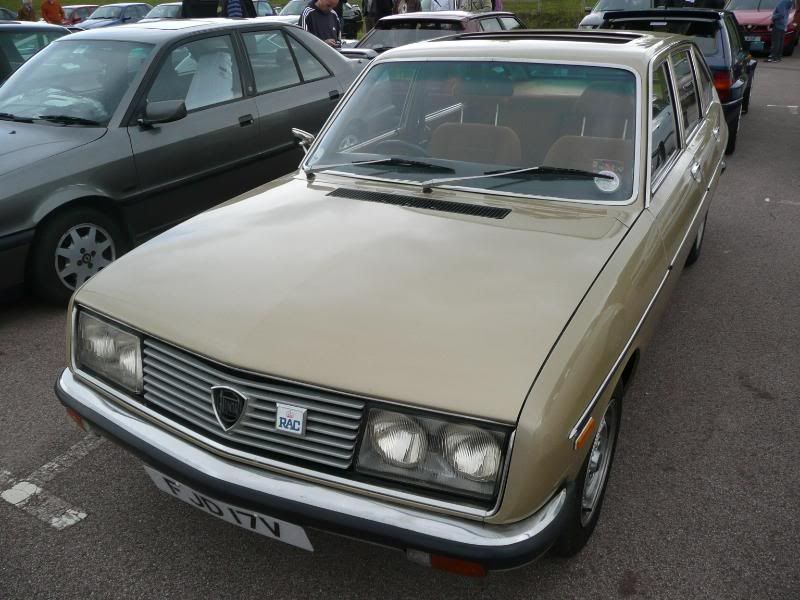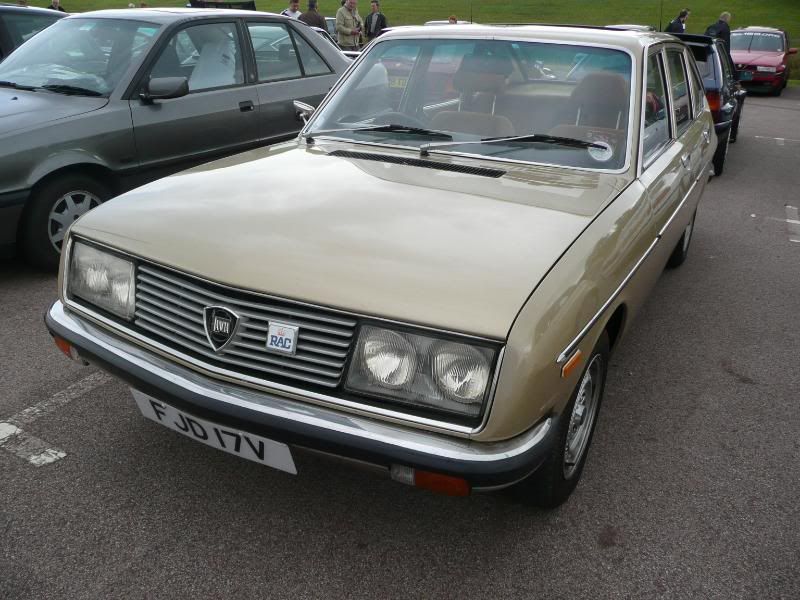 The Beta Coupe was popular, too, but eventually supply exceeded demand so much that cars were stored in wet fields for years and aggrieved customers ended up finding that the 2 year old car they had just traded in was actually newer than the "new" one they had just bought. A full range of Coupe, HPE, and Spider on display, a couple of which had the innovative Volumex supercharged engine.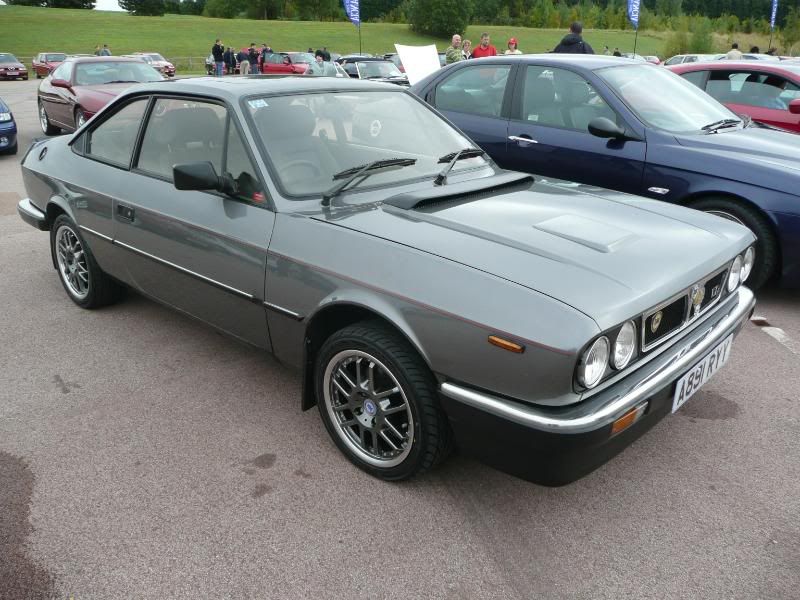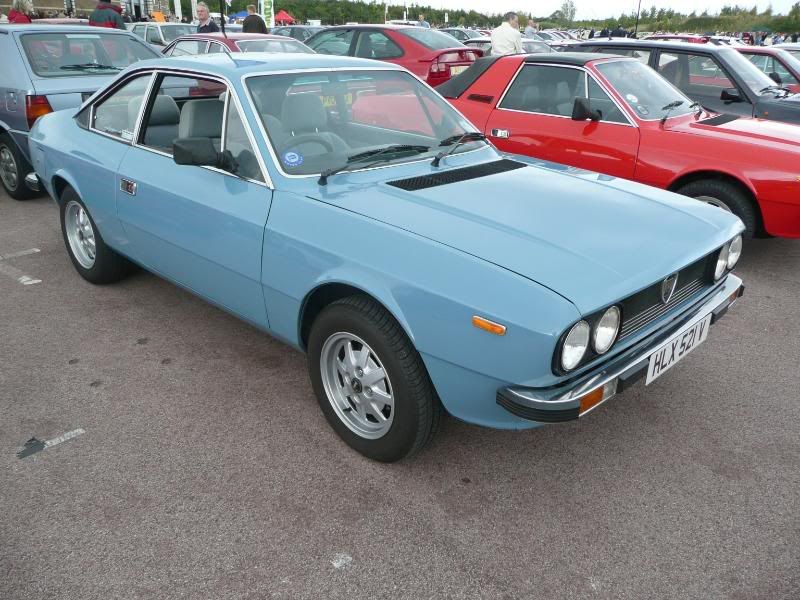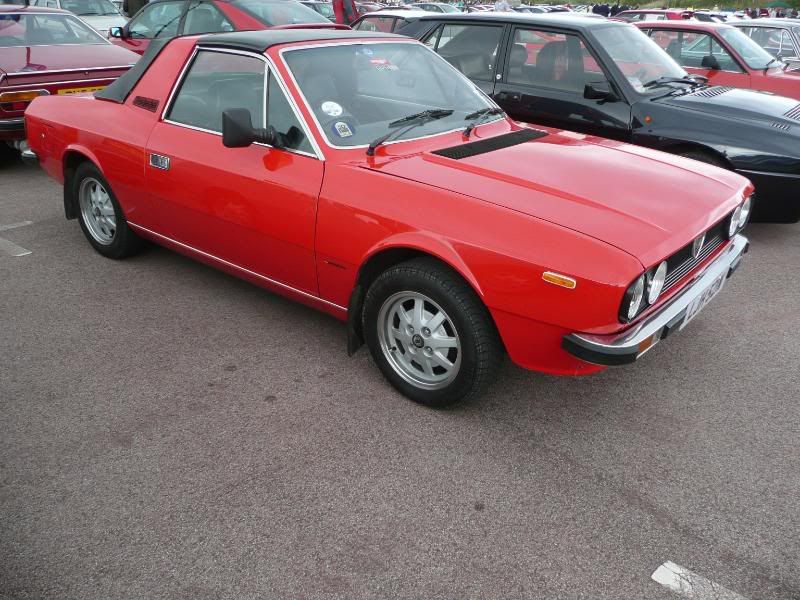 There were even half a dozen examples of the Monte Carlo……. the mid-engined sports car that started out life intended to be a Fiat.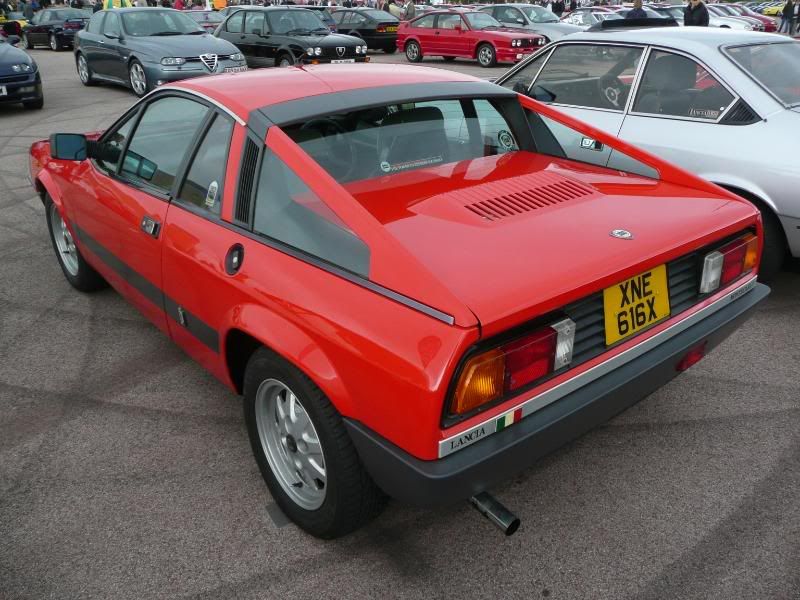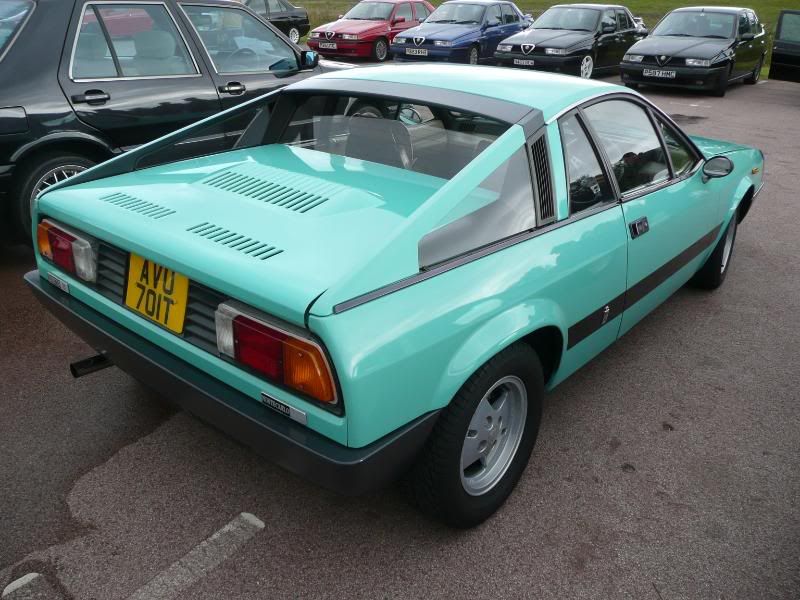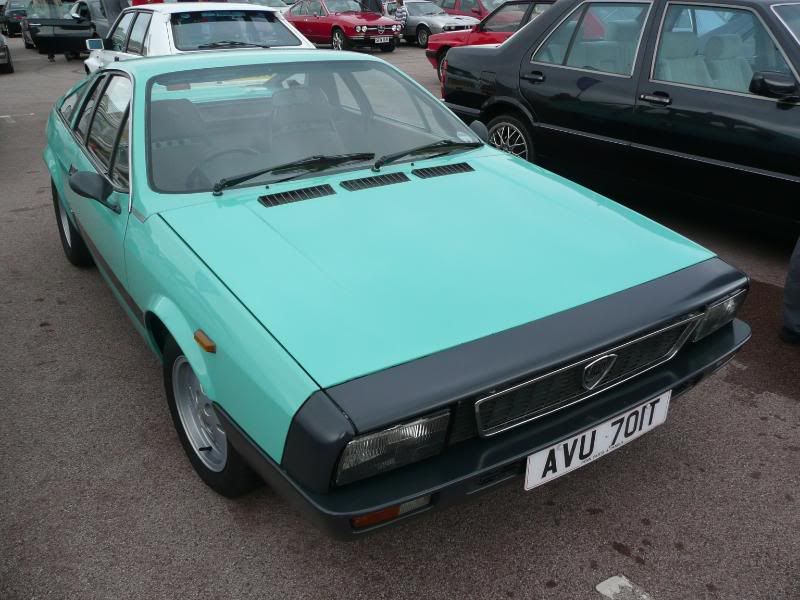 The Scorpion 037 was there, too……… also for sale, but not practical as my only car!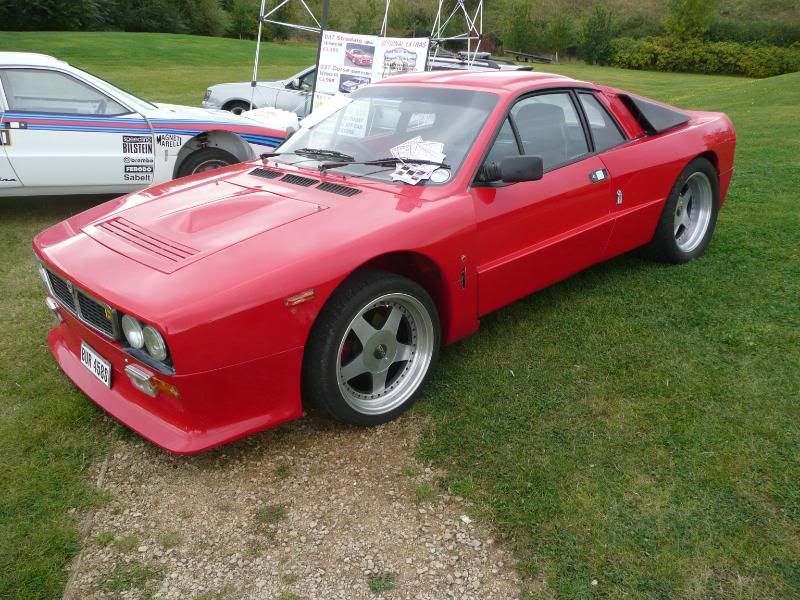 So, Fiat have made the 500 to look like the old one. Why, oh why, won't Lancia make the Fulvietta? The original is quite gorgeous….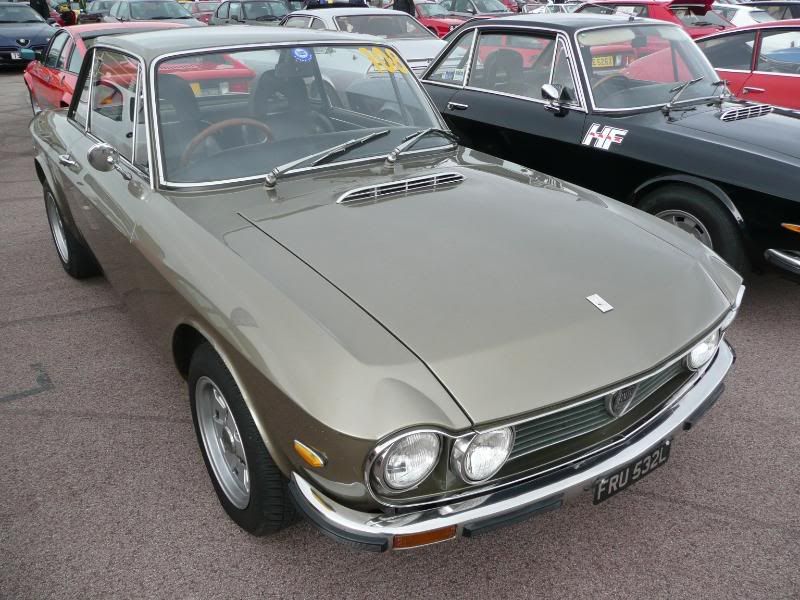 More recently, the Delta, especially the Integrale got all the press and attention, and there were several models there.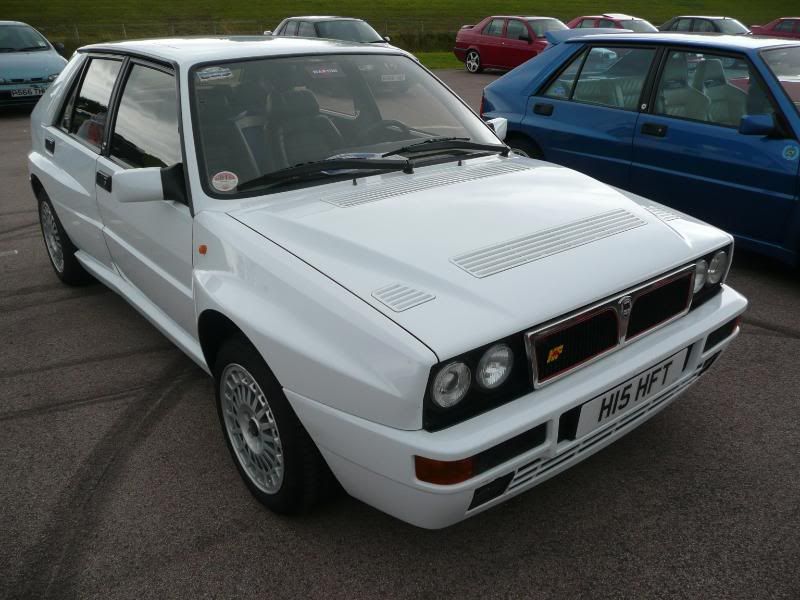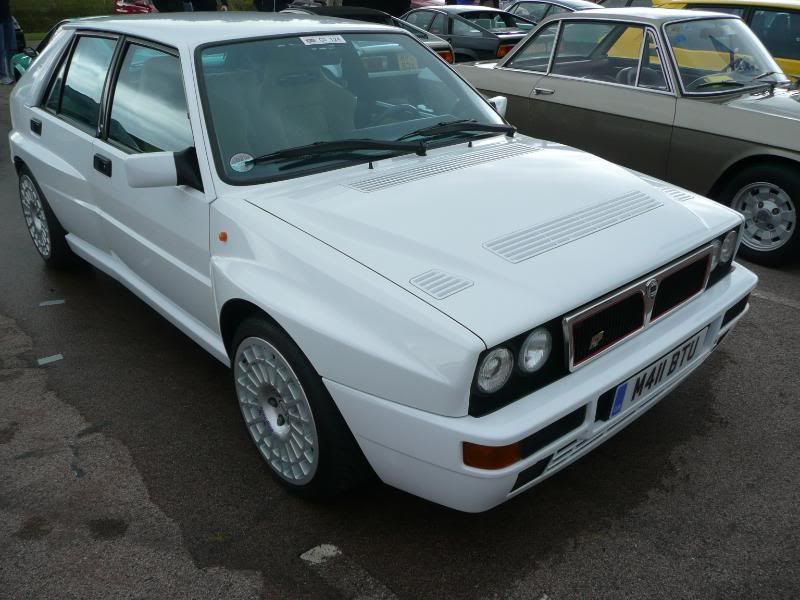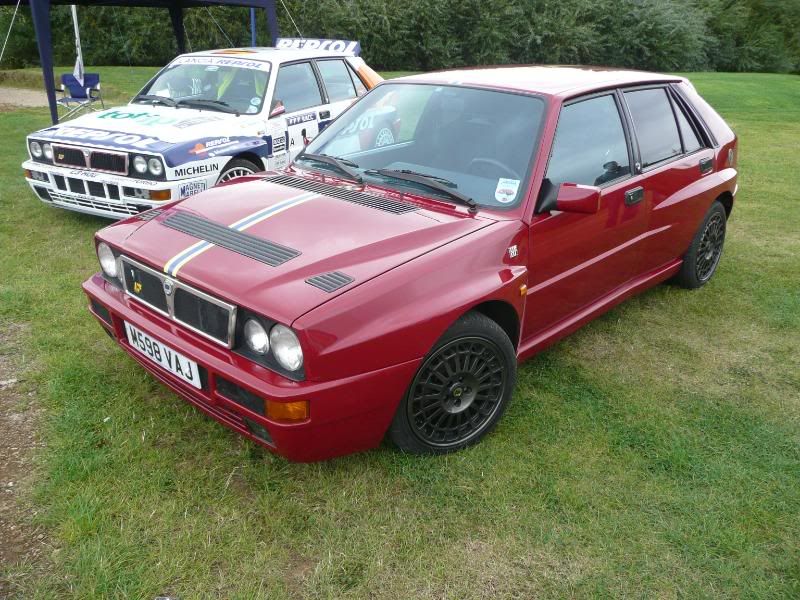 Of the older Lancia's a reminder of the previous liaison with Zagato come from the Flavia and the Fulvia Zagato Coupes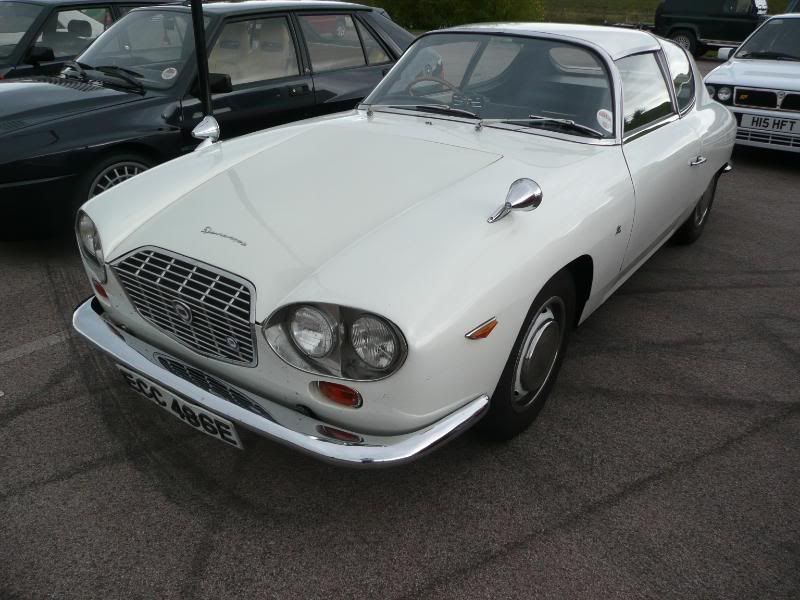 Lamborghini
After the excitement of passing a Muira on the M40, and the disappointment of arriving at Gaydon and finding few cars there, all was made right with the world when the convoy turned up………… Dan has covered this part of the event better than me, but here are my Lambo pictures. I did wonder about some of the young (and very attractive) young ladies piloting some of these cars, and manoeuvering them into slot, so they clearly knew how to drive them……
Muira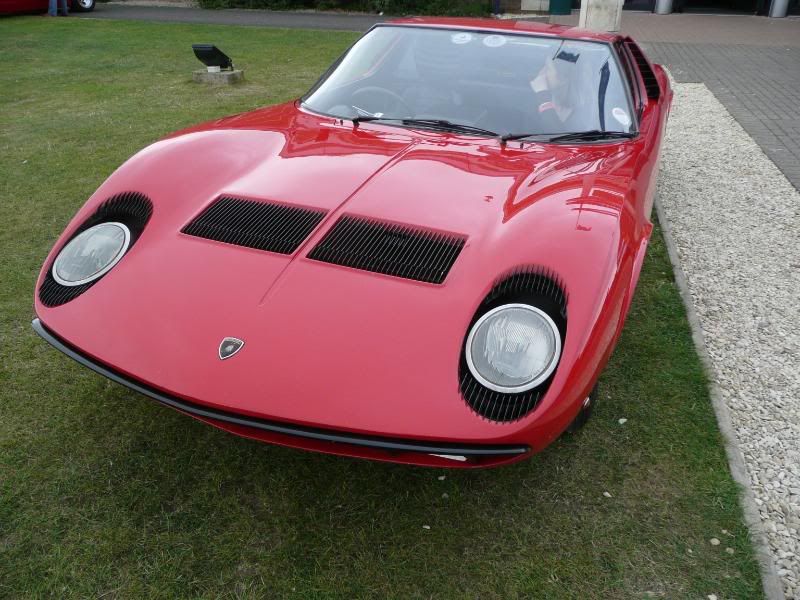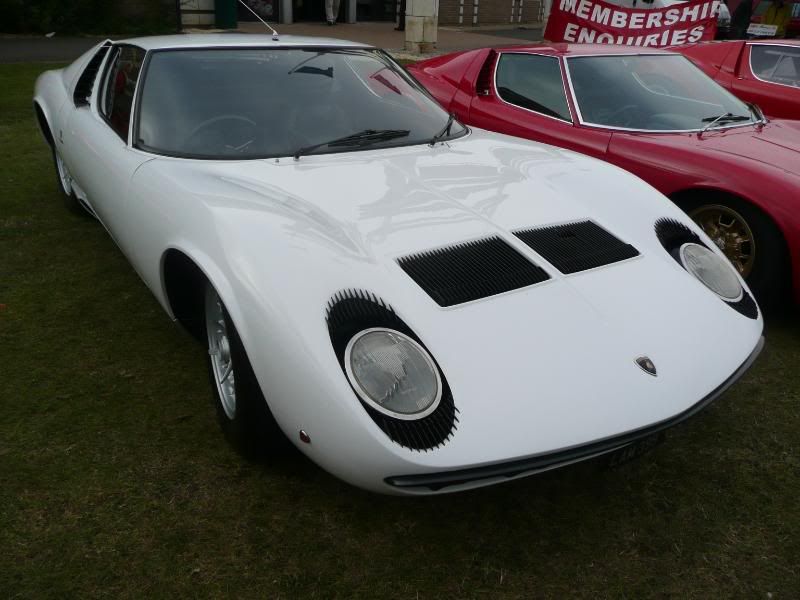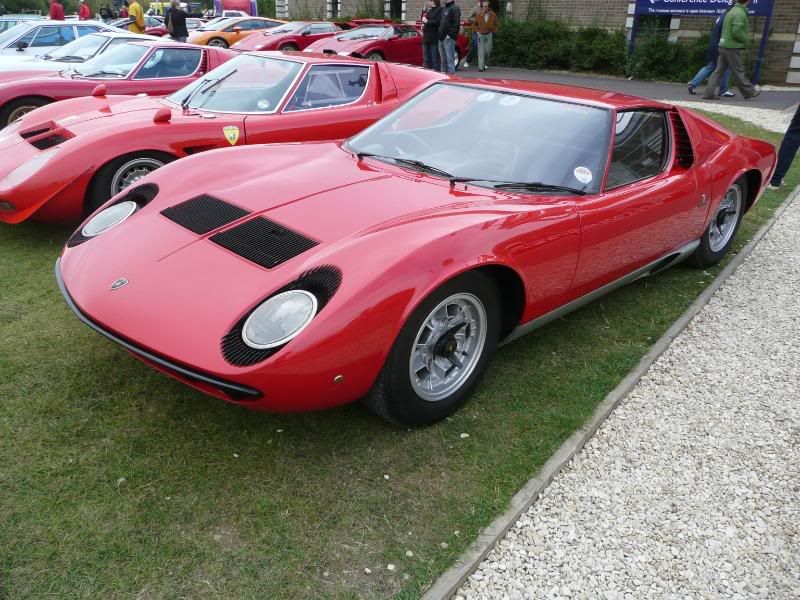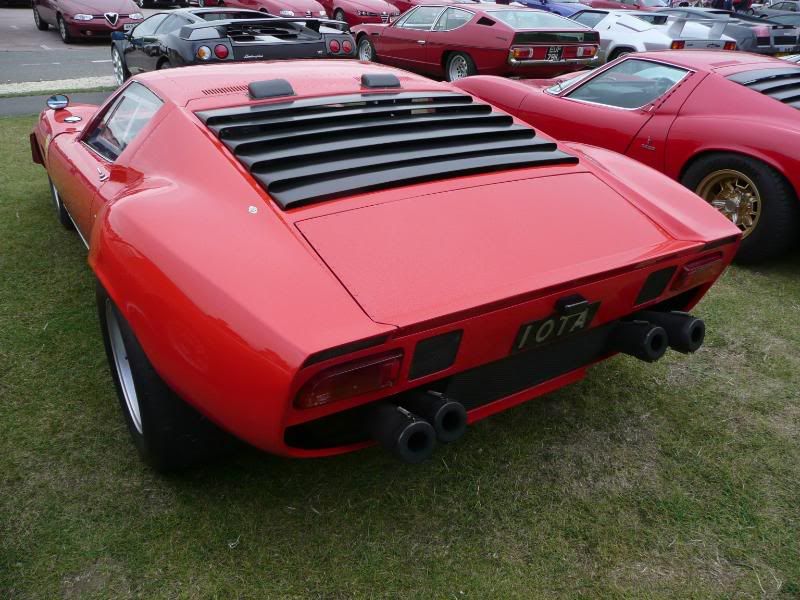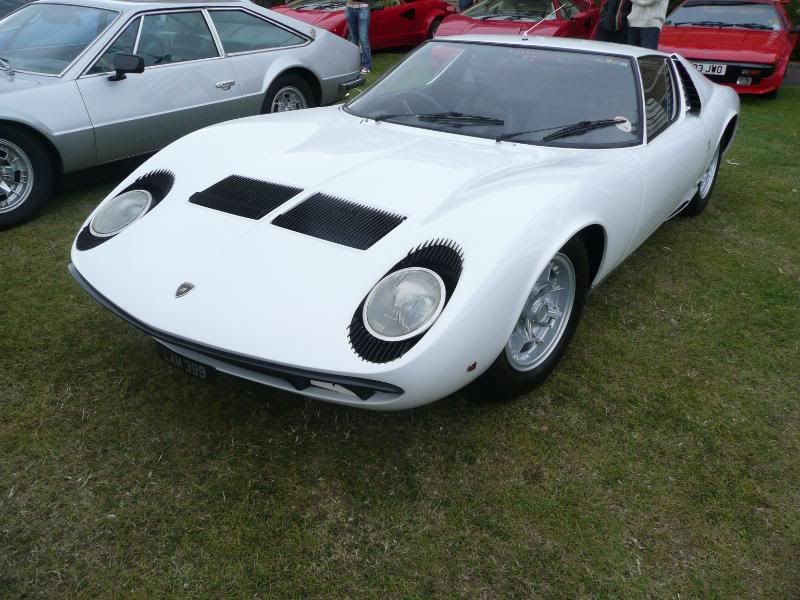 One example of the super rare Iota………. what a noise!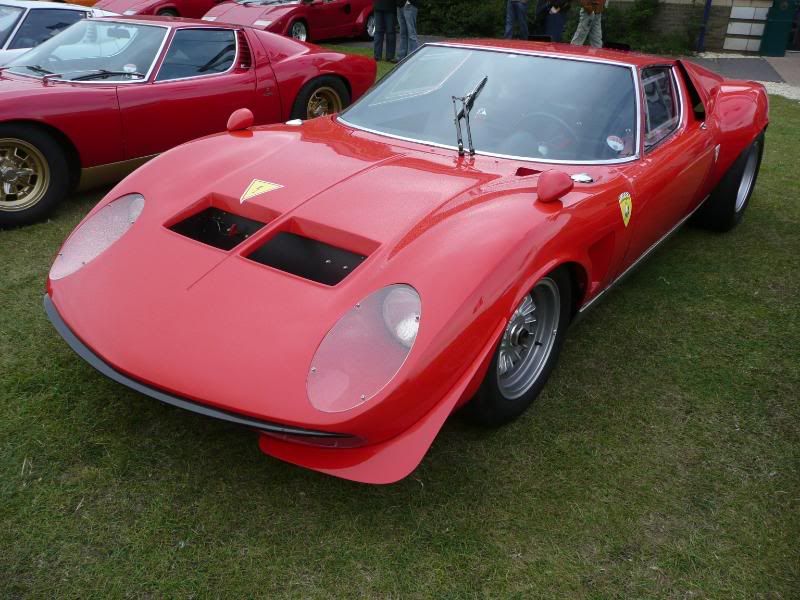 Countach
A whole array of these. The earliest one did look very small, and narrow compared to the later cars: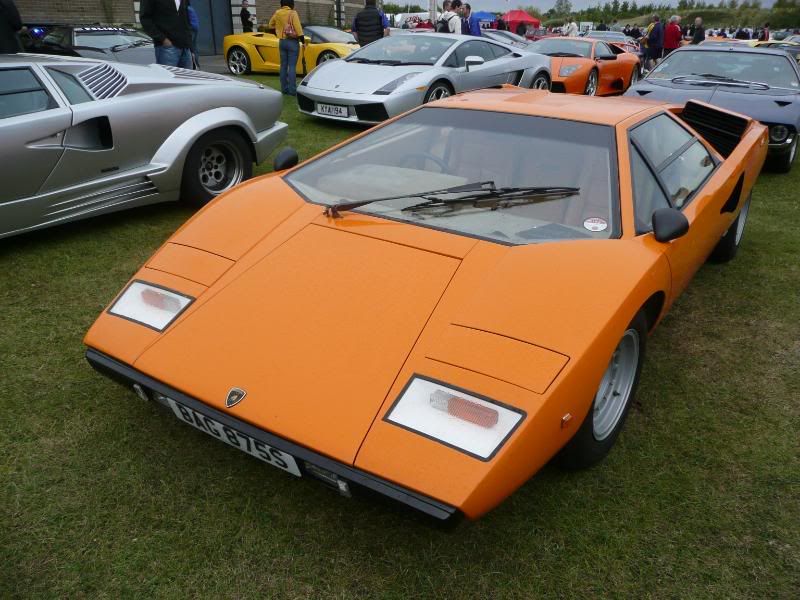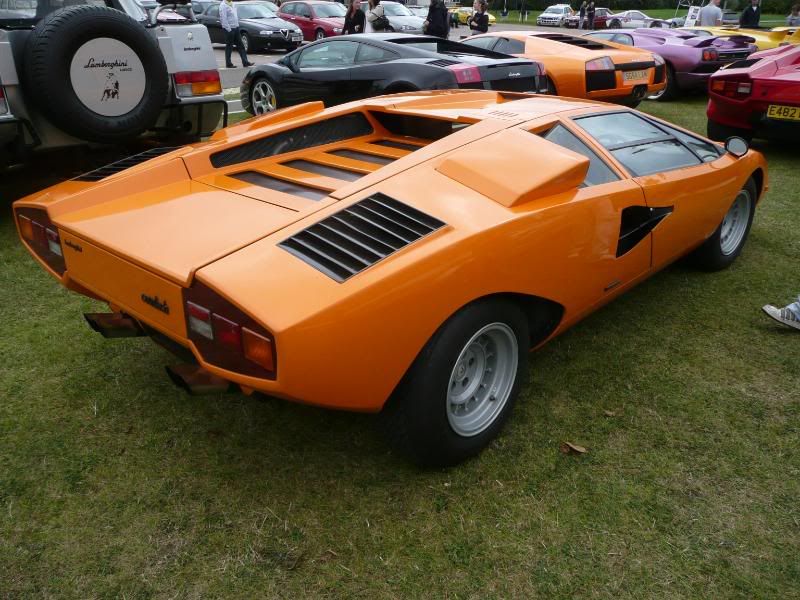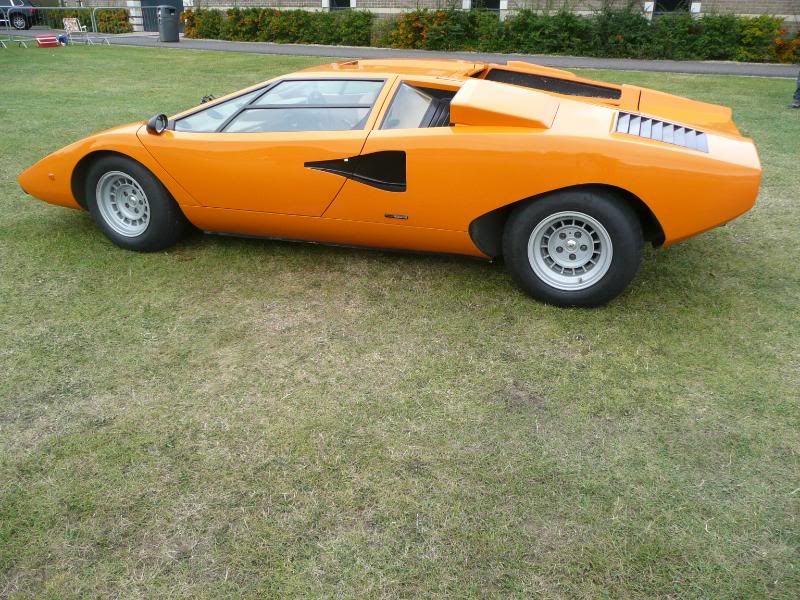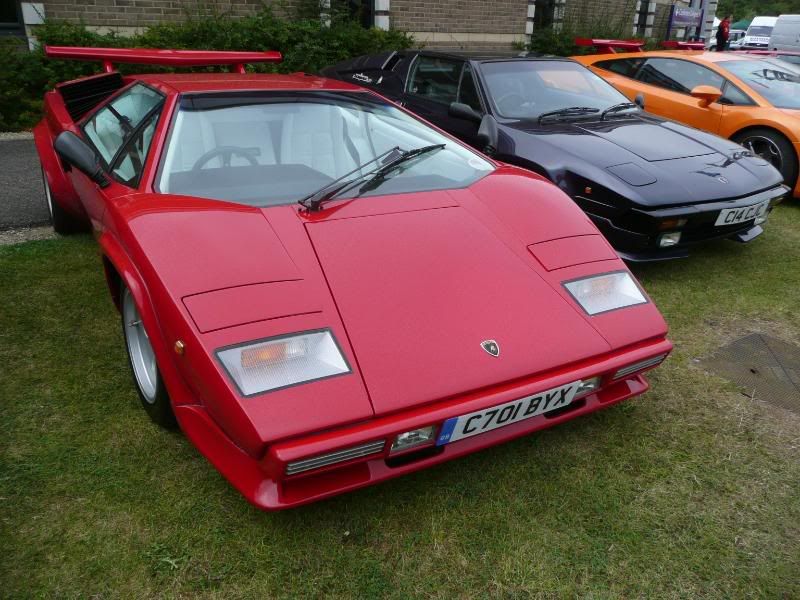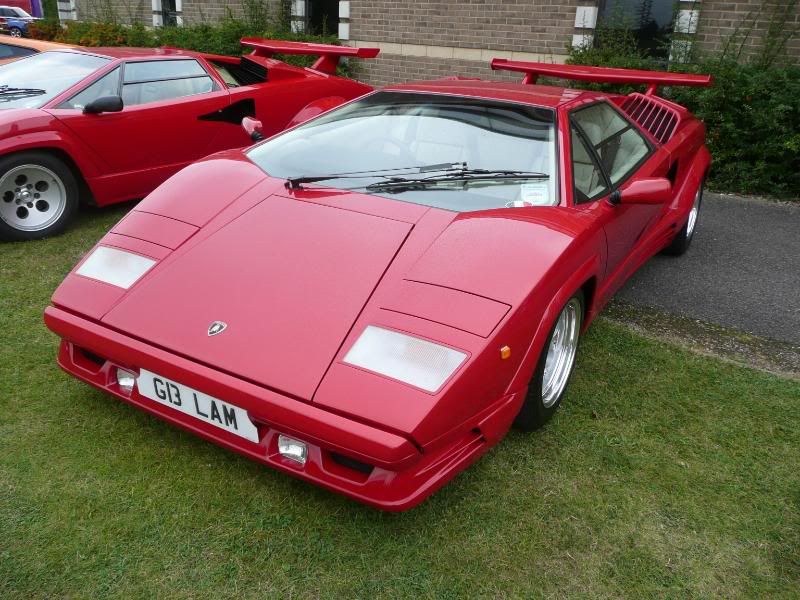 Diablo
This one was the rather ungainly Roadster:
Espada – complete with rear seats that you actually could use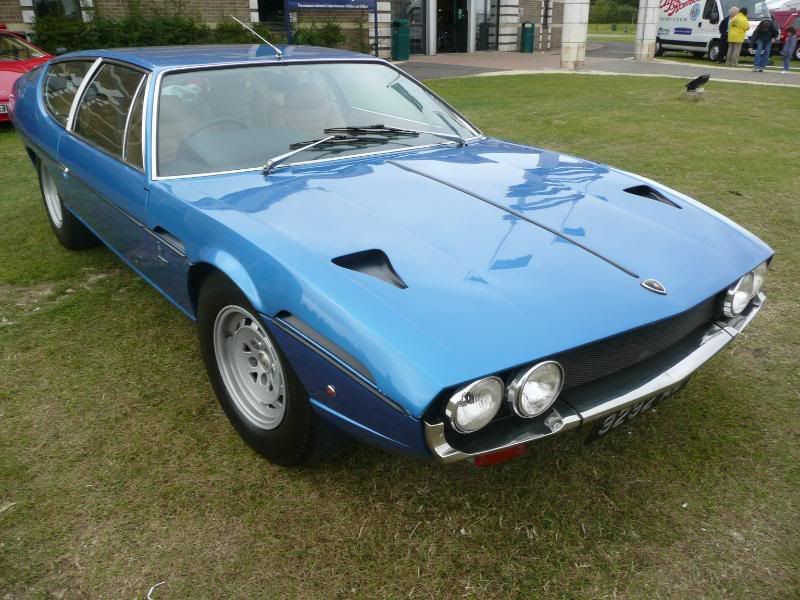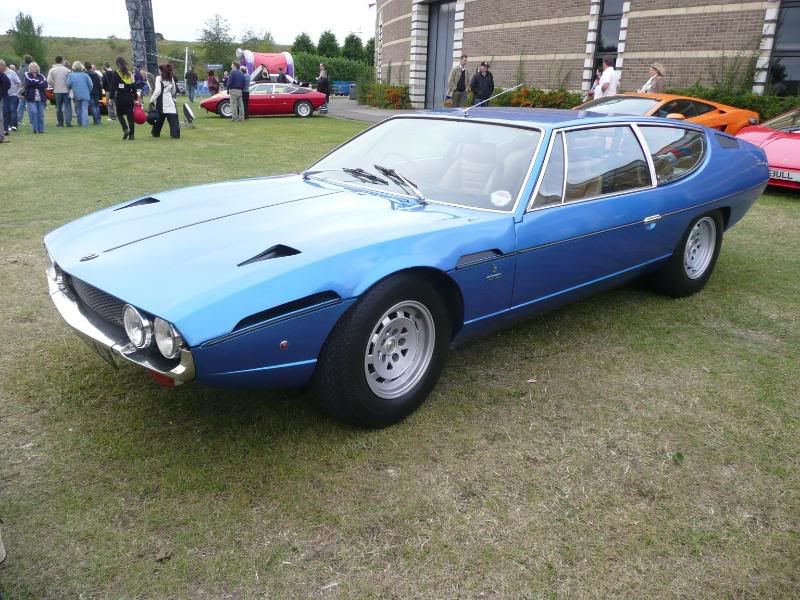 Jarama – complete with rear seats that you would probably rather not use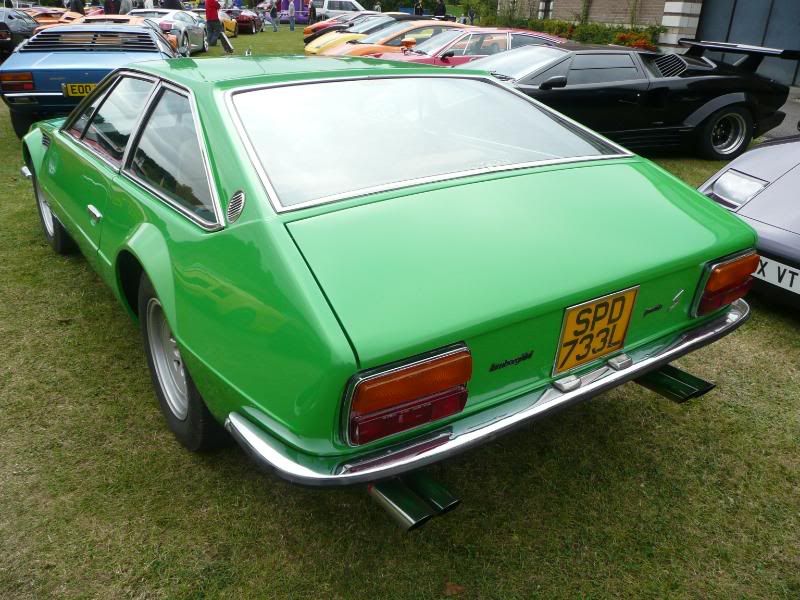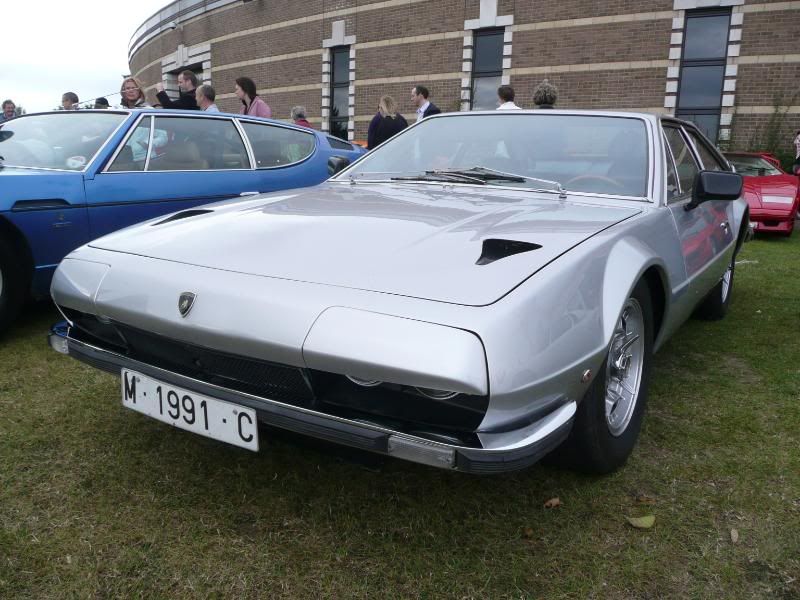 Jalpa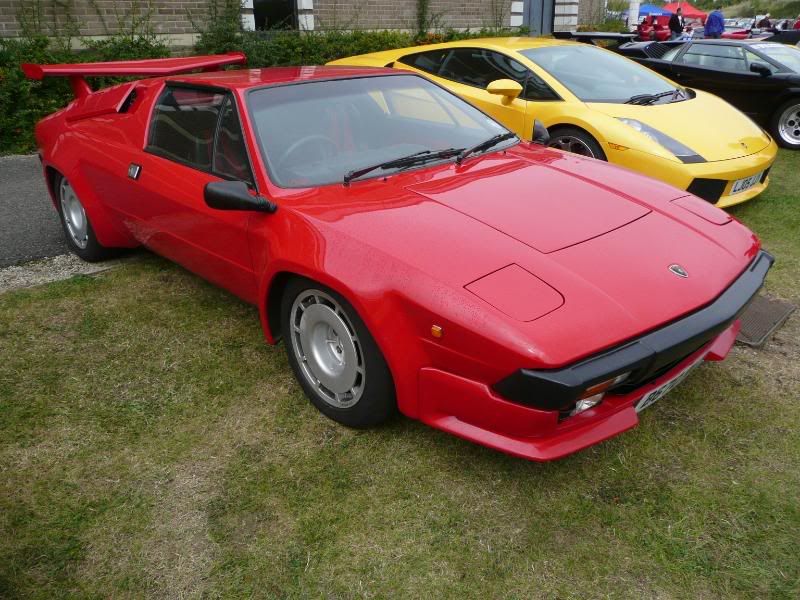 Uracco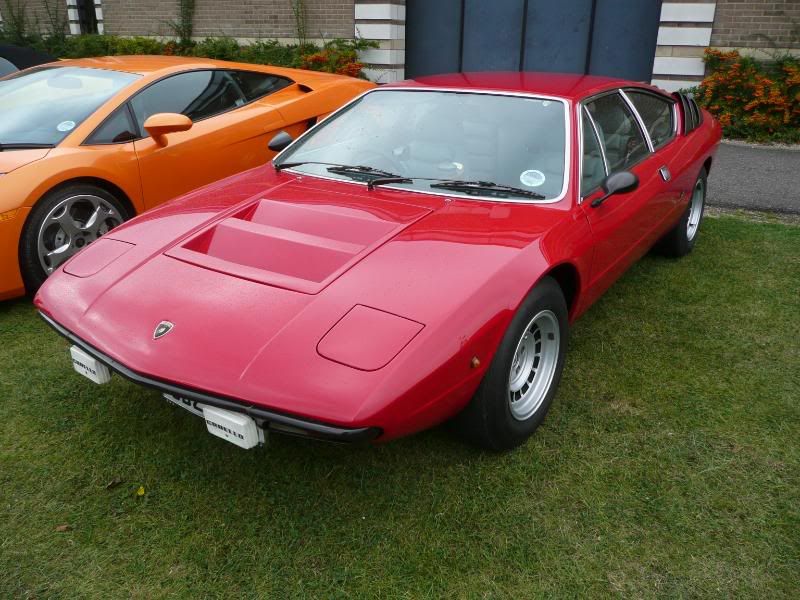 And some more modern ones: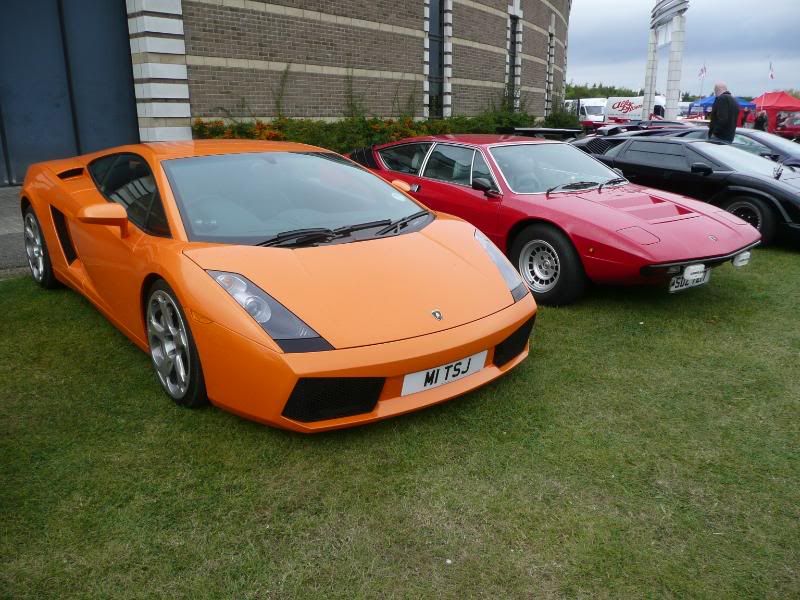 Sadly, I missed getting any pictures of the LM002, but Dan took some (his well publicised enthusiasm for pick ups was not going to let him miss an opportunity like that!)
De Tomaso
Definitely one of the rarer cars was this, a Mangusta: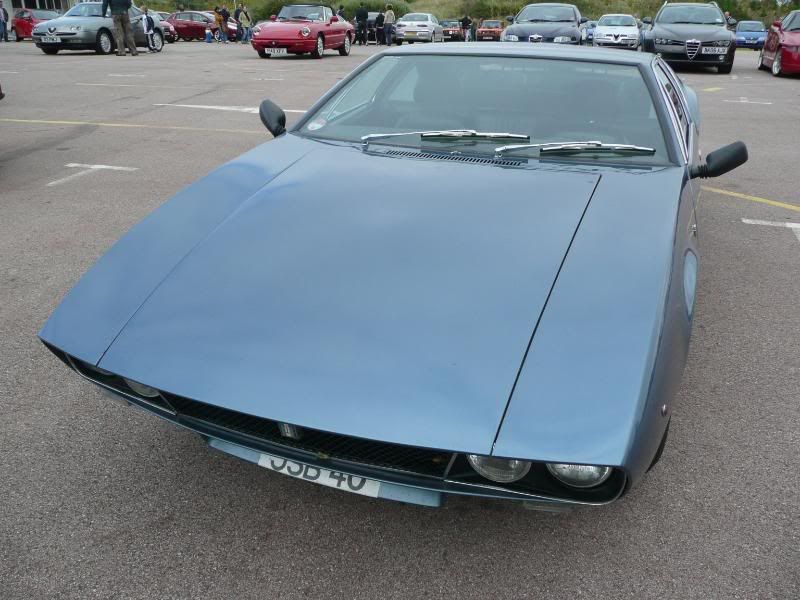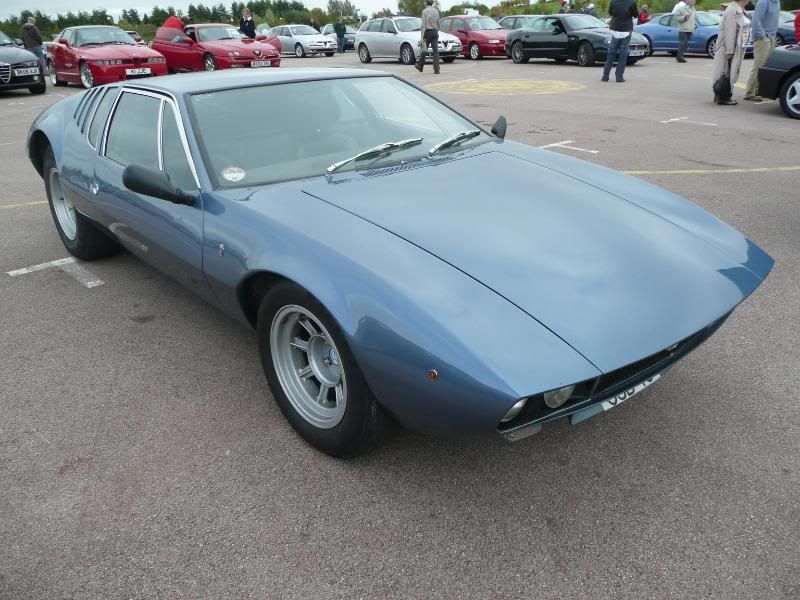 Maserati
A large contigent of 3200 and 4200GTs…reminder again that the earlier model with those boomerang lights did look better. £5k was all that you needed to part with to become the owner of a last gen Quattroporte. Our money stayed firmly in our pockets!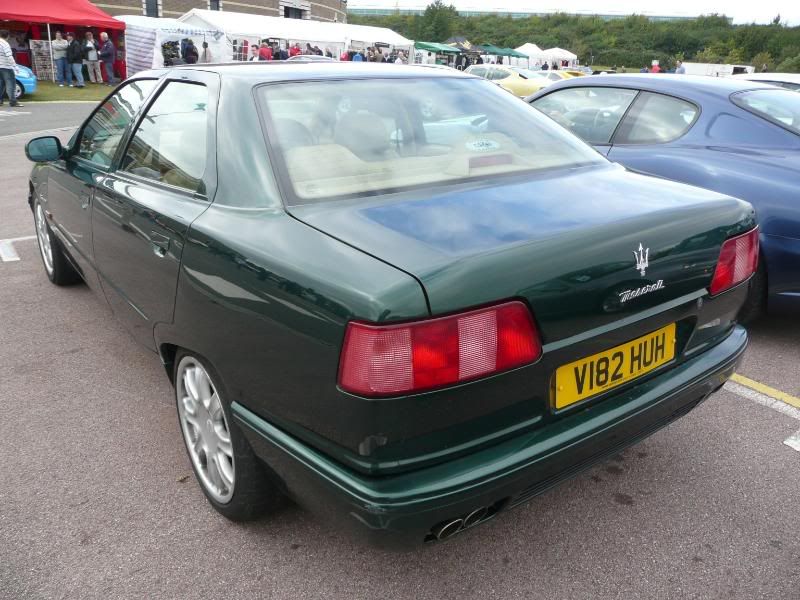 An excellent day……… and such a contrast to the BMW Festival there a few weeks ago!
2009-12-21 21:22:14