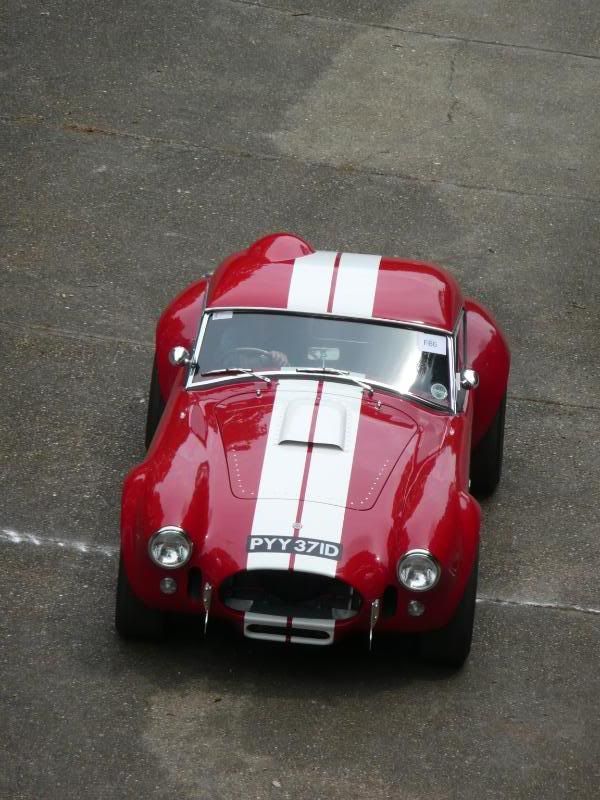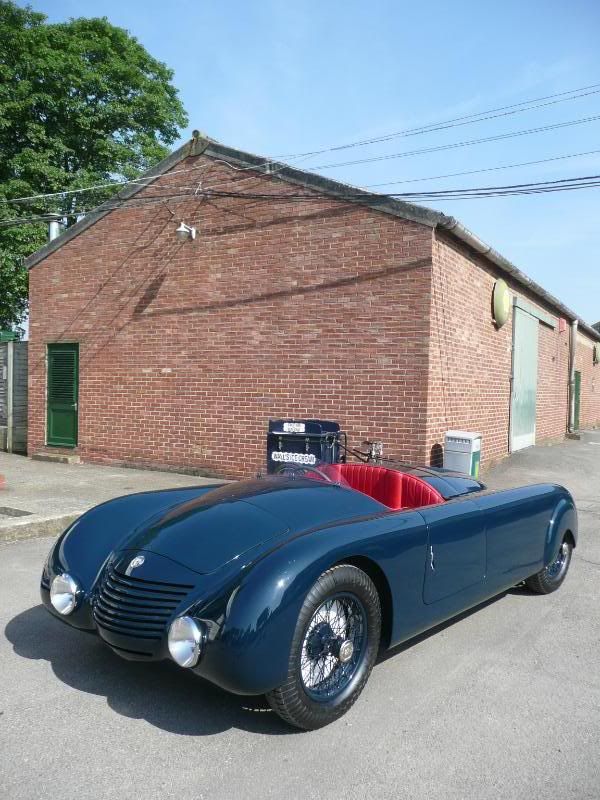 Double Twelve was the name used for a series of tests of driving skill and speed organised by the Junior Car Club in the early 1930s, which took place at the historic Brooklands site. The event was revived in 2008, and was only cancelled in 2009 because of the general economic malaise at the time, and was reinstated for 2010. A two day event, it comprises a mixture of auto tests that take place on various part of the Brooklands site, using the adjoining Mercedes- Benz track for some higher speed work, combined with a concours competition. You could simply call it an excuse for people to come along and see some wonderful vintage and classic machinery, and there would be nothing wrong with that. I went along on the Saturday, and had a splendid out, seeing lots of interesting cars in action. Here is just some of what I saw:
AC
At the top of the Test Hill, I was surprised to find that there is a large workshop, which had a number of ACs (and Astons) in it, in various stages of restoration, along with all sorts of body formers for the bonnets of these cars. I guess I should not be that surprised, as Brooklands became the home of AC Cars.
Parked up outside this was one of the very rare 428 convertible cars, and this was complemented by a 428 Coupe that was parked up in the main event.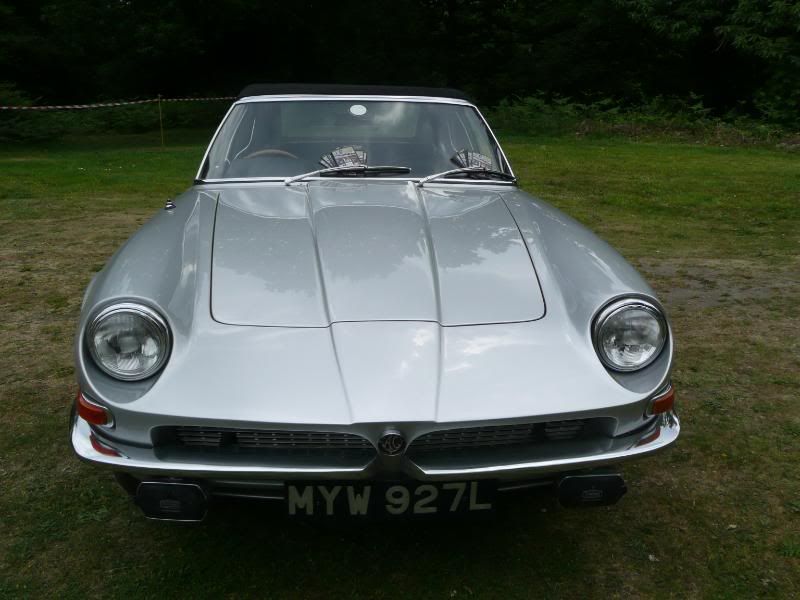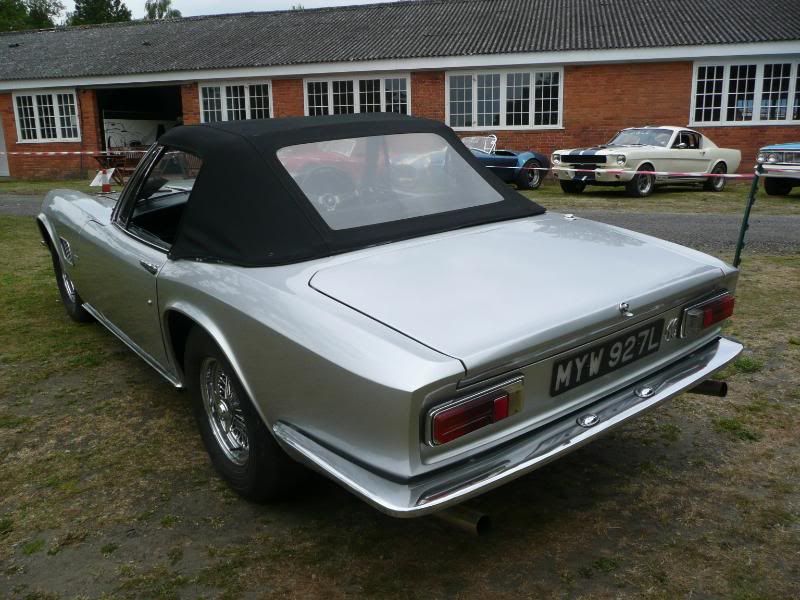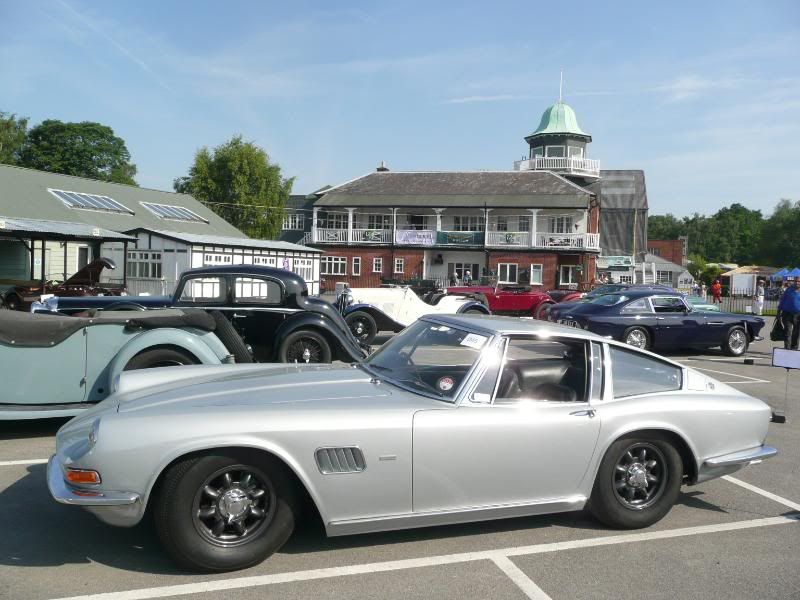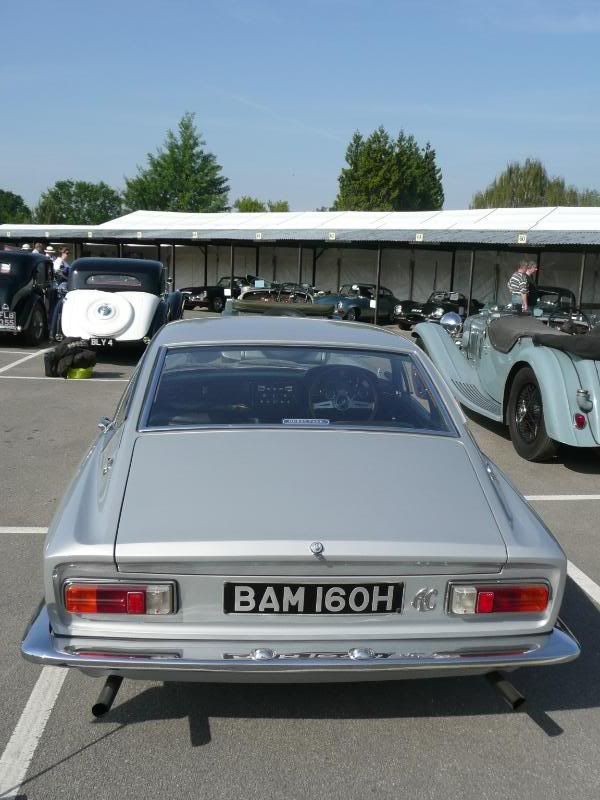 There was an example of the spectacularly unsuccessful "Brooklands" Ace.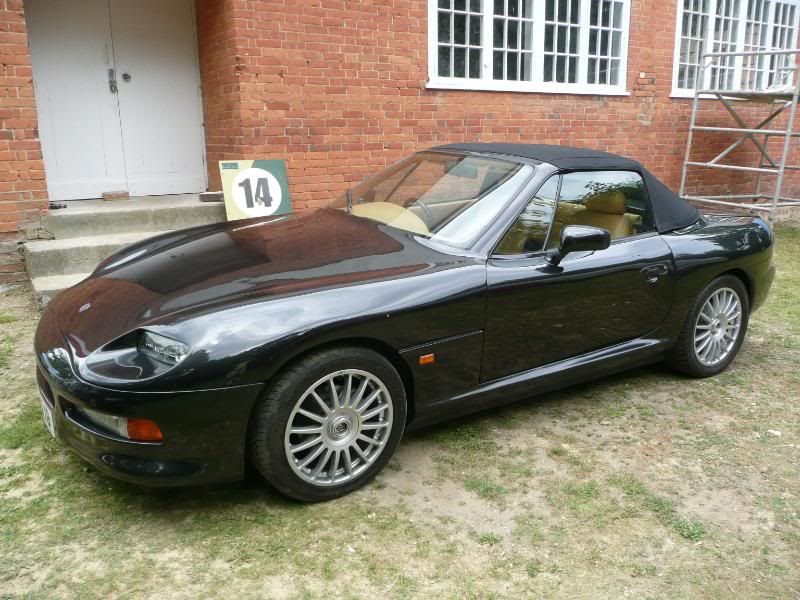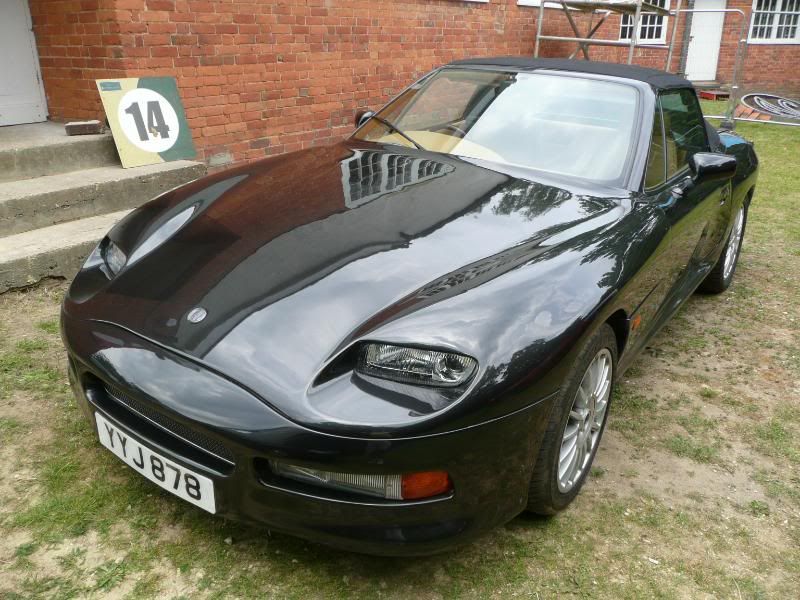 There was a whole class of Cobra cars taking part, as you might expect. What they lacked in subtlety and finesse, they made for with brute power and noise.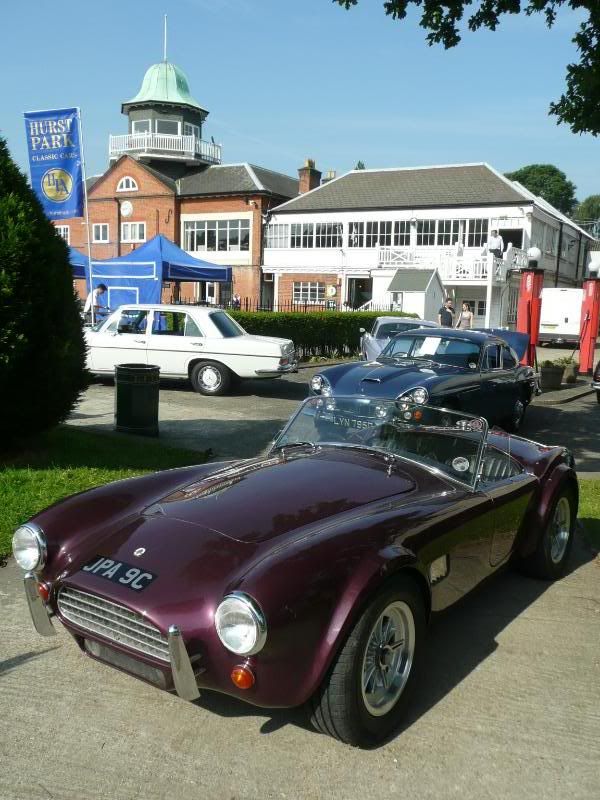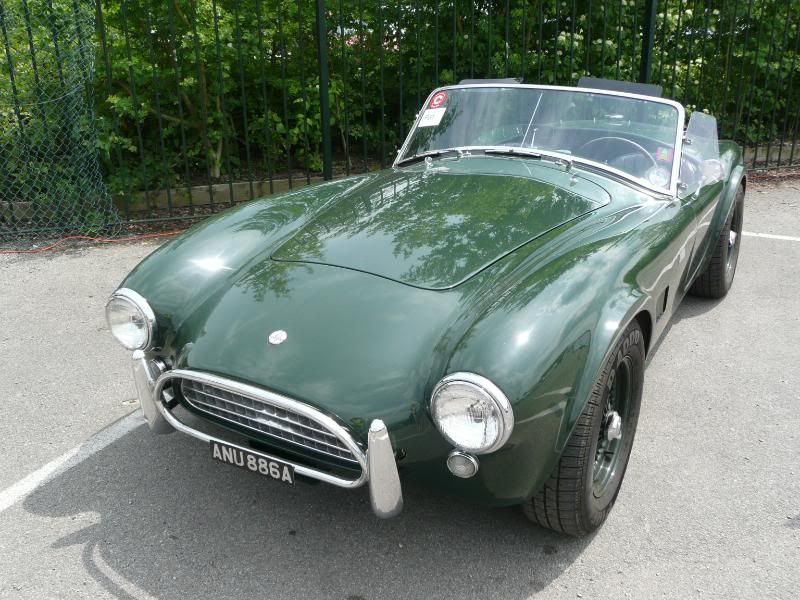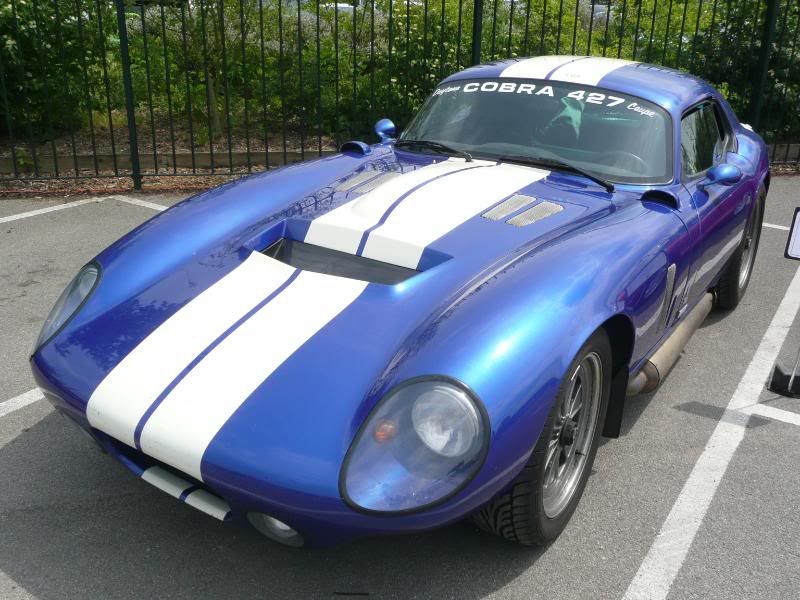 ALFA ROMEO
Without question, this car was the talk of the event. It is a 1935 6C2300, AeroSpyder, with a special aerodynamic body. It is mid engined, and it has three seats, where the driver sits in the middle of the car. Incredible to look at, and equally awesome to listen to. I've never even heard of this car, let alone seen a picture of it. It is owned by a German, who had brought it over for us all to enjoy. He did not take part in the autotests, though, as he said that it is really designed for high speed cruising, and the steering is just too heavy for the sort of tests that the cars were doing. Later, when I was talking to Simon Taylor (he of Haymarket Publishing fame), he said that the academics are still not quite sure of the history of this car. I suggested that once there is more info, it would make a great article for "Classic and Sports Car". He did not disagree, and then said that Mick Walsh is their Alfa man. Wonder if he has got his homework yet? (he was at the event as well).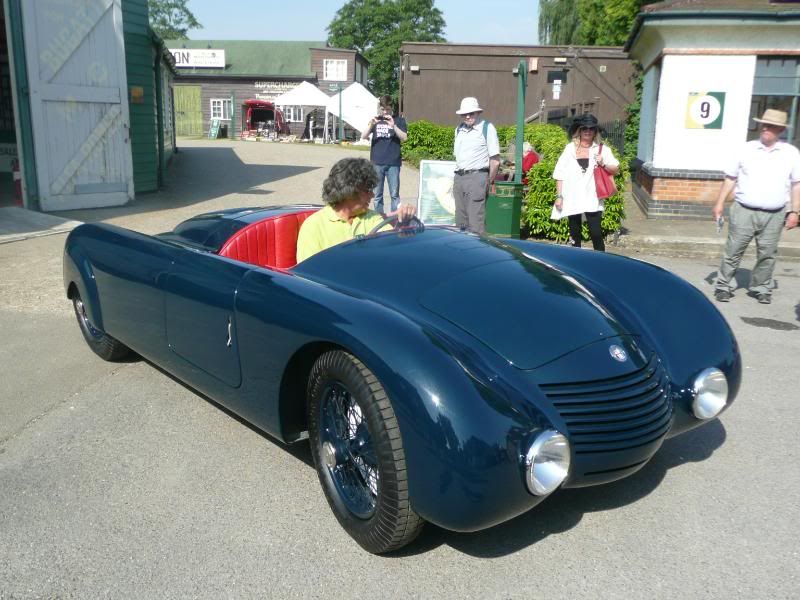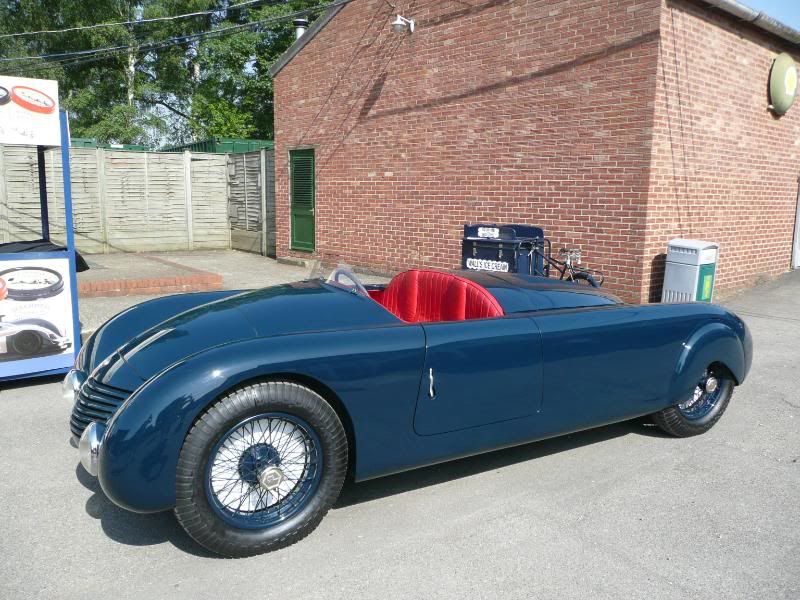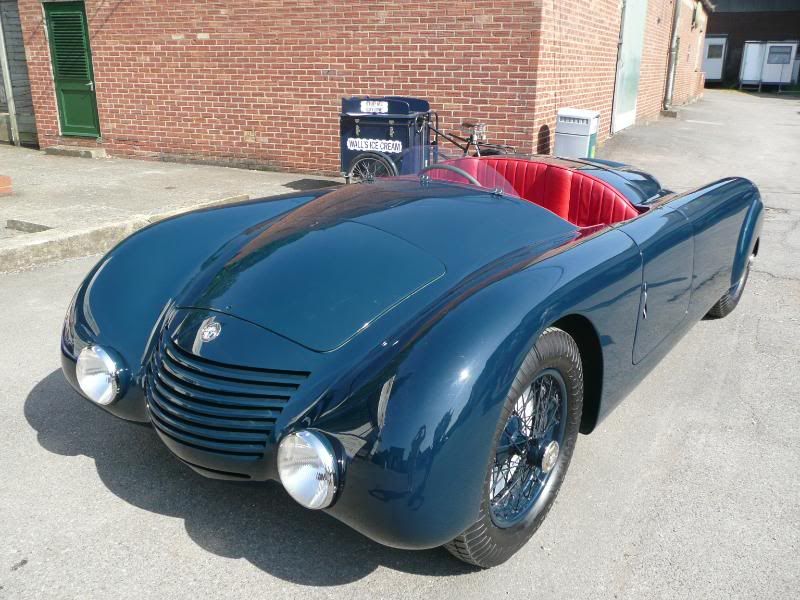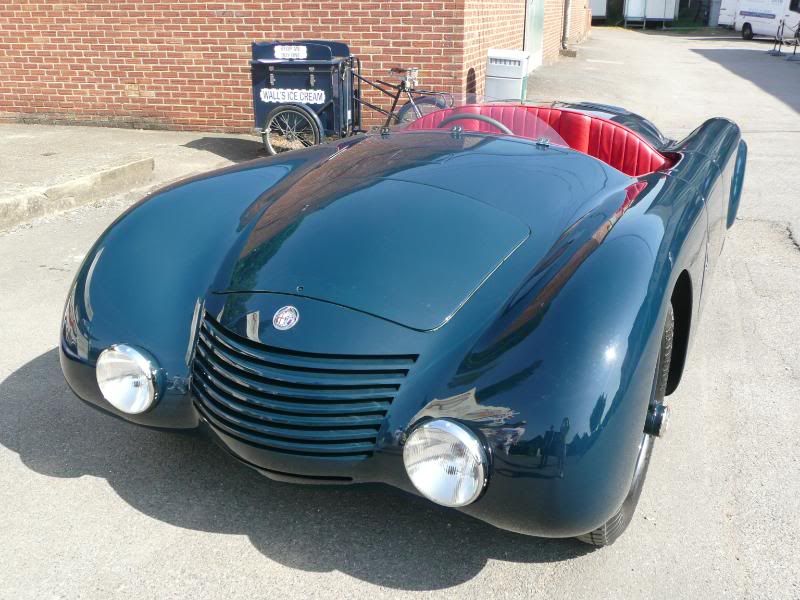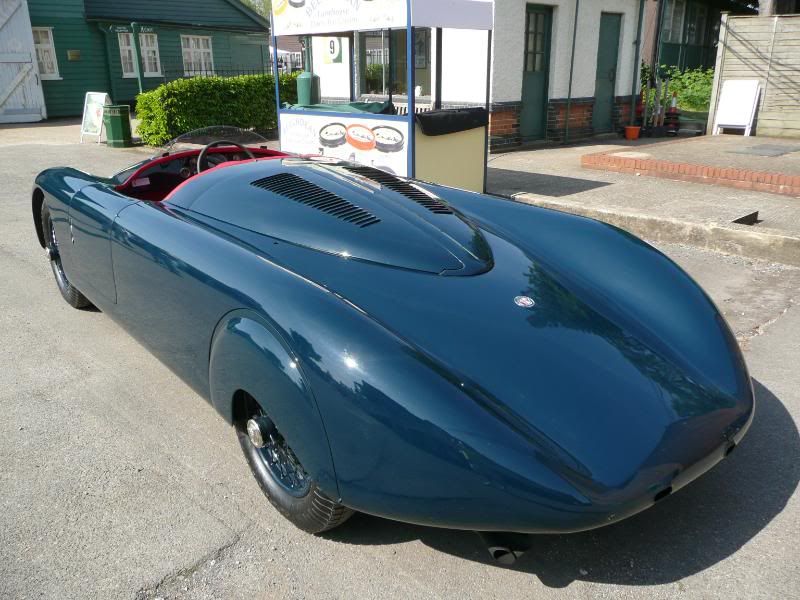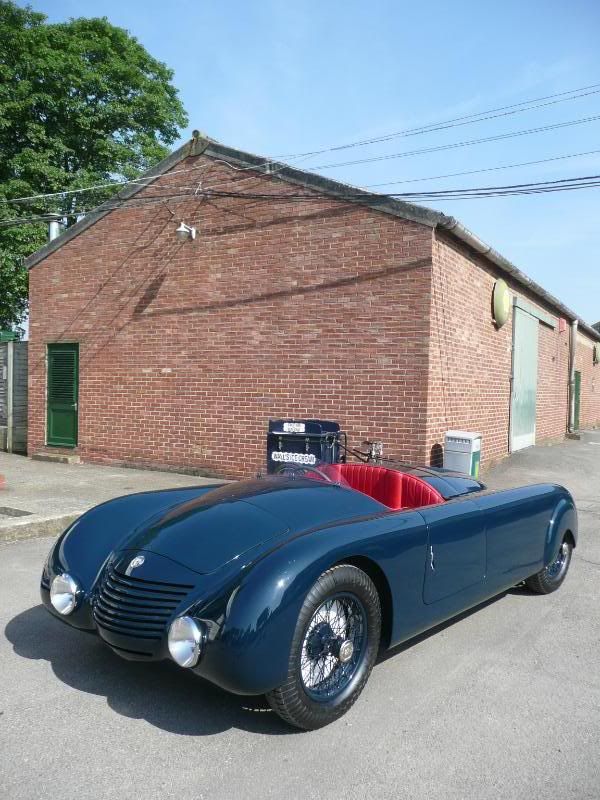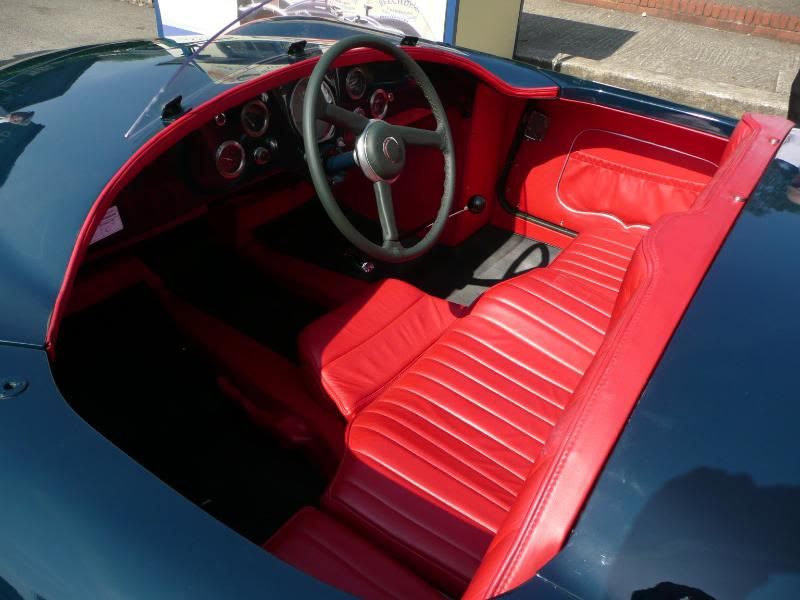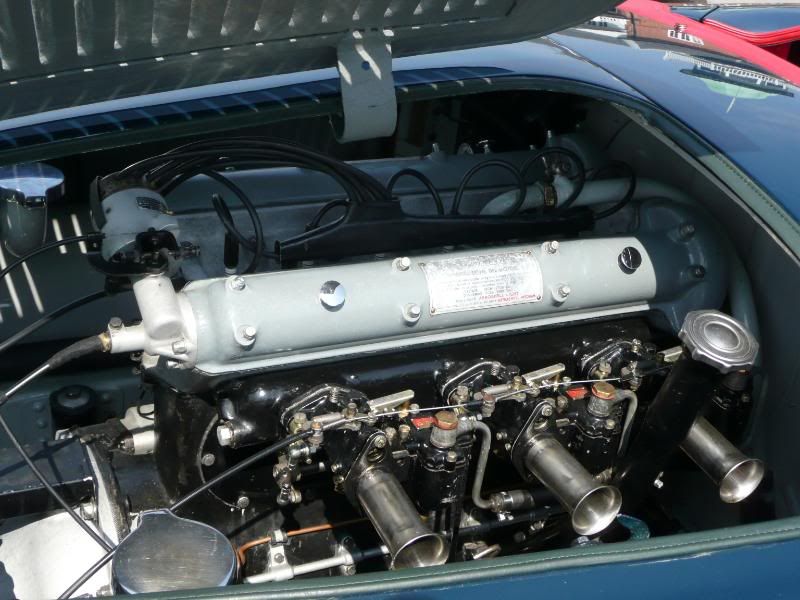 If that was the car most talked about, then the car that the commentator said he coveted more than any other, and I would be inclined to agree with him, was this one. A 1930 6C1750 with Zagato body. The owner, a lady called Alex Pilkington, told me that she has had it for about 10 years, and it started off as a box of bits and a rusty chassis. The car gets a lot of use, even including the school run from time to time.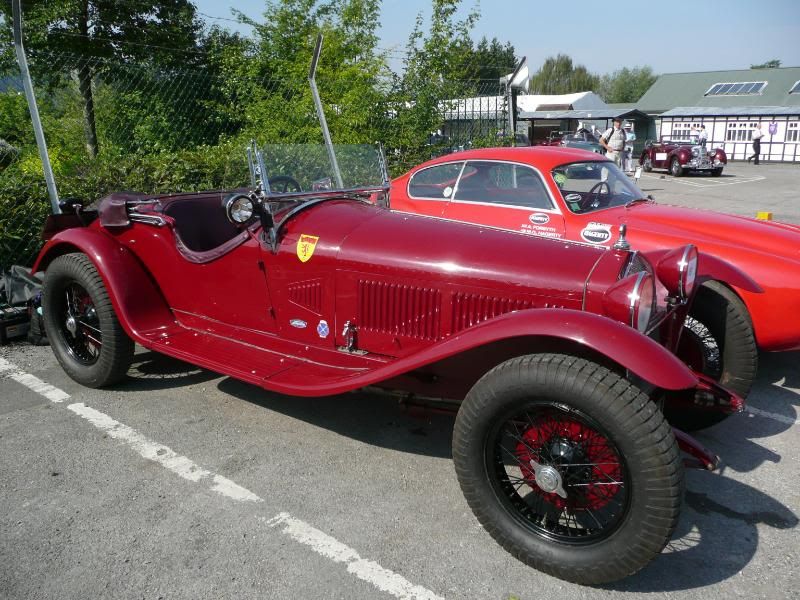 Whilst in Alfa eulogy mode, here's the third fantastic car: a P3.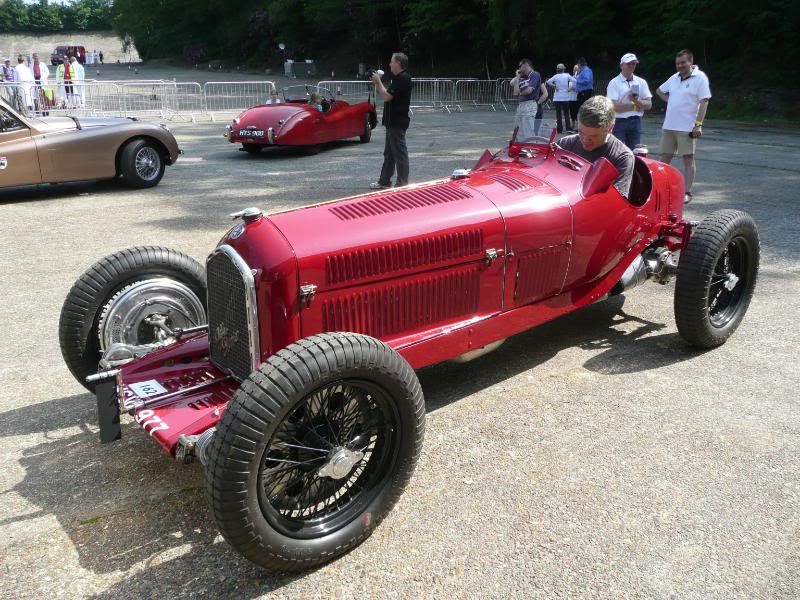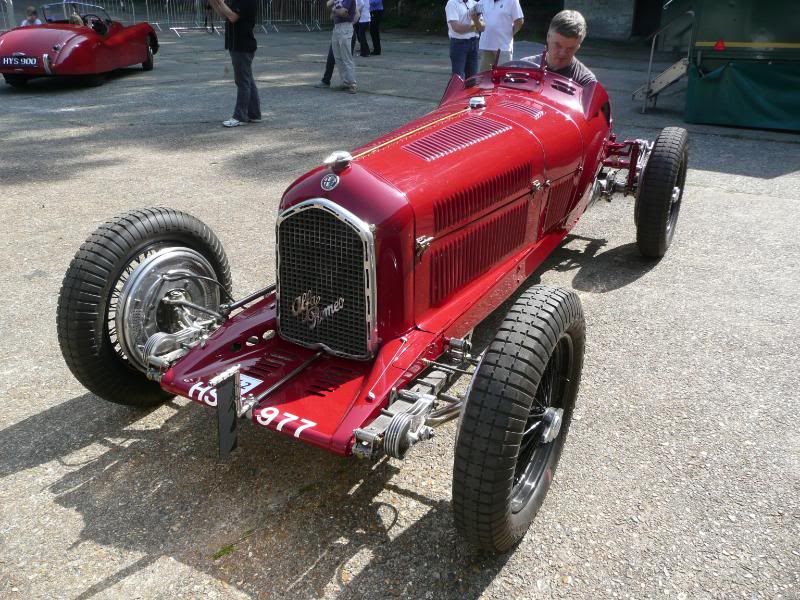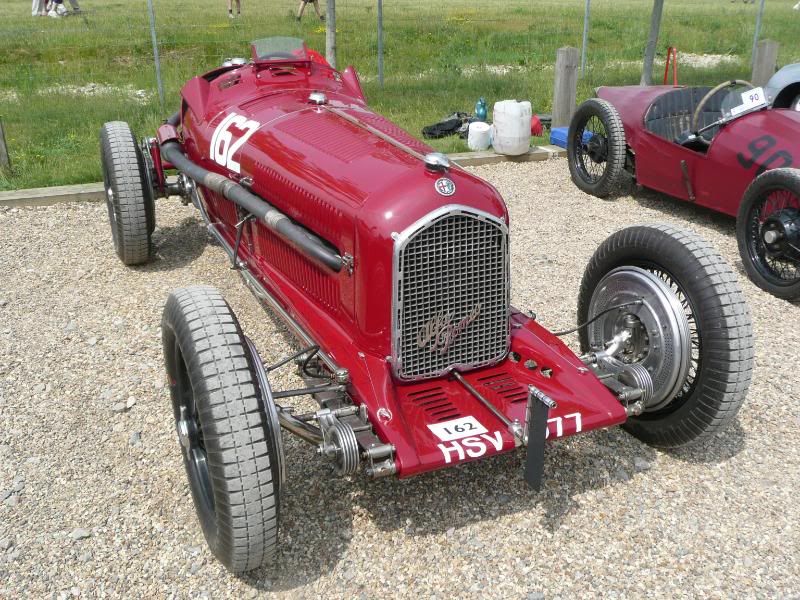 None of this should detract from this 1957 C1900SS Zagato, of course.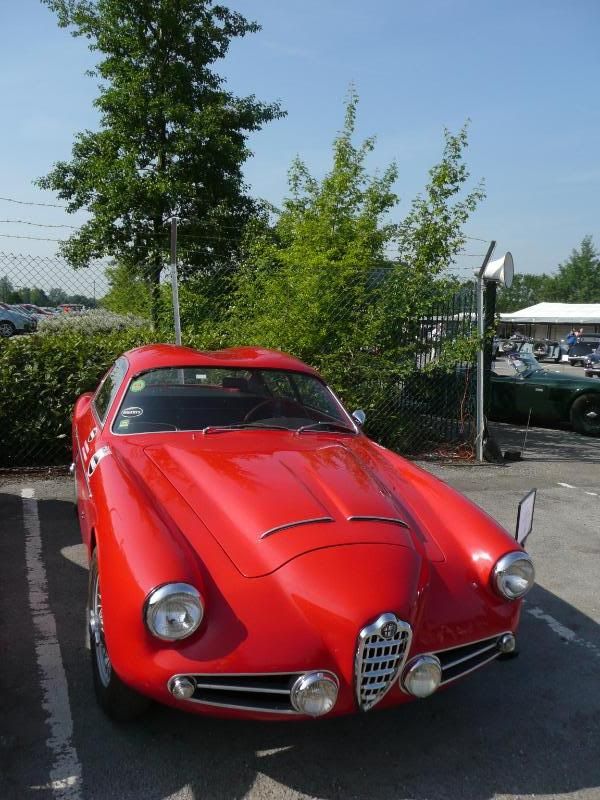 A classic 105 Series 1750 GTV was to be found later in the day, parked up in the display area parking.
ALVIS
Although something of a forgotten marque now, Alvis played an important part in the British motoring scene for many years, and its sporting models are still a mainstay of events like this.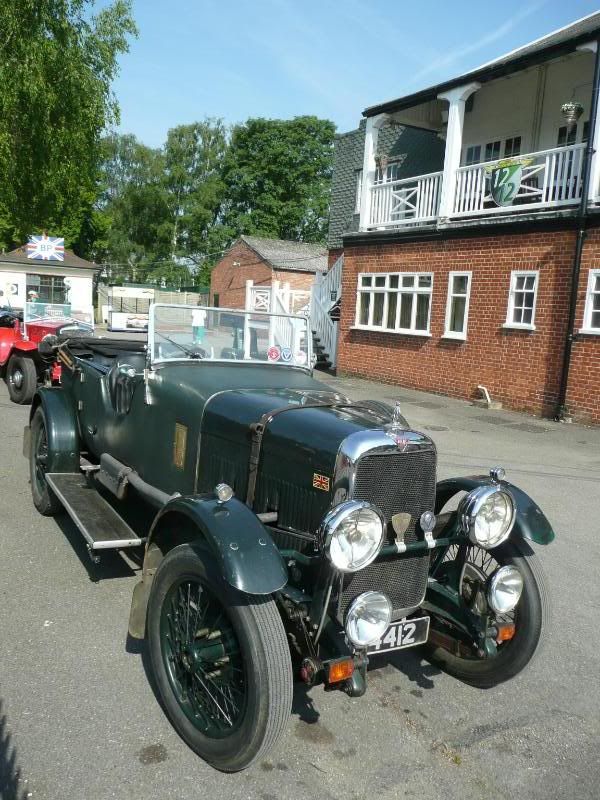 There were plenty of touring cars, too, as these evidence.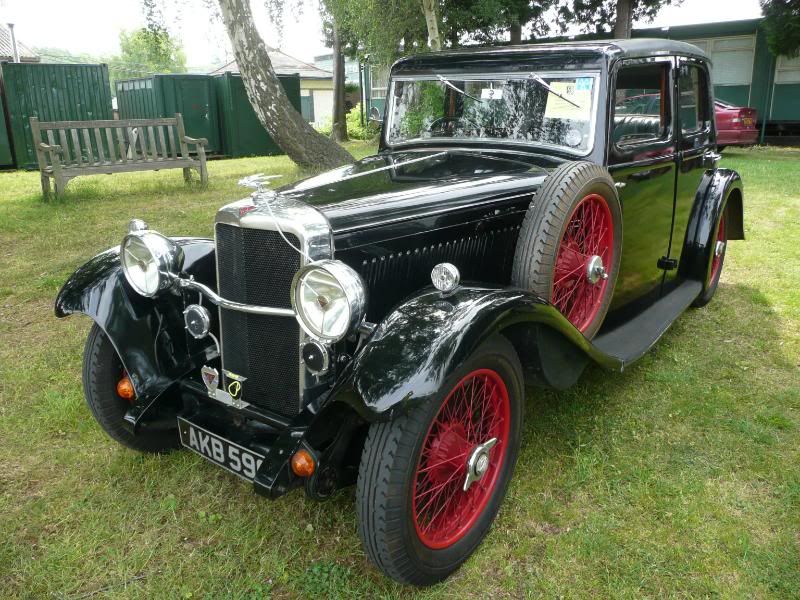 ASTON MARTIN
Another quintessentially English marque, and there were a number of these iconic cars at the event.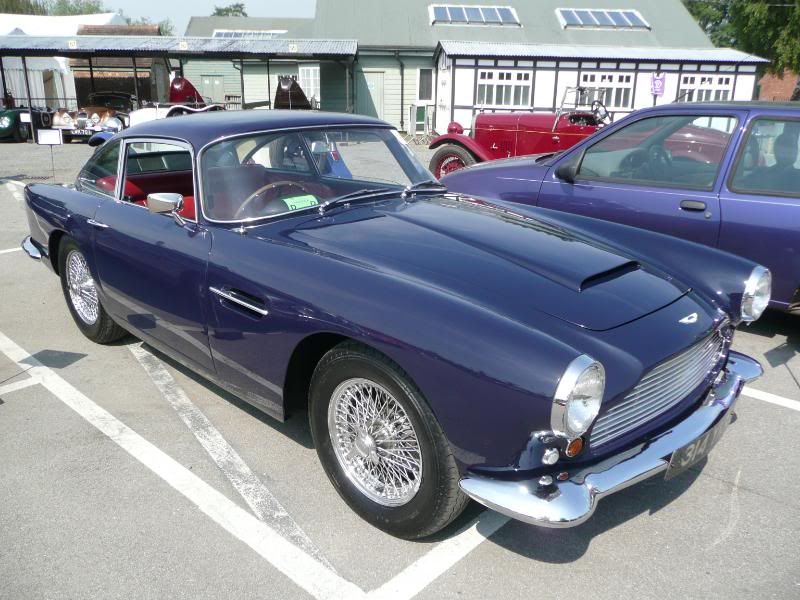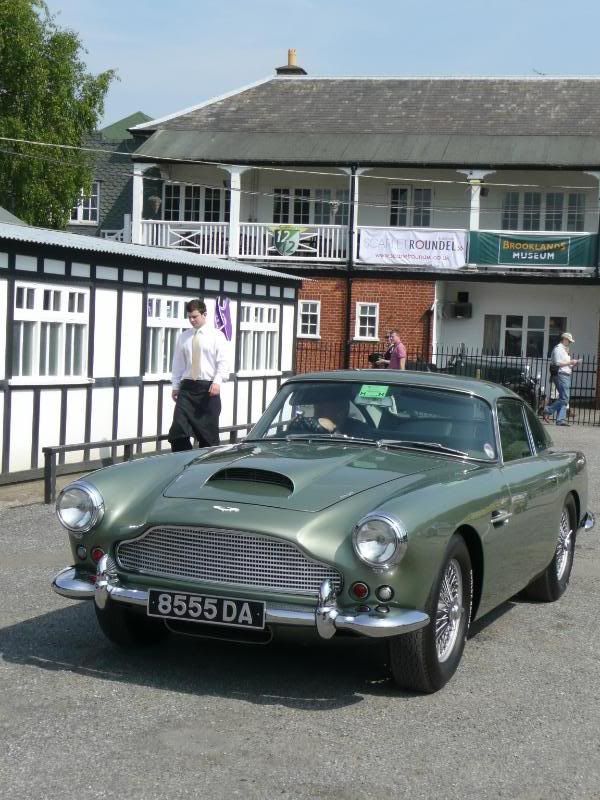 AUSTIN
This Mini is the actual car used by Peter Sellars in one of the Pink Panther films.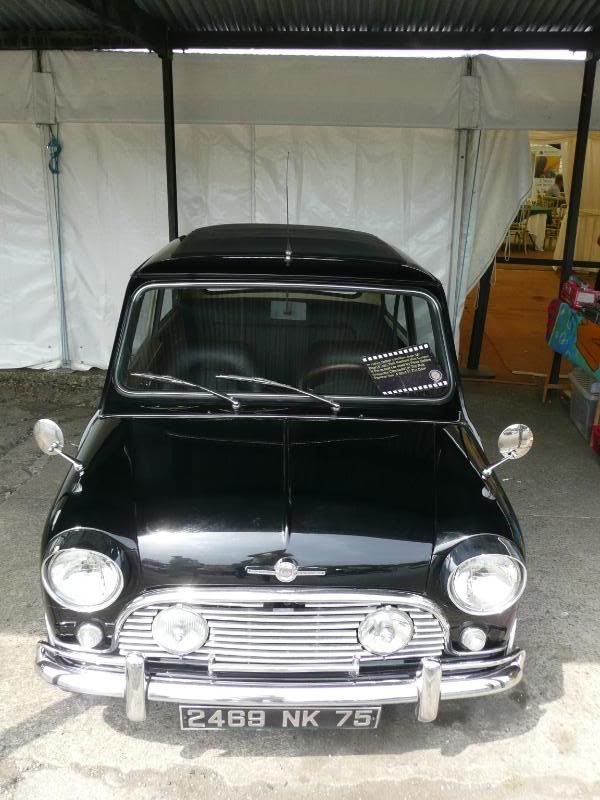 This is one of the Radford modified cars. There was a warning notice that the hatchback is particularly heavy and asking people not to try to close it!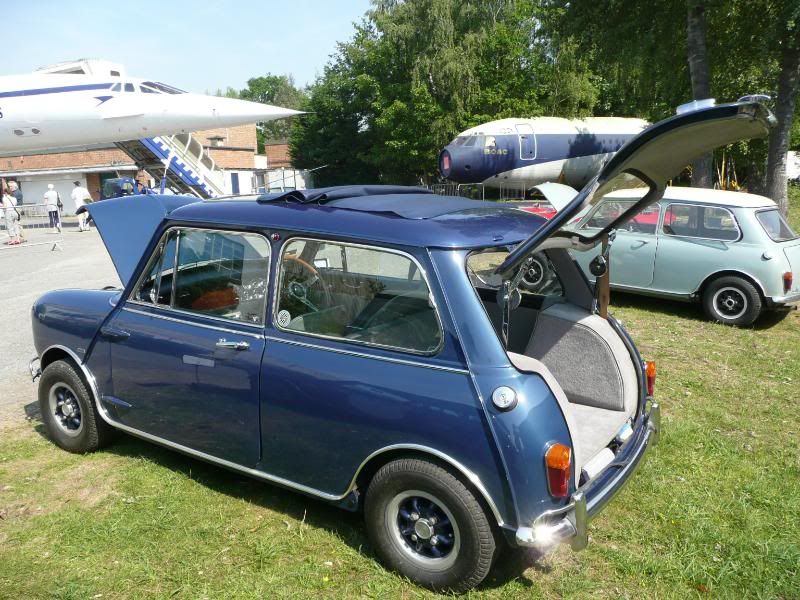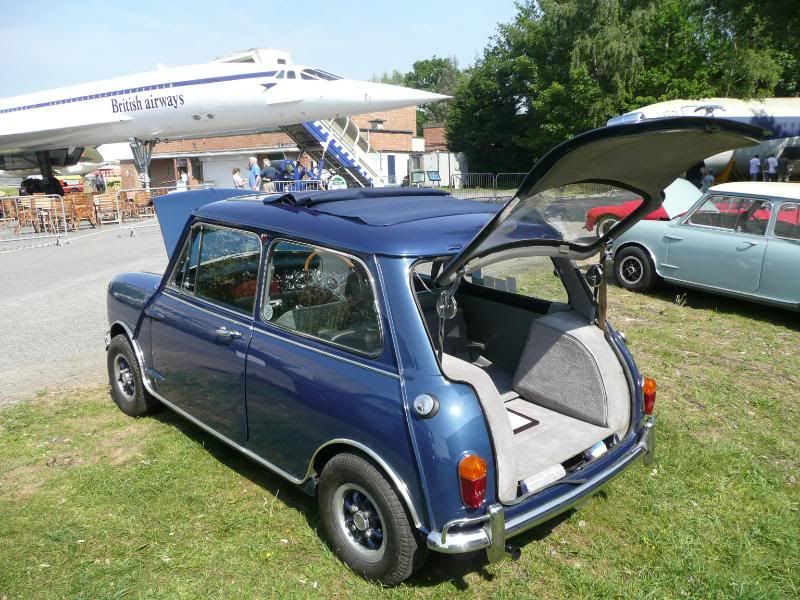 Several Coopers were at the event, too.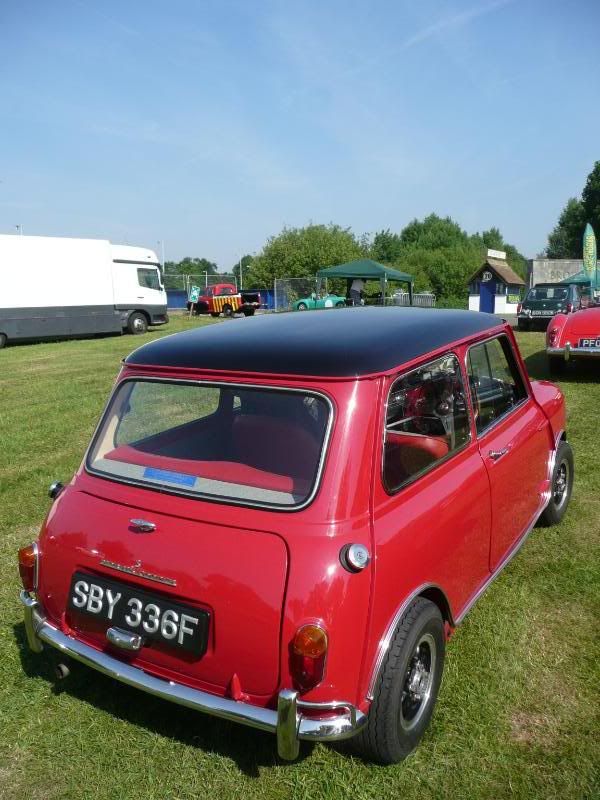 Numerically, there were far more Austin Sevens than the more recent cars, mostly Seven Specials – perfect little cars for cheap motor sport.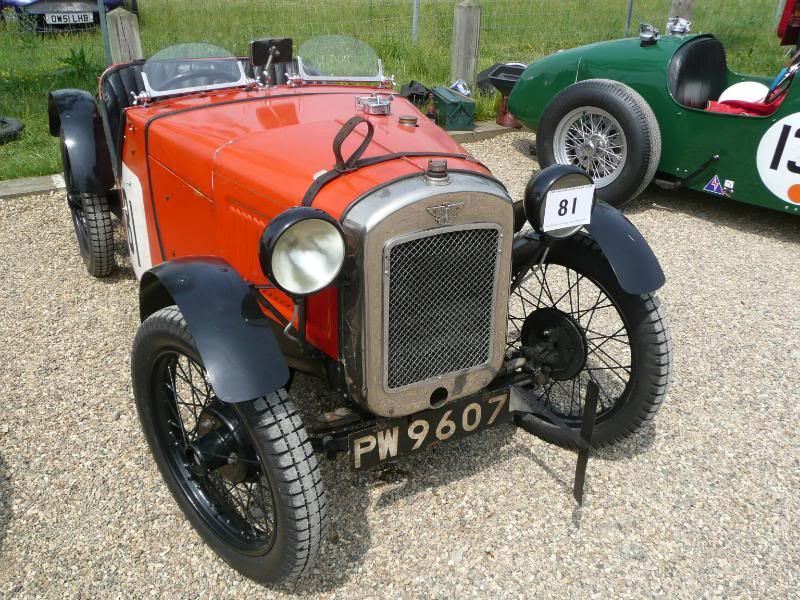 I also came across this nearly restored A55 Cambridge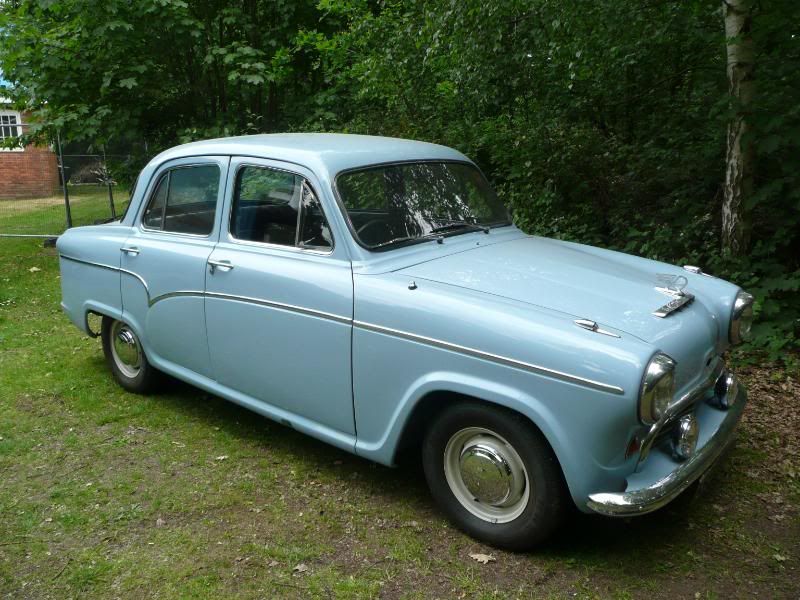 AUSTIN HEALEY
This is a Speedwell modified Sprite
There were plenty of the Big Healey in attendance as well, of course.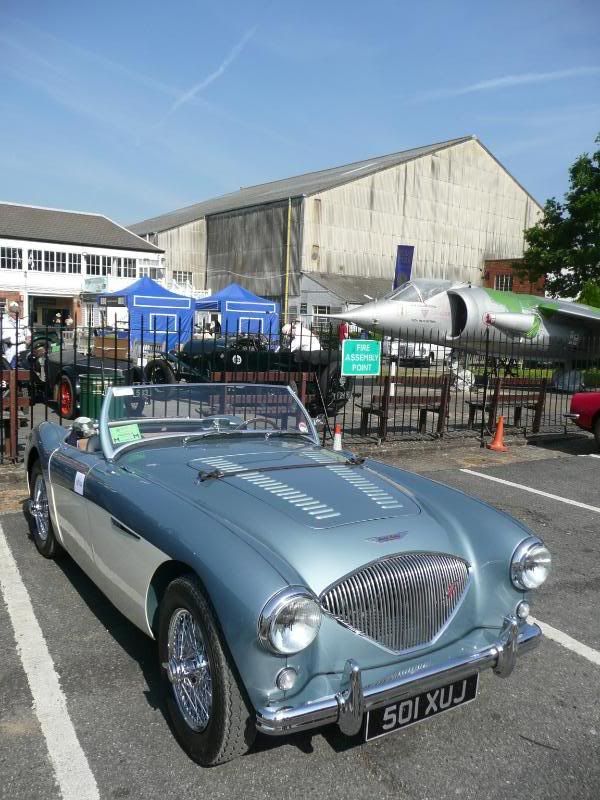 BENTLEY
Let's start with the very nicest of the nice: the utterly stunning Sedanca de Ville, prized possession of Simon Taylor. Having read in Classic and Sports Car all about its fastidious body restoration, of its Concours victory at Pebble Beach, then a major mechanical failure, it was great to see the car in the metal, and to talk to its owner.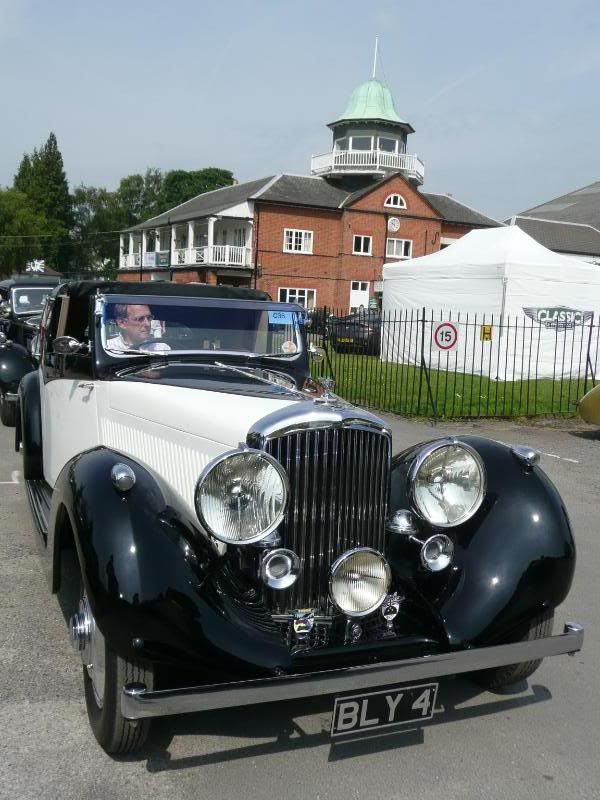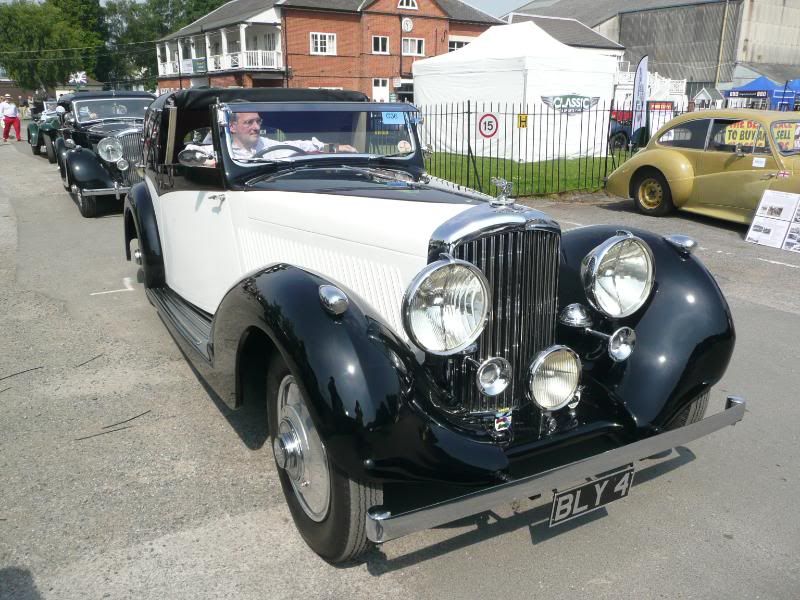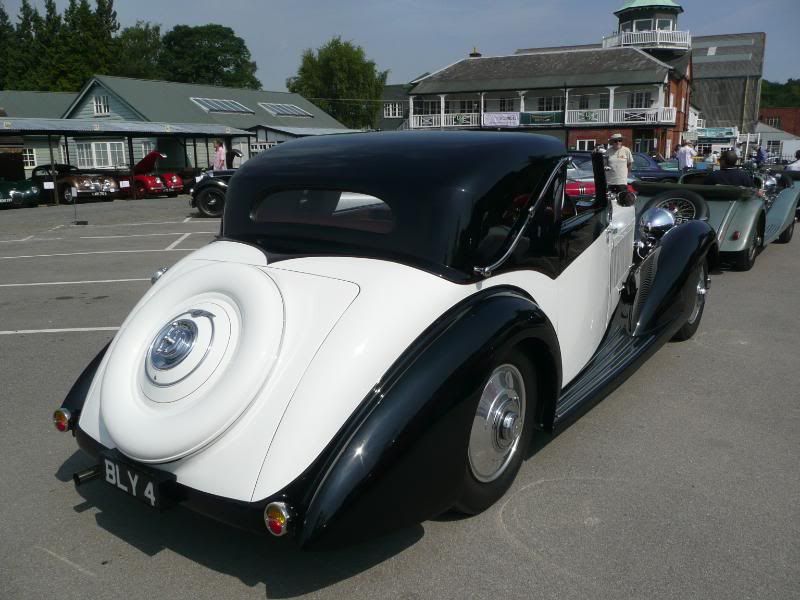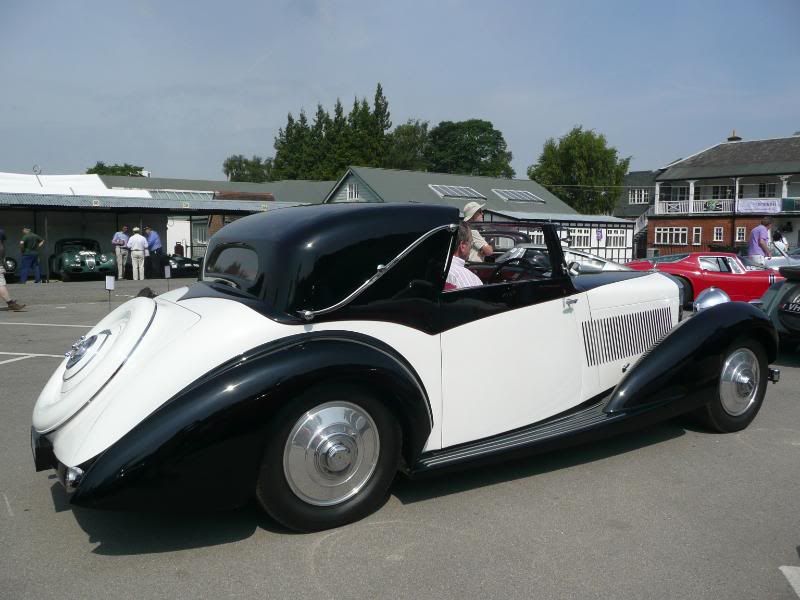 However, it was not the only elegant saloon from the 1930s, as these pictures illustrate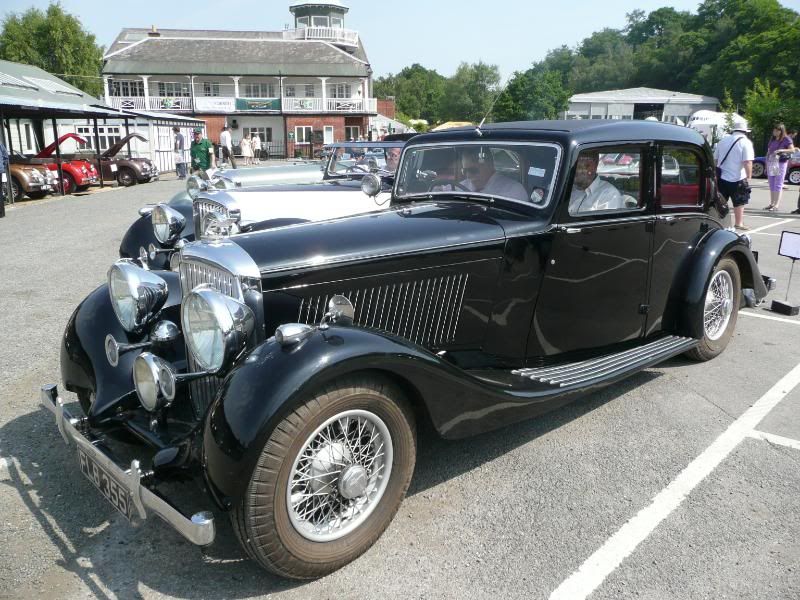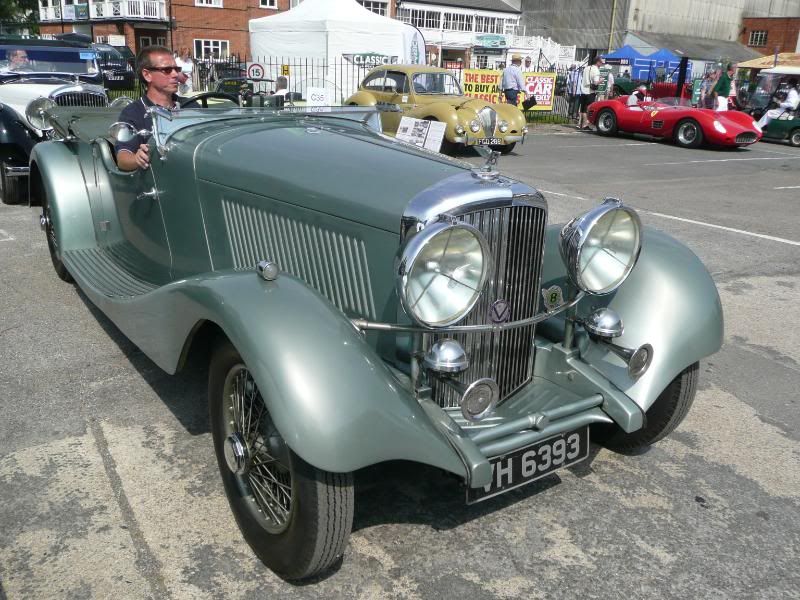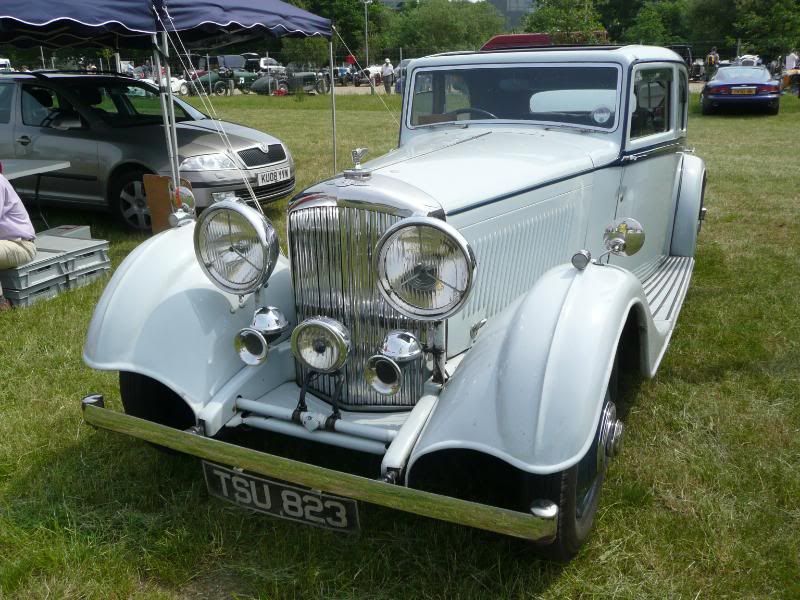 There were a significant number of "traditional" Bentleys from the "W.O." era. Seeing them parked next to each other, it was clear how small the early 3 litre models were in comparison to the Le Mans winners of the late 1920s.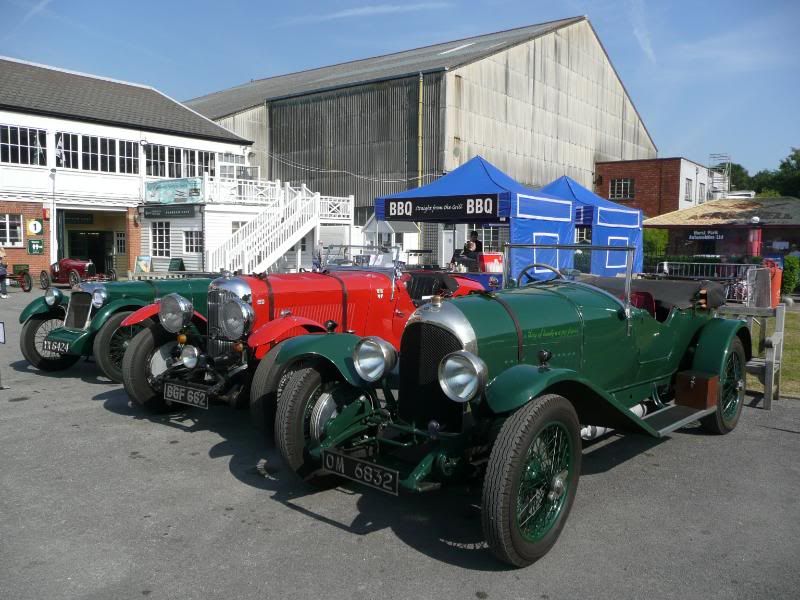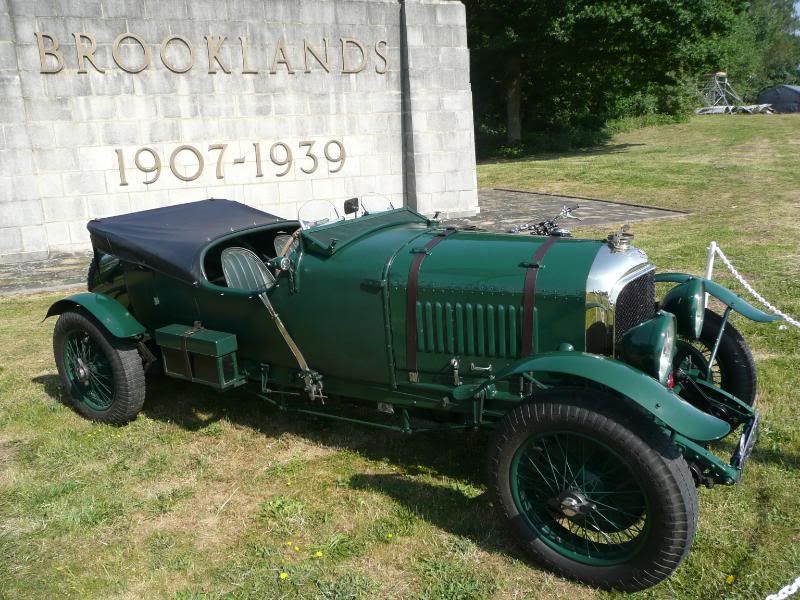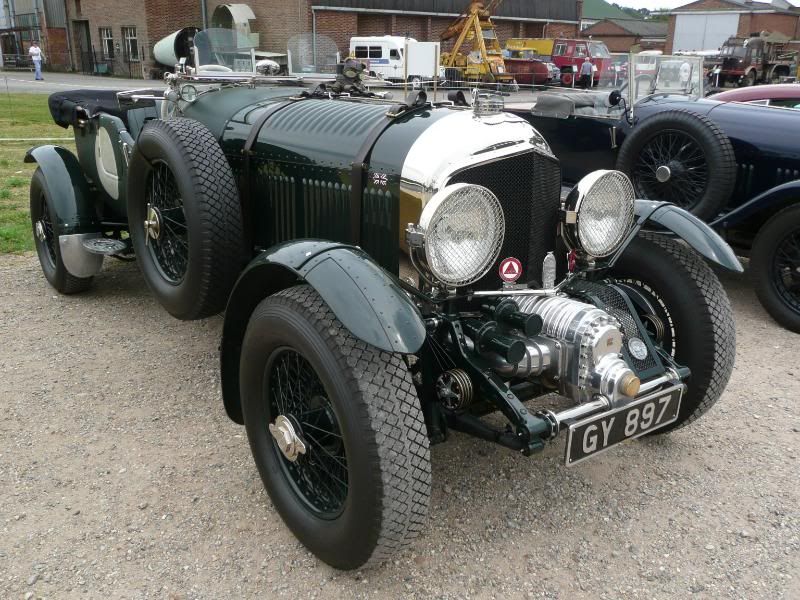 BERLIET
A 1905 sports car, with an intoxicating noise to it.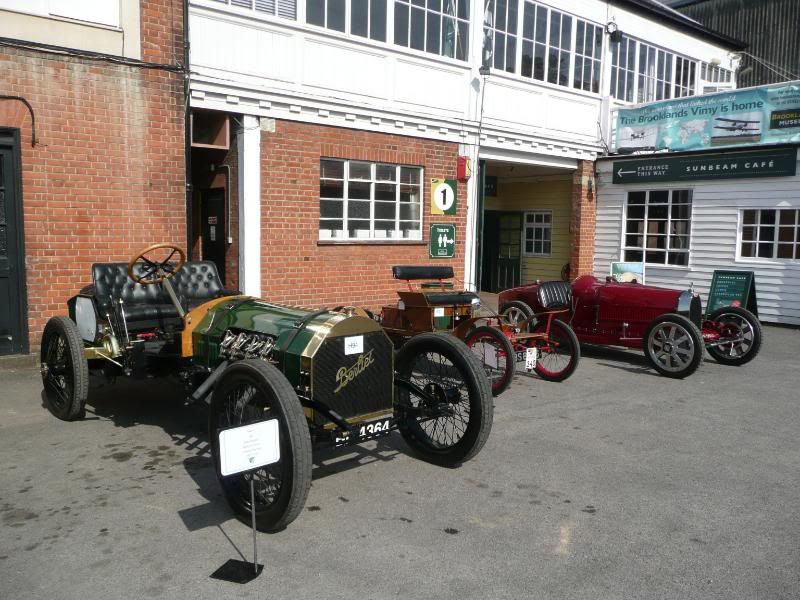 BIZZARRINI
There was one lone example of the rare Strada GT car from the mid 1960s, parked up.
BMW
A classic 328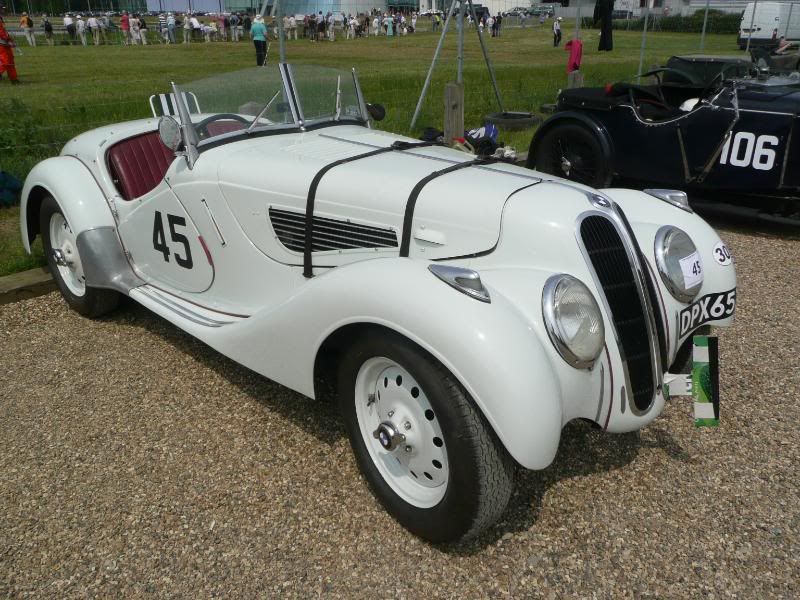 BRISTOL
There two lovely drophead models, a 401 and a 402.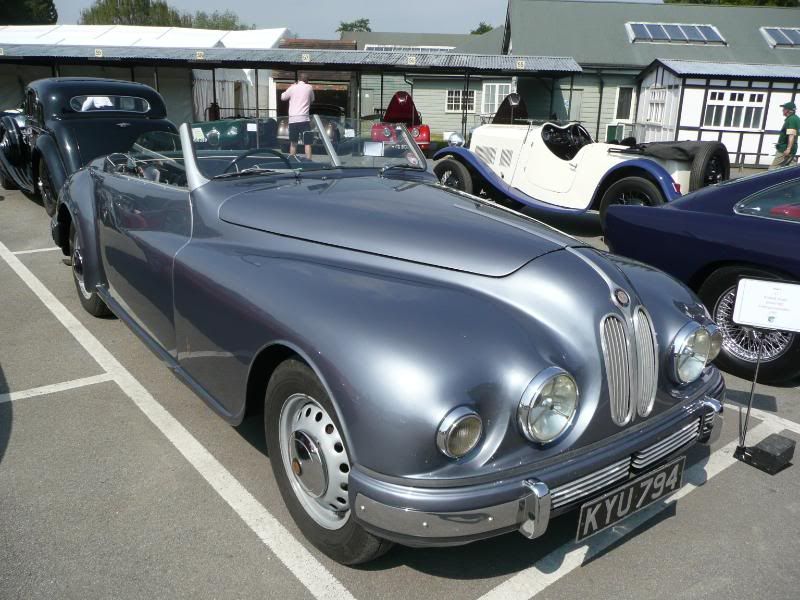 BUGATTI
A small number of Bugatti, mostly Type 35 were at the event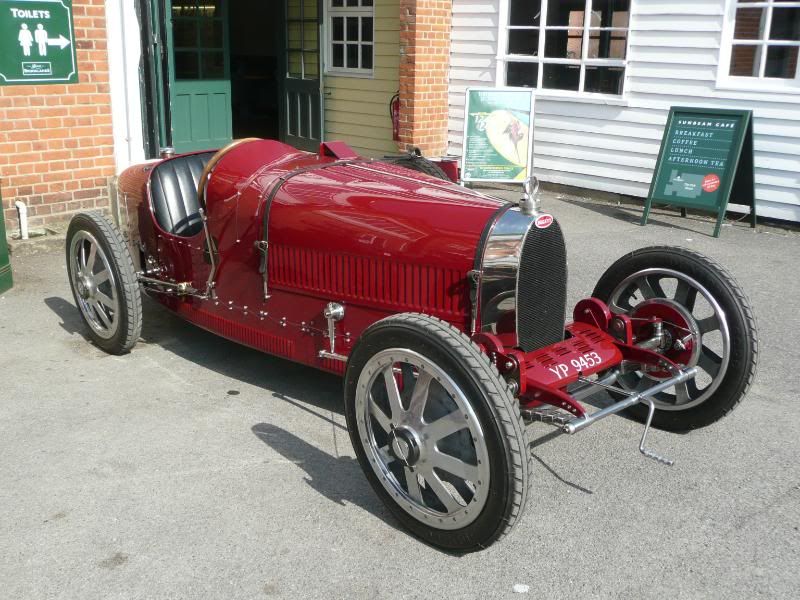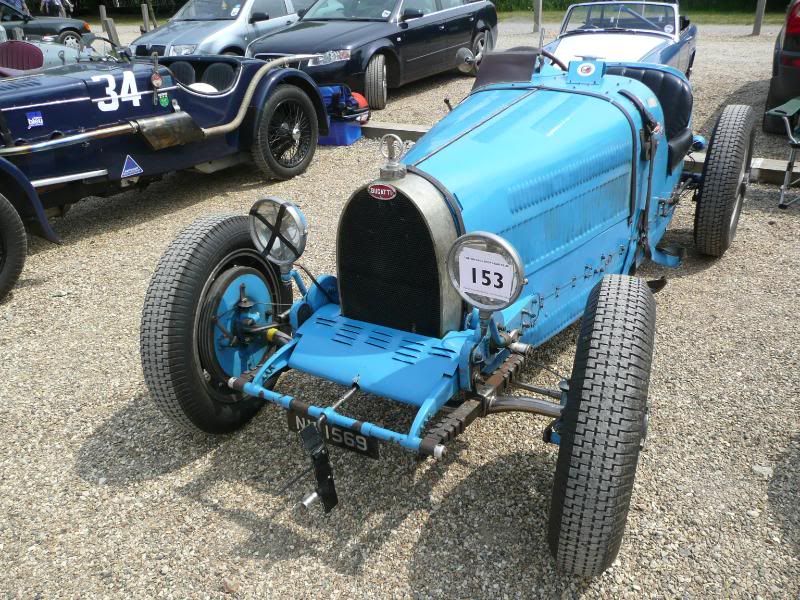 DENNIS
This splendid 1902 car was one of the oldest participants. Despite a rolling start, it only made it about half way up the Test Hill and to be gently steered down again.
DR
Not a marque I had come across before.
ERA
FERRARI
I recall seeing this car at Prescott a couple of years, and believe it to be a genuine 250 Testa Rossa, though I have heard suggestions that it is in fact a different model type. Clarification from someone who knows for sure would be appreciated. Meanwhile, admire it for its loveliness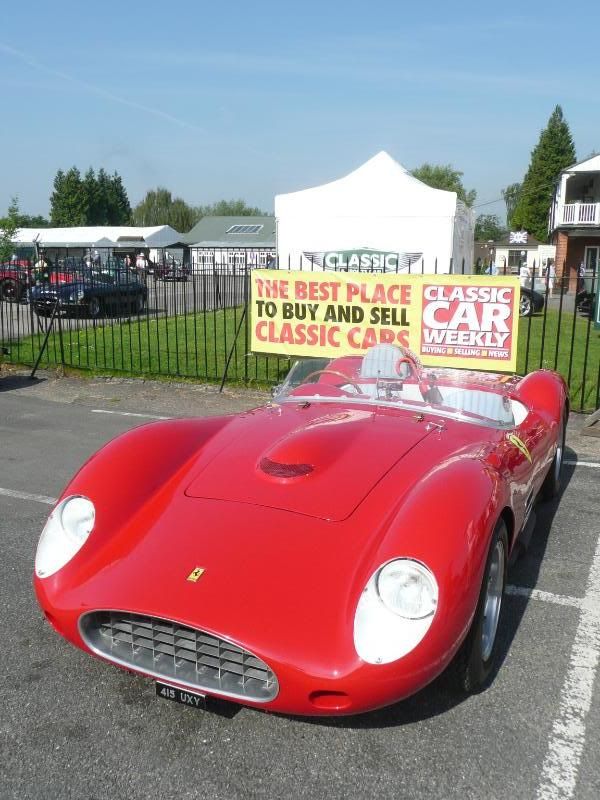 FORD
An Anglia from the early 1960s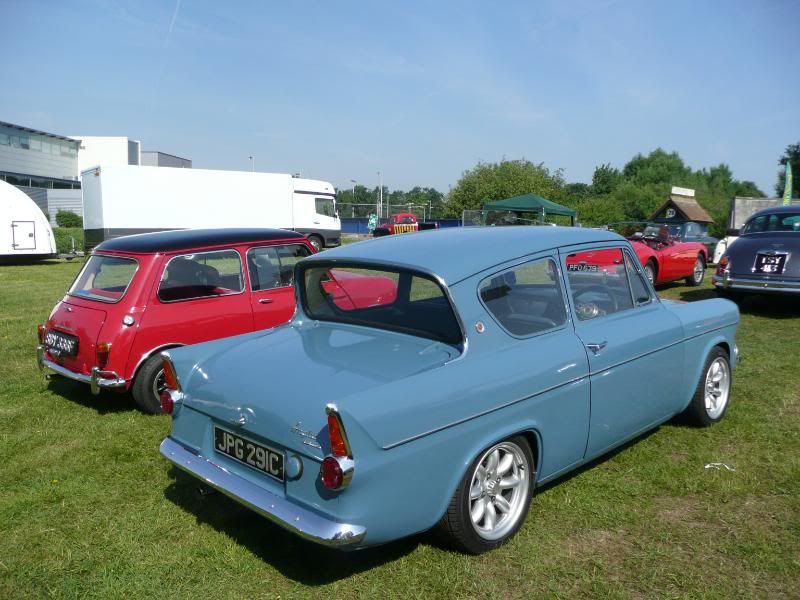 A recreation of a Shelby Mustang from 1965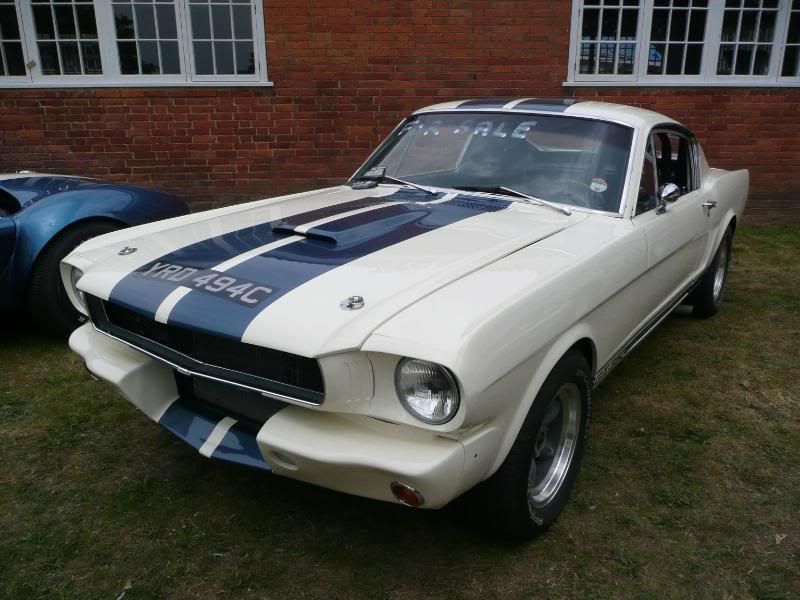 A Galaxie from a similar era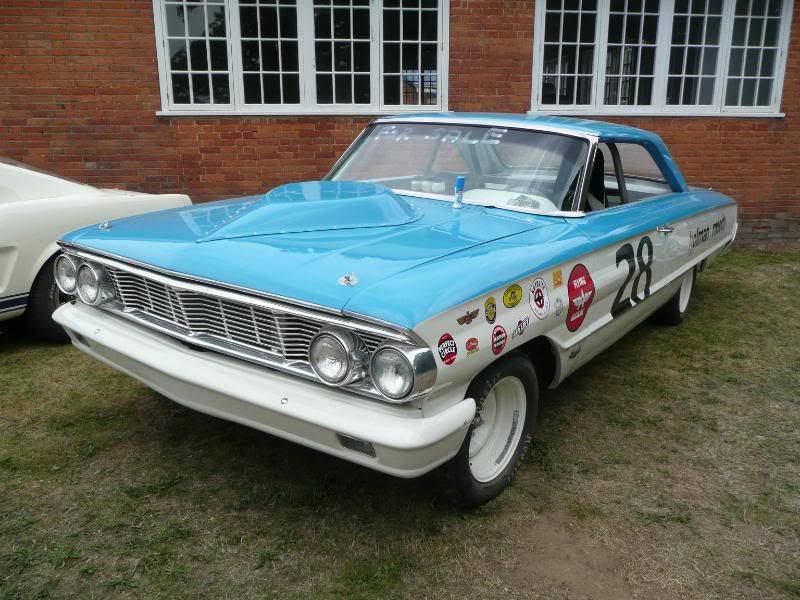 HEALEY
This 1947 Eliiott was the fastest British car available until the launch of the XK120, and was very desirable in its day.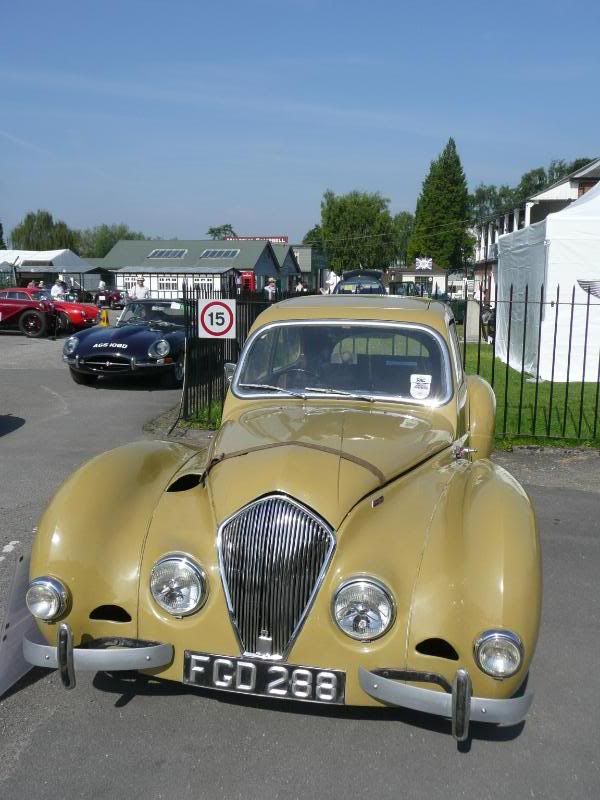 JAGUAR
One of the earliest Jaguars, this one was badged SS.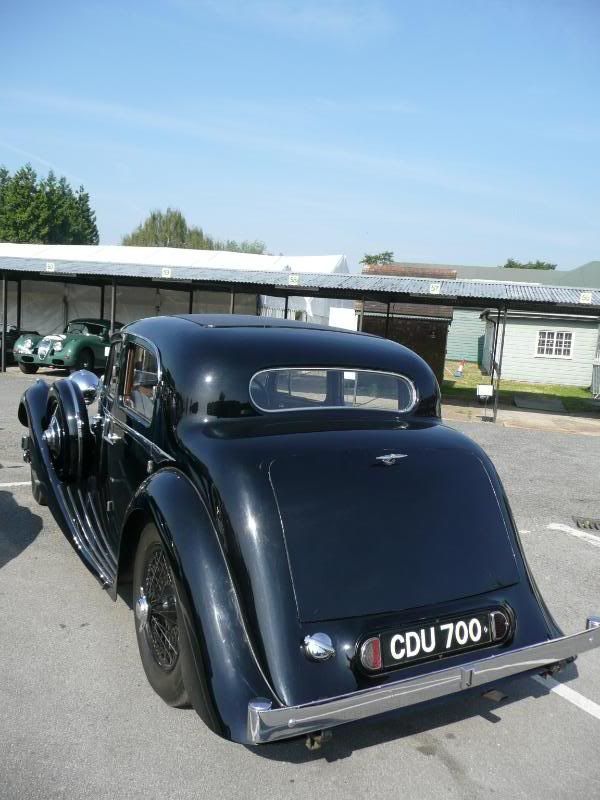 A number of the much loved Mark 2 cars, and a couple of its progenitor, the 2.4, were in the car park.
C Type
D Type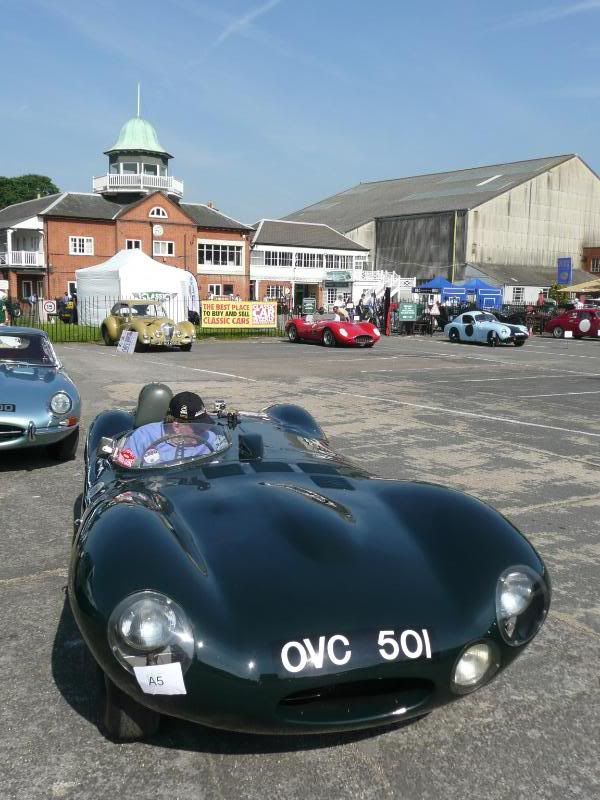 A replica of the proposed XJ13 car
There were several lovely E Types at the event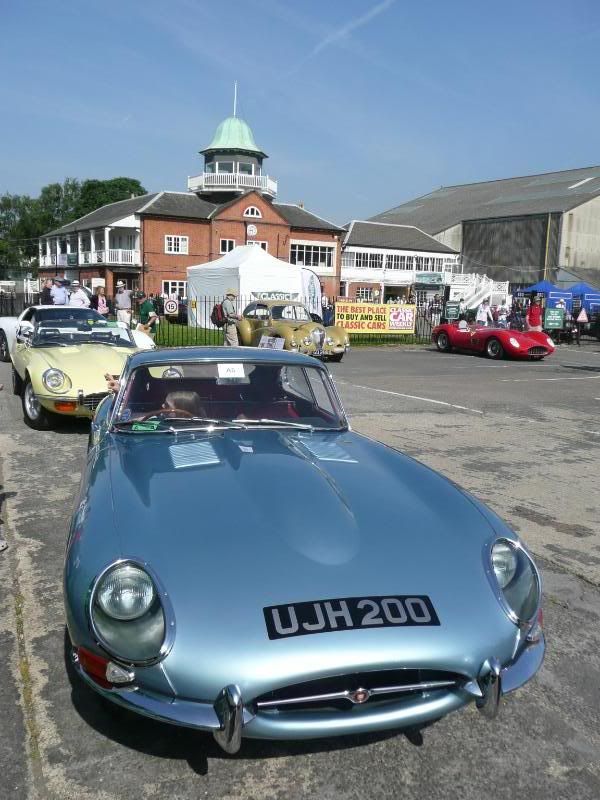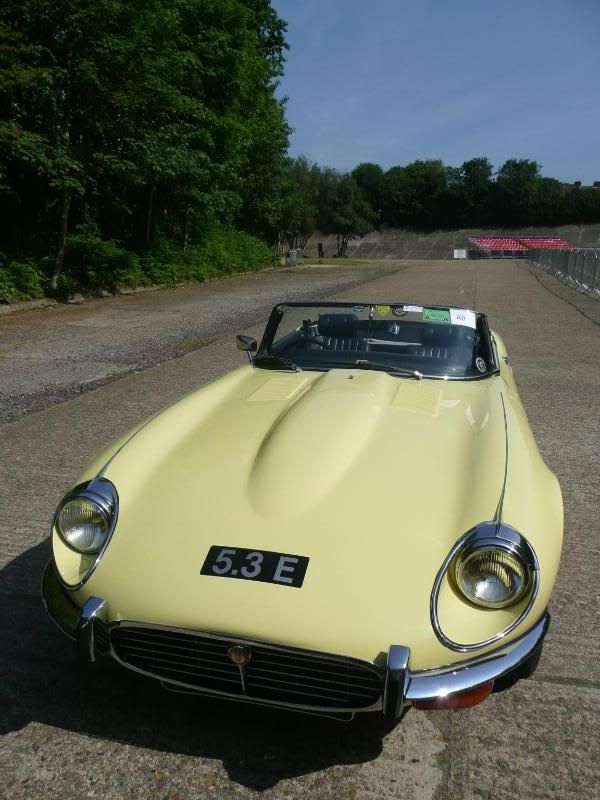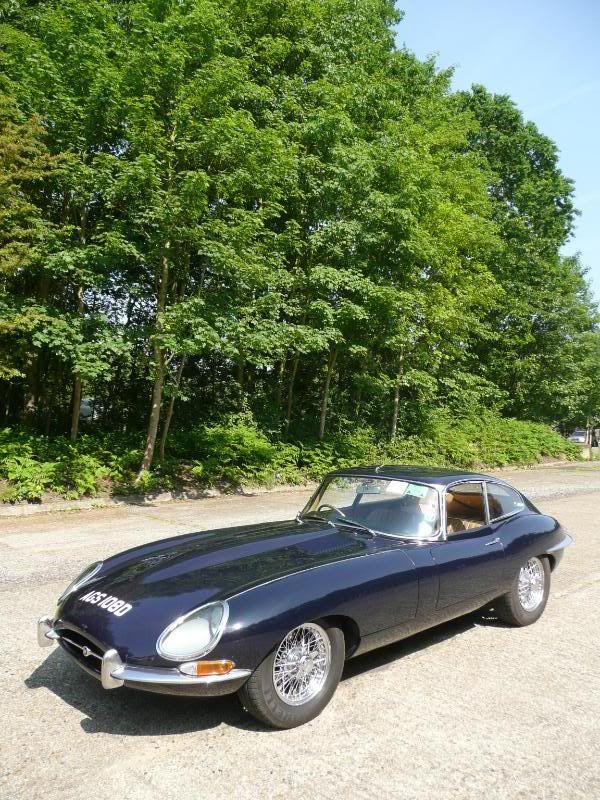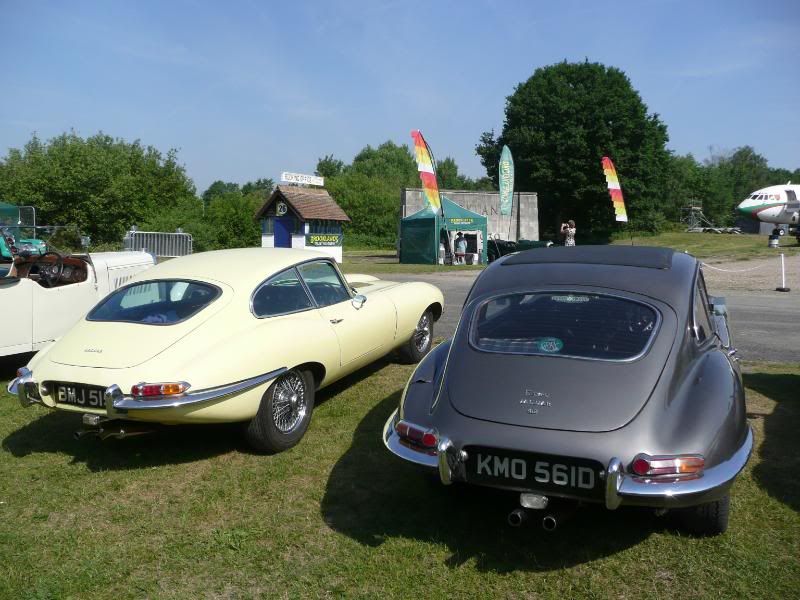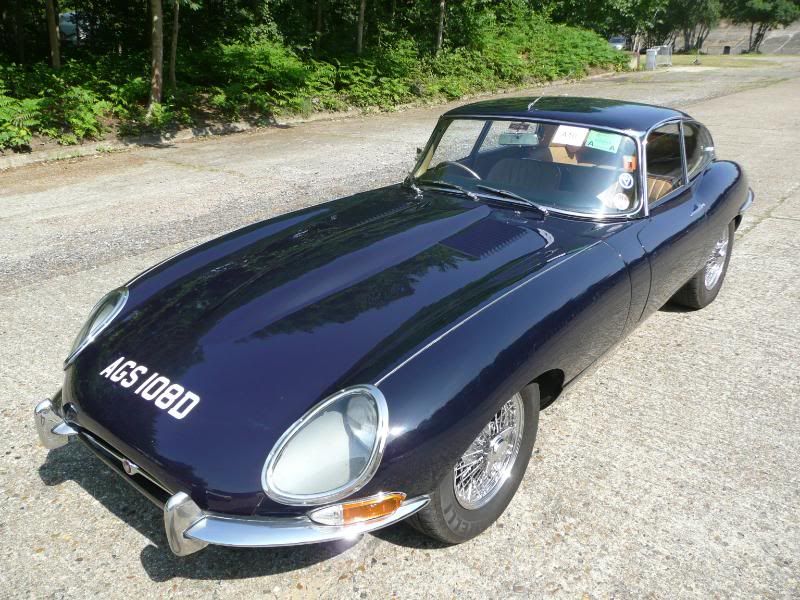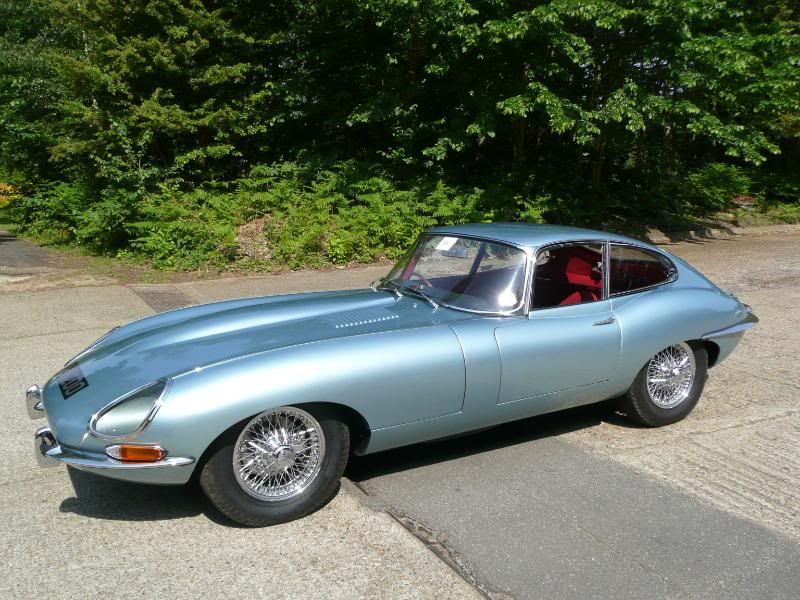 XJ220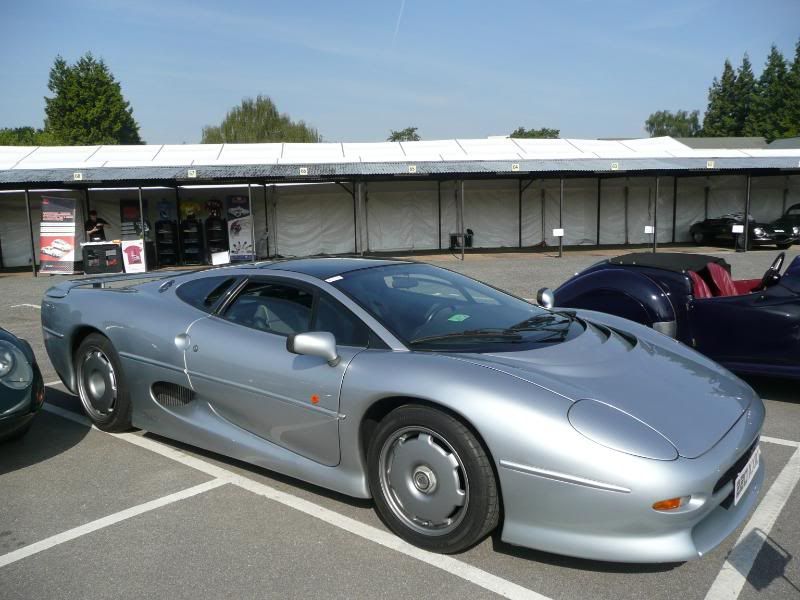 This lovely Series 2 XJ6 was for sale.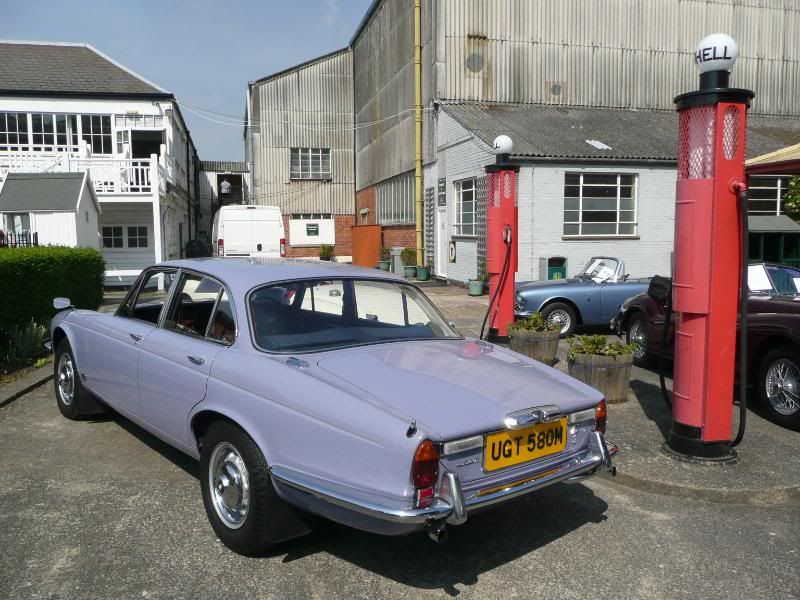 LANCHESTER
Another forgotten marque, this is believed to be one of just two survivors of this model type.
LANCIA
An Aurelia GT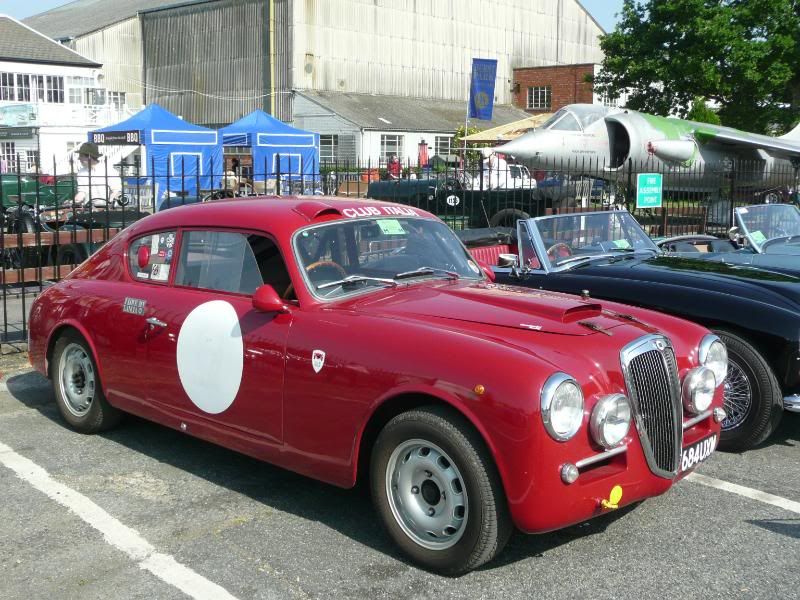 The much earlier Lambda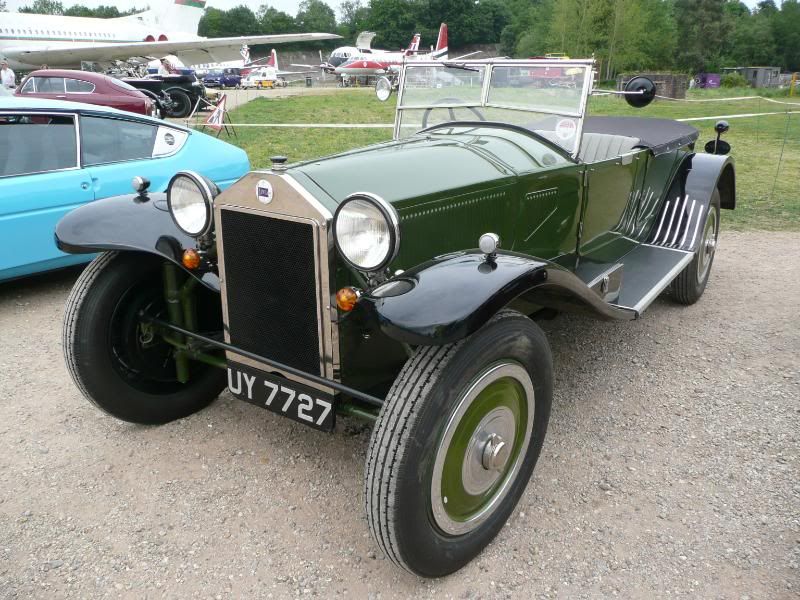 LEA FRANCIS
This is also a Classic and Sports Car, belonging to Mick Walsh, though I did not actually come across him at the event. It is in lovely condition.
Race transport for the JPS Lotus team from their 1972 Championship-winning season. – note the driver names of Fittipaldi and Peterson on the sides.
MERCEDES-BENZ
A lovely 280 SE saloon, offered for sale by well known vendor Hurst Park
From rather earlier, was this wonderful chain driven Benz.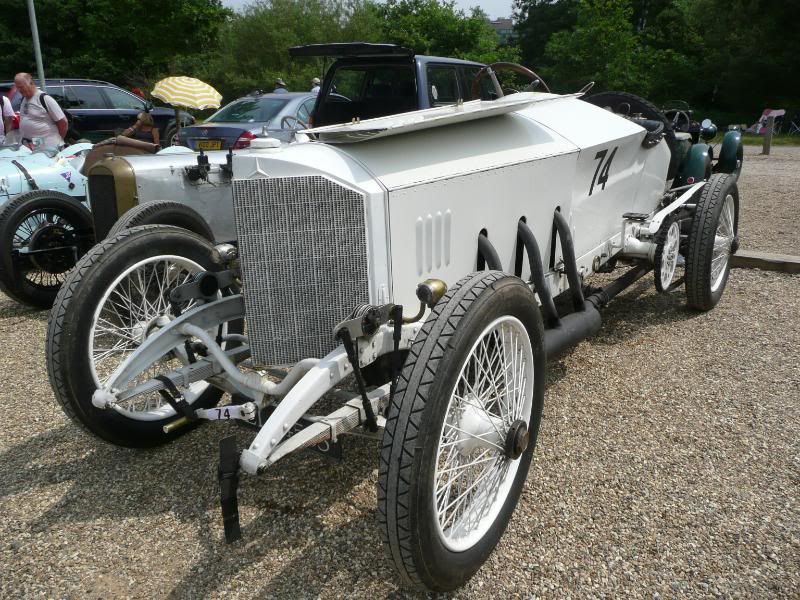 MATRA-SIMCA
This lovely Bagheera was parked up in the display area car park.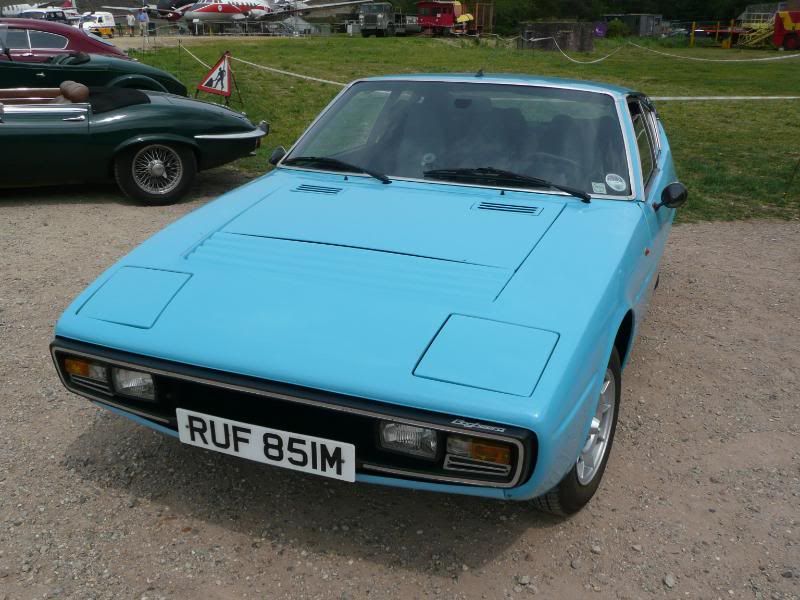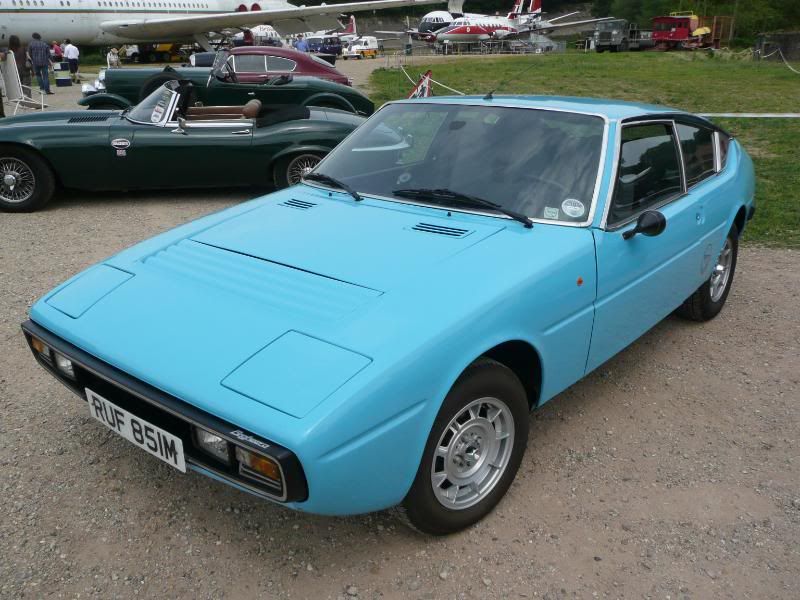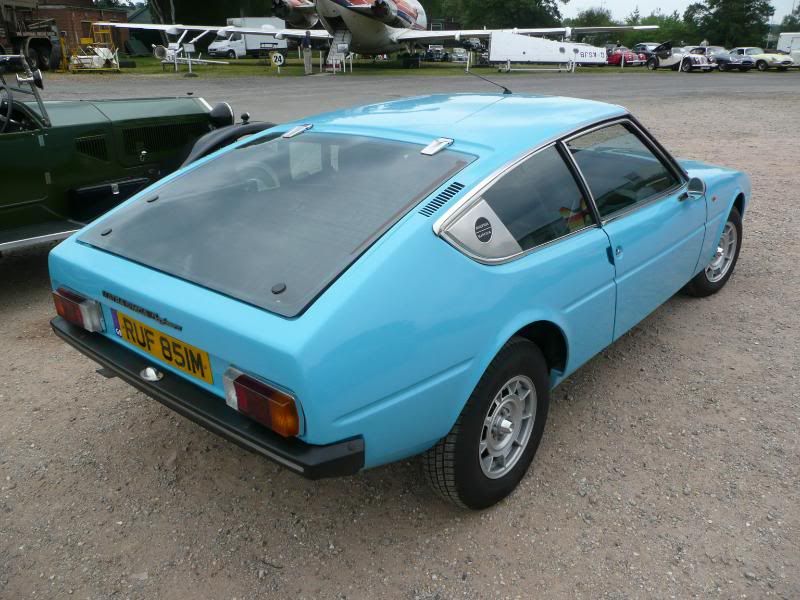 MG
There were plenty of MG cars at the event.
MGA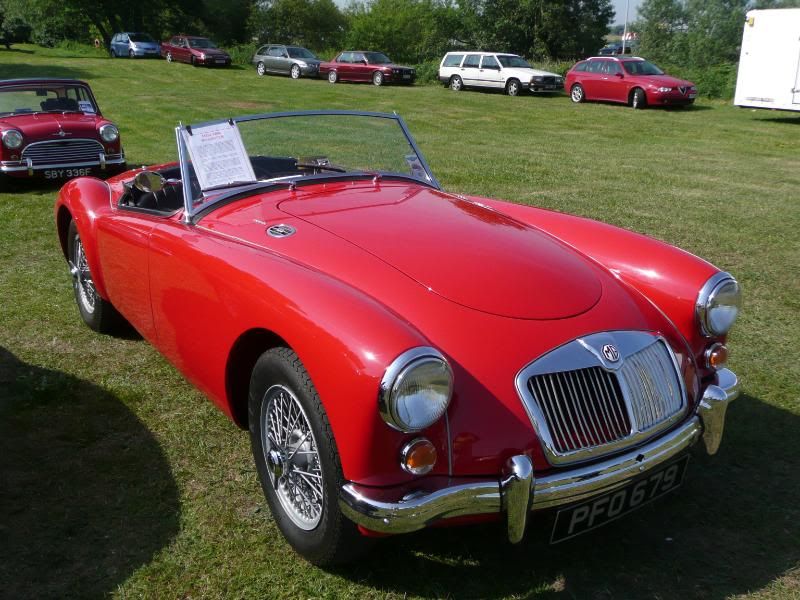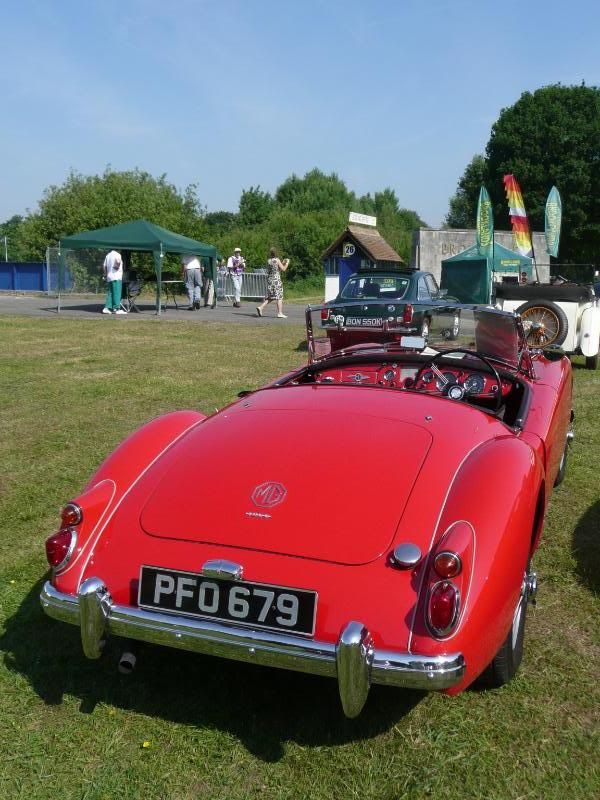 A lovely Magnette from the mid 1950s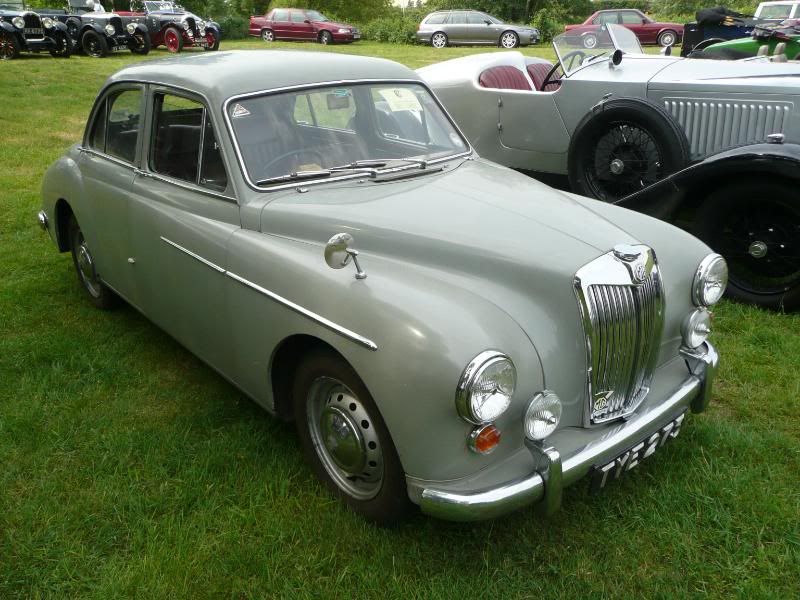 MORGAN
There were a small group of Morgans competing, with models from the 1930s to the more recent Plus 8 cars. .
NAPIER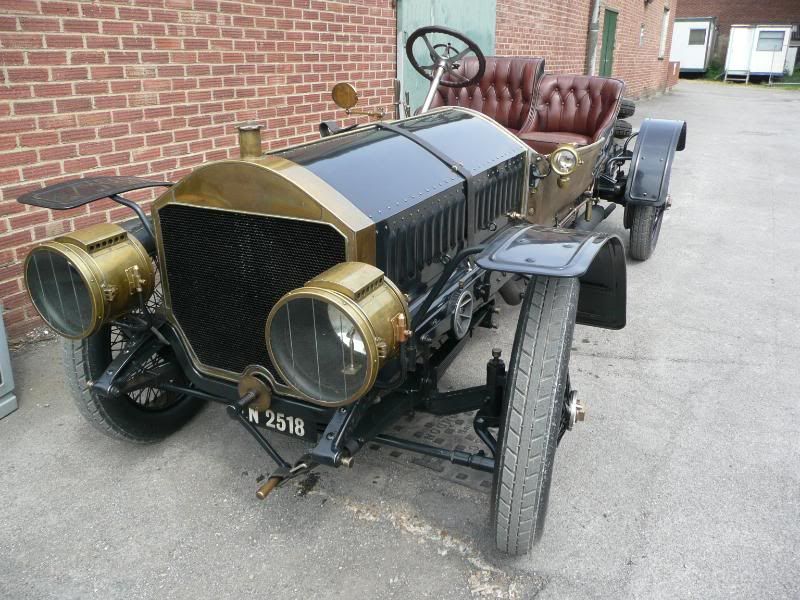 ORION BUCKBOARD
Another very early vehicle, and another one that, despite a spirited approach to the Test Hill, failed to make it much beyond 60% of the way up.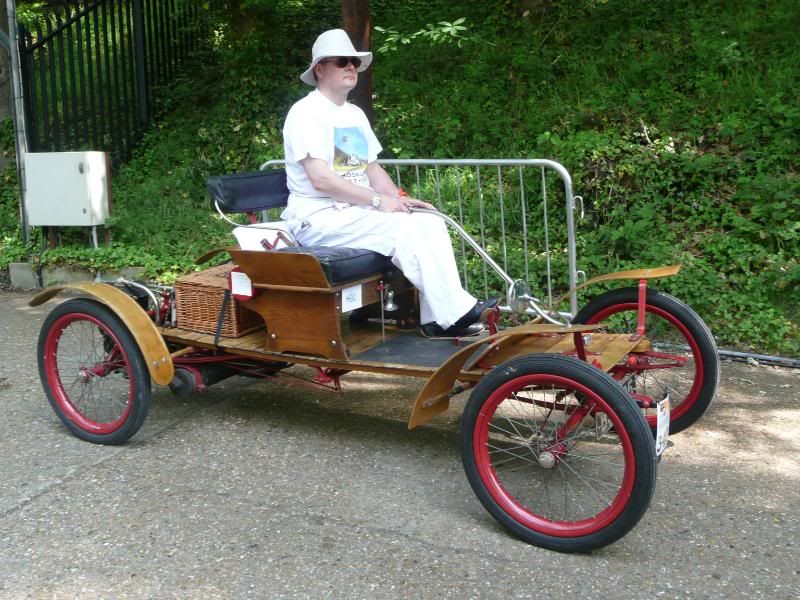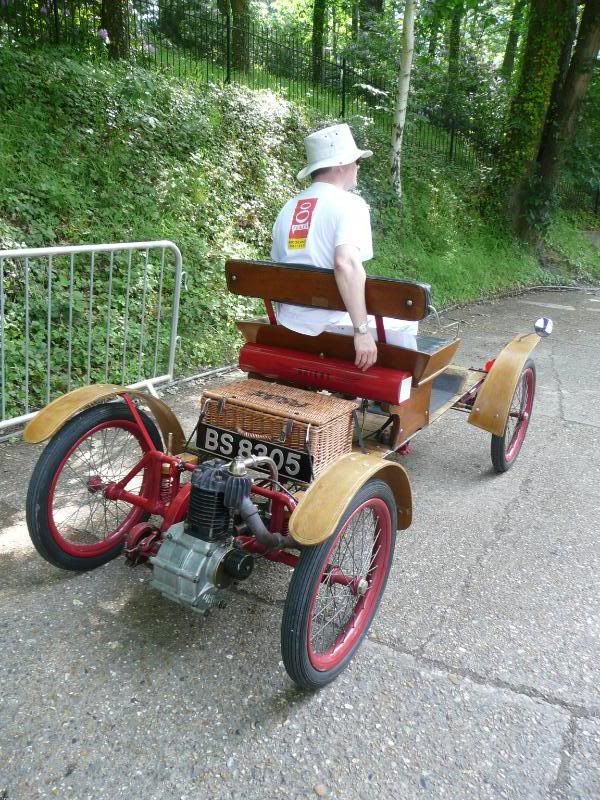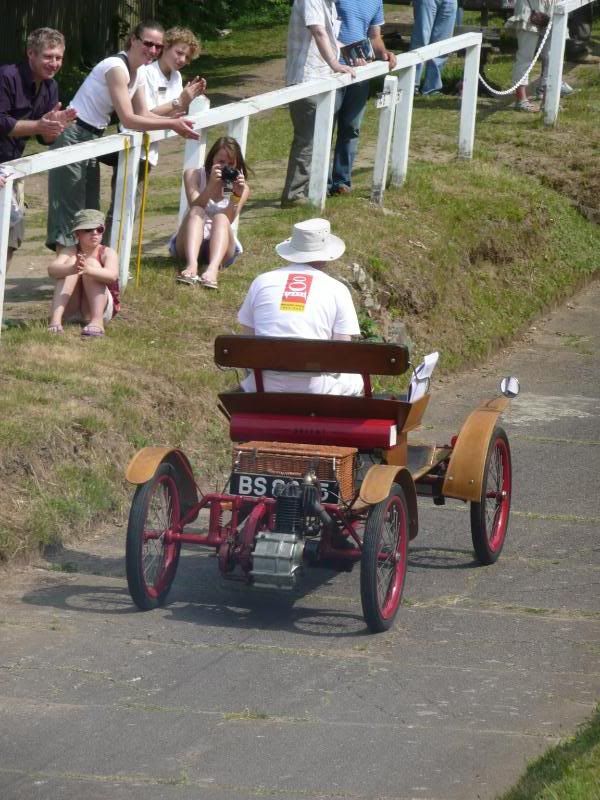 PORSCHE
A 911 RS from 1973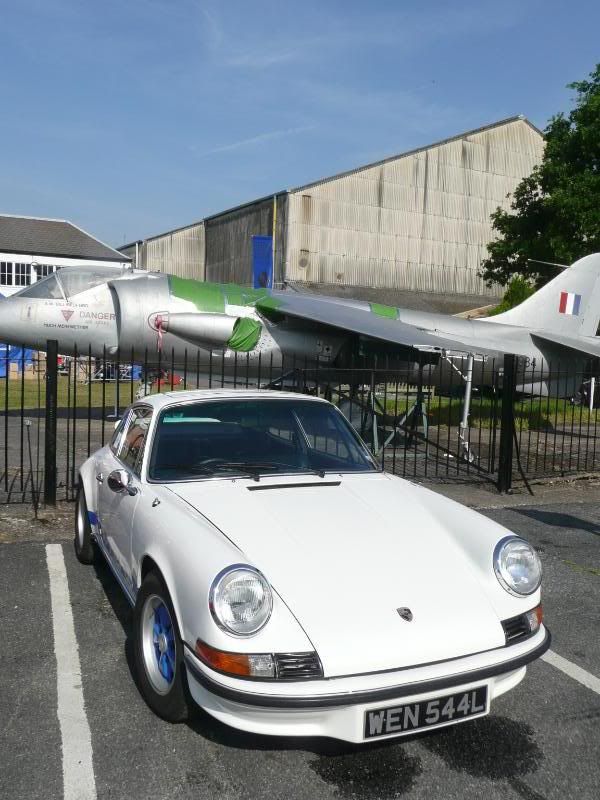 Also from that year was this replica 550 model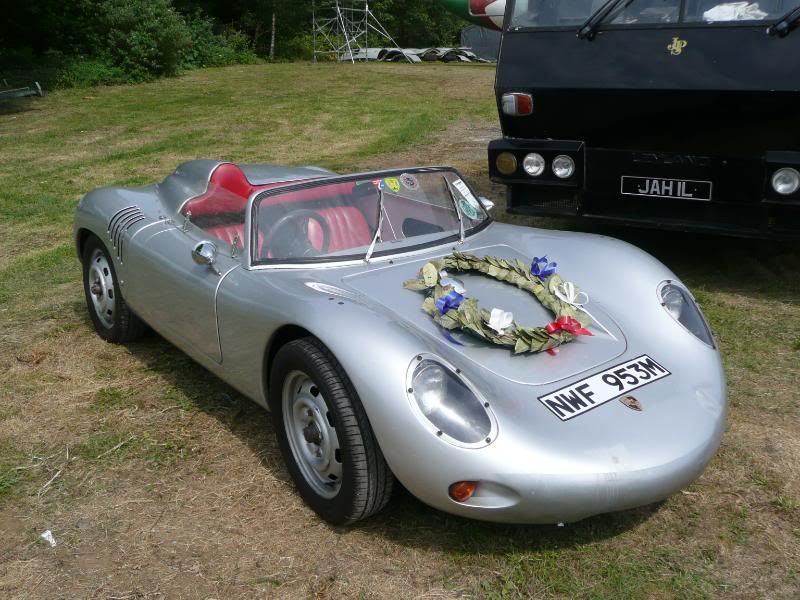 RILEY
Another defining marque for any VSCC event, there were plenty of these cars competing.
Here is an early 1930s saloon. I believe it is a Kestrel, and I know a man who can either confirm or correct me (James, Mr Roadrunner, please……..)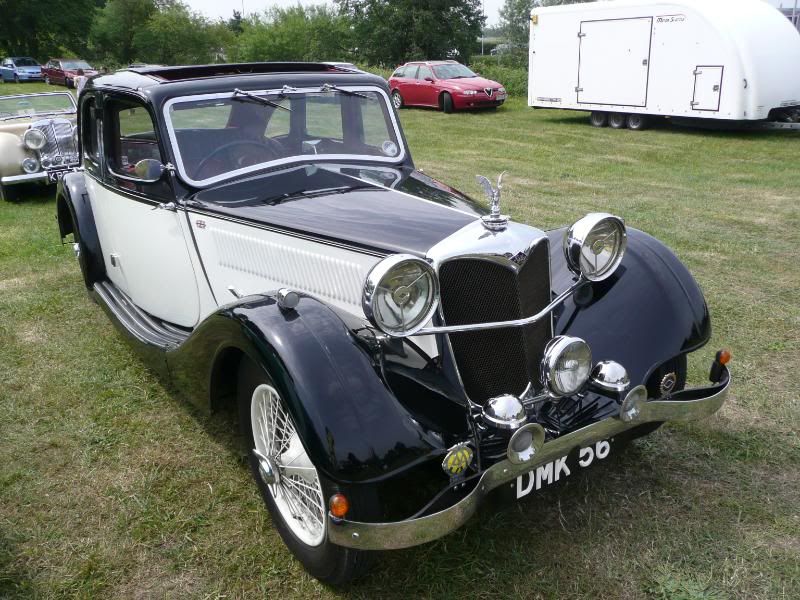 SUNBEAM
There was a good showing from Sunbeam Tigers owners, with a mix of both Series 1 and Series 2 cars. The more I see these, the more they really appeal, with their uncluttered lines, civilised (for the era) and the wondrous sound of the ford V8 engine. Lovely!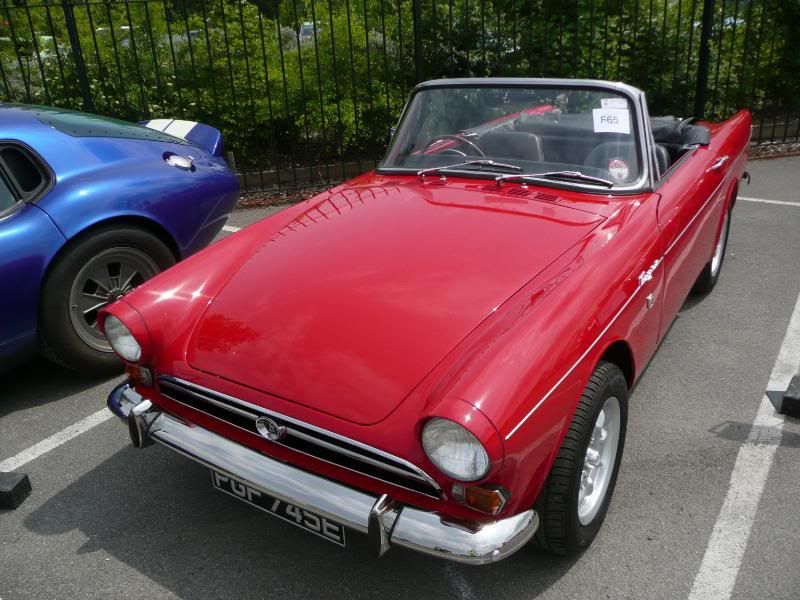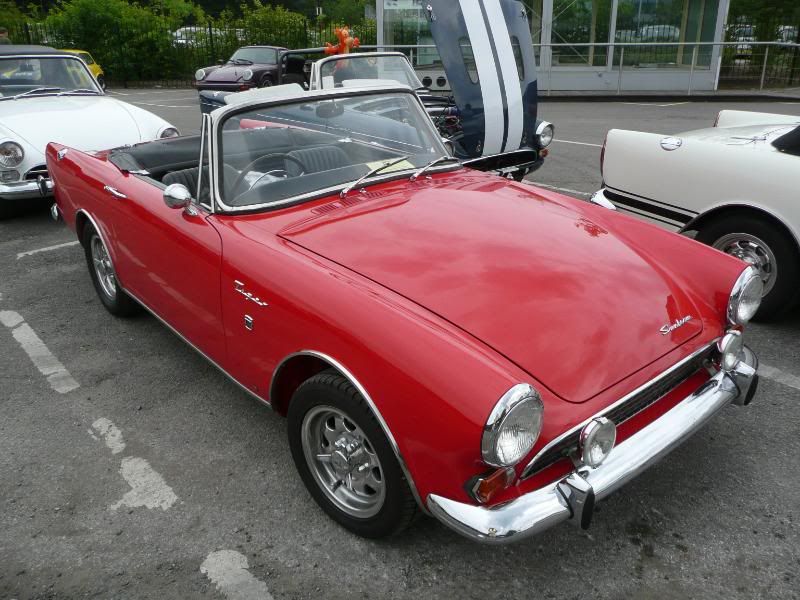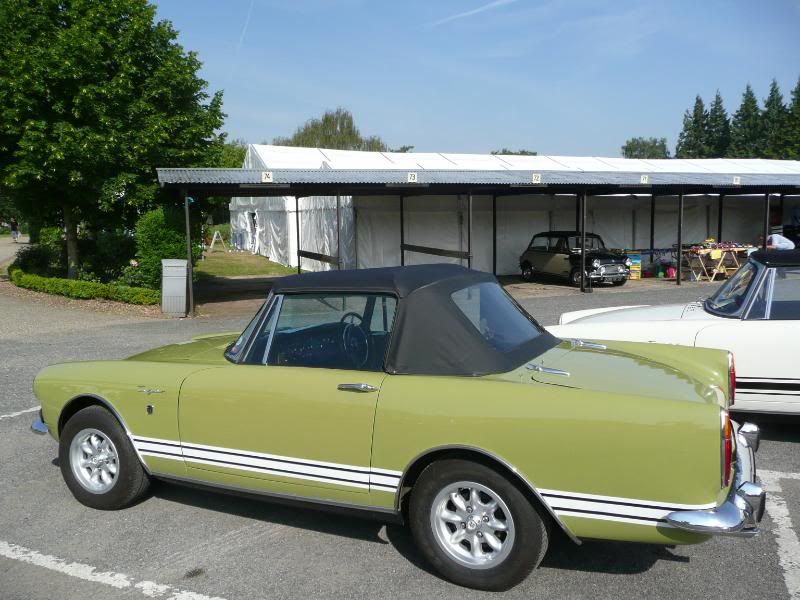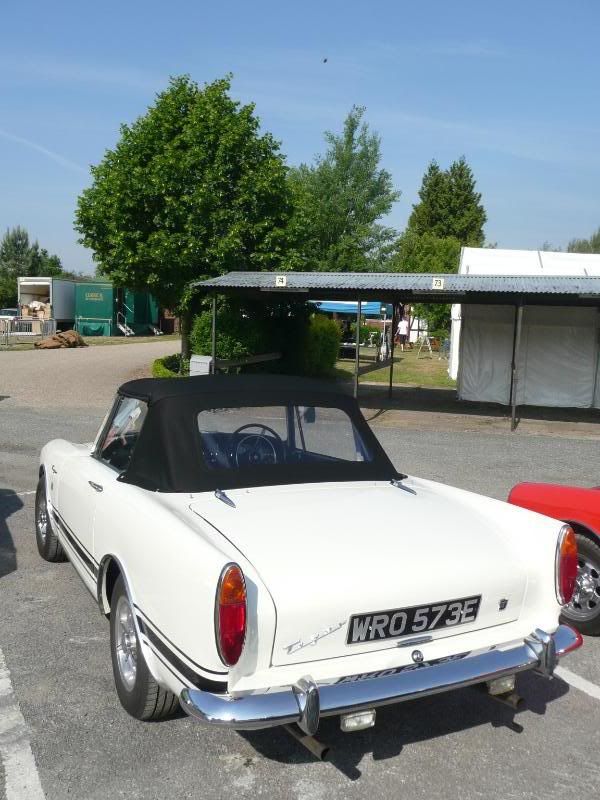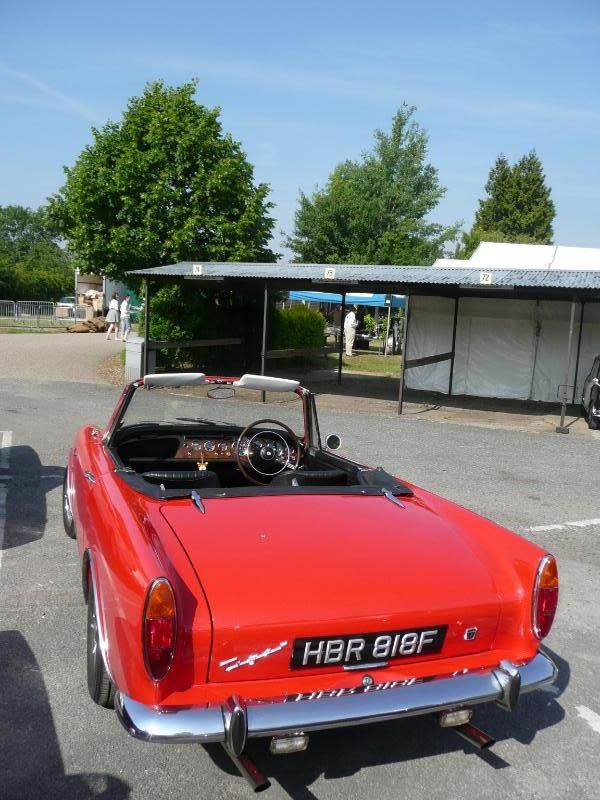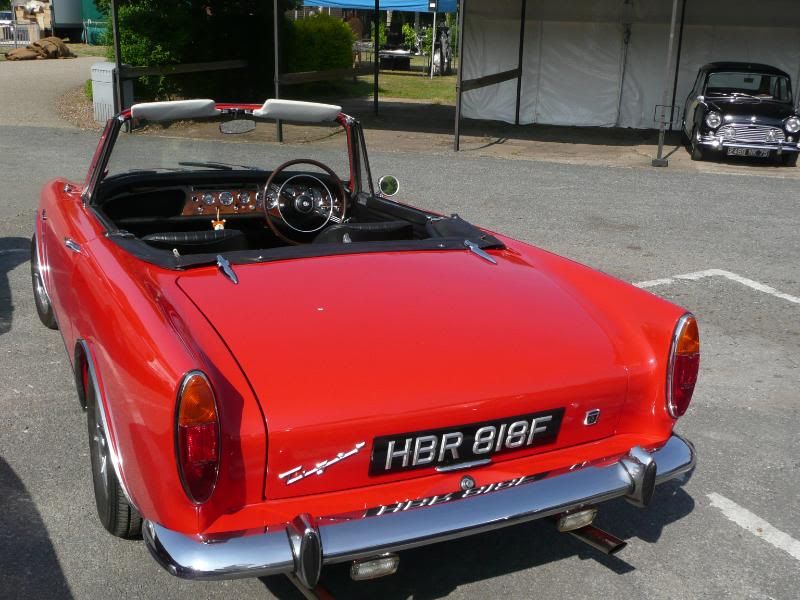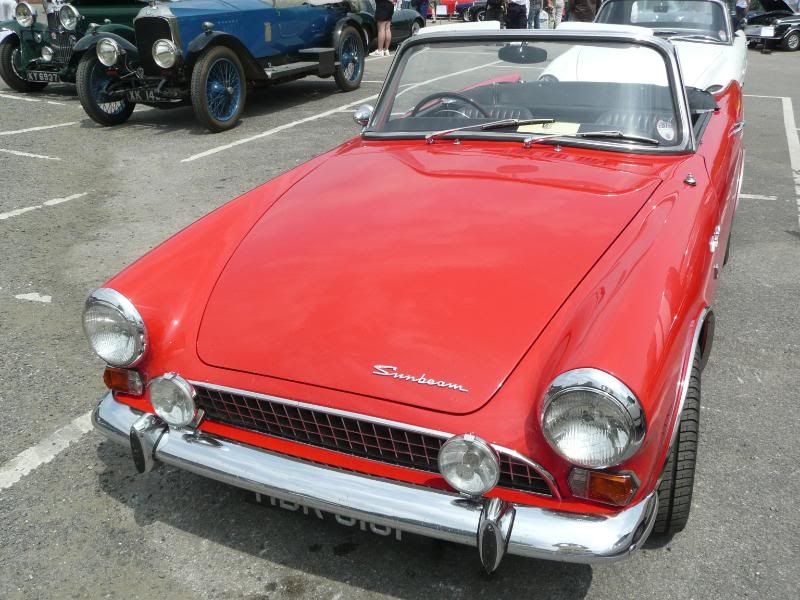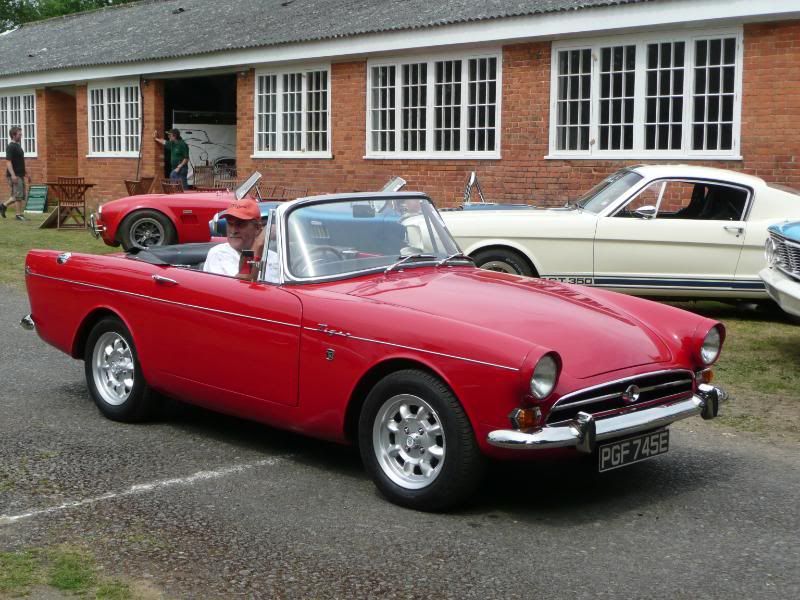 TRIUMPH
There were a couple of examples of the now rare 2000 Roadster from the late 1940s.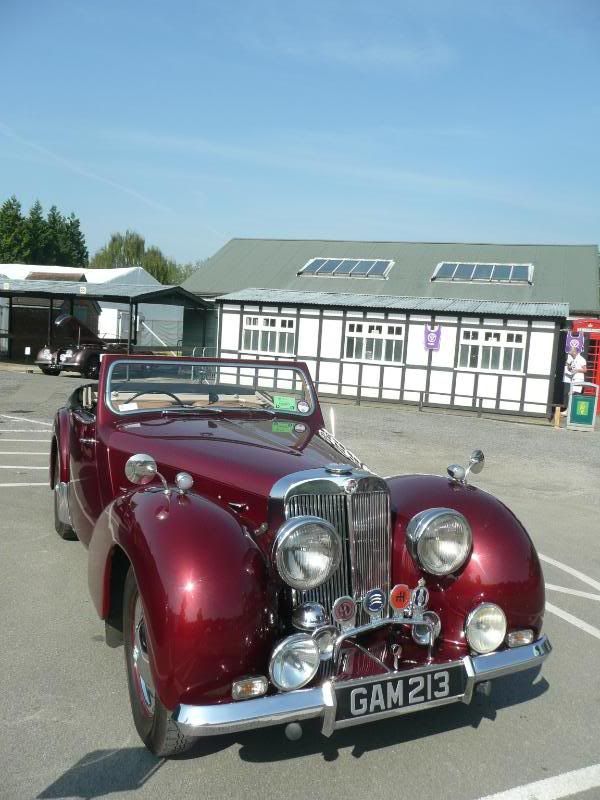 A TR4.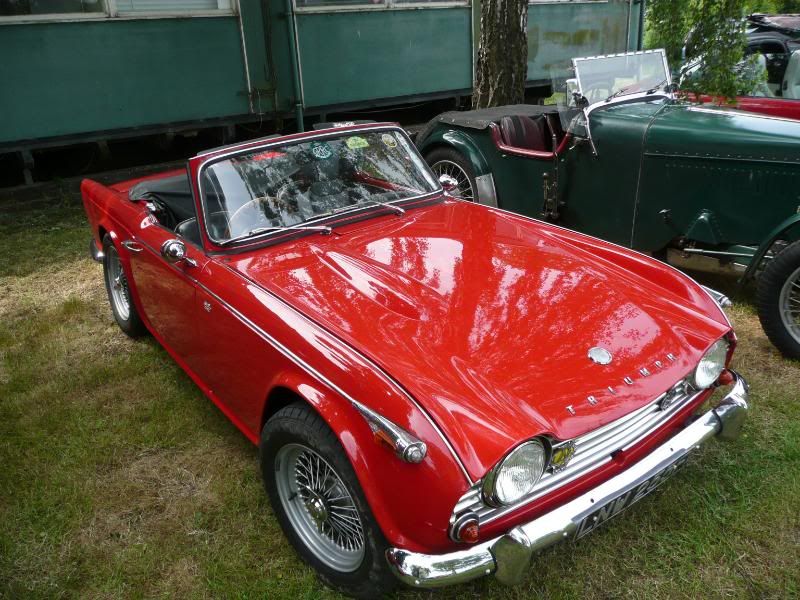 BUS
This stunning 1905 Dennis Bus was visiting from the nearby Cobham Bus Museum.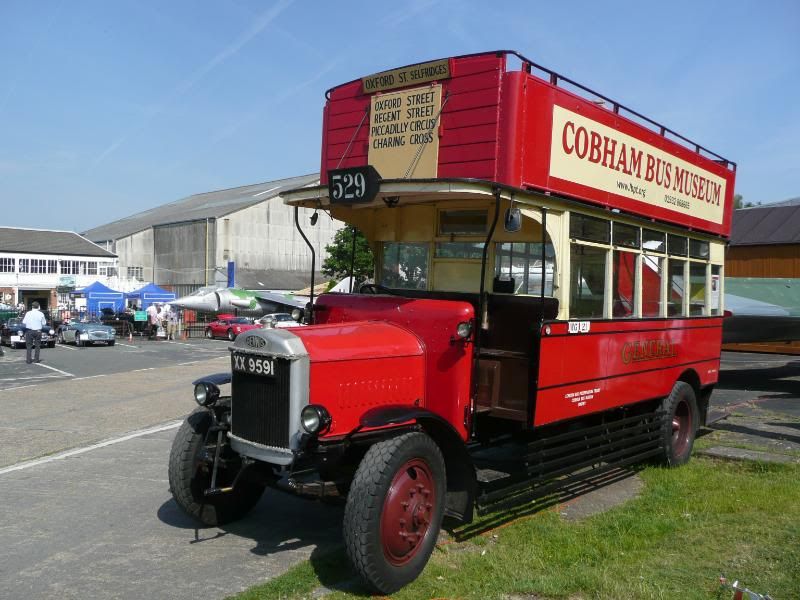 THE DRIVING TESTS
There were a whole series of tests for the competitors, none of which were as easy as they looked. As well as making an ascent of the Test Hill, there were various requirements to reverse, steer between cones and so on, in a variety of locations, including up on the old banking.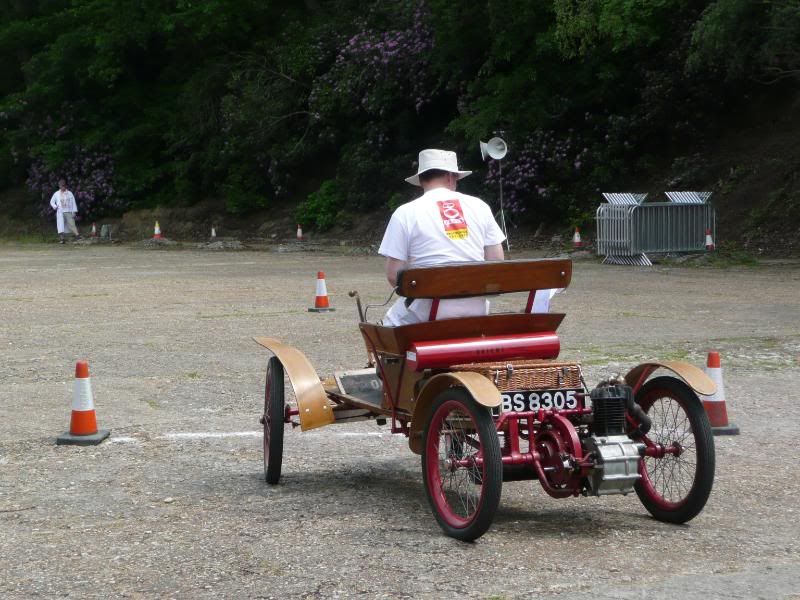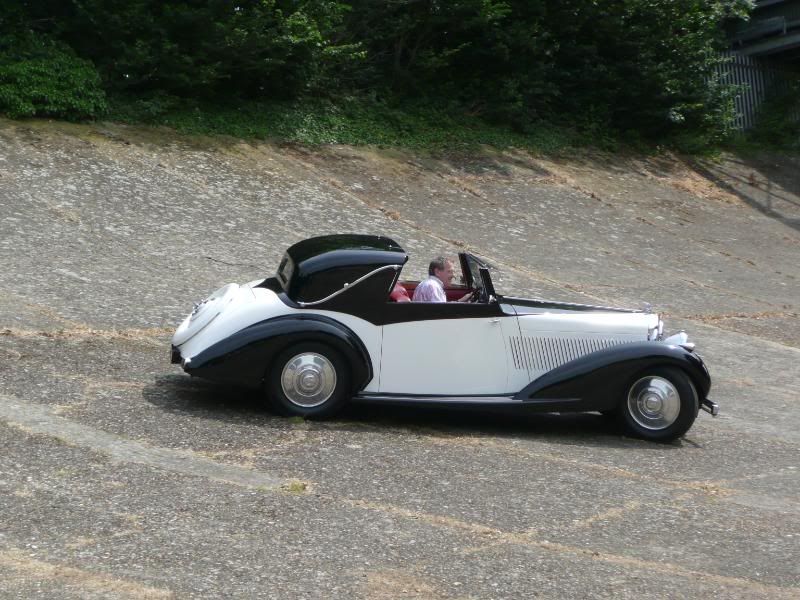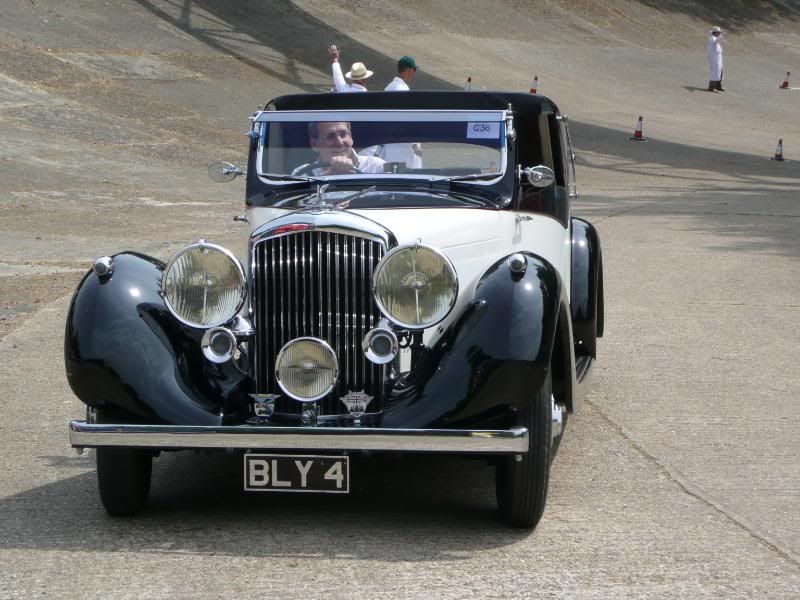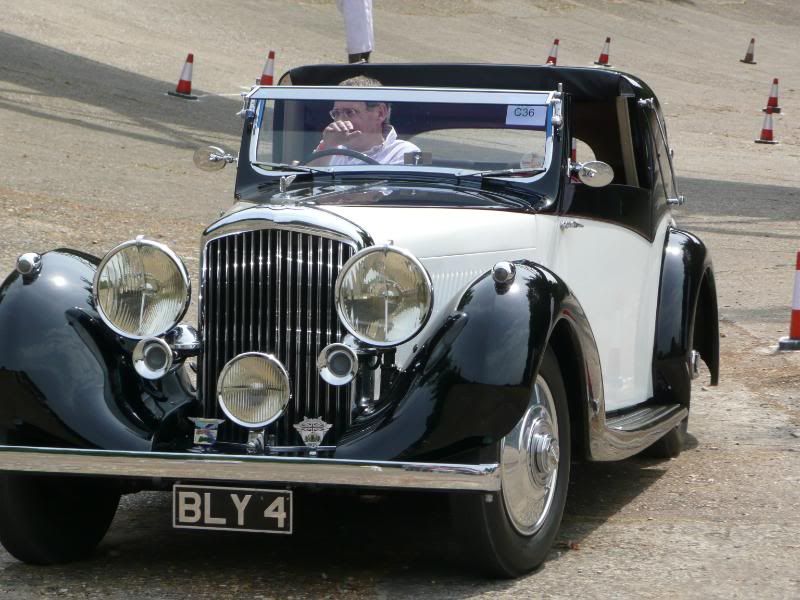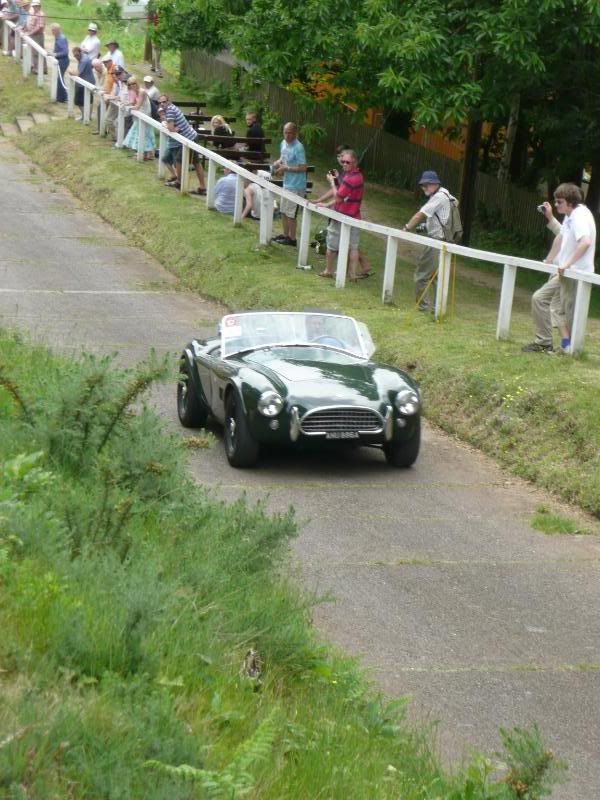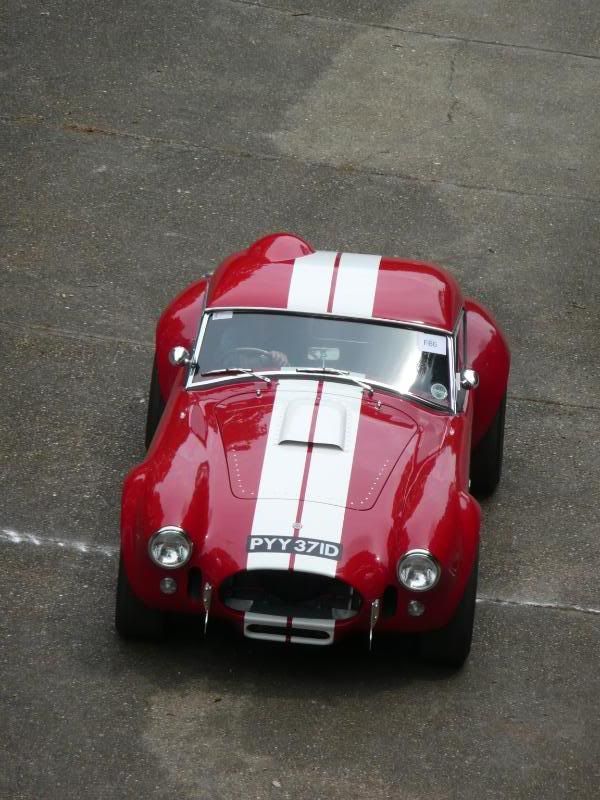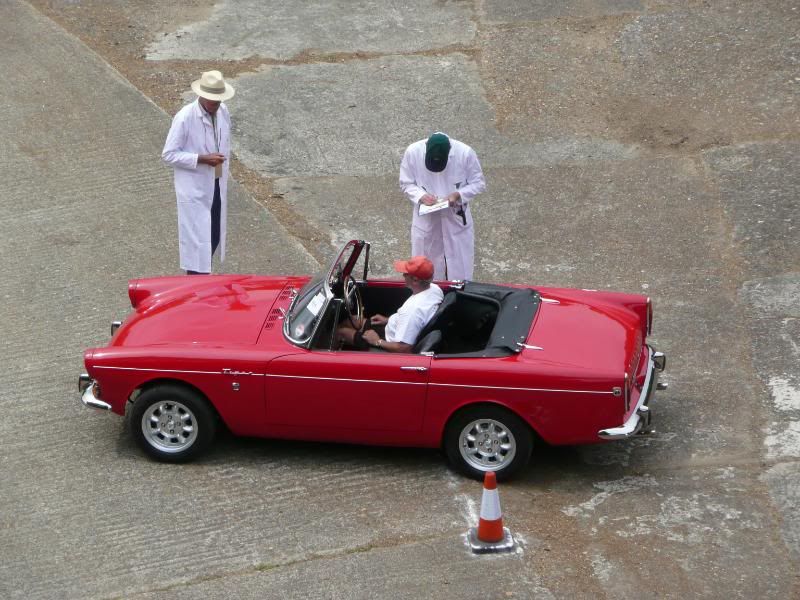 …….. AND FINALLY
Parked up near to my car was this time-warp: a 1976 Datsun Cherry 100A. Once a common sight, in this very hue even, most of these cars have long since been scrapped.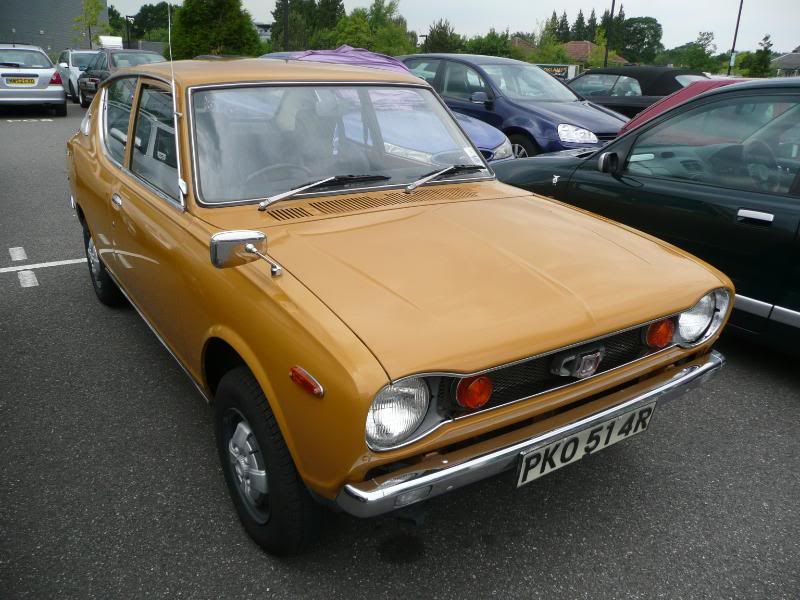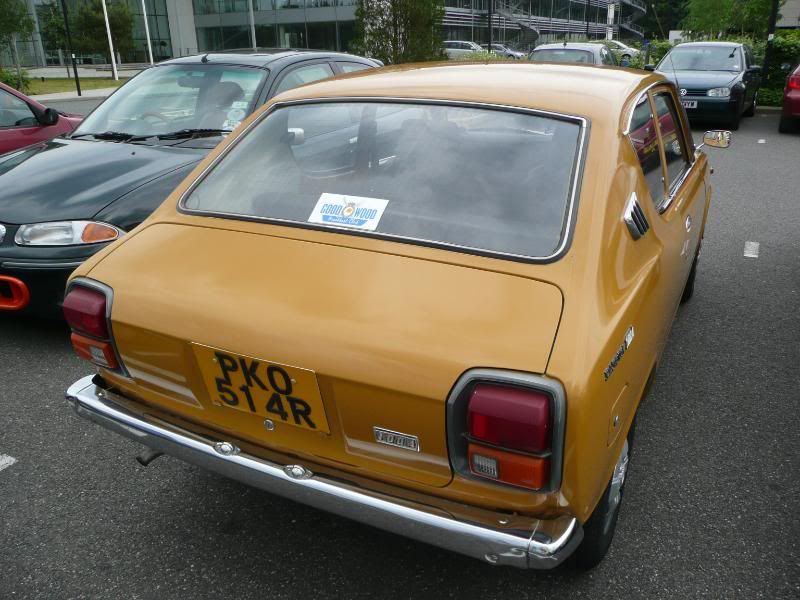 I was not entirely sure what to expect from this event. What I found was a very friendly group of people, and a wide variety of interesting cars, at a historic location. For those who like this sort of thing, it is definitely worth putting in your 2011 diaries.
2010-06-05 19:00:51