During the summer months, all sorts of local shows involving cars are arranged, and many of them can prove just as entertaining as those with a high profile that are nationally advertised. Even in the age of the internet, finding out about them can be something of a challenge. The Gloucestershire Motor Show is one such event, discovered only because Miriam Grazier was paying attention when listening to the local news. We were not quite sure what to expect on arriving at the spectacular setting of Highnam Court, location of a restored house in a lovely setting to the south west of Gloucester. What we found was a mixture of dealer supplied displays of new cars, an array of classic vehicles and all sorts of other attractions. A top day out, and all for an admission fee of just a fiver.
MODERN CARS

ALFA ROMEO
Four models from the current range were on show: 2 x MiTo, a Spider and a GT. Of these, it is the oldest model, the GT that has most appeal. The Spider, in 2.0 JTS form had a rather ambitious £32k price tag on it..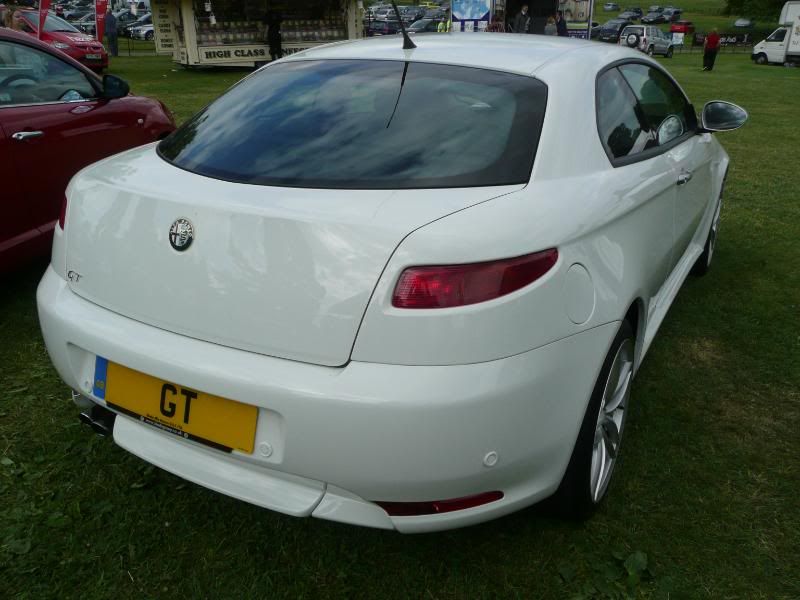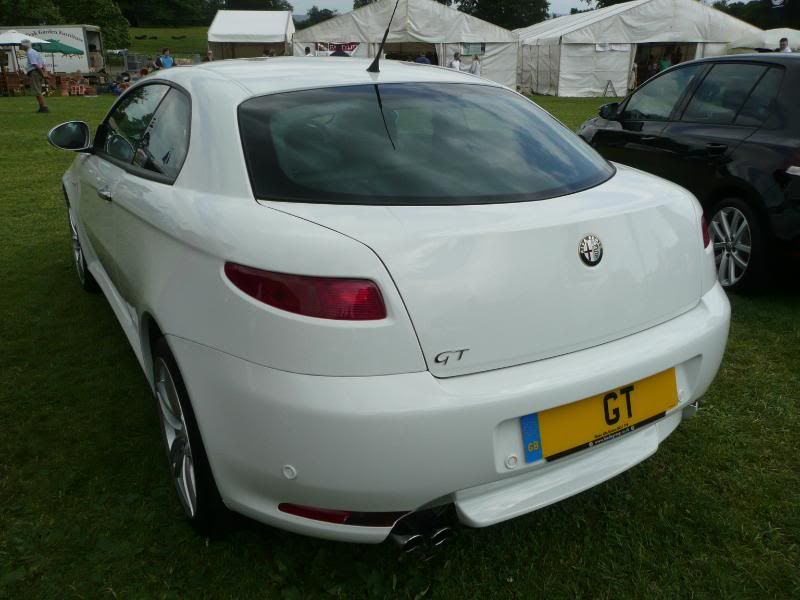 AUDI
A representative selection of cars from this ever expanding range included the A3 Sportback,  S4 Avant, A5 Cabrio and the gargantuan Q7.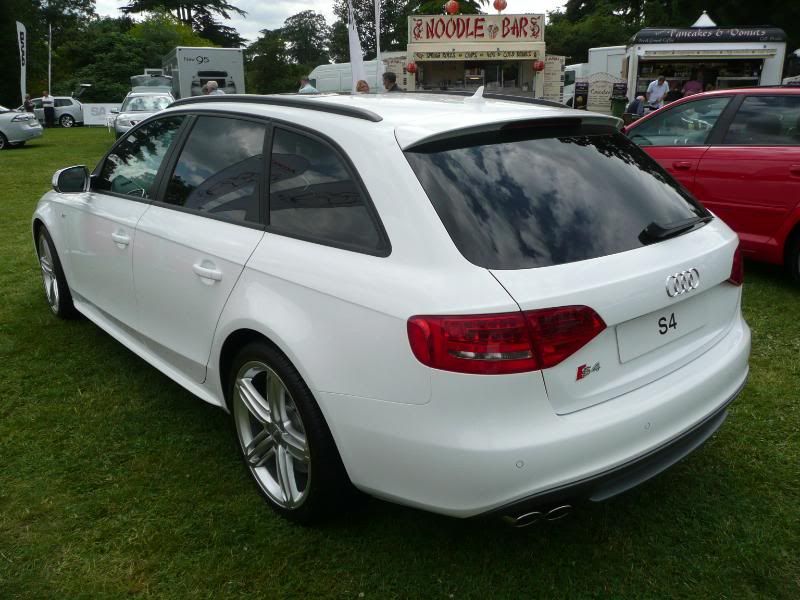 BMW
M3
The new 5 series saloon and GT were the objects of most of our attention. Having discovered that the seats had manual adjustments to them, and got comfortable, the interiors of both impressed, being beautifully finished. Whether you would prefer this to an Audi ambience would be largely a matter of personal taste.
Personal taste is more of a struggle for the X1, though it is becoming more familiar as they start to appear on our roads.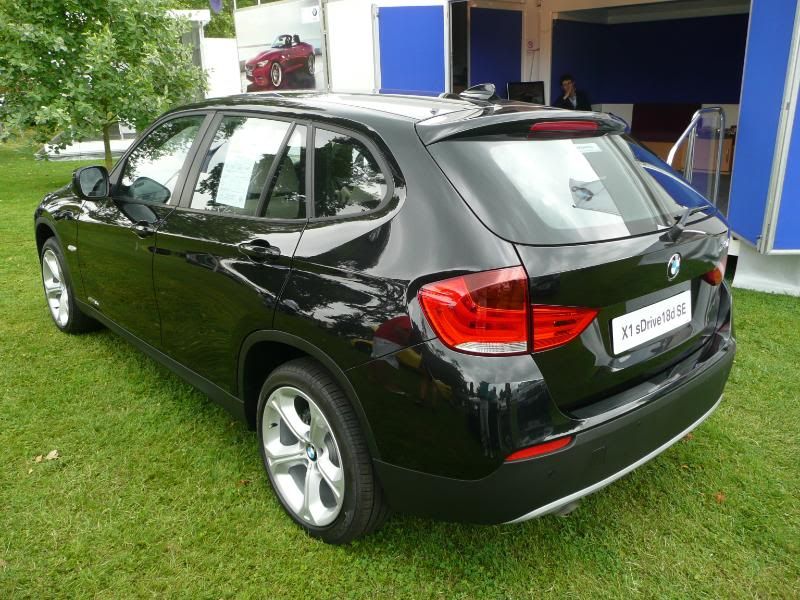 The X5 car was, I think, a pre-facelift model, though it takes a real expert to spot the differences.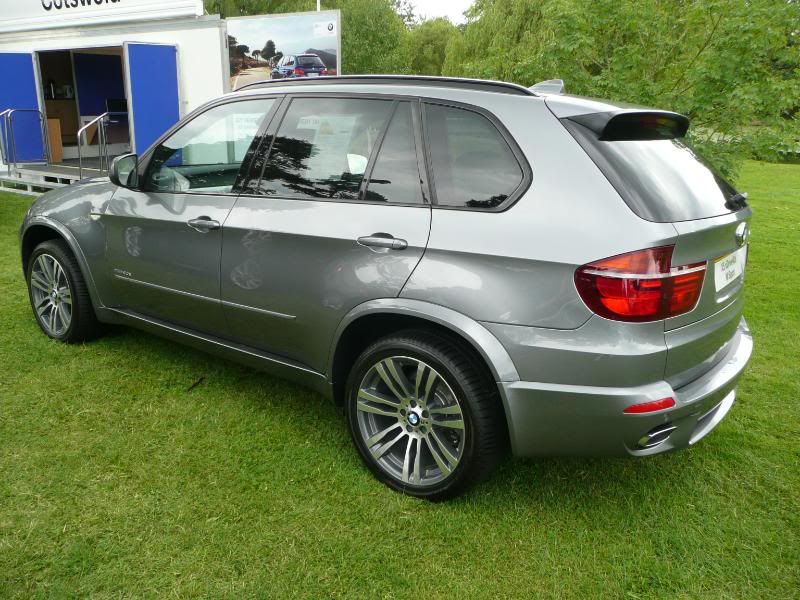 X6 35d
The 7-Series, whilst not exactly beautiful is certainly imposing.
CHRYSLER
A last hurrah for the 300C Touring before the car is replaced later this year.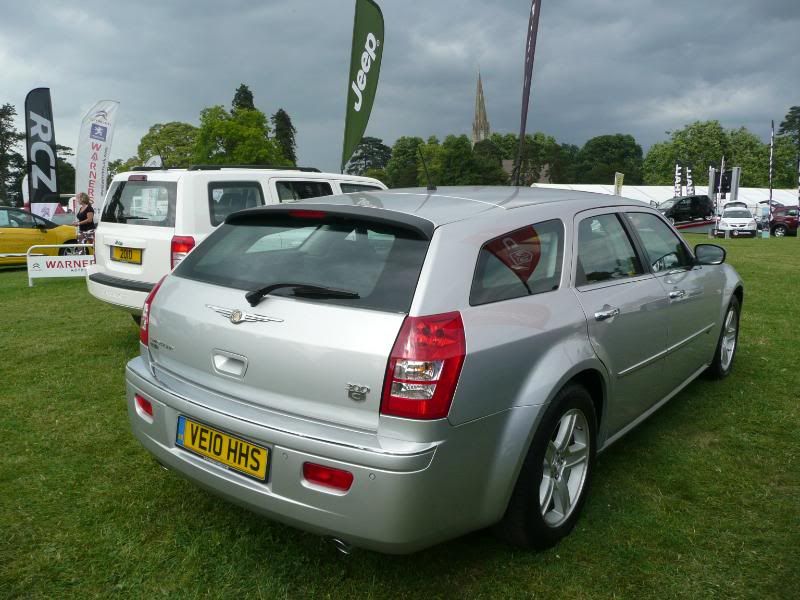 CITROEN
Another chance to see the latest DS3 and C3, along with the C5. Repeated exposure to the new designs has not persuaded me to change my mind. I like the C5, and the new C3 is OK, but the DS3 does not appeal.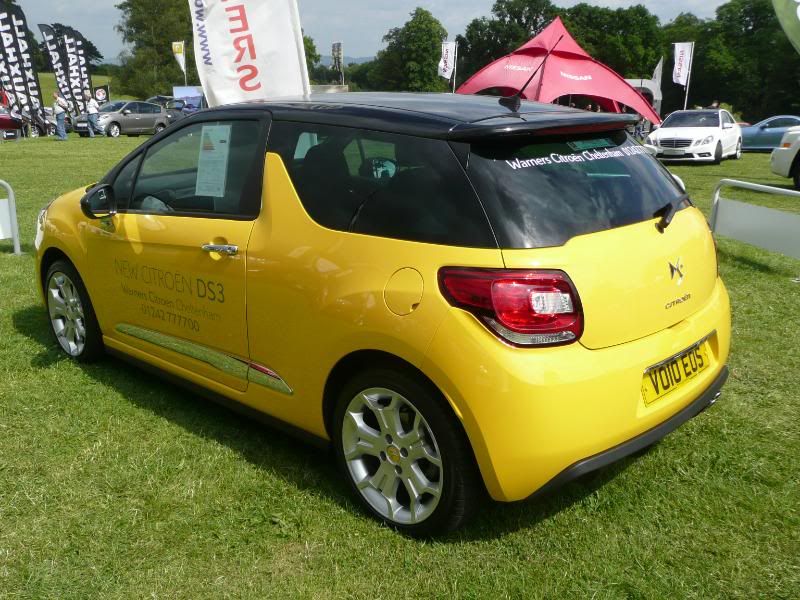 HONDA
This was the first chance to have a good look at the new CR-Z. You certainly would not to try to get in the back of this, but the front proved quite comfortable. Materials vary from nice to unpleasant and there are an awful lot of switches and buttons. It will be fascinating to see how the market reacts to this car.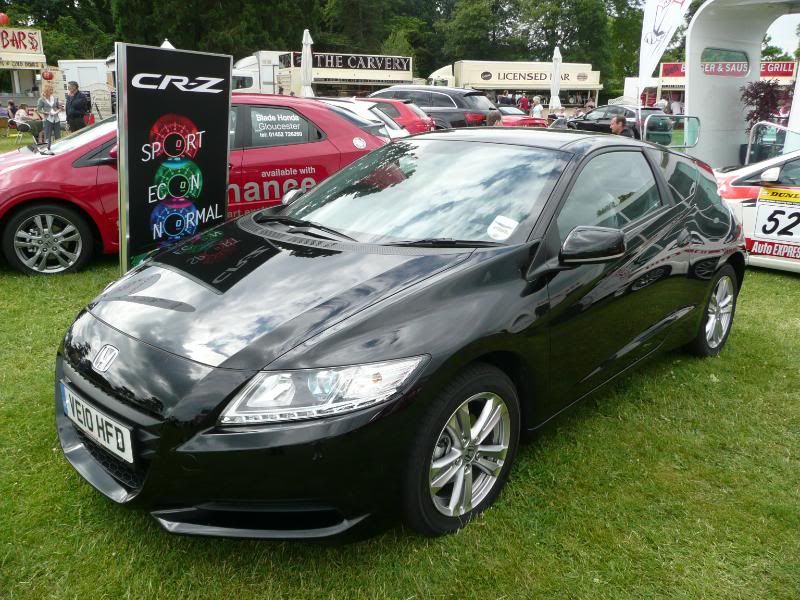 Honda had a few other cars, of which the most notable was a BTCC Civic. It was not entirely clear whether this was genuine, though it was stripped out inside.
MERCEDES
Nothing completely new on this stand, but plenty of different models to inspect, so poke around them we did.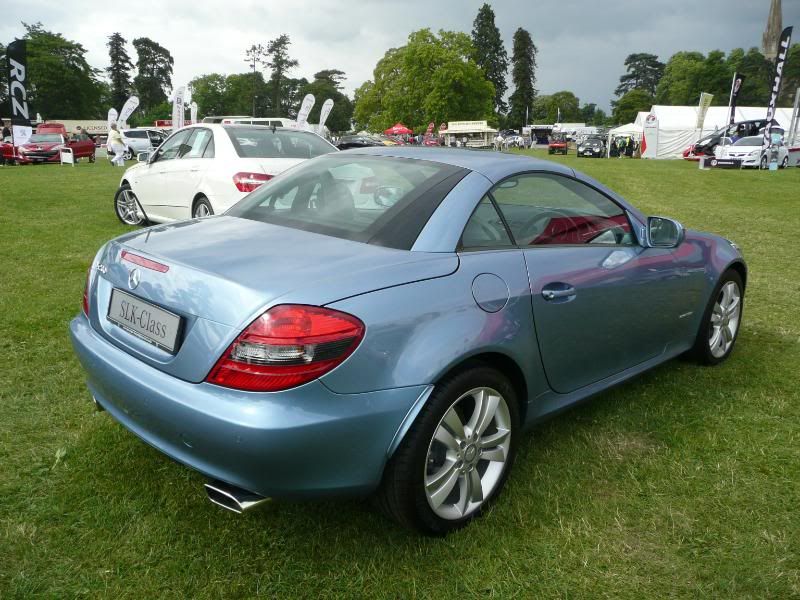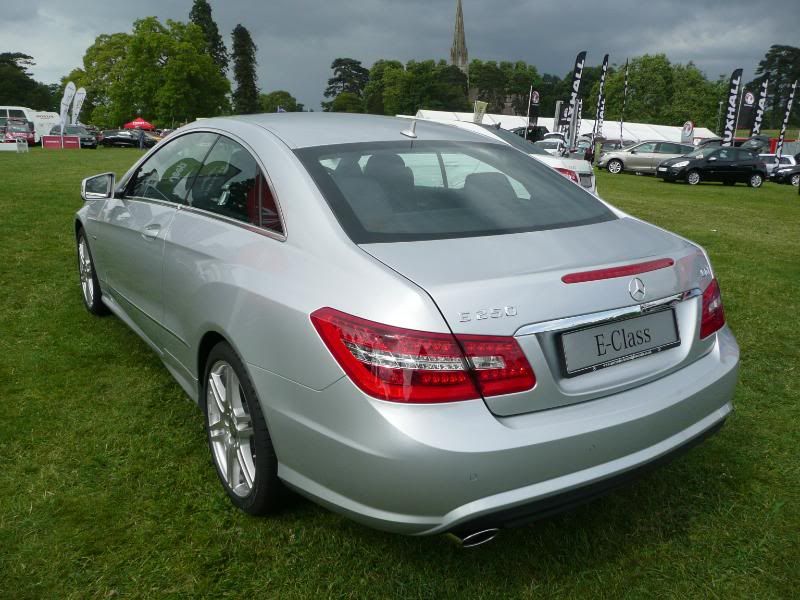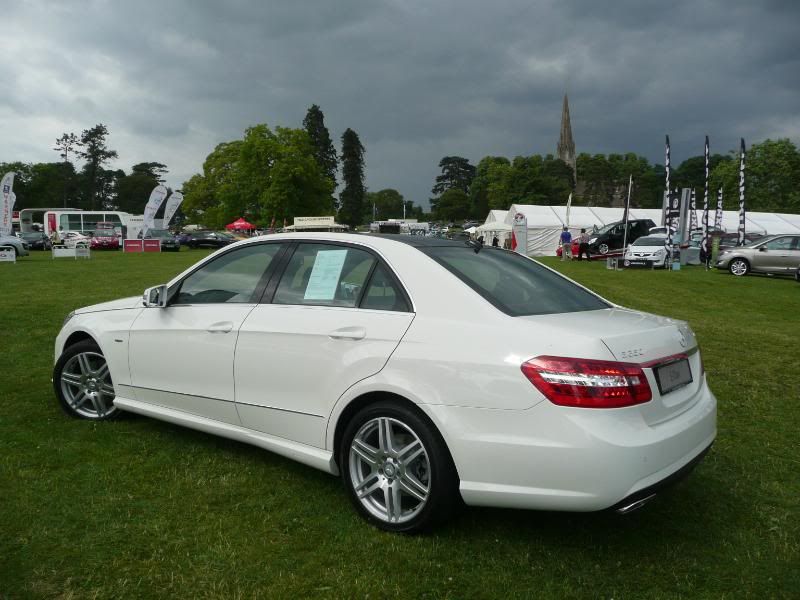 MINI
No sign of the new Countryman here, so all we could see were some familiar cars.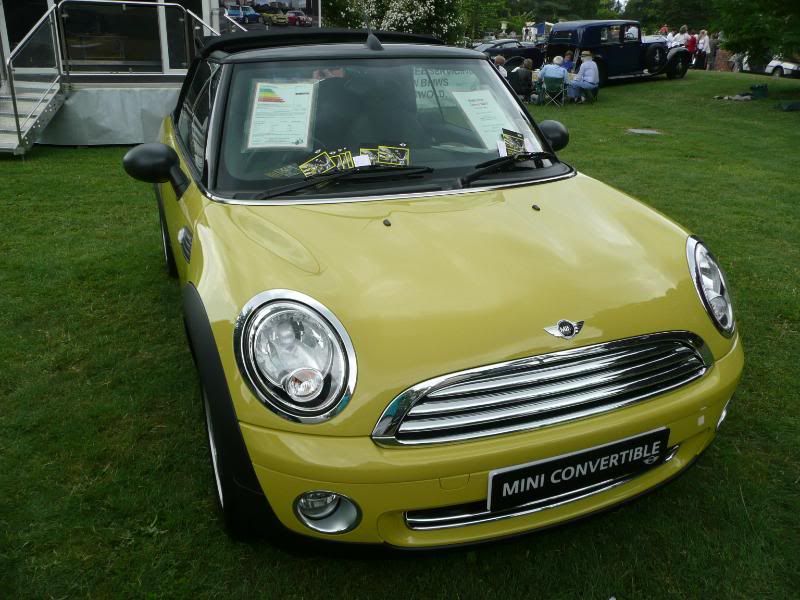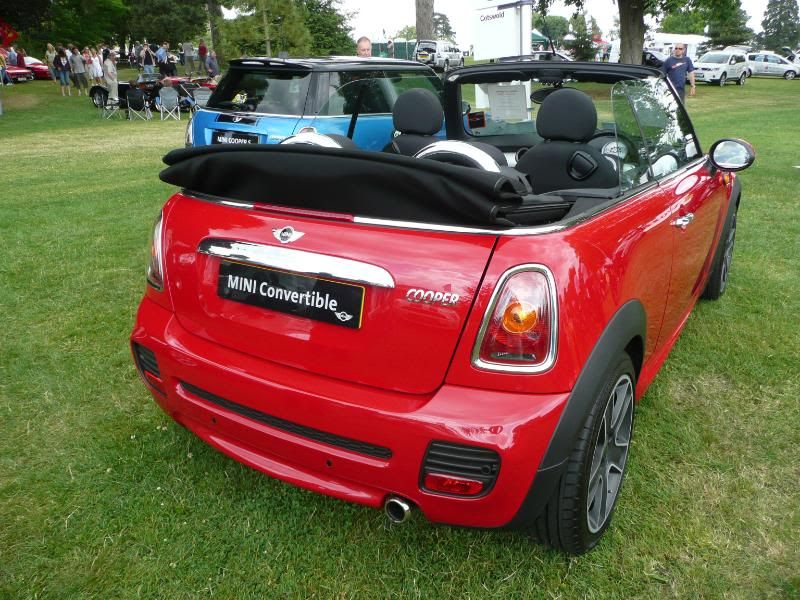 MORGAN
There were couple of the traditional Morgans on show, including the latest Roadster, which shares an engine with the Mondeo ST220.
NISSAN
A mixed bag of vehicles, but then that is the Nissan range these days. The Murano was tucked away round the back, which is the best place to leave it given the unfortunate styling of the second generation model. That is a mere nothing compared to the rather bold finish on the display Micra, though!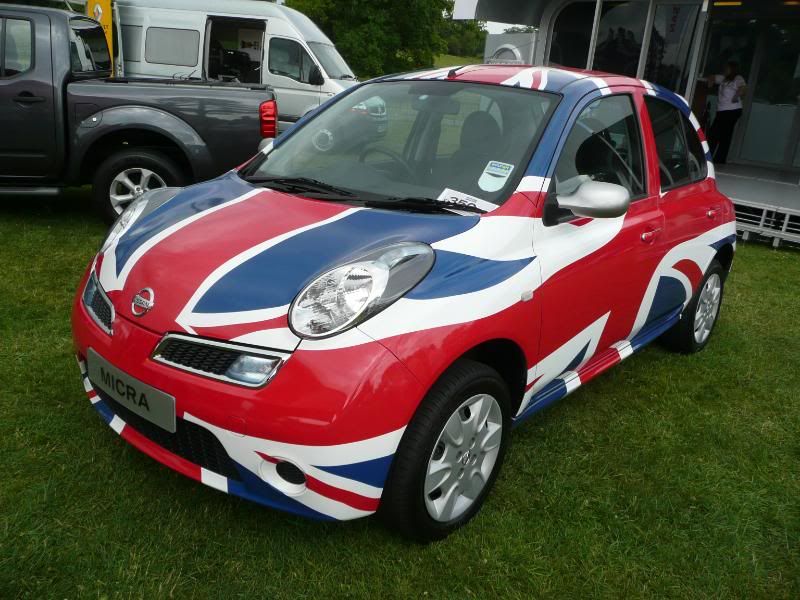 The Cube was generating a certain amount of interest. The side hinged rear door would be a real challenge in many parking situations, though.

Other vehicles included the Note and the 370Z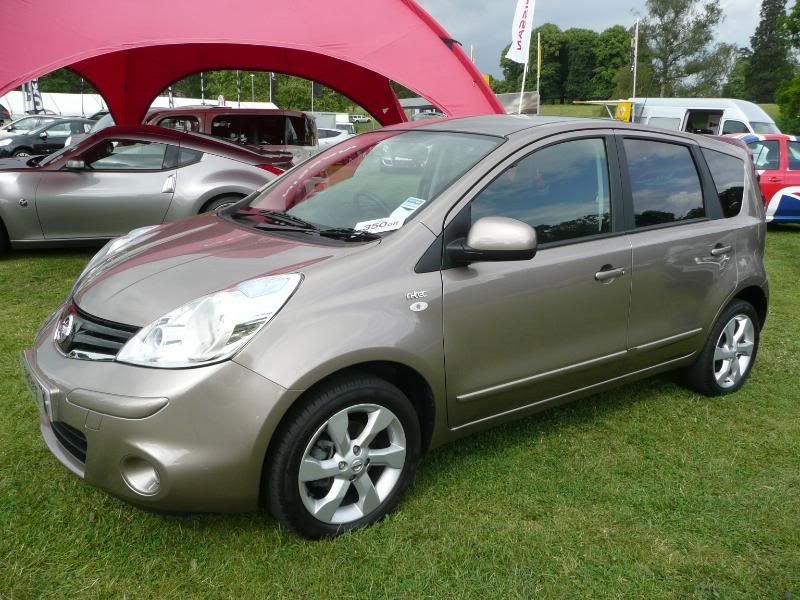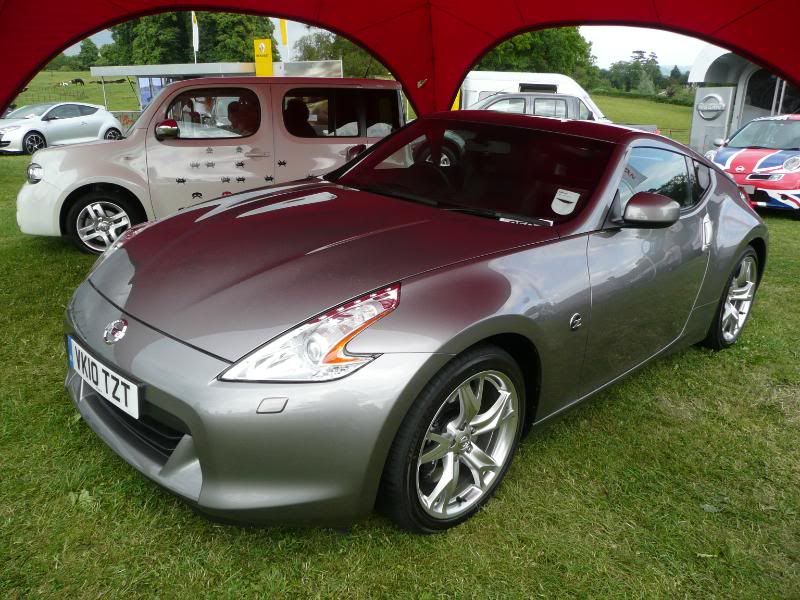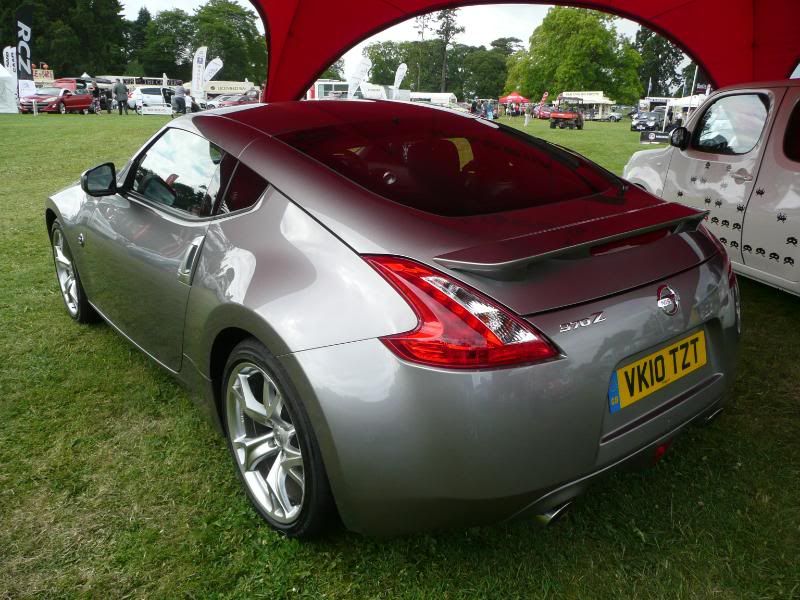 PEUGEOT
The new RCZ was the star of this stand. You would not want to ride in the back, with a completely upright backrest and very short seat cushion compounding the legroom issues, but from the driver's seat, things looks much better. The gearchange even feels less sloppy than other recent PSA efforts.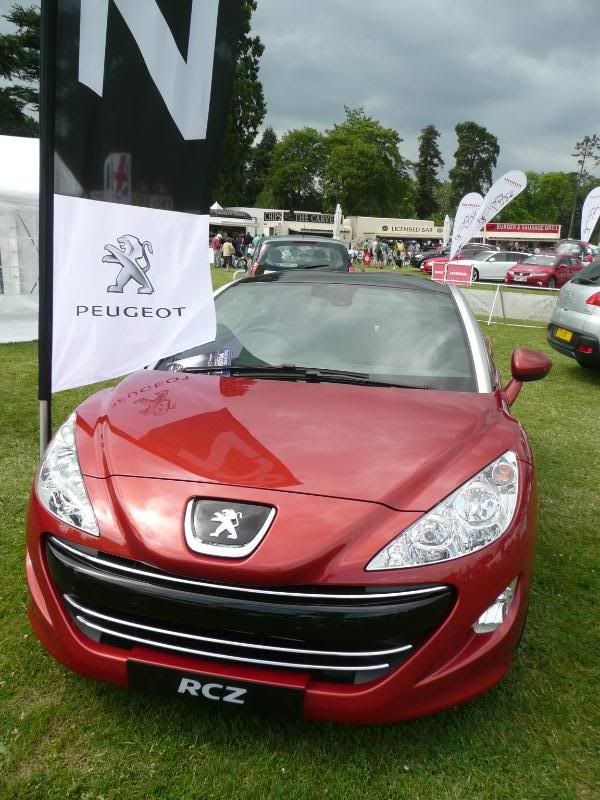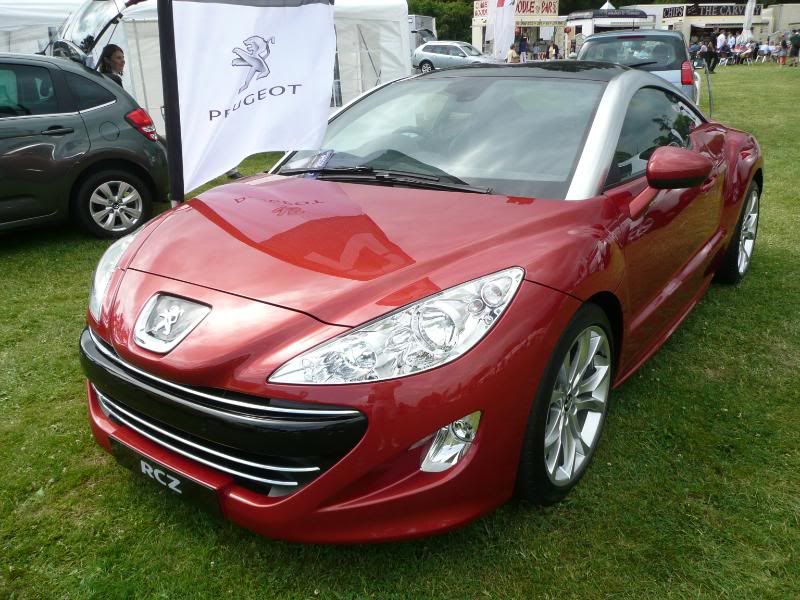 The new 5008 and 3008 also get decent marks for practicality and would seem to be reasonable prospects for those in the market for such cars.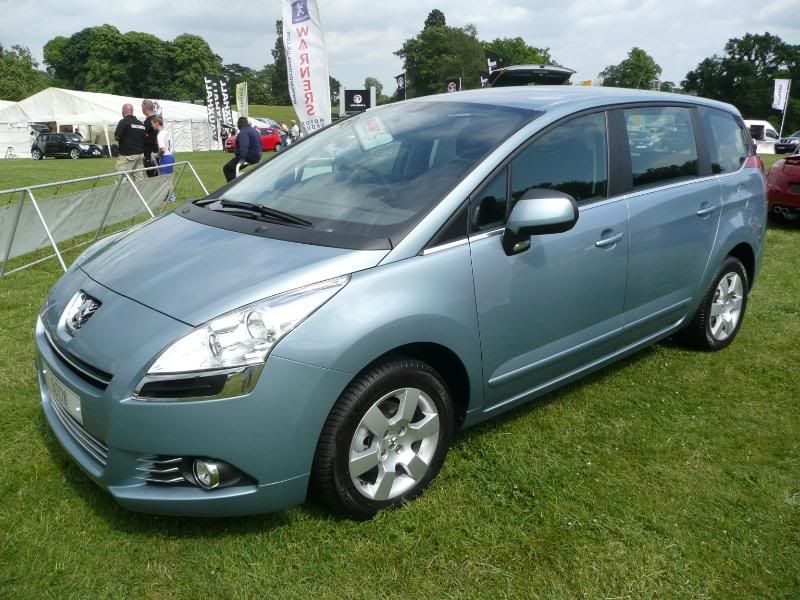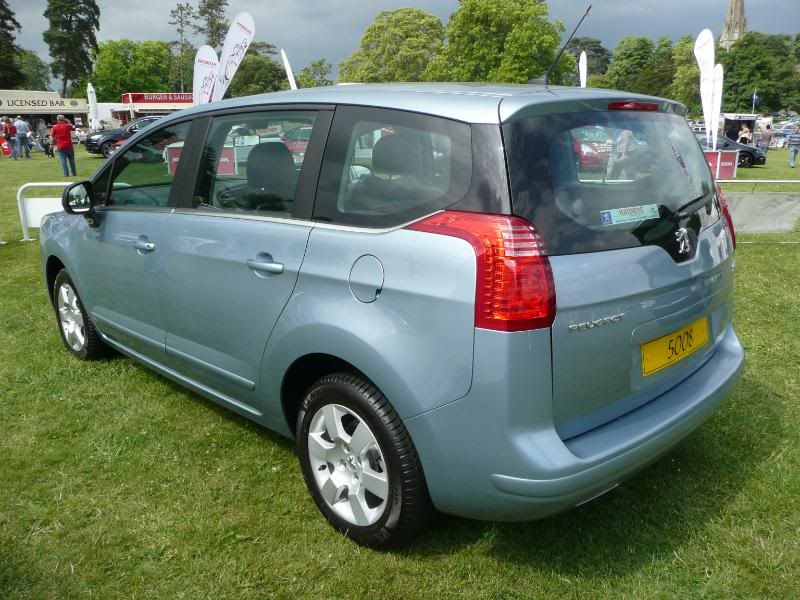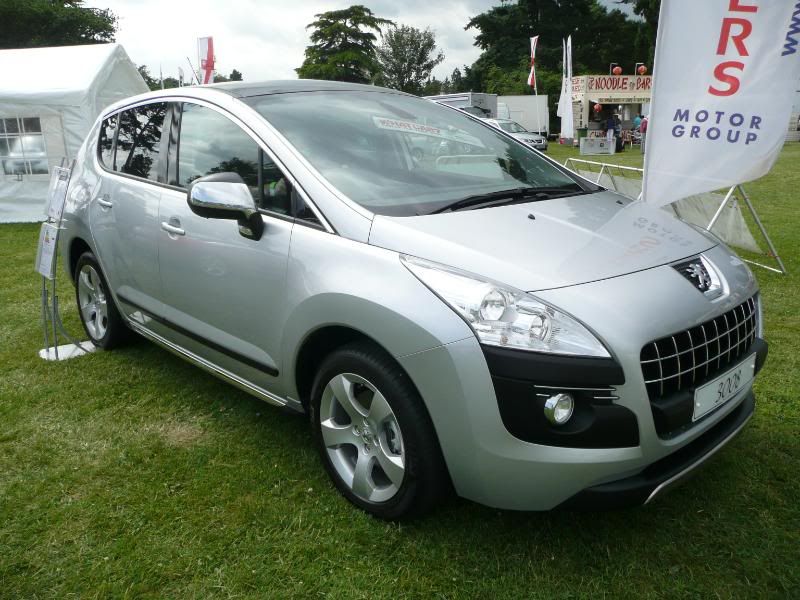 RENAULT
Only some of the cars were on show, from the middle of the range, and of these it was the Megane RenaultSport RS250 which was by far the most interesting. The seats would be a challenge for those who are more generously proportioned, and rear visibility, along with what you can see over your shoulders is pretty marginal. I need to test one of these, as I am sure it drives well.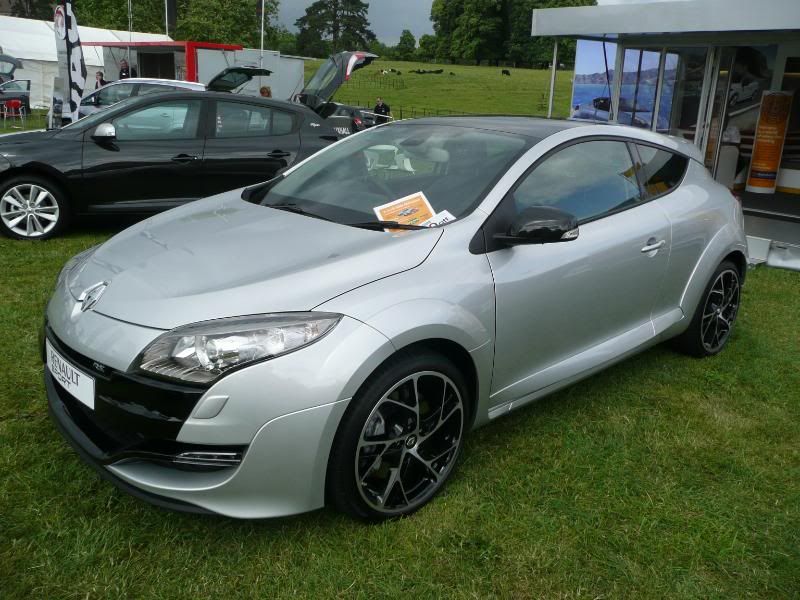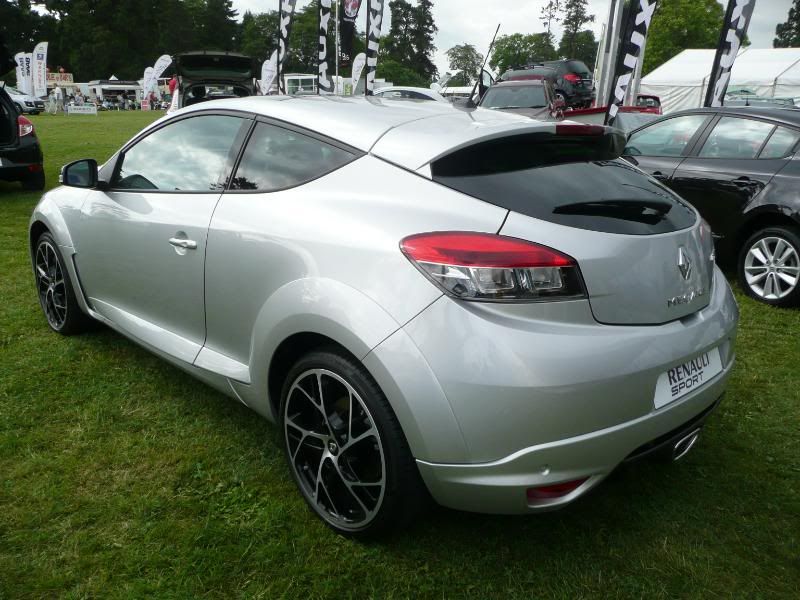 SAAB
With the only new 9.5s yet in the country on duty at Canary Wharf, the show cars here were just the more familiar models that have been on sale for some time.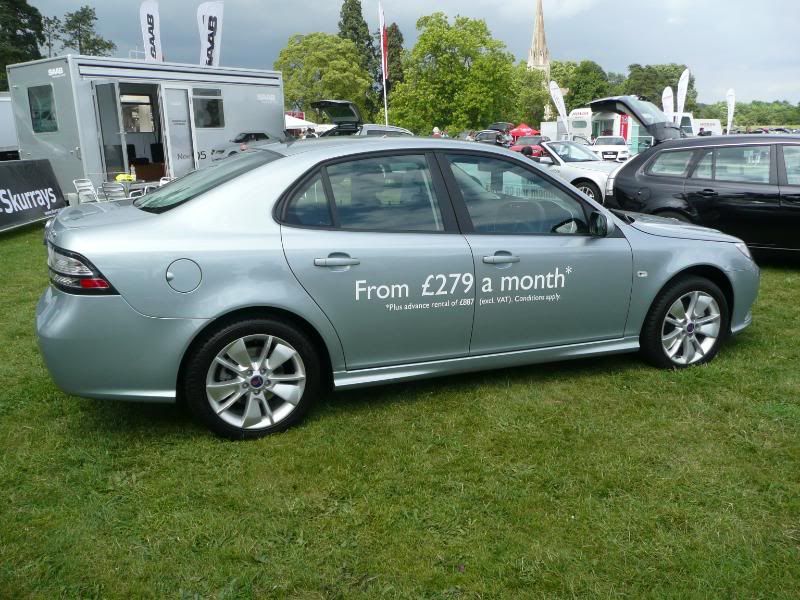 SEAT
Although the Exeo is little more than a mildly reworked B7 model Audi A4, it is surprising how many detailed differences there are. It is not just the obvious stuff like the grille and lights, but the rear window is a different shape, and in the cabin many of the switches are different from those I recall from my Audi. The salesman was honest enough to say that the car is not selling in huge quantities, noting that Seat makes of its sales to retail customers and that this one is aimed more at the frugal fleet buyer.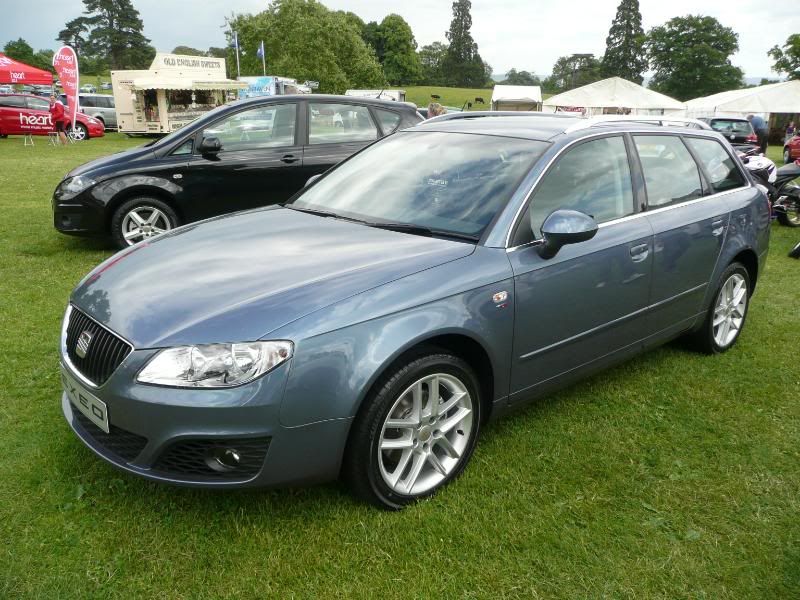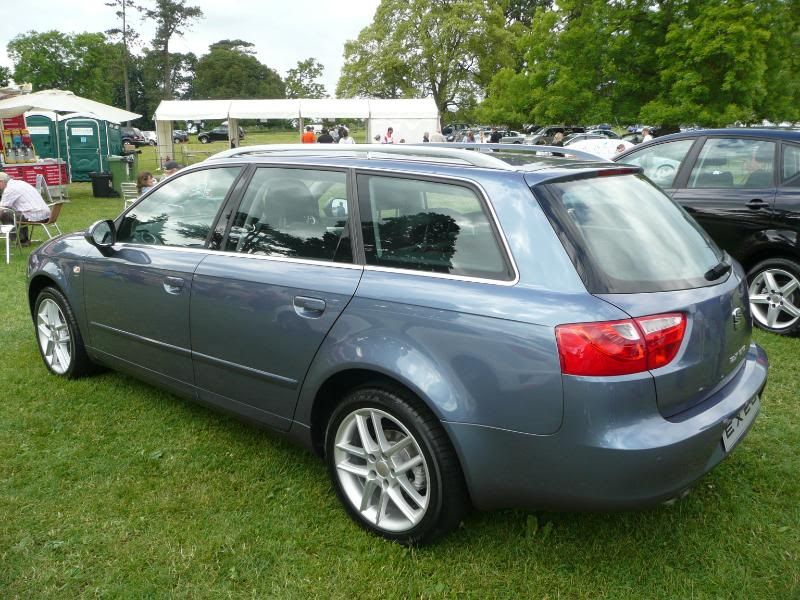 He was rather more enthusiastic about the Ibiza Bocanegra, which looked quite unassuming apart from its eponymous black grille.
VAUXHALL and CHEVROLET
We had an interesting dialogue with one of the sales staff as we were investigating the Spark. Initially, I think she thought we were genuine prospects, but when she found out the cars we drive, she quickly realised that we were not target customers at all. She did say that they are somewhat bemused at why GM Europe needs the Spark and the Agila, and that given the huge price gap between the two, sales of the Agila have reduced dramatically. That said, I could not live with the comedy interior of the Spark, and I also much prefer the Agila's styling (not that I like it, but it is nothing like as awkward as the Spark).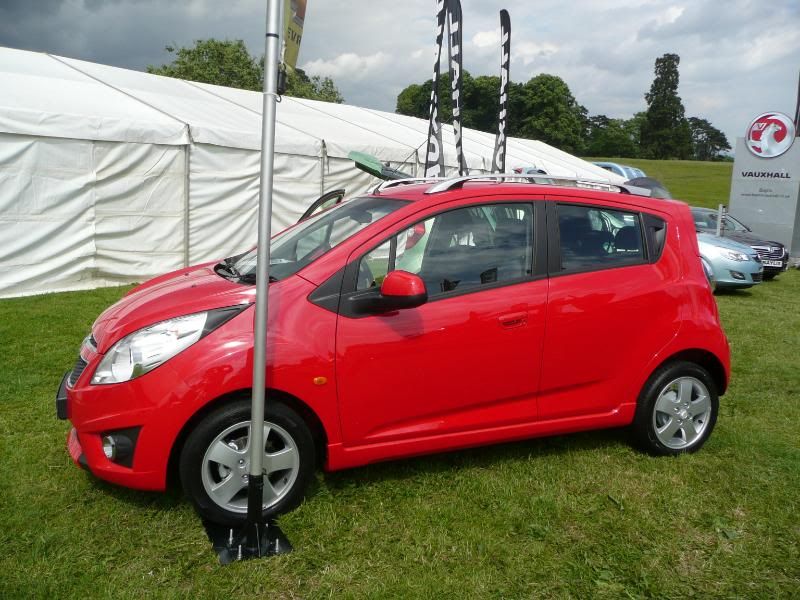 The new Meriva was on show, too. The front really does look very much like the new Astra, and it is clear that this model is now the people carrier version of that car and not the Corsa, as was the case with its antecedent.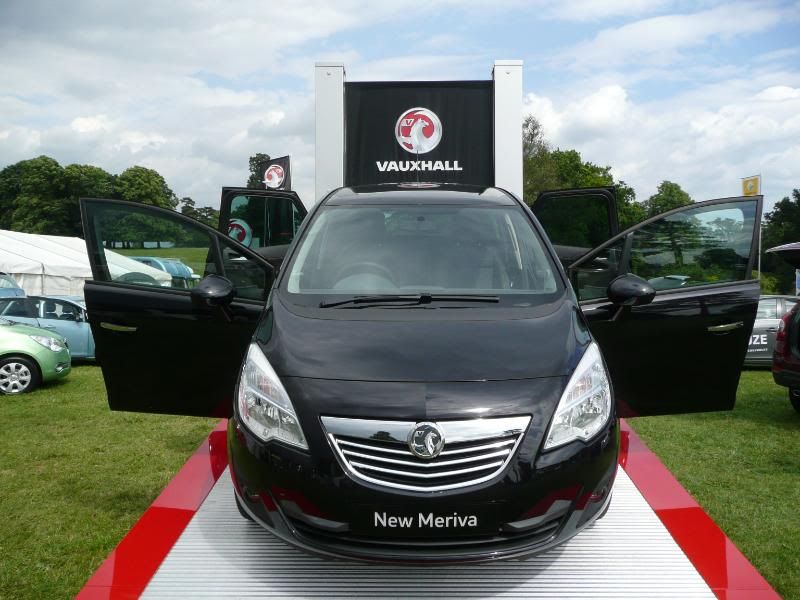 VOLKSWAGEN
If you think that all cars are stuffed full of equipment and replete with decent quality plastics these days, then can I suggest you have not looked inside a Fox. This is motoring at a basic level, and it does not make much of a look to see just how the price is kept low. Jazzy seat trim does not make up for some hard and nasty plastics and lots of crudity such as the way you can see all the bits of the seat runners that are usually covered up. You don't see many of these cars on British roads, and it is not hard to see why.
By contrast, the new Polo looks truly grown up and really does come across as a slightly smaller Golf. I still have not forgiven the previous model for its cacophonous 3 cylinder engine, so would need to drive the latest car to see how refined it really is.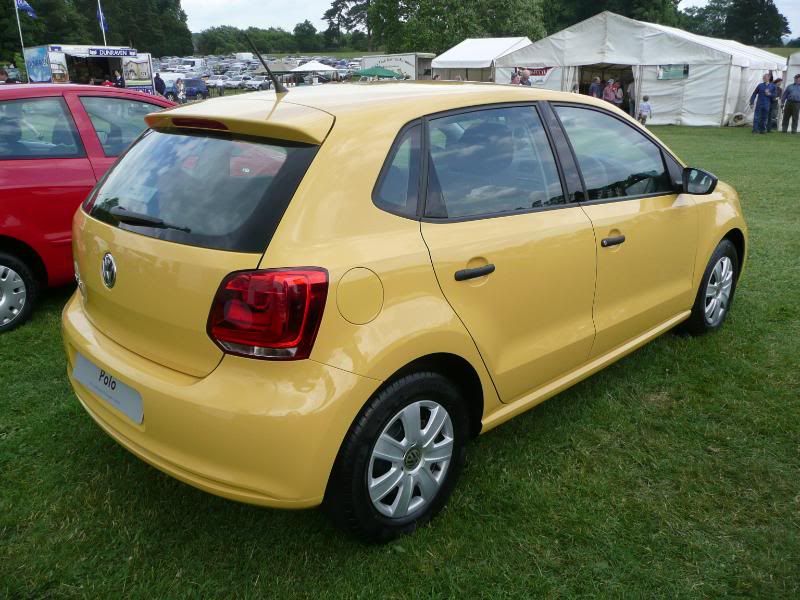 Scirocco
VOLVO
No sign of the new S60, but representatives of all other models were on show, from the facelifted C30 and C70, through the V50 DrivE to the well-respected XC90.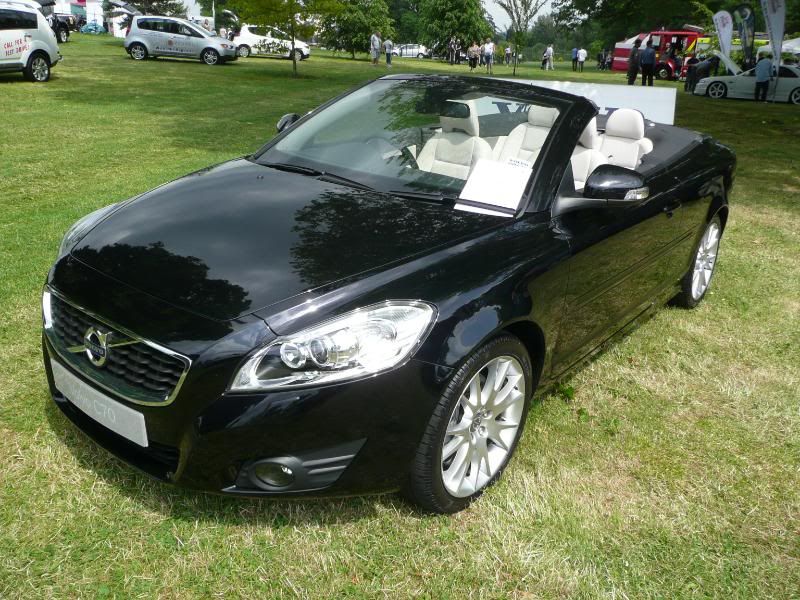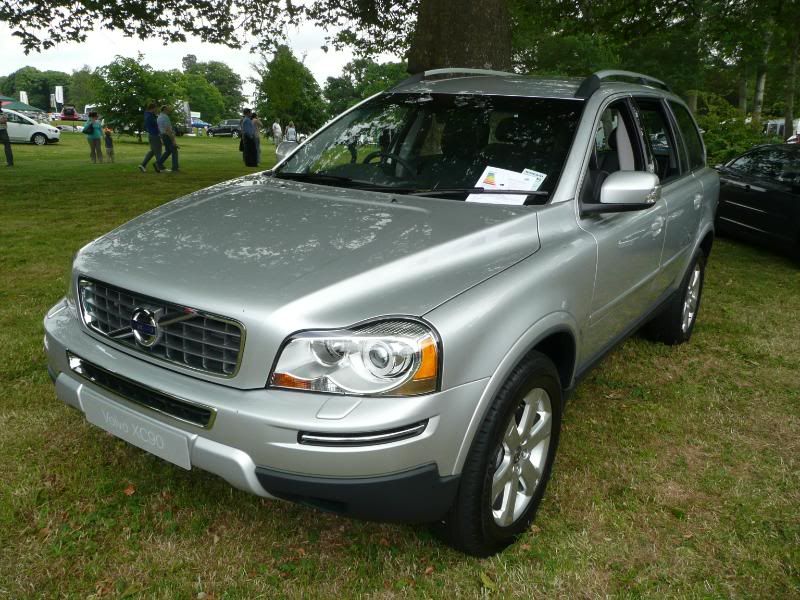 ENVIRONMENTAL VEHICLES
There was a special display of some eco-friendly vehicles. Highlight for most people was the Morgan LIFECar, a prototype that has done the rounds of major Motor Shows for a year or two.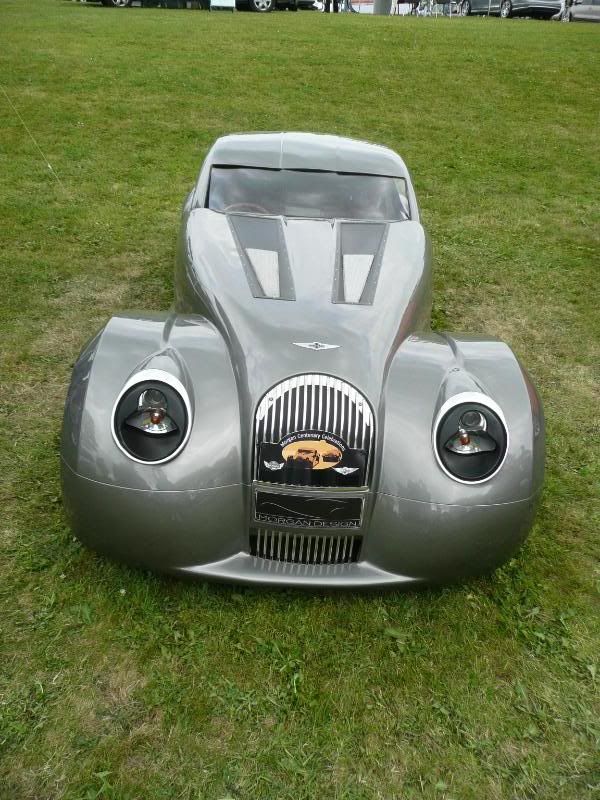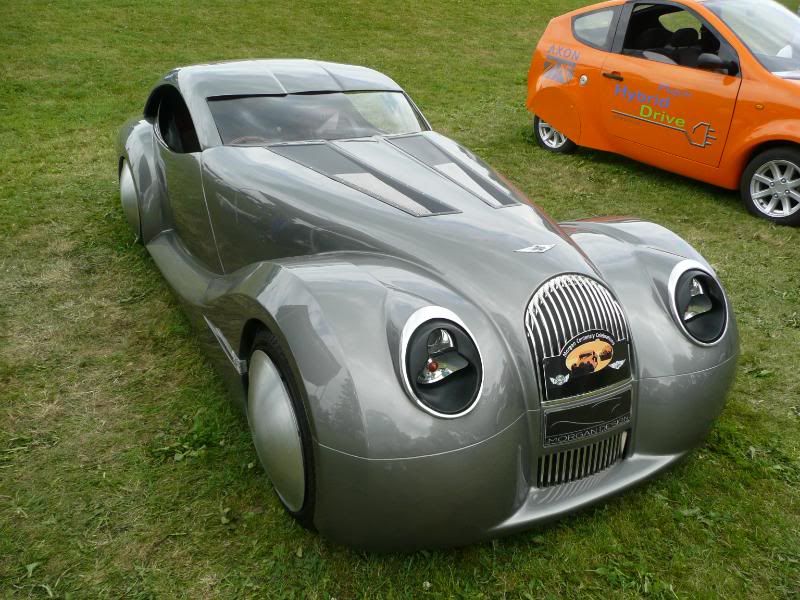 We ended up talking to the very enthusiastic representative of the firm behind the Axon. This prototype is solely powered by an electric motor, but he did say that they are planning to add a 600cc petrol engine. The firm's core competence is in a carbon fibre production technique and he was optimistic that they could keep the price down. May be………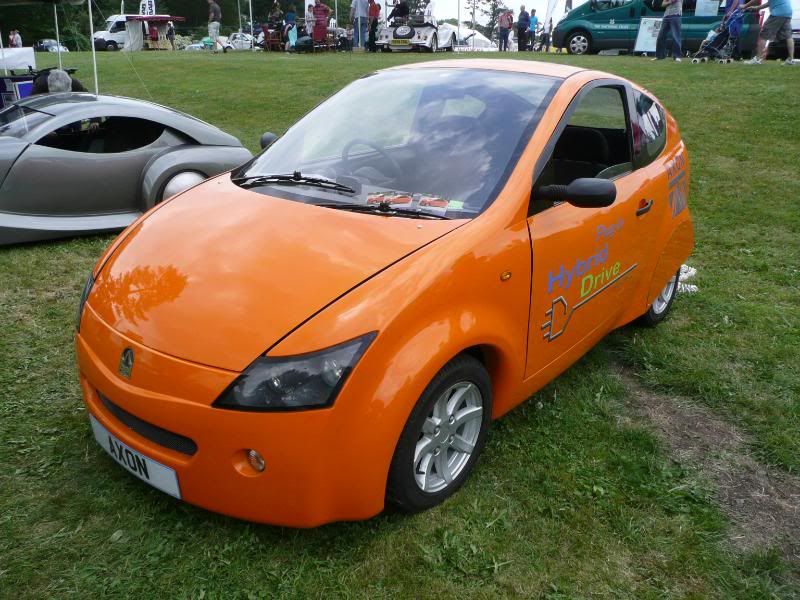 CLASSIC CARS
One of the joys of a country event like this is that you get a really eclectic mix of vehicles, and this was no exception.
ALVIS
Quintessentially English, the Alvis is nowadays a largely forgotten marque, but there were a few of these cars on show.
AUSTIN-HEALEY
3000
BENTLEY
No question on the highlight of the entire display.
This stunning car, the Dartmoor Coupe, was only built recently, by coachbuilder Bob Peterson. Under the new body there is a genuine Bentley Mark VI chassis and there is a genuine Bentley straight 8 engine. Cost? Well, not much change out of £0.5 million, and a three year wait to build it, but just splendid to look at, and to listen to. All their cars are built to order, very much in line with the requirements of the customer. Splendid!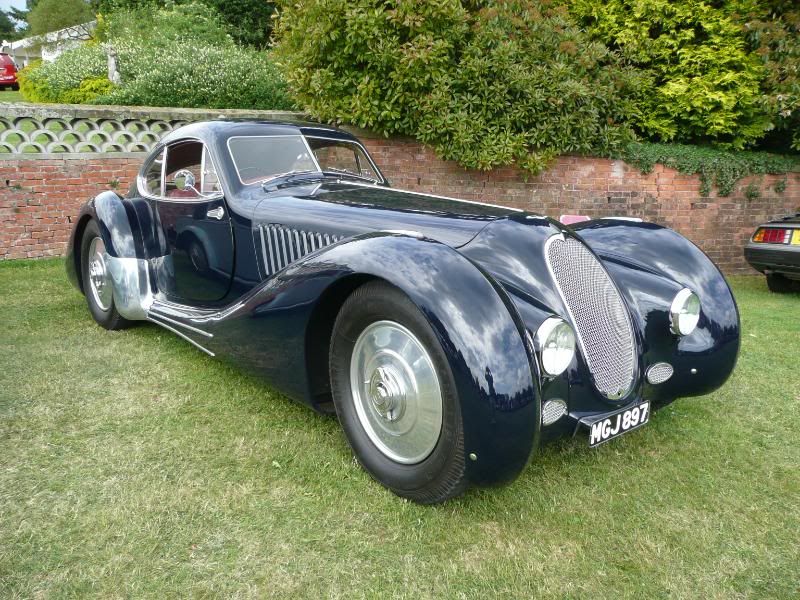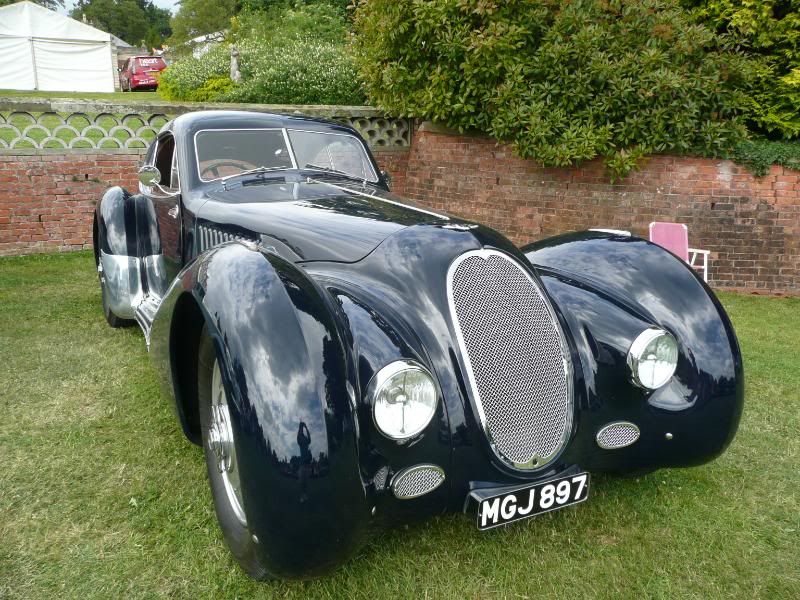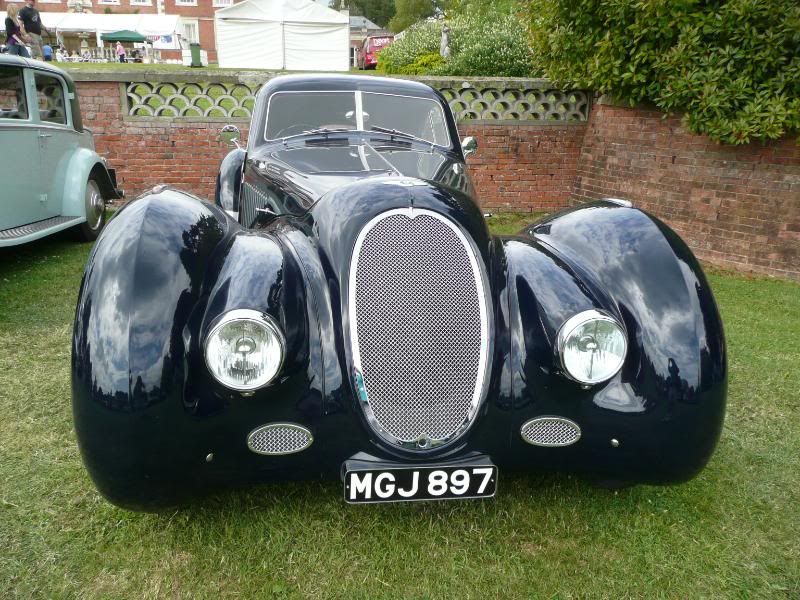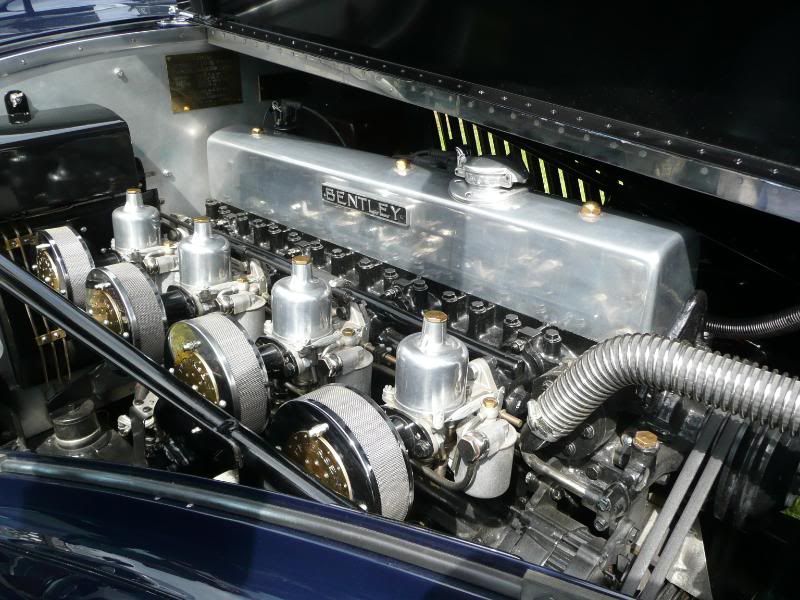 Other cars included this Type R and the Type S Convertible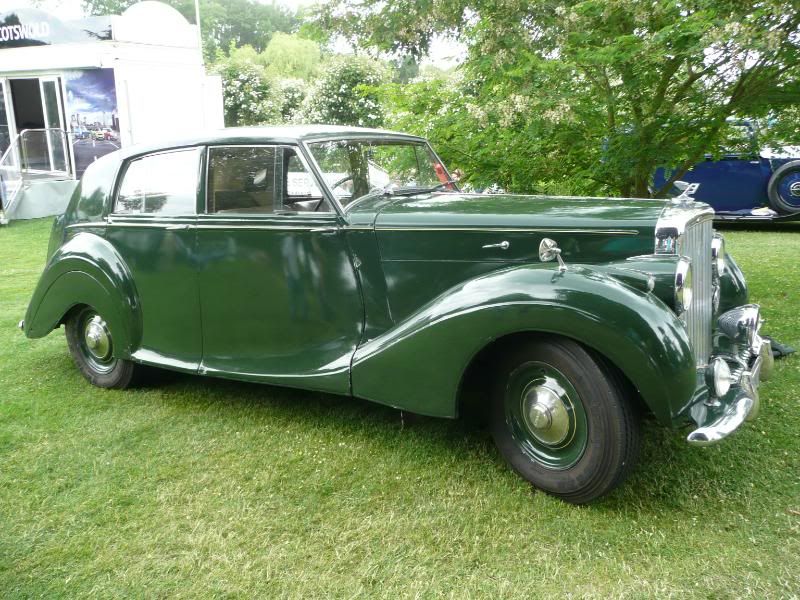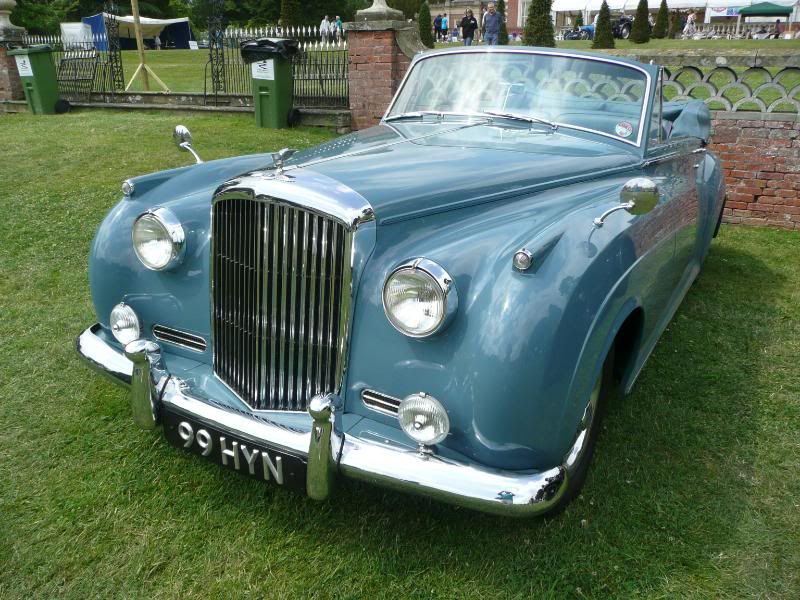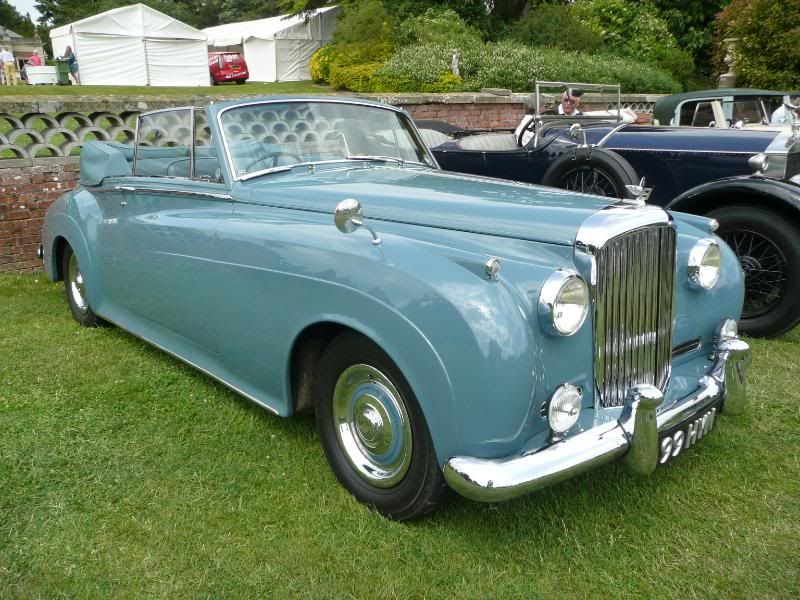 1930s Bentleys were also represented by these cars…..
BUGATTI
There were a couple of Type 35s, the very epitome of this Alsace marque.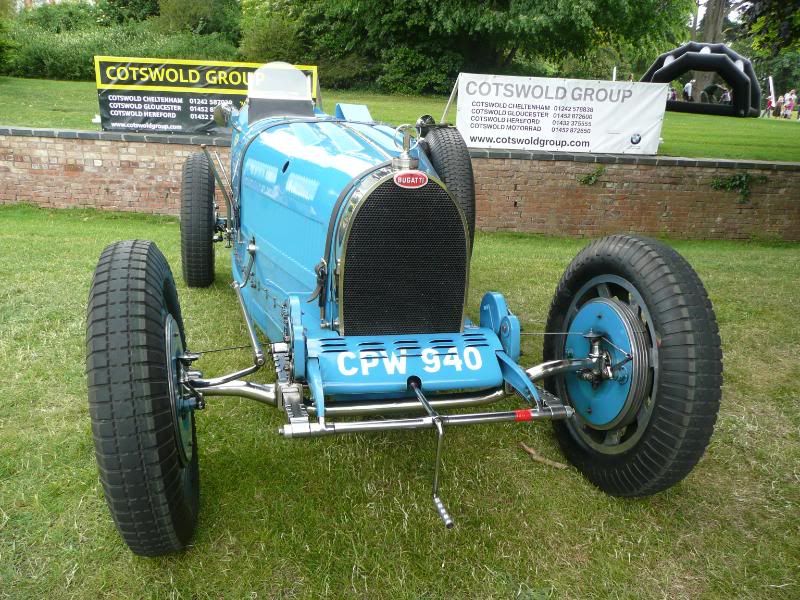 This is a Type 50 that competed at the very first Prescott HillClimb event in 1938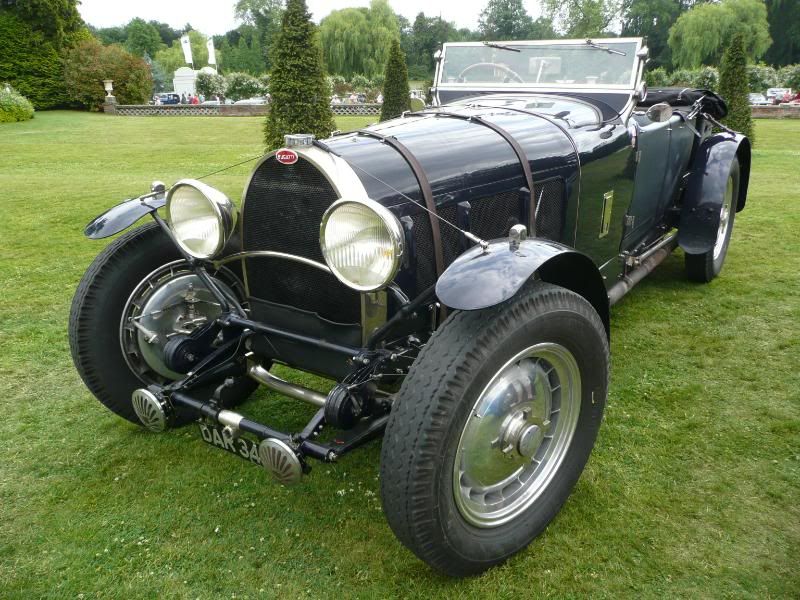 DeLOREAN
Still striking even now the design is almost 30 years old.
FERRARI
Four red Ferraris on show
FORD
Cortinas, from generation 2, 3 and 4 were on show. Once Britain's best seller with over 10% of the market, these cars are now largely confined to appearances at events like this.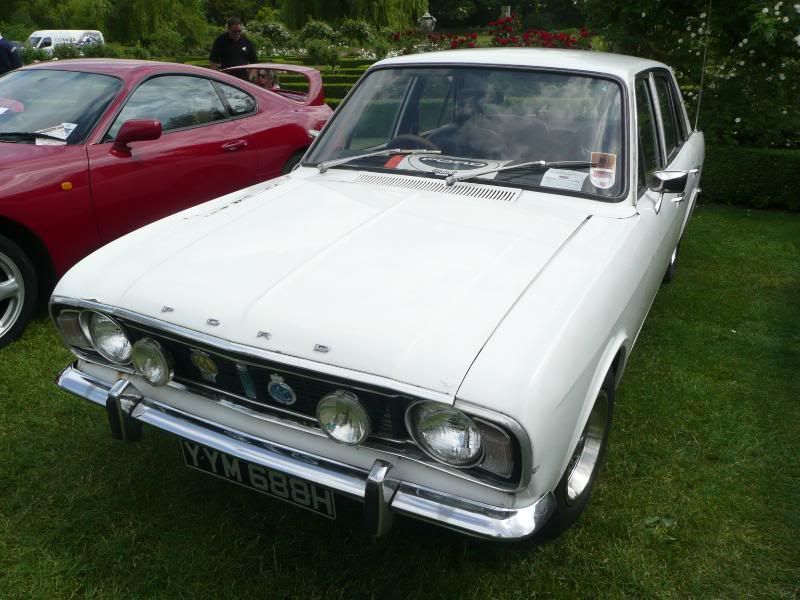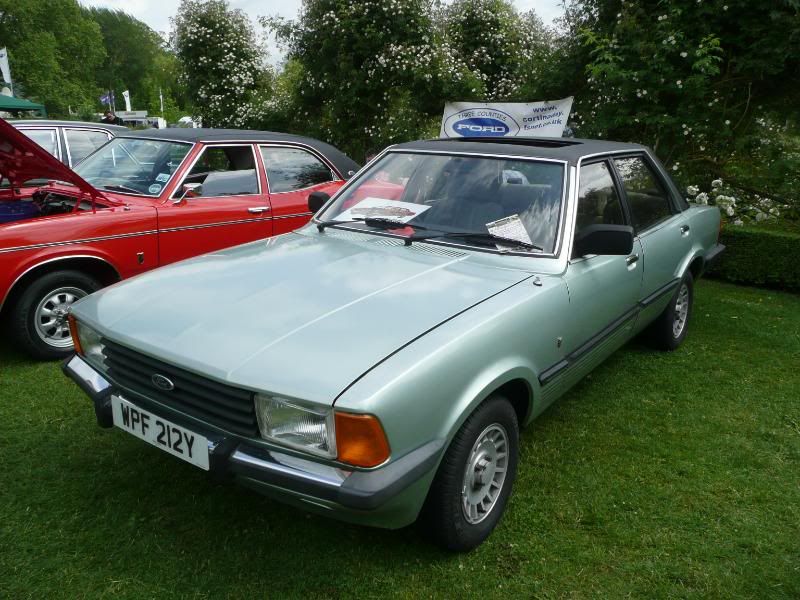 JAGUAR
No British classic car event would really be complete without a few Jaguars. This event, therefore could be deemed to be complete. There were a couple of the much loved XK sports cars, with both an XK120 and XK150 on show.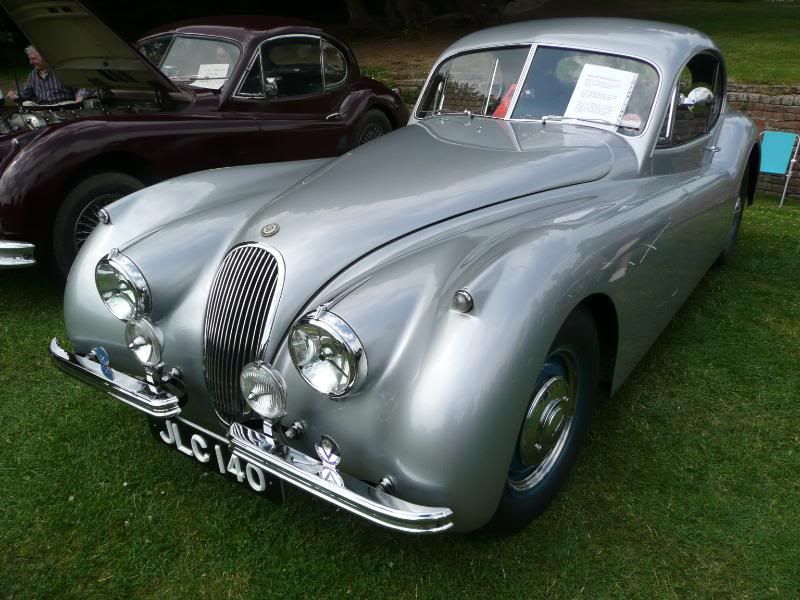 E-Type
C-Type
LANCHESTER
Definitely one of the more unusual cars at the event, and something where I was grateful for the badge to provide identification, this is an LD10, a model which later morphed into the better known Daimler Conquest.
MORGAN
A couple of early three-wheeler cars were taking shade under the trees.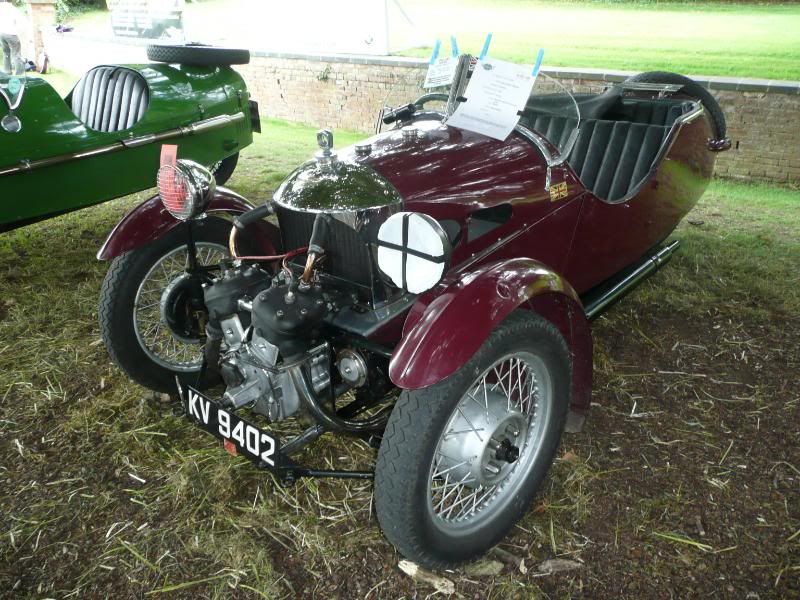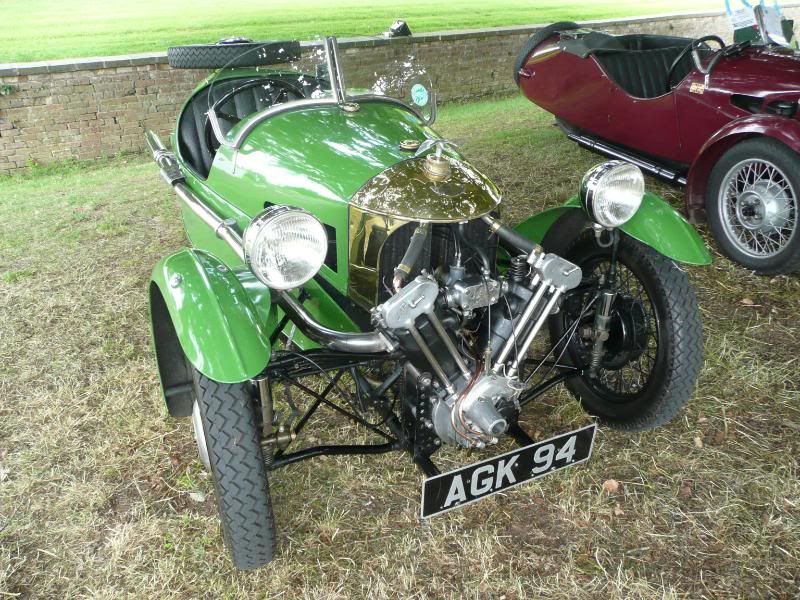 Elsewhere there some of the more recent models, including an early Aero 8 car.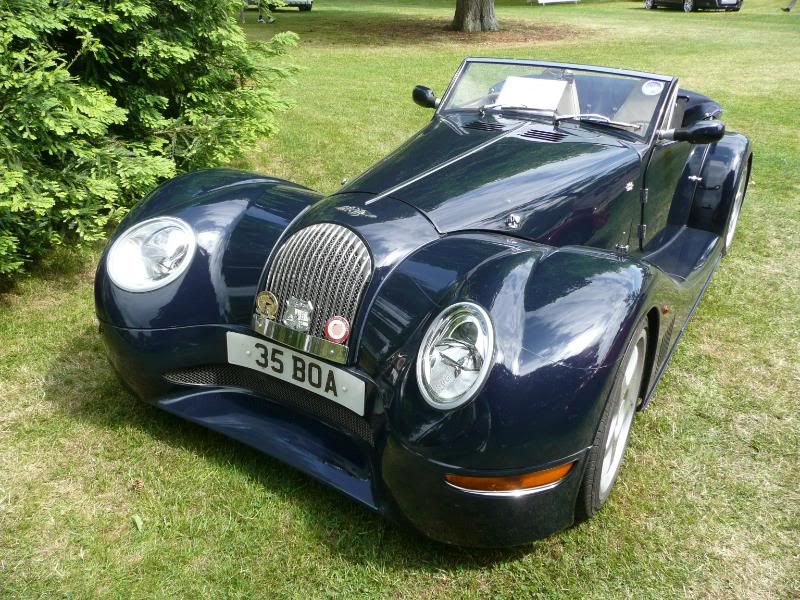 PACKARD
These cars were luxury American alternatives to the Rolls Royce, exquisitely engineered and produced and correspondingly expensive when new.
PORSCHE
RILEY
There were a couple of the much loved RM series cars at the show.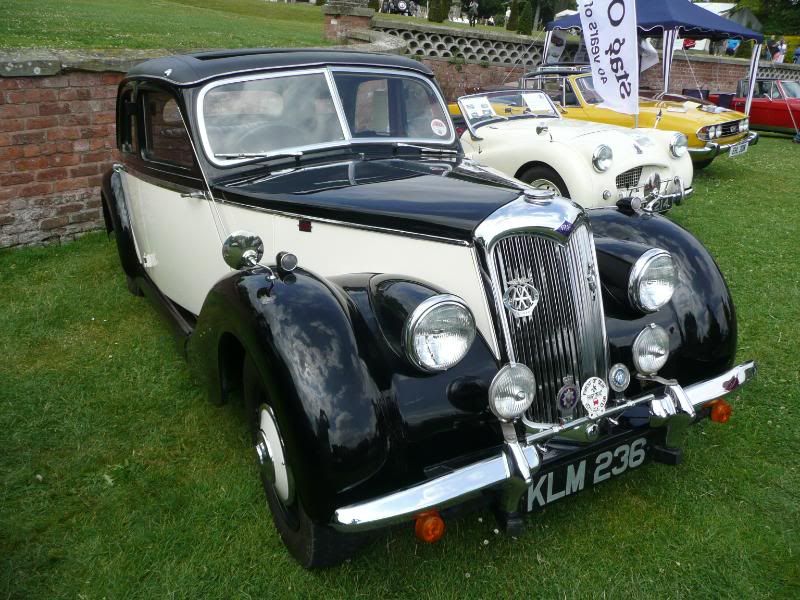 ROCHDALE
The Olympic model was based on Riley 1.5 components and produced in the very early 1960s. Quite a few of these cars have survived, thanks to their glass fibre bodies.
ROLLS ROYCE
There were several classic Rolls Royce at the event.
A 40/50 Silver Ghost.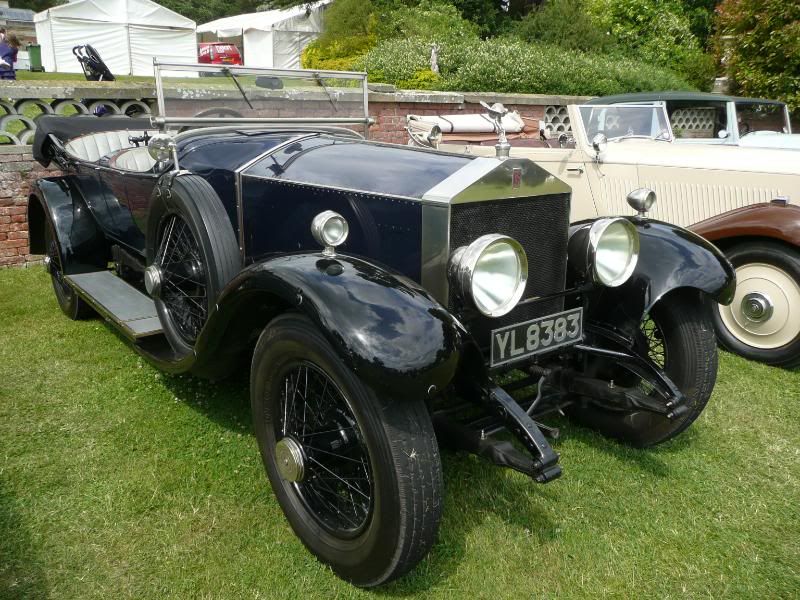 This one is a 20/25 DropHead Convertible
Phantom II
This is a rare long wheelbase example of the Silver Cloud
There were also a couple of the 25/30 models: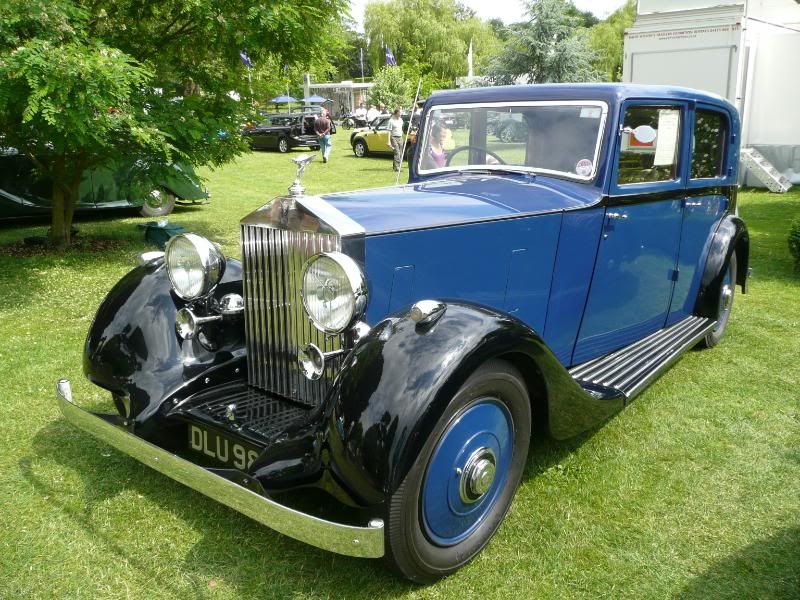 A Silver Shadow II:
ROVER
This Tourer model is not perhaps what comes to mind when you are asked to think of a Rover, but it is a factory car from the late 1930s.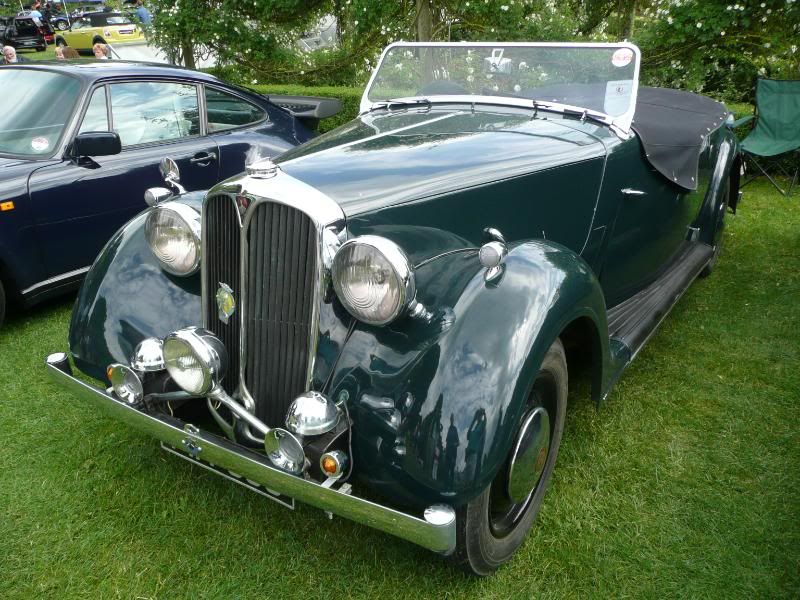 A late model P4, this was a 110
There were a couple of P6 cars, both 3500 models, and both in the same hue (Zircon Blue?)
SUNBEAM
TOYOTA
A Supra: a future classic?
TRIUMPH
An early TR2 and a later TR3
Race cars
Both replicas, one of Michael Schumacher's 2004 championship winning car, the other of Aston Martins Le Mans race car.
The car park
HIGHNAM COURT
THE HOUSE
Highnam Court itself is very impressive and worth a visit, even when there are no cars on show.
THE GROUNDS
Events like this are well worth seeking out. Dan, Miriam and I certainly enjoyed this one.
2010-06-13 22:17:08