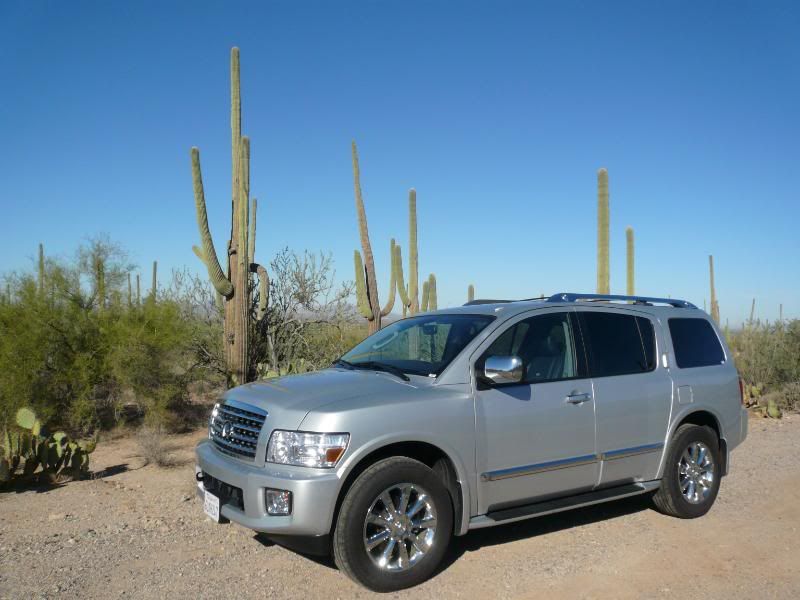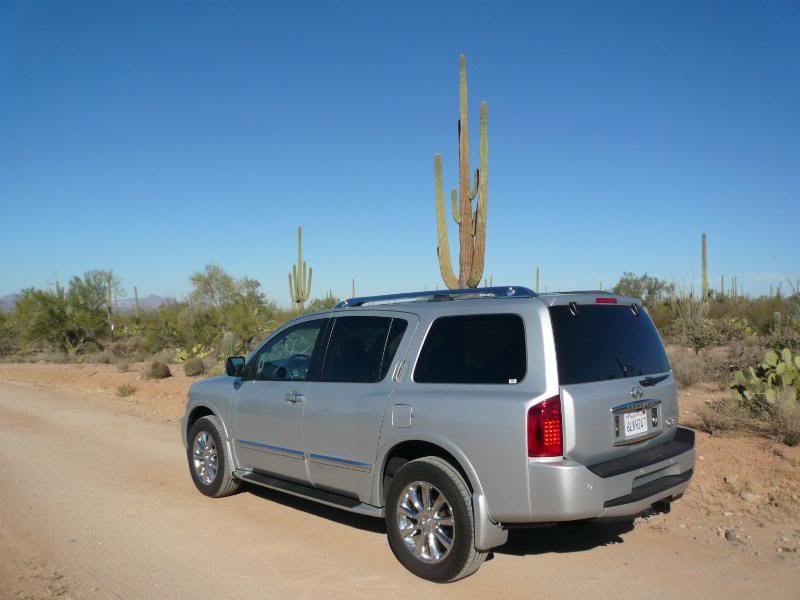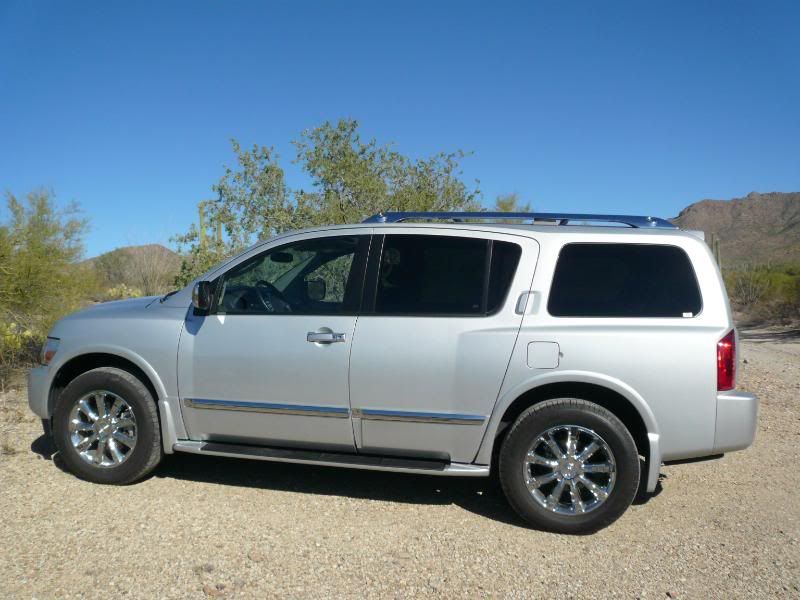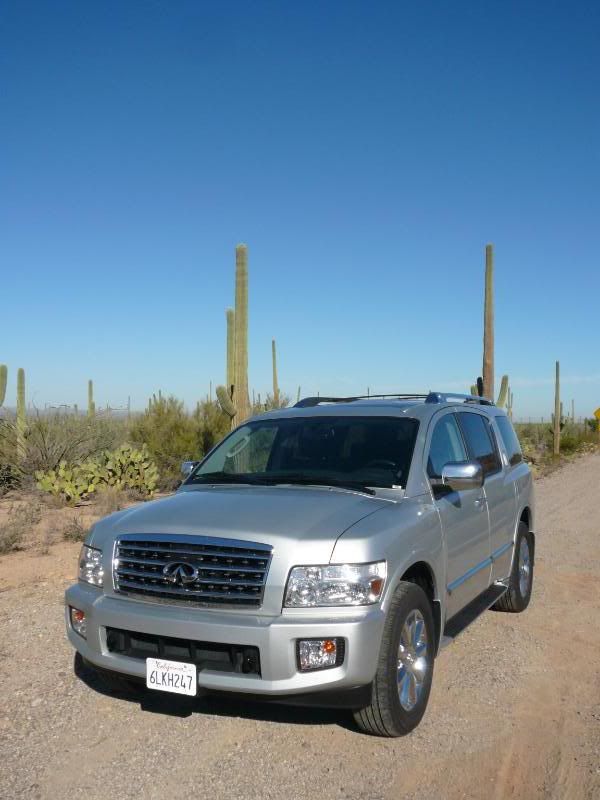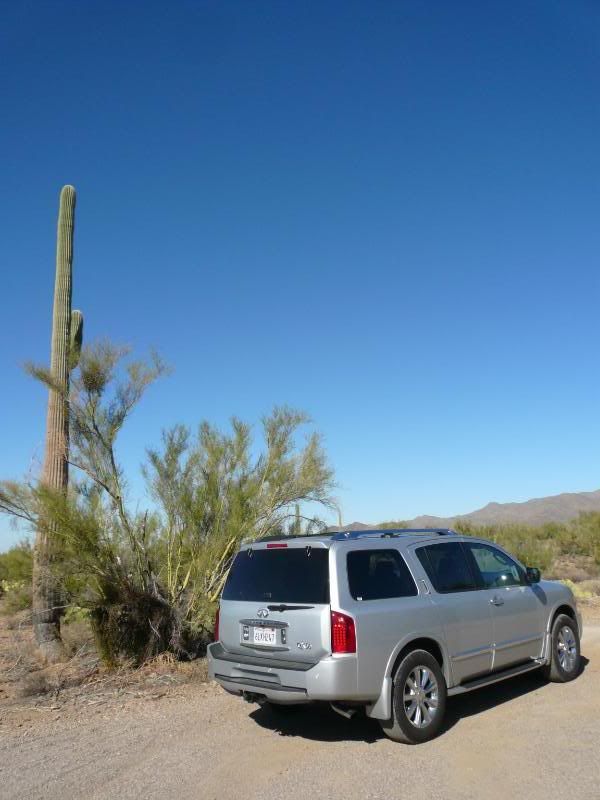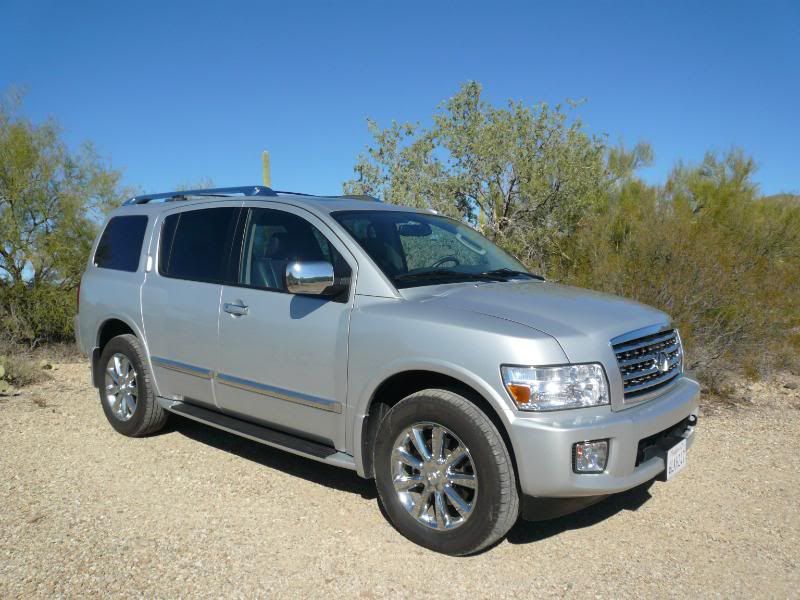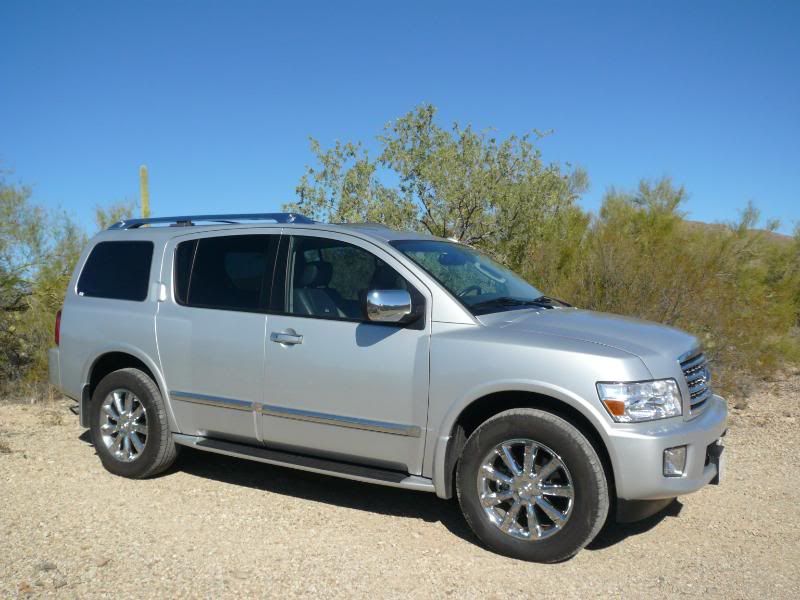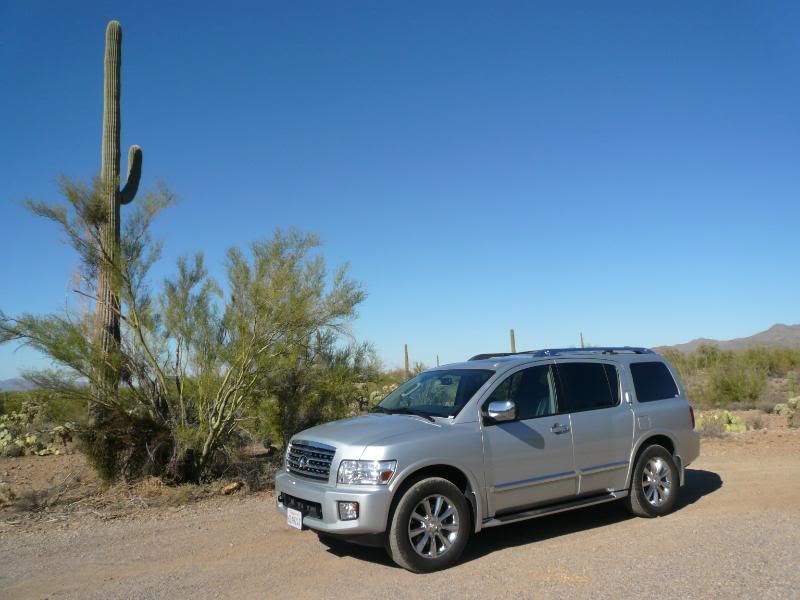 When Infiniti launched in Europe just over a year ago, not all the cars that are featured in the range were included. The absence of the 5-series rivalling M saloon was simply down to the fact that the car was about to be replaced and it made little sense to bring in a model with only a few months currency. The same circumstances applied to the other missing model, but when you stop and think about its likely prospects in Europe, you can see why even the replacement is unlikely to appear on European soil. That car, or perhaps I should use epithets like "behemoth" or "monster" is the simply massive QX56, a large luxury off-roader that in in its initial, and as tested guise owes its origins to the equally huge Nissan Armada SUV. There was an example of the outgoing 2010 model parked up right by Hertz' Gold Booth at Phoenix Airport, and I decided that as the rental was only for one day, I just had to get behind the wheel to see whether Europe is missing out or not.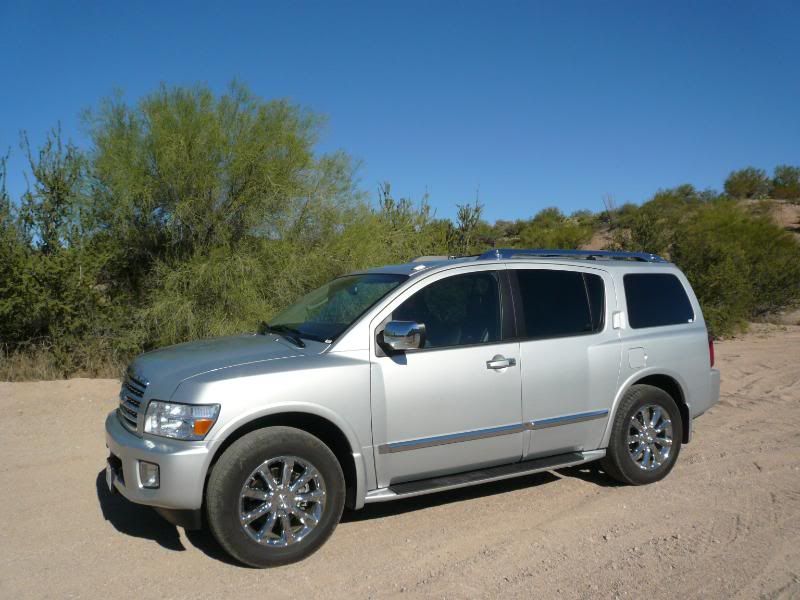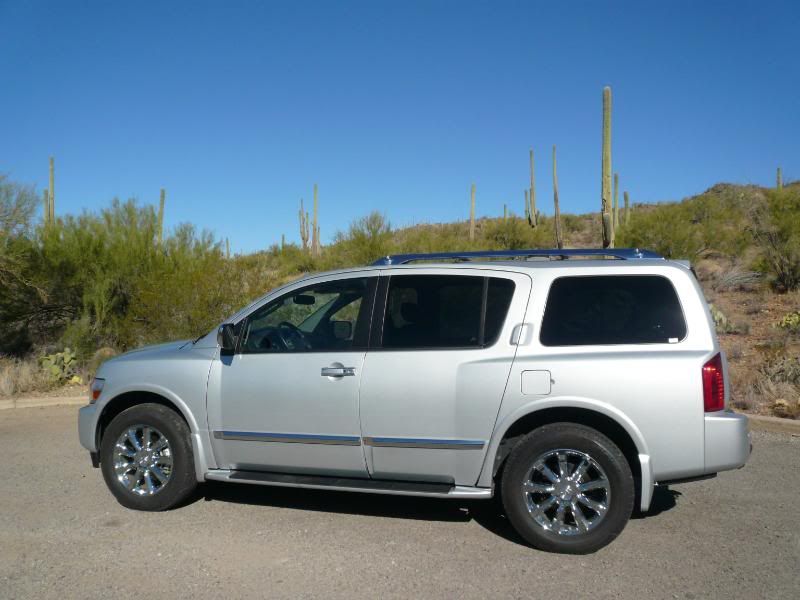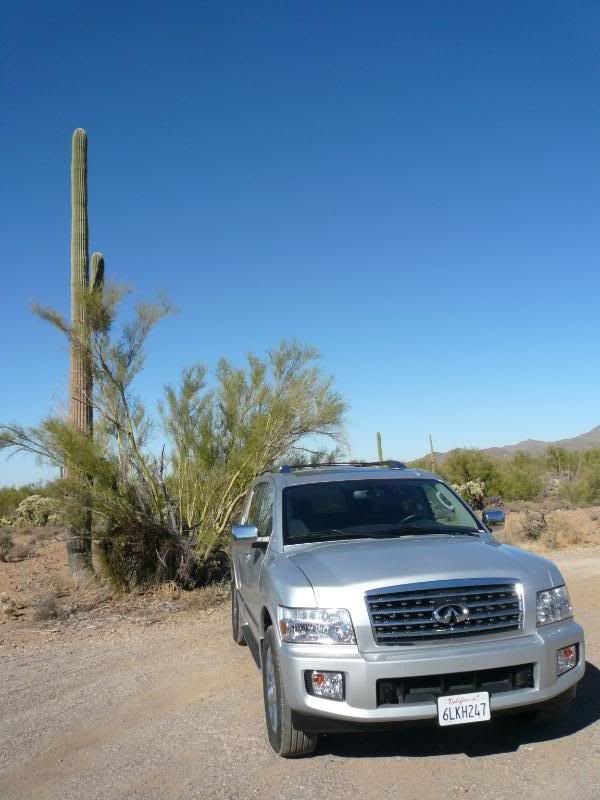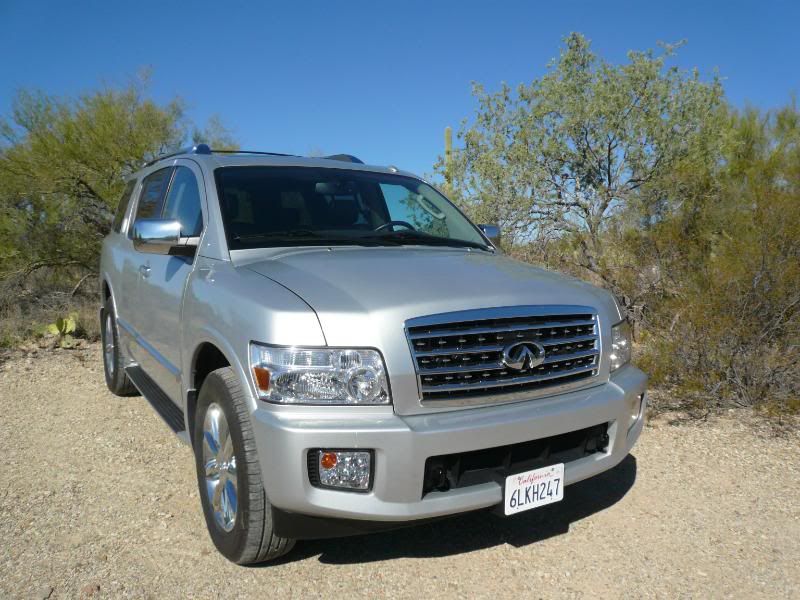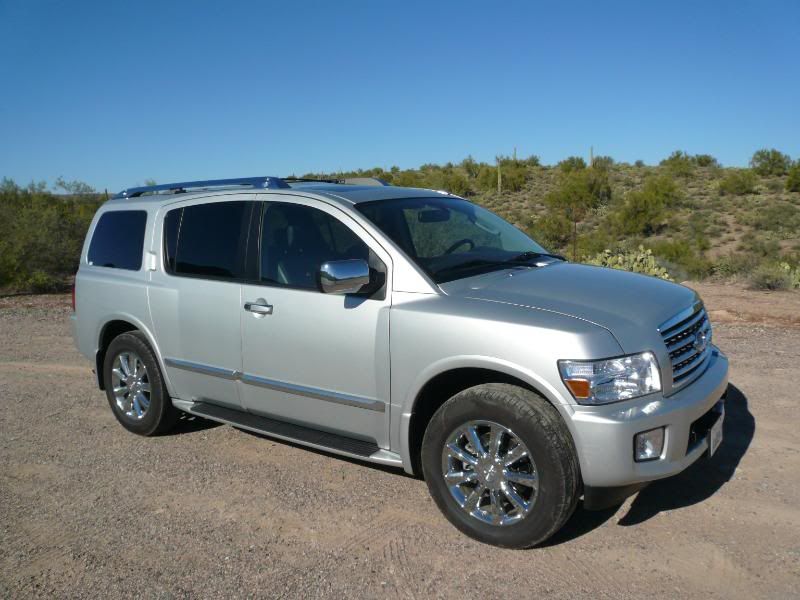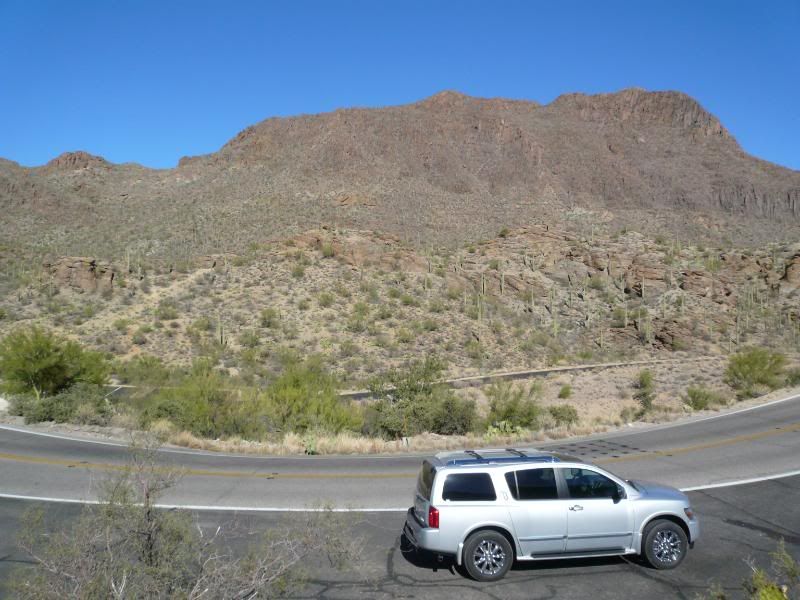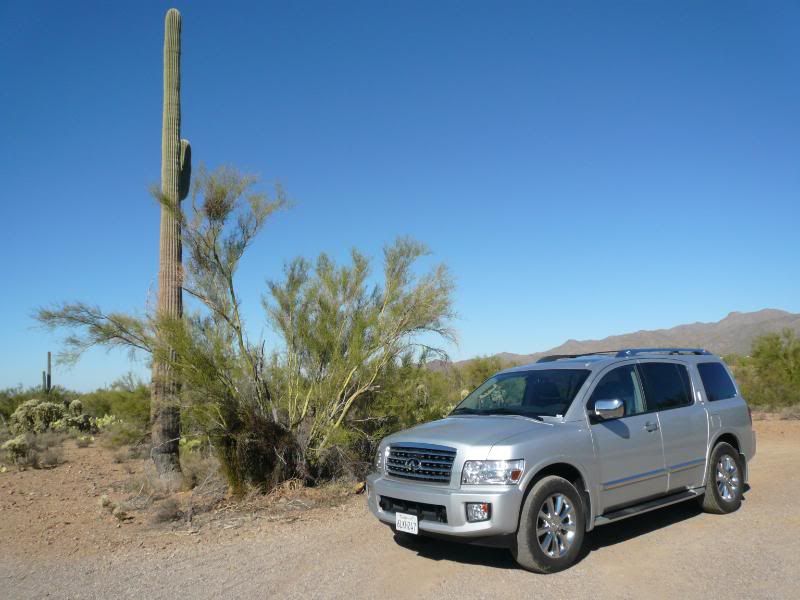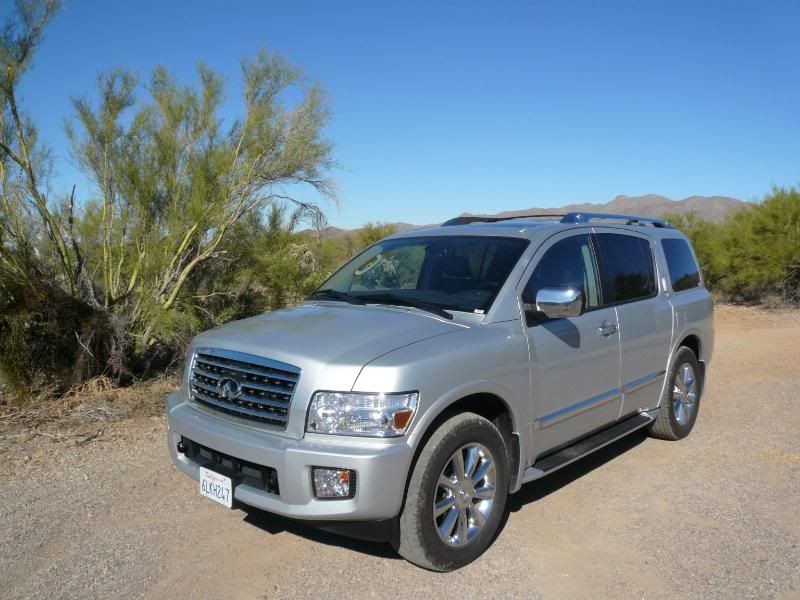 Be in no doubt, the QX56 is Huge, with a capital H. It is long, it is wide and above all else it is tall. There are side running boards, so even for someone with short legs, like me, getting up and into it is not difficult. Once installed, this feels less like a car, and more like, well perhaps a small room. The front seat passengers sit some way apart from each other, separated by a massive centre console, and can luxuriate in what feel almost like arm chairs. It is little different for the pair of passengers who would occupy the next row of seats. There are only two seats here, and they are very separate from each other, too. Only the rearmost seats are presented as a single bench. There are three seat belts here, but the space is more suited to children than adults. This really could be the way for 7 people to travel in a motorised living room. They had better not have much luggage, though, as boot space with all the seats erected is limited. I could put my suitcase and PC bag there, but that covered the floor area. You can, of course, extend the cargo room by folding away seats. The rearmost row are folded down by means of electrical assistance, with a pair of switches, since they are asymmetrically split, in the offside rear pillar, and another pair accessible from the off-side rear passenger door. Should even more space be required, the middle pair of Captain's chairs can also be folded down, creating an acre of space.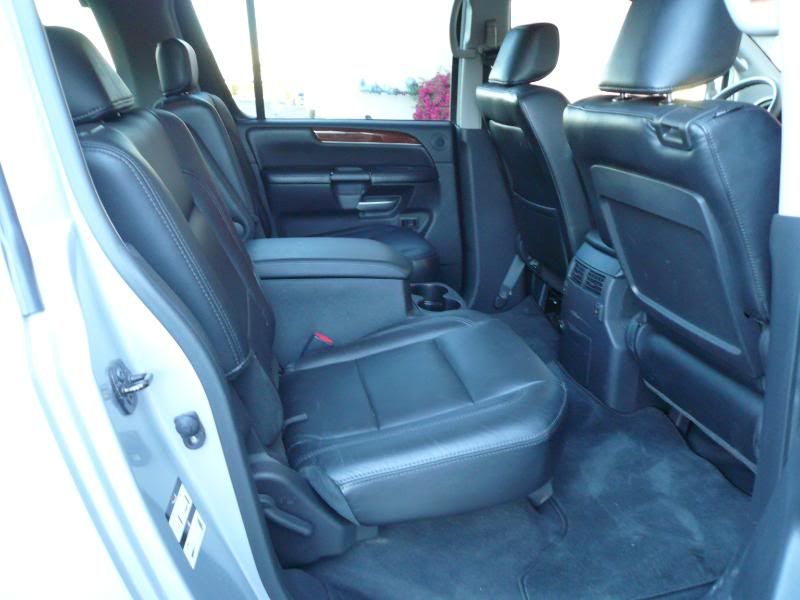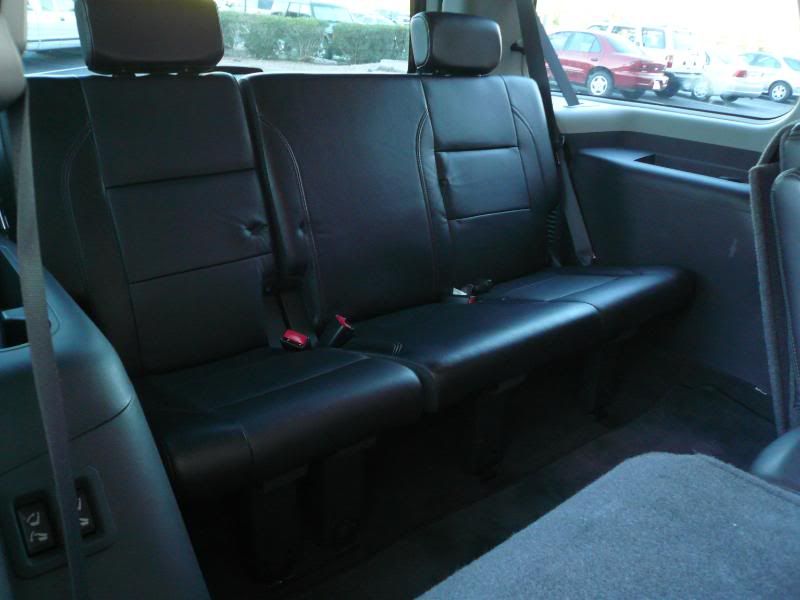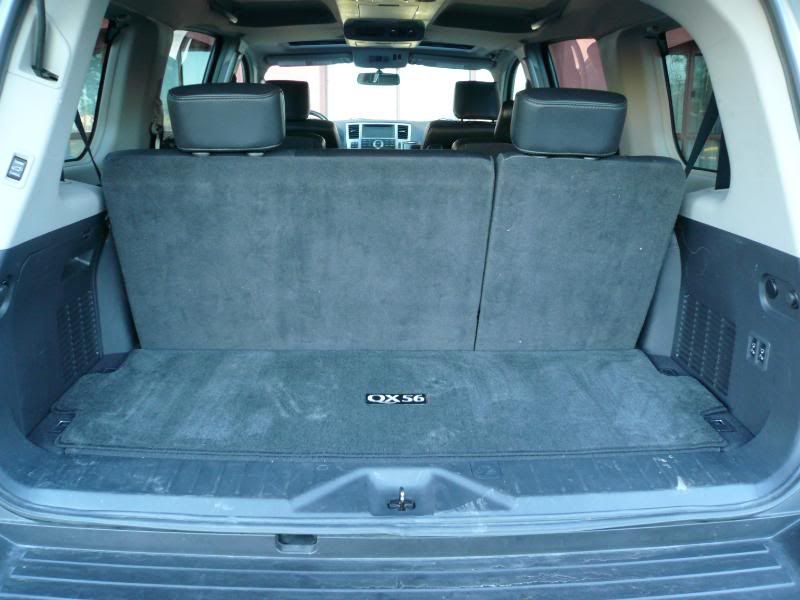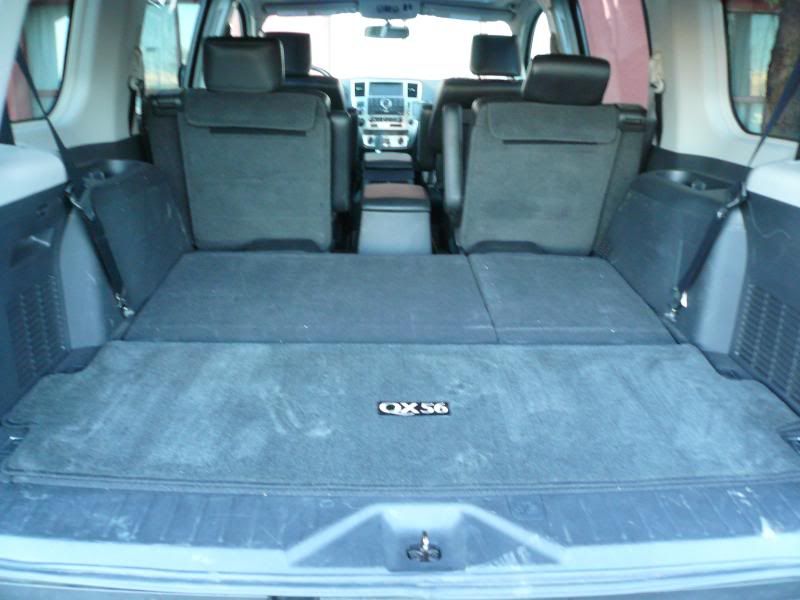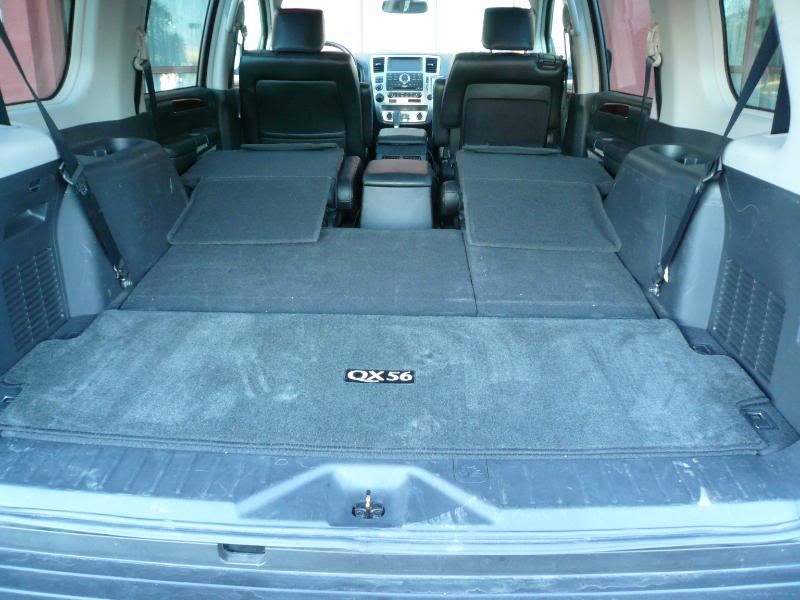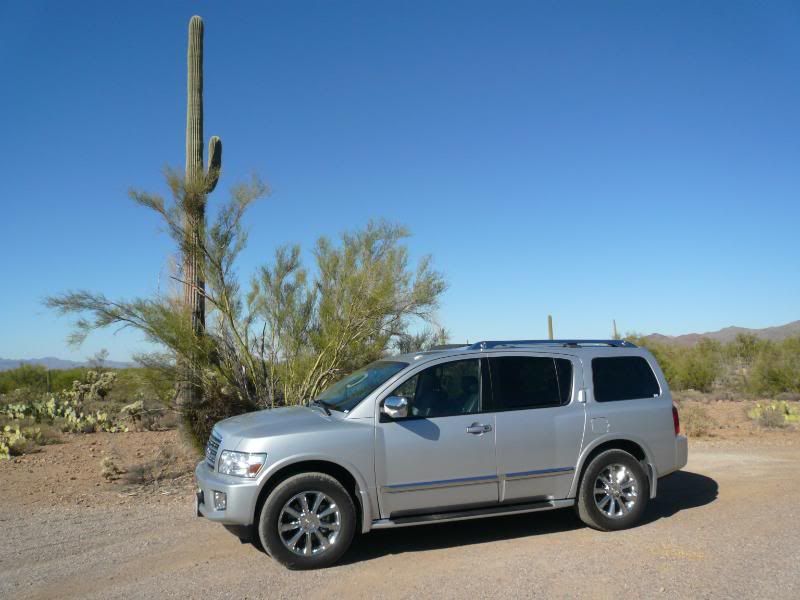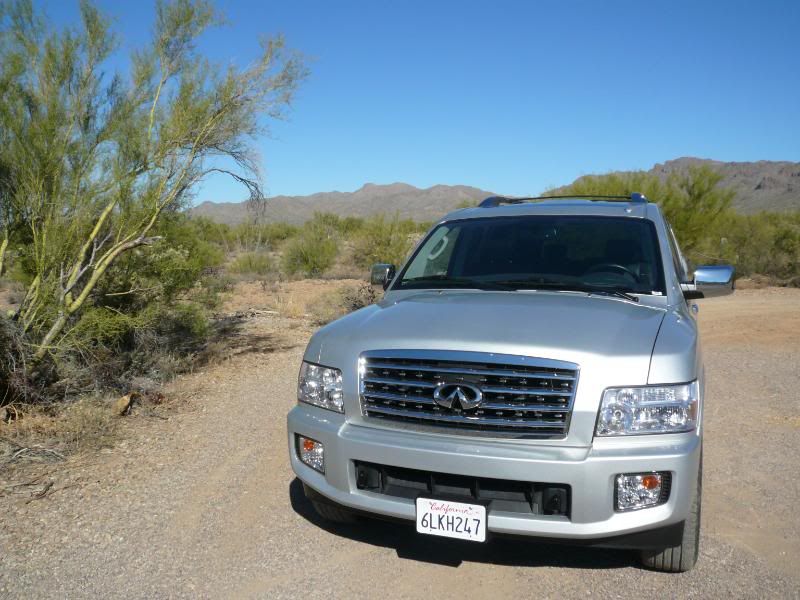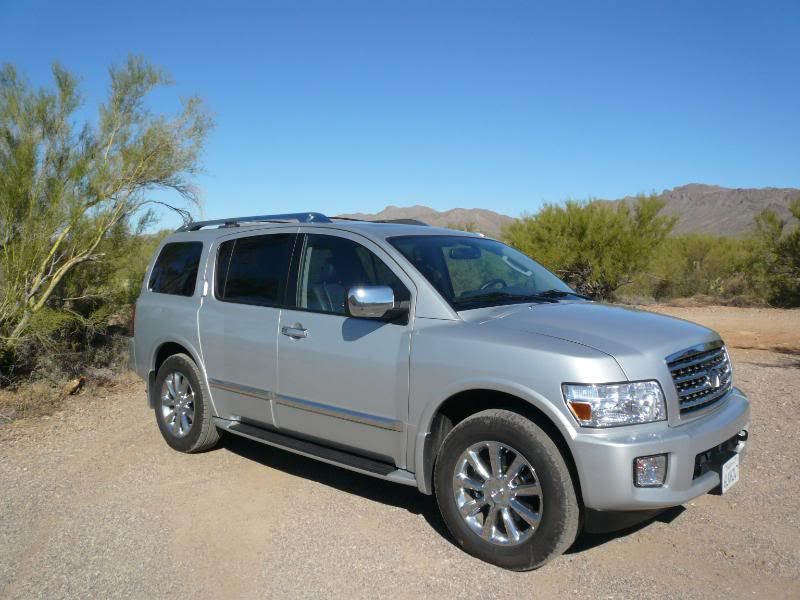 Propelling this gargantuan vehicle is a 5.6 litre V8 petrol engine, which puts out a slightly disappointing 320 bhp, coupled to a five speed automatic gearbox. The raw numbers might be less than you expect, but the noise when you fire it up certainly is not, as I discovered when the characteristic rumble of 8 cylinders reverberated around the rental facility. Before that happens, you have to work out how to start it, though. There is what appears like a conventional outer sleeve for you to insert the key, but the typical Infiniti style key that I got would not fit. Mindful of the fact that other models in the range only require the key to be in range, I sought in vain a "start" button. There is none. You simply put your foot on the brake, then press in and twist the sleeve thing as you would twist a normal key. The advantage of this arrangement, apart from the fact that you can leave the key in your pocket, is that you can simply return to an accessories enabled position should you so desire.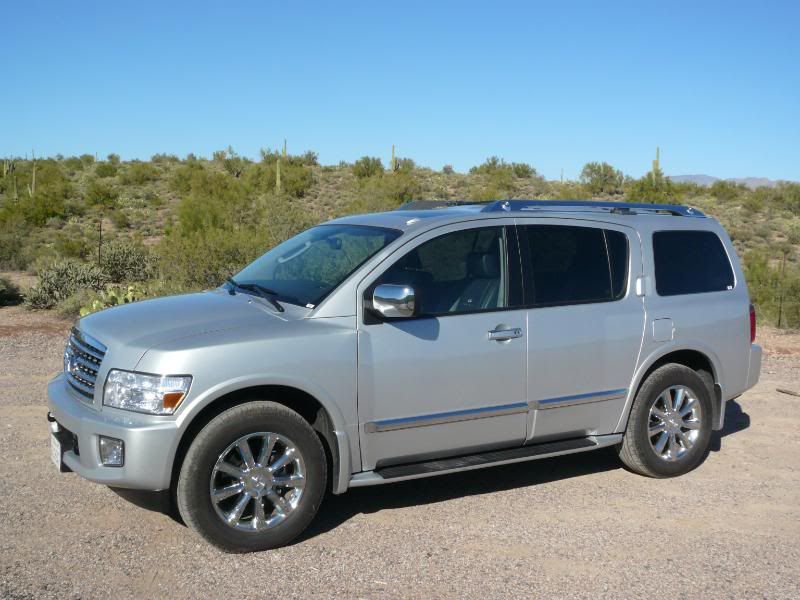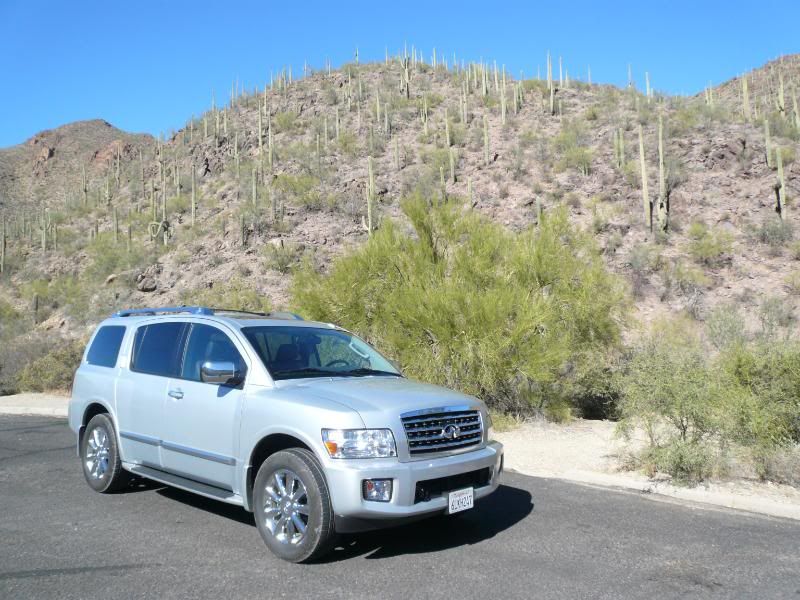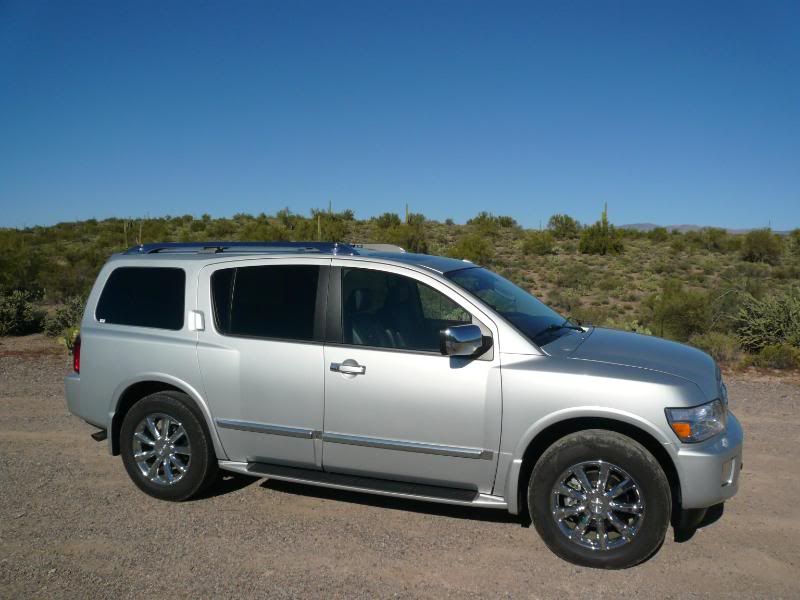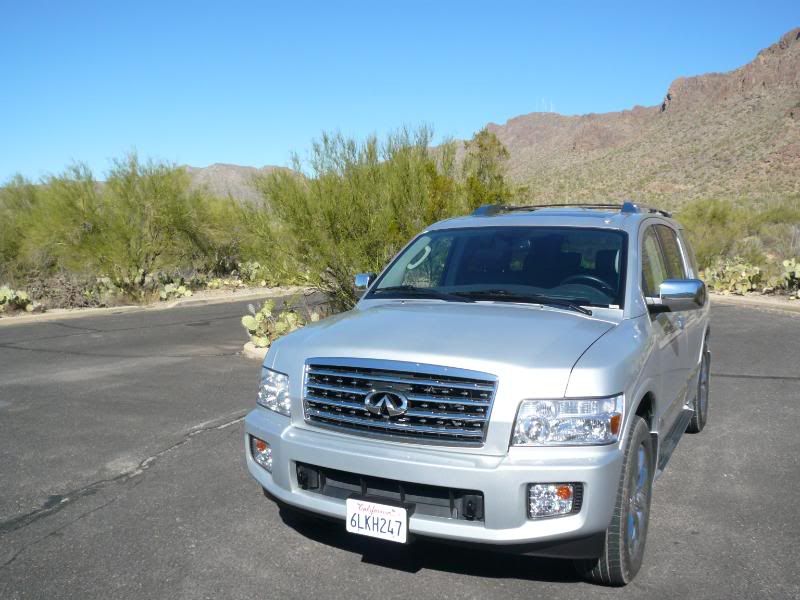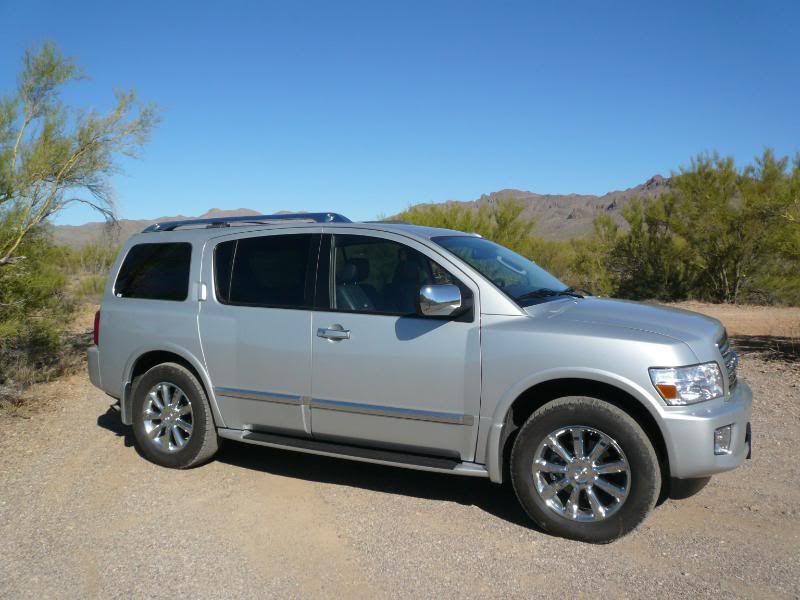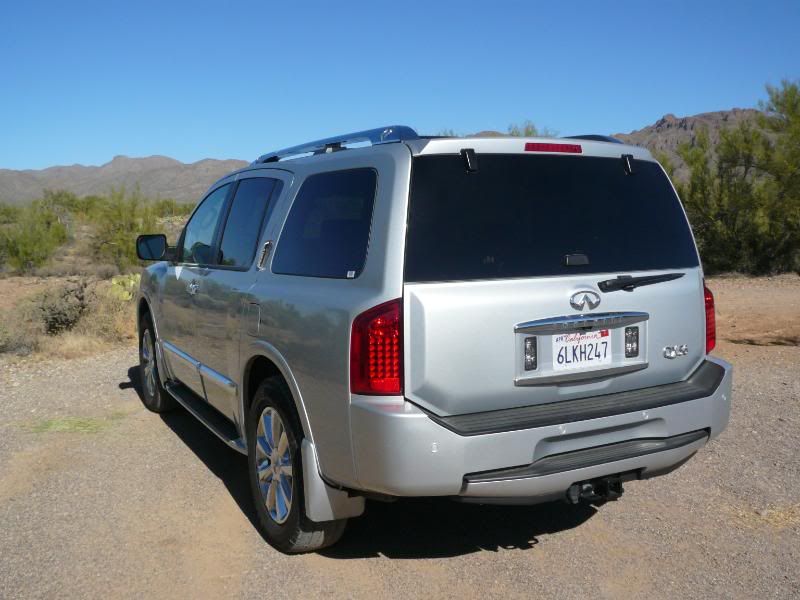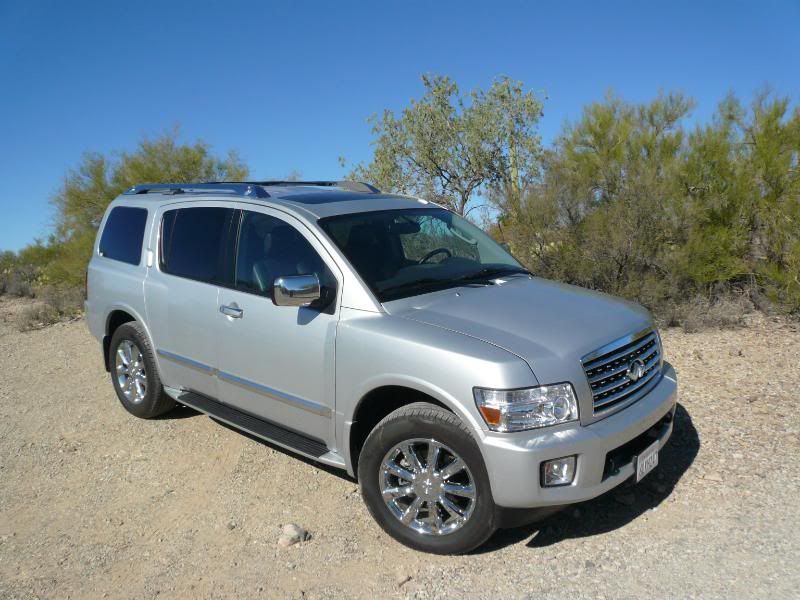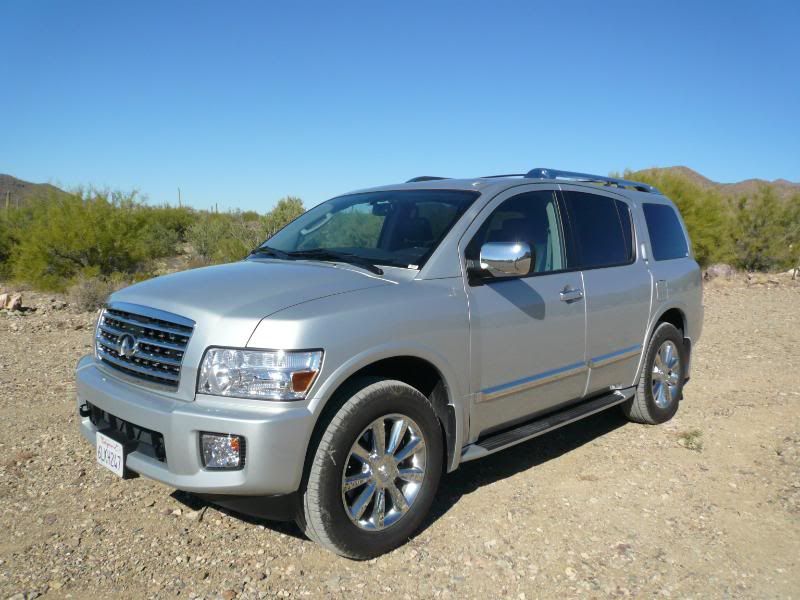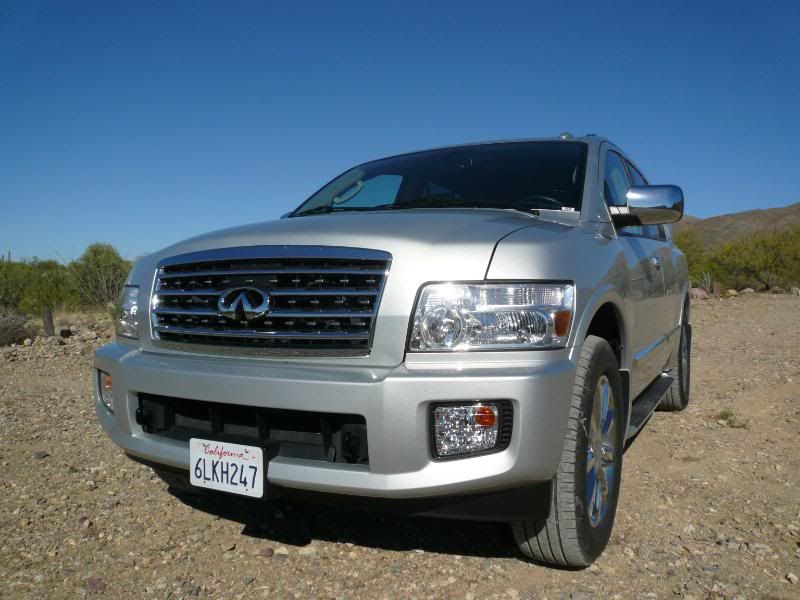 One of the tougher challenges of driving a car this size from Phoenix airport is simply getting it out through a rather narrow slot just after you have cleared rental car control, but in fact I had no issues, and then I was on my way into the night and the 5 mile journey to the hotel. The impressions that I formed then were confirmed and amplified by the real test which took place the following day. Whilst all the other Infinitis that I have driven – and I have now sampled a quartet of them, and liked each and every car – are a successful combination of luxury and sportiness, there is nothing remotely sporty about the QX56. Given its size, you would probably expect no other conclusion. Granted that the engine does sound good, and it can accelerate this monster quite quickly, but once you deviate from any straight road, you need to be careful. There is quite a lot of body lean even at low speeds and noting the fact that the centre of gravity is quite high, I took even quite gentle curves at only modest space for fear of tipping the thing over. The steering is light, but not unduly so, so you do have quite a good feeling of where the wheels are pointed. The brakes are good, though with all that bulk to stop, you would not want to have to make real panic manoeuvres unless you could help it. The ride was the most unexpectedly disappointing feature, as the QX seemed to have trouble in smoothing out almost any surface imperfection, transmitting every little bump and lump into the cabin. The most alarming thing, of course, was the fuel consumption. You do not expect a vehicle this large to be parsimonious, and it certainly was not. The tank holds 28 gallons, but even after I had driven just 5 miles the needle had moved off "full", and continued to do so at an alarming rate the next morning. Much of the test distance was conducted at a steady speed on the freeway, and the rate of apparent decline of the contents of the tank did reduce during the day. When I filled it up, I put in 20.5 gallons having covered 314 miles, making an average of 15.1 mpg US, or 18.3 Imperial. On reflection, that was not as bad as I feared, but prospective owners of the QX56, or indeed anything of comparable size, should budget for this or have access to their own private oil well.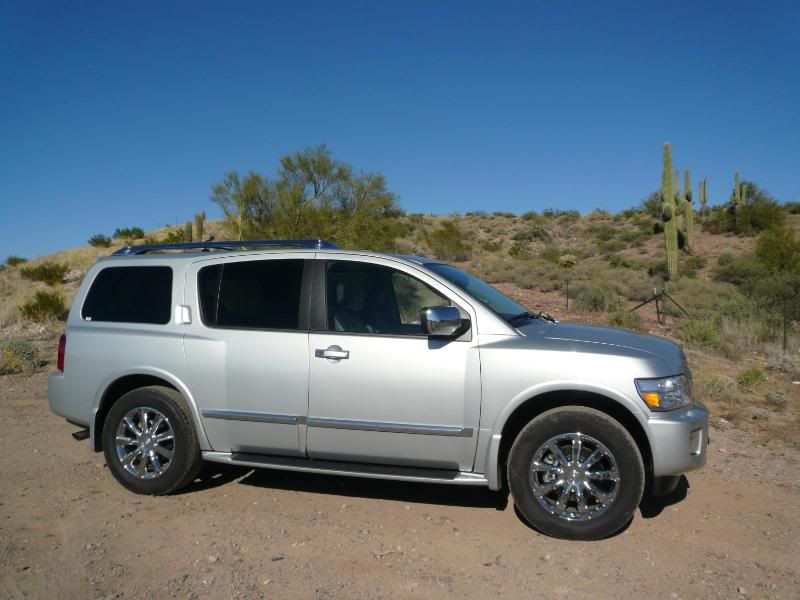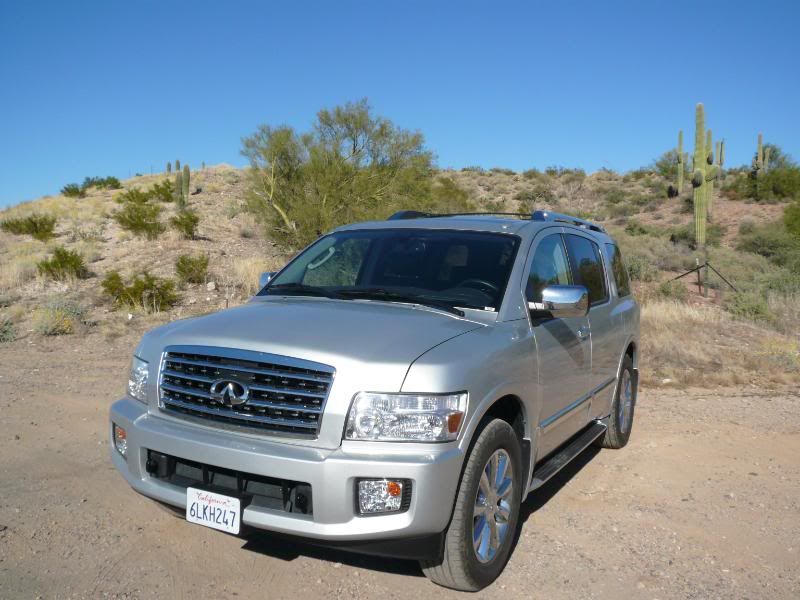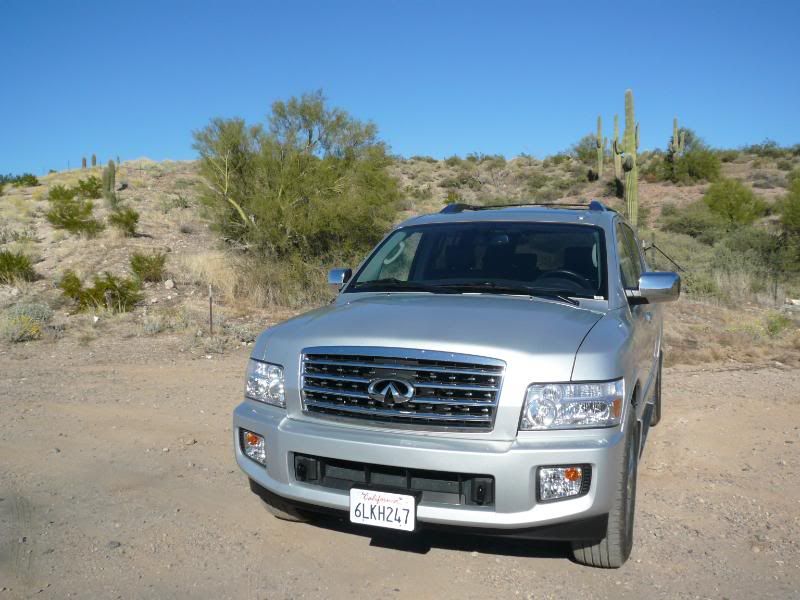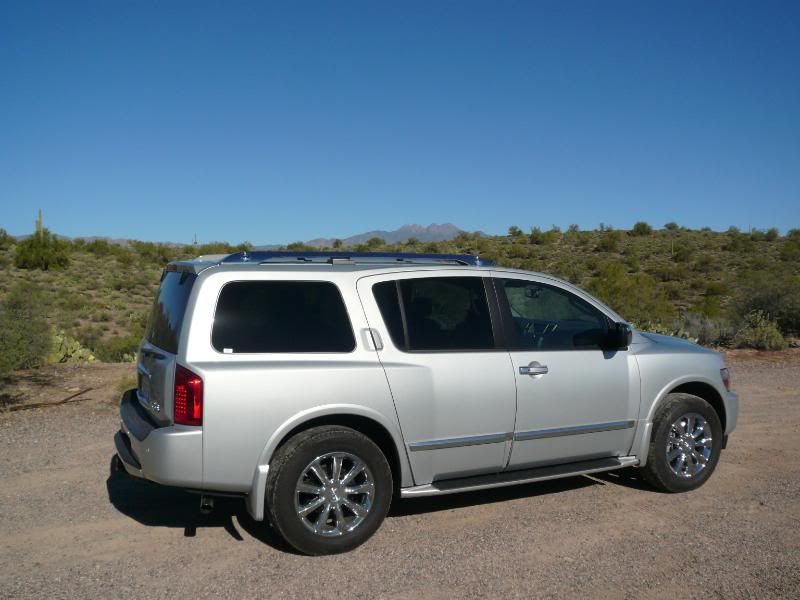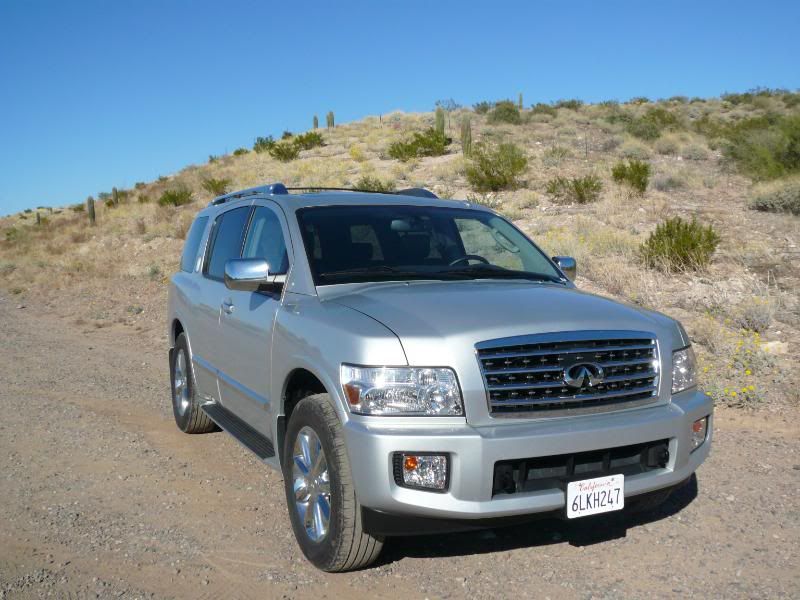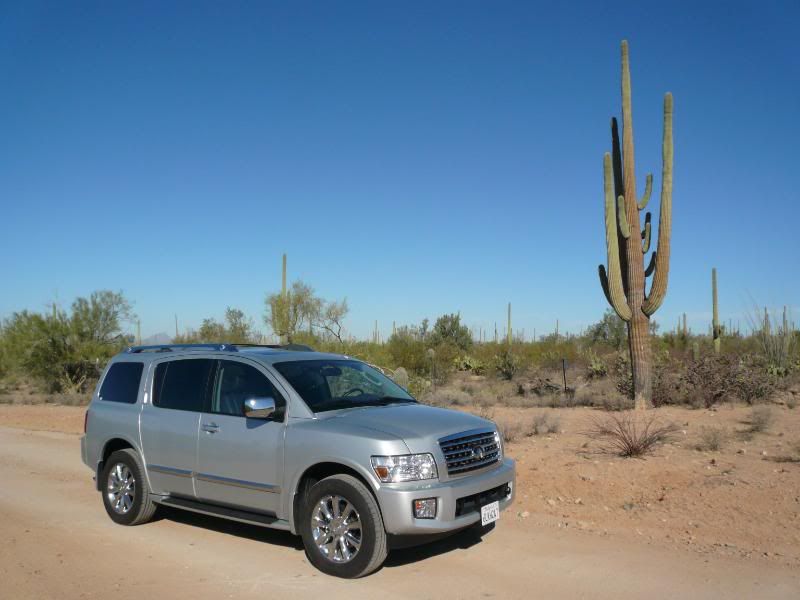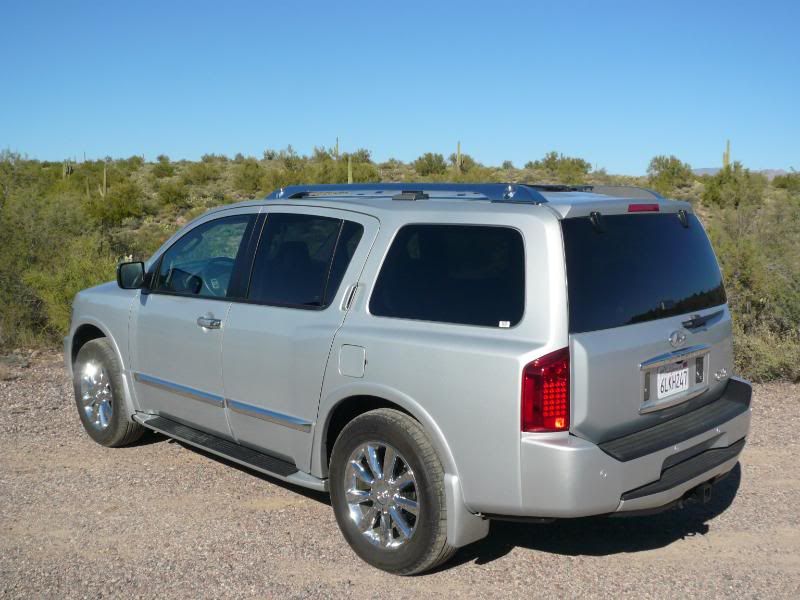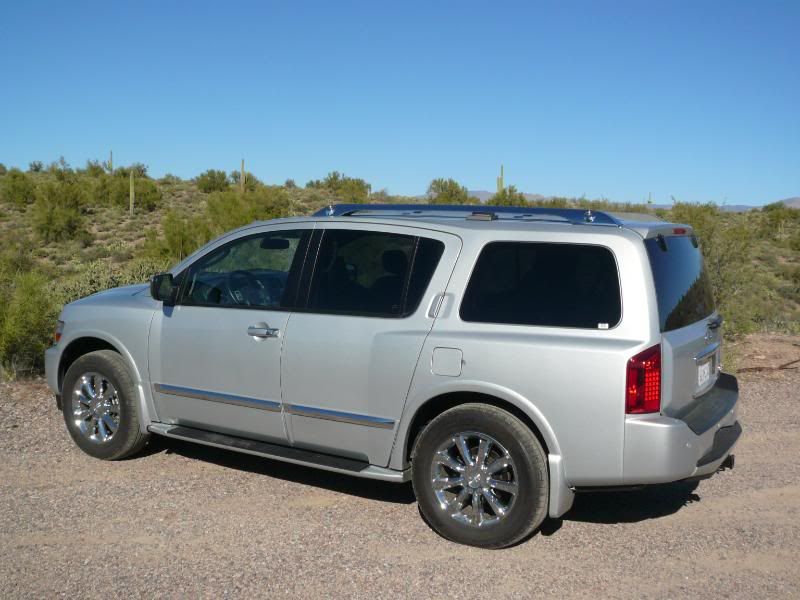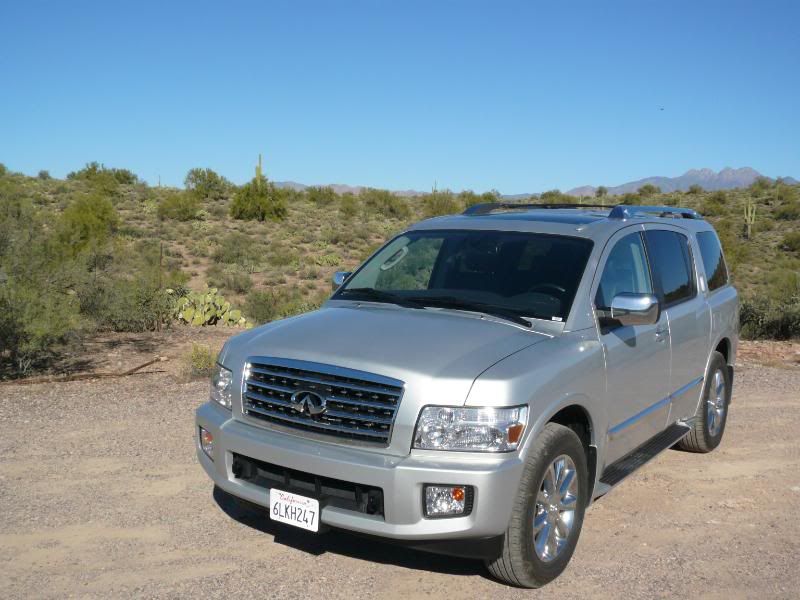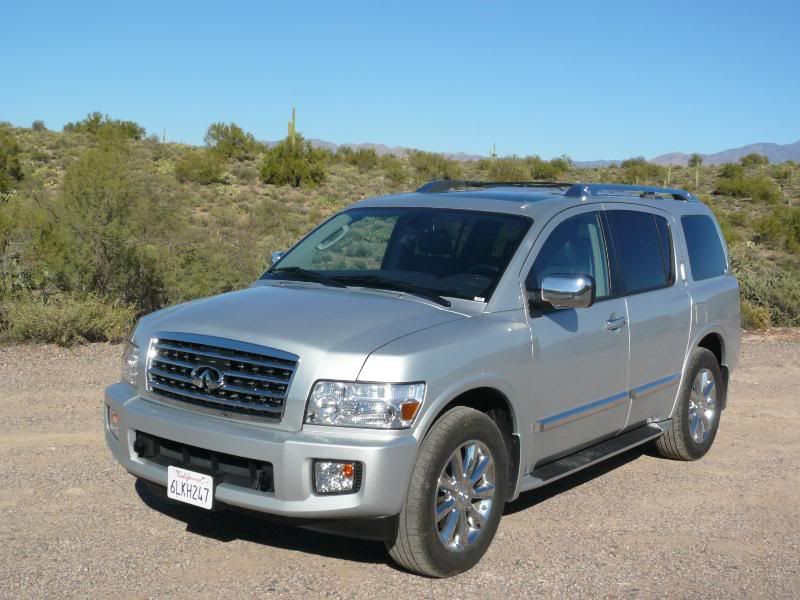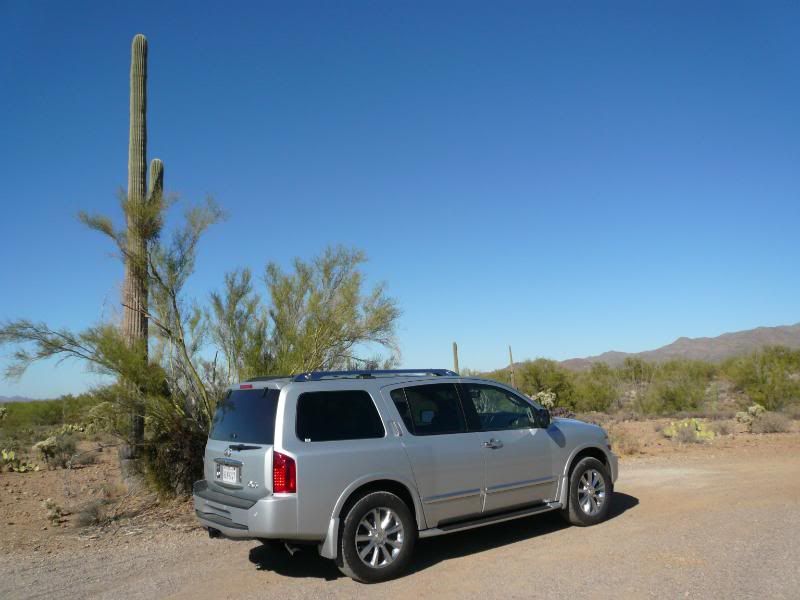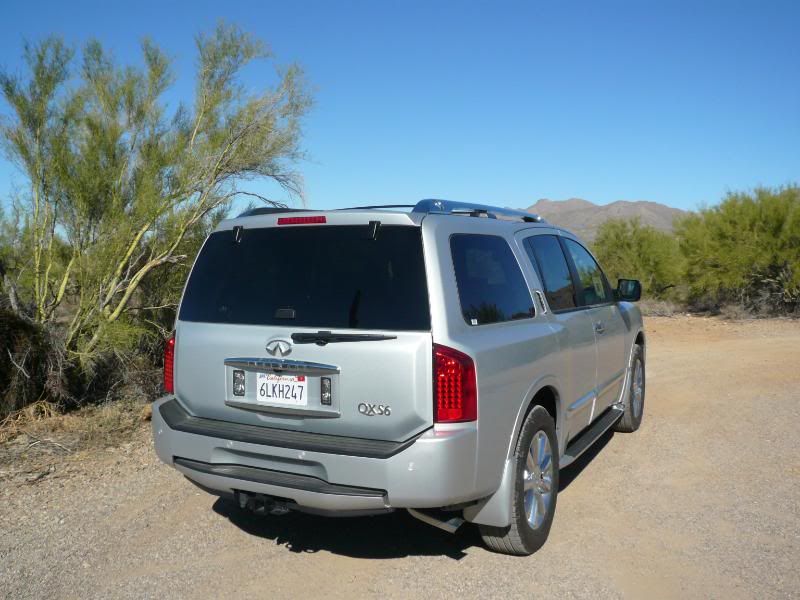 Many of the usual Infiniti touches are present in the interior, which hides its more utilitarian Nissan origins quite well. The ovoid clock is there, but it is mounted so low on the centre of the dash that it is almost out of sight, and I found myself referring to the digital view of time in the screen which shows everything from audio information to satellite navigation and the reversing camera. With a car this size, having a camera to tell you what is all that way back behind the vehicle is useful. The main instruments are all electronic, so until you fire up the engine, there is simply a black panel under the dashboard cowl. Provide power, and six dials appear, all crisply presented and easy to read. There are an awful lot of other buttons on the dashboard, and although everything is easy to use and pretty intuitive, you do have to study what is where until you are familiar with it. Most of the complexity comes with the functions that are displayed in the central screen, each of which have their own button or buttons, lacking the sort of iDrive or MMI style operation that the Germans prefer.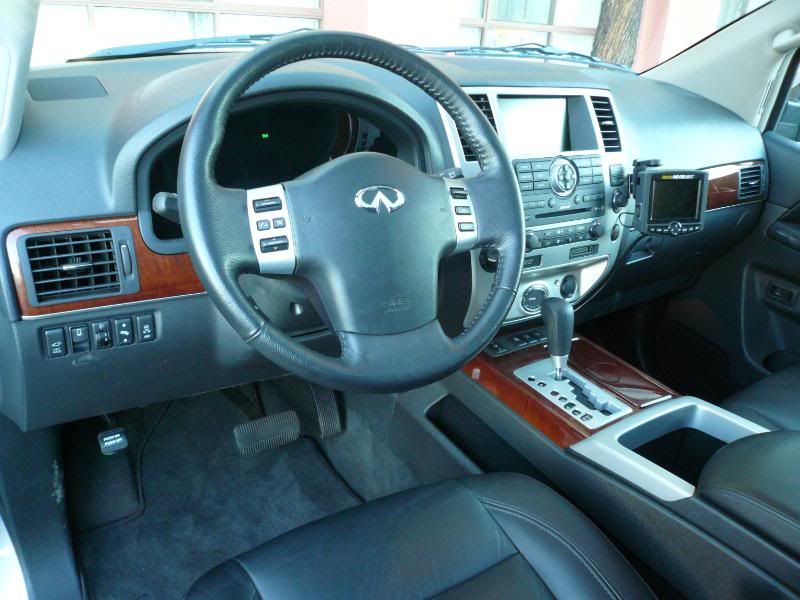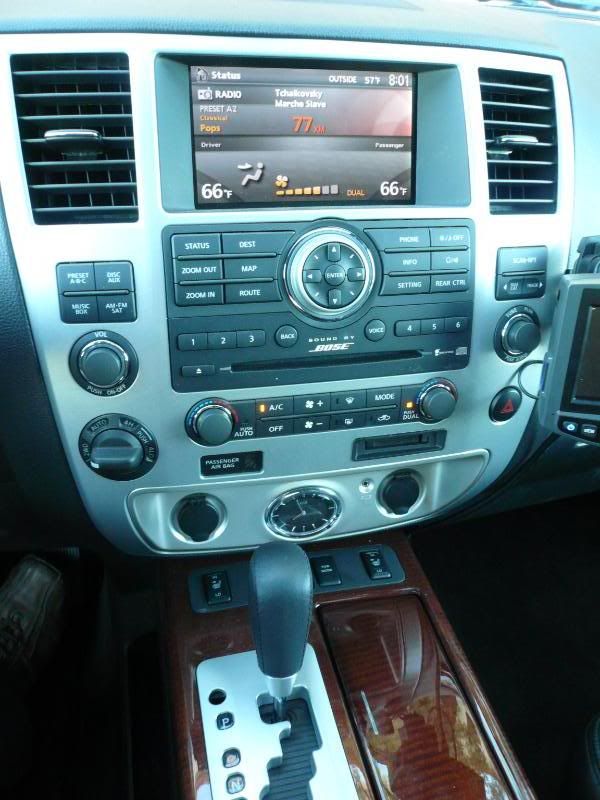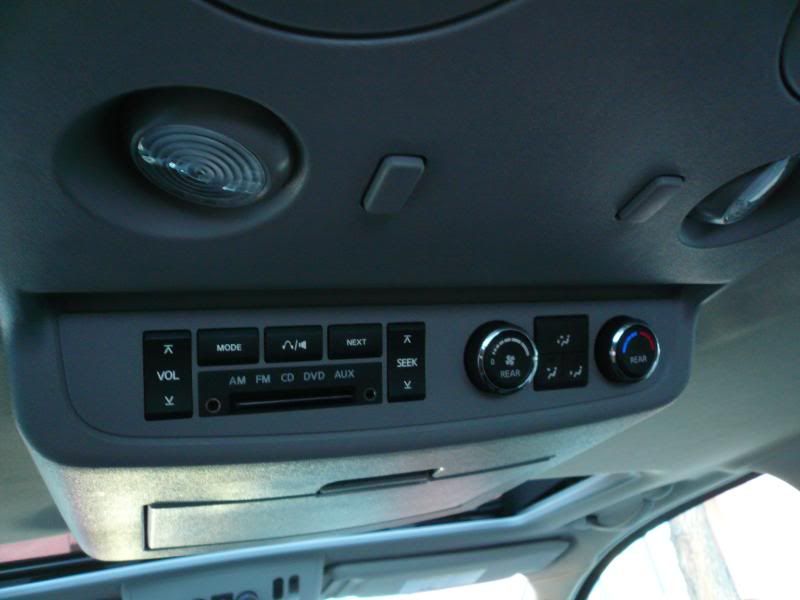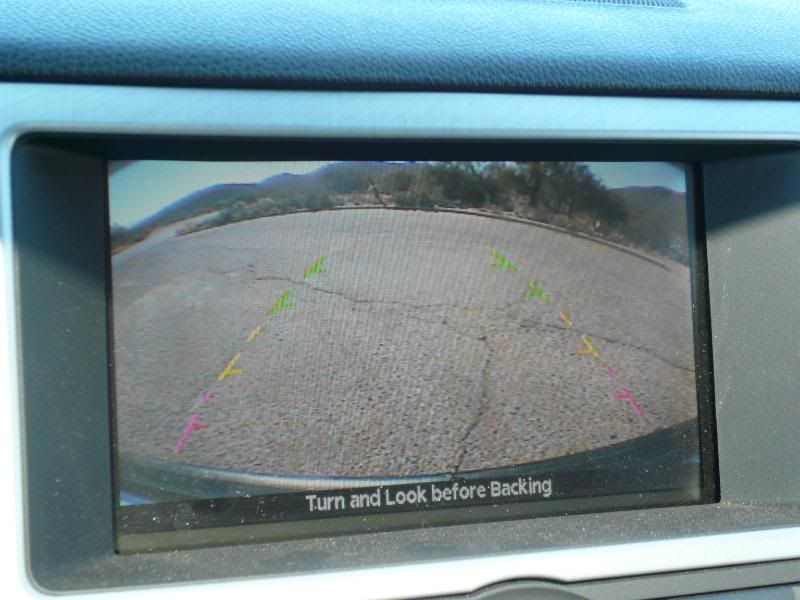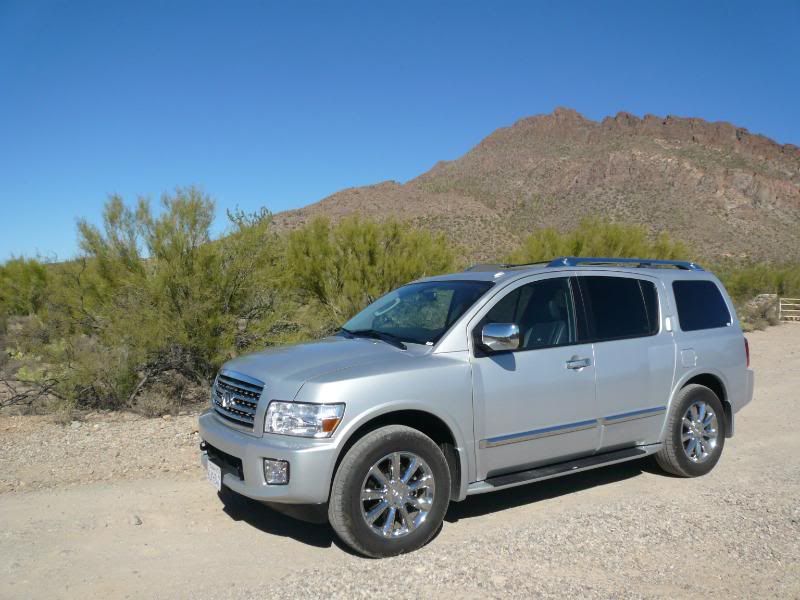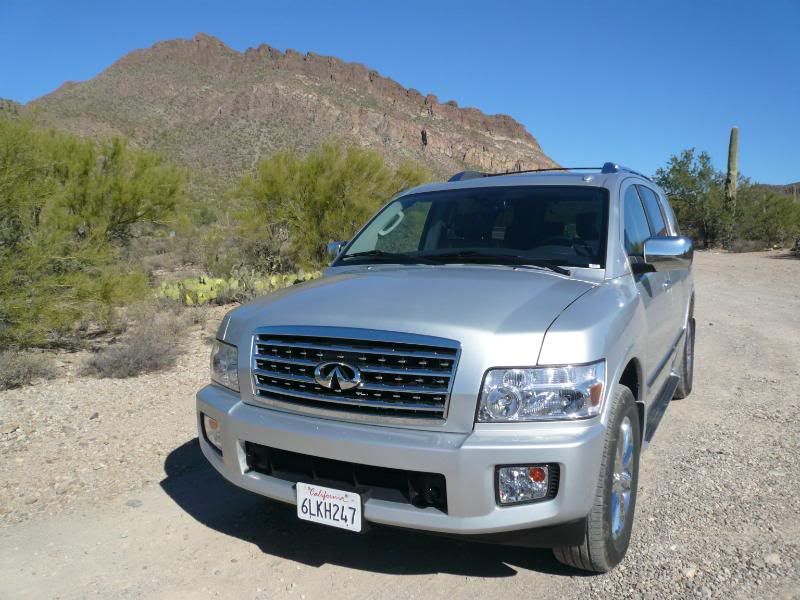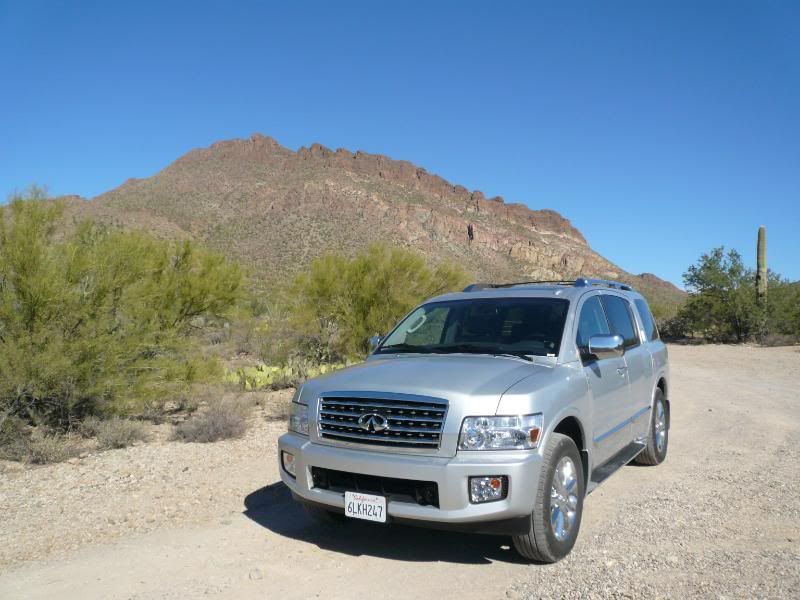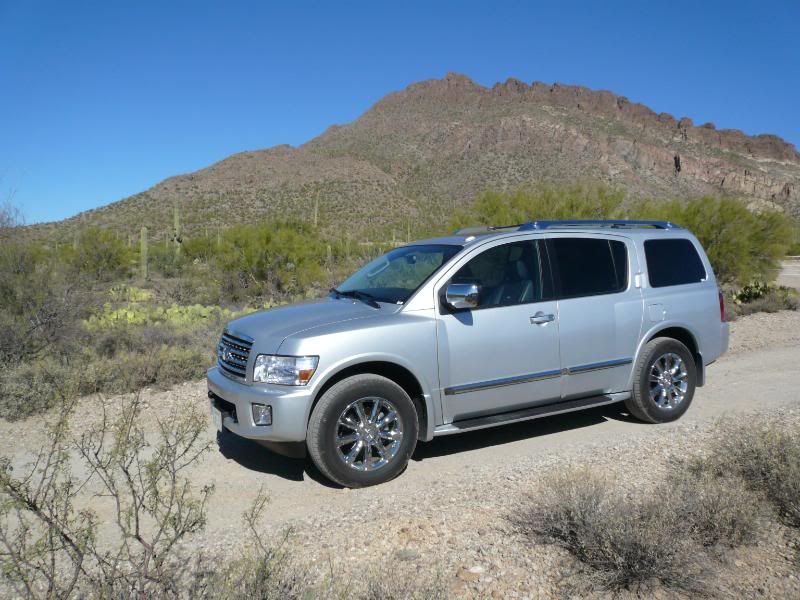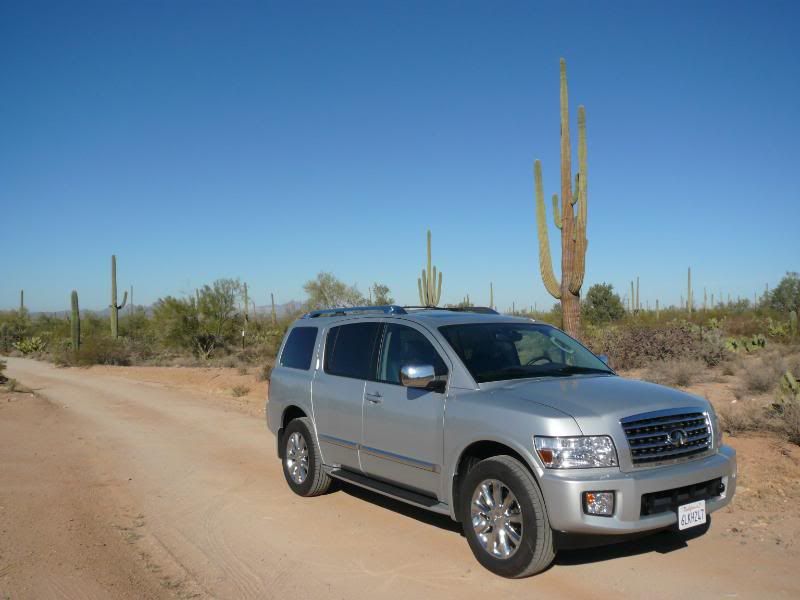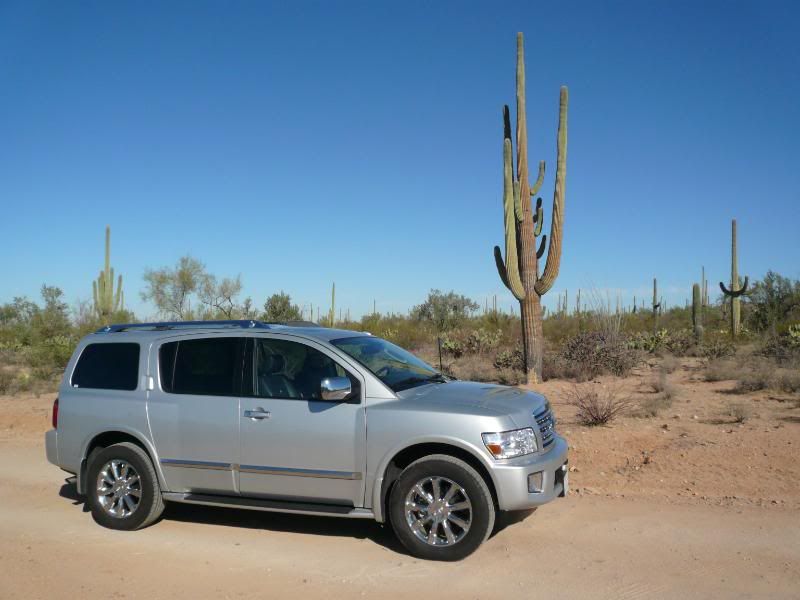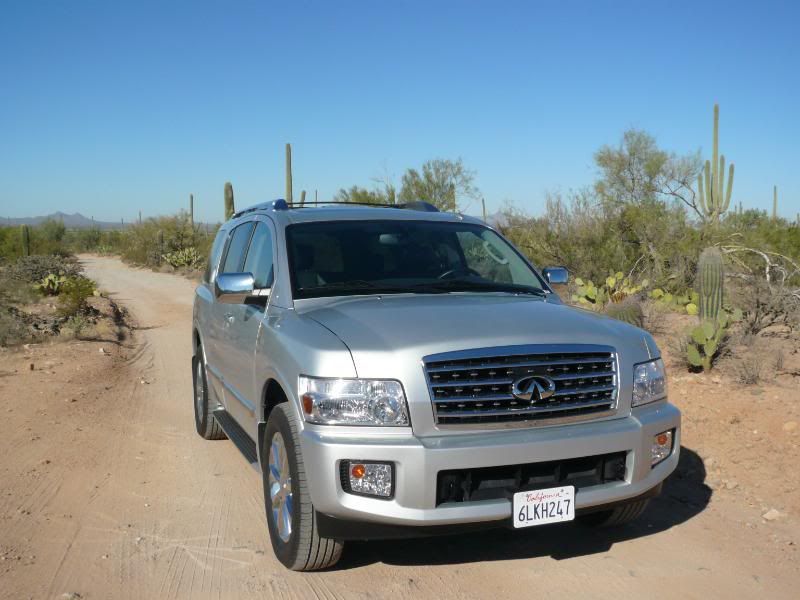 Infiniti only offer a single version of the QX56, and priced a few dollars short of $60,000, it comes equipped with just about everything you might need and more than a few gewgaws as well. Reflecting the fact that this is a large SUV, intended for heading over the rough stuff and potentially to be used as a tow car, you can select the driven wheels, by pressing a button on the dash which goes from rear wheel drive, to an automatic selection, four wheel drive, or a low range gear with diff lock position for off-roading. There are all the features installed ready for you to attach some hefty item on the other of a tow bar, up to a maximum weight of 9000lbs and I noted two very large towing hooks on the front bumper, presumably to haul you out of trouble off-road. Roof rails are of course included in case you run out of space inside the cabin. Massive 275/60 20″ wheels have chromed alloys which do not look so out of place on a vehicle like this as they do when fitted to prosaic family sedans. Inside, it is polished wood effect and leather everywhere, and with electric motors to do thing like adjust the seats, seat memory settings, position of the pedals, open the sun roof, open and close the entire tailgate (though you can lift just the glass if you then want to drop something into the boot).  Rear seat passengers get their own roof mounted controls for the climate control and audio unit. There is a DVD unit tucked into the massive cubby under the central armrest, leaving a space which is still big enough to store half your week's shopping.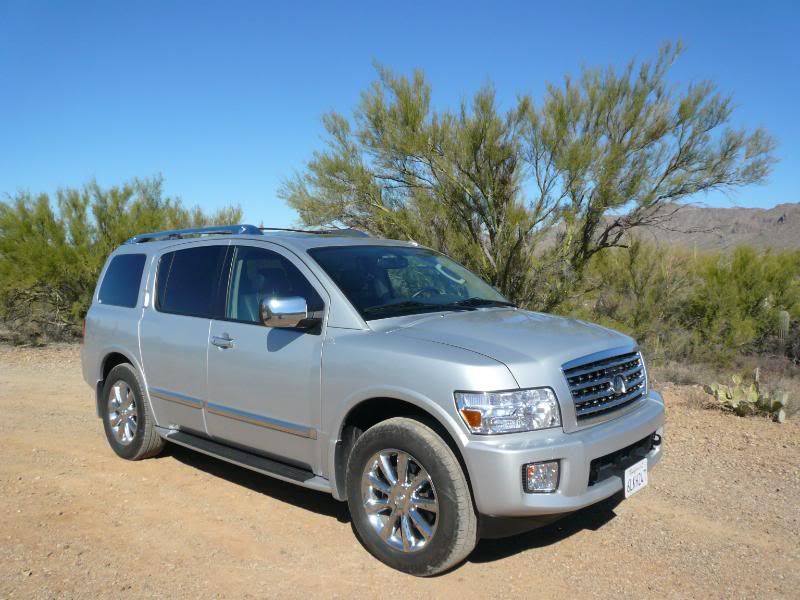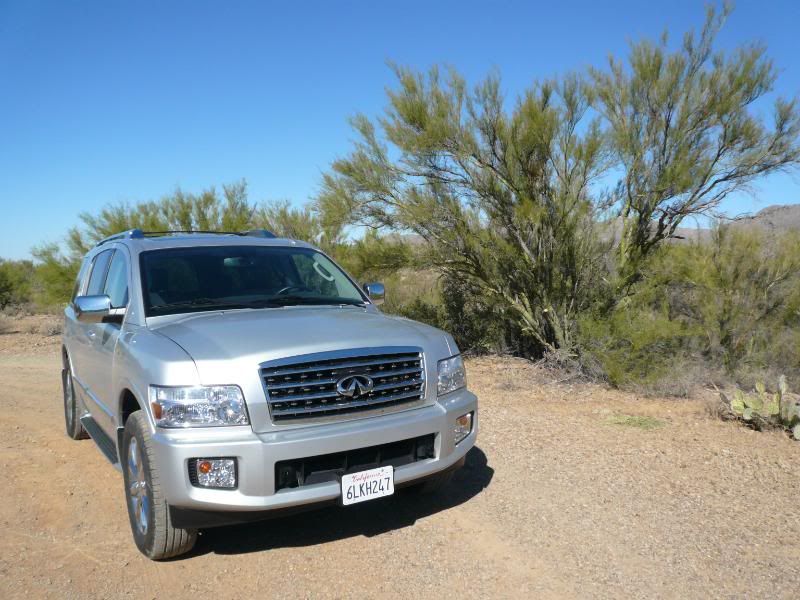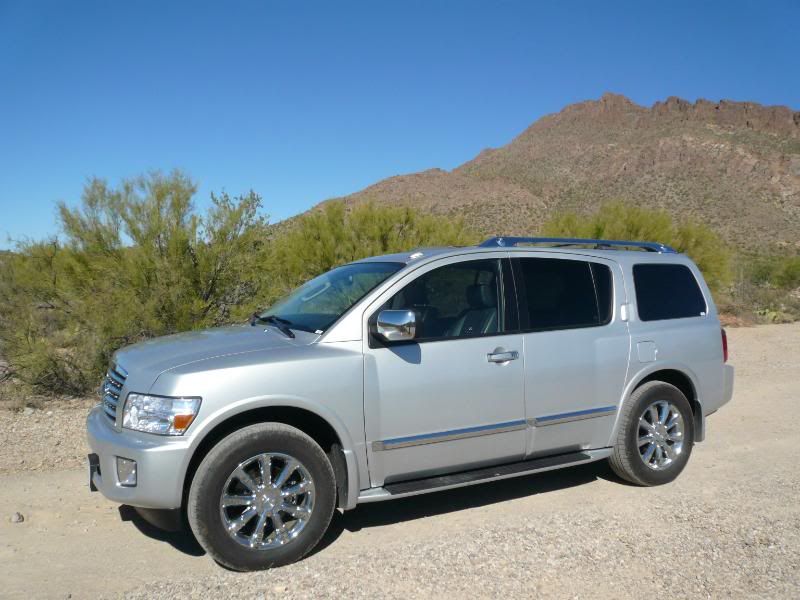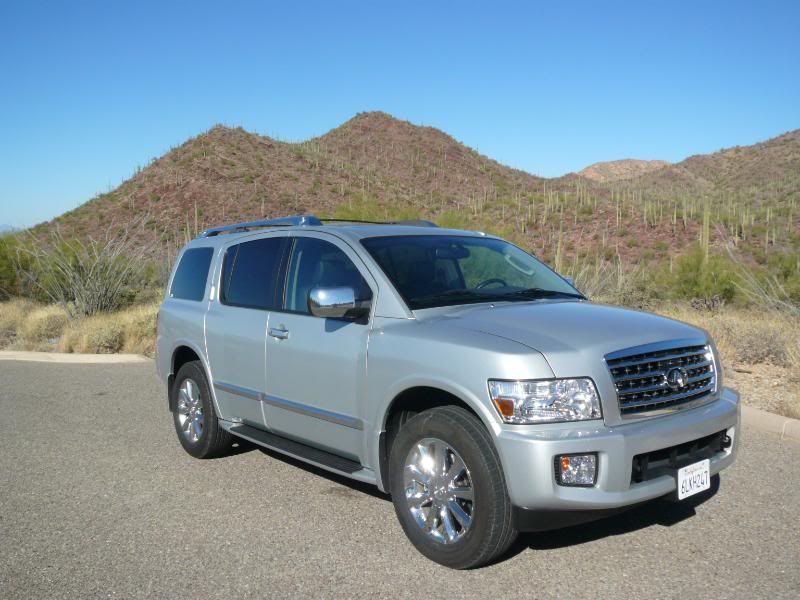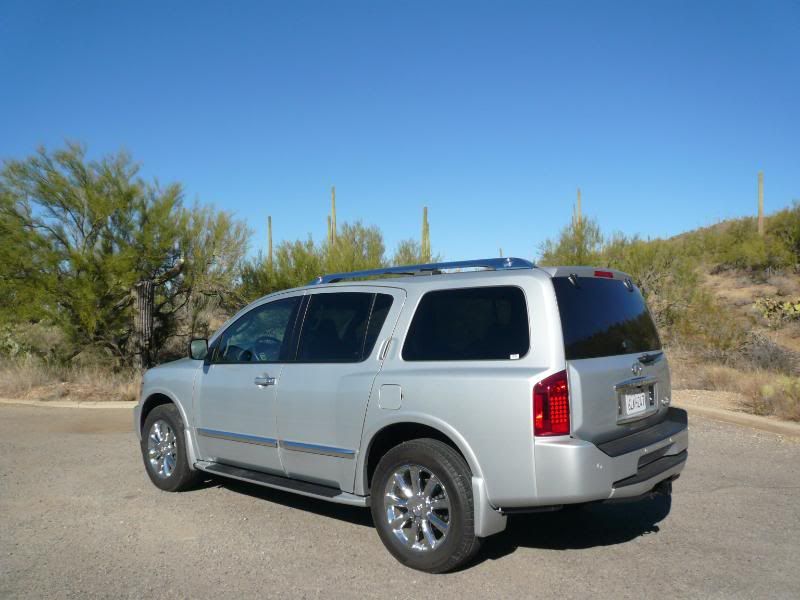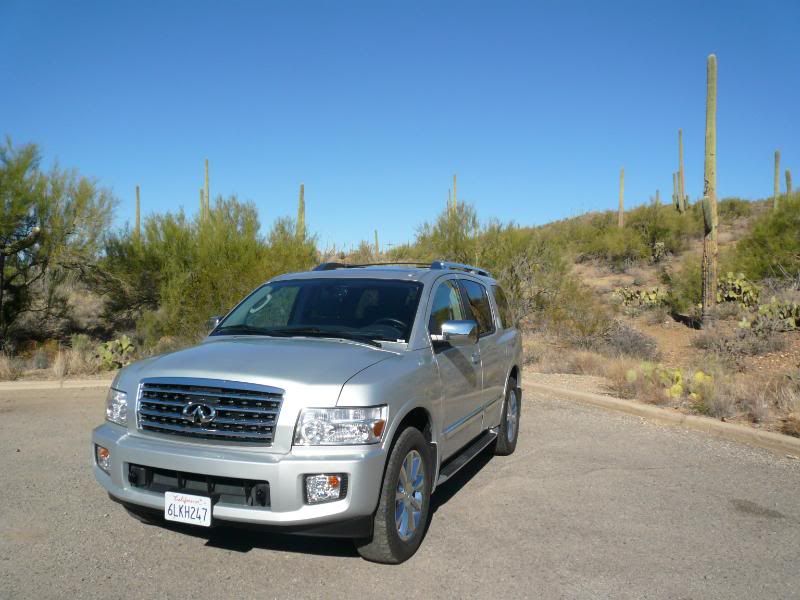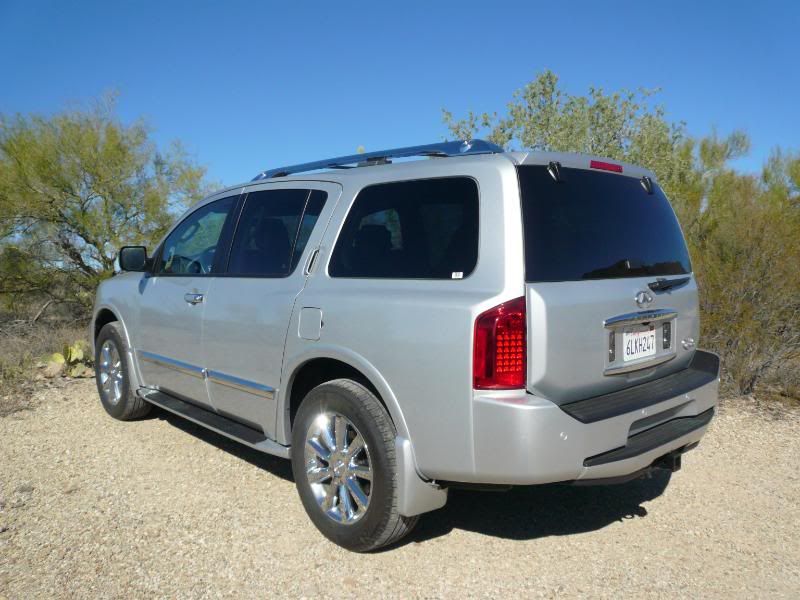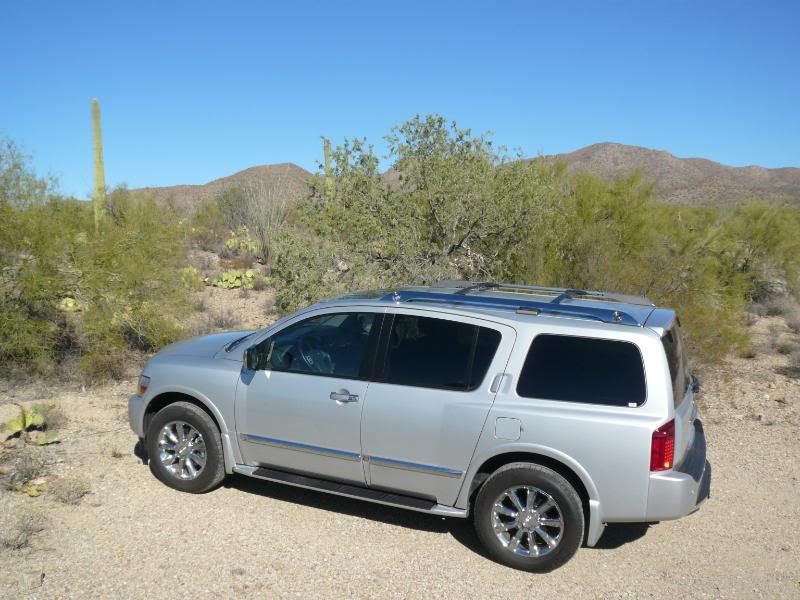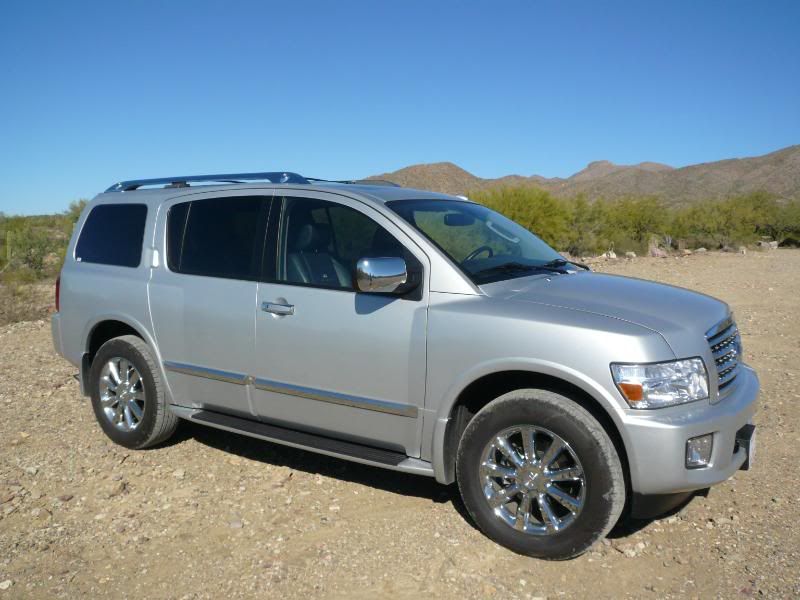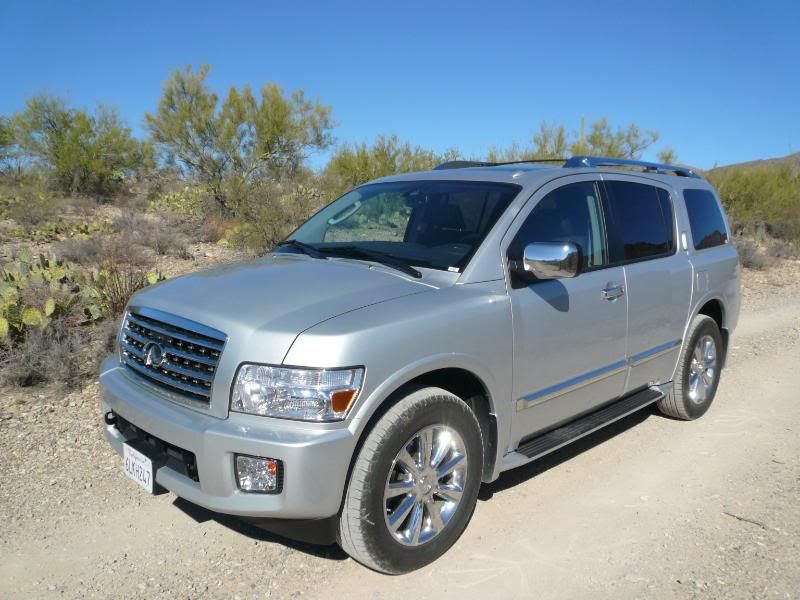 In a slightly embarrassing way, I have to confess that I enjoyed my day with the QX56. There is something quite satisfying from a V8 powered beast, when cocooned in luxury and comfort, sitting high above anyone not driving a full-sized big rig. However, I would not want to have such a vehicle for long. The handling characteristics encouraged too much caution even for my driving style, and the fuel consumption is of wallet emptying proportions. As to Infiniti's decision not to bring this vehicle, even in its latest guise, over to Europe? Absolutely correct. Europe simply could not cope with a thing this size, any more than an Escalade or a Hummer fits European roads and parking spaces. QX's major market is likely to remain in the Gulf States, where they do not have so many twisty roads, and where at least some of the prospective owners do have their own oil wells.