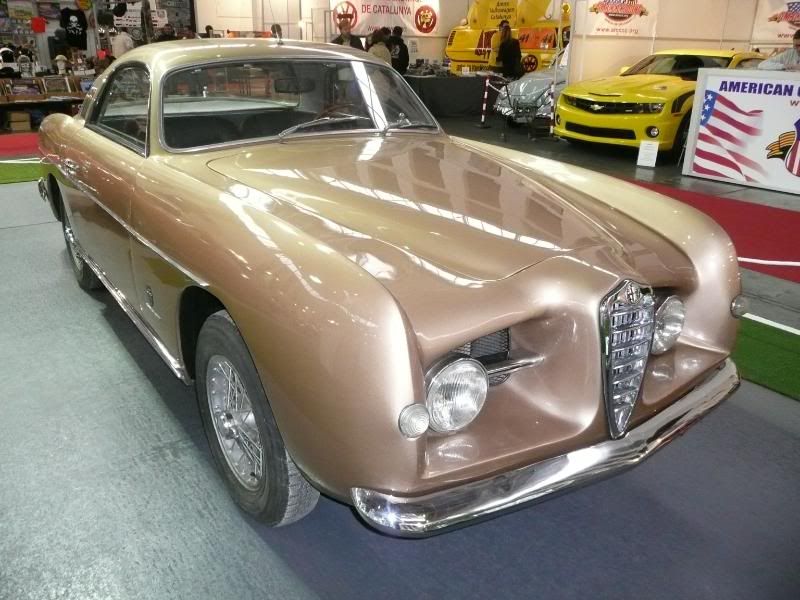 With Britain gripped in the jaws of Siberian weather that shows no sign of abating, the temptation to escape for a weekend of relative warmth and sunshine was just too attractive, so I booked a visit to Barcelona. That was before I knew about the Spanish air traffic control strike that came from nowhere, literally whilst I was sitting in the BA lounge at Heathrow, and which caught everyone unawares. Luckily, it did not preclude my getting to Barcelona, or indeed getting back in time for work on the Monday morning, so I was able to enjoy everything that this appealing city has to offer, in a trip cunningly timed to coincide with the Auto Retro event. This has been running for 27 years now, and is one of the largest classic car shows in Spain (or the largest in Catalunya, if you think that is where Barcelona is really!). It takes place at the Fira Barcelona, a large trade fair and convention centre complex which is at the Plaza Espana, next to the Bull Ring and the Montjuic Palace, at the foot of the hills on which the 1992 Olympic Stadium can be found, all of which means it easily accessible by metro, or in my case, by car.
Although this is a large event by Spanish standards, it was quite clear from looking at the website that the list of exhibitors was nothing like as extensive as you would find at the NEC Classic Car Show, or Retromobile or TechnoClassica, but what it did promise was an insight into the classic car scene of another country, so I figured it was quite likely I would get to see some models which are unlikely to appear at the NEC. The event is confined to one very large exhibition hall, and comprises displays from local and national Car Clubs, a massive autojumble and a number of stands from dealers with cars for sale. There was a further display outside the main hall, and to add further interest, Certio, a local specialist had a mobile test centre where they were carrying out the ITV (Inspeccion tecnica de vehiculos), the Spanish version of the MoT test. This did not appear to be anything like as rigorous as the MoT, with checks on lights, wipers, brakes, a cursory glance under the bonnet and a torch shone under the back end of the car being all that was required before a new windscreen sticker was affixed. As far as i could tell, every presented car seemed to pass! What it did mean, of course, is that I got the chance to see plenty more old and rare cars.
ABARTH
I don't think I have ever seen so many of the 600-based 1000TC Abarth cars as were present at this event. Many of them were not original Abarths, so given the relatively plentiful supply of 600 donor cars, perhaps if should not surprise me that there were so many of these cars on show! .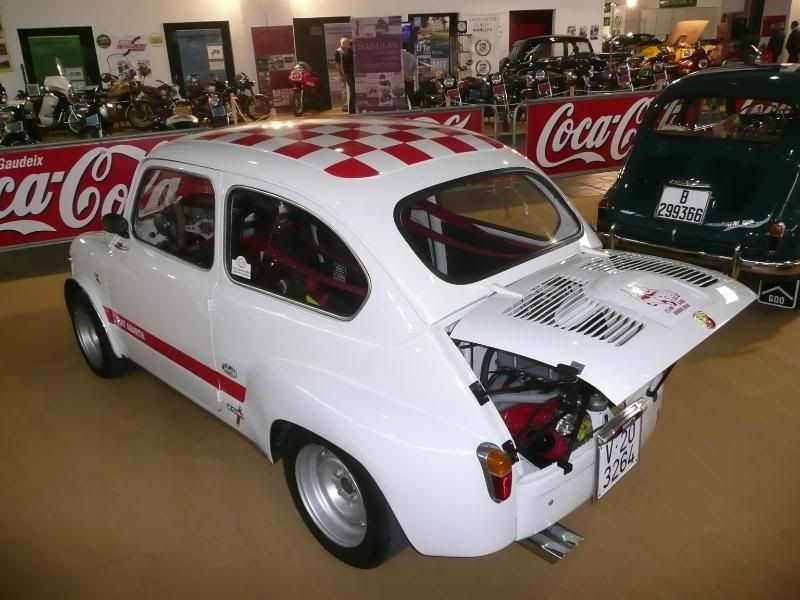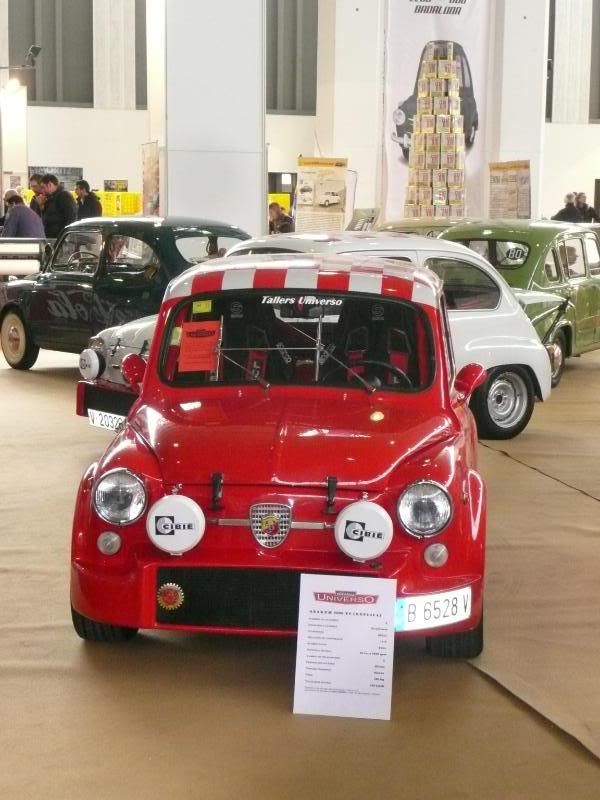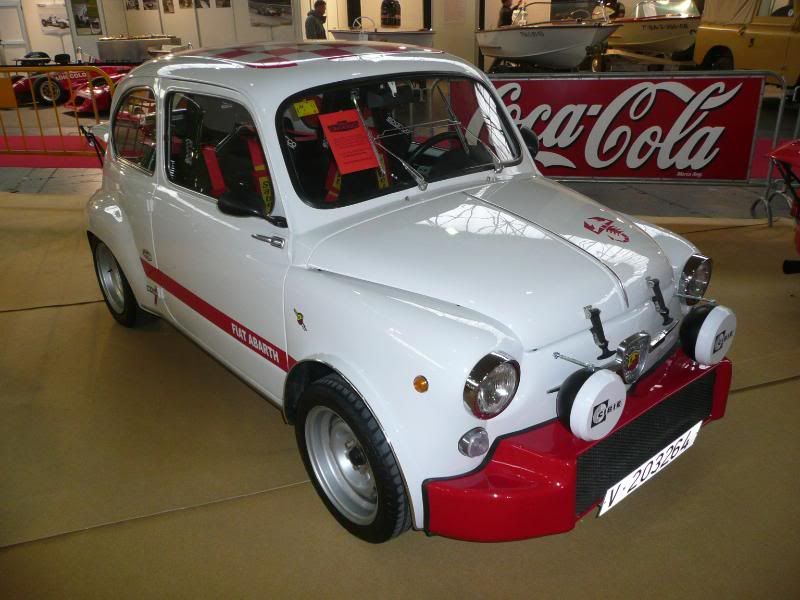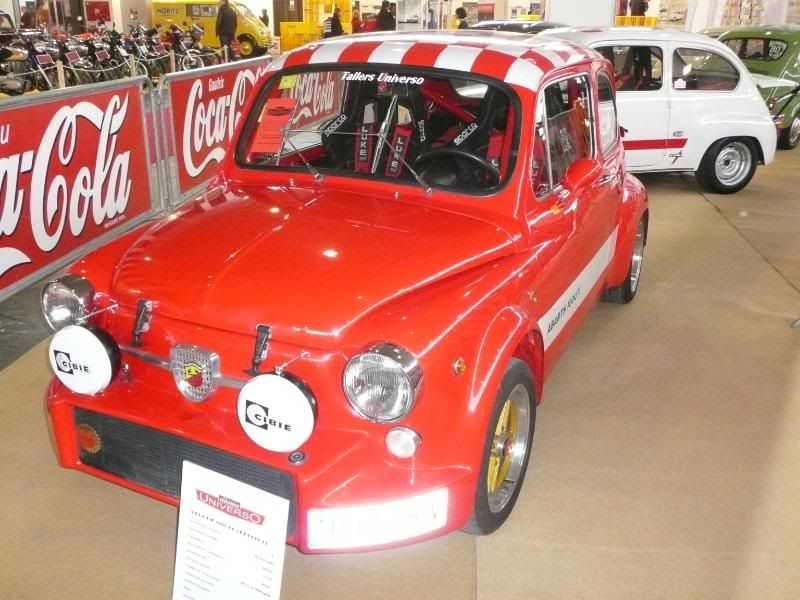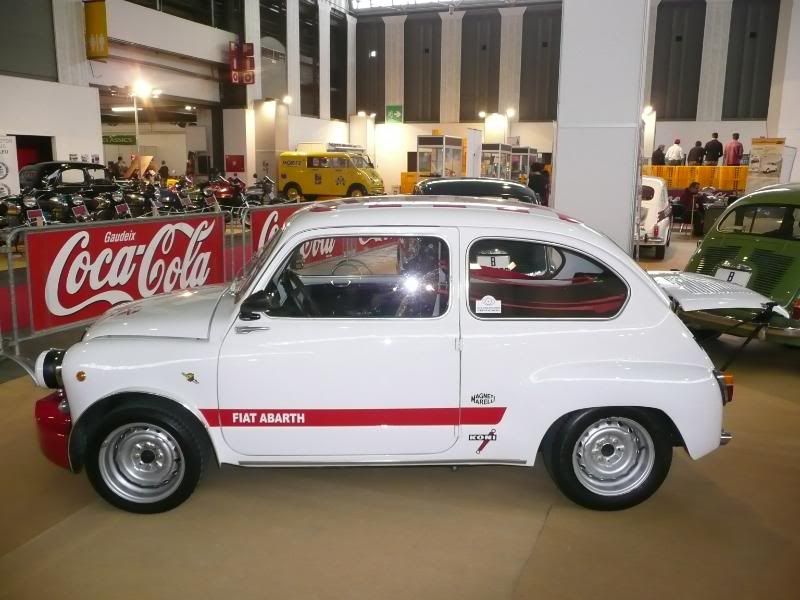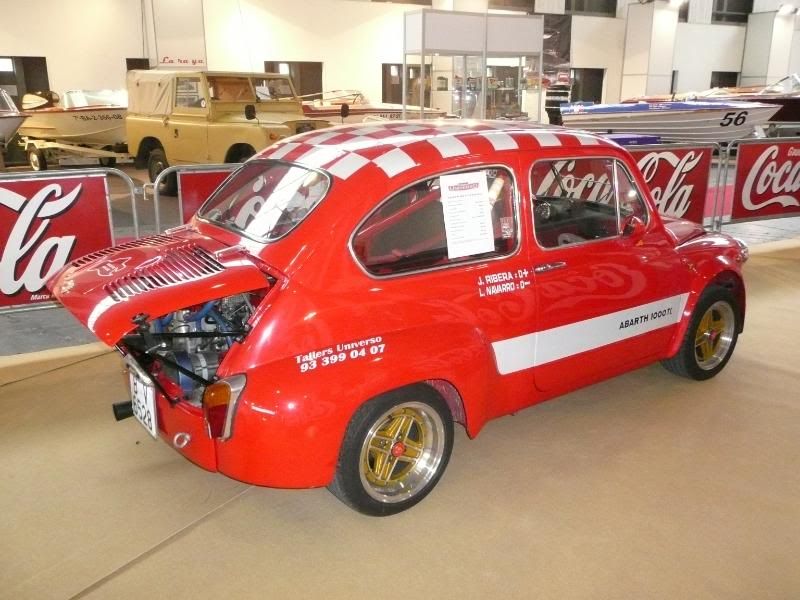 ALFA ROMEO
The largest stand area was allocated to the Alfa Romeo of Catalunya Club's stand, and they had lots of lovely cars which made a fitting finale to a year of splendid Alfa displays marking the centenary of the Arese marque.
Two of the cars were pre-war, with an RL Tourer from the 1920s and a 6C1750 from the 1930s, The latter was sporting a slightly different bodystyle compared to the more common Touring and Zagato styles.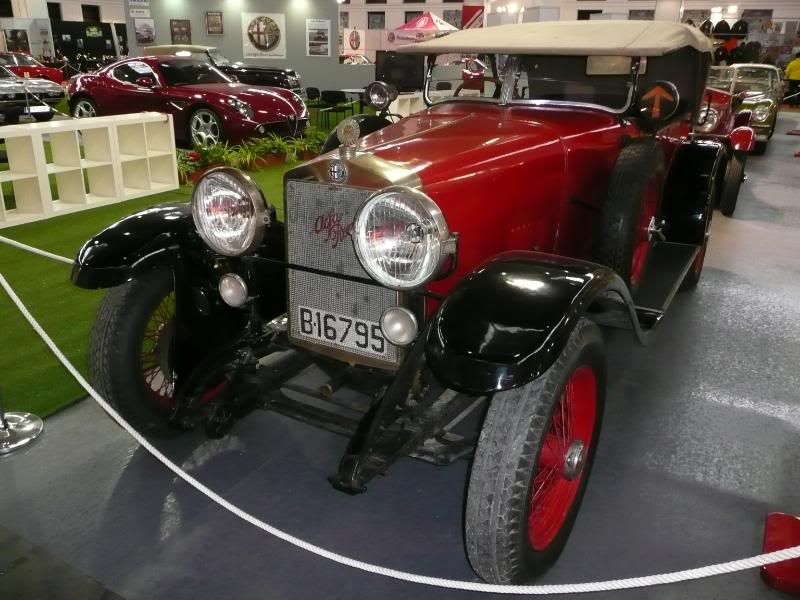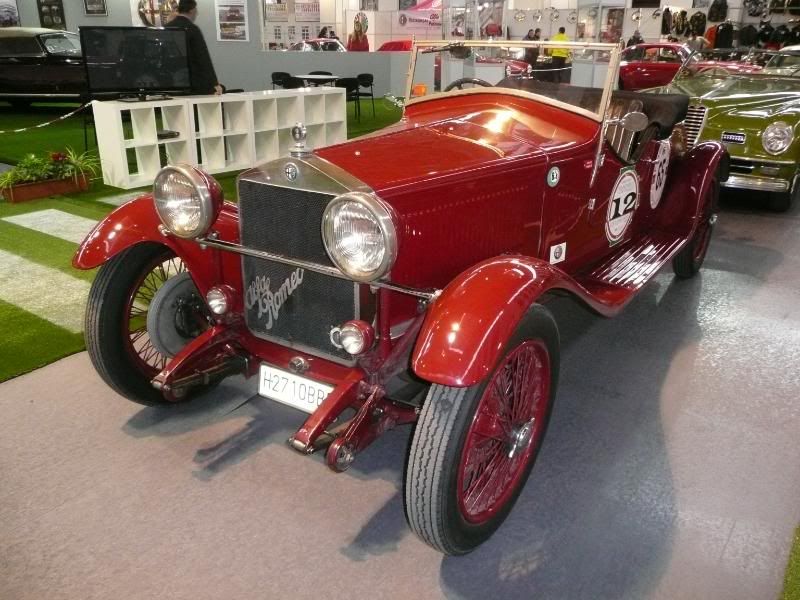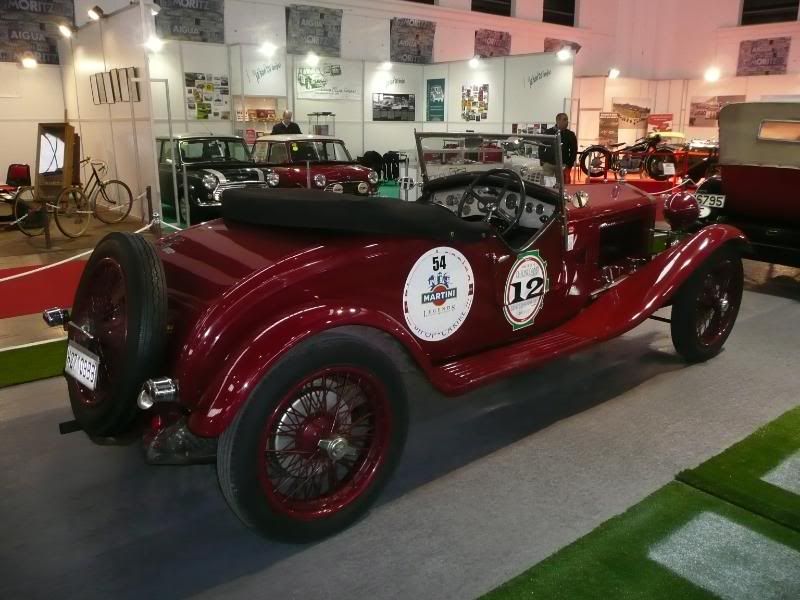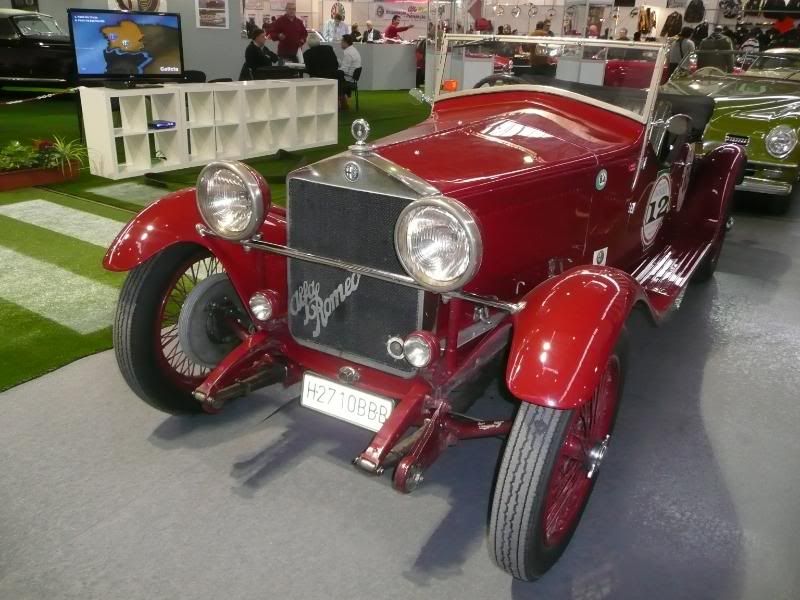 This pair of 6C2500s represented the immediate postwar output of Alfa. Lovely!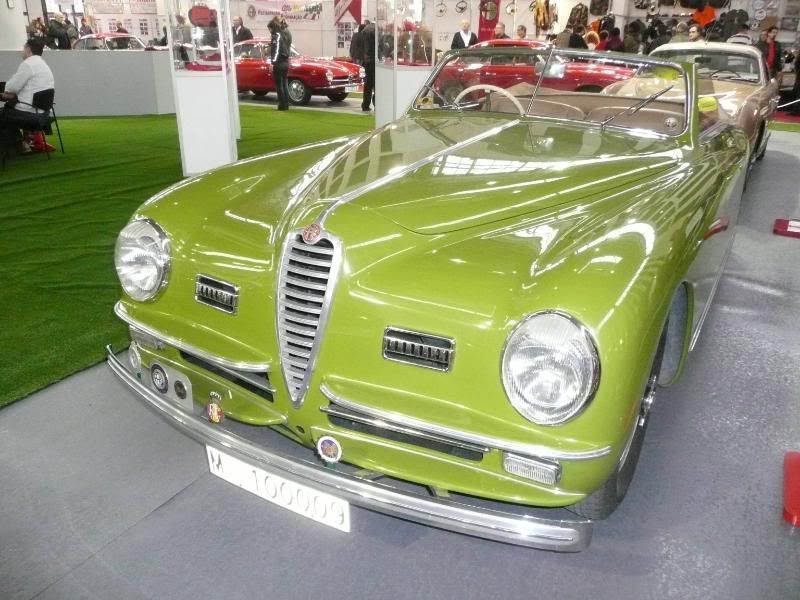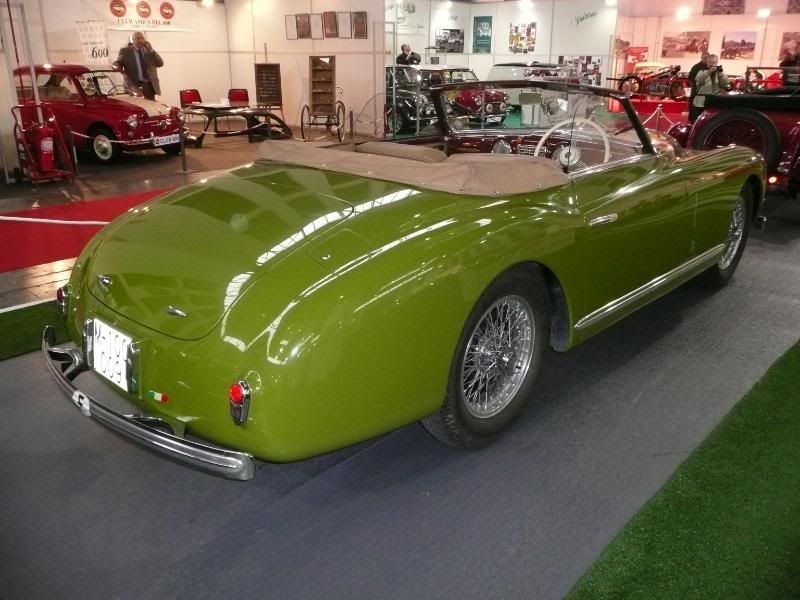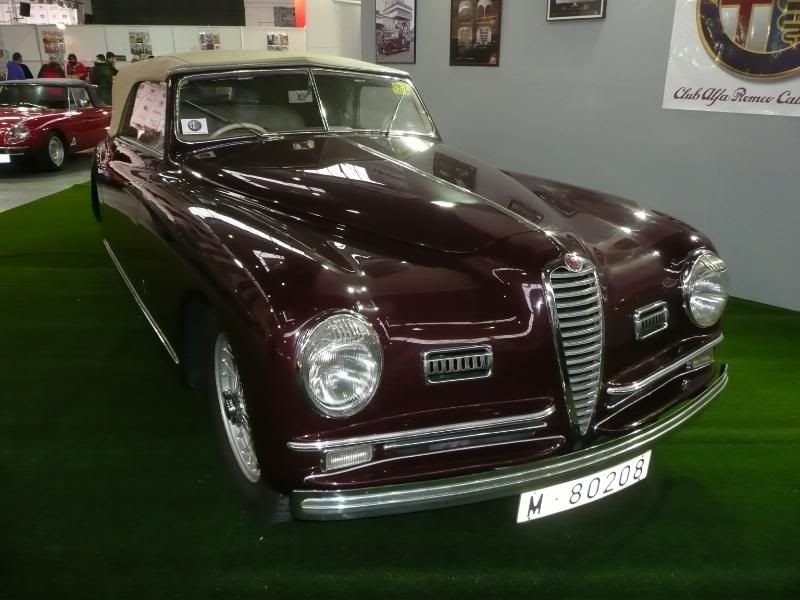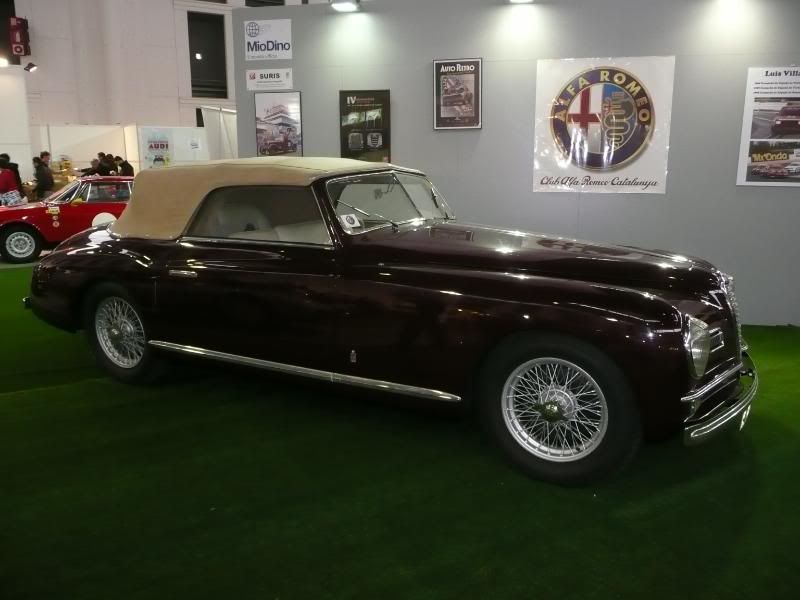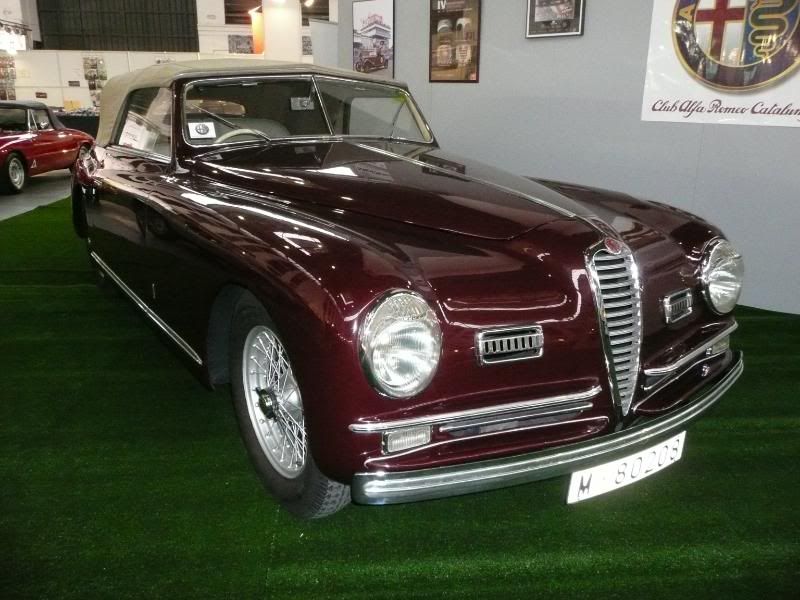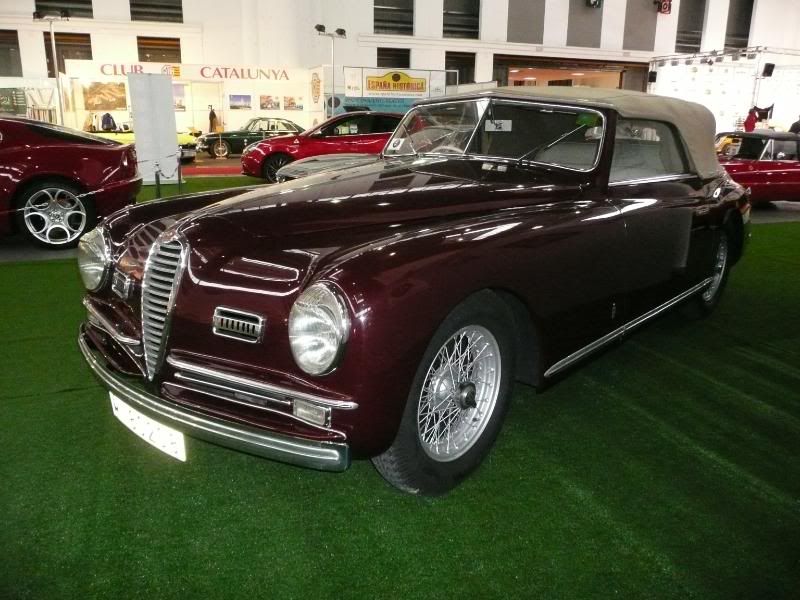 Equally lovely, and a little cheaper to buy now, if not a lot, was this 1955 Giulietta Coupe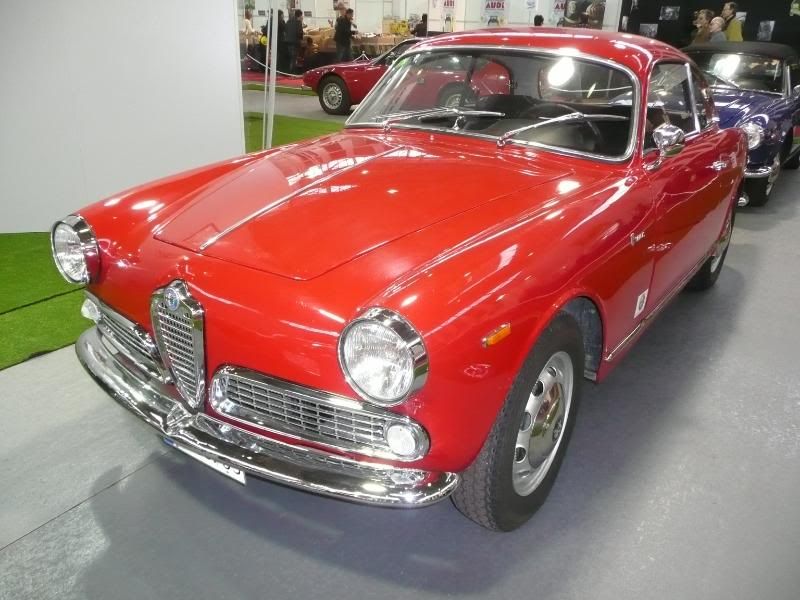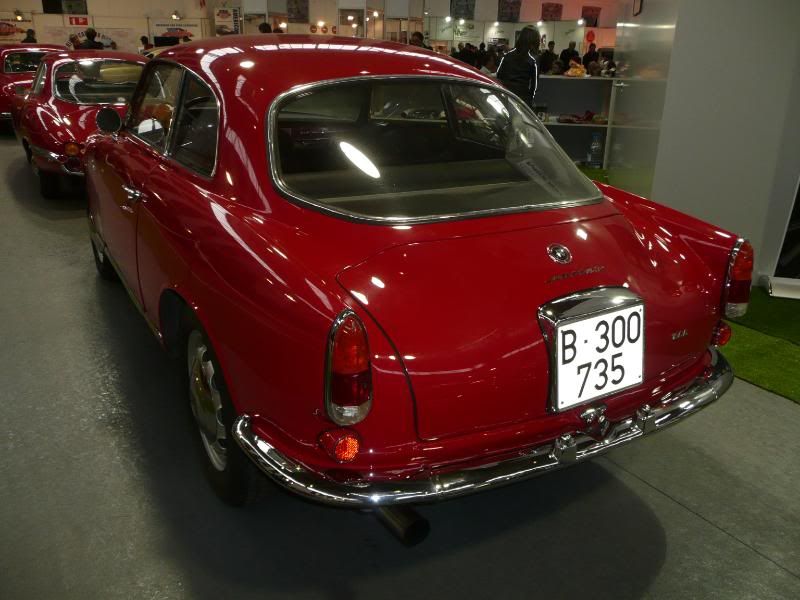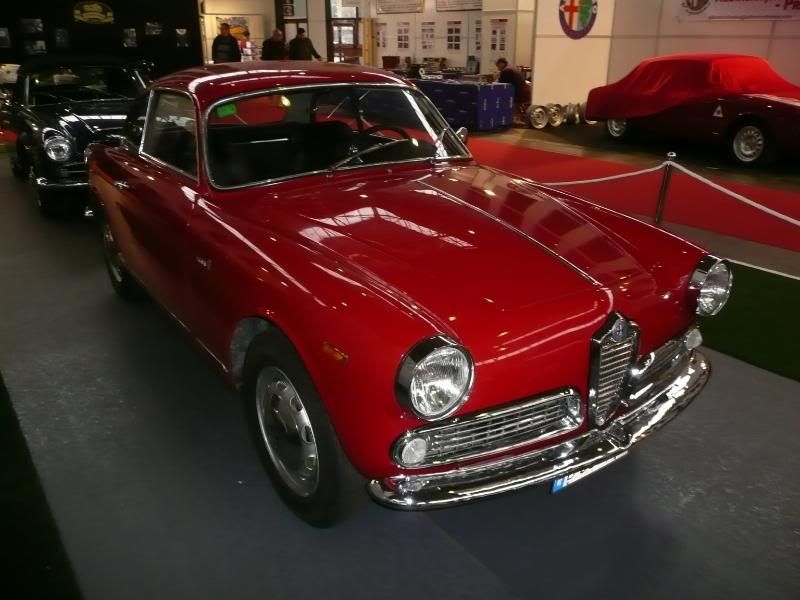 Rarest Alfa of the display was this, a 1955 1900SS with a special Ghia body. 18 such cars were built and it is believed that just 3 survive.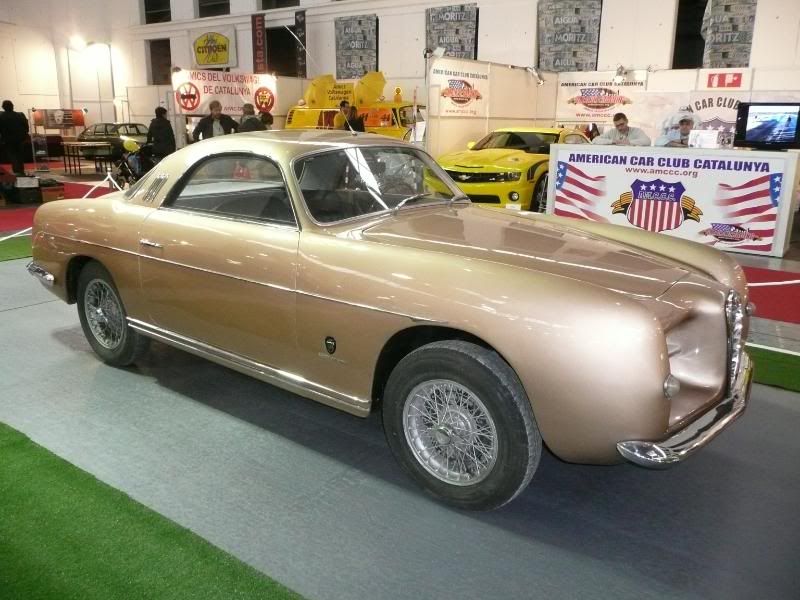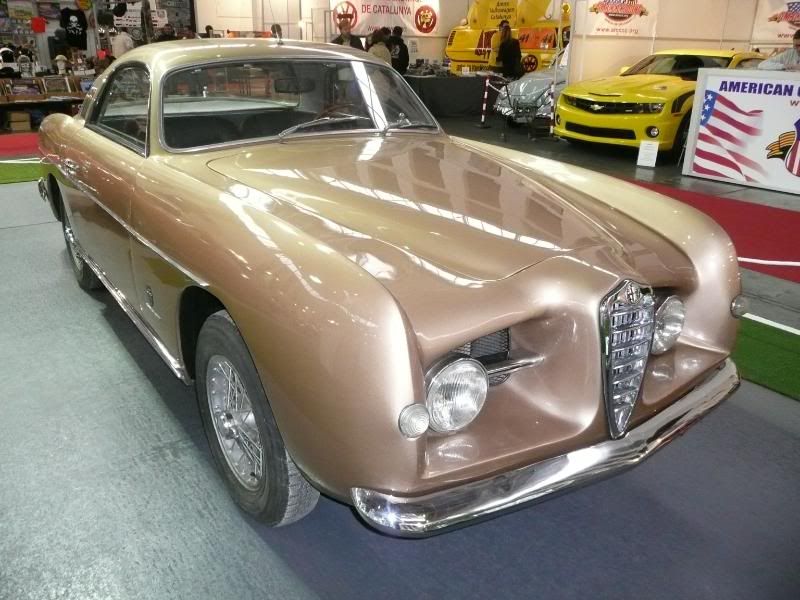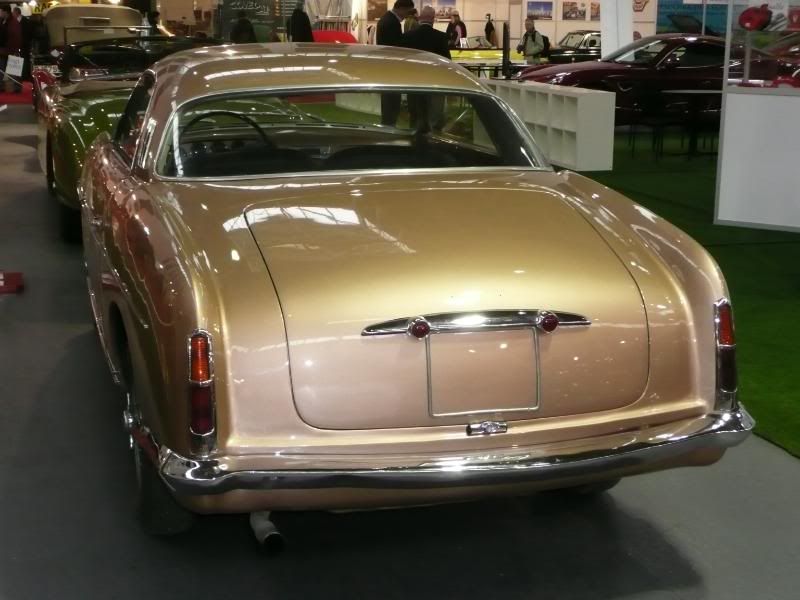 This regular 1900 SS Touring is very similar to a car that appears at many a UK event, so it was nice to see another example of the type.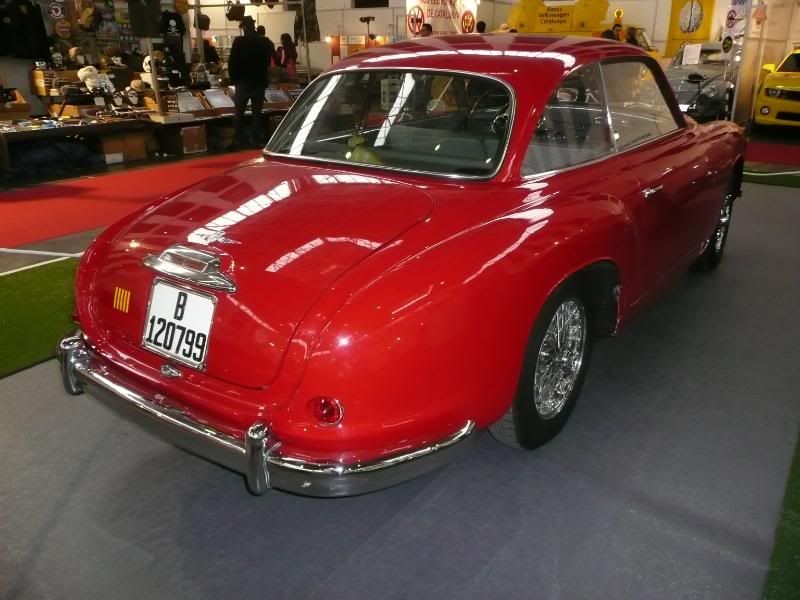 Giulia cars were represented by this 1600 Spider and the SS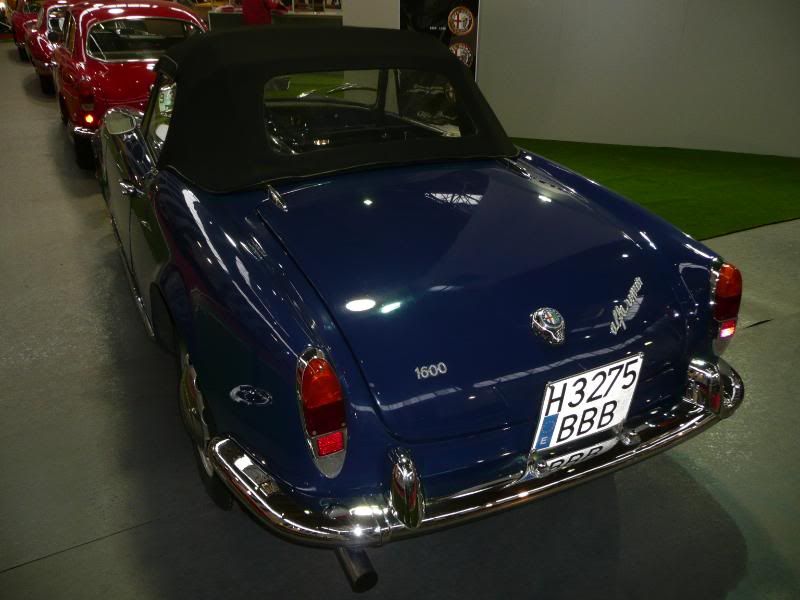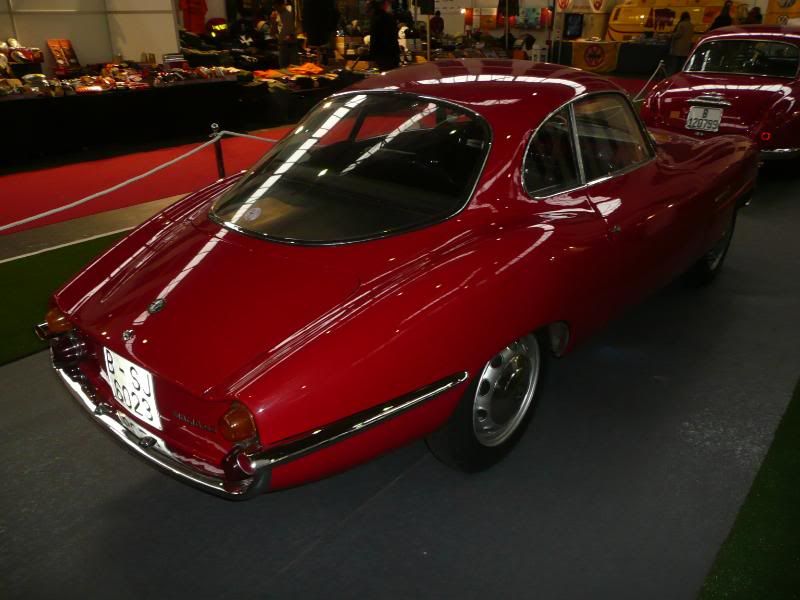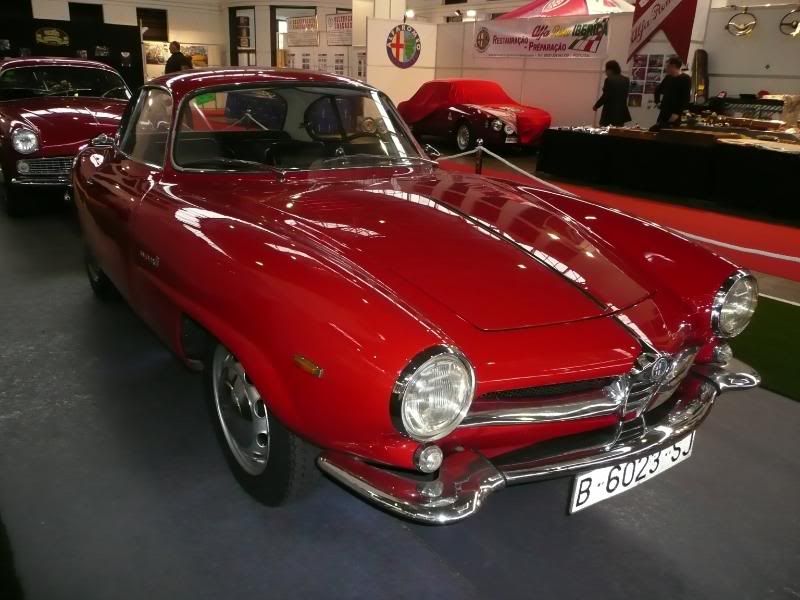 The 105 cars comprised a genuine GTA, an early Duetto Spider and a 1600 GT Zagato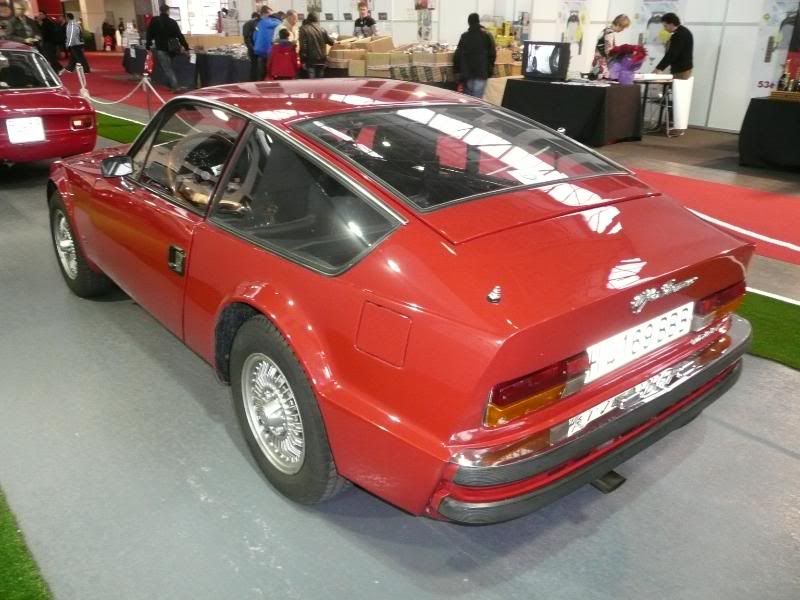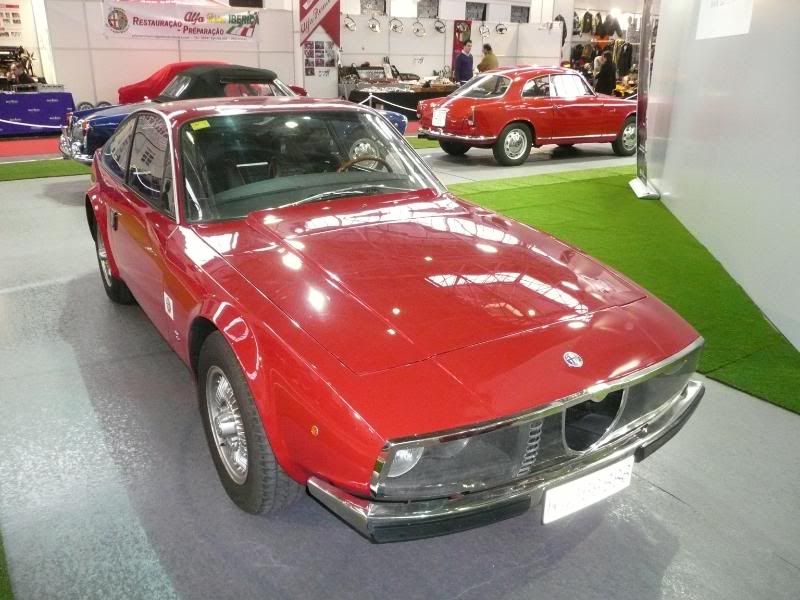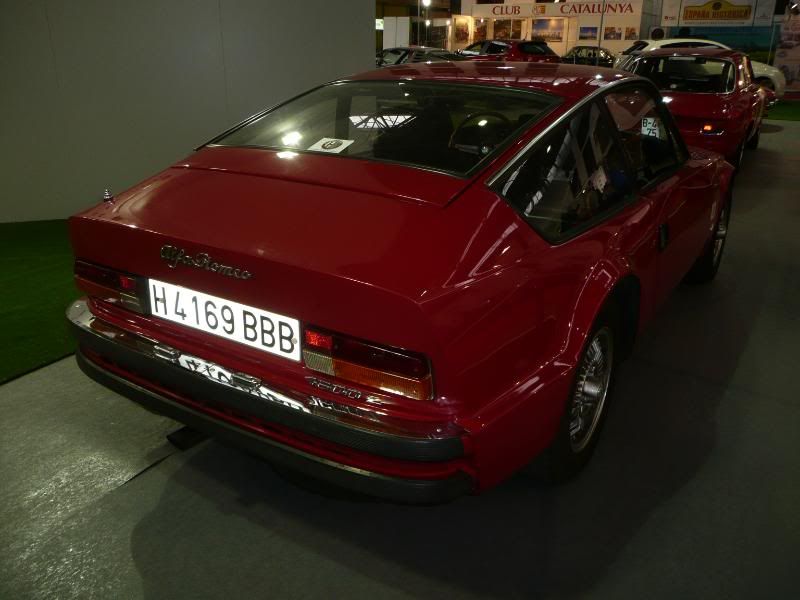 The Montreal is still a striking looking car, over 40 years since its premier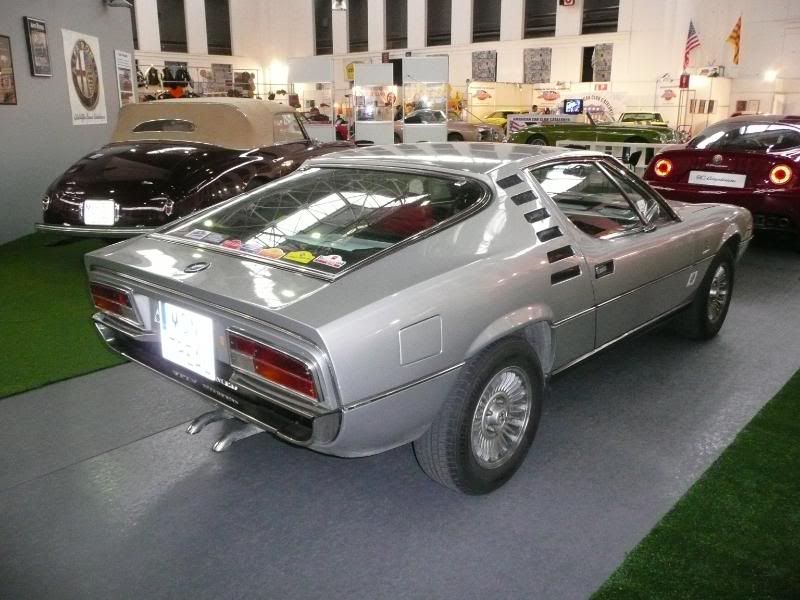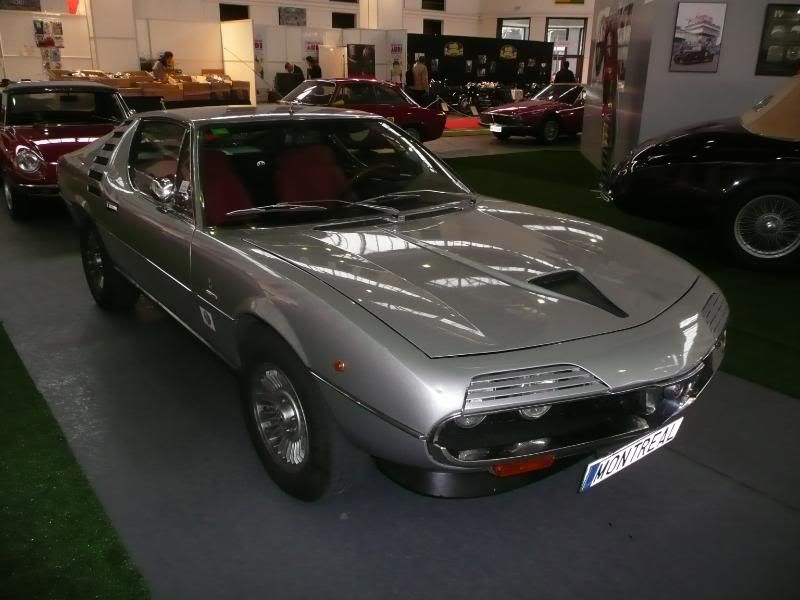 There were examples of the modern Alfa, too, with a MiTo, Giulietta and an 8C Competizione.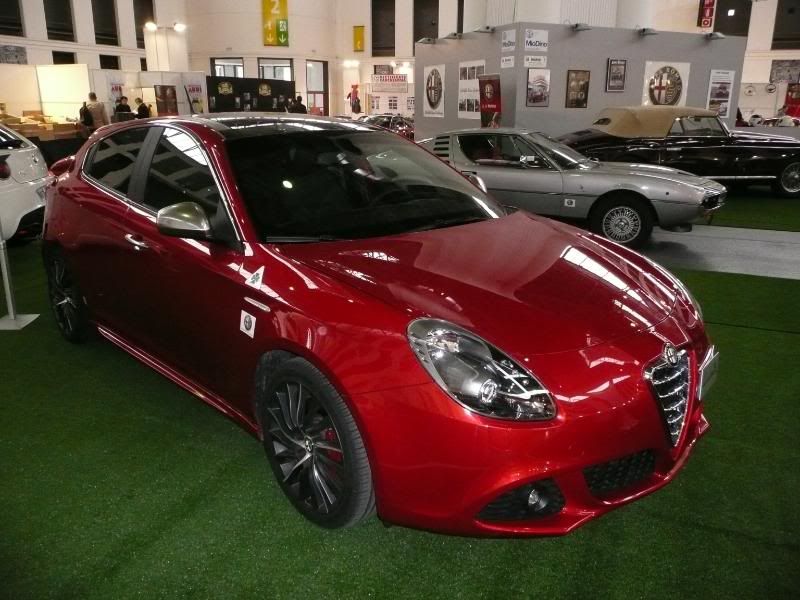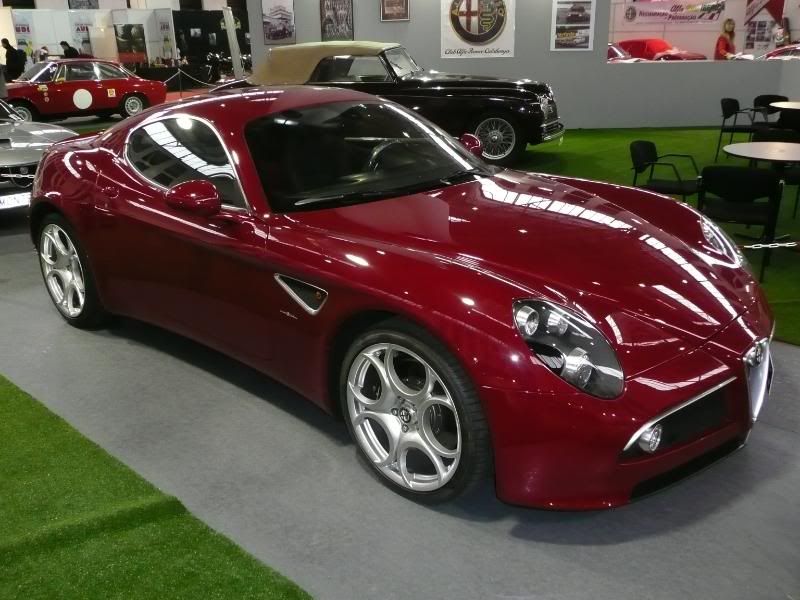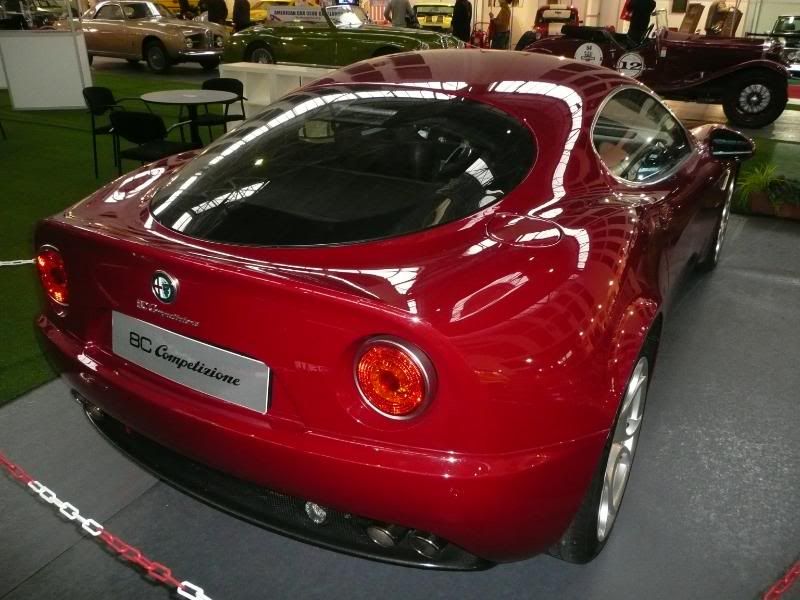 ASTON-MARTIN
The DB5 is appreciated, and highly valued everywhere in the world these days, and Barcelona proved to be no exception.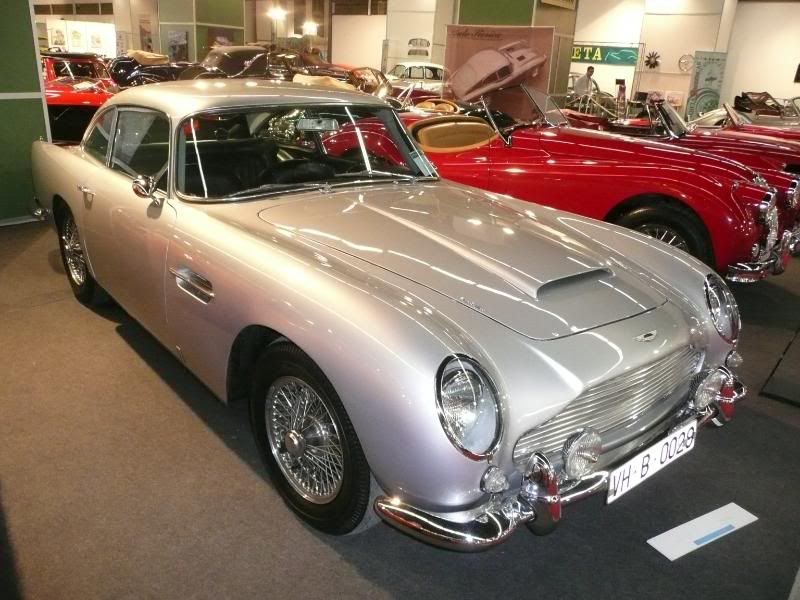 AUSTIN-HEALEY
There were a number of the Big Healey cars on show, for sale, with models from the early 100 to the late 3000 cars all available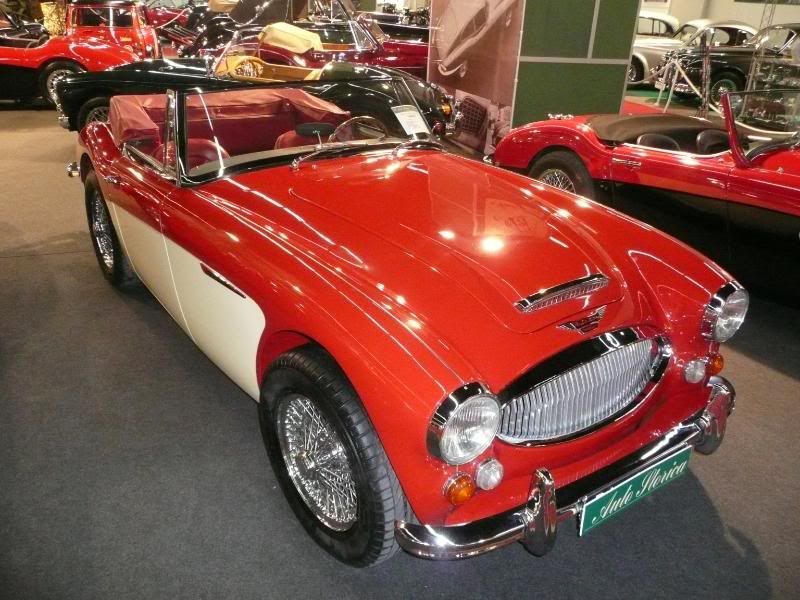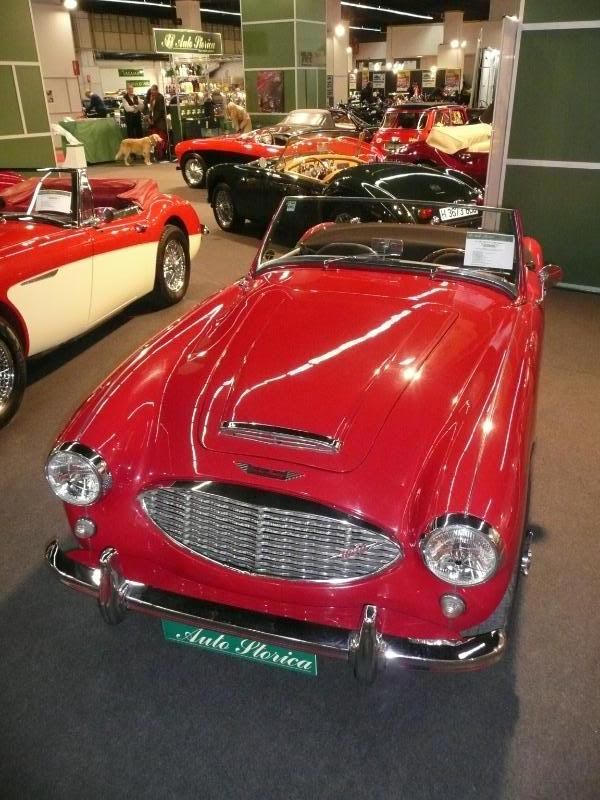 BENTLEY
Oldest Bentley was this 3.5 litre sports tourer.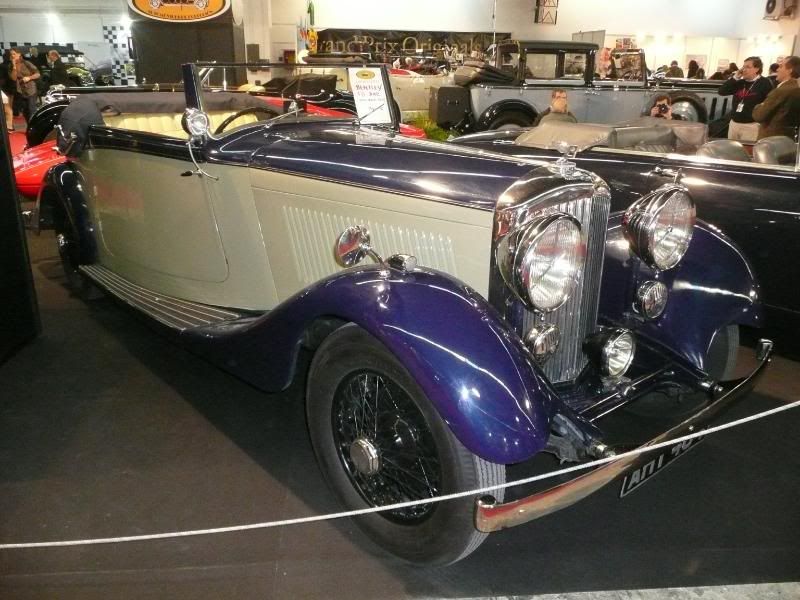 This is a Mark VI/R Type, a car not noted for the quality of construction that you might expect, and accordingly most of those made have long since rusted away. This one looked good, though.
Successor car was the S Type and this is a series 1 car with a Park Ward body.
BMW
Sole BMW at the event was this 327 Coupe.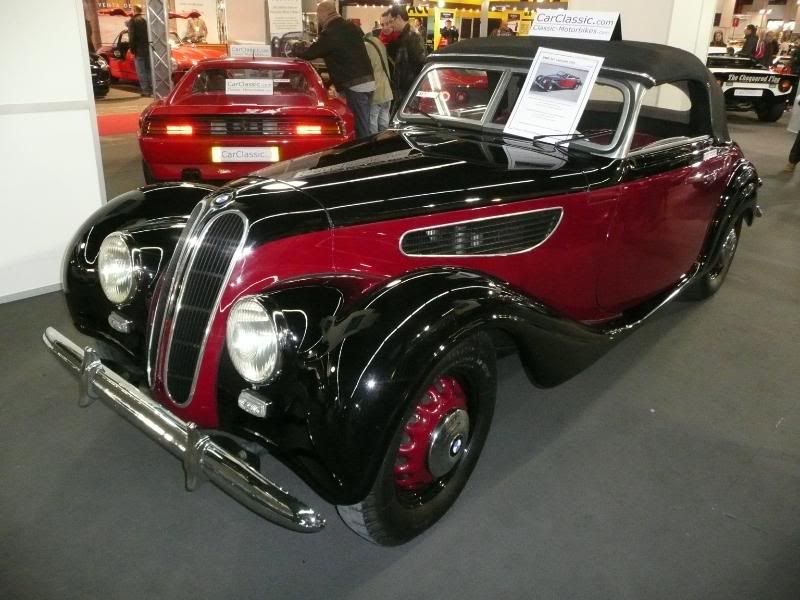 BUGATTI
The iconic 35b, and sporting stickers to suggest it had recently competed in the Circuit des Remparts in Angouleme. Yellow is not the most obvious or common colour for one of Ettore's finer creations, it has to be said.
CADILLAC
There were quite a lot of Classic Cadillacs on show, some for sale, and some displayed by the Cadillac Club. All of them were just massive, whether it be a 1950s or a 1970s model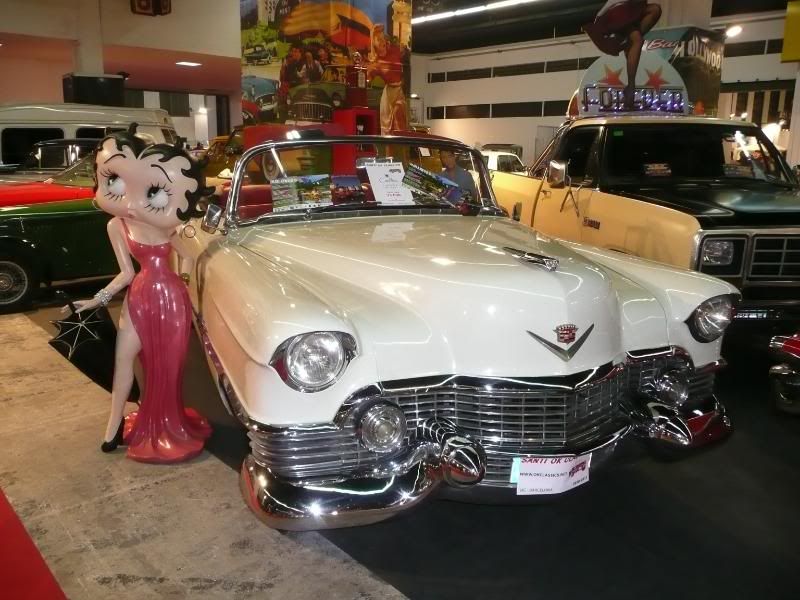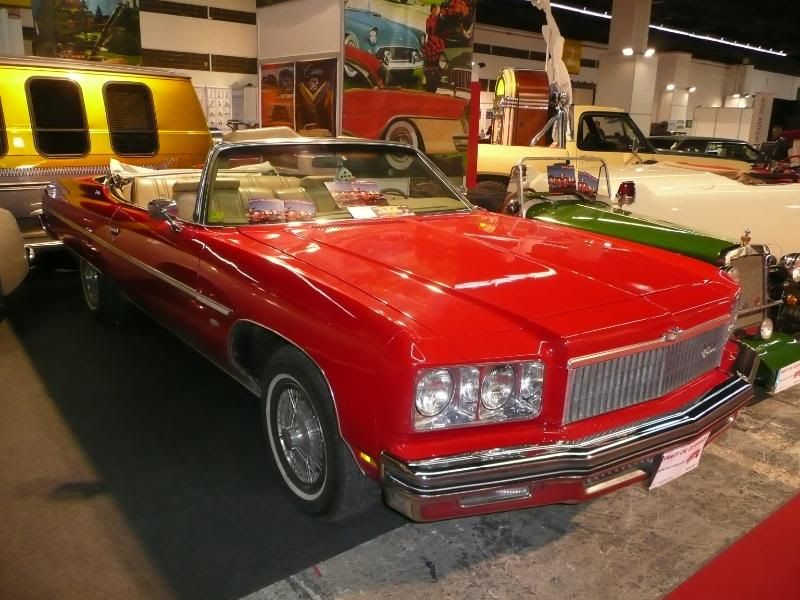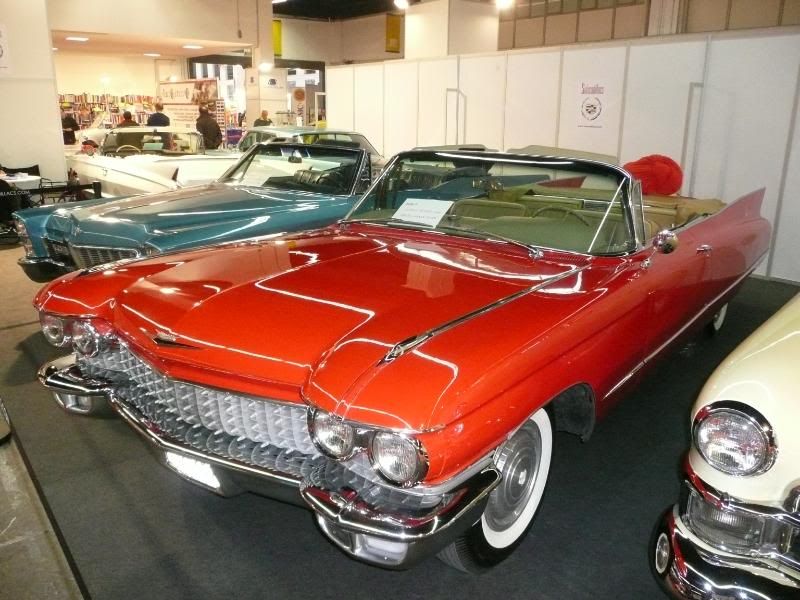 CHEVROLET
Two examples of the Camaro on show: a brand new car and this 1969 model.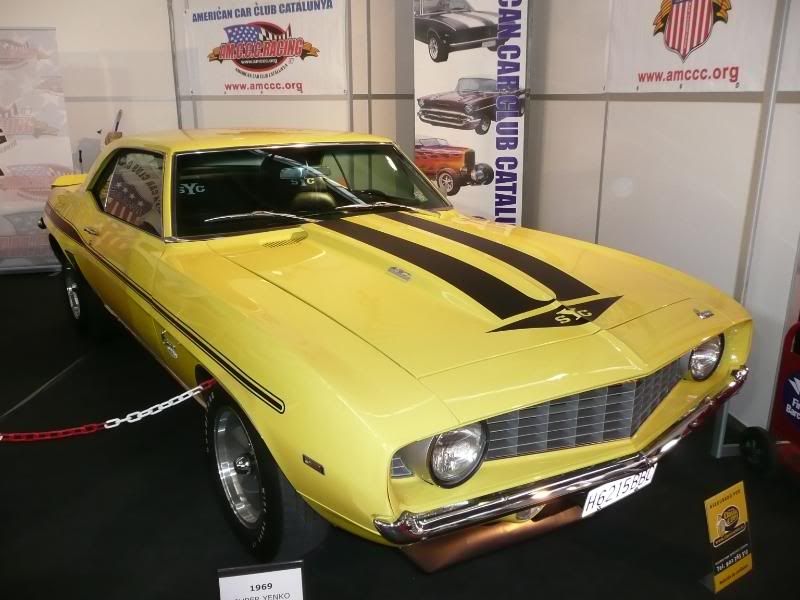 Form an earlier age was this 1940 model.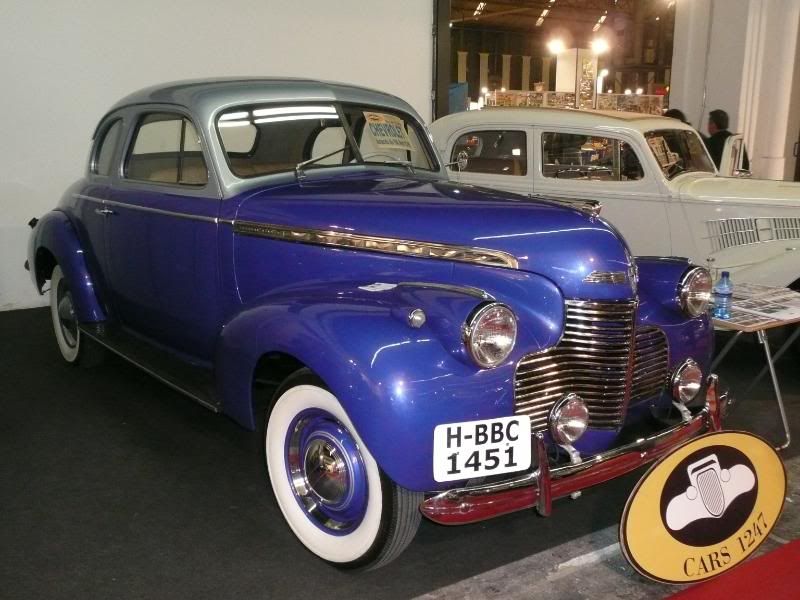 CITROEN
Lone car on the Citroen Car Club stand was this GS Pallas, a car that is now rare even on French home soil.
There was a splendid looking DS23 parked up outside, offered for sale. at 26,500 Euros, these cars are no longer cheap!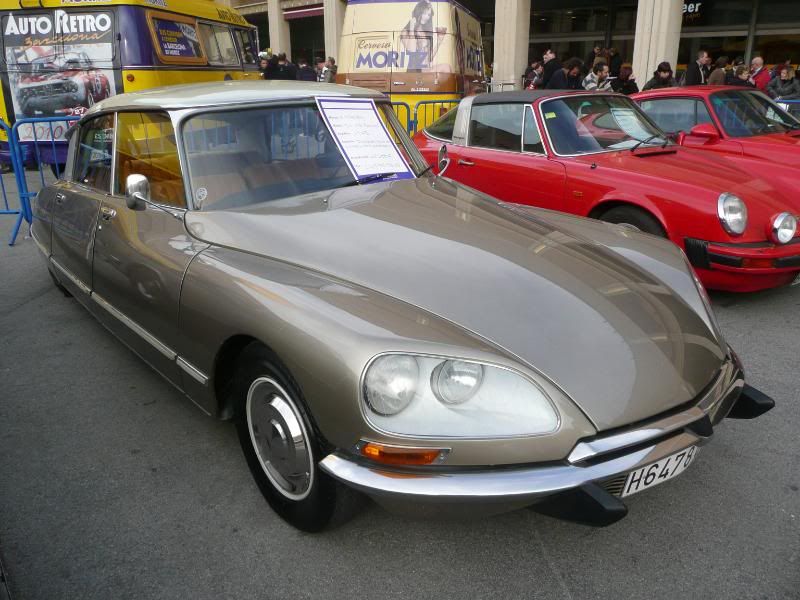 DAIMLER
A 1930 sports tourer from a time long before Daimler had been confined to producing badge-engineered Jaguars
DELAGE
A sports tourer from the 1920s.
DKW
You could reasonably expect to see a Meister van like this at a classic German event, but I was more surprised to find one here.
FERRARI
All the Ferraris at the event were for sale. I did not look at the prices of all of them, but I can tell you that a Daytona like this one is not significantly cheaper in Spain than it would be in the UK, and I suspect some buyers might find the white paint not to their taste. It is certainly not the most common hue for this elegant and desirable car.
Successor to the Daytona was the 365 Berlinetta Boxer, object of many a school child's dream in the mid 1970s.
The Mondial Convertible was less popular when new, but is gradually being appreciated, with prices rising accordingly.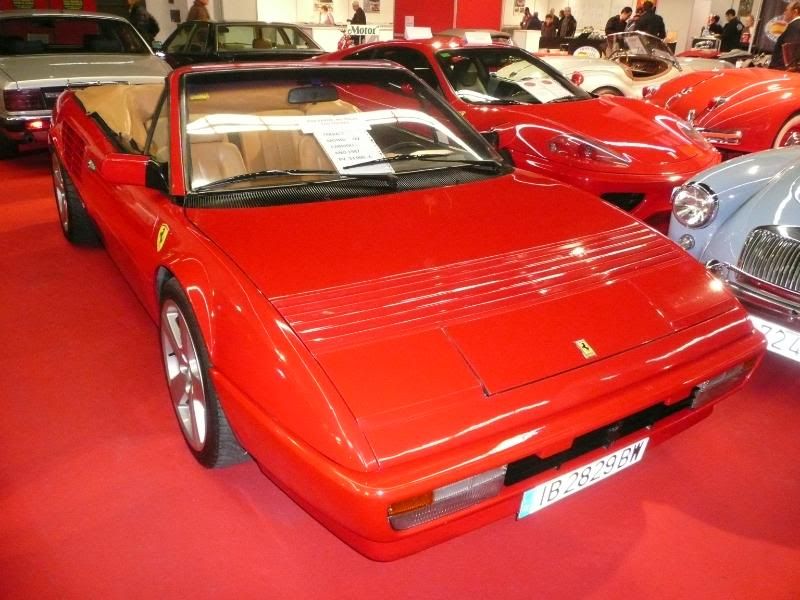 FIAT
Strictly speaking, this is a Simca-Fiat, as it was badged as a Simca, made under licence from Fiat, which is how the French marque did indeed start. Beautifully restored, I thought this was one of the nicest cars at the event.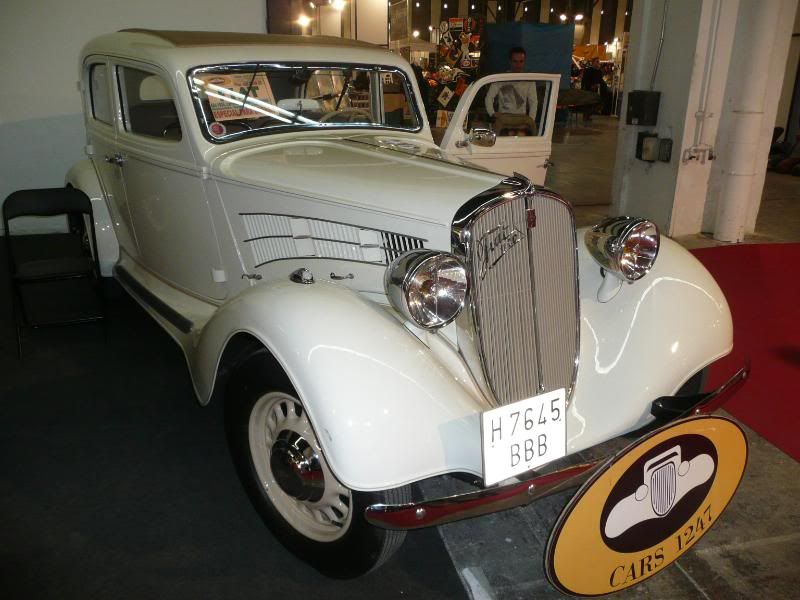 In need of a beautiful restoration job was this car, which was badged Fiat 1500, but which is not a style I recall ever seeing before, even in pictures.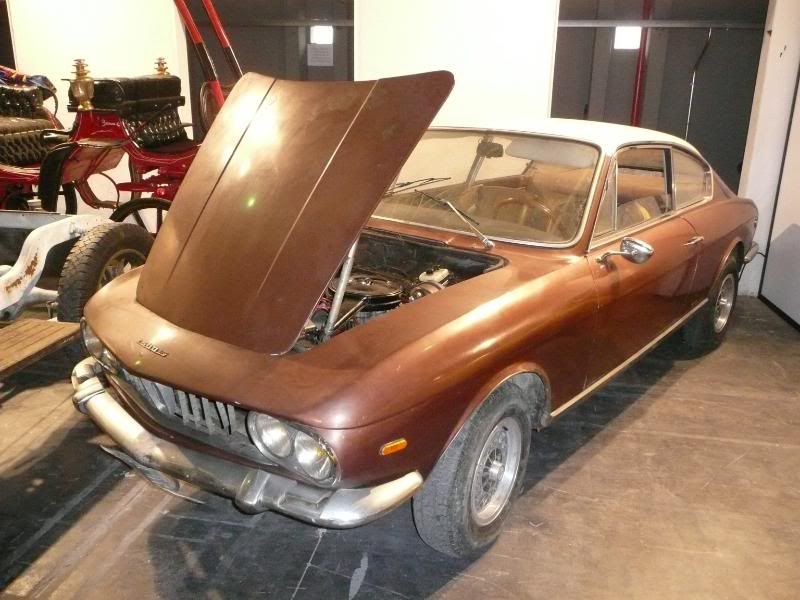 FORD
This Taunus 12M dates from the mid 1950s and was Ford Germany's equivalent of the Focus of today.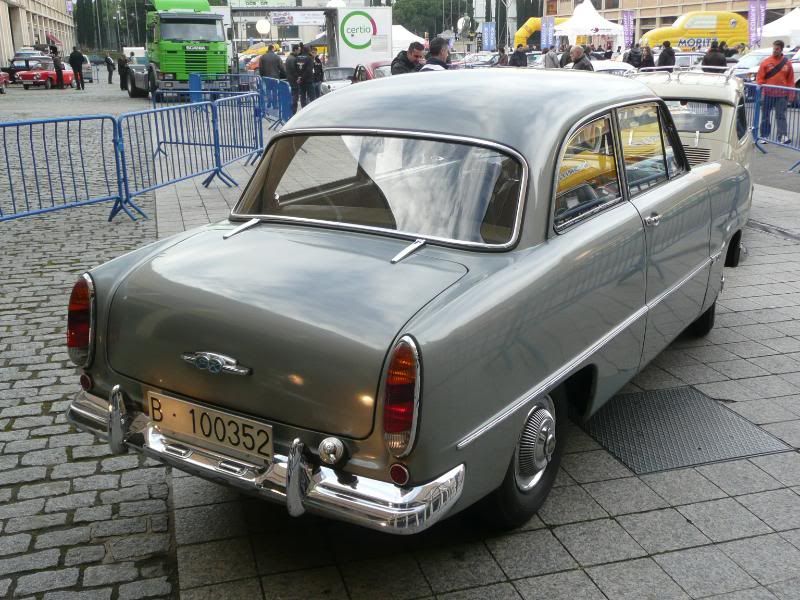 HURTAN
A little known Spanish marque that has, for the past 20 years, been producing modern pastiche recreations of classic-style sports cars. I was somewhat surprised to find that the motive power for this one is the Fiat Punto 1.2 engine!
ISO
The Lele was a stylish GT coupe made in the 1970s in small quantities, and this car is chassis number 1 of the type.
JAGUAR
Most of the Jaguars on show were for sale. Numerically, there were probably more of the XK cars than any other, with a mixture of XK140 and XK150 models, such as these.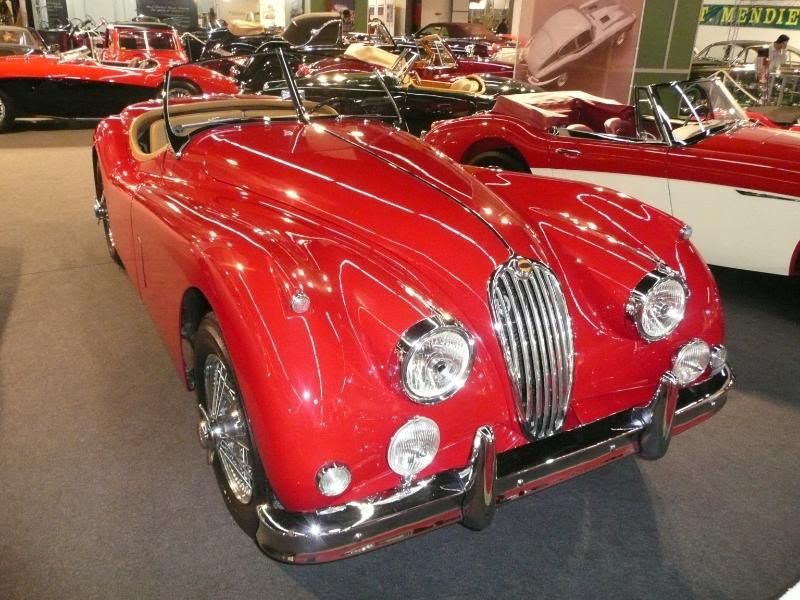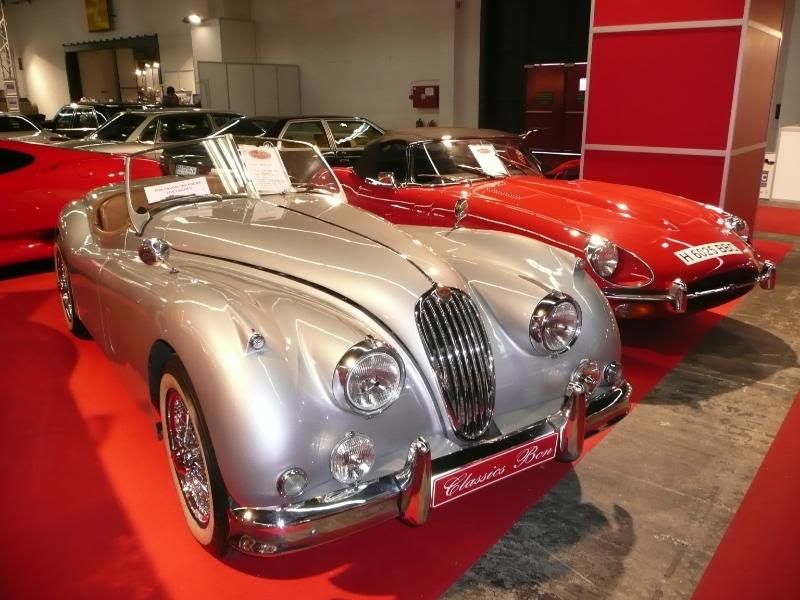 There were a number of "E" types, as well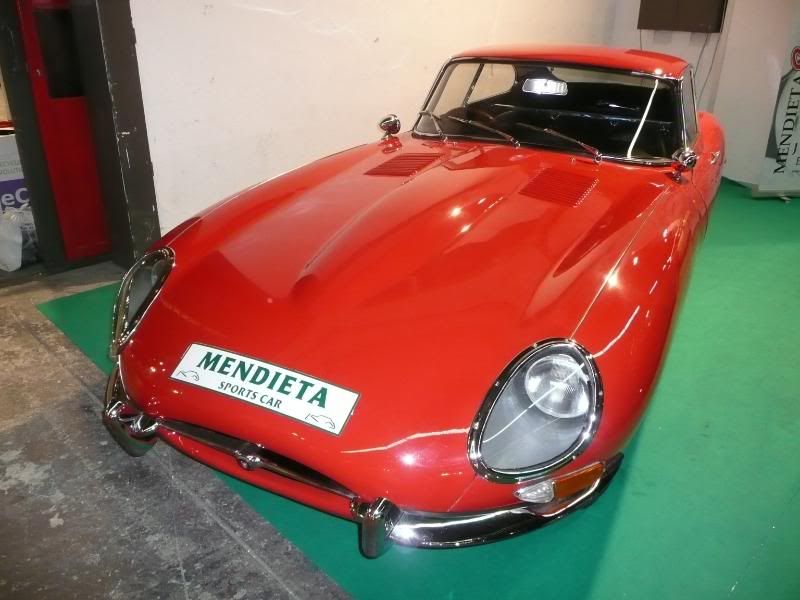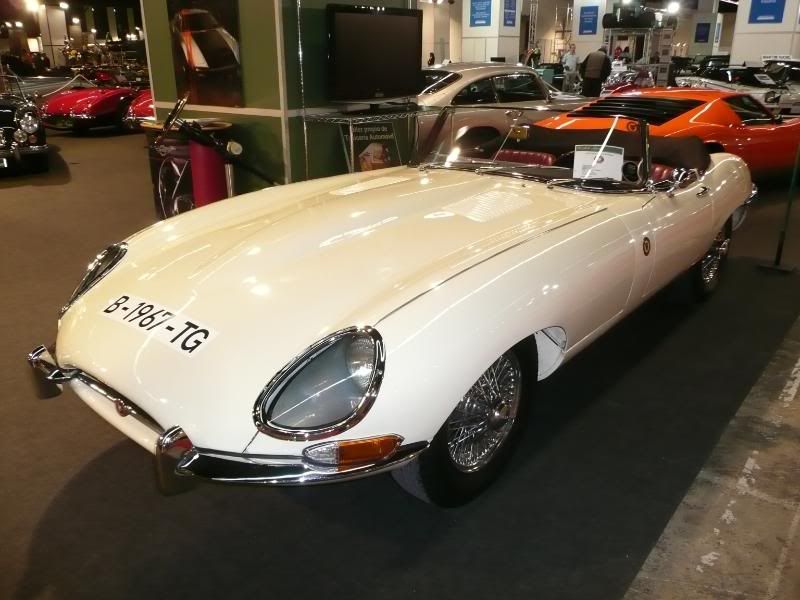 Saloon cars were represented by the Mark 2, among others
LAMBORGHINI
One of the first cars I came to in he exhibition hall was this very striking orange Miura.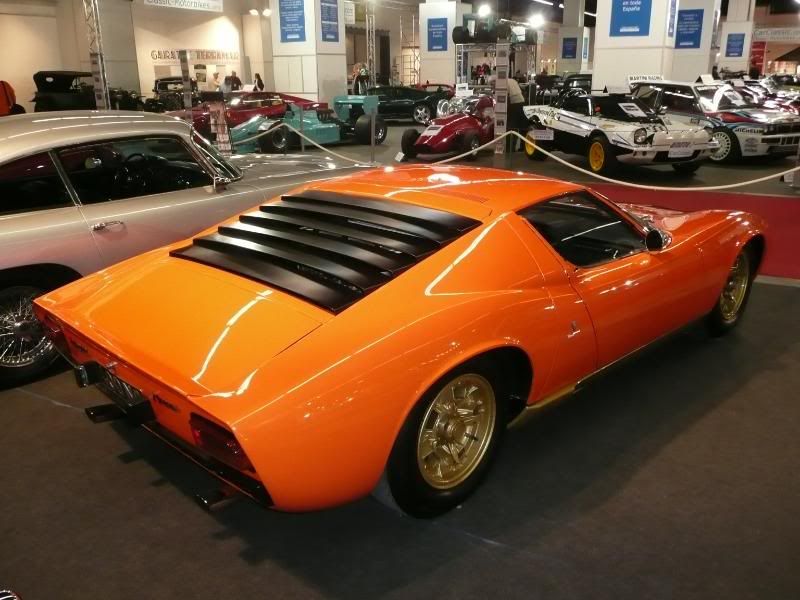 LANCIA
Both these rallying icons – and they were said to be genuine ex-rally cars – were for sale.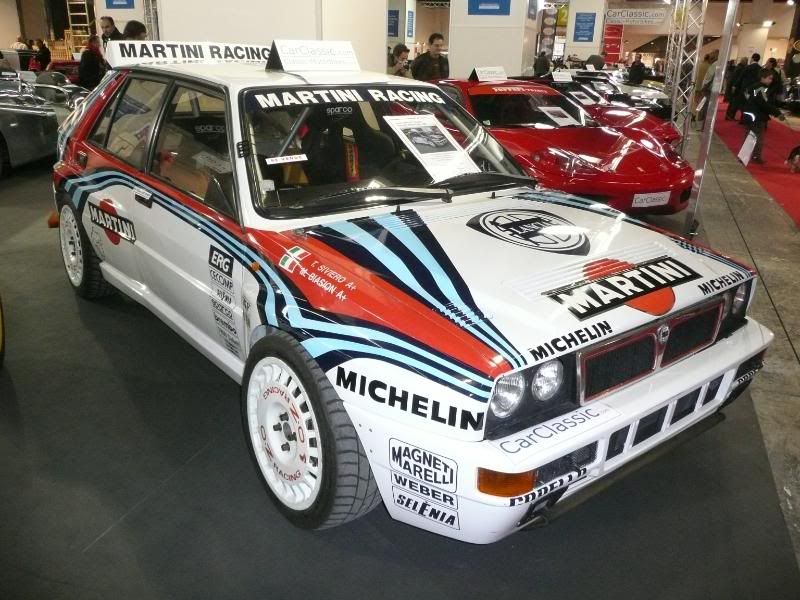 LINCOLN
A Continental Mark IV, from the late 1970s, before the first round of "down-sizing" which saw American cars get smaller (for a while!).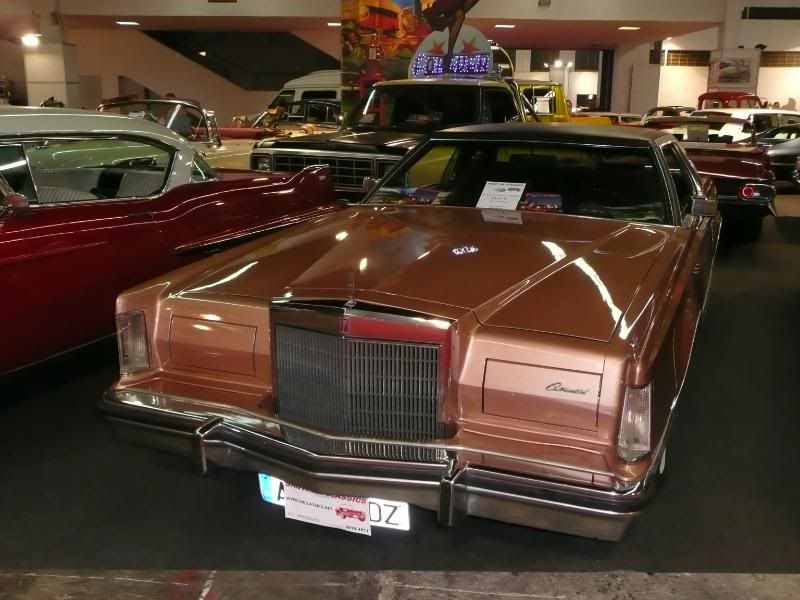 MARCOS
One of the more surprising vehicles at the event was this Marcos, in left hand drive form.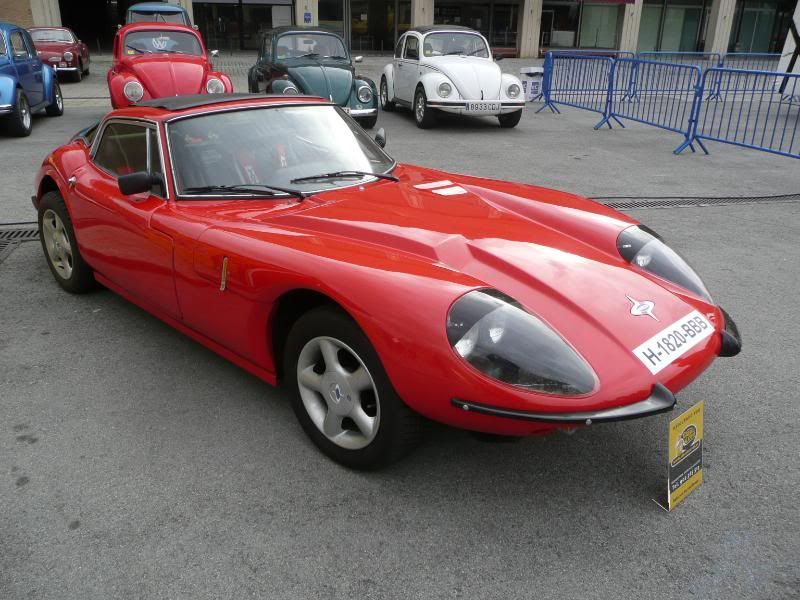 MASERATI
The Merak does not have the best reputation for durability, but a sorted car would be a lot of fun. This looked like it could be such a vehicle
Outside, there was an example of the first series Quattroporte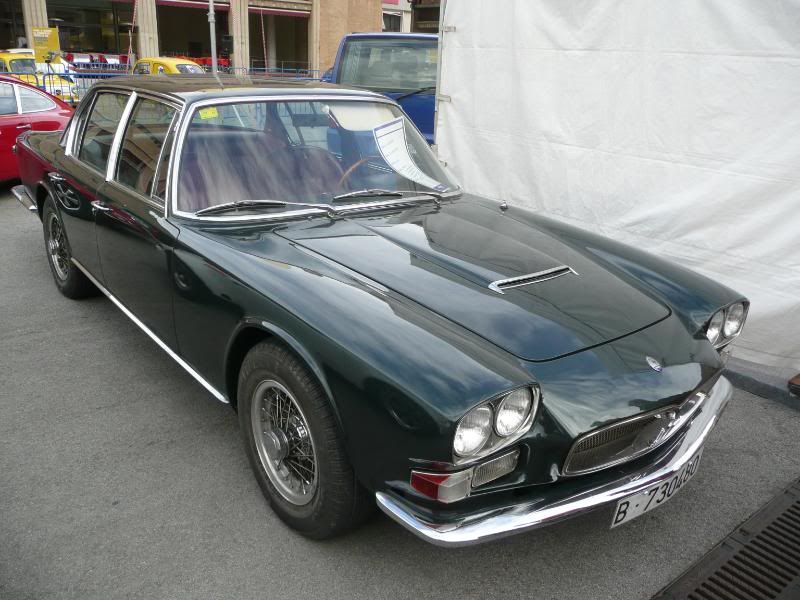 MERCEDES-BENZ
The official Mercedes Espana Club was graced with 4 SL cars, ranging from the 1955 300SL Gullwing to the very latest SLS AMG. All deeply desirable!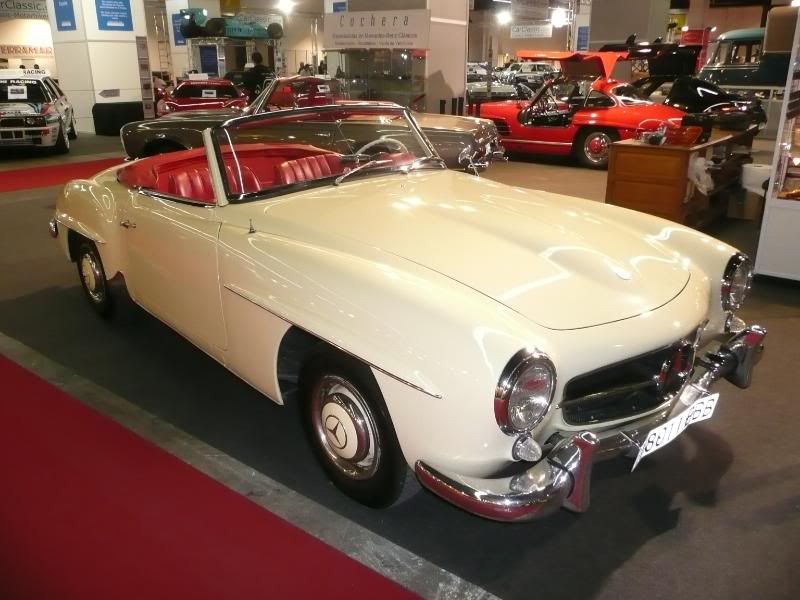 There were several of the "Adenauer" 300 models on show both inside and out.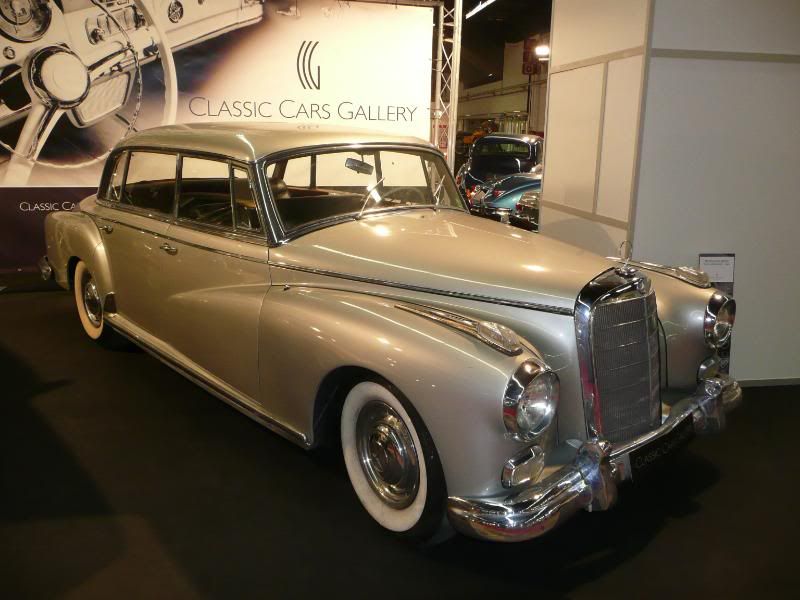 Among the 1960s cars on show was this lovely 280SE Cabriolet and a 230 from the late 1960s and the end of the model's production life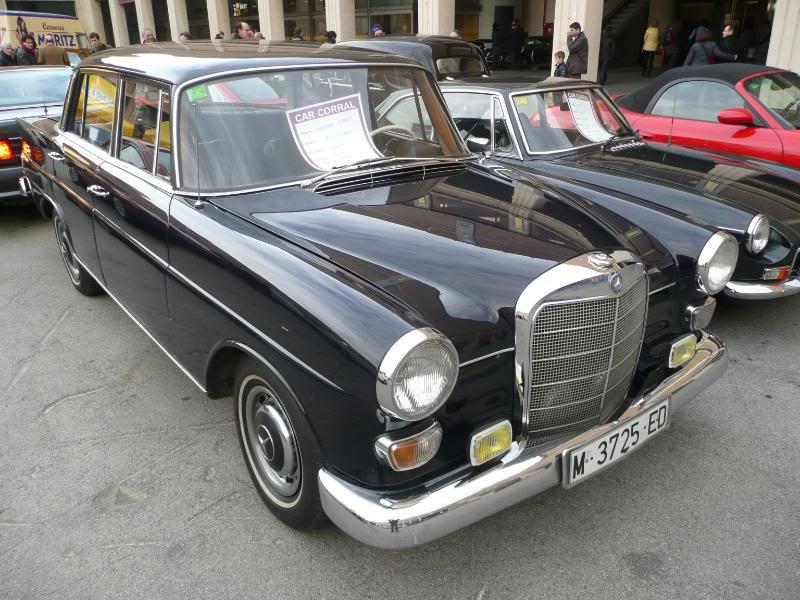 A Mercedes van from the 1960s.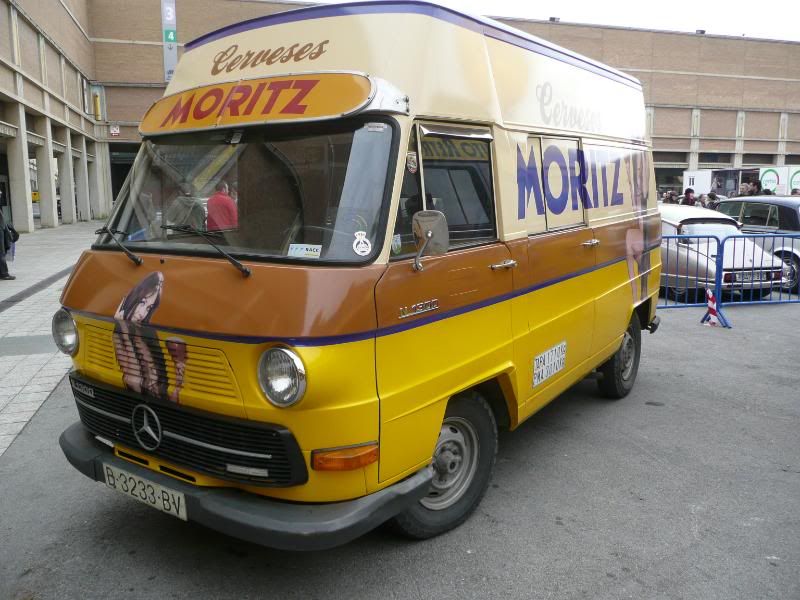 MG
The MG Car Club had a couple of MGBs on their stand.
Elsewhere. there were several of the desirable MGAs on the sale stands
MICRO CARS
There were a couple of different marques present who produced a small number of micro cars, which started to gain some popularity until the Seat 600 took the market by storm. These cars came from a company called Buscuter and were badged as Pegasin and Zapatelli, respectively.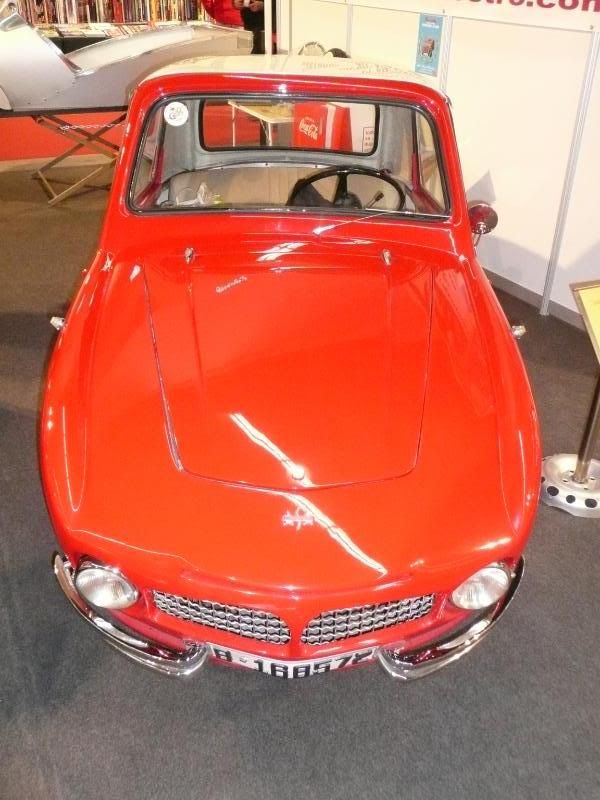 Another represented marque was the PTV, a couple of whose cars were in attendance.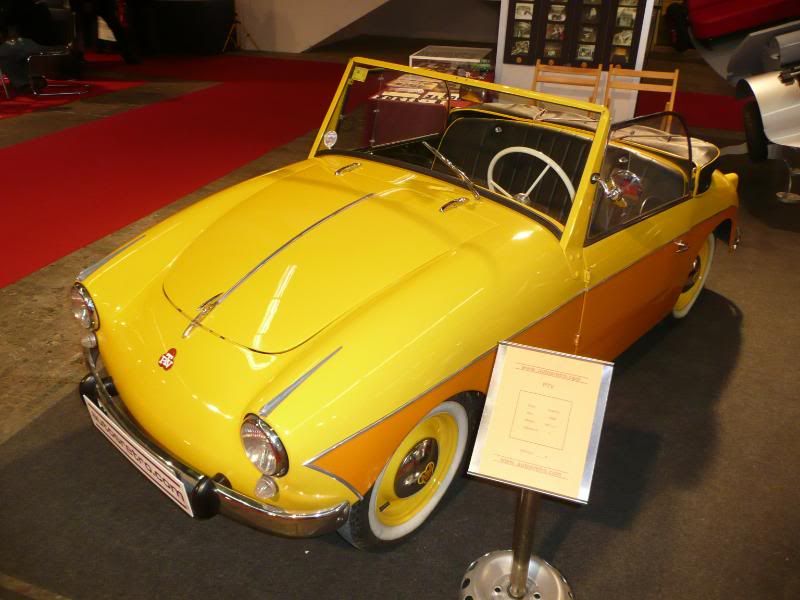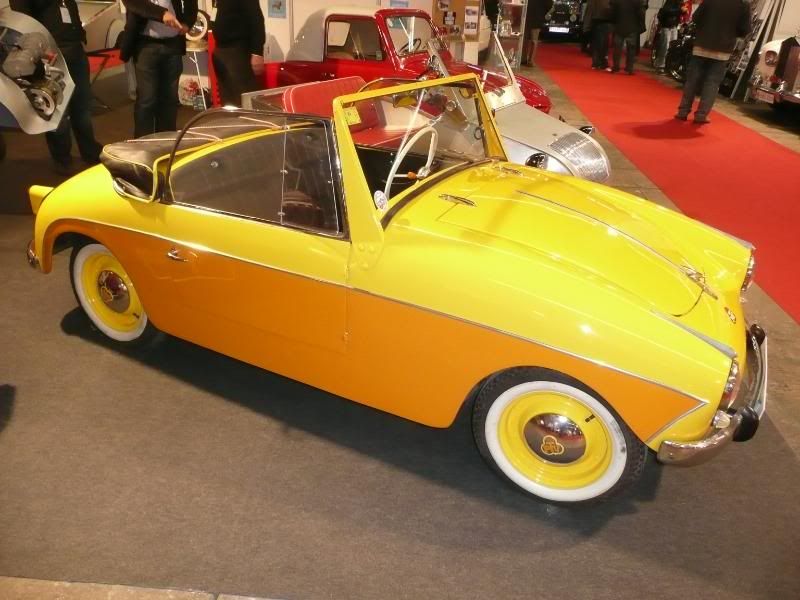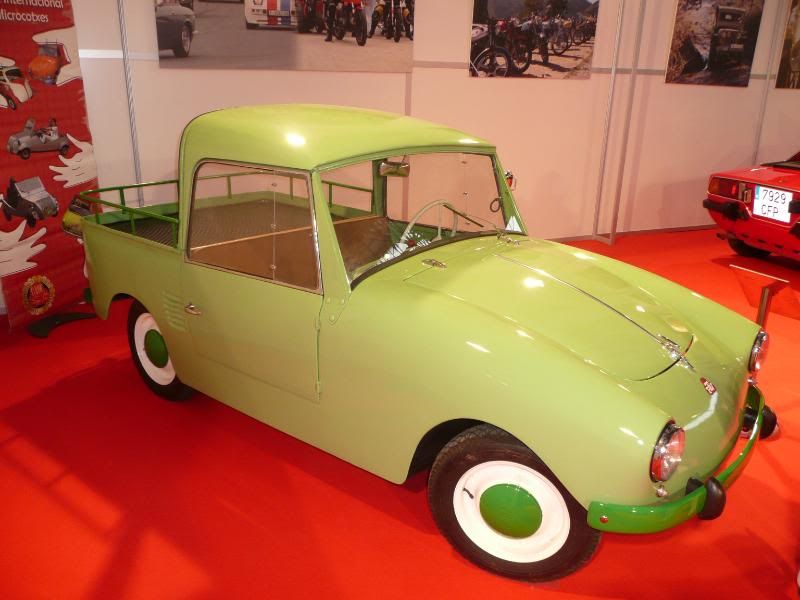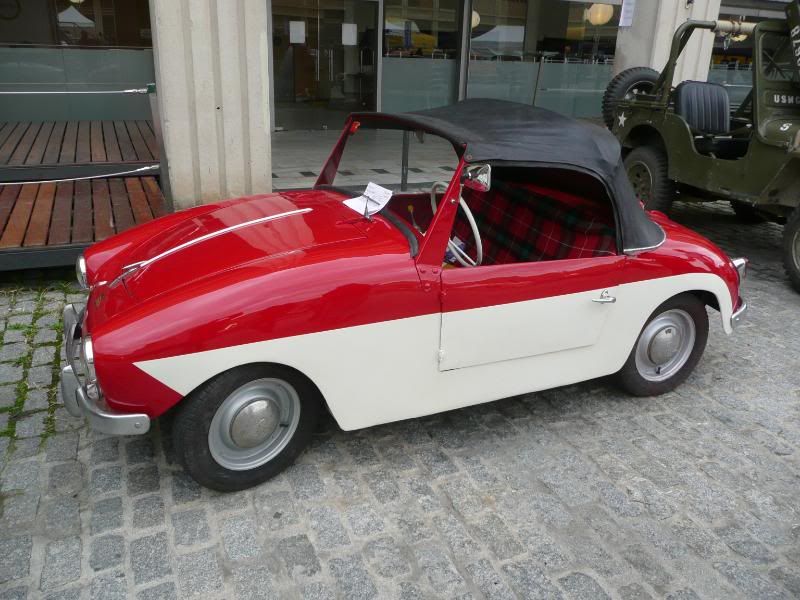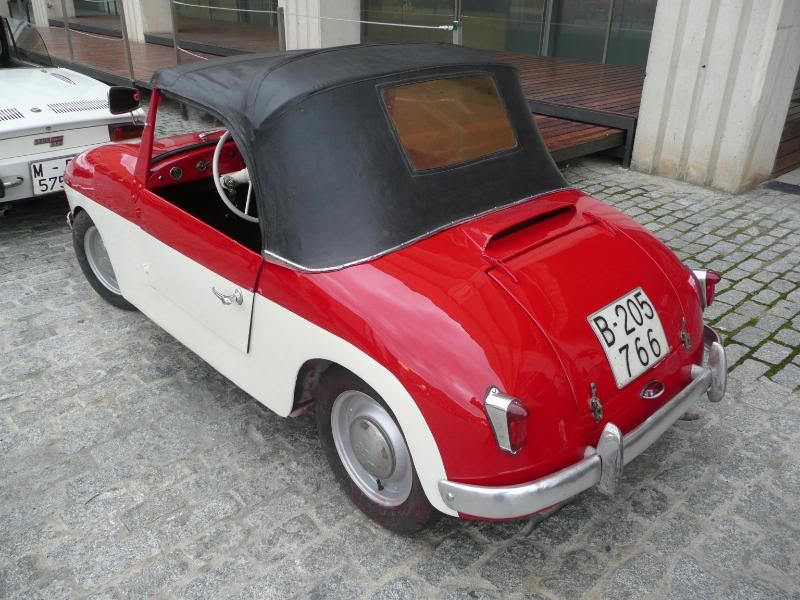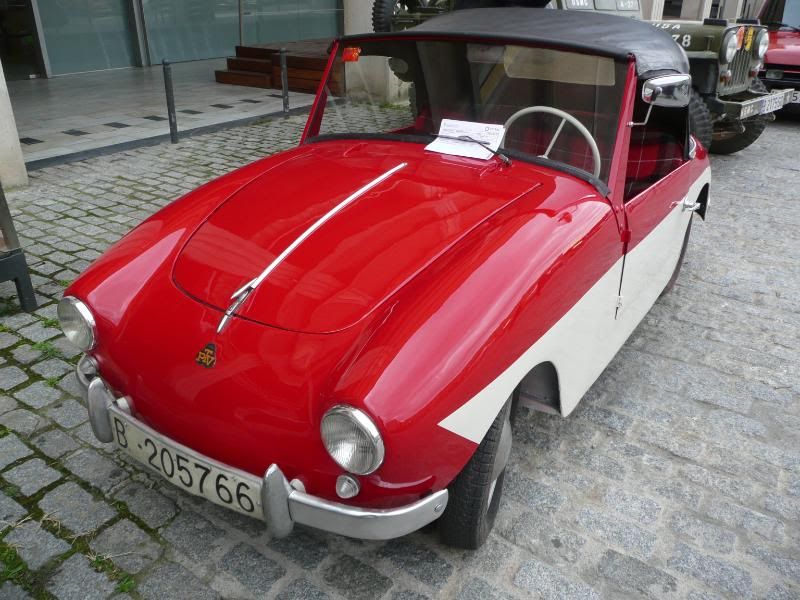 MINI
Although there were a number of classic Mini at the event, the only that appears to have attracted my camera was this Van model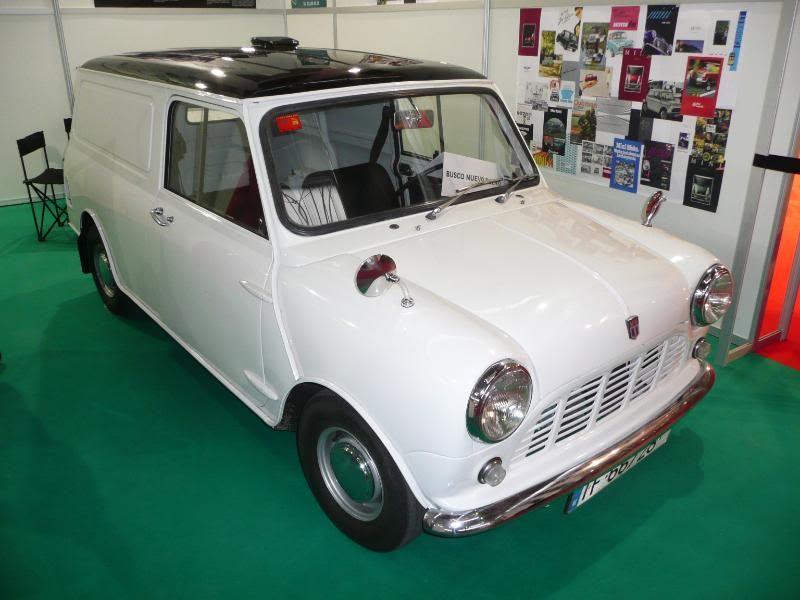 PACKARD
This Super 8 represented quality American automotive engineering from the 1930s.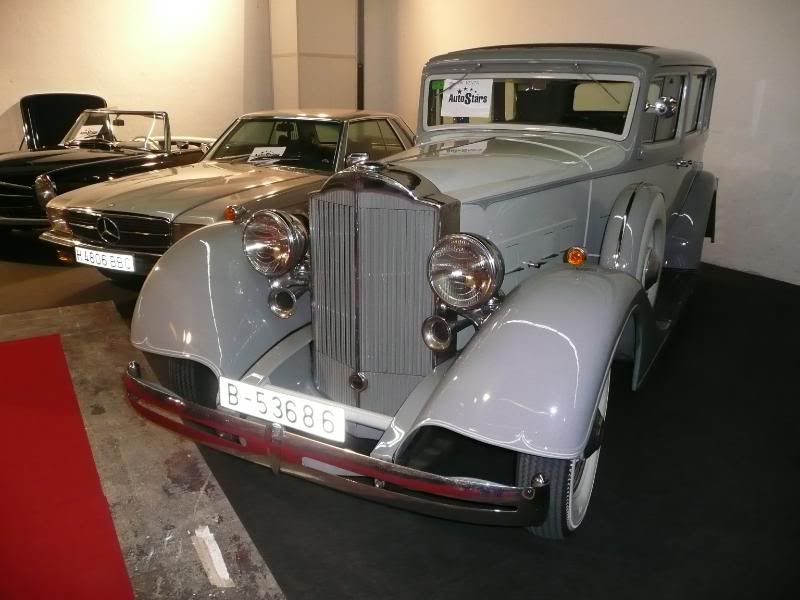 PEUGEOT
This is a 201, Peugeot's little known small family car of the late 1920s, and the first model with the now long running numbering scheme with a "0" in the middle of the model number. This one had clearly been repainted by someone with more enthusiasm than skill, though whoever had restored the inside had done a far better job!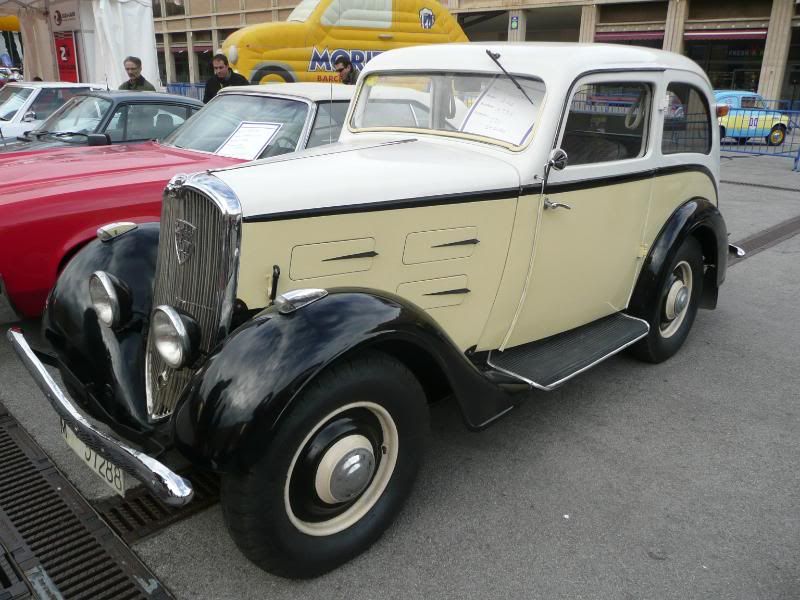 Two generations of Peugeot later, and it was the 203 that was on offer. Here is the Berline model from that range.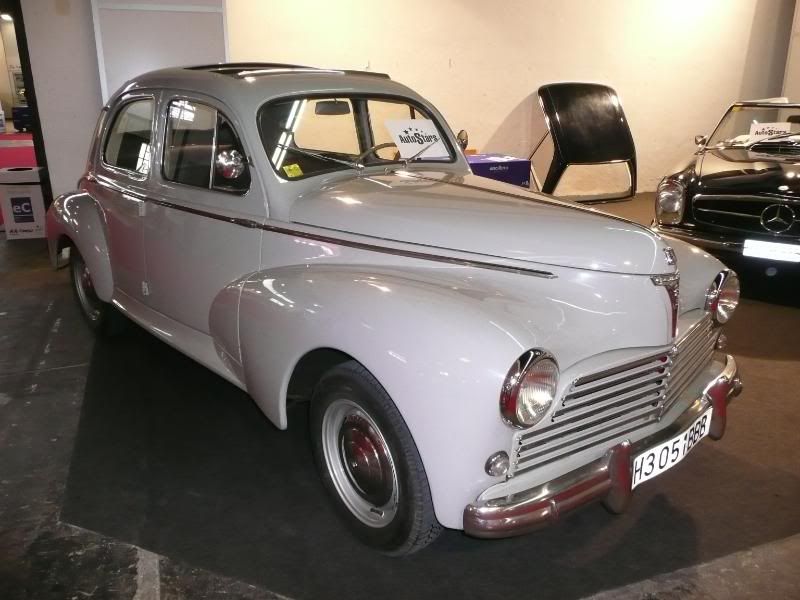 This is a 402 Darlmat sports car.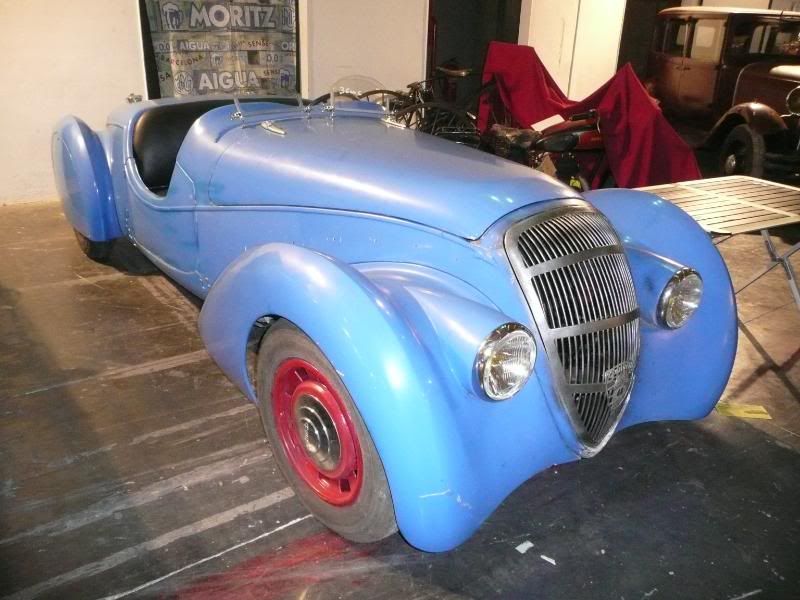 PORSCHE
There were a fair number of Porsche on show, mostly a mix of 356 and 911 cars.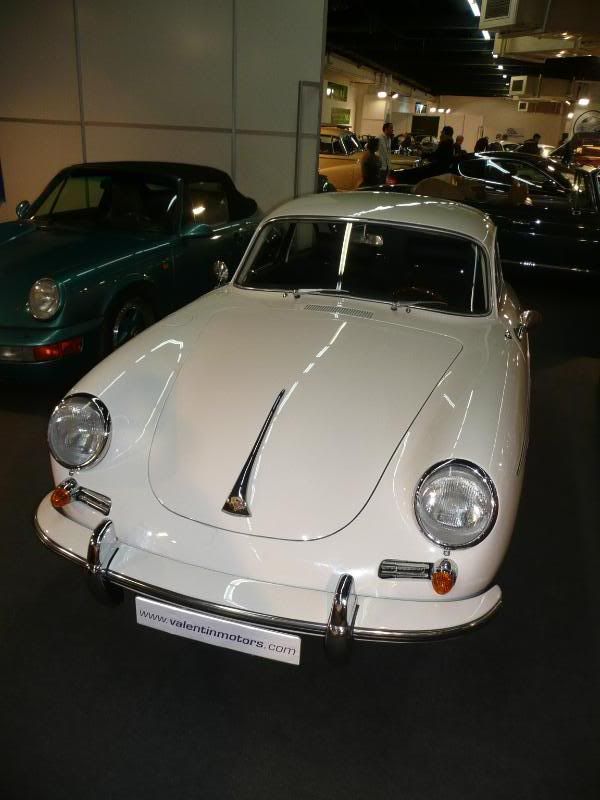 RENAULT
One of the oldest cars at the event was this 1911 model.
Tucked away at the back of the autojumble was this pairing of an R8 Gordini and a Floride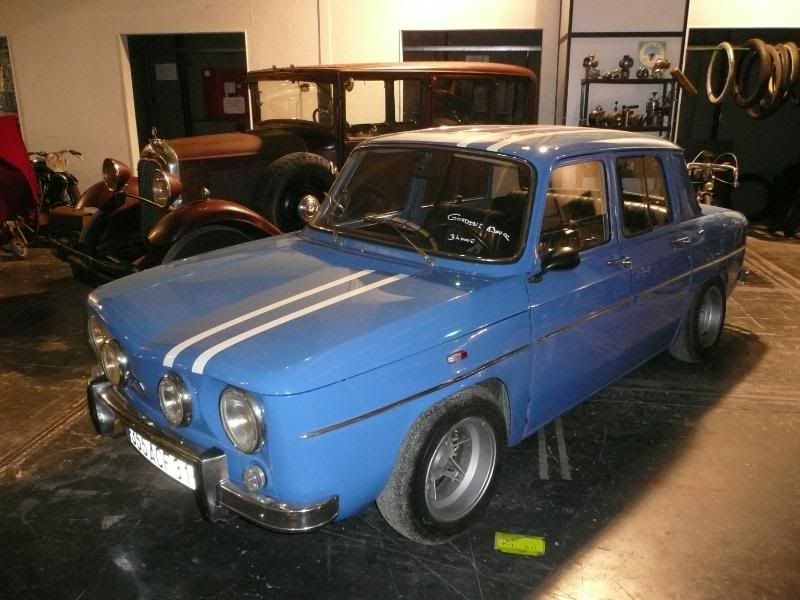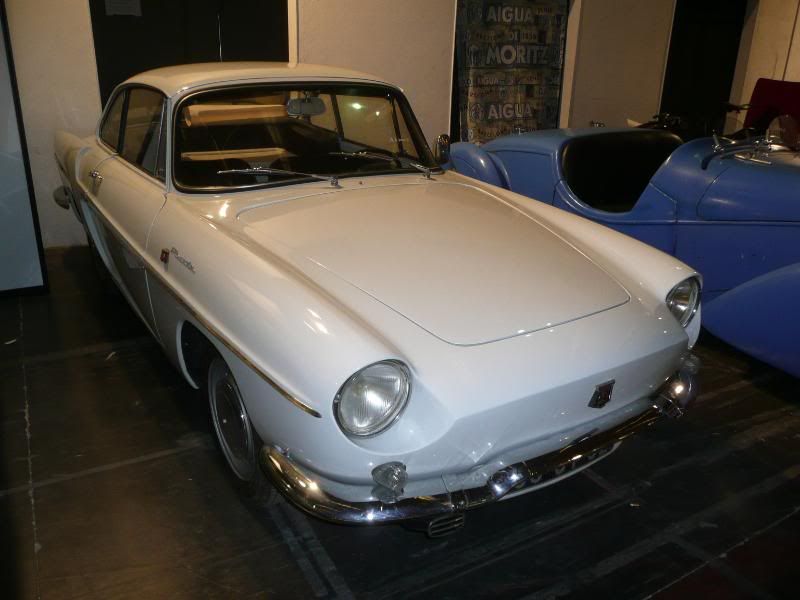 This R5 Turbo was on show among a large group of American vehicles.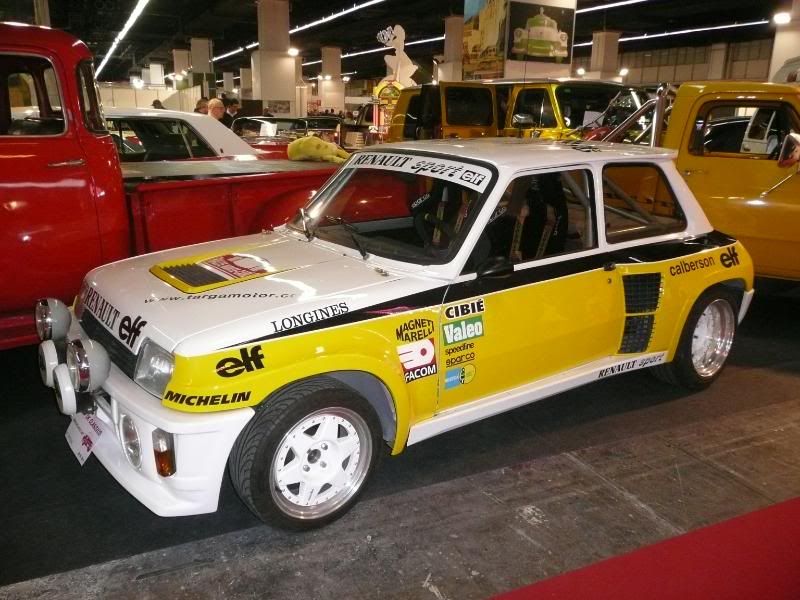 Renaults were built in Spain under licence by a company called FASA, and the cars were badged FASA-Renault. This Alpine and the R8TS (a trim level never offered on the French cars) were badged this way.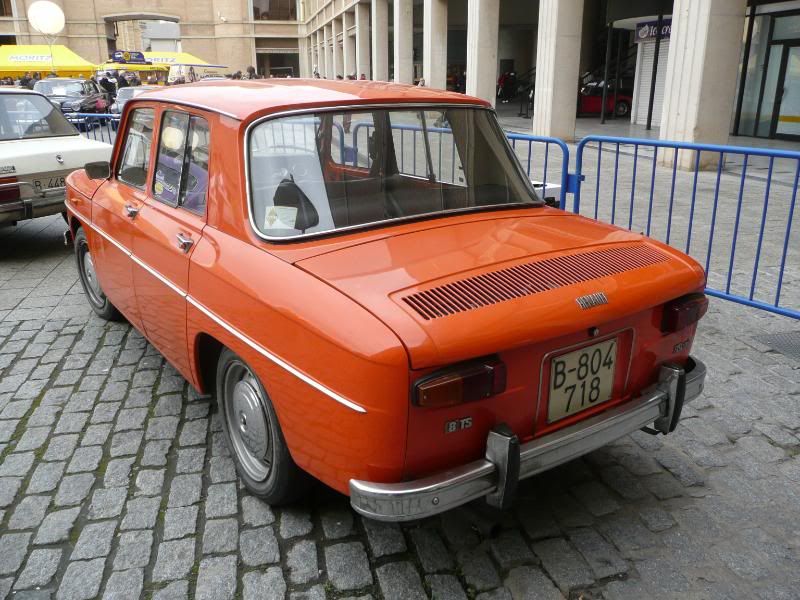 Another Spanish oddity was this, the Siete (R7), a four door saloon version of the familiar R5. This car – sadly with just about every panel dented – showed off the fact that the dashboard was completely different from the R5, and it had conventional bumpers rather than the plastic ones that featured on the R5.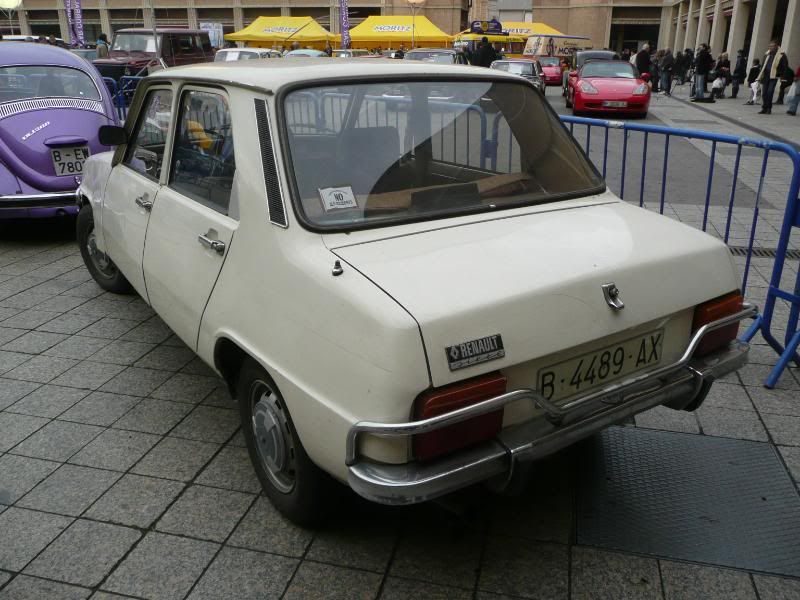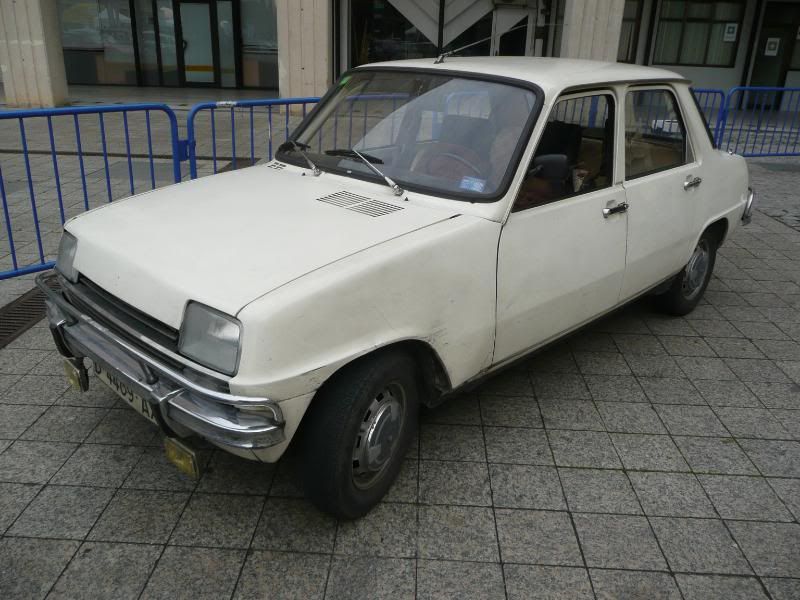 This R18 GTD arrived for its ITV test. Once a common sight, when did you last see one?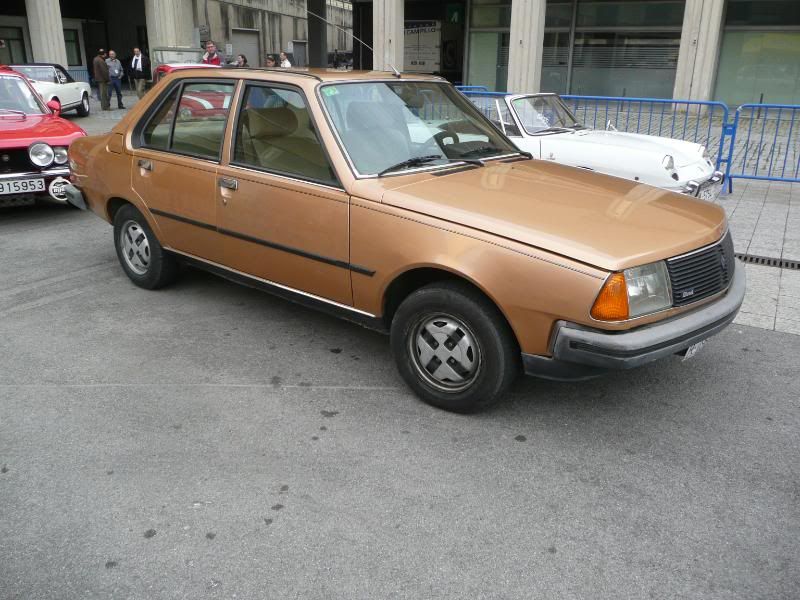 ROLLS-ROYCE
There were a couple of examples of the Silver Cloud, with both a Series 1 and Series 3 car on show.
This Silver-Seraph based Corniche is a rare car indeed, as it had a short production life, and by this time was always going to live in the shadow of the more numerous Bentley cars that were on offer
SEAT
As Spain's only native manufacturer, it was no surprise to find that there were a lot of classic Seats on display, and indeed, these were always likely to be among the more unusual cars that you are less likely to come across elsewhere.
The 600 was really the car that put Spain on wheels, and there was a strong showing of these much loved cars. The 600 Club had a central stand at one end of the hall, and they were displaying a number of regular and Abarth models. They also had an 800 on show. Unlike the 600, which was closely based on its Fiat progenitor, the 800 was a uniquely Spanish offering, with 4 doors and an extended wheelbase. These cars are rarely seen on Spanish roads now.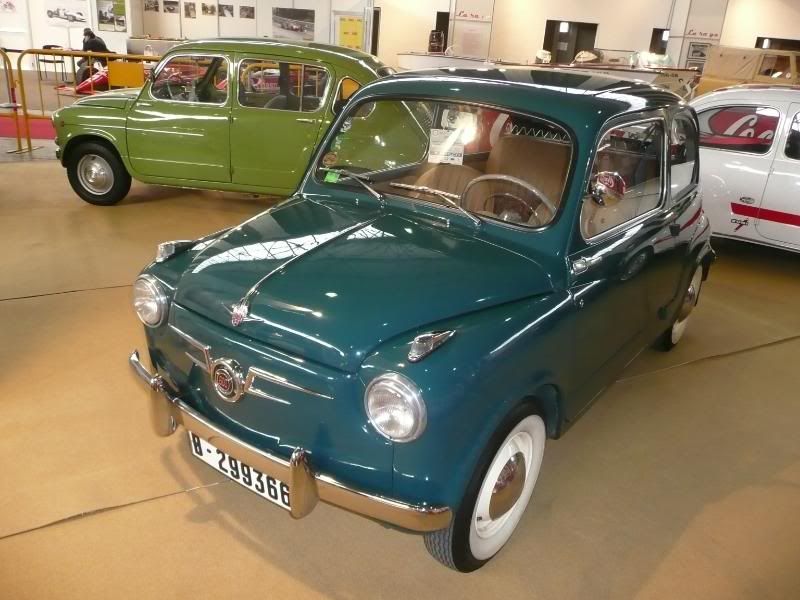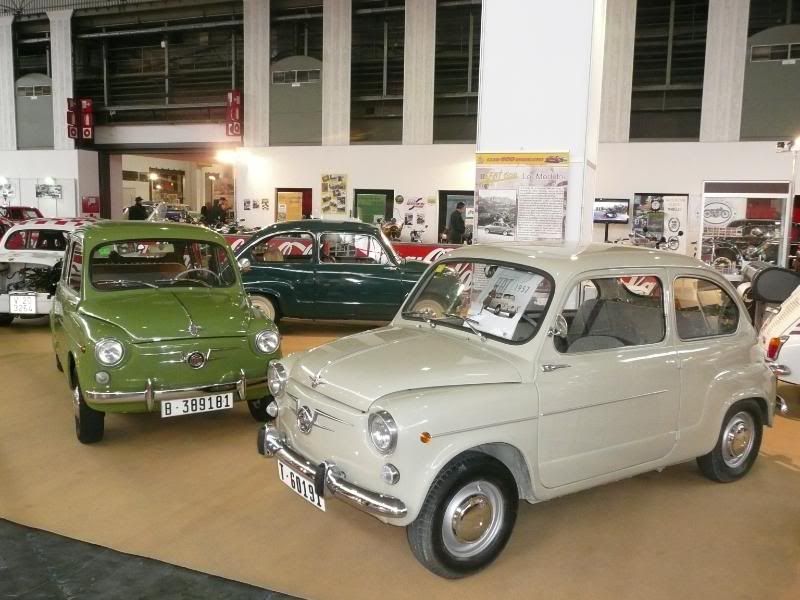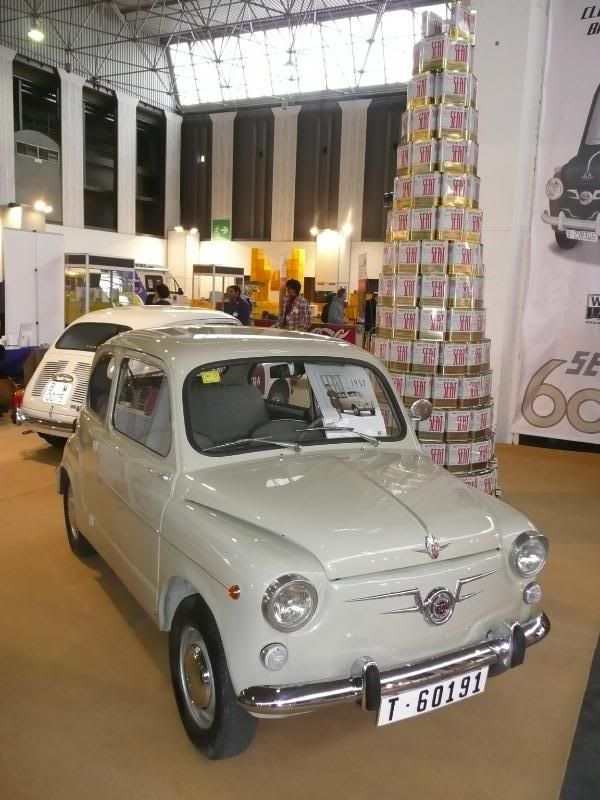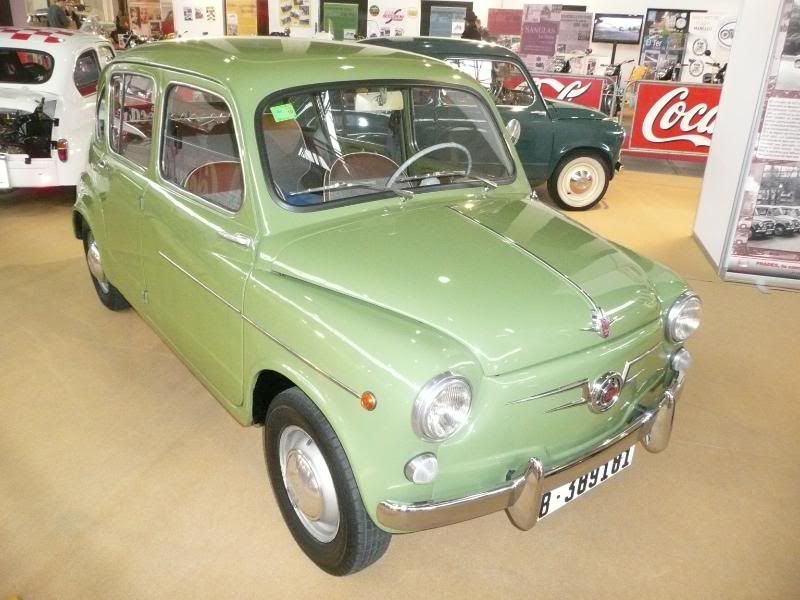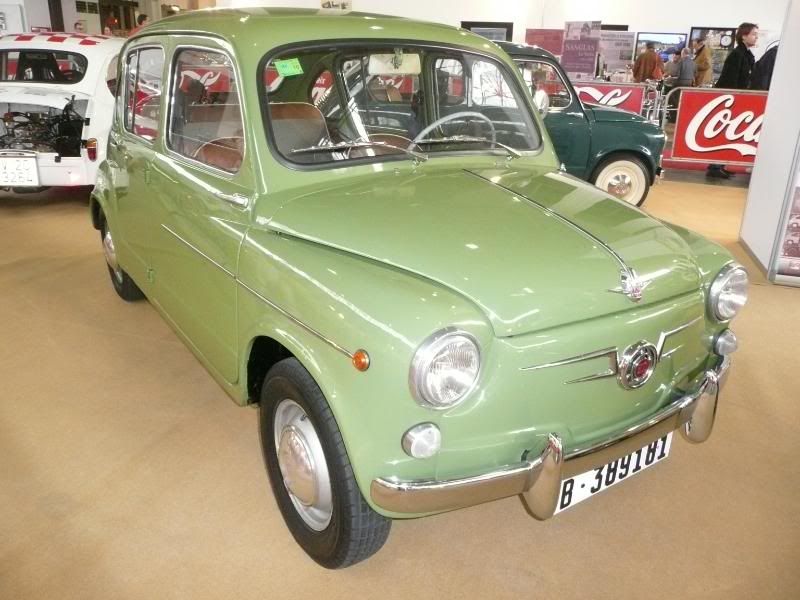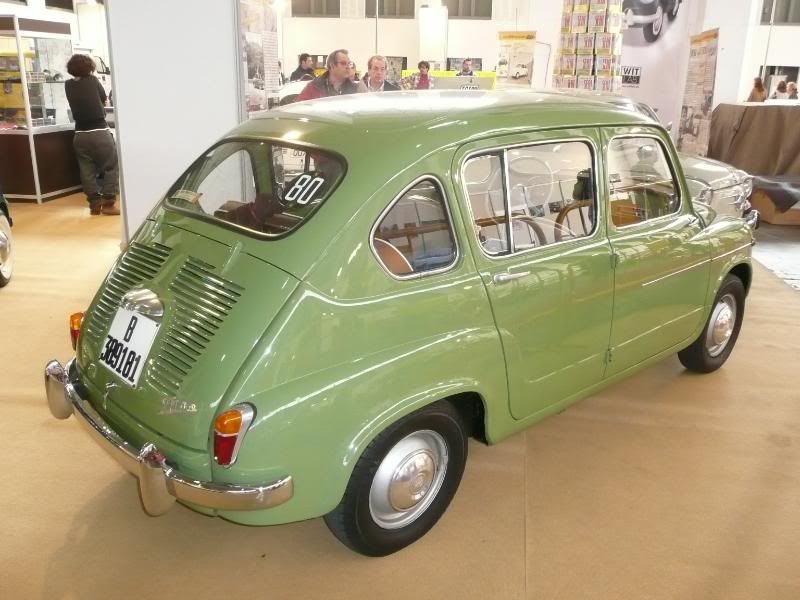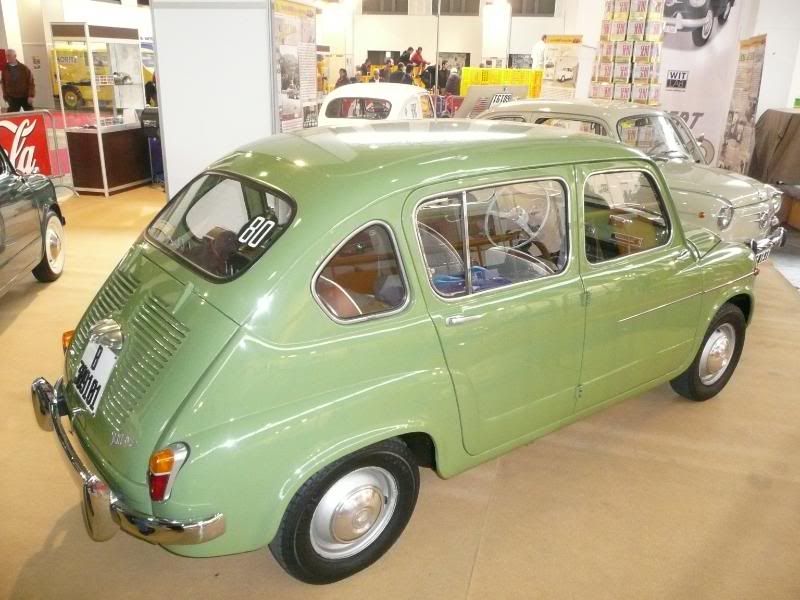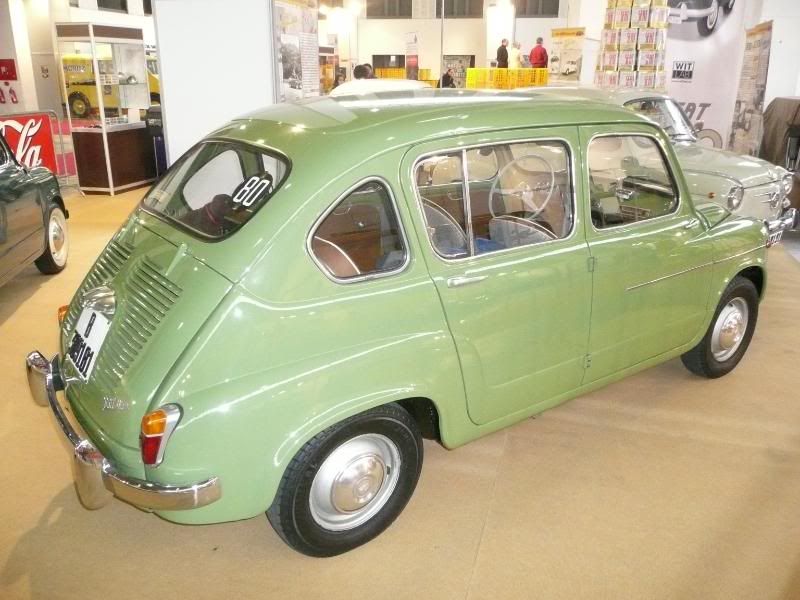 The 600 featured on a number of other stands throughout the show.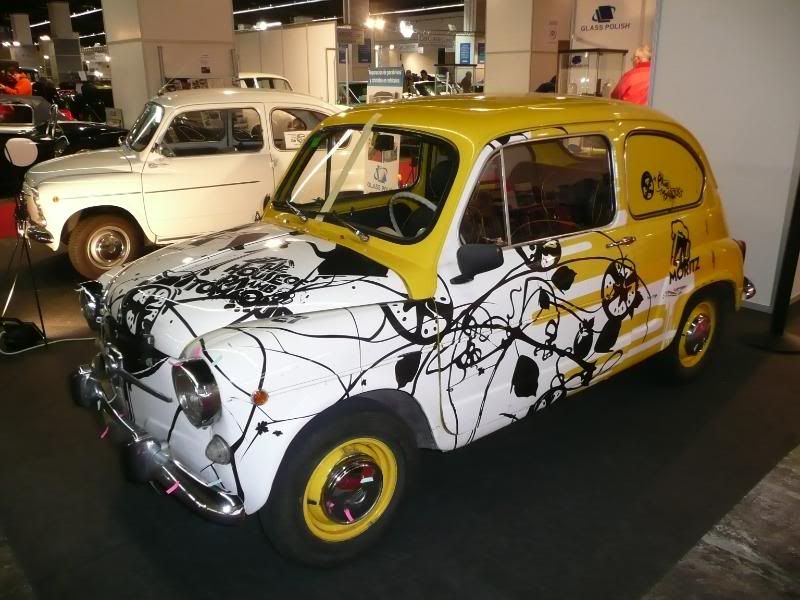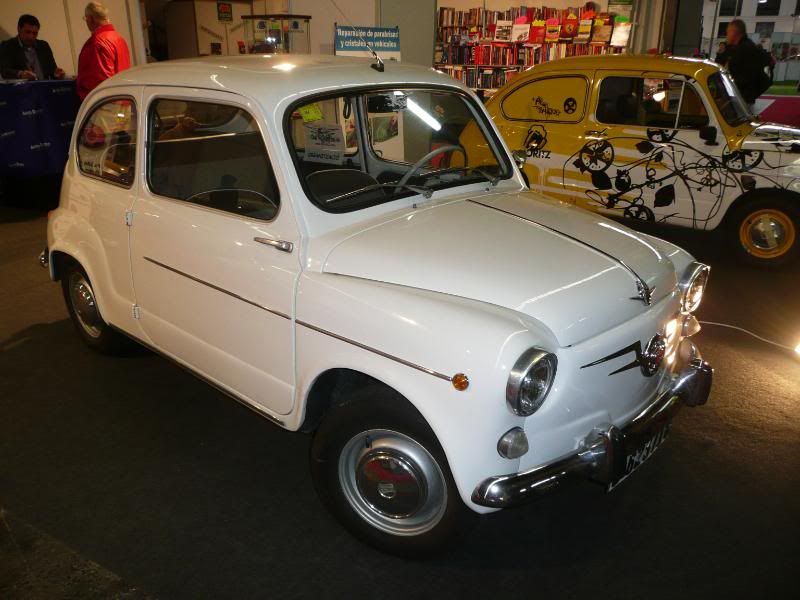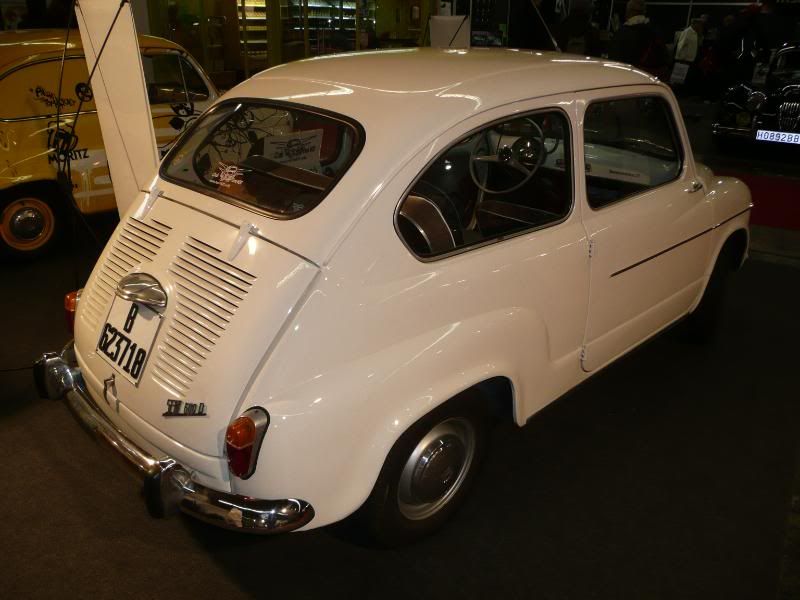 After the 600, the 124 family was the next most well represented Seat. This medium sized family car, based on the Fiat 124, evolved into the 124 D (which was a petrol engined car, despite what you might think from the name!) and the 1430. It was also popular as a rally car.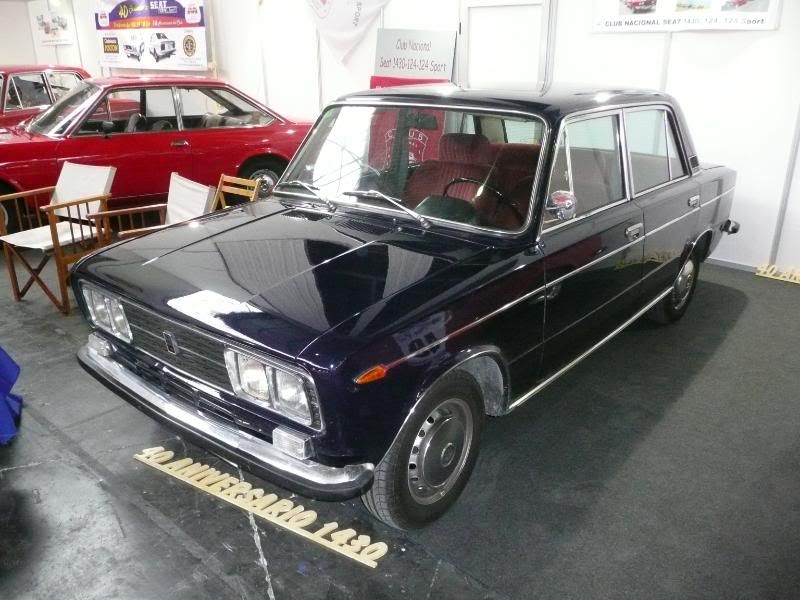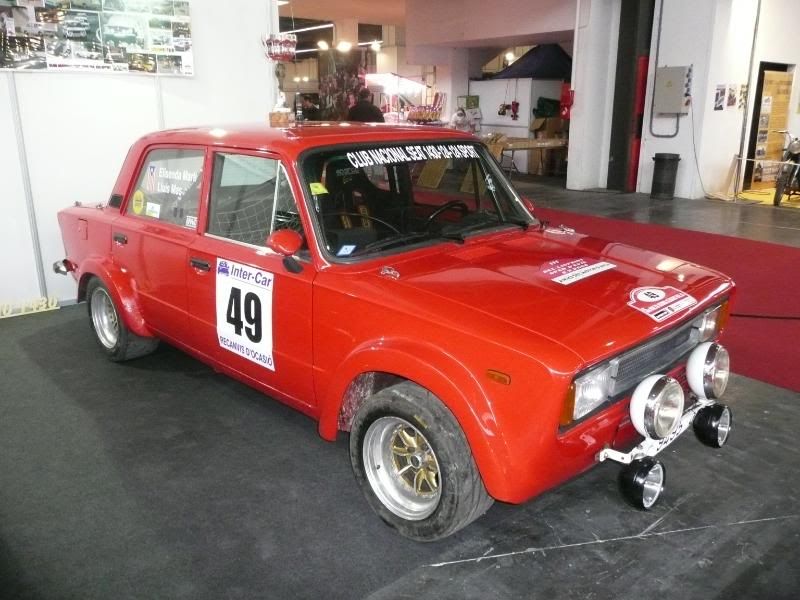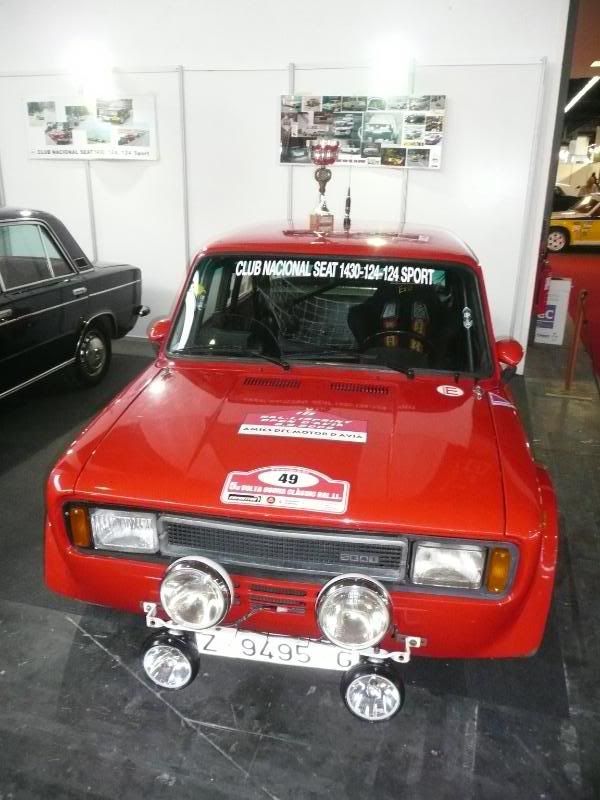 The pretty 124 Coupe was offered by Seat.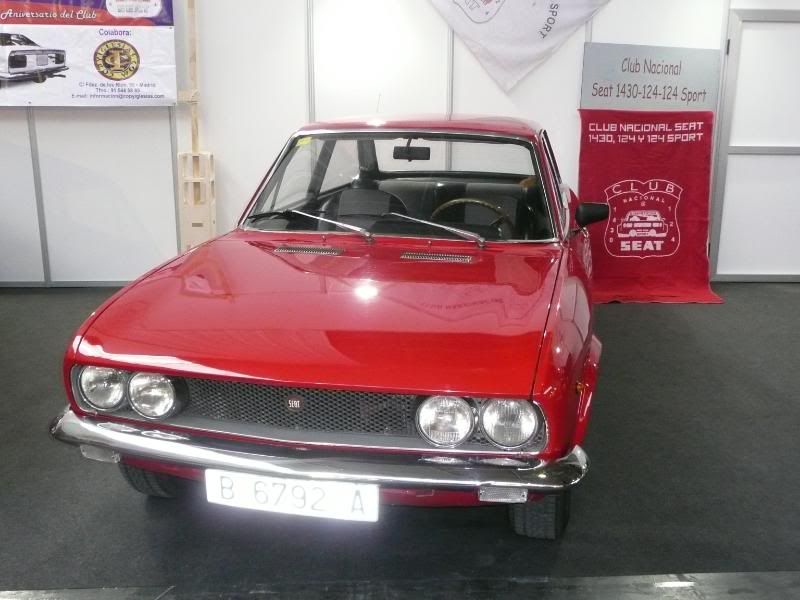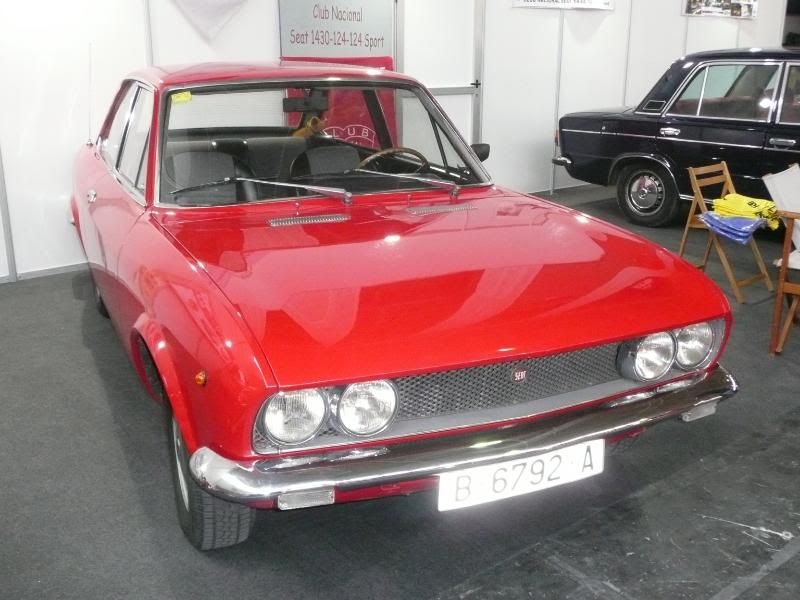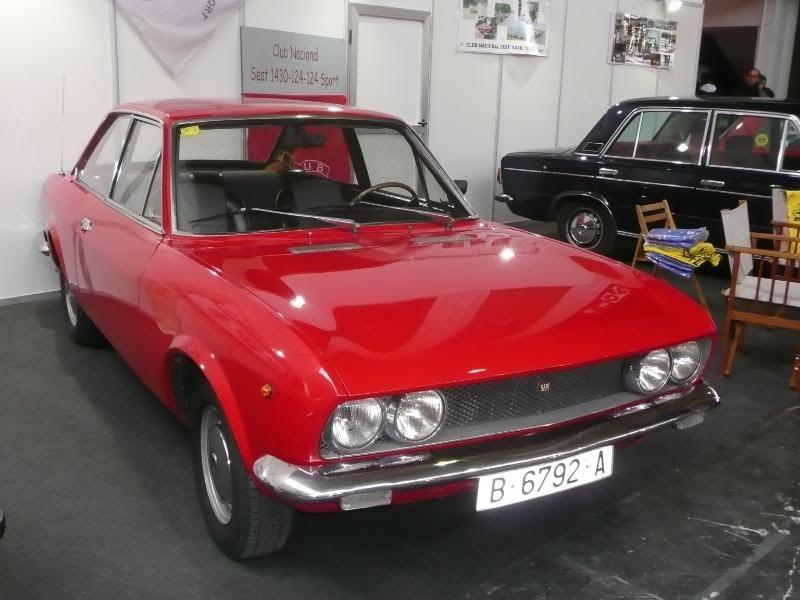 Parked up outside were a large number of 600s, in the livery of Moritz, a local Barcelona brewery.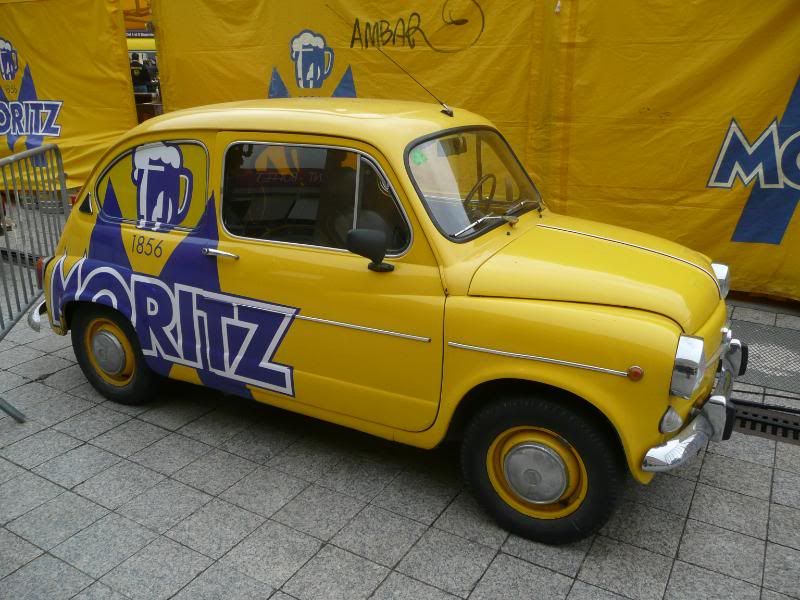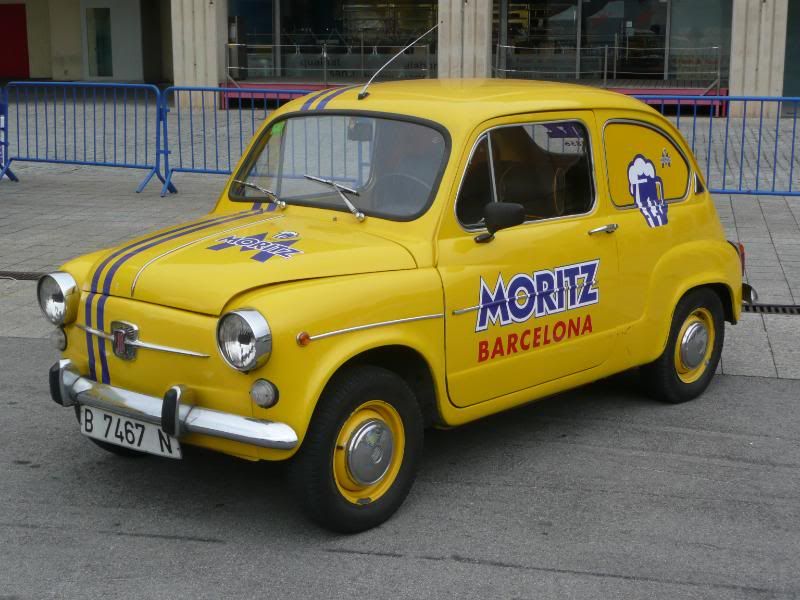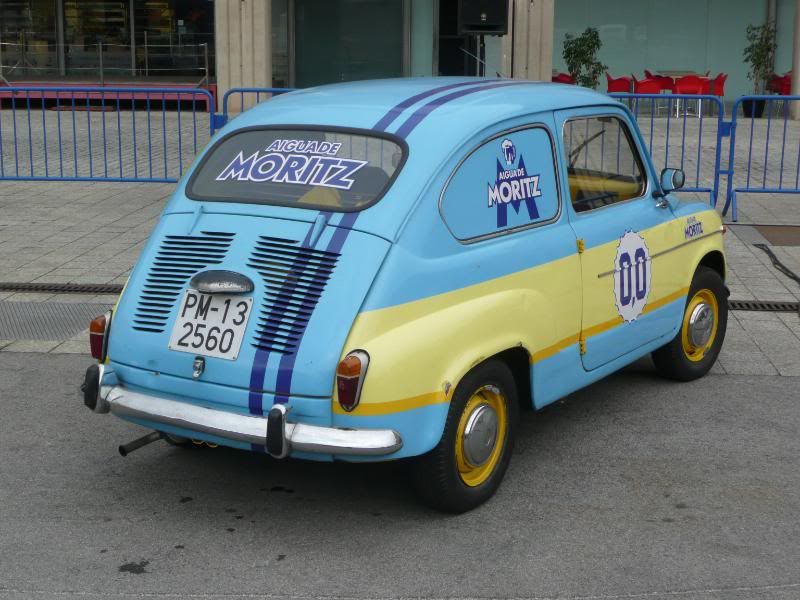 Many of the cars that were lined up during the day for their ITV test were classic Seats, and this gave me the opportunity to see some more rare vehicles.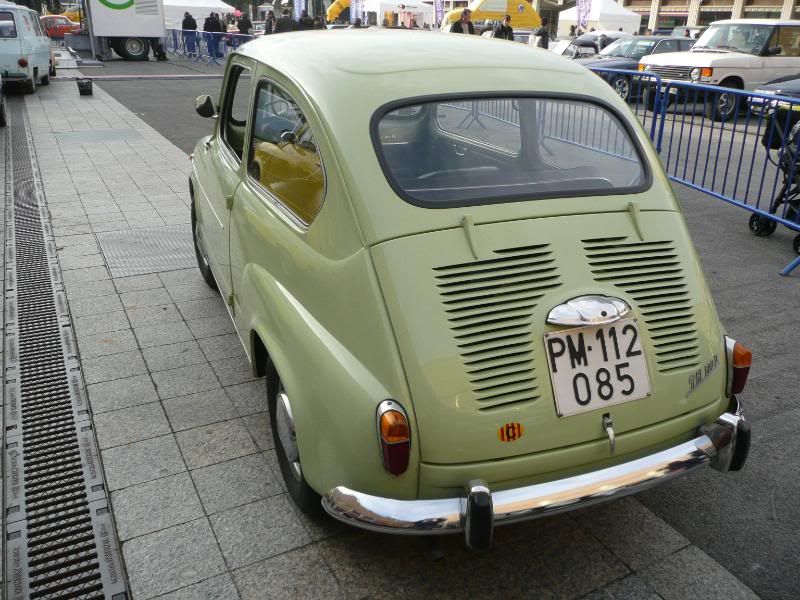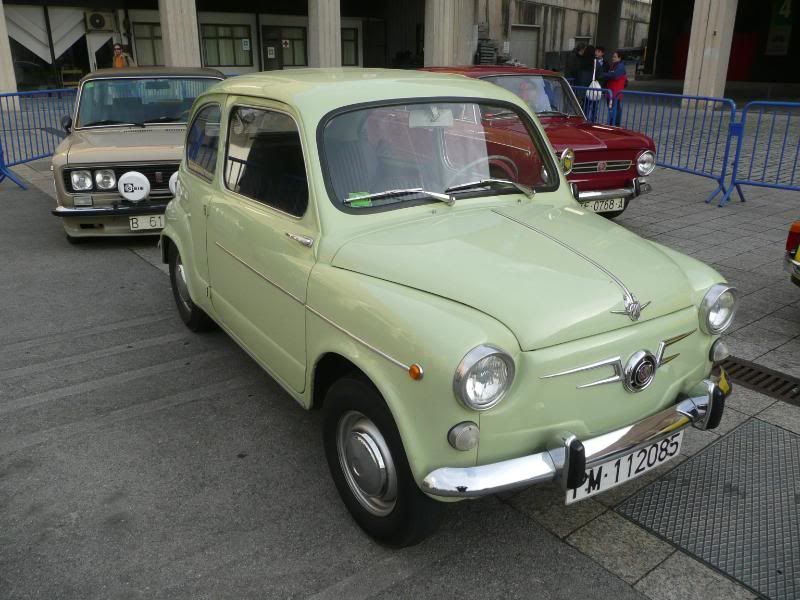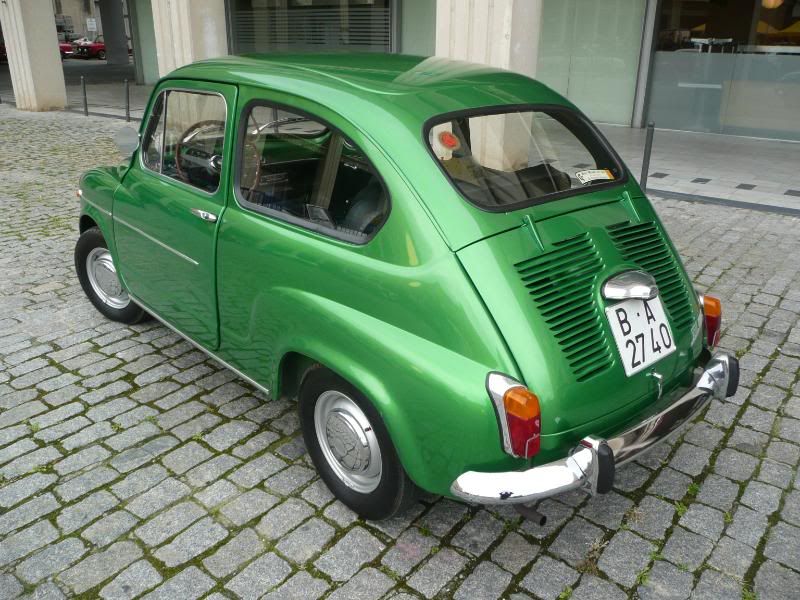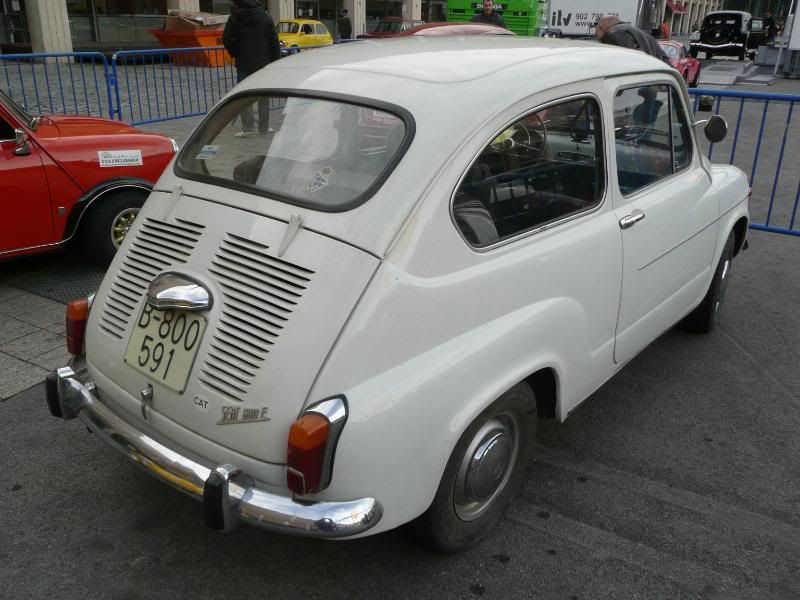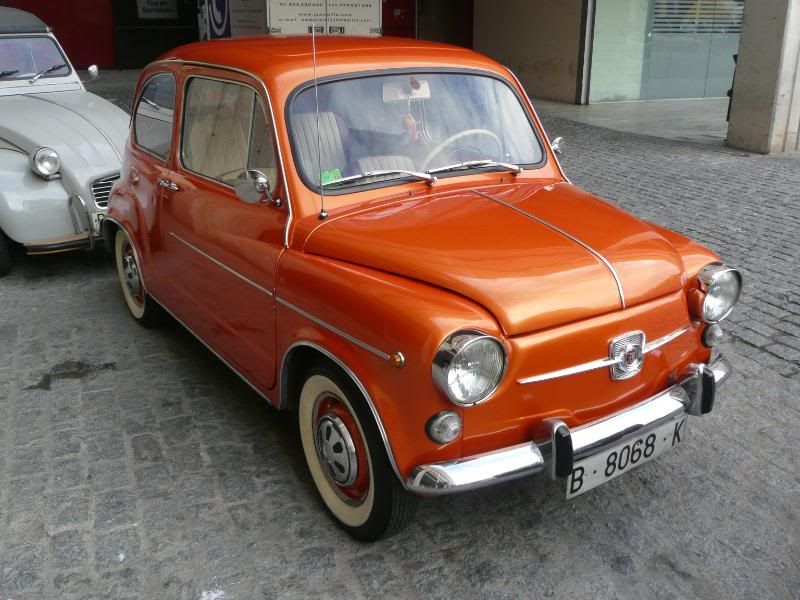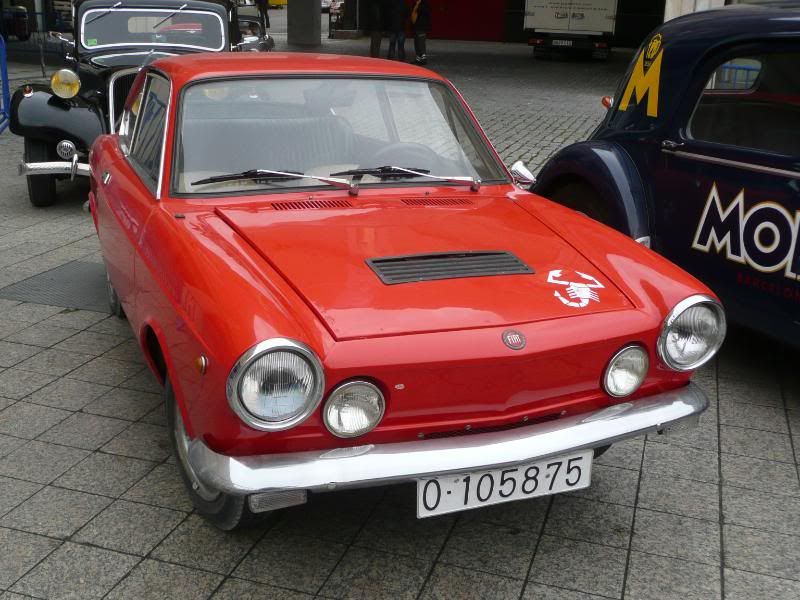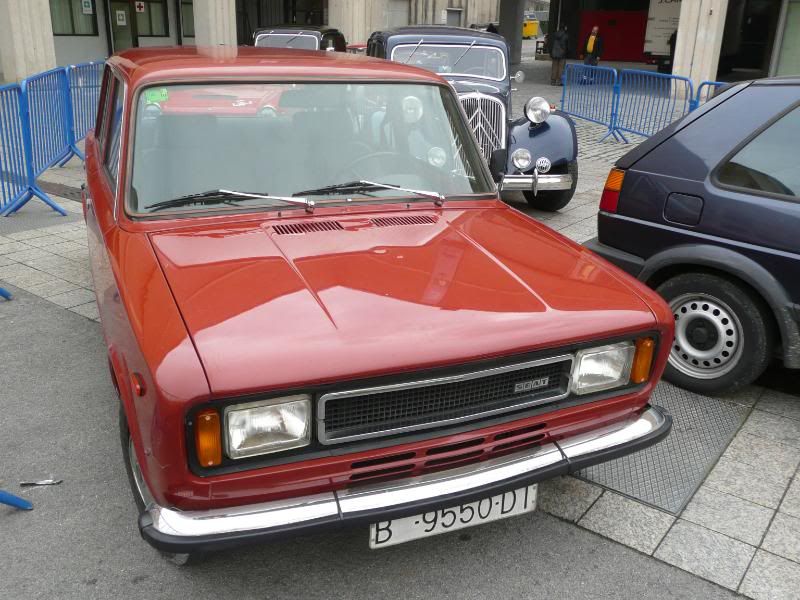 Rarest of all was this 850 Especial. Based on the more familiar, though now rare 850, this was another vehicle designed specially for the Spanish market and for those customers who prefer 4 door cars.  It was joined by other models from the 850 family, including the oh-so-pretty coupe and spider.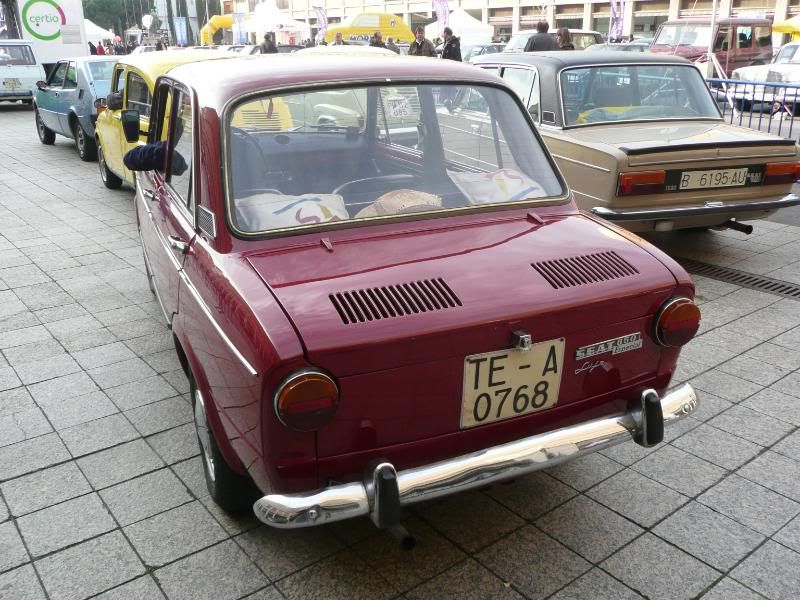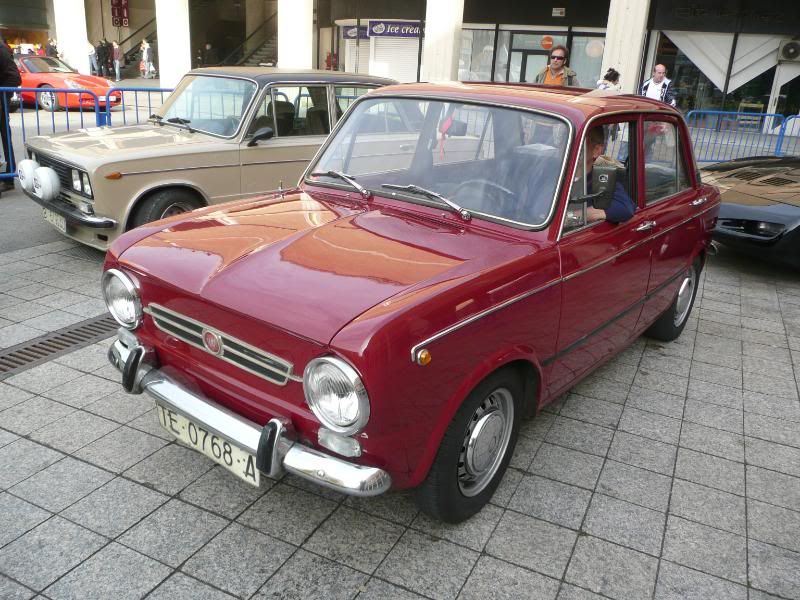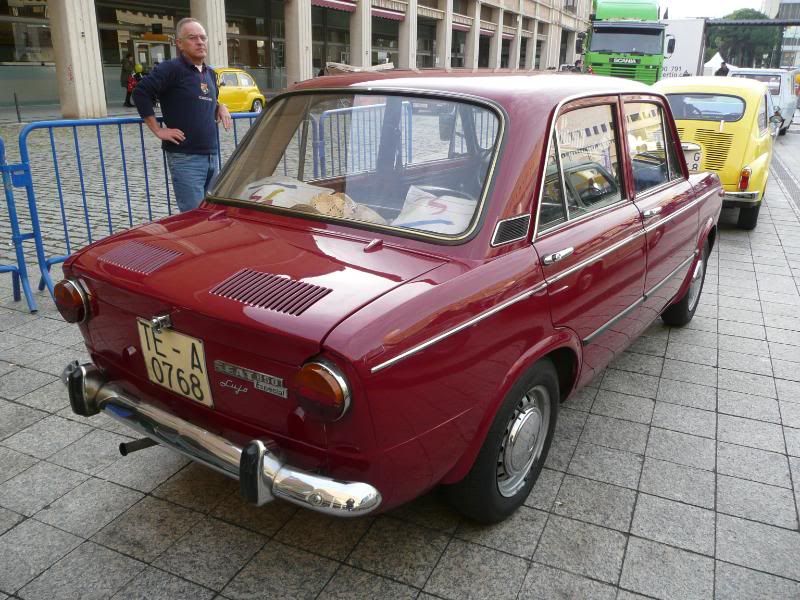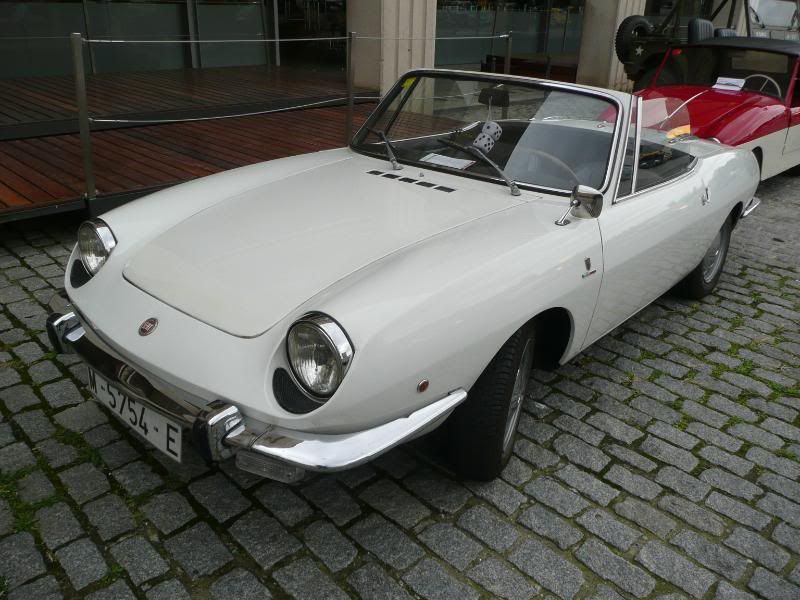 The first Seat-only design was the 1200/1430 Sport, a car nicknamed the Bocanegra thanks to the black plastic surround to the grille and headlamps, which was sold from 1975. A couple of these turned up for testing.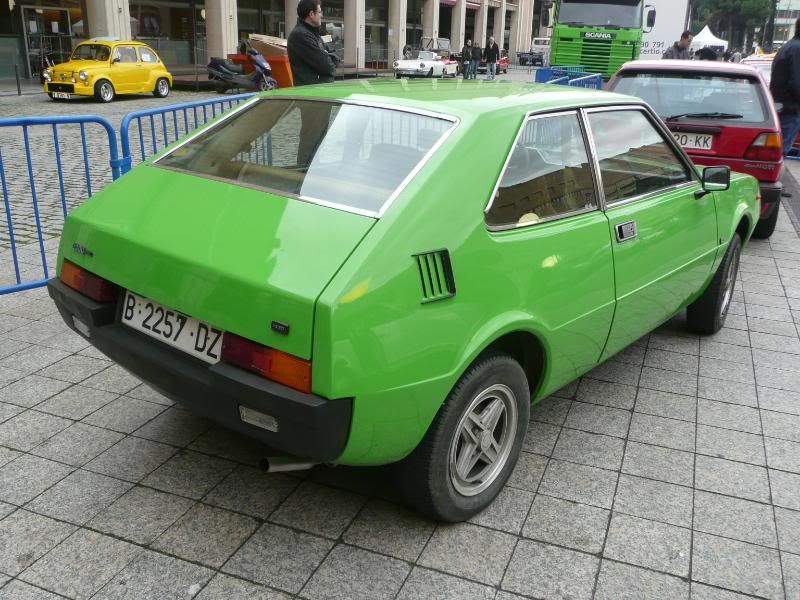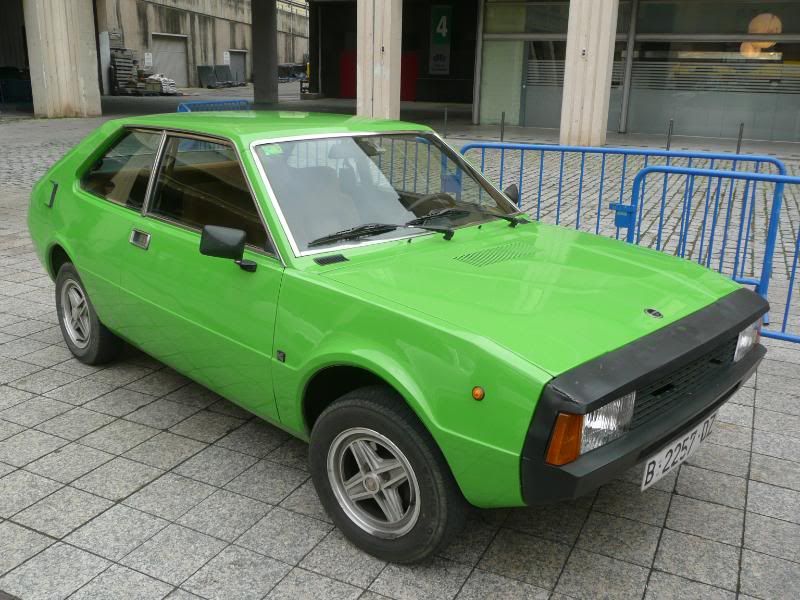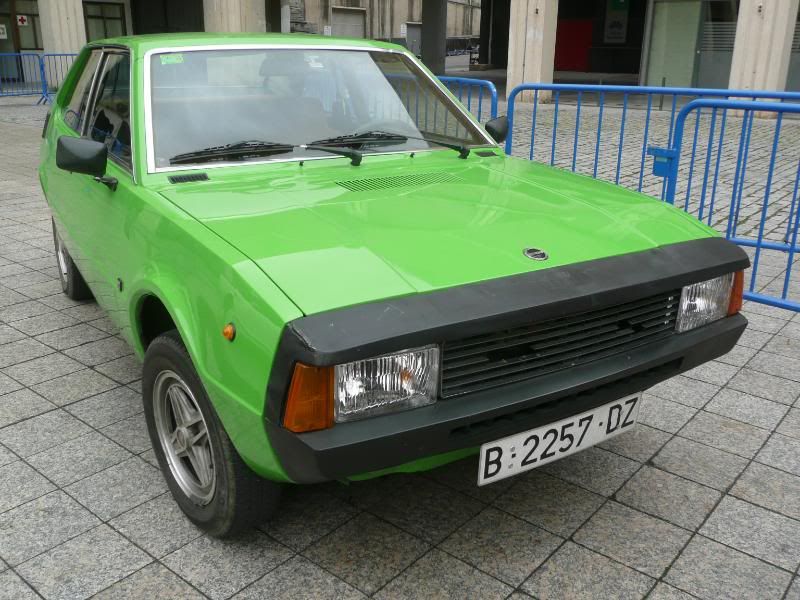 As an added bonus, when I came out of the main gate of the show, there was a huge line up of Seat cars parked up. It turned out that these were all the property of the Seat factory. They are presented in a separate report.
SIATA
Another Spanish rarity was this, the Siata. There was a van version of this vehicle undergoing its ITV test, which looked to be ripe for restoration, whereas this vehicle looked like it had already received the treatment.
SIMCA
The Aronde was a big selling family car from Simca in the 1950s and early 1960s. This is from relatively late in the model's life.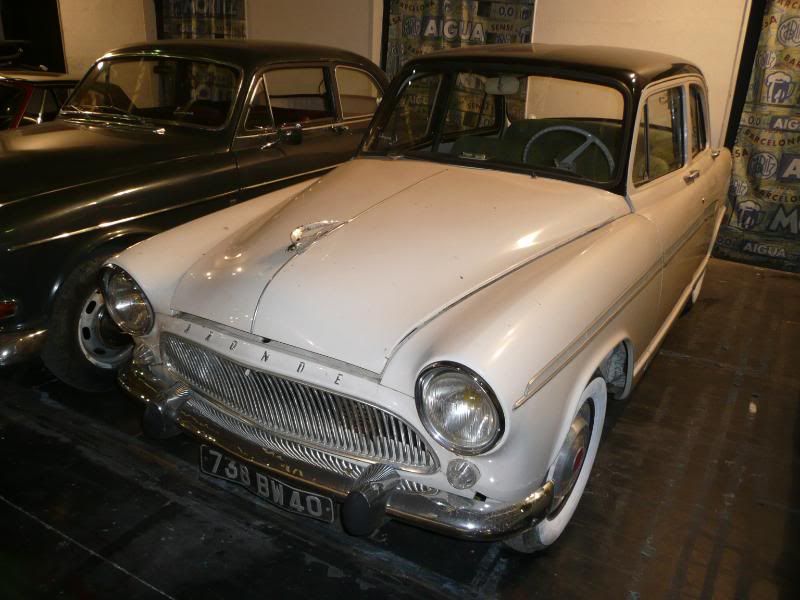 WHAT IS THIS?
There were no badges on this, and no signs to tell anyone.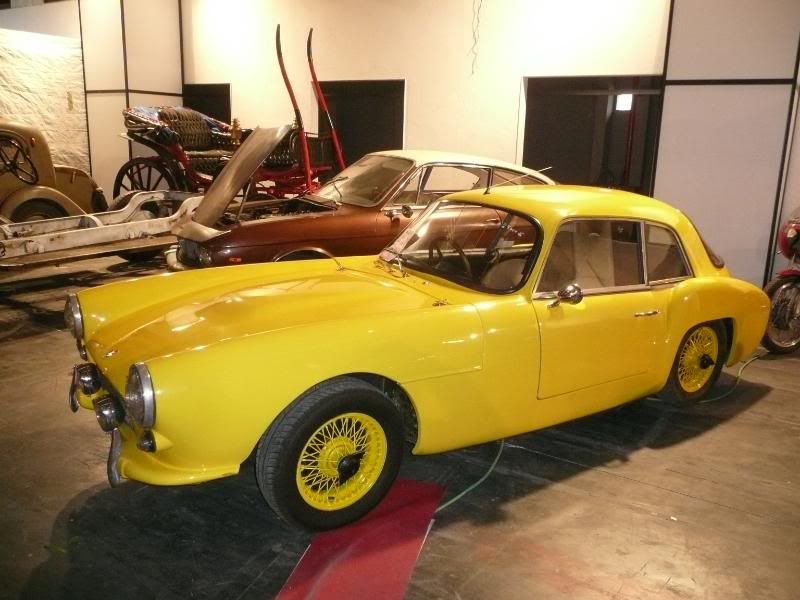 RALLY CARS
Parked up outside the main exhibition hall was a display of rally cars from the past 40 years, with some familiar and some less familiar cars on show.
This Ibiza was badged bi-motor, and it did indeed sport an engine in the back as well as one in the front.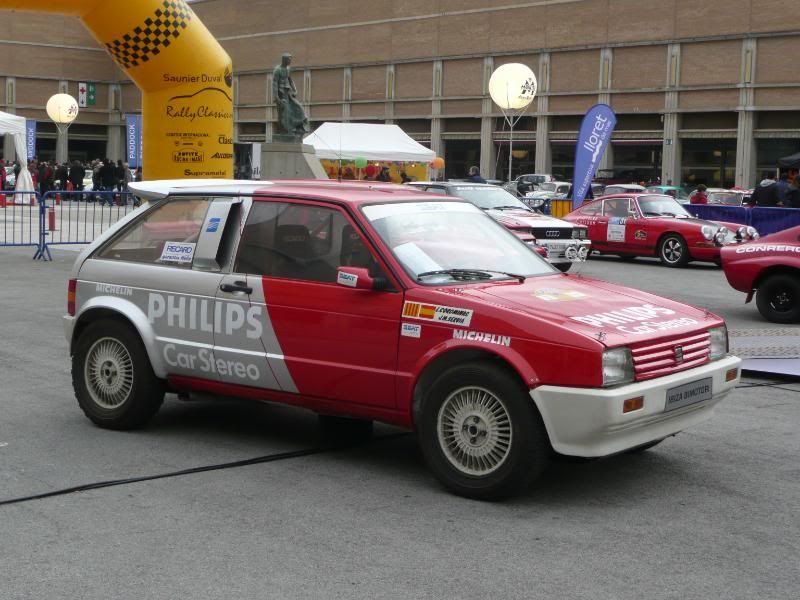 I am very glad I went to this event. Entry cost 15 Euros, which is not particularly cheap when you compare it to the number of vehicles on show at the NEC or Retromobile, but there was plenty of variety and it diverted me for the best part of a day. Barcelona is a great weekend destination, and – as long as the snow has not closed the UK airport, and the air traffic controllers have not closed the Spanish ones – it is quite viable to head out on Friday evening and come home on Sunday evening, and take this event in.  In 2011, it will take place on the first weekend of December again and has to be worth considering.