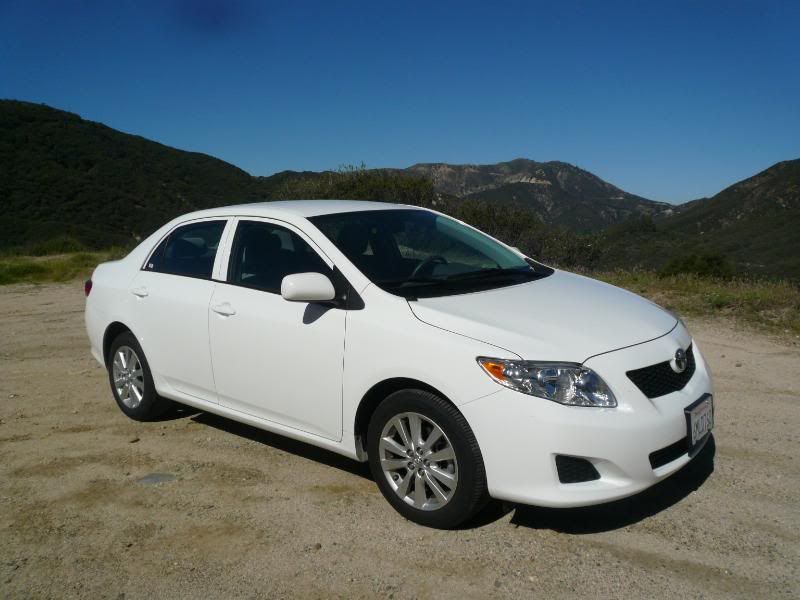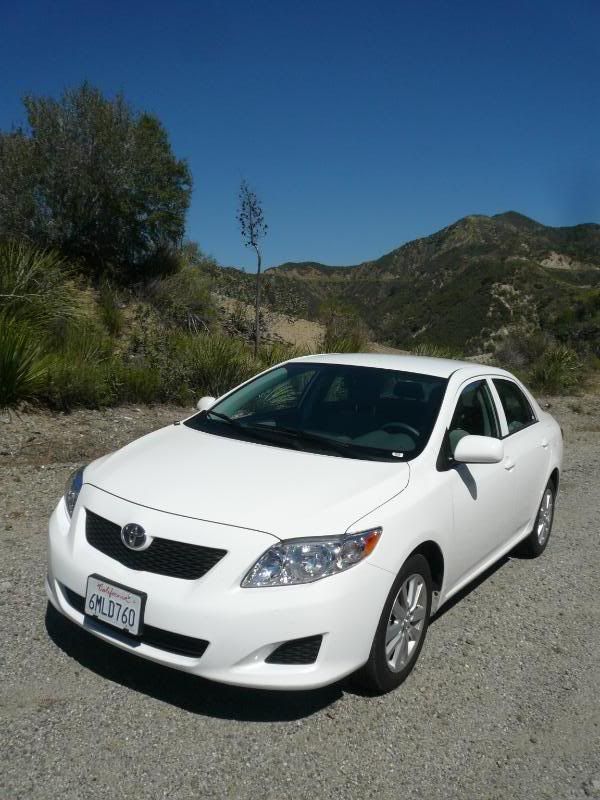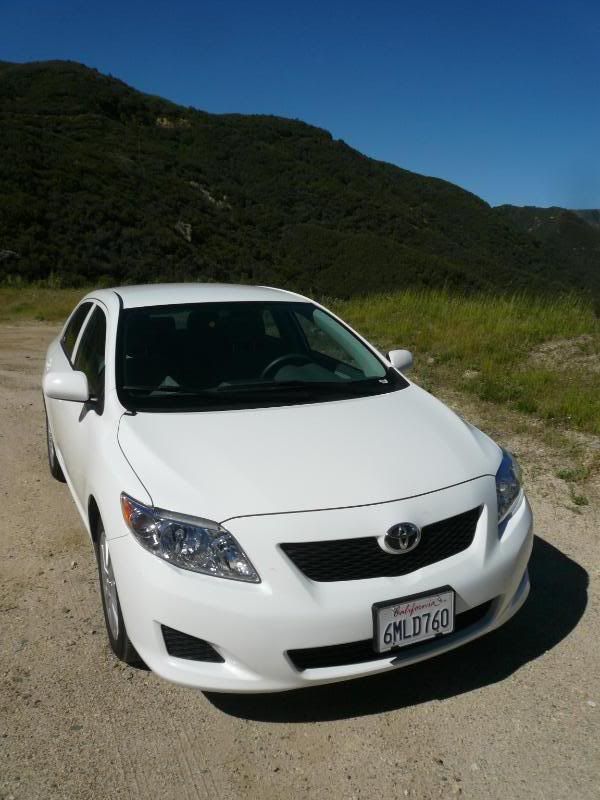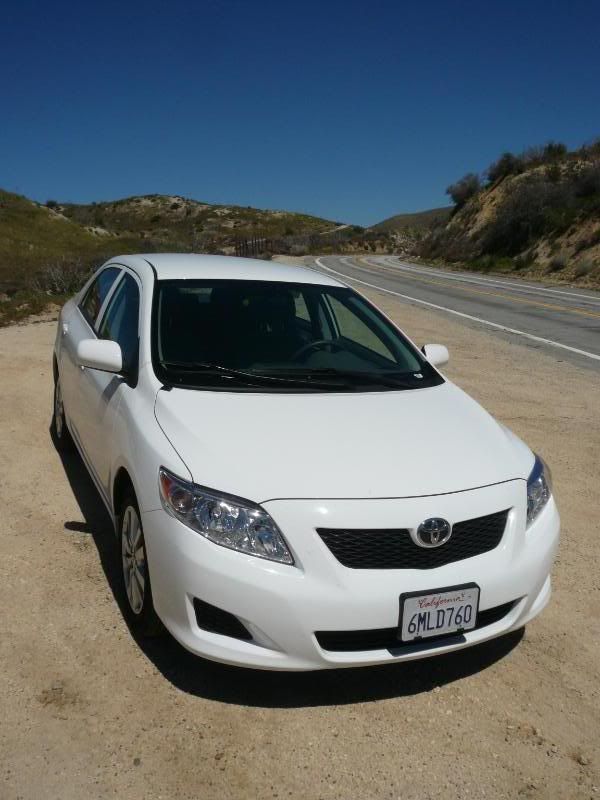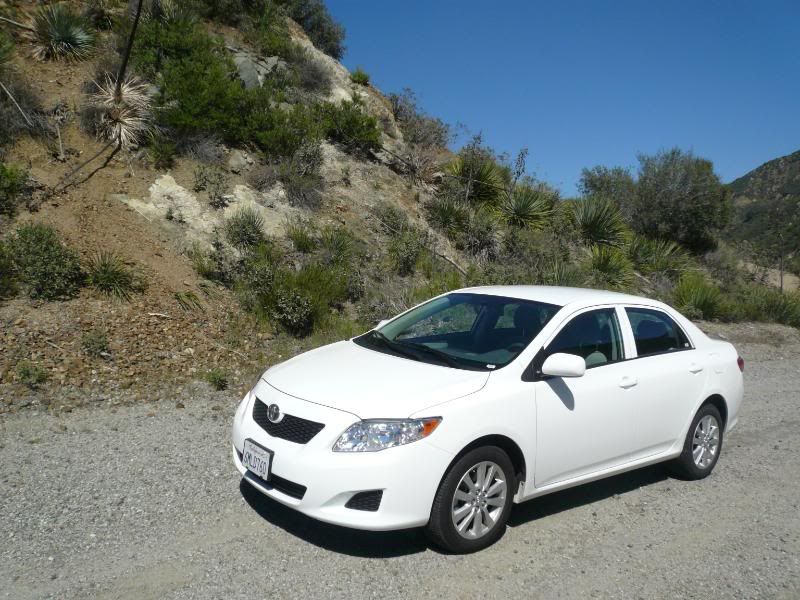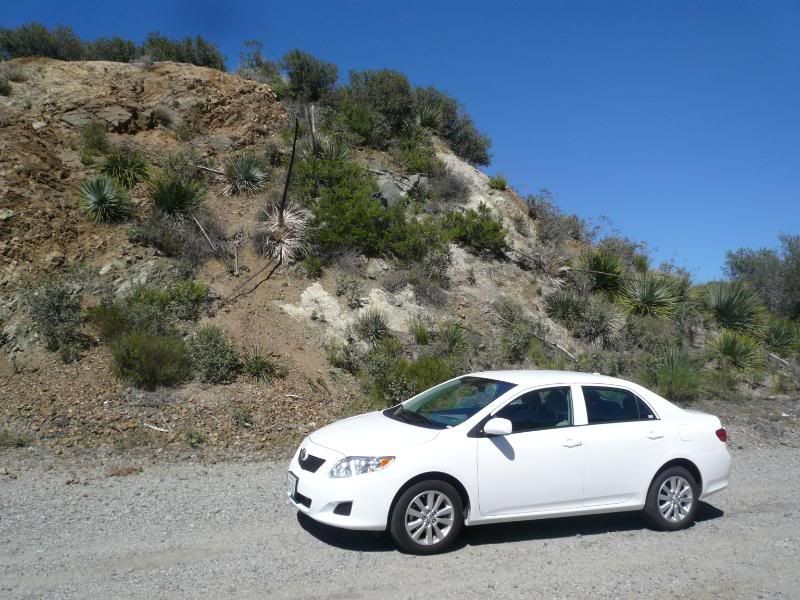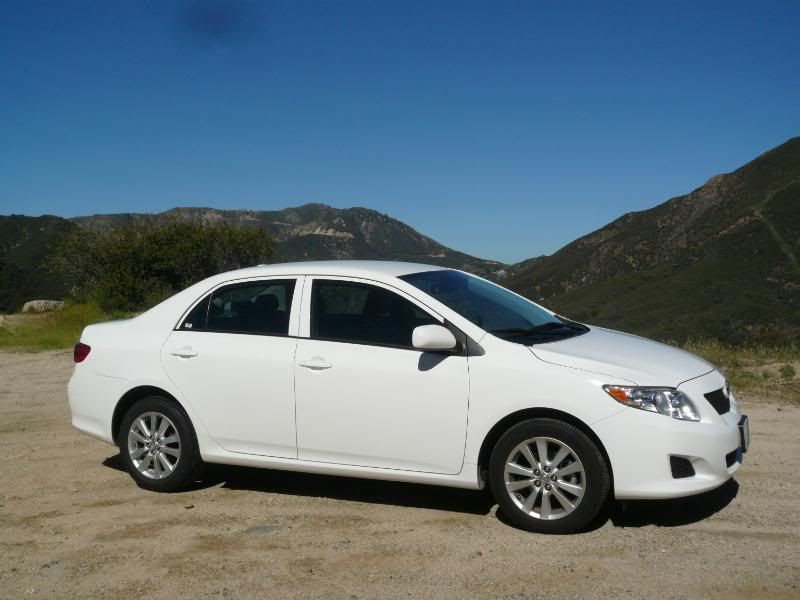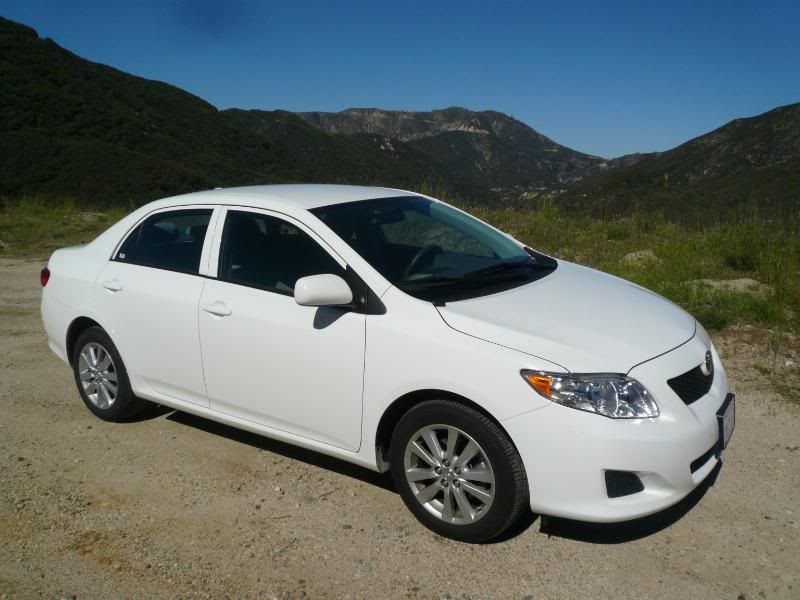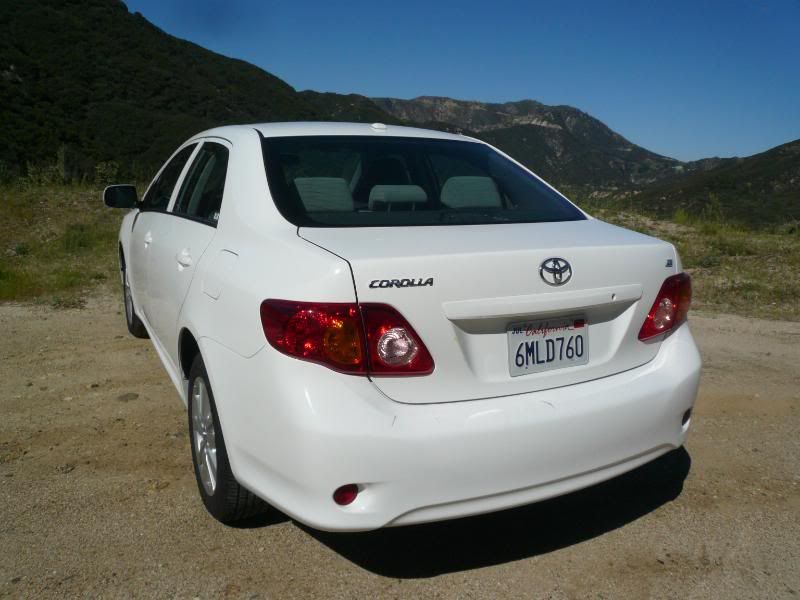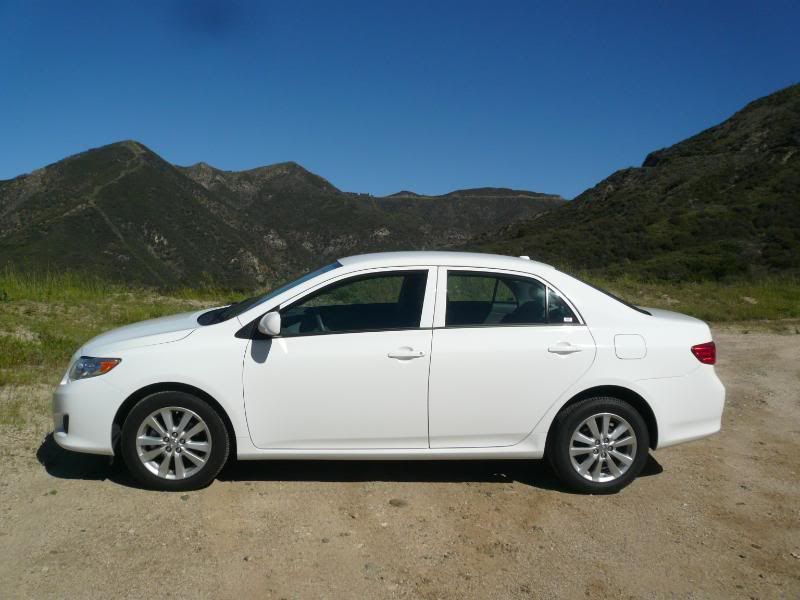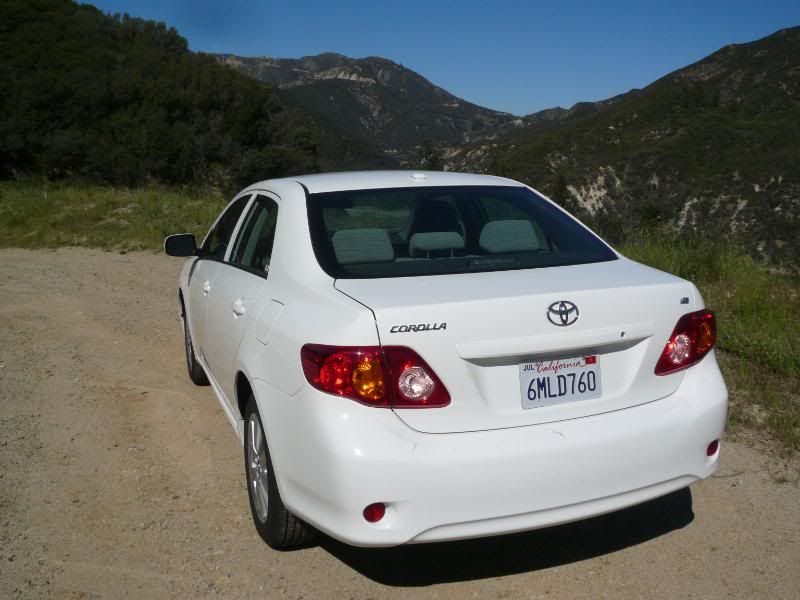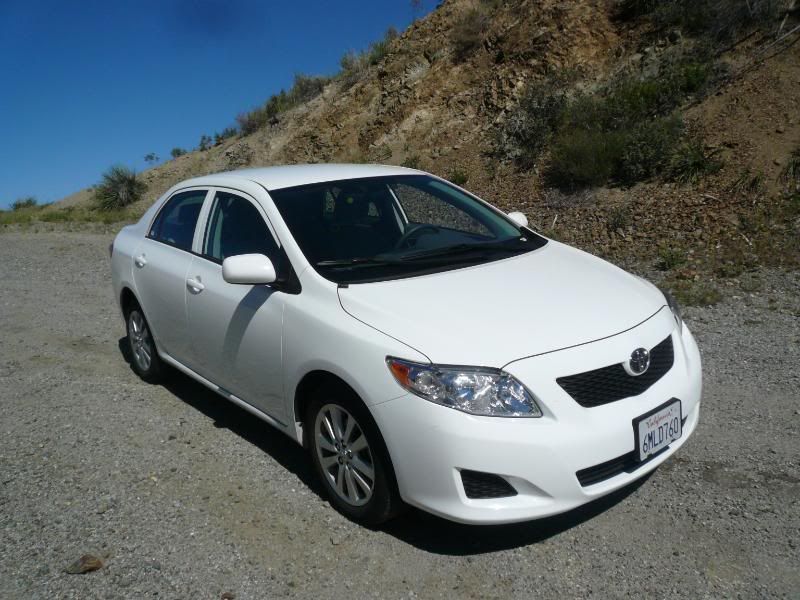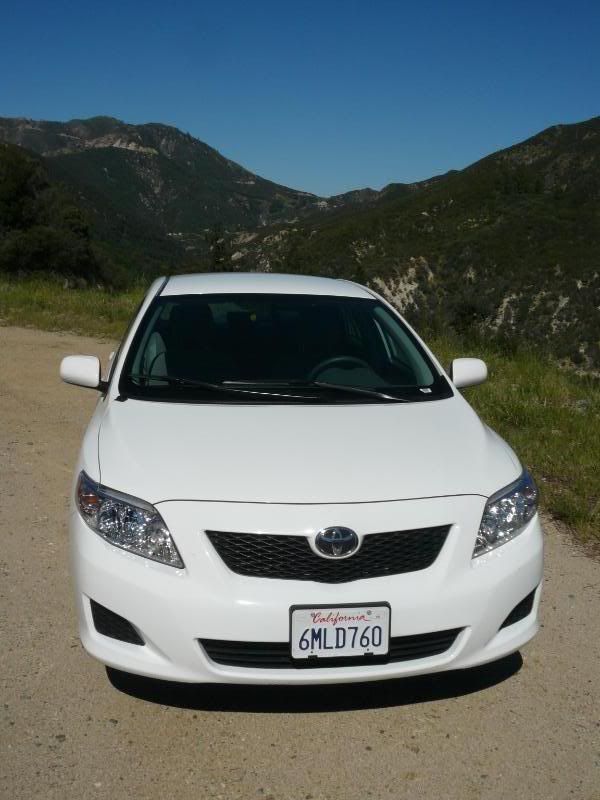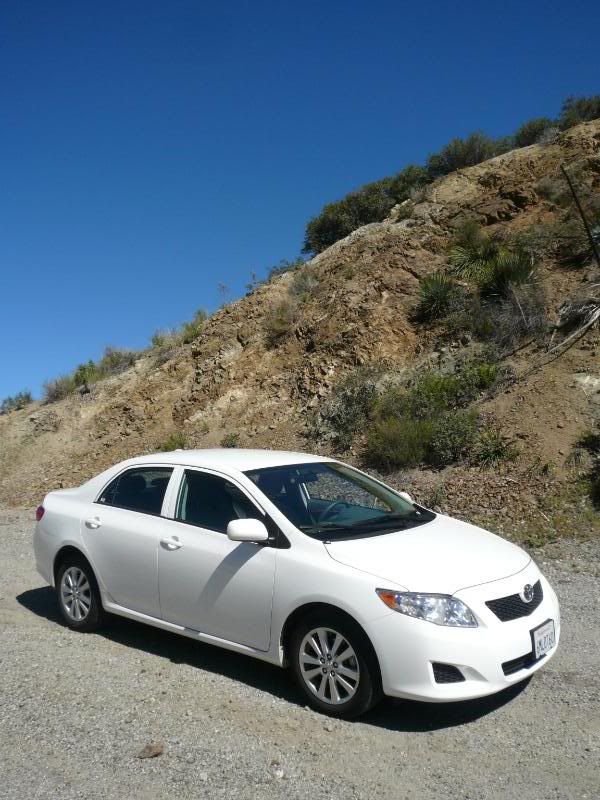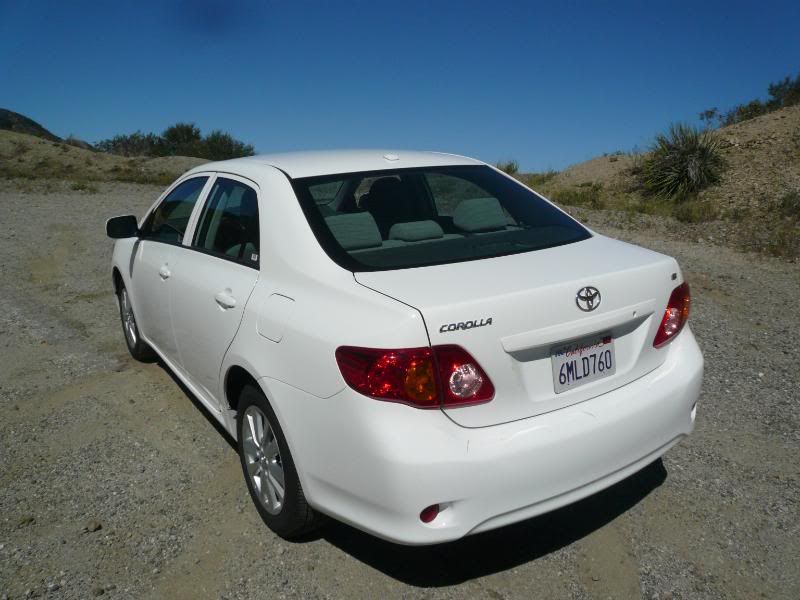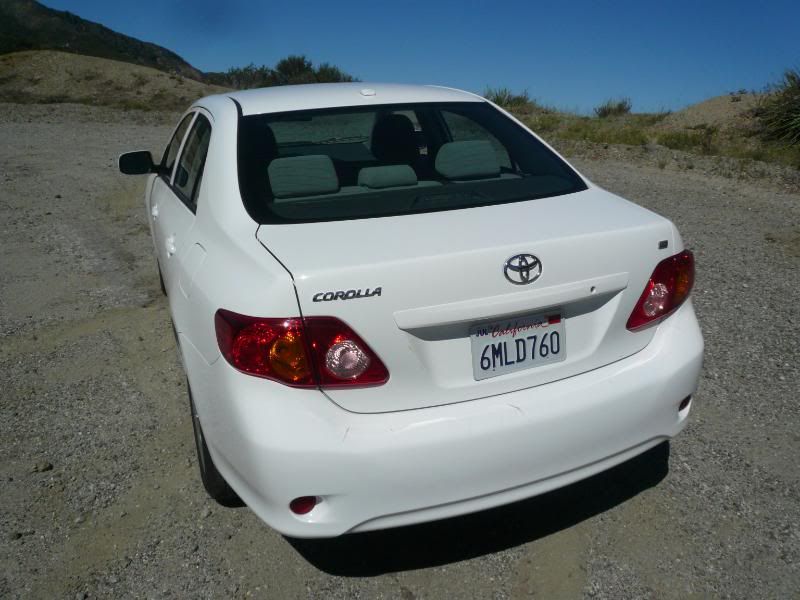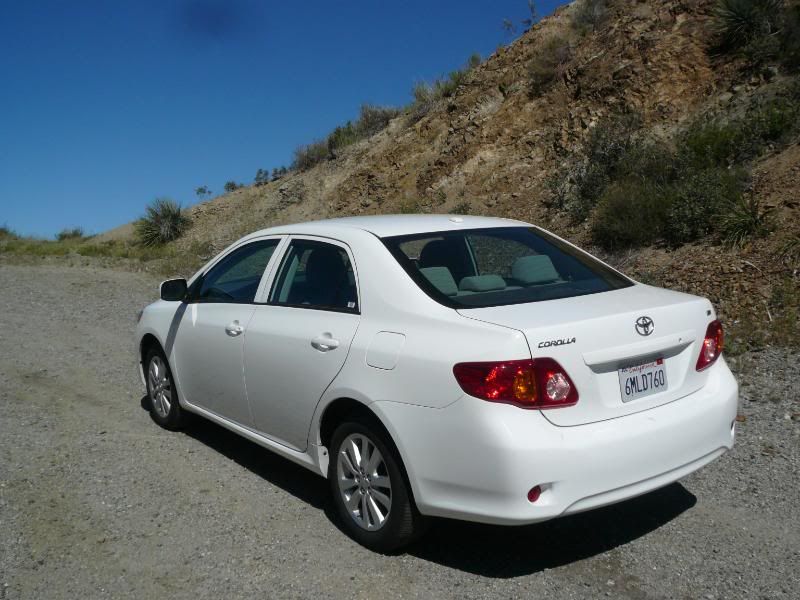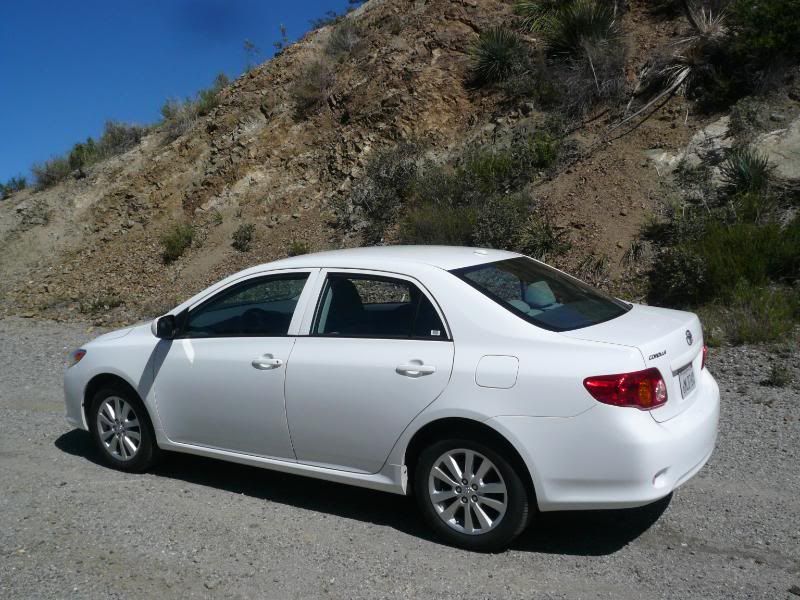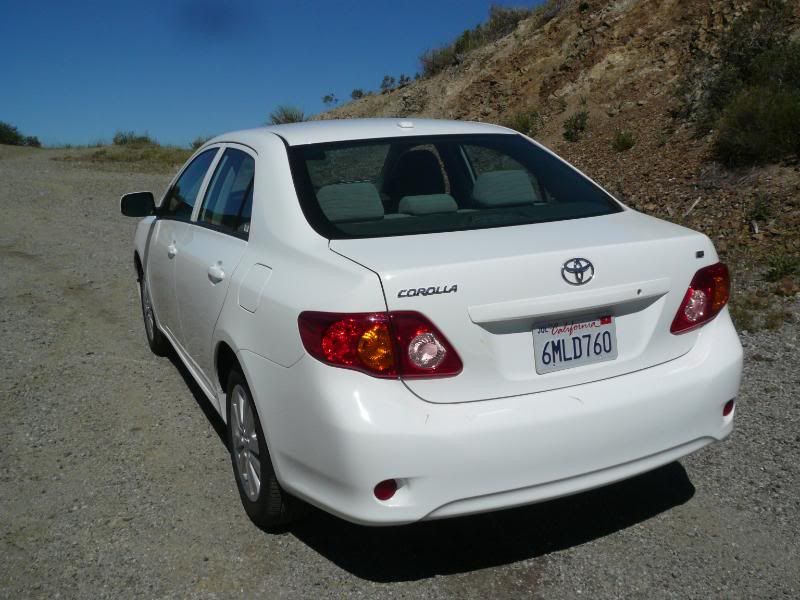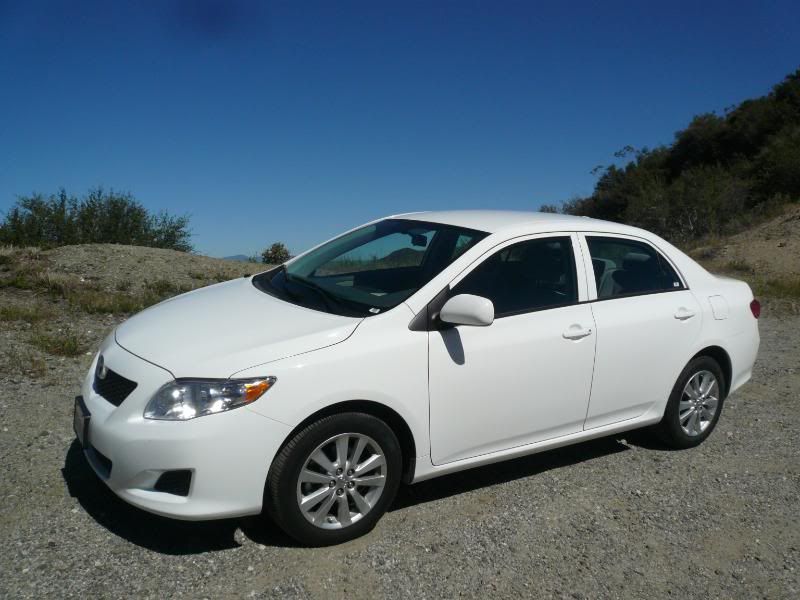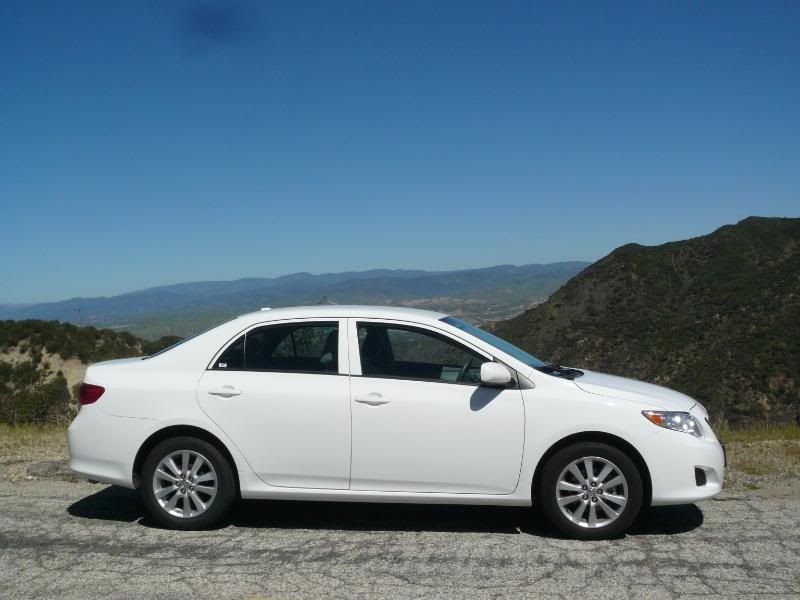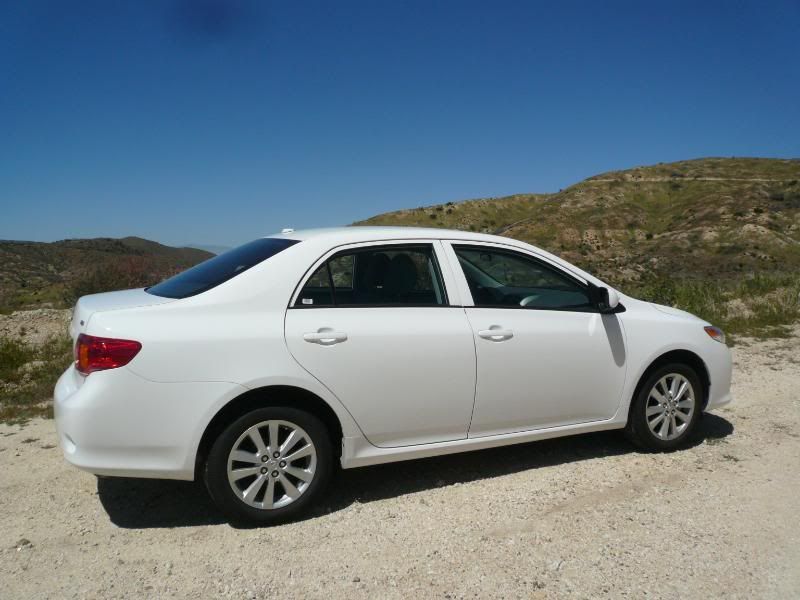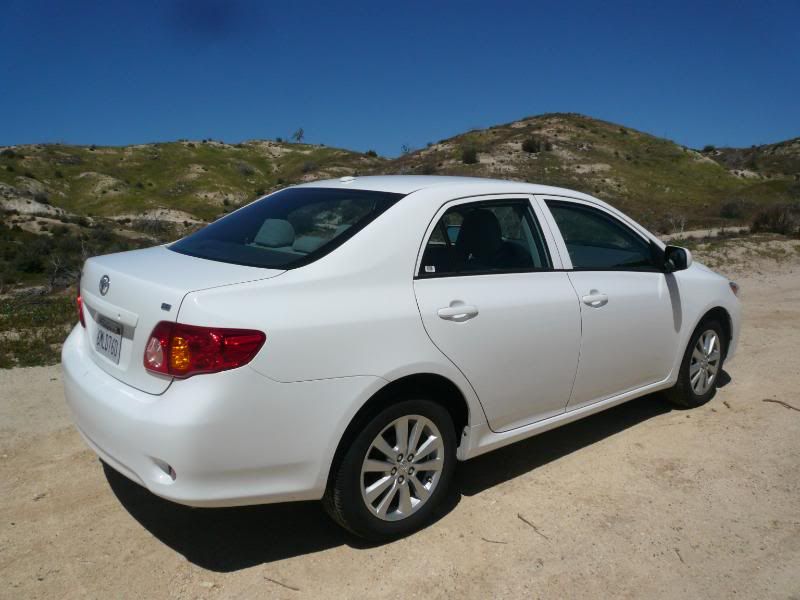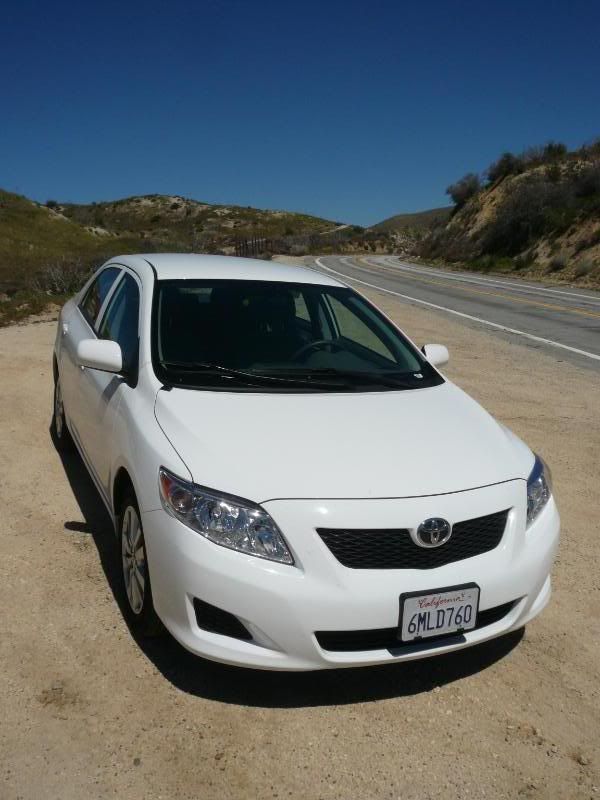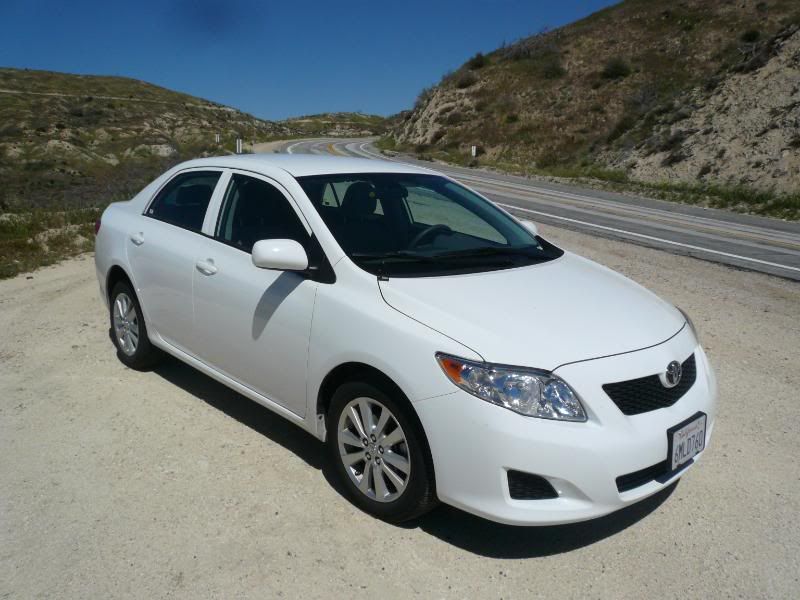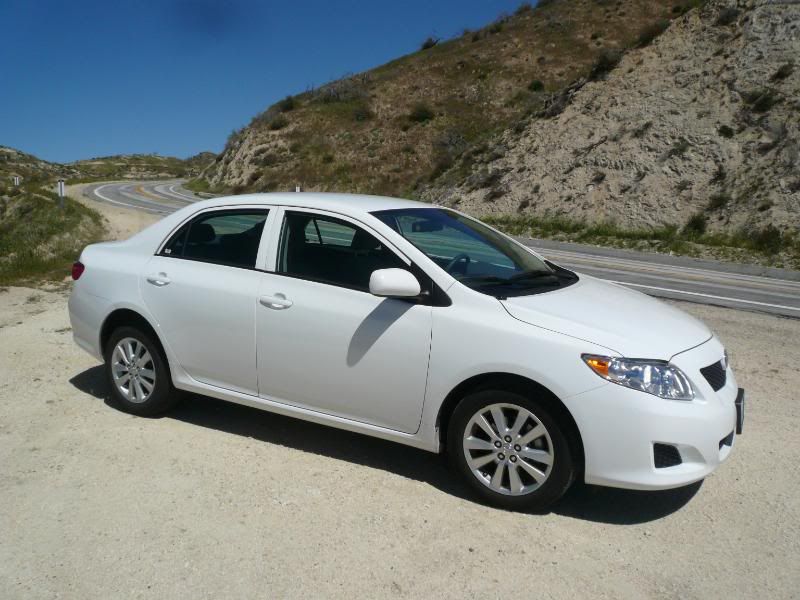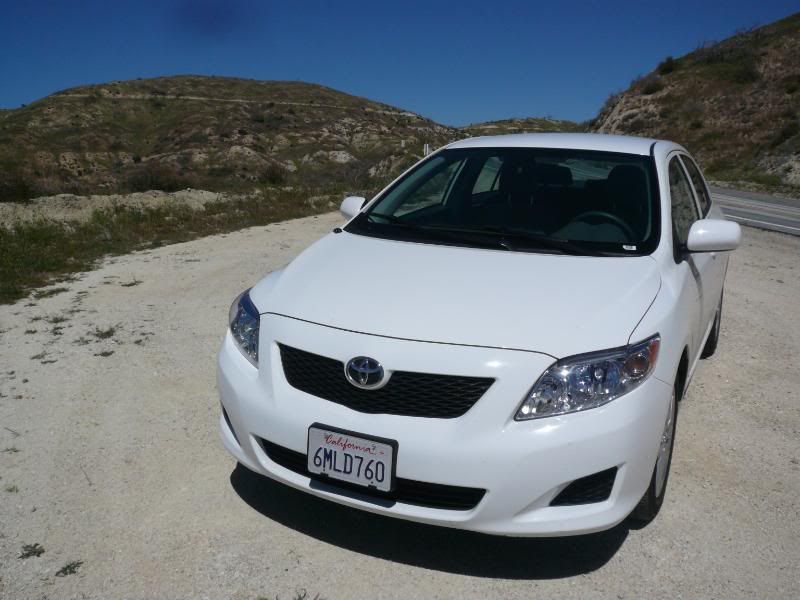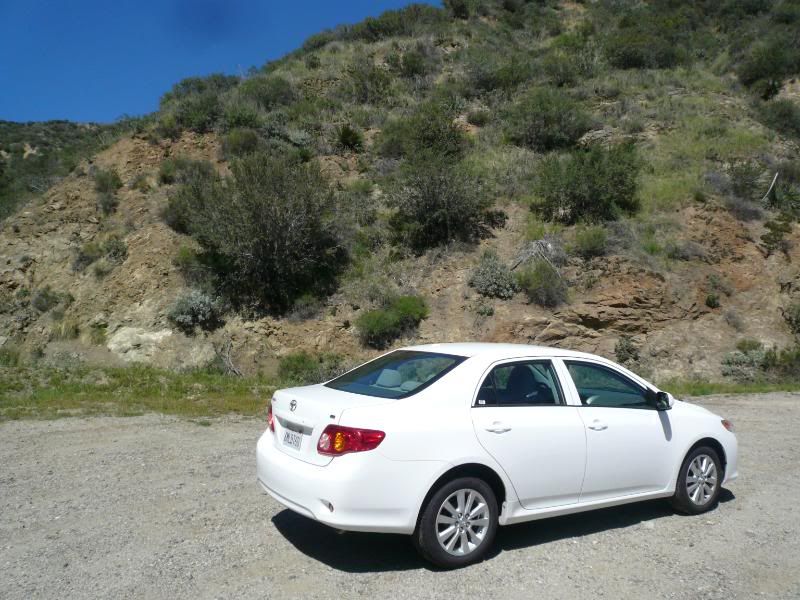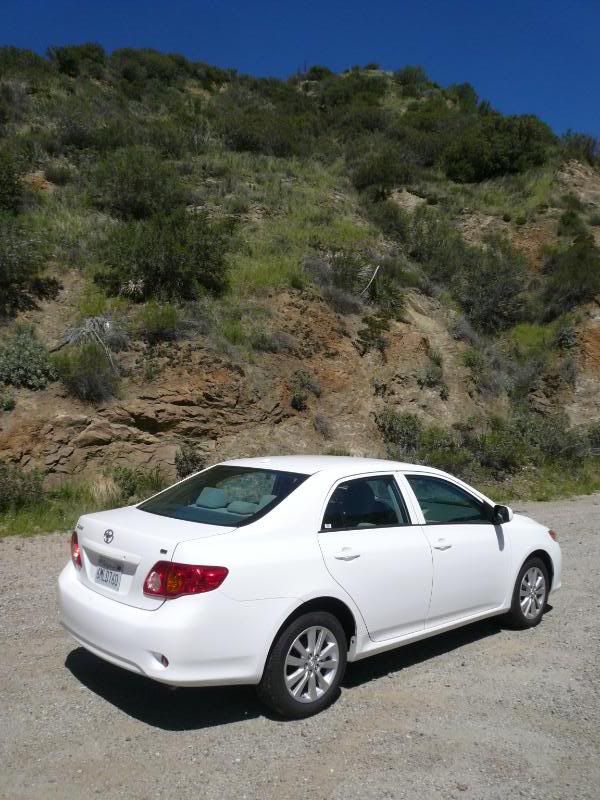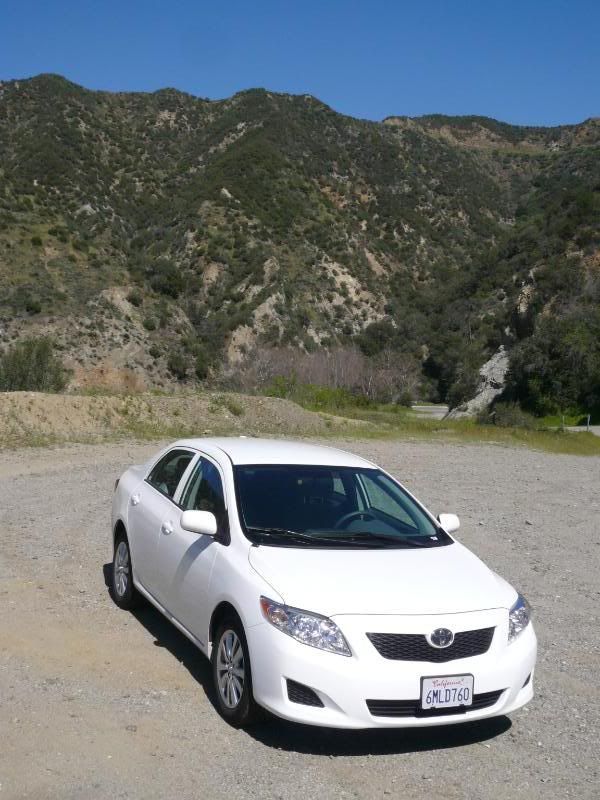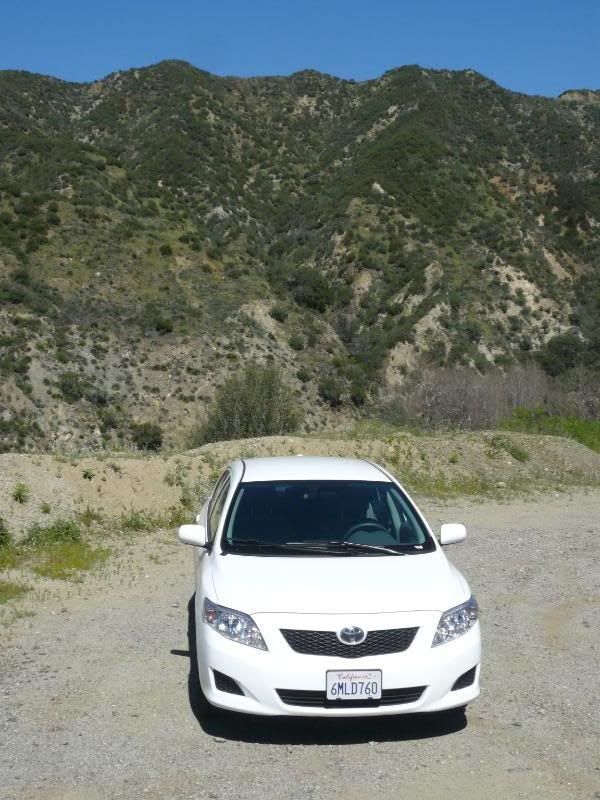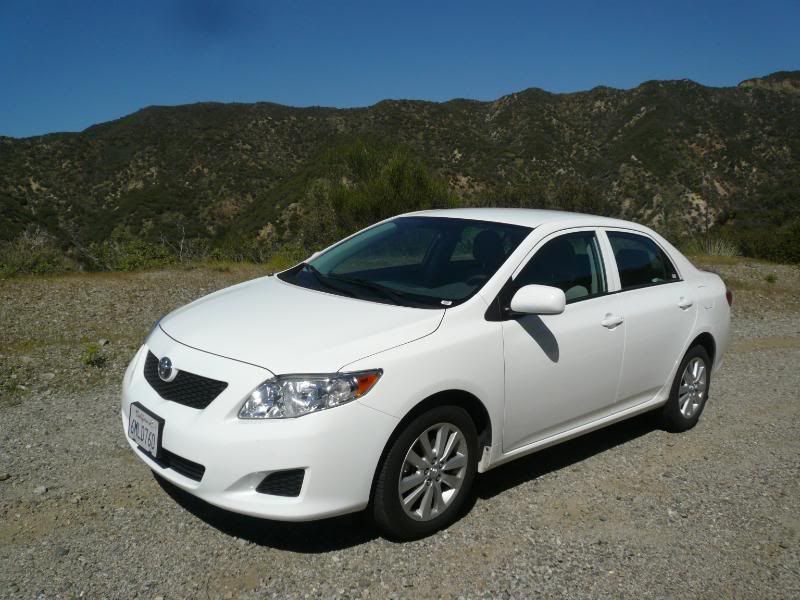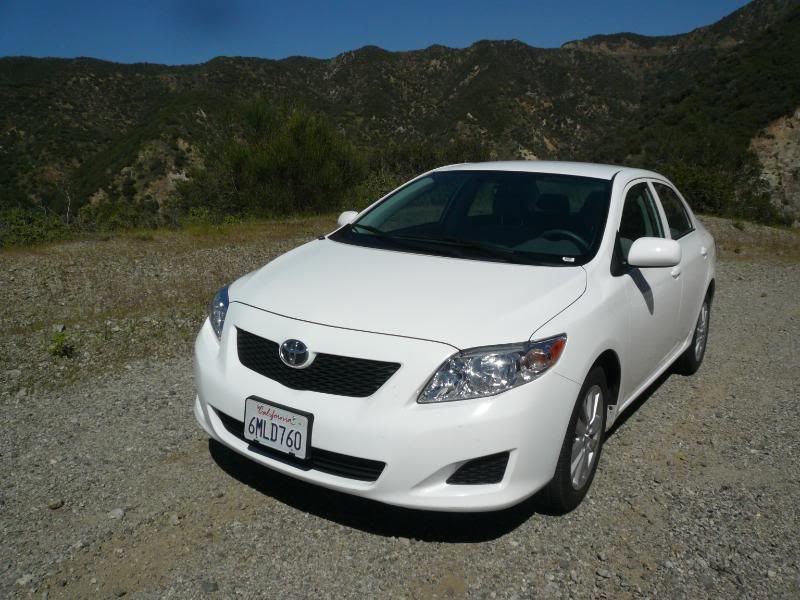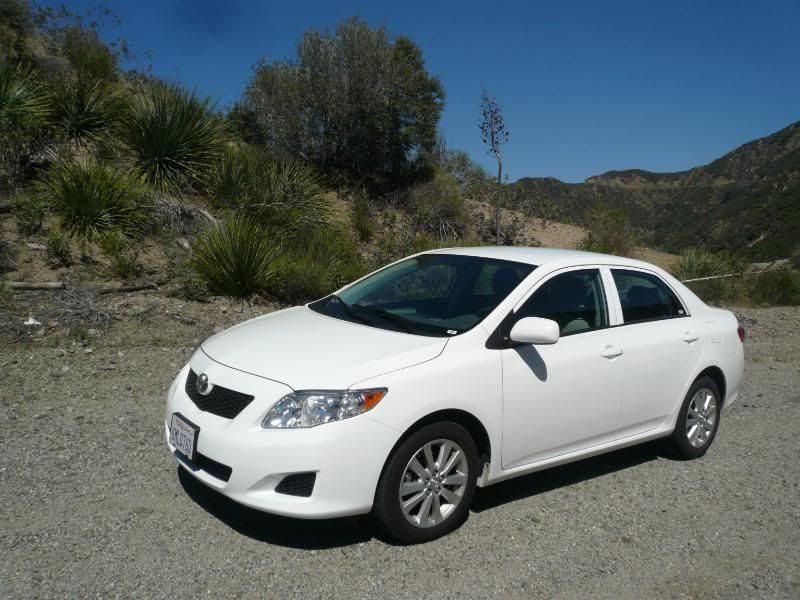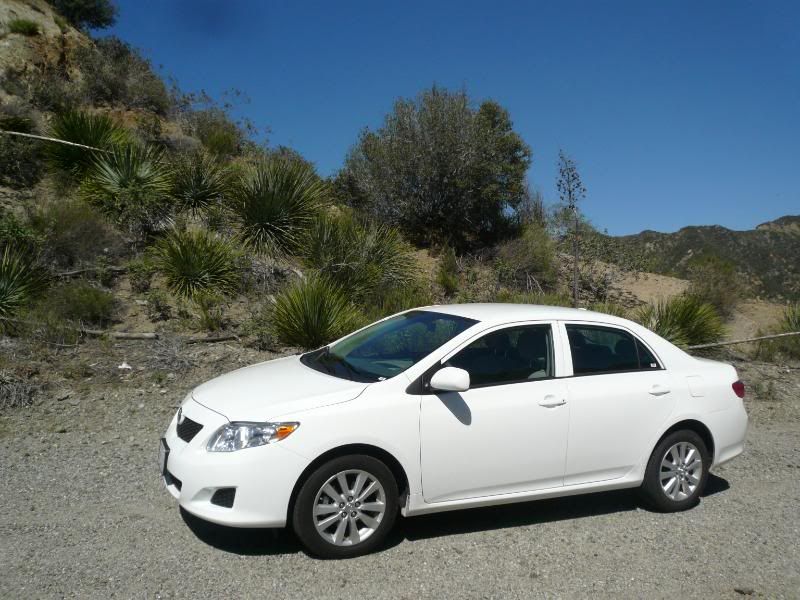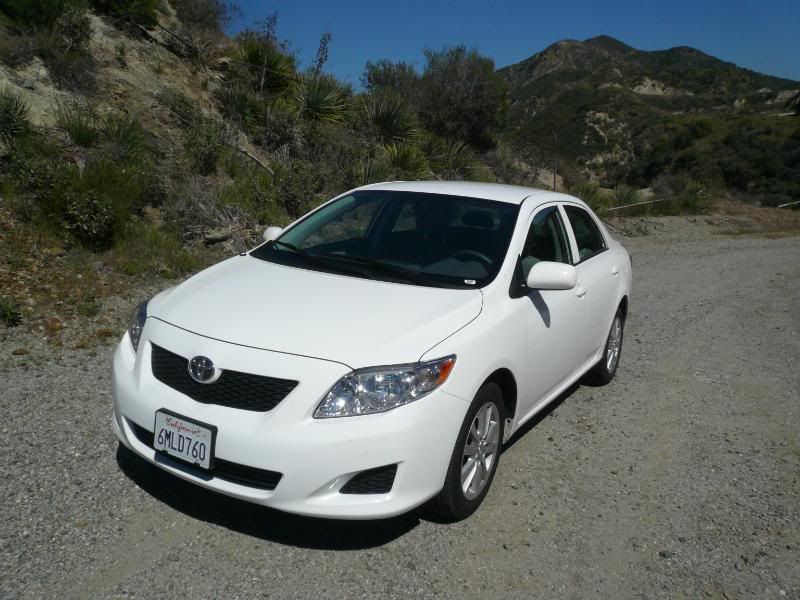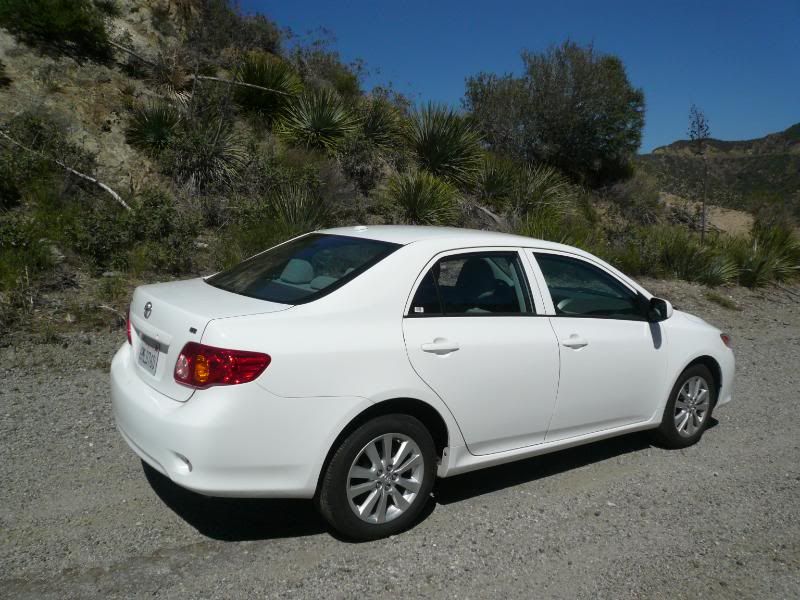 The first Toyota Corolla appeared in 1966. Although it might not have been obvious at that time, this was a car that exemplified what the Japanese do best: build reliable, dependable products that are just what many people want. Sales expanded even faster than the bewildering model range changed and evolved, so that by 2007, the 35 millionth car bearing the Corolla badge had been produced. Part of the secret of success is that although the badge is applied to a lot of cars, Toyota have increasingly adapted and customised the models that they offer to meet the tastes of local markets, so the cars you buy in Asia, Europe and America may not look the same, even though under the skin much is indeed common, and all share the same fundamental philosophy. Toyota are now on the tenth generation of Corolla, and when this model first appeared, they took the brave decision in Europe to change the name to Auris, for the range of hatchback cars that they sell. In America, where the saloon still rules supreme over the hatch, the latest car, the so-called E140 model, appeared as a regular saloon again, with a rather ungainly hatchback variant called Matrix sold alongside it. For those European markets that do still buy small saloon cars, a very similar model to the US car is offered. In America., the car has been a sales leader in its class right until March 2011 when it was just pipped by the Honda Civic, so clearly it must have appeal. The last US Corolla that I drove was an E120 model, back in 2005, so it was time to find out what the attraction of this car is.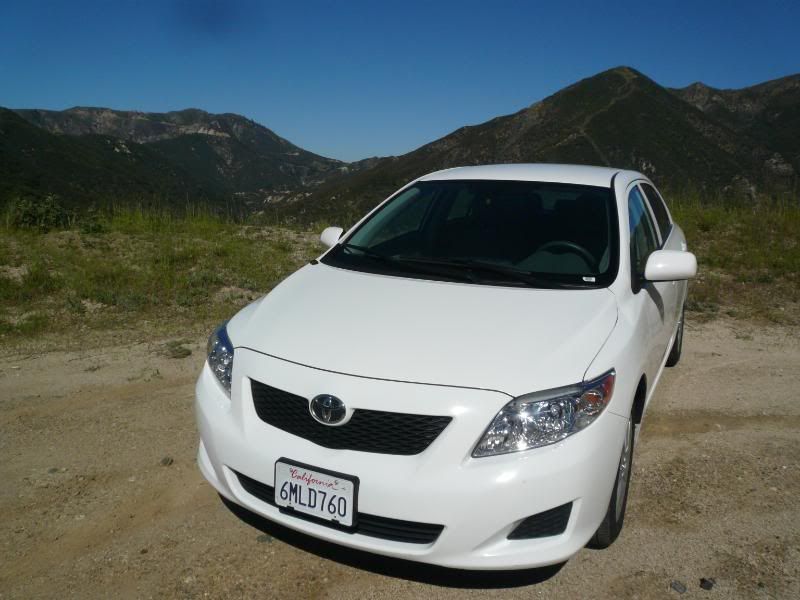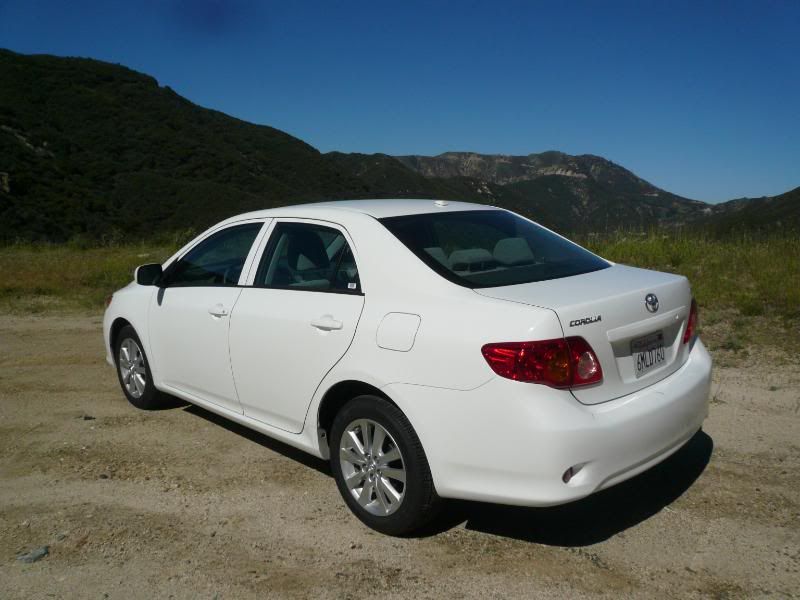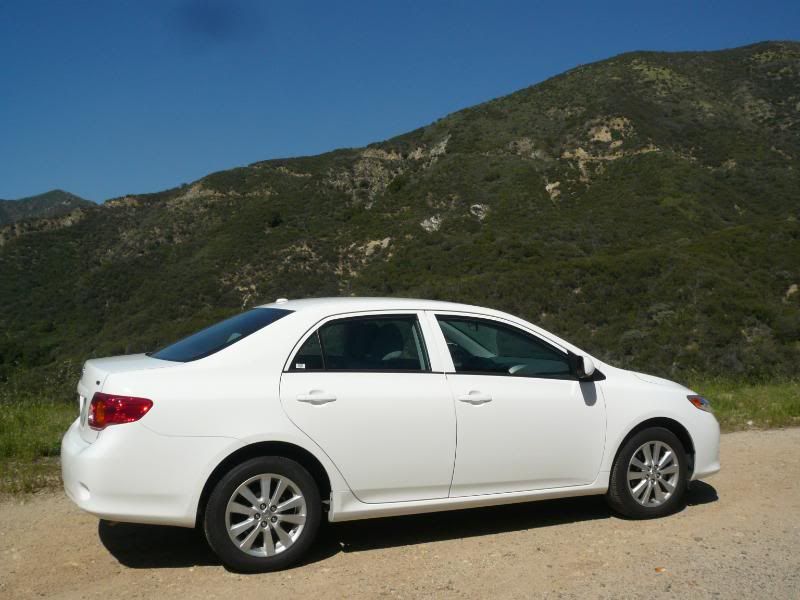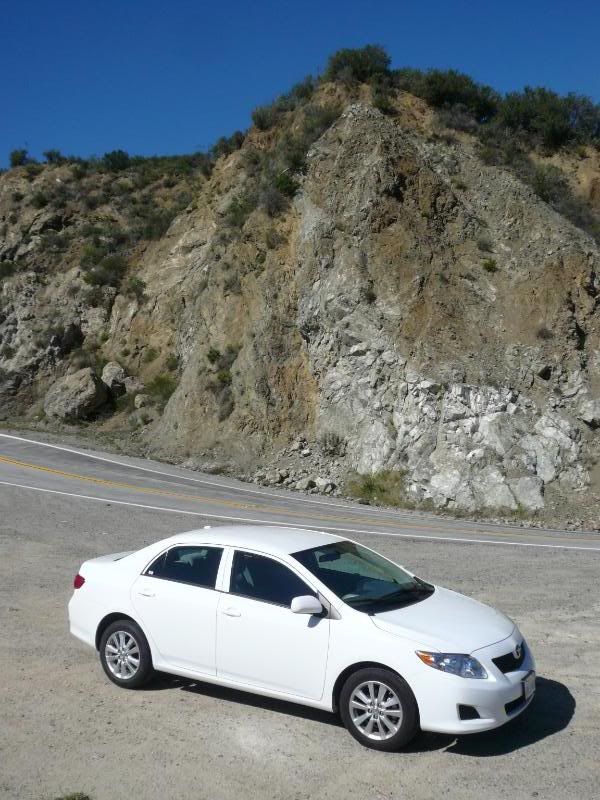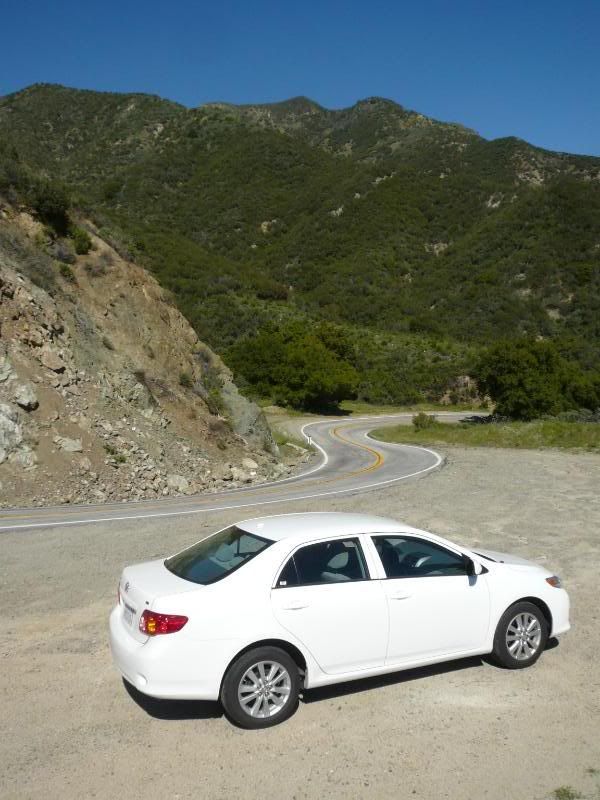 Appeal certainly is not with the styling, though you could not call the model ugly. Well, not unless you look at the mutton dressed as lamb S model, with its faintly ridiculous side skirts and boot spoiler which does just look silly, but it is hardly pretty or even that memorable. For 2011 Toyota decided to do something about the looks, to make it more distinctive and to differentiate it from other cars in their range. If you look at the back, they definitely succeeded there, as it it now looks like a wider Aveo Sedan. I am sure that was not the intent, and it is not an improvement. The front just looks more awkward than before, too. So, like many a mid-life facelift, that's a "fail". Tenth generation Corolla does look quite similar to Ninth generation, but it is a bigger car, and that is no bad thing, as my over-riding memories of the 2005 test car was that it felt narrow, pokey inside, and unbelievably tinny. This car avoids those problems, feeling that bit more substantial and not quite as constricted width wise.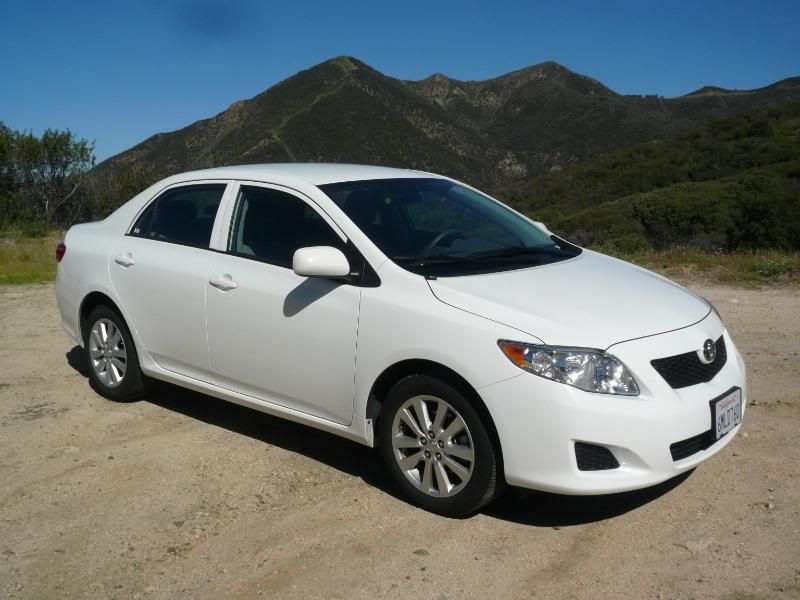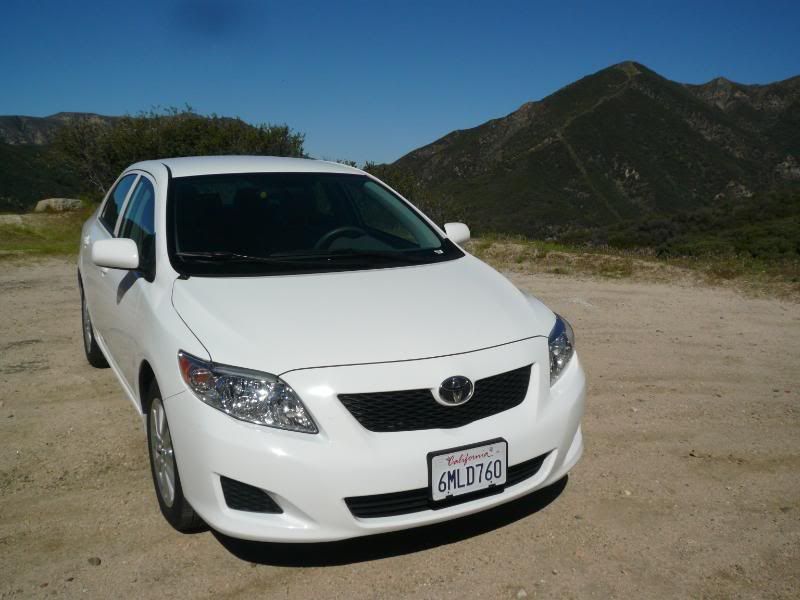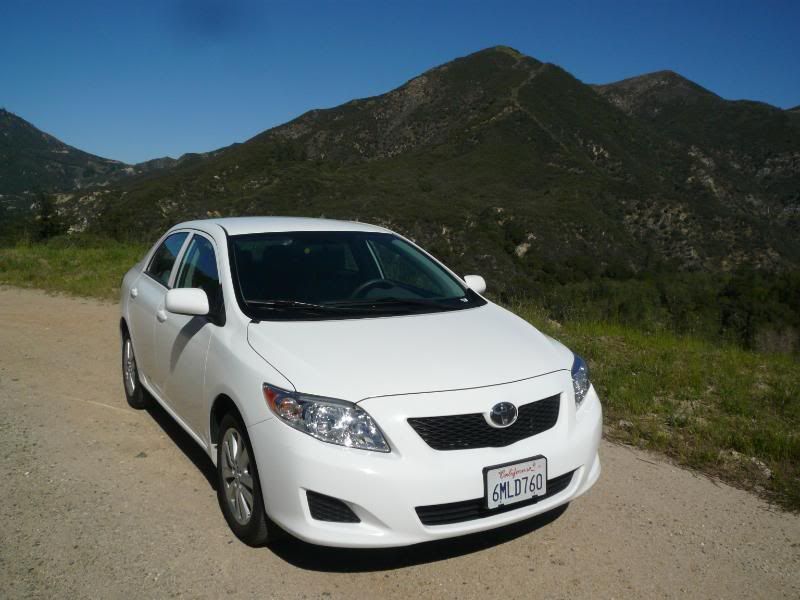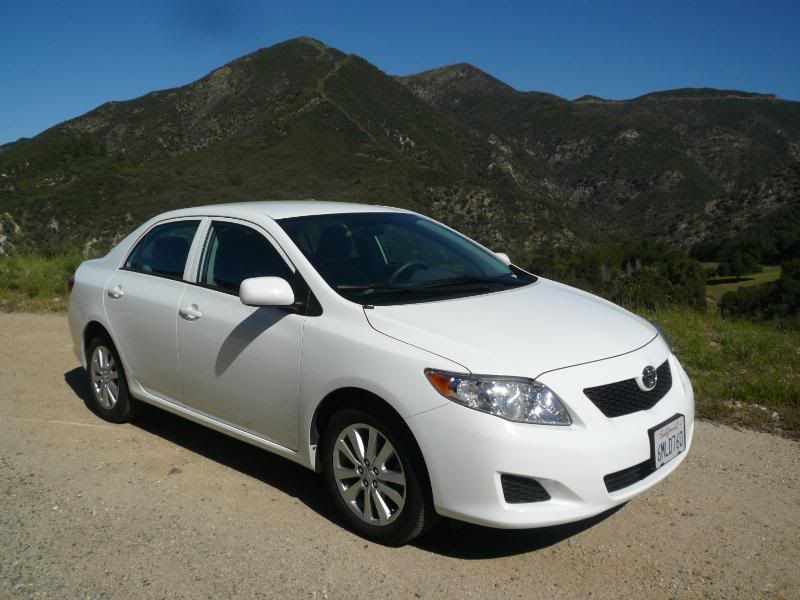 Corolla is offered in 5 trim levels. Four of these, Base, LE, XLE and S come with a 1.8 litre 4 cylinder engine, and a standard 5 speed manual gearbox. The top spec XRS car has a further 20 bhp available from its 2.4 litre 4 cylinder motor, and the automatic version has 5 speeds. My test car was an LE, fitted with the automatic gearbox that you always find in rental cars. Traction control and an anti-skid system were added to all cars for 2010. There is not a lot of difference between the trim levels. The LE merely adds electric windows and central locking to the spec of the Base. The S gives you a leather wrapped wheel, with audio unit controls., fog lights and 16″ wheels, but loses the electric windows. The XLE gives you variable intermittent wipers and remote central locking, but loses the leather wheel of the S, and the XRS, as well as the more potent engine gives 17″ wheels on alloys, all round disc brakes and cruise control. None of these versions are what you would call plush.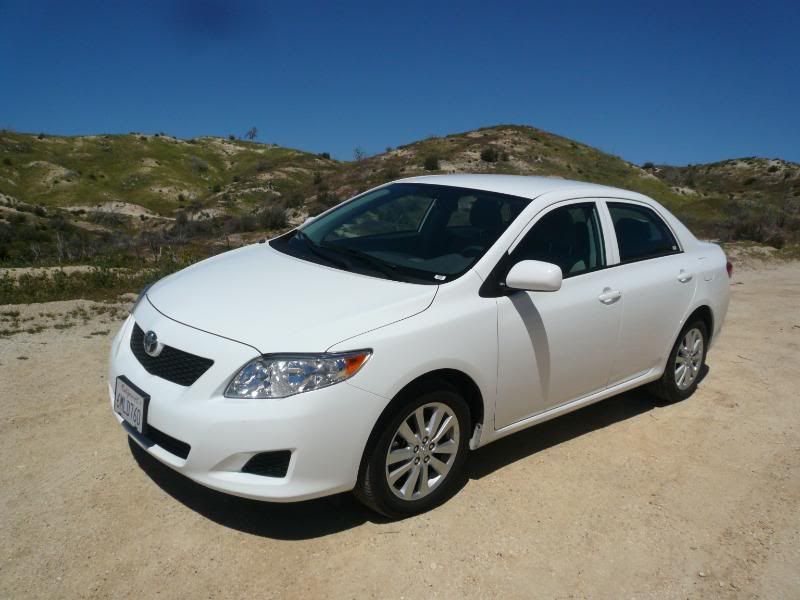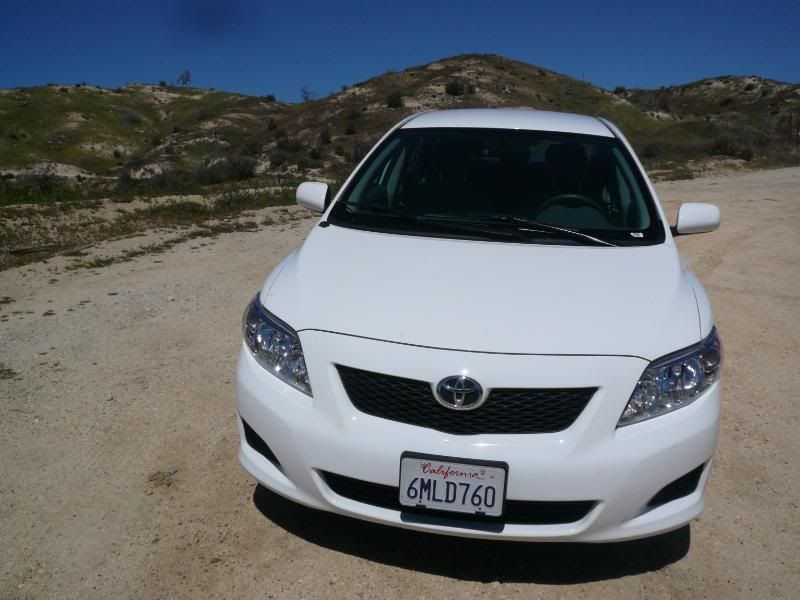 The 1.8 litre powerplant develops 132 bhp, which is about average for the class. On the test car, when you started it up, the engine seemed to fire at about 2500rpm, and then settled down to idle at a much lower rate. Whether it was supposed to do that, I am not sure. Once underway, there is nothing noteworthy to say about the engine. It does what you expect., No more, no less. It is decently refined, and seems adequate for the task in hand. There is quite a clunk when selecting a gear, but then you just leave the 4 speed auto to do its work, as well, which it does without you really noticing. The most impressive feature of the Corolla is its economy. I took it on the freeways and over some canyon roads and the trip computer recorded ever better averages, Over the test distance as a whole, it netted out at 37 mpg (US), which computes as 44.2 mpg Imperial, which I thought was particularly good.  The steering is light, and does not have much feel to it, but it is nothing like as bad as in the last Toyota I sampled, the large Sienna minivan. No surprises from the handling, but no pleasure either. What did surprise me was the ride. Now, I am well aware that many of the roads of California are in a pretty poor state, but I have driven plenty of different cars on them so can make relative comparisons, and to my mind the ride an ability to cope with the surfaces was about as poor as you find. There was a lot of vibration and the Corolla was plain unpleasant on some of the less smooth surfaces. There may have been something wrong with the test car, as I also noticed that the driver's door mirror shimmied slightly, making everything that appeared in it slightly out of focus. The passenger mirror was not so afflicted and the casing of the guilty one did not move. Rental cars lead a hard life, and although this one had only done 12,000 miles, it is possible something was not quite aligned or adjusted correctly. I guess I would have to sample a further car to see if this was a one-off, and I am not sure I am ready for that! No issues with the brakes, which did their job, and there is a pull-up handbrake between the seats. The door mirror problem not-withstanding, there were no concerns around visibility, and with plenty of glass, it was easy to see out of the car and to judge its extremities for parking.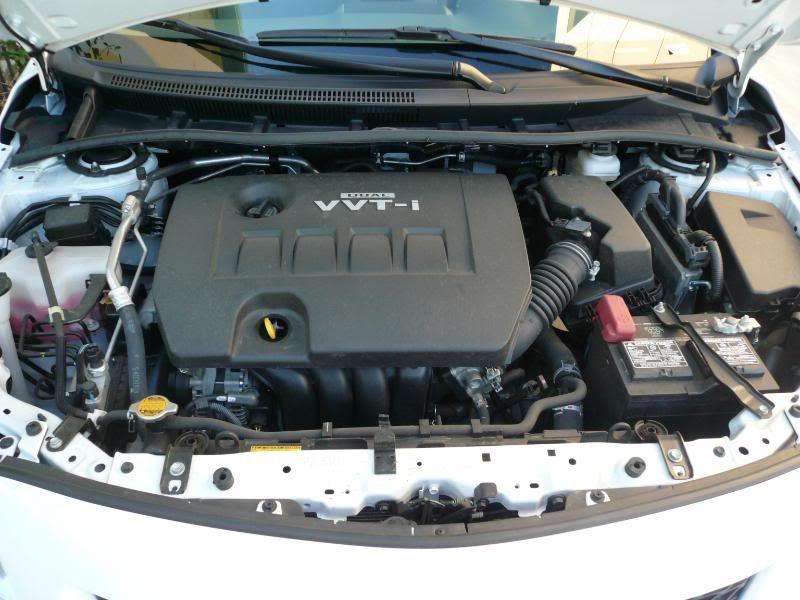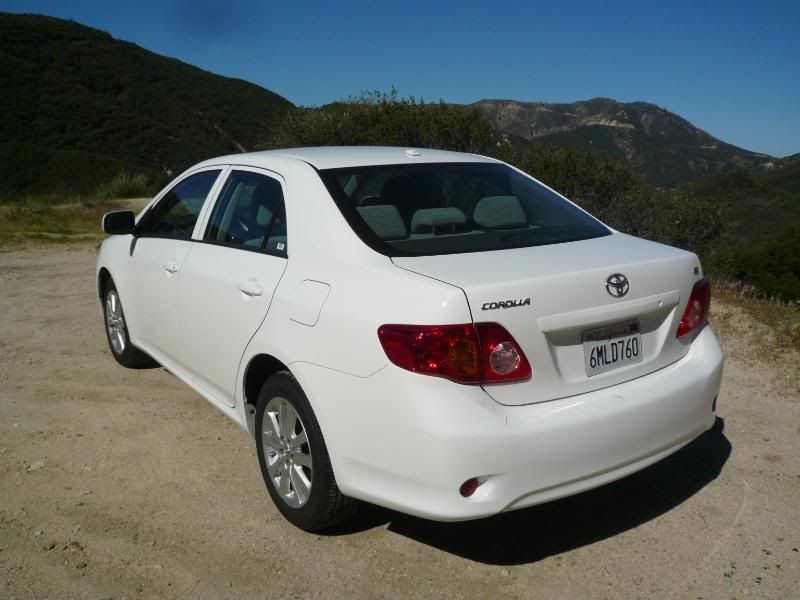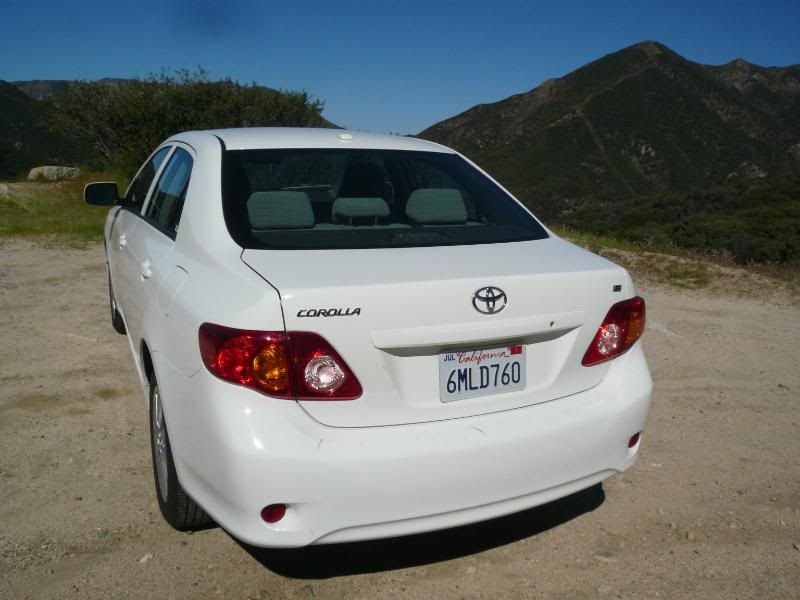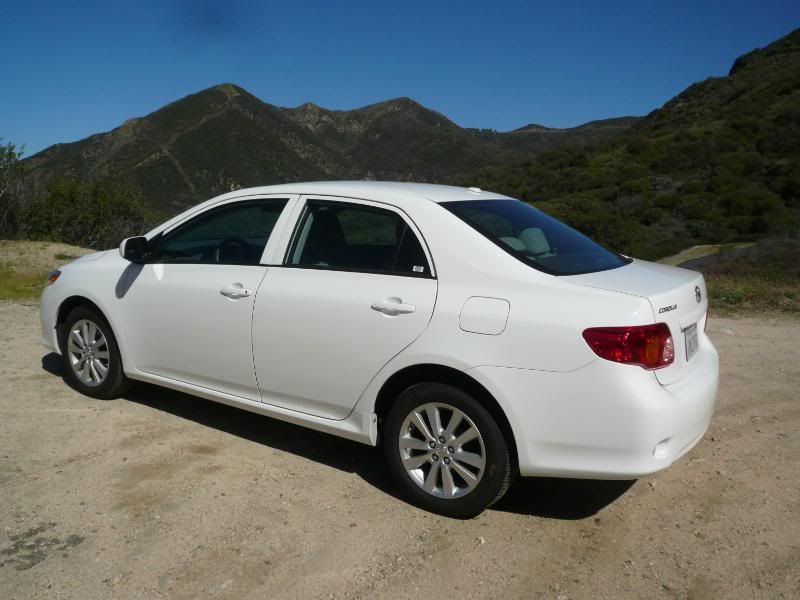 Open the door and you notice that the door trim is finished in 4 shades of grey. The insert around the door handles matches that around the centre of the dash, and is barely distinguishable from the lighter of the two other trim panels. The fourth element is some of the same faux velour fabric as can be found on the seats. The dashboard is equally colourful. I have to conclude that this is the effect Toyota wanted, but it is so desperately dull. Many of the controls are the same as in the European Auris, though as that car is rather over-stylised and this one is anything but that, you would only work this out by studying picture of both. The audio unit controls are mounted up high in the dashboard, and you get a perfectly acceptable but basic AM/FM radio with MP3 capability. There is air conditioning, controlled by three rotary dials, sitting below this, and then mounted very low down, in what looks like both an after thought and an after market insertion is a digital clock, which is almost impossible to read without taking your eyes off the road. The instrument dials are clear and easy to read, presented in a binnacle which looks like the top of a figure of eight on it side, and there are column stalks for lights, wipers and indicators. There are no buttons on the steering wheel. It is all very intuitive, and clear, but completely lacking flair. I did note that the area around the ignition key slot was very scratched. This seems to be a common problem on all Toyotas and something you rarely see on any other car, and is clearly indicative of the kind of plastic that they use. Indeed, my over-riding impression is that Toyota have calculated very carefully just how cheap they can make the plastic without going that bit too far an alienating everyone.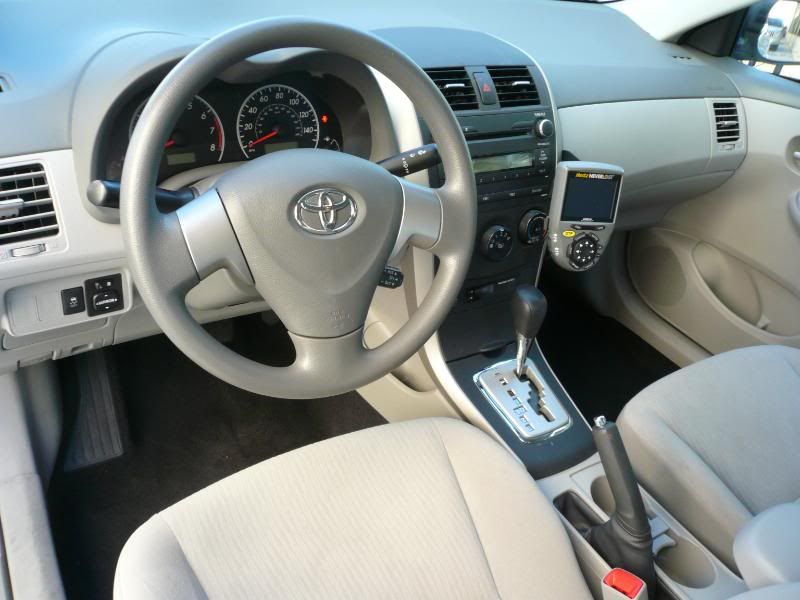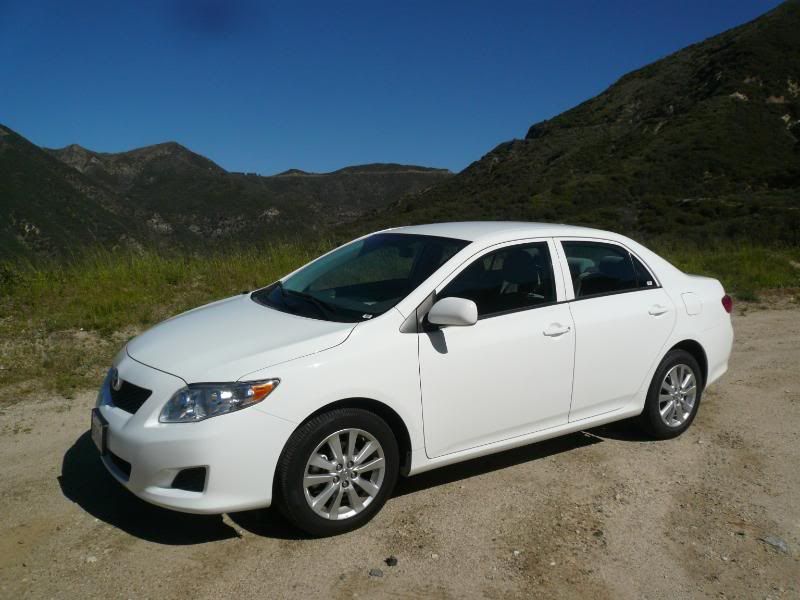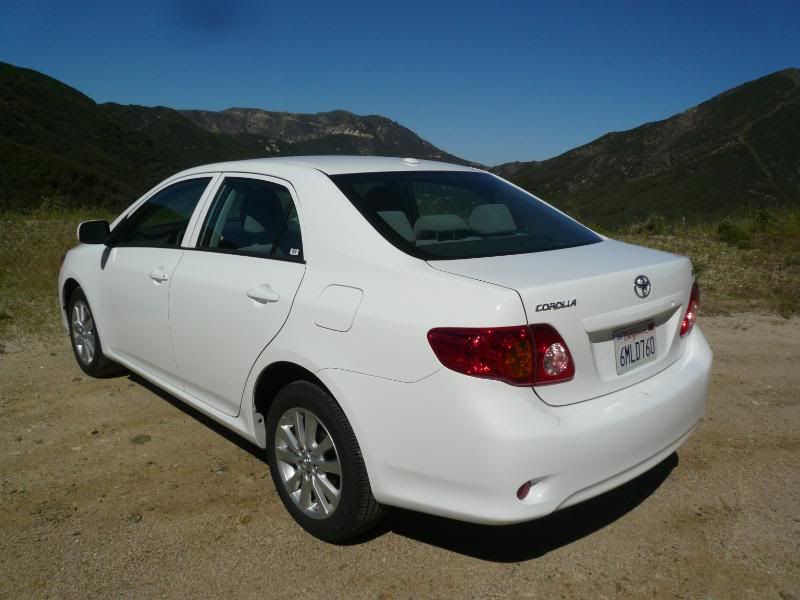 I did not find the driver's seat particularly comfortable. It was not that I could not get a good driving position, as I could, but that the seat backrest was a bit too squash and unsupportive. There is no lumbar adjustment on this model. Space inside the car is probably about average for the class. The back seat would be tight for three adults, but two will not have too much of an issue, and there is sufficient leg and room for them. The boot is a reasonable size. Inside the cabin there is a split level glovebox, a rather meagre cubby under the centre armrest and door pockets, along with a small lidded compartment low down to the left of the steering wheel.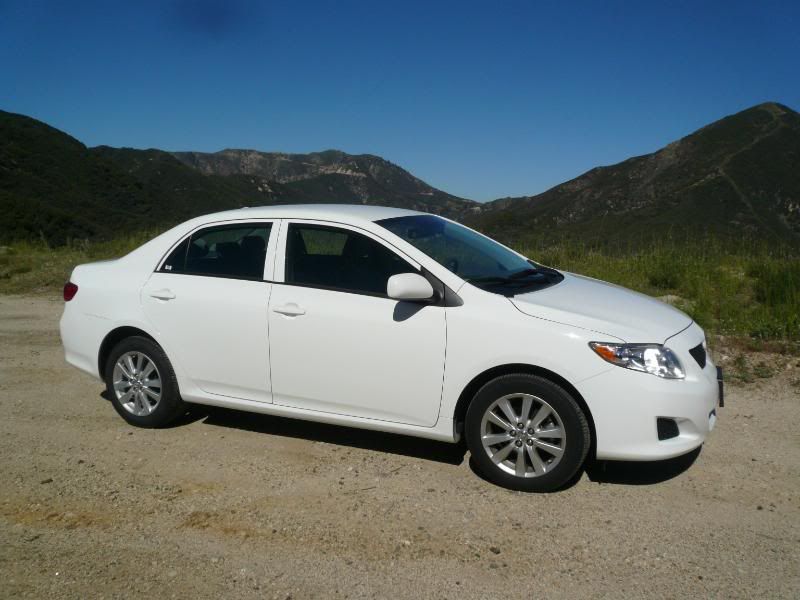 I don't think anyone ever truly "wants" a Toyota Corolla. It is just not that sort of car. This is true automotive white goods. There is nothing really wrong with it, but there is absolutely zero anything to get even the slightest bit excited about. For a lot of people. that is all they really need and desire. A reliable, affordable, economical means of getting themselves and a couple of others and a few belongings from A to B. For that, it serves its purpose well. For anyone with even a milligram of petrol in their veins, look elsewhere.  Hyundai's Elantra offers everything that you find in the Corolla, for a rather lower purchase price, and the very latest model even looks quite interesting, too. The keener driver may well find that the Mazda 3 has all the practical and reliable aspects of the Toyota, along with some verve for the driver, and of course Ford has just launched a new Focus, and Honda a new Civic. Merely facelifting a car that the press were very ho-hum about when launched, 3 years ago, in the face of such excellent new 2011 competition makes me suspect that Toyota's position as market sales leader may well be challenged beyond March 2011.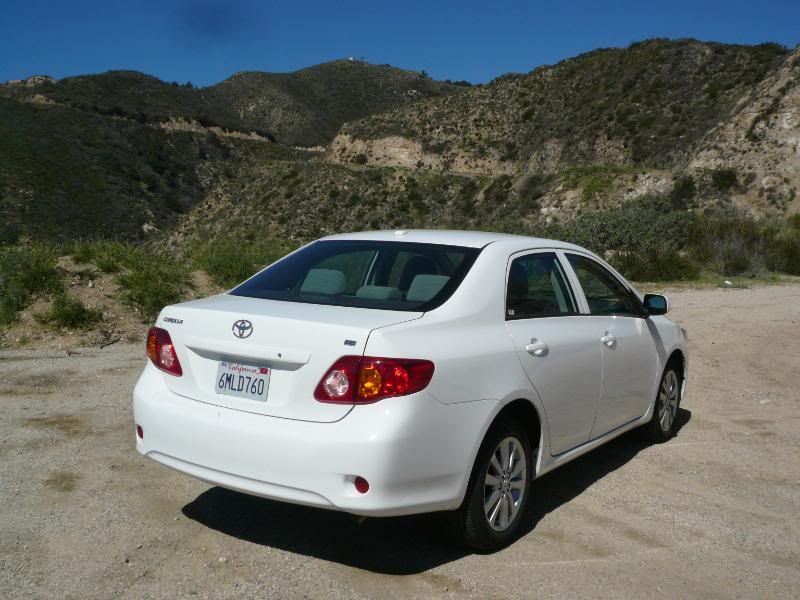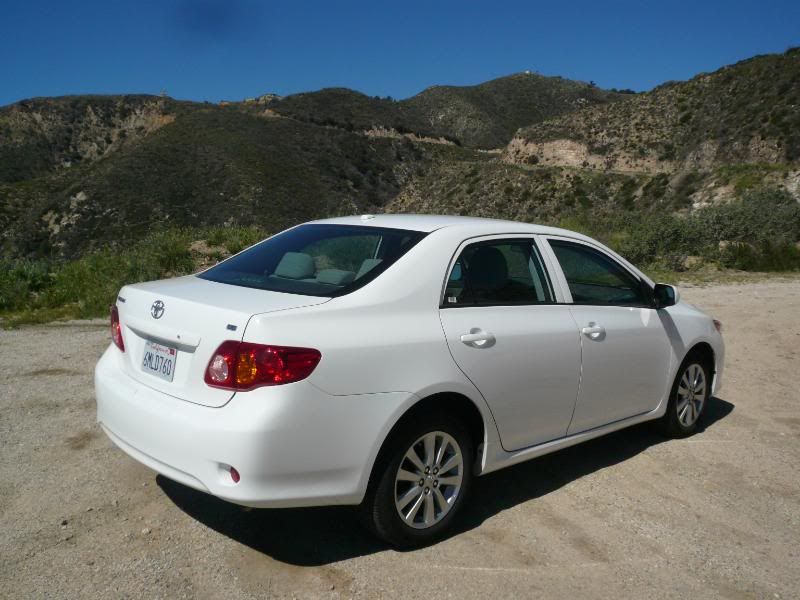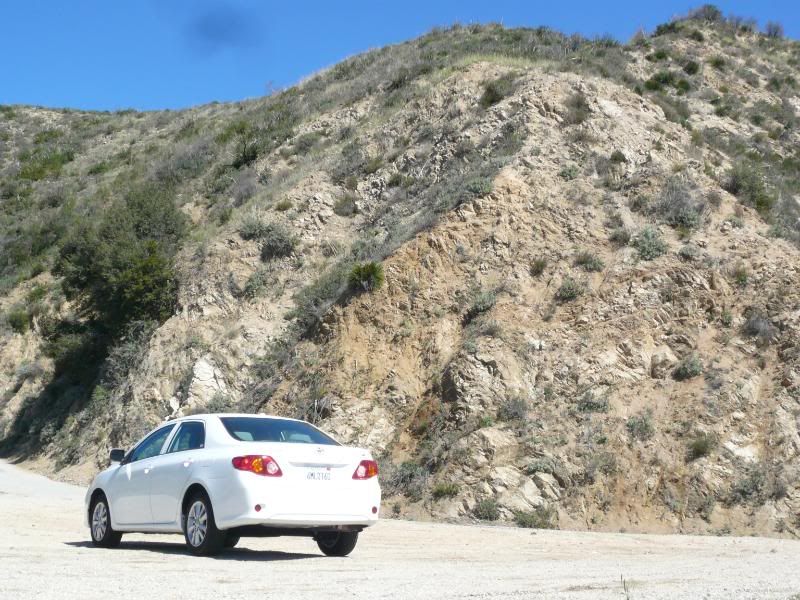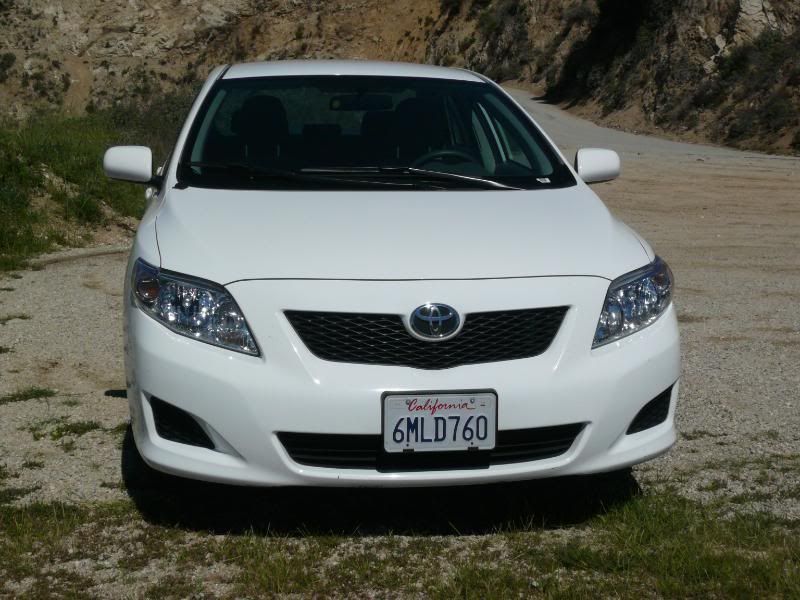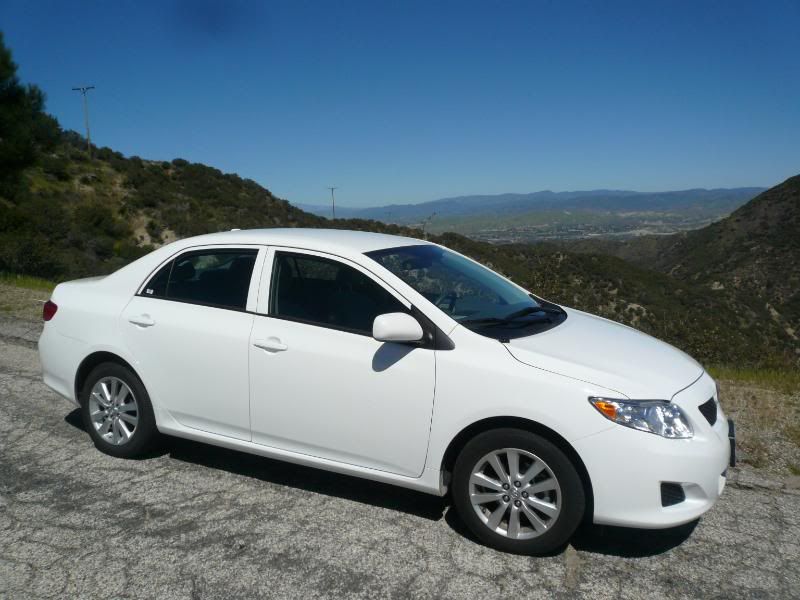 2011-05-04 17:41:31