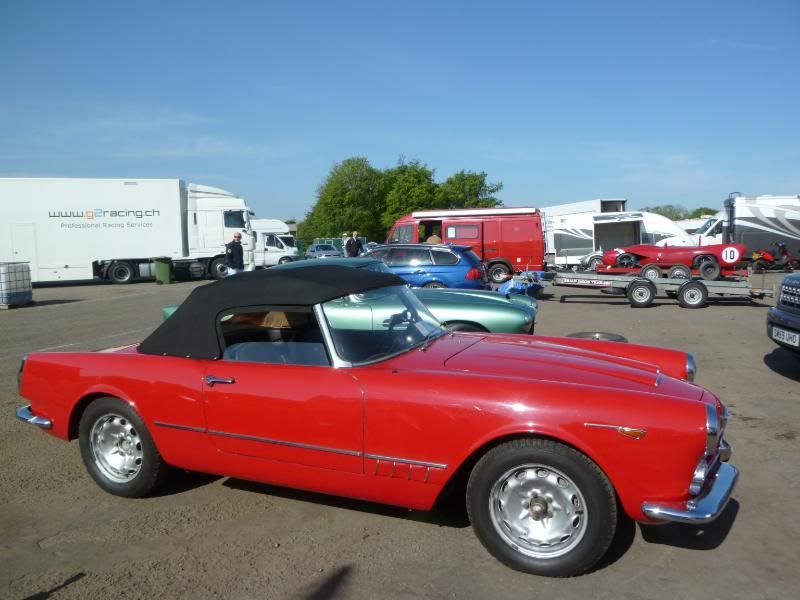 Billed as a major new event on the calendar, offering top quality historic racing with the highest calibre cars and drivers, but at "family-friendly" prices, the Donington Classic had to be worth investigating. Although I do enjoy the Silverstone Classic event in July, the ticket prices for that do cause more than a pause for thought, and have certainly been a deterrent to more than a few other forummers, so I wanted to see if I could find the same magic collection of ingredients for a ticket that cost a mere £18.50. This was also my first visit to the circuit since the bulldozers had been in, and then the place had been put back together again.
IN THE PADDOCK
As with all historic events, everyone was free to wander all over the paddock and the pits, and there was plenty of interest among the cars that were going to take to the track, as well as the supporting vehicles.
ABARTH
One lone classic Abarth saw action against cars twice its size, and with more than twice the capacity.
A lone modern car, with Munich plates was also in evidence in the paddock.
ALFA ROMEO
Almost the very first car I came across was one of my real favourites, a 1930s Alfa-Romeo. This one did not sport the more commonly seen Zagato body, and with no badges on it, I am guessing that this was a 6C1750, with a Touring body, but I am ready to stand corrected.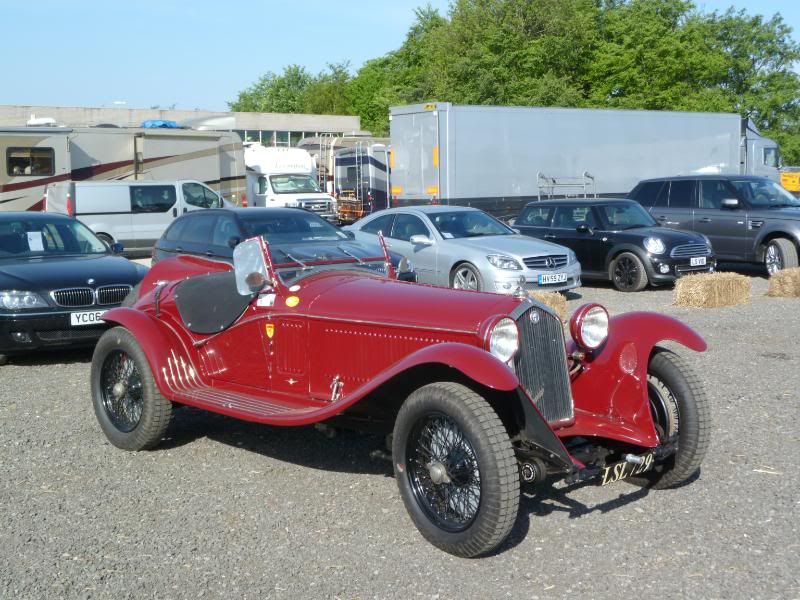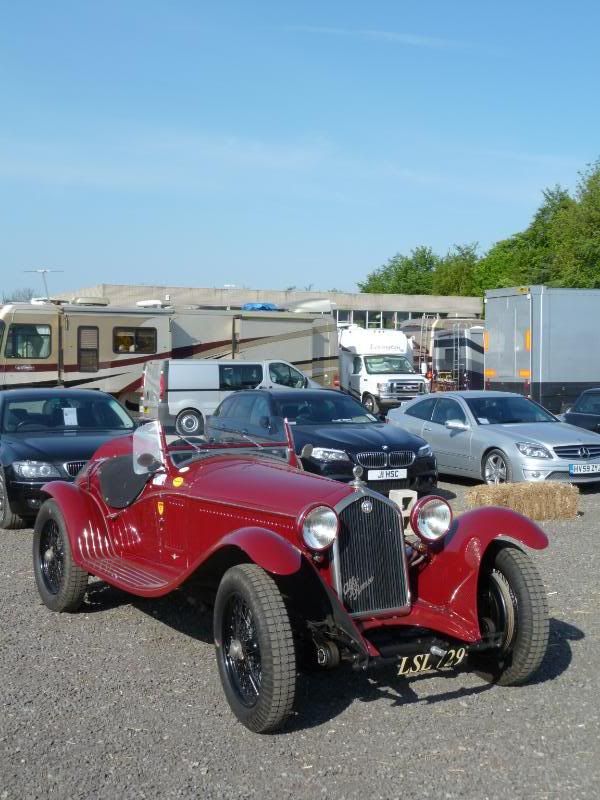 This lovely 2000 Spider was parked up next to a trio of track ready models. Shame on the owner for departing with the roof still erect!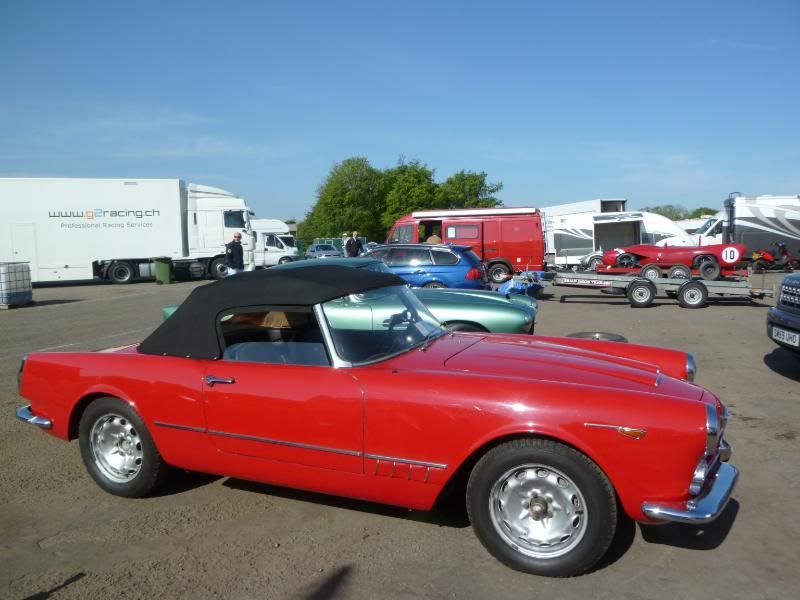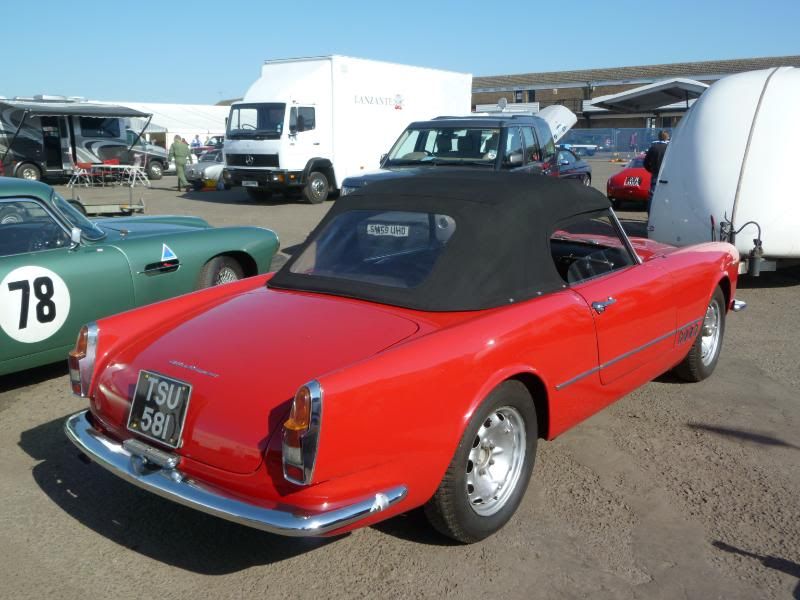 1960s Alfas are popular track cars, and as well as the numerous Giulia GTV Coupes that saw action, there was a mid 1950s Giulietta Berlina and a Giulia SS.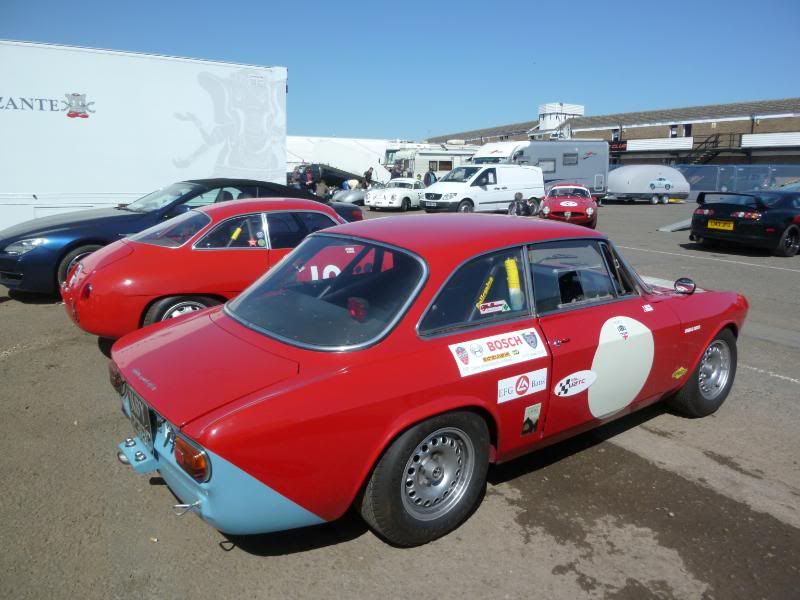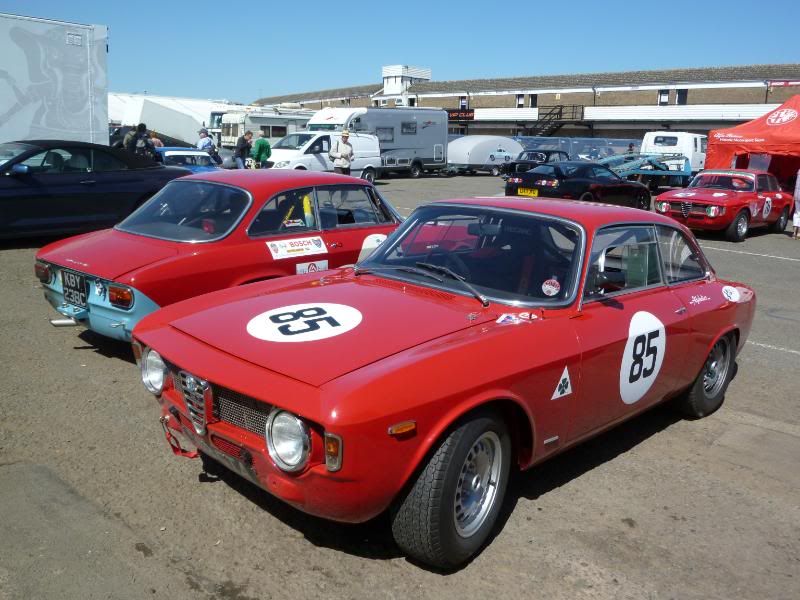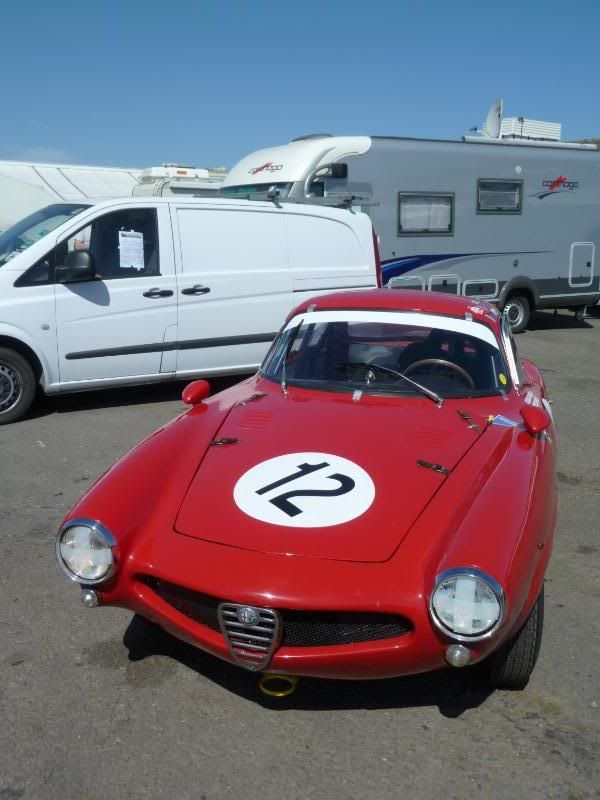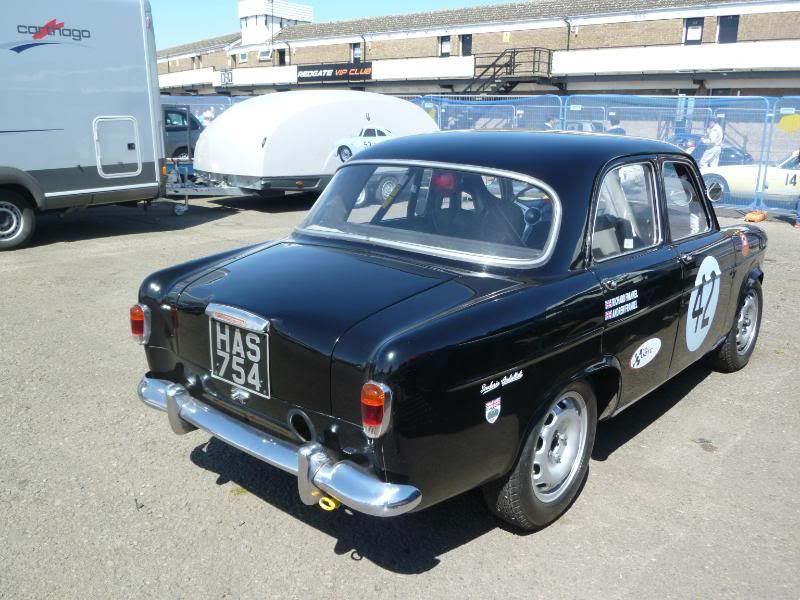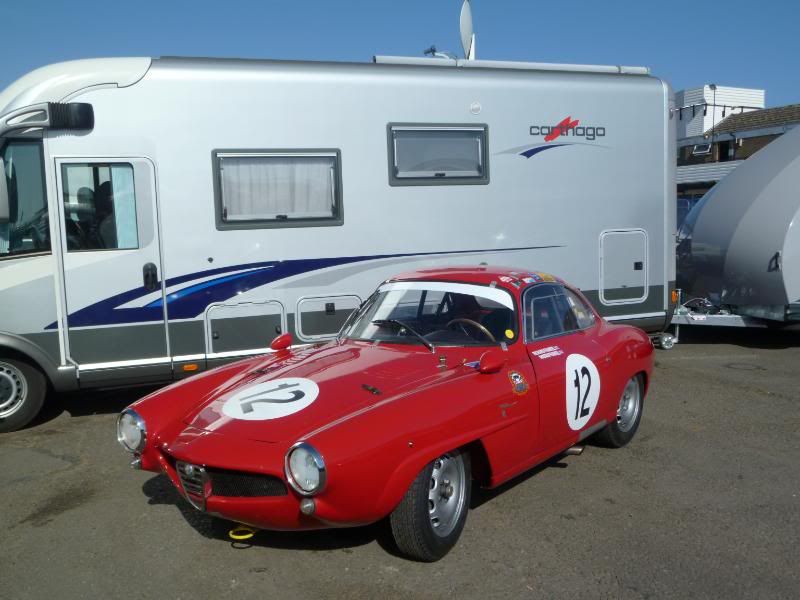 My personal favourite was this Giulietta SZ.
This SZ moved around the location during the day.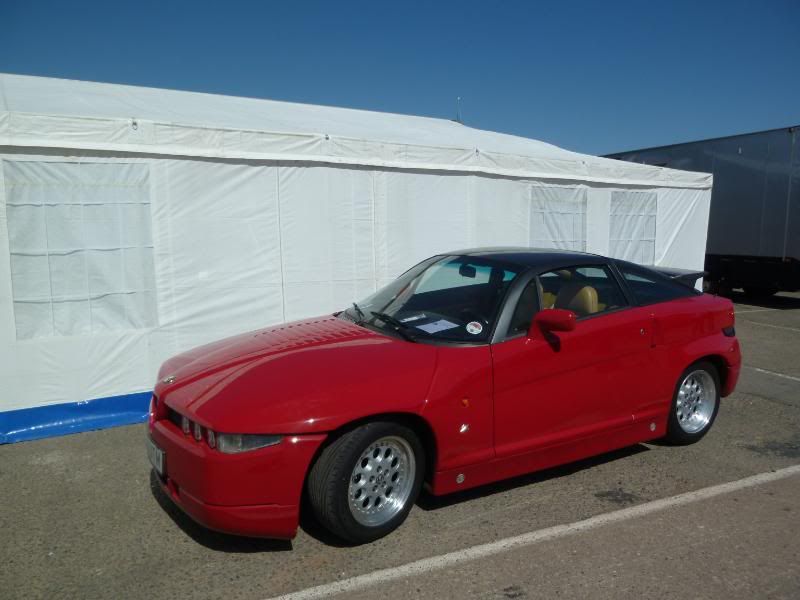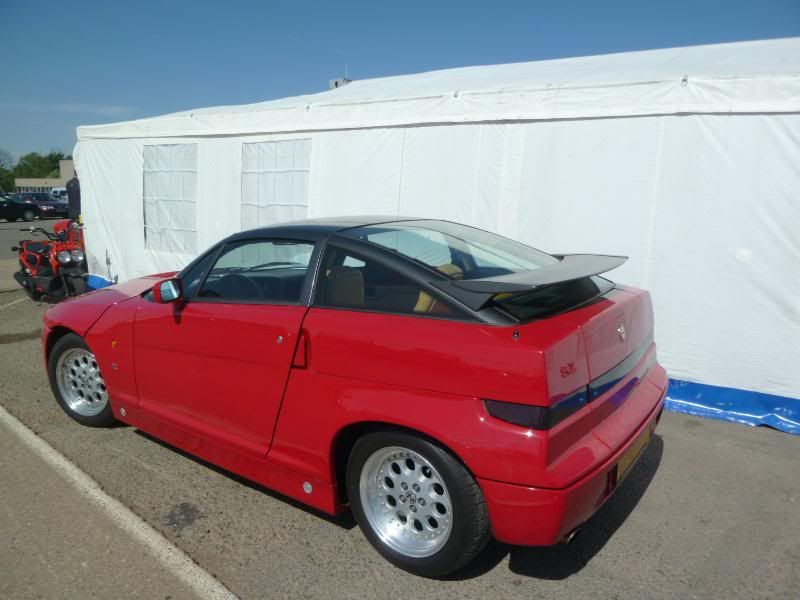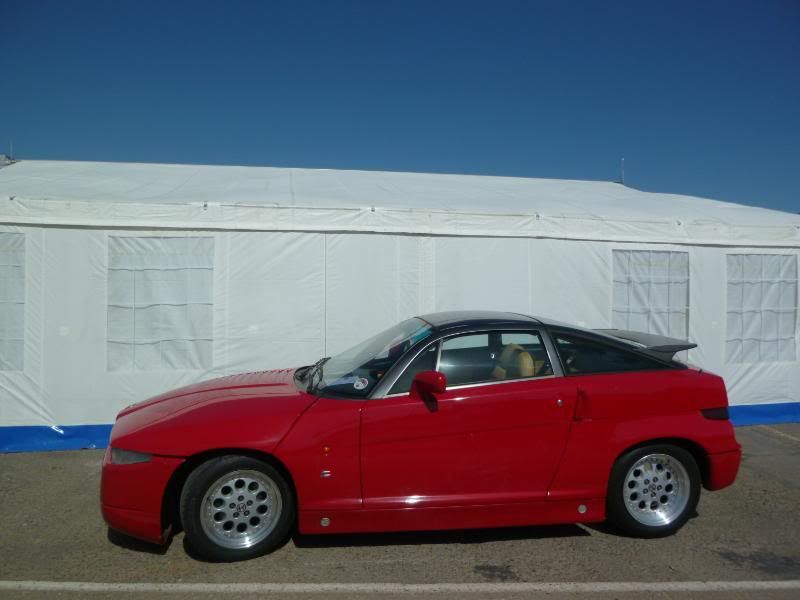 ALLARD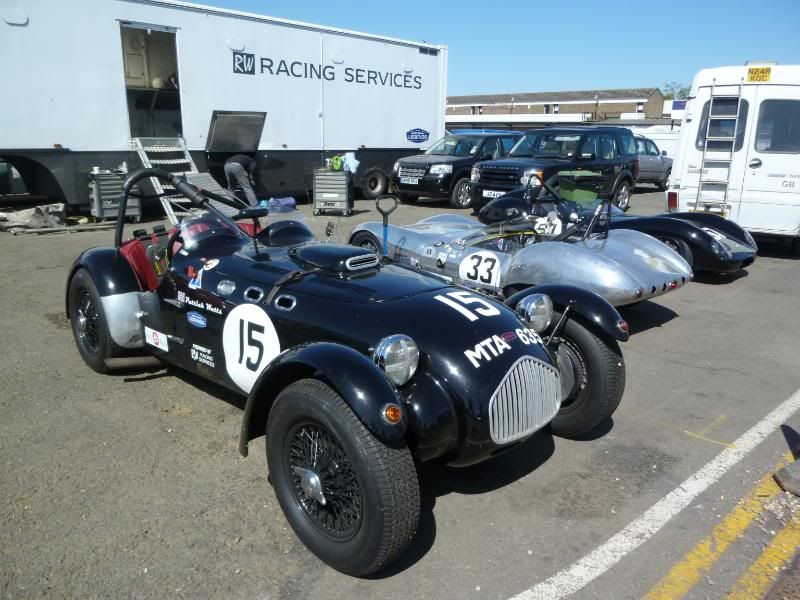 ASTON-MARTIN
Plenty of Astons ready for the circuit, with DB3s and DB4s both featuring.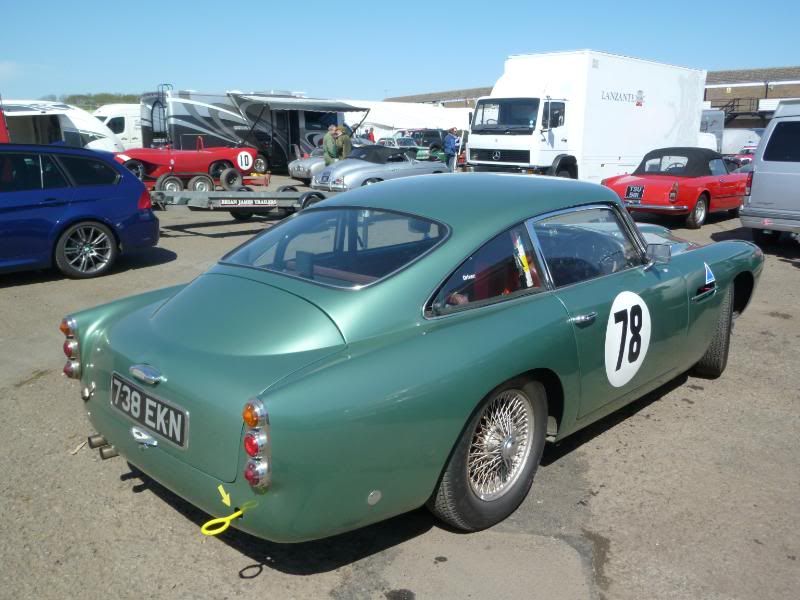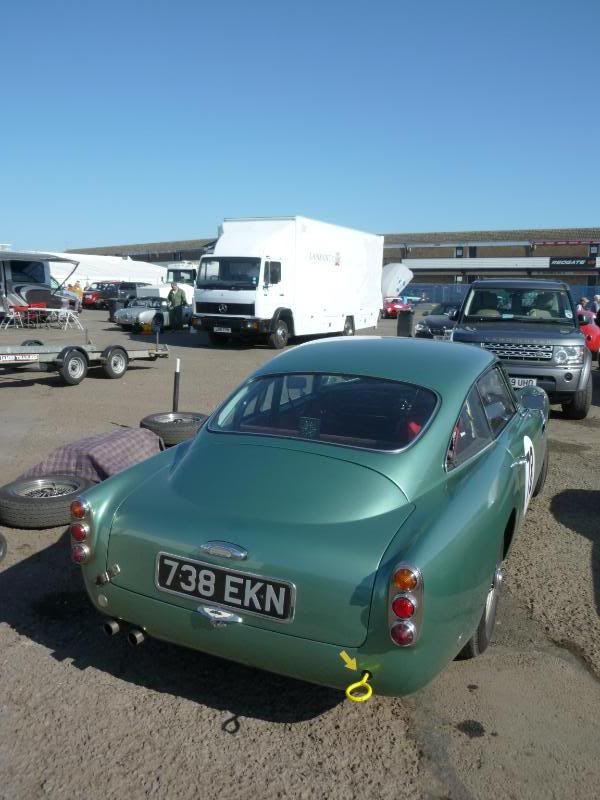 There were several new road cars parked up nearby, too.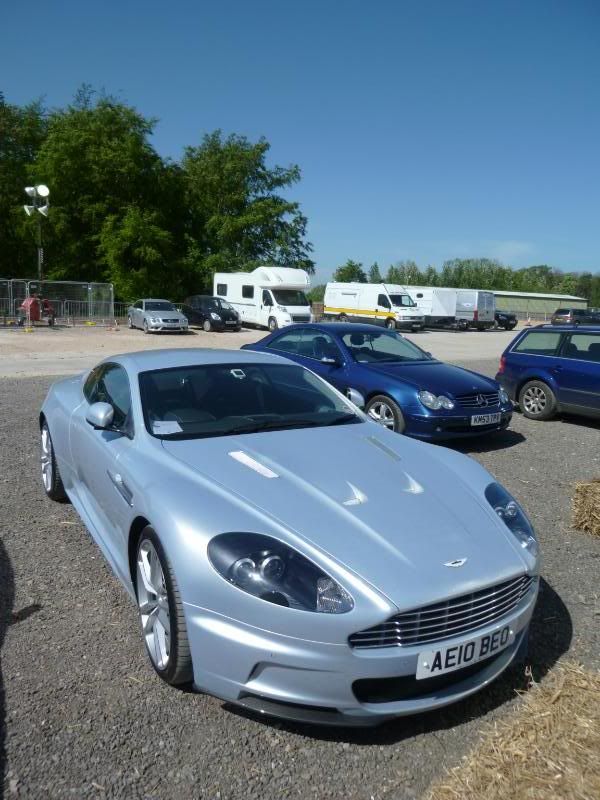 A lovely 1930s Ulster model.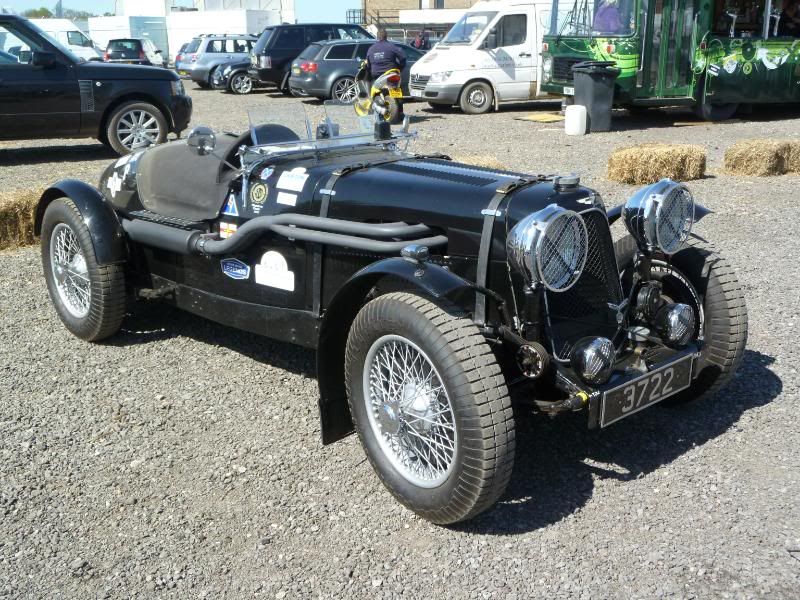 AUSTIN HEALEY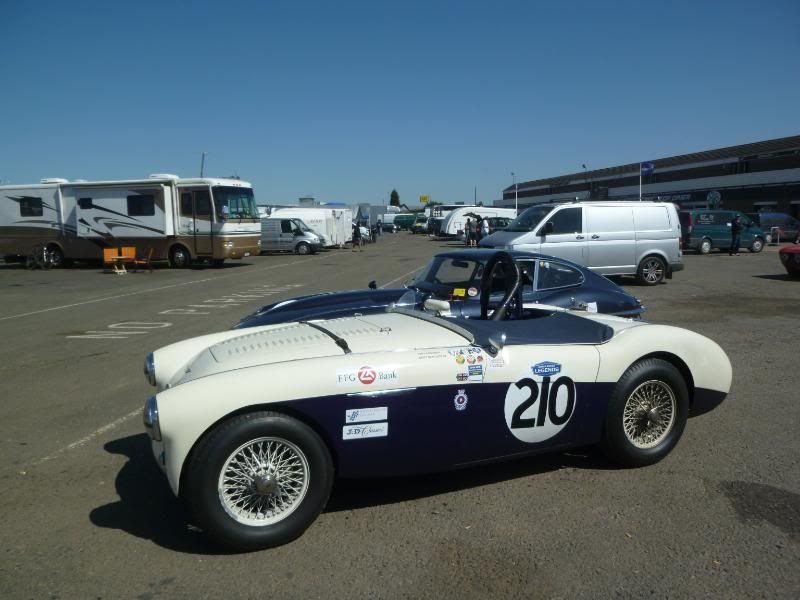 BENTLEY
This is one of three classic 1930s machines that was parked up.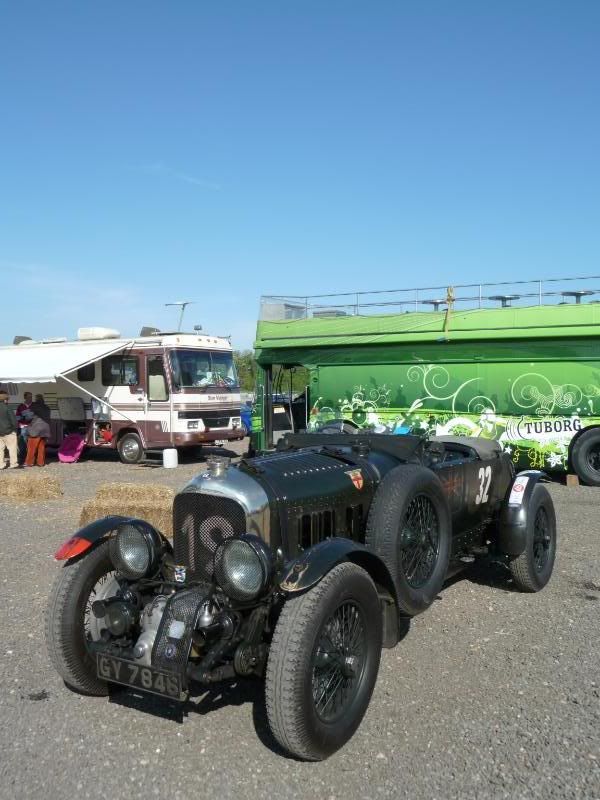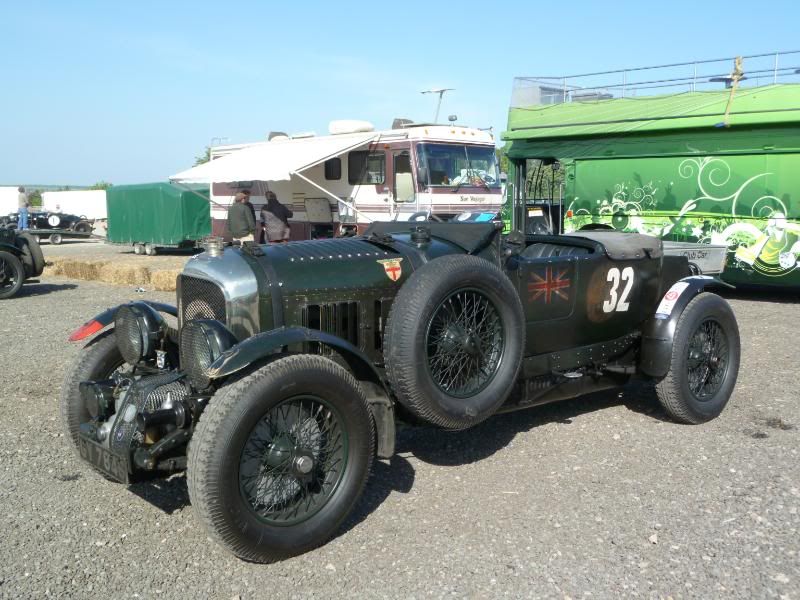 BMW
There were several of the 3.0CSL based cars in action.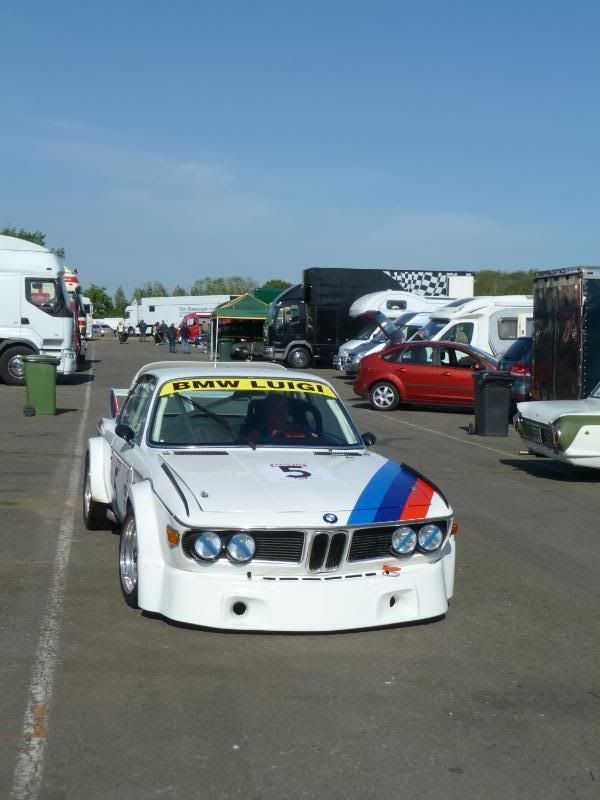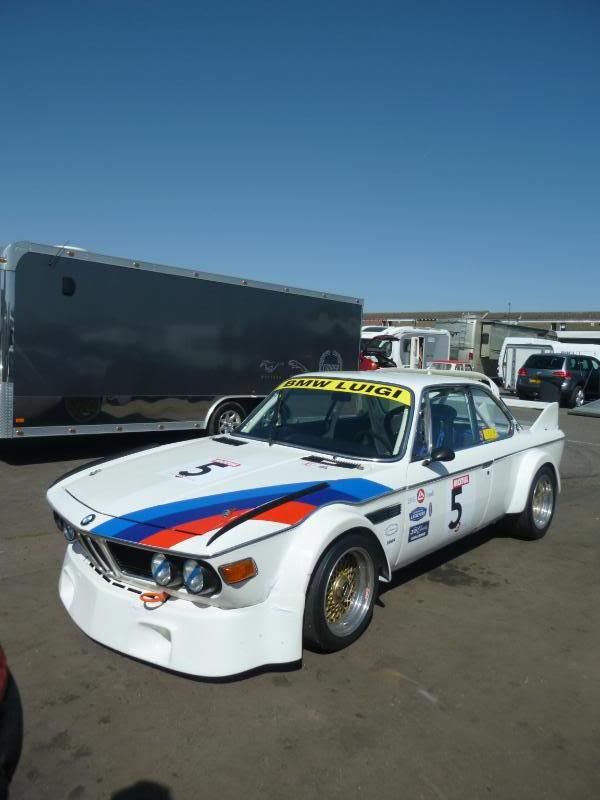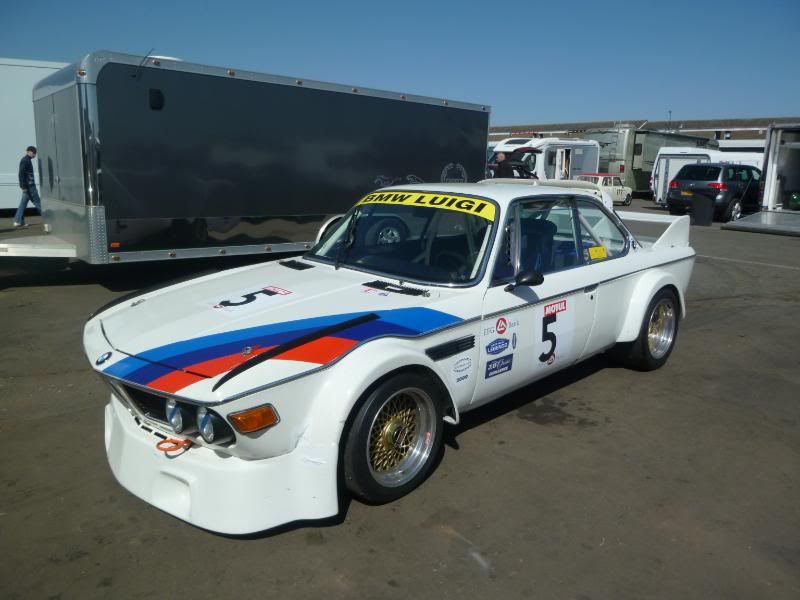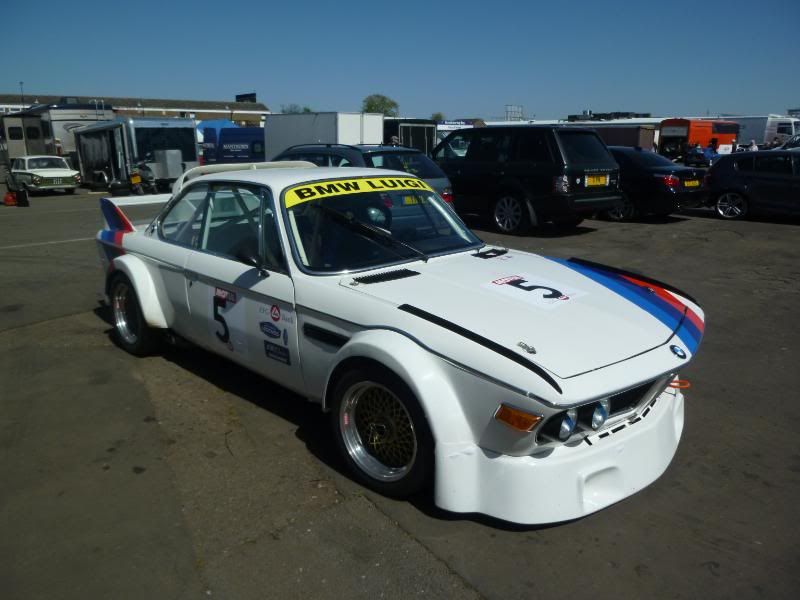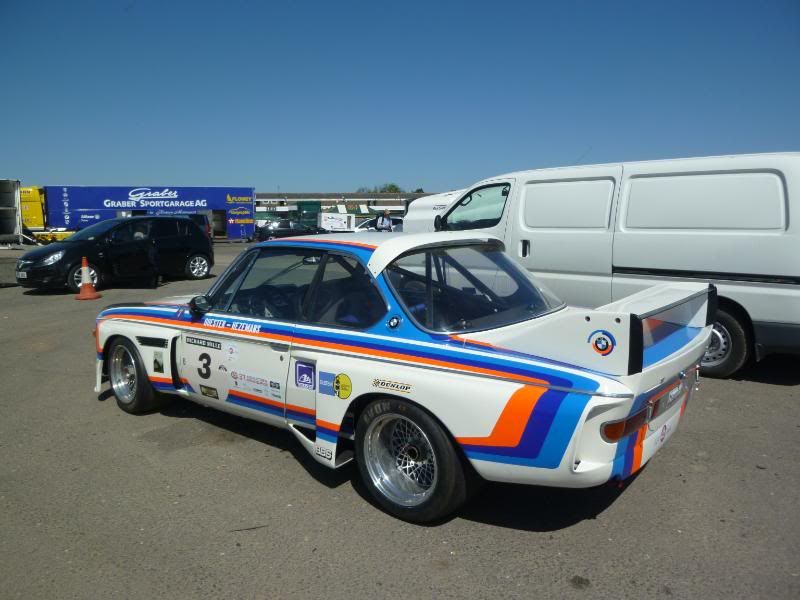 The 1800Tis gave the Lotus Cortinas a good challenge in the pre 1963 saloon car race.
There was also an example of the smaller 02 series based car.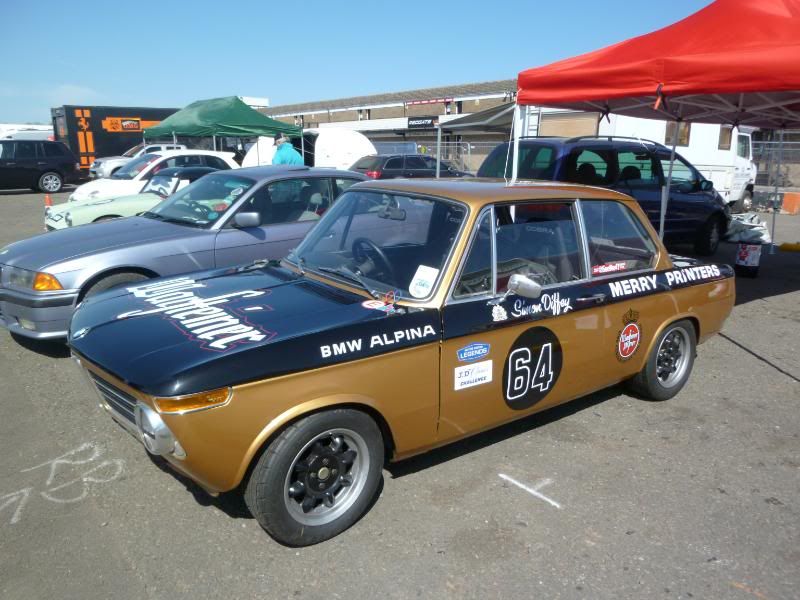 BUGATTI
A Type 51. I did not see this on the track, though I suspect it might have been out on the previous day.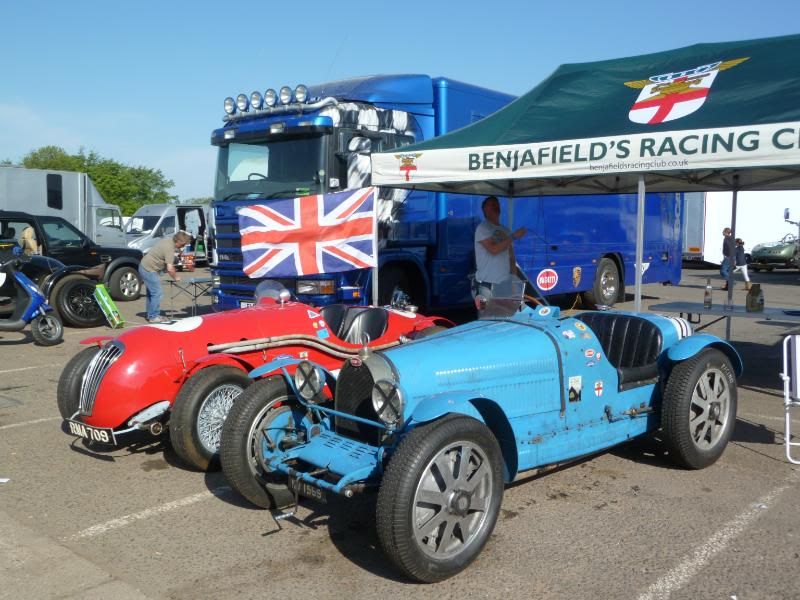 CHEVRON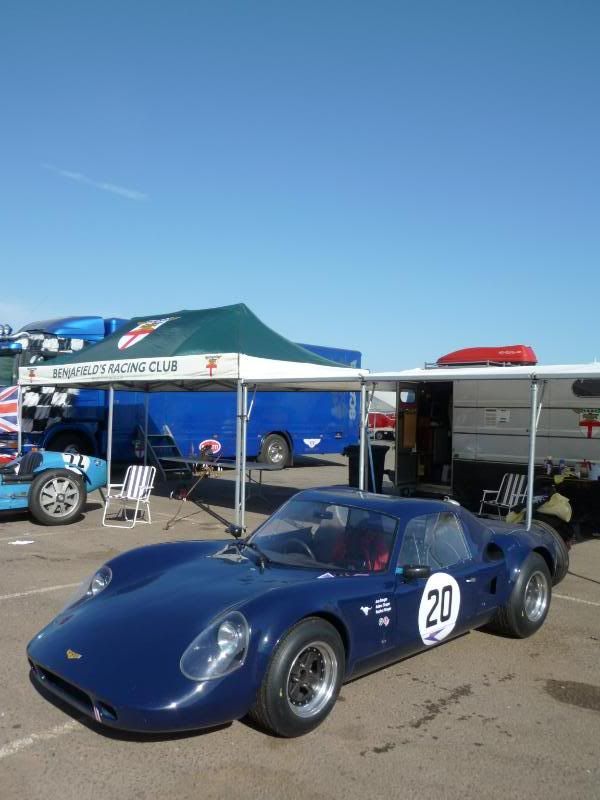 CHEVROLET

FERRARI
Making up for not seeing a 599 GTB at Brooklands, there was one here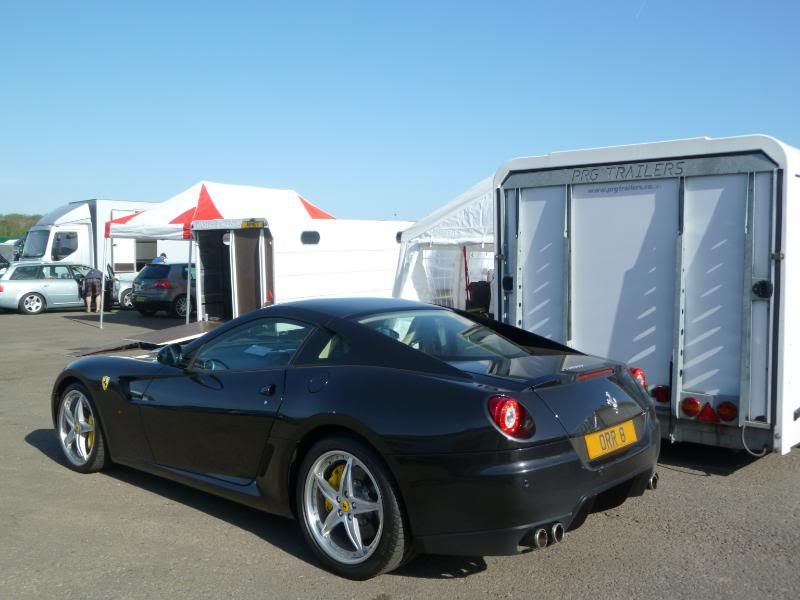 250s saw action on the track, with the 250 GT and 250GTO taking part in the same race. The latter was the ultimate victor.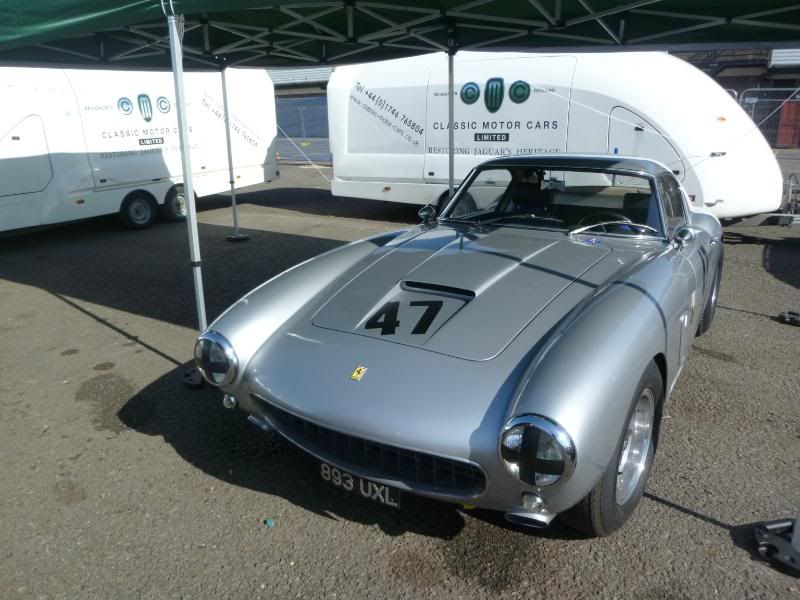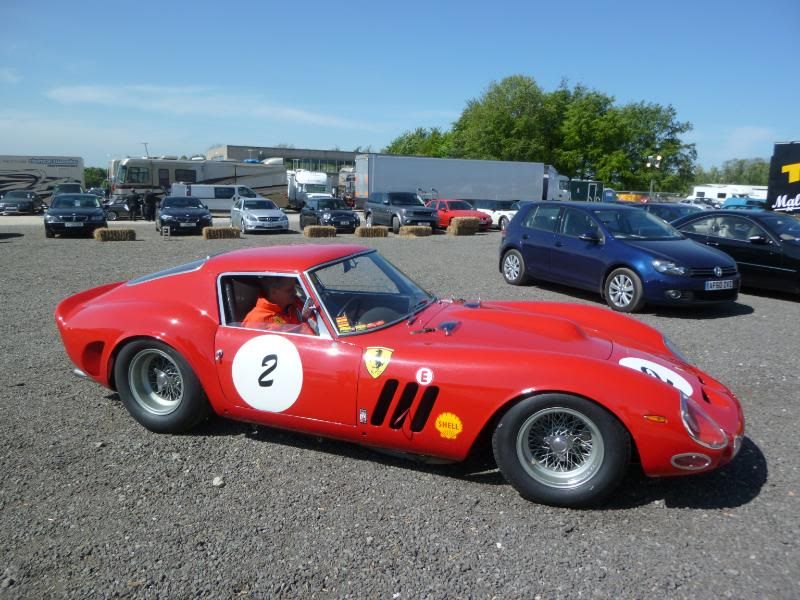 FORD
Even the commentator was moved to ask whether Ford had really made that many Lotus Cortinas, so numerous were they.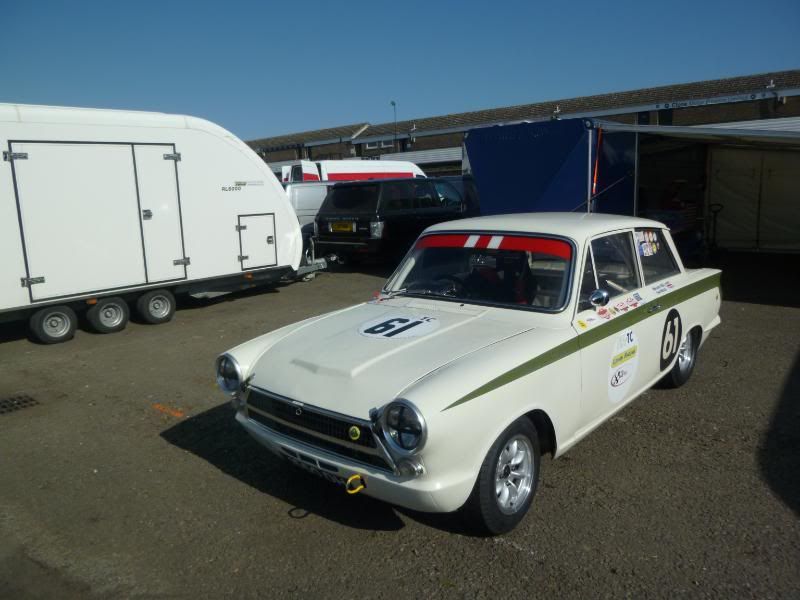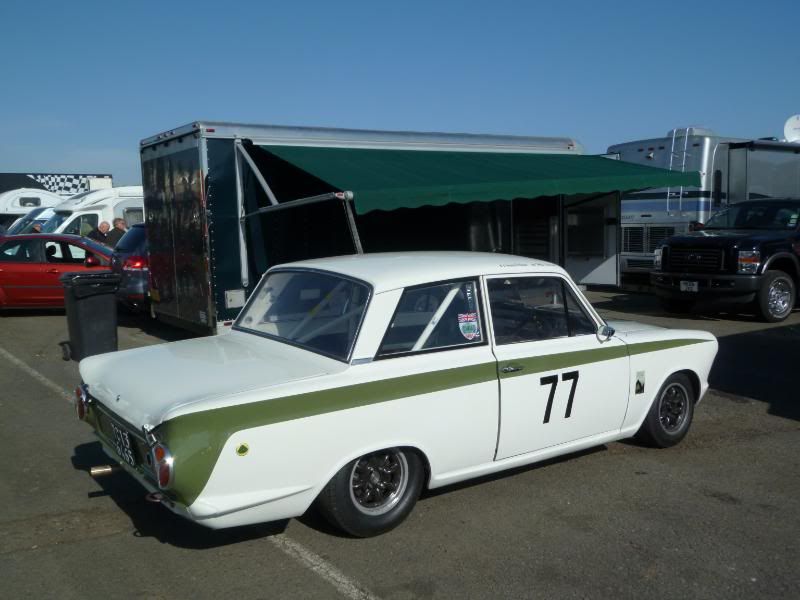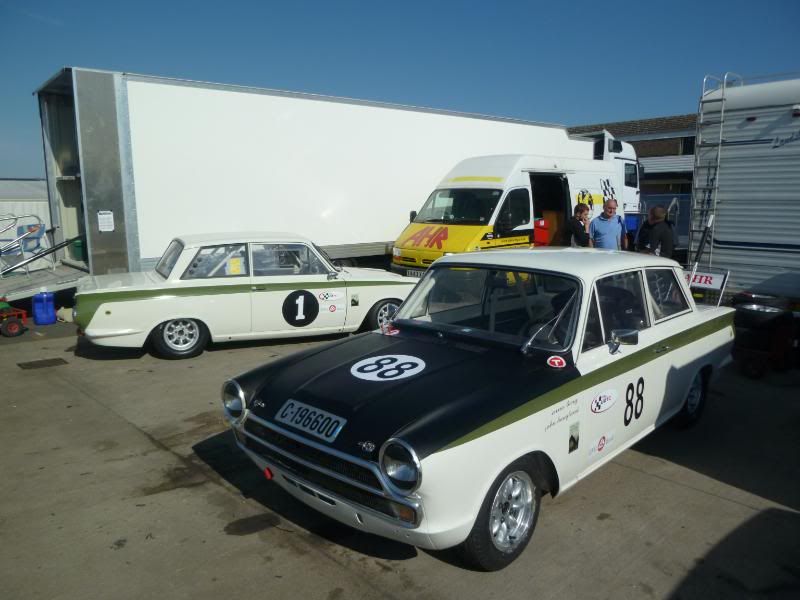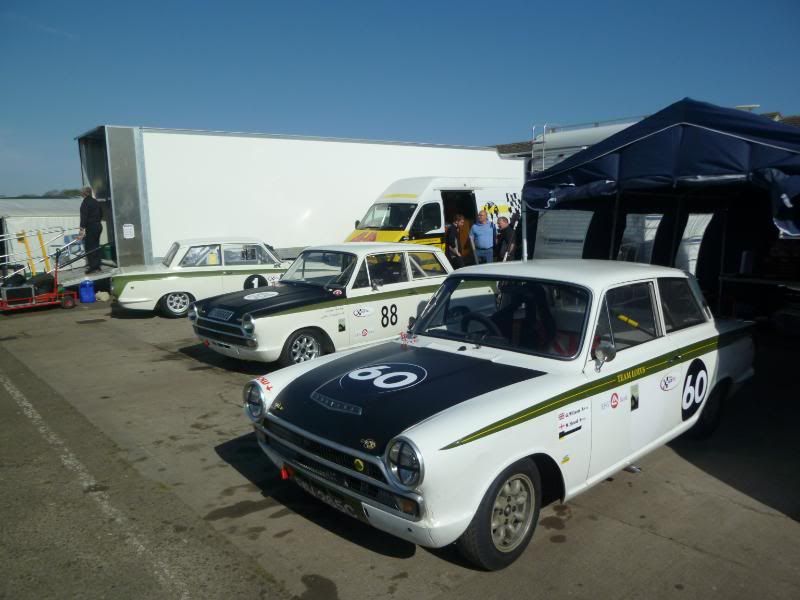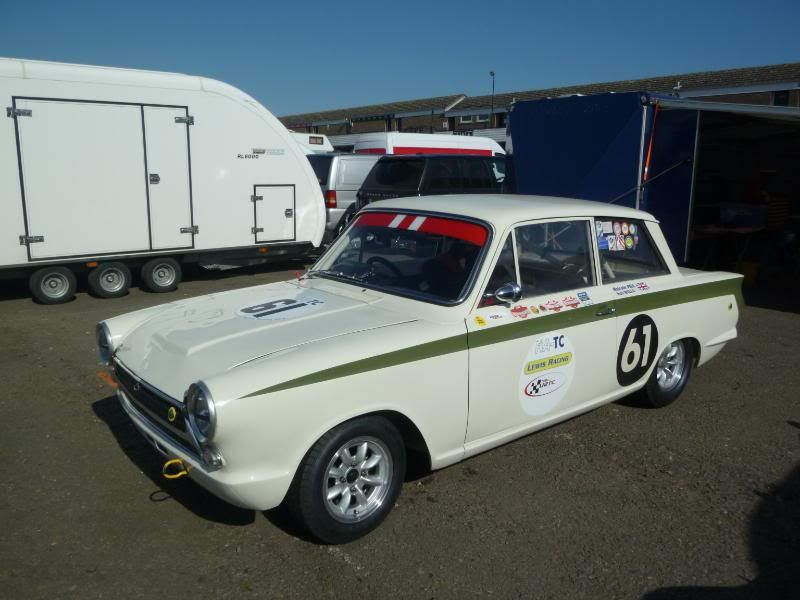 Three Capris were in the paddock, though I did not see any of them in action.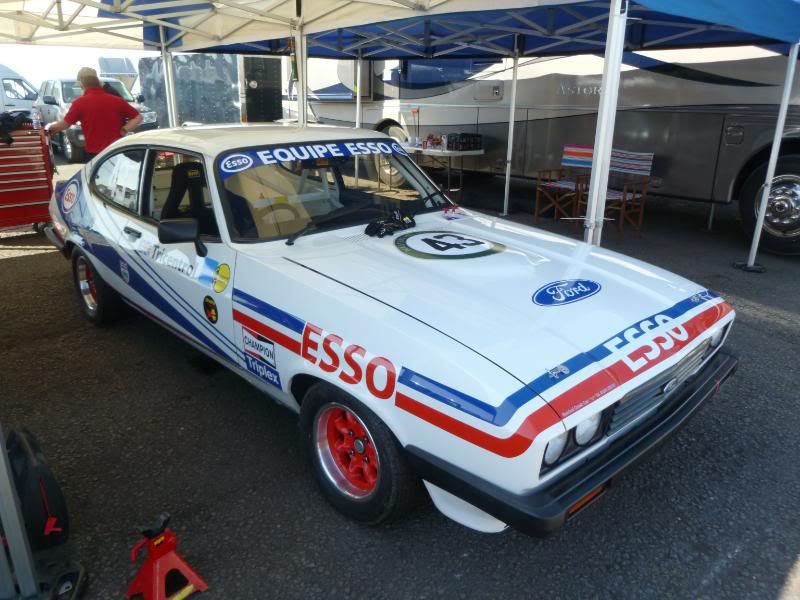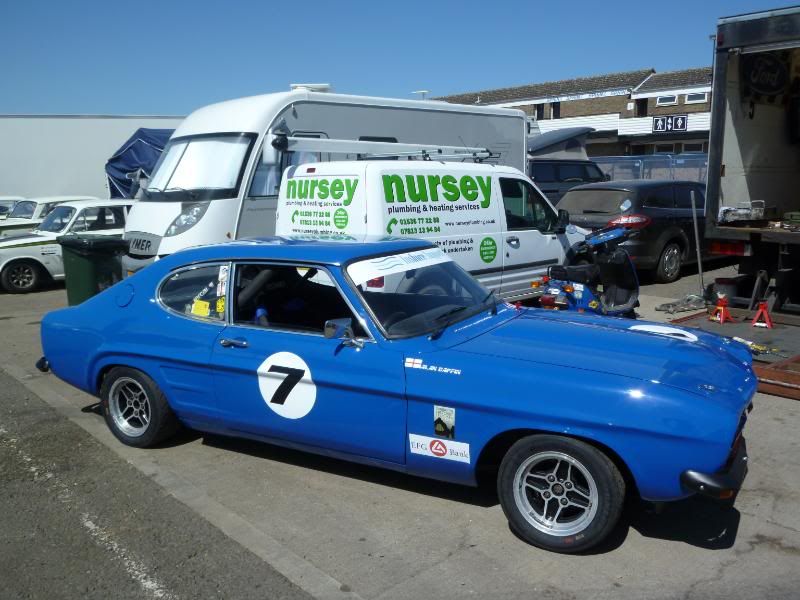 There were a couple of the rear wheel drive Escorts, as well.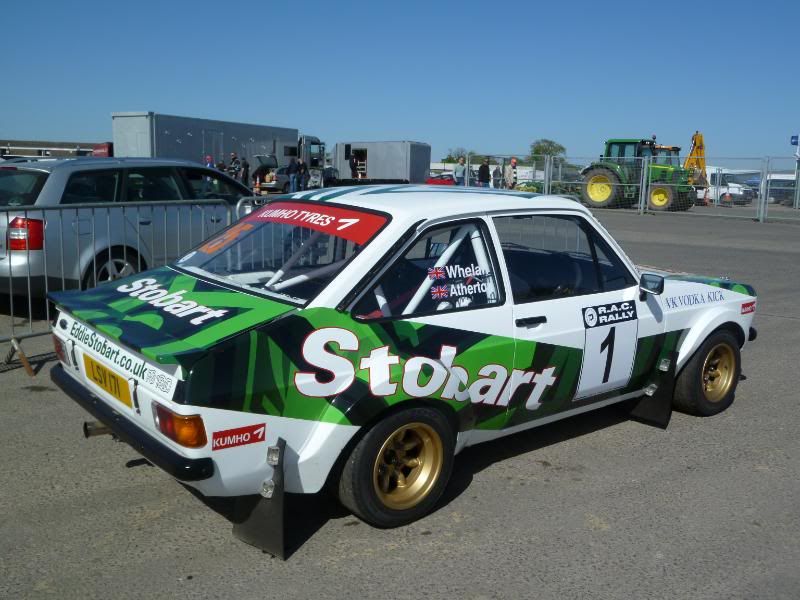 I was quite surprised to find this, one of the 2006 model Hertz Shelby Mustangs. Originally a Florida based car, it is one of the last of the batch of 500 and was auctioned off at the end of its time with Hertz. It came to the UK in 2007.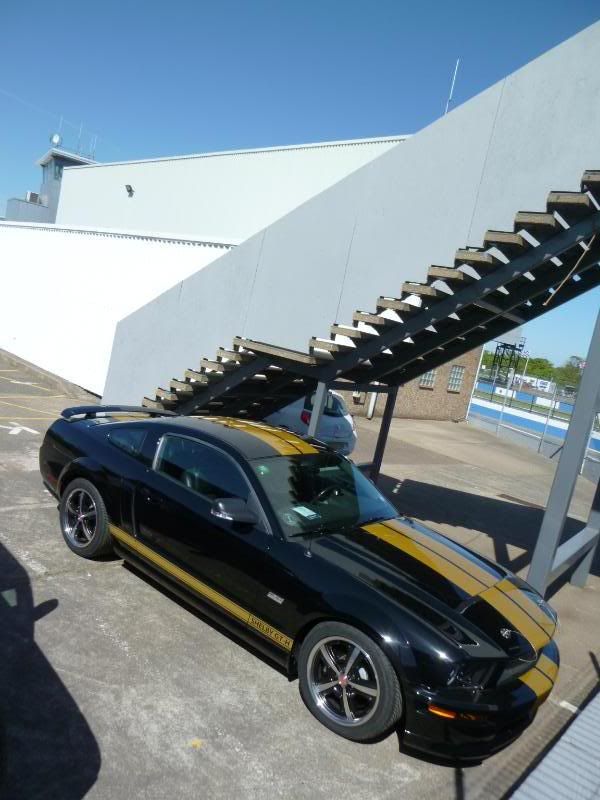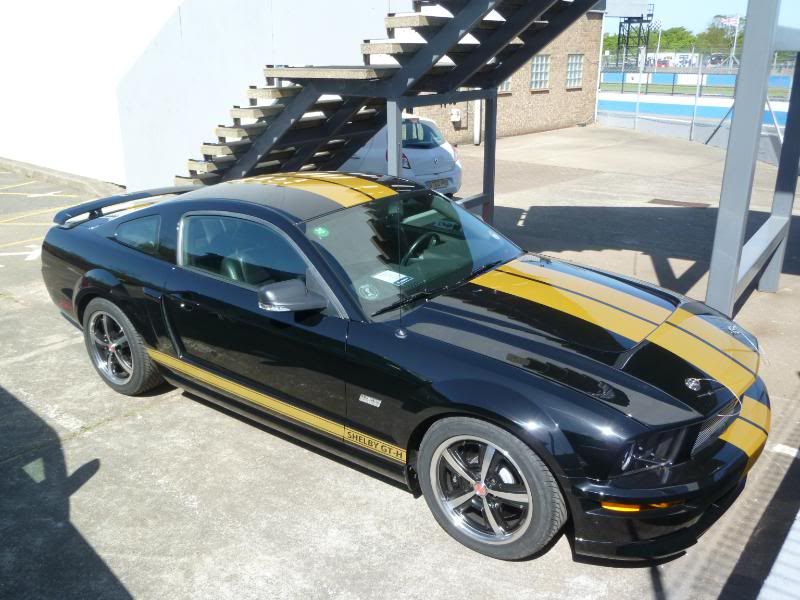 This GT40 was a nice find, too.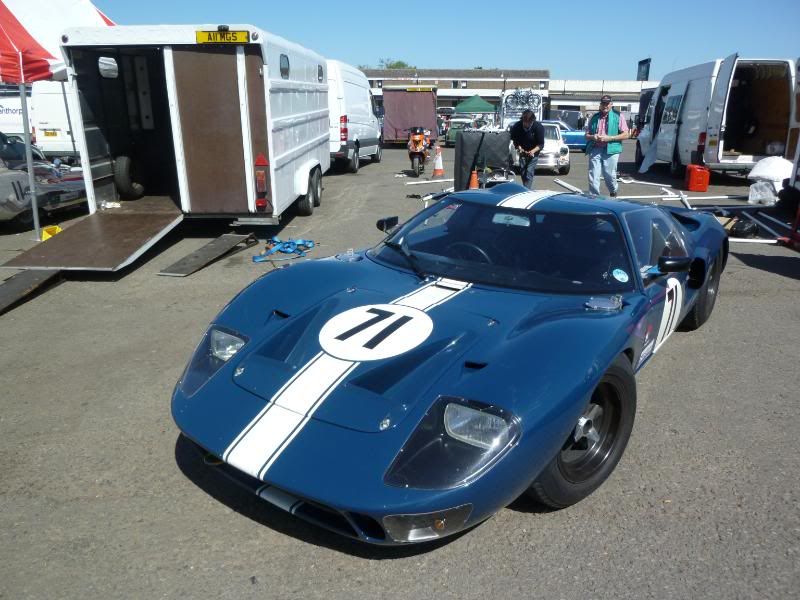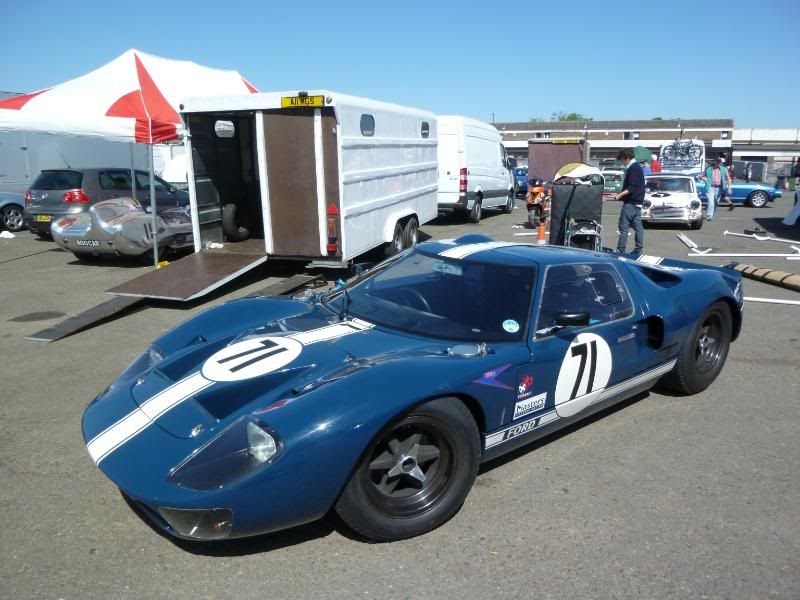 FRAZER NASH
JAGUAR
Track cars here were a number of XJS models, including one (undepicted) in the green and white Motul livery.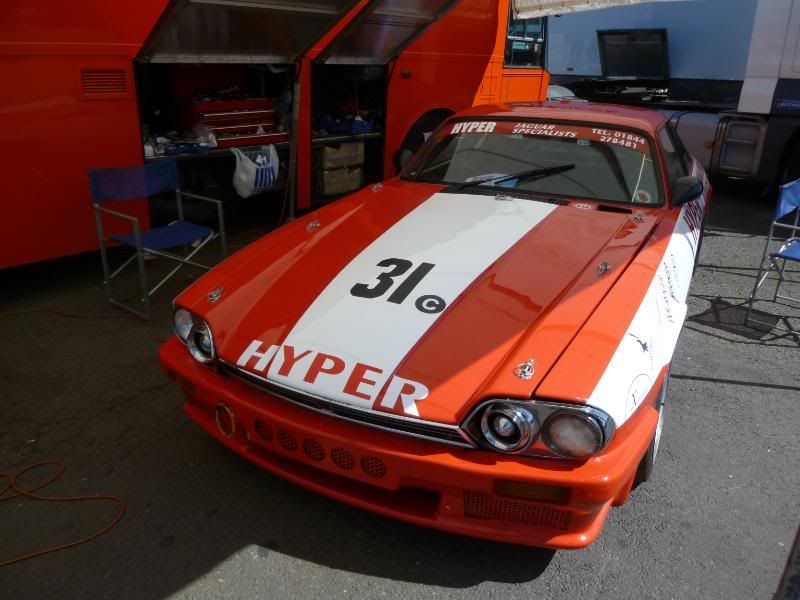 There were several E Types in the paddock, as well.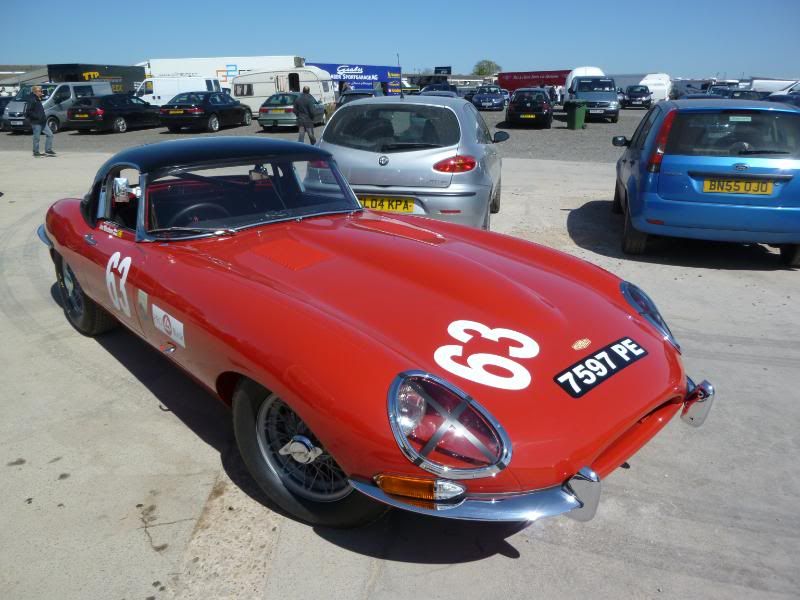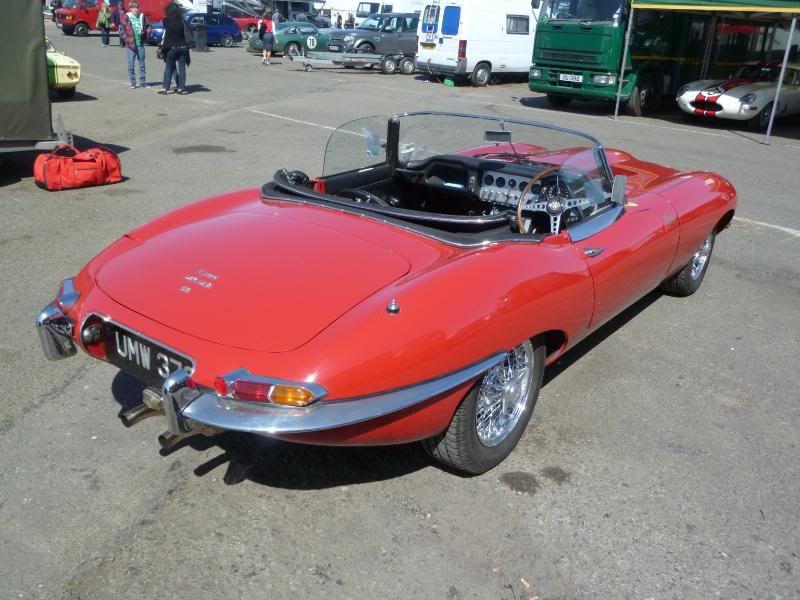 This XJ220 was hidden away in the pit area. A few people found it, though, and photos were being taken aplenty.
LAMBORGHINI
The course safety car was a Gallardo. This is the same car as had been in use at Brooklands the previous day.
LISTER JAGUAR
What a noise. What a car!
LOLA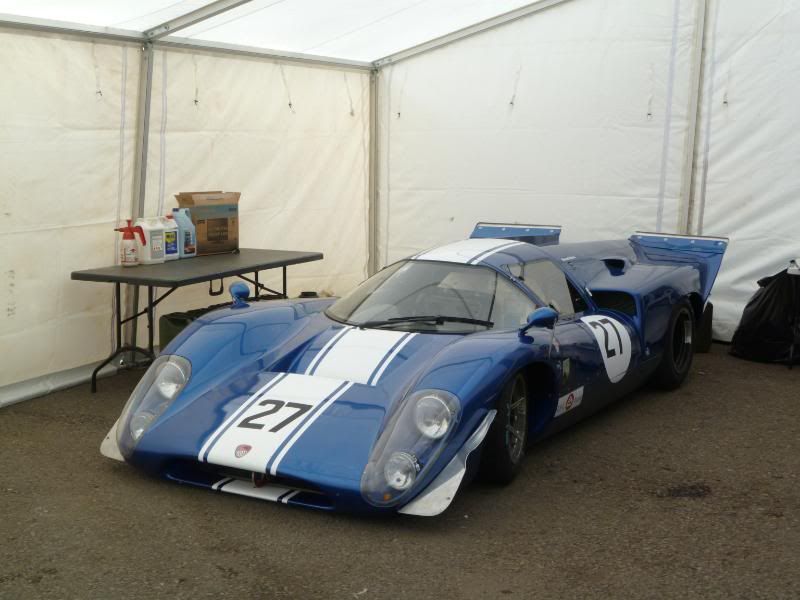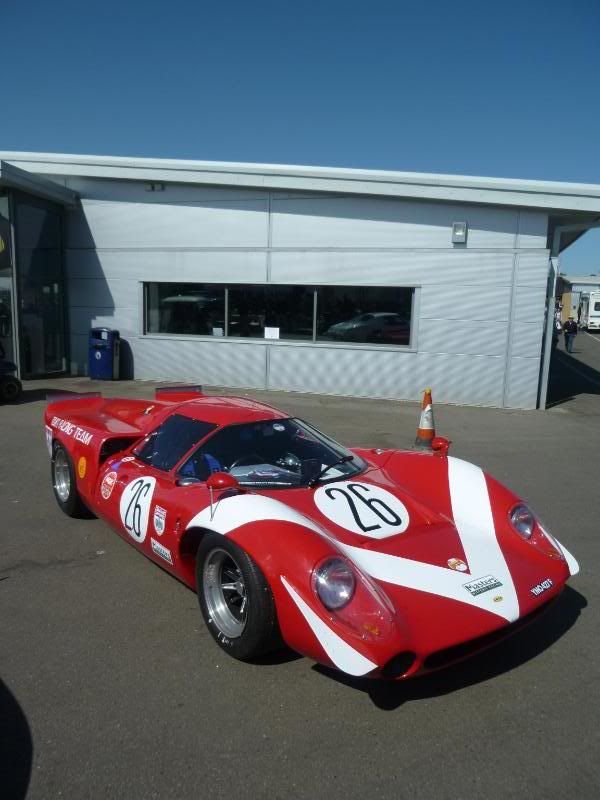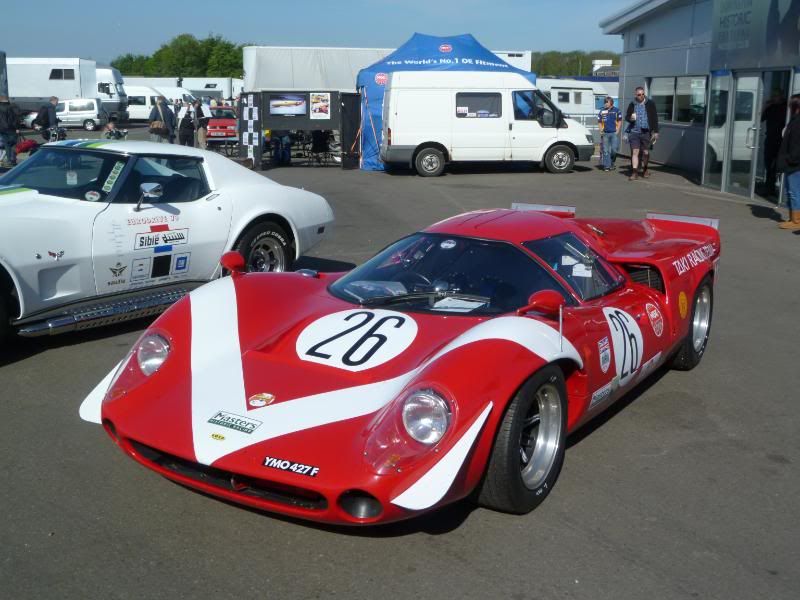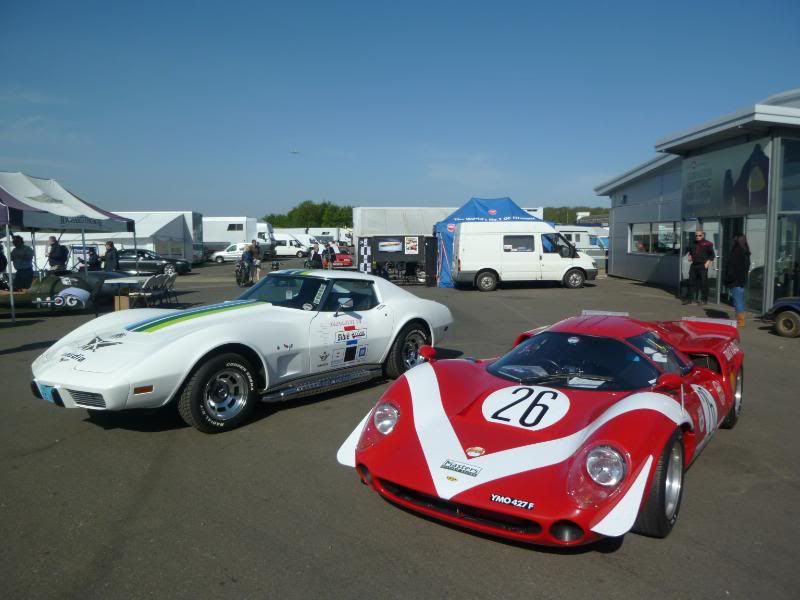 LOTUS
Plenty of early Lotus cars were in action, with Mark Vis, Elevens and the original Elite all in evidence.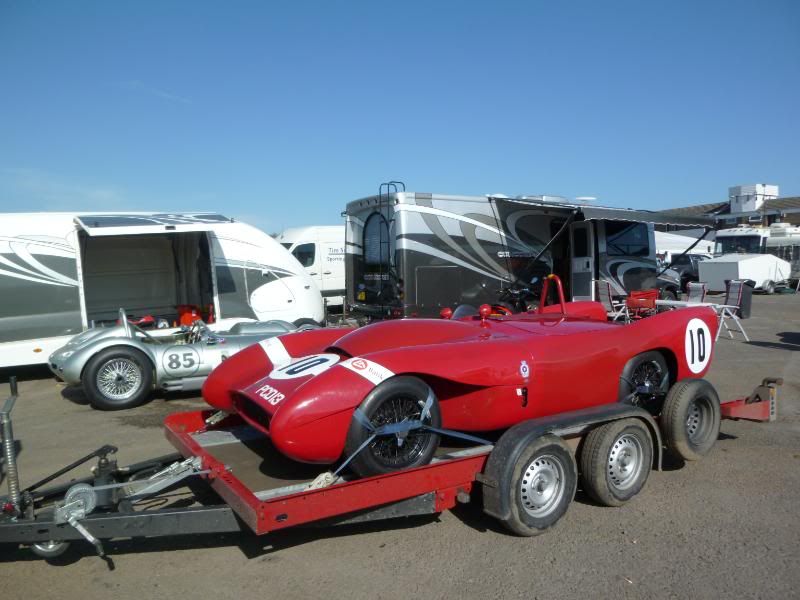 MASERATI
This 300S was victorious in its race.
MAZDA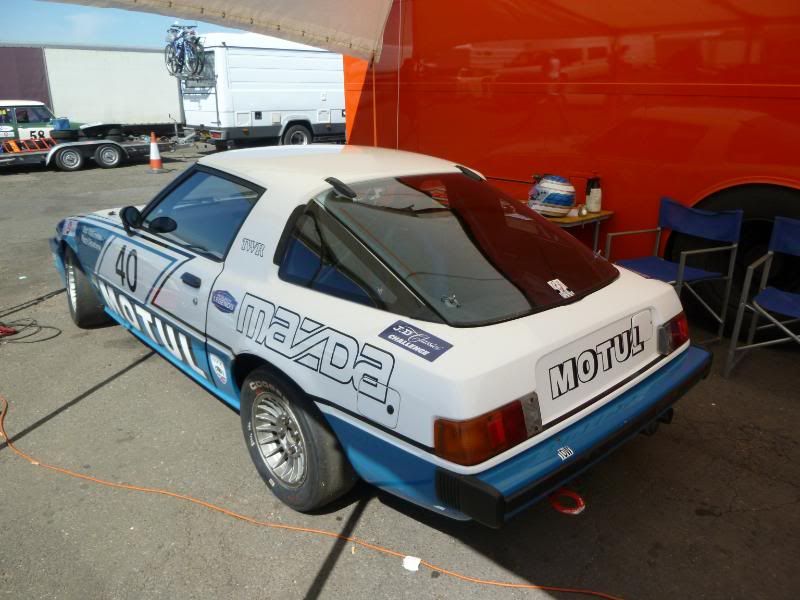 MG
This MGA was for sale. It had gone by mid afternoon. Doubtless an easy day to sell an open topped sports car, when then weather is so good!
MINI
A couple of Coopers went out to do battle against far bigger cars.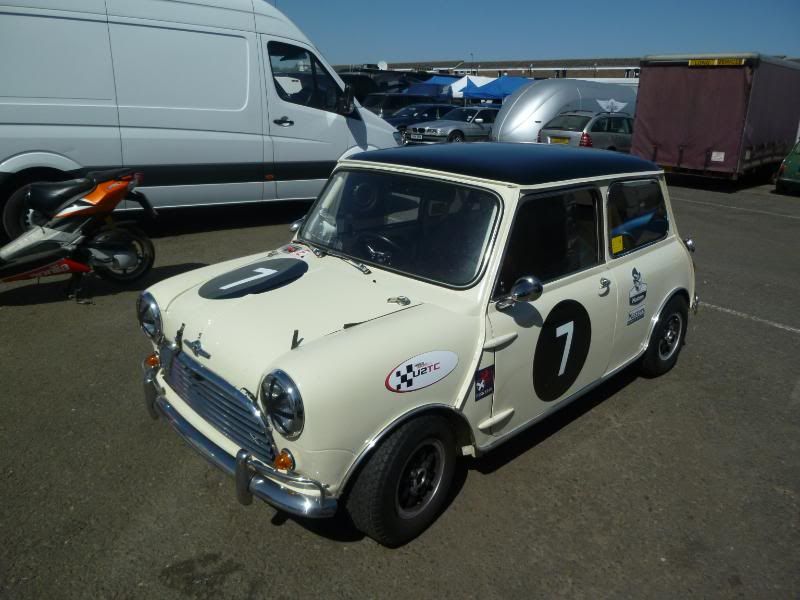 MORGAN
This three wheeler is of historic significance, as it used to race at Donington in the 1930s.
Rather more recent is this.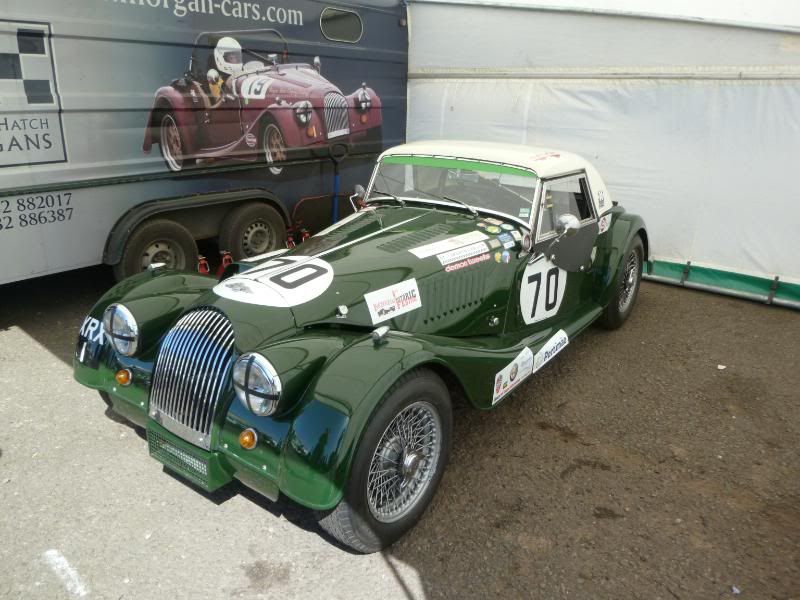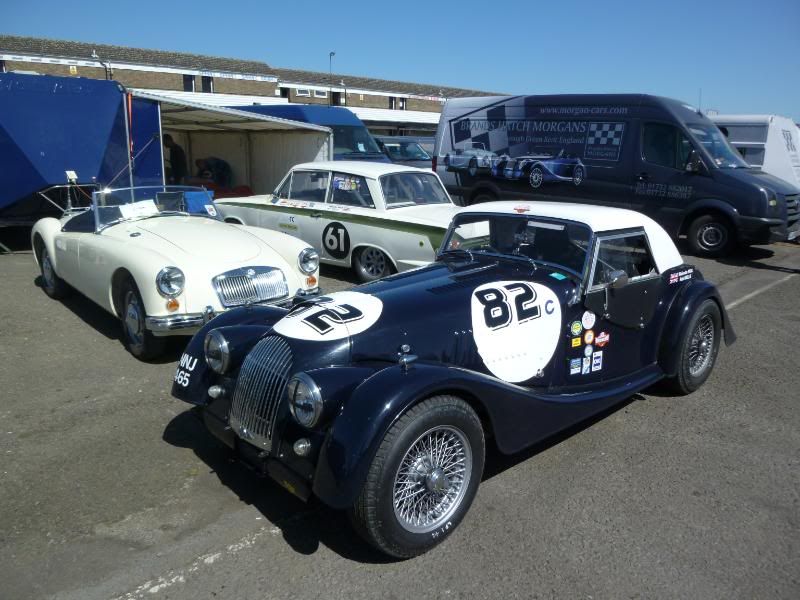 NISSAN-DATSUN
An early 240Z.
PORSCHE
Tucked away outside the Pit area was this Carrera GT. White is perhaps not the best colour, but still a striking car.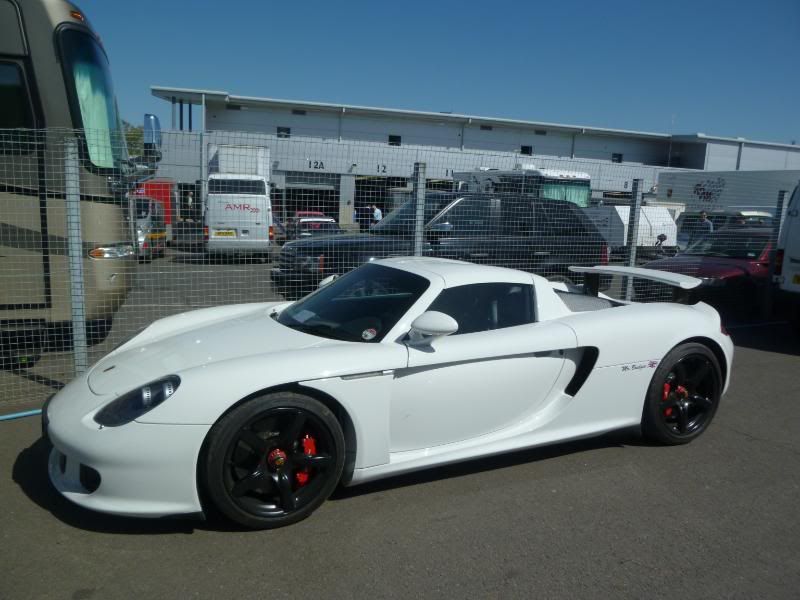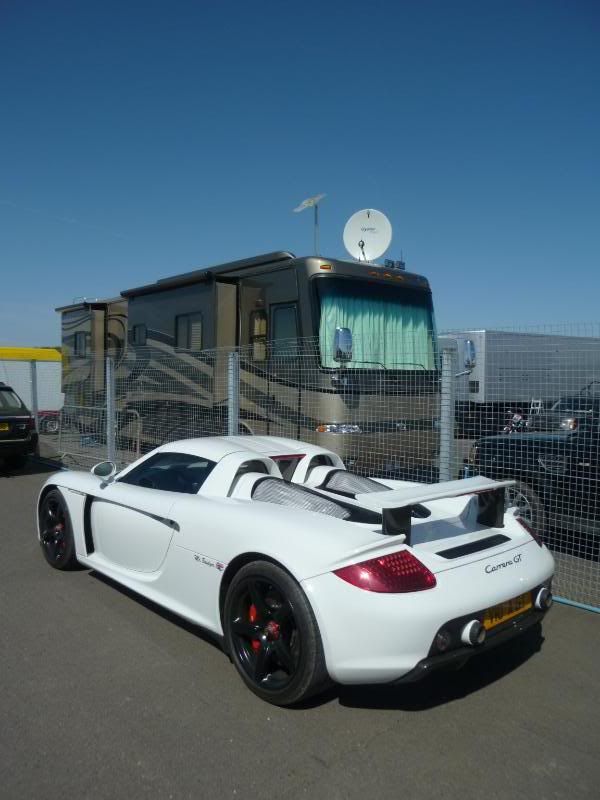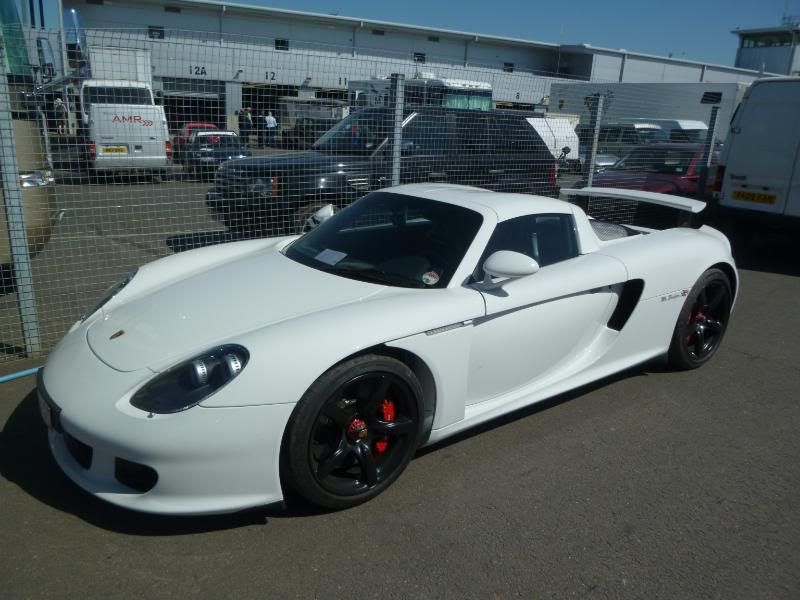 There were plenty of 911s, some in road car spec, some kitted out for racing action.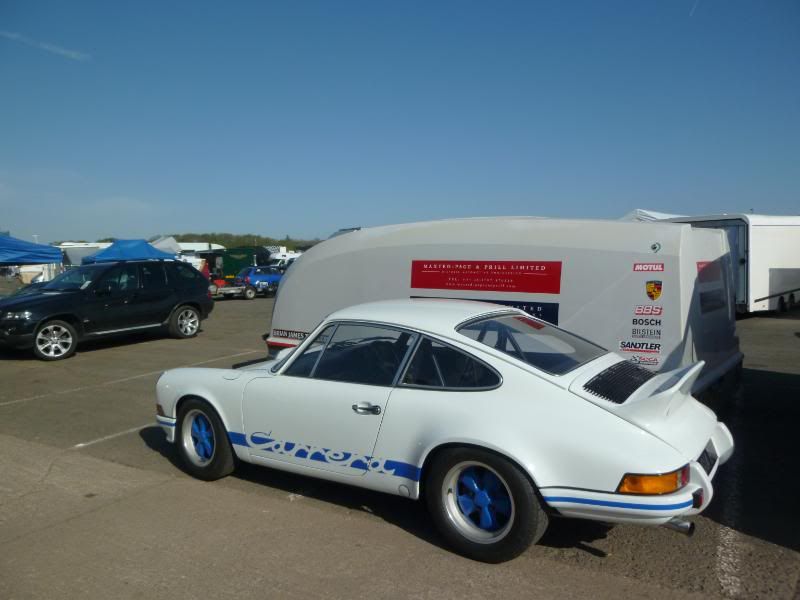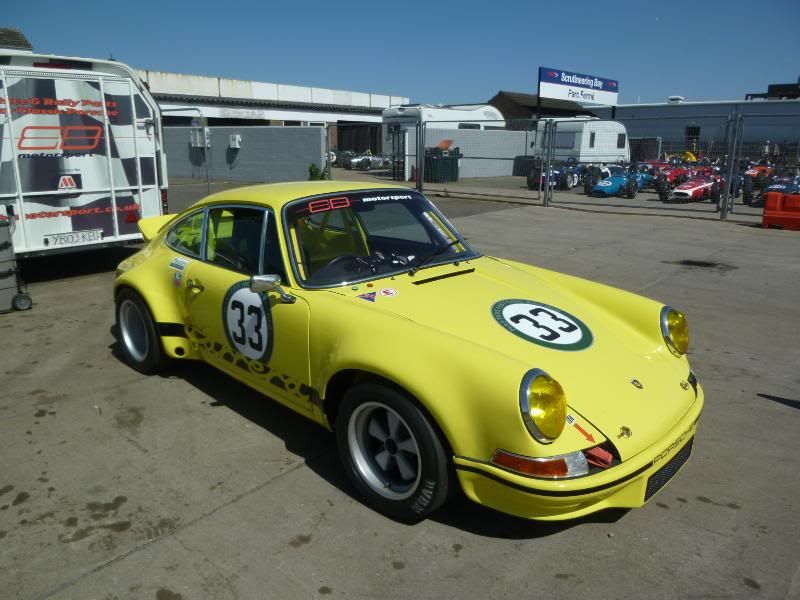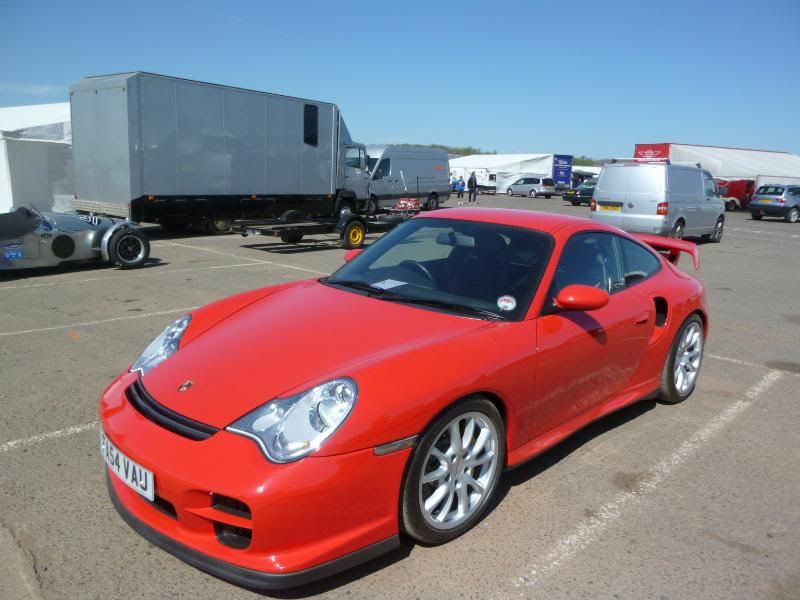 Several 356s, as well.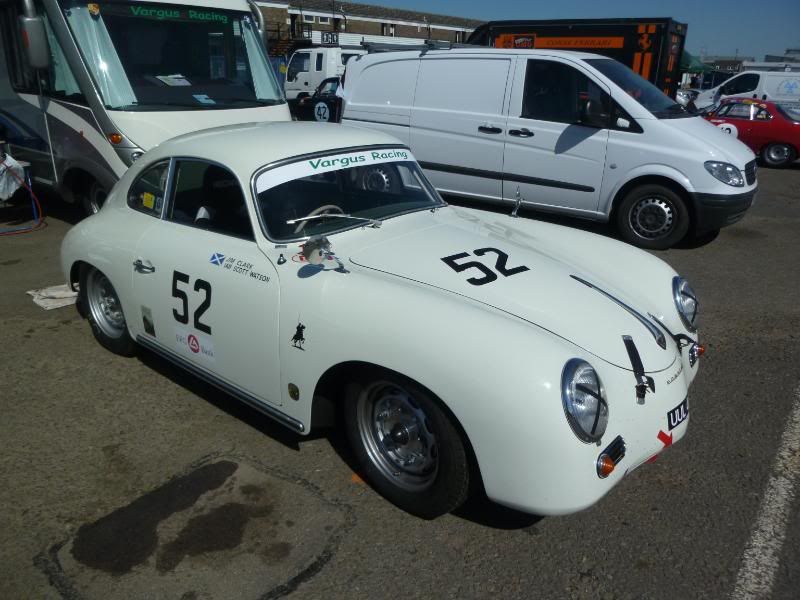 TURNER
These are the historic Formula 2 cars in Parc Ferme after their race.
ON THE TRACK
Although Donington is a great spectator circuit, there are no action shots in this report. I did try, but found it just too hard to get even the car in the frame, let alone a decent photo, so there is but one picture here of the 1960s saloon car race.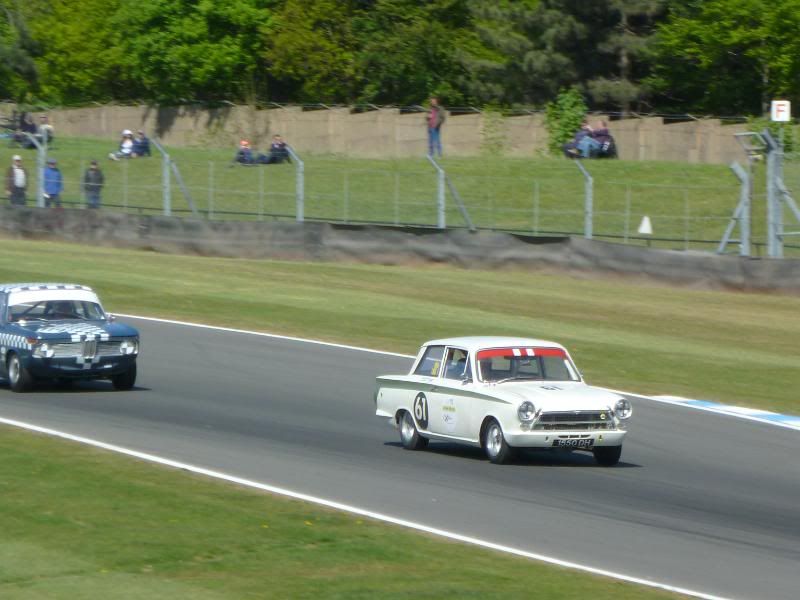 I did find an excellent vantage point for the start/finish line, though, and following an incident, when the cars were all summoned back for a restart, managed to get these shots.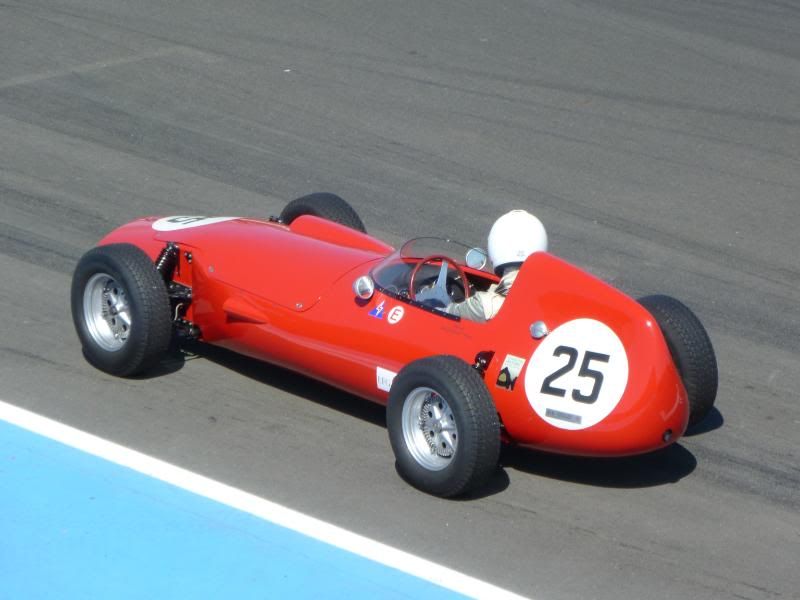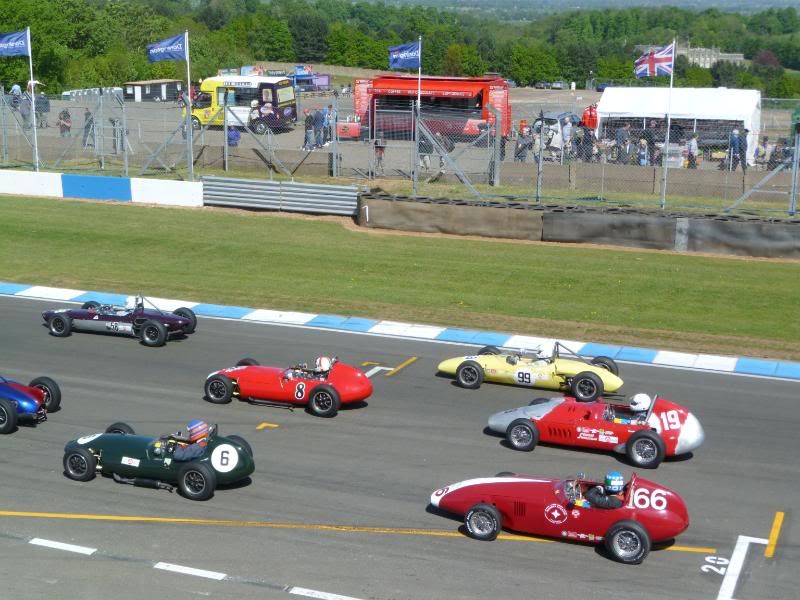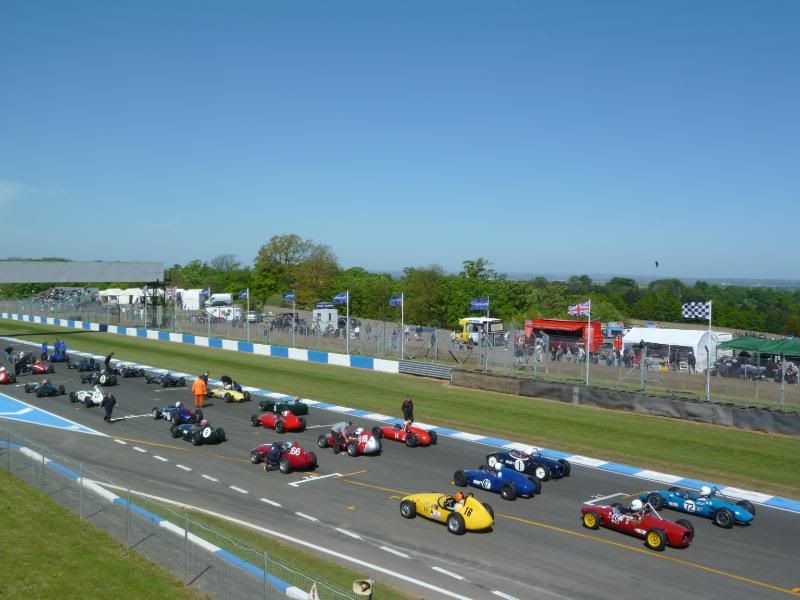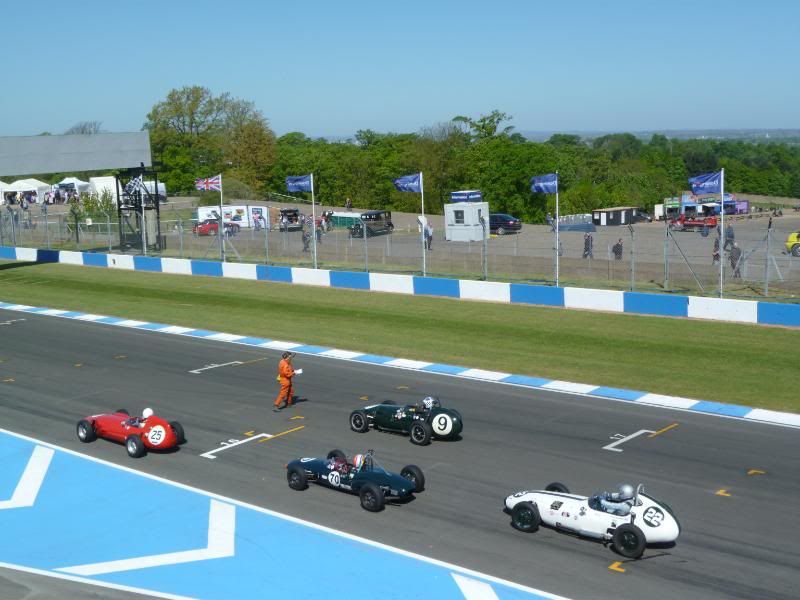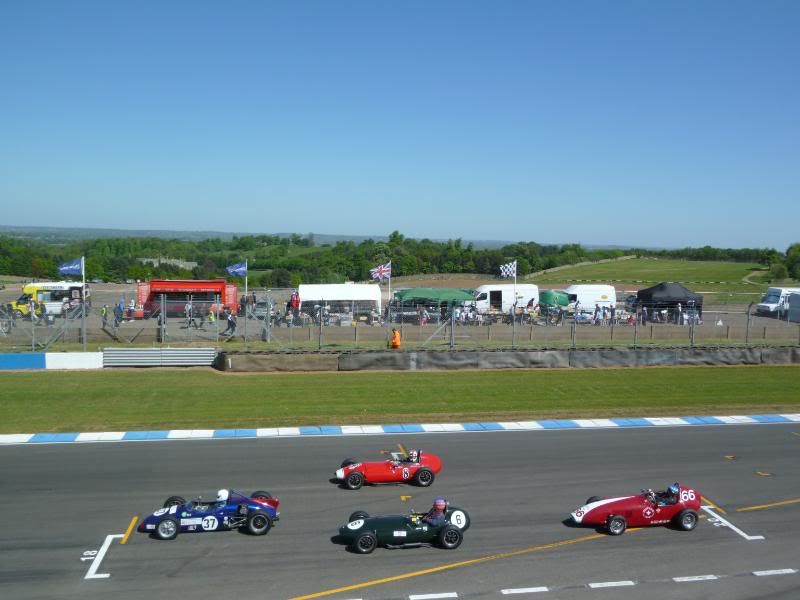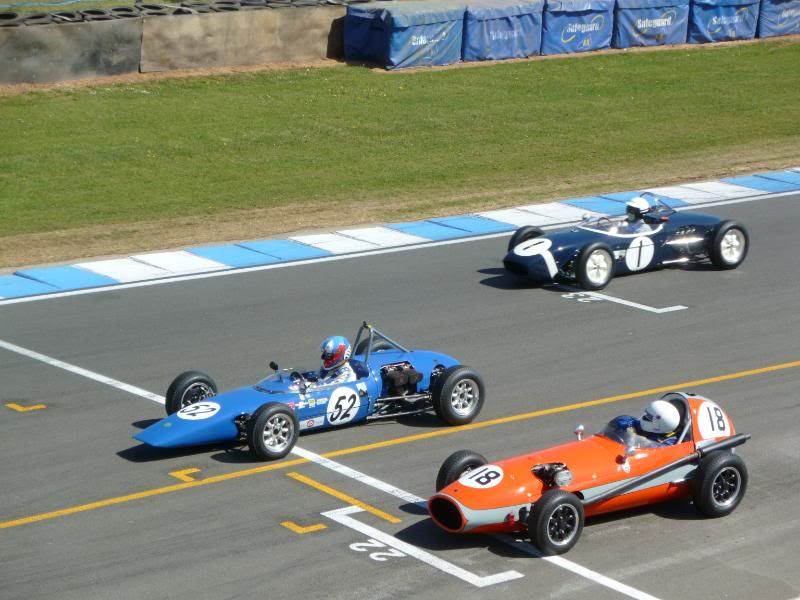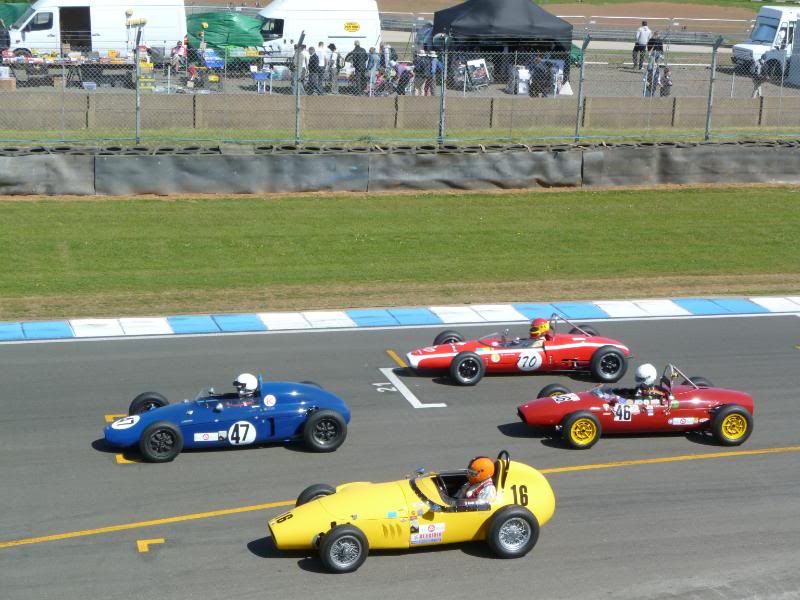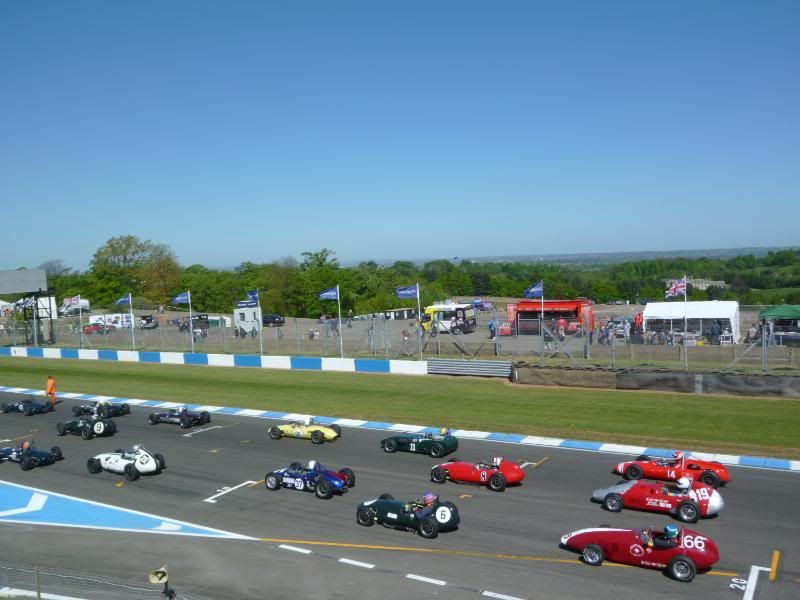 THE RALLY SPECIAL STAGE
This had been constructed specially for the event, and was to be found behind the pits and paddock area. A series of iconic rally cars from the 1970s and 1980s were in action, in pairs, with the distinctive voice of Tony Mason providing the commentary. Again not easy to get decent shots (I need more practice!).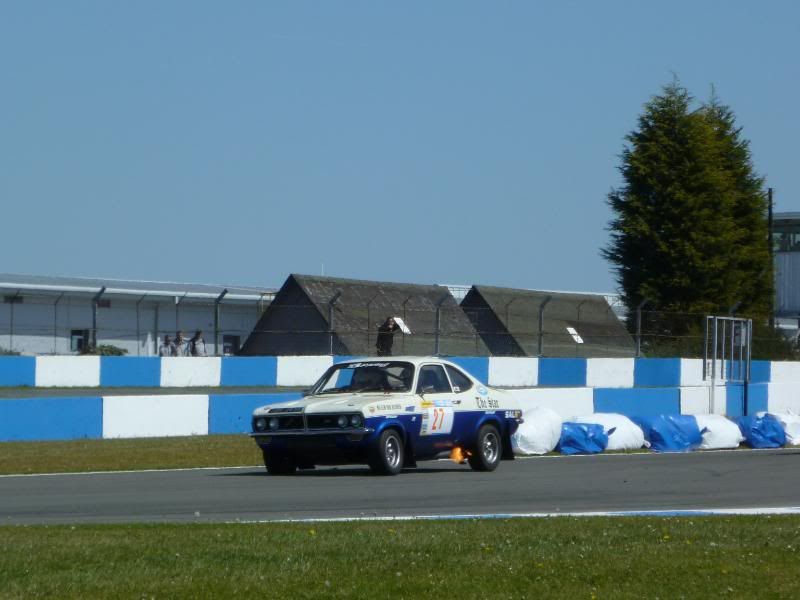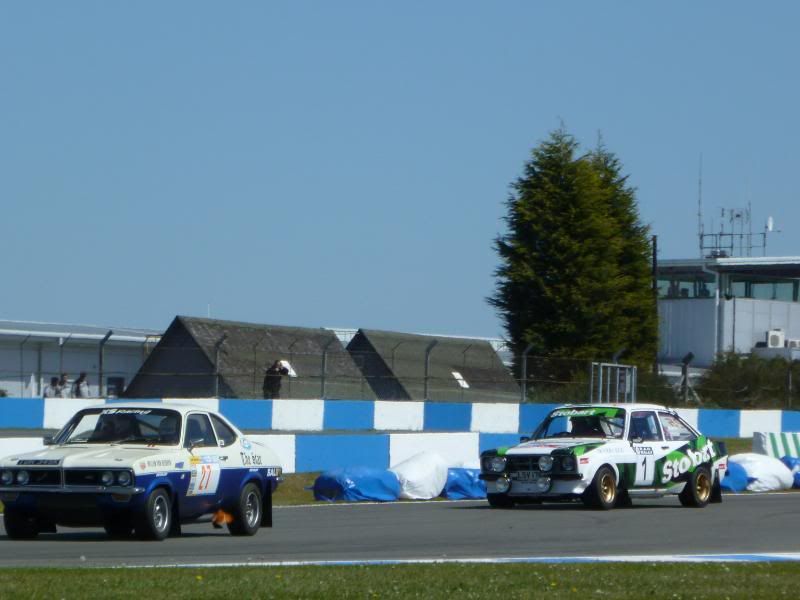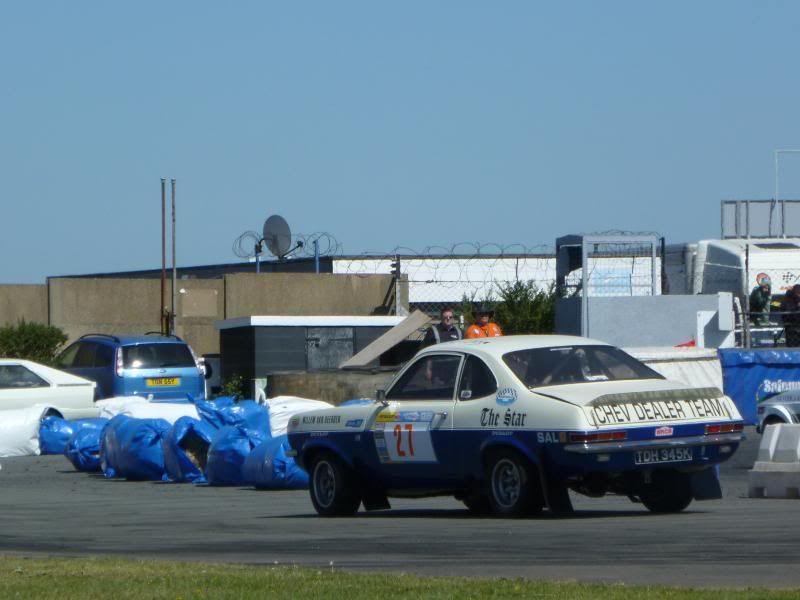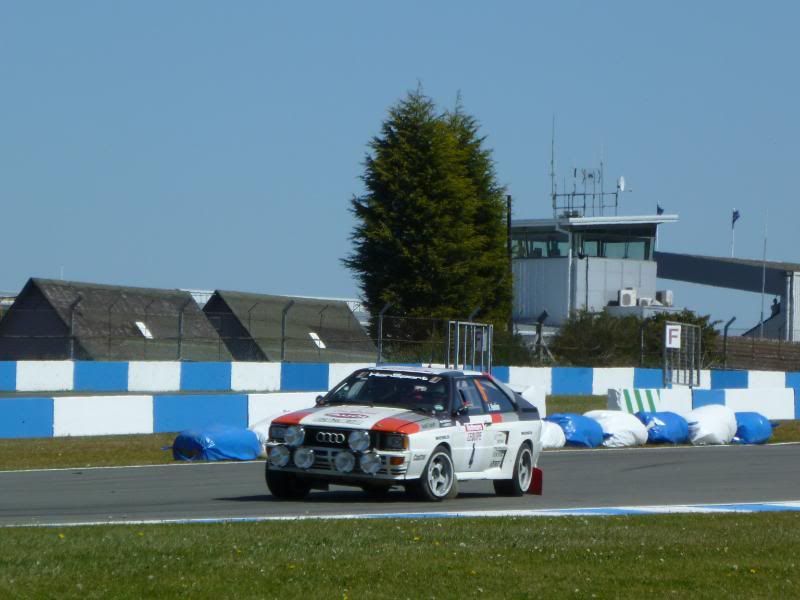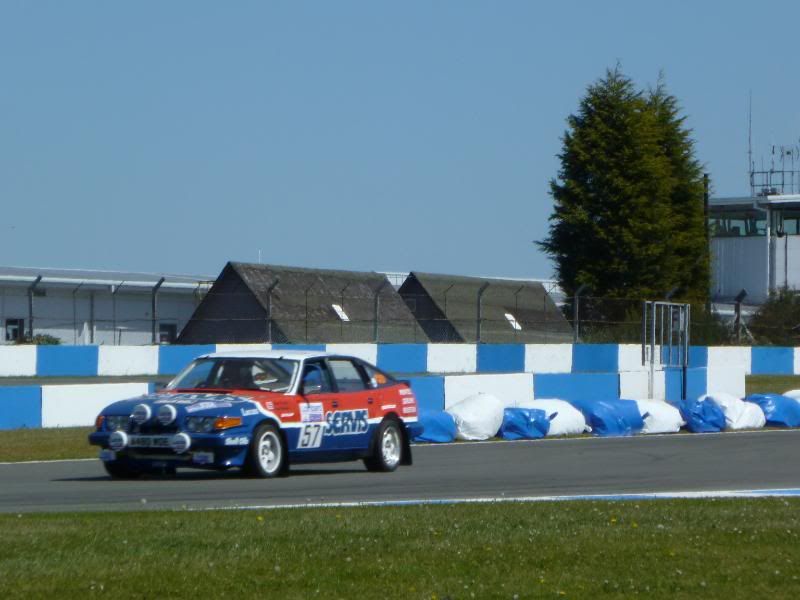 I did get to see most of the cars when they were parked up taking a breather, though.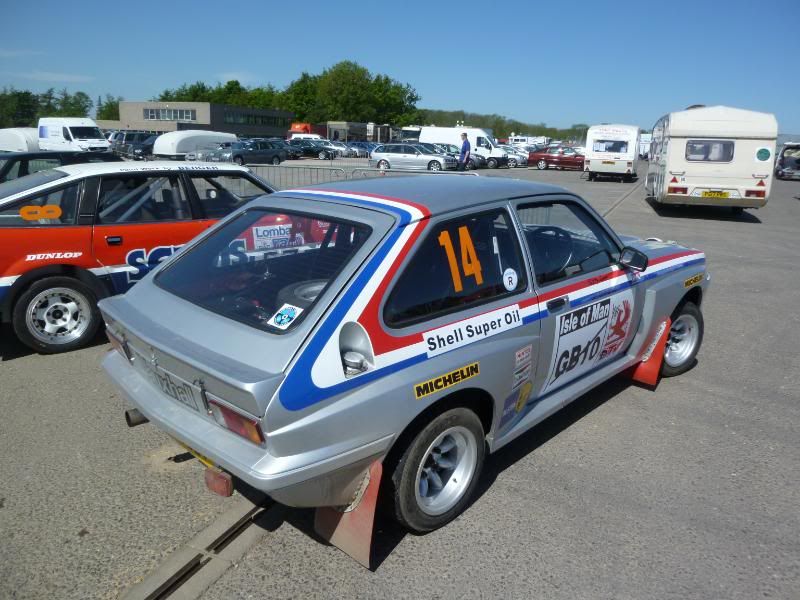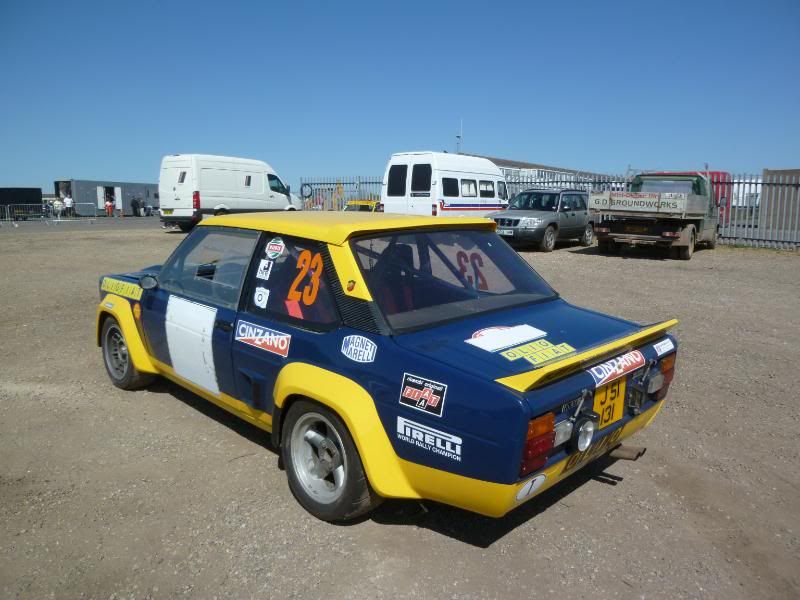 These three are not cars that I have seen before. Even I am not old enough to remember the Corolla as a rally car, but I have vague memories of the early Celica, and certainly recall the now forgotten Mitsubishi Galant that saw service before the formidable Lancer entered the rallying scene.
INFIELD DISPLAYS
It appears that various car clubs had signed up for a display area in the infield of the circuit, and there was lots of plastic tape and some discrete signs to mark up the allocated areas. The space was far from full, but nevertheless, there was lots of interest.
AC
An Ace and a 3000 ME were the two cars here.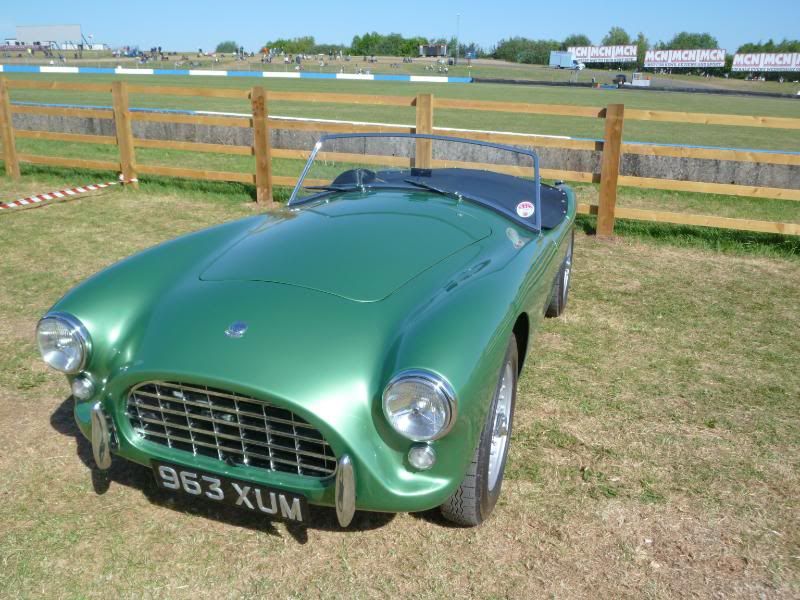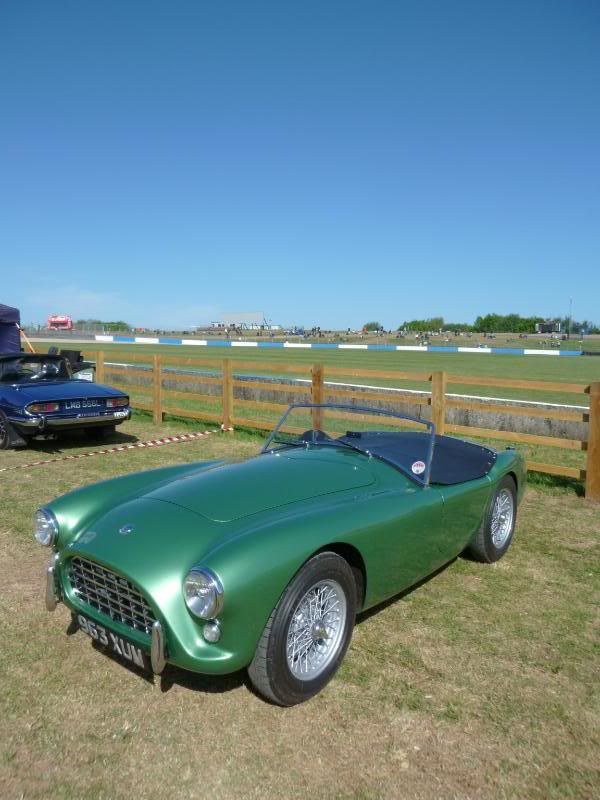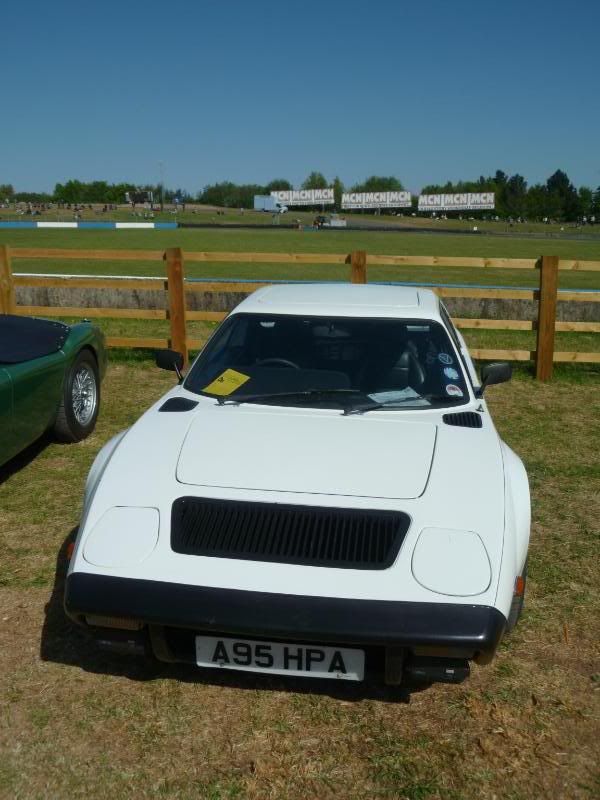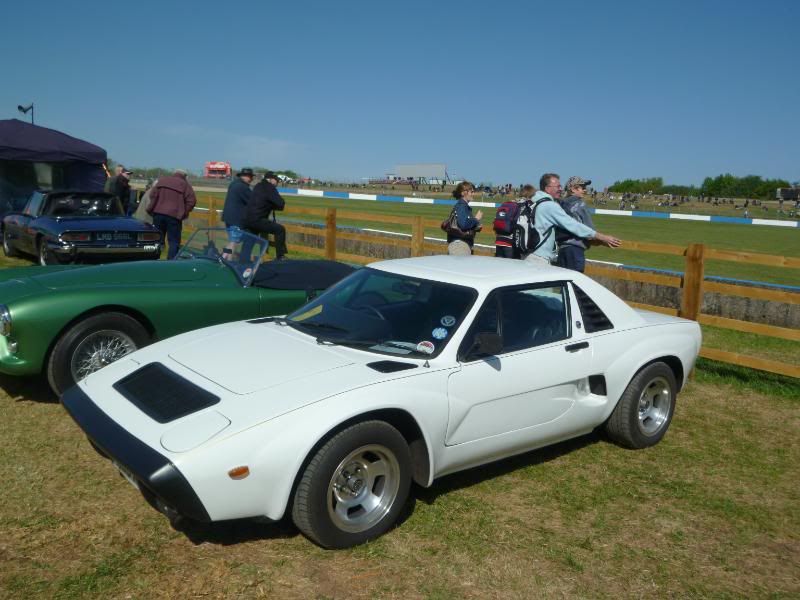 AUDI
The display here concentrated on the iconic urQuattro.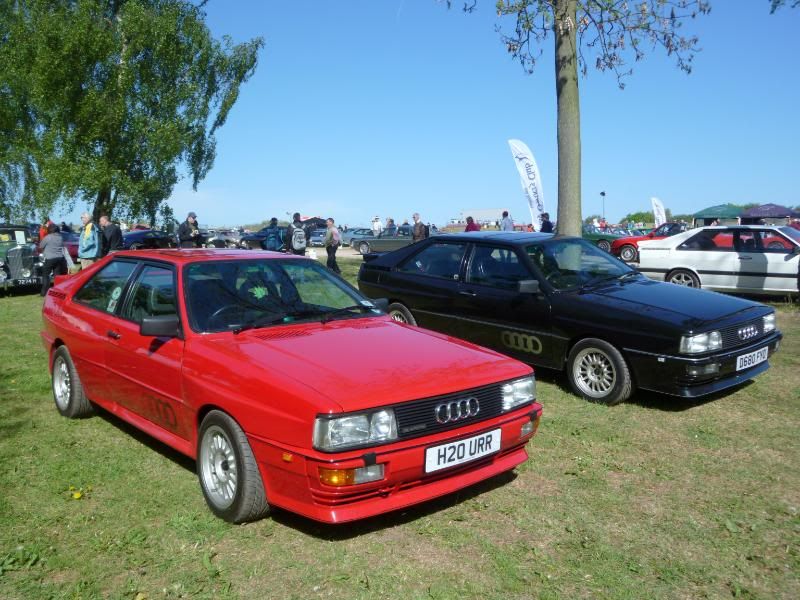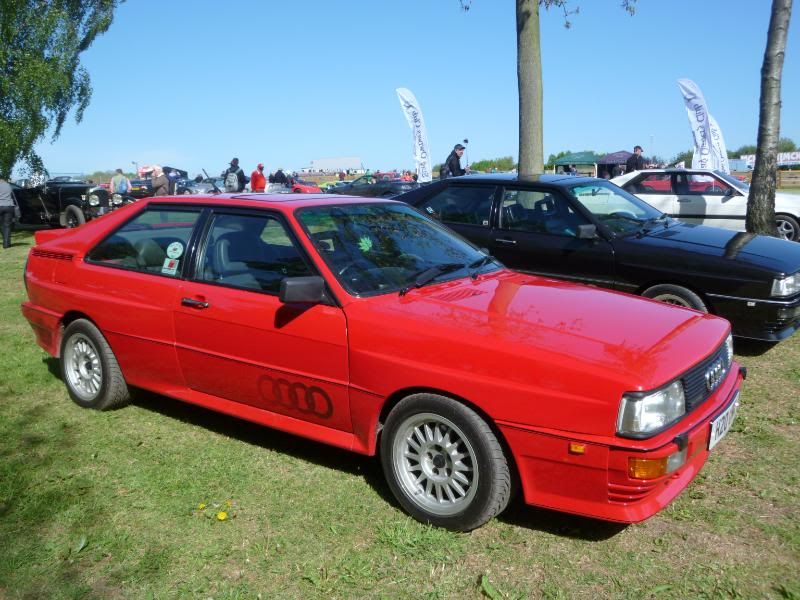 AUSTIN-HEALEY
A 100 model.
BENTLEY
Parked up under the trees was this splendid 1951 car. This very model, an R Type Limousine, featured in a recent copy of "Classic Cars" magazine.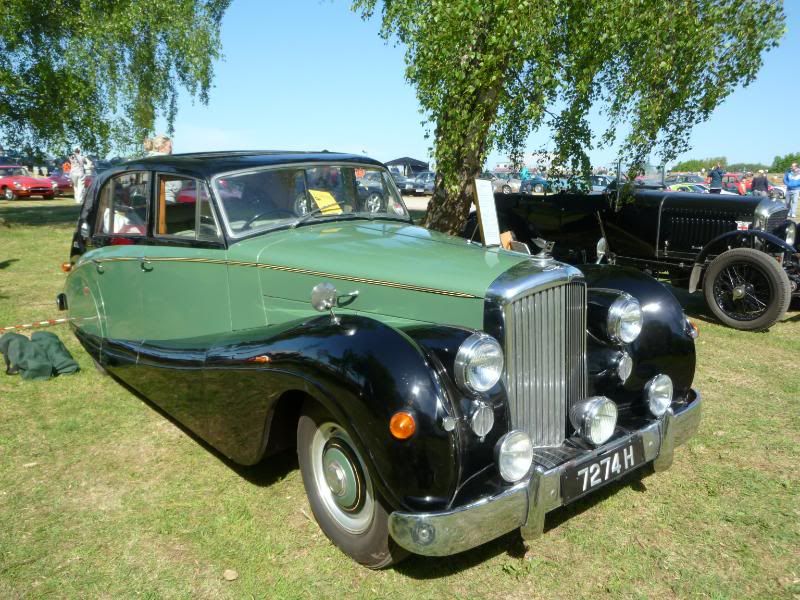 BRISTOL
The lone representative of the marque that has just been financially rescued was a 410 saloon.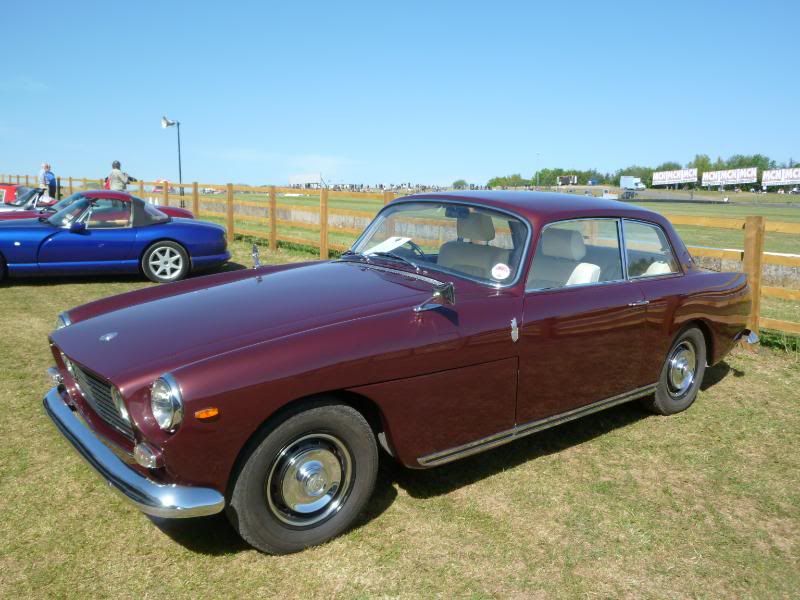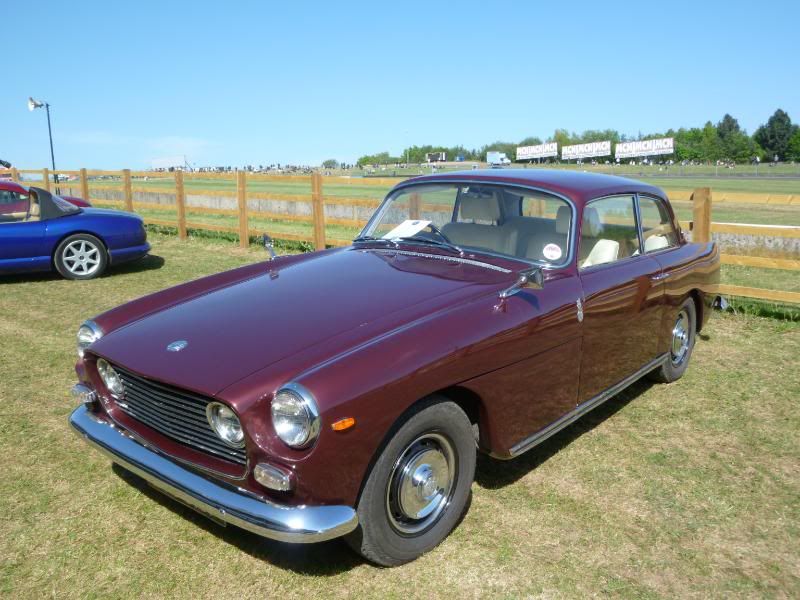 DAIMLER
A lone Dart sports car sat backed onto the old hospitality suite block.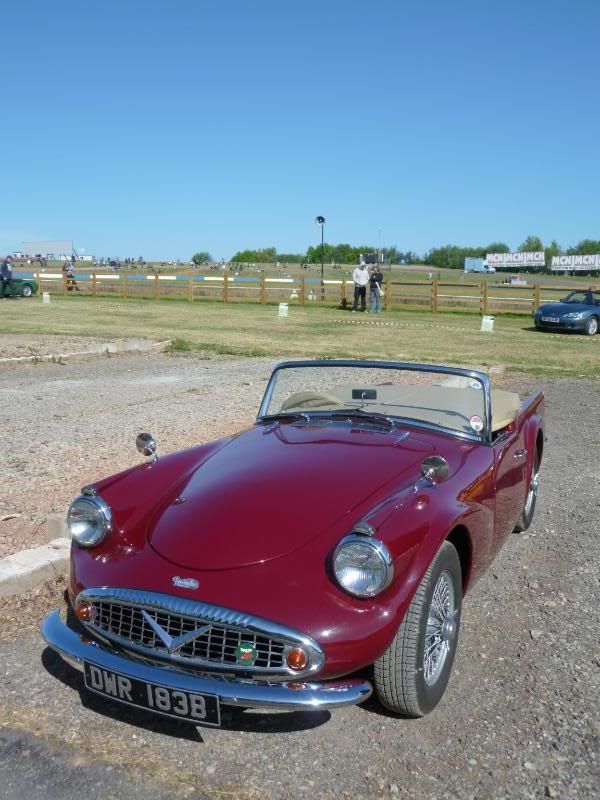 FERRARI
A few cars here, including a couple of 246 GT Dino models.
GILBERN
Just one car, an early model Gilbern GT.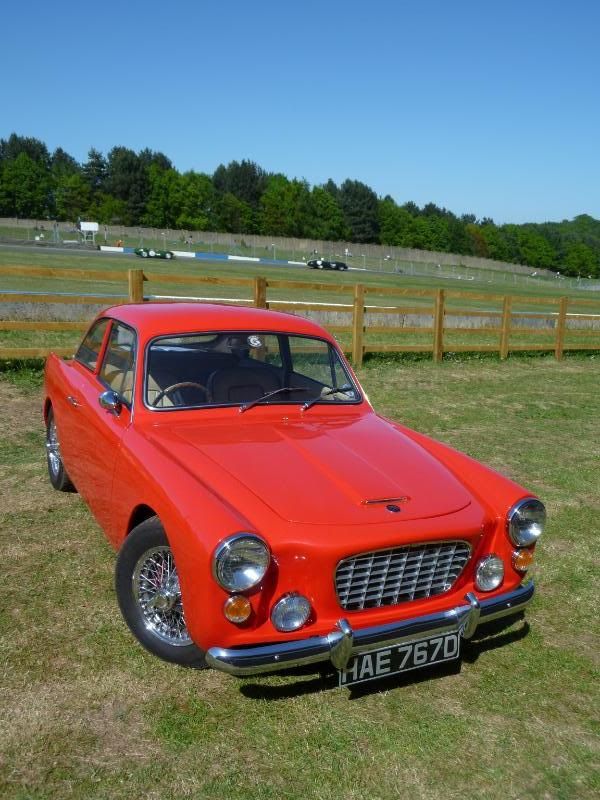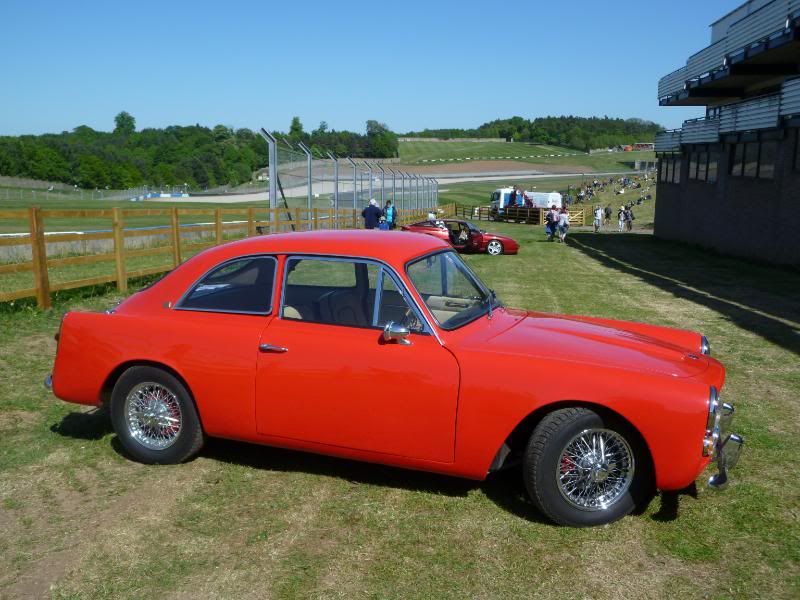 HONDA
A lone NS-X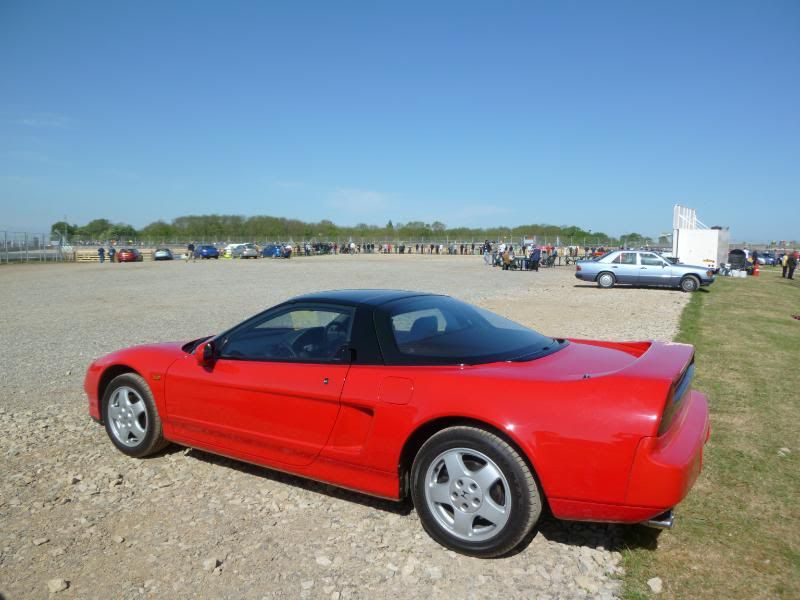 JAGUAR
Quite a mixture of cars from the 1950s to the present day. E Types were well represented in its golden anniversary year.
I liked the preceding XK models, too, with an XK120 and XK150 joined by an XKSS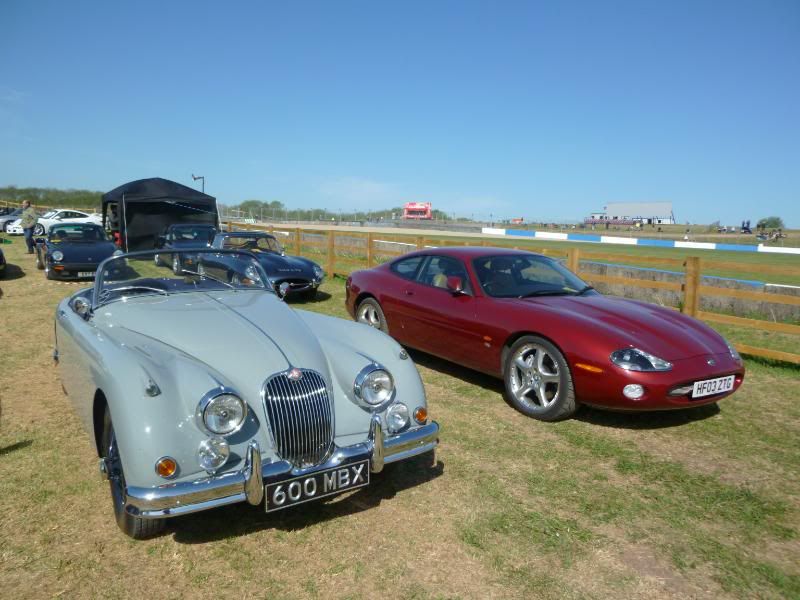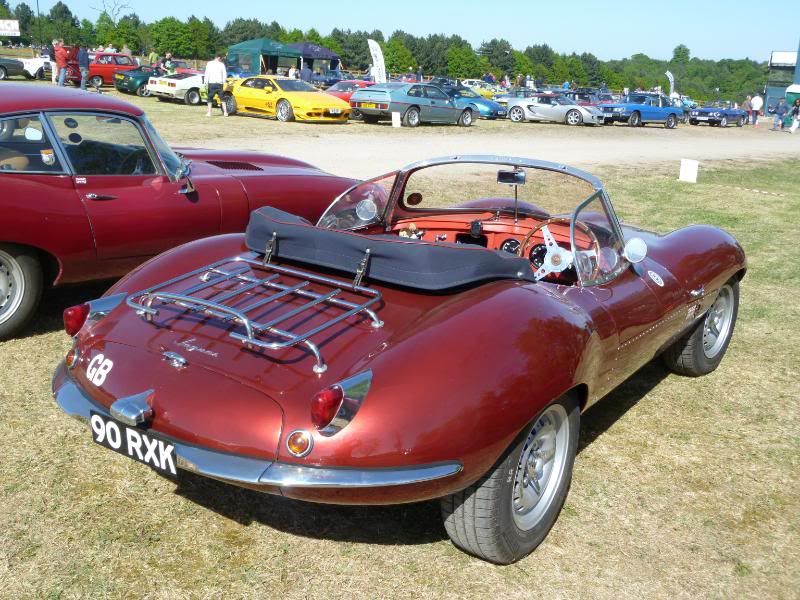 Among the saloon was this Series 3 XJ6.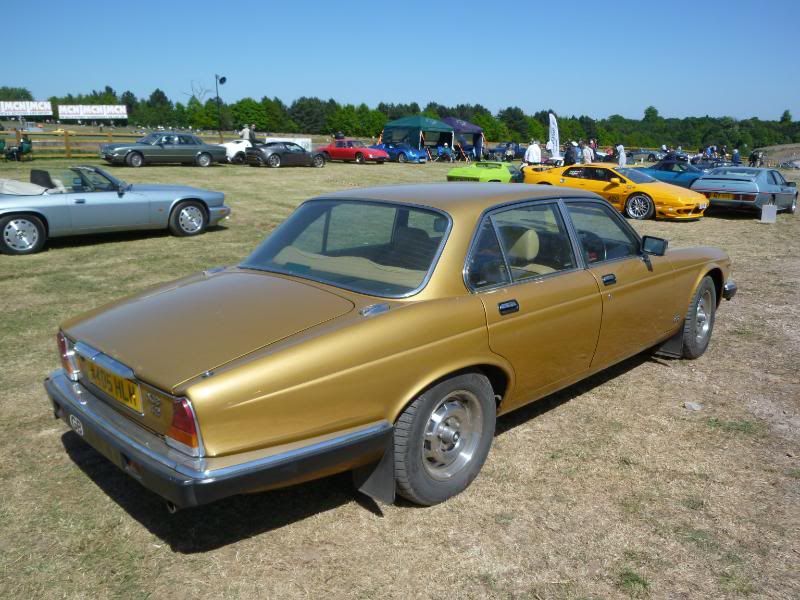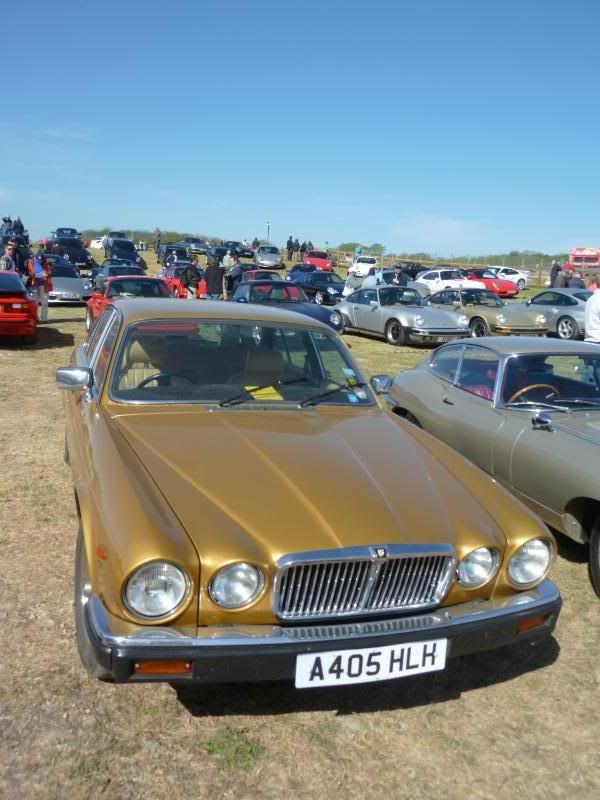 LOTUS
A varied showing of Lotus cars, ranging from a Lotus Cortina and a couple of Plus 2 models from 40 years ago, to the current Elise and Exige cars.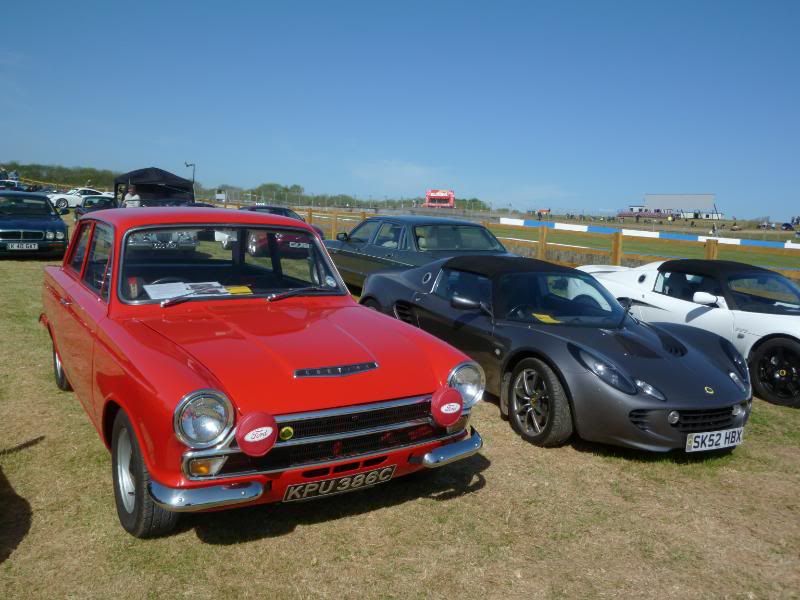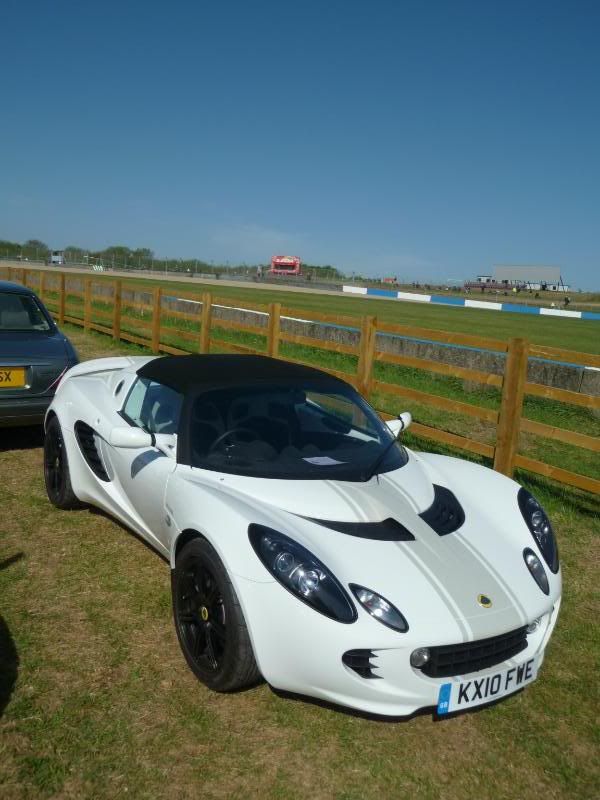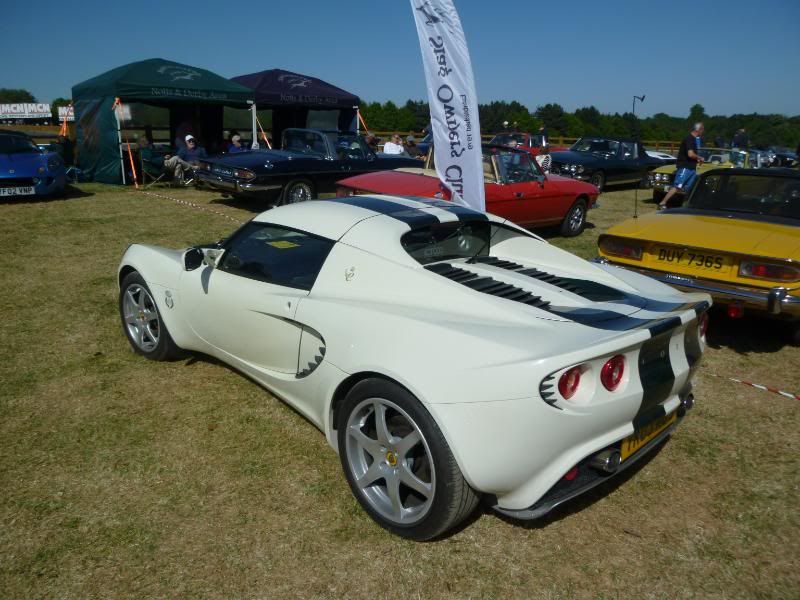 I also enjoyed seeing the Europa, the Excel, Esprit and front wheel drive Elan.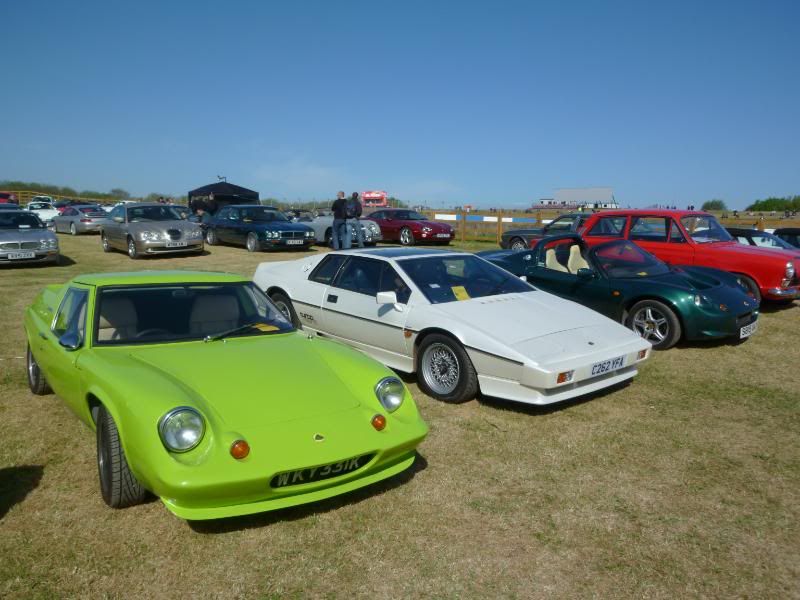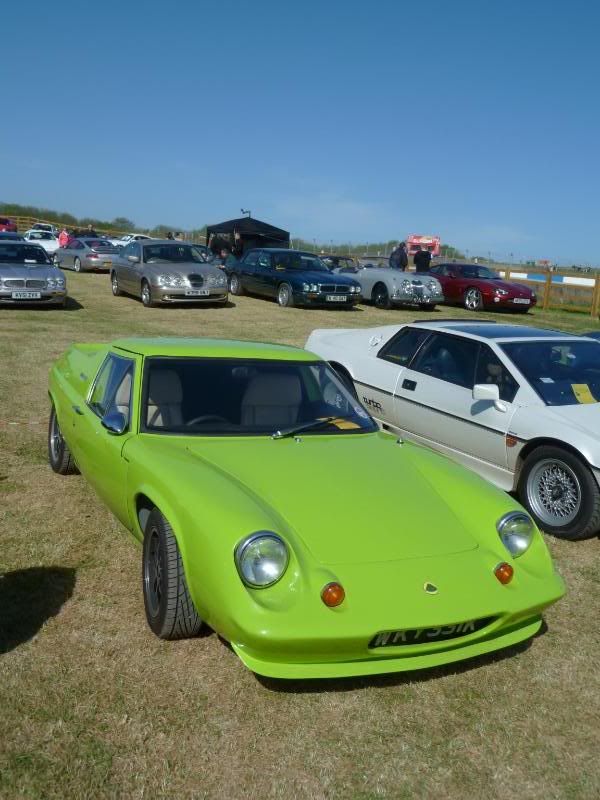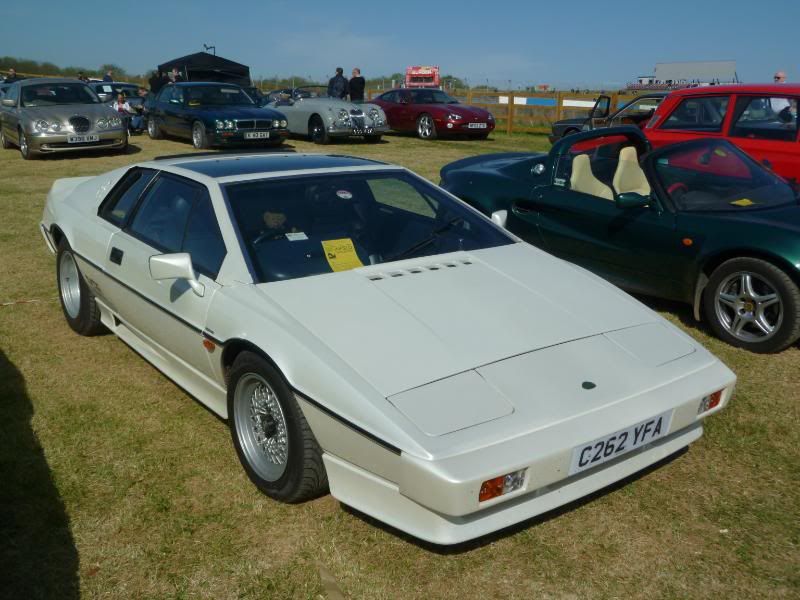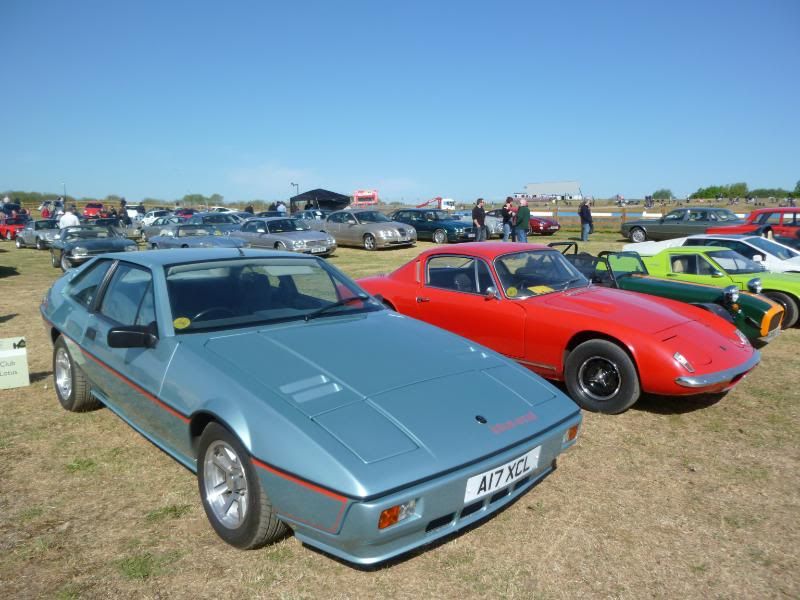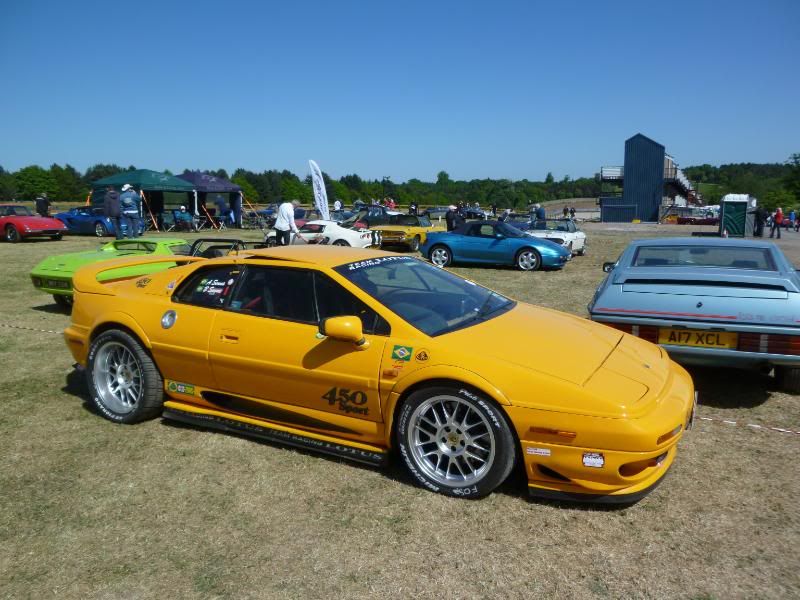 MARCOS
A lone car, an early 1990s Mantula Spyder.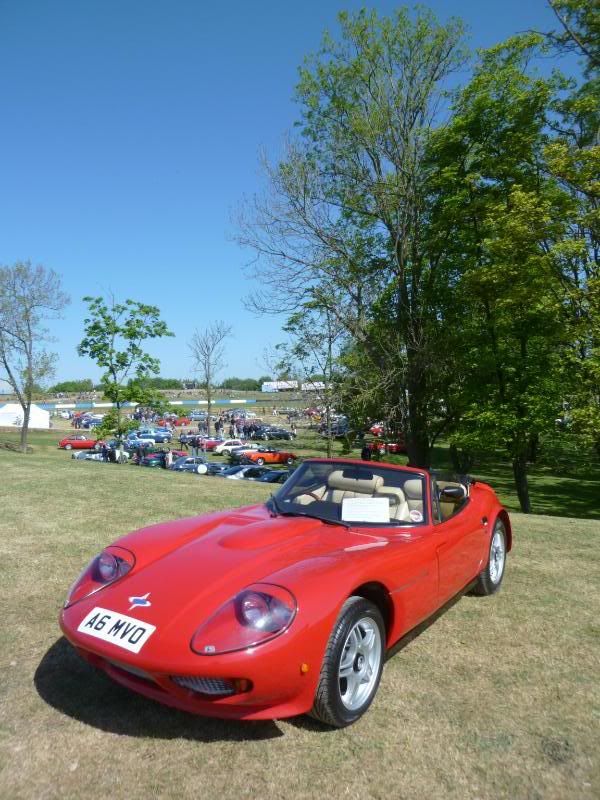 MAZDA
Ultimately there were three MX5s on show, though there was only one when I took this picture.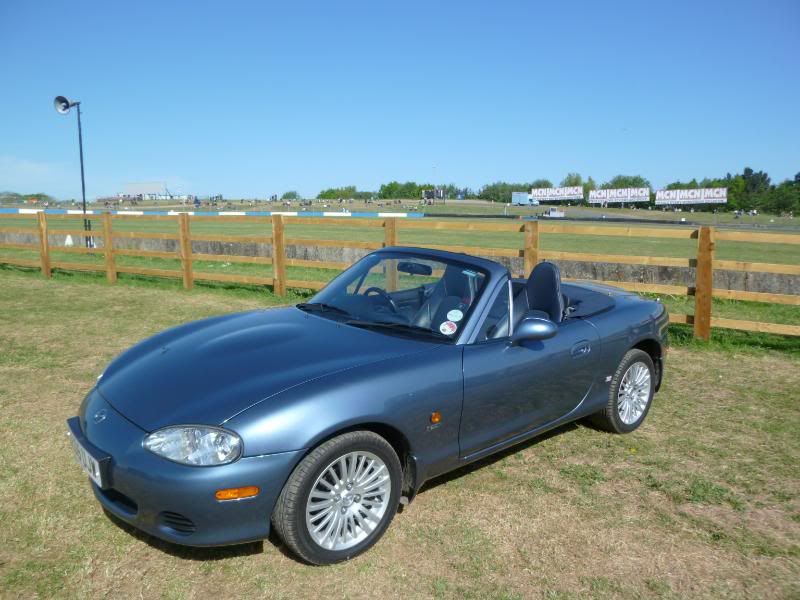 MG
Most unusual car here was a 1939 WA Saloon, but it was in a very shady spot and too hard to photograph. I also liked the Magnette ZB Varitone.
Plenty of the more commonly seen sports cars, too, with Midget and MBGs the most numerous of the octagon badged cars.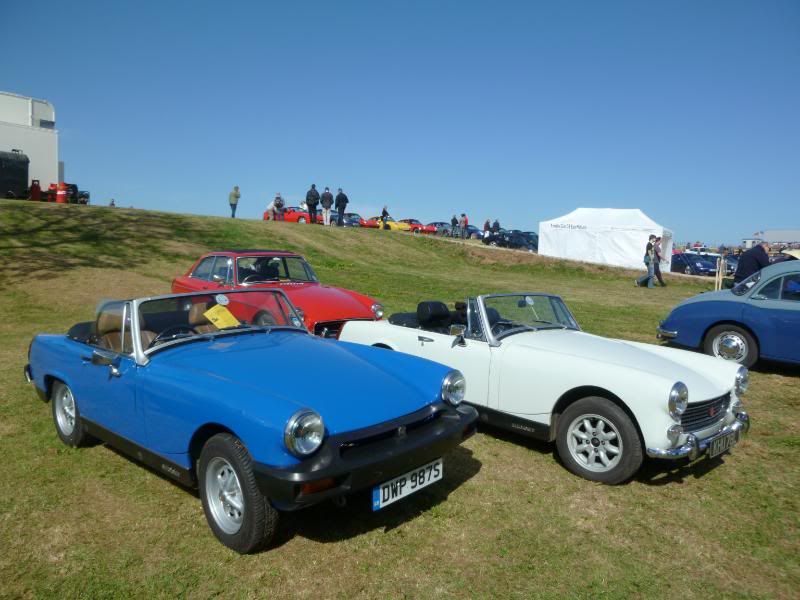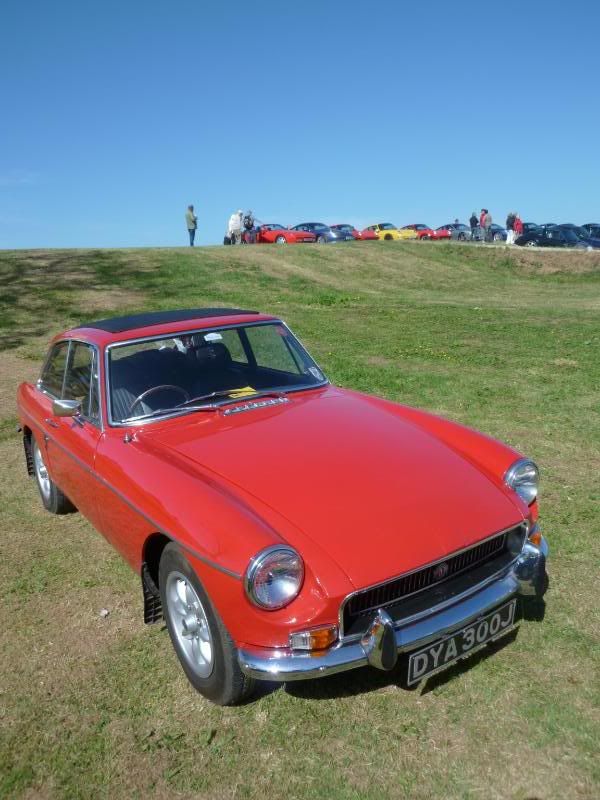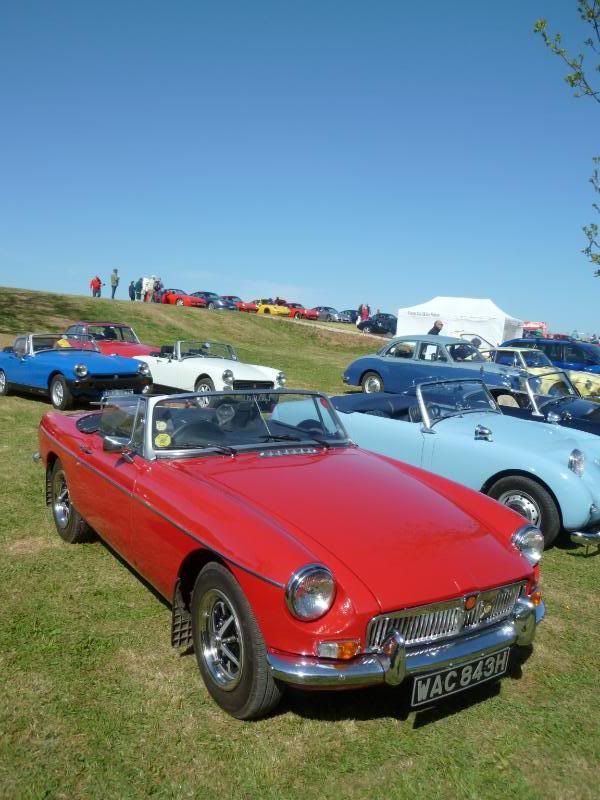 MINI
Four of the classic Issigonis style Mini were on display.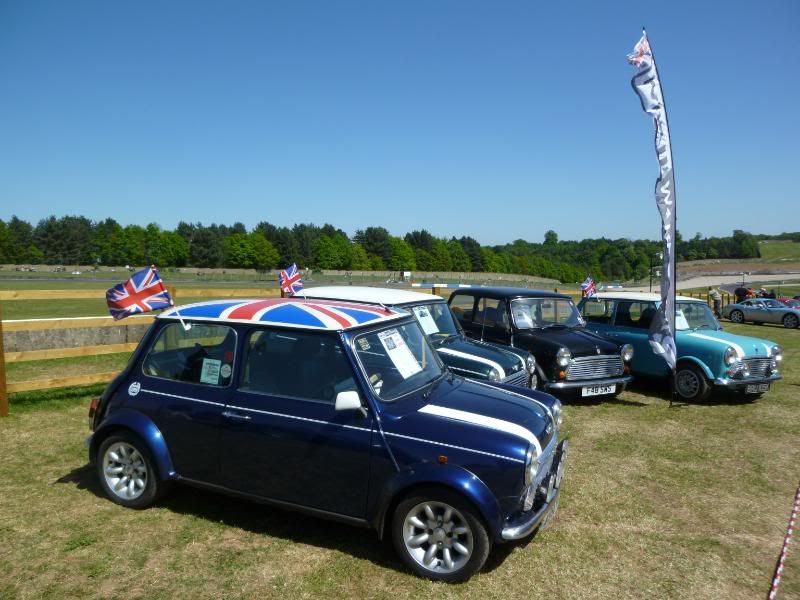 MORGAN
Several of the classic 4 cylinder and Plus 8 cars were on show, along with an AeroMax.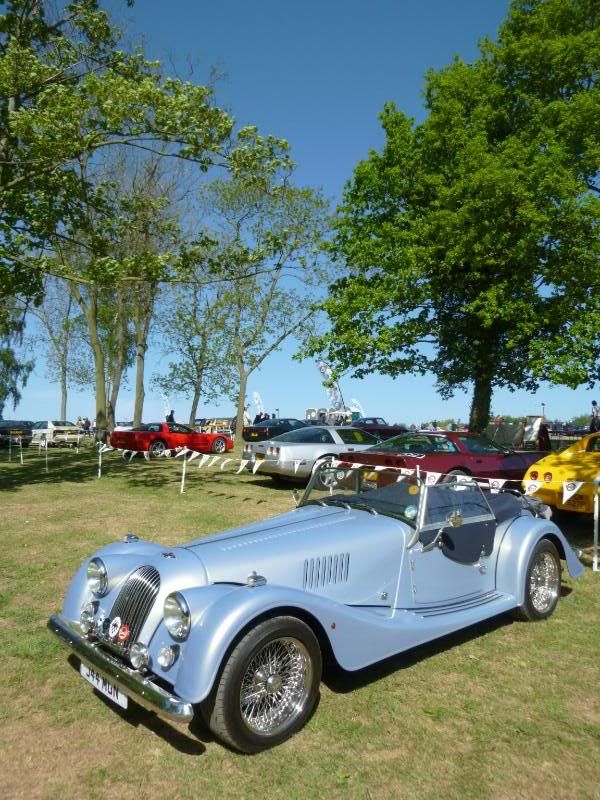 PORSCHE
A huge display of Porsche cars, with examples of 911s from the 1970s all the way to the latest 997 models.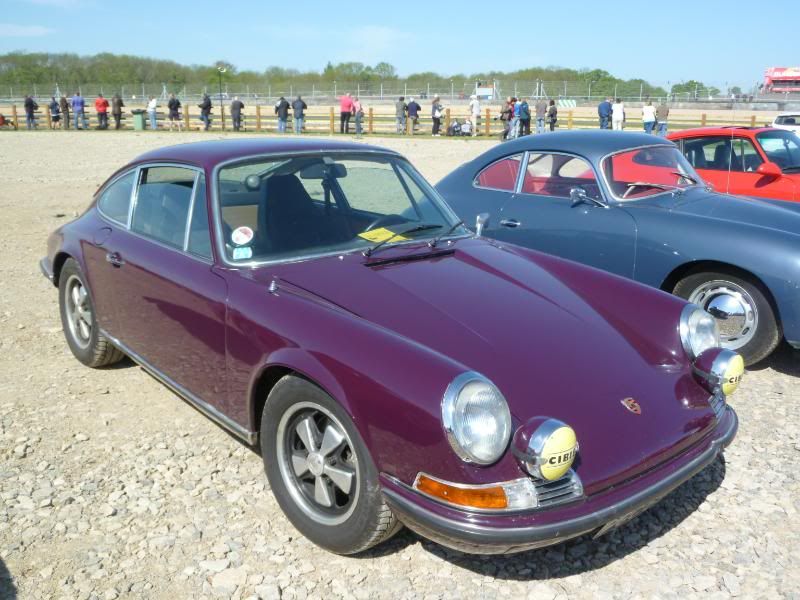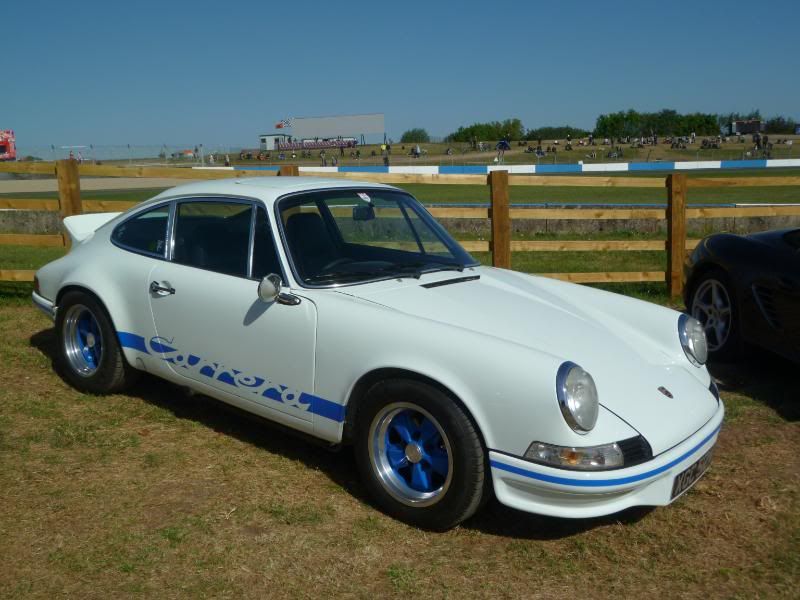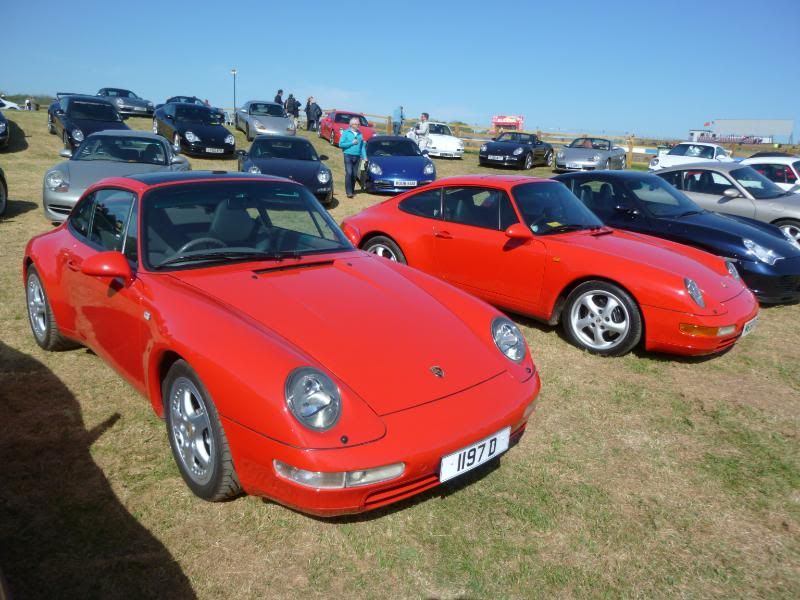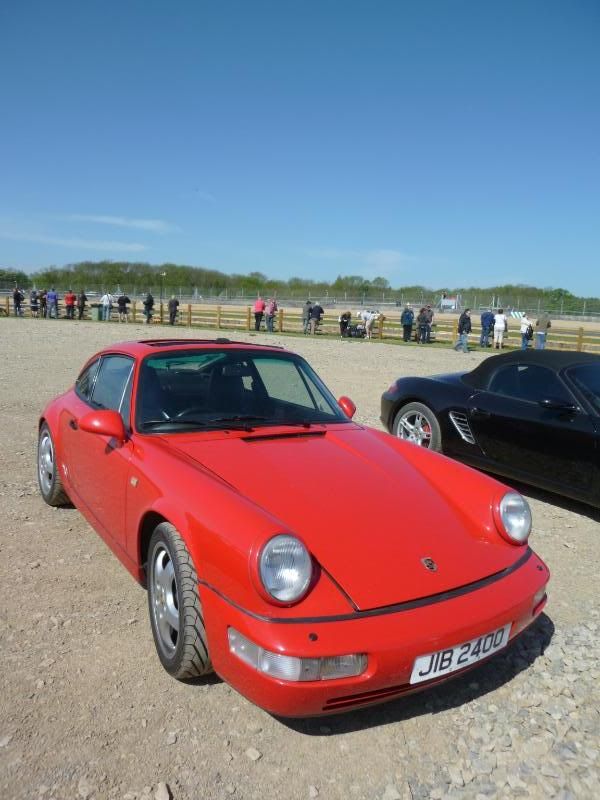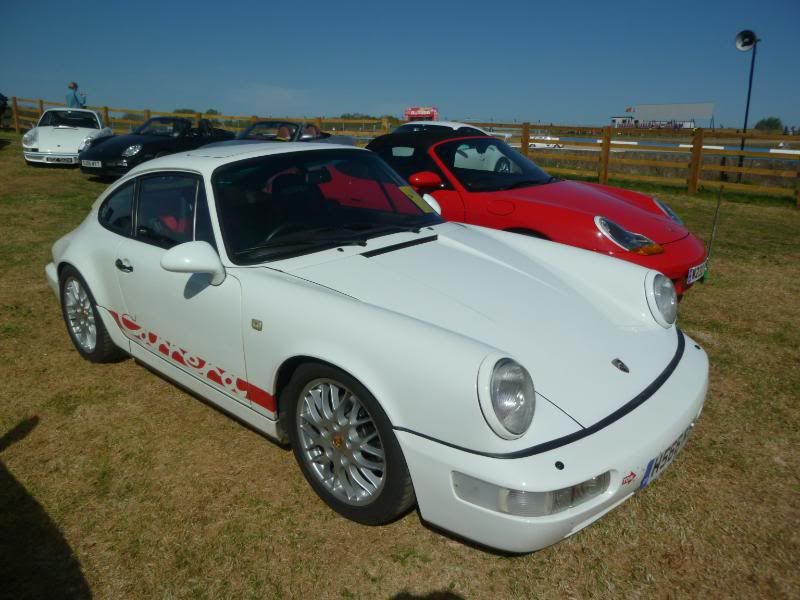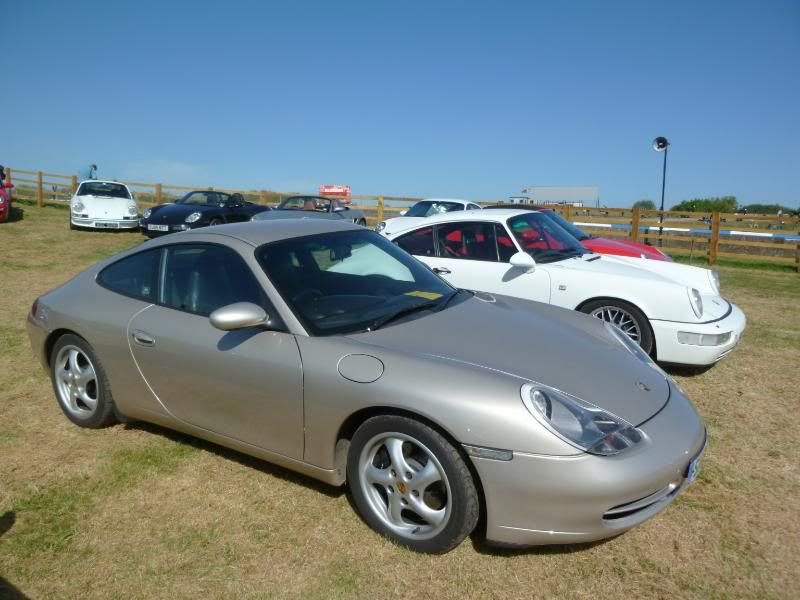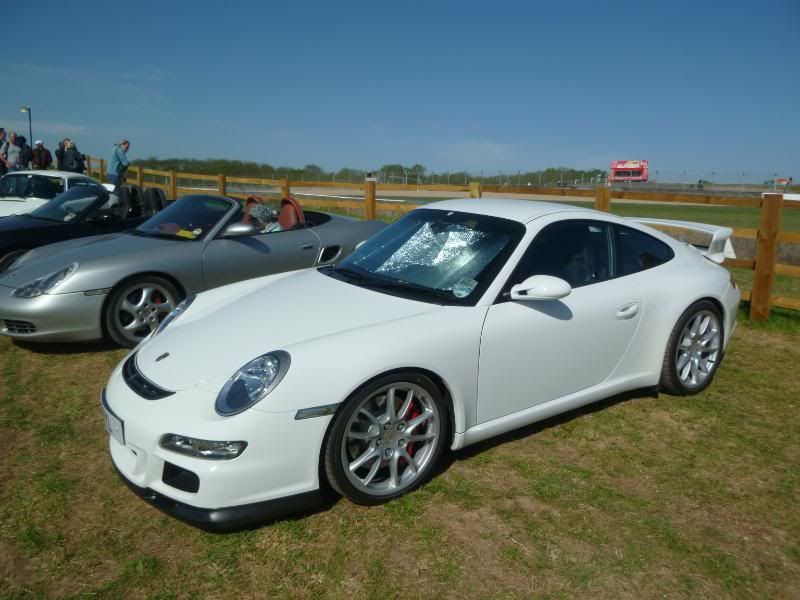 Sole 914 made up for the lack of numbers by its bright yellow paintwork.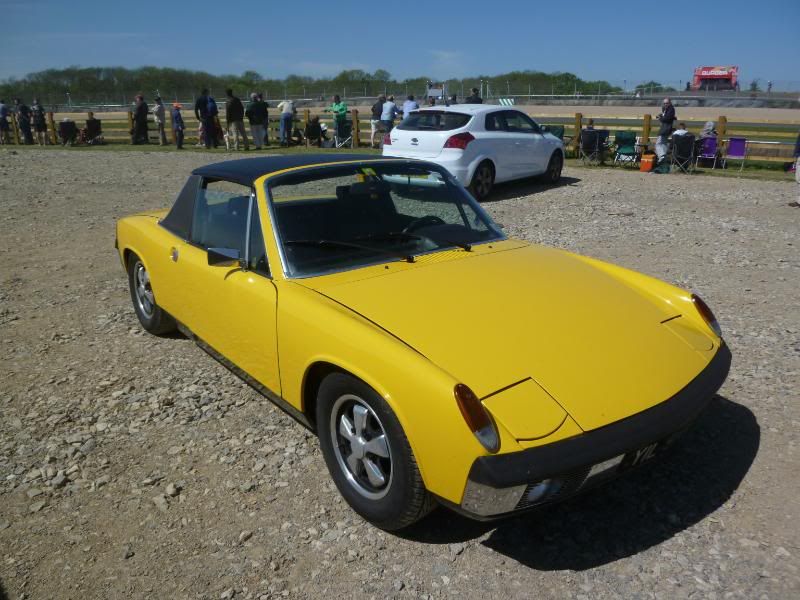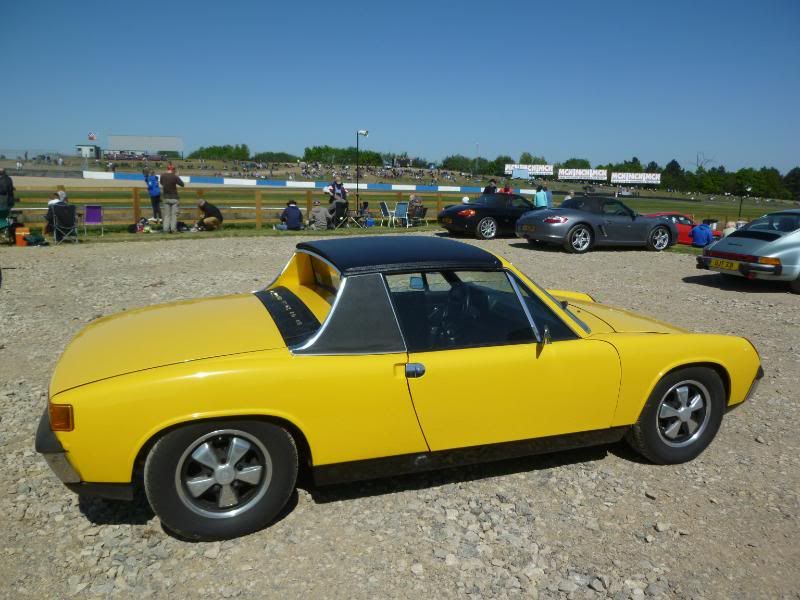 There were also a few of the front engined cars.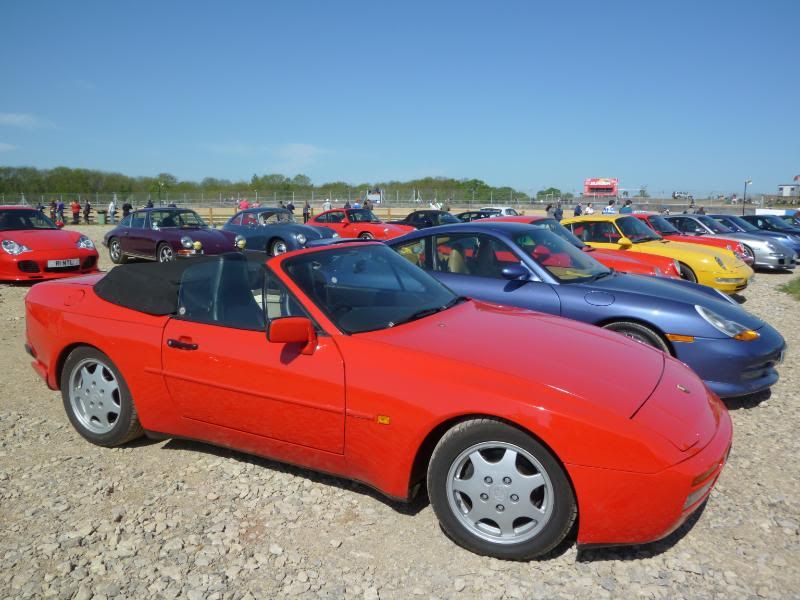 Plenty of Boxster and Cayman cars, too.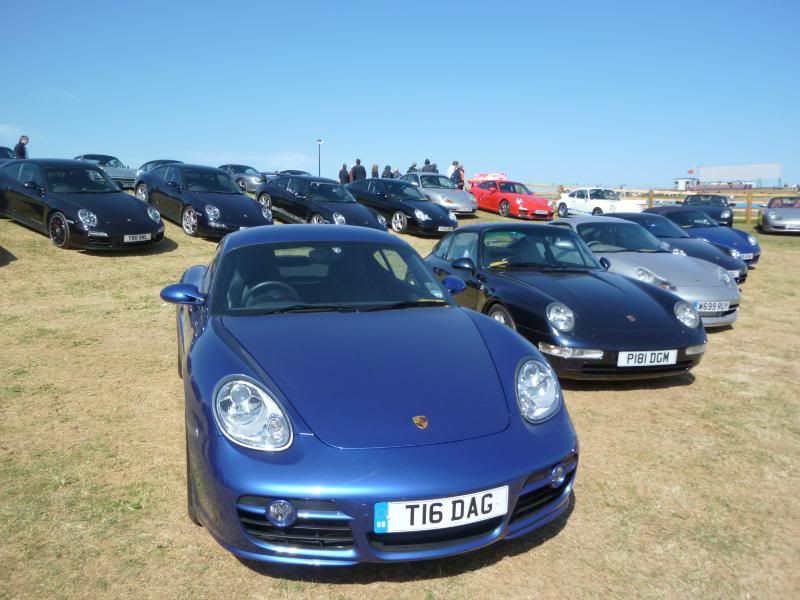 Oldest Porsche, by some margin, was this 356 Coupe.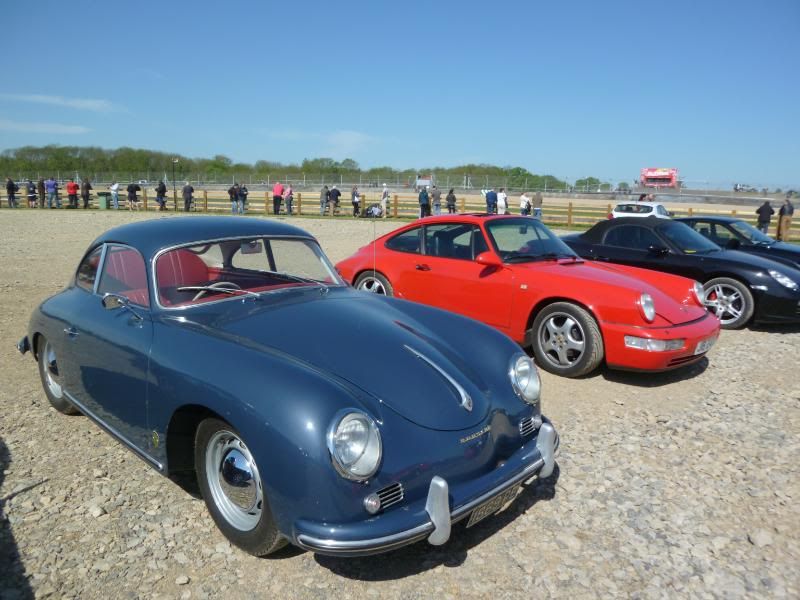 SUNBEAM

Three examples of the lovely Tiger, two of which appeared to be the rare Mark 2 cars, though the badging on the red one suggested it had the later 289ci engine, too. I really do like this car – just as well they are rarely for sale and I have nowhere to keep a third car!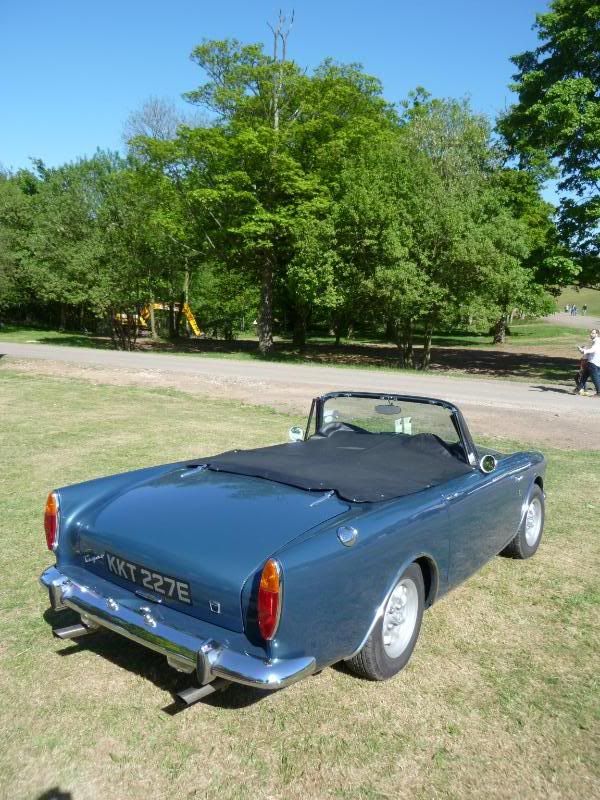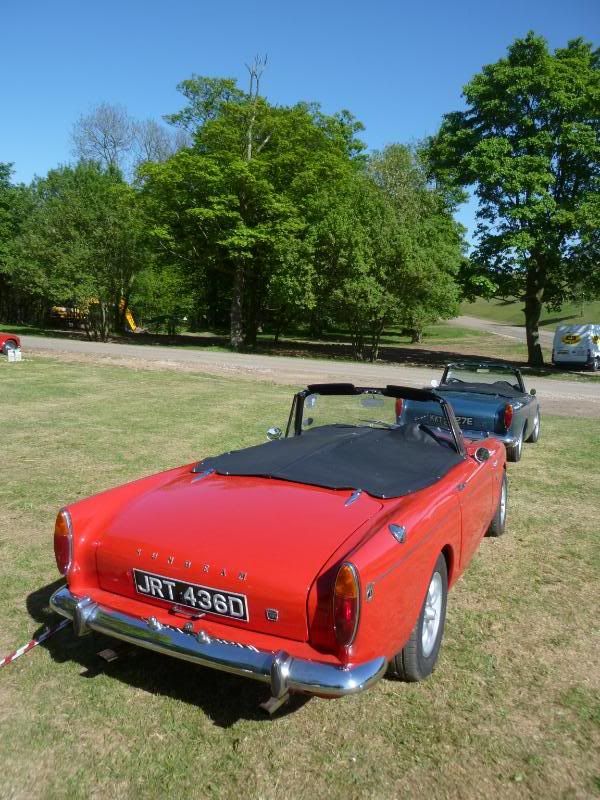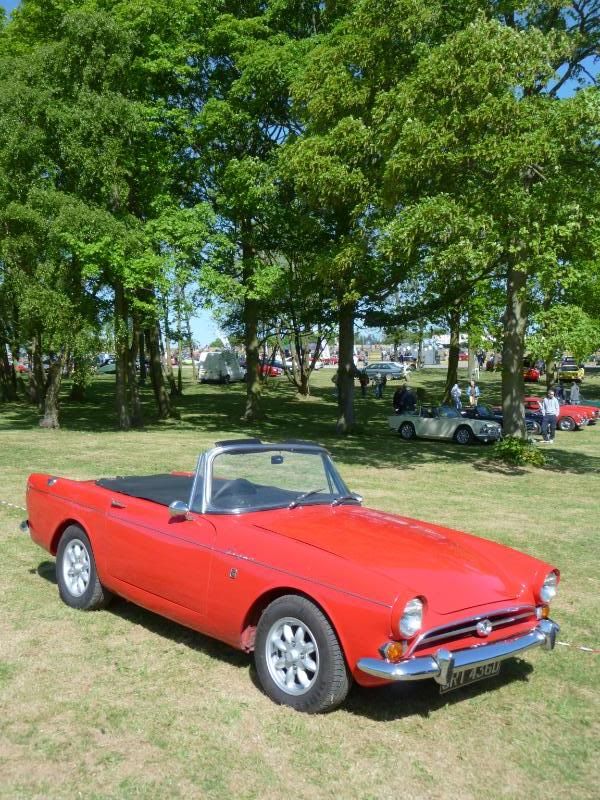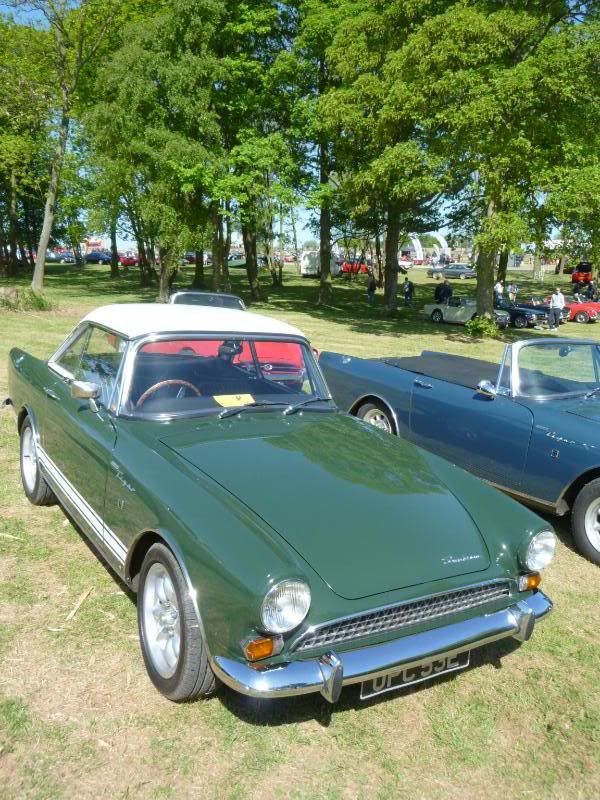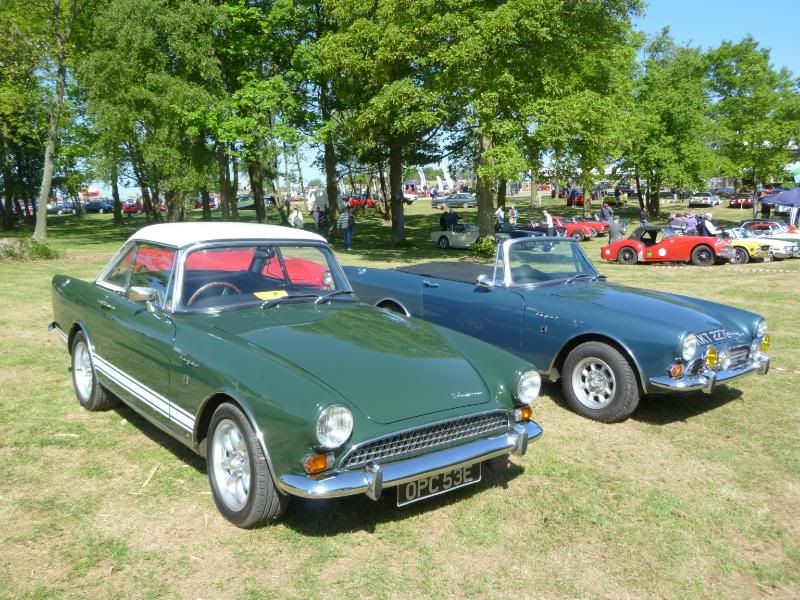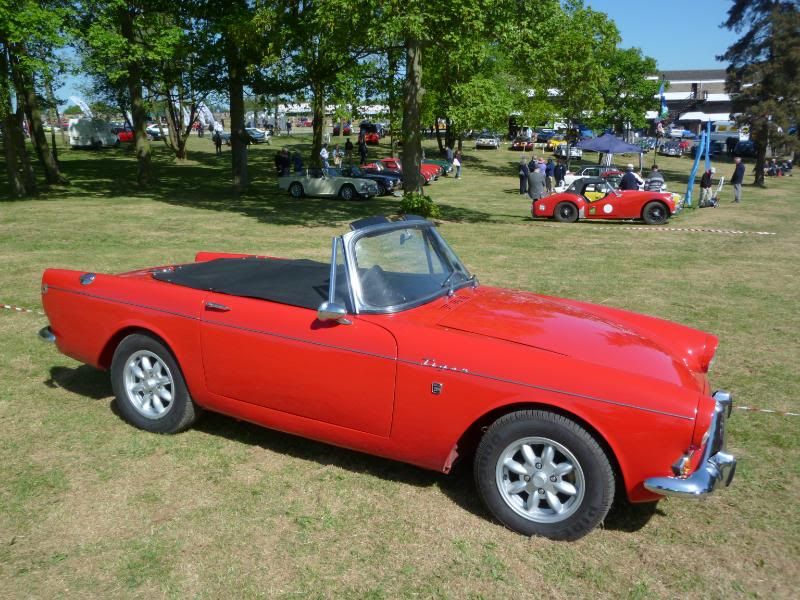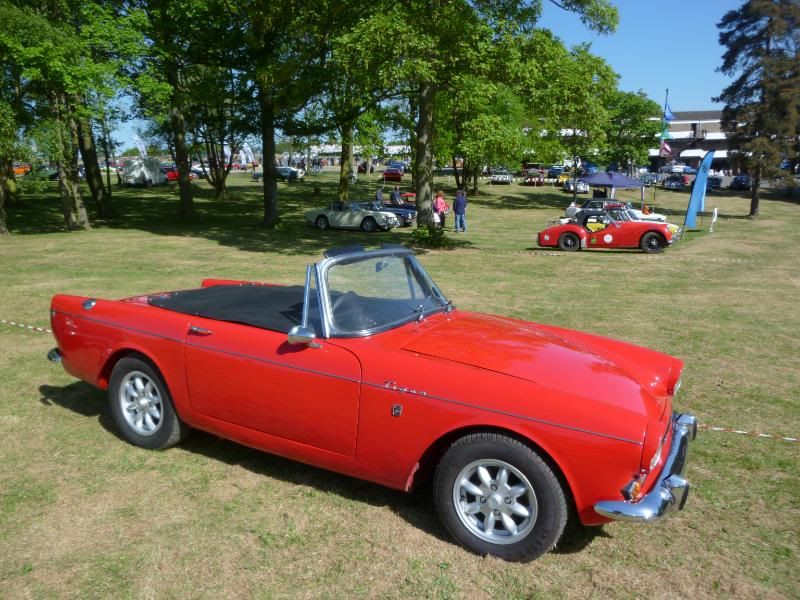 TRIUMPH
A wide variety of Triumph cars were presented by the local Owners Clubs. TRs were the most numerous cars, but there were also Spitfires, Heralds, a Vitesse and a Dolomite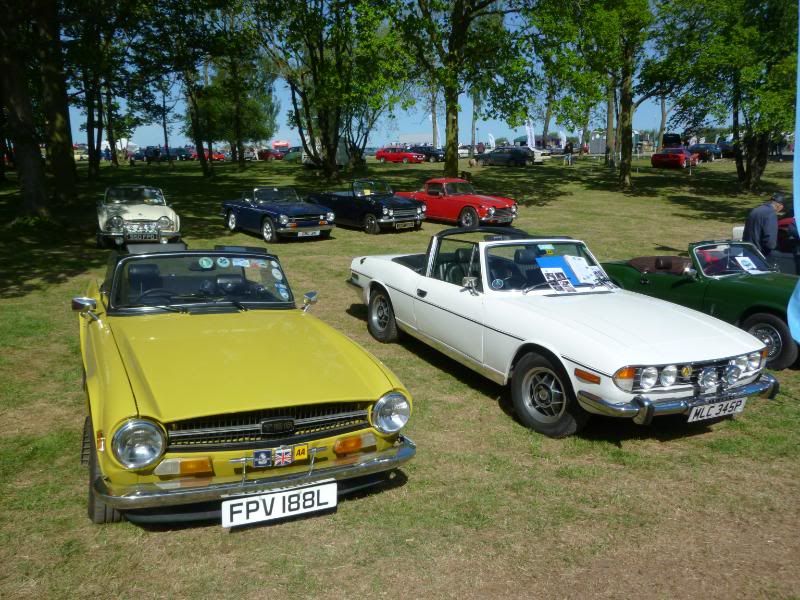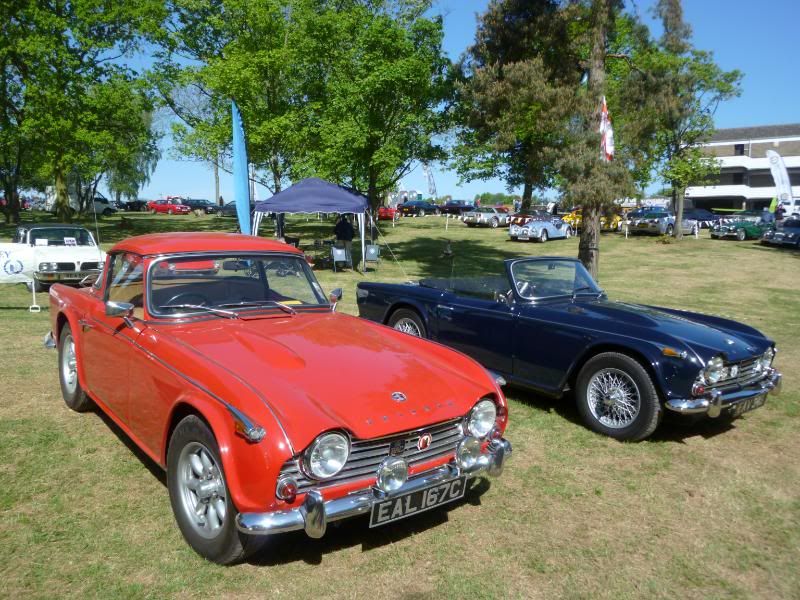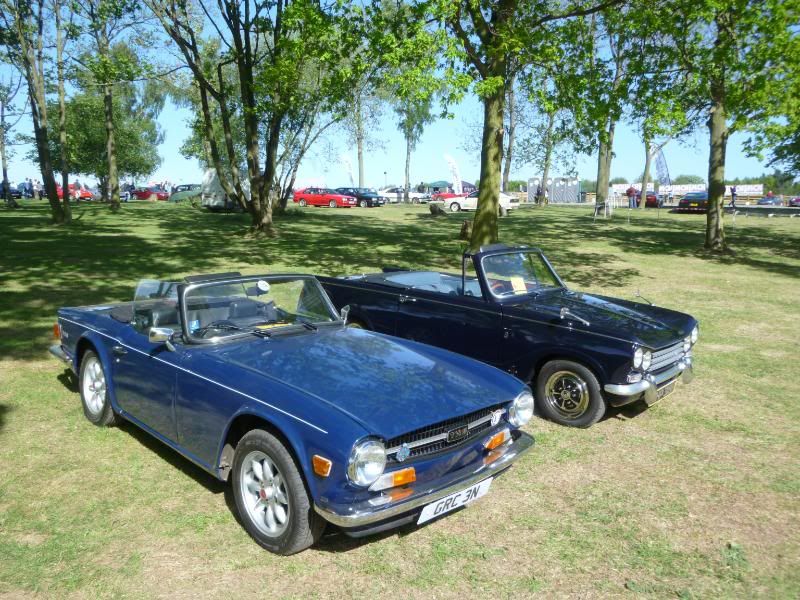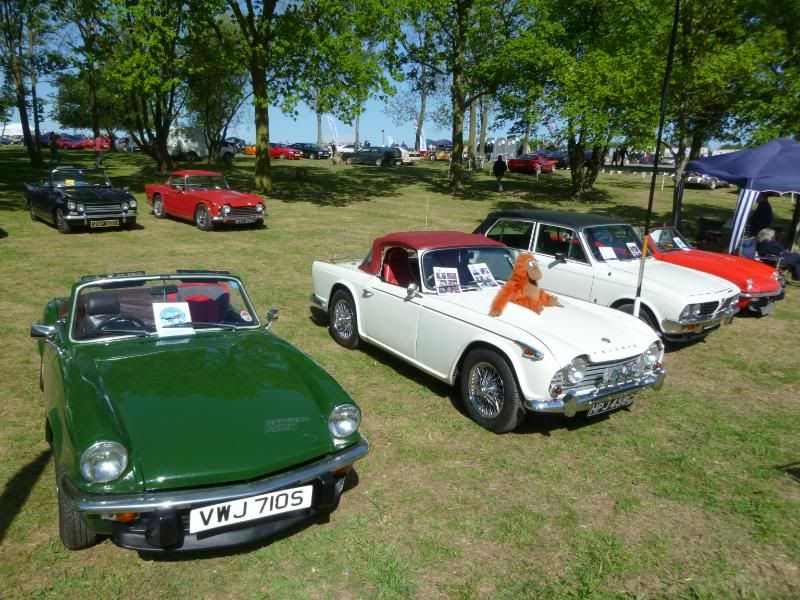 The area's Stag Owners Club presented a comprehensive showing of these grand tourers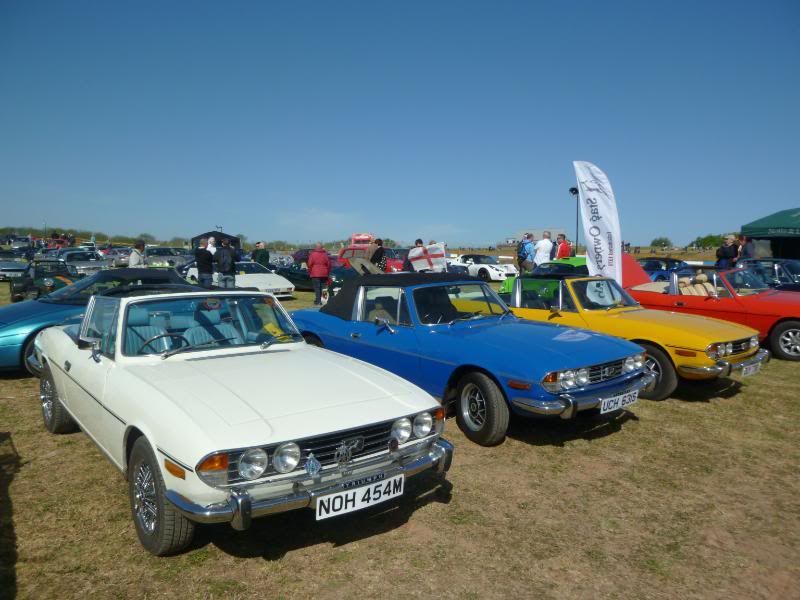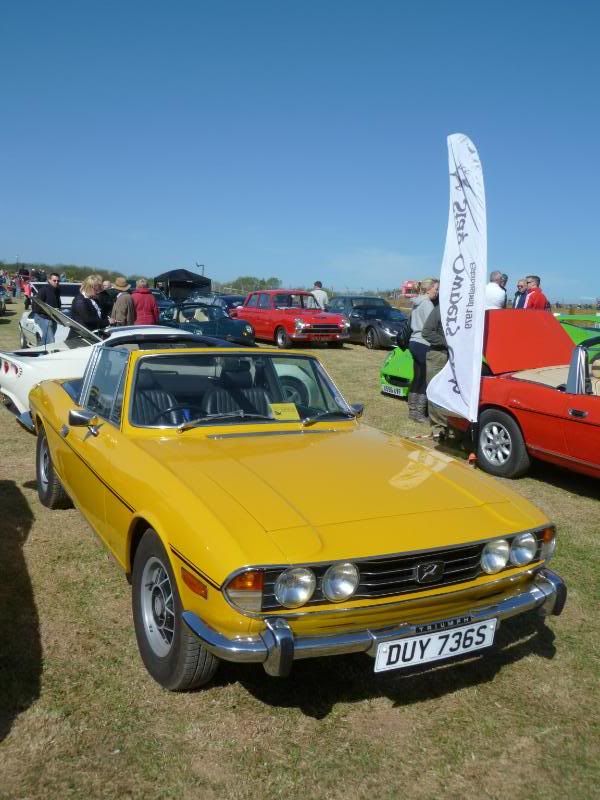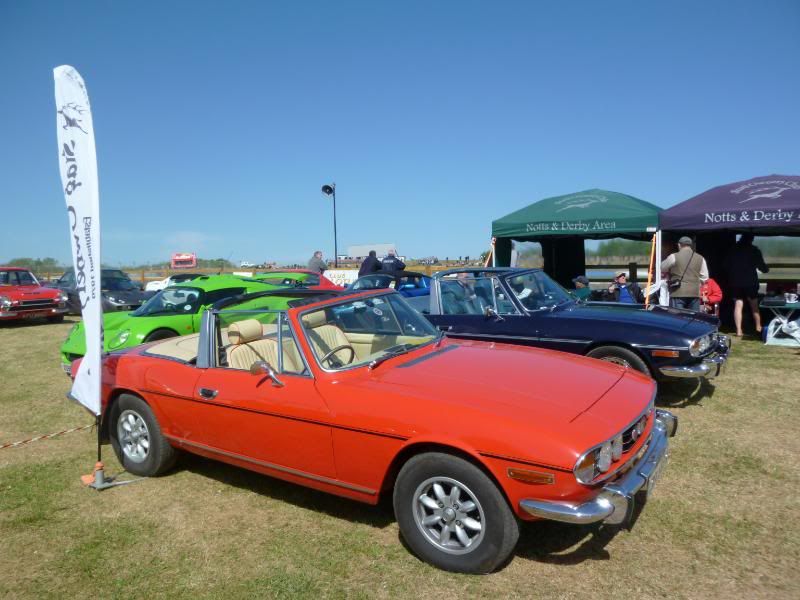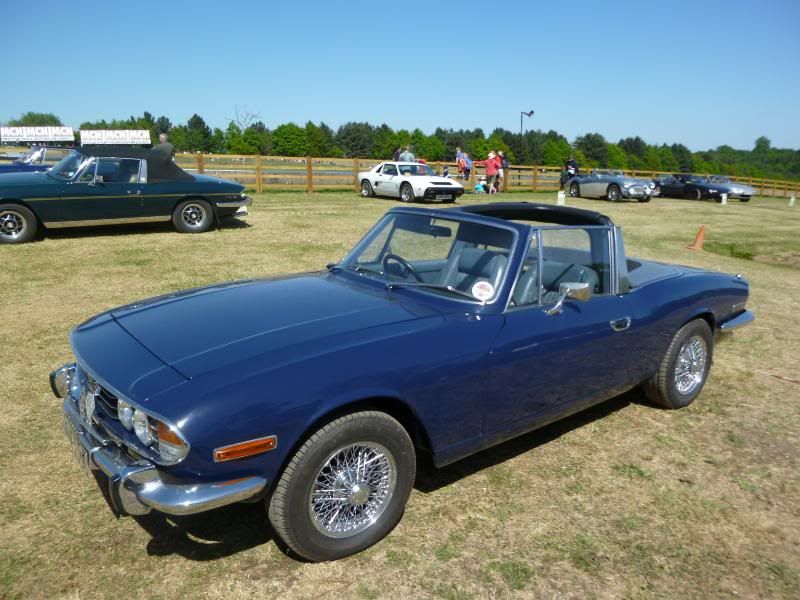 TVR
A mixture of cars from a Vixen of the 1970s to more recent offerings including the Chimaera, Tuscan and T350T.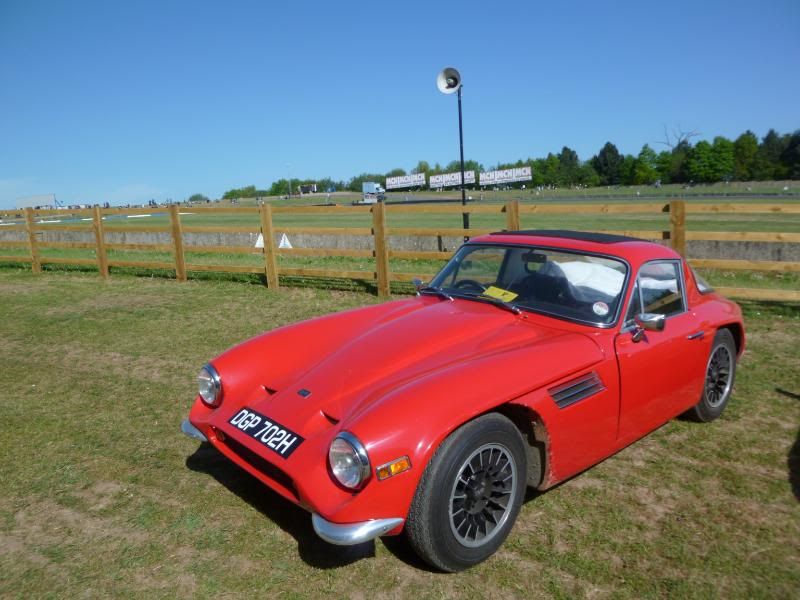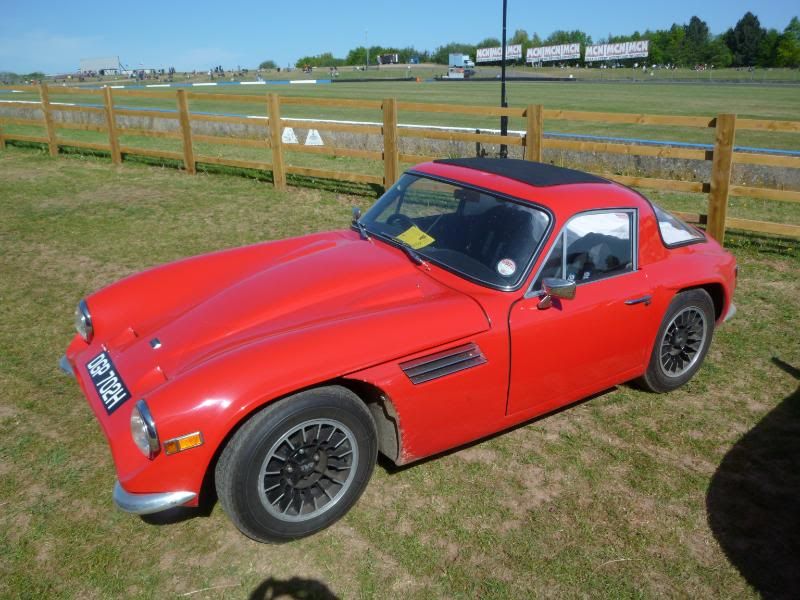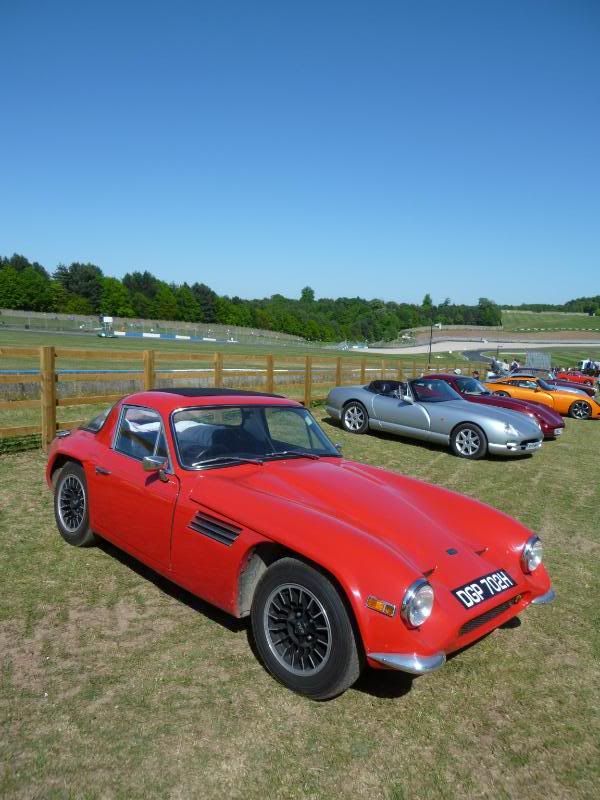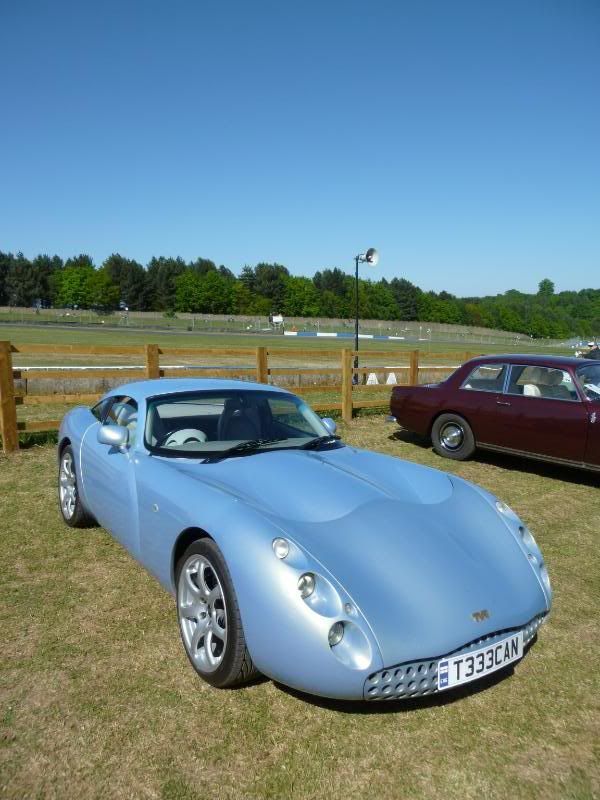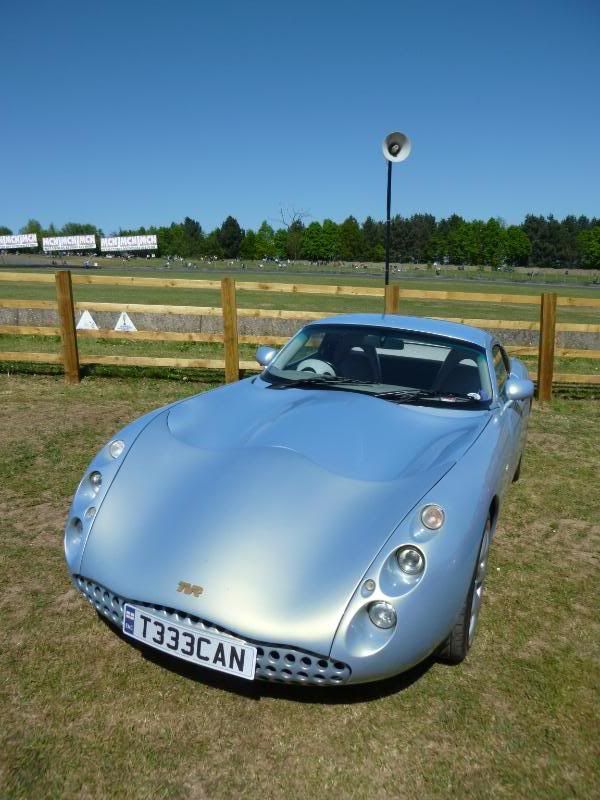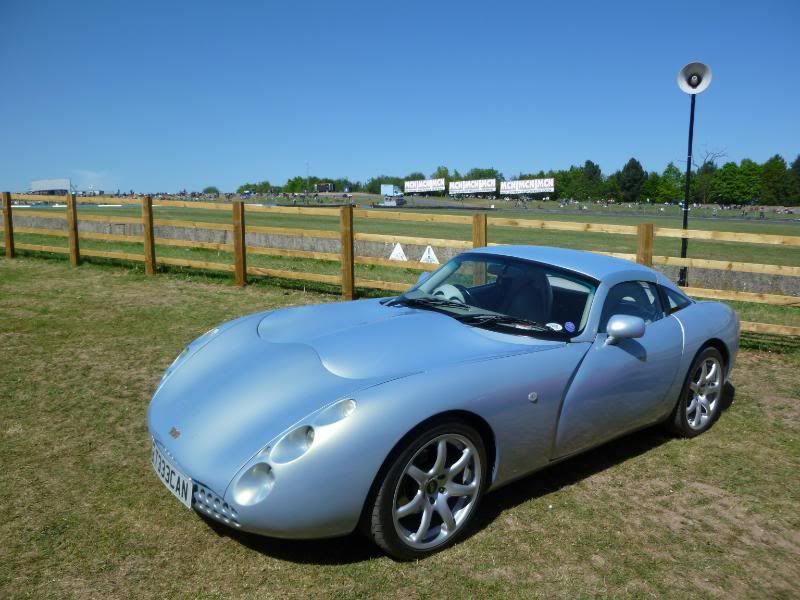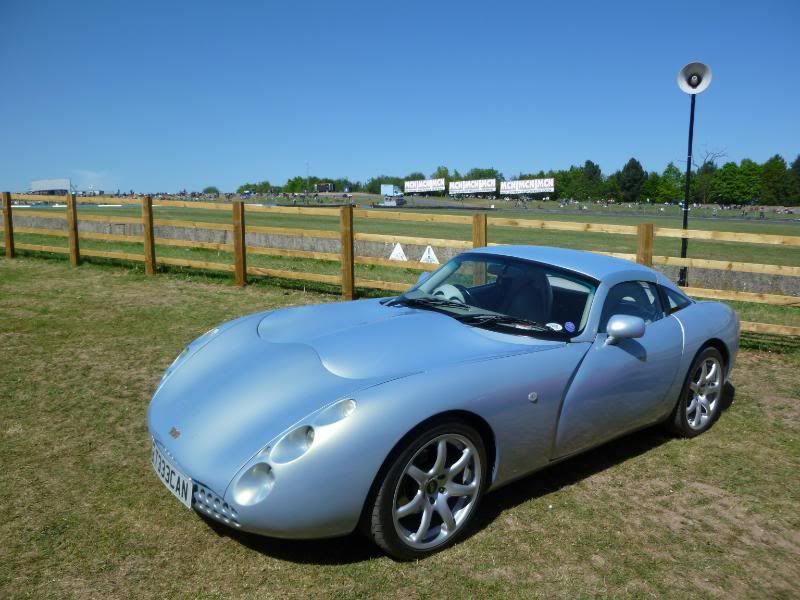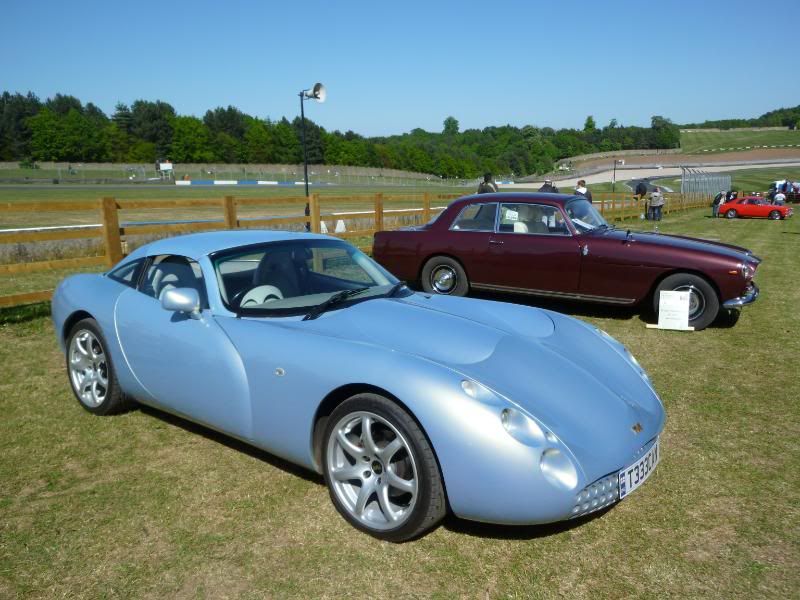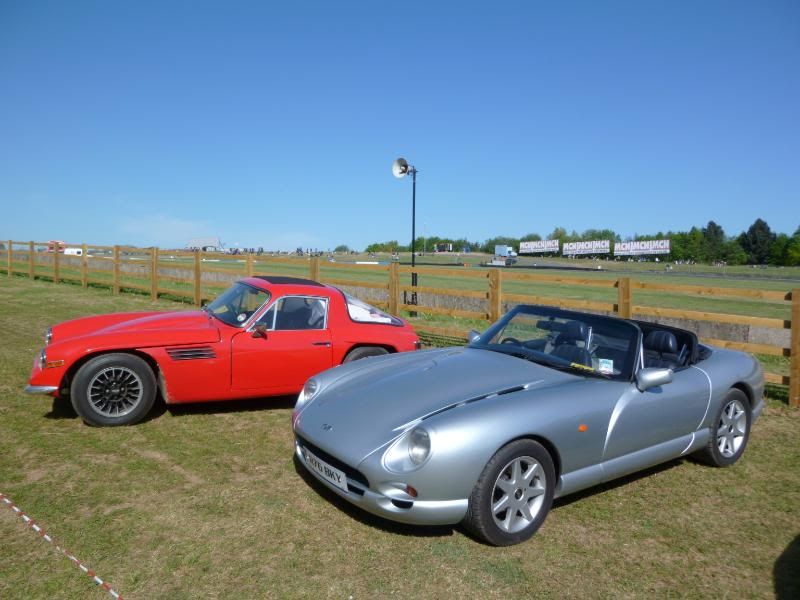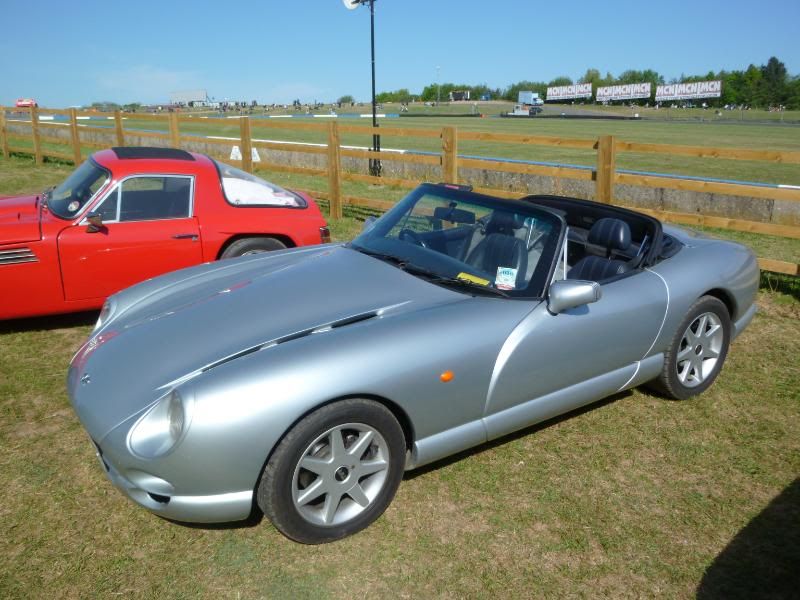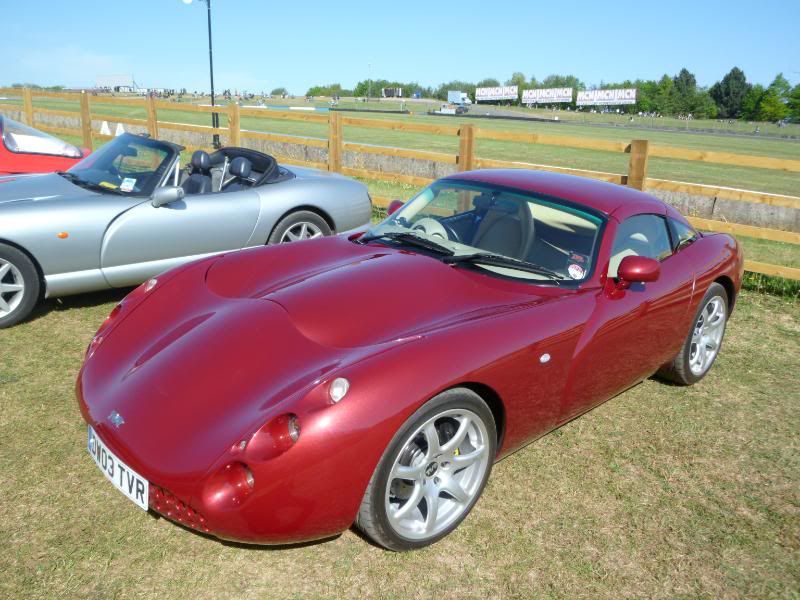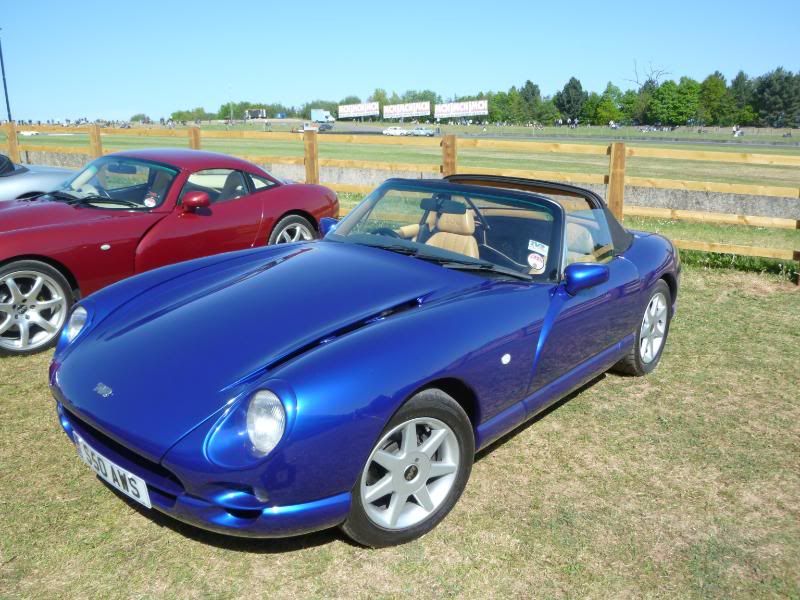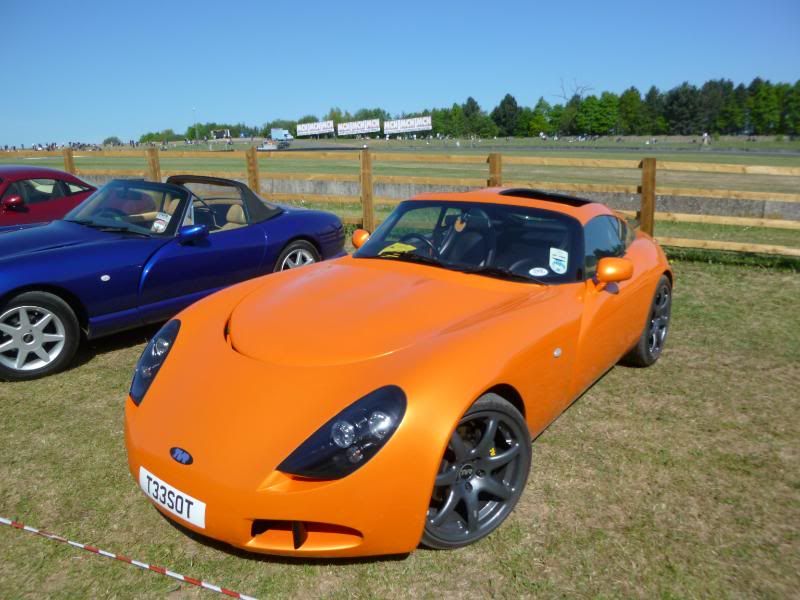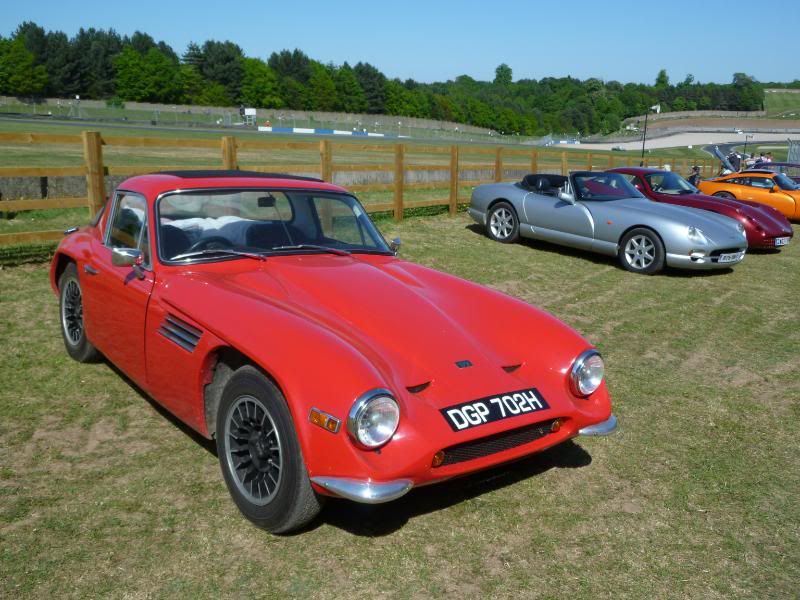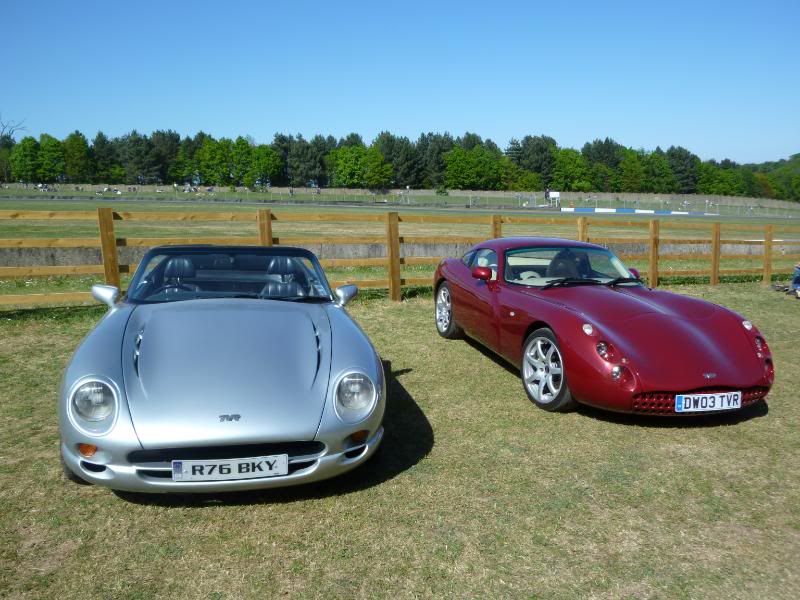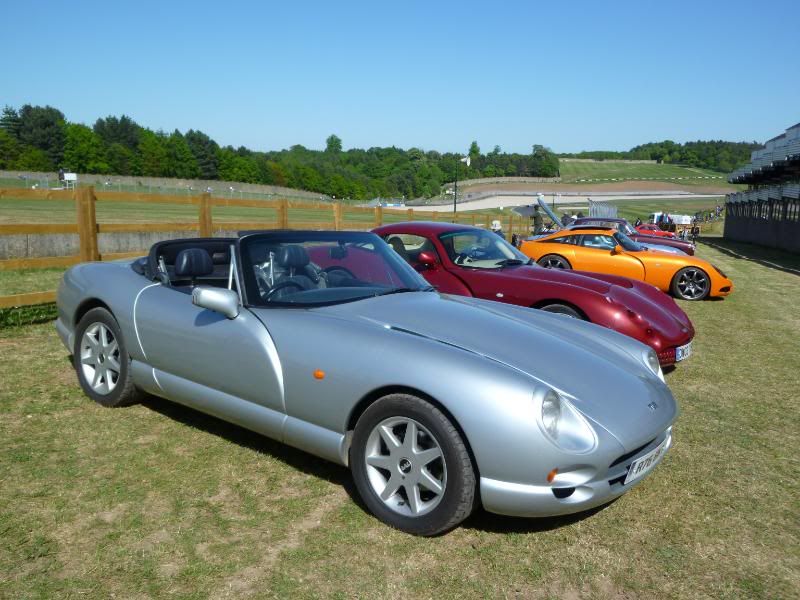 VOLVO
A lone car, this 1971 P1800S has recently been restored and modified for classic rallying.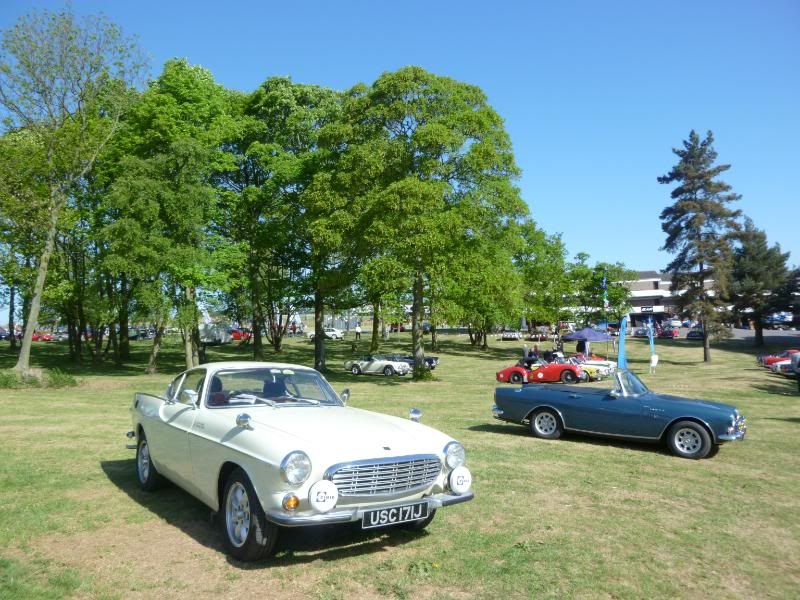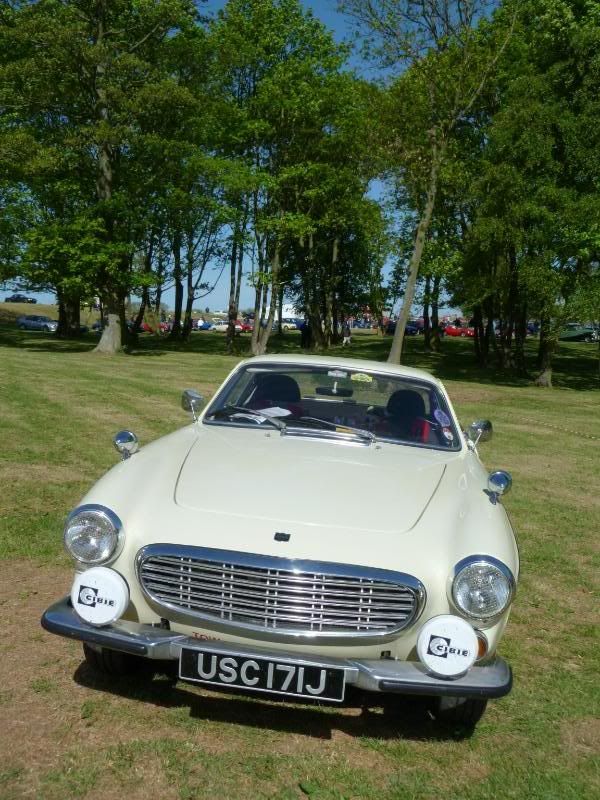 So, was it worth the trip? In a word: "yes". This event is definitely one to include in your plans for 2012.
2011-05-03 06:08:53