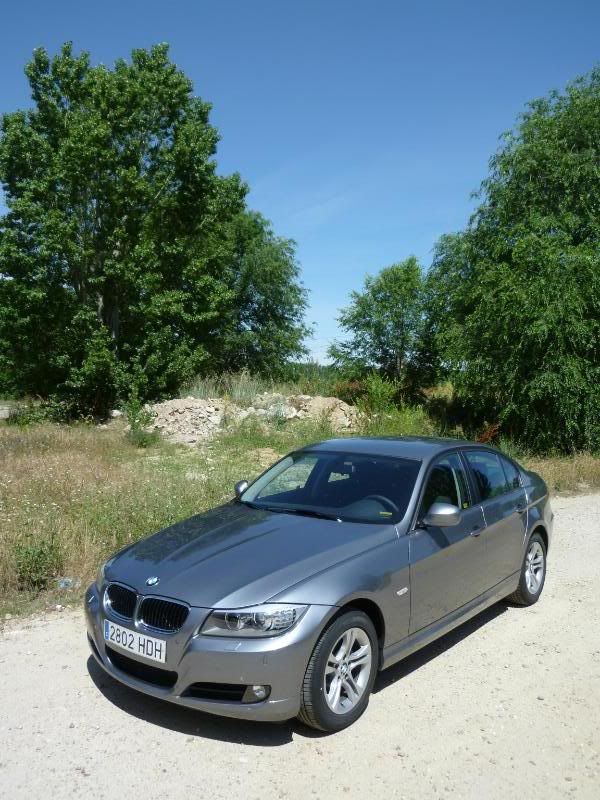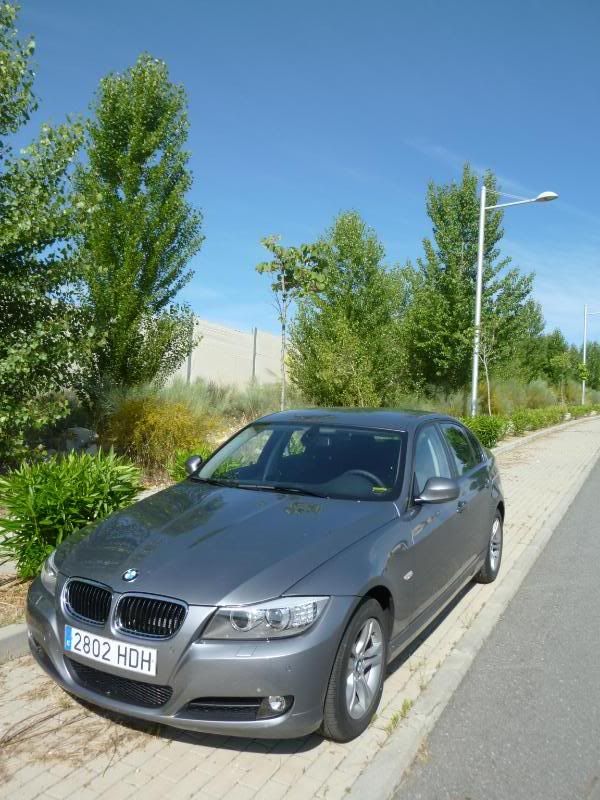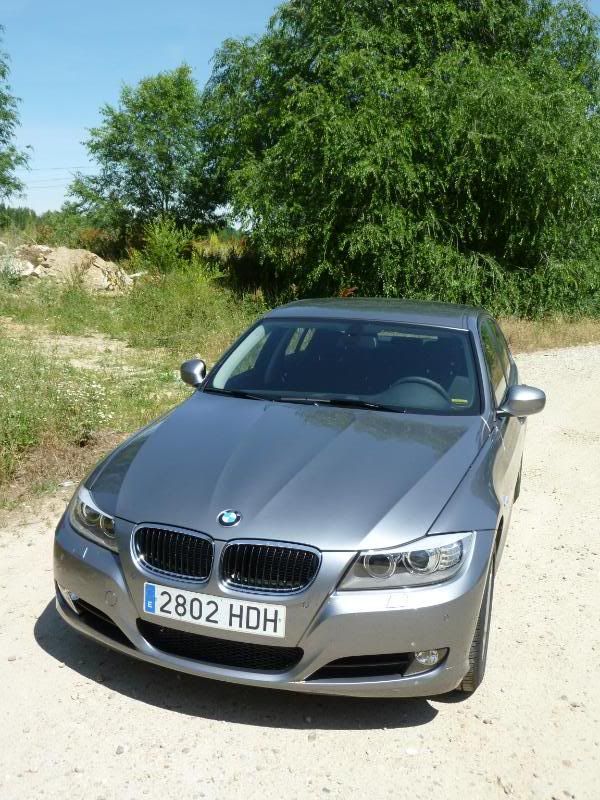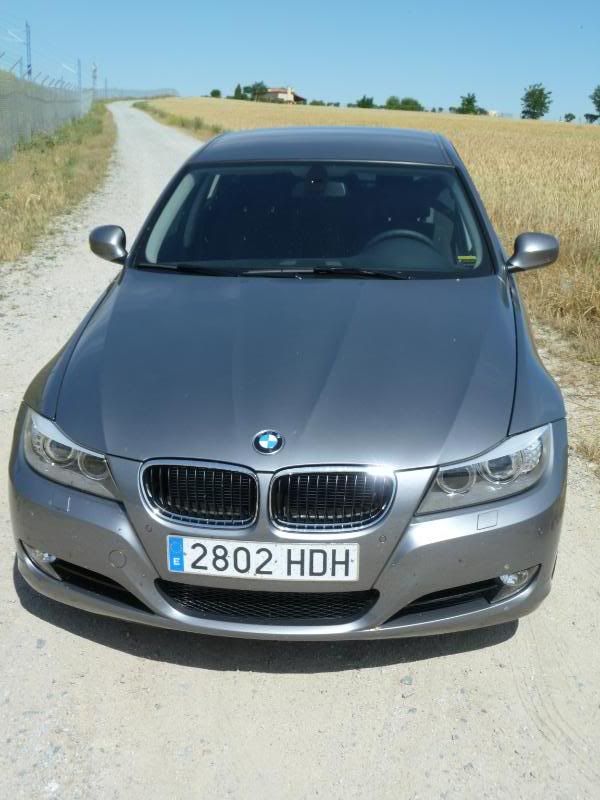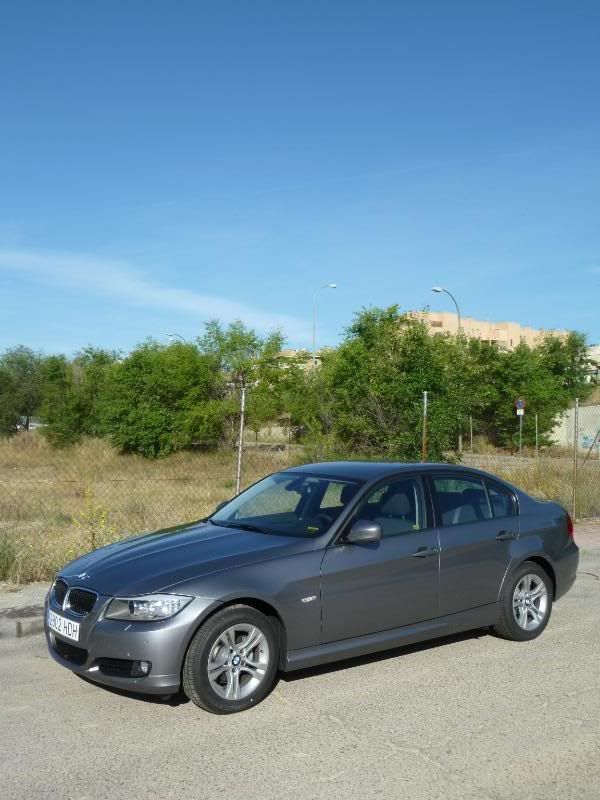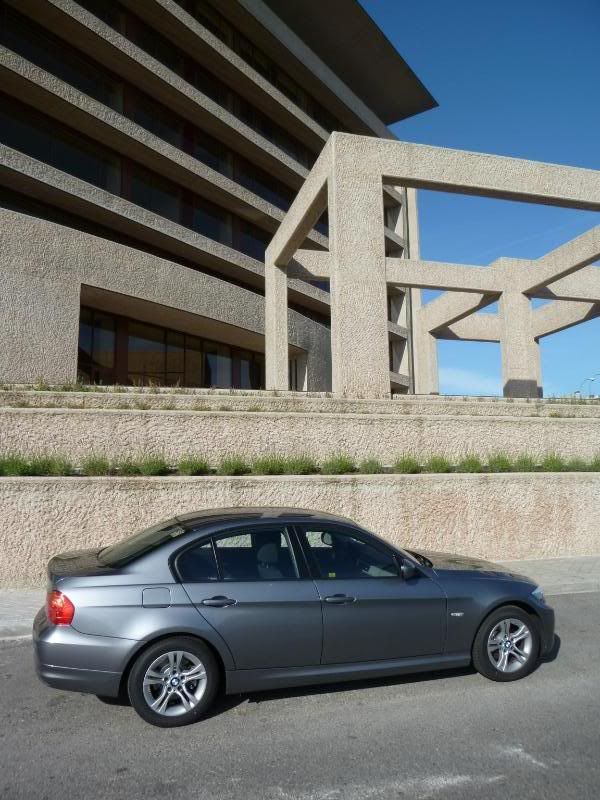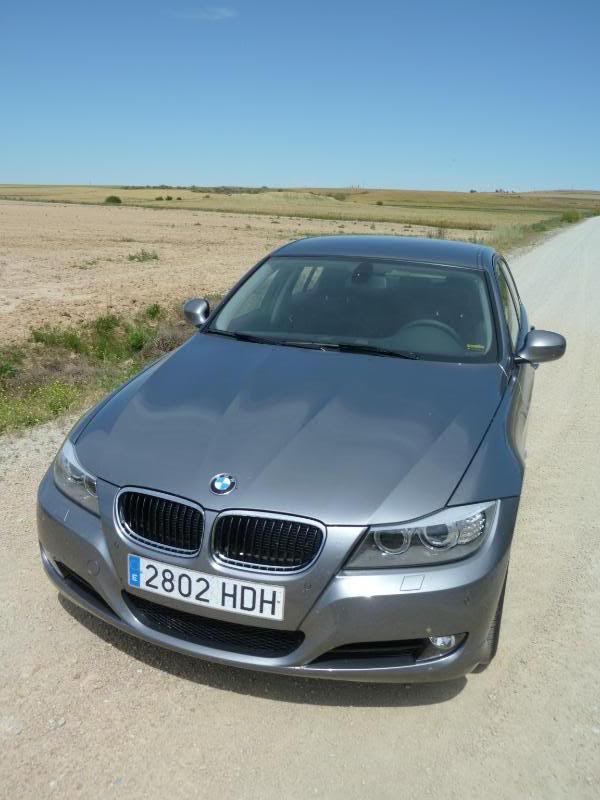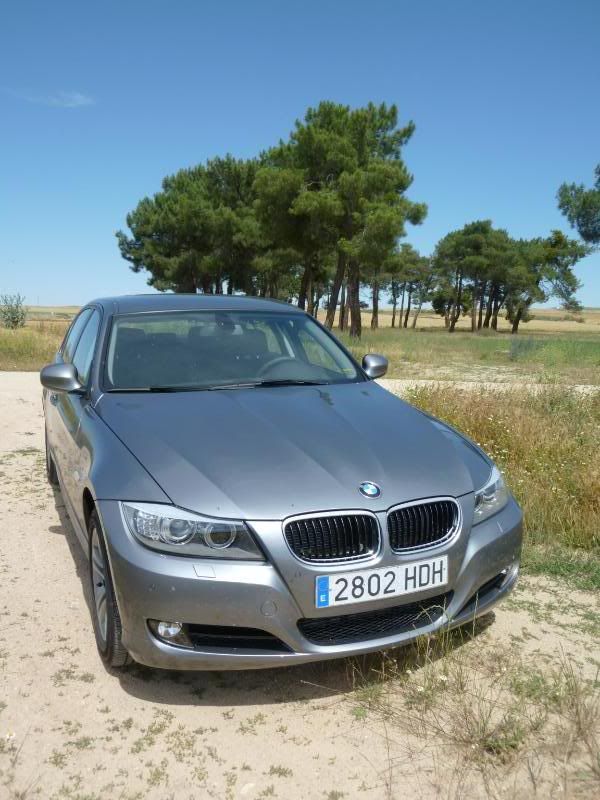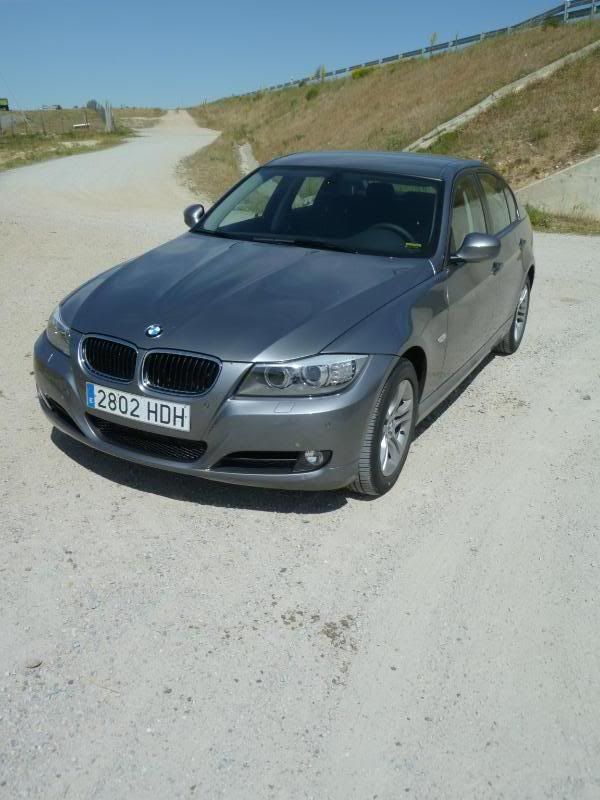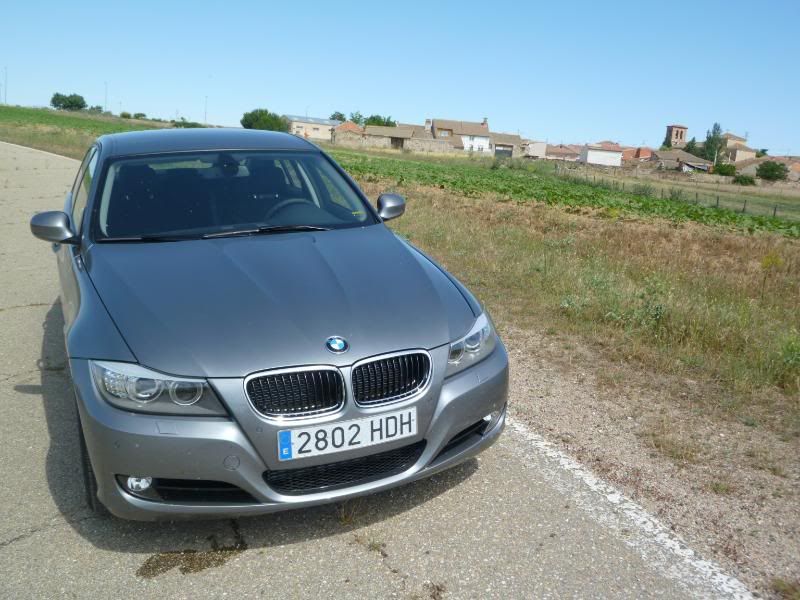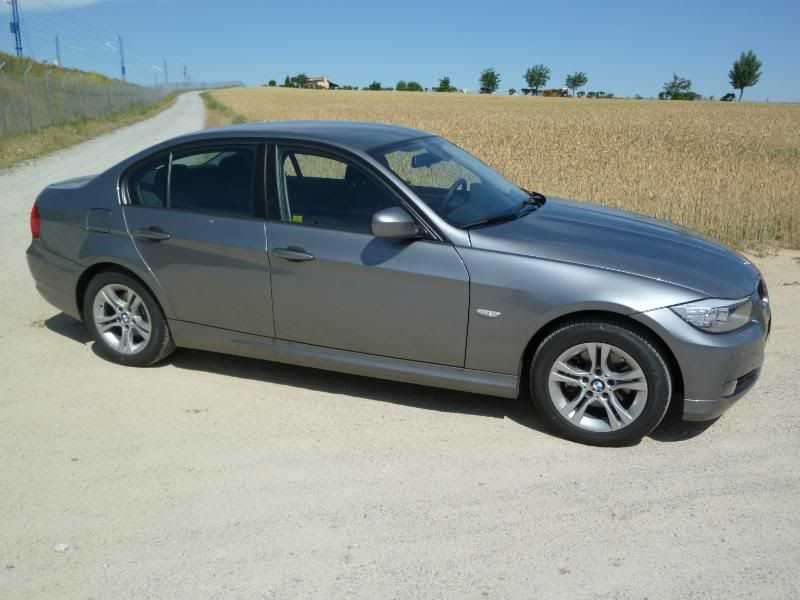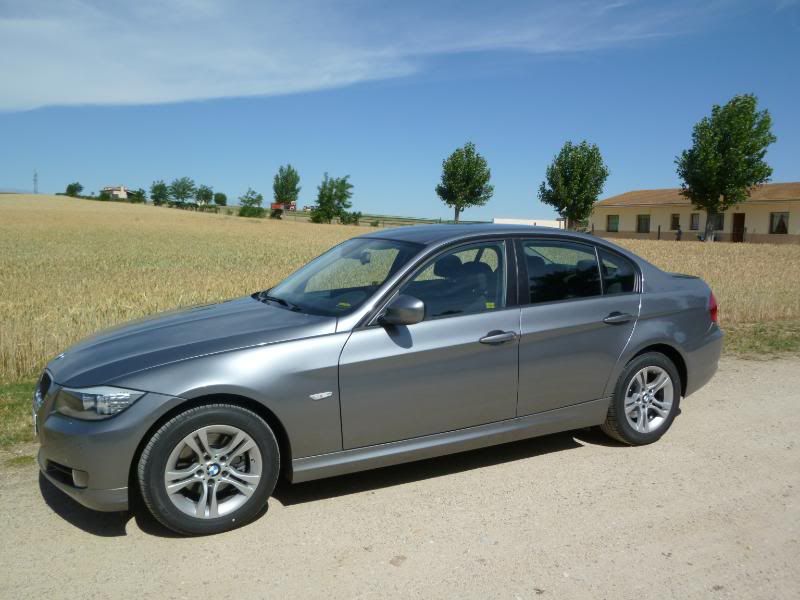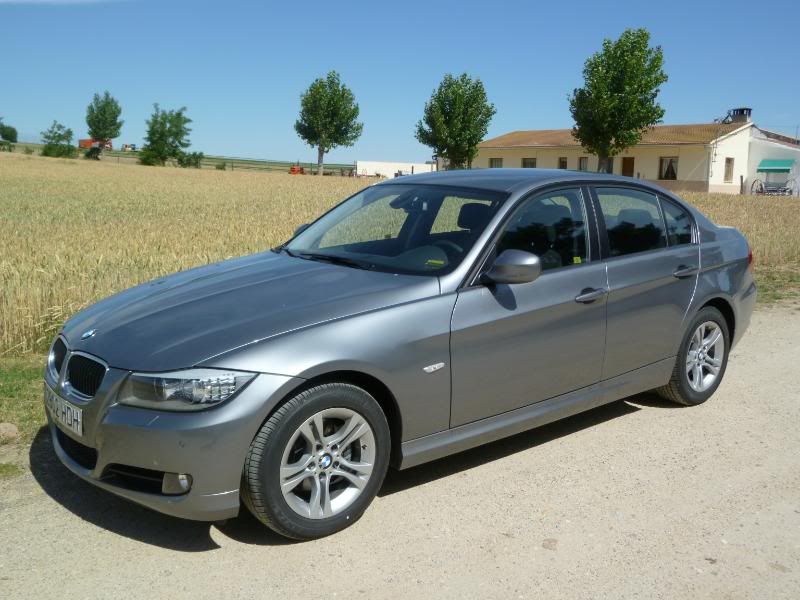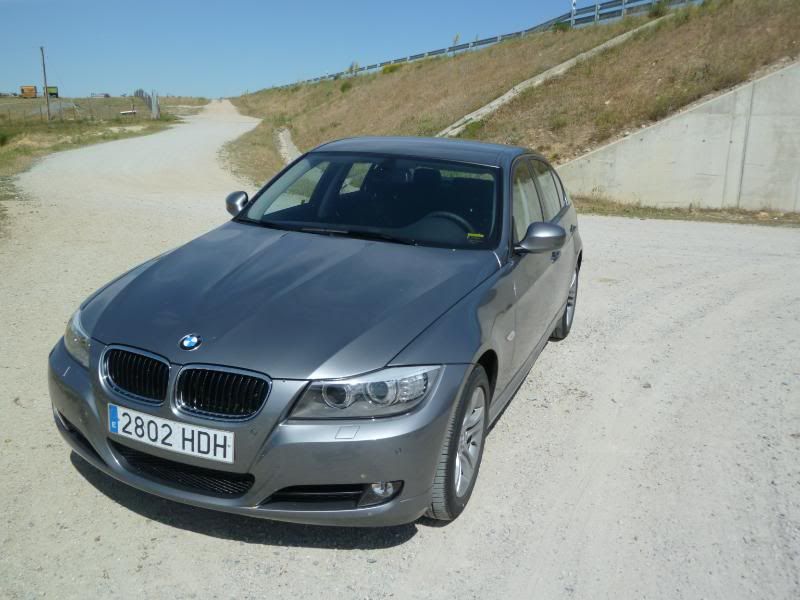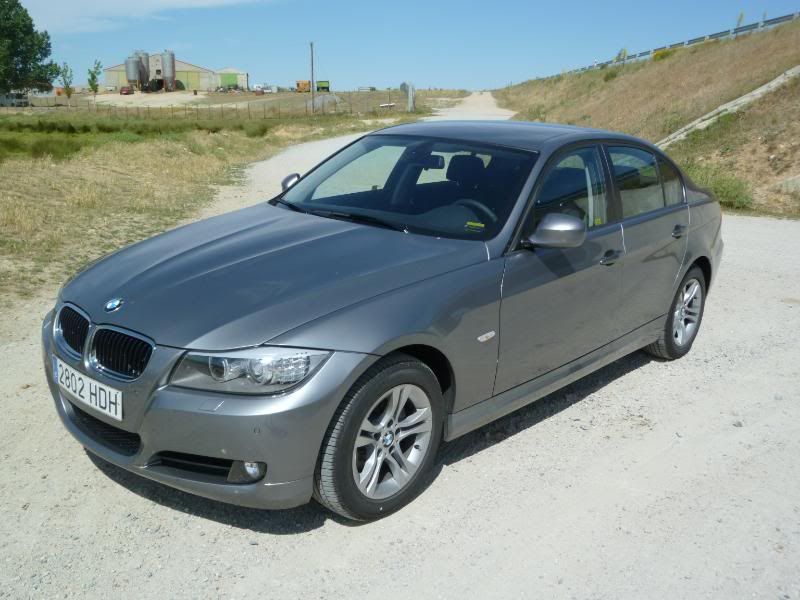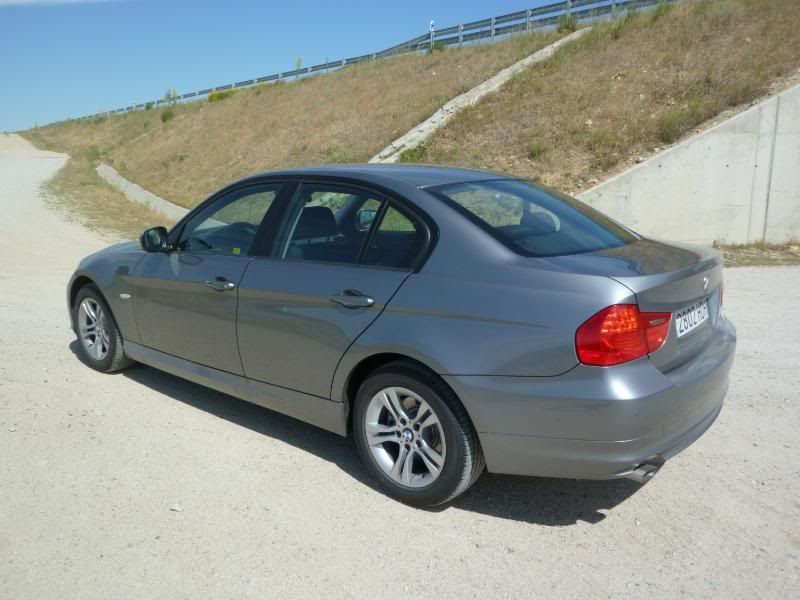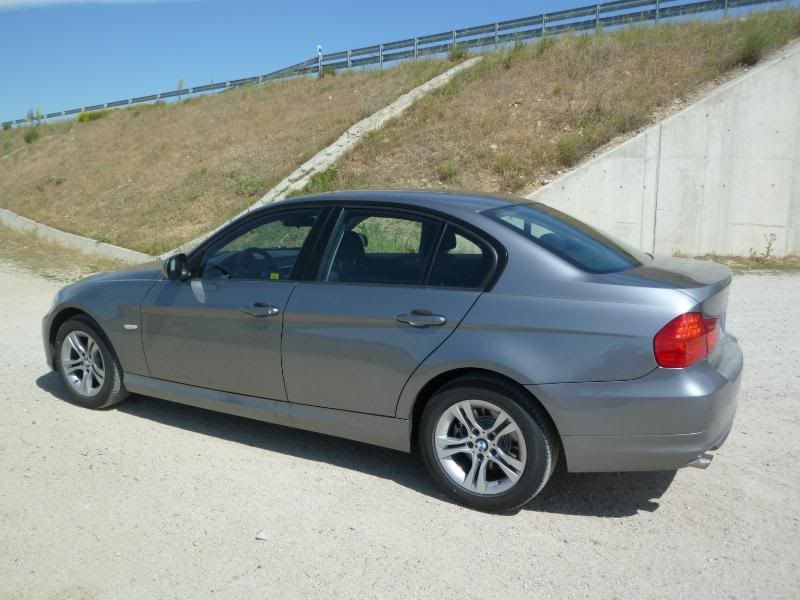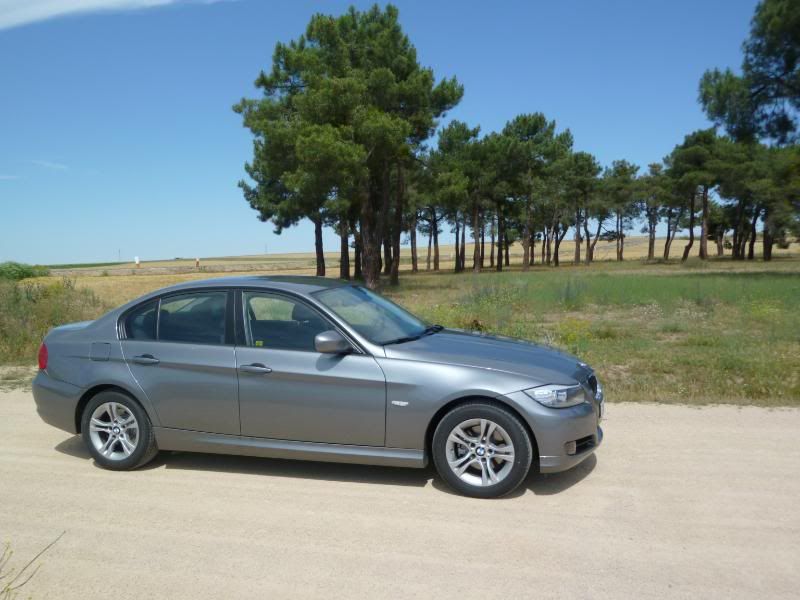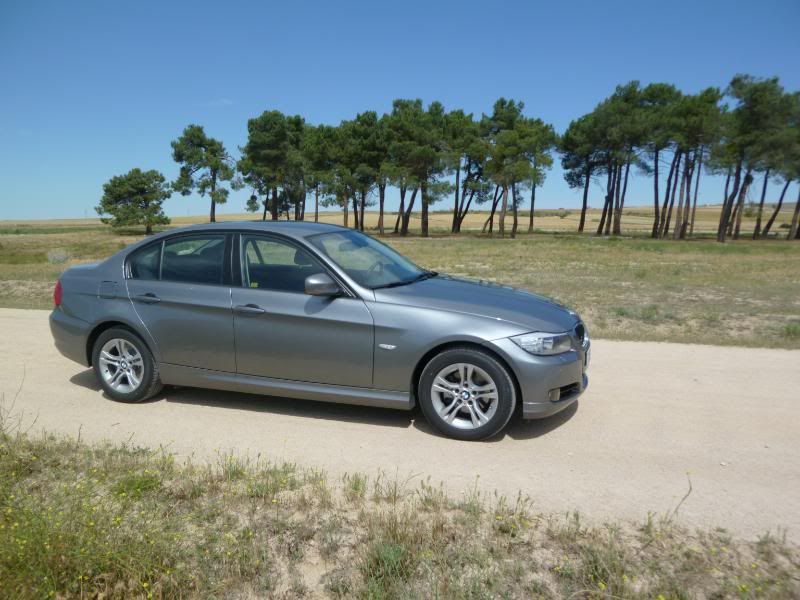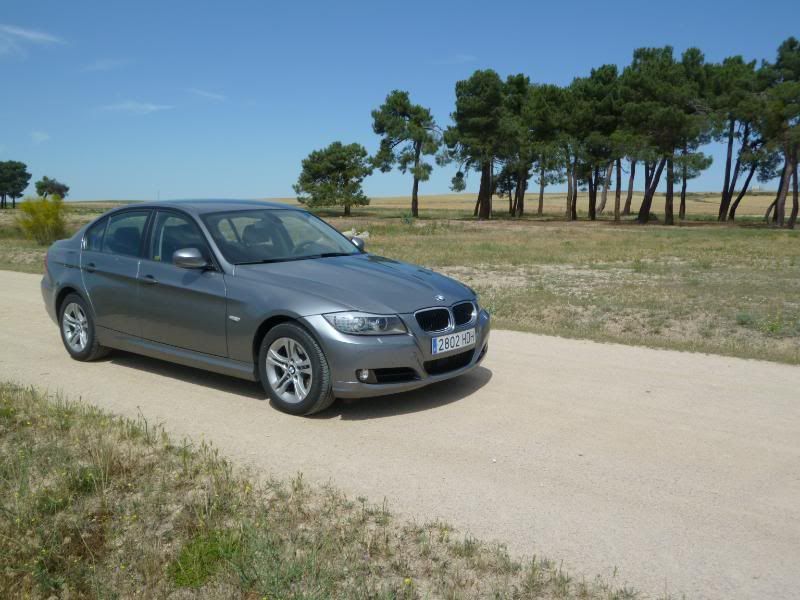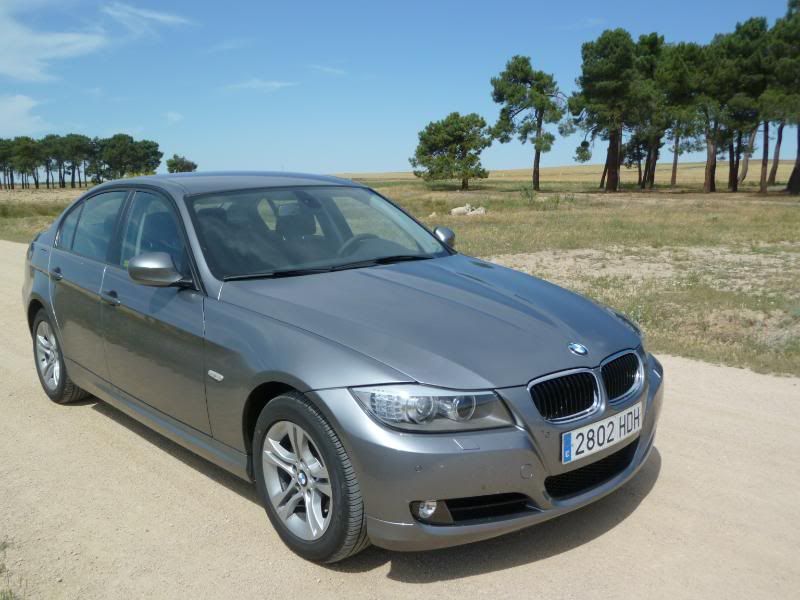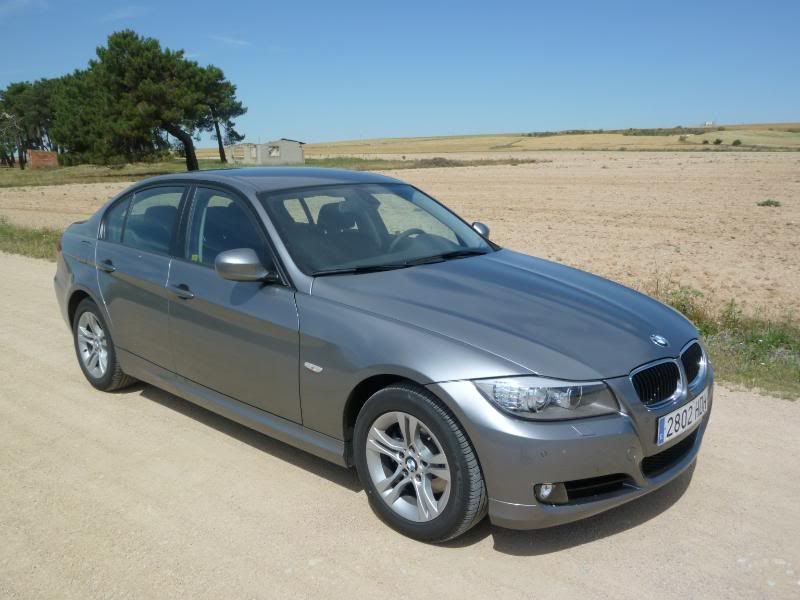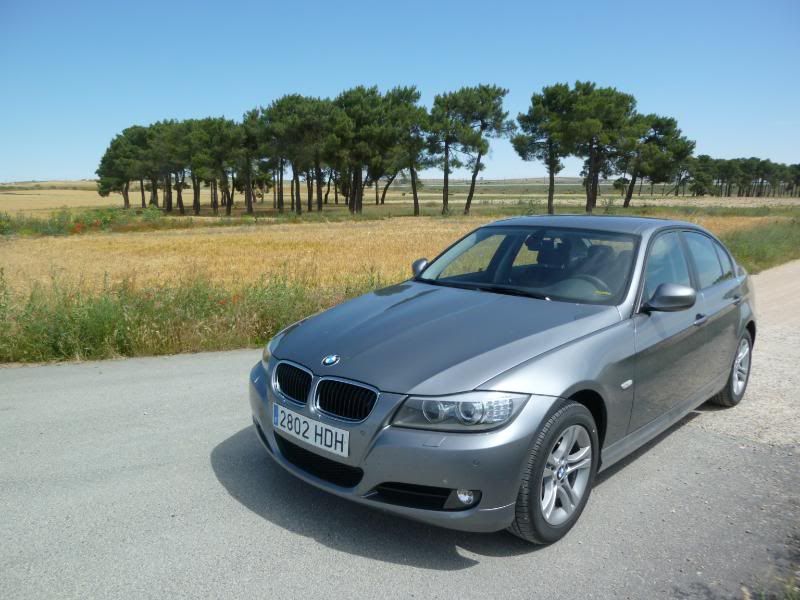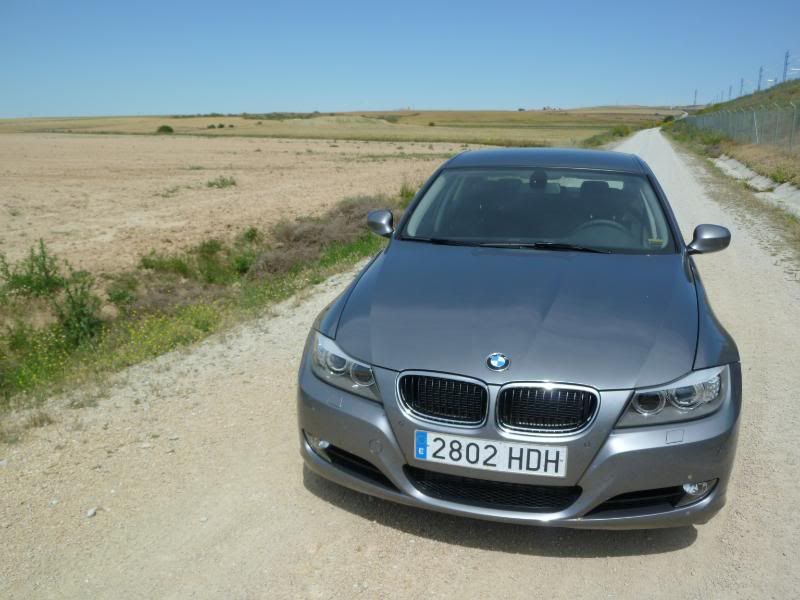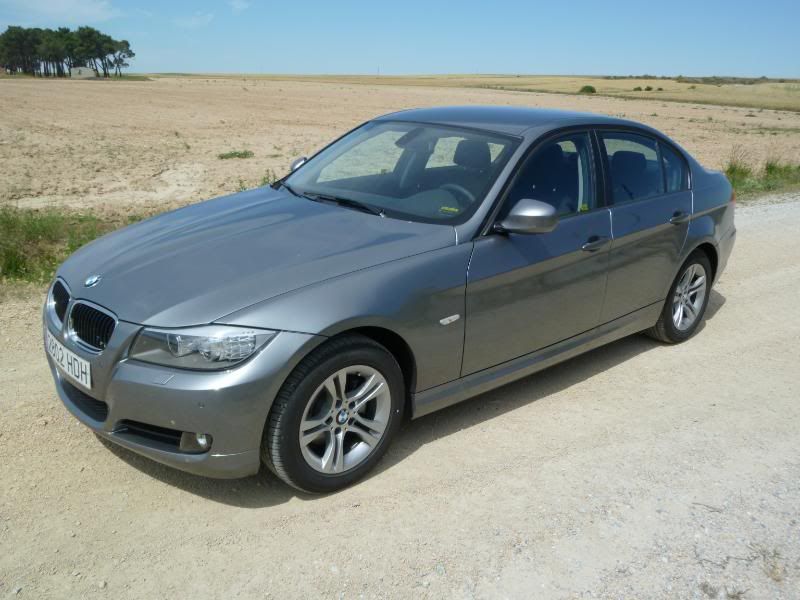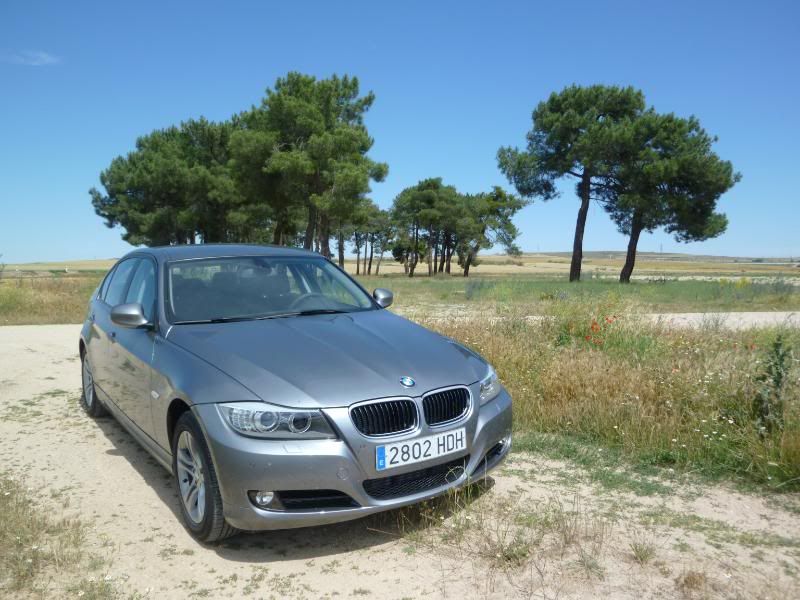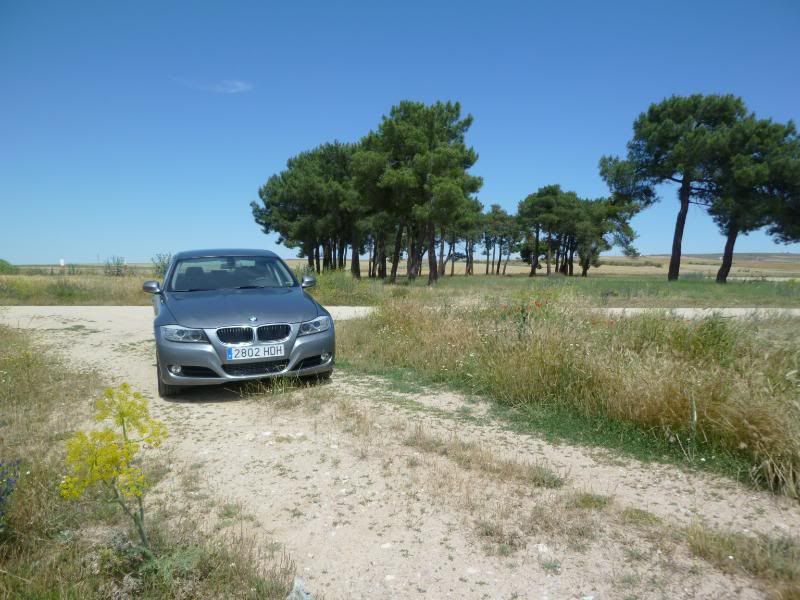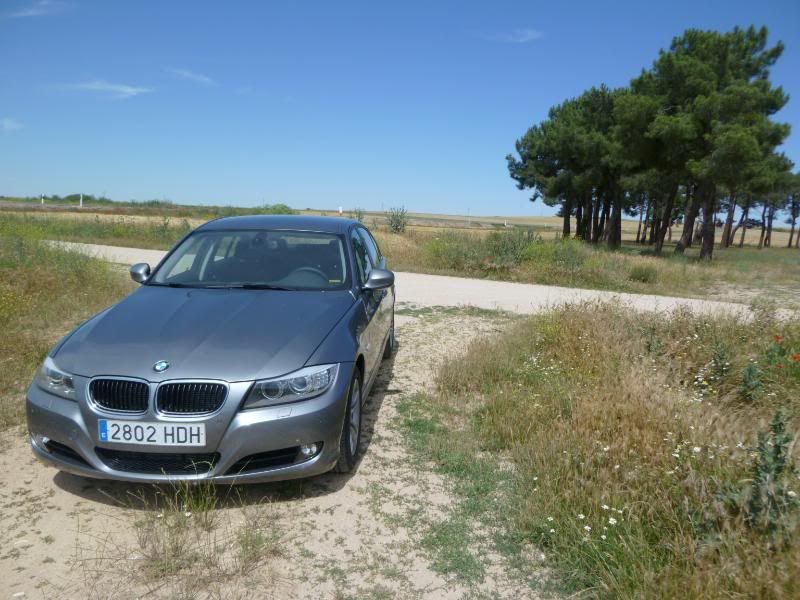 It is customary when writing a review for this site, or indeed in many other places, to preface the main assessment with some introductory and background remarks about the car, its position in the market, its history or some other context setting commentary. For a test of the E90 model BMW 3 series, that seems entirely unnecessary, as this car is so familiar to even those without a milligram of petrol in their veins, let alone the automotive enthusiast who is more likely to be reading these words. Indeed there was a time when several reviews of just some of the myriad of different 3 series cars were posted to TheMotor, but when I went looking, they all seem to predate the great New Server move of June 2009, and thus are no longer available to read, or indeed to contrast with my thoughts. From what I do recall of the generally very positive assessments, most of those tests were of models in at least the middle echelons of the extensive range, whereas the Spanish test car which transported me around parts of Castille for a weekend was definitely from nearer the base of the range. Although the debadging option had been applied, the paperwork was unequivocal in telling me that this was a 318d, and by combing through various online sources of information, I believe that the car was in SE spec, with only a modest number of optional items fitted, most notably the rather unglamorous grey metallic paint.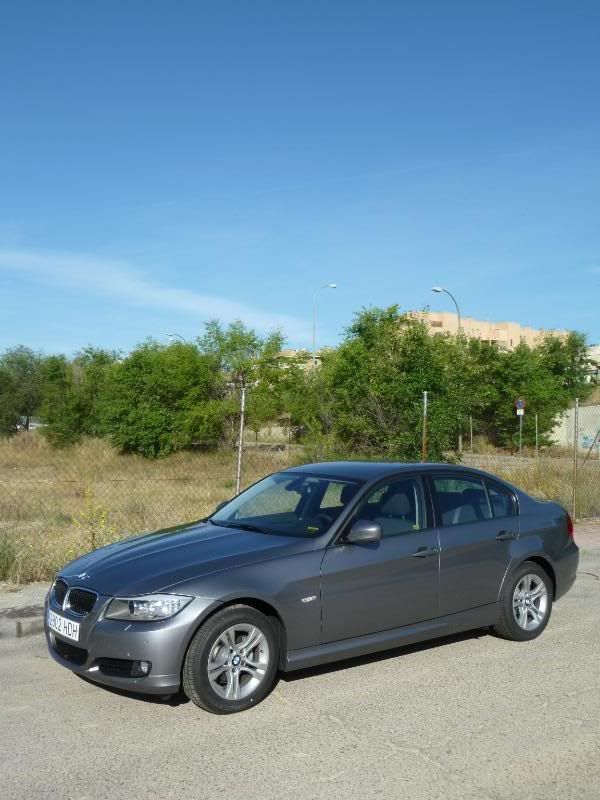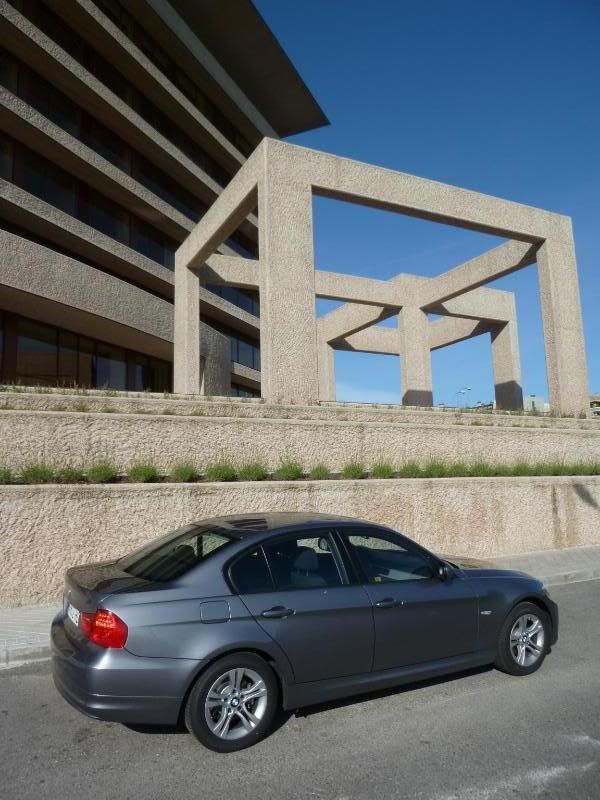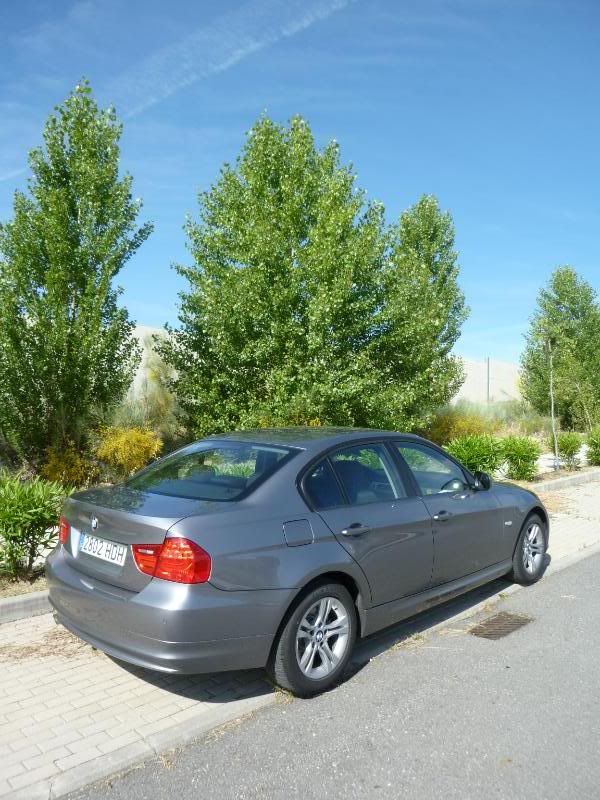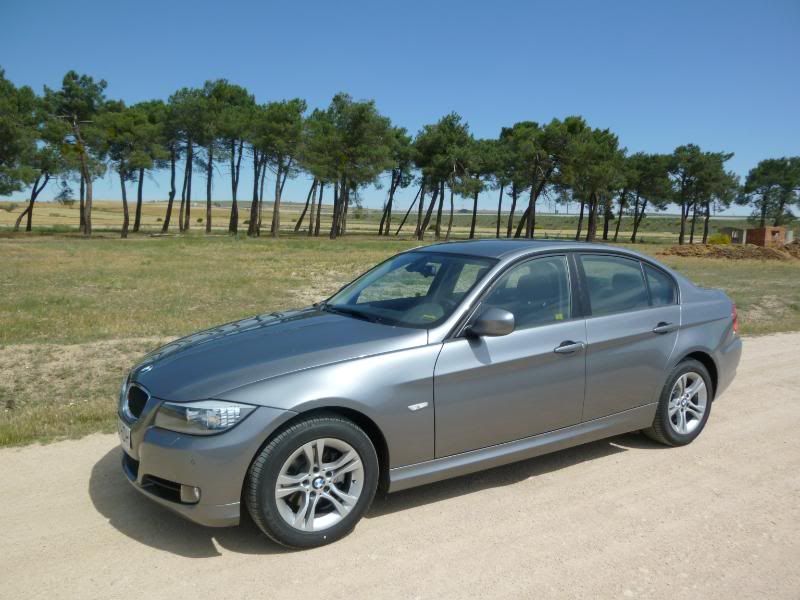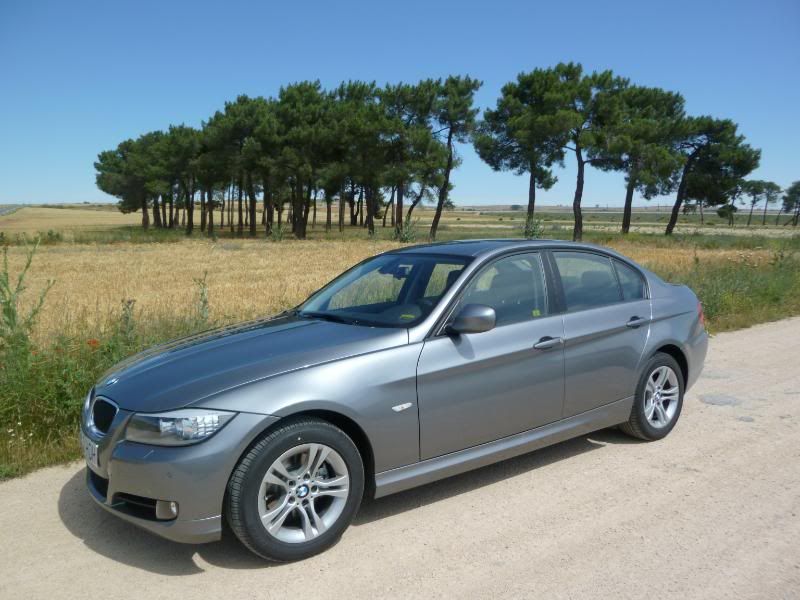 Believe it or not, this is the first E90 3 series that I have ever driven. Even allowing for the fact that this was a 318d, expectations were pretty high as even 6 years after the model's launch the press are effusive in their praise of the car, and it is almost a dead cert victor in any comparison test. In the UK it occupies a regular and prominent position in the Top 10 sales listings every month, and an even greater sale success in the German market. Part of the reason for this success is purely down to the desirability of the badge, but to think that is the sole reason why it sells so strongly would be unfair, as it is also clear that a program of constant evolution and some particularly focused engineering solutions to meet the challenges of hitting ever tougher emissions targets (and hence cost of ownership thanks to linkages with taxation rates) without compromising the driving characteristics have all been especially successful in maintaining appeal even in he face of strong competition.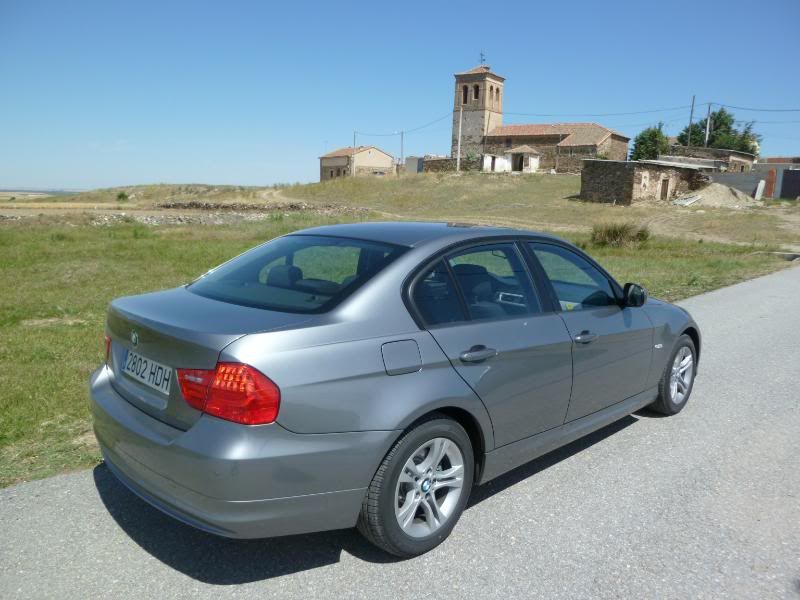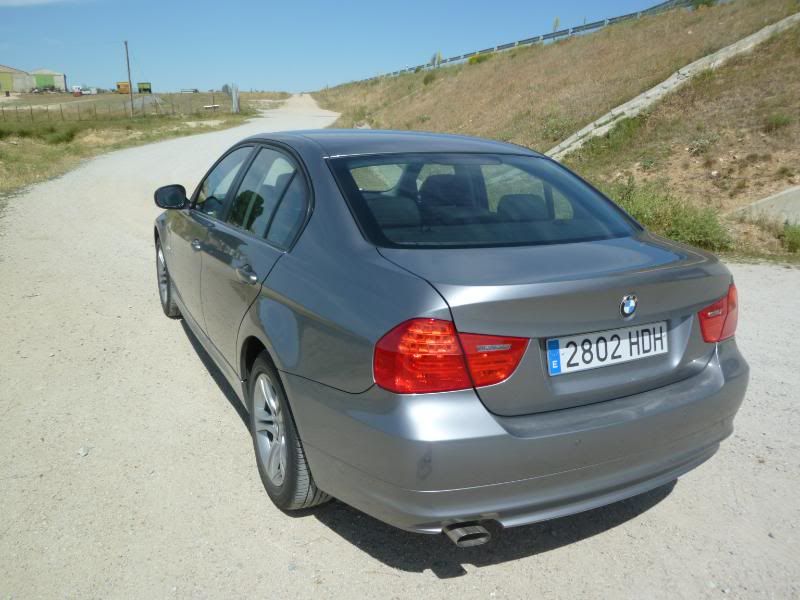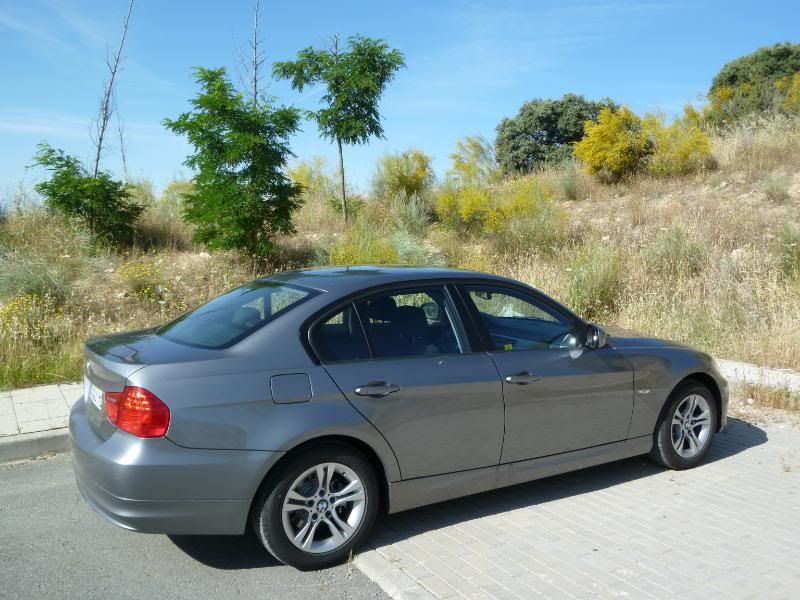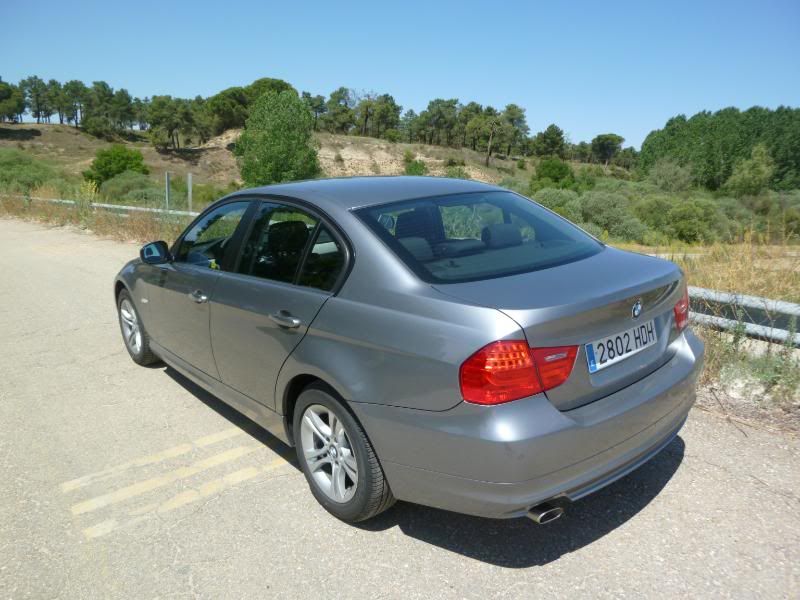 Once upon a time, the model designation of a BMW told you instantly how large the engine is. No longer is this always the case, and indeed the 318d is actually endowed with a 2 litre engine, but detuned to provide differentiation from the 320d model. In this guise it develops 141 bhp, which is within a whisker of its bitterest rival, the Audi A4 2.0 TDi. Which has the better engine? Given everything I have read, I was expecting this element to be an easy victory for the BMW. Having driven both, I don't think the supremacy is clear cut, as recent enhancements to the Audi have transformed what used to be quite a lusty but unrefined powerplant. That said, I think the BMW motor probably still is the better one, but only just. There is just a slight trace of diesel-ness when you start it up, and once underway, the sound track hides the derv burning requirement almost completely. Open the window, though, and you discover that some of this success is down to noise suppression from within the cabin, as outside the car, it still sounds most clearly a diesel. 141 bhp is more than an average amount of power for a car of this size and weight, so I could not honestly characterise the 318d as fast. It is not slow, either, and there is a smooth range of torque available for most of the rev range. In manual form, there is a 6 speed gearbox. One challenge is that I found that 6th gear was not quite usable at 100 km/h. On a trailing throttle, you could just about stay in sixth, but the engine protested and it was far smoother to change down. Using the gears was no real hardship, as the shift quality is good, although there is quite a deliberate effort needed between gears (perhaps more obvious as the car had only done 400km when I collected it0, but I did find that the selection of reverse and subsequent return to first needed care. It was all too easy to come out of reverse and find that you immediately selected it again, as the pressure required to get there in the first place was not that great.The 318d comes with a stop/start system, which I found far less intrusive than on other cars so endowed. With class leading emissions figures, I was expecting some good economy levels, and I think I obtained them. Doing the maths shows that I obtained 50.2 mpg overall. However,  I used less than a complete tank and I think I received in "rental car full" mode, so the reality is probably better than my calculation. Whereas the merit of the engine is one good reason why BMWs are so well received by the motoring press, it is the steering and handling that really win the car its support. After testing numerous cars recently where the steering was light and feel-less, it was good to sample something where this was not the case, but I have to say that a Ford Focus would beat this particular 3 series for steering feel, no contest. And the handling? Well, crowded autopista around Madrid are far from a race track, so I had next to no opportunity to throw the car around corners and revel in the rear wheel drive feeling that is so beloved of many of the car's devotees. The roads were dry, and unlike the 5 Series I had in Germany last year which almost worried me on tight autobahn ramps, this car was good to drive, but it did not stun me. No issue with the brakes, and I was pleased to see that BMW have not yet been tempted to abandon the pull handbrake and replace it with an electronic alternative. The test car came on 16″ run-flats, and these did not seem to generate much of an issue for the ride, which was certainly more compliant than in my old S4, but far from the magic carpet quality of many a softly sprung French car. There was a little tyre noise, and just a faint rustle of wind noise from the top of the driver's door area, but otherwise, this was a quiet and relaxing cruiser that could easily eat up the motorway miles without stressing the passengers. Visibility was pretty good, with a cacophony of parking sensors around the car to help the driver to negotiate tight spots.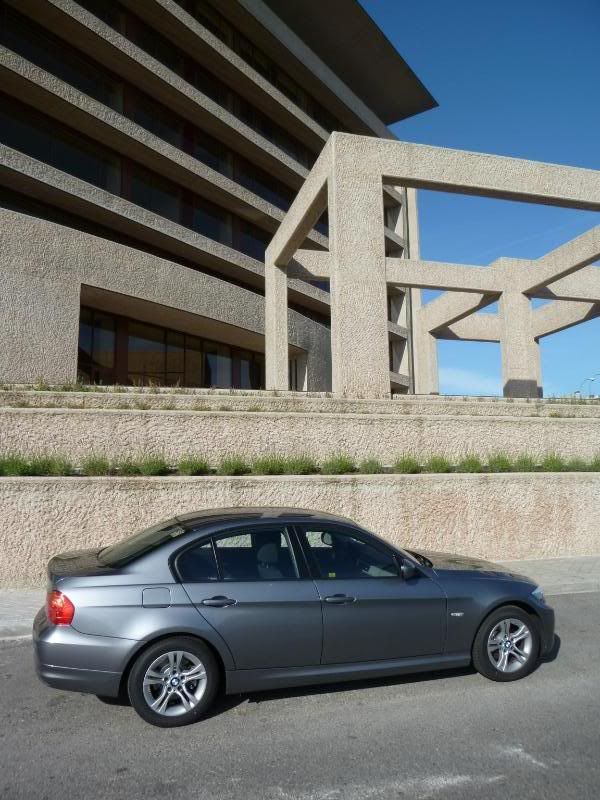 Many new car interiors are festooned with buttons and unnecessarily over-stylised dashborad layouts, with Ford's latest Focus being among the worst perpetrator. That is not an allegation that you could level at the 318d, as the interior appears almost austere. It is nicely finished, generally from good quality plastics, but in this model lacking the optional sat nav system, a simple cowl over the two dials and a very basic looking dashboard, which managed to offer everything you need and still leave plenty of blanked off buttons would appear to be a return to the form of 30 years ago when it was clear that BMW were focusing on the driving experience rather than the luxury. Those two dials give you a speedometer, with inset fuel gauge and a rev counter with inset economy gauge. That is it. The economy gauge was not that useful, as the needle seemed to swing quite wildly as you changed gear and then settled down again. There is a discrete change up indicator in among the other odometer and trip computer information between the dials. Everything else the driver might need to know is communicated via warning lights. A start button features to the right of the column, above the key slot. This system proved a but fiddly, as not only did you need a foot on the clutch, but the key had to be pushed in only part way to work. You had to push in further, having stopped the engine for the doors to unlock so you get out of the car, which was irksome when I was in and out taking photos. Chunky column stalks do wipers and indicators, the latter operating on the same sort of "one touch" basis as you find in the Vectra and Astra, though I had no problems in using them. SE models have dual zone climate control, with easy to use controls situated in the middle of the dash, above the rather entry level BMW Professional sound system, which boasted little more than radio and a single slot CD. Below this lot were a row mainly of blank buttons, with one used for turning the parking sensor on and off, and that was more or less it. You might revel in the simplicity of it all, or you feel short-changed by the apparent hair shirt spec.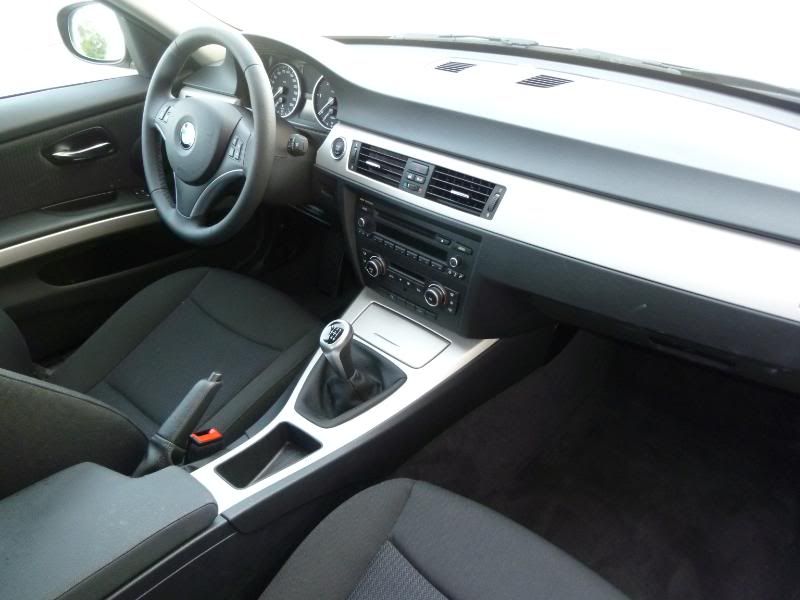 The impression of lacking profligacy continues when you look at the seats. Finished in anthracite vertex cloth, this is a material like that supplied in so many cars that would tempt you to race to the options list for some leather. The seats are manually adjustable. I was surprised to find that I needed the driver's seat to be as far forward as it would go, and alarmed at the apparent lack of headroom, until I persuaded the rather stiff (remember, the car was new) cantilevering operation of the height adjuster to lower the seat to an appropriate height. That done, I was comfortable, and could enjoy the fact that the steering wheel at least is leather covered and is chunky but not overly thick-rimmed. It also sports small buttons for control of the audio system, which are not intrusive, but nor are they unduly fiddly. In this left hand drive model, there are no issues around the characteristic slightly offset driving position, and there is a massive foot rest to the left of the clutch pedal. The accelerator pedal is of the organ type, hinged at the floor.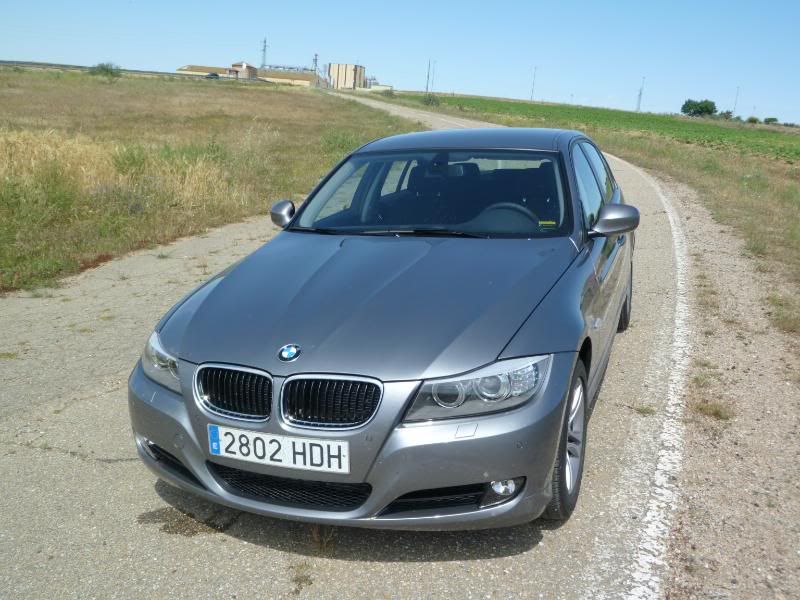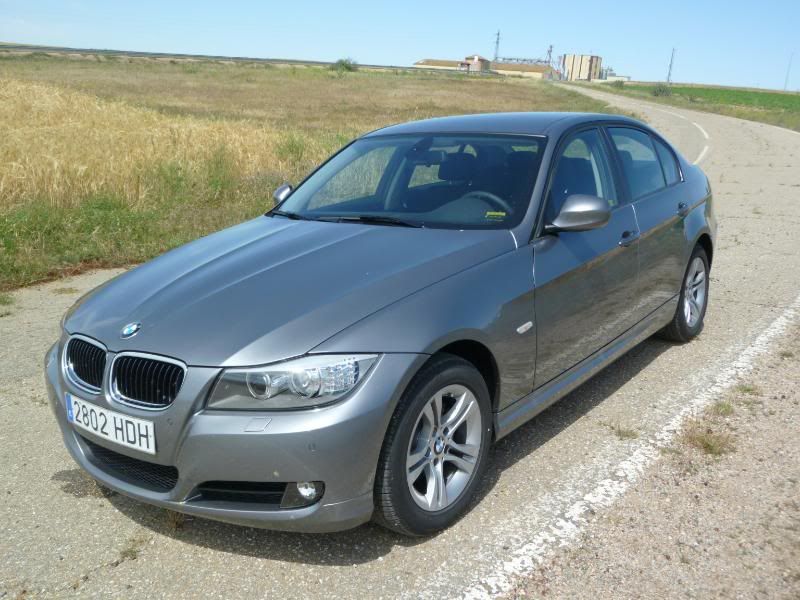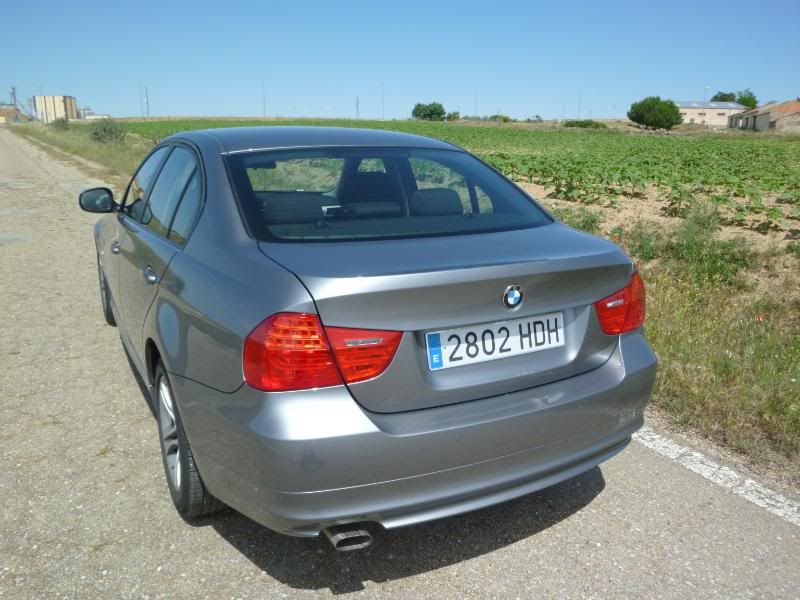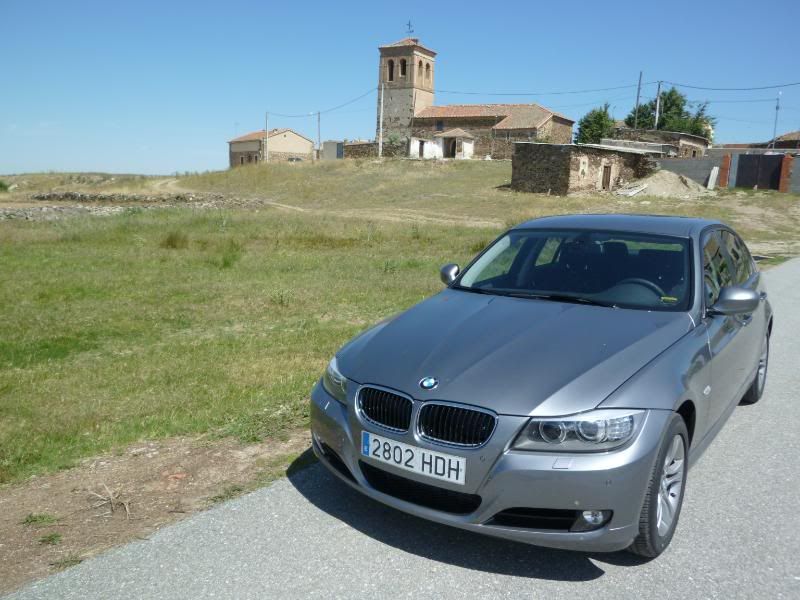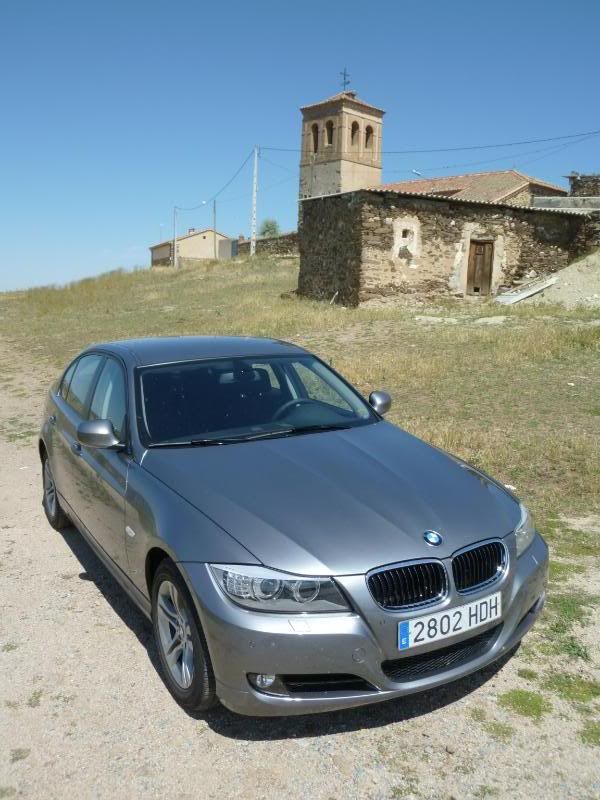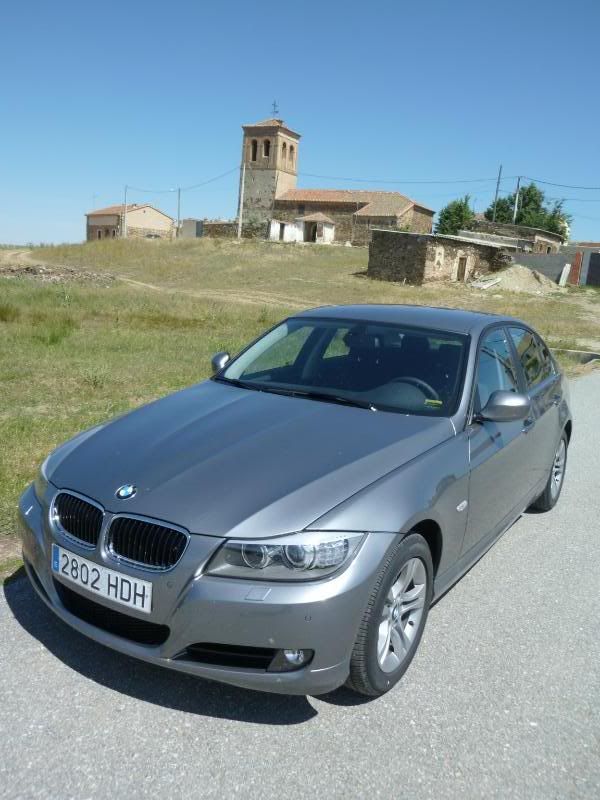 Successive generations of the 3 series have grown that bit larger, so the problem of limited space in the back is largely a thing of the past. Leg room and head room were fine, though I am not sure that a third passenger in the middle of the rear seat would want to be there for that long. There is a decent sized boot, with recessed wells on either side, useful for storing a few little odds and ends. Inside the car, there is a moderate glove box, reasonable sized door bins and a cubby area under the central armrest.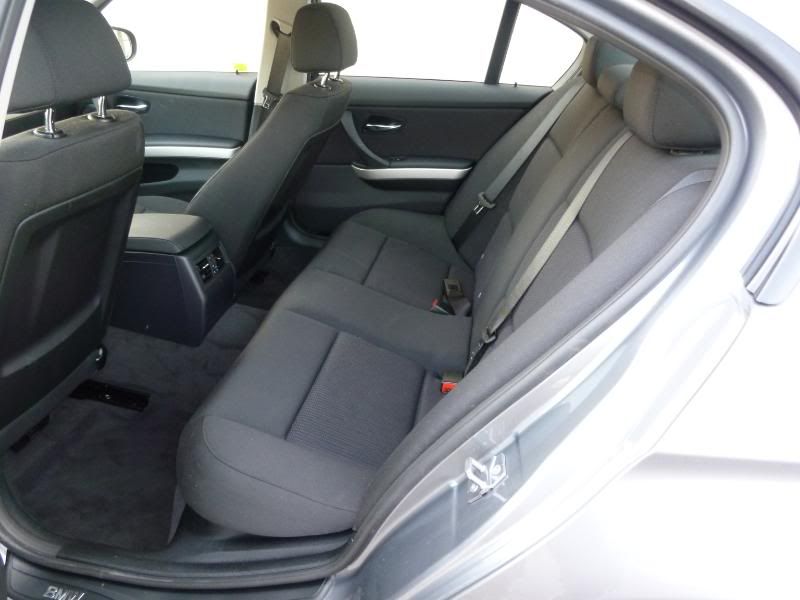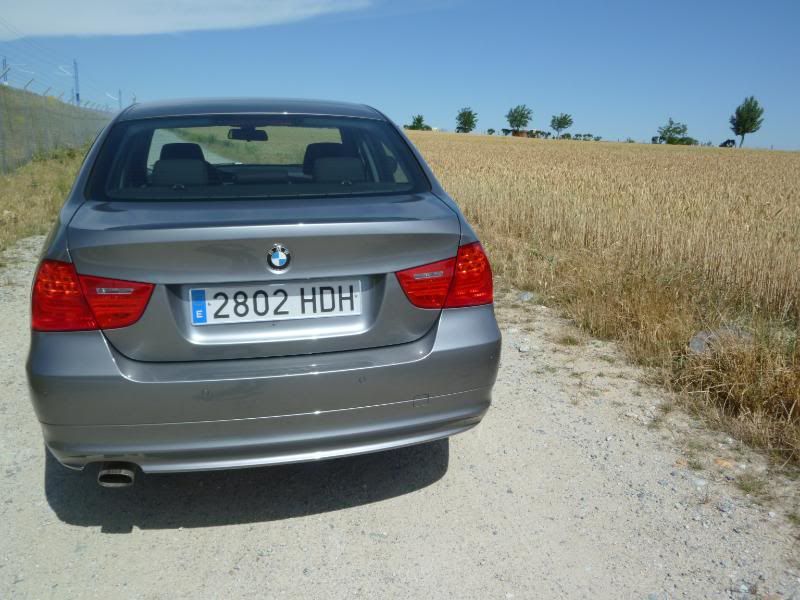 BMW offer a bewilderingly long list of optional extras for your 3 series. As this was a rental car and a press car, few of them were fitted. From what I could tell, metallic paint was the only obvious addition. The SE would seem to give you automatic climate control, run flat tyres and parking sensors over and above the ES model. There are far more differences for the M-Sport customer, and then after that you can pick your choice wheel size and style, colour, seat material, audio unit, sat nav, and all manner of other gadgetry, some of it more usual than others. BMW expect to sell few cars in completely standard spec, but would argue that by allowing you to personalise the car to your requirements you do not have to pay for items that you do not want. Whilst that is true, it is also the case that the £26,600 of the standard car could and likely would increase to something the wrong side of £30,000 with little trouble. No matter how tax efficient the car is, that still starts to make it look quite pricey.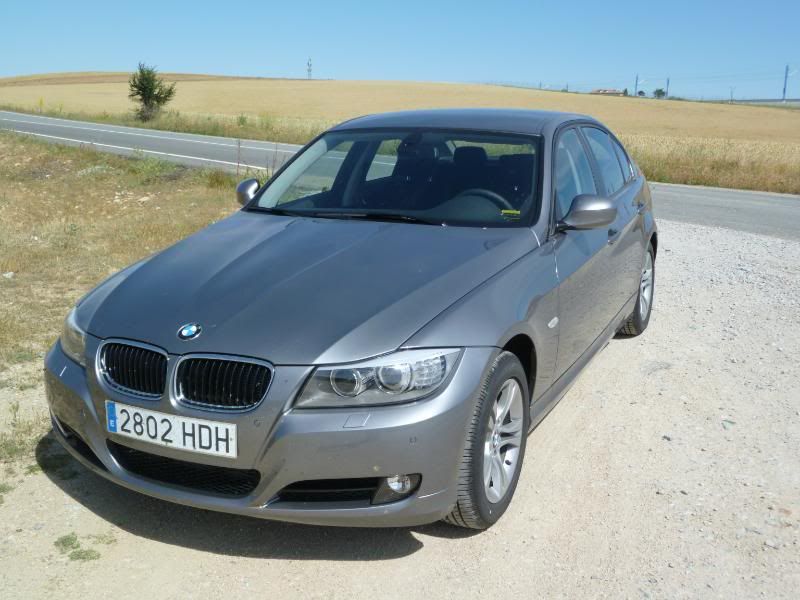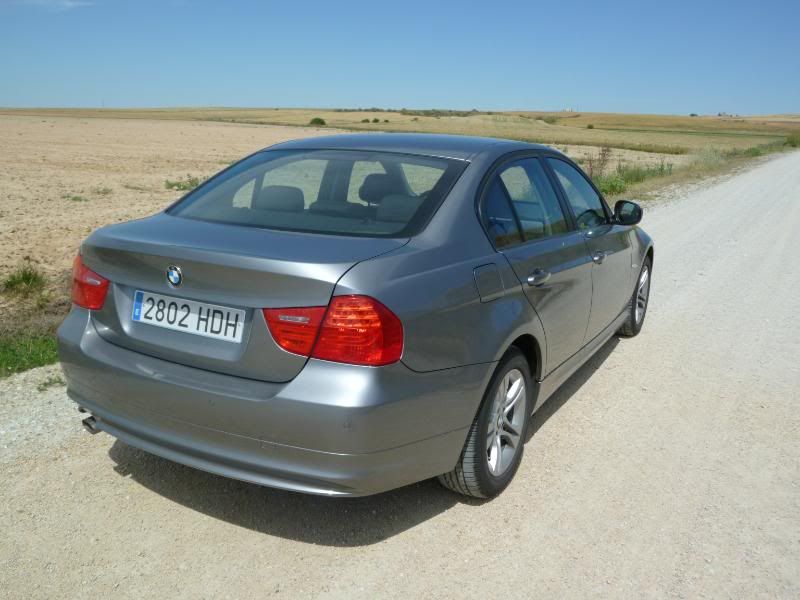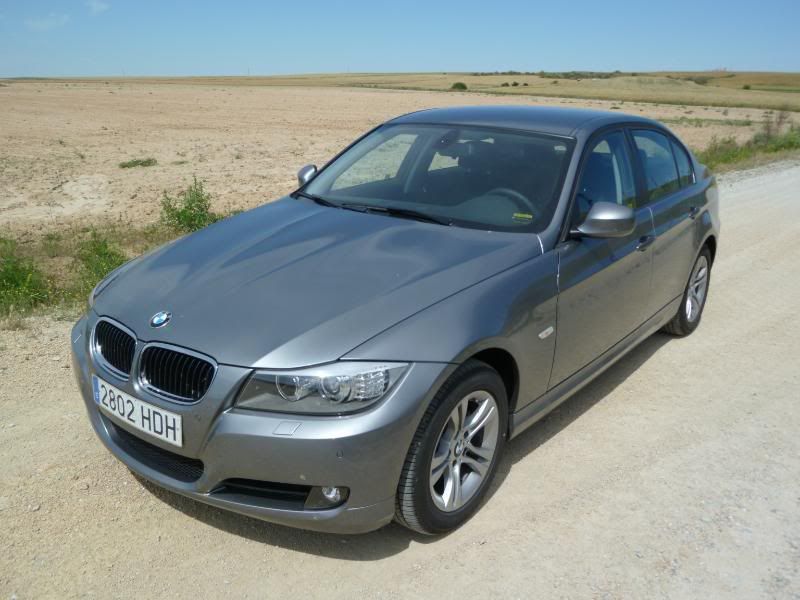 That  the 318d is a supremely competent car is in little doubt. I could discern no significant weakness at all in what it did and how it did it. However, I have to confess that despite all its merit I was just a little disappointed. Maybe it is that a consequence of the effusive praise which is lavished on the 3 series by the journalists, especially the British motoring press, had led me to expect something that was stunningly good. In 318d form, the 3 series certainly is not that. Whilst perfectly pleasant to drive, there is no real sparkle and pzzazz in this car, and it is pretty basic inside. Because there are so many of them on the road, I have to say that it does not even look that special, as they are so commonplace. When you look at the price of this car even before you add options, there is no doubt that, as was ever the case with entry level BMWs, you are paying quite a lot for the badge and everything that goes with it. For a lot of people, that will be more than enough, and I cannot imagine that anyone who bought a 318d would regret their decision, but I can't help feeling that this is not the optimum model in the range. For those who want a tax efficient family saloon, you could save around £6000 and buy something almost as competent from Ford or VW or Skoda. Those who really want the full fat BMW 3 Series "feel good" factor probably need to dig a bit deeper into their pocket and get a more potent car. I look forward to finding the opportunity to validate my hypothesis.
2011-06-17 18:29:12