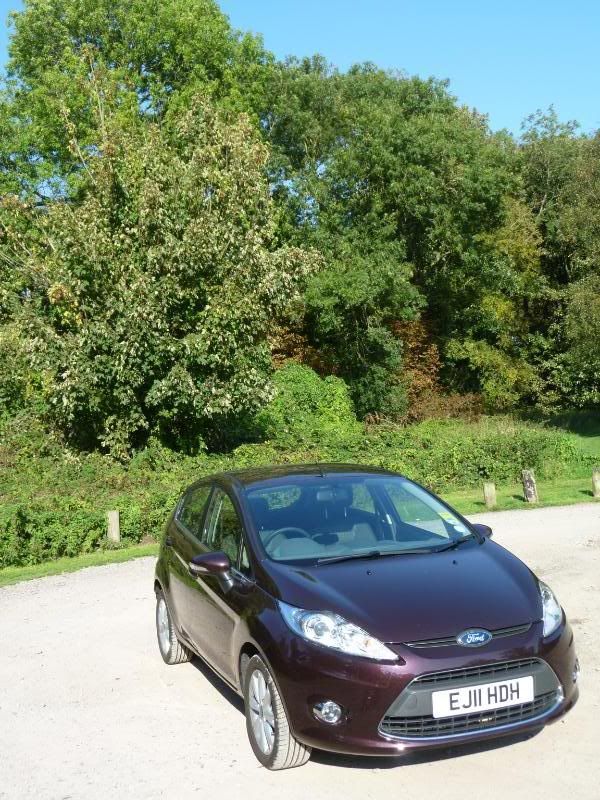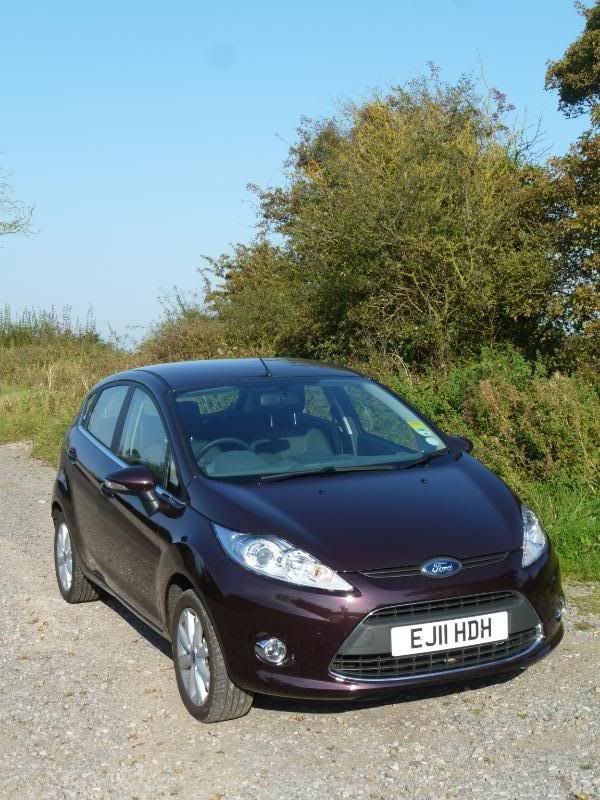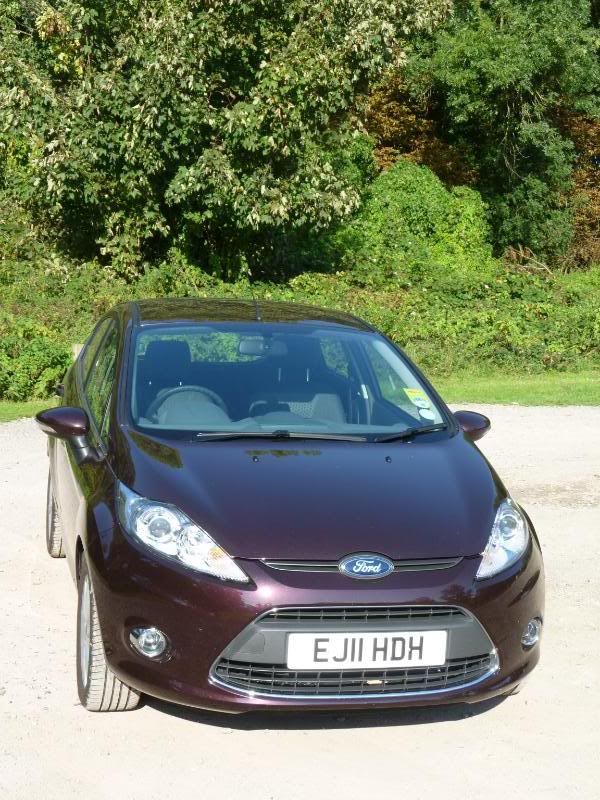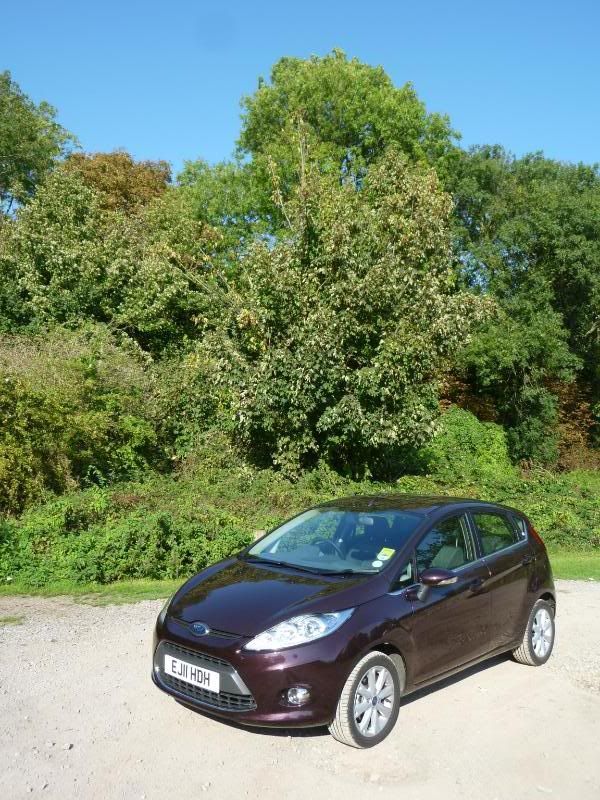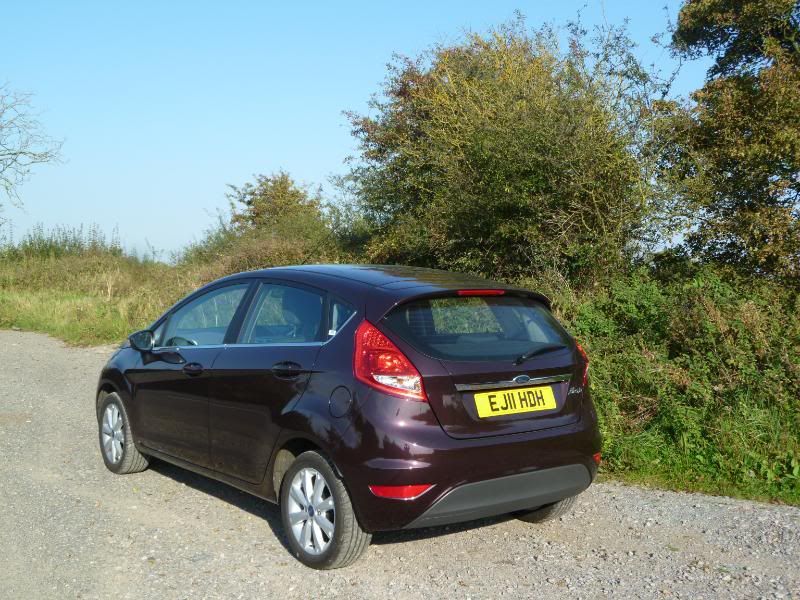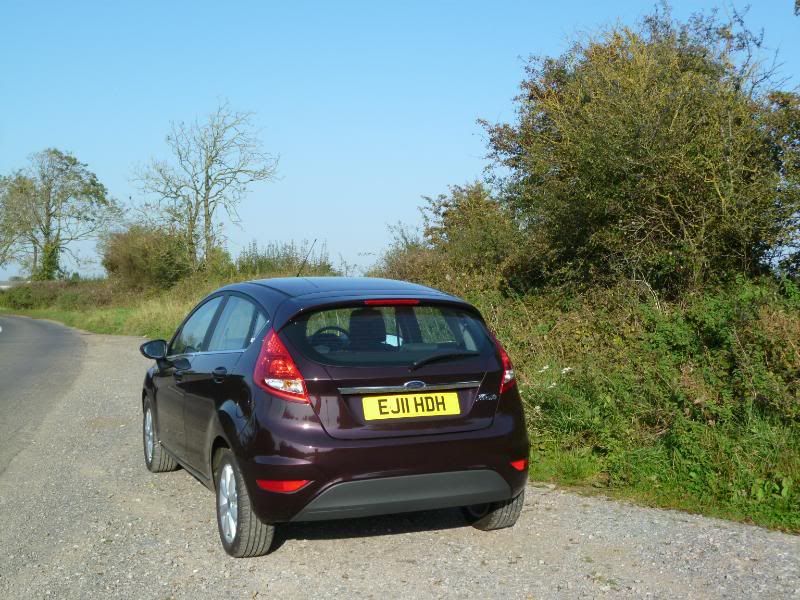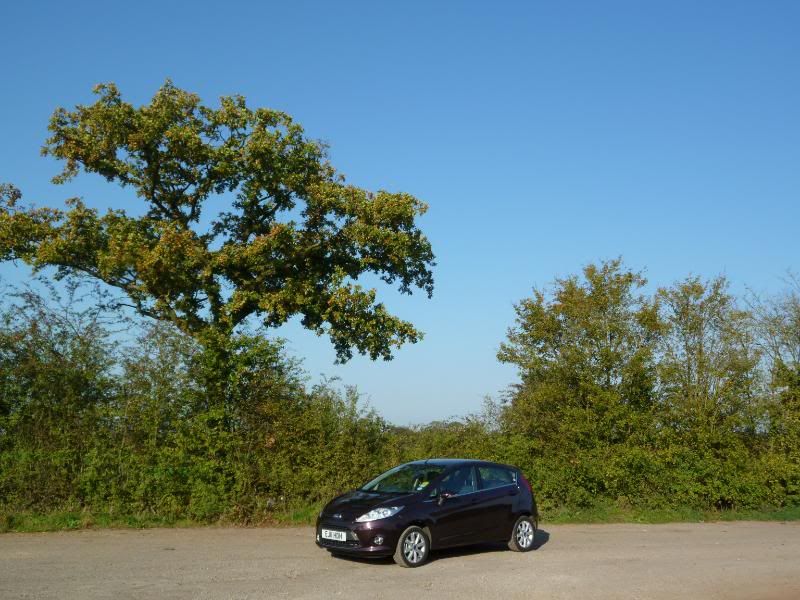 It will not have escaped your notice that I do manage to get to drive quite an array of different cars during the course of a year. Most of them are sourced through the car rental companies, and so, to an extent, the list of models behind the wheel of which I can get is determined by their sourcing policy. That said, by looking across Europe, as is my wont, it would appear that even a single rental company such as Mr Hertz has cars from almost any of the mainstream brands and quite a fewer less common marques and models in their fleet. So, it should make it quite easy to get drive most of the more popular cars on European roads. That makes it all the more surprising that my latest rental car was the first example of the Ford Fiesta that I had driven since the current shape model was introduced in 2008. The Fiesta needs no introduction, as it was not just one of (if not "the") best selling cars in the UK, and it features in a pretty prominent place on sales charts in most of the rest of Europe as well.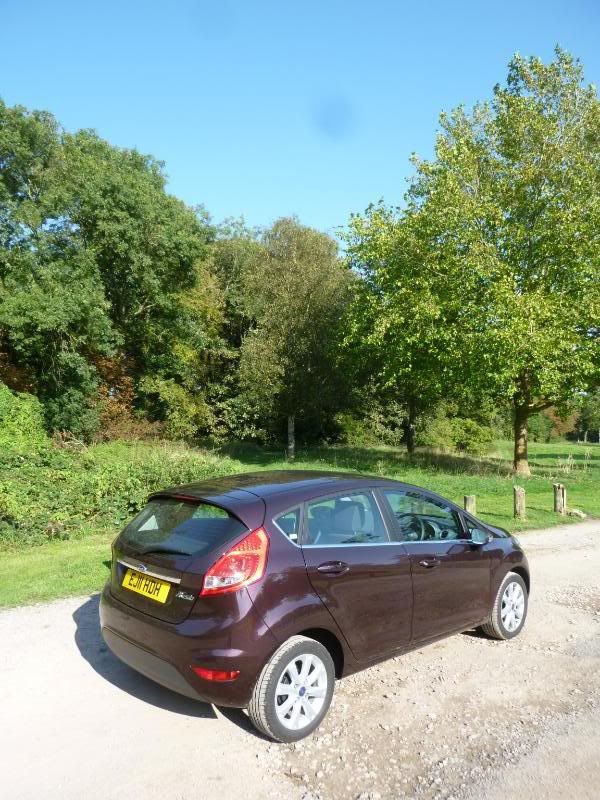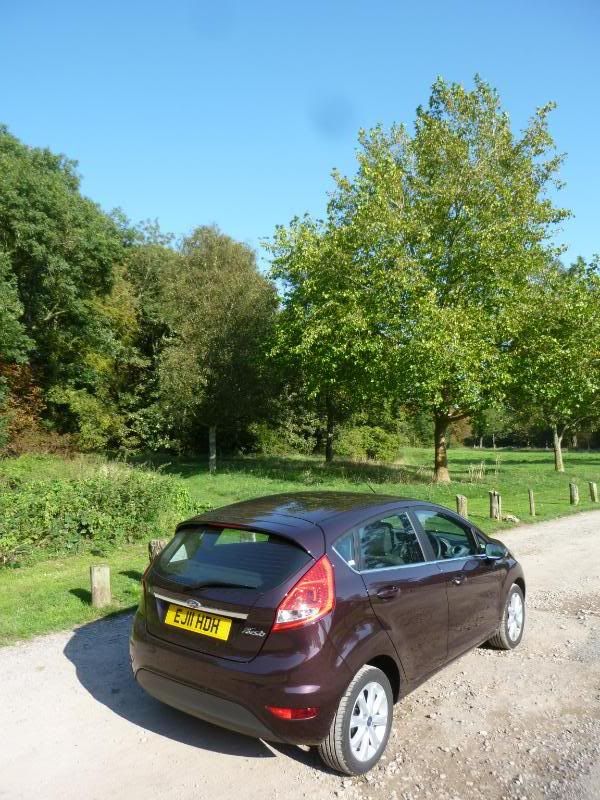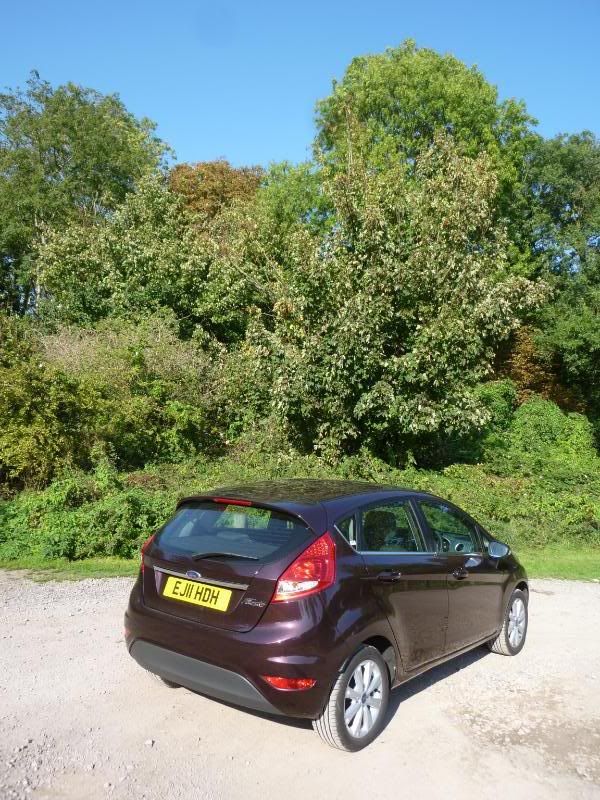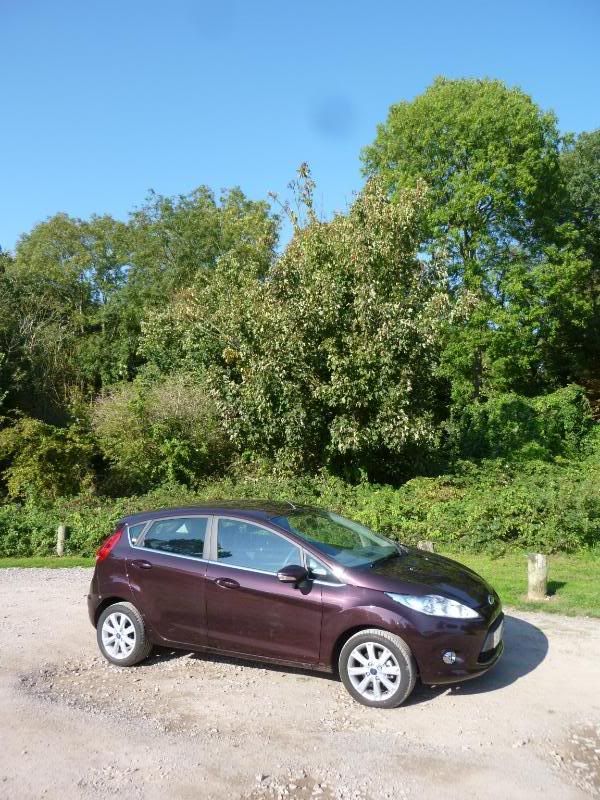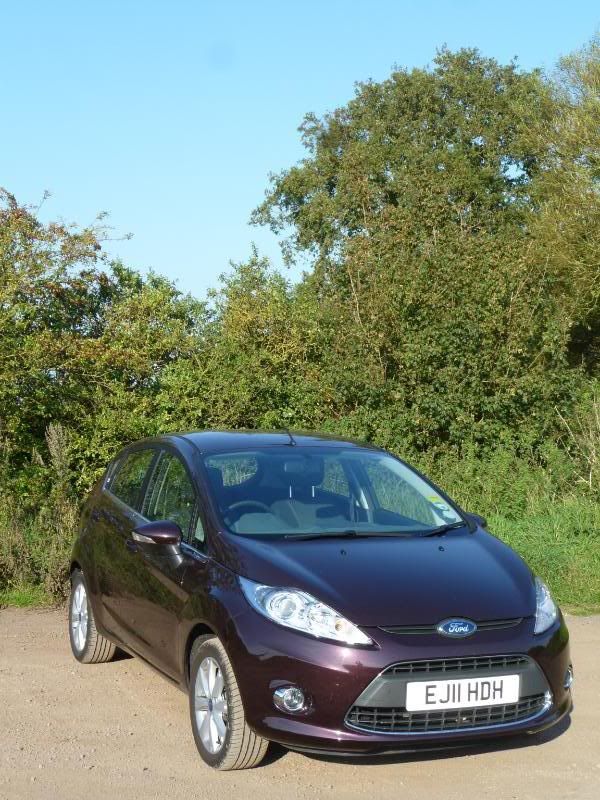 Having carefully inspected the dark aubergine coloured test car for dents and scratches (it seemed less battle scarred than most rental cars), I got in, adjusted the mirrors and seat, and turned the key. My ears were then treated to a noise which puzzled me, as I was sure that there was a large "diesel" tag on the key fob, but the sound that emanated from the engine could honestly have been either petrol or diesel. It was one of those "I am not sure" moments. That did not last long, for as soon as I applied a few more revs and headed out of the rental car garage, my ears picked up the fact that the paperwork and the key fob were not lying and this was indeed a diesel. By the standards of even relatively recent Ford diesels, though, this is quite a refined engine. For sure there are some aural clues, especially at part throttle, and in a lesser way at idle, but it is a revelation compared to what the Blue Oval used to sell you not all that long ago. The 1.4 litre engine develops 70 bhp, which makes it the least powerful engine available in the Fiesta barring the slugged entry level 1.25 petrol that features solely in the base model, but it proved ample to endow the Fiesta with acceptable levels of acceleration. First and second gears are quite close together, so you need to change up almost as soon as you are underway, but from then, the available power and torque make this car very easy to drive. It is also nicely refined. Go back a model generation, and I used to find it easy to tell the difference between a B-Segment car such as this and the C-Segment cars, as there was a world of difference in refinement levels, the latter segment being good and the former segment being something of a challenge on a long journey. With this car that no longer really applies, and a jaunt up and down the M5 in this car was no more unpleasant than it would have been in a Focus.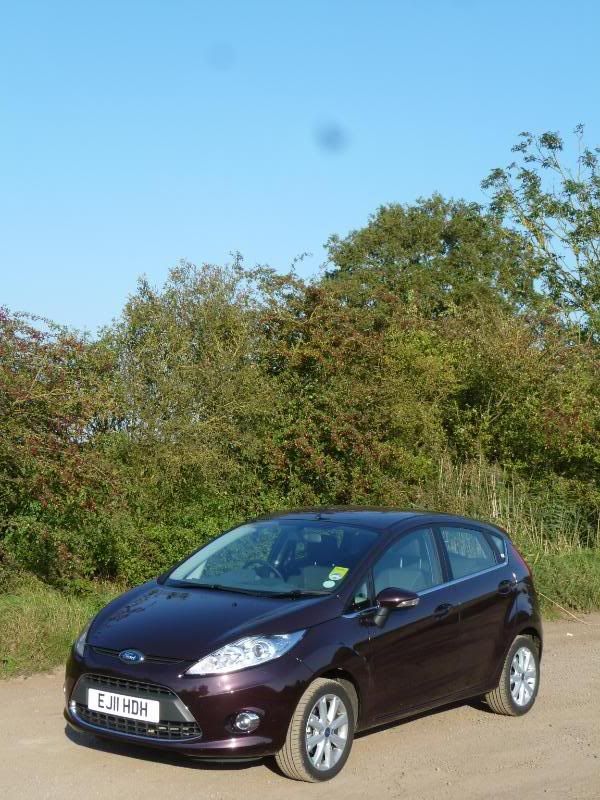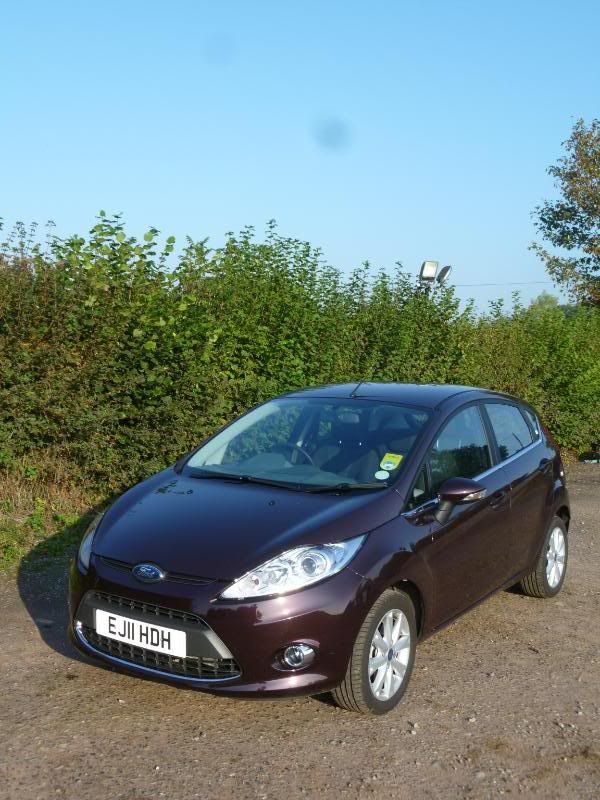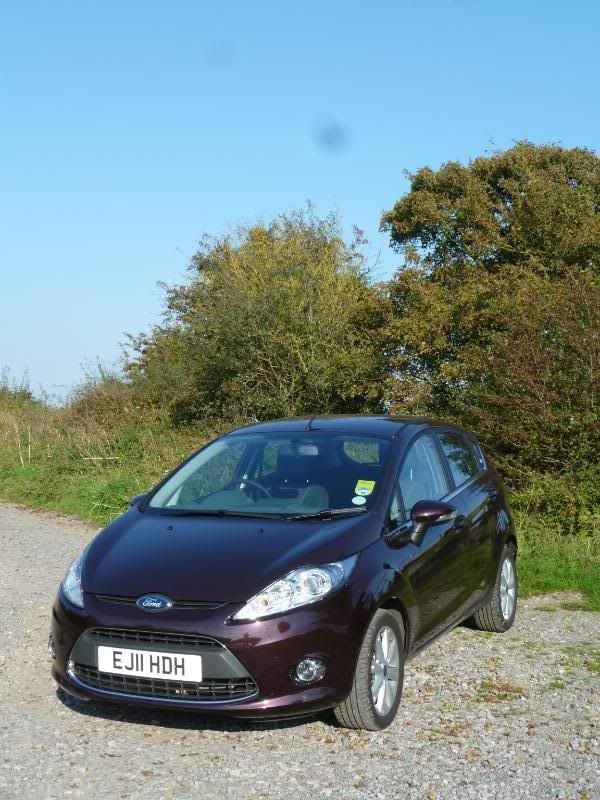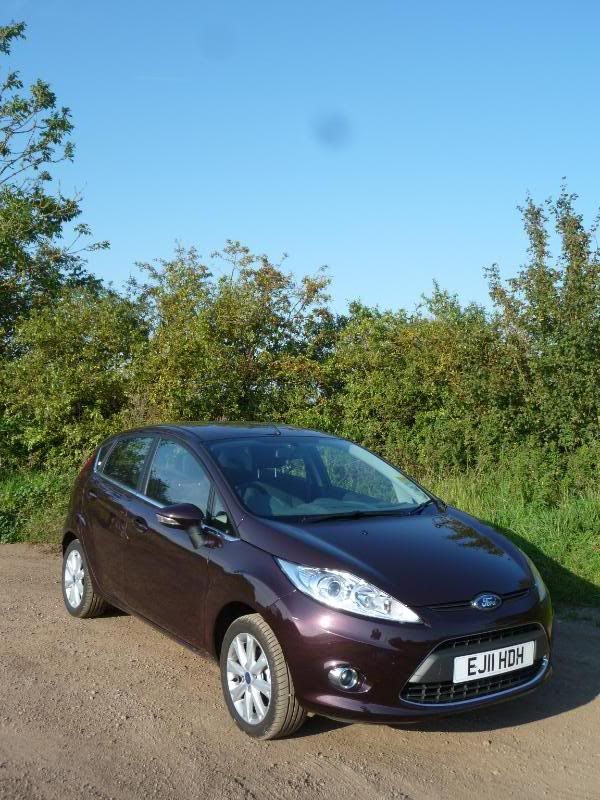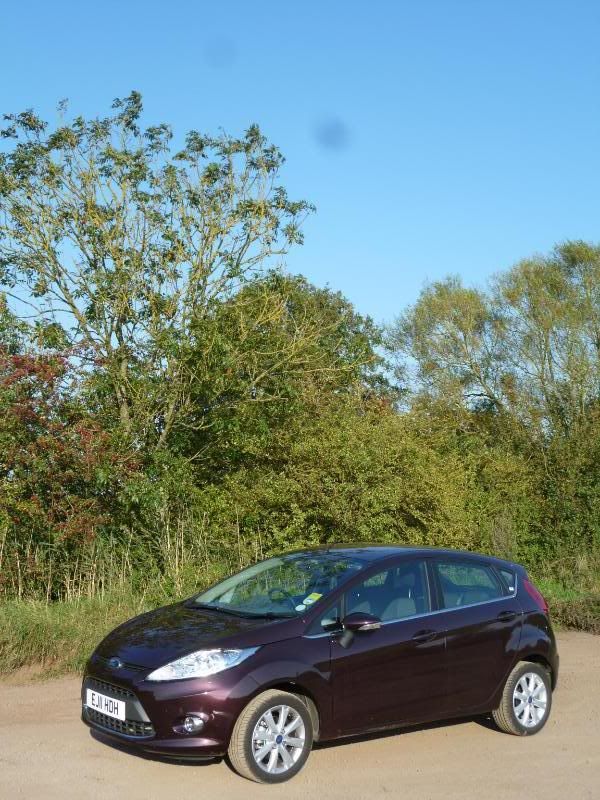 The gearshift has a nice positive feel to it, though the gate from the 1/2 to 3/4 plane is quite wide, whereas from 3/4 to 5/R seemed much narrower. Reverse is located where a putative 6th gear would be, which is perhaps not the best place, as it is so easy in a strange car to think that there might be another gear and to try to find it with the gearlever! Diesel engined superminis are still chosen by many for their parsimony, and the Fiesta did not disappoint, with a fuel consumption of 46.1 mpg assuming that I returned the car with the same fuel level in it as when I received it. Of course, if it actually came "rental car full", the real consumption may have been even better. For the past twenty years or so, every Ford has scored particularly highly for its steering and handling, and consequently expectations are always very high. Sadly, I have to report that although both are good in the Fiesta, and may well still be class leading, the wonderful feeling that you got in the recently superceded Focus is not quite so evident in the latest Fiesta, as the electrically assisted steering is just that bit too light, and feels slightly vague about the straight ahead position. Doubtless this is just what many potential buyers would want, as it seems that many people do indeed want light steering at the expense of feel (I have to assume, as an ever growing list of manufacturers are delivering this to the market), but I prefer something a little more precise. That said, you could still enjoy driving a Fiesta on the twisties as well as the motorway, although I was limited in my opportunity so to do. There were no issues with either the ride or the brakes. Many modern cars, with their high belt lines and relatively small windows can be a challenge to see out of, and to park, but I found no difficulty with the Fiesta, which was easy to manoeuvre, and easy to judge in tight parking spots.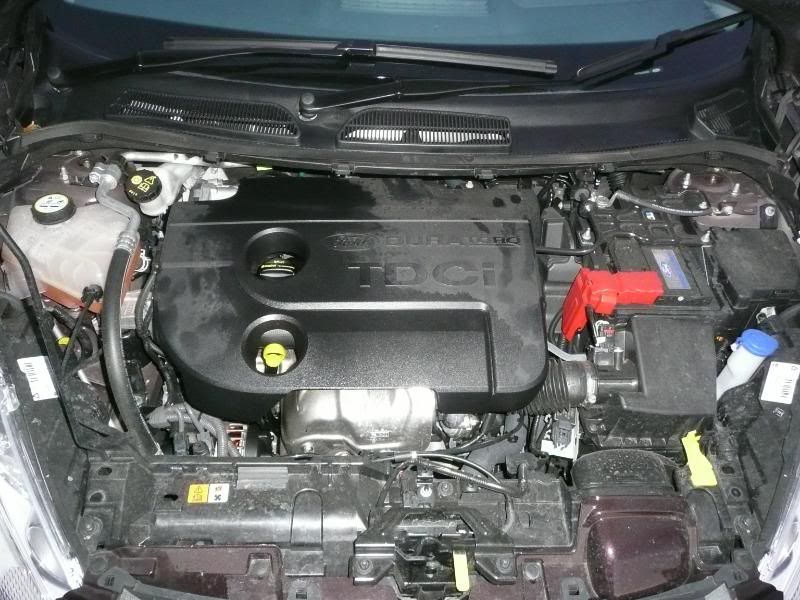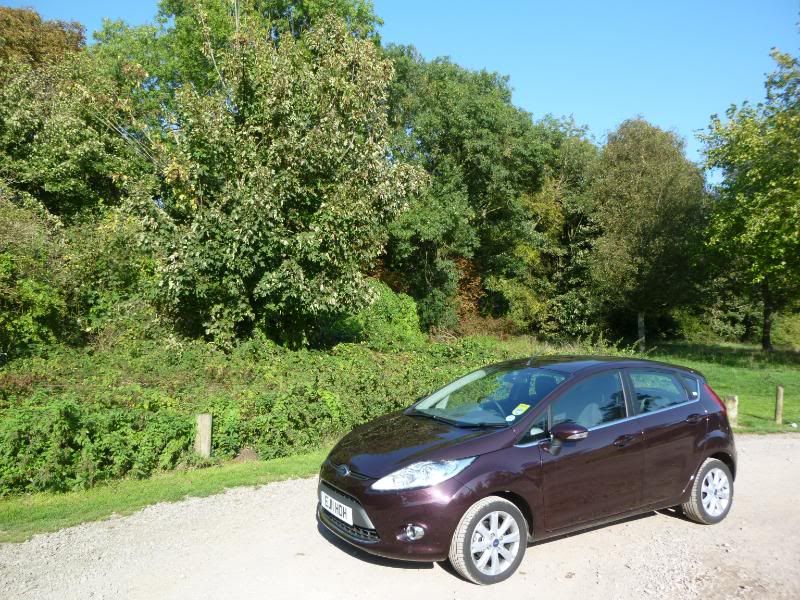 It is not just the outside of the current Fiesta that is boldly styled, as the same could be said of the interior. At the time of launch, Ford's PR speak referred to the centre of the dash being reminiscent of a mobile phone, assuming that this is a Good Thing. Maybe for some people it is, though it all looks rather fussy to me. Although some of the quality of the materials has been improved – with that particularly cheap rubber gear lever gaiter having been consigned to history, Ford has still got a long way to go before VW or Audi need worry. The main dash moulding is of the "very soft when you touch it" material as used in the last Focus, and is OK, but the plastics in the centre console between the seats are hard, and nasty. The whole lot is smothered in far too much of that sort of really nasty shiny silver plastic that stands no chance of looking like brushed aluminium, or whatever illusion it is supposed to evoke. At least it is better than the terrible fake wood that afflicts some other Fords. The steering wheel is apparently leather covered, but you would struggle to guess, and it was rather unpleasant to hold, though I have come across far worse, so should perhaps be grateful for small mercies. The design and fit of the point where the dash meets the door casings is particularly clumsy, too. That said, everything is actually well presented, and easy to use. There are two dials, for speedo and rev counter, and this version of the car has a proper fuel gauge not the bar chart that came in the last Fiesta. Column stalks do indicators and wipers, and the lights operate from a rotary dial to the right of the wheel. The bit that is supposed to resemble a mobile phone in the middle of the dash covers the audio unit controls, and is very stylised, but actually pretty intuitive. Under this you find rotary knobs for the air conditioning, a system which coped well with the unexpected heat wave that coincided with the time I had the car. The top of the centre of the dash has a large display screen with a clock set in it.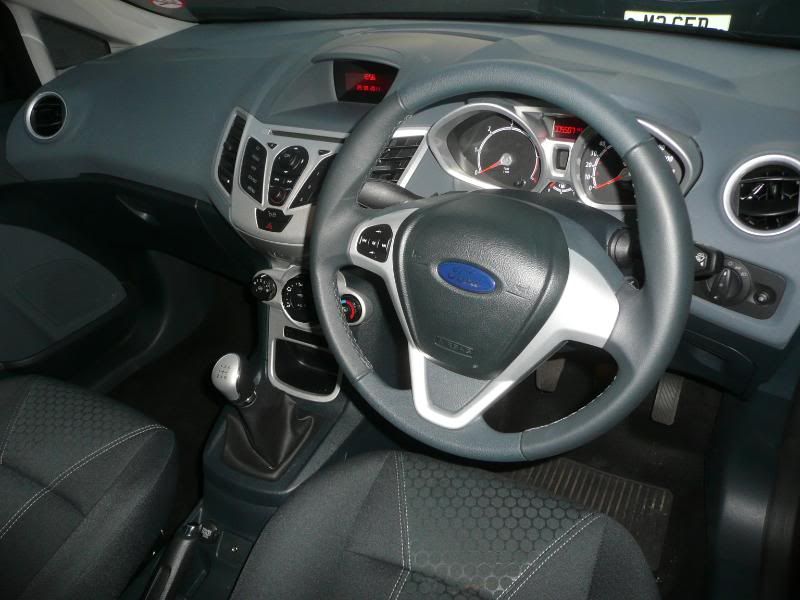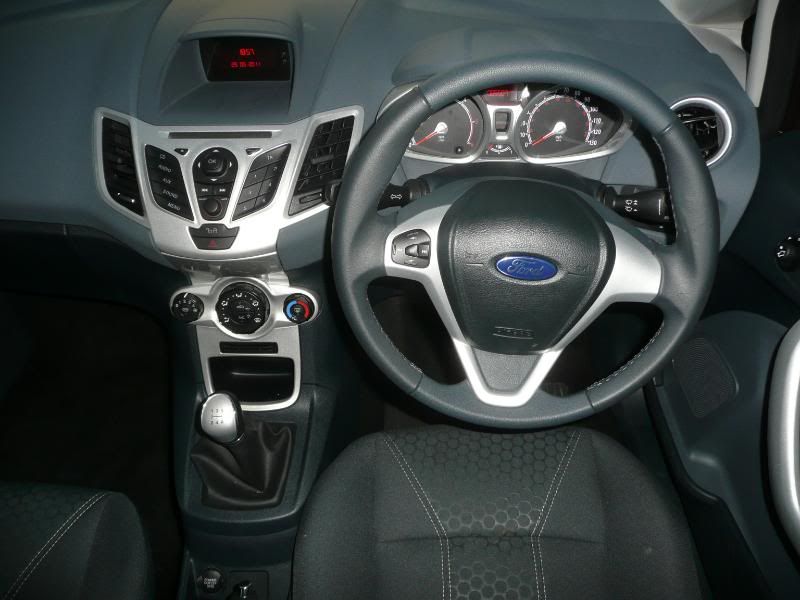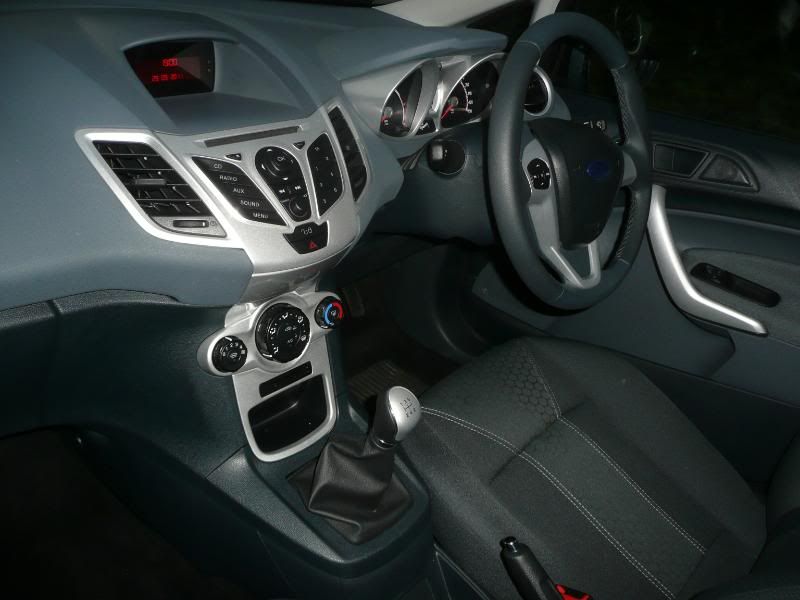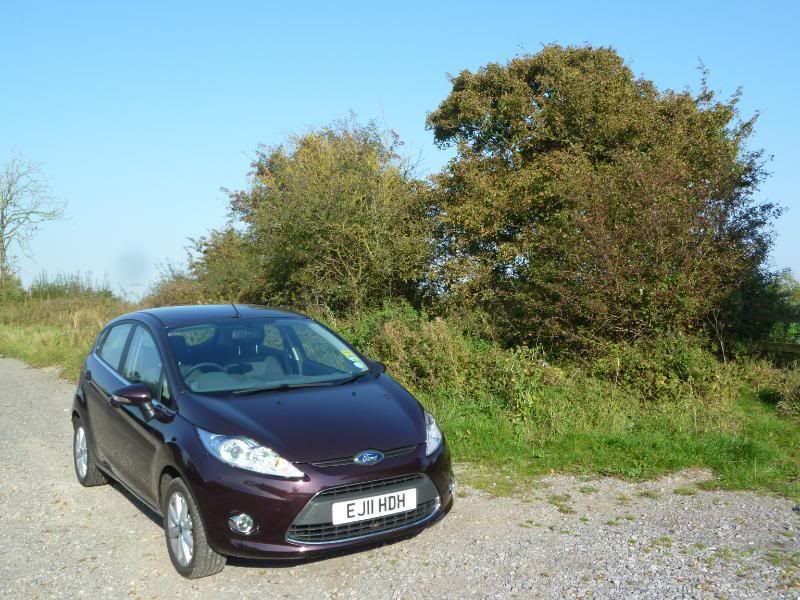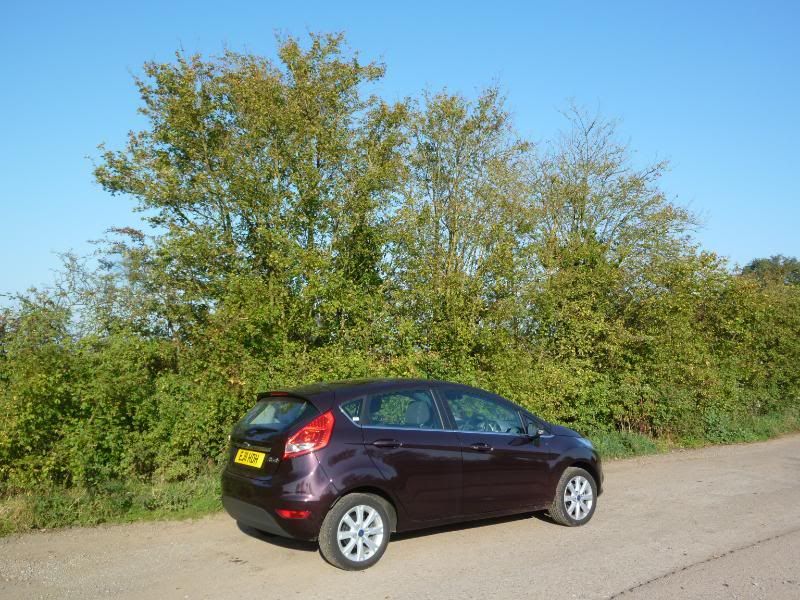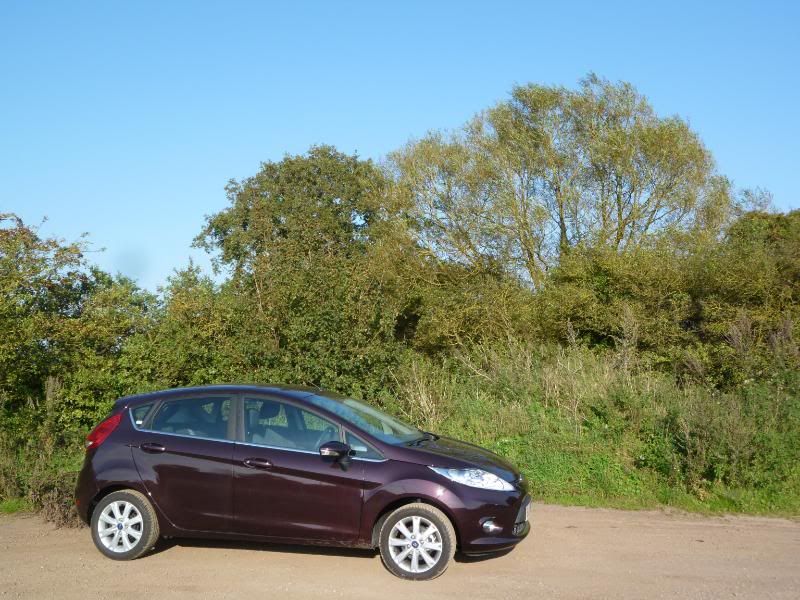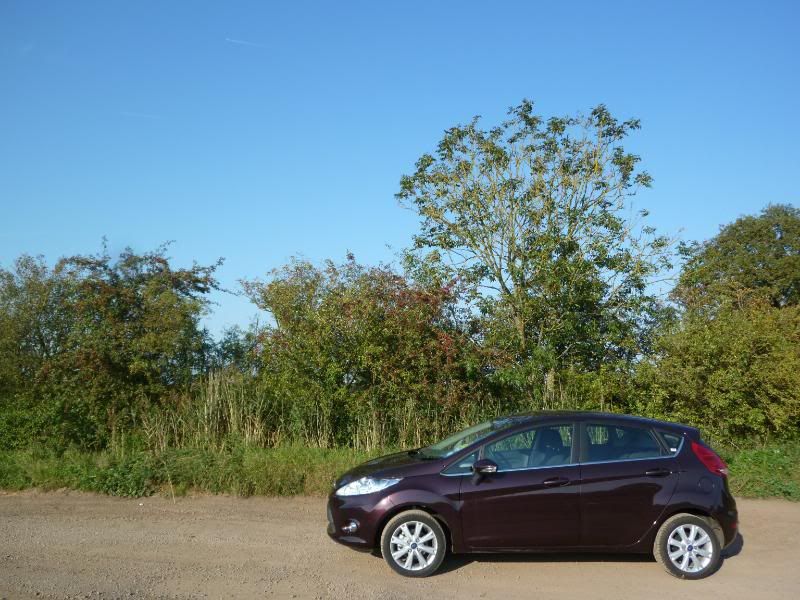 With every generation of Supermini, the word "mini" has become less and less true, as the cars have got ever larger, such that cars in this segment now are as long, and far wider, than cars that were a class above them 20 – 25 years ago. The Fiesta is no exception. And yet, there is barely any more room inside them either for people or luggage. Again, the Fiesta is no exception. Whereas the previous model was deliberately designed to try to optimise the available space, resulting in quite an upright sort of shape, Ford made no bones about how they were trying to go for a striking shape this time, which was also not going to help with space efficiency. One glance inside shows where all those extra inches have gone. Having noted that the windscreen is now large and that the wipers fail to cover quite a sizeable part of the top of it, I thought it was time to get out the tape measure. That dashboard measures a whole 2 feet from base of the windscreen to the point where it stops in the cabin. That is two feet that is not gone to extra safety crumple zones, as is usually given as the excuse for ever longer cars, but two feet because the styling requires such a slanted screen. No wonder that the back seats of this car are not particularly commodious and why the boot is not particularly big either. They are both class competitive, as Ford is by no means the only maker who has gone down this route, but this was the first time I actually went to the tape measure to determine why. The rear seats are asymmetrically split and they drop down onto the seat cushions to create a larger but less than flat load space. Inside the cabin, a tall but not very deep glovebox is augmented by door pockets and a little recessed cubby hole in front of the gearlever.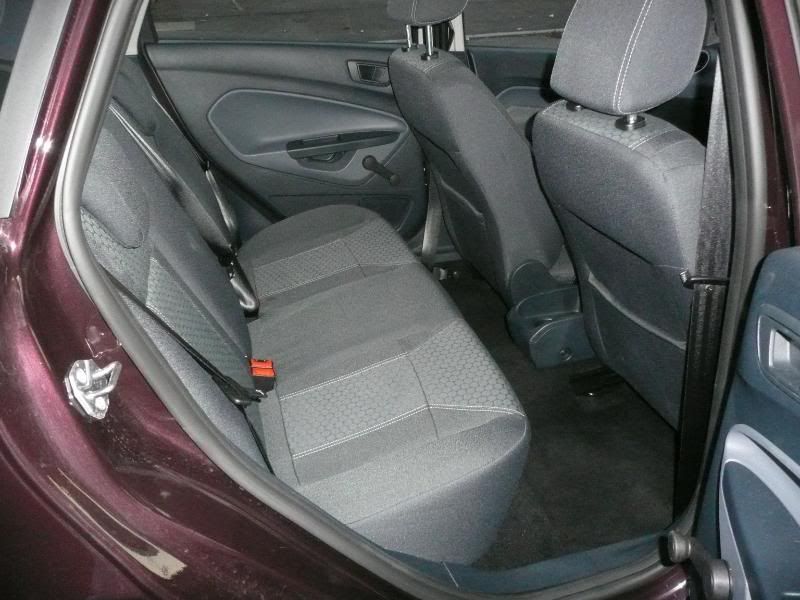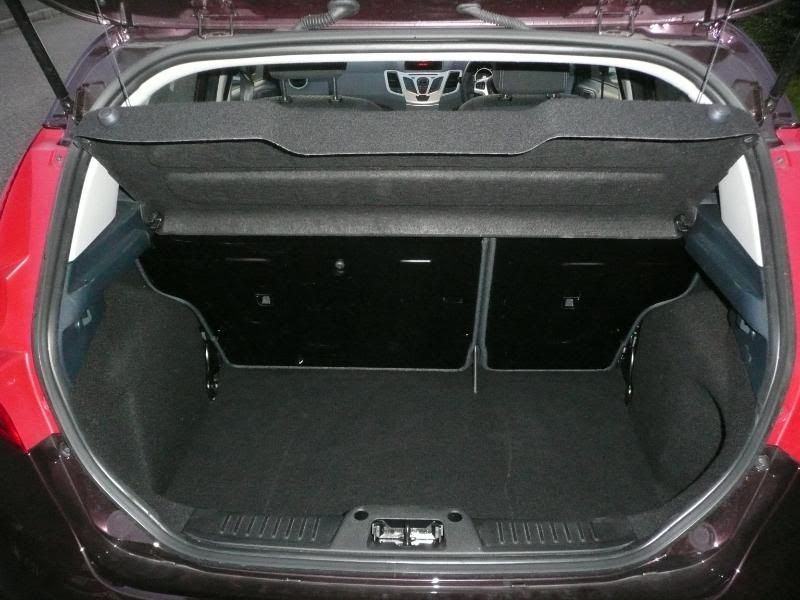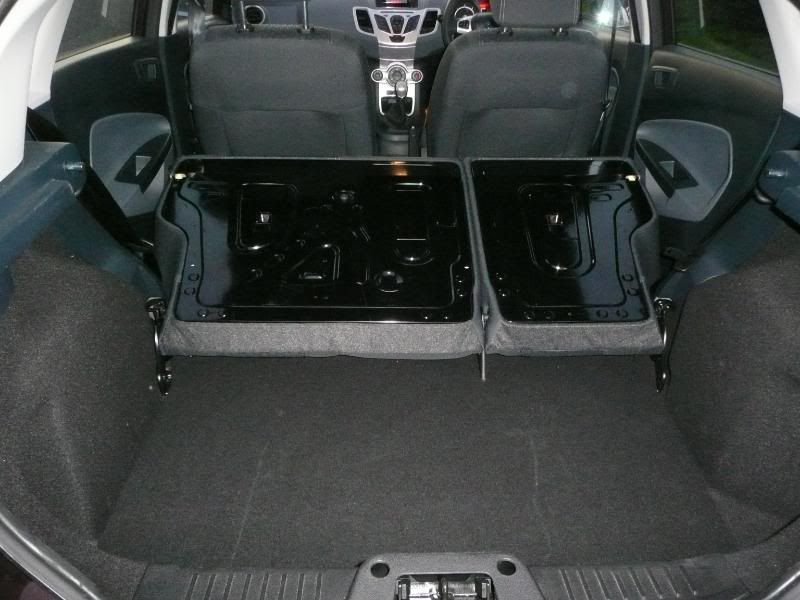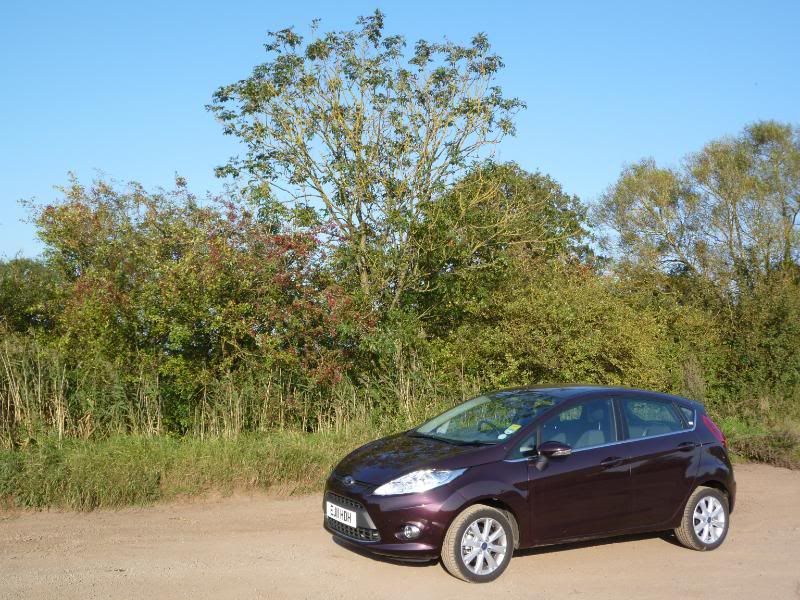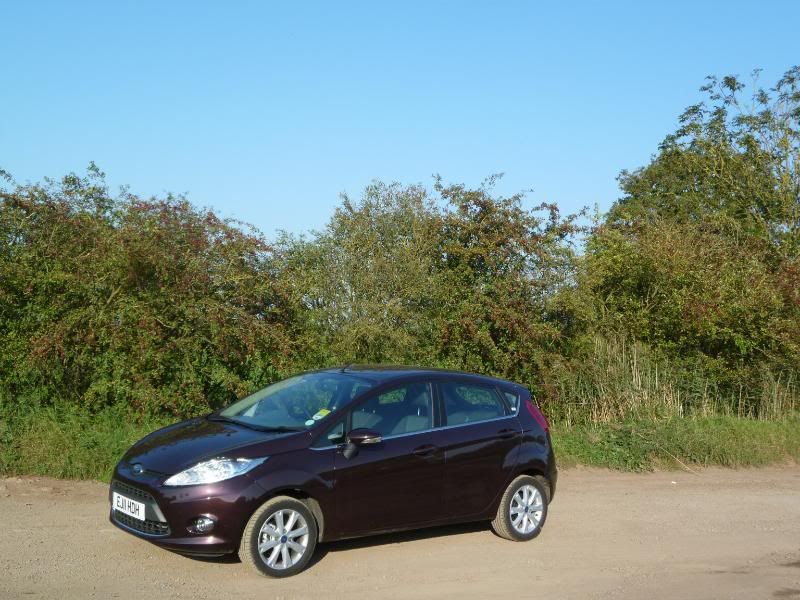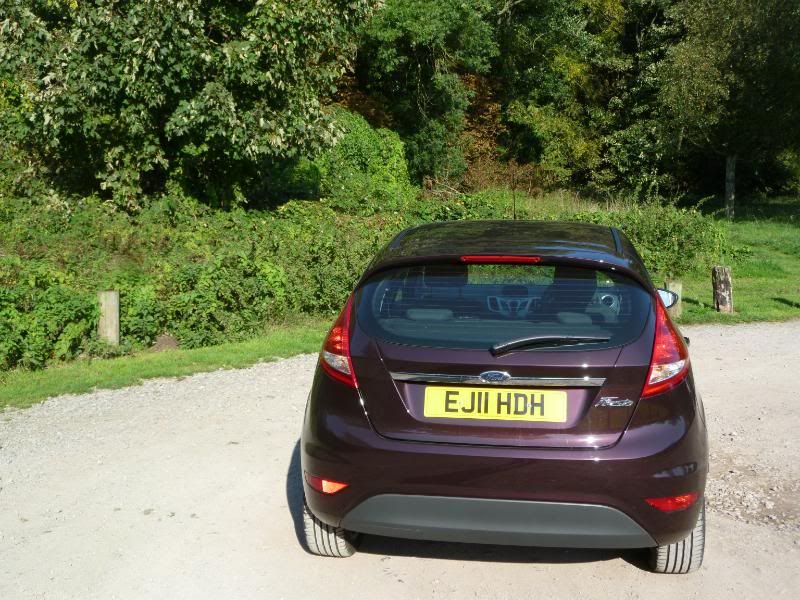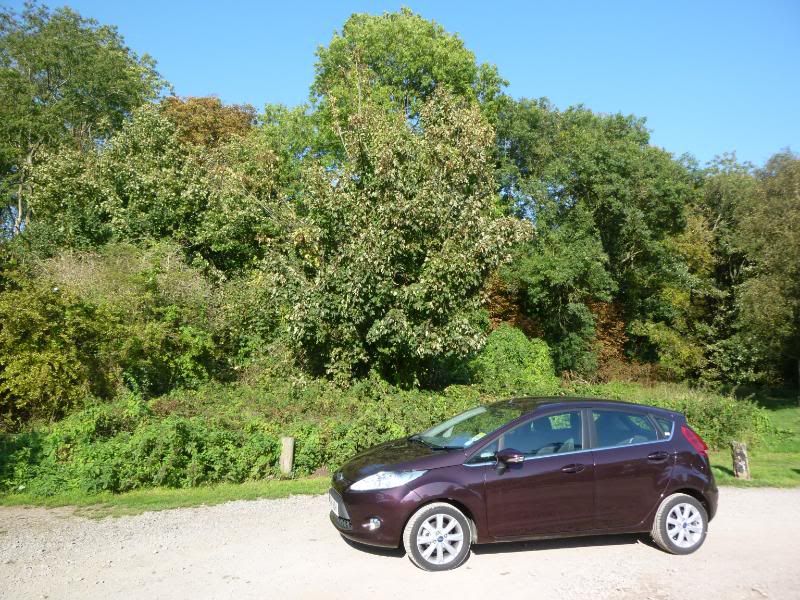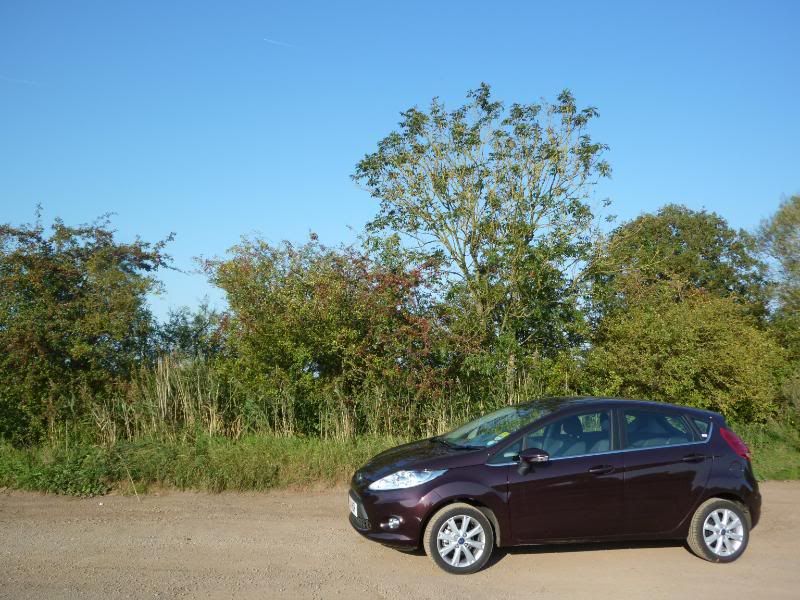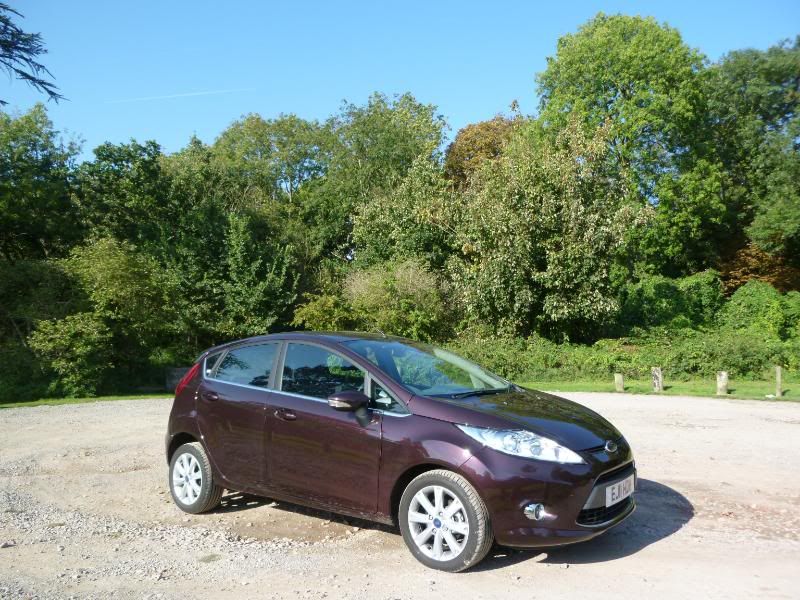 The test car was in Zetec trim, which in Ford speak sits above Studio, Style and Edge but below Titanium in the range. Compared to lesser models, the Zetec gains a number of chrome trim finishes around the lights, grille and tailgate handle, standard ESP and 15″ alloy wheels, as well as that leather steering wheel. Spend nearly another £2000 on a Titanium, and you get 16″ alloys, automatic wipers and lights, an upgraded DAB audio unit with bluetooth, cruise control, privacy glass and climate control. Save your money and go for one of the cheaper trims, and as ever with Ford, who are masters at this art, you can optimise the features that matter to you. The Studio is the value oriented car, but if you want a height adjuster on the driver's seat, or electric front windows and 15″ wheels you will need to upgrade to a Style, and if you want manual air con and a trip computer you will need an Edge. Soon after this generation Fiesta was launched, prices rocketed by over 30% and Fords became very costly indeed. That has been addressed, and the Fiesta is competitively priced again, though cars like this are no longer particularly cheap. Including the optional metallic paint, the test car would list at £14,670.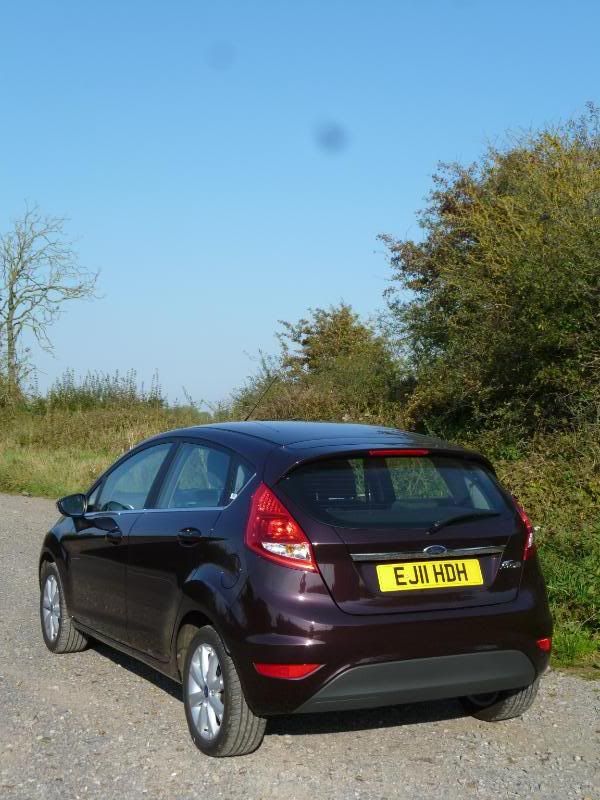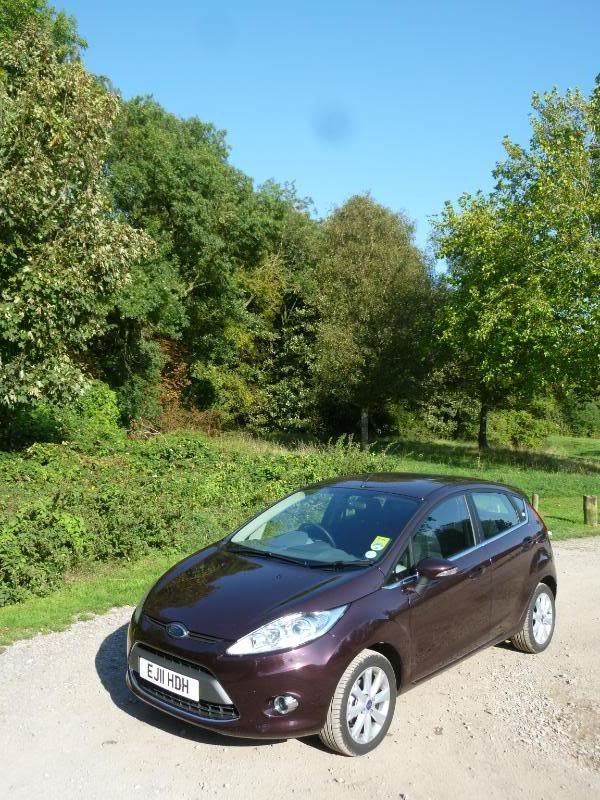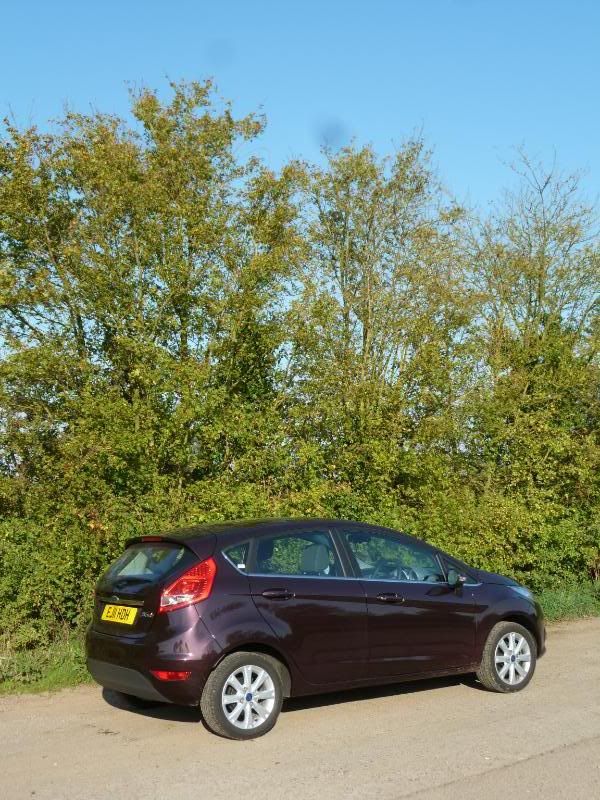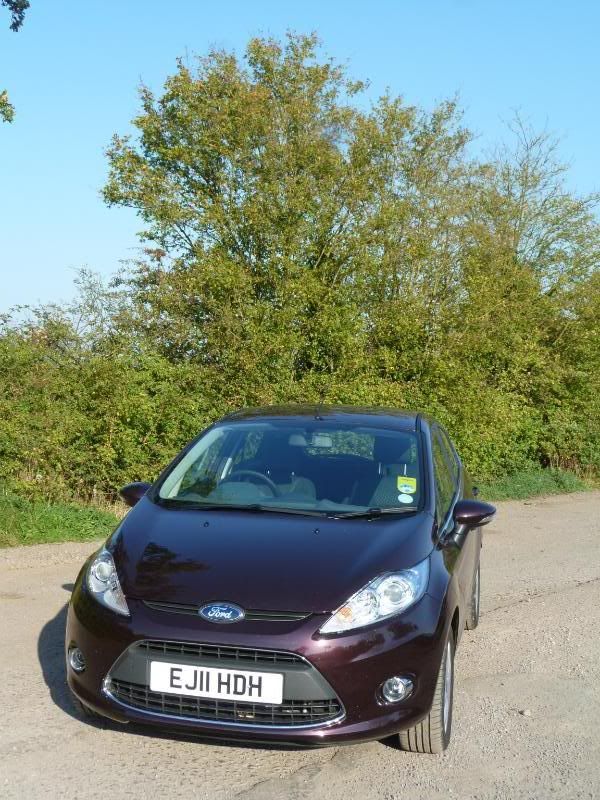 Despite some of my criticisms, I rather liked the Fiesta. It would be an easy car to live with, and it is not hard to see why it sells in such large volume. The British motoring press are pretty unanimous in rating it at the top of the class. Whether I would place it there is hard to tell, as in the last two or three years there have been new versions of almost all its competitors, and I have yet to drive many of them, let alone in comparable spec. I have sampled a Corsa, but it was a 3 door in weedy 1.2 petrol engined guise, and I did not take to it at all. Everything I have seen and read suggests that even on a like for like basis, the Fiesta easily betters GM's supermini, and I know for sure that it trounces the Peugeot 207 (but then, just about everything does!). How do the new C3, new Yaris, the latest Punto Evo with Multi Air engines and the highly rated Polo compare? That I do not know and need to find out.
2011-10-12 18:51:52