There has been hill-climbing activity at Prescott, on the north western slopes of the scenic Cotswolds for literally decades, and for most of that time, certainly as long as I can remember (and don't forget that I grew up in Gotherington, the nearest village to the site) the majority of the events have been relatively low key with a number of different classes of cars grouped together, sometimes as part of a regional or national championship series. The VSCC have long held a meeting at the venue in August, and then five years ago a special French themed event, La Vie en Bleu, appeared on the annual calendar. This immediately became a forum favourite, and now constitutes our largest meeting of the year. More recently, another themed event has been added to the programme, as a Finale to the year. Sadly, as I was on vacation at the time, I missed the 2010 event, which was a particular disappointment, as the Abarthisti had secured a massed ascent of the hill, which added even more appeal to a day which appeared to contain an eclectic mixture of cars, as well as a strong American theme. When planning my 2011 calendar, I made sure not be away again, and was able to take in the best that Prescott could offer, with further appeal coming from the arrival of unseasonably warm and sunny weather. What follows are just some of the highlights of a most enjoyable weekend.
PADDOCK ENTERTAINMENT
A major attraction was the "Wall of Death". This is a spectacle with a history which goes back to the 1920s, and indeed my mother told me not only that she knew what it is, but that she recalled seeing it in Hull in the 1950s. The original display ran until the early 1980s when it was abandoned, and started slowly to decay. The rotting remains were bought about 10 years ago, and restored, so crowds can now thrill to the show once again. Inside the wooden construction is a central area with a gently sloping inner circle of planks, and then the sides rise up steeply, so that the majority of the 16 foot tall construction is vertical. During the show, riders on vintage Indian motorcycles perform a series of stunts where they lap the arena literally at 90 degrees to the side walls. After an initial show from one biker, there were ever more ambitious stunts, with two riders "racing" each other, and then a rider going side saddle, standing, going no hands and finally covering his face and riding "blind". The finale was to get a small Austin Seven Sports car to repeat the same trick. It is all very impressive. Sadly, my attempts to take pictures during the show just resulted in the wall and no sign of the rider, though!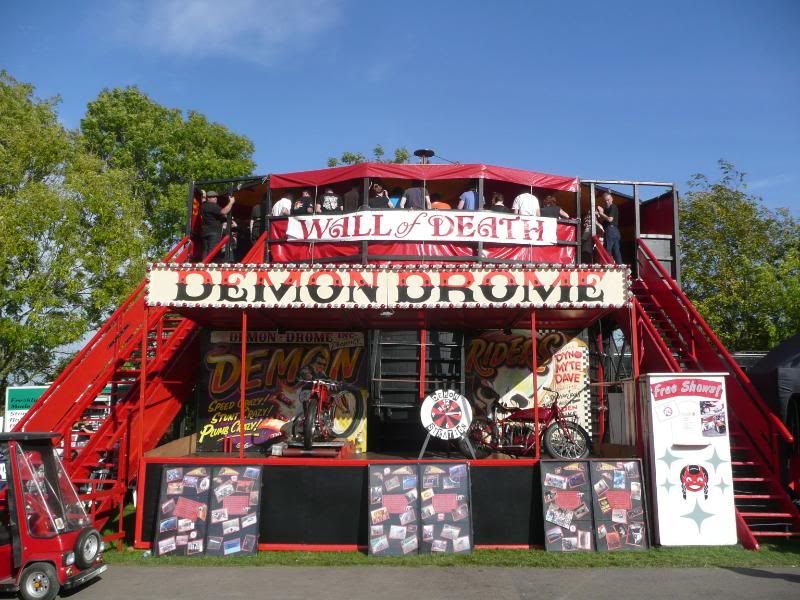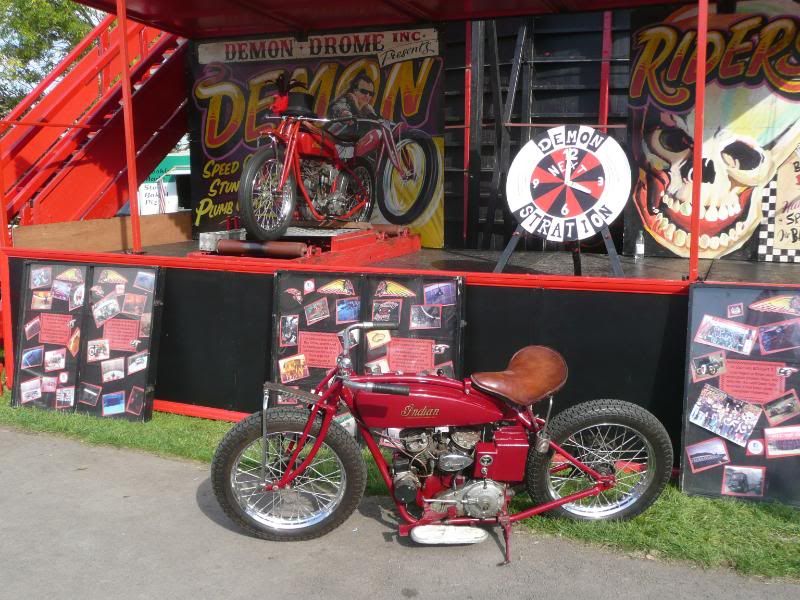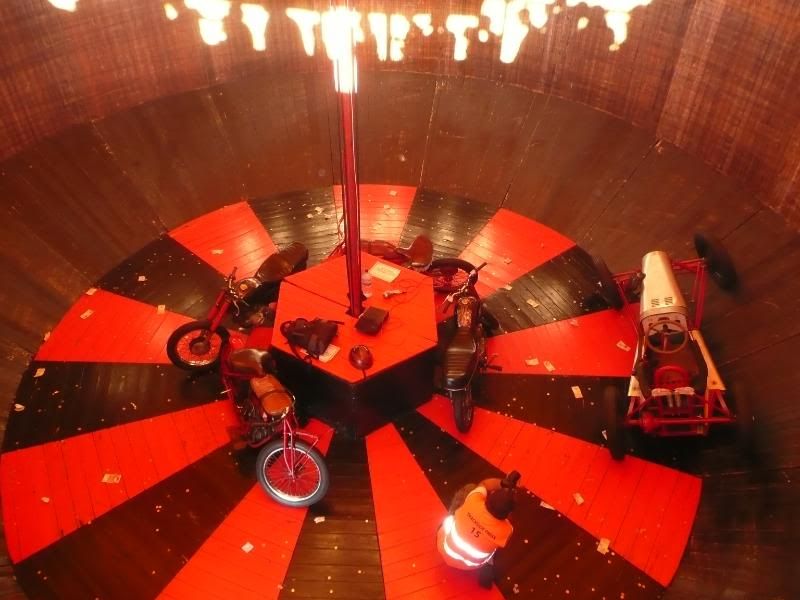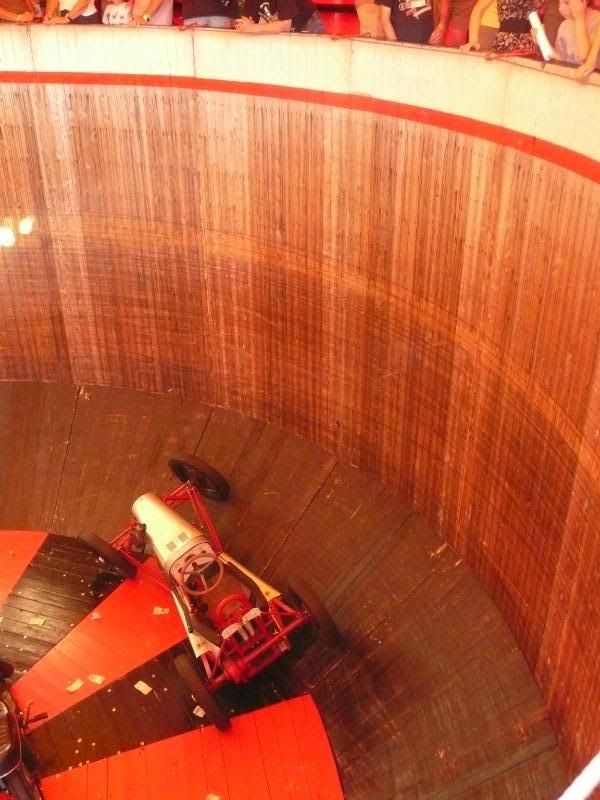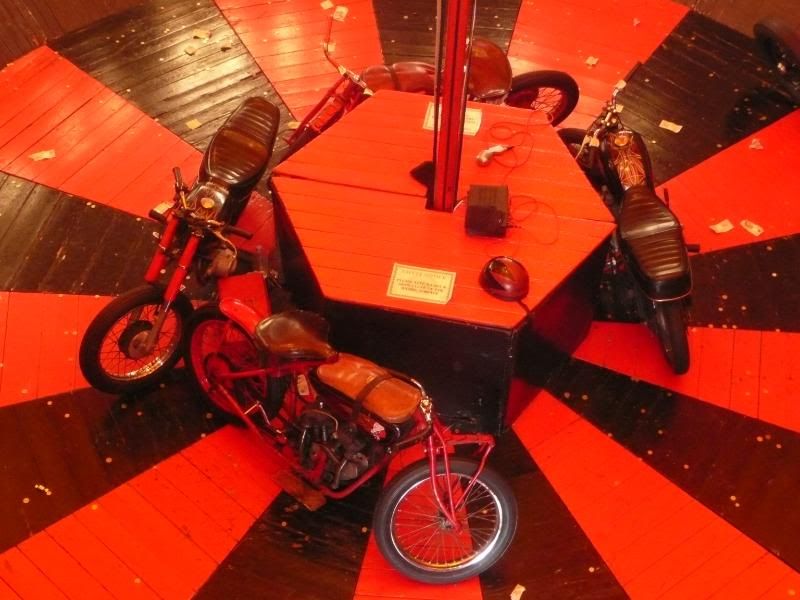 Just outside this attraction, attendees were treated to a live performance of many classic 50s and 60s songs, from Elvis and his contemporaries. At one point, the nearby crowd all seemed to have joined in to a jive.
The stilt walker who permeate la Vie en Bleu as French policemen had undergone a change of costume and accent.     
AMERICANA
A number of American cars were assembled in the Paddock as a display centre piece.
This is a rare 1930 Buick Marquette, a model which was only made for one year. Like many cars of this vintage, it has had a chequered past, spending time as a wedding car, and more than a few years unloved in a barn before being restored to this splendid condition.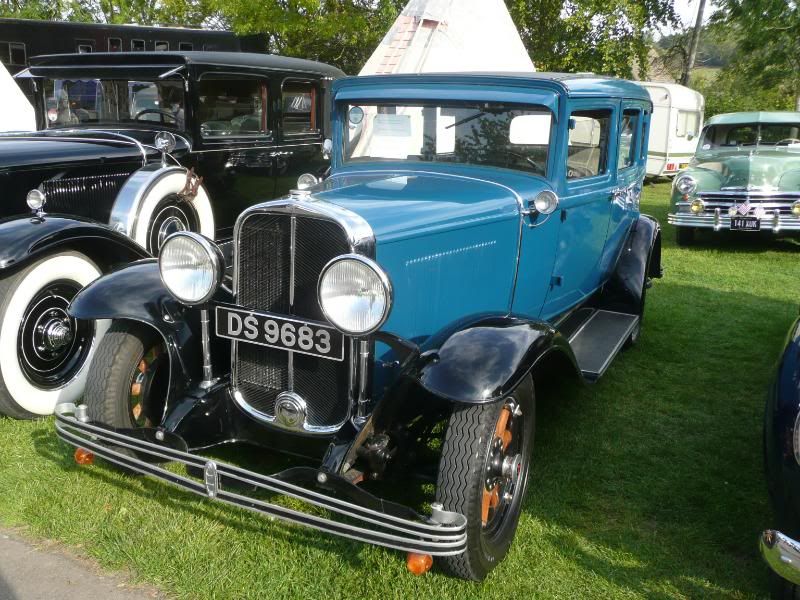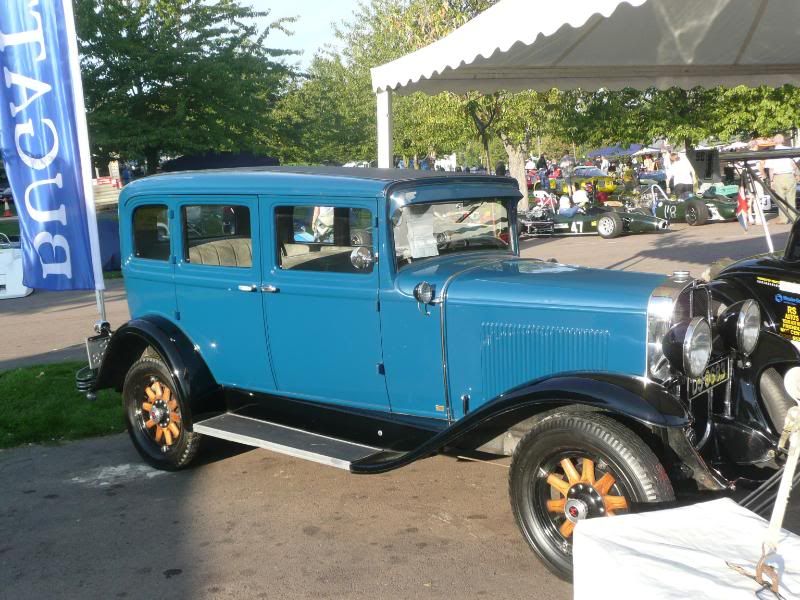 1913 Lenox, a marque I had never heard of before. This Massachusets company made cars between 1911 and 1917.  
Oldsmobile
1932 Cadillac V8 Model 452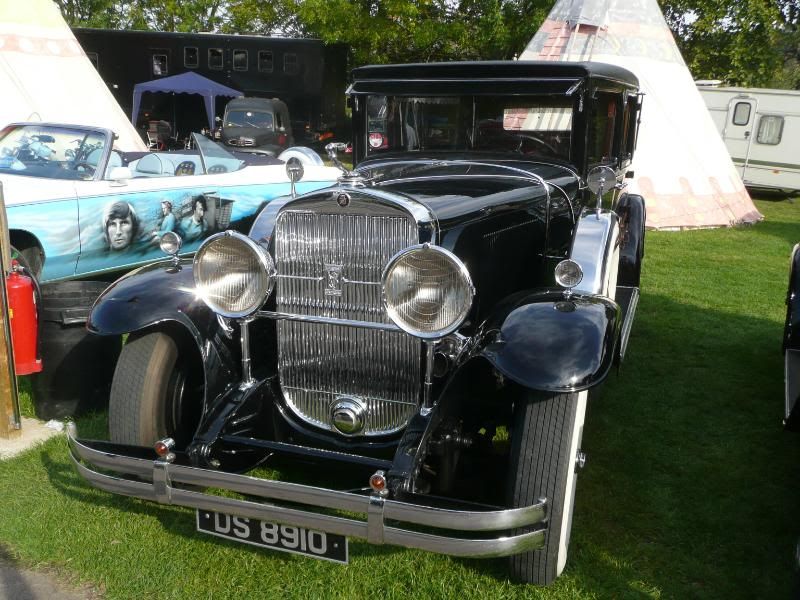 Studebaker
As well as a couple of Model As, there were several V8 Ford models from the 1930s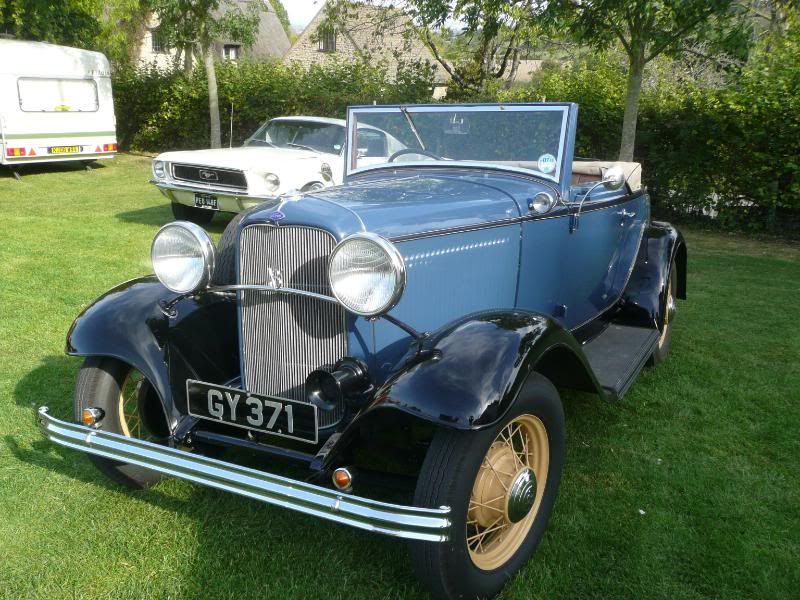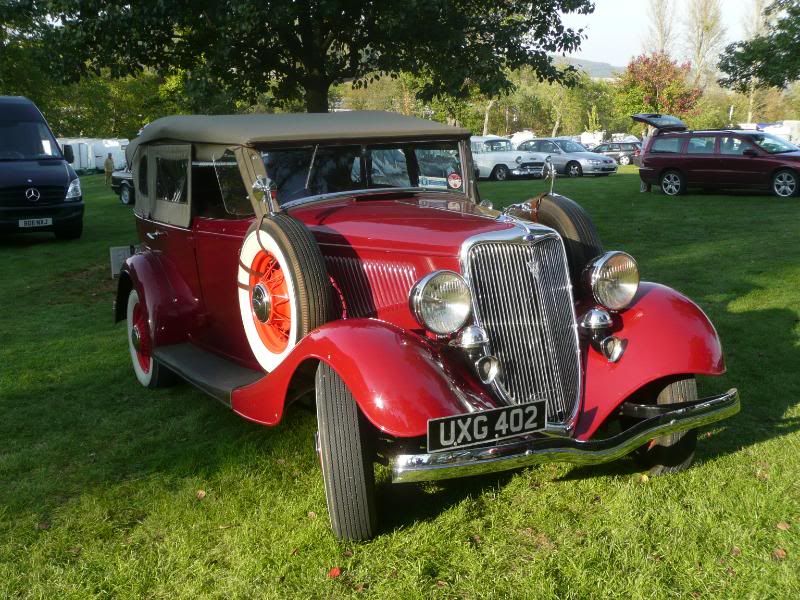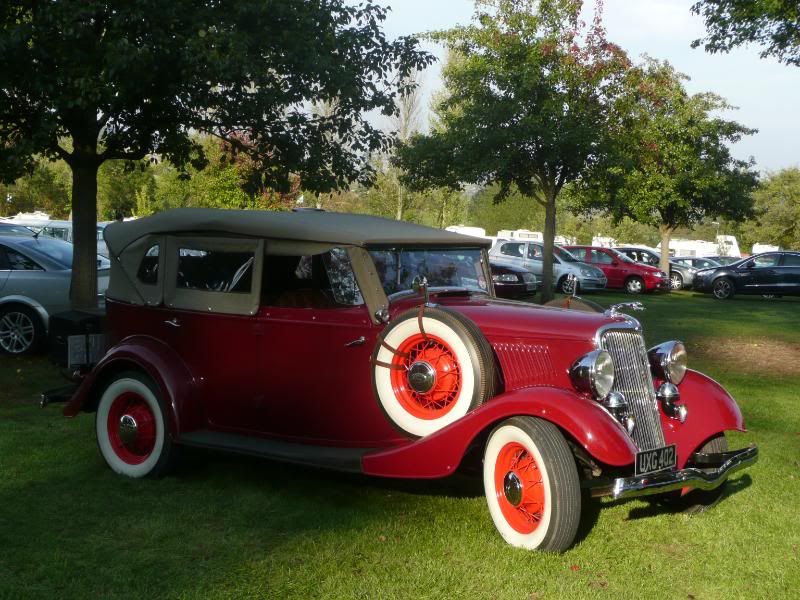 1939 Plymouth
1946 Hudson
1949 Plymouth de Luxe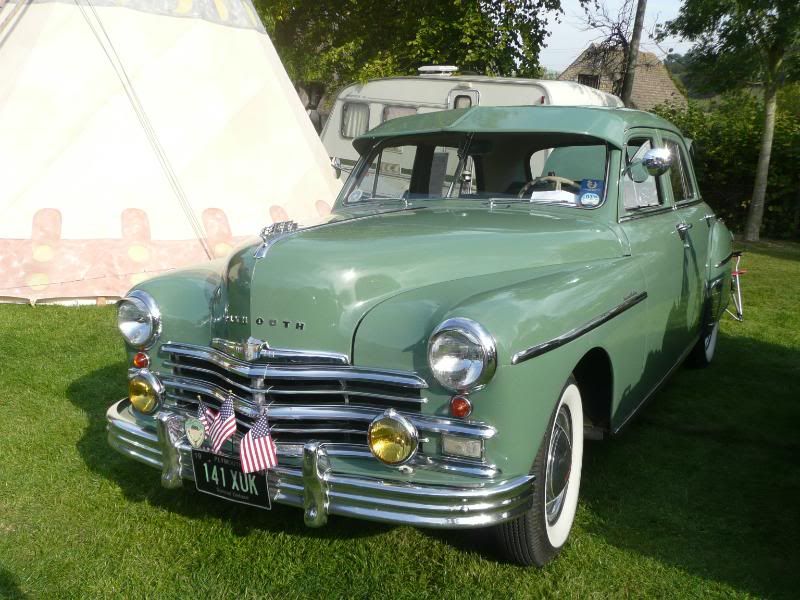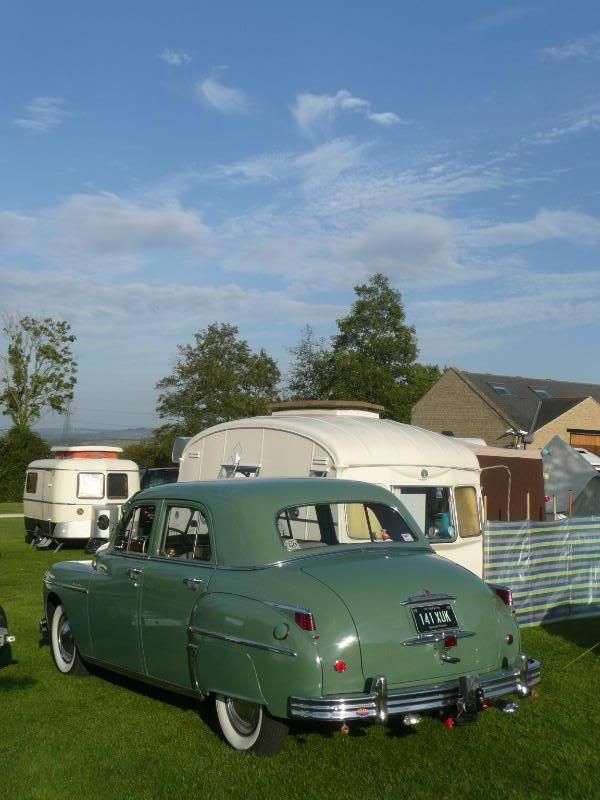 1950 Chevrolet De Luxe
There were a pair of the much prized 1957 Chevrolet Bel Air models.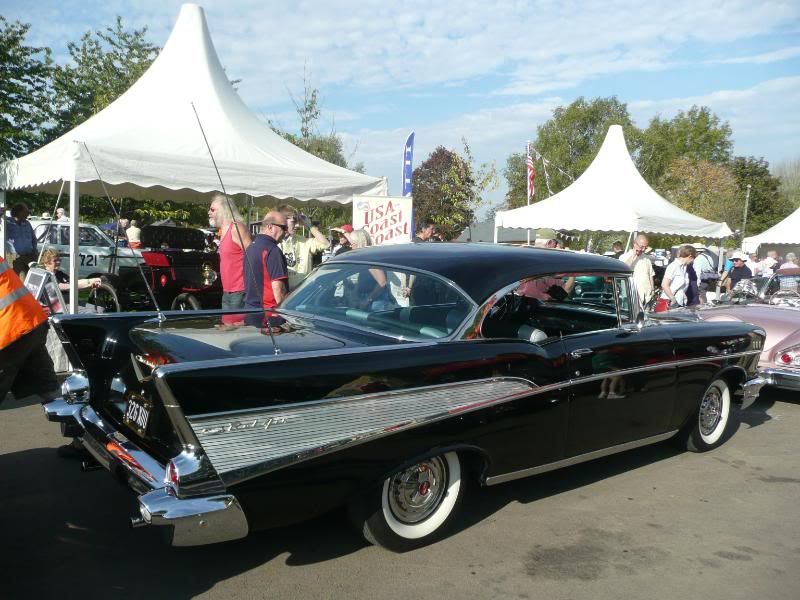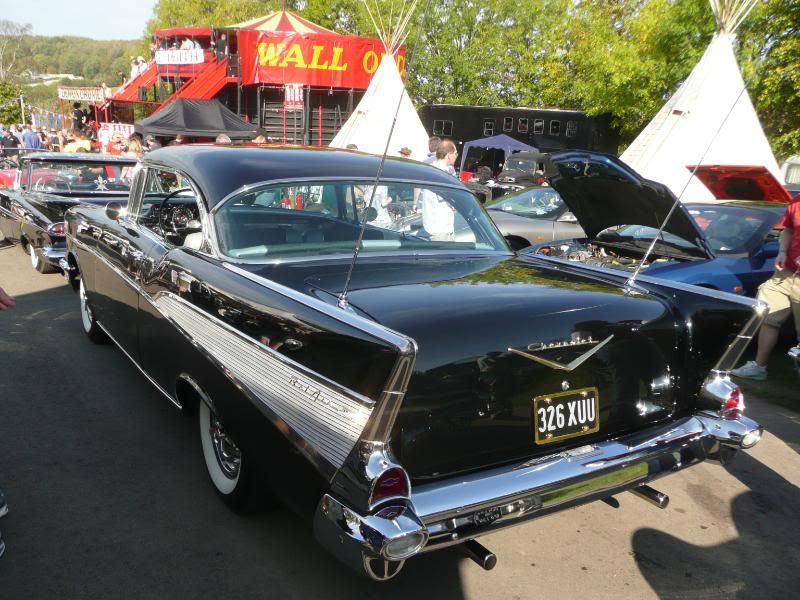 1958 Chevrolet Impala Convertible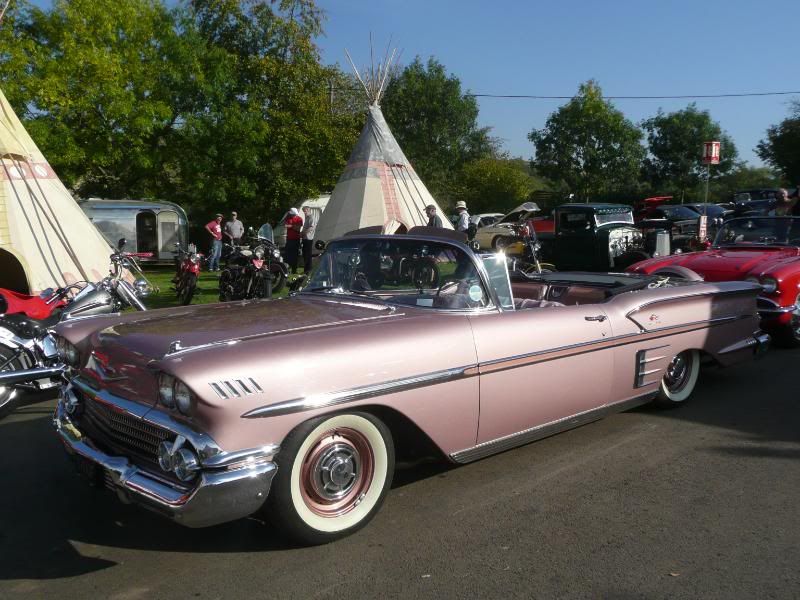 This 1962 Corvette is the last model year for the first generation car before the C2 models appeared.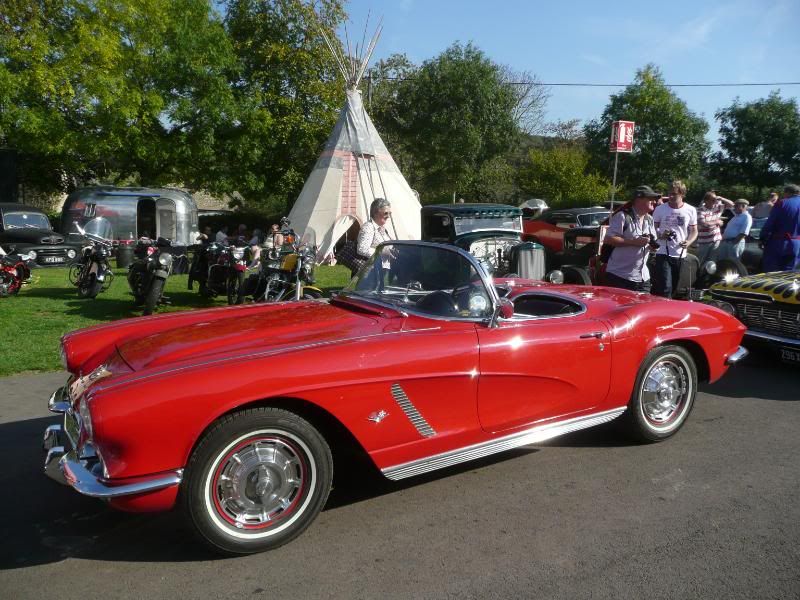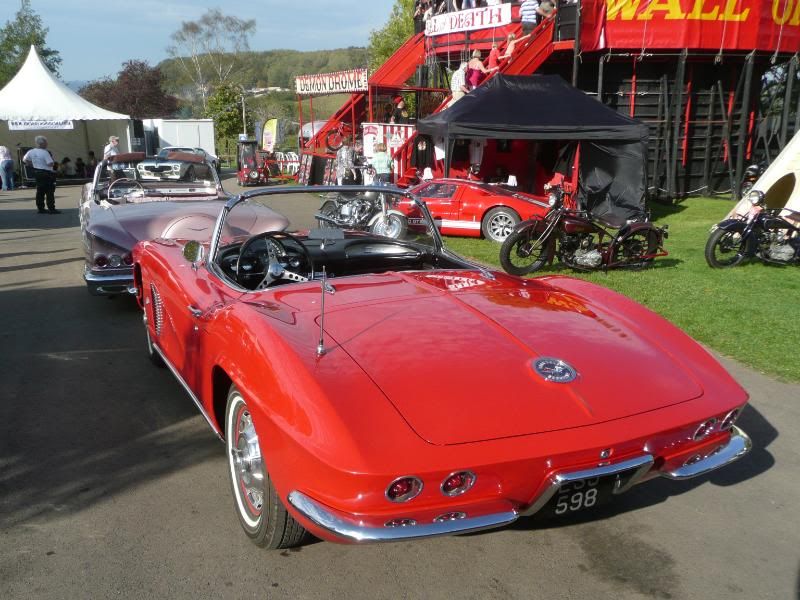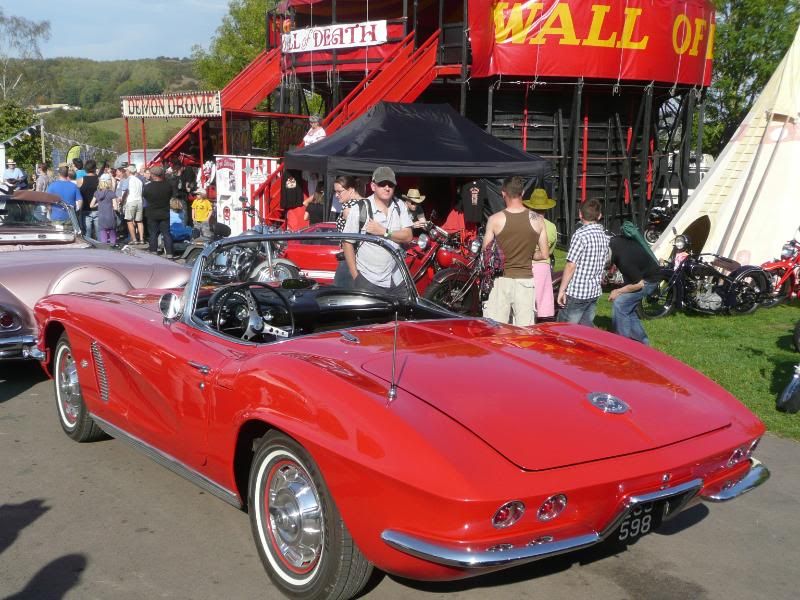 This 1959 Cadillac de Ville marked the year when the tail fins reached their absolute zenith
There were several of the first generation Ford Mustang, a popular classic on both sides of the Atlantic.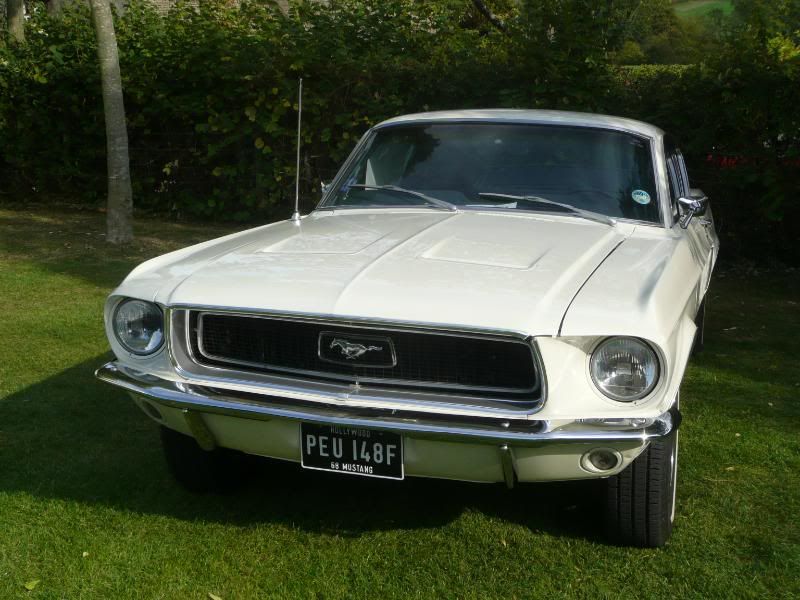 A 1958 Studebaker Golden Hawk – a Raymond Loewy design, and one of the most elegant American cars of the 1950s.
A 1973 Pontiac Firebird TransAm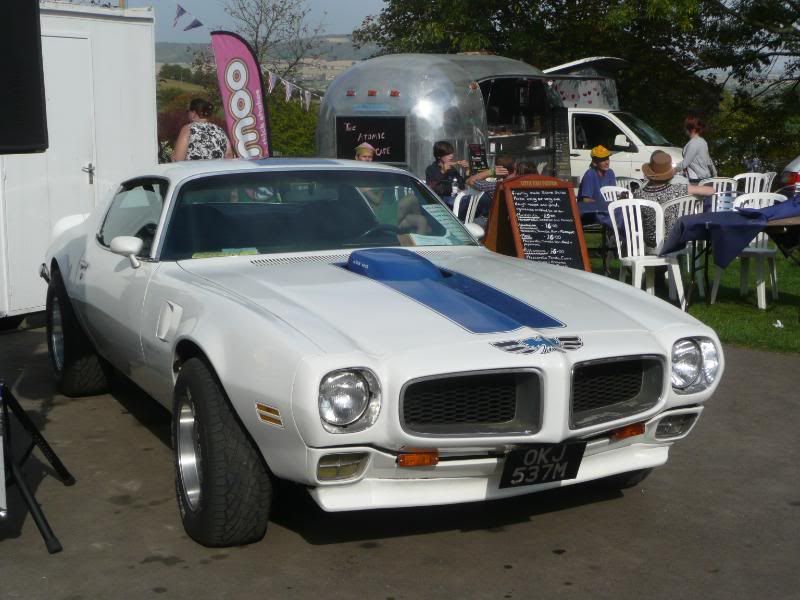 This vehicle started out life as a 1976 Chevrolet Caprice.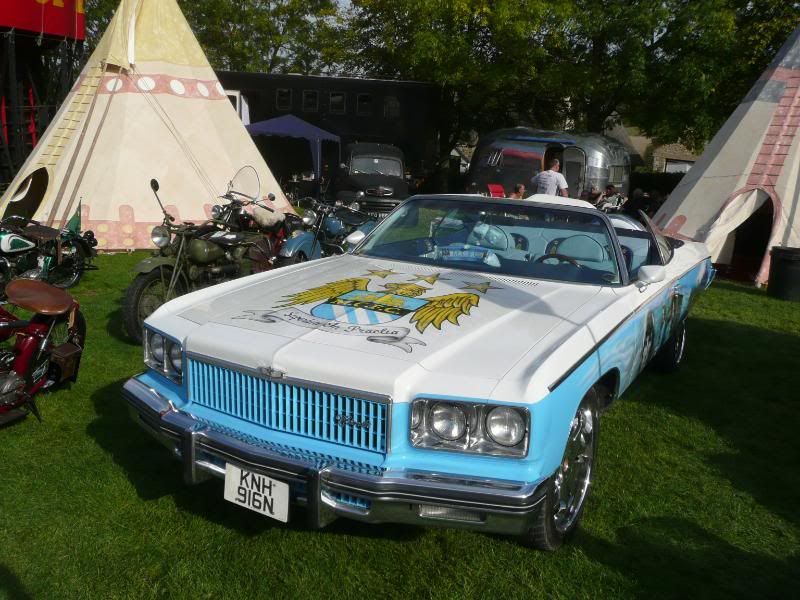 Sadly, this turned out not be an original Ford GT40, as given away by the fact that the car attracts UK road tax, but it looked good all the same.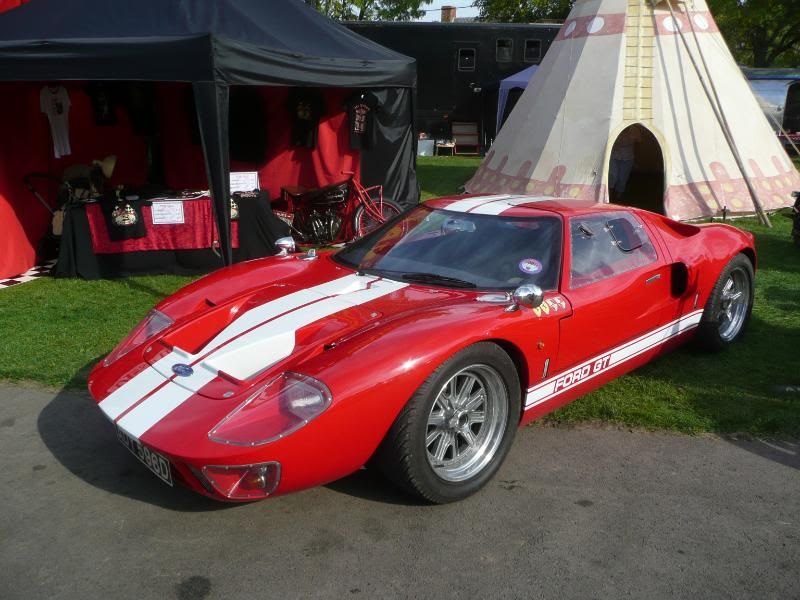 There were a large number of "Hot Rods", most of which were based on Ford models.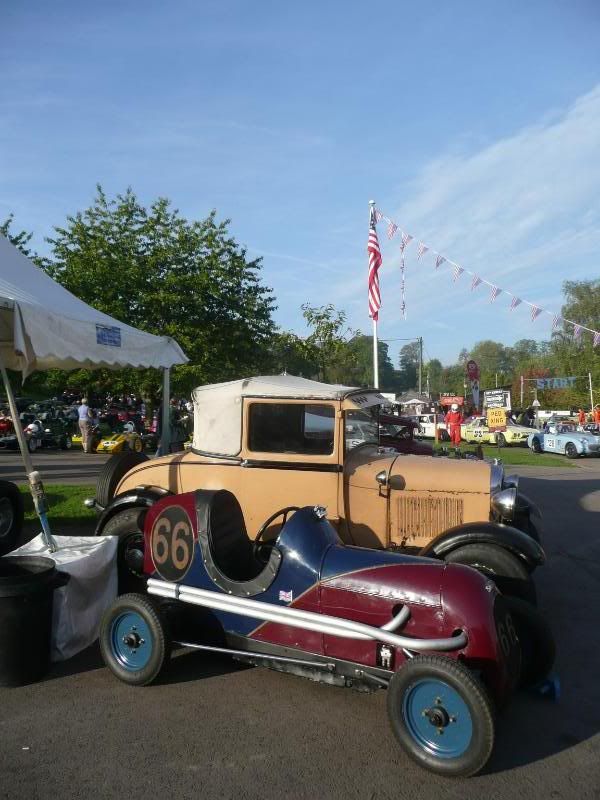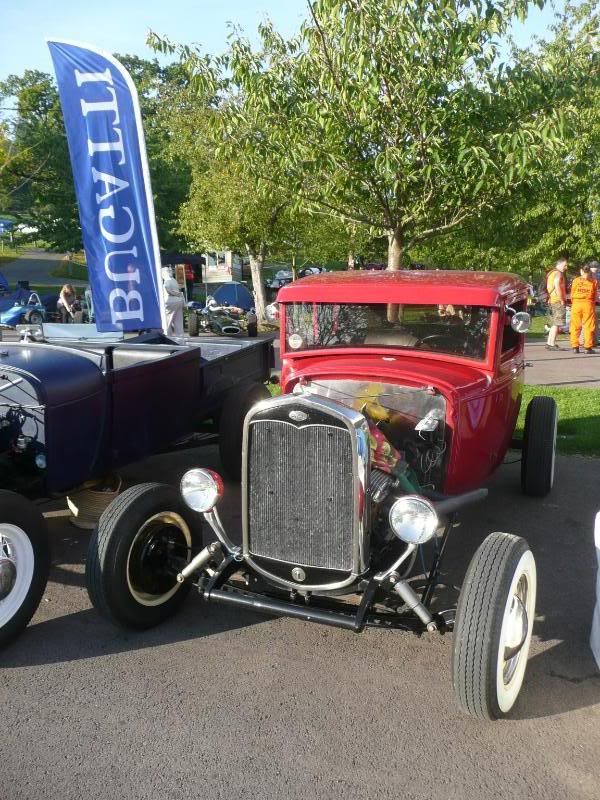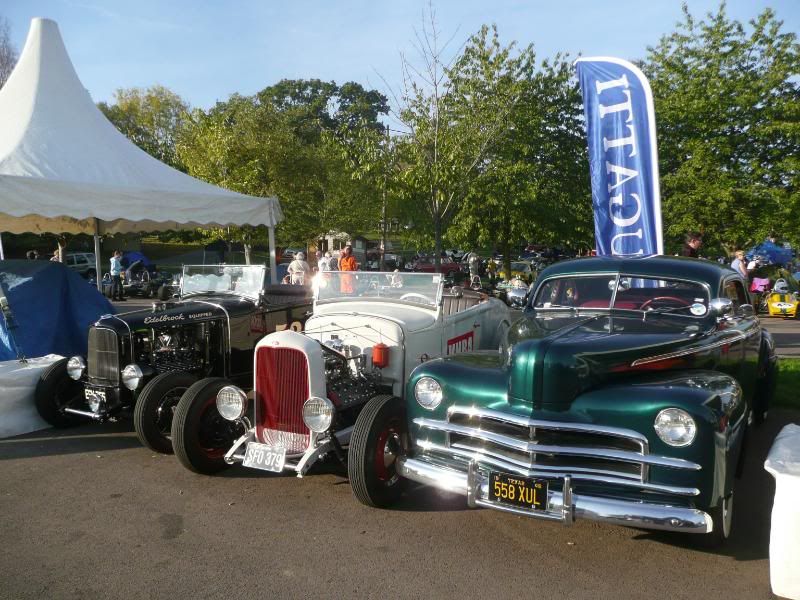 There were also a good number of classic bikes.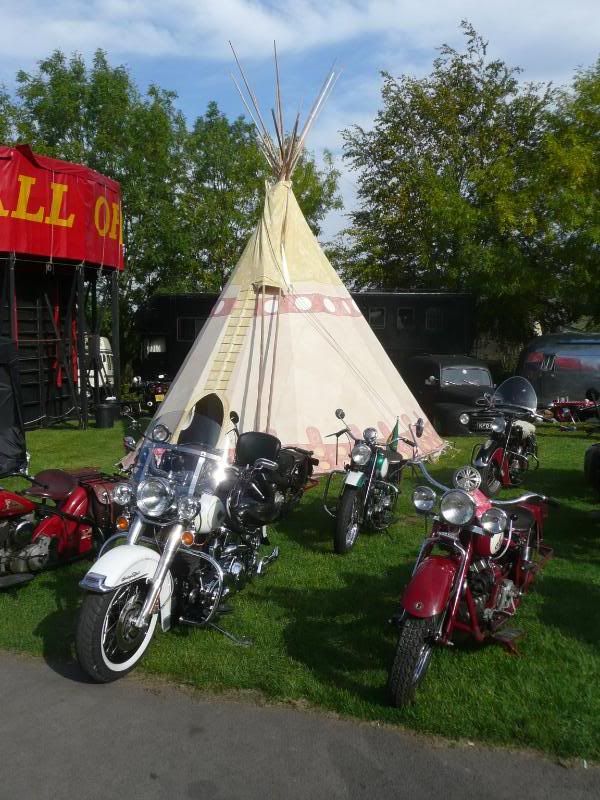 This 1959 car is called "Ole Yeller II", and was driven by many famous American racing drivers of the period including Dan Gurney and Carrol Shelby.  It was based on a Buick Special.
This 1904 Curved Dash Oldsmobile is the car that diminutive racing lady, Joy Rainey, is going to drive from coast to coast across America in Spring 2013. The estimate is that it will take her (and the rest of her co-drivers) 35 days. Sounds like a fun challenge!
In addition, there were a good number of American vehicles on display in the car parks, including these.
There were several pick ups, with a number of Ford and Chevrolets in evidence.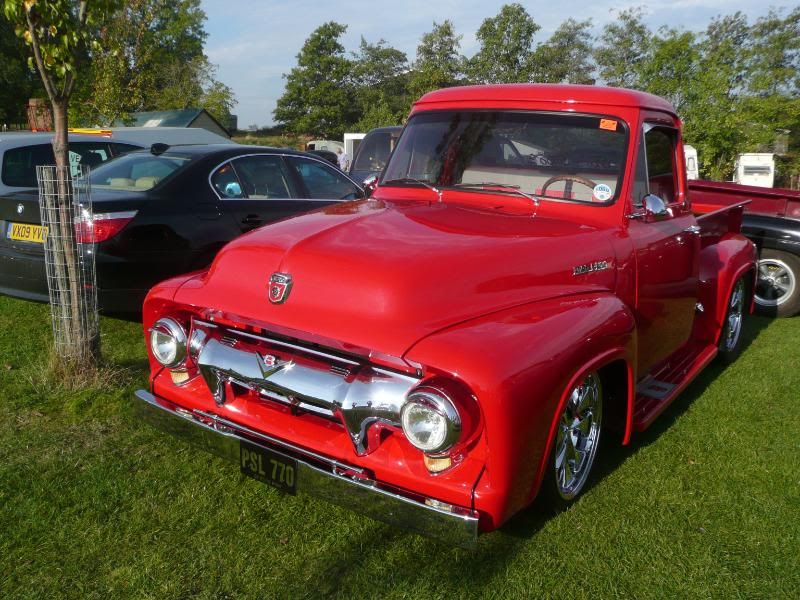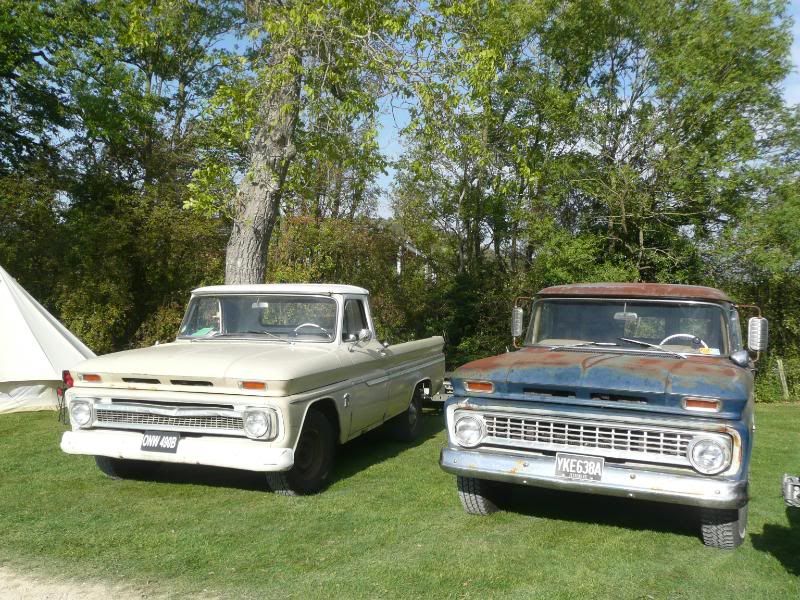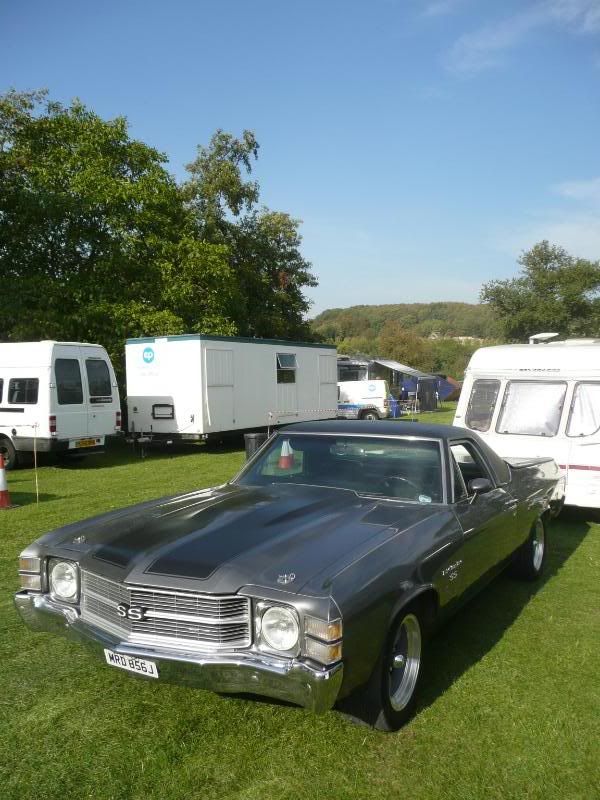 1956 Ford Fairlane
1952 Buick Special
1956 Lincoln Continental
Chevrolet Chevelle
Dodge Viper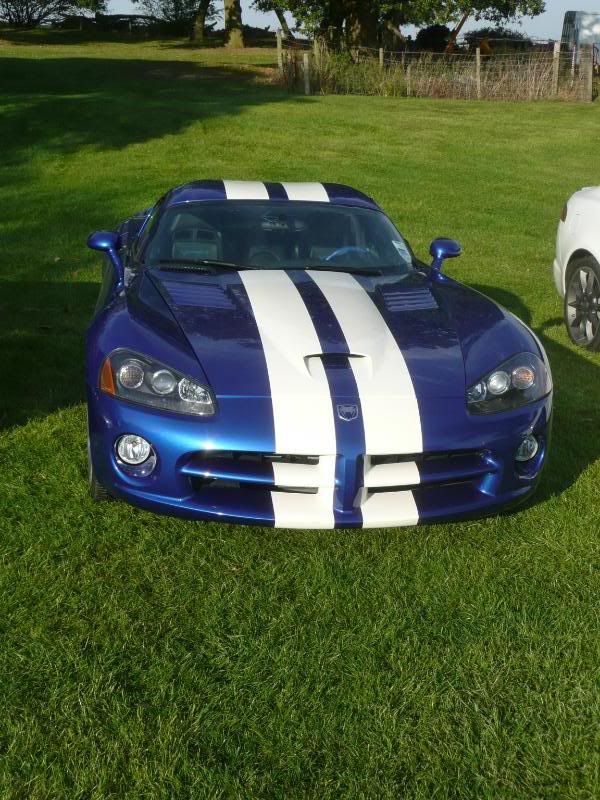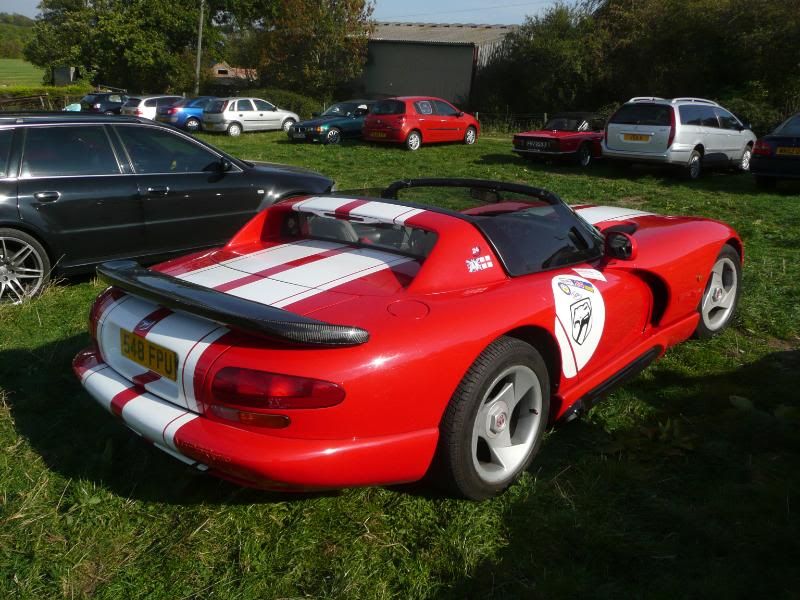 This is another Hudson. Sadly, I saw it later in the day, parked on the hard shoulder of the M5, having clearly had too much excitement for the day.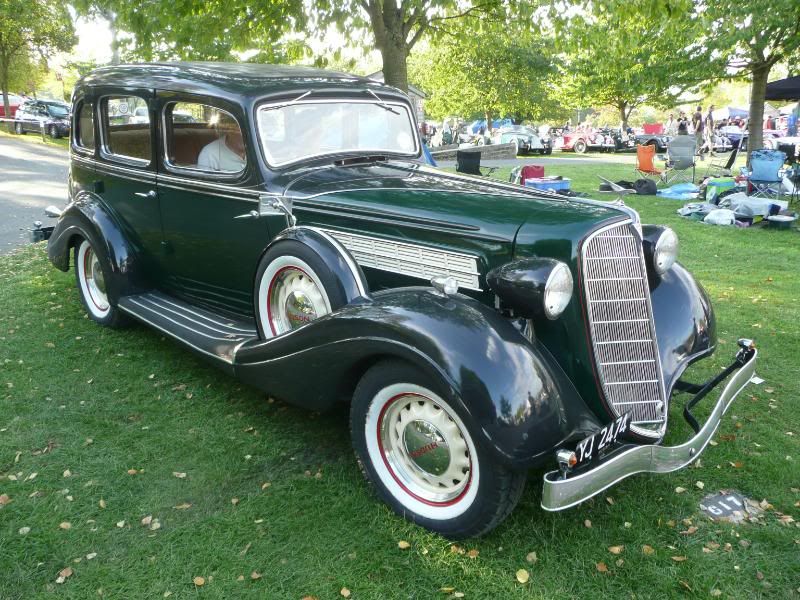 STEAM CARS
An interesting assembly of steam powered vehicles were creating lots of interest, as a couple of them were kept on the boil, and made sorties up the hill. Most of the vehicles were Stanley models.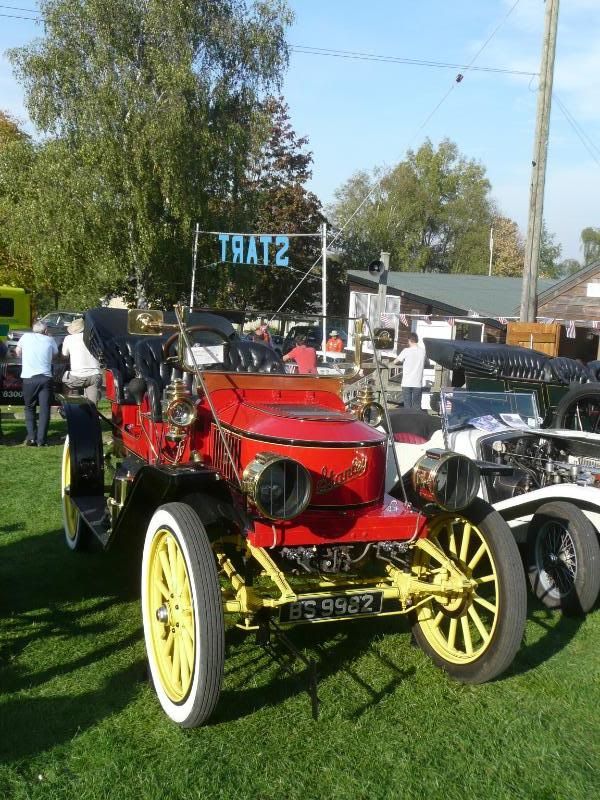 This one was branded Mobile.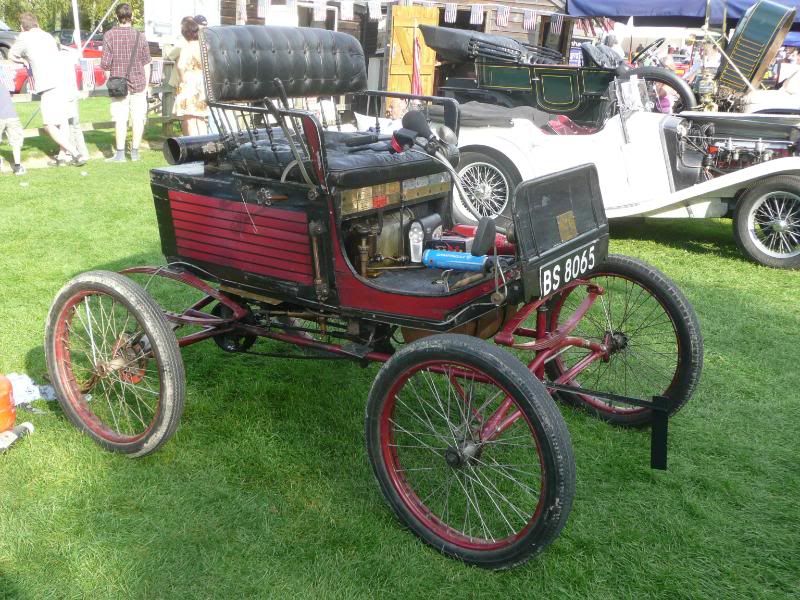 Whistling Billy dates back to 1913.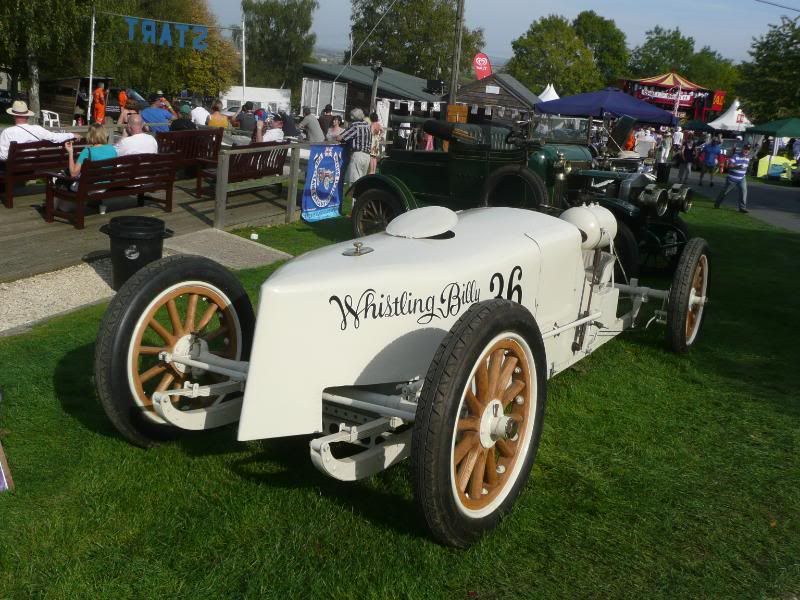 BUGATTI
A small display of Bugattis were congregated in the Upper Paddock area.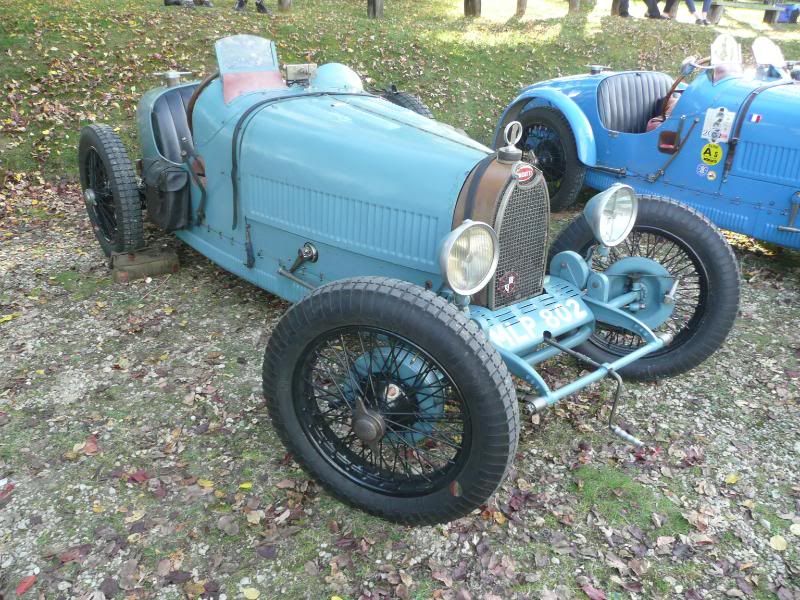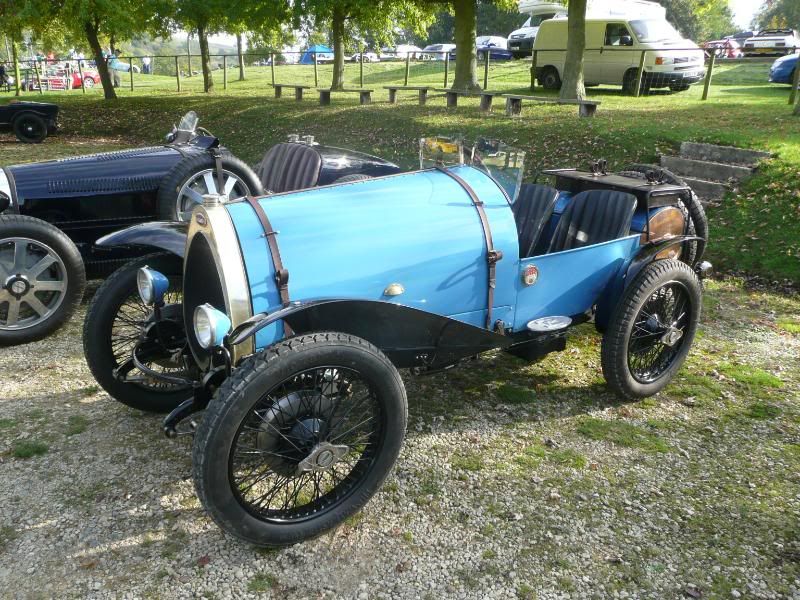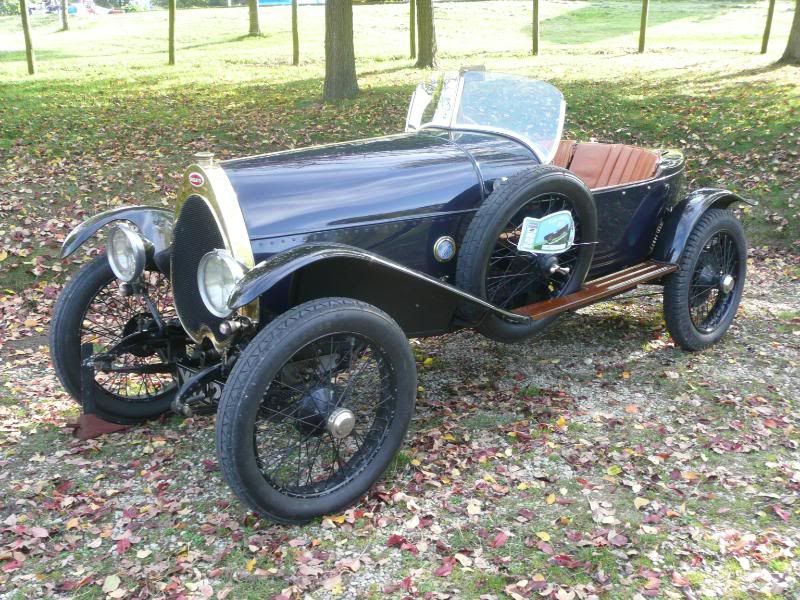 IN THE PADDOCK
There was a huge variety in the cars and classes competing on the hill, with a completely different collection of vehicles on each of the two days of the meeting.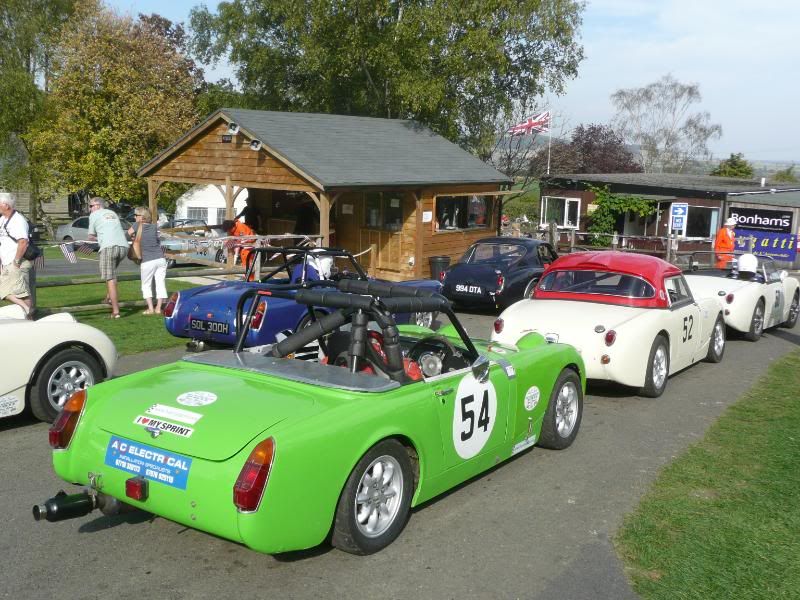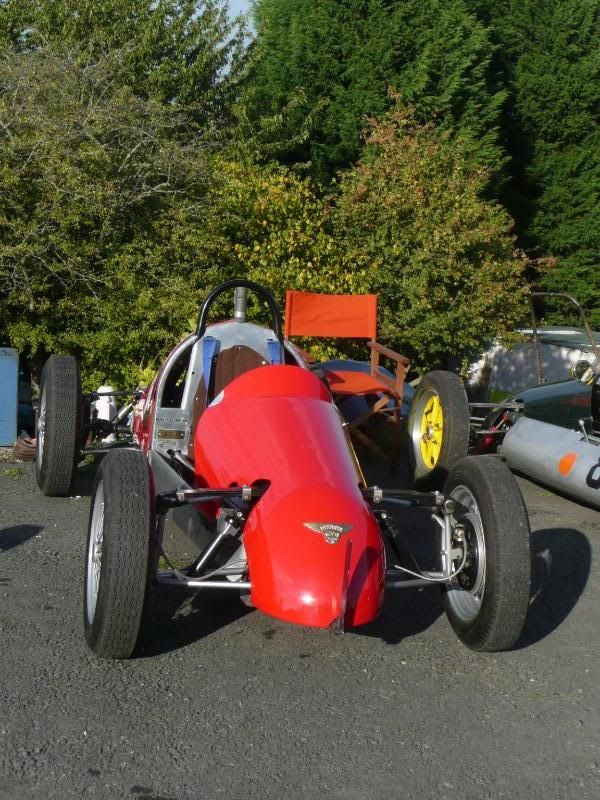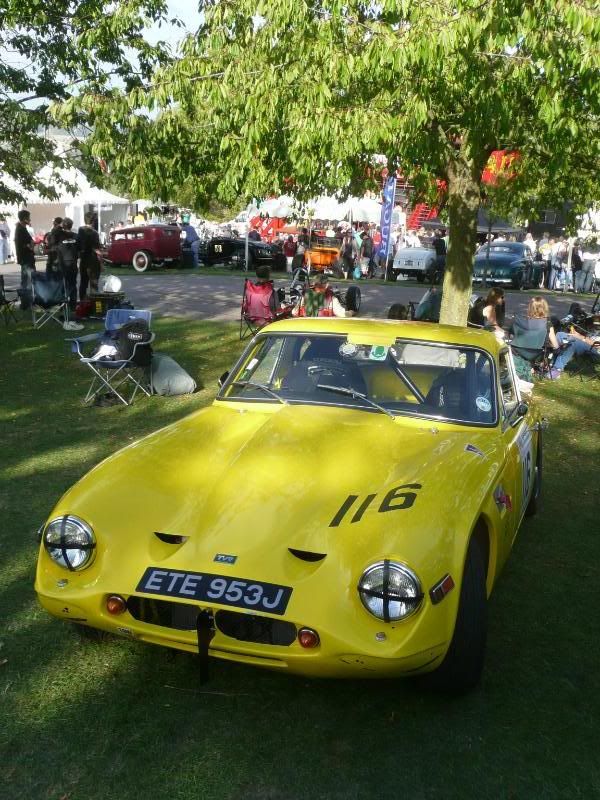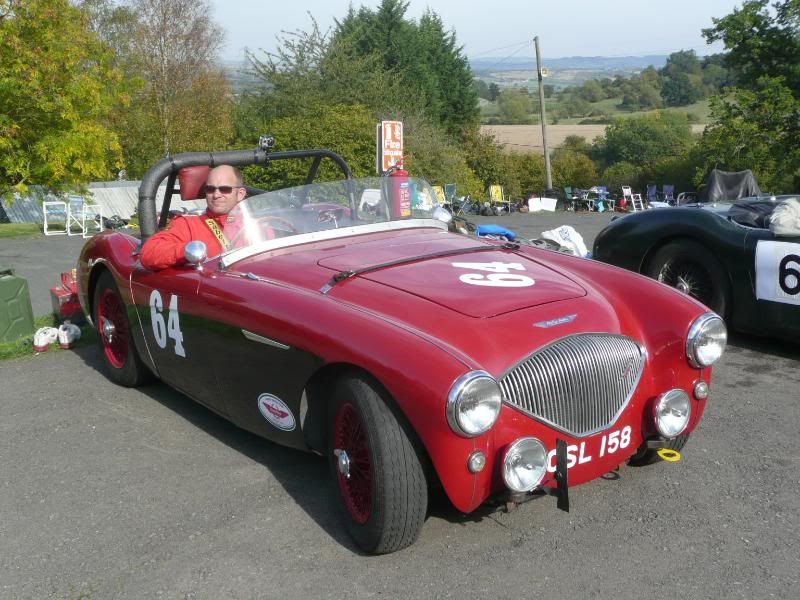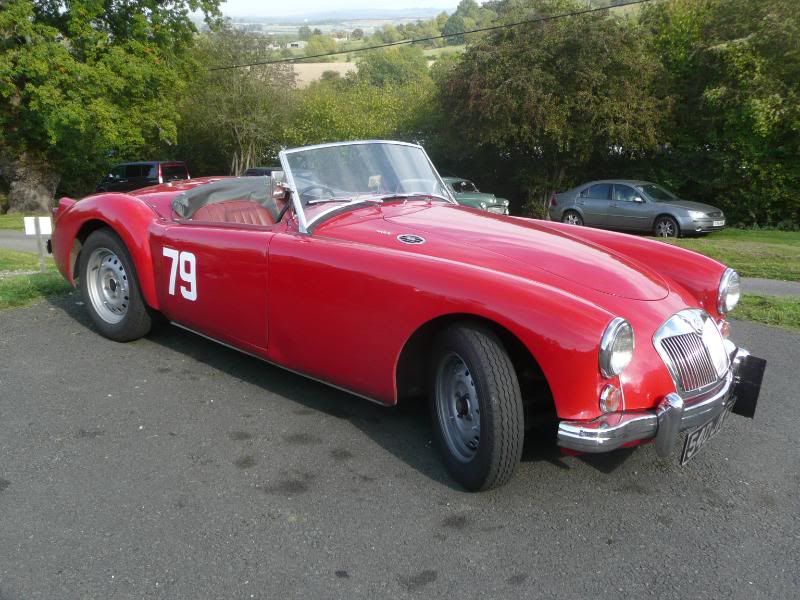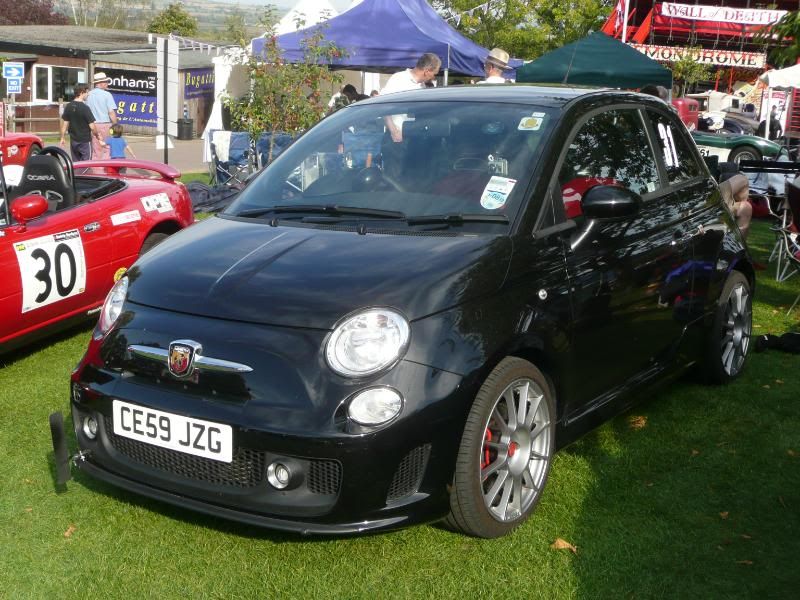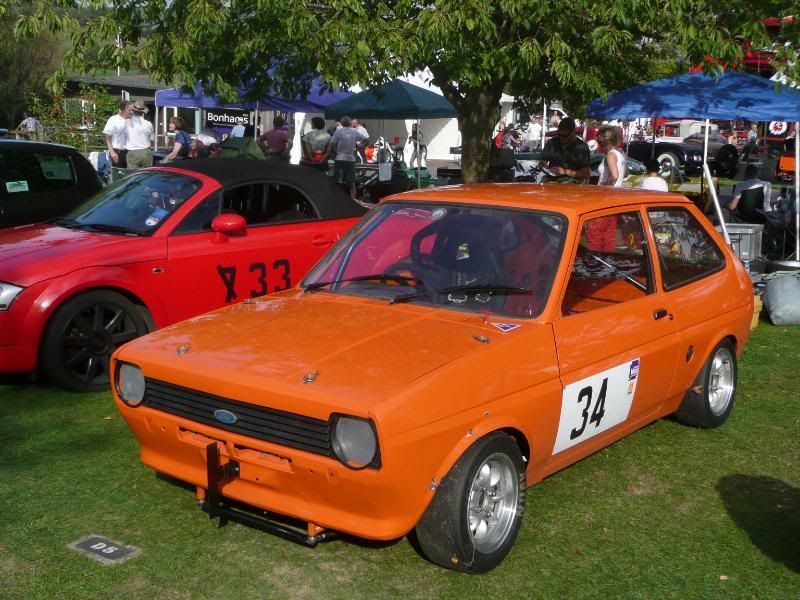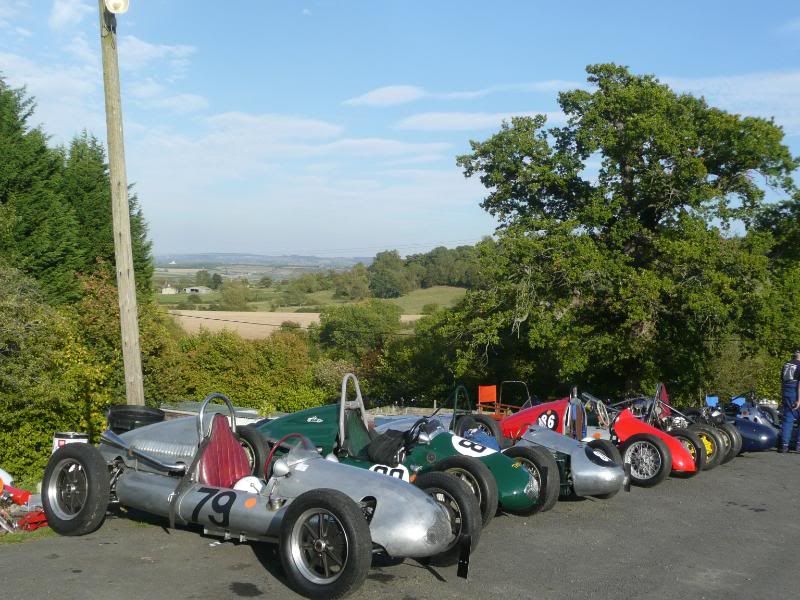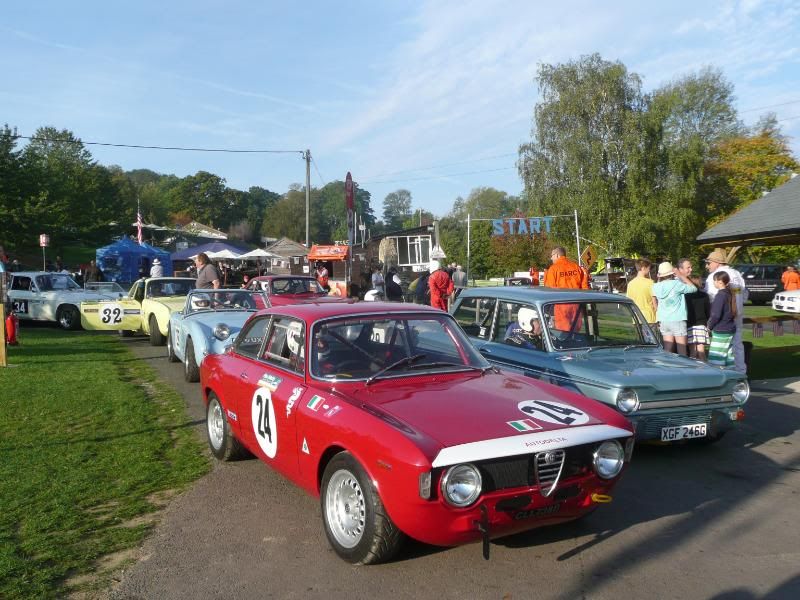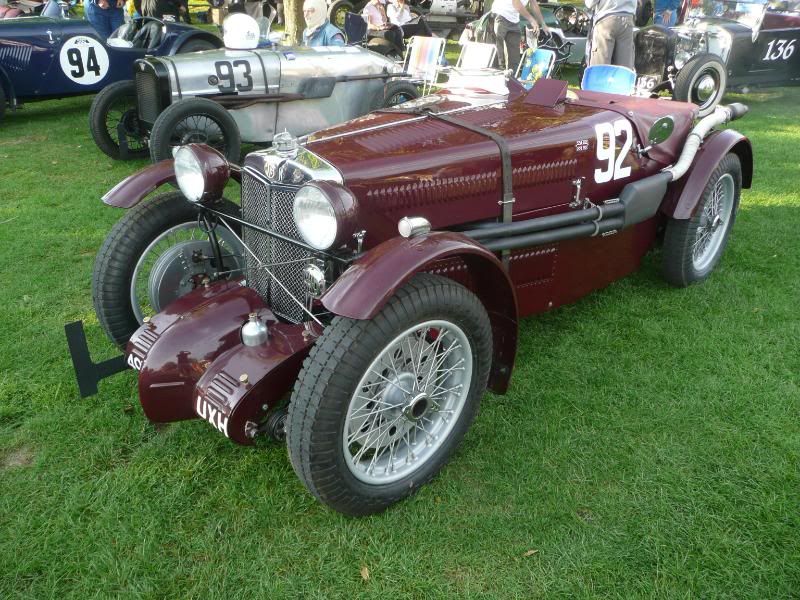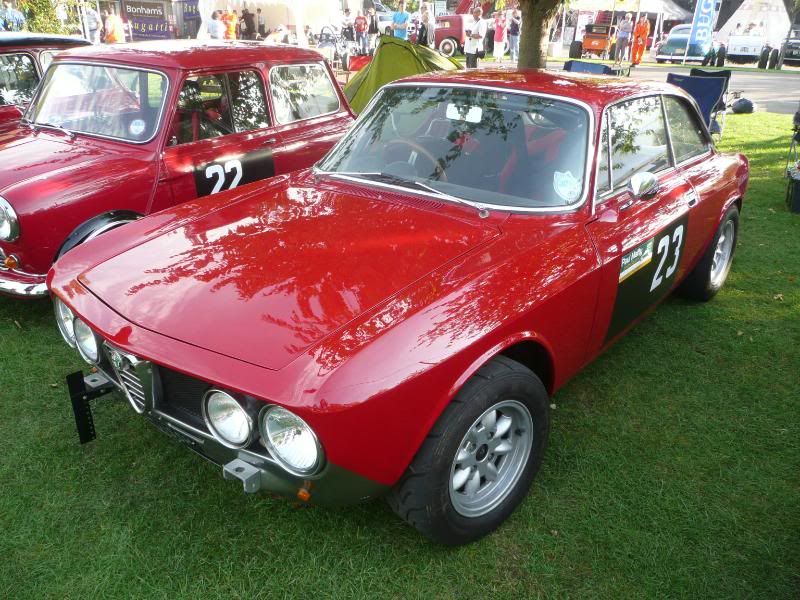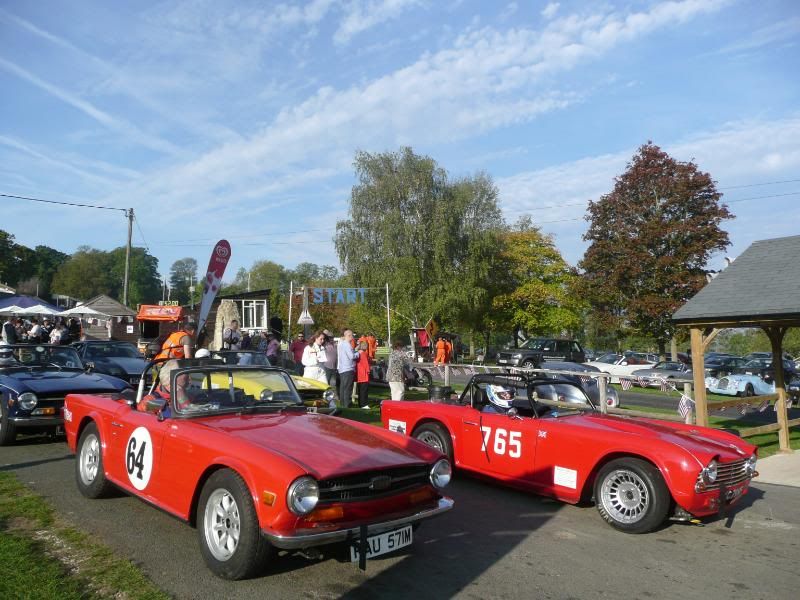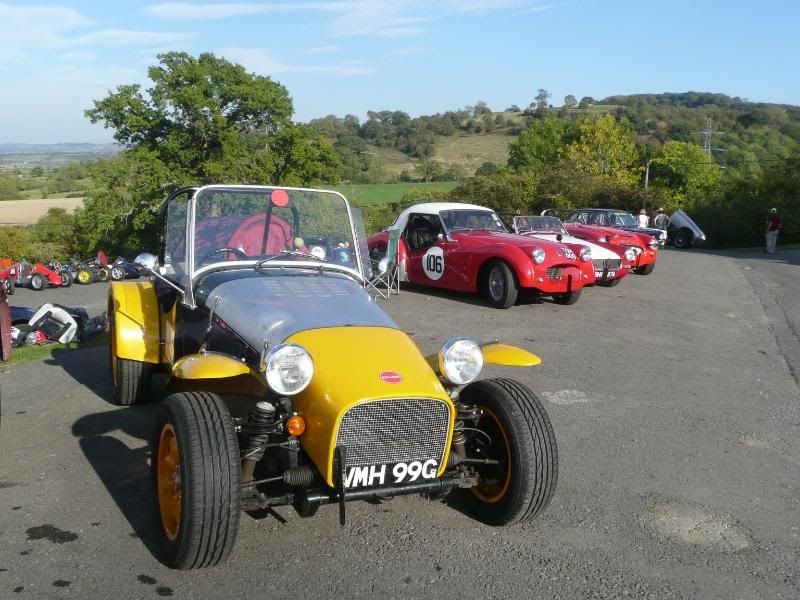 This 1990 Penske was driven at Indianapolis by Emerson Fittipaldi.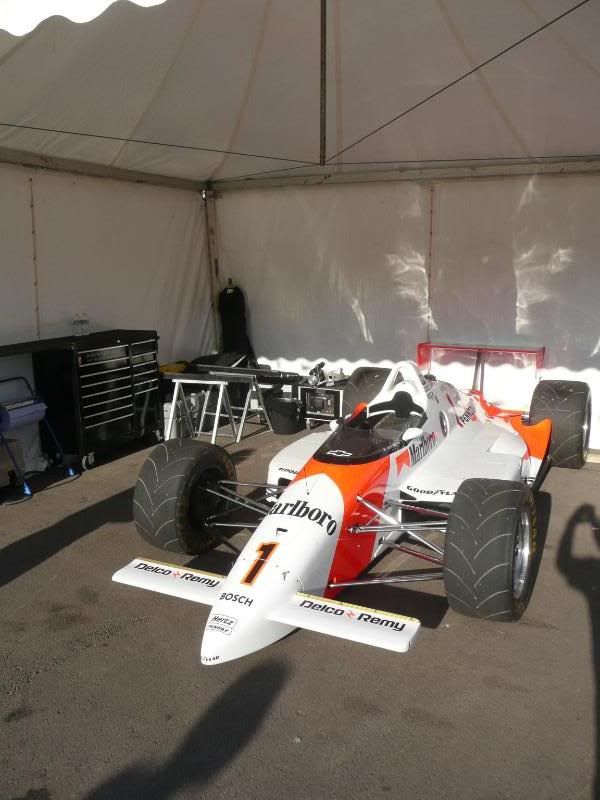 ON THE HILL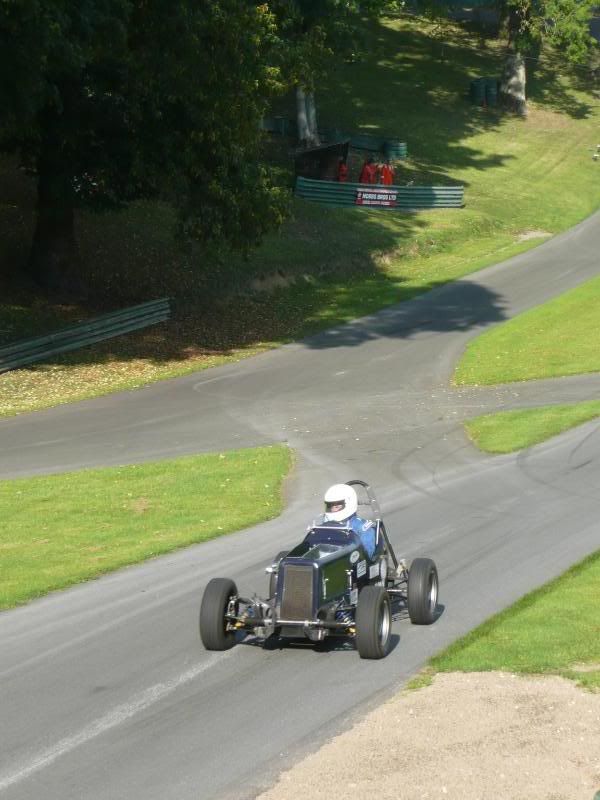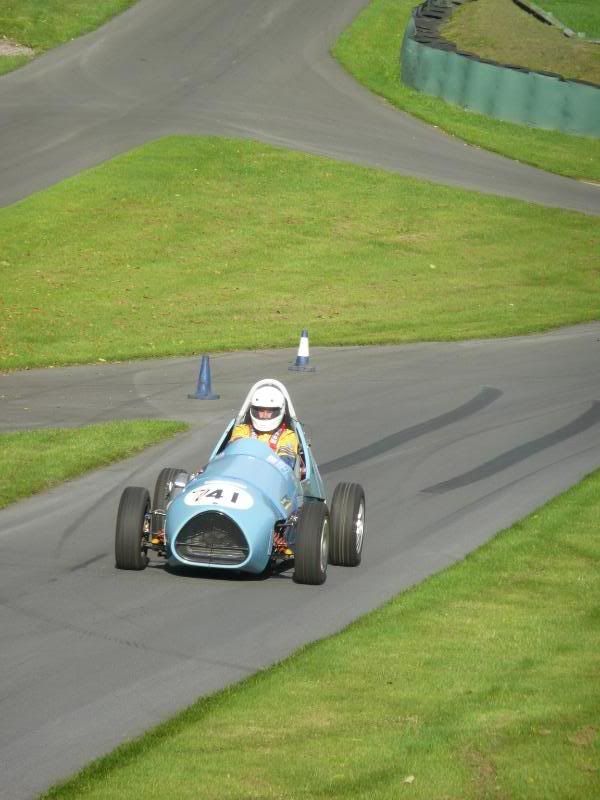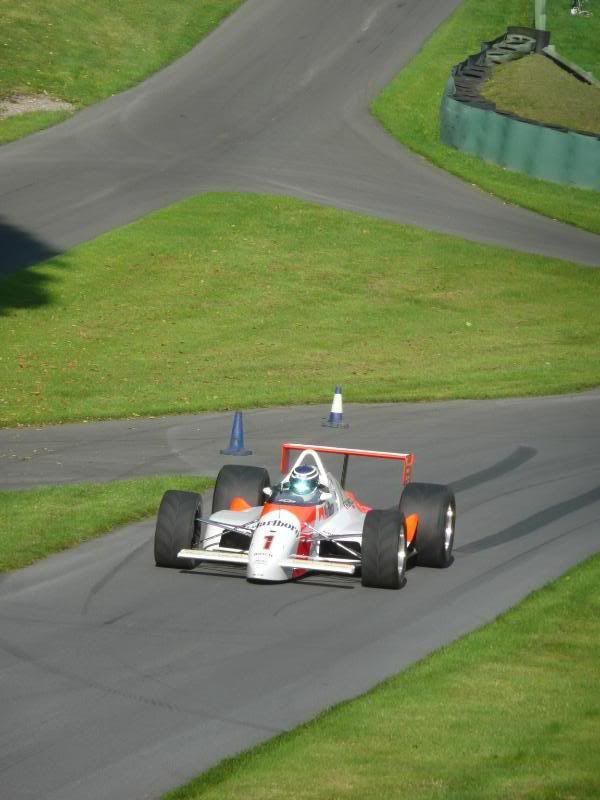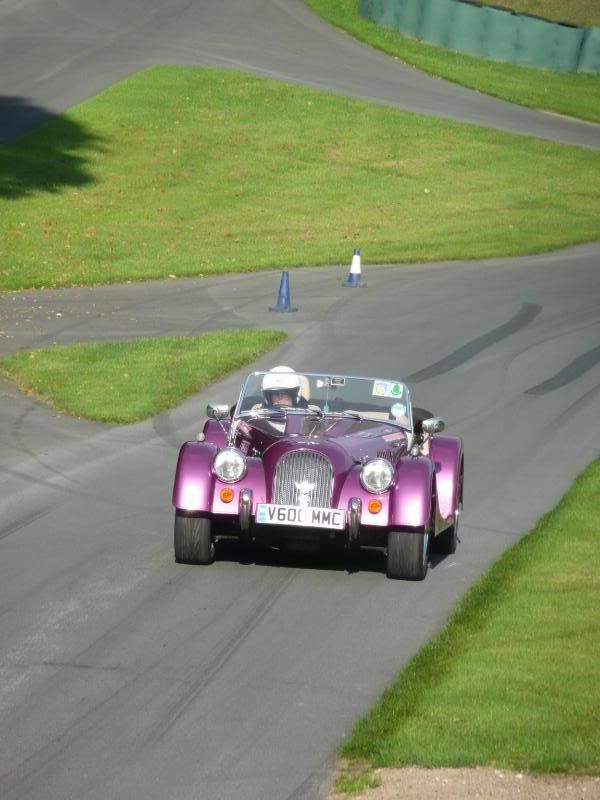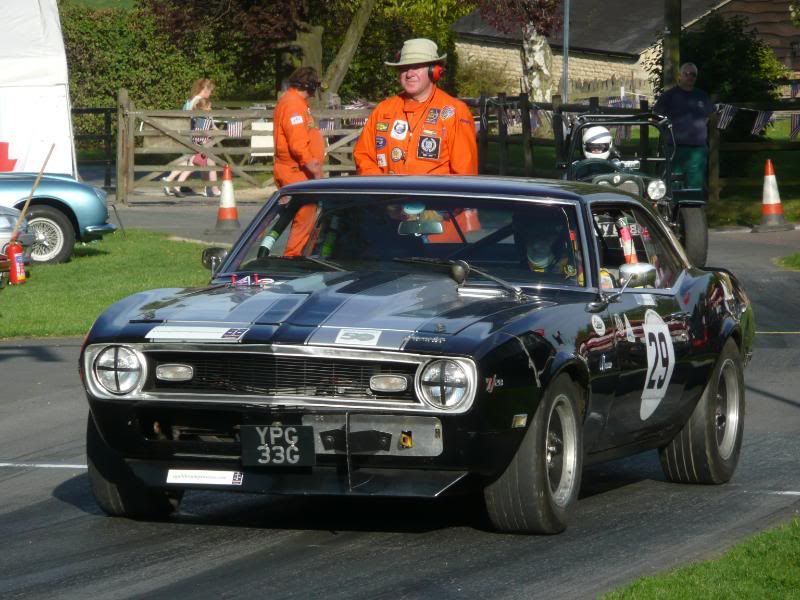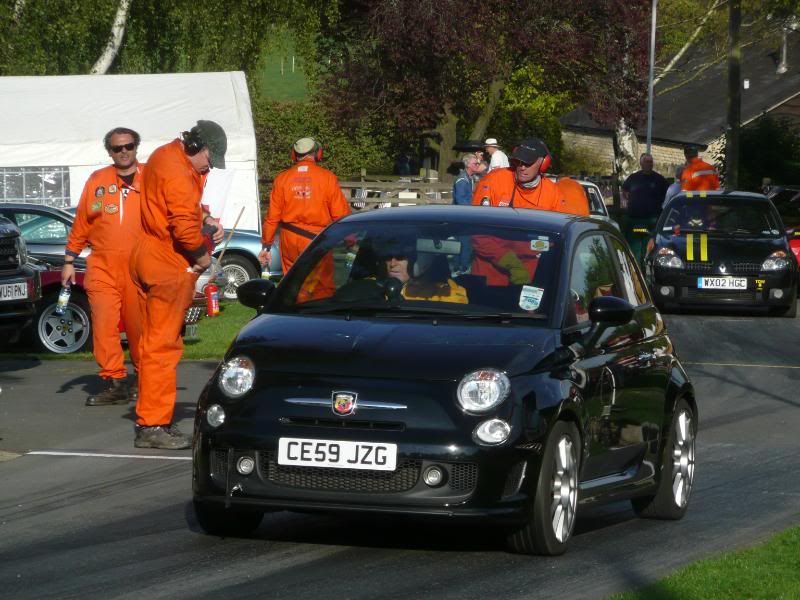 IN THE CAR PARKS
As ever, a trip around the car parks revealed almost as much as interest as could be found in the paddock and display areas.
Alfa Romeo 1750 GTV
Allard
Aston Martins included a DB2, the late 1960s DBS and this much more recent DB9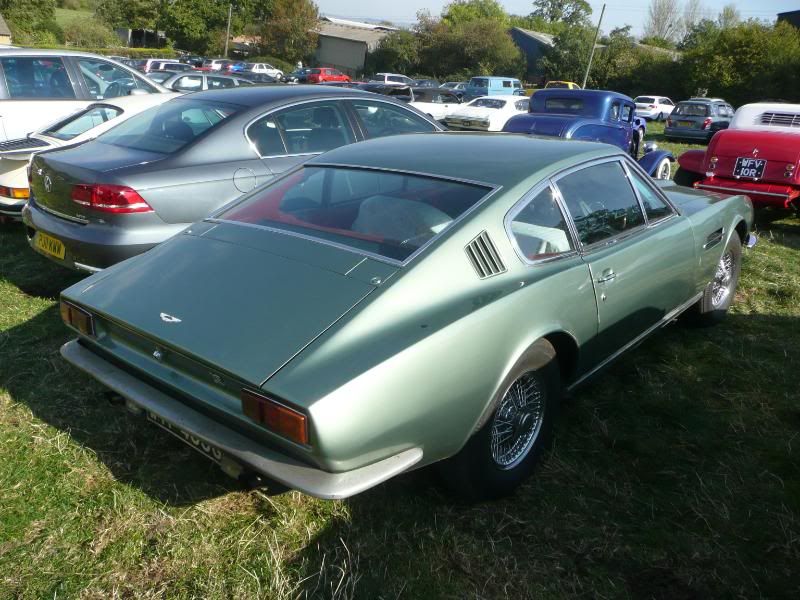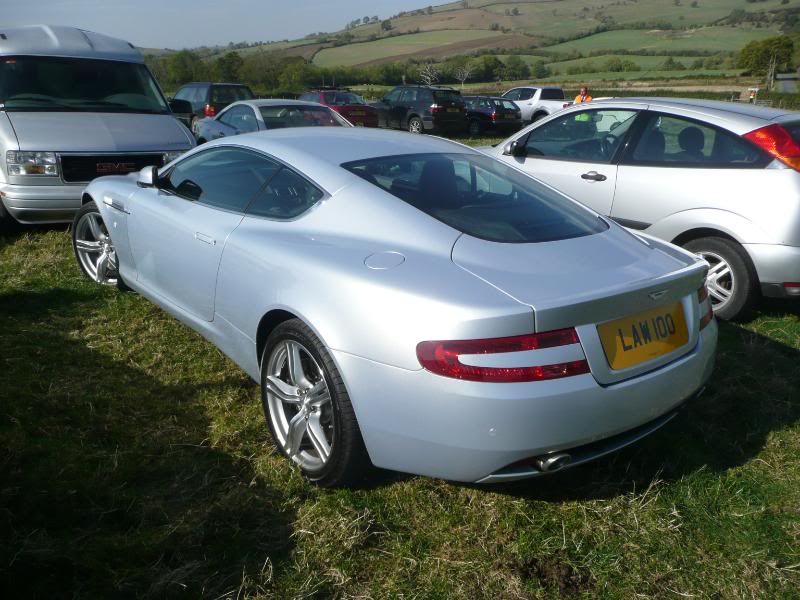 This Audi A6 was certainly distinctive. Whether you think this orange colour suits the car will be down to personal taste. It is certainly not for me! The 200 Avant Quattro, though, was a car that I admired very much when it was new, and still find appealing now. I suppose it is effectively the precursor to the Avant version of the car I do drive, so perhaps this is not a surprise.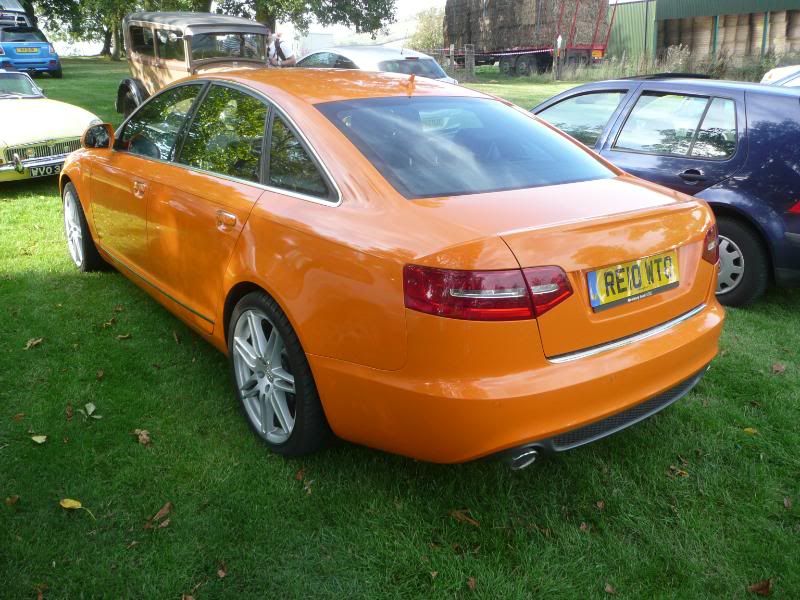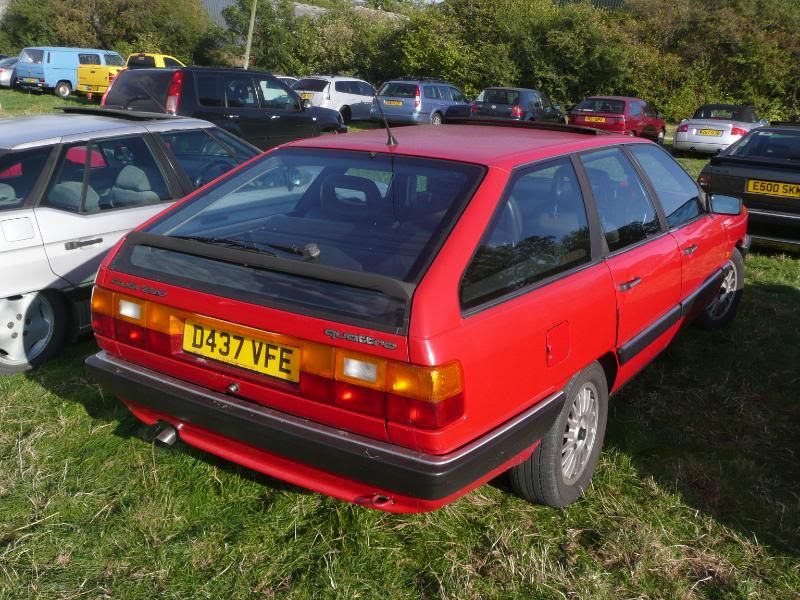 Austin Seven
Austin Healey 3000
A BMW 1 Series M Coupe
Bristol 406
Ferrari Dino 246 GT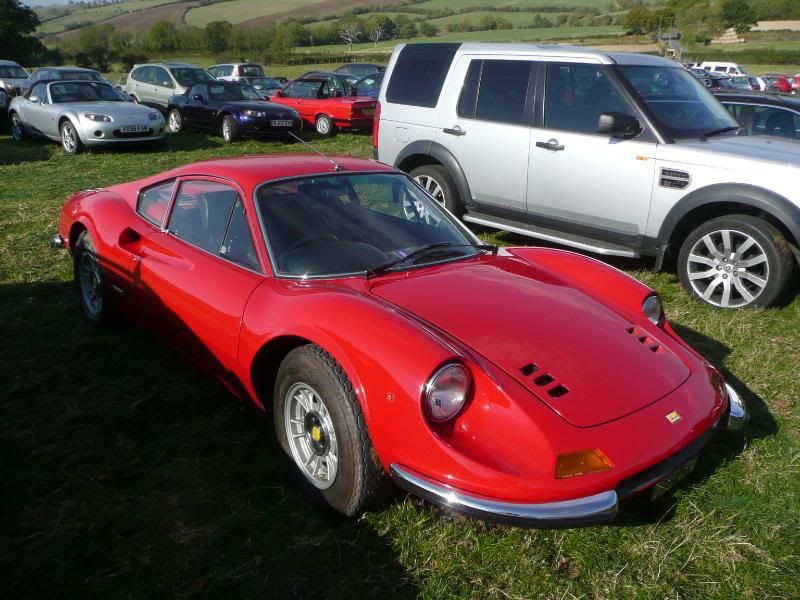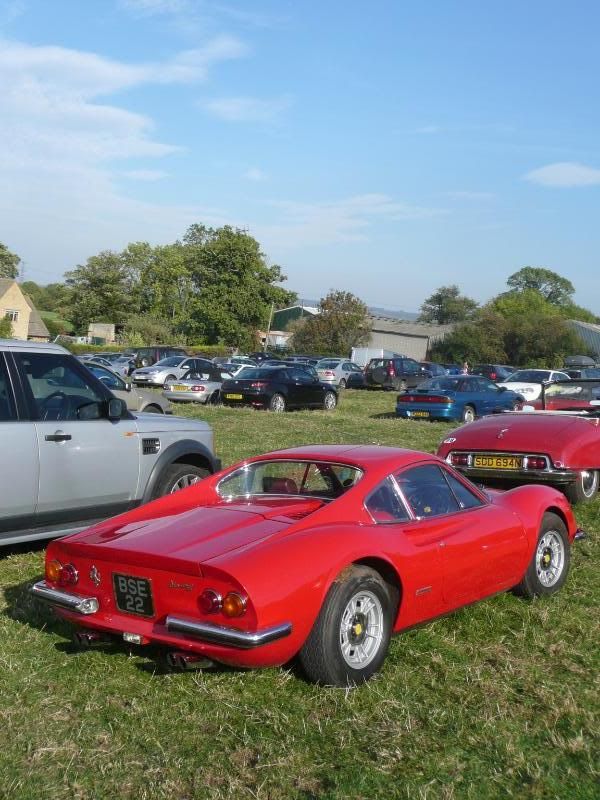 This is one of the Fiat 500s that were sold to Ferrari dealers for use as courtesy cars back in 2008.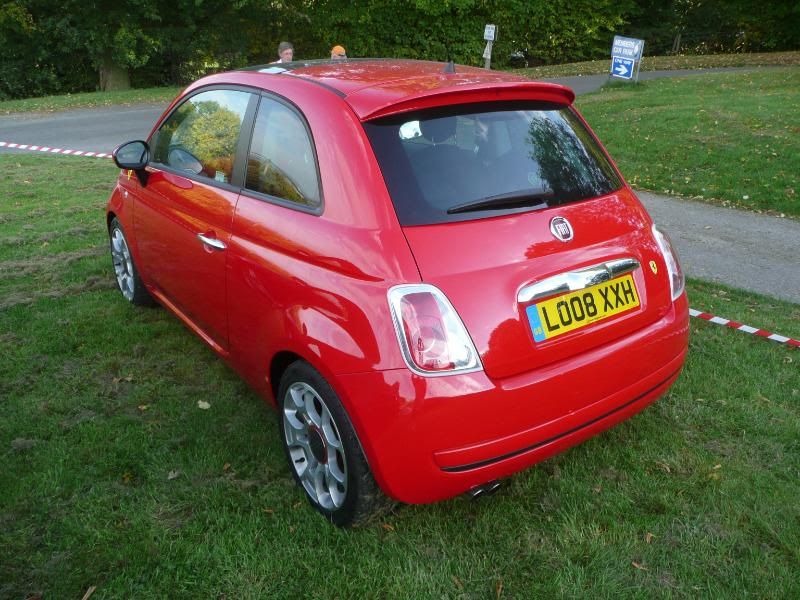 Ford Escort Mexico
Jaguar XK120 and a C Type.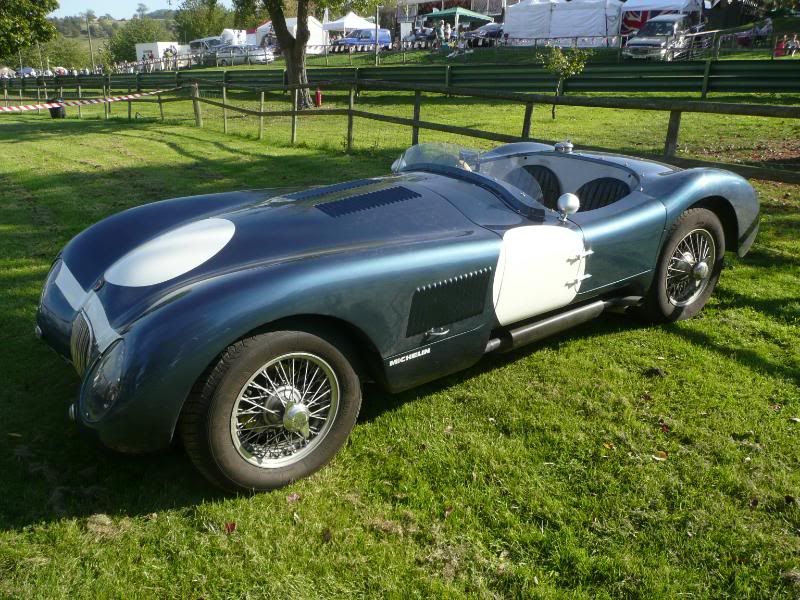 We saw this car arrive, and I was pleasantly surprised to find out that my guess that it could be a Lagonda turned out to be correct.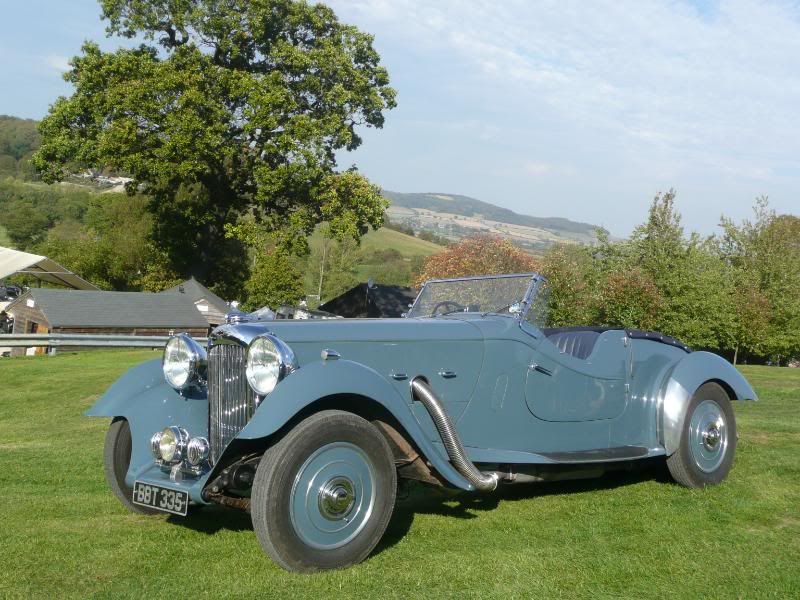 Lancia Aurelia Coupe and the later Fulvia Coupe
This Lamborghini Espada was the highlight of the Bristol Italian Auto Motor group's display.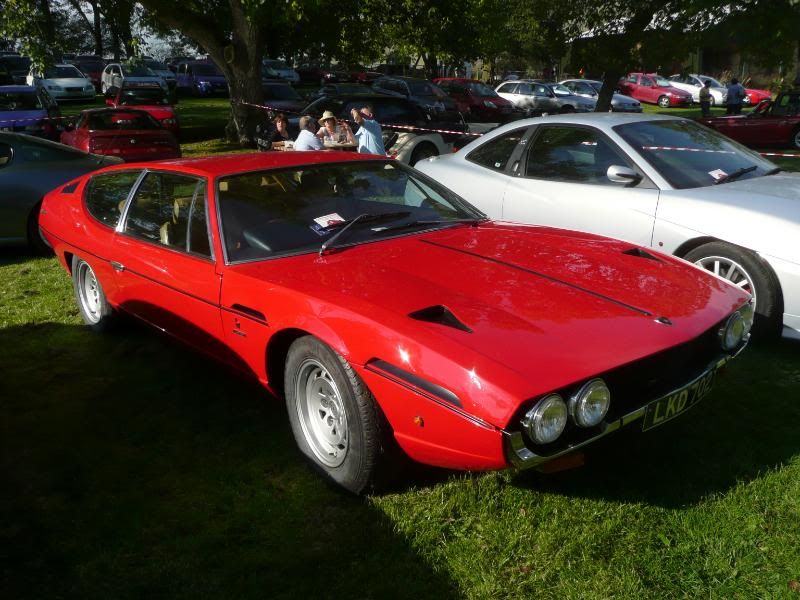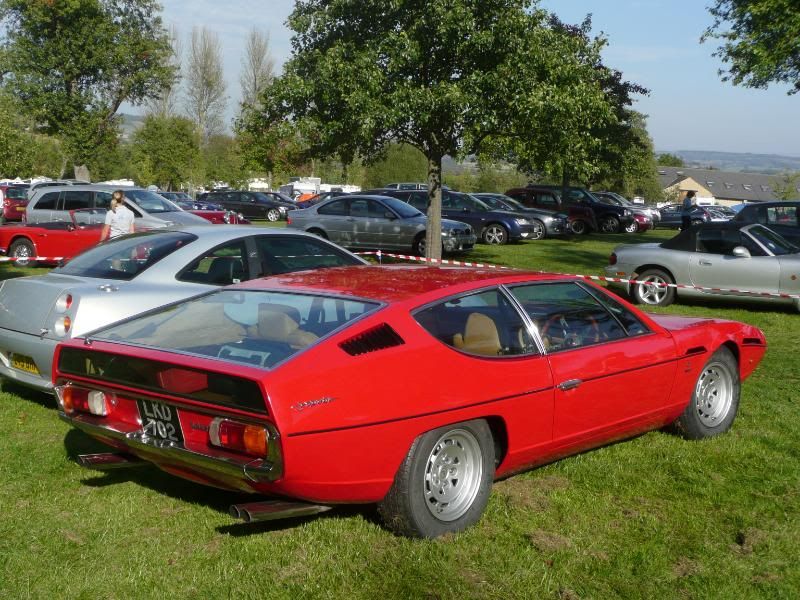 Lots of Lotus, including an  Esprit Sport 350,  a Two-Eleven and several Elan, both the original 1962 based car and the later front wheel drive M100 machines.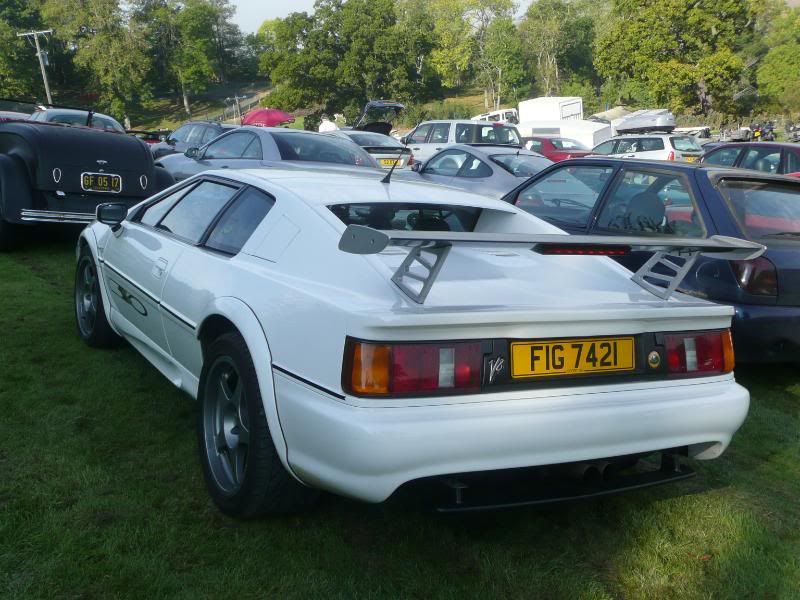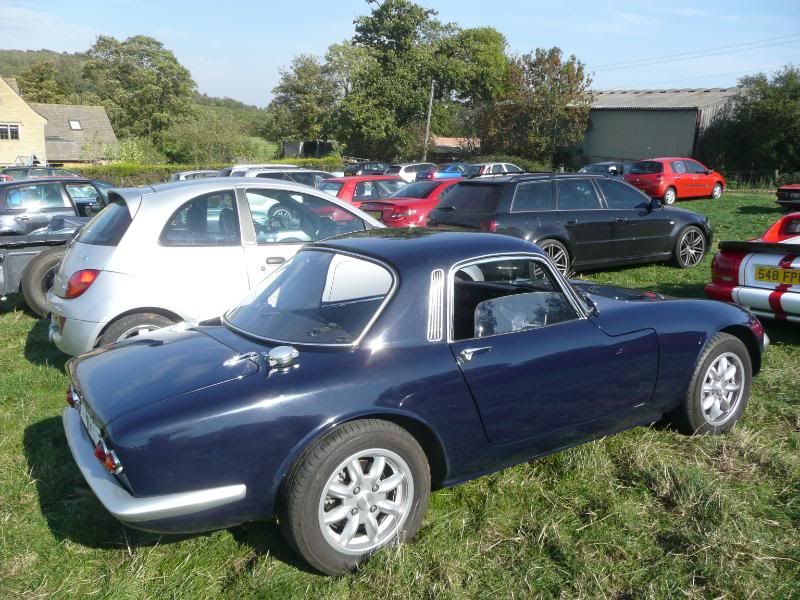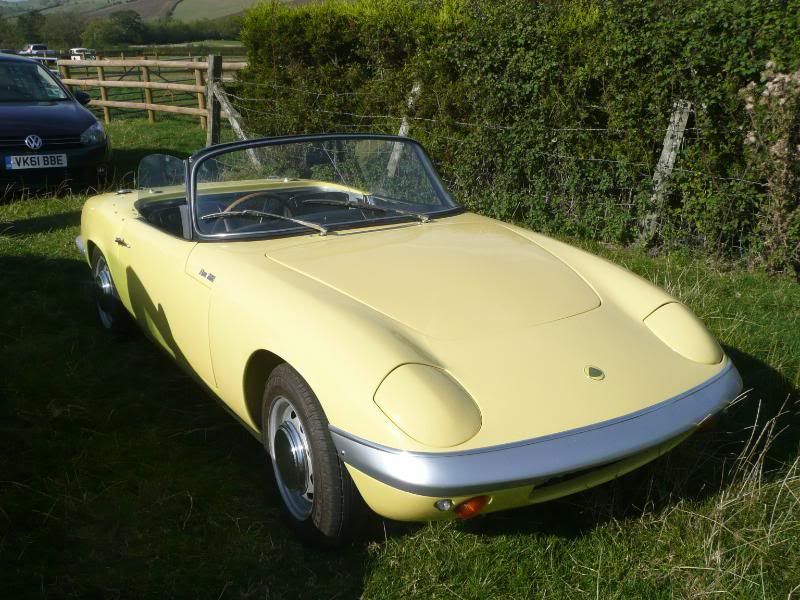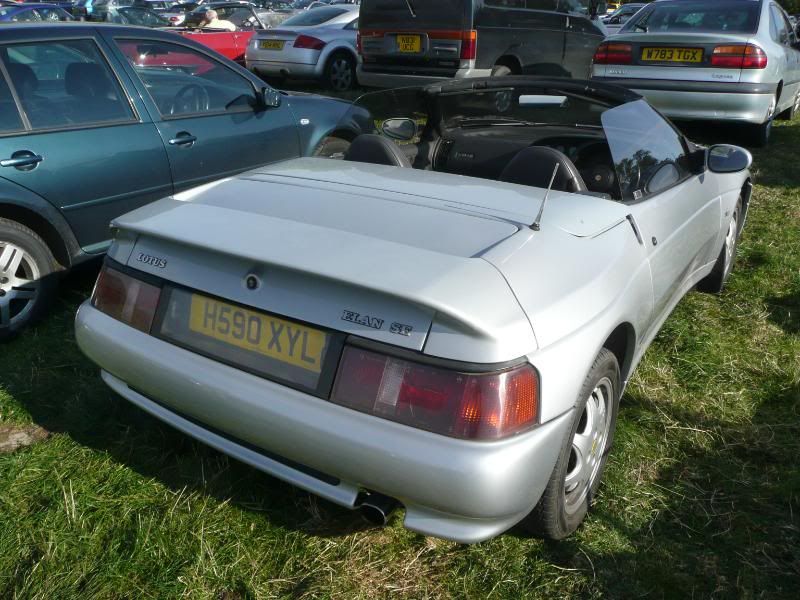 MG included this R V8 and a good number of the earlier MGA as well as some earlier T Series cars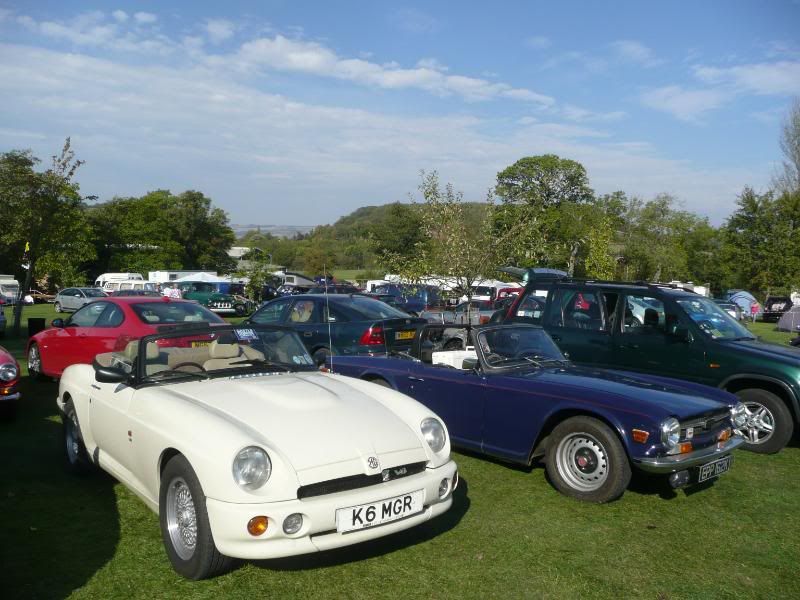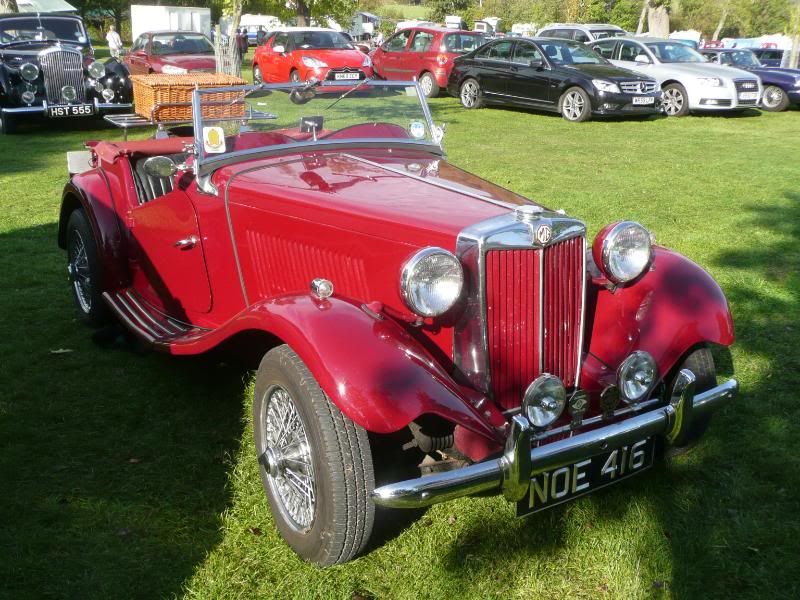 One of just 26 such cars built, this is the very rare Morgan Plus 4 Plus, a glass fibre bodied car made in 1962/63.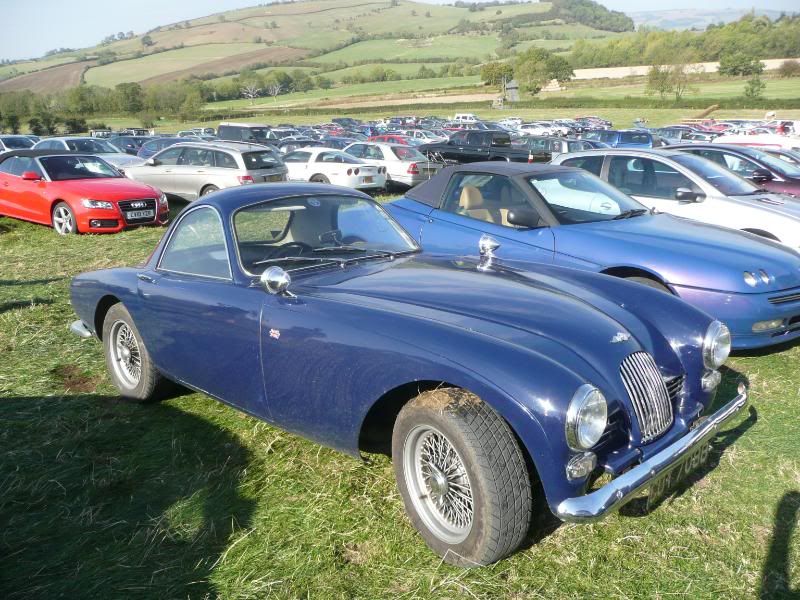 Morris cars included this early Cowley and a number of the ever popular Minor cars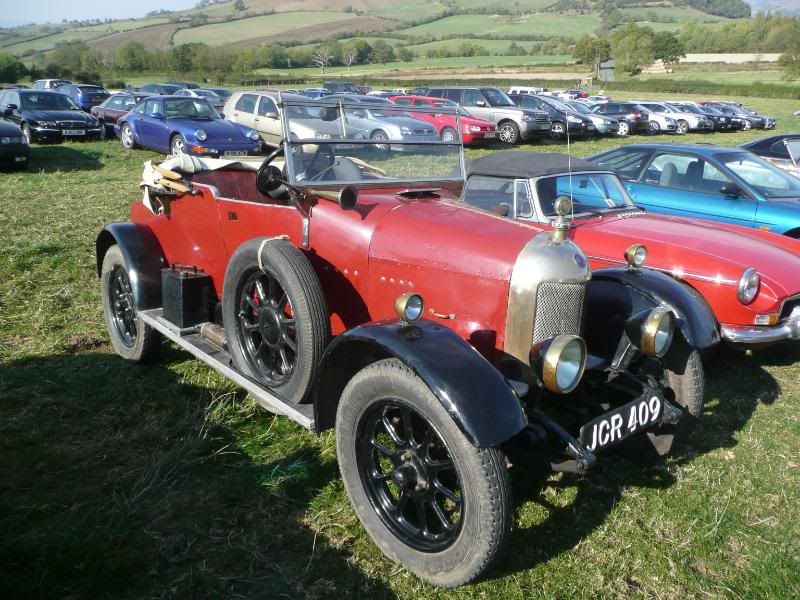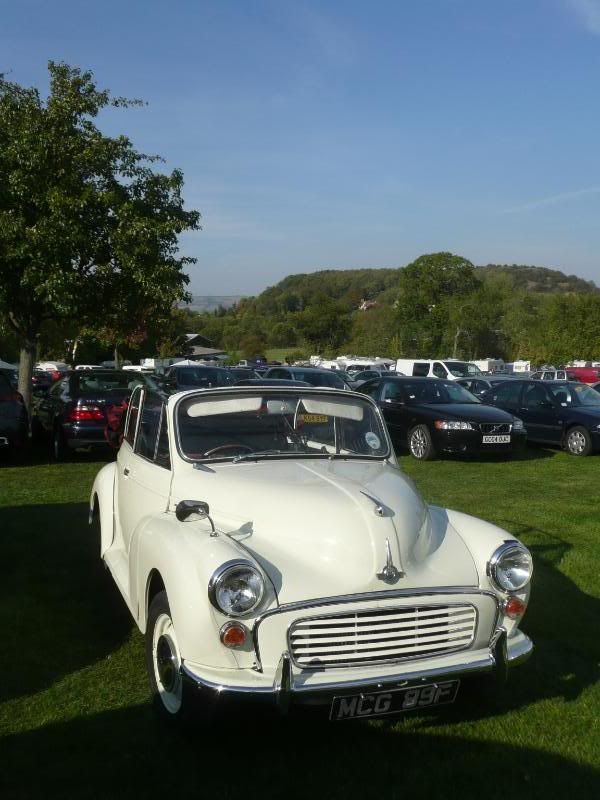 A rather nice Peugeot 205 GTi
Among the Porsche were a number of 911s of various generations and a 924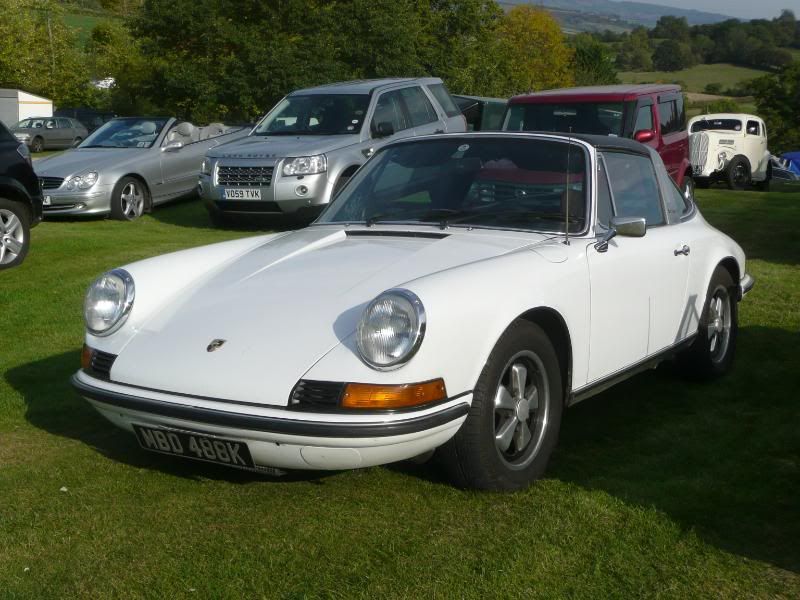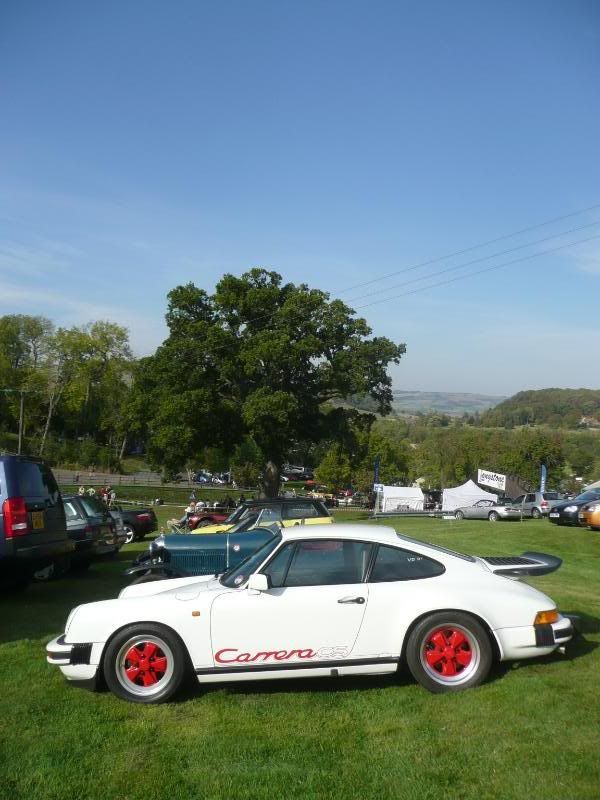 Renault Megane R26R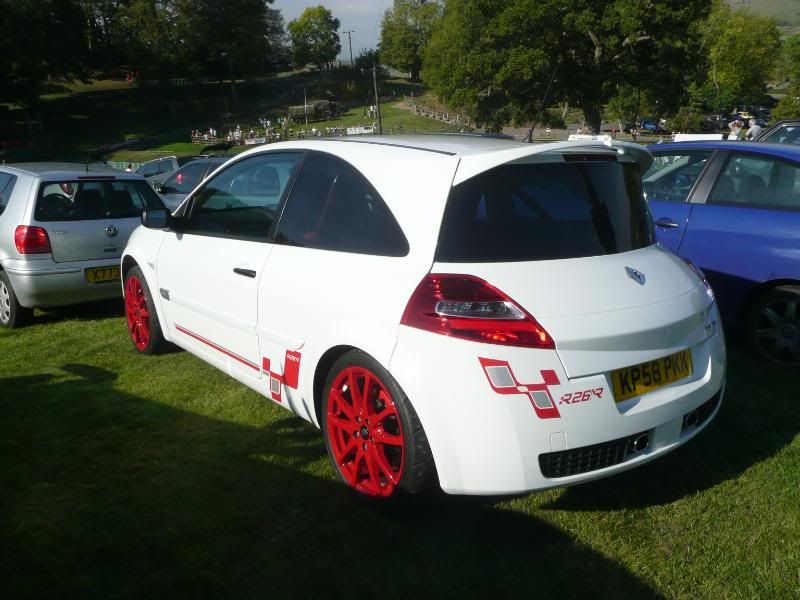 This Standard Vanguard Phase 1 was, of course, a British car, though it was clearly styled to look American, with export sales in mind.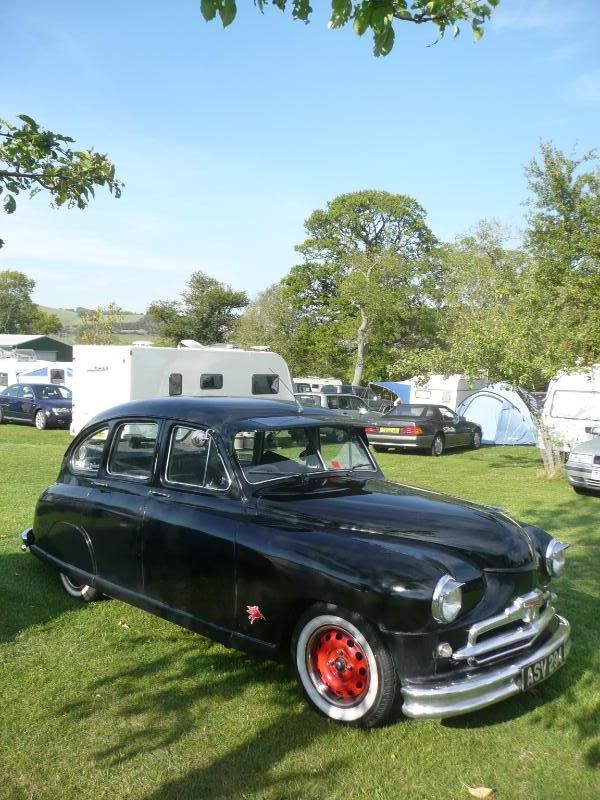 Sunbeam Tiger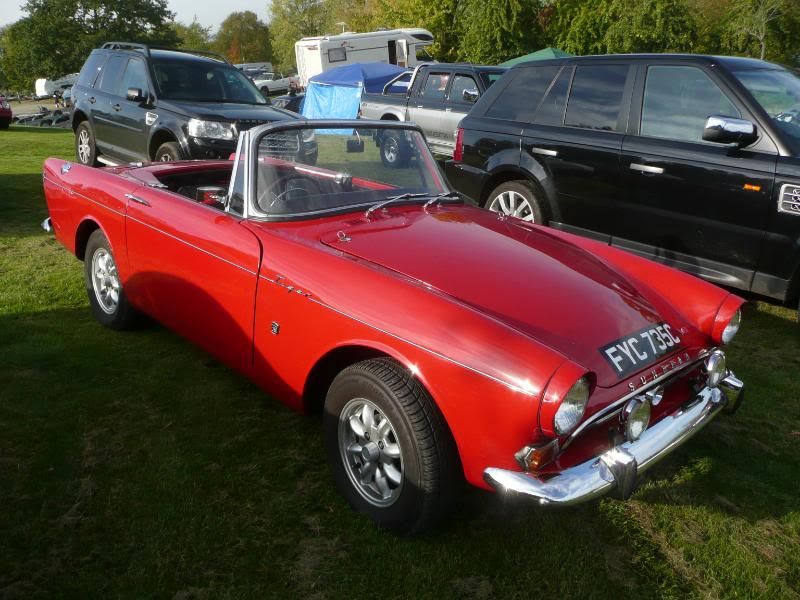 Triumphs included a number of TR4s, a GT6 and several Stags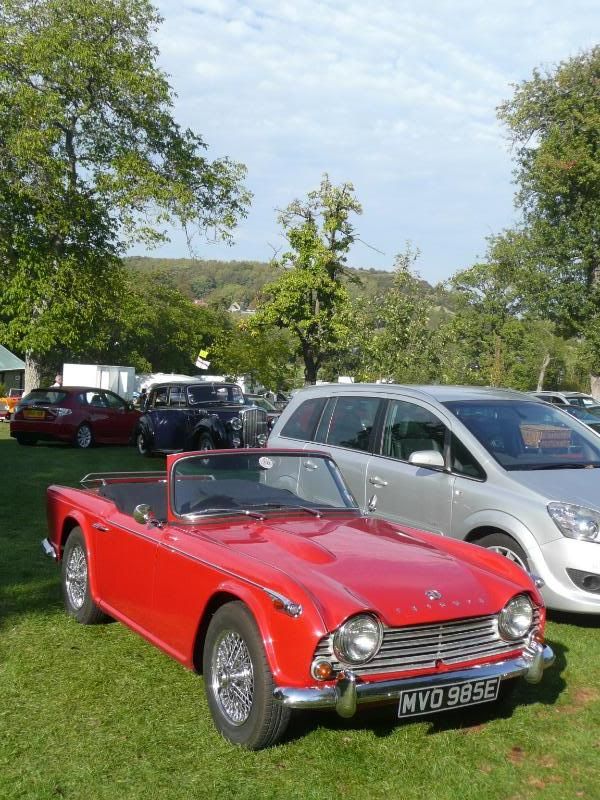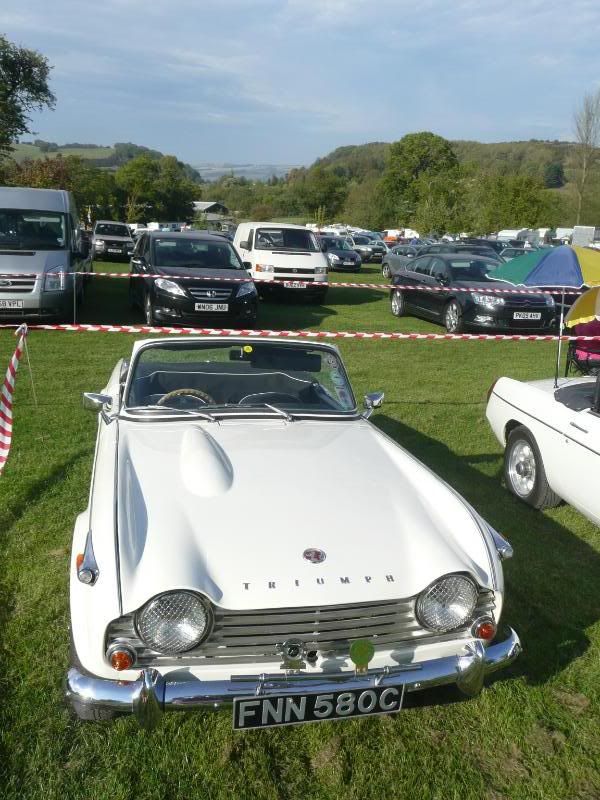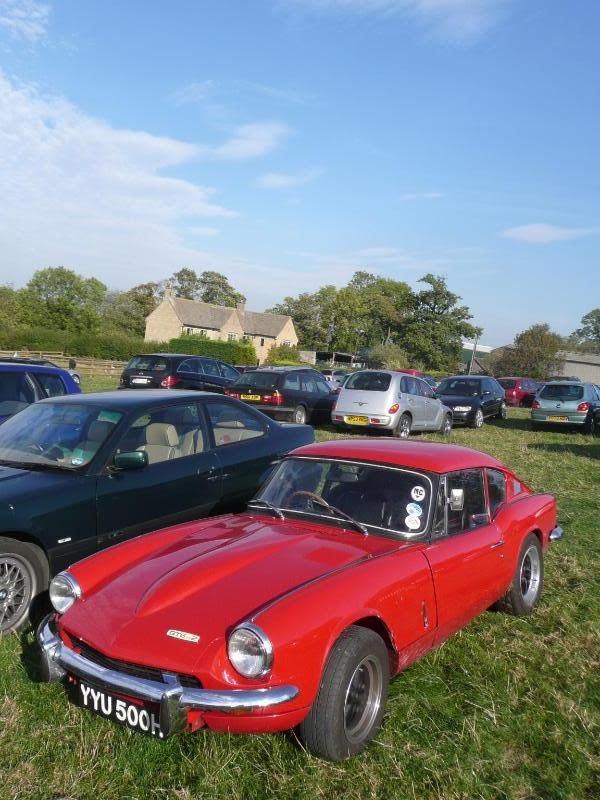 There were several TVRs parked up.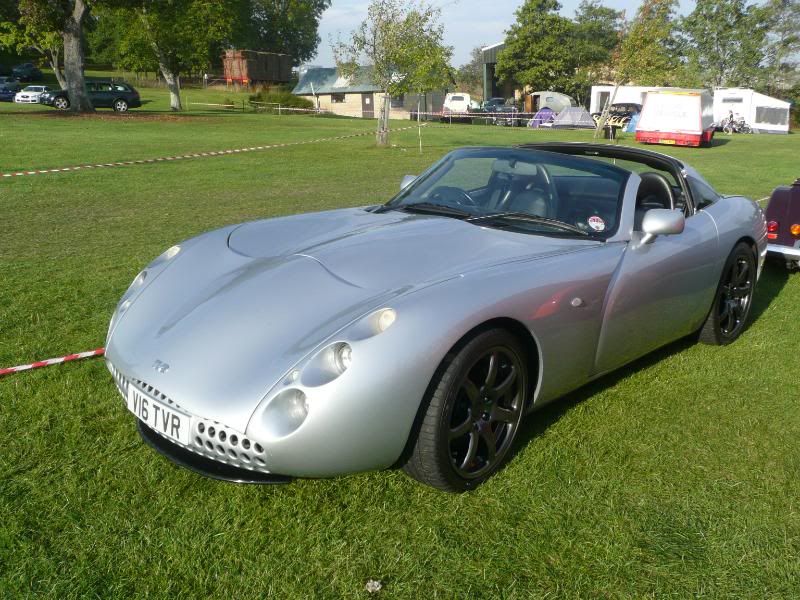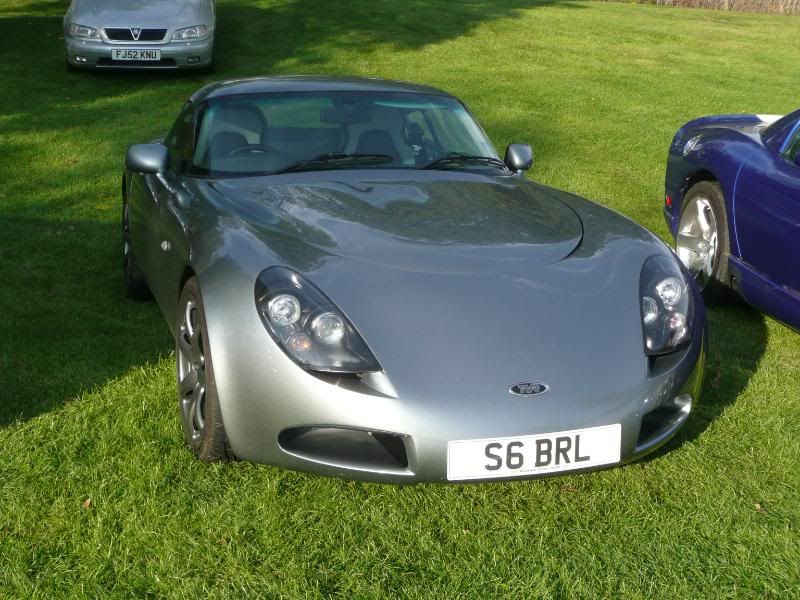 Vanden Plas 1300.
Vauxhalls included this sporting 30/98 from the 1920s and the VXR from the noughties.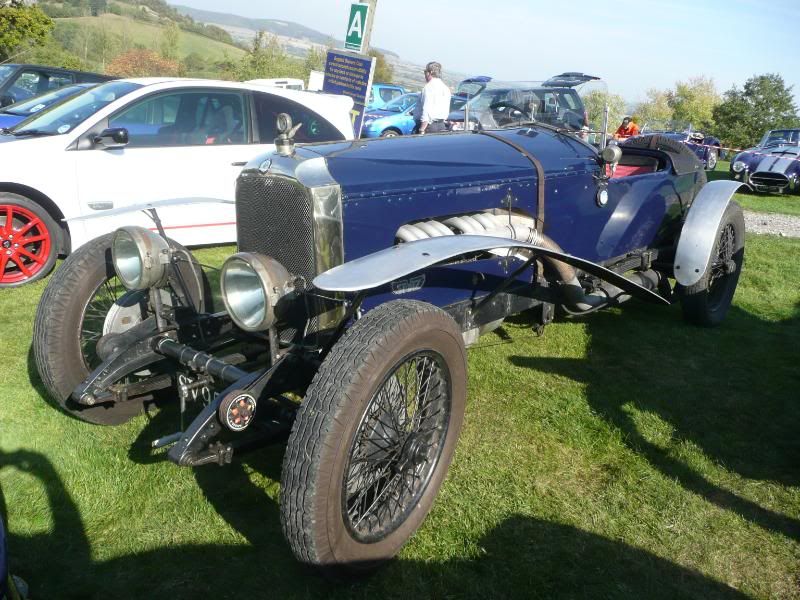 Volvo 164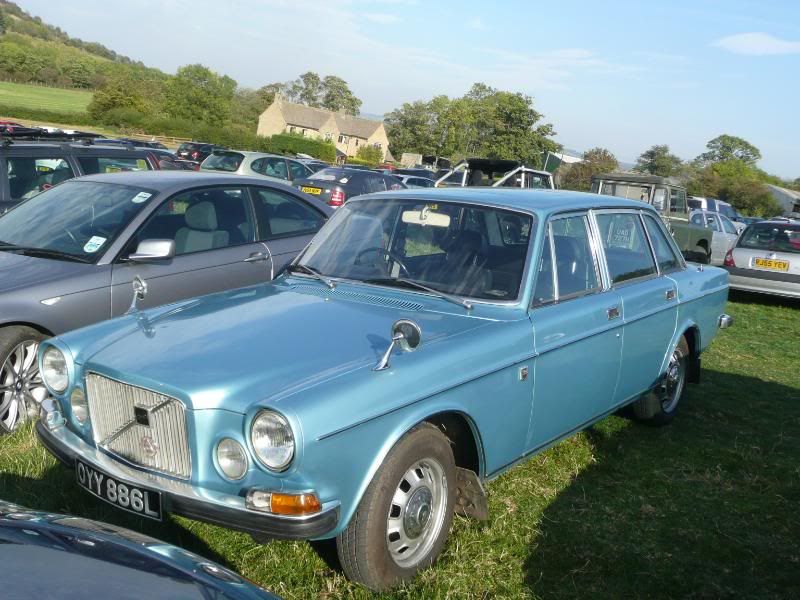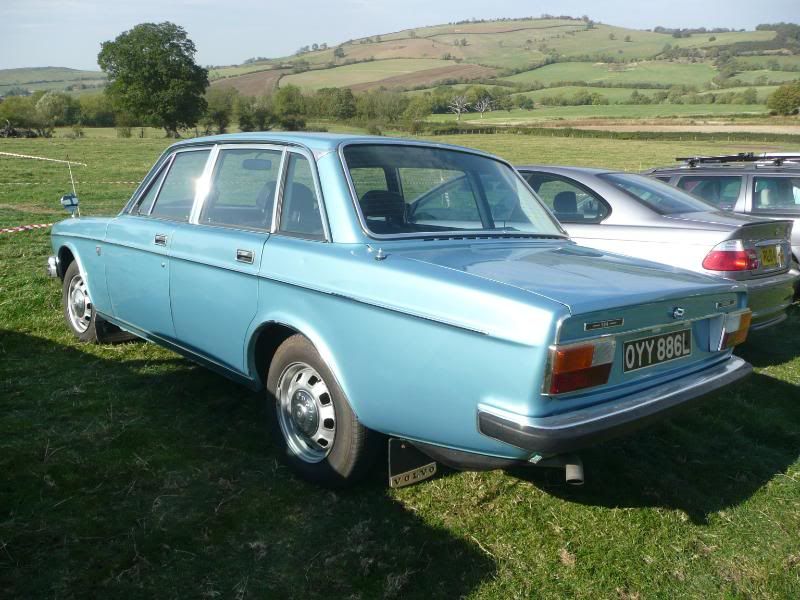 Wolseley.
Lots of variety in the displays, plenty of action on the hill, and some lovely sunny weather made for a great weekend, only improved still further by the pleasure of being able to catch up with a number of Forummers.
2011-10-05 19:38:08