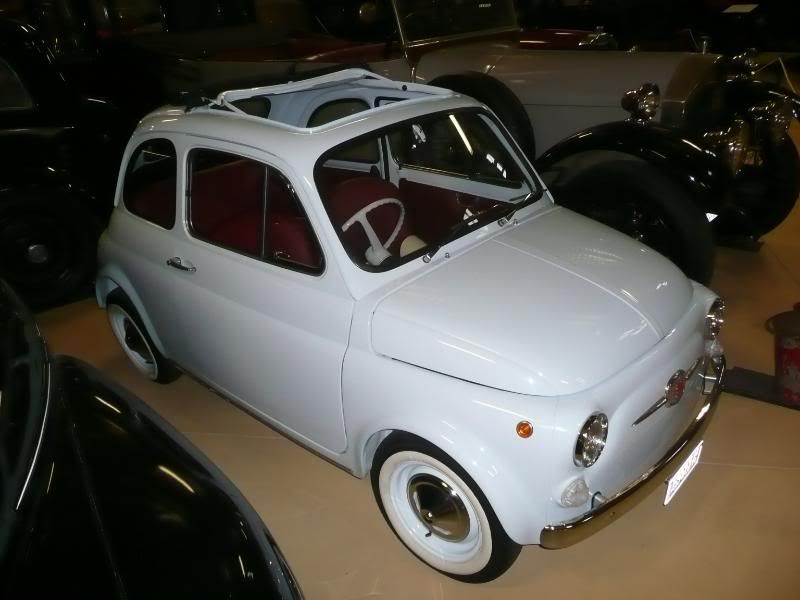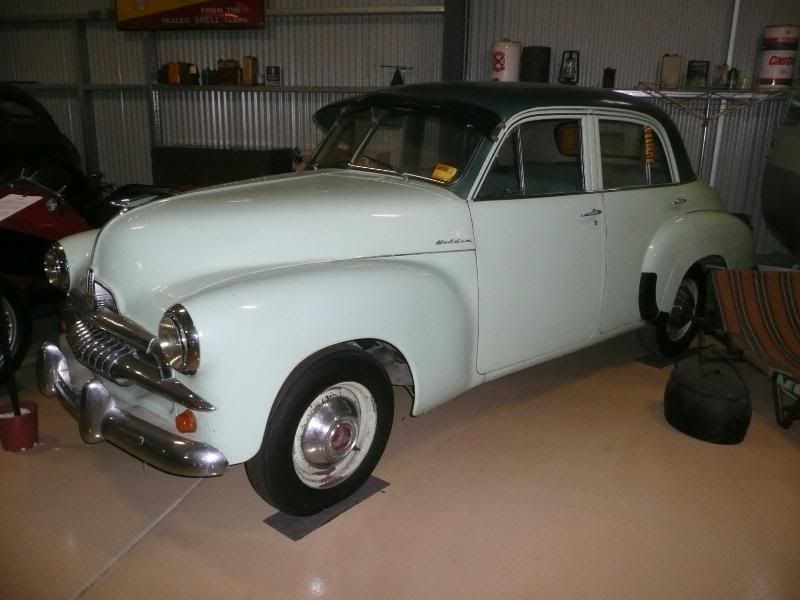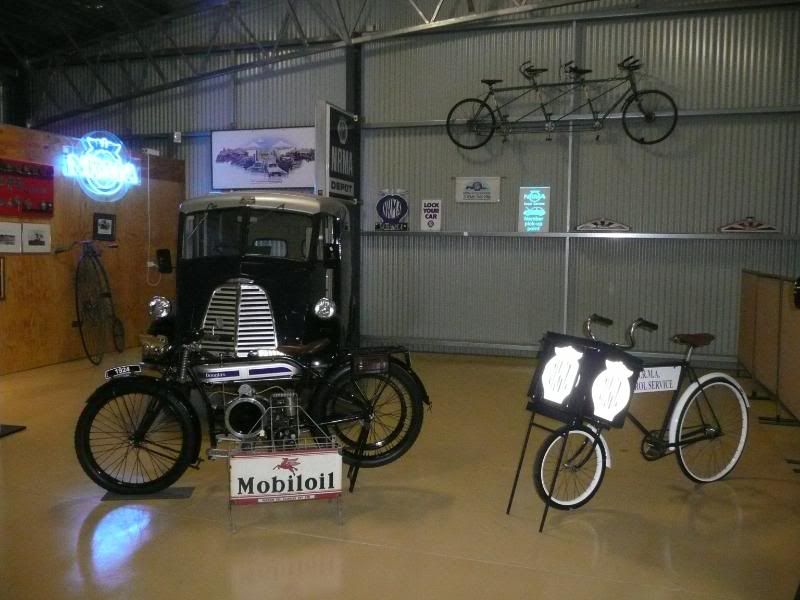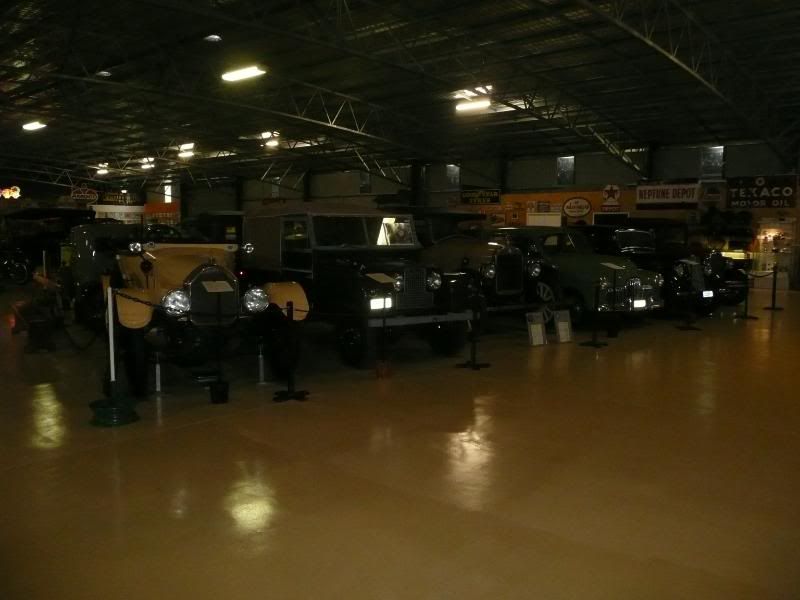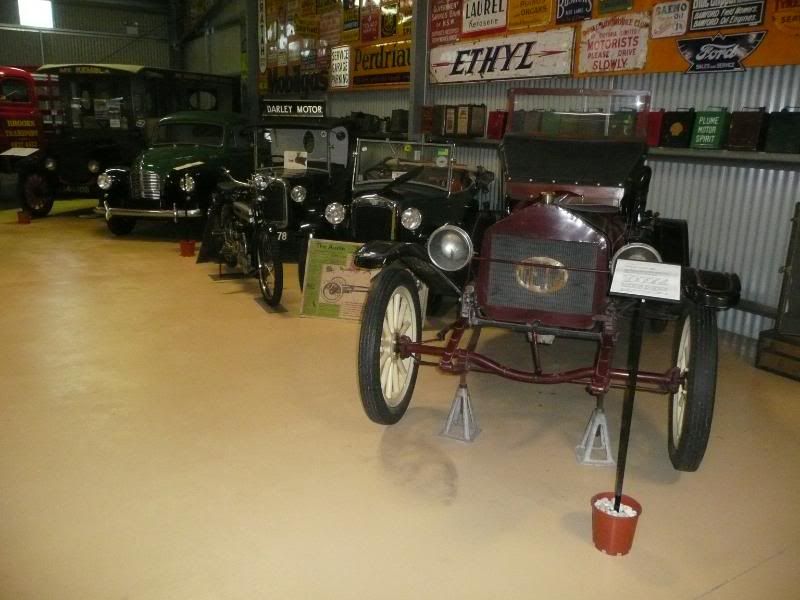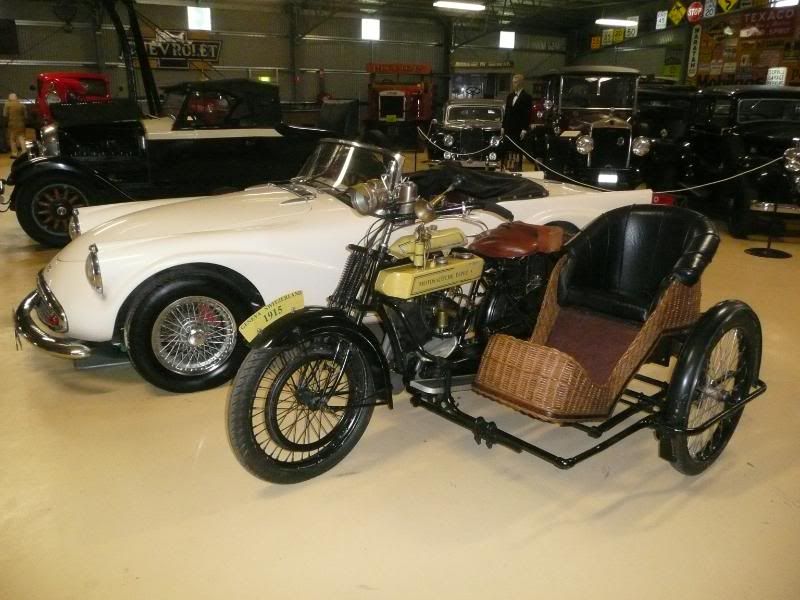 A bit of research suggested that although there are still weblinks to a motor museum in Sydney, it closed in mysterious circumstances, so the automotive enthusiast needs to travel out of the city to find a display of motoring heritage. You don't have to go very far, though, as about 1 hour south west of Sydney, located only a couple of kilometres off the main F6 Freeway, just beyond Wollongong, and you find the Australian MotorLife Museum. The Museum was established in 1992, and more recently move to its current premises, which also allowed for the incorporation of a collection of cars and memorabilia accumulated by the late Paul Butler. There are now two large display halls, with slightly dim lighting (apologies now for the dark photos in places) which provide an insight not just into the history of cars and motoring but also some other 20th Century inventions such as typewriters and gramophones. There is also a workshop on site, which is used for an on-going program of restoration.
These were the display highlights at the time of my visit in March 2012
1923 Overland featuring a 1.8 litre engine, and an Australian body
1933 Rover 14hp Pilot
1947 Rover 16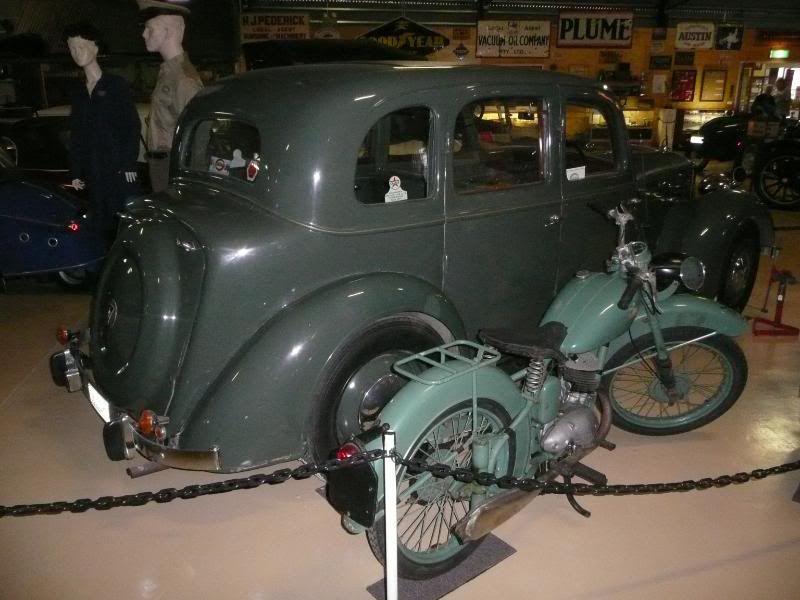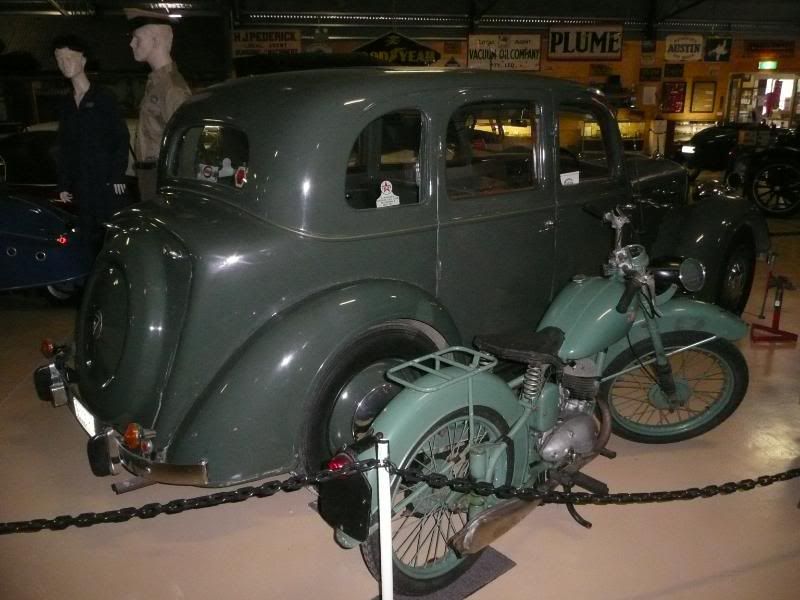 1924 Morris Cowley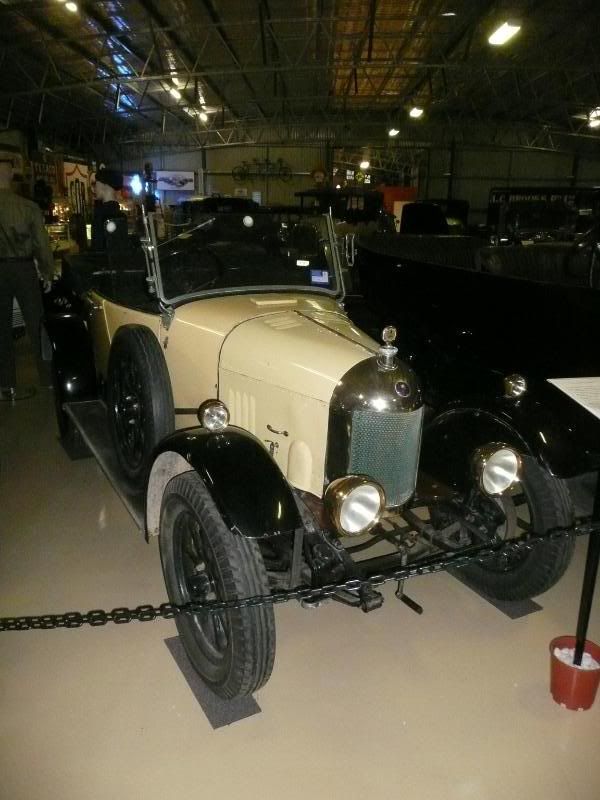 Ford Model T
1910 Oakland 25
1935 Morgan 3 wheeler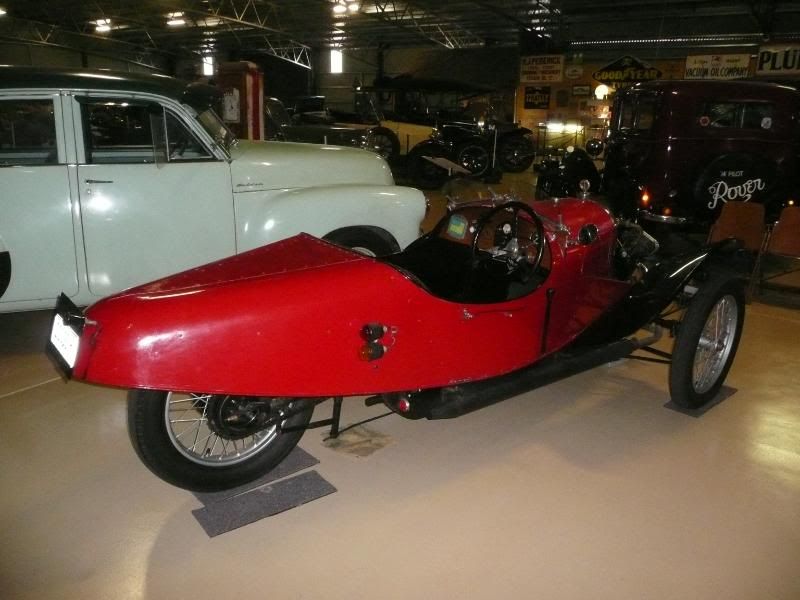 1934 Chrysler Airflow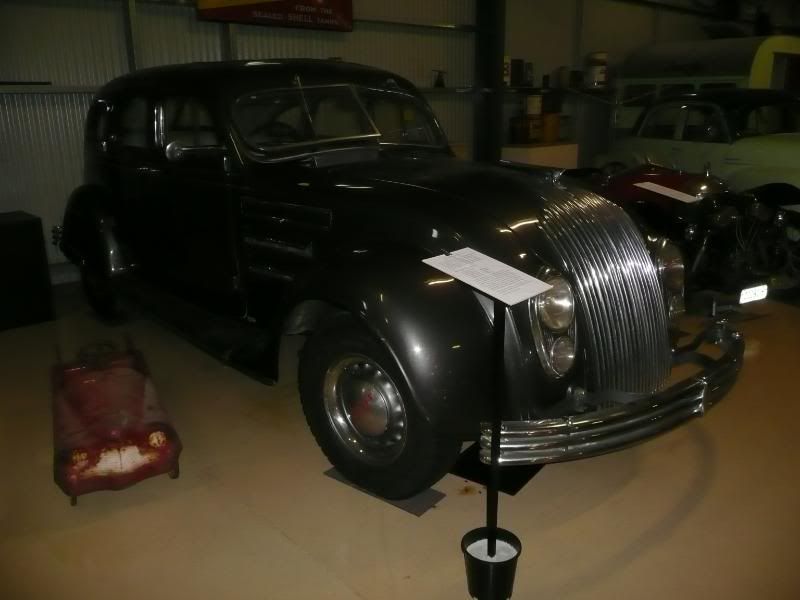 MG Magnette ZA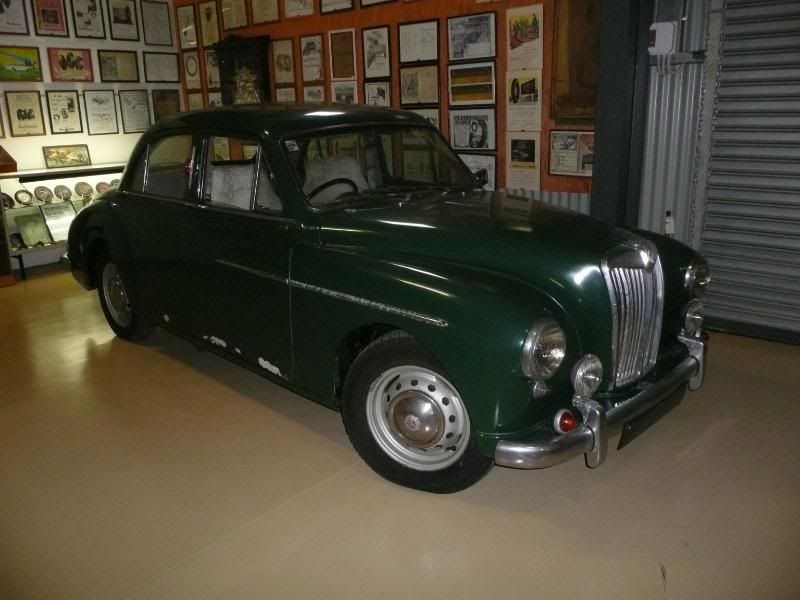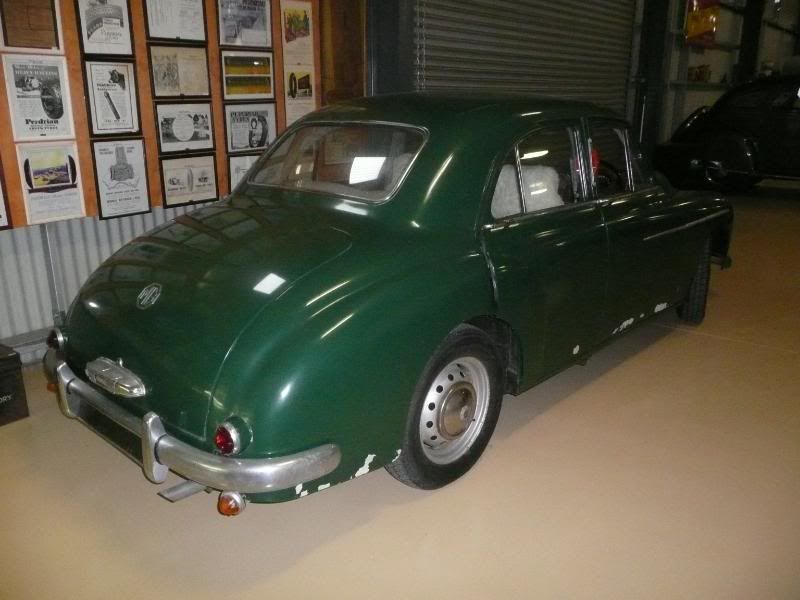 Holden FJ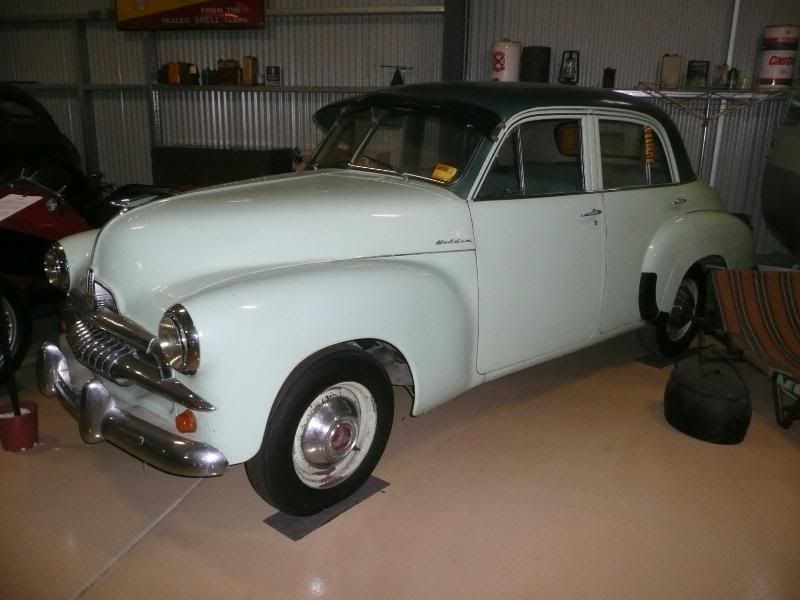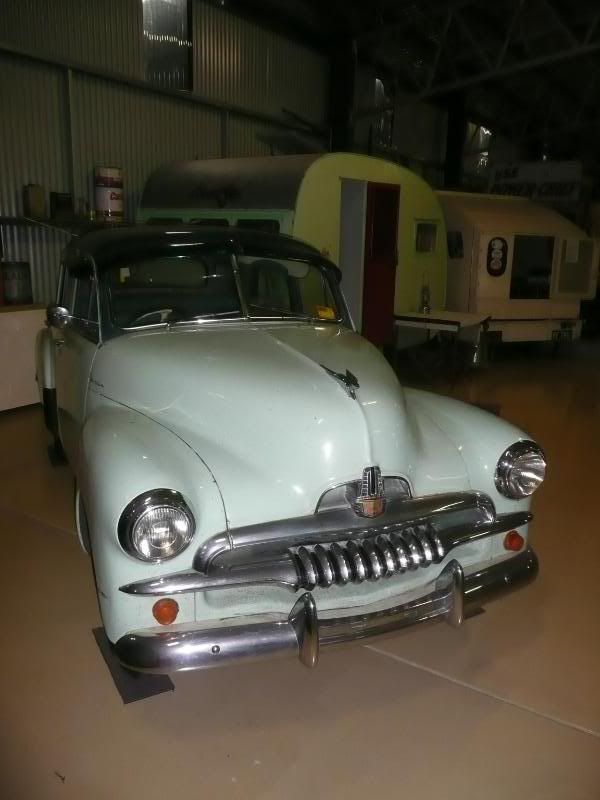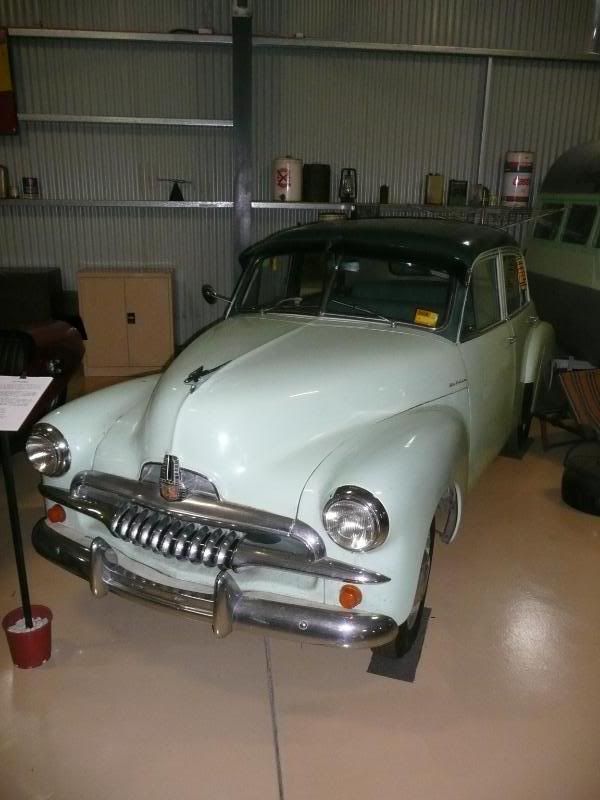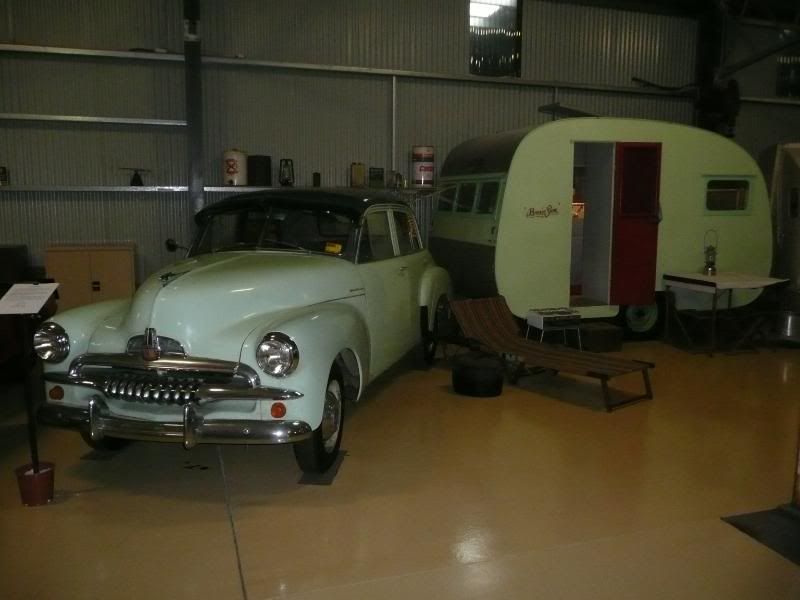 Hupmobile
Lightburn Sports Zeta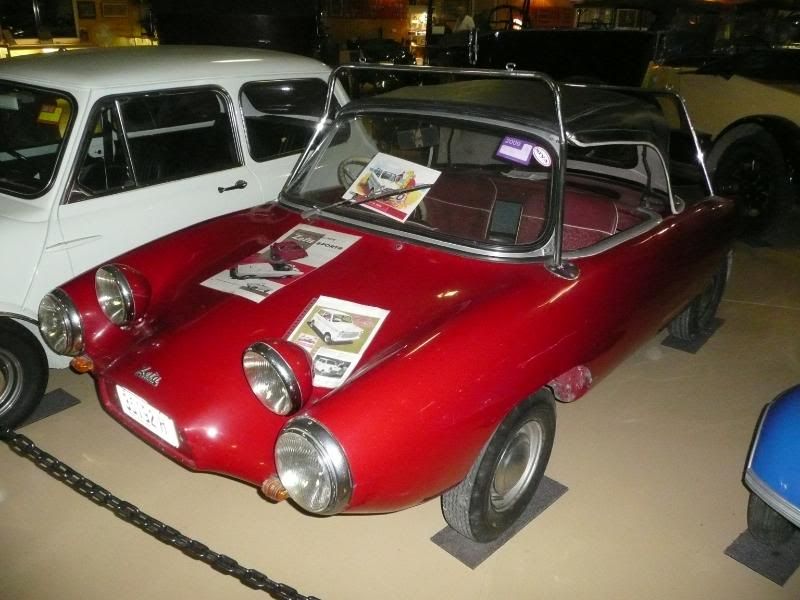 Mini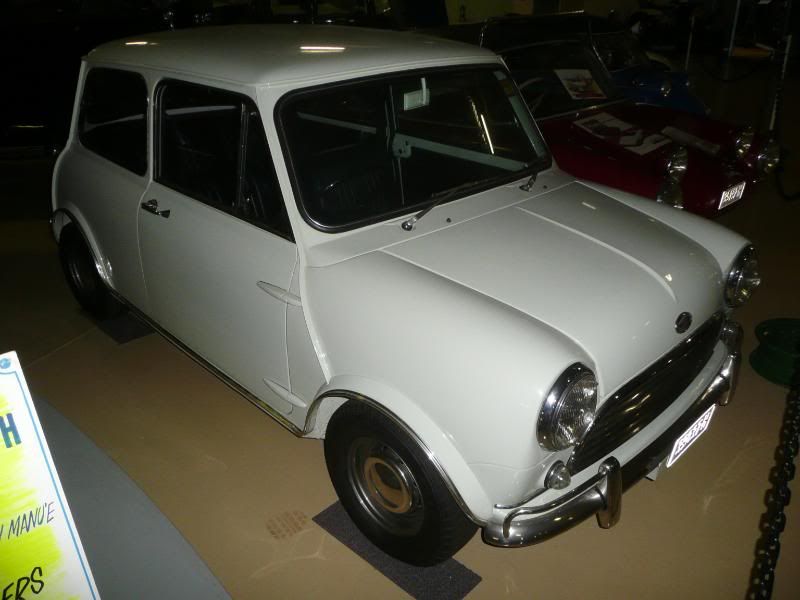 Messerschmitt TS250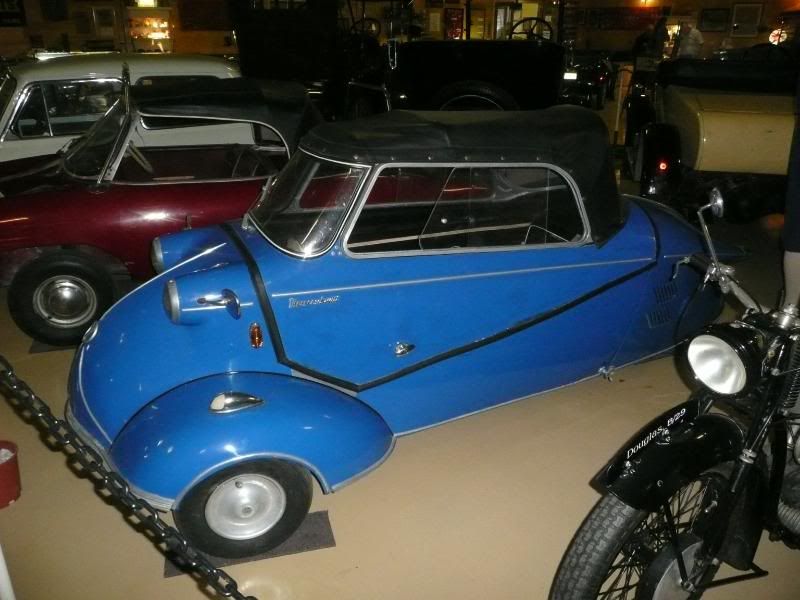 1909 Model T Ford
Dodge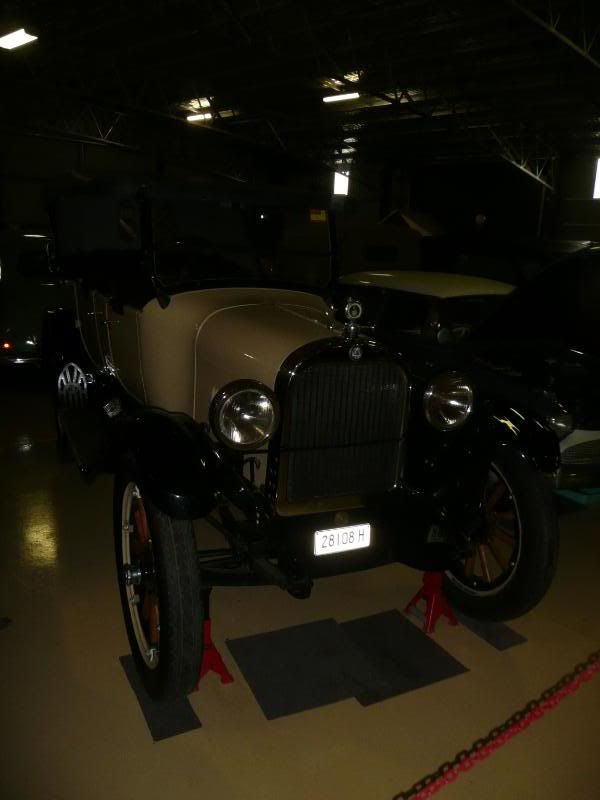 Lloyd Alexander TS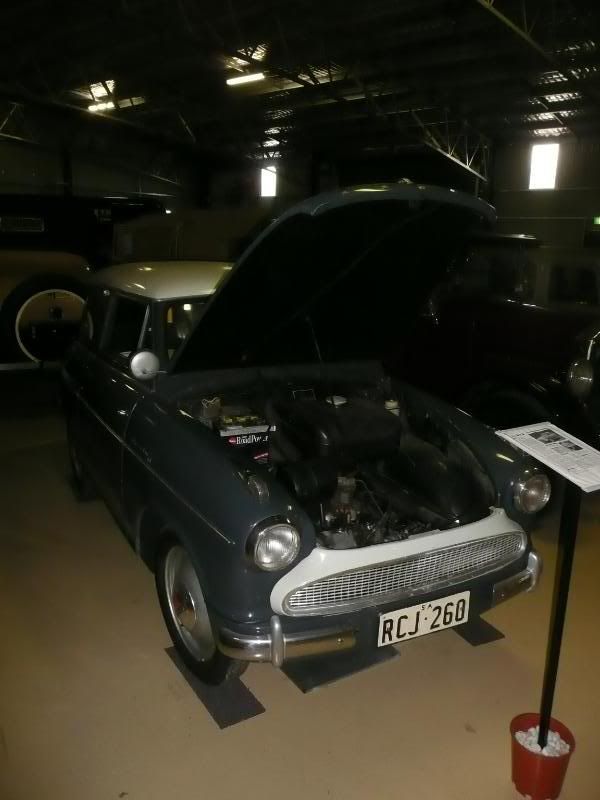 1924 Rugby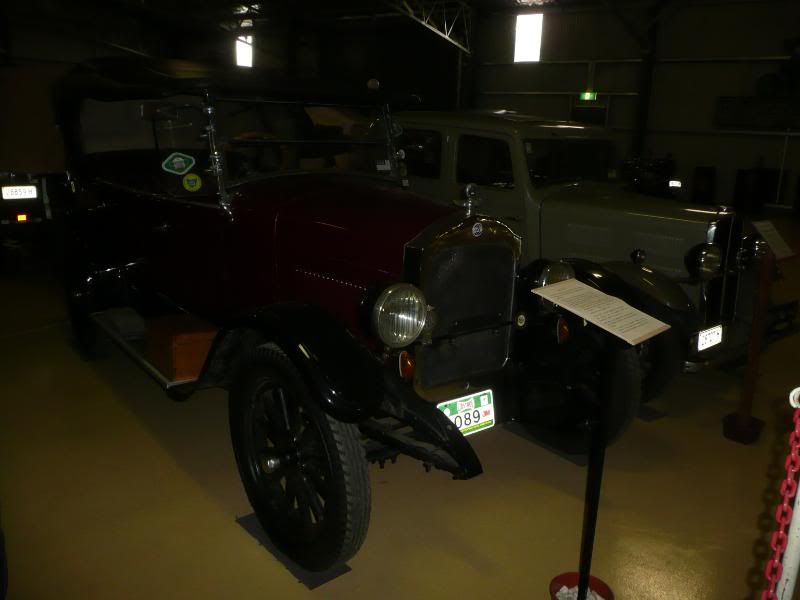 1934 Triumph Super Eight
1927 Ford Model T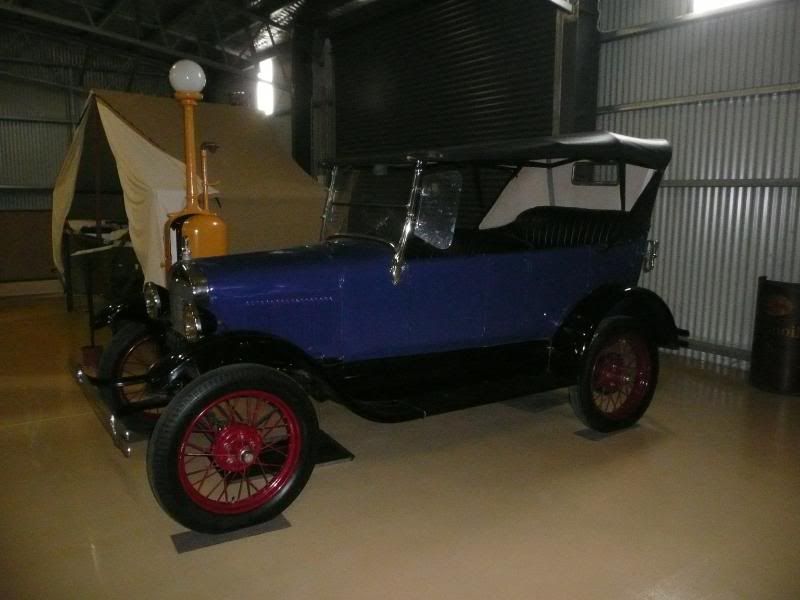 1916 Humber 11.9hp
1955 Series 1 Land-Rover
1923 Summit Roadster
1948 Holden 48-215, the FX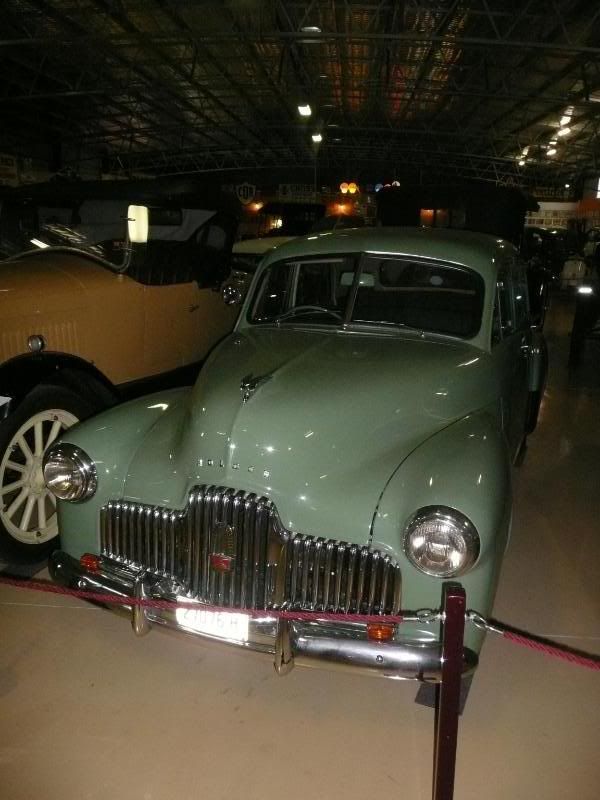 1935 Jowett 10
Whippet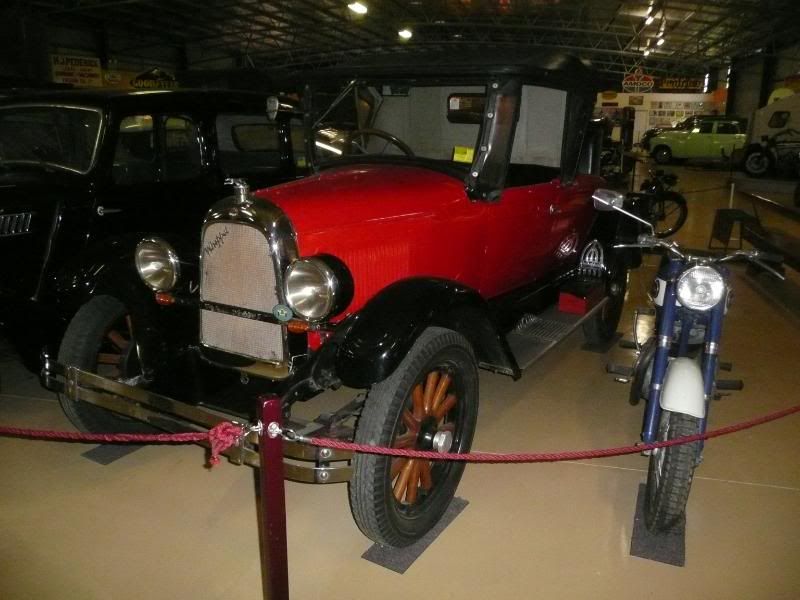 Morris J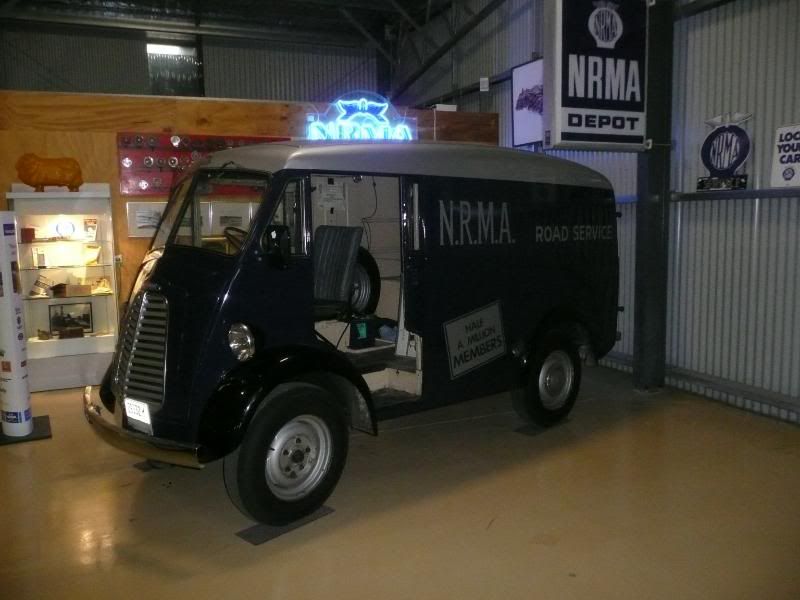 1963 Austin Truck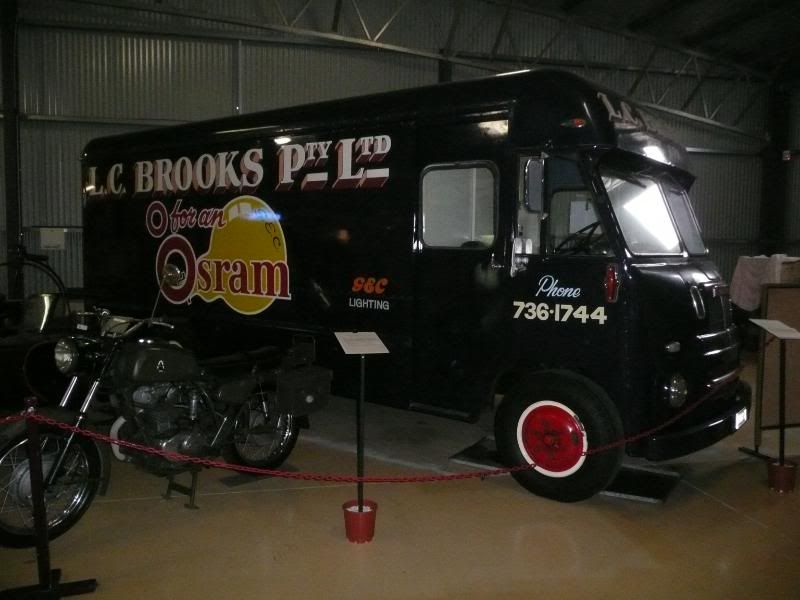 1923 Rolls Royce 40/50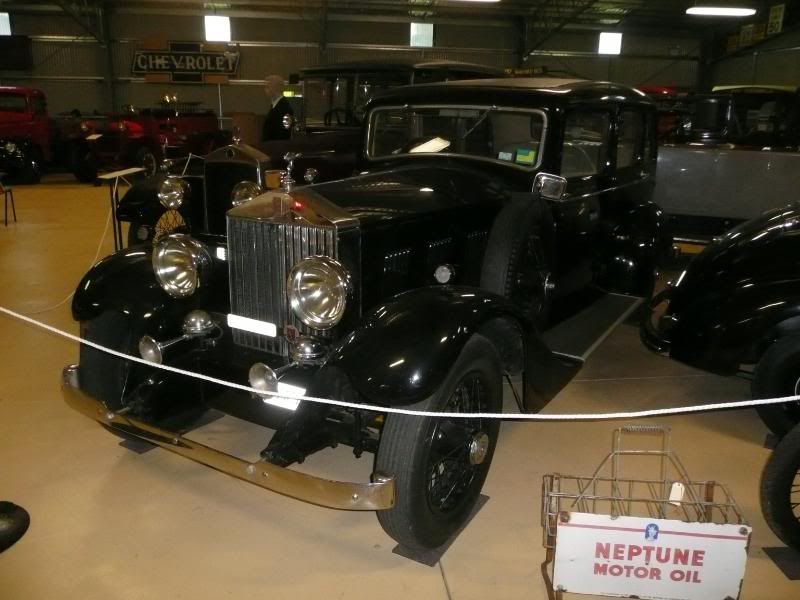 1923 Napier 40/50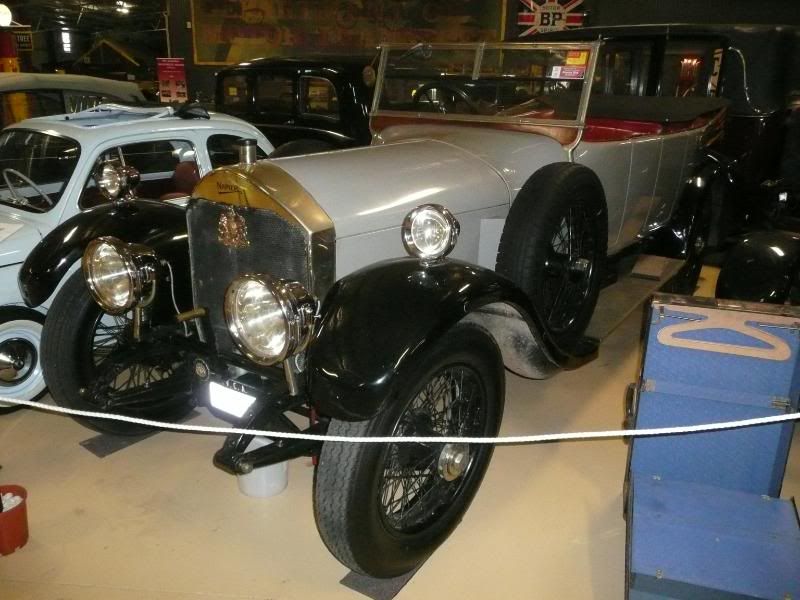 Oakland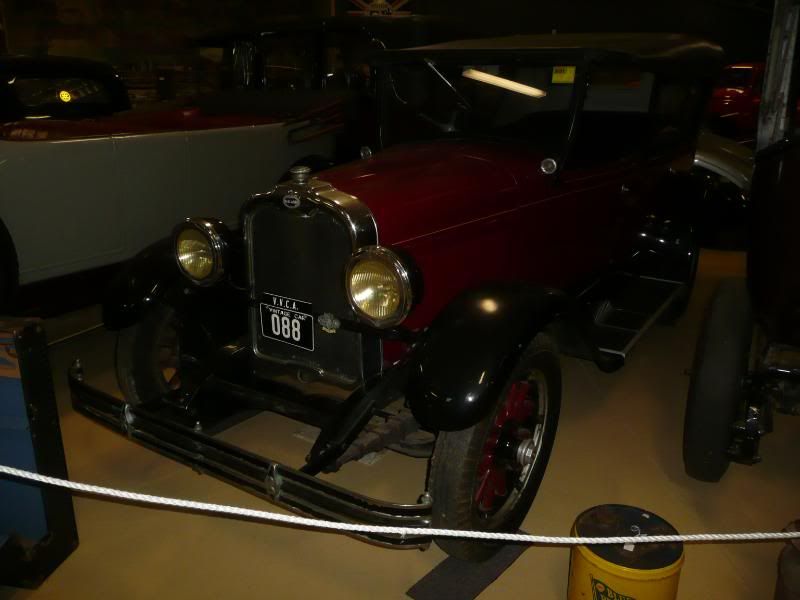 1913 Metz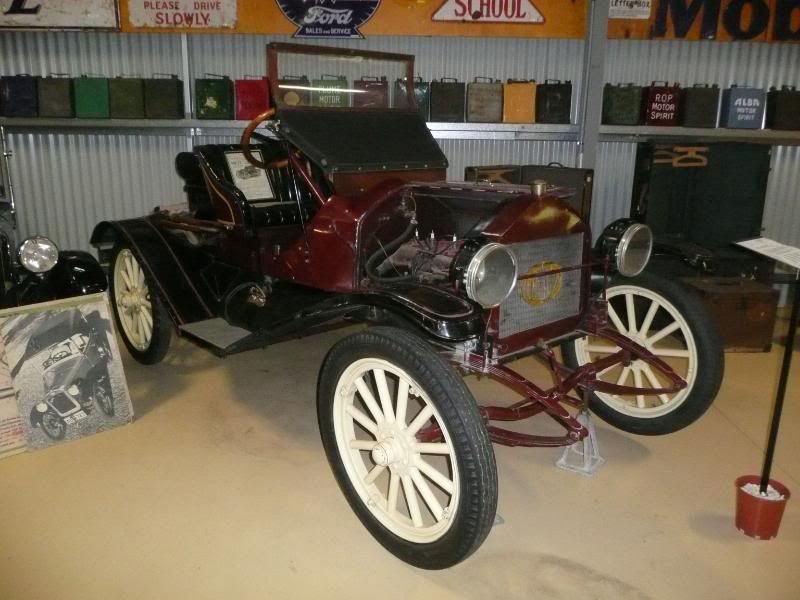 Morris MM Minor Tourer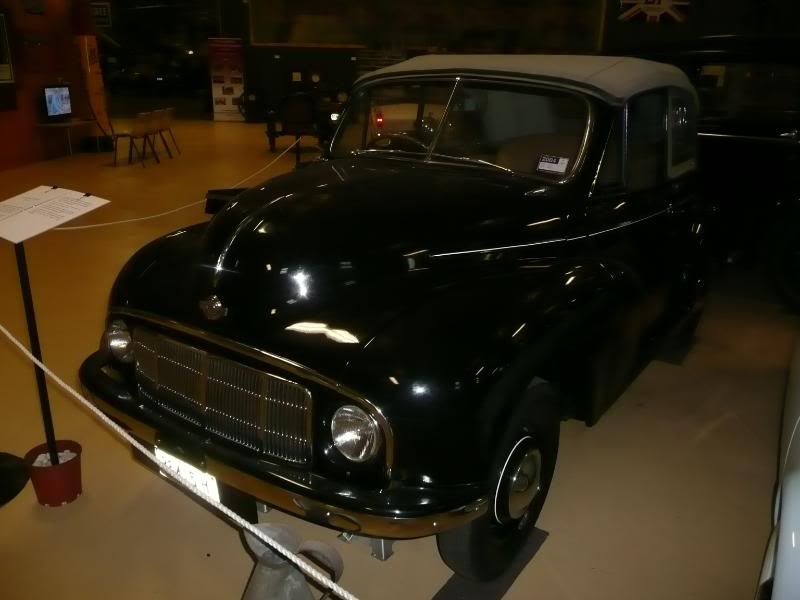 Austin Seven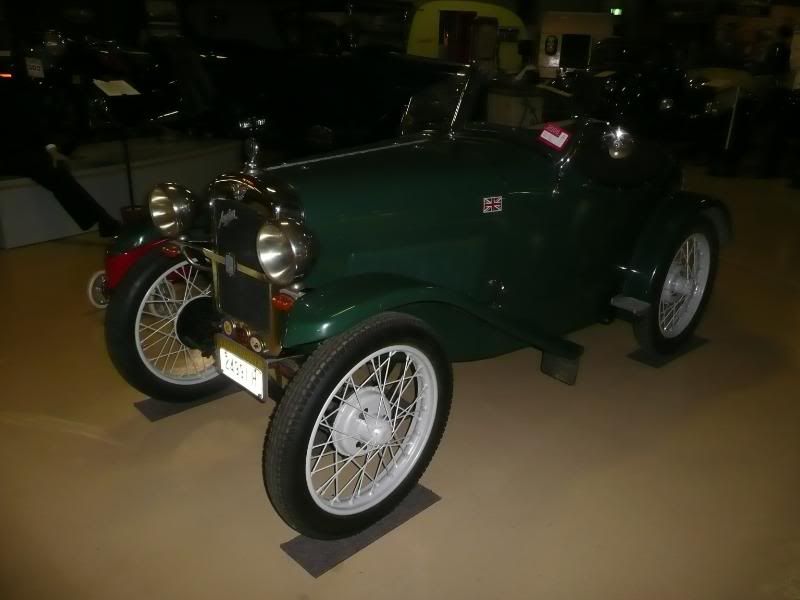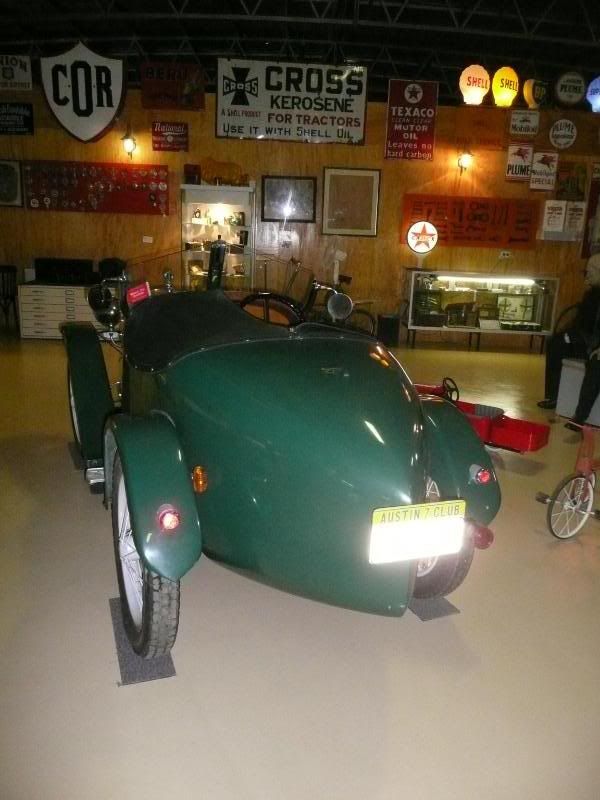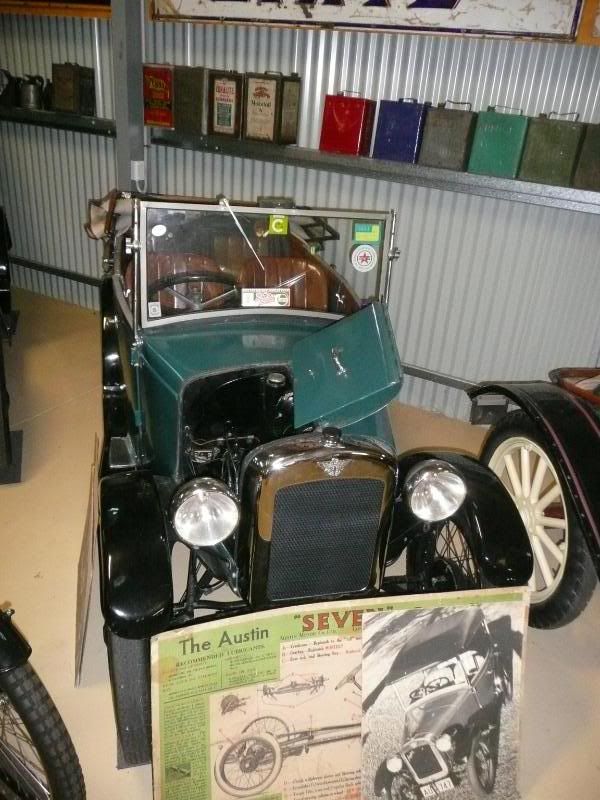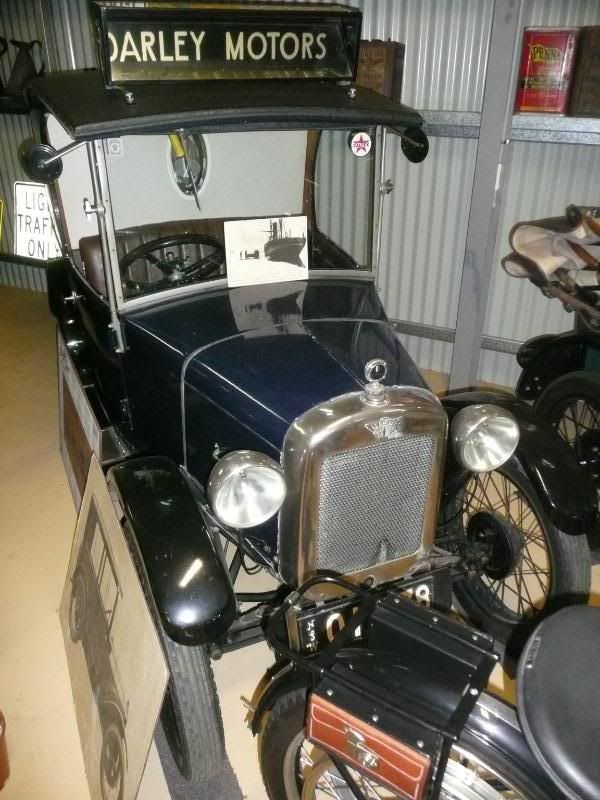 Austin A40 Ute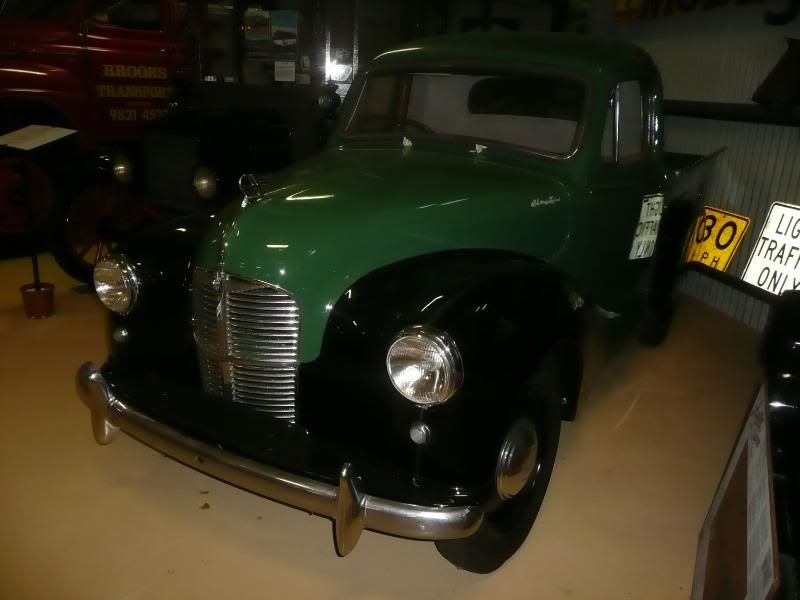 1921 Ford Model TT One Ton
International Pick Up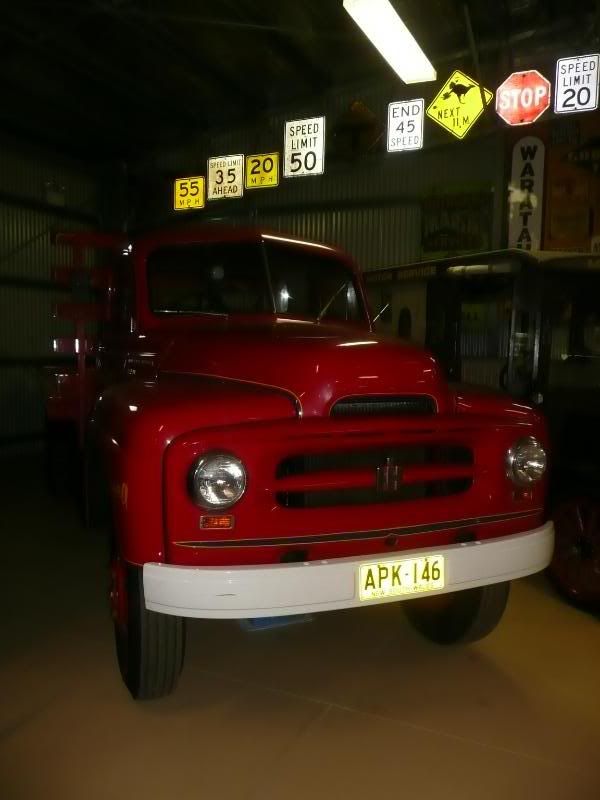 1917 GMC Bus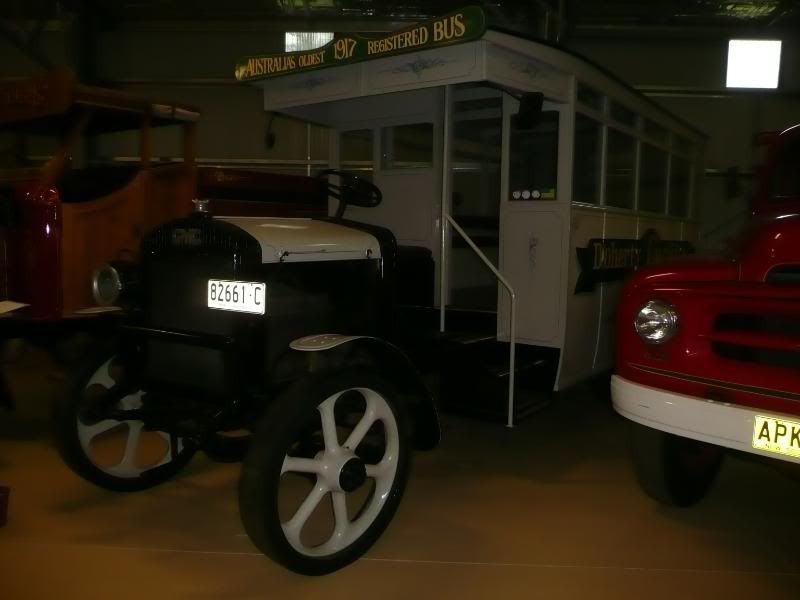 Leyland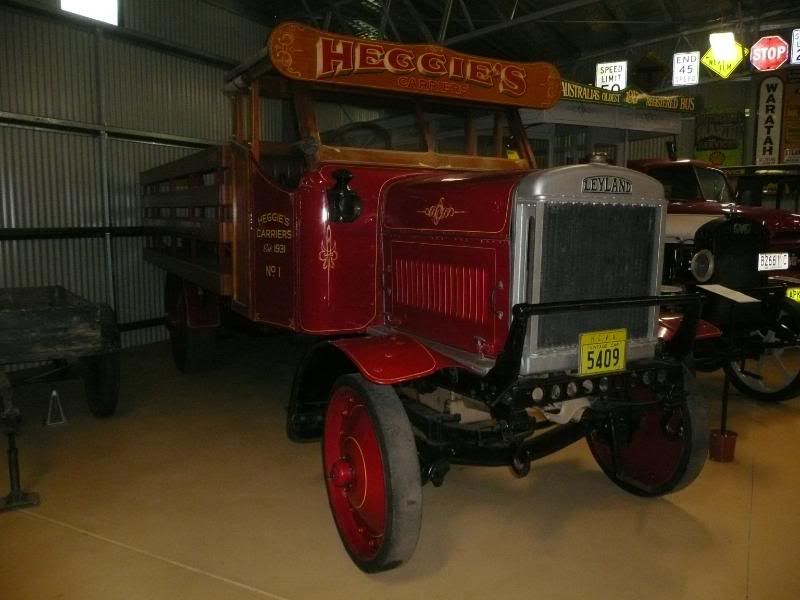 1924 Garford Pump Fire Engine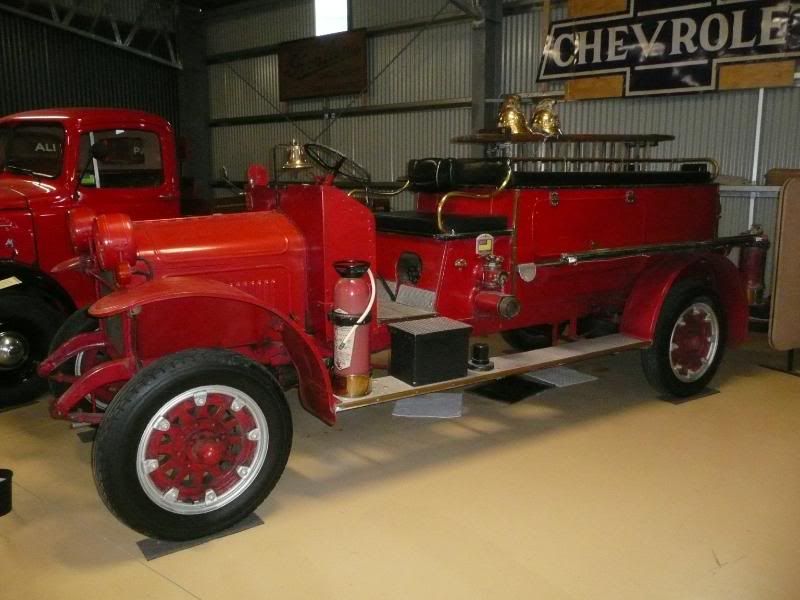 1951 Morris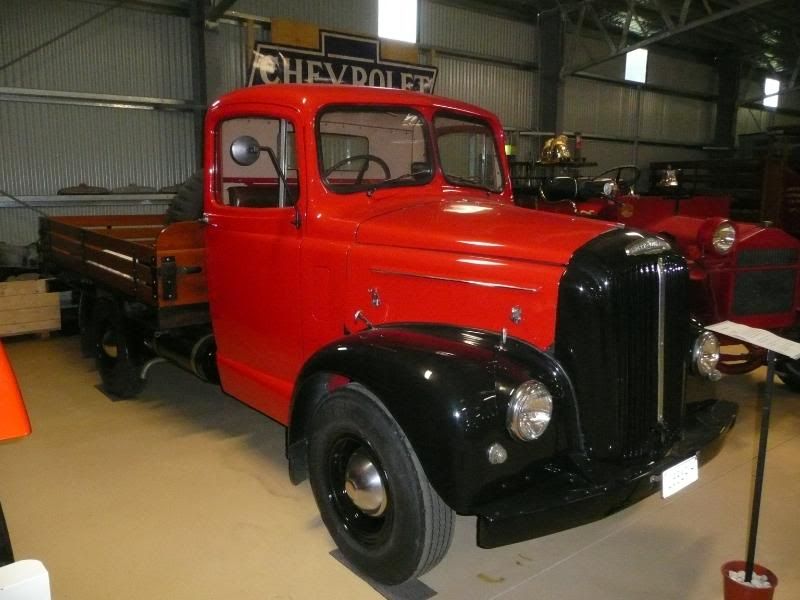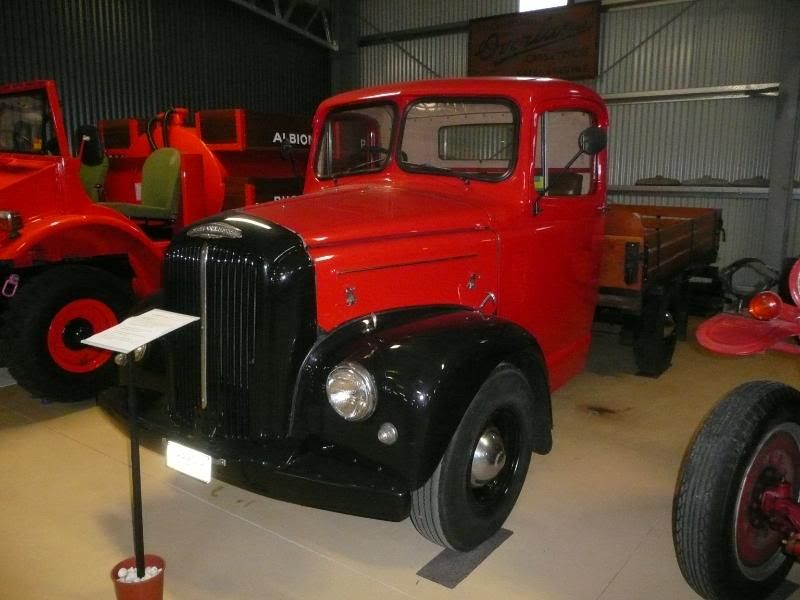 1942 Ford Blitz Fire Truck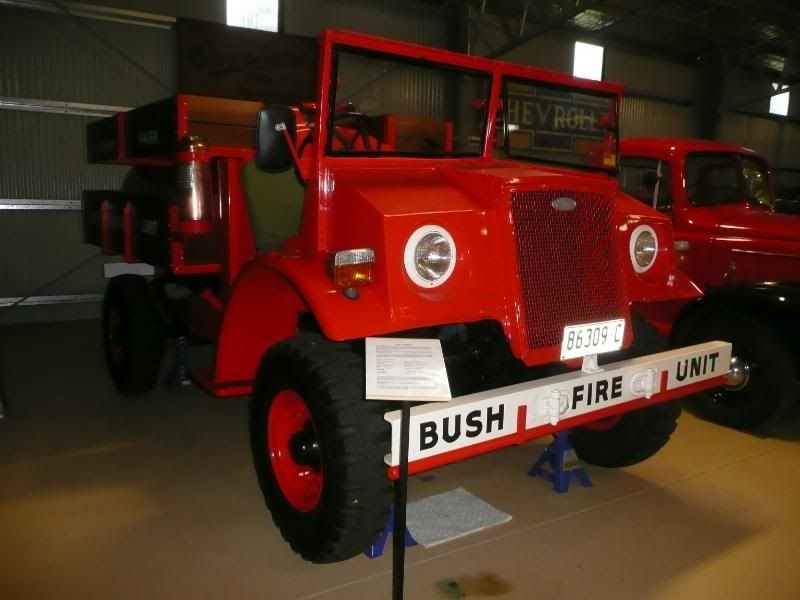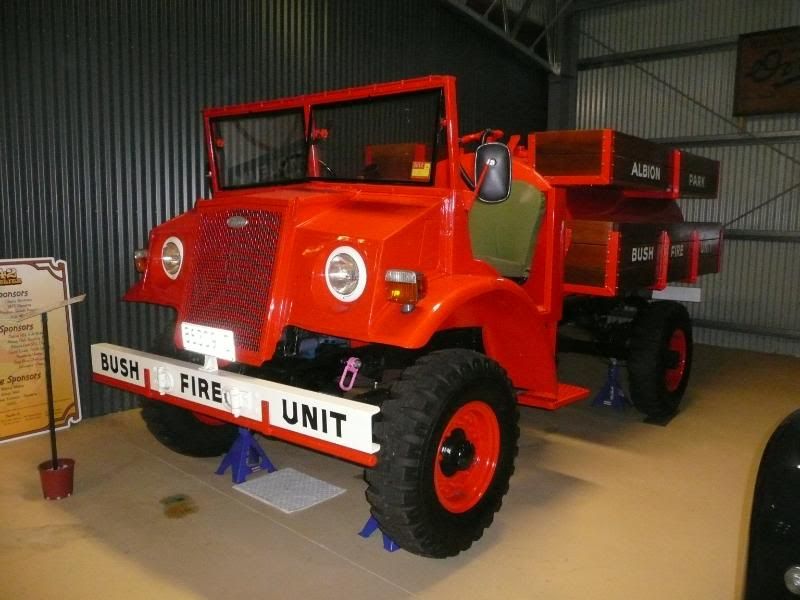 Fiat 500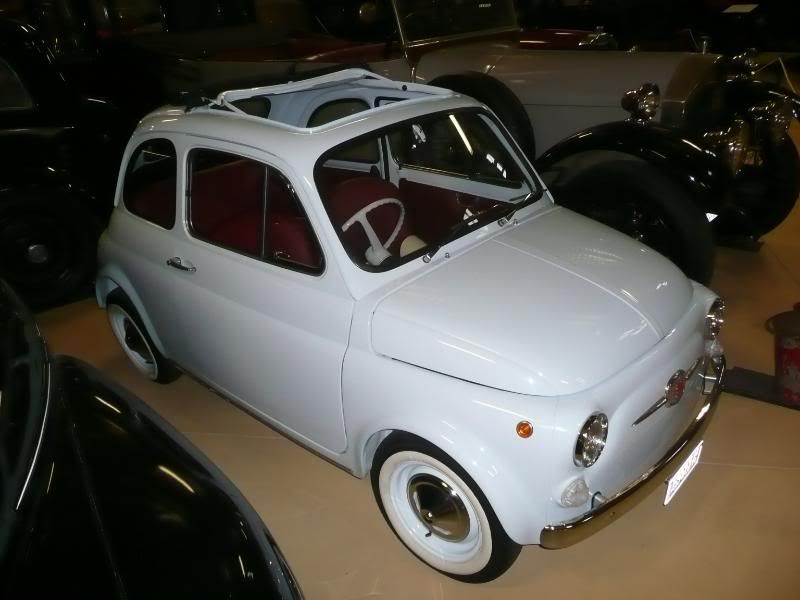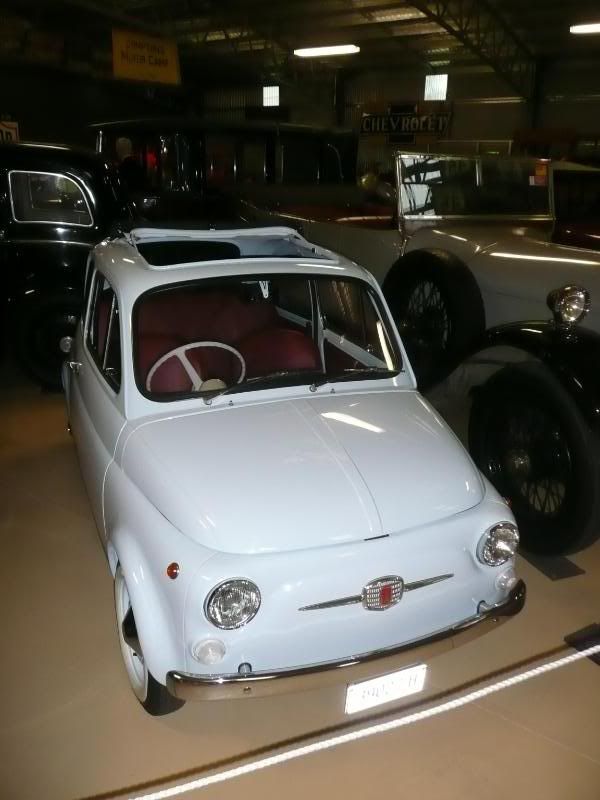 Daimler SP250 Dart
Alvis TC/21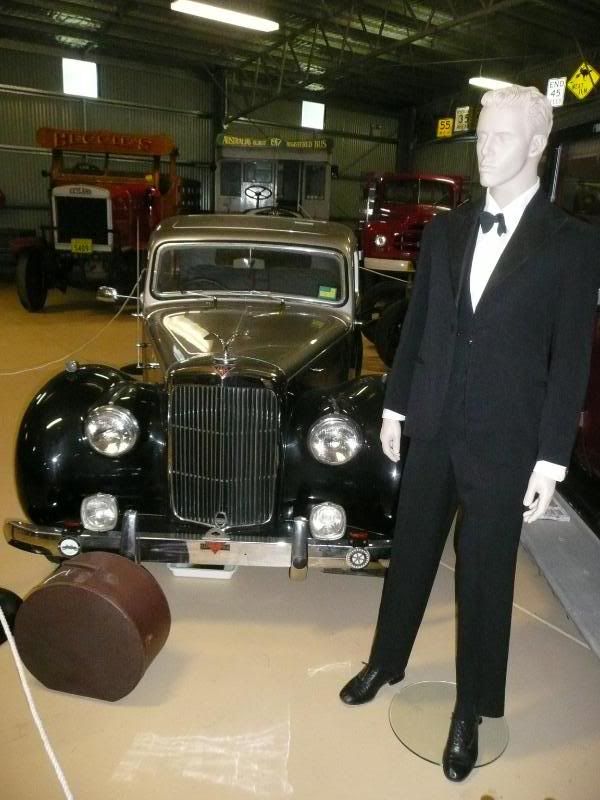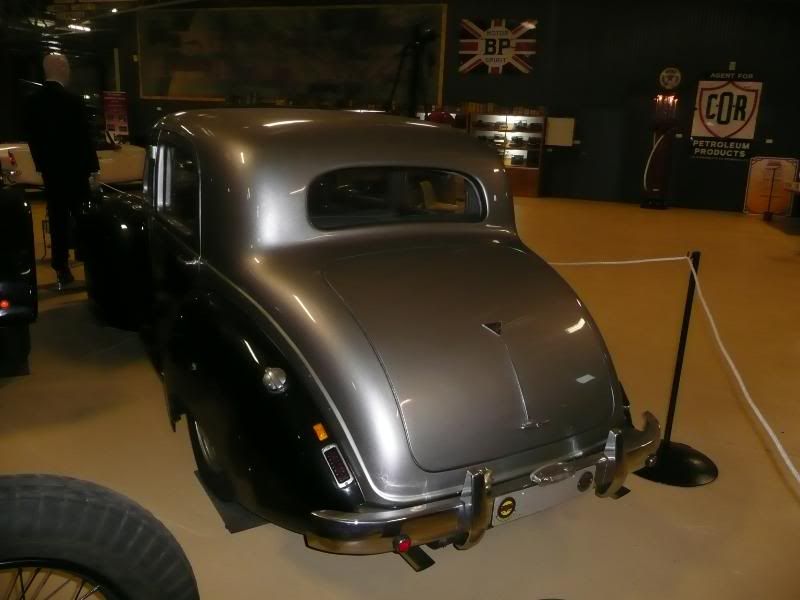 1924 Lanchester 40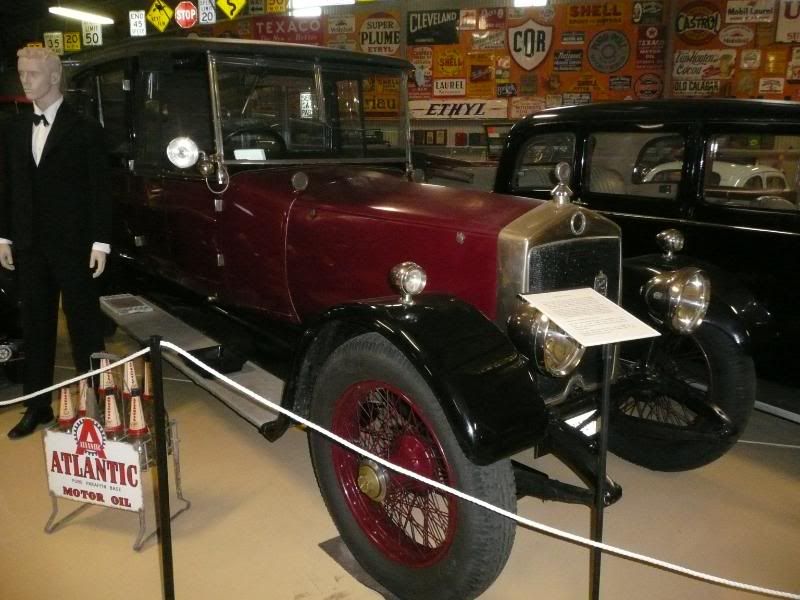 1905 Battery Electric Crane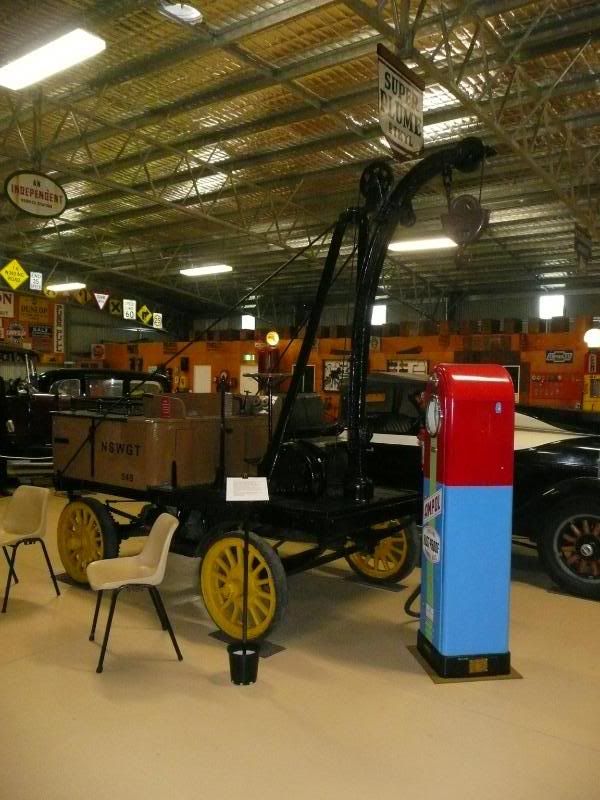 1927 Auburn Straight Eight Roadster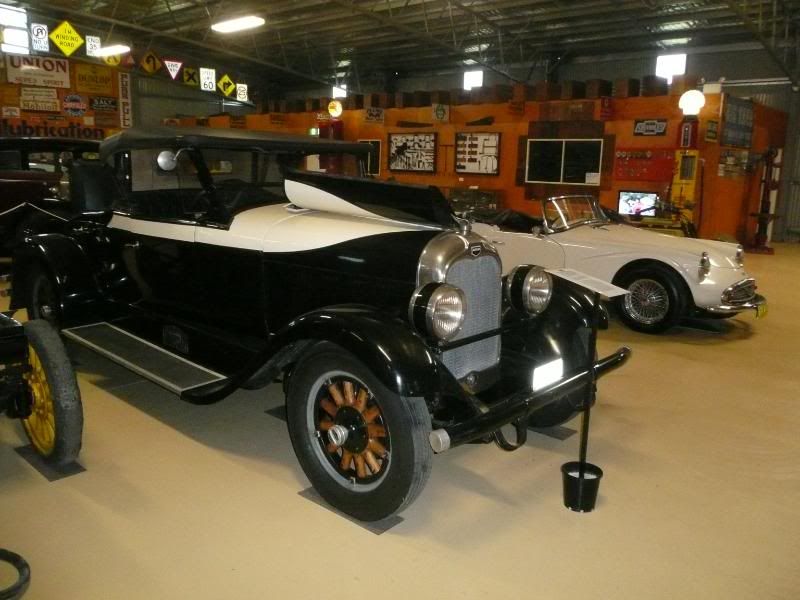 There were plenty of vintage motorbikes as well.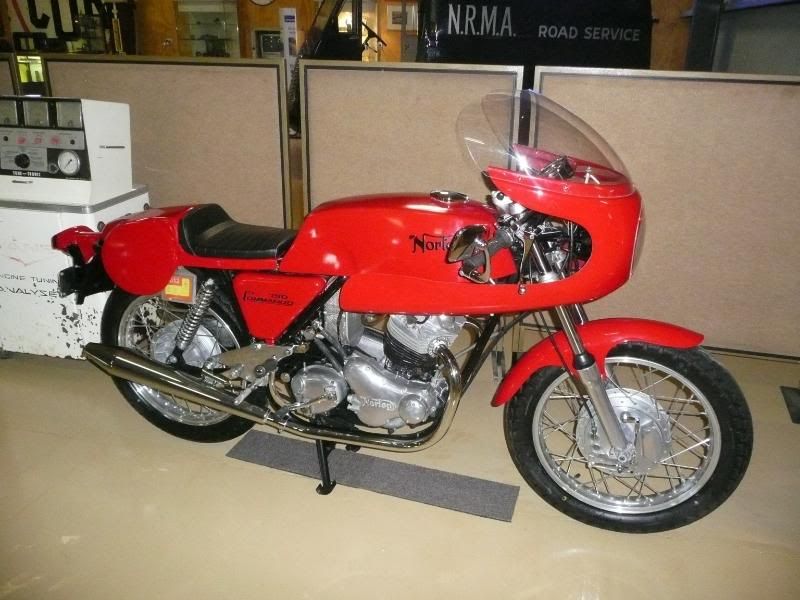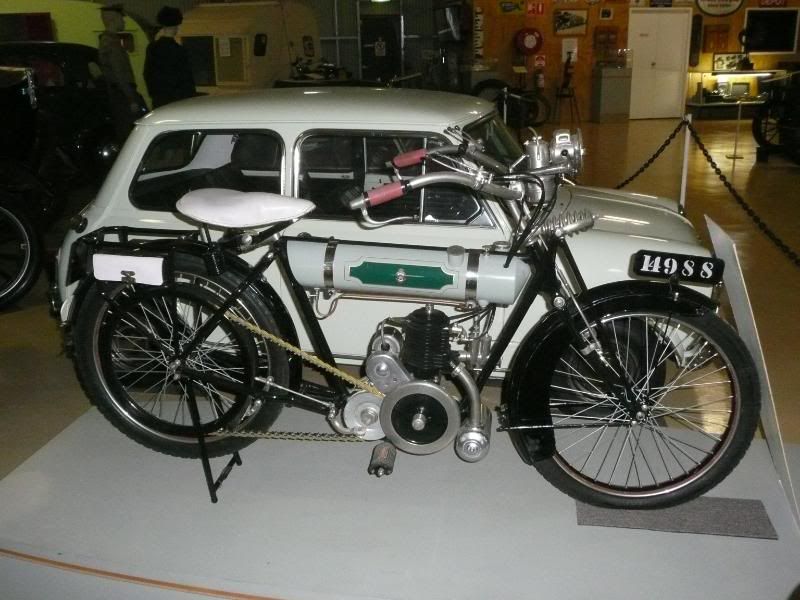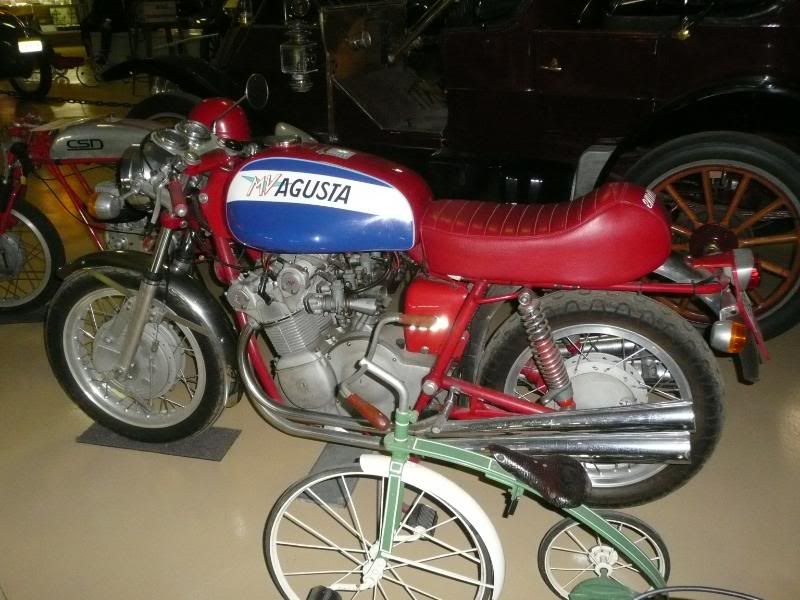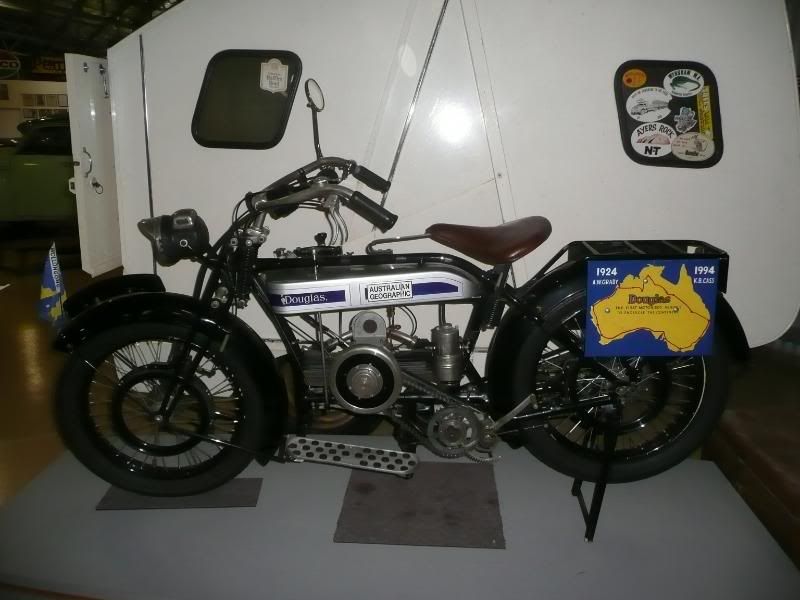 Among the other memorabilia are a splendid collection of period petrol pumps which are displayed throughout the museum.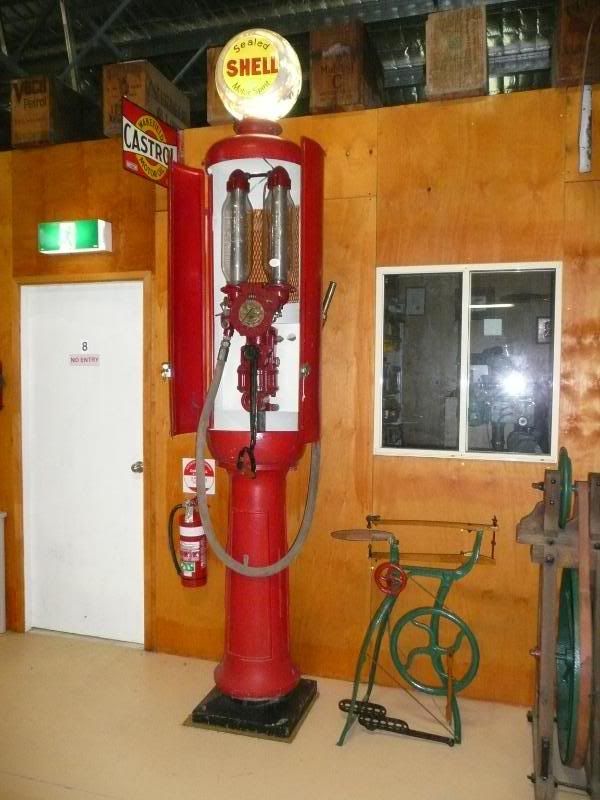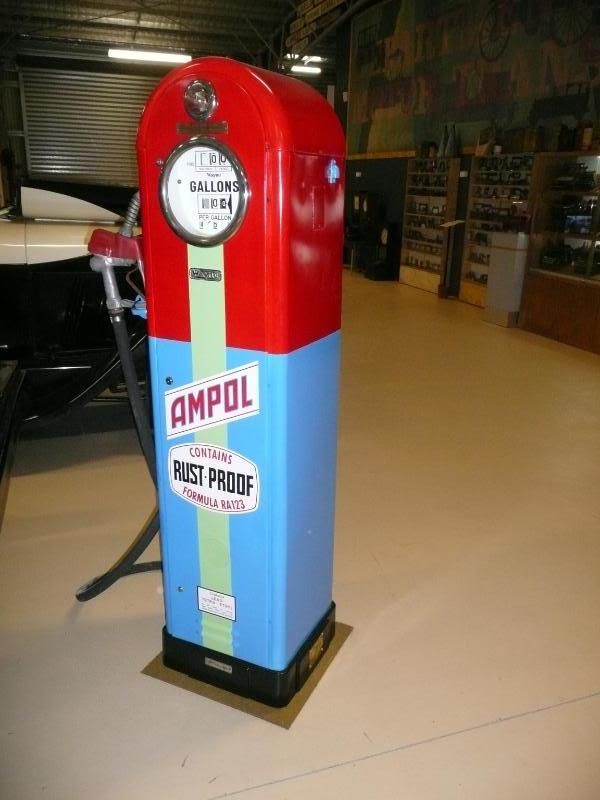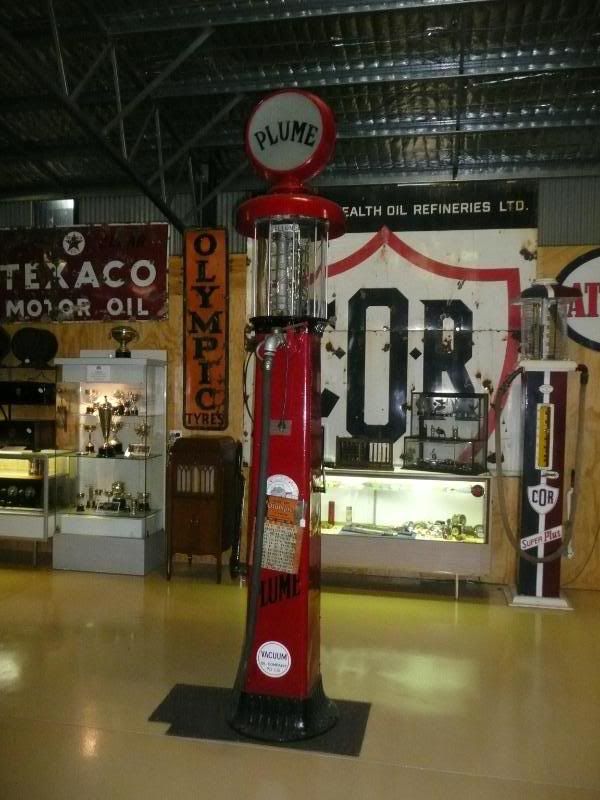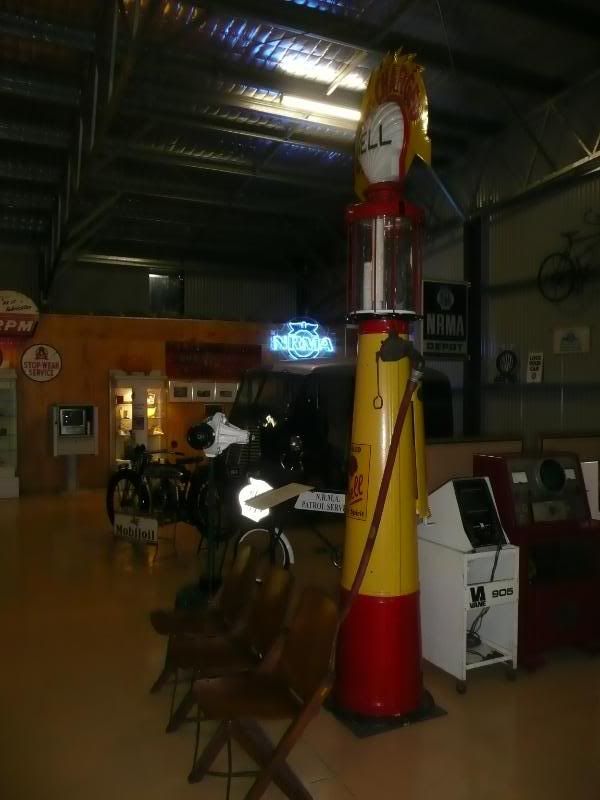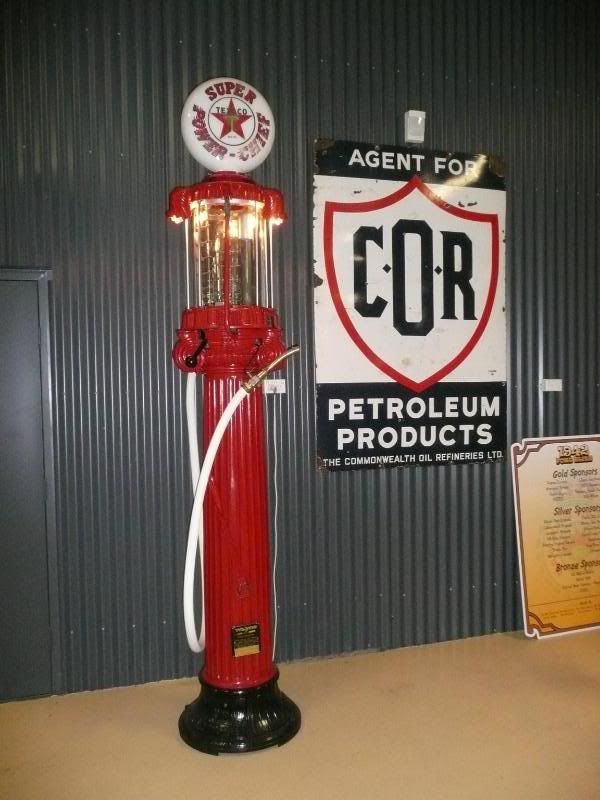 More details are available at the museum's own website: www.motorlifemuseum.com
2012-04-16 18:23:42