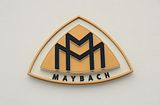 The day before I arrived in Munich, the city and surrounding area had been enjoying temperatures near 30 degrees with plenty of sunshine, but the forecast suggested that Day One of my May 2012 weekend visit was to see that figure more than halve and steady rain was forecast. Time to select an indoor entertainment, then. Among the museum leaflets I had acquired, still on the "yet to visit" pile was one for a Maybach Museum in the small Bavarian town of Neumarkt in der Oberpfalz, situated between Nuernberg and Regensburg, and about an hour and half north of Munich. Promising more than 10% of the globally surviving Maybach models built between 1921 and 1940, it looked perfect as a destination. With my friend Christian Wimmer (cawimmer430) as passenger and additional photographer, we headed north, to learn about the history of this marque.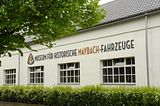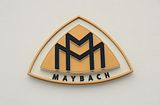 To most people in the twenty-first century, Maybach means a vast and slightly vulgar limousine based on the S Class Mercedes, which has been so far from a sales success that the venture will be wound down after just one model generation. The more knowledgeable may be aware that Maybach had a rather more illustrious past, when the marque was known for being among the most luxurious cars made in Germany in the 1930s, Dig a little deeper, and you find that there is rather more to the story than that. The original Maybach-Motorenwerk company was founded in 1909 by Wilhelm Maybach and his son Karl, as a subsidiary of the Luftschiffbau-Zeppelin GmbH. Maybach senior had worked as the technical director at the Daimler-Motoren Gesellchaft. The first name for his company was actually the Luftfahrzeug-Motorenbau GmbH (literally, the aircraft engine building company), but in 1912 he renamed it after himself. Initially, the company concentrated on building engines for the nascent airplane industry, especially the Zeppelin airplane company. It was not long before the company extended their reach to cover engines for ships and boats as well. Maybach first showed a car in 1919, but it was 1921 before production got underway. In the next 19 years they built around 1800 cars, in a remarkably small number of model types. The initial cars were all 6 cylinder models, and the first one was called W2, for "Wagen", ie "car" type number 2, following that 1919 prototype. This was followed by the W3, W5, W5 SG and the W6. The first 12 cylinder car appeared in 1929, the DS7, where DS stood for "Doppel Sechs", ie "Double Six". DS8 came soon after. A new technical era ensued in 1935 with the arrival of the SwingAxle cars, the SW35, SW38 and SW40. During this time, the company continued to build engines for boats and also for railway engines. In 1935, the company diversified still further into the production of half-track vehicles and tanks. Production of cars ended in 1940 as a casualty of the war, with all efforts concentrated on military demands from the Nazis. Although the company continued to exist after the war, largely undertaking repair work, production of cars did not resume. Daimler-Benz bought Maybach in 1960.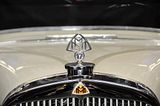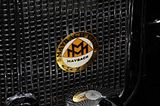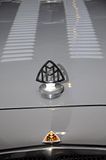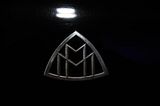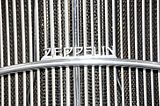 The museum contains around 18 of the cars produced in the 1920s and 1930s, and a vast amount of memorabilia, with several of the engines from boats and tanks on show, along with several display cases containing everything from original sales brochures to engineering notebooks, which were written in the old German script which I simply could not read.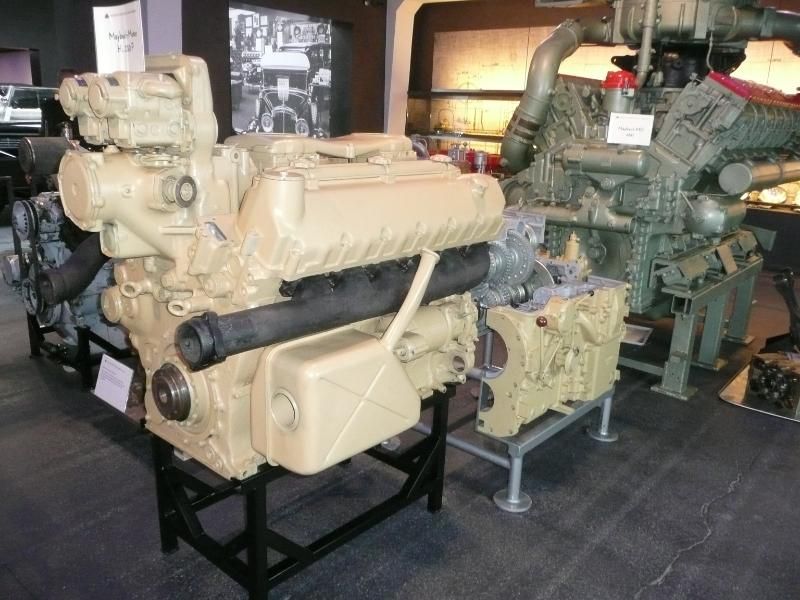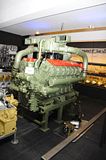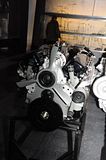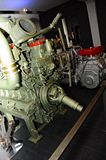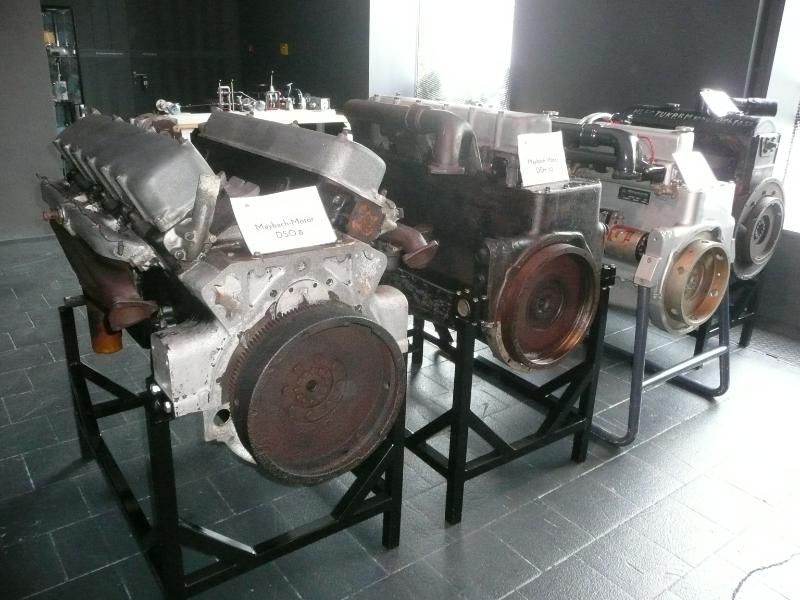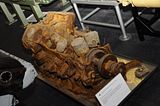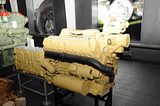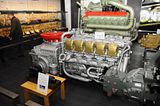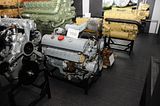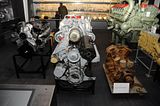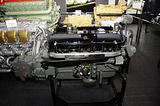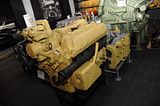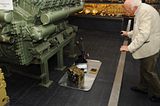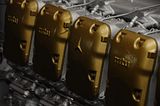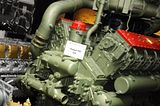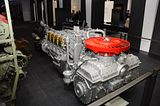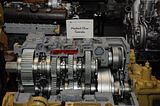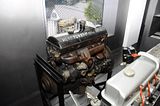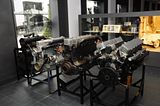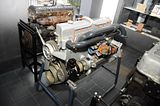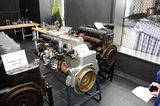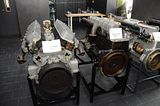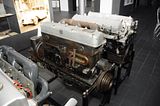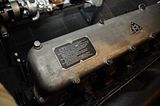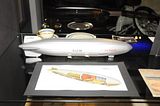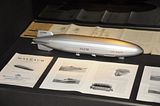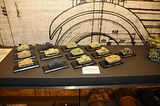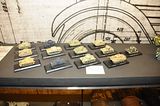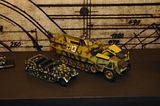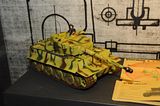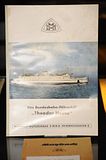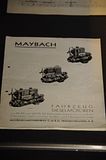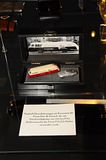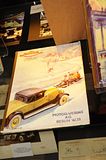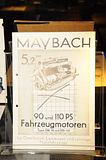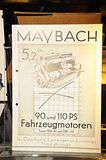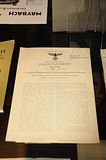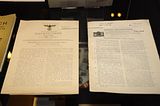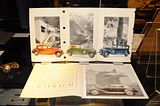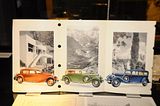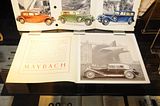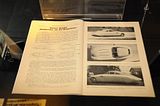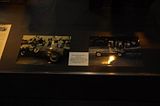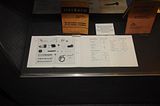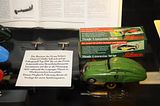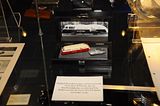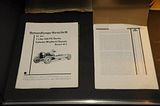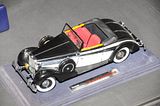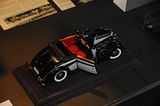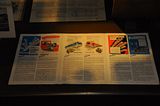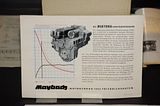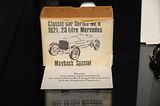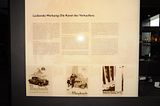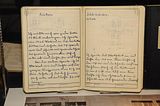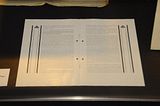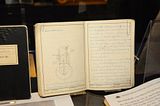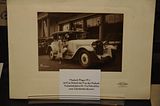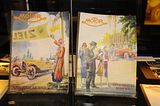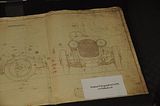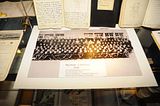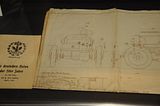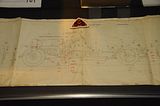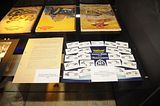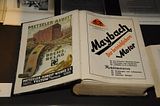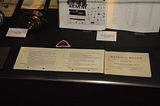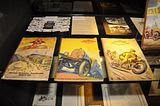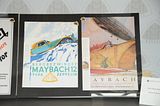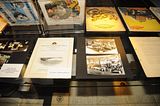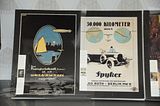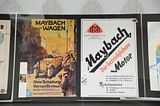 Not all of the cars had any form of identification on them, and with coachbuilt bodies widely used on the cars, I cannot provide lots of information about everything we saw. What follows is what we were able to discern.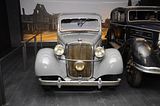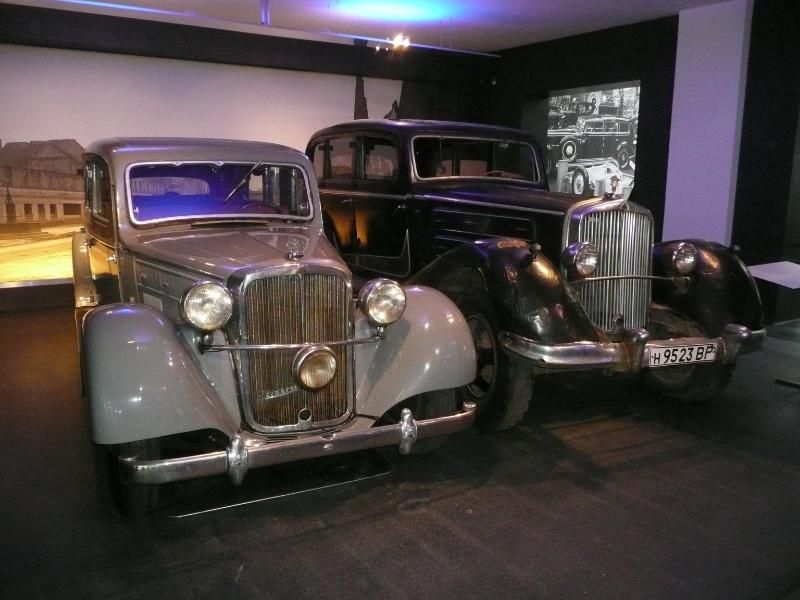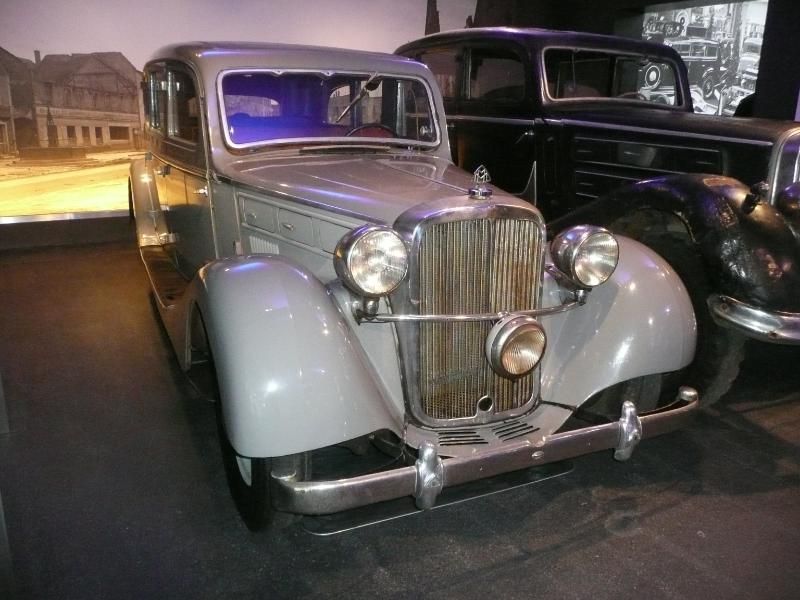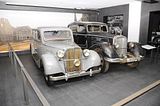 This behemoth is a 1939 DS8 Zeppelin. It featured an 8 litre 12 cylinder engine, putting out around 200 bhp. After the war, it was confiscated by the Red Army and the car made its way to the Soviet Union, where it was used as a sort of bus. When parts broke or wore out, they were replaced with whatever the Russians could find, so the car is far from original.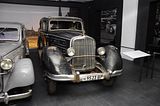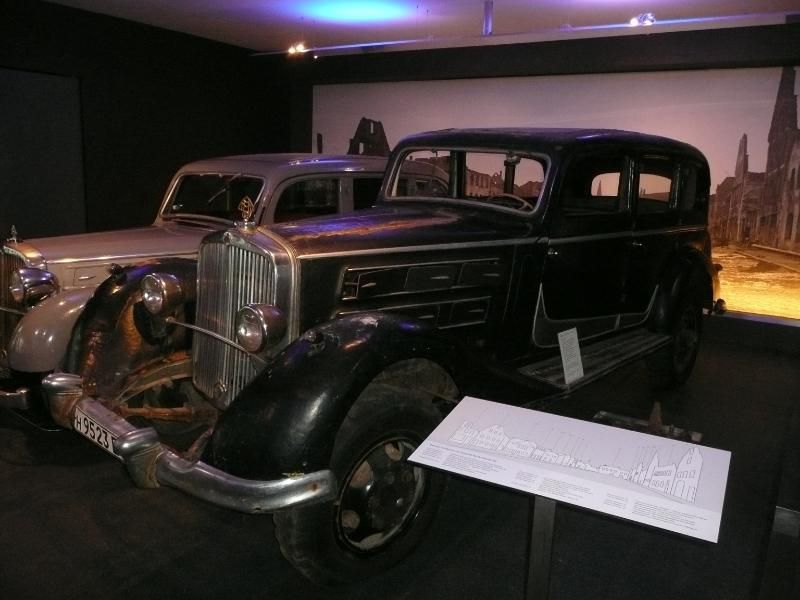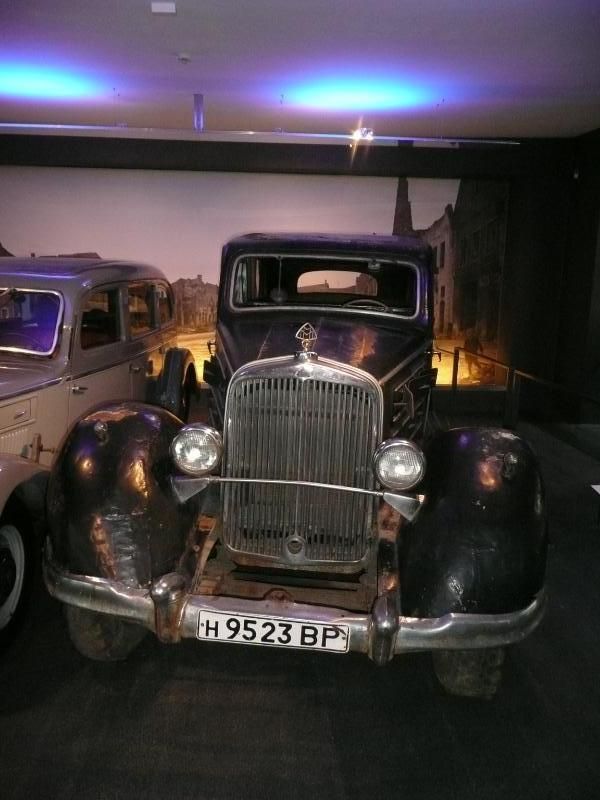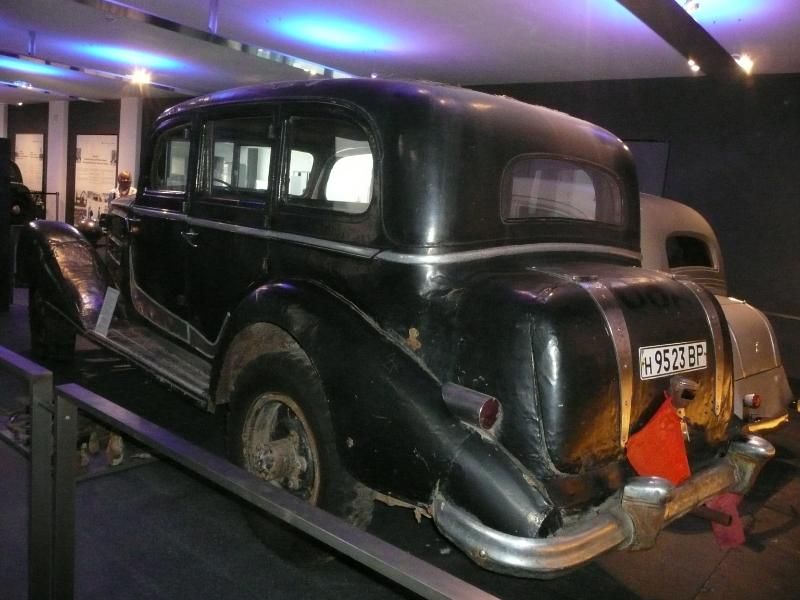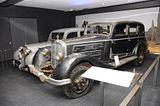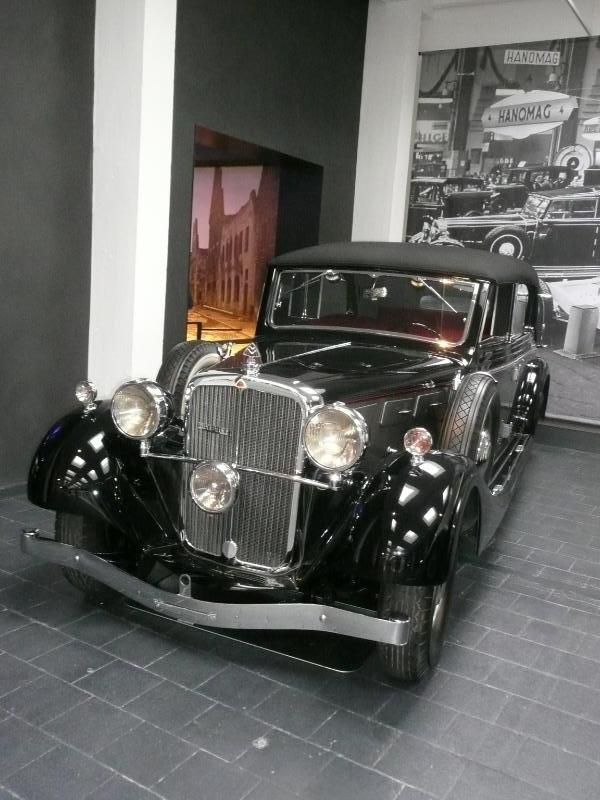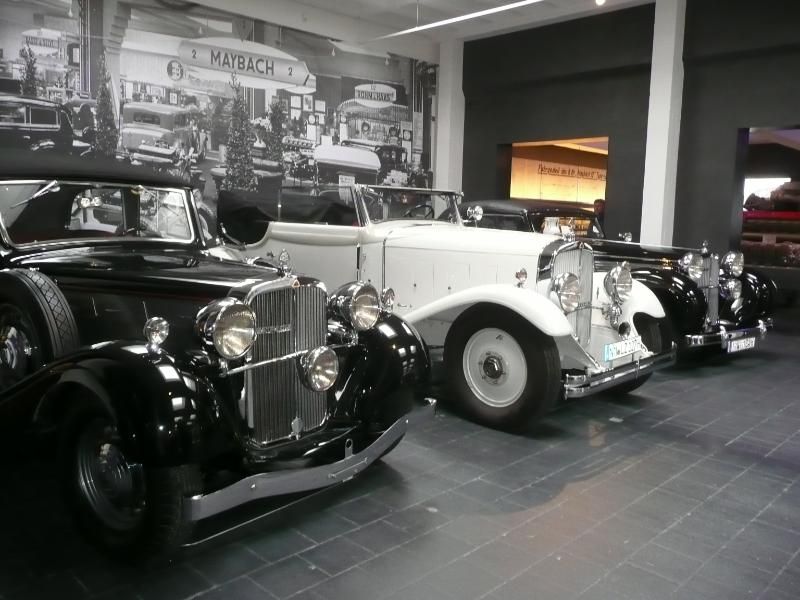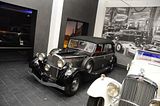 This is also a Zeppelin DS8 model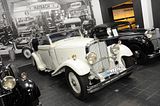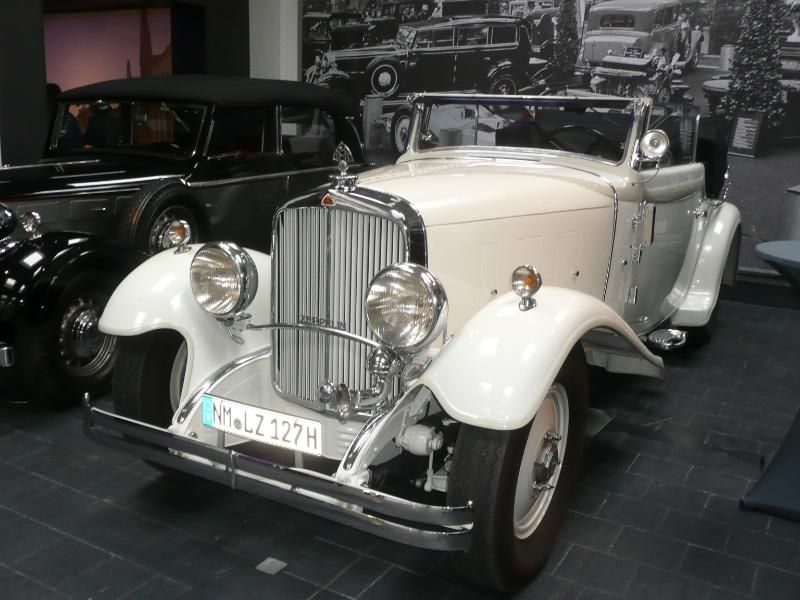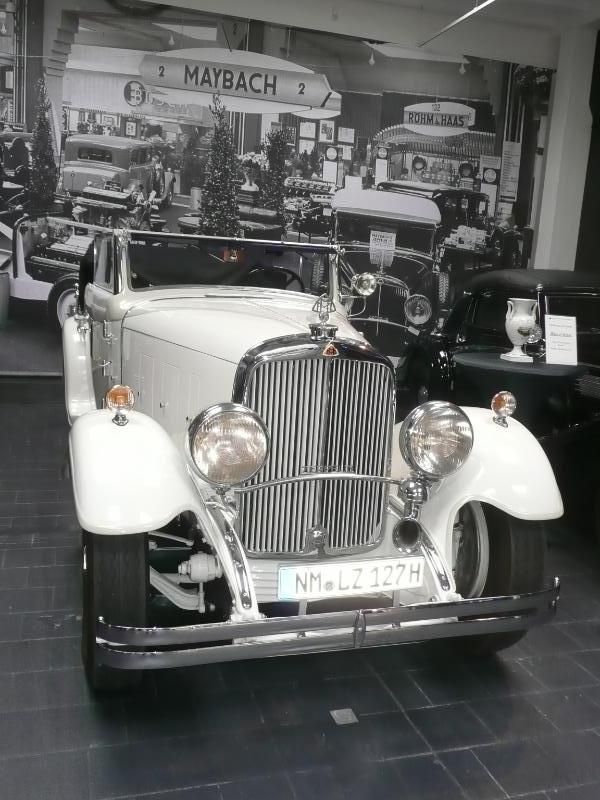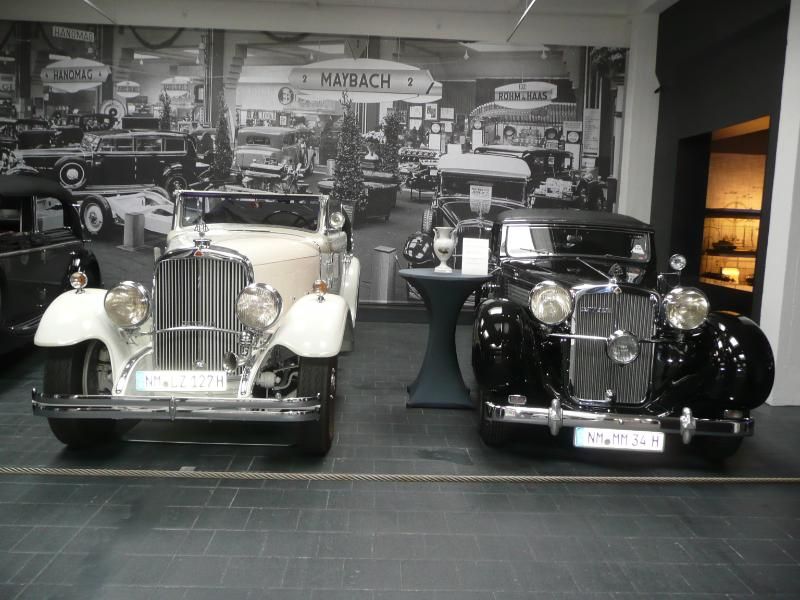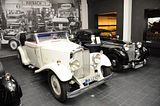 This 1938 car is an SW38. It was ordered by the Swiss distributor for display at the Geneva Show that year, and sports an unusual 2 door Cabrio body. Although it is 6m long, the boot is particularly tiny. The car was shown again at Geneva in 2002, as part of the relaunch of Maybach.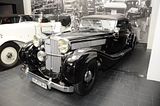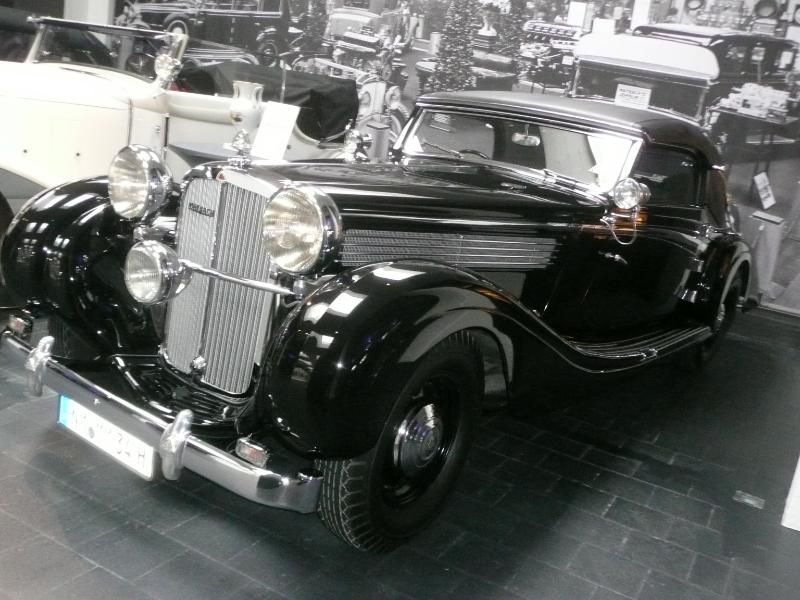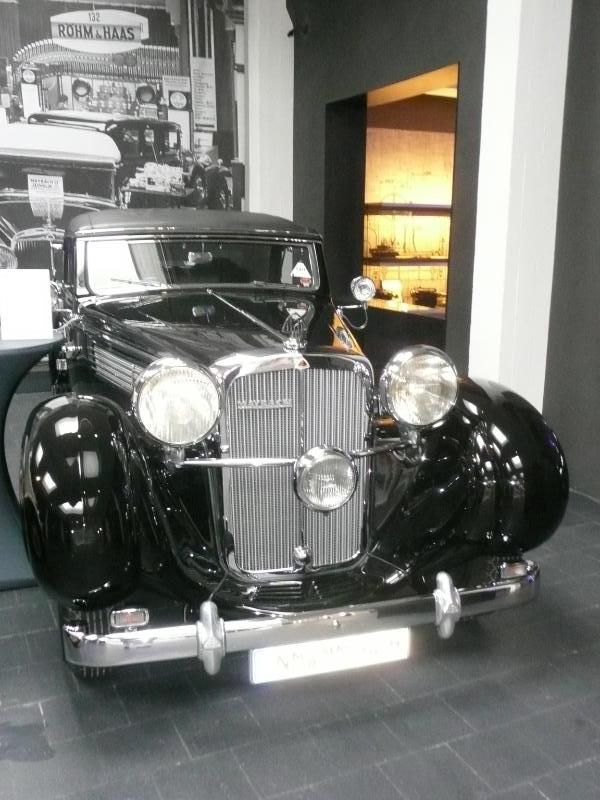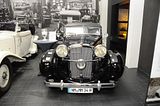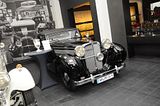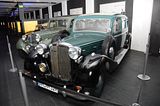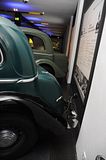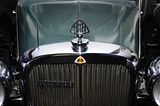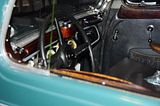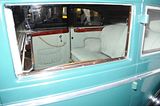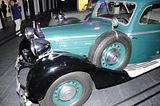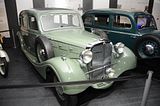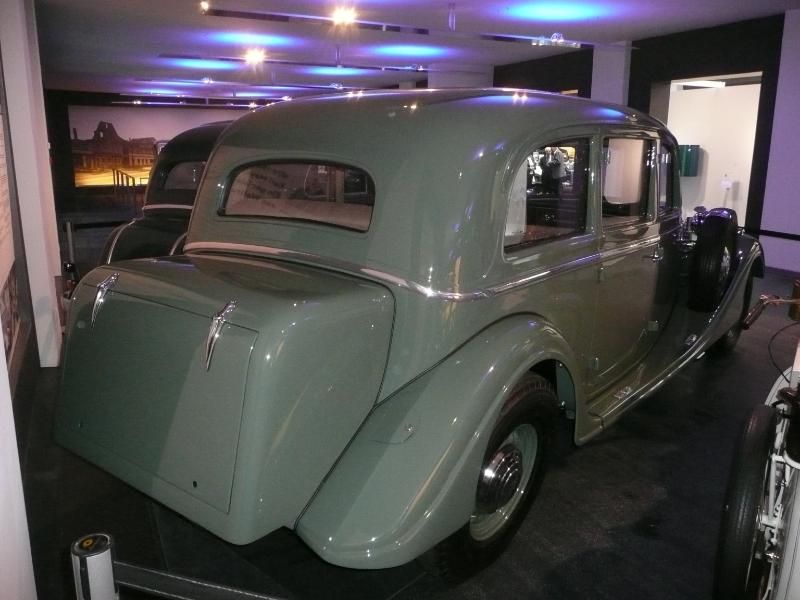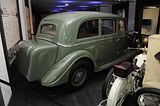 This is a W3, or rather part of a W3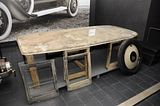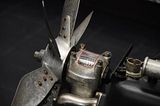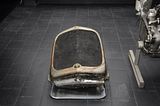 This is a 1926 W5SG. Featuring a 6995cc 6 cylinder engine, approximately 250 of these cars were made. This one was found in 1960 in Hamburg in a particularly good state of repair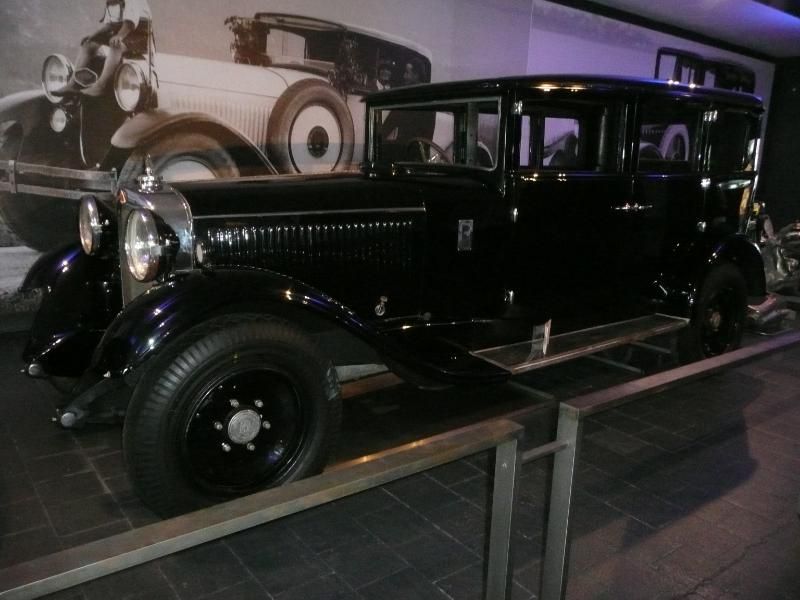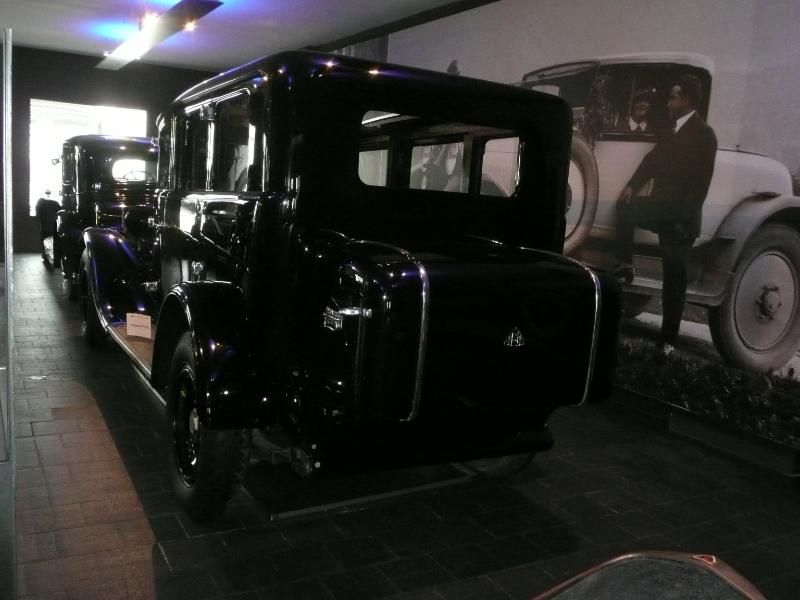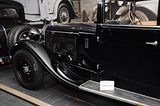 1930 DS8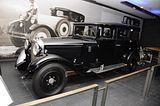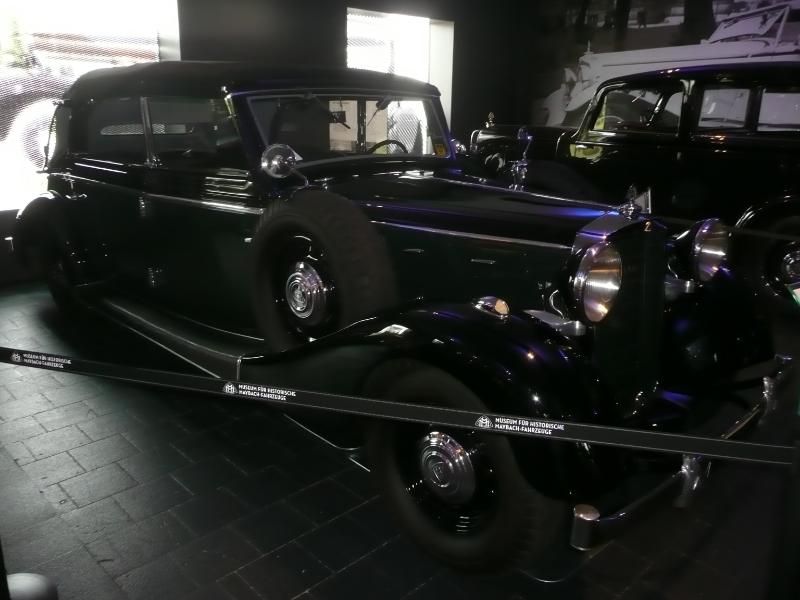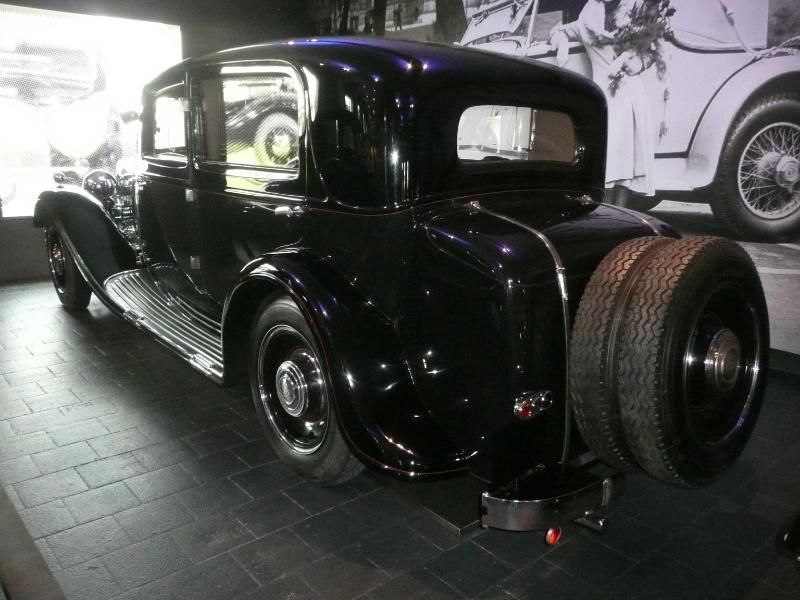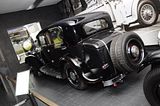 This 1936 SW38 was delivered new to General FieldMarshall von Blomberg of Berlin. 800 similar cars of this type, which featured a 6 cylinder 3.8 litre engine, were made. This one was confiscated by the Americans during the war and the car found its way to Vienna.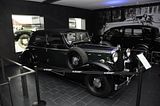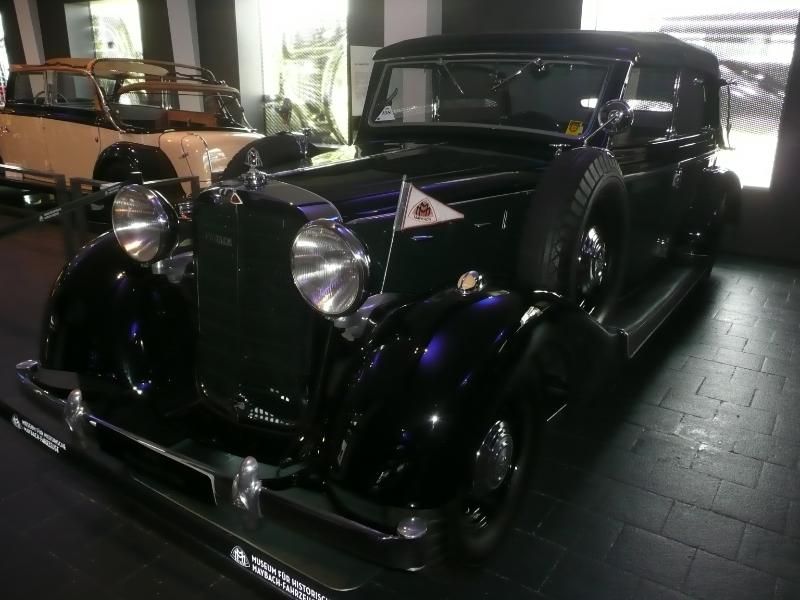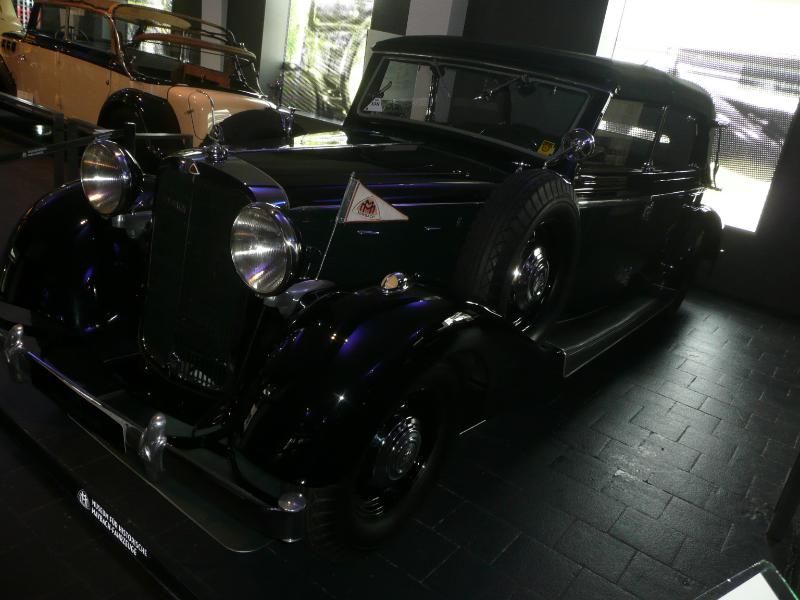 This cabrio is an SW35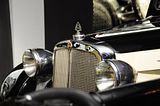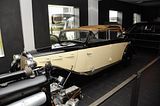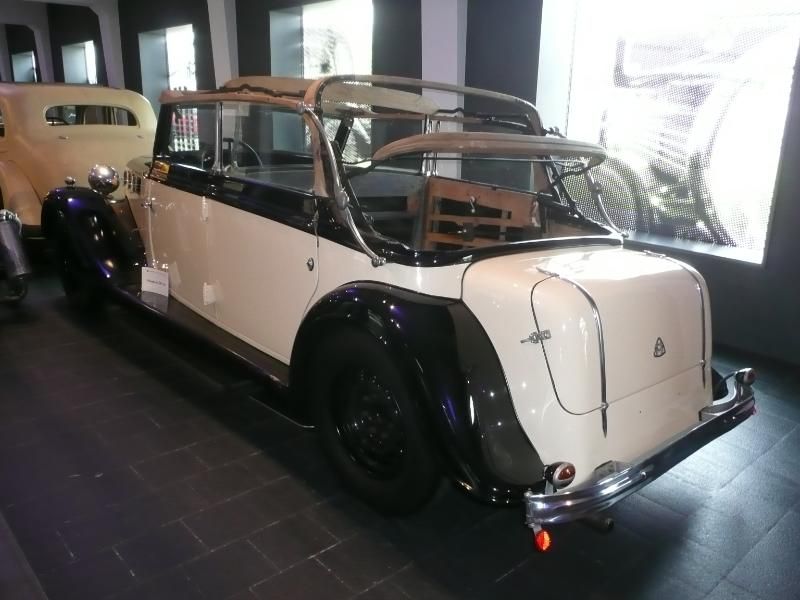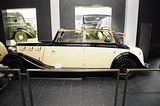 An SW38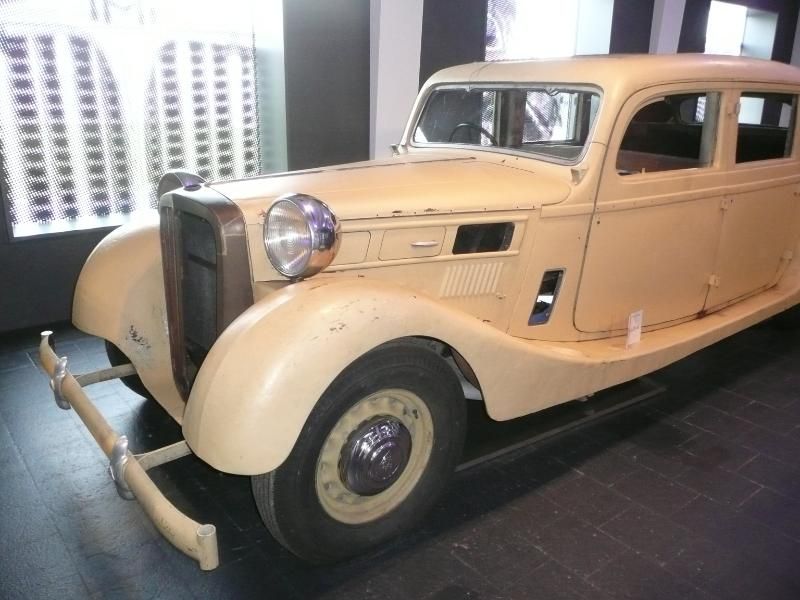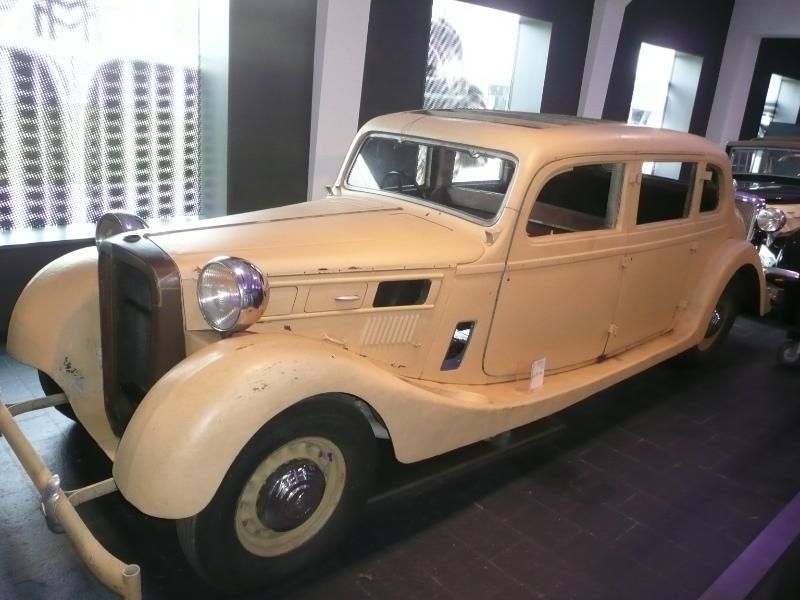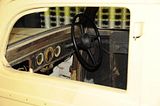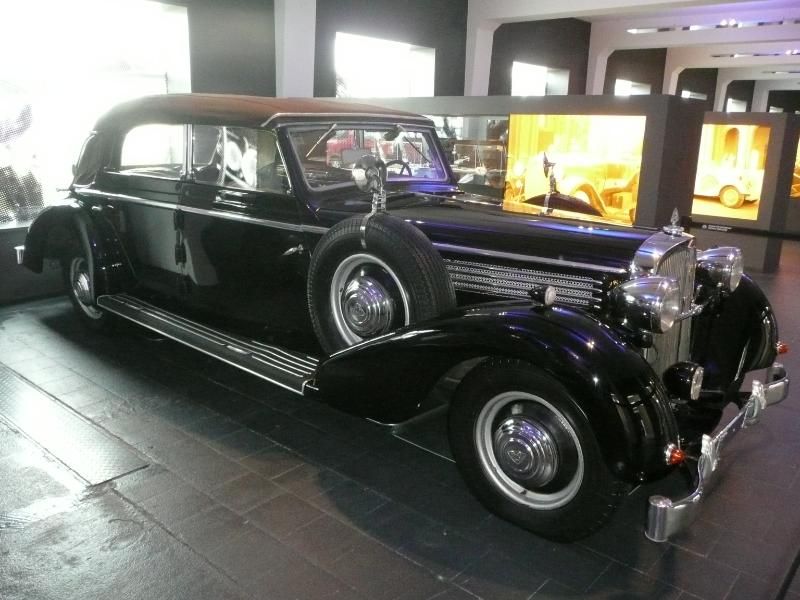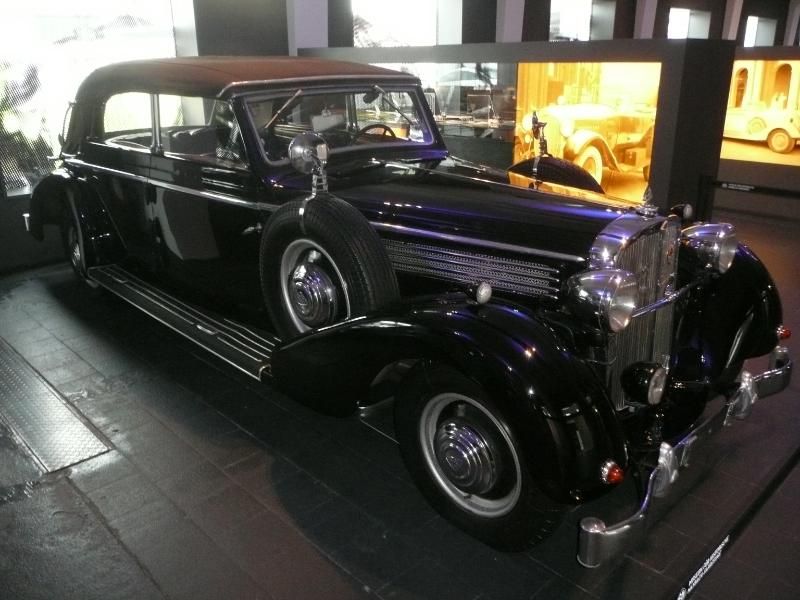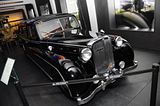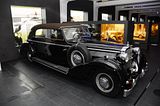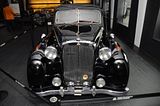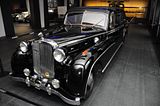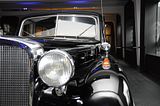 The body style of this car puzzled us, as it looks far later than the 1930s, and so it proved to be. Built on a 1936 chassis, the car was rebodied by the coachbuilder Spohn, in Ravensburg in 1950, very much in the style of the BMW 505 and Mercedes 300d. the body alone cost more than the very pricey Mercedes 300SL that came to market 5 years later.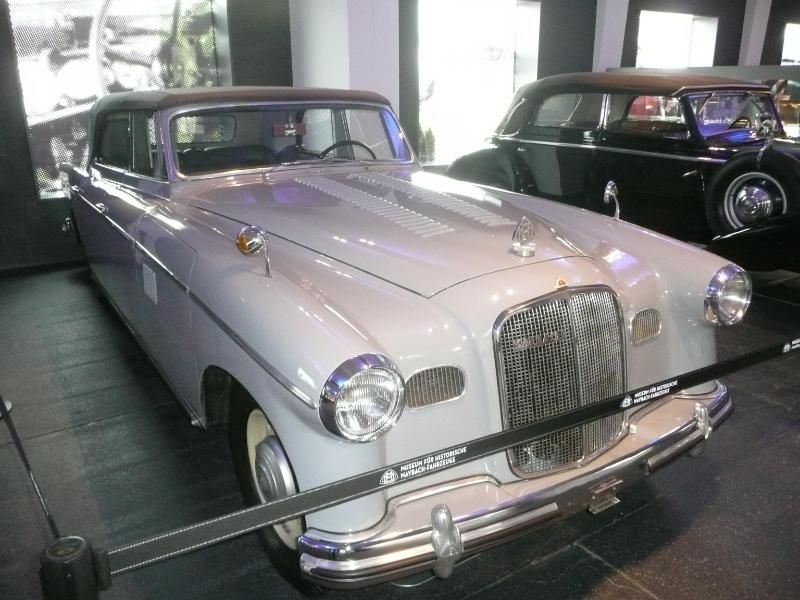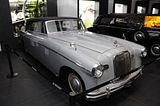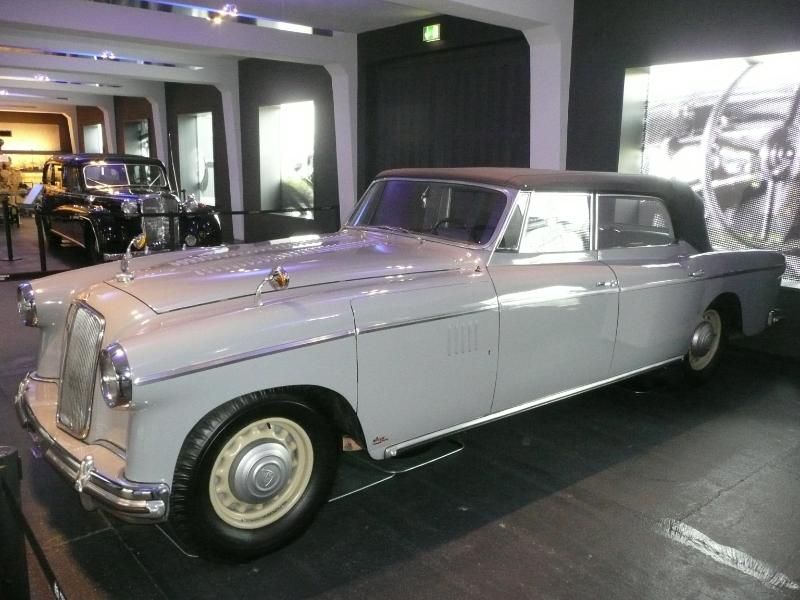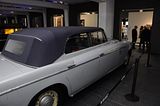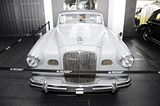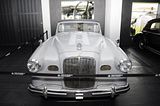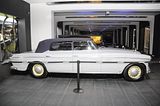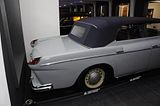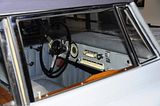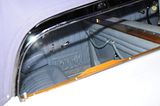 This SW42 Pullman Limousine also featured a body by Spohn.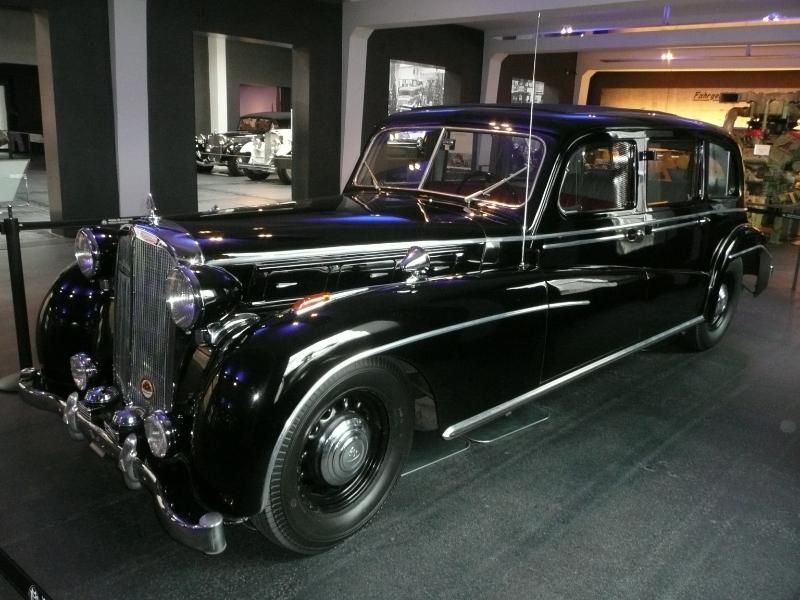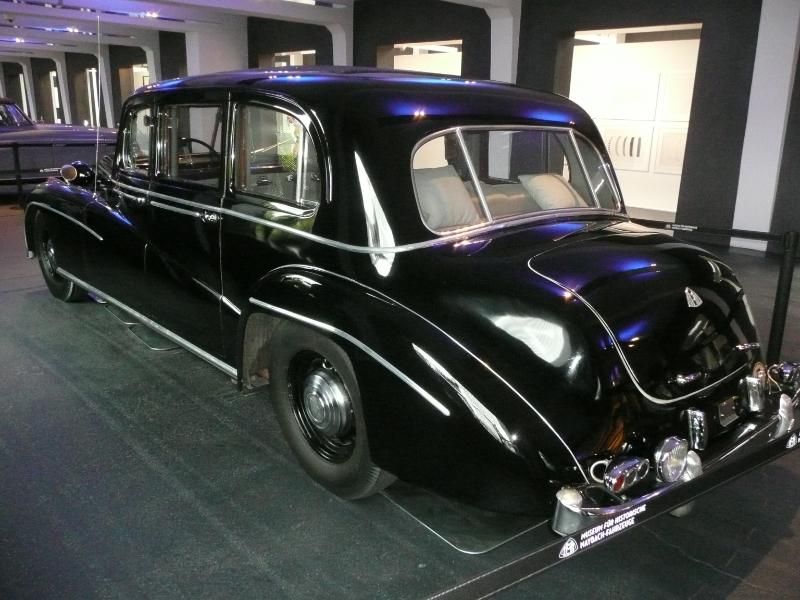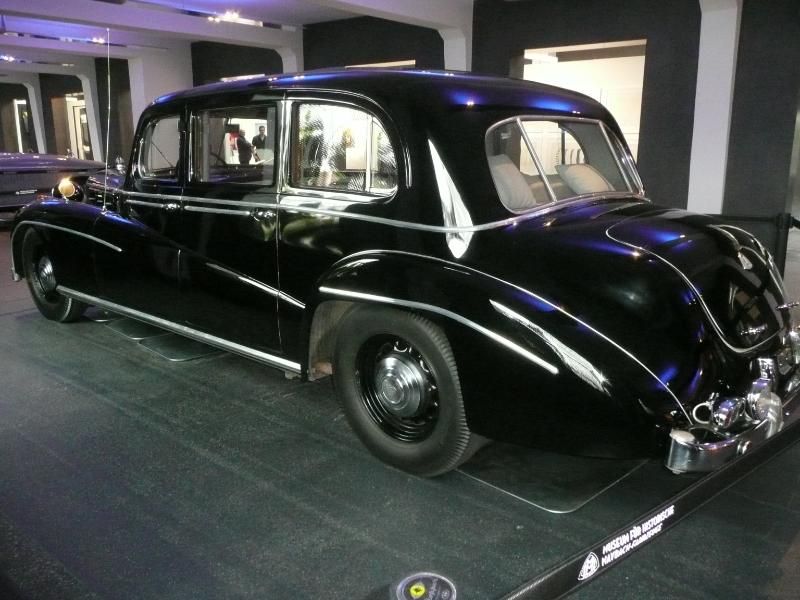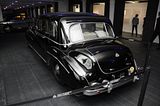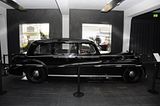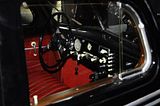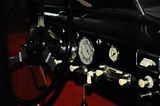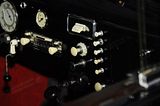 This bike is known as "White Mars2. Built in 1920 in nearby Nuernberg-Doos, it was larger than almost any other bike being built at the time, and featured a 2 cylinder 956cc engine.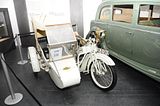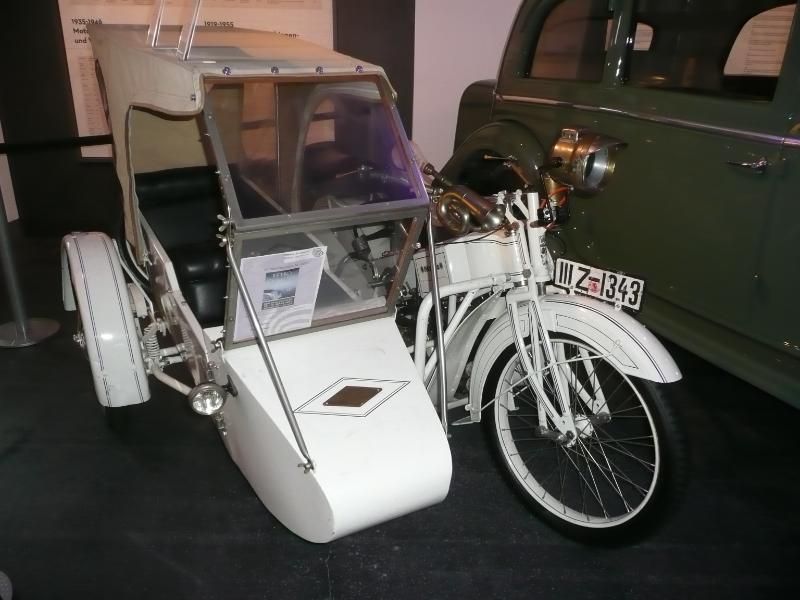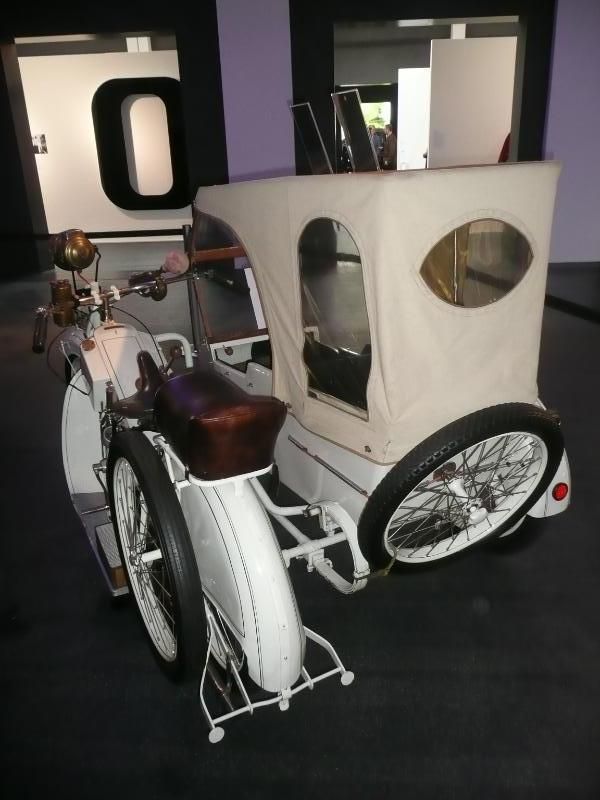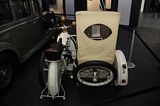 ANDY WARHOL EXHIBITION
When we arrived, we were a little alarmed to be told that no flash photography was permitted, but it turned out that this limitation only applied to a special exhibition in the centre of the museum, and was intended to protect the art work that was displayed there. It also turned out that the day of our visit was the opening day for this special display, which explains why there were quite such large crowds visiting.
In 1986, Daimler-Benz commission Andy Warhol to produce a series of works to help celebrate their centenary. Sadly, the commission was never completed, as Warhol died in 1987, having completed just 35 pieces, based on just 8 drawings. The completed works comprised this special display, and were an added bonus in our visit.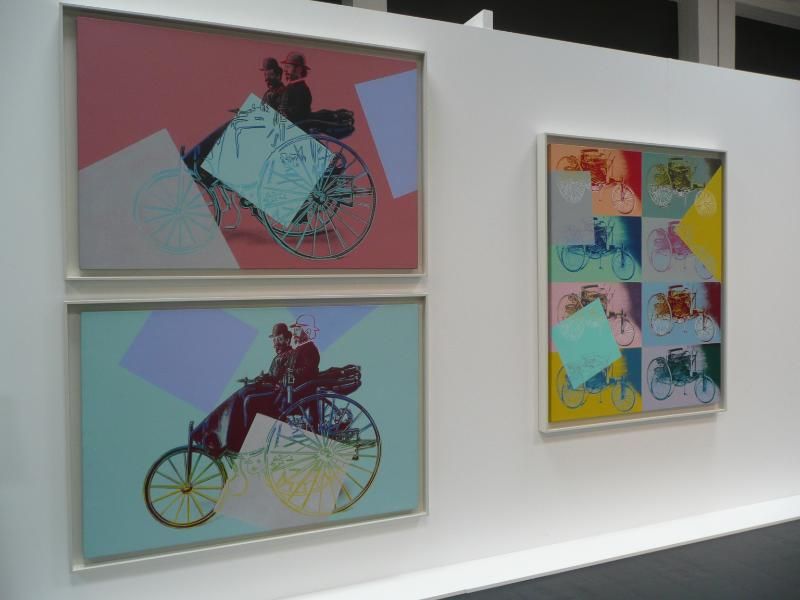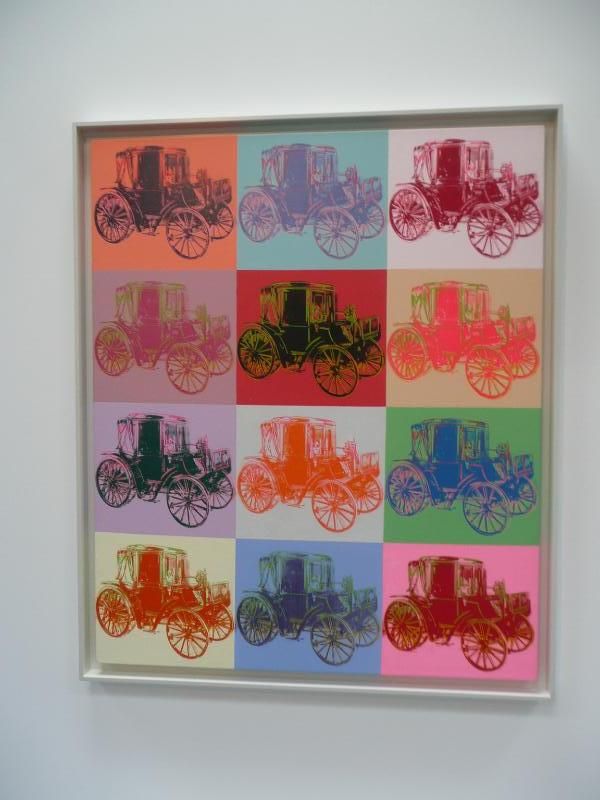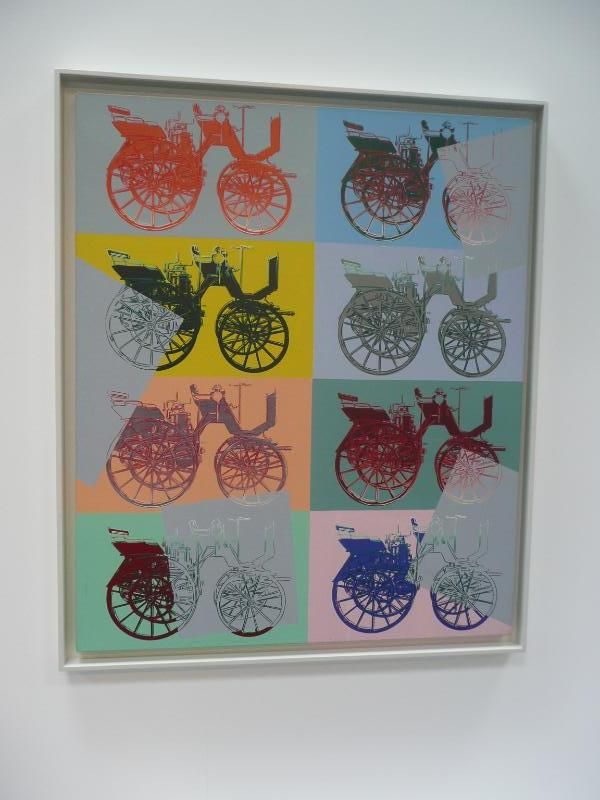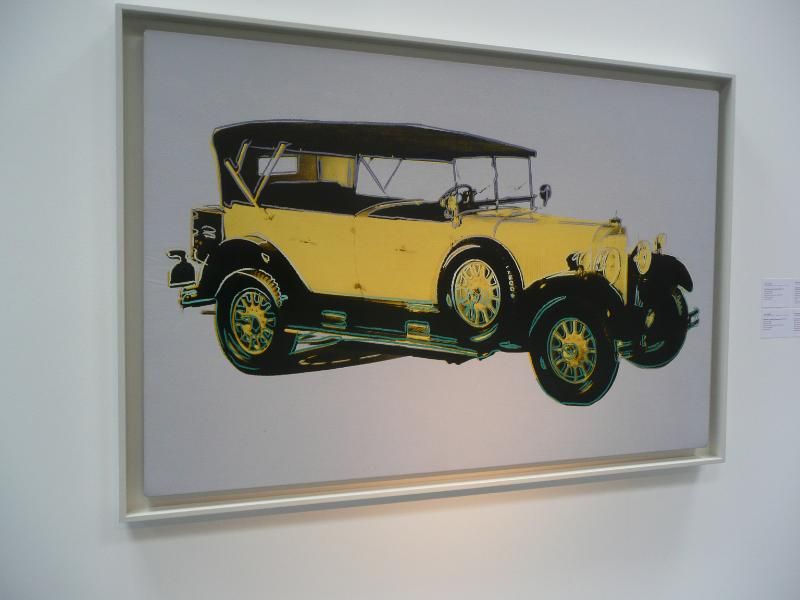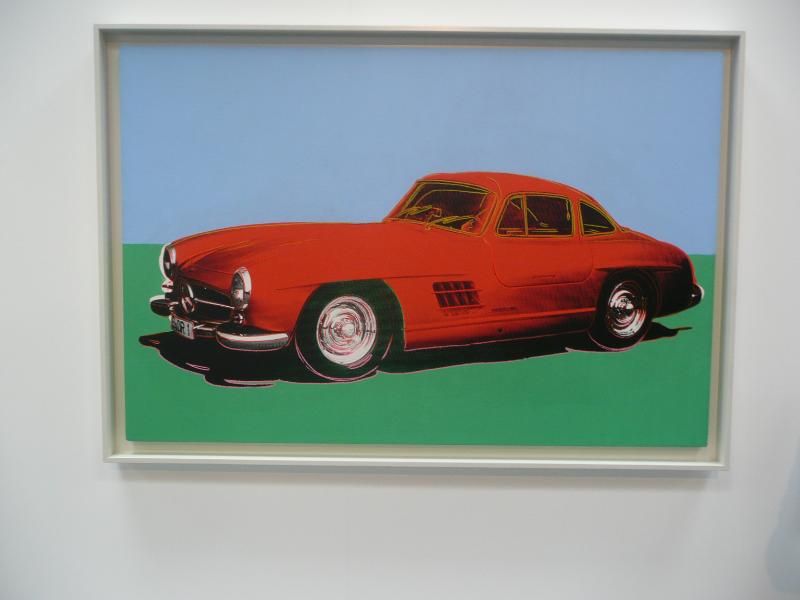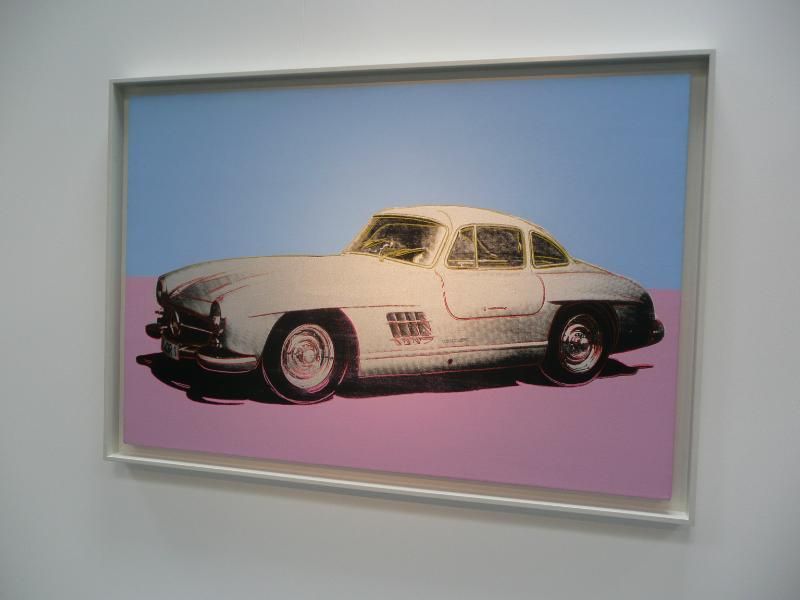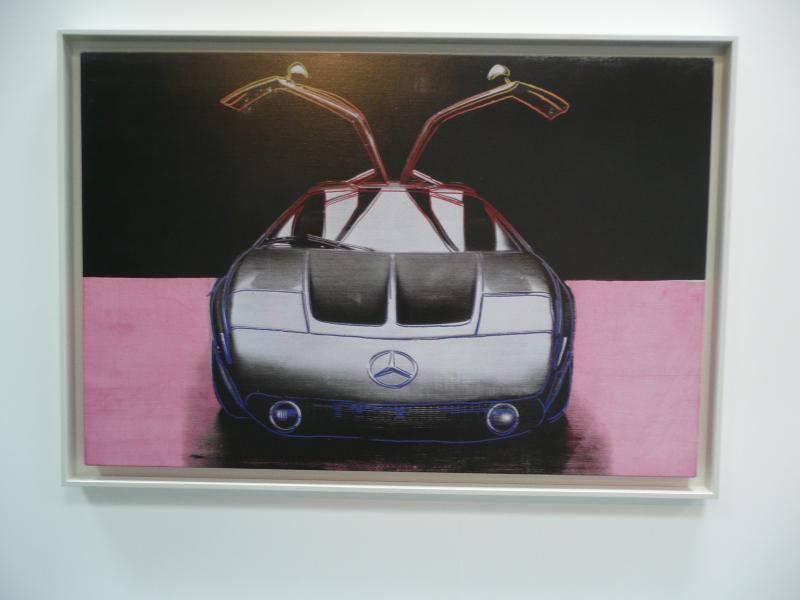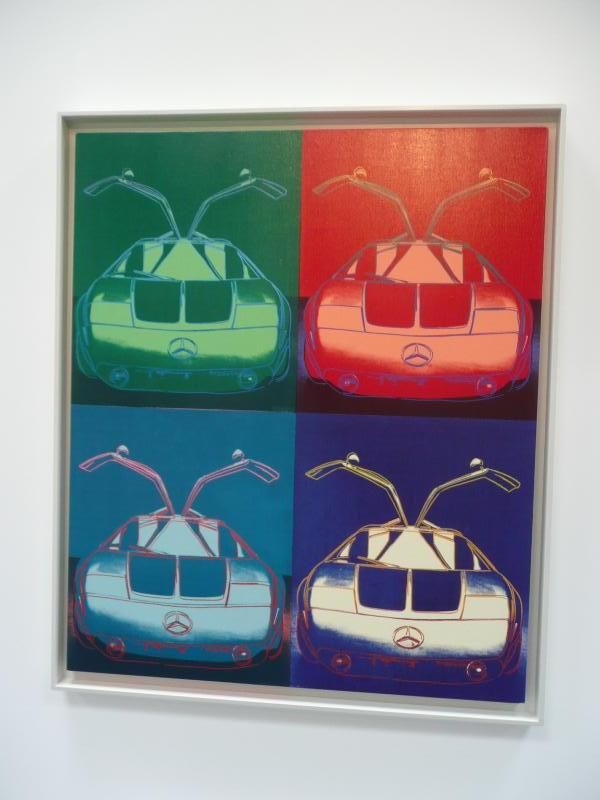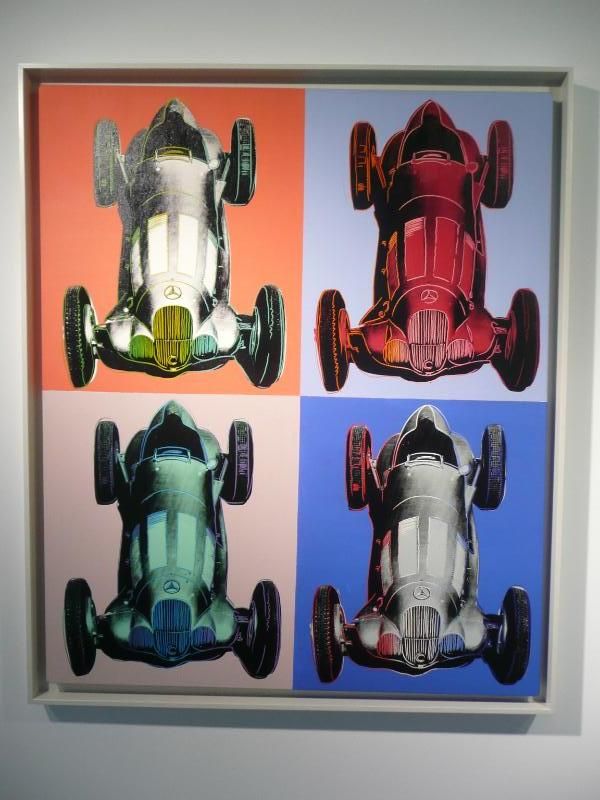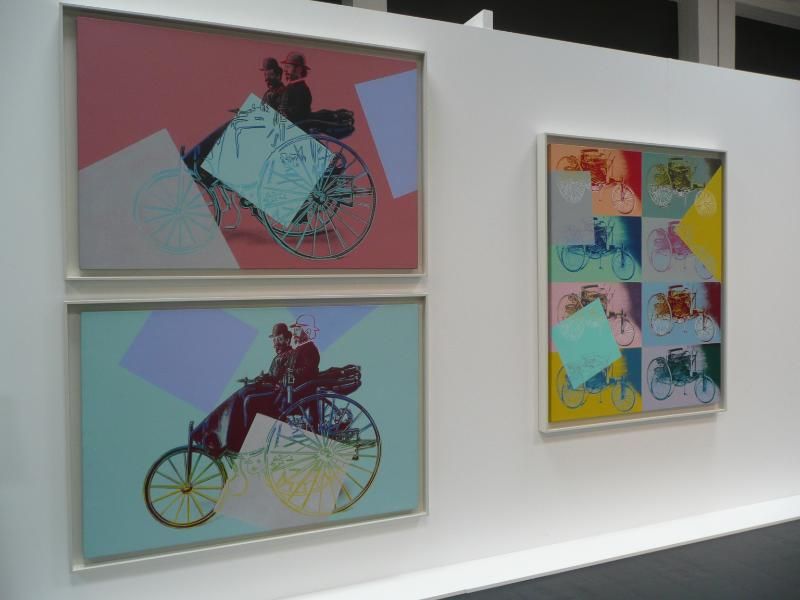 AND FINALLY
Coming out of the museum, we found a fabulous Mercedes SLS AMG parked up and could not resist including this car in this report.
As fascinating museum, well worth the trip. More details on the museum's own website: http://www.automuseum-maybach.de/
2012-05-18 19:30:45