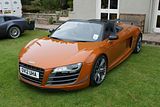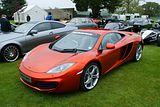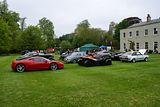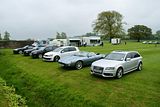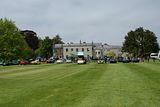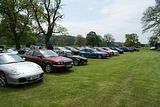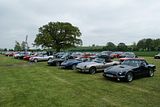 The first "Caring with Cars" event took place in July 2011 and was a massive success. Organised by Pistonheads, the idea was simply to invite members to bring along their interesting cars, put them on display and to use the resulting crowd as the means of raising money for the Children's Hospice South West. 2012 promised more of the same. Using the same venue, a limit of 500 cars was set, and this target seemed easily exceeded by the bookings made on line, though those who were a bit late getting their name on the list ended up in luck as some of the earlier reservations were withdrawn when people figured out their real plans for the weekend. It would appear that everyone got a place, and was able to attend. Even the weather was kind, as after weeks of seemingly incessant rain, the day was dry, if bitingly cold (memo: take a coat in future!), and following a relatively dry week, there were no issues parking on the grass surrounding the main house. An astonishing variety of vehicles turned up, as you will see in this report which presents most of the highlights of the day.
ABARTH
Perhaps slightly surprisingly, there was just one Abarth at the event. Mine!
AC
Lots of Cobras, some original and some from among the many more modern cars made in the style of the original.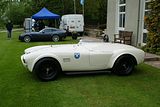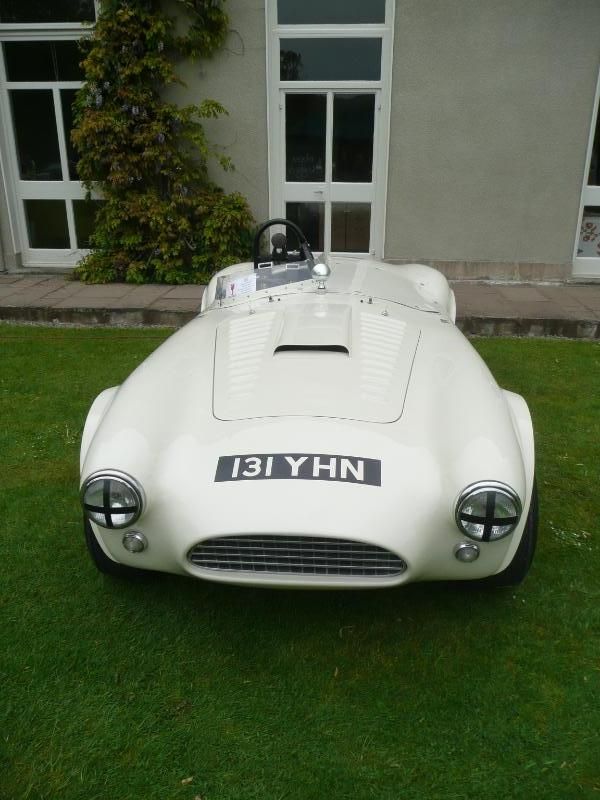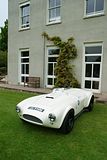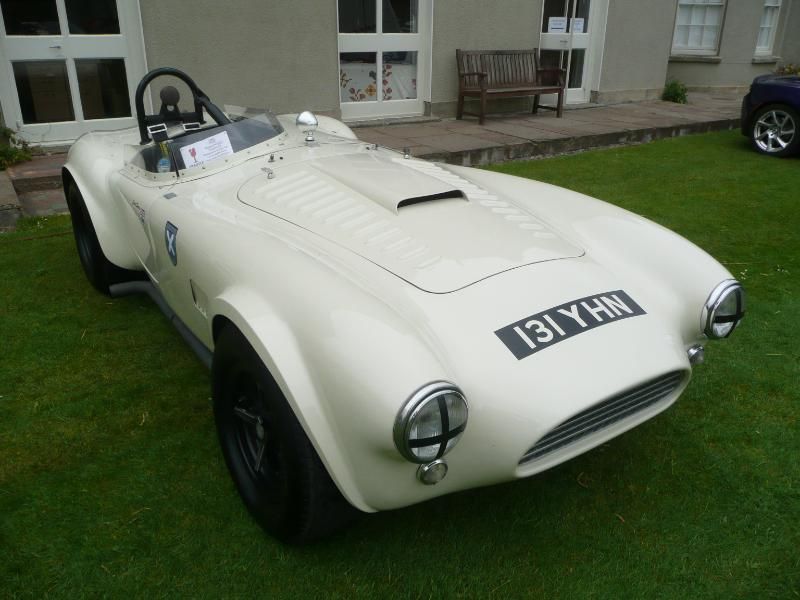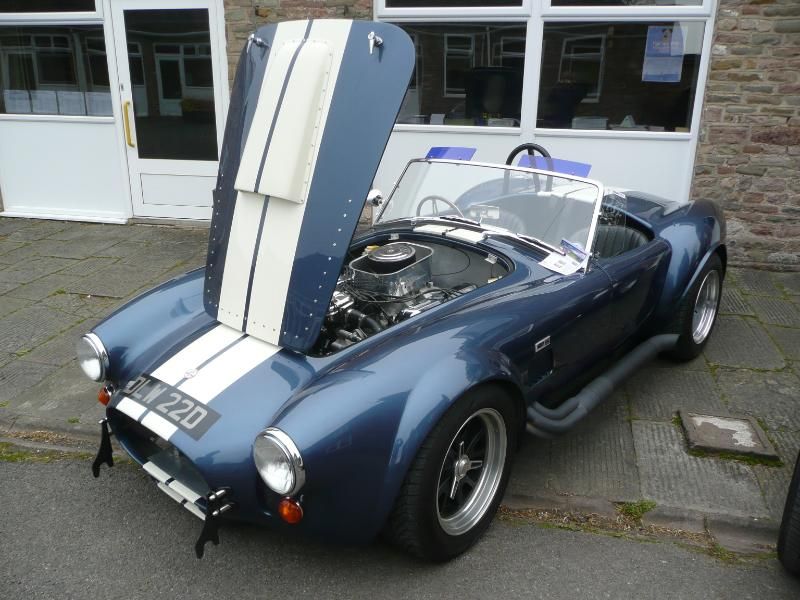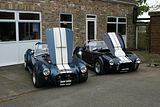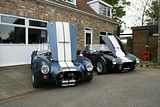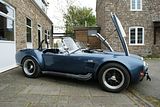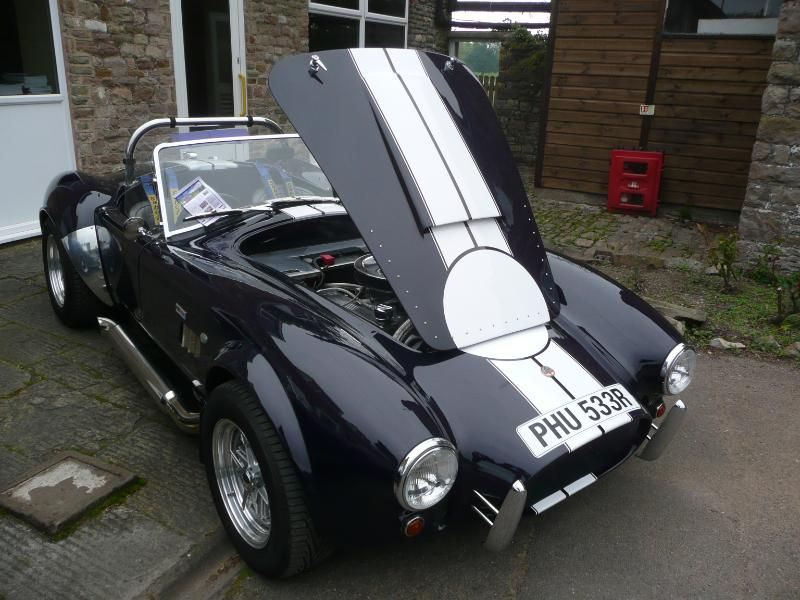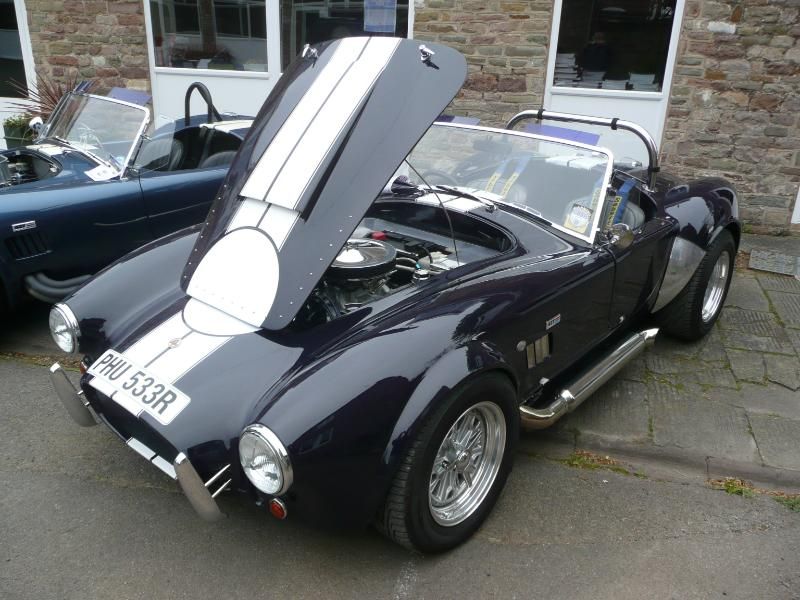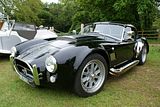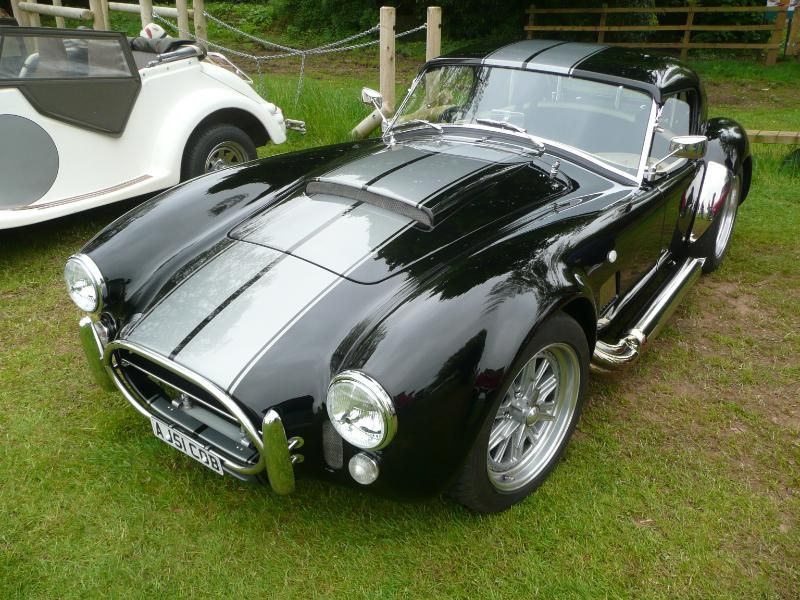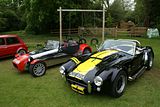 ALFA ROMEO
A row of 8 Alfas parked together was fairly clear evidence of an organised convoy, comprising a variety of different models. There were some other Alfas in the car park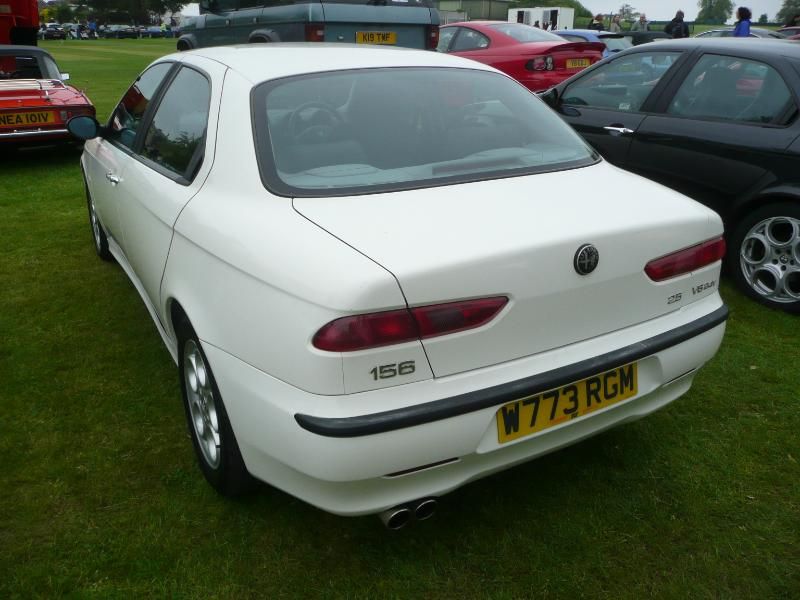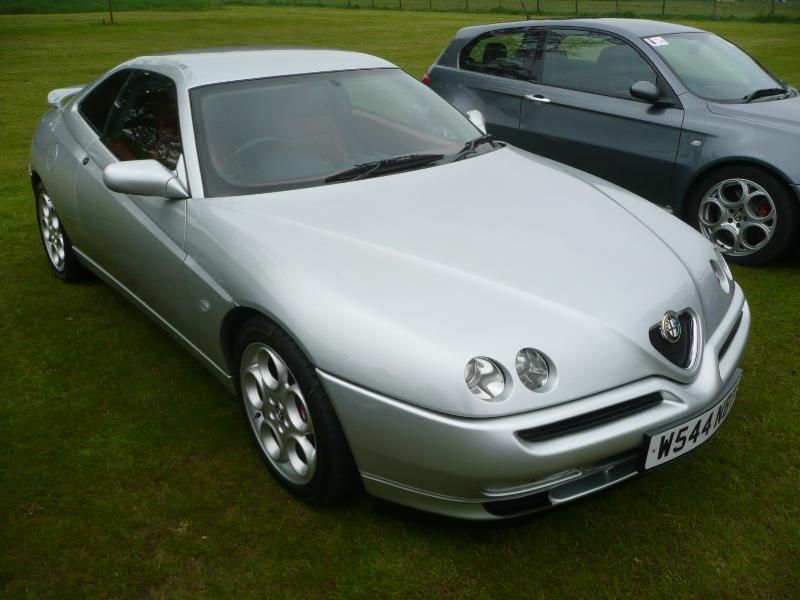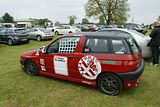 ALPINA
Based on the E24 6 Series Coupe, this B9 model was particularly nice. It even looks good with the characteristic Alpina stripes on it, with their gold colour complementing the red paintwork.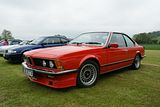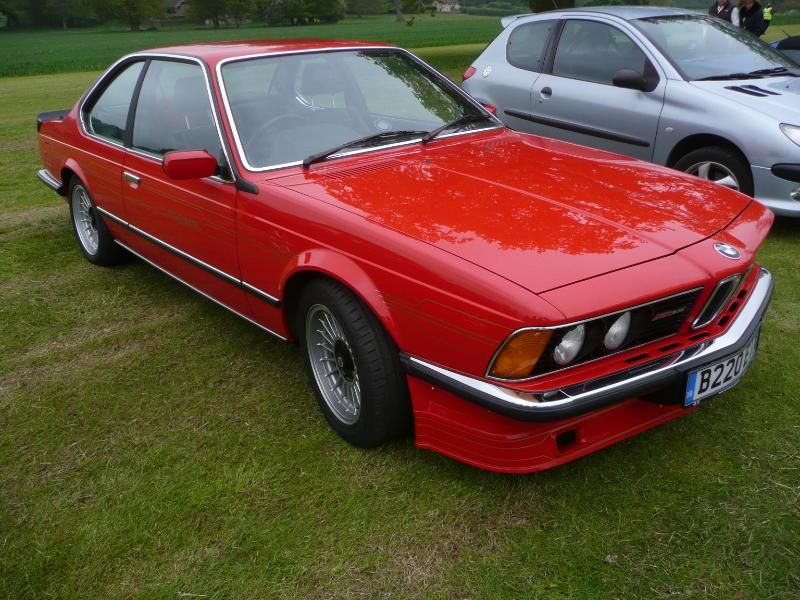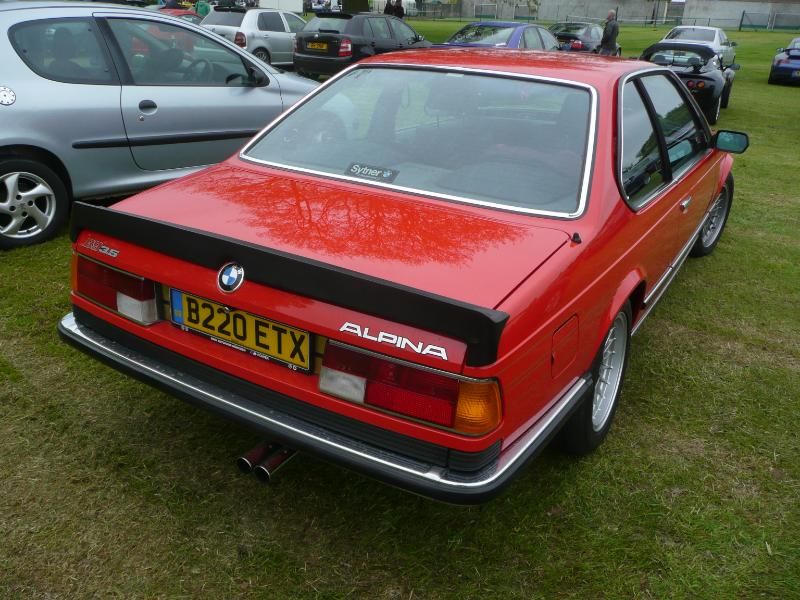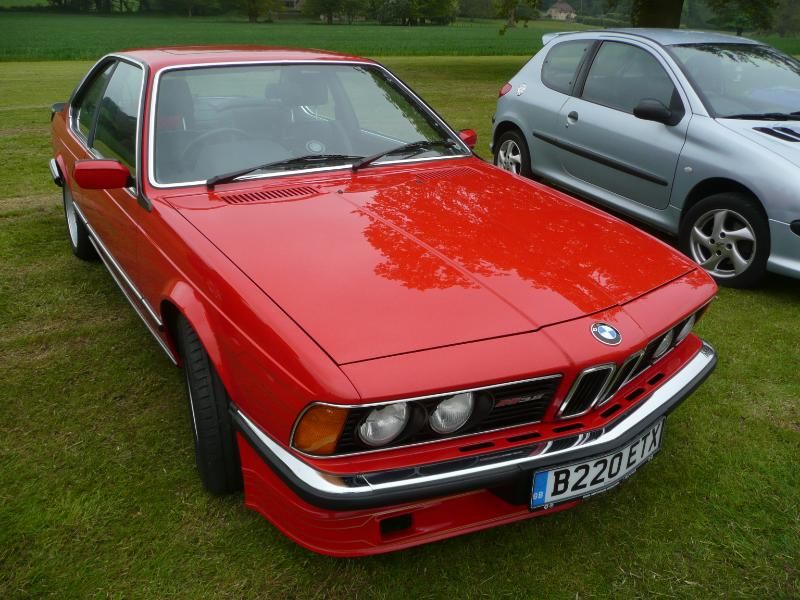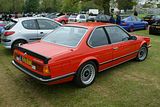 There was also a far more recent D3 Coupe present.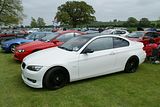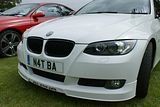 ALVIS
A late arrival at the event was this, the TC21/100 Drophead.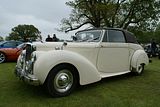 ARIEL
There were several Atom models on show.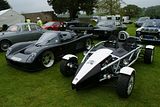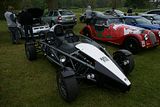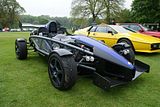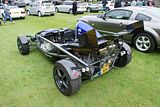 ASTON MARTIN
Rapide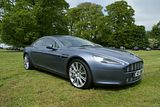 AUDI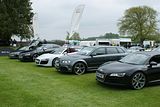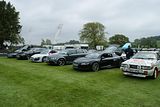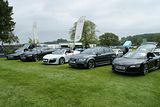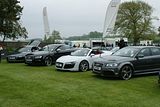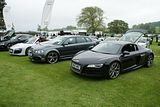 As in 2011, the organisers had worked with Bath Audi, so it was no surprise to find a prominent display of performance Audis on the top lawn, with three examples of the R8 joined by an RS3 and an RS5.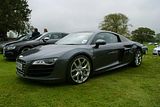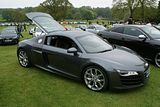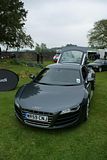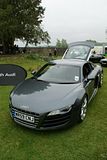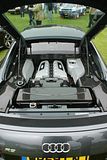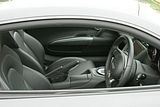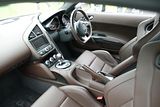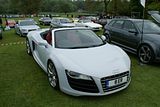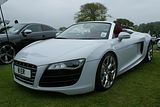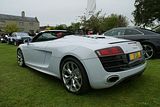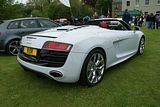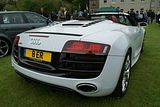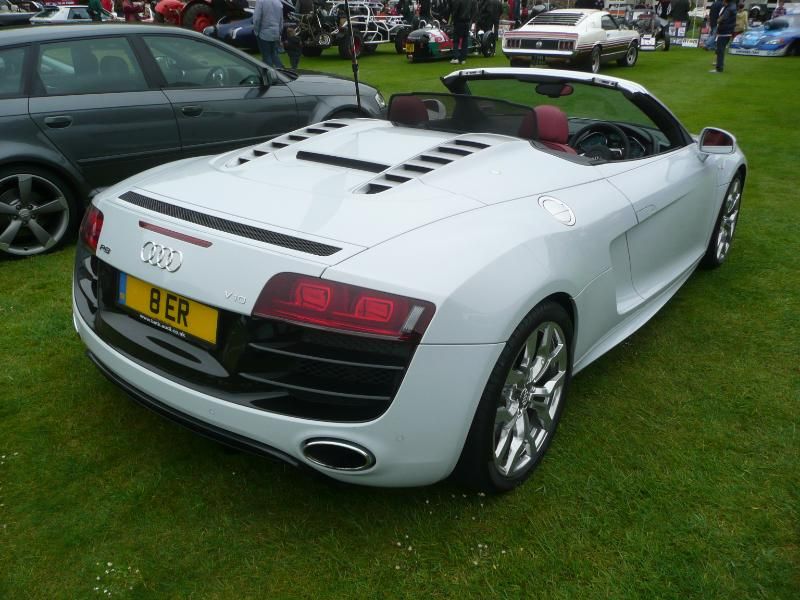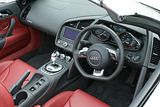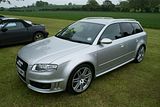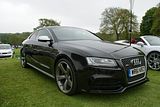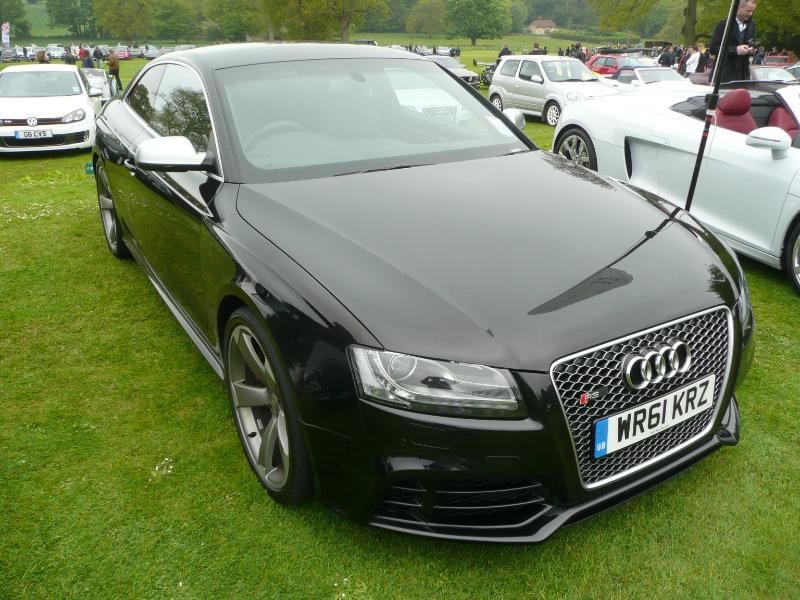 Displayed separately was the first R8 GT Spider to enter the UK. This car had been newly registered specially for this event. Stunning!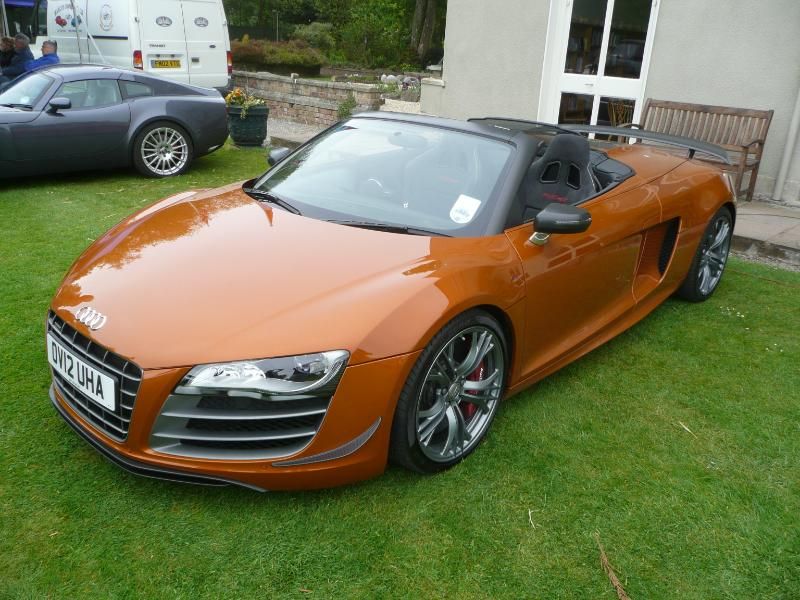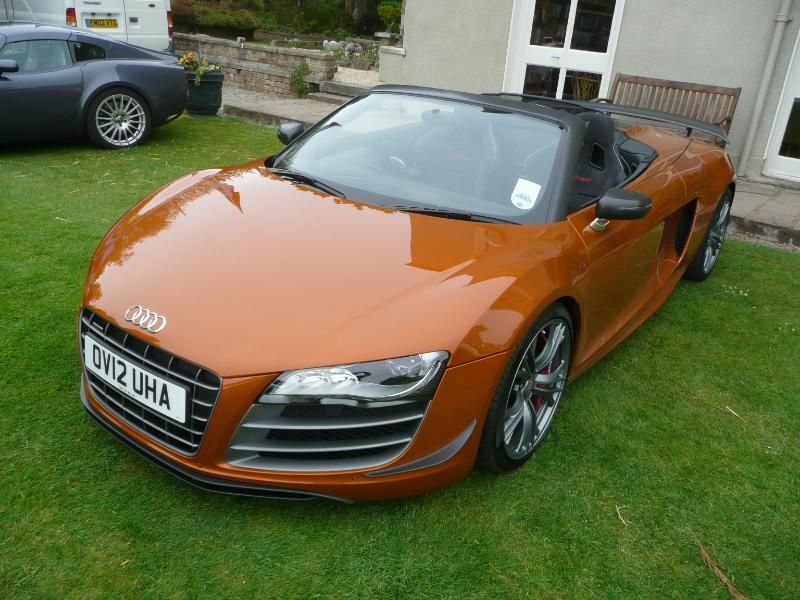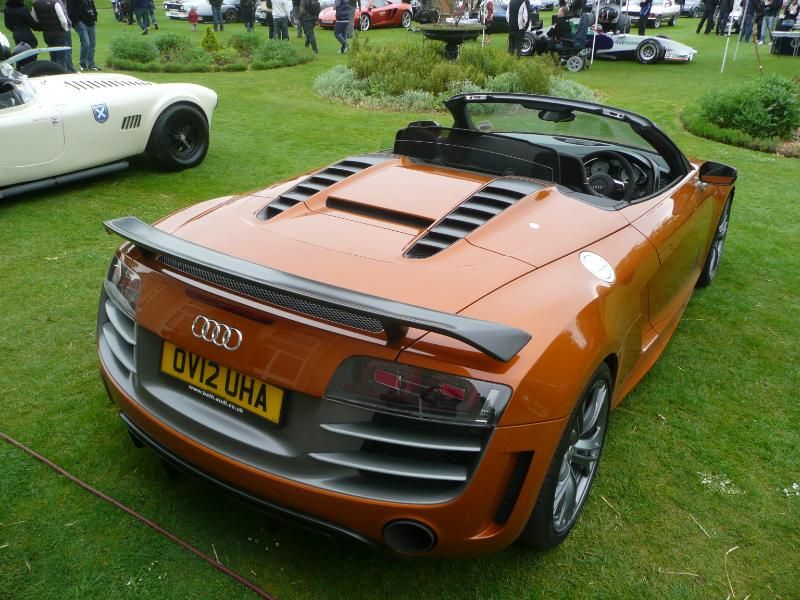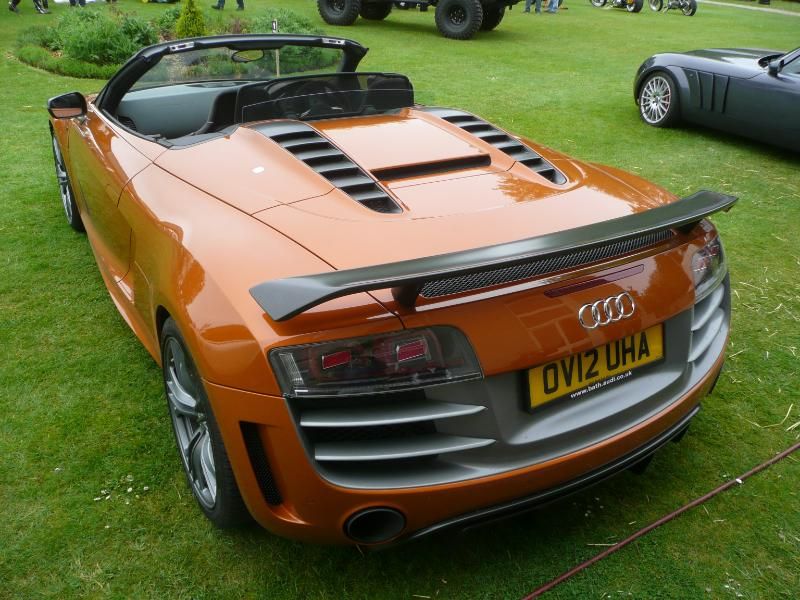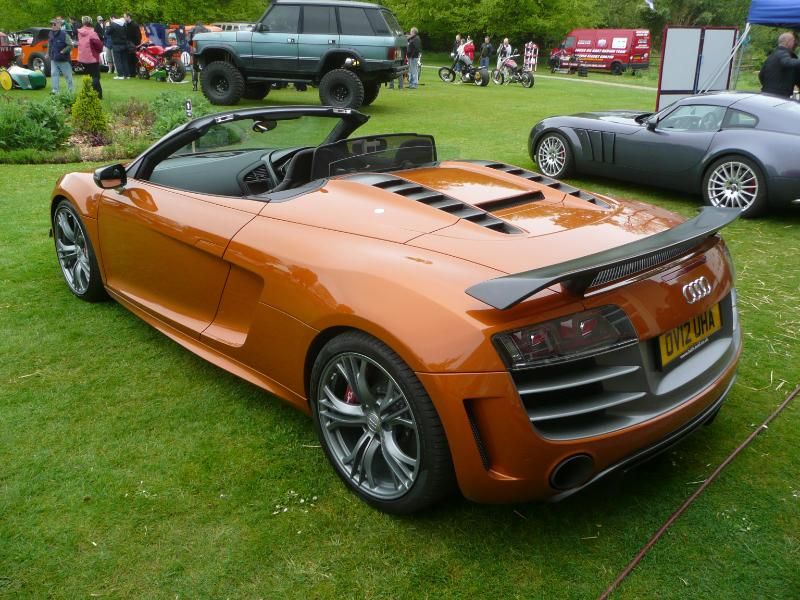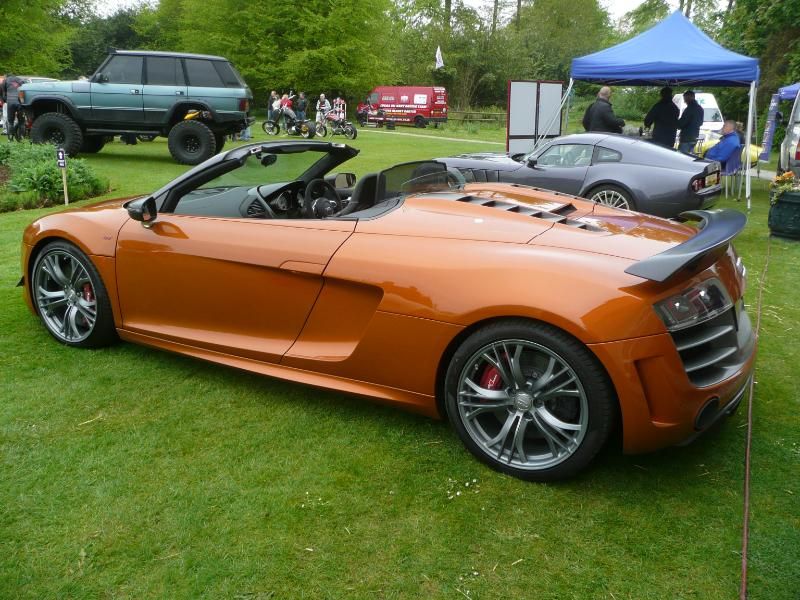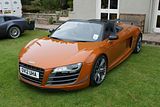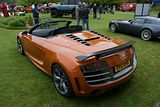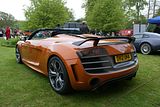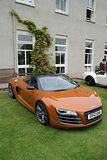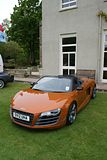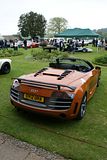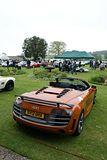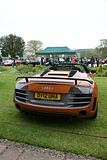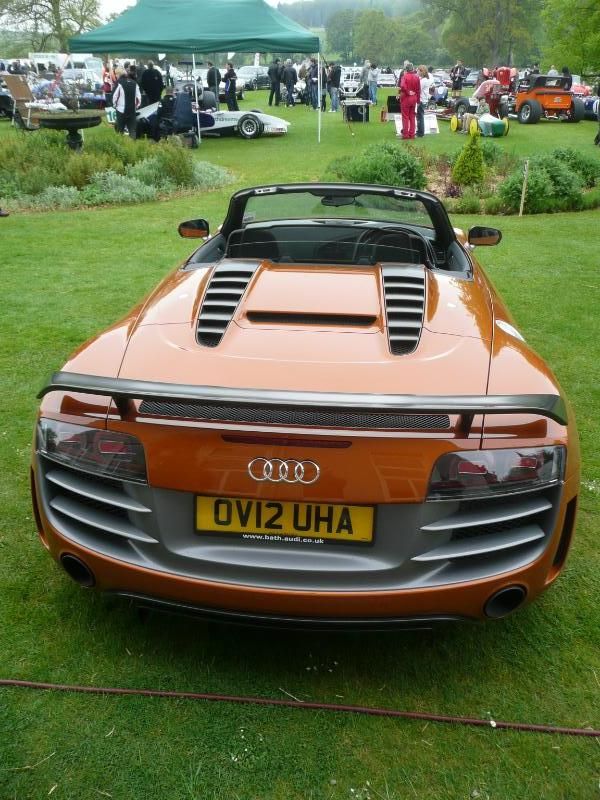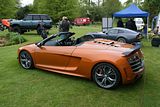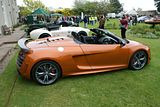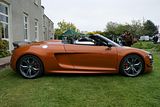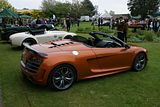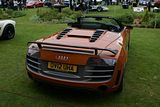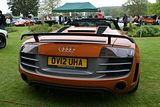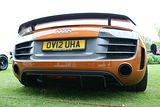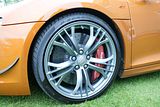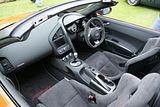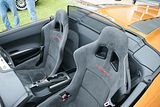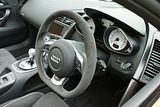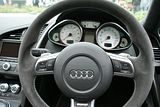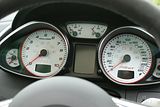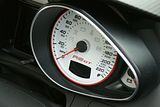 Also on show was a Coupe quattro.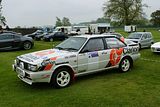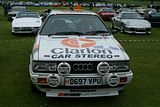 AUSTIN
A 1939 Big Seven and a Mini with a lot of engine!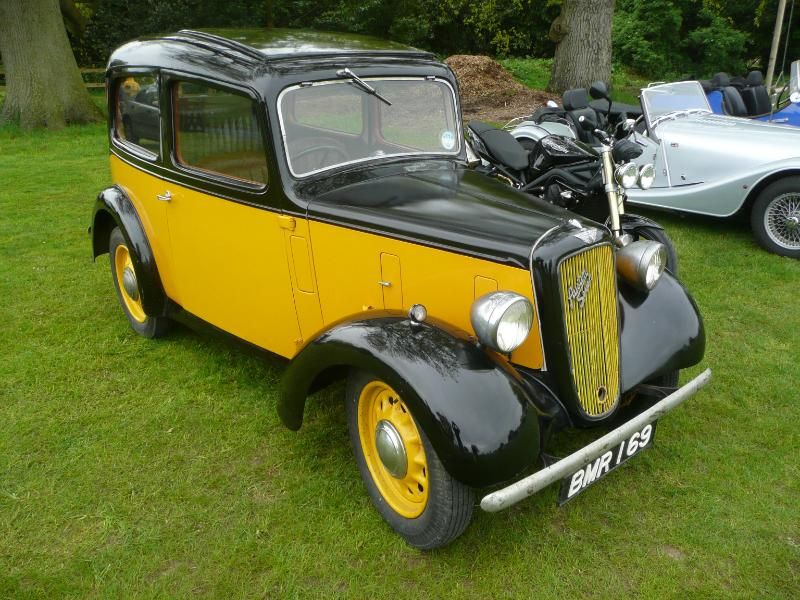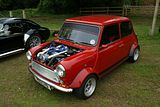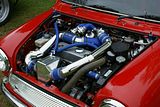 AUSTIN-HEALEY
There was both a "Frog Eyed" Sprite and a "Big Healey" 3000..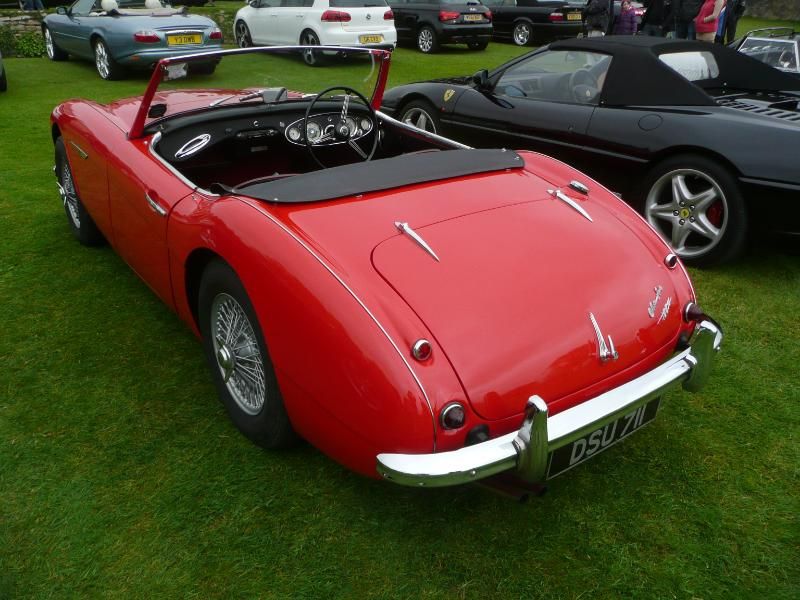 BENTLEY
This 3 litre car was clearly well used, with worn seats and a whole collection of scrutineering stickers attached to the cockpit, the oldest of which was dated from 1935.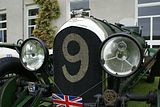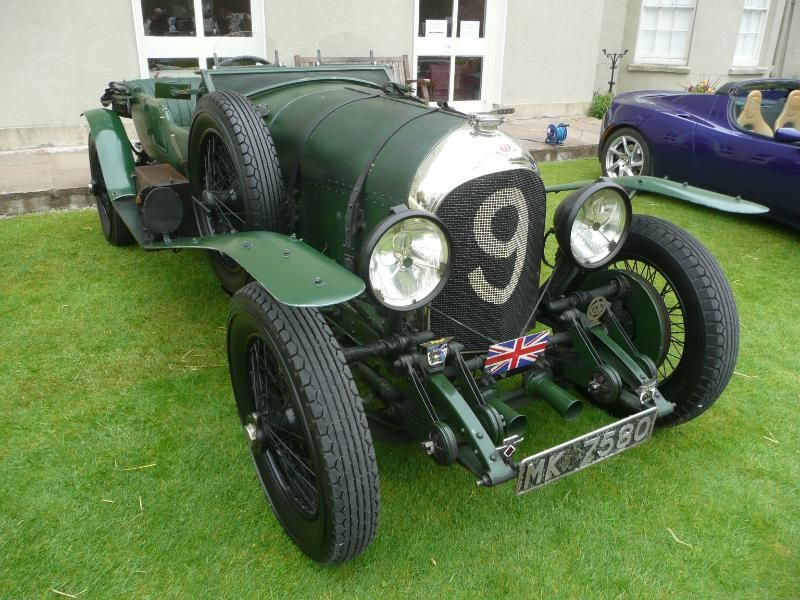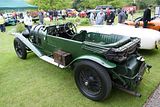 The stripes in this Continental GT extended not just to the horizontal surfaces but the vertical ones as well!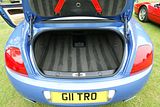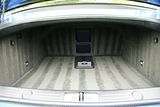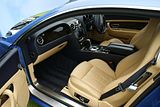 BMW
One of the nicest cars of the day was this fabulous E30 model M3. The owner said that he has only had a couple of months, but had been looking for one in good condition for several years before that. He also owns a more recent 328i, and said that whilst this one is probably not actually as fast. it is so much more fun to drive, with just incredible handling. The car had been repainted about 6 years ago, and the work was done to the highest standards. The engine compartment had not been restored, but it looked like it was straight out of the factory. An amazing car!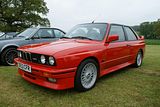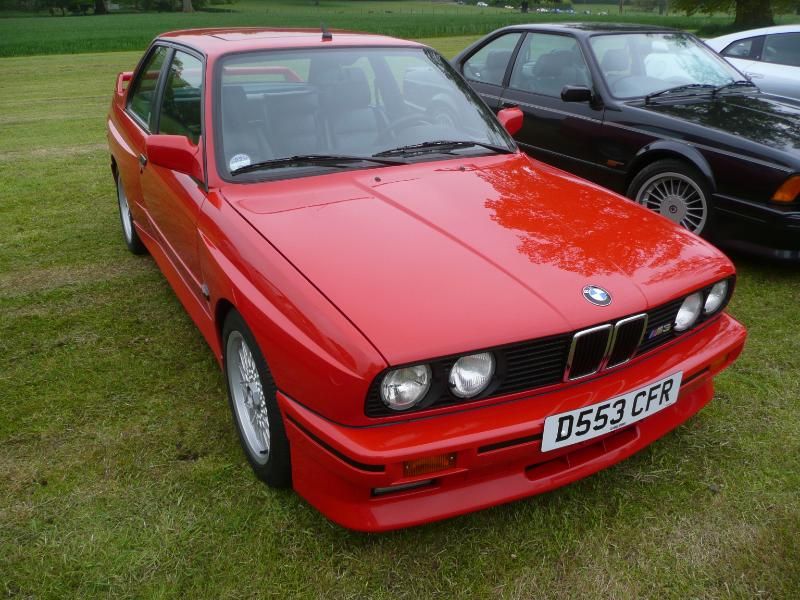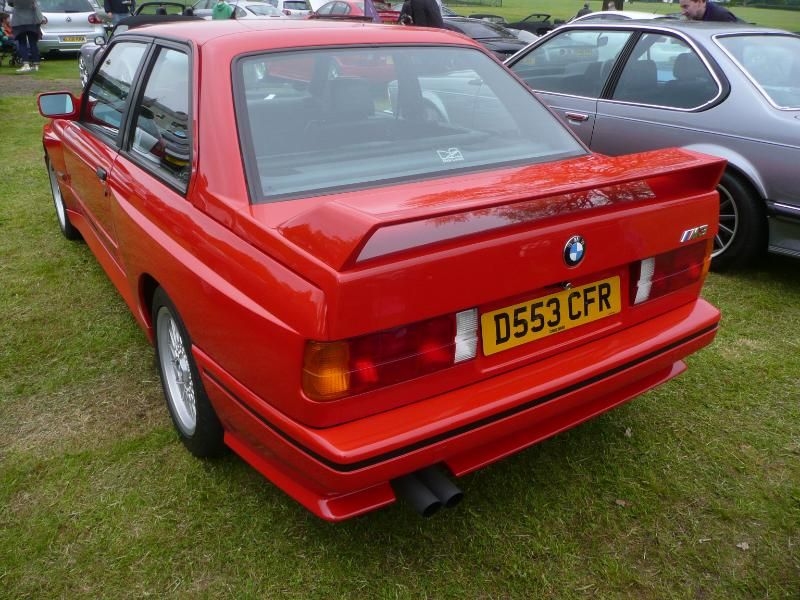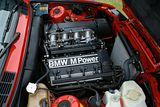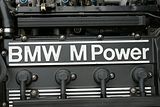 There were plenty of other M cars, with examples ranging from the Z3-based M Coupe and the later Z4 derived models to other M3s and three generations of M5s. One of them was of course rather well known to TheMotor forummers.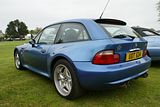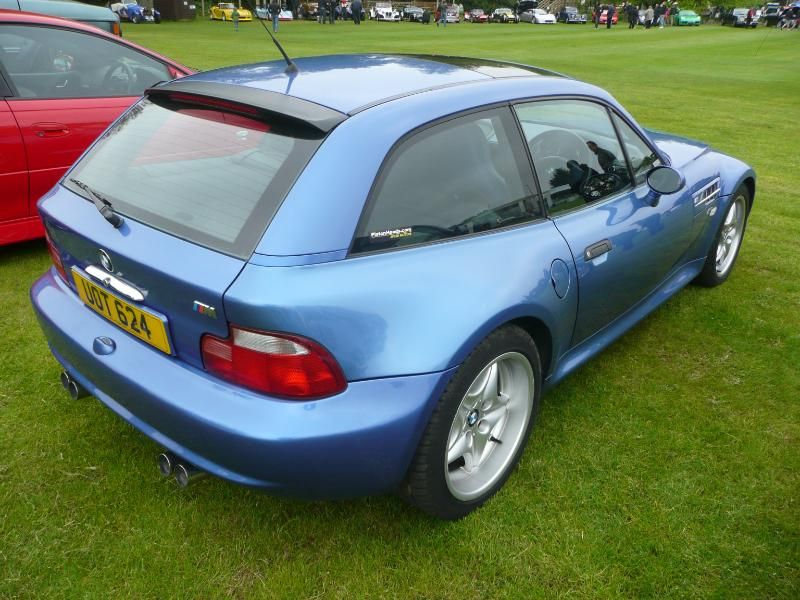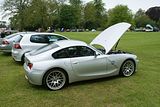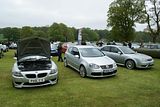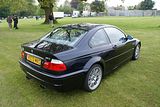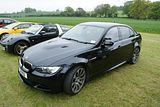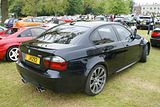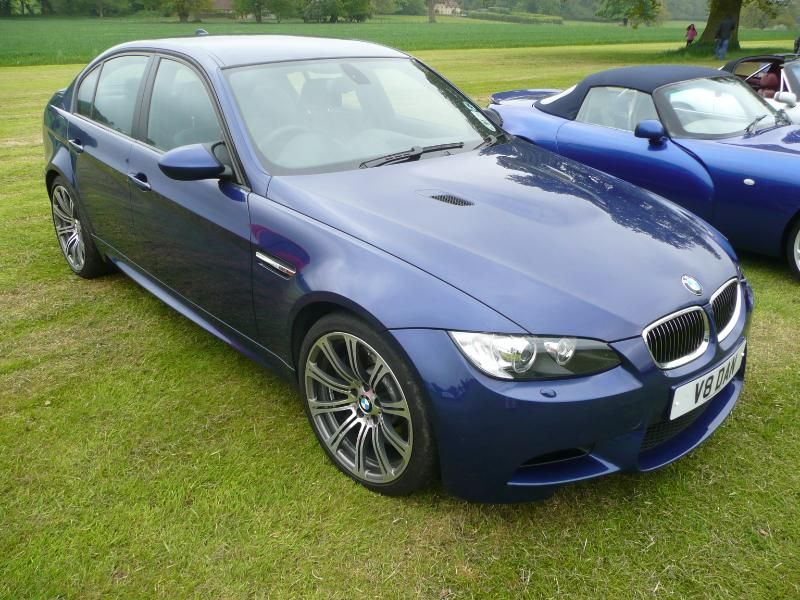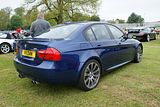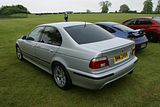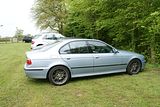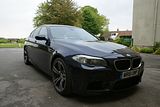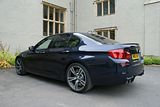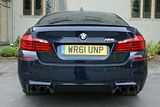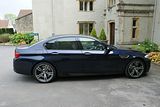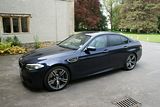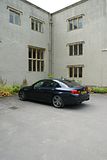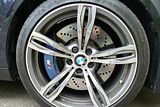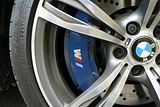 Technically, this M635CSi does not count as an M car, but it is splendid none the less.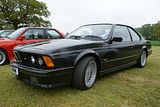 There were a good number of other BMWs as well.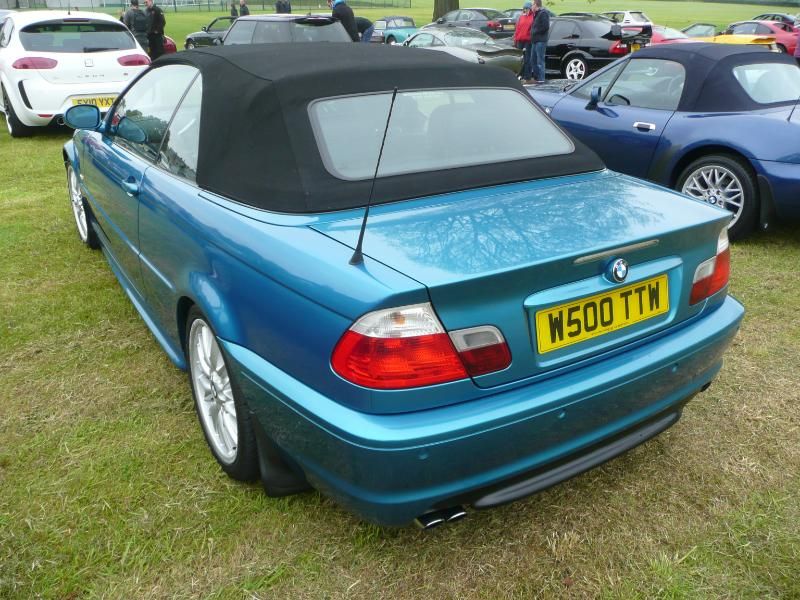 CADILLAC
Highlight of the interior of this 1959 Coupe de Ville model was the record player mounted on the centre console. I followed this car away from the event and down narrow lanes, and it is clear that it is not easy to drive, thanks to its length and relative lack of steering lock.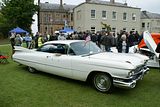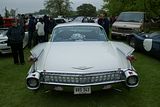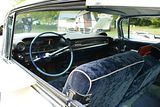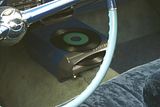 CATERHAM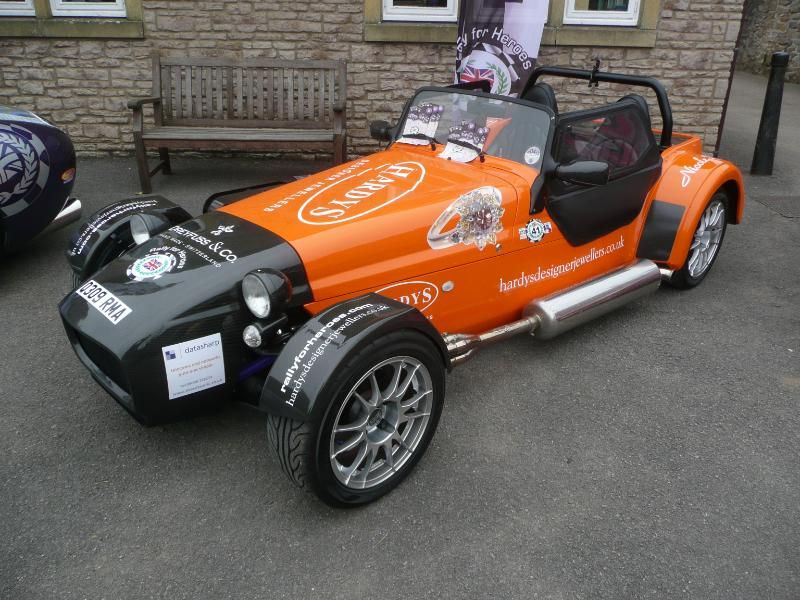 CHEVROLET
There were a few Corvettes of different generations.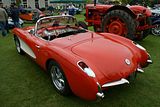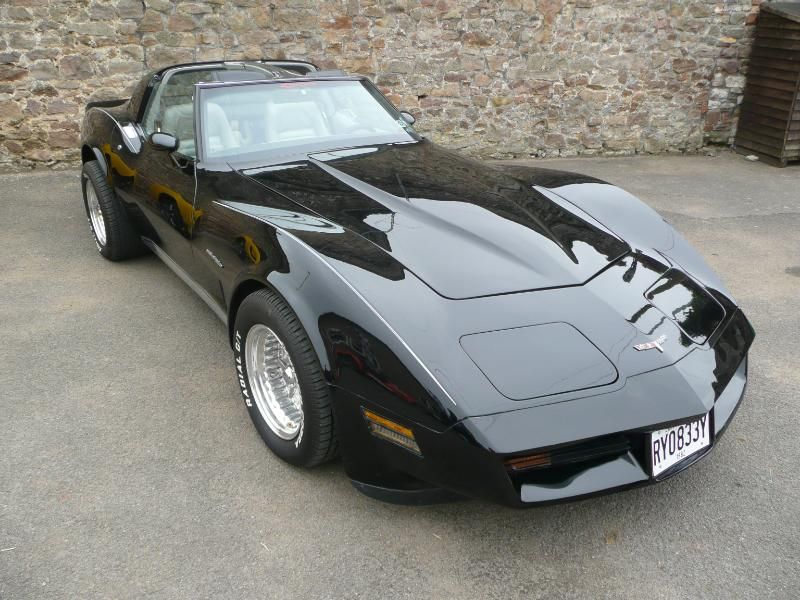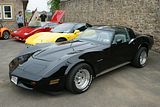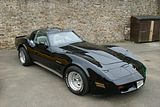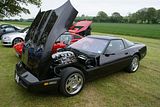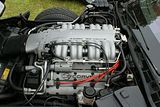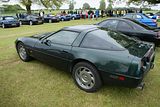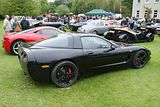 CHYSLER
This 300C was towing the Honda F1 car.  Sounded like a V8.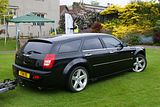 DAIMLER
Super 8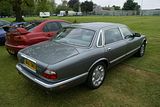 FERRARI
Newest Ferrari was this 458 Italia, which was plated from the Valais in Switzerland.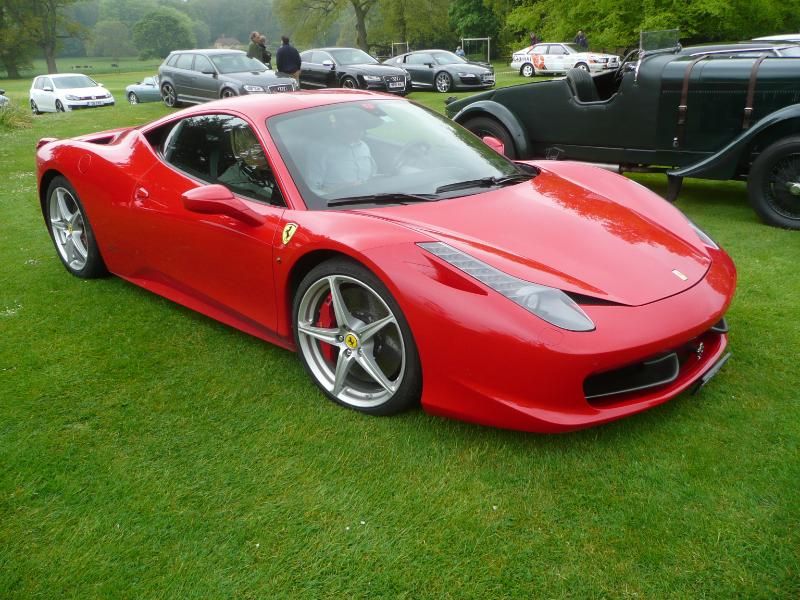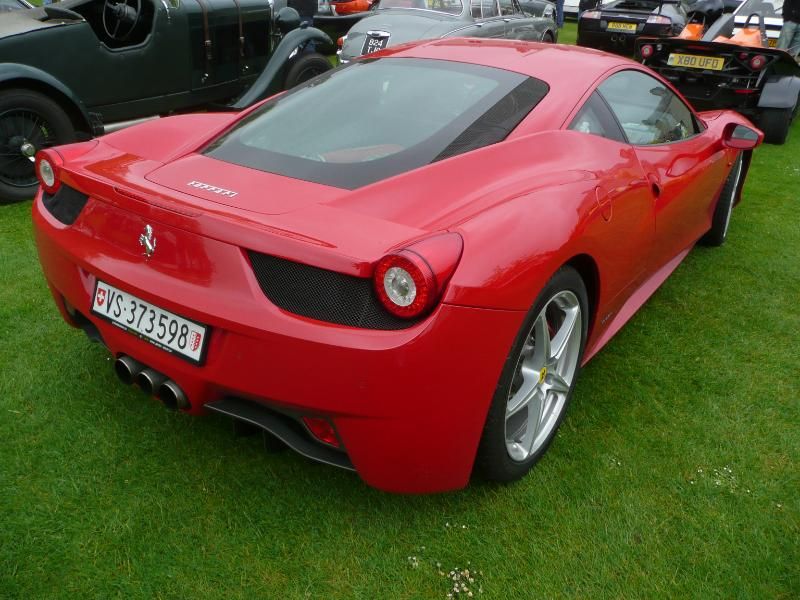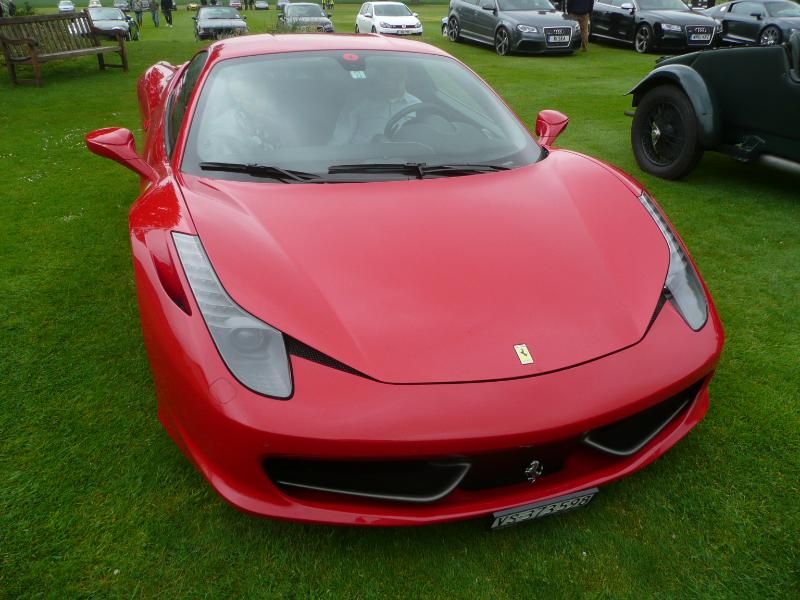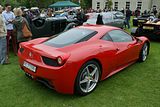 This BB512 was absolutely stunning. The owner said that he has had the car for about 5 years, and it was blue when he bought it, with a blue interior. Although there are those who decry his decision to repaint it in red, the results are stunning.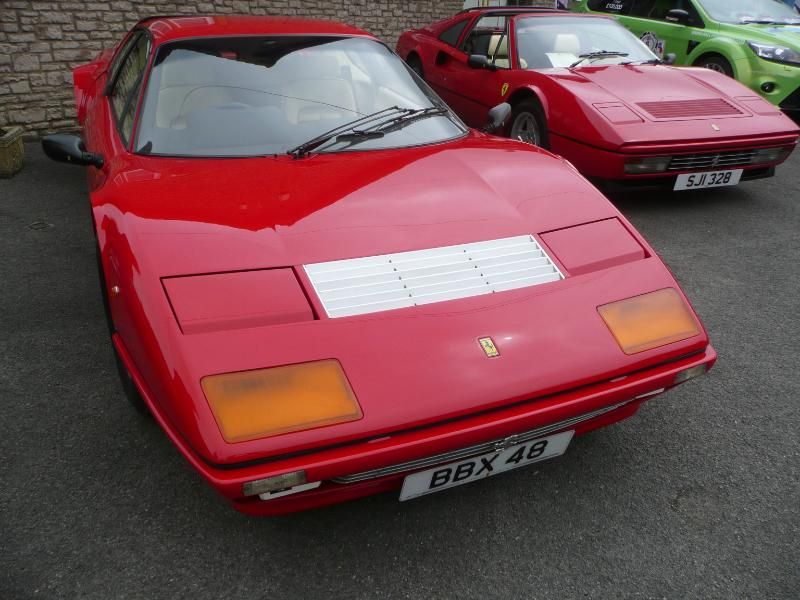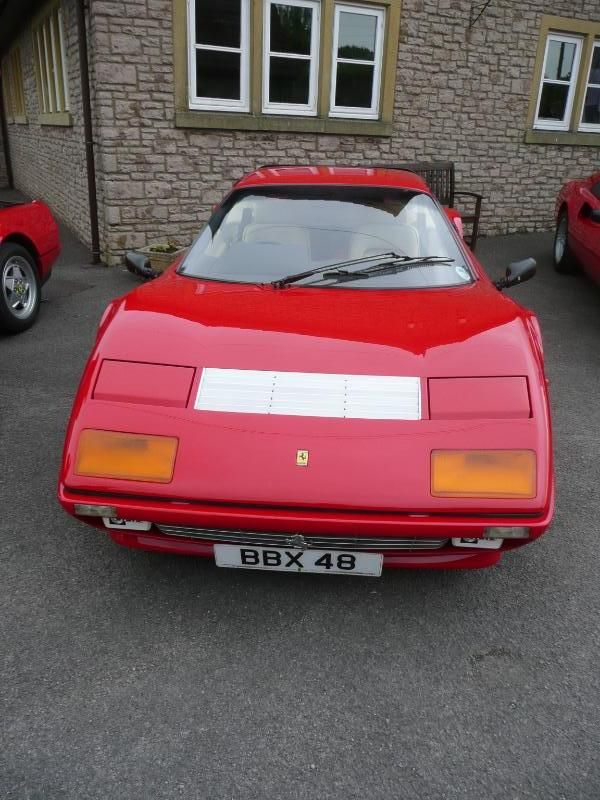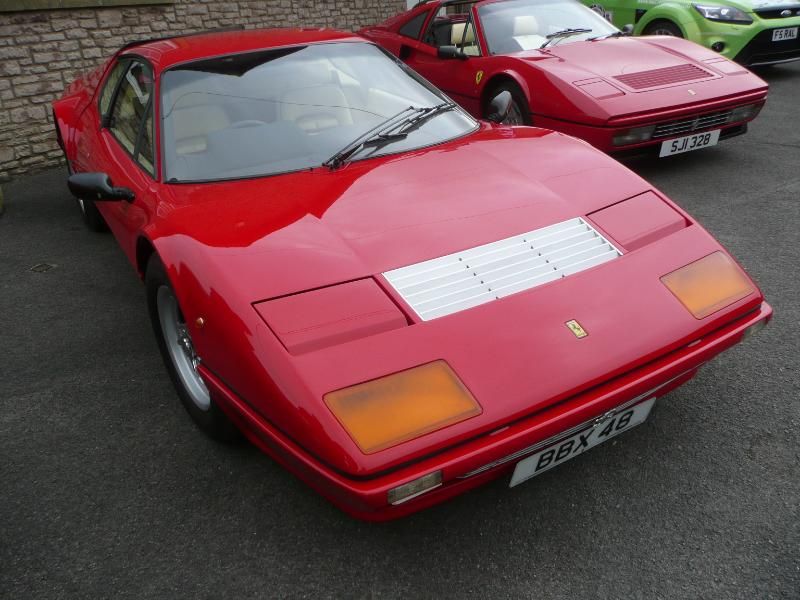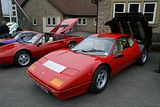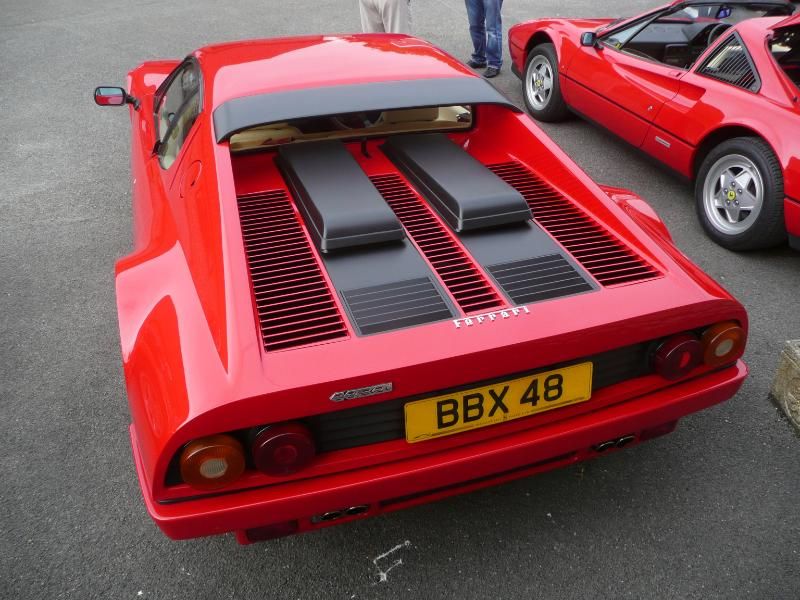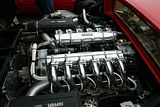 There were a number of older 8 cylinder cars, too, with 308/328GTS cars joined by 348/355 models, and some 360s..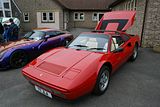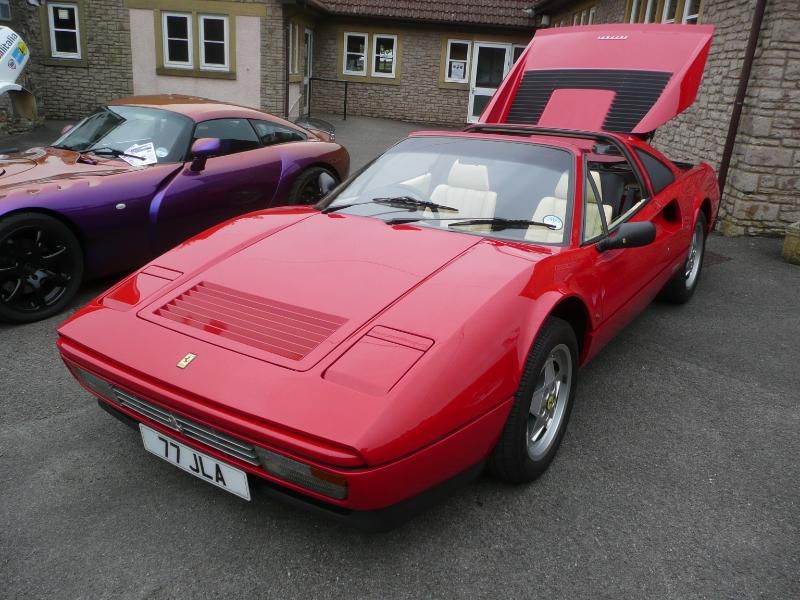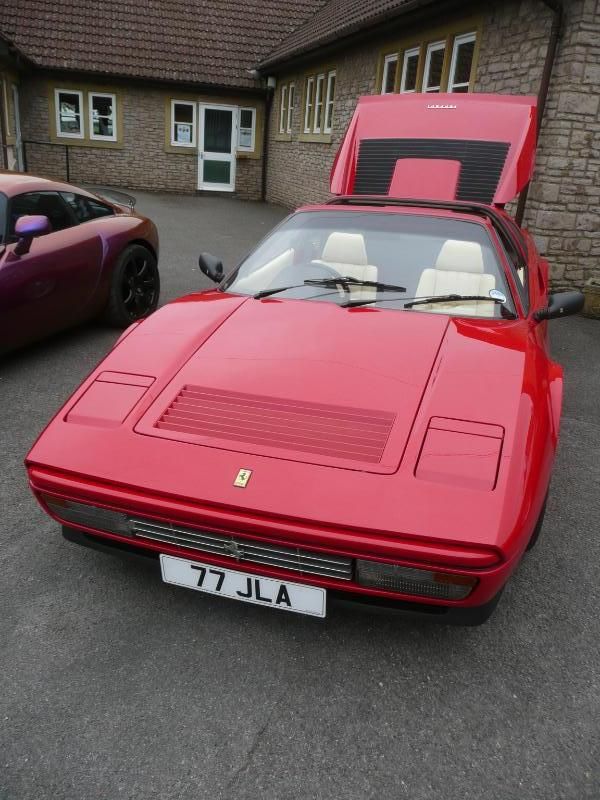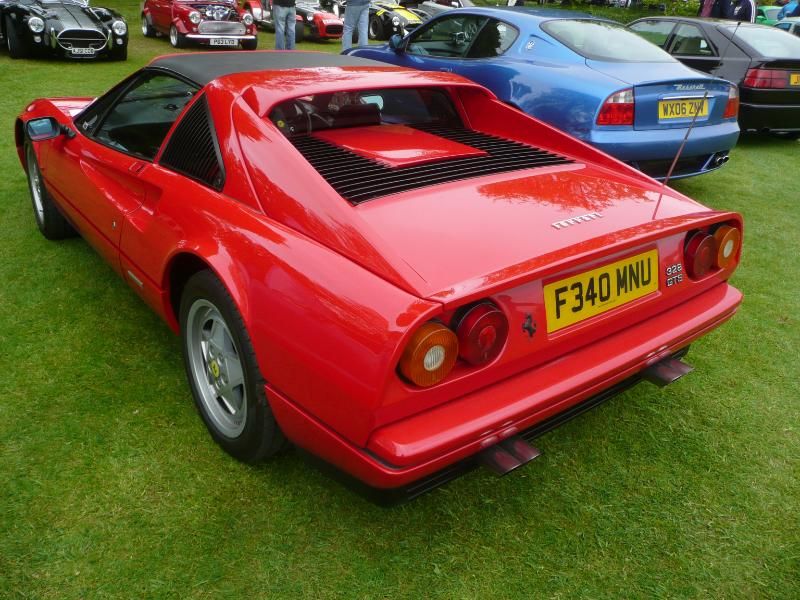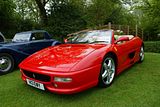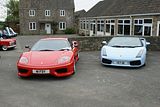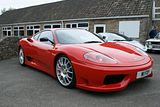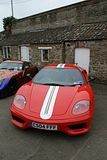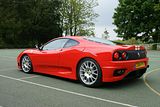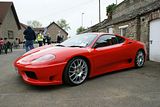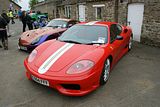 FIAT
Just about the only Fiat at the event was this Coupe.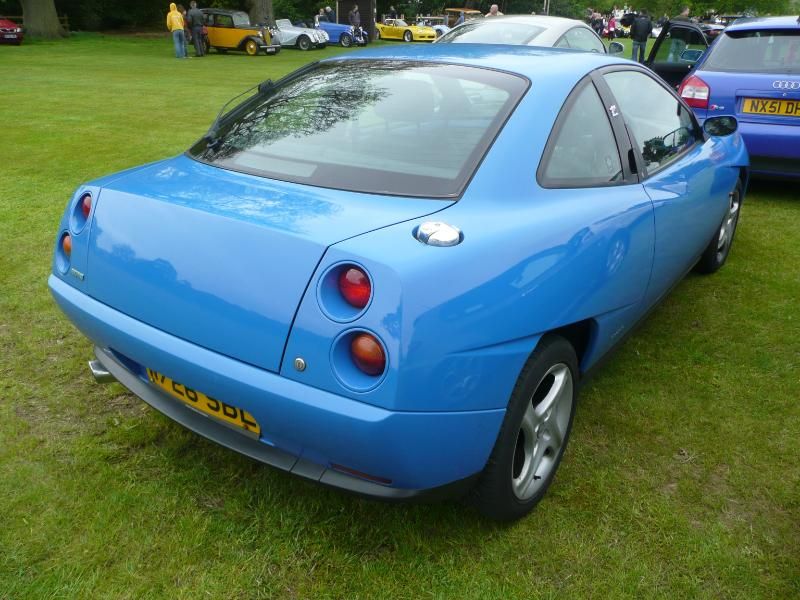 FORD
This Sierra Cosworth has been in the same family for 16 years. They have clearly looked after it well.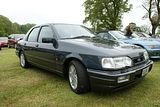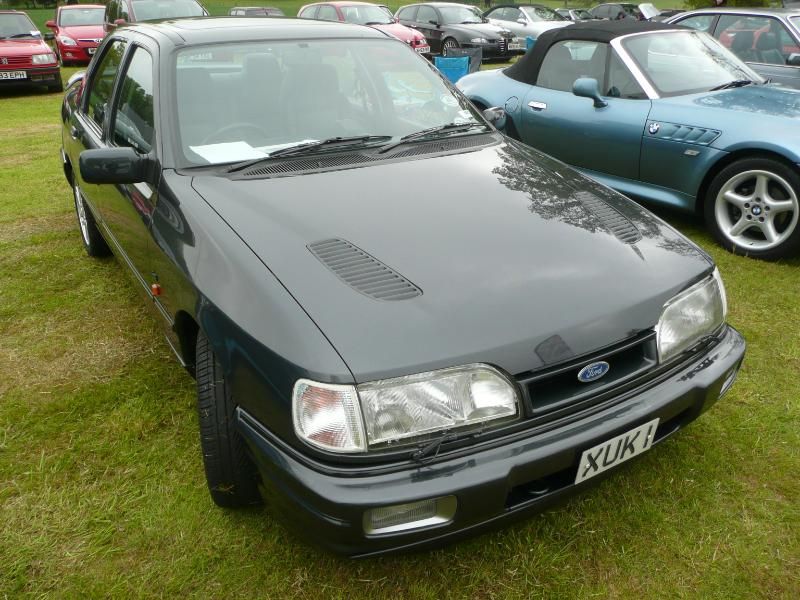 The same is unquestionably true for this Mark 2 Escort Ghia which was pristine. A real time warp car.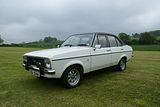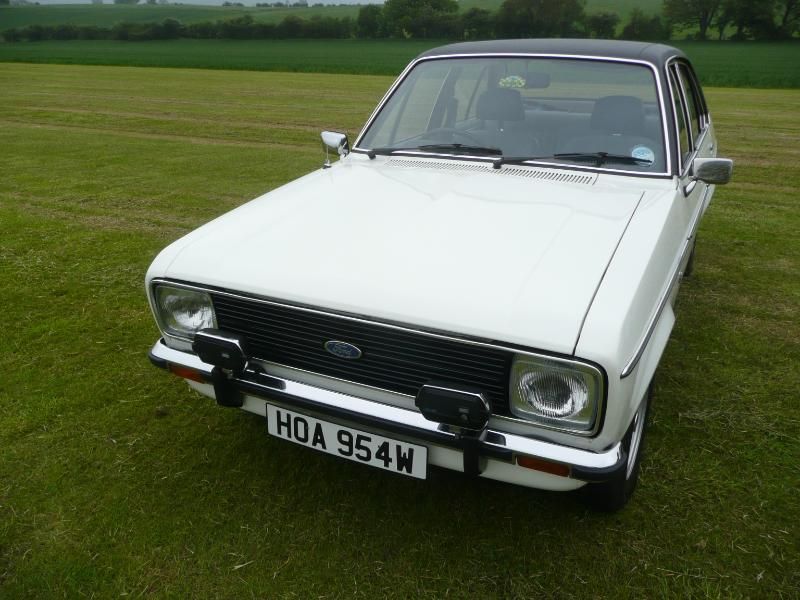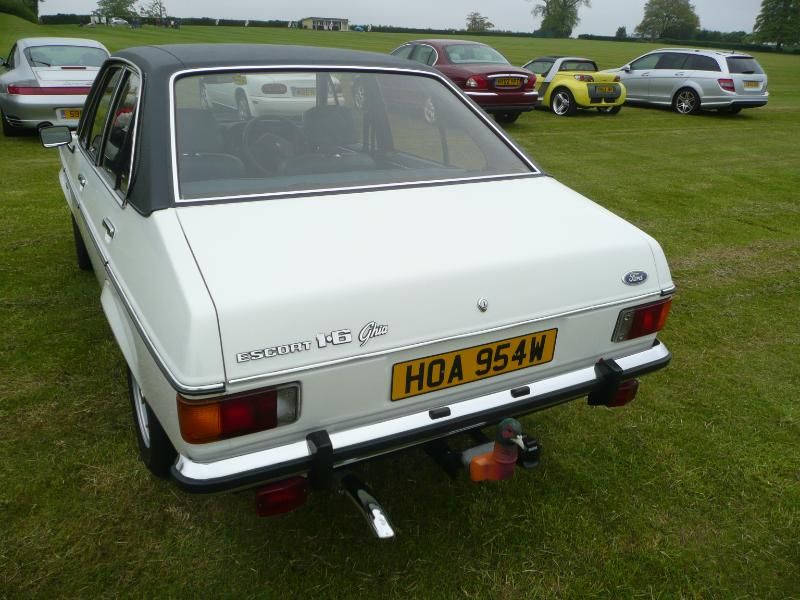 Mustang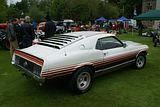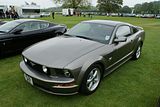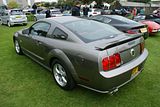 Focus RS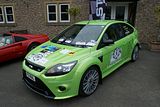 Mondeo ST220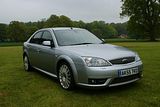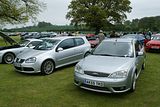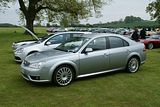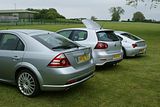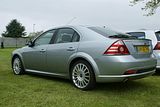 Something rather different is this lowered and customised Mark 2-based Consul.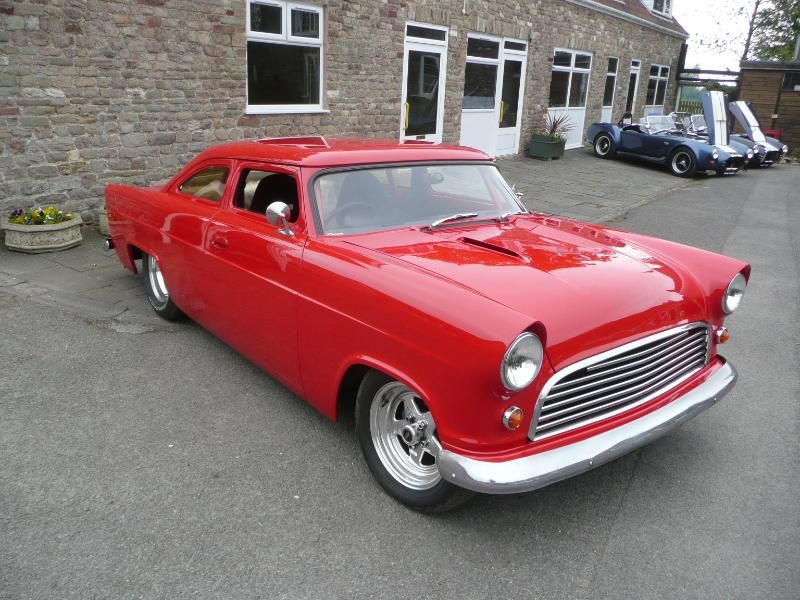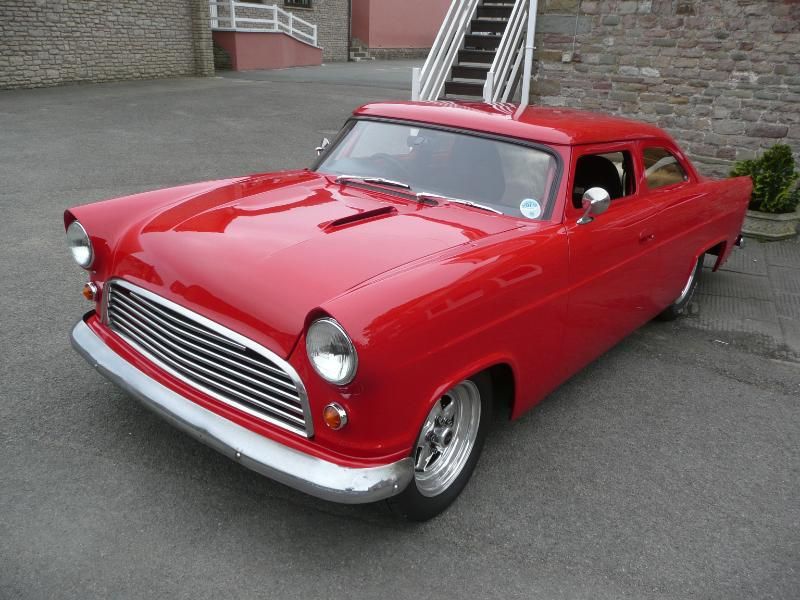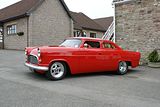 GINETTA
G33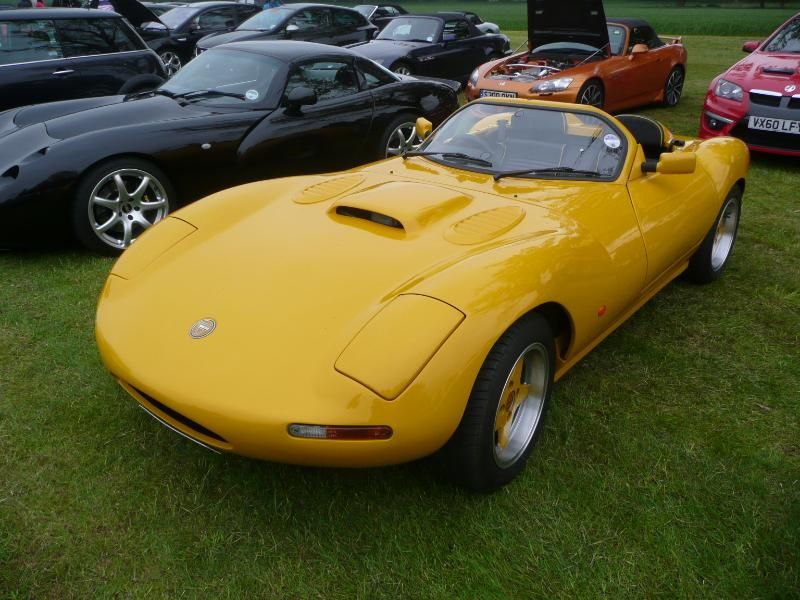 HOLDEN
This 1973 Monaro had starred at the event last year as well.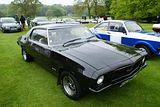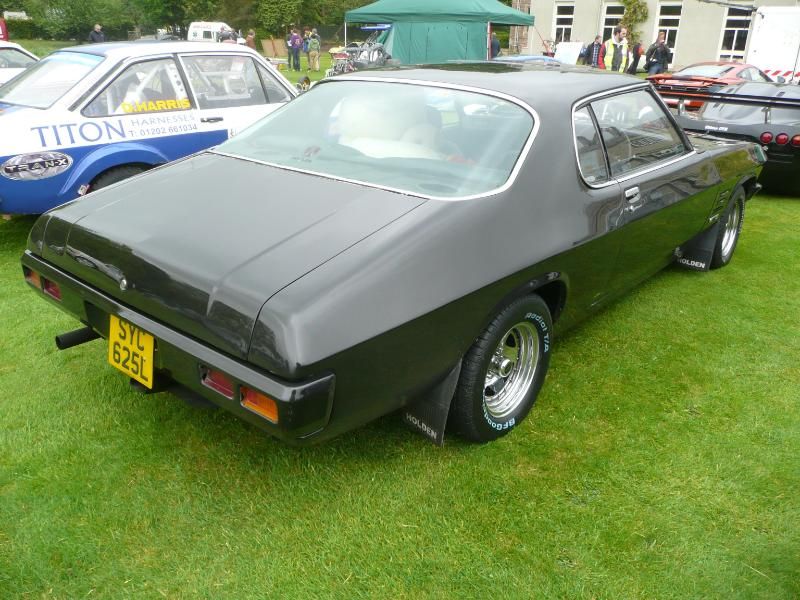 HONDA
NS-X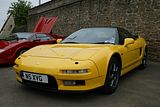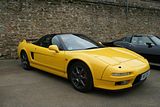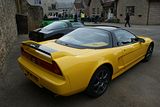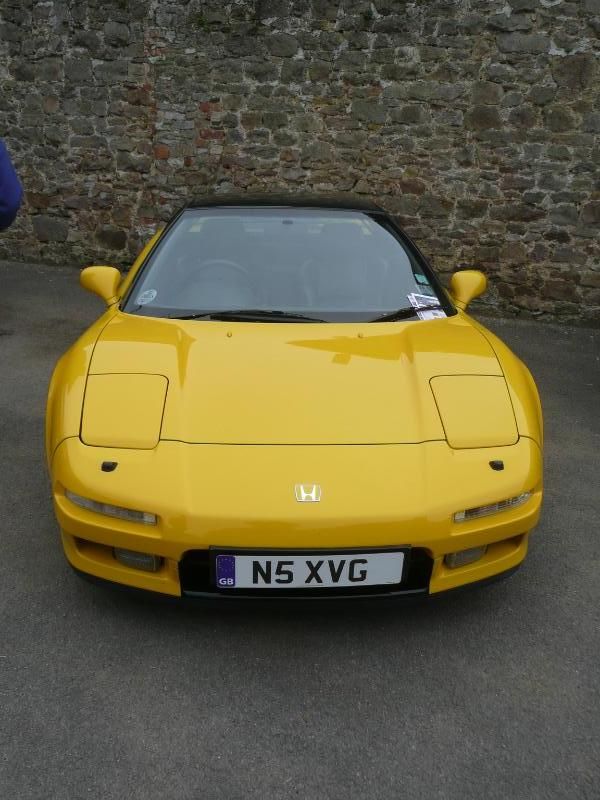 Formula 1 car.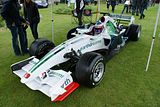 HUMBER
Hawk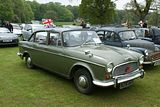 JAGUAR
There were next to no Jaguars at all at the event, but there was this one, an Ecurie Ecosse C Type. As far as we could tell, this is an original car not one of the more recent replicas.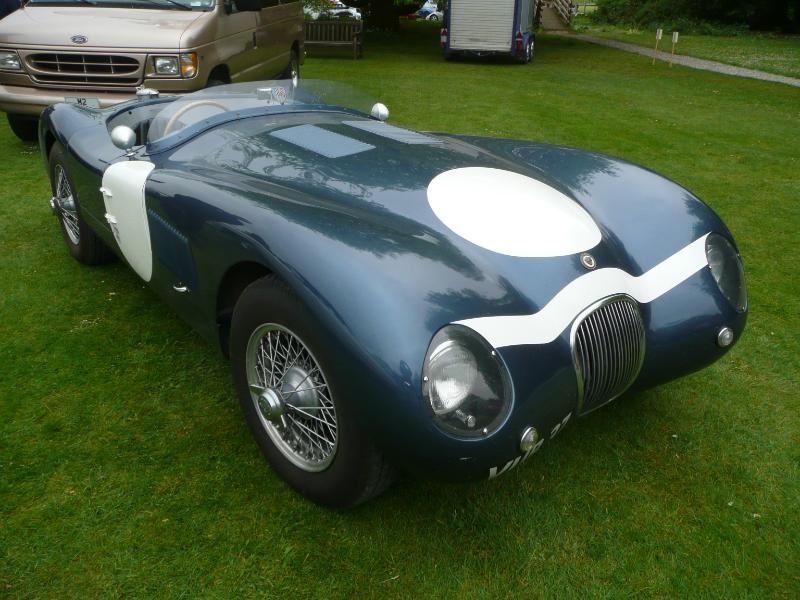 Rather more recent was this XK-R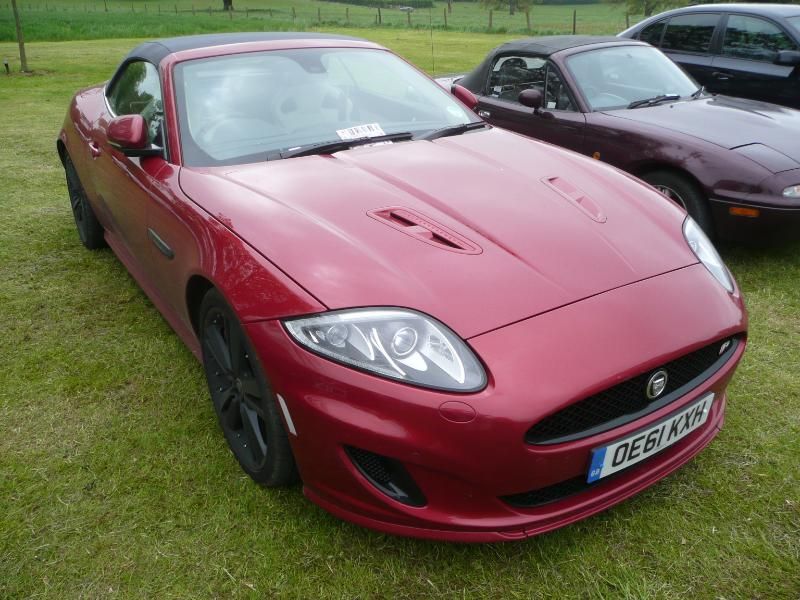 K1
This beautifully finished kit car was on show at the event last year. It is based on Honda mechanicals and was made in Holland. It is believed that only 4 right hand drive versions were ever made.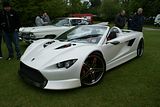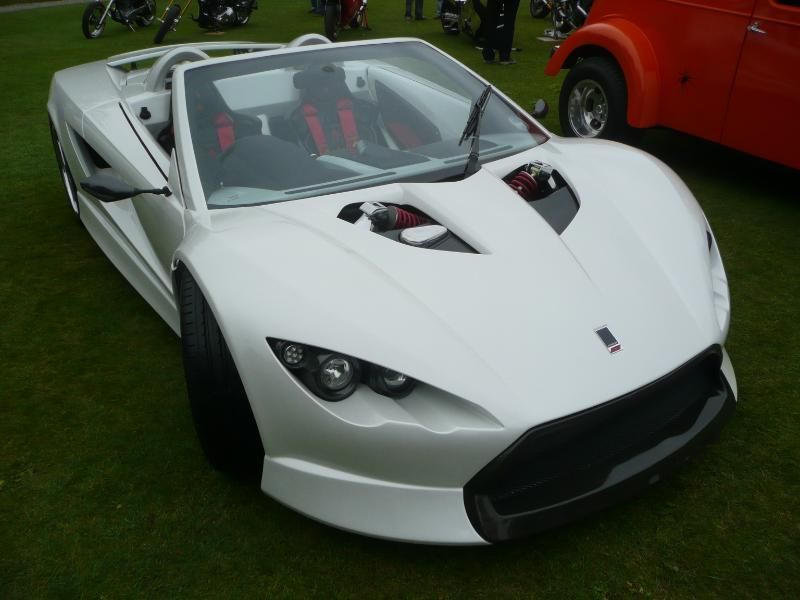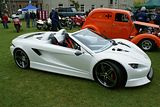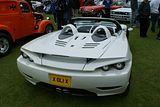 KTM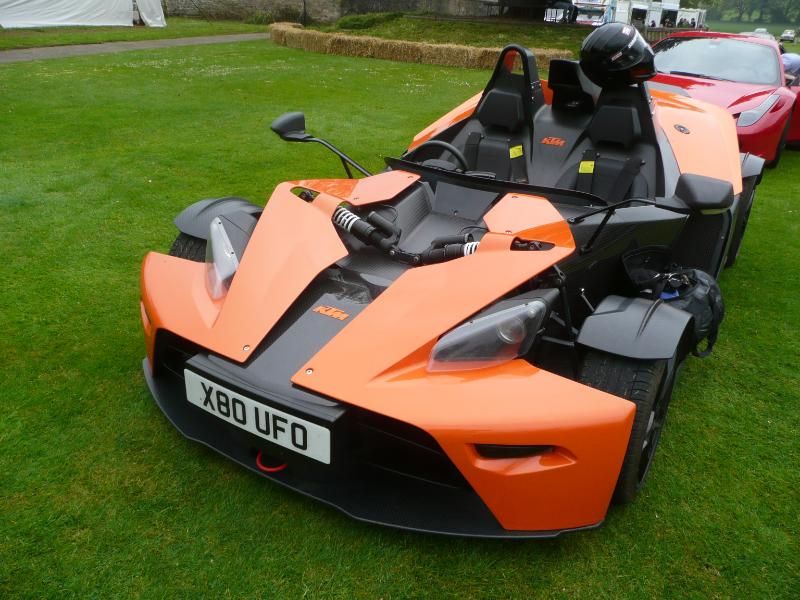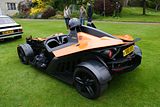 LAMBORGHINI
A Countach Anniversary, a very loud Murcielago and a more recent Gallardo Spider were the Lamborghinis at the event.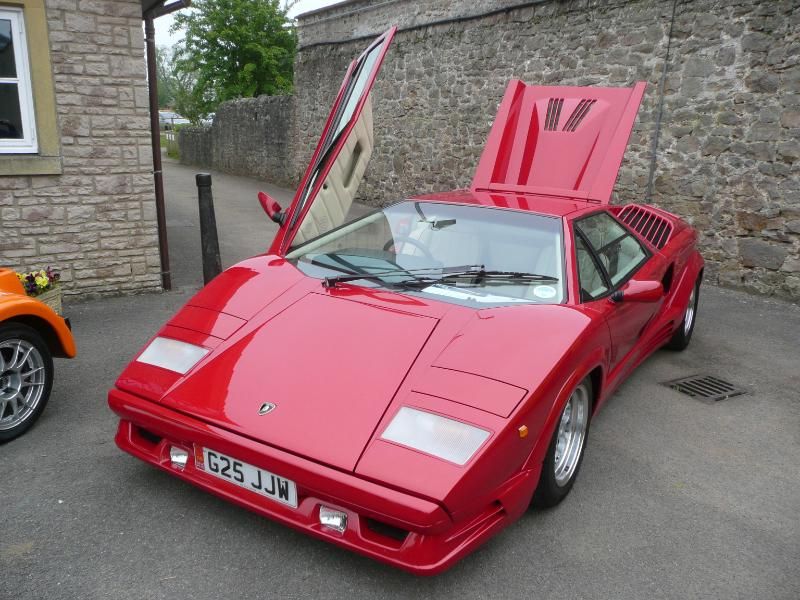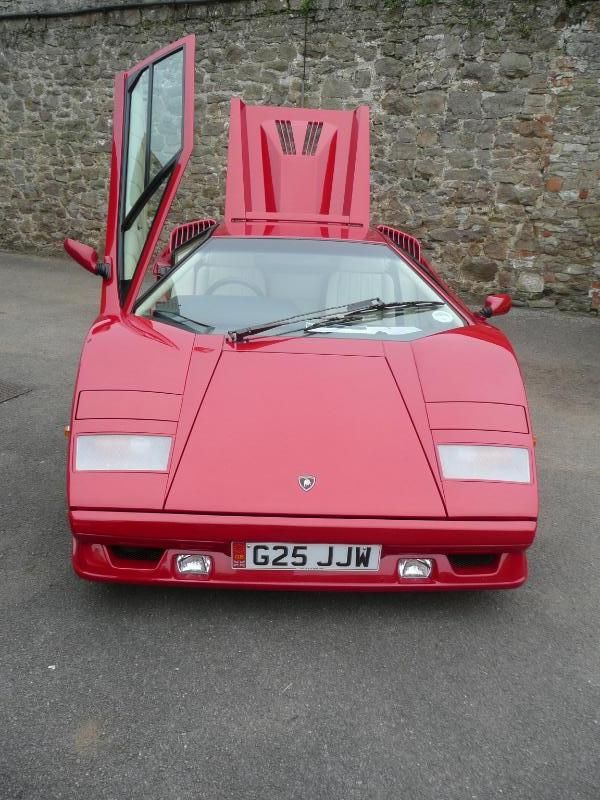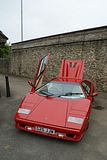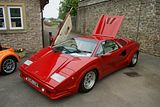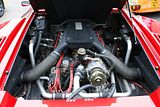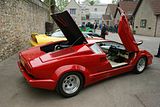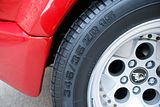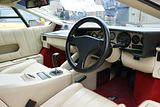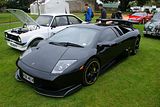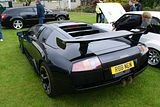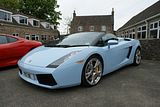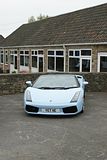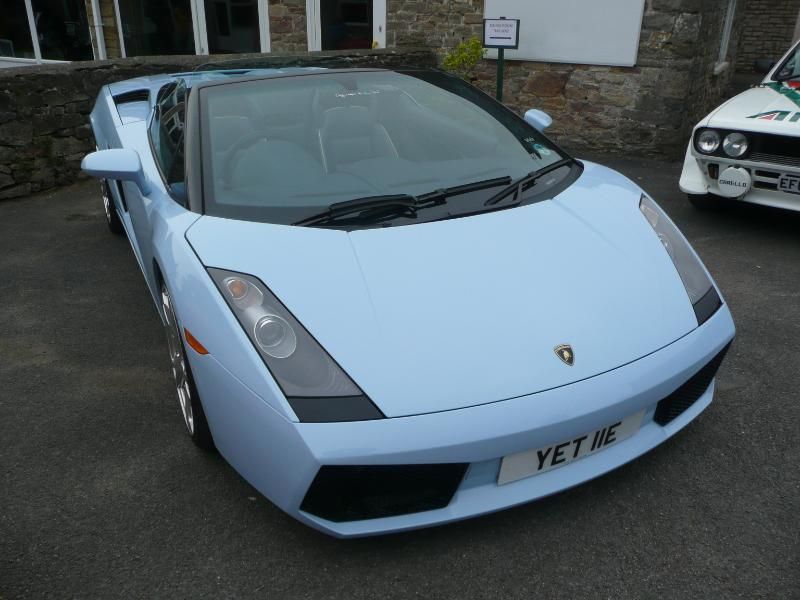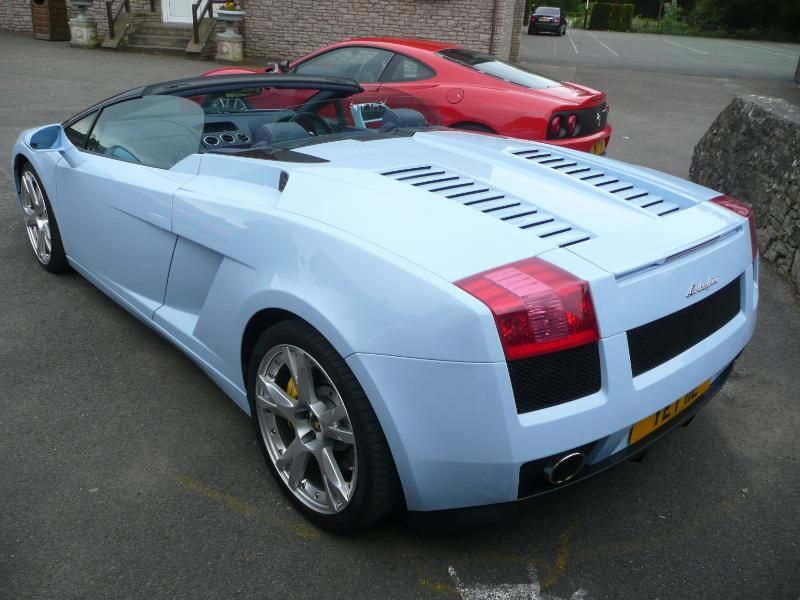 LANCIA
This lovely Integrale is the one that was driven by Richard Hammond in late 2010 and which featured on Top Gear.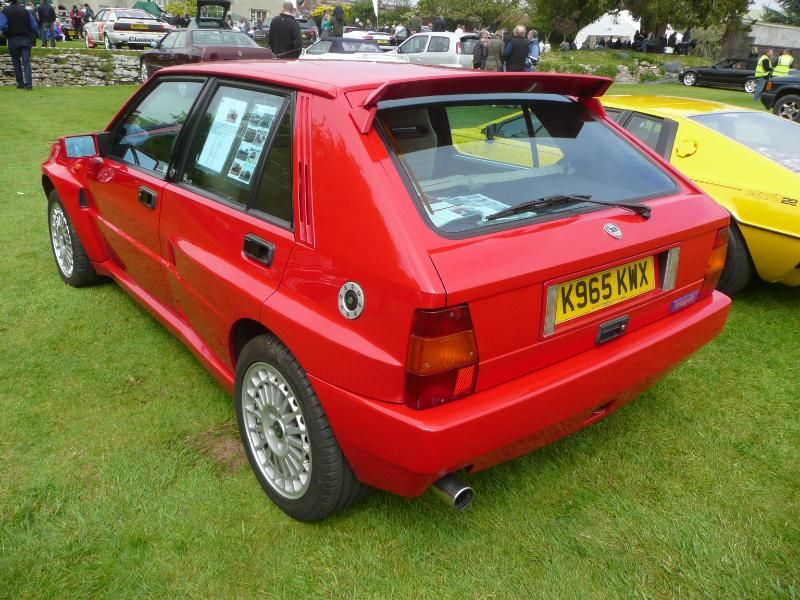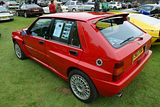 There was a second Integrale as well as this amazing Group 4 Beta, which I was surprised to find had a V6 Alfa engine in the back.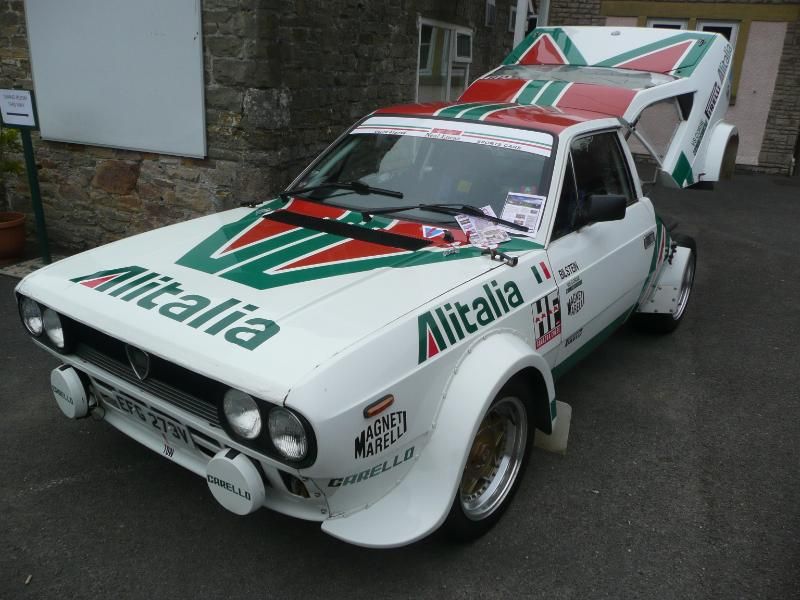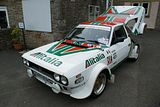 LAND ROVER
Evoque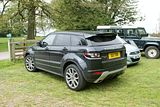 LOTUS
A real favourite of the day was this fabulous Esprit 2.2. This one was in splendid condition, and to my eyes at least, looks even better than the later facelifted cars.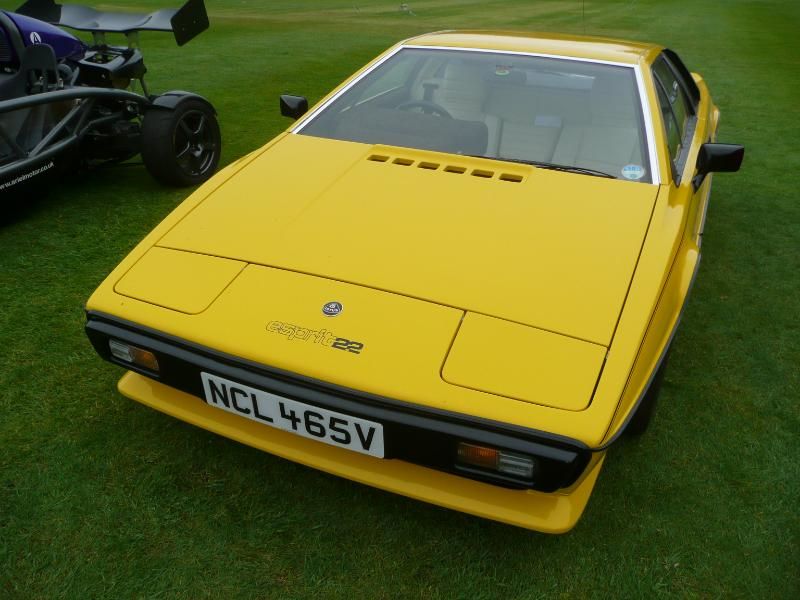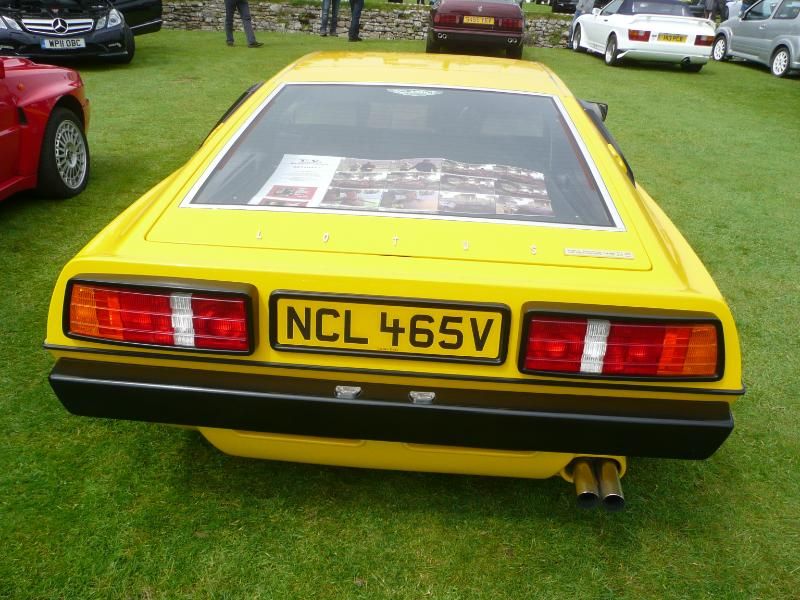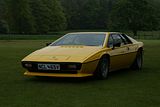 There was one of those later Esprits, as well.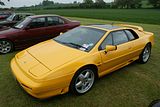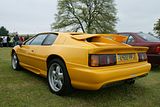 There were several of the M100 front wheel drive Elans on show, ranging from those in excellent condition to a few which looked like they need more love and care (and paint!)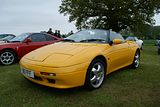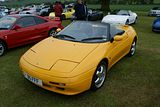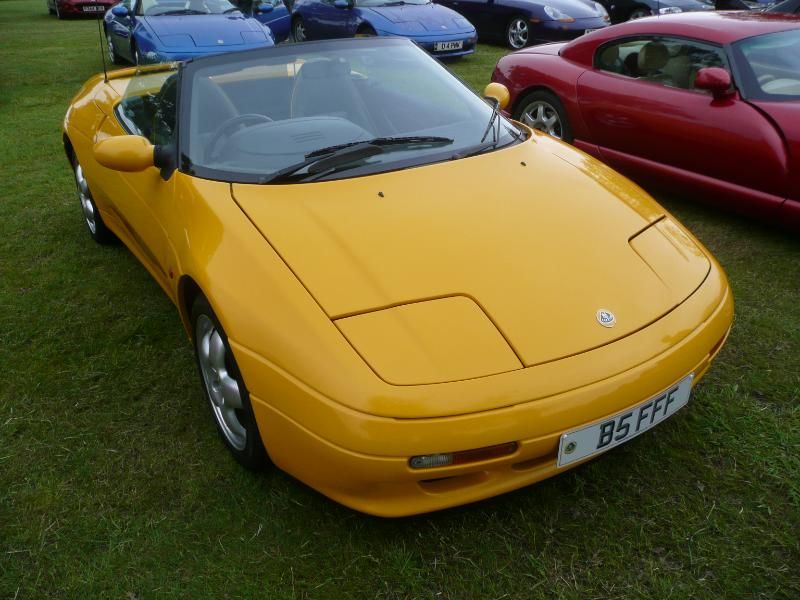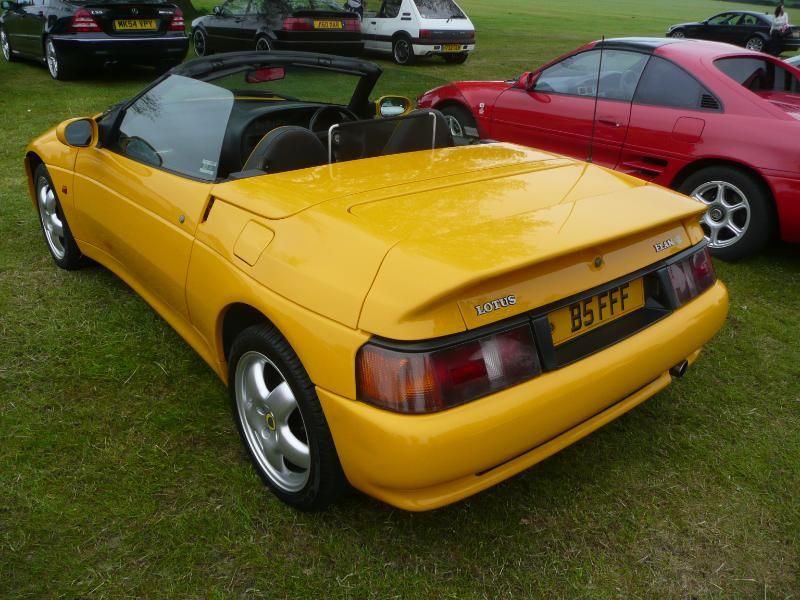 MARCOS
Models ranged from an 1800 model from the late 1960s through the somewhat over the top LM500 models of the 1990s to one of the very last TSO cars.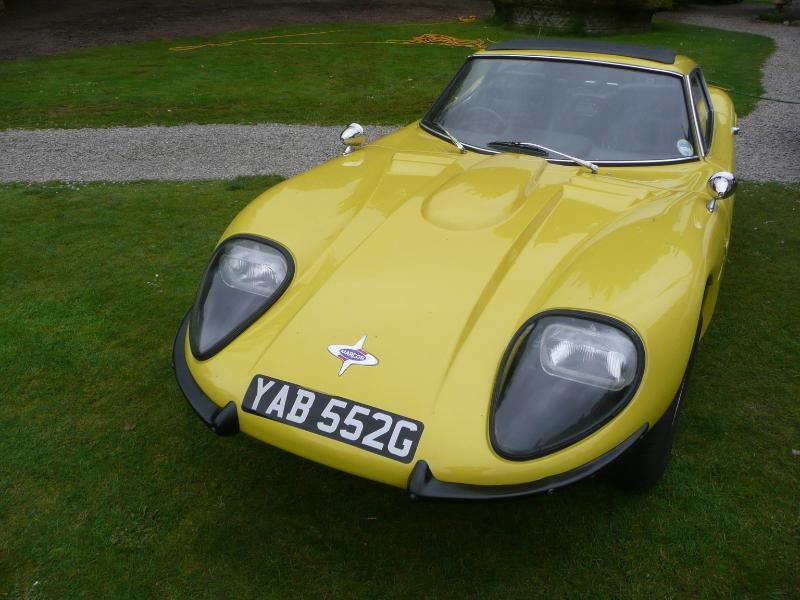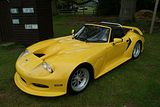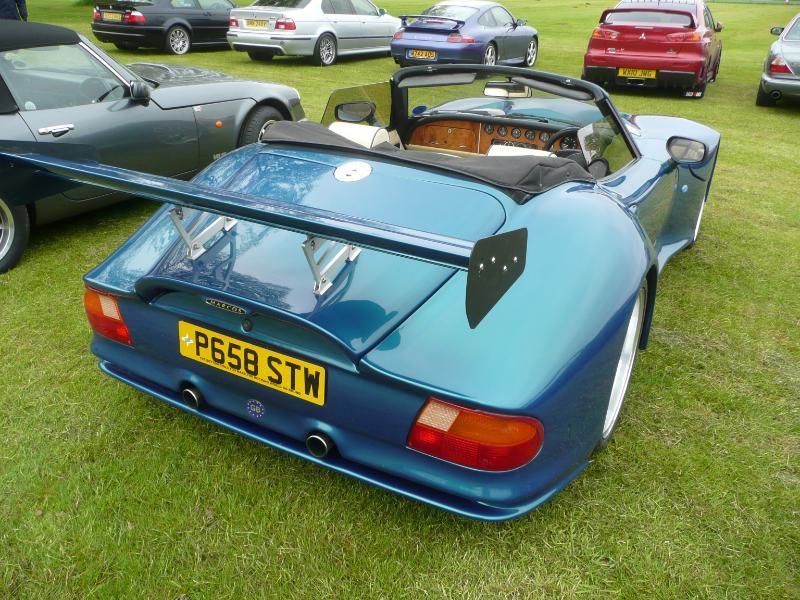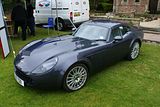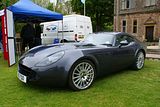 MASERATI
Ghibli and GranTurismo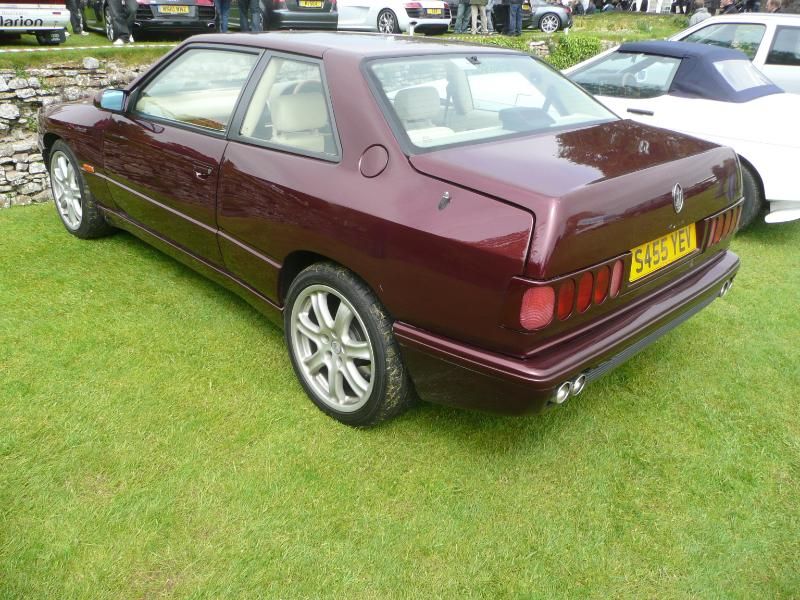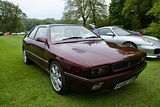 MAZDA
One of those under-appreciated hot hatches of recent times if this 3 MPS.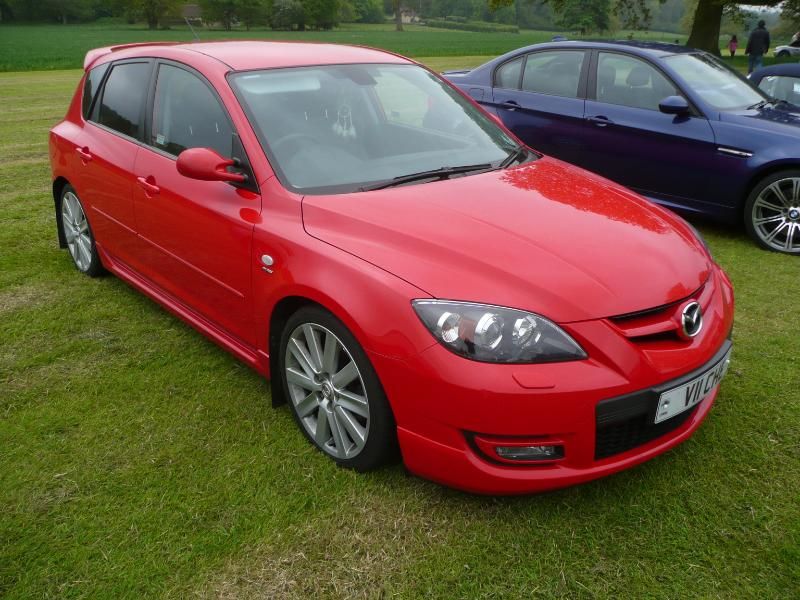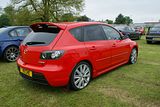 McLAREN
This MP4-12C was parked up on the Top Lawn and was understandably one of the stars of the day.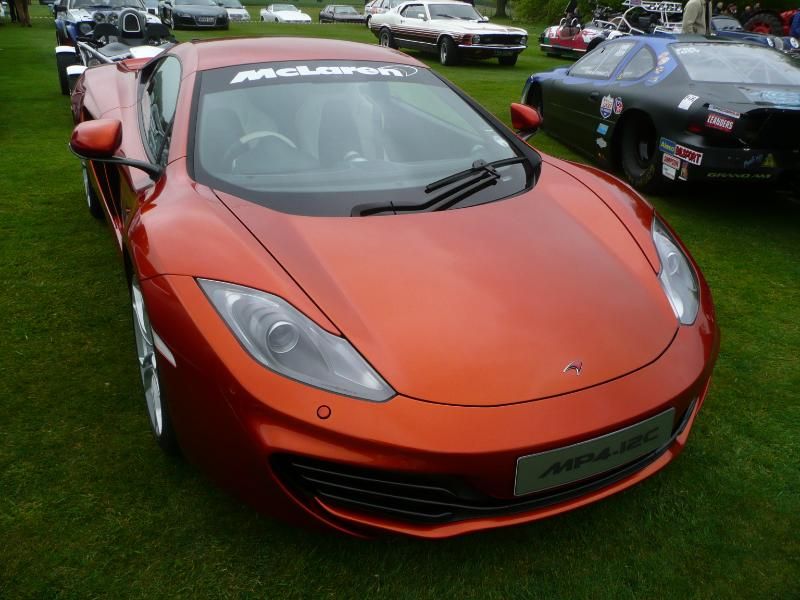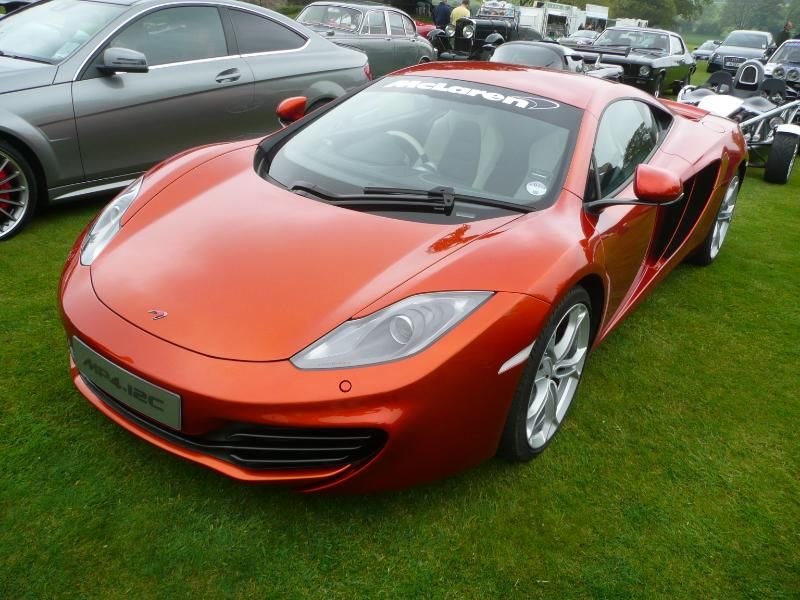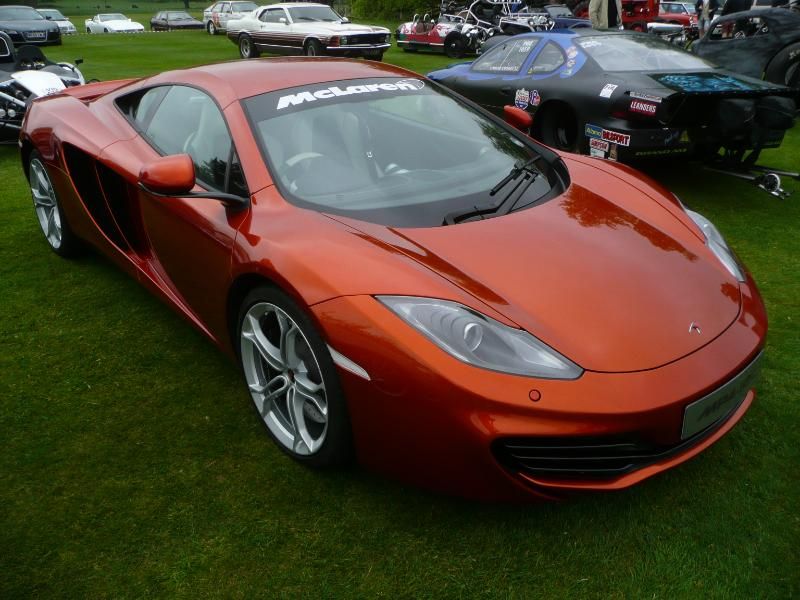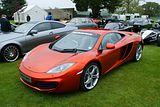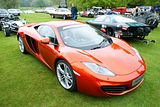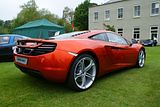 MERCEDES-BENZ
C55 AMG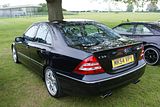 C63 AMG saloon and coupe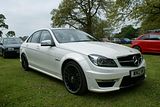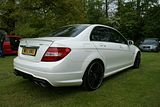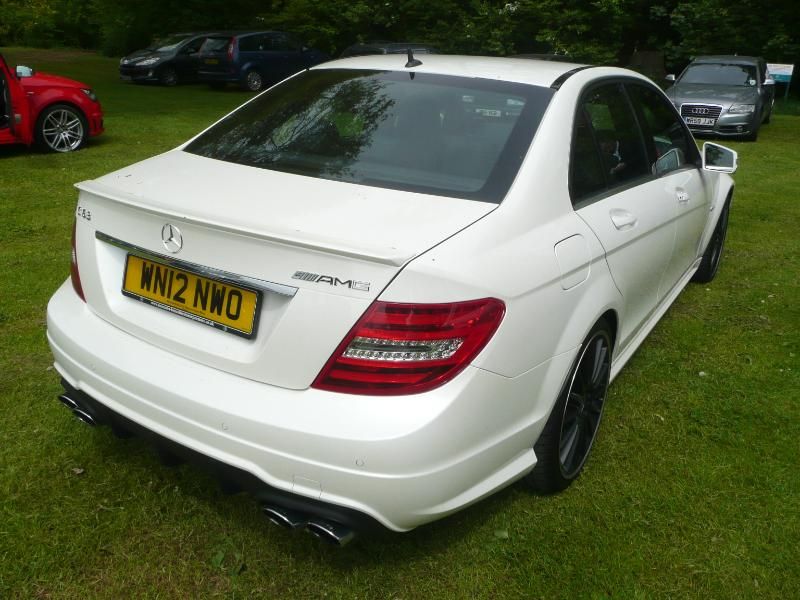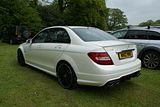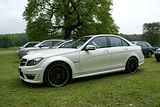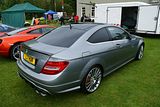 E-Class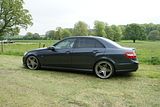 MG
There were hardly any MGs at the event, which is quite surprising considering the popularity of these cars. This MGB GT was the only one photographed.
MITSUBISHI
Evo V, VIII and X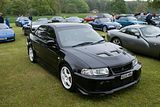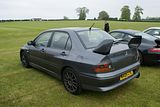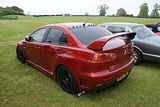 MORGAN
An example of the new Three-wheeler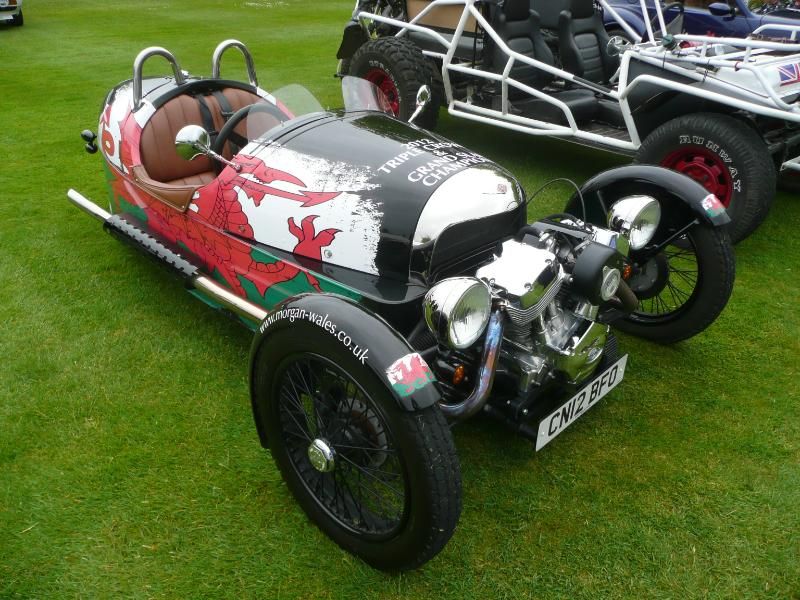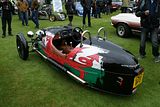 There were plenty of four wheeled cars, too.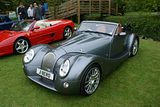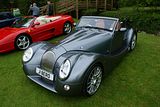 NISSAN
GT-R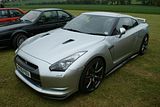 NOBLE
This pair of Noble M12s were parked up together.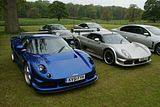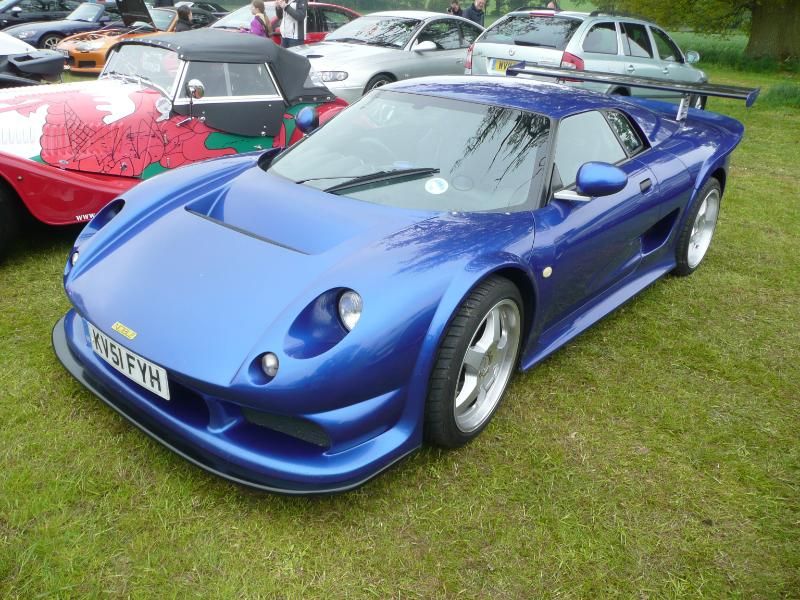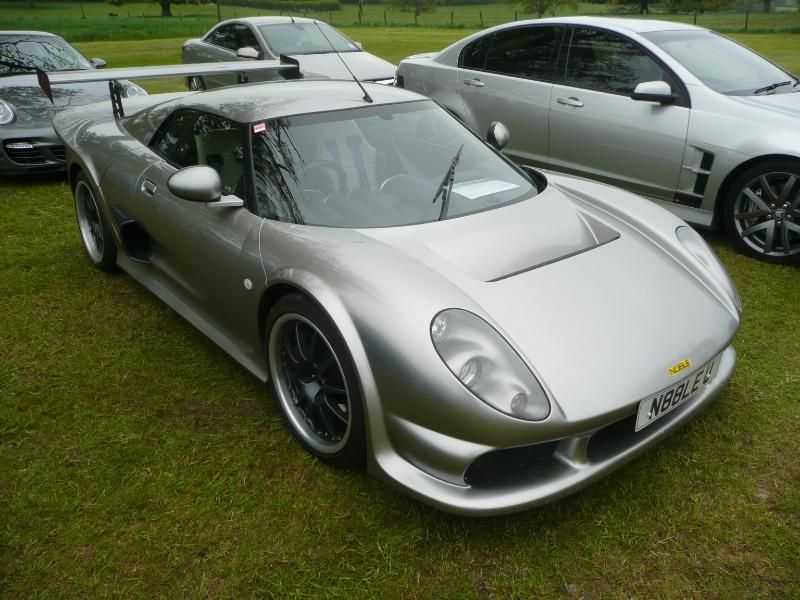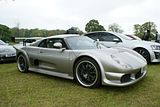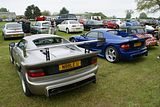 OTHER STUFF
There were plenty of other oddities on show.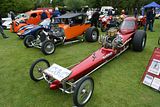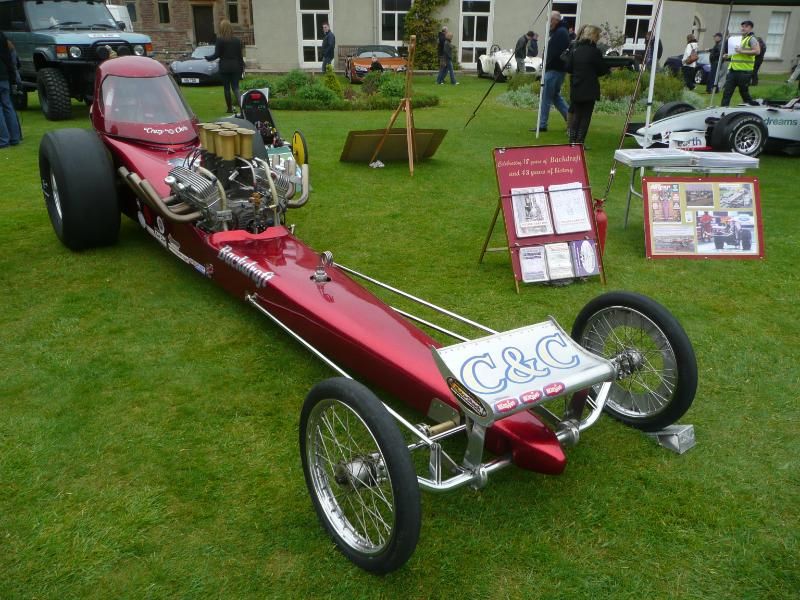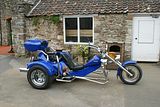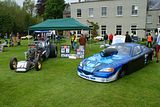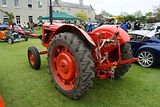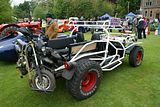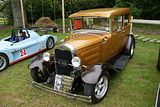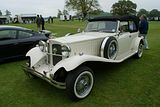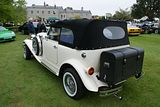 PEUGEOT
This 309 GTi is a rare survivor of a car which in its day was rated to be better even than the iconic 205 GTi.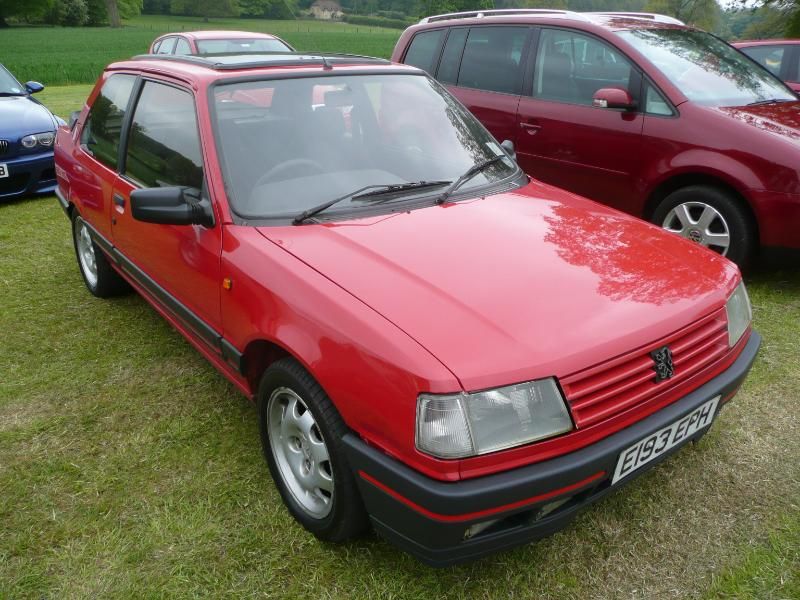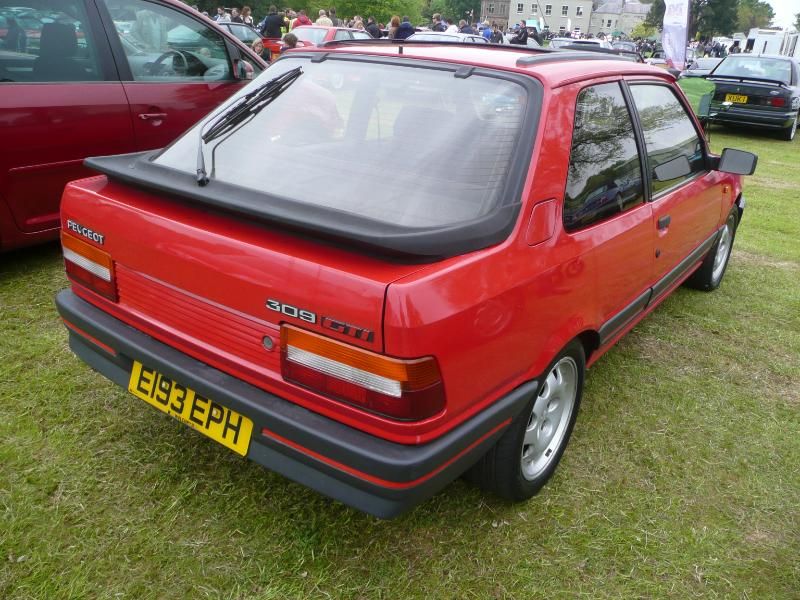 There were a couple of 205 GTis, too. One of them had been subjected to a complete wrap, and I really do mean "complete".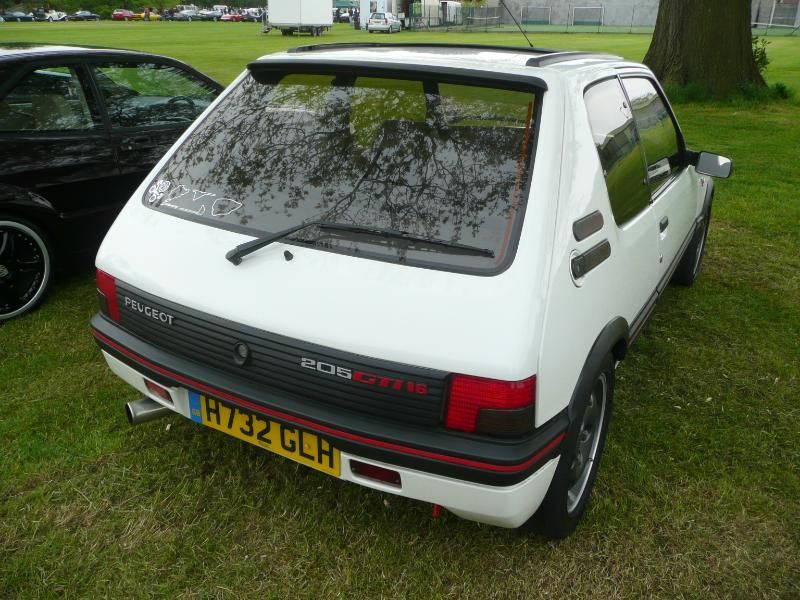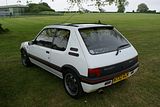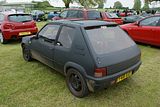 A rare 304 Cabriolet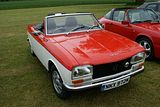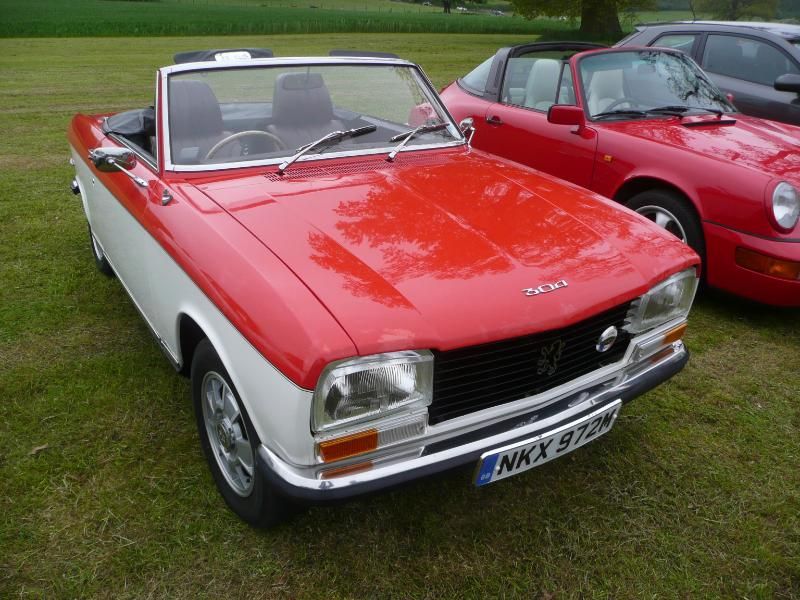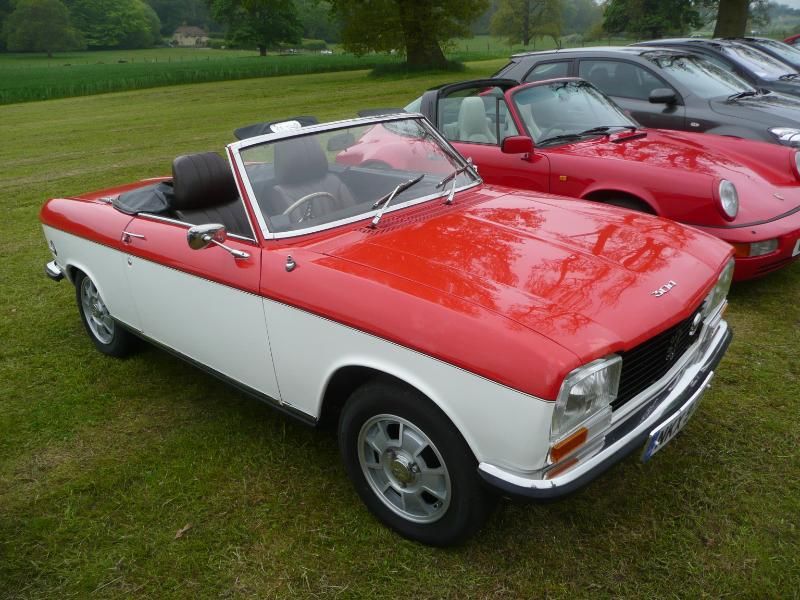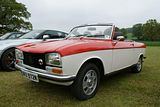 PILGRIM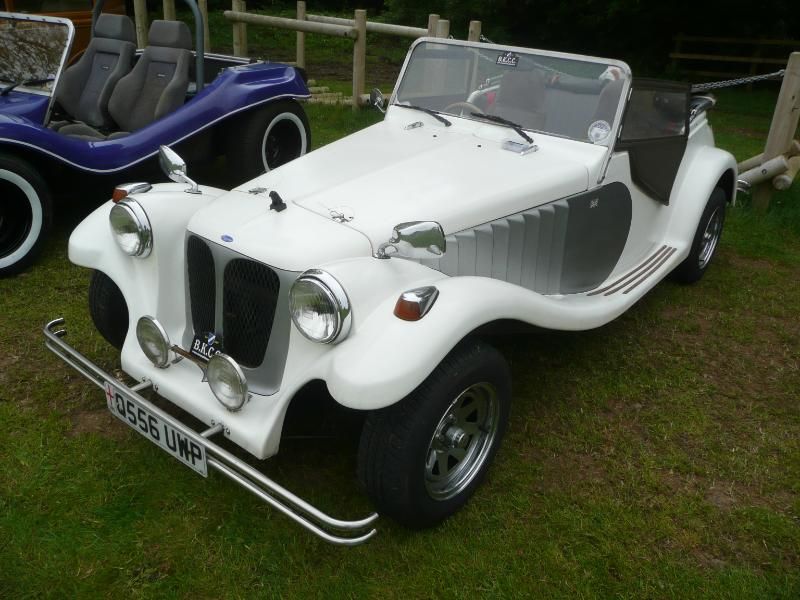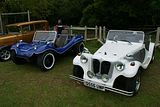 PORSCHE
Lots of Porsches, ranging from Boxster and Cayman models through to 911s of every model generation from the original 911 cars to the 997, as well as one of the last S2 model 928s.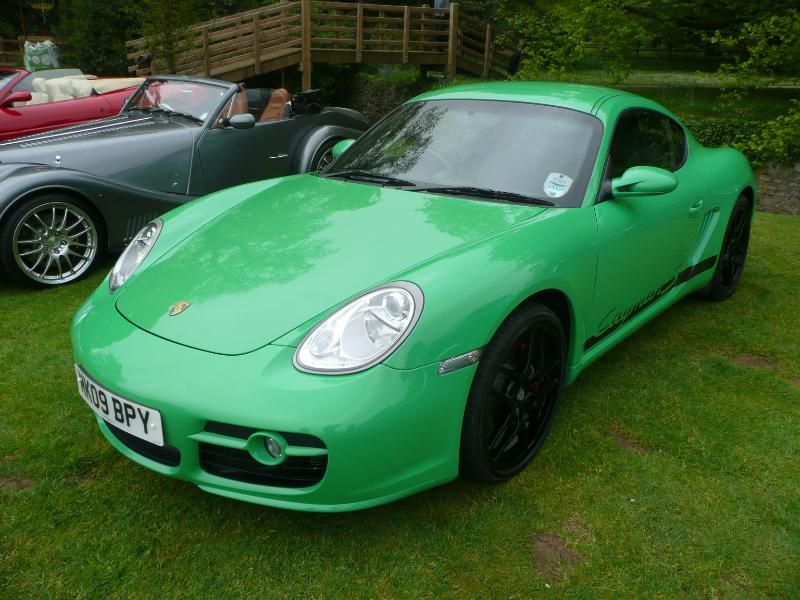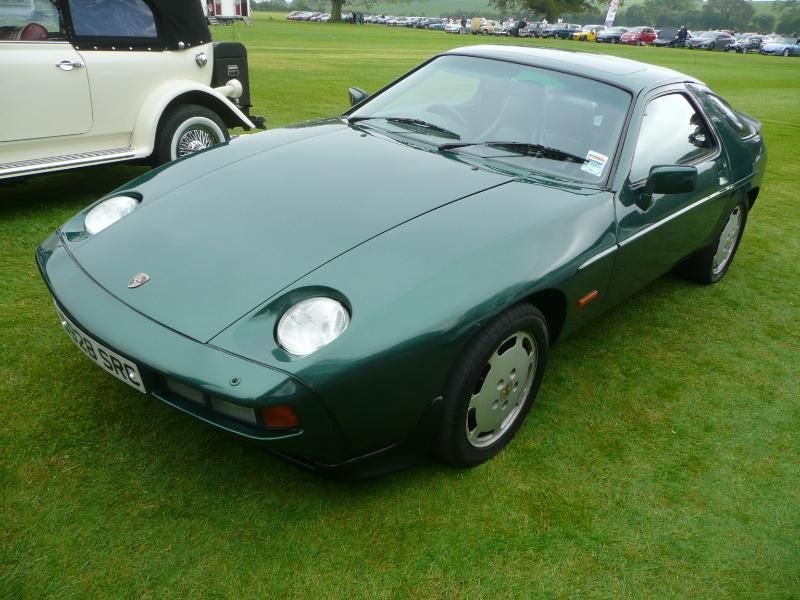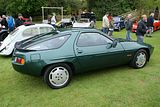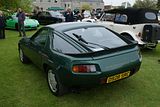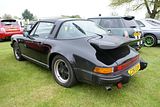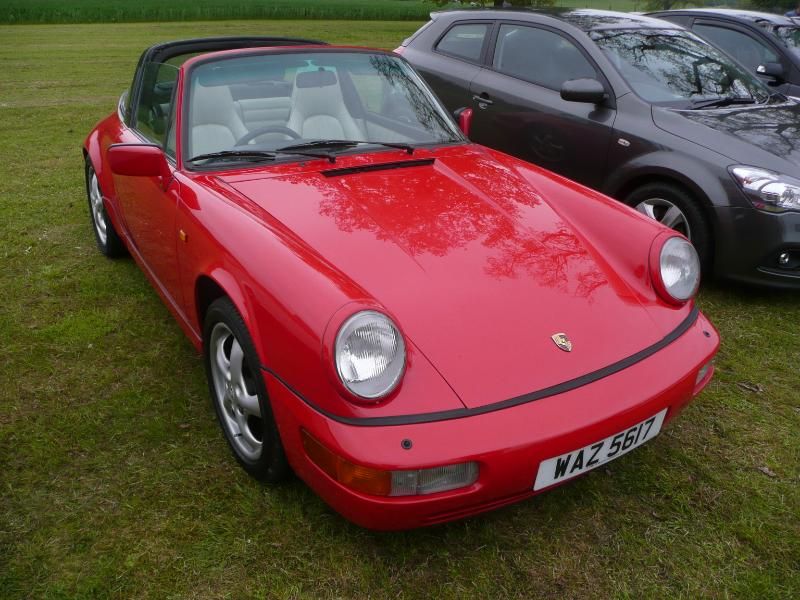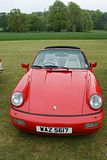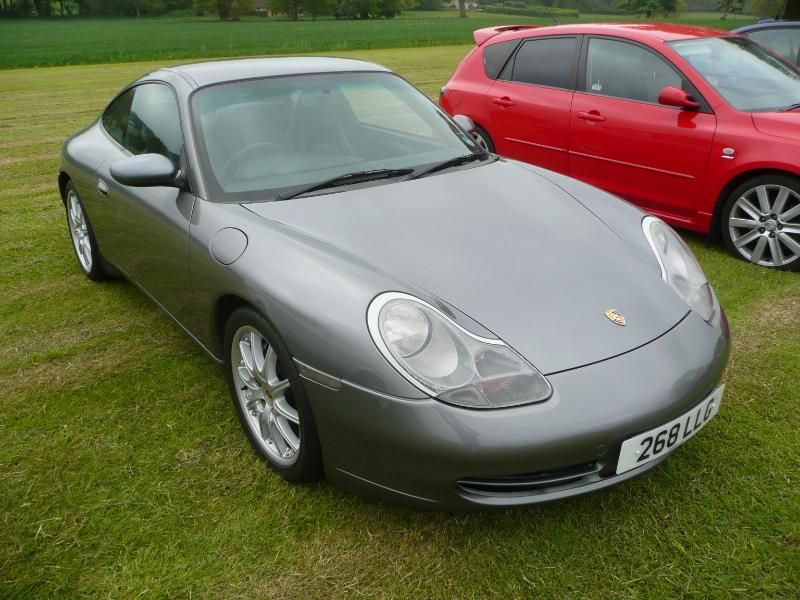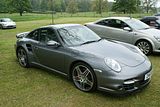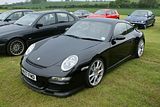 RANGE ROVER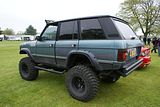 ROLLS-ROYCE
Examples of the Silver-Seraph and the Phantom Drophead were on show.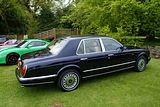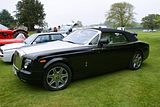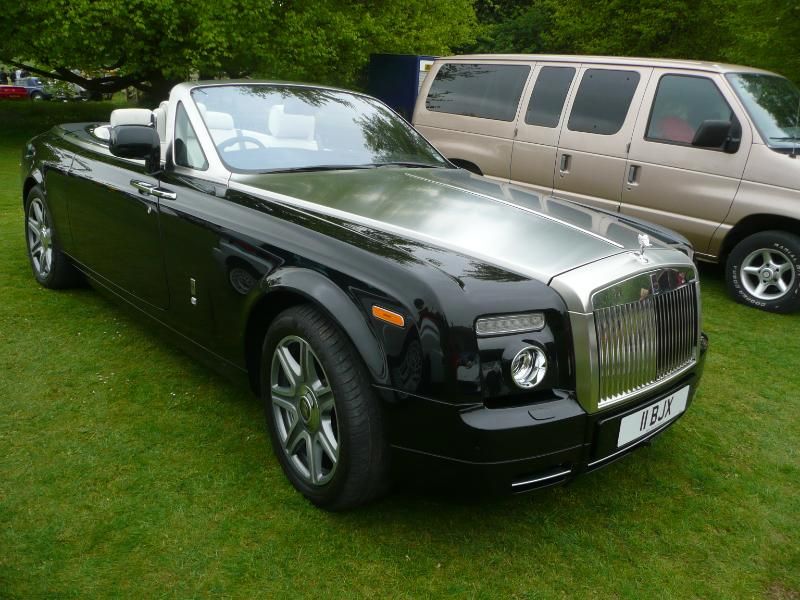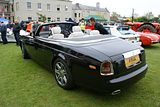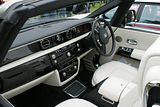 ROVER
This 3500S was one of a pair of P6 cars on show.
ROYALE
There appeared to be quite a lot of Ford components in the cabin of this pastiche sports car.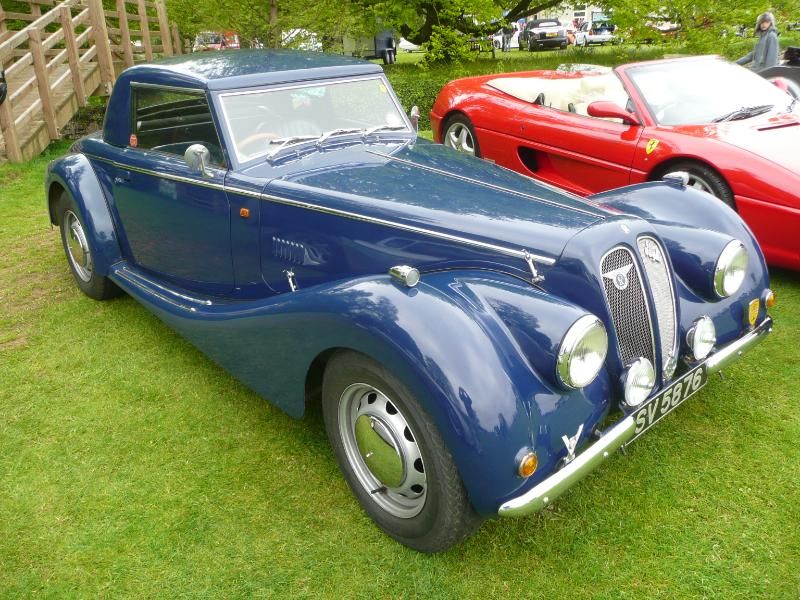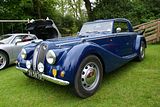 SEAT
The Cordoba Coupe SX was a rare 2 door version of the car mode commonly seen as a 4 door or as the Ibiza hatchback.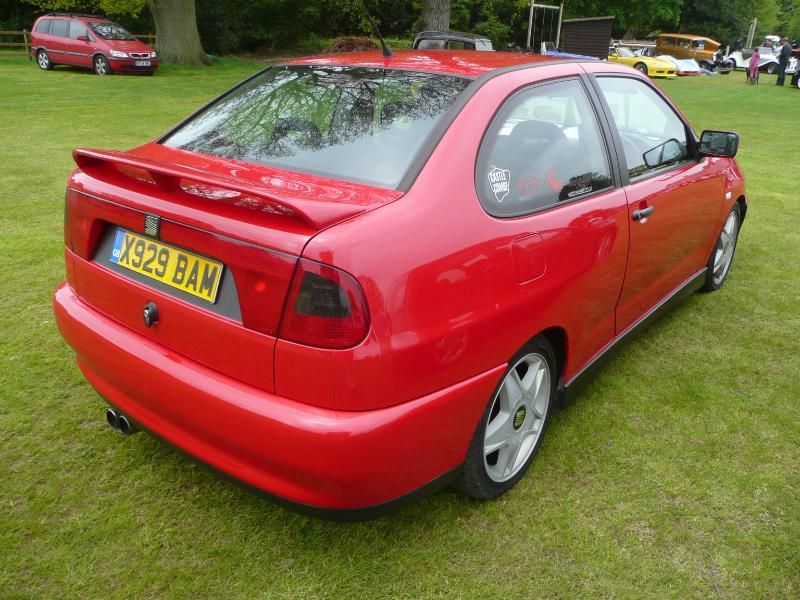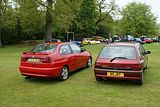 SPECTRE
Just 23 of these Spectre R42s were built. They were powered by a 32 valve 4.6 litre V8 Ford engine which put out over 350 bhp, so they were pretty brisk.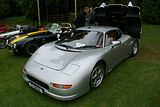 SPIRE
We were amused to see that when this car arrived at its parking position, it needed to be pushed backwards, a consequence of having no reverse gear.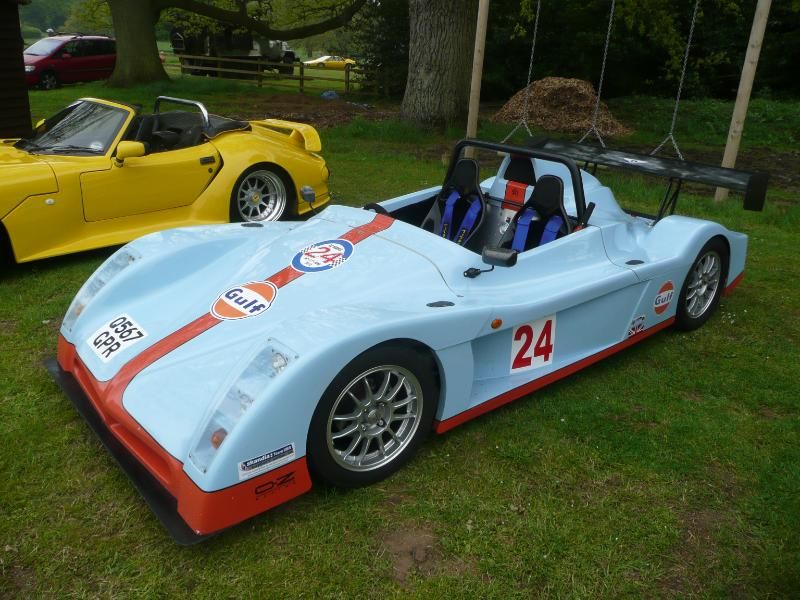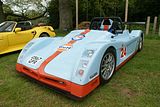 SUBARU
Impreza WR1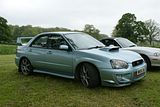 SUNBEAM
This Rapier was a very stylish competitor to Ford's far more successful Capri.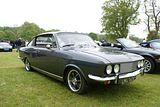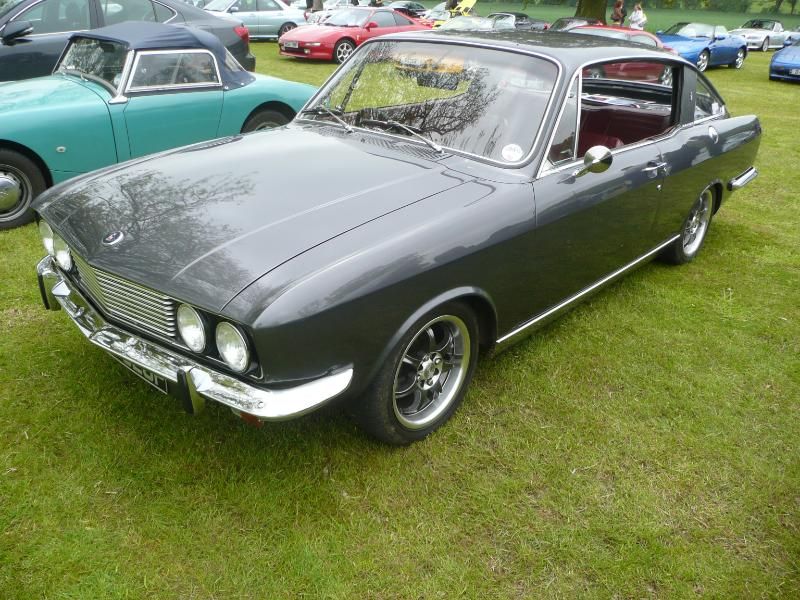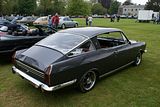 TESLA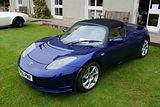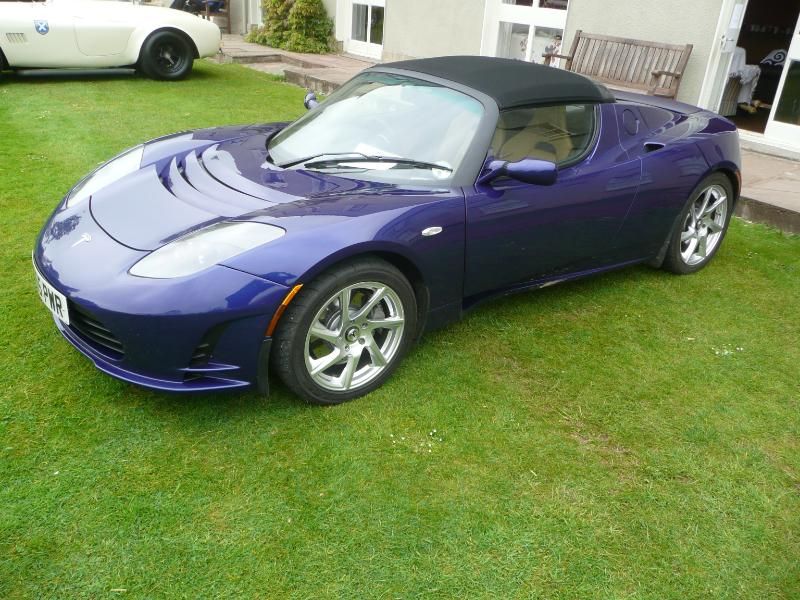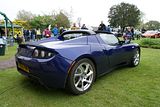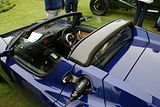 TOYOTA
Ignoring the Supercharged Corolla hatchback which was said to be one of just 4 in the UK, the only other Toyota at the event was this second generation MR2.
TRIUMPH
One of the last Spitfires produced.
TVR
Numerically, I would guess that there were more TVRs than any other marque, and as always these cars make a striking sight with their bold colour schemes.
"Wedges"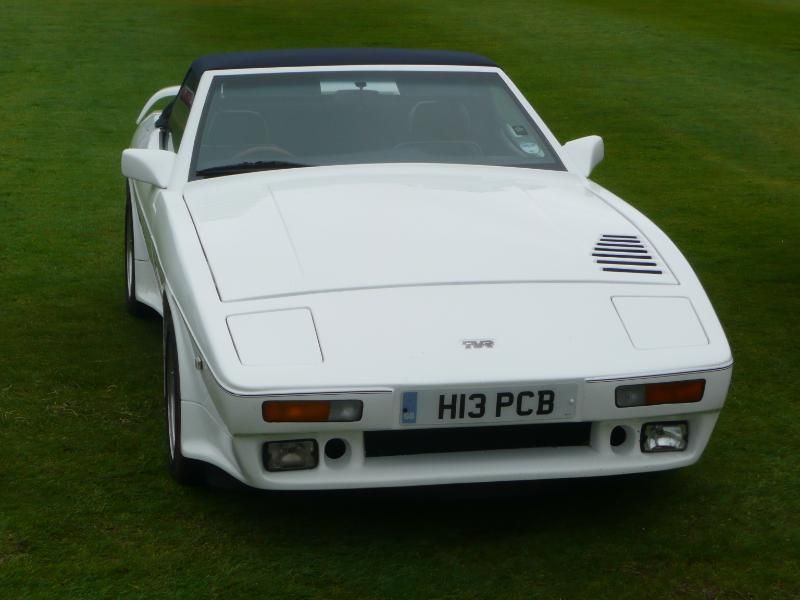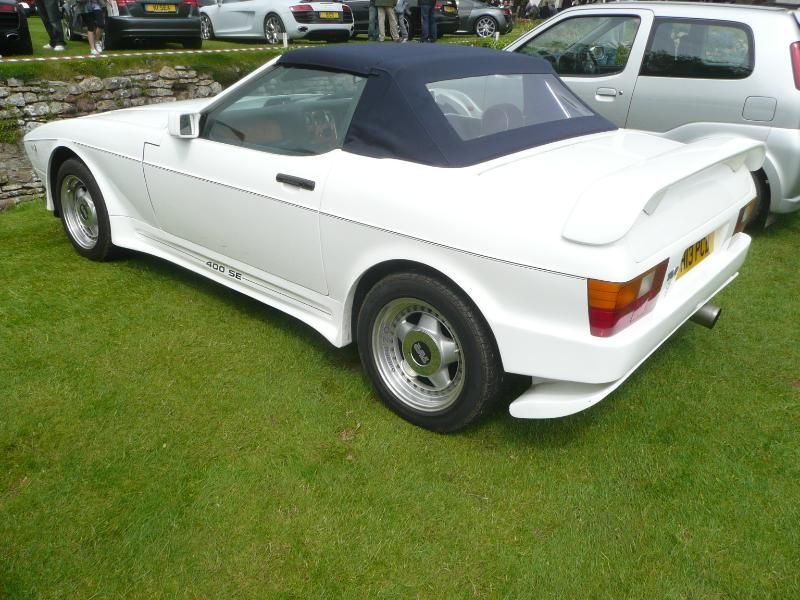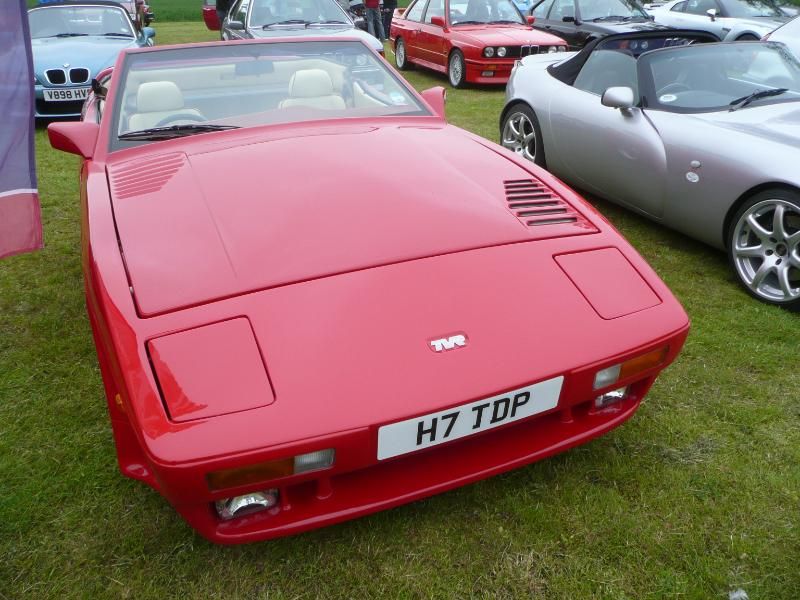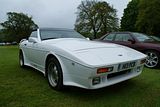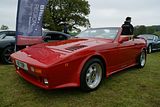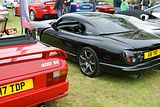 S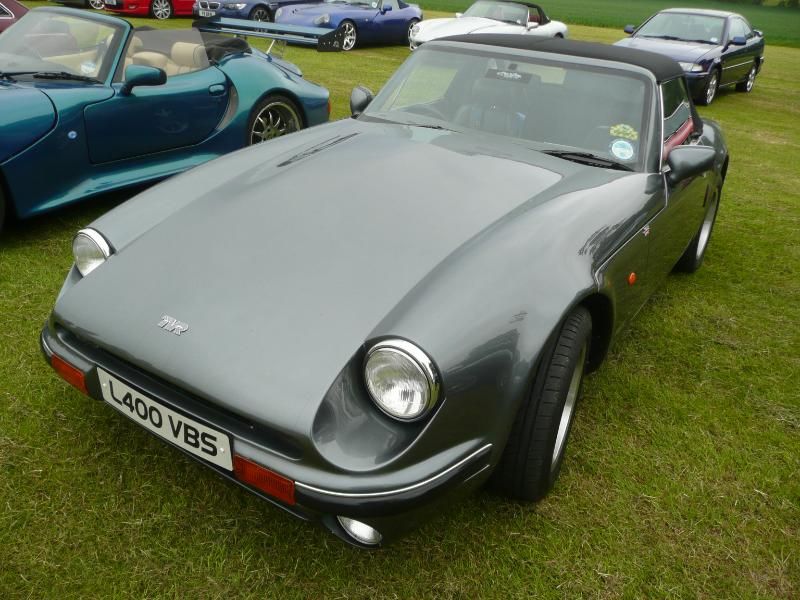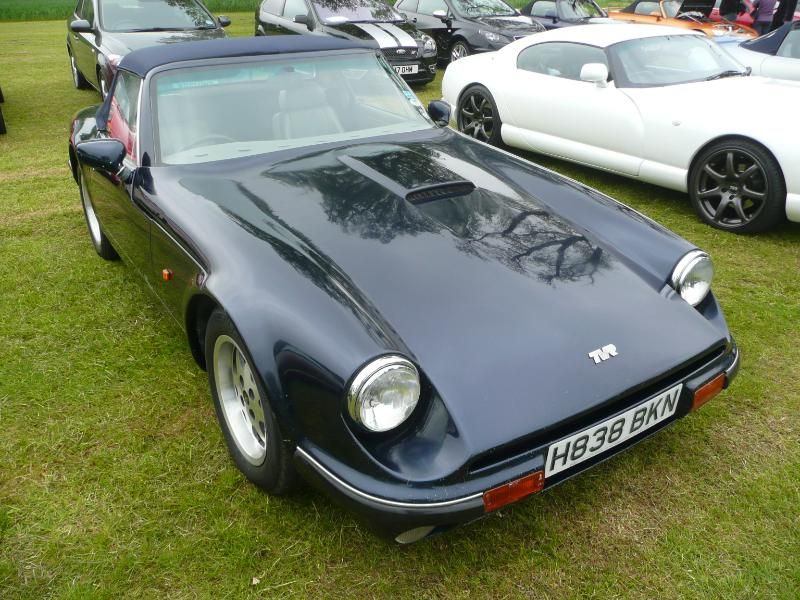 Chimaera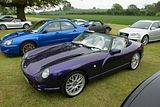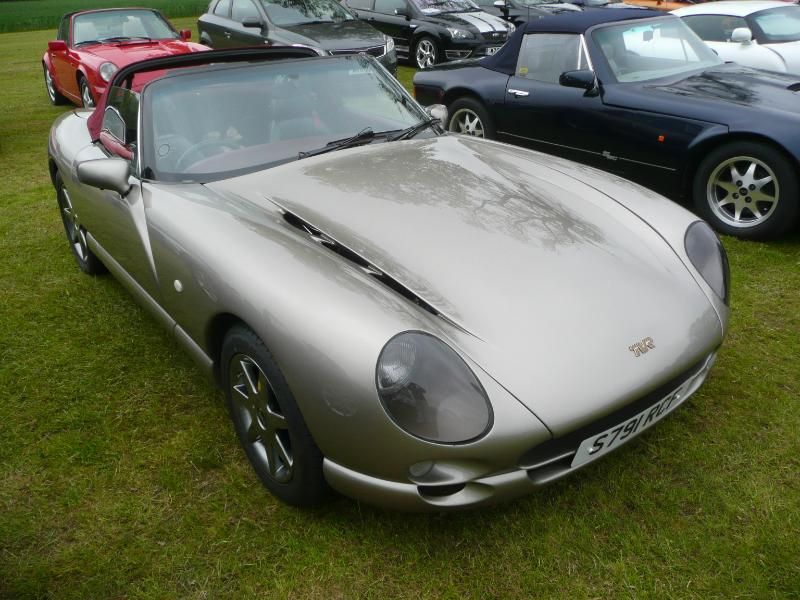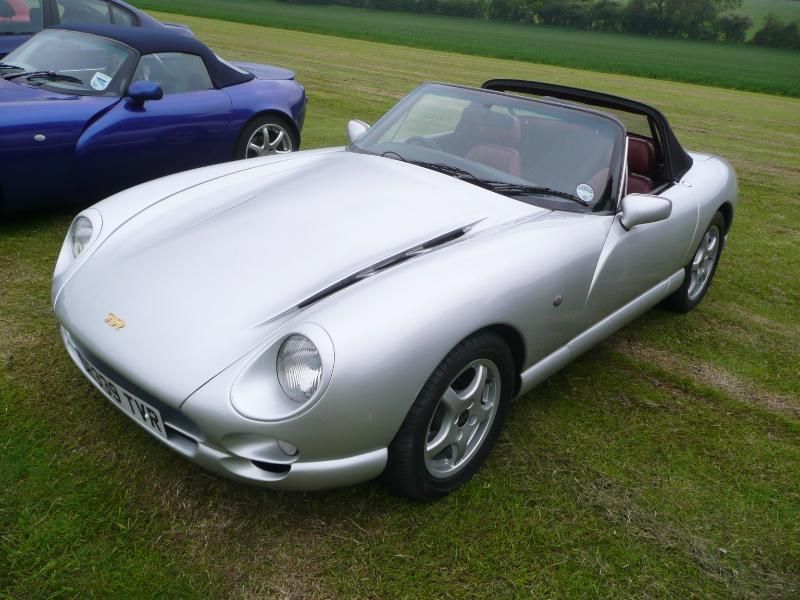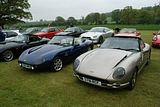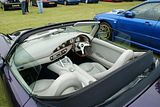 Griffith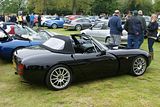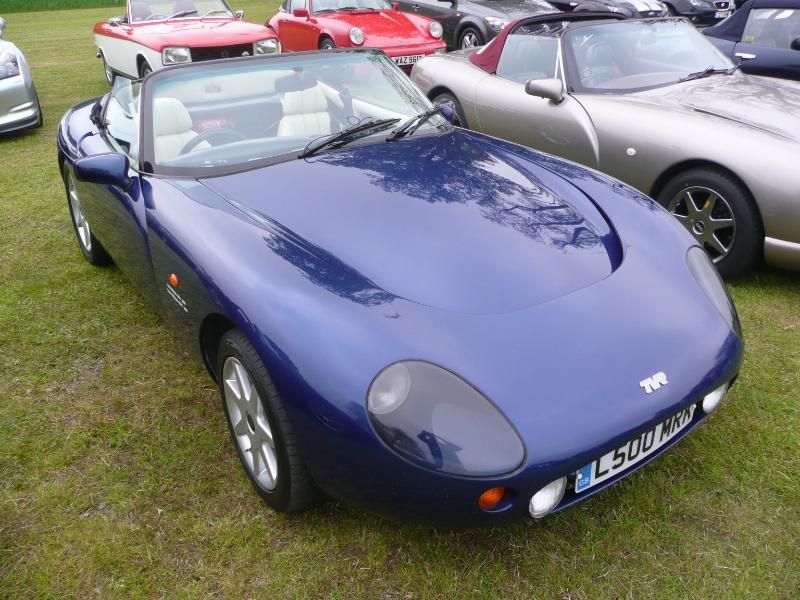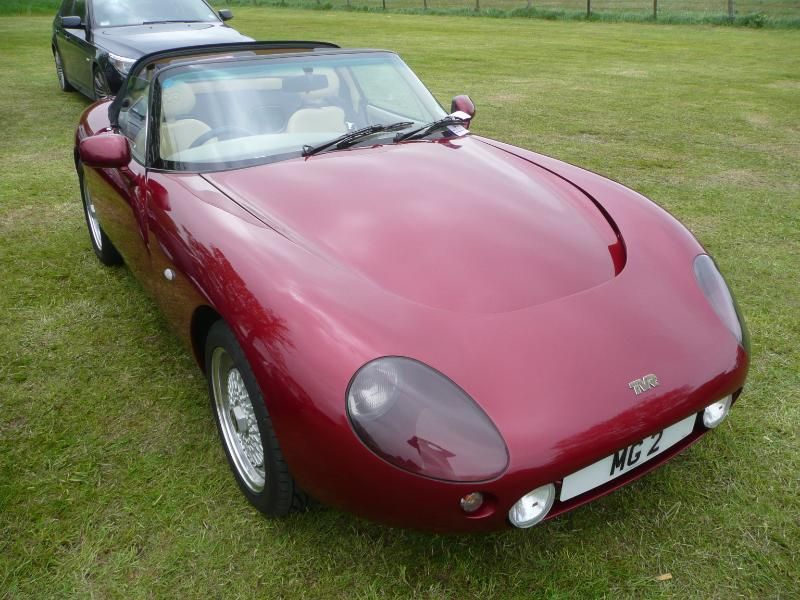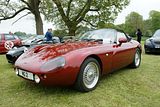 Cerbera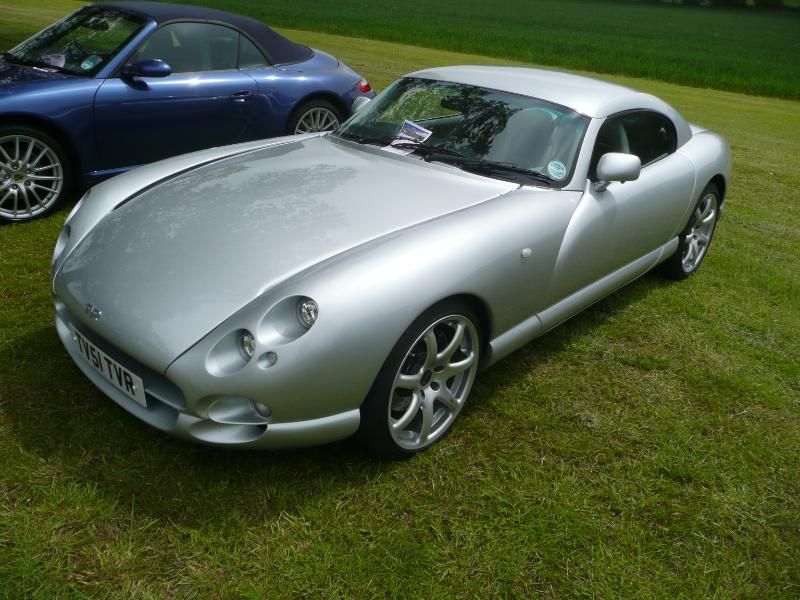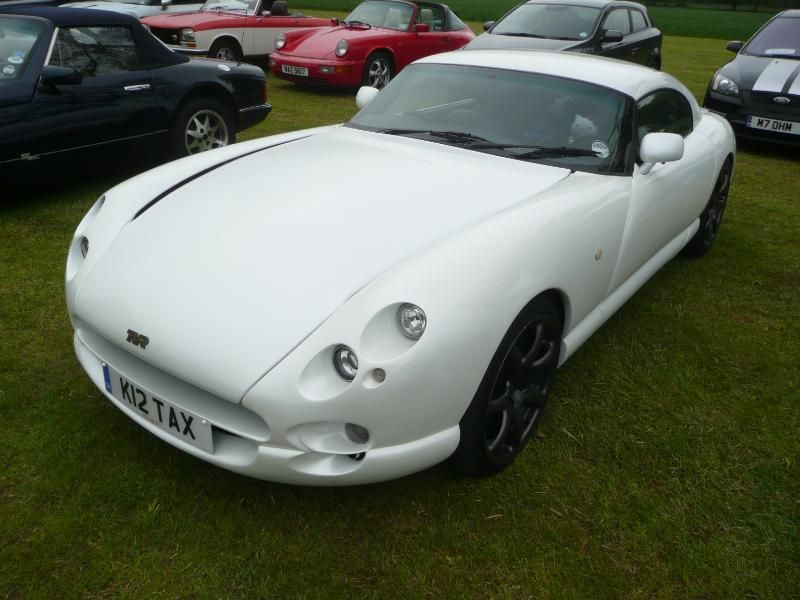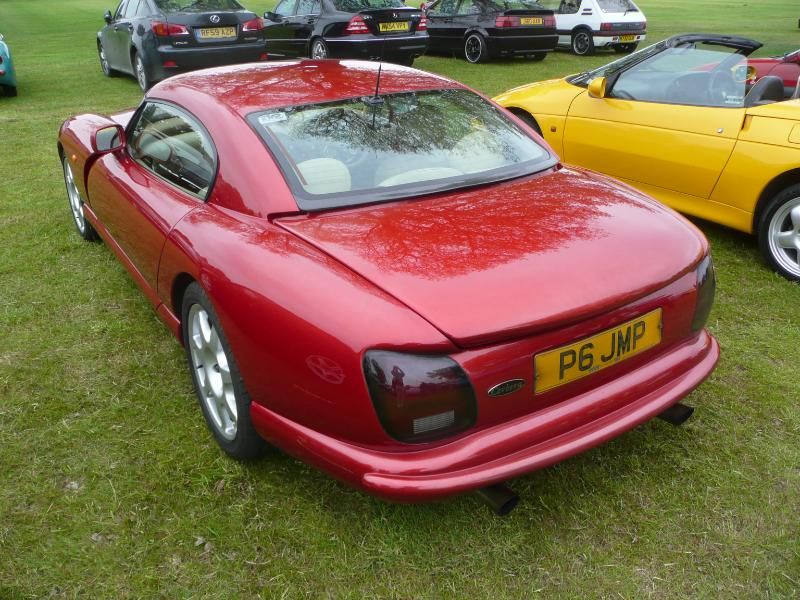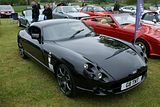 Tuscan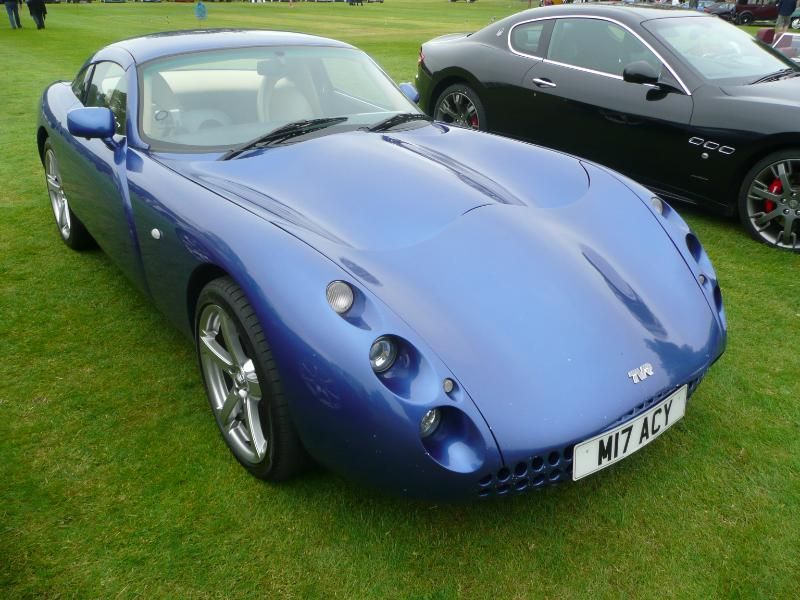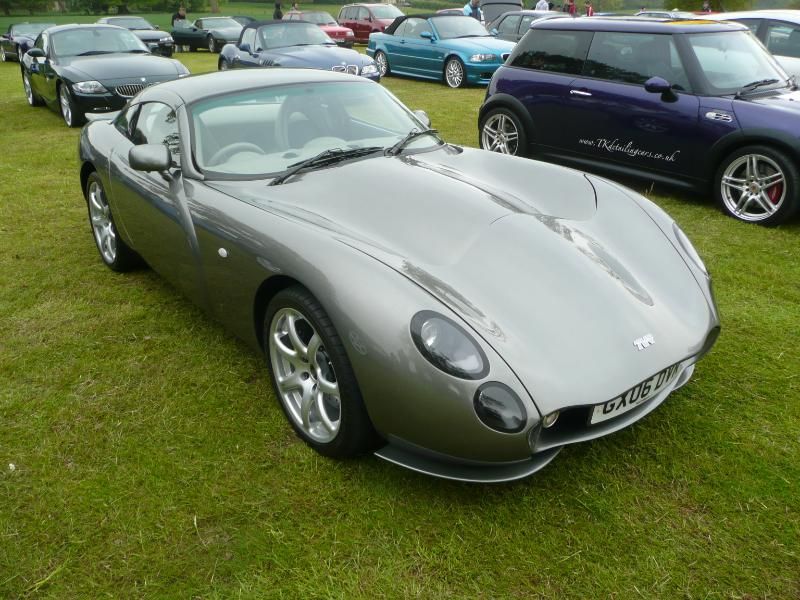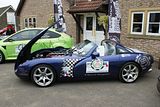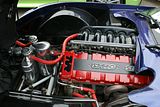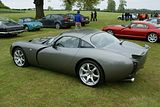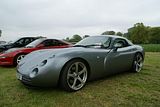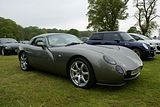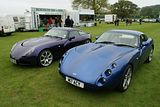 Tamora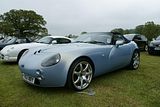 T350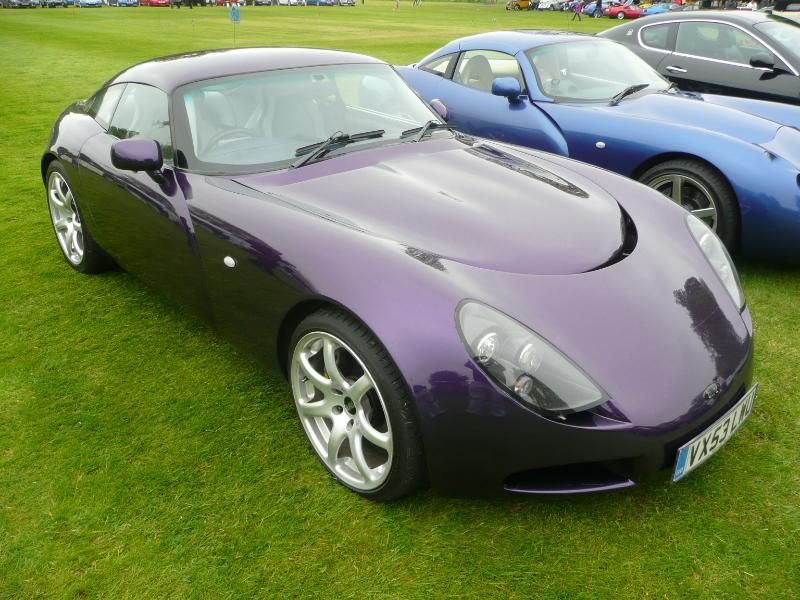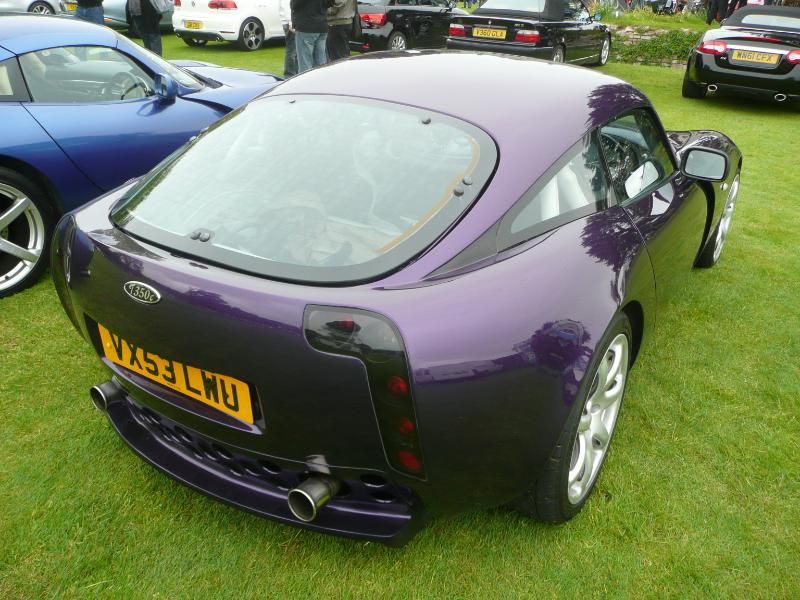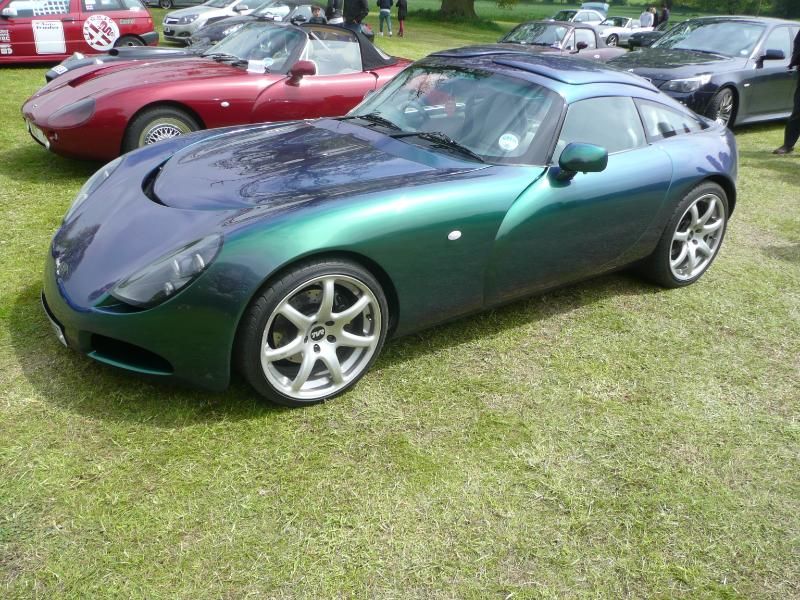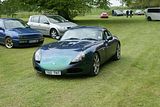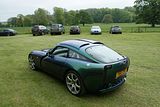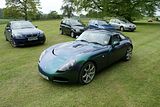 Sagaris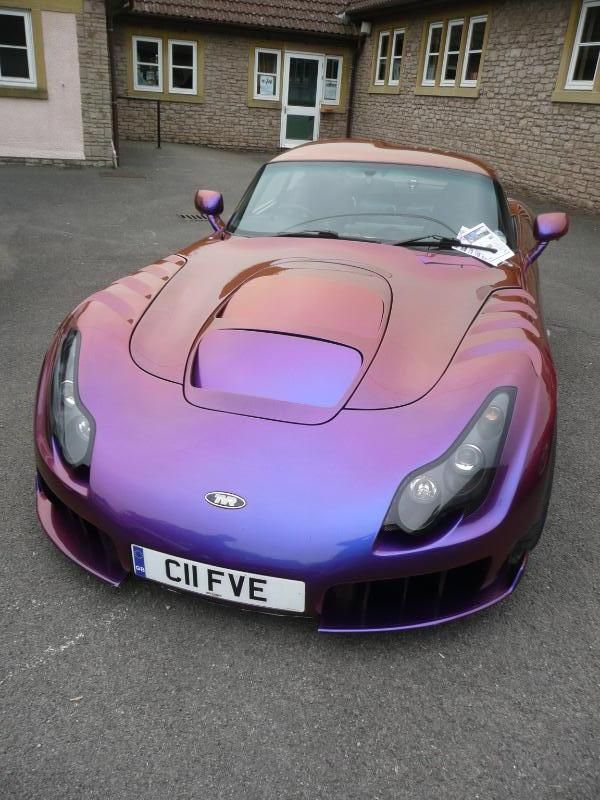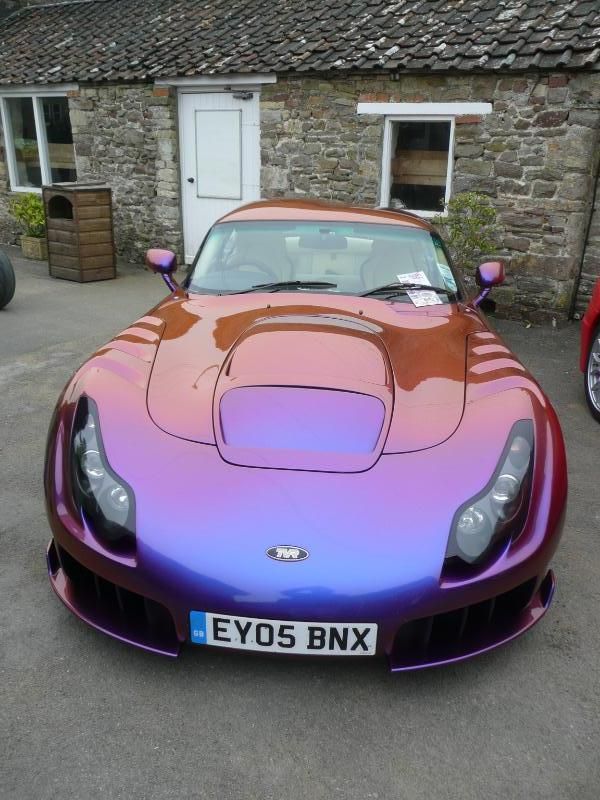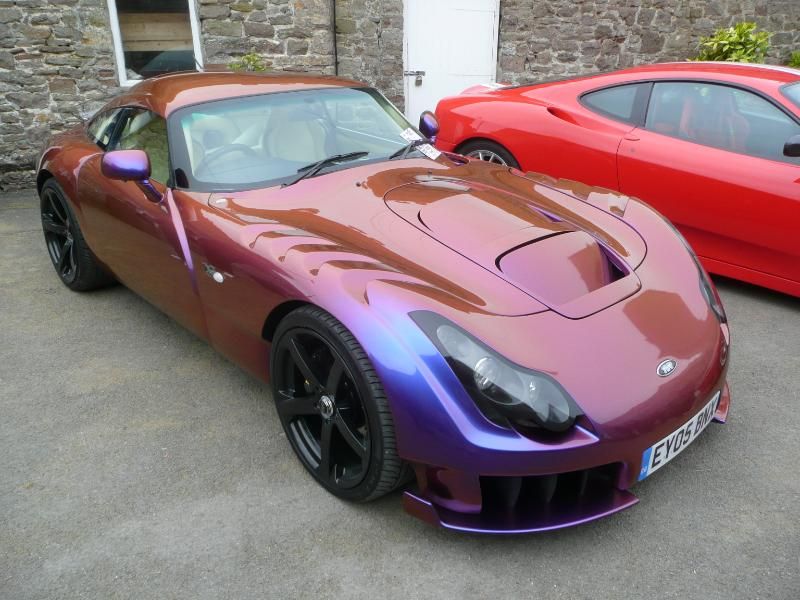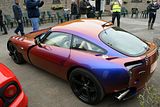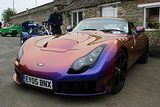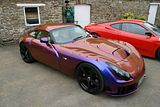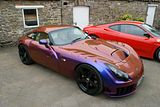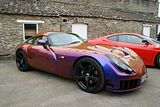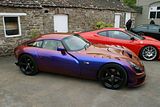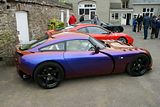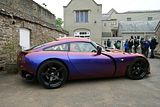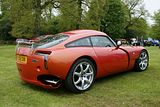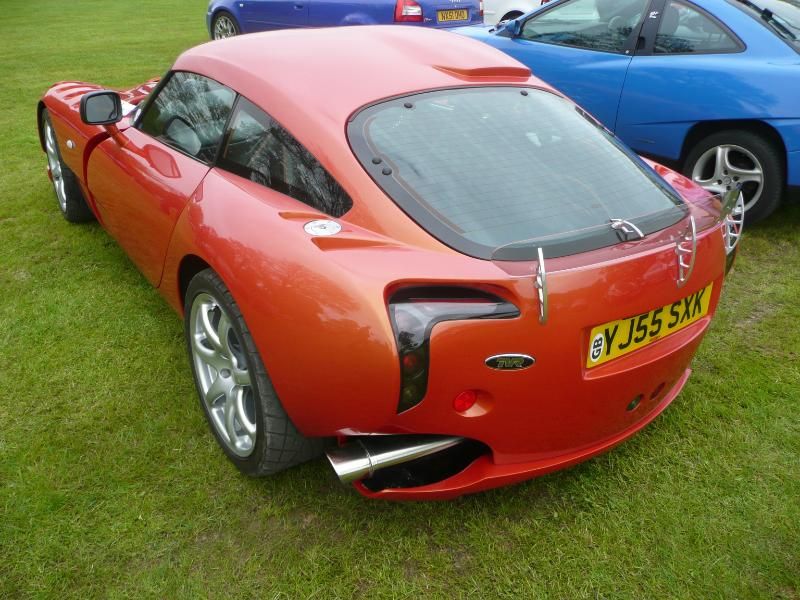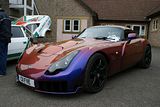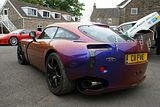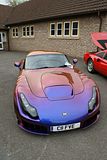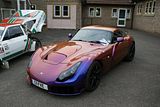 T400 Typhon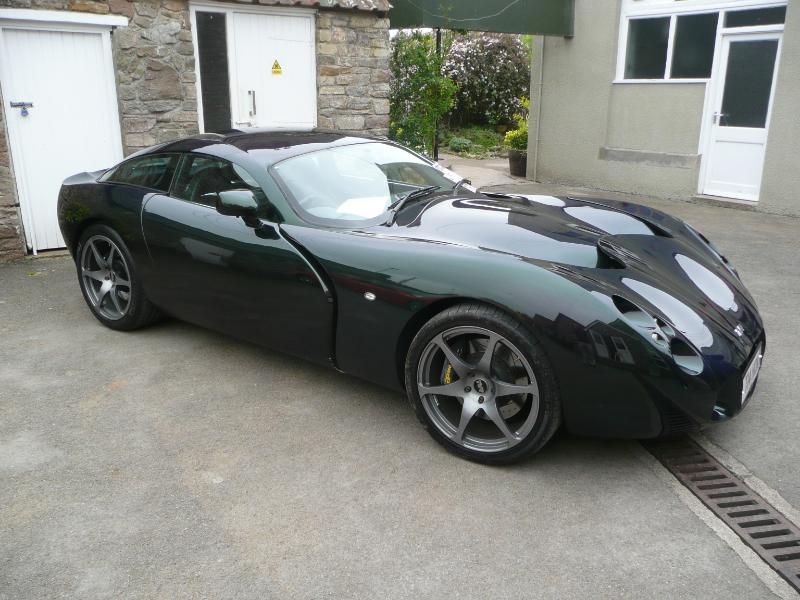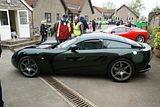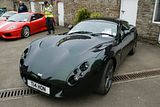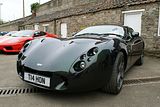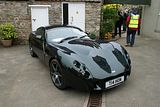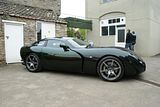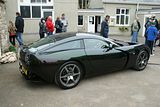 ULTIMA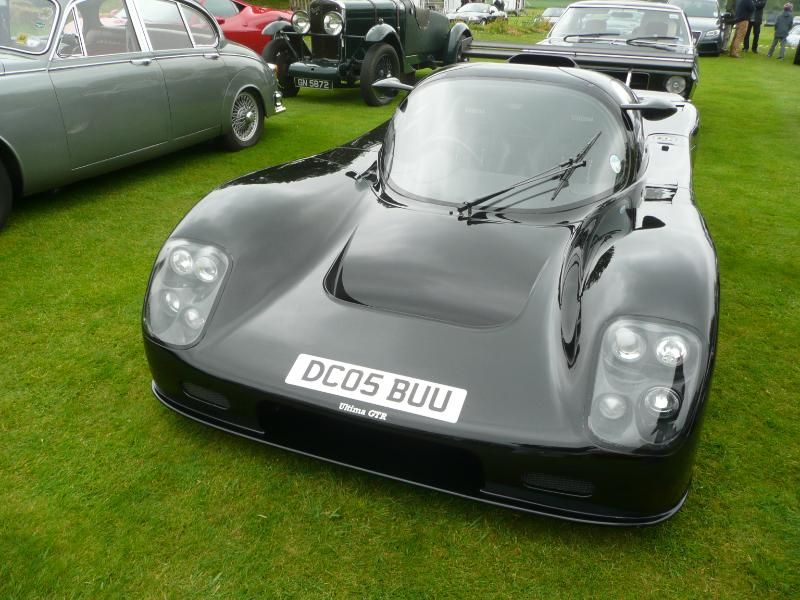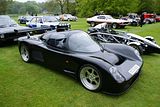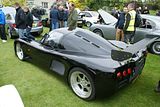 VAUXHALL
A number of Australian built Monaro and VXR cars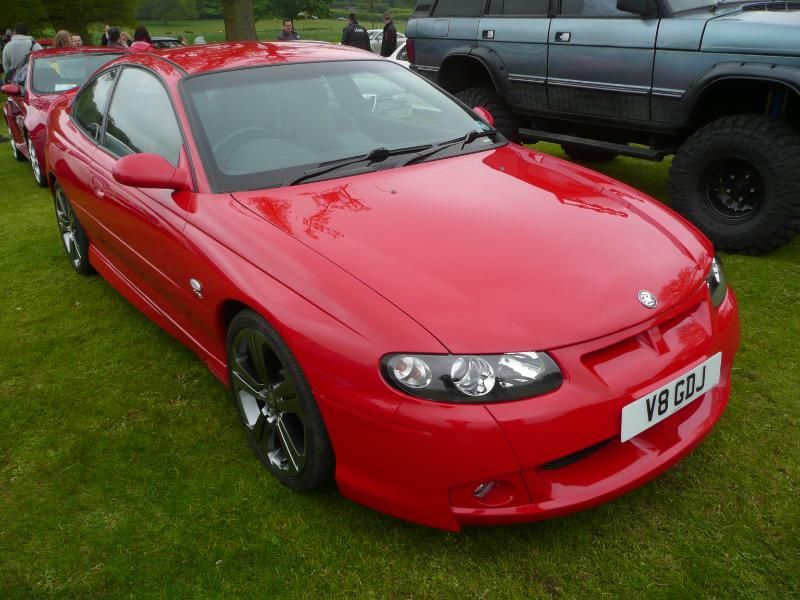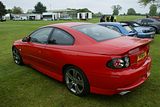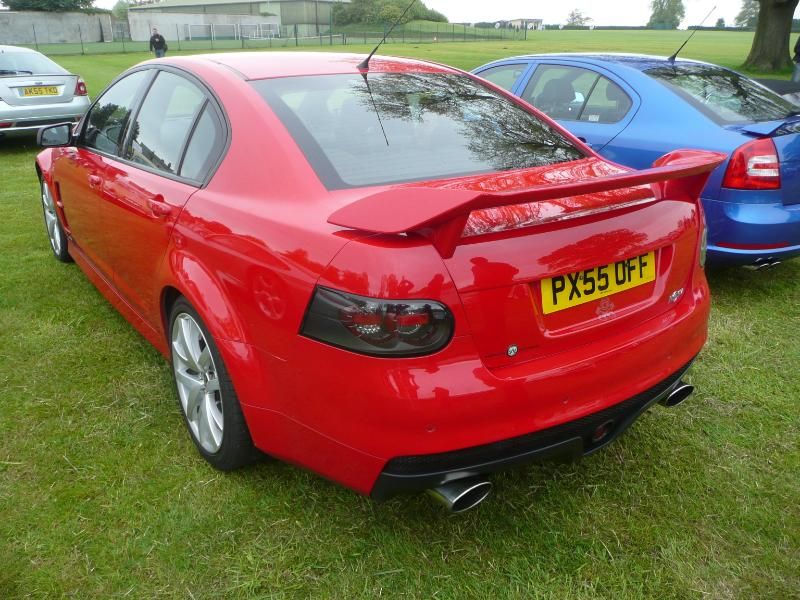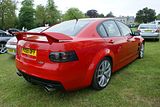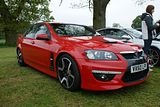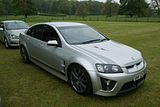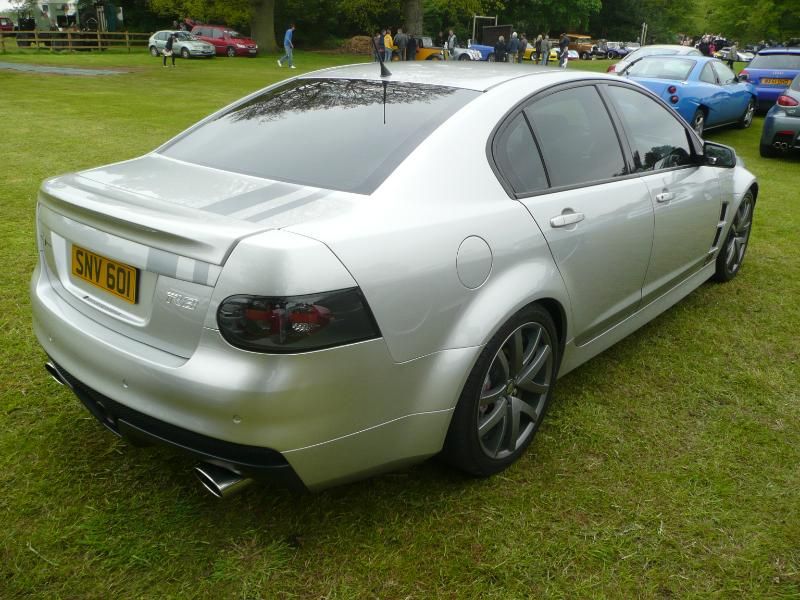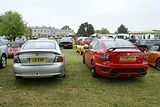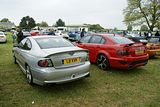 There were also several of the VX220 sports cars.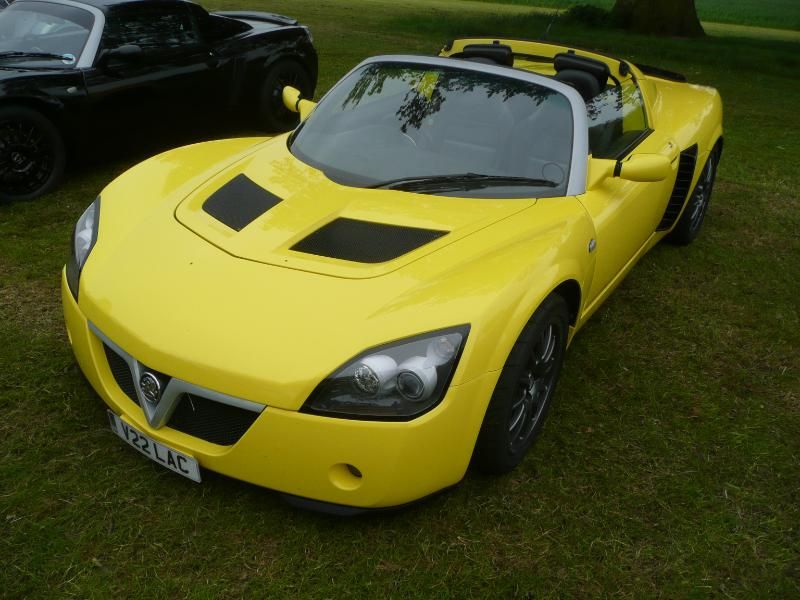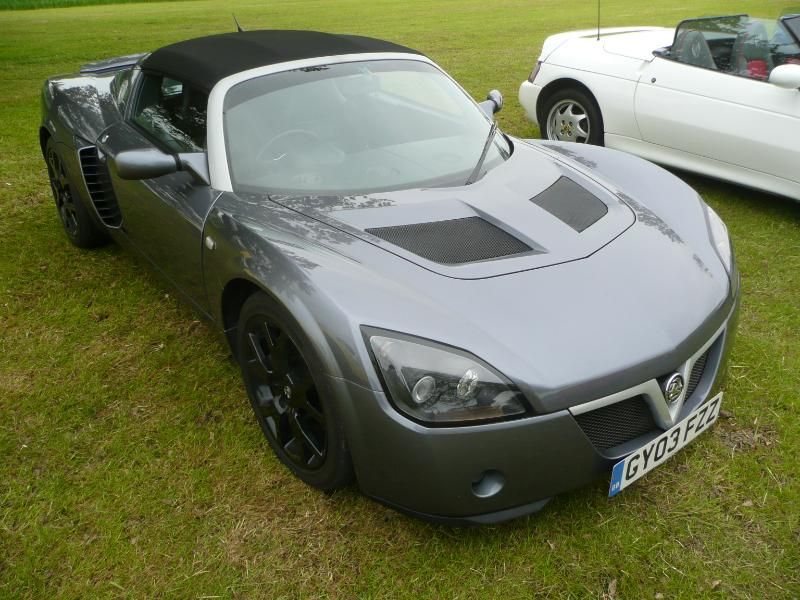 VOLKSWAGEN
Not sure what was under the bonnet of this Beetle, but the tacho was redlined at 10,000!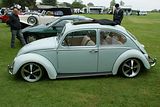 A "Thing", as the Americans call it, or the 181 Trekka as it was known in Europe.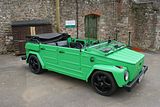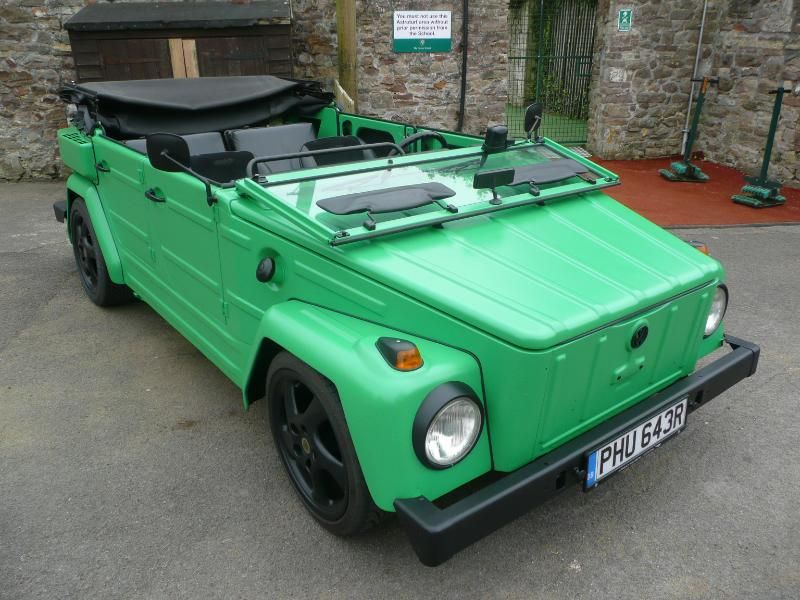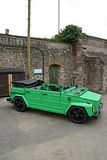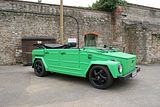 Also fun is this Beetle-based Beach Buggy.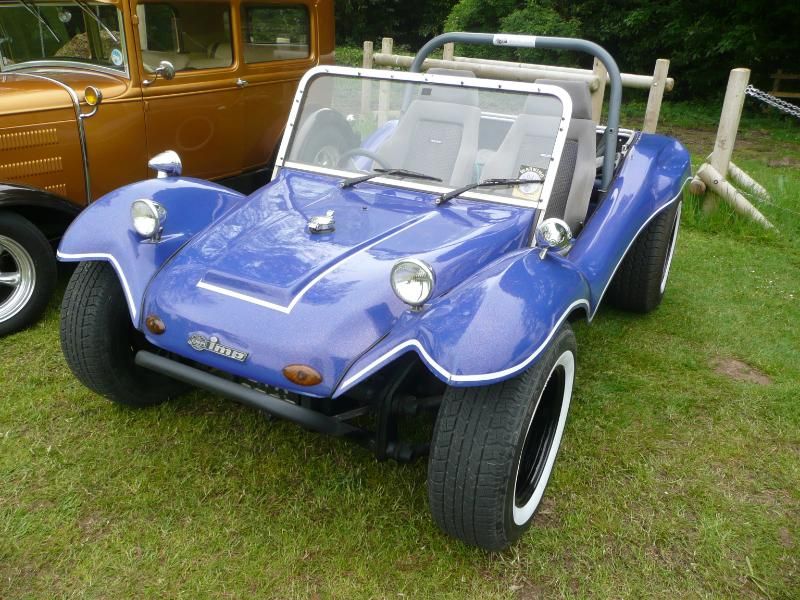 Corrado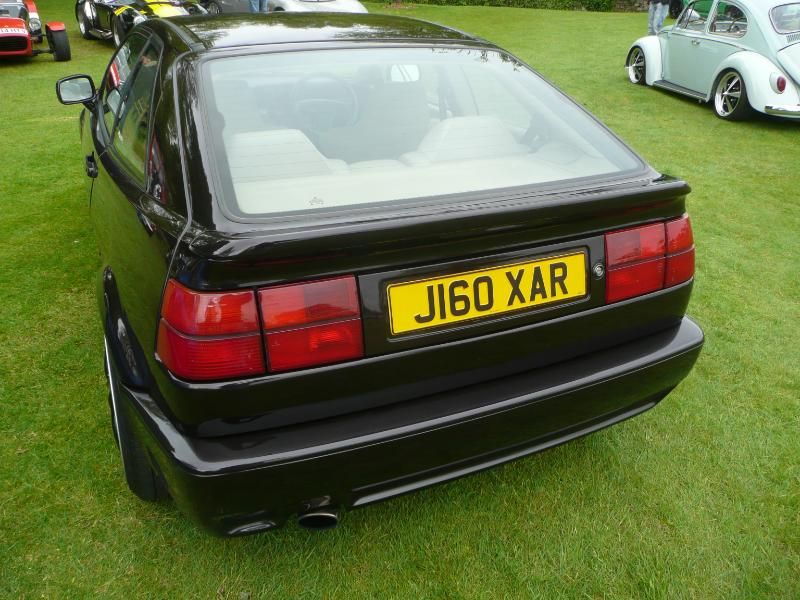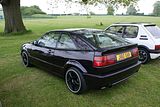 Golf 'Pirelli'
ZIL
This was probably the most unusual vehicle of the day. Built in 1971, this is an Army Communications truck. It had an easy life, as it was kept in a back up store, for use only if extra vehicles were needed, and of course they never were. Powered by a V8 engine, it has over 1 metre ground clearance, and with a low ratio in the 5 speed gearbox, it can climb very steep hills. It proved too big and too hard to get it on the Top Lawn, though, so it was parked up outside the main event area. The back of the truck contains three separate sets of communications equipment including a telex machine with morse code transmitter. In the cabin, I found that the steering had more than a little play in it, and the recalcitrant gearbox had the odd shift pattern with 2/3 in the plane nearest the driver, them 4/5 and finally reverse/first. A fascinating exhibit.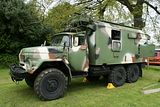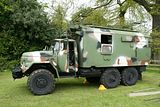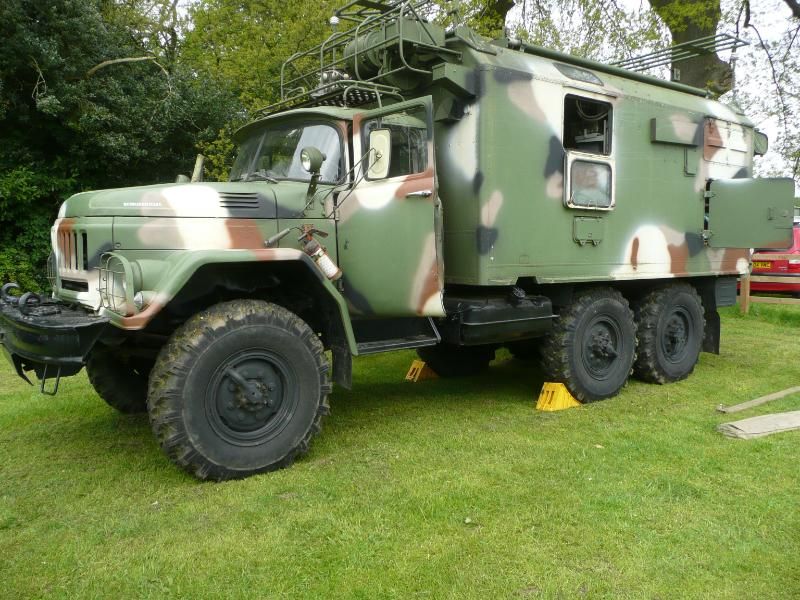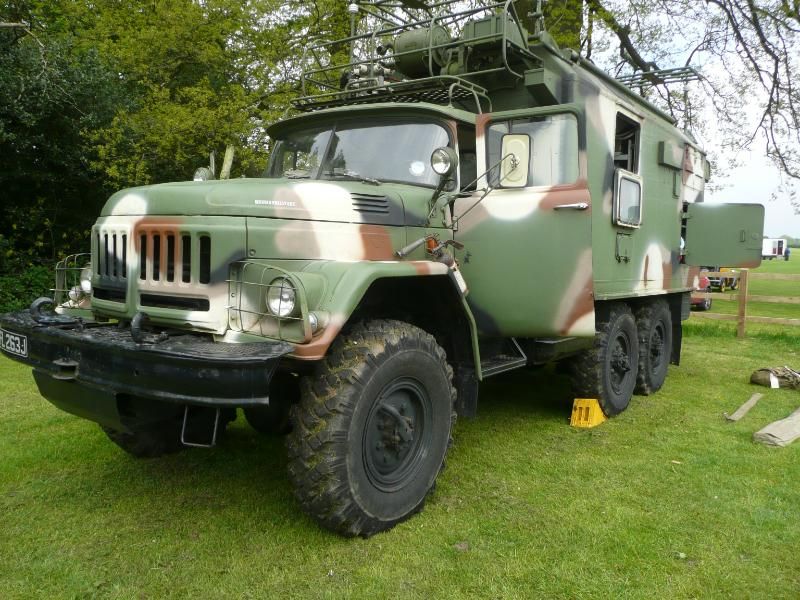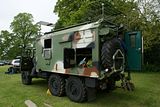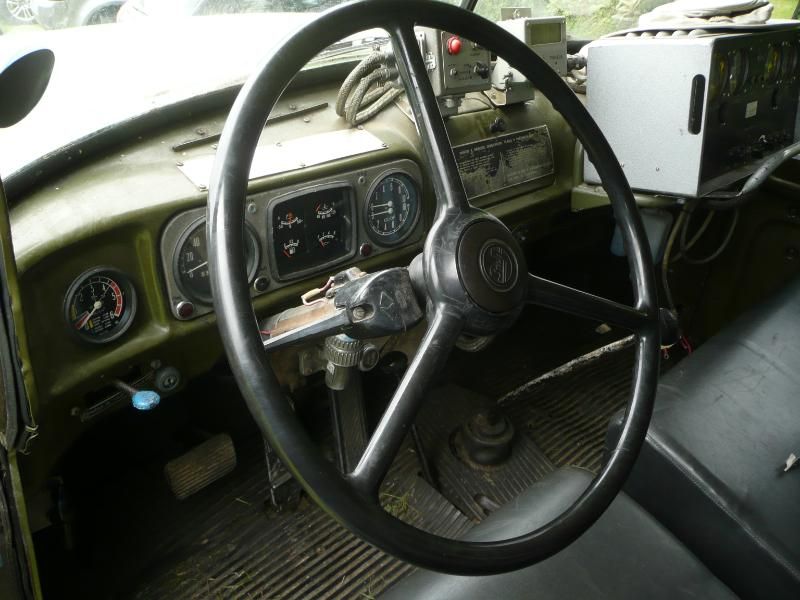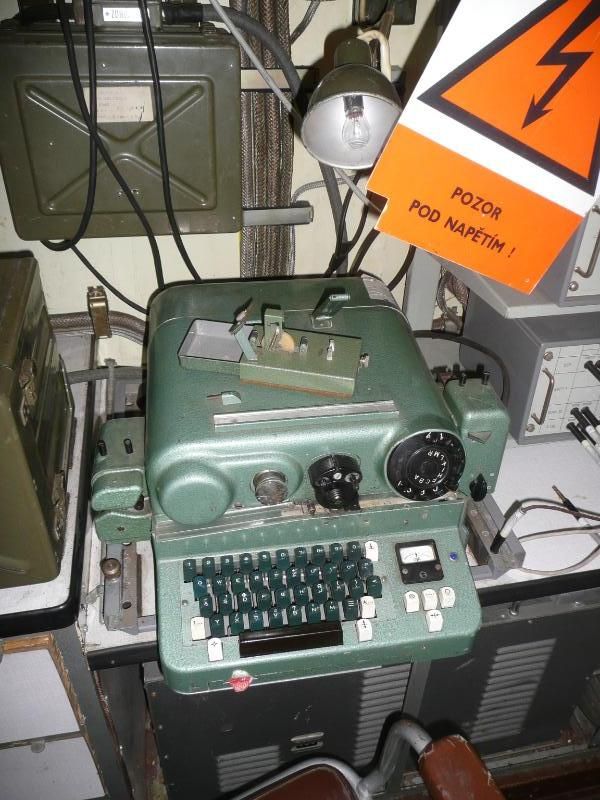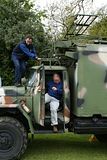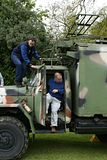 An excellent event, well worth looking out for in 2013.
2012-05-20 18:52:42