One of the events which Diary Congestion has meant that I've missed twice running is the Wilton House Supercar Gathering, and having seen the pictures from 2010 and 2011, I resolved that almost no matter what else was taking place at the same time, I would give it priority in 2012. There were plenty of other things going on on the same day, and it would have been easy to have been swayed to attend those, but I am glad I held to my resolve, and even decided to ignore the weather forecast which foretold of potentially very heavy showers. Whilst it did throw it down en route, it stayed dry all the time I was at Wilton House, and carrying around my umbrella was actually a bit of a nuisance! Mindful of reports of huge traffic queues to get into the event, not only did I make an early start, but I followed the signs to the Park and Ride on the other side of Wilton, and took the short shuttle bus journey into Lord Pembroke's estate. Here is just some of what I found:
SUPERCARS and HYPERCARS
There were a number of supercars assembled from early in the morning, but a feature of the event is that the main bulk of these cars arrive in a huge convoy at noon. With nearly 200 cars to get parked up, it took a good while to get them all into place.Most of them were in roped off double lines, allowing everyone a good view of the cars, while keeping sticky fingers away from them.  A small subset of the convoy, categorised as "Hypercars" were parked separately in a roped off display area. Sad to report that a few errant photographers thought that the ropes did not apply to them, and it was not long before the crowds en masse were right on top of the cars, showing scant respect for these costly machines. Irritated by this, and encouraged by a few others of similar view standing around me, I went to find some security personnel who did clear the area and then stood guard. Such a shame that the public cannot be trusted!
AC
Several Cobra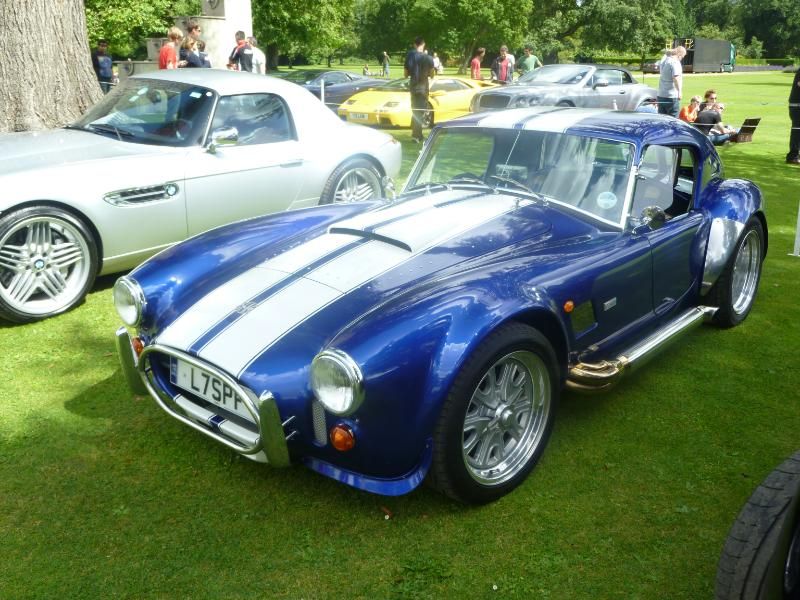 ALFA-ROMEO
8C Competizione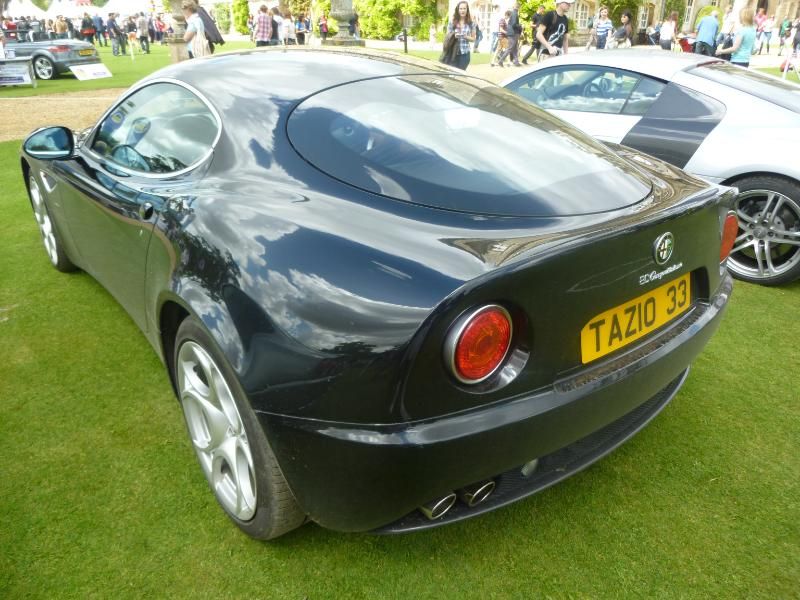 ASCARI
One of the more unusual cars of the event, for sure.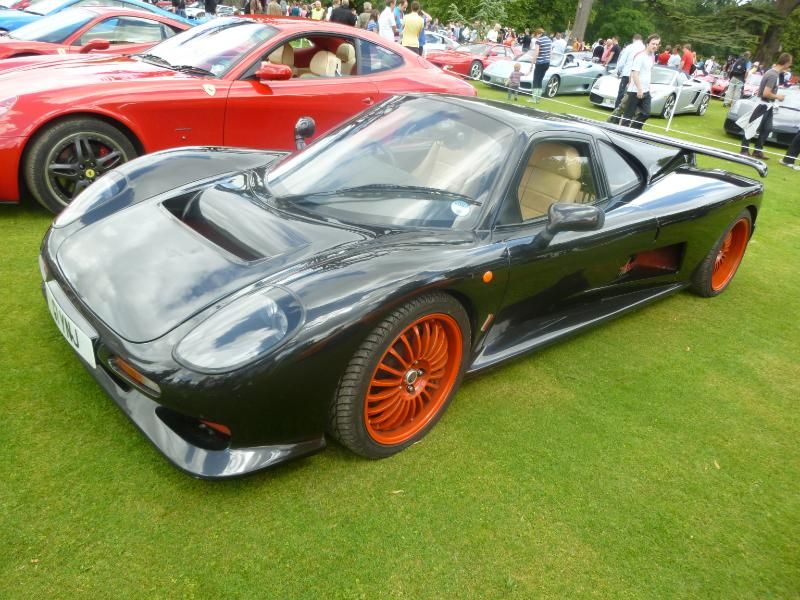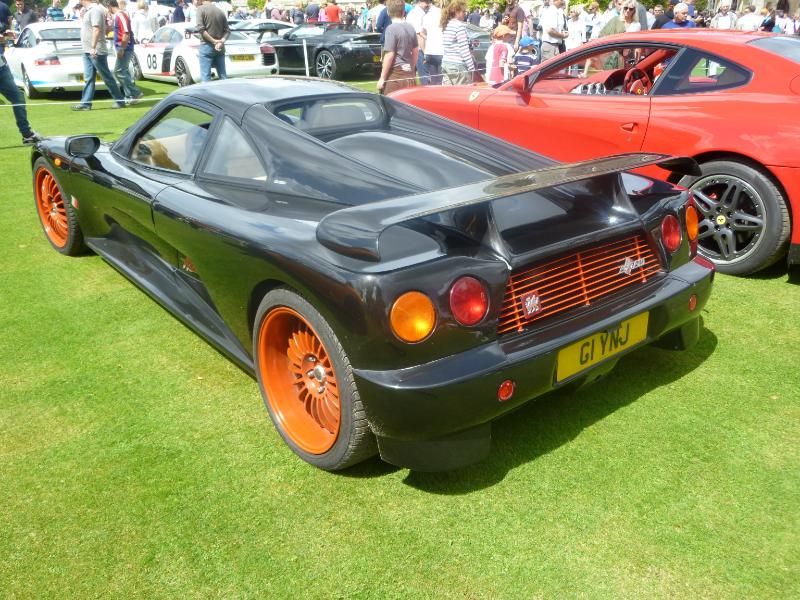 ASTON-MARTIN
A dealer display included some of the latest cars, including the very recently revealed new Vanquish and the V12 Zagato. At first glance the former looks very like all other current Astons, but study it close and alongside the DBS which it will replace and you realise that there are an awful lot of detailed differences.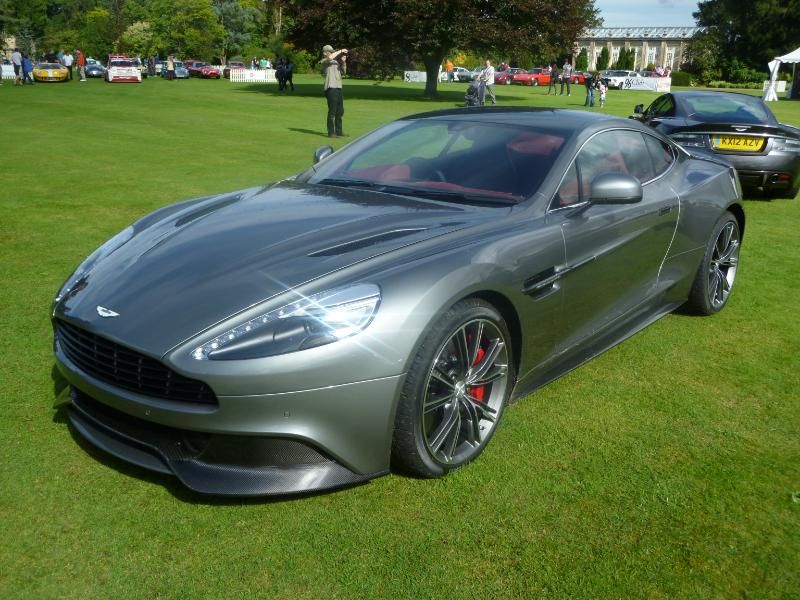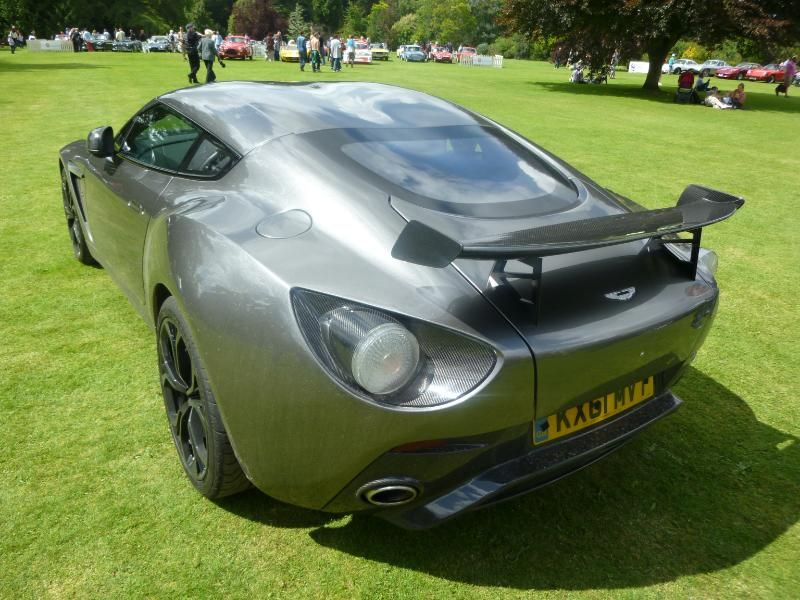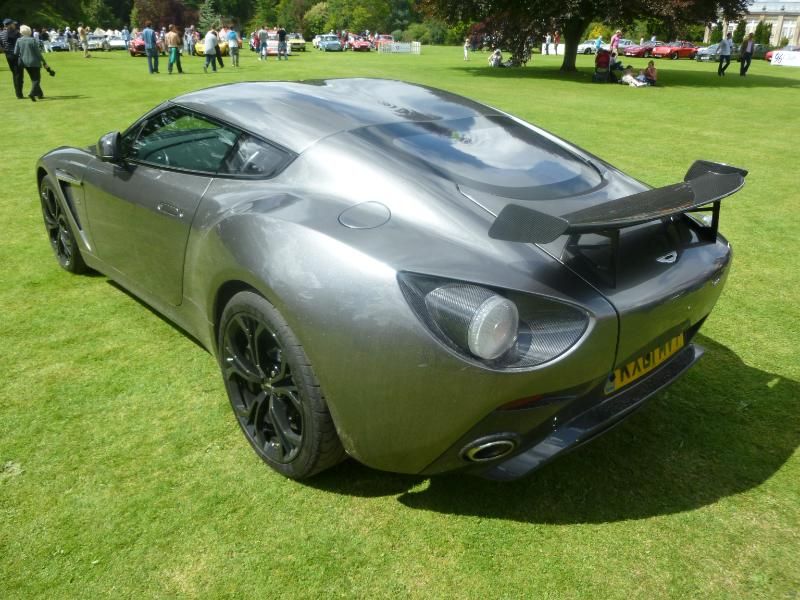 The Aston Owners Club had an impressive display of various cars ranging from a DB2 Coupe through DB4/5/6 through  the V8 era to more recent DB7 and DB9 cars.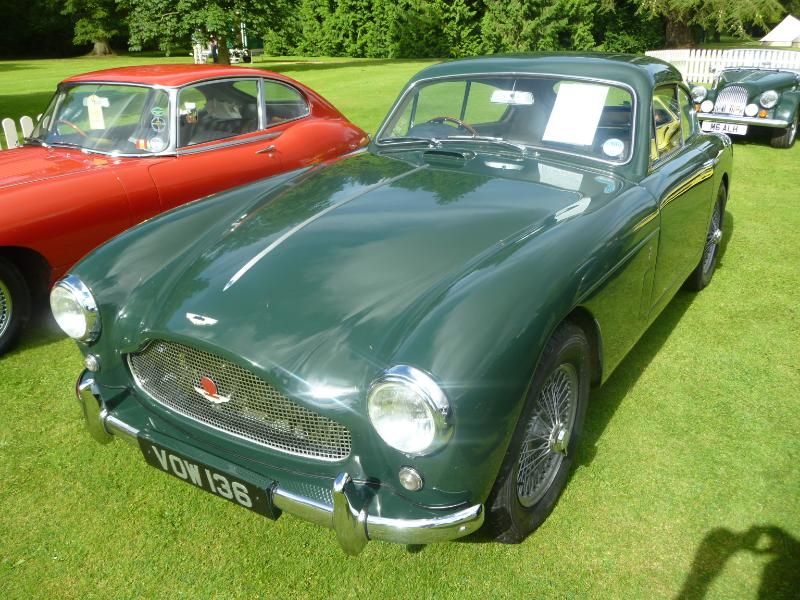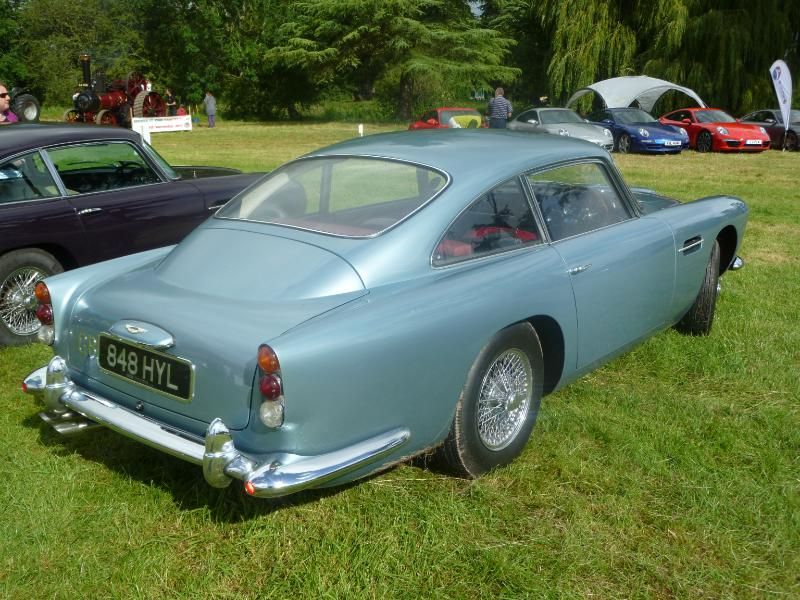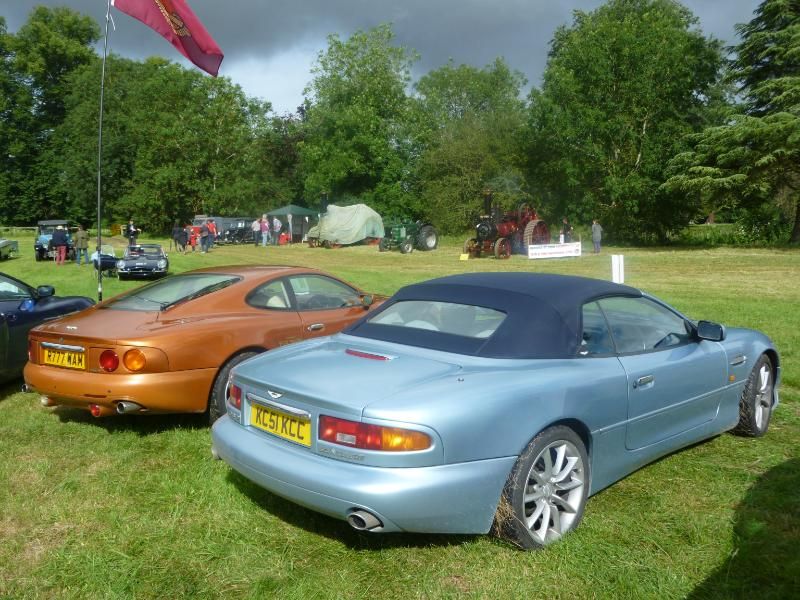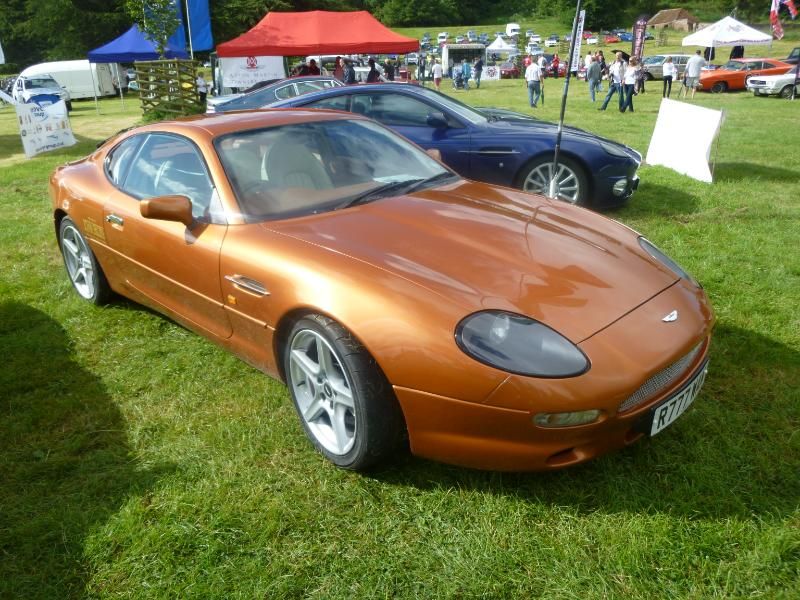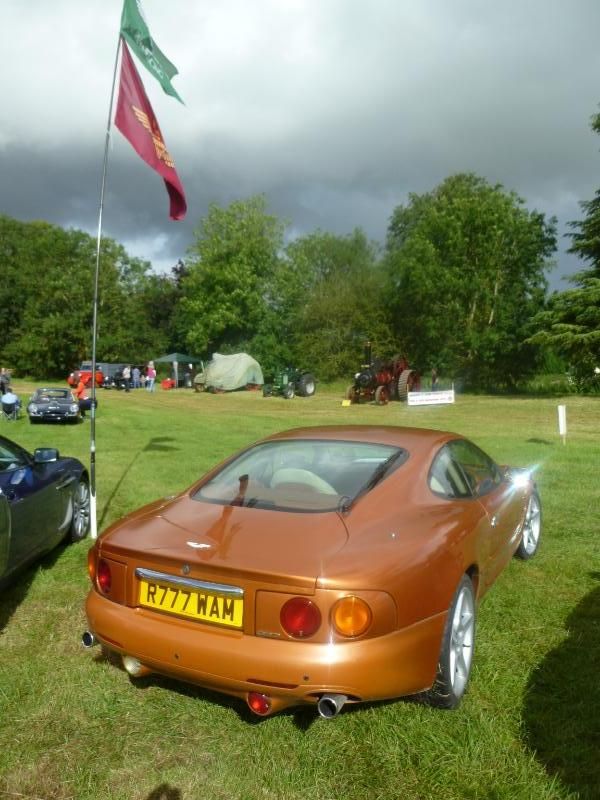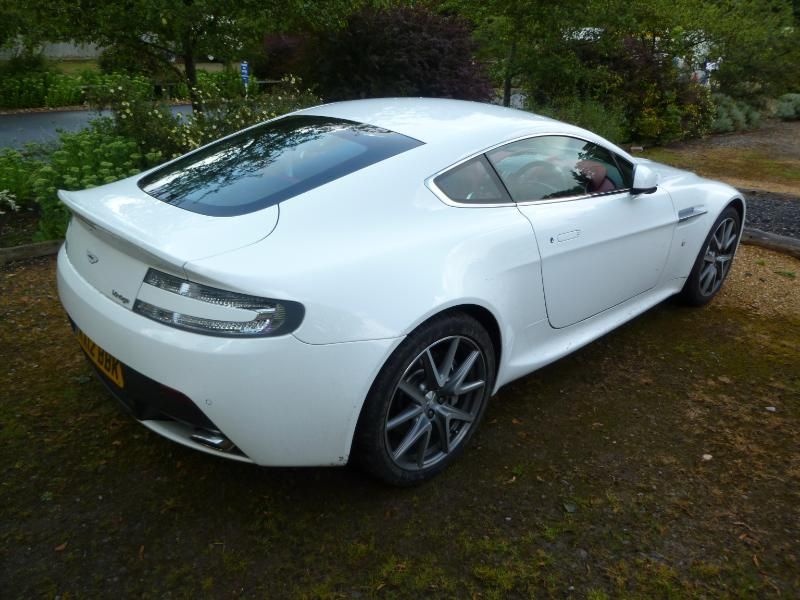 AUDI
Several R8s.
BENTLEY
Continental GT models ranged from the SuperSports to the "regular" model and there was a Mulsanne in a rather bright blue colour which does little to hide the bulk of this design.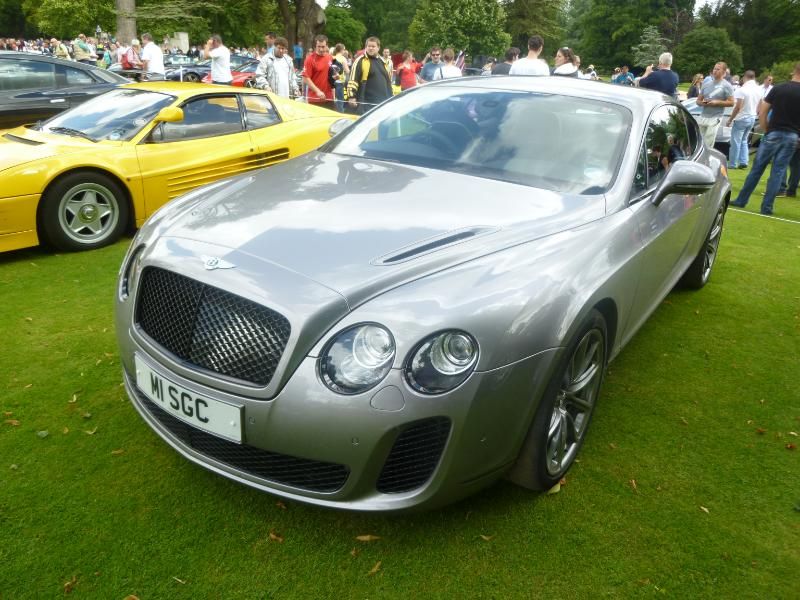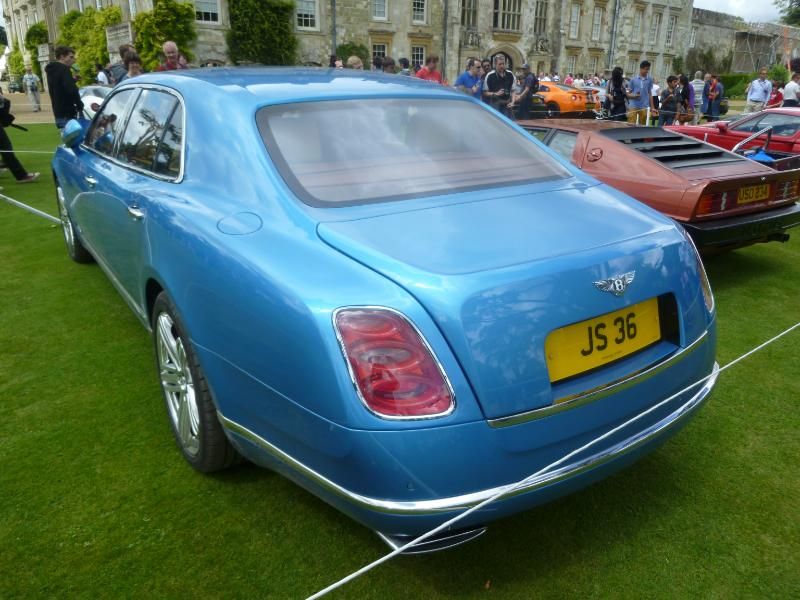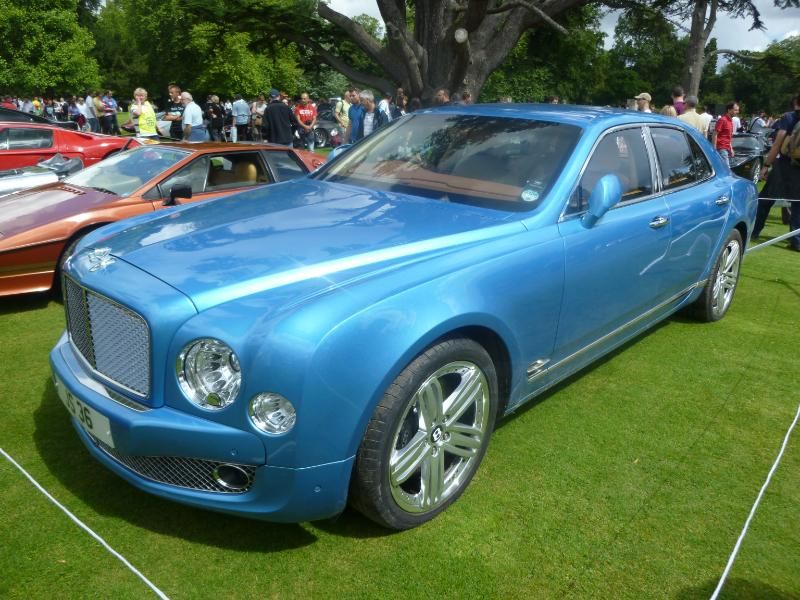 BMW
M1 and Z8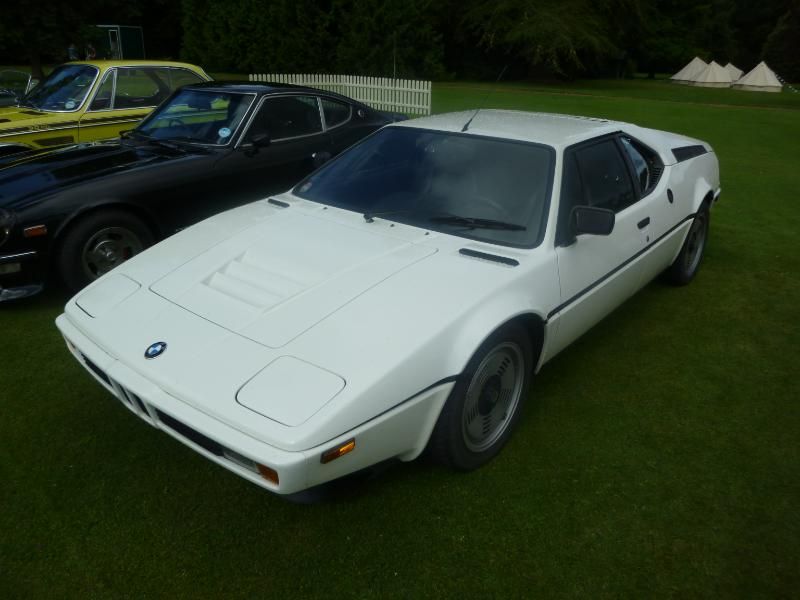 BUGATTI
To promote the event, Lord Pembroke had arranged for his own car to given a very distinctive body wrap, in Gulf colours produced by Pop BangClour artist, Ian Cook. There were two other Veyron, including a Vitesse Grand Sport.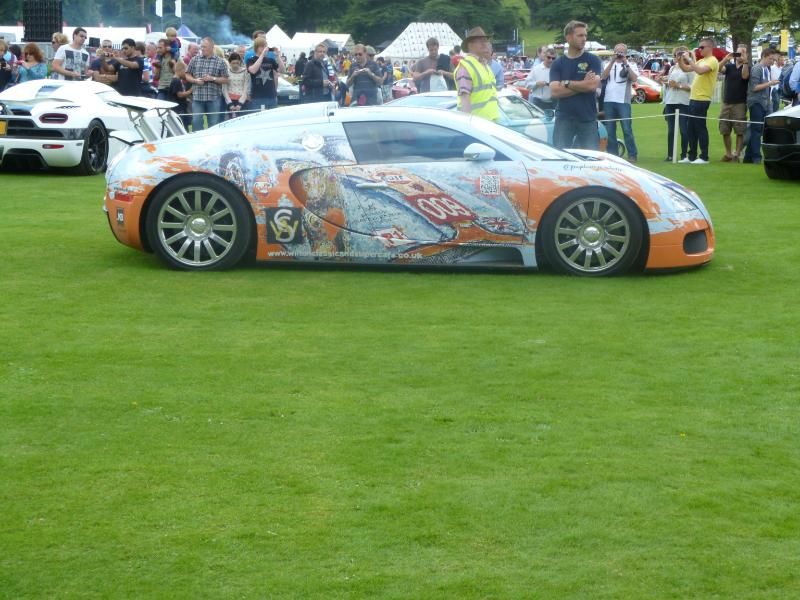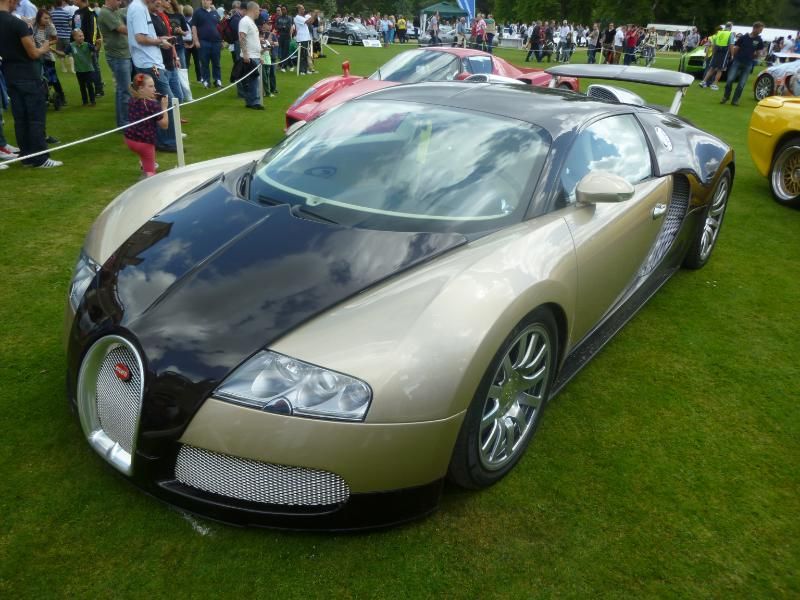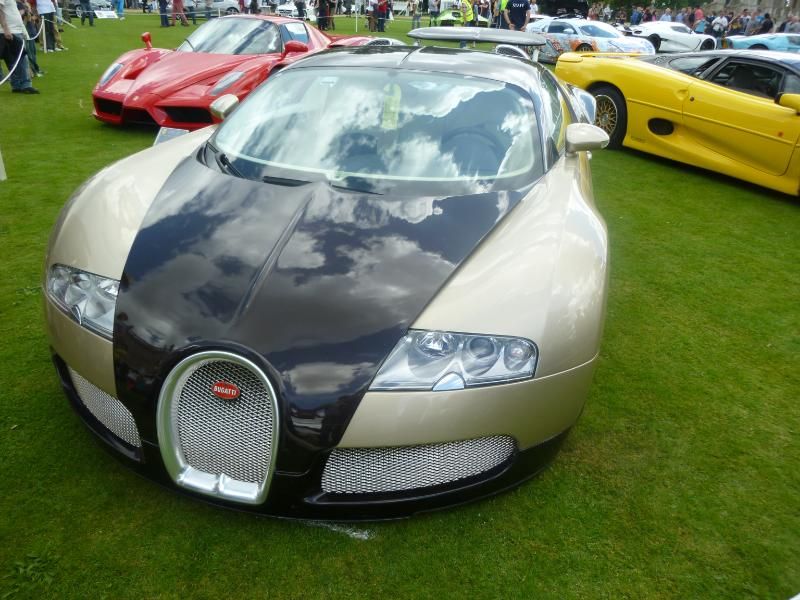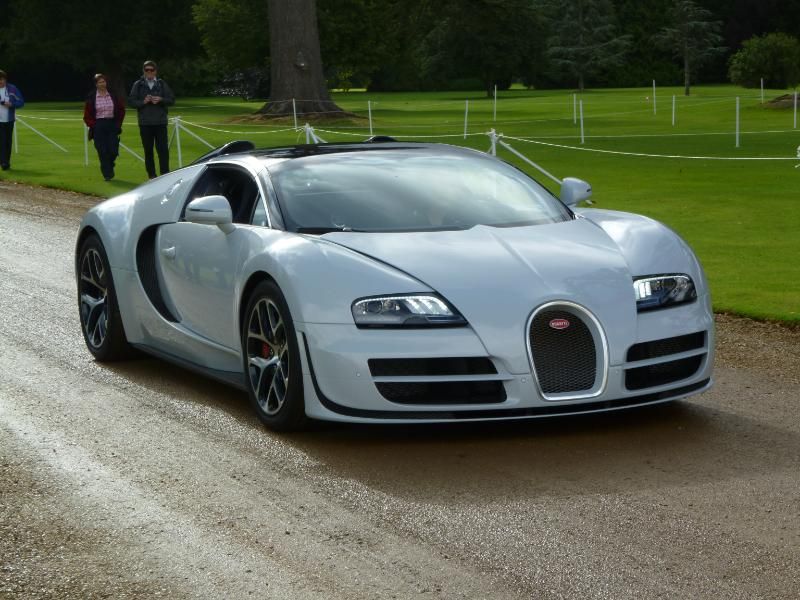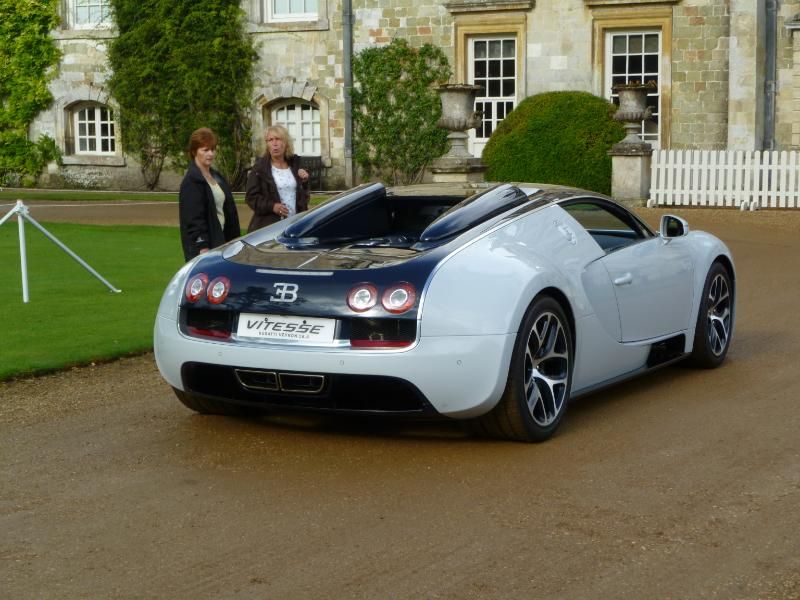 CHEVROLET
Corvettes of every generation and a late 1970s Camaro Z28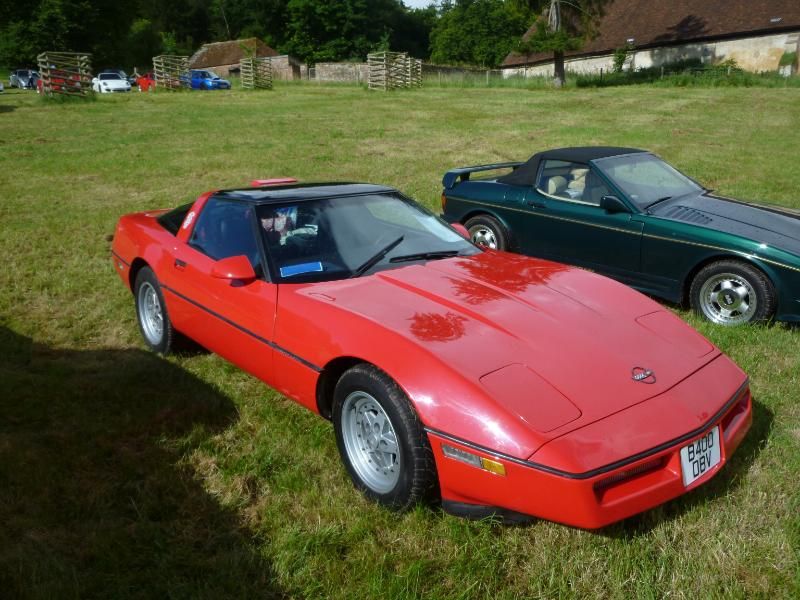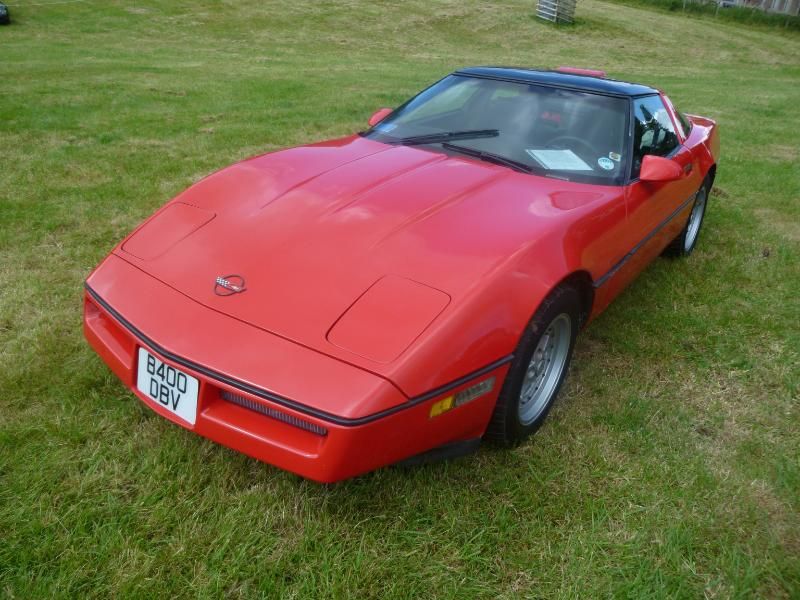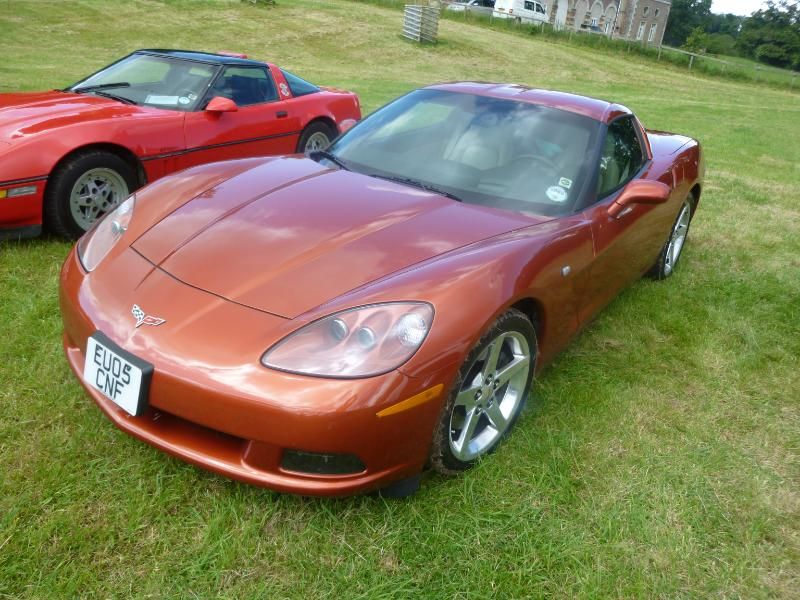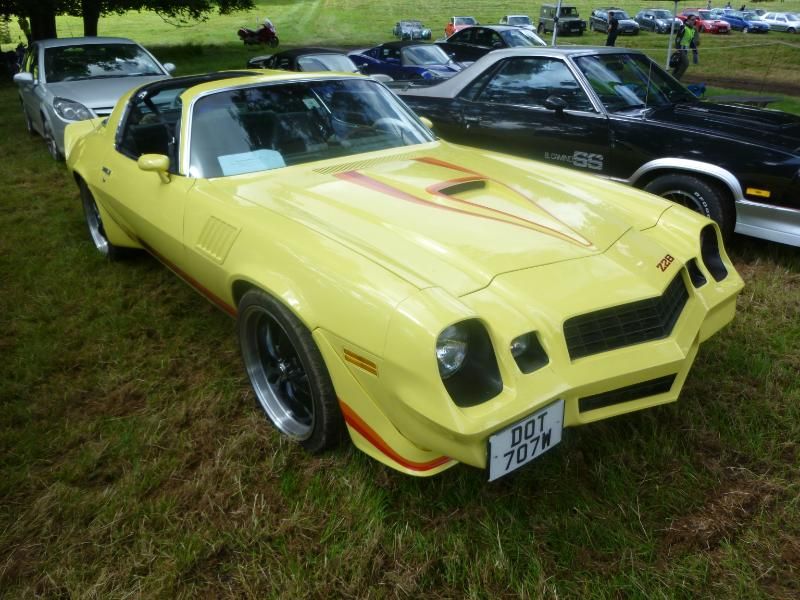 CHRYSLER/DODGE
Viper and an earlier Charger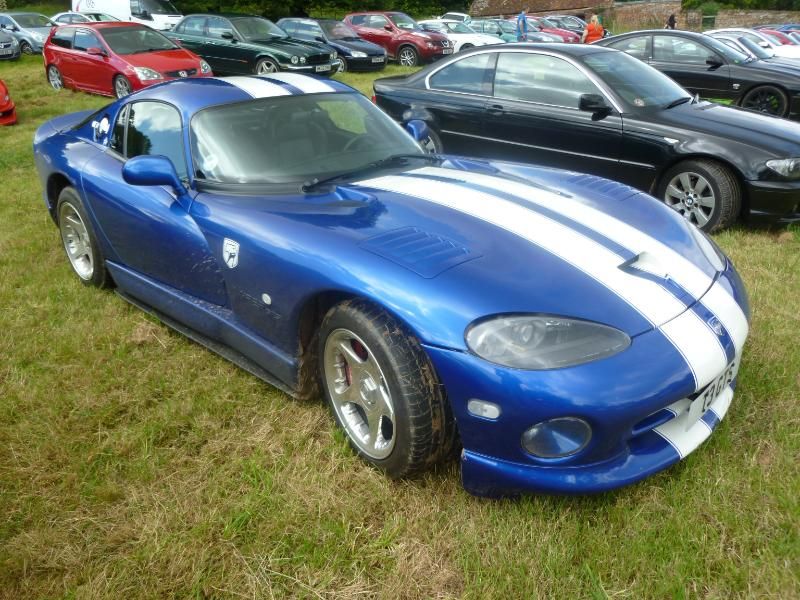 FERRARI
A couple of Enzo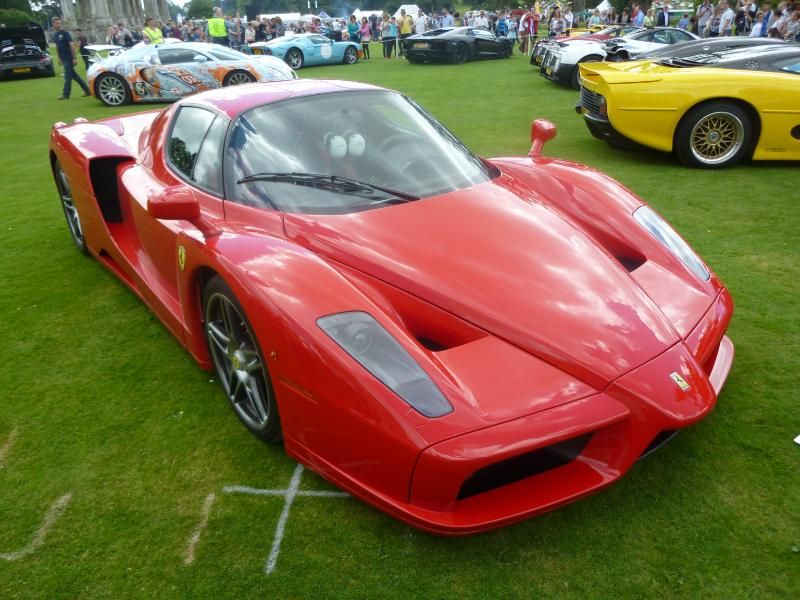 There were a good number of 458s with Spider models almost as numerous as the Coupe.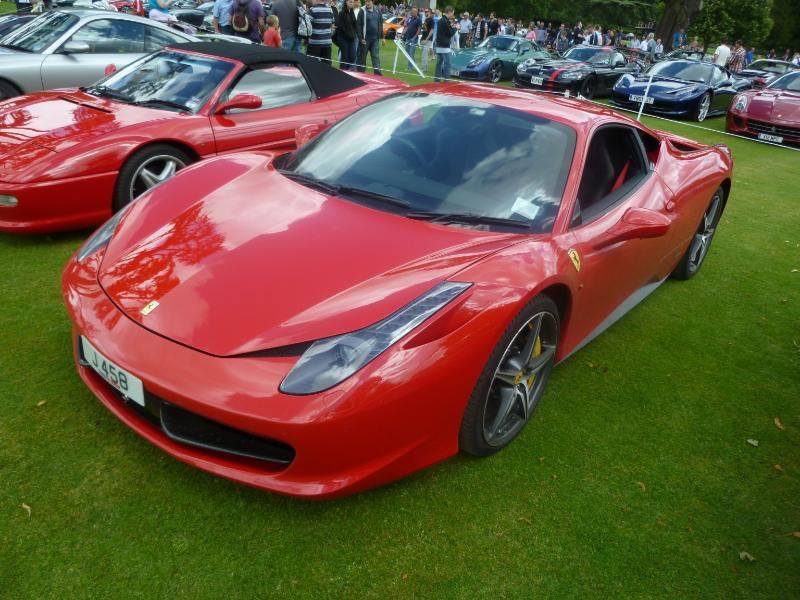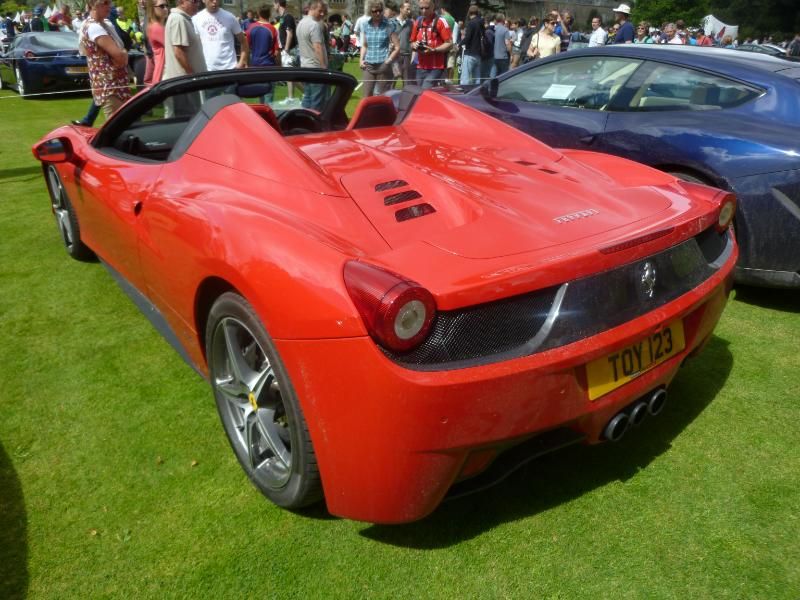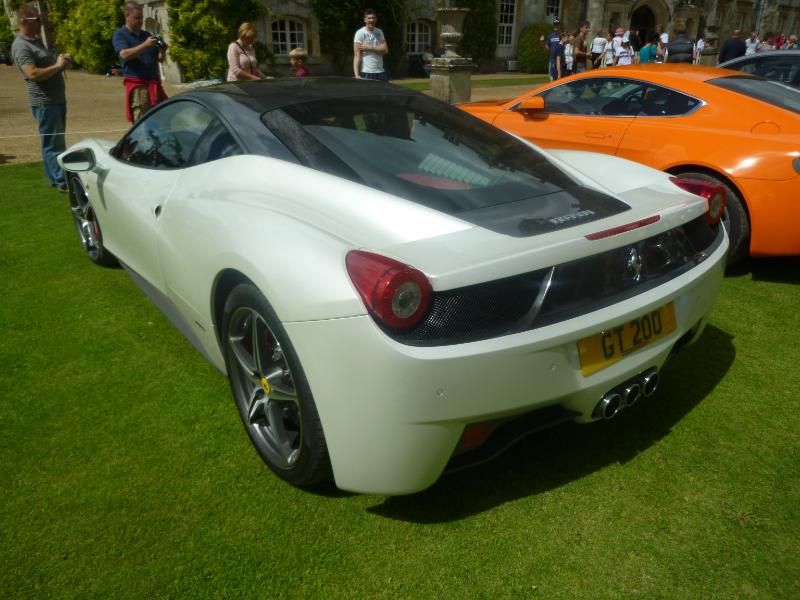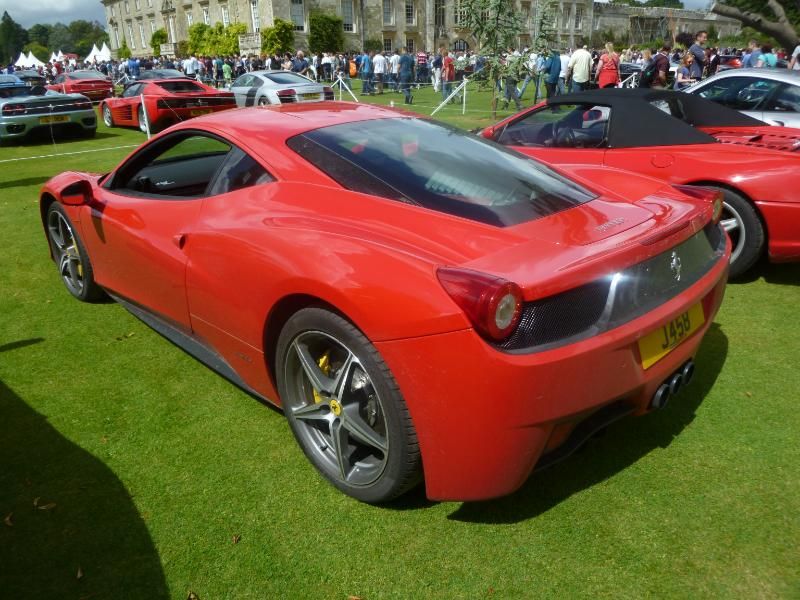 FF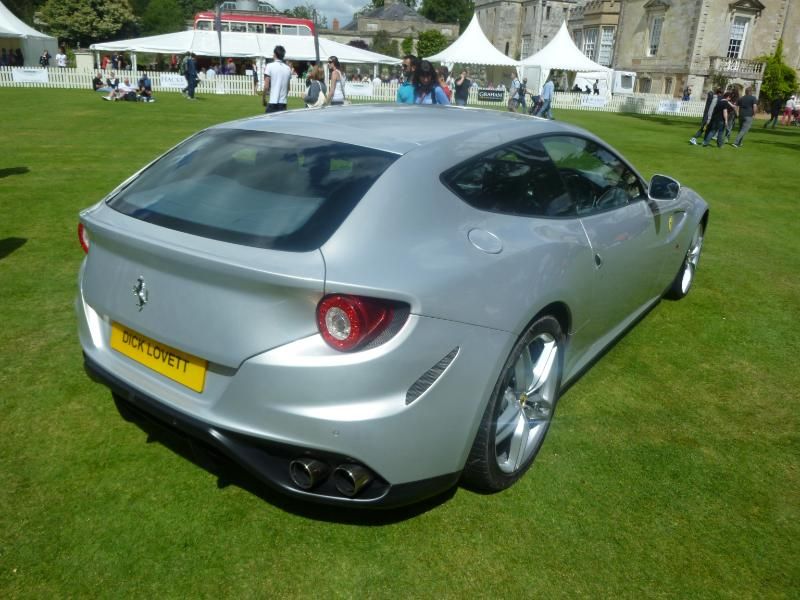 599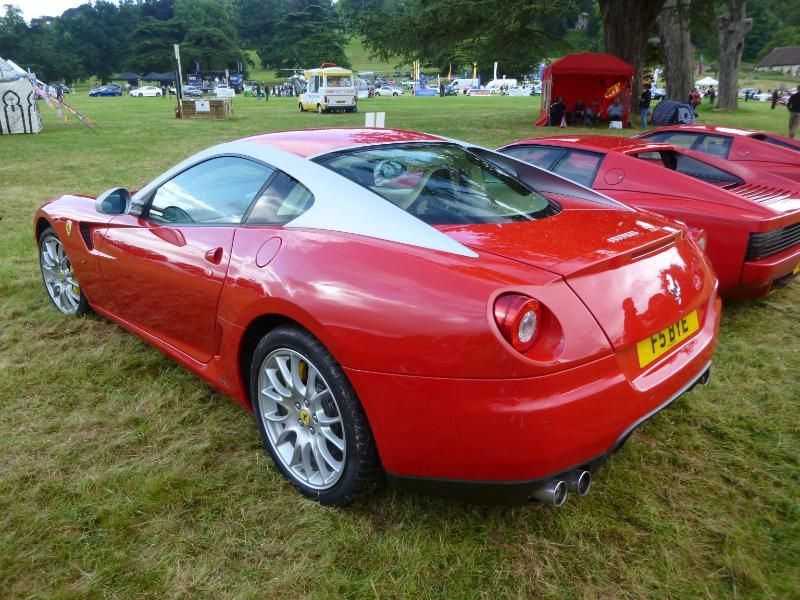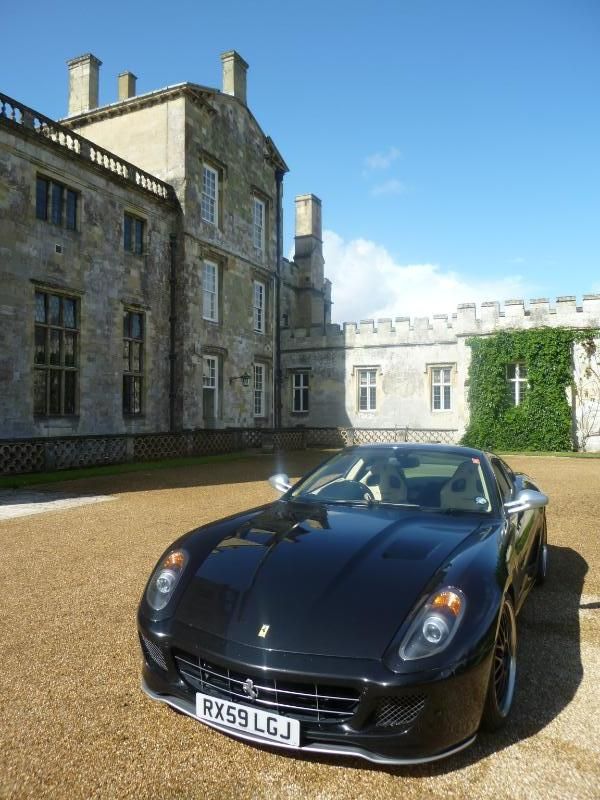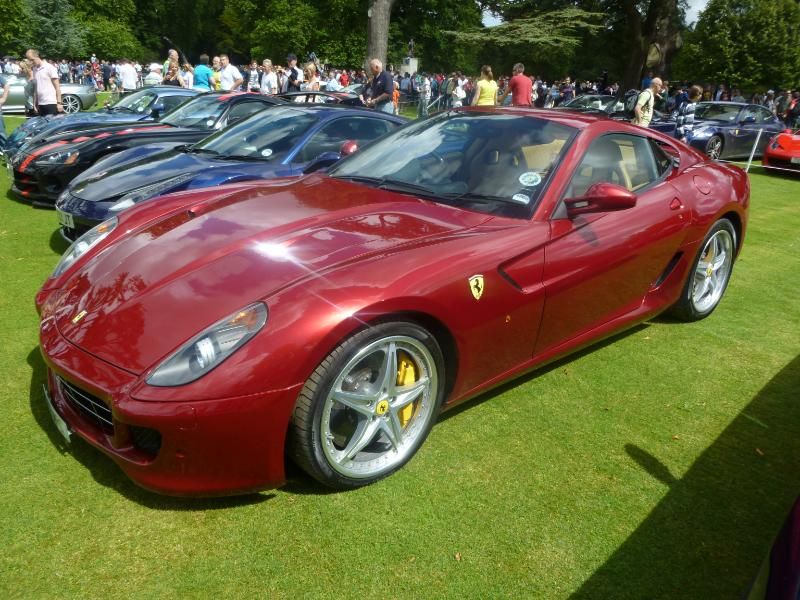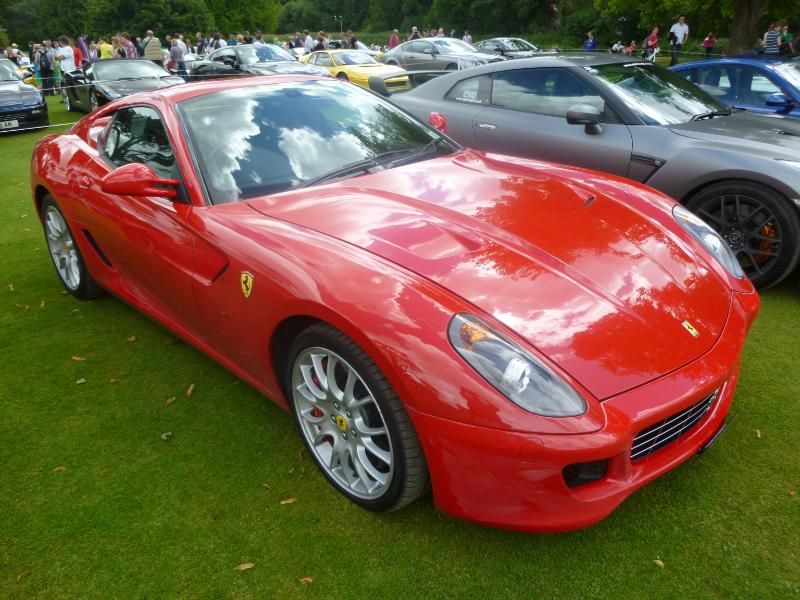 456 GT, 550 and 612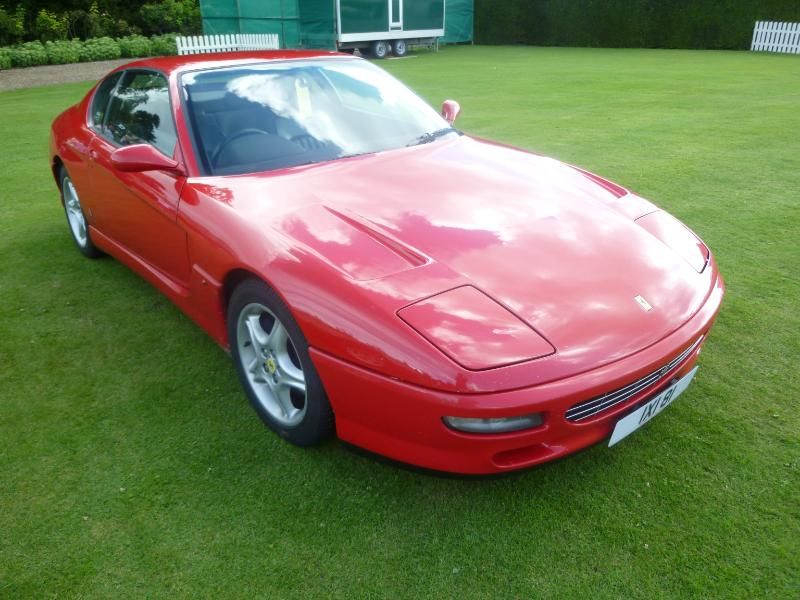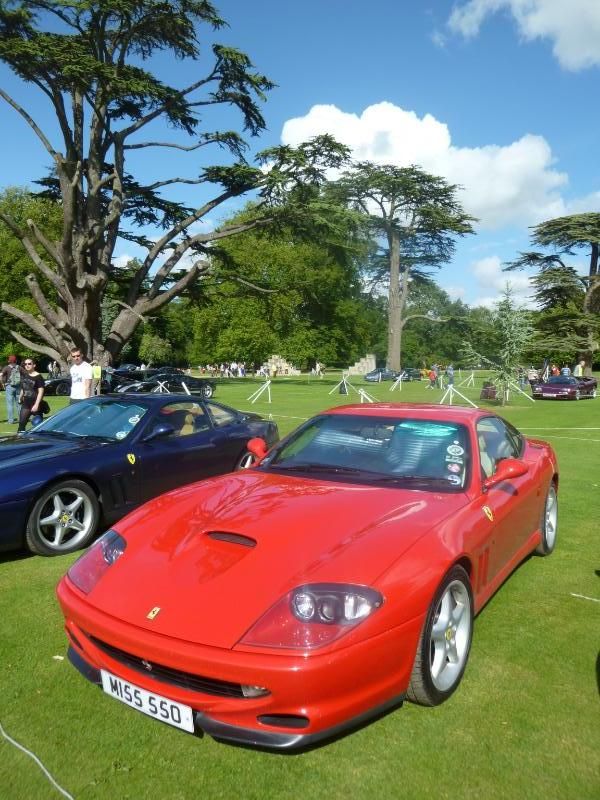 Testarossa/512TR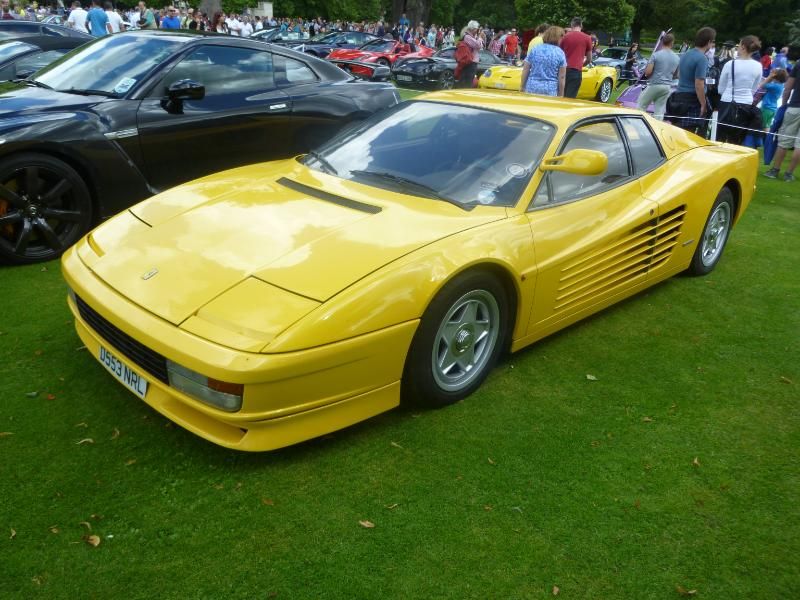 360/430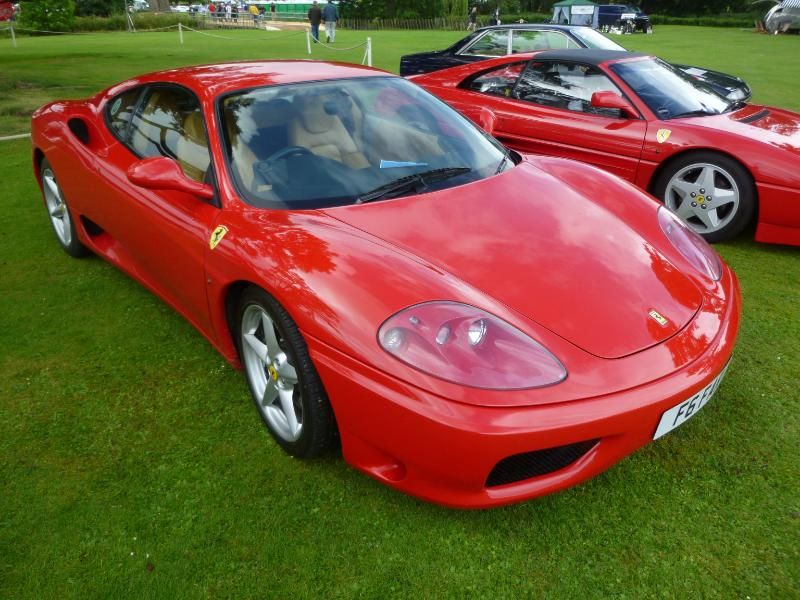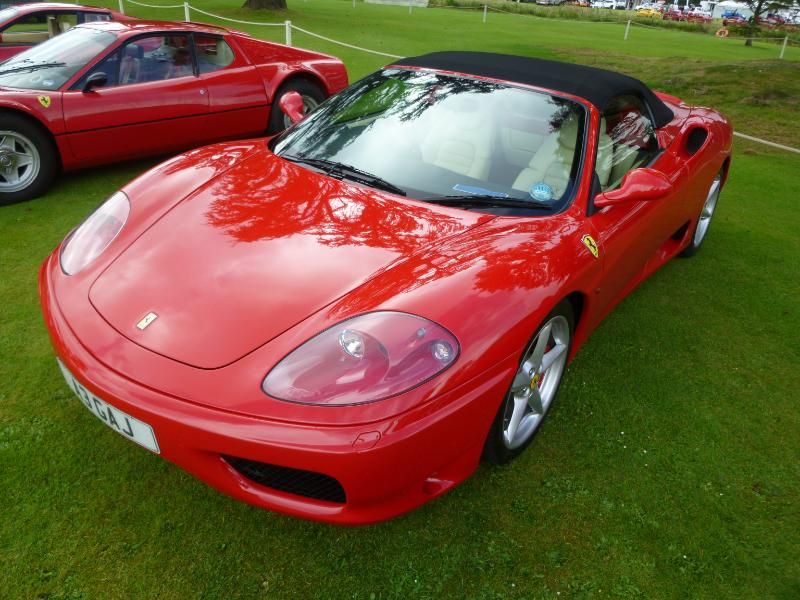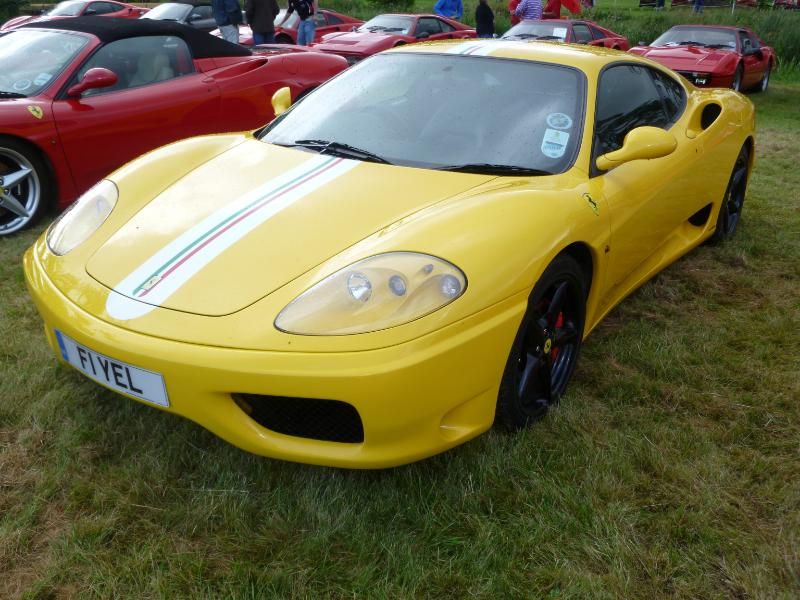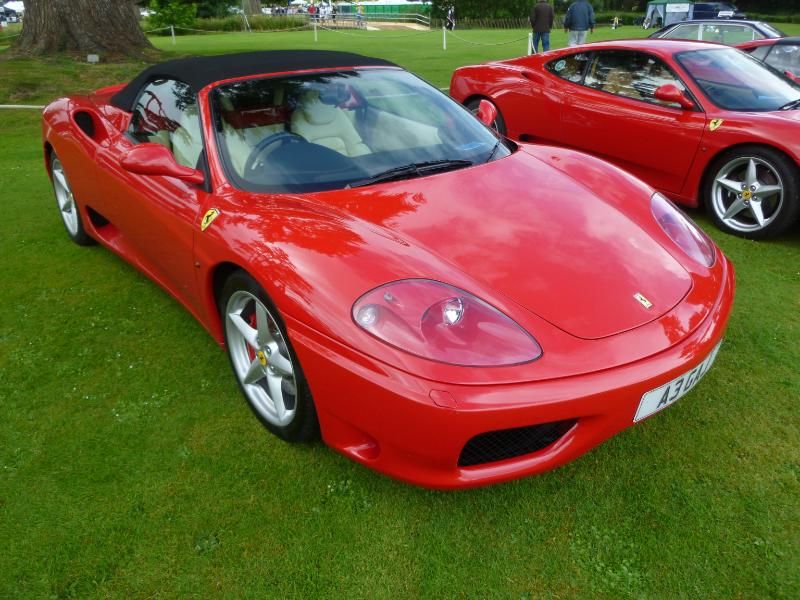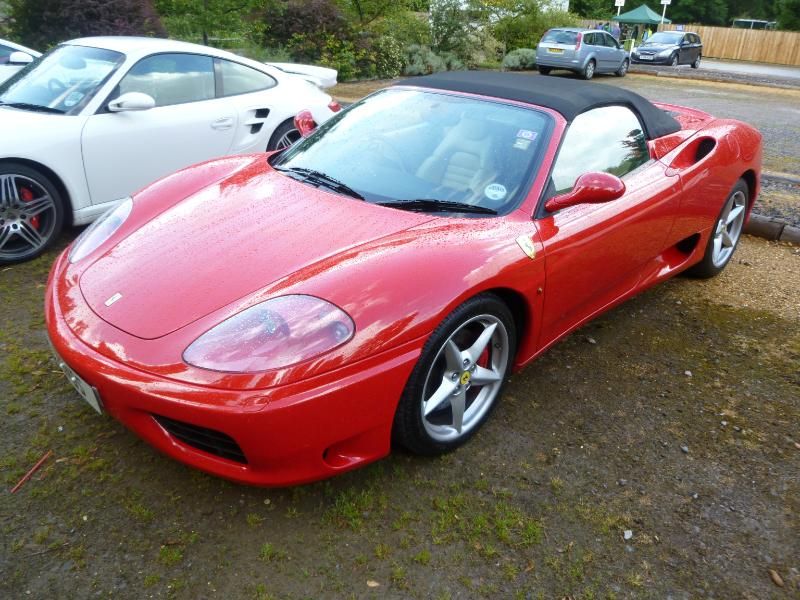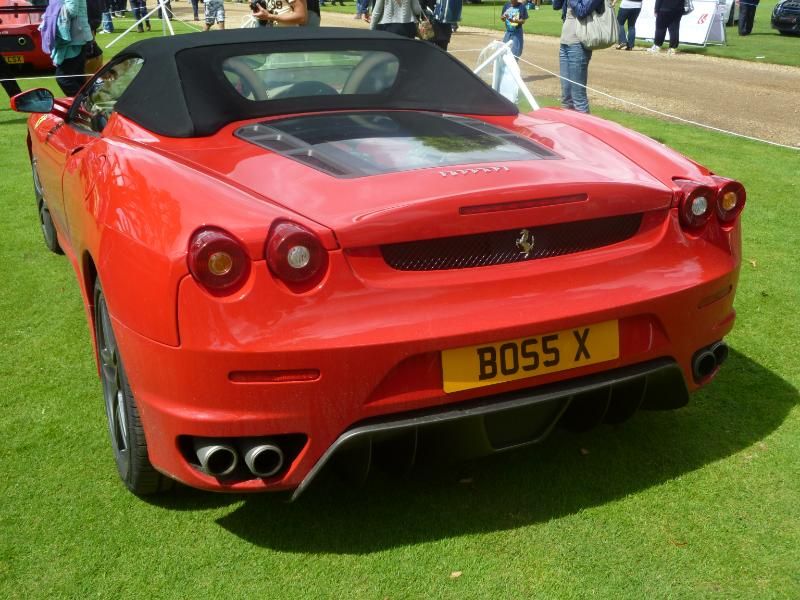 348/355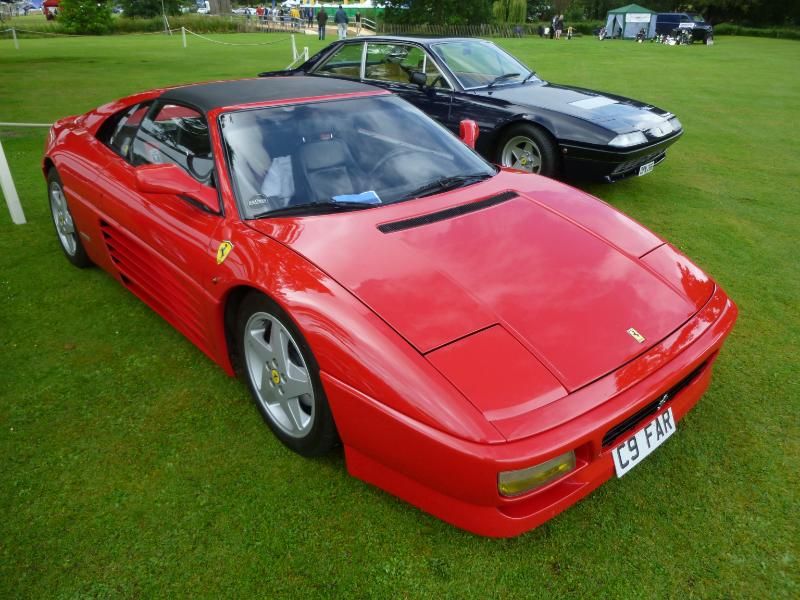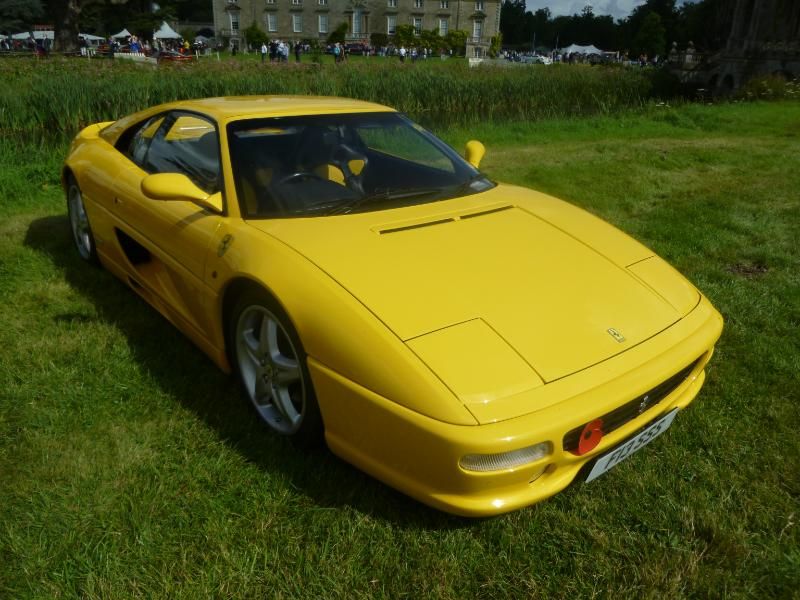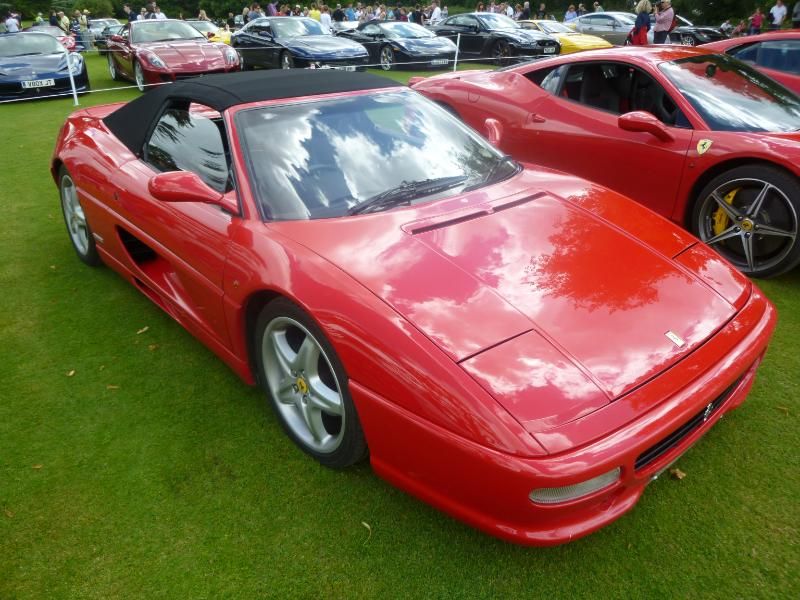 308/328 GTB/GTS
Older cars included a 246 GT Dino, a BB512i, this 400i and 365GTC/4, a particularly nice 275GTS a Daytona and a 166 Touring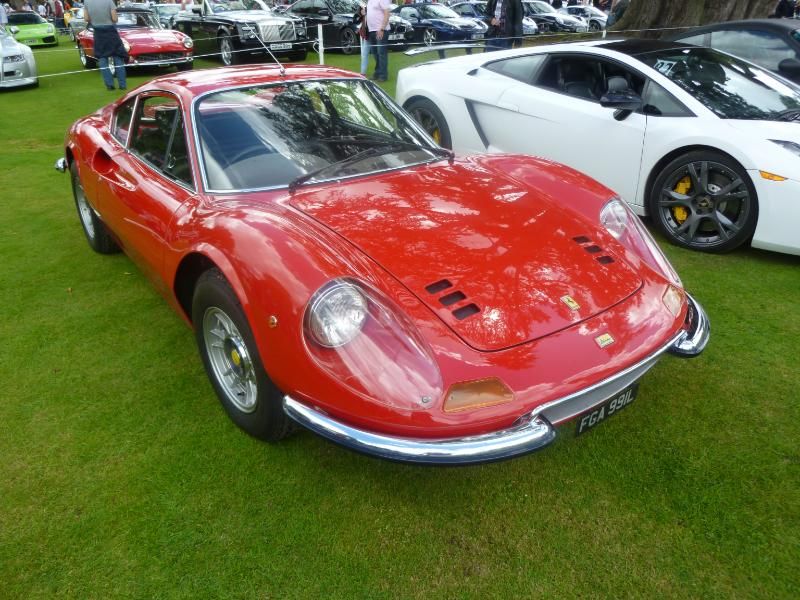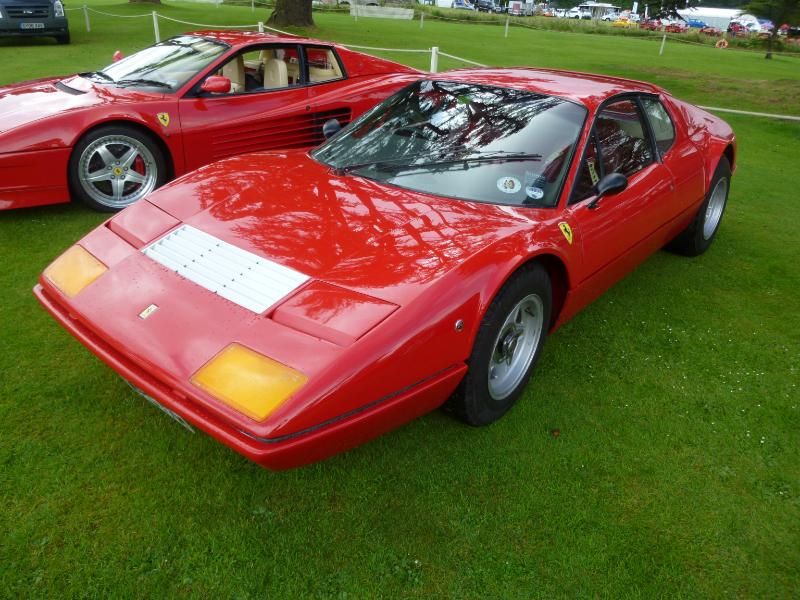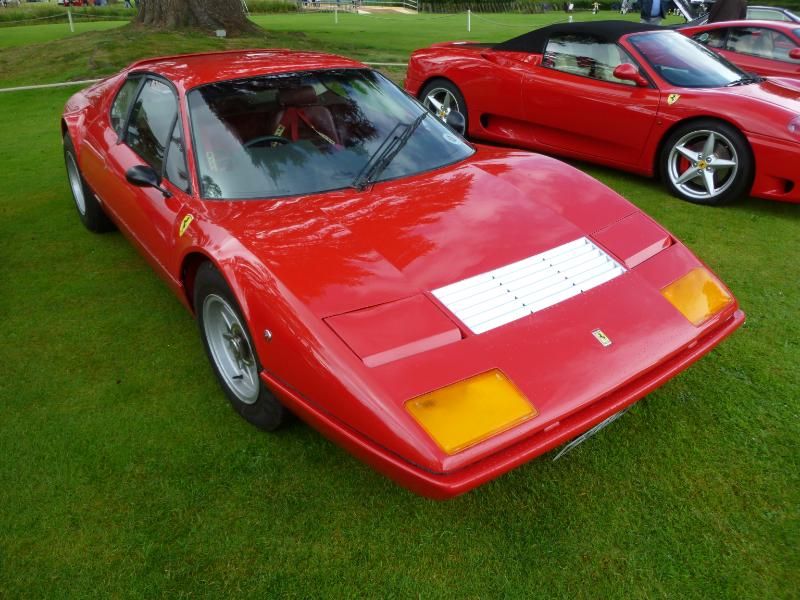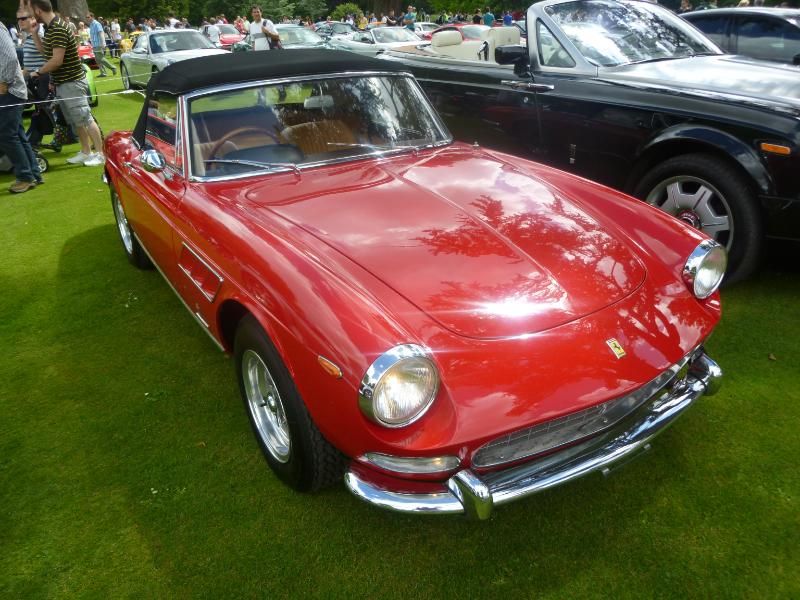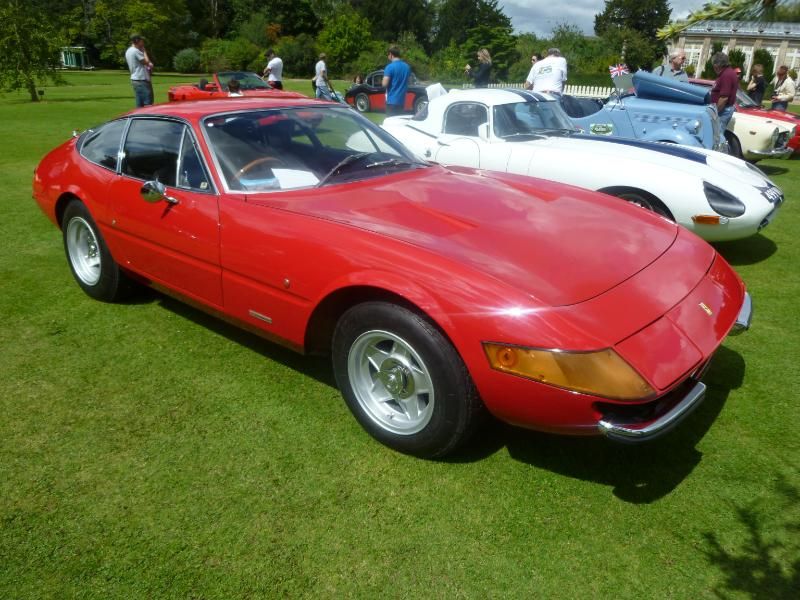 FORD
Several GTs and a classic GT40.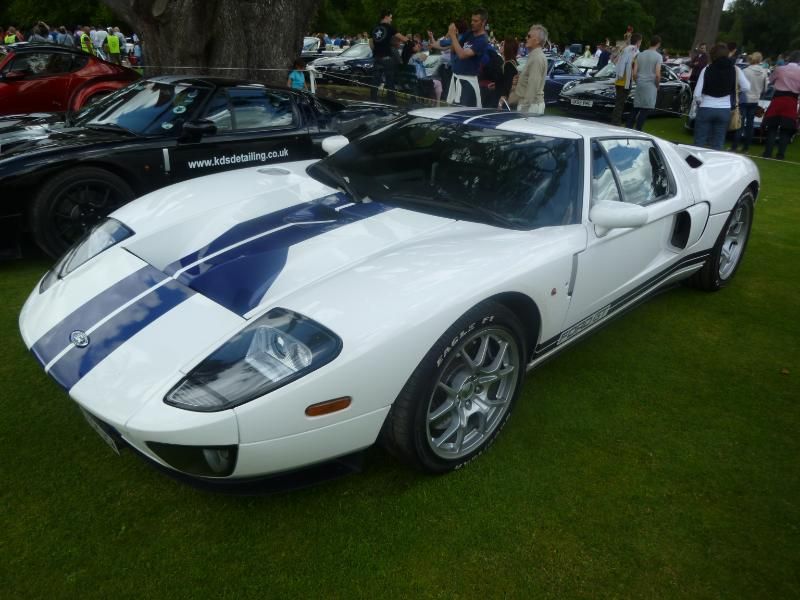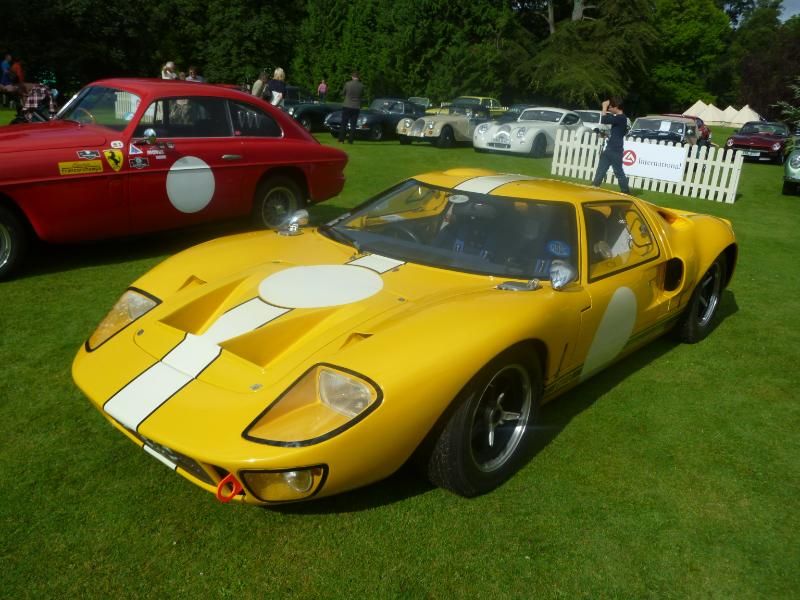 A Roush modified Mustang.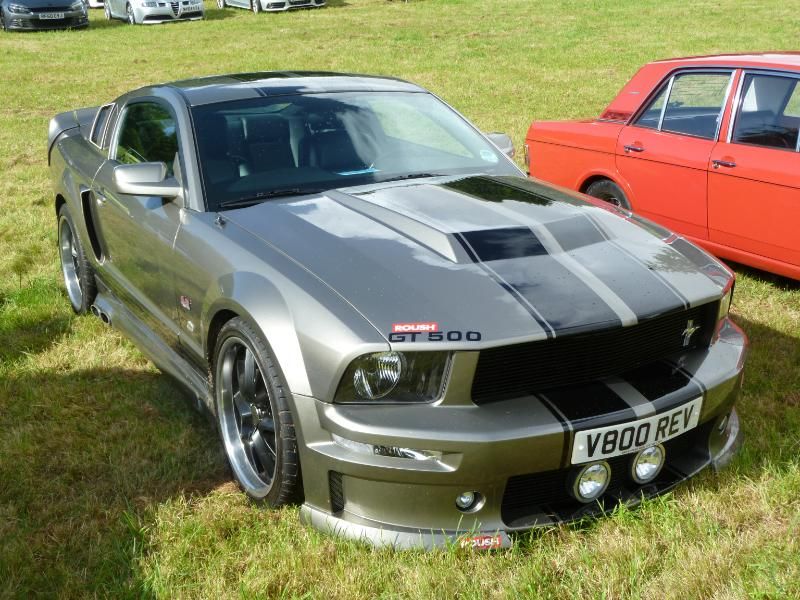 GUMPERT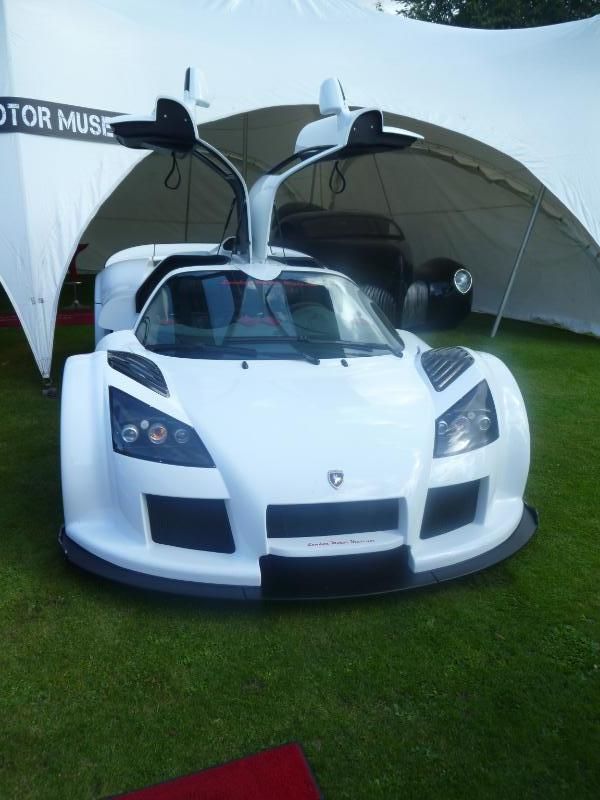 HONDA
NS-X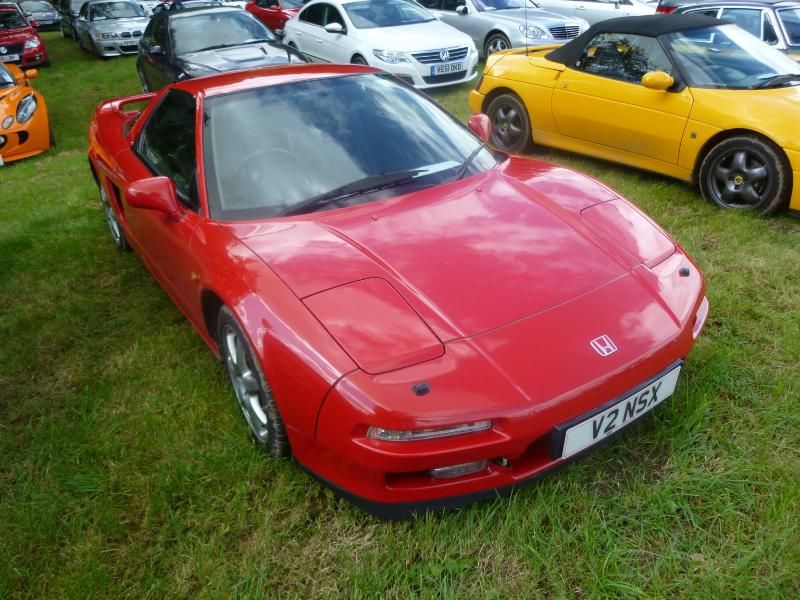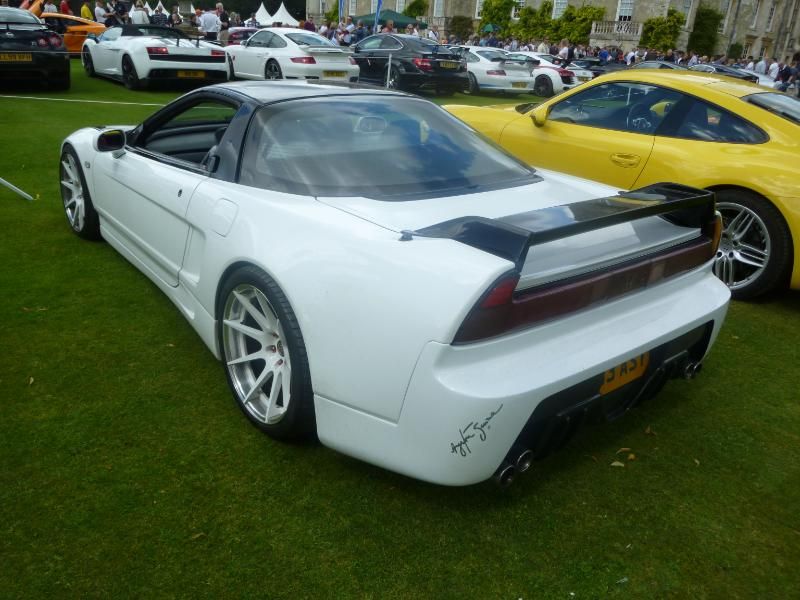 JAGUAR
XJ220S and XKR-S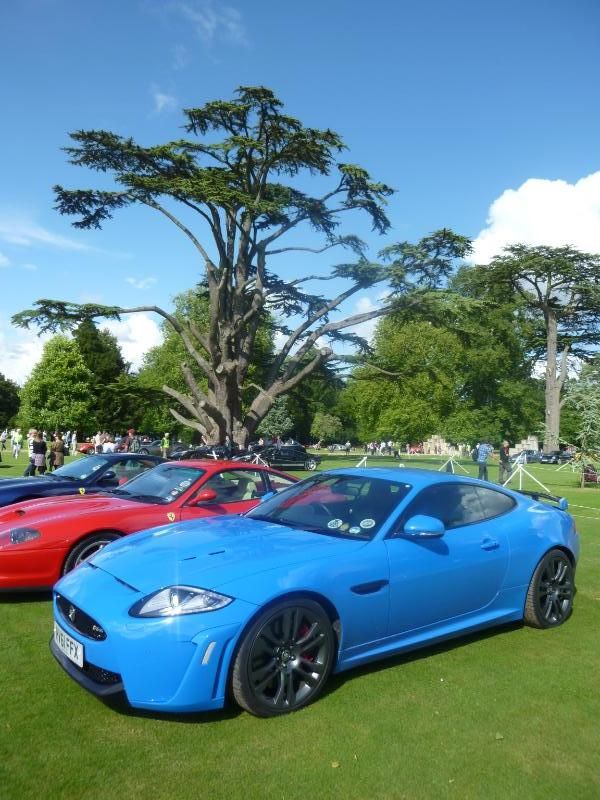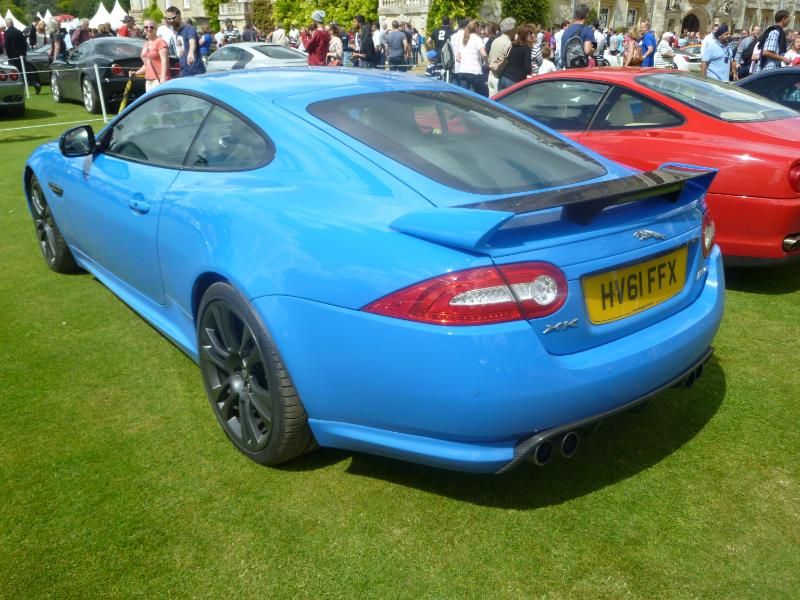 KI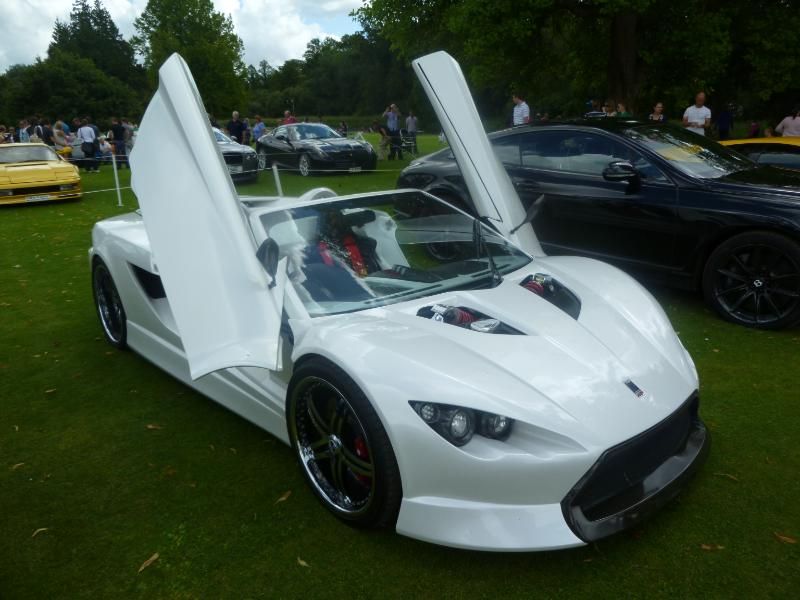 KOENIGSEGG
It's rare that you see two of these in the same month, let alone the same day!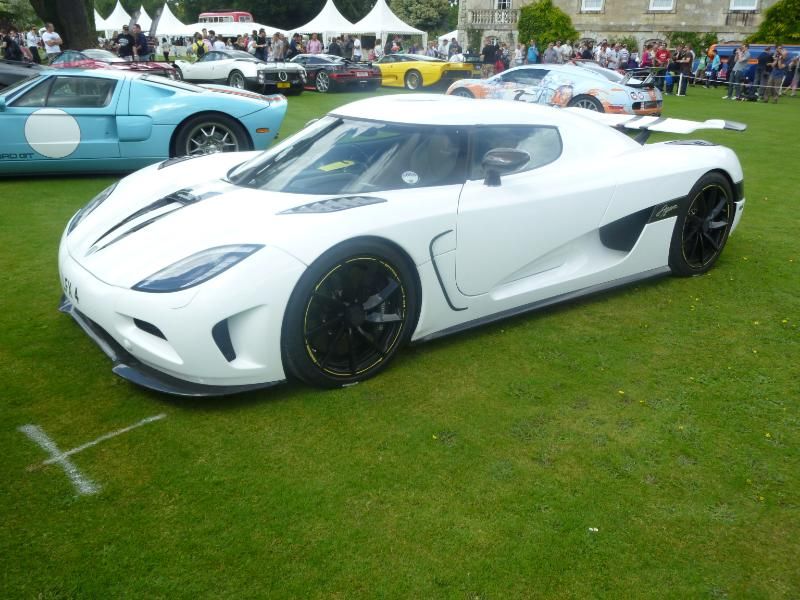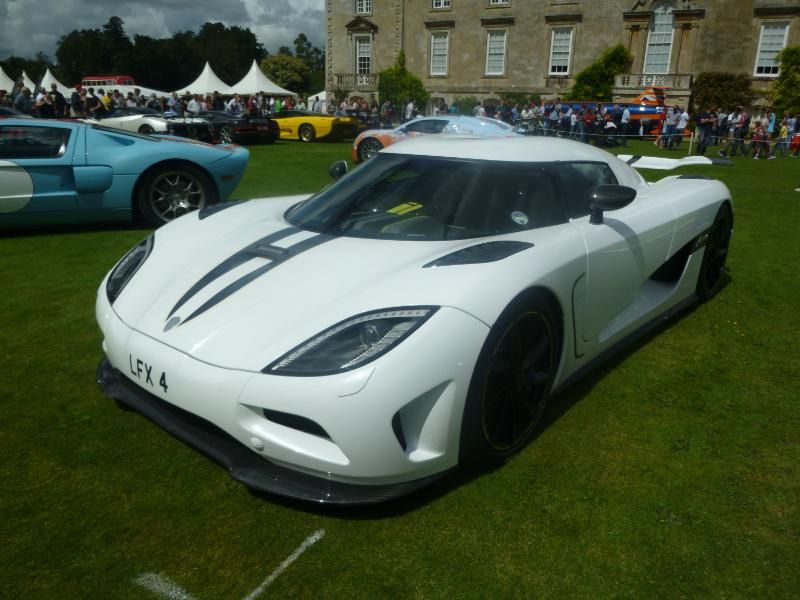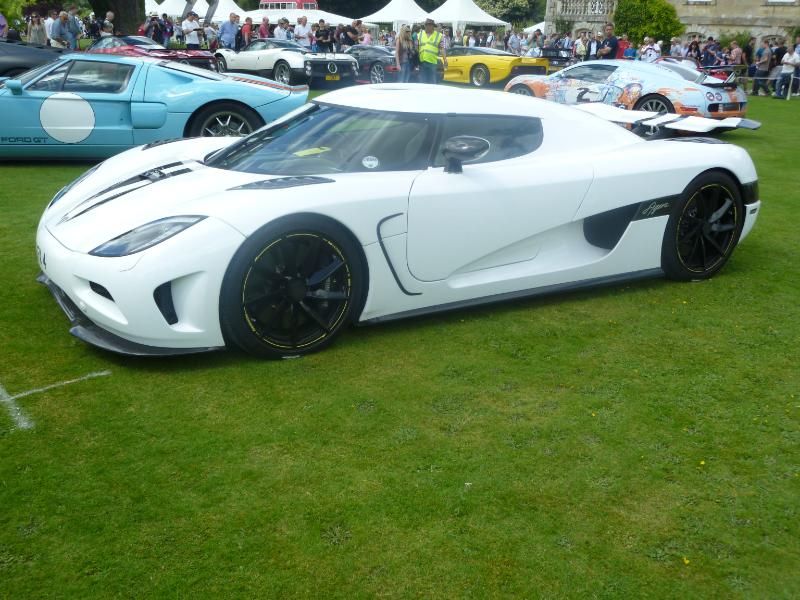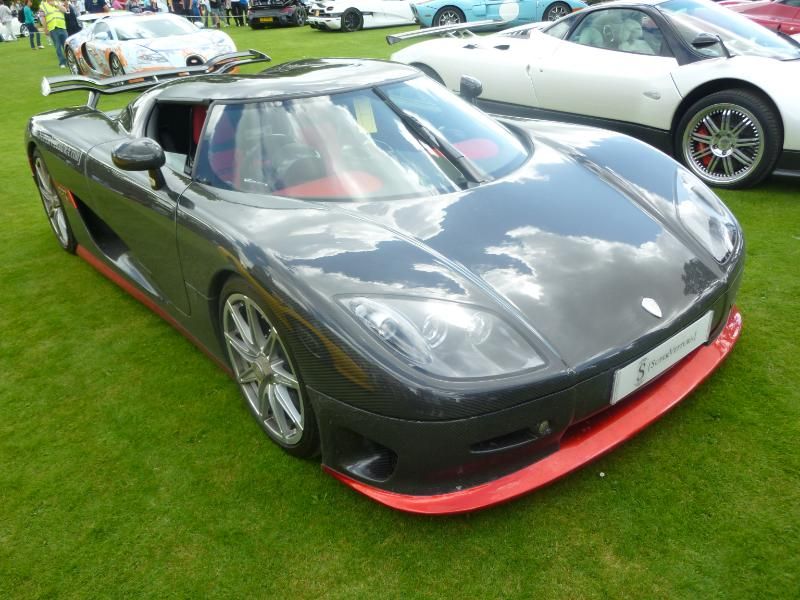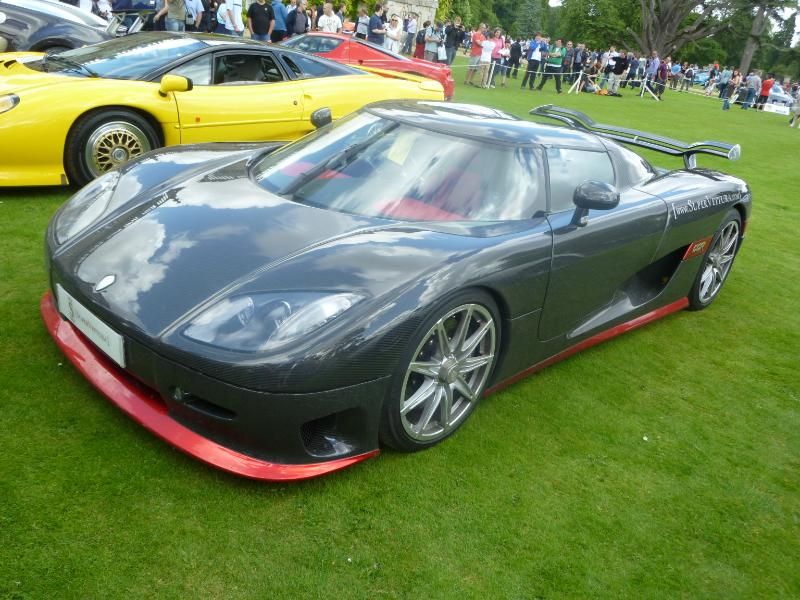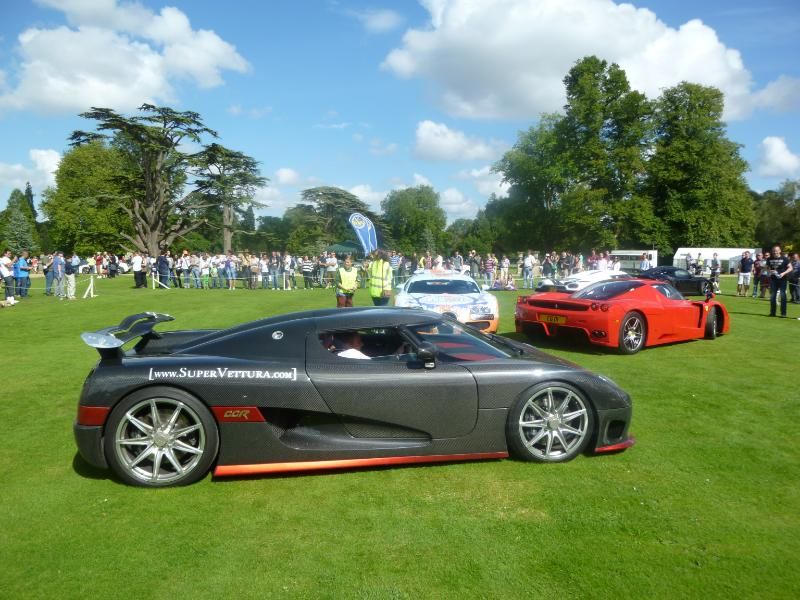 KTM
X-Bow
LAMBORGHINI
Although there were several Lamborghini, it was a little surprising that all of them were pretty recent cars and there were none of the older models at all.
Aventador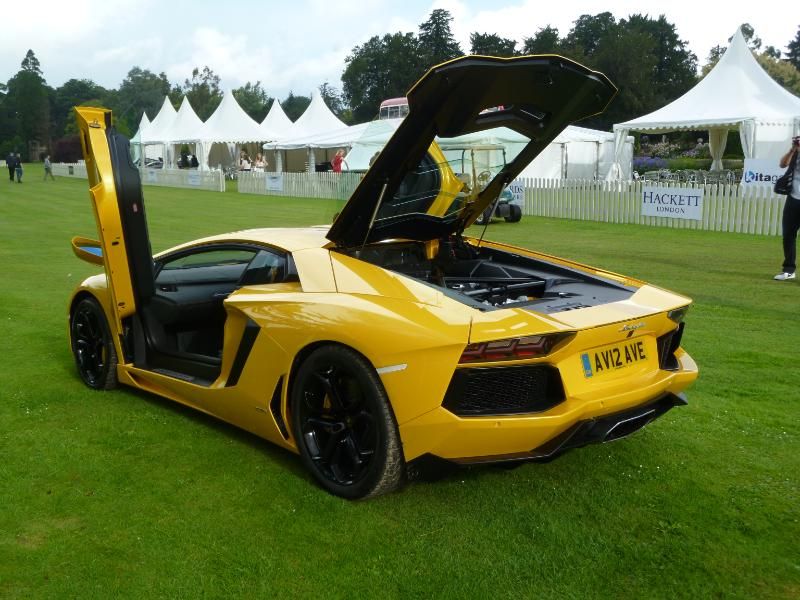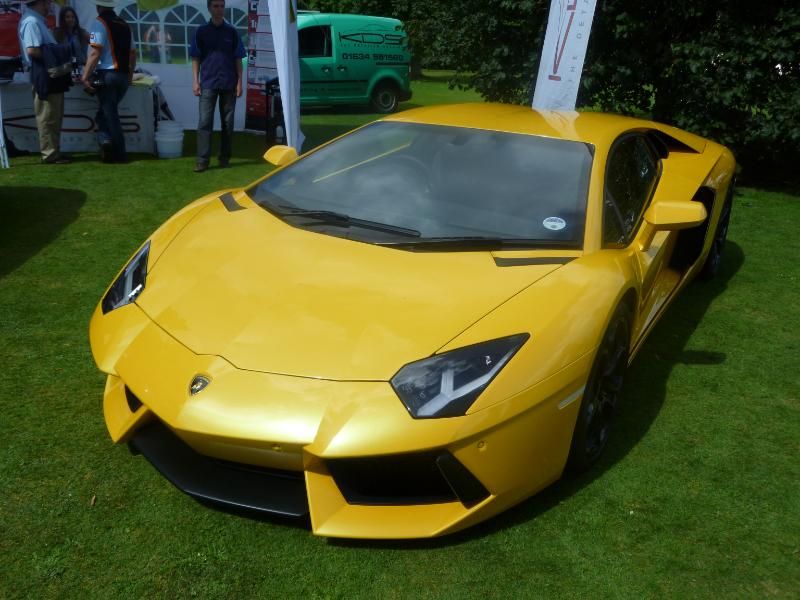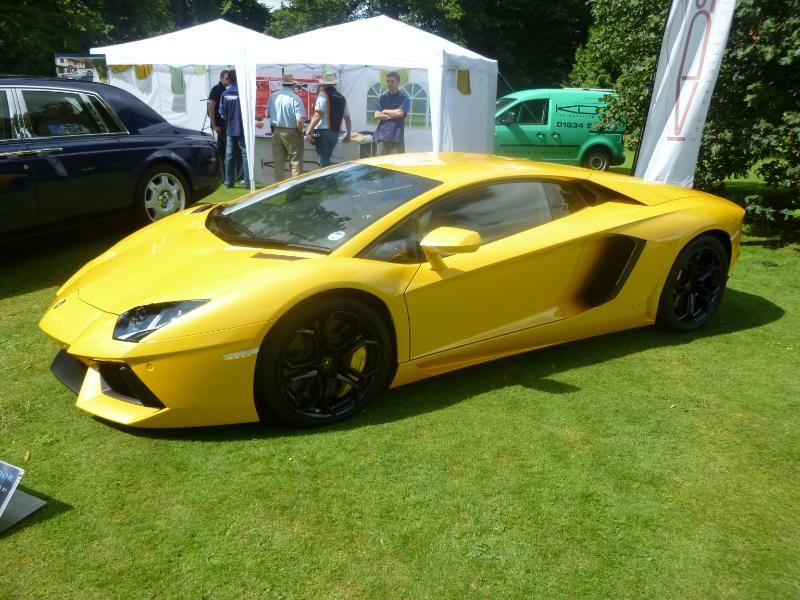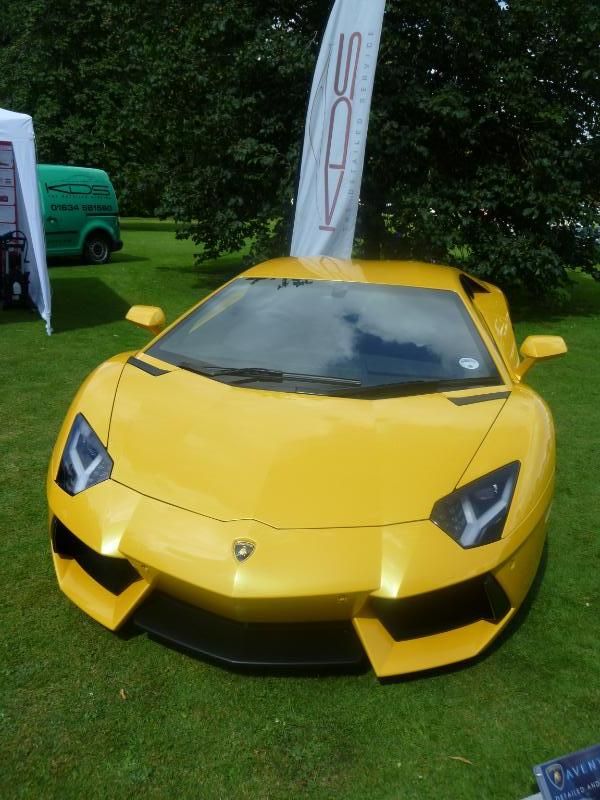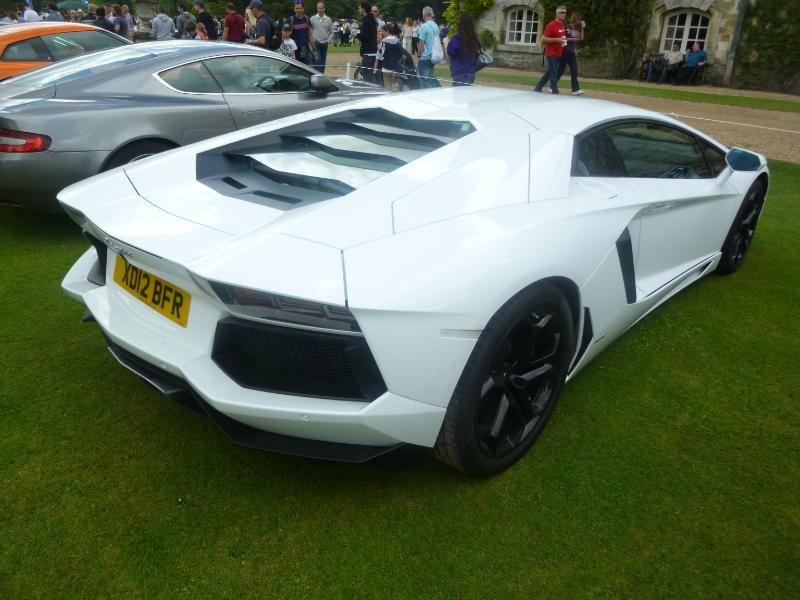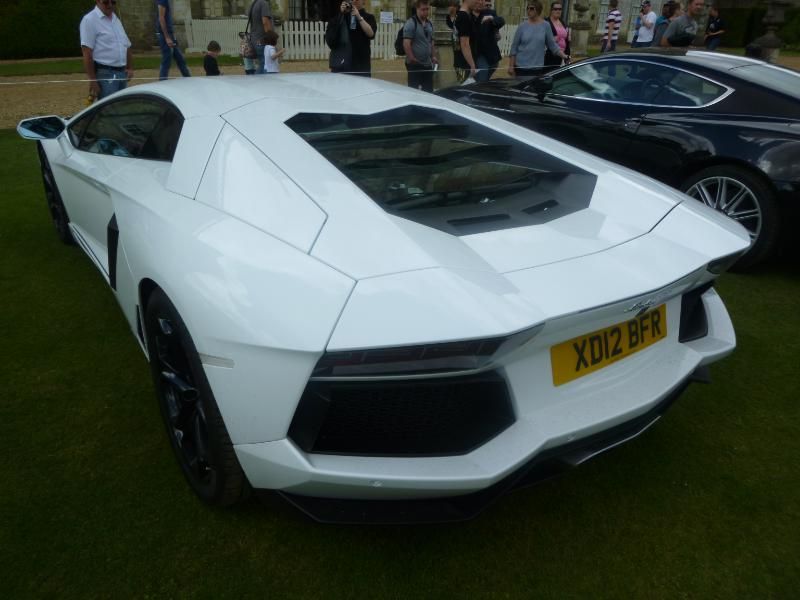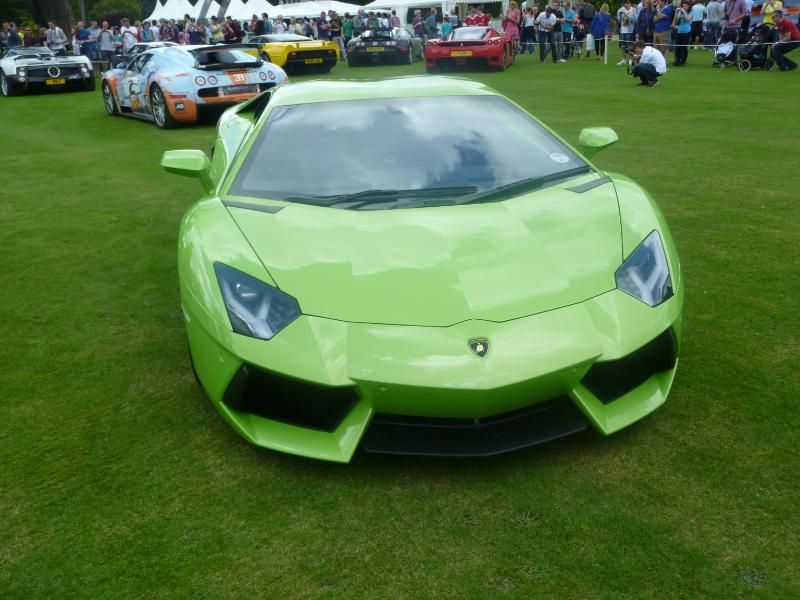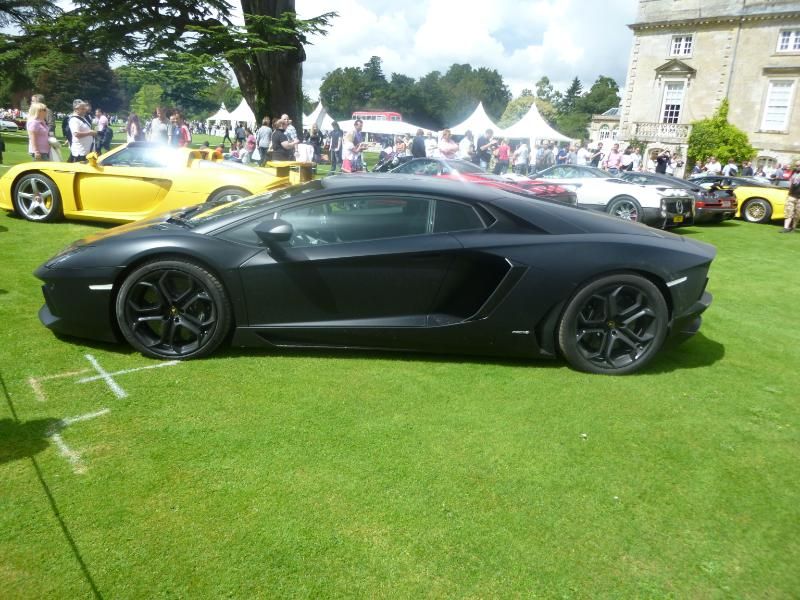 Murcielago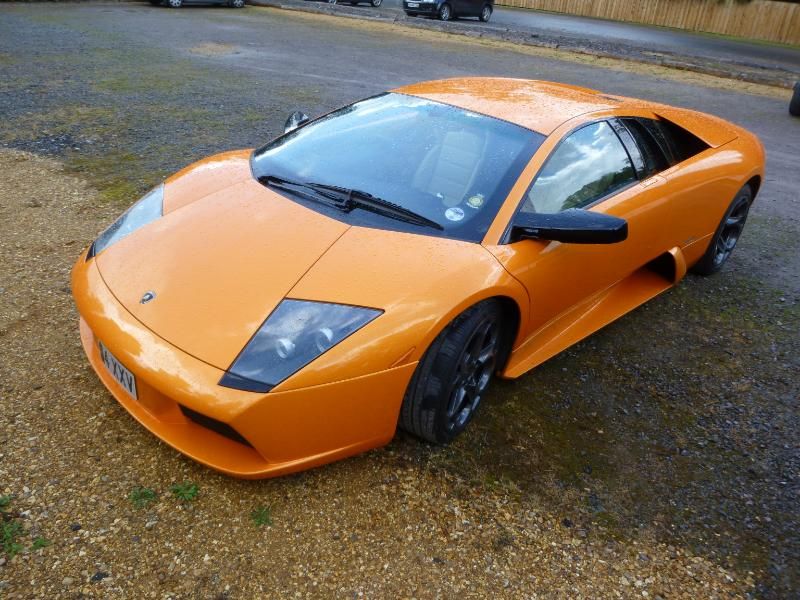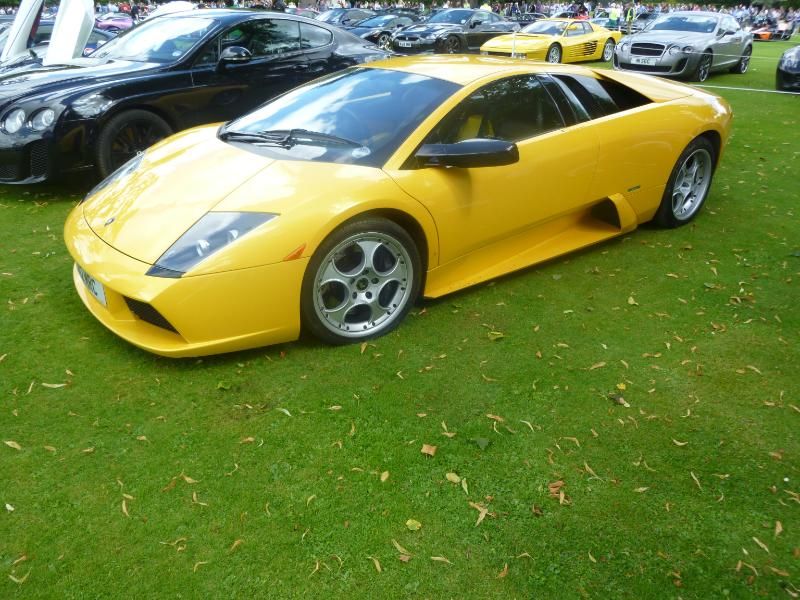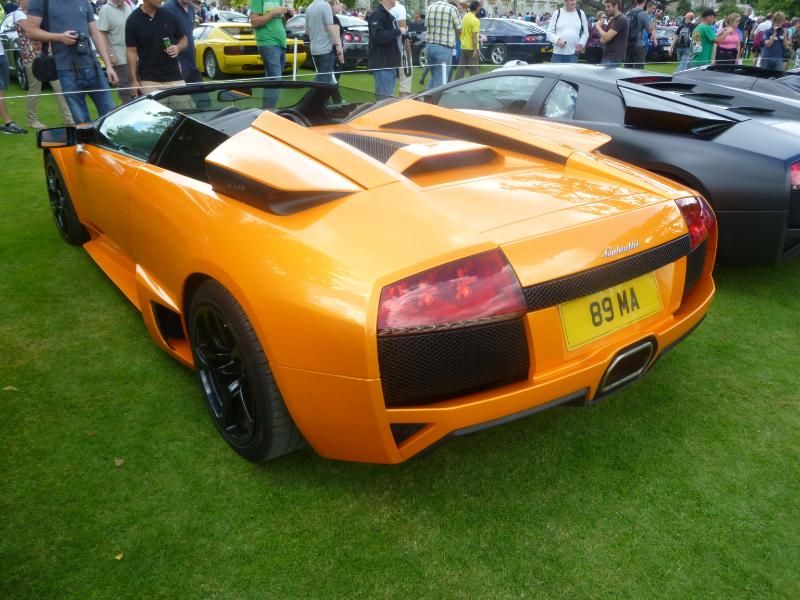 Gallardo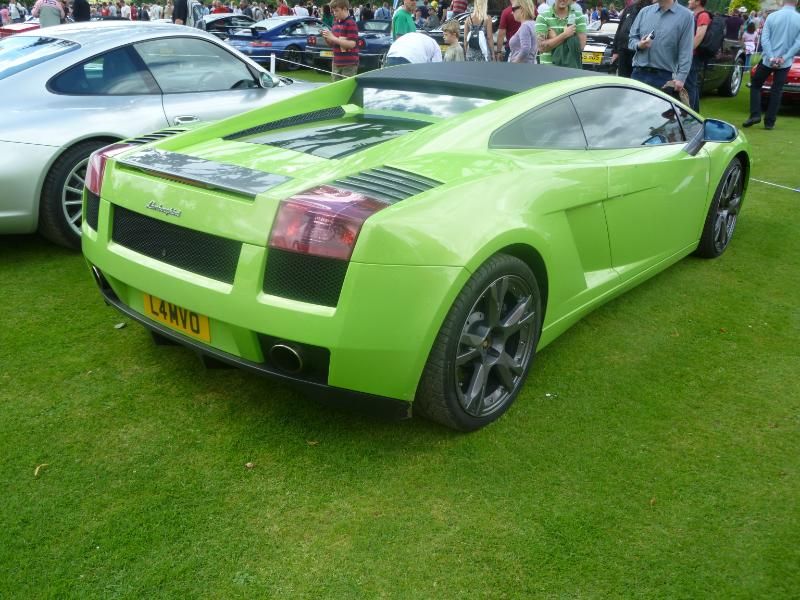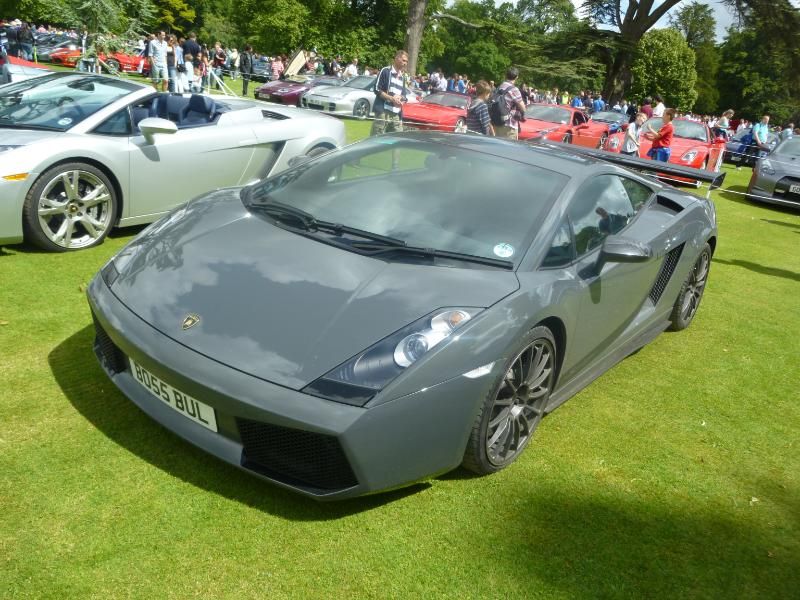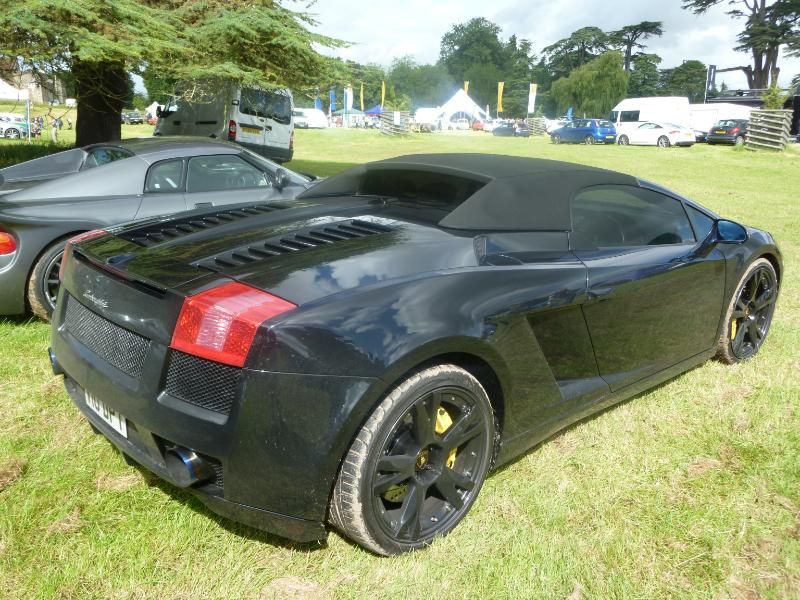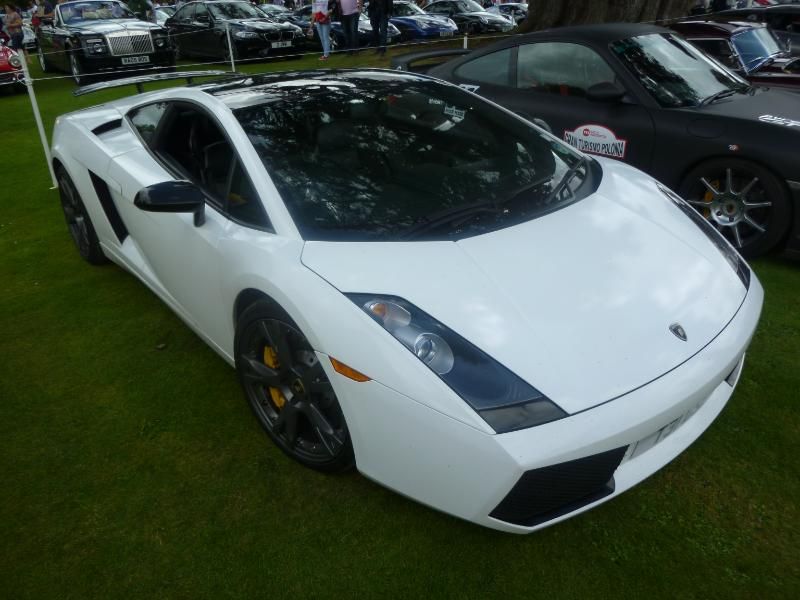 This Diablo arrived in the rough PistonHeads carpark with some gusto and the driver seemed unconcerned by the nature of the terrain under his car.
There were several other Diablo in the main display.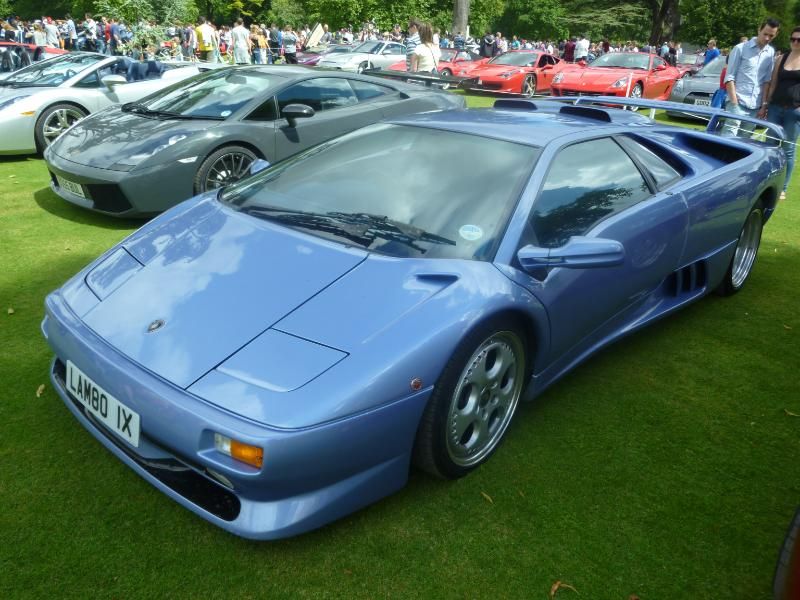 LOTUS
Esprit Turbo
MASERATI
McLAREN
All told, there were 11 MP4-12Cs at the event. One was on a display plinth, a couple arrived during the morning and the others came as part of the SuperCar convoy at noon. I was standing right by the area where these parked up, and can tell you that if I had been cold, I could have fixed that with all the heat that was coming off the rear of the cars!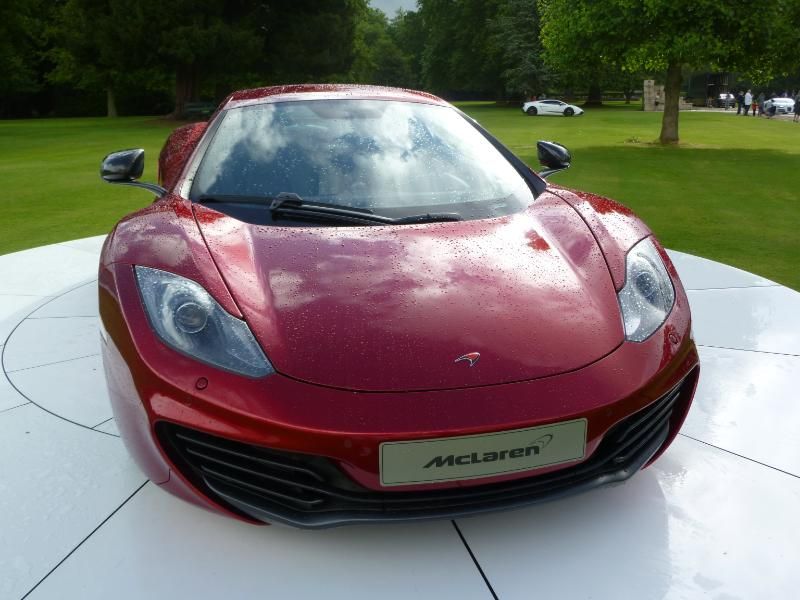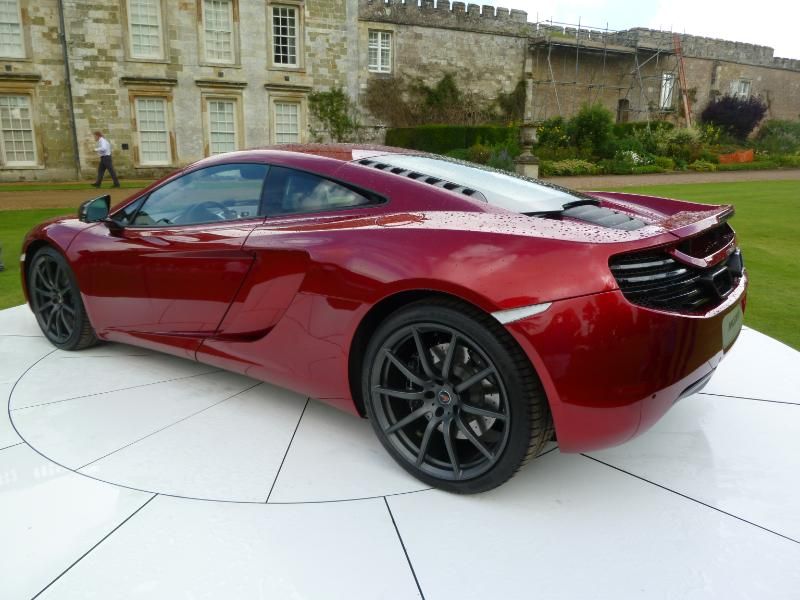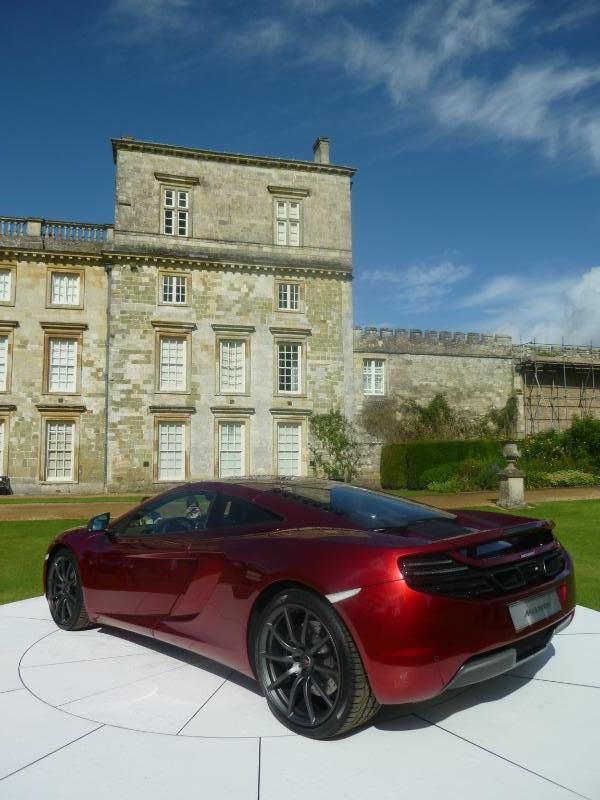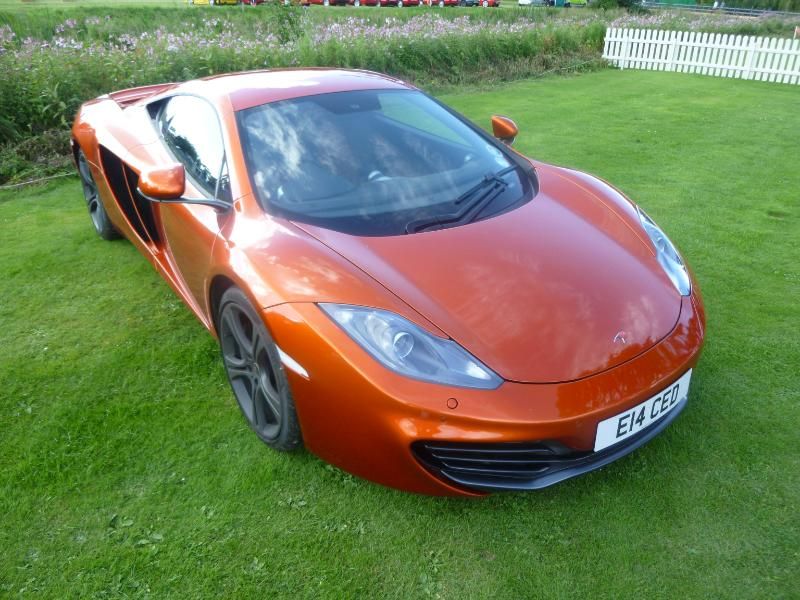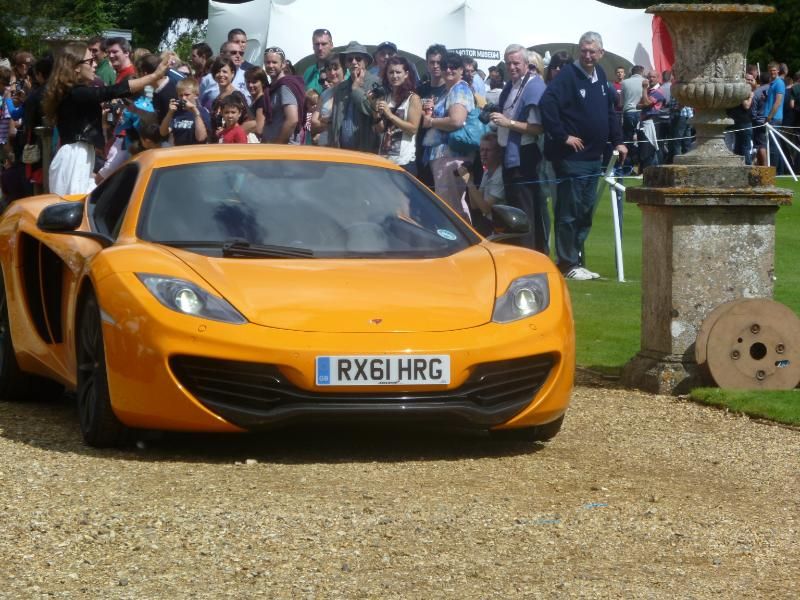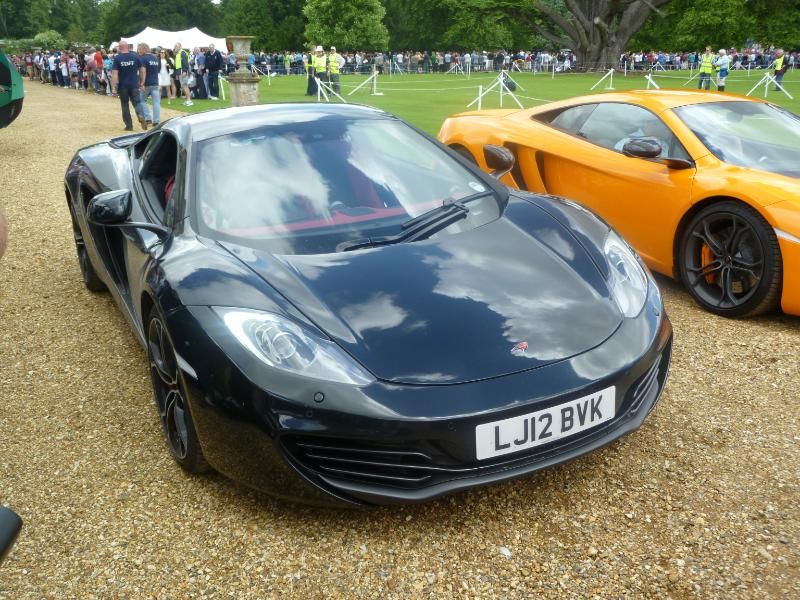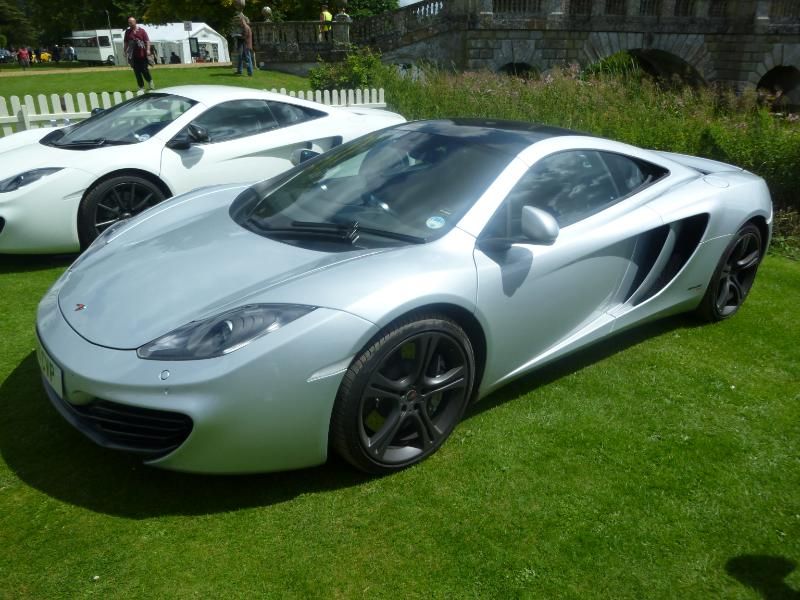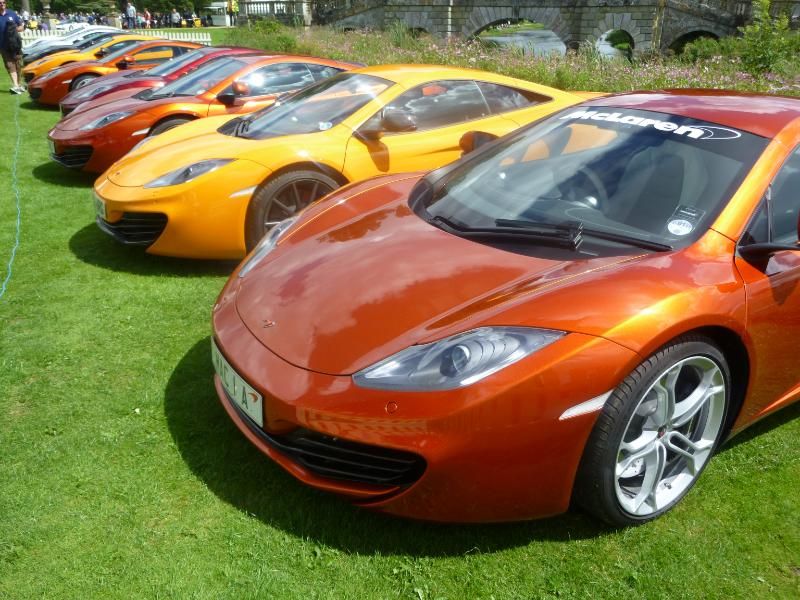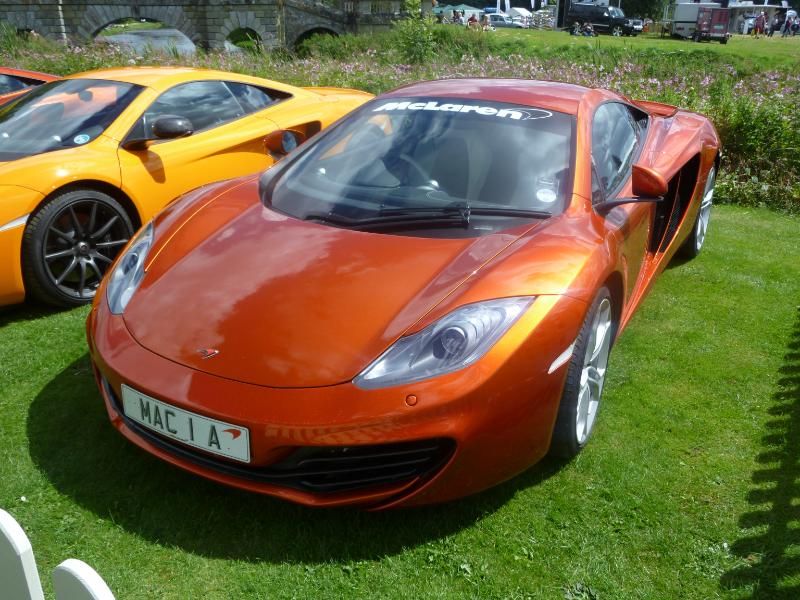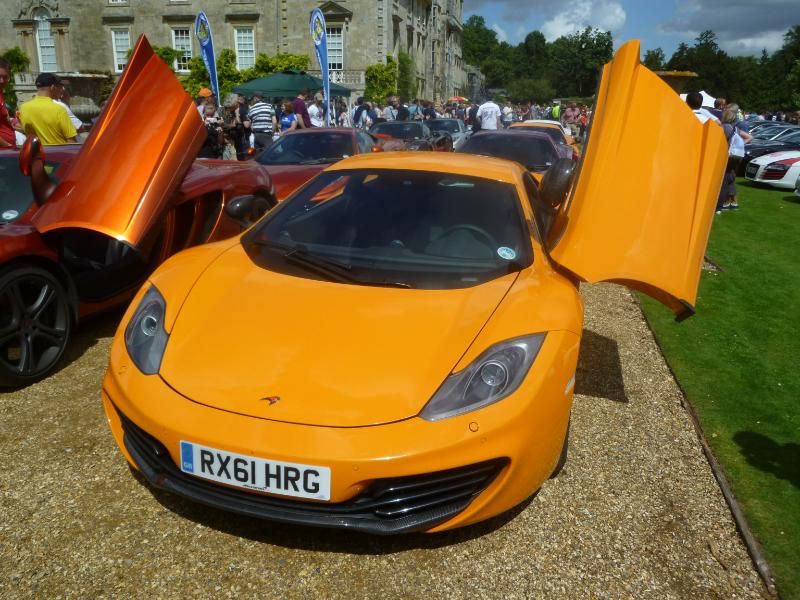 MERCEDES-BENZ
C63 Black Series and its precursor CLK63 AMG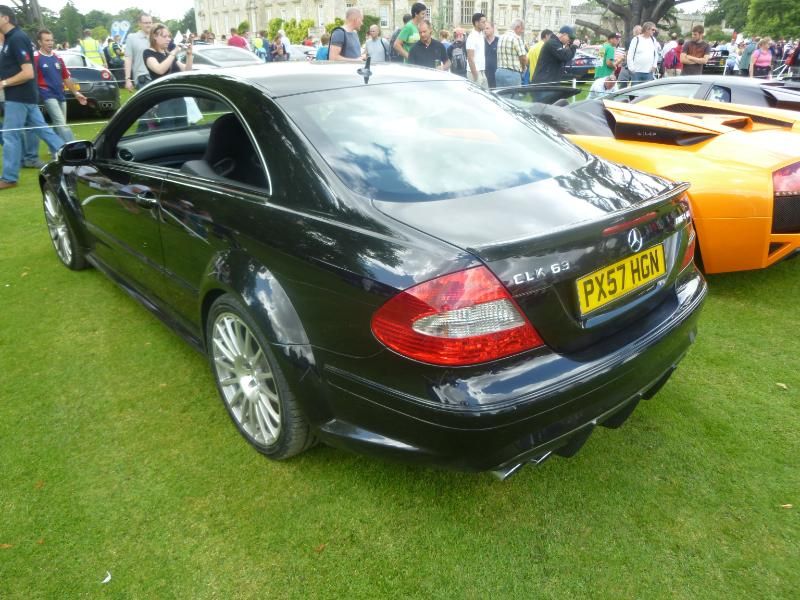 MG
SV
MORGAN
A variety of different Morgan from classic Plus 8 through the Aero 8 to the AeroSport.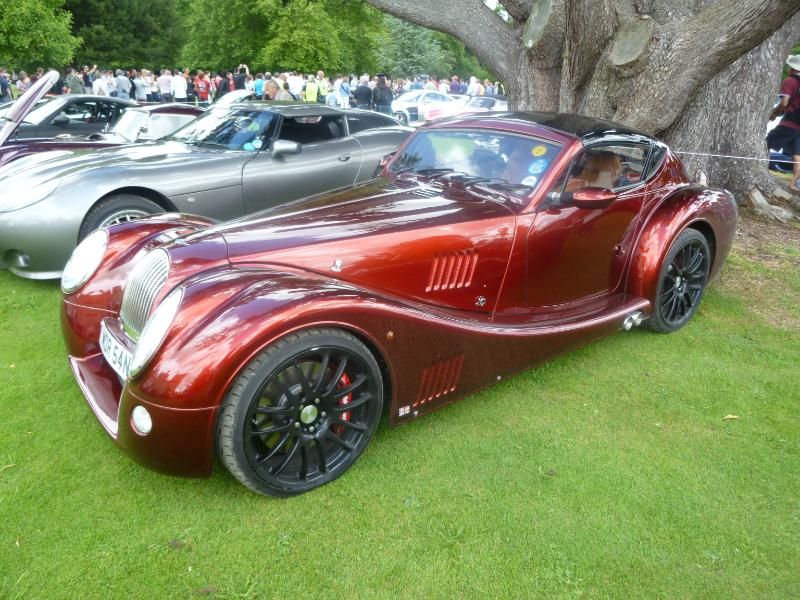 NISSAN
GT-R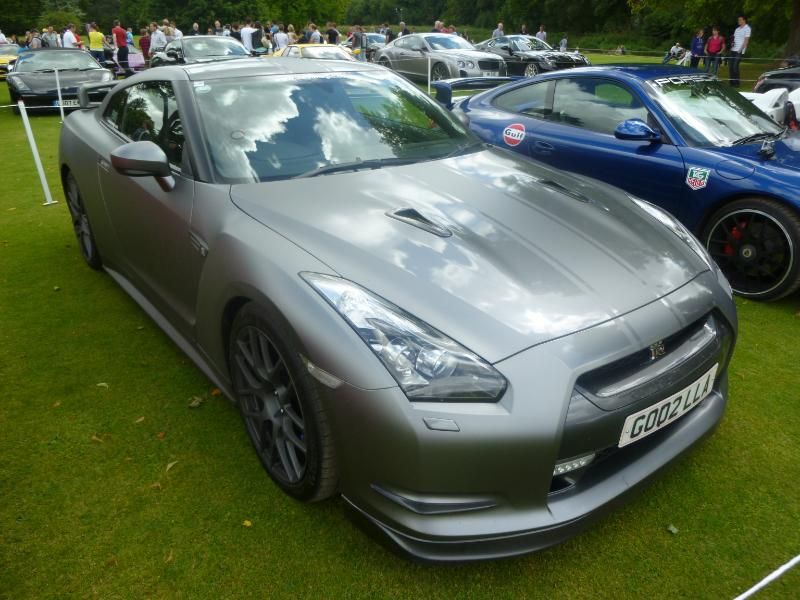 PAGANI
Two Zondas. Also an incredibly rare sight in the UK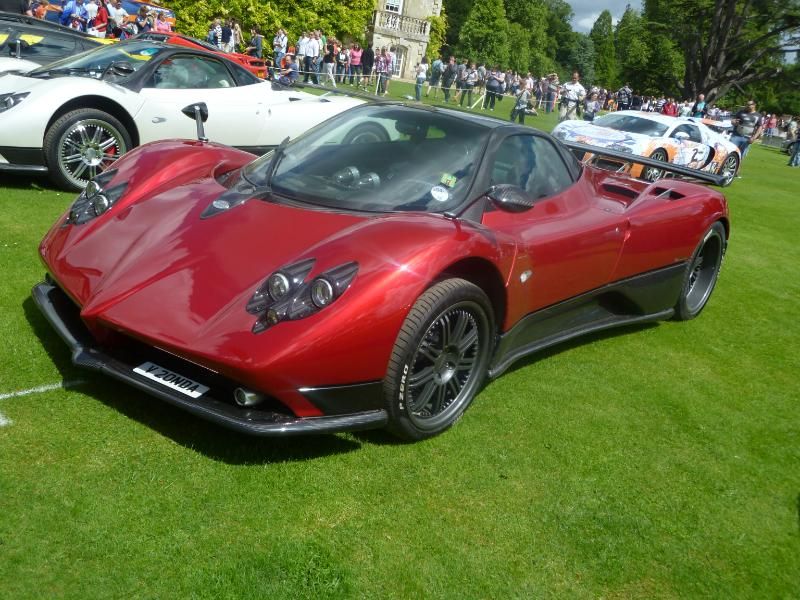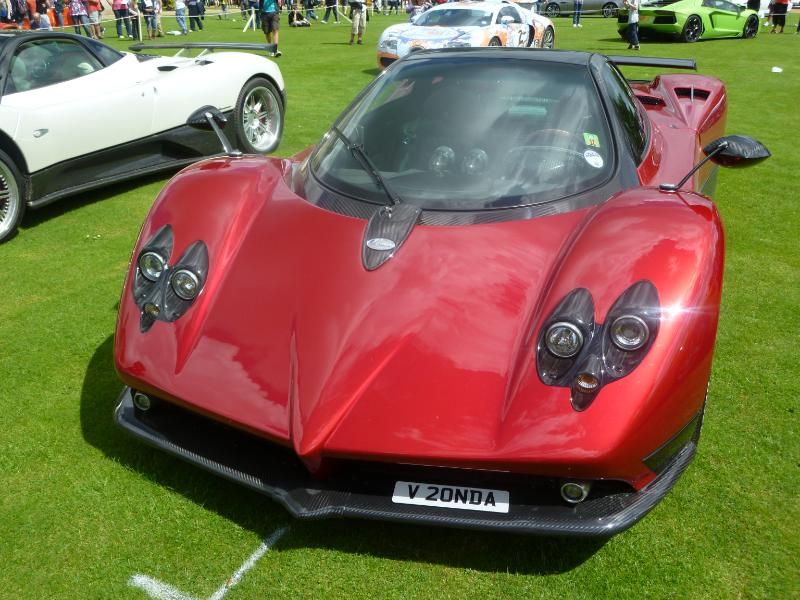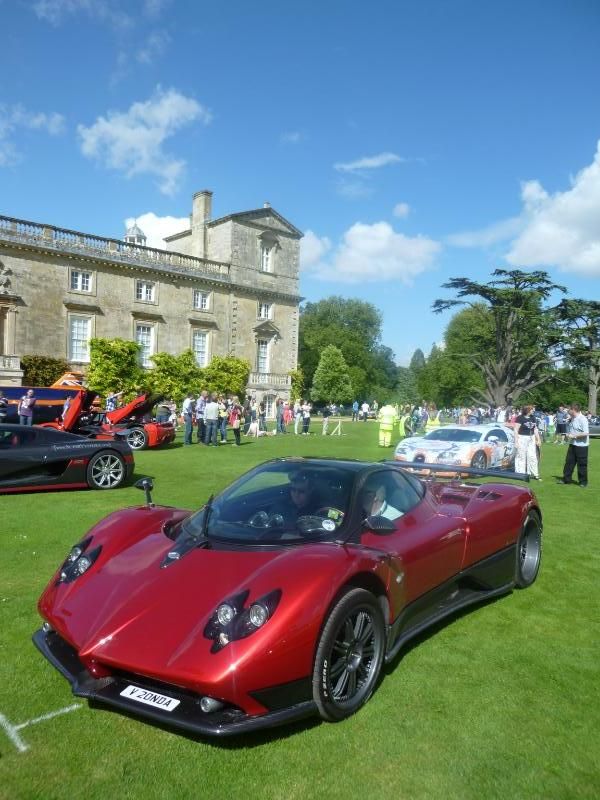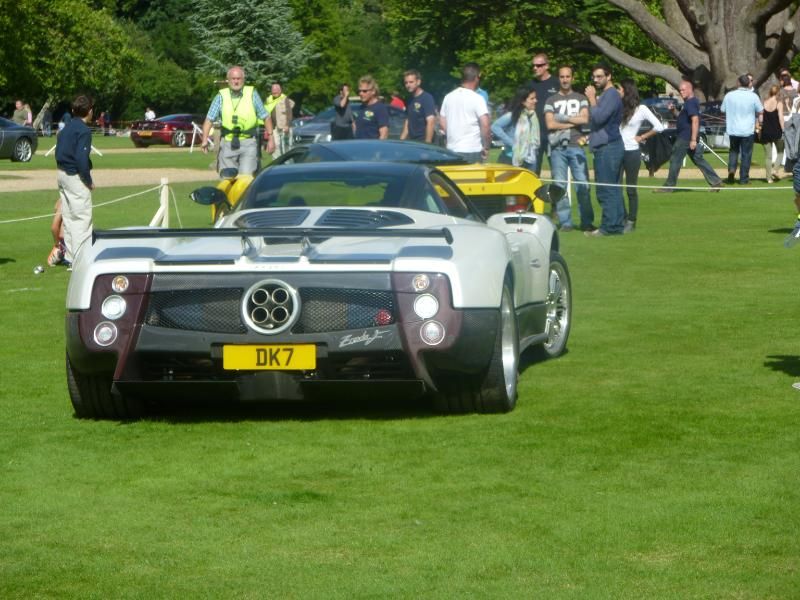 PORSCHE
Carrera GT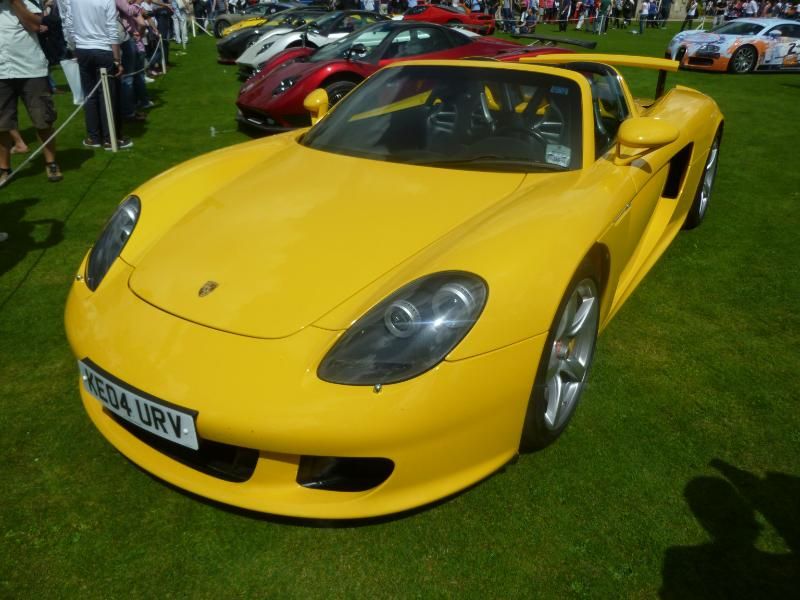 Plenty of 911 models of all vintages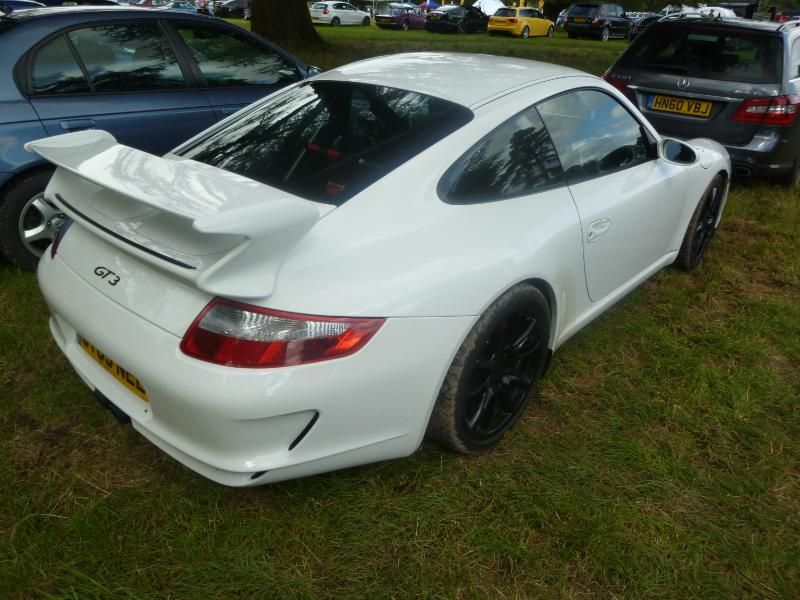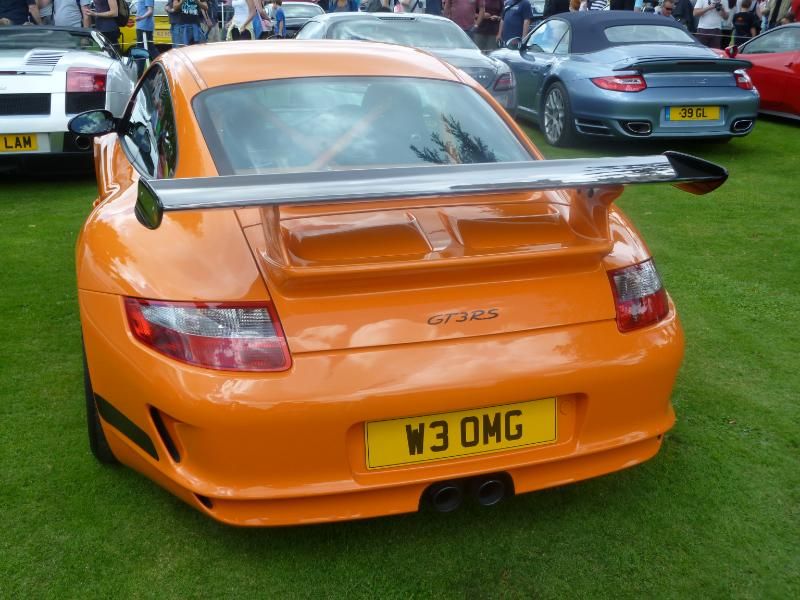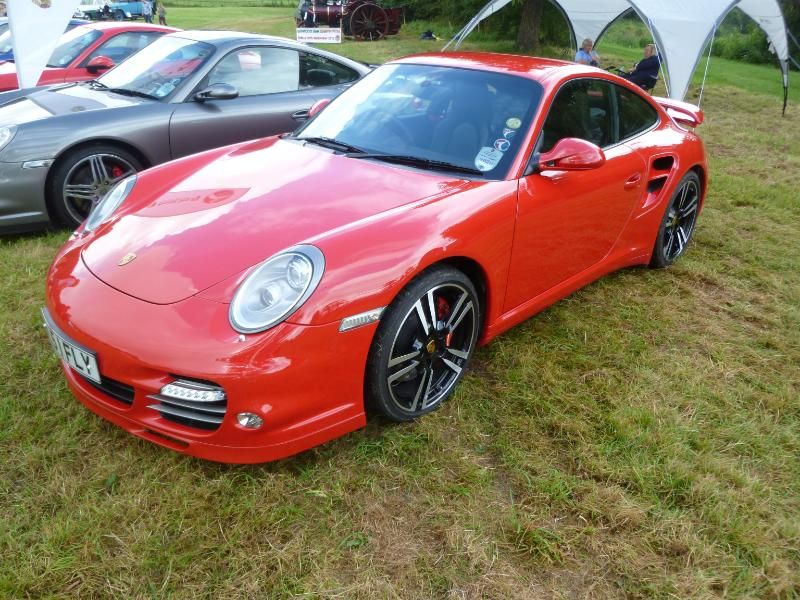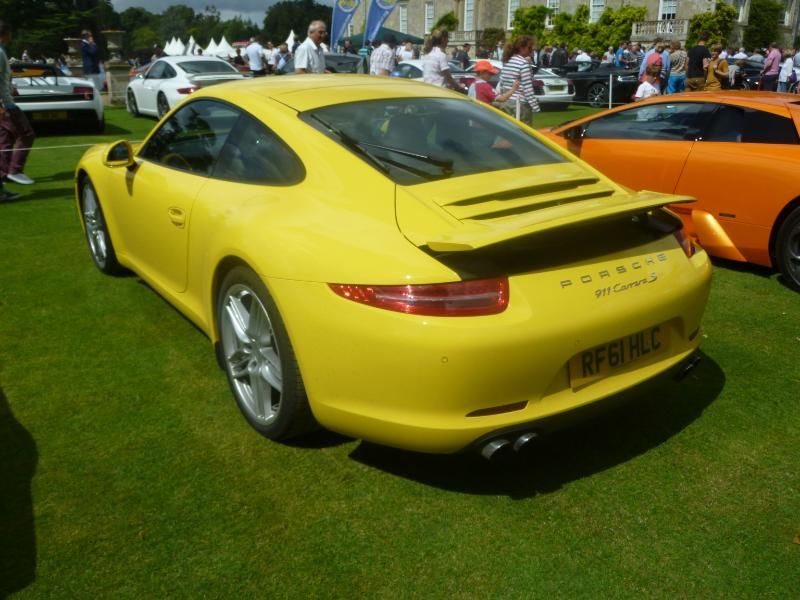 The latest Boxster.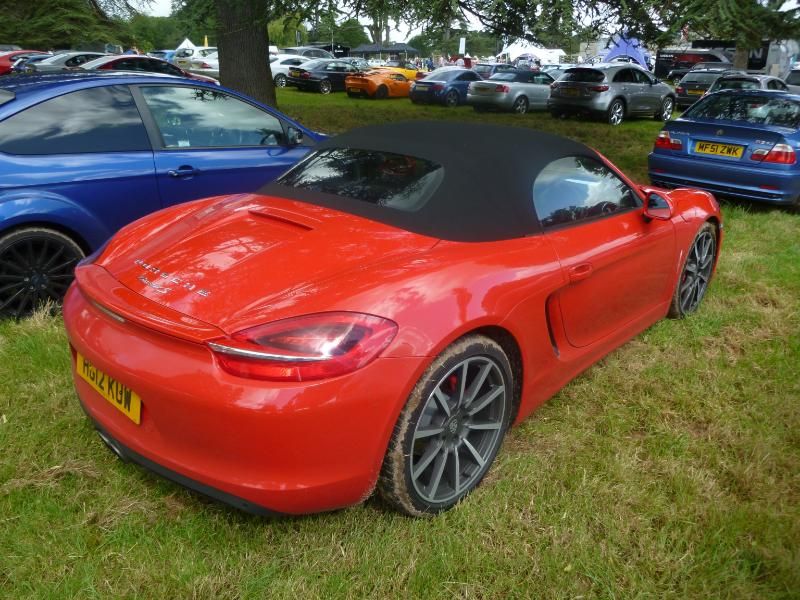 This 962 was rather special.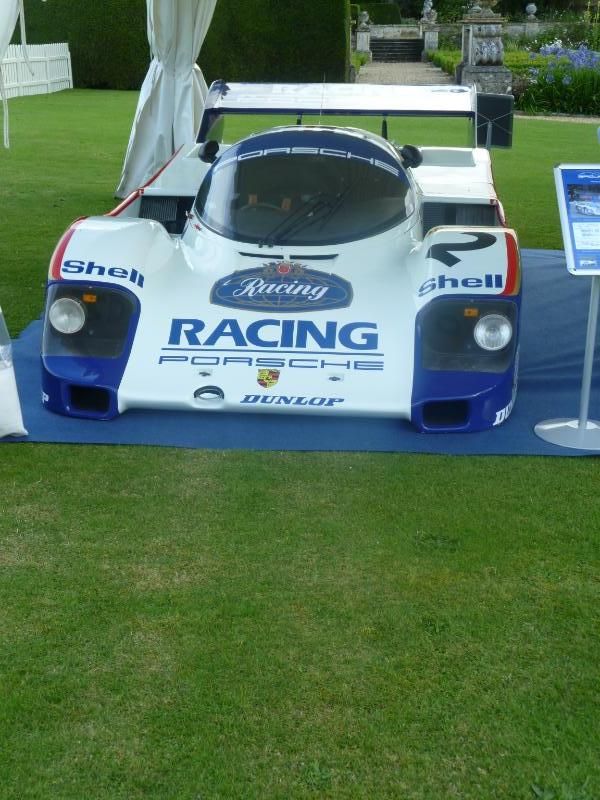 RUF
CTR1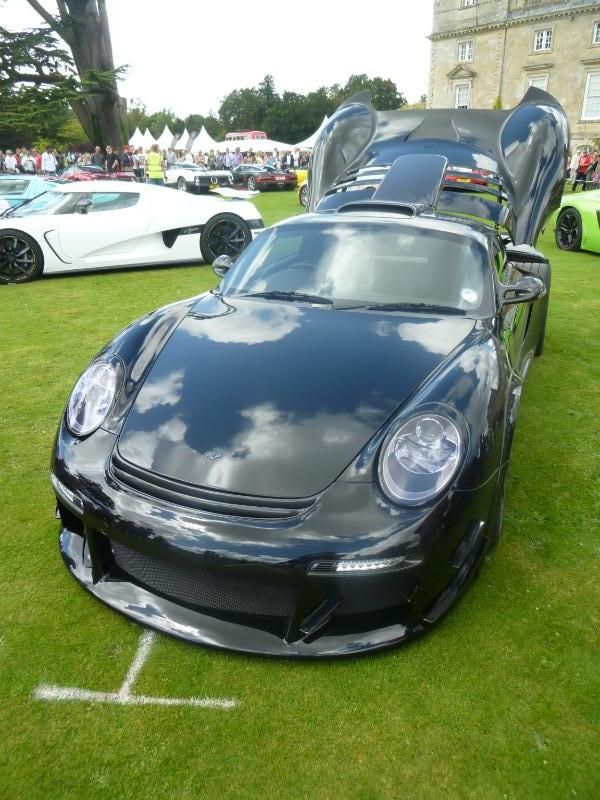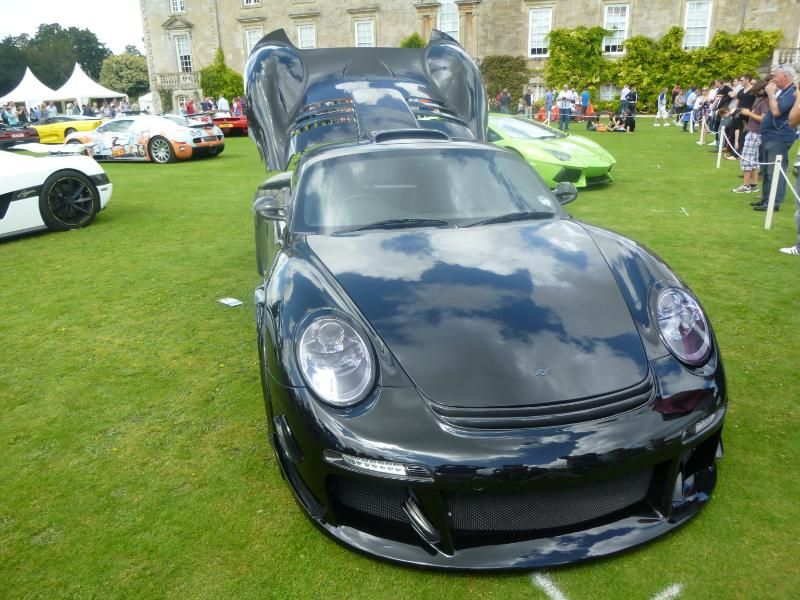 SSC
This featured in the London Motor Museum display.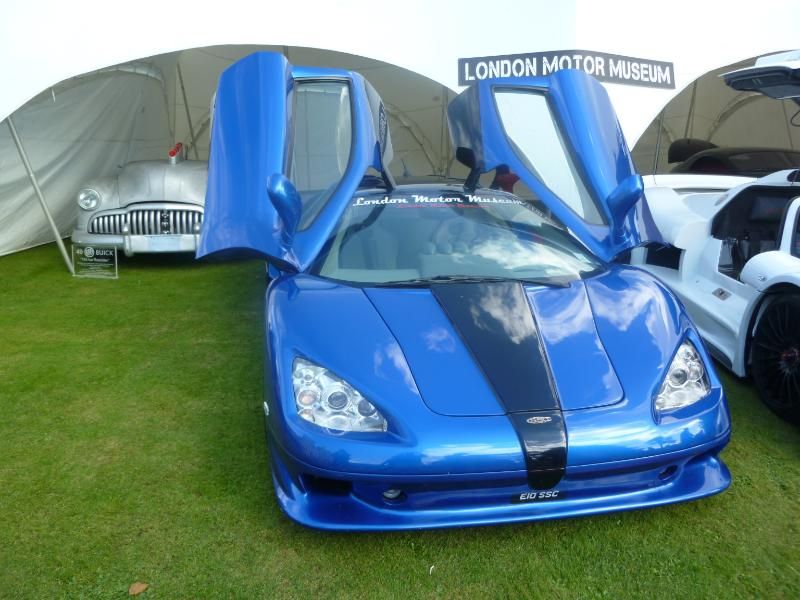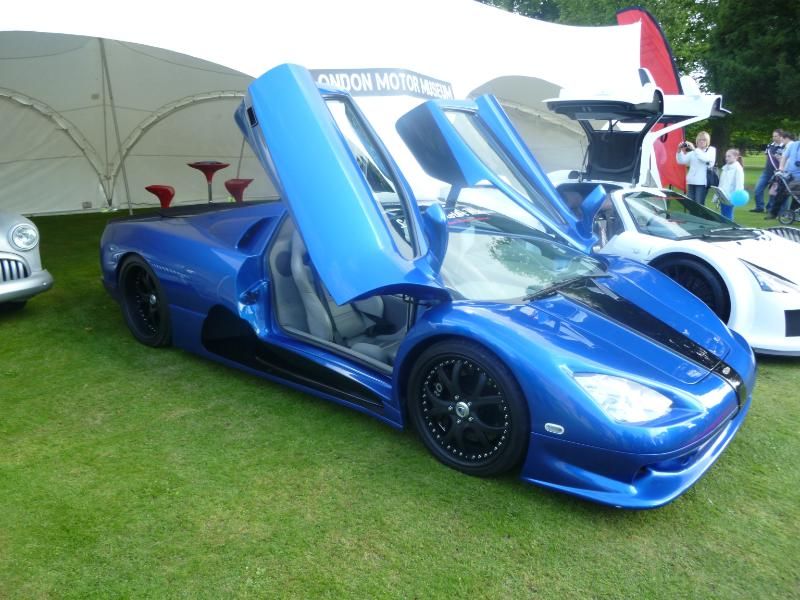 TVR
Surprisingly few TVR, though one of the 4 Typhons ever made was there (though my camera failed to record this fact), and there was this Tuscan.
ULTIMA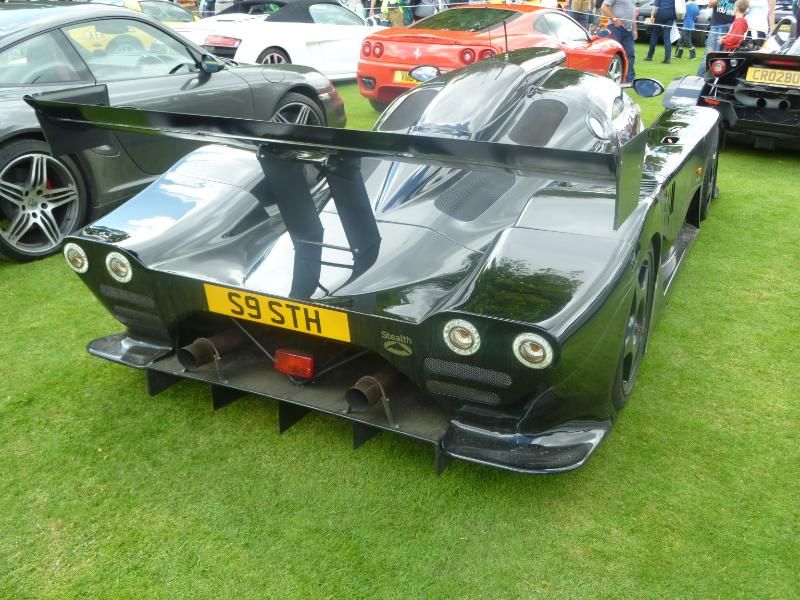 BLOODHOUND
The Bloodhound was staging another appearance, this time out in the fresh air which makes it a lot easier to appreciate the vehicle than when it is crammed into a dingy display area.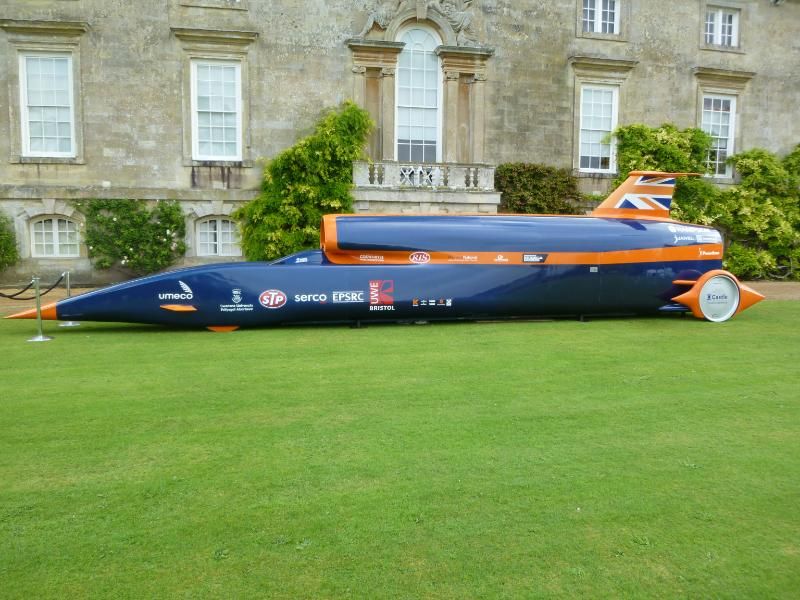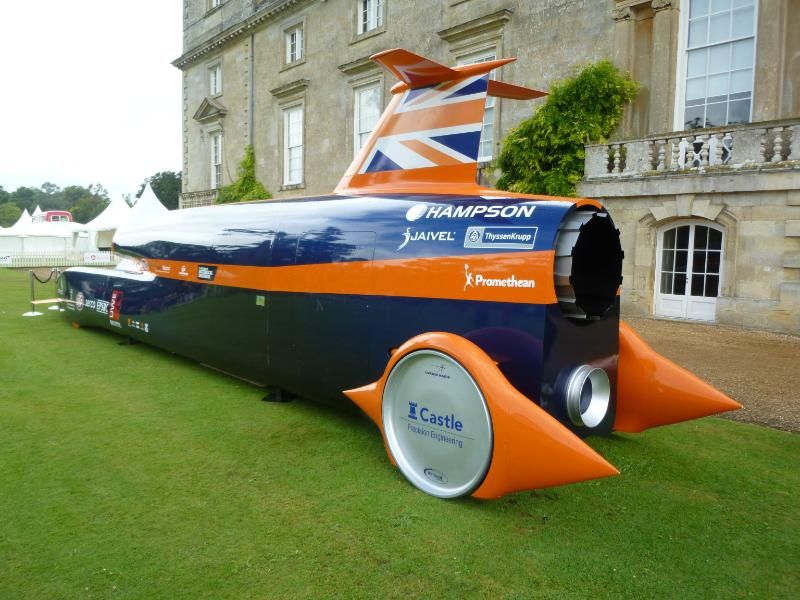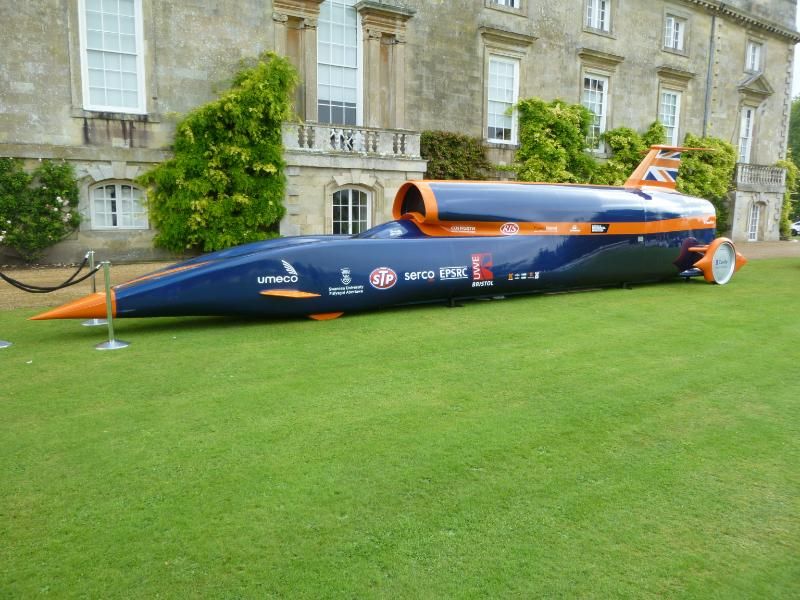 OTHER CARS
A number of the local dealers had displays, showcasing the very latest models, and there were also a number of display cars associated with the event, as well as an interesting array of vehicles in the PistonHeads reserved parking area.  Here are the highlights:

ABARTH

Westover Cars had a lone 500 on show. This is the model made available earlier with the Brembo brakes.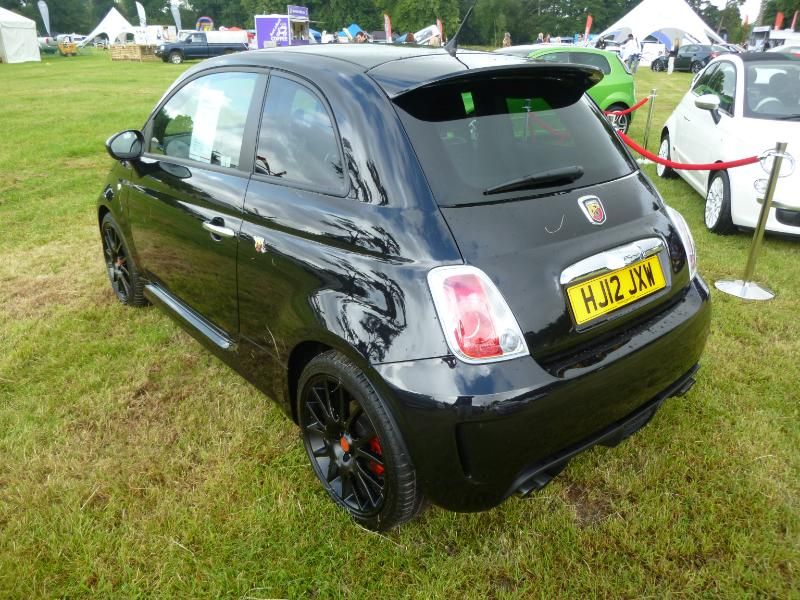 In the carpark I came across a couple of other Abarths.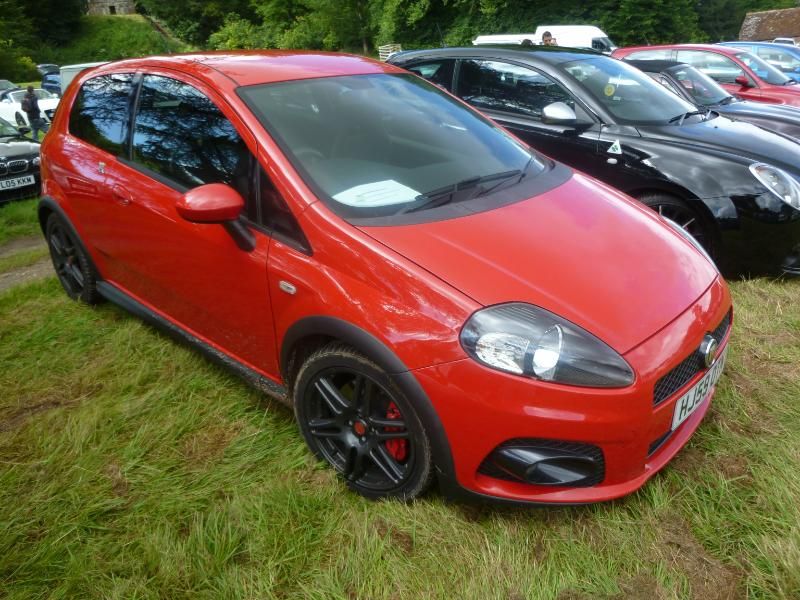 ALFA-ROMEO
147 GTA
AUDI
A number of recently launched Audis featured in this dealer display, including the S8 and the facelifted RS5, along with more established models such as the R8 and RS3.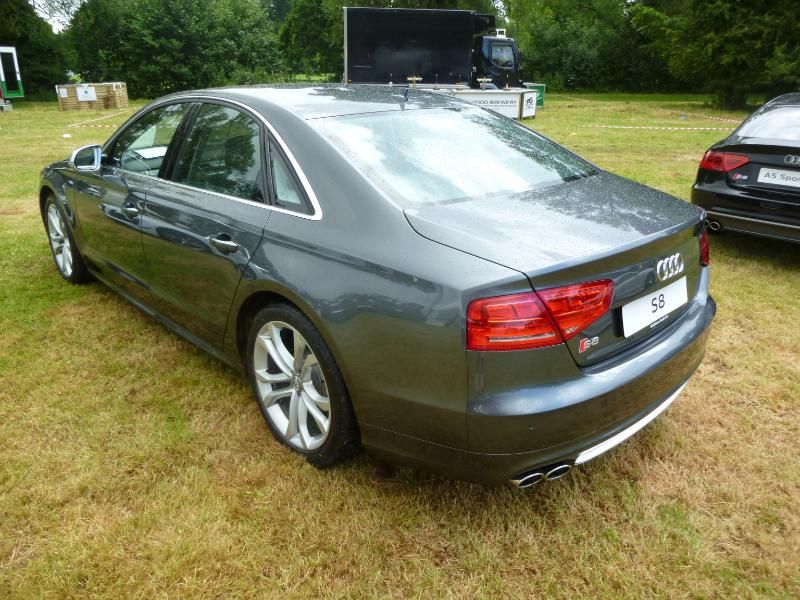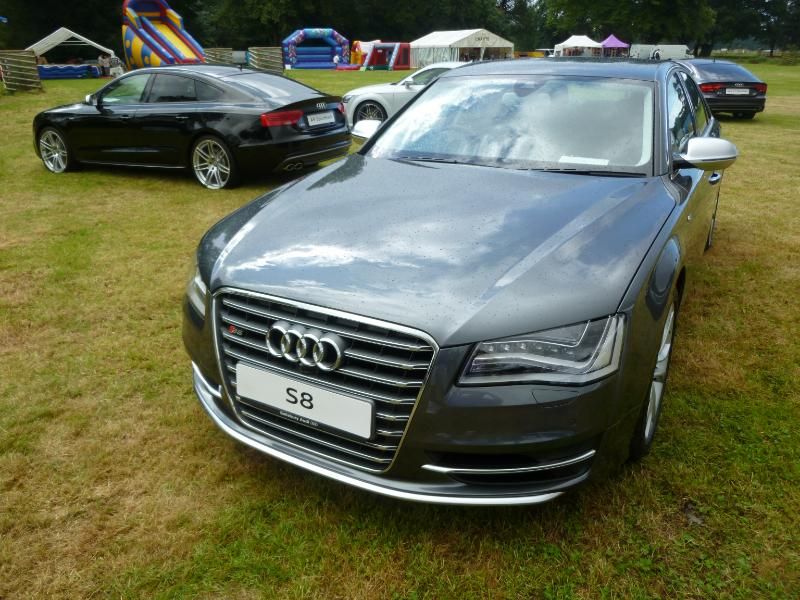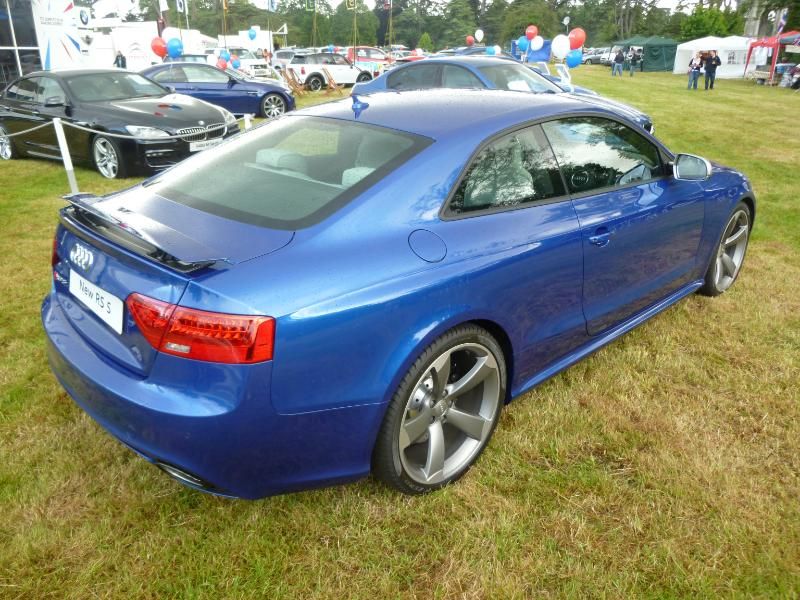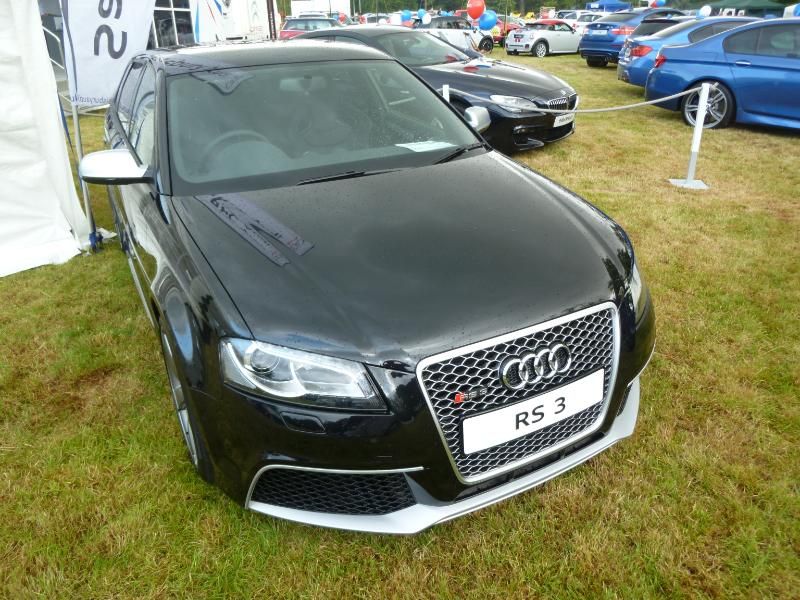 I liked this ur-Quattro parked up in the PistonHeads area.
AUSTIN-HEALEY
BMW
Emphasising BMW's links to the Olympics and the run of success that had started with TeamGB medals, BMW had decided to festoon most of their cars with balloons. Several of their latest models were on show, along with an E46 M3 CSL.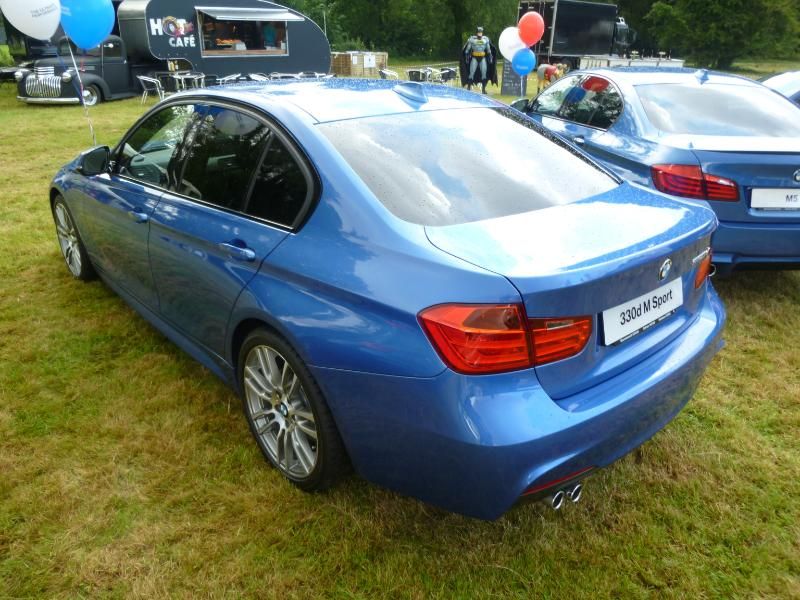 In the display area, I came across a lovely 3.0 CSL a Z1 and a 2002 Turbo.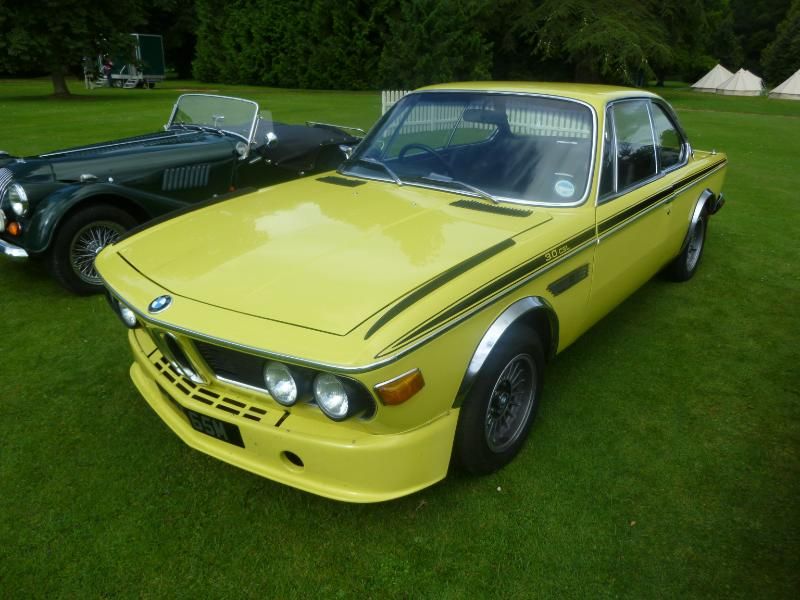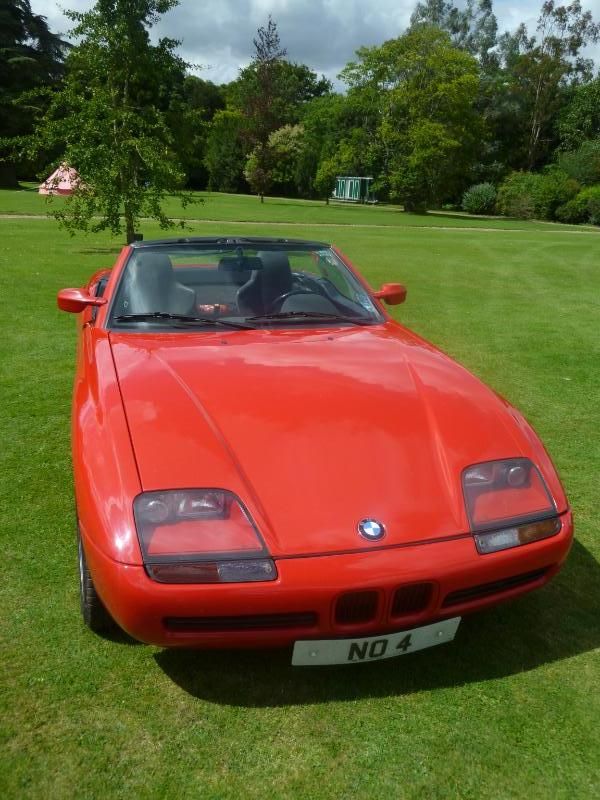 There were a couple of 1M Coupe in the car park.
CITROEN
The DS3 Racing was probably the most interesting car on the Citroen dealer stand.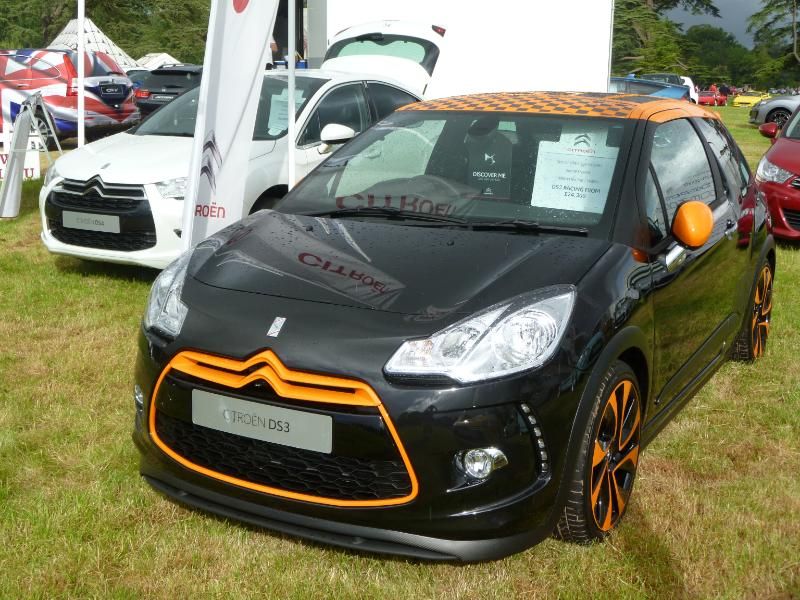 Rather more to my taste was this fabulous DS23
COMMERCIALS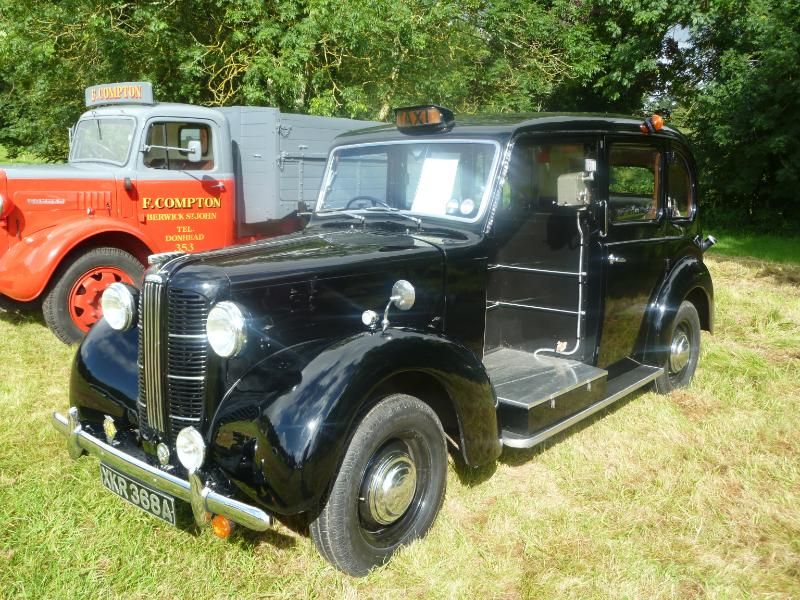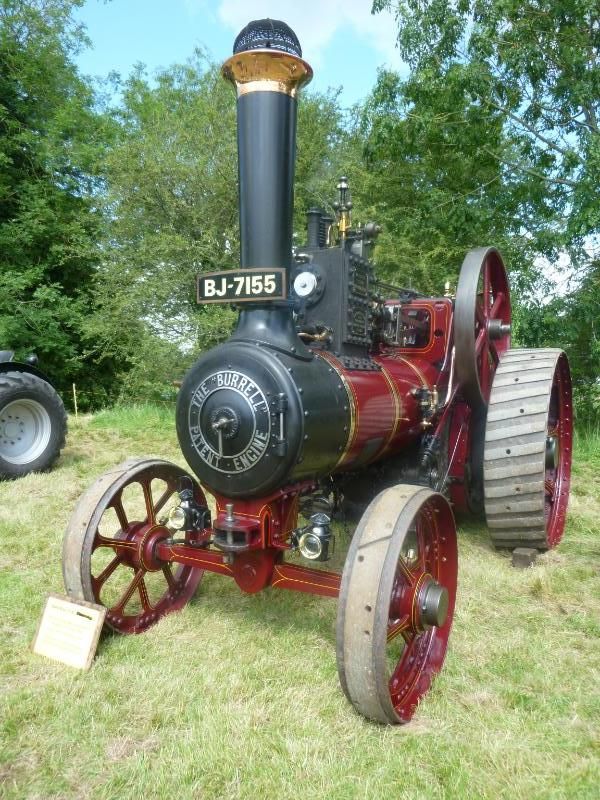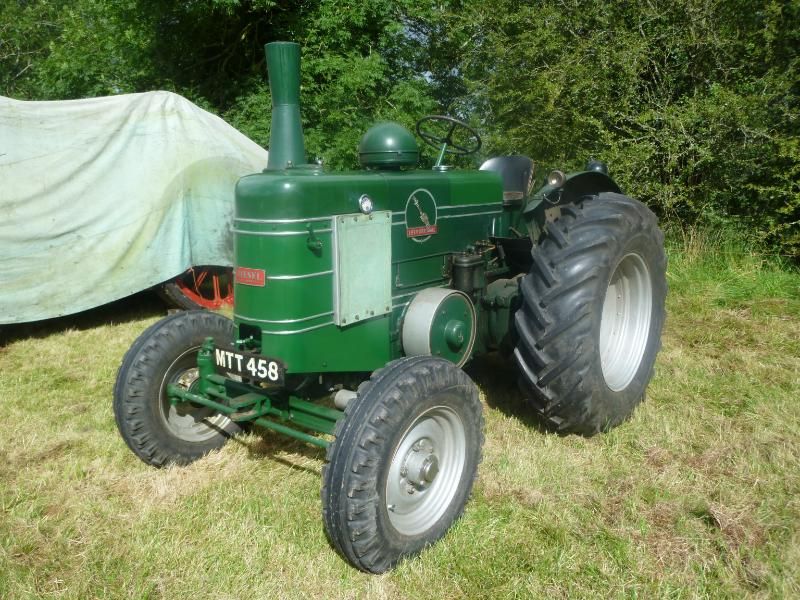 DACIA
Another preview for the Duster in advance of it going on sale early in 2013.
FIAT
Among the Fiats on show were the 2012 Punto cars, the first model I can think of which has effectively been un-facelifted.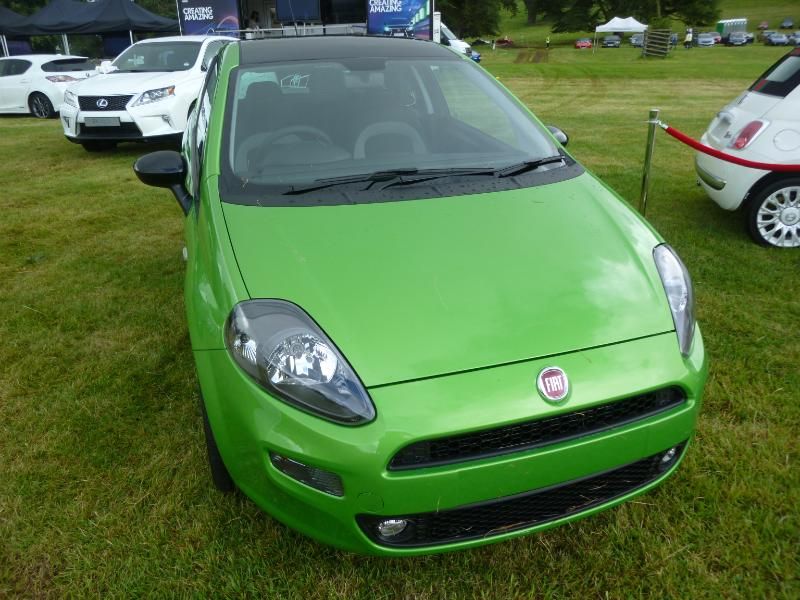 FORD
Among the American Fords were several Mustangs.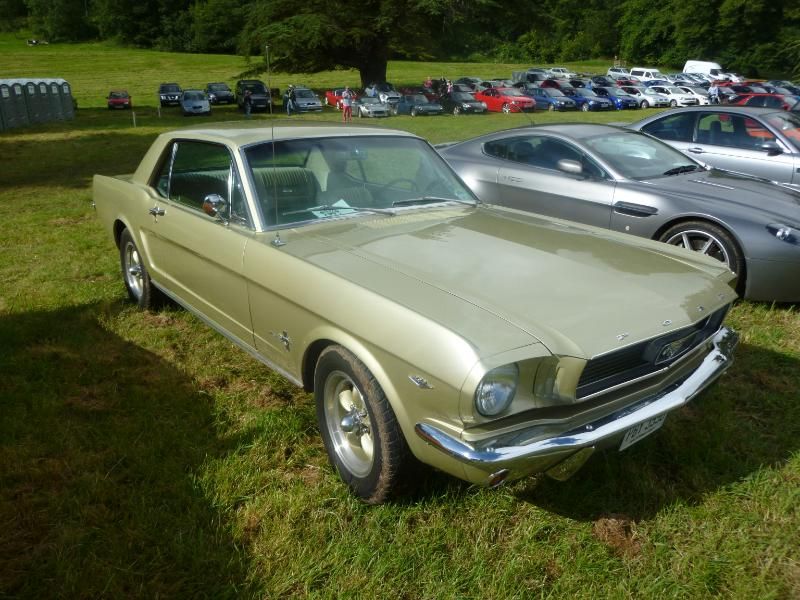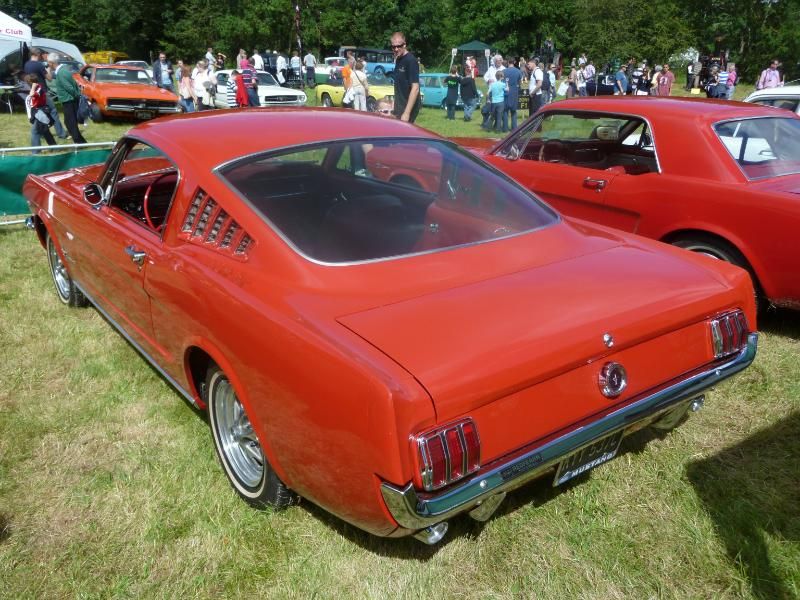 Older European Fords included a fabulous  Mark 2 Zephyr Convertible, a Mark 2 Cortina 1600E, a late model Capri and some Sierra Cosworth, and there were several RS Focus in the Pistonheads area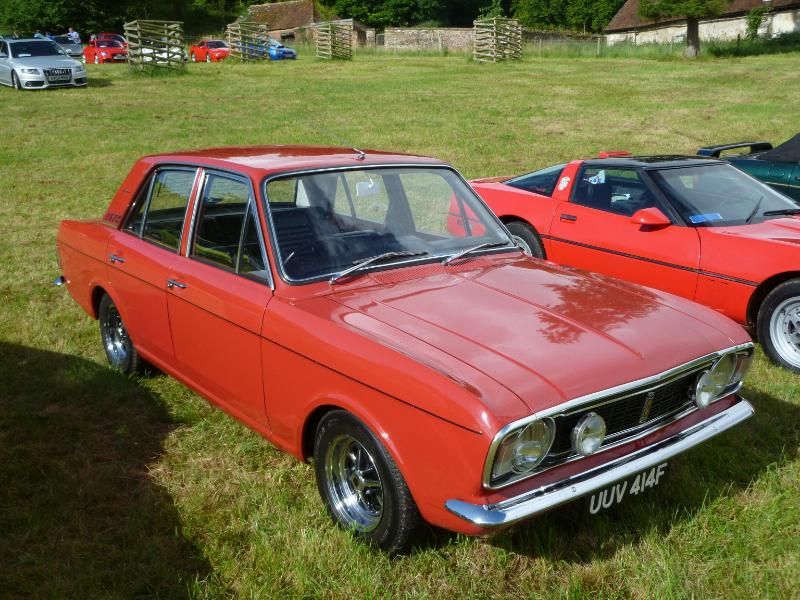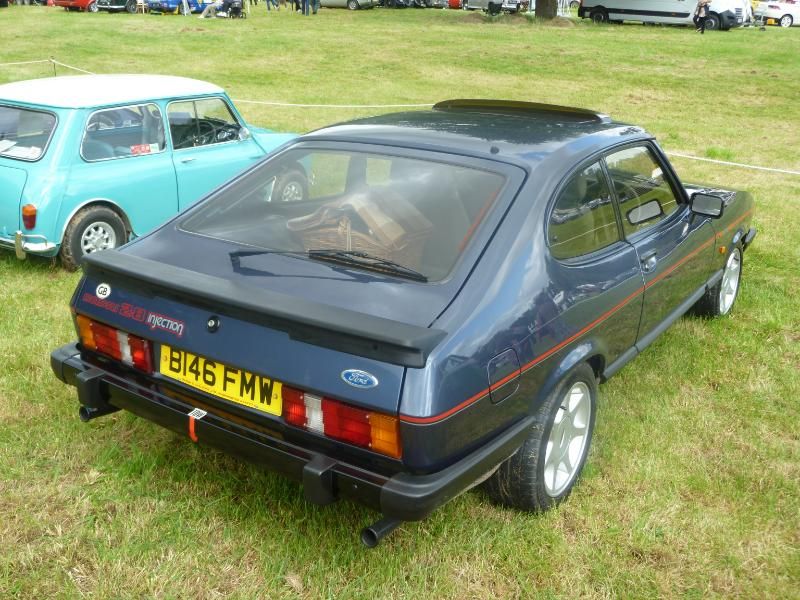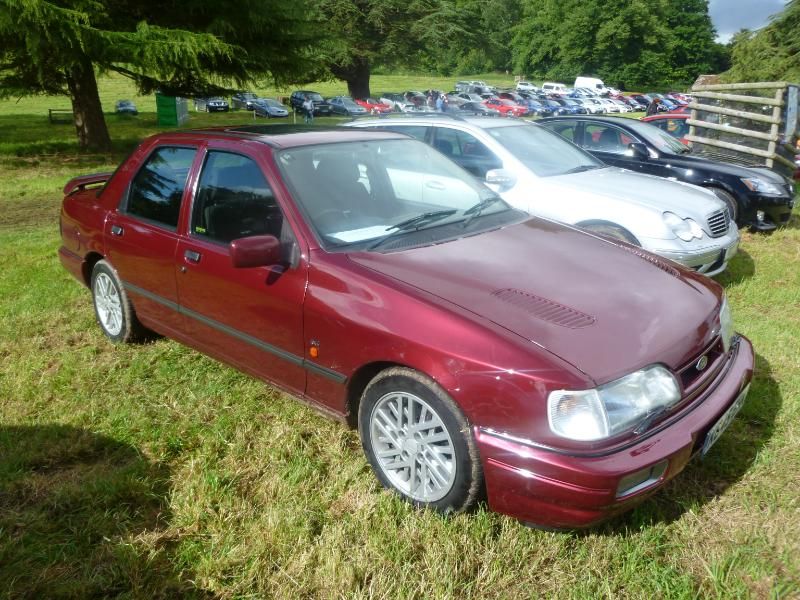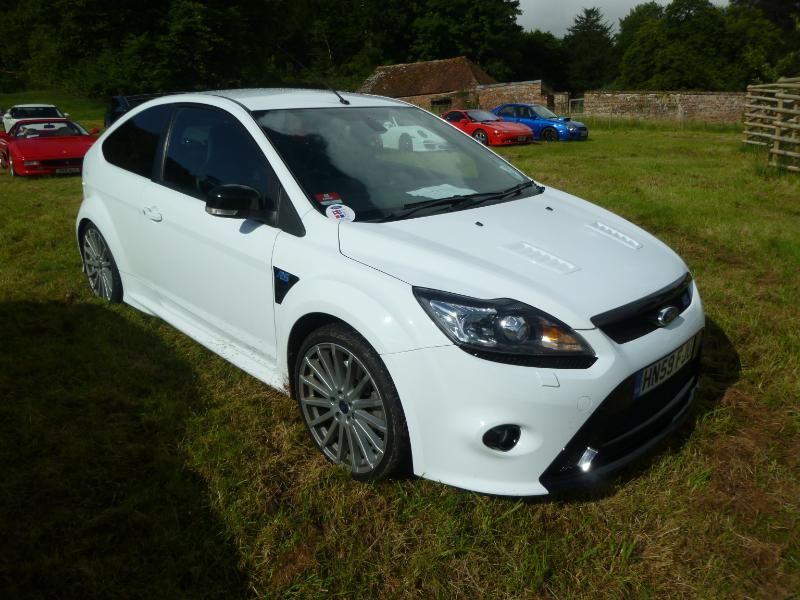 HUMBER
JAGUAR
Among the new car display was this striking XKR-S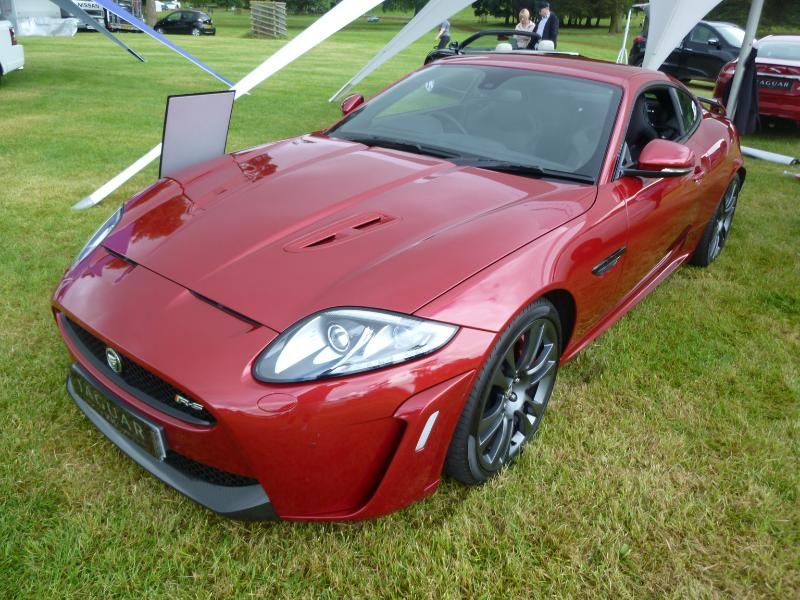 Older models included several E Types and an XK150S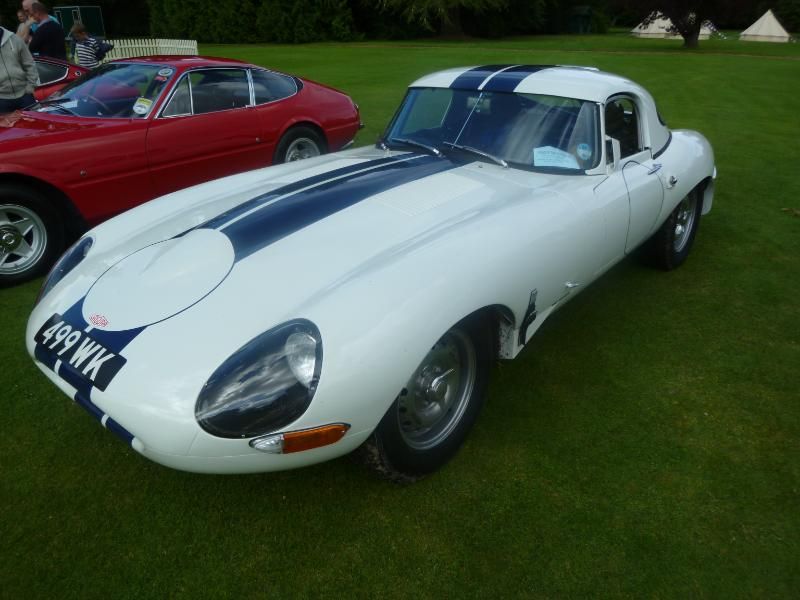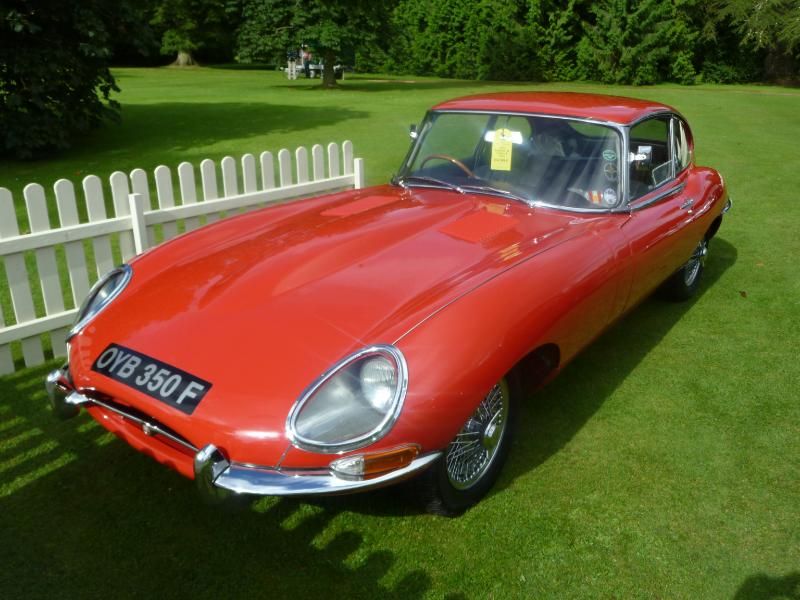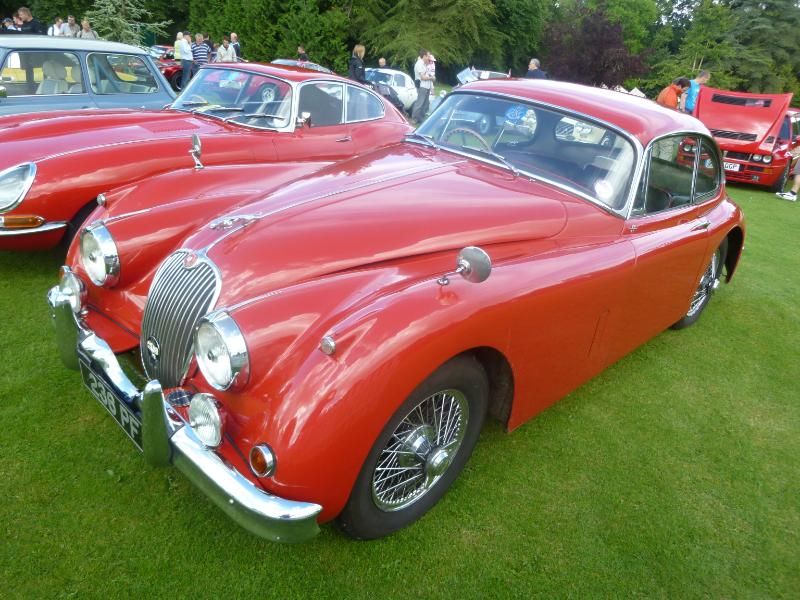 JENSEN
Interceptor Convertible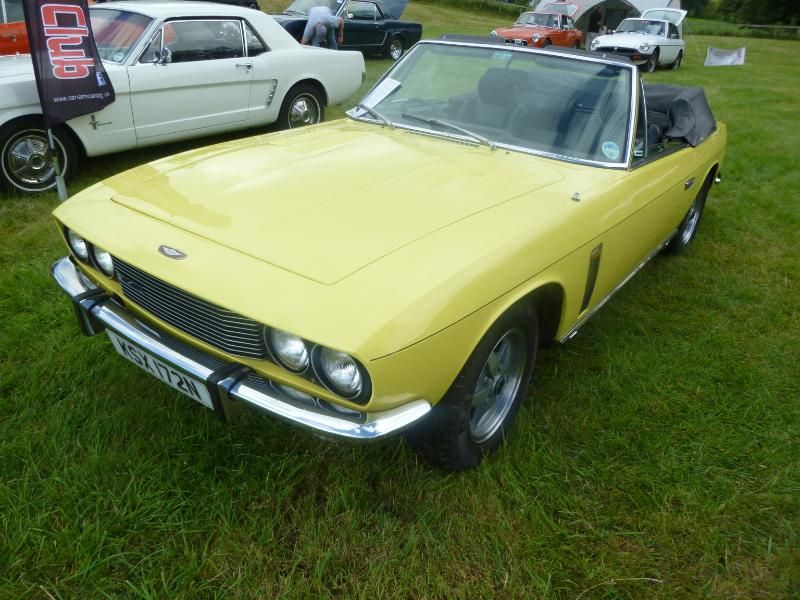 LANCIA
A lovely Flaminia Convertible and a Delta Integrale.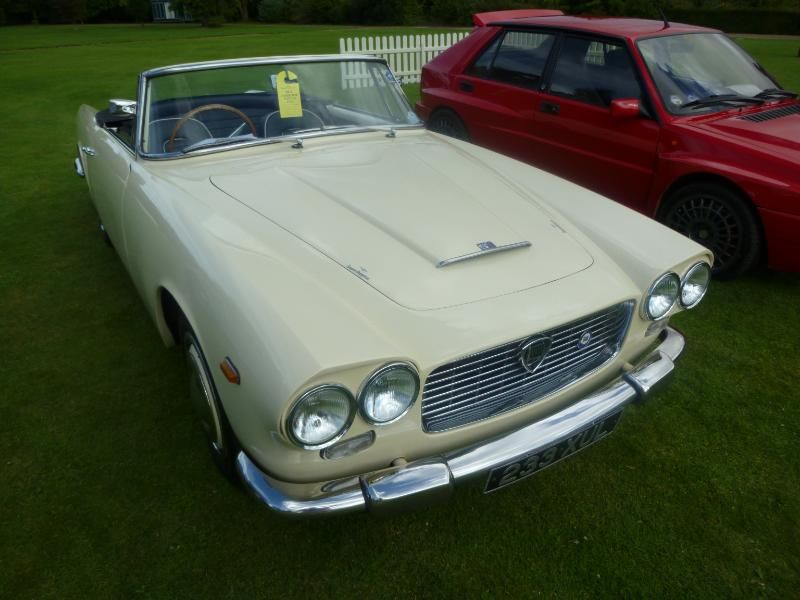 LAND-ROVER
This Evoque was one of the cars among the dealer display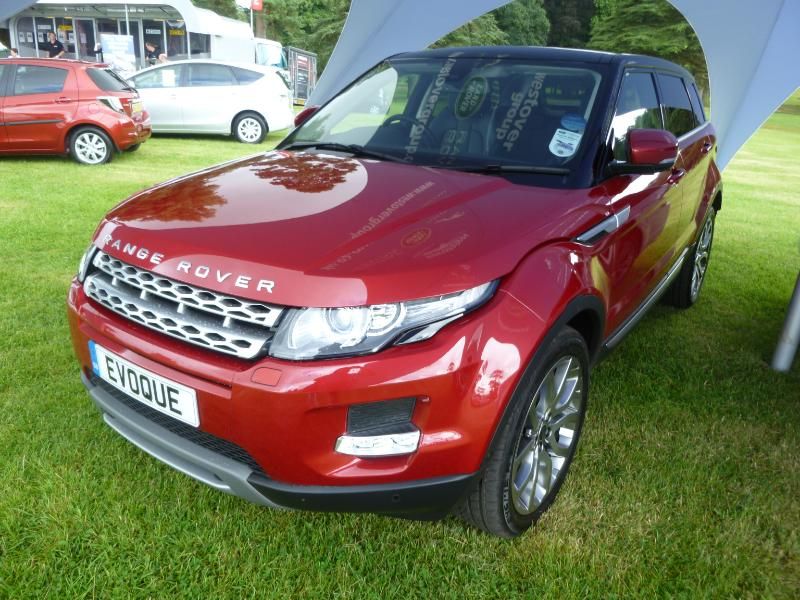 LEA FRANCIS
14hp Sports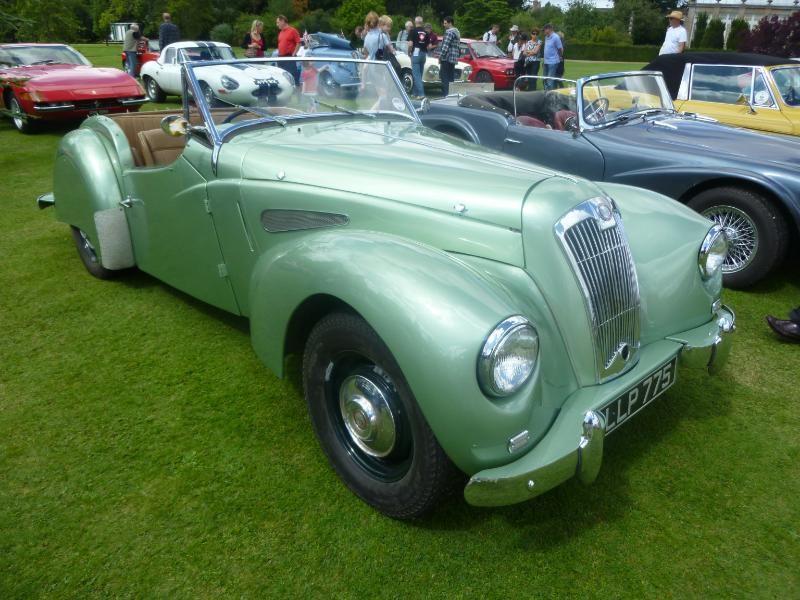 LEXUS
Lexus had a large display area, reflecting the number of different models that they sell in the UK, with the latest GS and facelifted RX taking a prominent place, along with the familiar CT and IS, However, the only car that appeared to generating any interest at all was the LF-A.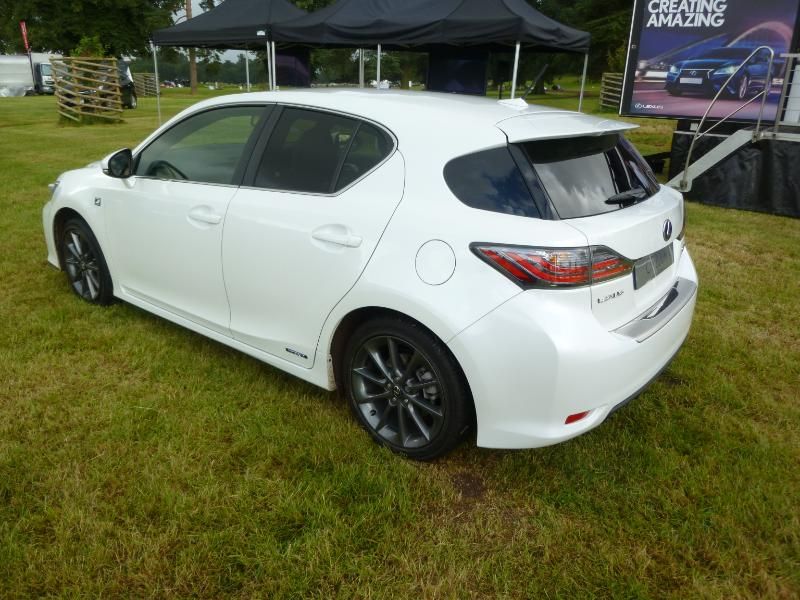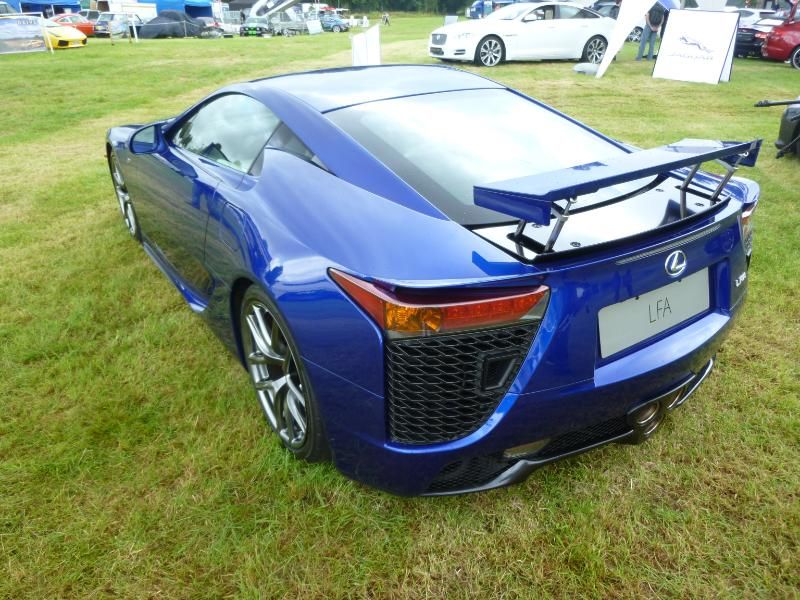 LOTUS
A mix of Lotus in the car park from front wheel drive Elan to Exige
MAZDA
The concept MX5 GT was making another showing, parked up amongst the current production range.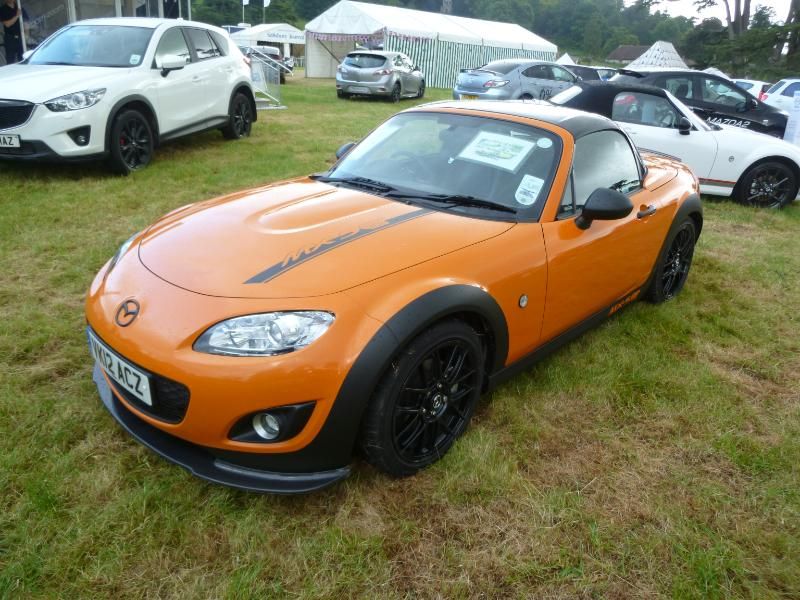 MERCEDES-BENZ
An array of the latest models, all of them in AMG format. Some appeal to me rather more than others. I am very disappointed by the new SL, and also like the latest CLS less than its predecessor. The G55, though – utterly bonkers, and I know I should not like it, but I do!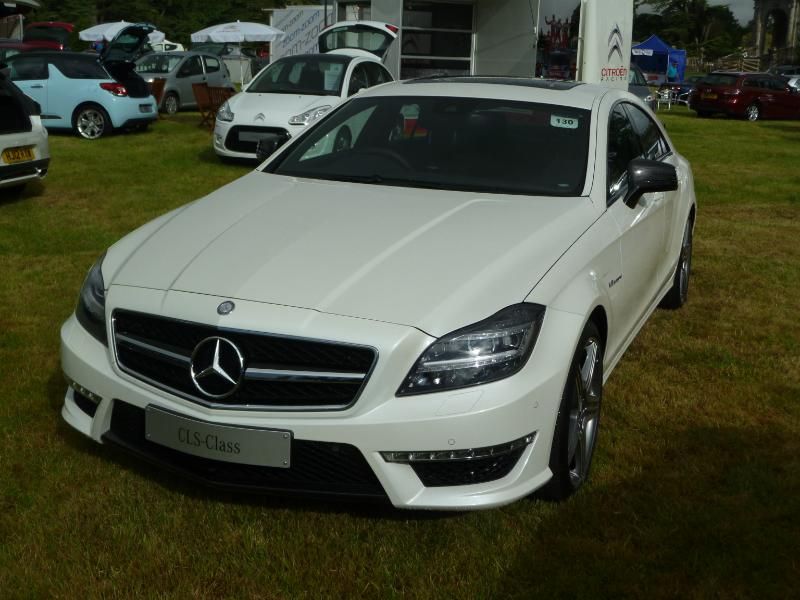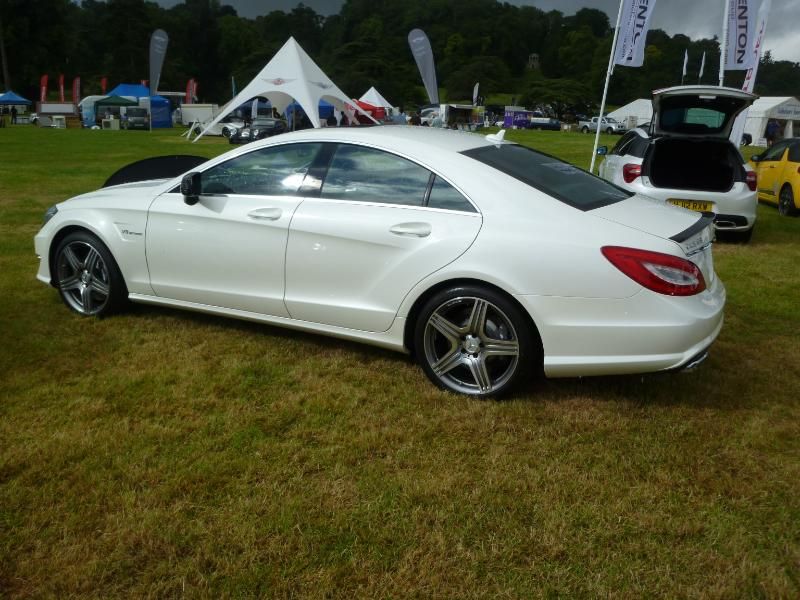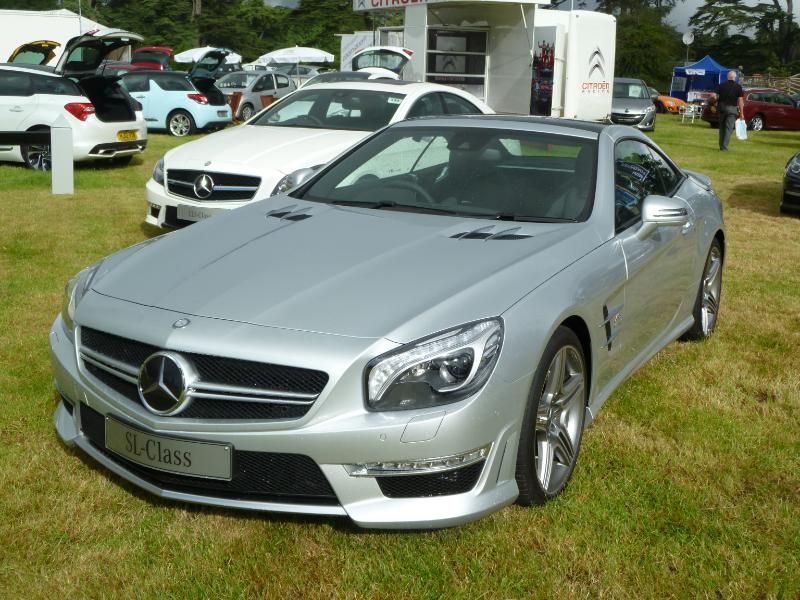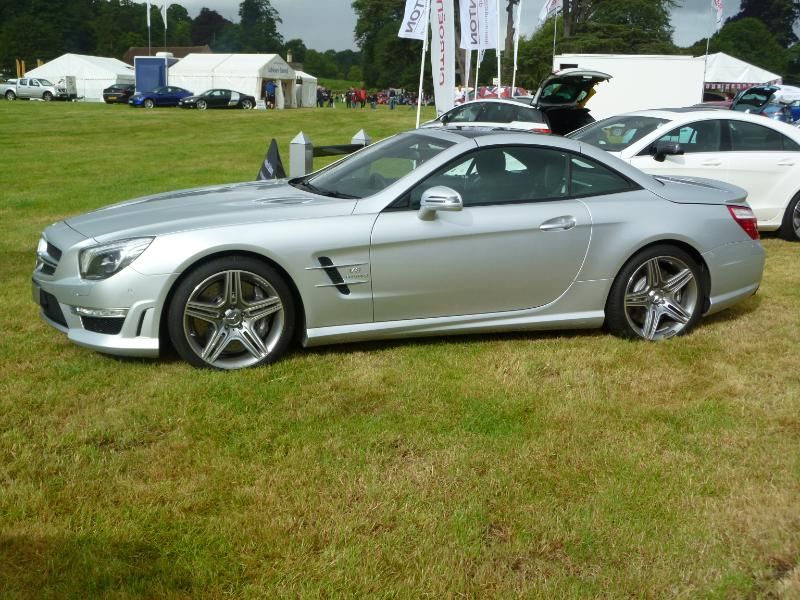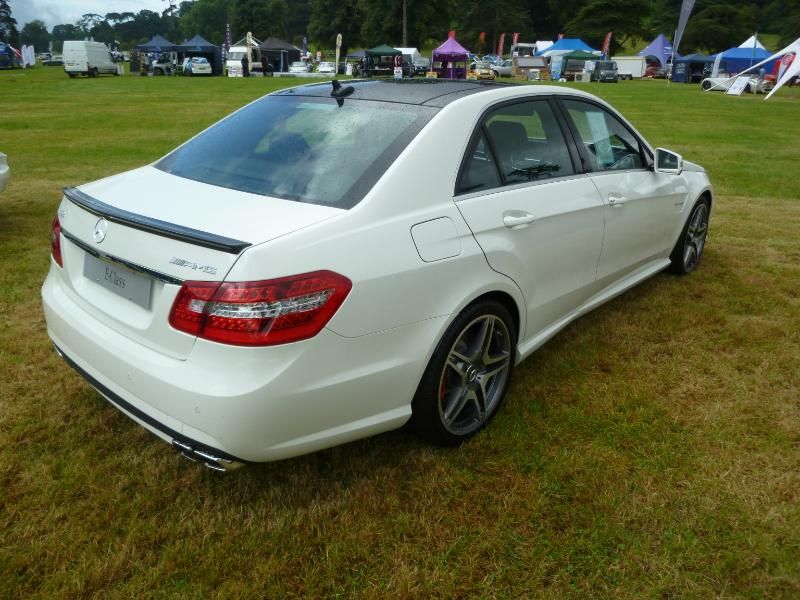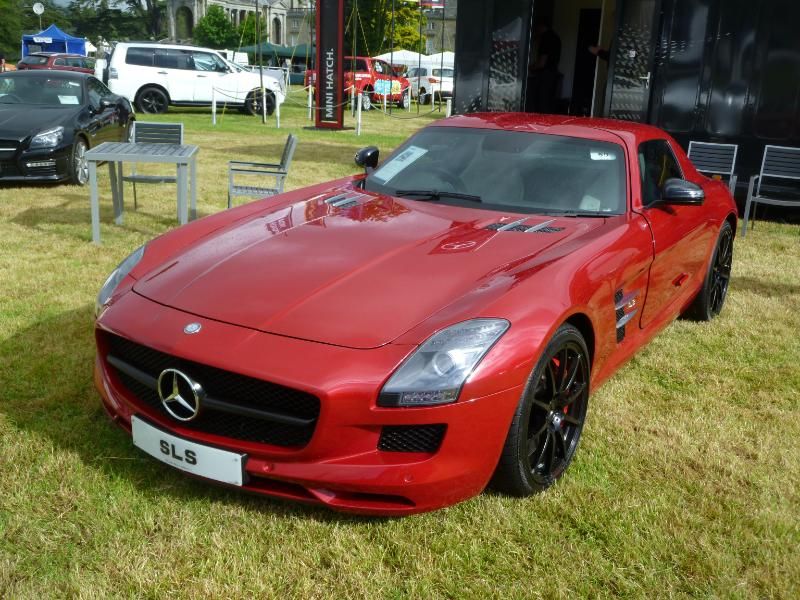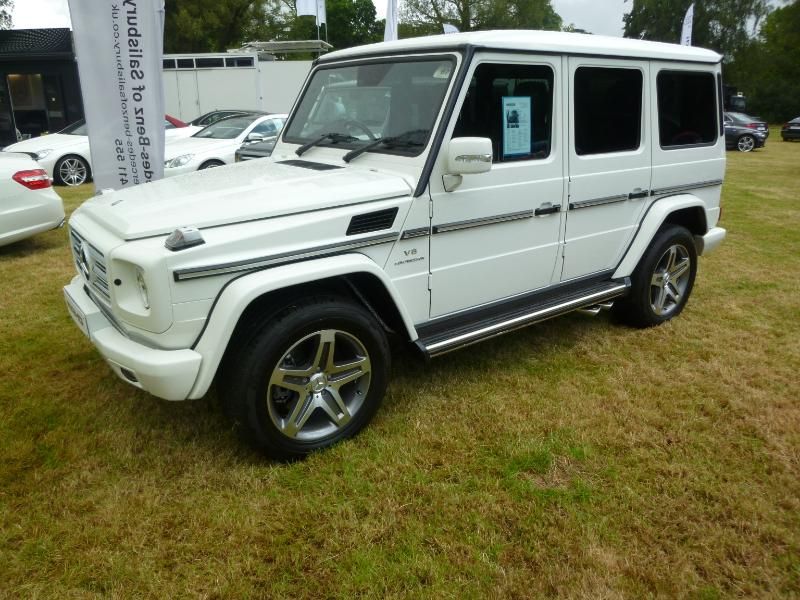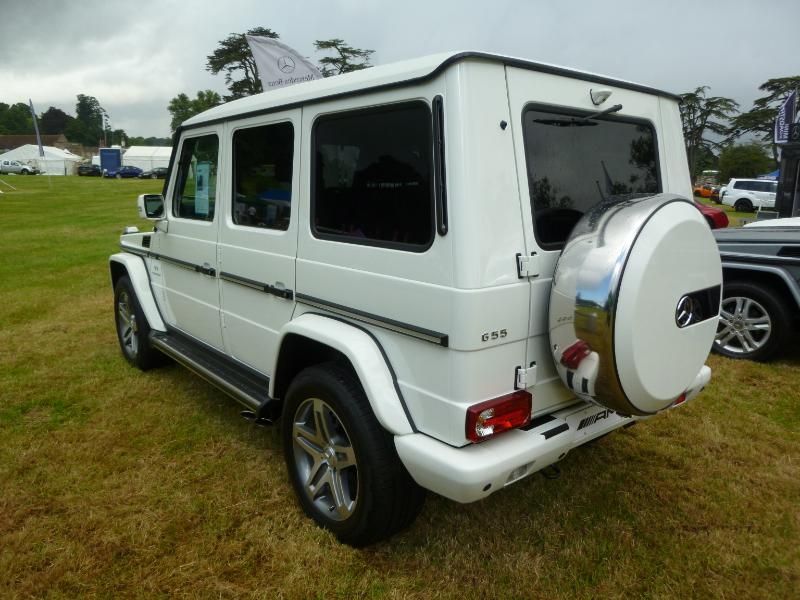 MERCURY
A 1964 car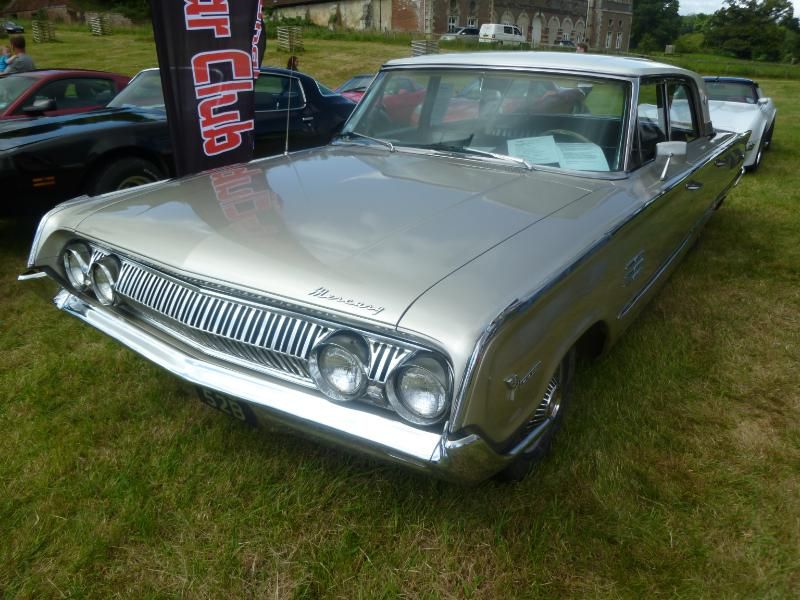 MG
Metro 6R4
Along with a "regular" MGB GT was this MGB GT, one of a limited number produced in 1975 to celebrate MG's 50th anniversary.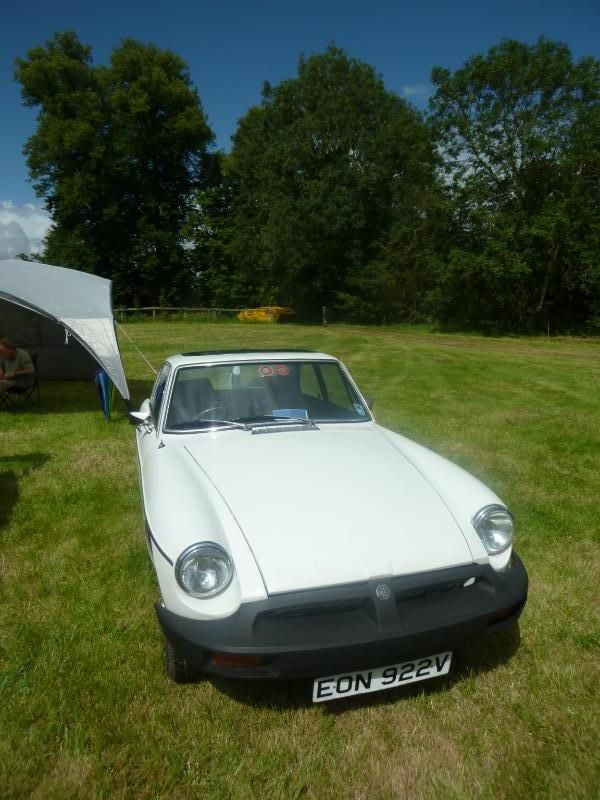 MINI
Familiarity with the MINI Coupe is not making me like it one bit more. There were examples of other models from the range, too.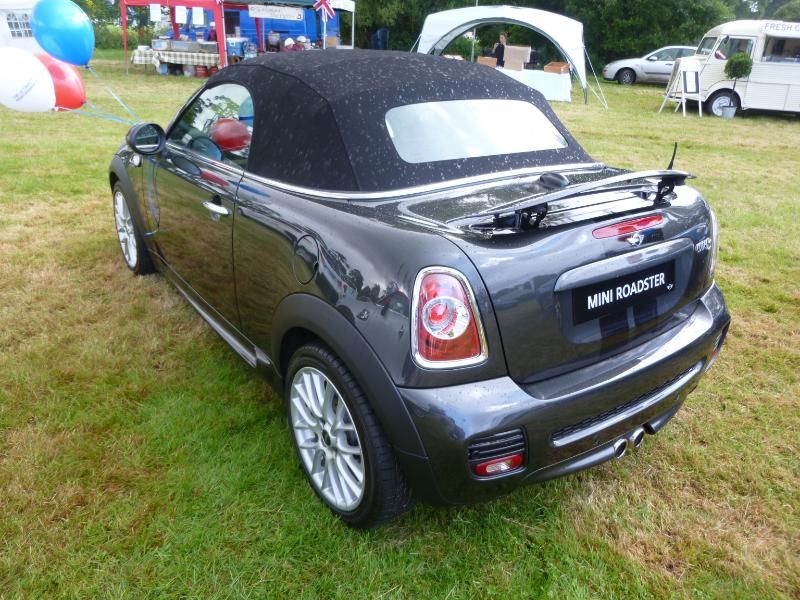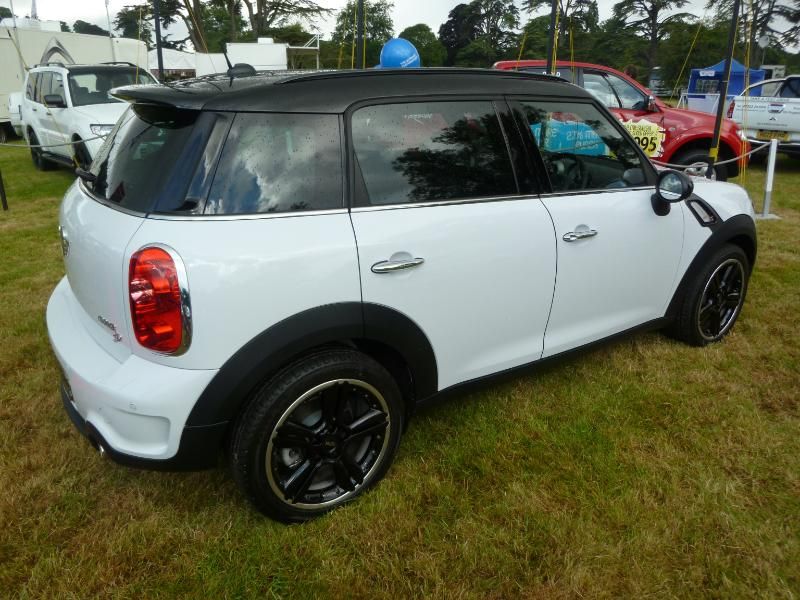 There were a number of the classic "Issigonis" Mini as well.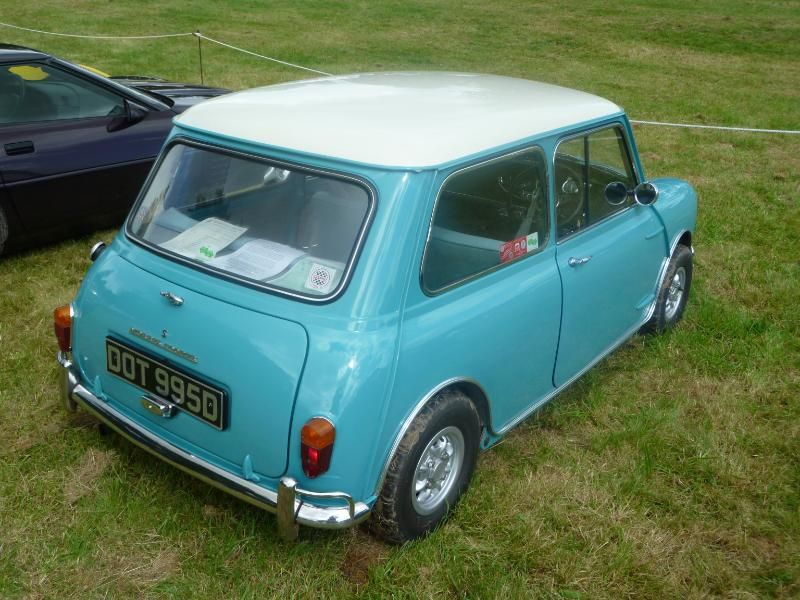 MITSUBISHI
A small display of cars, almost apologetically hidden away, covering most of the current range.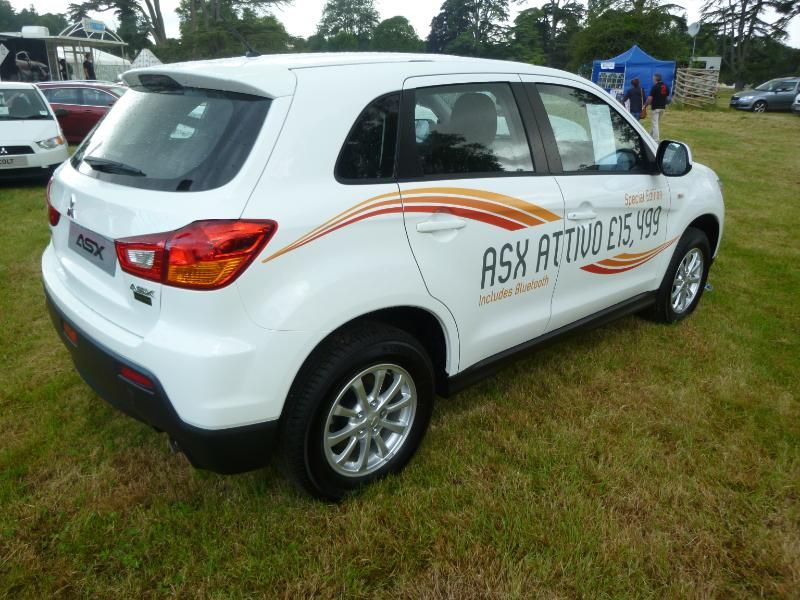 More interesting were some of the Evos, of various generations, parked up on the hill.
MORRIS
Classic Minor 1000.
NISSAN
Centrepiece here was the Juke R, but it was joined by a variety of models from the current range and a classic 240Z, the very car that was Autocar's Long Term test car back in 1971.
PEUGEOT
Lots of the newly on sale 208 were the centrepiece of this display.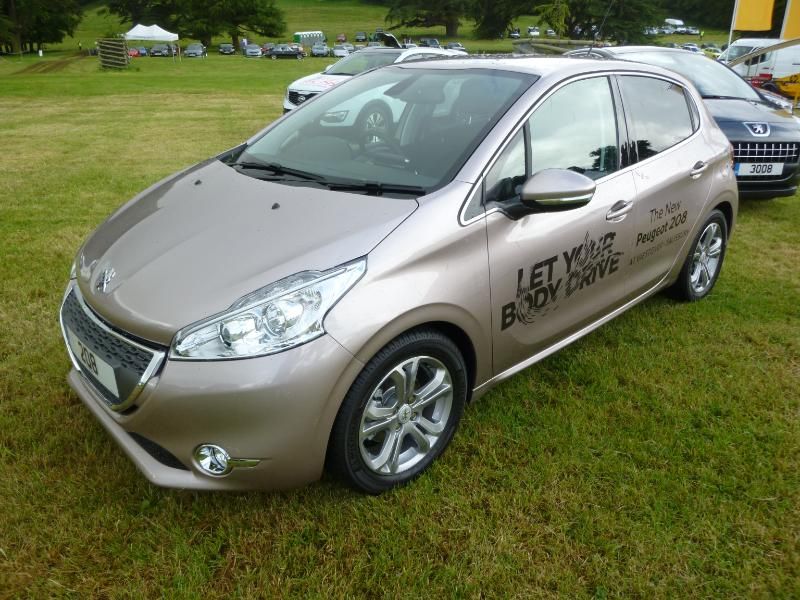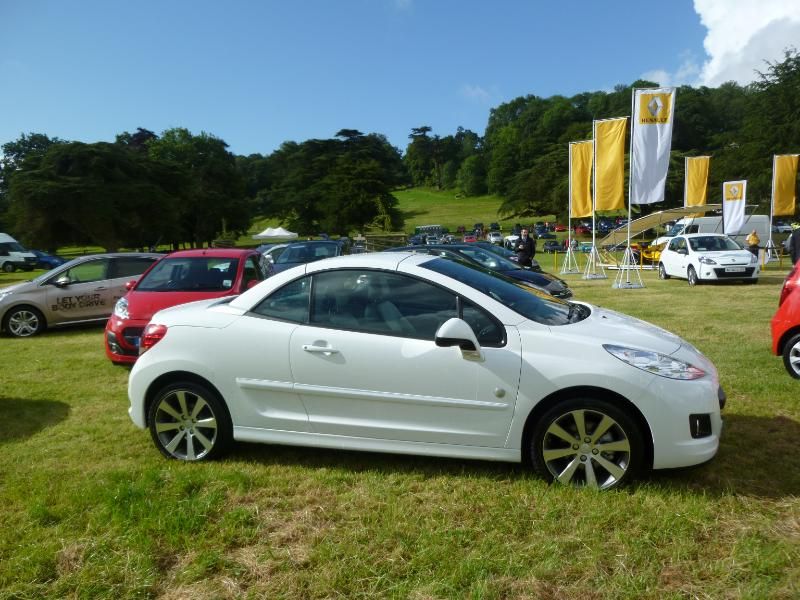 RENAULT
Star attraction here was the Formula 1 car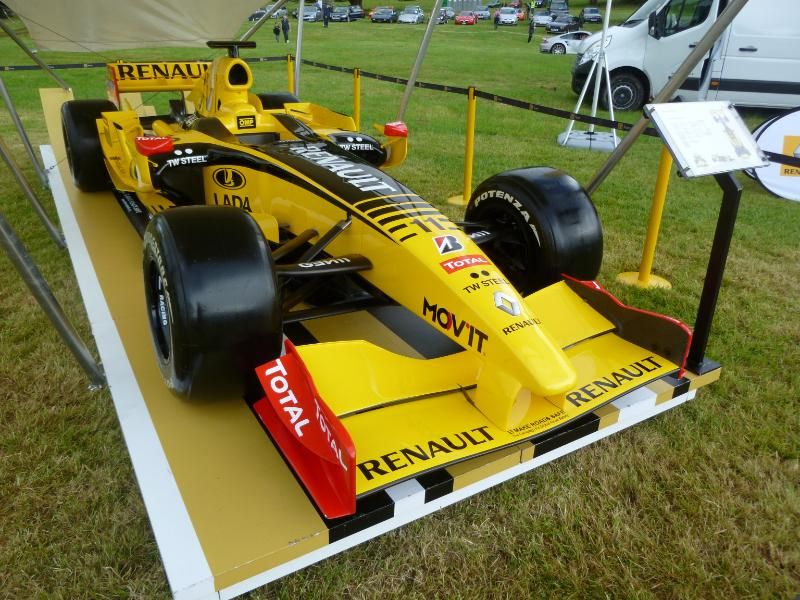 ROCHDALE
Olympic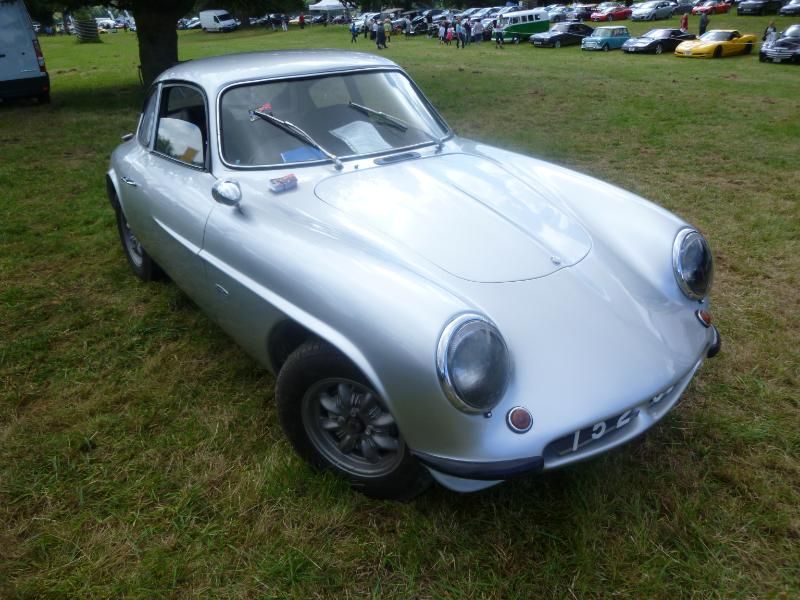 SINGER
SKODA
With no sign of the recently launched Rapid, it was down to the Citigo to show Skoda's latest thinking. There was also a special version of the vRS Octavia on display.
SUNBEAM
A rather nice Tiger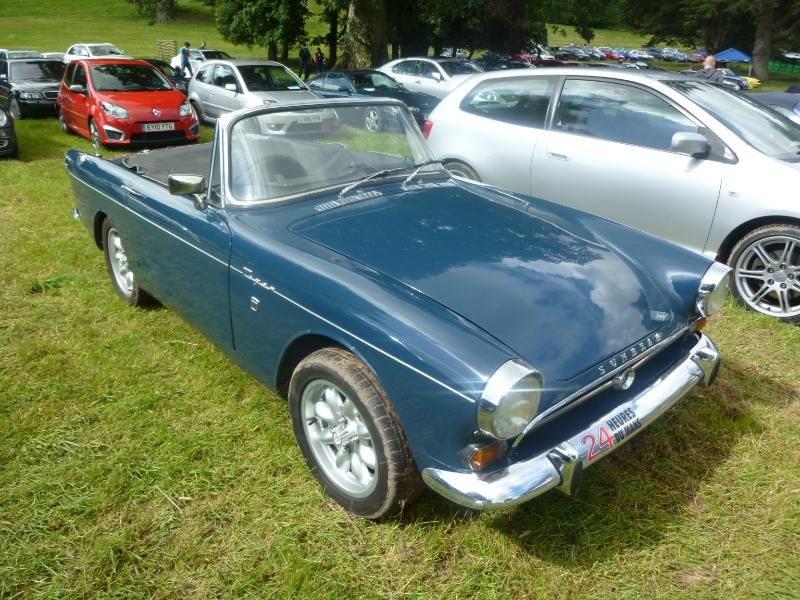 TOYOTA
Newcomers here included the GT-86, the elongated Prius+ and the Yaris Hybrid, along with more established models such as the iQ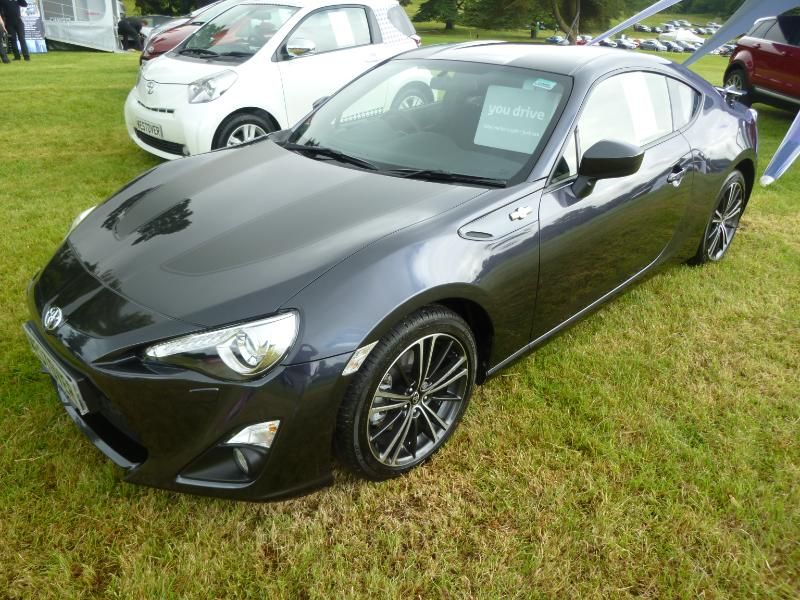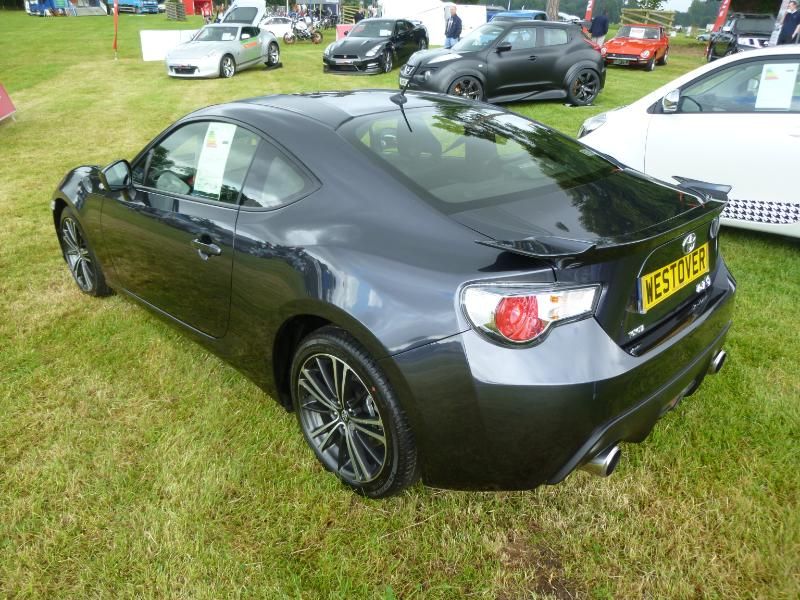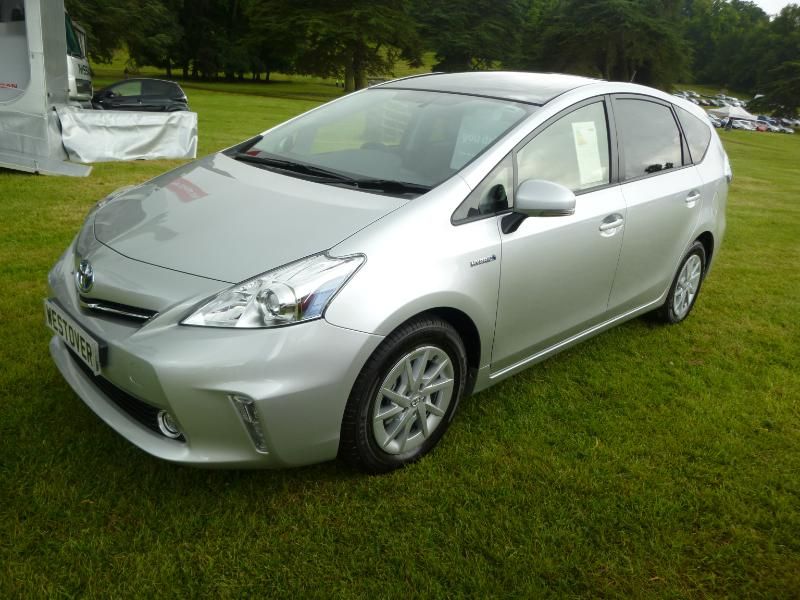 What can I say about this Supra found in the car park?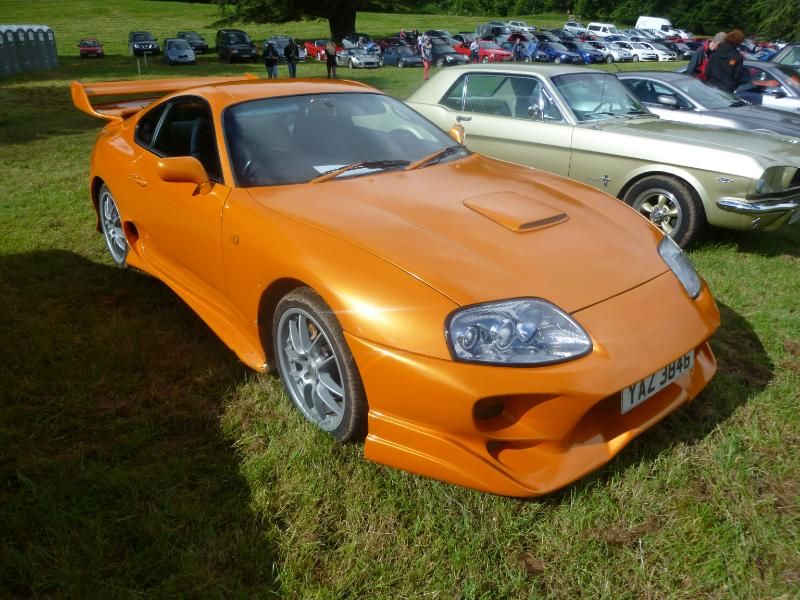 TRIUMPH
TR2 and TR6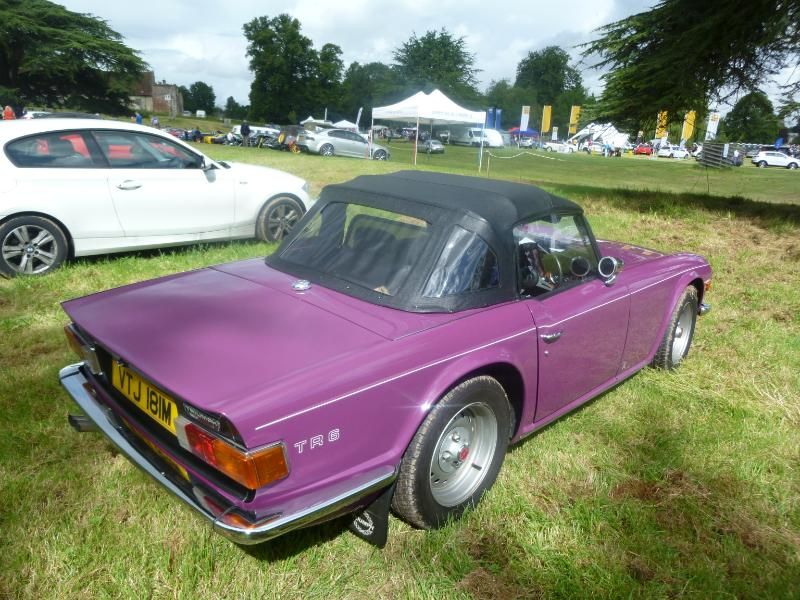 VAUXHALL
There were quite a few of the Australian imported Monaro and more recent VXR models in the PistonHeads car park, along with the VX220.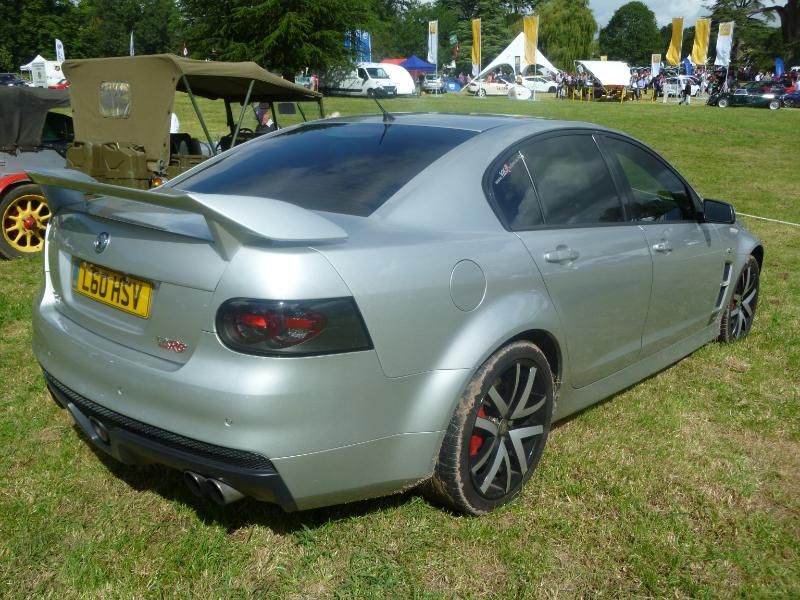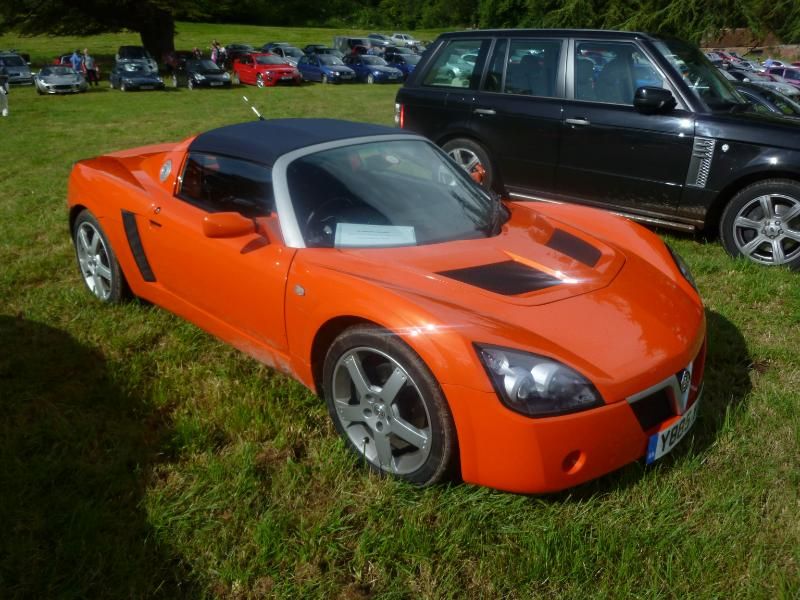 Looking at the pictures from previous years, I think this event, like so many in 2012, was not as strong as previous years, with many doubtless frightened off by the weather prospects. Nevertheless, it was still an excellent day out, and although I had to foresake other attractions, I have no regrets in giving this one priority.  Definitely one for the diary for 2013.
2012-08-17 12:33:25