Rally Day at Castle Combe has been running for 12 years now, and I've attended the last couple of those, both of which I enjoyed. For 2012, although the date has come forward a month, the format remains the same, comprising a display of historic rally cars, several of which take to the track during the day, along with a showing of a lot of road cars with rallying link, an off-road course that people can sign up to be taken around in Bowler Wildcats, and running commentary from the distinctive voice of rallying himself, Tony Mason, who manages to get several famous rally drivers on stage for an impromptu interview or two during the day.

ICONIC RALLY CARS
Although there were perhaps fewer historic rally cars than in previous years, there were still several on show which will doubtless bring back memories!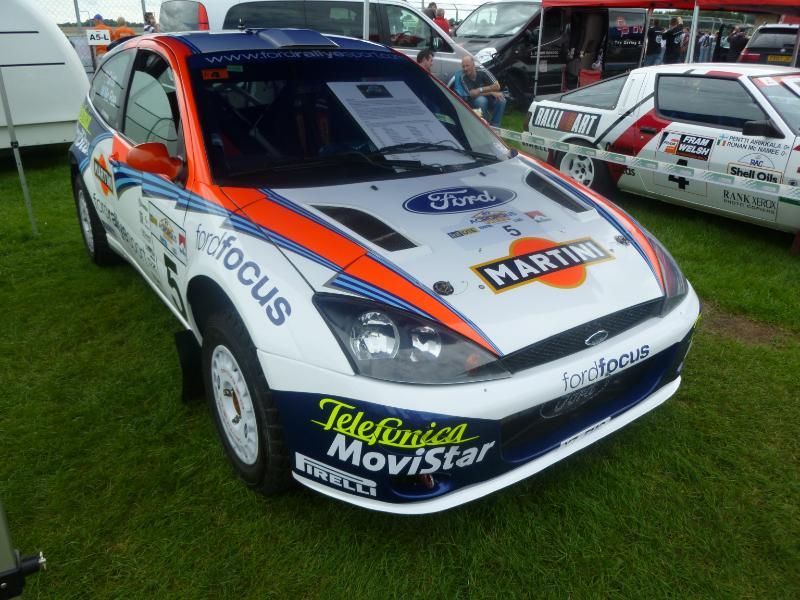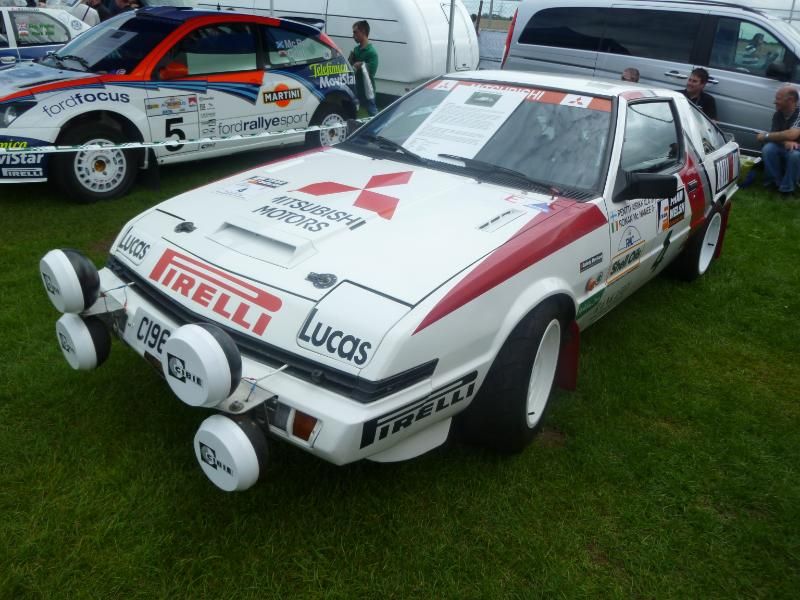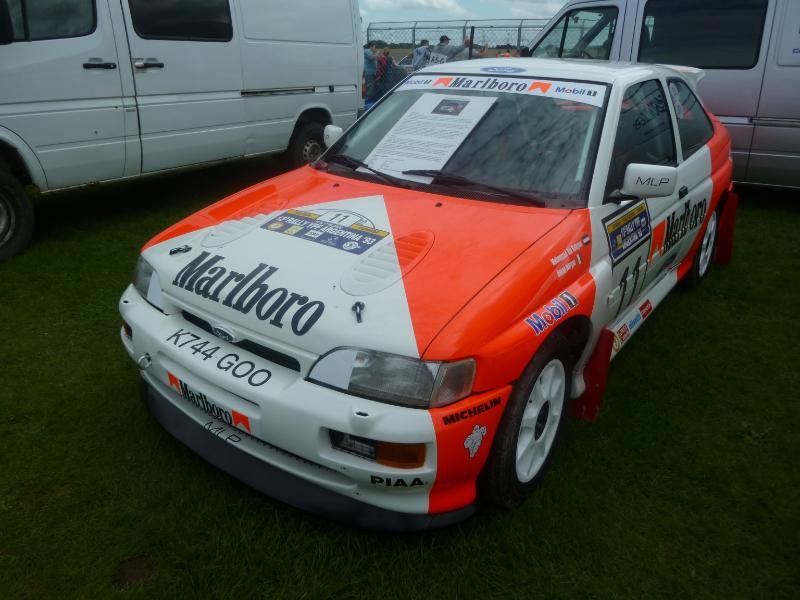 RICHARD BURNS FOUNDATION
A series of 6 of the cars which the much missed late Richard Burns piloted were on show, reminding us that although he found real fame behind the wheel of a Subaru, he did drive other cars as well in his all-too short career.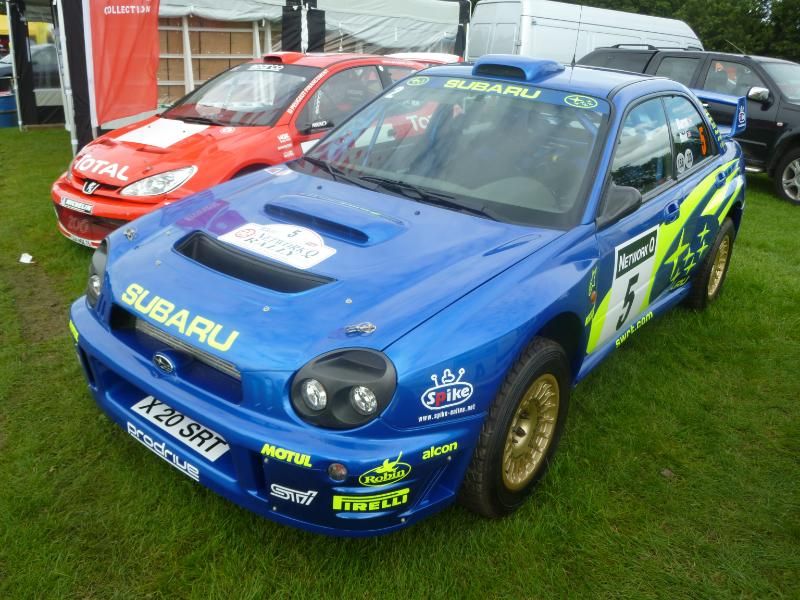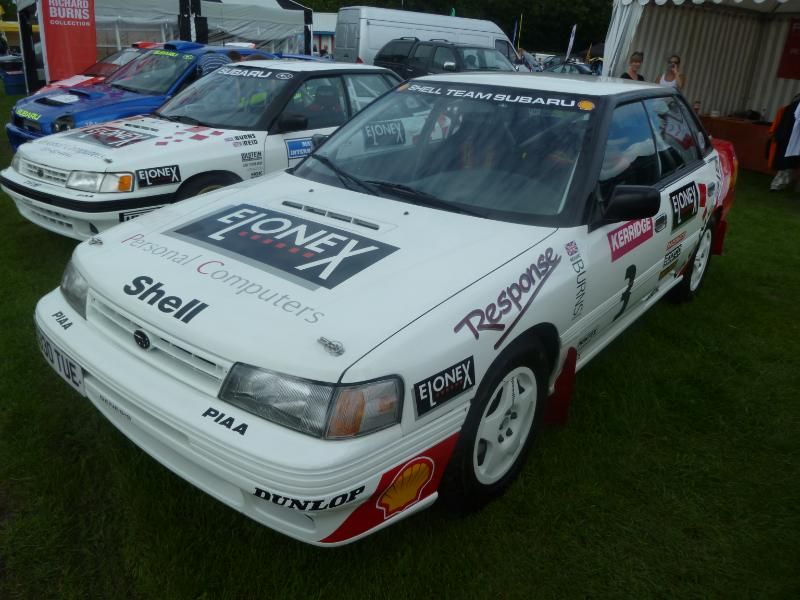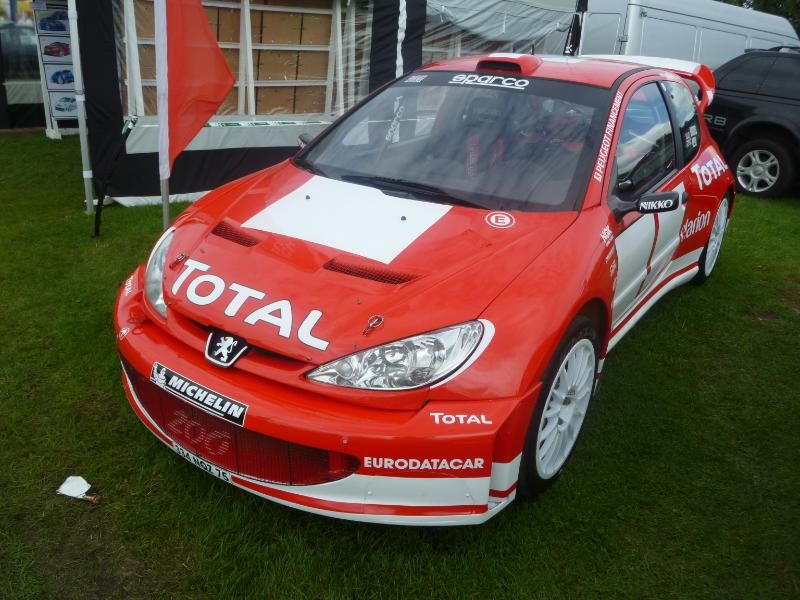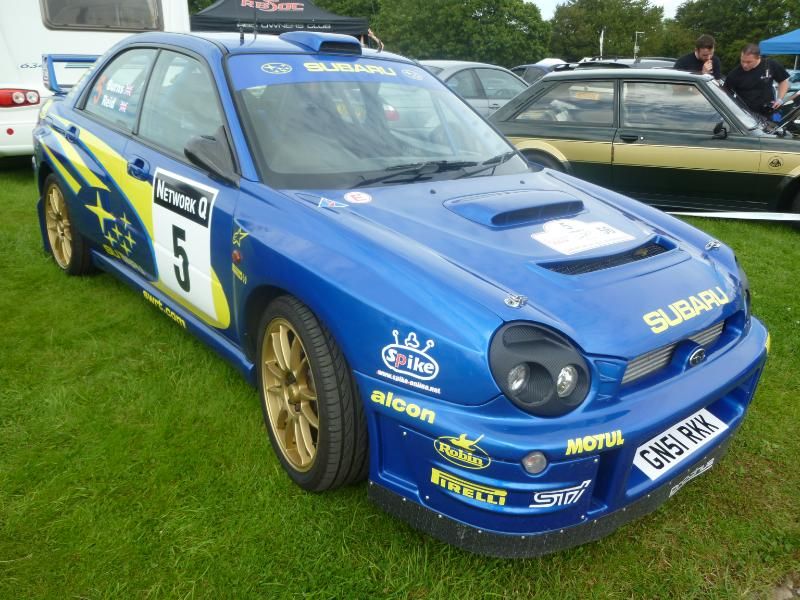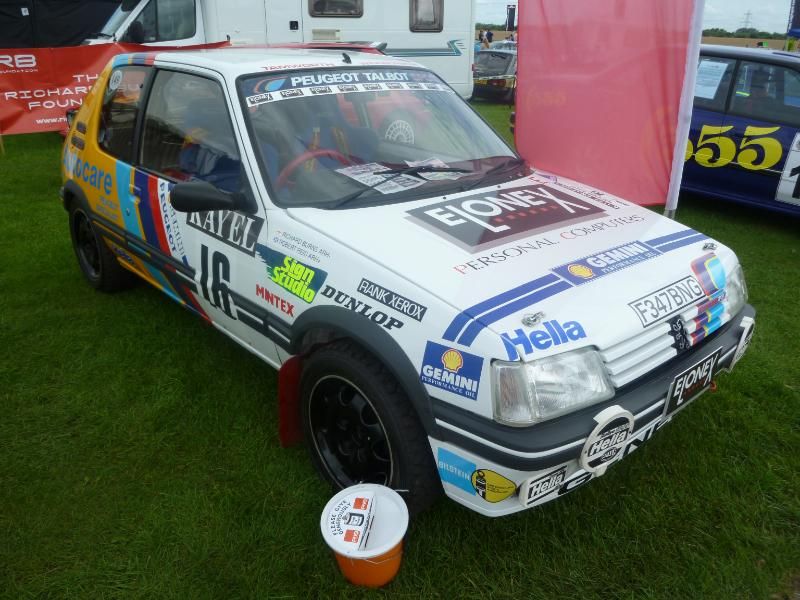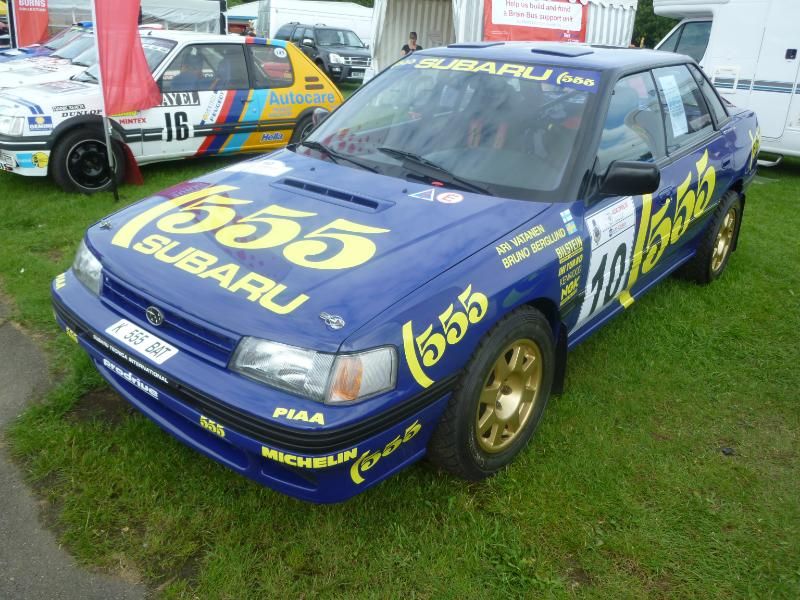 DISPLAY CARS and THE CAR PARK
A plethora of Owners Club mount displays of cars, most of which have some connection to rallying, in the central area of the venue, and around part of the perimeter of the track. There is plenty to see. I did also have a wander around the car parks, and there was surprisingly little of interest there this year, so have included those cars which my camera did capture in this part of the report.
ABARTH

A couple of 500s in the car park.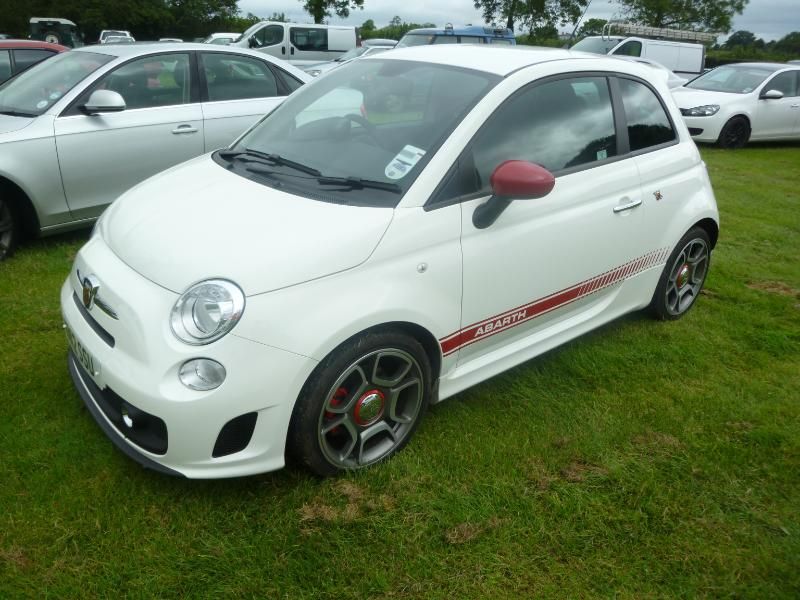 AUDI
One of the most iconic rally cars of recent times, and one which completely transformed the rallying landscape, of course was the original Quattro, and there were several of these wondrous machines on show, including examples of the shorter wheelbase Sport Quattro model and the later S1 cars.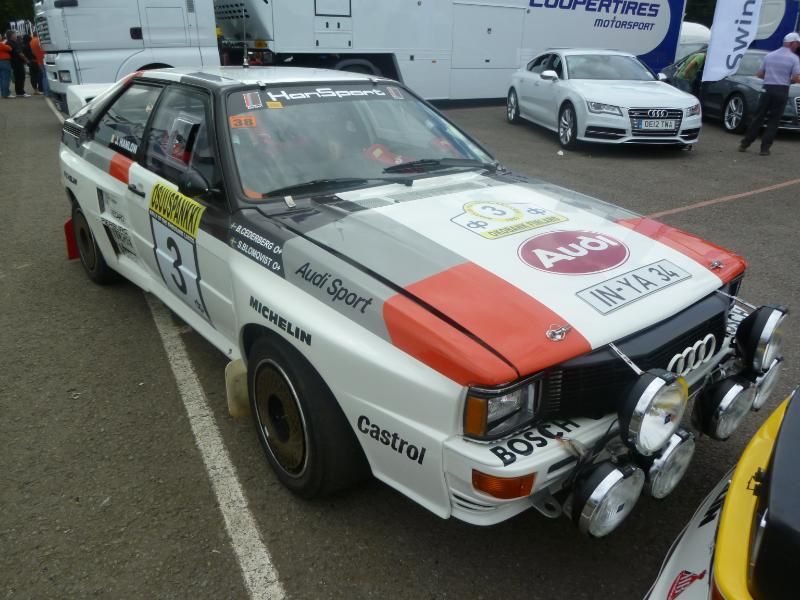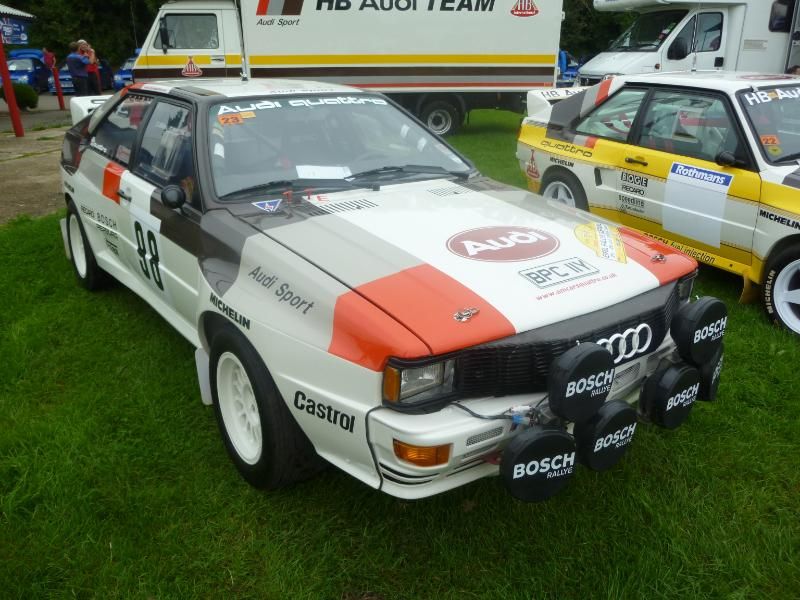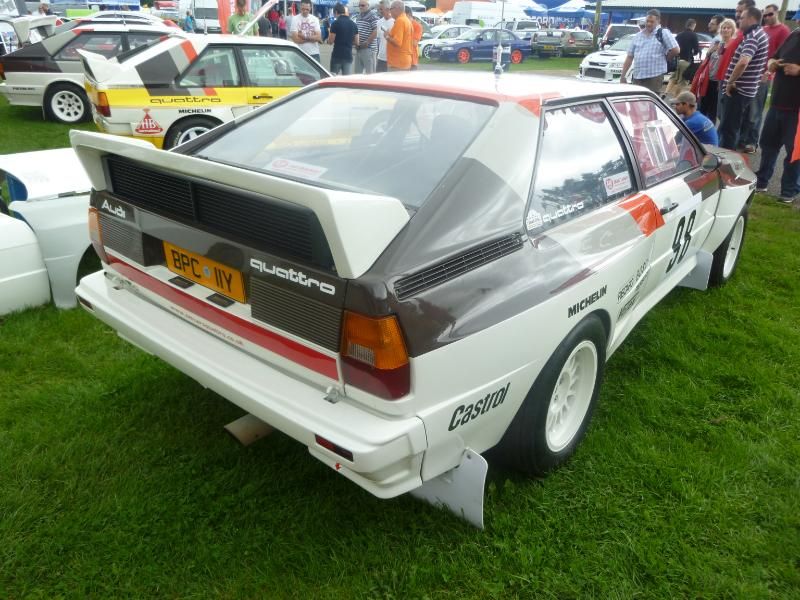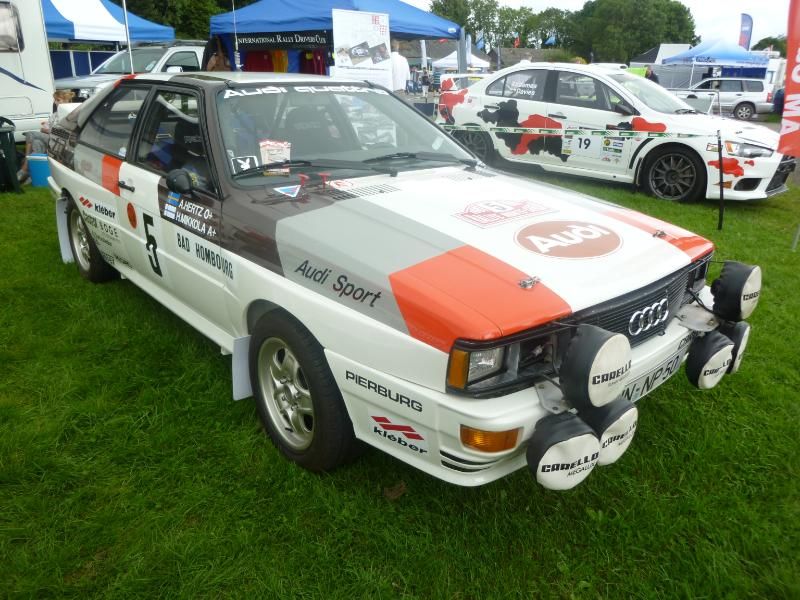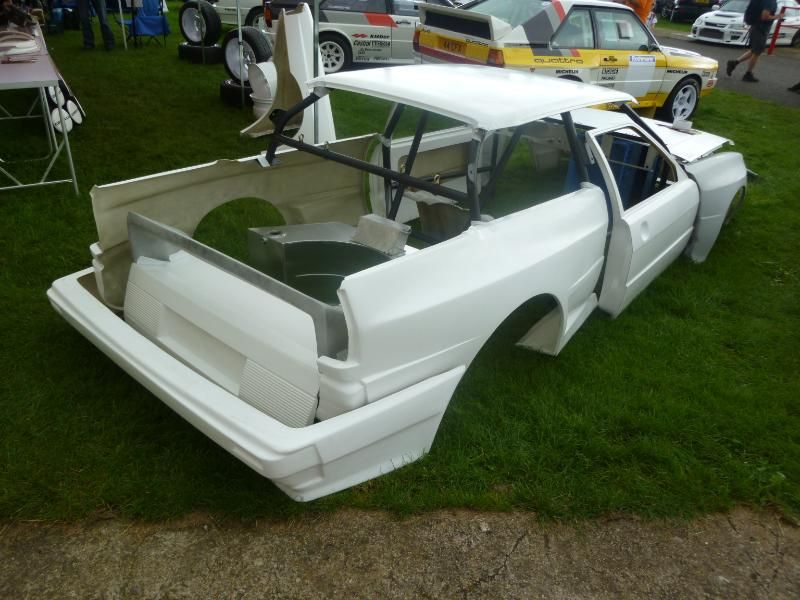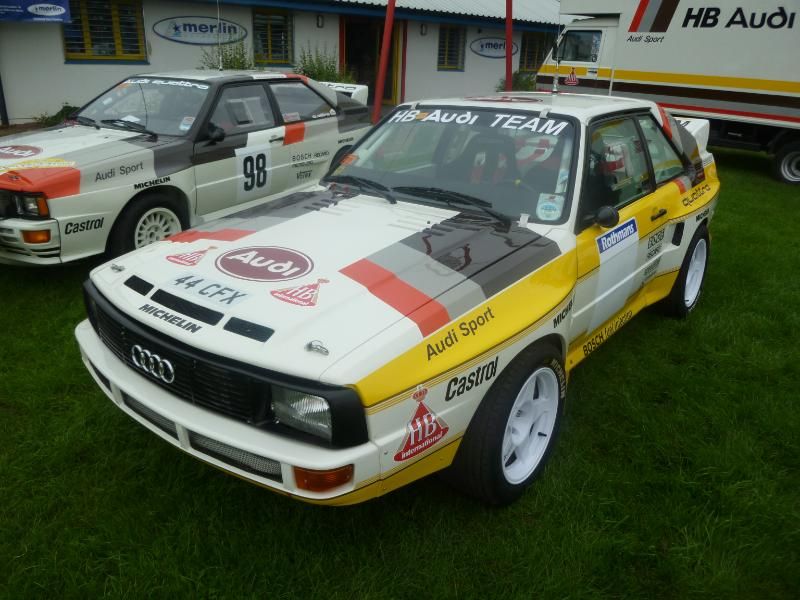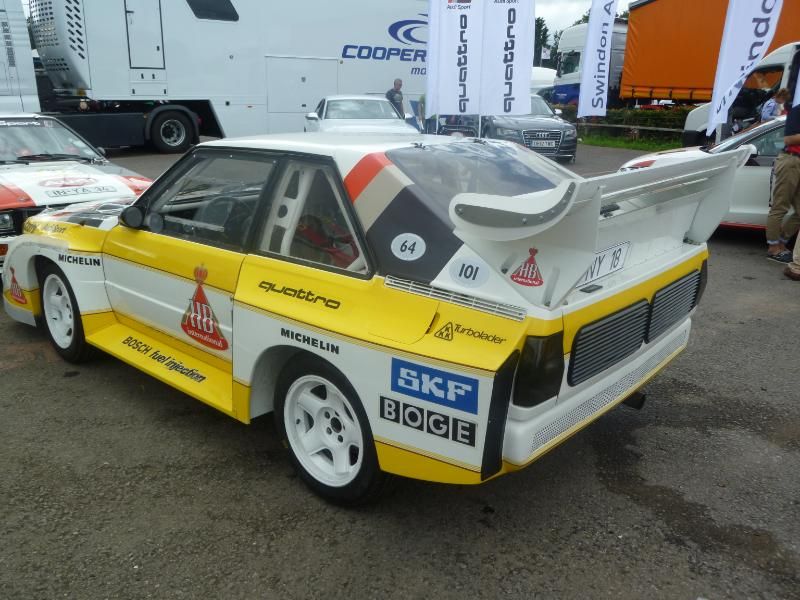 There were a couple of the road-going version of the Quattro in the central display, as well.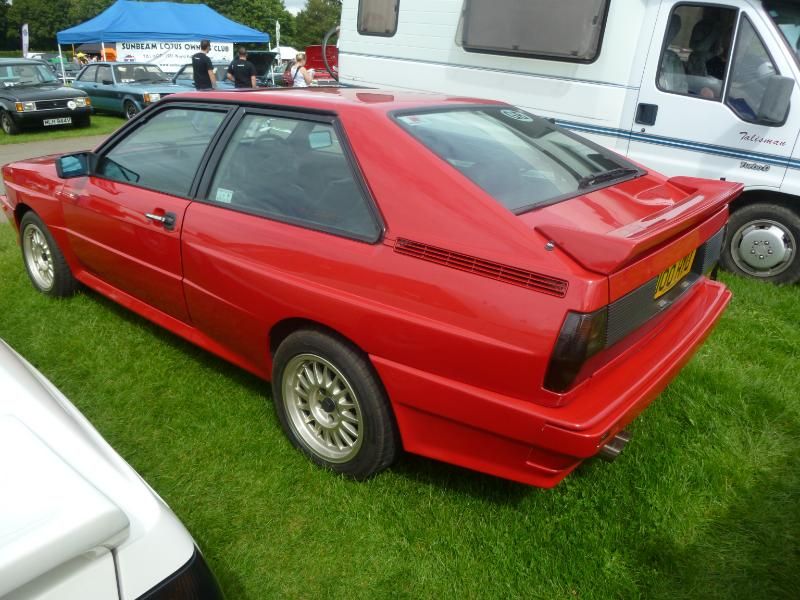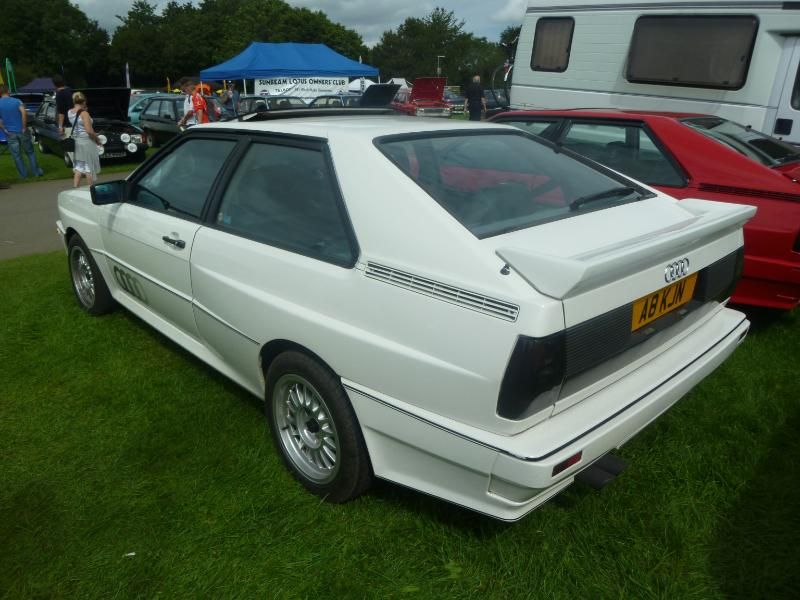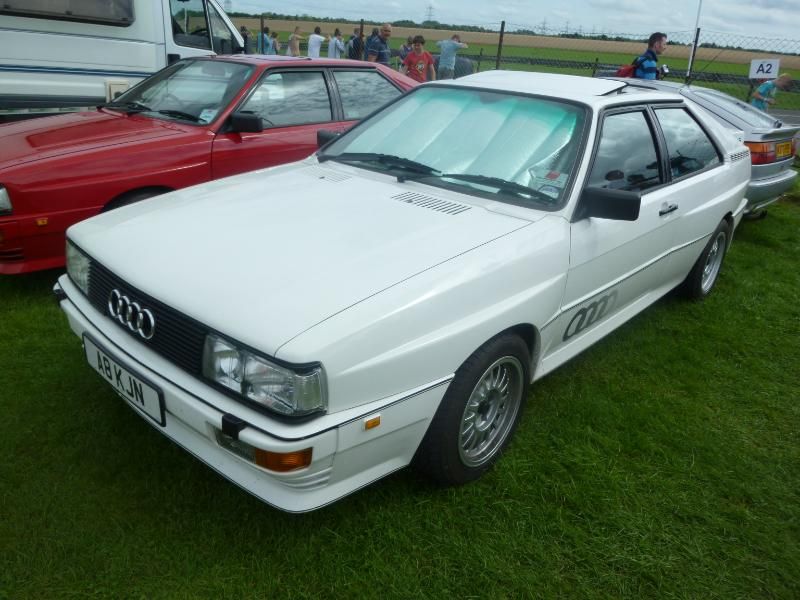 Swindon Audi had a number of brand new models on show as well, with pride of place going to the recently launched S7 and S8. I did linger for more than a cursory look at the former, as this is a car which appeals very much to me.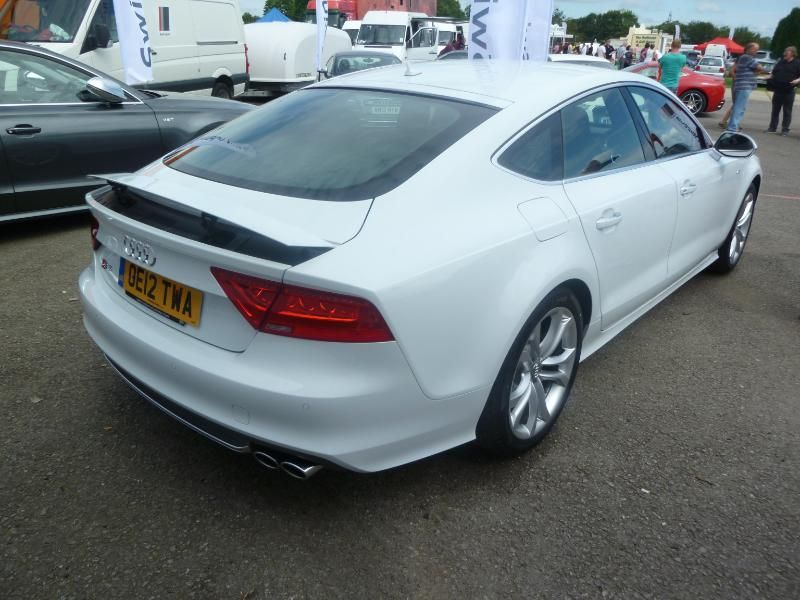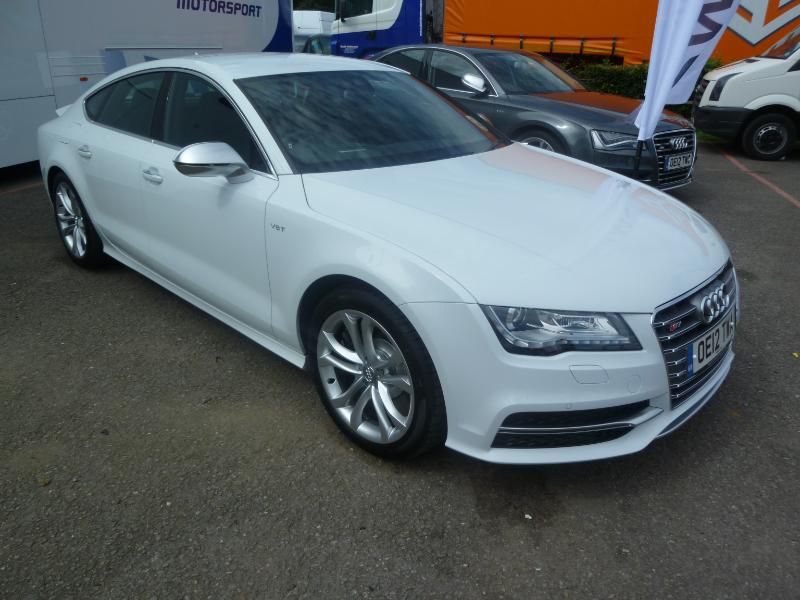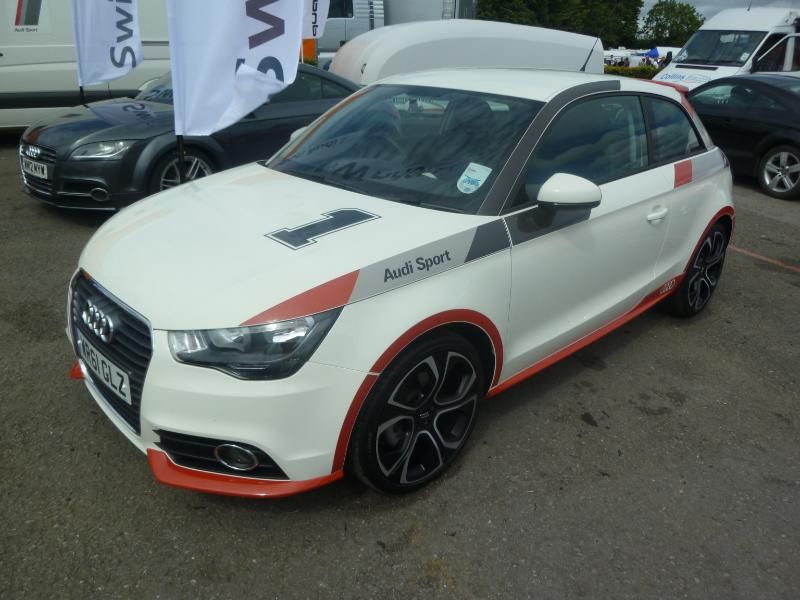 I did come across one of the early Coupe quattros in the car park, along with a couple of nice RS4s.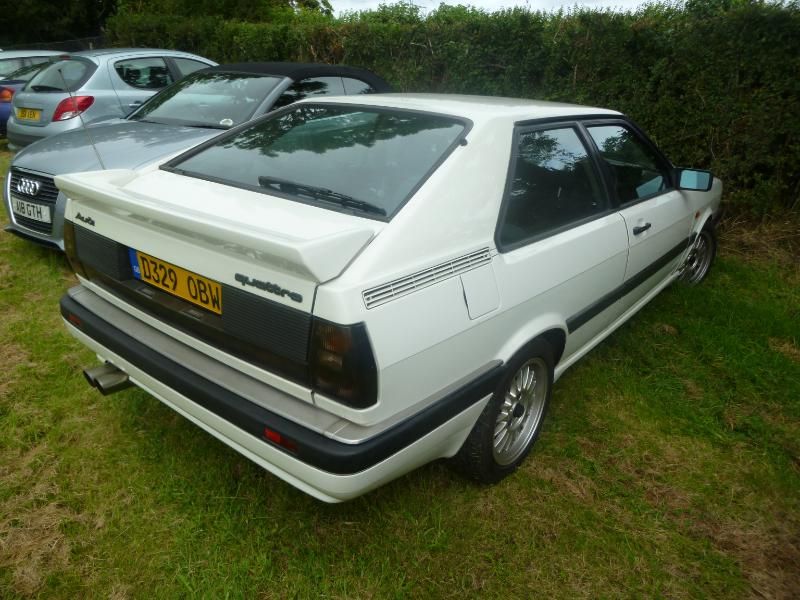 CITROEN
There were 2 of these DS3 Racing in the car parks.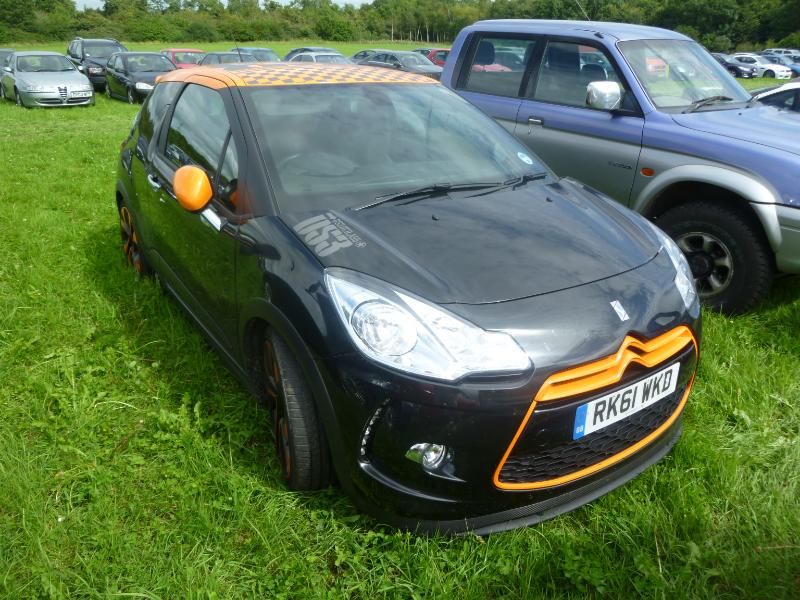 FERRARI
Lone Ferrari was this California model.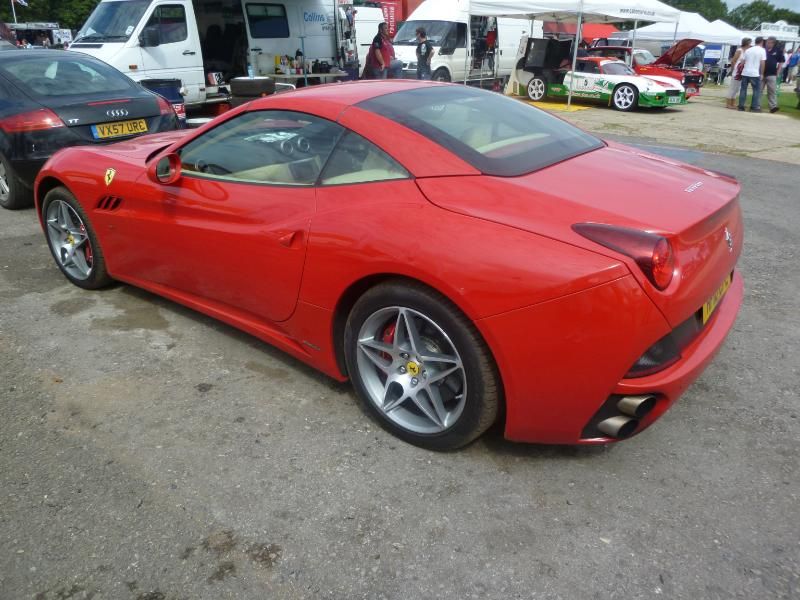 FIAT
The 131 Mirafiori Owners Club brought along a quartet of models,  ranging from a couple of Series 3 cars, to a Sport and a very nice Abarth model. This last one had real appeal to me (of course!).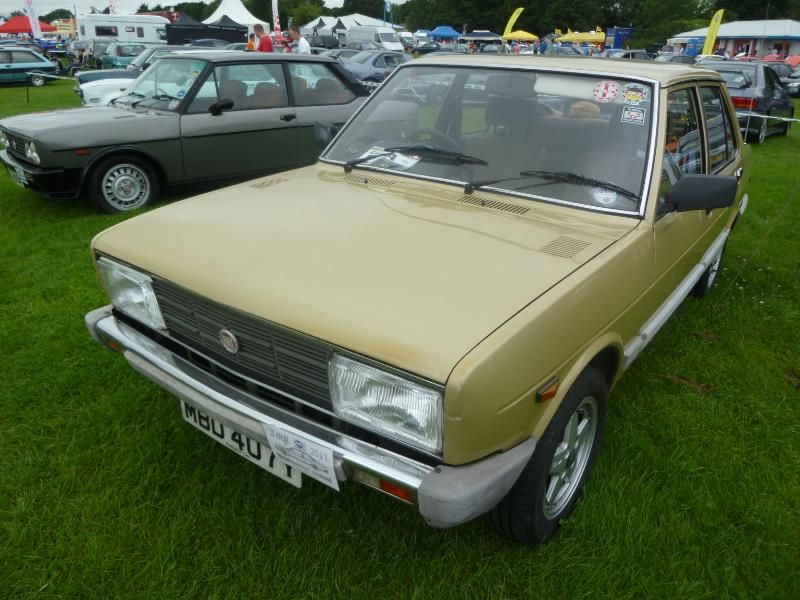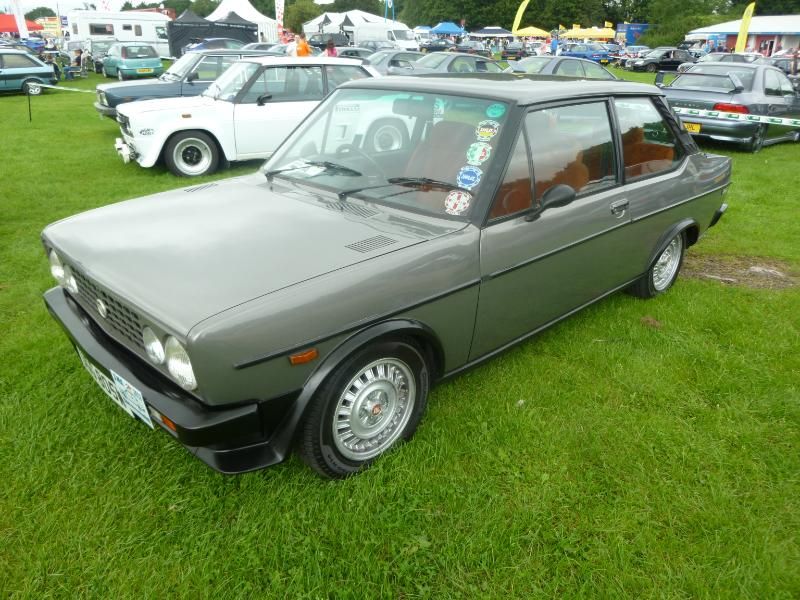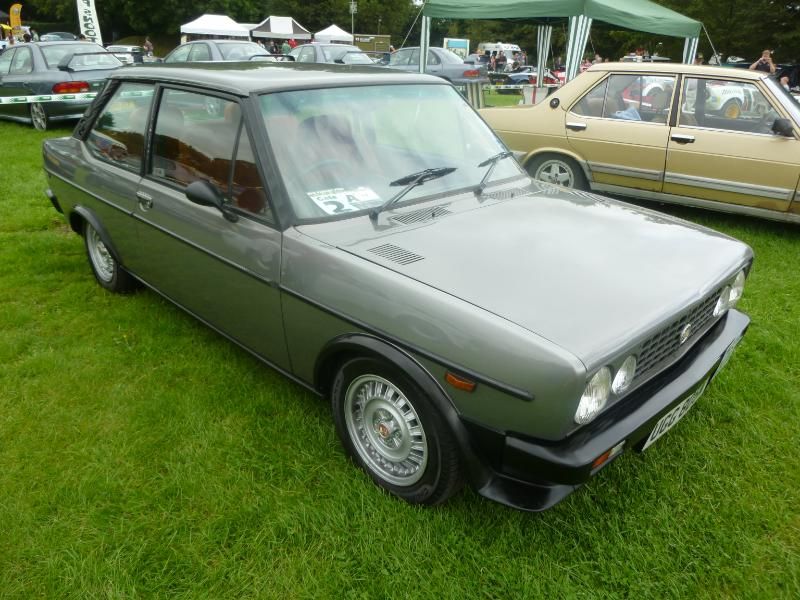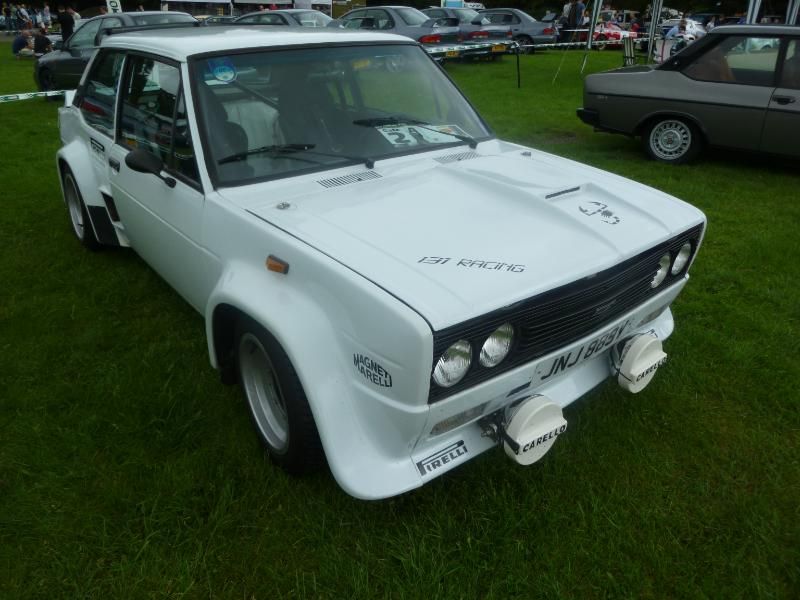 FORD
Lots of Ford Owners Clubs from the South West and South Wales had assembled a wide variety of sporting Fords from the oast 40 years or so, with almost all model types well represented.
There were few Fiesta, and the rarest one present was, without question, this Crayford converted Fly model.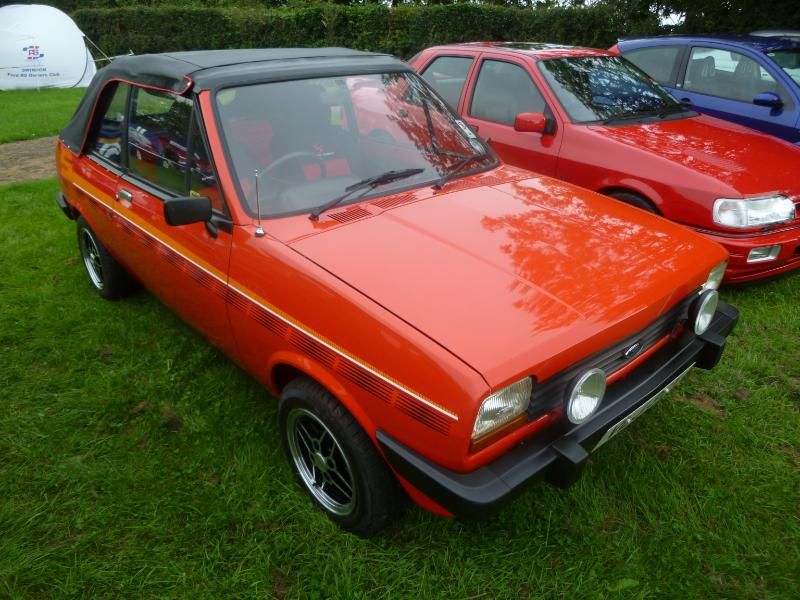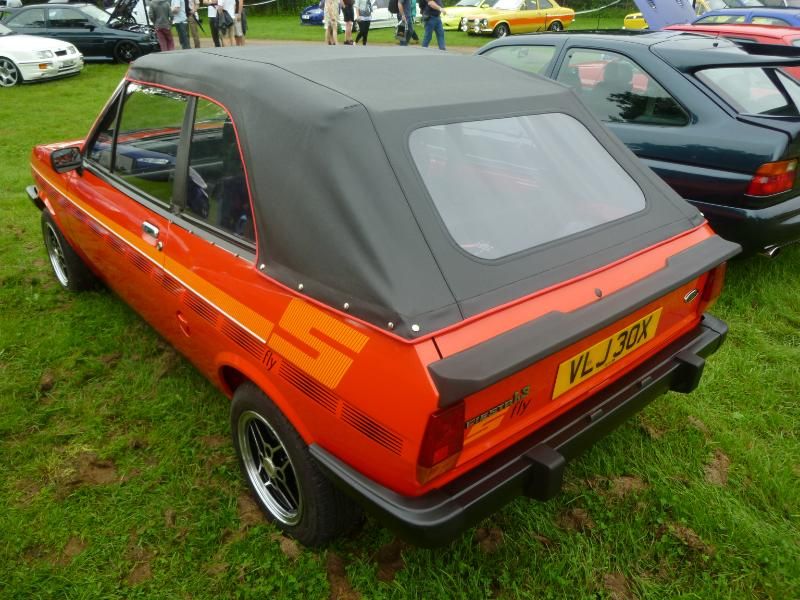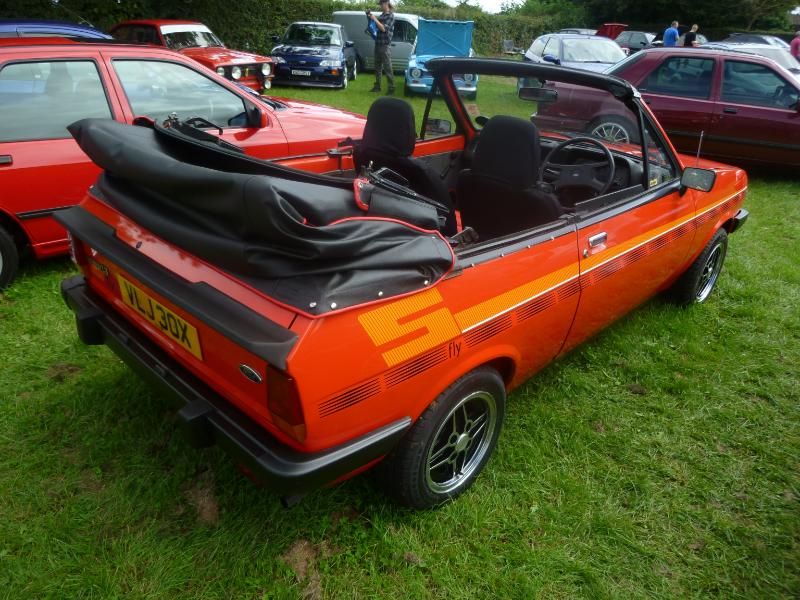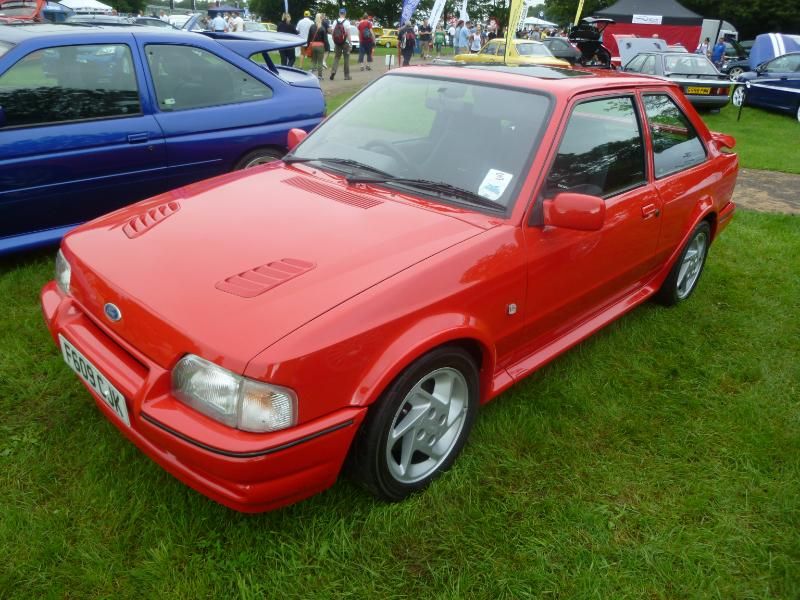 There were lots of Escorts, of all four model generations, ranging from a superbly presented 1300 XL Mark 1 in period Tawny Brown, though the much loved second generation RS2000 to some nicely presented RS1600i and RS Turbo third generation cars and some of the final generation Cosworth cars.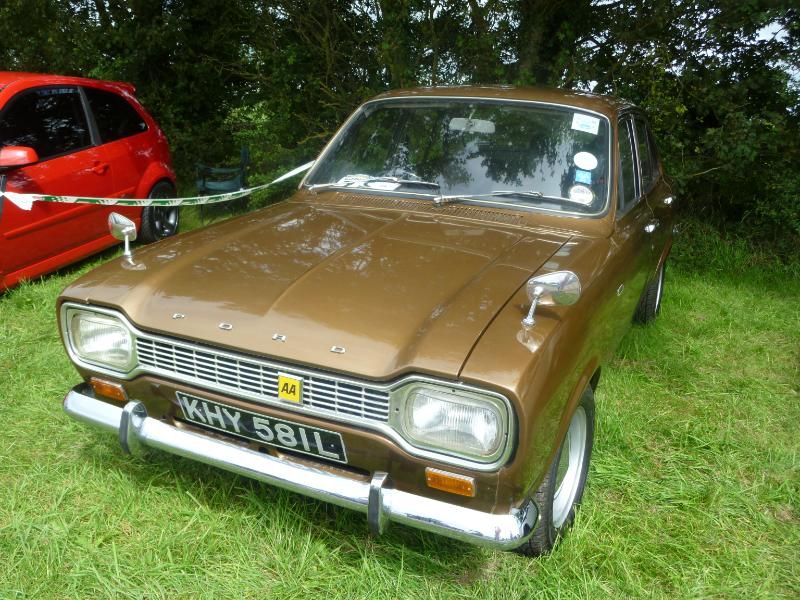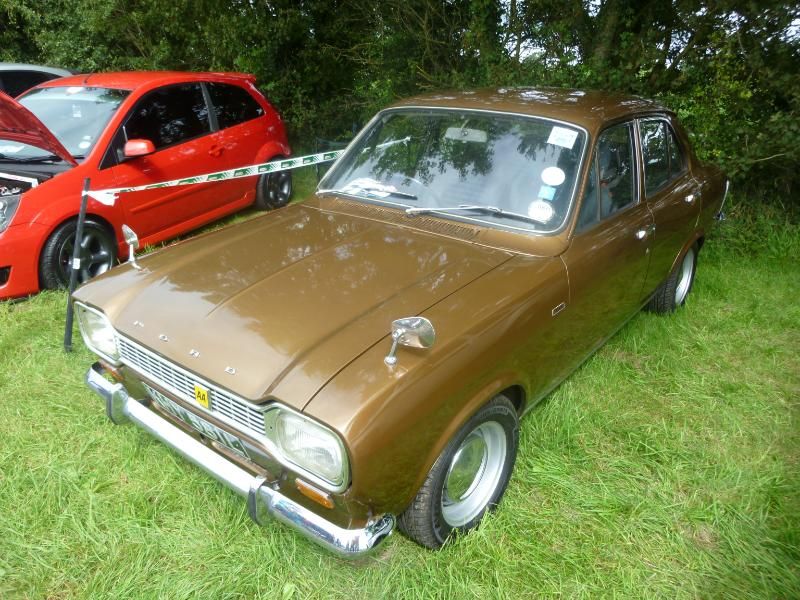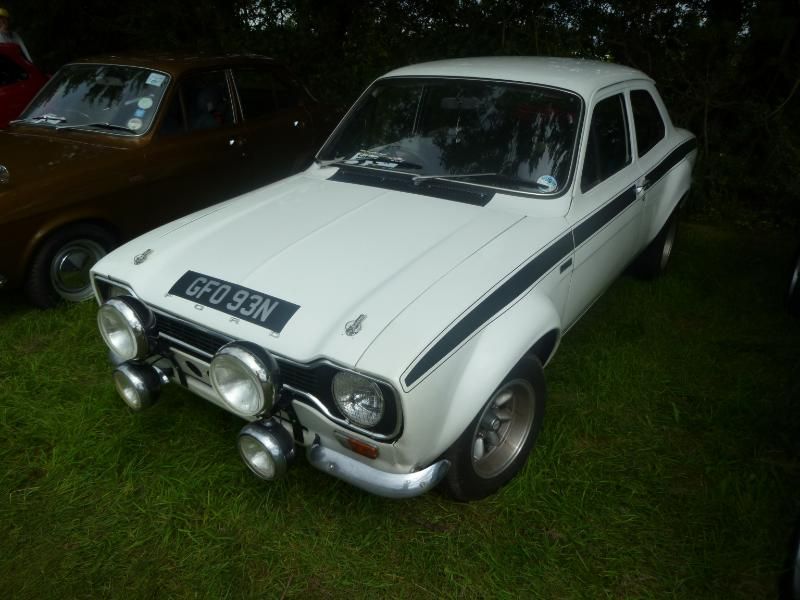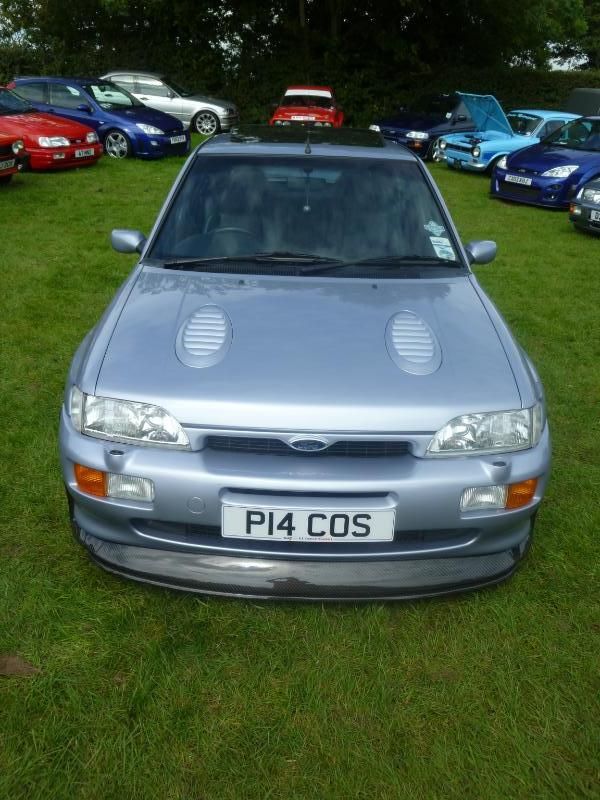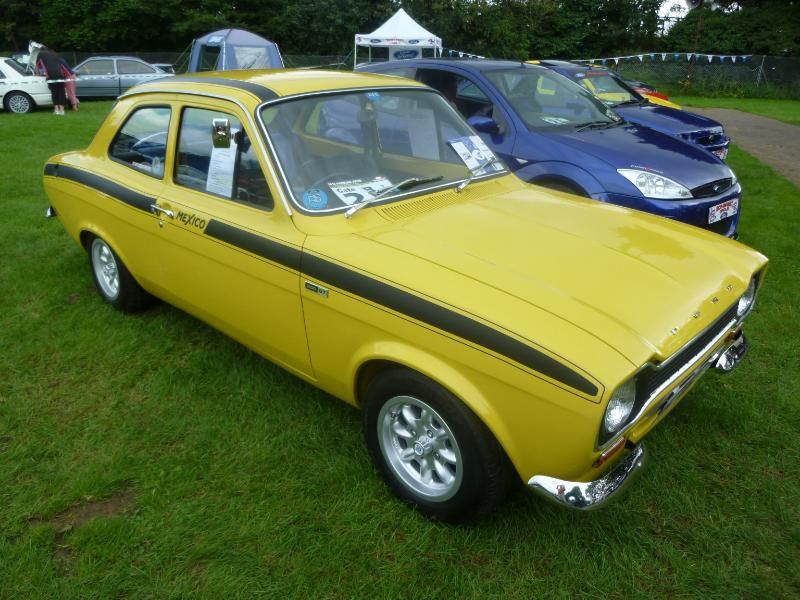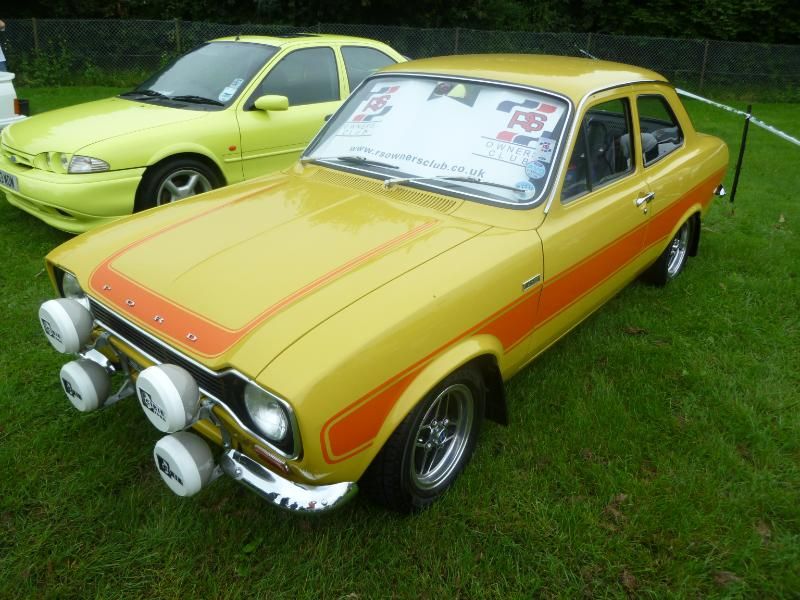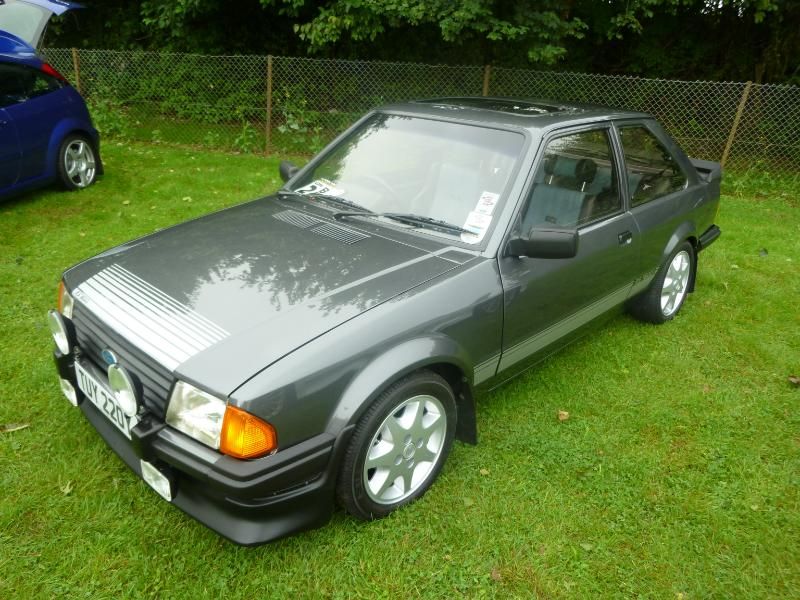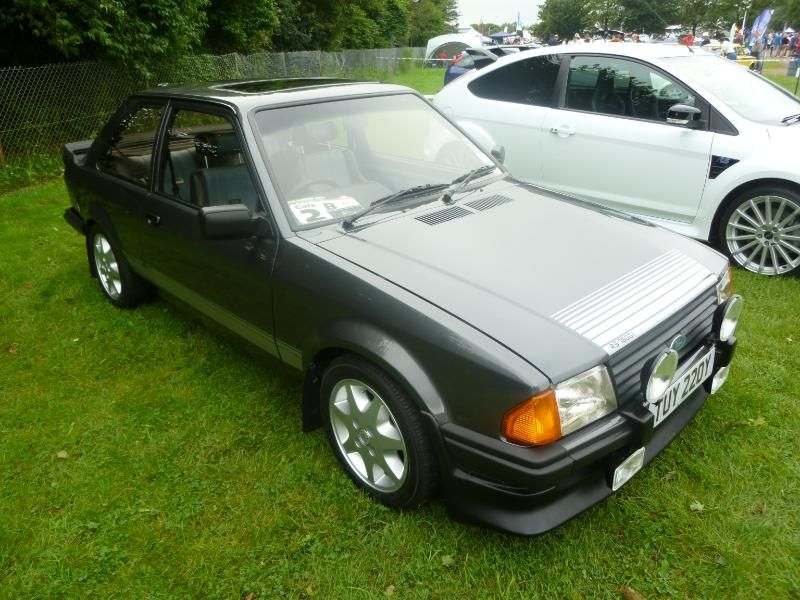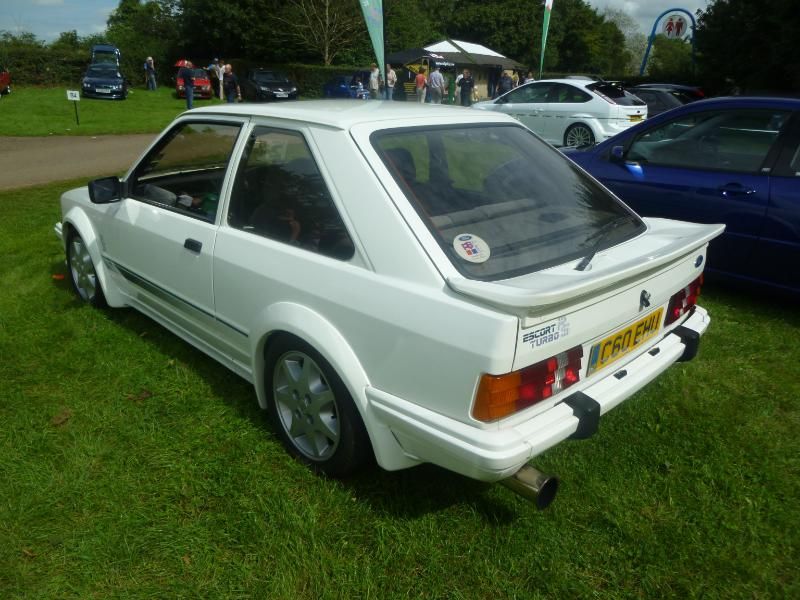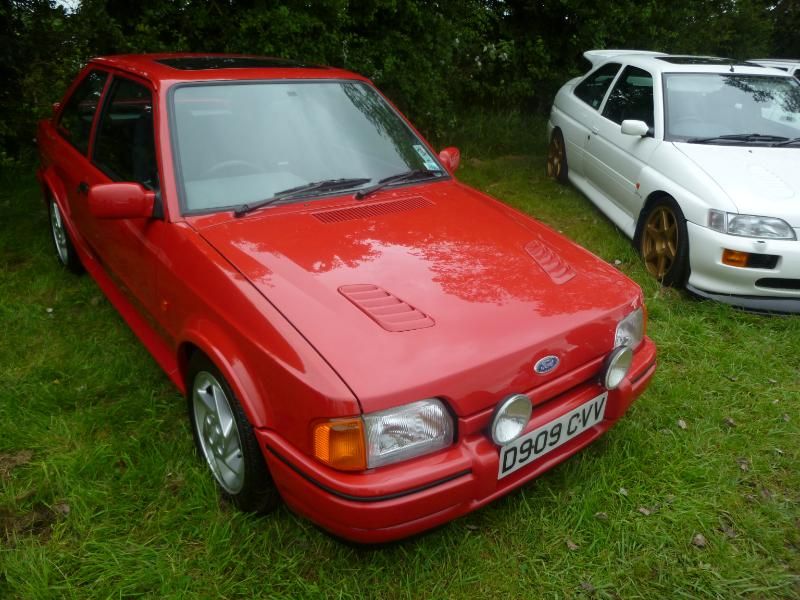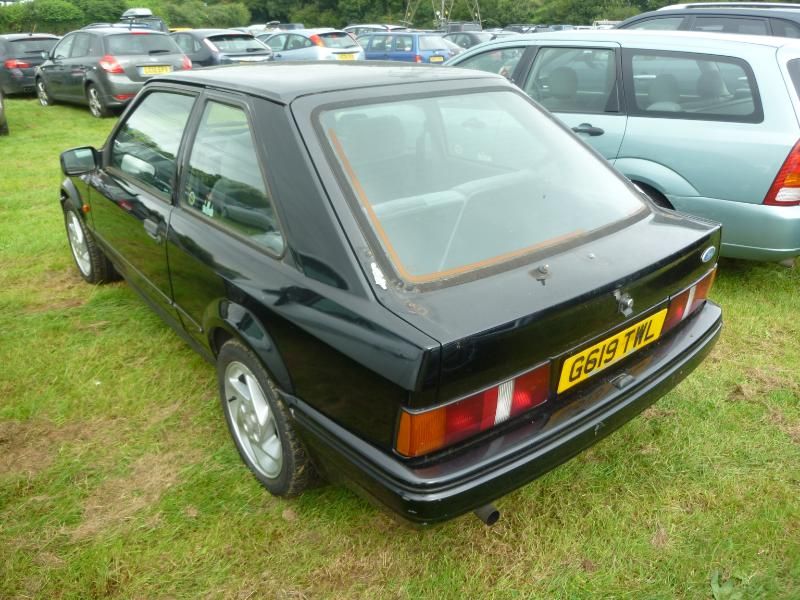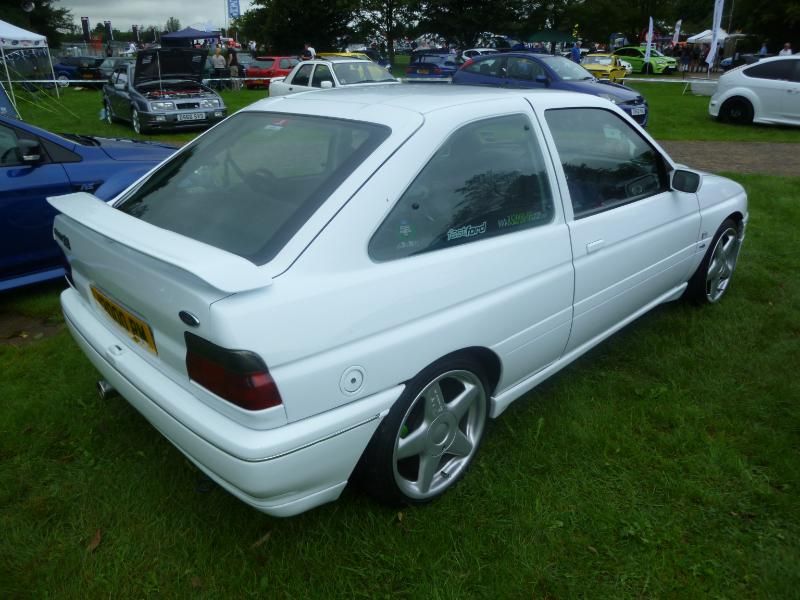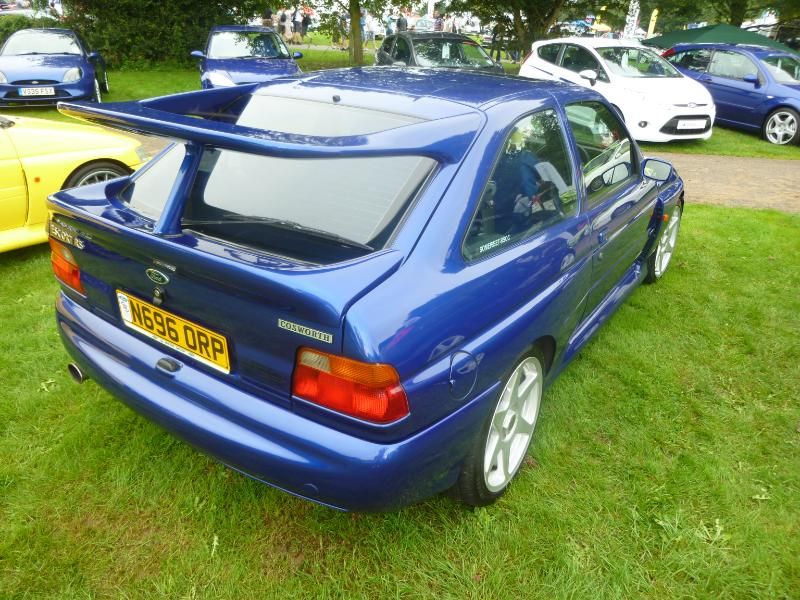 Most of the Focus were RS models, and there were plenty of them both from the first and second generation.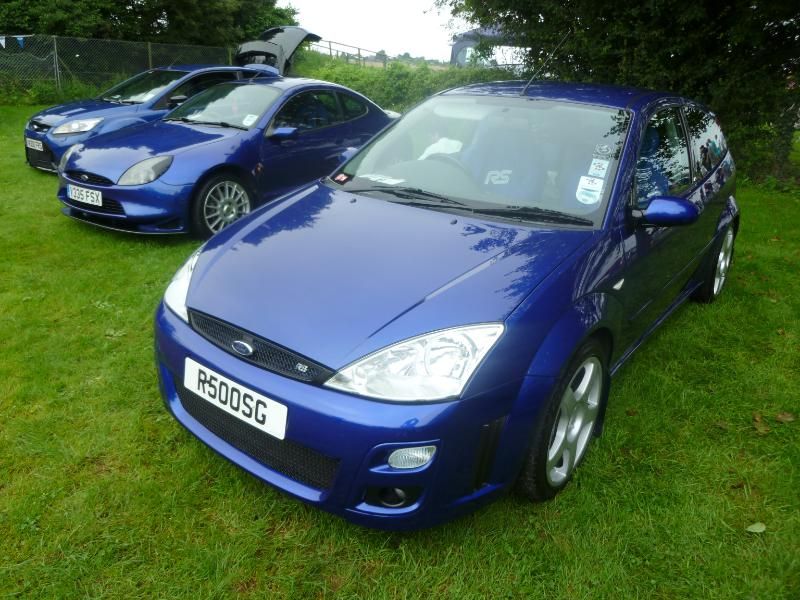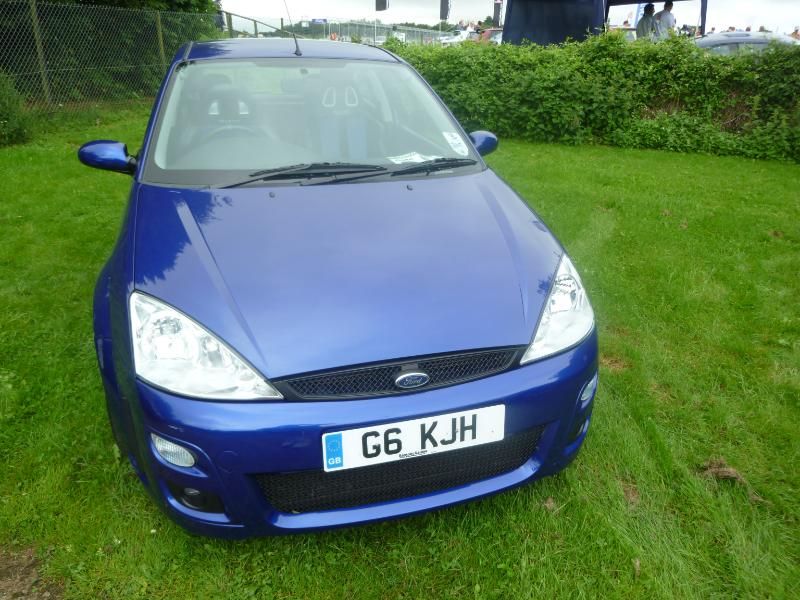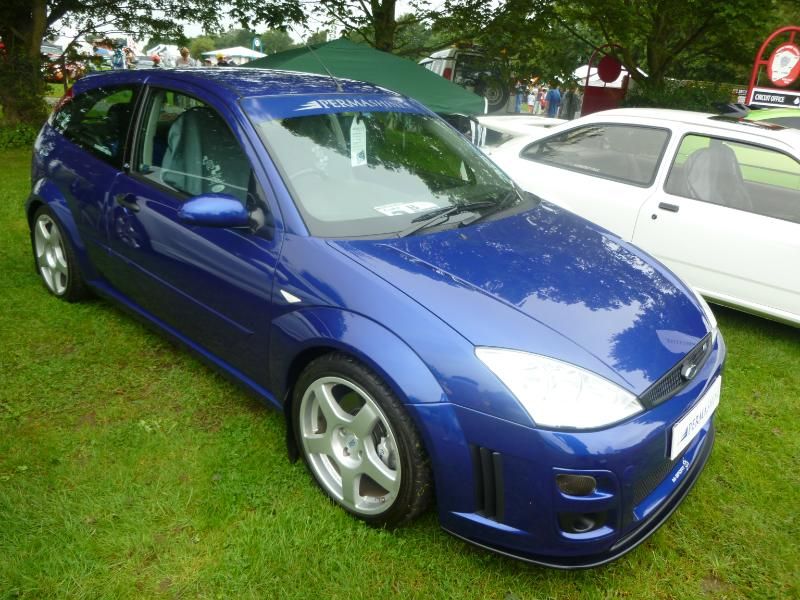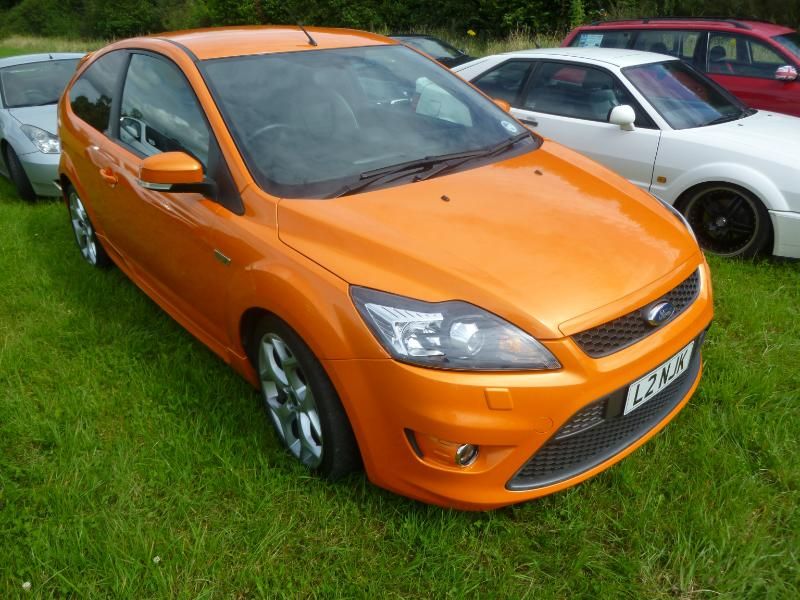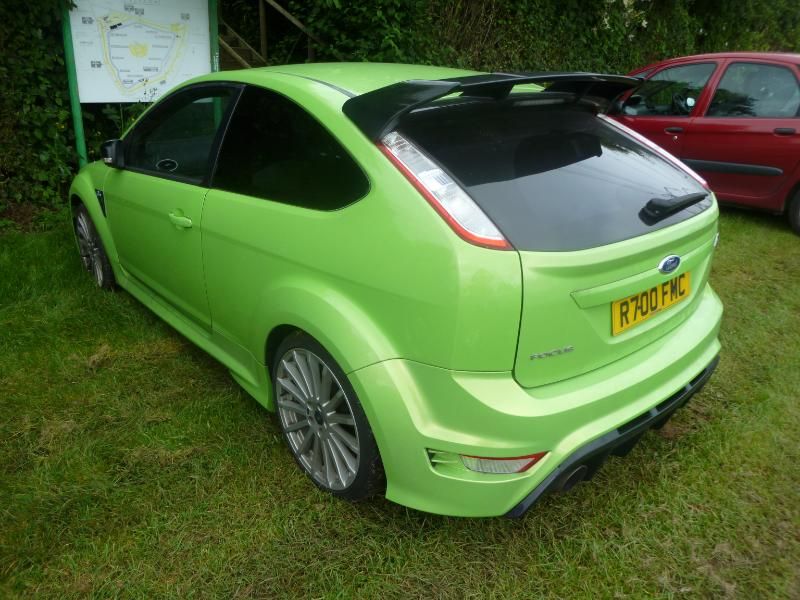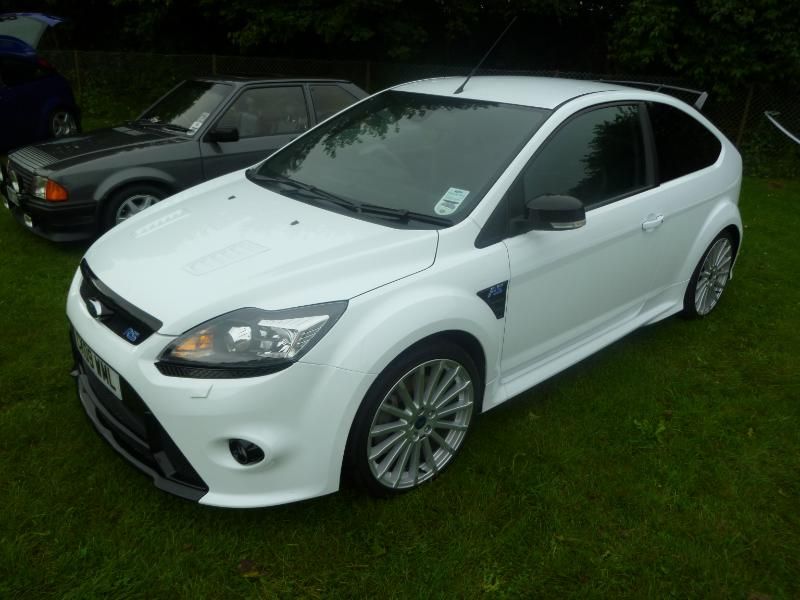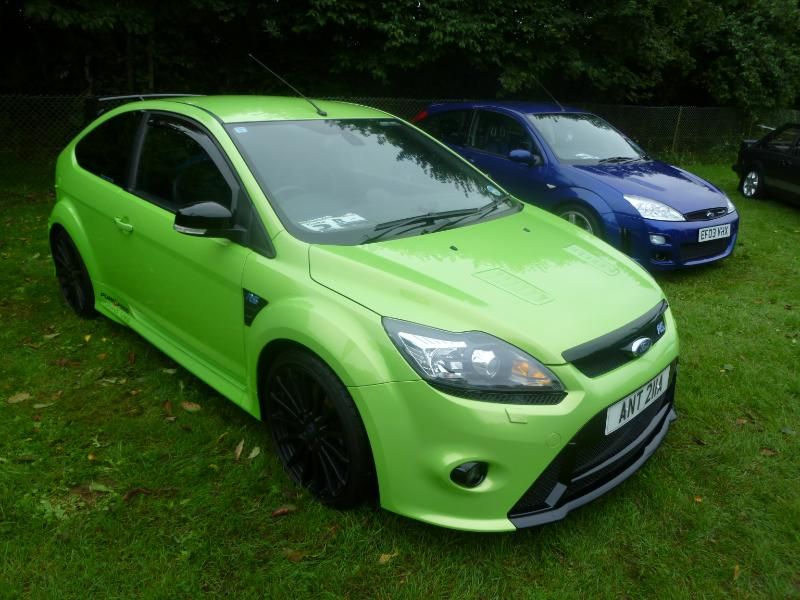 Cortina was barely represented, though there were a couple of Lotus models which eluded my camera. Also somewhat conspicuous by their absence was the Capri, as I think there was only one car there, an RS3100, and that one also evaded photographic capture.
There were several very nice Sierra Cosworths, both the three door hatchback and the later 4 door saloon as well as one example of the mundane 2.0 GL Hatchback, now quite a rare sighting.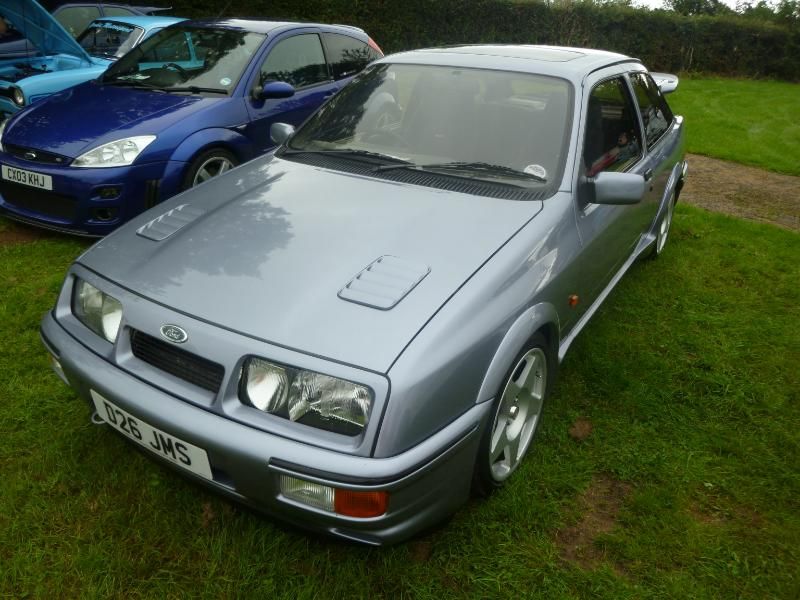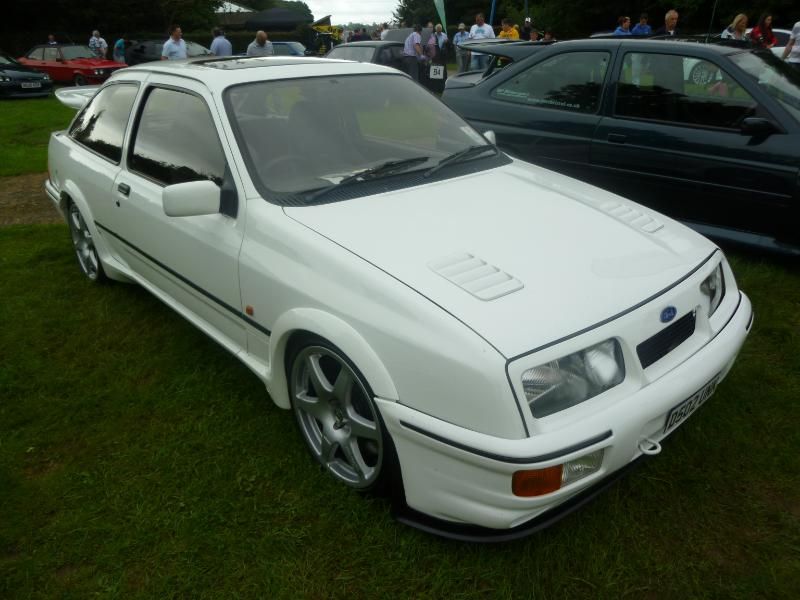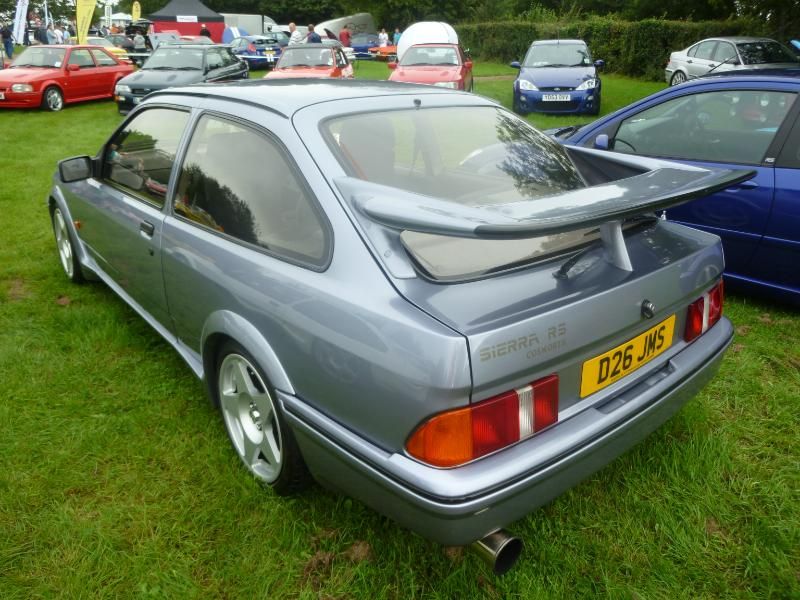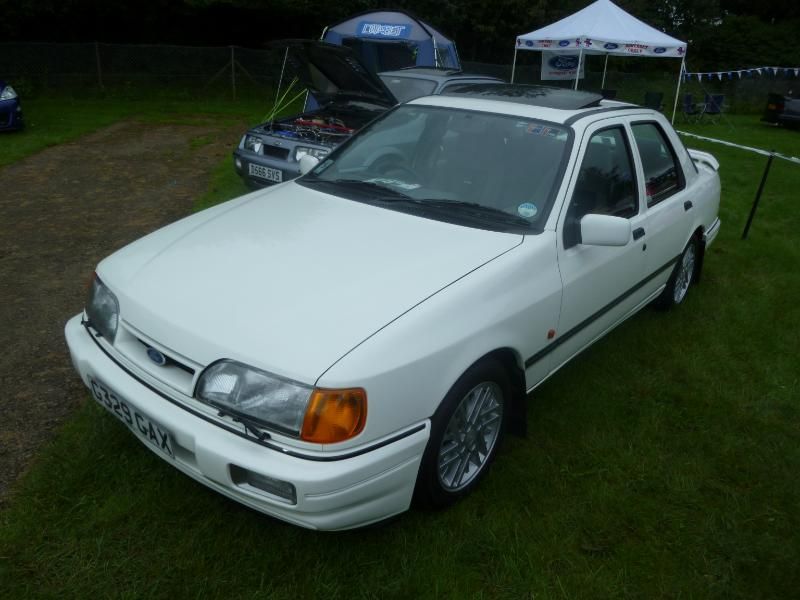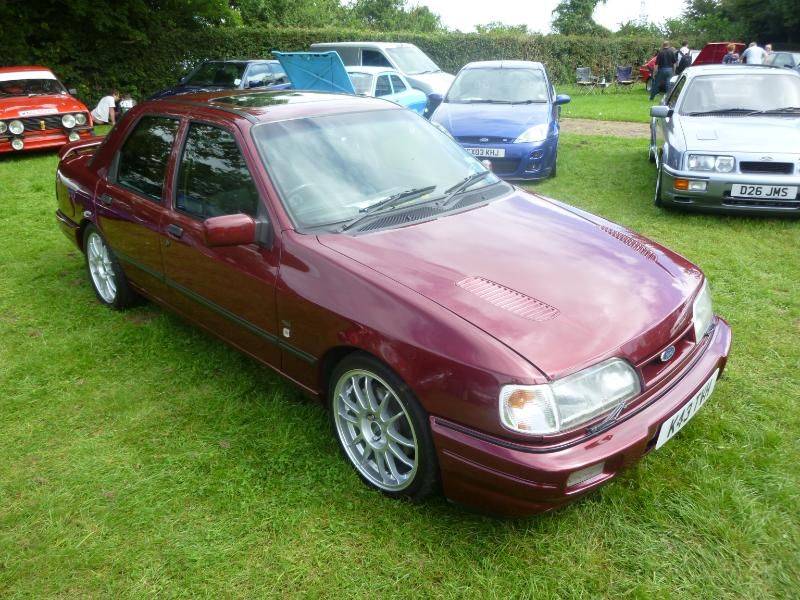 Very few Mondeos were sold in this citrus yellow colour and when you see, it is not hard to see why it lacked mainstream appeal!
There were also a few of the late lamented Racing Puma.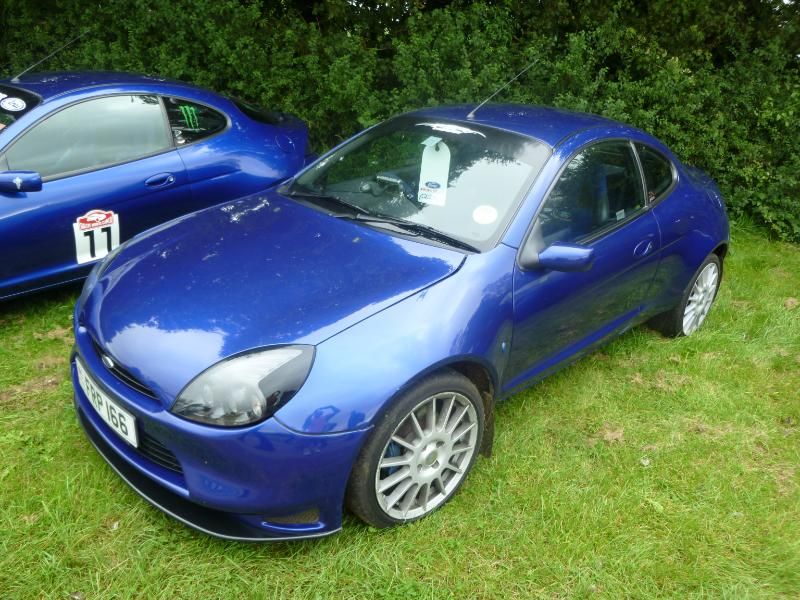 HILLMAN
Imp
HONDA
Civic Type R and Integra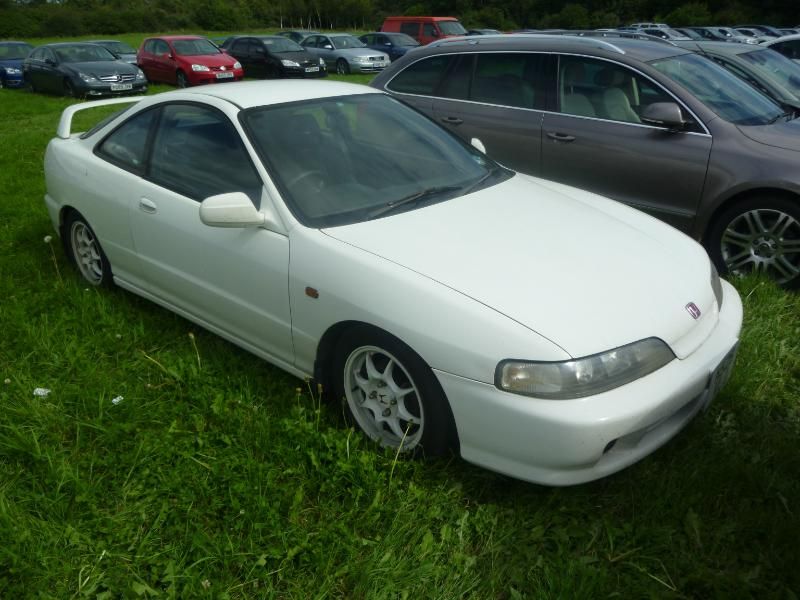 LANCIA
A row of Stratos cars made for a striking sight.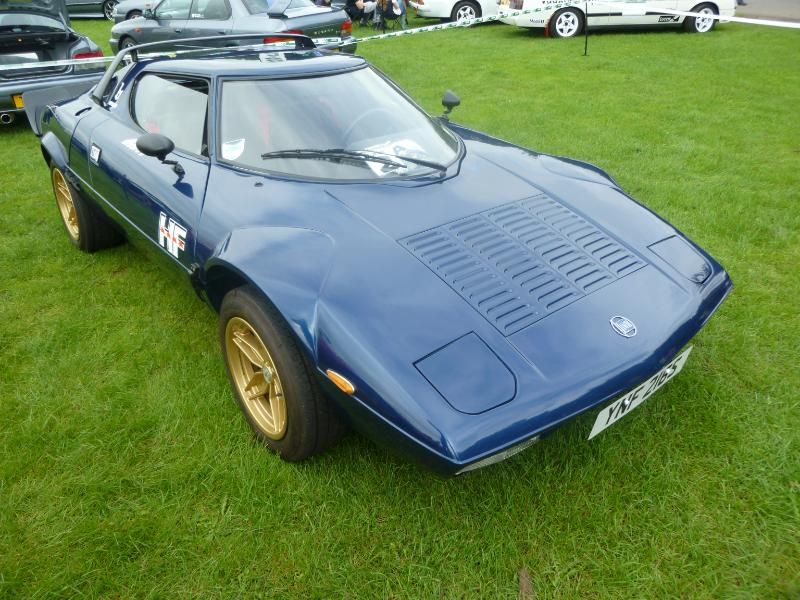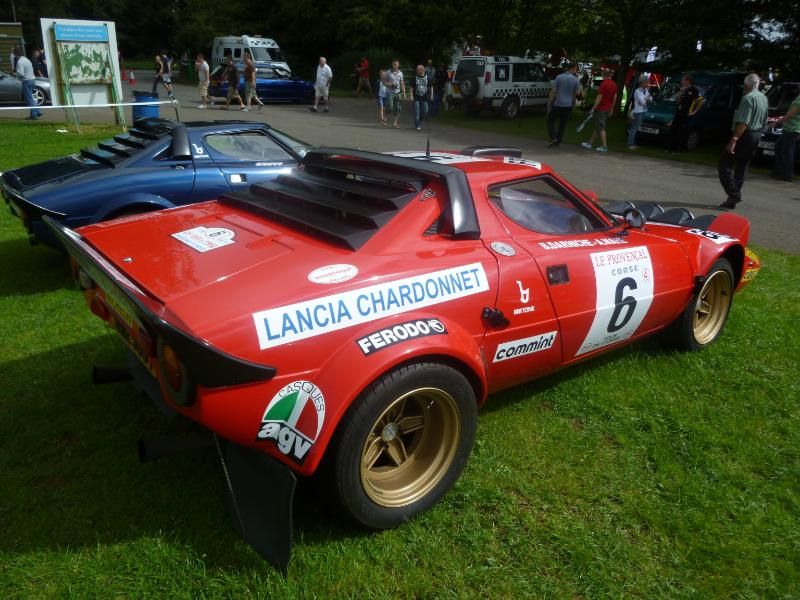 There were also several Delta Integrales, and a couple of lesser Delta models, as well. The silver-blue metallic car is a rare surviving 1300LX which had spent many years locked up in a garage, unused, and only recently was sold on and put back on the road. Rarer still was the Martini 6 car, a special edition made to commemorate the fact that Lancia won six consecutive Rally World Championships. This particular car was made for the Agnelli family, and is immaculate.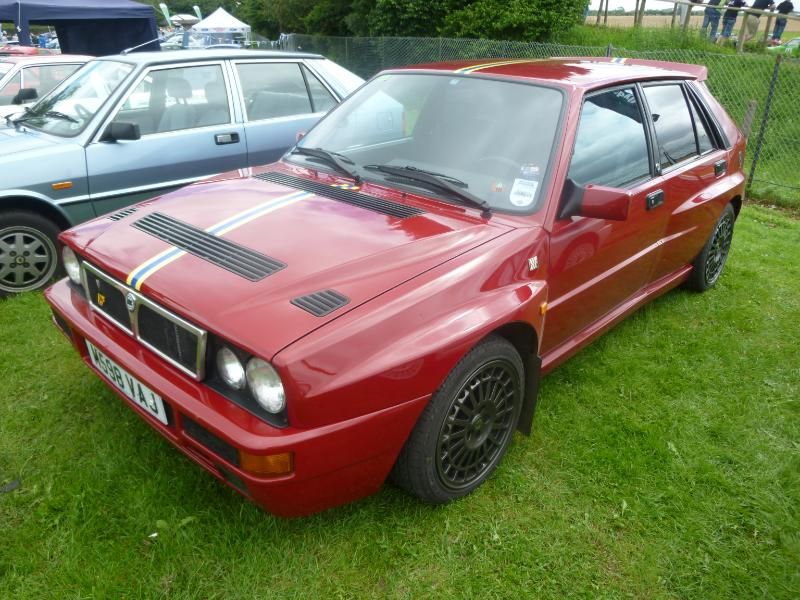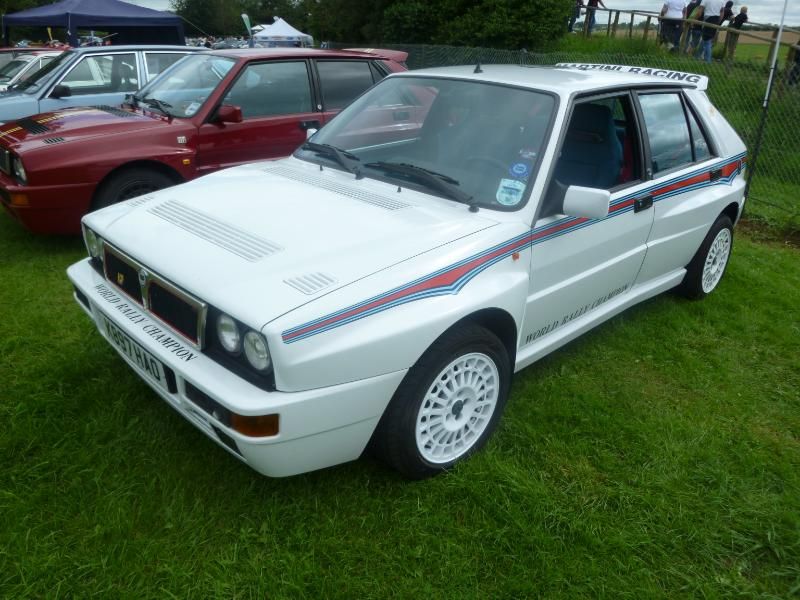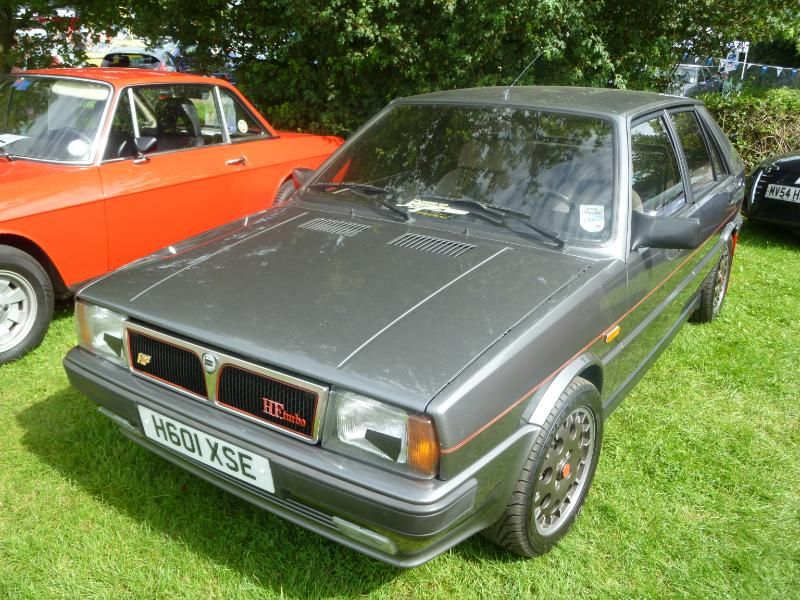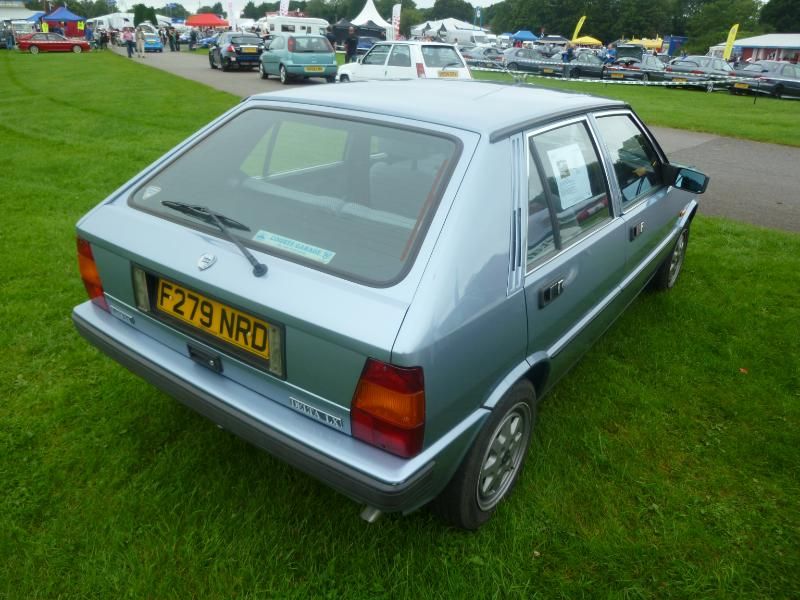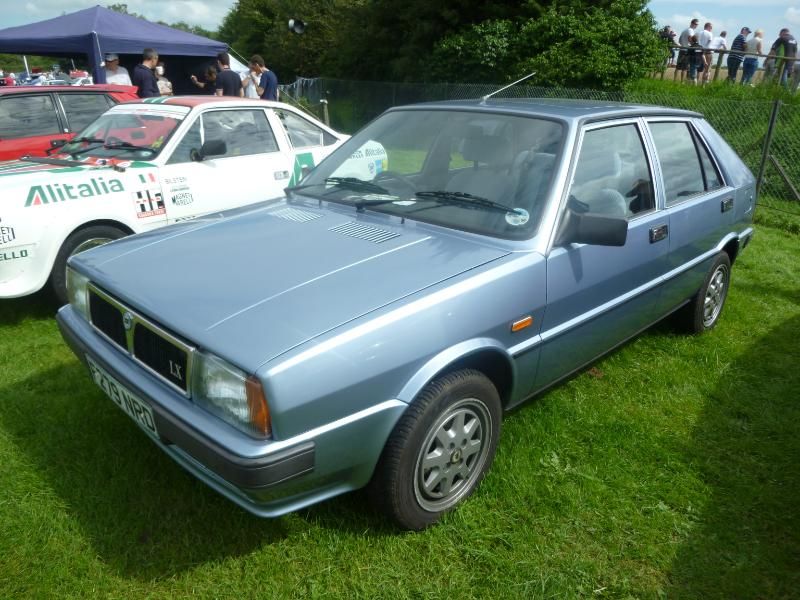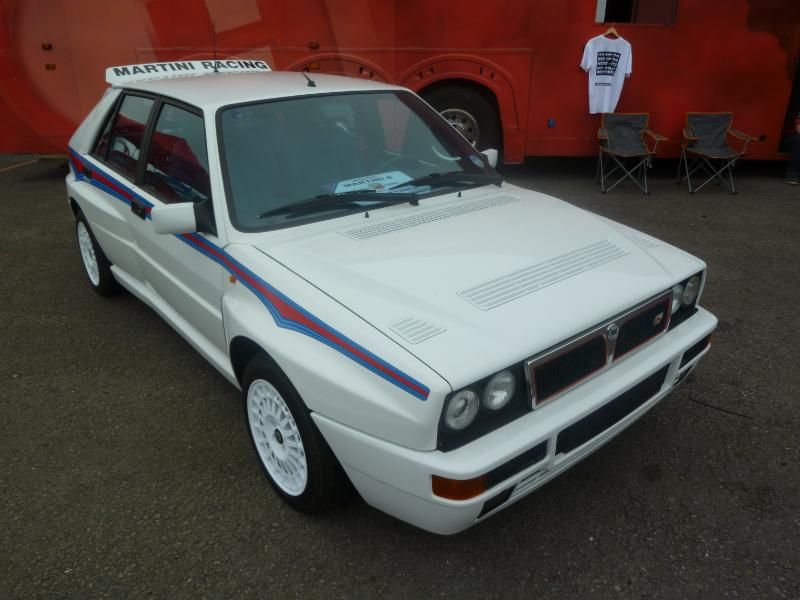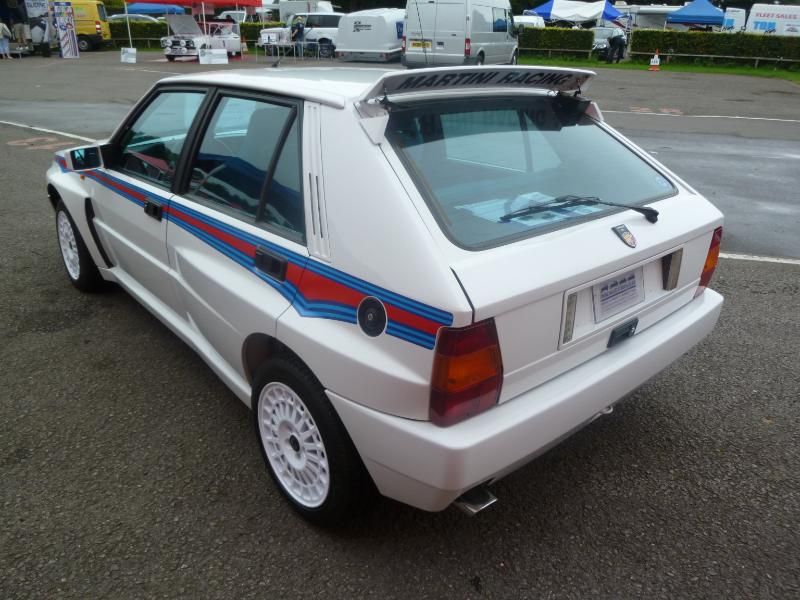 There was also an example of the Fulvia HF Coupe and a car with the body style of a Beta Coupe, but which is far from standard underneath.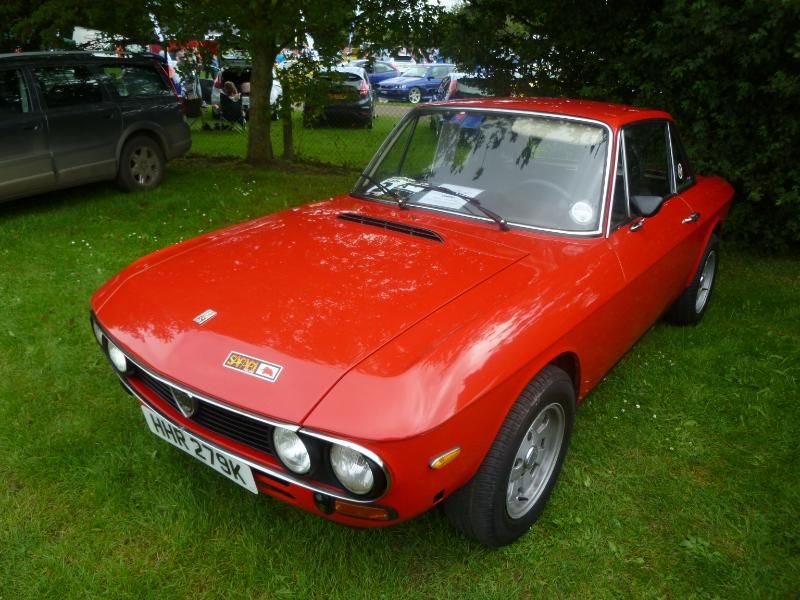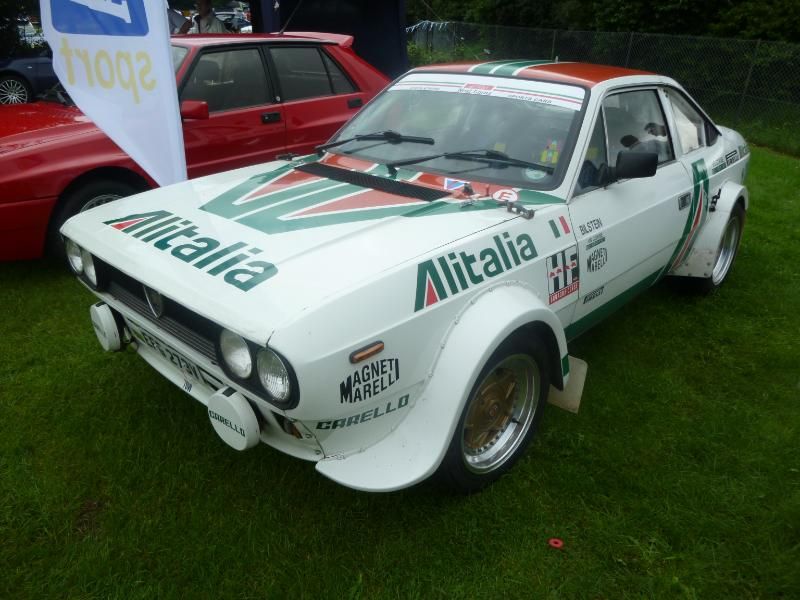 MG
Metro 6R4.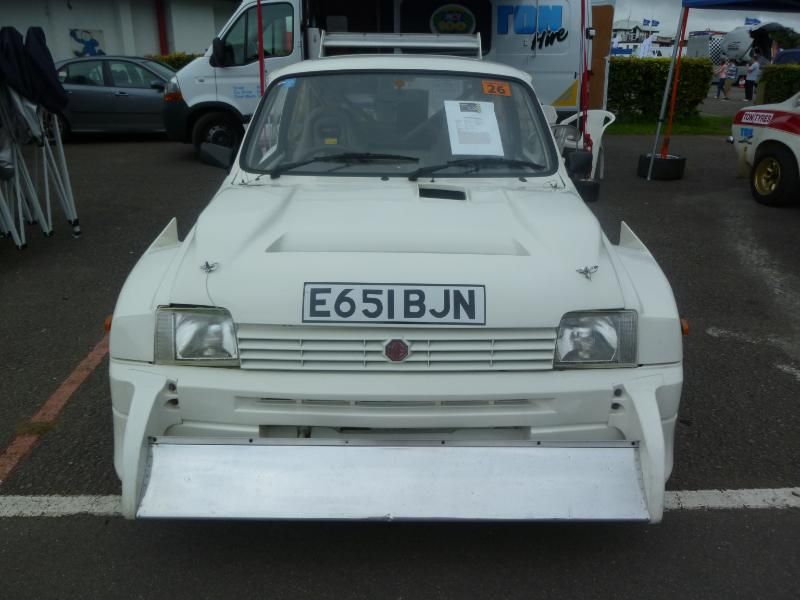 MITSUBISHI
A large gathering of Mitsubishi in the central area of the paddock contained several examples of every type of Evo from the 4th generation model to the recently discontinued Evo X.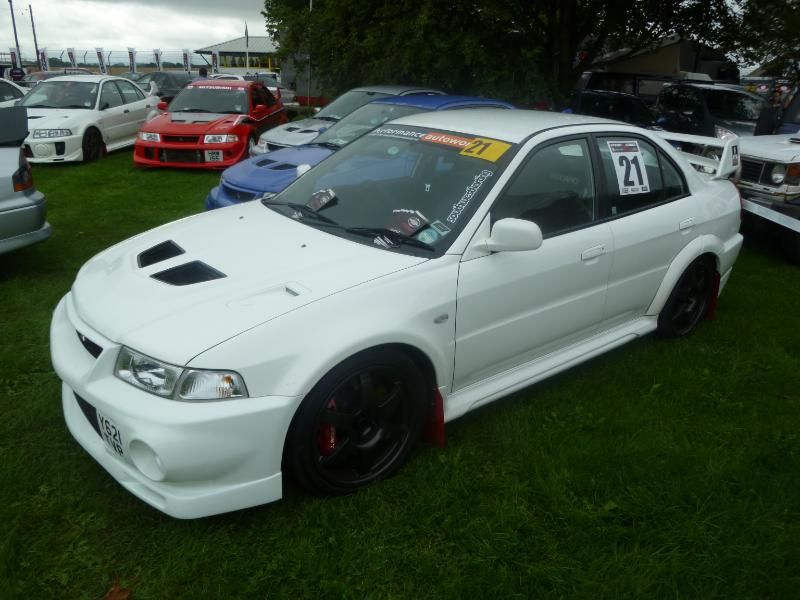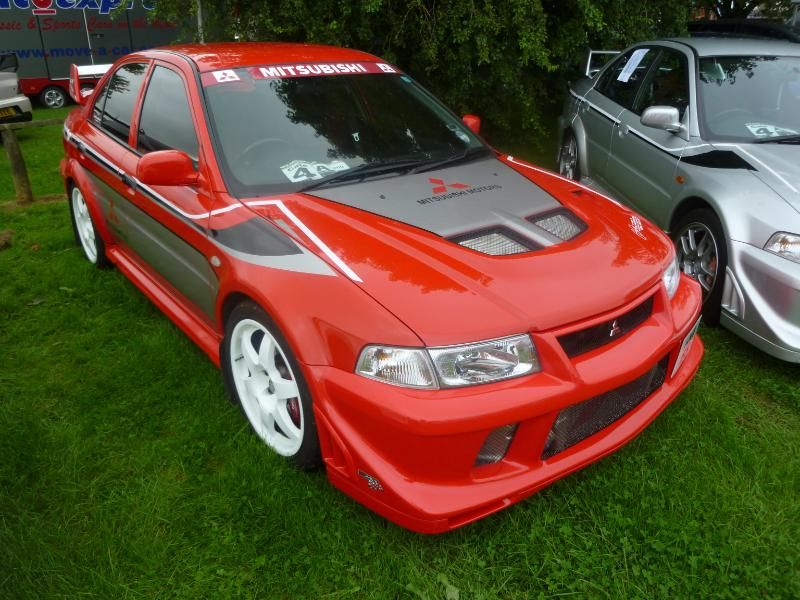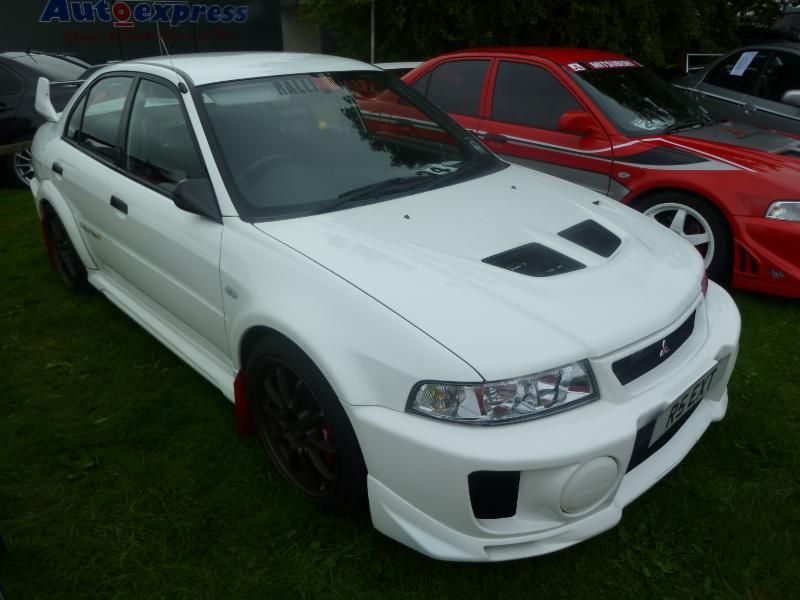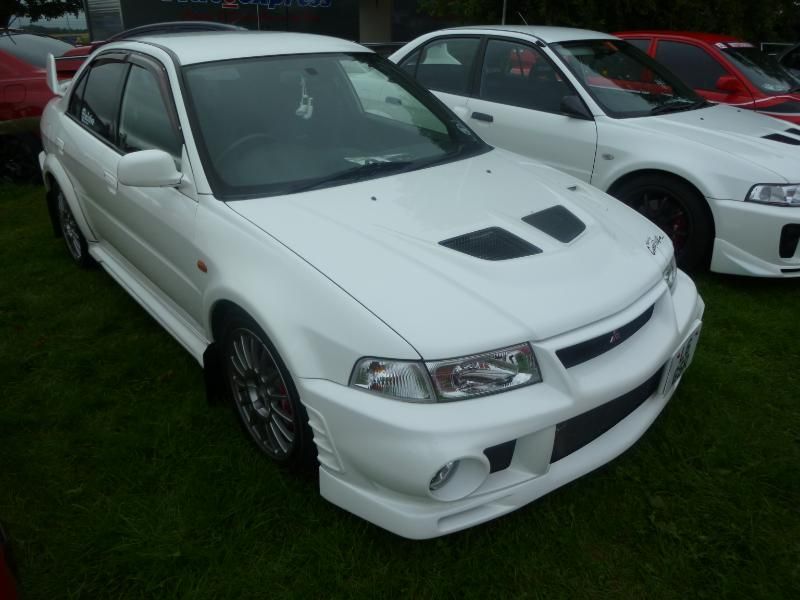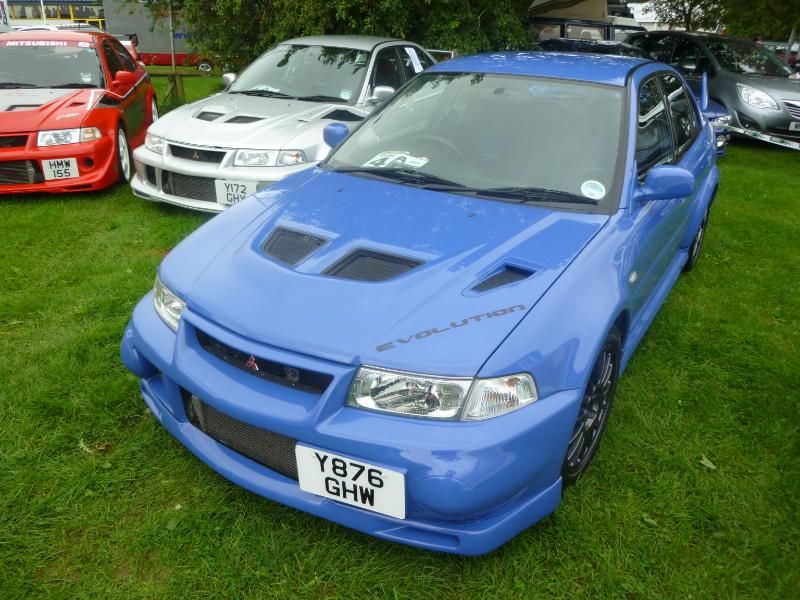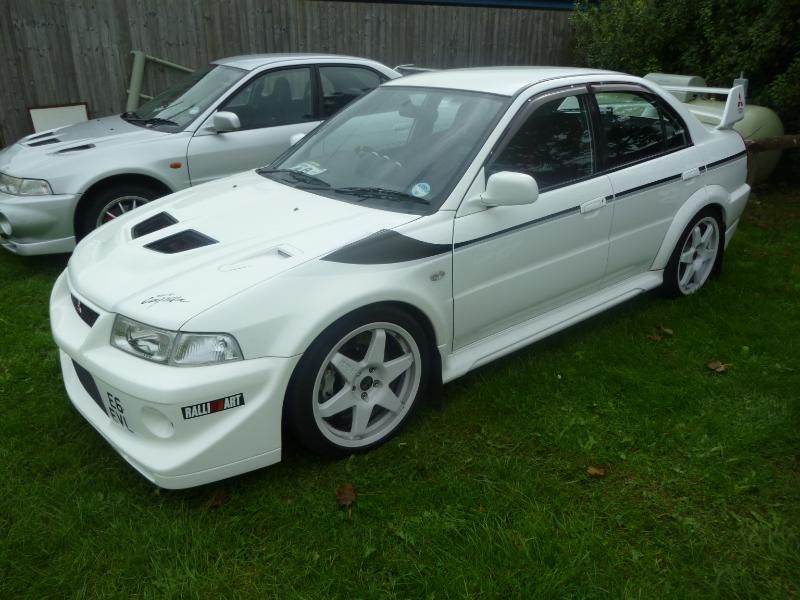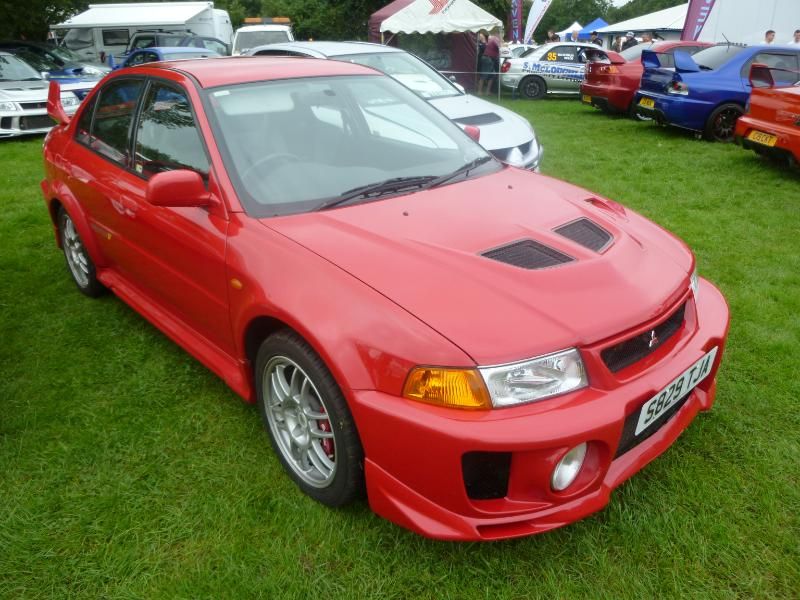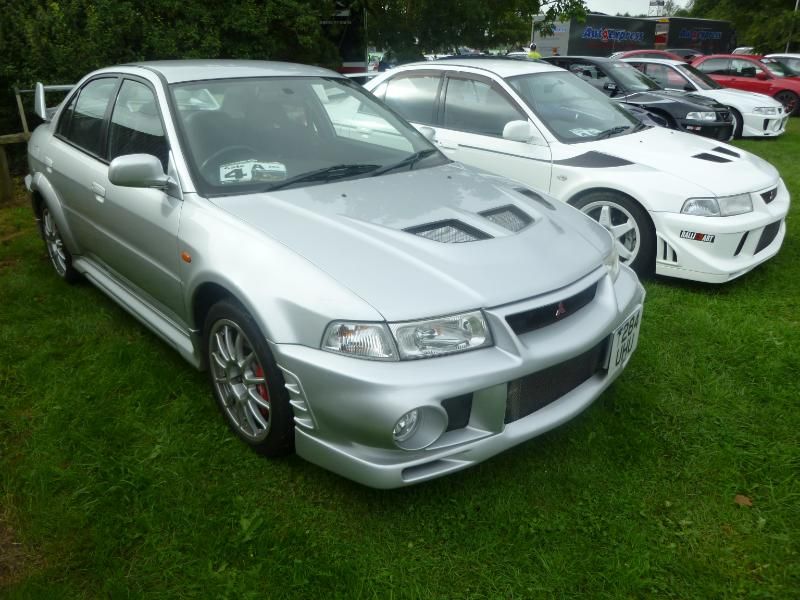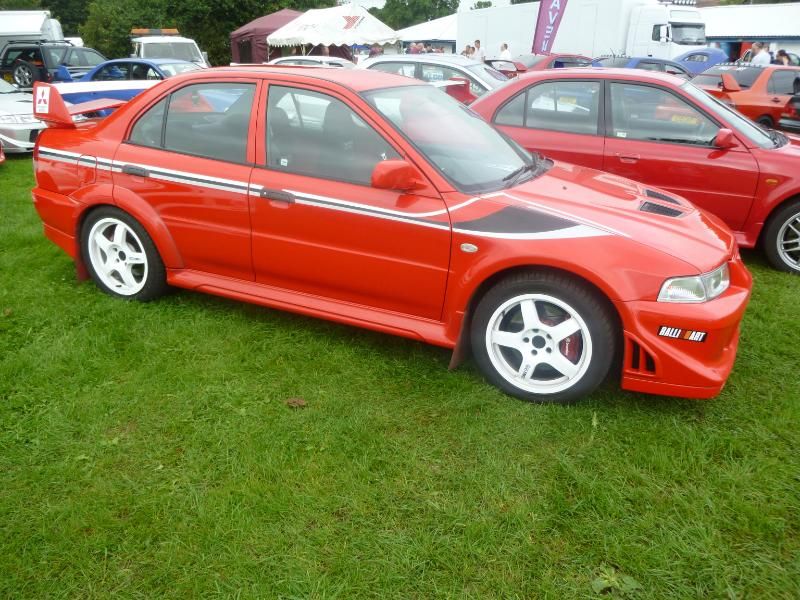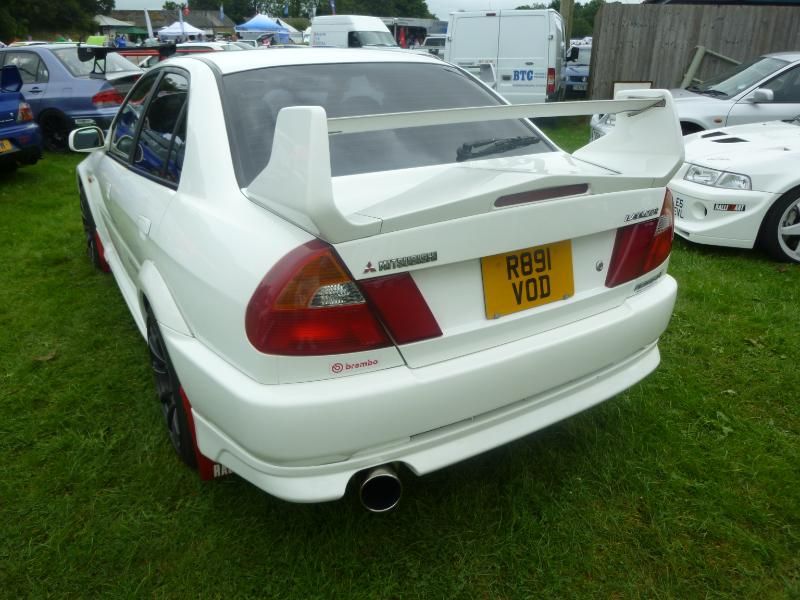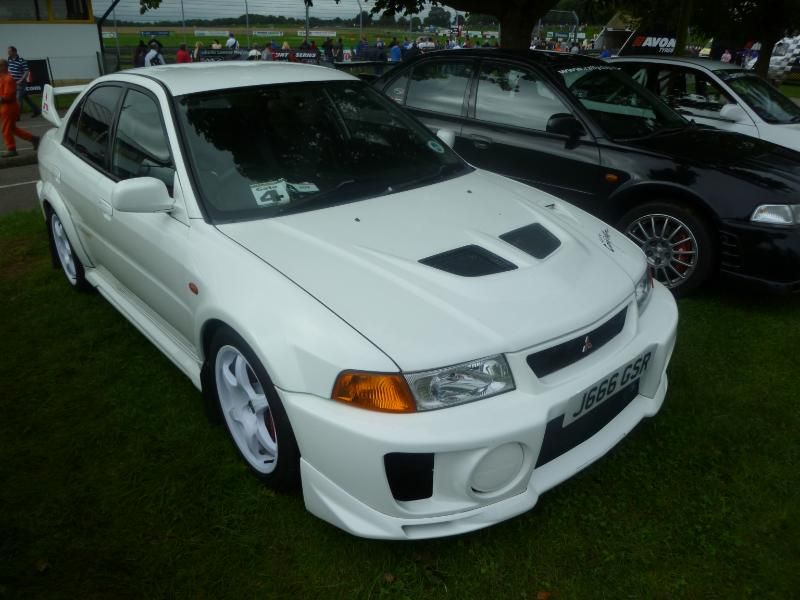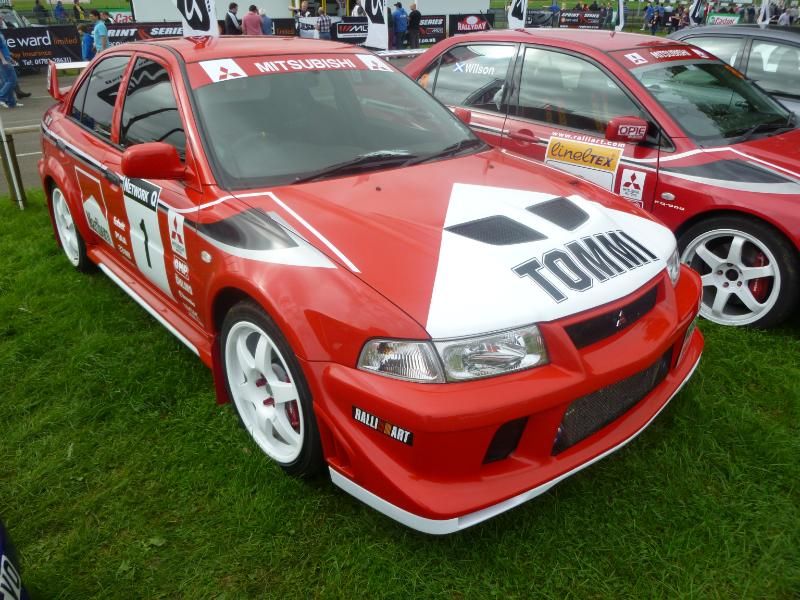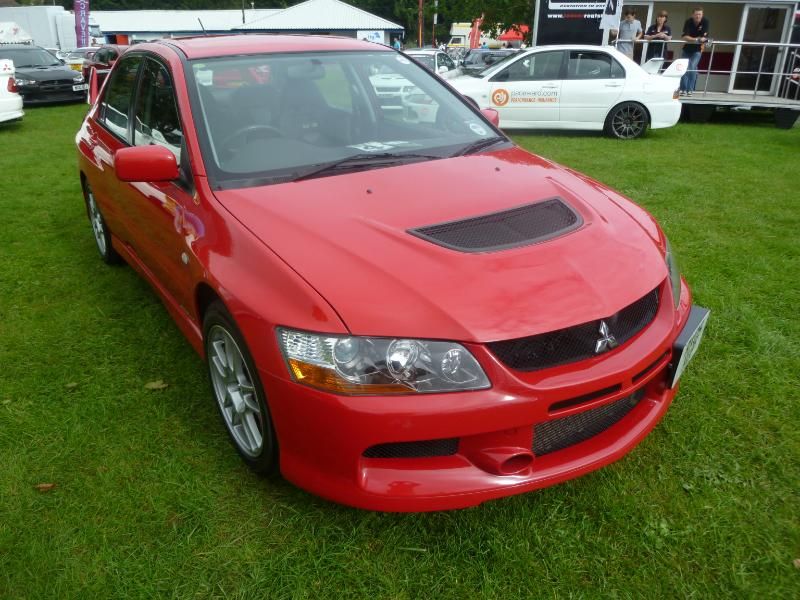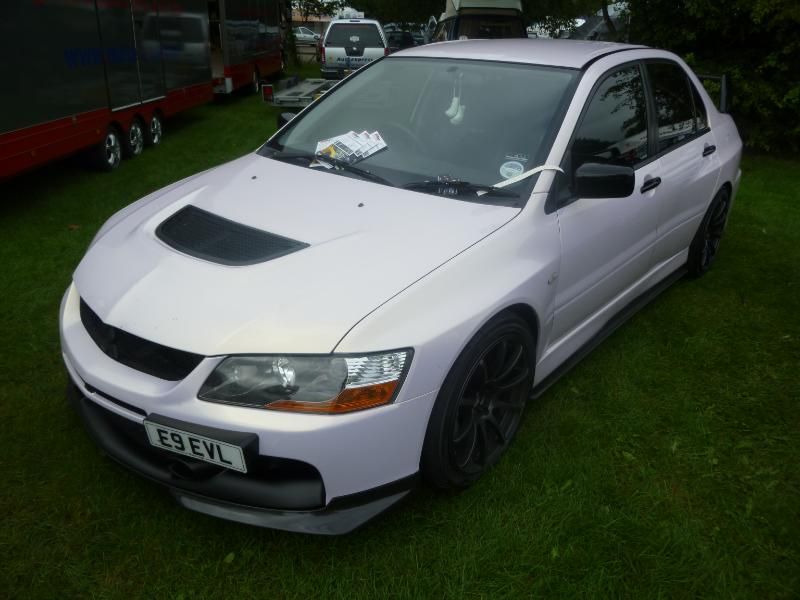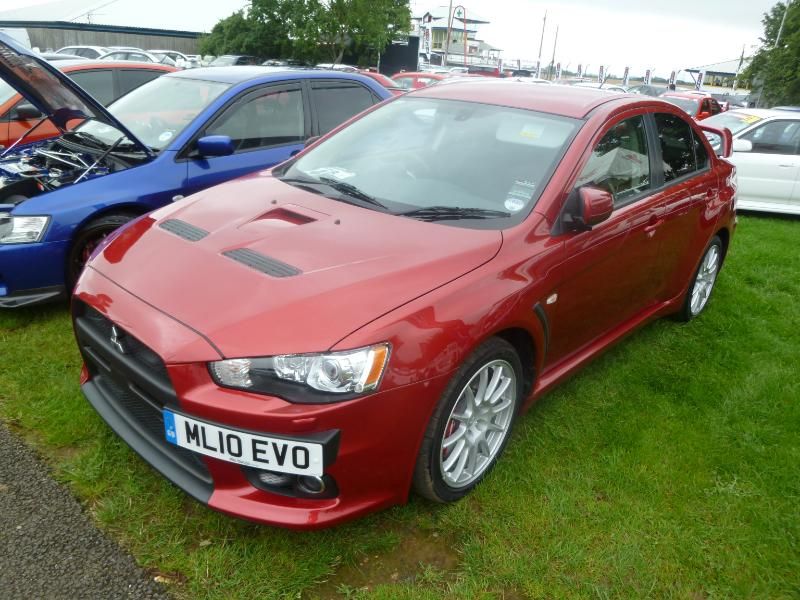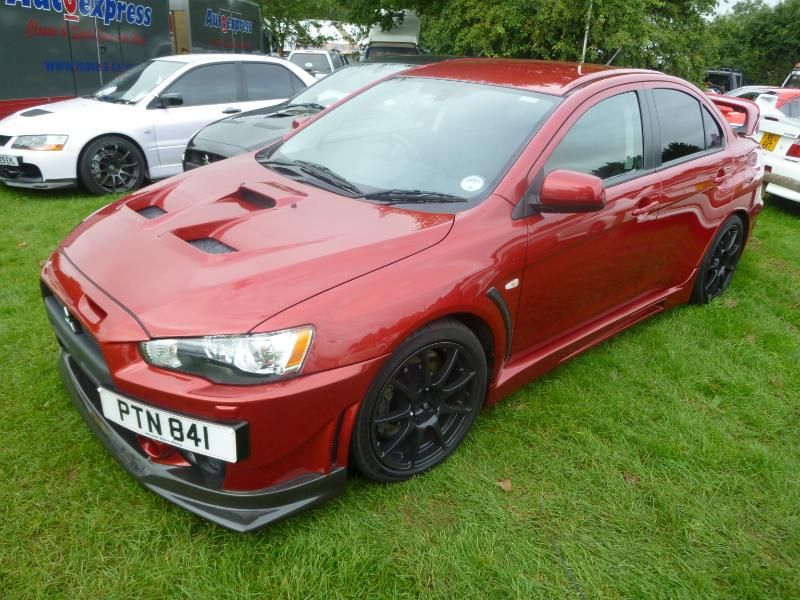 PEUGEOT
A small collection of Peugeots included a few 205 GTis, as well as a couple of 106s and a 306.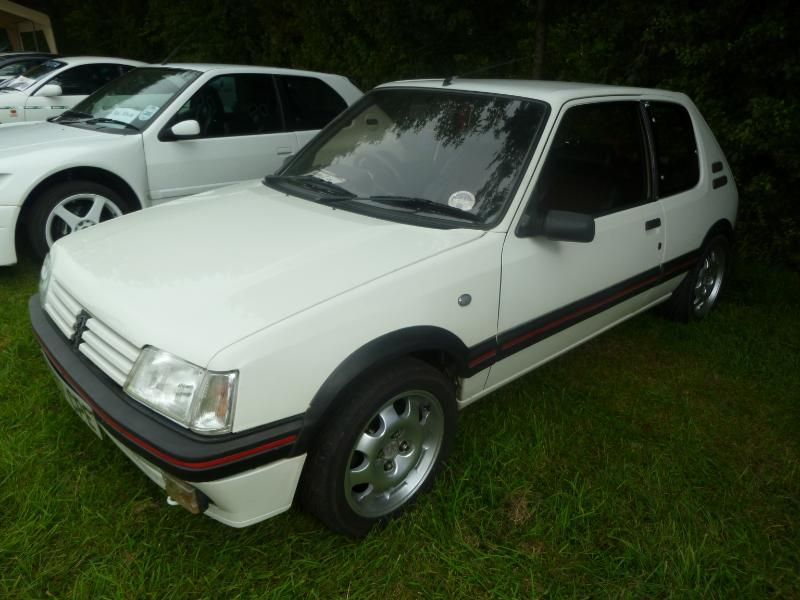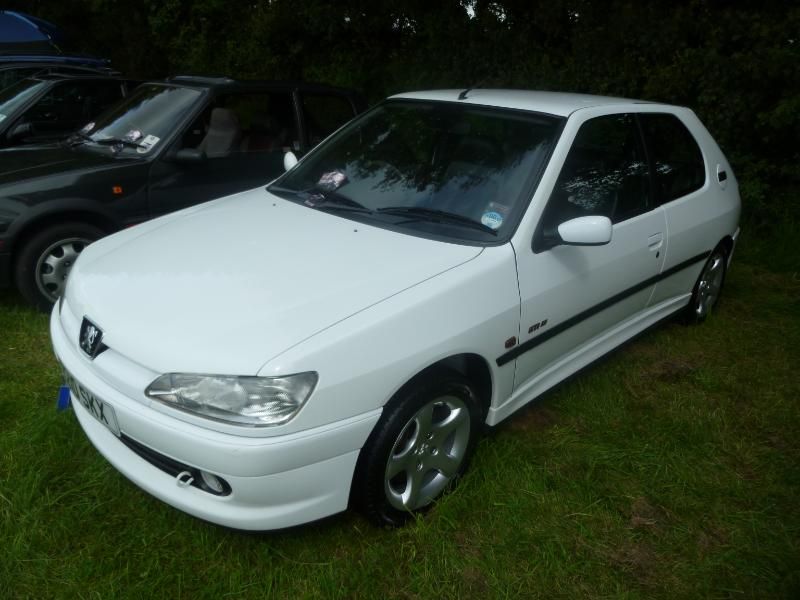 RENAULT
A variety of sporting Renaults included a couple of R8 Gordini, an R12 Gordini an R5 GT Turbo and a trio of Renault-Alpines.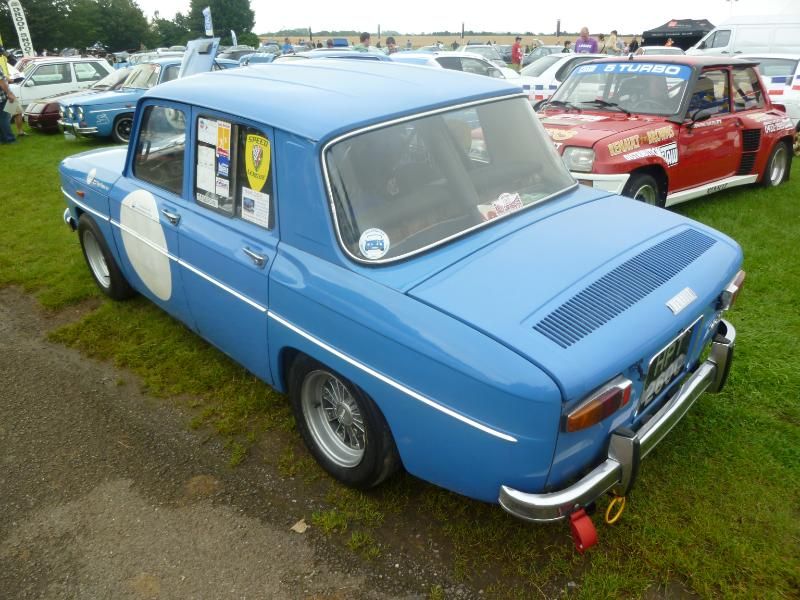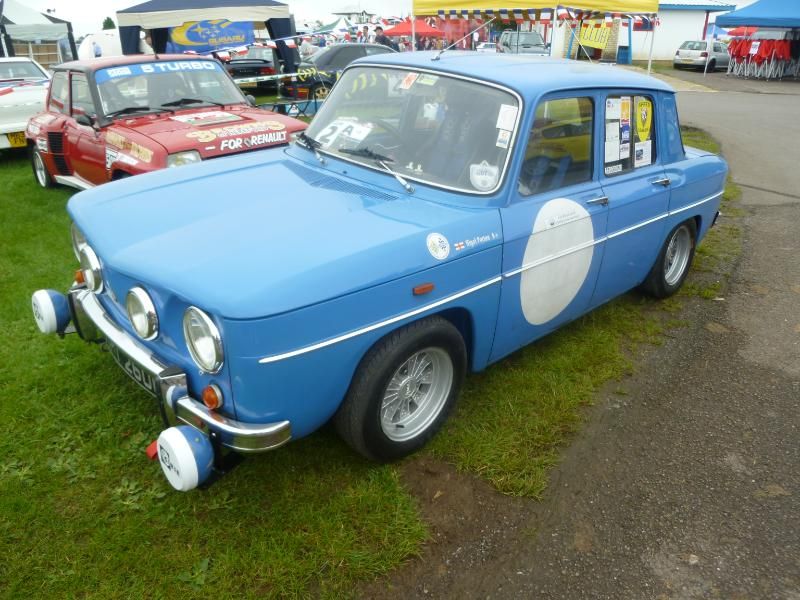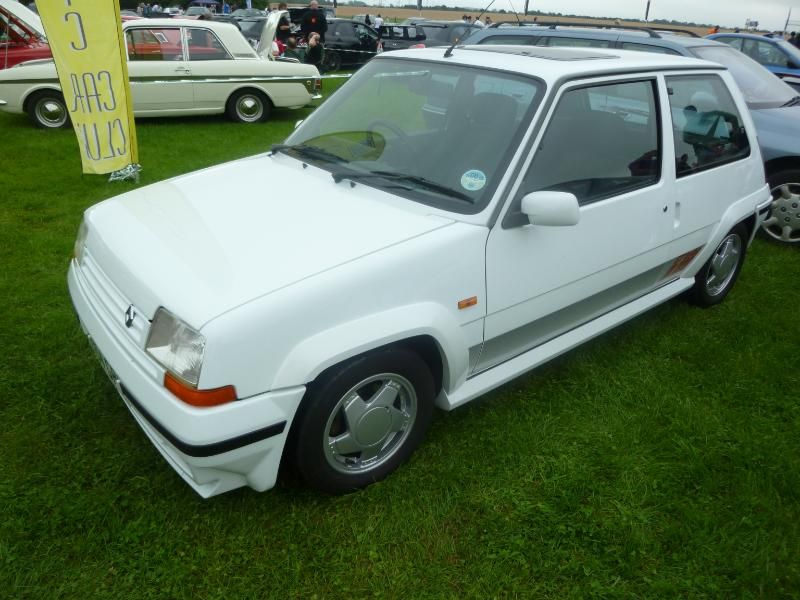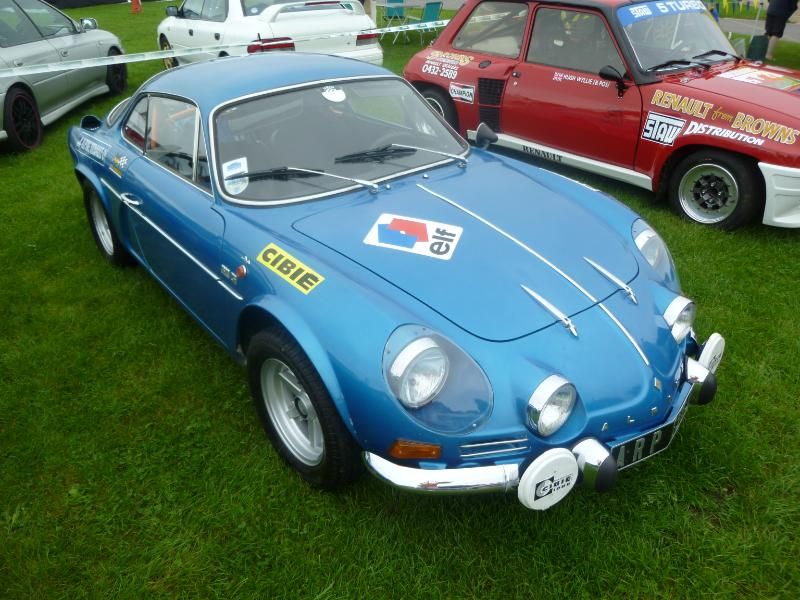 There was a rather nice Clio V6 in the car park.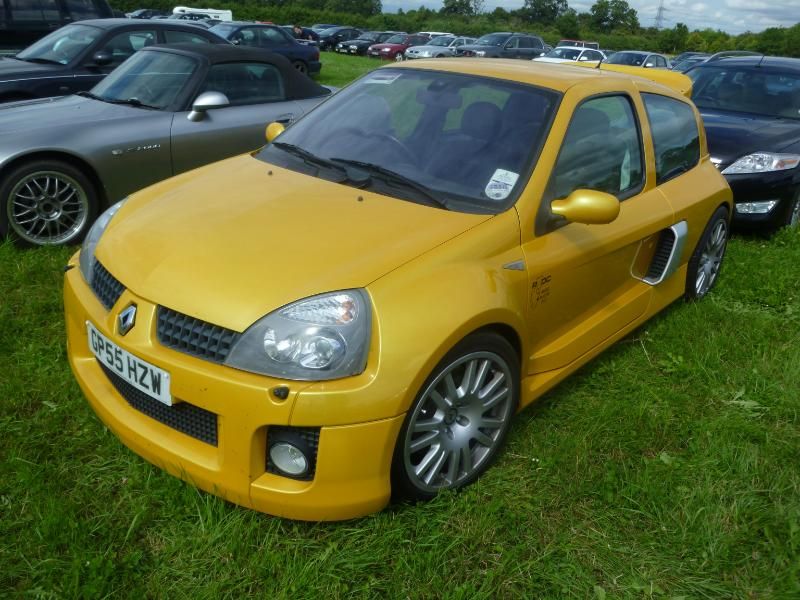 SUBARU

Most unusual Subaru was this, a pickup which was sold as the Brat in the US.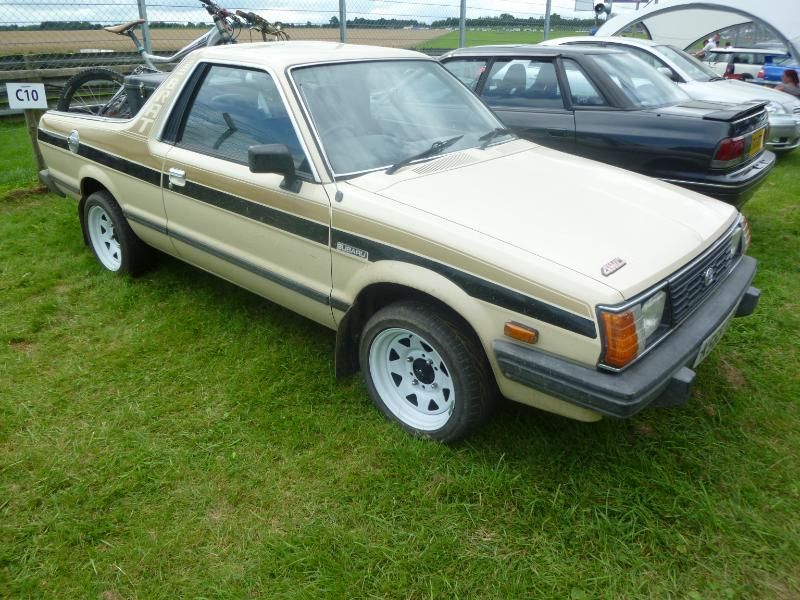 Almost all the other cars were Impreza, of every generation and with every different edition represented, though it was a little surprising that from the first two model generations, almost every car at the event was a 4 door saloon and not the 5 door car.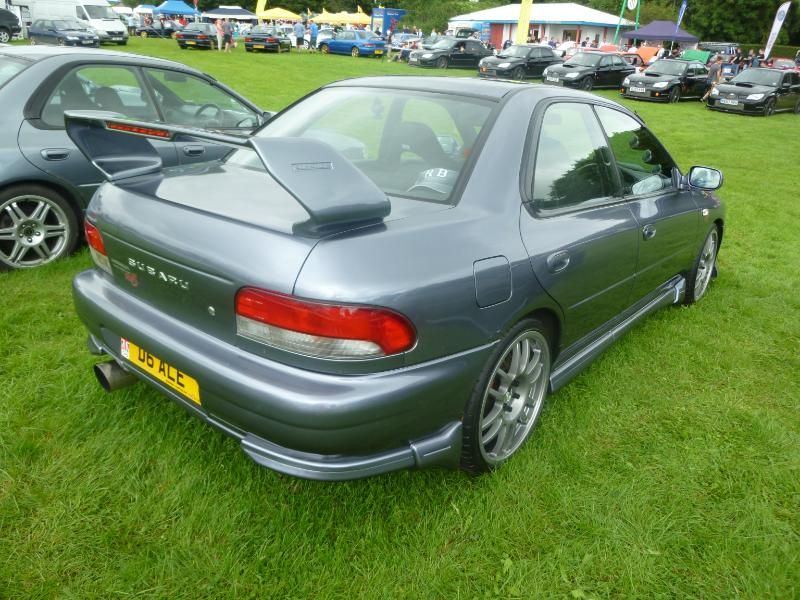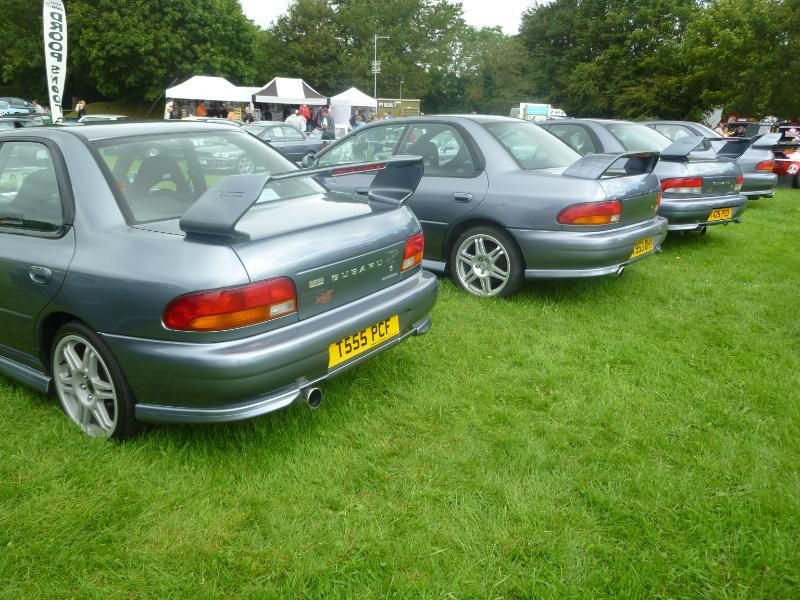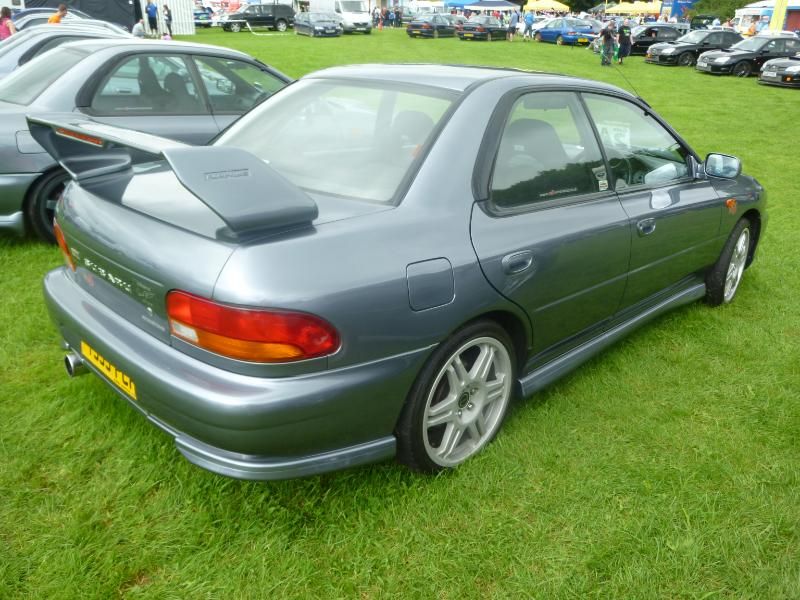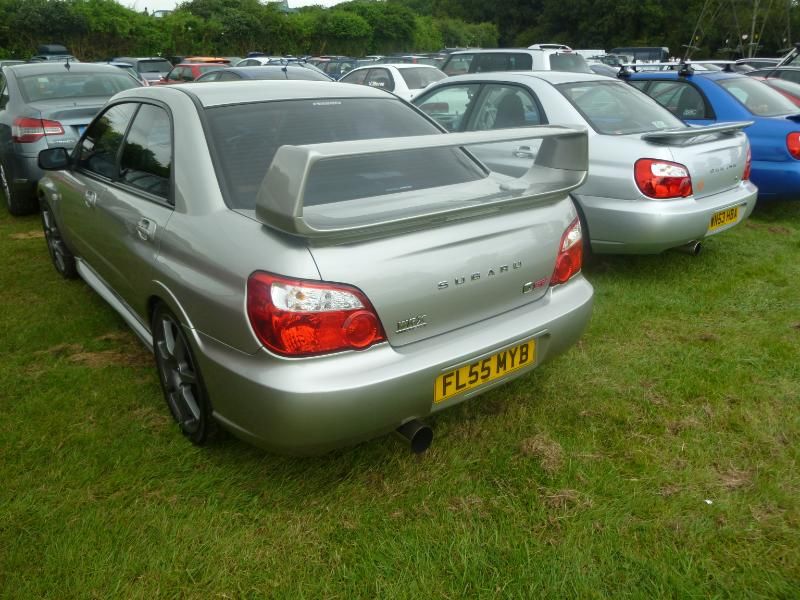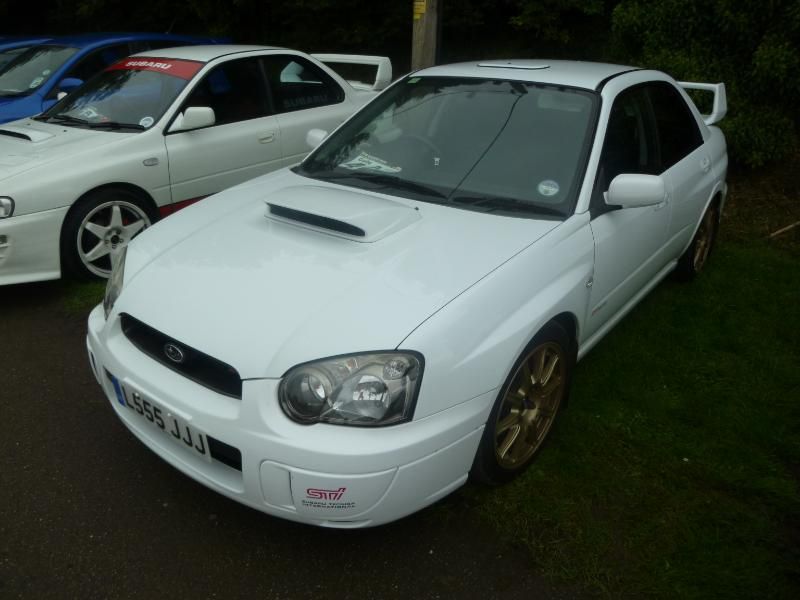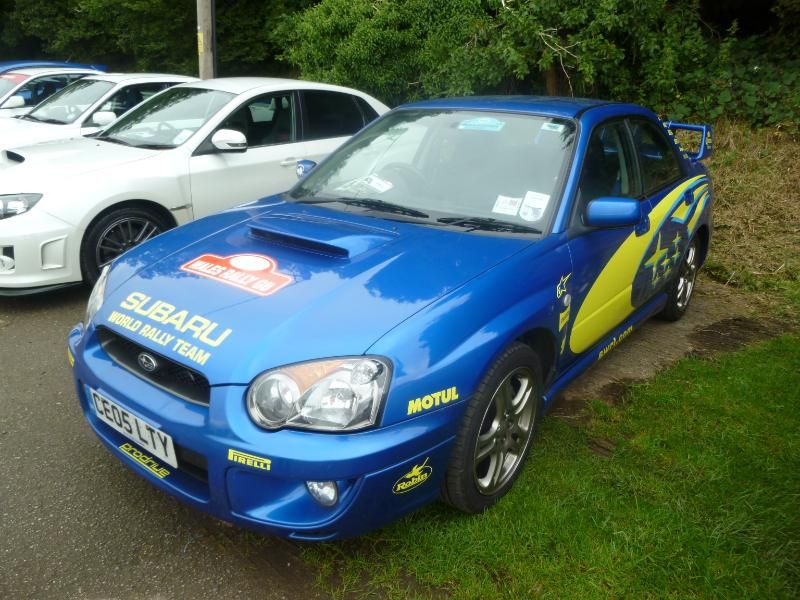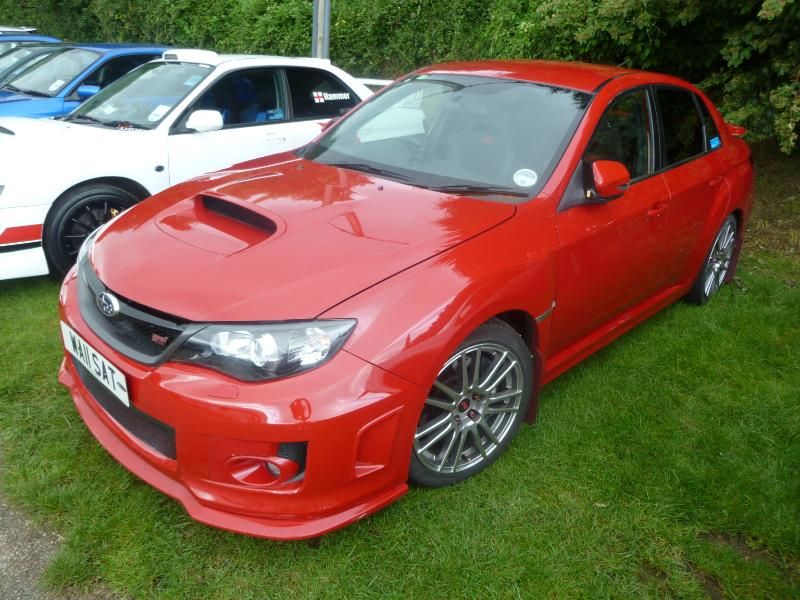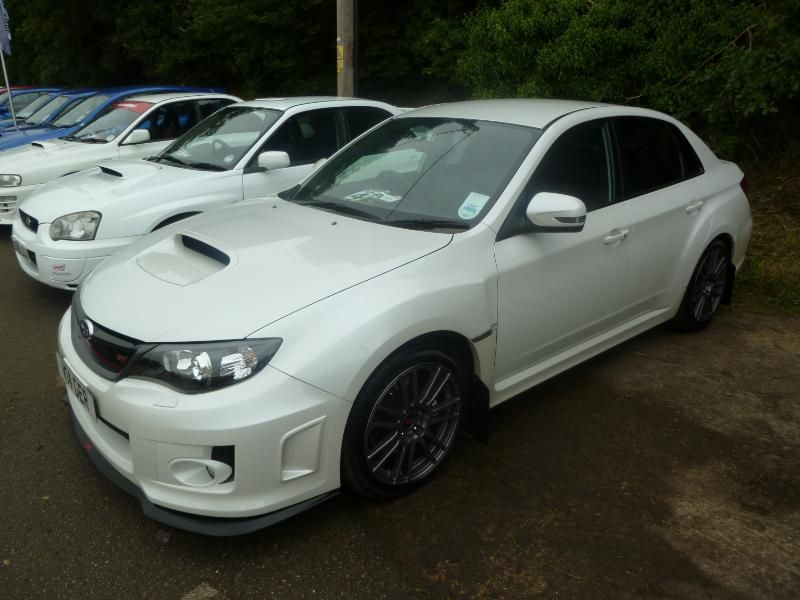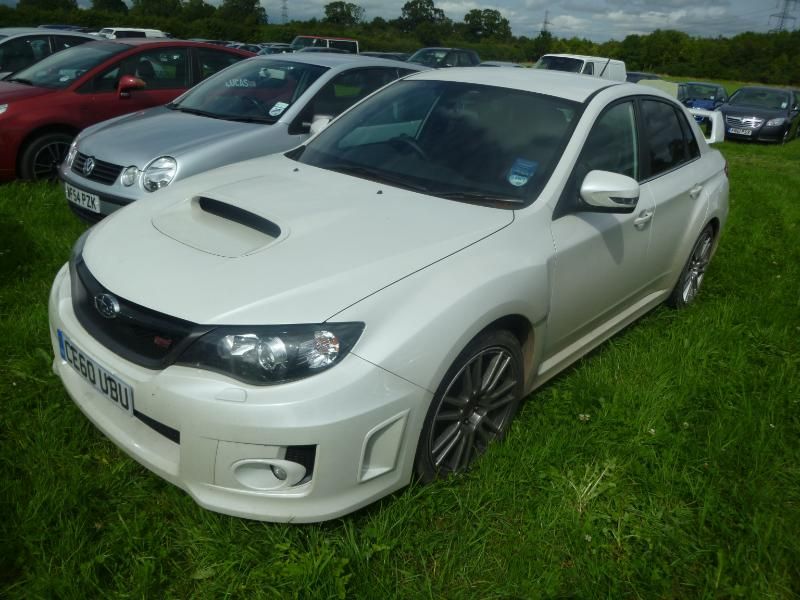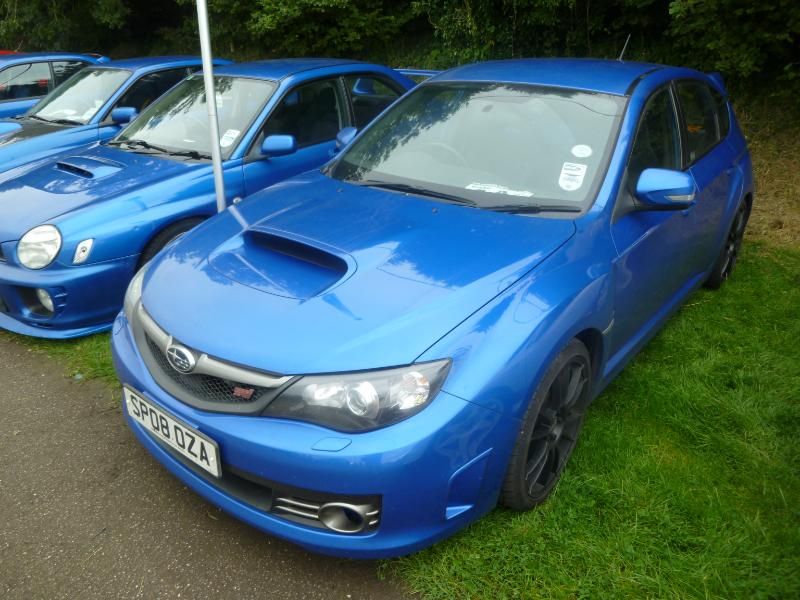 There were a very few of the larger Legacy models as well.
TALBOT
A quartet of the Sunbeam-Lotus, two in the first black and silver colour scheme and two in the later moonstone blue finish.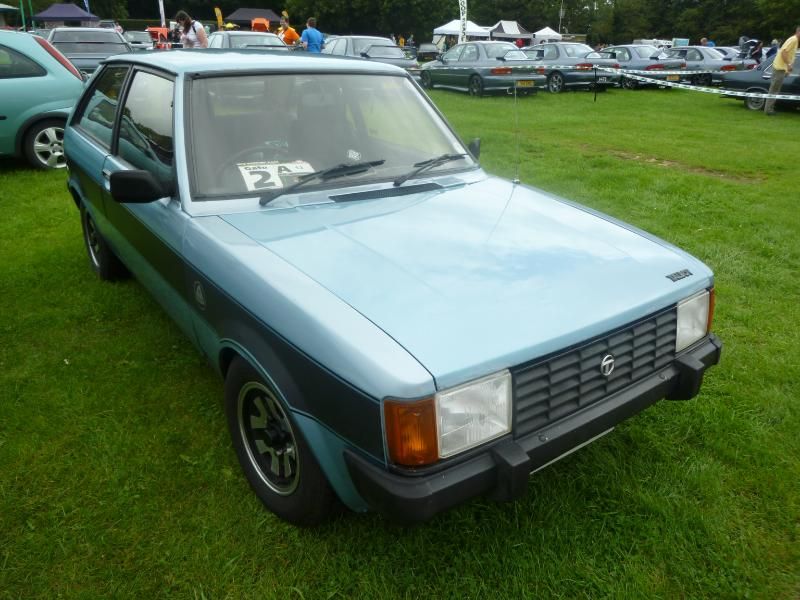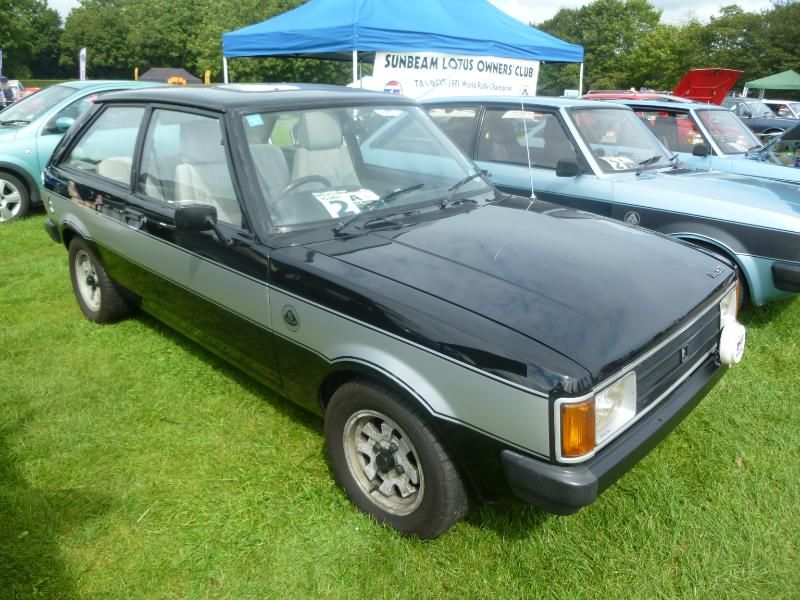 TOYOTA
Celicas, mostly GT-Four models, from a number of different generations were the key Toyotas on show, along with a Supra.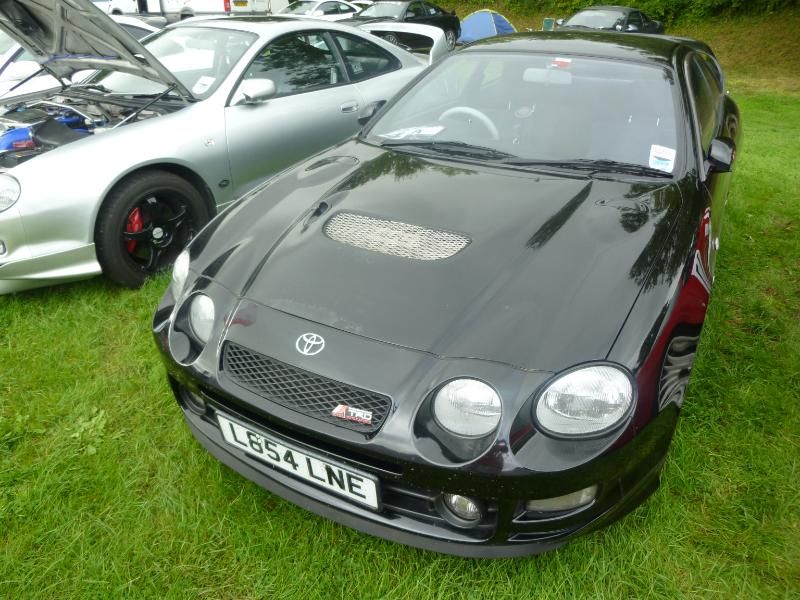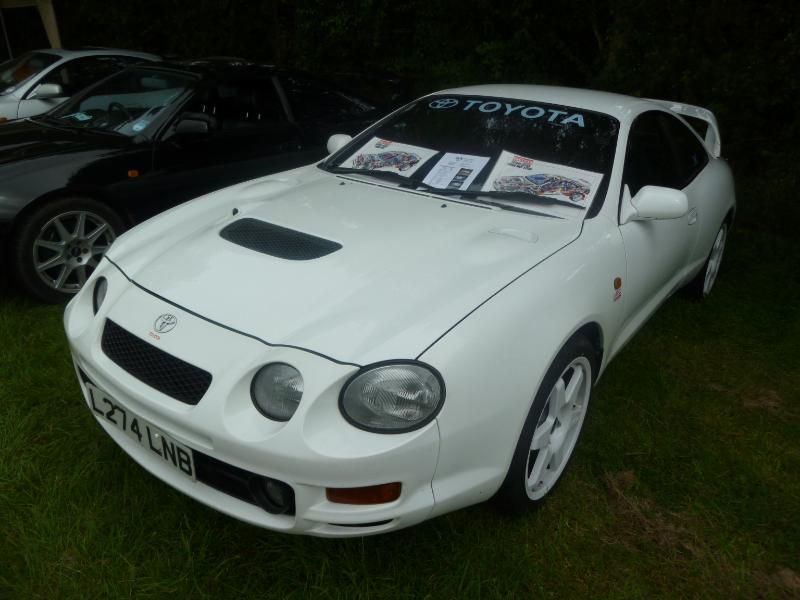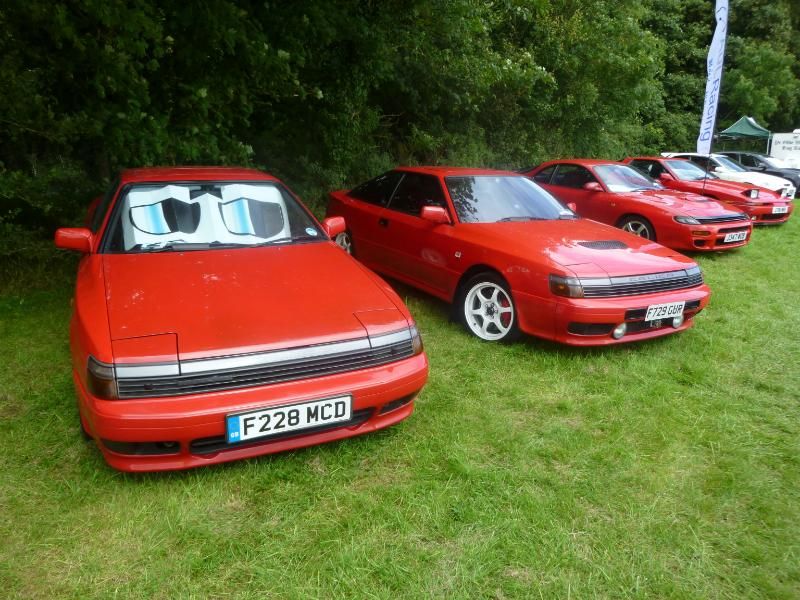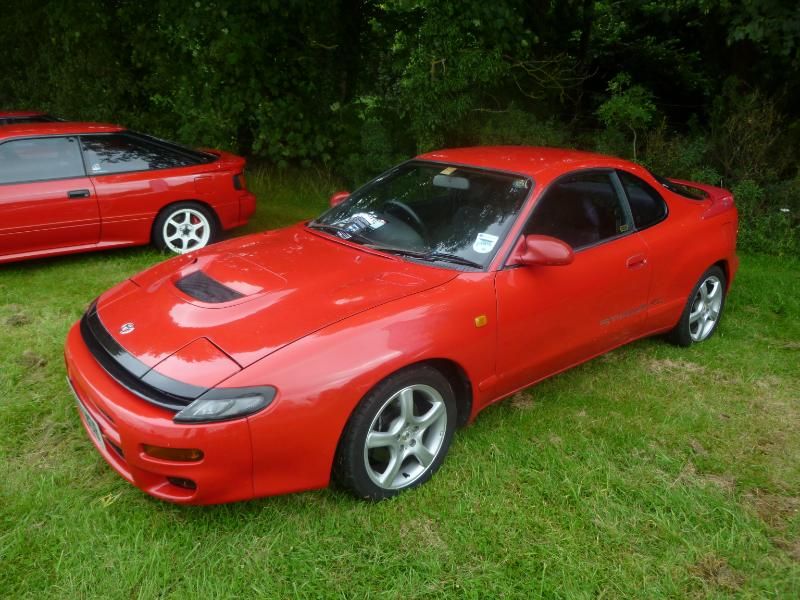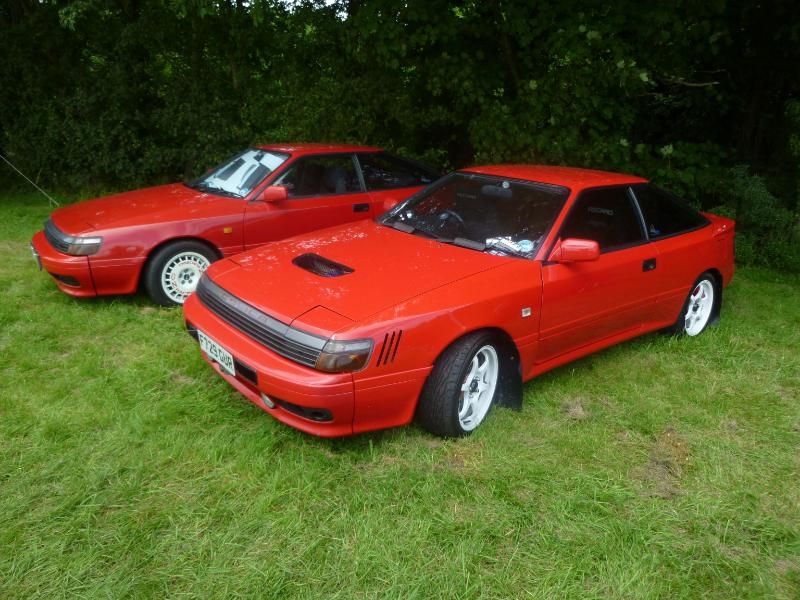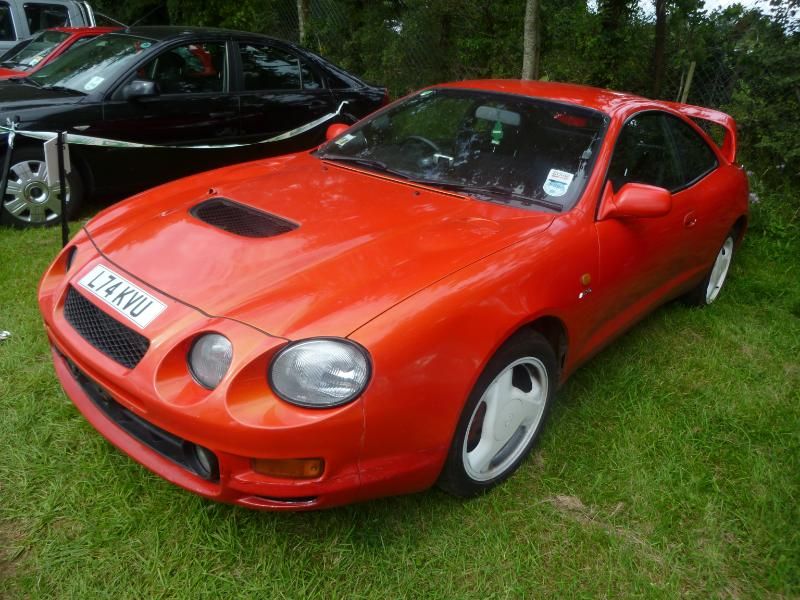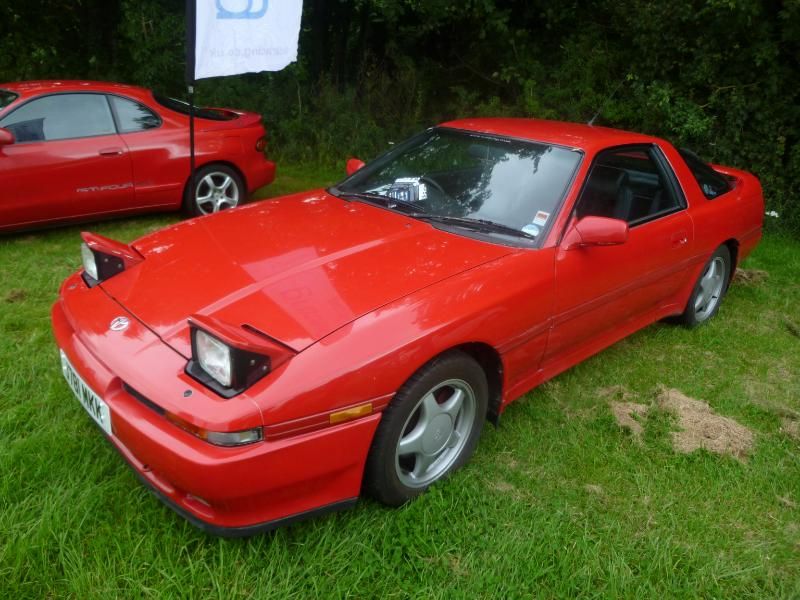 TRIUMPH
Two of the three surviving works TR4s were there.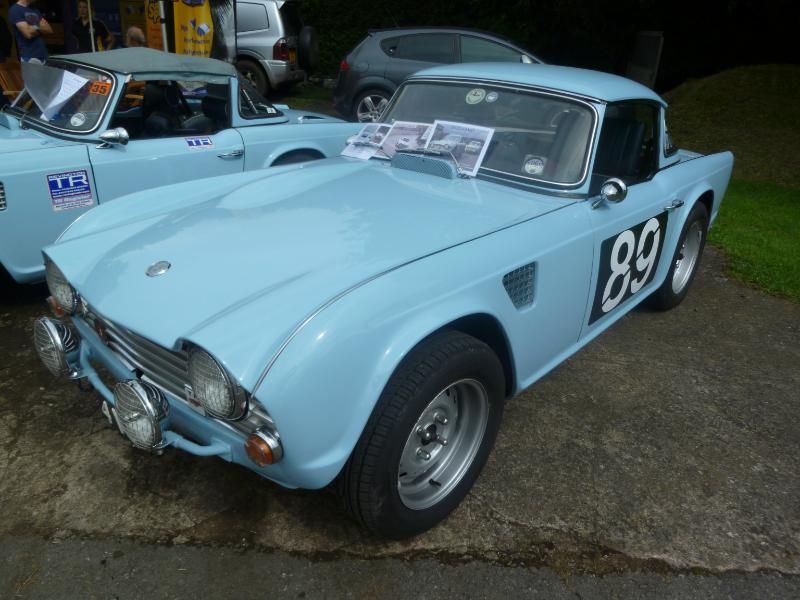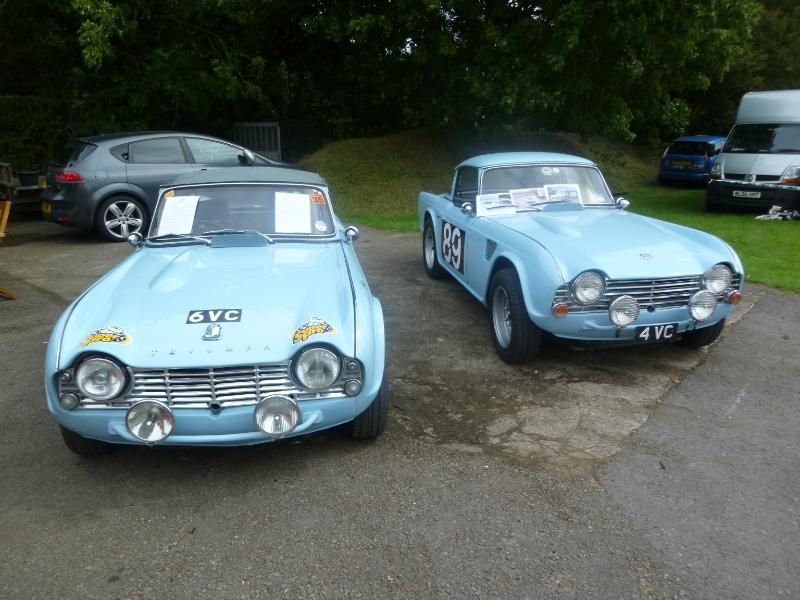 VAUXHALL/OPEL
Very expensive when new, the Chevette HS and HSR cars are prized vehicles now. These were all lovely.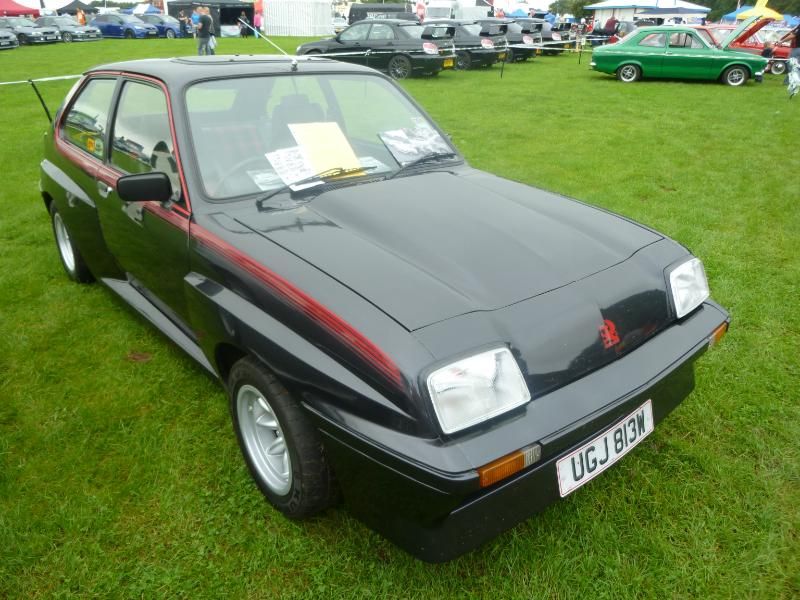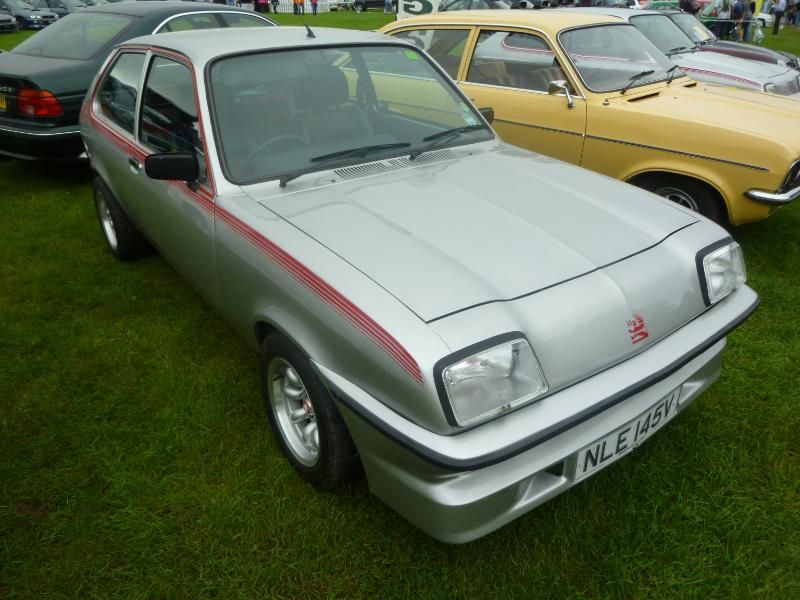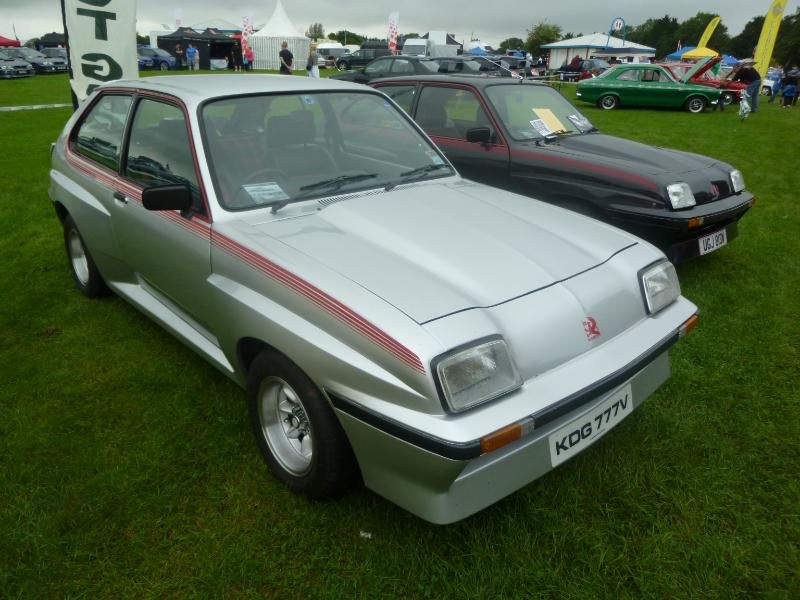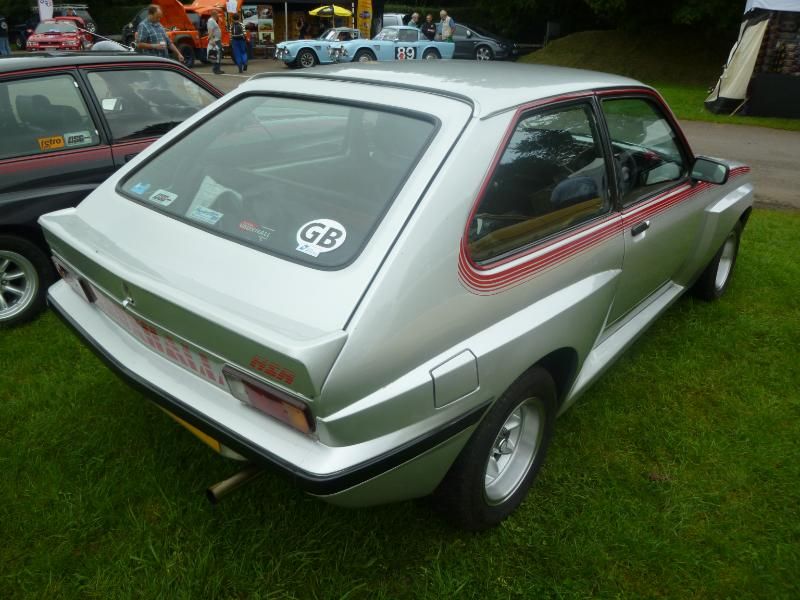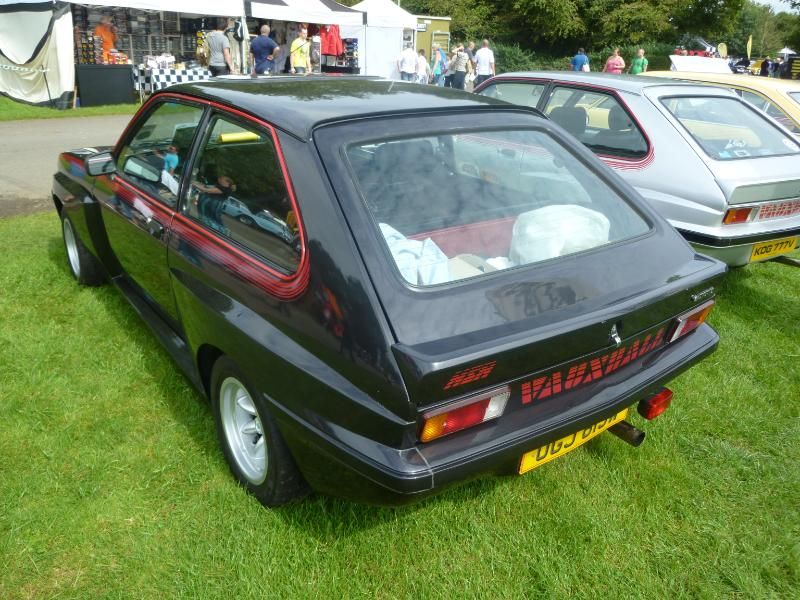 There was an example of the Monza from the mid 1980s and a Manta 400.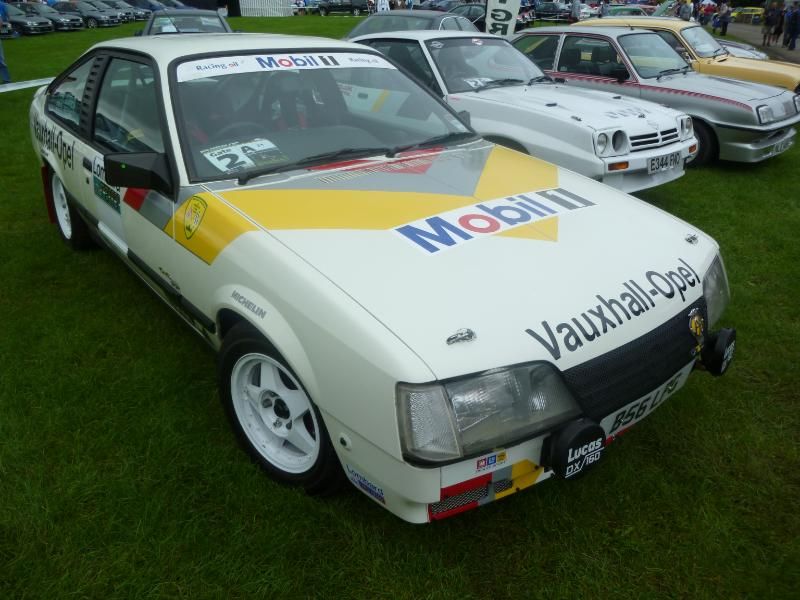 A reminder of a once common sight on our roads was this Viva Estate car in 1300GLS spec.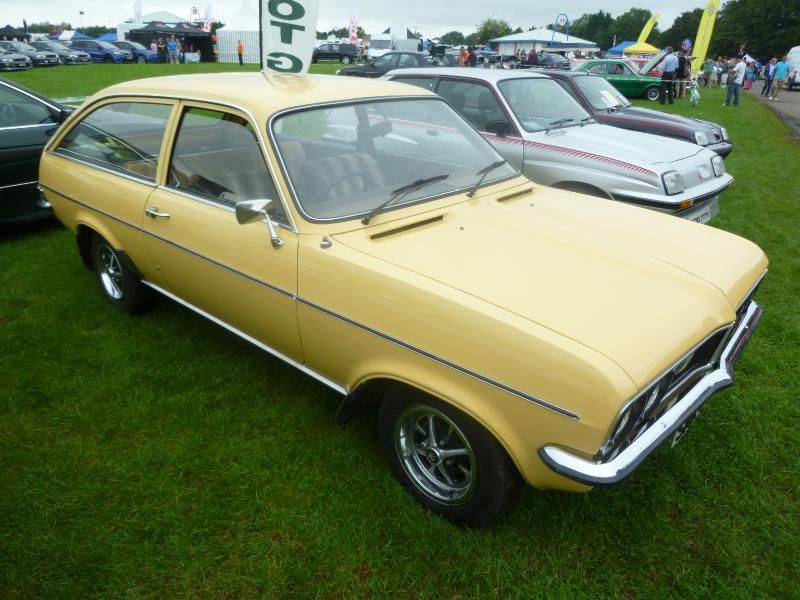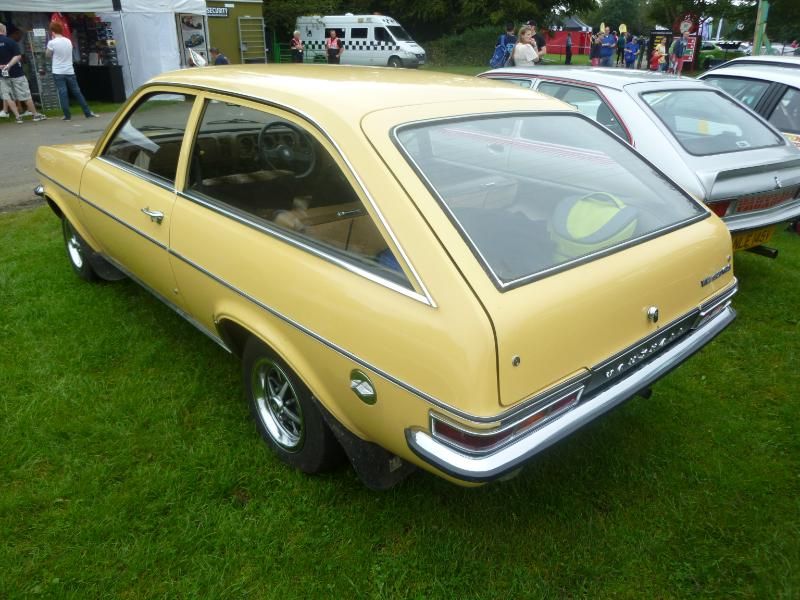 RALLY RAID
Part way around the perimeter of the track was a display and activity area. Bowler Wildcats were available for people to take a ride around an off-road course, the Race 2 Recovery boys were there, and there were some display cars associated with coping with rougher terrain, including these.
CAMEL TROPHY LAND-ROVERS
There were a whole series of these specially upgraded vehicles.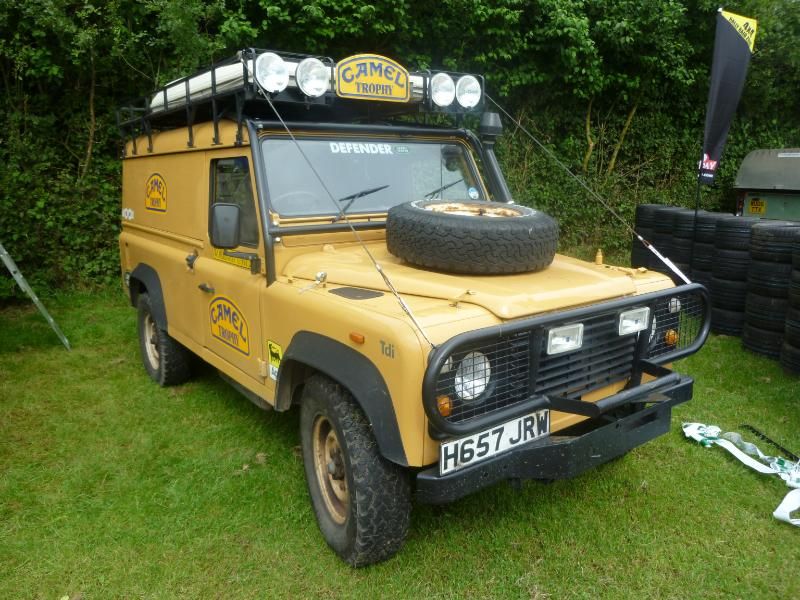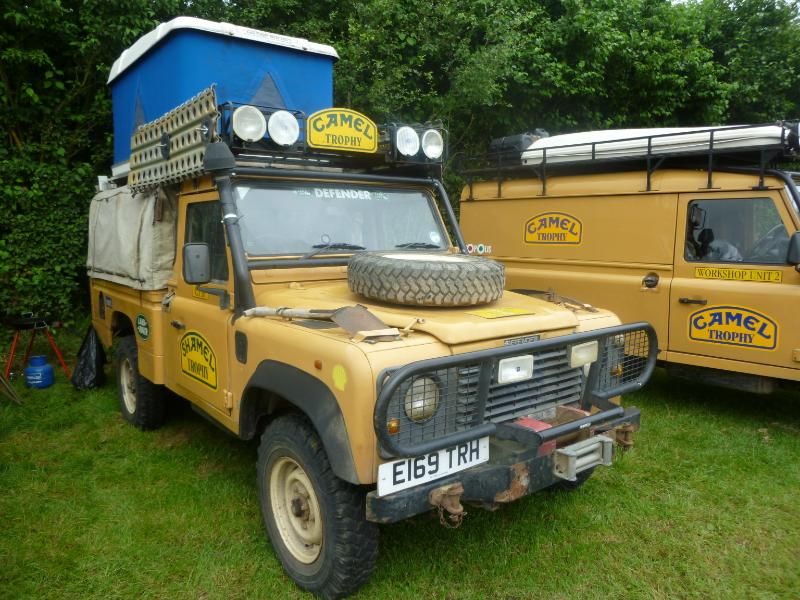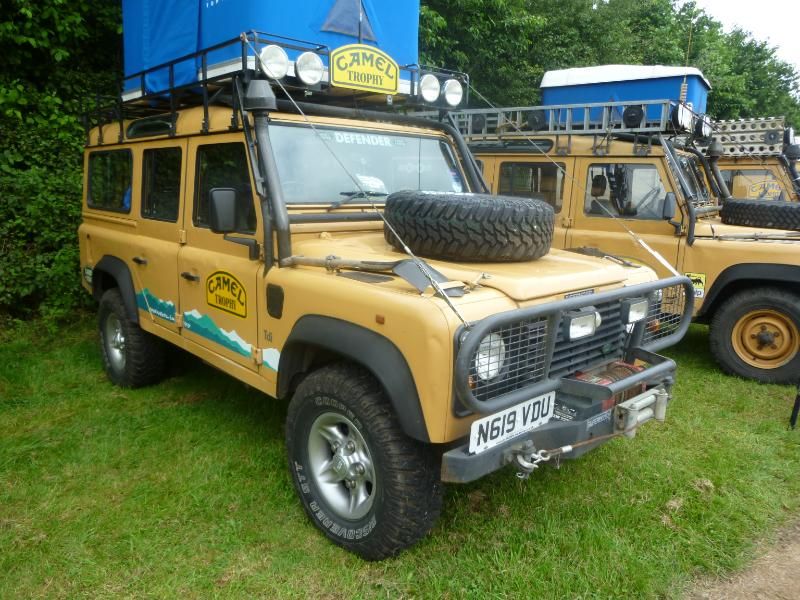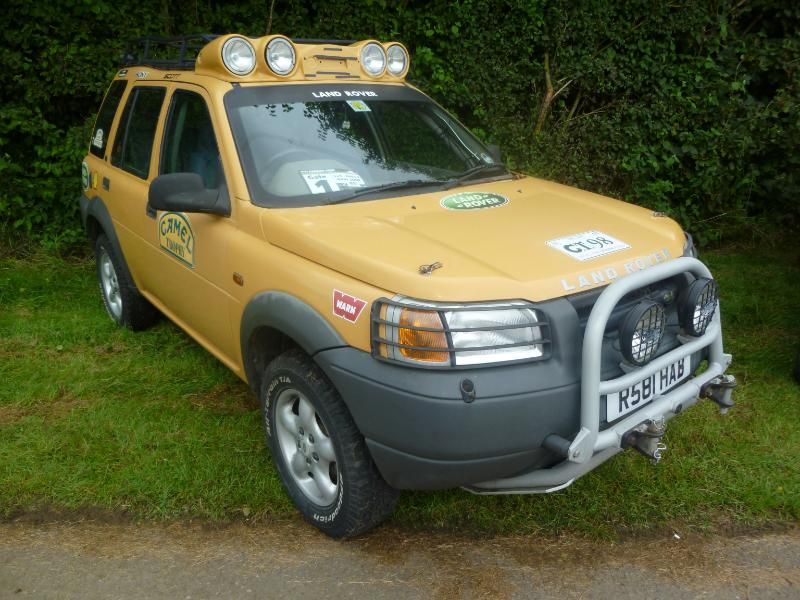 ARMY VEHICLES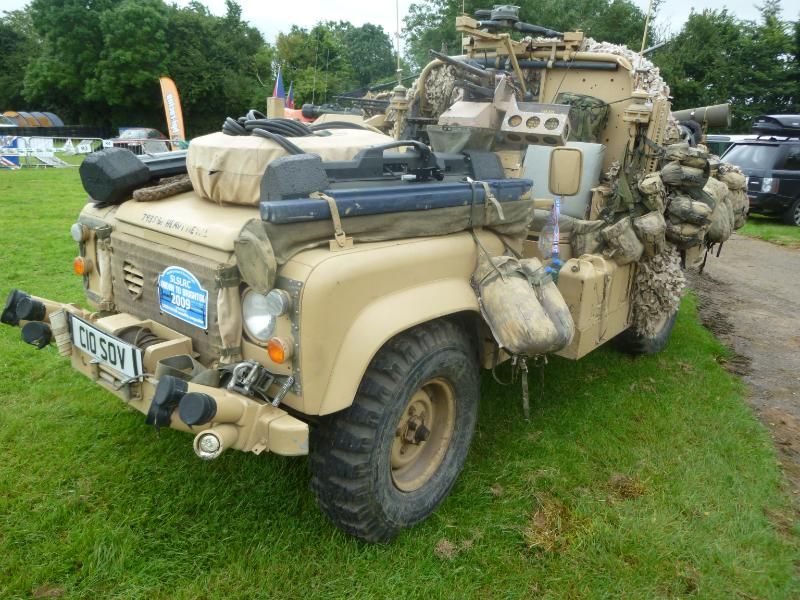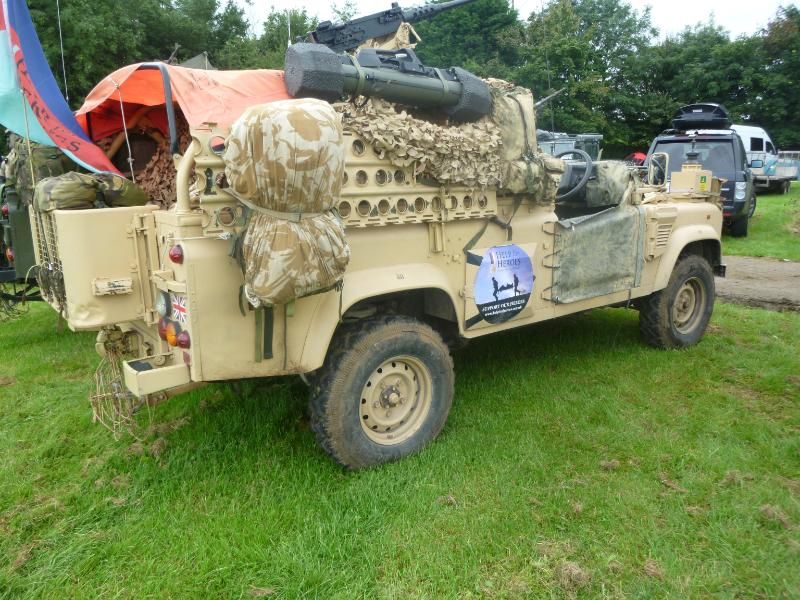 This was an interesting day out, with plenty to see, and well worth the short trip from home.
2012-08-25 09:33:23