With the mid season La Vie en Bleu firmly established in the Prescott calendar, attention has turned to trying to build up a second themed event as  the Season Finale when a dose of Americana invades this North Gloucestershire venue. 2012 marks the third time that this has been done, with each year promising and delivering yet more. After a truly excellent weekend at la Vie en Bleu and following positive reports from the trio of us who attended the 2011 Season Finale, it did not take much to hatch a plan to make this another Big Event for TheMotor, with more than 10 of us travelling from our respective bases of nearby Bristol, Stratford/Coventry to Durham/Darlington and Nick flying in from Berlin. Hopeful of good weather, it seemed our luck was in when the forecast suggested blue skies and plenty of sunshine for both days. Whilst the forecast proved unerringly accurate there was a challenge that the already sodden local landscape received something in the region of 1.5″ of rain in the 24 hours prior to the event, with which the ground simply could not cope. Thanks to a particularly hectic weekend schedule, I did not reach Prescott until early afternoon the Saturday and faced a horrific looking mud bath between the main road and our parking position under the trees in the Orchard. Getting the car in was one thing, but as more vehicles moved around the site, it soon became apparent that getting them out was going to be even more challenging. Somehow we did manage it, and did not see any low speed collisions – despite some near misses by other non-forum attendees who did not seem to understand the physics of a car and deep mud and wet long grass! – and even managed to get in again to the same parking area on the  Sunday morning. Sadly, these muddy conditions did mean that the organisers felt that they could not let the Owners Clubs take their cars up the hill in the planned lunchtime cavalcades, as the risk of covering the track in mud was just too great, but this and the difficulty in getting around the non-hardstanding areas of the site did little to detract from what was another excellent weekend. Here are just some of the highlights:     .

FORUM CARS
After the array of newly acquired vehicles that comprised TheMotor's fleet at La Vie en Bleu, there was no new metal this time, unless you count a different Citroen DS3 with which Nick had been furnished by Mr Avis, but that should not detract from the diverse collection of interesting machines which constitute our cars.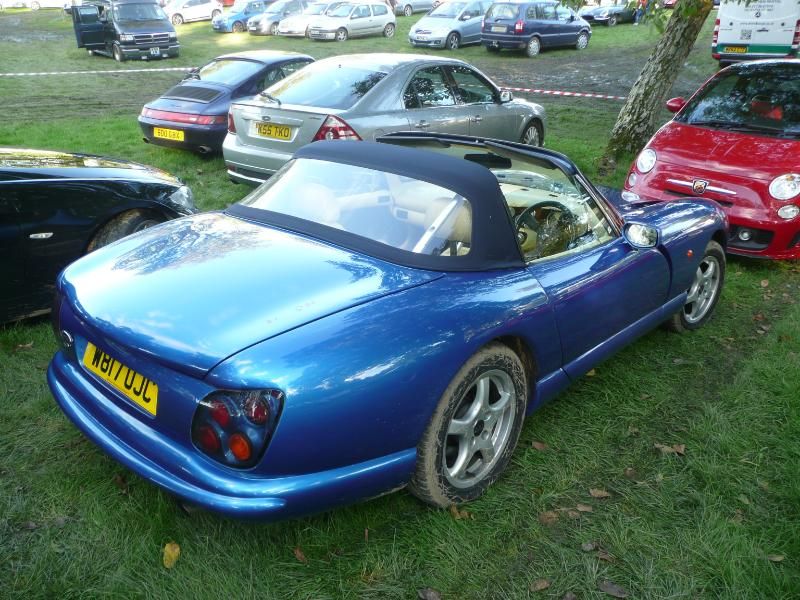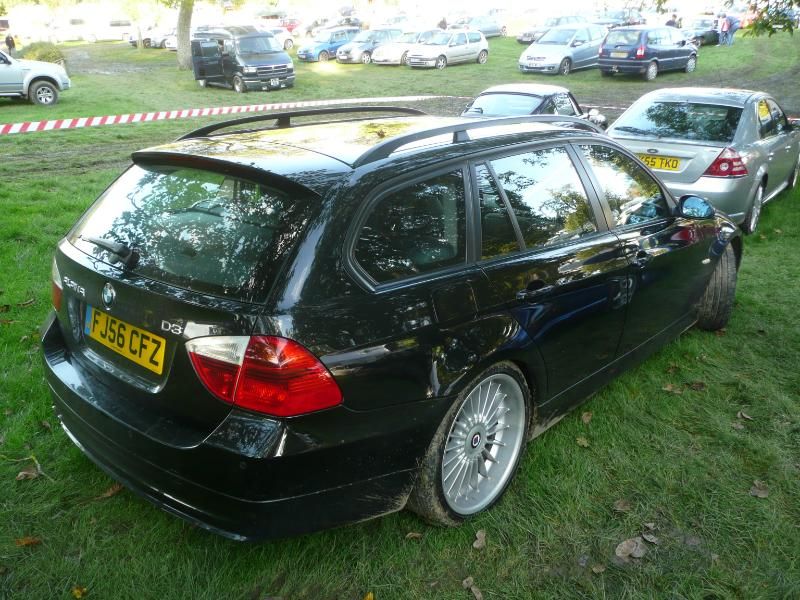 IN THE PADDOCK
A varied program of racing on both days saw all manner of different cars competing for honours, with lots and lots of relatively small classes, this giving the spectator plenty of variety with everything from classes for Reliant, Porsche, Triumph and others.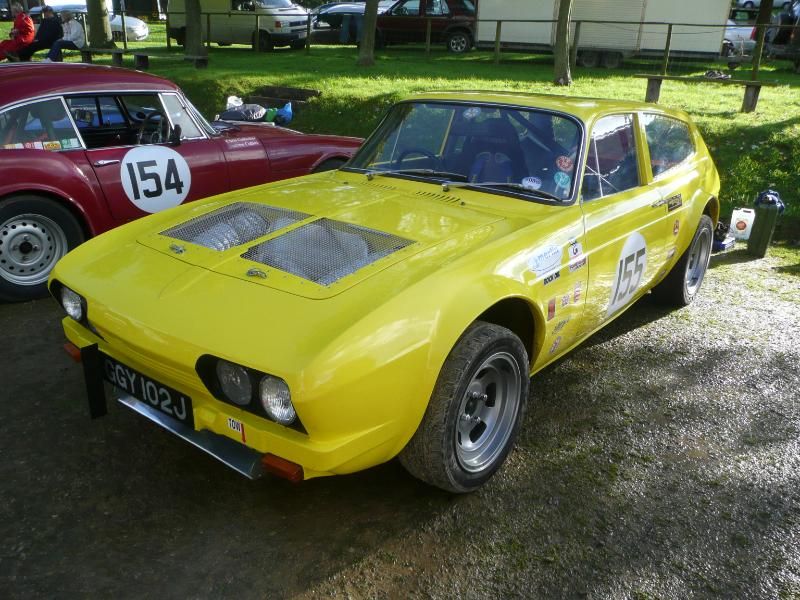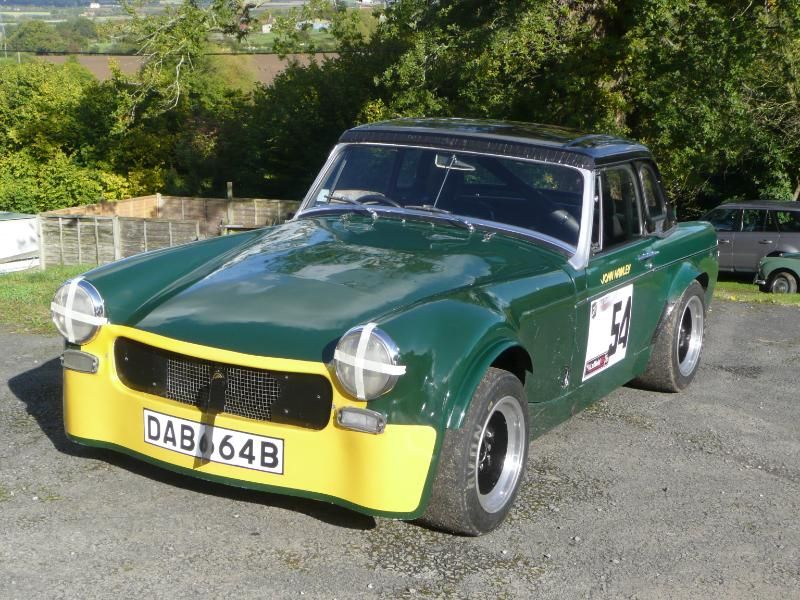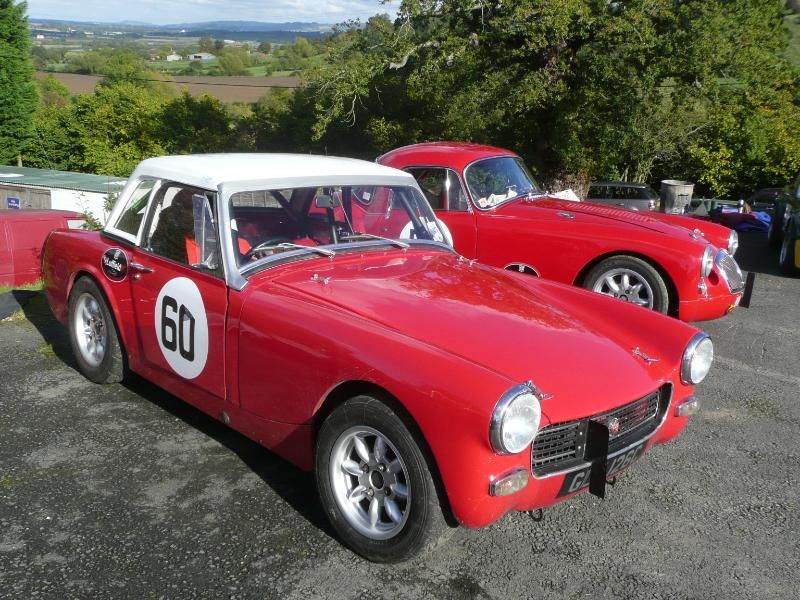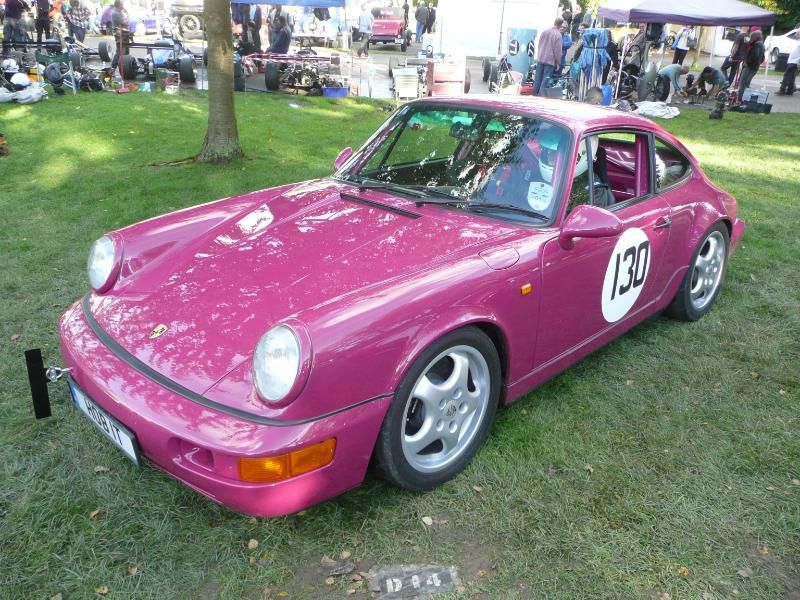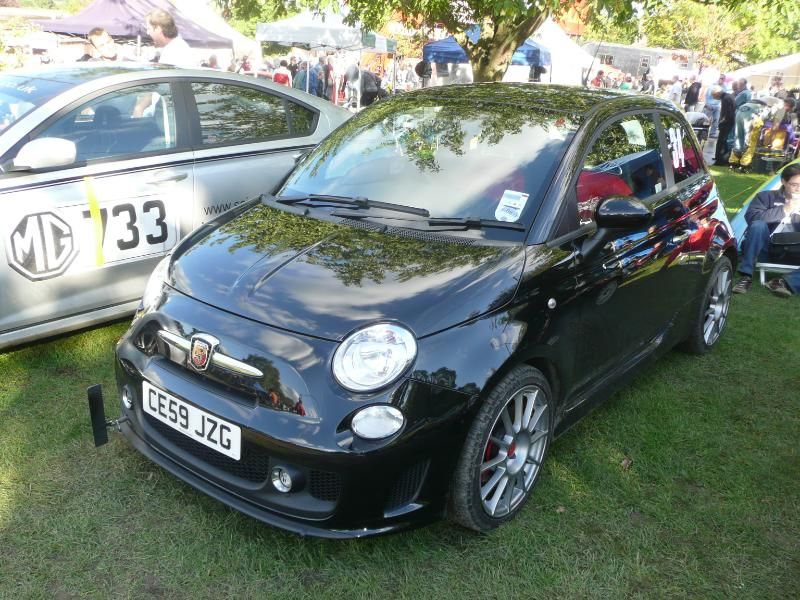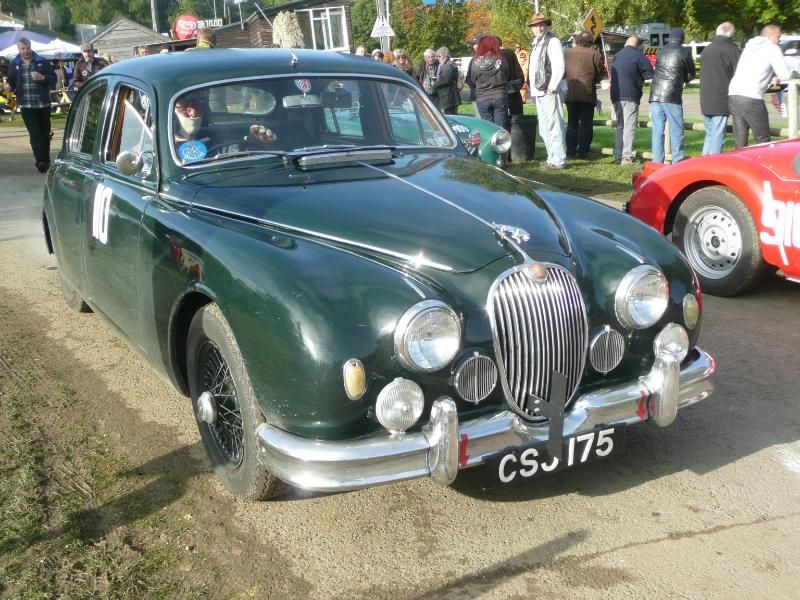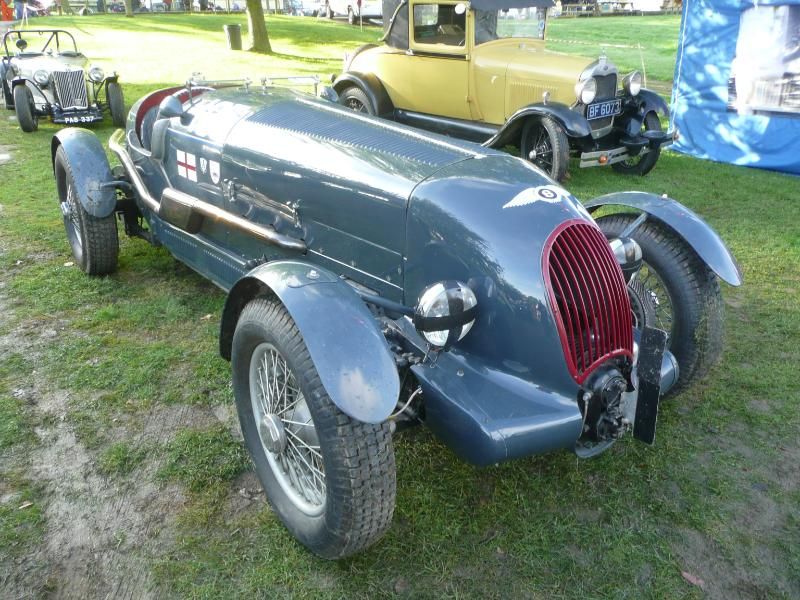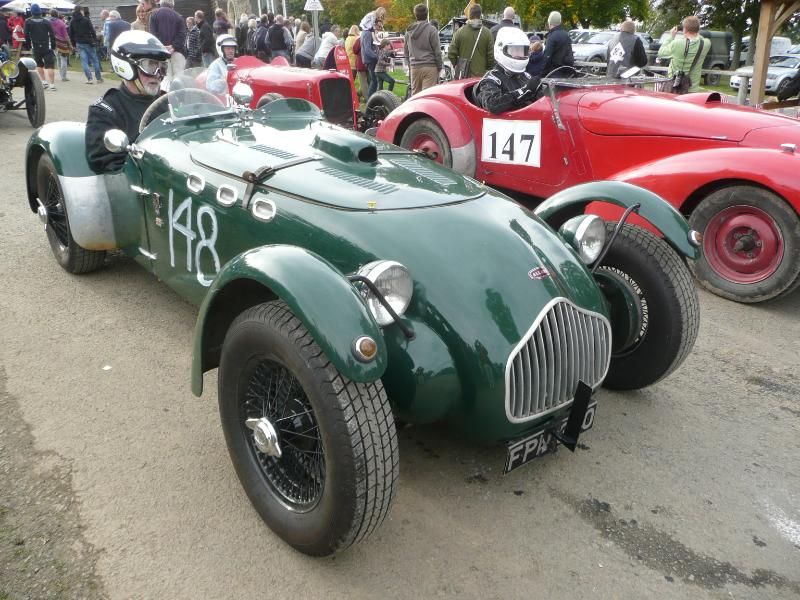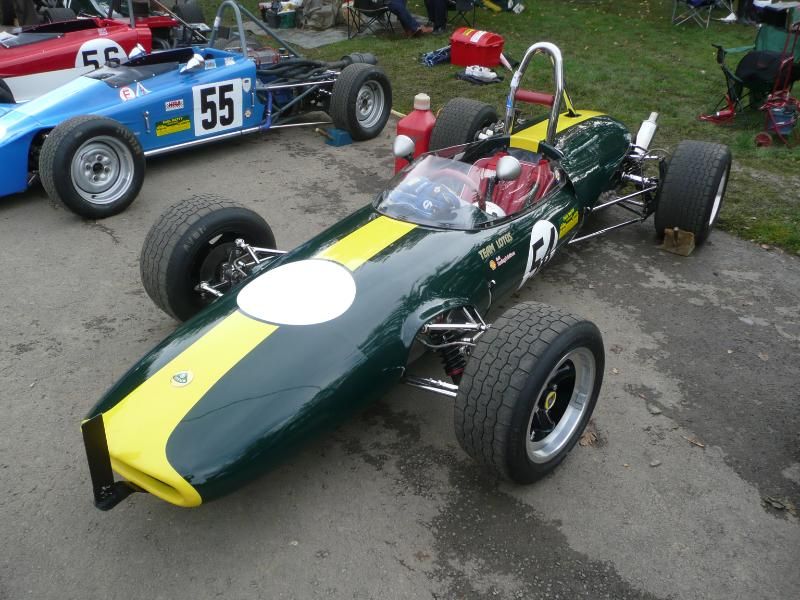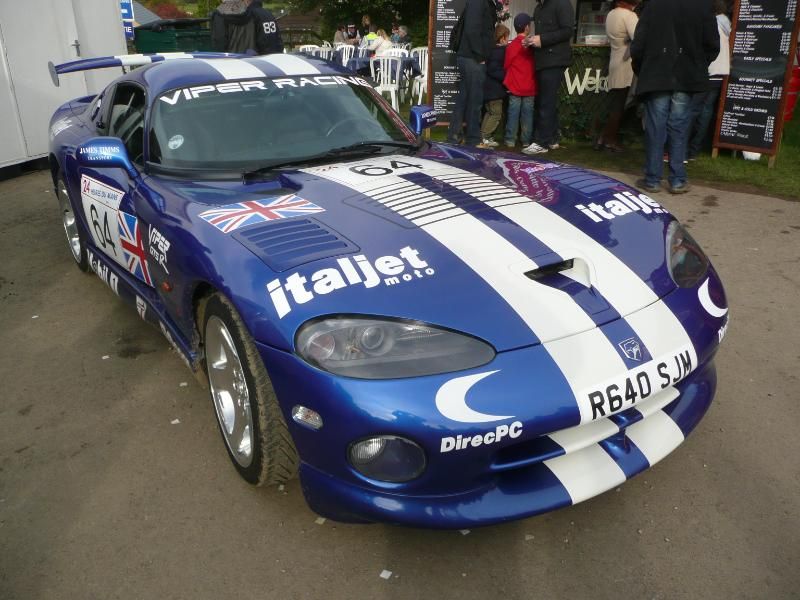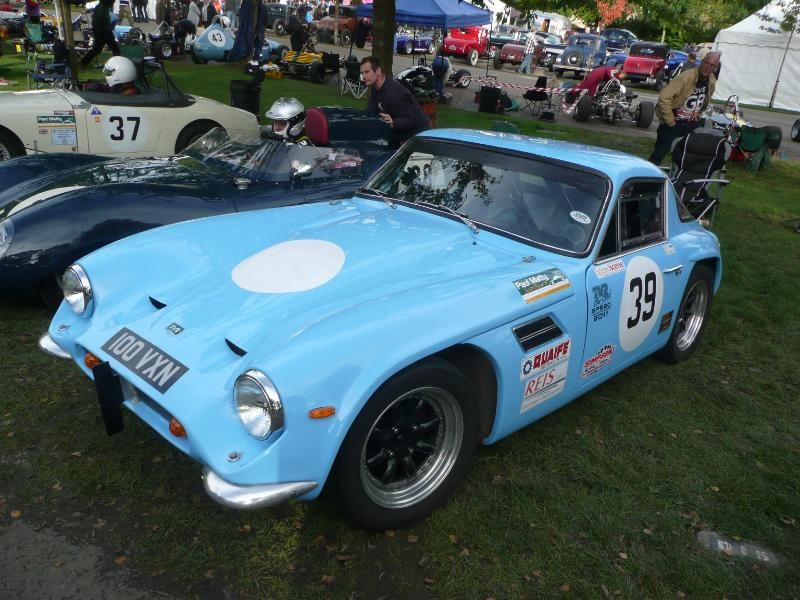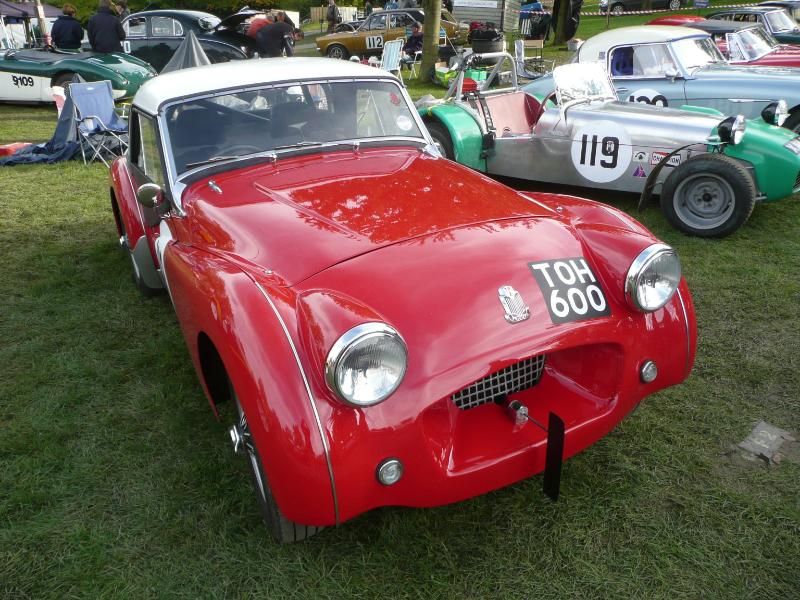 ASTON MARTIN
A whole class was dedicated to Astons and the competing cars ranged from 1930s Ulster models to the DB series of the 1960s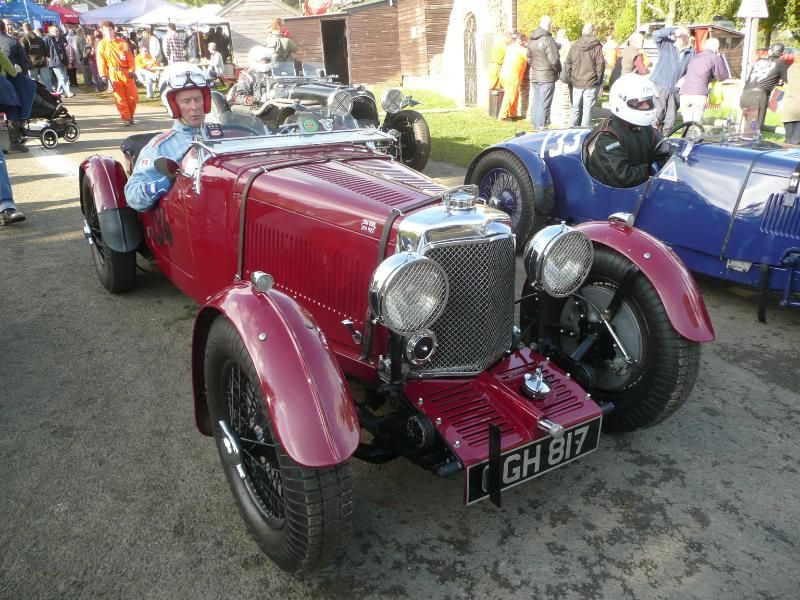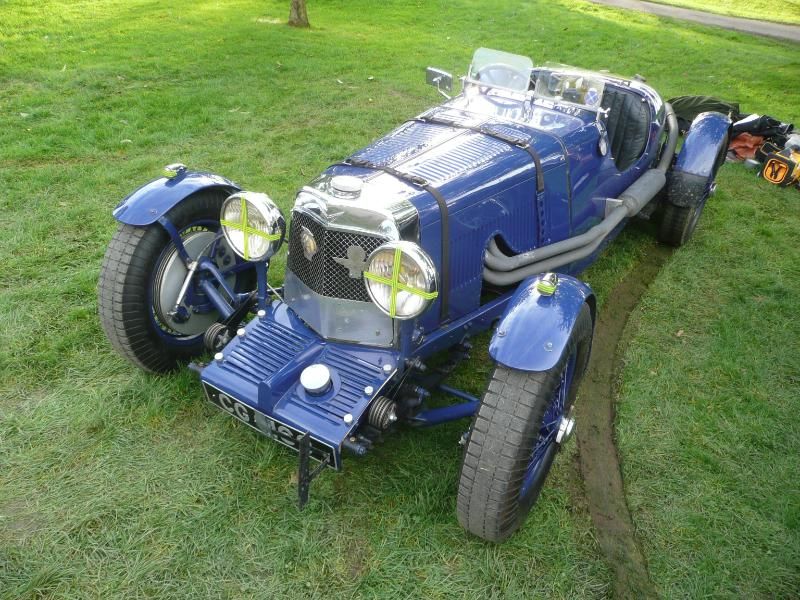 BUGATTI
A nice variety of Bugatti models, ranging from Type 13/23 Brescia to the iconic Type 35 and other models.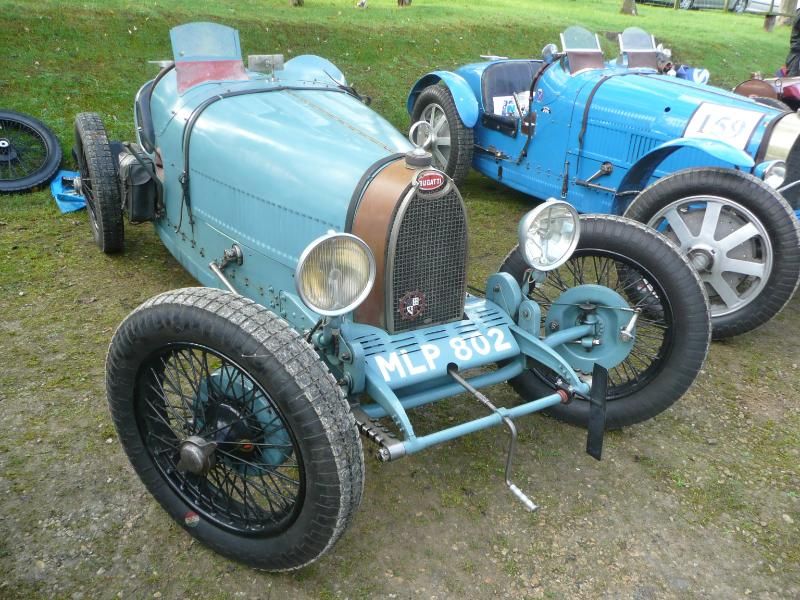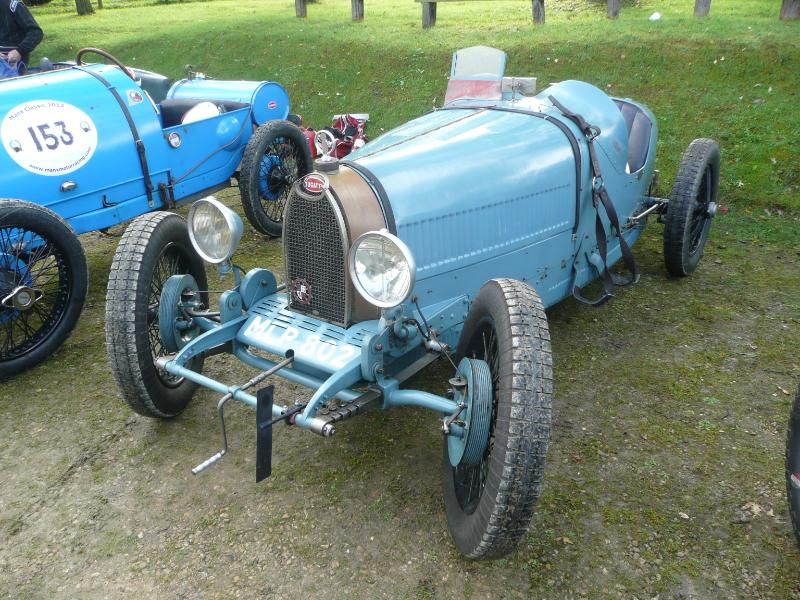 This 1990 Penske was driven by Emerson Fittipaldi at Indianapolis.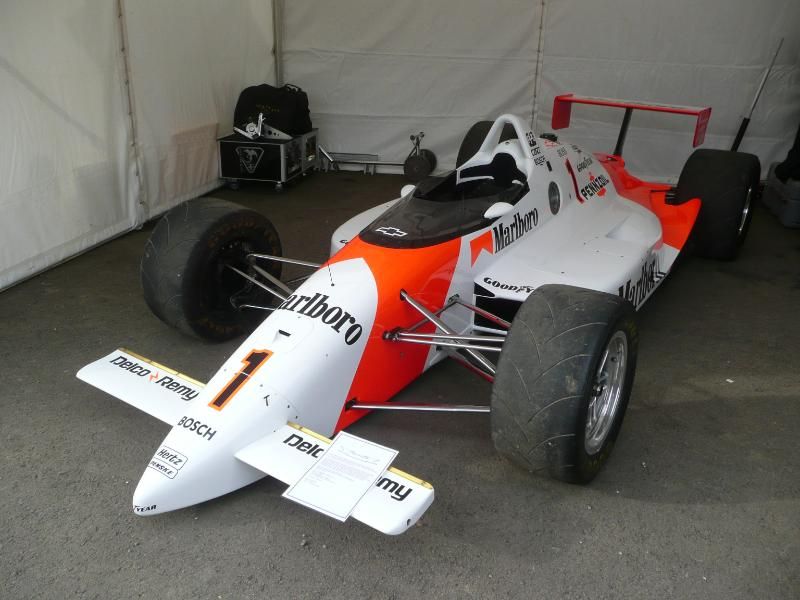 Other entertainment included the "Demon Drome" Wall of Death, and plenty of live music and dancing. The girls must have been grateful for the warm, weather as I think they would have frozen had it been a lot colder!
ON DISPLAY and CAR PARKS
Several Owners Clubs had reserved display areas in the Orchard, with most only present on one of the two days meaning that there was plenty of interest on the Sunday as well as the Saturday. Although there was a strong American theme very evident, there was plenty that was from Europe, too, and coupled with the usual collection of rare and unusual sightings in the main car park there was lots of variety indeed.,
ABARTH
Full marks go to Alec MacFie, owner of this Abarth 500 for getting it right into the heart of the Orchard, through layers of almost impenetrable mud and yet with barely a spot showing on his car.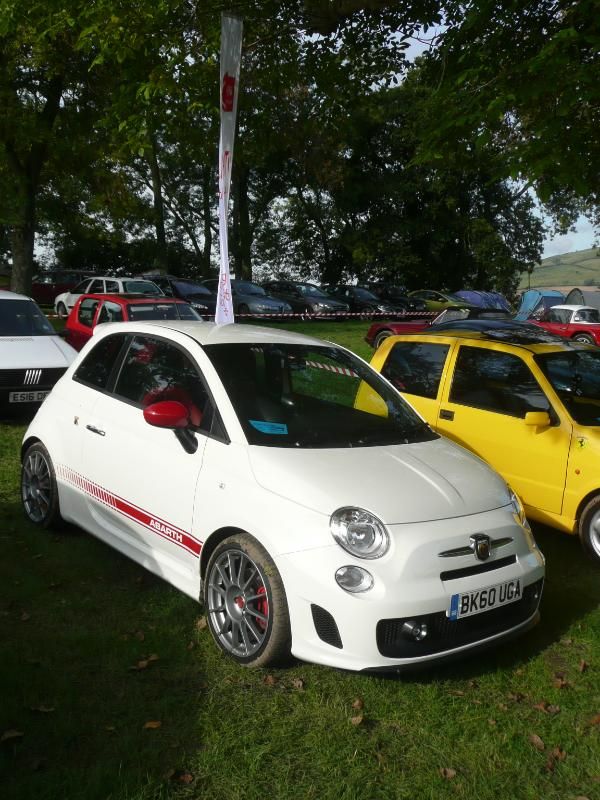 ALFA ROMEO
A small number of Alfas in the display area next to TheMotor's included this 145. Elsewhere we came across a nice 1750 GTV.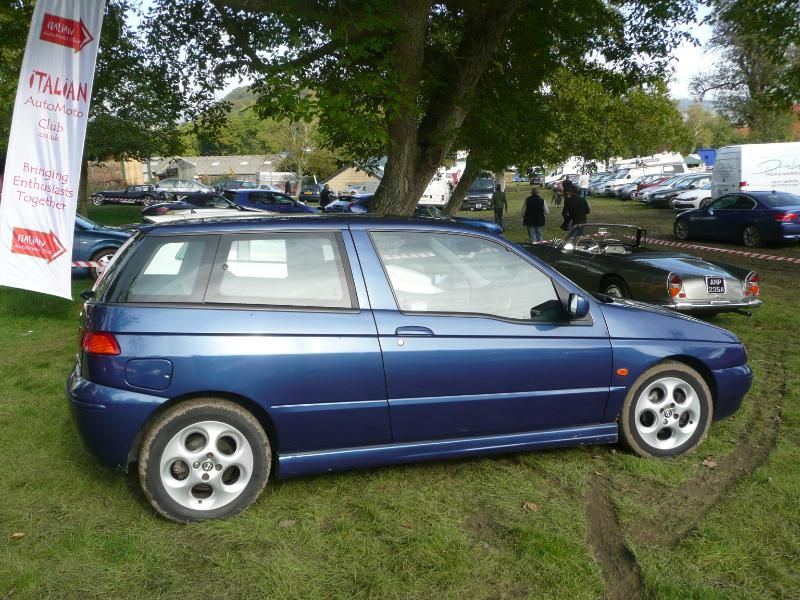 AUSTIN
A35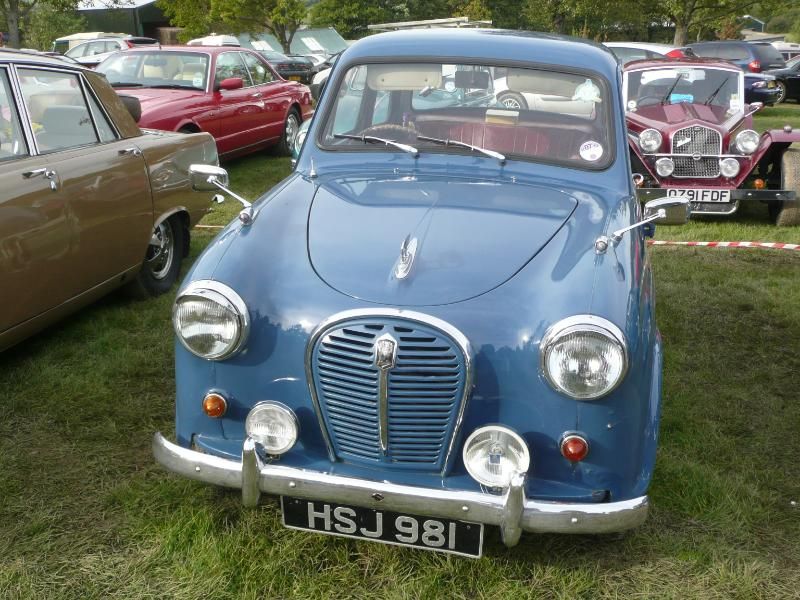 AUSTIN-HEALEY
Frog Eyed Sprite
BENTLEY
Not totally convinced that red is the best colour for a Continental R like this, but there is no denying that it is still an impressive motor car 20 years on. There was also an S Type Saloon which I spotted just as the owner was pulling out of the car park.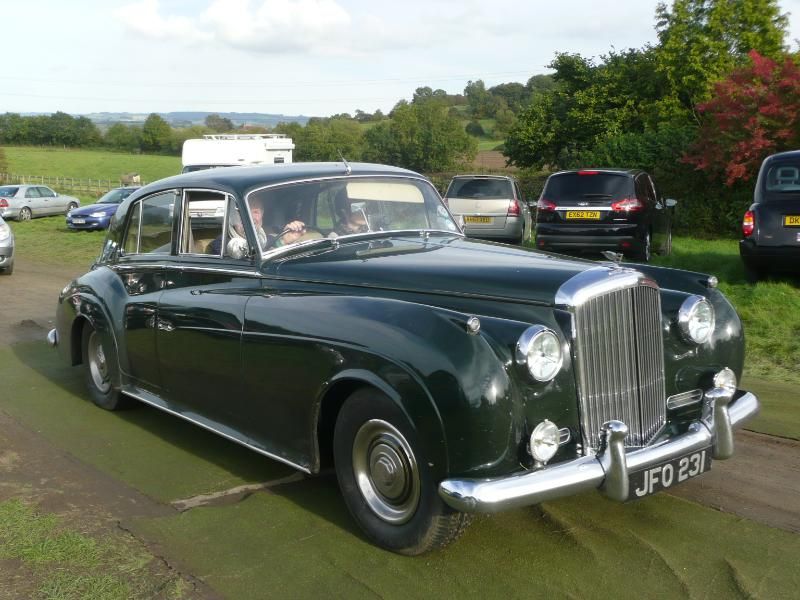 BMW
This Frazer-Nash 319 BMW is an event stalwart.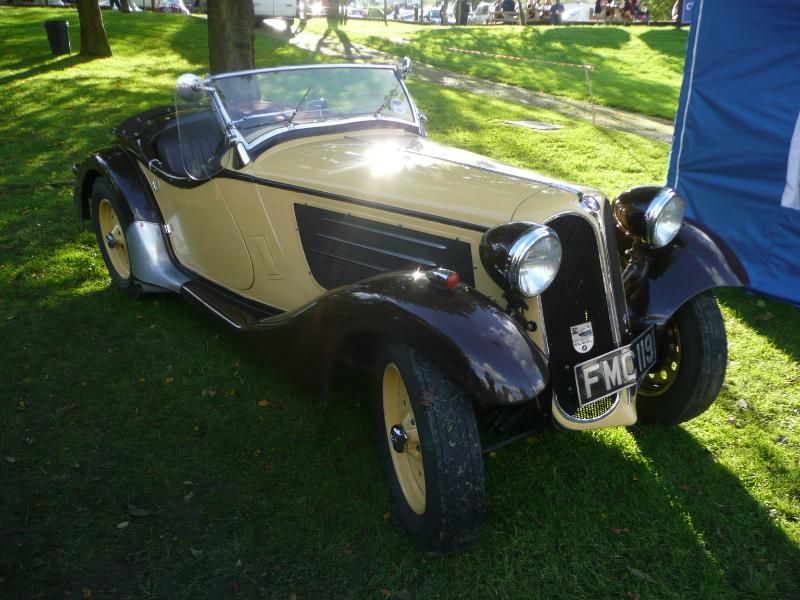 BUICK
This 1930 Marquette was making another appearance, having been on show at this event last year, too.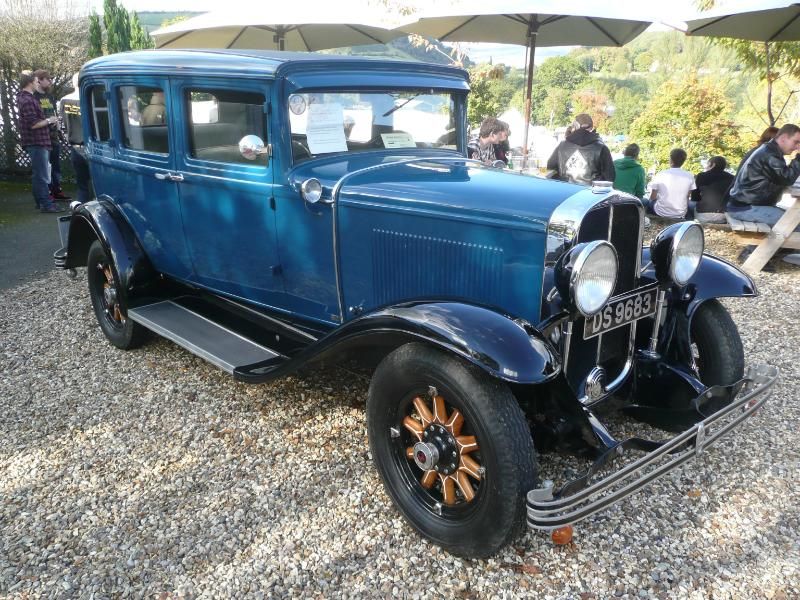 Twenty five years later, and Buick were selling cars like this 1957 Century, complete with lashings of chrome and styling excess.
Add another few years or so and in the early 1960s, Buick would have sold you an Electra like this.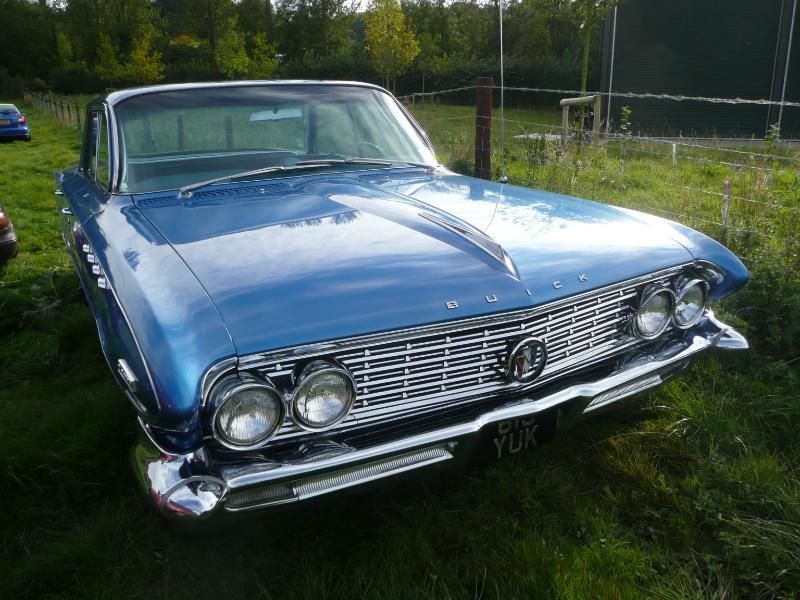 CADILLAC
One of the most majestic of all machines at the event was this 1932 V8 452A Cadillac. Just fabulous..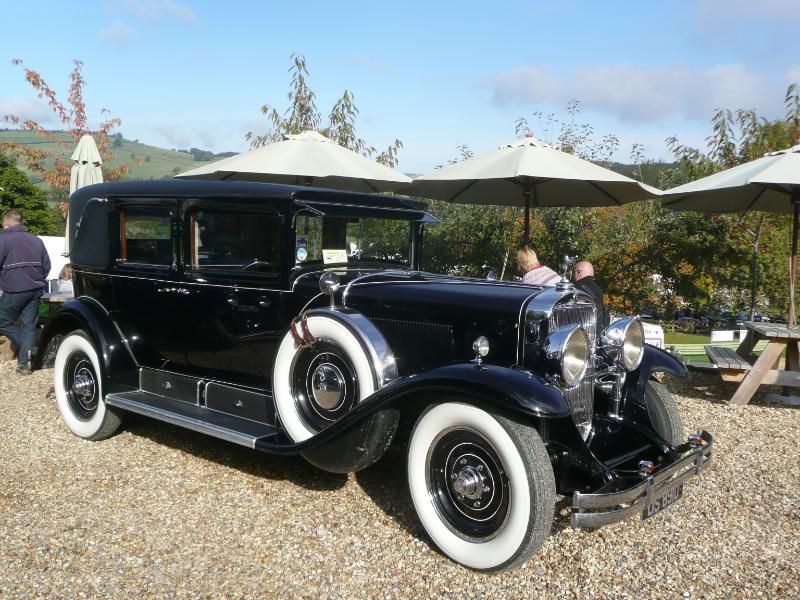 Equally impressive was this Stretched Limousine, once the property of Donald Trump.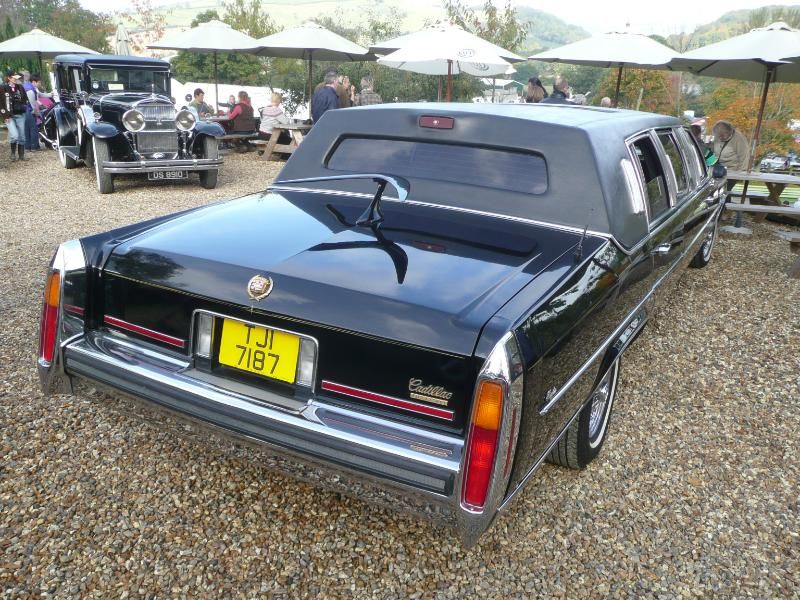 CHEVROLET
A variety of Chevrolet models were, ranging from a 1950 DeLuxe through a number of the highly prized "TriStar" models including a 57 Bel Air Coupe, to a representative from the era of tail fins, the 1960 Impala, a 1970 Camaro SS and a good number of Corvettes of every generation as well as a nice El Camino and a later S10 Pickup.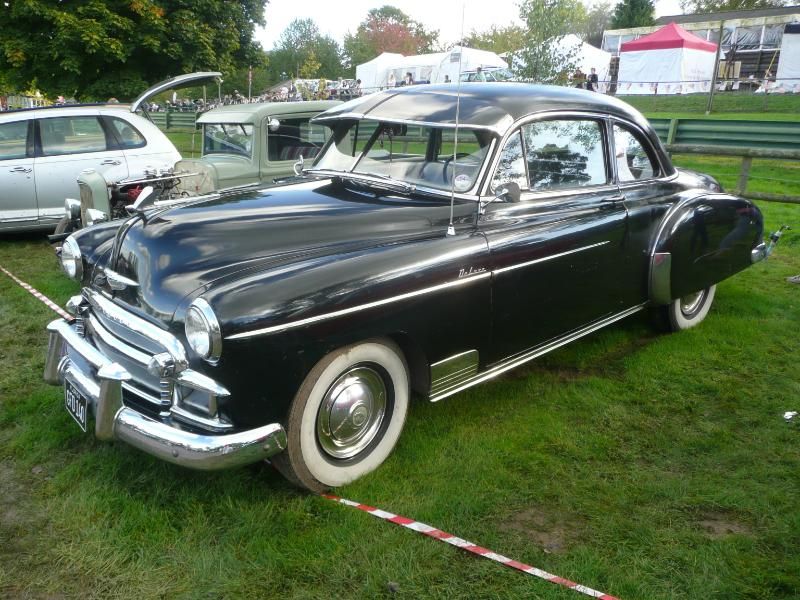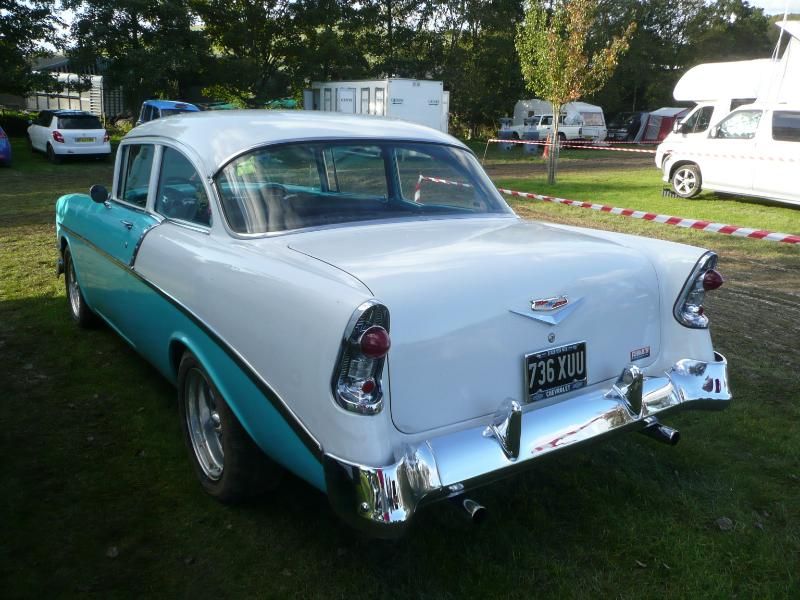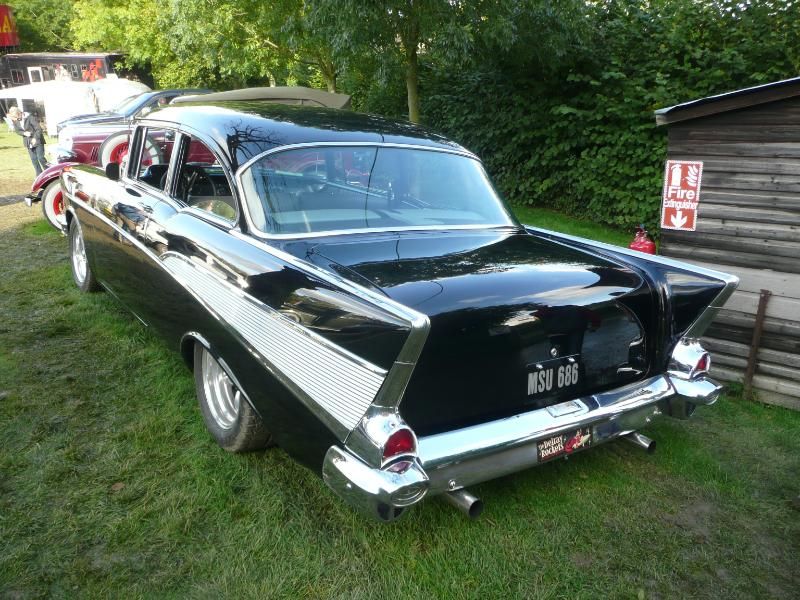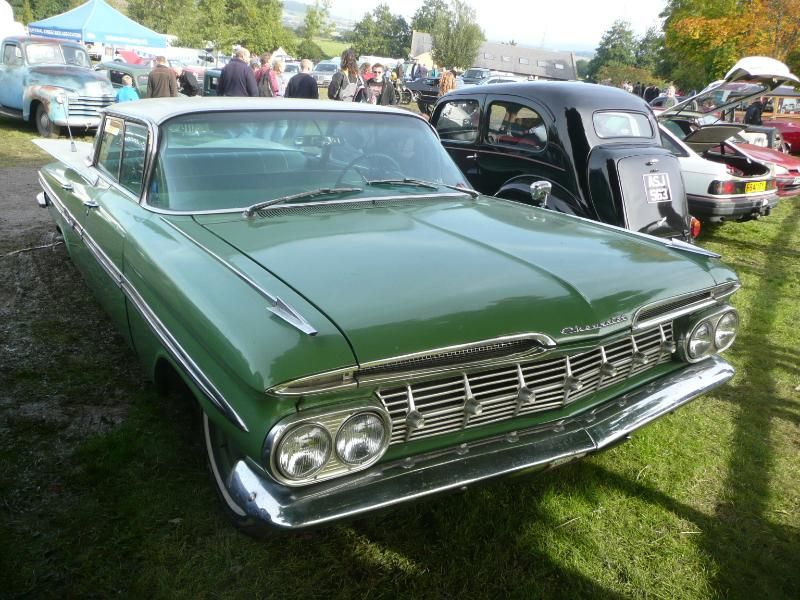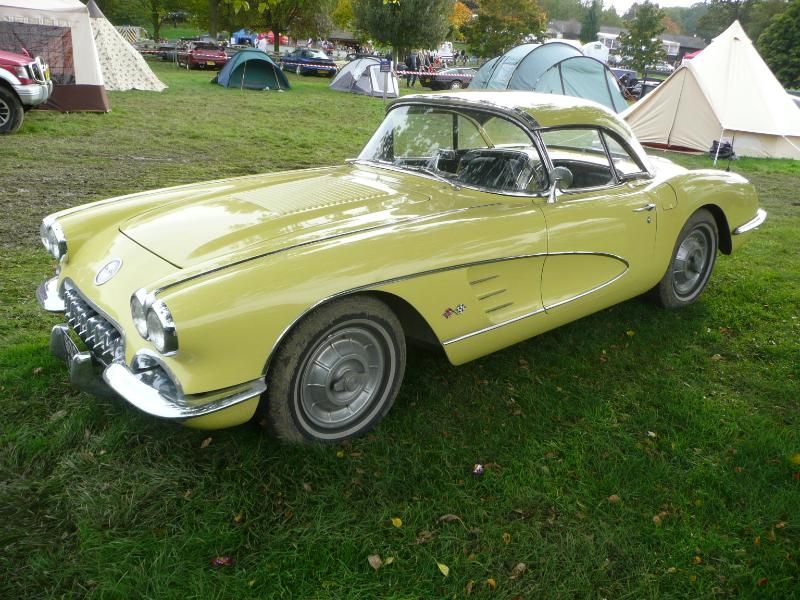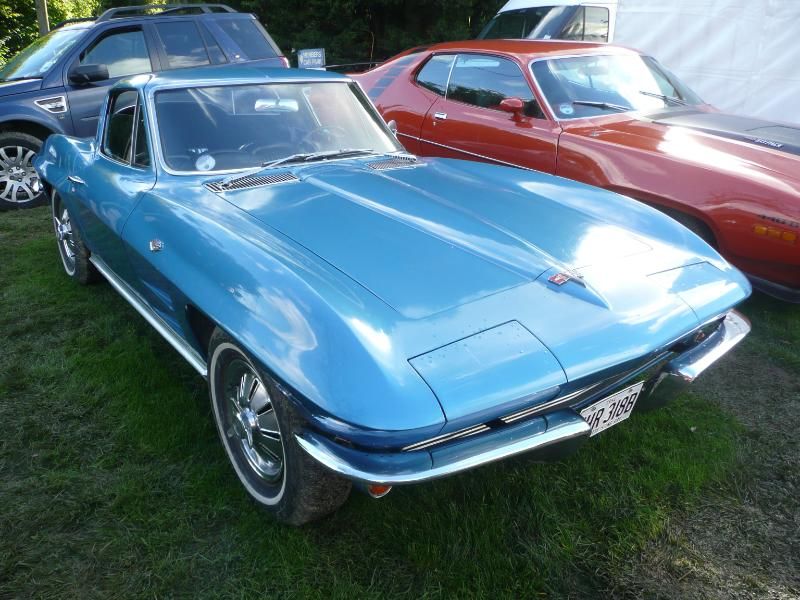 CITROEN
DSuper from 1970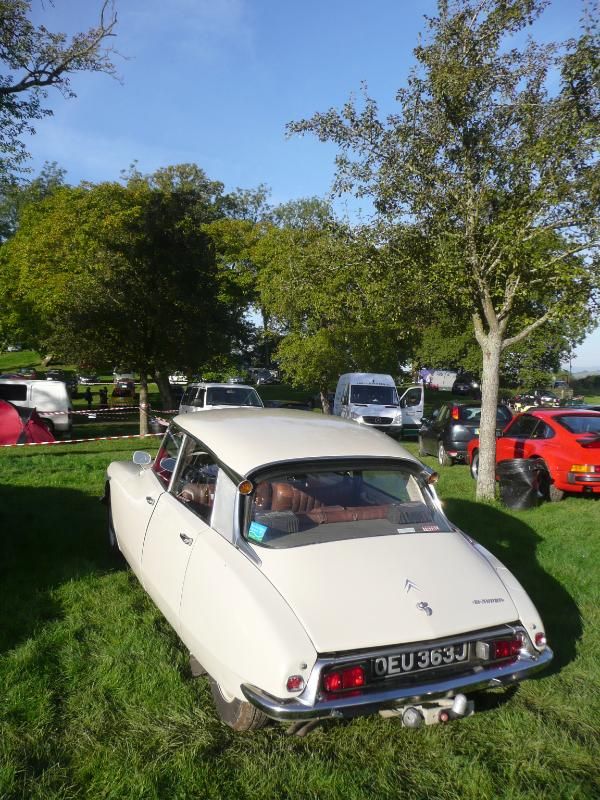 DAIMLER
The characteristic SP250 "Dart" sports car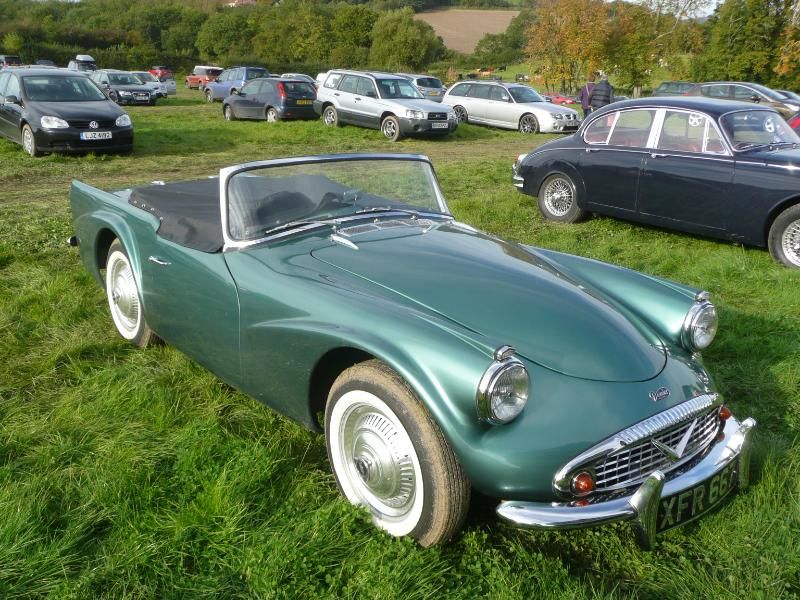 DODGE
The enormous Ram Pickups were much in evidence.
FIAT
Uno Selecta
FORD
There were several Ford-based Hot Rods, most of them based on US models, but there were a few which started out life as a Popular as well.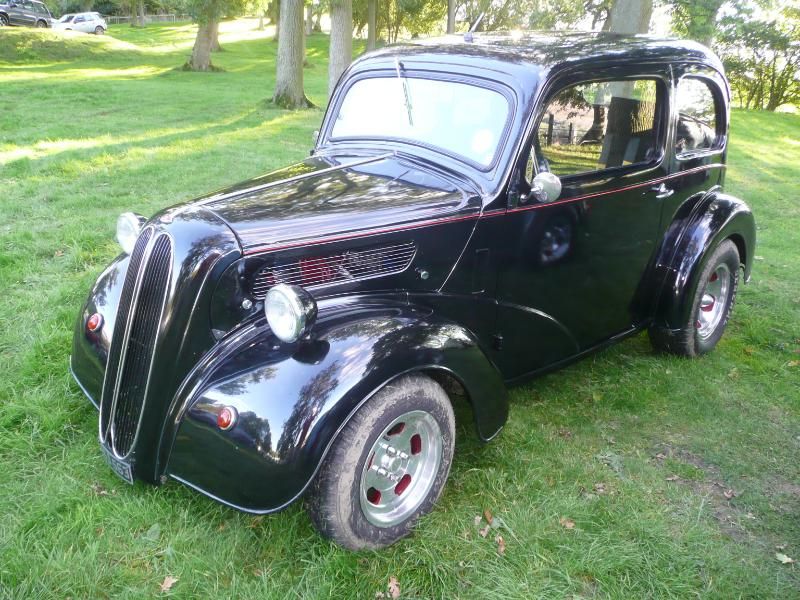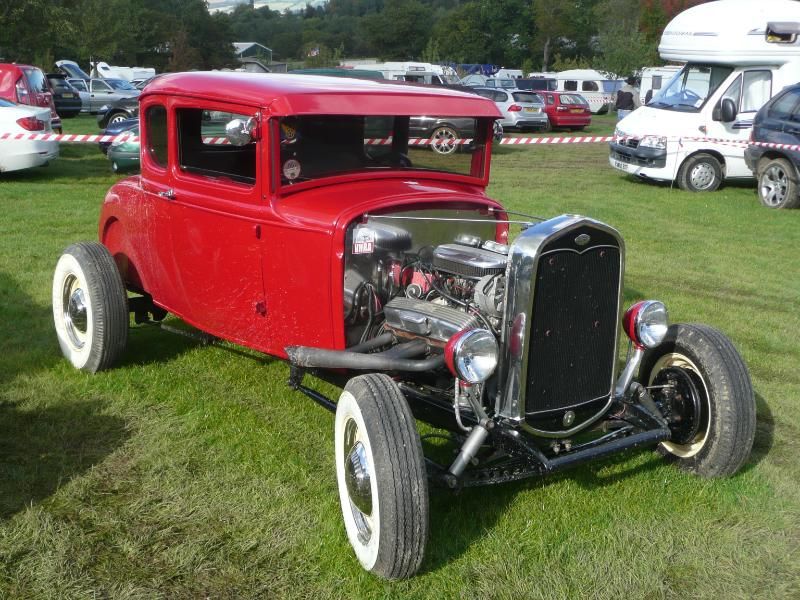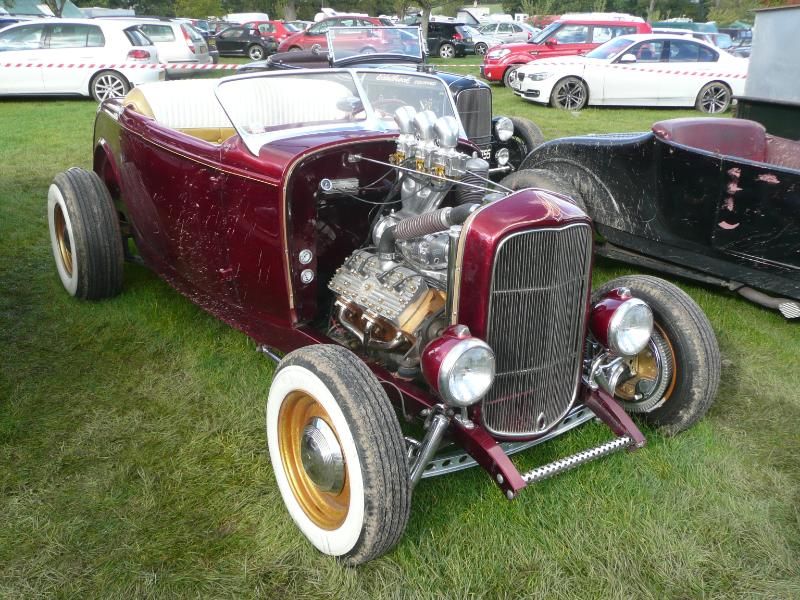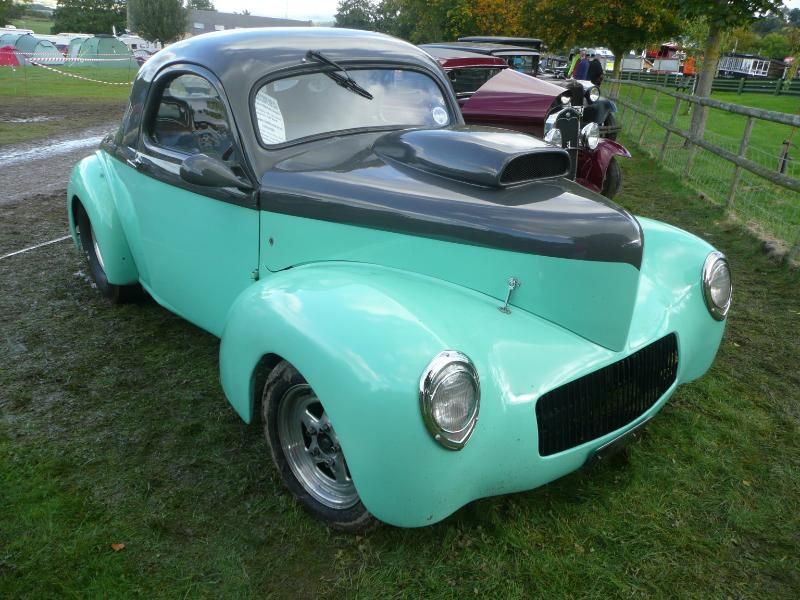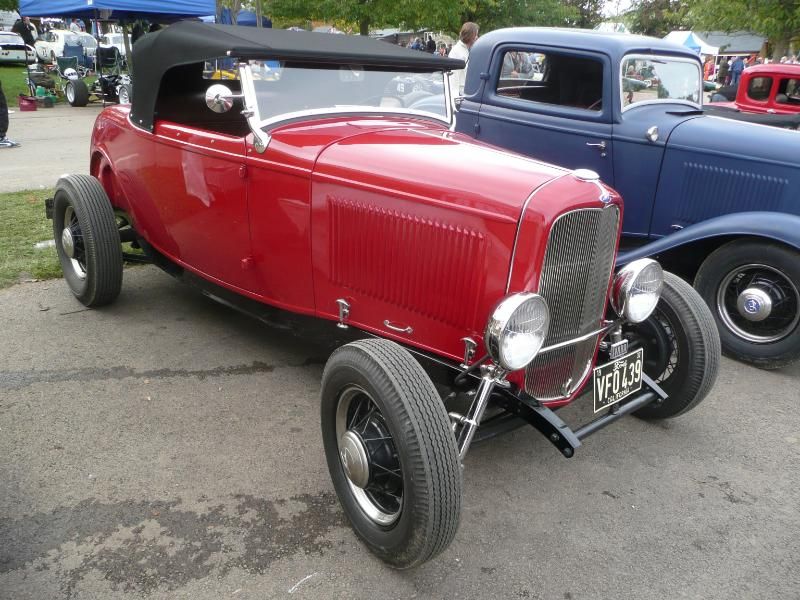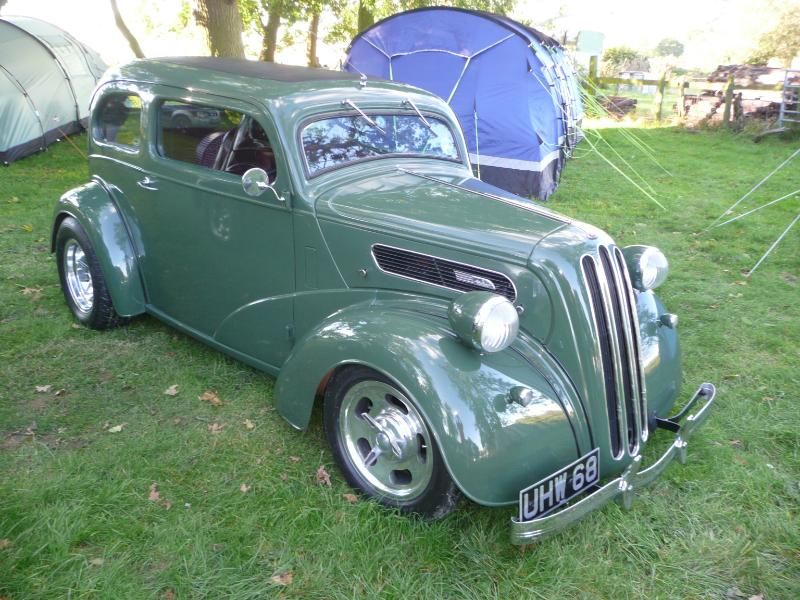 American road cars included a number a very simple Model T Speedster, a couple of  Model A, a couple of the V8 models that replaced the A including a splendid 1934 V8 Tourer, a number of Mustangs, and a couple of Galaxie models from the 1960s as well as a few Pick Ups and a 1963 Thunderbird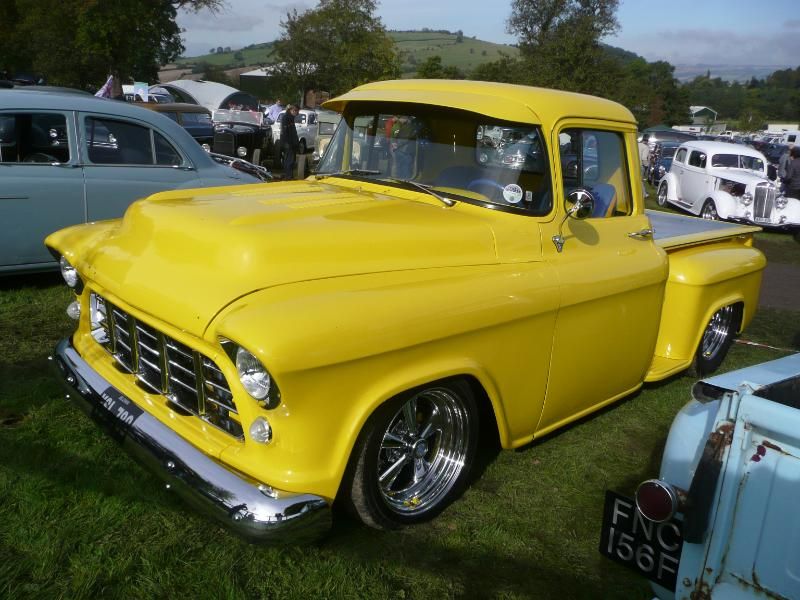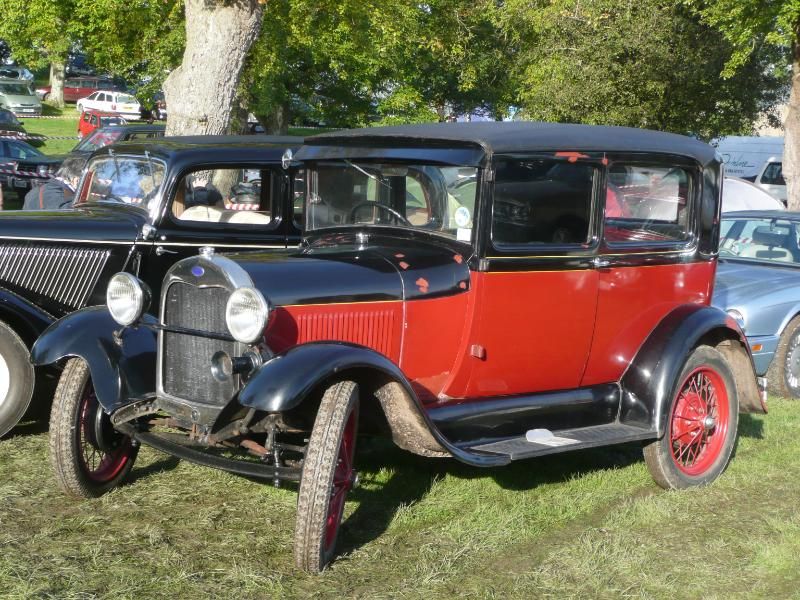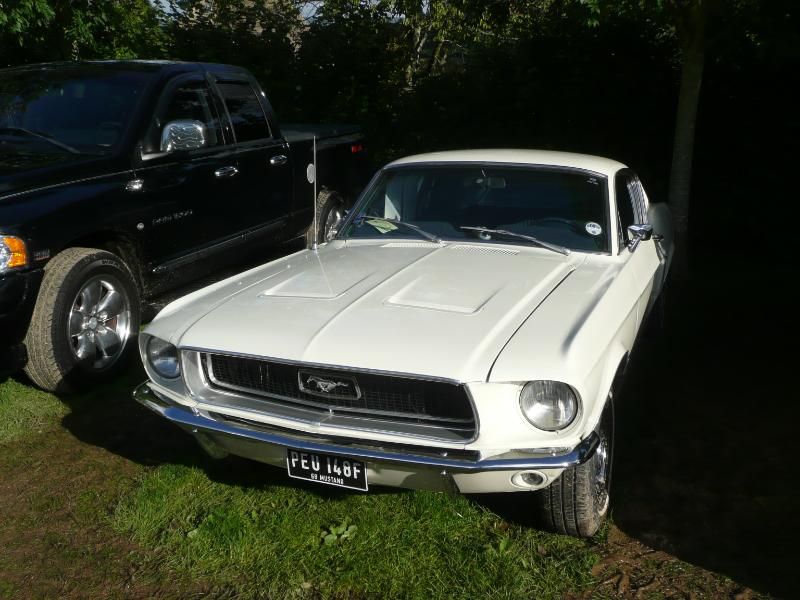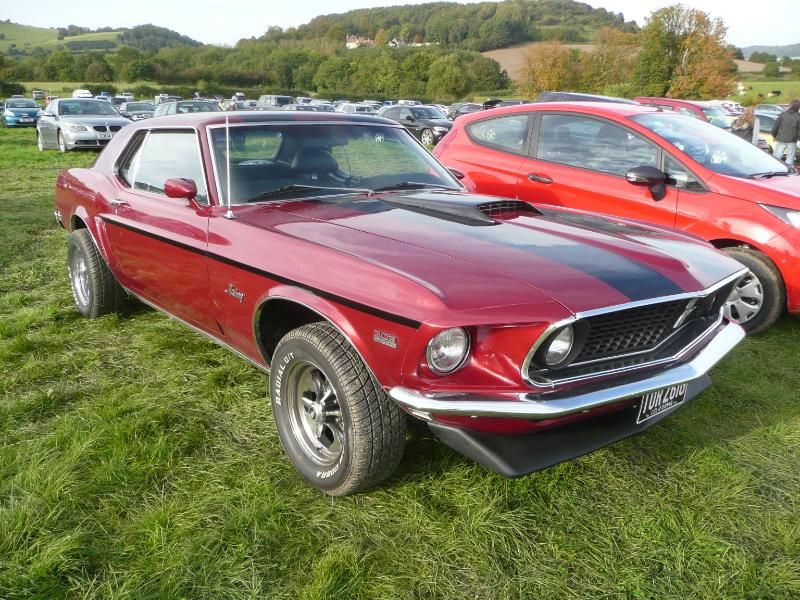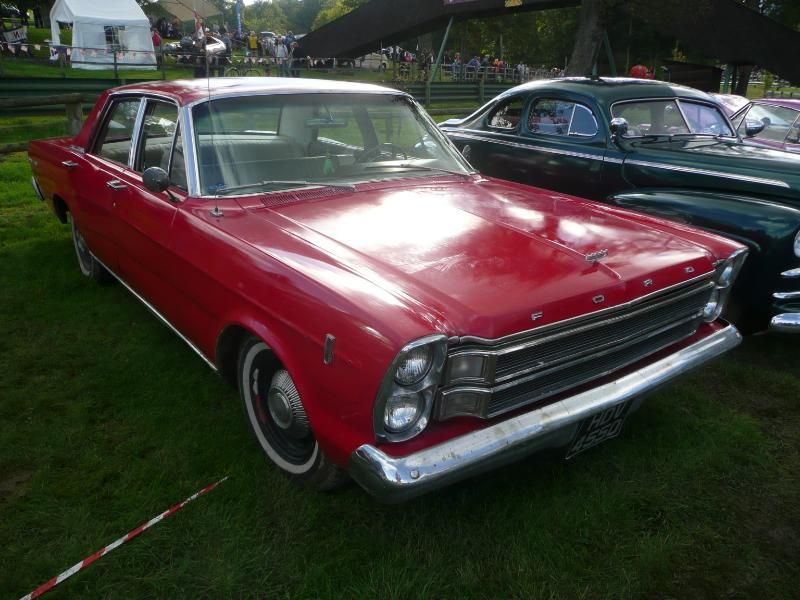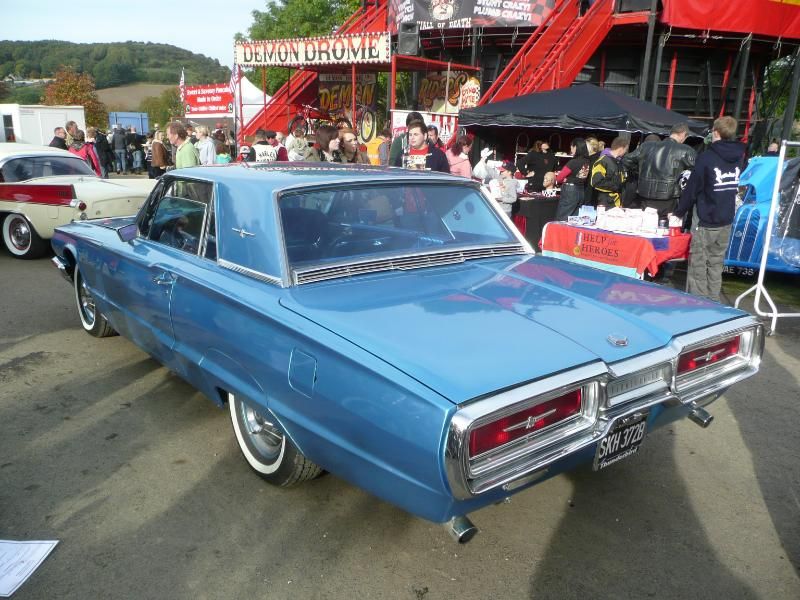 From Europe was this rather nice Mark 2 Zephyr.
HUDSON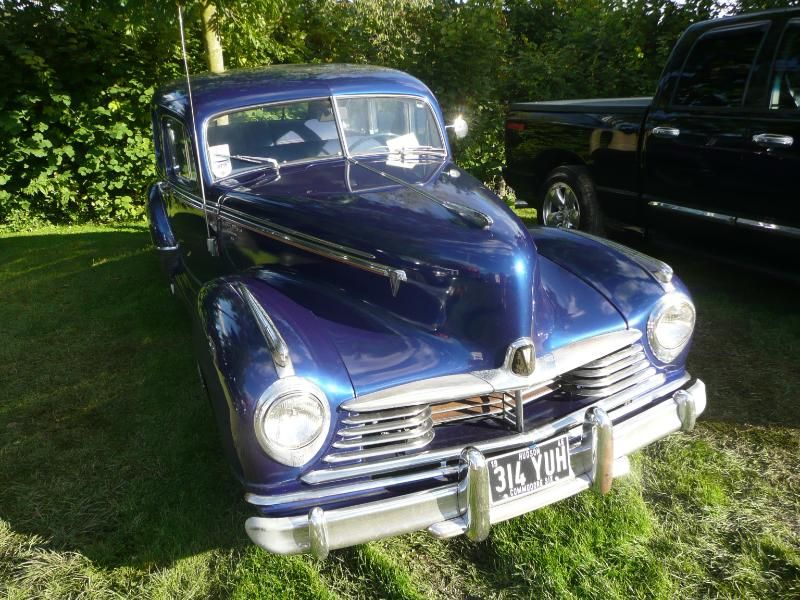 ISO
The Ferrari "Breadvan" is quite well known and can often be seen competing in historic racing events, but until I saw this car, I did not realise that there was an Iso version as well. I was intrigued when I saw this car as it did not quite look right to be the Ferrari, and it bore both Iso badging and said Iso on the tax disc.  Post event research reveals that the car's history is not entirely clear, but this car, allegedly made in 1965 is based on an Iso Rivolta and was designed very much in the style of the Ferrari and was reputedly built by Piero Drogi who who also created the Ferrari.  It is claimed that the car competed in a number of Italian hill climbs in the 1960s, and fitted with a 450 bhp 5.7 litre V8 Chevrolet engine, it certainly did not lack power. It surfaced recently in the UK having lived in Pisa for a long while and came up for auction at the 2012 Silverstone Classic.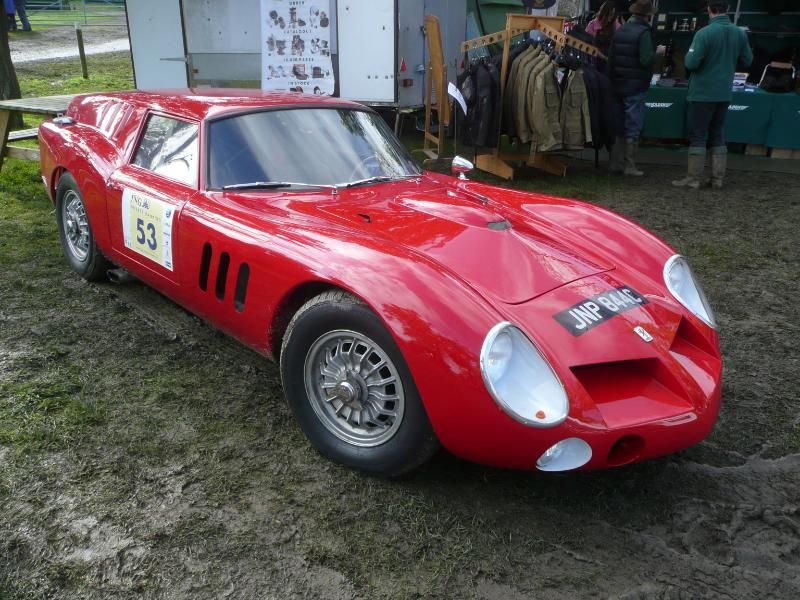 JAGUAR
There were a couple of E Type parked up, a Series 1 and a Series 3 car.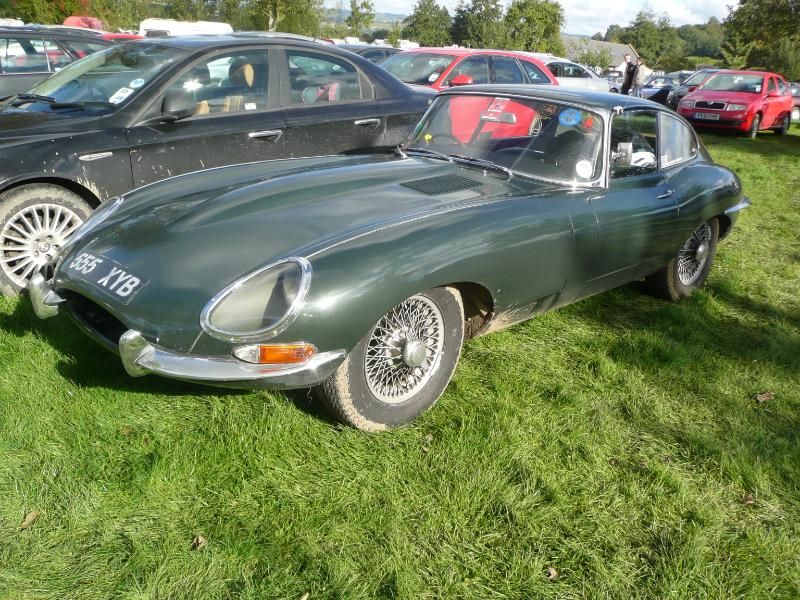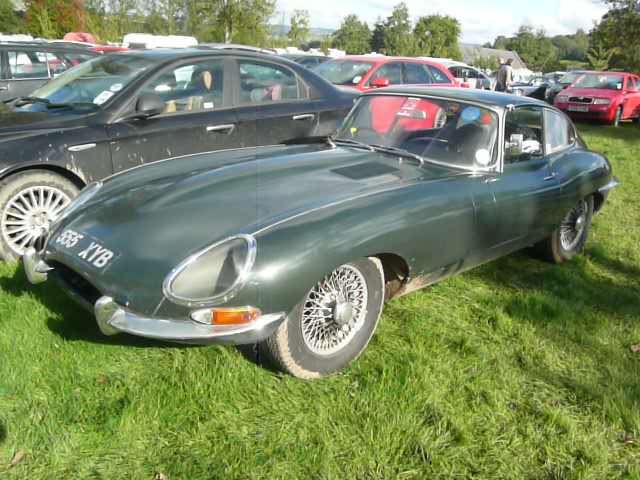 LANCIA
One of the nicest of cars in the Bristol Auto Moto Italia display was this Flaminia Convertible. I heard so many comments about how elegant or sexy the cars that I lost count.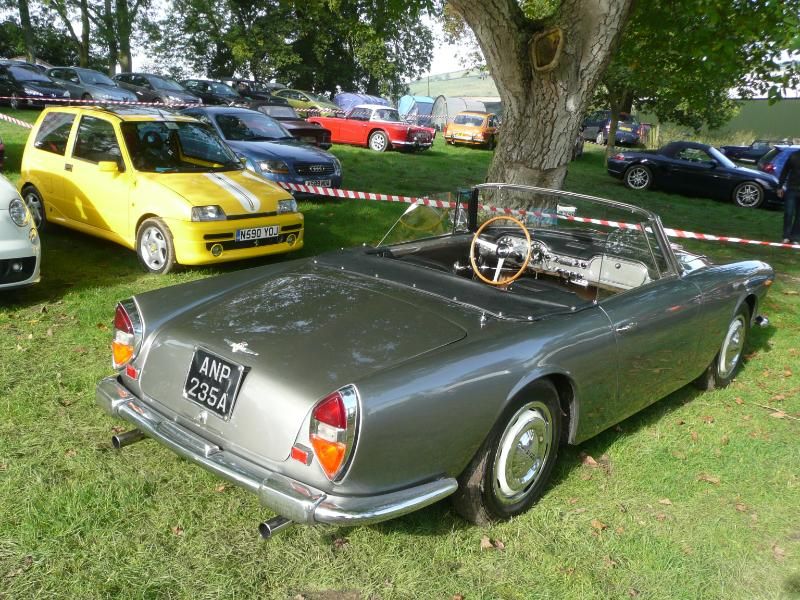 The muddy and wet conditions did not faze this Integrale, needless to say. It was joined by a second generation Delta model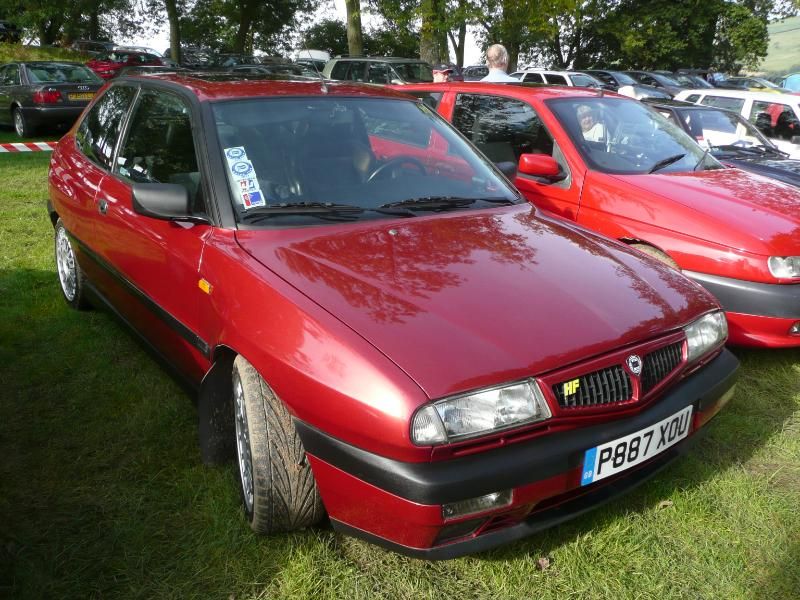 LENOX
I remembered this car form last year, a little known Massachusets marque which made cars from 1911 to 1917.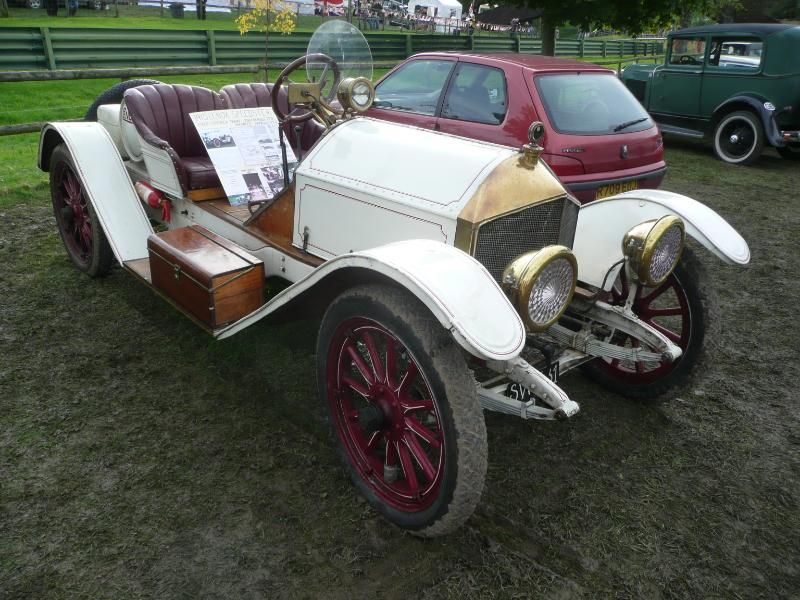 LOTUS
This rather nice Plus 2 was parked up in the Orchard, and I later came across some other Lotus in the main car park, including an Esprit and the original Elite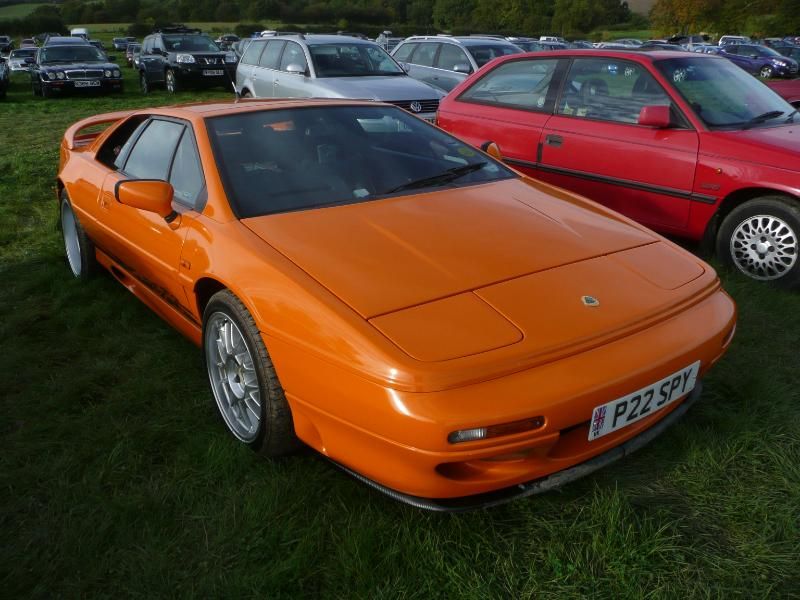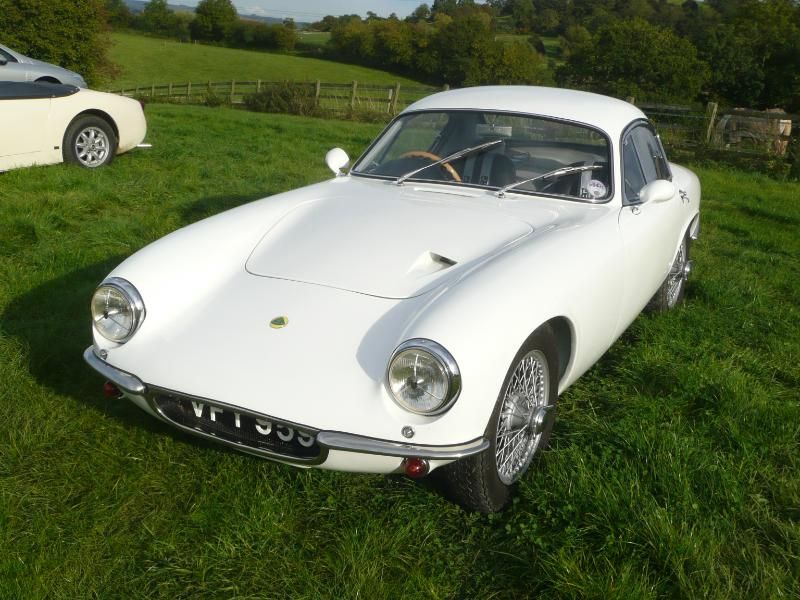 MARCOS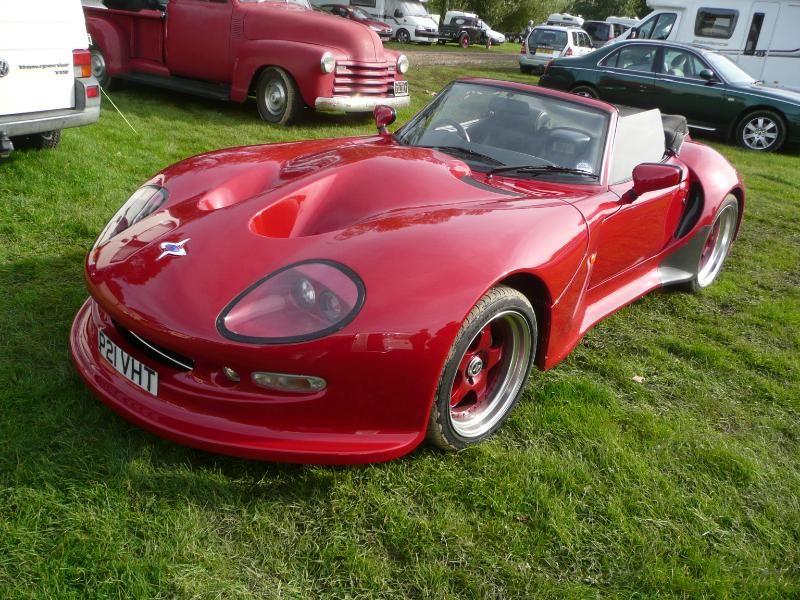 MASERATI
4200GT
MERCEDES-BENZ
A very nice R107 model SL
McLAREN
I heard the commentator talking about the MP4 12C Spider during the afternoon and it was only late on that I realised that the reason why was because one had arrived and parked up near the start line.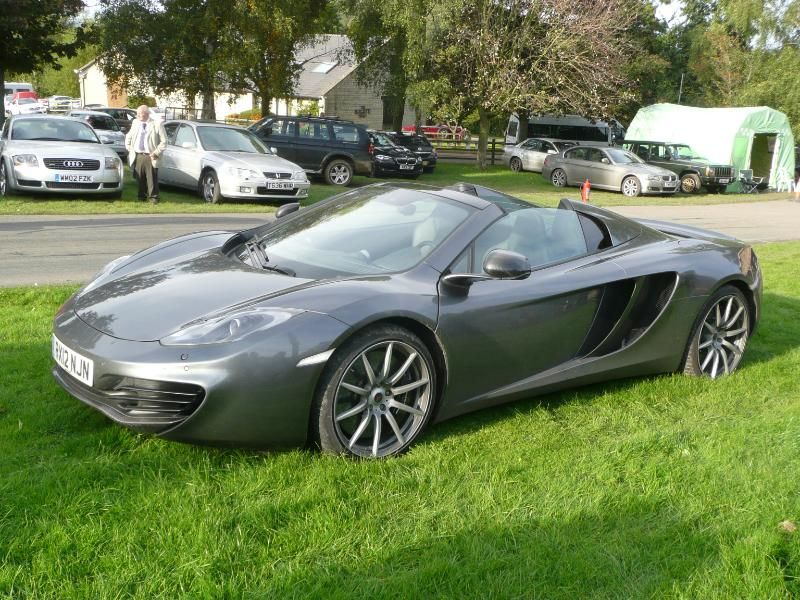 MG
A couple of MGBs, one of them the rare and desirable V8 GT model were joined by a ZB Magnette and of the Chinese MG TFs.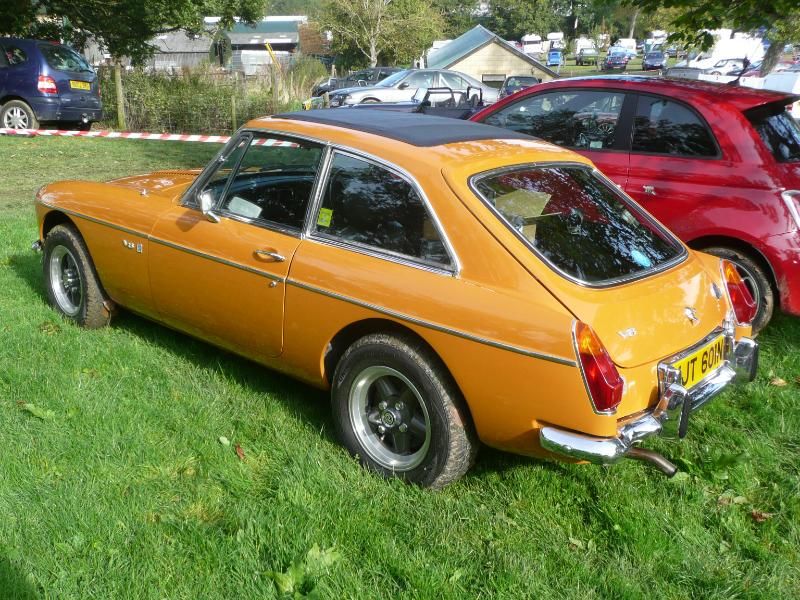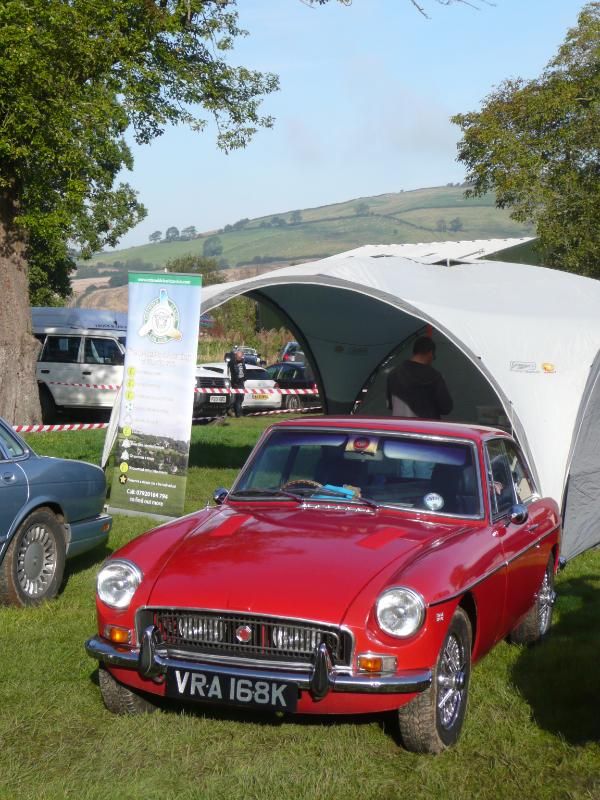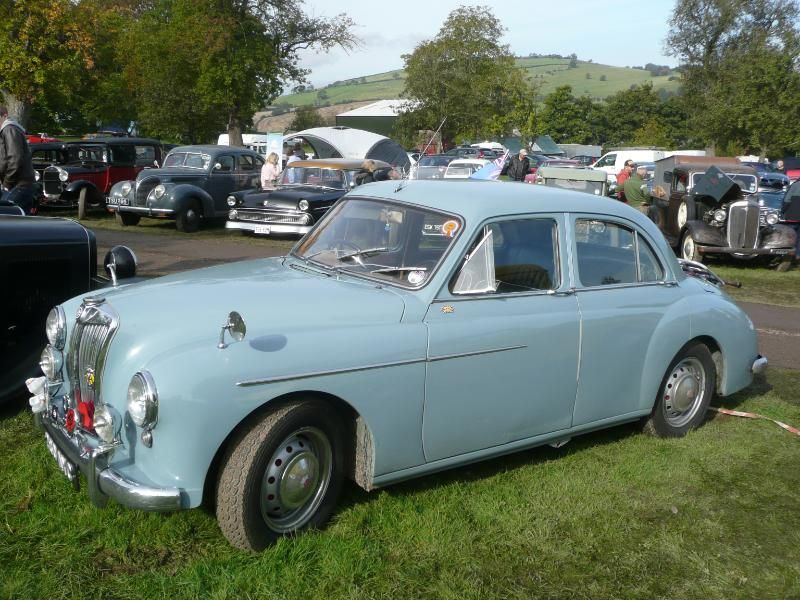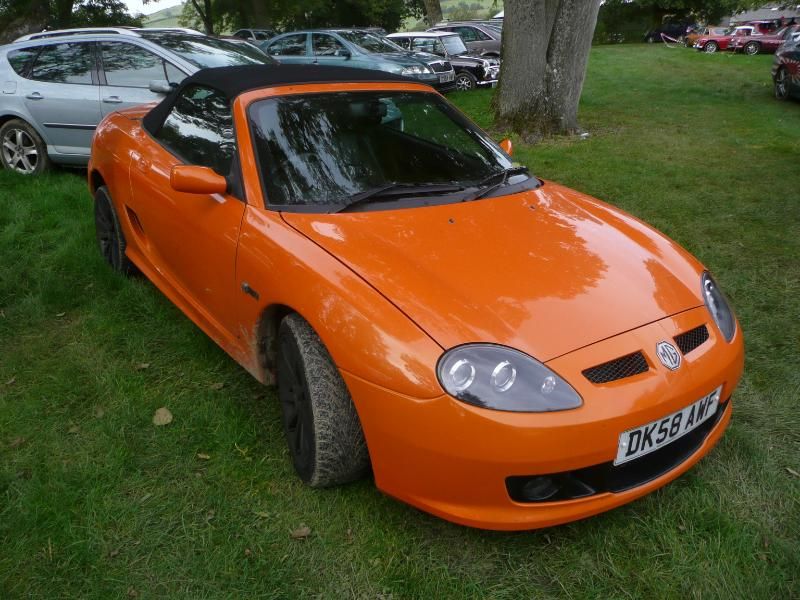 MISC
Sad to report, but I failed to remember what these models were
MORGAN
MORRIS
There aren't many events without at least one Morris Minor. This one was no exception.
OLDSMOBILE
There was another showing of the 1904 Curved Dash that Joy Rainey will be piloting from Coast to Coast across America next April. Joy herself was, as ever, to be found on her motorised wheelchair soaking up the atmosphere of the event and talking to many of the competitors and spectators.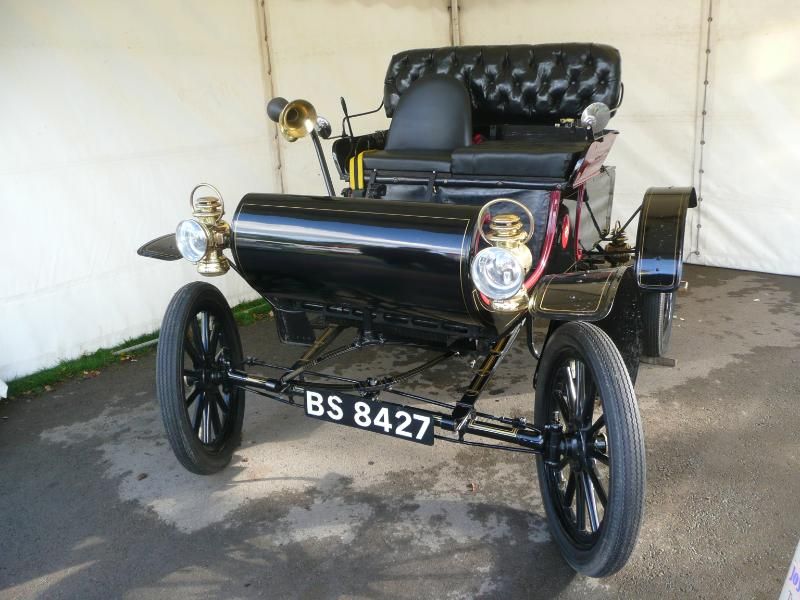 Only 10 years newer was this Oldsmobile, showing how fast car design evolved in the early twentieth century.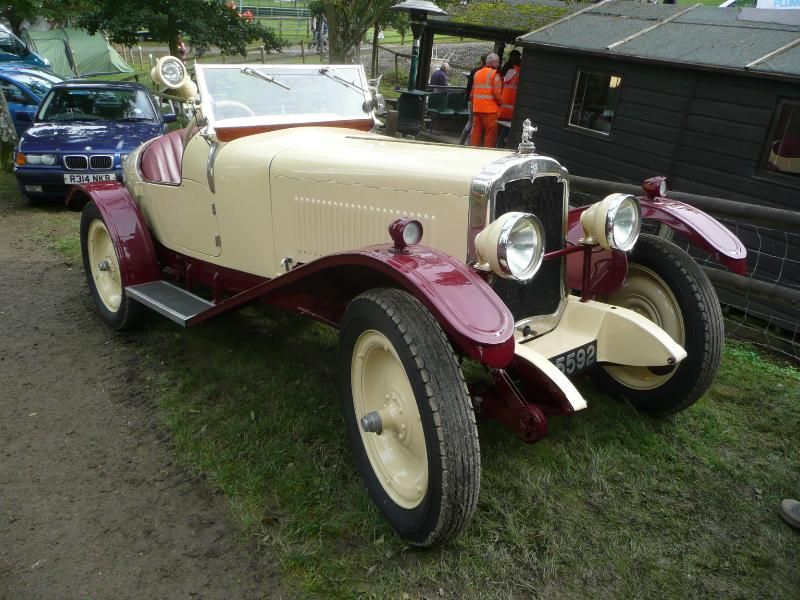 PLYMOUTH
This rather boldly hued Barracuda dates from the mid 1960s and the later RoadRunner from 1971.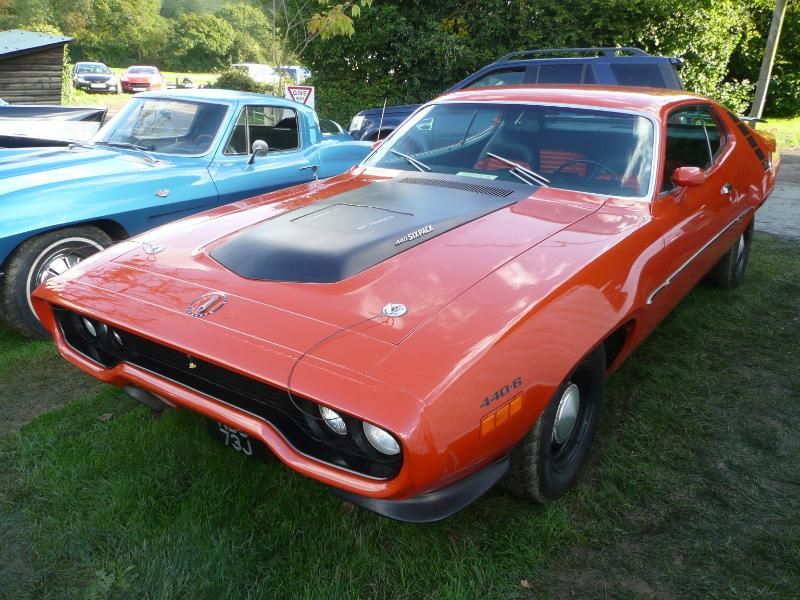 PONTIAC
LeMans 442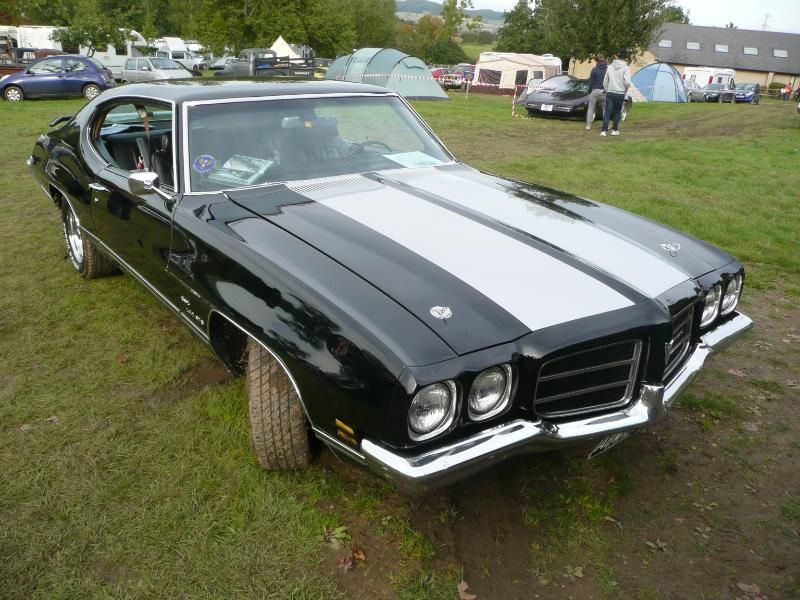 PORSCHE
The owner of this 968 Club Sport was clearly taking no chances with the mud as the car was parked up by the Museum and presumably never left hard-standing to get there. The much admired classic 911 had ventured further into the Orchard without apparent difficulty.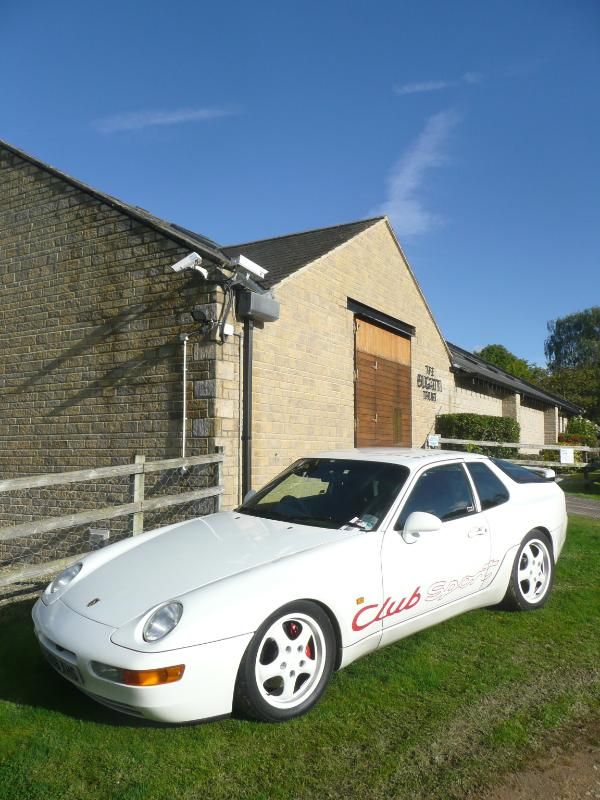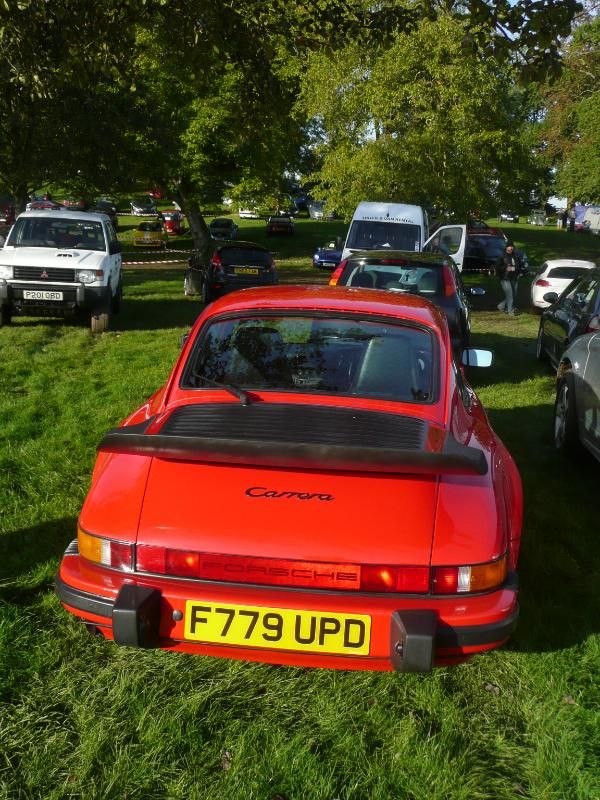 ROVER
An early P6 model 3500 V8 car.
STANDARD
Mildly modified Standard Ten.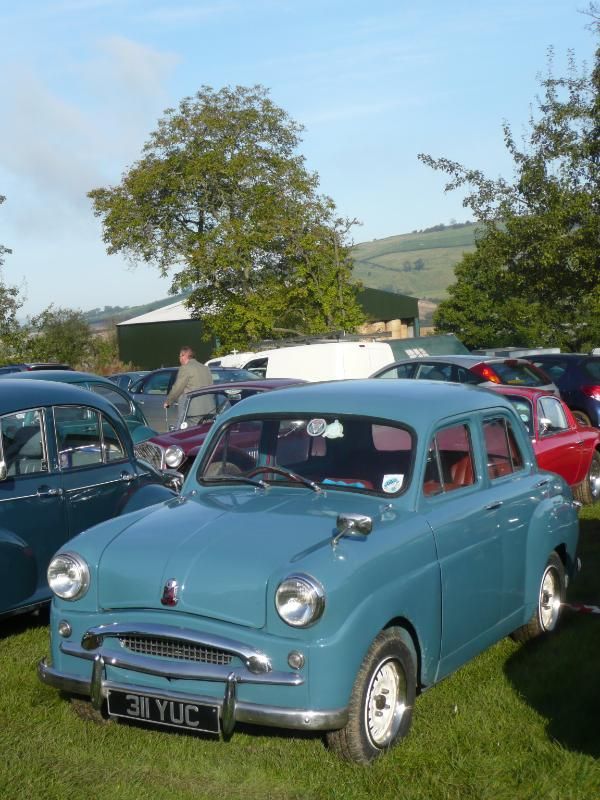 STANLEY
Famous for making a wide variety of steam powered cars in the first couple of decades of the twentieth century, a Stanley is an intriguing site these days, but thanks to the enthusiastic UK Owners Club a variety of these cars were on show, with a couple of them making ascents of the hill. I was amazed to learn that the top speed of the red car which ascended several times is around 90 mph. You would have had to be very brave to travel at that speed. Range was an issue, though, as you would have  to take on more water every 20 – 30 minutes at that speed.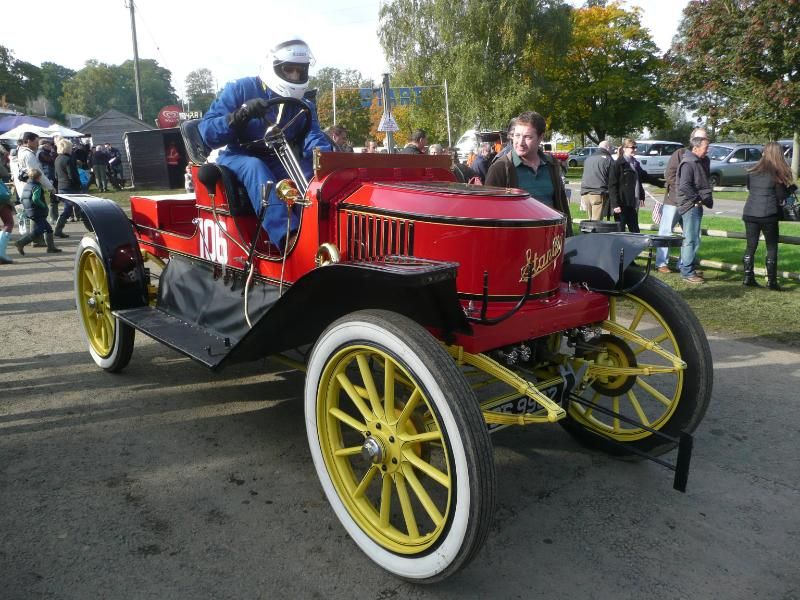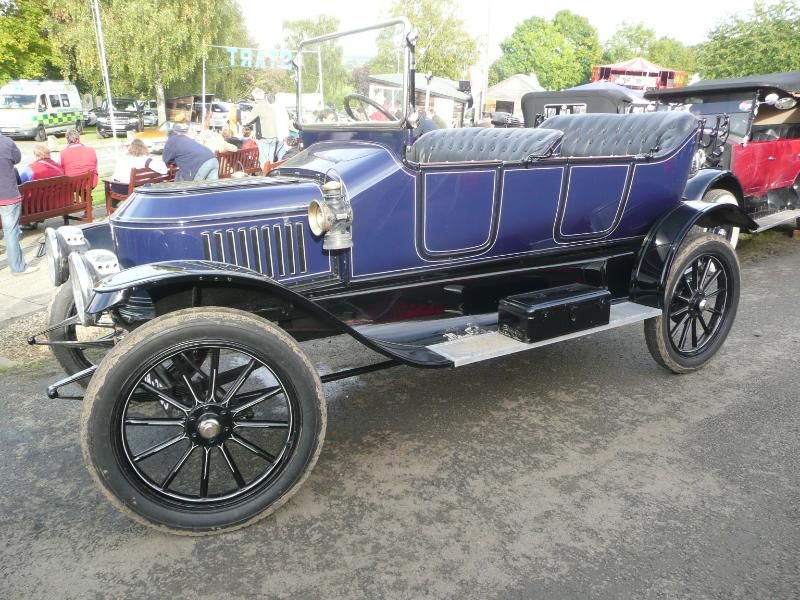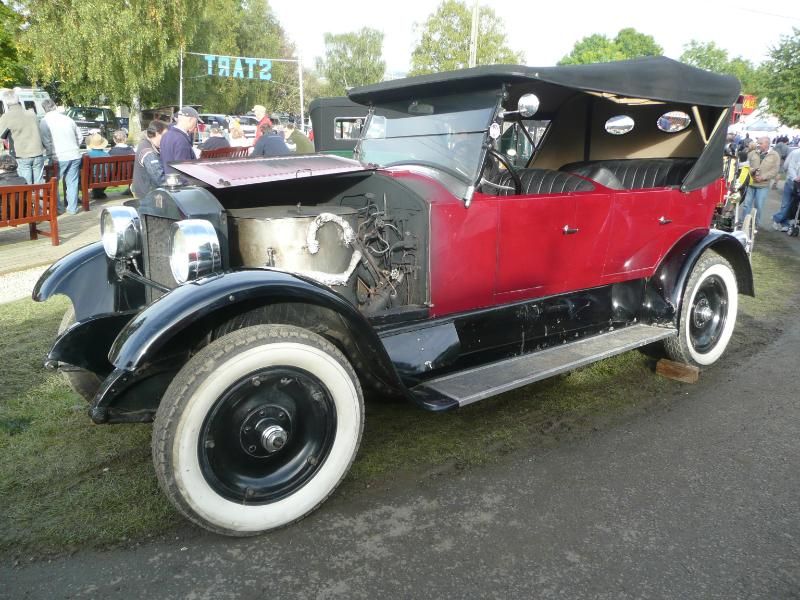 STUDEBAKER
One of the nicest American cars on show was this fabulous 1958 Golden Hawk. Designed by Raymond Loewy, it has an elegance even now.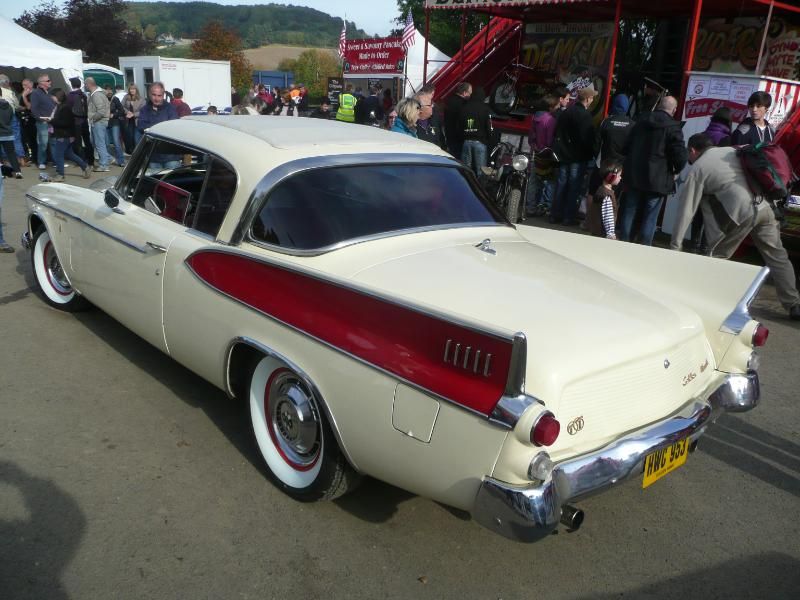 TRIUMPH
A small gathering of Stags were assembled in the Orchard along with this TR4A.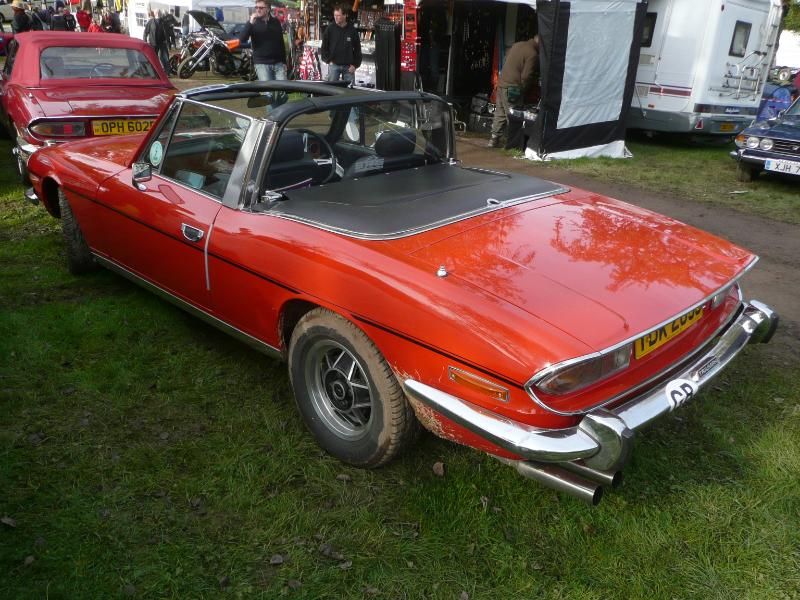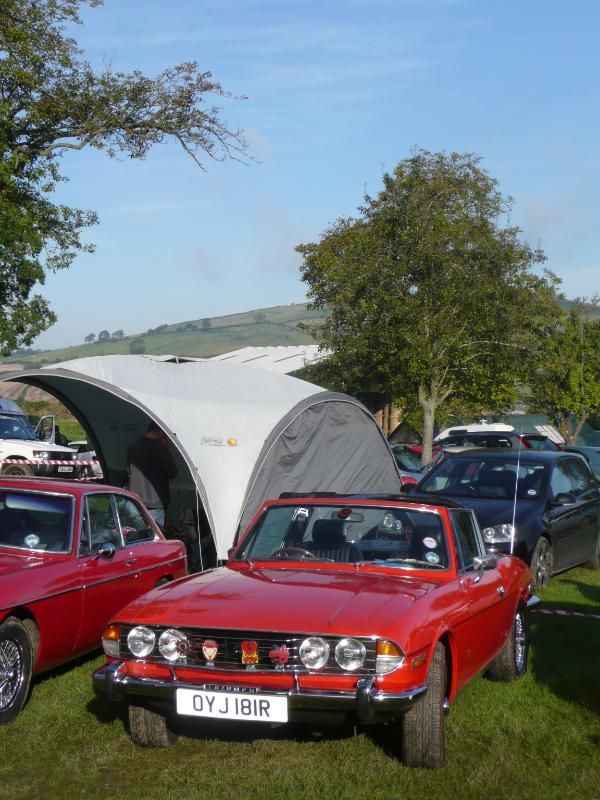 In the main car park I came across this Dolomite, a Herald Convertible, aVitesse Series 2 and a 2500.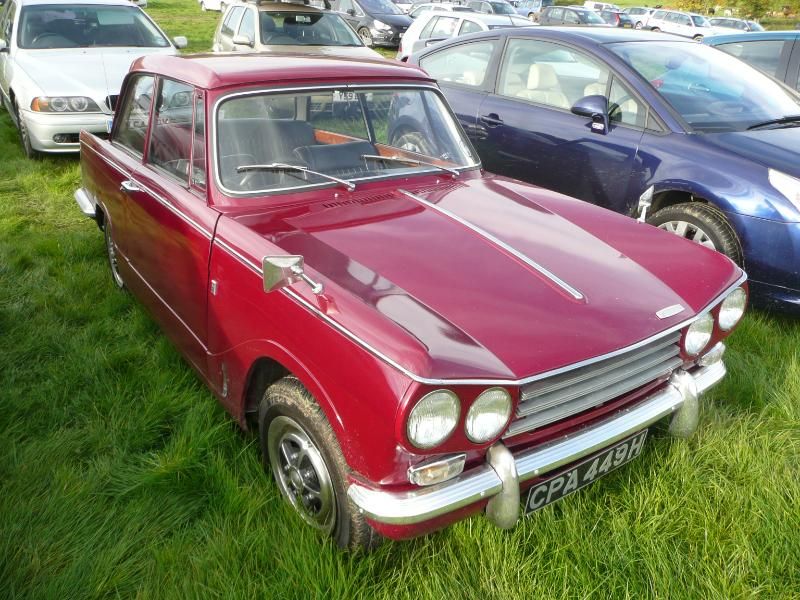 VOLKSWAGEN
WESTFIELD
A number of these machines had gone deep up into the Orchard, bit with their light weight and decent ground clearance seemed to have few problems escaping out through the mud.
IN THE EVENING
After Dan Duke's impressive performance at the Nailsworth Poetry Slam, which constituted the Saturday evening entertainment when we last met en masse in May for the La Vie en Bleu event, we did wonder how we what we would need to come up with for an equally memorable evening. The answer proved surprisingly easy: a Birthday. Unbeknown to Dan Grazier – though he may have guessed something was afoot when all talk of an evening meal ceased in the thread planning the event – a plan was hatched not only for us all to have a great sit down meal, but that Miriam would arrive bearing a birthday cake so we could all celebrate his birthday before he and Miriam headed off to Portugal and another motoring treat or two. We decided to try a new venue, and following a recommendation from my mother, selected the Teddington Hands Inn, which proved to be an excellent choice. A welcome pint consumed outside enjoying the last of the late afternoon sunshine was followed by some huge portions of delicious food, little of which seemed to defeat hungry Forummers who demolished pretty much all that was put in front of them. And then there was the cake………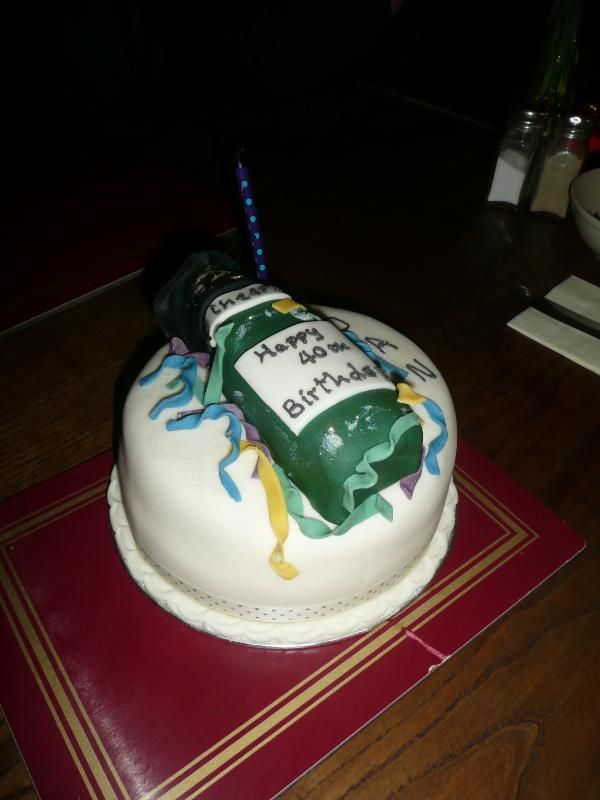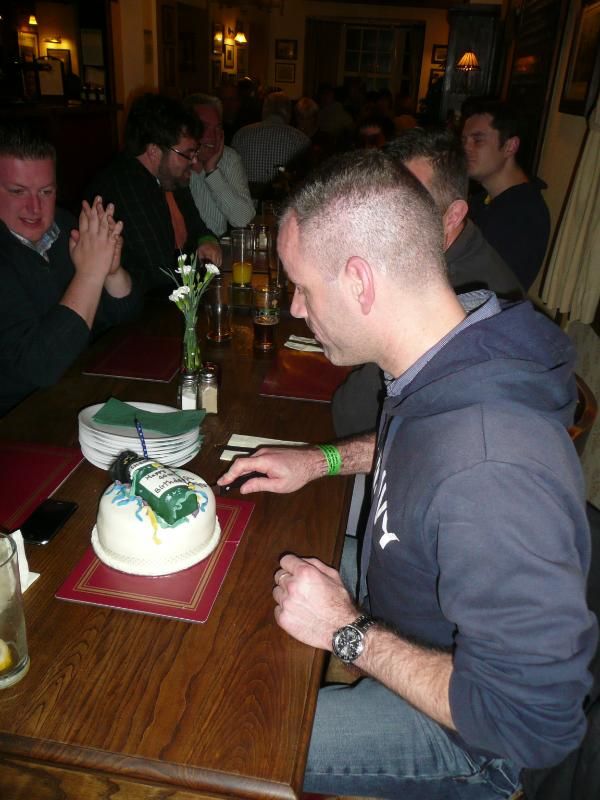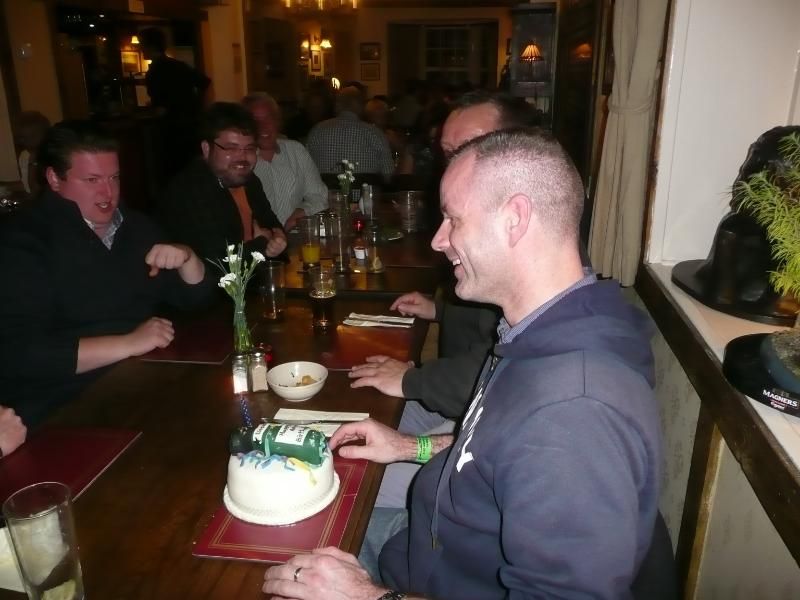 All told, a truly excellent weekend, despite the mud.
2012-10-19 17:51:57