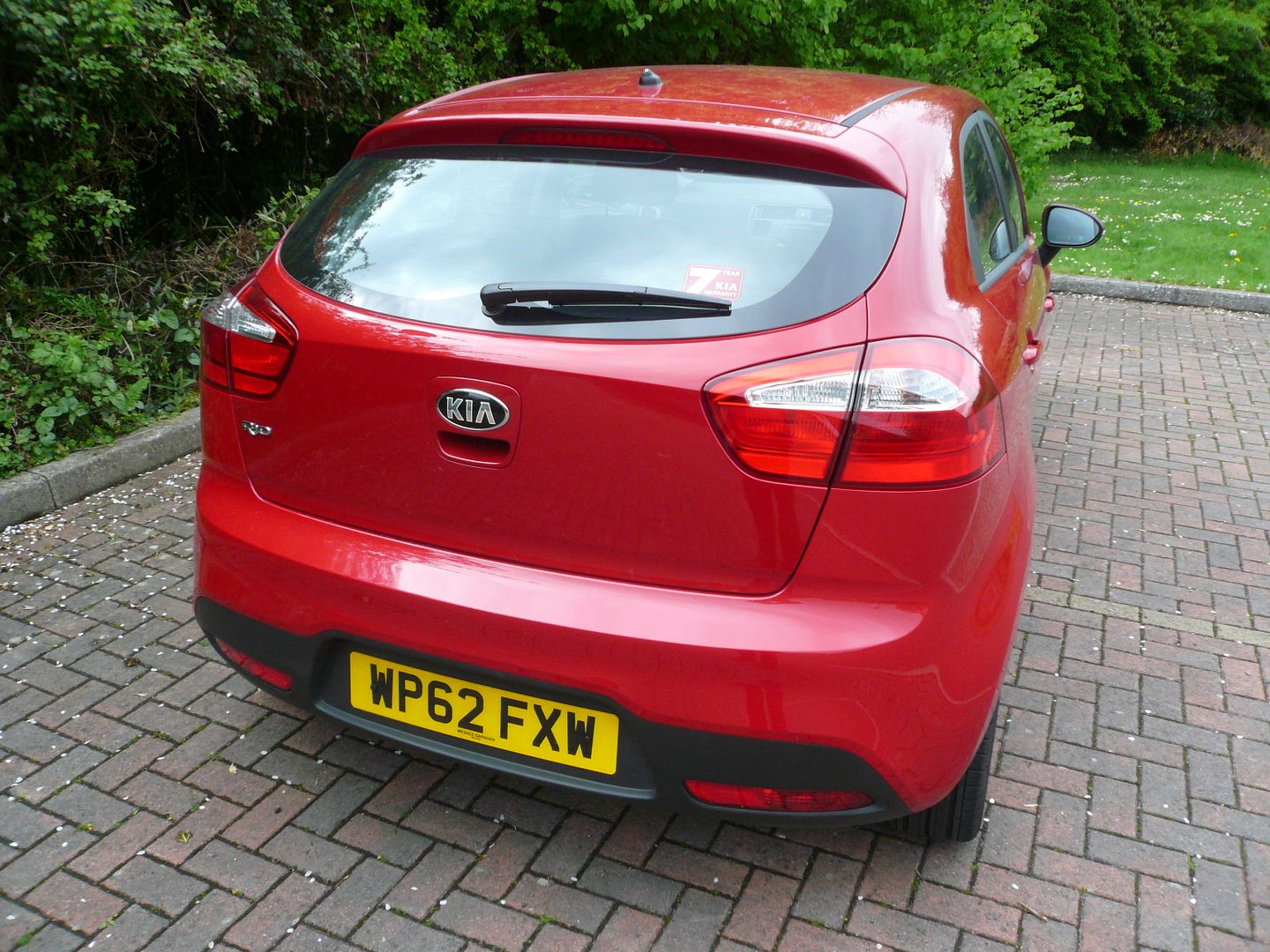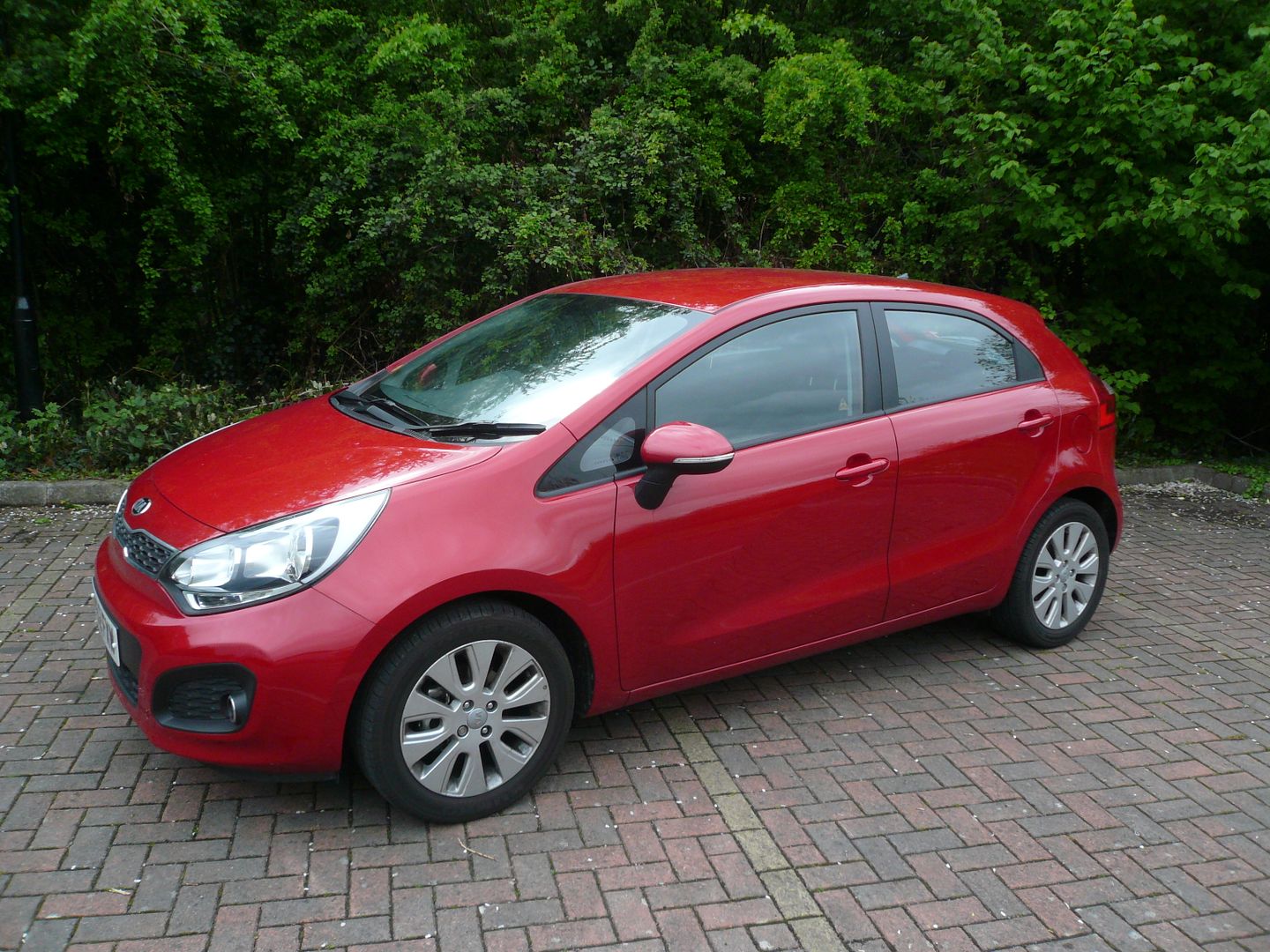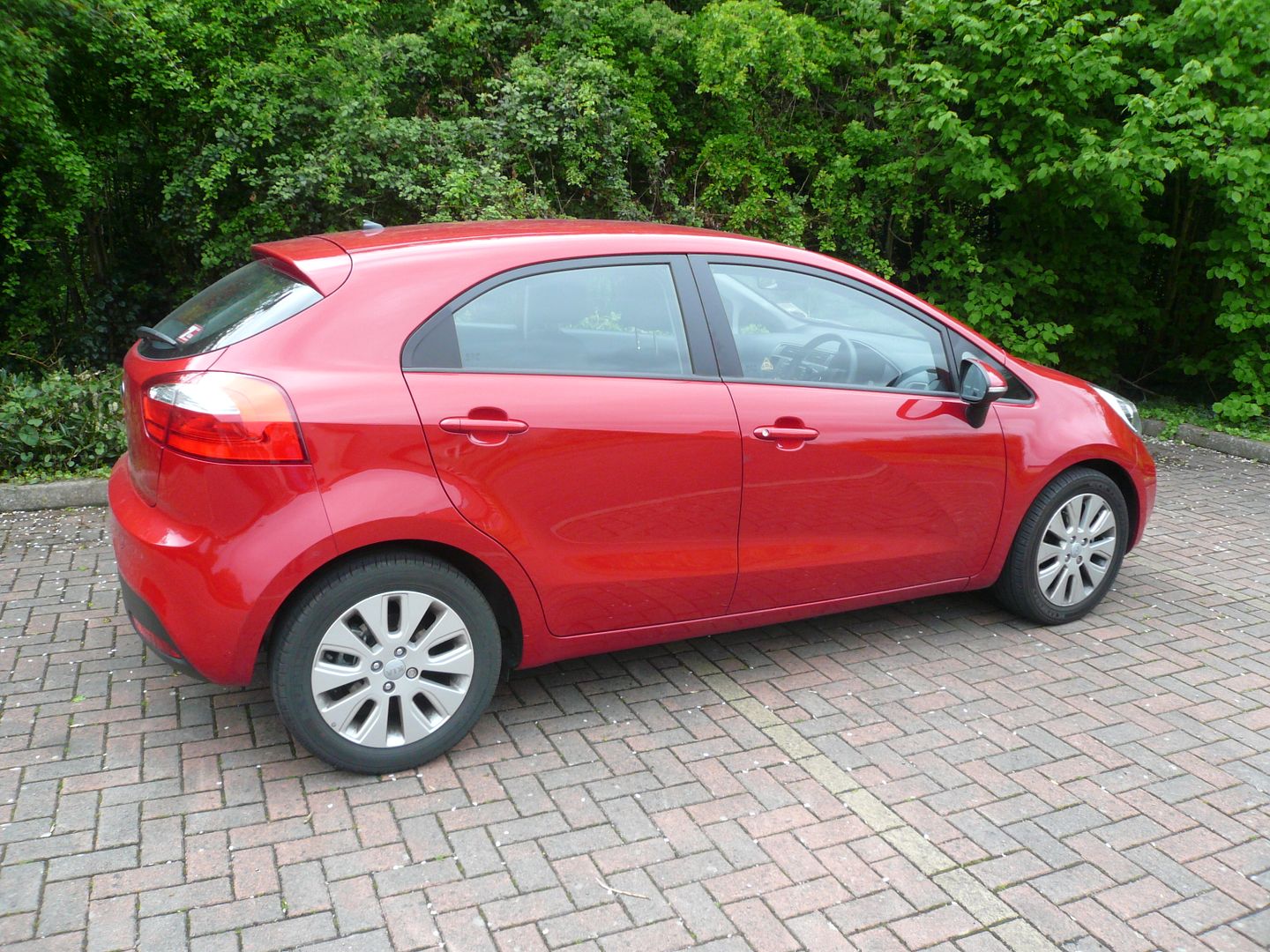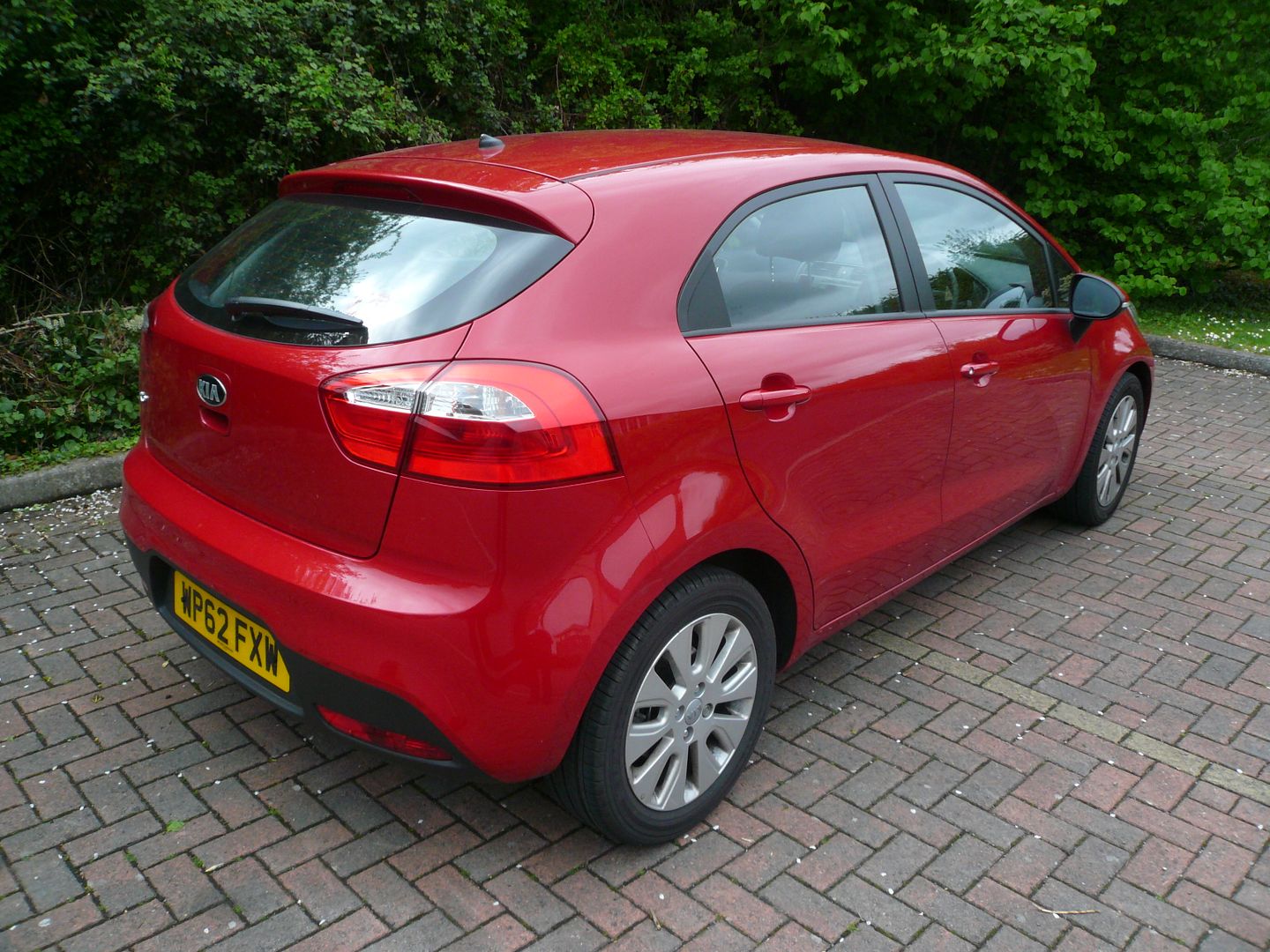 Utter the model name "Kia Rio" to any car enthusiast, and I predict you would get one of two reactions: either their eyes would glaze over, as although they know the name, they cannot really visualise the car as it is the sort of automotive appliance in which they have taken no interest, or they  would grimace, mindful of the fact that the first and to a lesser extent the second generation of cars to bear the name were notable only for being cheap and not very pleasant. It is certainly true that the first generation model was firmly anchored in the old-style Korean approach of building cheap cars that were some way off the standards achieved by Western and even Japanese rivals, and whilst the second generation model represented a huge leap forward, it was never that well regarded in Europe, where customers still favoured the models that they had been buying in vast quantities for years – Fiesta, Corsa, Polo, Clio, Punto and Yaris. With the launch of the third generation car to bear the name, in mid 2011, Kia hoped all that would change. For a start, thanks to the now familiar Peter Schreyer approach to the styling, they certainly had a car which was among the better looking models in its class, with clean and unfussy looks, which whilst far from being beautiful, avoided the gawky and the bland appearances of the previous Rio models. With an interior that looks leagues better than previous efforts, and by all accounts, dynamics that showed similar progress, it was not unreasonable to expect the third generation Rio to register as a real and formidable competitor in the B-segment for 4 meter long super minis. Initial press reports were generally favourable, and as a consequence, Kia managed to sell over 480,000 units of the car in 2012: no mean feat. Kia feature in the rental car fleets of the UK, but it was not from them that I sourced my test car. Instead, my opportunity to sample the Rio came as a garage courtesy car offered to me when the Abarth went in for its annual service. On a rather grey May day, the Blaze Red metallic paint set the car off, but what I really wanted to know was what the Rio was like from behind the wheel. Read on.
The test car had the 1.25 litre petrol engine fitted. As I drove off, and listened to it, I did wonder if it was a three cylinder unit, as it had a slightly different sound to it, but I quickly remembered that Kia's 3 cylinder motor is a diesel, and a quick glance under the bonnet revealed that there were indeed 4 cylinders. It puts out 83 bhp, which sounds like it ought to be more than ample to endow the Rio with decent performance, but the reality is that as cars have got heavier and heavier, it is now no more than adequate. The engine is quite willing, but it does run out of steam quite readily, so you will need to make use of the gears. In particular, first seemed quite short, so you needed to change up fairly soon after moving off, and you had to remember when you spotted that gap in the traffic that this car is much slower accelerating out of harm's way than the cars I habitually drive. I was able to take the Rio out on to the motorway, and it proved to be quite a refined cruiser, with only modest noise levels, and a far cry from the sort of buzzy experience that used to be the norm for cars of this class. Baulked by traffic, though, especially on a slope, you would almost certainly need to change down to get any meaningful acceleration.  Just as well, perhaps, that the gearchange was good, with a very smooth path between the gears. I found the lever was mounted a bit too far back, and with a certain amount of travel between the gears (though nothing compared to the 208 I recently sampled) so as you moved from first to second, it ended up a couple of inches further rearwards than ideal. Reverse was located where you might otherwise expect to find a sixth gear, but there was a good enough detent that should you feel tempted to try to change up from fifth, you would not cause disaster. As I only had the car for a day, and it had some fuel in it, and I put in a bit more, I cannot tell what the real economy was that I achieved. The trip computer told me at the start of the test that the average was 41.5 mpg, which is presumably what previous drivers had achieved, and later in the day this had gone up to 42.5 mpg, which was achieved with a mix of urban and motorway miles. Like so many cars these days, the steering proved overly assisted and simply far to light. For sure this makes the Rio easy to manoeuvre, but it also means that there is no feel as to what the wheels are doing when you are in motion, and this limited the driving enjoyment more than somewhat. I know that this is no sports car, but Ford has consistently shown with the Fiesta that it is possible to get the weighting right without making the car hard to park up. The handling seemed to be typical super-mini front wheel drive, and I suspect that, with understeer eventually becoming apparent, the limits are far higher than any owner is ever likely to experience. Thanks to a relatively long wheelbase, the ride seemed quite good over the country's ever deteriorating road surfaces. The brakes were light and effective, though I did find on a couple of occasions when coming to a fairly decisive stop that the anti-lock cut in when I would not have expected it to do so. A pull-up handbrake lever is fitted between the seats. All round visibility proved to be good. There are extra small windows set in front of the doors, which proved large enough that you could actually see through them, and despite the fairly steeply raked rear screen, even judging the back of the Rio was not difficult.
One of the biggest weaknesses of the old model Rio was its very cheap feeling interior. Kia have come a long way with interior quality in the past few years, and this model looks a lot better than its predecessor. The door casings are still made from rather hard and unyielding plastic, but the dashboard is covered in a softer touch material, with pleasant texturing to it. Gone is the unrelenting grey with grey velour seats that characterised the old model.  The main moulding is black, and there are insets in graphite grey which provide some visual relief and which look good rather than sort of tacky fake metal stuff that Ford seem to delight in putting in their cars, and with everything neatly finished, and fitting well together, There were none of the sharp edges that so appalled me in Renault's latest Clio and Captur. The ergonomics are good, too, so unlike Peugeot's 208, where you could not see the dials, in this car you can. Three nested together dials, with central speedometer, flanked by rev counter and fuel gauge are all you get, with a digital display set at the bottom of the speedometer, with trip computer data which you cycle around with a button the steering wheel. Thankfully, Kia have also put the indicators on the left of the column unlike in the previous car, with a wiper stalk on the right. The centre of the dash contains the audio unit, which has a number of repeater buttons on the steering wheel boss, and below this are the three rotary dials for the air conditioning and a set of four paddle switches which are also used to direct heat and cold as you see fit. A couple of small thumb wheel switches are on the lower right of the dash for headlight level and an instrument lighting rheostat, and that is about all you get. It is all very simple and intuitive to use, and nicely unfussy.
A height adjuster for the driver's seat is standard on the Rio, a feature that you do not expect to find in cars of this class. Coupled with a tilt and height adjustable steering column, it meant that getting a good driving position was easy, though the seat backrest does adjust via a series of steps rather than with a continuous movement. The Americans will like this, but I prefer the latter approach. I did not spend any long period of time behind the wheel, but the seat certainly seemed comfortable enough. Compared to other cars of the class, I doubt that rear seat passengers will complain much, either. There is more leg room than you sometimes find in cars of this size, and headroom is also decent. Three adults might be a bit of a squeeze, but for two, it would certainly be fine, and access is easy with this five door model. The boot would appear more commodious than in many of the Rio's competitors, as not only is the floor area a nice regular shape, and decently wide, but it is particularly deep from top to bottom even under the parcel shelf. More space can be made by dropping the asymmetrically split rear seat backs onto the cushions, creating a long, and nearly flat loading area. Inside the cabin there are modest door pockets on the front doors, a decent glove box, a small cubby under the central armrest and a large recessed area in front of the gear lever which is far larger than you find in most cars.
This car continues Kia's current practice of using simple numbers to identify the different trim levels, and as far as I could work out, my test car was a 2, which is the mid spec car above the 1 and 1 Air and below the 3. External distinguishing features are the front fog lights, a chrome surround to the grille, LED indicator repeaters in the door mirrors and 16″ alloy wheels. All models come with cloth seats, electric front windows, a height adjustable driver's seat, a 4 speaker AM/FM audio unit with CD, USB and auxiliary connectivity ports, wheel mounted controls for the radio, tinted glass,   Extra features on the 2 as well as those visual clues include heated door mirrors, what Kia call "premium" black upholstery, air conditioning (though this is added to the 1 Air model as well), electric rear windows, a leather trimmed steering wheel and gearlever, and a central armrest with cubby underneath. Upgrade to a 3 model, and you get 17″ alloys, UV reducing solar glass, privacy glass for the rear windows, LED daytime running lights, rear LED lights, cornering lights, automated climate control, rain-sensing wipers, heated front seats and cruise control. The 3 trim is only available on the 1.4 litre petrol and diesel models, and the 1 trim is not available on those, offered only on the 1.25 litre petrol and 1.1 diesel cars. Pricing is aggressive, with a 1.25 petrol 2 model listing for £12,495, which compares very favourably to the £13,245 for a Fiesta 1.25 Zetec or £13,945 for a 5 door Corsa 1.2 SXi.
That the Kia Rio is a significant advance on the previous car to bear the name is beyond doubt. When you are at the rental car counter, though, and faced with a choice of B Segment machines, I still think that you would get more enjoyment out of taking the Fiesta. Thanks to its steering feel, and handling prowess, it is a better car to drive. But if you are looking to buy a car of this type, and to keep it for some years, you may be well advised to think more carefully. For a start, model for model, the Kia is over £1000 cheaper to buy than all its main competitors, and the zero road tax (currently) and 7 year warranty will make the ownership experience that much better than some of its rivals. It is also a better car than many of them, and I would certainly take one in preference say to an equivalent Peugeot 208 or a Vauxhall Corsa. Given Kia's short model cycles, a new model is probably only a couple of years away, and assuming it evidences the same rate of progress as this one did, it will be a formidable car indeed.