For me, the Haynes Motor Museum has two particularly compelling advantages: not only does it house a fabulous collection of cars, in fact containing more than any other collection in the UK, and it is also nearer to my residence than any other. Located in what seems like the middle of nowhere, the postal address is Sparkford, a small village in rural Somerset which few will have heard of. However, describe it as near Yeovil, just off the A303, or about an hour south of Bristol and it all sounds a lot easier to find and to get to. The museum first opened in 1985, as a place to house the then relatively small number of cars acquired by publishing magnate, John Haynes. The collection quickly grew so that, like almost all museums, space has long been an issue, and one disappointment I have noted on previous visits is that the cars end up being somewhat crammed in, with no ability to walk around them and get a view from all sides. A remedy for this appeared to be on hand when, in 2011, plans were announced a major revamp of what had once been a series of sawmill buildings with a £3.25 million expansion, a striking new frontage at the heart of the proposed changes, intended to raise further the profile of what is now a world renowned museum. The building work has had to be done whilst keeping at least most of the museum open, though it has been necessary to close some of the halls for a period of time. The first phase was completed in Spring of 2013. It took until the Rare Breeds event, held outside the museum in September 2013, before I was able to pay a visit and see what changes had been made. For sure, there is more space, with quite a lot added to the frontage, creating an additional hall, which boasts an upper gallery for the extensive motorcycle collection. Phase 2, which will alter the entrance and cafe area is due to finish in Spring 2014. I will clearly have to go back after this time to report further, but can now present what I found in September 2013, along with some photos from previous visits.The museum is divided into 10 separate halls, some of which are further sub-divided, which allows for a combination of themed displays and special exhibits. In all there are over 400 cars on show, and plenty of other artefacts, so a visit that explores everything on offer will take some time
THE DAWN OF MOTORING
This small collection of cars from the earliest days of motoring used to be the first that you came to, but is currently shown in a temporary display in one of the other halls.
1903 Oldsmobile "Curved Dash"
1903 Darracq Type L 8hp
1910 Renault AX
1886 Benz
1900 Clement Voiturette
THE RED ROOM
This is one of the most striking sights of the museum, a hall where every single exhibit is finished in red. It contains a vast array, mainly of sports cars, and the fact that there are mirrors lining the walls further amplifies the experience.
1934 Alvis Speed 20/25
1956 Austin-Healey 100/6
1959 Turner 950 Sports
1951 Turner Sports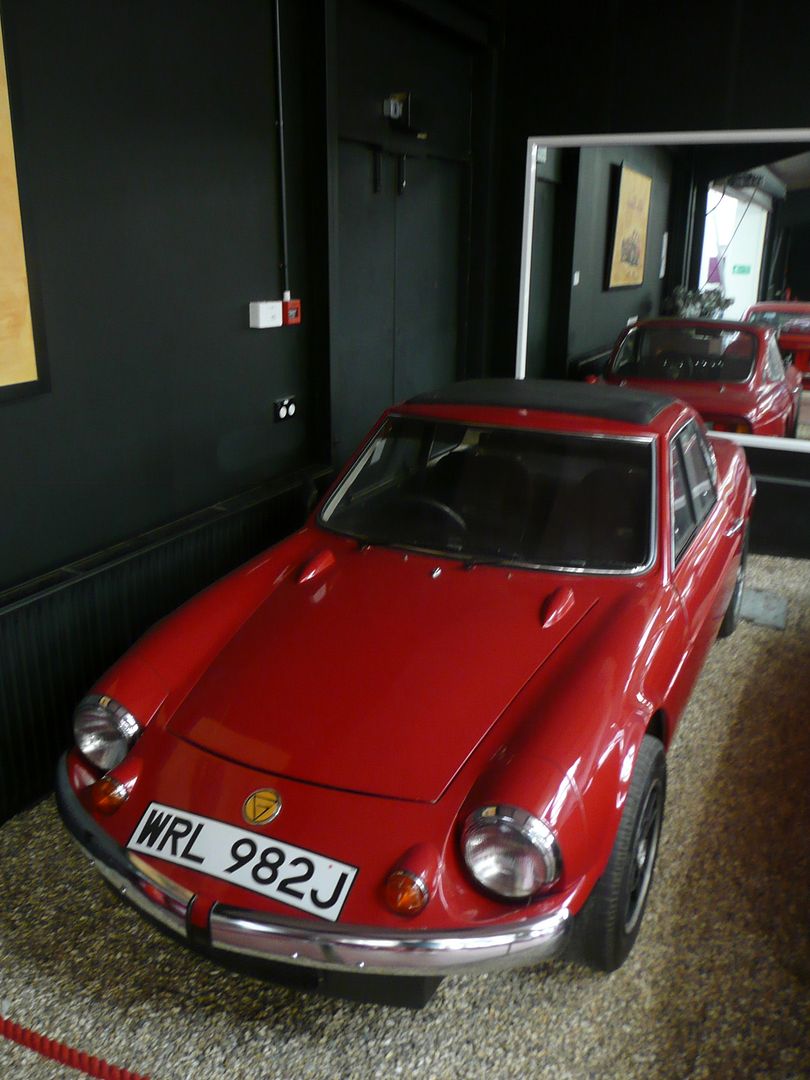 1962 Porsche 356C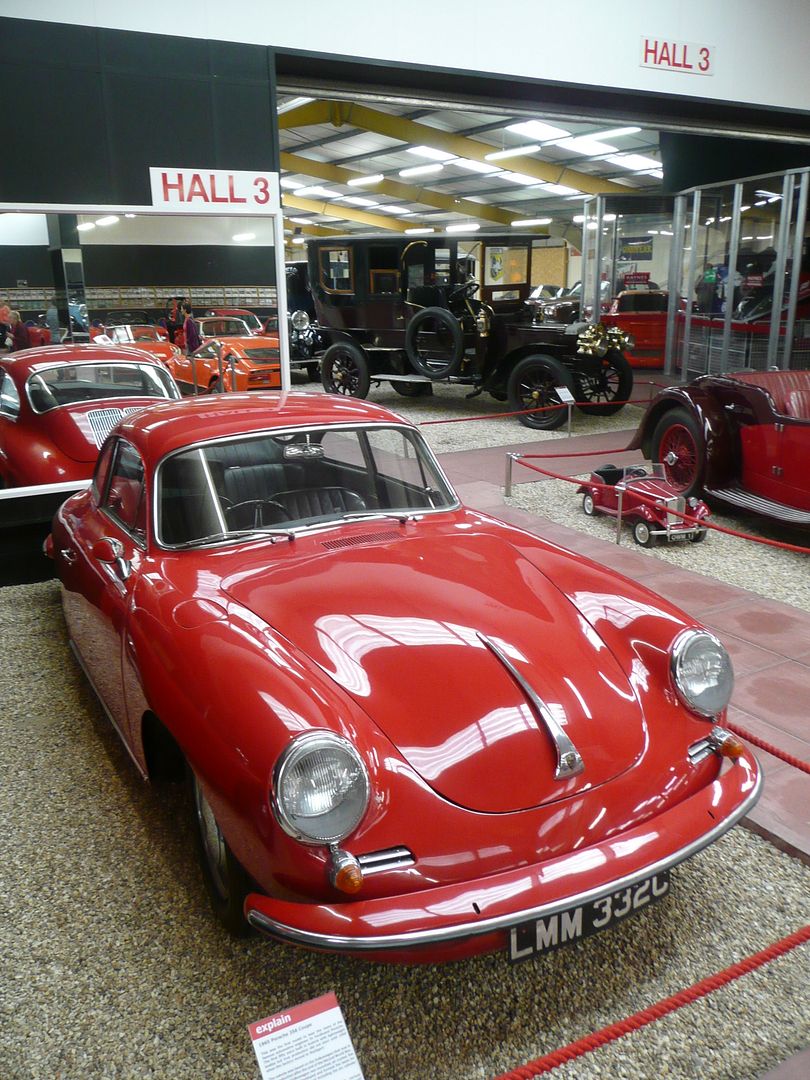 1934 Riley Brooklands Special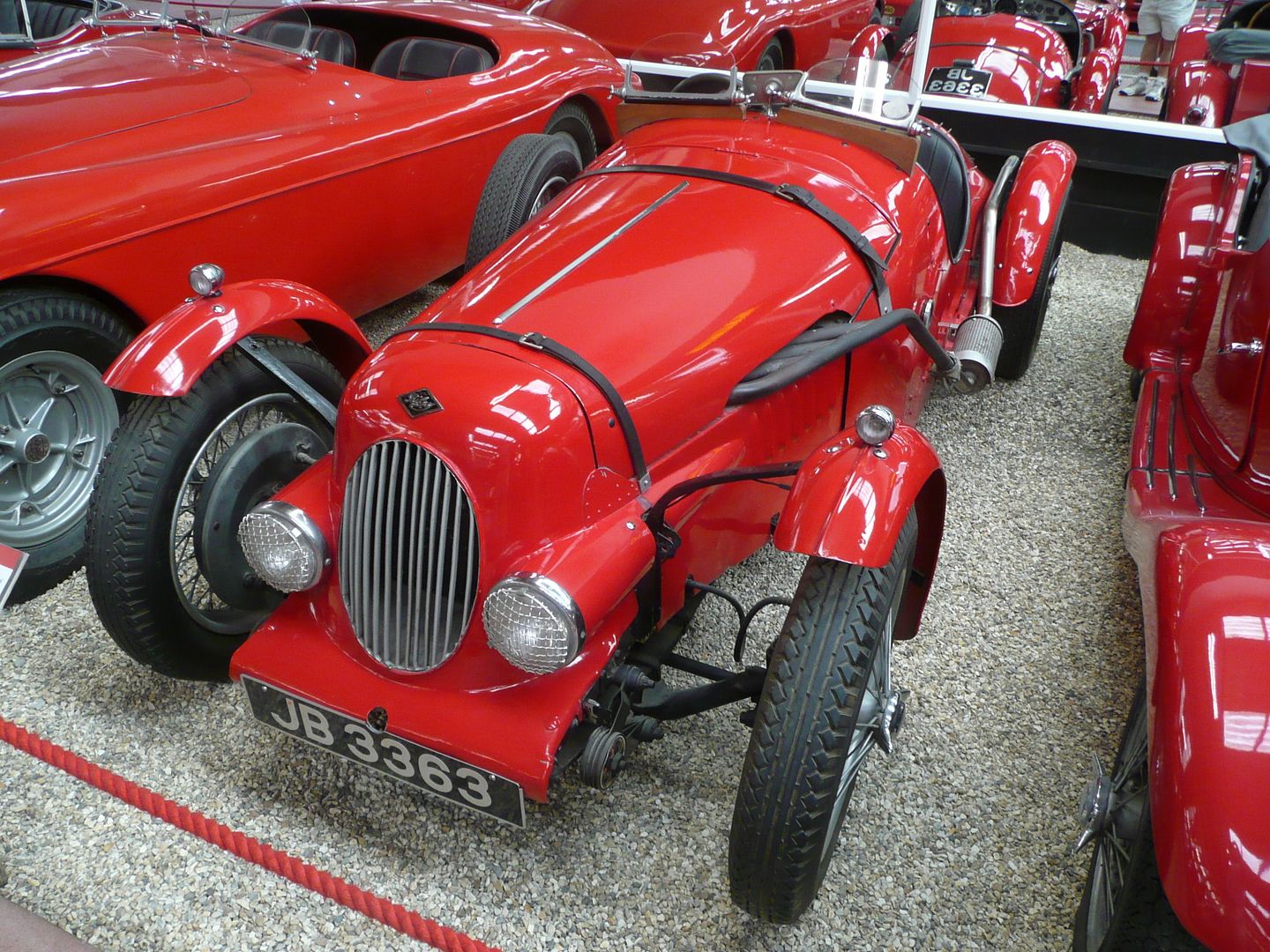 1954 MG TF
1948 MG TC
1929 Alfa-Romeo 6C1750
1967 MG Midget
1973 AC 428 Convertible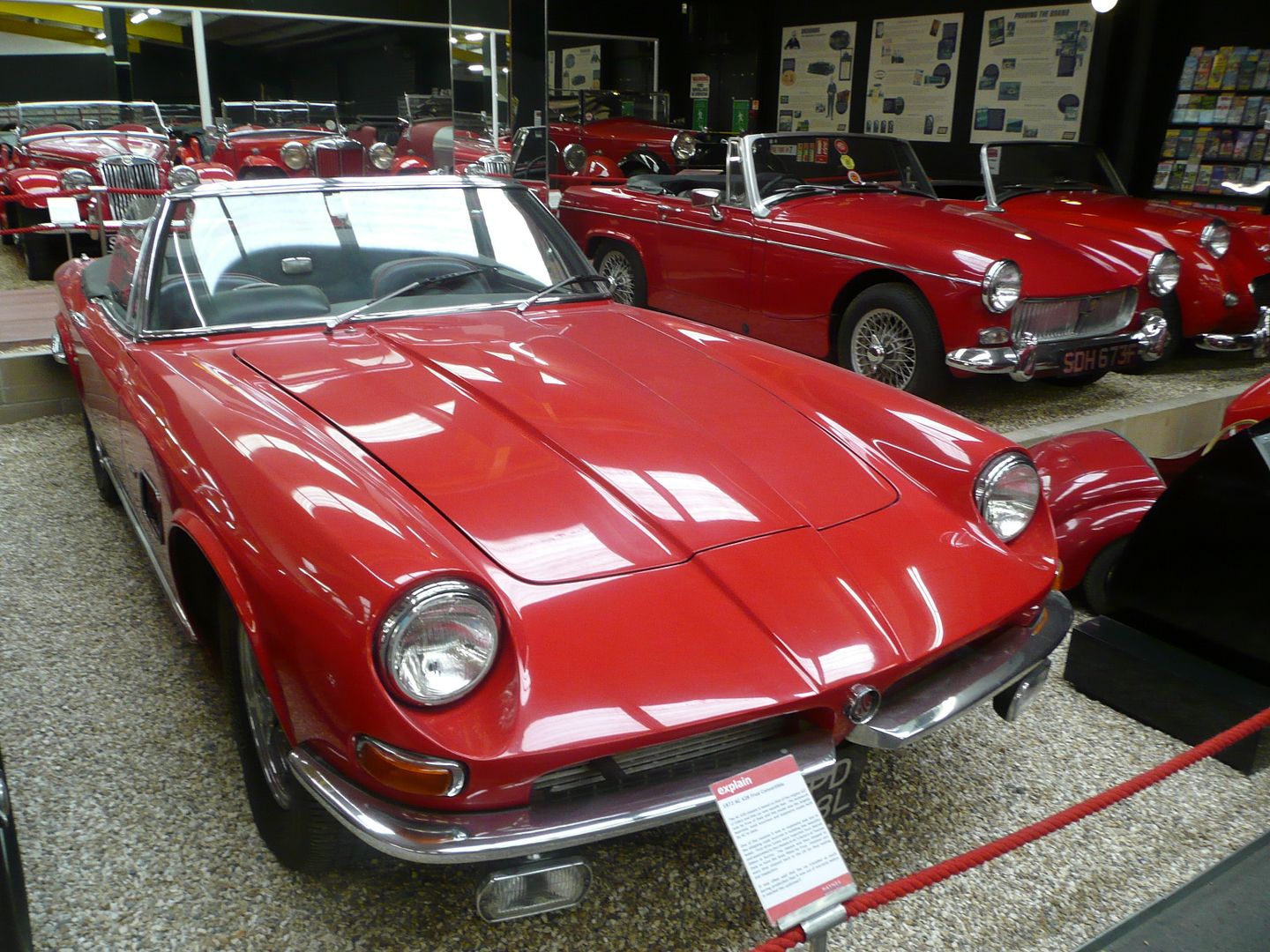 1960 AC Ace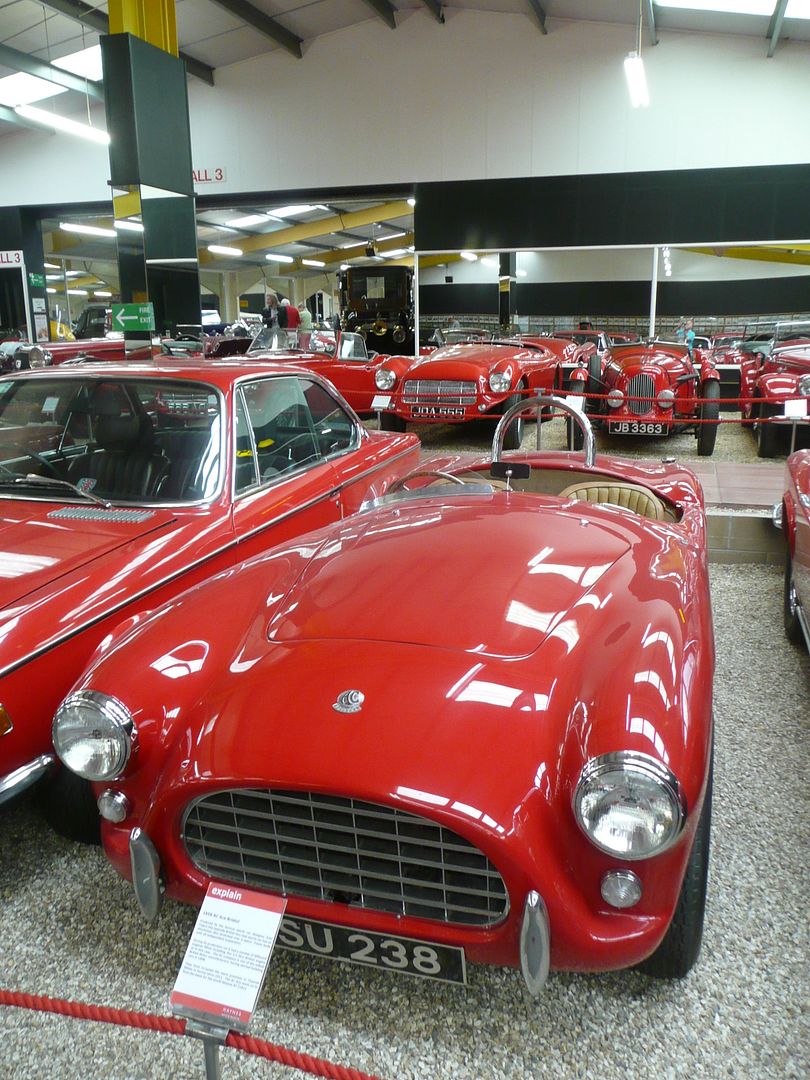 1973 BMW 3.0 CS
1964 Gordon Keeble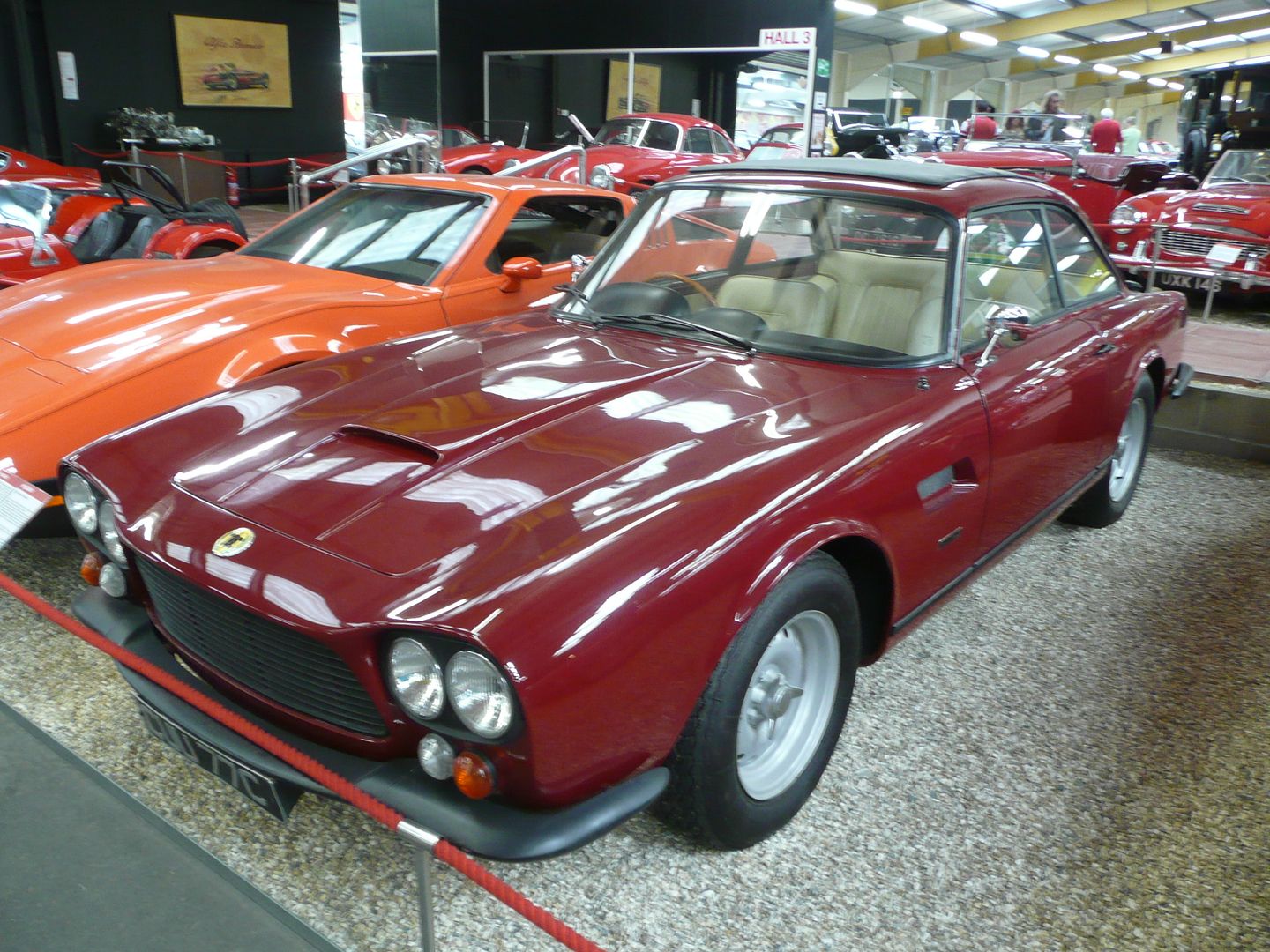 1967 Alfa Romeo GT 1600
1972 Gilbern Invader Estate
1973 Pontiac Firebird TransAm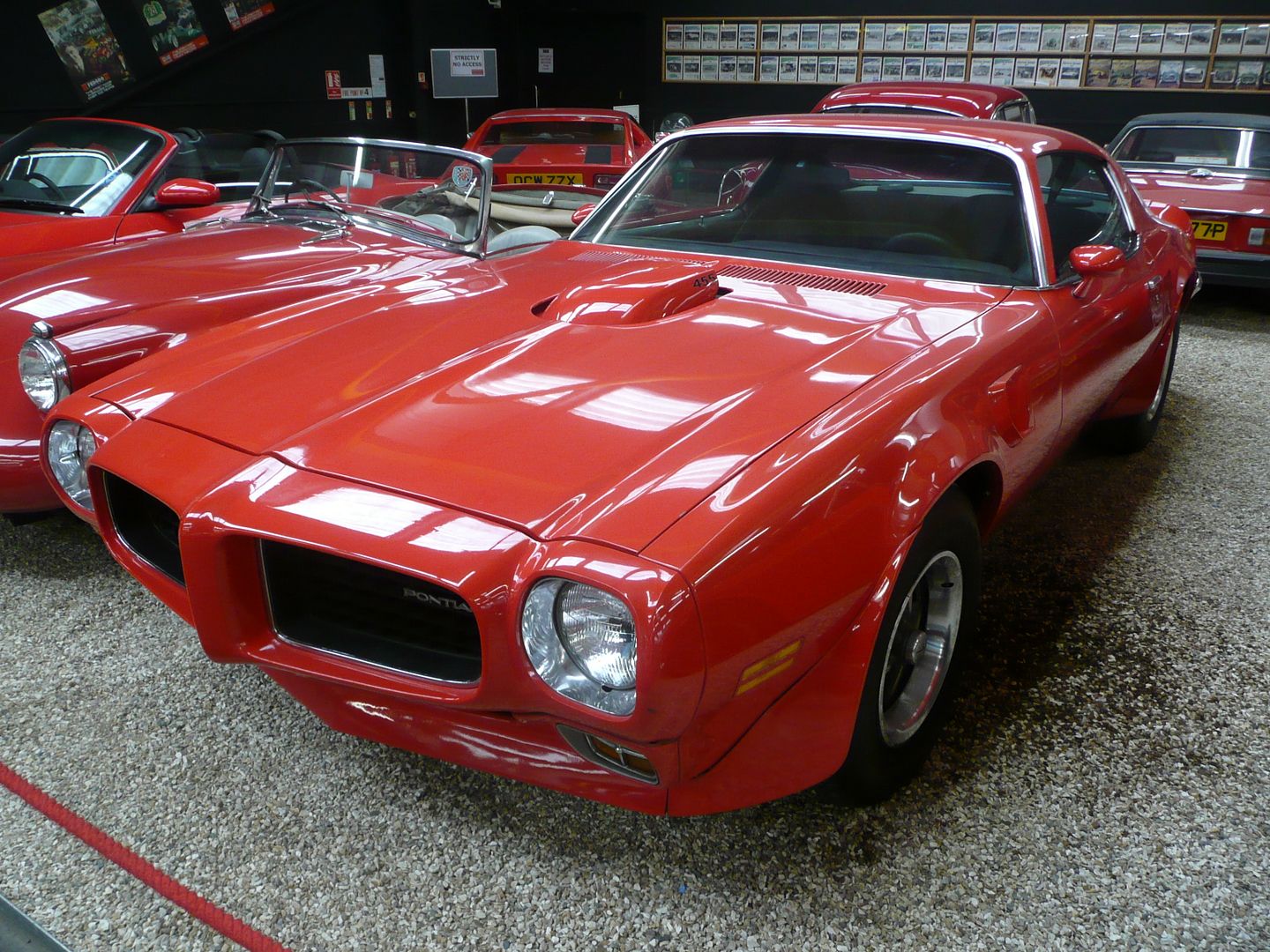 1960 Daimler SP250 "Dart"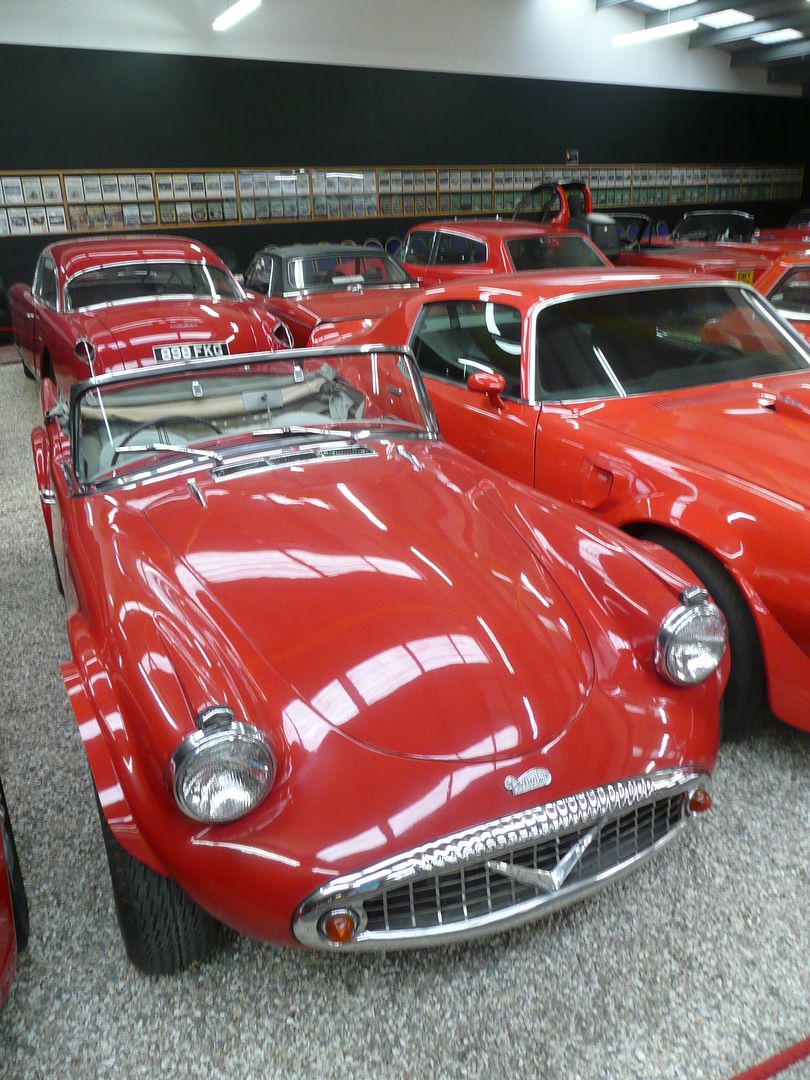 1969 Marcos 3 litre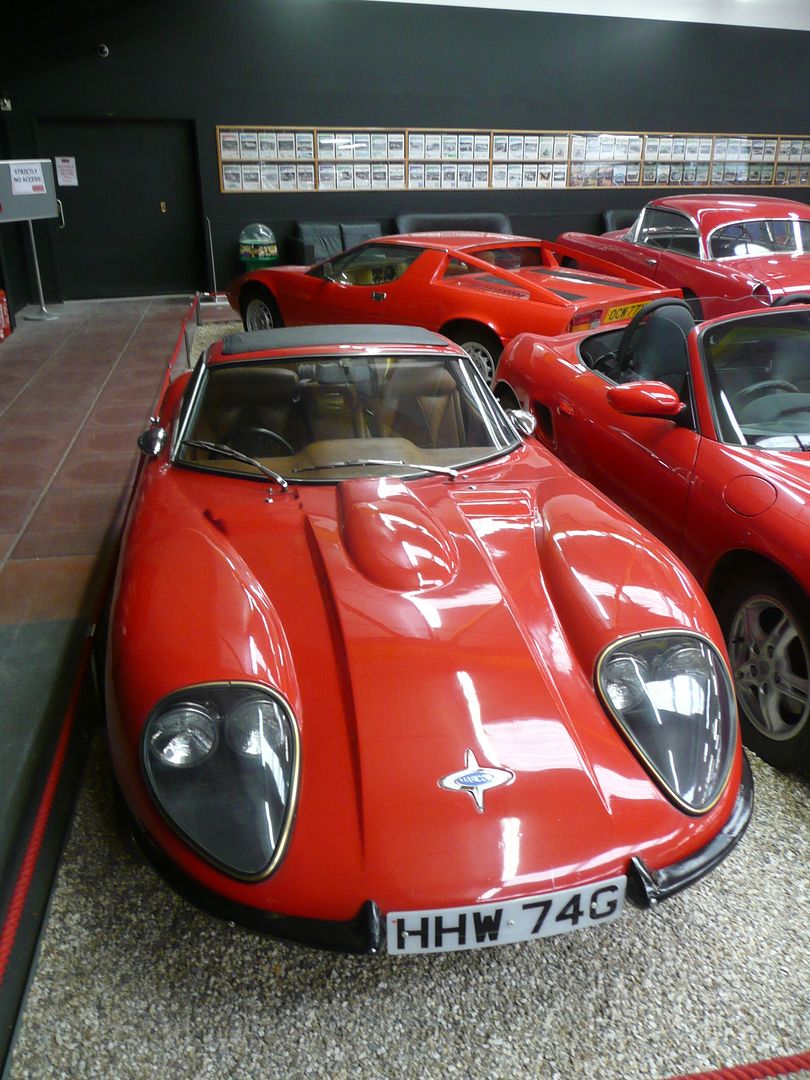 1982 Maserati Merak SS
1958 Facel Vega HK500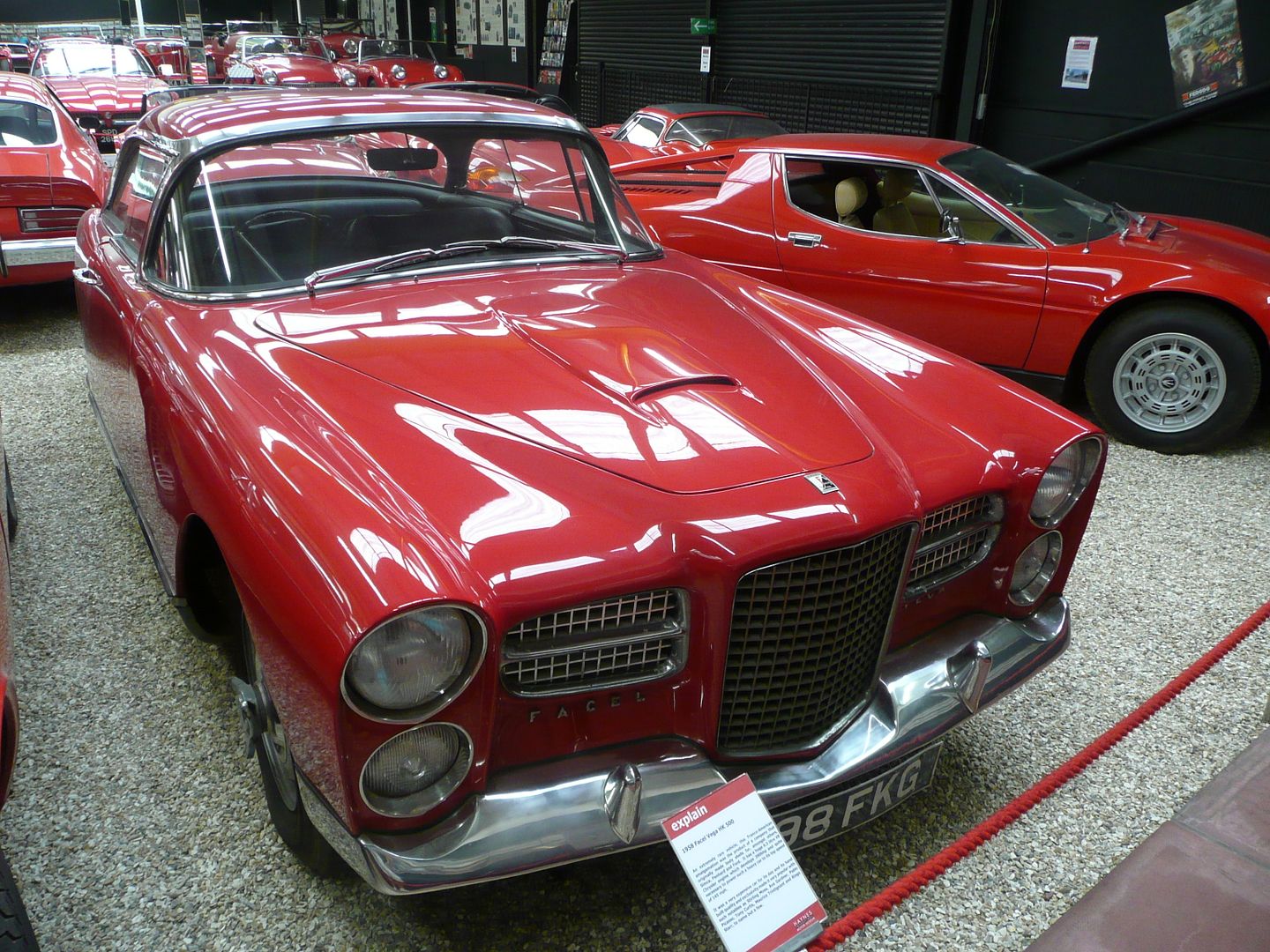 1975 Jensen Healey
1973 Reliant Scimitar GTE
1966 Lancia Flavia Convertible
1969 Triumph Spitfire Mark 3
1988 Fiat X1/9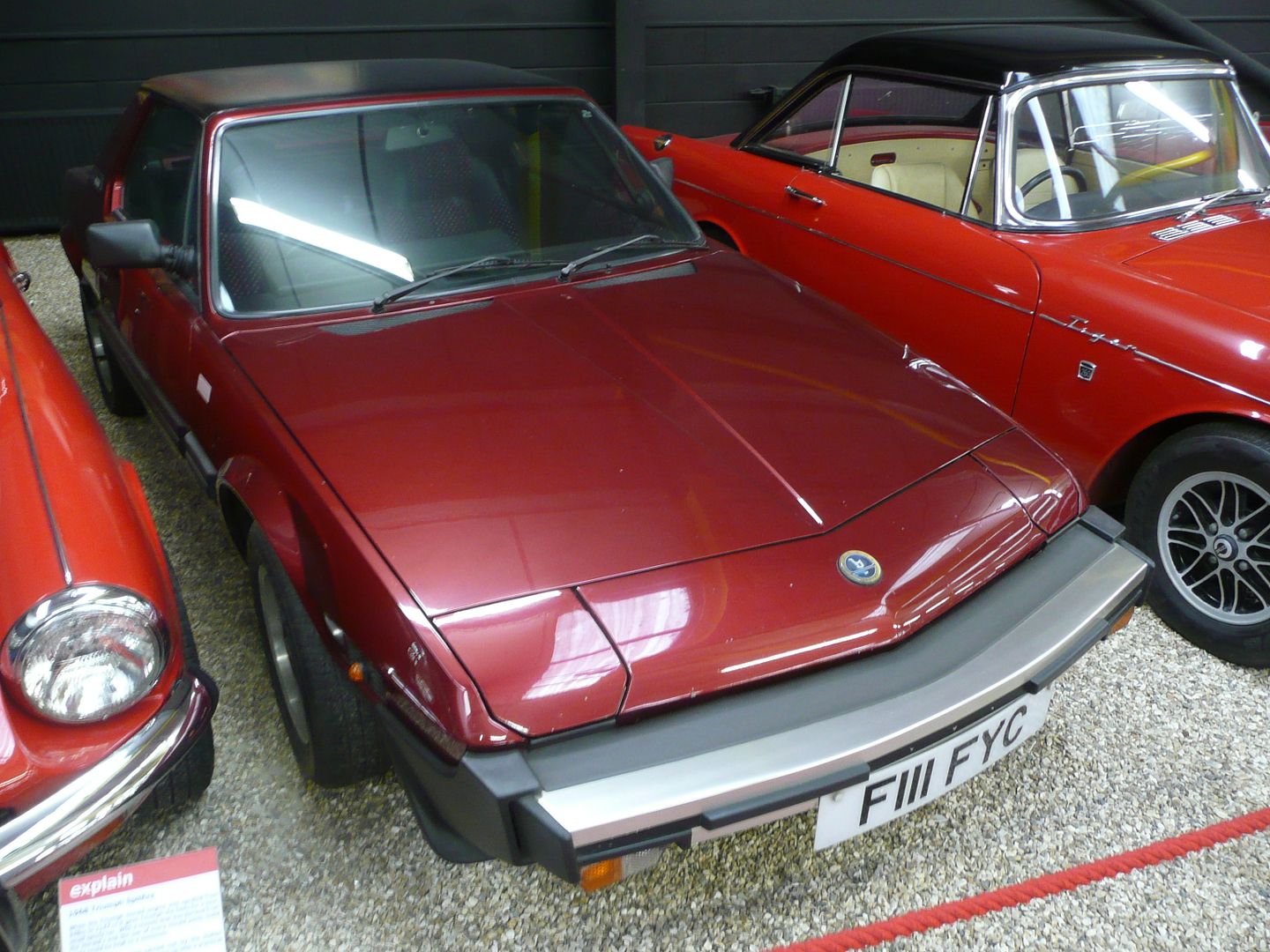 1965 Sunbeam Tiger
1958 MG A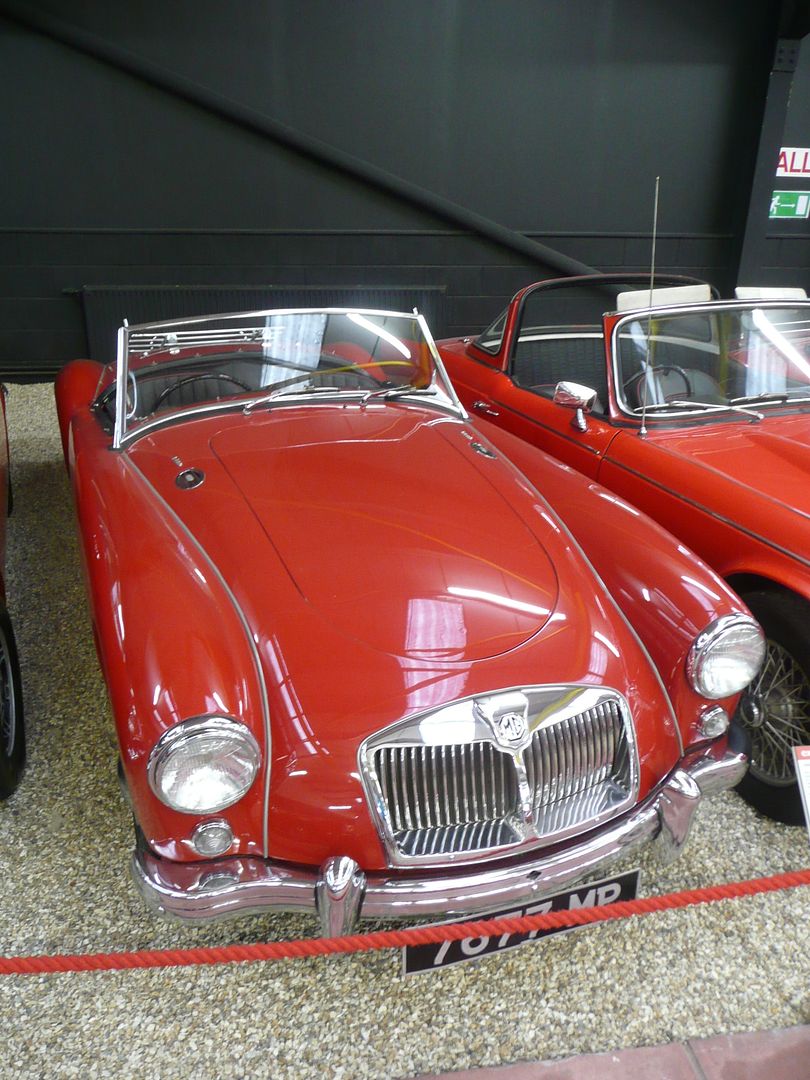 1968 Alfa Romeo 1600 Spider
1960 Triumph TR3a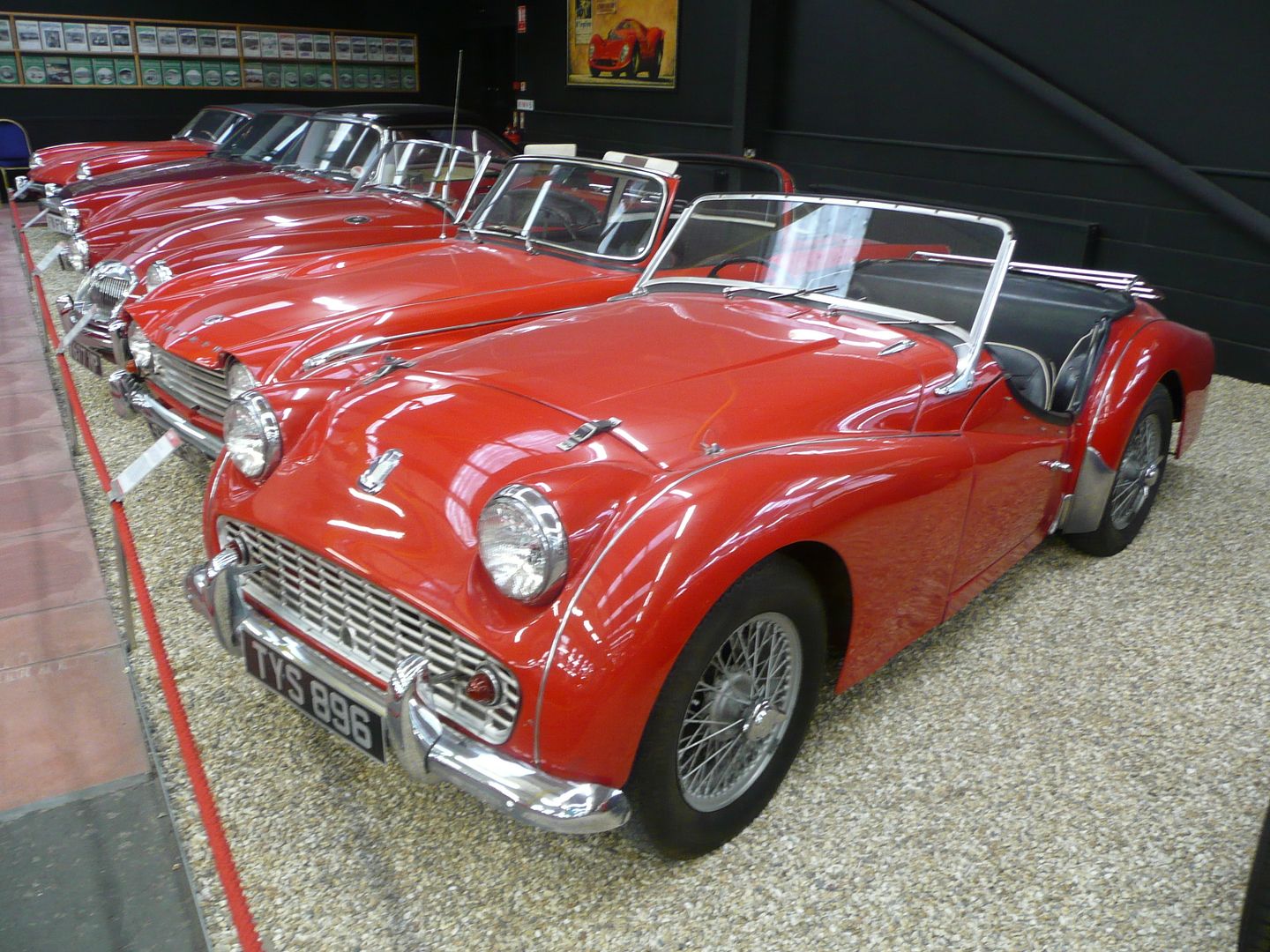 1964 AC Cobra
1974 Bricklin
THE INTERNATIONAL HALL
One of the largest halls in the complex, the displays in here cover a wide range of cars from some glorious pre-war Rolls-Royces to far more recent and familiar machinery from the past 20 years.
1956 Renault 4CV
1965 Fiat 600D

1971 Honda N600
1973 Citroen SM
1963 Citroen DS21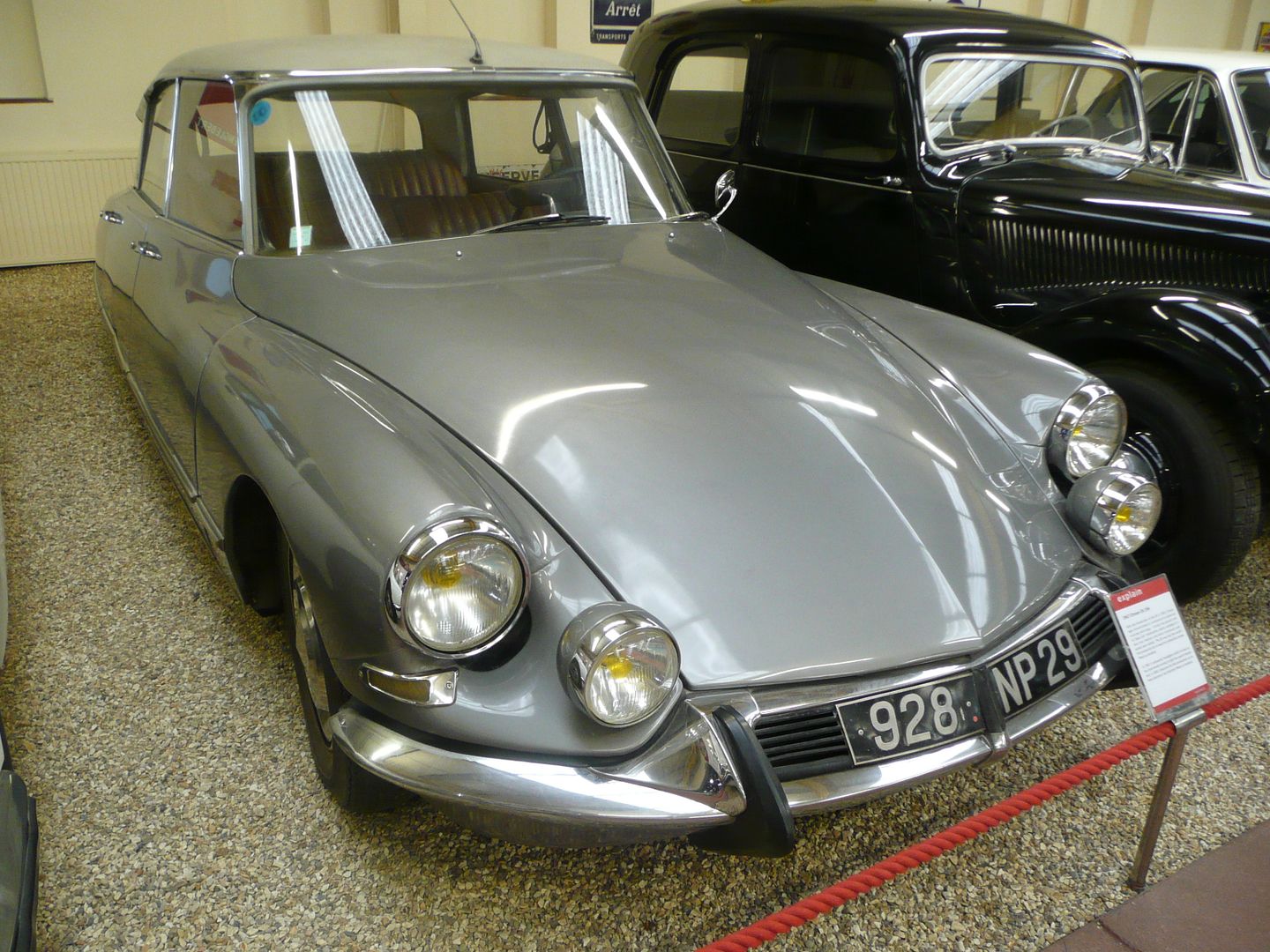 1955 Citroen 11CV
1973 BMW 2002
1979 Mercedes 450 SEL 6.9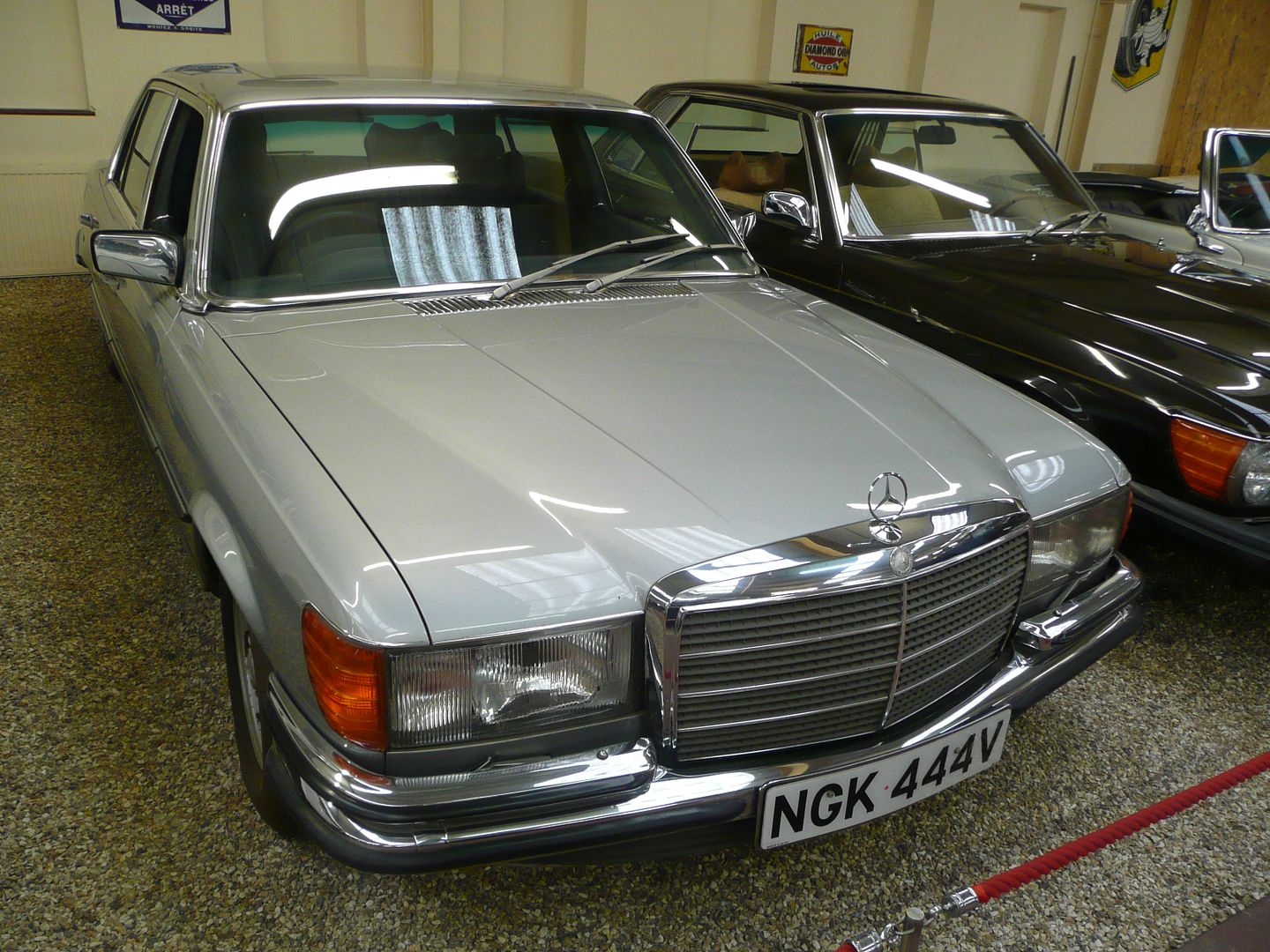 This 1974 Mercedes 450SLC was once the property of Steven Spielberg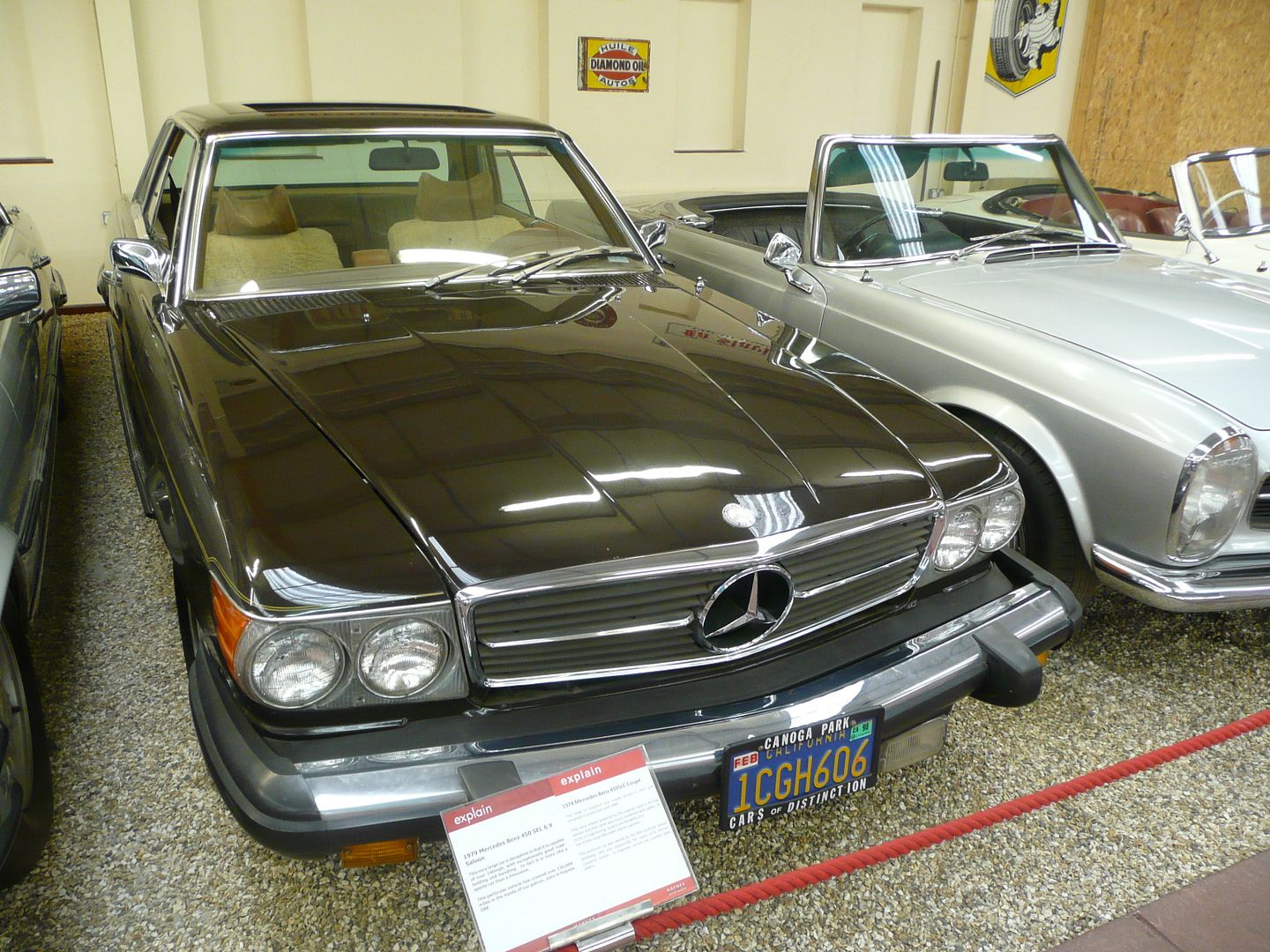 1970 Mercedes 280SL "Pagoda"
1959 Mercedes 190SL
1959 Gaz M13 Chaika
1922 Citroen 5CV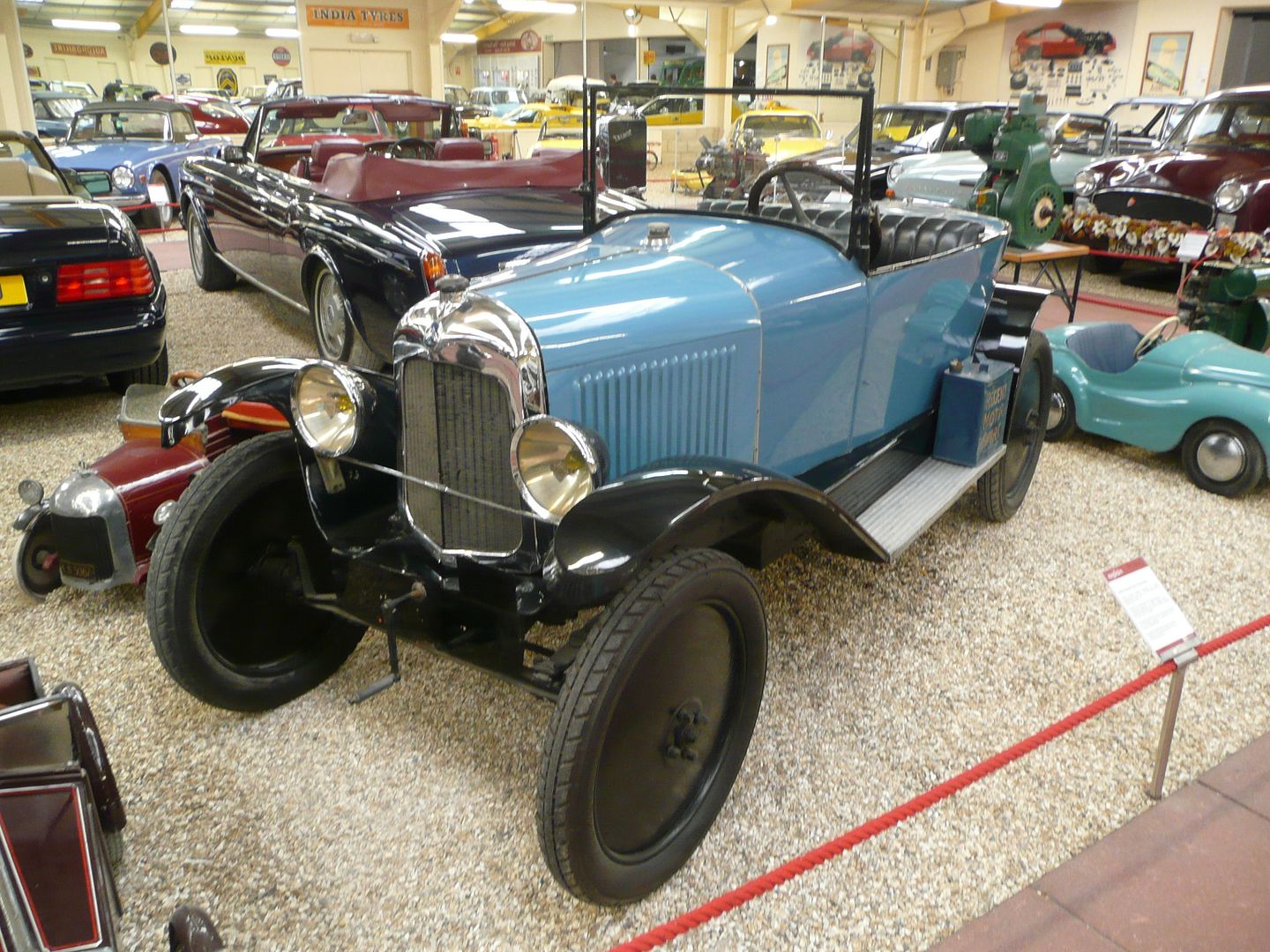 1922 Rover 8HP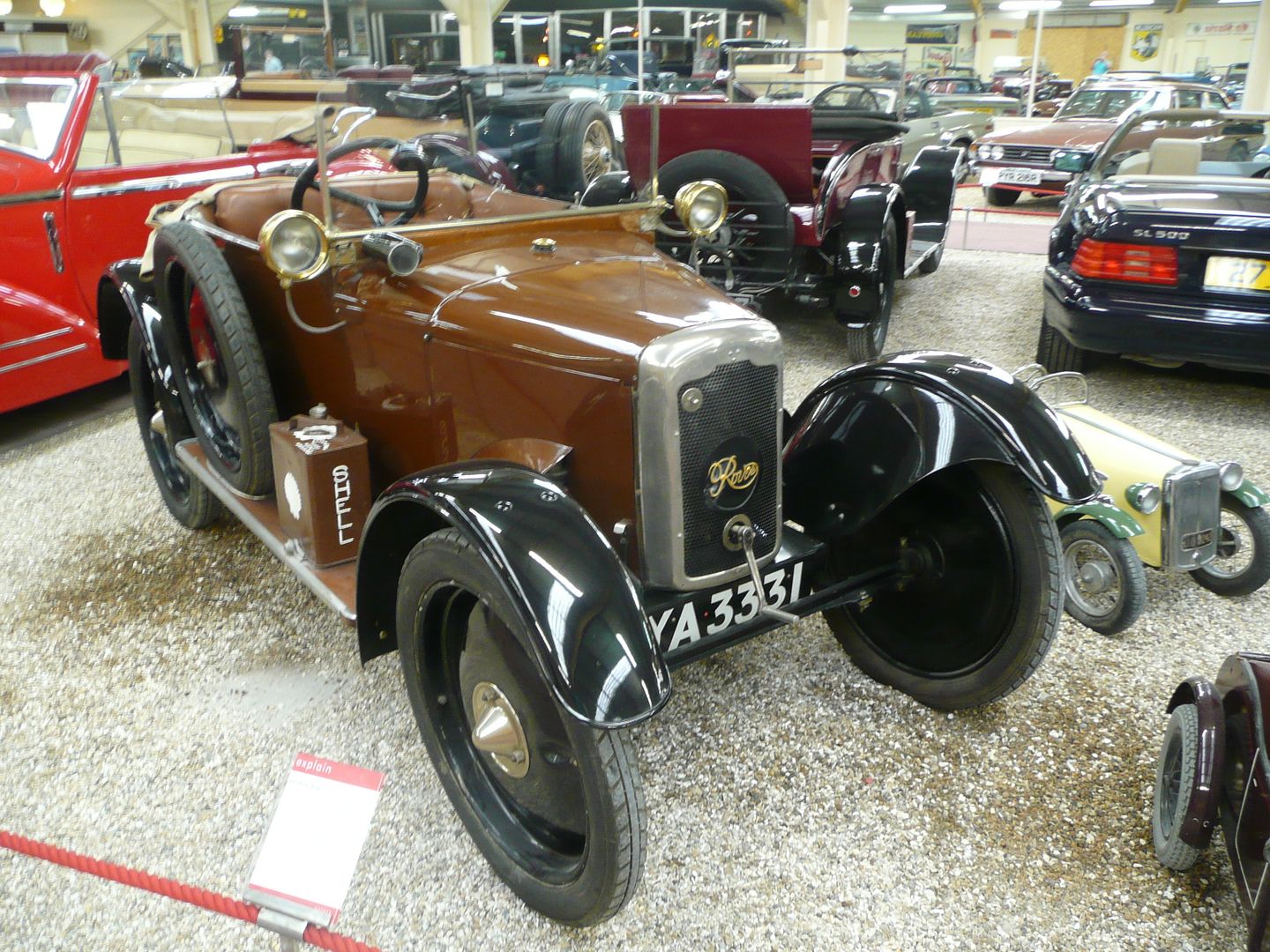 1980 Ferrari 400i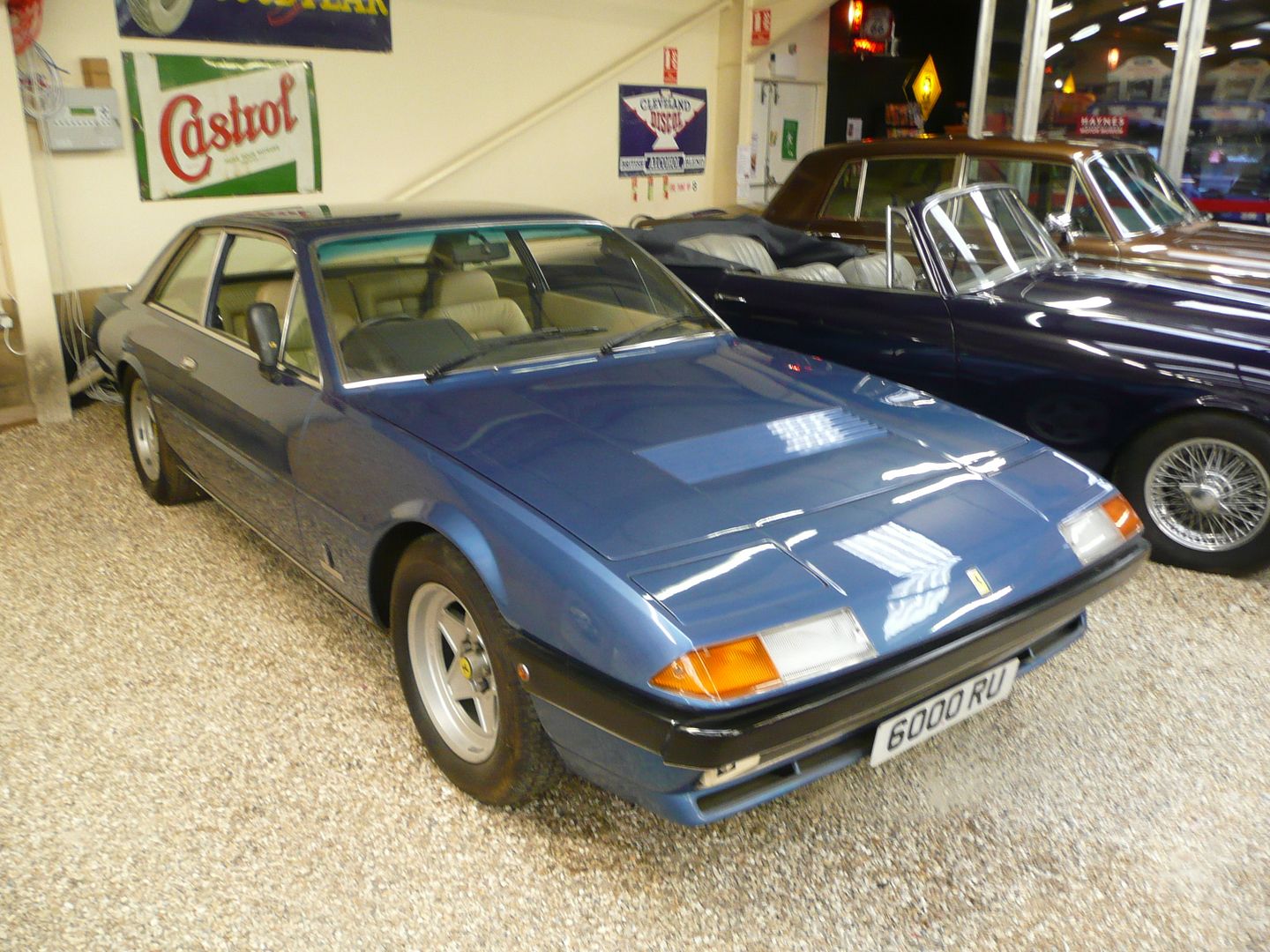 1939 Delahaye 135M Cabrio
1959 Alvis TD21 Convertible
1980 Rolls-Royce Silver Shadow 11
1928 Rolls-Royce Overland Special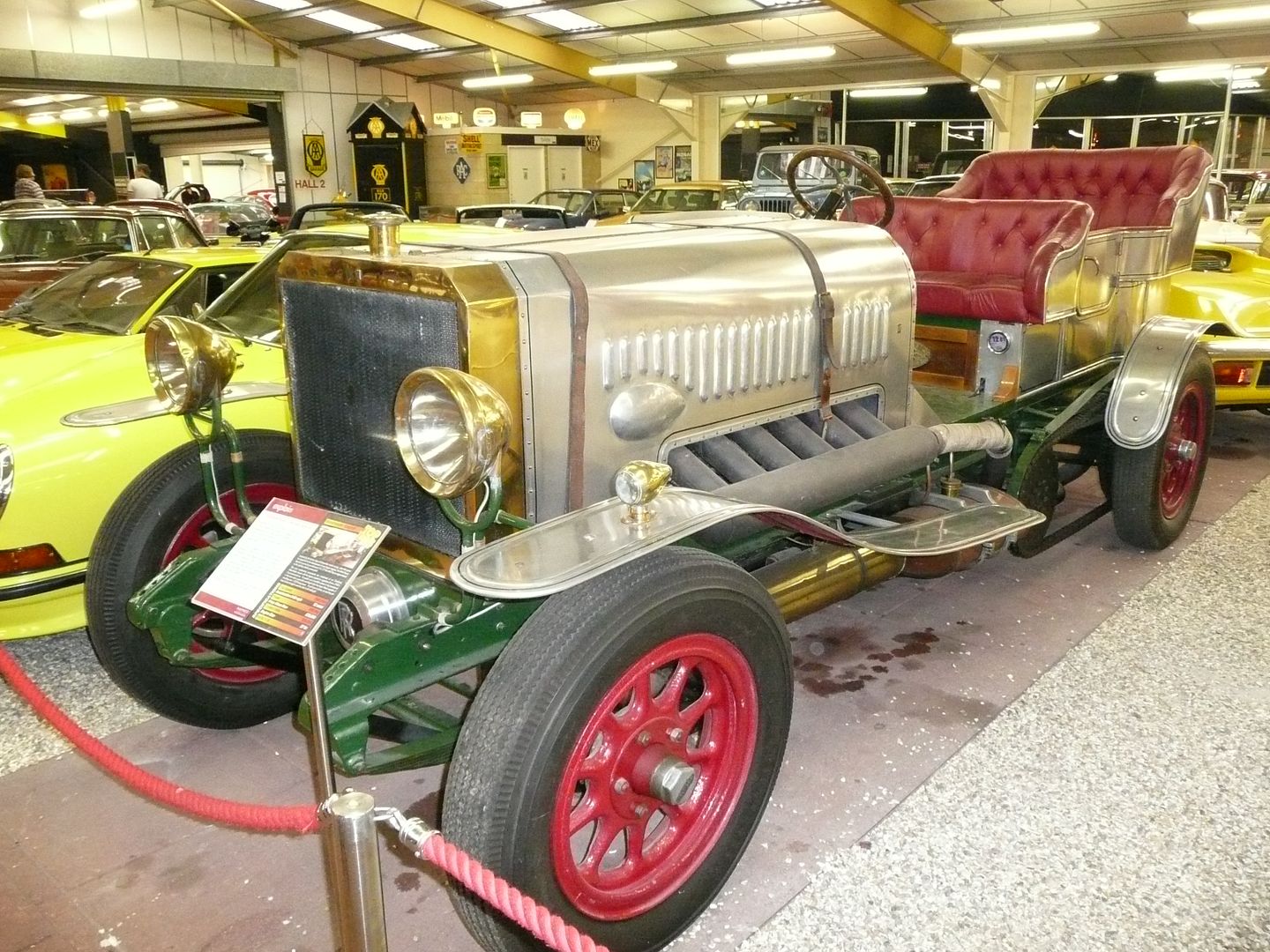 1930 Rolls-Royce Phantom 11 Sedanca de Ville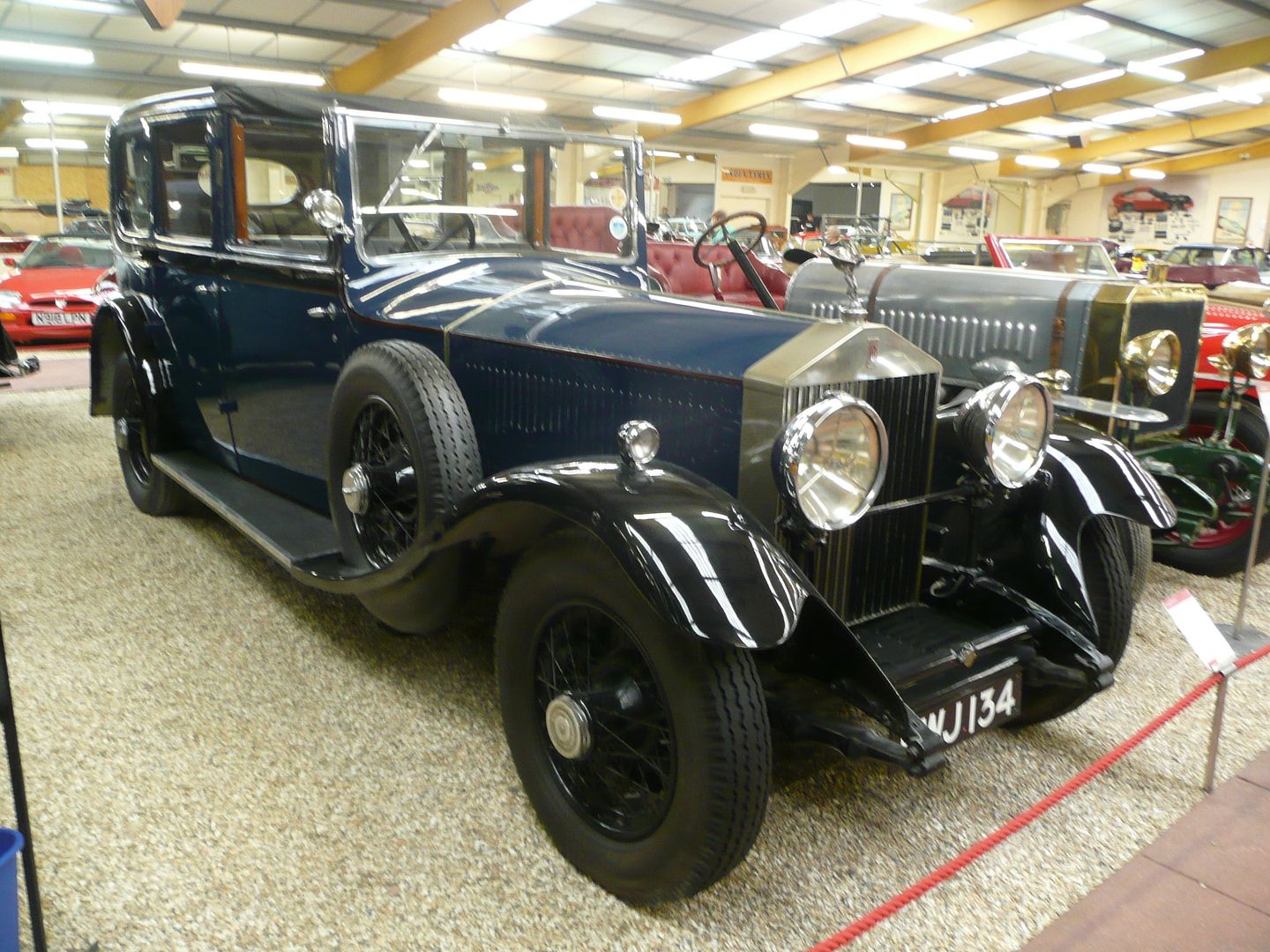 1922 Rolls-Royce Silver Ghost Limousine
1905 Daimler Limousine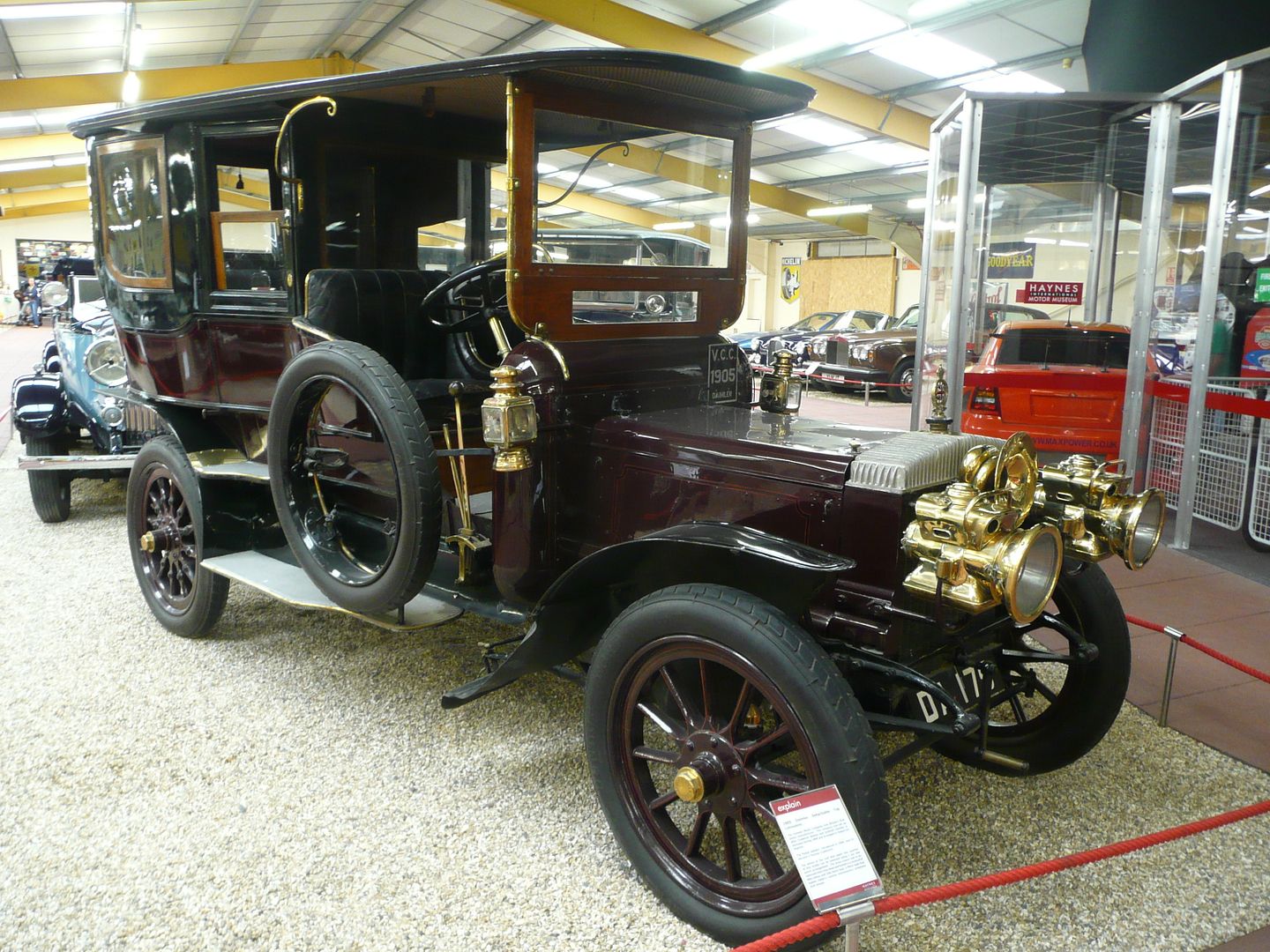 1932 Rolls Royce 20/25 Sedanca Coupe
1929 Rolls-Royce Phantom 1 Foursome Drophead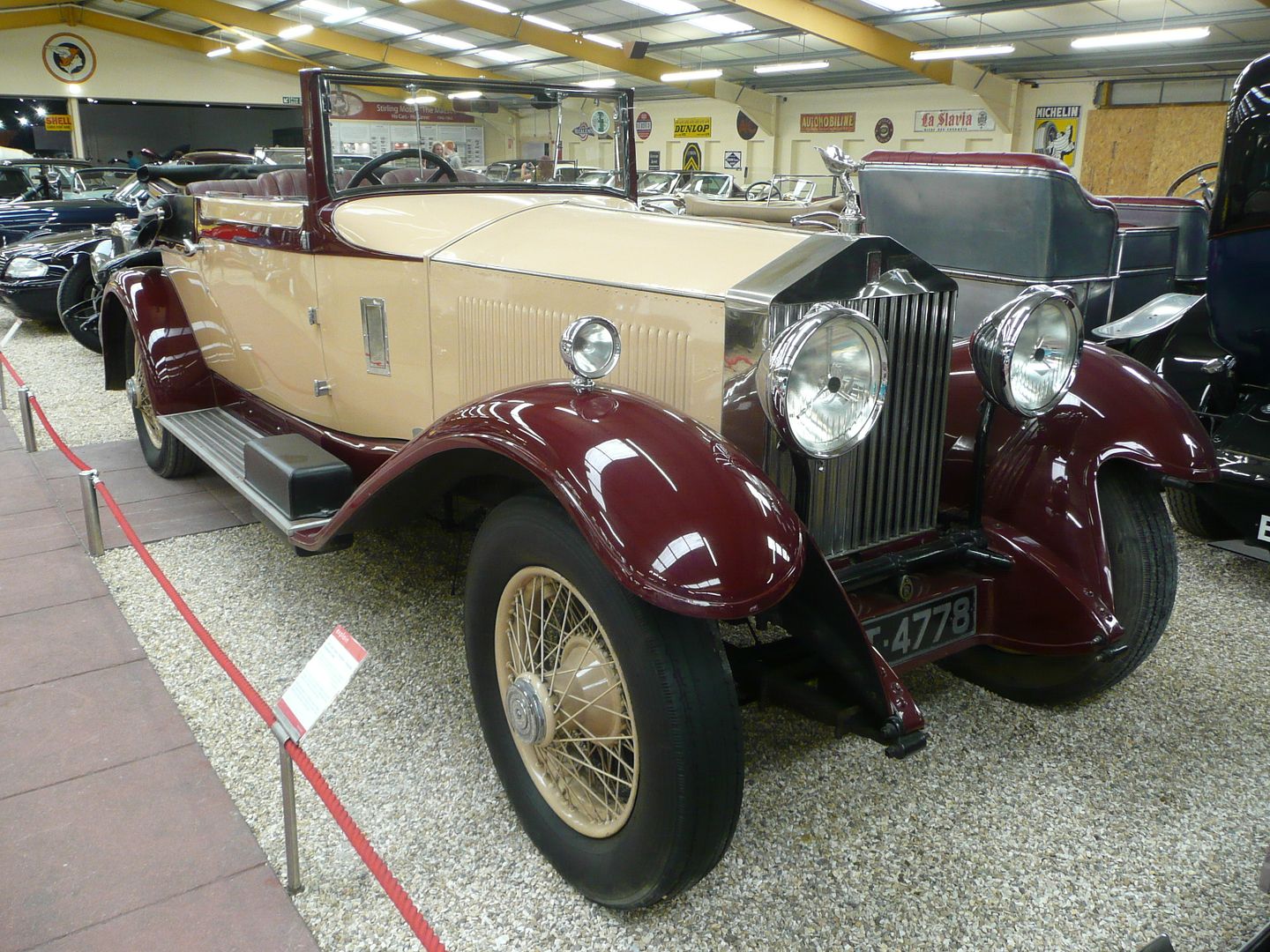 1926 Star Scorpio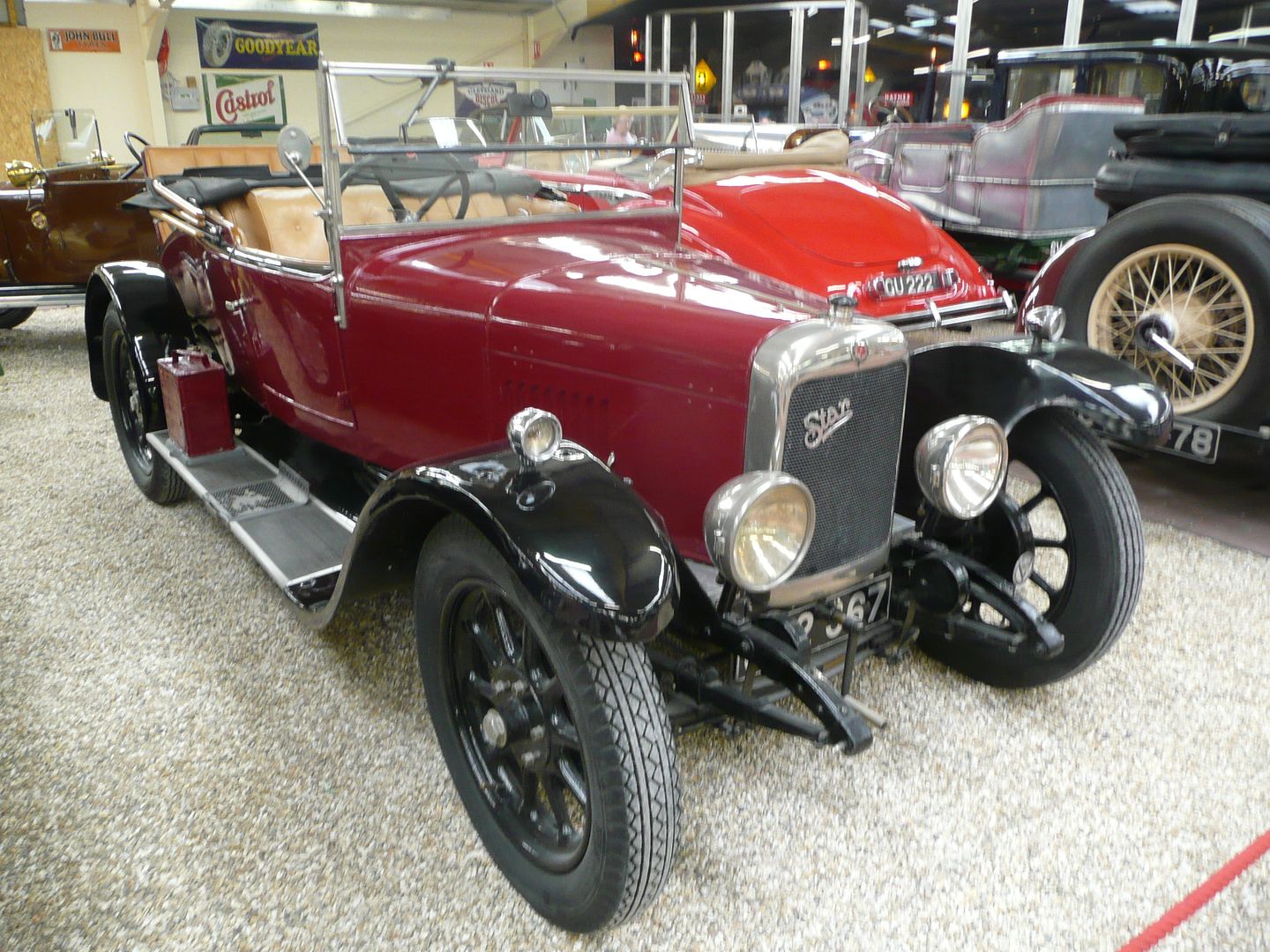 1928 Rolls-Royce 20HP Two Seat Drophead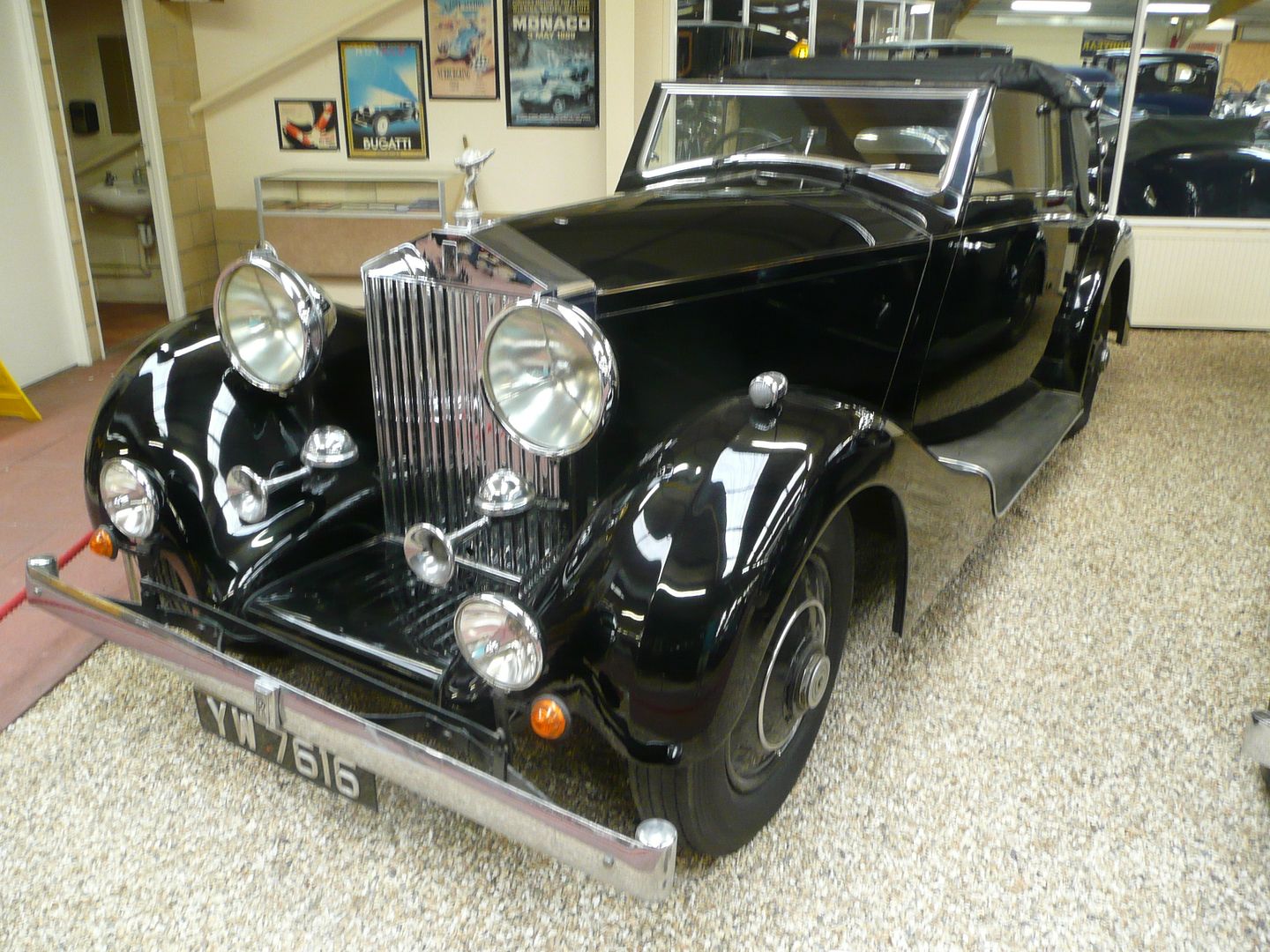 1937 Lagonda LG45 Drophead
1954 Daimler Conquest Roadster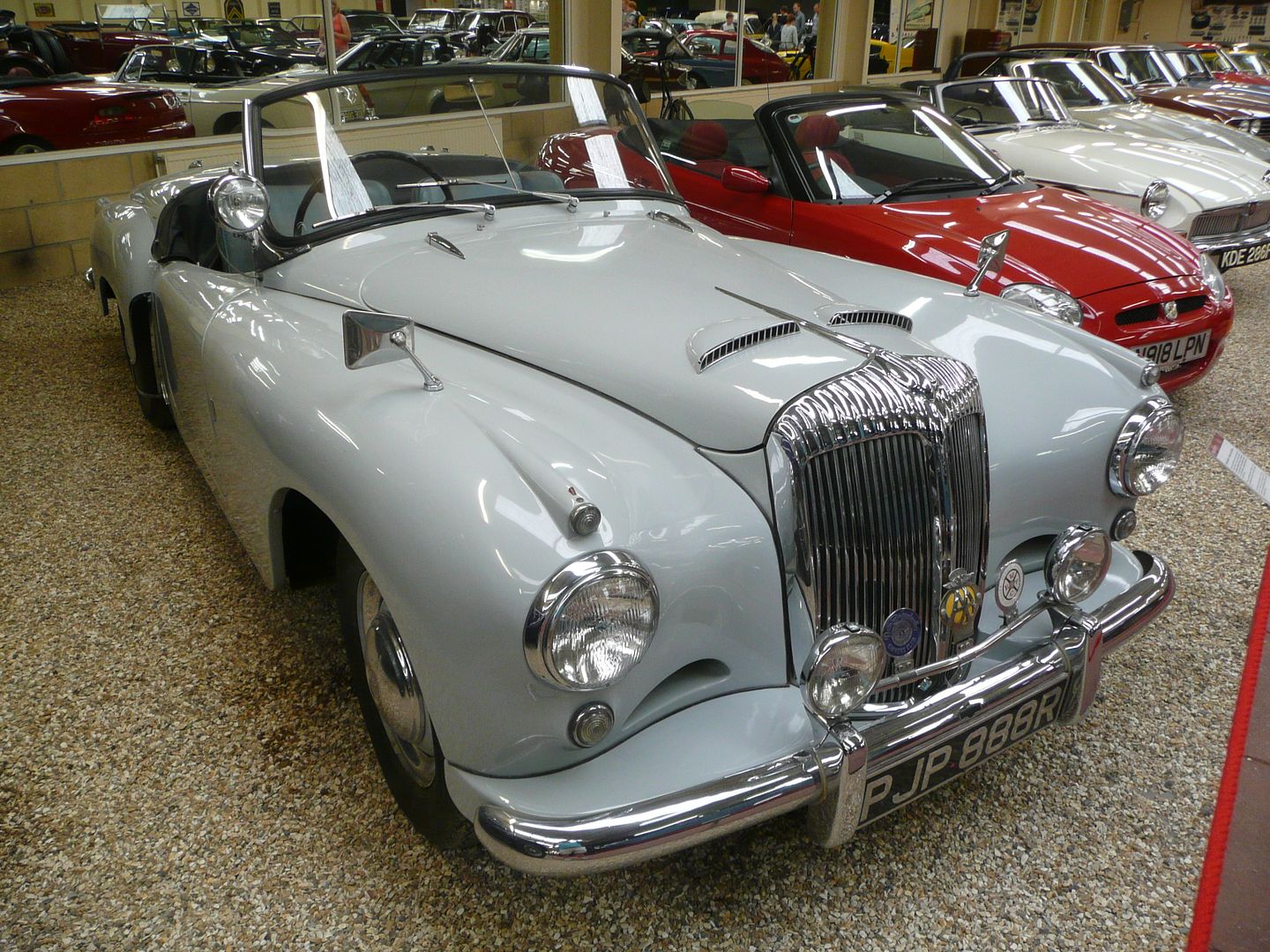 1996 MG F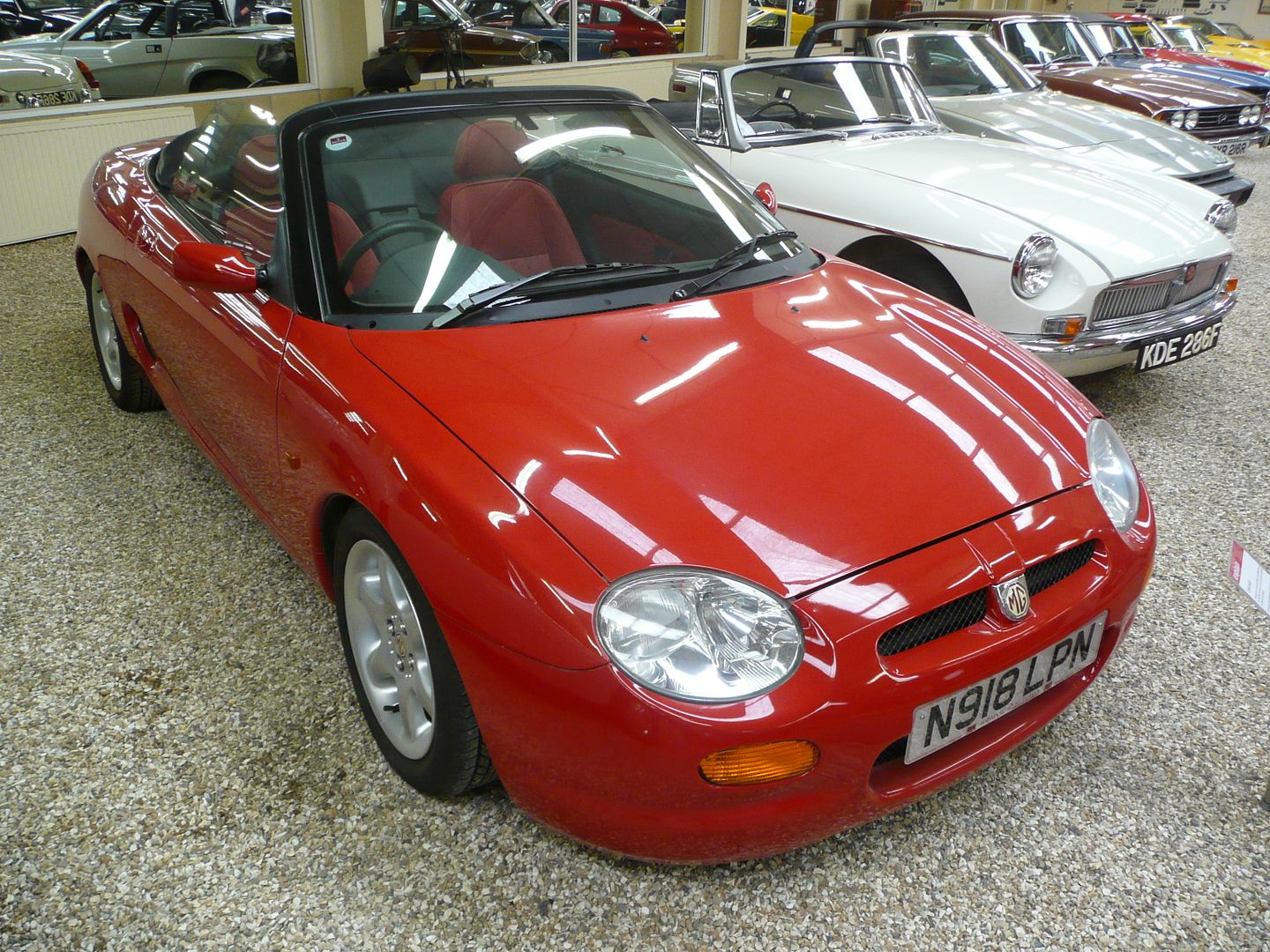 1967 MG B
1980 Triumph TR8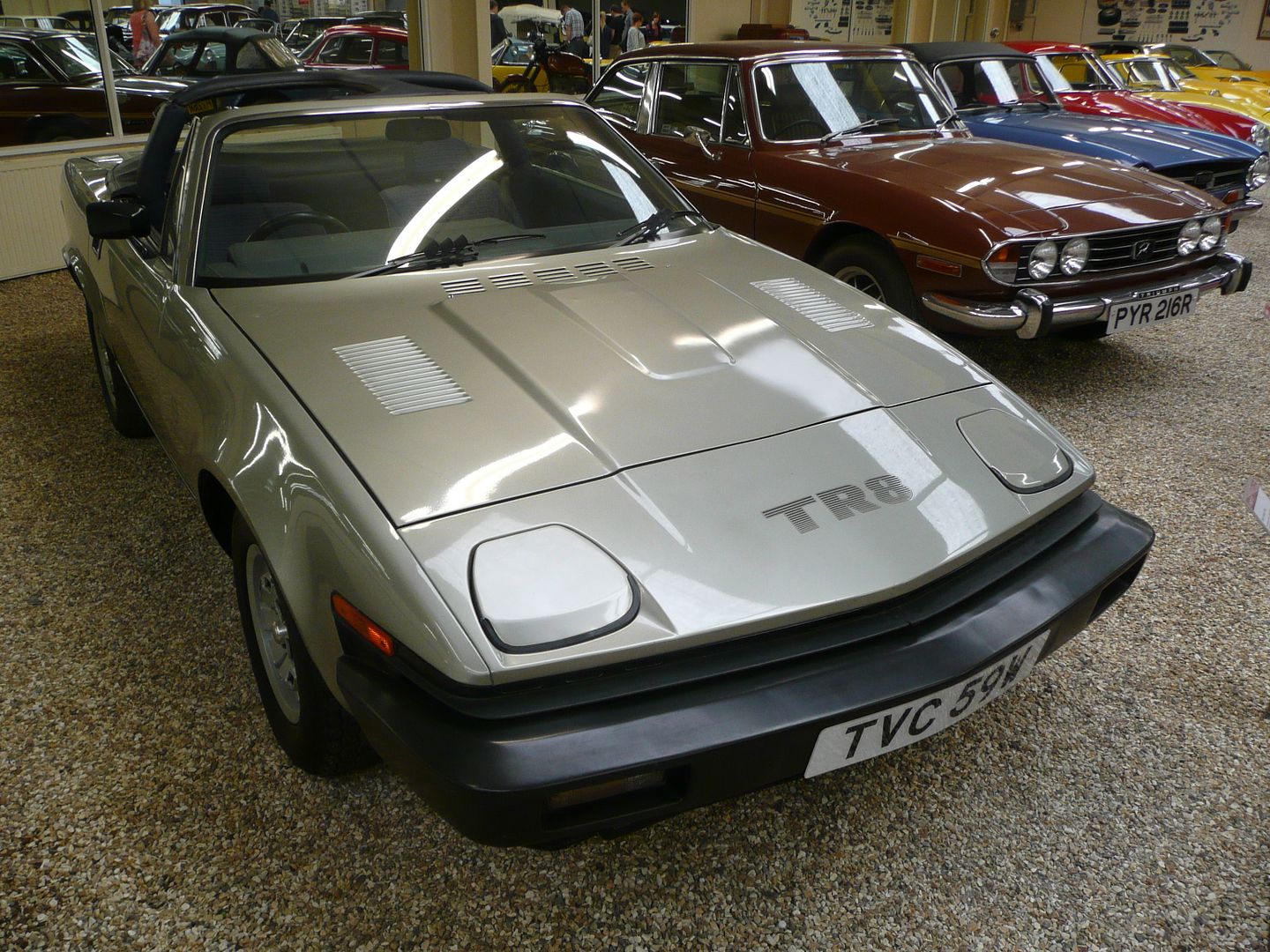 1977 Triumph Stag
1975 Triumph TR6
1968 Rochdale Olympic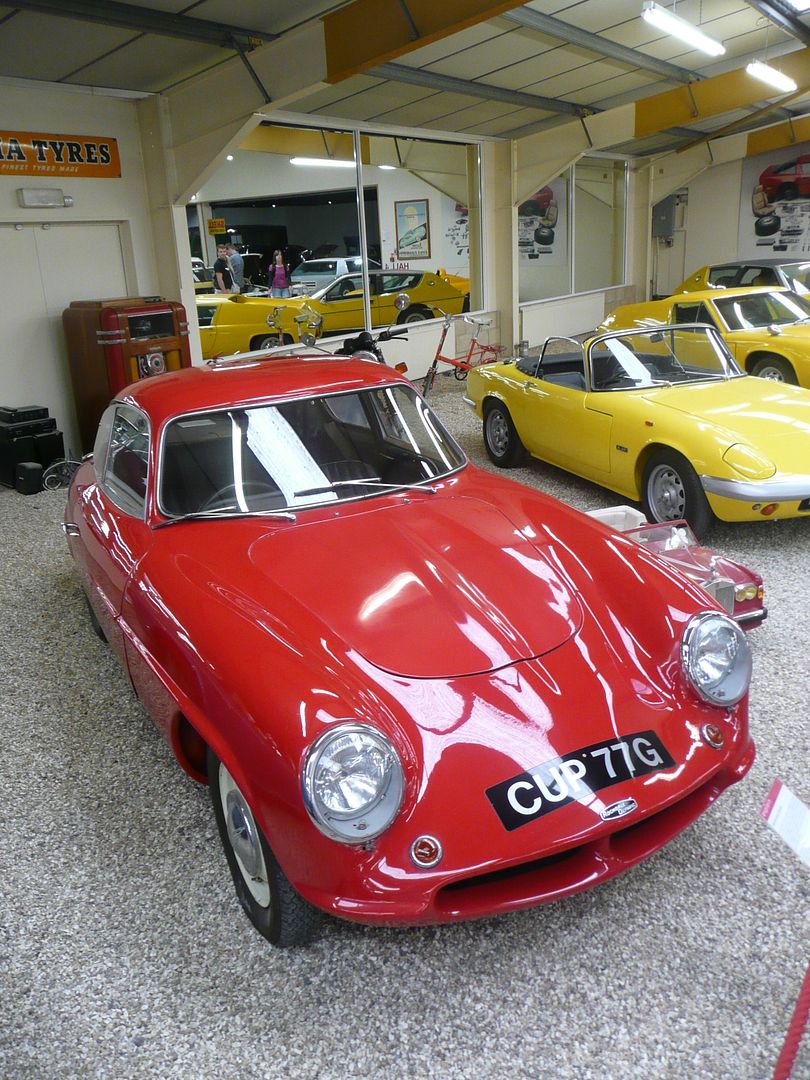 Lotus Elan
1971 Lotus Europa
1977 Lotus Elite
Lotus Elise
Trabant 601
1971 Daf 44
1981 VW Golf GTi
1967 Renault Caravelle Convertible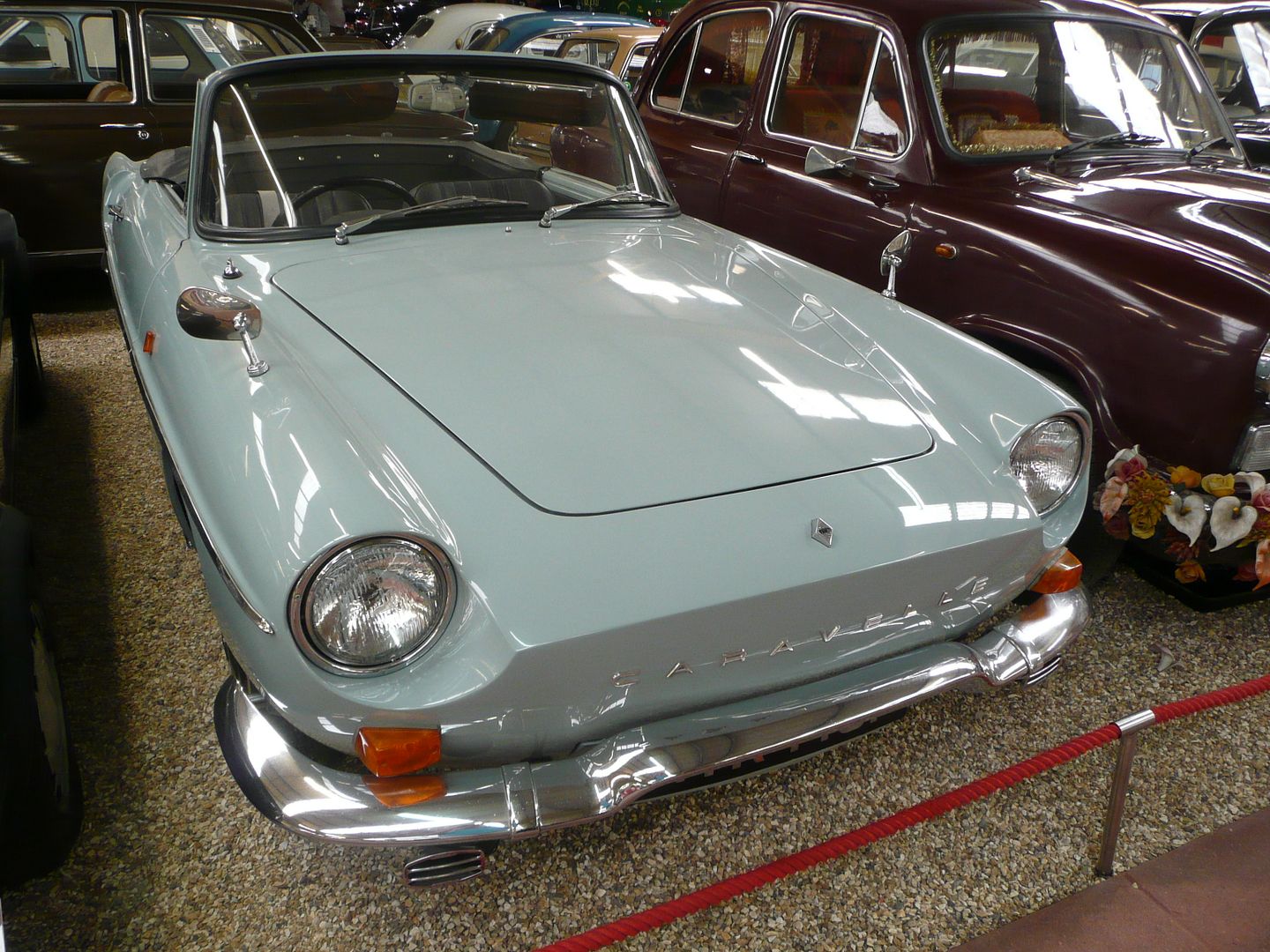 1992 Hindustan Ambassador
1988 Bentley Continental Convertible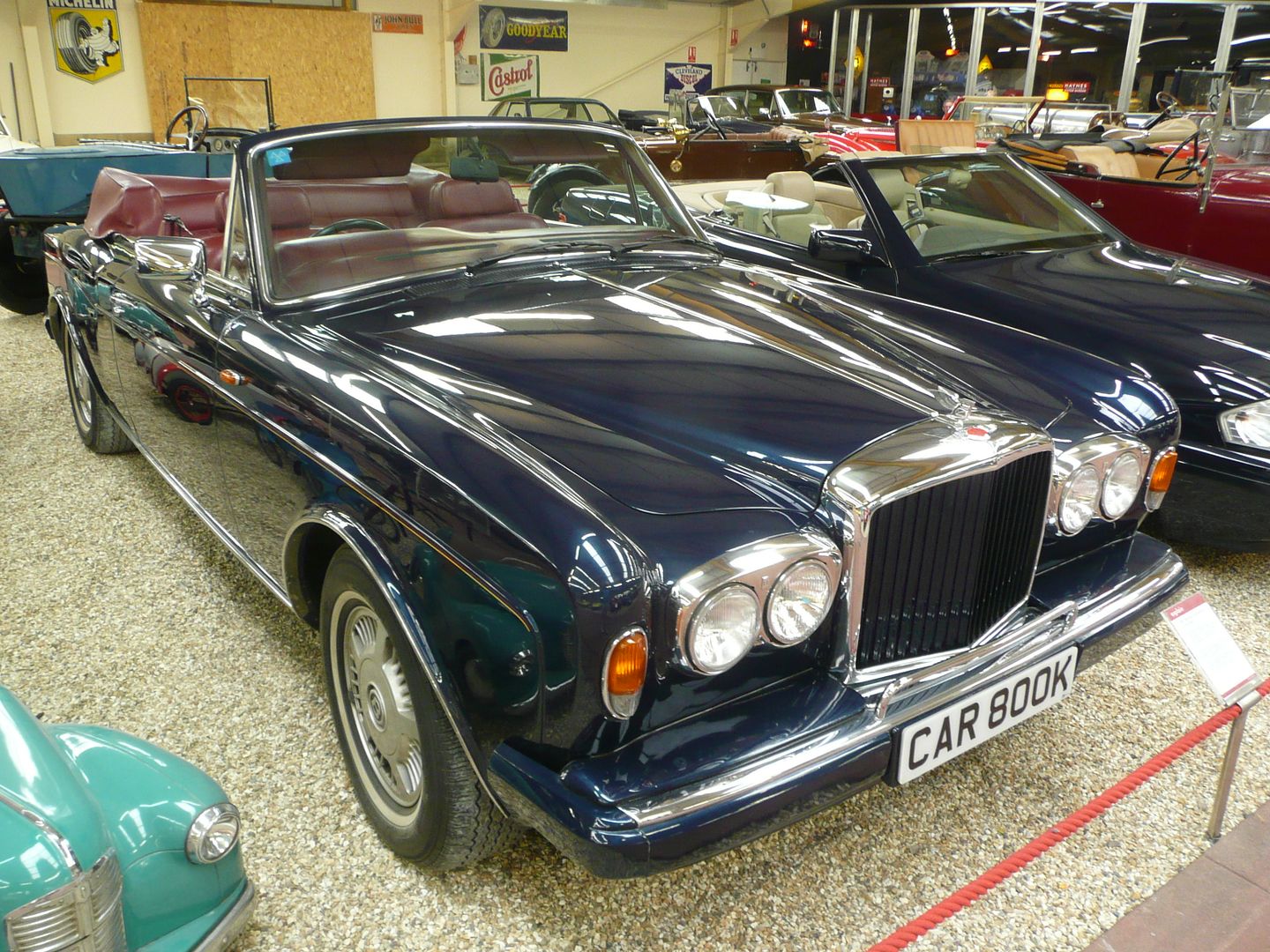 1995 Mercedes 500SL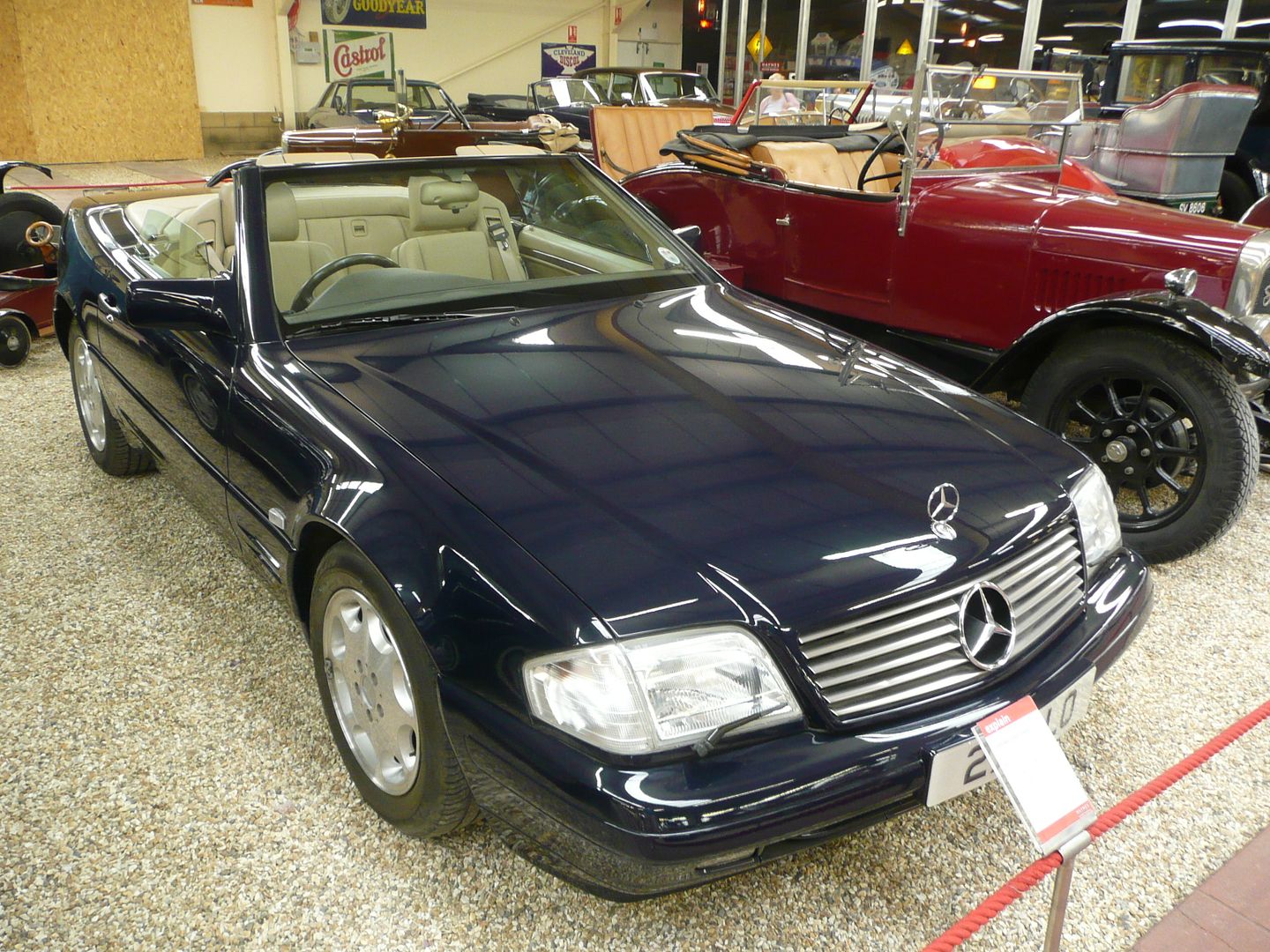 BRITISH, AMERICAN & SPECIALIST HALL
This hall links the 2 largest parts of the collection together, and contains a number of different groupings of cars.
1969 Jaguar 420G
1957 Jaguar Mark VIII
1965  Jaguar E Type 4.2 litre DHC
1968 Jaguar Mark 2 2.4
1949 Jaguar 3.5 litre saloon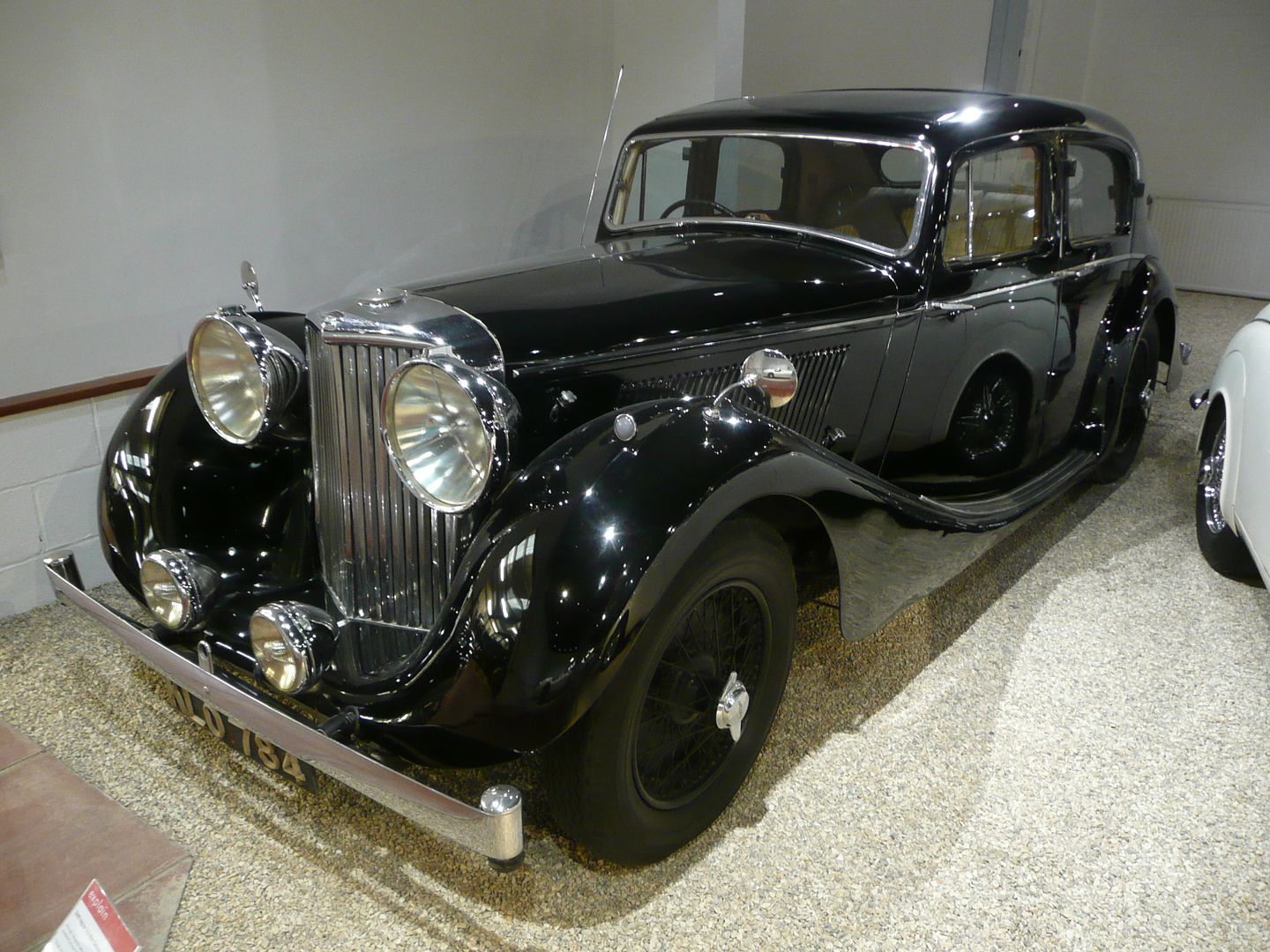 1951 Jaguar XK120
1959 Jaguar XK150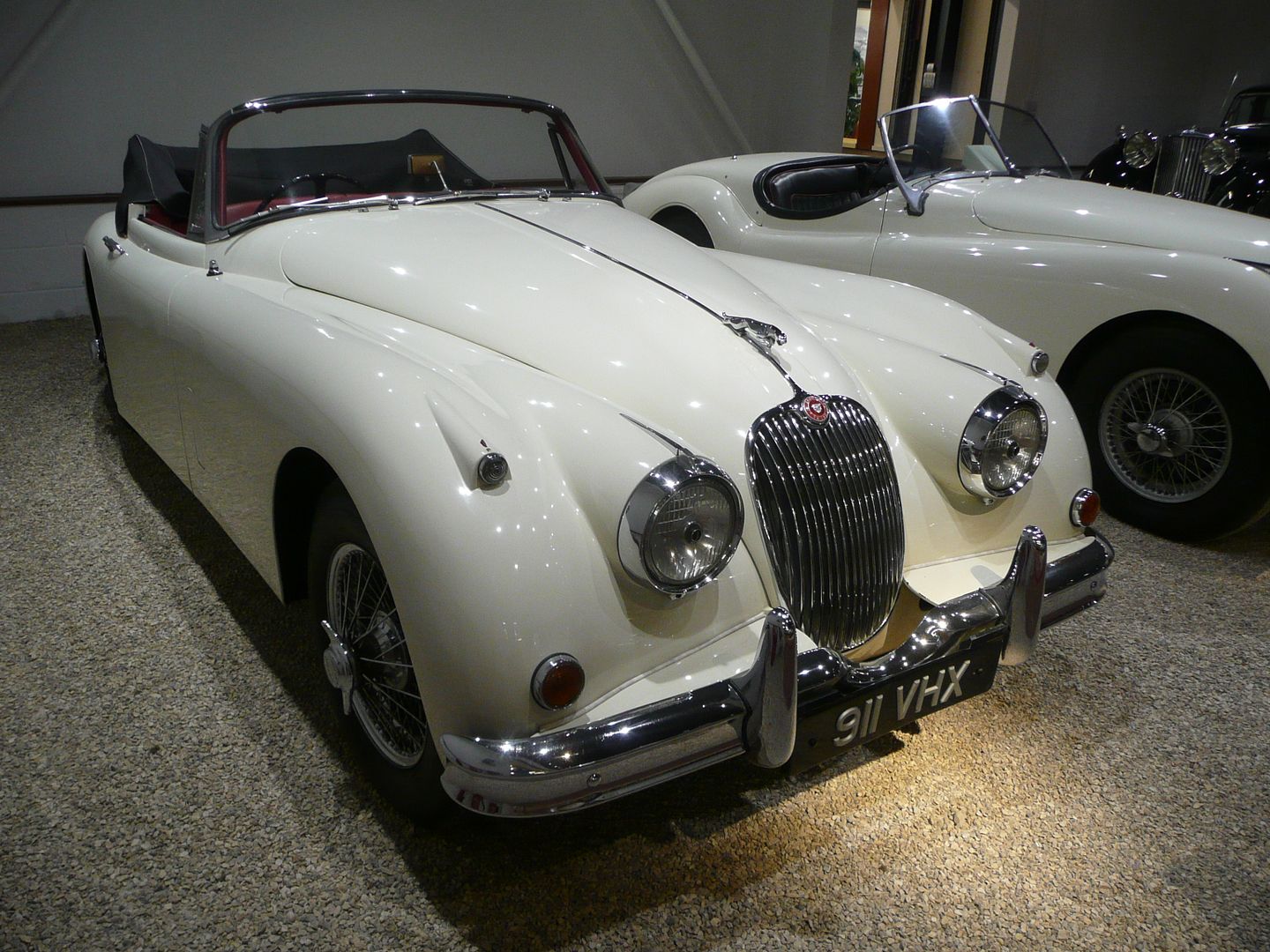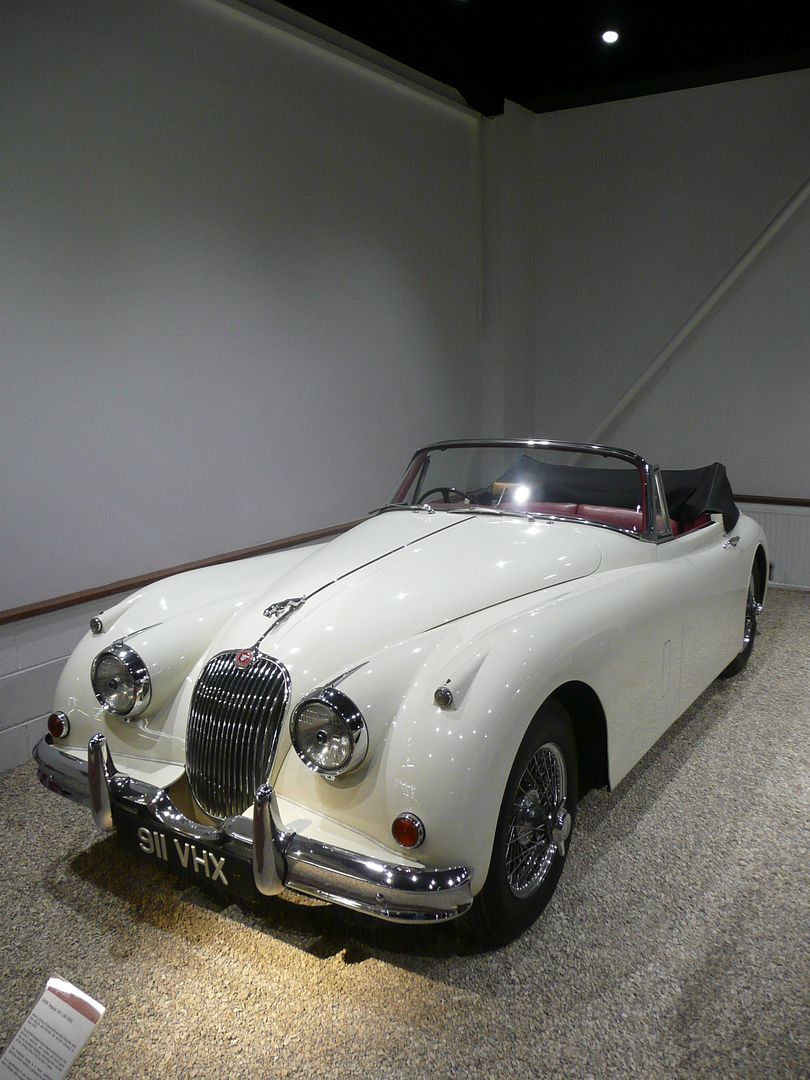 A collection of micro and economy cars included all sorts of vehicles including a 1954 Fiat Topolino, a Trojan, a 1956 Heinkel Cabin Cruiser as well as a 1930s Morgan, a Messerschmit, and a Sinclair C5
1982 Aston Martin Lagonda
1952 Aston Martin DB2
1973 Jensen Interceptor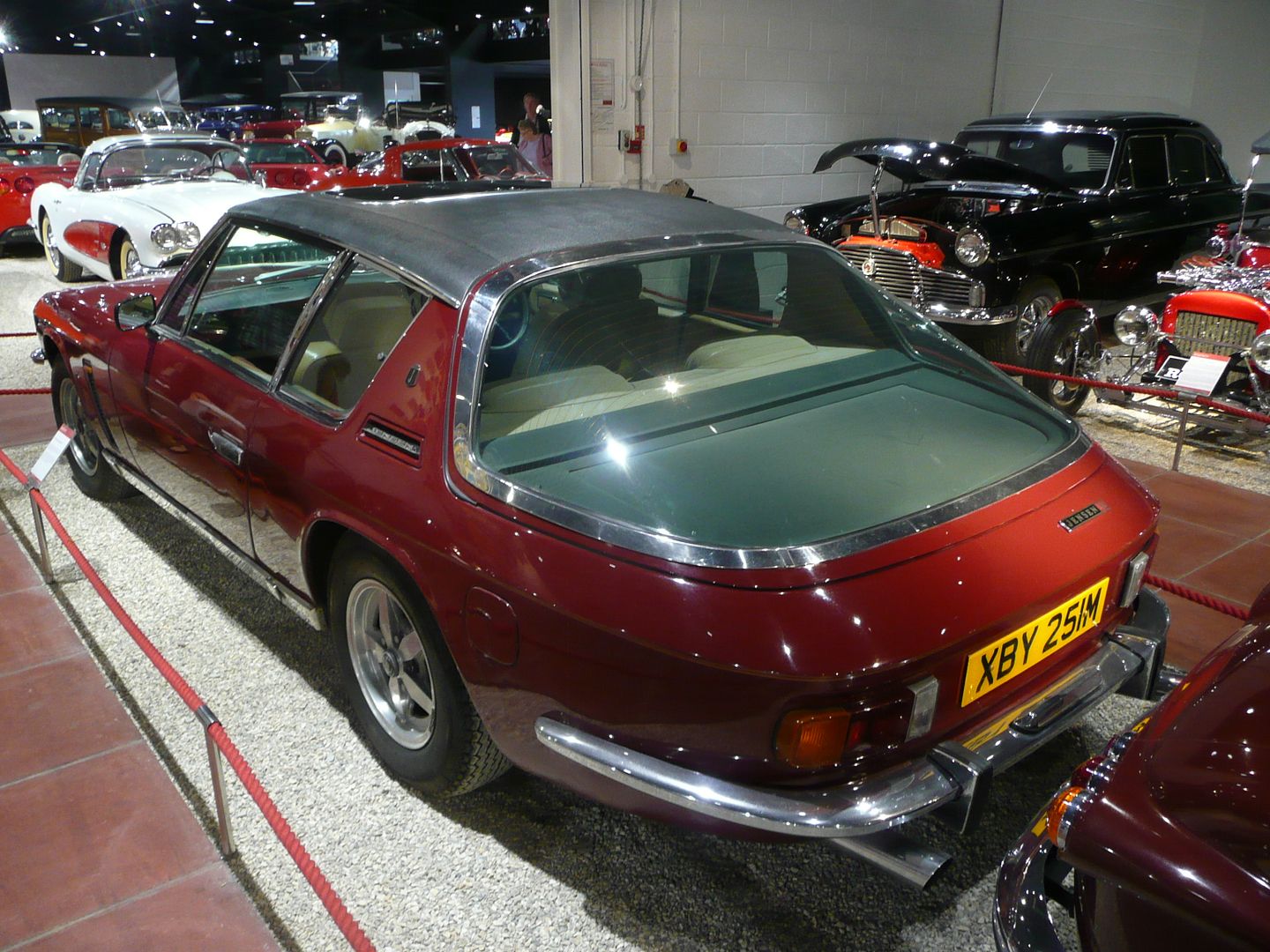 This Hot Rod was built in 1979 and is based on a Ford Model T
1941 Chevrolet Pickup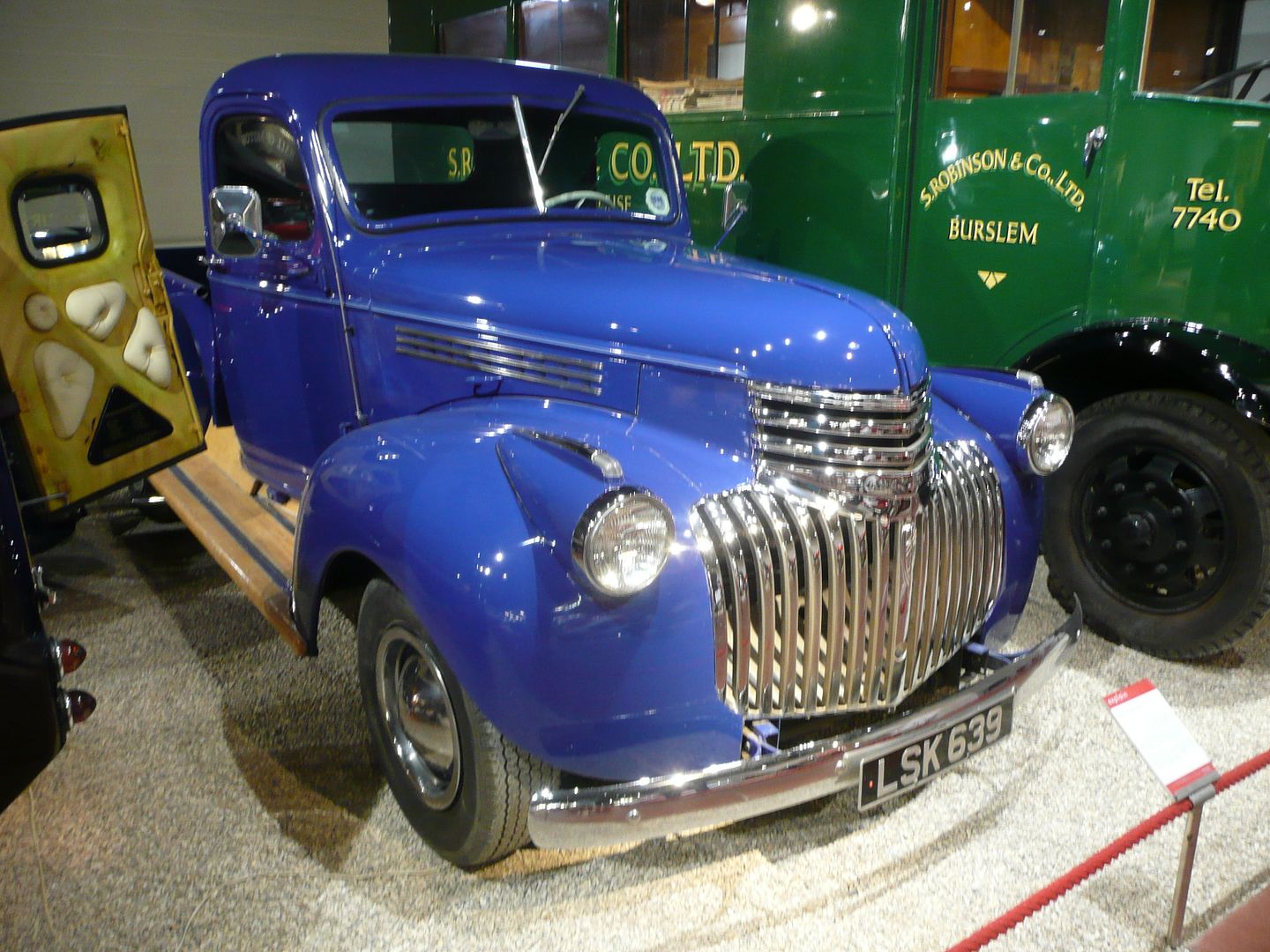 1934 Albion 40/50cwt LCA 44 Van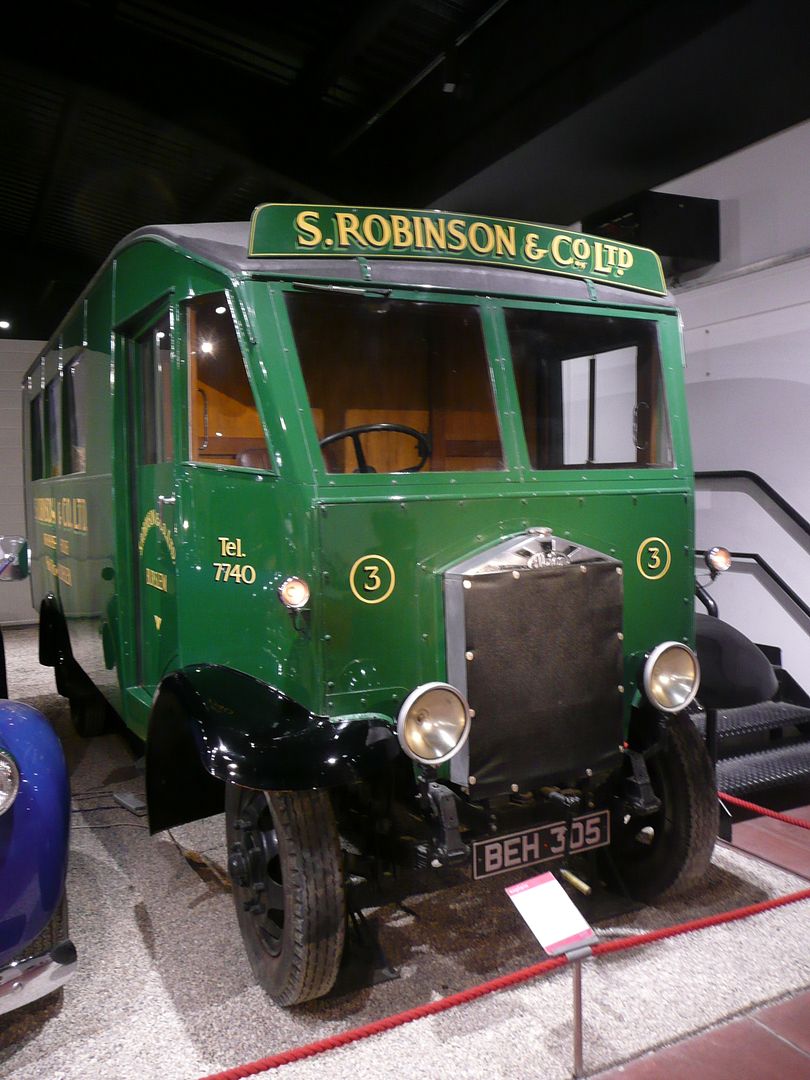 THE AMERICAN COLLECTION
This is the largest hall of the museum, and it contains a veritable treasure trove of vehicles from Across the Pond, many of which must be rare anywhere in the world, and certainly in the UK.
Highlight of the collection, and the most valuable single item is the fabulous 1931 Duesenberg Model J Derham-bodied Tourster which sits on a turntable at one end of the hall.
Alongside is one of the most beautiful American cars of the 1930s, the 1936 Auburn Model 851 "Speedster".
1964 Chevrolet Impala
1959 Ford Thunderbird
1959 Cadillac Sedan de Ville
1959 Edsel Wagon
1965 Cadillac de Ville Convertible
1975 Cadillac Eldorado Convertible
1979 Ford LTD Country Squire
1979 Lincoln Continental Town Car
1961 Pontiac Superior Ambulance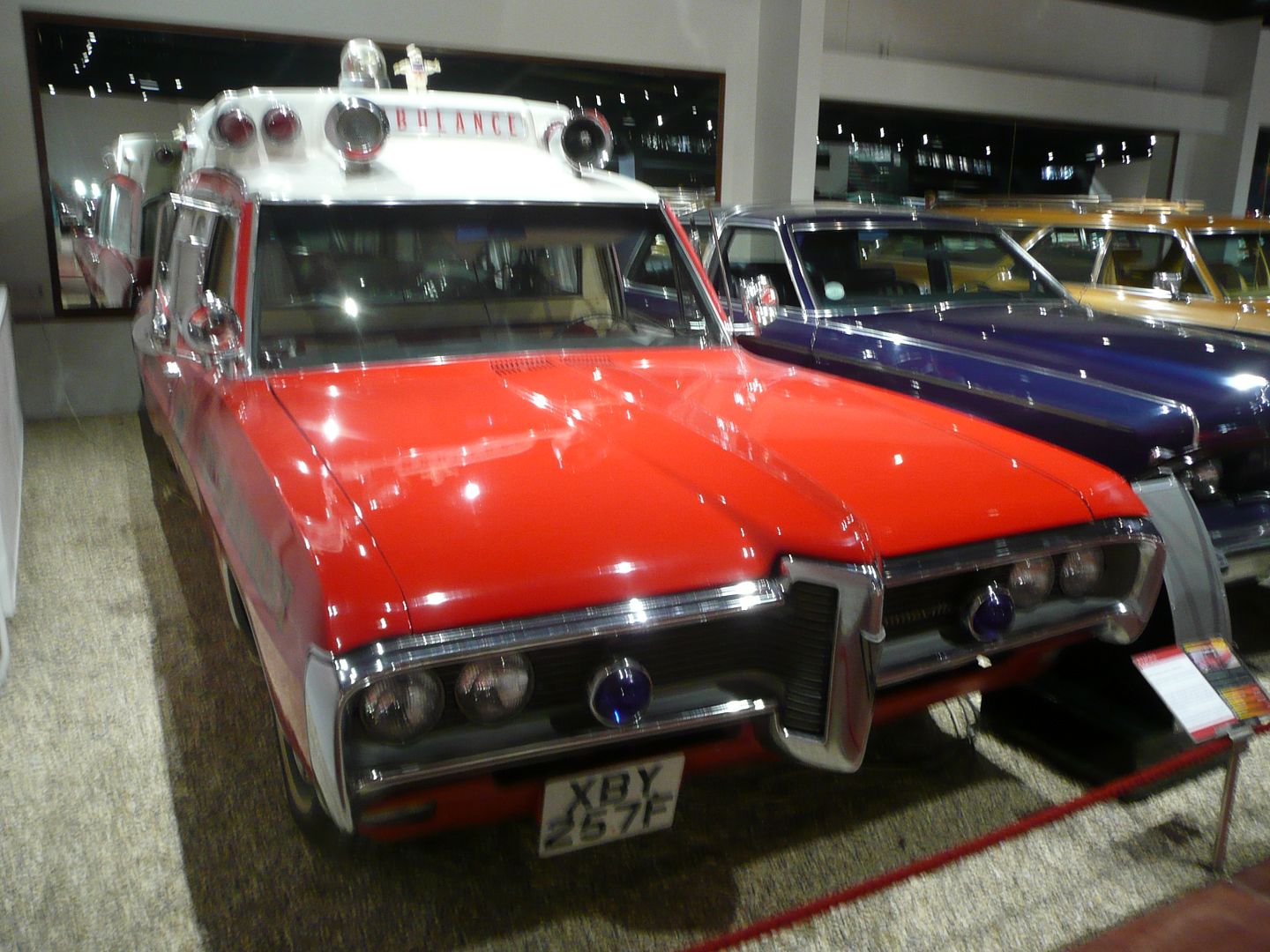 1958 Ford Fairlane Skyliner
1955 Chevrolet Bel Air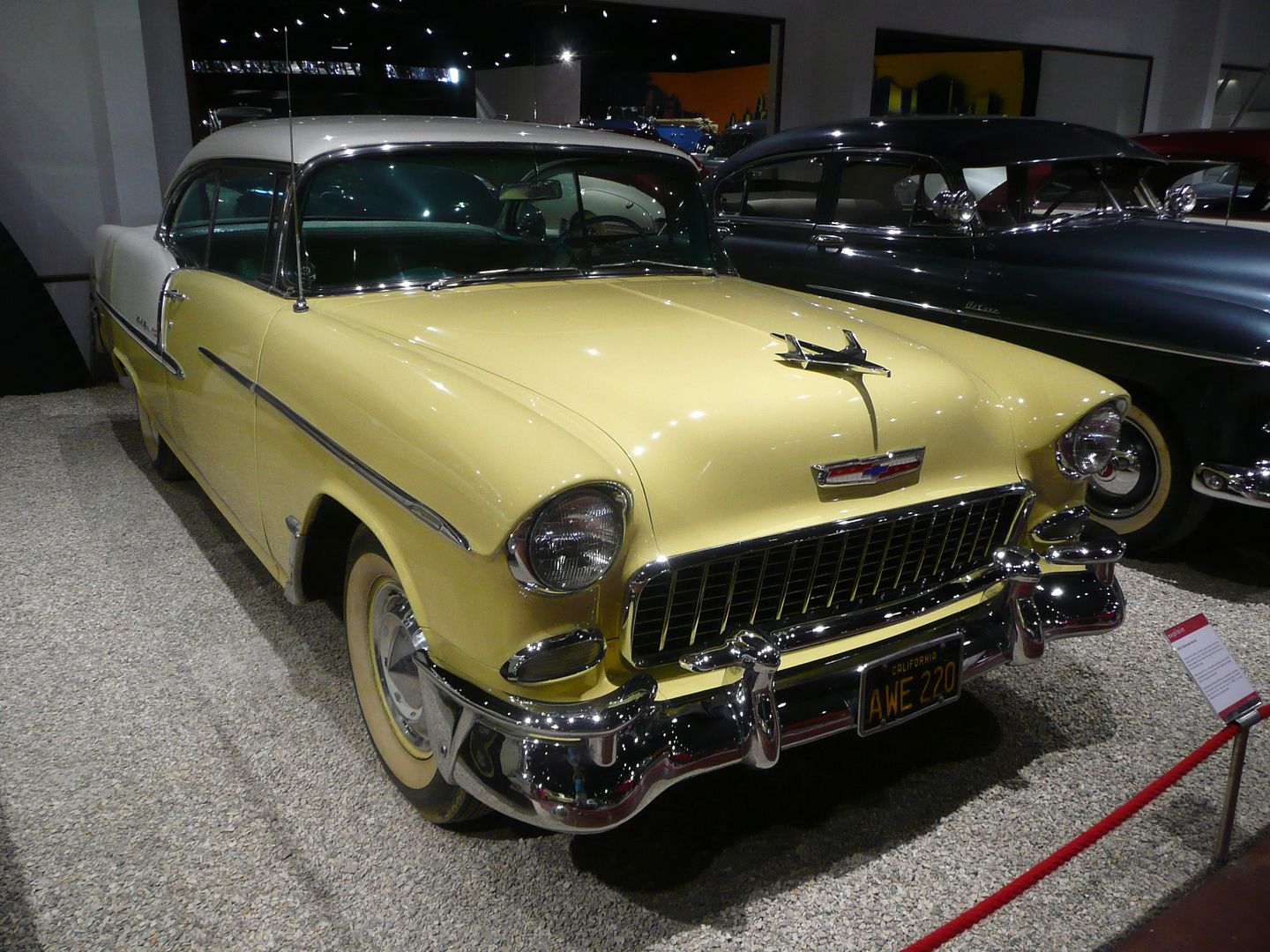 1949 Chevrolet Fleetline de Luxe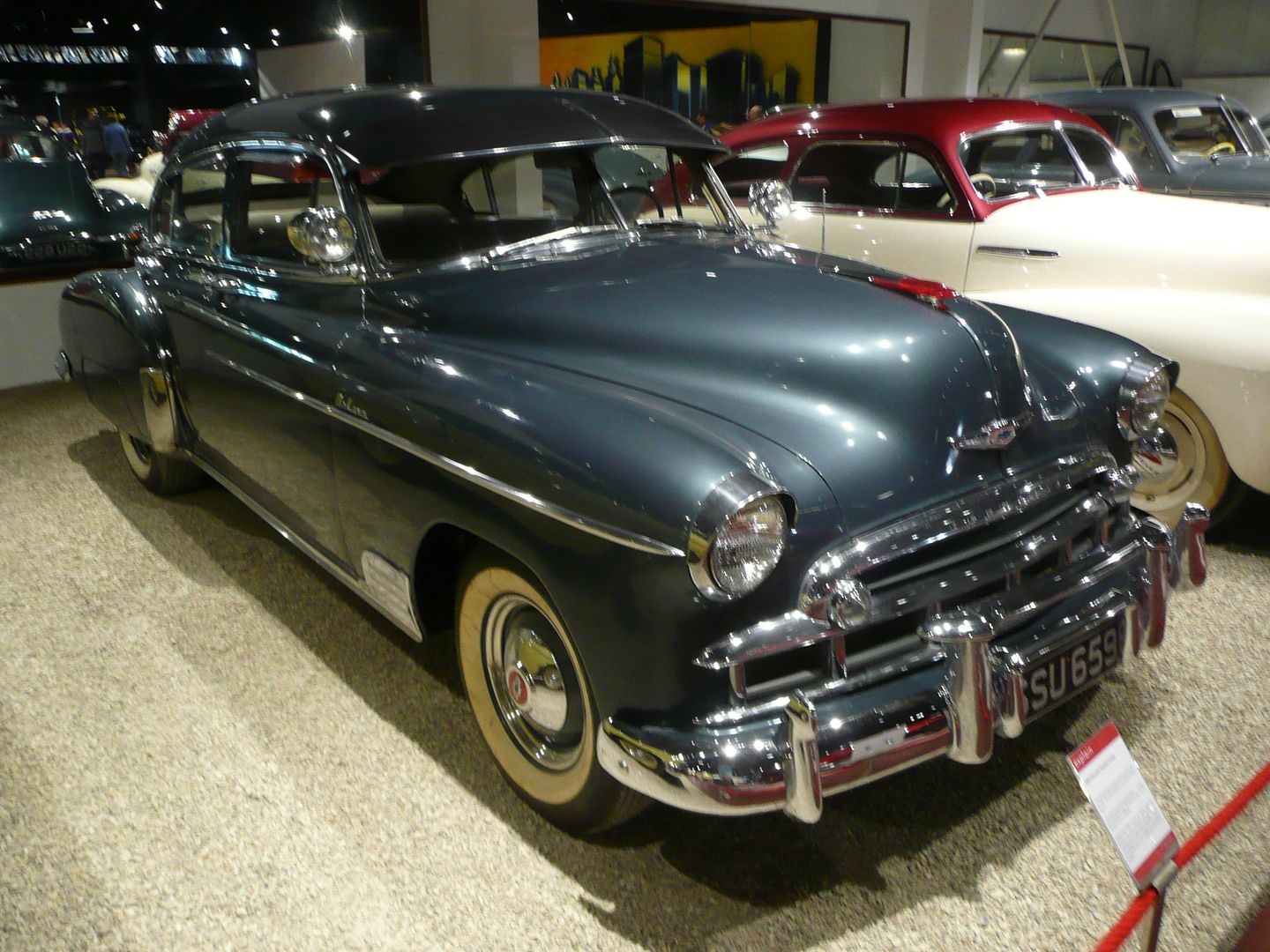 1947 Chevrolet Fleetline Aero Sedan
1940 Buick Series 40 2 door coupe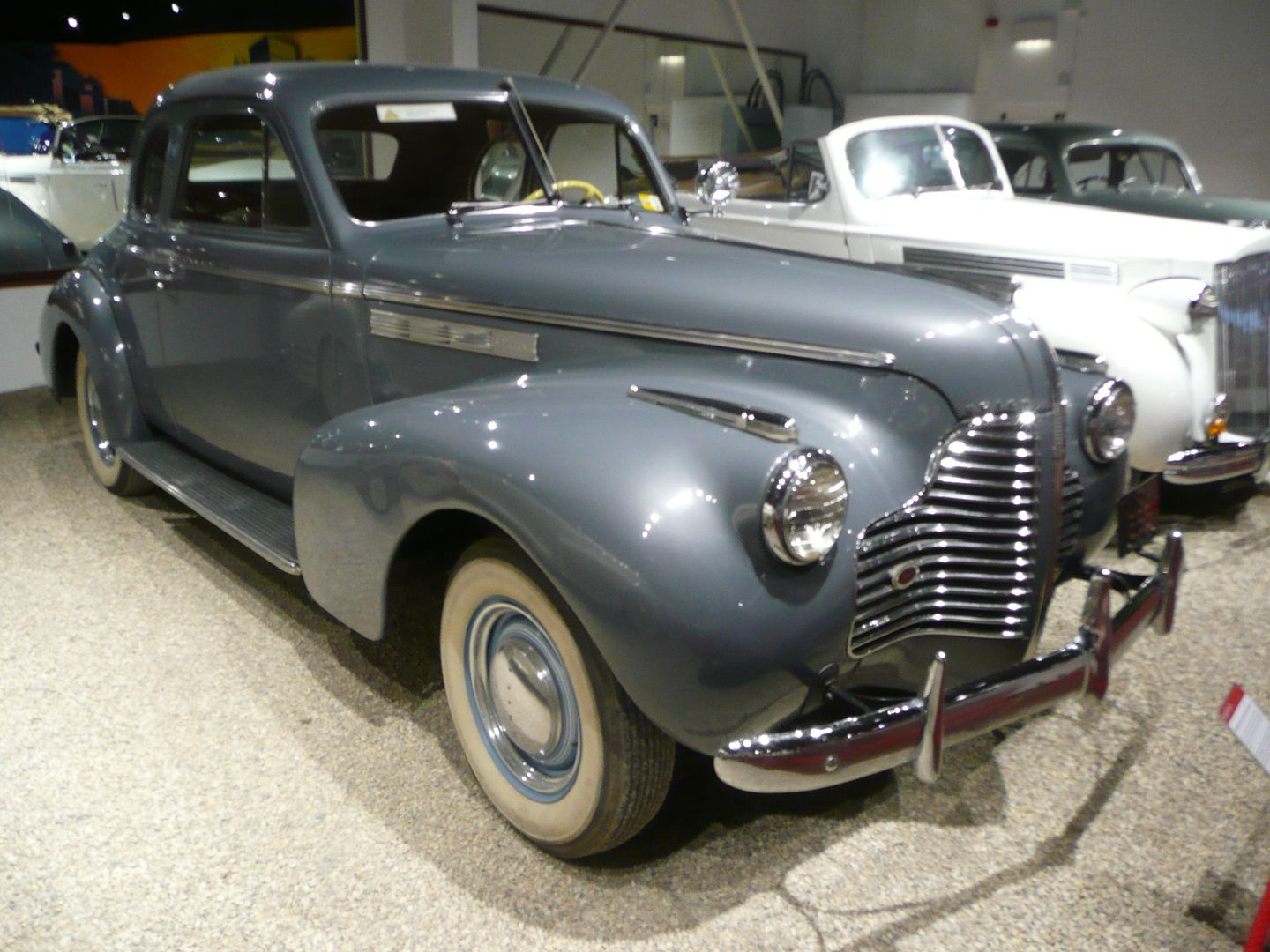 1939 Packard 120 Drophead
1937 Oldsmobile L-37 Sedan
1917 Haynes Light 12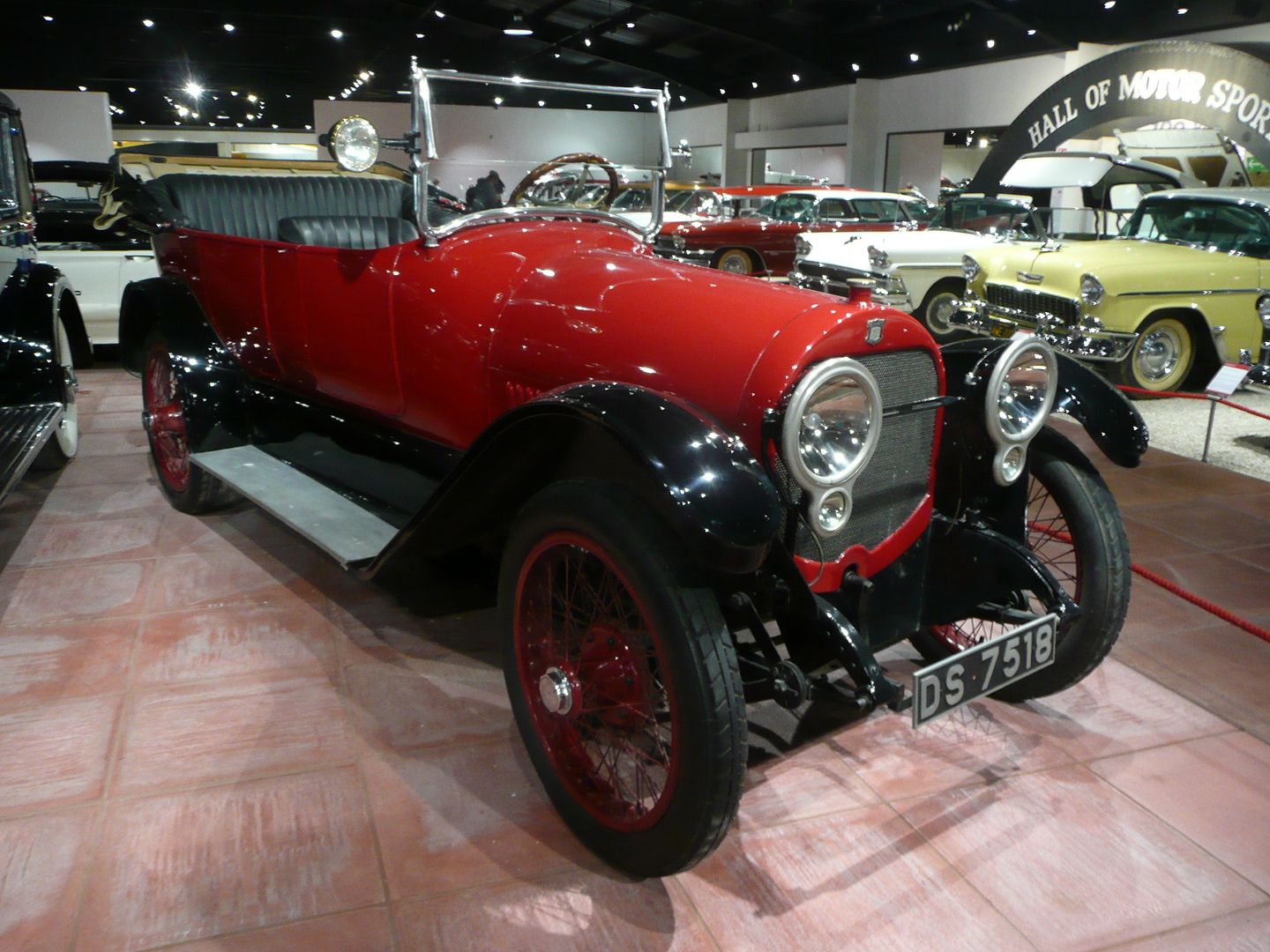 1931 Cadillac 452A Madame X Imperial Cabriolet
1936 Cord Beverley
1909 Reliable Dayton
1913 Empire Model 31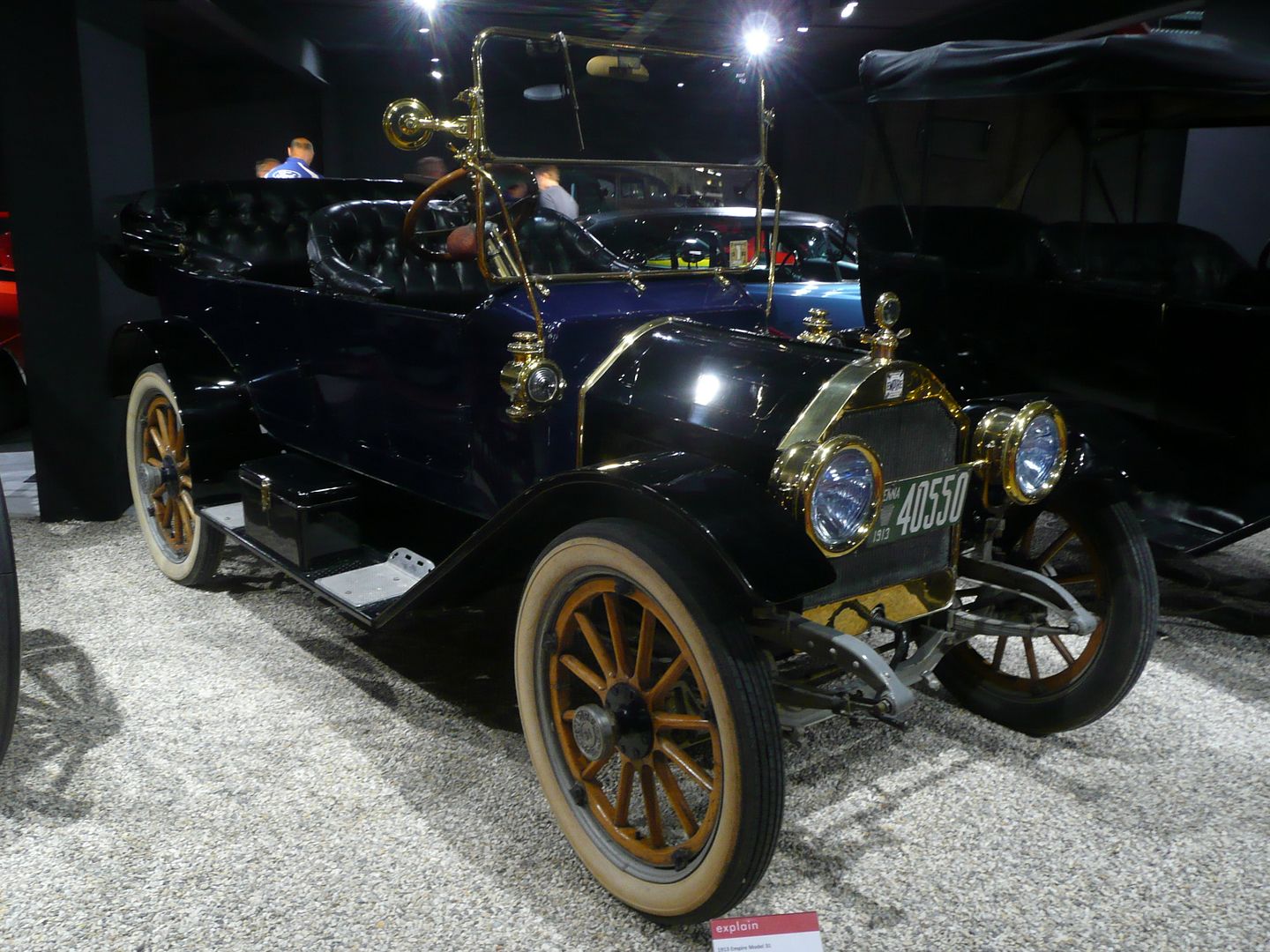 1915 Ford Model T
1934 Ford Model A
1921 Stanley
1920 Moon Model 642 Touring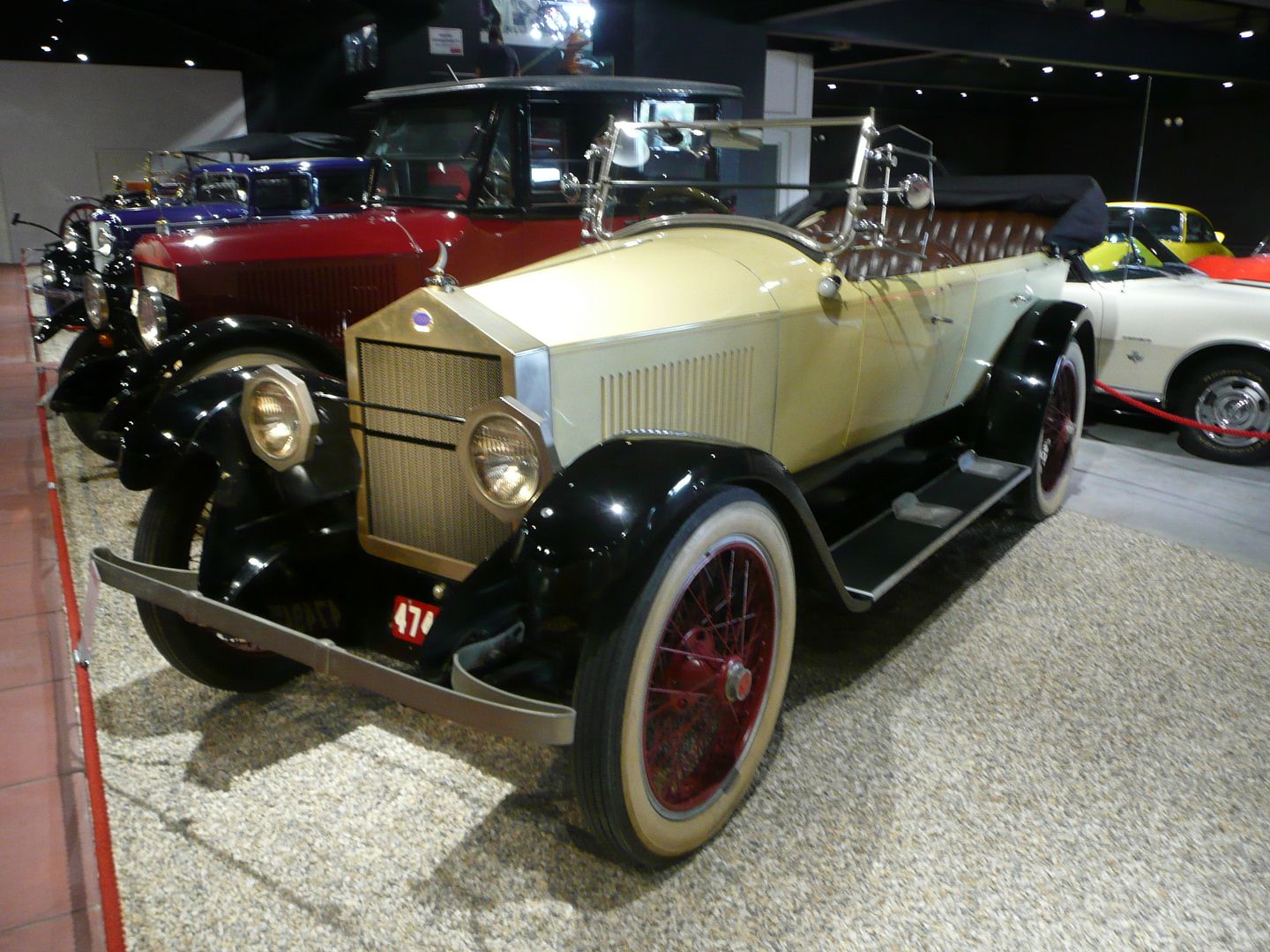 1925 Stearns Knight Model 8
1938 Lincoln Zephyr Saloon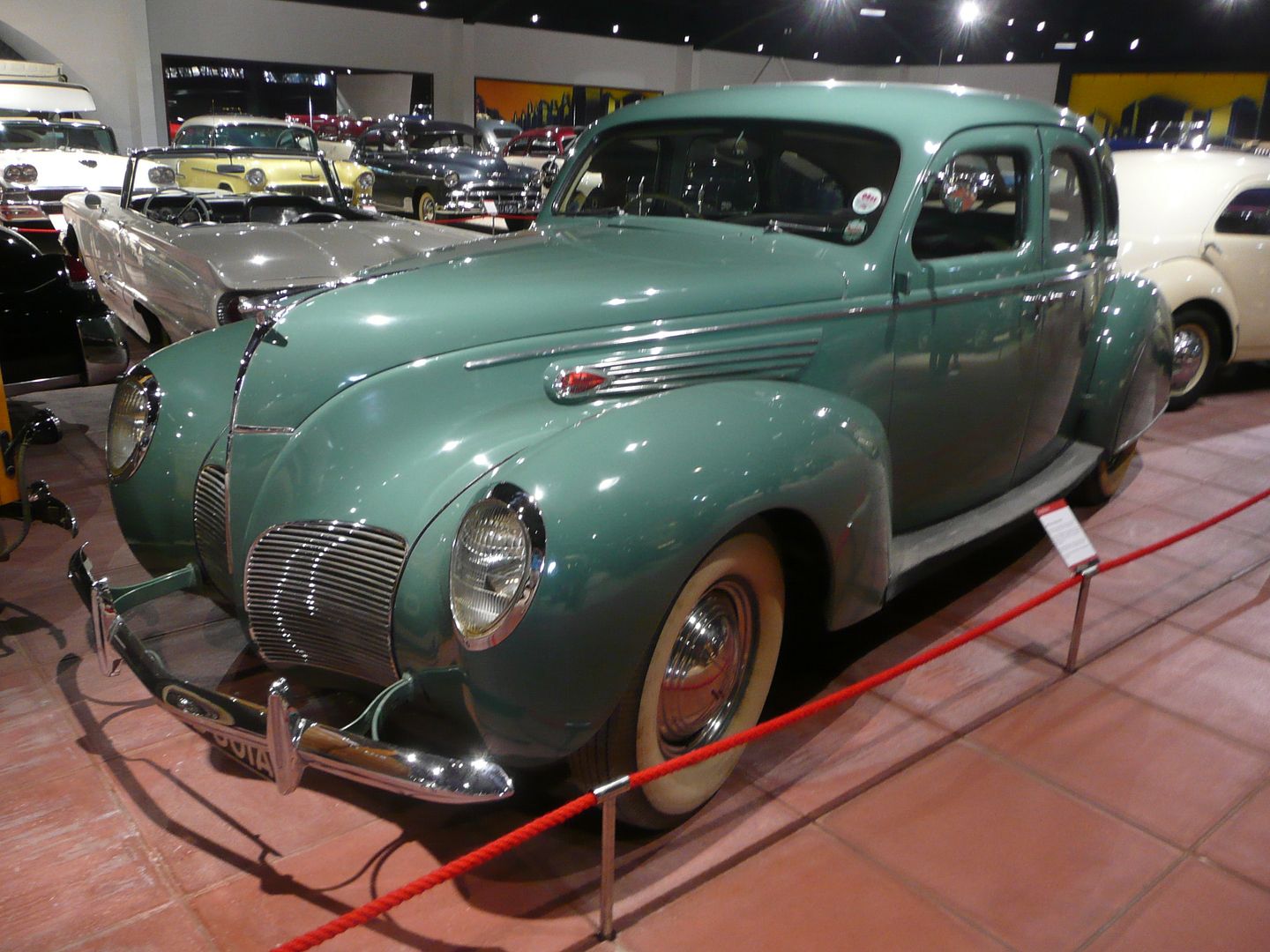 1937 Ford V8 Luxury 78 de Luxe Woody
1949 Cadillac Fleetwood Sedan
1942 Willys Jeep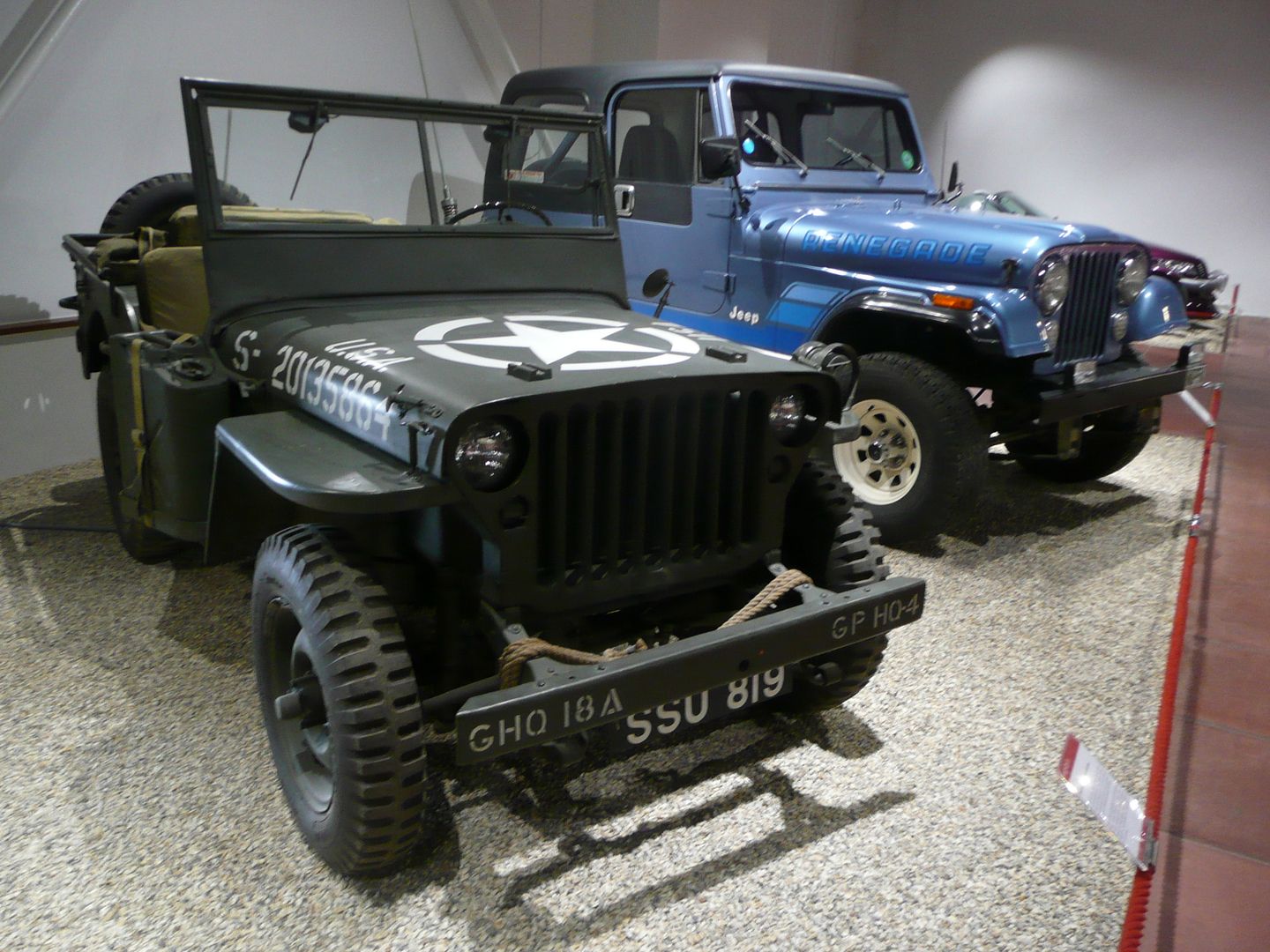 1984 Jeep CJ7 Renegade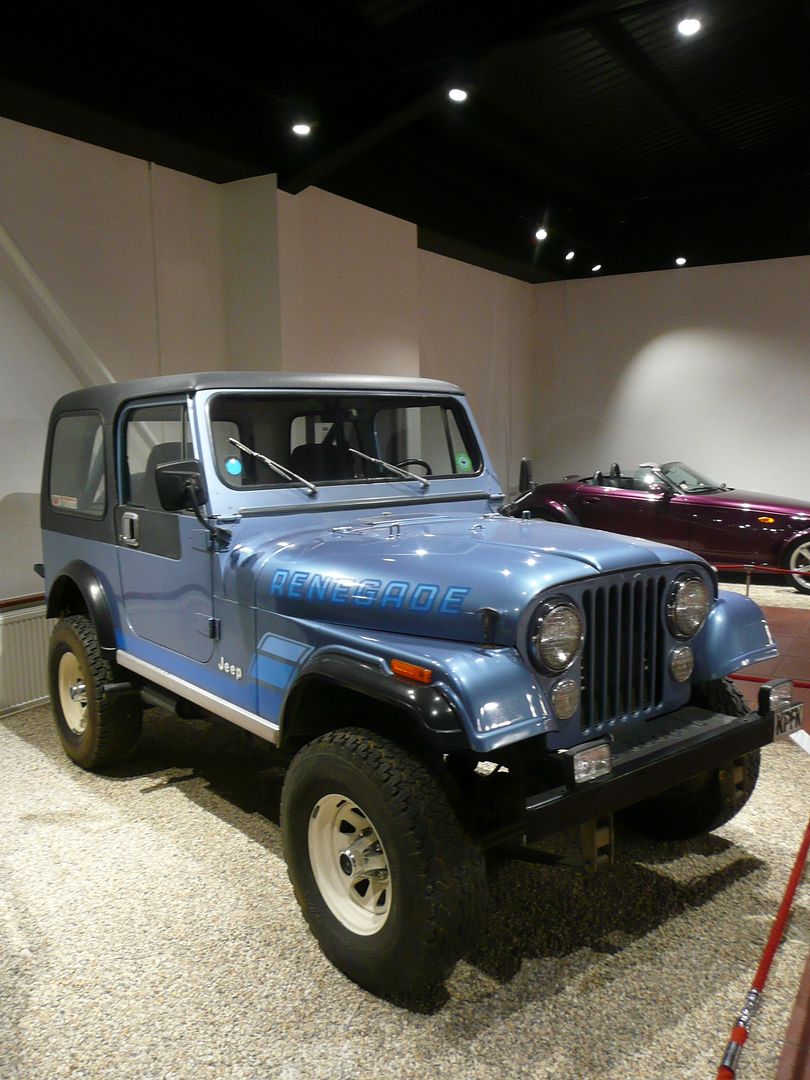 In this, the 60th anniversary of the Corvette, a splendid display contained one example of each of the 6 generation of the model which have been offered.
THE VROOM ROOM
This is the new hall at the front of the museum, and it contains an eclectic mix of high performance and supercars.
1967 Chevrolet Camaro SS Convertible
1960 Aston Martin DB4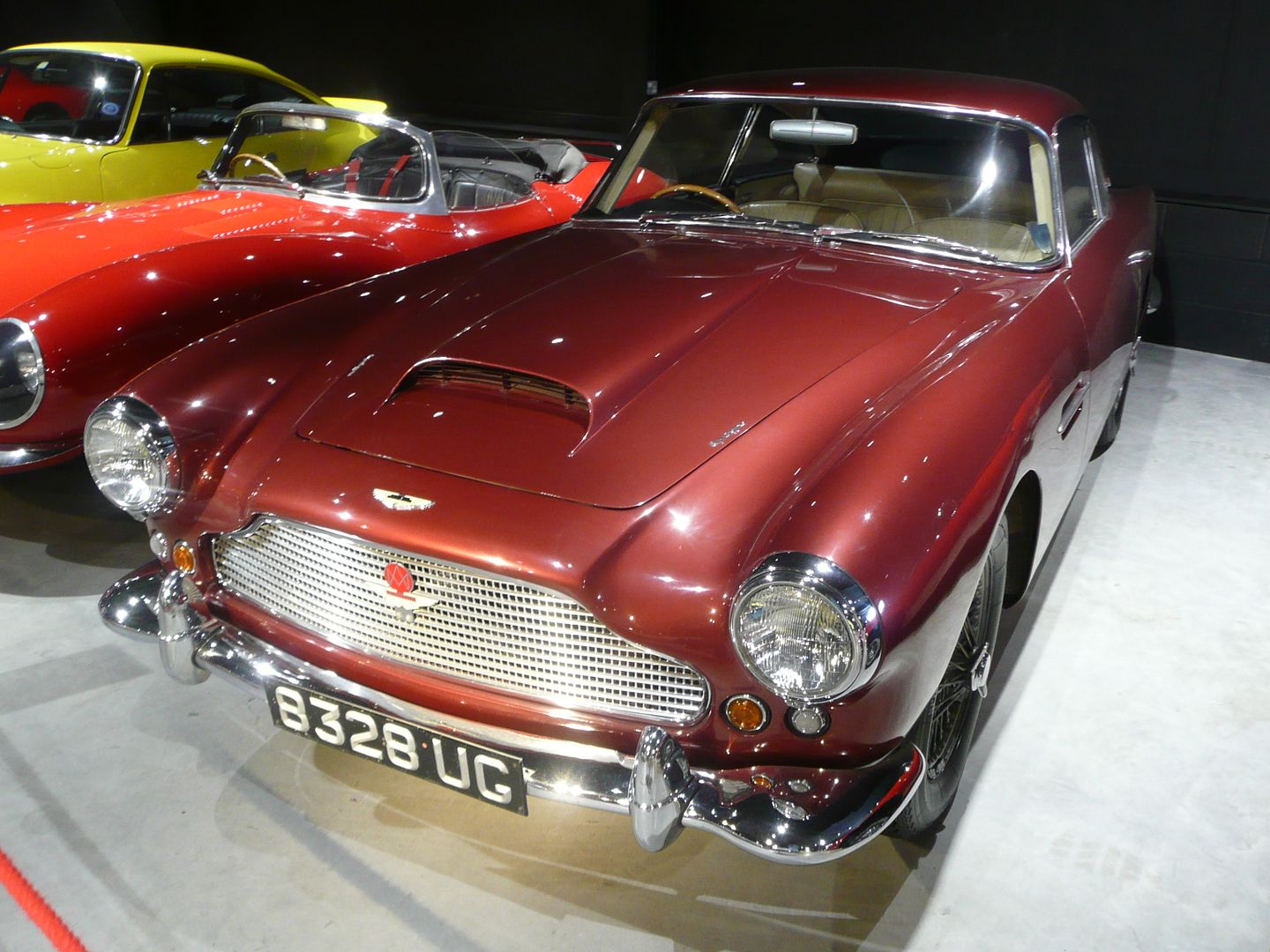 1978 Chevrolet Camaro Z28
1974 Jaguar E Type Series 3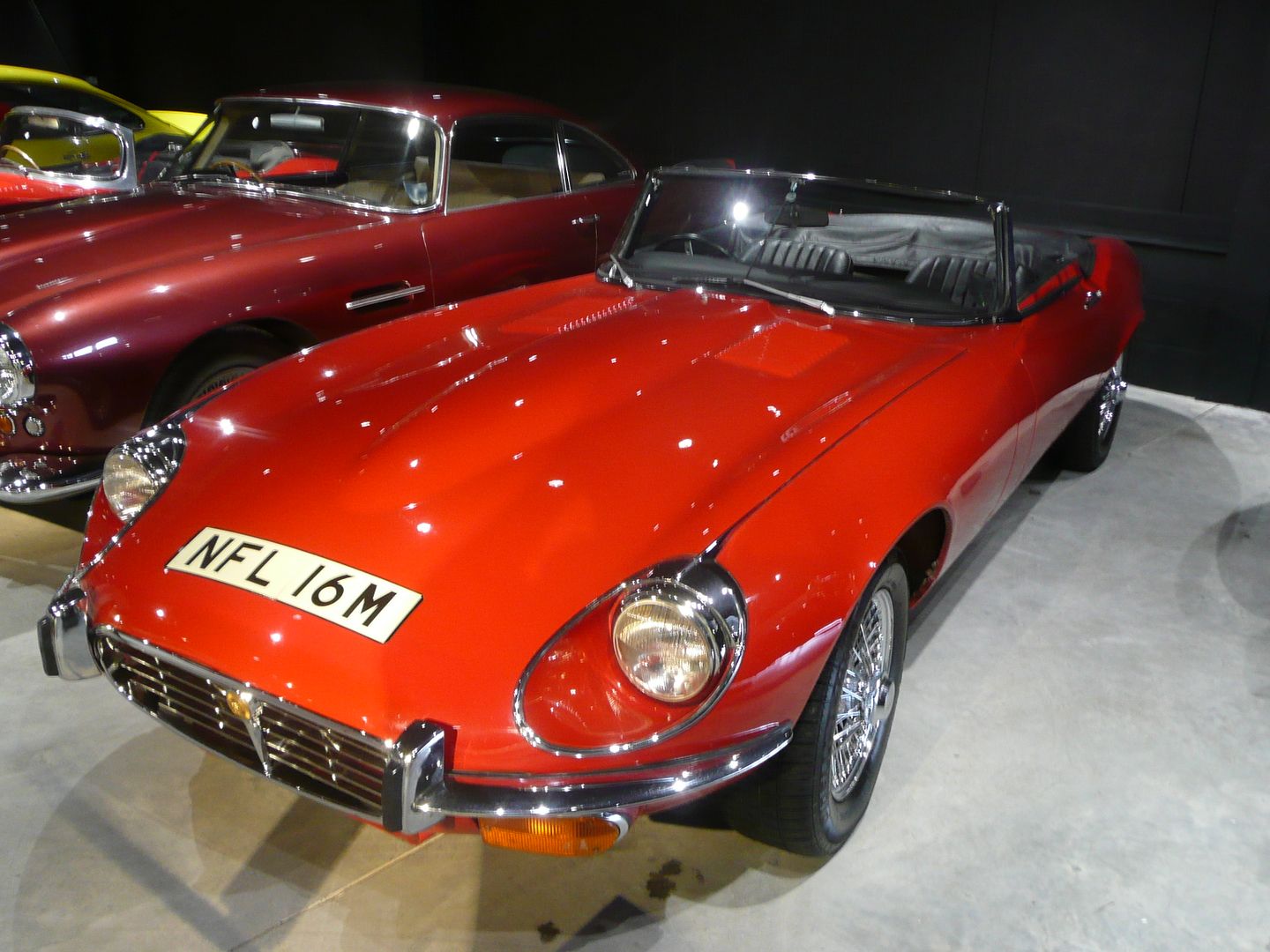 A replica of the 1957 Jaguar XKSS
1973 Porsche 911
Dodge Viper
A replica Ford GT40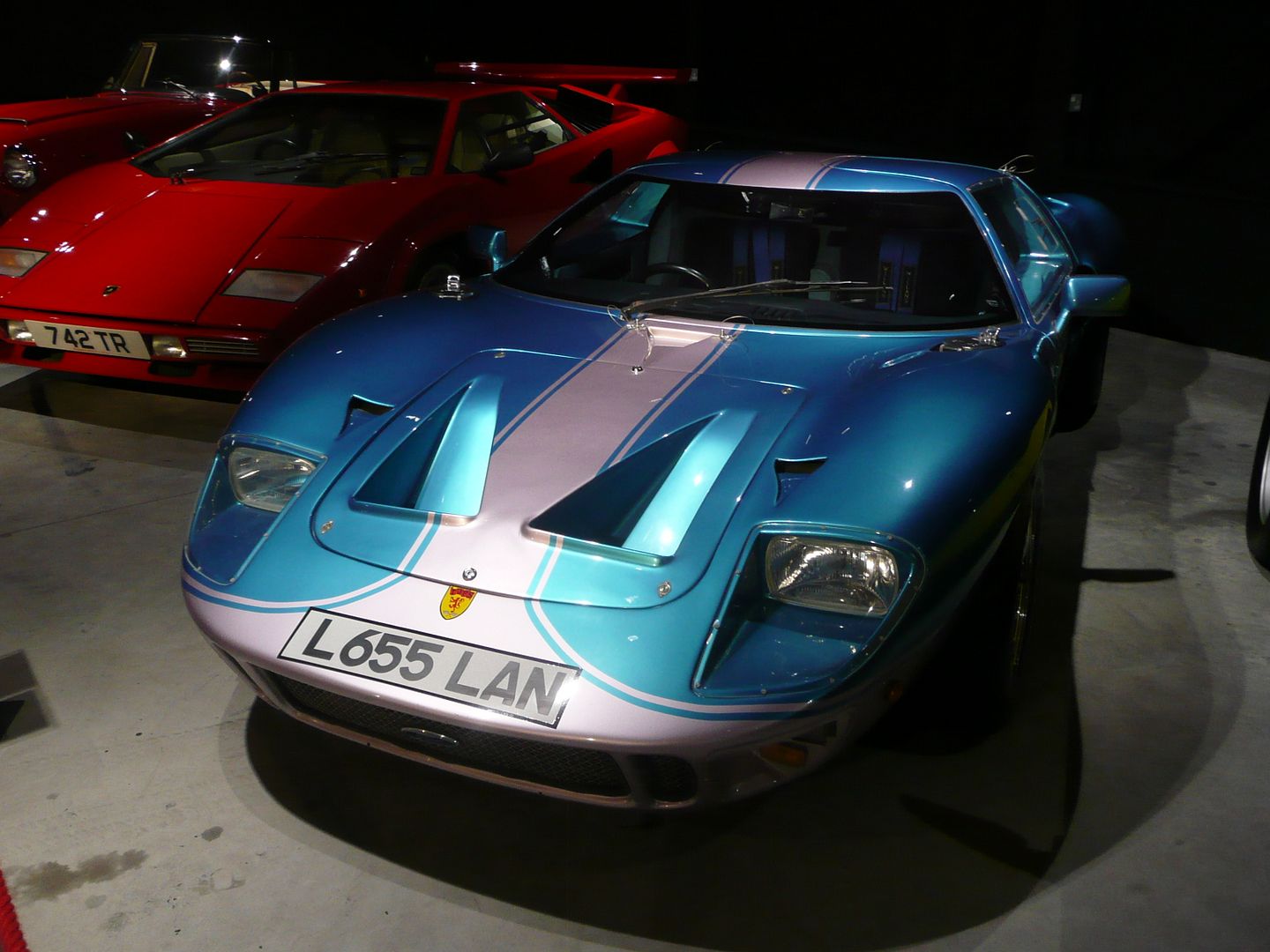 1981 Lamborghini Countach 400S
1960 Ferrari 250 GT Convertible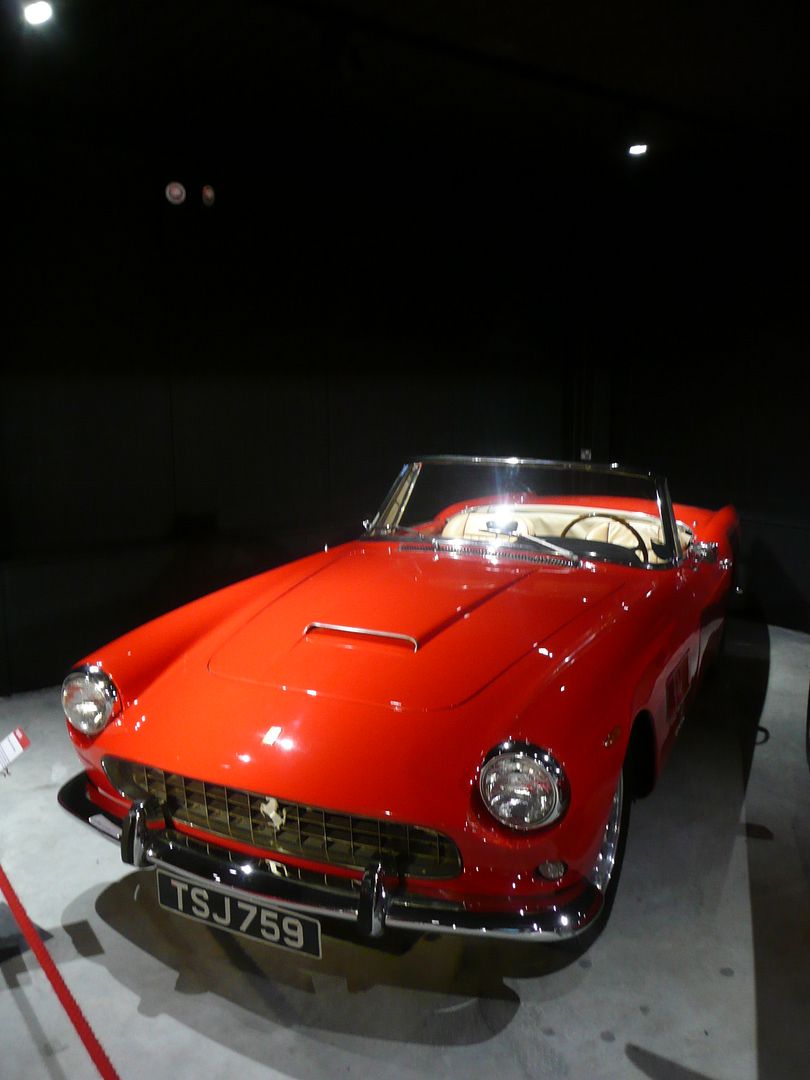 1969 Chevrolet el Camino SS
Dodge Charger
Plymouth Prowler
SPECIAL EXHIBITION
One hall is used for special and temporary exhibitions which are typically changed a few times a year. At the time of my visit, this area is the first that you encounter having come through the temporary entrance area, and it contained a disparate collection of cars.
1958 Citroen 2CV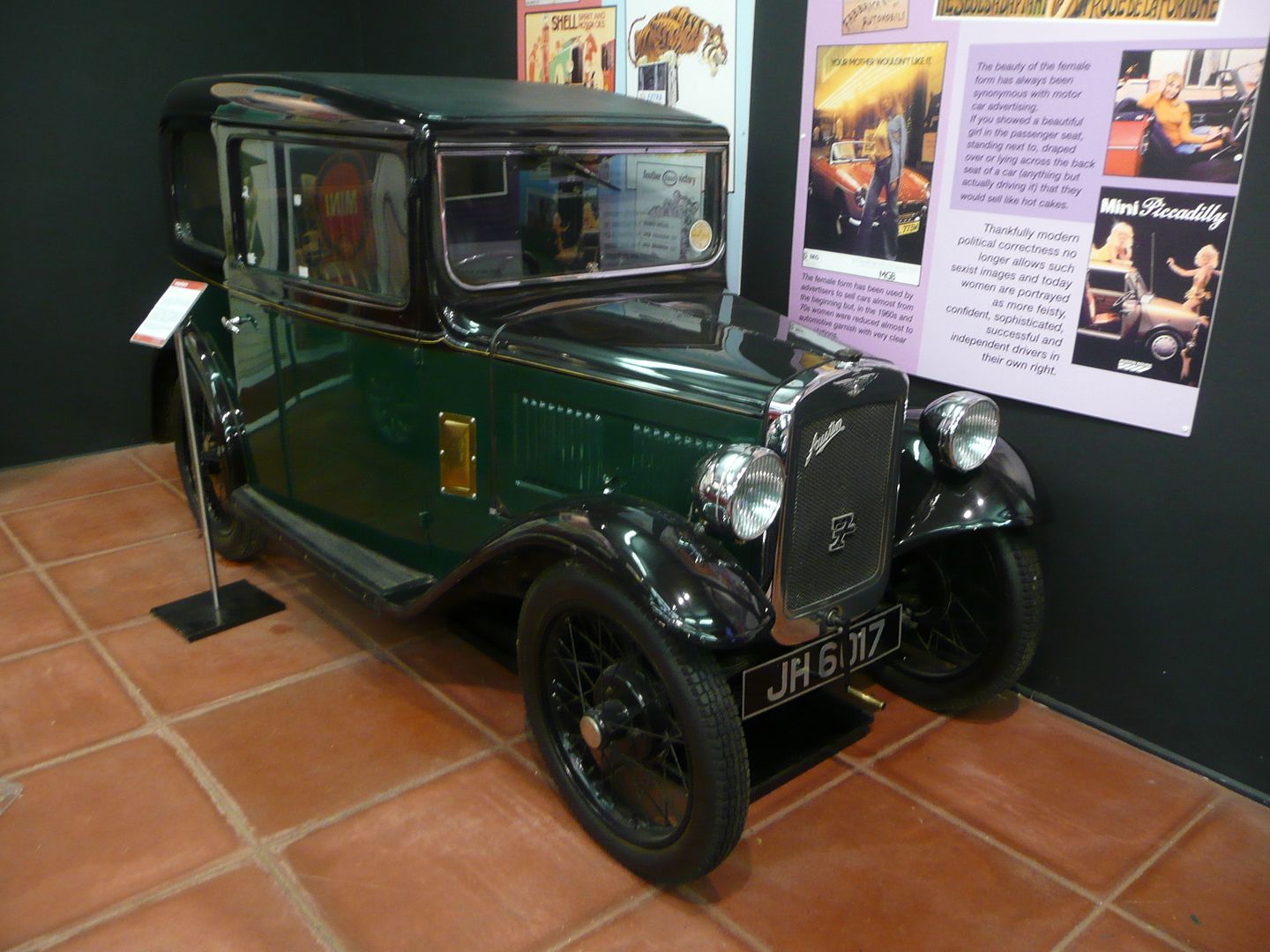 1931 Austin Seven Special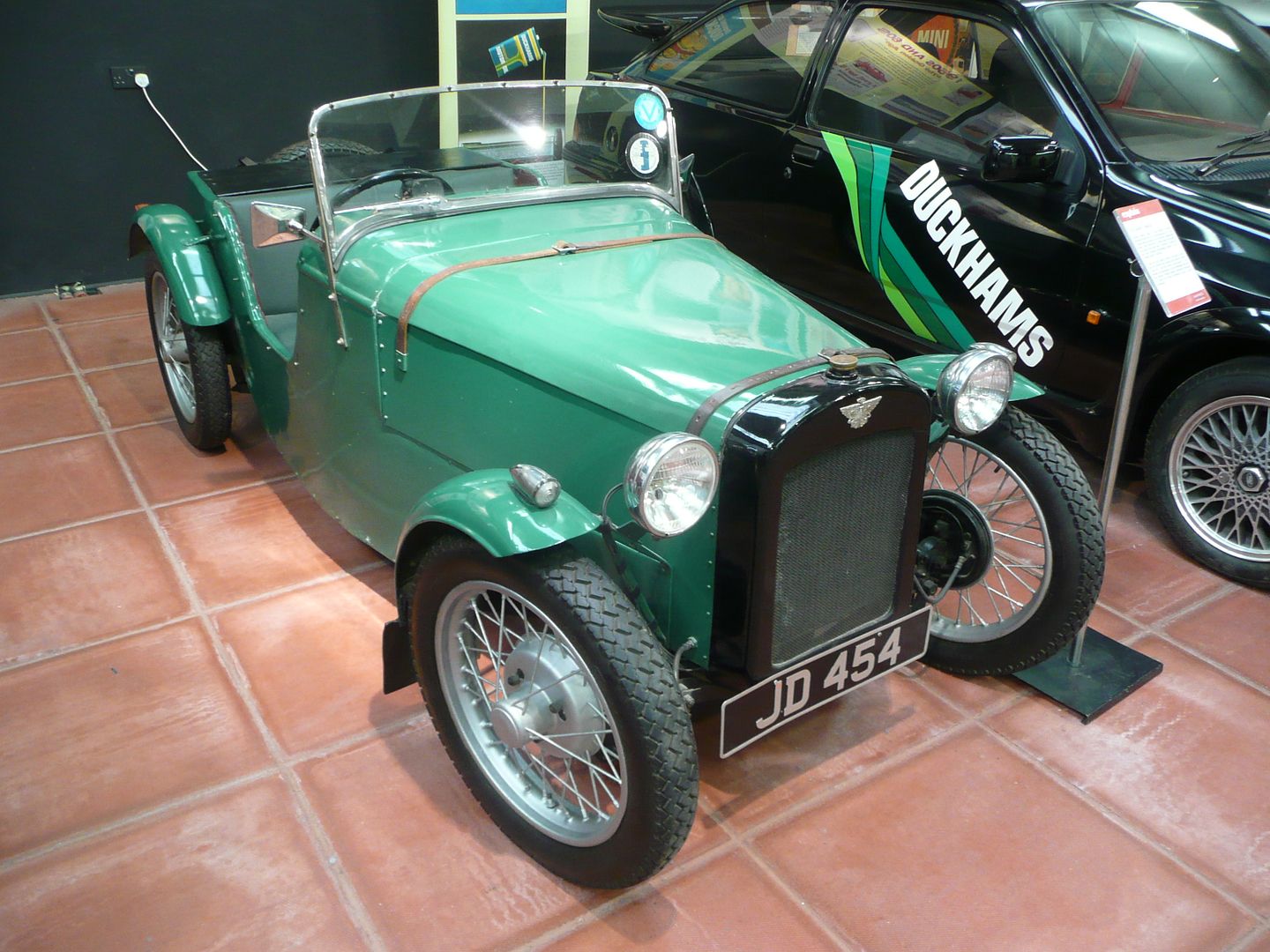 1928 Jordan Playboy Roadster – sporting a 4.5 litre straight 8 engine, The company folded in 1931
1934 Austin 10 4 door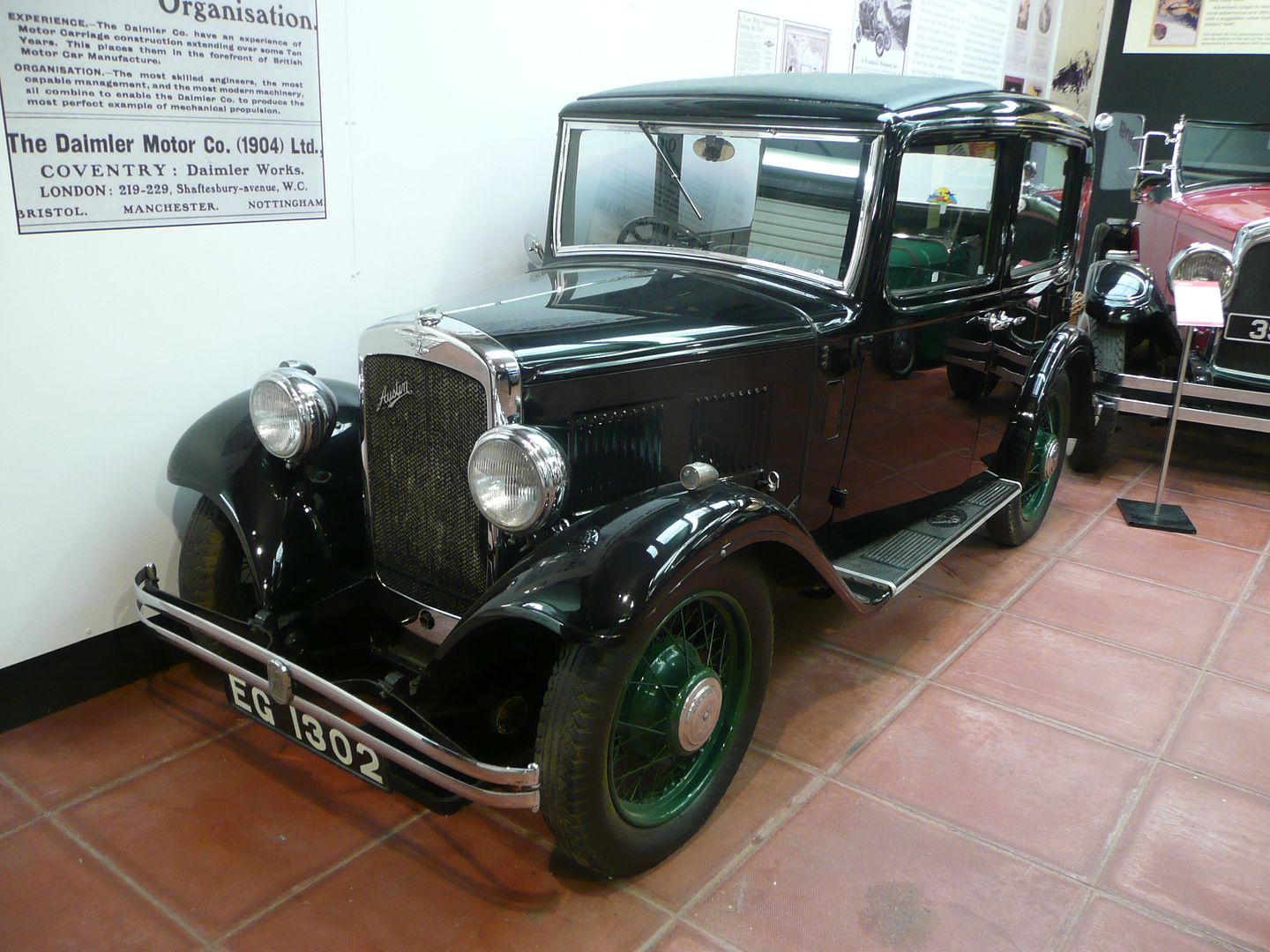 2000 Mini Cooper
HALL OF MOTORSPORT
A relatively small collection of motor-sport related vehicles includes everything from famous race cars from the 1930s to more recent times, as well as some road cars with obvious motor sport pedigree or potential.
This Ferrari Type F310 is Michael Schumacher's car from the 1996 season with the with the 1986 March 86C in the background
1974/75 Lola Cosworth T370
1984 van Diemen 84 Formula Ford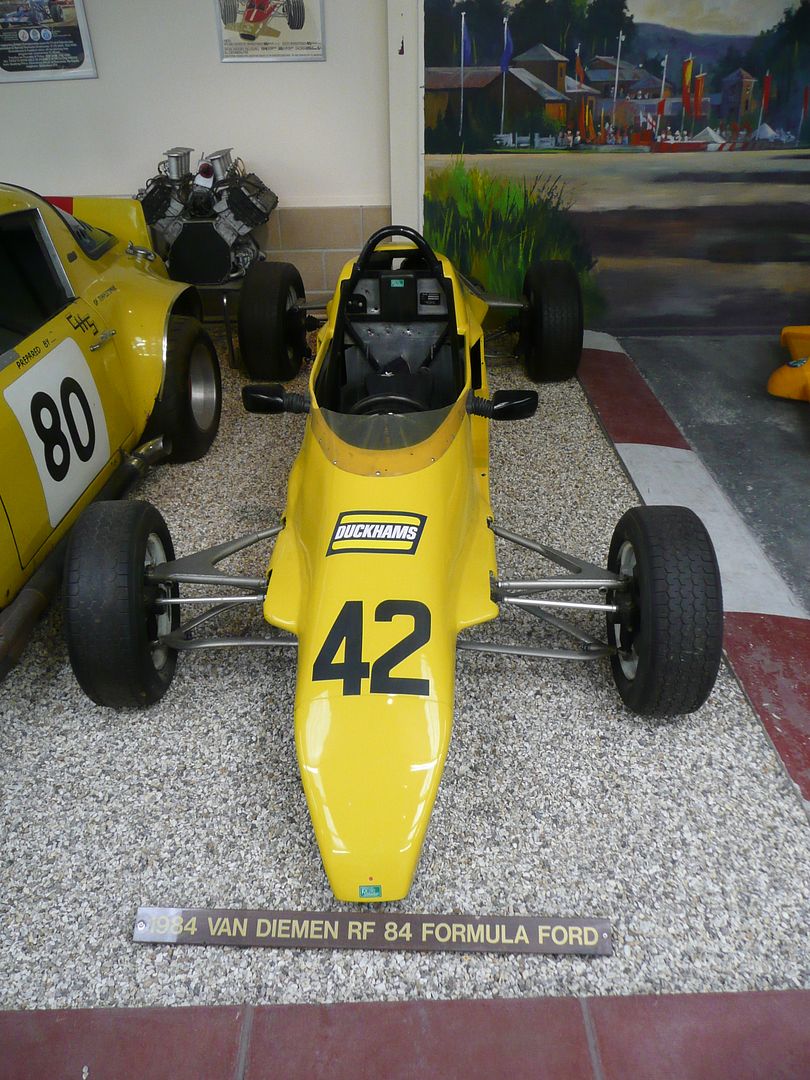 1936 Delahaye 235, ex Rob Walker
1926 Bugatti Type 35B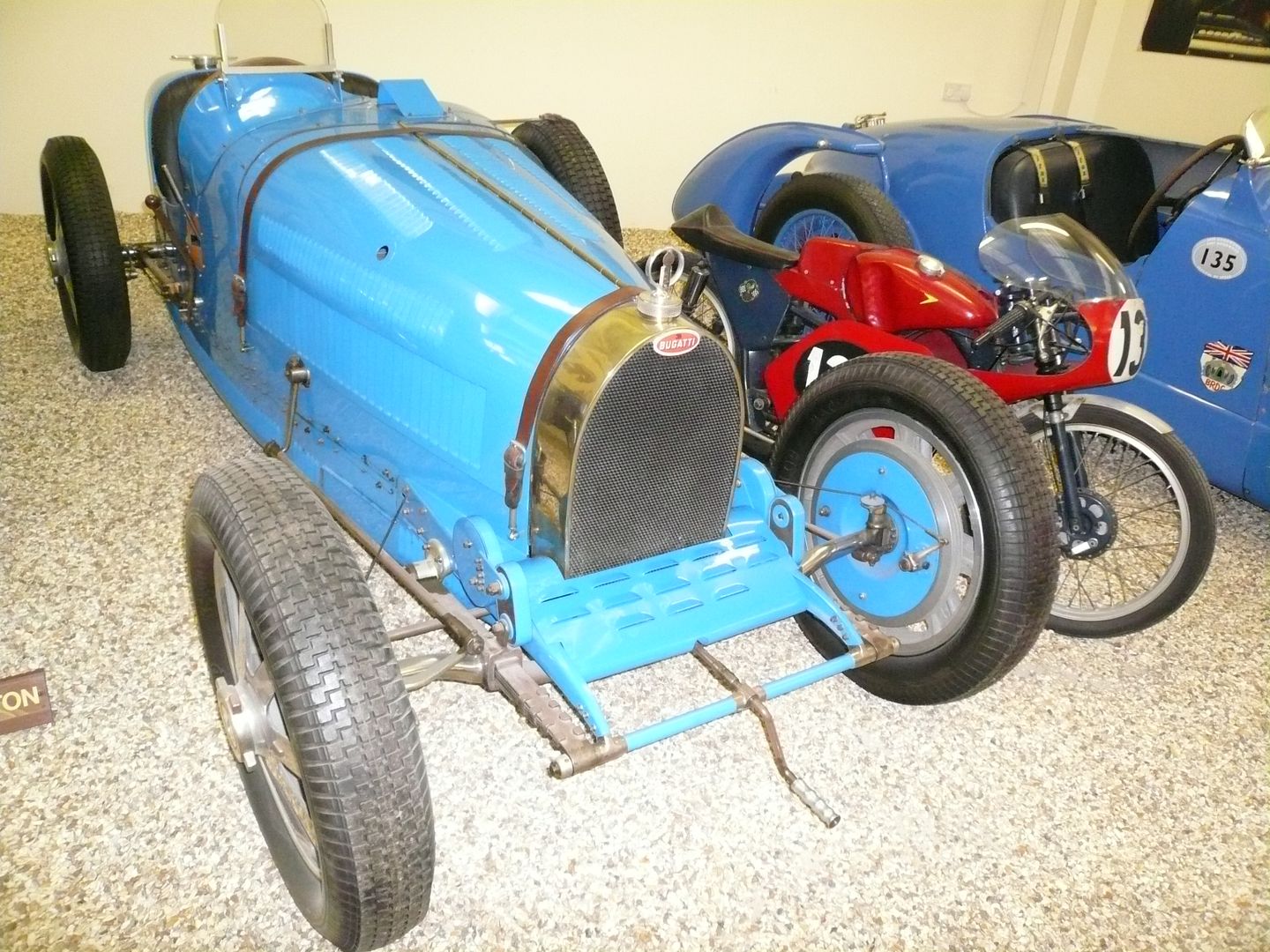 1964 Lotus XI Westfield
1947 Allard K1
1950 Healey Silverstone
1998 Replica Longnose D Type Jaguar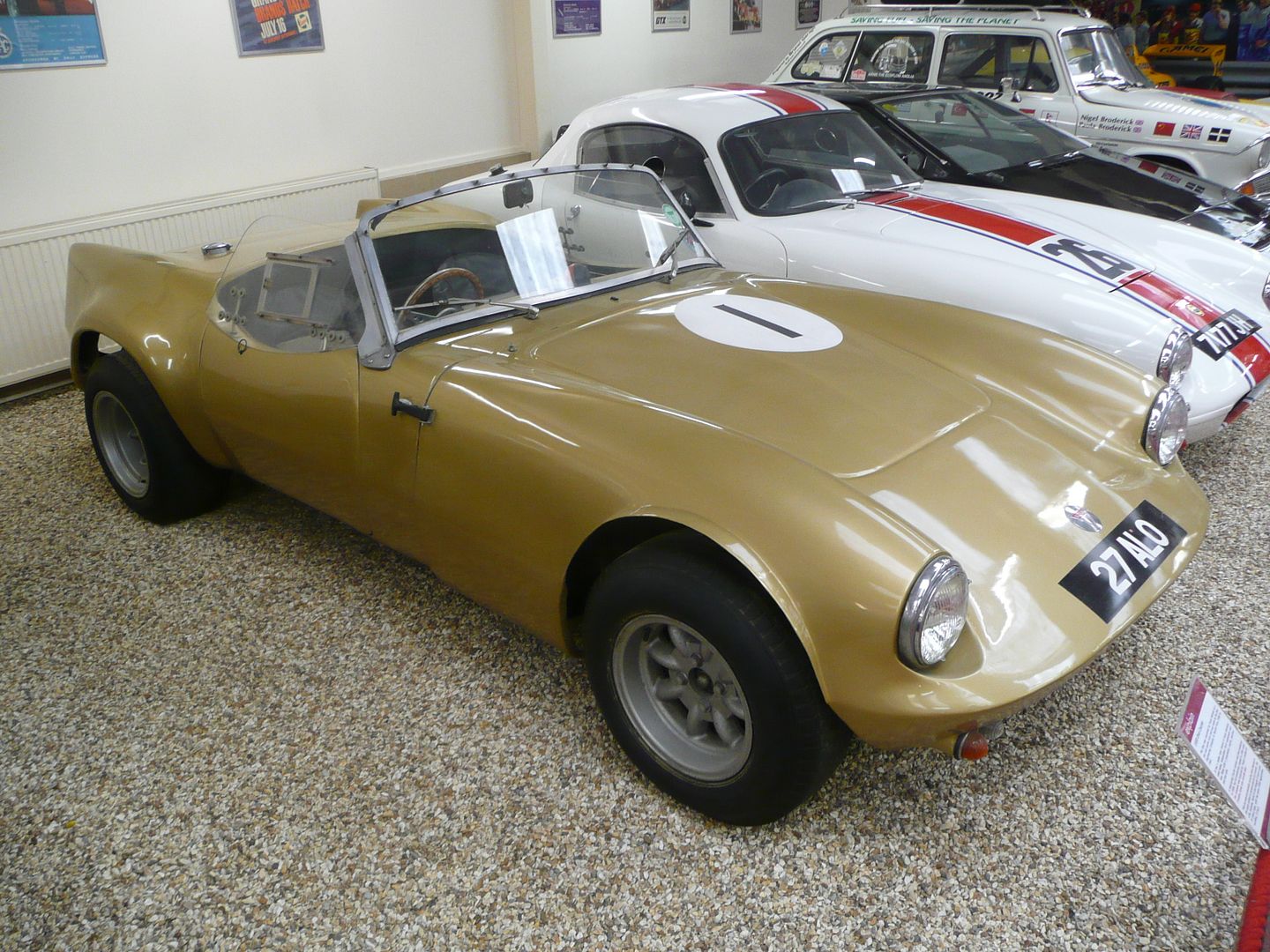 1960 Lotus Elite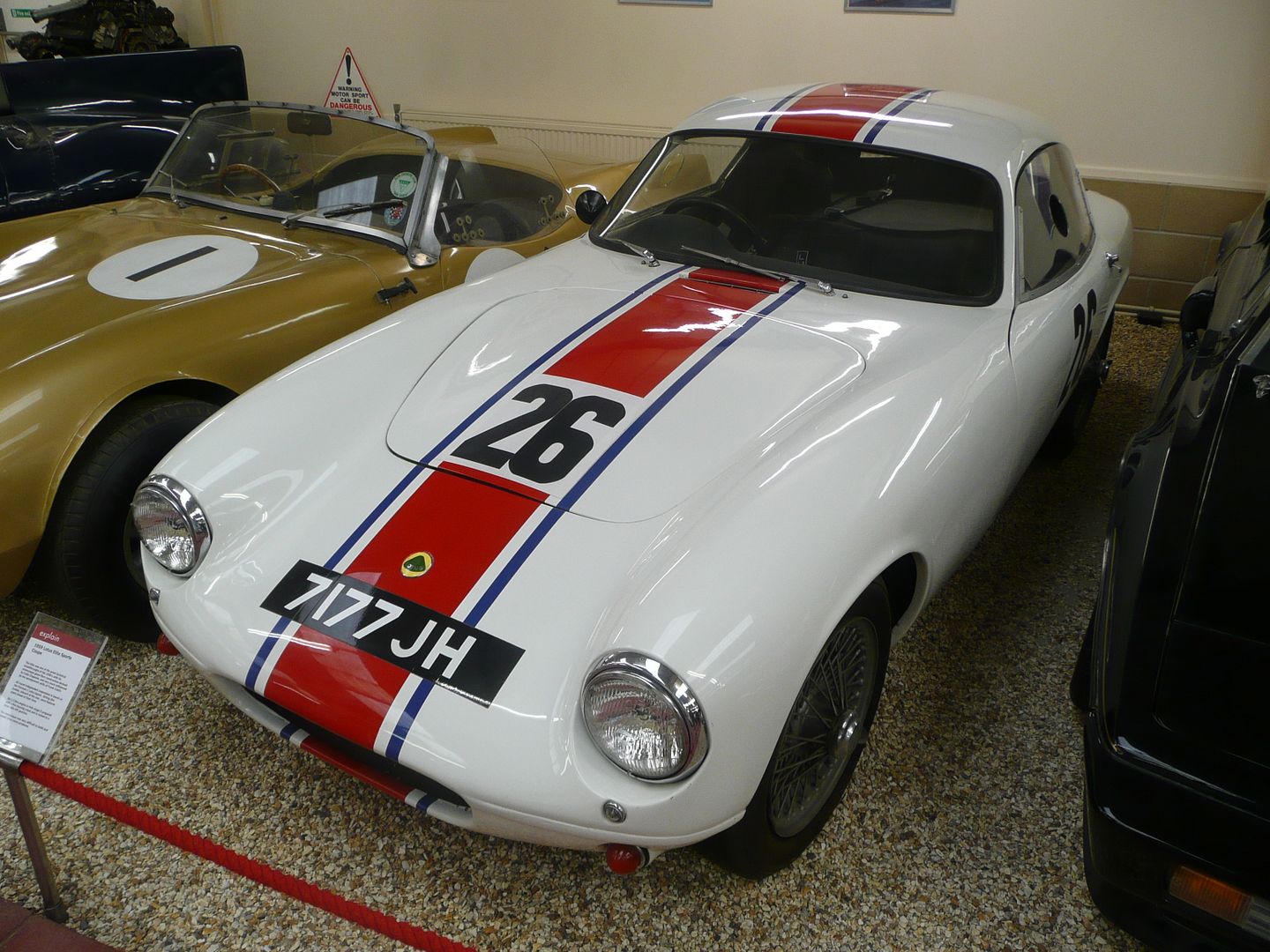 1980 Lotus Esprit Turbo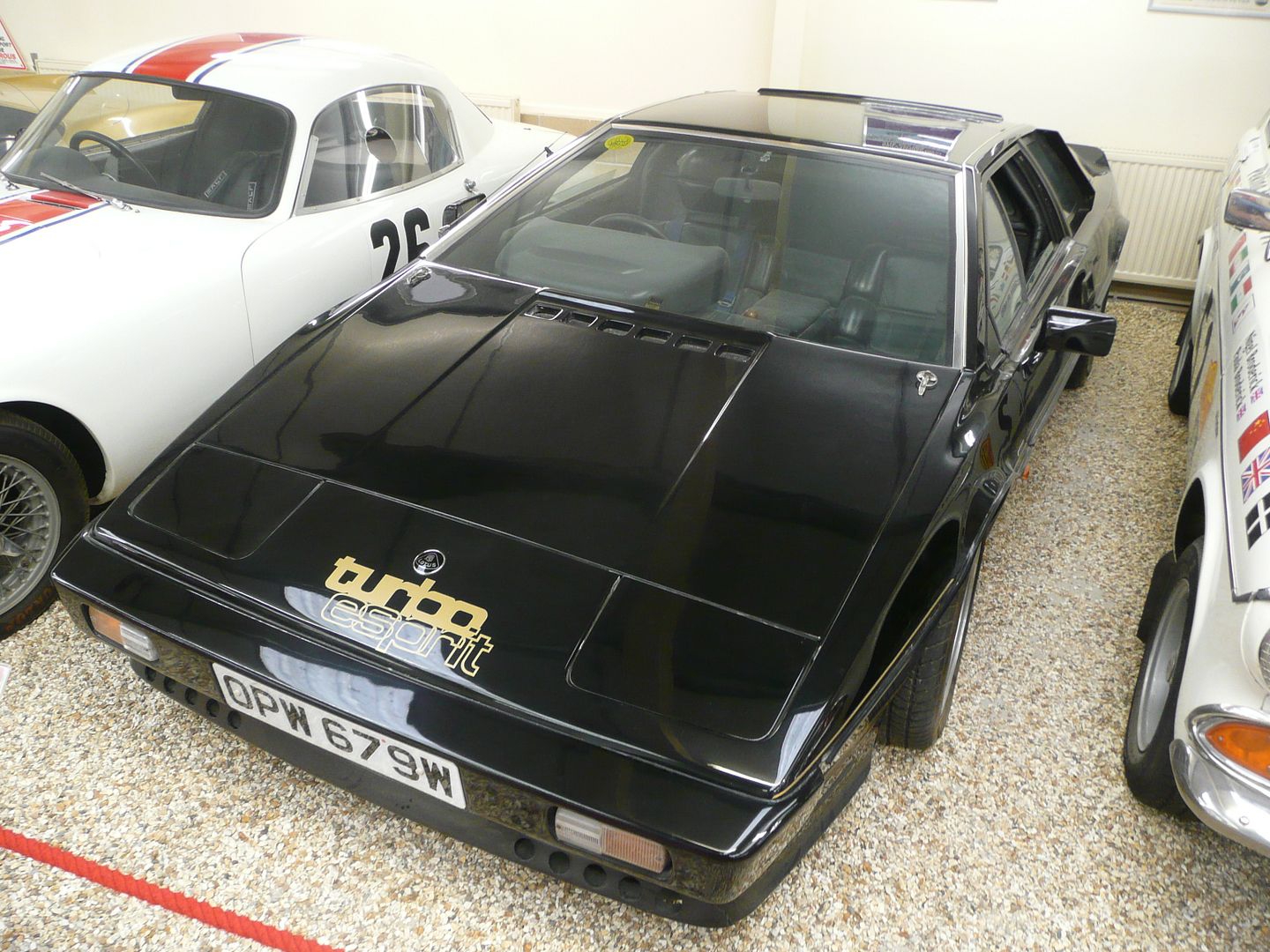 1967 Ford Anglia Estate
2003 Ferrari 360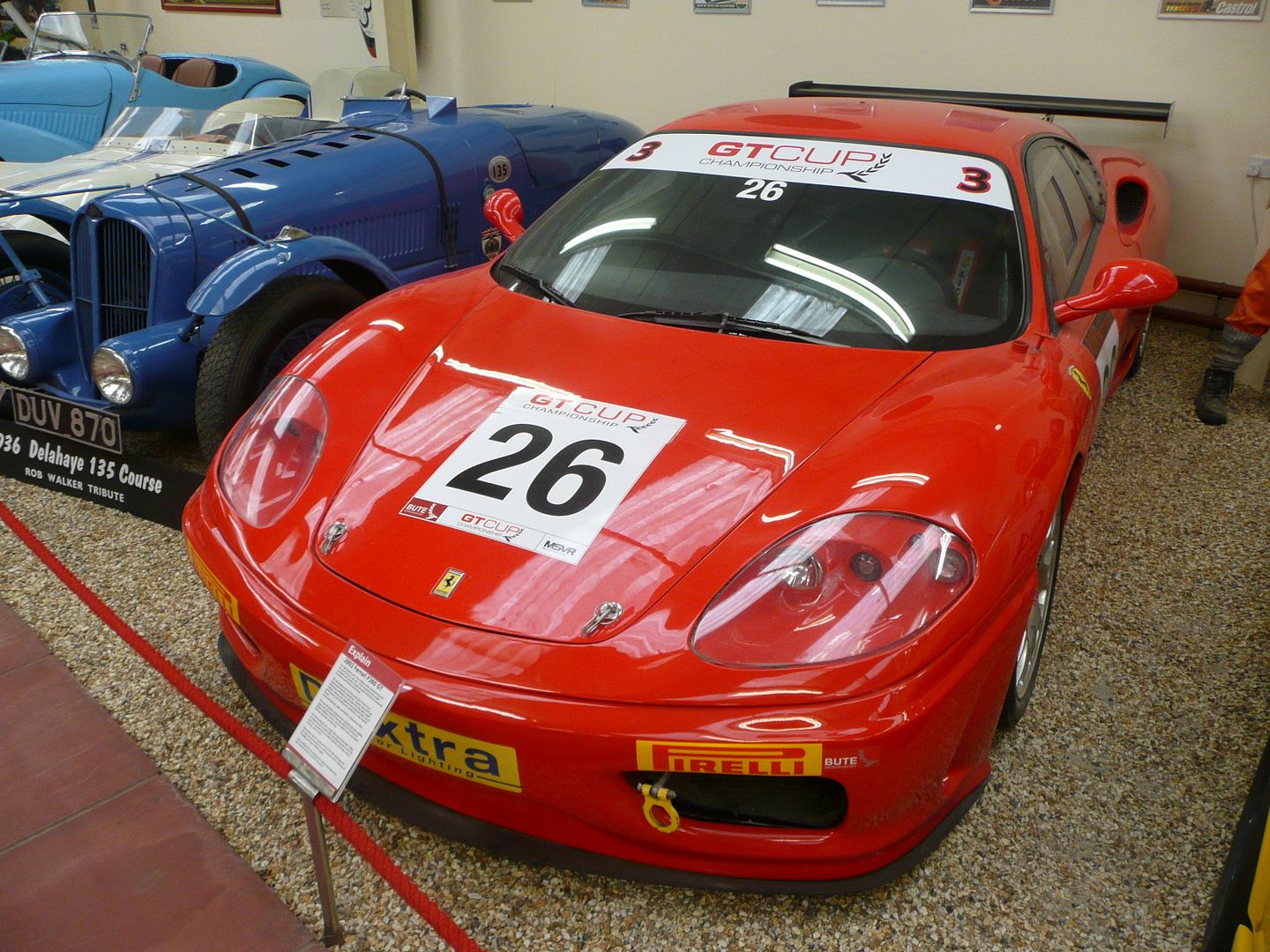 1973 Porsche 911 RS
THE BRITISH HALL
A long and thin hall, this contains two lines of British made cars, with everything from family cars that once dominated our roads, to some more unusual cars which would have been a rare sight even when new. I was rather hoping that this area would get more space, as this is the part of the museum where the display vehicles do feel most jammed in, and nothing, sadly, has changed.
1977 Rover 3500 Estate – one of 2 prototypes built (the other is at Gaydon, and the details are different), this one was driven by then BL boss Michael Edwards for a couple of years when new
1979 Triumph Dolomite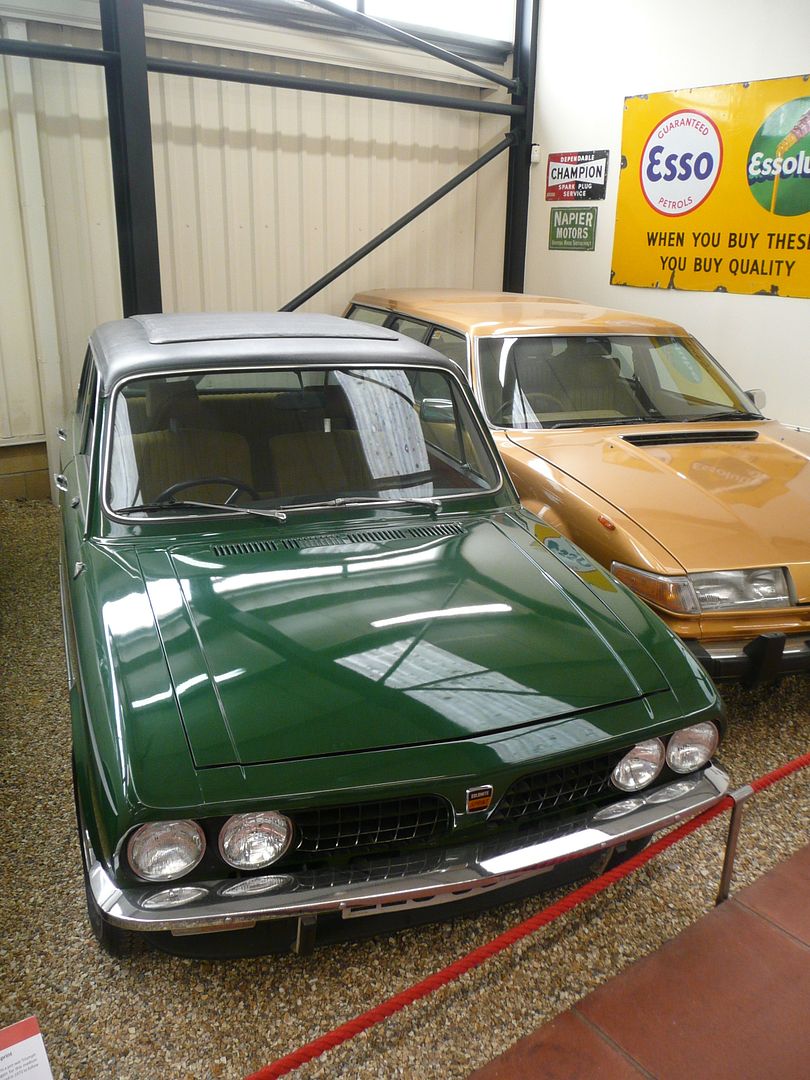 1973 Ford Capri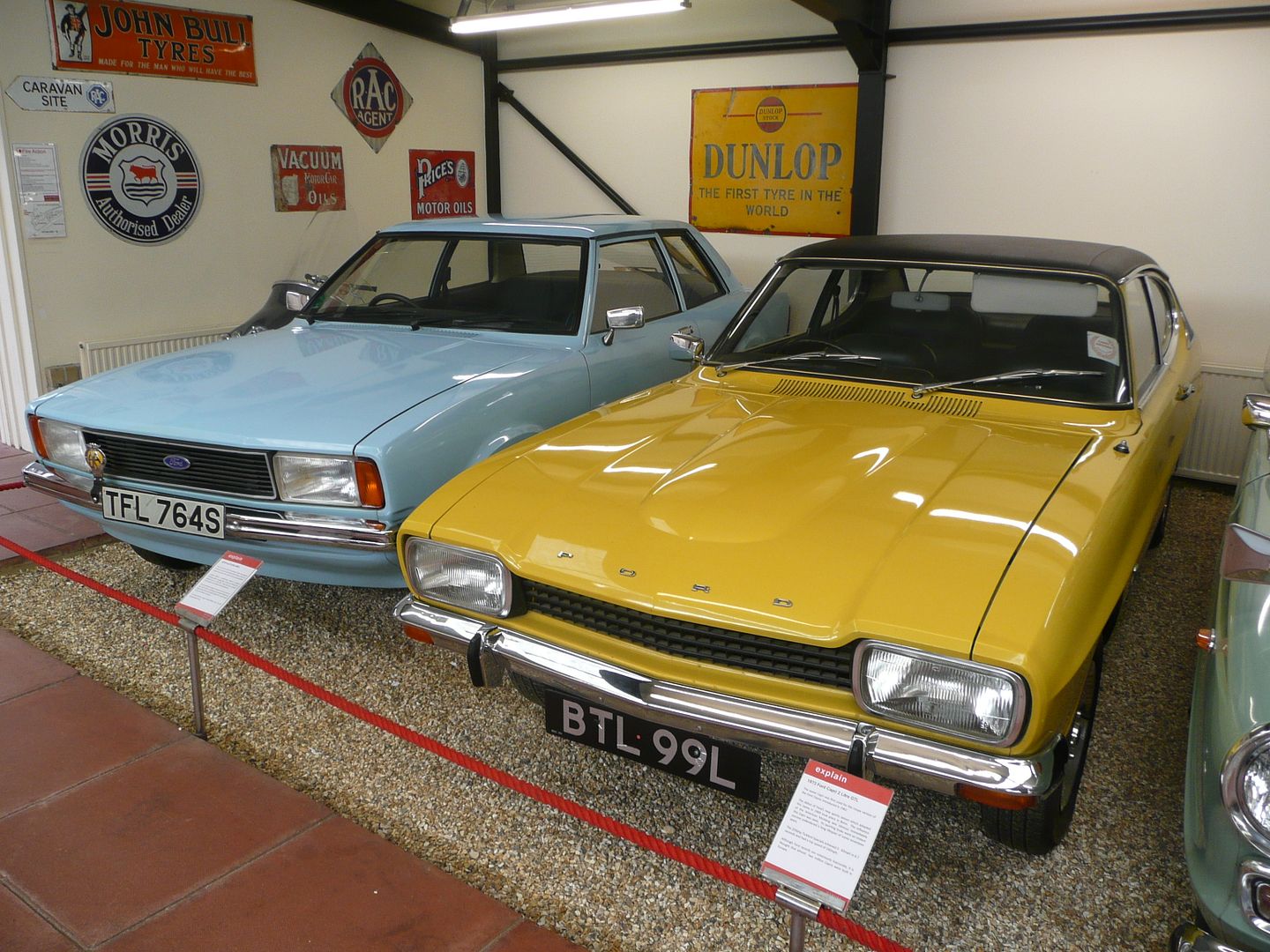 1965 Ford Cortina
1966 Ford Anglia 105E
1960 Ford Consul Mark 2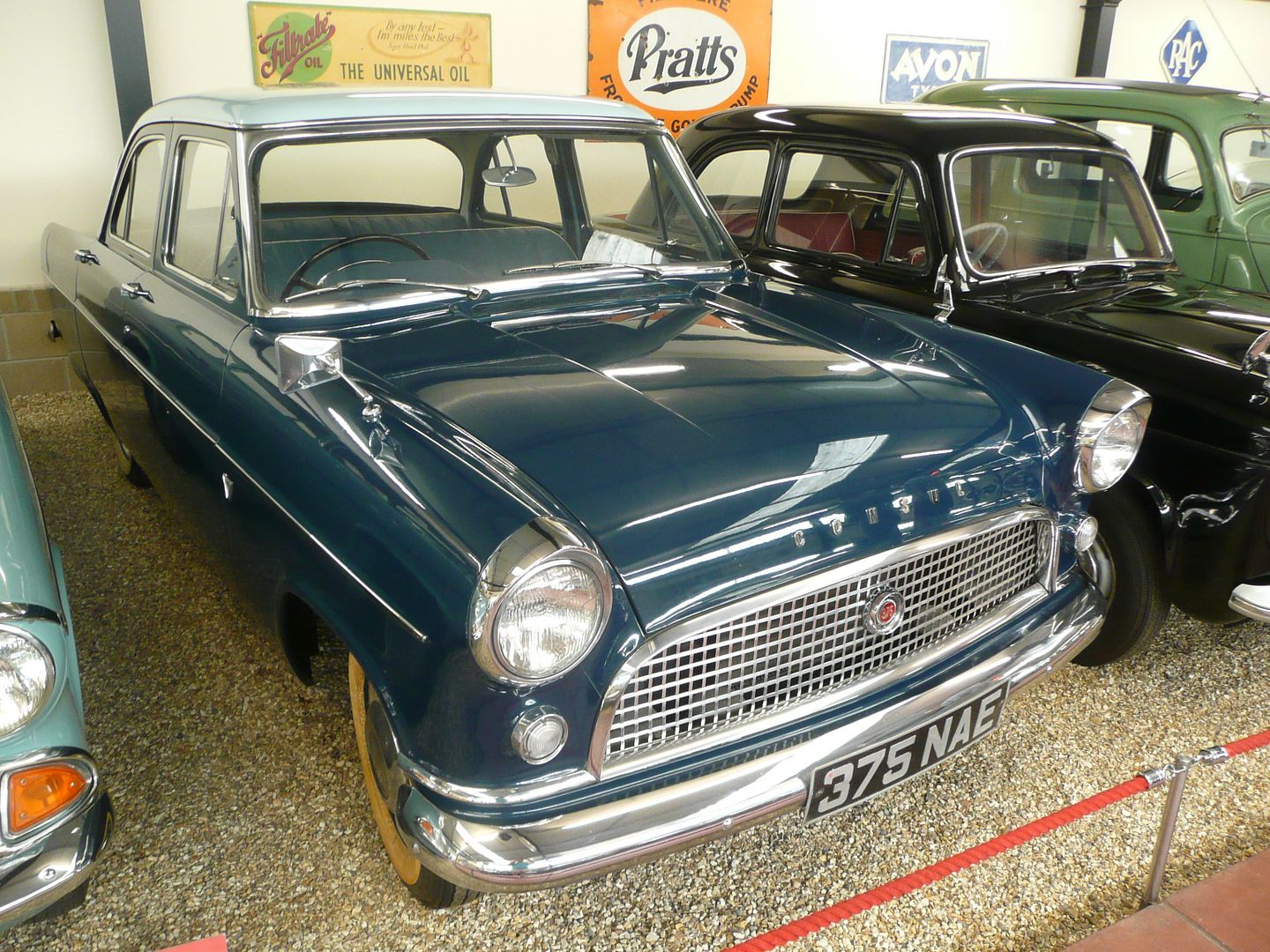 1950 Rover 75
1966 Rover 2000
1969 Triumph Vitesse 2000 Convertible
1973 Triumph 2000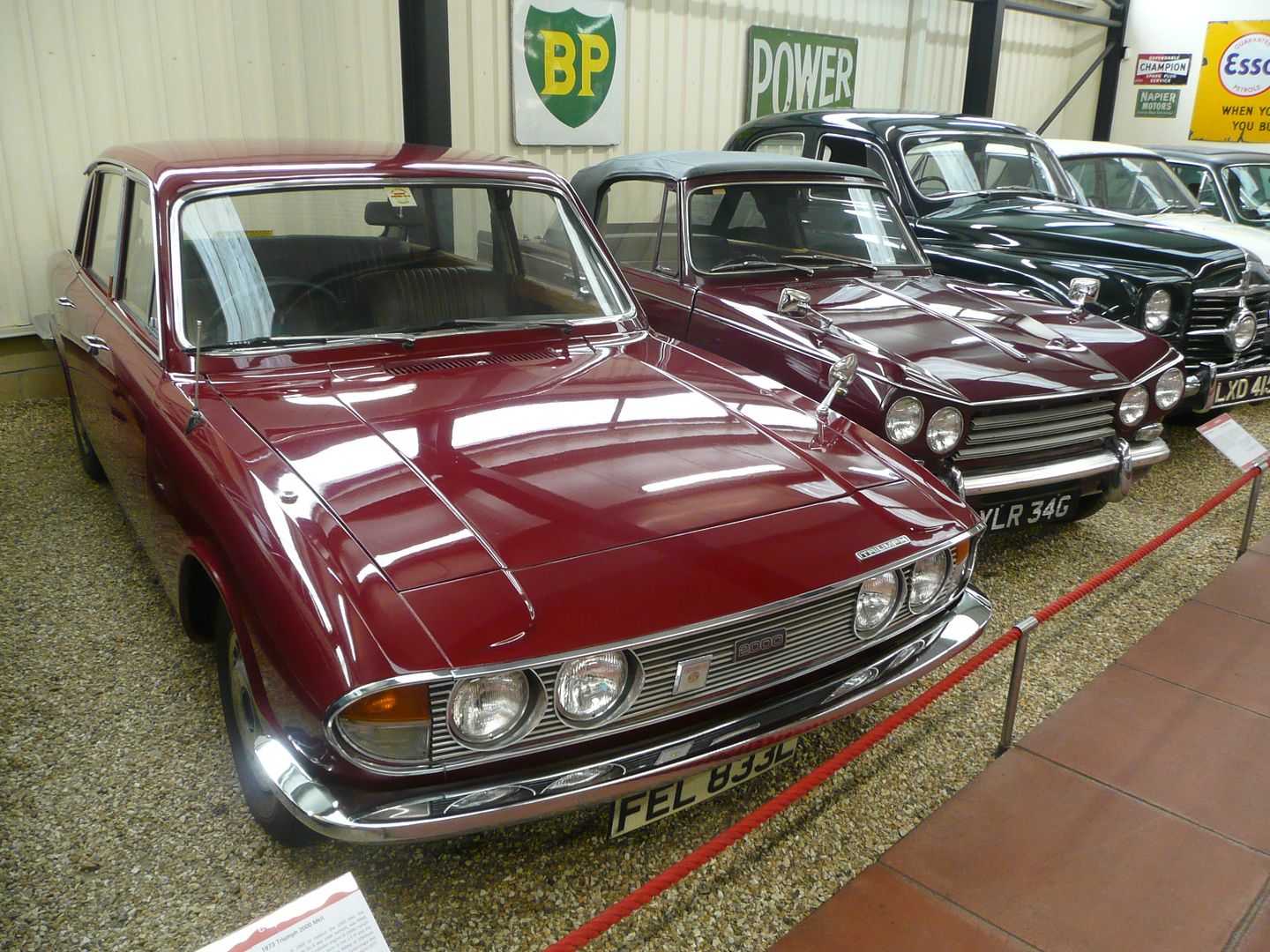 1961 Standard Vanguard
Ford Popular E93a
1958 Standard Ten
1966 Morris Oxford Series VI
1974 Vanden Plas 1300
1959 Vauxhall Cresta PB
1975 Ford Convair Special
1961 Vauxhall Victor de Luxe
1973 Sunbeam Rapier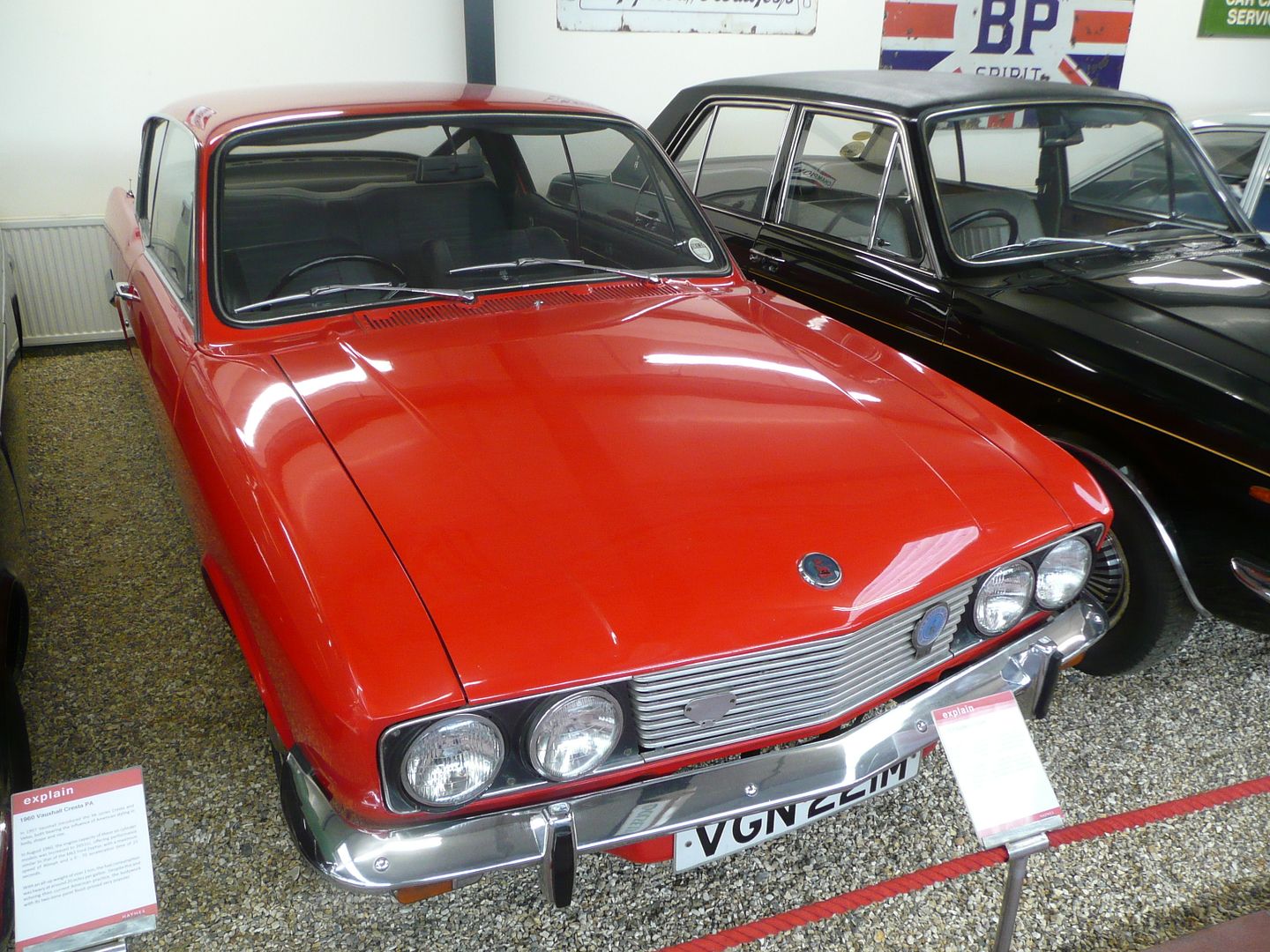 1972 Humber Sceptre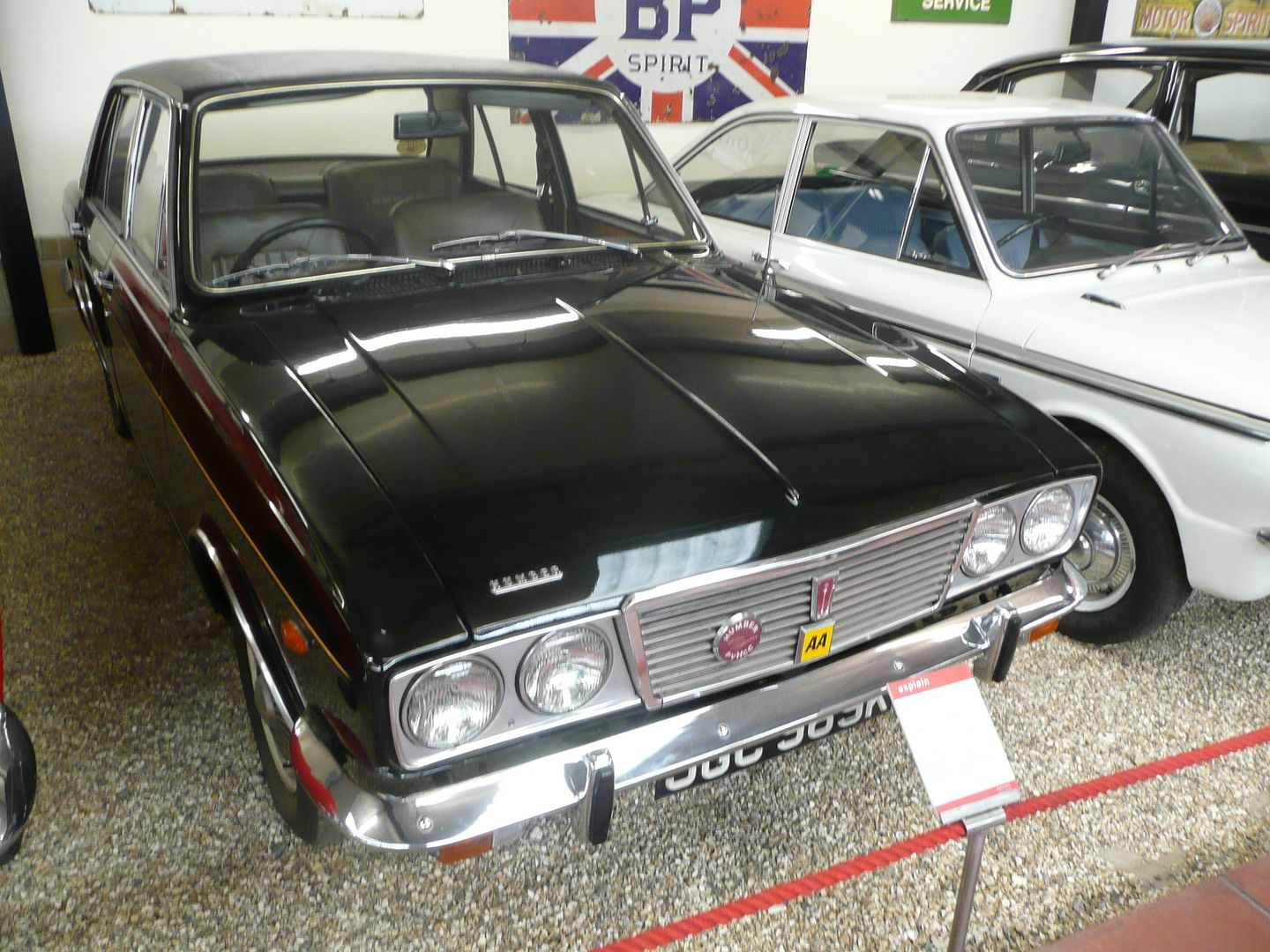 1967 Hillman Imp Californian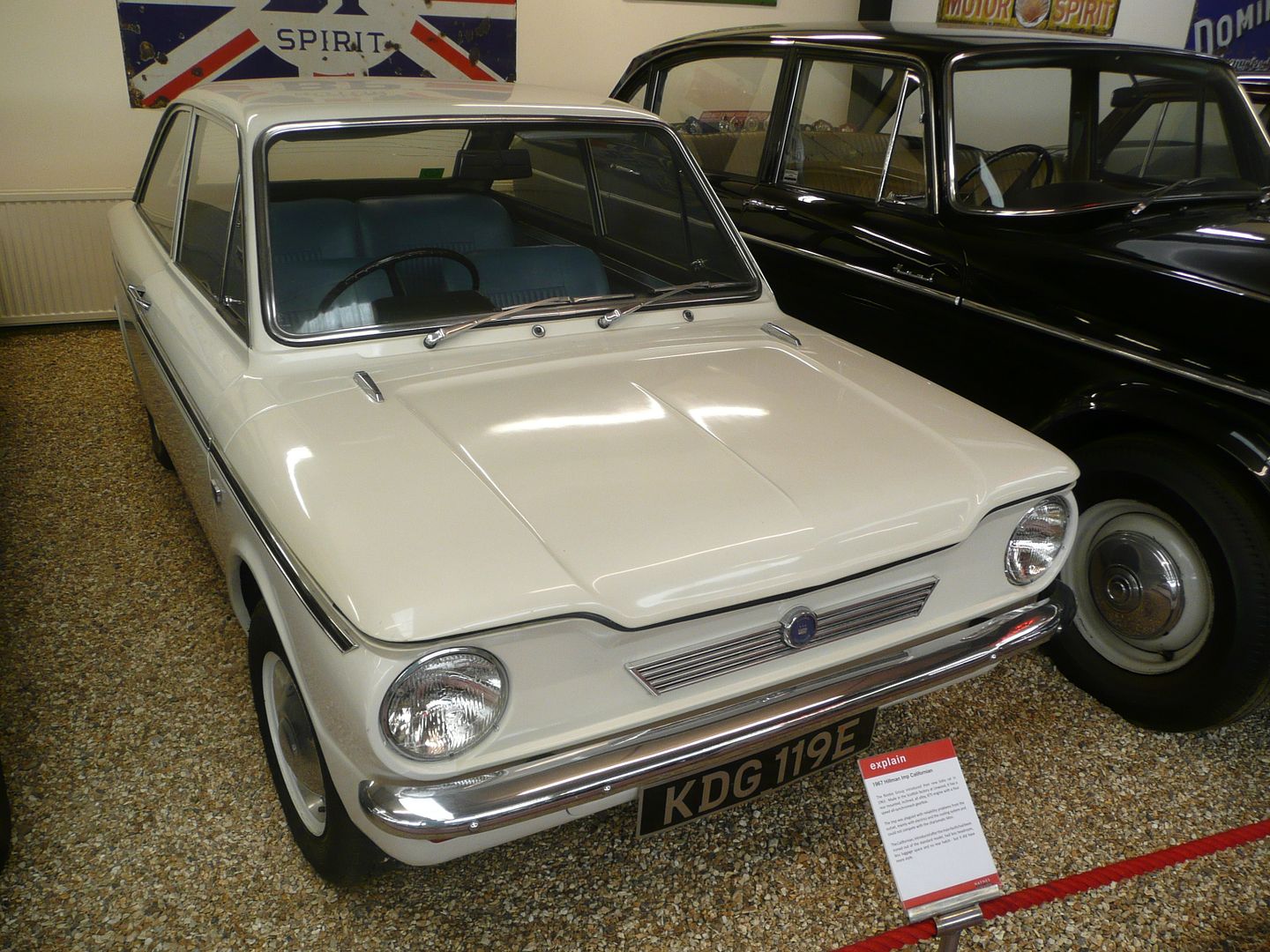 1957 Wolseley 1500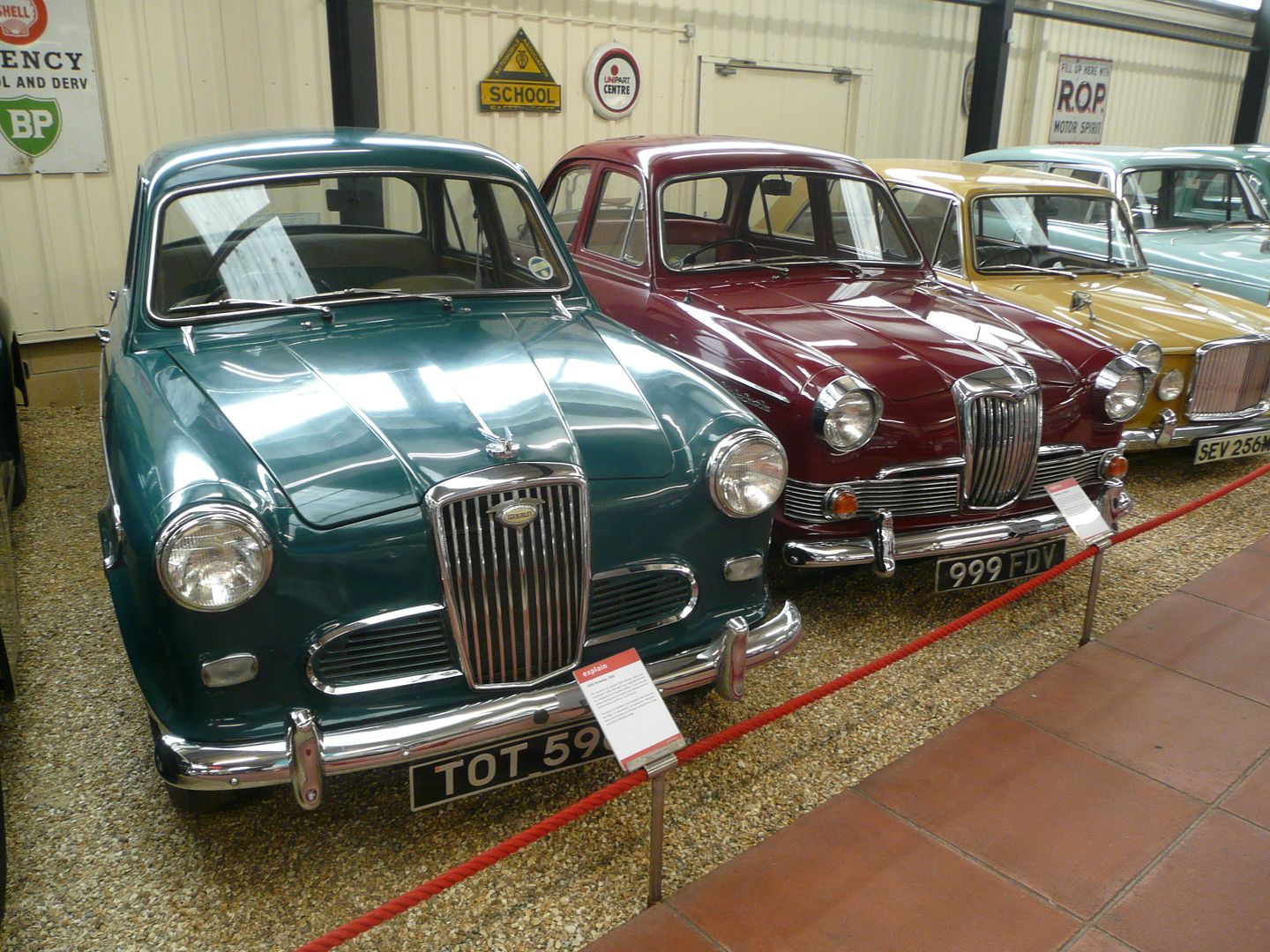 1950 Wolseley 6/80
1950 Austin A90 Atlantic
1960 Austin A40
1953 Austin A40 Somerset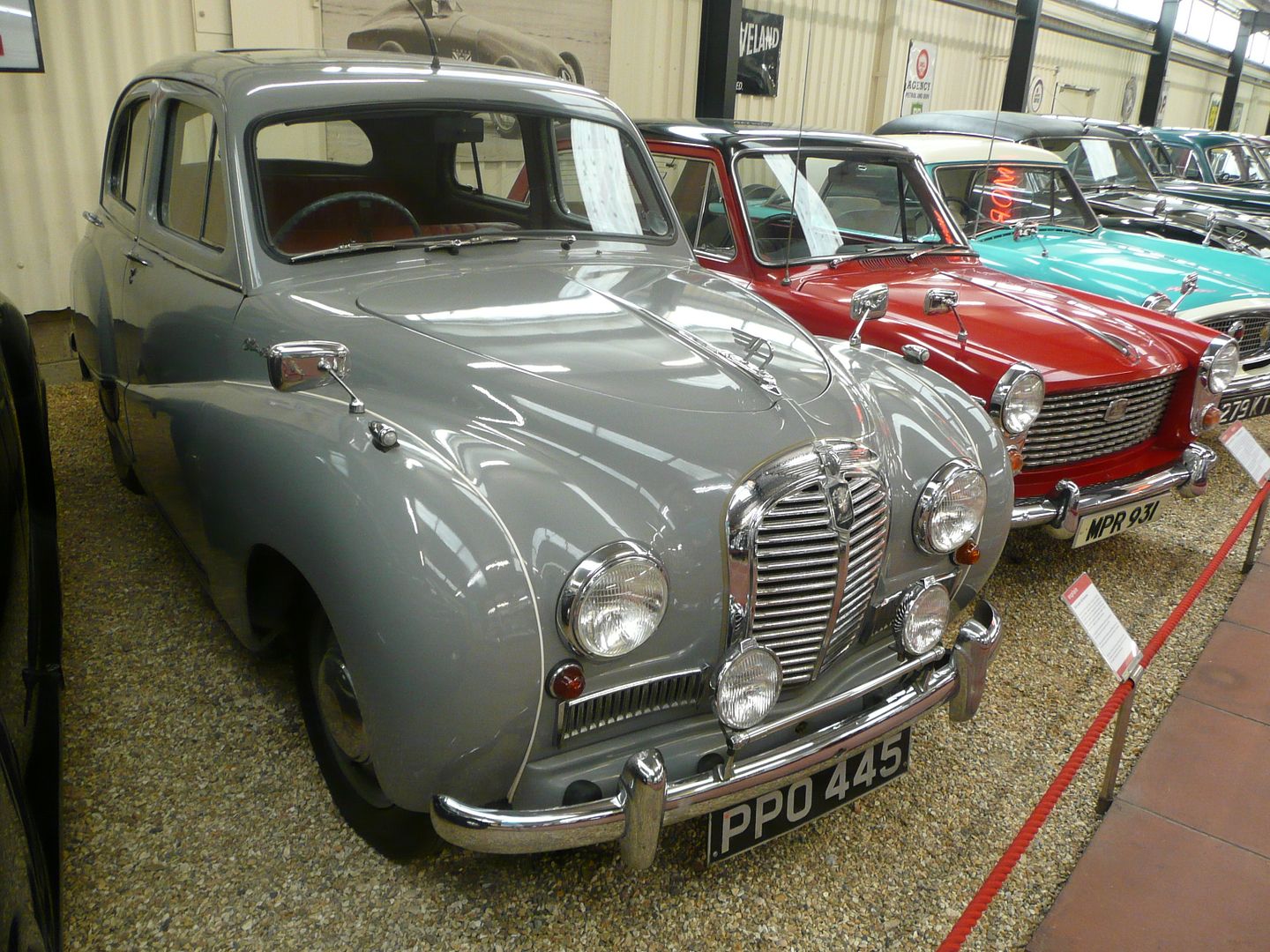 1954 Sunbeam-Talbot 90
1953 Bristol 403
1967 Humber Hawk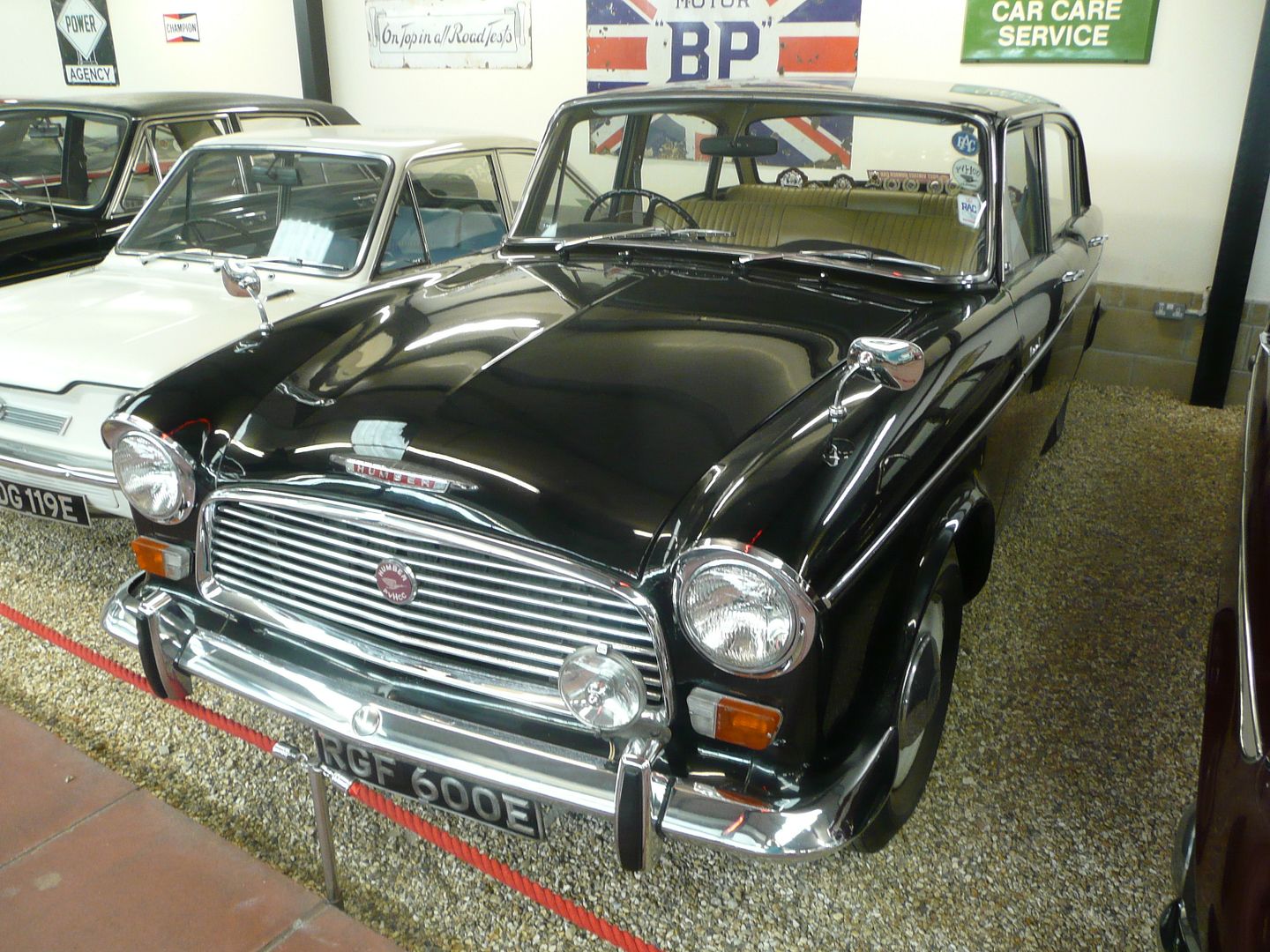 1964 Singer Gazelle V
1954 Hillman Minx Special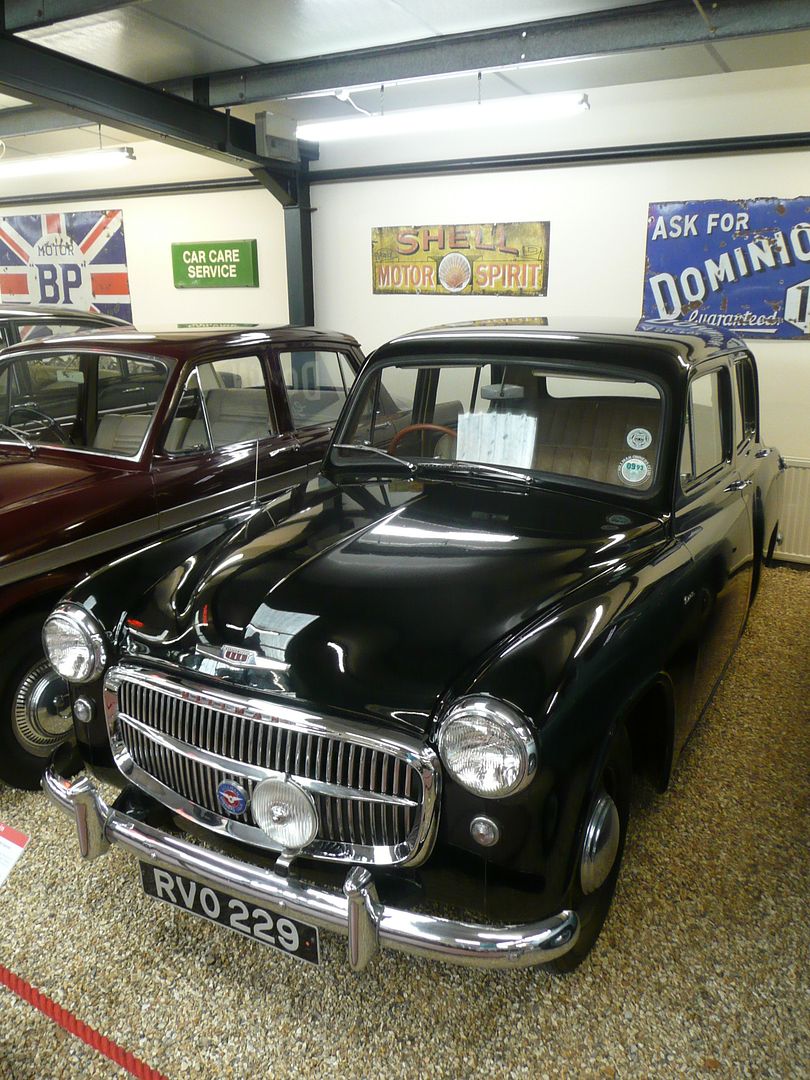 1952 Riley RM Series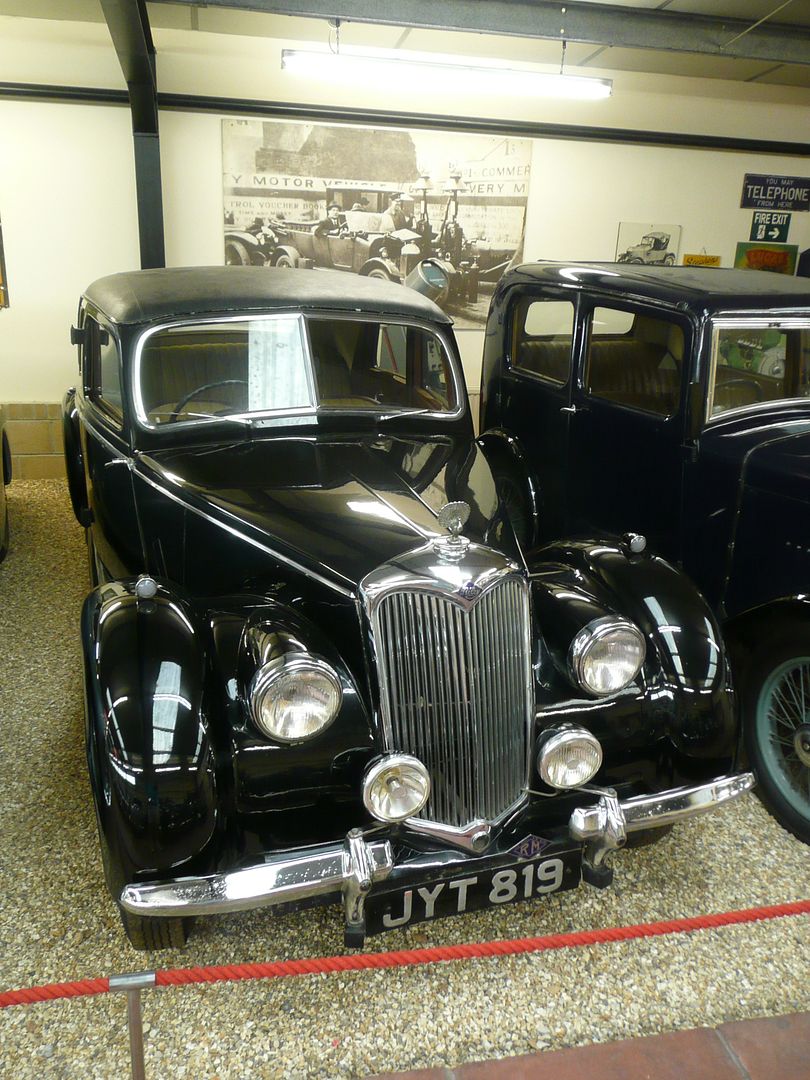 1933 Triumph Pillarless Saloon
Jowett Javelin
MG & MORRIS GARAGE
Currently closed, I saw this hall on previous visits, and at the time, it contained a collection of cars from Britain's oldest and most prolific manufacturers, including Austin, Morris, MG and Rover, as well as some information on the history of the Longbridge factory, which was one the world's largest production plant.
MILLENIUM HALL
This area contains cars that have been made in the last 25 years or so, and which are likely to be future classics, or of current interest.
Bentley S Type Series 2
Bentley S Type Series 3
1959 Armstrong-Siddeley Star Sapphire
Pontiac Firebird
DeLorean DMC12
Ford Mustang GT
Bentley Arnage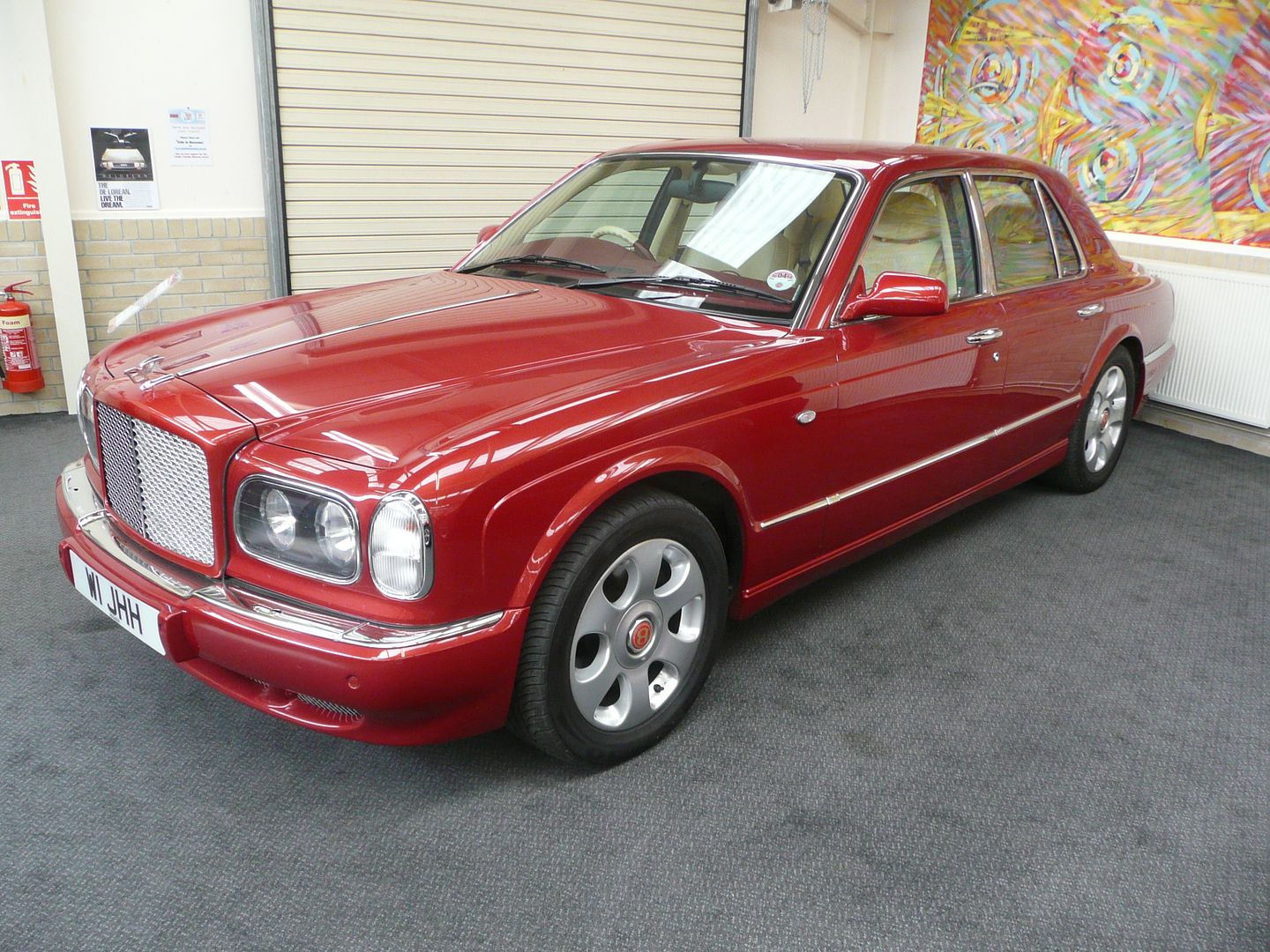 Jaguar XK8 Cabrio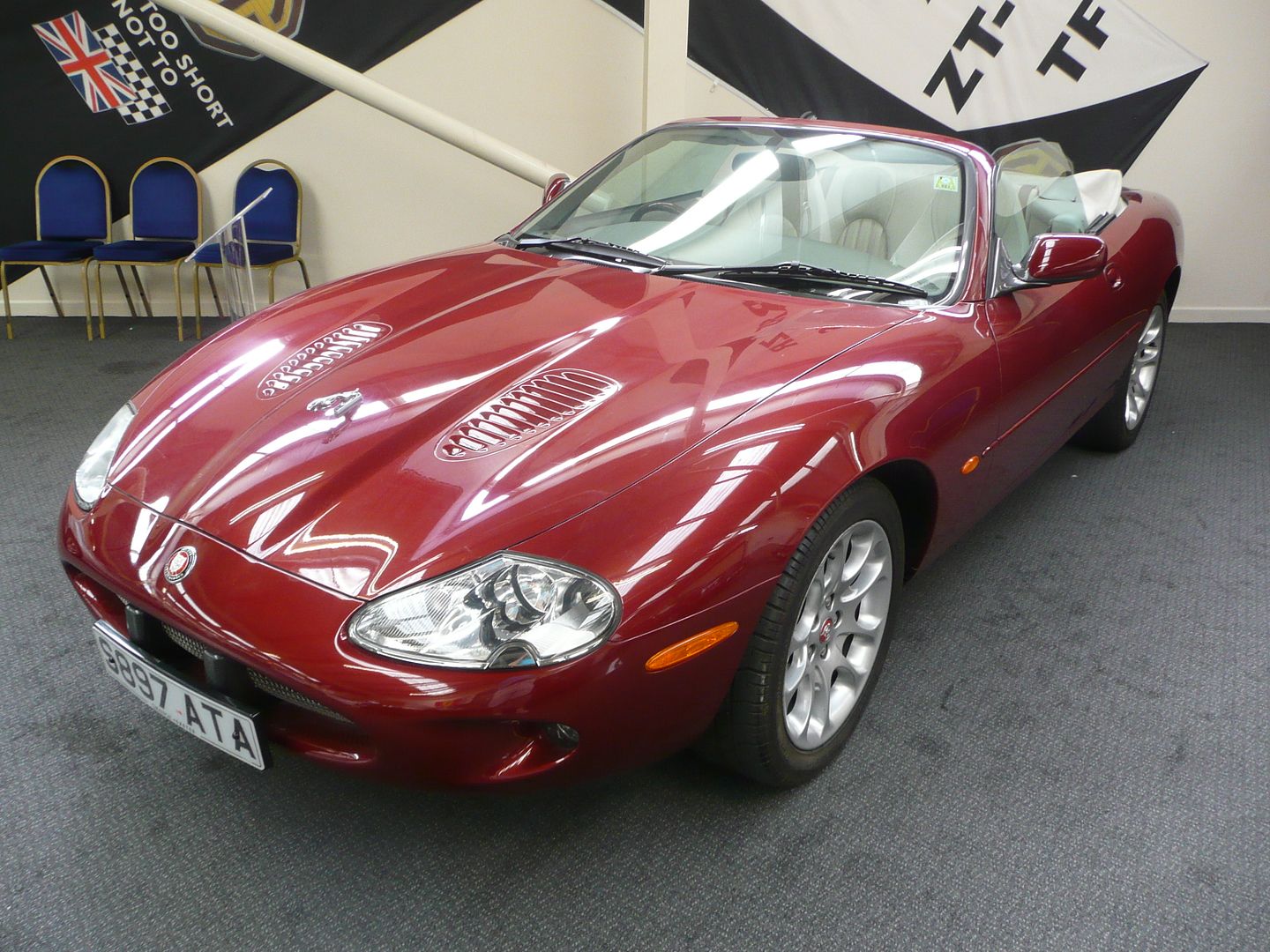 Ferrari 360 Spider
FROM PREVIOUS VISITS
The collection is extensive, and even with the enlarged display area, space does not permit everything to be on show at once. These cars were on display when I went in 2007 and 2008., but not in my September 2013 trip.
Alfa Romeo 164 Cloverleaf
Ford Sierra RS Cosworth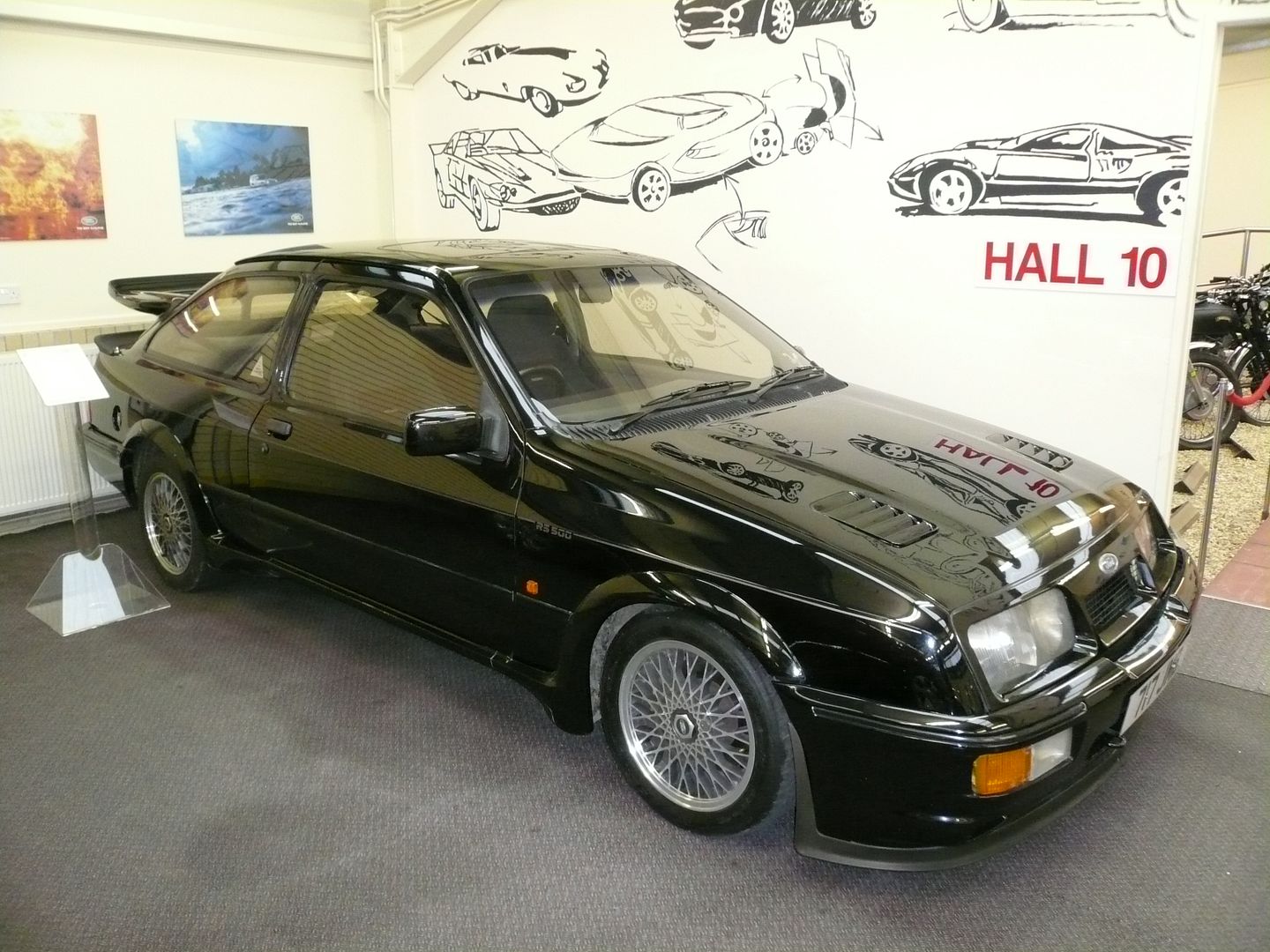 Bentley 3 litre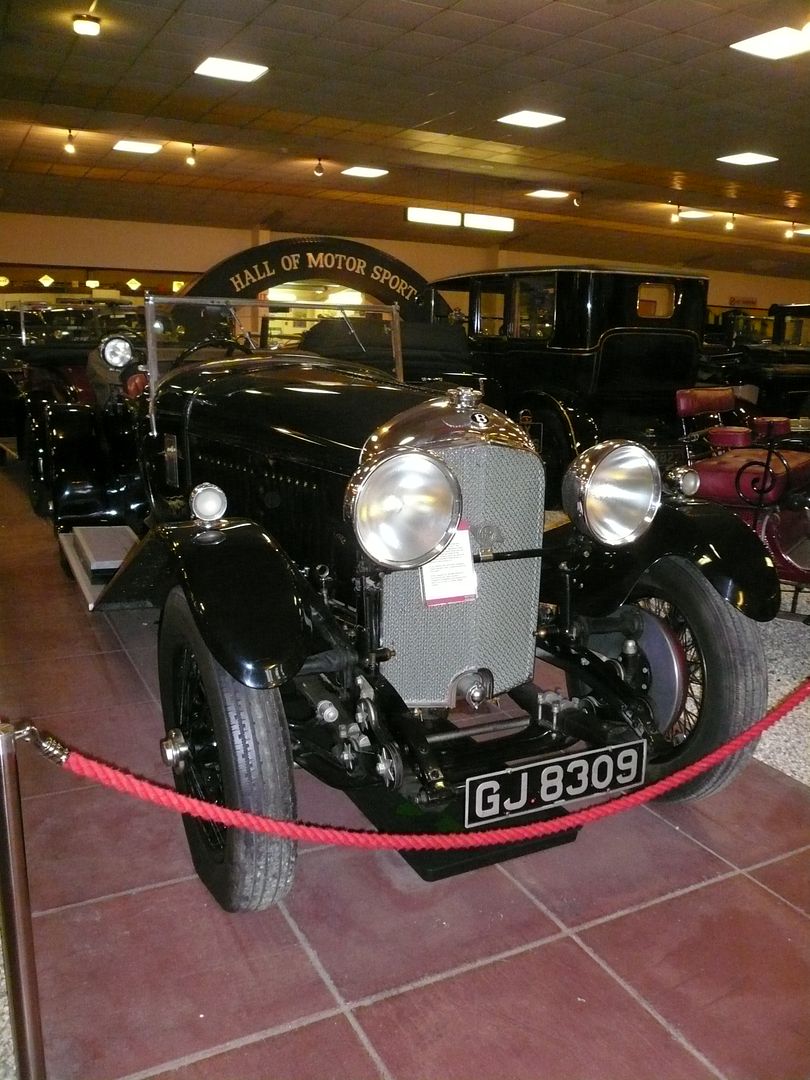 Bentley S Type Convertible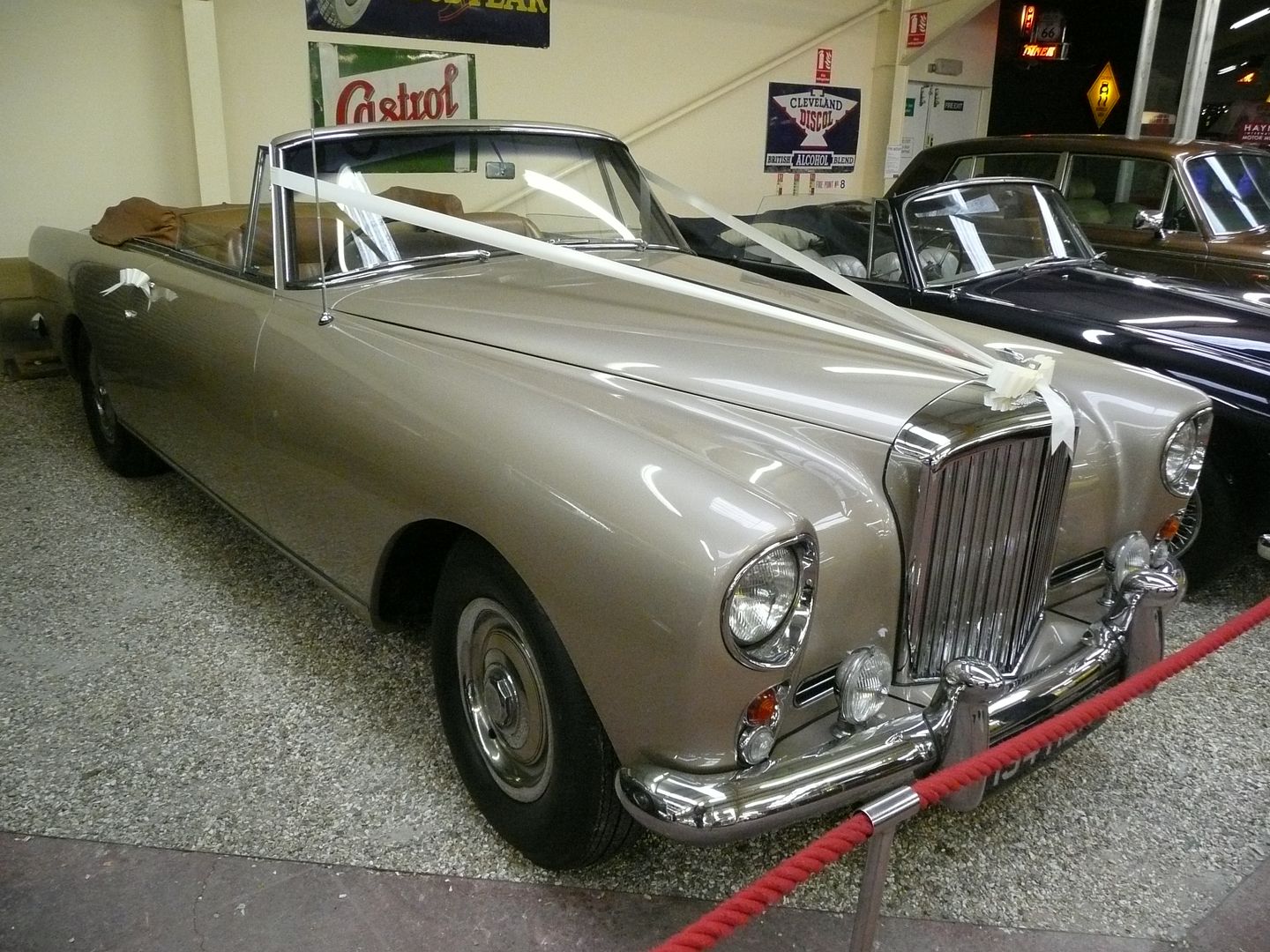 A Land-Rover Series 1 and assembly of ADO15 Mini-based models
More details can be found on the museum's own website: http://www.haynesmotormuseum.com/home