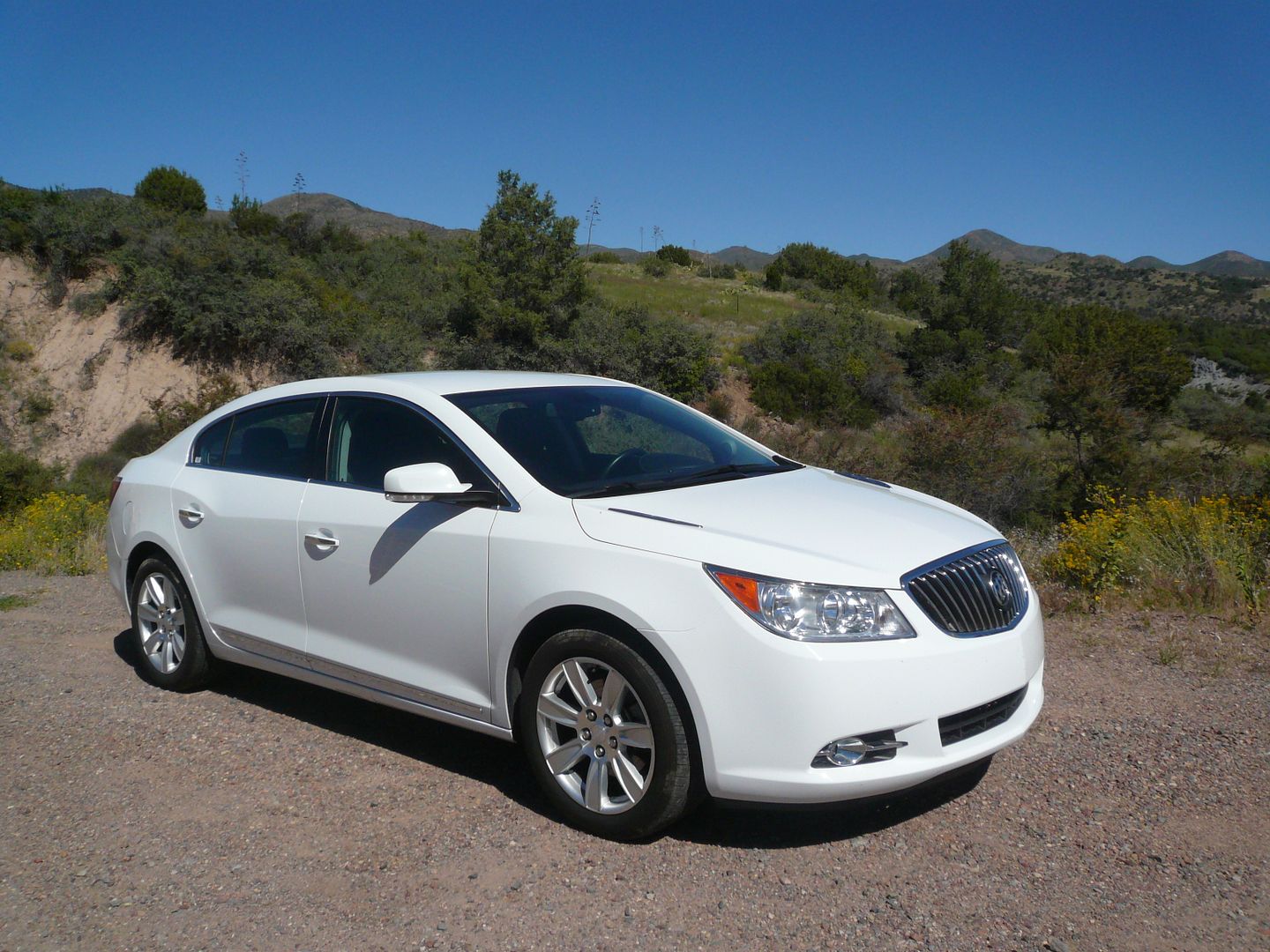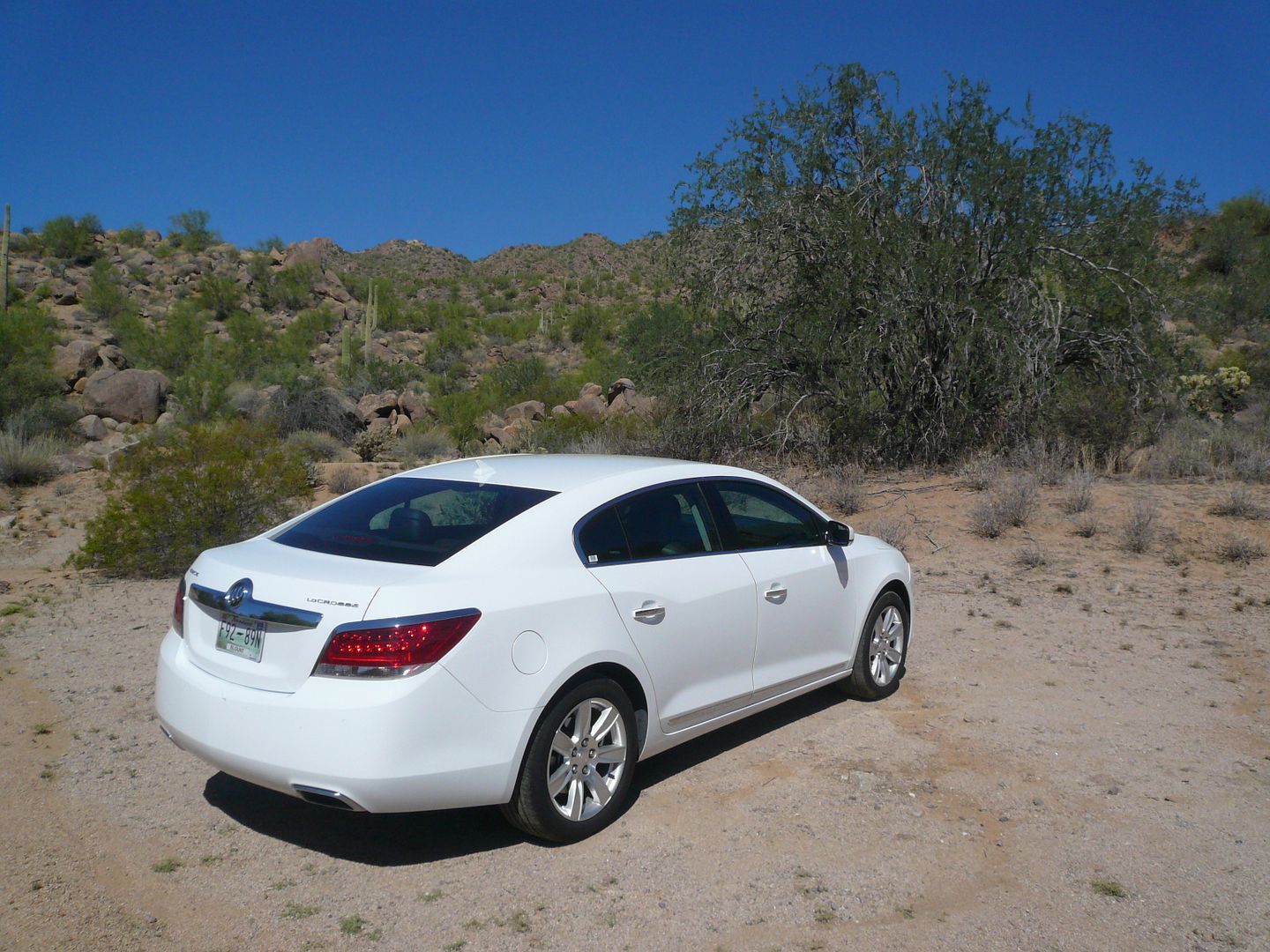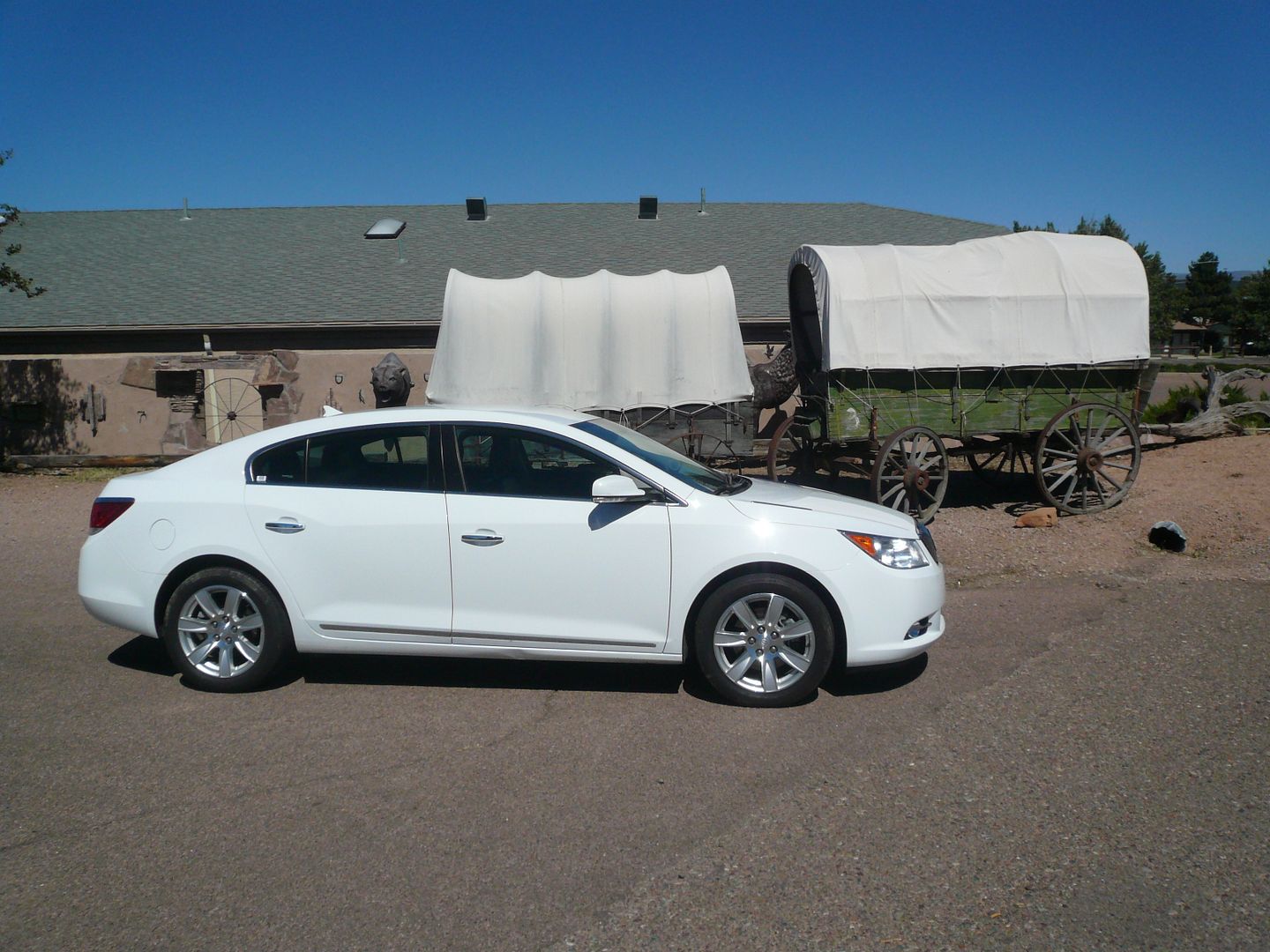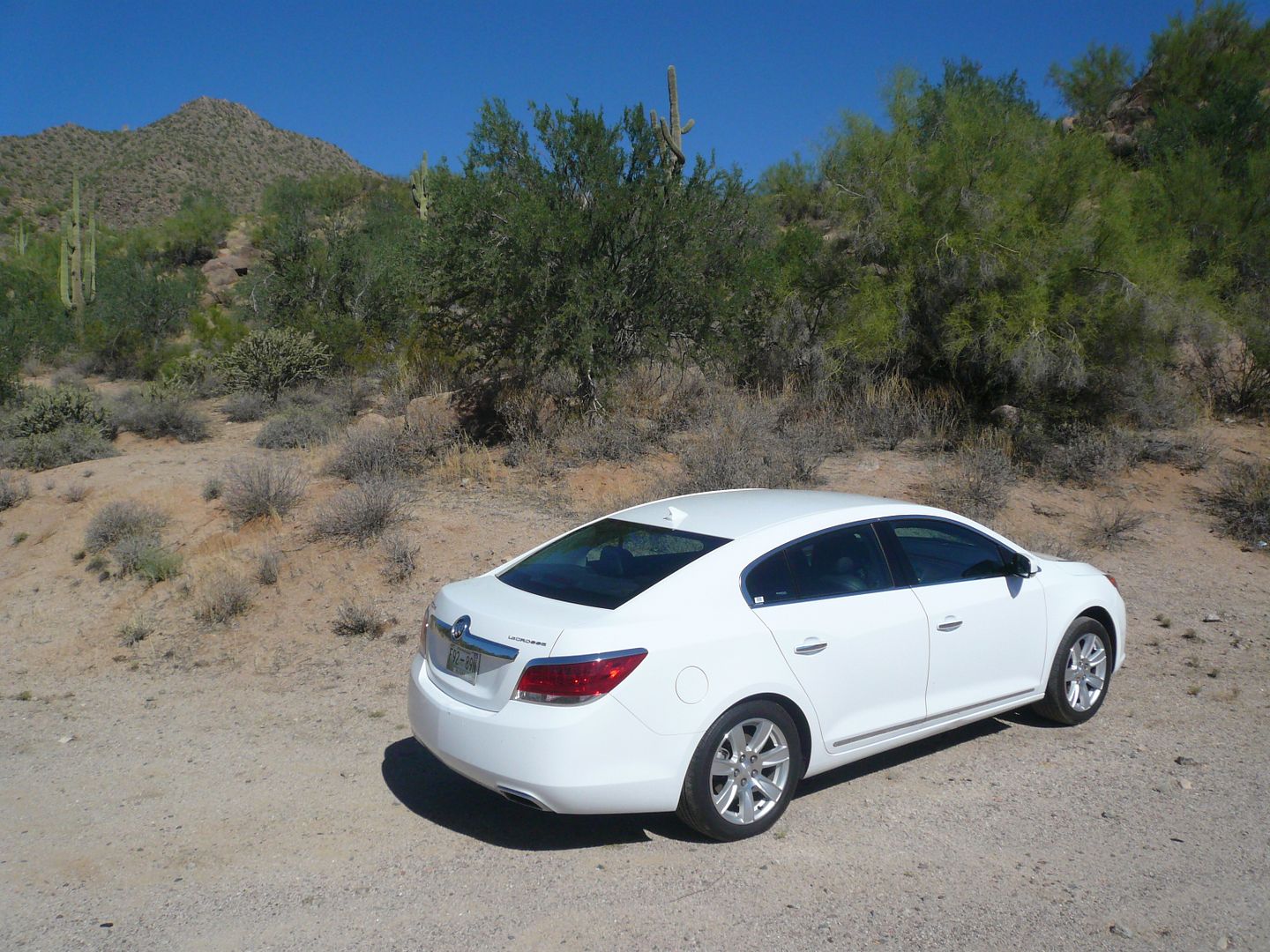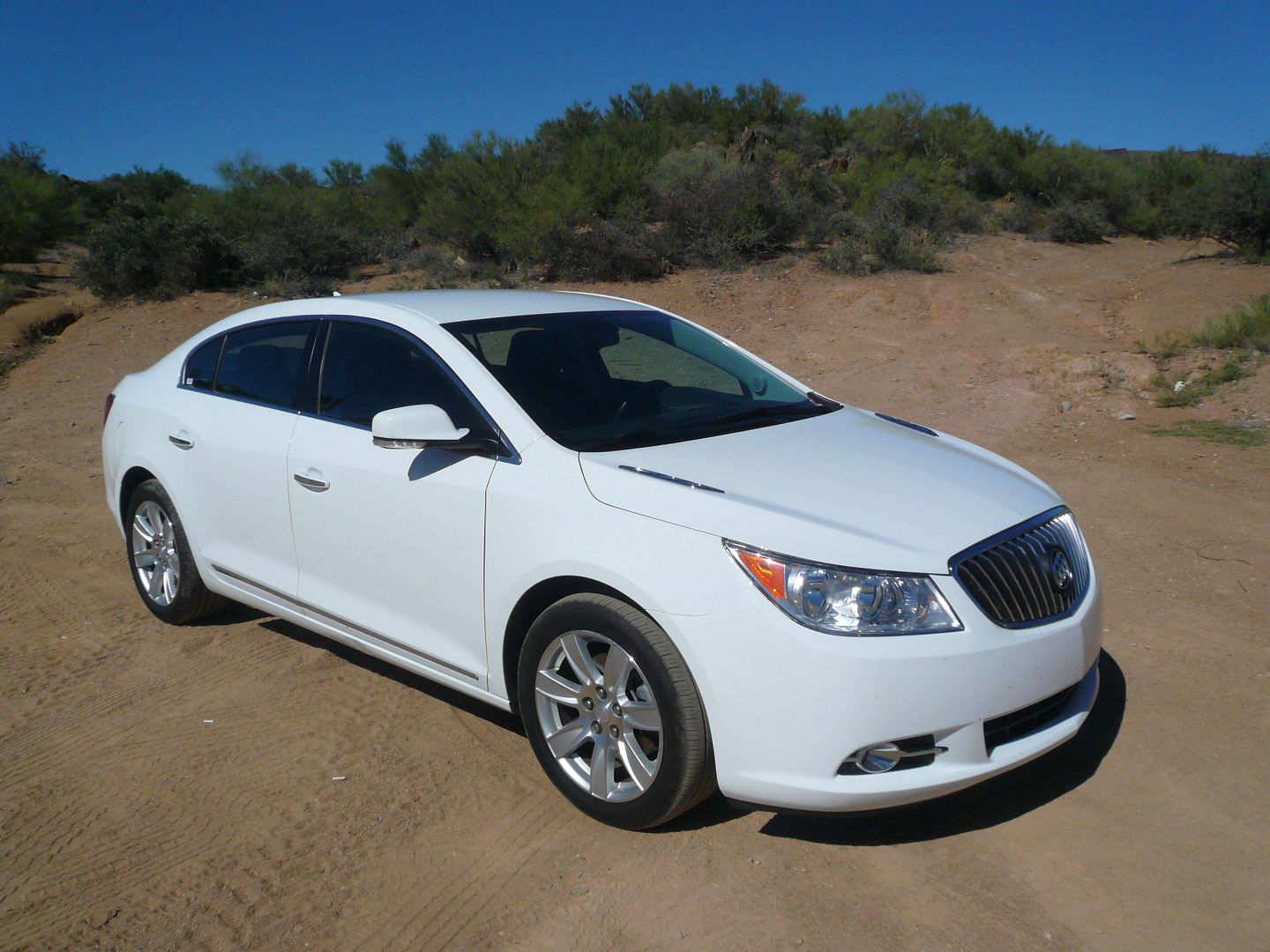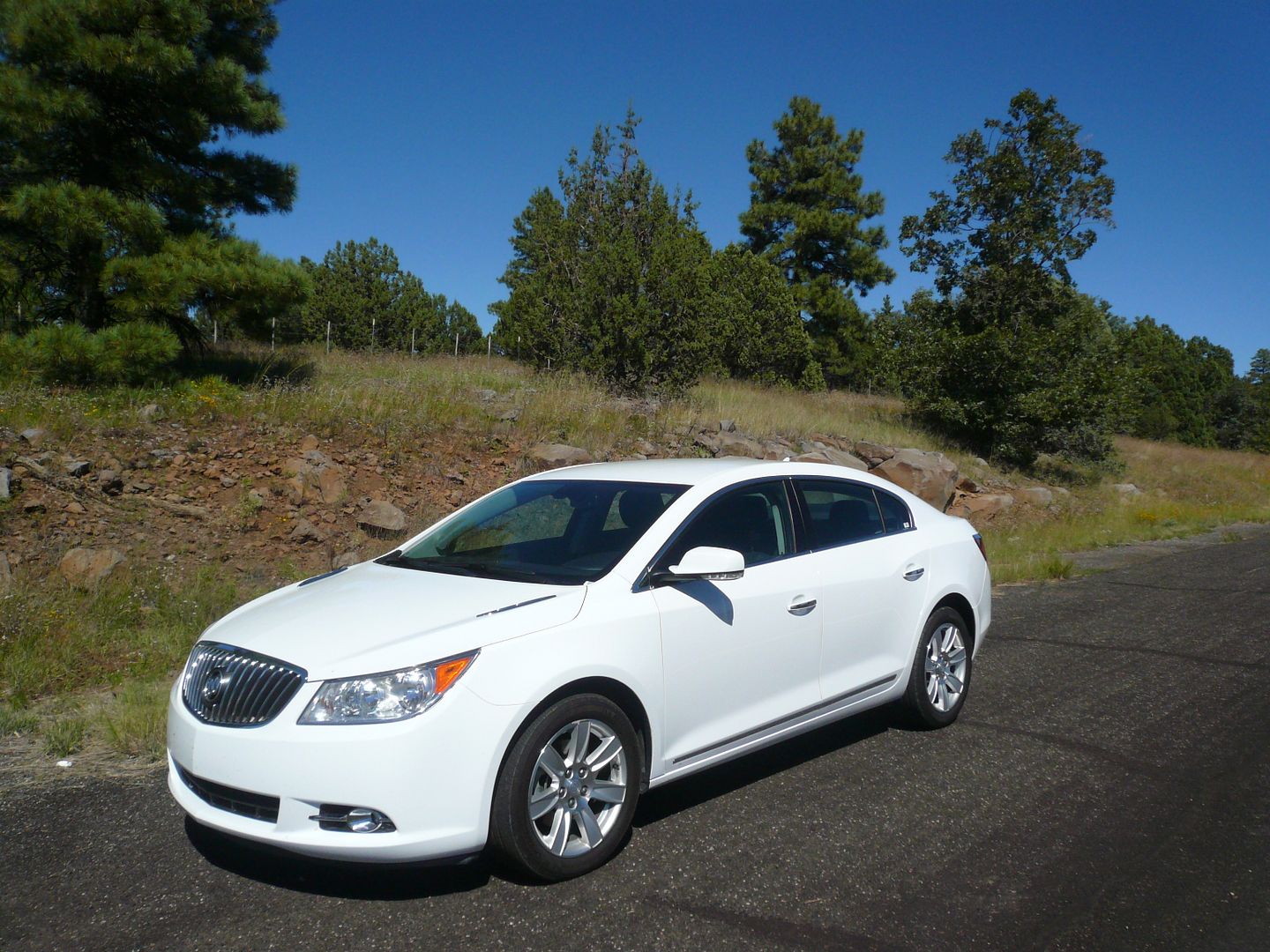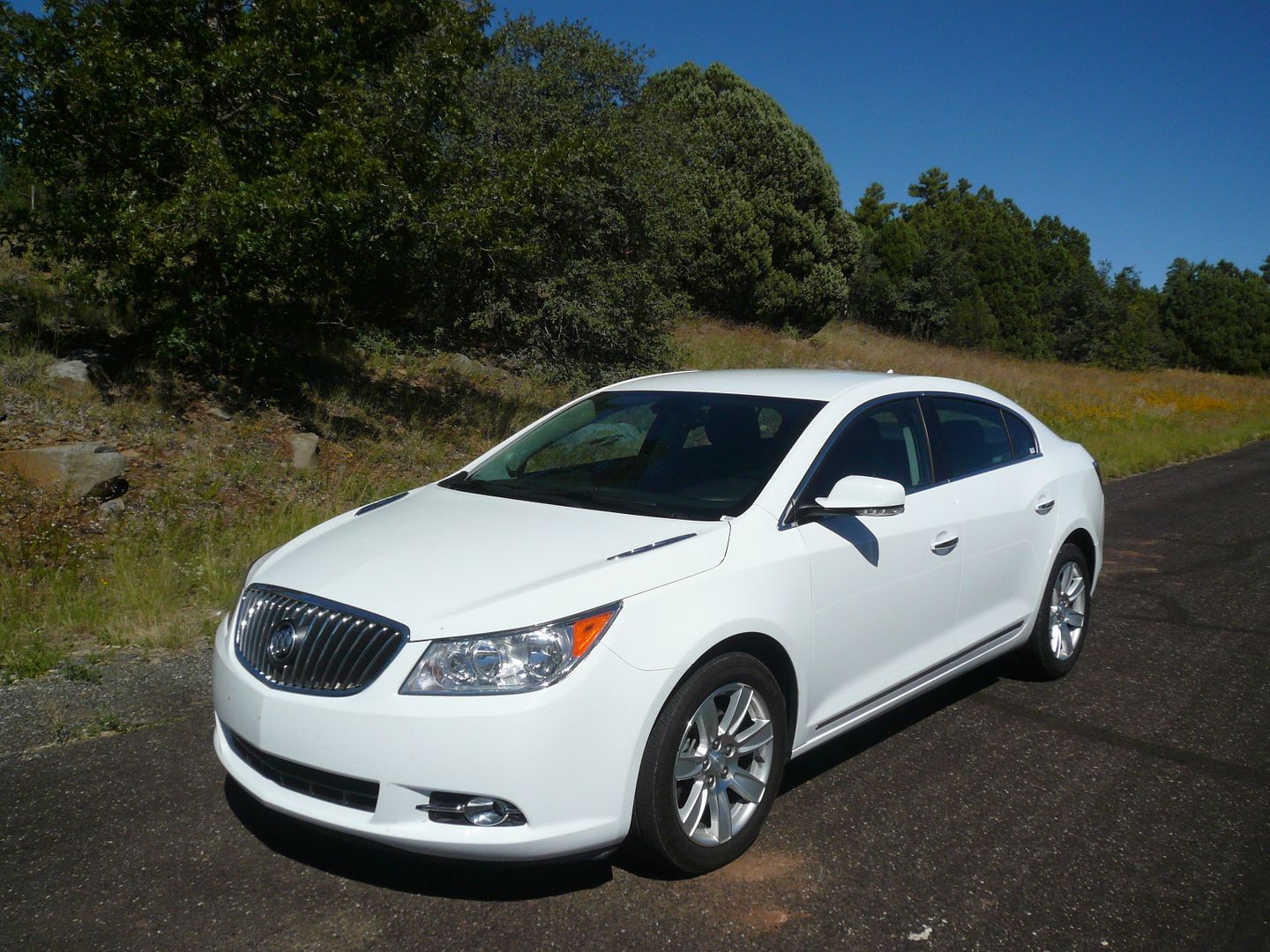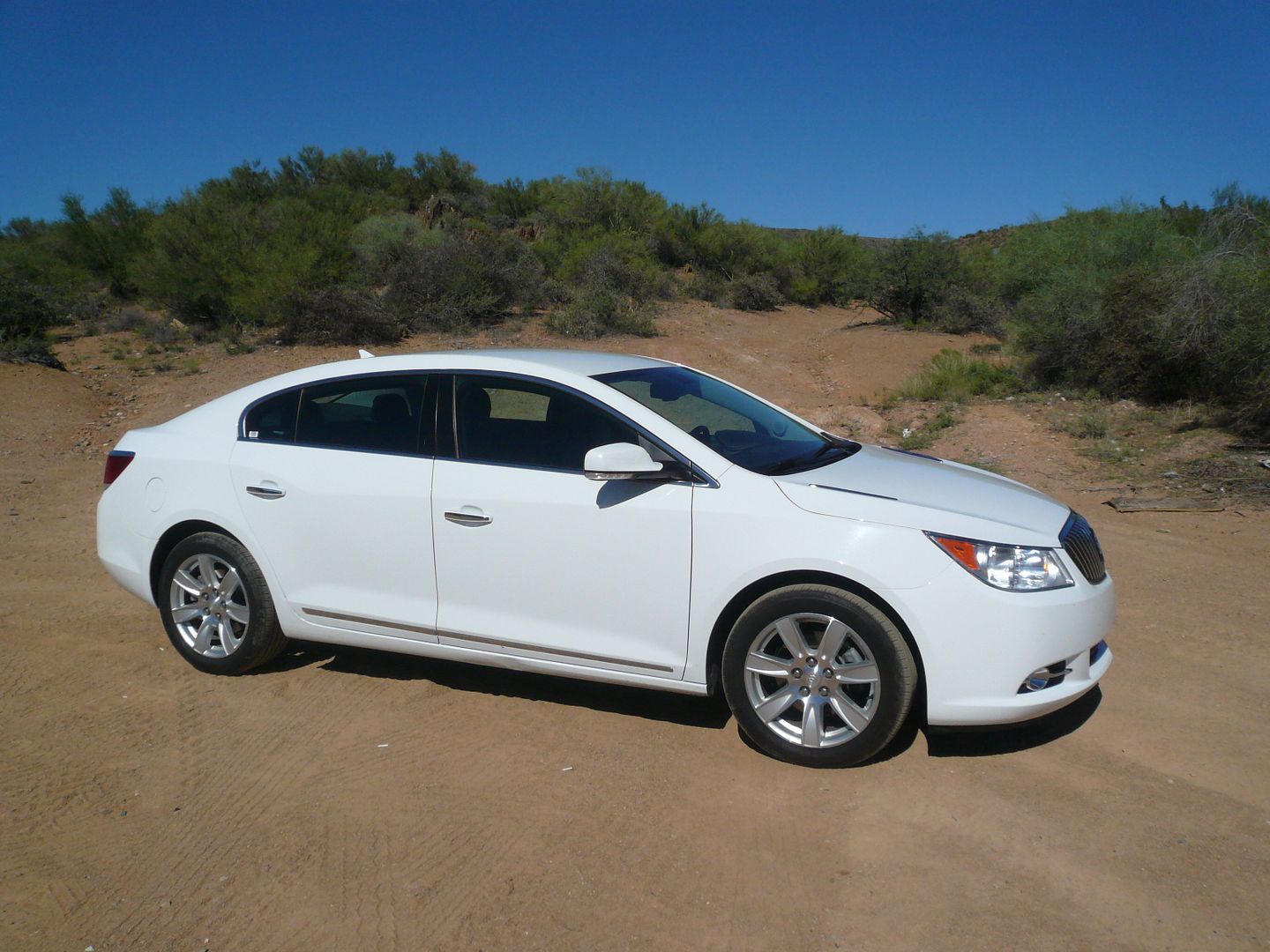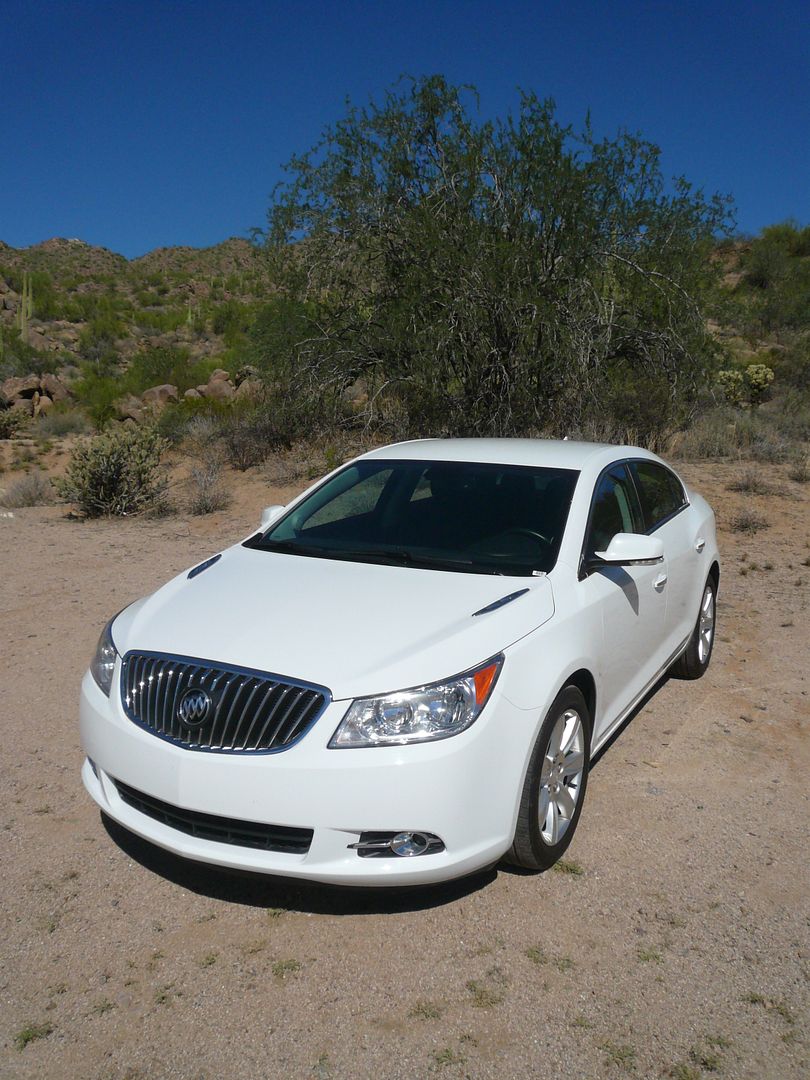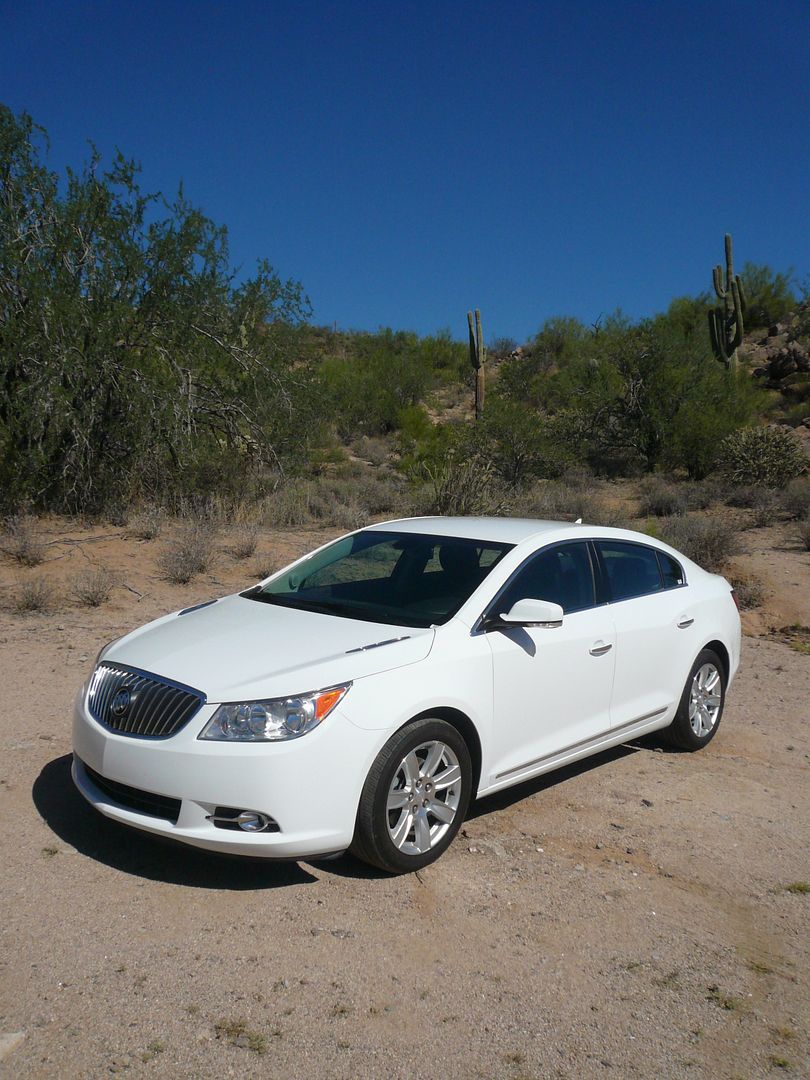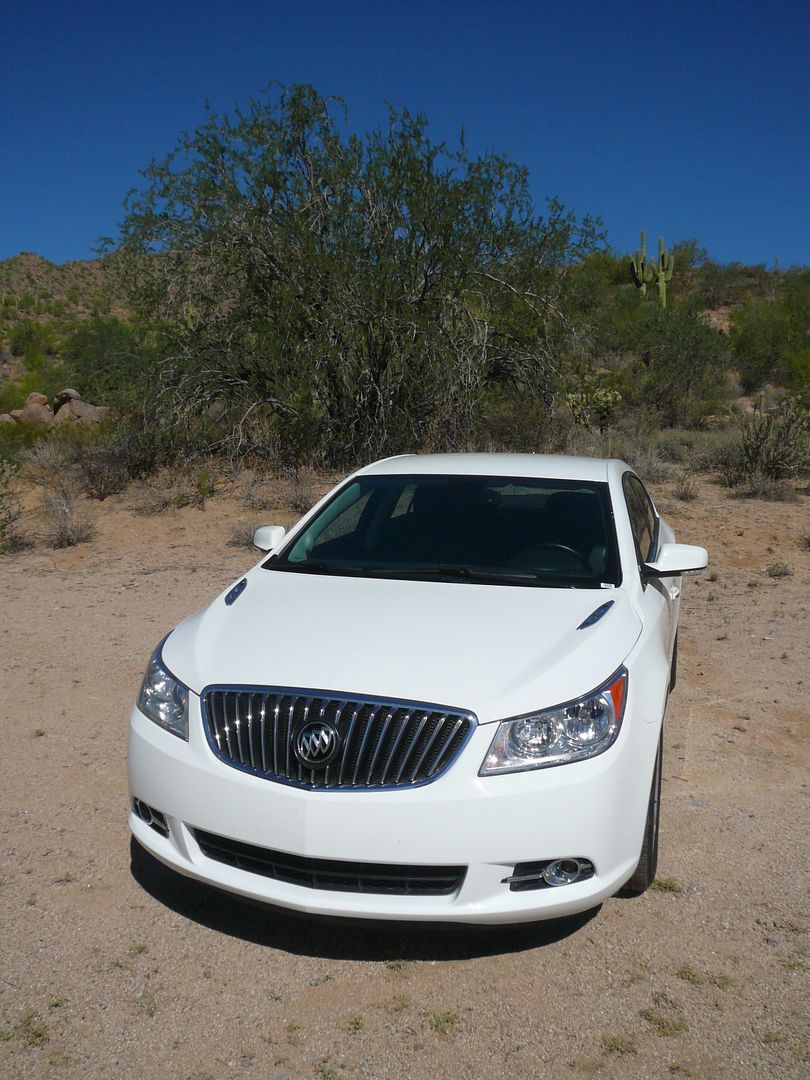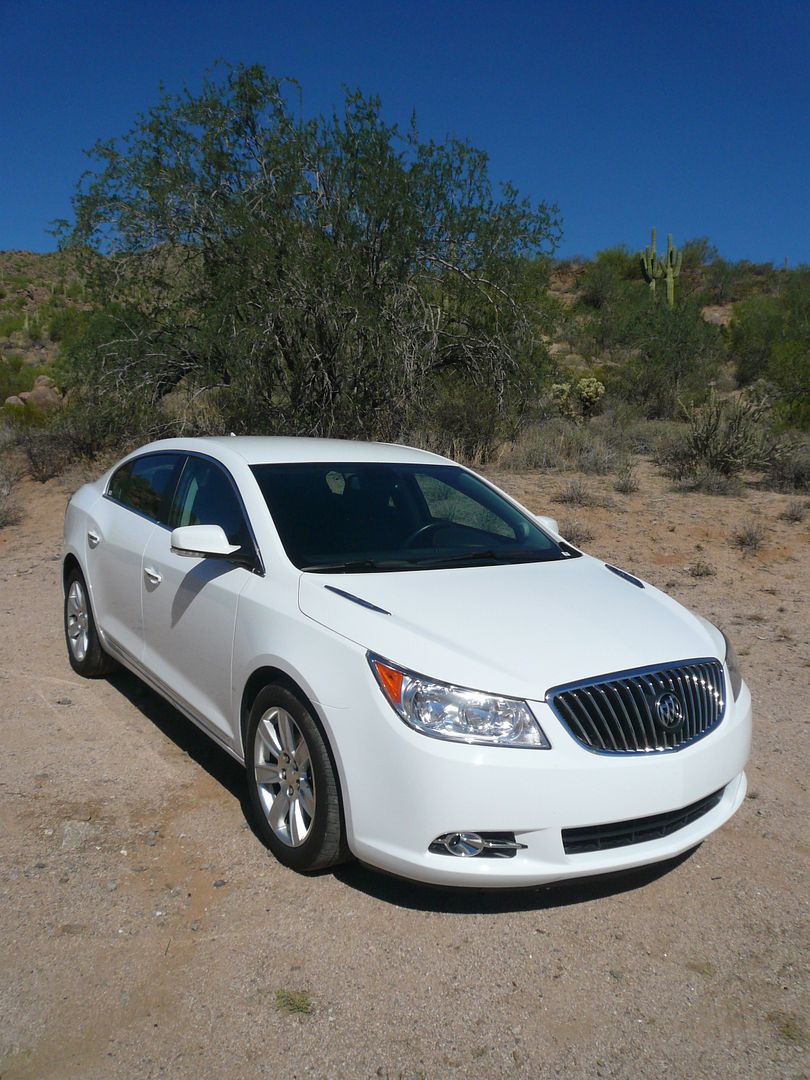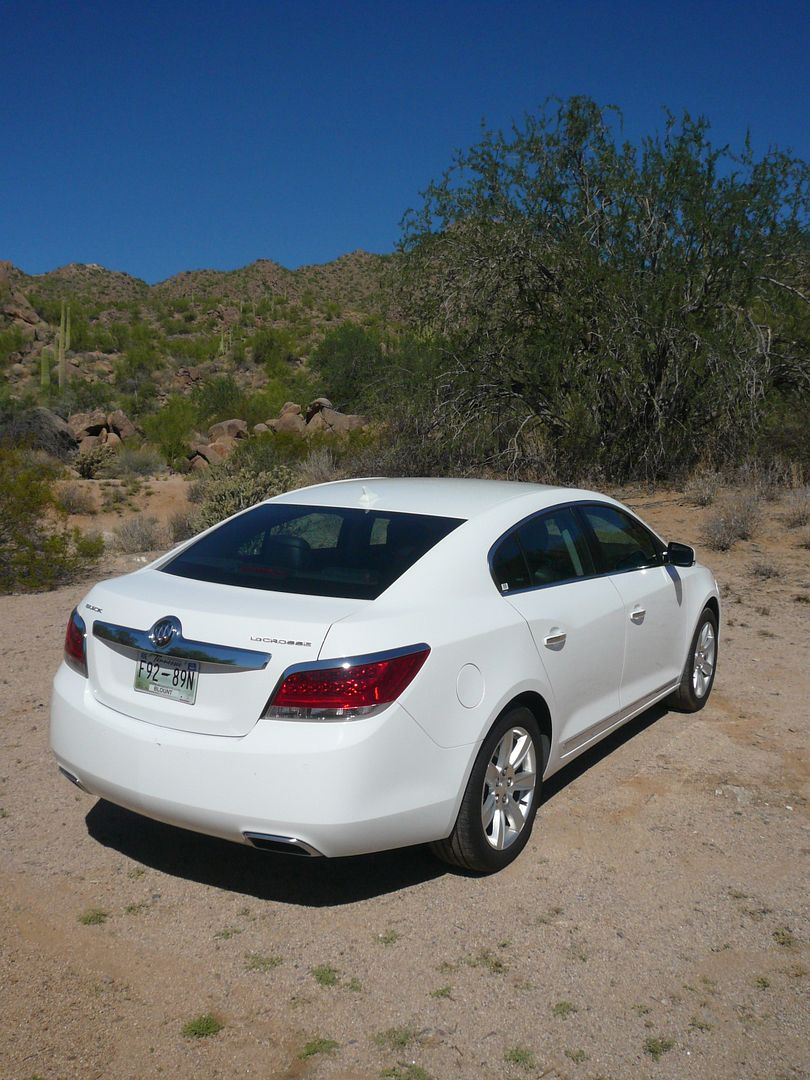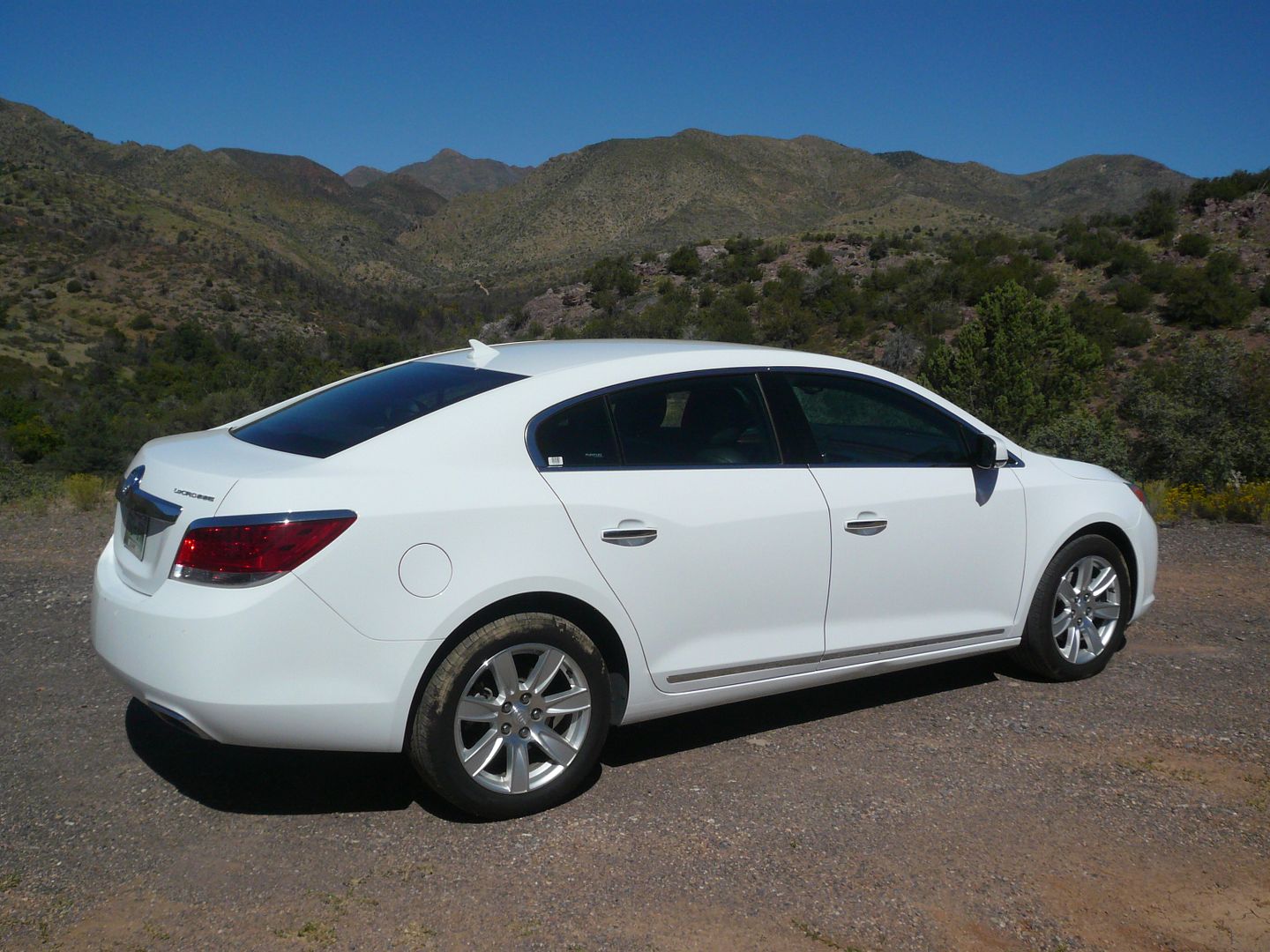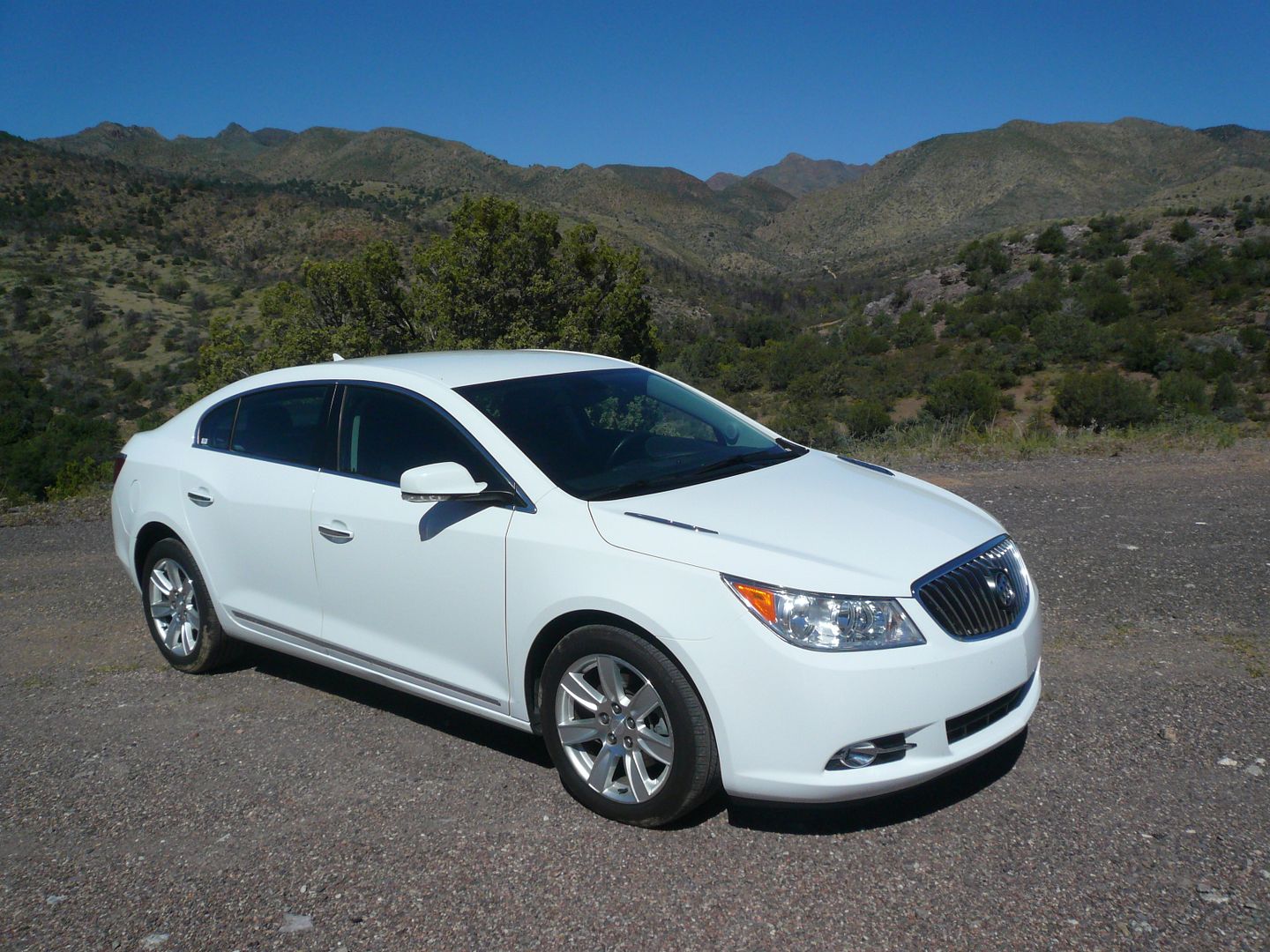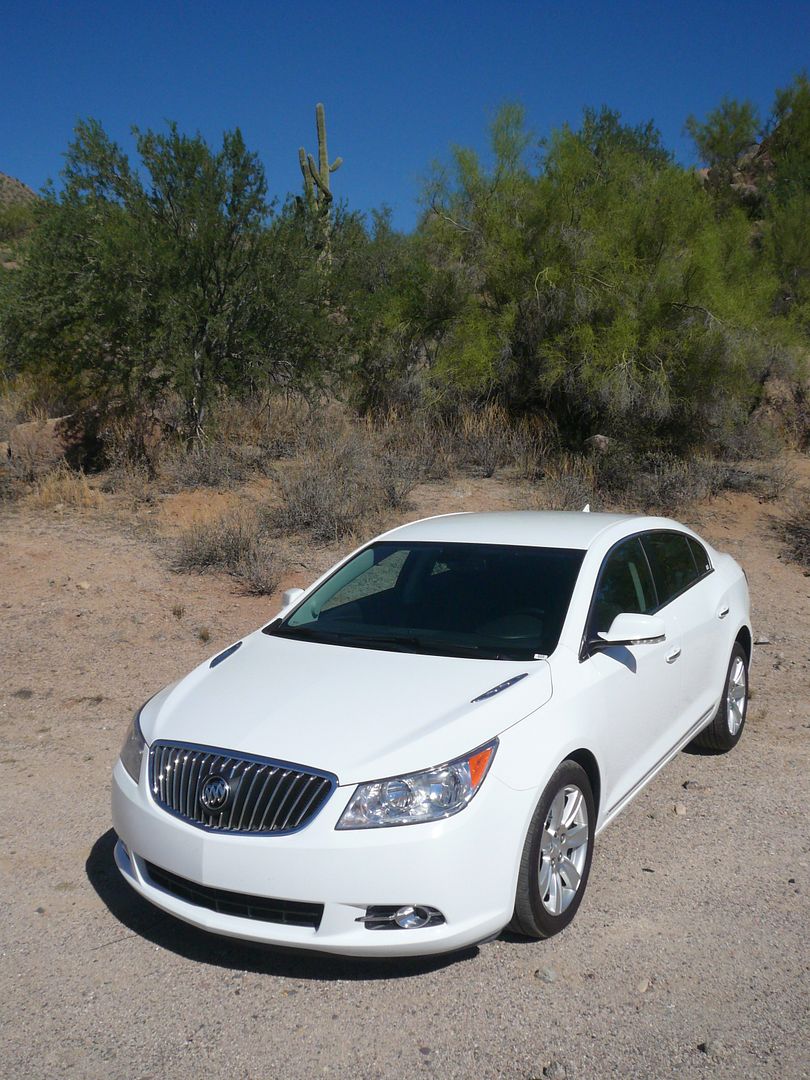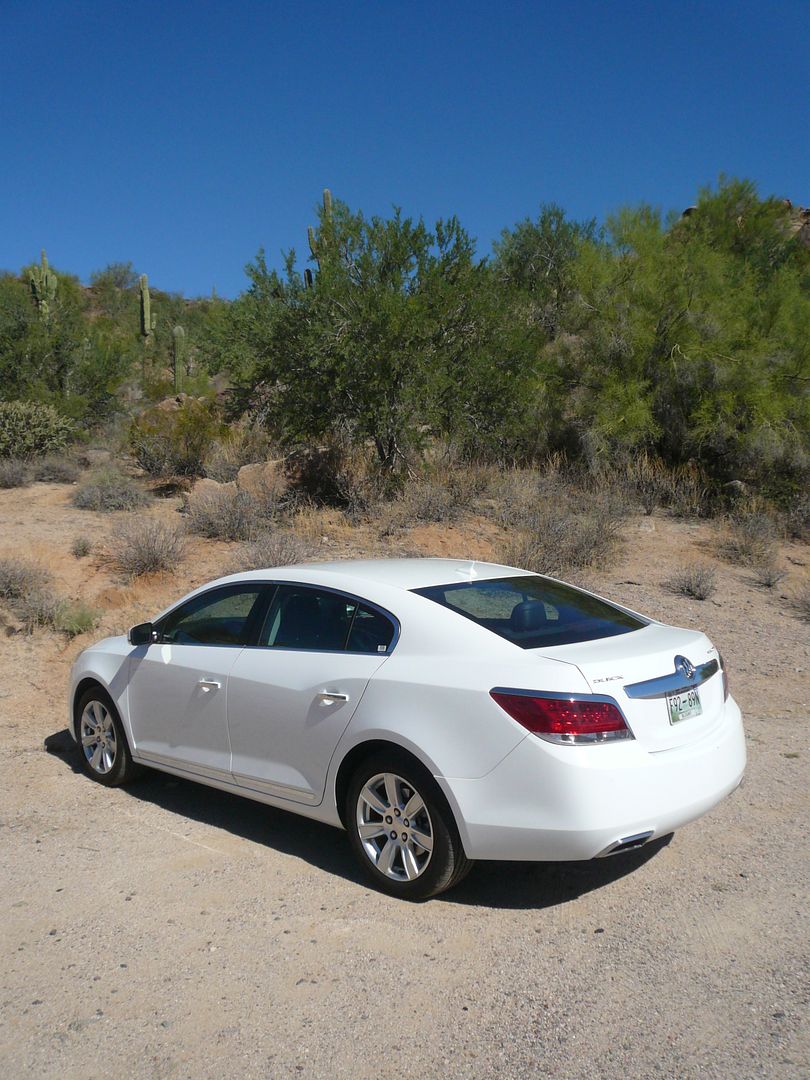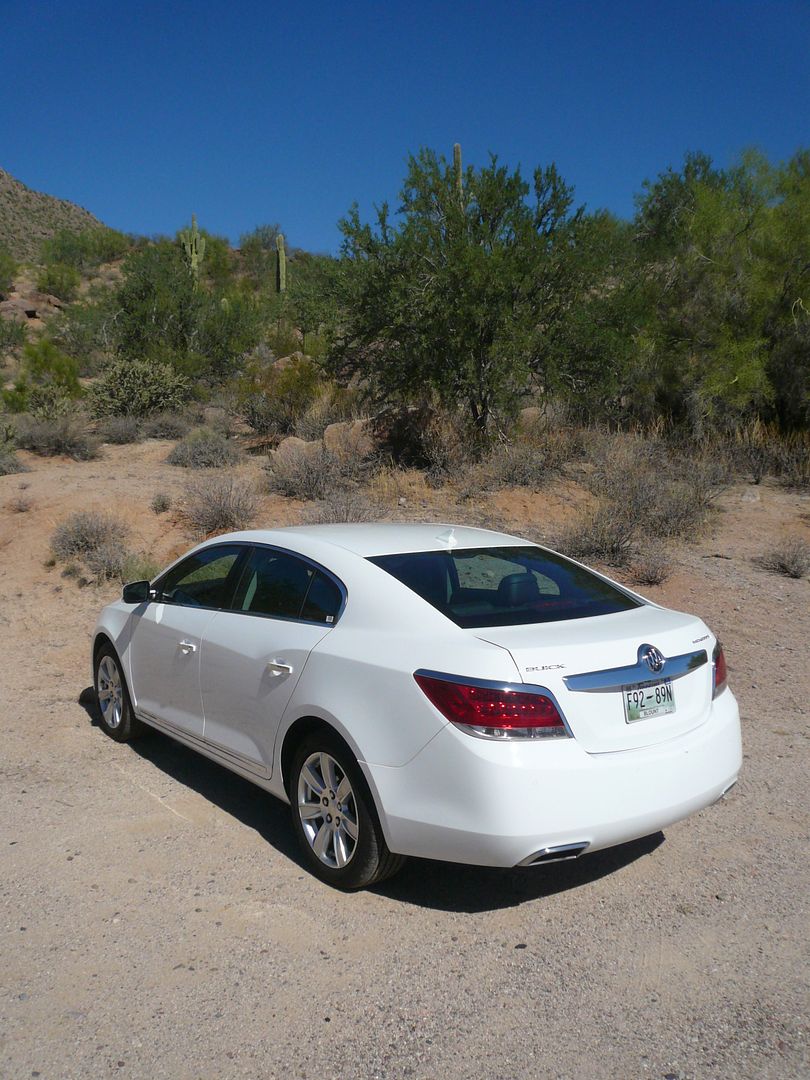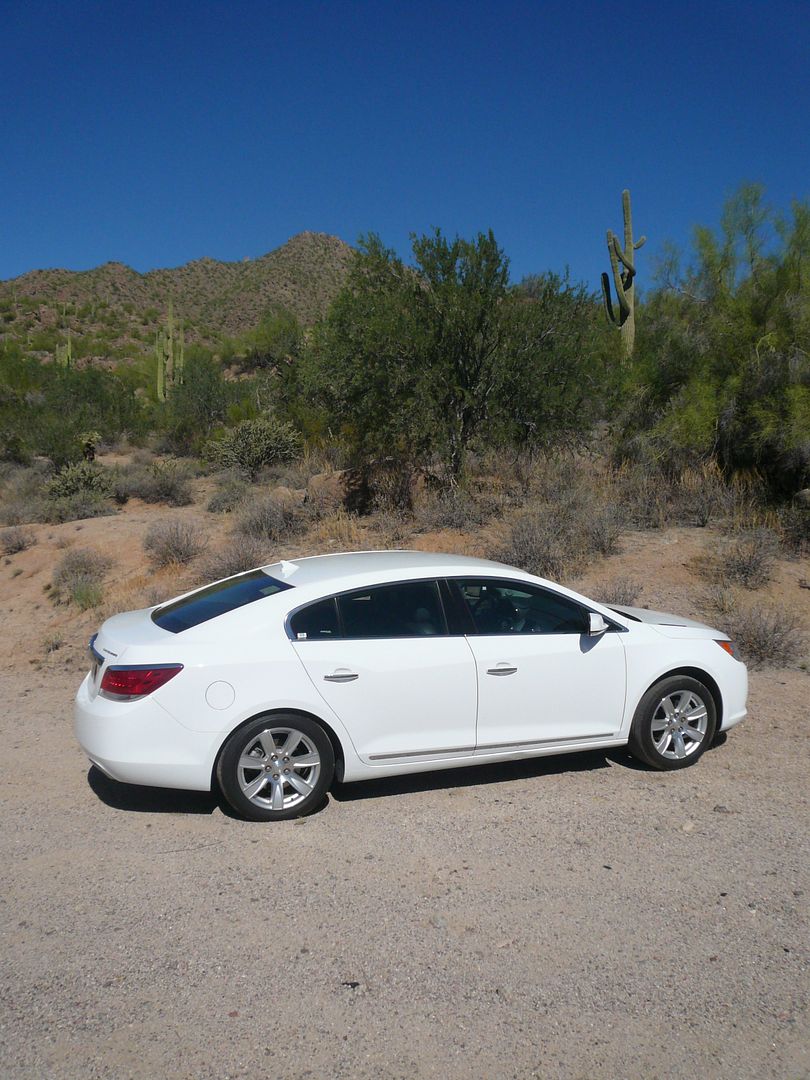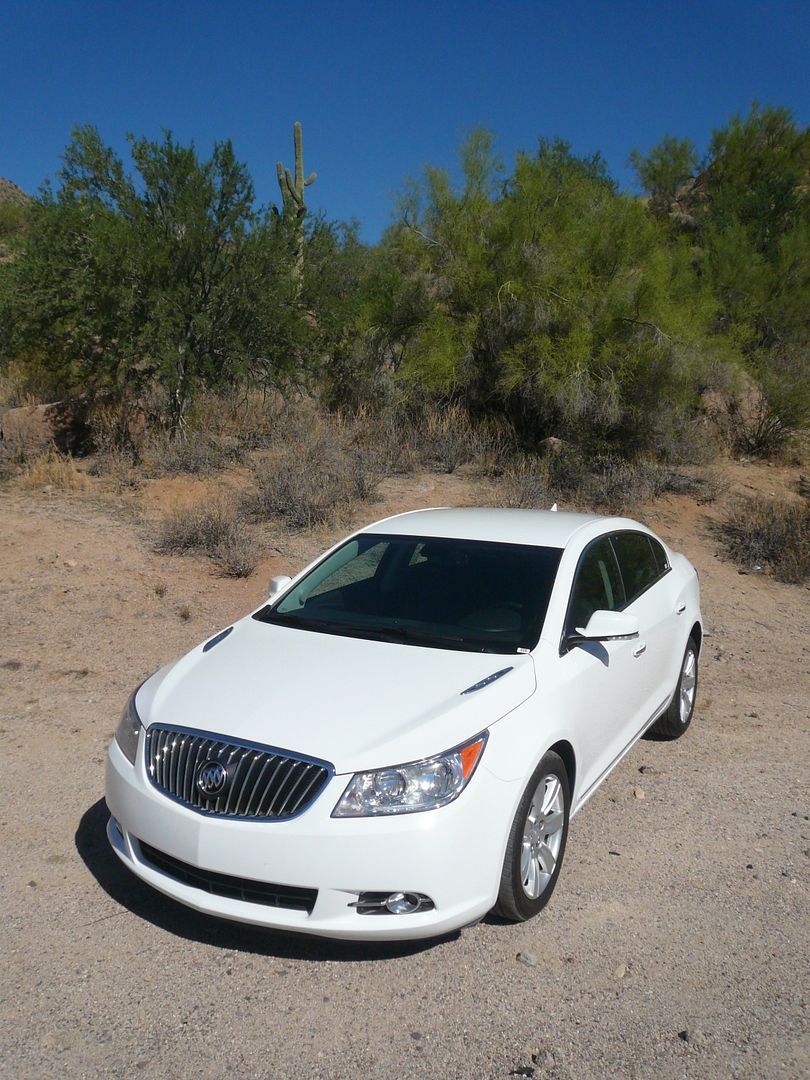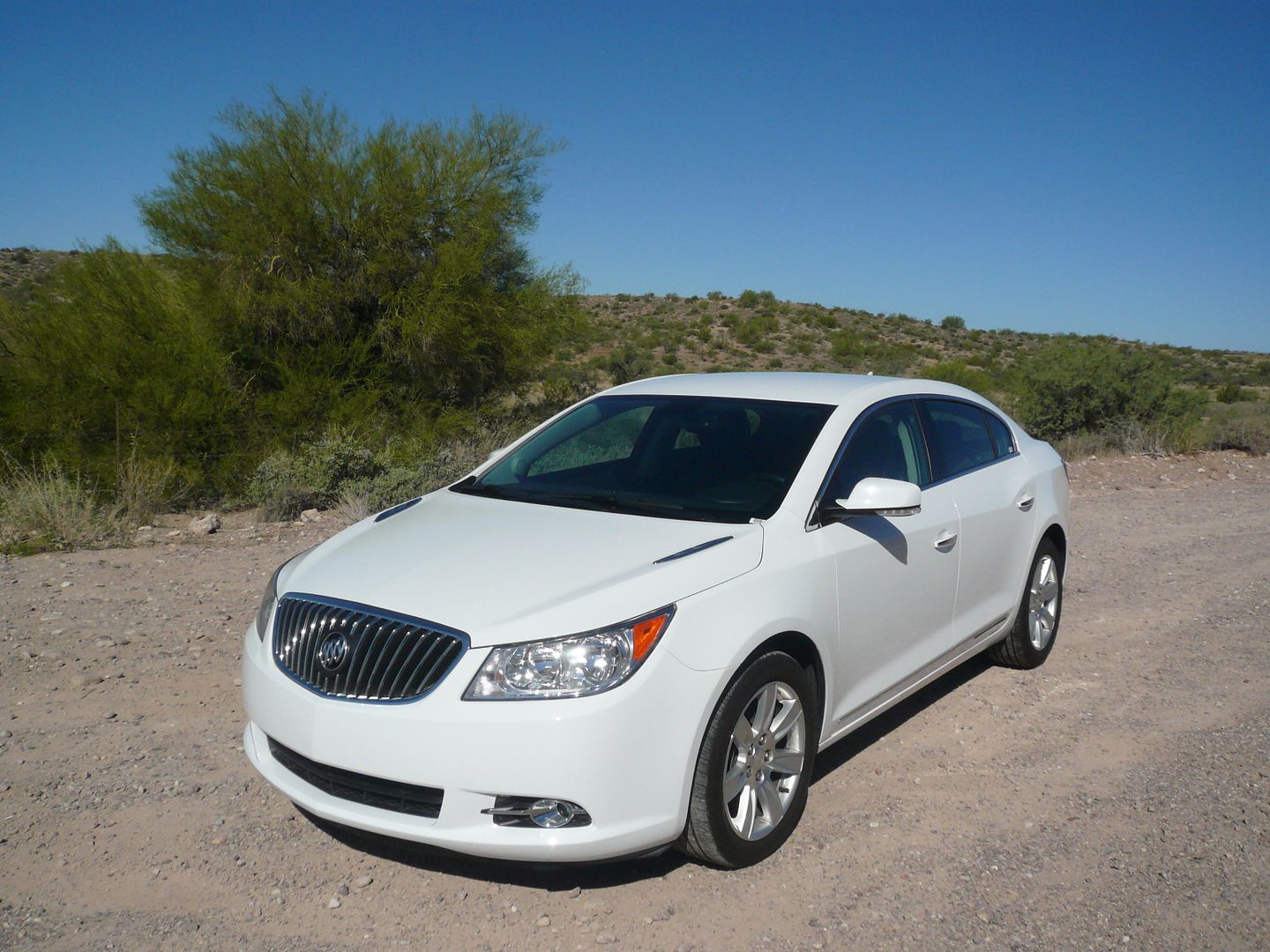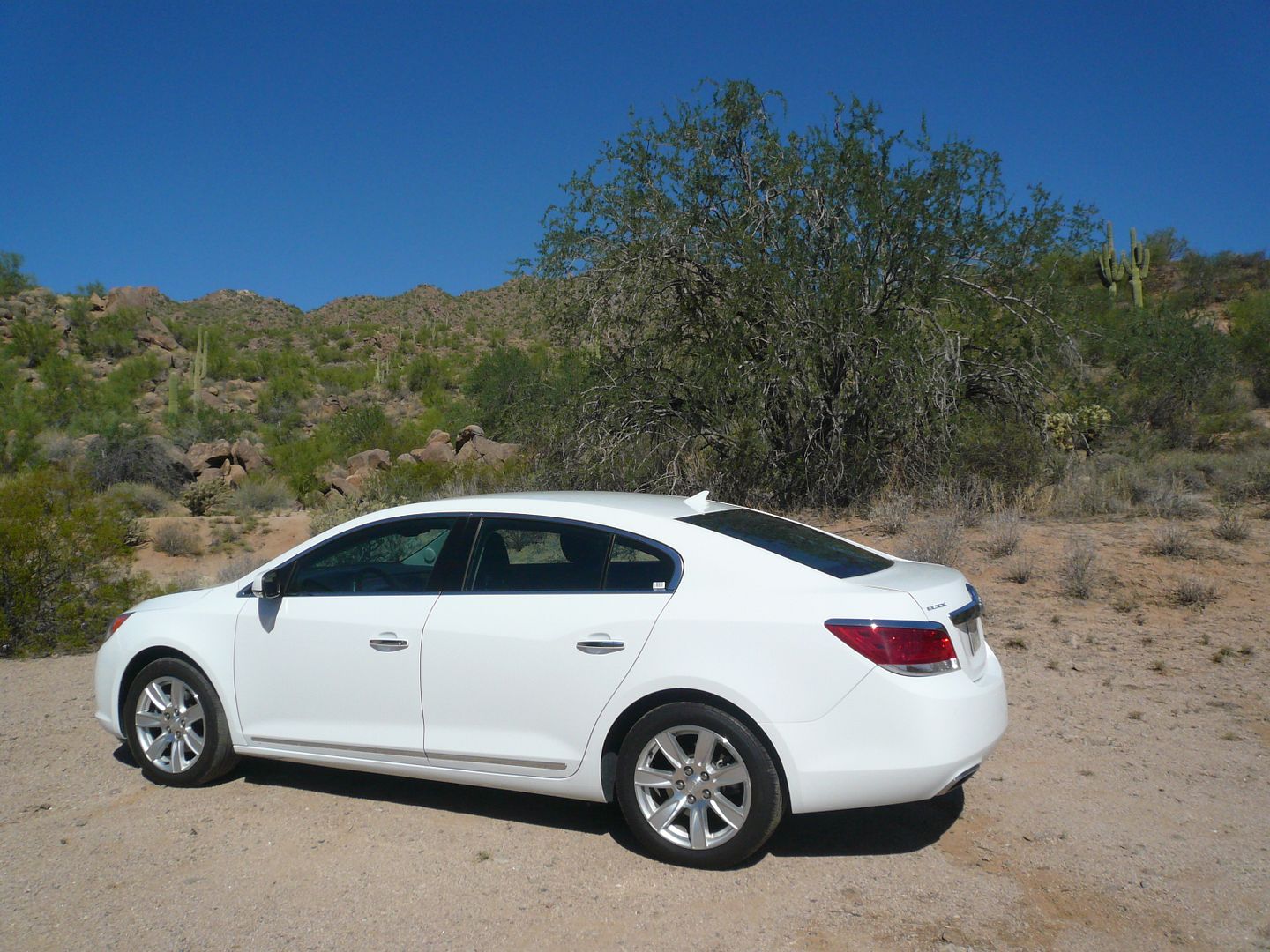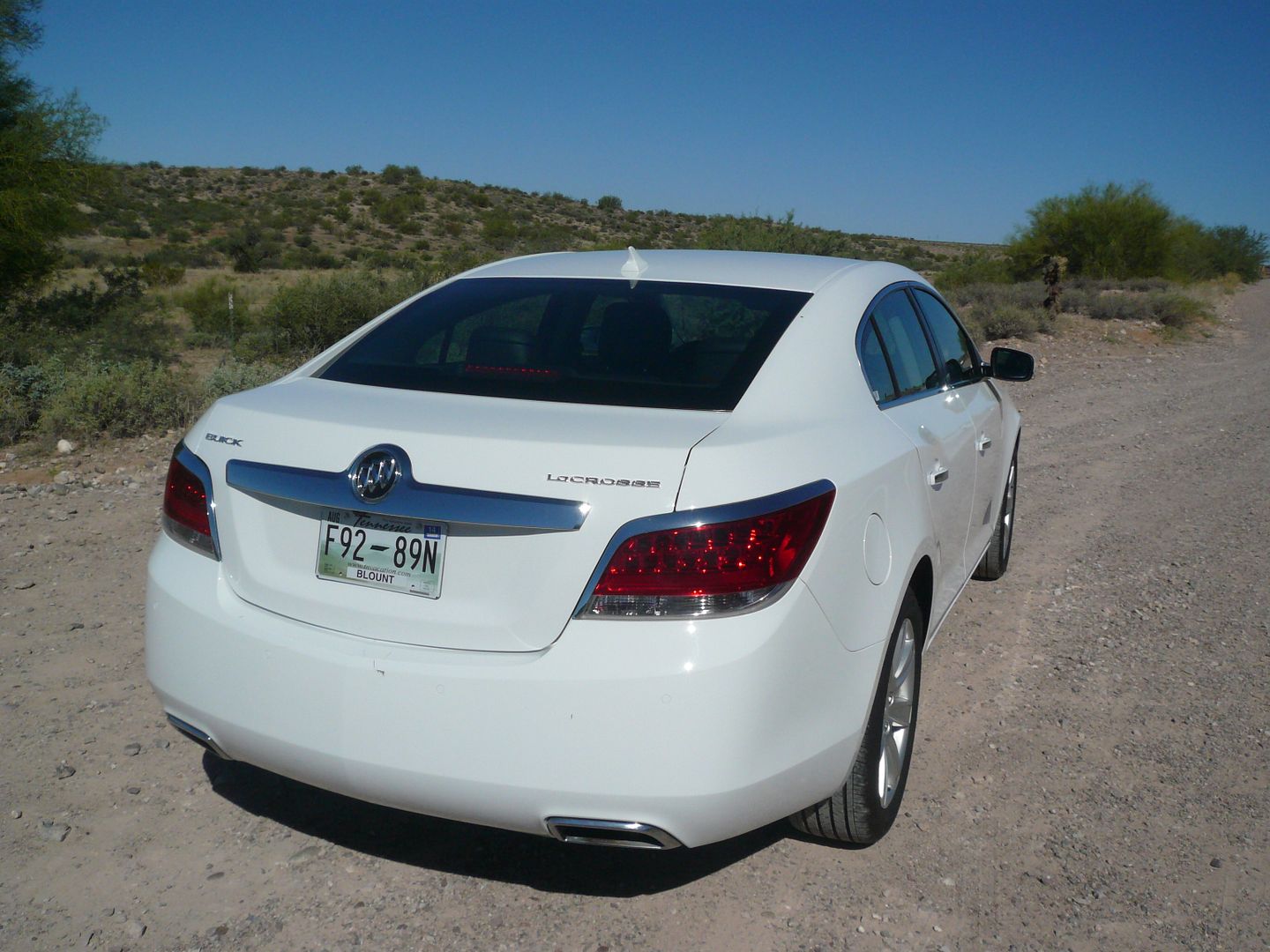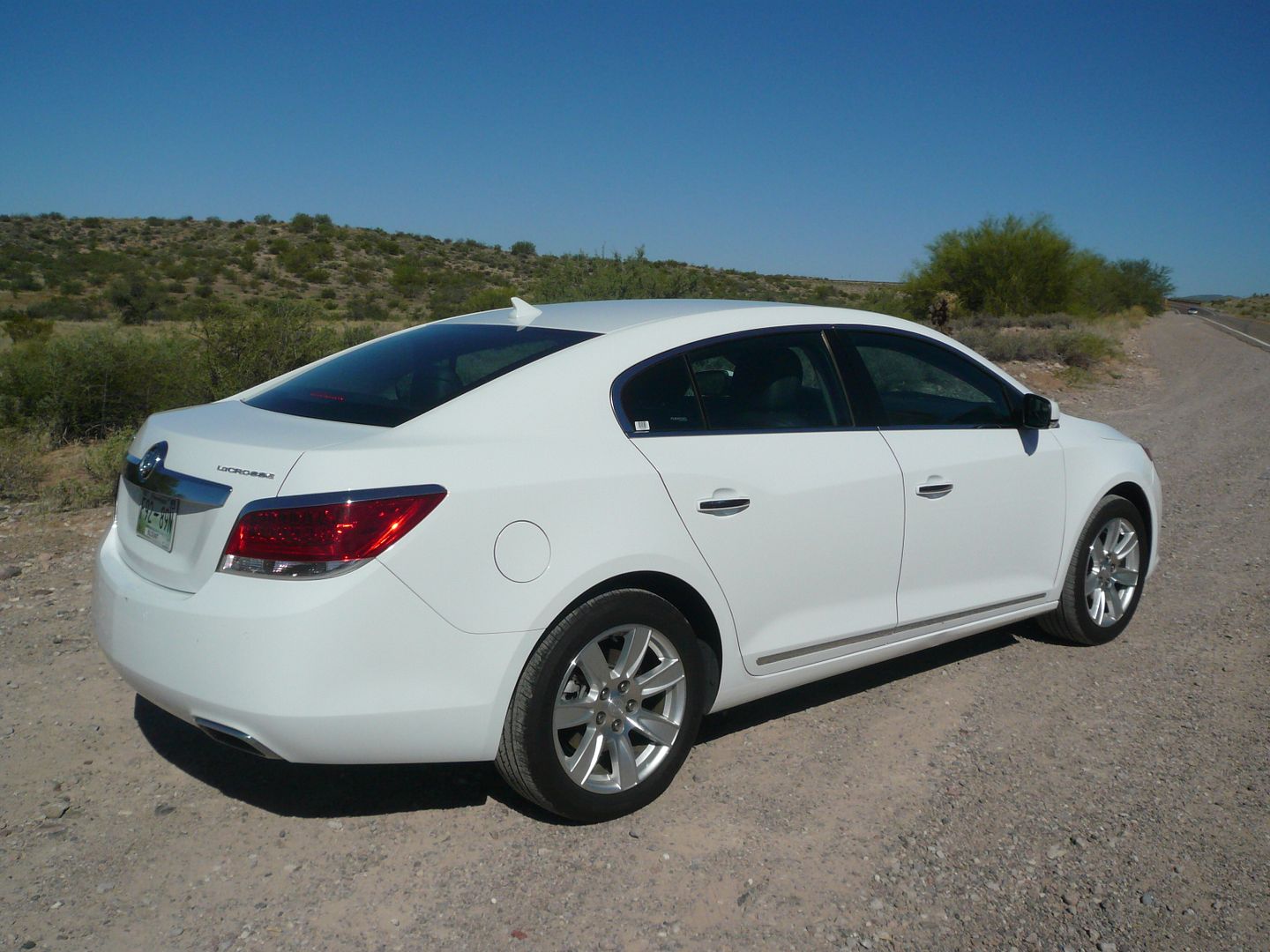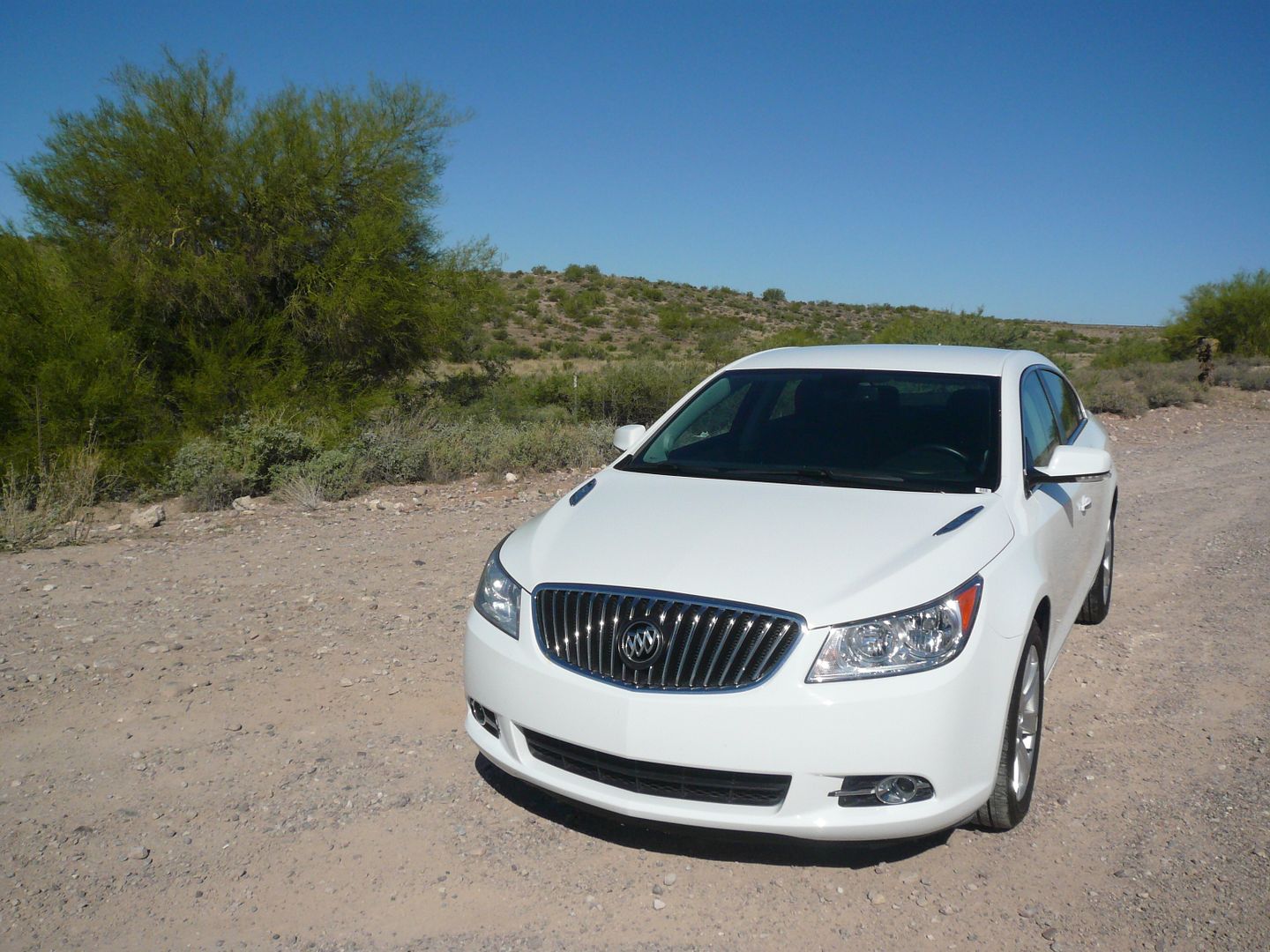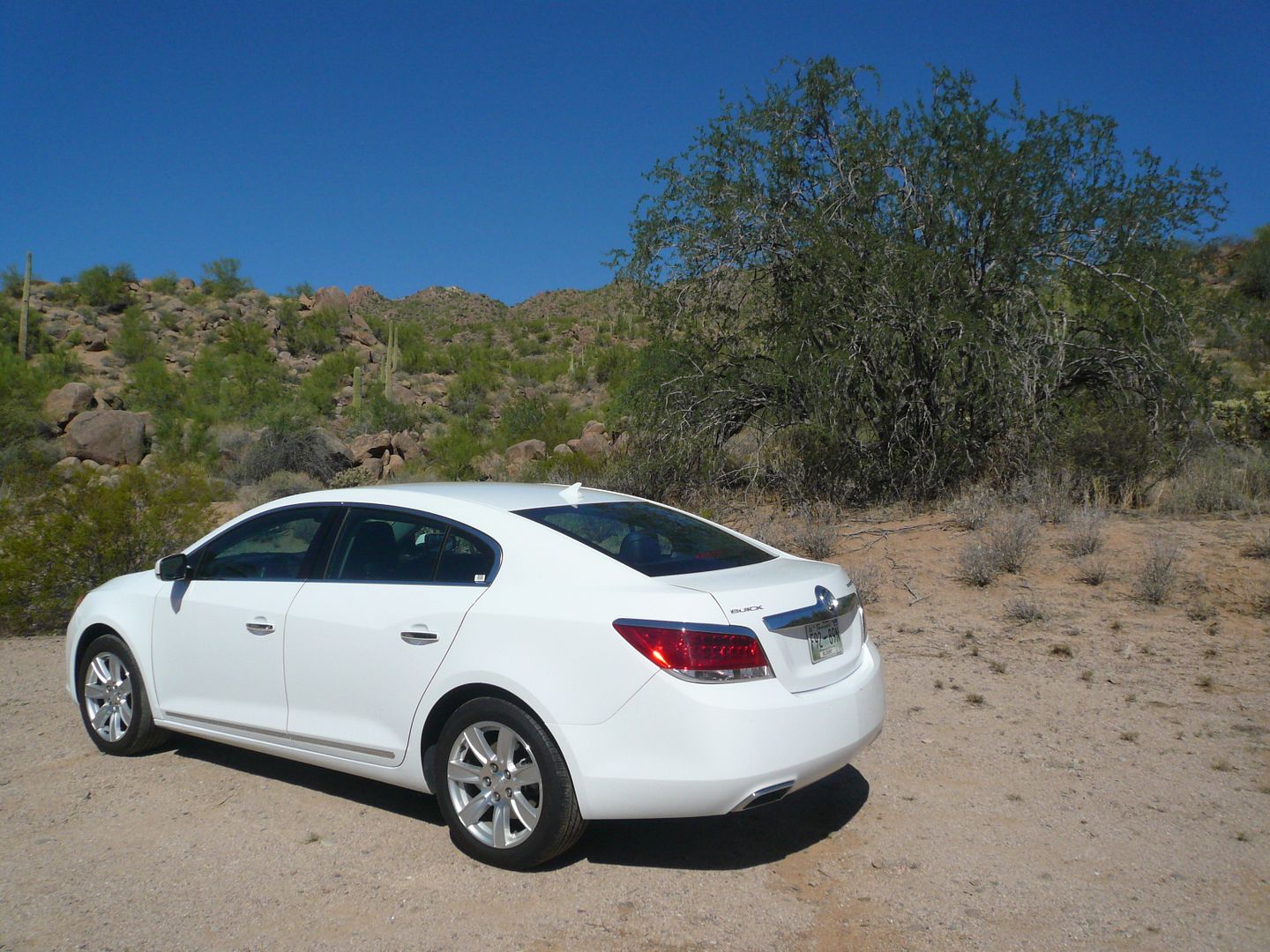 When Buick decided to retire the long running Century nameplate and replace it with a new moniker, eye brows were raised, not least because what they chose, LaCrosse, had connotations in Quebecois slang that were rather regrettable. Hence in Canada, their new large family-sized car was called Allure, but elsewhere it took the name of that game that is often thought of as being played mainly by girls at English public schools. Back in 2004 when the LaCrosse debuted, it joined Buick's range as the entry level model, sitting below the larger LeSabre, a car which was soon replaced by the equally big Lucerne. By the time of the debut of the second generation LaCrosse in 2009 as a 2010 model year offering, things had changed, and the top model in Buick's range was the luxury Crossover Enclave, and although the Lucerne was still around, it was on Death Row, slated not to be replaced. Within a short space of time, LaCrosse found itself at the top of Buick's saloon car range, with the Insignia-based Regal and more recently the Astra-based Verano joining it as cheaper stablemates. It's also gone up in the rental car world. The Century was viewed as a full-sized Group F car, and so was the first generation LaCrosse. But the second generation models came in as a premium, ie Group G and then this year, I found out, they have been upp-ed again, now rated as a Luxury in Group I. That puts them alongside the Toyota Avalon, Chrysler 300 and Cadillac XTS, so it is in the correct peer group, but it just means that you will probably need to pay quite a bit more to rent one. Although outsold by the Chrysler 300 in the home market in 2012, more than 57,000 LaCrosse were bought in America last year, which is more than double the volume of Regals that were shifted, and of course Buick remains extraordinarily popular in China, with over 100,000 units bought there in 2011, so this is an important car for its maker, who has declared it as "a Lexus beater".  In testing a 2013 model, I wanted to find out if it is a good car as well.
The second generation LaCrosse is based on GM's Epsilon-II platform which also underpins the Insignia, though unless someone told you that, you probably would not guess, as this is a significantly larger car than the Insignia. It is different mechanically, too, with a choice either of a 182 bhp 4 cylinder e-Assist version which adds a 15 bhp belt-driven electric motor to the Ecotec petrol engine to deliver class-leading levels of fuel economy, and a 3.6 litre V6 unit which is what was fitted to the test car. This engine is the one that debuted a couple of years ago, to replace the long running 3.5 litre unit, and in the LaCrosse it now puts out a not inconsiderable 303 bhp. You would imagine that this should be enough to make the Buick very rapid indeed, but it never feels that way. It certainly does not feel slow, and indeed when you put your foot down even only moderately, the Buick will get out of the way of its own shadow quite quickly. Some of the missing sensation in rapidity is probably down to the fact that it is also whisper quiet. Only when you really rev it hard does the engine note intrude, but at all other times, it is almost inaudible, and coupled with negligible wind and road noise, this makes for a very refined cruiser indeed. I think the word is probably "serene". That is not entirely a Good Thing, as that sensation also applies to the other driving dynamics.
The steering is particularly light and largely devoid of much sensation at manoeuvering speeds, although it does weight up a bit once on the move, and as you put on more lock. It is not as bad as a Toyota in this respect (what is?), but it certainly gives you a clue that if you want a sporting drive, you are in the wrong car. The handling is predictable and safe, but as you make your relaxed progress to your destination, you probably are not going to be pushing anywhere close to its limits anyway. The comfort theme continues with the ride, which is very compliant, and which helped absorb the few bumps that I found on the less well surfaced roads (not that there are many of these around Phoenix!). The brakes worked well, responding in a nicely progressive manner to pressure on the pedal. There is an electronic parking brake, operated by a small flick switch button to the left of the gear selector. During my one day with the LaCrosse, I obtained 27 mpg US, which equates to 32.25 mpg Imperial, a commendable figure for a 303 bhp car, but perhaps not a surprise given that its nature does not encourage you to do much more than waft around in it. There is a rear facing camera, which projects a nice clear image onto the central display screen and it is just as well, as the slope of the rear window means that you cannot see anything behind you at all. When you select reverse, both mirrors drop to give a view of the kerb. I was not convinced that this was always helpful.
One look inside the LaCrosse will give you the evidence that Buick intend you to see this as a luxury sedan. The dashboard and the door casings are all leather covered apart from those areas which are picked out with a wood finish. There are chrome linings to the central display screens and the instrument dials, and an inlay of dark grey plastic on the dashboard, which coupled with the leather seats all means that this does look a cut above cheaper cars. Sadly, it does not all bear detailed scrutiny. as although the shaping of the dash continues onto the door panels, they do not line up terribly well. That aside, fit and finish seemed pretty good. What the critics thought was less good, and what Buick have altered quite significantly with the 2014 model year refresh is the number of buttons and switches that face the driver. To be honest, I did not think it too bad, as I have seen worse, and at least the design and layout here is relatively logical and cohesive. There are two large dials,  grouped under a single cowl, which comprise speedo on the left and rev counter on the right, with smaller fuel level and water temperature set in the bottom of them. There is a large inner ring of turquoise in these, which glows quite pleasingly at night. What is less good is the way they are marked, with large numbers around the circumference which are not quickly correlated to the greater number of sub-division markings inside, so it is not the matter of a quick glance to determine whether you are doing 65mph, say. There is a small digital display area between the two dials which contains the odometer. Column stalks from the GM parts bin operate indicators from the left and wipers from the right. Another GM stock part, the rotary dial on the dash on the left of the wheel does the lights. An integrated design which down the middle of the car goes from the top of the dashboard all the way to the wide centre console, very clearly separating driver from passenger, and it is this centre of the dash which has generated the criticism. Top feature is the display screen for what GM call IntelliLink. This has a touch screen interface, and is used to select radio band and channel, and all manner of settings for the car itself through a series of menus, which proved easy to navigate, especially when I wanted to change something. Under the screen are a whole load more buttons and switches for the audio unit, and then under this are a dual row of more buttons for the climate control. There are quite a lot of buttons, it is true, but I've seen worse. The OnStar system is operated, as usual, from a couple of buttons mounted on the lower frame of the rear view mirror.
One of the features of the LaCrosse is called the EasyExit Driver's seat. This is simply a function which motors the seat right back when you switch off the engine and open the door. Frustratingly, it did not seem to work in reverse, so every time I got out of the car, I had to bring the seat forward again. Not surprisingly, this irked me more than a bit especially when I was hopping in and out doing photos, so I quickly disabled it, which is how I was able to test out the settings in Intellilink. That worked, except thanks to a curve on the dashboard, I now found that because I had the seat set well forward, it was all too easy to bump my left knee on that part of the dash as I got out. Irritating! That aside, there is multi-way electric adjustment of the driver's seat, and a 2 memory setting, which coupled with the column adjusting in/out and up/down meant that I was able to get very comfortable, and would doubtless be able to drive for long distances in the same state. One other slight ergonomic oddity was the design of the combined door armrest and door pull, with the former making the latter, a sort of cut away piece of the door casing, a little awkward to grab hold of. Again, this was something to which I got used during the test period, but was awkward initially.
Rear seat passengers should have little to complain about, either. This is quite a large car and that much is evident when you survey the generous levels of rear leg room. Even with the front seat set well back, there is plenty of space for those longer of the leg than me. Headroom is less copious, but there is enough, with a couple of inches to spare between my head and the roof, and there is ample width that three adults could easily fit in. There is not much of a central transmission tunnel hump to get in the way, but the unit that provides the rear air vents does protrude quite a long way back. A wide fold down central armrest contains a pair of cupholders on its obverse side.
The boot is a good size, though not as large as that in some of the Buick's rivals, and it is an odd shape, with quite a bit of narrowing of the available space as you move towards the centre of the car. There would be space for a few bits and pieces under the floor around the space saver spare wheel. More space can be created by folding down the rear seat backrests. These lie flat on the seat and present a loading area flush with the boot. Inside the cabin, there is a good sized glove box, a two level cubby under the central armrest, a small drop down cubby above the driver's left knee and small door pockets which are more readily accessed by pulling the inwards-facing front forwards. Rear seat passengers get nets in the back of the front seats.
When initially launched, Buick sold the LaCrosse in just three different trim levels. As of the 2012 model year, they increased this to seven. Base models come nicely equipped with 17″ alloy wheels, keyless entry, full power accessories, dual-zone automatic climate control, cloth upholstery, a power driver seat and partial-power front passenger seat, split-folding rear seatbacks, a tilt-and-telescoping steering wheel with audio controls, cruise control, OnStar, Bluetooth, and a seven-speaker sound system with a CD player, satellite radio, an auxiliary audio jack and an iPod/USB audio interface. Next in the range is the Convenience model (1SD), which adds a power lumbar adjustment for the driver seat, an auto-dimming rearview mirror and remote ignition. Step up again and you get to the Leather model which adds foglamps, heated mirrors with built-in indicator repeaters, leather upholstery, heated front seats and a full power front passenger seat. The Premium 1 version adds rear parking assist, an auto-dimming driver-side mirror and driver seat memory settings. The Premium 2 (1SP) ups the ante with the 3.6-litre V6, keyless ignition/entry, perforated leather upholstery, heated and ventilated front seats, a heated leather- and wood-trimmed steering wheel and a power rear window sunshade. A Premium 3 model includes 18″ chromed alloy wheels, a sport-tuned suspension, a 120-volt household-style power outlet and an 11-speaker Harman Kardon surround-sound audio system. Rounding things off is the top-of-the-line Touring model, which features 19″ alloy wheels, an adaptive suspension, xenon headlights, a blind spot warning system, a rearview camera, a head-up display, digital music storage and a navigation system. Some of the features found on the upper trim levels can be added to the lower trims as options. Other notable options include a sunroof, rear side airbags and a rear seat video entertainment system with dual headrest-mounted screens. There is no badging to identify the models, but as far as I could deduce, the test car was a Premium 1 model with the optional V6 engine.
When I was doing my research on the LaCrosse, reading a number of online sources, I came across a review on AutoBlog.com (it was actually for the 2014 facelifted model) which started off decrying the use of the word "nice", noting that it is a rather meaningless epithet which tells the reader nothing of any substance, but the author ended up using it in his own assessment of the Buick. I can see exactly where he was coming from. To my mind, the LaCrosse was "nice". There was nothing wrong with it, but equally there was nothing that really stood out which would have helped me to select an adjective with more substance and meaning to it. For sure the word "exciting" does not cut it, as this Buick is very far from that. But if you want an affordable luxury car that will waft you home at the end of a long and tiring day, this LaCrosse would doubtless serve you well, and if you are a proud American, whilst a Lexus or an Avalon would do that equally well, I can see why you would happily head over to your Buick dealer and buy one of these. However, the soothing luxo-barge is not really the sort of car that I place high on my list, though, either to own or even as my holiday rental machine, so it may be a while before I sample another LaCrosse.