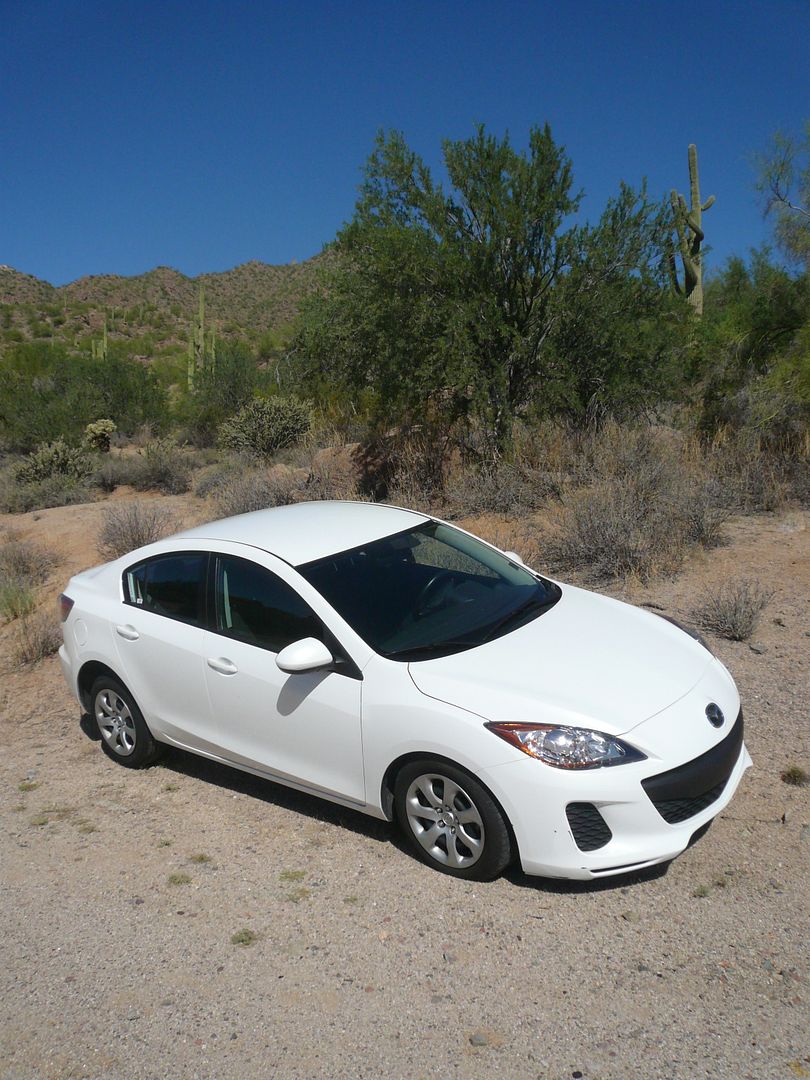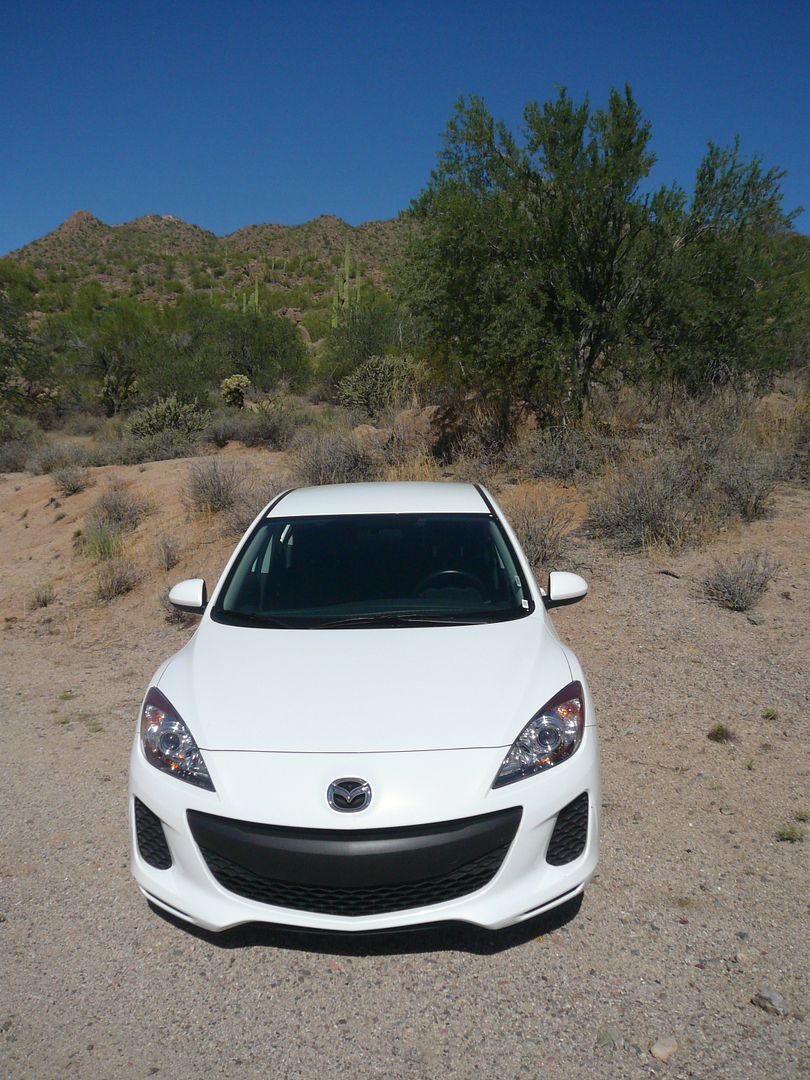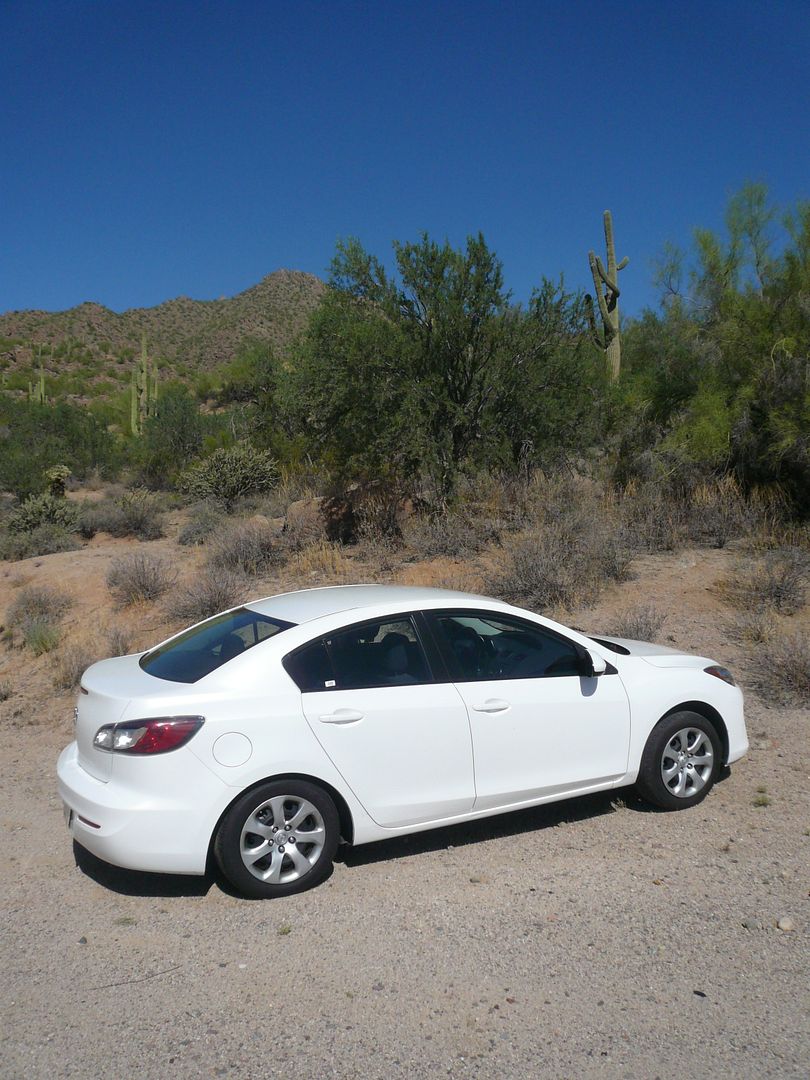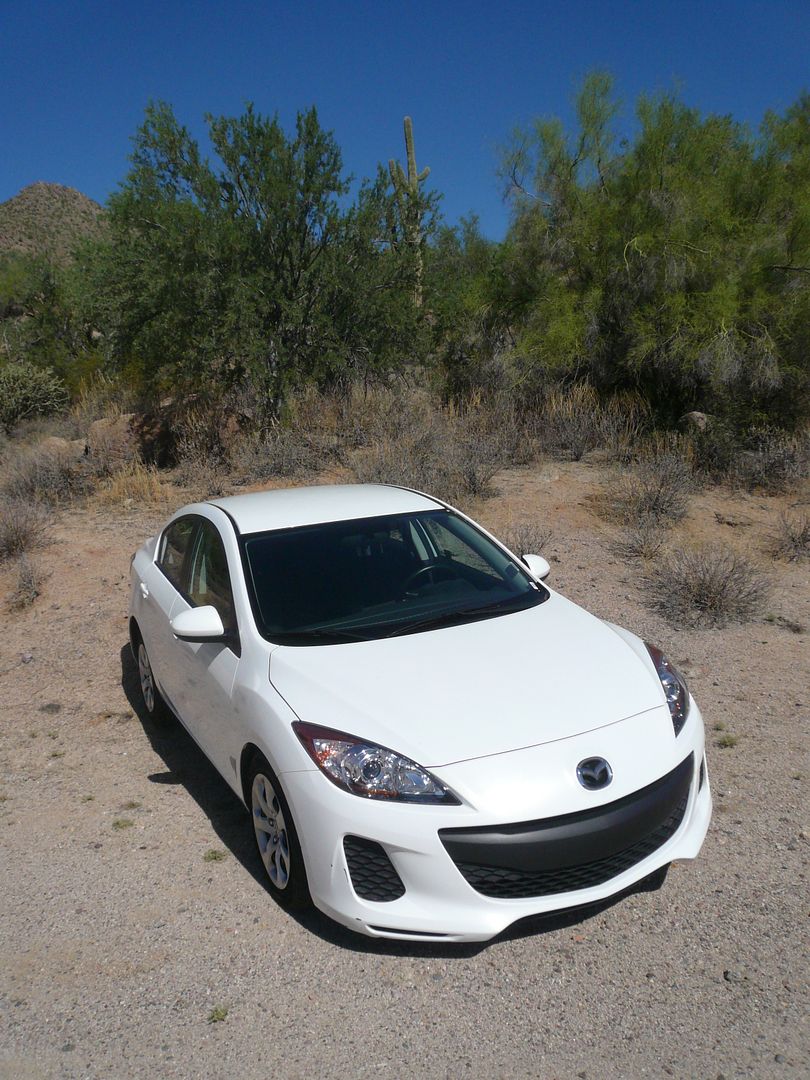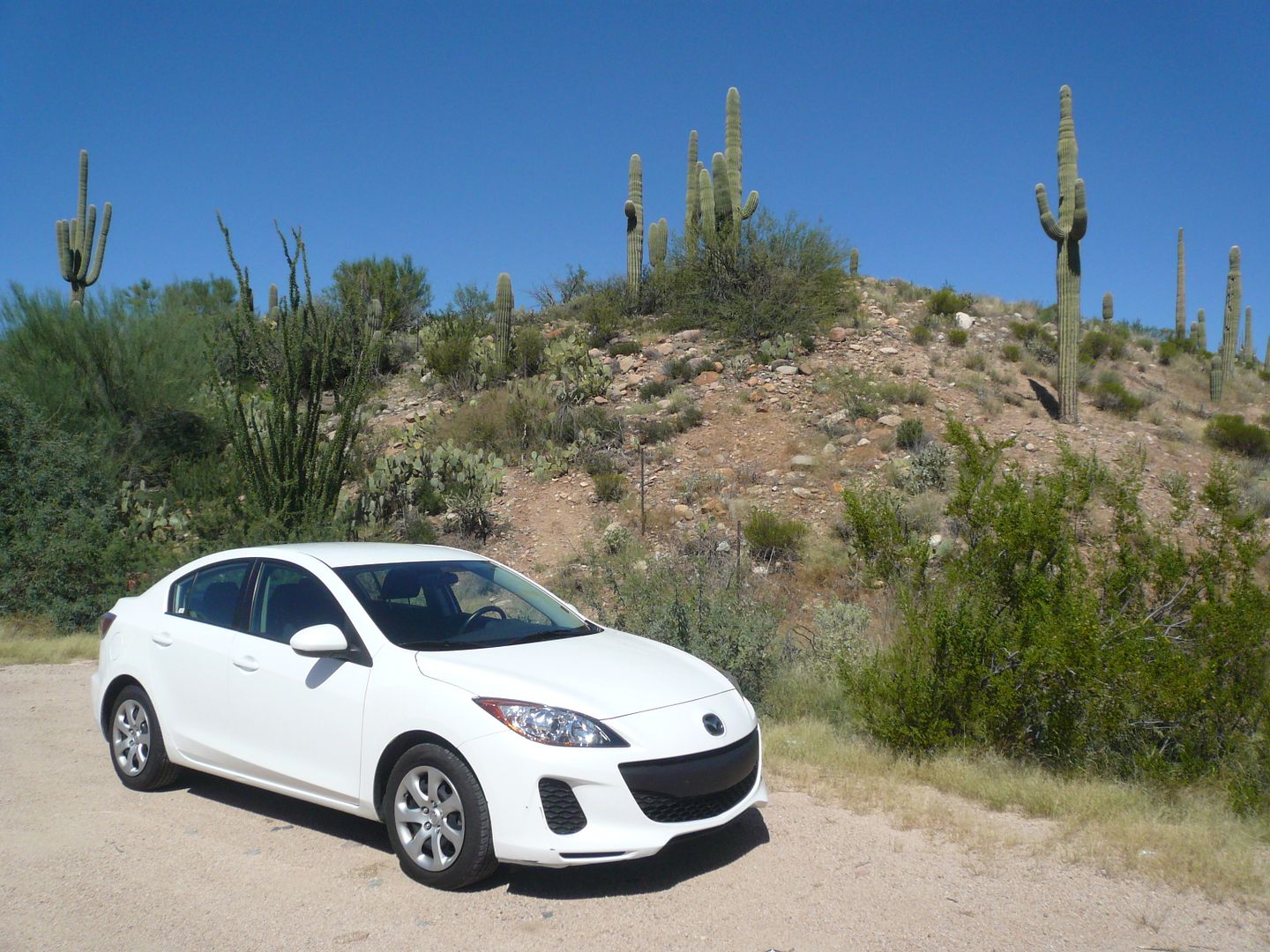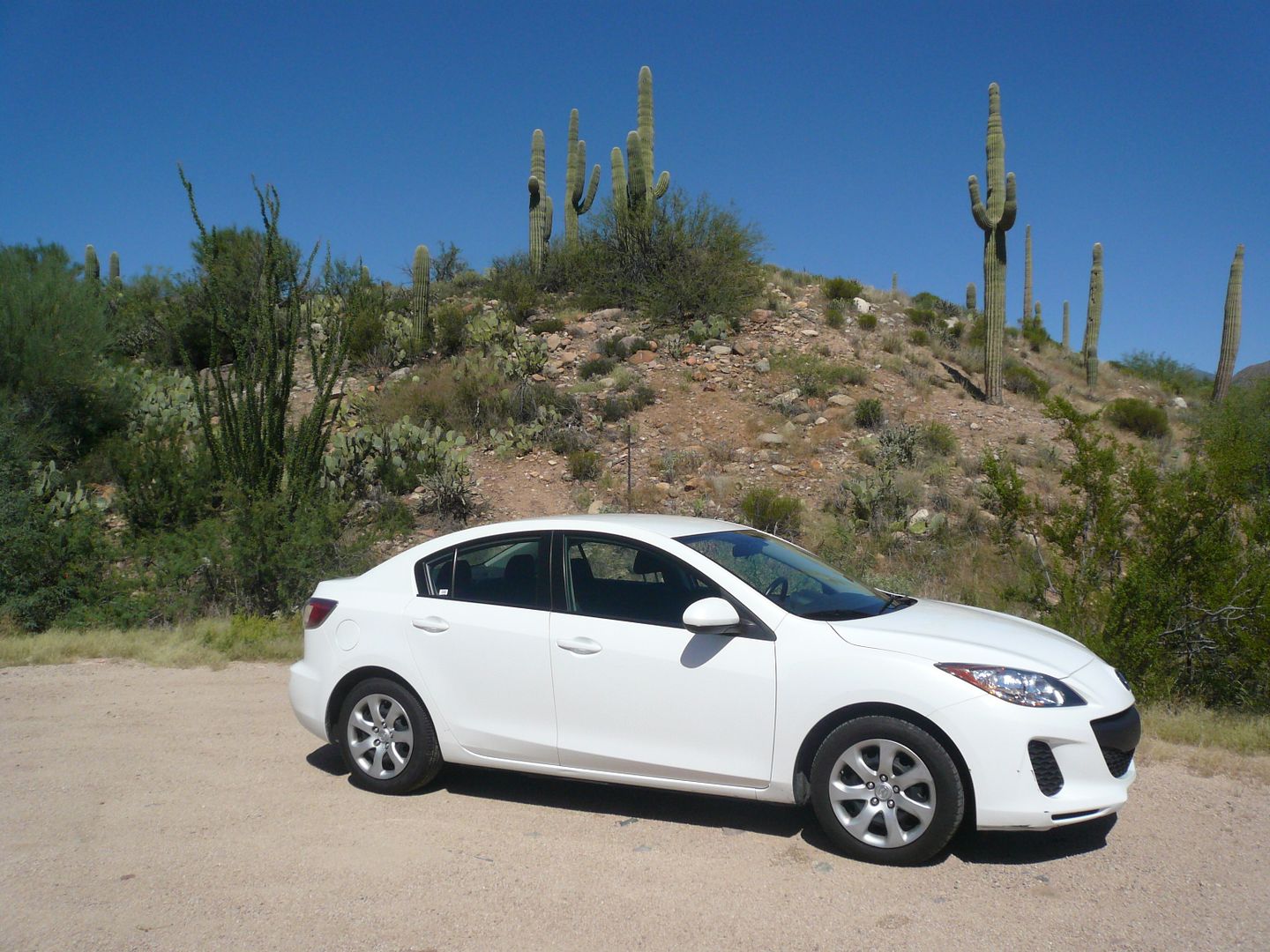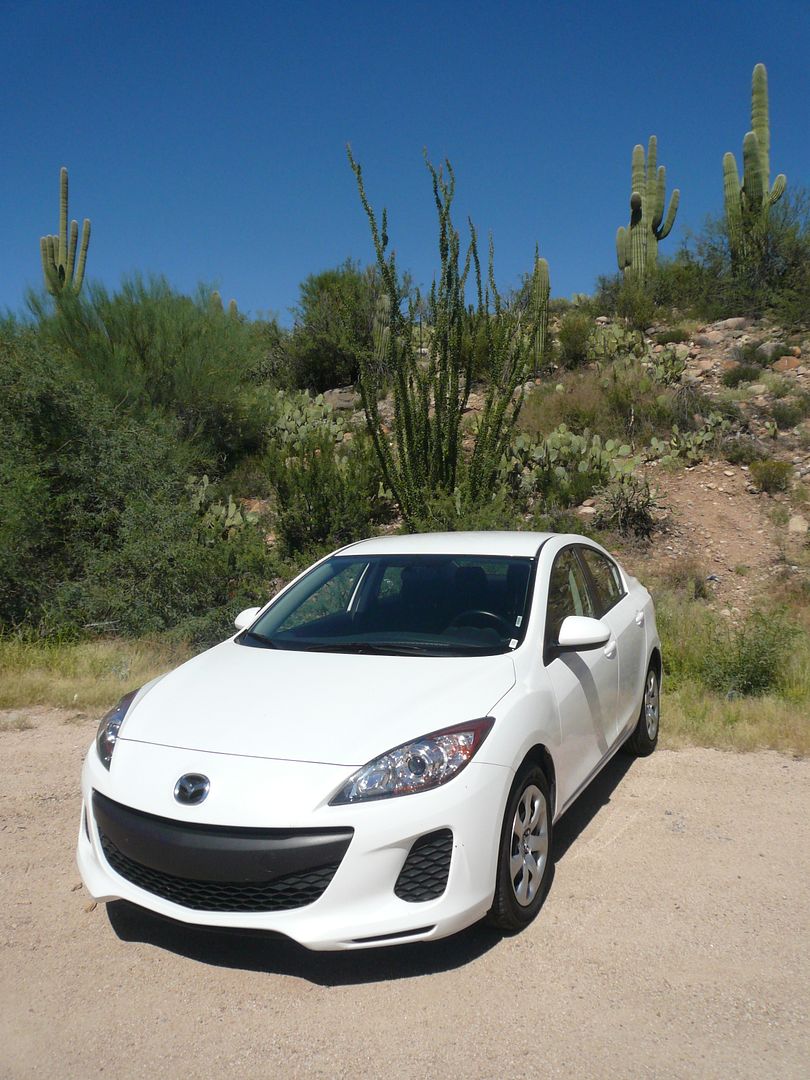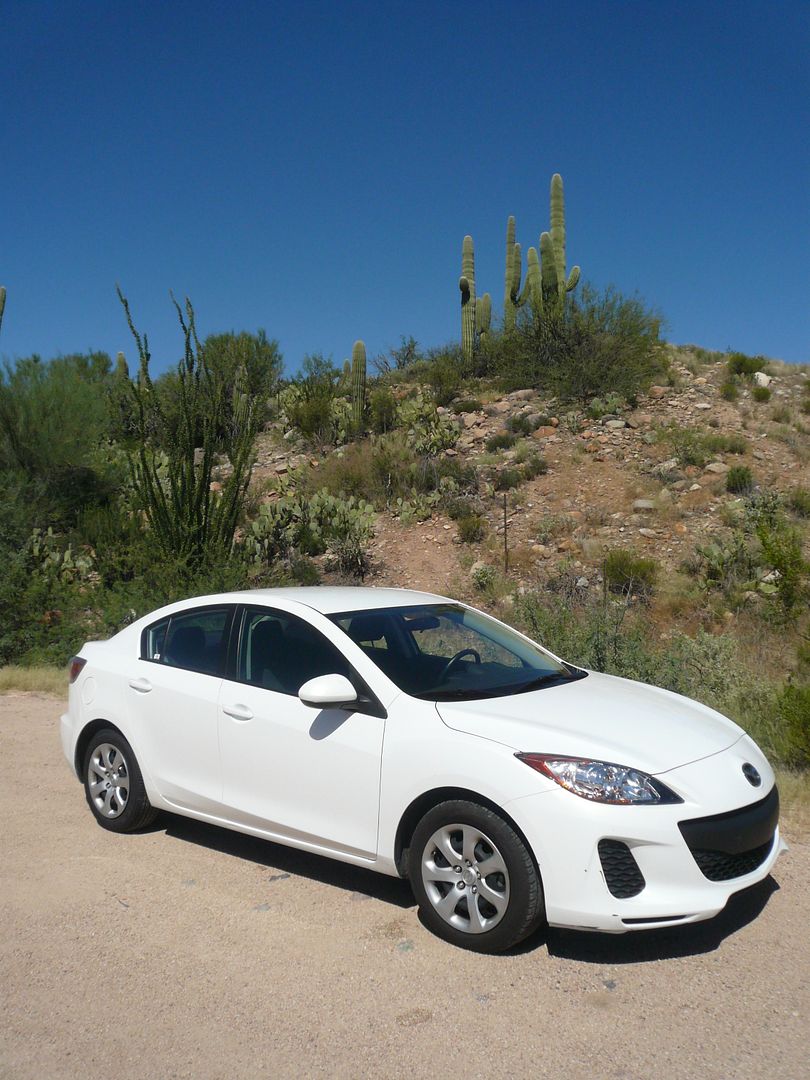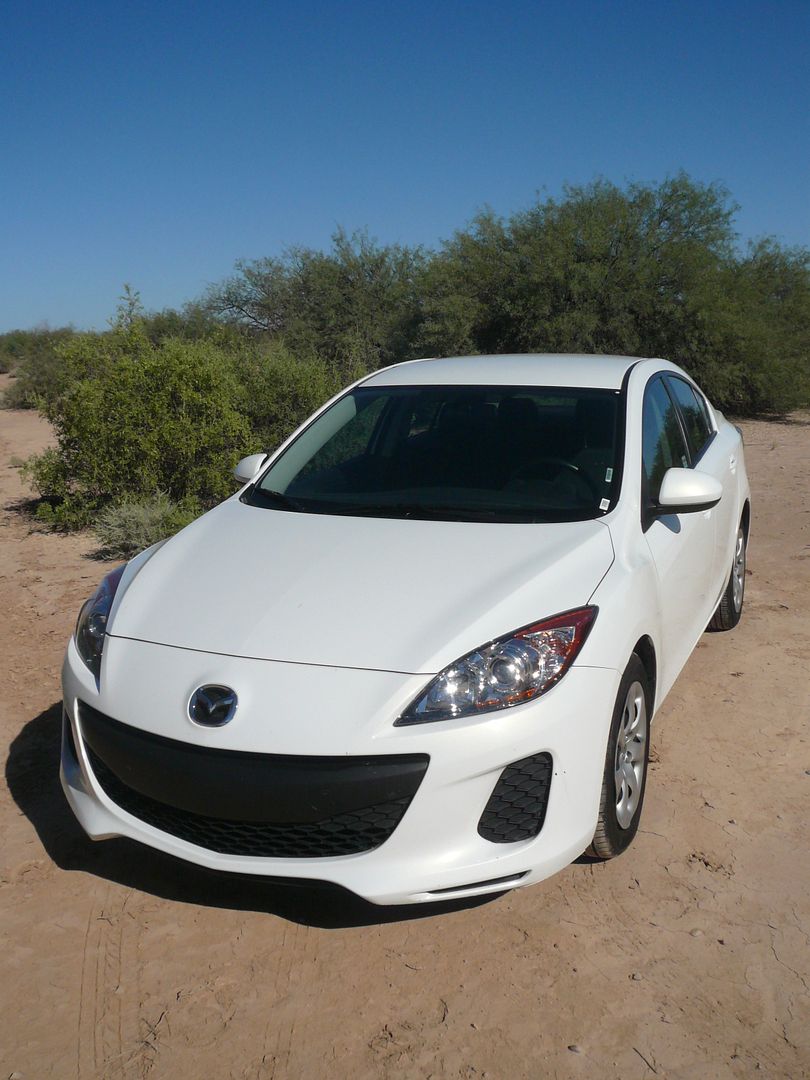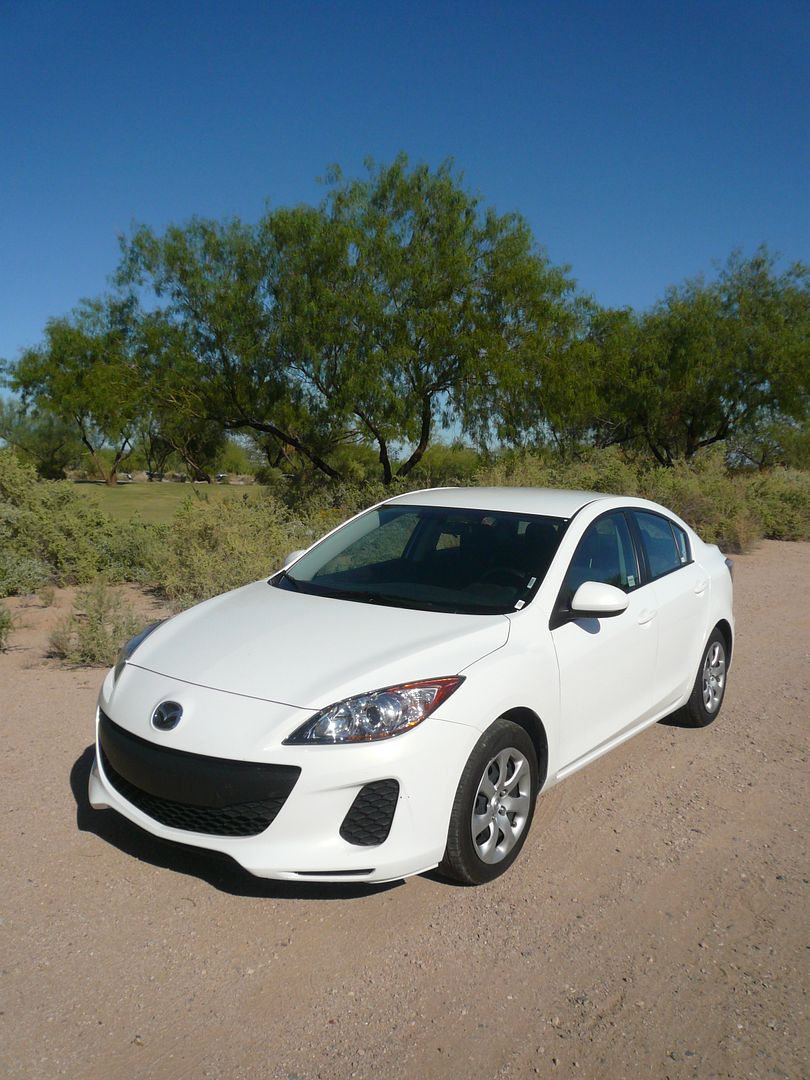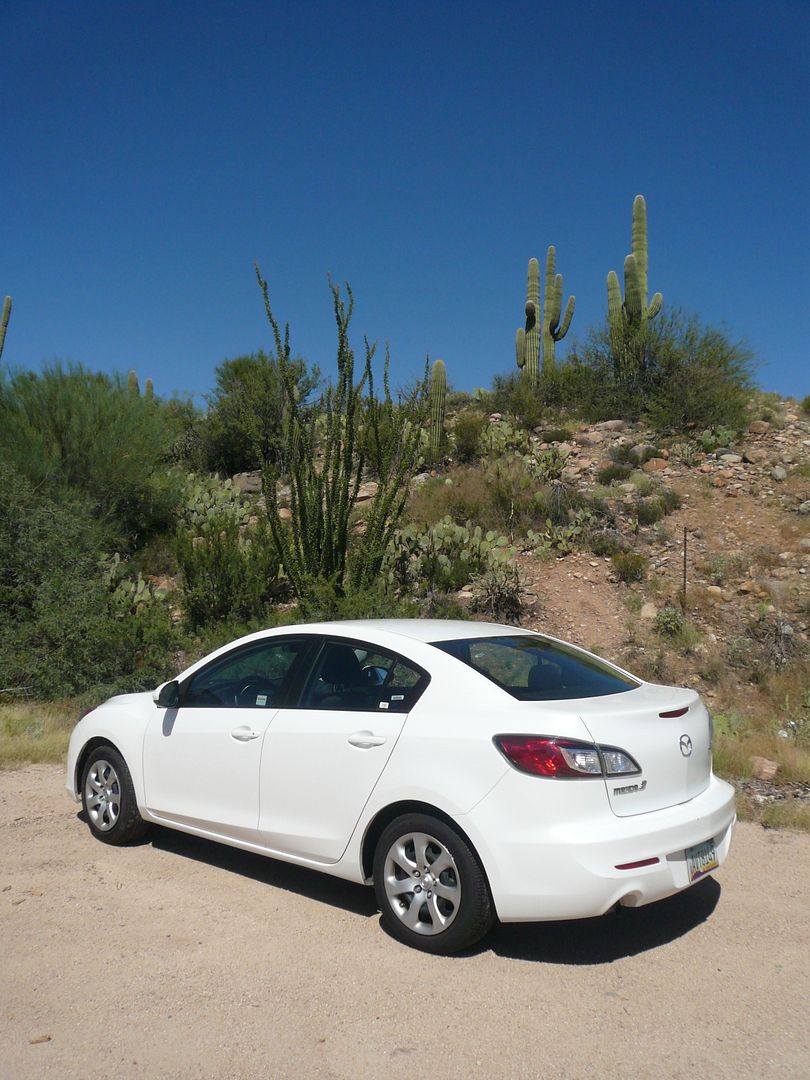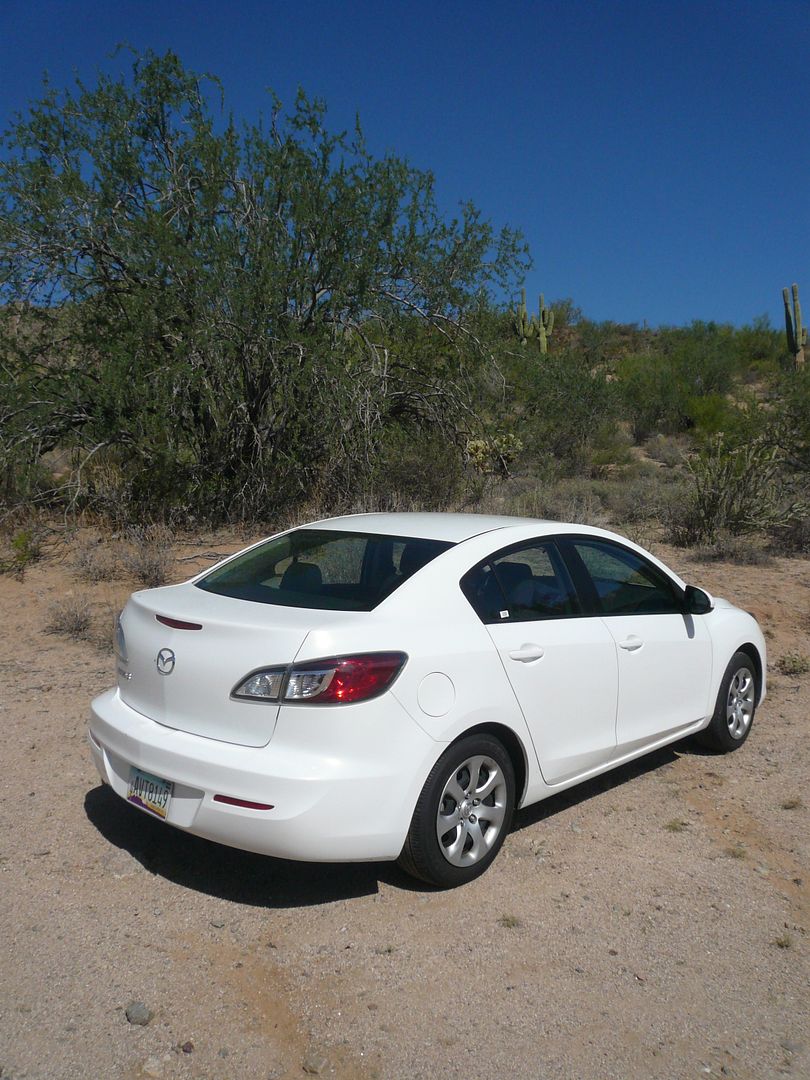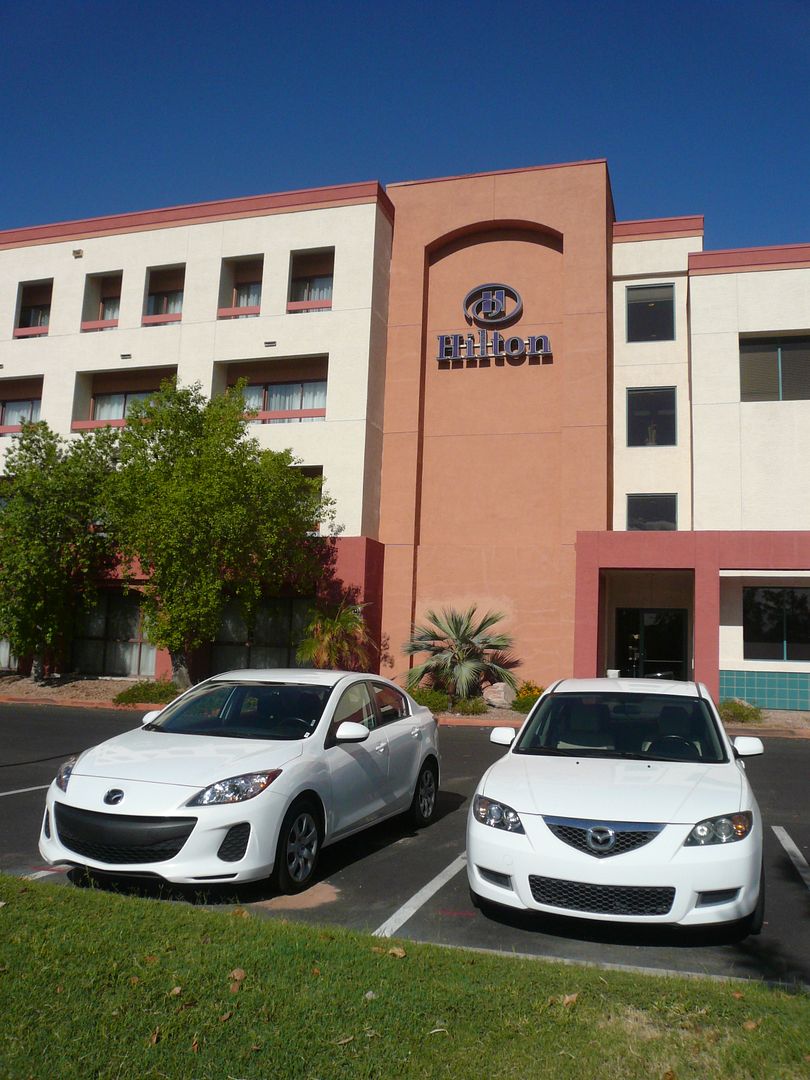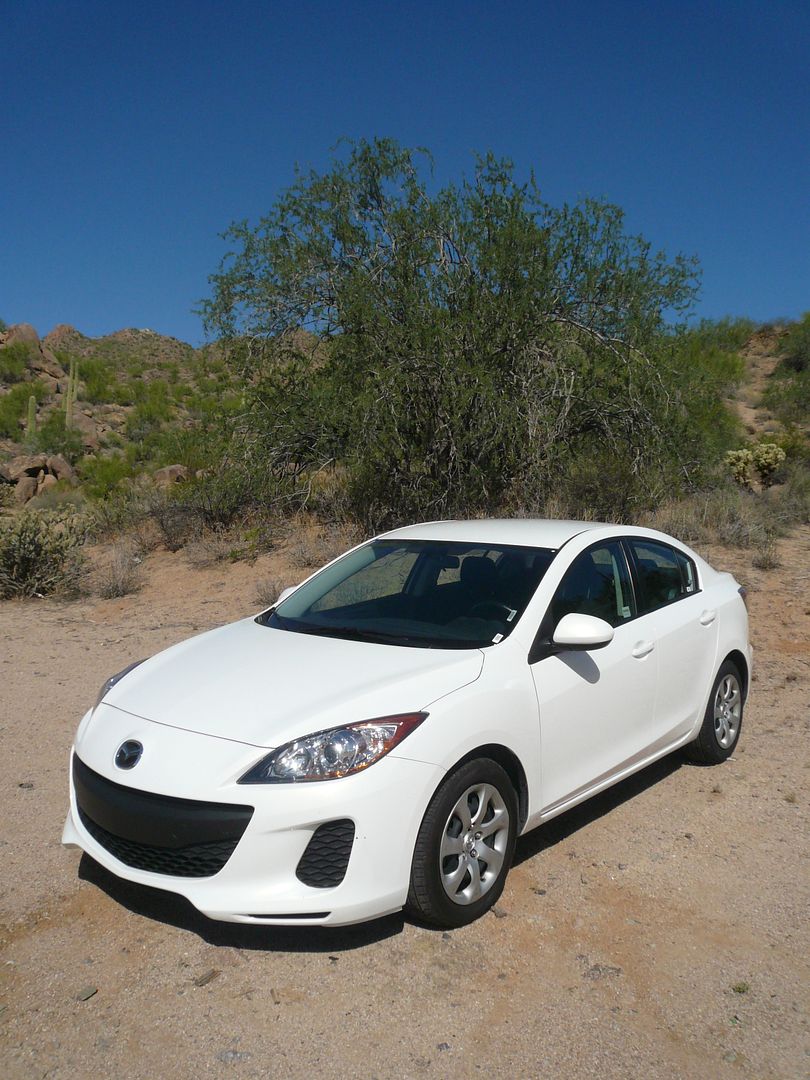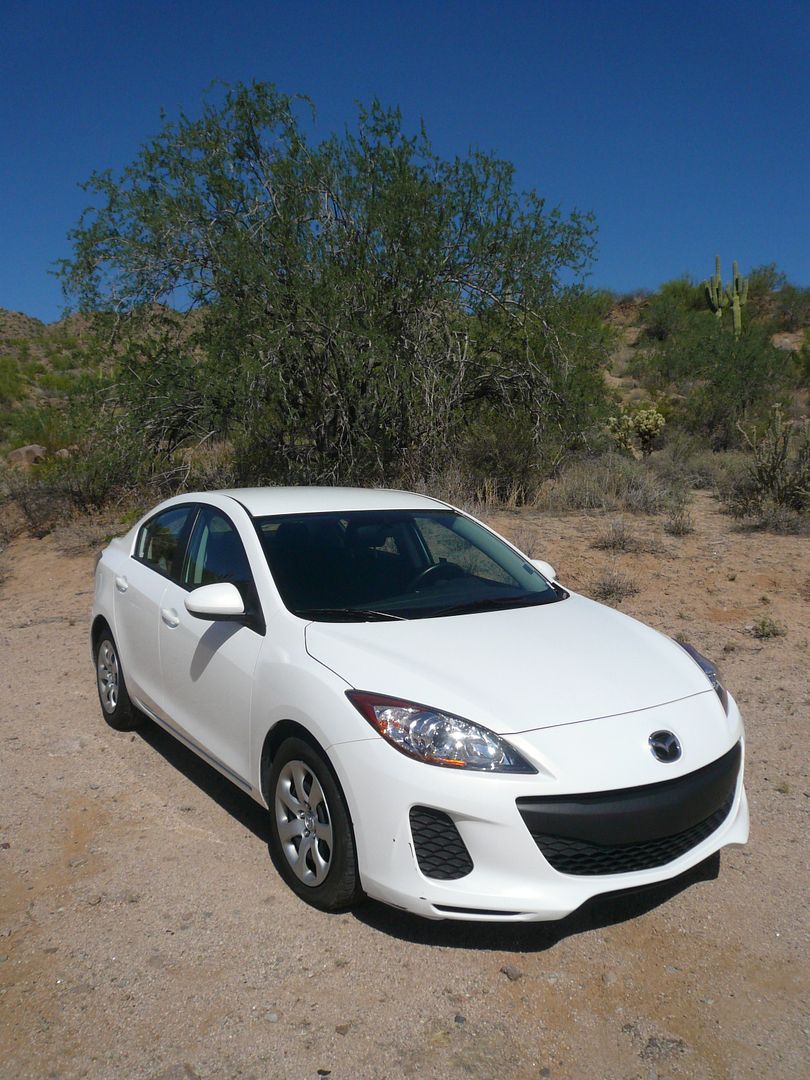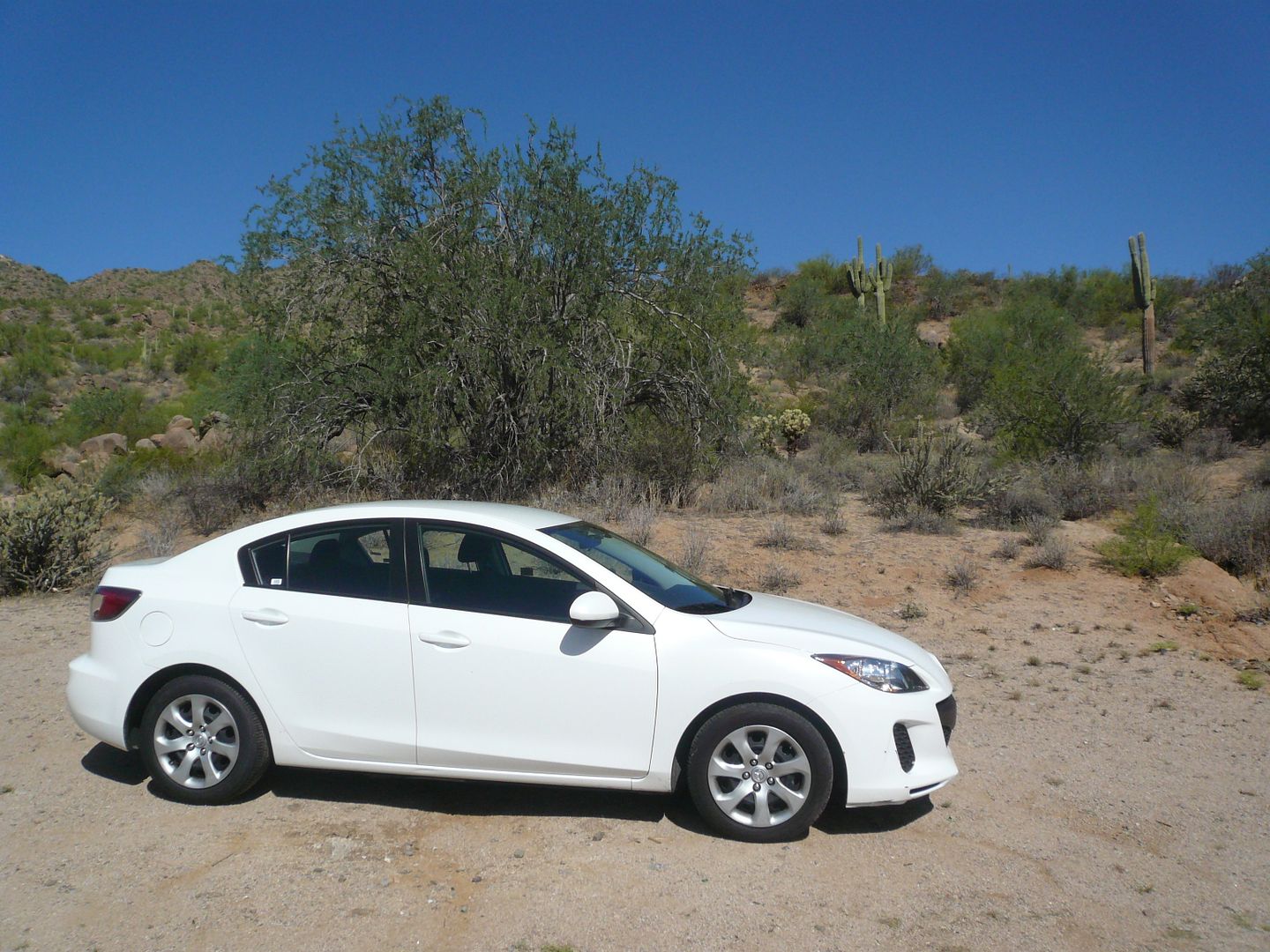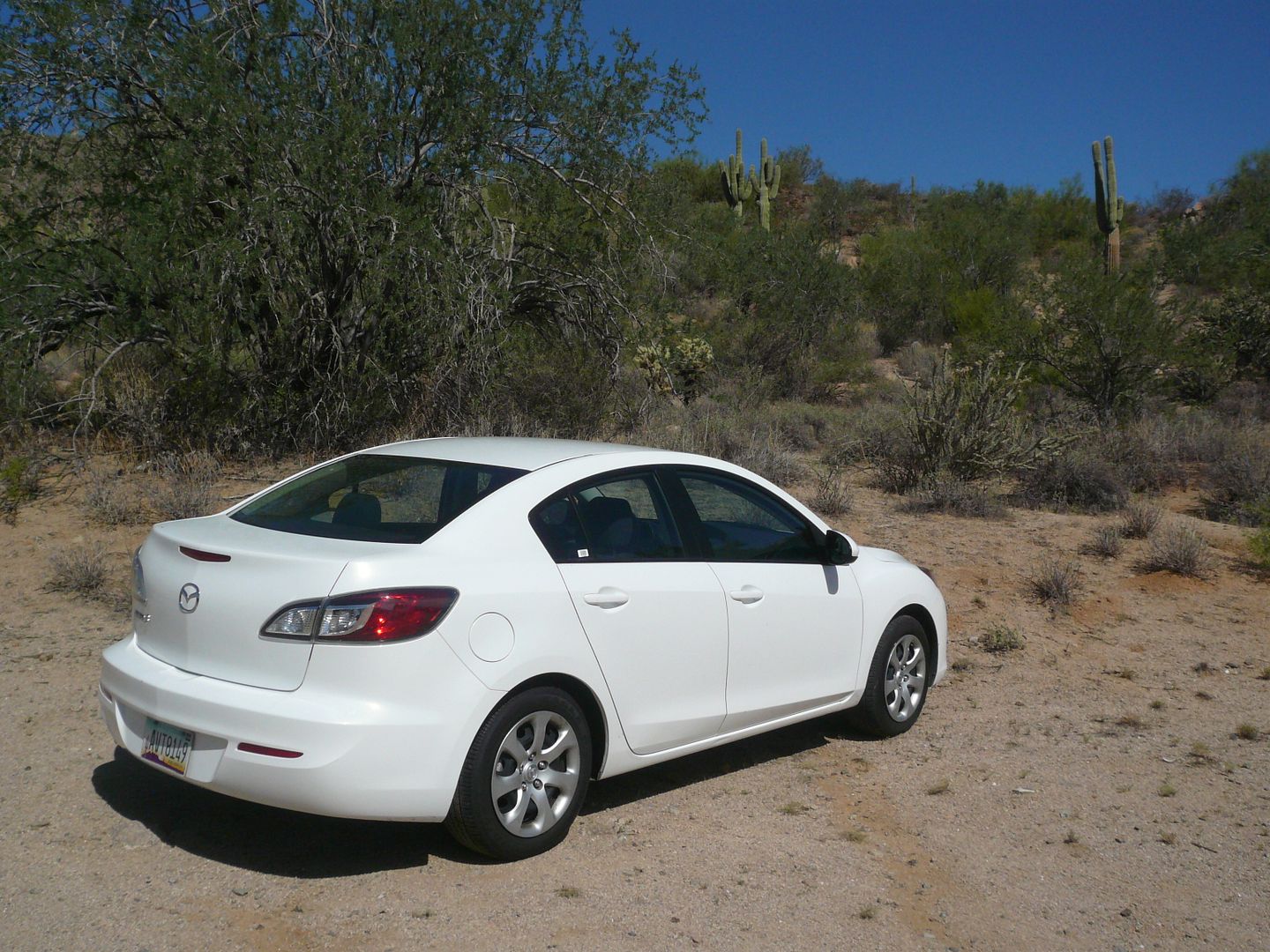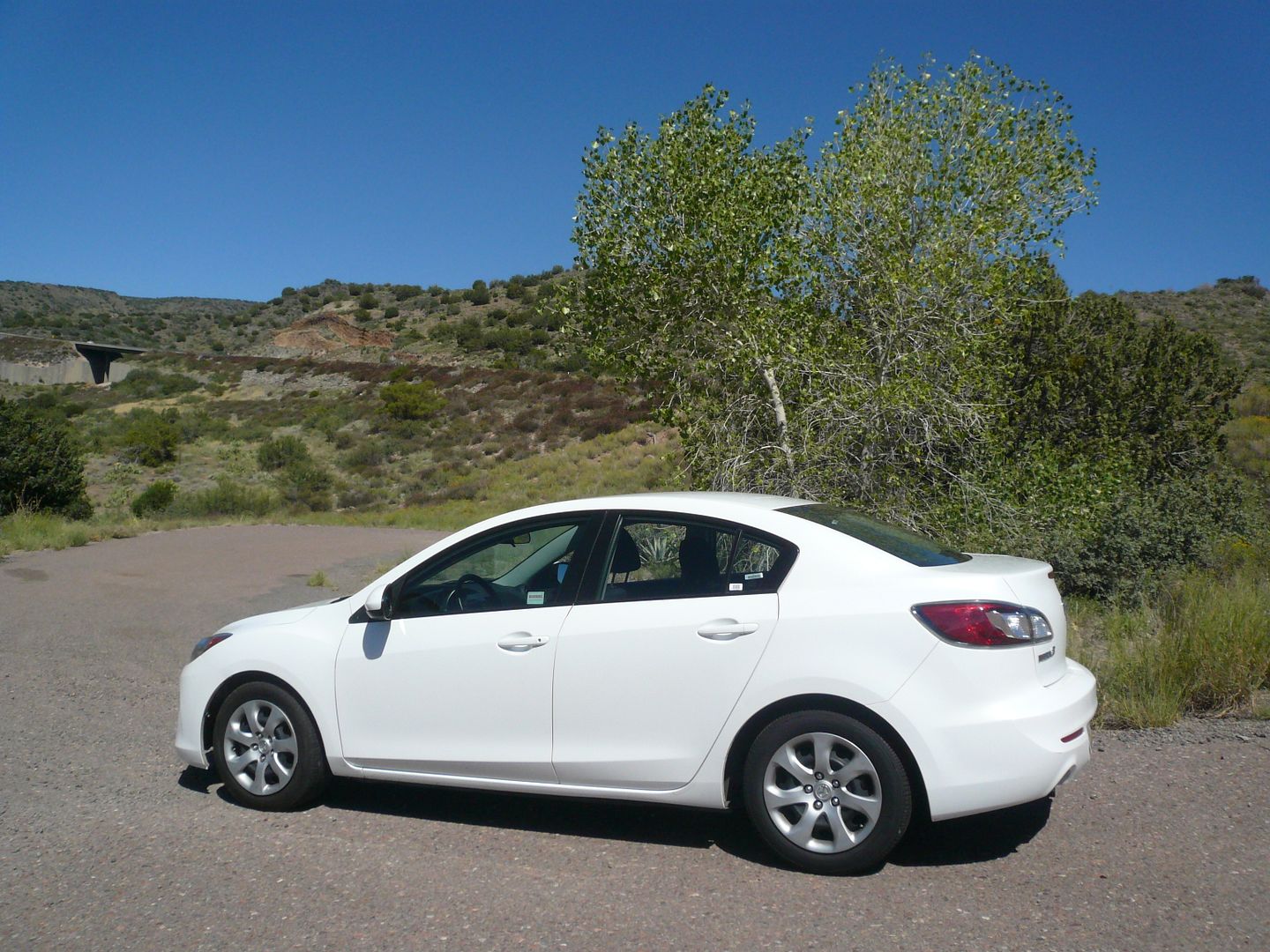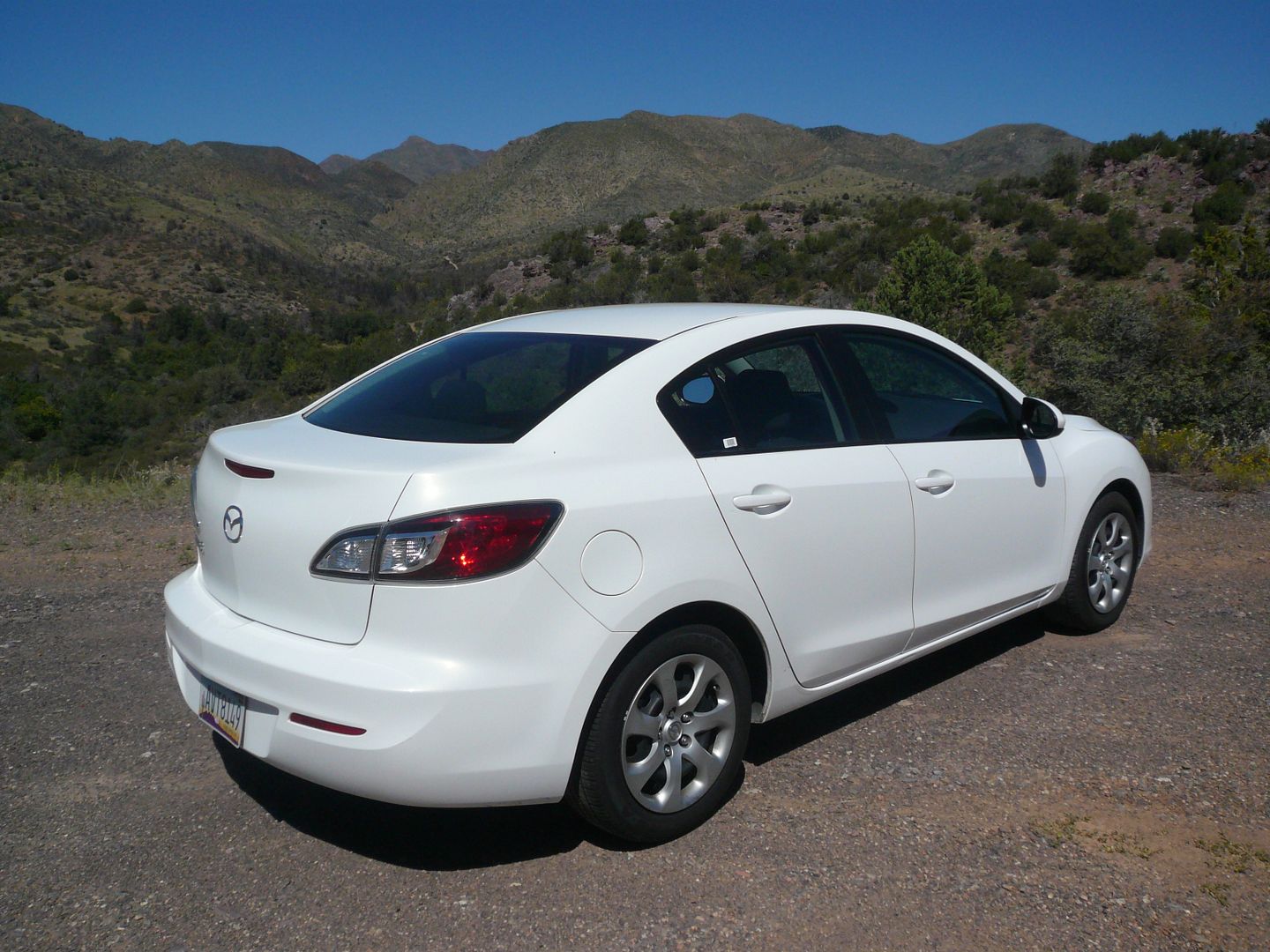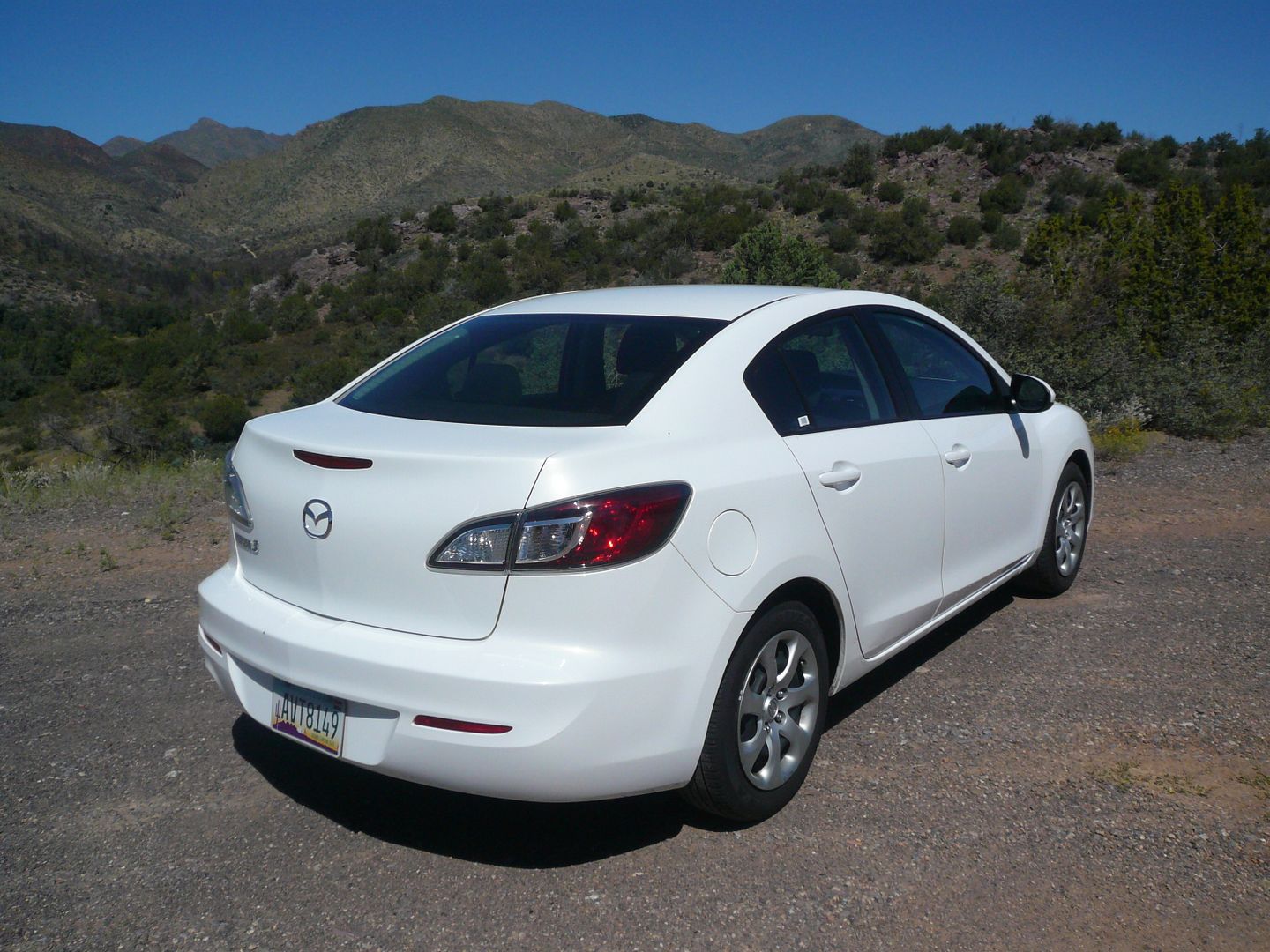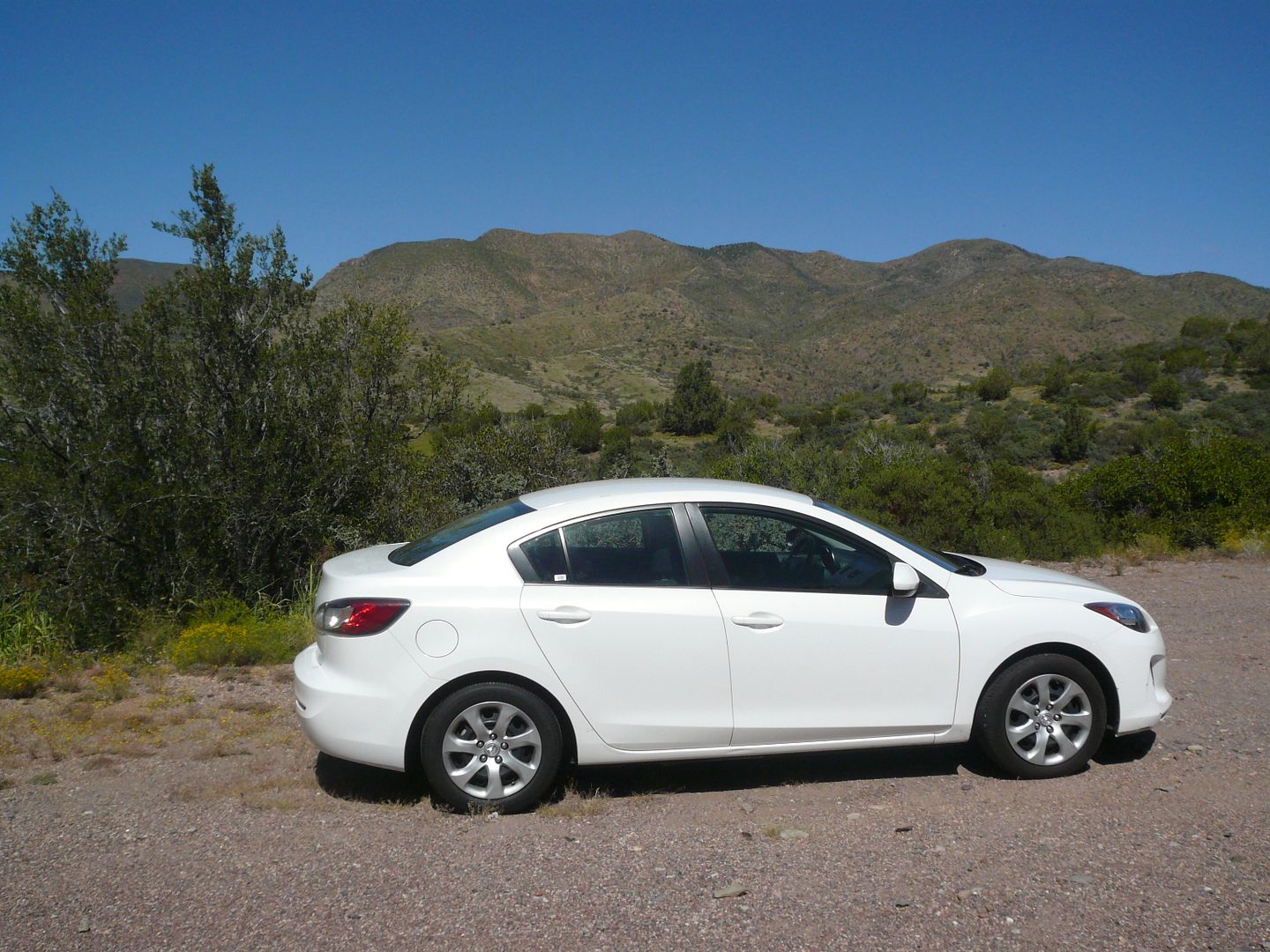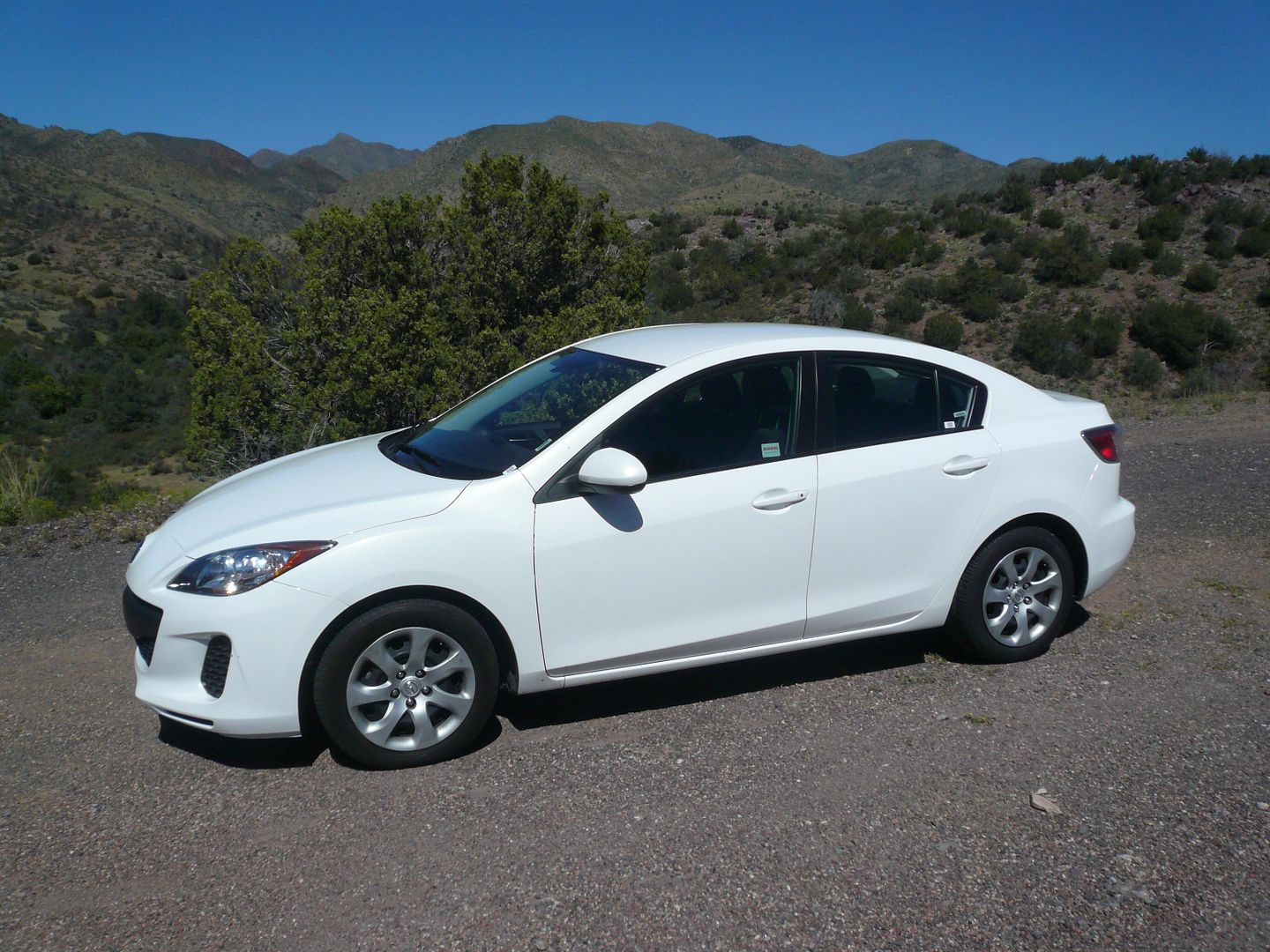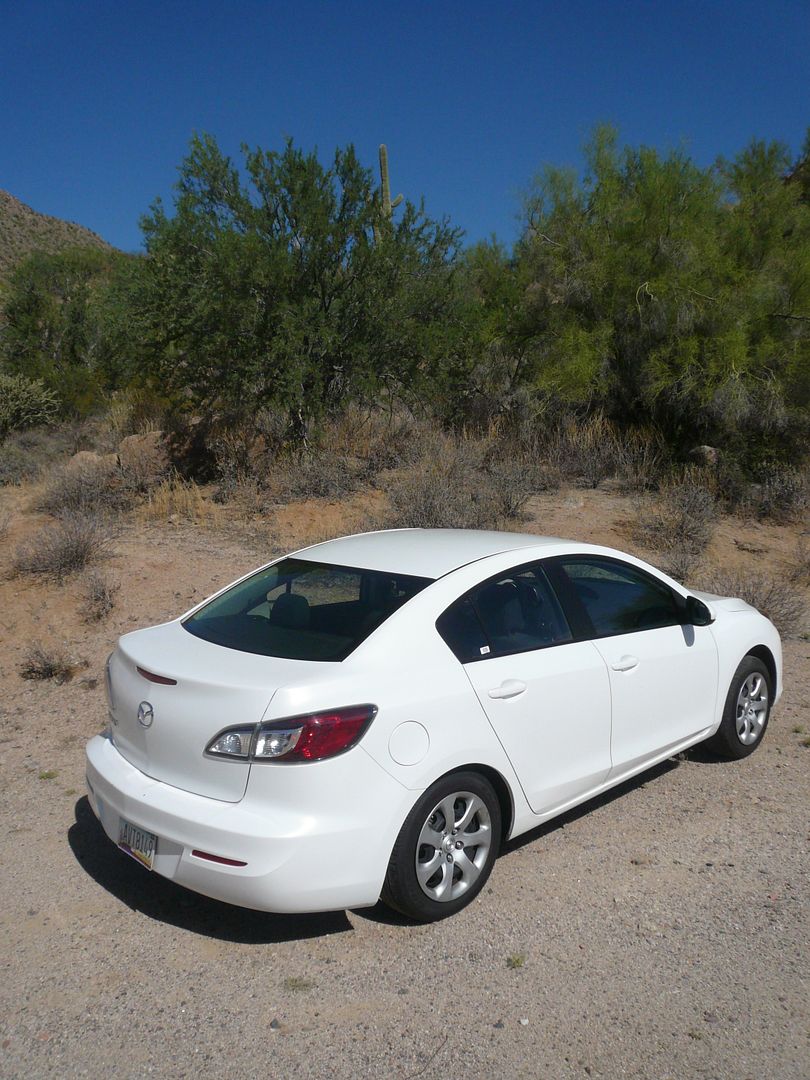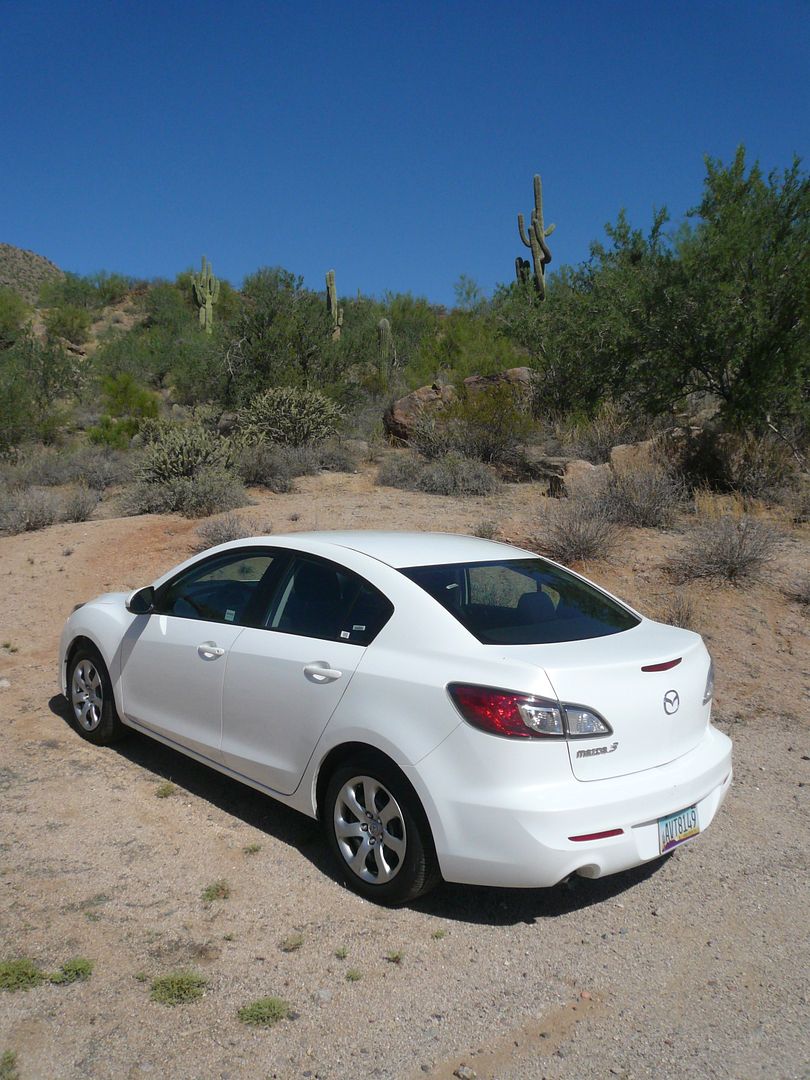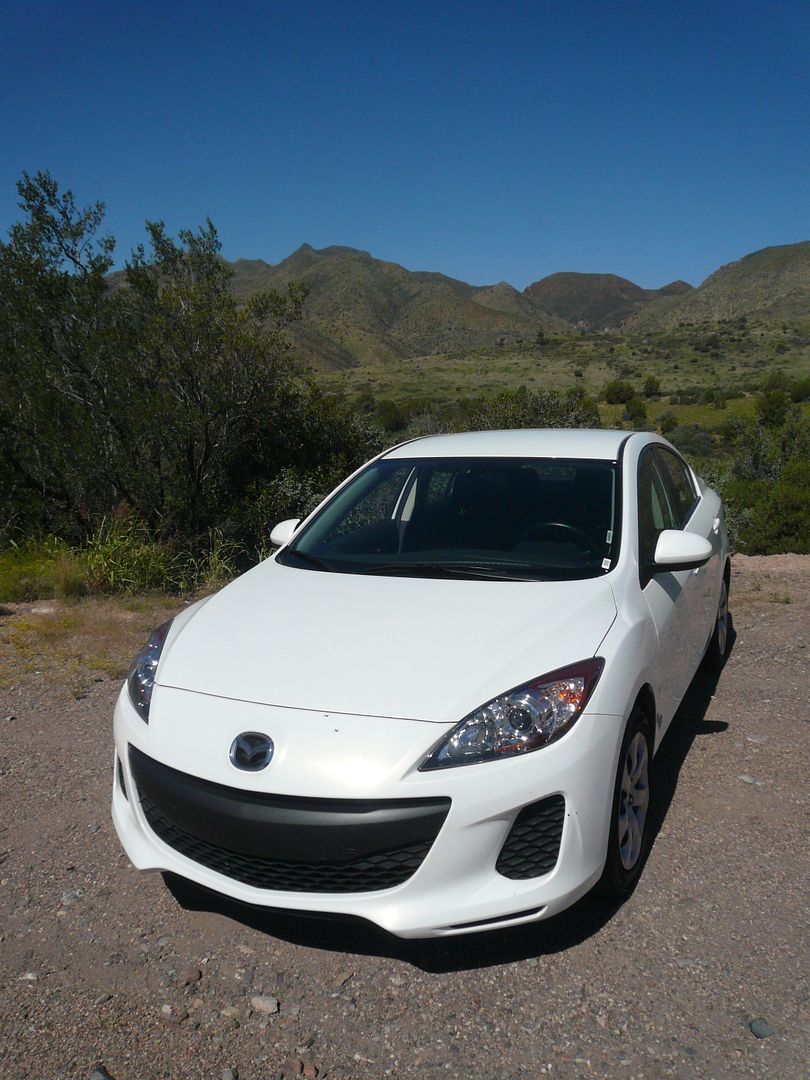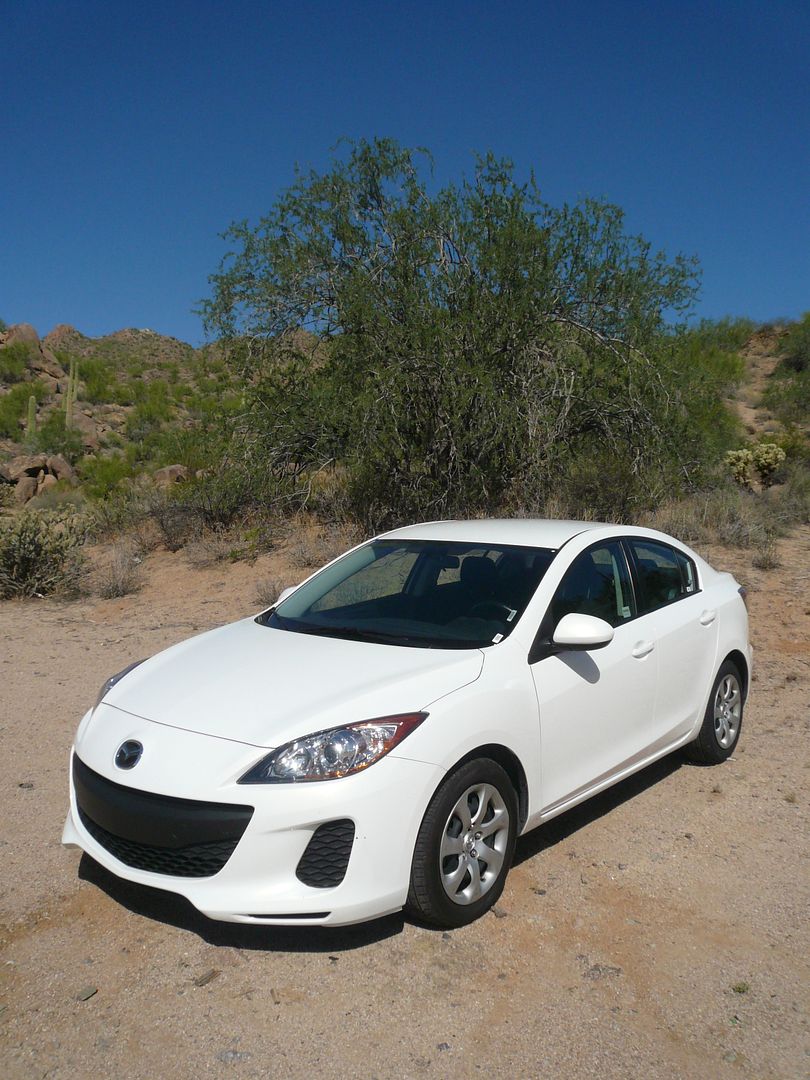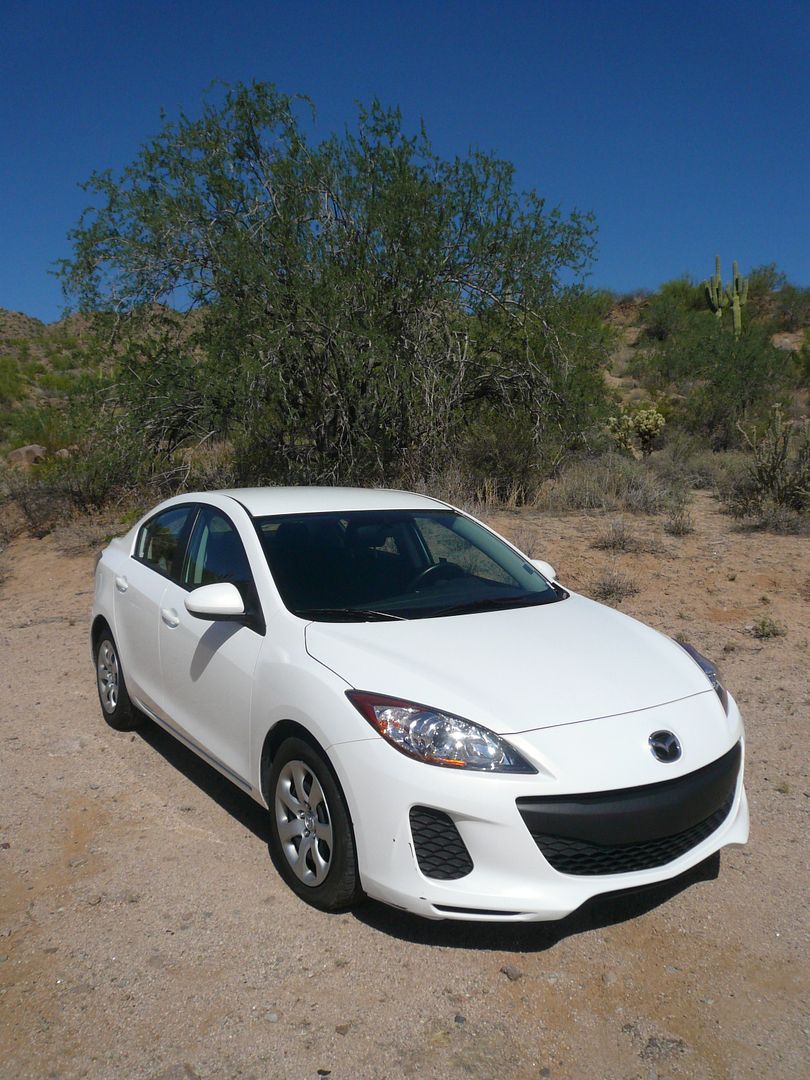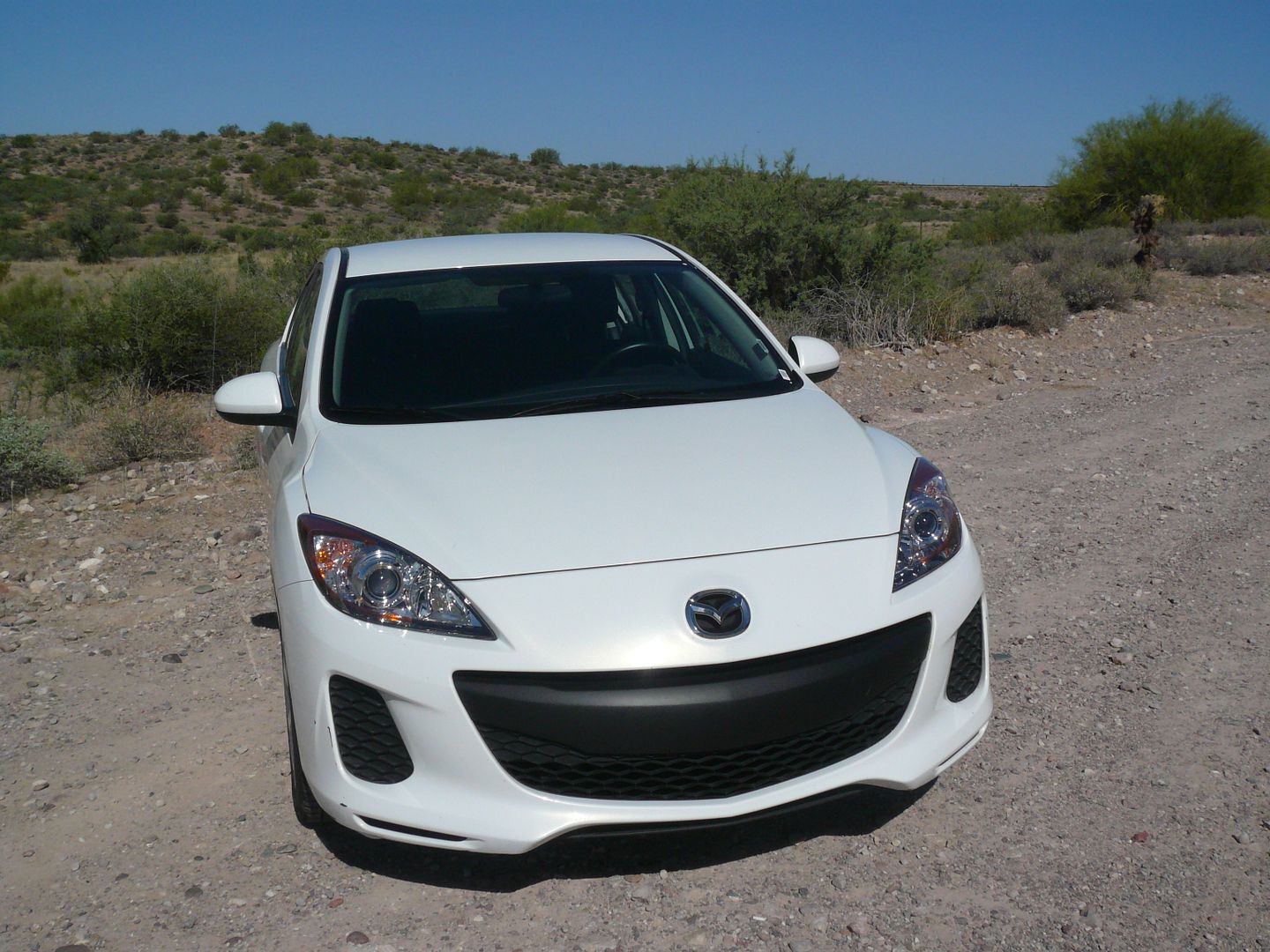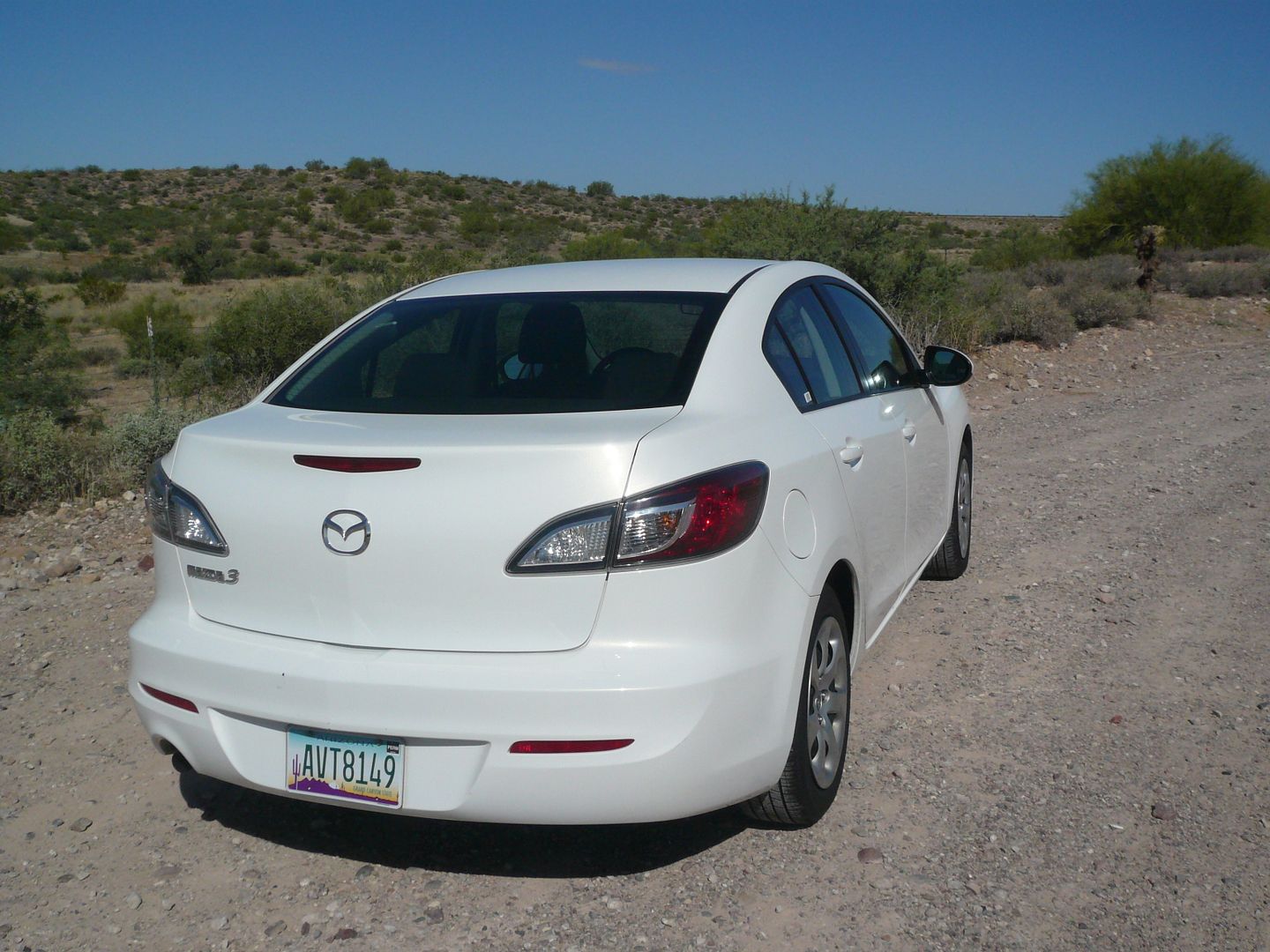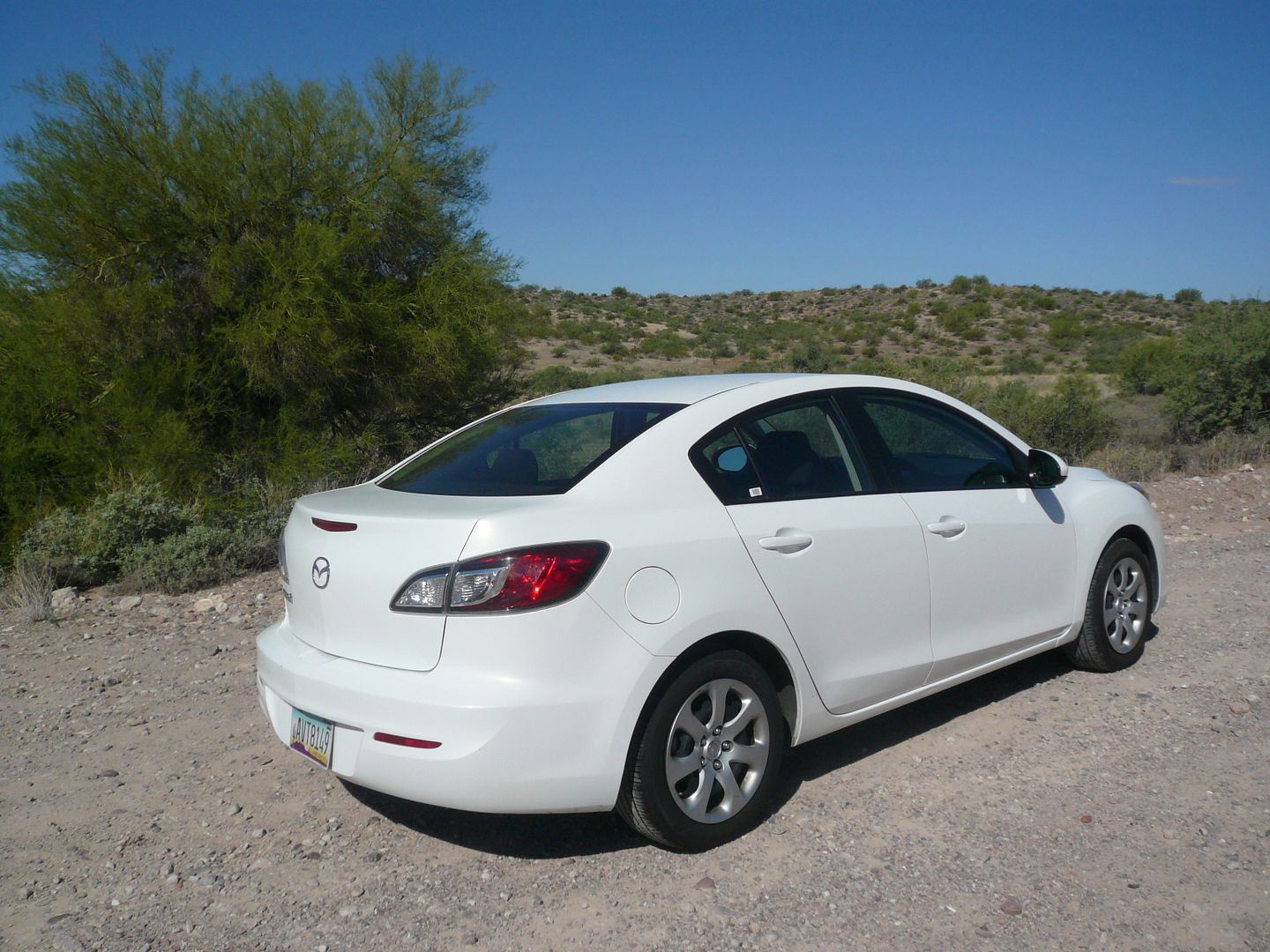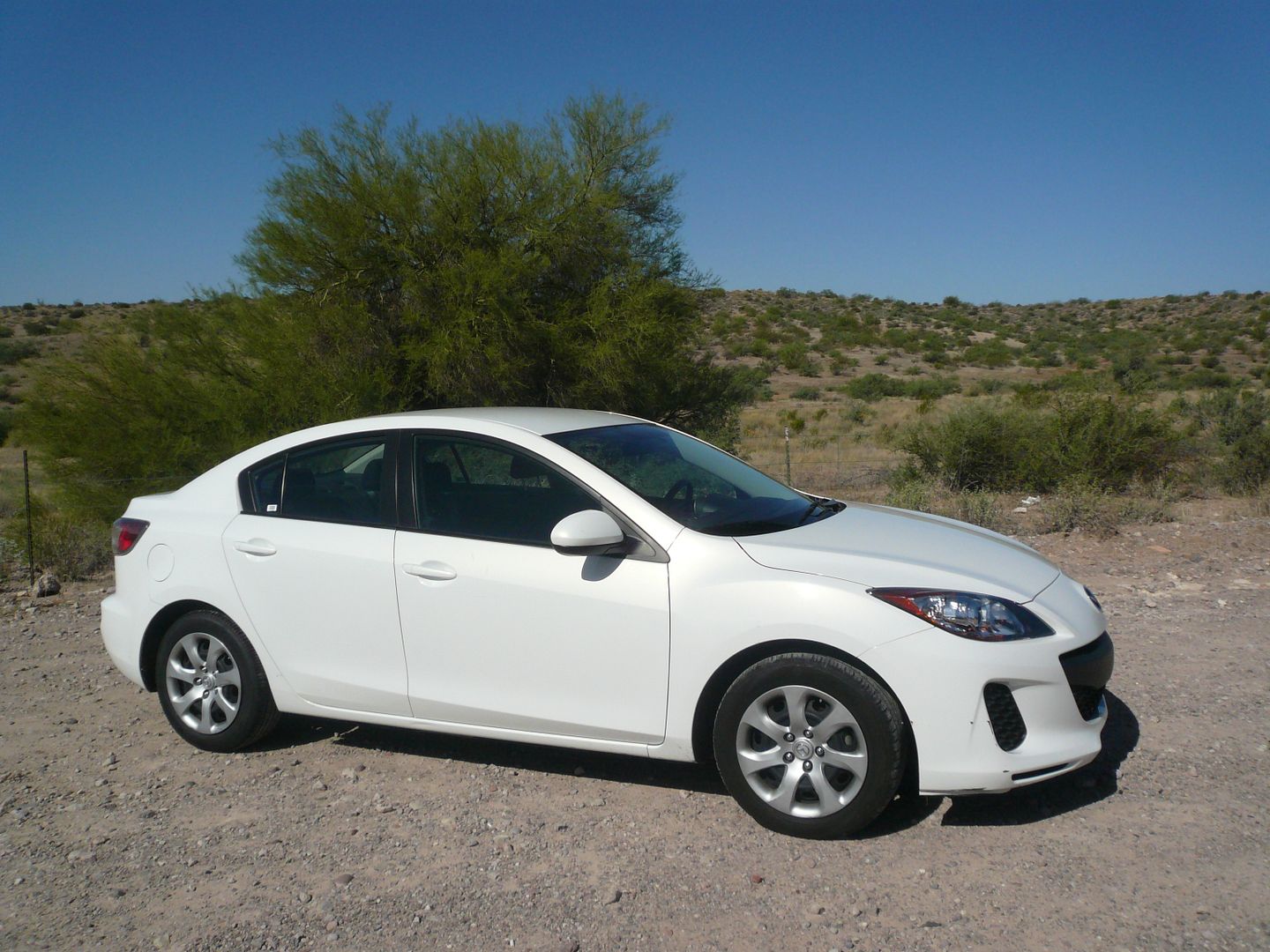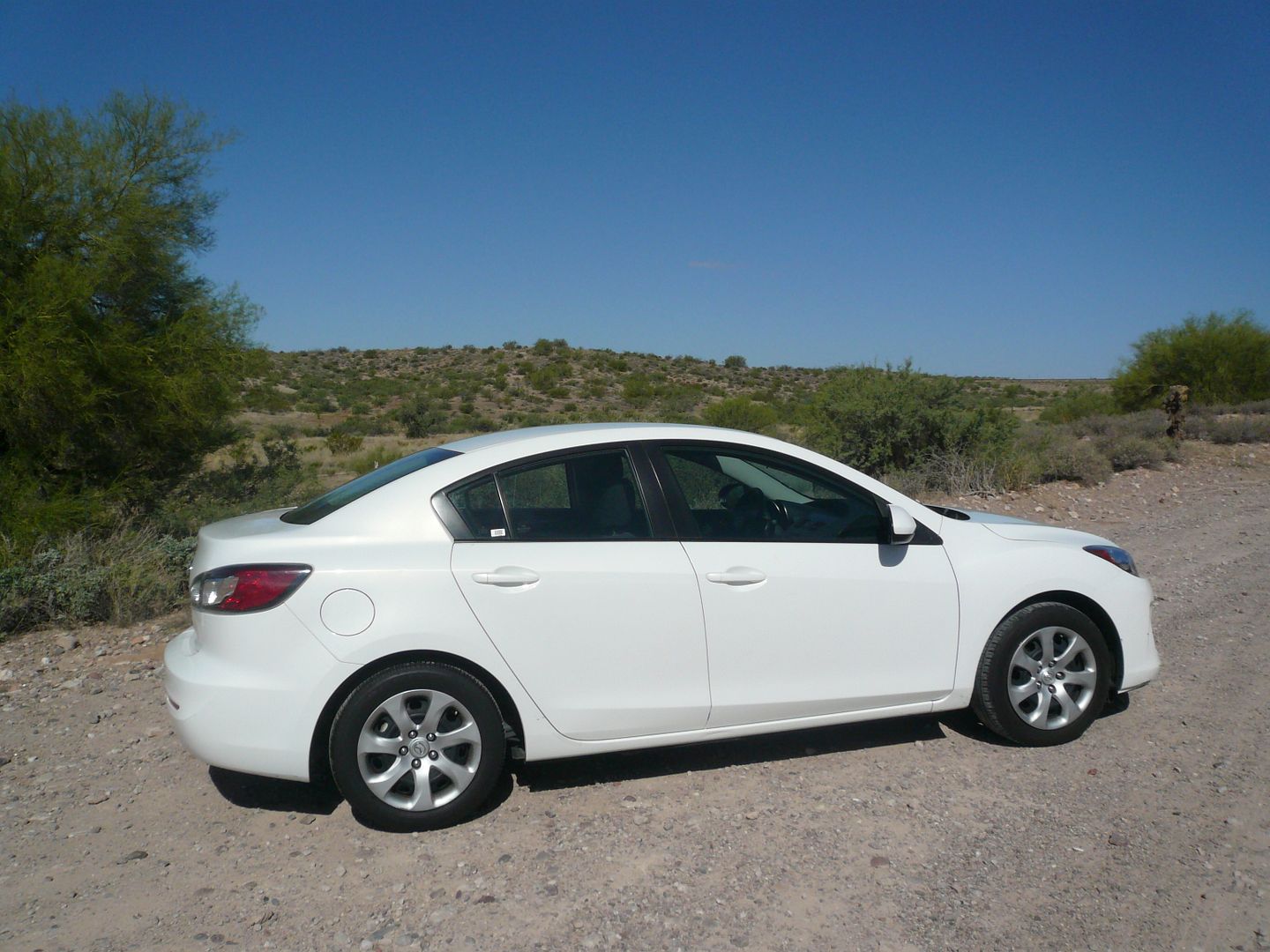 Evidence of the difference in tastes between the US and European markets presents itself all the time, and some of it is perfectly understandable. European roads tend to be narrower, cities are congested with difficulties in finding parking spaces, and fuel costs more than double what Americans pay, so you can understand why Europeans tend to buy far smaller vehicles than their transatlantic counterparts. But there are some cars which are sold on both sides of The Pond, and here's where the surprises can come, as just because a car is well rated in one continent, is no guarantee that the other one will see it the same way. The Mazda 3 is a case in point. In Europe, it barely seems to make anyone's radar. Test reports were positive enough, but in a class populated by some excellent cars produced nearer to home, somehow it has never really captured many people's imagination, being seen as a worthy but slightly dull family hatchback. Whereas in America, the same car, albeit with larger engines, and more often seen as a saloon than a hatchback is generally rated as the most fun car to drive in the class, hailed for the "zoom zoom" sporty feel that is so conspicuously absent from the big selling Toyota Corolla and Nissan Sentra. My last experience with the Mazda 3 was back in 2009 when the first generation model was at the end of its production cycle, and I got behind the wheel of a 2 litre saloon and a 2.3 litre hatchback within a few months of each other, and found both to live up to the American perception that these are more fun than the rest of their competitors. Roll the clock on four and a bit years, and once more, the Mazda 3 is in model transition, with a very sharply styled third generation car just arriving in dealerships, but it is the outgoing model that it still to be found in the rental car fleets. I picked up the keys to a Crystal White Mica Pearl painted sedan to see if it is the Americans who have got it right in rating the little Mazda, or the Europeans, who largely ignore it.
It is harder to tell the age of an Arizona plated car compared to a Californian one, so it was only when I was having a good look at my test car that I discovered that it was actually manufactured in November 2011 and first registered in February 2012. Not too much of a surprise, perhaps, given the 42,000 miles showing on the odometer. That was not quite too early for a SkyActiv engine, Mazda's much praised new range of extra efficient powerplants that feature in a growing percentage of their range, or so I hoped. Sadly, it was not be, and the test car turned out to be powered by the older technology regular 2 litre 4 cylinder engine. That puts out 148 bhp, which in a car the size of the Mazda ought to endow it with peppy performance. And indeed it does. You do need to work the engine quite hard to get the best out of it, and it does get a bit noisier as you do so, but it is smooth and willing and it will allow the 3 to keep up with cars with far bigger and more potent units to propel them. Although the 3 is available with a manual gearbox, the test car, as with all US rentals, had the optional automatic transmission. This is a relatively old tech 5 speed unit but it seemed well up to the job, operating smoothly. Fuel economy ended up at a respectable 33 mpg US, which is 39.4 mpg Imperial, achieved in a mixture of freeway driving and time spent on the swooping roads in the hills, with plenty of stop/start for photography.
The Mazda is based on a modified version of the same C1 platform as Ford's second generation Focus, and that is why you expect it to be good to drive, and indeed it is. The steering is perhaps 9/10ths as good as the previous generation Focus, but that still means it is better than almost anything else out there, with plenty of weight and feel, and the chassis is set up so that you can tackle those bendy roads with gusto and enjoy the experience, and yet there is no penalty with the ride, which also seemed good, albeit not pushed to the limit by Arizona's well maintained surfaces. No wonder that the American press – who have never warmed to the Focus like the British reviewers have – talk about the Mazda 3 as being the sporty drive in a class of relatively unmemorable mid-sized sedans. There were no issues with the brakes, which operated exactly as you would want, with good pedal feel. A traditional pull up handbrake is fitted between the seats. Visibility proved to be generally good, with the stubby tail meaning that judging the back end was not hard. The door mirrors, although a decent size did seem a little restricted in their field of view, with more of a blind spot than you encounter in some cars.
Overall cabin ambience appears at a quick glance to be a cut above the typical Japanese interior, with some soft-ish touch plastics used for the main dashboard moulding, though the door casings are quite hard. Everything is black, as was the seat trim, though there is a silver inlay on the dashboard in front of the passenger, and the headlining is light coloured so it is not as funereally gloomy inside the Mazda as you may fear. Poke a little harder, and it is evident that whilst the quality is acceptable, it is unlikely that the engineers of Wolfsburg, let alone Ingolstadt will have felt threatened by what Mazda have achieved. The instrument layout will look familiar to anyone who has driven a Mazda in recent years, with a pair of deeply recessed dials, each in their own cowling, for speedometer and rev counter. Fuel level is indicated by a bar chart with a series of blobs which extinguish as you empty the tank, which is positioned with the odometer between the dials. A series of warning light icons illuminate in the bottom of the two dials. The centre top of the dash contains a slightly curved top to an area which presents the digital clock, outside temperature and audio unit information. It is angled slightly towards the driver, but was not the easiest to see at a glance, as it is a long way away. The middle of the dash contains two air vents and a completely integrated audio unit, which appears to have quite a lot of small buttons as well as a couple of rotary knobs, but which actually proved very easy to use. Beneath this are three rotary dials for the air conditioning system. Twin column stalks operate indicators and lights from the left and wipers from the right. There are small repeaters to volume and radio channel selection on the left steering wheel spoke. And that is it. Nice and simple and unfussy.
Having spent a few days driving around in much larger vehicles, it was perhaps inevitable that my reaction on looking at the rear seat accommodation of the 3 was that it looks limited. Then I got in, to test it out, and found that even with a front seat set well back, as happened to be the case, I could just fit in, though there was not much room to spare. Headroom was not the problem, there was plenty of that, but my knees were close to the seat in front of me, so anyone with longer legs than me (that's more or less everyone, then!) may need to hope that the front seat occupants do not set their pews at the rear of their travel. Whilst I am sure you could squeeze three adults across the rear seat, I don't think they want to travel very far, though at least there is a largely flat floor for the person in the middle. There is no central armrest in the model I tested. The boot is similarly modestly sized, which is not really a surprise when you see how stubby the tail of the car is. It is a good regular shape, though. There is a bit of space under the floor, around the space saver spare wheel, but only for small bits and pieces. The rear seats are fixed, so you cannot extend the luggage area, either. Inside the cabin, there is a decent glove box, and some almost useless door bins, which are shaped to hold a can of coke, and perhaps three sheets of paper behind it. Those on the rear doors would only take the coke can! There is a small cubby under the central armrest. A map pocket is on the back of just the passenger seat.
US market Mazda 3 are available in 4 door saloon and the far less popular 5 door hatchback, and with a choice of 3 engines: the regular 2 litre, the SkyActiv 2 litre and the 2.5 litre that sees service in tuned form in the much hotter MPS. The 2 litre models are denoted by i and the 2.5 models by s. There are a series of different trims, ranging from entry level SV, only available on the saloon with manual transmission and which lacks air conditioning, through Sport, Touring to Grand Touring, with the hatchback model only available in the last two of these. As there is no badging on the cars, it took some careful studying of the specifications to work out that my test car was what Mazda call an i Sport. For 2012, the i Touring models all have the SkyActiv engine in them, and there is a badge on the boot lid to denote that this is fitted. Sport trim is not exactly luxurious, but then the as-tested price of the car was just $17,695 so it is hardly likely to be replete with fripperies. You do get cloth seats, remotely operated power-locks, air conditioning and an integrated audio system which has MP3 and AUX capability as well as a 1 slot CD. But you don't get cruise control. Upgrade to a Touring and you gain bluetooth, a Bose stereo system, cruise control and a leather wrapped steering wheel. Grand Touring trim adds heated mirrors and satellite navigation as well as heated seats that are leather trimmed.
Although a relatively basic and far cheaper car than the others that I had sampled earlier in this trip, I enjoyed my time driving the Mazda. It does seem to have that panache that is so absent from most of its competitors, which will simply get you from A to B without effort or you really remembering the experience. It is not perfect, with a louder engine under hard use than is perhaps ideal, and an extra ratio in the gearbox would be good, as would a higher quality interior, all of which are likely attended to in the third generation car that succeeds this one with almost immediate effect, but for those looking for a family saloon, it has much to commend it. So, it would seem pretty clear that the Americans are right to praise it, and perhaps the Europeans need to take a closer look again. However, the Americans do have one thing very wrong. In 2012, they bought just 123,361 examples of the Mazda, whereas an astonishing 290,947 new Toyota Corolla were purchased. Quite why is an utter mystery, as there is no doubt which is the better car, whether you are an enthusiast or just a family motorist, and it is not the bigger selling of the two.