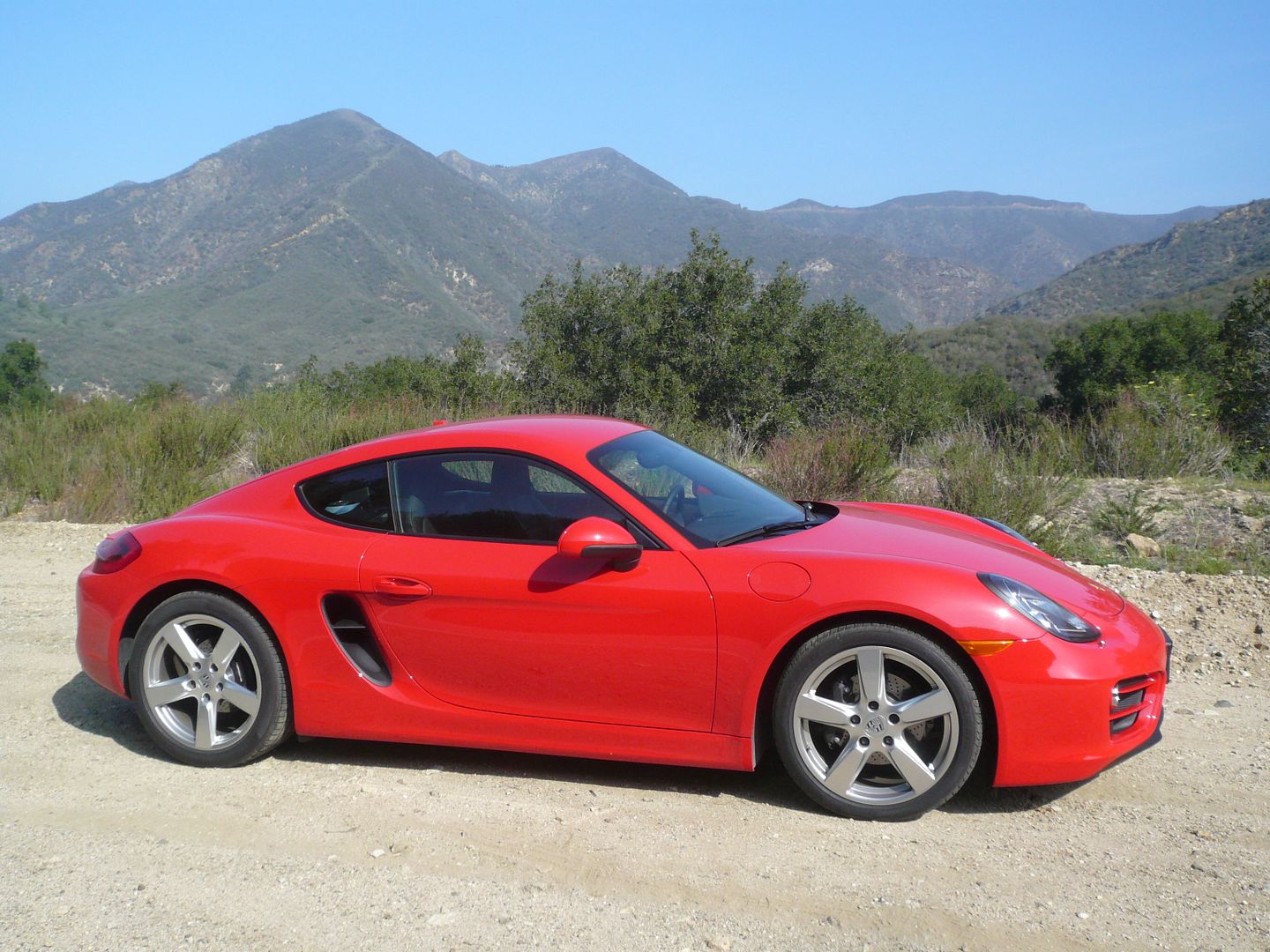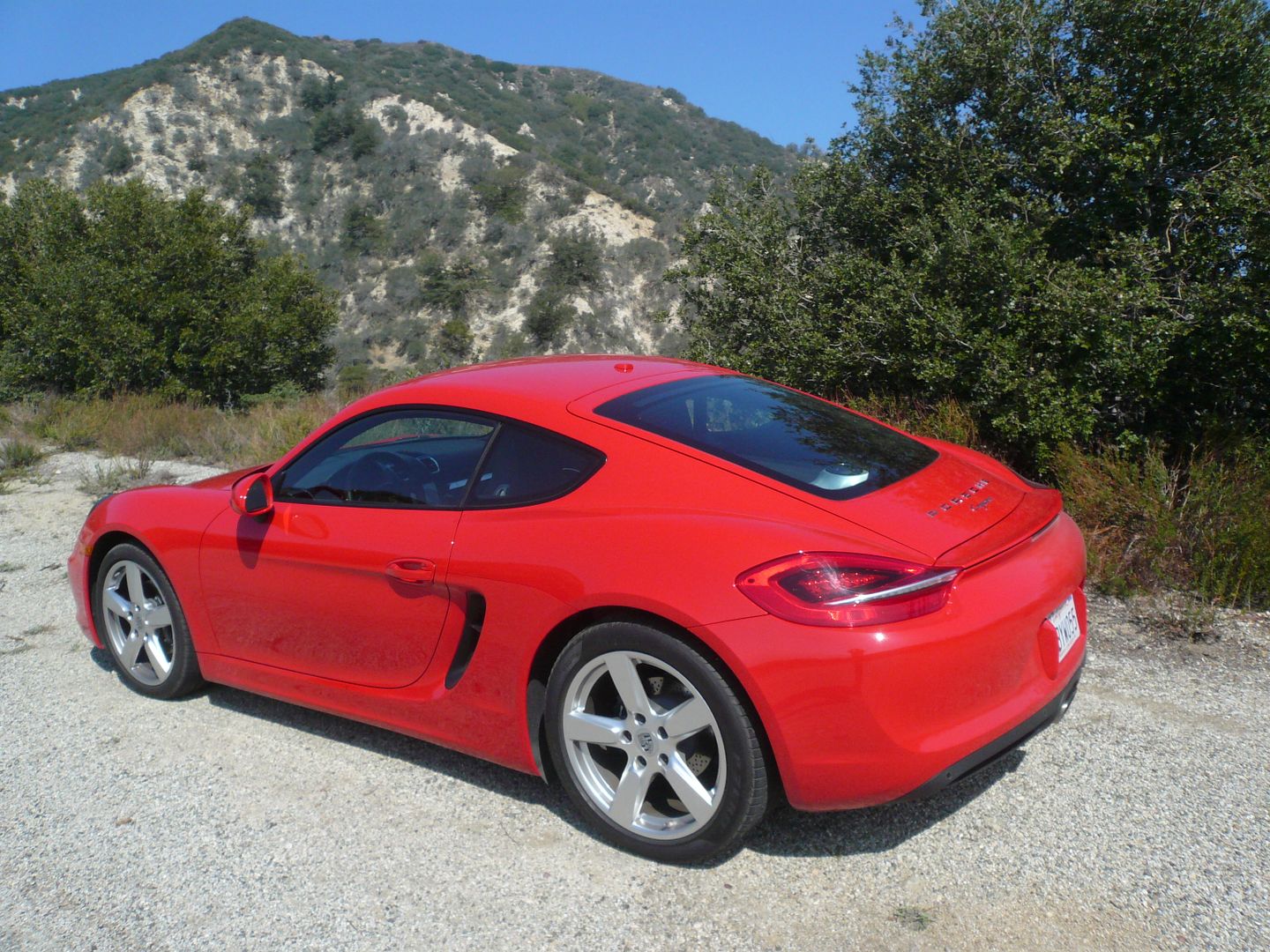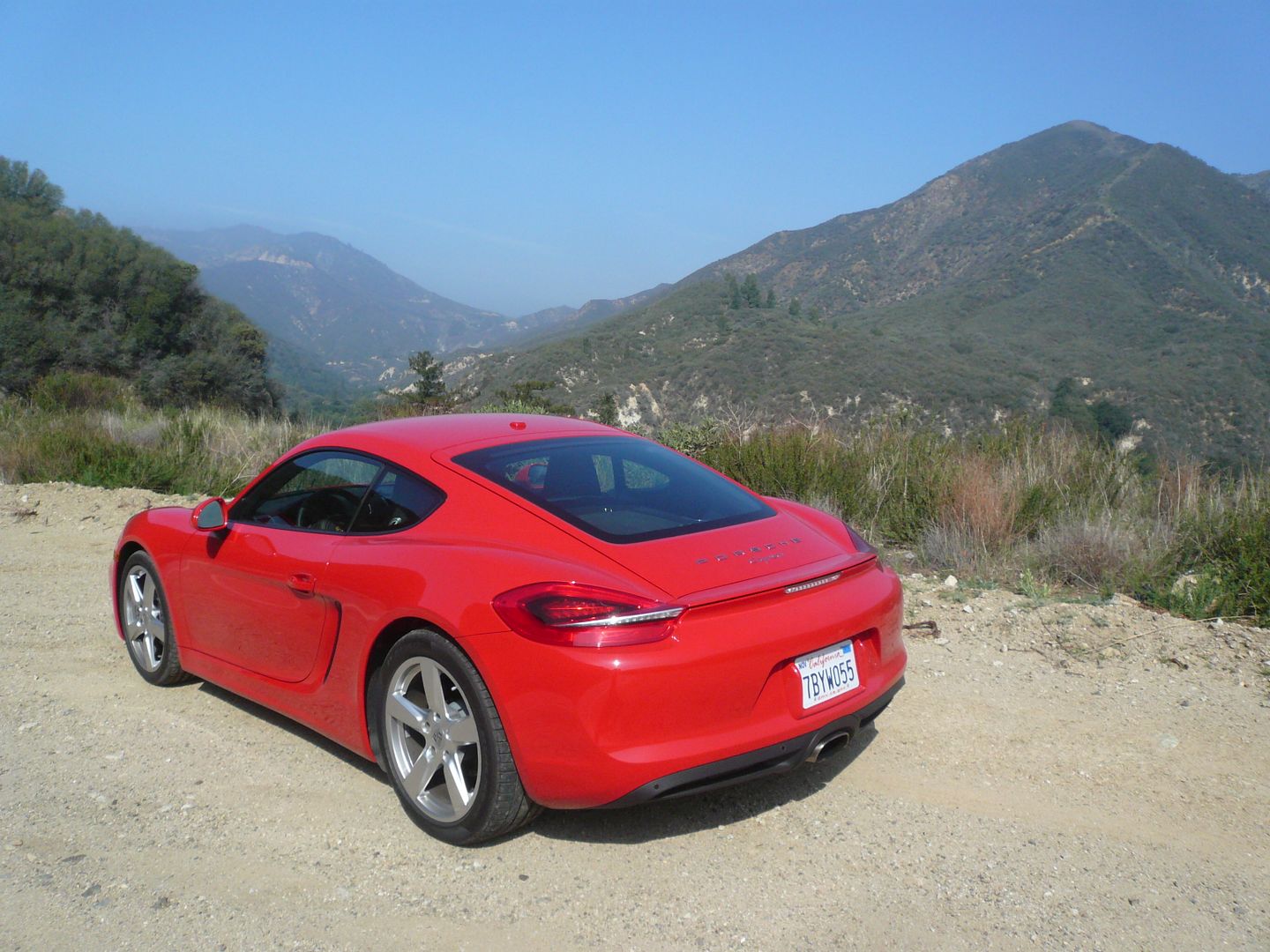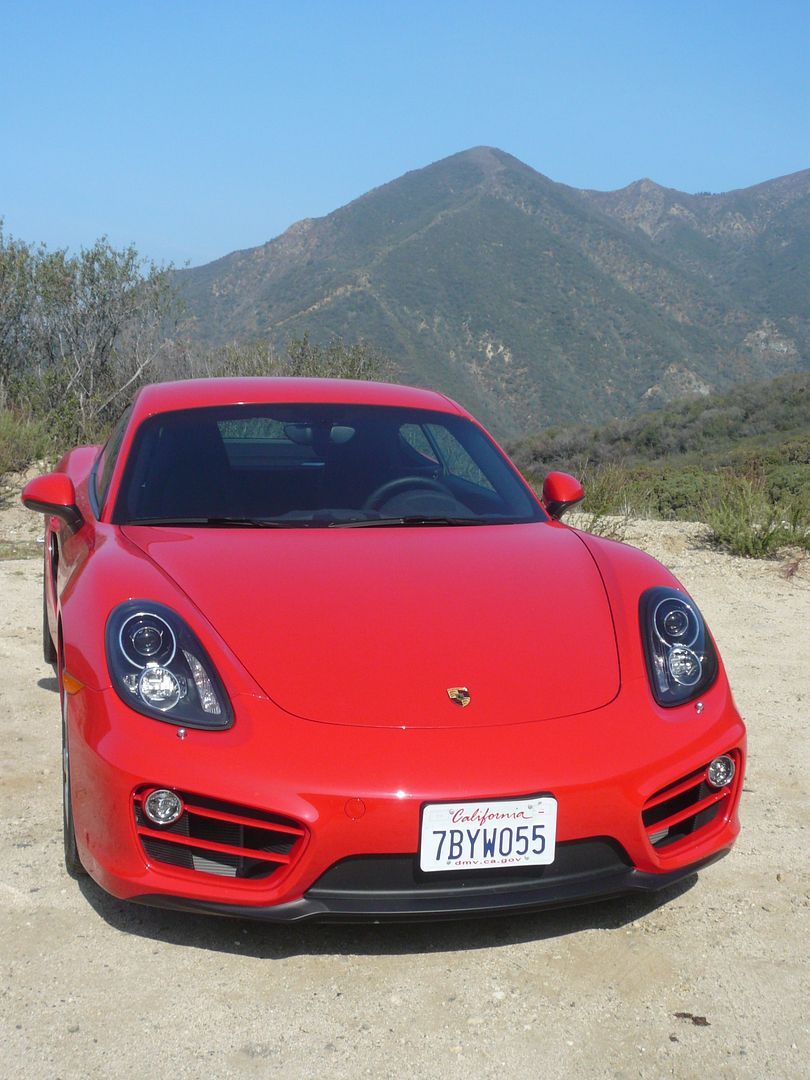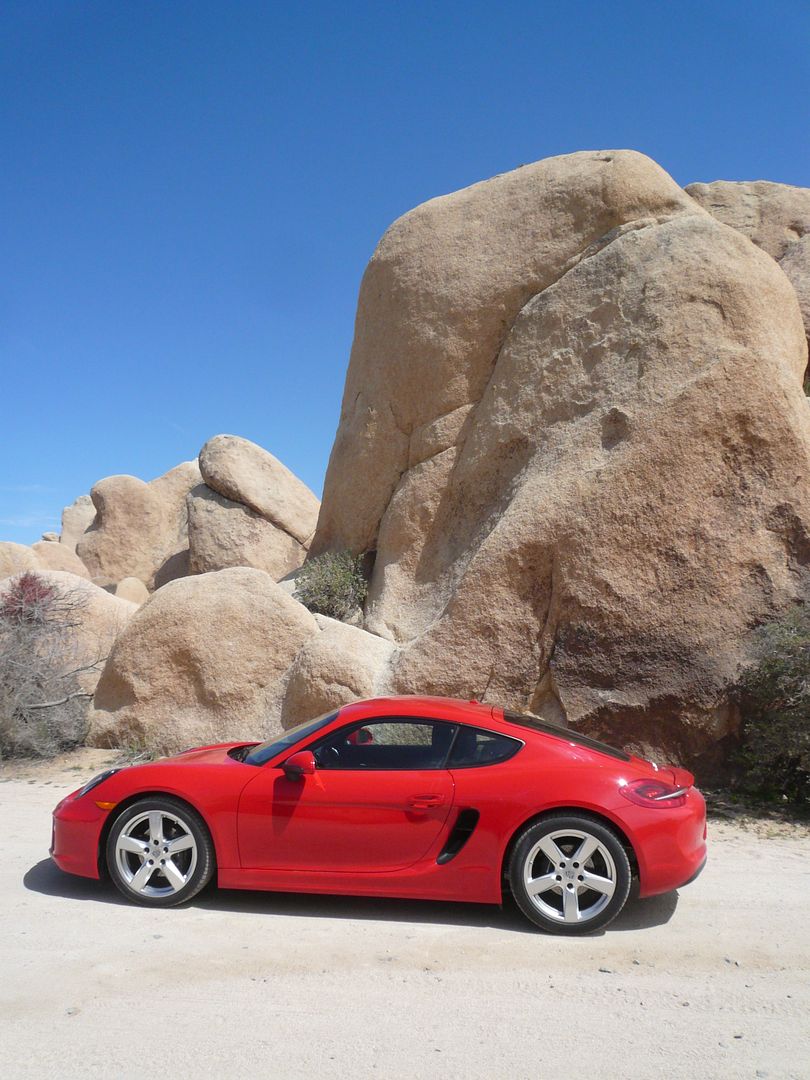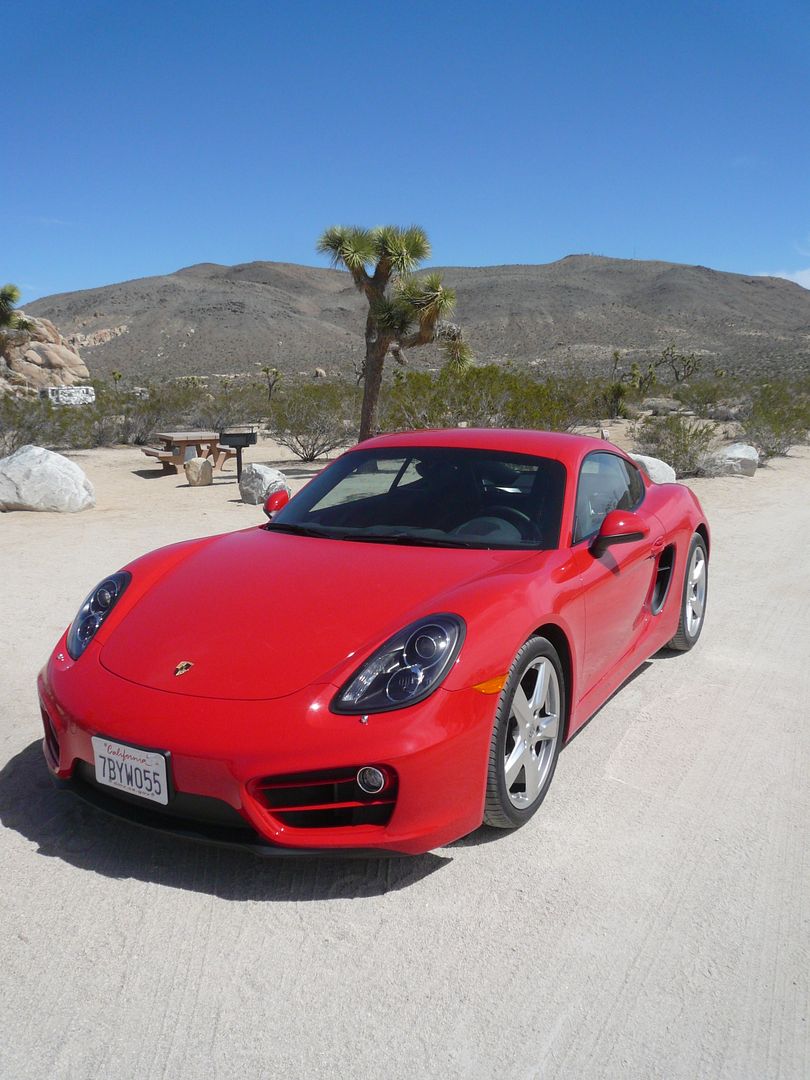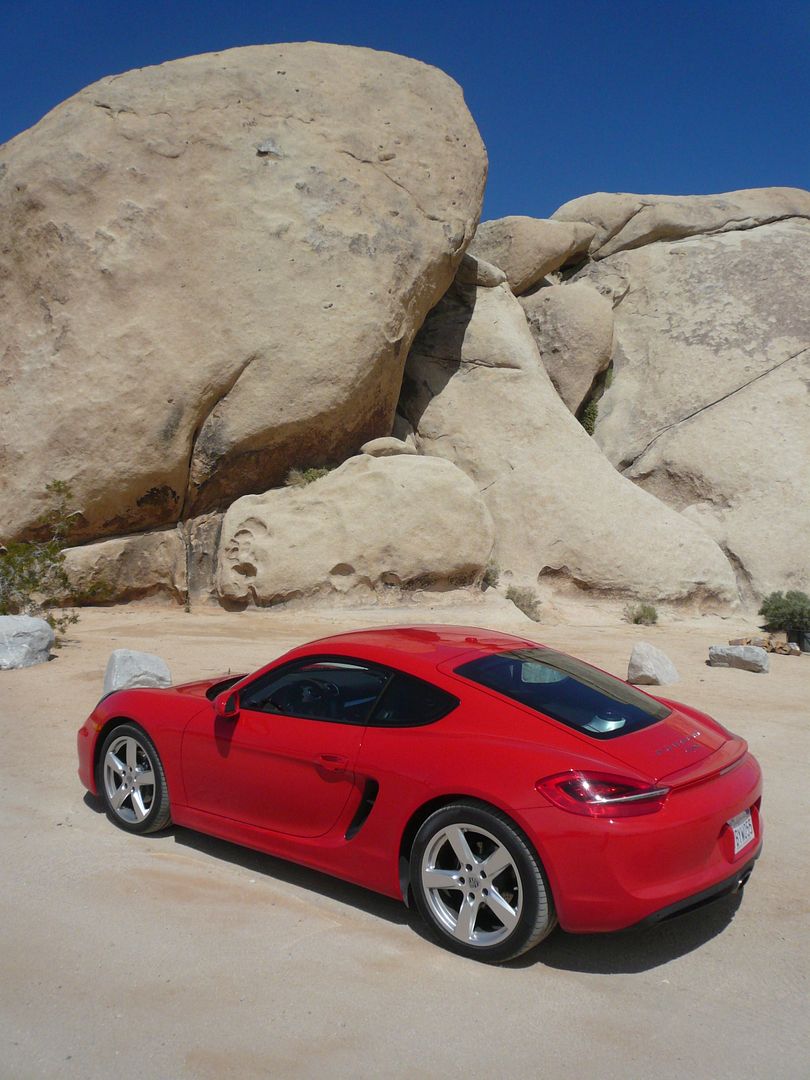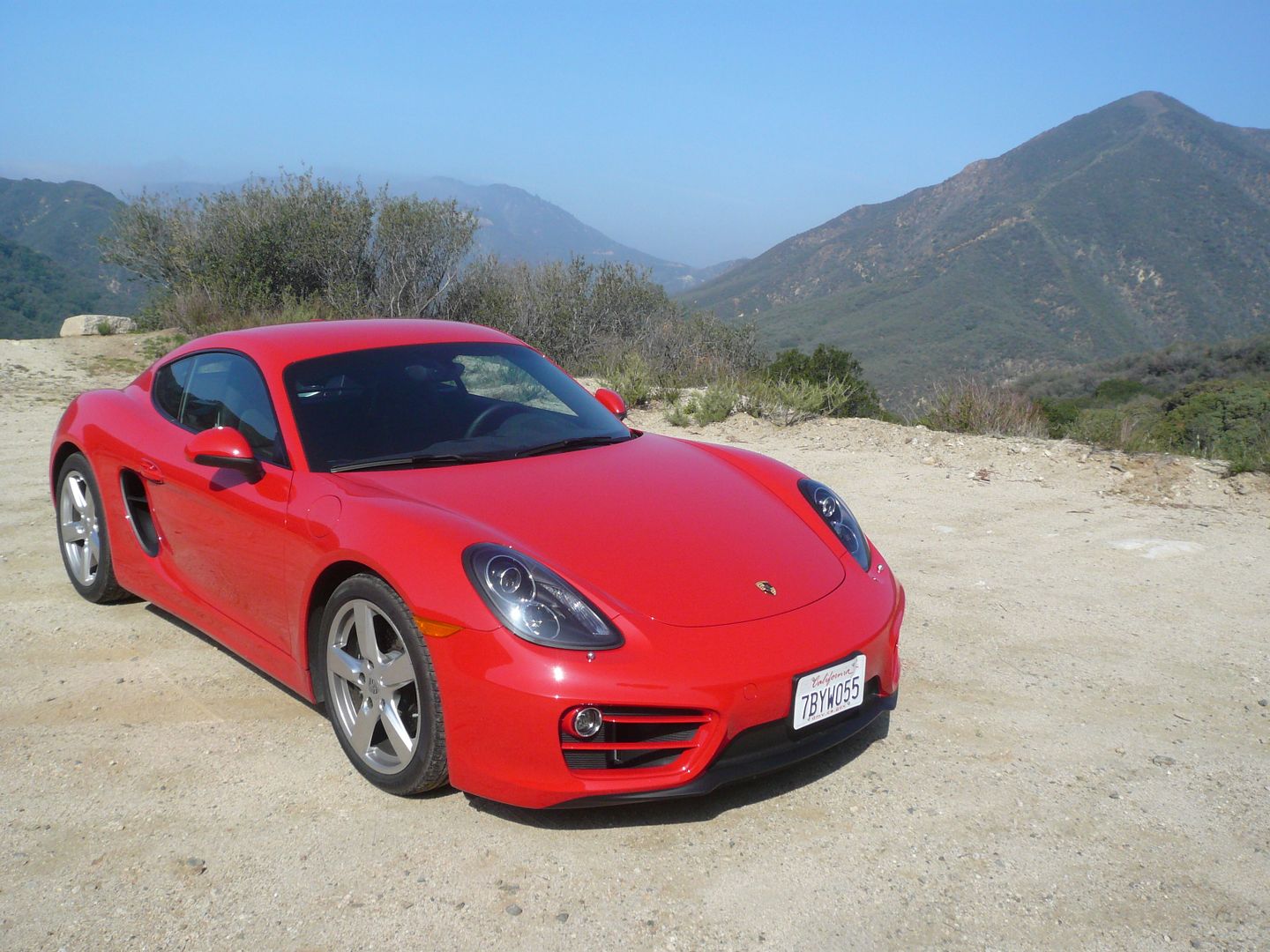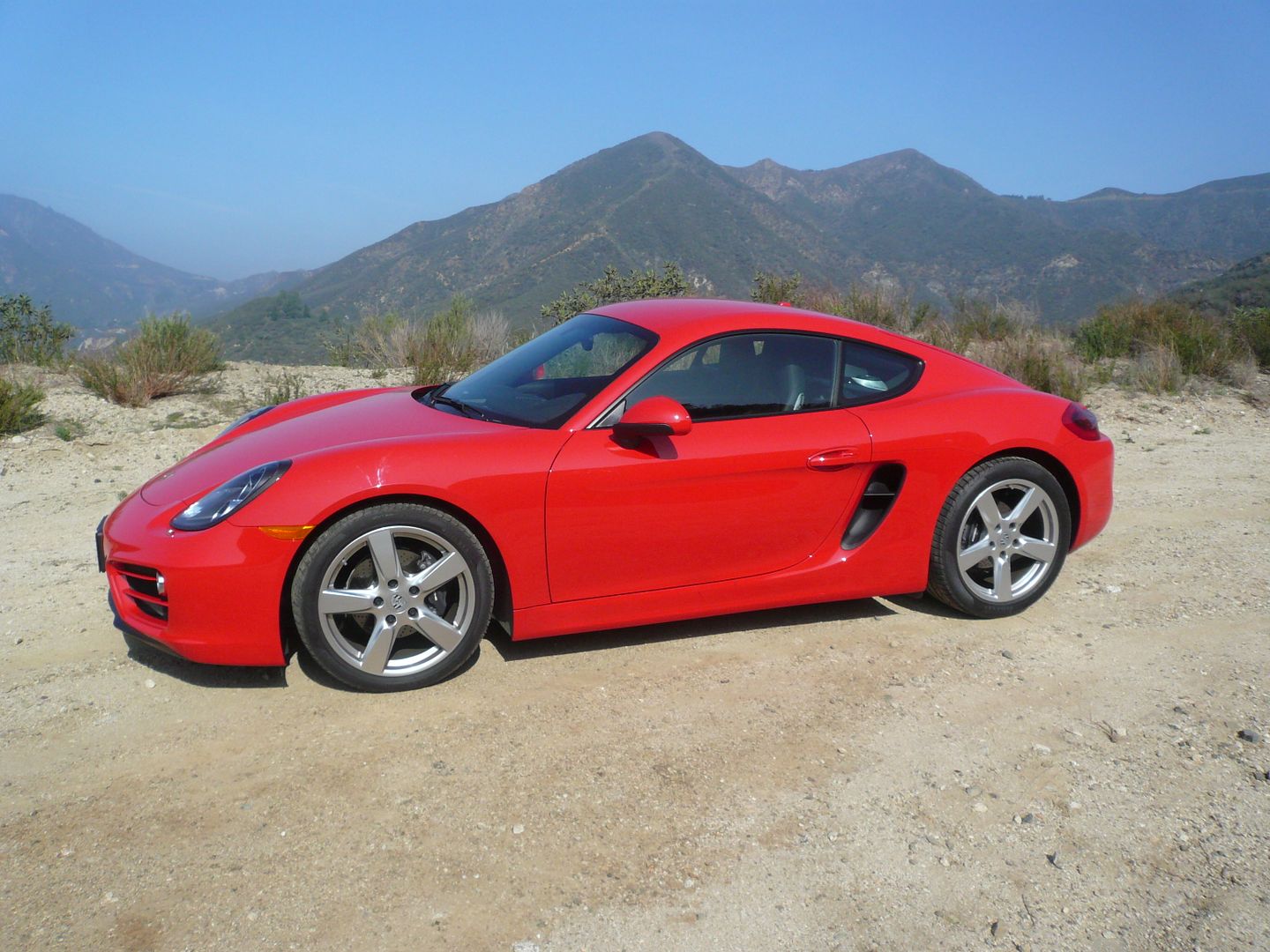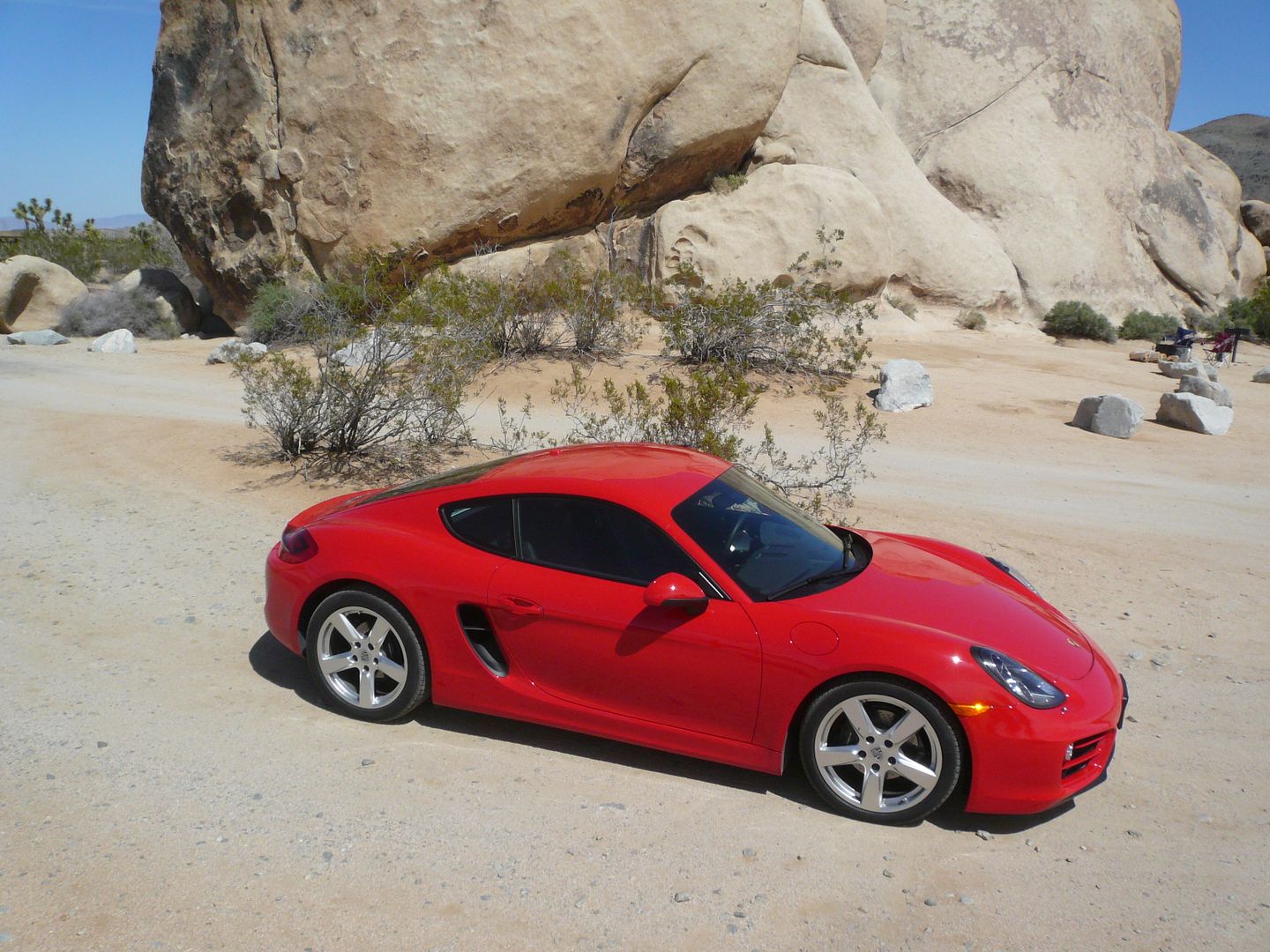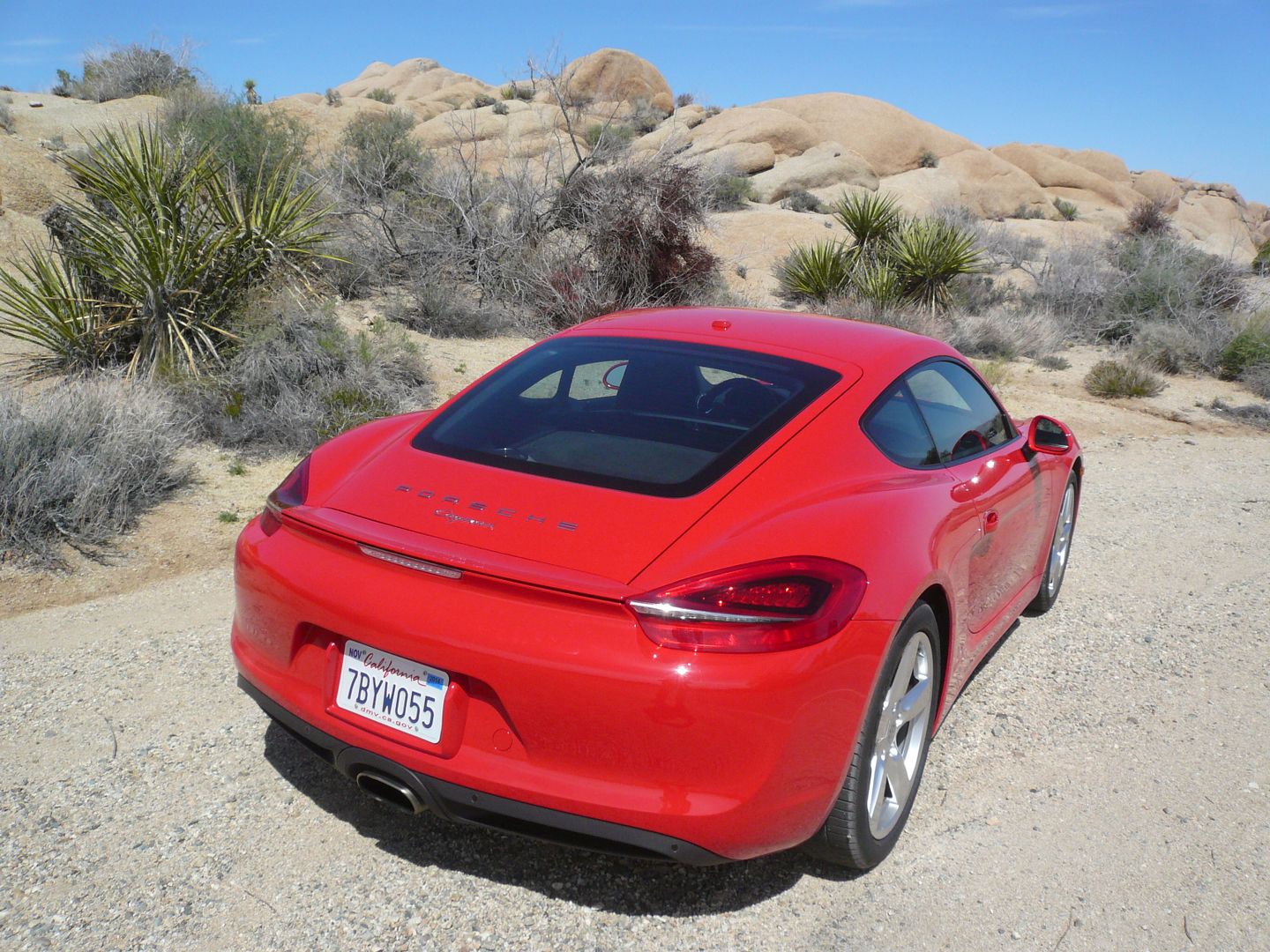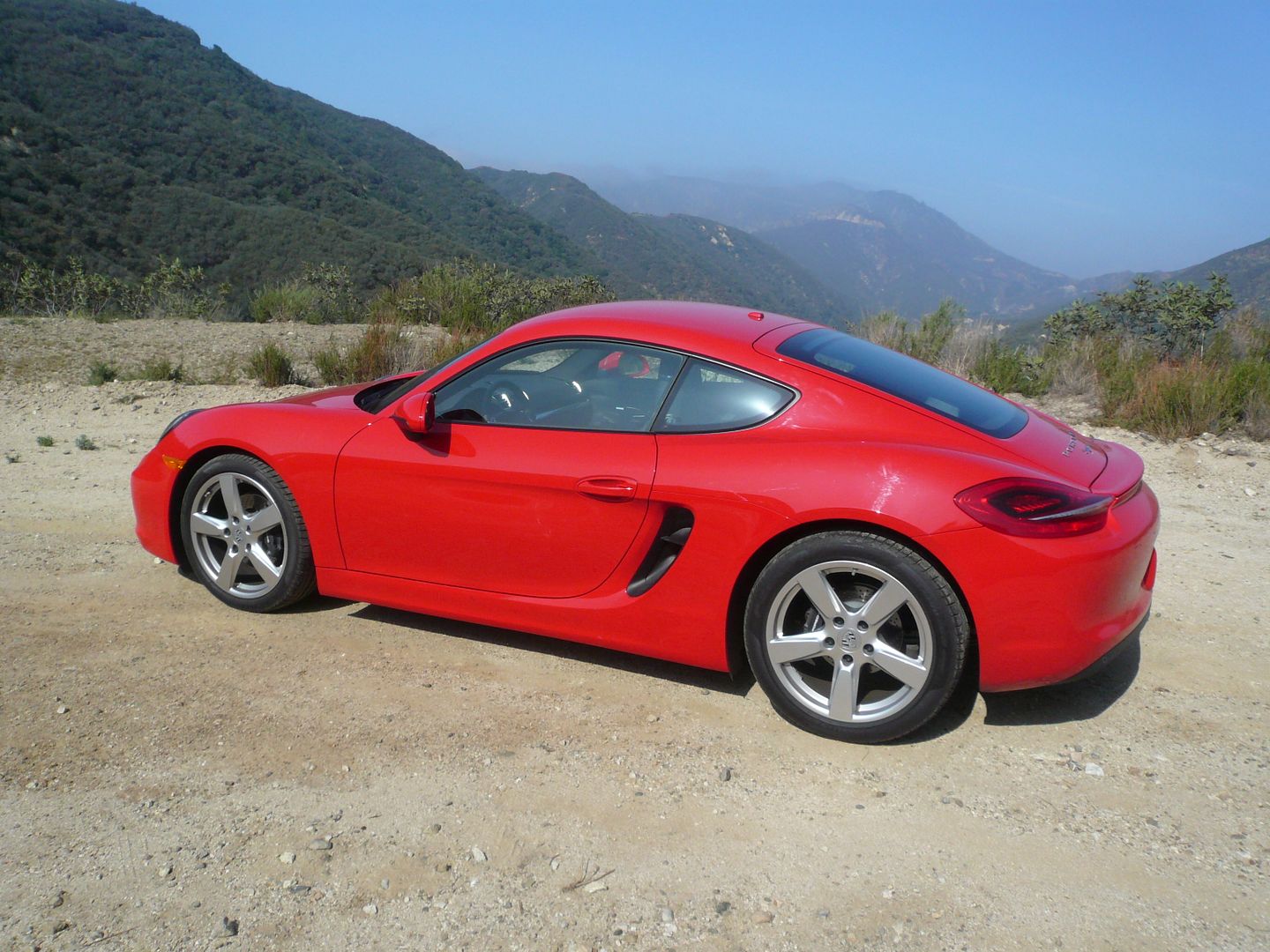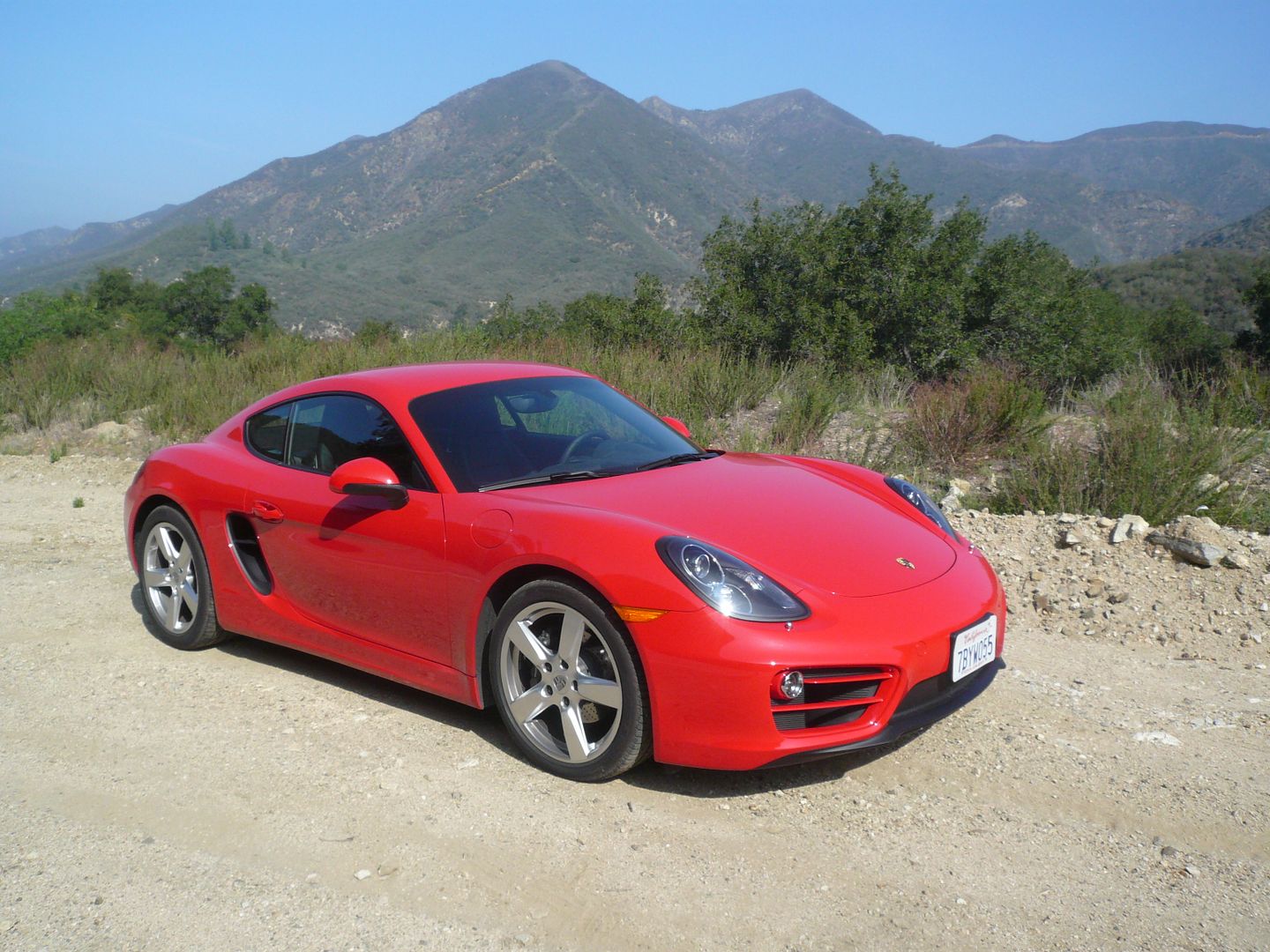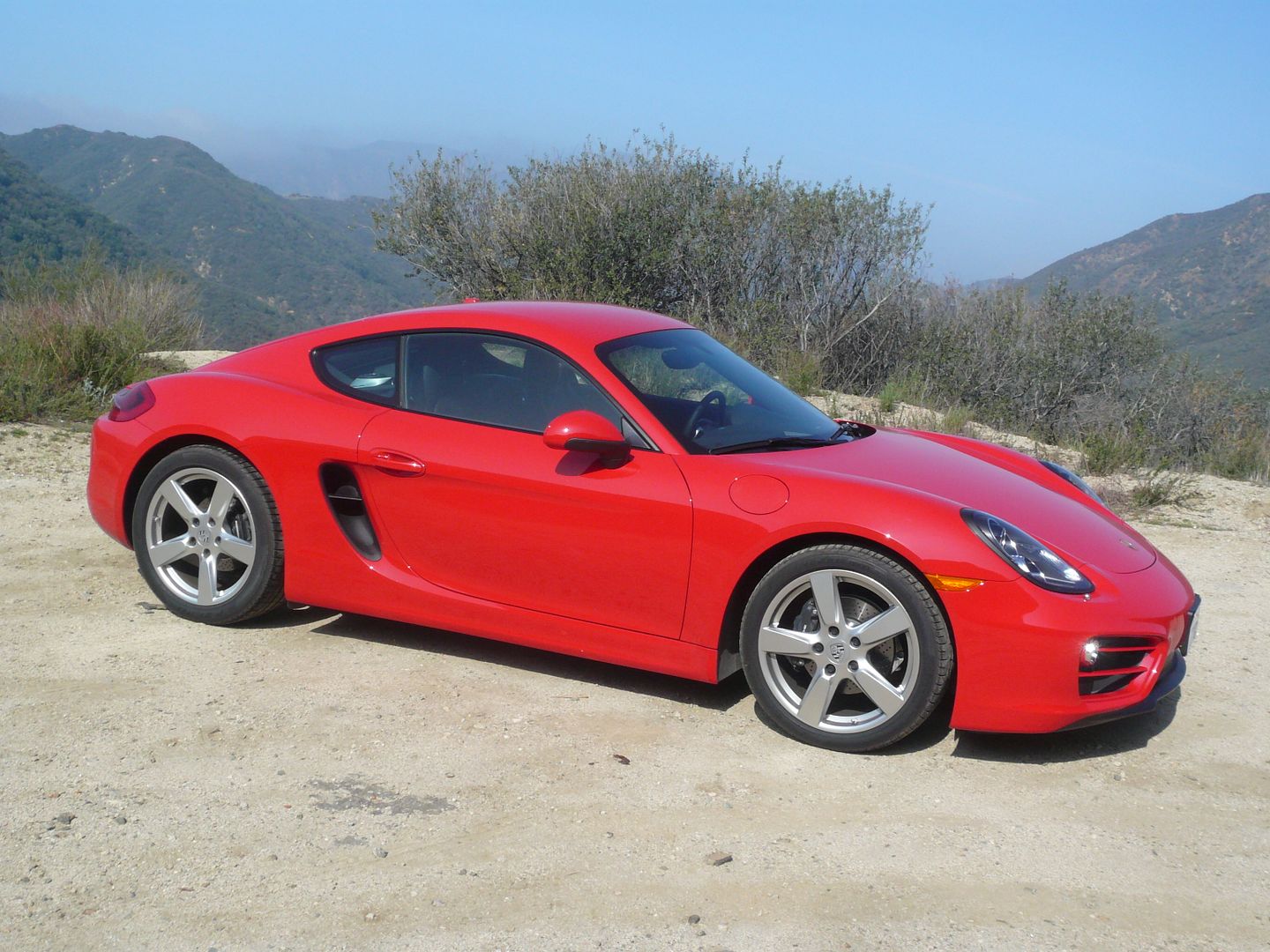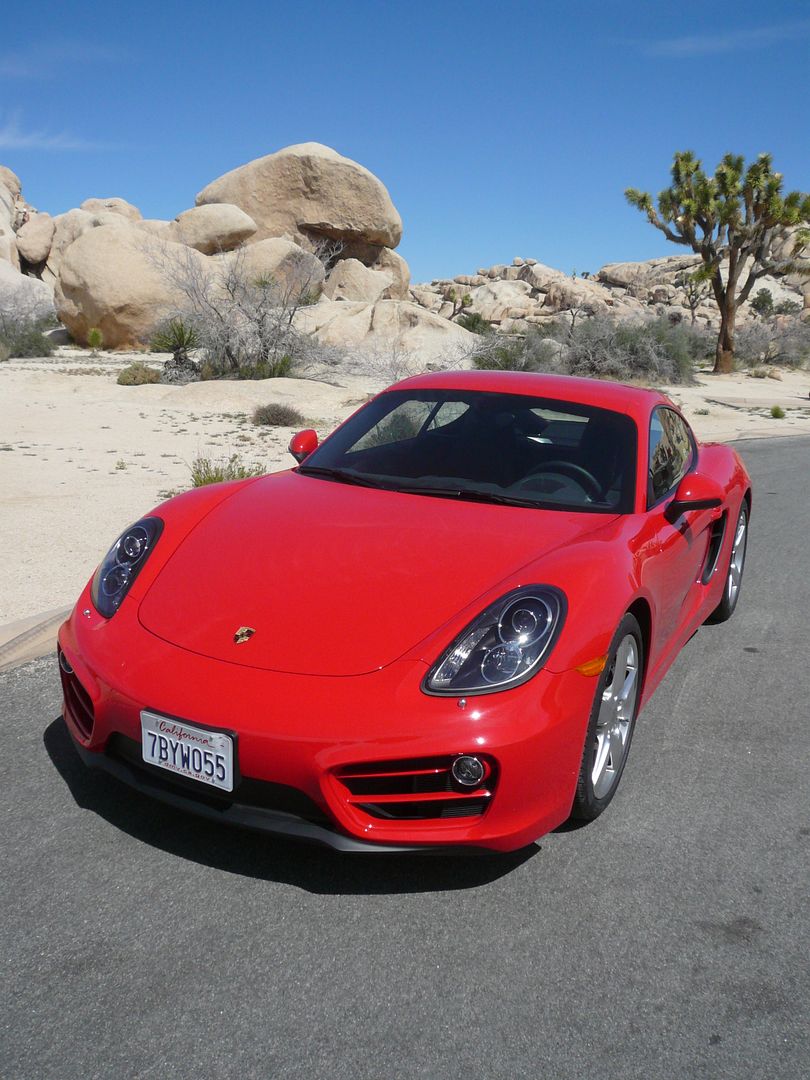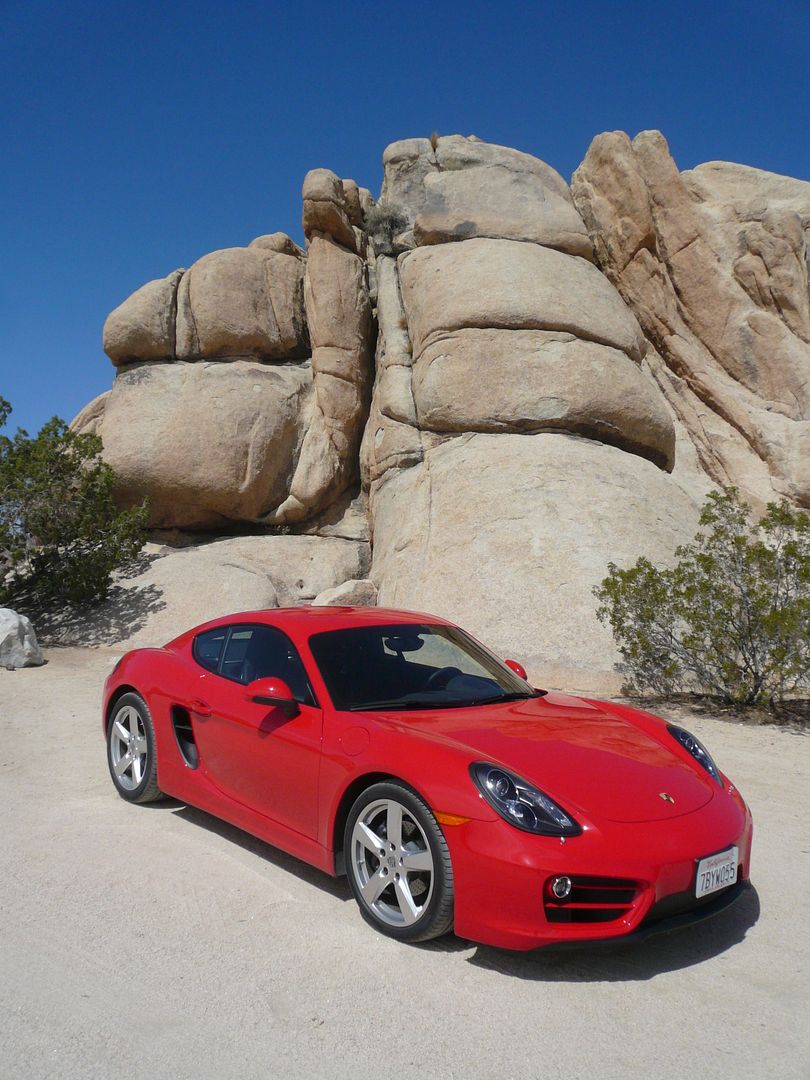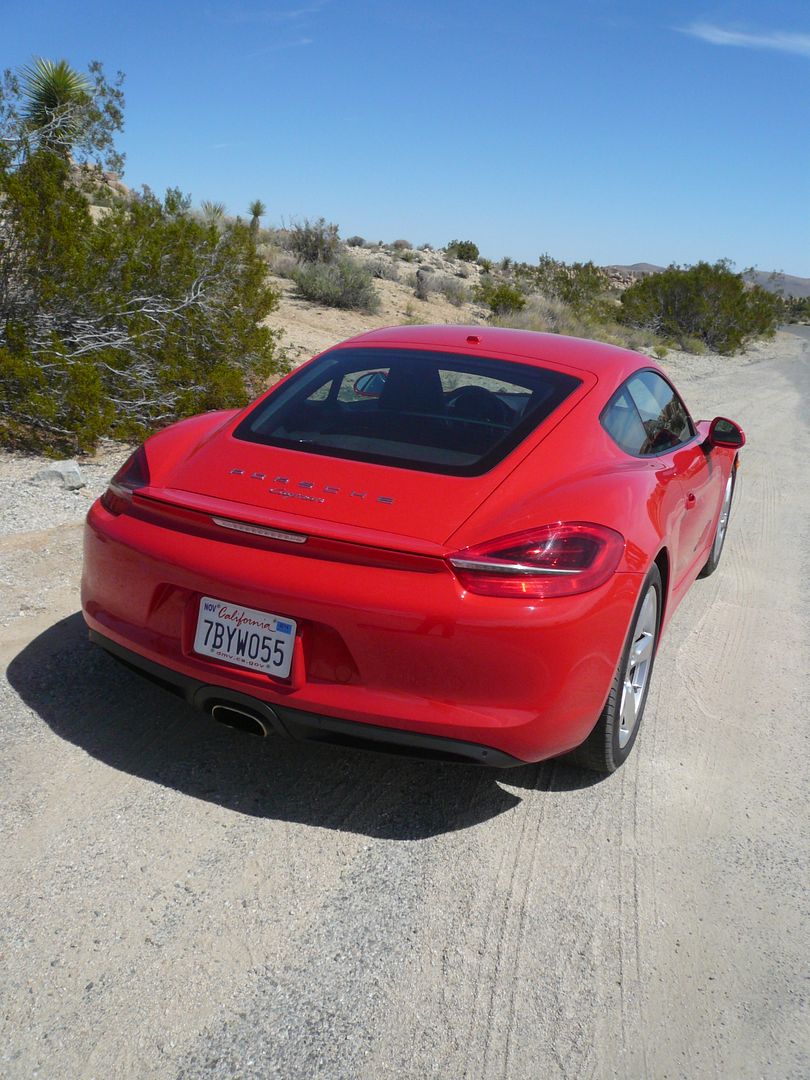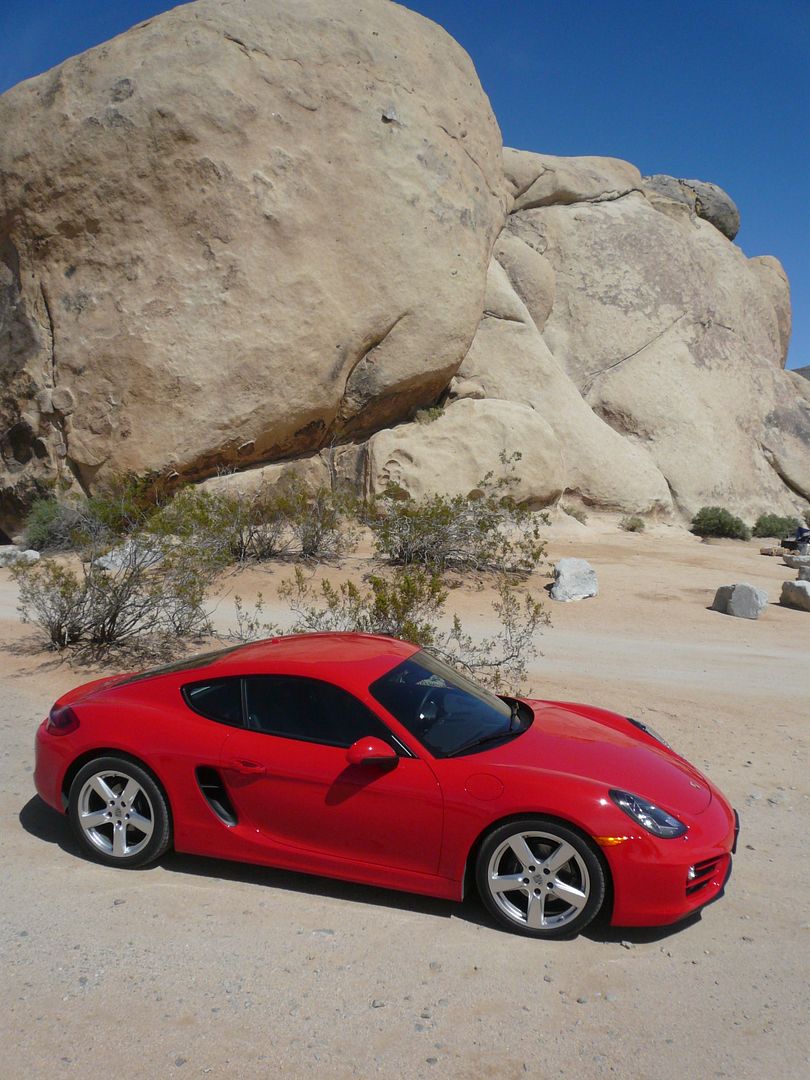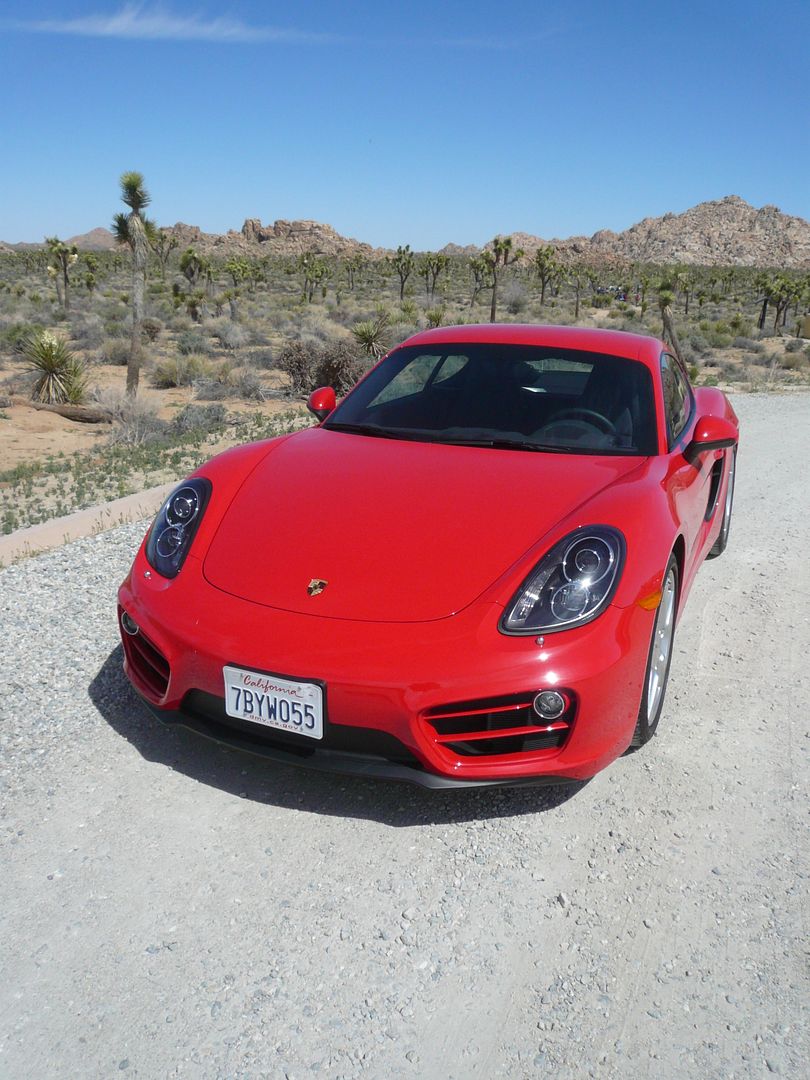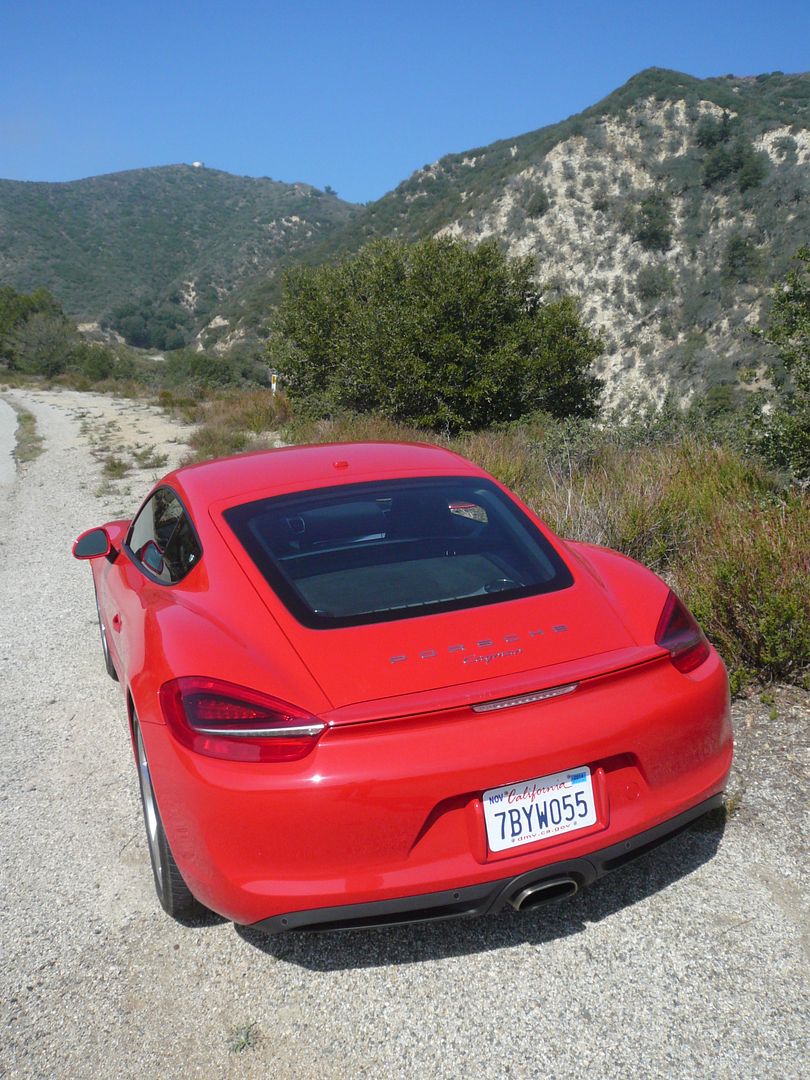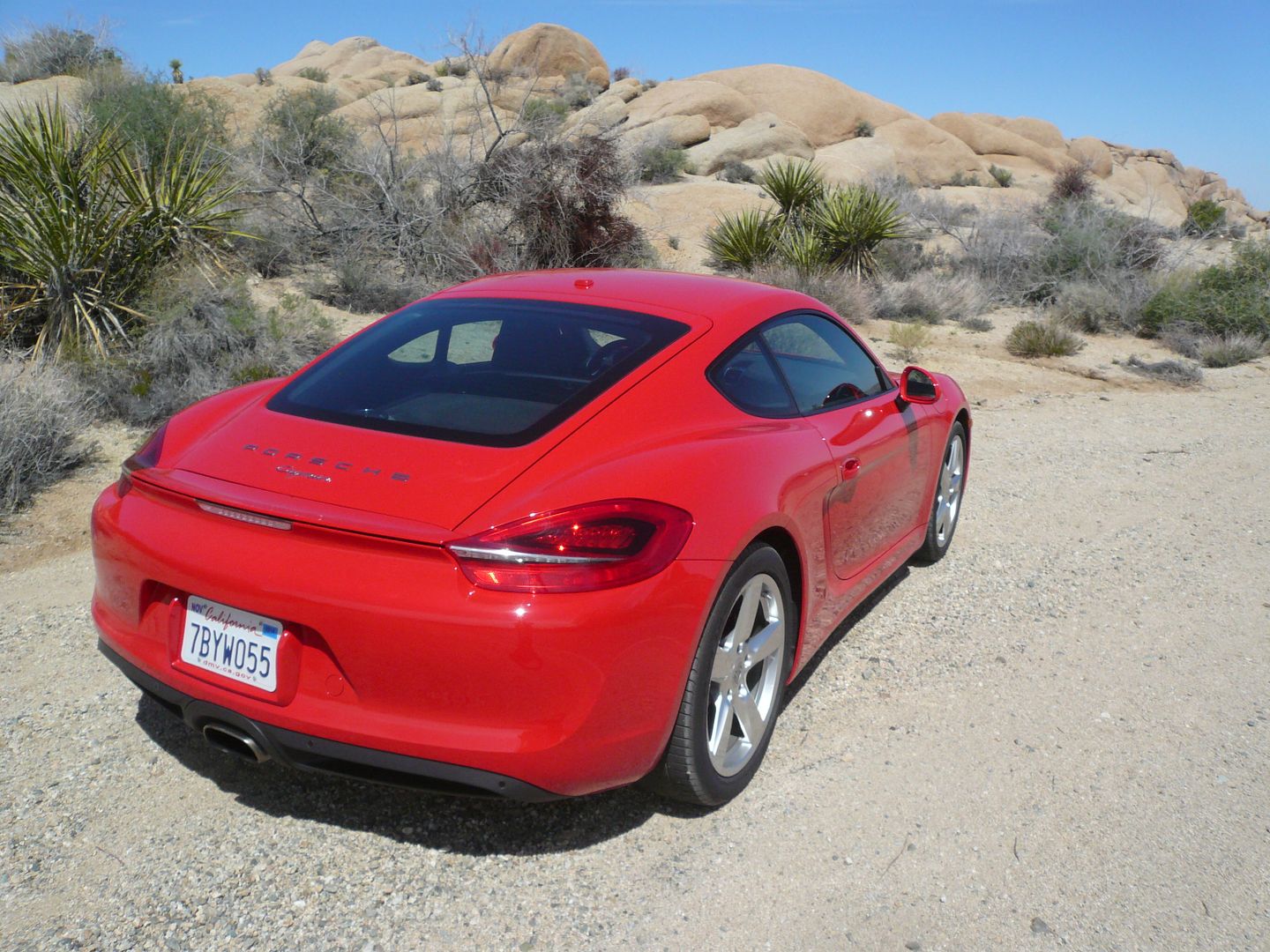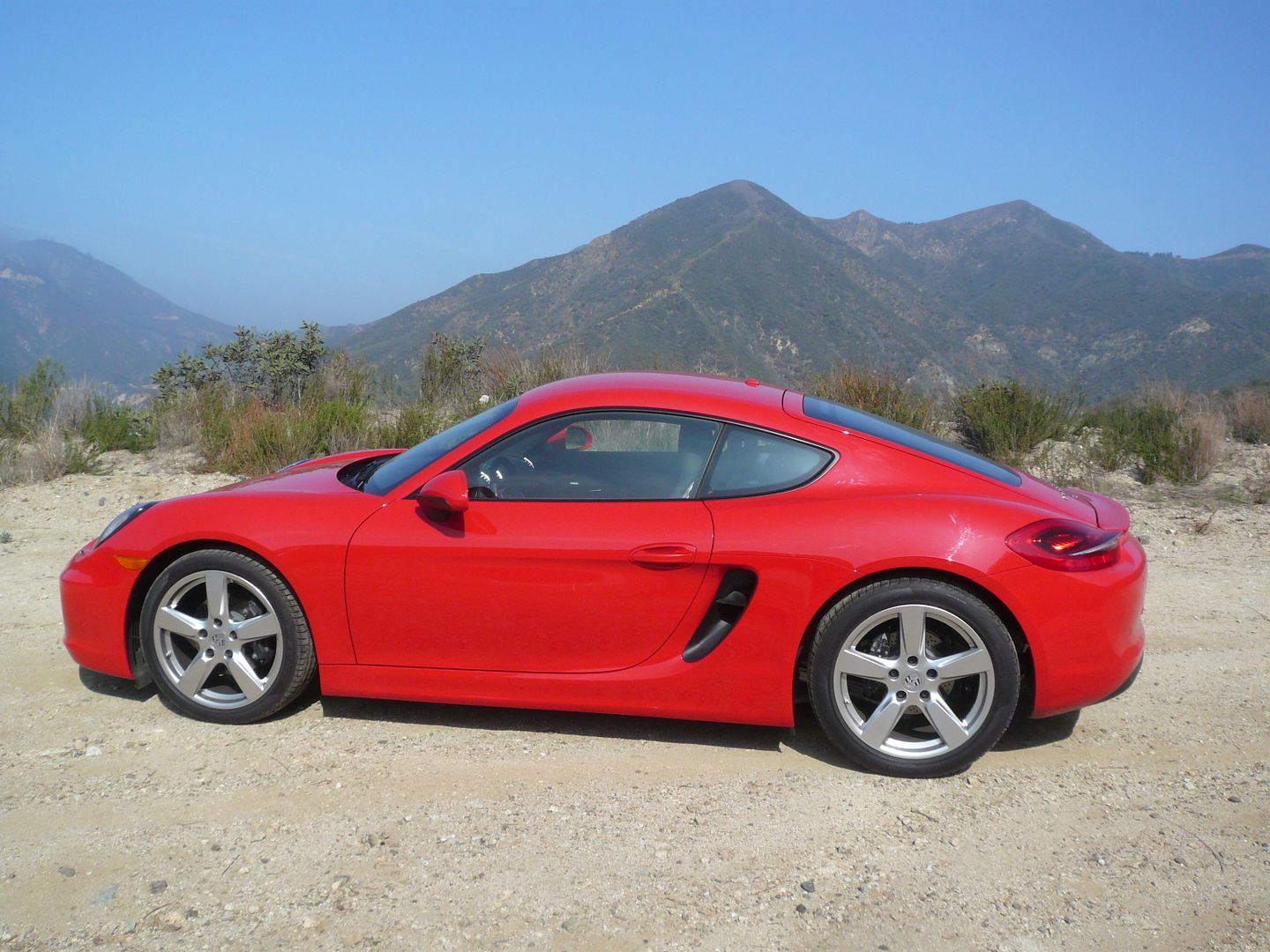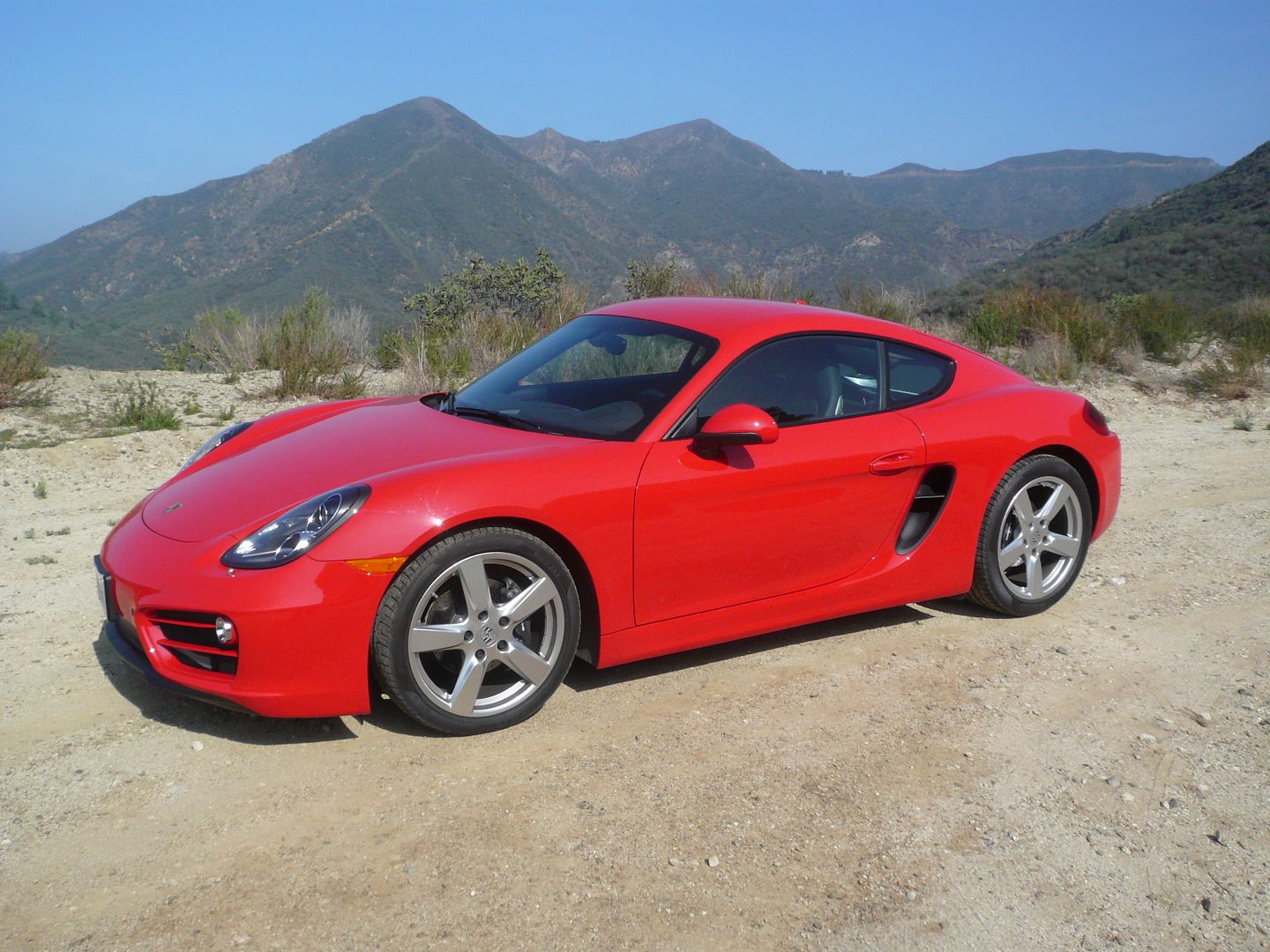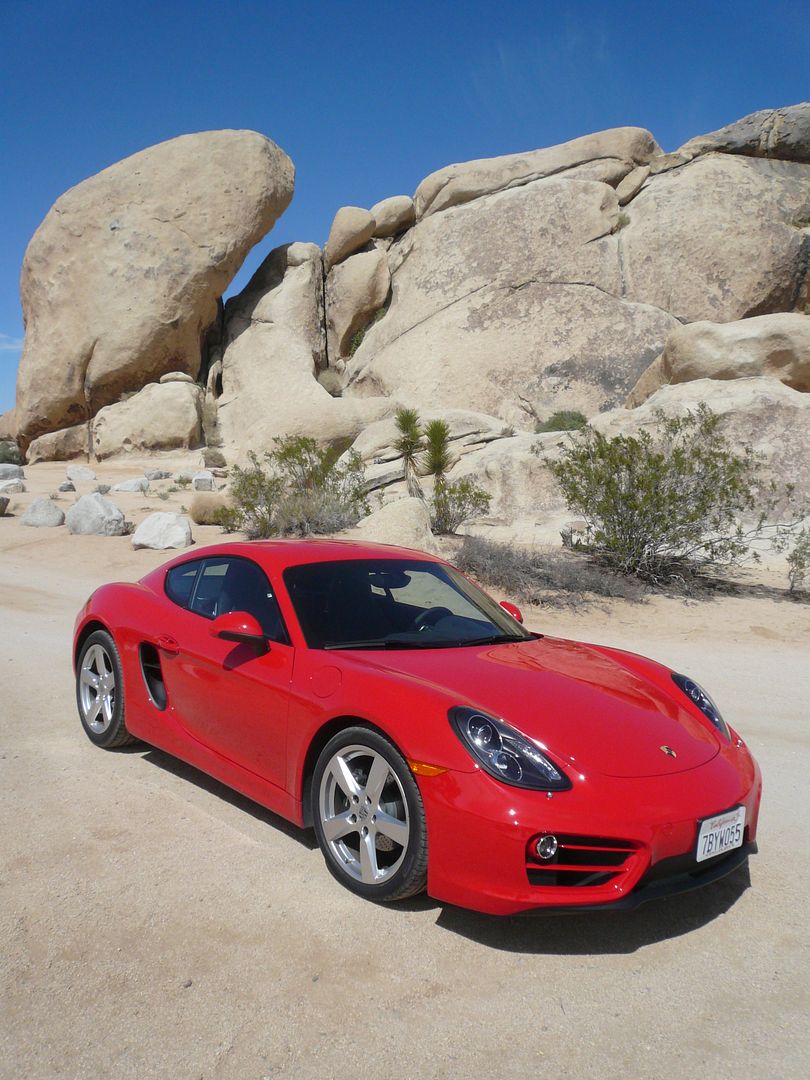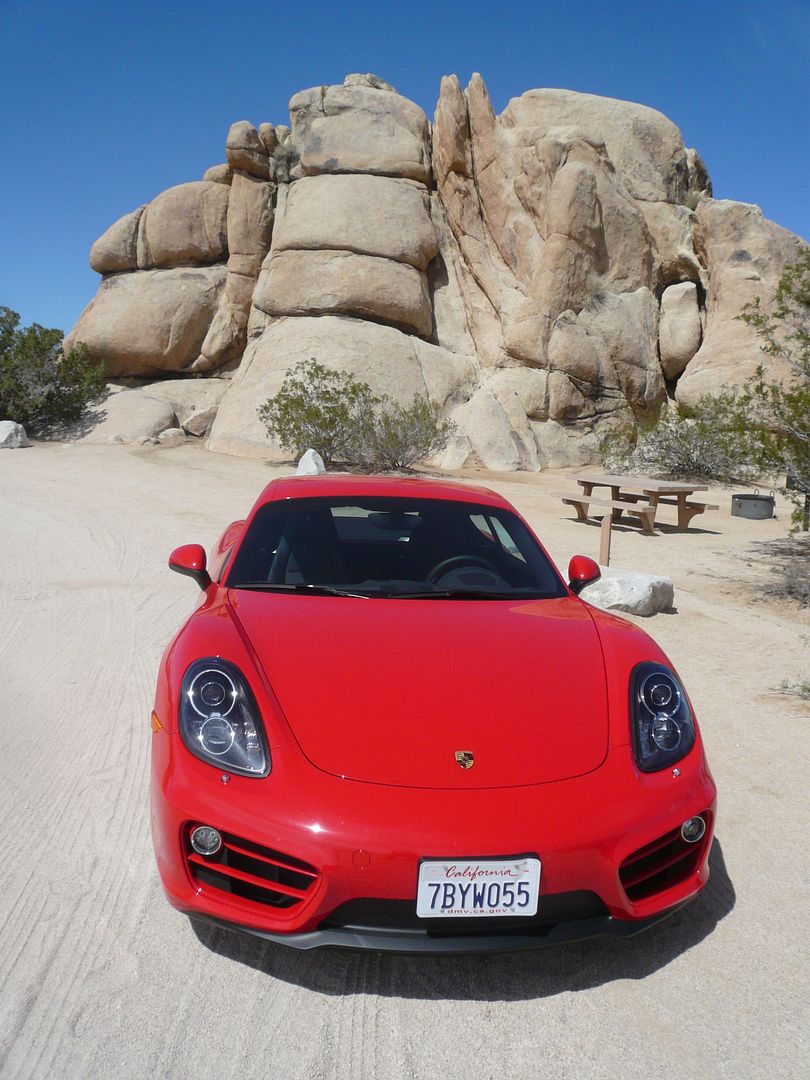 You are not a true petrolhead, apparently, until you have owned an Alfa Romeo. As three of these Italian machines were with me over an 8 year period, I have no worries on that score, but I reckon there are probably a few more things that the automotive enthusiast should really have in their Motoring CV. Not perhaps the 1001 cars listed in a book of the same name, as unless you are a professional journalist, you're probably going to struggle to drive that many cars even over a lengthy career behind the wheel. But when I thought about what else should go on a much shorter list, I realised that two of the significant things that should also be ticked had so far eluded me. Believe it or not, I don't believe I've ever driven a car with the engine behind me, and I've never driven a Porsche.
As the 911 has got ever larger and more costly, many will say that it has made the transition from Sports Car to Grand Tourer, and that its place has been filled by the smaller Cayman. When the Cayman was first launched, many thought it little more than a Boxster with a roof, but it was not long before test reports came in suggesting that Porsche had created something very special indeed, praising it for being just fantastic to drive, with sublime steering and handling at the top of a long list of strengths. Replacing such a well received car is always a challenge, but needs must, and Porsche presented the Typ 981 second generation Cayman at the Los Angeles Show in November 2012. At first glance, little appeared to have changed, but look a little harder and it is apparent that in fact, everything has. For a start, the Cayman now shares its doors with the Boxster and not the 911. New headlight units with daytime running lights in them are a big clue at the front, and at the back, the roofline has been extended to meet the rear lights, which are themselves connected by a more obvious rear spoiler. It is bigger than its predecessor, but not by too much, gaining just 33mm in length, and – thankfully – no increase in width. It is 11mm lower, and thanks to standard 18″ alloys on the base model, appears squatter. It is 40% stiffer, too, which bodes well for the driving characteristics.  Mechanically, there was a complete rethink, with smaller, but more powerful and far cleaner engines than before, and a lot of additional equipment has been incorporated, but thanks to increased use of aluminium is still, model for model, around 30 kg lighter than the Typ 987 car.
Because Hertz want to make the experience of renting a Porsche (or for that matter, any of their other Dream Collection cars) special, once the paperwork was done, and I was taken to the car, when it was spotted that it had been subject to a couple of unprovoked attacks by our flying feathered friends, I was asked if I minded waiting a few minutes whilst it was washed for me. Of course the photographer in me was only too grateful for this offer. So that meant that the first time I heard the noise that the Cayman makes was from outside it when someone else started it up, to take it for a wash. And hearing that sound, I just knew that this was going to be a very special couple of days indeed. Just how special, of course, became all the more apparent once I got behind the wheel of a now spotlessly clean car, and headed out of the Hertz facility. A little tentatively, I have to say, but that did not last long, as I headed for the freeway and some fun. In my two day tenure, I drove almost exactly 400 miles (so it was just as well that there was none of the "100 miles a day before it costs you extra per mile" limit that you will find if you book the car explicitly to worry about), and I went on two familiar routes.
Destination on day one was the Joshua Tree National Park, which is a long haul on freeways and then some stunning scenery on a 60 mile windy road through the Park, whilst on day two, I headed for the canyon roads in the hills north of LA to see what the Cayman was like on some more challenging roads. In the case of the latter, I can think of little that would be better. Two attributes shone at least as strongly as the brilliant Californian sunshine: the engine noise and the handling. It may only be 2.7 litres and 274 bhp, so ultimately there are plenty of cars that would be quicker than a Cayman in a straight line, but getting into it in an underground car park, as I did on the second morning, and firing up the flat 6 and listening to the sound was just glorious. But what was even better was when the engine was having to work harder as I gunned up the Little Tujunga Canyon, emitting the most satisfying combination of a wailing and howling sound. Who needs a stereo system when you can listen to that? If the engine noise was a joy, then the handling and way this thing goes round bends was, well,  an even greater form of pleasure. I've seen the consequences of when people get it wrong on these roads, too often, with poignant roadside tributes, cars hundreds of feet in the valley below and the air helicopter trying to land near a disaster, and with plenty of unprotected roadside and sheer drops, these are roads where you do have to exercise a degree of caution, but even so, I can honestly say that of all the cars I've driven on these roads (and over years, it is a vast number), this one was without a shadow of a doubt, the most fun. It's a bit of a cliche, but the Cayman really does corner as if on rails, and I am sure that it would have had no problems in going much more quickly than I did, without getting into trouble. Contributing to the experience is the sublime steering, which also ranks among the best I have ever experienced. I know that the critics worried that it might not be quite as good in this, the second generation Cayman, as in the first, and if that is so then, the first generation car must be truly incredible.
Before you think I've got carried away in a wave of euphoria, I have to say that it's not all good news, though, as I had found out on the first day. There is one attribute which could be a deal breaker, and that concerns the ride. The streets of Southern California are in a pretty bad way, but it was not the potholes that caused the problems, so much as some of the overall surfaces. Most of the freeways are concrete and there were sections of the Ponoma Freeway, especially around Riverside, where the Cayman felt like a bucking bronco. For at least 10 miles, I experienced probably the most uncomfortable ride of any car I have ever driven. The Cayman picked up every single ridge that you could not even see with the naked eye, and I had a few minutes of very uncomfortable motoring indeed. Once I got to an asphalt  surfaced bit, all was well, and the Porsche reverted to being the comfortable and refined freeway cruiser again that it had proved to be nearer base at the start of the journey. So, be warned that if there are certain poorly constructed roads that you use regularly, you may wish to check how the Cayman deals with them. There was also quite a lot of road roar, again depending on the surface, with some bits of concrete worse than others. What impressed me a lot on that long freeway haul, though, was the fuel economy. Granted I was cruising at a steady speed, but for every few miles I drove, the range indicator suggested that I had increasingly far to travel before needing to refuel. An indicated 300-ish mile range at the start of the test became well over 500 miles. At the end of that first day, the car told me that I had averaged 34.4 mpg. And remember that is in US gallons, so this equates to 41 mpg Imperial, at an average speed of 48 mph. That's a figure that you would be pleased to get in a Ford Focus or Nissan Sentra, and for sure you would not have had anything like as much enjoyment in a day driving either of those. Of course, fuel consumption does depend on how you drive, and the figure for day two, rushing up and down canyon roads and with some stopping for photos  was not quite as impressive, but even then, the on board computer reported 26 mpg. There is a Stop/Start system, which – unsurprisingly given general American antipathy to these functions – had been turned off. I enabled it, and it worked faultlessly when I was in traffic, which, of course, in LA is an inevitable fact of motoring.
One other change that many decried when this generation of Cayman was launched was the substitution of the pull-up mechanical handbrake with an electronic one. To start with, I could not even see the electronic one at all, then I realised that it is a small lever on the lower left of the dash, just above your knee. As the test car was an automatic, fitted with the PDK gearbox, a handbrake is almost irrelevant, so I can say that it was a non issue for this test car. Had it been a manual transmission car, though, I suspect I would be complaining about it. Mind you, the PDK gearbox is absolutely fantastic, so maybe you should not worry about changing the gears yourself . Of course, with the PDK, you still can, with two paddles on the steering wheel spokes, but the gearbox does such a good job itself, that after playing with it a bit, I confess I simply let it do the job for me. Gearchanges are as imperceptible as you can make something which ultimately does require moving parts to do things, with the only clue being the change in the number showing in the instrument display which told you which of the 7 gears was in use. Very impressive.
There's not a huge amount of space between the seat and steering wheel, and the Cayman is quite low, so you need a moderate level of agility to get in and out. Once installed, you can admire the Cayman from the inside. The fit and finish is just superb. The design is spot on, and the leather that covers the seats, dash and door casings not only looks good but it feels nice to touch. You are in no doubt that you are in a quality car, designed and assembled to very high standards. The ergonomics are excellent, too. The seat adjusts electrically in every direction, as does the steering column, so getting the perfect driving position was easy, and there are 3 memory settings, so once you've found your ideal driving position, should you let someone else drive the car, you can easily return to the way you want to sit. The seats are quite figure hugging, so those of substantial build may need to check that they fit comfortably, but they were just perfect for me, proving supremely comfortable, with just enough grip from the side bolsters, which you may appreciate if you are going to drive enthusiastically on twisty roads or a track. Unlike many sports cars, seeing out of this one was no problem, with a good view from the mirrors complementing the generally fine levels of visibility through the generous areas of glass. Rear parking sensors were fitted, to warn as you approached an obstacle behind.
The leather covered dashboard is relatively simple, and that, to my mind, is a Good Thing. There are some silver highlighting features around the air vents, the gearlever and in front of the passenger which break up the black that features in the rest of the interior. A cowled binnacle covers the dials, of which there are just two, a speedometer and a rev counter, with a third area used for vehicle information and fuel level, of which more in a minute. The rev counter is in the centre and is far larger than the speedo. That is to the left, and goes up to 175 mph over a 270 degree arc, so it is not that easy to judge precisely what speed you are doing. However, there is a digital repeater in the bottom of the rev counter, and I relied on that to ensure I was not breaking the law (unduly!). The right hand area has a bar chart type fuel gauge and beneath this a VGA display area where you can project a variety of different things from a repeater of the satellite navigation map, to what is playing on the radio. The centre of the dash is dominated by the integrated display screen for the Infotainment system. This has a touch sensitive screen, and it proved very easy to use, to get the waveband, channel and volume that I wanted, and then to switch to displaying a map. There are a number of selection buttons underneath it. The buttons for the climate control system are in the centre console itself and face upwards. They comprised the one thing that felt a bit cheap, but there is no doubting the effectiveness at keeping the car cool on a warm day. There are a few switches surrounding the gearlever, and several blanked off buttons which I believe are used in heavily optioned up models. Indicators and wipers operate off a pair of column stalks and even  these felt like a quality item, a cut above the average you would get in a Ford or a Toyota. A shorter stalk lower on the left operates the cruise control, and there is a similar stalk on the right which cycles through the display options for that right hand instrument dial area. Lights operate from a rotary dial to the left of the wheel, alongside the slot for the ignition key.
Two seater sports cars like the Cayman are not renowned for their practicality, but you might be pleasantly surprised at what Porsche have managed to fit into what is a relatively small car. True, there's not a lot of space in the cabin for odds and ends, but there is some. There is a moderate glove box, and there are door bins which extend the length of the door, which whilst not exactly commodious would hold a few odds and ends, and for the rear part of each, the front face pulls inwards making it easier to put stuff in and out. There is a shallow cubby under the central armrest, and there are much deeper cubbies behind the seats, up high on either side of the engine area, though these clearly would not be accessible whilst on the move. There are two boots. That in the back, behind the engine area (and there are no pictures of the engine, as I could not easily get the cover off to get at it), which would easily take a few shopping bags or even small weekend holdalls in the deepest part, behind the engine, and there is a larger boot up front. This is quite deep, though the width is not that great, and it only extends rearwards a certain amount. Nevertheless, it accommodated my suitcase, when I put it in widthways (I initially tried to stand it upright, but the boot is not quite that deep!). The Cayman could easily cope with luggage for two people for a few days away, though clearly two regular suitcases would defeat it. I had assumed there were no cupholders, as a Porsche is for driving, and coffee shops are for where you have a drink, and I certainly did not find any, but subsequent research revealed that they are there, as they pop out of the dash on the passenger side.
Until the GTS model goes on sale, Porsche offer the Cayman in just two forms: Base model and S. The main difference between them is the engine, with the S getting the 3,4 litre engine which puts out 321 bhp. Both are available with a 6 speed manual gearbox or Porsche's seven speed PDK automatic. Standard specification on both is almost identical, though the Cayman S does have slightly lower profile tyres on 19″ alloys, twin exhaust tail pipes, a black rather than body coloured finish to the splines in the front air intakes, a slightly different centre console and an enhanced cell phone set up. Standard equipment on both includes: an immobiliser; a 3-spoke steering wheel in leather with full-colour Porsche crest; dual cup-holders integrated behind decorative dashboard mouldings; lockable glovebox and storage compartment behind handbrake lever; vanity mirrors; sport seats with electric backrest adjustment and manual fore/aft and height adjustment and integrated head rests; floor mats; power windows with one-touch operation; rain-sensing windshield wipers with aerodynamic wiper blades, 2 wiper speeds, adjustable intermittent wipe and heated washer nozzles; electrically adjustable and heated exterior mirrors on door panels; HomeLink(R) programmable garage door opener; interior orientation light and reading light spots; footwell lighting; power release button for front and rear luggage compartment lid; cruise control; a smoking package; air conditioning with integrated carbon filter; green tinted glass; cruise control; instrument cluster with central rev counter and high-resolution 4.6″TFT colour display with trip computer functions, vehicle settings menu and navigation, radio and telephone display, illumination in white; gauges for revs, speed, oil pressure, oil temperature, coolant temperature and fuel-level; permanent digital display of total mileage, trip mileage, time, outside temperature and speed and an on-board computer. Some of the features on the optiions list really should be standard on a car like this. To charge extra for a rear wiper, headlight washers and metallic paint is a bit cheeky, but not something that is unique to Porsche, even at higher price points. There are plenty of other optional features,  including: full leather trim as opposed to the mix of leather and alcantara; 2 zone fully automated climate control; seat heating; steering wheel heating; a fire extinguisher; a light design package; 2 way electric Sports Seats Plus; 14 way electrically adjustable Sports seats with memory package; 18 way electrically adjustable adaptive sports seats Plus  with memory package; adaptive Cruise Control including Porsche Active Safe. The standard  CDR audio system comes with 4 speakers and 2 x 25 Watt output, 7″ colour touch screen, AM/FM radio with double tuner, single in-dash CD drive which also plays music in MP3, AAC and WMA format; Universal Audio Interface (AUX-IN) in the glove compartment for connection of external audio sources, operated through external device and a Bluetooth hands-free mobile phone connection, using Hands Free Profile (HFP), Optionally you can upgrade this with, among features:  the Sound Package Plus; Electronic logbook ; Telephone module; Cordless handset for telephone module; Voice Control; Bose Surround Sound System; SiriusXM Satellite Radio, including. 3 month trial subscription and HD Radio Receiver; Six disc CD autochanger or Six disc CD/DVD autochanger. Additional features for the outside include: ParkAssist, either just for the rear or for both front and rear; electrically folding exterior mirrors; automatically dimming interior and exterior mirrors with integrated rain sensor; headlight cleaning system with painted covers; fuel cap in Aluminium; wide opening tailgate with heated rear window; and a rear wiper. As if all that lot is not enough, then there are plenty of mechanical upgrades, too. Adaptive dampers, torque vectoring, a limited slip diff and dynamic transmission mounts are all on that list, along with larger wheels and tyres for the base model, and there are Ceramic Brakes if your pockets are still not completely empty. Starting price for a Cayman is $52,600 whilst the Cayman S lists for $63,800, but as you might imagine, with even just some of those options, the price can quickly climb far higher.
Be in no doubt, I absolutely loved this car. I'm quite prepared to forgive it that awful ride because of all the other things that it did so well. It is now very clear to me why this is one of very few cars that has achieved the coveted Five Star rating in an Autocar Road Test, as it thoroughly deserves it. Whilst not cheap to buy, I think anyone who did do so would be completely delighted with their purchase, and would feel it was money well spent, with a guaranteed smile factor from the moment they fired the engine to the time they switched off at the end of a journey. And for anyone who is at Hertz where they have these cars available – Just Do It. The "normal" rental cost is around $300 a day, so it's a bit of an indulgence if you have to pay that, but by goodness, is it a treat that you will enjoy.