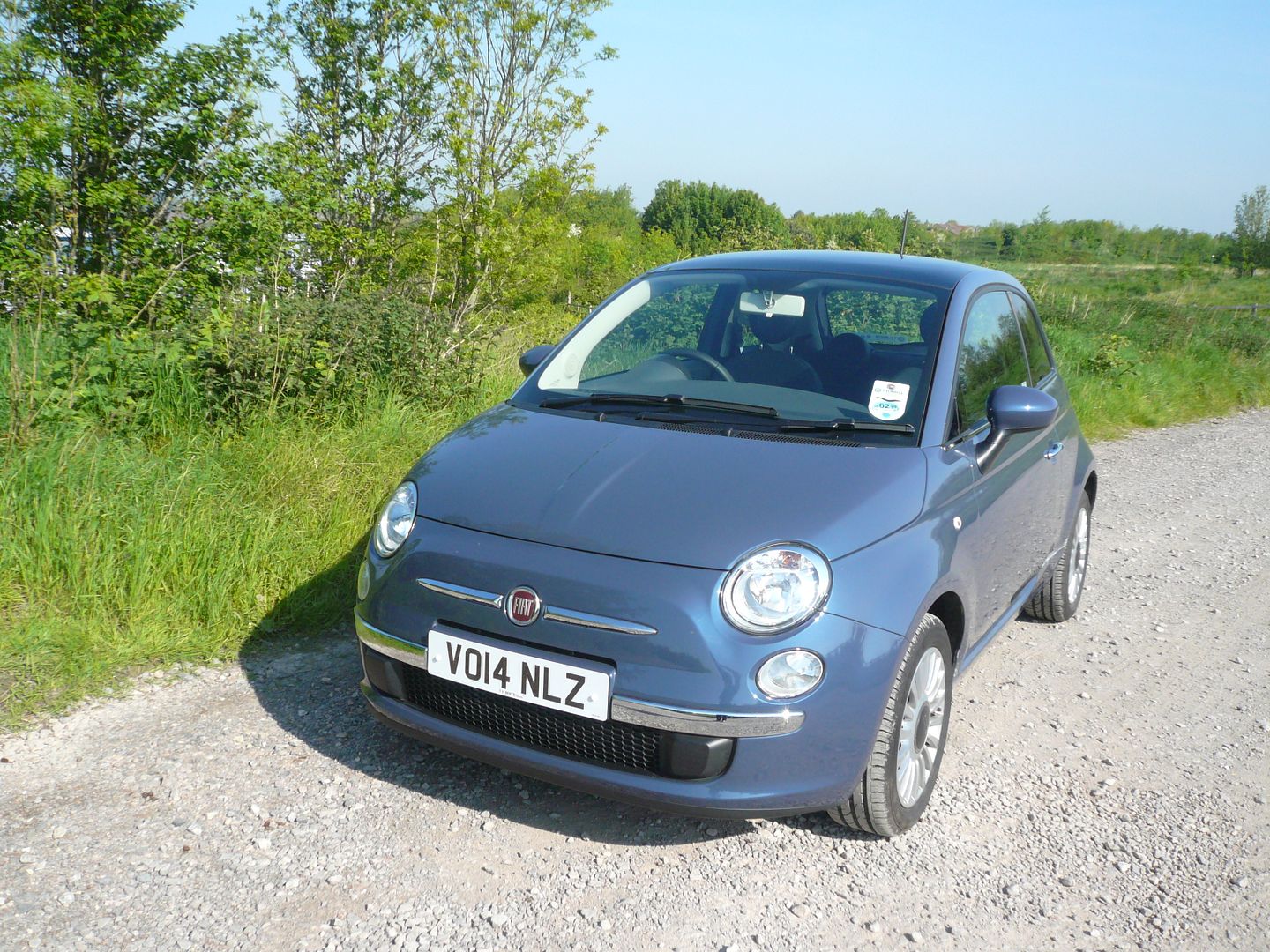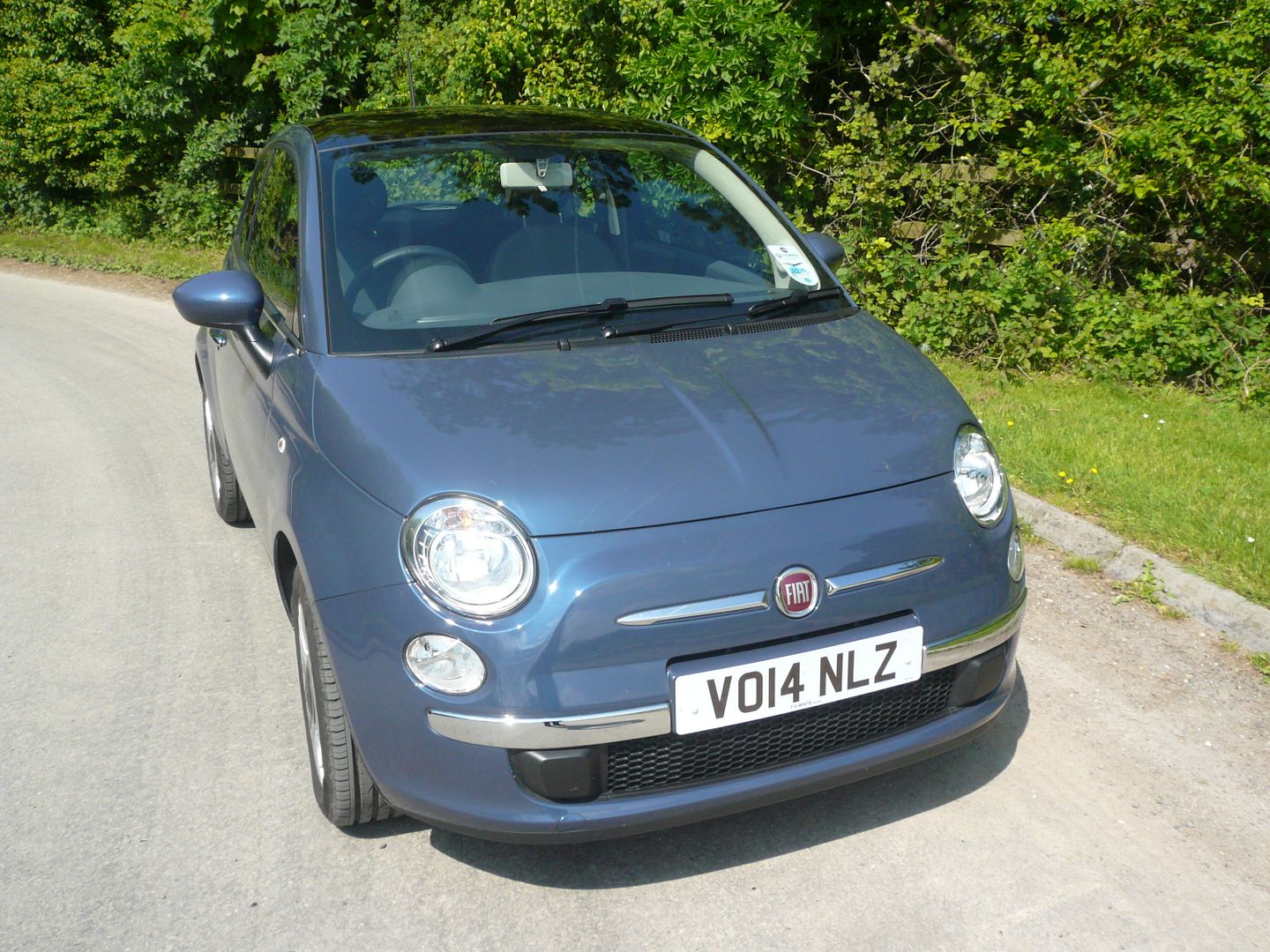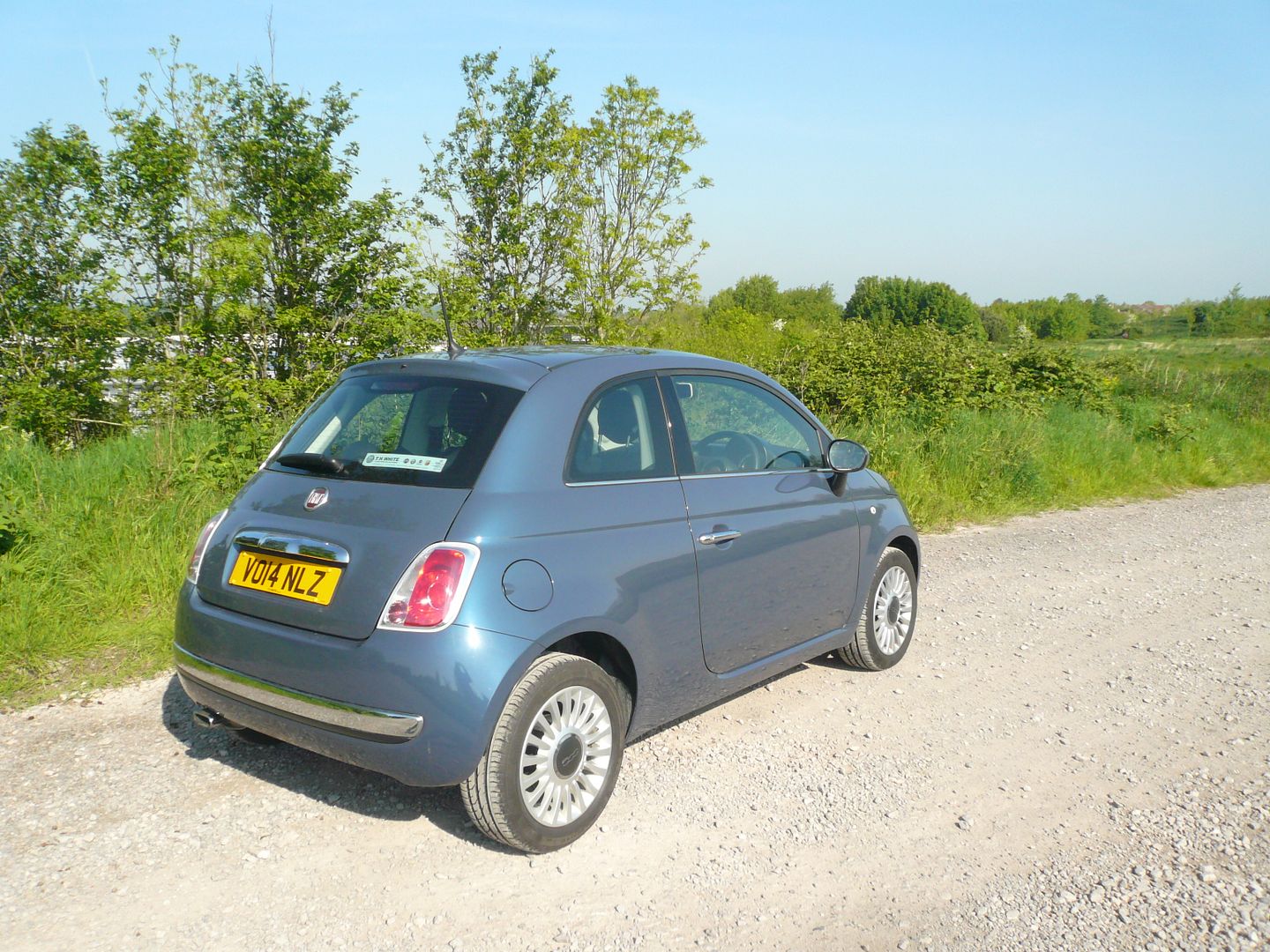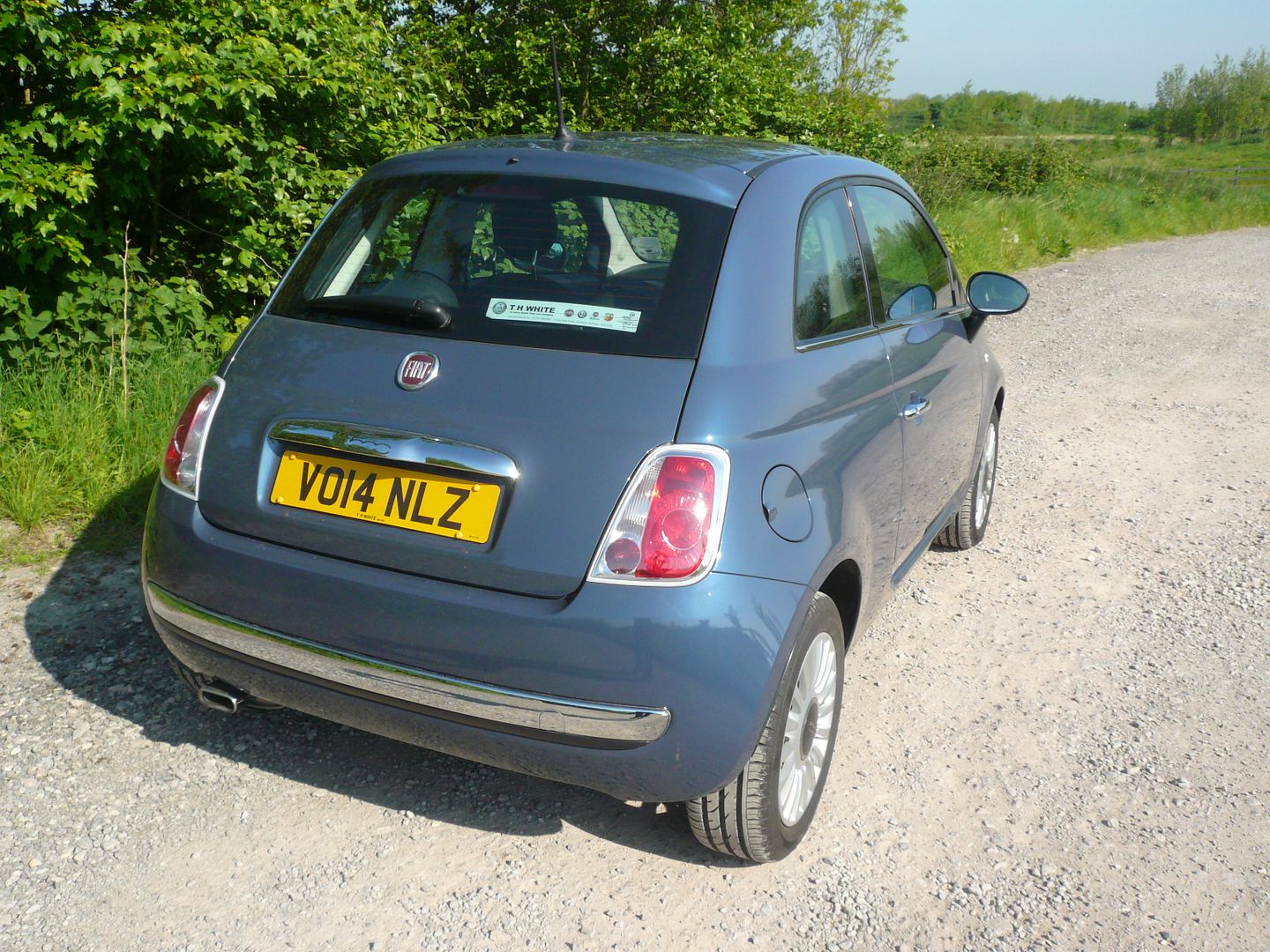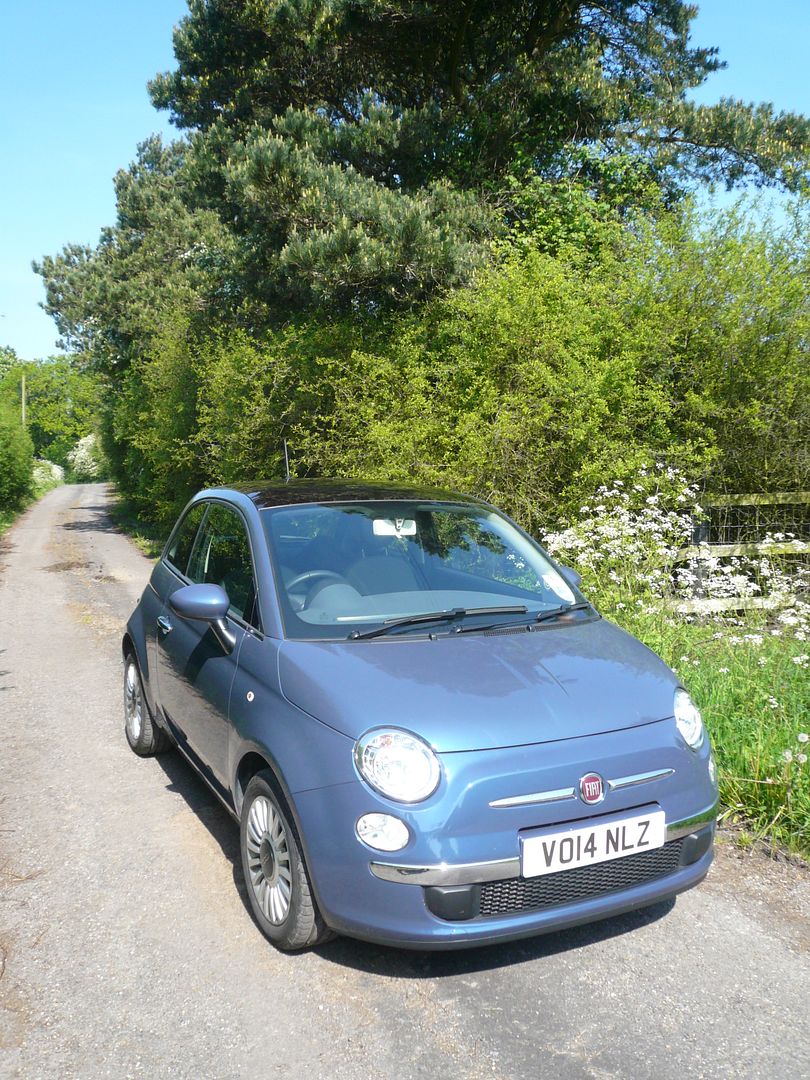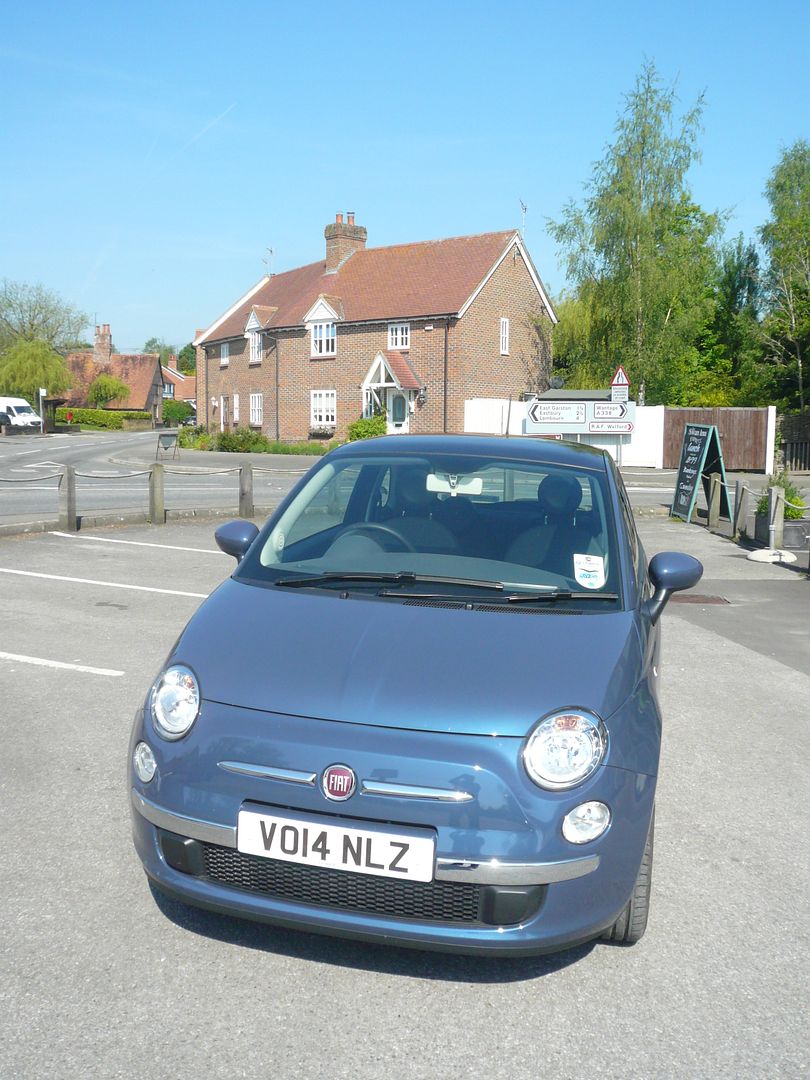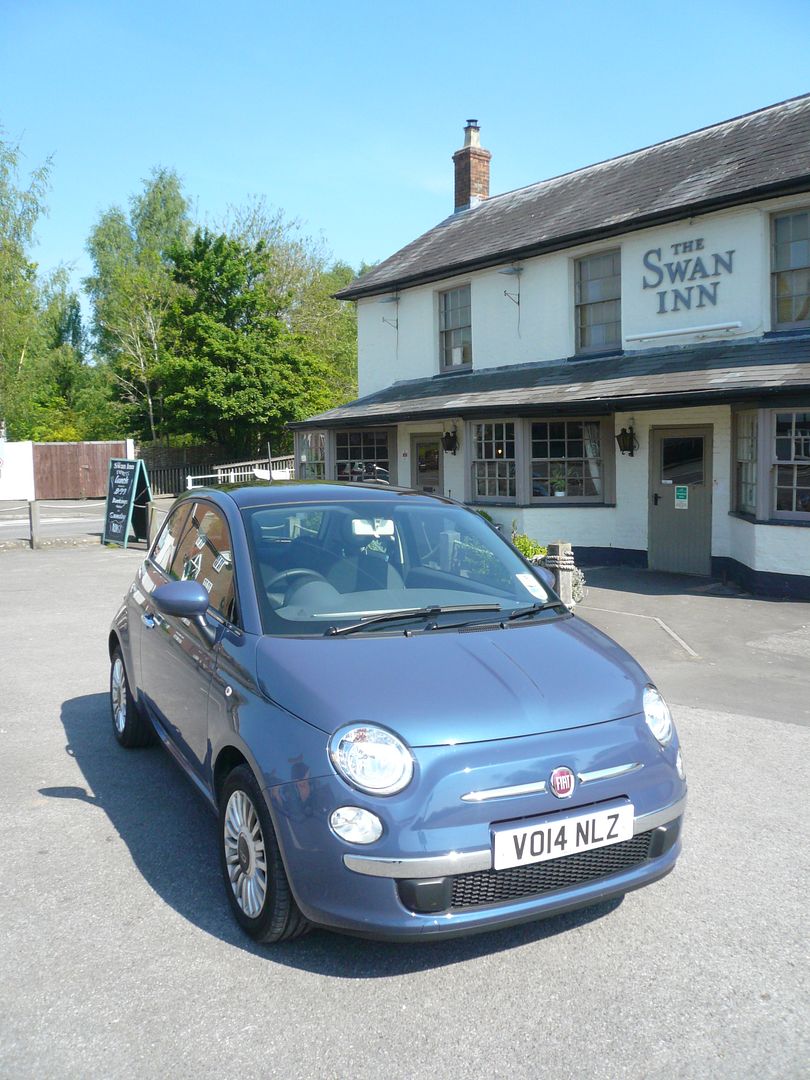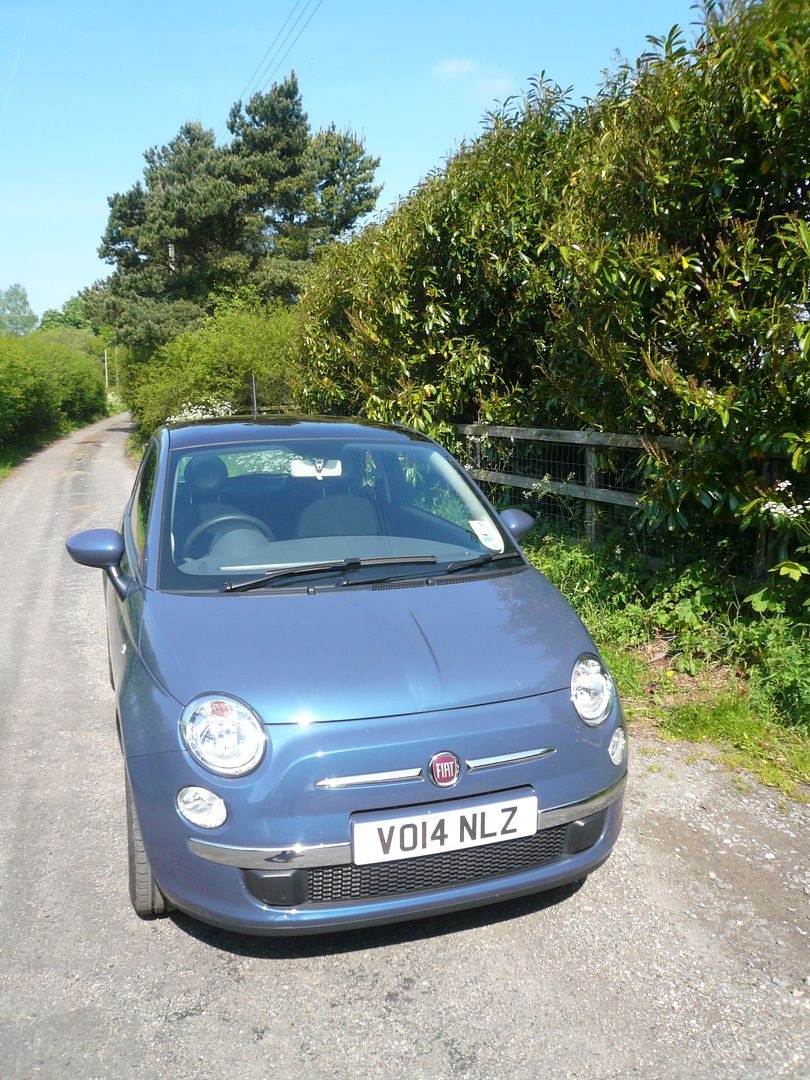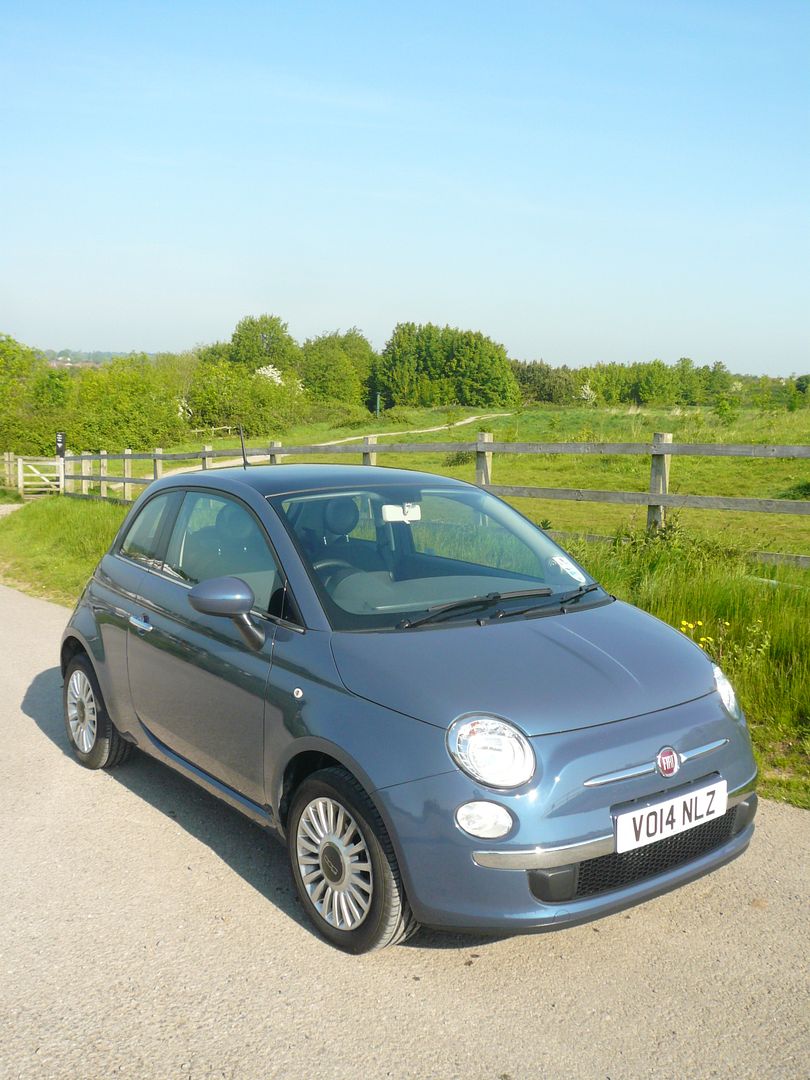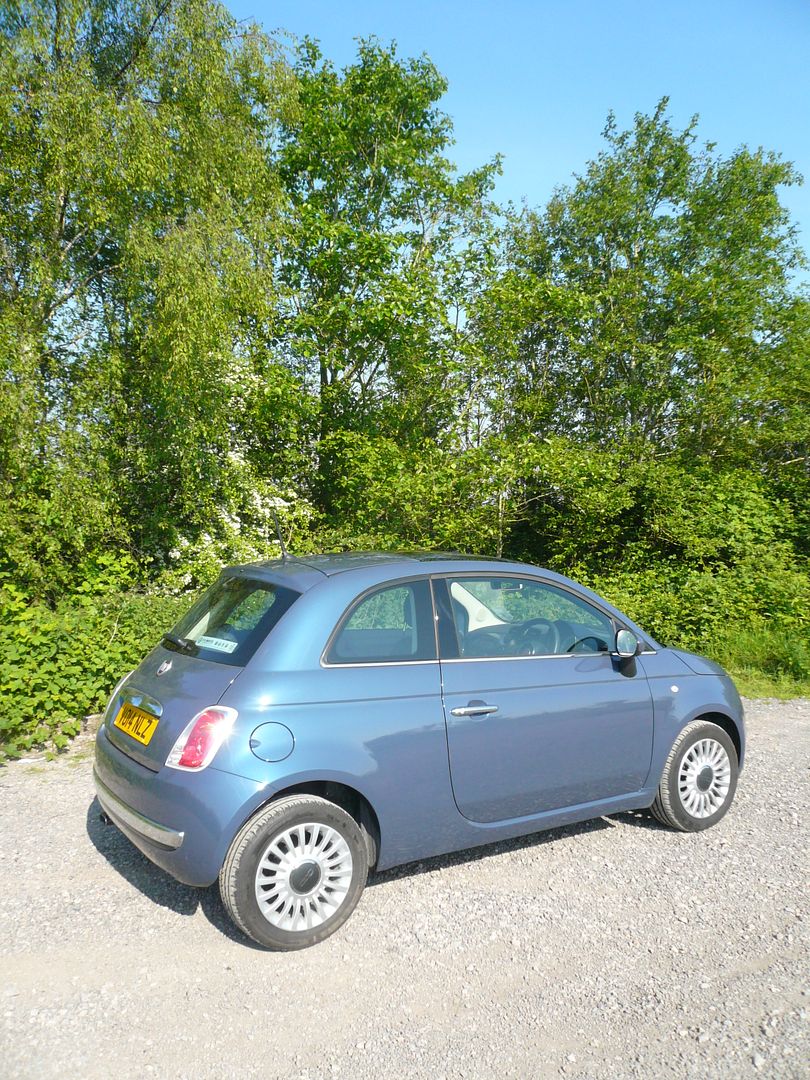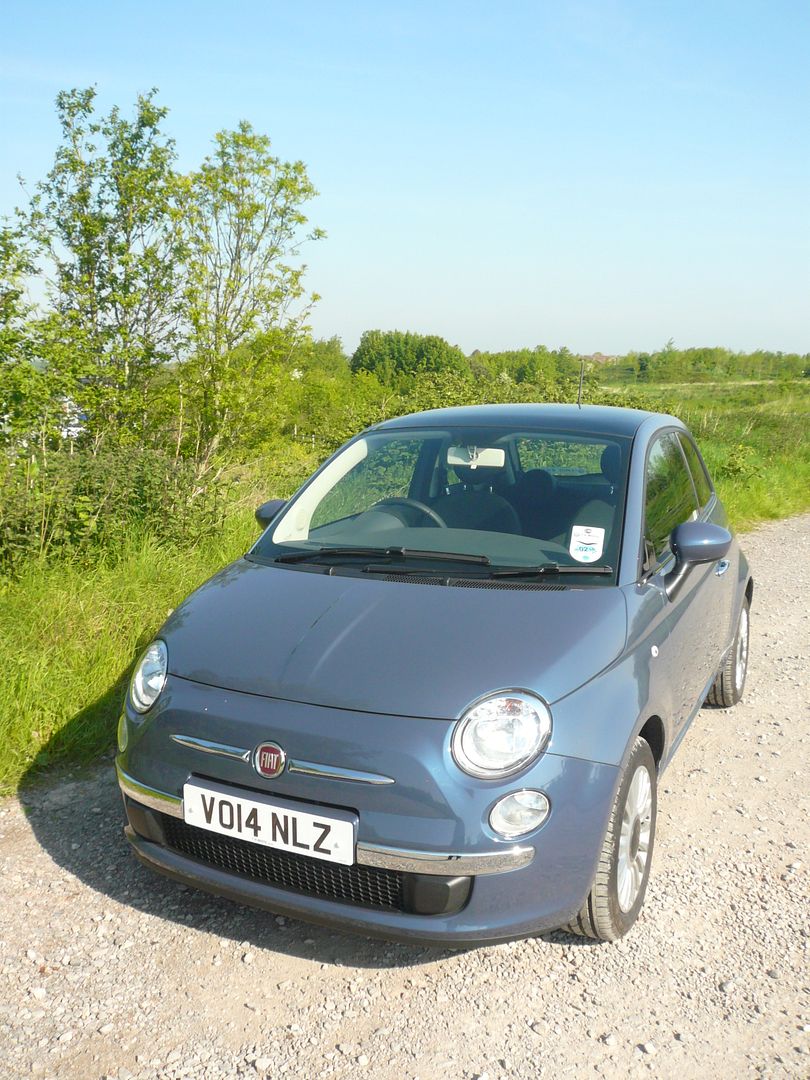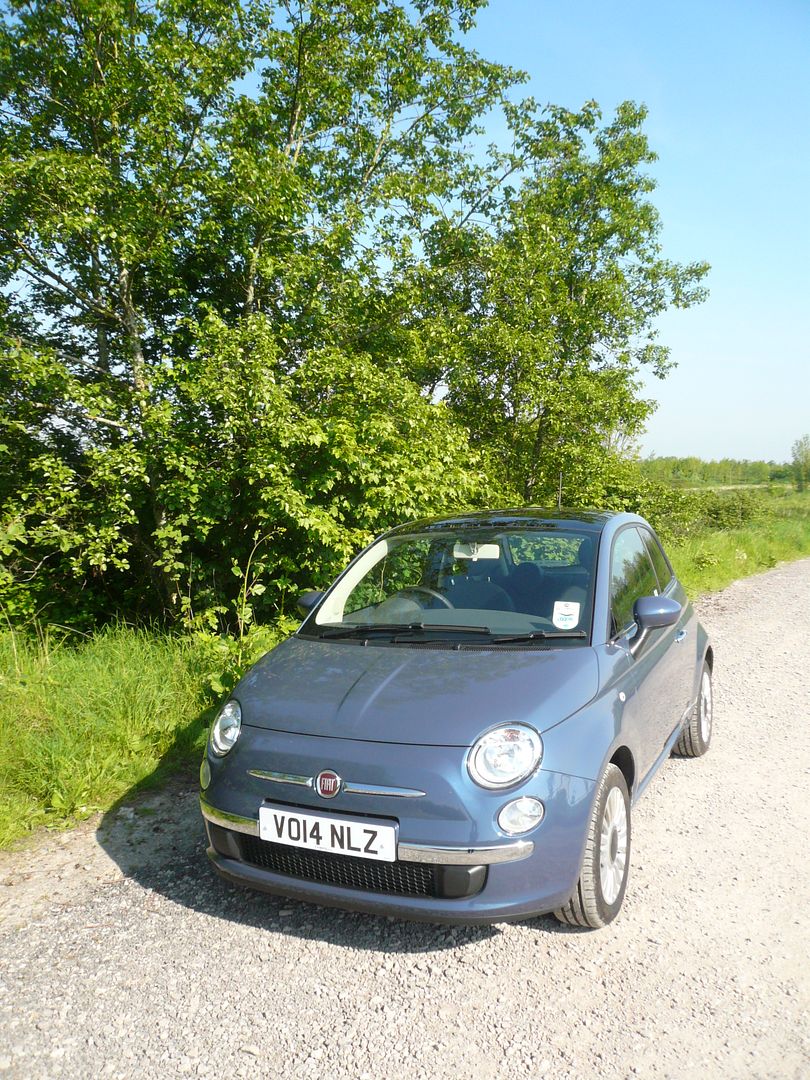 There are many reasons why a manufacturer will show a Concept Car. These days they tend either to be some wild flight of fancy that shows what the designers are capable of, but with little prospect of being productionised, or at the other end of the spectrum, an attempt to increase publicity and public attention with a thinly veiled) version of a model that is about to appear in production but which is not quite ready to go on sale. Sometimes the concept is more of a market research project – an example of something which could be built if public reaction is favourable, but where the builder really is not sure whether to go ahead or not. Whilst you can be sure that the manufacturer will listen to what is said about any concept no matter where it fits within that spectrum, in the case of those last types, they will pay particular heed to the feedback. Following a number of successful retro-styled product launches from the lines of VW with a reborn Beetle and MINI, Fiat had a go at recreating the much loved Nuova 500, showing a concept, the Trepiùno, in 2004. Public reaction was so overwhelming that this must have encouraged Fiat to go ahead and productionise their concept. Unlike many show cars that end up looking very different once the realities of economics and manufacturing have to be applied, the concepts that get productionised, the Trepiùno made it to the showroom apparently almost unchanged, making its official debut in July 2007. 250,000 people attended the launch party, the biggest of its type for over 10 years, with the cars premiered in the squares of 30 cities in Italy. Sales started soon afterwards, and it was immediately clear that Fiat had a massive hit on their hands, with the first year's production of 58,000 cars sold out within three weeks. Despite the news that production would be increased to far higher levels than Fiat had anticipated could be required, there were soon reports of long waiting lists, and news that depreciation levels were minimal, as vast numbers of people tried to get their hands on what was widely acclaimed to be one of the cutest cars on sale at present. Fantastic new that this represented, the risk with any car "fashion" car is that public interest will quickly wane, as VW found out with the Beetle and Chrysler with the PT Cruiser, but Fiat had a plan that said that they would introduce new versions of the car to keep its appeal fresh. A Convertible model, the 500C followed in 2008 and in 2009 the rorty Abarth was added to the range. Mechanical changes with the introduction of the charismatic Twin Air engine, as well as a bewildering array of trim options and new colour schemes, as well as other specification tweaks have all combined to keep the model fresh. The million sales mark was achieved and passed, leaving no-one in any doubt that this car has been an enormous success for Fiat. When Mr Marchionne revealed his future plans for the Fiat marque in his analyst presentations in May 2014, it was no surprise that the 500  in whatever way the model evolves – was announced as playing a key part in the brand's future, representing an affordable but premium offering to complement the more work-a-day models typified by the Panda, and this is neither a surprise nor a bad move, as despite the fact that the current car is now 7 years old, it is selling more strongly than ever in its history. That's true not just in its native Italy, where it is omnipresent, but even in markets like the UK where it has featured in the Top 10 Best Sellers list several times in 2014, besting a performance that was always just outside this in previous years.
I make no secret of the fact that I am a huge fan of this car. When it first appeared, I declared that if ever I needed a city car, it would be top of my list. And then when news of a possible Abarth version first surfaced, I got very tempted indeed at the idea of buying one. It only took an extended test drive, and I was completely hooked, and I have owned my Abarth for four years now, and love it to bits. I got my first drive of a non-Abarth version a few weeks after buying my car when Hertz Italia supplied a regular 1.2 petrol model as my wheels for a week's vacation in Tuscany, and whilst this model was a lot slower than my car, it also had huge appeal. When the Abarth went for its annual service, I was far from disappointed that the courtesy car was to be a 500, in UK spec. Whilst I would have liked to sample a Twin Air, it turned out that in fact the car allocated to me was another 1.2 Lounge, very similar to the one that I so liked in Tuscany nearly 4 years ago. On paper, and according to the spec sheet, nothing has changed, but we all know that manufacturers do make small and sometimes significant changes in both the manufacturing process and the settings of their cars so that those from a few years apart can feel quite different. The 1242cc engine still develops just 69 bhp, which makes it the entry level engine, with less urge than the smaller capacity Twin Air. Even allowing for the size and weight of the 500, 69 bhp is not a lot these days, and not surprisingly, this car is not what you would call fast. However, it is a small Italian car, and in time honoured tradition that means that you need to drive it like you stole it, and then it should come alive. And so it proved. Pootle about in this 500, and you will probably be frustrated, especially with the acceleration from a standing start, which is almost lethargic until you get some mph and revs built up. But drive it hard, and it really comes alive. Of course, it is still not that fast in absolute terms, but at the risk of using a much cliched word for Italian cars, it does indeed have plenty of brio. It is helped by the quality of the gear change, which was very good indeed. The lever is mounted at an angle on the dash, where it falls nicely to hand,  and you really can move between the ratios as fast as your hand will permit. There is still something of a lack of torque low down in first and second gear, but once you build up the revs enough, this little Fiat will quite happily keep up with the ebbs and flows of the traffic and you will probably feel like you are travelling more quickly than you are. What you won't be doing is using much fuel, as also in the best of small Italian car traditions, this is quite a parsimonious machine. I collected the car with "some fuel" in it, added a bit, drove it, and ended up with the gauge showing what it did when I collected it, so I can't really give you an accurate consumption figure. My records from the Tuscan test tell me that I averaged 43.6 mpg then, and I am pretty sure than in a day when I went from Swindon to Bristol and back, and did a bit of motoring off the M4 to test the car out and in quest of photos, I got better than that. Taking it on the motorway was no hardship, and although there are only 5 forward gears where some rivals now offer 6, this is a decently refined cruiser at a steady speed on the motorway, with negligible wind noise, and acceptable levels of engine and road noise. Where I think things may have changed, without it being declared that they have, is in the steering and suspensions settings. The 500 is built on the same line in Tychy, Poland as the Ford Ka, and whilst the Ford has generally failed to impress anyone much as an overall proposition, at launch it was deemed that Ford's engineers had done a better job with the steering and suspension than Fiat had. Some of the Ford thinking as then applied to the Fiat, making it that bit tauter to drive. Certainly, this test car impressed me with a nicely weighted feel to the steering. Like most current Fiats, the 500 is fitted with the "City" button, and pressing this makes the steering just incredibly light. You would not want to drive on country roads with it switched on, though it could have its uses for tight city parking spots. I left it switched out. Although the smaller and higher profile wheels and suspension settings mean that this car does not corner and handle quite like the Abarth, it is still quite fun to hustle around the bends, and thanks to the wheel in each corner design of the car, it is quite fun to punt down a twisty road, even it it does not quite attain the standard set by the likes of a Ford Fiesta or Mazda 2. It is far softer than the Abarth, of course, but that is deliberate and this does also mean that it is not as hard riding as the Abarth, which is probably just as well, as that car is on the firm side (to put it mildly!). This Fiat version strike a balance far more aimed at comfort, and seems to do quite well at achieving its goal. It stops well, too, with well weighted brakes providing plenty of pulling up power, and there is a nice conventional mechanical handbrake between the seats. There is plenty of glass, and thanks also to a high up driving position, visibility is generally good, though the rear three quarter view is a little more restricted than you might expect as the rear side window is not that large and there is a large pillar around the back corner of the car. With large mirrors, and small overhangs, it is easy to judge the extremities of the car.
Just like the external styling, the interior of the 500 was designed to remind of the Nuova 500. Central to this is a body coloured dash and a small instrument cowl which looks to house just a single dial. Look more closely, of course, and that single dial actually comprises both a speedo and rev counter, one located around the edge of the other in concentric circles, and with bar chart fuel gauge and water temperature gauges also incorporated in the same physical area. The very centre of the dial contains the odometer and on-board computer data which shows everything from average fuel consumption to the date and time, sources of information which were not available to the Nuova 500 owner. Although the main dash is very familiar to me, the markings on the dials are different from the Abarth, but they are equally clear and easy to read, and the gear lever has a different knob on it, but most of the rest is little different from the Abarth. Twin column stalks operate the indicators and lights from the left of the wheel and front and rear wipers from the right.  The centre of the dash panel contains twin air vents and the standard audio unit which is mounted nicely high up making it easy to operate. There are repeater buttons on the steering wheel boss for volume and channel selection. The audio unit itself is decent enough for a car of this price, and it offers a CD slot, with separate MP3 and USB connections via the Blue & Me Connectivity mounted down in the centre console. Below the audio unit are a trio of switches for the City steering and Hazard Warning lights. The test car had the standard air conditioning rather than the automated climate control, which means that you get a pair of large rotary dials which flank a pair of smaller ones, and then below these at either side of the central dash unit at the electric window switches. The steering wheel is a plastic moulded item in this trim version, but it is neither unpleasant to hold or to look at. The test car did have the panoramic glass roof, which added light to the interior, but which cannot – sadly – be opened. There is a sliding cover which could be used to keep heat out. The seats were trimmed in a checkered pattern, and proved comfortable. There is a height adjuster solely on the driver's seat, and I would have liked to have been able to set the seat lower, but I had no issues with headroom or indeed the driving position of the 500. The door casings are made of rather hard quality plastics, but overall, the interior of the little 500 is as appealing as the cute exterior, and is definitely preferable to that of the Ka, with which it shares so much.
Most people assume that the diminutive dimensions of the 500 will make it cramped inside. In fact, there is a surprising amount of room, largely, I suspect because the 500 is quite a tall car, and you sit quite upright. This does mean that unlike the much larger MINI, you really can get two average sized adults into the back, where they would be surprisingly well provided with head and leg room. There are only two seat belts, so Fiat assume you will not try to squeeze a third person in there. The boot is not huge, but it is not as small as you might expect, and it can be extended by folding down the asymmetrically split rear seat. The backrests just drop down onto the cushion. In the cabin, you get moderate door pockets, and a parcel shelf in front of the passenger, which can hold a surprising amount of stuff. Hidden above this is a small glovebox, though you would have to know it is there and the release catch is a bit awkward. There are a couple of slots in between the seats where you could put a camera or phone which proved useful.
Fiat have made great play of the fact that you can really personalise your 500, with a bewildering array not just of colours and other options, but all sorts of individual touches from stickers to a number of limited edition models. The range has evolved from the early days when four "standard" trim levels were available, the most basic of which, challengingly but perhaps quite accurately called "Naked" did not make it to the UK. Nowadays we get some of the same ones as were available at launch, but additional variants have been added to the range. Entry point in the UK remains the Popular, and then above this are the Cult, the Colour Therapy, the Lounge and the S, the last being a replacement for the Sport model that topped the range from inception until 2013.  Pop models are really quite basic, though you could argue that this constitutes part of the charm, as this is not a car that needs lots of gizmos for its appeal. Standard items include seven airbags, Dualdrive power steering, electric windows, remote controlled central locking, MP3 player and Start&Stop, as well as a body coloured dashboard and all the retro styling features which range from the steering wheel to the wheel caps. The Colour Therapy comes in a choice of five exterior colours, white finished wheels and a pool ball shaped gearlever knob. The Cult adds a roof with one part fixed glass and the other painted glossy black, glossy black spoiler, choice of glossy black or chrome door mirrors with electric adjustment, defroster and external temperature sensor, rear lights with glossy black "Eye-Liner" effect, automatic climate control system, new 16″ alloy wheels, Frau leather seats, rear parking sensors, Blue&Me hands-free system with Bluetooth technology, leather steering wheel with Blue&Me controls, Dualdrive electric power steering, Chrome Kit (side glass seals with chrome insert, inserts on front and rear chrome bumpers, ring gear on chrome gearbox lever, chrome exhaust).  The Lounge adds 15″ alloy wheels, air conditioning and a fixed glass roof. The S brings quite a lot more kit, which includes air conditioning (Climate Control on TwinAir), body coloured electrically adjustable heated door mirrors, dark tinted windows, 50/50 split folding rear seat with head restraints, Abarth design steering wheel with audio controls, Blue&Me (Bluetooth + USB + AUX-IN), a sports Body Kit which includes revised front and rear bumpers and a rear roof spoiler and 15″ sport alloys wheels. Three different engines remain available, and with 14 different colours and 9 wheel trims quite apart from interior choices and optional decals, there is ample opportunity to personalise your 500, as indeed many owners have done. That was certainly the case for the launch cars, but more recently it would seem that whilst all colours are popular, the decals have not retained so much interest and there are more "standard" looking 500s around, with white and the pastel shades being the most popular colours.
Needless to say, I liked this 500 just as I enjoyed the rental car I had in Tuscany. Of course, I prefer my Abarth, but then it is rather more costly than this 1.2 model, and its rather stiff ride will not appeal to everyone. For those who want a small car that is as at home in the city as it is on the motorway, and with a certain classless appeal, the 500 still hits the spot in just the way that it did when it first came on sale in 2007. Fiat have continued to enhance the range, and there are more changes coming in this year with new TFT instrument displays and audio upgrades, all of which are worthwhile, whilst thankfully, they have resisted the urge to tinker with the car's appealing looks. Although there are plenty of other very capable cars in this class and price bracket, it's not hard to see why this one is still selling at such a rate. What's even better is that although there are an awful lot of them around, when you come to move your car on, residual values are still very strong. Testament to the fact that it's not just me that likes this car. Fiat may be struggling with other parts of their model range, but the 500 proves yet again, that when it comes to designing small and appealing cars, they really are still a master.