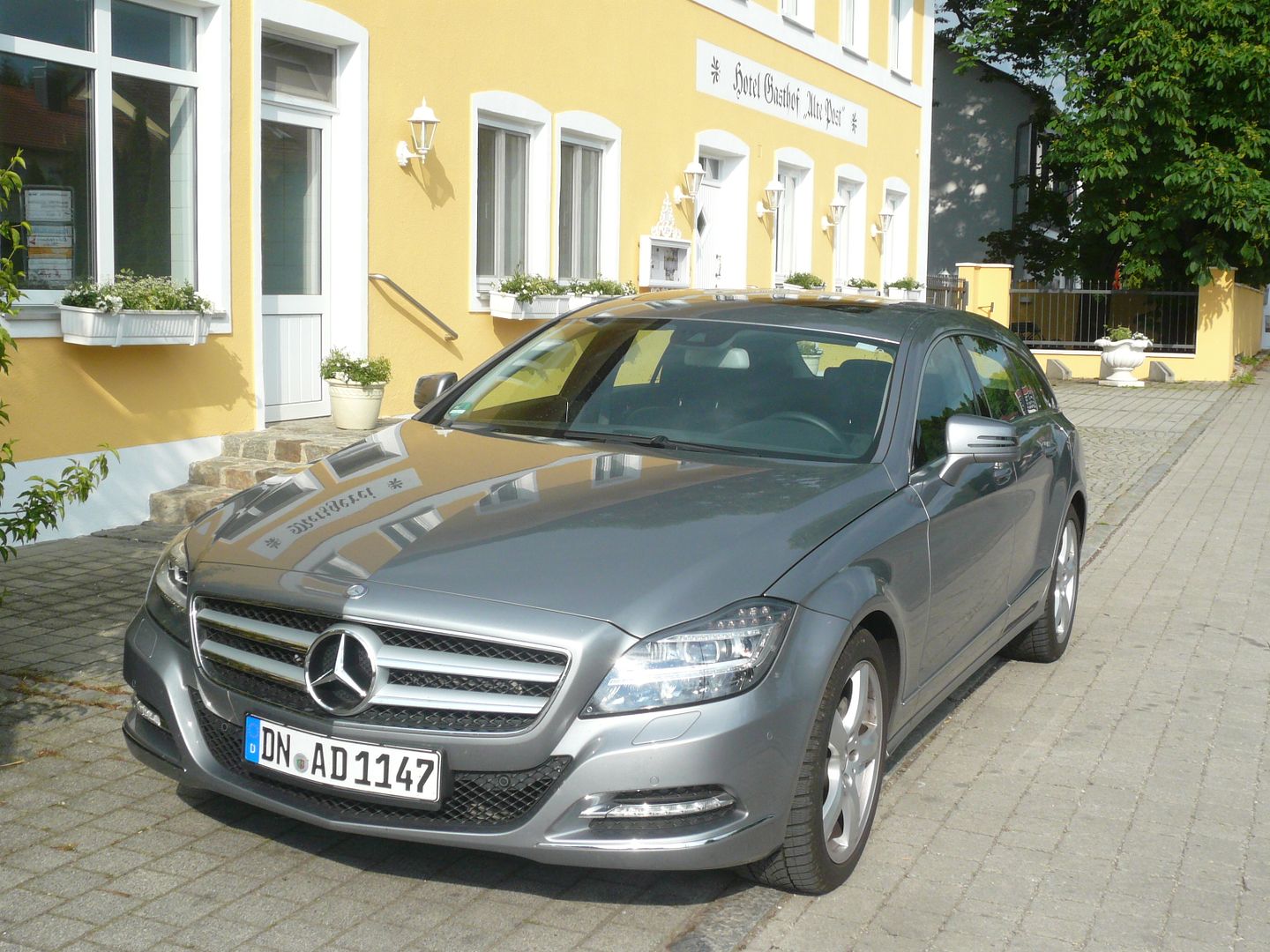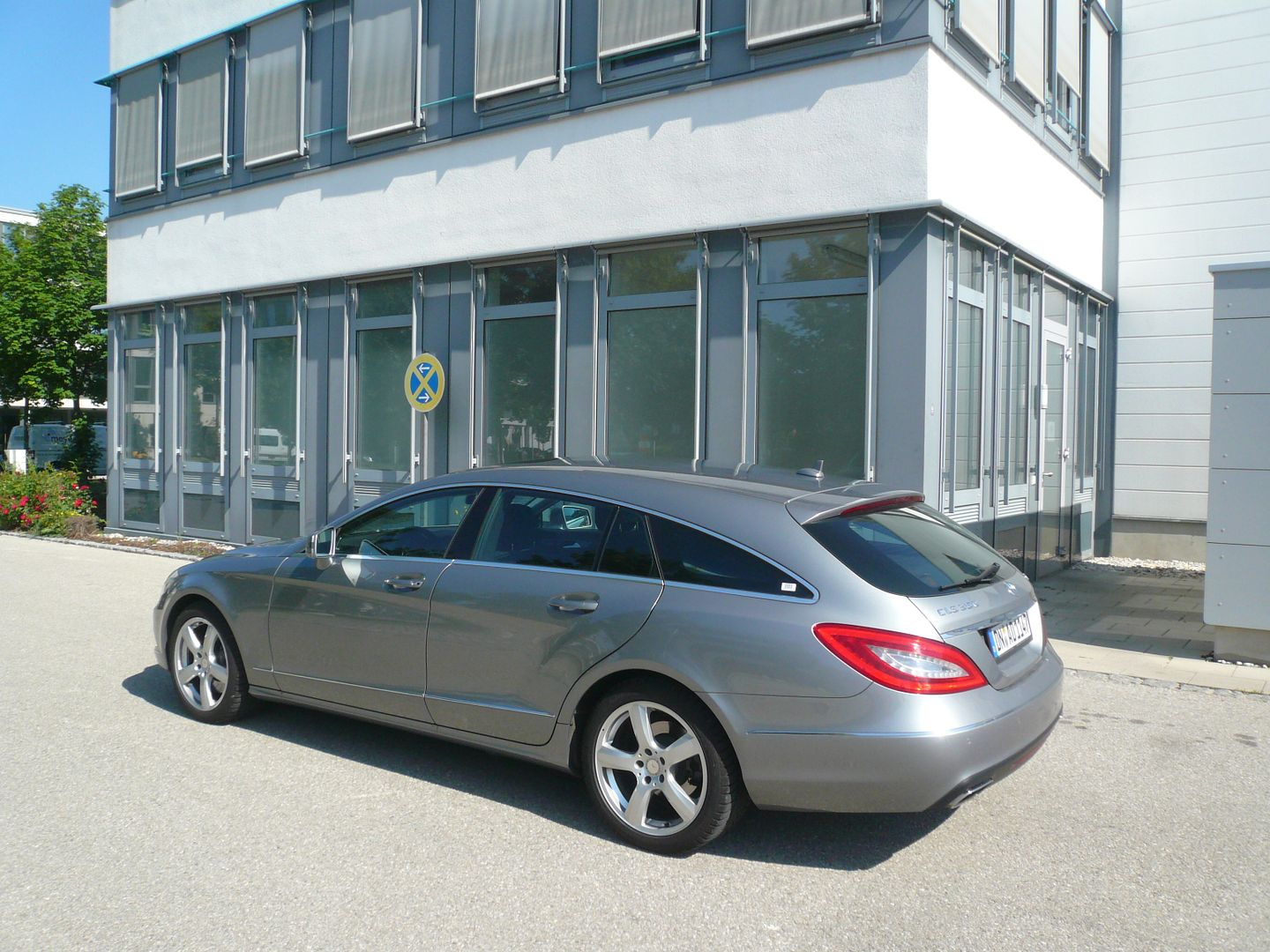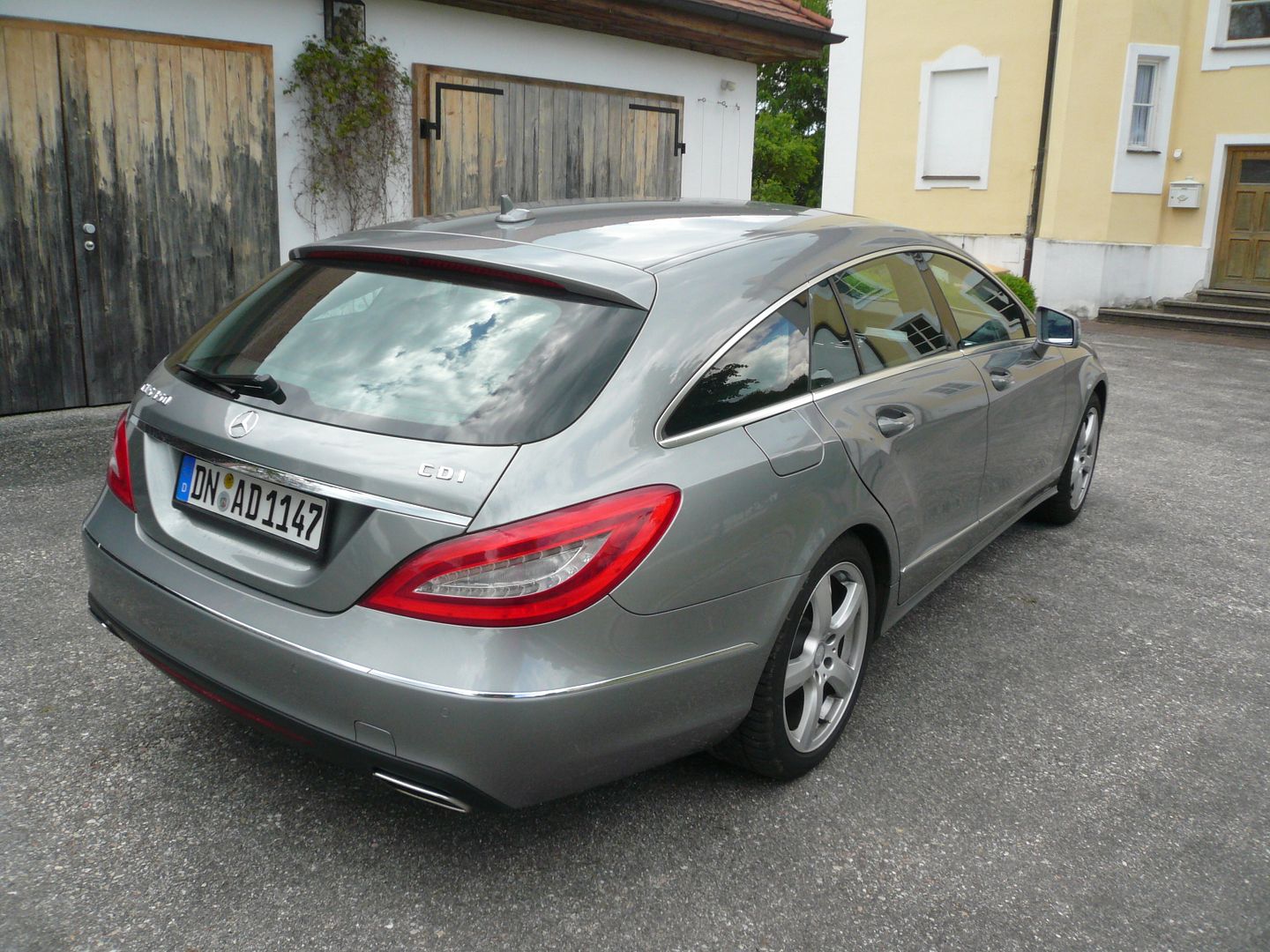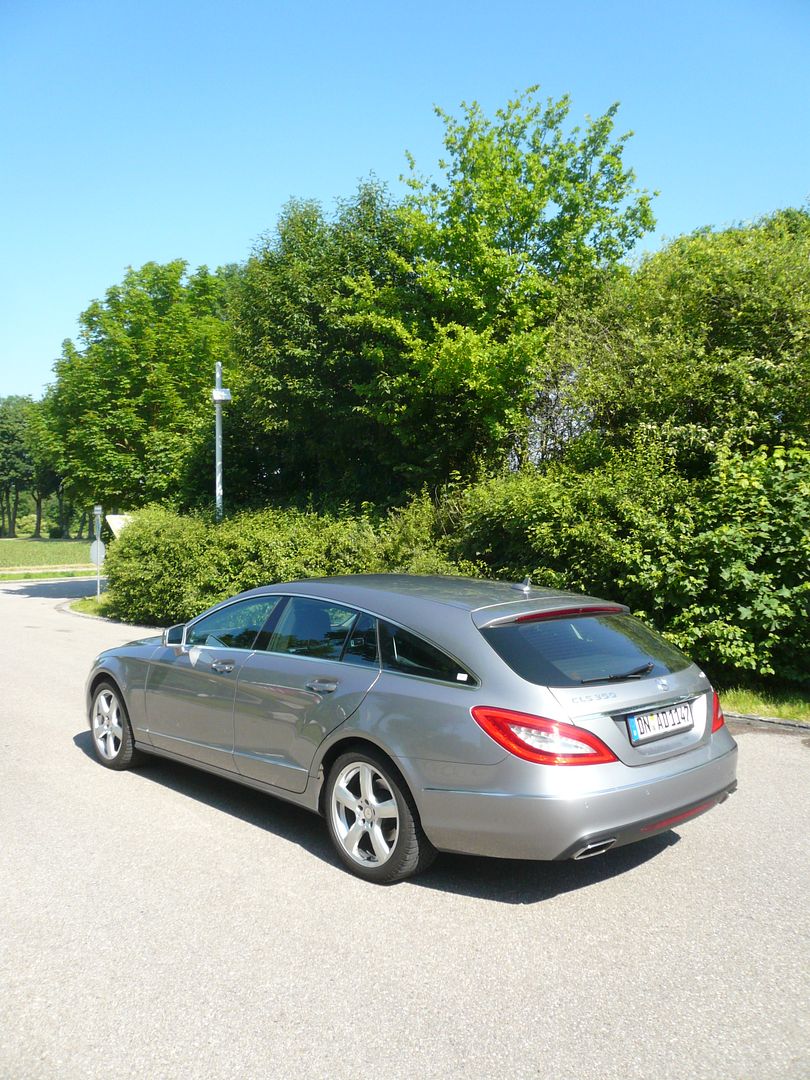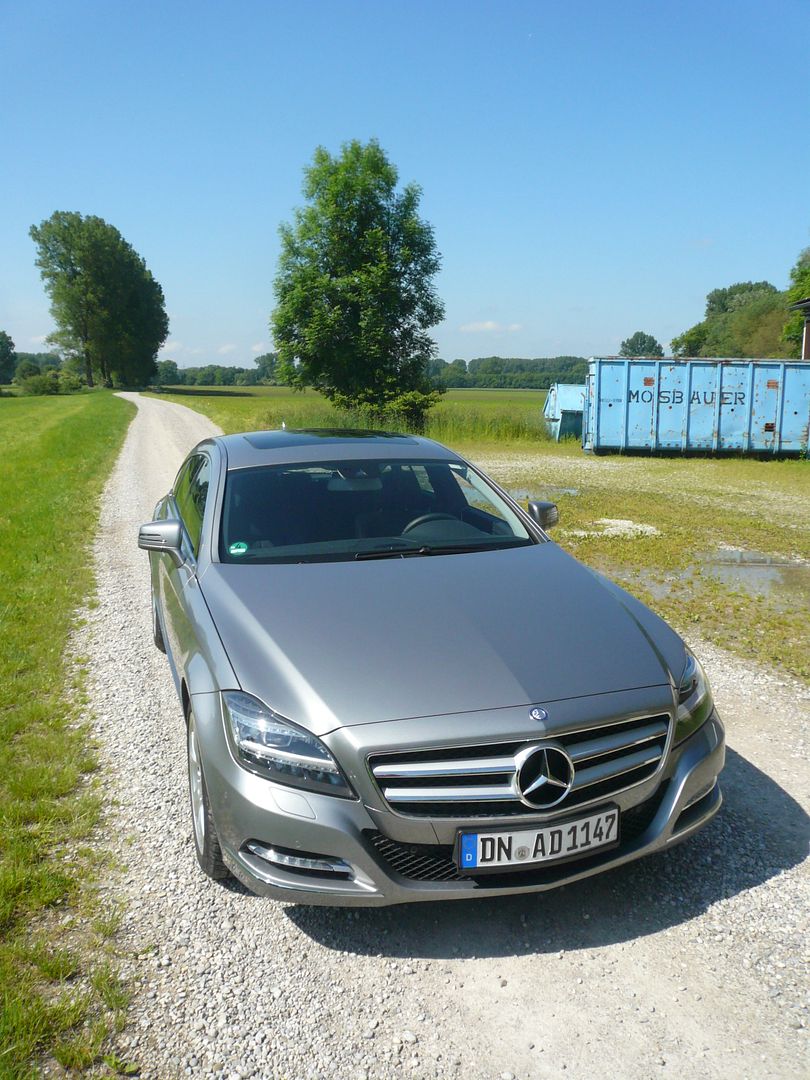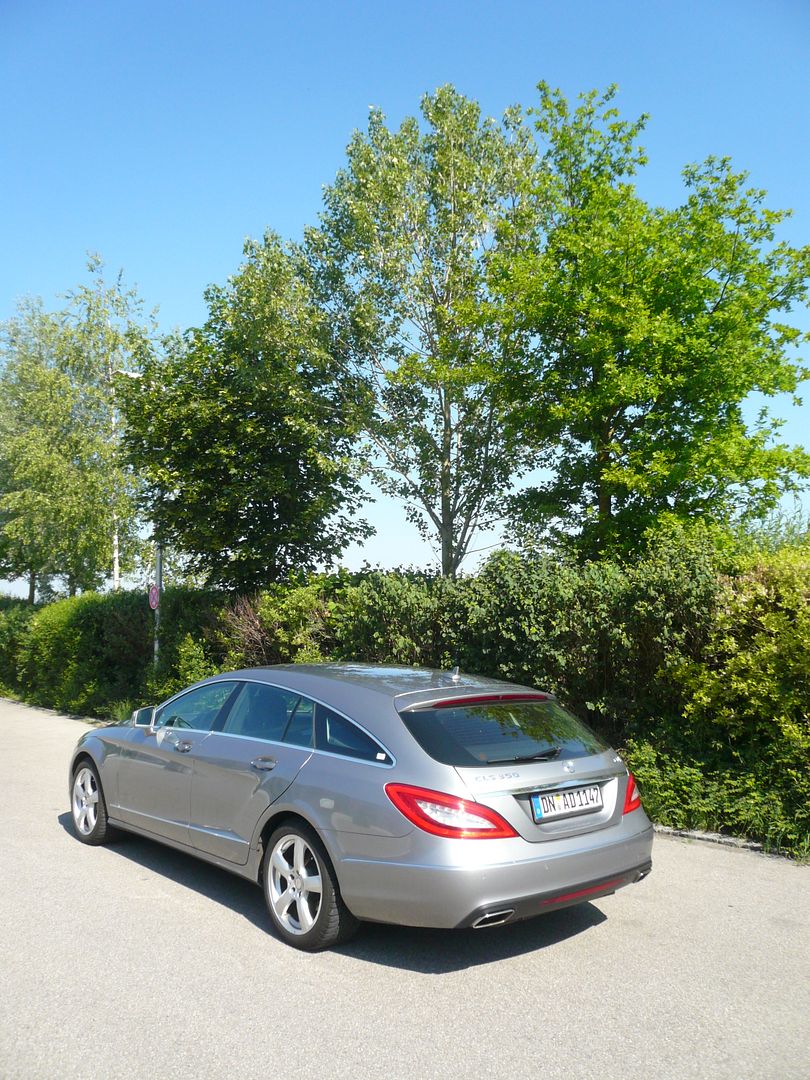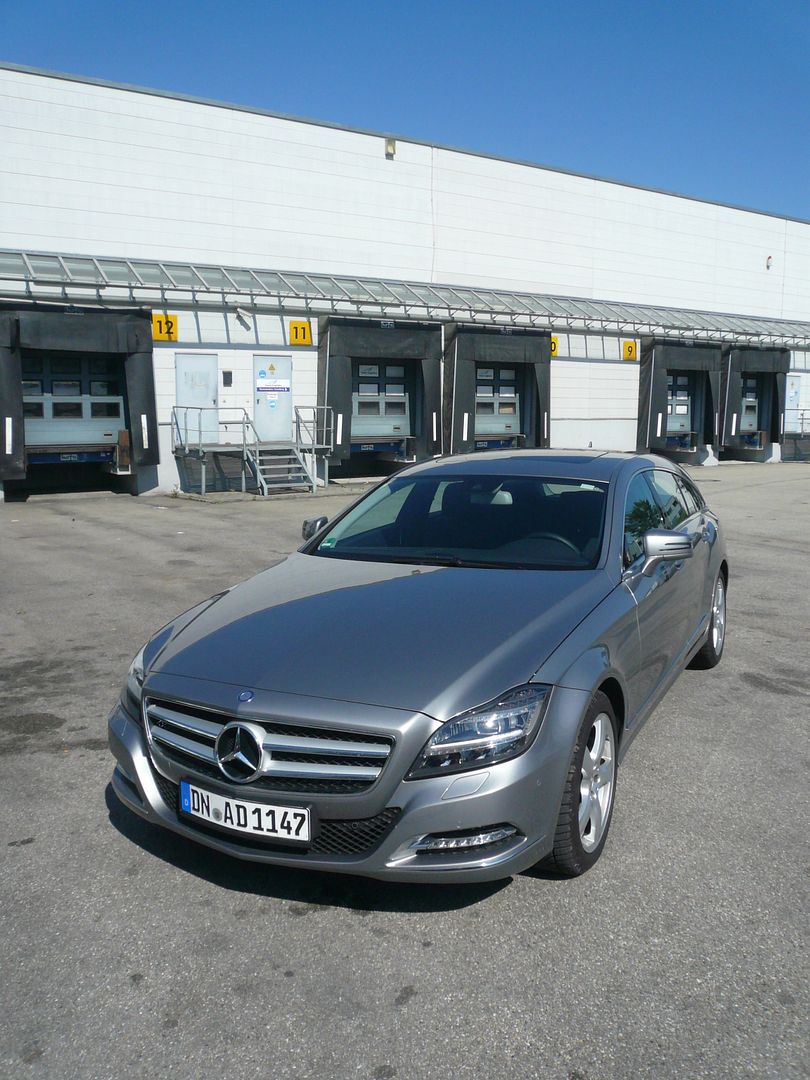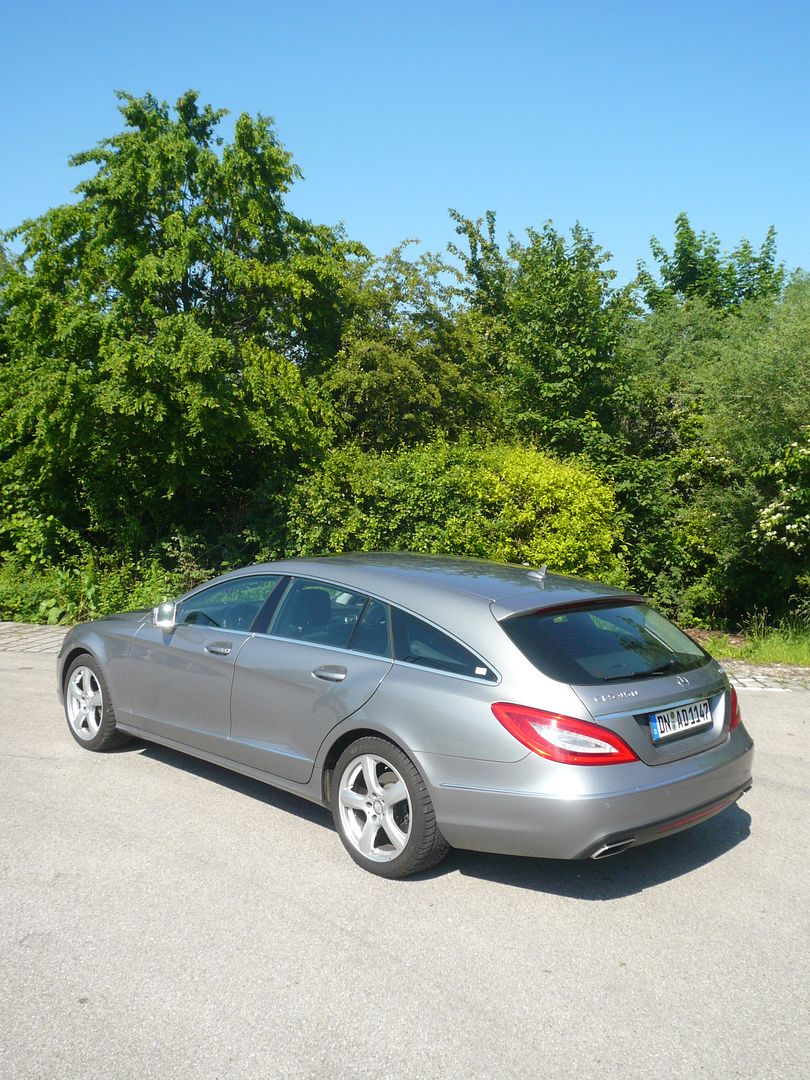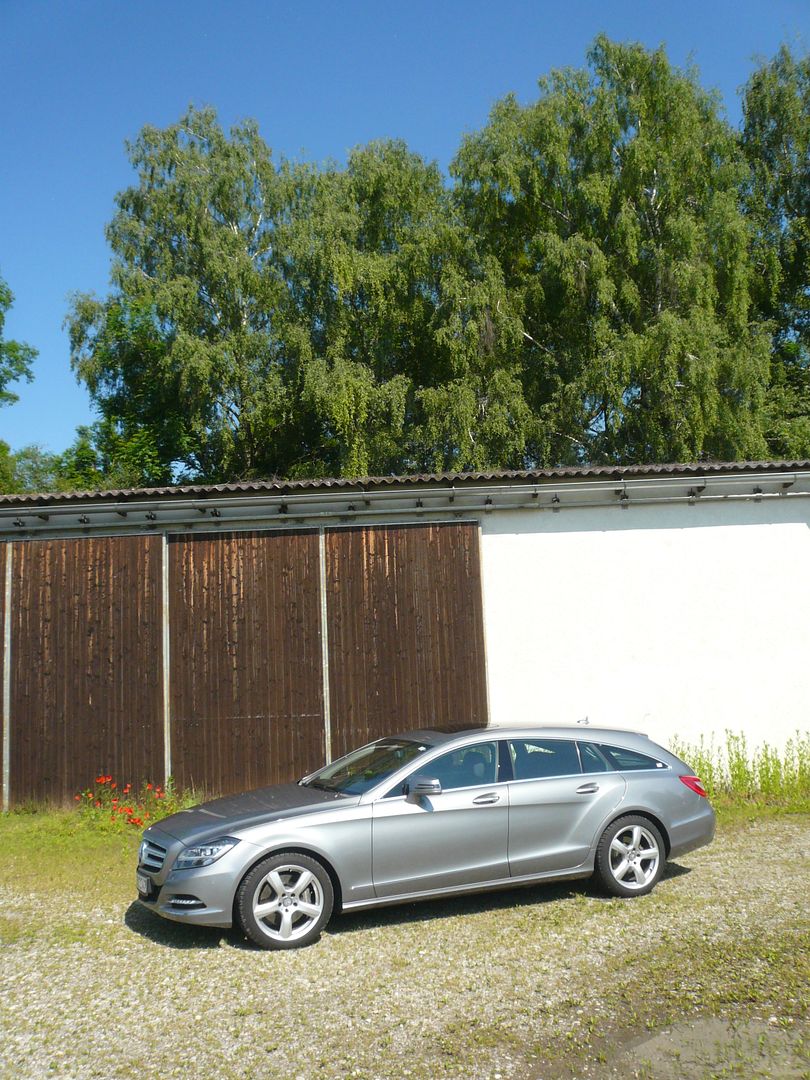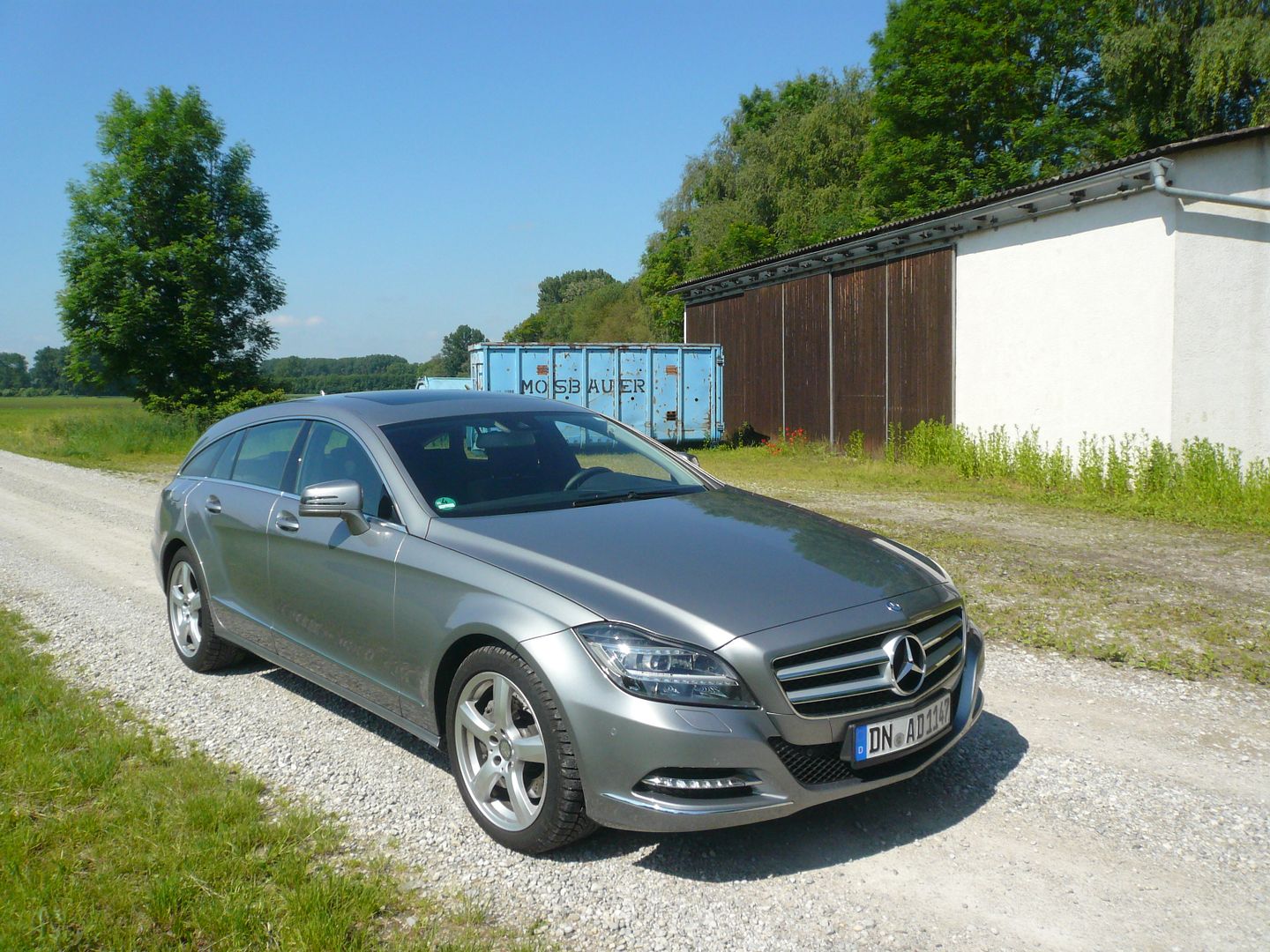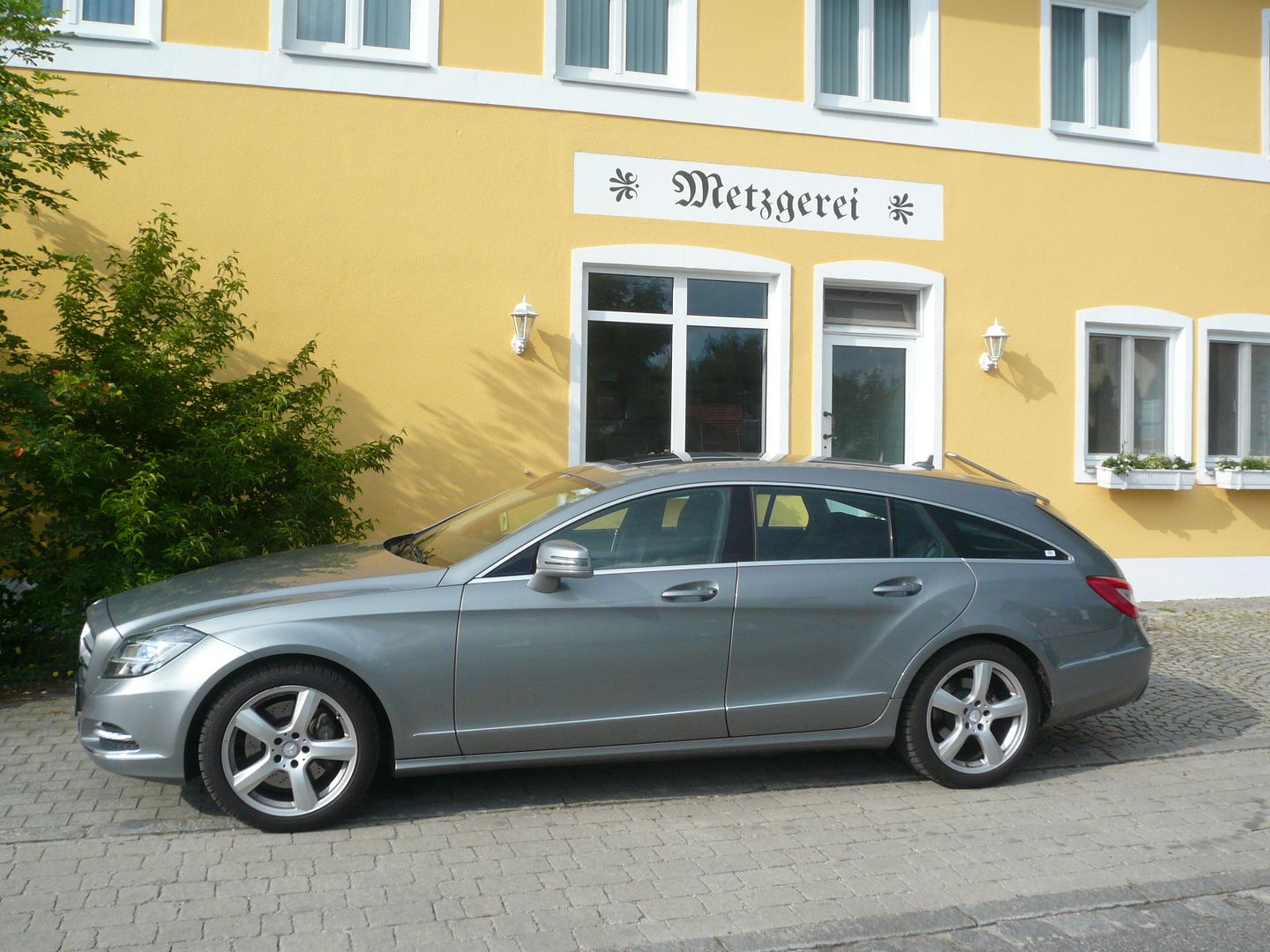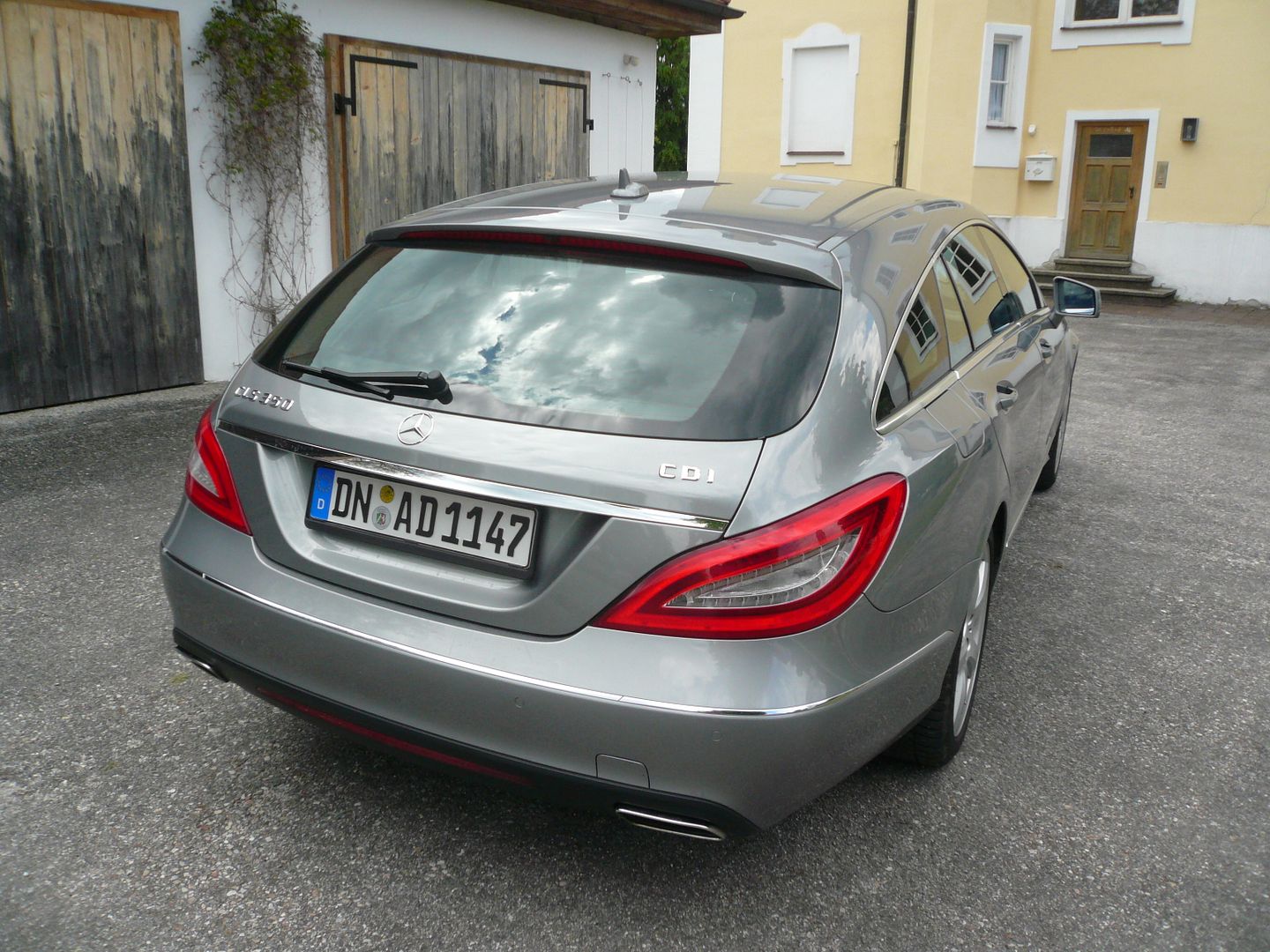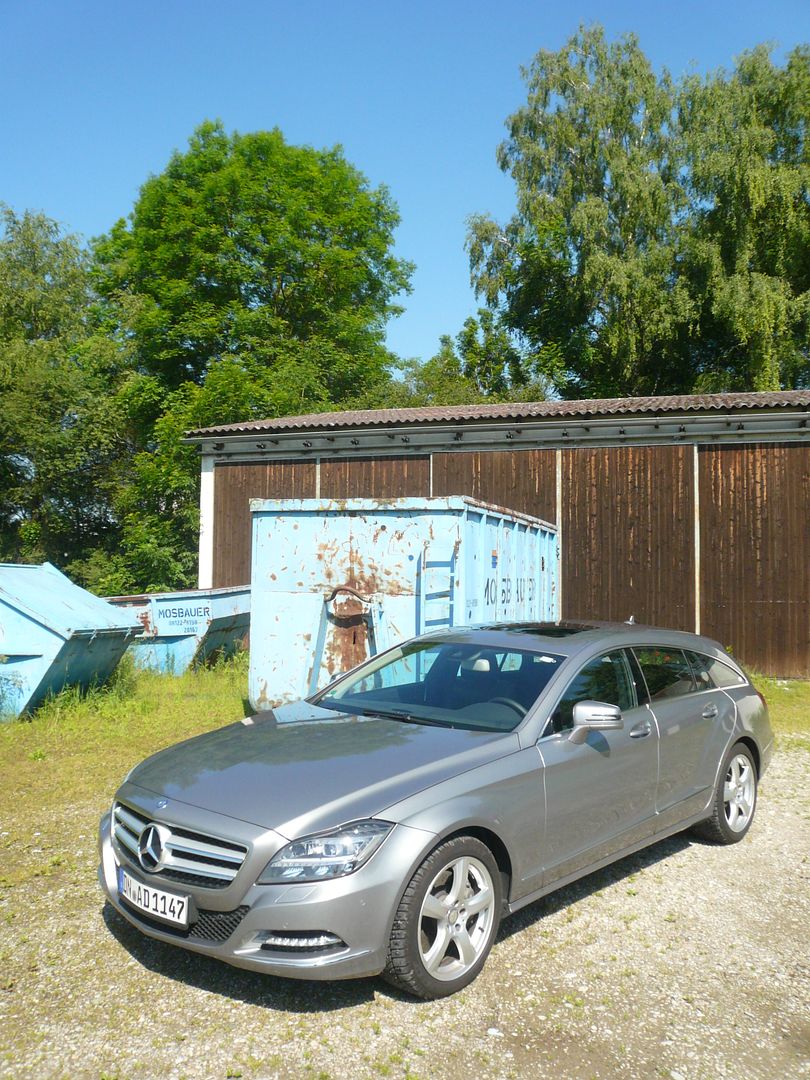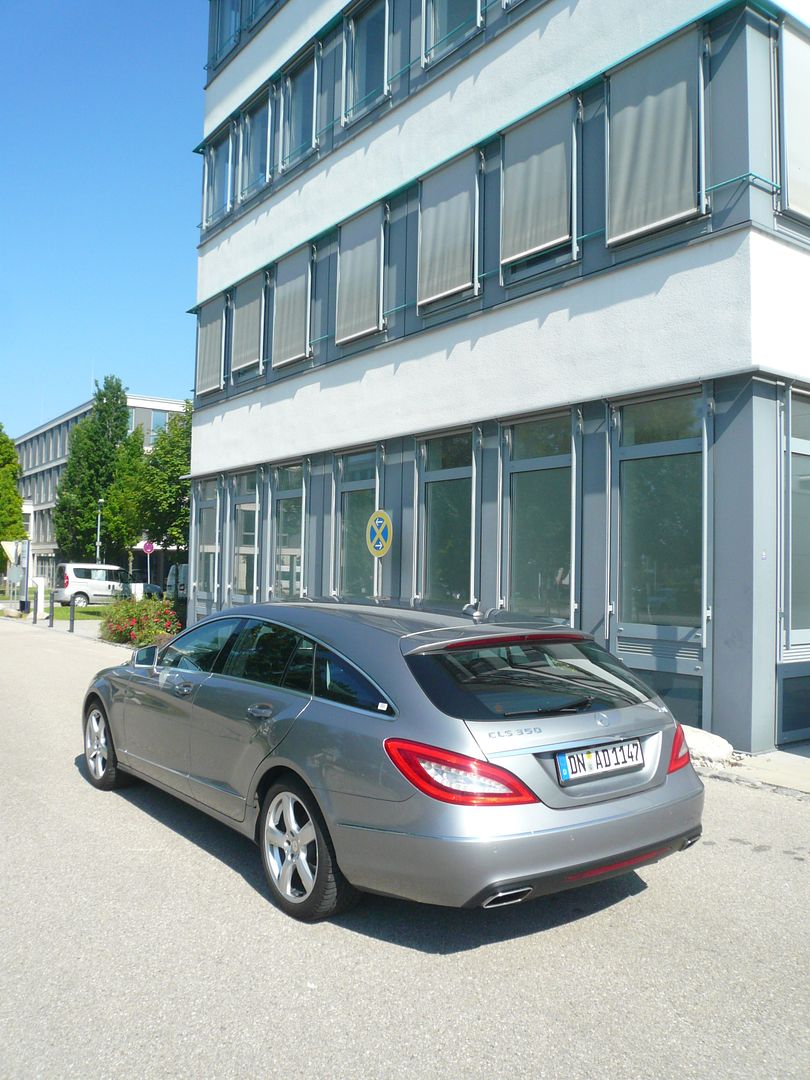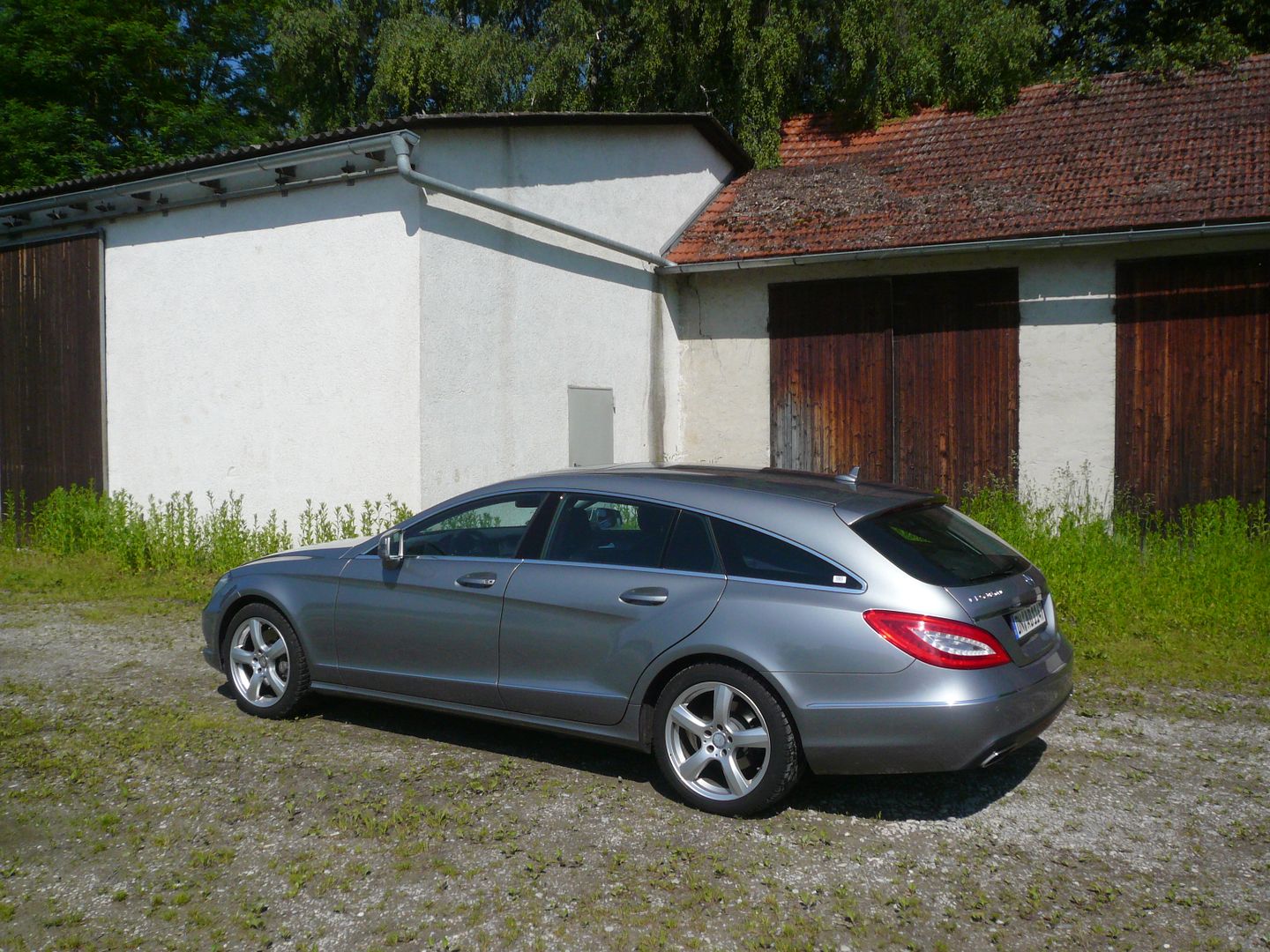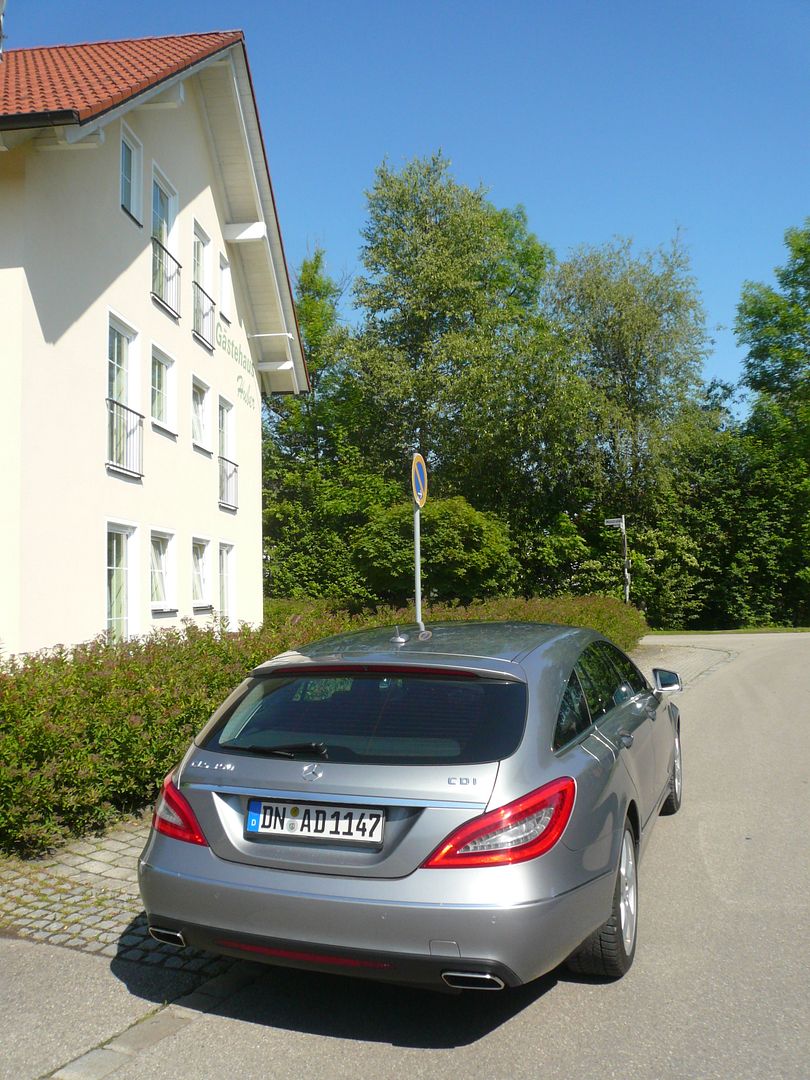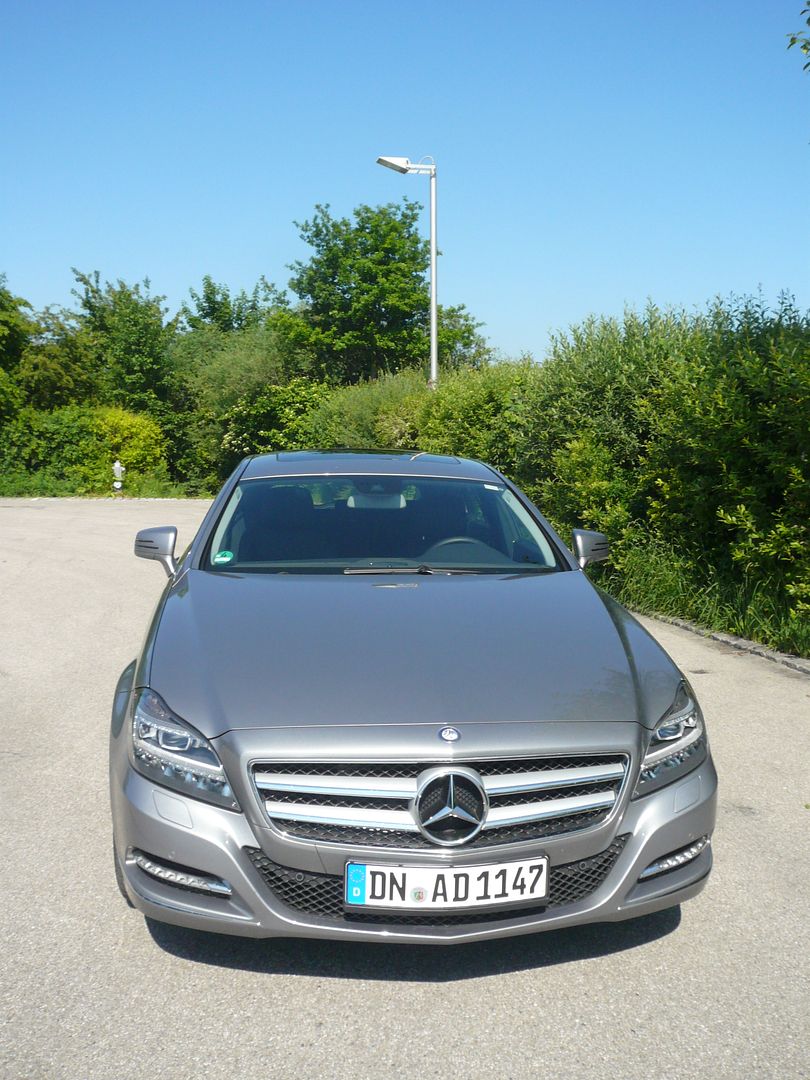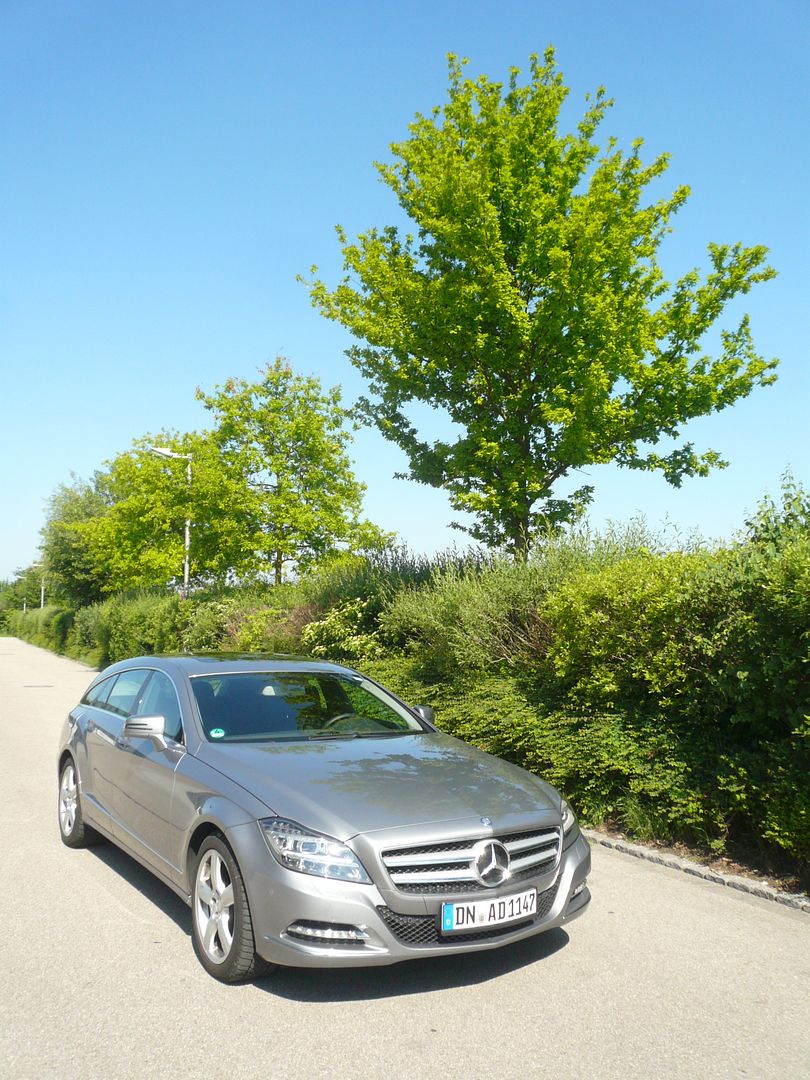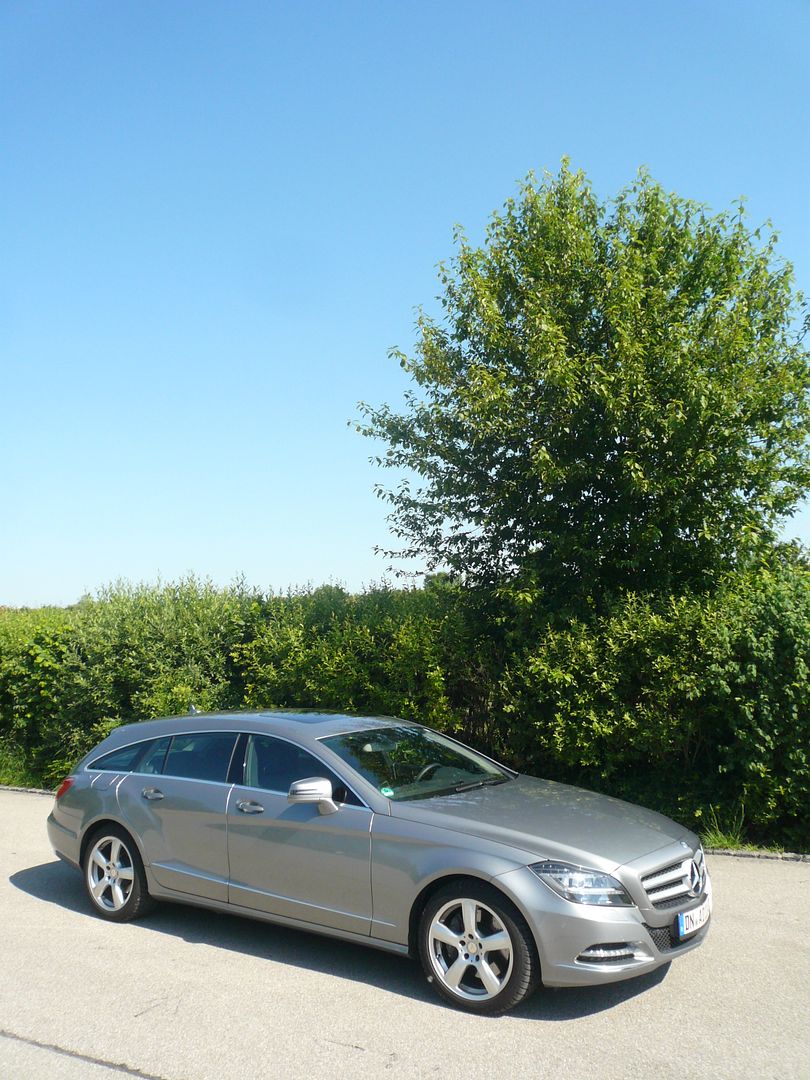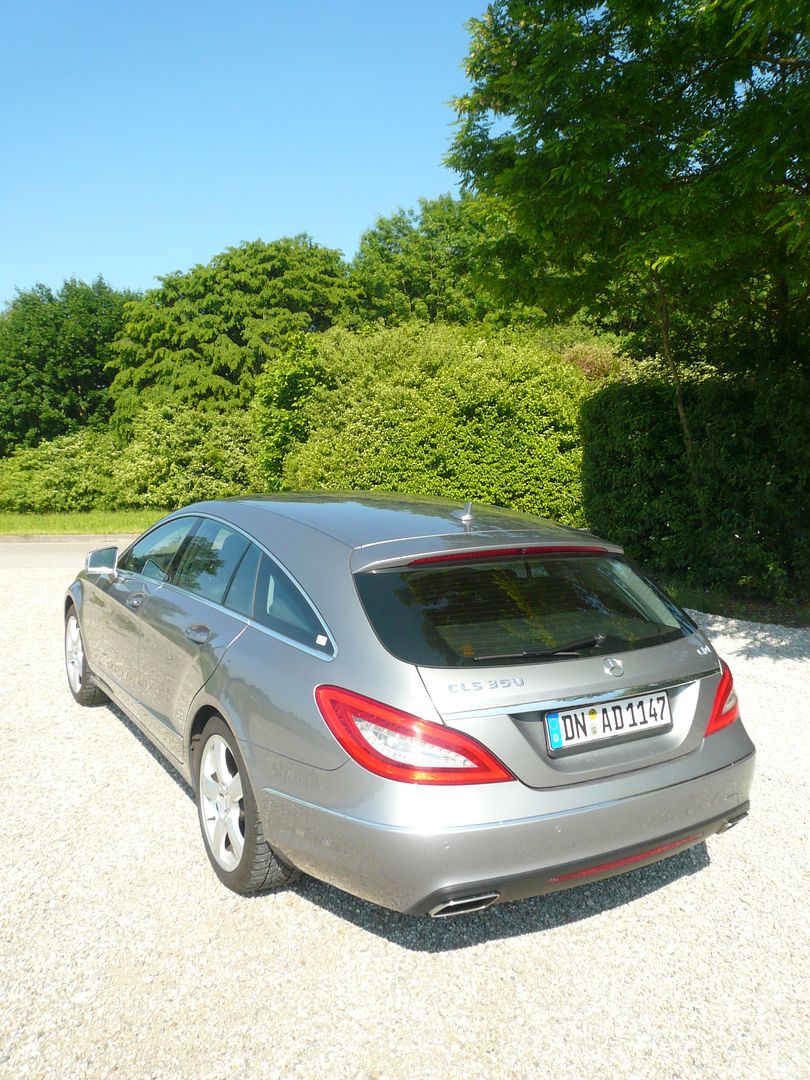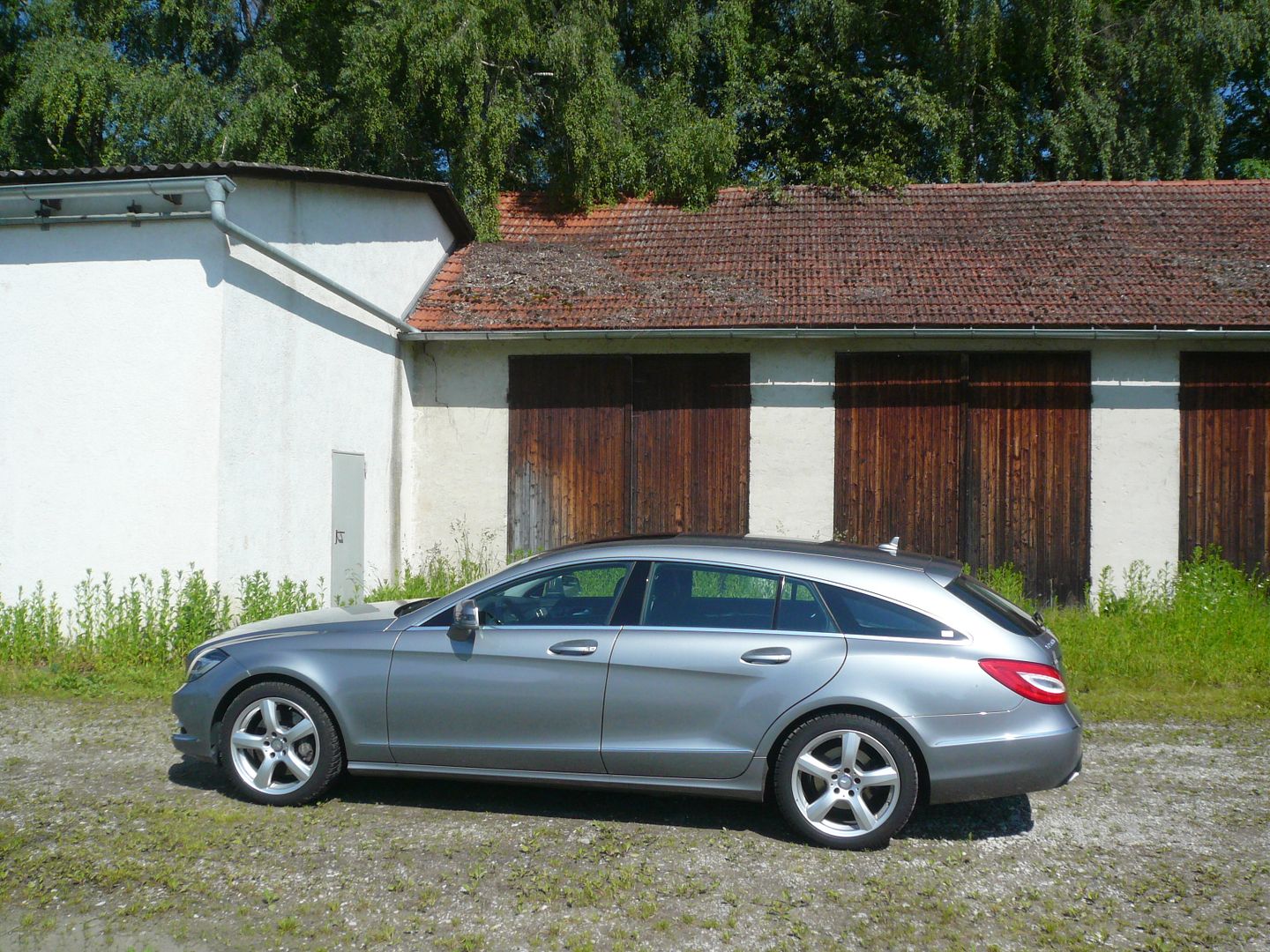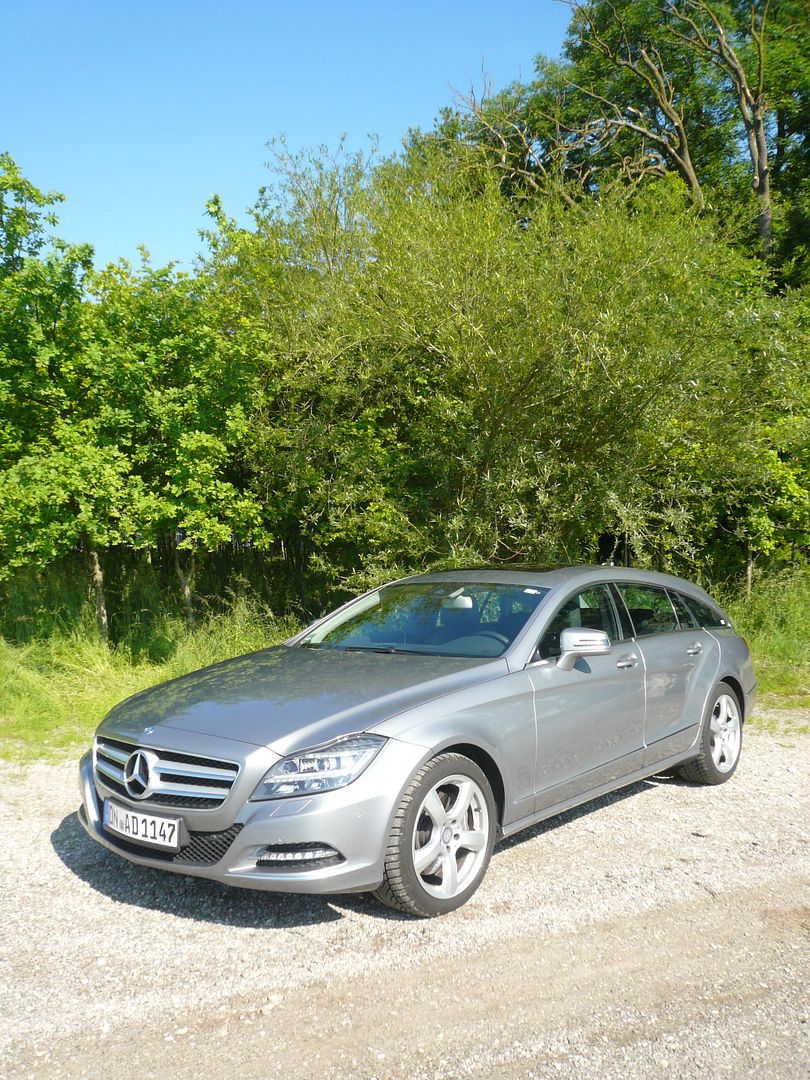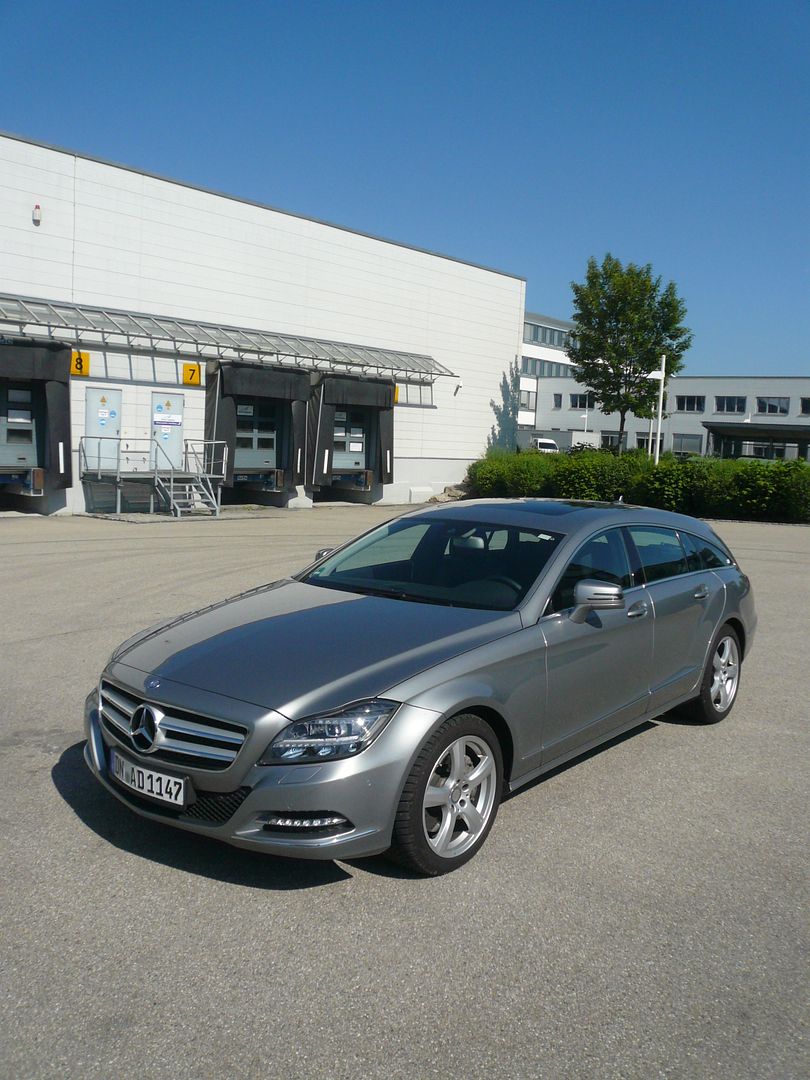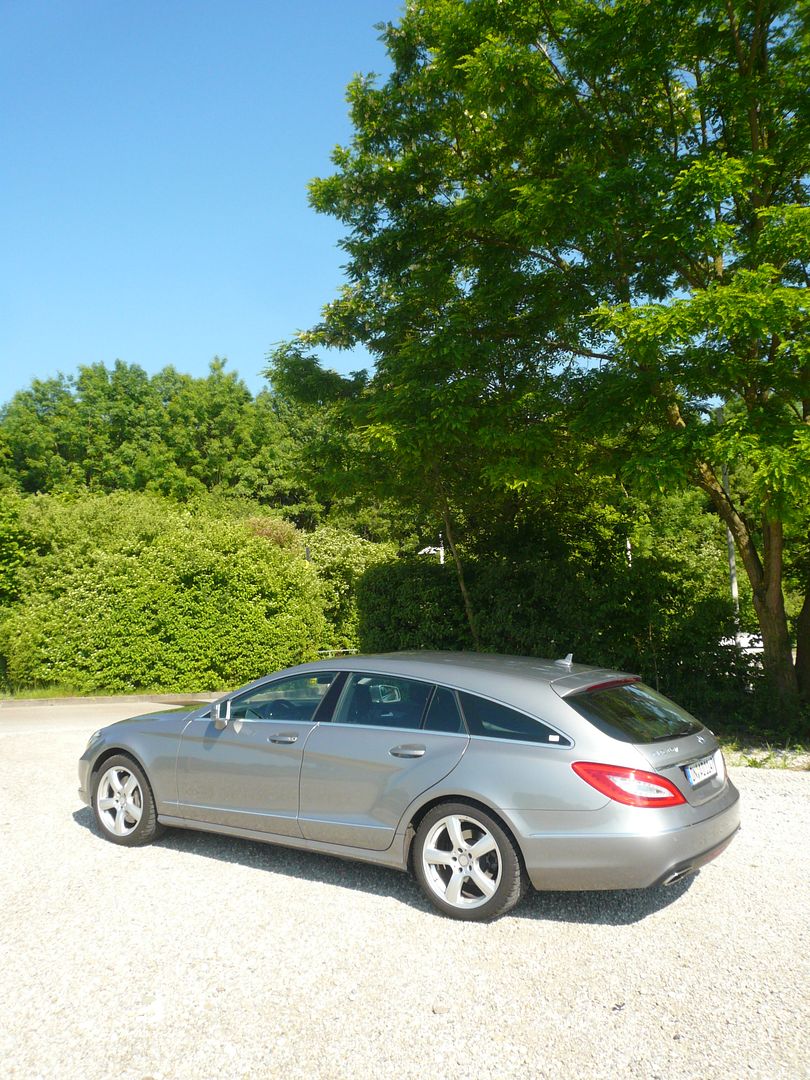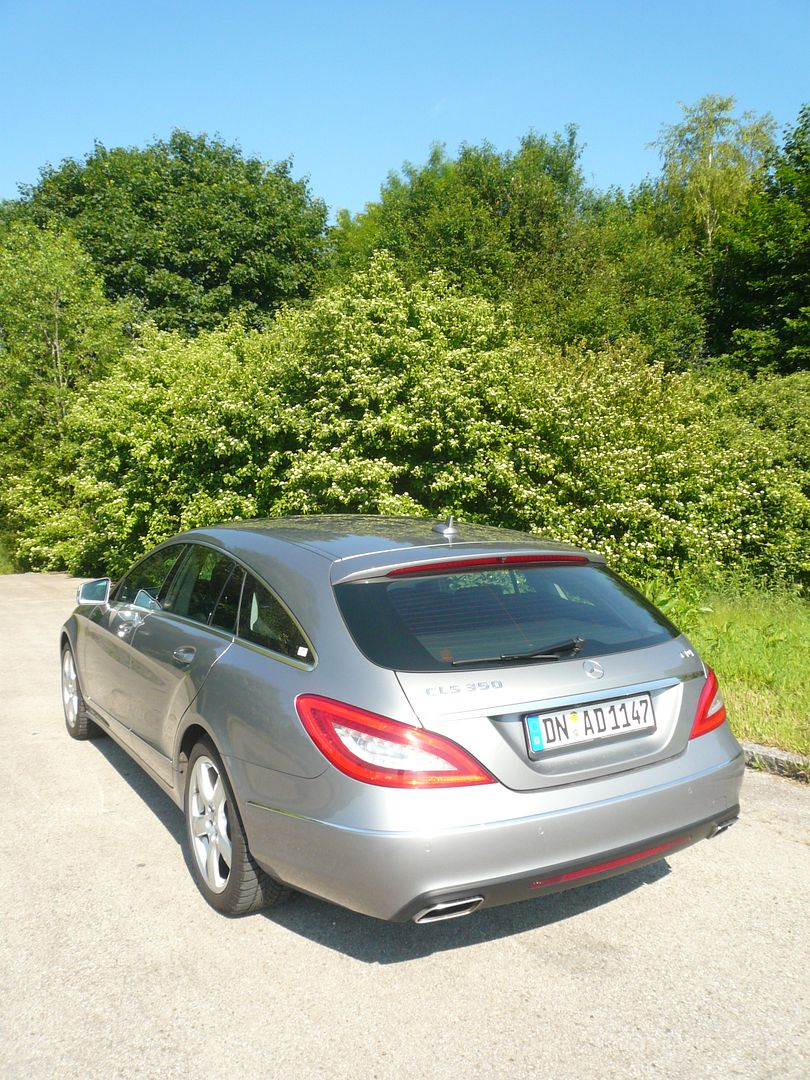 With everyone trying to offer a "premium" product, what do you do if that's what you have already been offering to your customer base for years? Answer: find some smaller niche to make a premium version of the premium product that constitutes your base proposition. It's a formula that the German brands seem to be exploring almost ad infinitum (or is that "ad nauseam"?) at present. One of the first offerings to go down this route was Mercedes' CLS. Although there was lots of enthusiasm for the idea of a more stylish and costly 4 door Coupe, no-one was quite sure at the time of the 2004 launch whether there were enough customers prepared to pay a hefty premium for what was essentially a more stylish body on the familiar mechanicals and underpinnings of the E Class Saloon. It turned out that Mercedes' market research was right, and there were more than enough people who wanted something that traded style for a little bit of function and a lot of cash, just as buyers had done when they bought 2 door Coupe models in the 1960s and 1970s. In a six year model life, over 170,000 examples were sold. Unsurprisingly, when Mercedes updated the underlying E Class from the W211 to the W212 generation in 2010, it was not long before an updated CLS appeared. Following the same approach as before, this one incorporated Mercedes' latest rather bolder styling flourishes which clearly appeal to some, but far from all (I am no fan of the overly fussy results on most of their current model range). A couple of years after the launch of the first W218 cars, the range was augmented by an Estate version, which Mercedes christened the Shooting Brake. Following on from a concept version shown in 2011, the boxy but practical lines of the popular and versatile E Class Estate were replaced by a very swoopy rear end, and a hefty £15,000 increase, model for model, in the price tag. Sales of this Shooting Brake version have not been particularly significant, so it  may be that this model represents a step too far, into a niche that does not really exist? Having had recent experience of the E Class in Saloon and Convertible form, I was pleased to get the chance to try the stylish half-brother which was afforded to me when Hertz at Munich airport made one available to me instead of the regular E Class Estate I had booked.
CLS models are sold with a more restricted range of engine choices than the E Class whose mechanicals they share. Top of the tree is the AMG 63 car, but this is very much the halo model, and it is the less powerful cars that garner almost all the sales. Entry level offering is a CLS 250 CDI, which when translated from marketing nomenclature to reality means the familiar (and not that well rated) 2.1 litre diesel engine and 201bhp. Biggest seller in the range is the CLS 350 CDi, which combines a 265 bhp 3 litre turbo diesel engine with a 7 speed automatic transmission. Although petrol options were included in the range at the outset, low demand means that they are no longer offered to UK buyers, with the exception of 549 bhp £83,000 CLS 63 AMG model.  Unless you pay for the Keyless Go option, the CLS still needs a key to start it. So, put the standard Mercedes shaped one in the slot to the right of the wheel, and twist, and you hear, well, certainly not the sound that once a diesel would have generated. You would probably guess that this is a car that will drink from the black pump, but it is a very refined unit at startup and it only gets better once underway. Direction of travel and gear selection is from the simple to use selector on the right of the steering column. Push down for forwards, up for reverse, and simply press the stalk in to select Park. So much easier to use than rival BMW's console mounted set ups. With first gear engaged, the CLS will get underway and simply surge away at a speed that bears a direct relation to the pressure you exert on the accelerator. Even if you are gentle it will change up though the gears very quickly, and so smoothly that only if you are watching the little display in the bottom of the speedo will you realise that you are in potentially 4th or 5th gear by the time you reach 30 or 40 km/h. But if you want more alacrity than that, the CLS will deliver that, too. With 457 lb/foot of torque available from as low as 1600 rpm, there is plenty of in gear acceleration available from almost any speed, and you would need to be in a real mess to find you could not get out of the way of trouble quickly. The test car still featured winter tyres, and a warning sticker not to exceed 240 km/h, Derestricted Germany is all very well, but you have to find enough gaps in the traffic to be able to give a car a thorough work out, and that is hard. So I can tell you that on joining one of the autobahns around Munich, I was able to accelerate all the way to just shy of 200 km/h remarkably quickly, and there was clearly still plenty of potential untapped, but traffic became an issue quickly. You won't get much of an aural thrill from driving the CLS 350 CDi hard (you need the AMG car for that), as this is not that sort of car, but nor will your ears hurt from unpleasant noise. You will simply notice that the countryside and road is passing ever more quickly and that your ears can barely tell the difference. This is a very quiet and refined cruiser at any speed, with negligible engine noise, and equally well absorbed wind and road noise. It is all super smooth thanks to the exemplary gearbox, which is probably the smoothest and most seamless I have ever come across (and  standards are pretty high these days). There are paddles on the steering column if you want to change the gears yourself, but in a serene and accelerative machine like this, I am not sure many will bother very often. I covered exactly 500 km in my weekend with the CLS, and put 39 litres of diesel in it at the end of the rental. That computes to 36.38 mpg, which is a decent figure for such a large car. The on-board computer suggested that during my tenure I had averaged 6.5 litres/100 km, and if you compute from that, then I should only have consumed 32.5 litres. So, either the computer was wildly optimistic (unlikely), or in true rental car tradition, the gauge appeared full but the car was not. With an 80 gallon tank on the CLS 350 CDI, the range should easily exceed 1000 km, making this a car that could comfortably cover long distances without the need to stop at all.
So, the CLS goes well and is economical, but the good news does not stop there. It is also good to drive. The CLS features Mercedes' Direct Steer System which offers a variable ratio dependent on how far you turn the steering wheel. Unlike the system fitted to many rivals, which incorporate planetary gear systems within the column itself that often rob steering feel, the Mercedes system does all the varying on the steering rack itself. The mesh that is added to the rack has some wavy gears that slow its response around the on-centre position, which the maker claims improves steering feel, even with their recent change from hydraulic to electro-mechanical assistance. Although there may be some small penalty in road feel, I found the results was that steering weight was well judged, and you knew exactly what the steered wheels were going to do as you turned what was between your hands. Mercedes sell the CLS with their optional 4Matic All Wheel drive system, and although this was alluded to on the rental paperwork, there were no mention of it on the cars registration document, and no badging, so I am fairly sure that I had the standard rear wheel drive model. There are plenty of electronic aids to try to ensure that drivers don't get into trouble on public roads. If you were really pushing hard, and maybe on wet or greasy roads, I can imagine you might need some of these, but for the way I drove, on dry roads and in traffic, there were no issues and the CLS felt safe and predictable. I doubt that the test car had the optional air suspension on it, and it was blessed with standard 18″ wheels,, but even in this guise, it rode very smoothly on all surfaces – though to be honest, all those surfaces seemed pretty good and smooth, unlike too many UK roads these days. This characteristic, coupled with the low noise levels meant that the CLS was a particularly impressive Grand Tourer, and you really could imagine whizzing across an entire country in a most serene manner in one of these cars. It stops well, too, with well judged brakes that felt apposite for the task in hand. There is a foot operated parking brake, with a hand operated release lever mounted below the light switch on the lower left of the dash. When it comes to manouevering it, despite the relatively high waistline, all round visibility is generally good, and there are plenty of electronic aids to help out. The test car had the optional reversing camera which projected a clear image of exactly what was behind the car, to augment the standard parking sensors, so although the back of the car did seem a long way behind you, and the third side windows are pretty small, parking what is a rather large car was not hard. The sizeable door mirrors featured a blind spot alerting system, which flashed a small warning triangle in the mirror and beeped when a car was alongside. Frustratingly, this could happen when the car was more than a lane apart, but better to be safe than sorry, I guess.
At first glance the interior of the CLS looks very similar to the E Class, making you suspect that all your extra money went on the exterior styling. But, whilst it retains Mercedes cues everywhere, when you look a little closer, you realise that it is actually different in lots of details. For sure it does use many individual components from the corporate Parts Bin, and you would never mistake it for anything than a product of the Three Pointed Star, but it does have its own CLS specific touches. Whether it is different enough is perhaps debatable, but what is not in doubt is the quality of design and execution. This is a beautifully finished car inside, which just reeks of class. The dashboard and door casings are largely surfaced in leather, with some neat stitching to ensure taut coverage over the complex surfaces. There is a wood inlay which in the test car was in what Mercedes call "Black Ash". A chunky leather wrapped steering wheel proved particularly agreeable to hold. The dashboard itself is relatively simple, and all the better for that. A curved fascia goes over the top of the three dials, which are a central speedometer, and slightly smaller dials on the right for the rev counter and the left for combined fuel gauge and water temperature. There are a lot of calibrations around the outside, and although this is conceptually similar to the E Class dials, as are the graphics of the calibrations, they are all in fact different. As there is a gear selector on the right of the column, Mercedes combine the functions that others put on separate talks onto a single one which is to the left. Thankfully, it is mounted where it ought to be, and the cruise control stalk has been set lower, a relatively recent change which is starting to permeate the range and which is especially welcome, as it is all too easy to set the cruise control when you wan to signal a left turn otherwise. The wipers operate by twisting the end of the stalk, and the rear wiper by using a small inset switch on the stalk itself. Lights function from a rotary dial to the left of the wheel, on the dash. The central part of the dash contains a neatly integrated display screen which looks so much better than the fashion for the stuck on iPod look. Below it are a pair of air vents which straddle an analogue clock. Beneath these are a series of familiar looking buttons for selecting functions from radio and audio unit to navigation and a key pad for bluetooth connected telephony. Below this are a row of silver touch switches for the heated and fan cooled seats and to set the Eco mode on or off. And below that are the two rotary dials and a series of buttons for the dual zone automated climate control system. There is a rotary dial in the centre console which is also used for many of the COMAND functions that . The sound system in the test car unit was a Harmann Kardon system, a pricey cost option with 14 speakers and exemplary sound quality. The electric glass sun roof – another costly option –  let plenty of light into the cabin, but, frustratingly it did not have a tilt option. With the roof fully retracted the buffeting was so bad that you could not put up with it over about 30 km/h. Closing it by even a few inches made all the difference, and then I was able to allow the clear Bavarian air to pour in from the top of the car. Everything about the interior of the CLS is beautifully made and this looks like a classy machine, although for my money, I still think Audi does it even better.
Adjustment for the front seats is, as is the tradition with Mercedes, performed using a series of buttons mounted on the door, which are set out to resemble the respective part of the seat that they control. It was not hard to adjust the seat height, angle, rake, and position to get my optimum driving position. It was only after I set off (in the dark), and came to my first corner that I discovered that were some additional features, namely the Dynamic Multi-Contour Seat, which tightens the side support of the seat backrest on the opposite side to the direction of the corner, ie, if you turn the wheel to the right, the left side tightens up. You quickly get used to this, but I did warn my passenger before he experienced it for the first time. It can be turned off with one of the four buttons that were on the side of the seat cushion, which is where you will also find switches for the seat fans and to extend the under thigh bolsters. The seats themselves proved supremely comfortable. The headrests – electrically adjustable – were much softer than you usually find in a car these days.  The optional 3 memory settings feature would allow you quickly to restore your favourite driving position if you had allowed someone else to move the seats around and drive the car. Adjustment for the steering column was also electric.
When I first tested out the rear seating compartment, I concluded that there was ample space in all directions. Legroom was not an issue, it appeared, and more surprisingly, the sloping roofline did not seem to impinge much on headroom either. Unlike the smaller CLA with nigh on impossible access, the similarly shaped and curved rear doors do not make it that hard to get in and out, either. However, when I collected my friend and passenger, Christian Wimmer, who measures well over 6 foot, and he set the front seat where he wanted it, all that rear legroom all but disappeared, leaving it surprisingly tight for such a big car.
The CLS Shooting Brake is just 44mm short of 5 metres in overall length, making it significantly longer then the E Class Estate, so it is perhaps no surprise that the boot is very long from front to back. Indeed, it was so long that I could not easily reach to remove the roller blind parcel shelf unit from the back of the car when I was doing the photos of the boot. The boot is not that wide and it is also fairly shallow, so Mercedes' claims that overall capacity exceeds that of an Audi A6 Avant and BMW 5 Touring seem somewhat hard to believe. If they are true, then you would need to be aware that a combination of the sharply sloping rear end and the relative proportions would have some impact on what you could actually carry in it. There is a bit of additional stowage space under the boot floor around the space saver spare wheel. By pulling release levers just to each side of the tailgate, the asymmetrically split rear seat backrests drop down onto the seat cushions to create a long load platform.  There is an electric close mechanism operated by a switch on the lower part of the tailgate, and you can open it electrically by pressing a button hidden in the driver's door pocket or on the key fob. Inside the cabin, oddments space is OK, but not overly generous. The glovebox is modest, being rather shallow from top to bottom, and there are door bins on all four doors. There is a cubby under the twin-lidded central armrest and in front of this is a small oddments area under a lid which I was expecting to contain cup holders but which in the test car seemed just to be a rectangular space. Rear seat passengers get map pockets on the back of the front seats, and that is it.
A list price of over £53,000 is a lot for any car, and you have every right to expect a lengthy kit list for that sort of money. And to be fair, there is quite a lot that is included as standard. However, like all higher end models these days, there is a vast and pricey list of things you can add. Whilst this car did not get close to the £30,000 of extra items that had been added to the Autocar Long Termer, a quick play with the Mercedes configurator suggested that there were at least £10,000 of options that Hertz had selected, and possibly more as I was only going by the visible ones. I reckon the ones fitted included (take a deep breath!): Reversing Camera (£390); Privacy Glass (365); Electric Sunroof (£990); Luxury Climate Control (£755); Easy Pack Load Secure (£225); Ash Tray with Cigarette LIghter (£45); Dynamic Multi-Contour Seat (£1310); Seat Memory package (£715); Comfort Ventilated Seats (£1080); Heated Front Seats (£350), Driving Assist package (£2295); Speed Limit Assist (£295) and the Harmann Kardon Sound System £6550). Other things you can select include a number of different alloy wheels including in larger 19″ rim and lower profile guises, air suspension, plenty of different trim options ranging from the American Cherry finished load floor to black microfibre roof lining, an ambient lighting package, upgraded leather, and Designo paint finishes and leather options. Whilst some of these features are useful, many are down to personal taste and are of questionable necessity or desirability. Standard features include 18″ alloys, metallic paint, cruise control, satellite navigation, rear parking sensors, dual zone automated climate control and an electric assist to close the tailgate. Standard functions of the Audio/Infotainment system include DAB digital radio, single CD / DVD, a 7″ colour display, hard disk drive (HDD) navigation with 3D map display, live traffic information and European map data updates free of charge for the first three years, and Linguatronic voice control. Internet-enabled mobile phone required for Emergency Call System (eCall), Mercedes-Benz apps and in-car Internet access for Facebook, Internet radio, sending routes from Google™ maps to the vehicle, news and weather reports. Also included are a  SD memory card slot, 10 GB music register and MP3 compatibility. The Media Interface allows connection and control of portable media devices (e.g. MP3 player, USB storage media). A cable is included for iPod® connectivity and the DVD function is audio and video capable. In addition to the standard spec cars, Mercedes offer the CLS in AMG Sport trim. Mechanically identical, these versions come with 19″ alloys, sport tuned suspension, an AMG body styling kit at front and back,  the LED Intelligent Light System which includes LED headlights, cornering assist and Active High Beam Assist, rubber studded aluminium pedals and an AMG trimmed leather steering wheel.
Having spent a very enjoyable weekend with the CLS Shooting Brake, I found it hard to find fault with it, except in one regard: its cost. Equipped as the test car was, this is a very pricey machine indeed, and all the indications are that whilst residuals of the basic car are decent enough, you will feel a second blow to your wallet when you come to sell it on. If, however, you can stomach the price tag when you buy it, you would have to be looking for something that the Shooting Brake could never be not to like it. This really is a grand Tourer in the 21st Century idiom, and a very impressive and stylish machine at that. The fact that Mercedes has sold so few of them, though, suggests that this is a very small niche in the market, perhaps rather smaller than they thought when they conceived the model.