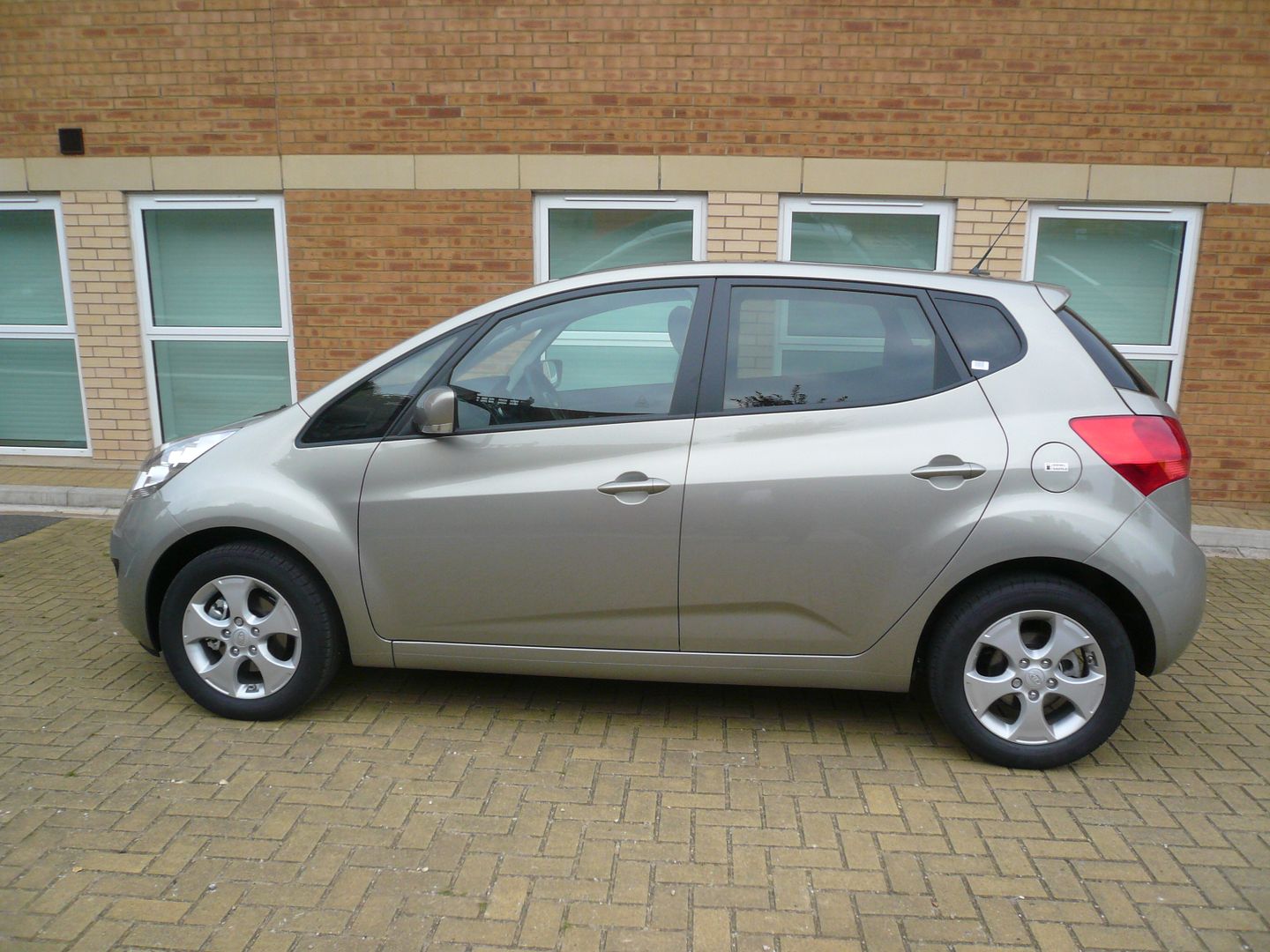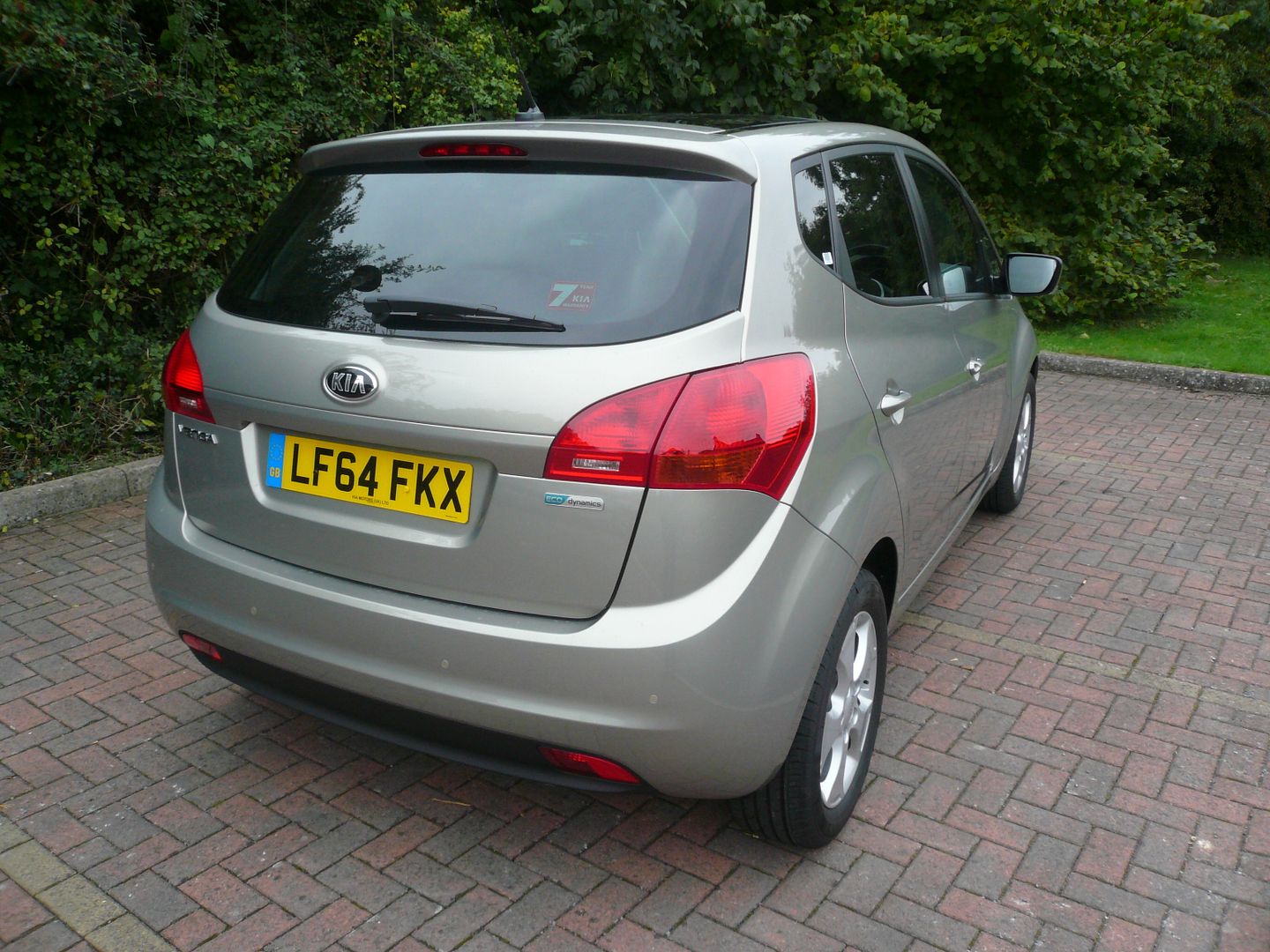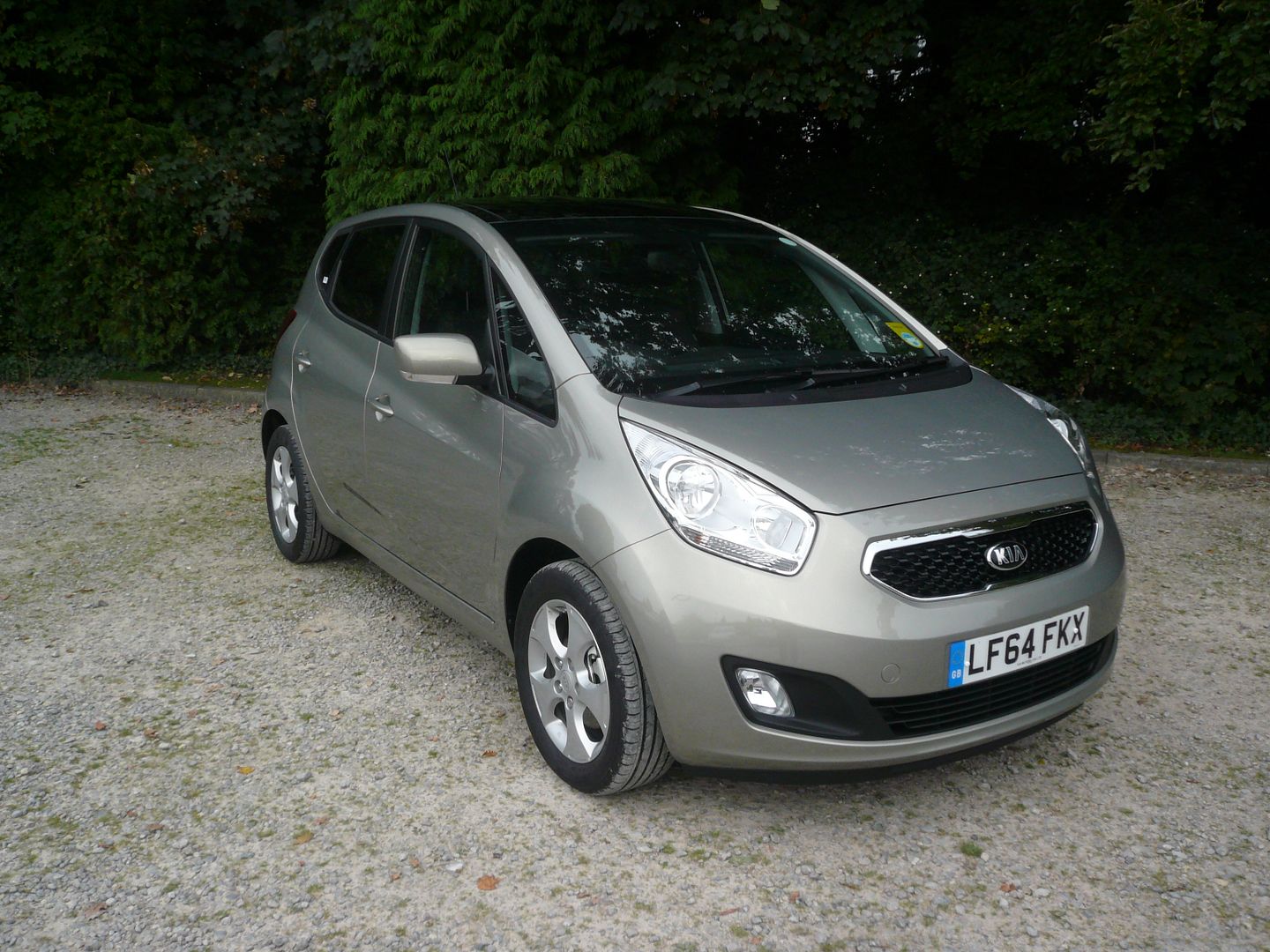 No matter what label is put on cars in the class to which this latest test car belongs – be that B-segment Monospace, or Crossover, Tall-Supermini or some other term – there is no getting away from the fact that these are vehicles which are designed solely to hit the "practical" button, and with not even a frisson of excitement for the automotive interest. The genre has been on the market for a few years now, and in a day and age where every conceivable, and more than a few inconceivable, gaps are created and filled, this type of car was an inevitable combination of the trend for taller than average vehicles to bring extra utility, as exemplified by larger models such as the Renault Scenic and others of its ilk, the interest in the "Crossover" type products that seems to have permeated all sectors of the market, and a desire to offer something that bit different from the volume selling superminis which occupy such a large percentage of European sales charts. These cars seem to have particular appeal to the older buyer, as the stereotyped image of the Ford Fusion, Renault Modus and Honda Jazz will testify. Sales in this sector are sufficiently good that it is one that no volume manufacturer can afford to ignore, and Kia realised that some time ago, when they launched their Slovakian-built Venga into the market. I've previously driven one of these neatly styled cars, receiving a bright blue – Byte Blue, in Kia speak – car as a loaner from Wessex Garages when my Abarth was being serviced, back in 2011. I did not get the chance to drive that one all that far, but my conclusions were generally positive, even if the car did lack anything to excite the petrolhead. With a number of Kia models on fleet with Hertz in the UK, I guess it was only a matter of time, before another one came my way, and that happened when I arrived at Heathrow to collect a car to go home and then get me and my belongings back there ready for much needed vacation. Actually, on a day when Hertz seemed particularly devoid of rental cars, they had originally allocated me something else – yet another black Focus – but in the interests of trying something different, and that was not as tatty as that elderly rental nail appeared to be, I asked for a swap, and this was literally all they could offer.
At least this test Venga was not tatty.  Indeed, it was brand new, with just 66 miles on the clock, having been registered following the switch to the 64 plates a few days earlier. It should not get that way as there was a sticker on the lower part of the speedometer saying that if the car had done more than 14,000 miles, then to call Hertz to avoid penalties. Two things immediately struck me when looking around this small car: the slightly unusual colour finish, which Kia's website suggests is called Sirius Silver Metallic, even though it appeared more fawn-gold to me, and the much higher profile tyres than you see on just about any car these days. Oh, and there was a diesel badge on the back, but then that was not so much of a surprise. I got in, and had I not spotted the badge, or the large sticker on the fuel flap, my ears would have told me what sort of fuel was going to be required come refill time. At the time of my first Venga test, Kia only offered a 1.4 version of their diesel in this model, as well as 1.4 and 1.6 litre petrols, but since then a more powerful 1.6 CRDi diesel unit has been added, and that is what was fitted to the test car. This unit only comes with the top level 3 trim, and that brings a few nice and slightly unexpected features to the Venga, of which the partly leather trimmed seats were the most obvious thing I spotted when getting in. There is also what amounts to a more or less completely glass covered roof, the front part of which operates as a giant sun roof, so, with the cover drawn back, the interior of this car is particularly airy and light. Other obvious "luxuries" included cruise control, operated form buttons on the steering wheel, and seat heaters.
The 89 bhp 1.4 litre Venga was not what one could call a rapid motorcar, so I had hoped that the more potent 1.6 litre unit, which puts out 114 bhp would make the little Kia feel more rapid. To be honest, whilst this one may well prove faster were you able to perform some kind of back to back comparison, you would never call this one anything other than rather slow, either. The engine is obviously a diesel at start up, with some of the characteristic sound still evident, and you get this from time to time once underway, so it is not in the league of the very best of modern oil burners, but nor is it sufficiently bad that you could not live with it. Generally, the unit is quite smooth and refined, with negligible noise evident on the motorway, where wind and to a lesser extent, the tyres make up most of the sounds you hear, but it does not feel that willing. The red line is marked up at a smidgen under 5000 rpm, but once you get towards the 3000 rpm, your mechanical sensibilities tell you what the gear shift indicator in the lower left of the rev counter has been encouraging you to do for a while, and you change up a gear. Using the gearbox is no hardship, as the change is very slick, with the lever slotting between the ratios with the sort of nice clean and precise feel that still eludes some makers. There are six forward speeds, and as with many relatively low powered cars, if you lose more than a bit of cruising speed, say on a motorway, you will need to drop down a gear or two to get much in the way of acceleration. The lack of driving excitement continues when you come to other attributes, too. The steering has some feel to it, though this seems to vanish at times when you are cornering, suggesting that it has been over-assisted to make it light. Probably suitable for the target buyer, but not quite what I was looking for. There is quite a bit of body roll, as you might expect from a relatively tall supermini, so I found that even on the swooping bend that connects the M4 to M25, I went that bit slower than I would in most other cars. This is a car bought for its practicality, not its enjoyment. So that means that the ride, which is good, is clearly deemed a more important attribute. The brakes are fine, too, and there is a conventional pull up lever handbrake between the seats. Visibility is excellent. There is a lot of glass, and the windows are nice and deep – rare on modern cars with pillar box style glasshouses – and the front quarter lights ahead of the door help avoid any significant blind spot in the A pillars. With a stubby tail and almost vertical rear end, judging where the back is did not prove difficult, but should you need help, there are parking sensors. Sadly, this test car was "rental car full", which meant that the fuel needle was nearly on the "F" mark, and the level went down very quickly, where as when I filled it until the first cut off, the gauge then had the needles showing way beyond "F", so I can only tell you what the trip computer thinks the fuel consumption was, which is 50.3 mpg average, not a bad figure, but by no means as good as I achieved with some of the 1.6 TDi VW Group products in recent months. There is a standard Stop/Start system, which Kia call ISG (Intelligent Stop and Go) and this worked very smoothly, cutting in when you took your foot off the clutch when stationary and refiring the engine as soon as you pressed it again.
My first impression on getting in the Venga was how high I seemed to be sitting, Even with the seat at its lowest setting, and the steering wheel at it is highest, you feel more like you are perched on rather than in this car. Of course, that is a huge part of the appeal of vehicles in this segment, and why the older or less mobile customer finds them to their taste. At least you get a good driving position, and unlike small Peugeots, you have an excellent view of the instruments, which show clearly through the steering wheel. Seat adjustment is manual, of course, with a bar under the seat for fore/aft and a turn wheel on the side for backrest rake. I had no problems getting comfortable. A leather-wrapped steering wheel is a nice touch, as is the use of the same material on the gearlever. The rest of the cabin suffers a bit from rather hard feeling plastics, though there is no denying the cohesive design or the quality of the fit of all the pieces. It's just as well you can let a lot of extra light in through the sunroof, as, with black seat trim, and an almost completely black dashboard, this would otherwise feel a bit funereal. The previous Venga test car had a grey finish around the central element of the dash, but on this car it was in gloss black, so the only colour relief was the grey of the steering wheel spoke inlays, the door release pulls and the rings around the instrument dials. The dash itself is the complete antithesis of the modern trend for more buttons and surfaces than you know what to do with, and the obligatory stuck on display screen for satellite navigation. Instead, what you get here is refreshingly simple, and neat. There are three dials, grouped together under a single cowl. A central speedometer is flanked by a rev counter on the left and a large fuel gauge on the right, each of these last two dials scribing about 2/3rds of an arc. The odometer and warning lights are in the bottom of the dials, but everything else is displayed in the screen above the audio unit in the centre of the dash, where quite a lot of information is presented in quite a small space. The audio unit is mounted high up in the centre of the dash, with vertically stacked air vents to either side. There are quite a lot of buttons, but it proved easy to use, and sound quality was decent enough. Beneath this are the rotary dials and buttons for the climate control system. Twin column stalks are provided, with indicators and a twist end of stalk for the lights on the right and wipers on the left, with a separate twist sleeve for the rear wiper. Repeater buttons for some audio functions and the cruise control are on the steering wheel spokes. All very neat and simple, but without much in the way of design flair.
The Venga may be a small car, but it makes the best use of space, and is deceptively roomy. Rear seat legroom is good, and thanks to the taller than supermini styling, there is masses of headroom. You do sit fairly upright, but there backrest angle can be adjusted, allowing for a more reclined posture should you desire. There is a good sized boot, too. A false floor is fitted, so it is flush with the tailgate opening, but if you peer beneath this, you will find space fr quite a lot more stuff. The rear seat backs are asymmetrically split, and simply drop down onto the rear seat cushions, giving a flat load space. Inside the cabin, there are moulded pockets in all four doors, with a recess designed to take a bottle, there is a good glove box, and there is a deep cubby in front of the gearlever, as well as an area under the front of the handbrake that you could use for shallow items. There are twin cupholders in the centre between the seats, as well as a further shallow slot of small items.
As has been the case for a while now, Kia use simple numeric identifiers for the trim level of their models in the UK, thus there is a 1, a 2 and a 3. There are a couple of extra sub-versions, with a 1 Air and a 3 Sat Nav and it is not exactly hard to work out what distinguishes these from the trim level whose number they bear. All models have body coloured bumpers, door mirrors and door handles, tinted glass, electrically adjusted heated door mirrors, speed variable front wipers and they include a height adjuster on the driver's seat, tilt/telescope adjusting steering wheel, driver and passenger armrests, as well as a rear seat armrest, a 6 speaker audio system with CD, MP3 and AUX, wheel mounted controls for the audio unit, remote central locking, split folding rear seats, map pockets on the back of the front seats, 12V power outlets in the front and the boot, rear parcel shelf with under tray and luggage hooks in the boot. The 1 model lacks standard air conditioning, and it comes with 15″ steel wheels, black seat upholstery, electric front windows. The 2 adds 16″ alloys, electric folding for the door mirrors, upgraded cloth seat trim, chrome finish to the interior door handles, handbrake button and round the air vents, air conditioning, all round electric windows with a one-shot up and down facility for the driver, front and rear map pockets on the door with a moulding for a bottle, Bluetooth connectivity. Go up to a 3 and you also get privacy glass, that huge panoramic sun roof, front fog lights, and inside there is a high gloss finish to the centre of the dashboard, heated front seats, part leather seat upholstery, fully automated climate control, cruise control with speed limiter, cooling for the glove box, parking sensors, The 3 Sat Nav has a 7″ colour display screen with an advanced camera system as well as navigation covering the whole of Europe. If you want a 1.6 diesel, then you will need to select a 3, as the lesser trims are not available with this engine, and conversely, the 1.4 CRDi only comes with 1, 1 Air or 2 trims.
Let's be clear, cars like the Venga are not aimed at the sort of person who is likely to be reading this. They are purely practical cars, almost deliberately devoid of any excitement, so the sort of attributes that matter are different from the things that can influence my usual judgments on a car, and any conclusion has to recognise this. Whilst I had the little Kia, I noted that it had been awarded the title of "best in class" by a JD Power/What Car survey in 2014, and that seemed perfectly understandable. Whilst Ford's B-Max, a car I have yet to sample, would no doubt prove somewhat more engaging to drive, and its sliding rear doors make it practical, the reality is that the 7 year warranty on the Kia, along with the admirable reputation for reliability and ownership experience that this Korean brand has gained over the years means that for many target buyers, the Kia may well make the cut as the car to choose. Were it not for one fact: the mighty Kia-Hyundai group created an all but identical rival, with the Hyundai i20. The cars are basically, the same, so which of these you would prefer would perhaps depend on your preference for the styling differences (my vote goes to the Kia), or the location of the dealer or the nature of the deal you could do. So, definitely not a bad car for what it is, but as for me, well, let's hope that Hertz at Heathrow has a slightly wider selection of cars when I return there in a couple of weeks.