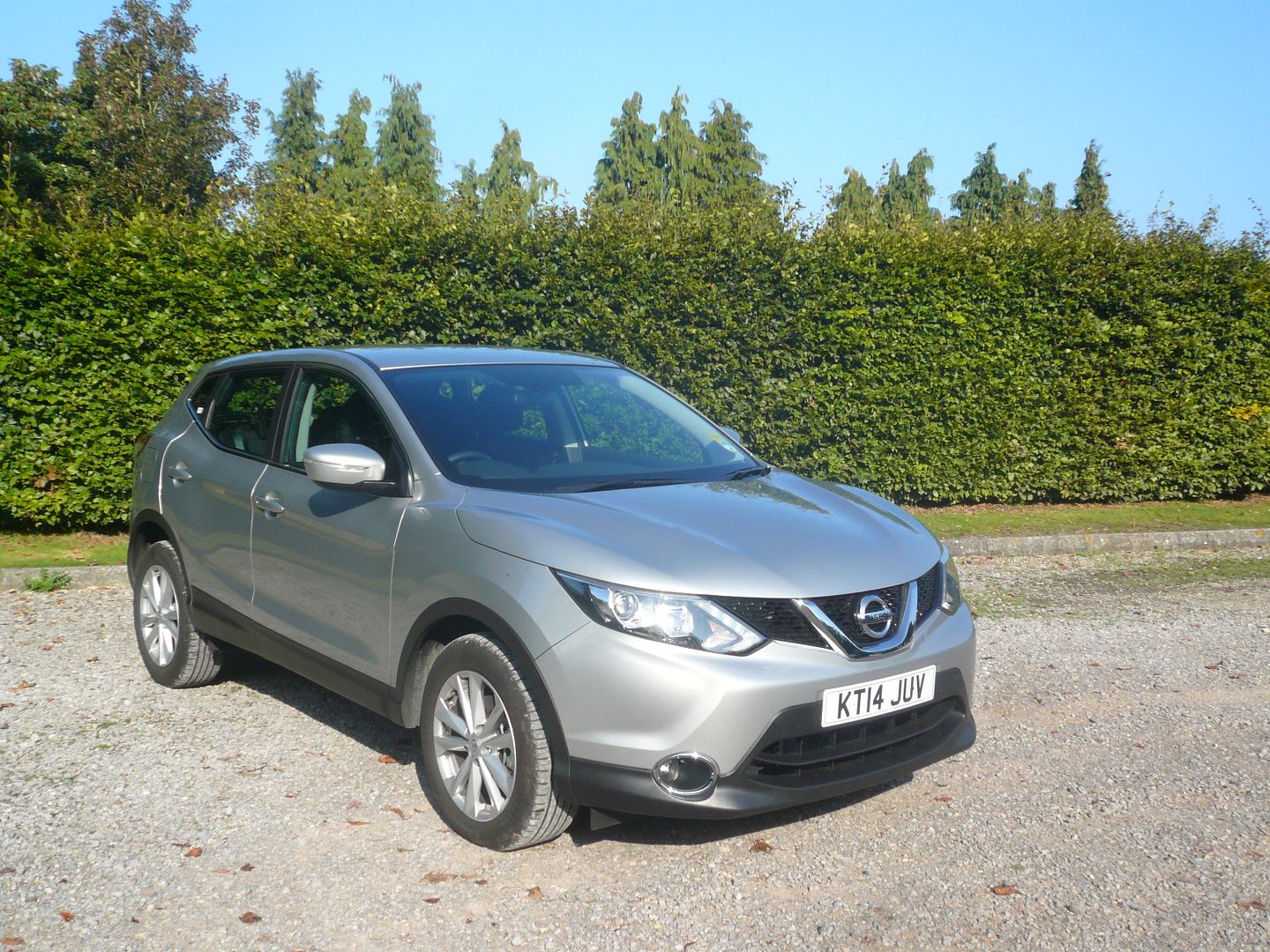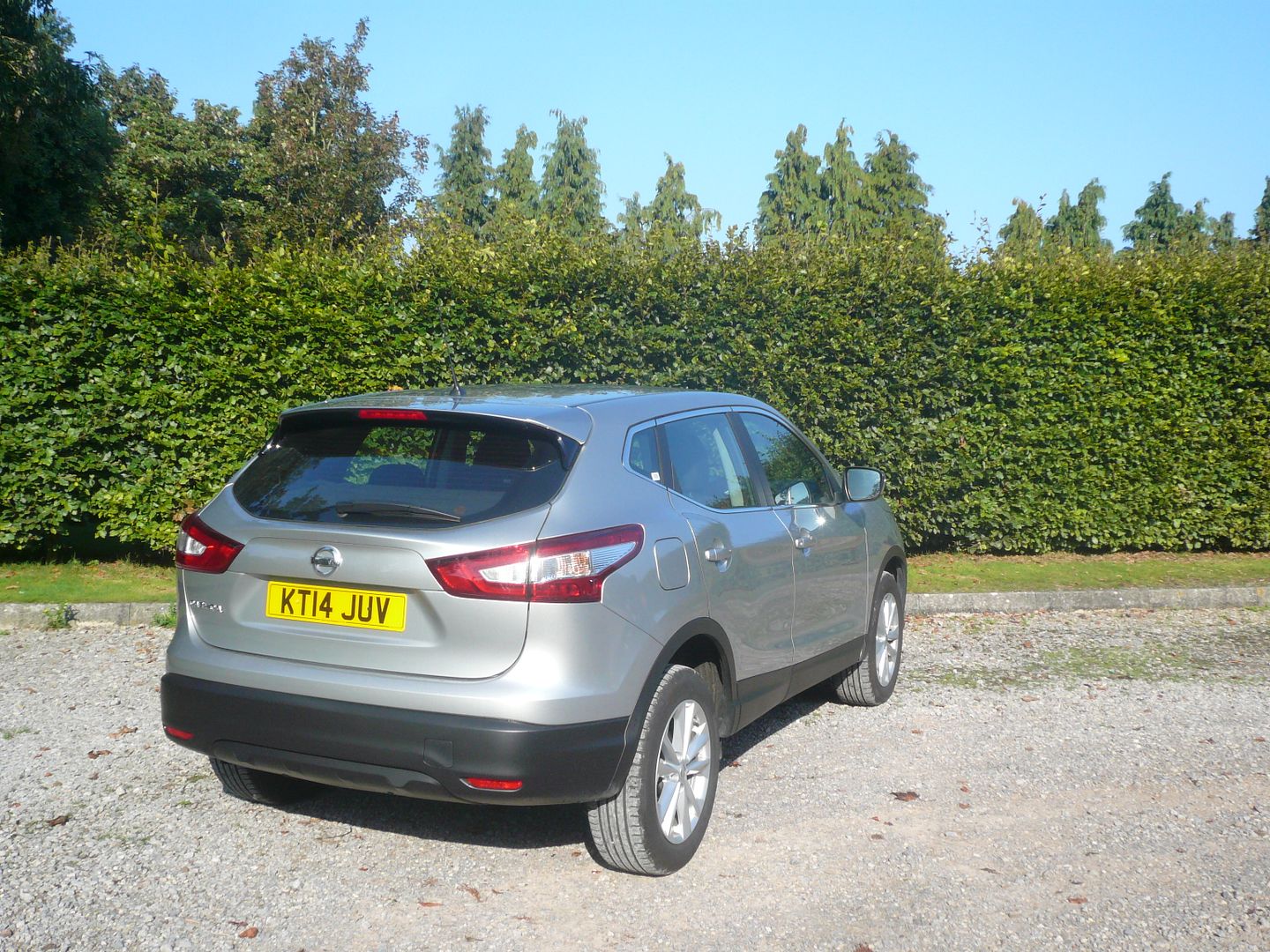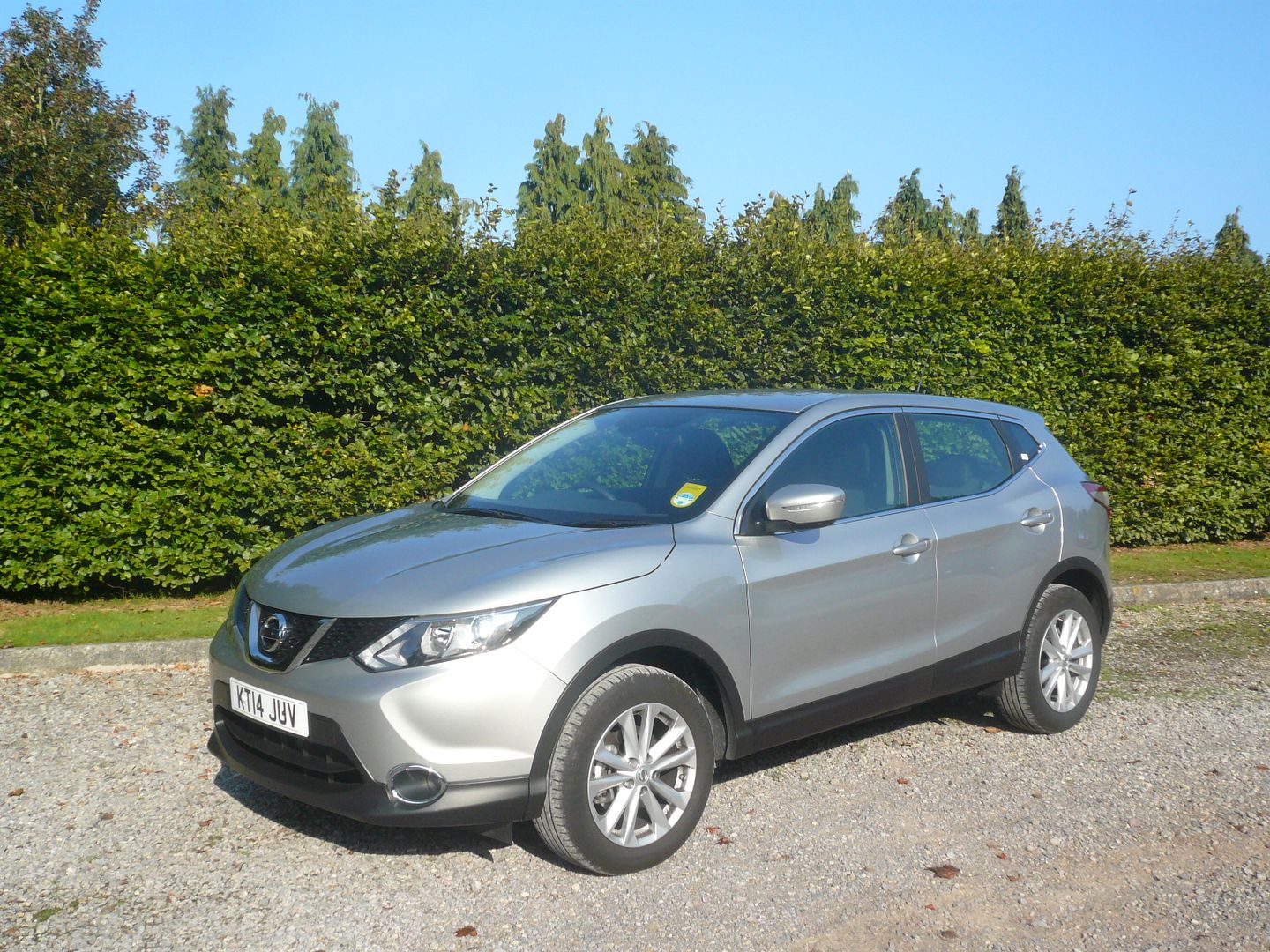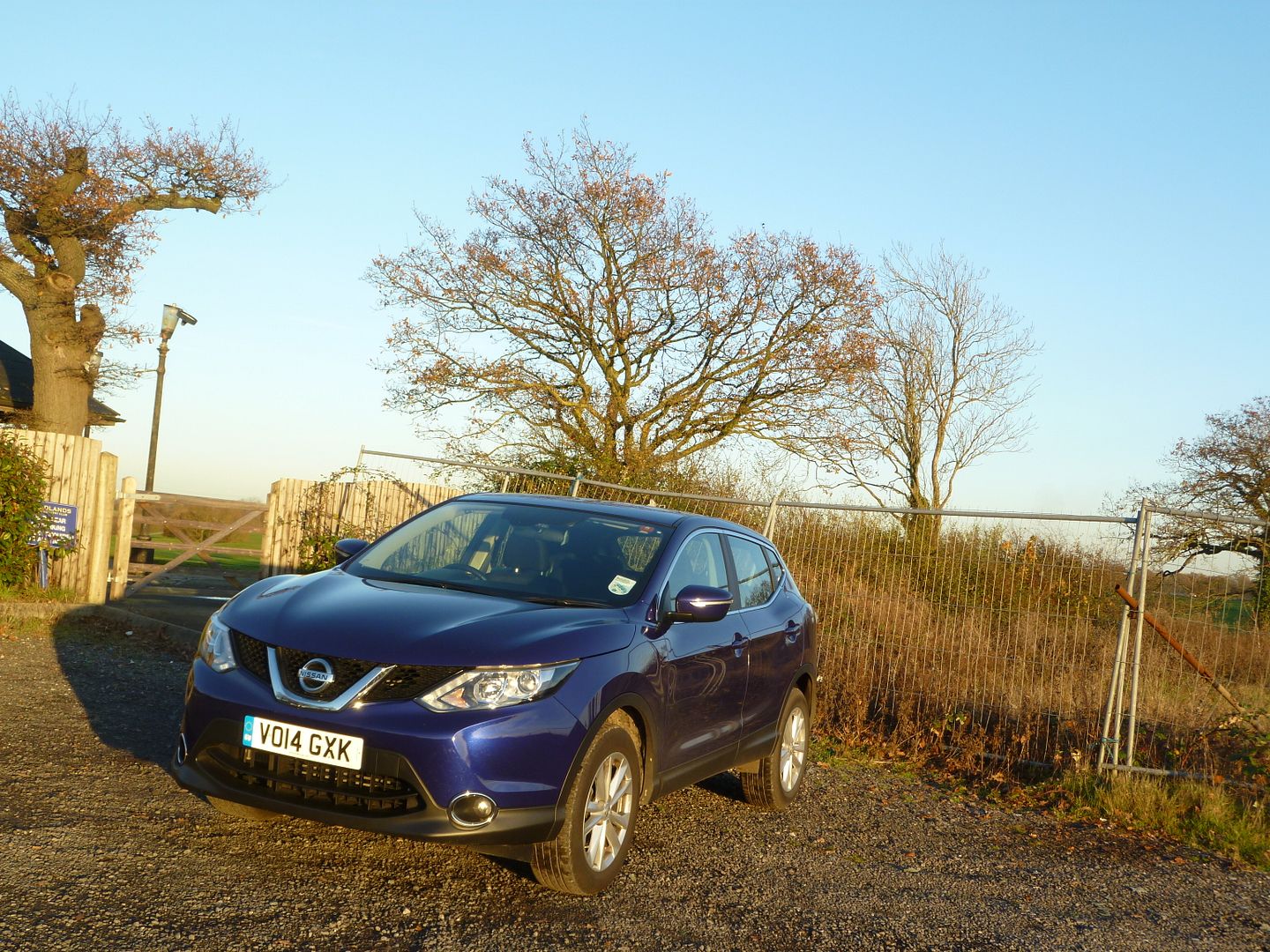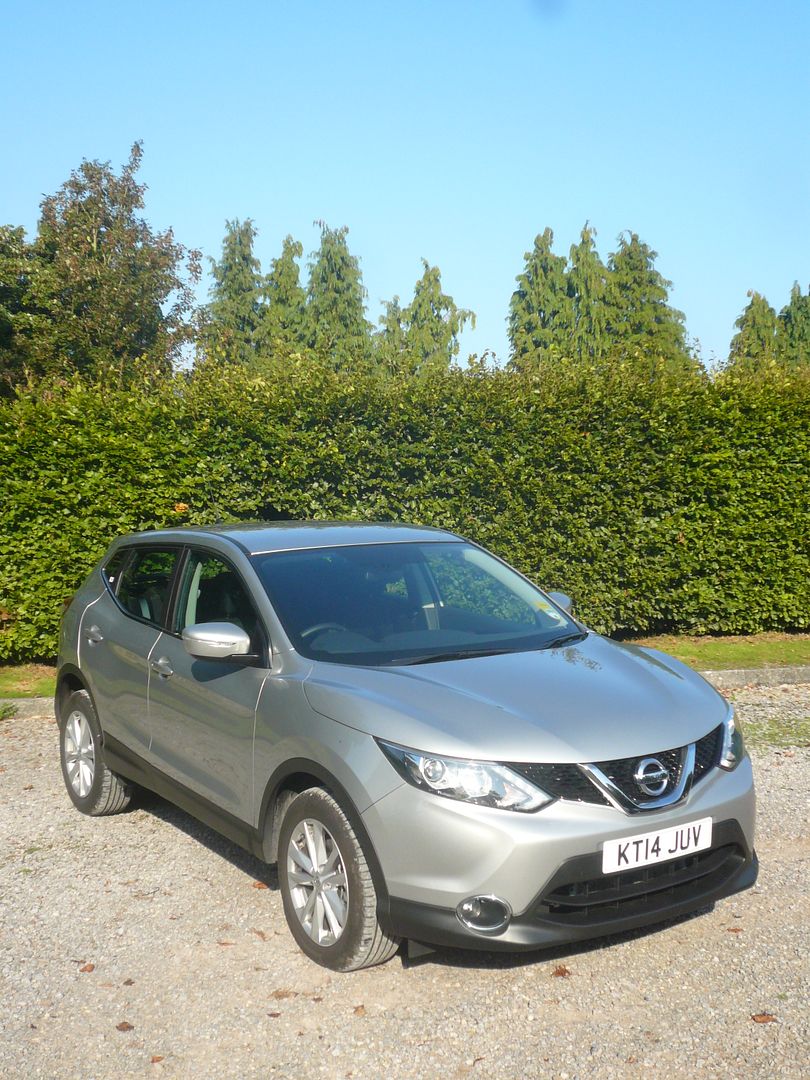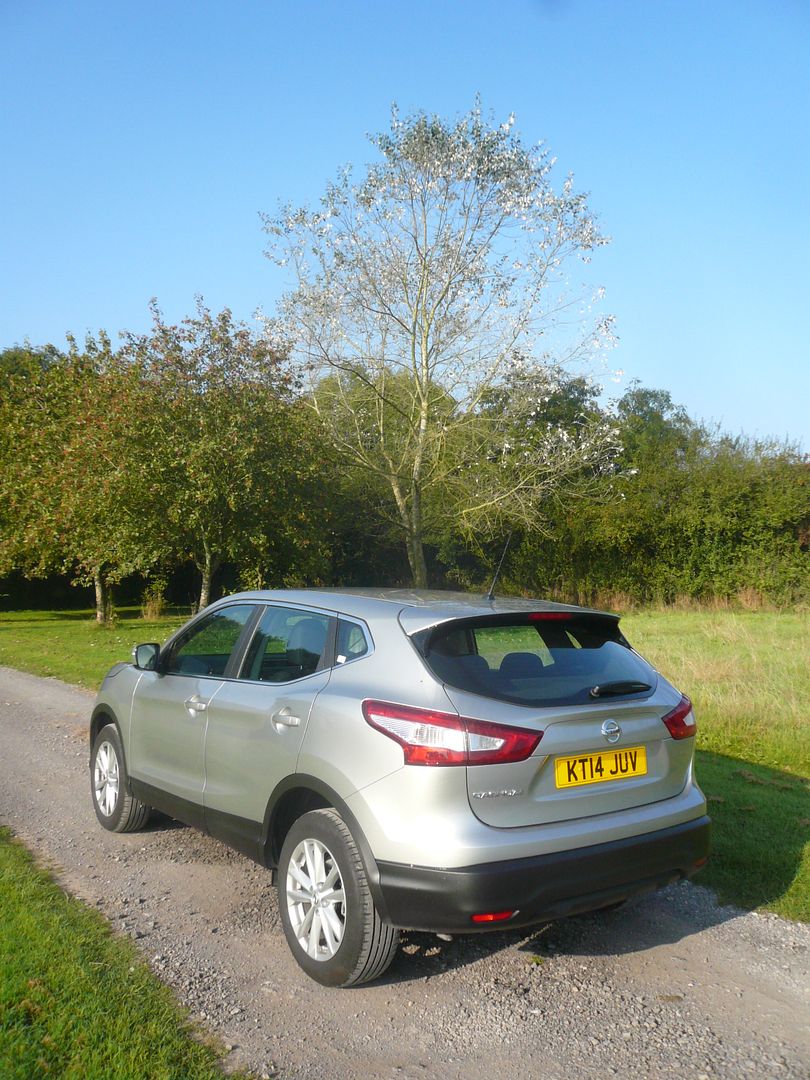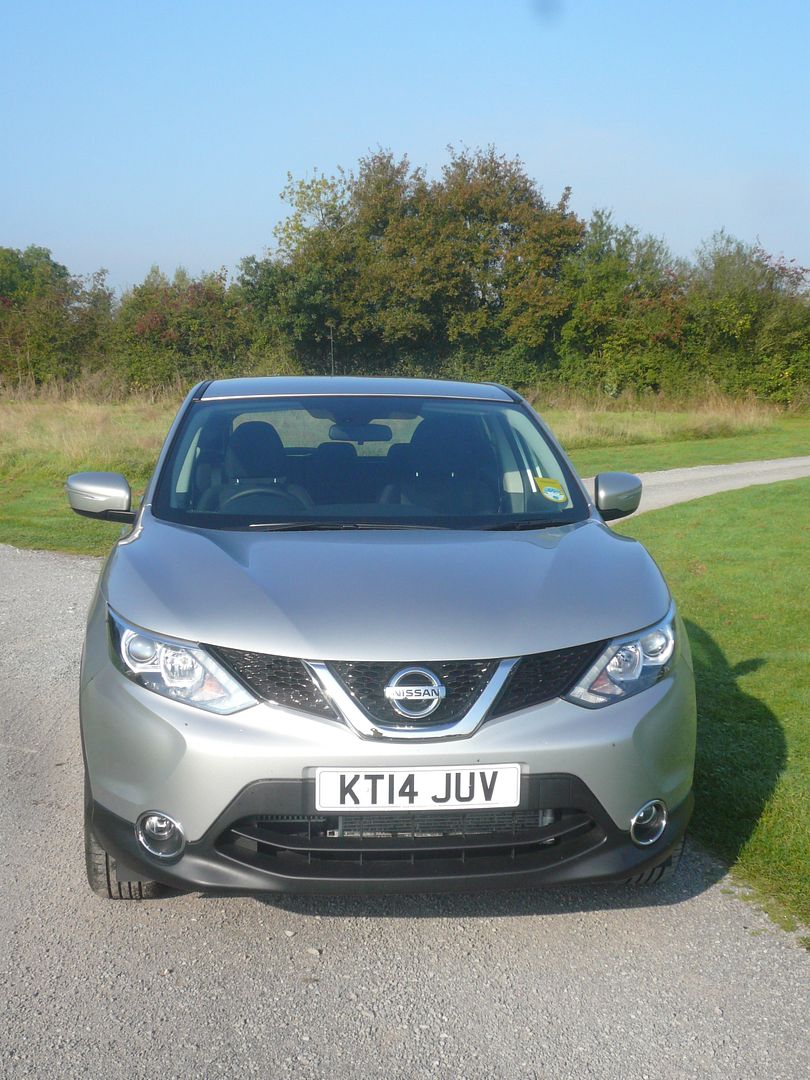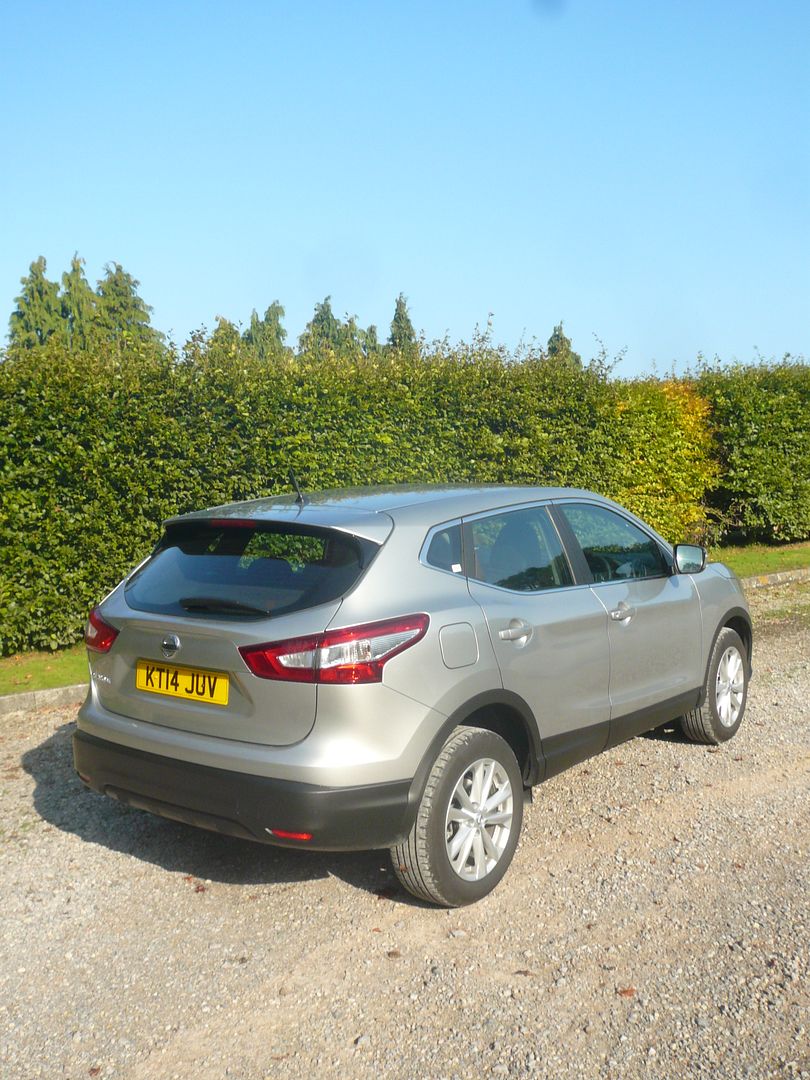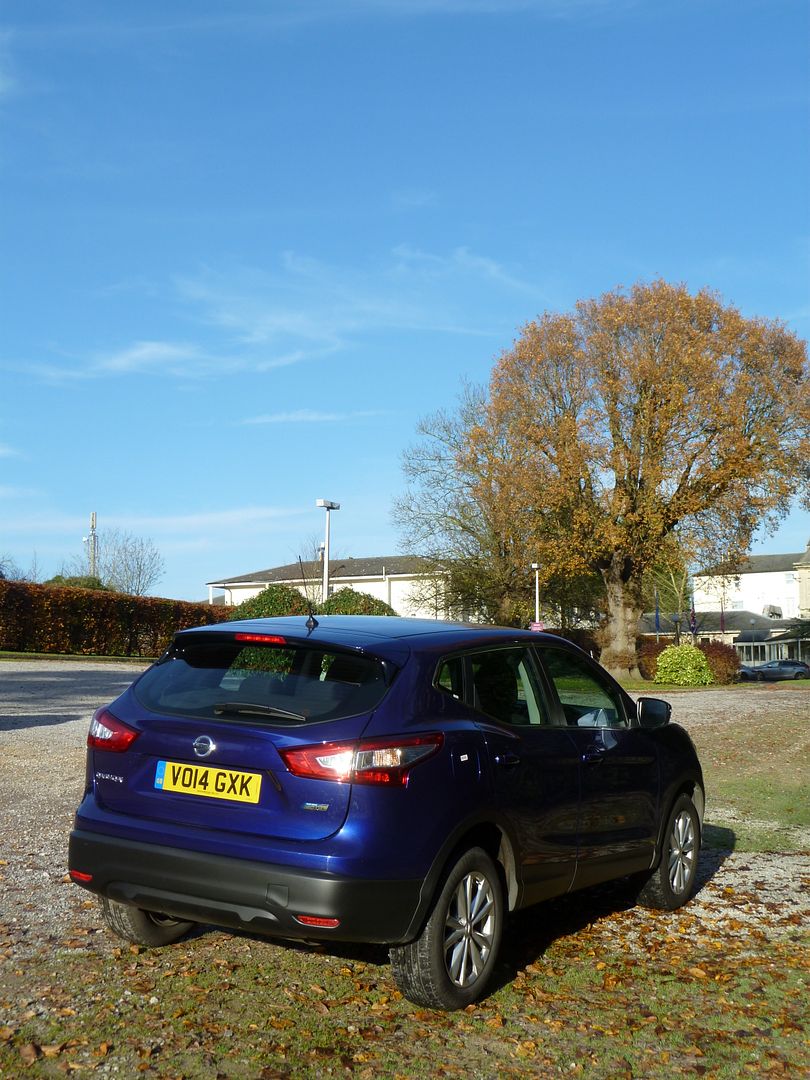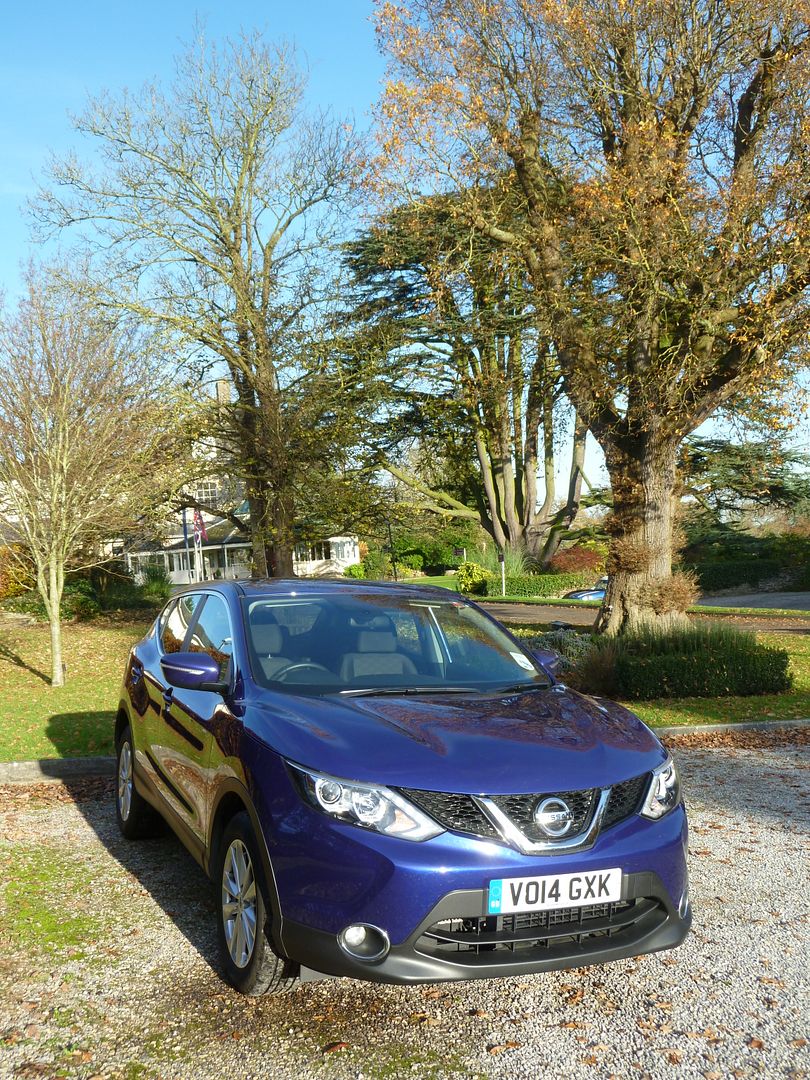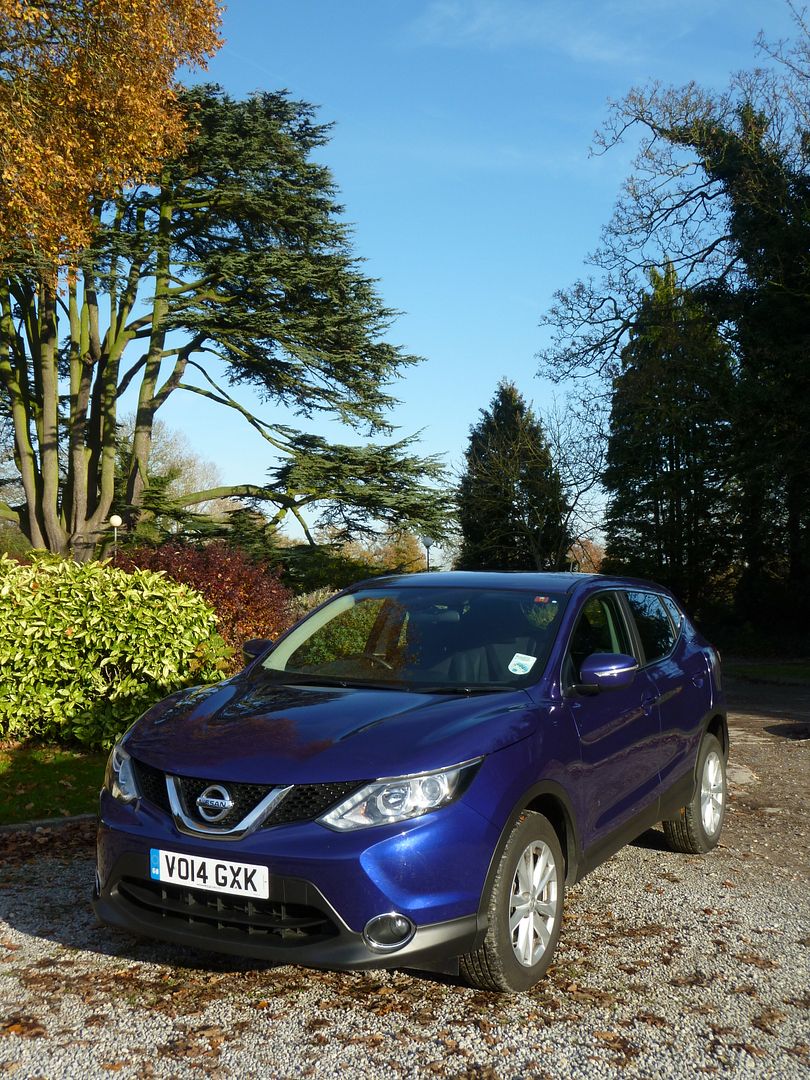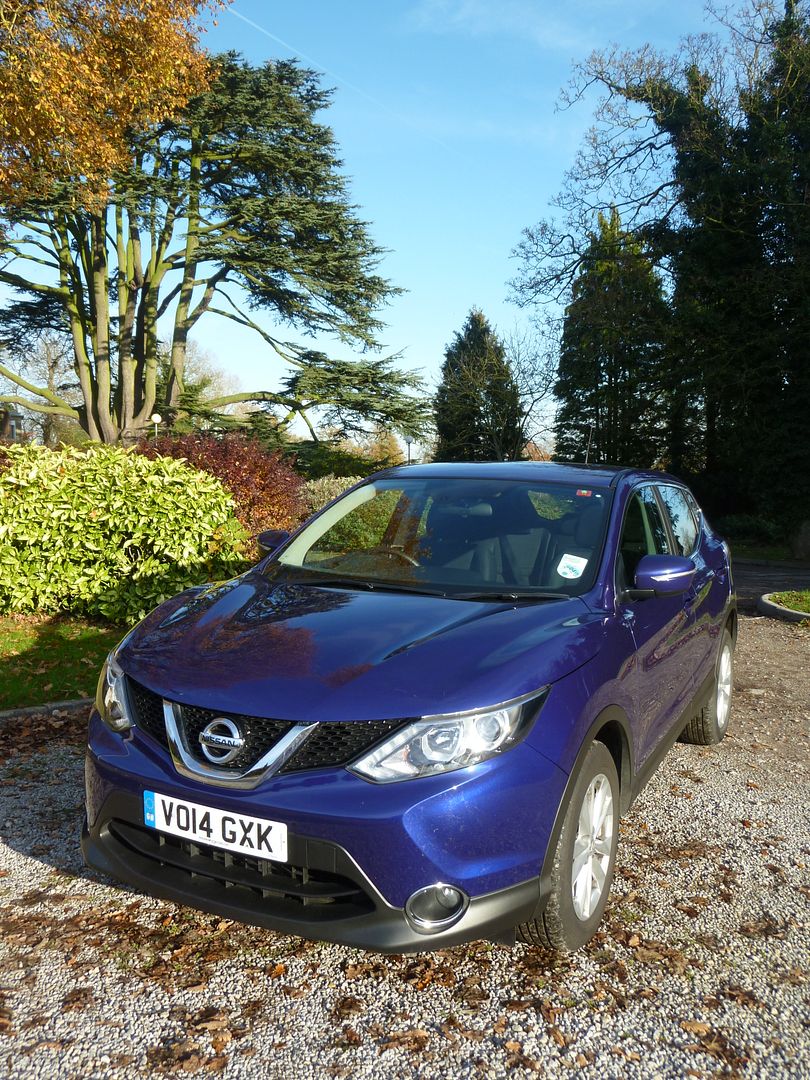 When Nissan announced that they were going to abandon the commercially vital C-Segment market in Europe, following the failure of the dull but quite decently competent Almera hatch to achieve the sales success that they had hoped for, it looked like  a bold move indeed. The plan was to capitalise on the growing popularity of SUV, People Carrier and Crossover type vehicles instead, and Nissan reckoned that they could achieve more success in this sector than by going head to head with strong rivals such as the Golf, Focus, Astra and a slew of other competitors. They called their new car the Qashqai, except in Australia, where it bore the name Dualis, allegedly because it was feared that the Antipodeans would nickname it the "Cashcow". Of course, history records that this soubriquet was not unjustified, as the car was an instant success. Premiered in February 2007, and going on sale a few weeks later, more than 100,000 had been sold by the end of the year, limited largely by the rate at which the Nissan Sunderland plant could build them. This car, whilst never going to win prizes for excitement, was just exactly what many people needed, offering that bit more space and practicality than a regular hatchback, but with none of the downsides of an SUV, or the styling frustrations of an MPV. Favourable reviews just meant that lead times elongated, and I can recall people waiting many months to get their hands one, but being prepared to bide their time, confident that they were going to get the car they knew they needed. Once production had been duly ramped up, close on 300,000 units have been sold every year, so when the first generation went out of production late in 2013, a grand total of over 2.25 million Qashqais had been made, and in the UK this became the first Nissan to book a place in the Top Ten Best Sellers lists, hitting 6th place in 2012. Looking for a repeat performance, Nissan showed an all new model in November 2013. It did not deviate far from the winning formula, retaining the existing packaging, pricing and sizing but promised to be an all-round improvement, with the latest levels of technology and design as well as an upgrade to the standards of driving dynamics, quality and equipment. A tough brief, but if the press reports at launch are to be believed, one that the Nissan designers hit full on. Built on the modular CMF Renault-Nissan alliance platform, and slightly longer wider and not quite as tall as its predecessor, the second generation Qashqai received excellent reviews at launch and it was only a matter of weeks before these cars seemed to have become a common sight on our roads suggesting that the market also approved of the new model. My chance to find out what I thought came when I arrived at Heathrow from Los Angeles, bleary eyed from one of the most uncomfortable and unrestful flights I have ever had. A smart new Qashqai in a sort of Tungsten colour that Nissan call Gun Metallic had my name on it, as transport back home.
These days just about every manufacturer claims that their new model has a "more premium feel", or some such statement, and Nissan was no exception when they launched this generation of the Qashqai. Most of these claims are ill-founded PR guff, but in the case of this car, what its maker has asserted is not untrue, as I found out when I opened the door and took my first look inside the car. Whilst this Nissan still does not quite achieve an Audi-level finish, it is really not very far off, and I think all words like "classy" and "smart premium" are fully justified, as there are nicely grained and textured plastics, tastefully presented with judicious use of piano black and quite a number of chrome inlays which combine to give a much nicer ambience than was evident in the old model, or indeed than you will perceive in most of the Nissan's rivals, and everything you touch. be it a switch or a stalk or the leather wrapped steering wheel feels nice to use rather than clearly build down to the lowest price that the manufacturer thought that they could get away with. As well as looking good, it is all very easy to use. A single arched cowl goes over the top of the two large dials and extends to the middle of the dash moulding. Those instruments are a rev counter on the left and speedometer on the right. Both are clearly marked and easy to read. Set in the lower sector of each are smaller gauges for water temperature and fuel level. Between the two instruments is a TFT digital display area which can be used to show a variety of different things in the middle of the area, selected by buttons on the steering wheel spokes, with clock and external temperature at the top and odometer at the bottom. A graphic showing when the traction control cuts in is one item, but there were also a number of bar charts to show things such as average speed and fuel consumption. Quality feeling column stalks operate indicators and lights on the left of the wheel and wipers on the right. The middle of the dash contains a pair of air vents at the top then below this an integrated audio unit, which has large and easy to operate buttons on it, and below this the automated dual zone climate control system, again with buttons that are far from fiddly, making it also easy to operate. Standard Nissan style repeater buttons on the spokes of the steering wheel are used for some audio unit functions. With the Qashqai impressing me before I had even started the engine and moving it, it was then time to see if the positive assessment continued on the road.
Nissan sell the Qashqai with both petrol and diesel engines, the choice of front or four wheel drive and a 6 speed manual or continuously variable automatic transmission. The paperwork told me that I had a petrol powered one, and to be honest, I was not entirely sure what engine that would amount to, as when the Qashqai was launched, it was the diesel range which received almost all the coverage. Diesel models are 1.5 and 1.6 litres in capacity, with 110bhp and 130 bhp respectively. The petrol turned out to be just a 1.2, and despite the small capacity, it generates 115 bhp and 140 lb/ft of torque. Four wheel drive is only available on the more potent diesel model, so this was a front driver. You might think that 1200cc is not a lot for a car of this size and weight, but such have been the advances in engine design and efficiency that your apprehensions are largely misplaced. Only when travelling at around 60 mph in top gear did the engine feel a bit flaccid and lacking in significant oomph. Otherwise, this refined and smooth powerplant gets the job done just as you would expect and need, with little fuss. And the solution to those situations where there is not much in the way of acceleration, of course, is simply to come down a gear. That's no hardship as the Nissan has a particularly good gearchange. The gate is such that movements of the lever between the 6 forward ratios are minimal, and the change itself is very crisp with the gearstick slotting very precisely from one ratio to another. The upside of the gearing is not just a respectable CO2 performance, but very low levels of noise on the motorway. This is a very refined car indeed. Like so many rental cars, this one appeared full as I fired it up, but only a mile or so down the road, the needle moved off showing a full tank, and as I only drove it one way down the M4 and to a couple of photographic locations, using a fraction of the tank before filling it up (properly!), I cannot be sure of the true fuel consumption, as it was clearly better than the simple division of miles driven over fuel added. That means that it did better than 42 mpg, but by how much, I cannot really say. The other driving dynamics are not going to give any cause for concern, either. The steering was perhaps a touch over assisted and hence too light for my tastes, but it is far from the worst in this regard, and despite the slightly higher centre of gravity of this car, you can still tackle the corners with some gusto and not worry about the consequences. There is a trace of understeer and similarly of body roll, but nothing to alarm, and for ordinary motoring, this would feel like a predictable and safe car whether one up, or filled with the family and their belongings. There is certainly no real reminder from behind the wheel that you are driving a taller, bulkier car than a regular hatchback, which is quite an achievement. Furthering the good news, the Qashqai  rides well, smoothing out the worst of the variety of surfaces that constitute Britain's roads these days. Stopping this Nissan is also nothing to cause anxiety, with a nice progressive feel to the pedal. An electronic handbrake now features in the model, but this one proved less unpredictable in when it had actually released than some others I have encountered. You are aware of the fact that you are the little bit higher than someone driving a regular hatch model, and this does give you a slightly more commanding driving position feel, with all the benefits of that in regard to other traffic and everything else that a drivers needs to heed these days. That combined with good levels of visibility from the combination of a decent glass area and a generous field of view from the mirrors made the Nissan an easy car to drive, and to manoeuvre.
Seat adjustment in this version is all manual, with a bar under the front seat for fore/aft and levers on the side of the seat for height and backrest rake. The driver gets a lumbar adjuster as well. The seat proved very comfortable, and is trimmed with a nicer material than you sometimes find in volume cars these days. Combine this with a steering column that goes in/out as well as up/down and getting the perfect driving position was easy. There should not be any complaints from those who sit in the back, either. There's plenty of space for the torsos, legs, knees and upper bodies of three adults here, even noting that the console between the front seats does extend quite well back. Boot space is also good, with lots of room for luggage available. A false floor is fitted, so that luggage can be slid straight in, level with the bottom of the tailgate. There is room under this for more than a few more odds and ends, and there are two wells on either side of the boot that go between the rear wheel arches and the back of the car, for other bits and pieces. More space can be created by dropping the asymmetrically split rear seat backs, which simply fold down onto the rear seat cushions to give a flat and long load bay. Inside the cabin, there is a very good glovebox (as seems to the case with all Nissans), door pockets and a cubby area in front of the gear lever as well as a bi-level one under the central armrest, a further small recess just in front of the armrest behind the twin cupholders. Rear seat occupants get bins on the doors and map pockets in the back of the front seats.
Trim levels follow current Nissan naming conventions, with Visia, Acenta, N-Tec and Tekna on offer. Two further levels are created as the Acenta can be upgraded to an Acenta Premium and the N-Tec to an N-Tec + All models come with the same honey-comb black grille, body coloured door mirrors and door handles, and chrome glass surrounds, whilst inside the 5″ colour TFT screen features on all cars, as does an electronic parking brake (groan!), cruise control with speed limiter, all round electric windows, on board computer, bluetooth, and an audio system with CD and USB capability, a height adjuster on the driver's seat, tilt/telescope steering wheel, split folding rear seats, and a lengthy list of safety features. Visia models come on 16″ steel wheels and have manual air conditioning.  With the 1.2 litre petrol engine of my test car, a manual gearbox and front wheel drive, this lists at £18.265. My test car was an Acenta and you can tell this from the lesser trim by its 17″ alloys and rear privacy glass. With the same engine and gearbox, it comes in at £19.850. For your extra money you get a lot of additional features as standard, which include a leather wrapped steering wheel and gear knob, as well as passenger knee pad. Other standard features include automatic lights and wipers, dual zone automated climate control, six rather than four speakers for the audio system a map reading lamp and rear passenger lamps, map pockets on the back of both front seats, electrically folding mirrors, a rear seat armrest with twin cupholders and the "luggage board system". The Acenta Premium, priced at £21,700, includes the Smart Vision Pack of Anti Dazzle Mirror, Traffic Sign Recognition, Lane Departure Warning, Forward Emergency Braking, High Beam Assist, and Parking Sensors as well as the Intelligent Key, push-button engine Start/Stop, and Nissan Connect, a 7″ touch screen system which includes Navigation. The N-Tec comes on 18″ alloys, and has a 360 degree all round vision system, The N-Tec+ loses this last item, in favour of roof rails and a panoramic sun roof, all for £22.250. The top spec Tekna, retailing at £23,800  has larger 19″ alloys, and standard roof rails. Leather trim is standard, as is the Safety Shield, which comprises an  Around View Monitor, Blind Spot Warning, Moving Object Detection and Driver Attention Alert system.. A camera on the front, rear and sides can project images to the 7″ central Nissan Connect display screen and there is a ThermaClear heated front screen, intelligent park assist, and powered adjustment for the driver's seat. As usual, there are a number of options, of which metallic paint is the one that most will end up paying for. Apart from the rather nice "Ink Blue" and a deep red metallic, the range of shades offered is dominated by silver grey and black, as seems to be the case for so many cars these days.
As is sometimes the way with rental cars, even before I had published the words above, I got the chance to have another drive of a second generation Qashqai when I arrived at London Heathrow on a Monday morning in November, and spotted that an attractive Ink Blue metallic car was parked in the stall with my name on it. This one turned out to be a diesel, so rather than go and request something else, I took it enthusiastically, so I could make the comparison between the two fuel types. This one was also in Acenta trim, so apart from the colour (which would probably be my pick from the current palette offered), the only differences were going to be from the fact that the familiar 1.5 diesel unit was under the bonnet rather than the 1.2 litre petrol. The diesel concedes 5 bhp to the petrol, putting out 110 bhp, an output which you might think is barely adequate for a car of this size and weight. In fact, it proved well up to the job. Once underway, it is a nicely refined unit, with minimal diesel noise evident once you reach 2000 rpm, though you will be in less doubt about the fuel type at start up, as some of the characteristic diesel sound is evident. The torque is manifest once you get to about 2000 rpm. The engine will pull in 6th gear from as low as 1500 rpm, though acceleration is very sluggish if you ask the Qashqai to do this. Far better, as with the petrol model, to use the gears to get the best out of the Nissan. Given the very positive feel to the gearchange, that is no hardship, and provided you do, then this car is well able to keep up with the surrounding traffic, both in town and when on a busy motorway. The real reason for choosing a diesel, of course, is to get better fuel economy. I took this one on exactly the same route as the petrol car, and got a return that was at least 15 mpg better. As with the petrol model, I have to assume that I returned the car as full as it appeared to be when I got it, and if that is the case, then this one did 58 mpg. If it were actually not quite as full on collection, then the true figure could well be better still. Whatever, it is a commendable achievement for such a capacious vehicle. I could discern no other significant differences in the driving experience, with the same nice tight feeling to the steering and handling as were evident in the petrol model. The diesel model is quite a bit more expensive to buy than the petrol, though. An Acenta like the test car will now cost £21,600 on the road, without the metallic paint, which makes it a couple of thousand more than the petrol model. You would have to do the sums to figure out which one makes more financial sense for your motoring profile.
The second generation Qashqai got very positive reviews when it was launched earlier in the year, and having now driven it, it really is not hard to see why. This is an excellent car in every way, with no weaknesses at all. For sure, it is not an exciting car, but in terms of meeting the needs of families in the twenty-first century it hits not just the spot, but the dead centre of the bullseye. It is extremely practical, it is roomy, it is good to drive, it is nicely finished and assuming it carries on where the old one left off, likely to prove very reliable. No wonder it is selling as fast, or faster, as Nissan can build them. Recognising that cars like this just might not be for everyone, Nissan have just hedged their bets, though, producing a conventional C-Segment hatch for Europe, the Pulsar. To what extent it cannibalises sales of the Qashqai as opposed to be achieving conquest sales will be interesting to watch in the coming months. Meanwhile, anyone in the market for practical family transport would be nuts not to head to their local Nissan dealer to look at a Qashqai and anyone who gets offered one as a rental should not hesitate to take it. Equally compelling in petrol or diesel guises, it is a good car, plain and simple.