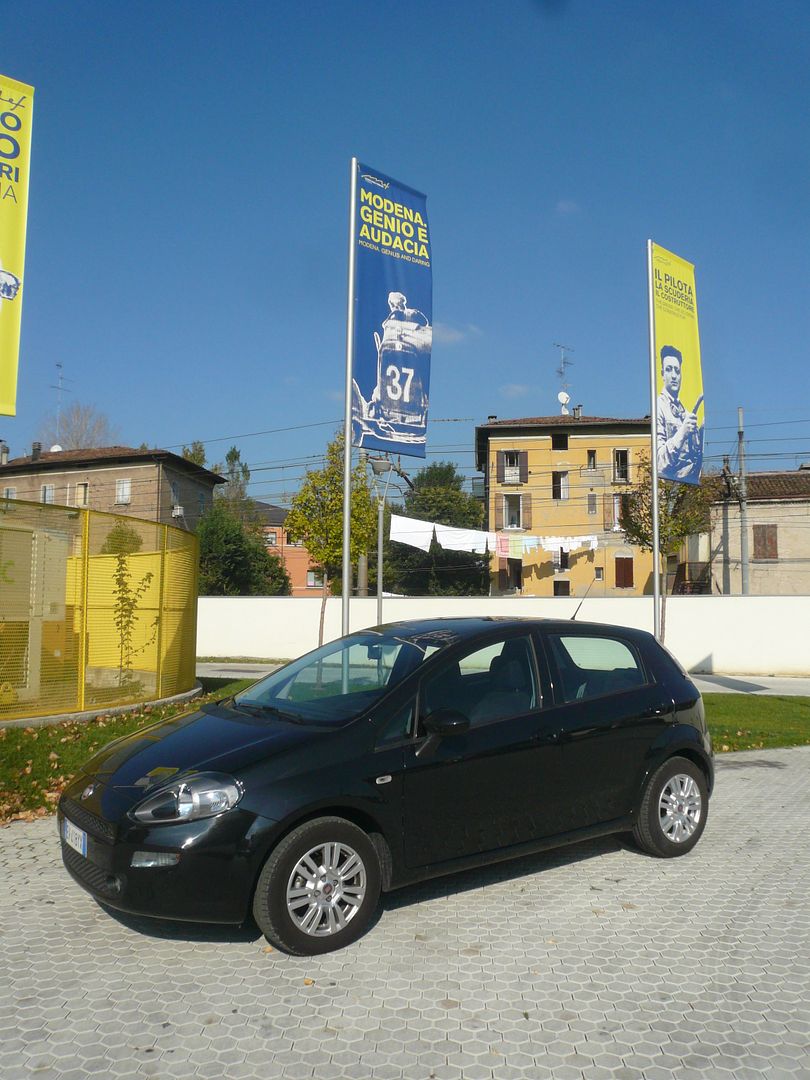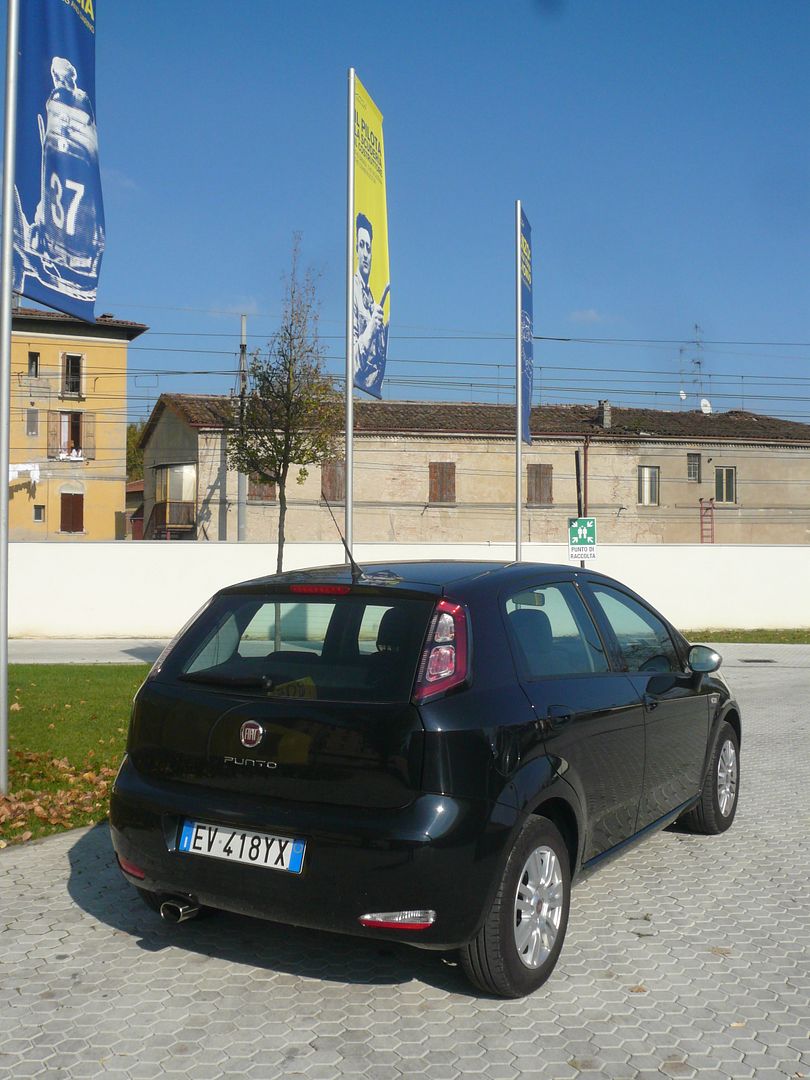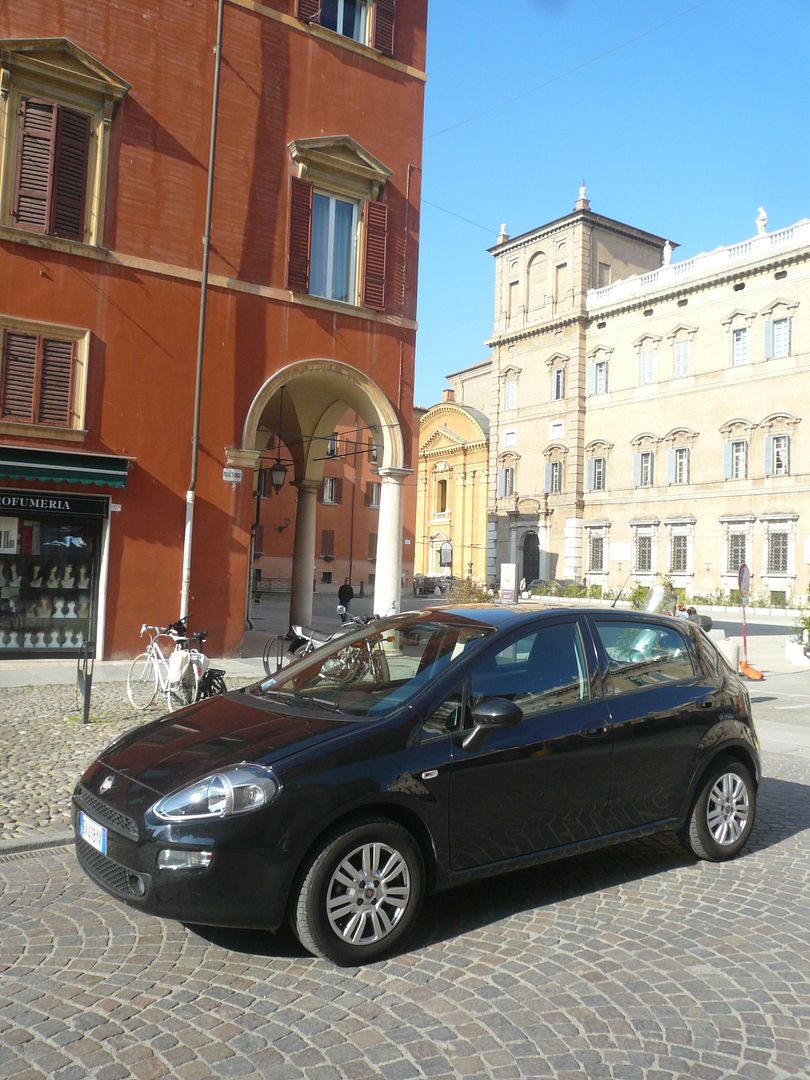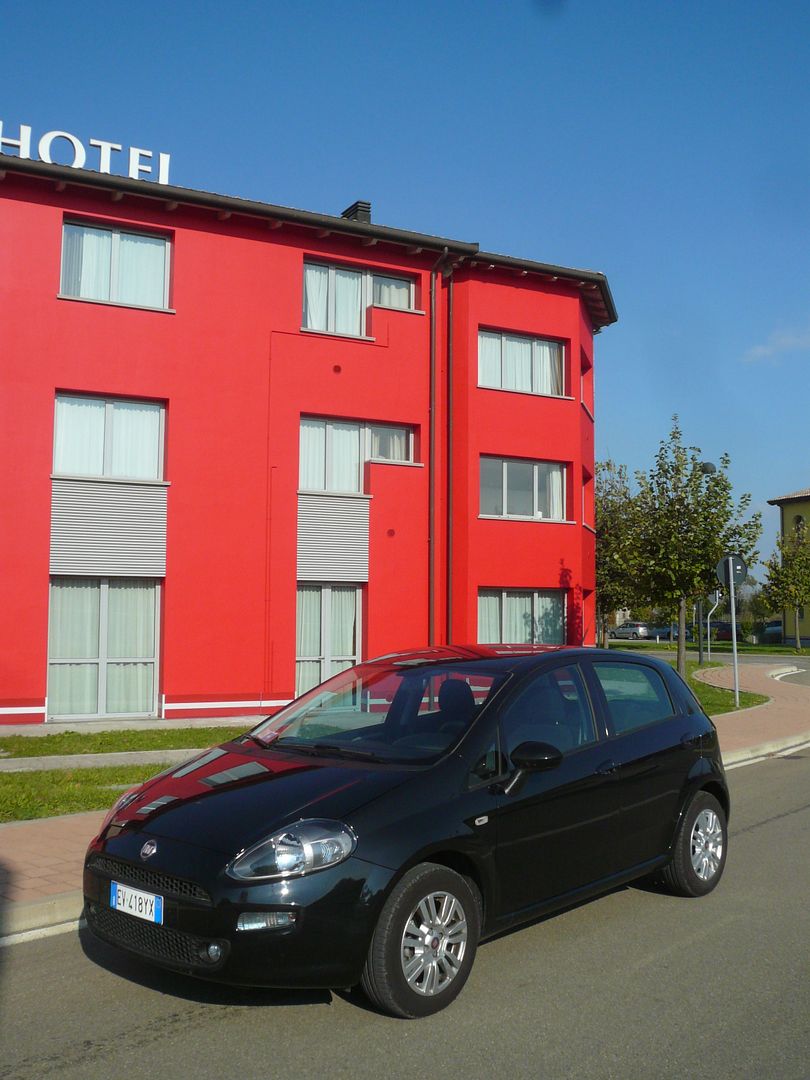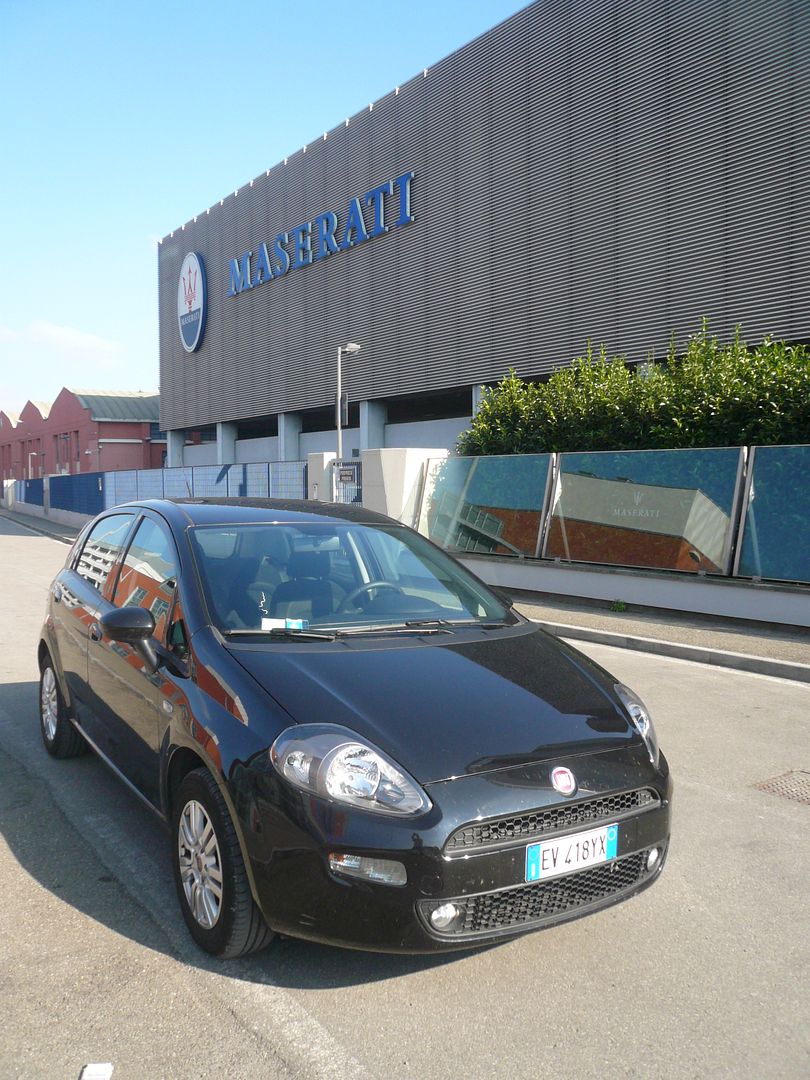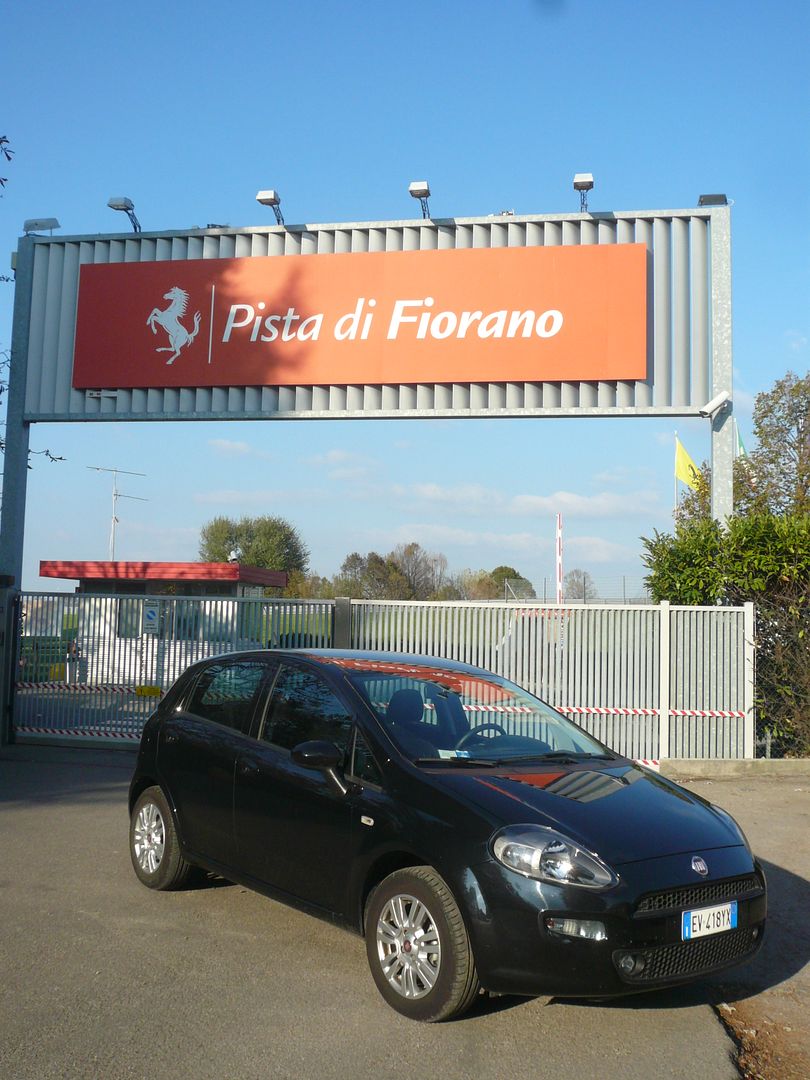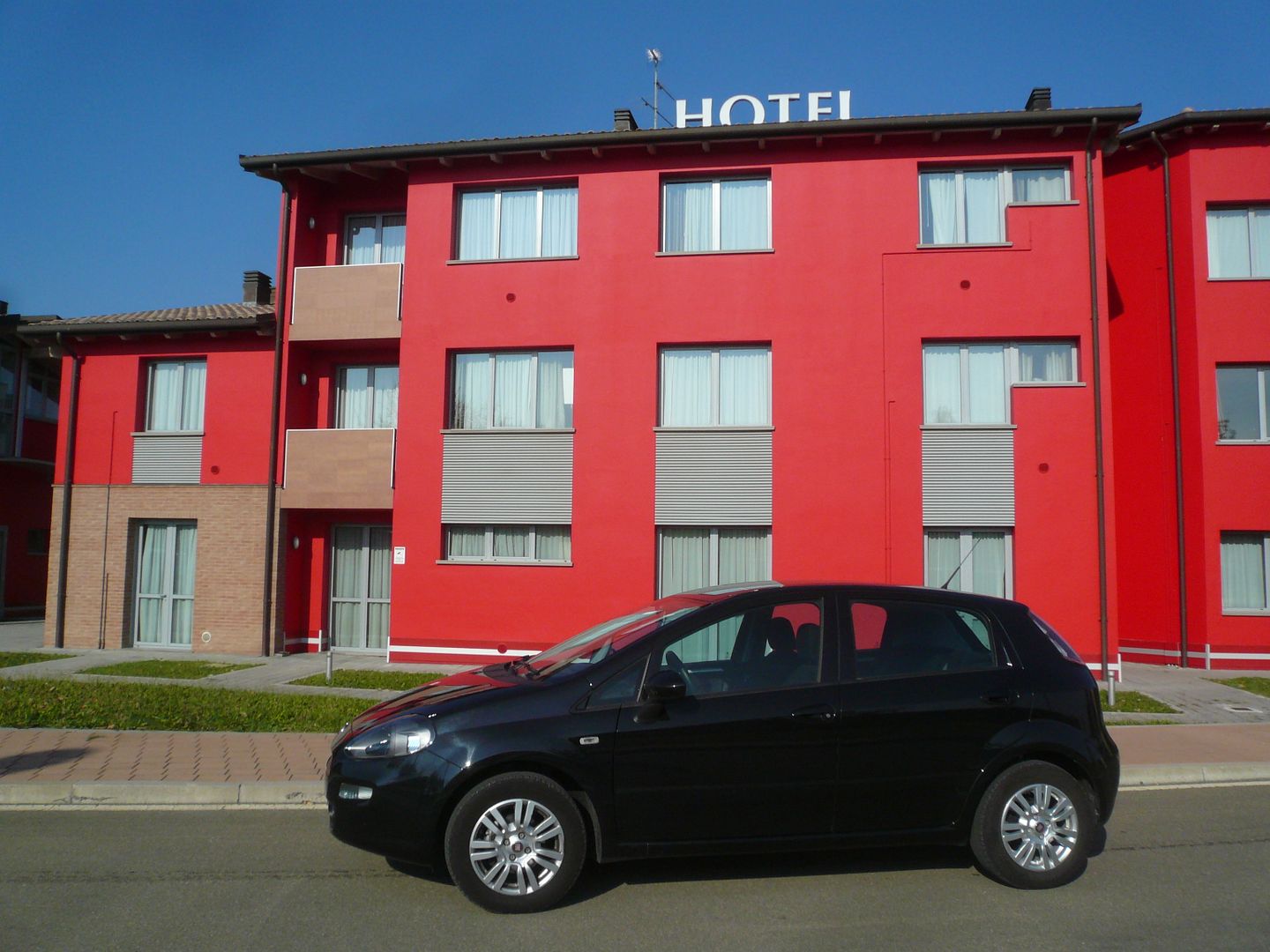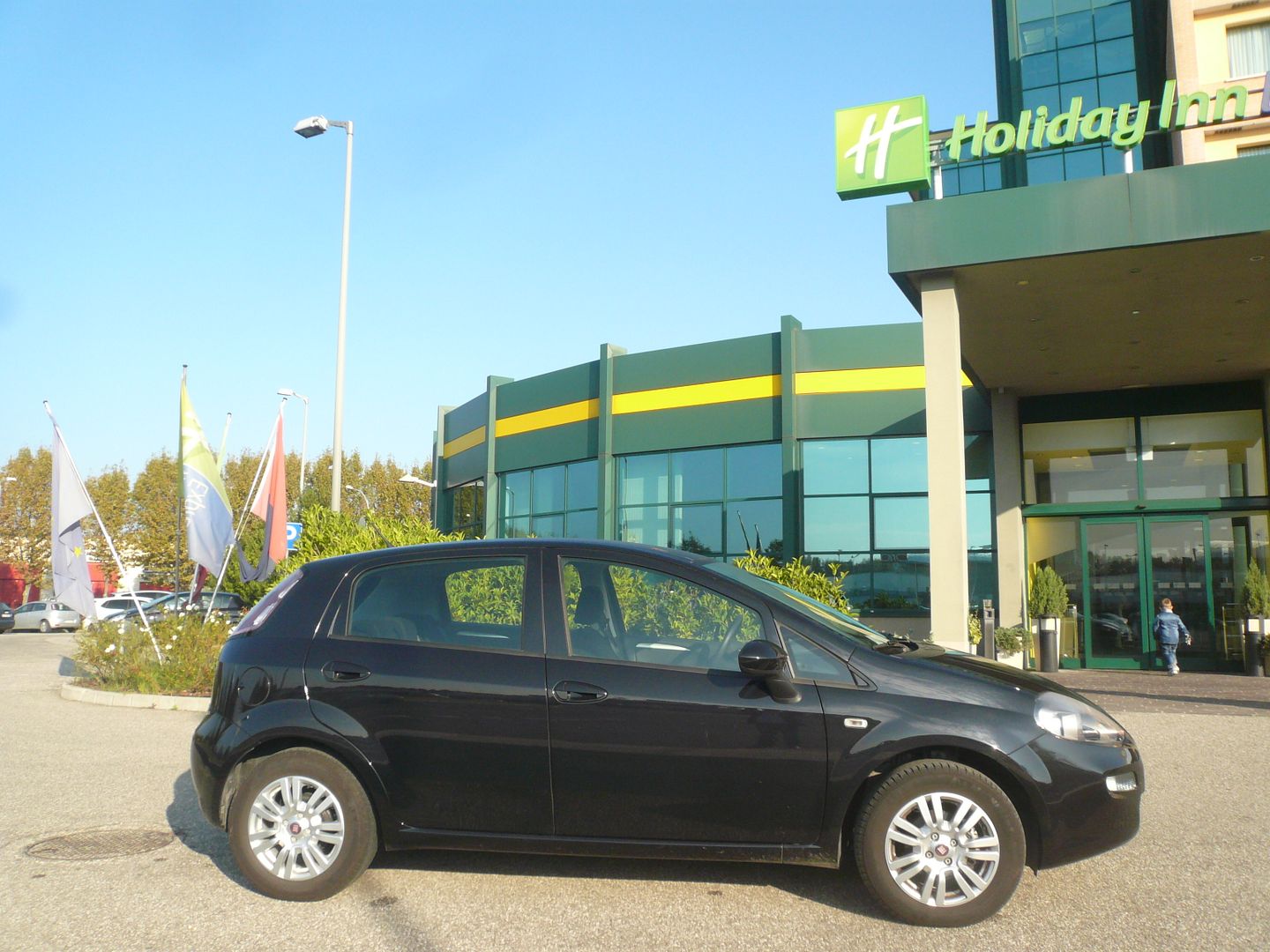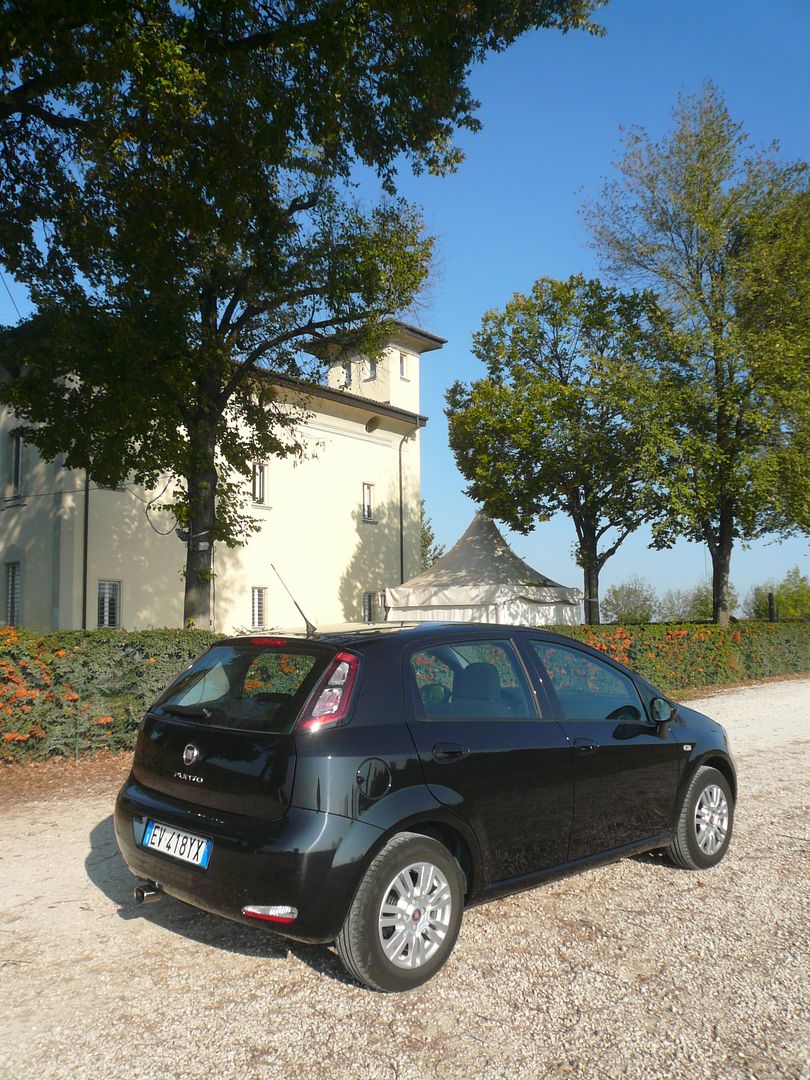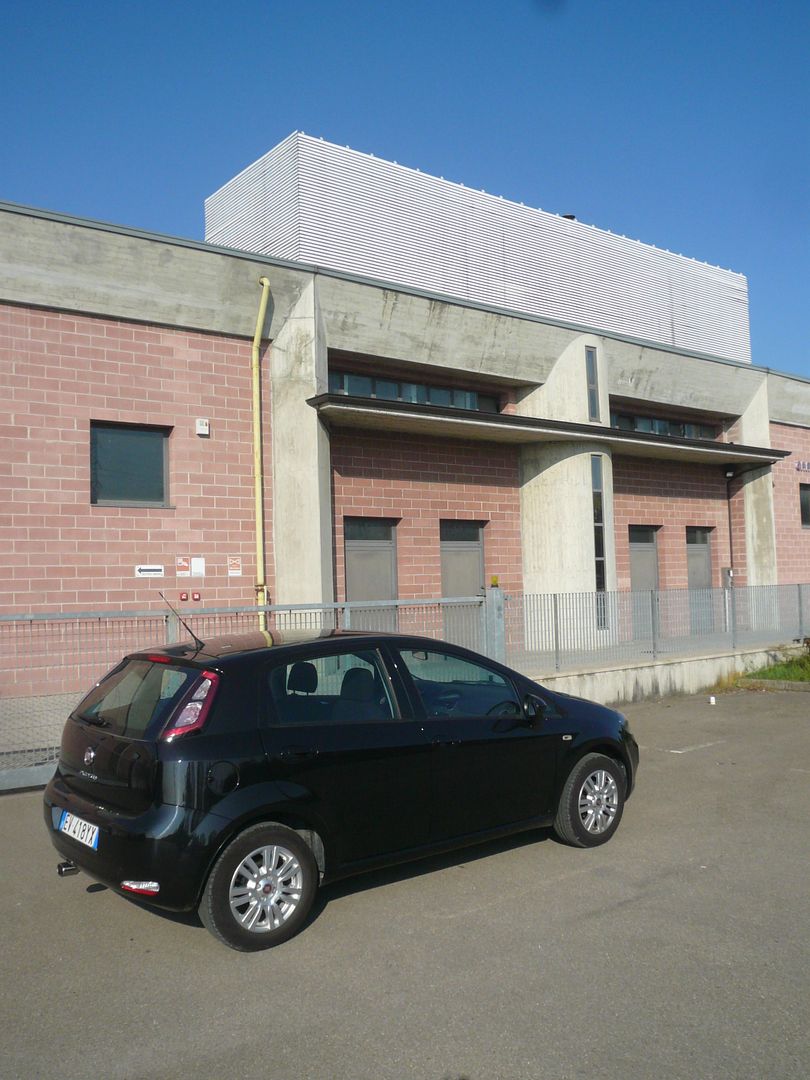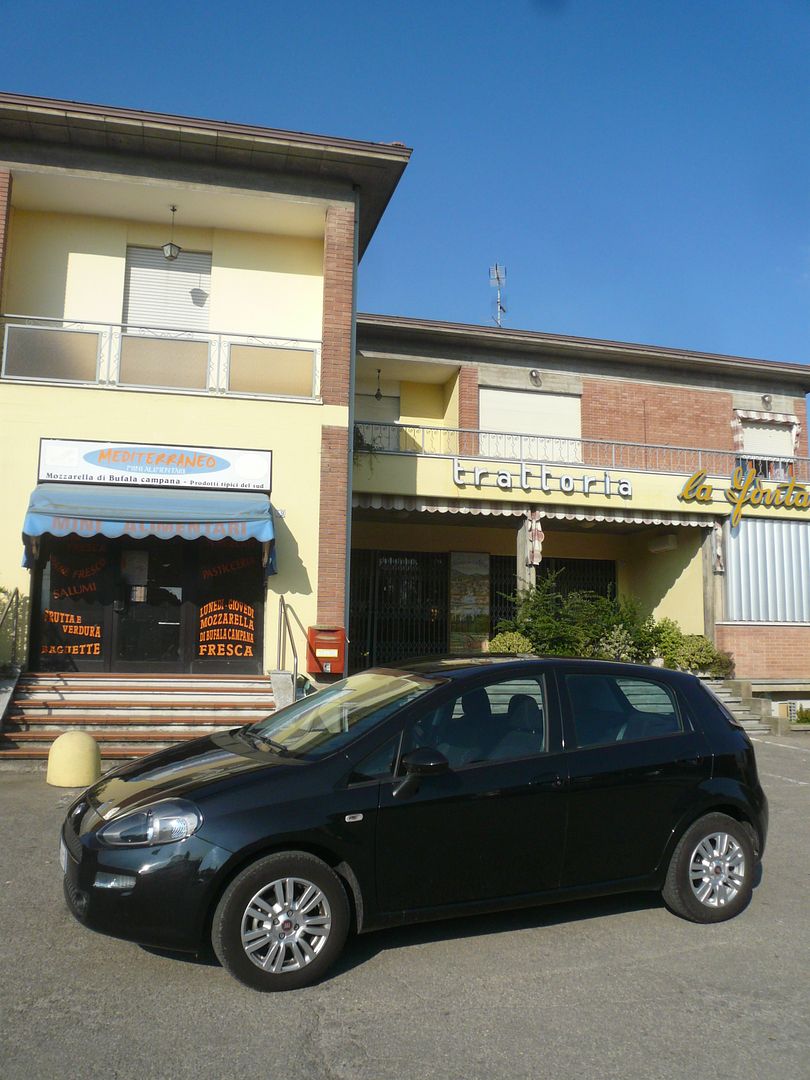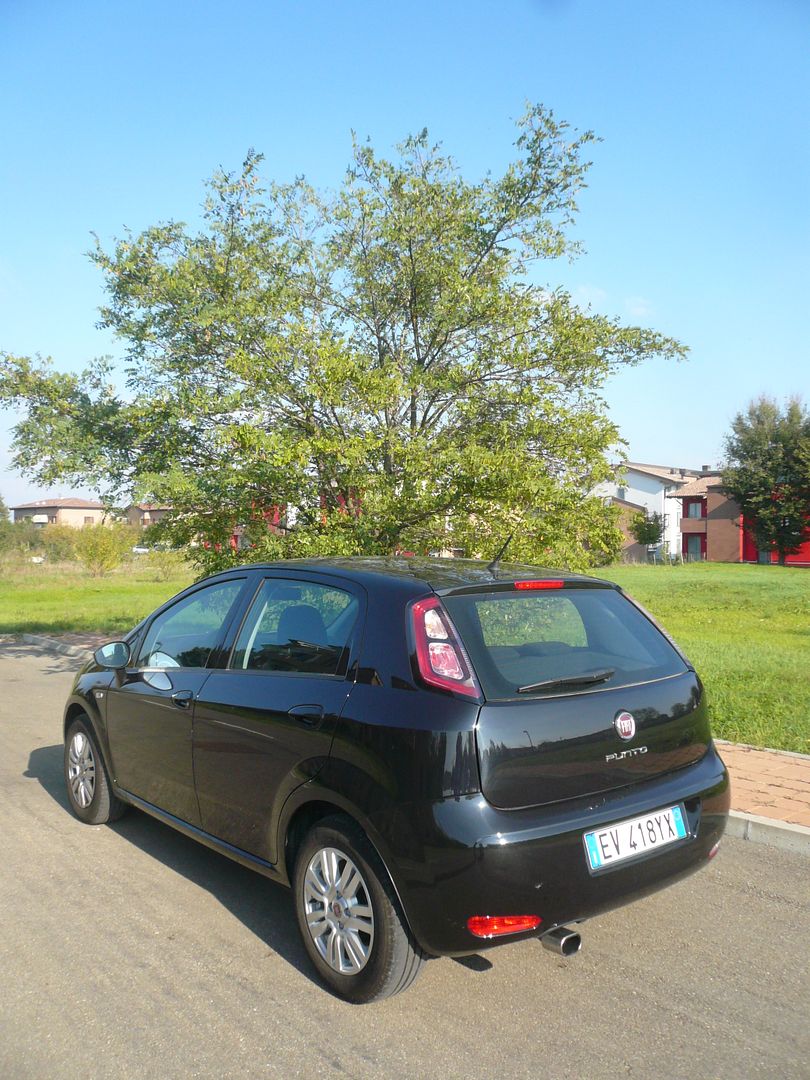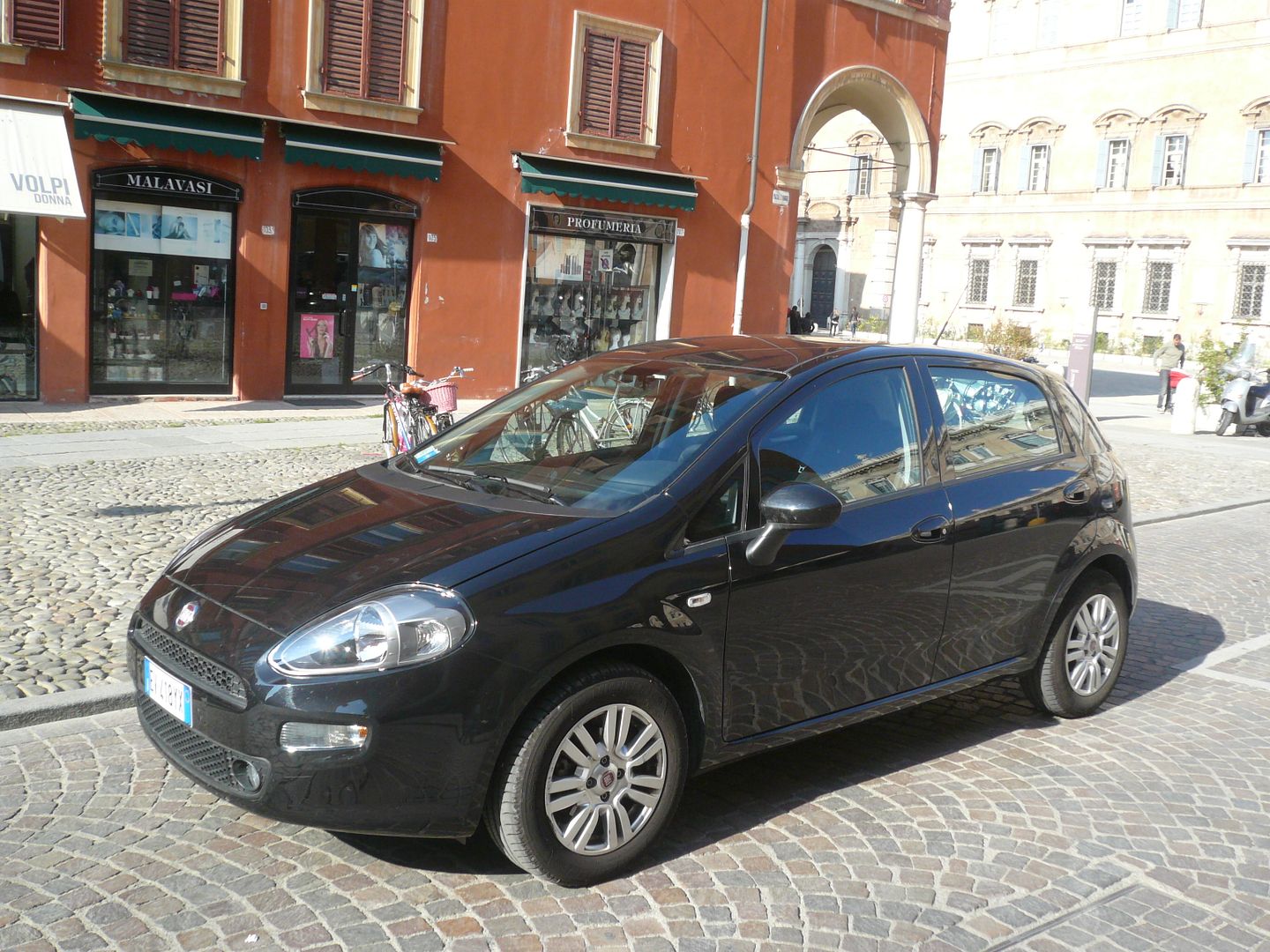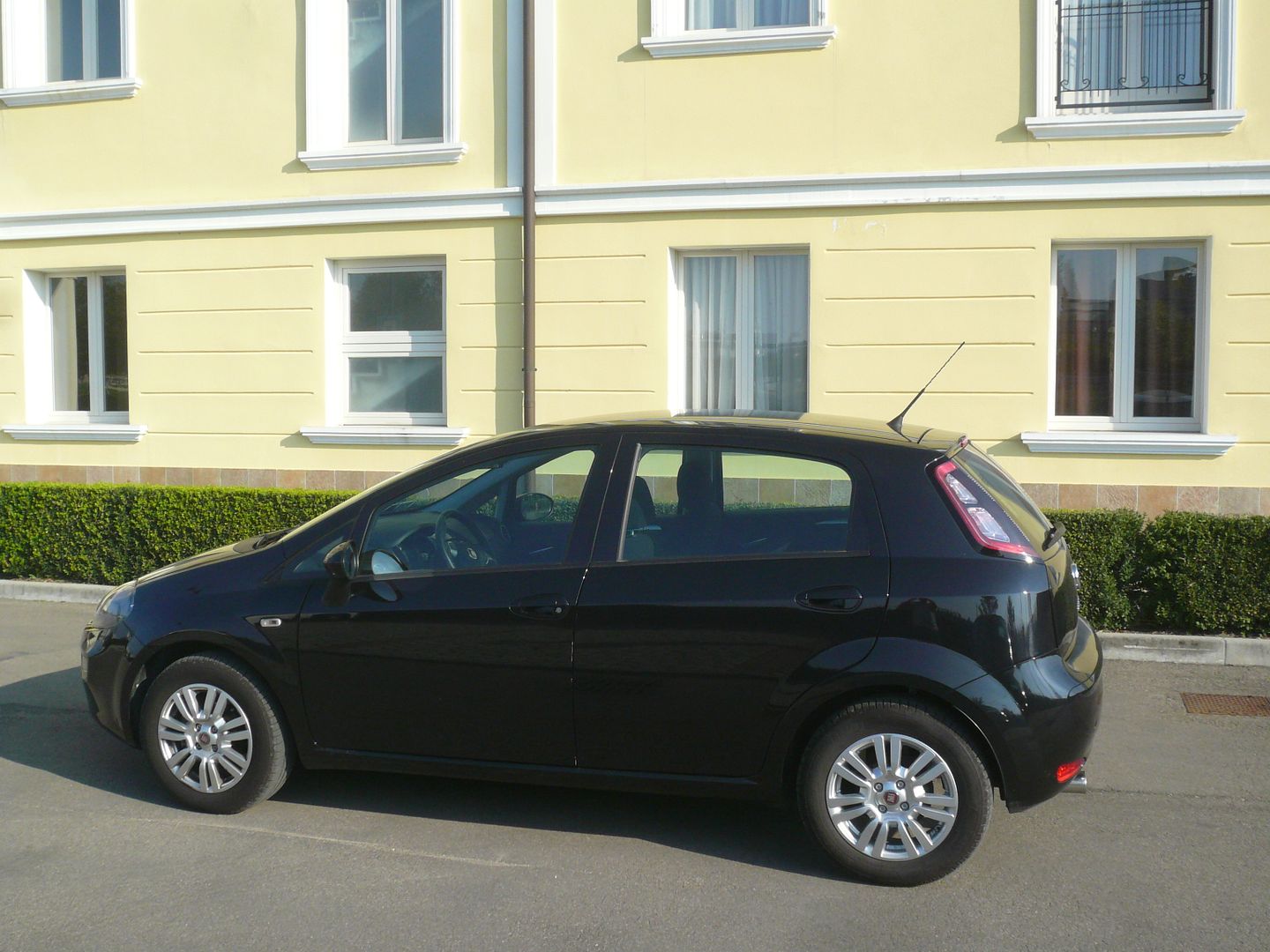 The supermini class, or B-Segment as it is now sometimes referred to, is the most competitive of all in Europe, and success here is vital for the fortunes of all of the major manufacturers. There is plenty of choice, with around 15 different cars offered, so finding something to distinguish your product from the alternatives is important, and also, thanks to the long list of parameters which must be addressed, rather difficult. One way to do it, of course, is to make a car that by common consent looks better than everything else, as whilst good looks alone are rarely a guarantee of sales success, the converse does often make it much harder to get people even to take a look. When Fiat launched the third generation Punto, the Tipo 199, and called Grande Punto, in the autumn of 2005, there was more or less universal agreement that this Giugiaro design was the best looking car in the class, by a long way, making the then also new Clio 3 look awkward and everything else just that bit bland. The good news continued for this little car when people got the chance to sample it. Slightly larger than most of its rivals, it offered impressive amounts of space for people and luggage, an interior that was massively better than Fiat's previous offerings, a general feeling of quality, and driving dynamics that did not disappoint. I first got behind the wheel of the Grande Punto in 2006, and was immediately impressed. This became my favourite rental car of the class, in the way that the first Punto had been, 10 years earlier. Sales took off, and deservedly so, too. But you can't sit still for long, and in the next couple of years, most of the immediate rivals launched their response. Some were more of a challenge than others. GM's Corsa, which shared the underpinnings and some engines with the Grande Punto failed to inspire anyone with its rather dowdy cut-down Astra styling and ho-hum driving characteristics, and Peugeot's 207 was a complete miss in every regard (though people still bought it!), but Ford's all-new Fiesta hit the bulls eye, dead on, and claimed class victory in every (UK) test in which it competed. Fiat responded with a facelift in late 2009, creating the Punto Evo, but much to everyone's dismay, they spent a lot of their budget changing what did not need attention, the styling, and not enough or none at all, on trying to make it drive better than the Ford. Although sales remained decent, it was clear that this was an opportunity missed, so it was no surprise that the car was updated again, in 2012. What was a surprise was that the looks were subject to an "un-facelift", putting them back to very close to how the Grande Punto had looked. Too little, and too late, everyone said, but with no replacement in sight, it was going to have help keep the car, now just called Punto in contention for an unspecified time,  while yet more new and fresh arrivals would hit the market. Perhaps not surprisingly, then, in recent years, the press have been less than kind to the Punto, putting it pretty well at the bottom of any comparison of the cars in its class, citing its age, now 9 years, as a problem. Their criteria can be somewhat different from those in the real world, so I suspected that whilst this is now by some way the oldest design in the class, it might still have plenty of appeal for me. The need for a small car to get me around the Bologna area for a weekend in October gave me my chance to find out for myself.
The paperwork for the smart black car which was mine for the weekend said that it was a 1.2 litre 16 valve petrol. Fiat have fitted a number of different engines to the Punto during its 9 year life, but as far as I knew, none matched that description. There were no clues on the car, as you could not tell from looking under the bonnet, but a perusal of various web sites suggests that this was an administrative error by Hertz and that this was in fact an 8 valve engine. Couple that with the 1.2 litre engine, and it emerged that this was the entry level 69 bhp petrol engine. You'd never guess from driving it. This car felt far more lively than the figures would suggest it has any right to do. It is a willing and smooth engine, and provided you drive it in the way that you need to drive all small Fiats, that is enthusiastically, this is an acceptably brisk small car, well able to keep up with traffic flows in towns and on the autostrada. It would benefit from a 6th gear, as 120 km/h (75 mph) sees the engine spinning at 4000 rpm, so an extra cog would doubtless help to reduce noise levels when cruising at a steady speed. There is quite a lot of travel on the gear lever between ratios, as is often the case with Italian cars, but the lever slots very neatly between those gears, with a precision that is almost a surprise given the amount of movement. The one exception was selecting reverse which did require quite a deliberate movement, and was not always 100% successful. A Stop/Start system was fitted, and this worked unobtrusively, cutting in and out whenever you came to a stop and took the car out of gear and your foot off the clutch pedal. This no doubt had a small effect on overall fuel consumption, which came out at a very creditable 45 mpg. Considering that quite a lot of the test mileage was done at autostrada speed, that has to rate as a good result.
Whilst the Punto is not quite as sharp to drive as a Fiesta, it is still not bad. The steering is well weighted, with plenty of feel, giving you a good idea of what the front wheels are going to do. For those who think it is too heavy, there is a "city" button on the dashboard, which does make a noticeable difference. Apart perhaps from helping with parking in tight spaces, I would never use it, as it makes the steering far too light and vague for my tastes. There is some body roll evident when you take bends at speed, but overall I though the handling was quite confidence inspiring, in the manner you typically get in small front wheel drive cars like this. The Punto rides well, smoothing out the lumps and bumps of the roads of the Emiglia Romana where I tested this car. The brakes caused no concern, and it was nice to find that there is still a conventional pull up handbrake fitted between the seats. Visibility was also good, with the extra front quarter light helping to avoid too much of a blind spot from the sloping A pillars. There was a good field of view from the door mirrors, and with the near vertical back, judging where the Fiat ends when reversing was easy.
The basic design of the dashboard has not changed from the first of these Tipo 199 Puntos that I first experienced in 2006, but there have been lots of detailed changes to some of the items and the quality of the materials has been upgraded a couple of times, in an effort to keep up with ever improving standards and higher expectations from the market.  Although the door casings are still rather hard, the overall effect is not bad, with some nice textures used, and the test car had a nice leather wrapped steering wheel and trim on the gear lever. The dash comprises a large moulding with a swooping design, both  from side to side and top to bottom. A single cowl covers the instruments, of which there are four. A large speedometer and rev counter sit in deep chrome ringed recesses, and smaller dials sit between them to indicate fuel level and water temperature. Below the smaller dials is a digital display area which shows the odometer and other trip computer data. The dials are clearly marked and easy to read. It is the centre of the dash which has changed over the years. As presented in the latest models, the uppermost feature is a small lidded cubby above two large air vents. Below this on a gloss black backed panel is the integrated audio unit and a few other buttons for things like the hazard warning lights and the City button to alter the weighting of the power steering. The digital display area of the audio unit is surrounded by a number of small buttons for pre-stores, waveband and other settings, with on/off controlled by a larger knob. Although the buttons are quite small, they are far enough apart that they were easy to use and there are some repeater functions on the steering wheel spokes. Below this are three soft-touch rotaries for the air conditioning. Chunky column stalks are used for indicators and lights on the left and wipers on the right. They operate with a nice positive feel. Everything you need is there, and is easy to use, and it avoids the fussy look that afflicts some rivals.
When this generation Punto was launched, it was one of the biggest cars in its class, and that translated to impressive levels of space for people and luggage. Many rivals have caught up with the dimensions, but few offer quite as much room as the Fiat. Front seat passengers get very comfortable seats that in this version are trimmed in a nice faux box-velvet type material that I think is a cut above the rather cheap and nasty seat coverings that you usually find in this class. With a height adjuster on the seat as well as the usual manual fore/aft and backrest adjusters, as well as a tilt/telescope adjuster on the steering column, it was easy to get comfortable. Those in the back will get a decent deal, too, with good levels of leg room available, and plenty of headroom. Three adults can be fitted in, though as this is not a particularly wide car, they will be quite tightly packed in against each other. The boot is of a good size, too, a nice rectangular shape, with plenty of depth under the parcel shelf. The rear seat backs are asymmetrically split and can be dropped down into the space that is created when you have pulled the seat cushions up to the vertical position, to create a much longer load area. Inside the cabin, there is a decent glovebox, small door bins, a stowage recess in front of the gearlever alongside the single cup holder, a small lidded bin on the dash and there is a net on the passenger side of the centre console.
The Abarth versions are no more, but there's still plenty of choice for your Punto. As well as three or five door body styles, there are a number of engine options. The UK only sees petrol or diesel models, with the former offered in 1.2 FIRE (69 bhp), 1.4 (77 bhp)  and 0.9 litre TwinAir (105 bhp) guises, as well as the 1.3 diesel (75 and 85 bhp). In Italy, there is also a choice of EasyPower, a 1.4 litre engine that runs on LPG and petrol or NaturalPower, which takes a mix of Methane and petrol. In the UK, Fiat currently sell the Punto in Pop, Easy and GBT trim levels. In Italy, the current versions are Young, Street and Lounge. The test car was the top spec Lounge, and it comes with quite a lengthy list of standard equipment. Entry level Young models concentrate on a low price, and lack some of the features you would probably want. They are offered with a choice of 8 colours, Young badging on the bumpers and the headrests, body coloured door handles, black door pillars and matt grey door mirrors, yellow stitching on the seats, a "MyStream" 50W Clarion audio unit  with 4 speakers and 2 tweeters, bluetooth, USB with iPod/iPhone connectivity and manual air conditioning with a pollen filter. Street models add quite a lot of convenience features, including twin front airbags, electric front windows, height adjustable rear headrests, a locking fuel cap with key, headlight levelling, ESC with ASR, MSR, Hill Holder, a tyre pressure sensor, a "Fix and Go" puncture repair kit,  a logo-ed push/release on tailgate, projector headlights, cloth seat trim in a jeans-like material with vertical seam in grey, a height adjustable driver's seat, body coloured exterior mirrors, with outside temperature sensor, a remote opening / closing doors sensor, a rear wiper, a trip computer and a tilt/telescoping adjustable steering wheel. Lounge models add side curtain airbags, ambient lights in the dashboard and on the front panel, 15″ alloys, front fog lights with cornering function, shiny black door pillars, door handles painted in the exterior body colour, burnished headlights, an upgraded audio unit with AM/FM radio,  CD and MP3 with radio controls on the steering wheel (6 keys), Bluetooth; USB, AUX, bucket seats with separate side fabrics in black Castiglio with a feature on the back Skyline, a 60/40 split folding rear seat, chrome exhaust tip, exterior mirrors with defrost function and a leather wrapped steering wheel and leather gear knob.
So does all this make the Punto the bottom of the class, as the press would have us believe? I don't think so. There are some very capable rivals out there, so even if some of them in purely objective terms are that little bit better in one or more respects, then I think you are still looking at a car which hits the spot in most respects . I still think it is one of the best looking cars in the class, and the upgrades to the quality of the interior mean that it is nicely finished inside as well as out. It is roomy, and it was surprisingly lively for an entry level 1.2 model, as well as proving decently economical. I would happily have another Punto as a rental car, and indeed would take one in preference to many of its newer rivals, especially all the French ones, without hesitation. Proof yet again, that the fickle press, seduced by what is brand new and 'Ring-beating handling characteristics above all else, have a different set of priorities and assessment criteria from me.