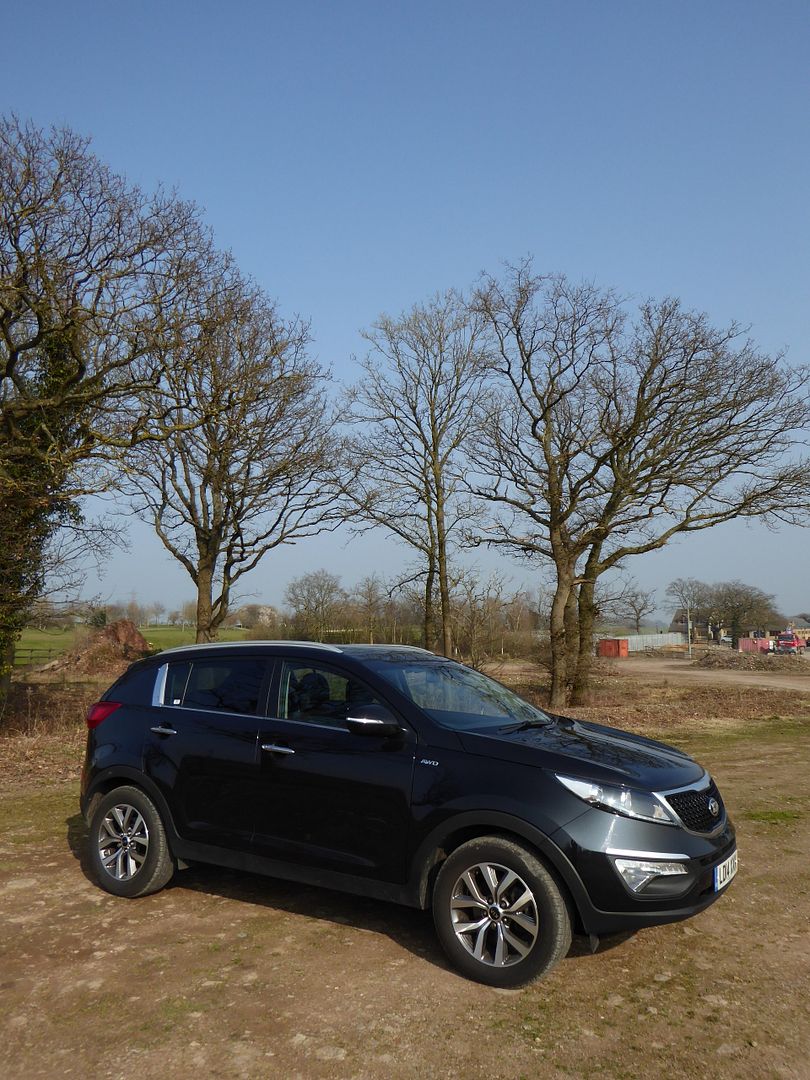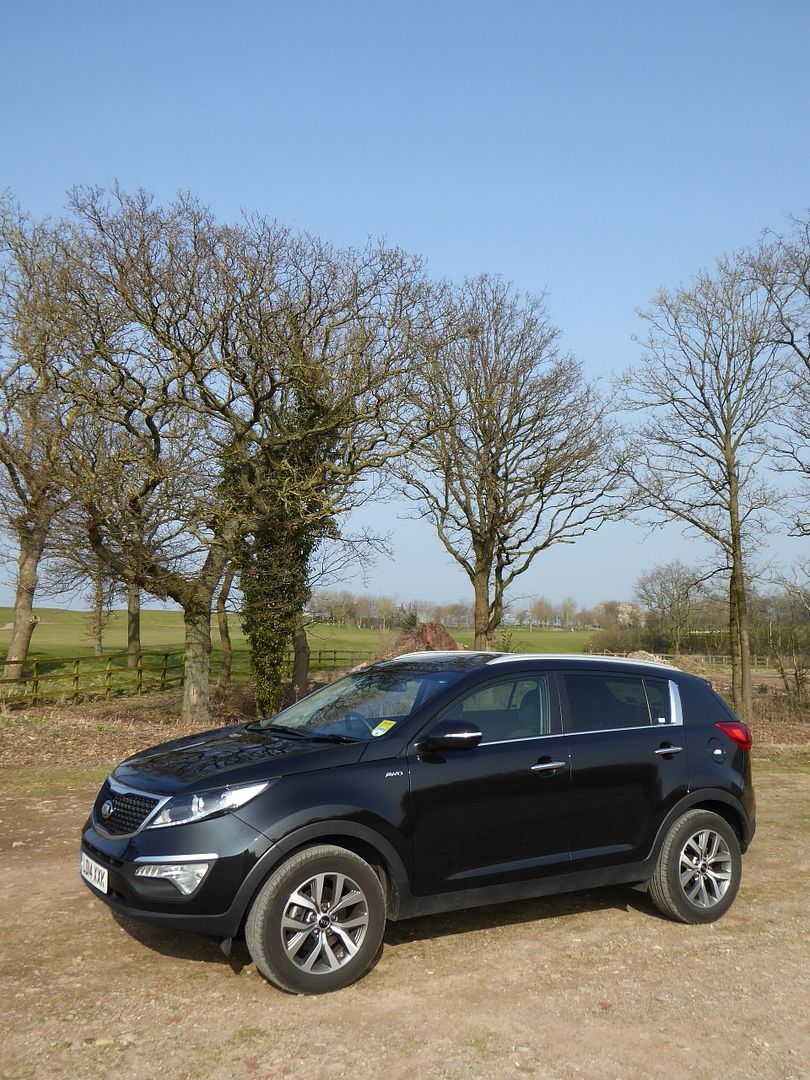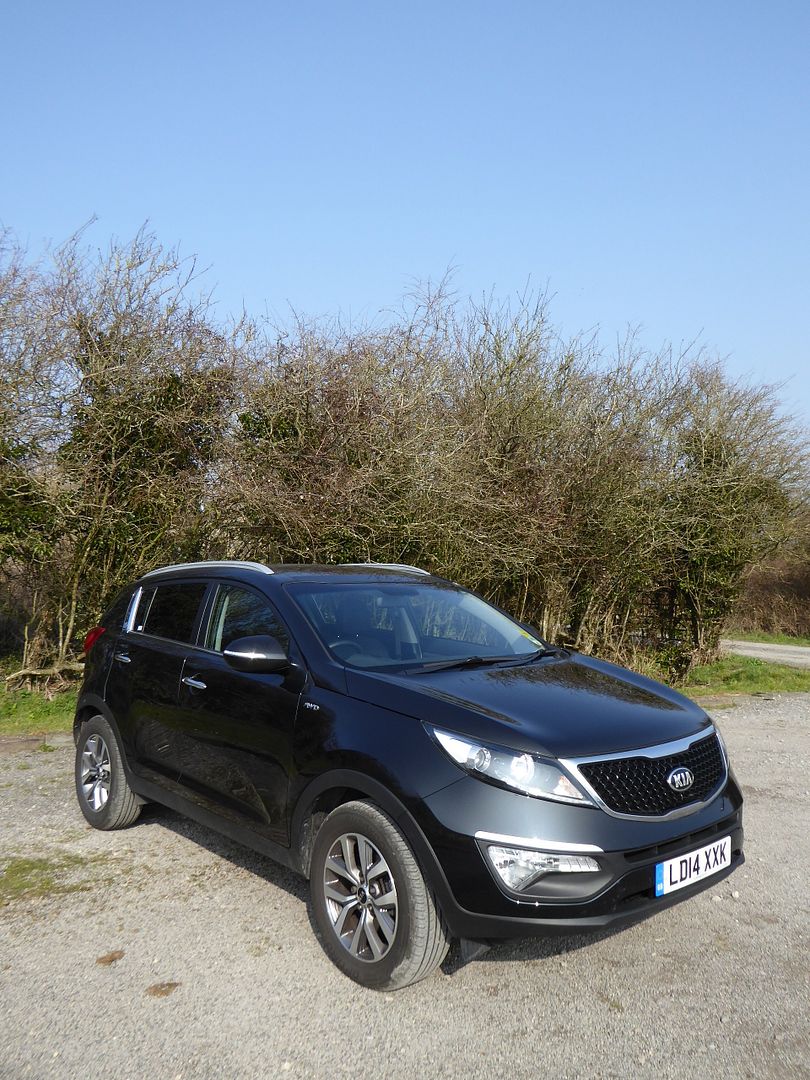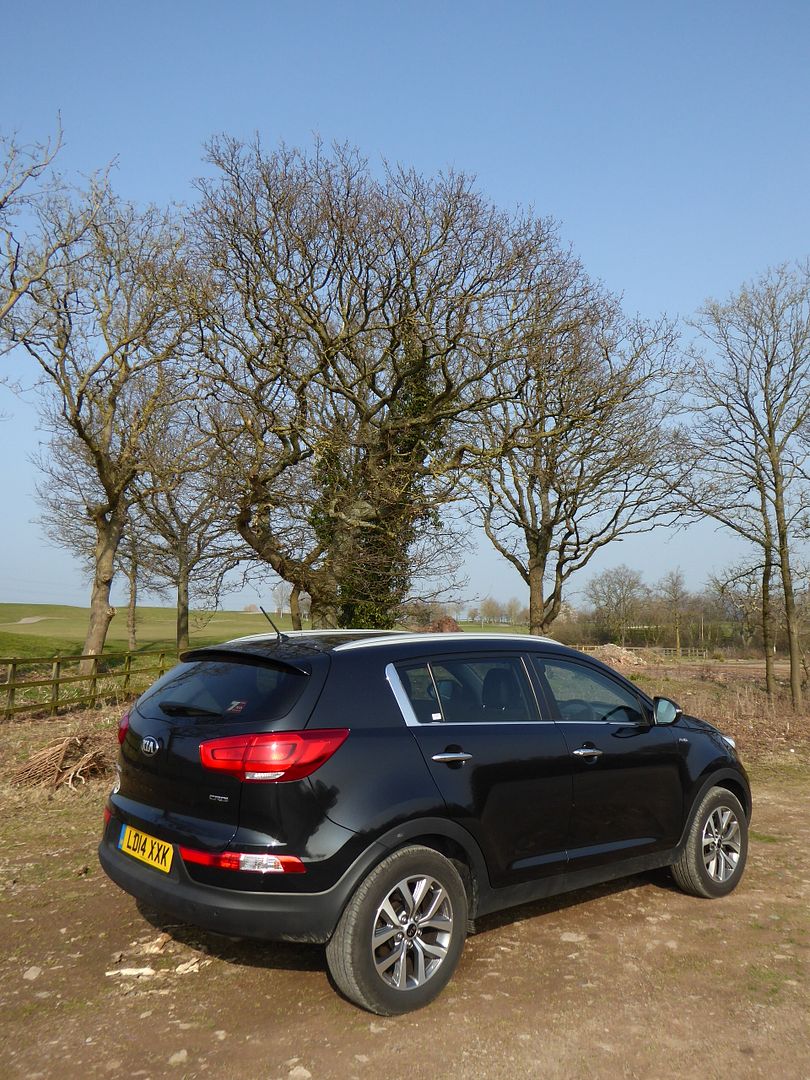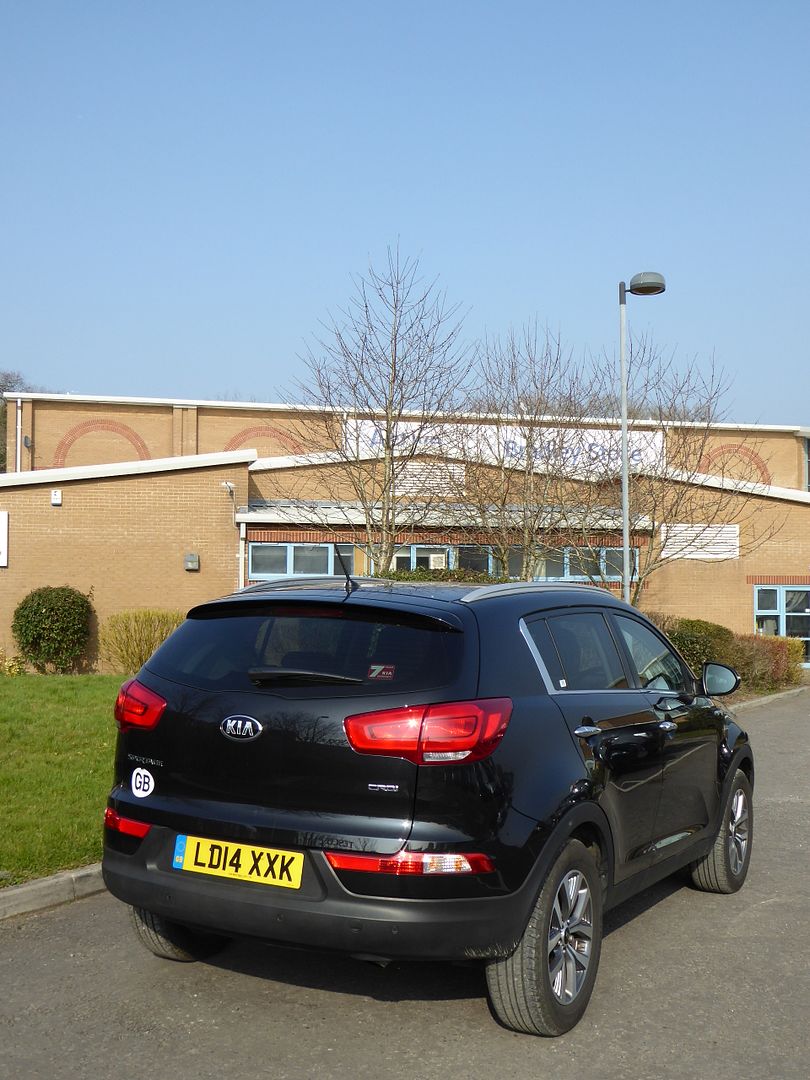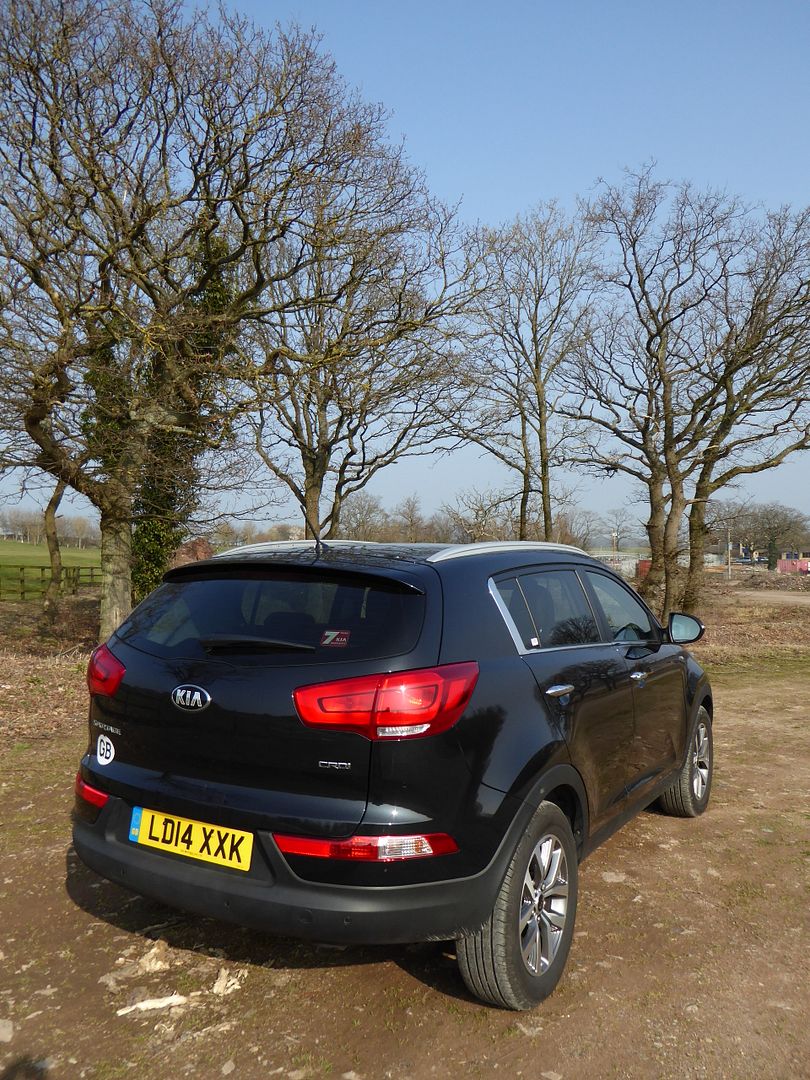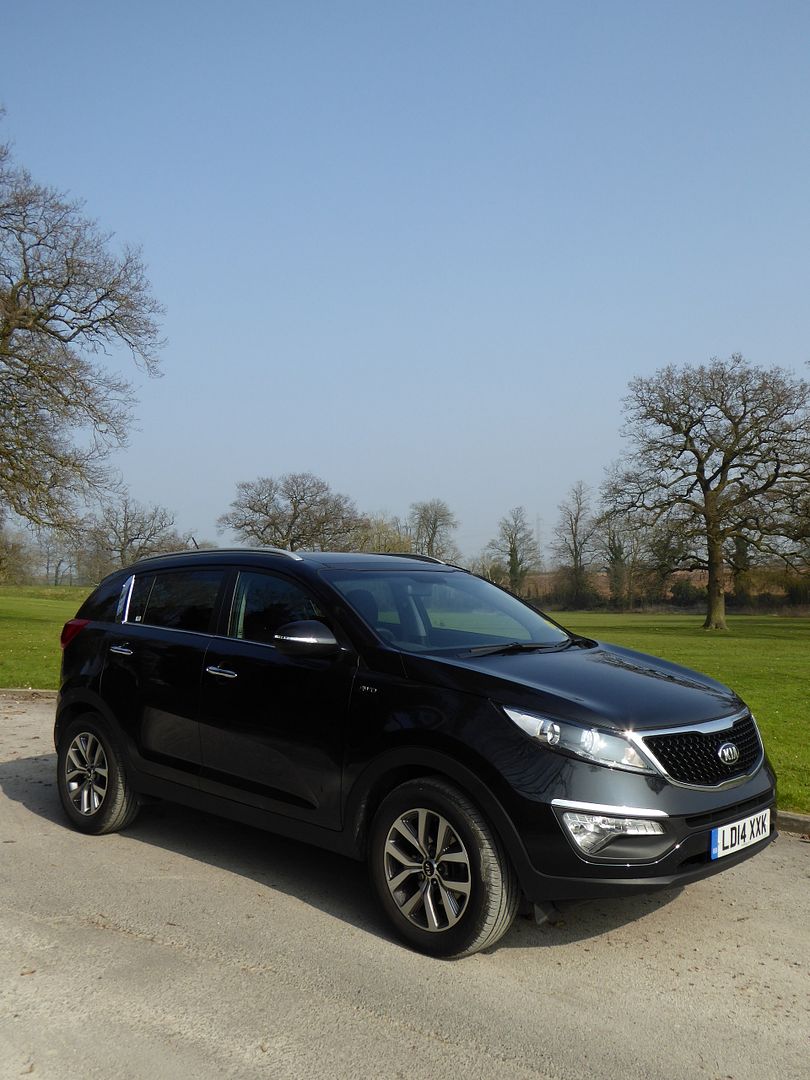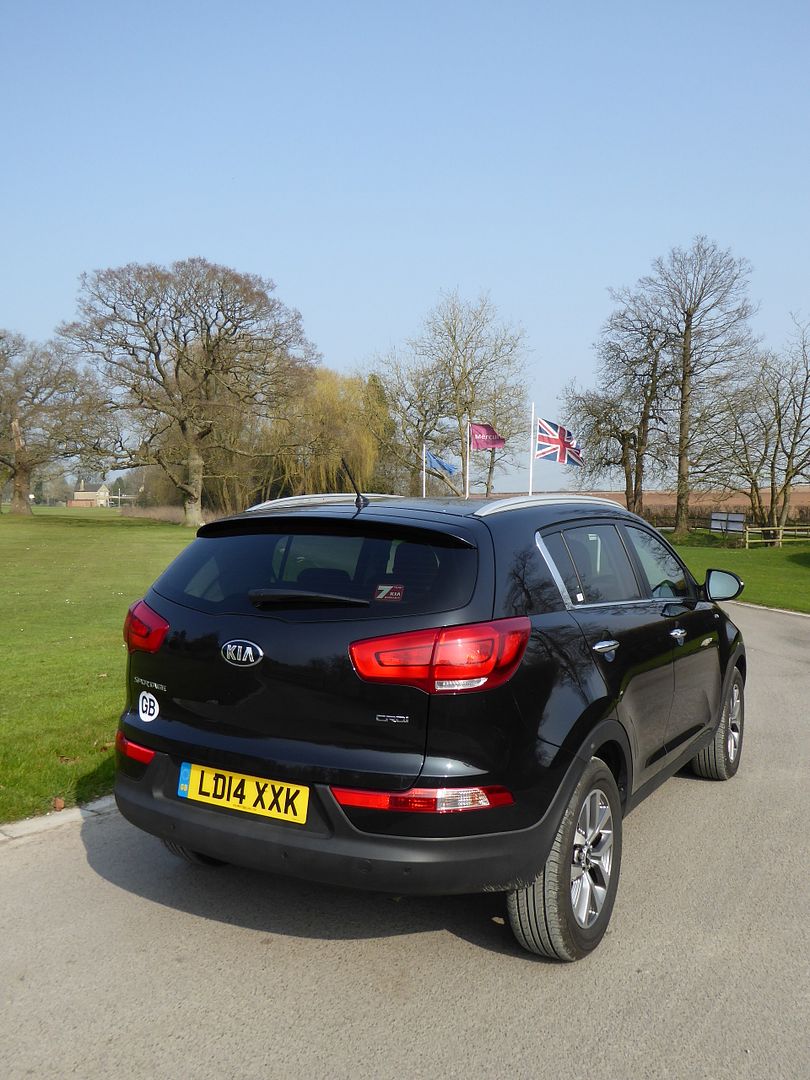 The first Kia Sportage was launched in 1993, and made its debut in Europe in 1995. Accurately predicting the explosive growth in sales of Crossover type vehicles, the first Sportage was based on Mazda components, as all Kia models of the era were, and it proved to be a bit too crude for mass-market appeal. Nevertheless, it stayed on sale until 2004, by which time Kia had been acquired by the mighty Hyundai empire. The second generation model was a massive advance on the first, which was just as well, as this sector had grown phenomenally in the intervening years, with almost all the major manufacturers having an offering, and most of the products managed to combine tougher off-road looks with car-like standards not just of fit and finish, but in many cases, on-road dynamics. A neatly styled vehicle, I found the second generation Sportage quite appealing when I sampled a Swiss market one in 2008, but it never really earned praise from the European motoring press who found it worthy but dull. The third generation car made its debut in 2010, and there was no way that those epithets were going to be applied to this one. It was the first car to have been designed from a completely blank sheet by recently recruited ex-Audi designer Peter Schreyer, and he and his team came up with something that was striking and, in the opinion of most people, rather good looking. Incorporating the "tiger's nose" front end which has been a feature of all Kia cars since then, a rising waistline with relatively high side windows and a reverse angle C pillar are intended to draw the eye to the striking front end. Sitting on a new platform, shared with the very different looking Hyundai ix35 (Tucson), the Sportage really was new from the ground up. With lower ground clearance than the previous model, suggesting that although you can specify it with All Wheel Drive, this generation Sportage is aimed right into the heart of the family-sized Crossover market. There are some excellent cars in this sector, with the latest Nissan Qashqai and the Skoda Yeti impressing me massively, but I note that even now, five years from launch, the Kia still features right at the top of the comparison lists of many a motoring journalist, so it clearly has strengths that extend beyond those bold looks. It was definitely time to find out for myself. I had figured that I was more likely to get one in the US where the model features in the Hertz fleet in reasonable numbers and indeed it was on my list of cars to sample in my March 2015 trip, but Hertz in the UK came up trumps as they supplied one (as an upgrade to what I had booked) as transport en route to Heathrow, giving me the chance to test a European spec car. Here is what I found out.
You can buy a European spec Sportage, made at the Zlinin plant in Slovakia along with Cee'd models, by the way, with a 133 bhp 1.6 litre petrol engine, but relatively few buyers do. It is the duo of diesel units which are the popular ones. You can choose between the 113 bhp 1.7 and 2 litre common rail diesel units. Slightly surprisingly for a rental car, I got one with the larger of the two, in which guise the Sportage develops 134 bhp in all except the top spec KX-4, where it puts out 181 bhp. All 2 litre models have All Wheel Drive, whilst the lesser engines have front wheel drive. It came with the standard 6 speed manual gearbox. Starting it up, there is just enough aural evidence to inform you that this is a diesel, though compared to the sounds that greeted your ears even only a few years ago, this is much quieter and more refined, a trait which definitely applies once you get underway. This is a smooth engine, endowed with buckets of torque, the maximum of which is available between 1800 and 2500rpm, so that you don't have to stir the gears to get meaningful acceleration. Not that it is any hardship to do so, as there is a very good and precise feeling gearchange with fairly short movements between the six forward ratios. This is quite a large and heavy vehicle, though, so ultimately it is not spectacularly fast, but no buyer is really going to be expecting that, and indeed, its competitors are not really any faster. What it does do, though, is cruise very nicely on the motorway, with just a bit of wind and road noise evident. The speed-sensitive electrically-assisted steering was perhaps a little lighter than I would have liked, but there was plenty of feel to it, something which a well known Japanese rival whose first iteration appeared just before the first Sportage, the class-defining Toyota RAV4, completely eschews. The suspension is relatively soft, which seems appropriate as that means that the Sportage prioritises comfort over 'Ring-beating handling, but actually the balance between ride comfort, handling and body control seems particularly well judged. The ride quality, even on some of the lumpier surfaces that constitute our roads, even the main ones, was particularly good, but show the Kia a bend or two, and actually it inspires plenty of confidence as you direct it around the curves. The test car had the optional All Wheel Drive system fitted, which is dubbed Dyma and is produced by Magna Powertrain. In normal driving, 100% of the torque is diverted to the front wheels, but up to 40% of it can be directed to the rear via an electronically control hydraulic multi=plate clutch. If you want to go off-road, the centre clutch can be locked to give a 50/50 split between front and back at speeds up to 25 mph, beyond which it will disengage. I did not take the Sportage off-road (no time, and probably not allowed by the terms of the rental agreement), but apparently even though there is less ground clearance than in the Kia's predecessor, it has plenty of capability, ultimately limited by the choice of on-road tyres and the ride height.  There were no issues with the brakes, which responded well not that I had any occasion to test them out in an emergency. A traditional pull-up handbrake is fitted between the seats. The most impressive attribute of all, though, was the economy. When I reached Heathrow, having covered 136 miles, the fuel gauge still showed "full". Being an honest sort of chap, I decided that I should refill it, and squeezed in just 10.7 litres before the the pump finally cut out. That equates to a very impressive 57.7 mpg, which is remarkable for a car of this size. There is a Stop/Start system which worked very well.
The good news continues inside. Thanks to a lower ride height than its predecessor, the Sportage is as easy to get into as a conventional car, but once installed, you are sitting that bit higher than in a conventional hatchback, so you do get all the benefits of a slightly more commanding view of what is going on around you. I did wonder if those rather thick C pillars would inhibit rear visibility, but really they did not, apart from at particularly oblique angled junctions. Although the window line is quite high, the test car had a massive pair of panoramic glass sunroofs, so there was plenty of light that came into the cabin. Getting comfortable was easy, with a good range of manual adjustment on the seat, including height as well as fore/aft and backrest rake, and an adjustable column. The seats themselves were part leather trimmed, and whilst this was not the sort of soft Nappa-like material that you get in some premium cars, this was still a nice touch. The seat itself was well shaped and very comfortable.
The dashboard comprises a mix of a main black moulding with some dark grey and gloss black inlays. It is not as soft to touch as you might expect from looking at it, but it is perfectly fit for purpose and, in my opinion, well up to the standards of the class. Everything is neatly presented and easy to use, which is not something that you can say about all the competitors (Ford Kuga!). There are three dials under a curved binnacle. A central speedo is flanked by a rev counter on the left and a pair of smaller circular dials on the left for water temperature and fuel level. All the dials are clearly marked and easy to read. Twin column stalks are used, with indicators and lights operated off the left hand talk, and wipers from the right. The centre of the dash contains a pair of air vents which sit on either side of the audio unit. Some will moan that this now looks a bit old fashioned, but it proved easy to use, with a number of simple buttons on either side and across the bottom of the display screen. More importantly, it is high up and angles slightly so it is particularly easy to reach. There are repeater buttons for some of the more commonly used functions on the steering wheel boss.  Below the audio unit is a further unit for the climate control, also set on a slight angle to make it easier to reach. The set up in the test car had dual zone capability, with rotary knobs at each end of the unit to set the temperature for the two side of the car and a series of buttons for direction of air flow. A bank of switches on the right of the dash are used for the diff locks, and enabling or disabling the Stop/Start system.
There's plenty of space for those who will occupy the rear seats, too. Unlike some rivals, the seats are not on sliders, but this really is not a problem, as there is ample space in every direction, with generous levels of leg and head room, and enough width across the Kia for three adults to fit in. There is a drop down central armrest, which includes a pair of cup-holders. Because of the second sunroof, it is nice an airy back here, too. The boot is a practical shape and well dimensioned, offering rather more space than in cars such as the Yeti and the Kuga. More space is available under the floor, around the full sized spare wheel and there are a couple of side cubby areas as well. The rear seat backrests are asymmetrically split and drop down onto the cushions to extend the load platform length, though the resulting area is not completely flat. Inside the cabin, there is plenty of space for odds and ends. There is a good glovebox, and bins on all four doors, as well as a cubby under the central armrest, a couple of cup holders alongside the handbrake and there is a small area in front of the gearlever which could be used for small items like mobile phones.
For the UK market, Kia long ago abandoned all the various meaningless names or even abbreviations of multiple letters so favoured of most marketing departments and use a simple numeric scheme: 1, 2, 3 and 4, which applies to the 1.6 litre petrol and 1.7 litre diesel cars. There are KX versions of these as well for the 2 litre CRDi models, hence the test car was a KX-2. At the bottom of the range, 1 and KX-1 level cars come with a generous specification which includes 16″ alloy wheels, a chrome surround to the grille with black horizontal bars, body coloured door mirrors and door handles, front fog lights, manually adjusted headlight levelling, heated door mirrors, rain-sensing wipers, air conditioning, cruise control, all around electric windows with a one-touch driver's "down" function, leather wrapped steering wheel and gearlever, wheel mounted controls, lumbar support, driver's seat height adjuster, 6 speaker audio system with AM/FM DAB radio, CD slot, AUX, MP3 and Bluetooth. ISG (Intelligent Stop Go, which is Kia speak for Start/Stop) is standard on the Diesels. The 2 specification, which includes the KX-2, adds 17″ alloys, a different grille design comprised of a black gloss arrow mesh with chrome surround, chrome exterior door handles, roof rails, rear privacy glass, the electric glass sun roof, electrically folding door mirrors with LED indicators inset, dual zone automated climate control, the part leather seat trim, leather trimmed door armrests, a one-touch up and down on the driver's door window, heated/cooled glovebox, an upgraded audio system with 7 speakers, rear parking sensors. Upgrade to a 3 or KX-3and you get 18″ lower profile tyres (235/55), "Flex Steer" in 3 modes, full leather seats, heated front and rear seats, auto dimming rear view mirrors, xenon lights, automatic headlight control, a 4.3″ colour touchscreen for the audio system with integrated view from the rear-view camera. There are separate 3 and KX-3 Navigation models which just add the satellite navigation system. Top of the tree 4 and KX-4 models also have 6-way power adjustable front seats, heated steering wheel, LED rear tailights, a 7″ colour touchscreen for the audio system with integrated view from the rear-view camera, navigation, parallel park assist. The KX-4 has a more powerful 181 bhp diesel engine.
Handing the Kia back to its owner, I concluded that it is not hard to see why this car gets such good reviews. It really does offer exactly what so many people are looking for. It goes well, is decent to drive, proved economical, has plenty of space for people and stuff, is nicely finished and well equipped. Factor in the fact that all Kia models in the UK have an industry leading 7 year warranty, that depreciation levels are among the lowest in the class, and that it costs less to buy than most of its rivals, and this is a very compelling proposition. I retain my enthusiasm for the Yeti, and the second generation Qashqai that was launched last year impressed me lots, so choosing which is "best" would require further testing and probably a back to back comparison. Rarely can I remember it being quite so hard to figure out the pecking order of three cars as with this trio.