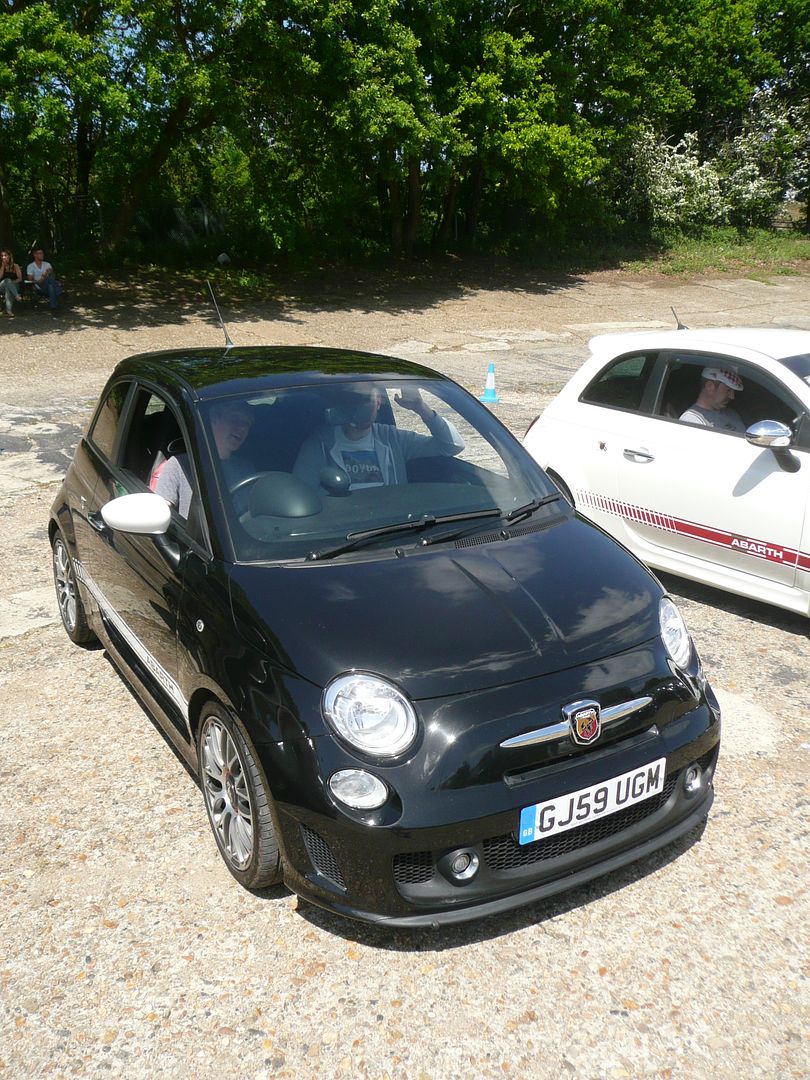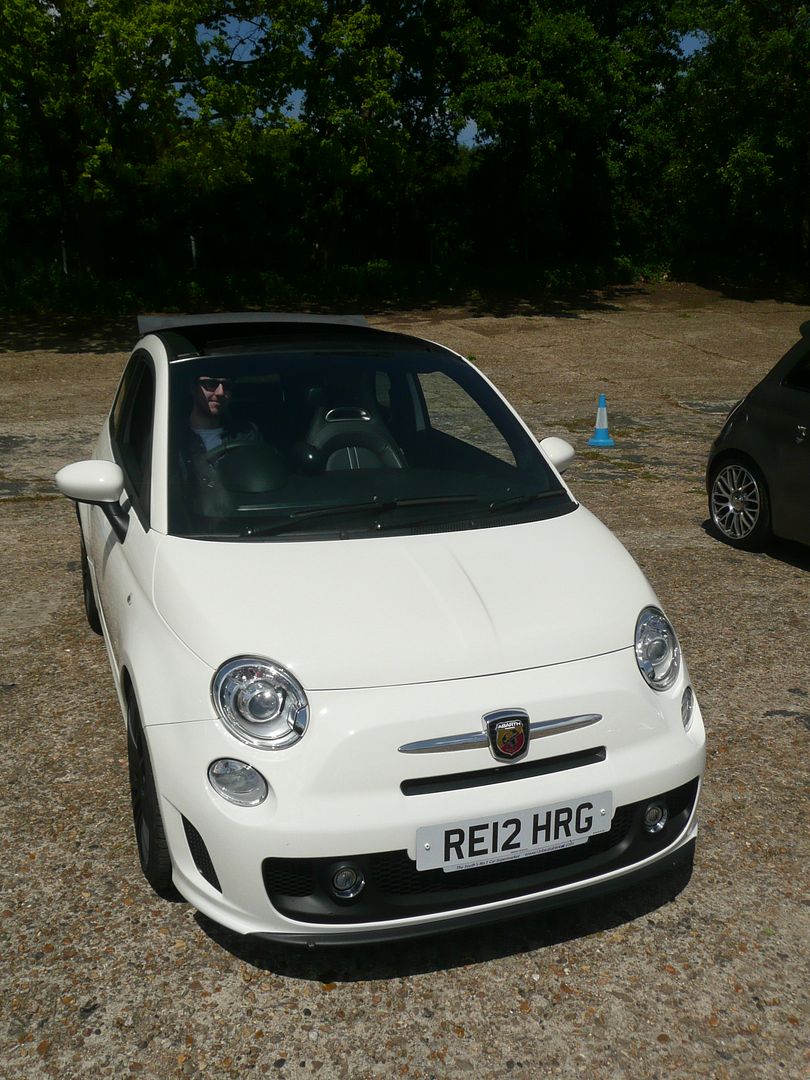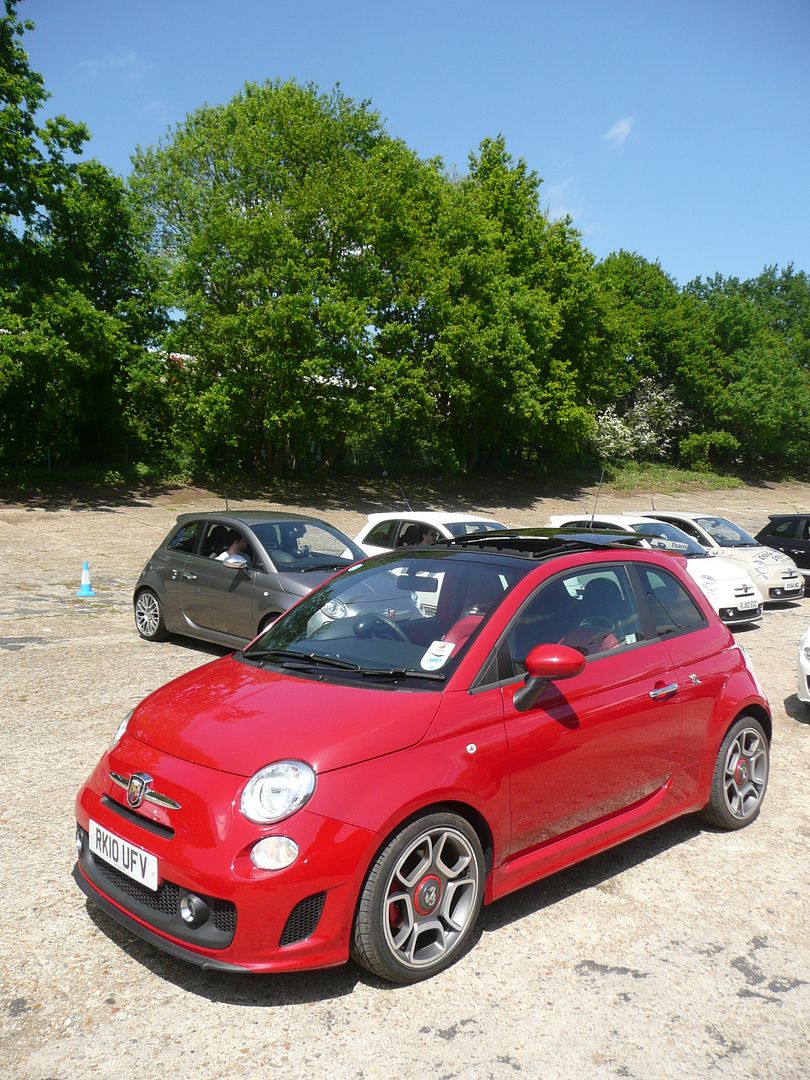 Car forums are not just a great source of information, whether it be general to all manner of motoring topics, or specific to a marque or model, but once they've been going a while, talk inevitably turns to meeting up. A while back, when the forum concept was in its infancy, many people expressed initial interest in the idea and then had second thoughts about the concept of meeting strangers from the internet, even in a public place, but for most people now, such apprehensions rarely surface, and if you advertise an event or a meet, you can be pretty sure not just of a positive response but that people will turn up. Many good friendships have started this way, as I know only too well, having found lots of like-minded enthusiasts who share my passion for things automotive. Static events are a great way of seeing lots of interesting machinery, but a lot of the fun from a car comes from driving it, so the next set of suggestions that arise are around a driving event. And here's where things tend to go wrong, and some wildly over optimistic ideas are suggested, which, although approved by many online never get off the drawing board. I found myself getting sucked into the running of events for the Abarthisti forum when I tried to inject some reality into a proposed 5 day trip to the French Alps, the Stelvio, Turin and the 'Ring, in 5 days in March when snow would still have been blocking many of the roads! Suitably scaled back, that proposed 2011 trip never happened, as the reality is that although plenty of people are keen to drive their cars a modest distance, few of us have the luxury of that much time to spare. Last summer, a much less ambitious, but entirely realistic London to Brighton run was proposed by an enthusiastic new Abarth owner, and a small number of others joined him in what I gather turned out to be a most memorable and fun day. With the founding of the new Abarth Owners Club earlier this year, we decided that the run should be repeated, in the hope of attracting a larger number of participants. There was much debate about when to do it, with no real consensus. Then I spotted not just a gap in my own schedule, but that the day before the Supercar Siege at Leeds Castle that I and a number of others planned to attend, was Italian Car Day at the Ace Cafe. As the Ace Cafe is in London (well, the suburbs), this seemed like a good starting point. So, in an effort to avoid further debate, I made a decision that we would do the drive on this day, and hoped that I would not be alone. Almost immediately, people signed up. So, Lesson Number 1: don't be too democratic. Once you have enough of a consensus to make something worth doing, make a decision and stick to it.
Although I've been to the Ace Cafe many times during the week, when there are themed evenings, I'd never attended one of the theme days that they hold over a weekend, so was unsure whether we would arrive to find a packed forecourt or an empty one. Planned departure time was around 10:30am, and I had checked to see if the Cafe was even open at this hour. It is, with breakfasts on offer from 7am, so there was surely no problem in us all appearing even though the official start of Italian Day appeared to be 11am. I reached the Cafe at around 09:30am, and found a mix of cars parked up on the forecourt. Somewhat to my relief, there were a number of Abarths, the owners chatting to each other and making new friends, as for several people this was to be their first ever Abarth Owners Club meeting, but interspersed among our cars were some non-theme cars, and parked up by the Cafe were a number of classic Minis. I knew that the Mini Owners Club were doing their own London – Brighton the day after us, and was then to discover, through a friend who owns both a Mini and an Abarth (she was there in the former) that they were off to Crystal Palace for the day. So, the Minis departed, leaving plenty of time to have a look at the assembling Abarths. Every few minutes another one arrived. As ever, they were all subtly different. 500s dominated, but there were some Punto models, and a number of the different available colour schemes were in evidence, including one in Rally Beige (a sort of weak coffee colour in reality) that local dealer Thames had made available. Surprisingly, it seemed as if I was going to have the only red car of the day.
With the Minis departed, and any non Italian cars now being refused admission to the forecourt, there was plenty of space and the themed vehicles started to arrive, though there were only a few Alfa models actually present in time for my camera to record them. As the sun was now burning off the clouds, I suspect that had we been able to stay longer, we would have seen far more, so there is only a taster of non Abarth stuff to include here.
With conversation in full flow, trying to persuade everyone that we really did need to leave was not easy, but we had arranged to meet a few more drivers at our next stop, Mercedes-Benz World at Brooklands, which various navigation systems said was 45 minutes away, and we were already going to be late. With everyone in their cars, we were all set to go, when another 500 pulled in. Unsure whether this was one of our convoy or someone who was bringing an Italian car to the themed day, there was a brief conversation with the driver and passenger, with not even time to get beyond a forum name, and finally we were off. The initial idea of grouping the cars into convoys of 4 – 5 cars did not work, so we set off en masse down the North Circular, and once we got to the traffic lights of the Hangar Lane gyratory, with the idea of turning onto the A40 to head out west and to the M25, the cars started to get separated, though we did manage to keep some together as the by now relatively heavy traffic flowed out of London. I will not forget the look of surprise on the face of a young driver in a regular 500 as she saw not one, but 7 cars sort of like hers come past. Some of the convoy were two up, but for those who were driving by themselves, which was the case for me, getting pictures was not possible, apart from the odd shot that I could grab when we were stationary for long enough. Lesson Number 2, and it's obvious, really: if you want pictures on the move, you need a camera crew as well as a driver.
I know how to get to Brooklands. Sadly, satellite navigation systems clearly don't, so I was quite surprised when the entire convoy infront of me turned off the M25 not at the A3 junction, but the one before, which then took us through the leafy A and B roads of Woking and Chertsey. It only took the first roundabout to find that rather than following someone, you are now the lead car, not entirely sure where you are going, but at least when the destination is sign-posted, the fact that I had not programmed my phone for directions was not quite the issue that it would become later in the day. Rather later than planned, everyone did make it to Brooklands, and although the first assembly point for many was in the main car park, we soon realised that if we moved to an area of overflow parking on the old banking, we could get all the cars, which now numbered 19, in a long line, and that this would be perfect for photography. It was. This, of course, is fatal to your time management. With a few more cars to look at, including Neil Potter's much admired 695 Edizione Maserati, it was evident we were not going to get away from here quickly. By now the sky was more or less cloudless, and it was clear that we were in for an even better day than had been planned. Everyone else must have thought that too, as suddenly demand for a place at the restaurant in the evening soared from 10 to 17. And they had said that they needed us out by 7pm, as they were booked after that. We agreed to try to get there by 5pm.  Brighton is really not that far from Brooklands, so this looked entirely achievable.
If only we knew! The next part of the route required everyone to go back towards the M25, the way we should have come in to Brooklands, and the instructions were to go down the sliproad towards the motorway, but to carry on over the other side and take a small turning which was not accessible if you stayed on the A3. Easy, or so I thought until I saw that three cars had headed straight onto the M25, and when we regrouped just down the road, someone else had seen another couple blast straight down the A3. They realised their error and reappeared a few minutes later, but the M25 cars were gone until we caught up with them at the next rendez-vous point. Lesson Number 3: Warn people that if they follow what their Sat Nav tells them, they will not necessarily be following the route we have planned. Still, this unplanned stop gave another chance to get another round of pictures.
After that, we were all assured, it would get easier, and so it proved. I do mean the comparative adjective "easier" and not "easy", because although we were now on lightly traffic-ed roads heading down past Dorking and Horsham, there were still some challenges. At one roundabout, a MINI Cooper came very aggressively around me and the car in front, and then cut in sharply and slowed right down, causing us to lose sight of the front of the convoy, but following an drive through leafy Surrey, we did all arrive at the planned lunch stop, Monza Sports and Tuning. A Service Agent for Abarth and Alfa, with deep expertise in our cars, they had very kindly offered to provide us with lunch, and a welcome spread of sandwiches and home made cakes was set out in the showroom for us. Their forecourt is not that big, and it certainly could not accommodate 19 Abarths as well as their own stock parked up there, still less could we park the cars so a customer who was trying to depart just as we all arrived, but we got everyone stationed somewhere, with my car ending up in the front of the workshop, whilst we replenished energy levels with their food and drink.
From here it was less than 20 miles to Brighton. We set off in one long convoy, with me – thanks to where my car had been at Monza – more or less at the back, which was to prove a challenge, as at the last roundabout before joining the A27, an Audi Q7 came from my right and then dawdled detaching me from the rest of the group. For a while I could still see the next few cars, but as he got to the fast A27 (and some people will tell you it is very fast, I am not going to reveal by just how much, though!), and pulled into the outside lane, the growing gap in front of him allowed yet more cars to get between me and everyone else. Not really sure where I was going, but knowing that our destination, Brighton Marina, was to the east of the town centre, I kept going, with the sight of a few white cars far in the distance. I went past the sign into Brighton, thinking that there would be another turn. After several miles, it dawned on me that there was not, and that I would need to turn round, which I duly did at the next roundabout. Being a male, rather than stop, and program my phone, I told myself that sign post navigation would work, and all I would have to contend with would be the ribbing for being potentially 20 – 30 minutes later than everyone else. The road into the centre of Brighton is very slow, with lots of lights, and they all seemed to be red, further compounding my late arrival. And then I suddenly heard a lot of beeping, and looked round to find at least 6 more of the party now behind me. Relieved that I was not going to be last, I then realised that they were all now following me, and would assume I knew where I was going. I can tell you that the sign posts did the trick, and after slowing as a precaution to 20 mph for a camera on the sea front (unnecessary, it turned out to be a 30 mph limit, I later learned), the final mile or so was in sight, and just as we turned to double back on ourselves to approach the Marina entrance, a McLaren 650S and a Mercedes A45 AMG came tearing past us and then howled through the short approach tunnel, rather drowning out the sound of our cars. The instructions said to meet in the Asda car park, which was not immediately obvious, and as I circum-navigated the roundabout, I noticed that everyone else was equally unsure, and they did a couple of laps, and when I did pull off – correctly, as it turned out – into the Asda area, they then went in a different direction. A quick tour of the car park suggested no-one else was there, so I went back for another lap of this small roundabout only to meet them all coming back and headed towards the McDonalds car park. We parked up, and were intrigued to find that we seemed to have gained an additional car, in the lovely Cordolo Red. Time for some more photos.
However, it was clear that this was only half the group. Where were the others? Patiently waiting in the Asda car park, where they had been all along, just not visible to me when I had first looked.
By this time, it was well past 5pm and we had been due at the restaurant for 5pm. Bertie, familiar with the town as he is still an undergraduate there, advised that this was another car journey, and gave what I thought were clear directions as to where to go and which car park to use. We headed off in a number of small convoys, but as we got to where I thought we were supposed to park up, all the cars in front of me missed the entrance and carried on up a one-way street. I was now detached again, and a quick lap of the top storey of the car park I was in confirmed that no-one else was there. Another couple of phone calls revealed that somehow between us we had ended up in three different car parks. It was then quite a long walk to the restaurant, and the clock was showing 10 to 6 when we finally got there. Cue a slightly embarrassed Colin who ended up going in first to see if they would still allow us to eat. They did, and said we would need to be out by 7:45pm. 17 hungry and thirsty people can choose items from a menu quite quickly, even if one person really did not like spicy food and we were in a Mexican cantina. Drinks were quick to arrive, the food less so. And here the banter carried on across our two tables, whilst we reviewed the day. Inevitably, we did end up having to hurry up and vacate earlier than we would have liked, but with most people having quite a few more miles to get back home or to their chosen hotel for the night, perhaps this was as well.
Despite the challenges – which all add to the story, of course – this was an utterly brilliant day. Plenty of new friendships were seeded that day, and within hours, there were suggestions on the Abarth Owners Club forum that we repeat it, and also people requesting a meeting the following weekend. If this is not enjoying the cameraderie of enthusiasts with a shared passion and having lots of fun behind the wheel of our cars, then I don't know what is. So yes, there will be another drive. Somewhere. We will do a few things differently. A list with everyone's phone number on it is a Good Idea. Allowing a lot more time than you think you need is also sensible, as every stop took far longer than we planned. Other than that, and the other stated lessons learned, I don't think anyone who participated would want to change a thing.