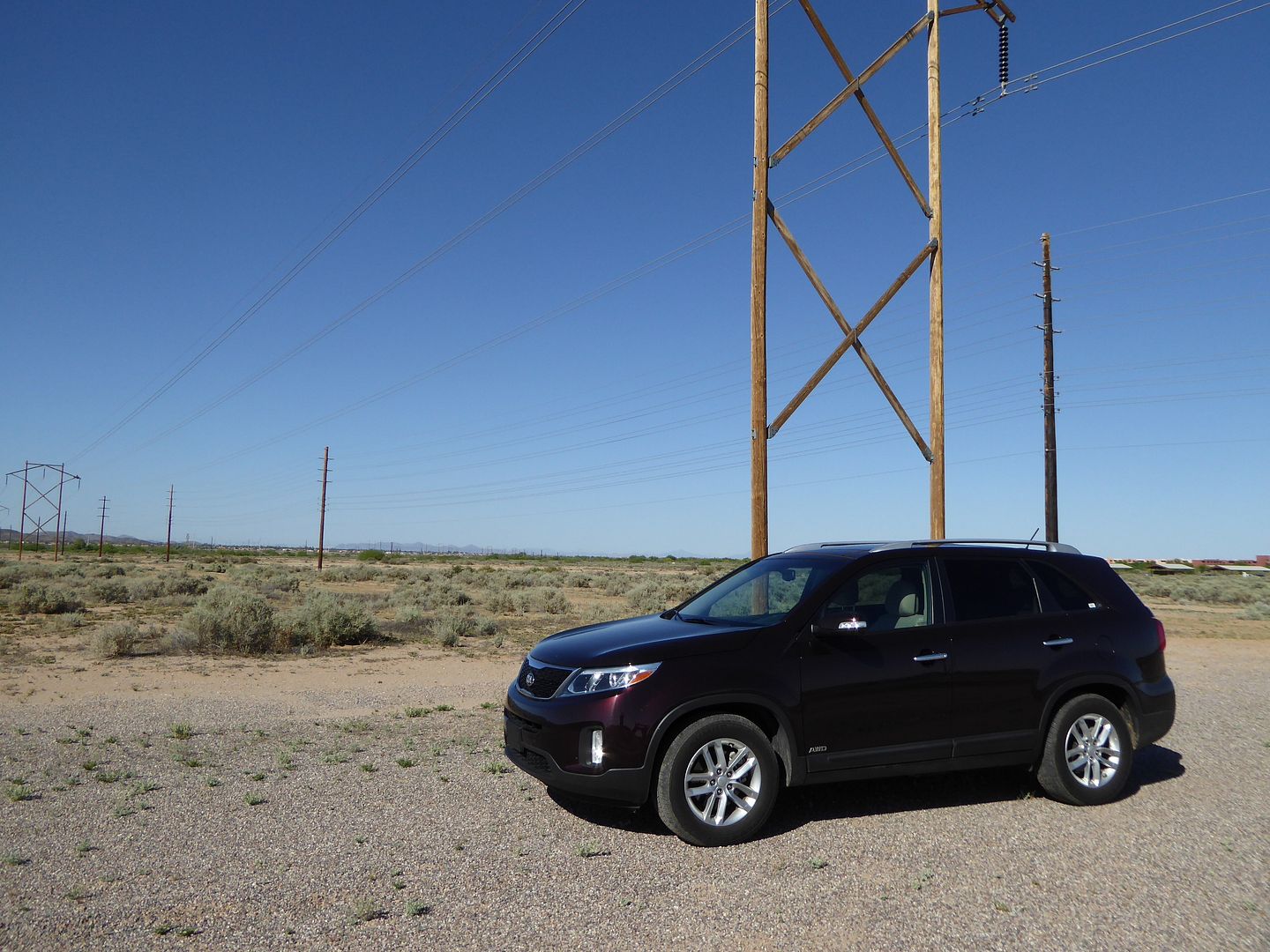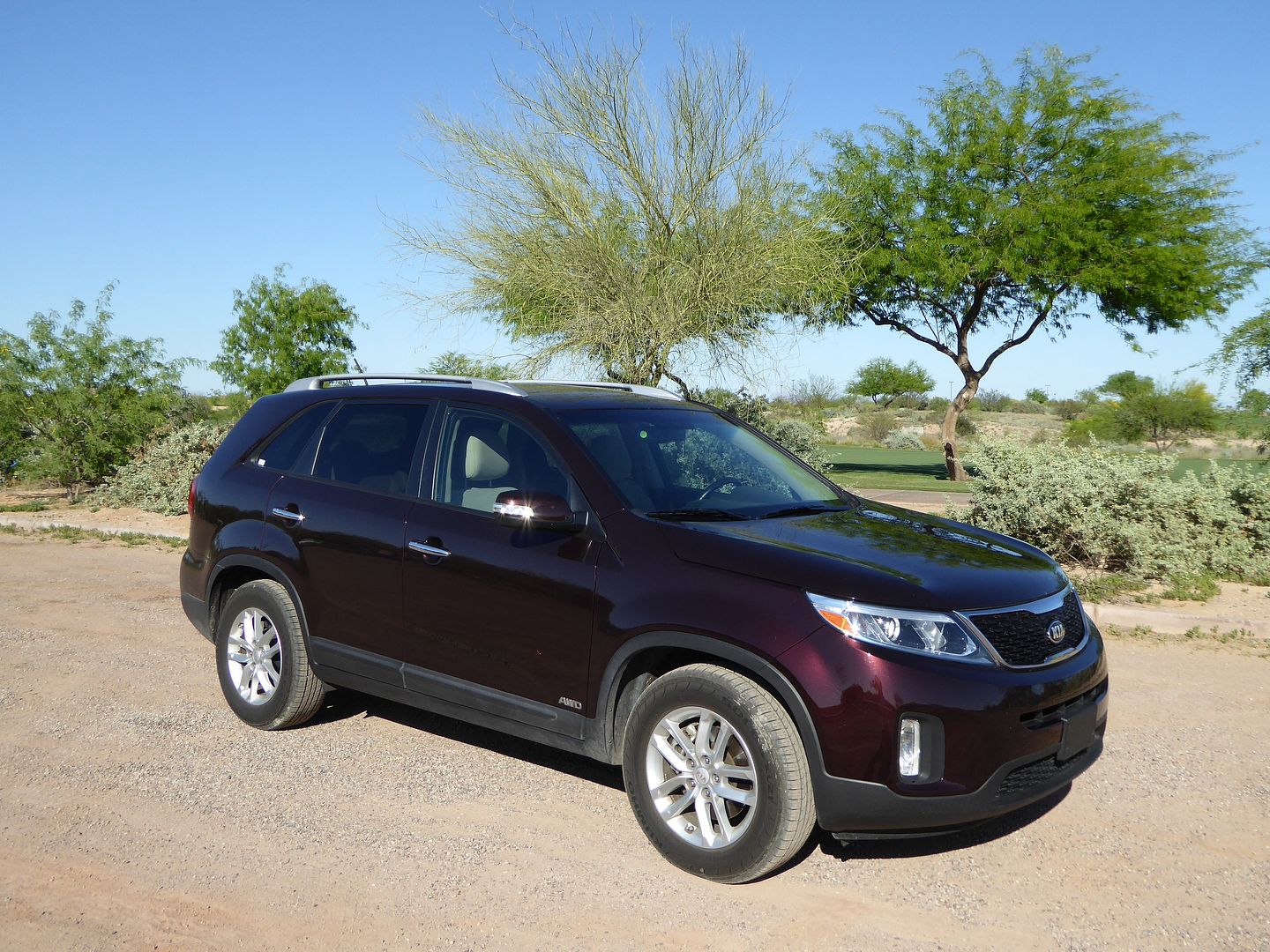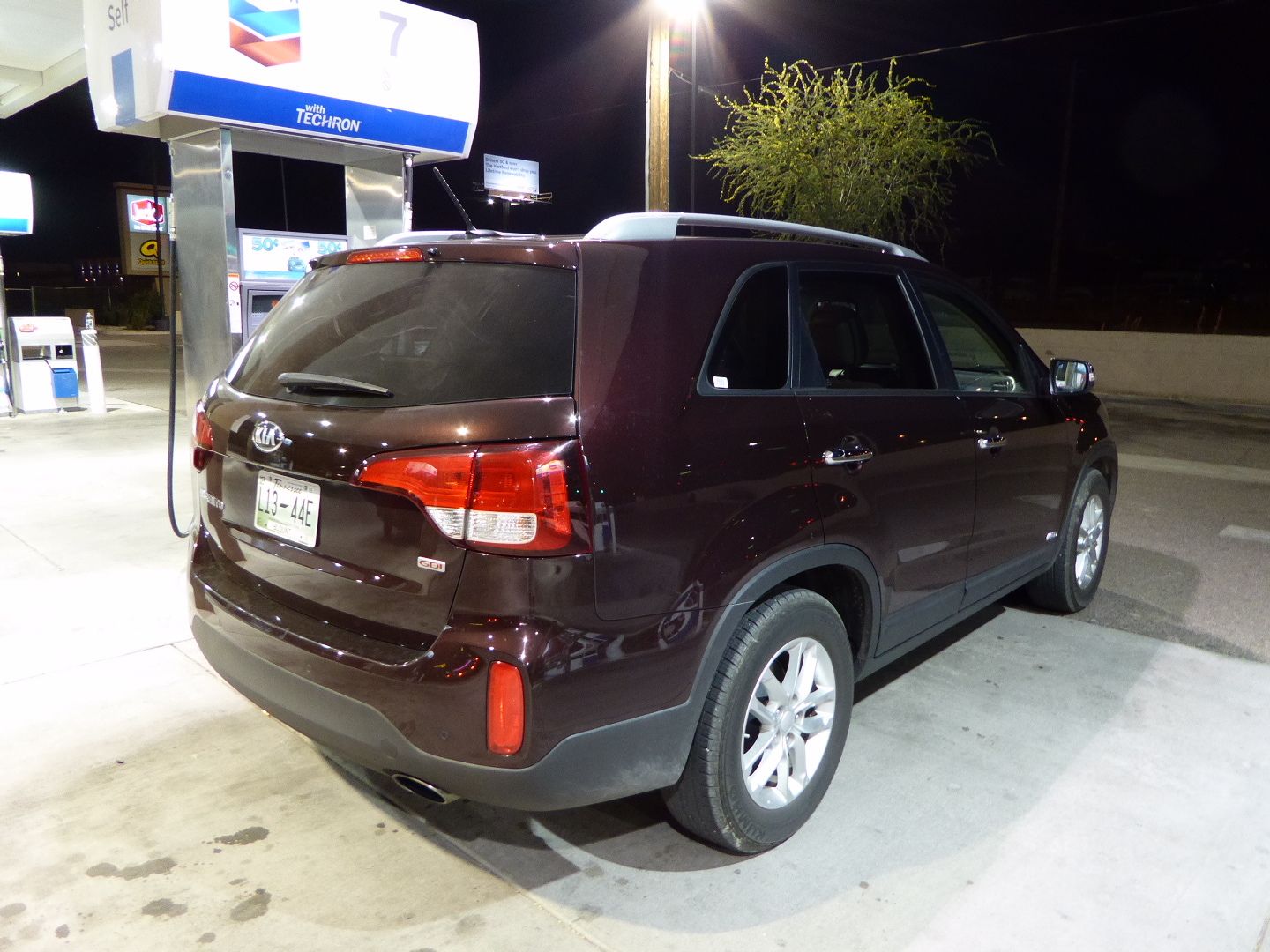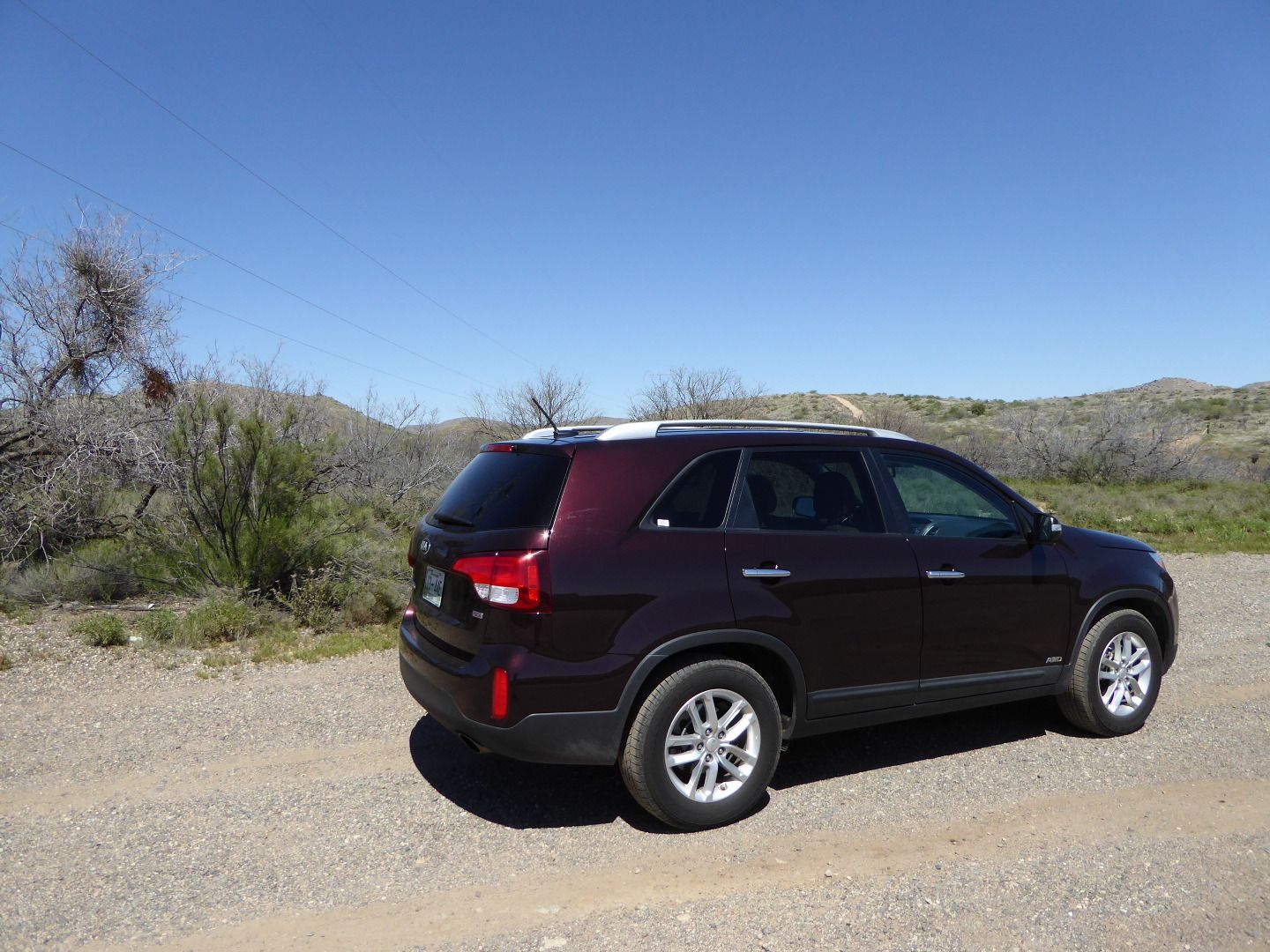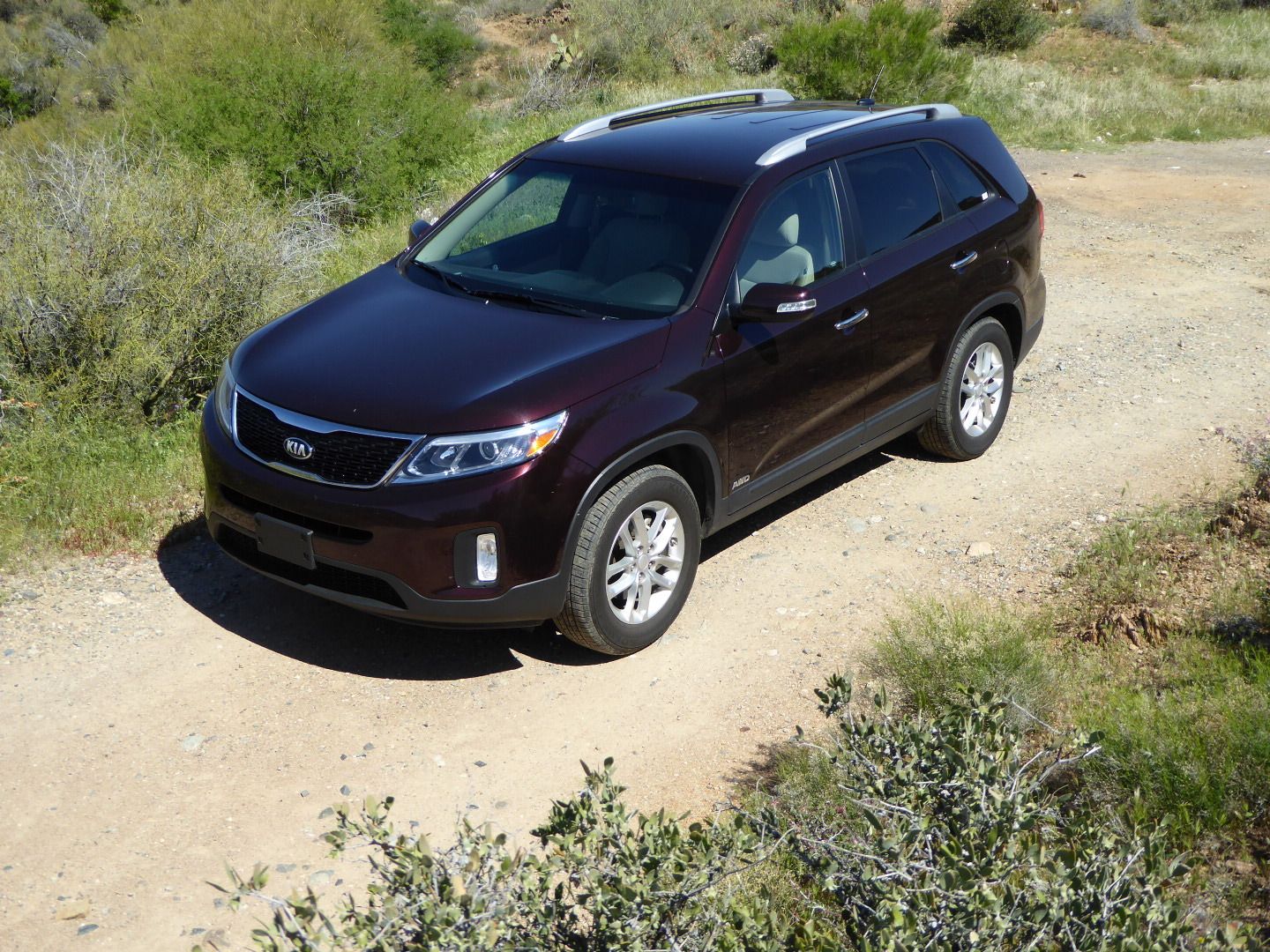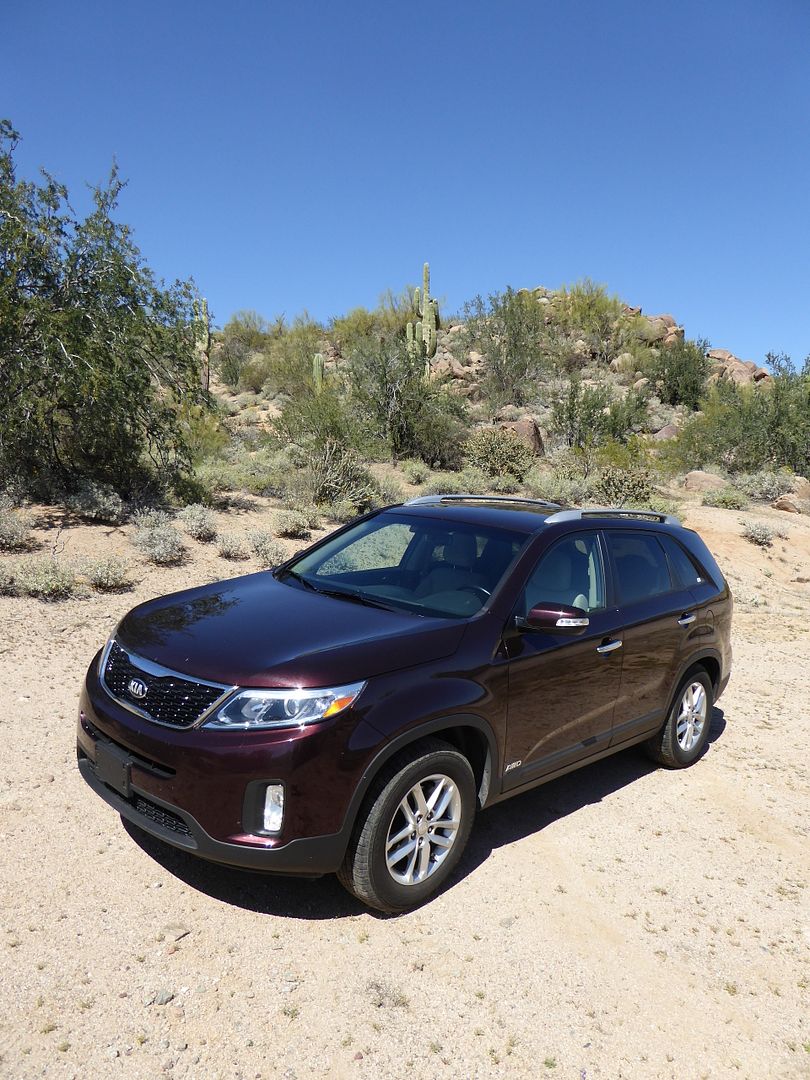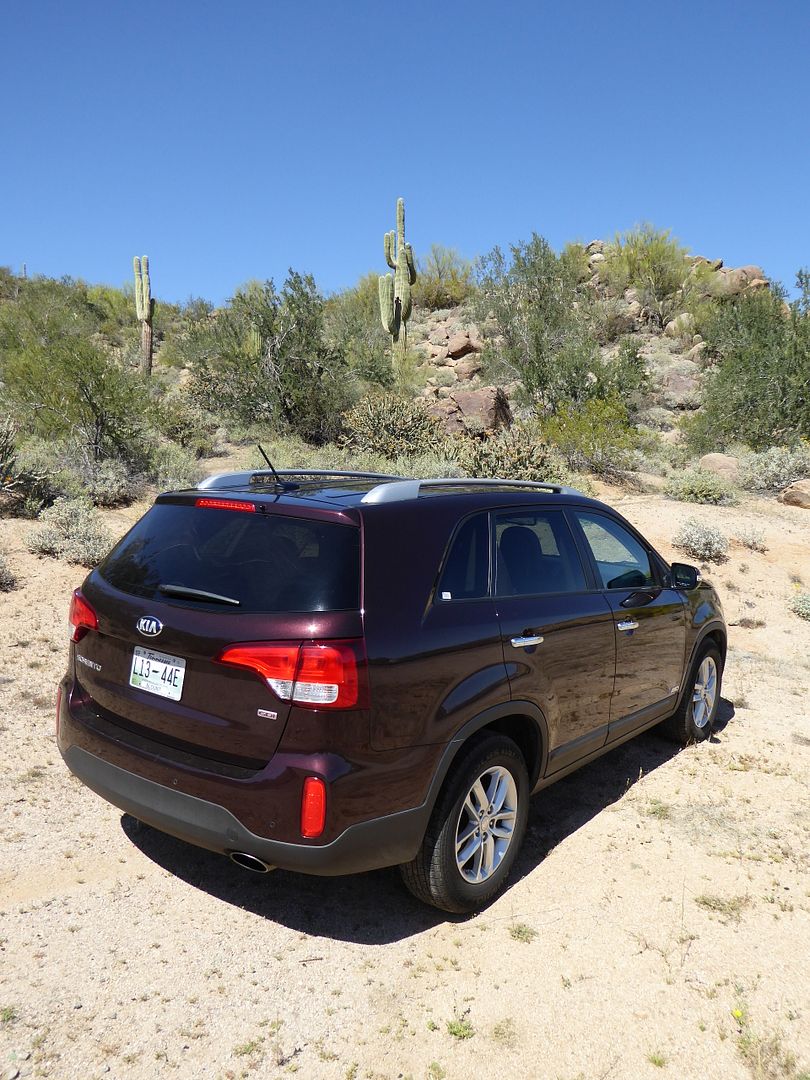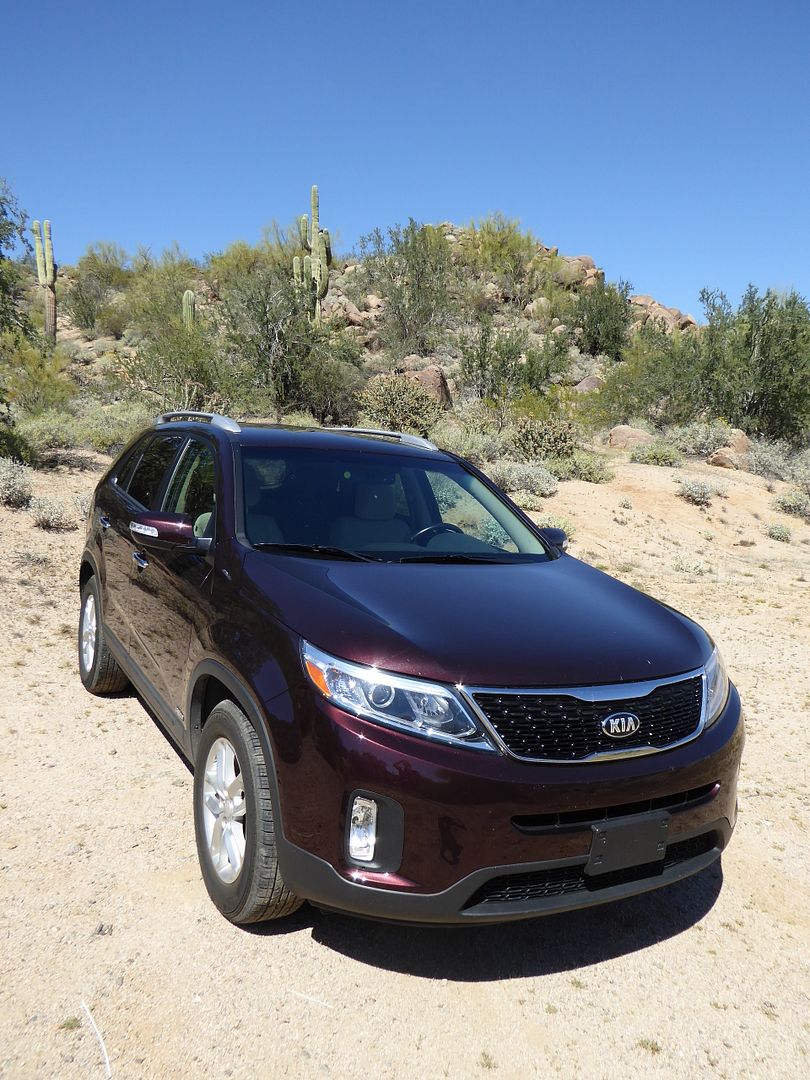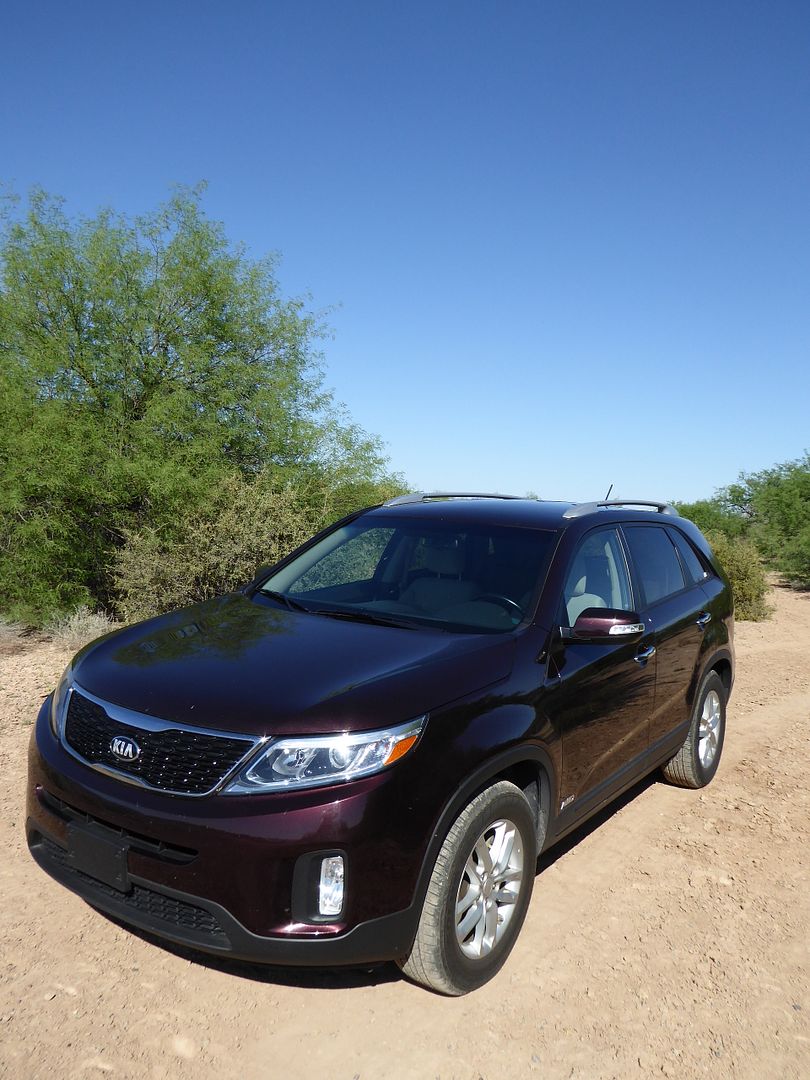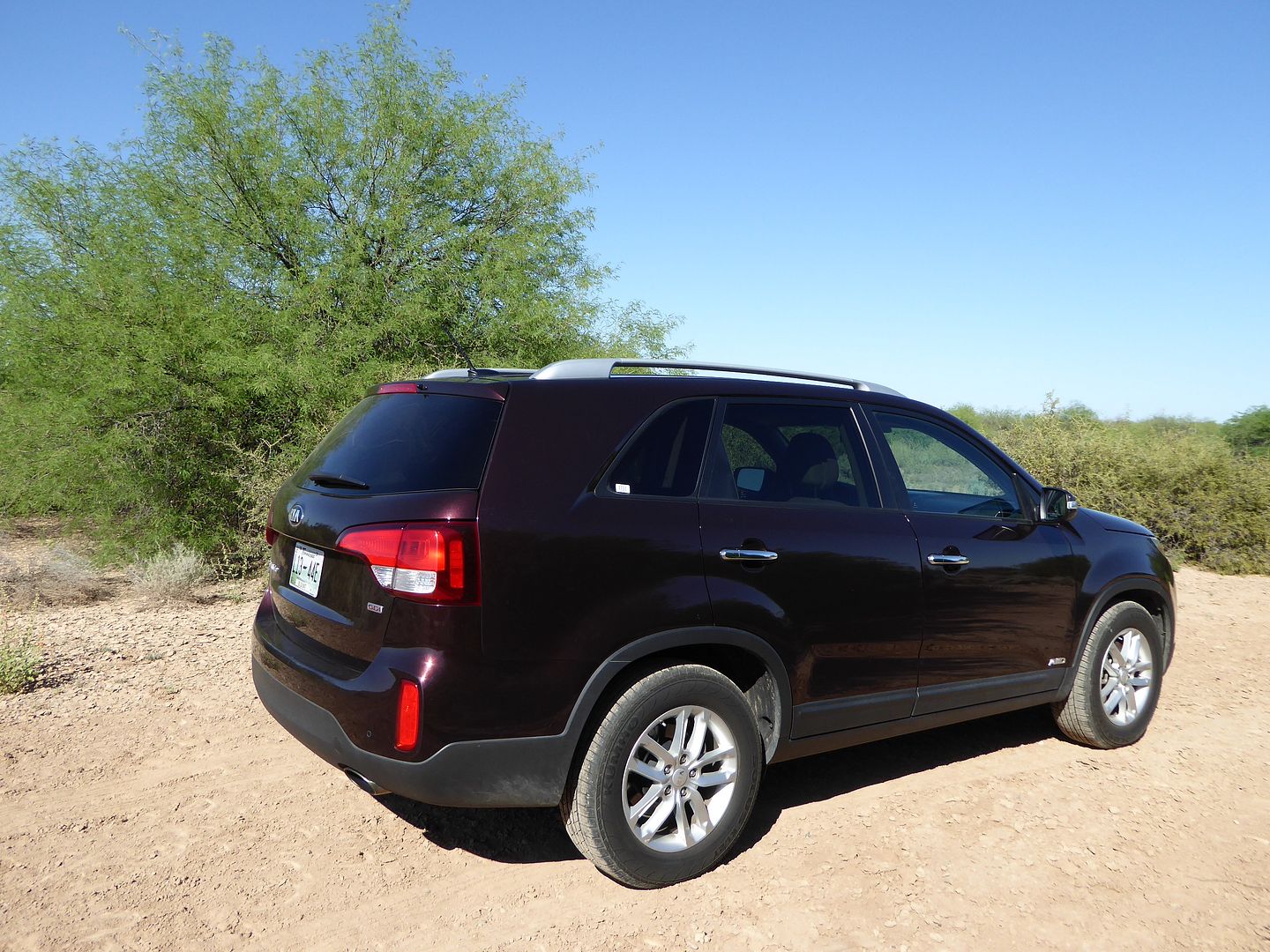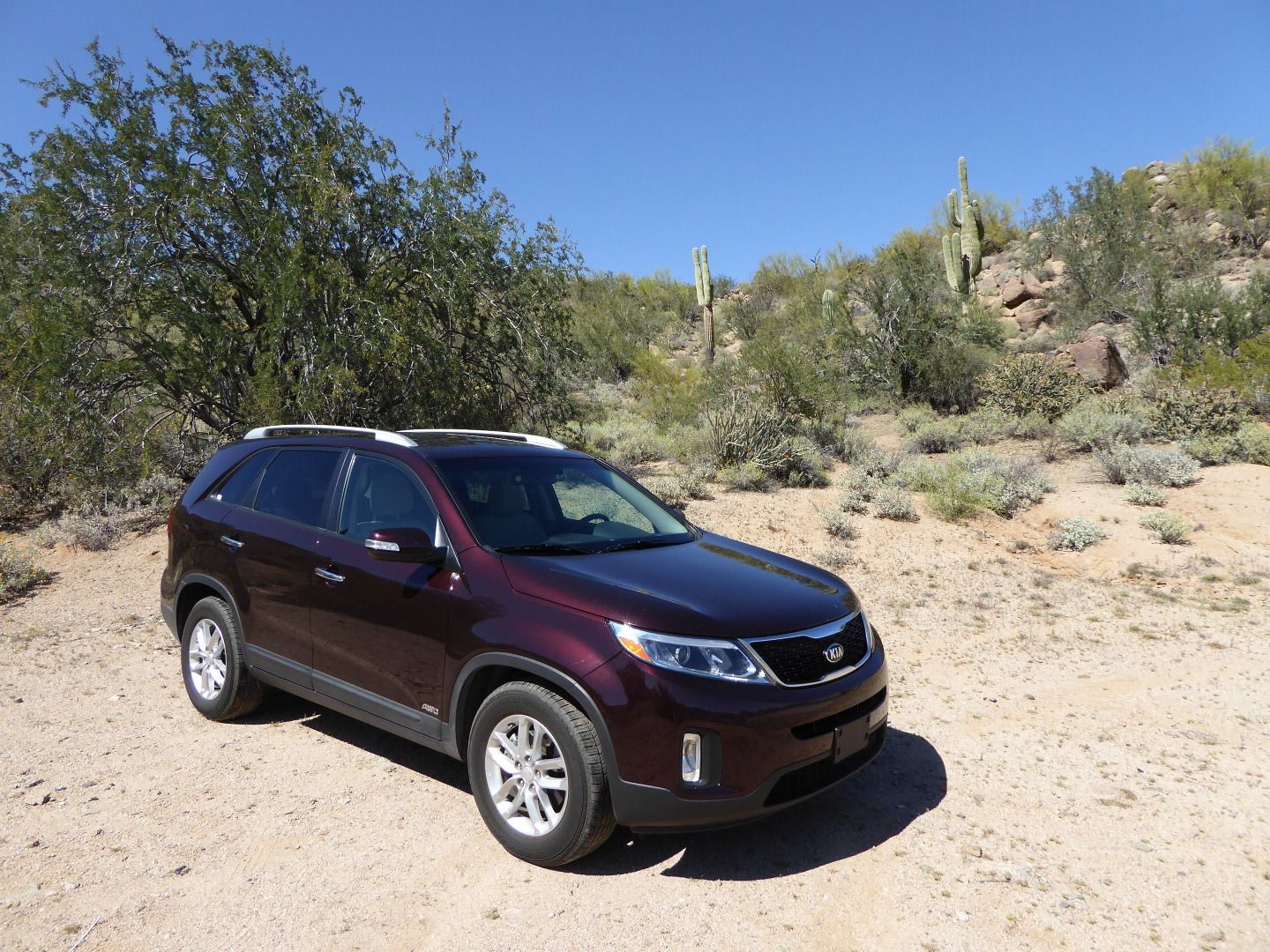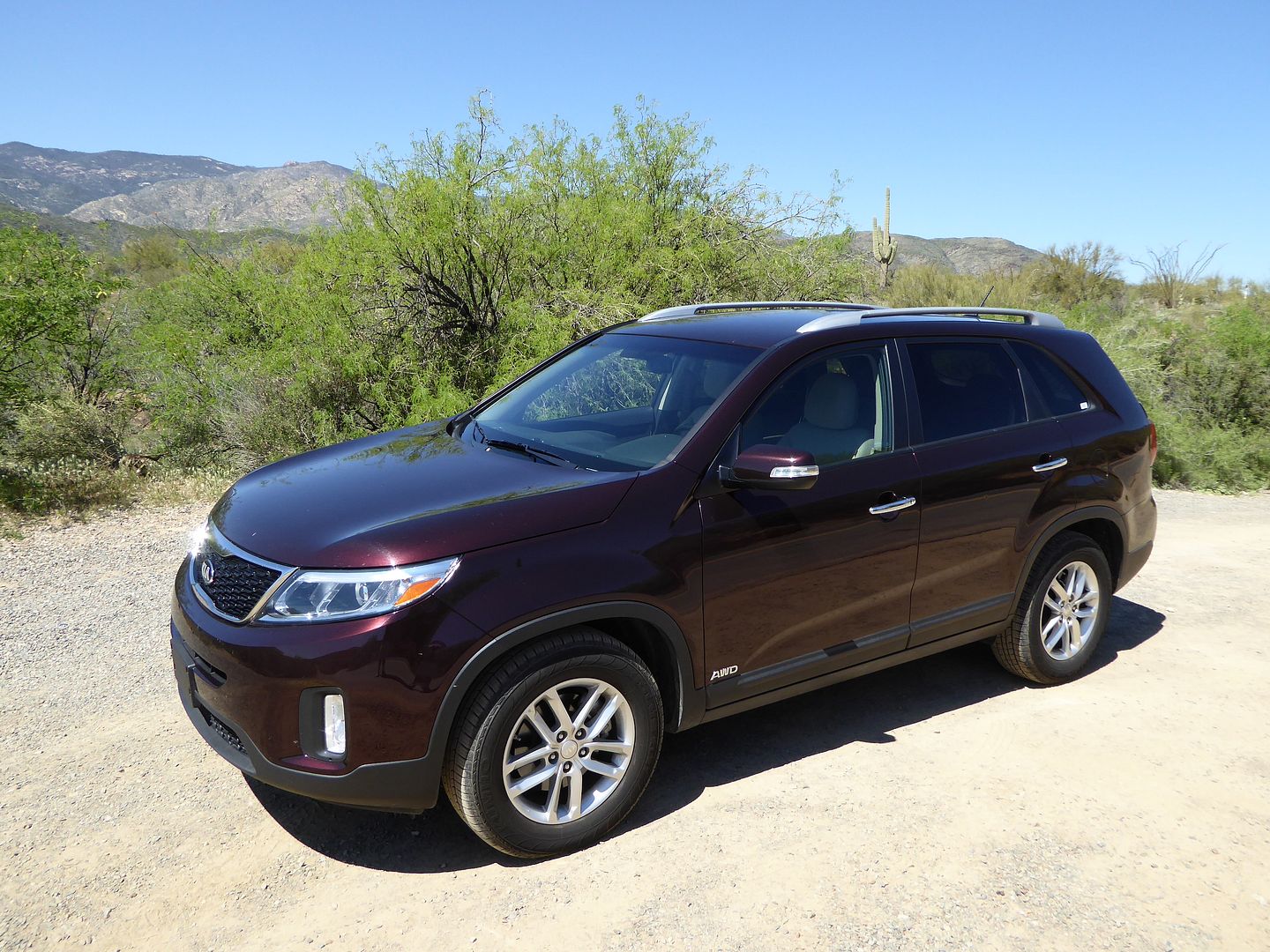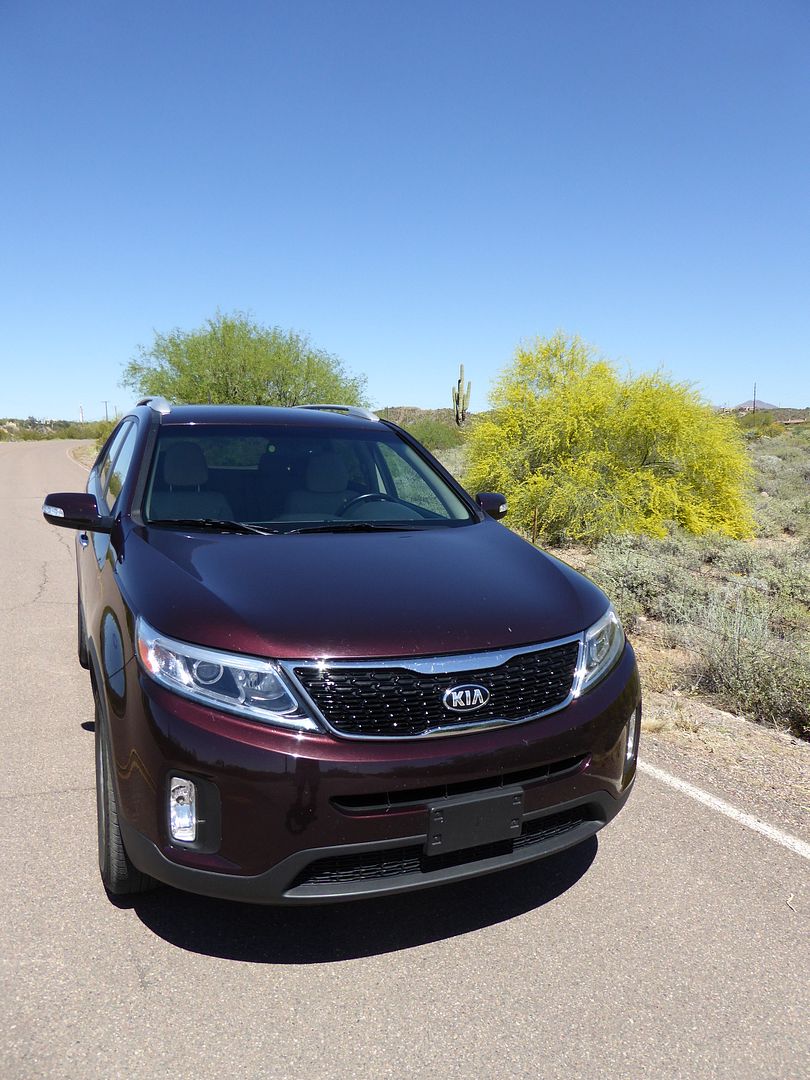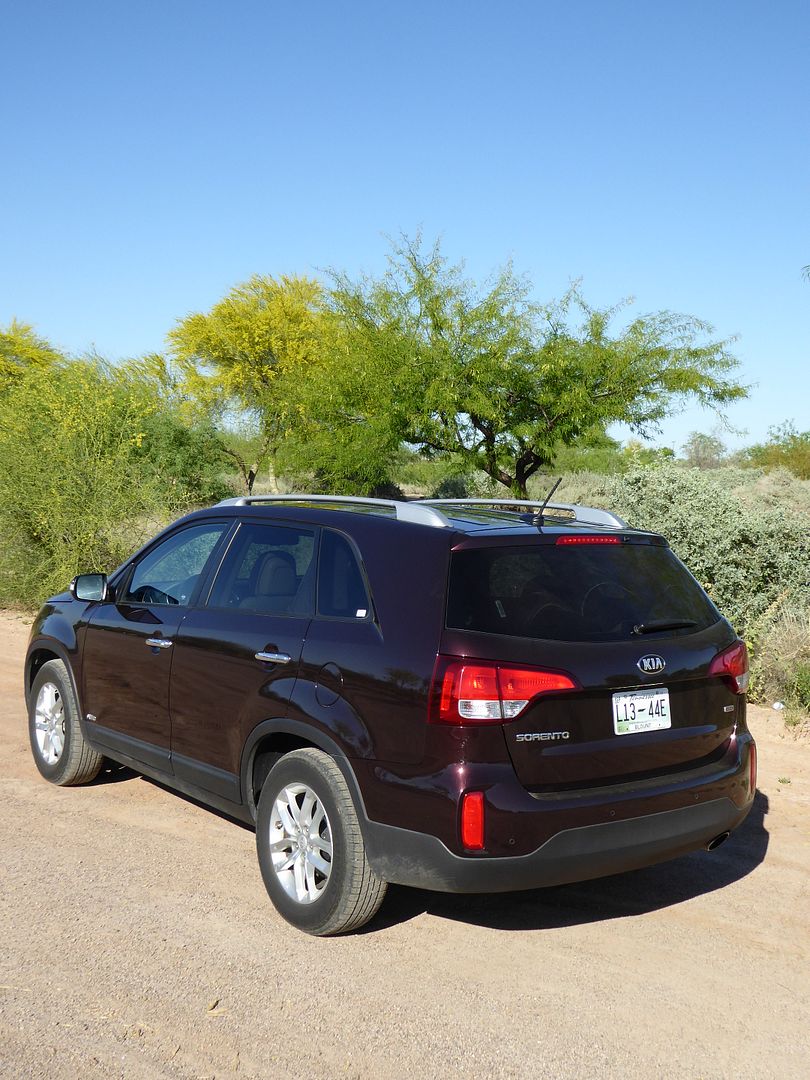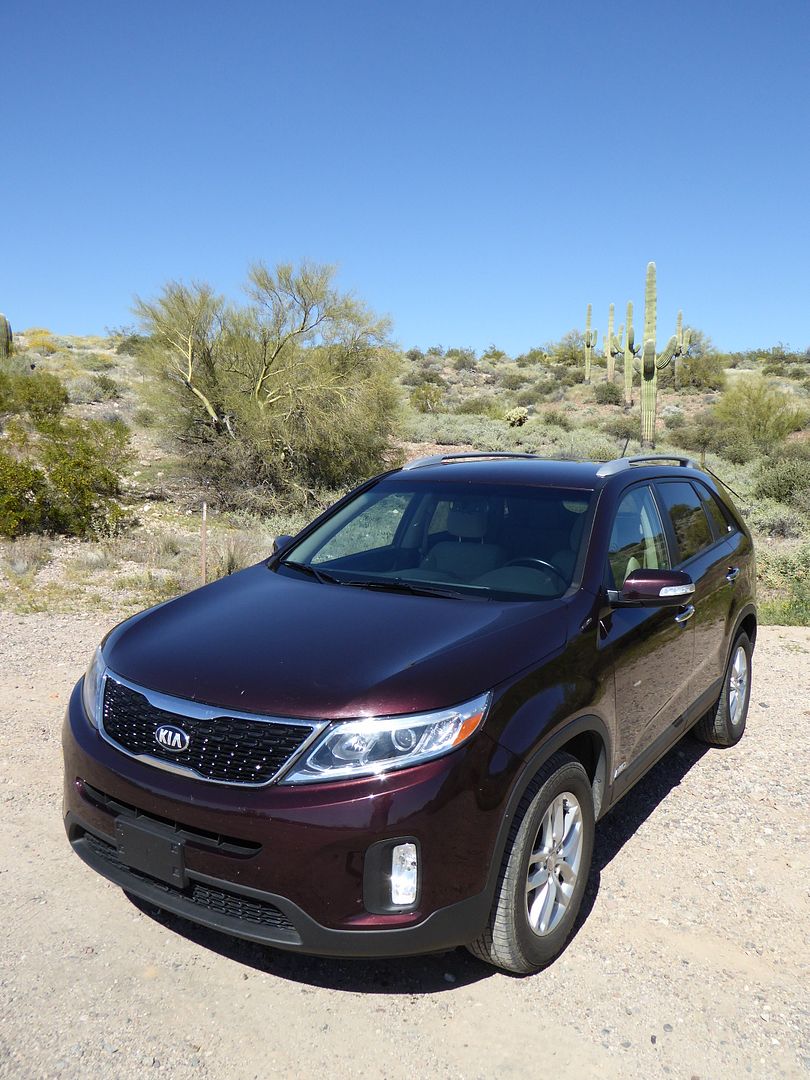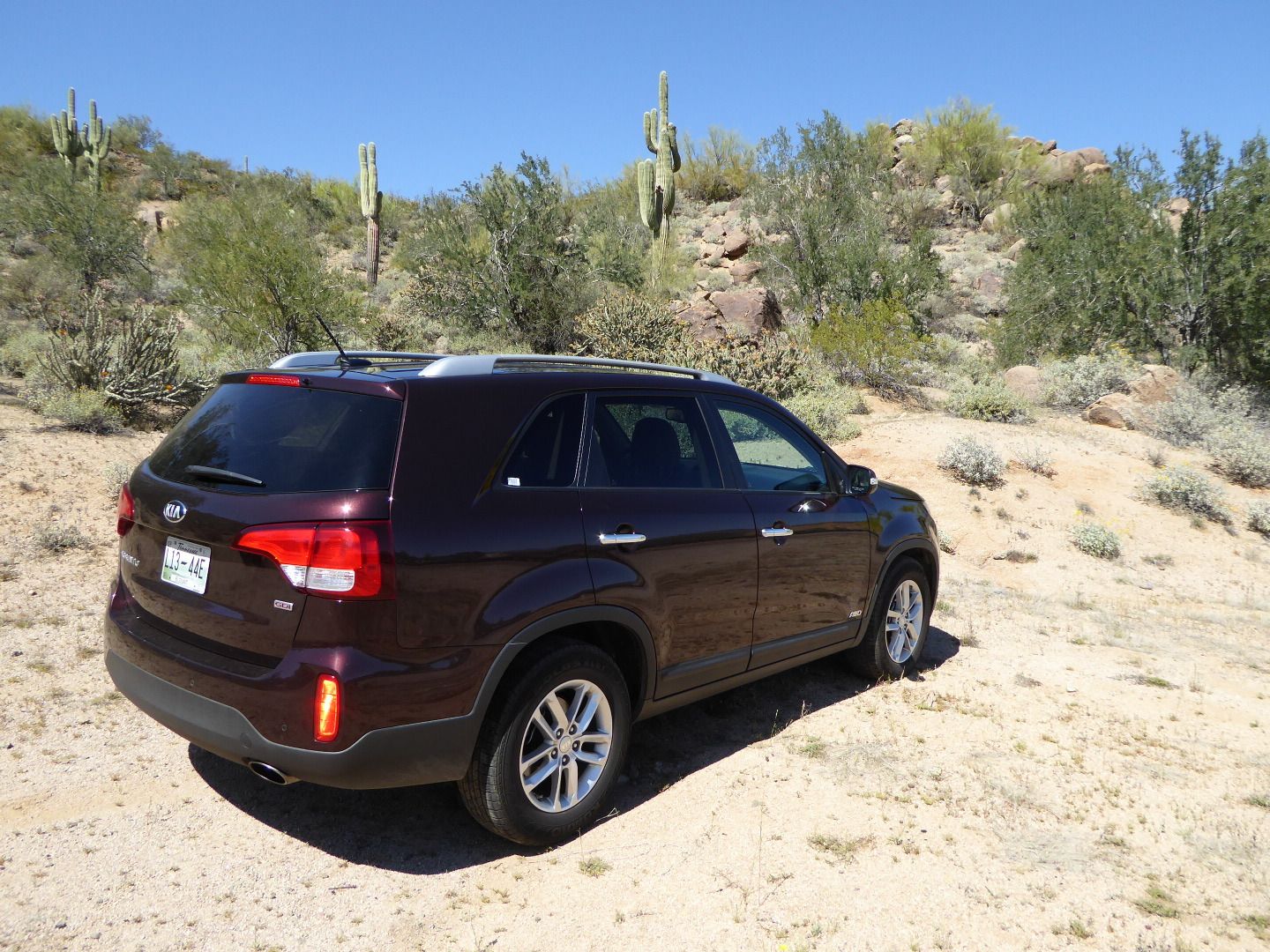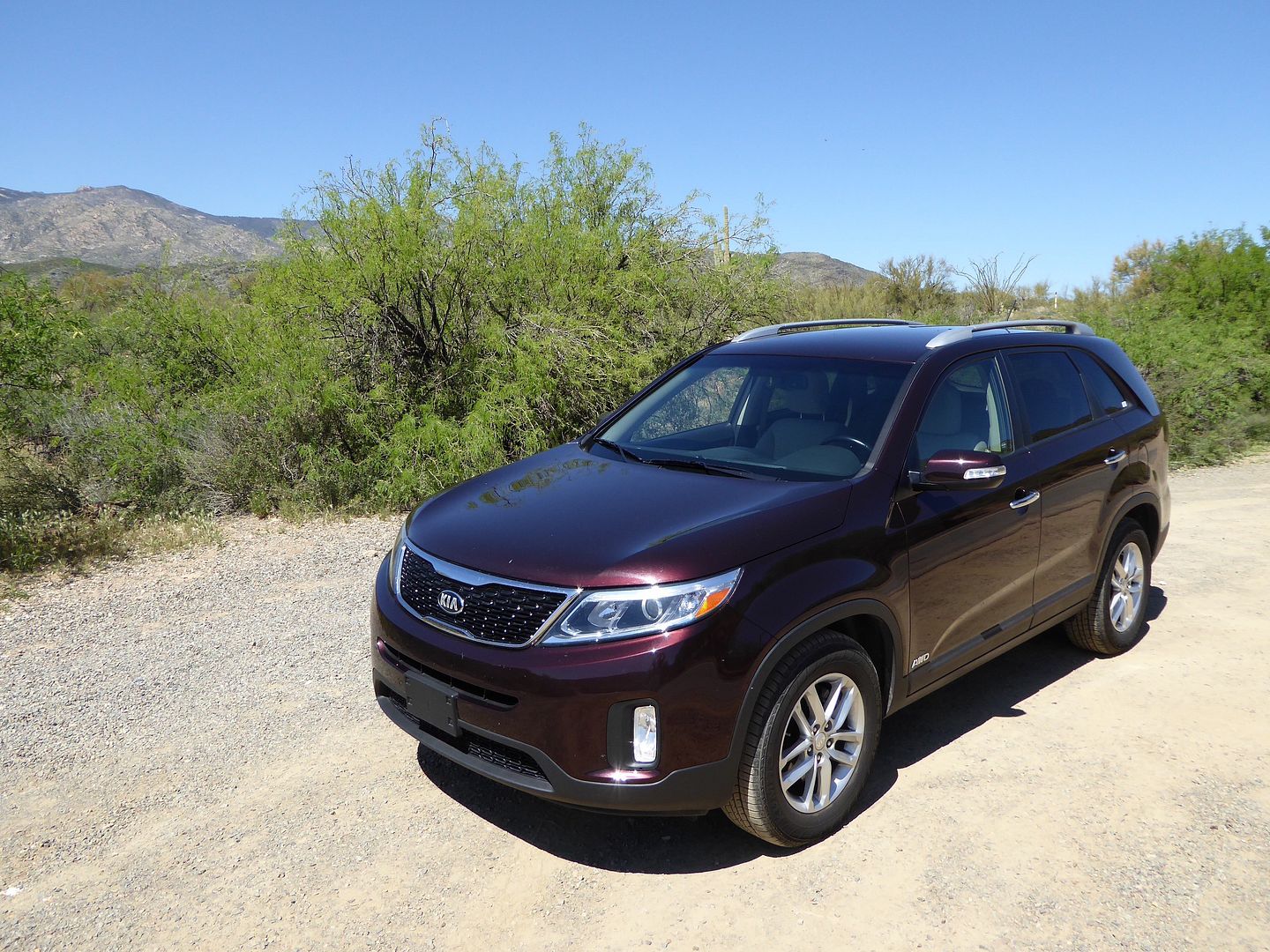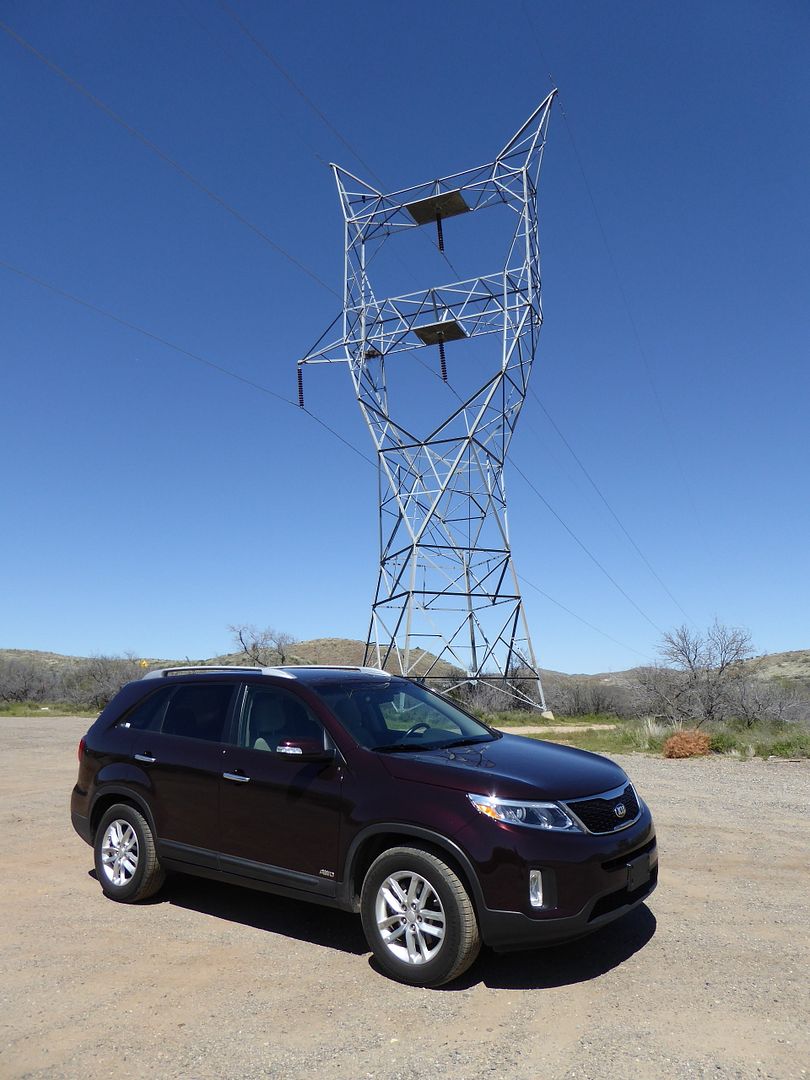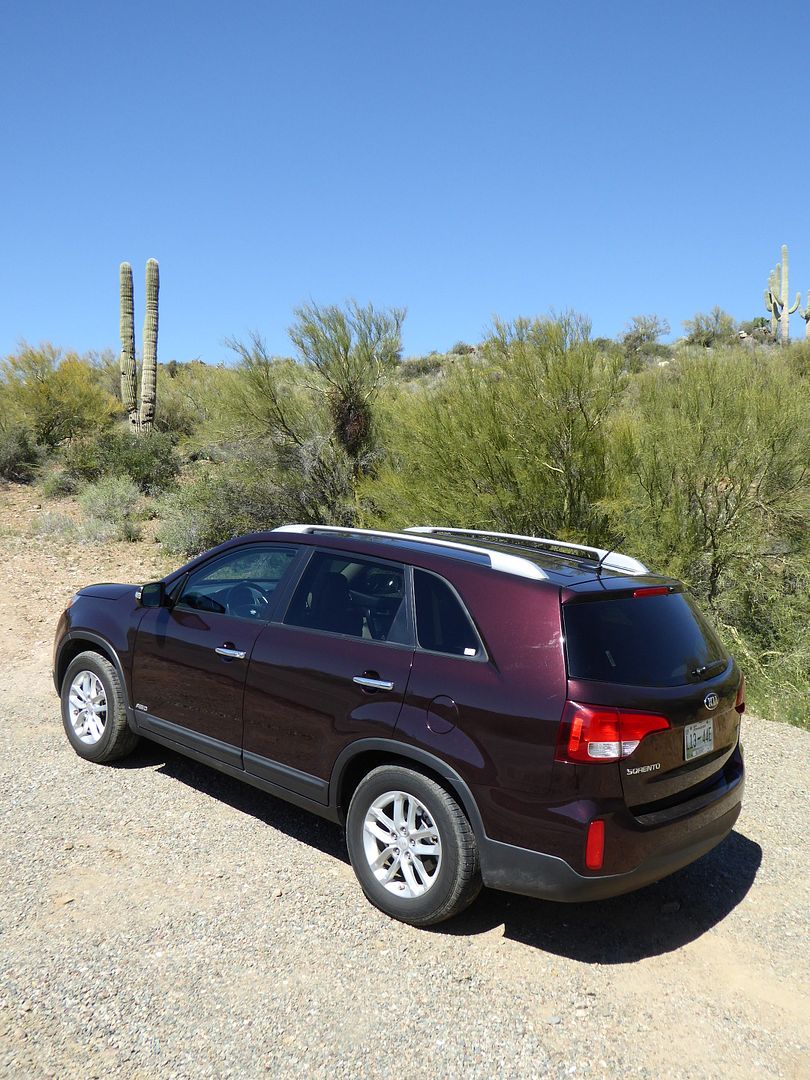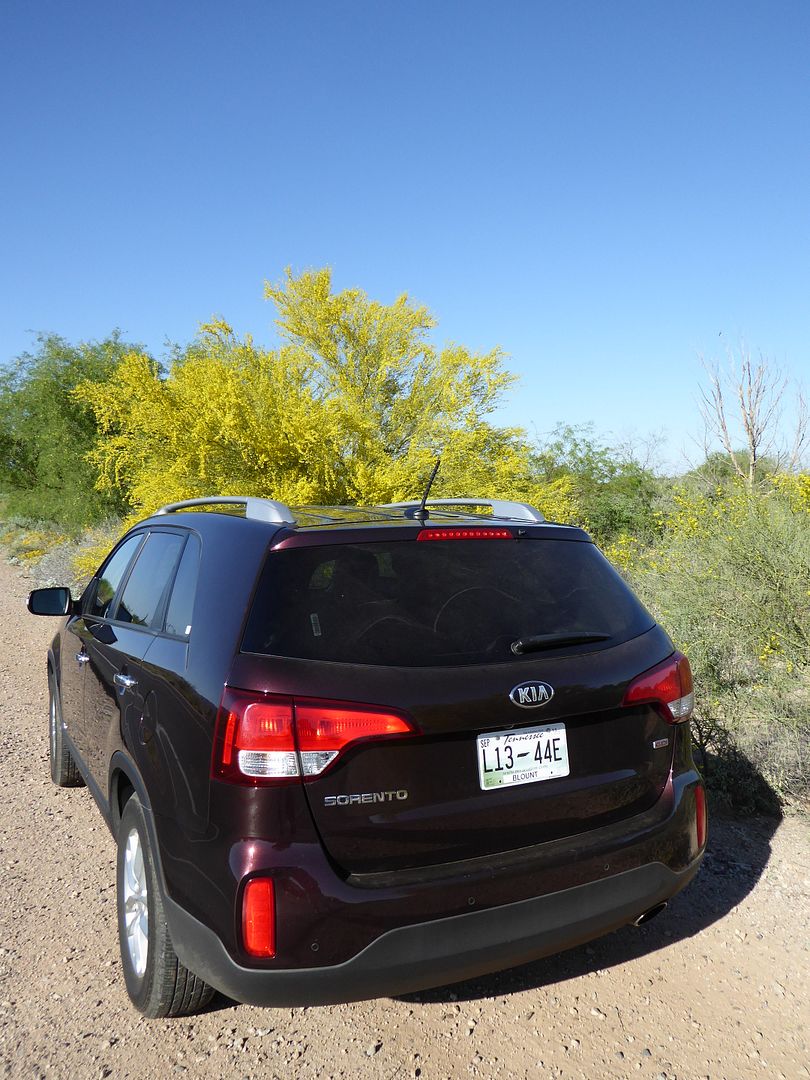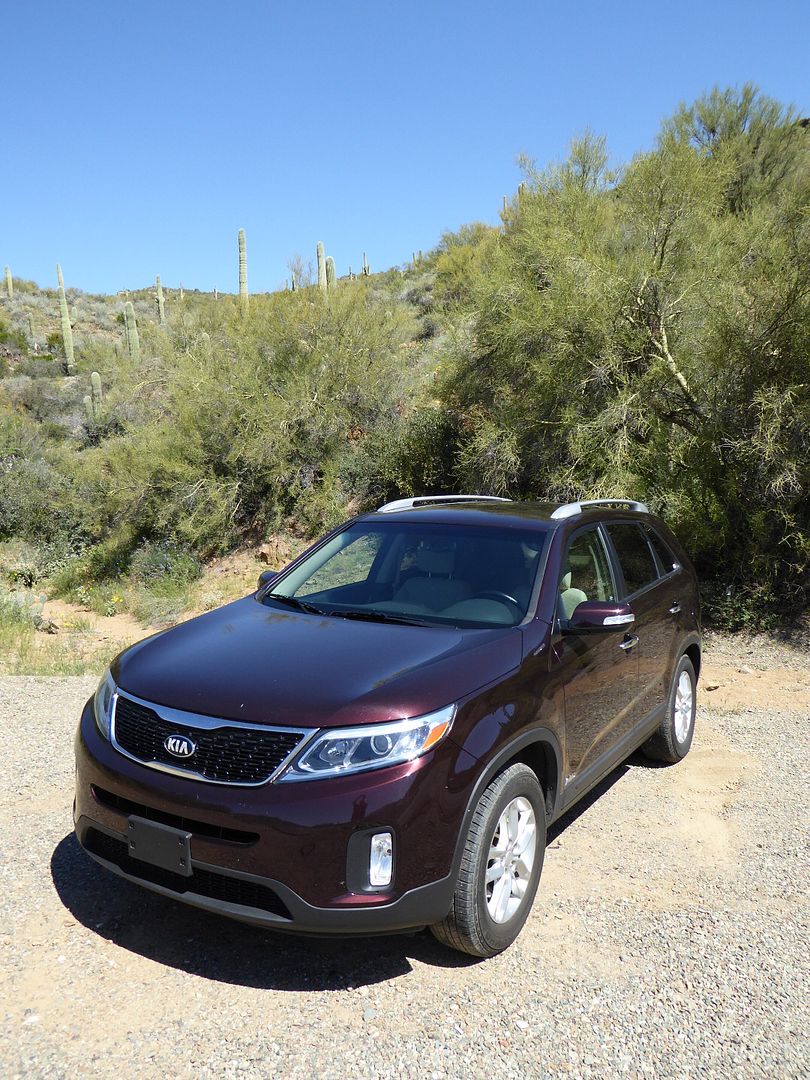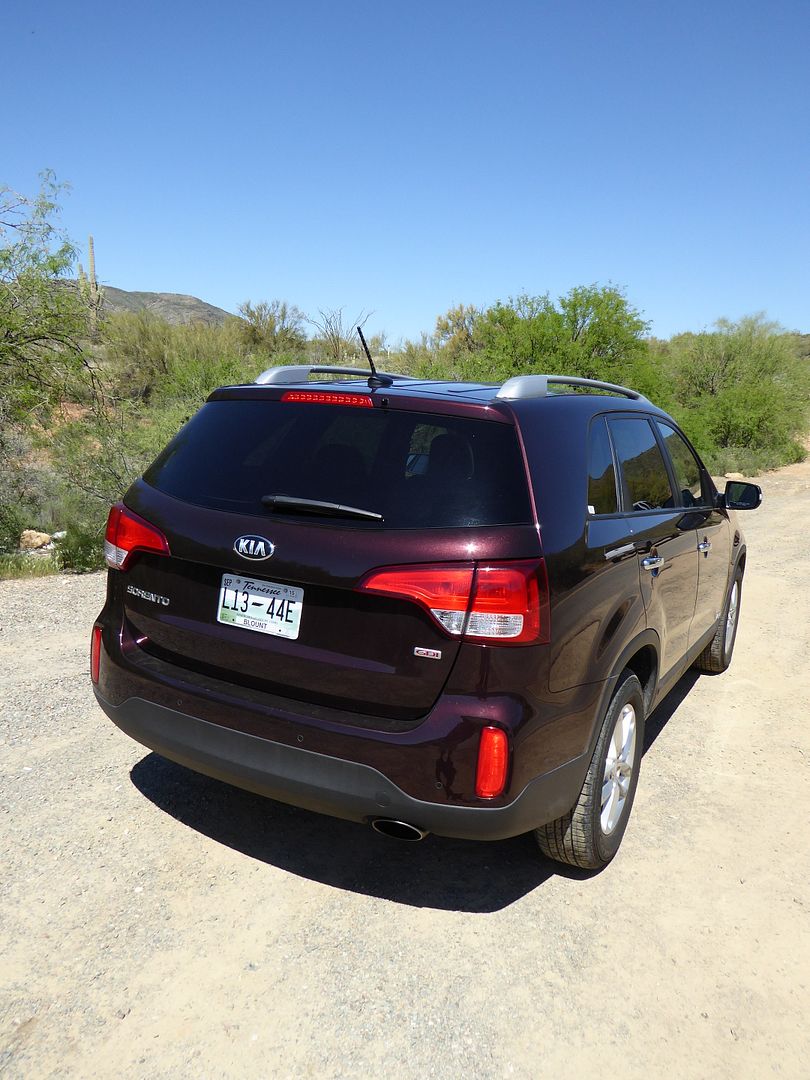 Wind your motoring memory back to 2000, and think specifically about the Korean brands that are now an established part of the motoring landscape. Hyundai had been trying to sell cars of their own design since the early 1980s, and had found moderate success with cars like the Pony and the Stellar, which appealed to those who had liked the value for money and reliability of Japanese brands, before they had all headed up market, and then there was Kia. They first arrived in the UK with the Pride, in 1991, which was little more than a rebadged version of the car we had been buying as the Mazda 121 for the four preceding years, and this was followed up by a couple of their own designs, the utterly forgettable Sephia saloon and the slightly odd Sportage, which was one of the first medium-sized SUVs. Under the skin, these cars and a number of other models which did not make Europe or America, used a lot of Ford and Mazda componentry, a consequence of an alliance which gave Kia access to their technology in return for providing Ford and Mazda with a cheap manufacturing capability. Every new car that came from Kia, and for that matter Hyundai, was a big improvement on what had been seen before, and even then, analysts were warning that it was not going to take long for the Korean brands to become globally significant. The first Kia that really had people sit up and take notice was an SUV, launched in 2002, and called Sorento. A traditional truck-based body-on-frame vehicle, it came initially with a 3.5 litre V6 engine, and the option of All Wheel Drive. Not only was it conspicuously good value for money, but it was actually a pretty decent machine, which continued to get better as Kia made a lot of improvements during the model's lifetime. Replacements for everything in the Kia range came thick and fast, as did additional products, with the trend of massive improvement evident in every single one of them. What really made the world sit up and take even more notice, though, was when Peter Schreyer, renowned Head of Design at Audi moved to Seoul to join Kia. His arrival upped the proverbial ante quite a few more notches, with the torrent of new models now being praised for being among the best looking in their class as well as being competent and excellent value for money. One by one, new cars with Schreyer's styling, including the characteristic "tiger nose" grille were released onto the market, with a second generation Sorento being premiered in 2009.  Unlike the first generation car, this one was not truck based, but a unibody sharing much with the Hyundai Santa Fe and Veracruz. With transverse engines and a choice of front or four wheel drive and inline 4 of V6 engines, the new Sorento weighed anything up to 475 pounds less than its predecessor. Competition in the medium-sized Crossover market was a lot tougher than it had been in 2002, but even so, many rated the Sorento as one of the best vehicles in its class, and when you combined that with still keen pricing and the longest warranties in the business, the ownership proposition was pretty compelling. Going on sale in 2010, you would have thought that the car would probably only receive a cosmetic freshening and some equipment upgrades at the mid point of a 4/5 year life, but Kia surprised everyone in late 2012 when they showed a car at the Los Angeles Auto Show which they said was pretty much all new. It did not look it, with just different light clusters and vertically stacked front foglight/DRLs to show that this was the latest version, but under the skin, much was changed, introducing the then new Santa Fe platform to the Sorento, as well as a lot of other engineering and equipment changes. I never managed to get hold of the first version of the second generation Sorento, but now, just as a completely new third generation model goes on sale, I found a smart Dark Cherry Metallic coloured 2014 model year car in the Hertz facility at Phoenix Sky Harbor which I was able to take out for a day.
Whilst European spec Sorento models all come with the 2.2 Common Rail Diesel engine, the American market ones which – from this generation, unlike the first models – are made in the US in Kia's West Point, Georgia factory have a choice of 4 or 6 cylinder petrol engines. If I was really in the know, the GDi badge on the tailgate of the test car should have told me what to expect under the bonnet, but I'll confess that it did not give me enough of a clue. I'd driven the Sorento from Hertz to the hotel, a distance of about 5 miles, which is not far, but is usually enough for some first impressions to form, and based on the smoothness of the car and its acceleration, I assumed that I had struck lucky and got one with the 290 bhp 3.3 litre V6. Imagine my surprise when I opened the bonnet and counted just four inlet pipes. So, this was not a V6 at all, but the 191 bhp 4 cylinder powerplant. At least I did not have to wonder whether I had an AWD version or not, as there was a large badge on the lower flank of the front doors and there was also a switch for the diff lock on the dashboard which would not be needed for the front driver. Of course, as a US rental, my Sorento had an automatic transmission, which means a 6 speed unit, with an added manual mode. Armed with this knowledge, I was even more impressed at just how quiet the Kia is at idle, and low speeds. Indeed, you really can't hear the engine at all. Accelerate hard, and that does all change, for whilst the unit is very smooth, it does get notably noisier once you go beyond 3000 rpm. And you probably will, as despite that massive weight reduction over the first generation model, this is still quite a large and heavy car, and 191 bhp is not, when all is said and done, that much to make it go quickly. I took the Sorento north of Phoenix, up the 17 Freeway towards Flagstaff, which climbs steadily for many miles, on gradients which reduce all lorries to a crawl, so even though I was only one-up, this was quite a good test for the car. It certainly did not struggle, well able to keep up the momentum I had built up on the flatter bits of the journey, but the noise level did increase significantly. I suspect it was this part of the journey which took its toll on the fuel consumption, too. The gauge seemed to plummet quite quickly after I left base, and it carried on doing so, so by the time I returned the Kia, it was showing just under a quarter full, having covered a total of 262 miles. I put in 11.18 gallons to refill it, which computes at 23.43 mpg US or 27.99 mpg Imperial, which is probably not that bad for a car of this size.
Whilst the Sorento is easy to manoeuvre, and really does not feel its bulk underway, you are reminded that this is a tall crossover vehicle when you come to the sort of flowing bends that sort out the good handling cars from those which need a little more care. No alarm was caused, but there was some body roll, and there was quite a bit of understeer on even some of the more gentle curves, with more turning of the wheel needed than you might expect. Changed from a hydraulic to an electric set up as part of the late 2012 changes, the steering itself was appropriately weighted and feelsome, scoring far more highly than many of the over-assisted set-ups you find in the Japanese models in this class. No problems to report as far as ride quality goes, this Kia making light work of the different surfaces – some smoother than others – of the test route, with a very agreeable level of comfort. The suspension was another thing that changed in late 2012, and by all accounts, the improvements introduced at that time made a big difference. The brakes occasioned no special comment in my test notes, operating smoothly, with only moderate pedal pressure. There is a foot operated parking brake pedal, to the left of the accelerator and footbrake. The slightly elevated seating position that you get in a Crossover, combined with a generous glass area and a good field of view from the door mirrors meant that seeing what was going on around you was easy, and with a reversing camera to help, parking the Sorento was a doddle.
Schreyer's influence at Kia has not been confined to the external styling. He has brought many of the ideas and touches to the insides of the vehicles that whilst they do not quite elevate a Kia to the quality feel and ambience of the products of his former employer, do get a lot of the way there. On the test car, the upper part of the dashboard and door casings were black, in nice soft touch plastics, and these were separated from oatmeal coloured lower parts by the use of thick wood inlays. The shade of wood was very dark, so, although I am sure it was not actually real wood (it rarely is in anything that does not have at least a six figure price tag these days), it looked good. The steering wheel was leather wrapped and was nice to look at and to hold. The instrument and control layout is relatively simple and certainly neat. Under a curved cowl, there is a central speedo, which is arranged in a semi-circular arc with the diameter at the bottom, and then to the left is the rev counter and to the right a stacked pair of smaller dials for water temperature and fuel level. Beneath the speedo is a digital display area for the odometer and trip computer functions, which you cycle through using a button on the lower right part of the steering wheel boss. All the dials are crisply marked and easy to read. The centre of the dash has at its uppermost part a thin display area which contains the digital clock. Below this is the Infotainment unit, which has an 8″ LCD colour screen, used among other things for projecting images from the rear-view  camera, and there are buttons on either side of this for the AM/FM/XM radio, and one marked eAssist, which appeared to be a sort of vehicle support system. The whole unit is branded UVO powered by Microsoft. Beneath it are a line of buttons associated with the climate control system, and below this are three rotary dials for fan speed, temperature and to specify where you want the air to be directed. Lights and indicators function off the left hand column stalk, and wipers from the right. Cruise control and audio repeater buttons are on the steering wheel boss. The diff lock for the AWD is a switch on the left of the dash. It is all very neat, simple and easy to use, and everything feels like a decent quality part.
Seat adjustment on the test car was all manual, with a bar under the seat for fore/aft and two ratchet style levers on the side of the seat for backrest rake and seat height. The column had a telescope in/out adjustment as well as up/down, so it was easy to get comfortable in the cloth trimmed seats. Although this is a taller vehicle than your average saloon car, you did not really feel it when getting in and out. I was quite surprised to find that Hertz categorise the Sorento as a "Small SUV", putting it in the same group as cars such as the Toyota RAV4, Ford Escape, Mazda CX5, VW Tiguan, the Buick Encore, as well as Kia's own Sportage. It is noticeably bigger and roomier than all of those, and nowhere is that more obvious than when you look at the rear seats. There is a generous amount of space here, with foot and legroom plentiful even if you set the front seats well back (which of course I don't!), and ample shoulder room and head room.  The floor is almost flat, and the centre console does not come back far enough to reduce the amount of legroom available. The angle of the rear seat backrest can be adjusted through a small arc. There is a pull down centre armrest, which has a pair of cupholders which can be extended from the front of the unit. There are air vents mounted in the door pillars for the rear seat passengers. The boot is a good size, too, with additional space available under the floor, which you can access by lifting the two separate floor covers. More space can be created by folding the asymmetrically split rear seat backrests. These drop down onto the seat cushions and create a flat and long load area. Inside the cabin, oddment space is catered for with a reasonable sized glove box, bins on all four doors, a cubby under the central armrest and a small area in front of the gearlever. There are map pockets on the back of the front seats.
US customers can choose between 4 trim levels for a Sorento: LX, EX, SX and SX-Limited. Just as I was surprised to find that I had a 4 cylinder model, I was also surprised with some of the features I found in my car, and subsequent research revealed that I did not have the expected rental spec bottom of the range LX, but the nicer EX. Features that come with the trim include heated front seats, a leather wrapped steering wheel, the rear-view camera, side window blinds, dual zone climate control,  rear park assist with sensors, the UVO Infotainment system with an upgraded audio system with a hard disk drive. LX models are not that sparsely trimmed either, with the equipment list including an alarm, anti-theft system, cruise control, auto sensing headlights, heated mirrors, an AM/FM Audio Unit with XM Satellite Radio, CD player, MP3, AUX and Bluetooth connectivity. LX and EX models can be specified with either the 4 cylinder or the V6 engine, and Front or All Wheel Drive. The SX trim is only available with the V6 engine, but again you can choose FWD or AWD. SX adds a tilt/slide electrically operated glass sunroof, power operated tailgate, remote boot release, universal garage door opener, driver's seat and mirror memory, an upgraded audio system, rear climate control, navigation, cooled driver's seat, and power adjustable front seats. An even more upscale SX-Limited model adds Nappa Leather trim as standard, as well as including a choice of Ebony Black, Snow White Pearl and Titanium Silver body colours, self-levelling Xenon HID head lights, 19″ chromed alloy wheels, red painted brake calipers, a wood-trimmed, heated steering wheel, heated rear seats and  exclusive soft-touch head liner and pillar accents. A third seating row is available as an option, not something offered in many cars of this size. It was not featured in the test car, and needless to say, you can be sure that the extra seats would really only be suitable for children and would deprive you of most of the luggage space.
I liked the Sorento. I will admit that I've had a soft spot for Kia products ever since an early Optima impressed me, back in 2002. Even before Schreyer got to work, most of them looked good, in a neat and unfussy way (in contrast to sister company Hyundai's edgier styling which you may or may not prefer) and now most of them are, in my opinion, among the best looking cars in their class. For the last few years, they have all proved good to drive as well, I will repeat what I have said in the conclusion of many other test reports of the marque's cars, they should feature on many a buyer's short list at least to go and have a look. That's certainly true for the Sorento, even though it is never going to win prizes for excitement, but then nor are any of its rivals, as that is not what large family-sized SUVs are all about. But if you want a good looking car, that is nicely finished, drives well, and is very spacious, then the Sorento makes the cut. And if you are looking to rent an SUV in the US, as long as Hertz categorise it as a Small SUV rather than with similarly sized cars such as the Equinox/Terrain duo, the Ford Edge and even the closely related Santa Fe, then it should definitely be your pick of the rental cars. Given Kia's continued and rapid rate of improvement, I'm guessing that the newly released third generation model is going to be a real Class Star. Let's hope I don't have too long to wait before I find out for myself.