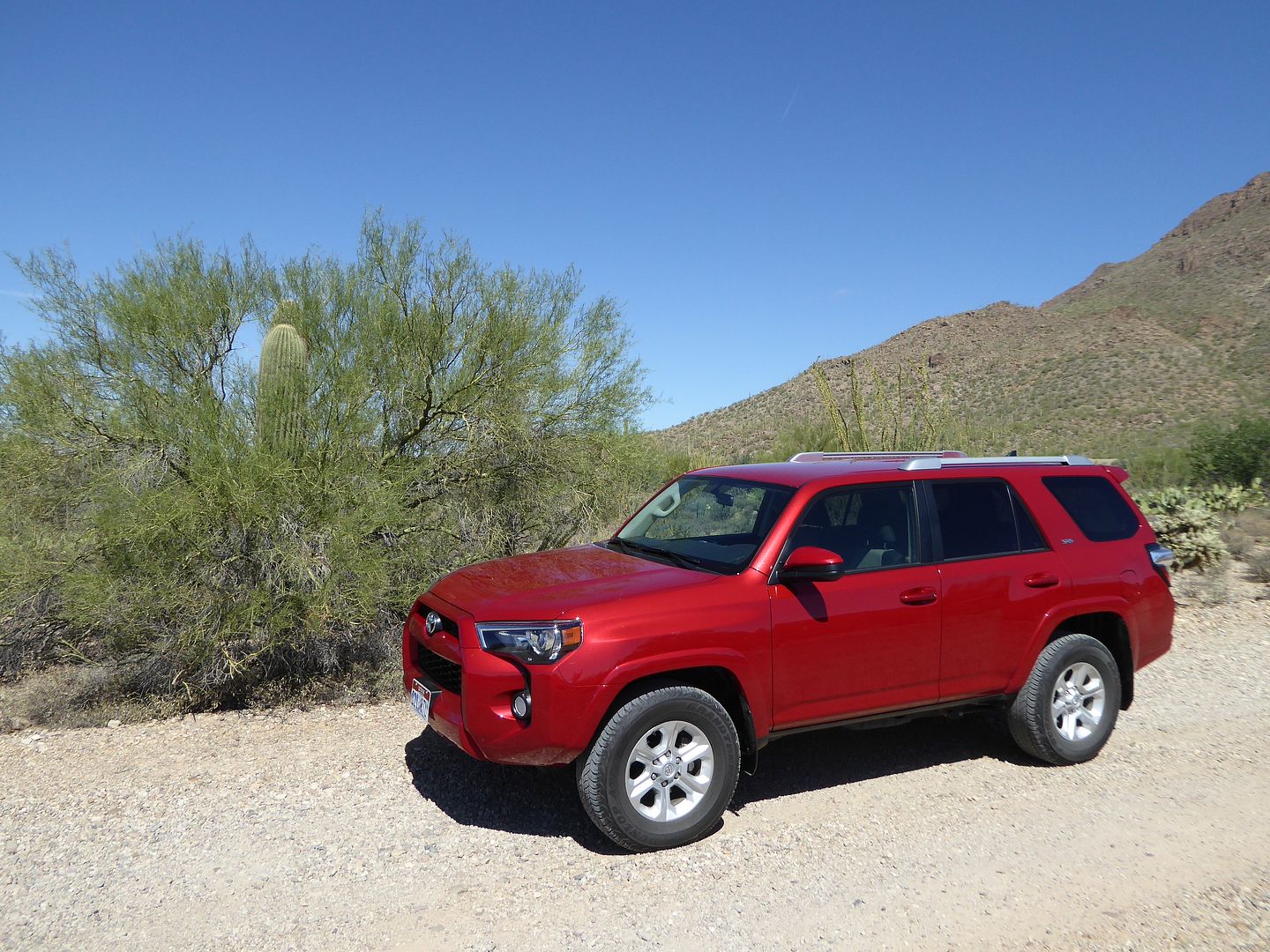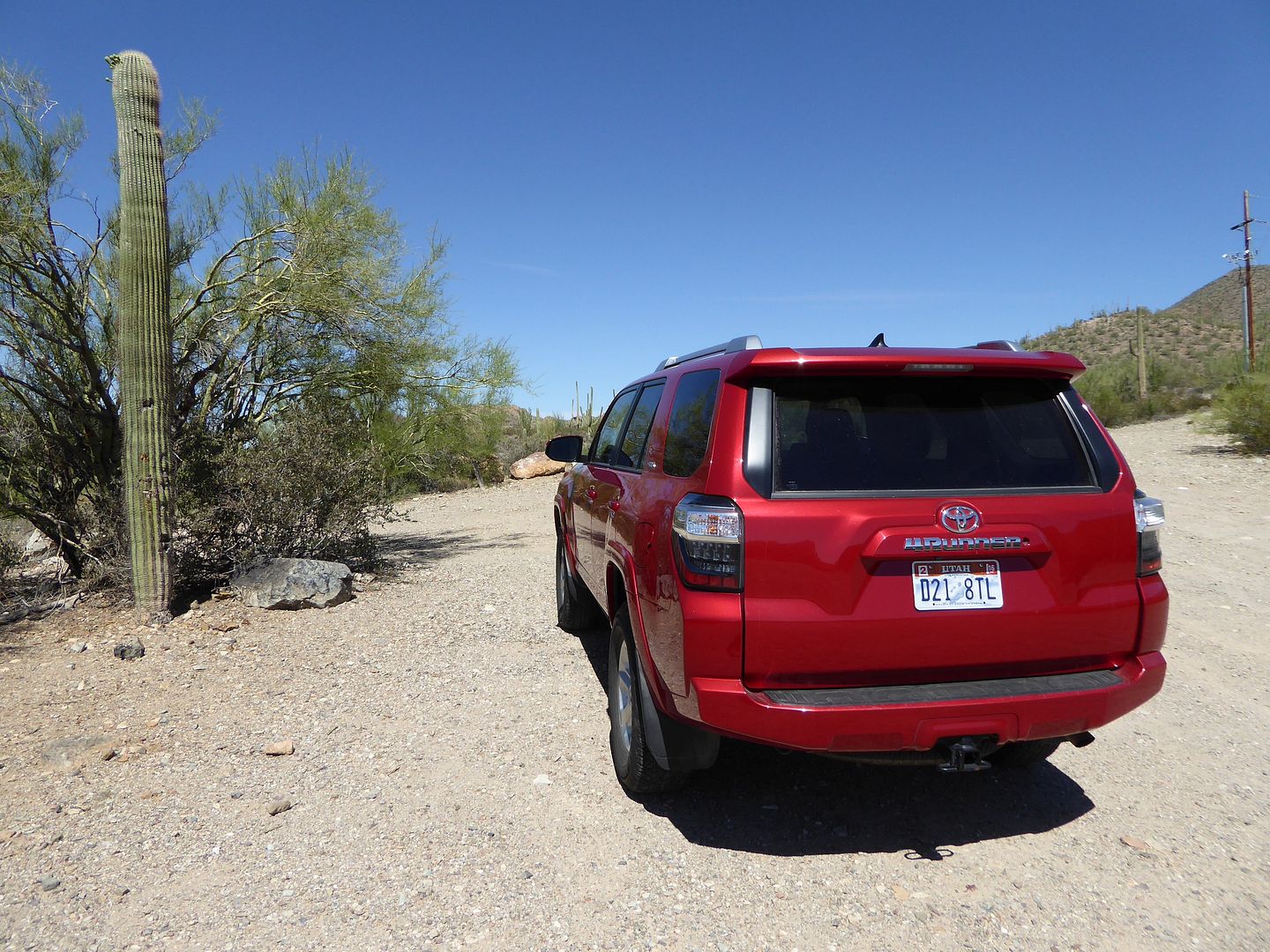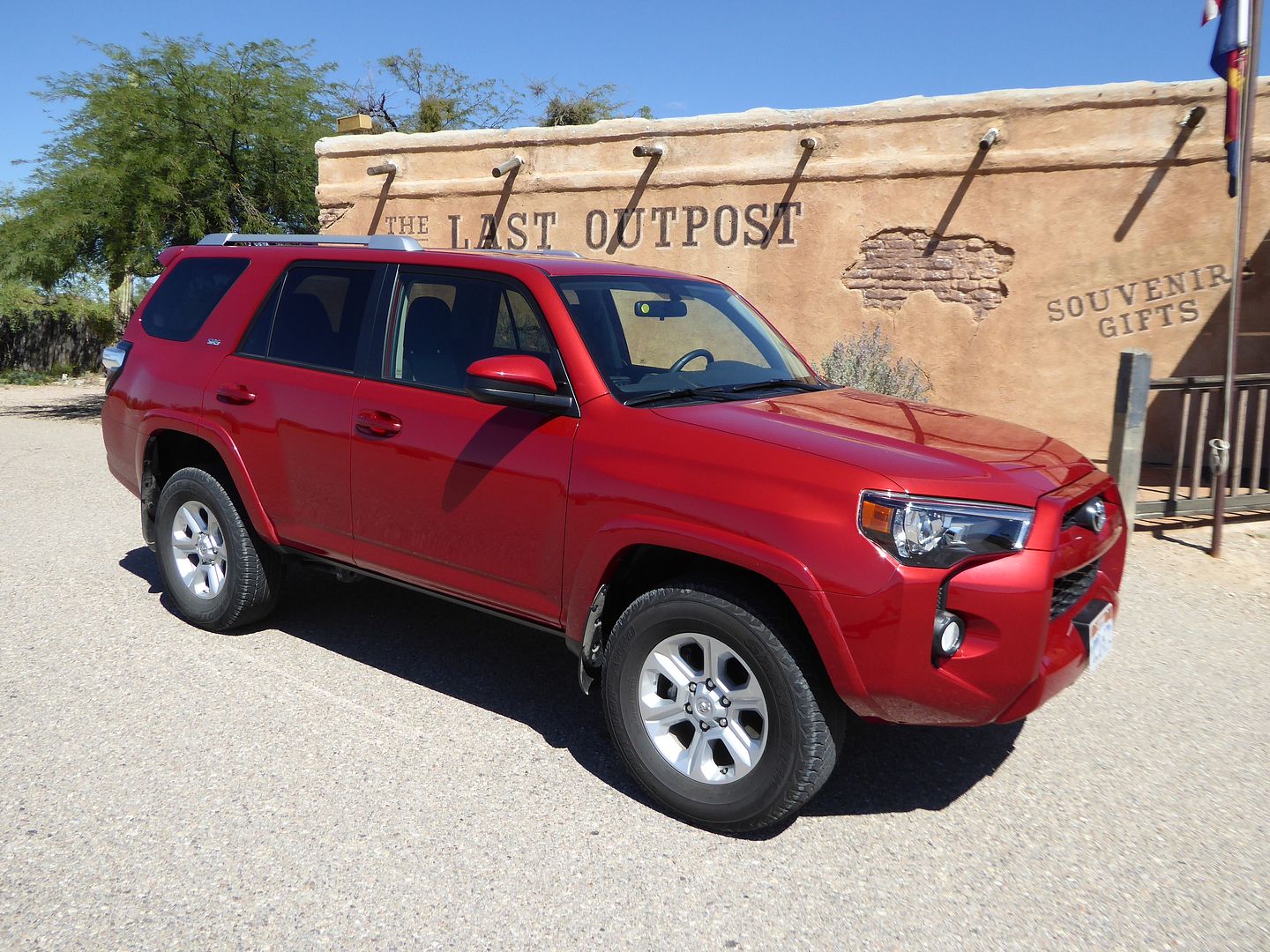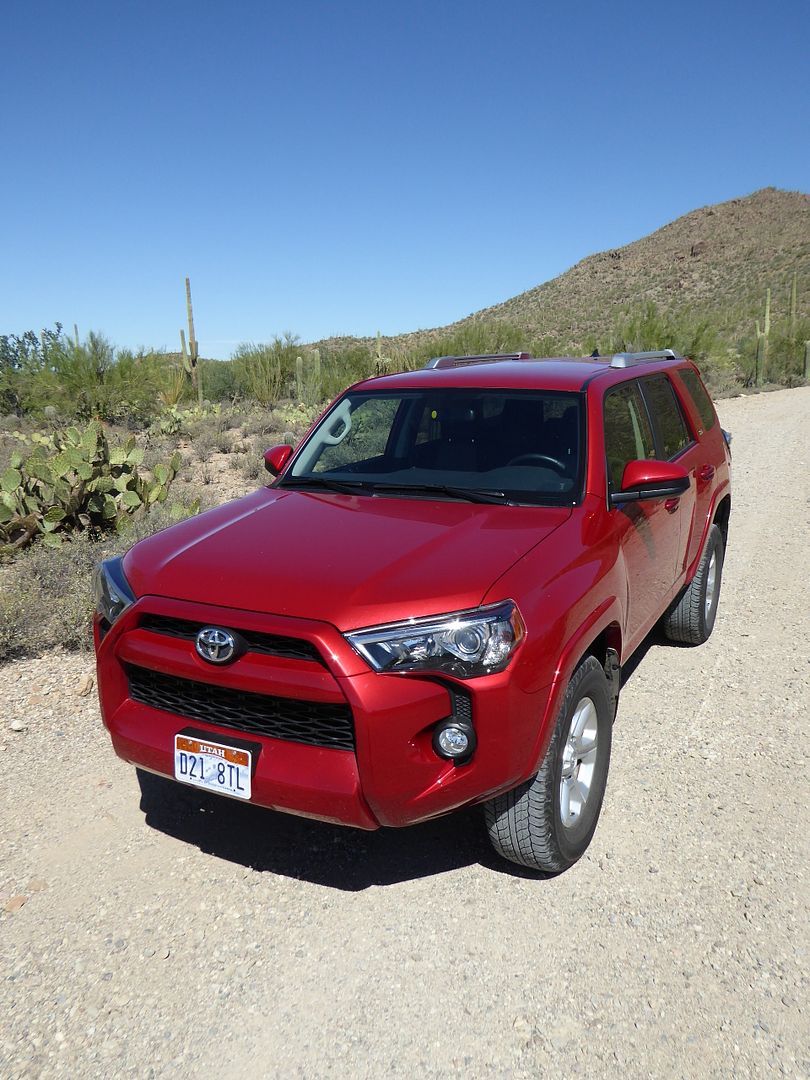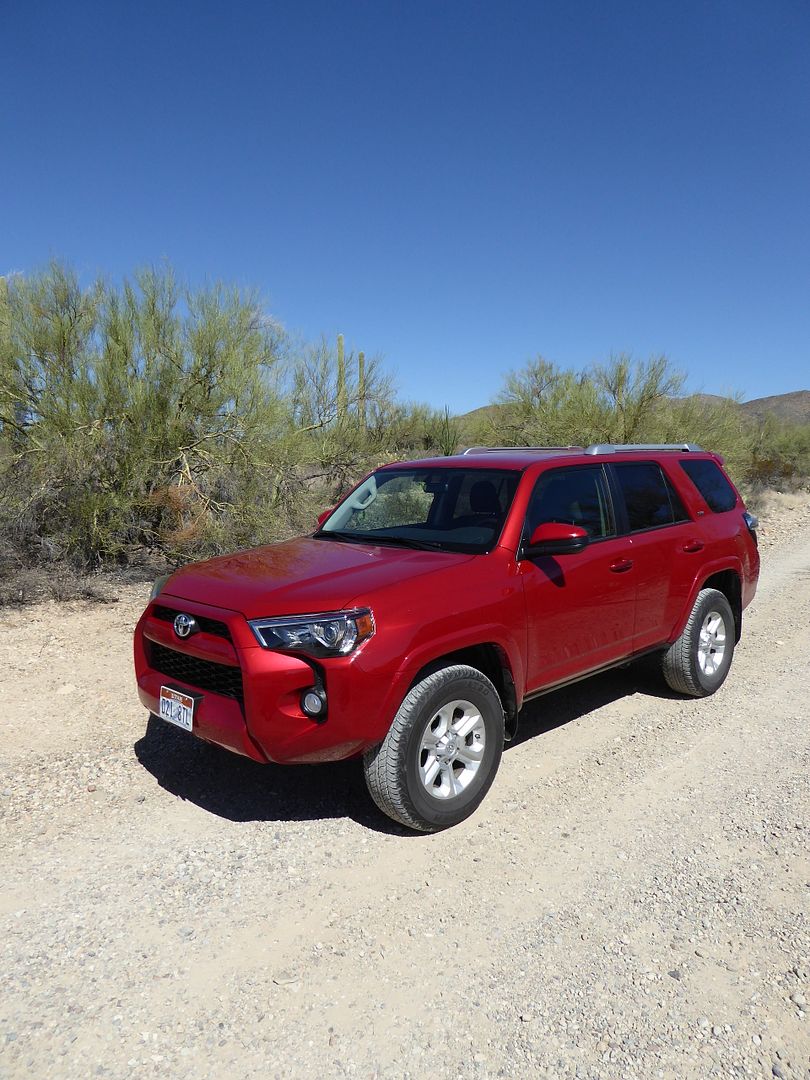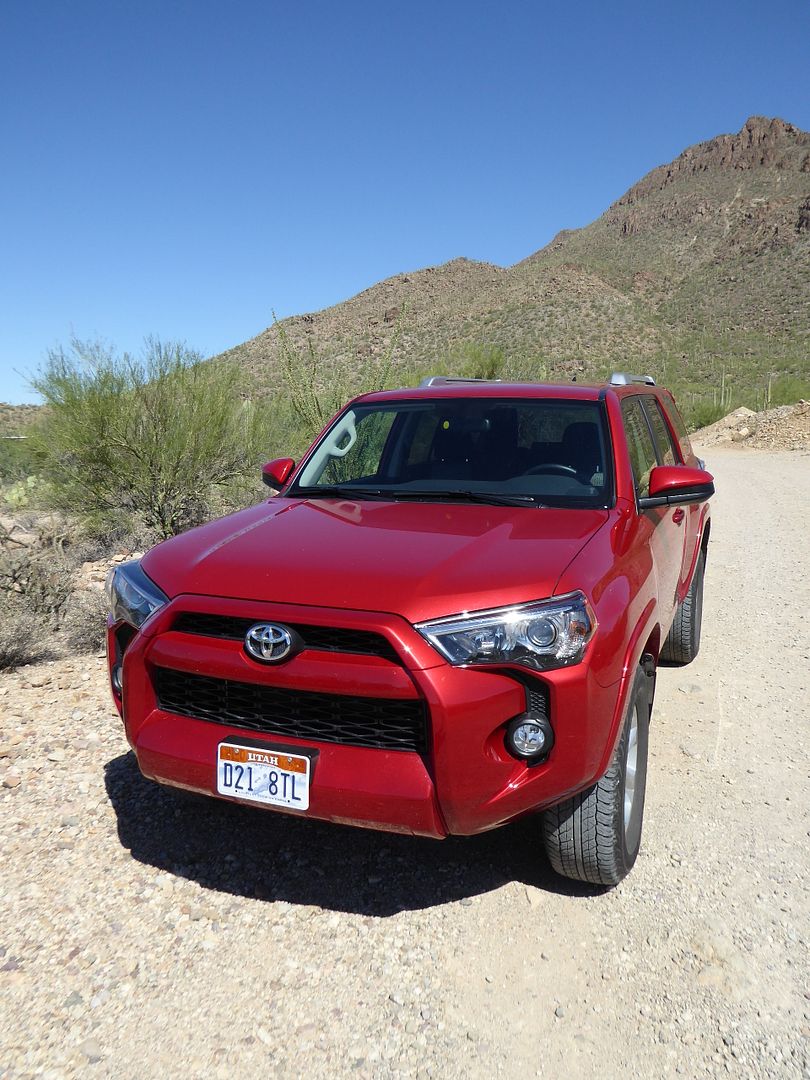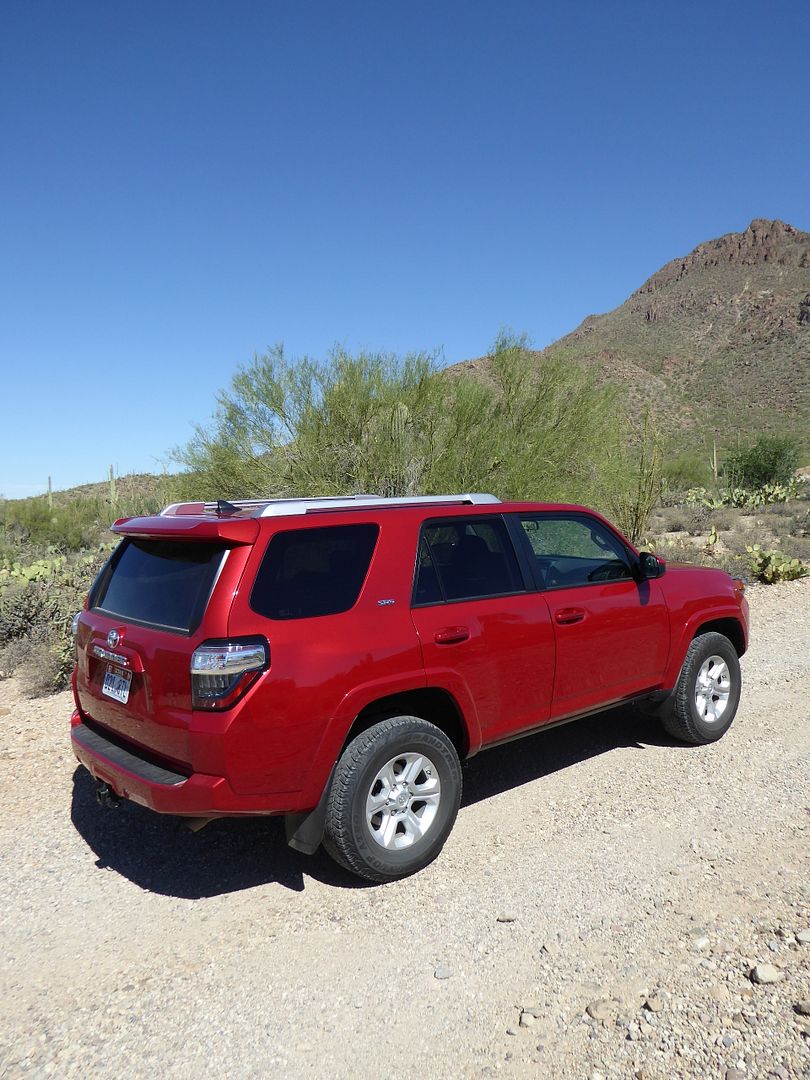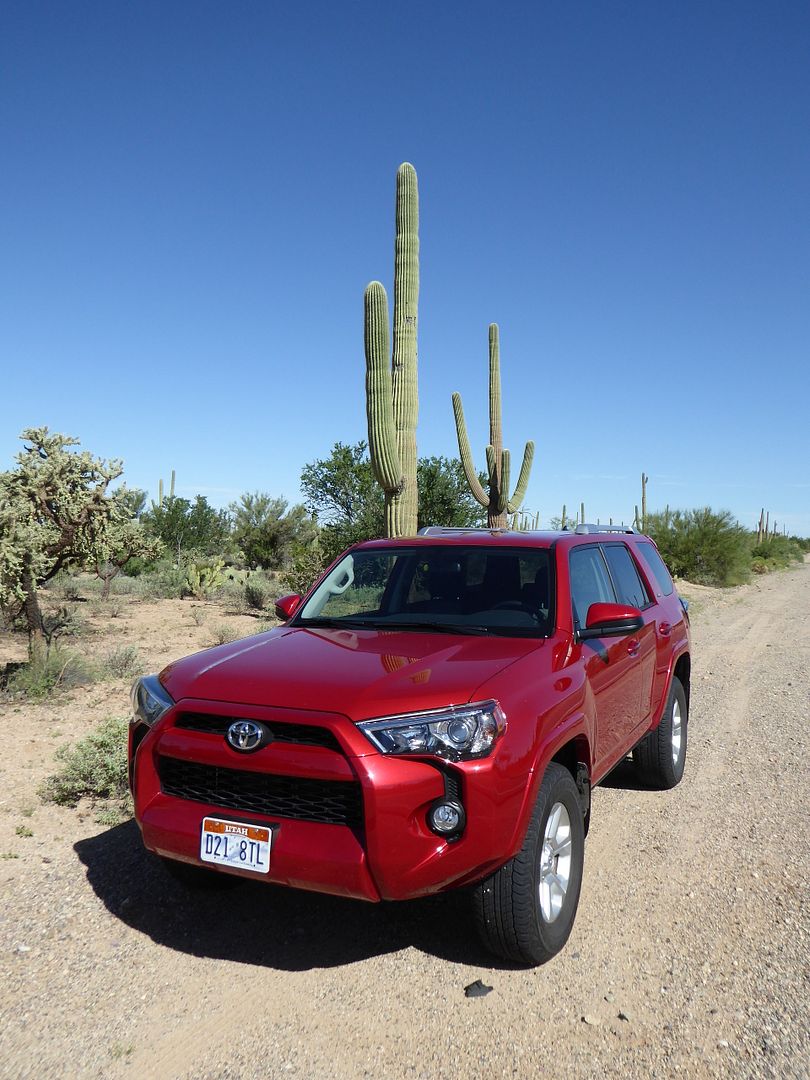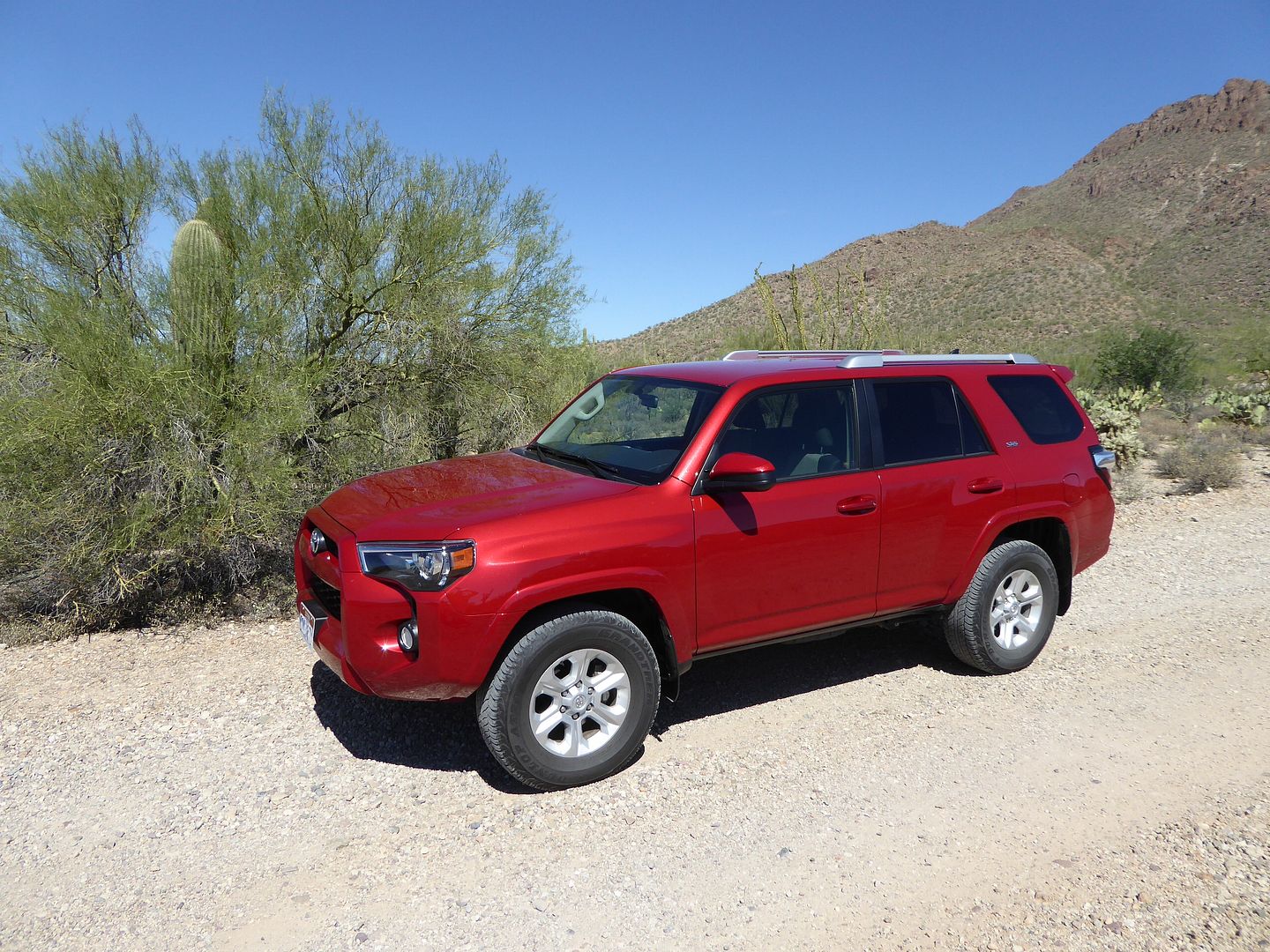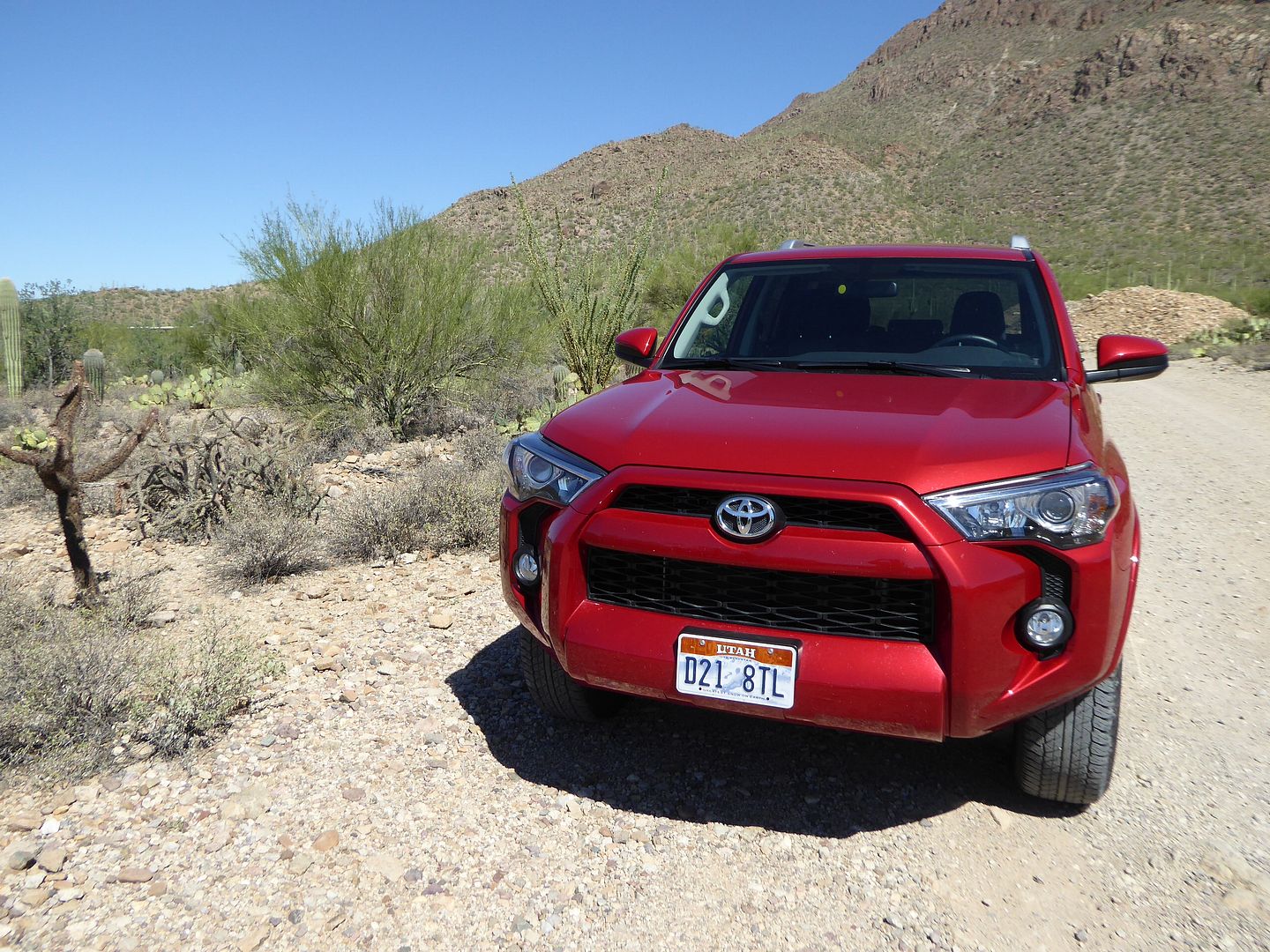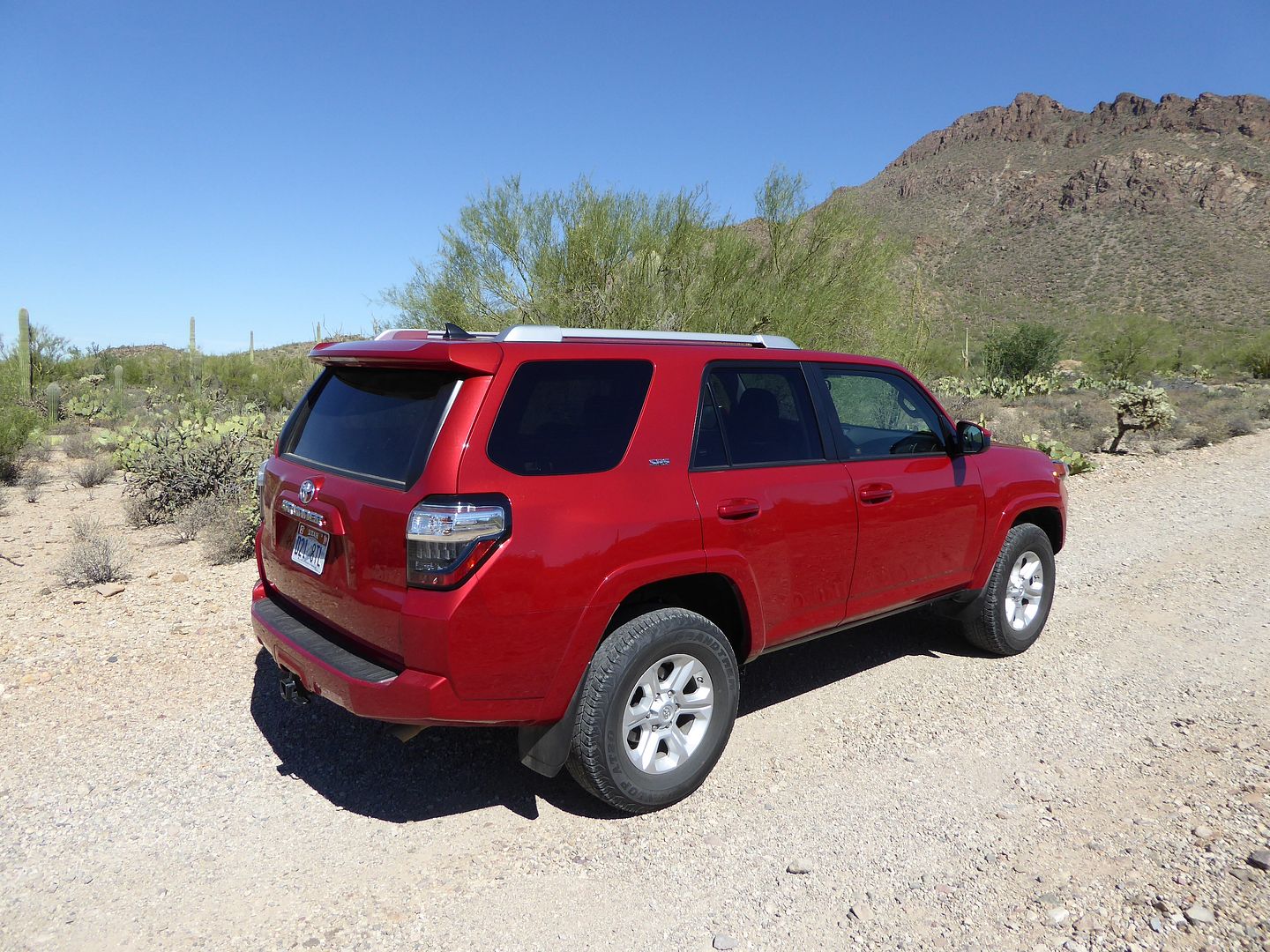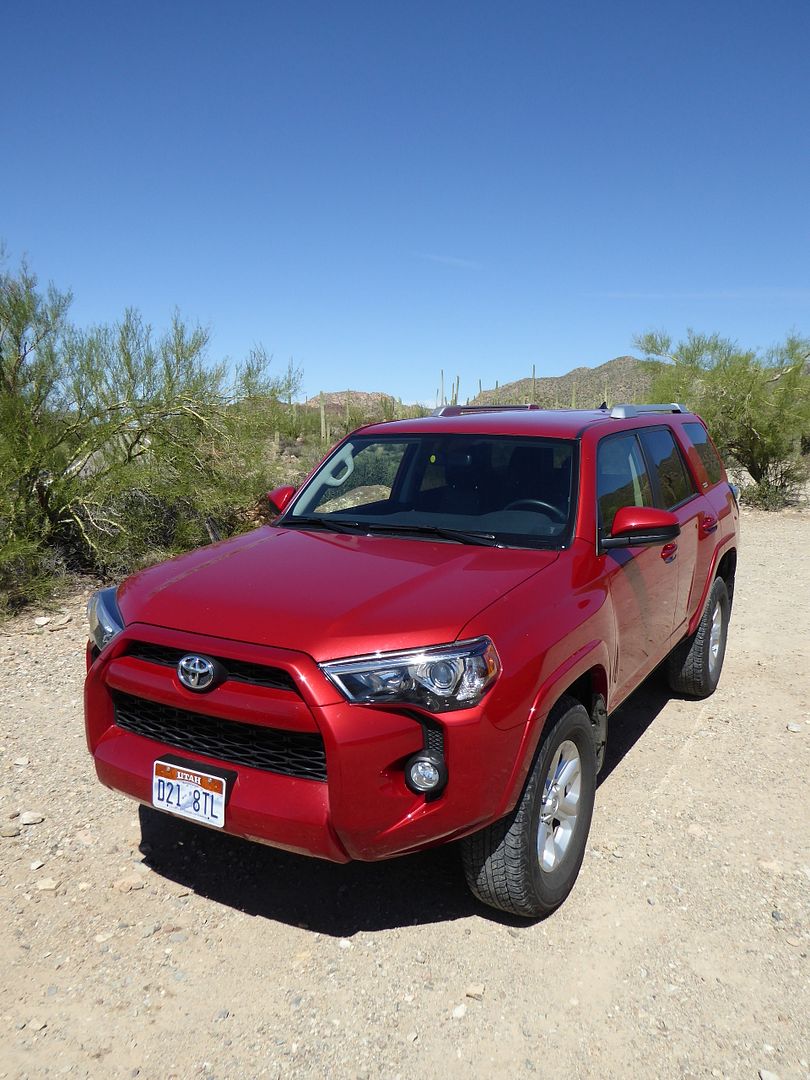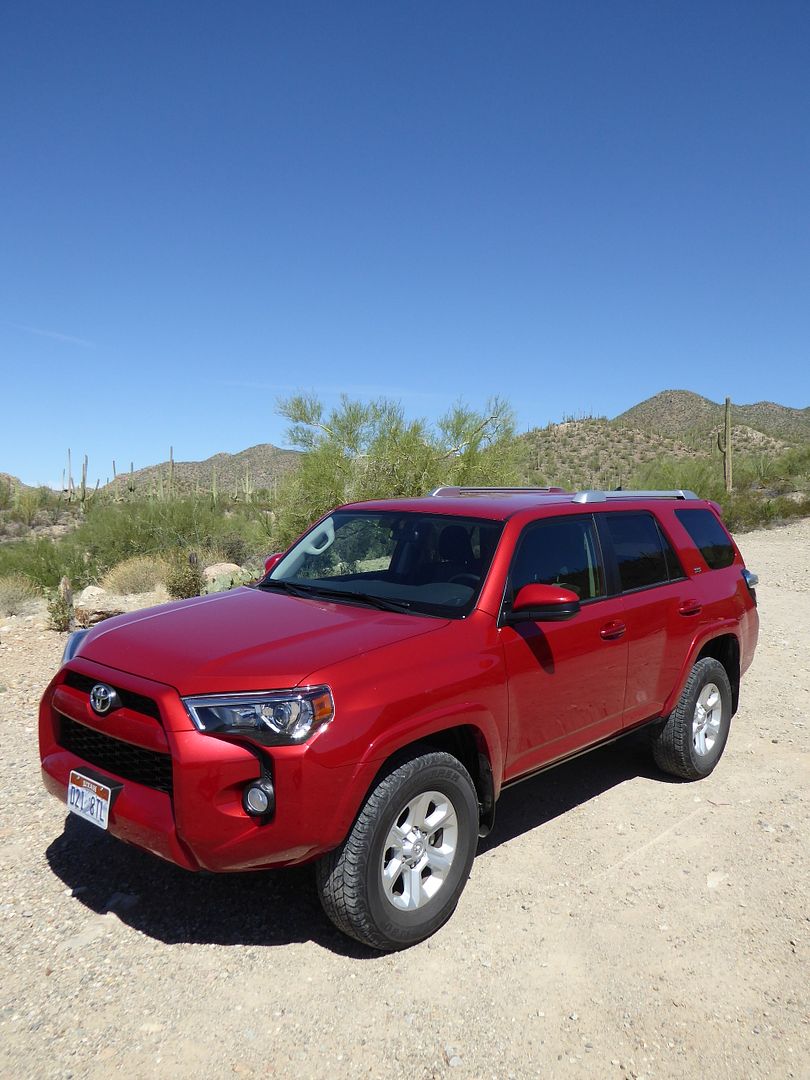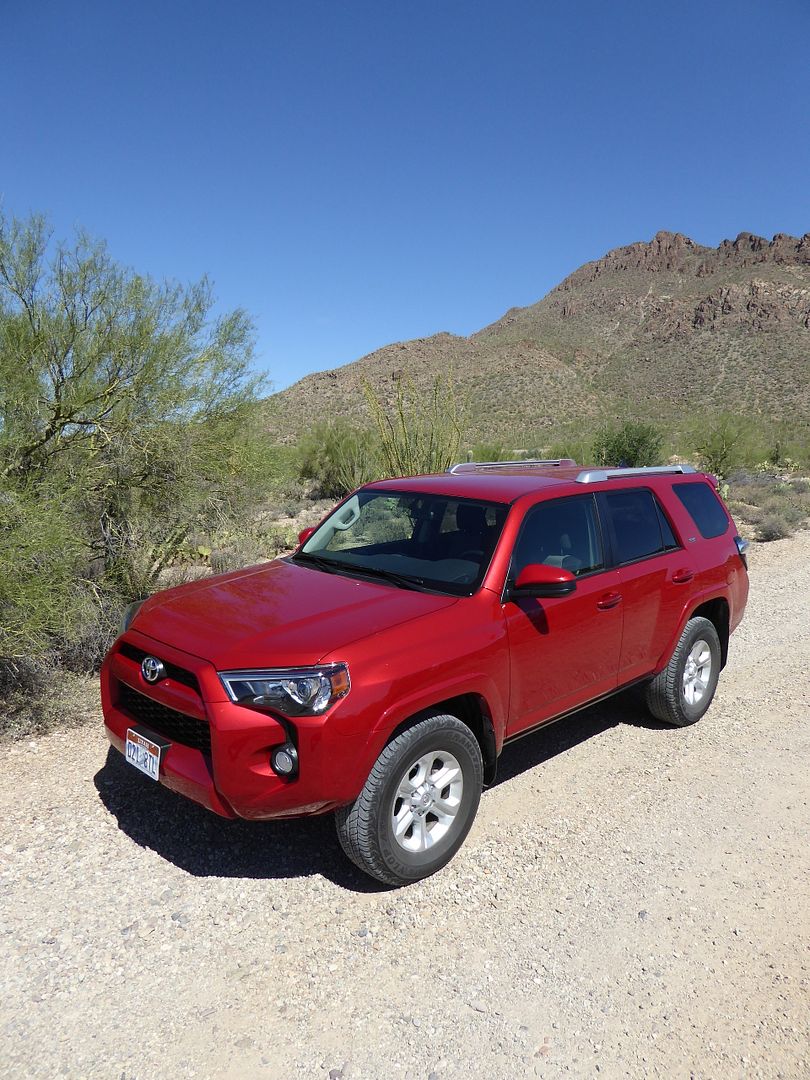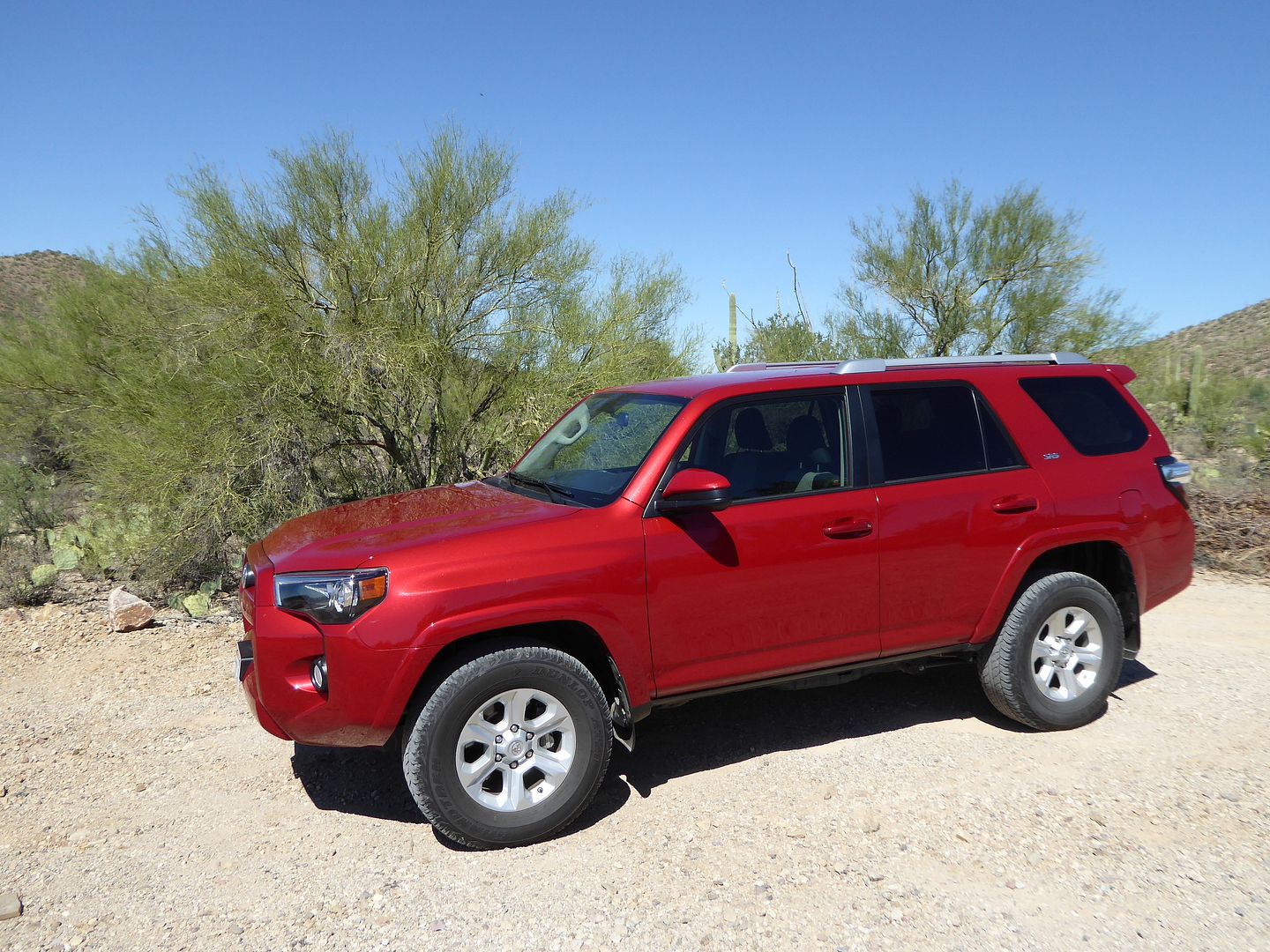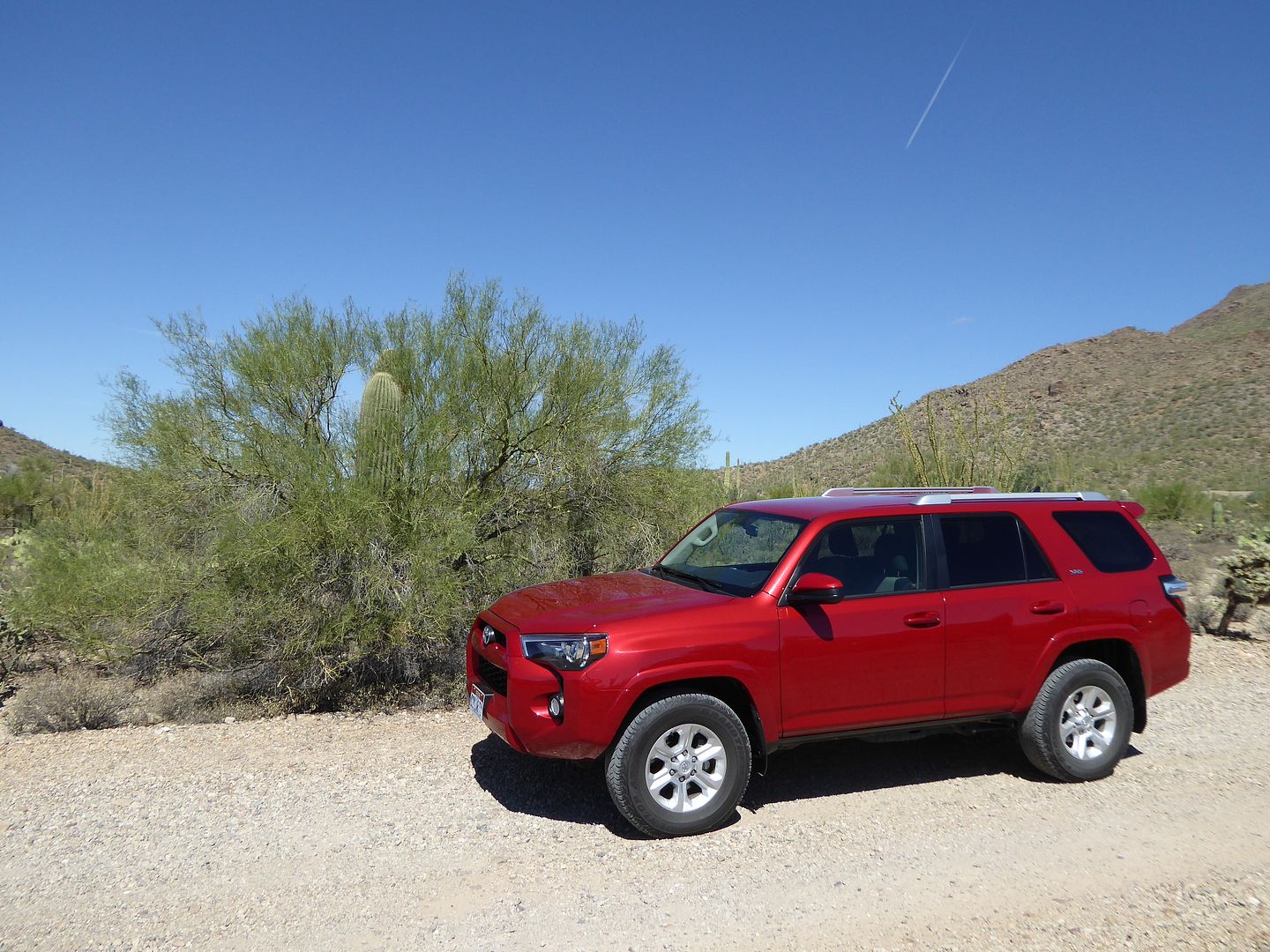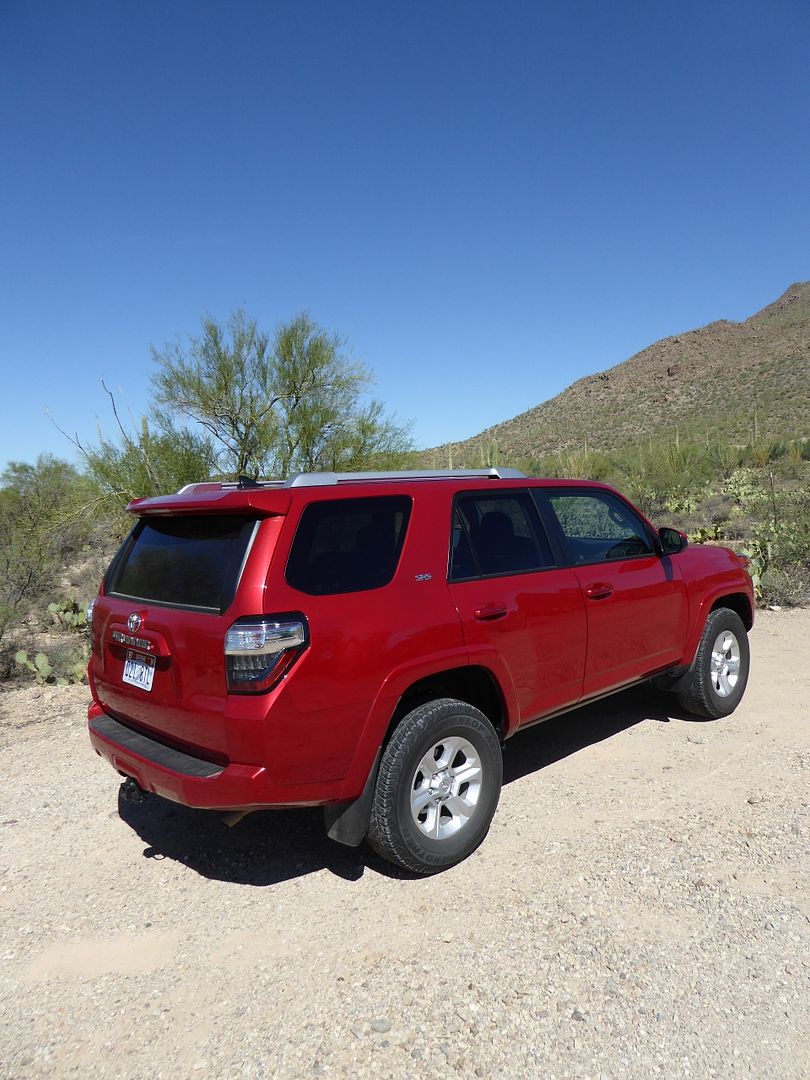 Although many will tell you that it was with the Ford Explorer, launched in 1990, that the craze for Sports Utility Vehicles really got underway, with a whole load of competitors quick appearing, the reality is that this was from the first of its type. There had been plenty of offerings from well before this date which were little more than adaptations of a pickup truck into something with more seats, windows and a roof over the load area. Indeed, Ford had been offering the Bronco for a long time before they popularised the genre with the Explorer, and Chevrolet had the K5 Blazer and Dodge the Ramcharger, In all cases, these vehicles were based on short bed trucks, and were produced by the removal of the panel with integrated rear window from behind the front seats, the addition of rear seats, and a removable fibreglass canopy. Conceived initially to compete against the likes of the Jeep CJ5, they proved popular, a fact which did not escape the Japanese brands, most of whom also sold suitable pick up trucks that could be adapted. Toyota were the first to put their toe in the market, in early 1981, using the HiLux pickup as the base and the result being called the Toyota Trekker. The Trekker was a conversion, which was not actually performed by Toyota, but rather they were designed and built by Winnebago Industries with the approval of Toyota. The Trekker conversion consisted of a fibreglass tub, bed sides, a non removable canopy and rear hatch. The kit included a folding rear seat that could be folded forward to lay flat and add cargo space to the back. There was no tailgate. The factory Toyota vinyl cab headliner was replaced and matched to the custom rear canopy headliner. There were plans to produce two different models, one with vented windows and one without, but in the end all models were classified as an SR5, and they did feature the opening vent windows. To avoid the 25% assembled truck customs tax, Toyota shipped the base trucks from Japan as cab and chassis to the dealership handling the national distribution of the Trekker, from whence they went to Winnebago to have the Trekker conversion installed, returned after completion to the dealership. About 1500 Trekker conversions were sold, mostly to the west coast of the USA. Having tested the market, Toyota introduced their own product in 1984. Based on the HiLux truck that had been renewed in 1983,  the factory offering was called Hilux Surf for the Japanese domestic market and in export specification, the 4Runner. It was based on the short-bed pickup body N50/N60/N70 HiLux, and changes to create this version included the removal of the panel with integrated rear window from behind the front seats, the addition of rear seats, and addition of a removable fibreglass canopy. All first generation 4Runners had two doors and were indistinguishable from the pickups from the dashboard forward. Nearly all changes were to the latter half of the body; in fact, because the rear springs were not upgraded to bear the additional weight from the rear seats and fibreglass top, these early models tended to suffer from a sagging rear suspension. An SR5 trim package was offered that upgraded the interior, offering additional gauges, better fabrics, and a rear seat. It was almost an instant success. Changes soon followed to make the 4Runner more civilised, with the solid front axles replaced by independent suspension in 1986, and with a redesigned front end, there was space to fit larger capacity and more powerful engines including a V6. When the second generation model debuted in 1989 for the 1990 model year, although it was still based on the Hilux pickup, the new 4Runners featured a freshly designed, full steel integrated body mounted on the existing frame. However, the 4Runner did remain virtually identical to the Hilux from the B-pillars forward. It also gained an all new coil spring rear suspension system, which unfortunately proved to be just as prone to sagging as the leaf springs on the rear of the previous models. Nearly all second generation 4Runners were four-door models; although a two door version was available for the first 3 years of production. By the time of the launch of the third generation model, for the 1996 model year, there was an all-new body shell on an all-new chassis, but this time, it shared virtually nothing with the pickup, now sharing its chassis with that of the Land Cruiser Prado four-door wagon. The new model was positioned more as a luxury-oriented vehicle, parallelling the changes to the 1996 Nissan Pathfinder, which had evolved in a very similar way, and moving the 4Runner away from its older competitors, the Ford Explorer, Chevrolet Blazer, and Isuzu Rodeo.  A fourth generation model came along in 2002, and was still marketed as a semi-luxury medium-sized SUV with some pretence at luxury. The fifth and current generation was launched in September 2009 was yet a further evolution of the same concept. By this time, though most of the other SUVs that were constructed as  "body on frame" were moving over to the integral design that is the world of Crossovers. When the Ford Explorer and Nissan Pathfinder made the switch with their latest redesigns, that leaves only the Nissan Xterra as a true rival to the Toyota.
I last drove a 4Runner in 2007, which meant that it was an N210 Series vehicle, of the previous generation. There have not been many 4Runners in the Hertz fleet for the past few years, so when I spotted one, on Utah plates, at the Phoenix SkyHarbor airport, I asked if I could switch the allocated Chevrolet Equinox (they are, surprisingly, in the same rental car grouping) to see what the 4 Runner is like. The facelift that was applied in late 2013 for 2014 model year 4Runners certainly gave it rather more butch looks, with the squared off bumpers and new lights making this look like a tough machine that means business. The facelift certainly helped sales, which in 2014 were nearly 50% higher than they had been in 2013, at 76,906 units, but this is some way short of the days when over 100,000 4Runners a year were being bought. Does that mean the market has gone soft and that people only want the looks of an off-roader, something which the Crossover can do with far more civility than vehicles based on a separate chassis, I wondered, or is it that Toyota have now, with the news that production of the Xterra has ceased for the 2016 model year, got a market sector all to itself with something that still has appeal. My rental test aimed to find out.
Paperwork and inspection complete, my first challenge was to get in it. The last time I drove a vehicle like this, the rival Nissan Xterra, there were running boards down the side to help me clamber aboard;. These do not feature on the 4Runner, so there is quite a step up which for someone with short legs, as I have, is a bit of a challenge, every time you want to get in or out. With no grab handle on the A post for the driver, like there is for the passenger, I found a technique of grabbing the steering wheel and using that to haul myself in, which is probably not really recommended. Once installed, you are aware of the fact that you are now that bit higher up even than you would be in most Crossover type vehicles let alone a regular passenger car. There is electric adjustment of the driver's seat, just as you would expect in a car of this size and price, though the front passenger will have to use manual operations to get their seat in the required position. Even with the seat set as low as it would go, which is how I usually find I set things in any car, you still high up, of course, surveying a large dashboard. The steering column has a telescoping adjustment to it as well as in/out, so it was not hard to get a good driving position. Many commercial type vehicles give the impression that they are designed for people who are larger than me, with big pedals and everything that bit further away than in a regular passenger car, but I had no such impressions here, so it felt quite natural to be commanding the 4Runner. With seats, wheel and mirrors adjusted it was time for the off.
Standard engine in all 4Runners is a 4 litre V6, which puts out 270 bhp, which is quite a bit more than you will get from the similarly sized engine in an Xterra. Even so, there's a lot of weight to mobilise, so this Toyota is not what you would call fast. Nor, fortunately, is it frustratingly slow. There is a five speed automatic gearbox, which seemed well calibrated to the power characteristics of the engine, and which changed gear very smoothly, though this must be one of the last vehicles of this class only to have 5 ratios, and you can't help but think that another one at least would be beneficial. The engine is quite refined and smooth, lacking the induction roar that I recall surprising me the first time I fired up the Nissan. It remains quiet and civilised when underway, too, going about the task in hand with little fuss. You will have to work the engine moderately to get truly rapid acceleration, but it is there should it be needed. I took the 4Runner down to Tucson, which involves a journey of about 90 miles and 90 minutes down the I10 freeway, and here the Toyota proved to be a restful cruiser, with low noise levels. Perhaps thanks to the steady speed cruising of much of the test distance, the hit at the fuel pump was not as bad as I feared. I covered 247 miles and needed to put exactly 11 gallons in to fill it up. That computes to 22.45 mpg US or 26.8 mpg Imperial, which is pretty good for a machine of this size.
It is the other on-road dynamics where the 4Runner falls short. This is a tall and heavy vehicle and nowhere is that more apparent than when you come to the first bend. There is a lot of body lean, and even at quite moderate speeds, I did not, at least initially, feel all the confident in tackling the curves at anything more than very modest speeds. Certainly, far slower than just about any other vehicle I have driven in quite a long time. I am sure that the Toyota has far greater levels of grip than I was prepared to credit it for, but I really did not fancy an encounter with the crash barrier on a busy freeway in metropolitan Phoenix. The steering does not really help with building that confidence or indicating the limits, either. It felt reasonably meaty in the dead ahead position, occasioning me to be thankful for the fact that Toyota could put some sensation in the steering of one of their products, but turn the wheel away from the straight ahead, and it gets lighter and more vague feeling, just when you probably wish it would do the opposite. Despite the truck-like origins of the 4Runner, the ride is not too bad, though the smooth Arizona freeways where I conducted most of the test mileage are not the toughest test. When it comes to time to stop, you have to remember that there is a lot of vehicle to bring to a halt. 4525 pounds to be precise. The brake pedal has a nice progressive action to it, but you do need to push it quite hard and allow plenty of space. There is a foot operated parking brake. All round visibility proved excellent. Not only do you sit a lot higher than most other vehicles, so giving the driver that commanding view, but there is plenty of glass, so there are no real blindspots caused by styling triumphing over practicality. large rear view mirrors help, and there is a standard rear-view camera, which projects a clear image onto the audio display screen so you can judge exactly what is behind you when reversing.
A large knob on the centre console allows you to choose whether to drive in two wheel (rear wheel) drive, or all wheel drive, and to select a low ratio for off-roading. I did not take the 4Runner any further off-road than any other test vehicle, not least because the rental contract would have been voided if I had, but I am reliably informed that it was once you leave the tarmac that this machine really comes into its own. It has good ground clearance, and with plenty of wheel and suspension travel, and the protection underneath of skid plates covering the engine and front suspension, fuel tank and transfer case on the AWD models, you could certainly take the 4Runner to places that would defeat any Crossover within a few hundred yards. That would be a huge part of its appeal for many buyers, for whom the lack of real go-anywhere capability of all the fashion statement Crossovers is a big limitation.
A vehicle like the 4Runner is designed to be practical, so the latest thinking in soft touch plastics and other features which buyers of Crossovers and regular Saloon models might expect do not feature here. Nonetheless, the plastics used – and there is a lot of the material, as there is a lot of dashboard required for something as large as this machine – are of a reasonable quality. The main dash moulding in the test car was black, with dark gunmetal inserts to add some visual relief to what would otherwise be a rather sombre interior. There are two large dials under a single cowled binnacle, for rev counter and speedometer, with two smaller ones set between them, for water temperature and fuel level, and there is a digital display area which can be used to show various different data points, including – as I set it up – a digital speedometer reading, which proved easier to interpret at a glance than from the analogue dial, even though the markings on the dials were clear enough. The audio unit is mounted up high in the centre of the dash. This is one of Toyota's Entune systems, complete with a touch sensitive colour screen. It was a more sophisticated unit than the one found in the Camry and Corolla models that I had been driving immediately prior to this test, with XM Satellite radio included, and more choices shown on the top menu, though the fuel consumption history chart that featured in the smaller Toyota models was not one of the menu options available. There are manual controls for volume, and tuning as an alternative to using the touch screen. Below this unit are the climate control functions, which comprise three knurled silver coloured knobs and a series of buttons between them. Standard column stalks are used for other functions, with indicators and lights operated on the left hand stalk and front and rear wipers from the right. Cruise control and audio repeater buttons are on the steering wheel boss. Although there is no real flair to the design, you would not expect it, as this is designed to be more of a working vehicle than the similarly sized Highlander crossover. It is all easy to use, and feels strong and as if it would last well.
Although Toyota position the 4Runner is a mid-sized SUV, by any objective standards, this is quite a large vehicle, so it is not unreasonable to expect to find lots of space in it. And you do. There are versions available with an optional third row of seats, but the test car did not feature this, so it was a strict five seater. Rear seat passengers have plenty of space. There is generous leg room, even with the front seats set well back, ample shoulder width and plenty of head room, though you do site quite low, which may impair comfort for some rear seat occupants on long journeys. Behind the seats is a good sized boot, which has a nice regular shape to the space, and which could easily carry a lot of luggage for all five occupants, Just in case it cannot, there are roof rails on the model, so you could put more atop, and there is an integrated tow bar, so you could attach a trailer. More luggage space can be created by folding the back seats forward. They are asymmetrically split, and you need to pull the seat cushions up first before dropping the backrests onto the available area, which creates a long and flat loadspace. Inside the cabin, there is a huge glove box, a number of recesses and cupholders in the centre console, a particularly deep cubby under the central armrest and there are modestly sized bins on all four doors.
The test vehicle was the cheapest of the available 4Runner models, which are respectively: SR5, Trail Edition, Limited and TRD Pro. Although a smaller 4 cylinder 2.7 litre engine was offered at introduction, this was not popular and was discontinued after a year, leaving just the 4 litre V6 to power all the models. The base SR5 trim as well as the top-of-the-line Limited trim are available as a 2WD or a 4WD. The Trail Edition is only available as a 4WD. The SR5 and Trail Edition 4WDs have a part-time 4WD drive system, while the Limited has full-time 4WD. The Trail Edition offers Toyota's Kinetic Dynamic Suspension System (KDSS) and Crawl Control which had previously only been available on premium Toyota vehicles, as well as a rear locking differential like the previous Trail Package. Standard on the SR5 are 17″ 6 spoke alloy wheels, smoked front and rear lights, LED tailights, integrated front fog lights, privacy glass, a rear wash/wiper, colour-keyed front and rear bumpers, door handles, heated power outside mirrors with turn signal indicators and puddle lights, silver-painted roof rails with silver endcaps, air conditioning with 2nd seating row vents, a leather wrapped steering wheel, the Entune Audio Plus system with Connected Navigation and the Entune Multimedia Bundle, which also includes a 6.1″  high-resolution touch-screen display, AM/FM CD player, MP3/WMA playback capability, 8 speakers, auxiliary audio jack, USB 2.0 port with iPod connectivity and control, advanced voice recognition, hands-free phone capability, phone book access and music streaming via Bluetooth wireless technology, Scout GPS Link App, Siri Eyes Free, SiriusXM Radio,  HD Radio HD traffic and weather in major metro areas, and integrated backup camera display, an 8-way power-adjustable driver's seat and 4 way power-adjustable front passenger seat, cruise control, power-operated tailgate and rear window, a cargo area power outlet and 10 cup holders. As well as all the items on the SR5, the Trail Edition has 7 spoke 17″ alloys, an overhead console with Multi-terrain Select, Active Traction Control (A-TRAC), VSC cutoff, locking rear differential and Crawl Control switches. The Limited is the most luxurious version of the 4Runner and its standard spec includes 20″ split 6 spoke alloy wheels, chromed door handles with touch sensitive locking and unlocking, a power-operated tilt/slide sunroof, automatic headlights, dual zone automated climate control, an upgraded Entune JBL Audio Premium system with all the features listed for the SR5 model, and 15 JBL speakers and subwoofer, perforated heated and cooled leather seats, a SmarkKey remote entry and vehicle starting system,  and an auto-dimming mirror. TRD Pro was new for 2015, and features Toyota badging on the front as well as an off-road package as part of the TRD Pro Series. It includes TRD Bilstein shocks with remote reservoirs, TRD-tuned front springs and a TRD front skid plate, as well as Softex (a leather substitute) trim for the seats, an upgraded Entune Audio system.
So where does that leave the 4Runner? I guess you need to decide if you are ever going to venture beyond the tarmac and grassy fields. If so, then with the demise of the Xterra, the 4Runner is almost in a class of its own. Apparently very capable in the rough stuff, this Toyota does not ask for too many compromises for on-road driving. Whilst not as sophisticated as the vehicles which were once its main competitors but which have now become Crossovers, it is not so far off them as to be out of contention. If you want a roomy SUV that can do everything, then the cheaper end of the range has to be worth a look. I would be less convinced that paying well into the $40,000s for a Limited made sense, as once you head into the Luxury mode, then the chances are that this will be less of a working off-roader, so your money is probably better spent on something else. If you do want true off-road capability, then there is one rival that excels there and is also very good to drive, and nicely finished. It may not be quite as roomy inside, but it does not lack space for 5 people and luggage. Step forward, the Jeep Grand Cherokee – my pick of the mid-sized luxury off-roaders