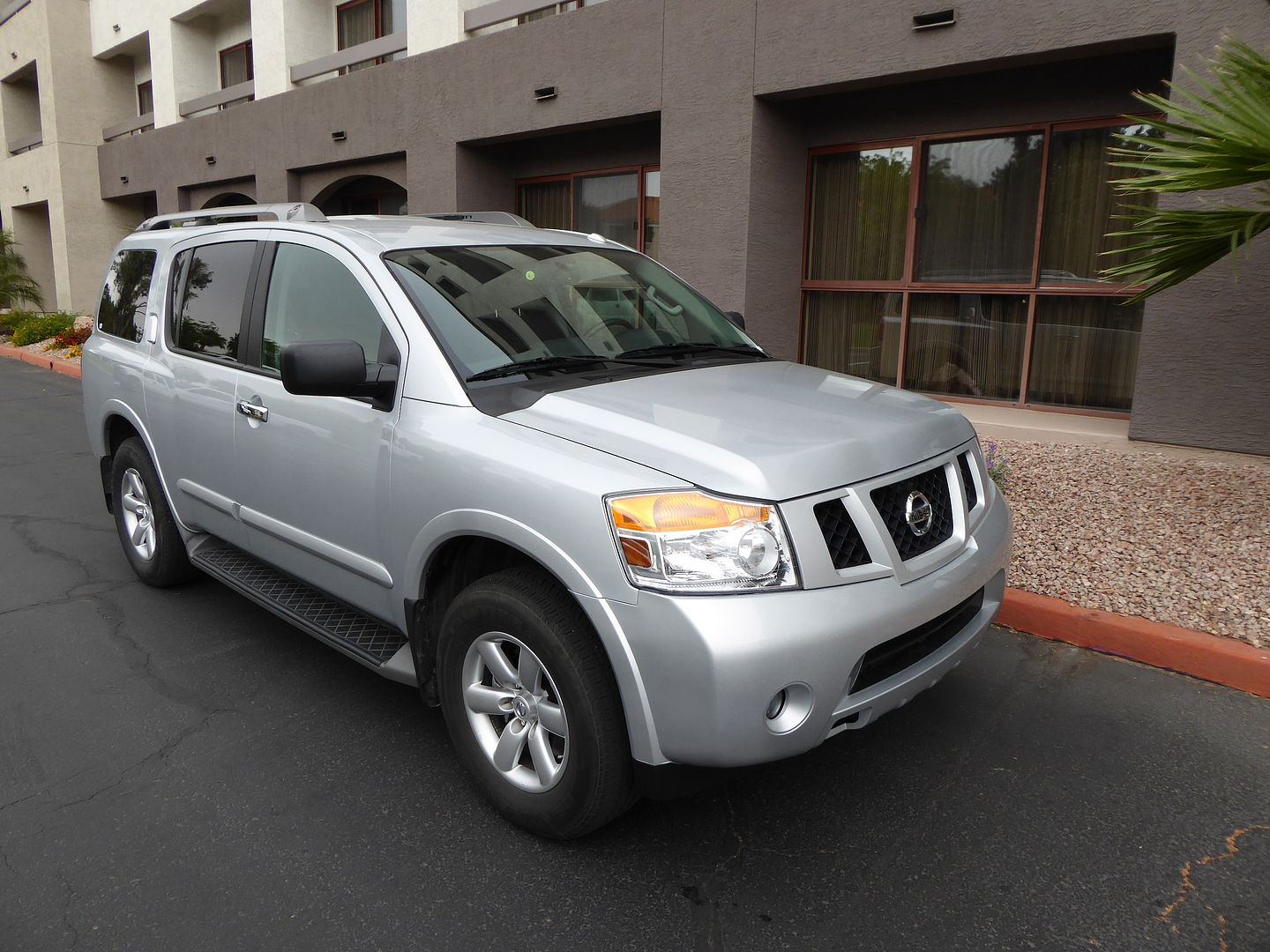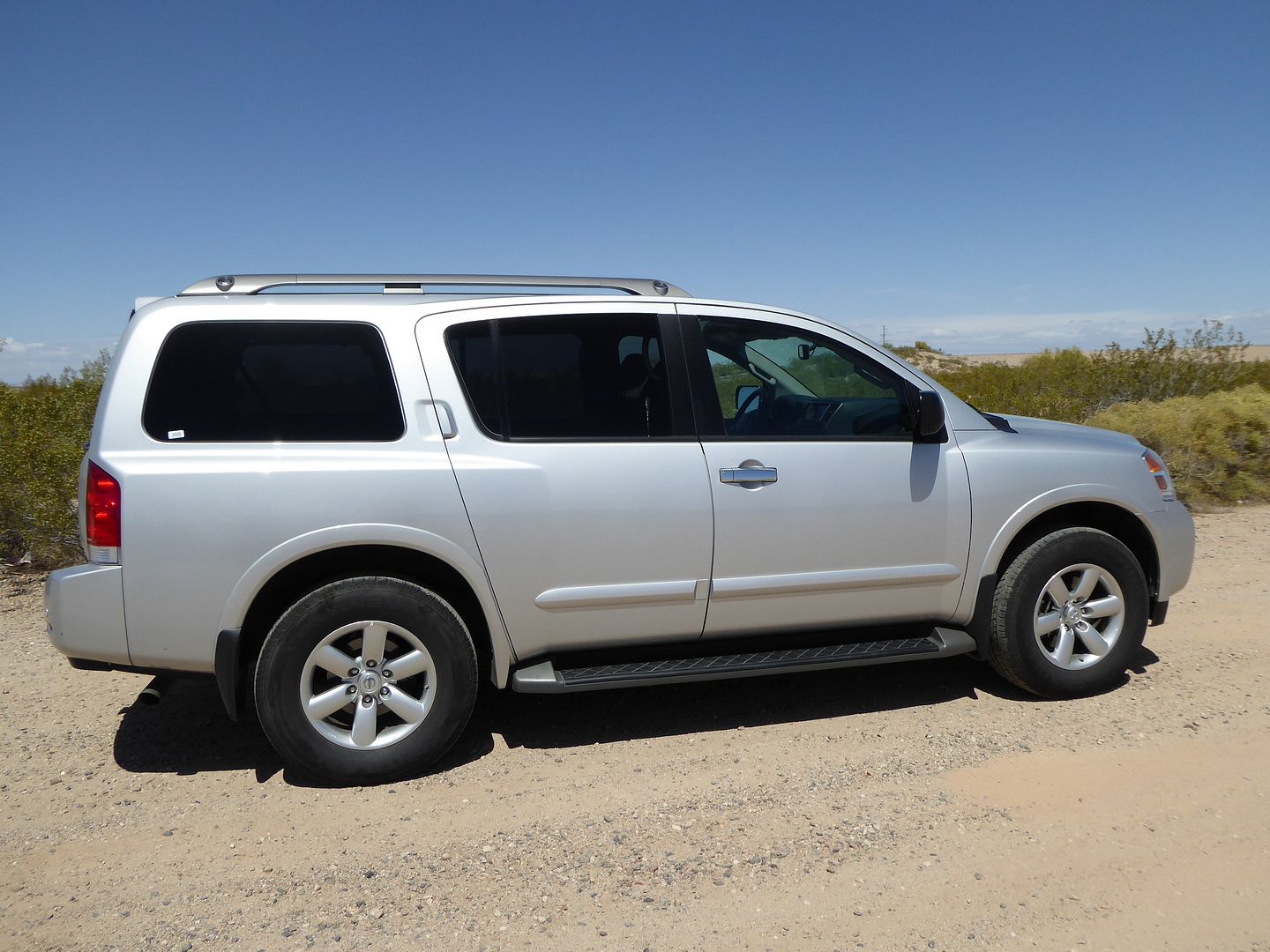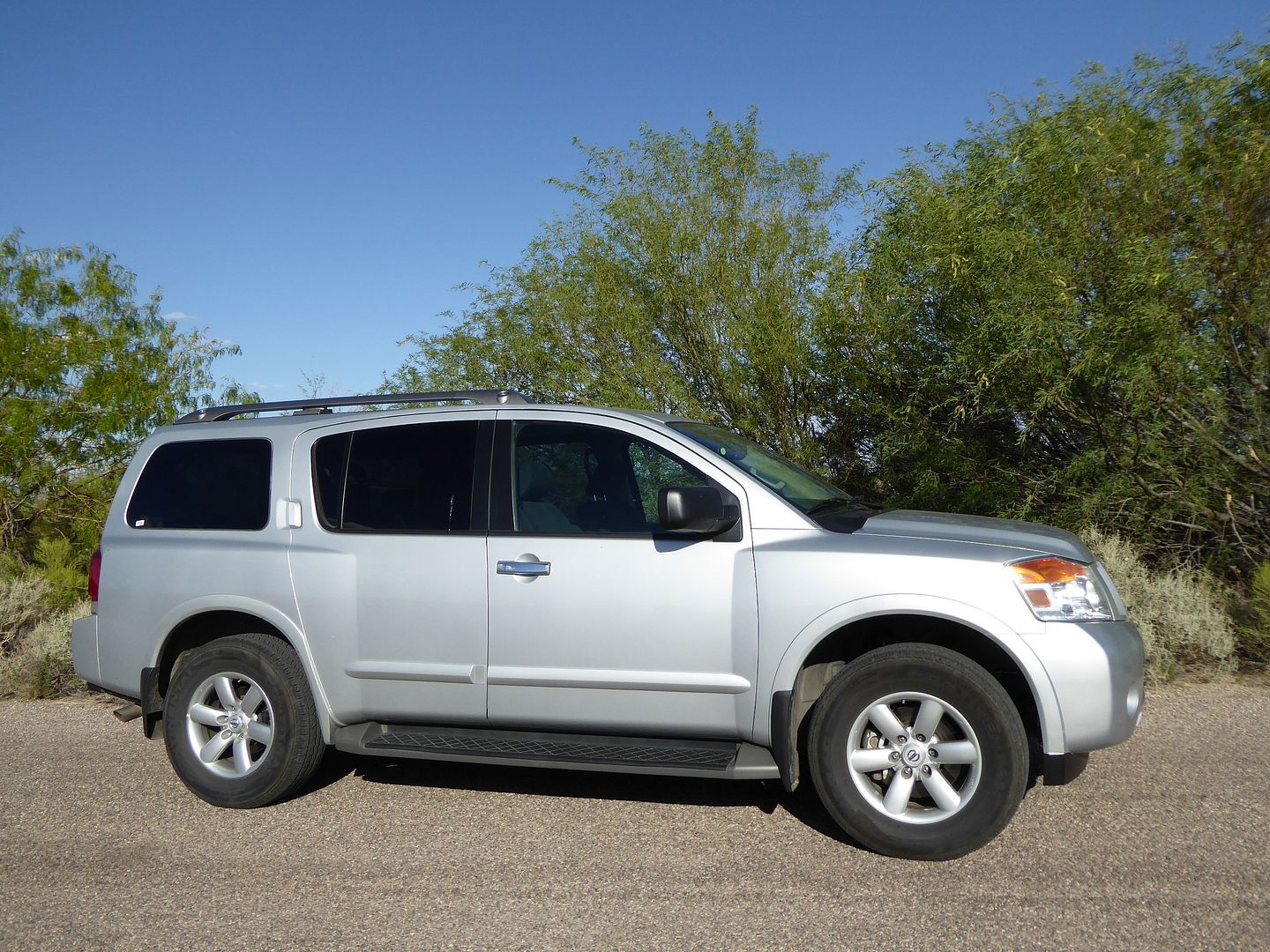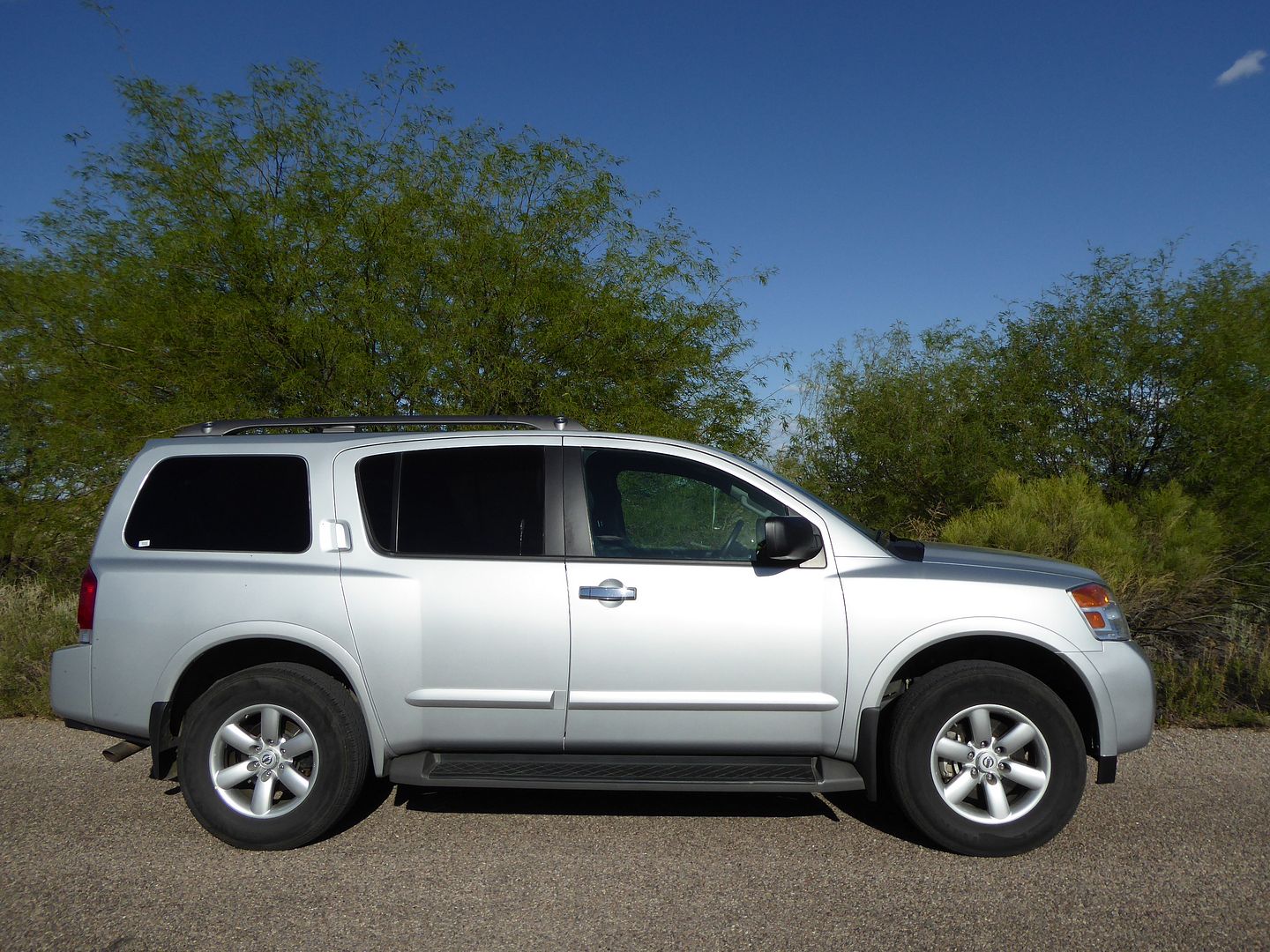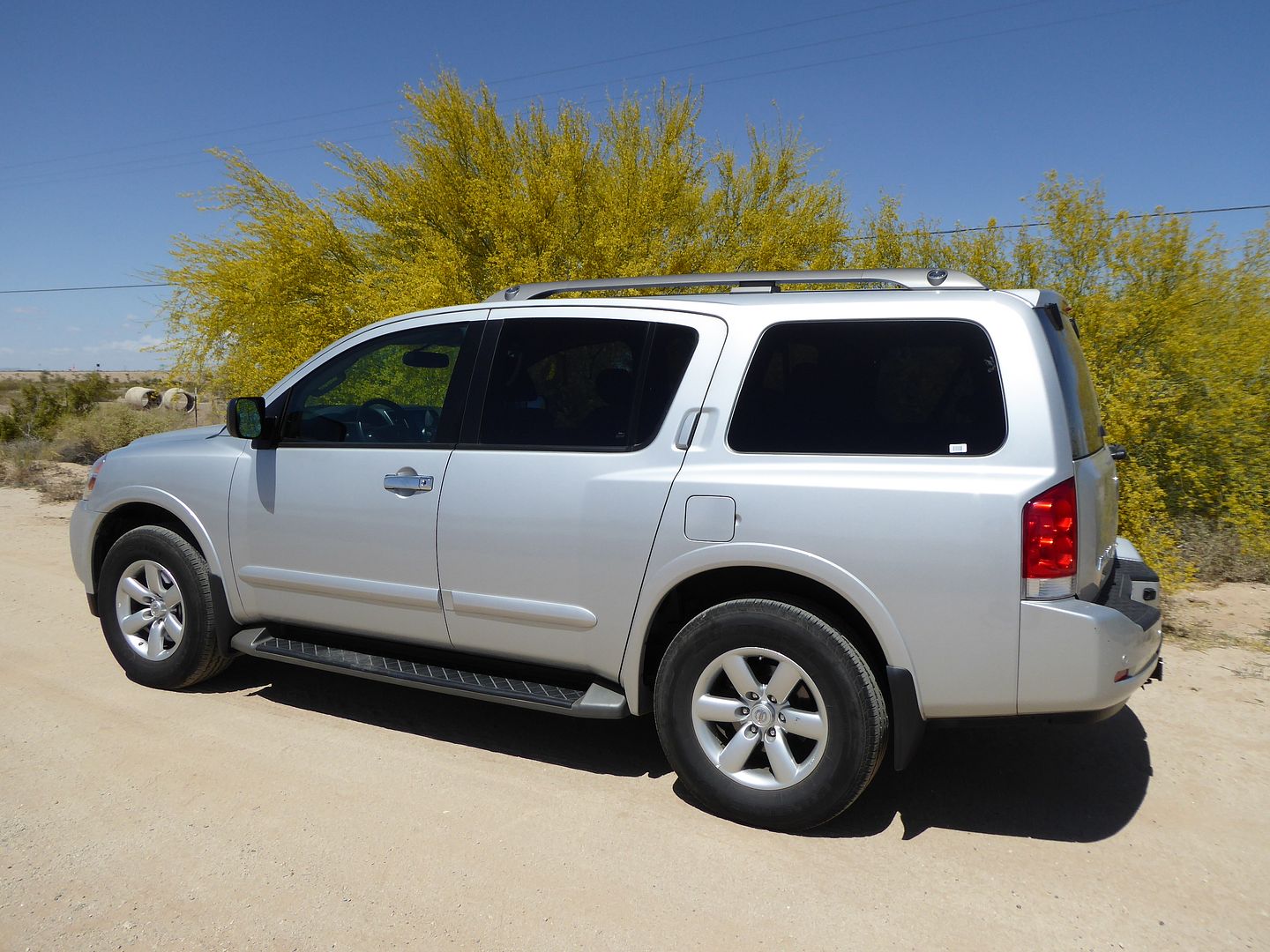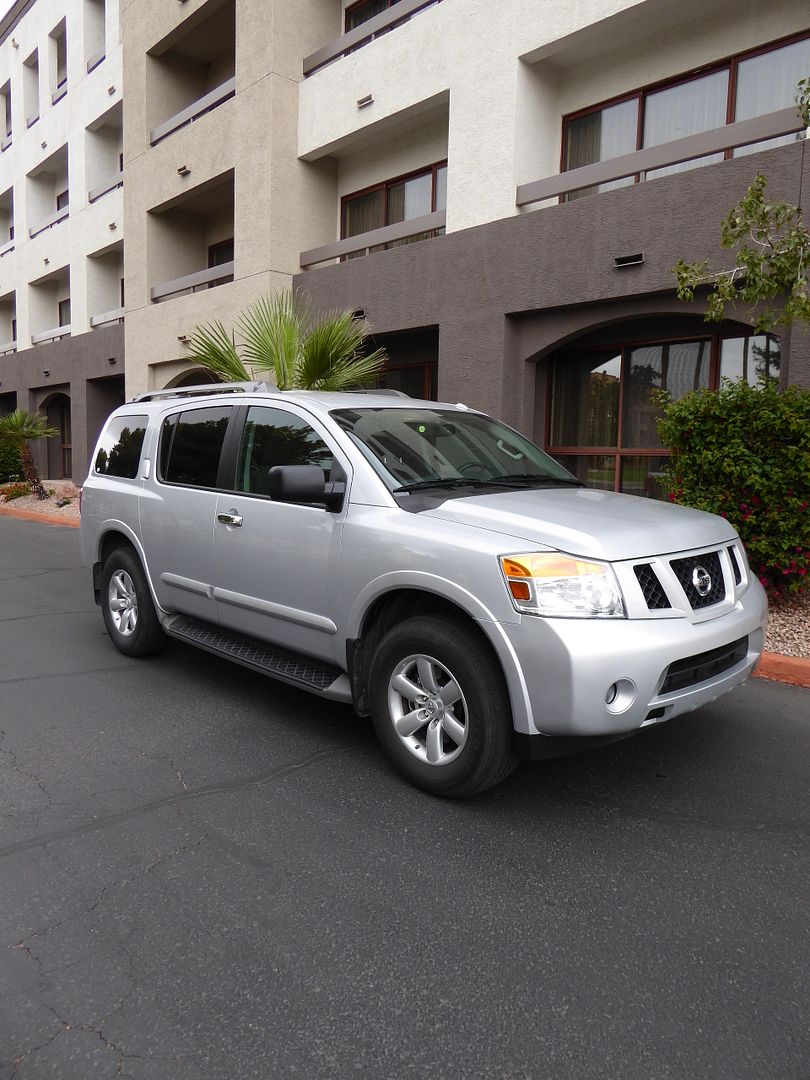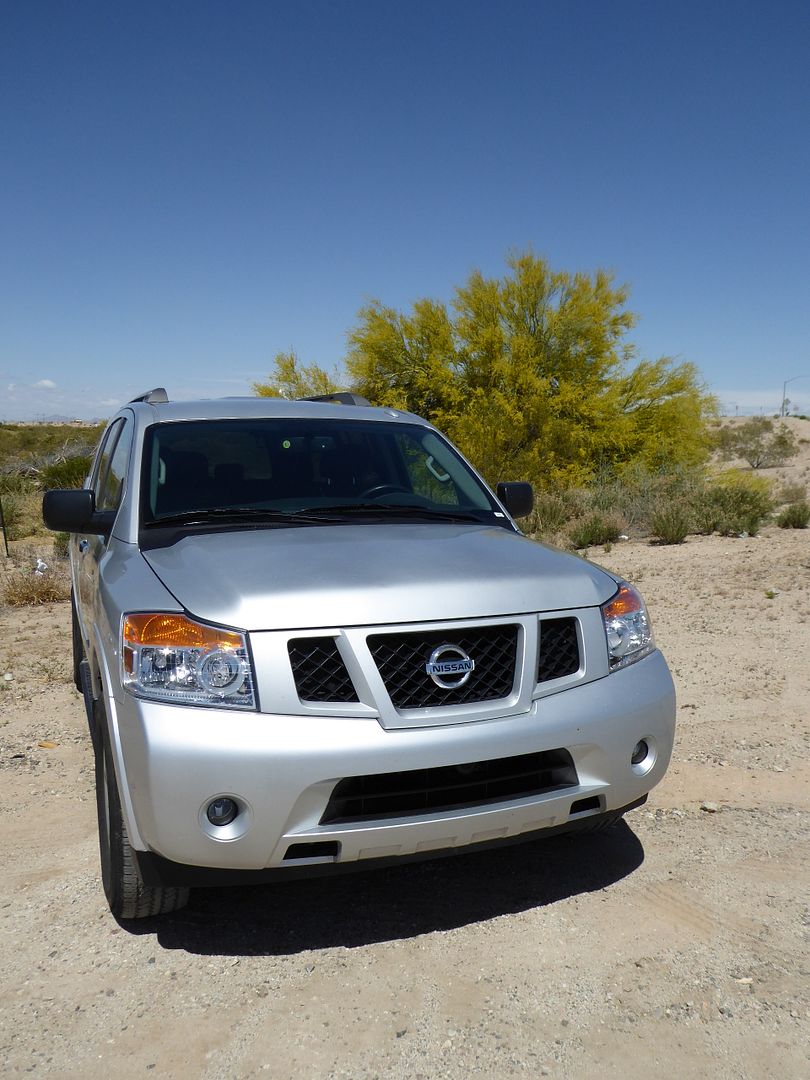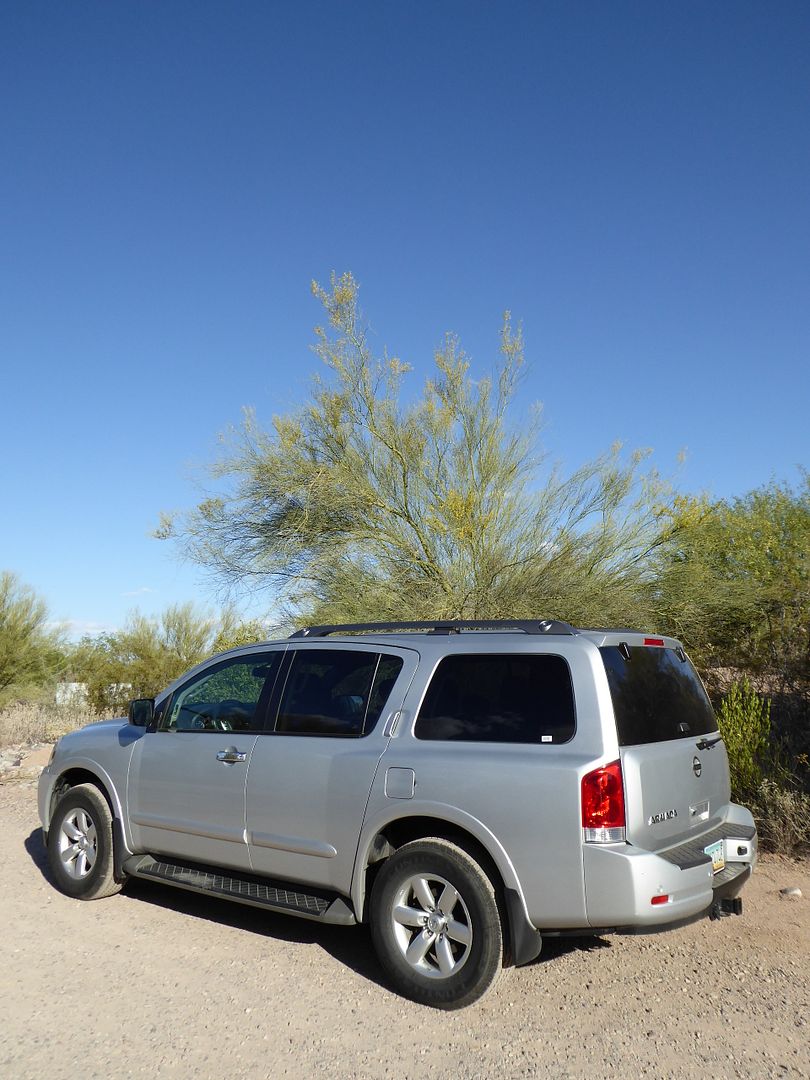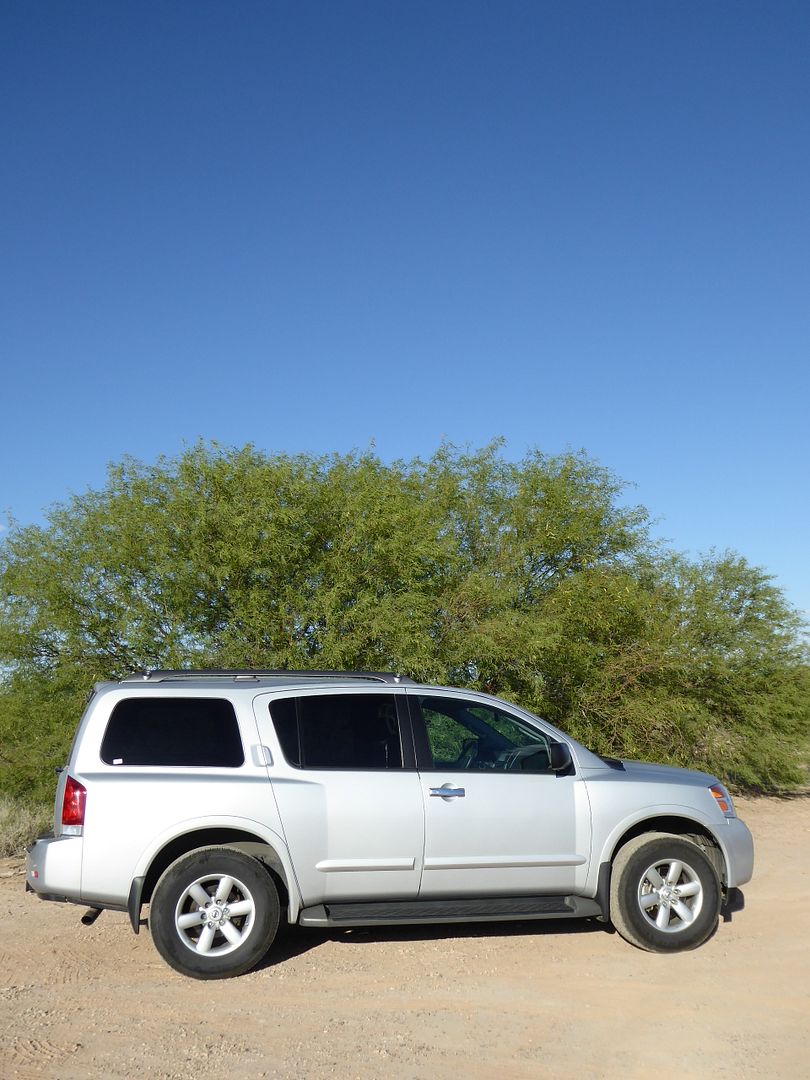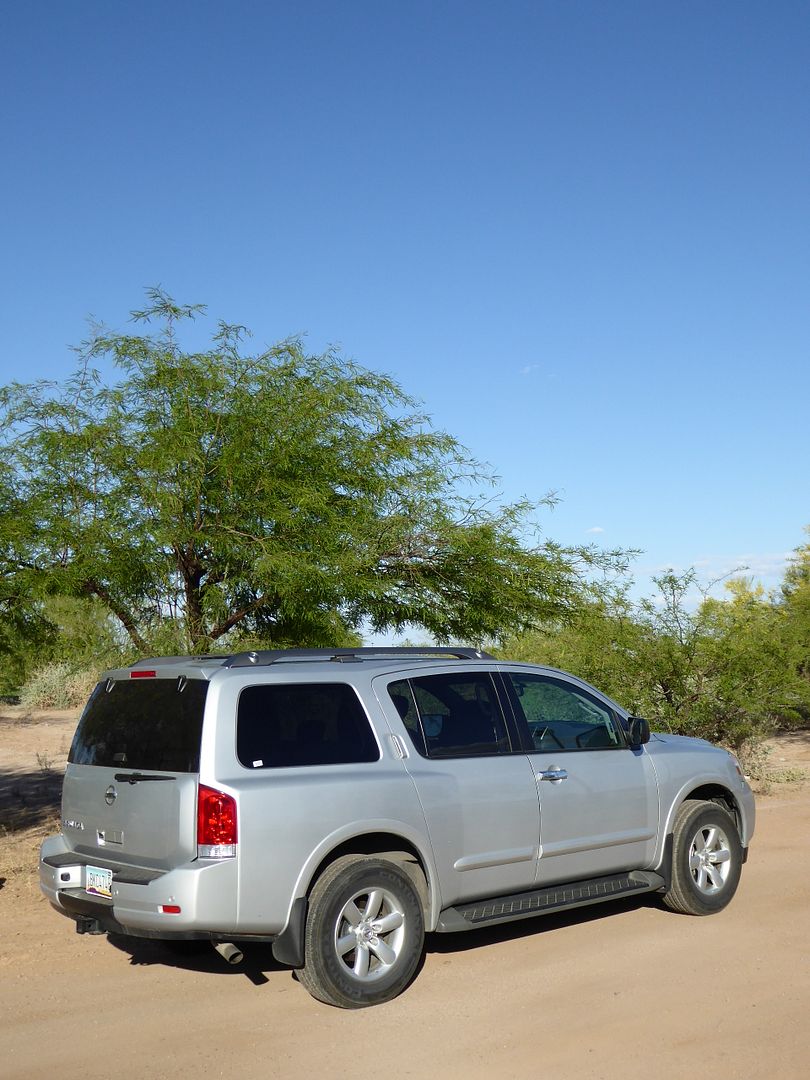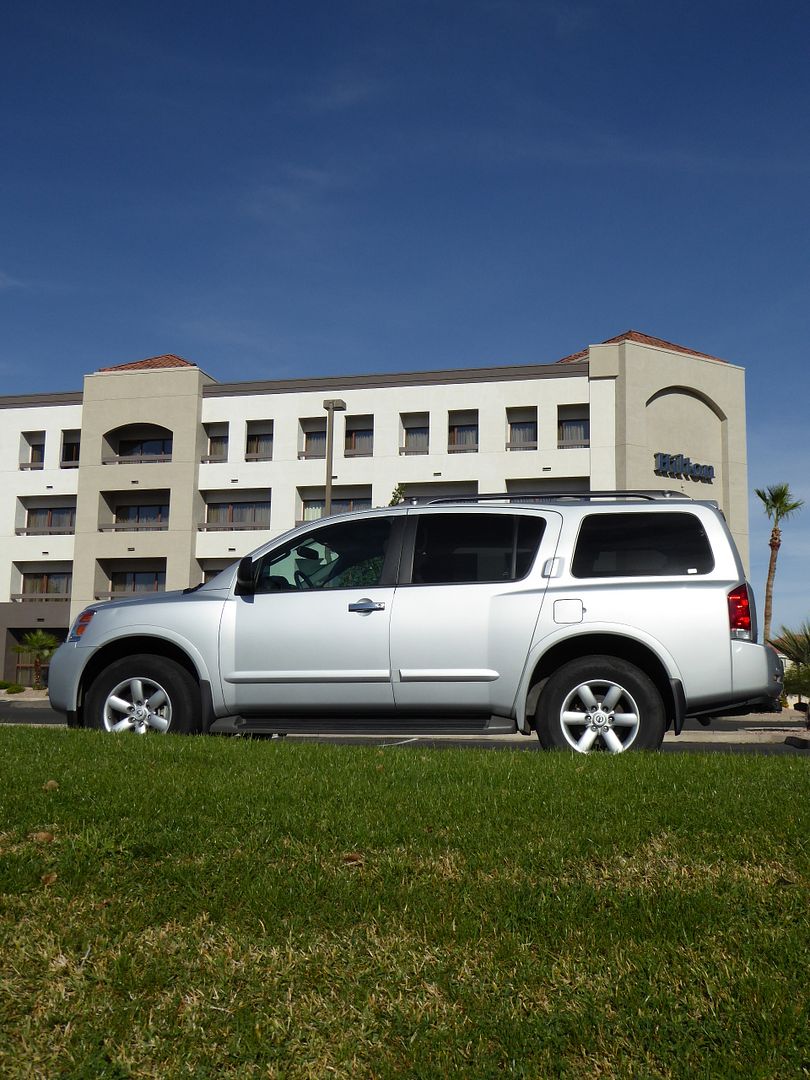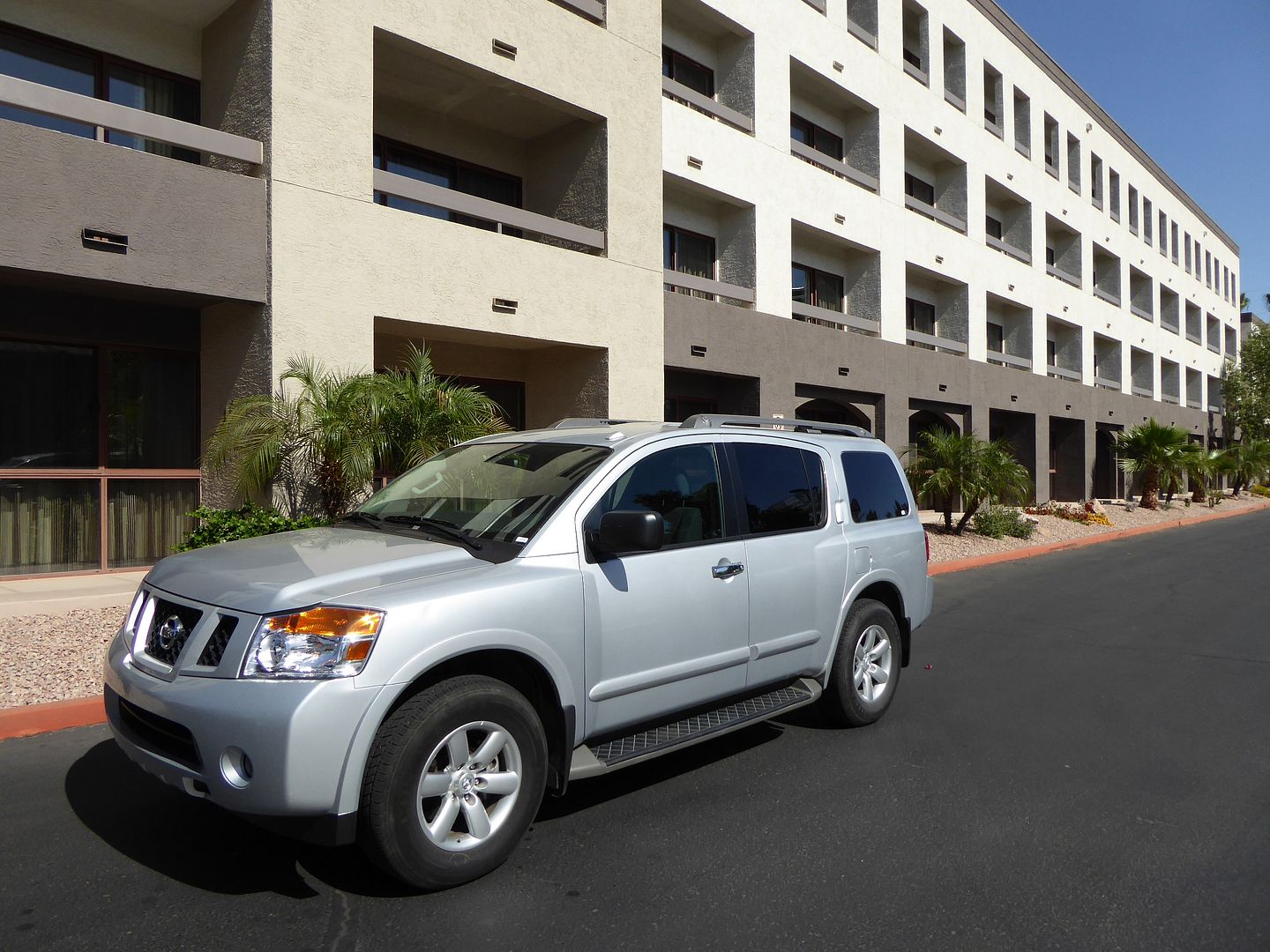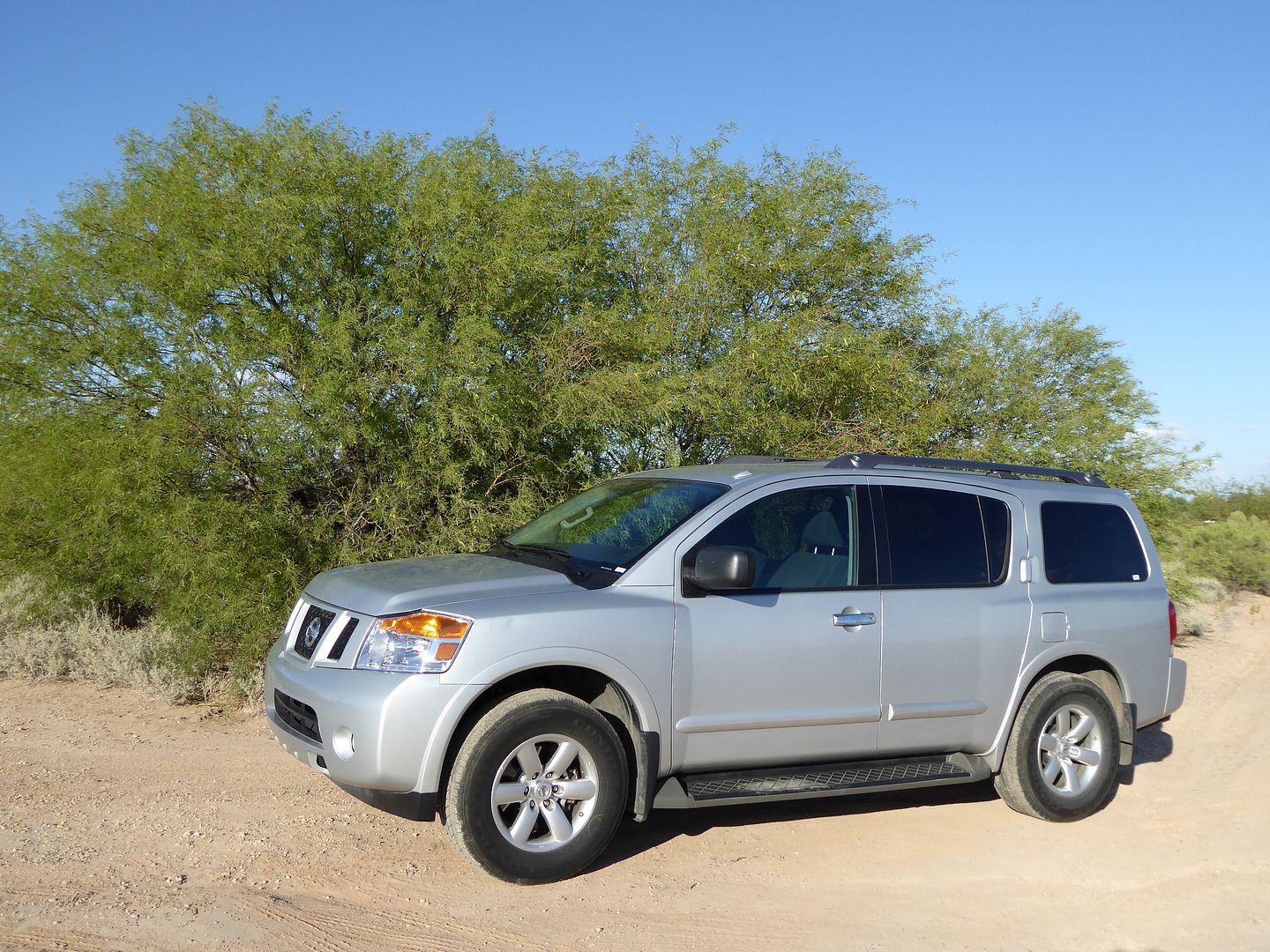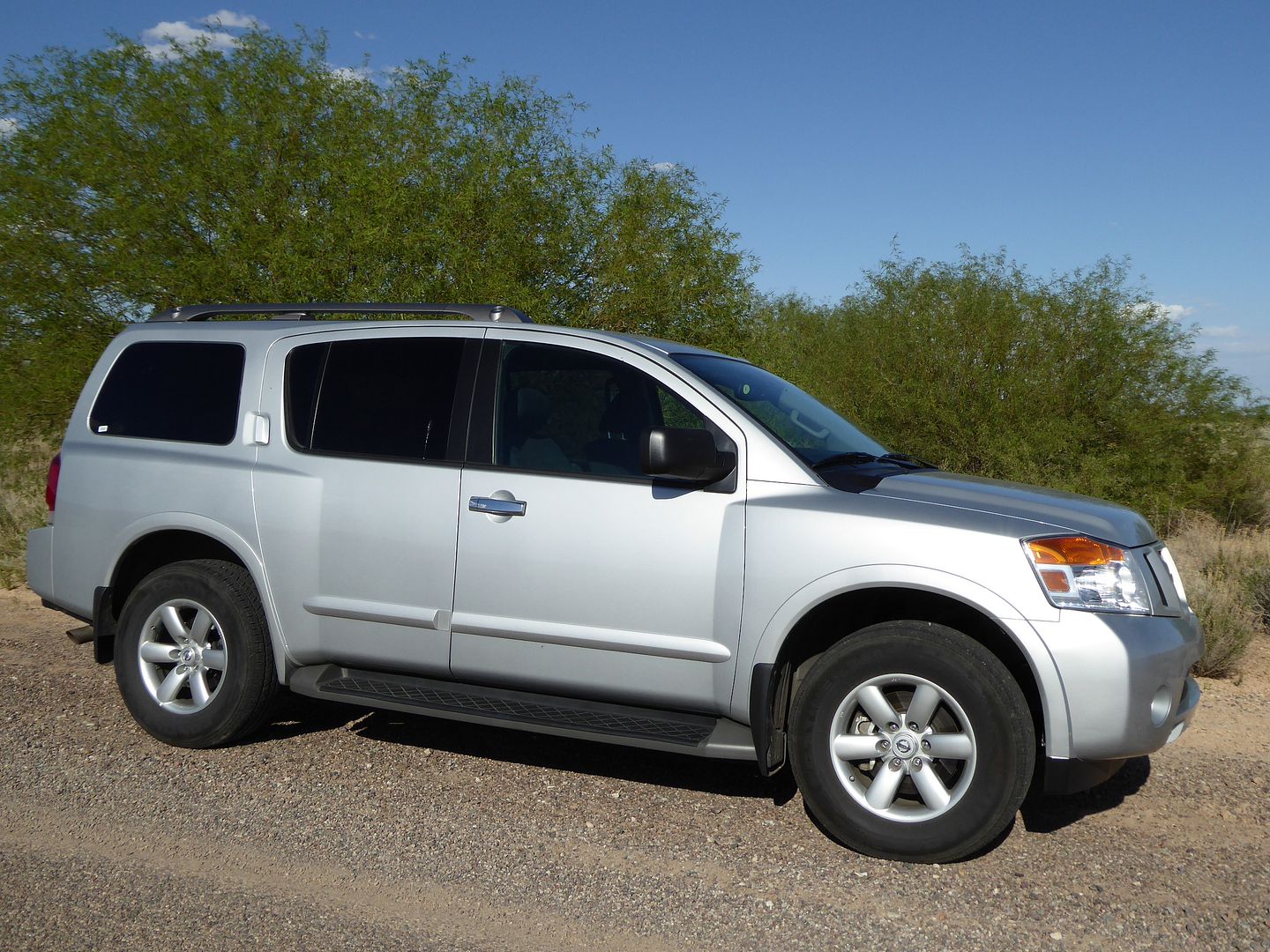 With an apparently insatiable demand, the world over, for SUV and Crossover type vehicles, every manufacturer who produces the genre, and these days that's just about anyone making cars, expends at least as much effort in their design as they do of their regular Saloons, Coupes and Estate models, with the result that SUVs are not only packed with the latest technologies and items of equipment, but their styling exhibits all the latest trends, most of which at present, seem to be for an unharmonious assembly of creases, surfaces, lines, grilles, vents and other fripperies that make very few new products genuinely attractive. Look at such offerings as the Mercedes GLE Coupe and BMW X6 as prime evidence, though they are far from the only culprits. It was not always like this, though. Look back at the start of the SUV phenomenon, and the early offerings were little more than a Truck with an enclosed body style, seating for more than just front seat occupants, and a bit in the way of standard equipment. The SUV was all about Tough and Practicality, and not about Fashion Statements. There are still a few reminders of this approach, of which the Nissan Armada, subject of this test, is perhaps the best. Originally known as the Pathfinder Armada, the Armada was designed in 2001 by Diane Allen for the North American market and it was introduced in 2003 for the 2004 model year. The switch to the Armada name occurred in 2004, where it received new badges. A traditional body-on-frame design, it was based on the same platform as the Nissan Titan Pickup, and indeed if you look at the two vehicles head-on, they appear indistinguishable. A luxury version was created in 2004, which was badged Infiniti QX56, which had a different front end. This went on to be sold until 2010, before being replaced by a new version based on the Japanese-built Nissan Patrol. It was widely expected that the Armada would do the same, but it has remained on sale for a further six model years, finally being replaced by a new model for the 2017 model year, which was launched at the 2015 Chicago Auto Show. That means that the Armada in its current form has been on sale for 13 years, which is a long time by anyone's standards, and during which two generations of GM rival have come and gone. I spotted this 2015 model year Armada parked up in Phoenix, as I walked through the Hertz facility, and was rather hoping that it would have my name on it, the evening I had a reservation for this class of car, and sure enough, it was indeed allocated to me.
People want an Armada, or rival offerings such as the Chevrolet Tahoe, GMC Yukon and Toyota Sequoia because they are BIG. And make no mistake, the Armada is that. It is 207 inches long and over 77 inches tall, and it weighs nearly 3 tons or 5675 lbs Vehicles of this size can be a bit of a challenge for someone of my height (I am only 5 foot 6″ tall, and short in the leg rather the body) to get in and out of, but that was absolutely not the case here. There is a nice chunky running board running down the sides of the vehicle, and by using that to help, I could simply get in without any undue difficulty, and equally, get out with any undignified or ankle-twisting gymnastics being involved. If you do need any help, there are big grab handles on the A pillars, but I never once felt the need to reach out to them. Once installed in the cockpit, your initial impression is simply that there is plenty of space around you, but it feels less daunting than I thought the previous generation GM models to be. Seat adjustment is all electric, with lumbar support as well as fore/aft, backrest rake and height. The steering wheel telescopes in/out as well as up and down, so it was easy to get comfortable. The seats were trimmed in a sort of box velvet like material which felt quite pleasant to the touch and should prove quite hard wearing.
The Armada has three rows of seats. And in a vehicle of this size, you really can put adults in all of them, without running the risk of complaint from those in the rearmost row. It is a bit undignified getting in and out, as you have to clamber in having flipped the middle row of seats forward out of the way, but once installed, there is plenty of space for two adults, with ample leg room and head room, and the seat is set high enough that you don't end up with your knees in your chin. Middle row occupants get a better deal, of course. There are three separate seats here, and they are separately adjustable. Each is a good size, and there is masses of legroom, and thanks to the height of the Nissan, you could wear a very tall top hat and still be well clear of the roof.
With all three rows of seats erect, there is not a huge amount of luggage space. The issue is the distance from seat back to the rear of the vehicle, though there is ample height. I could get my suitcase in there, standing upright, but it was easier to drop one of the rearmost row 50/50 split backrests down. With the rear most seats down, there is a lot of luggage room, though do be aware that you will have to lift anything up quite high simply because the floor of the Armada is well off the ground. The middle row of seats are split into three. You need to pull the seat cushion up first then the backrest drops down into the space, but the resulting enormously long load area that results does have a bit of a gap in the floor. The tailgate is big and heavy, so it is electrically assisted both in the opening and to close it. There is a separate button to release just the rear window and if you do this, and do not realise it, there is a warning on the dash to tell you. Inside the cabin there is a modestly sized glove box, and a huge cubby under the armrest between the front seats. There are door bins on all four doors, and there are small storage channels on either side of the centre console, low down, and a series of stowage compartments in the roof. Rear seat occupants get map pockets in the back of the front seats.
All Armada models come with a 5.6 litre V8 engine which puts out 317 bhp and 352 lb/ft of torque. It is coupled to a five speed automatic transmission. There is a choice of rear or all wheel drive. The test car was the latter, and there was a knob on the lower part of the centre of the dash which allowed you to select between rear and all wheel drive and to lock the diffs. Twisting the key for the first time, my ears delighted to the deep rumble of that V8 resonating around the confines of the enclosed parking garage from which you collect rental vehicles at Phoenix Airport. Although suitably muted when underway and cruising, the distinctive sound of that V8 is always there at start-up, idle, slow speeds or if you press hard on the throttle. You probably want to sure of what will happen when you do that, as there is an awful lot of mass of Nissan here, so you don't want to get it wrong. You do also need to be aware that every twitch of the throttle pedal will see more fuel extracted from the large fuel tank and burned off, in the name of moving the Armada. You don't buy a car of this size or type for its fuel economy, and with petrol prices hovering around the $2.00 a gallon in Arizona at the time of my test, maybe you don't care too much. You buy full size SUVs for the roominess, their sturdiness, and the fact that it has a towing capacity of 9000lbs. I could not test that. Indeed, I could not test the vehicle fully peopled up, as all the test miles were done with just me on board. I drove the Armada 250 miles over a couple of days, with a mix of freeway cruising, some local pottering around Phoenix and a trip out of town into the hills, and it averaged 18.1 mpg US, which is 21.6 mpg Imperial, about what I expected, and broadly comparable with those of its rivals which I have driven.
I set off a little gingerly, as there are some quite narrow areas to slot the Armada through as you manoeuvre out of the rental facility, but once out on the open road, the Nissan is not daunting to drive. Nothing is unduly heavy, despite its truck origins. The steering has a good feel to it. You do have to remember that this is a big heavy vehicle with a much higher centre of gravity than in a regular passenger car, so you are ill-advised in throwing it into the bends. My rather tentative first corners gradually became less so as the test proceeded, but I was always well aware of the fact that these vehicles can and do topple over if you are too gung-ho. I don't think I got anywhere close to the limit, so within a few miles, was tackling the swopping curves that link freeways at the same speed as the rest of the traffic around me, though you will experience an amount of body roll if you do this. Although there is a lot of bulk to propel, the 317 horses and all that torque are ample to propel the Nissan at the required speed, with solid bursts of acceleration available should you be baulked in traffic. The gearbox was very smooth in operation. The Nissan generally rides quite smoothly, though the roads of Arizona are not the toughest of tests compared to some other places, but there was some "bump thump" evident when there were ridged surfaces across the road . You do need to be mindful of the bulk that you are driving when it comes to stopping it. The brakes had a bit of a dead start to the travel, but push a bit harder and there is decent stopping power. There is a foot operated parking brake. The phrase "commanding driving position" is the one usually applied to SUVs of this size, and it is true. You do sit a lot higher than even those in smaller SUVs, and that means that you have a goo view of what is going on. There is a generous glass area, and massive door mirrors which mean that positioning the Armada on the road proved easy. A back-up camera projected a view from behind the vehicle when reversing onto the display screen in the central of the dash, so judging the back end was easy, too.
There is a Nissan badge in the centre of the steering wheel boss, but if there was not, and you just looked at the cockpit, you would be in no doubt of the brand in which you were sitting. The design and many of the components are familiar to those who have experience of any of the brand's other products. It does look a bit "old school", which is hardly a surprise given the age of the design, so you won't find the soft touch plastics and surfaces that you get in a Qashqai, but following a complete overhaul in 2008 when far more upscale fittings were introduced, you do get something which feels solidly constructed and perfectly fit for purpose. The majority of the dash moulding and the door casings are black, and there are some dark grey inserts. Thanks to the size of the cabin and the fact that there is a generous glasshouse, then it is not as sombre as you might think. The dash moulding has a single cowl covering the three circular instruments. The left most of these, the rev counter, contains an oil pressure gauge in its lower portion. The middle dial has three smaller gauges, for water temperature, fuel level and an ammeter. The right hand dial is the speedometer and that had a gauge with a temperature reading in it, too. Consultation with the handbook revealed that this records the temperature of the oil in the transmission. There is also a digital display with trip computer type data, which you can cycle between by pressing buttons on the left hand spoke the wheel. The graphics used here do look rather old-fashioned by modern standards. Twin column stalks, both clear Nissan parts bin components, are used for indicators and lights on the left of the wheel, and front and rear wipers from the right.
The centre of the dash includes an integrated but rather small colour display for the audio system. The optional 11 speaker Bose sound system was fitted to the test car which had AM/FM and XM Satellite radio, a CD slot, MP3 and Bluetooth as well an AUX connection. There were a few other menu options on the screen, for vehicle usage data. It was all a bit old tech, but that had the advantage of making it very easy to use. Below this were a row of buttons and a couple of knobs for the dual zone climate control system for the front of the Armada. There are buttons to control the rear zones mounted up on the roof above the rear-view mirror. The steering wheel boss has repeater buttons for the audio unit and the cruise control buttons. On the dash to the left of the wheel are switches to raise the tailgate, adjust the pedals and to enable/disable the parking sensors.
There are three trim versions of the Armada available: SV, SL and Platinum. All are available with rear or all wheel drive. The SV starts at $38,510 for a rear wheel drive model, or $43,810 for the AWD version. Standard spec includes 18″ alloy wheels, roof rails, an alarm and vehicle anti-theft system, cruise control, back-up camera, rear parking sensors, remote release for the tailgate, a leather wrapped steering wheel, an AM/FM/XM radio with CD, MP3, Bluetooth and AUX with 7″ colour display screen, dual zone automated climate control with separate rear compartment setting, power adjustable front seats and rear privacy glass. The SL, at $43,600 and $46,500 for the AWD model adds 20″ alloy wheels, front fog lights, chromed roof rails, twin front tow hooks, a rear tow hitch connector, a chromed front grille, power operation for the tailgate, a rear view monitor, Intelligent key, keyless starting, leather upholstery, heated driver's seat, footwell lights, auto-dimming rear view mirror, power folding third row seating, wood tone trim, the 11 speaker Bose sound system. Platinum trim also gives you 20″ chrome plated alloy wheels, an electric tilt/slide sunroof, memory system for seat, mirrors and pedals, powered seat entry/exit access system,  navigation, heated rear seats, Nissan mobile entertainment system with dual 7″ monitors.
By any logical assessment, I should be concluding that the Armada is simply too big, and too long in the tooth to be worthy of a positive endorsement. And yet, I found myself quite liking this machine. There is a refreshing honesty about it which is simply not there in some of its more recent rivals, attributes which I fear have been styled away with the next generation chrome-laden rather brash Japanese-built model that goes on sale later in 2016. That seems almost to be missing the point. This Armada does exactly what you would want a Big SUV to do. It has lots of space in it, is very practical, goes well enough, can tow heavy loads, and could go places where you can't take a (rental) car, feels tough and being a Nissan should continue to do so for many years. It was not daunting to drive, even though everything about it is super-sized, and its slightly old-fashioned nature was almost an advantage rather than a demerit. I was quite sad to hand it back.