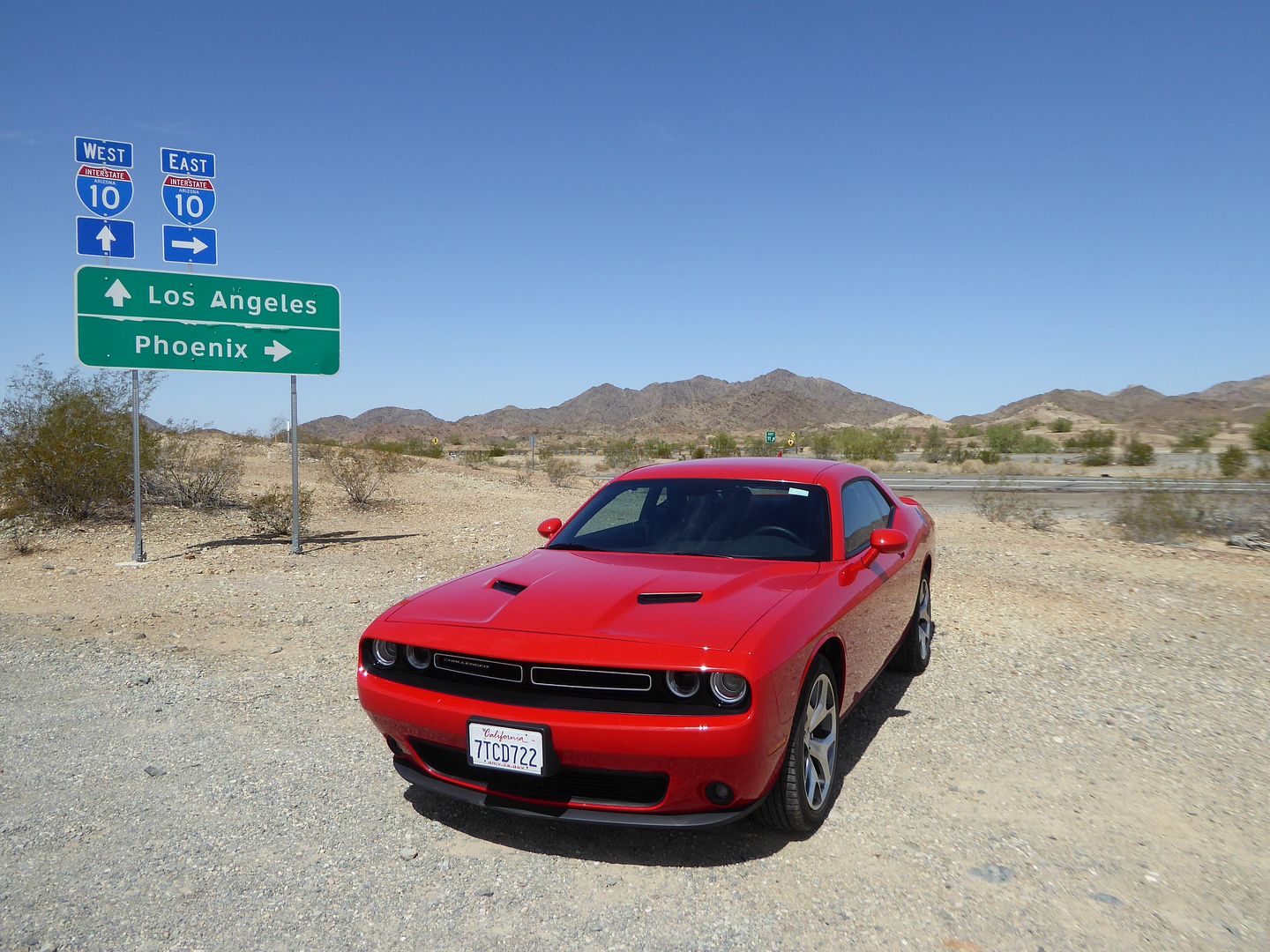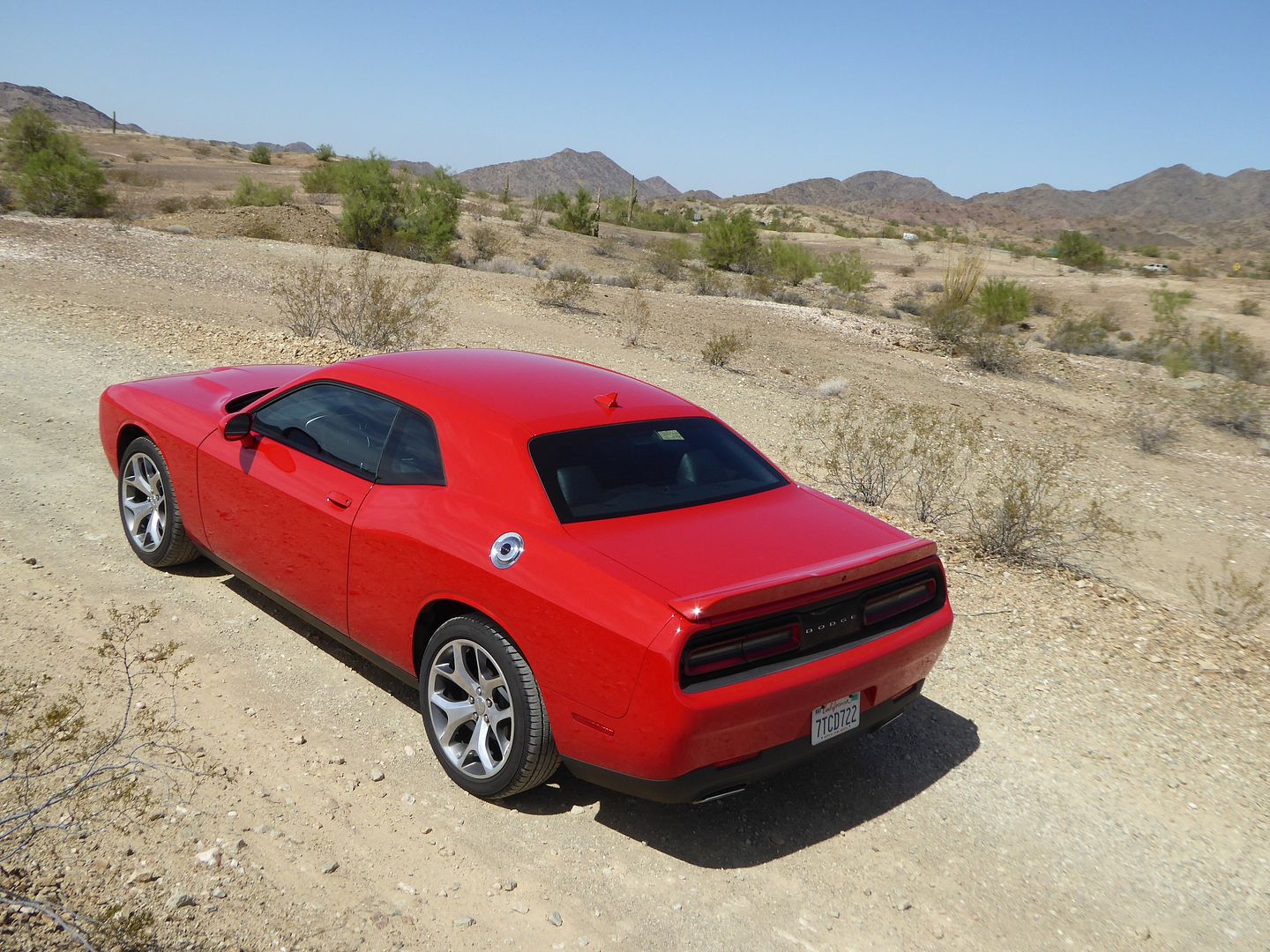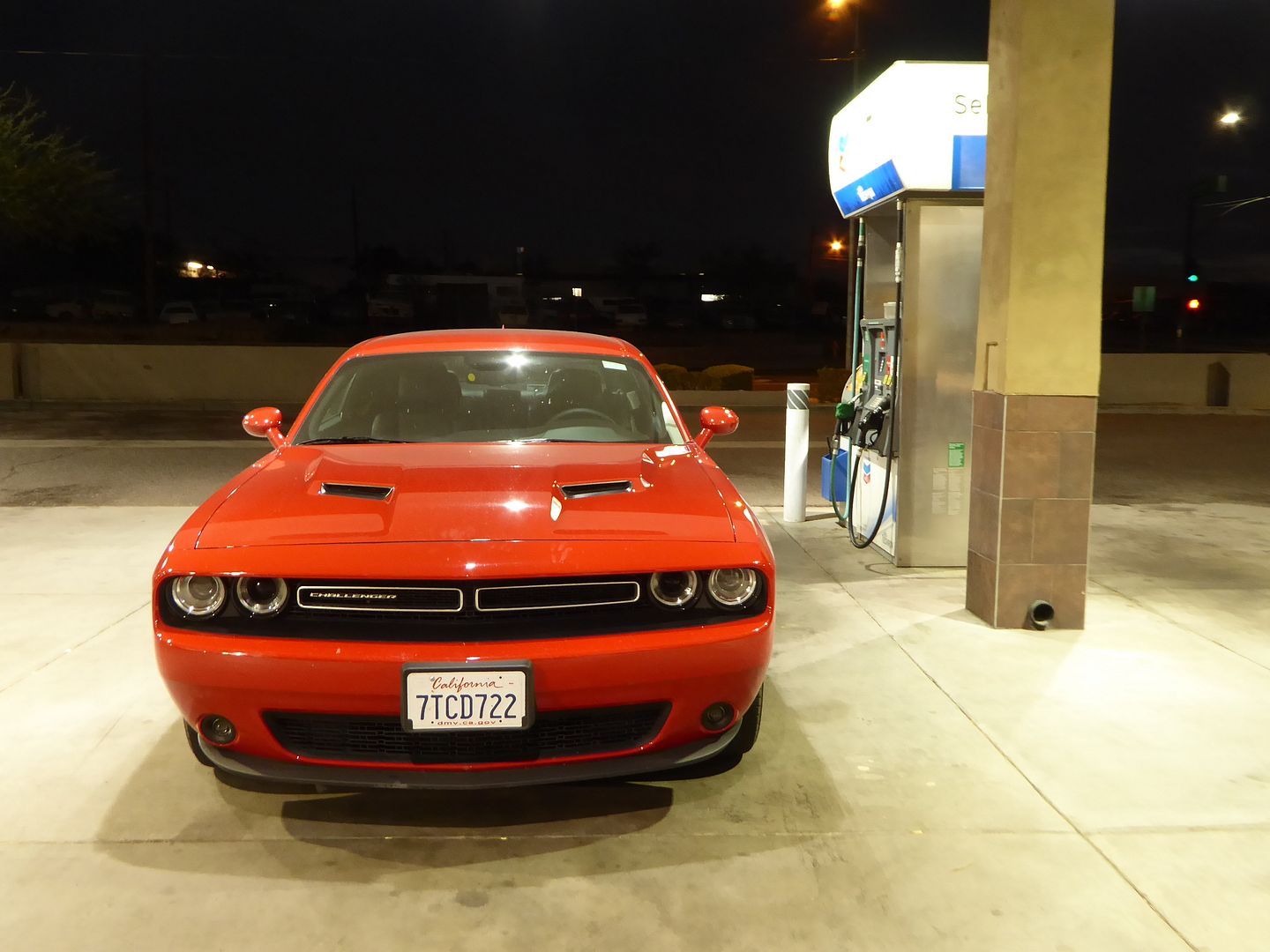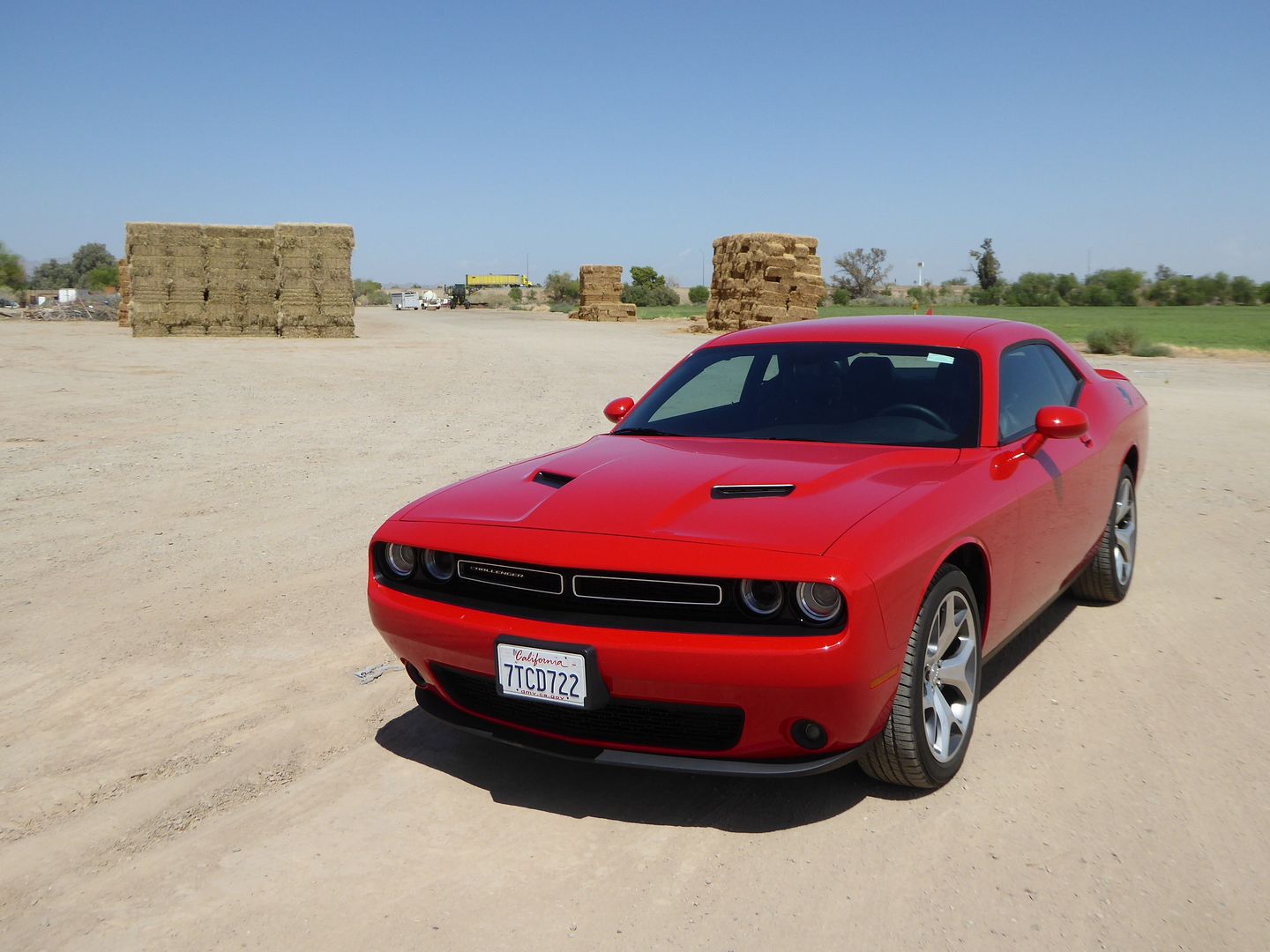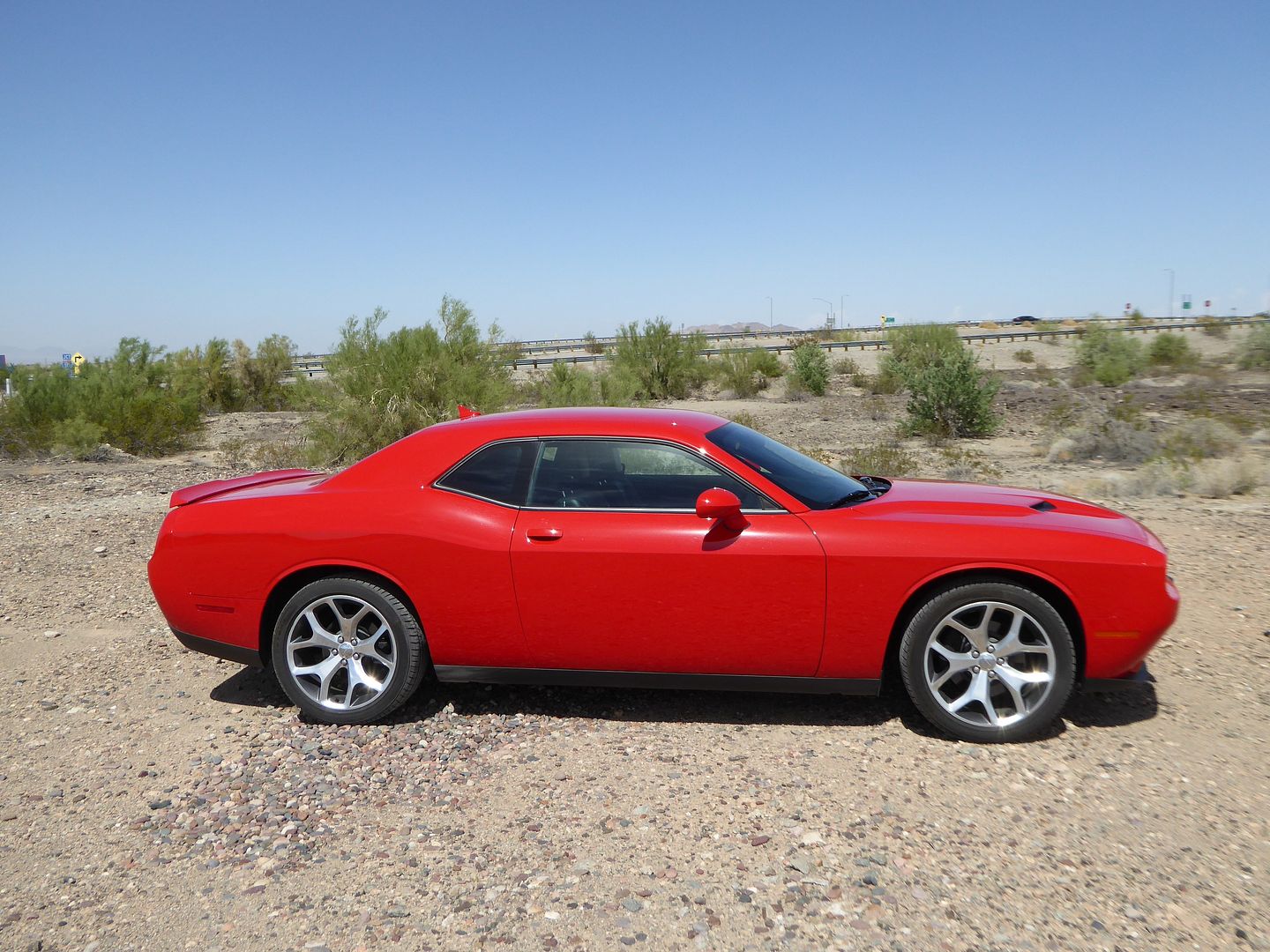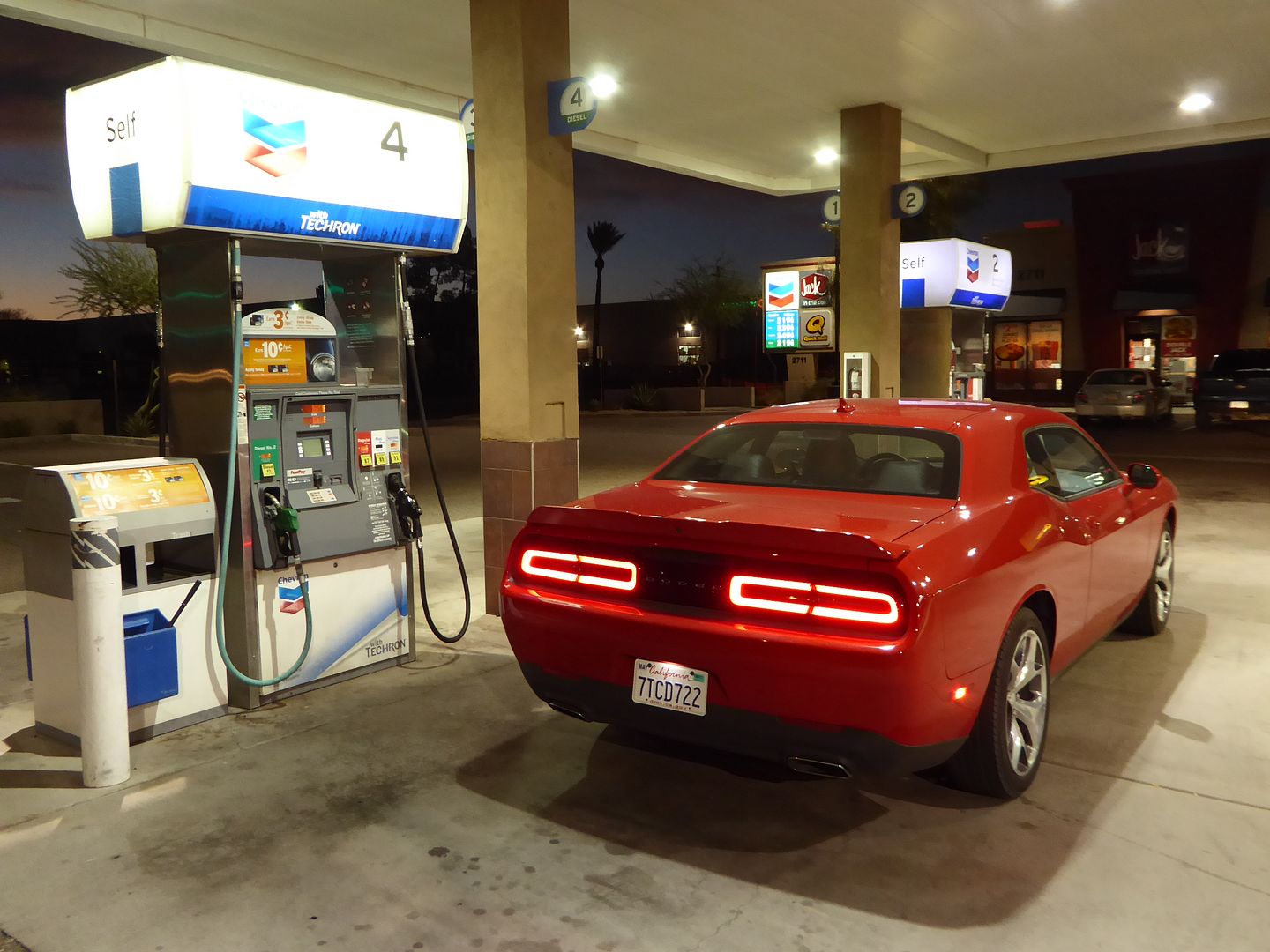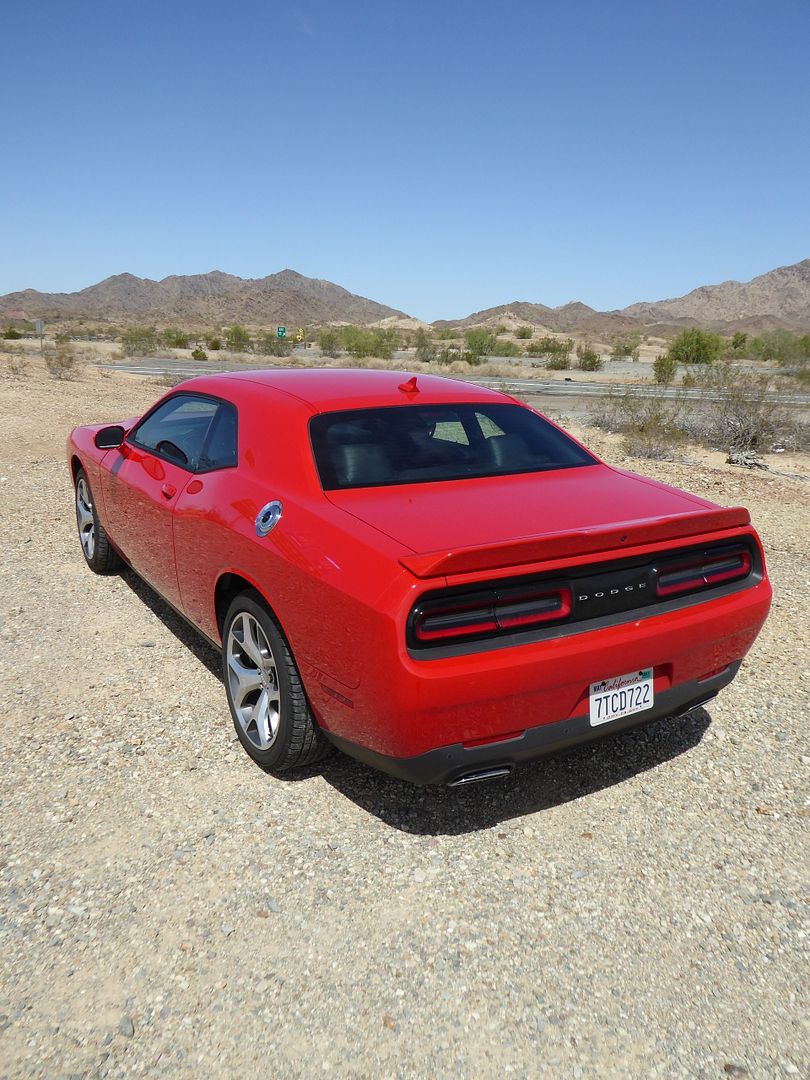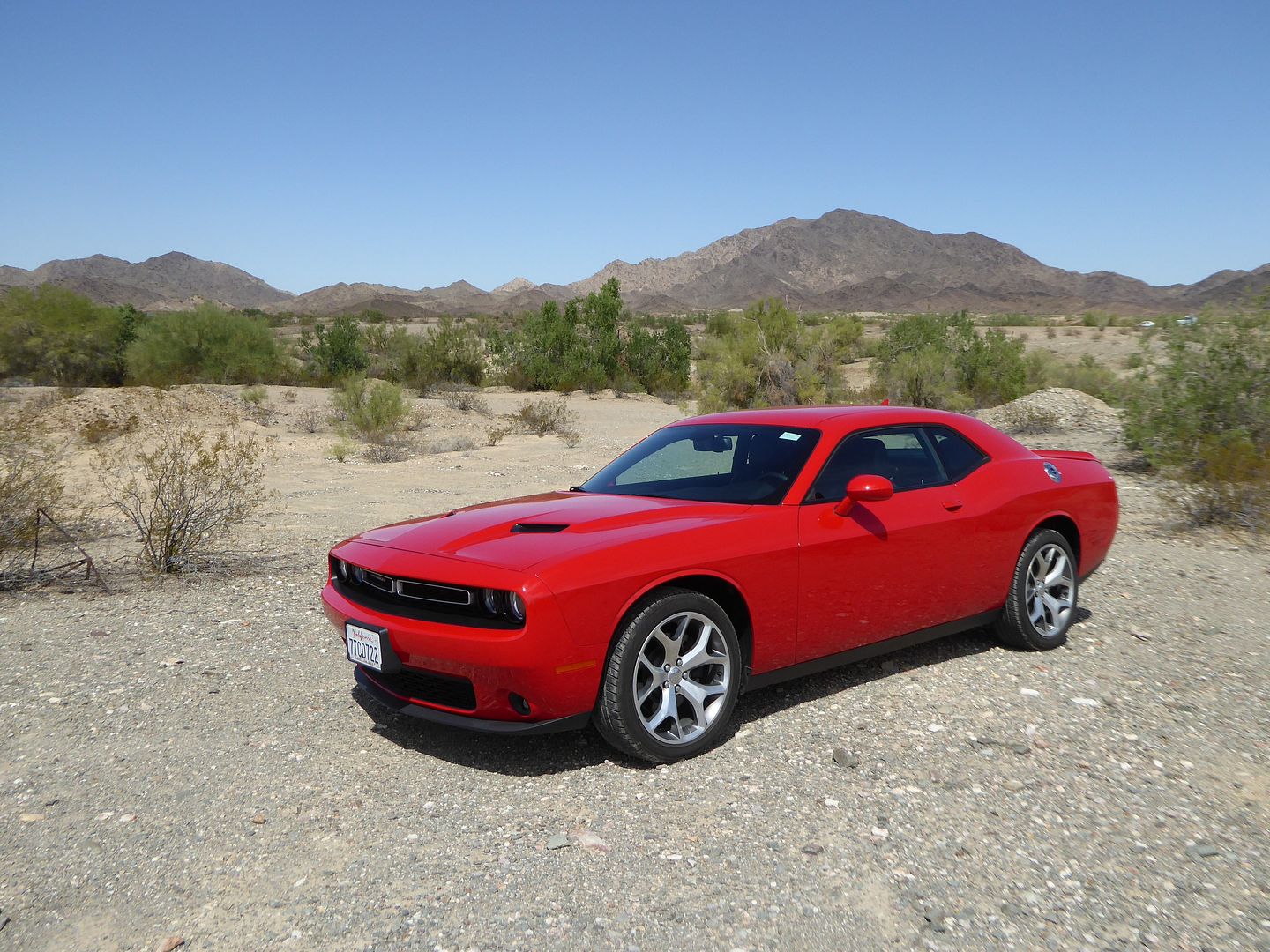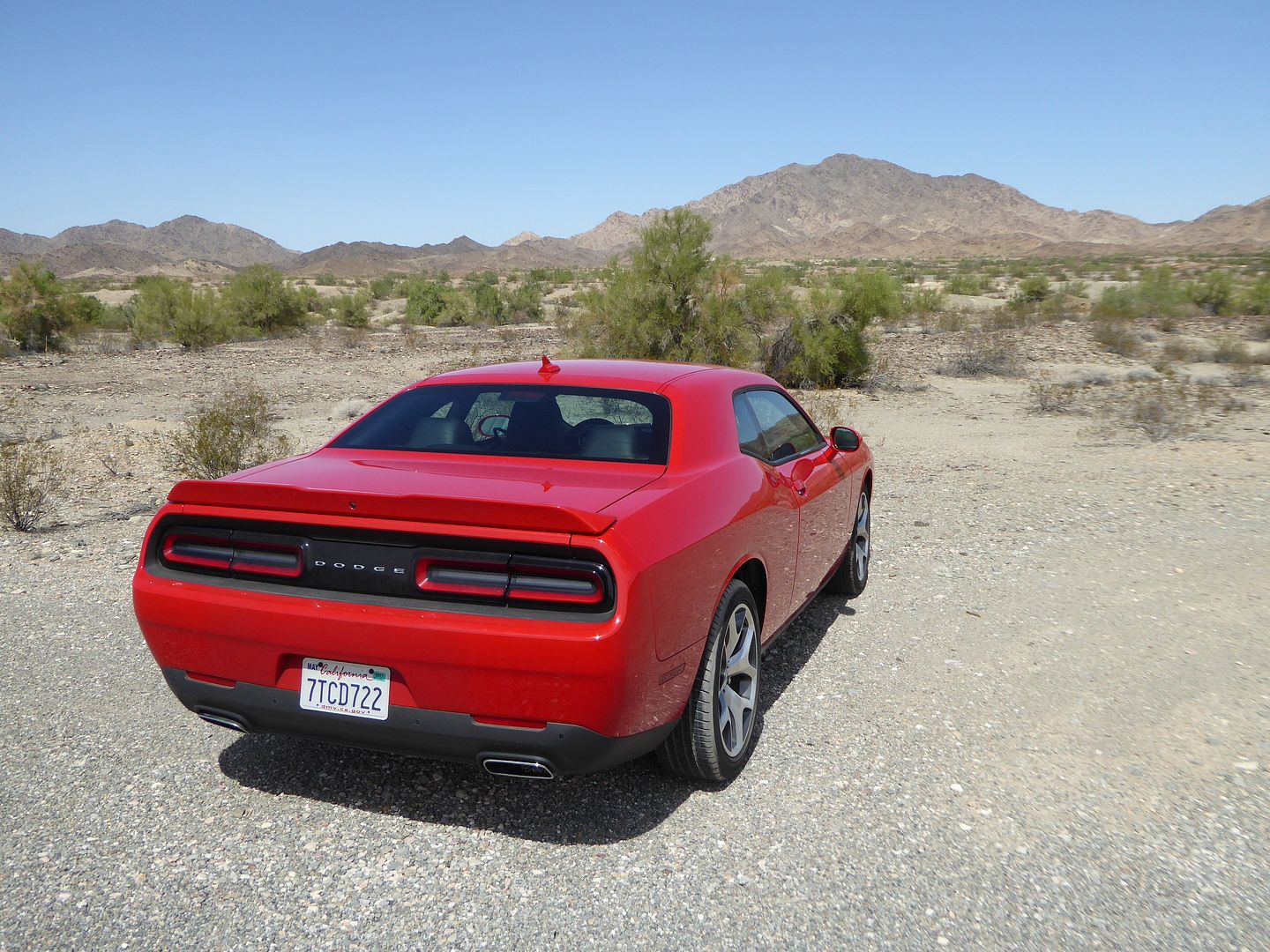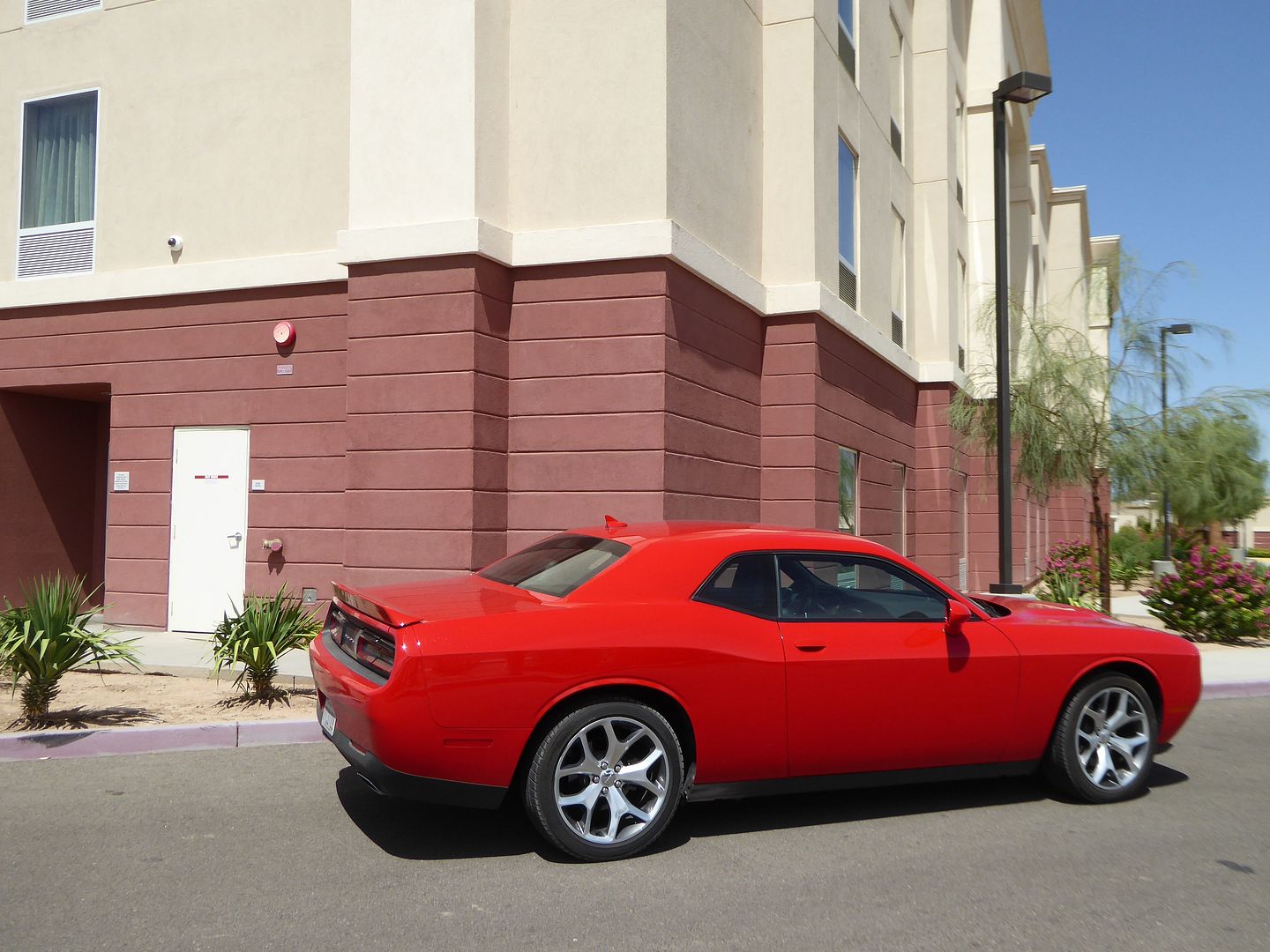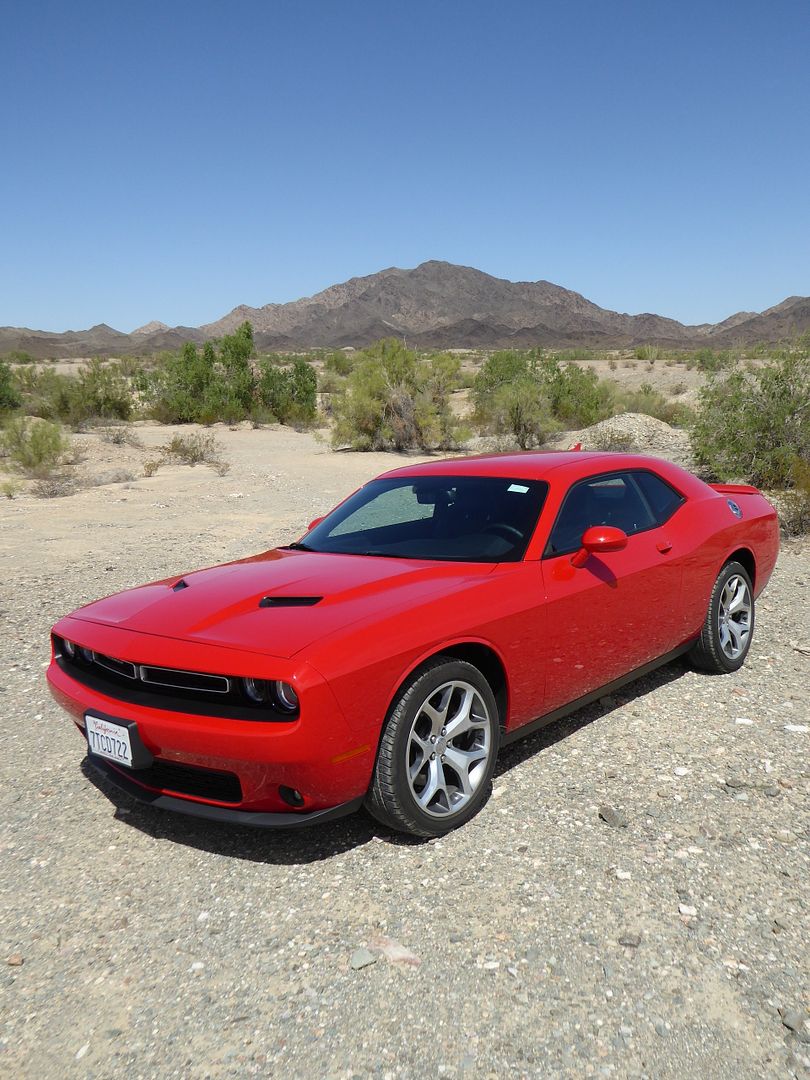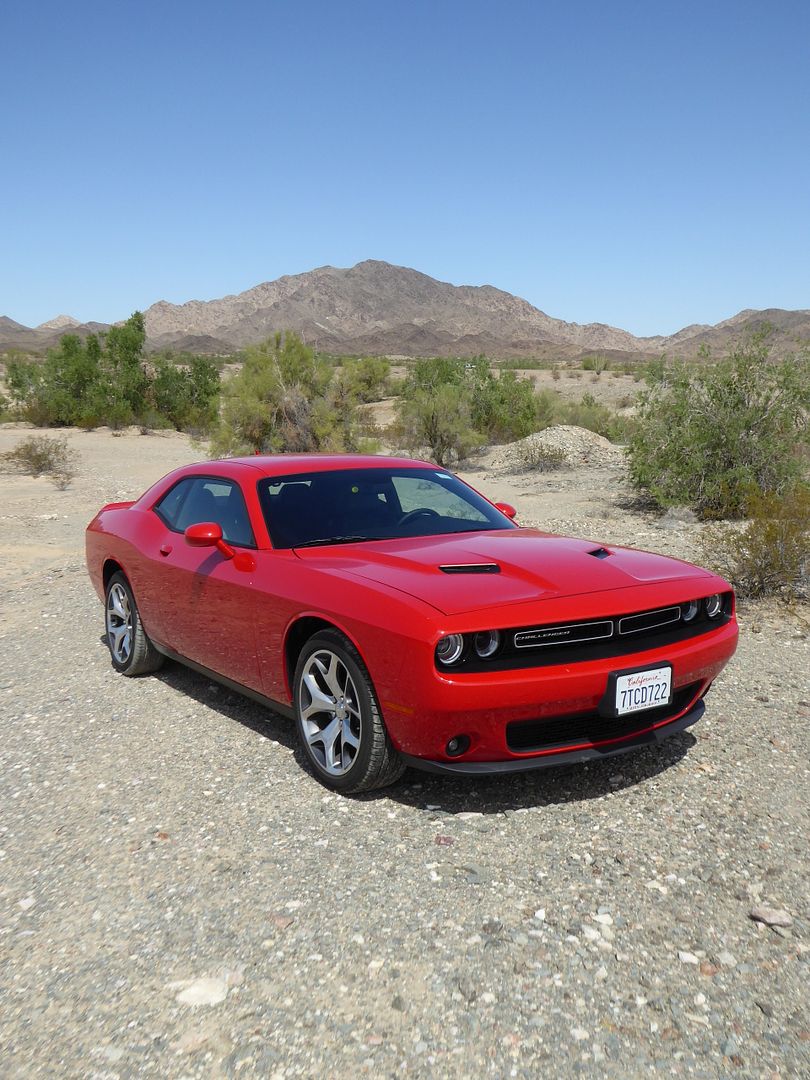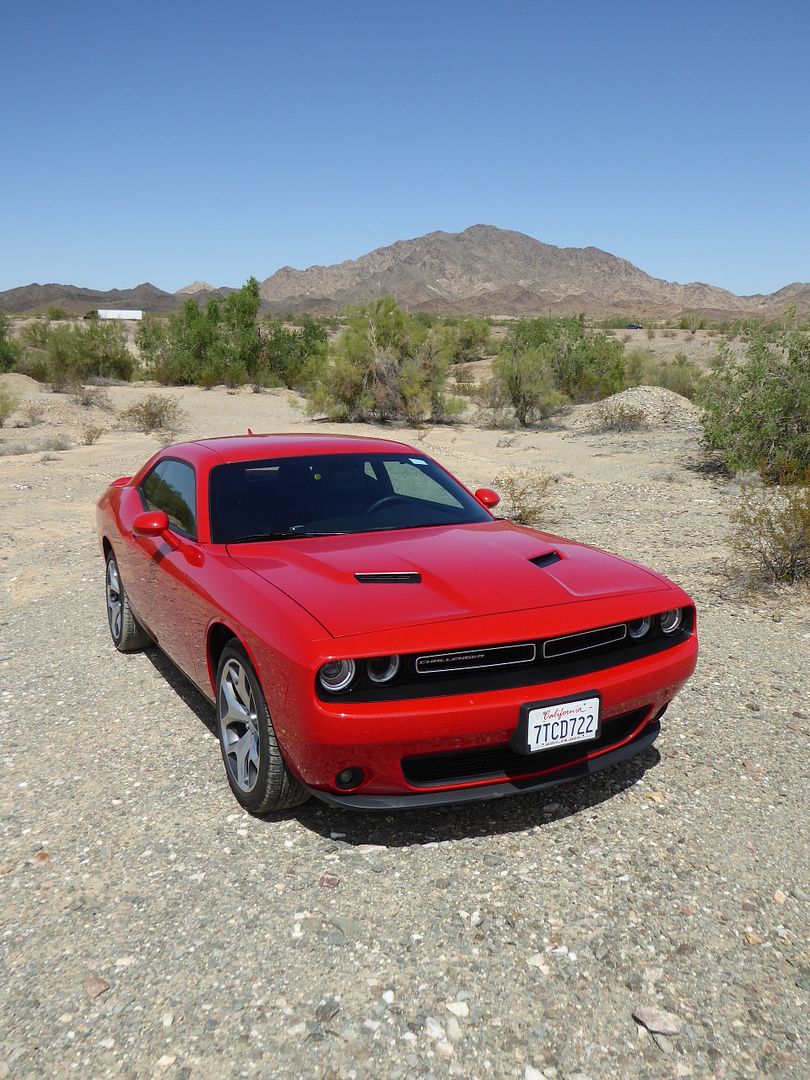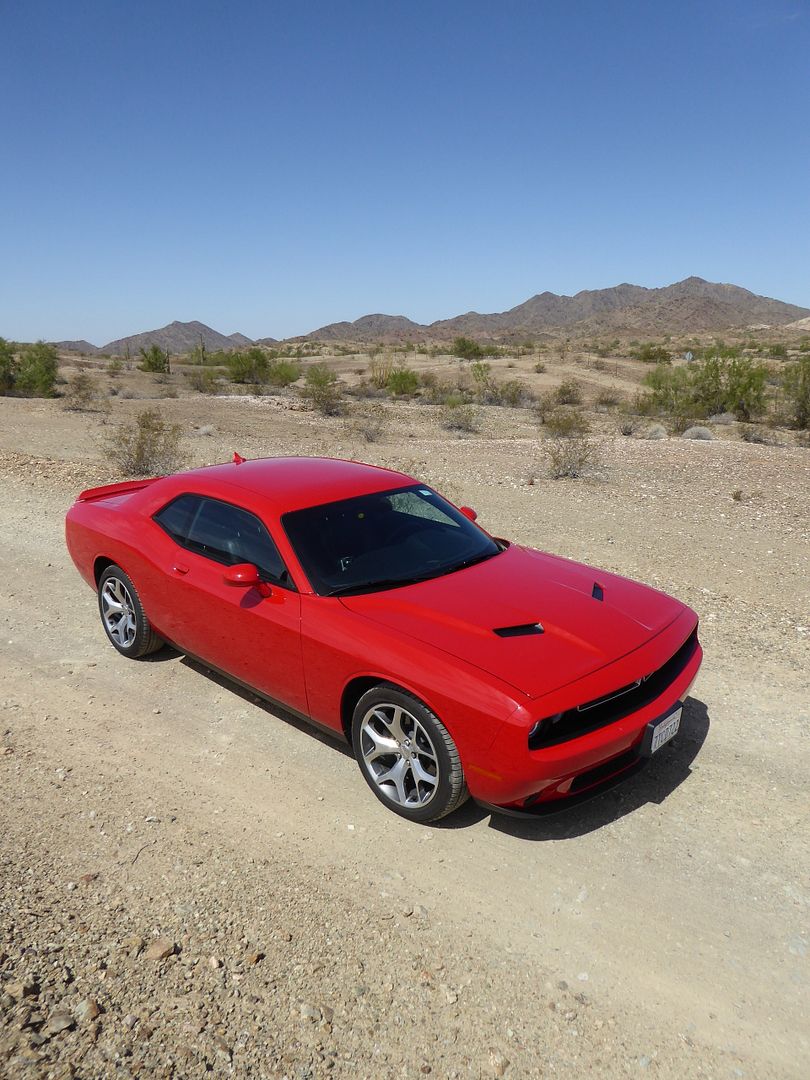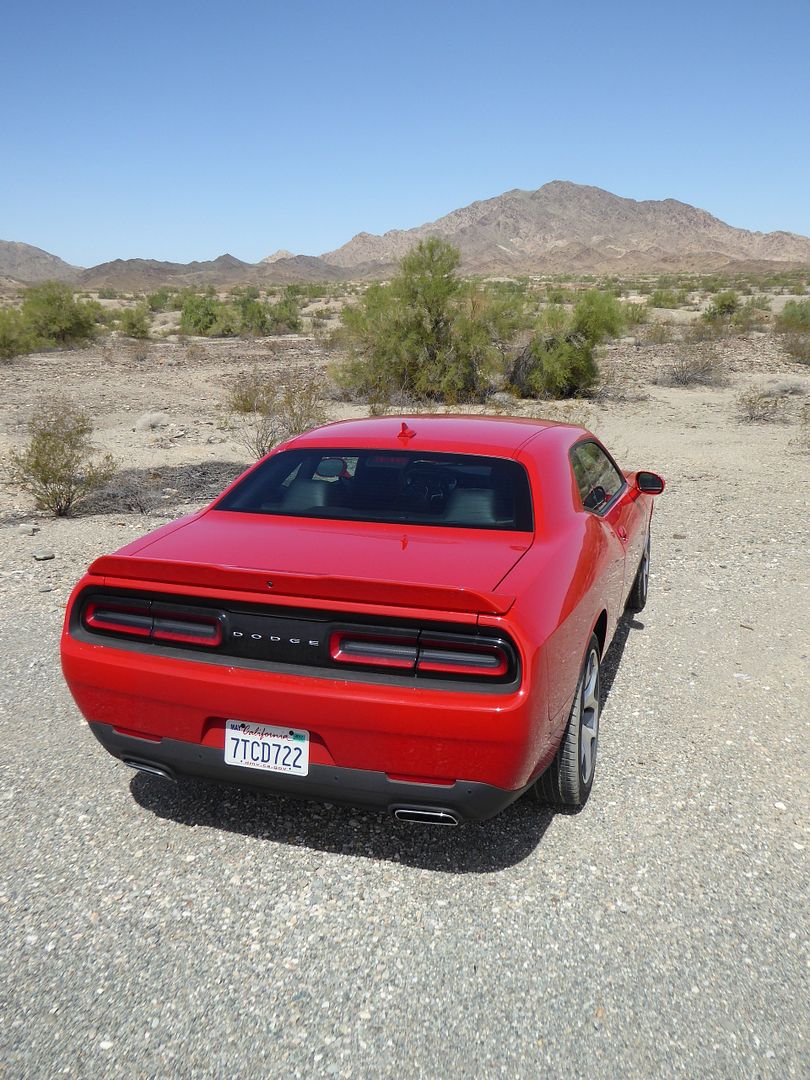 The first Dodge Challenger was described in a book about 1960s American cars as Dodge's "answer to the Mustang and Camaro." Introduced in the autumn of 1969 for the 1970 model year, you could say that it was a rather belated response, as the Mustang had been on sale for over 5 years at that time, and the Camaro had three years under its belt. MOPAR fans will tell you that the Plymouth Barracuda, first launched in 1964 was actually the Group's response to what became known as the Pony Car marketplace, and the Challenger was conceived so that there was a Dodge alternative to the Plymouth. Although sharing a platform with the Barracuda, the Challenger was physically a bit larger and more luxurious, competing against the Mercury Cougar which when it came, was available in a staggering number of trim and option levels, and offering virtually every engine in Chrysler's inventory. Offered in Coupe and Convertible bodystyles, the Challenger quickly found its fans, with nearly 77,000 produced in its first year, but sales dropped dramatically after this as by the early 1970s, the days of ever more powerful muscle cars were on the wane as worries about fuel prices, emissions and safety came to the fore. Just 11,350 were produced in the model's last year, 1974. The second generation Challenger – launched in 1978 – was a rather pale imitation of the first as it was little more than a badge-engineered version of the Mitsubishi Sapporo, a rather tepid sports coupe based on the Sigma saloon that we saw in Europe in the late 1970s., And then the name was retired. But not for ever, as the success of Ford's retro-styled Mustang that debuted in 2004 encouraged Chrysler executives to think once again about producing a rival. A new Dodge Challenger Concept was unveiled at the 2006 Detroit Motor Show, using many design cues from the 1970 Dodge Challenger R/T, and like the equally retro-inspired Camaro concepts of the same time everyone said "just build it". This was always the plan and the production third-generation Dodge Challenger debuted on February 6, 2008, simultaneously at the Chicago and Philadelphia International Auto Shows. The new car was built on a modified version of the LX platform that underpinned the acclaimed Chrysler 300C, and the Dodge Magnum and Charger. It used many Mercedes components in the suspension, gearbox and electronics, but had Chrysler's own engines, a choice of a 3.5 litre V6 or two V8 Hemis, of 5.7 and 6.1 litre capacity. Production started in May 2008 and the entire year's supply was pre-sold, mostly for greater than the quoted list price, such as the enthusiasm for the car.
I was one of those people who loved it when I saw it, and I was eager to get behind the wheel of one. This was an era when Hertz had few Chrysler products on fleet, and certainly no Challengers, but I discovered that by early 2010, Avis did, and so in a rare bout of rental car disloyalty I recall making a booking for one, eager to see what it was like. It is not a secret, as it is documented in my Road Test of February 2010, that I was somewhat disappointed by the experience. It was one of the initial spec entry level cars, and painted in white, on 17″ wheels, which did it few visual favours and with the old 3.5 litre 250 bhp engine under the bonnet and a 5 speed transmission, it also lacked the substance to make it good to drive. At the end of 2011, I drove one of the 5.7 litre Hemi engined R/T models that Hertz had acquired in their new Adrenaline Collection, and this was one was much closer to what I was hoping for. Dodge made a significant change in 2011, when they replaced the entry level engine with the new 3.6 litre PentaStar unit, with 305 bhp, and a number of other trim alterations were brought in. A more comprehensive update would follow for the 2015 model year, with a slightly revamped exterior featuring a new grille with design cues from the 1971 car, new split tail lights, quad LED 'Halo Ring" head lights, LED tail lights, and a functional bonnet intake on HEMI models. Inside, there was a new 7-inch TFT Thin Film Transistor display with over one hundred possible configurations, and an 8.4-inch uCconnect touchscreen radio with available navigation, and a retro styled gauge cluster, whilst mechanically, an 8 speed automatic transmission replaced the old 6 speed unit, and new Hemi versions were topped off by the completely bonkers 707 bhp SRT Hellcat version. During 2015, Challenger models started to appear in Hertz' fleet, and as there had been enough changes, I put it on the list of models to try again. When I found a bright red parked up at the Phoenix Sky Harbor facility, I did not take much persuading that this was the car for me.
Despite being told by the enthusiastic rental car agent who assigned me the test car that this was a Hemi-powered model, it was not., It had the entry level V6 engine under the bonnet. But that generates 305 bhp, so it is not too much of a hardship. I've experienced this engine in the Charger and the Chrysler 300 and know from those cars that it represented a huge step forward from the old 3.5 litre unit. As well as developing more power, it is also far more refined. Things got even better when the new 8 speed automatic transmission became part of the spec in 2015. It is a great combination, as you have something which allows you to potter around town, and then when the road opens up and the traffic dissipates, you can put your foot down and discover that the V6 Challenger is now really quite brisk. Although its power output is comparable to its two main rivals, it is larger and heavier than both, so it is not, against the clock, going to prove to be quite as fast, but this is still no slouch. The gearbox is really excellent, making completely imperceptible changes between the ratios, with just the little indicator in the dash to tell you which ratio is now engaged. 8 speeds mean that the ratios can be quite close together and that the top ones can be high ratios, which makes for quite cruising on the freeway. 2000 rpm in 8th will see you travelling at 90 mph (apparently!). This also helps withe fuel economy., After driving 347 miles, I needed to put in 13.87 gallons to fill the car up, which computes at exactly 25.0 mpg US or 29.88 mpg Imperial, which is a good result for such a large car.
Whilst the engineers at Dodge were able to address the issues with the powertrain, they have not really been able to do anything with the weight. This is a larger and heavier car than its main rivals, which means that it is never going to feel as agile and nimble as they are on the bendy roads. Nonetheless, it is still good to drive. The steering is particularly well judged, with a nice weighting to it, which proved quite linear, so as you turned the wheel, it gained a little weight. The handling is where the Dodge apparently struggles if you were to take it to the track, but I did not, and on public roads, it was fine. I did not go on any of my favourite roads with swooping bends (they are further into California than I went!), so the Challenger did not get that tough a test in my day with it, with curves on freeway intersections being the most challenging (no pun intended!) curve it had to face. Despite the fact that the test car came on large and relatively low profile 245/45 20″ wheels, it rode well, with a nice pliancy to the ride. Couple that with the low noise levels from the engine, and no unwanted ones from the wind or the road and this was a restful car to cruise in. The brakes worked well, not that they had much of a workout, but the pedal feel was good, with none of the mushiness that was in the Journey I had been driving the day before. There is a foot operated parking brake pedal. Visibility forwards and to the side of the car is good, but over the rear shoulder, the very thick C pillar means that it is quite limited, so you will need to be careful at angled junctions. There was a rear view camera fitted, which projected a clear image on the uConnect display screen, which helped to judge the back of the car.
It's not just the mechanicals which have been changed since my last assessment, but also the interior. Looking quite similar to the one fitted in the Dodge Charger, this has gone from being a weak point to a real strength. I would go as far as saying that this is one of the best interiors in a non-premium badged car that you will find. The fit and finish is now excellent, and the ensemble is comprised of lots of soft touch plastics which are complemented by a sort of milled grey faux metal insert around the dials and on the console which looks, in my opinion, really good, with a sporting air to it. I picked the Challenger up at night, so my first few miles with it were in the dark, which meant I got the full benefit of the red glow and red features on the instrument dials which make this feel that bit special. There is a nice thick leather-rimmed steering wheel which was really pleasant to hold, and even the gearlever is more interesting than a regular shaped item. The dials are contained under a single binnacle, and they have a classy retro look to their graphics. There are two large ones, for revs and speed and two smaller gauges for fuel level and water temperature. The central part of the cluster contains a digital display area and you can cycle through the various menus and options using a quartet of buttons on the left hand spoke of the wheel. Among them is a digital repeater of your speed, which I used most of the time, although the regular speedometer was easy enough to assimilate, despite its unusual graphics. The centre of the dash now contains a large touch sensitive 8.4″ colour display screen for the uConnect system. I've experienced this in several FCA products in the past couple of years, and have to say that is far easier to use than the fiddly, complex and unintuitive systems that afflict recent Ford and GM products. Dodge have judged correctly what functions to keep as separate buttons, for the audio system and climate control, which you will find below the screen, and which to incorporate in the screen itself. Tuning the radio, changing wave band, altering the climate control settings were all easy to do. There was no XM satellite capability on this particular system, and nor was there navigation, both of these are cost options on the SXT level of trim, but the sound quality of the Alpine system was good. There is only column stalk, which is on the left hand side of the wheel, with wipers operated by twisting the end of it. Lights are controlled by a rotary dial on the dash to the left of the wheel. Cruise control is on the right hand spoke of the steering wheel.
The seats of this car were trimmed in leather, which felt to be of good quality. Adjustment in all the usual ways is all electric, and there is electric adjustment of the steering wheel, both in/out and up/down, so it was easy to get my perfect driving position. I did not feel to be sitting unduly low in the car, which helped with visibility, and the seat's comfort was tested as in quest for sunny skies (the accompanying pictures show I found it!), I headed west right across Arizona to the Californian border, which meant I was sitting in the car for a couple of hours uninterrupted.
This is a Coupe, so you may be expecting me to say that the rear seats are really only suitable for children, as that is certainly the case for the Mustang and the Camaro, But no, provided you can get in, which is not all that easy as only the backrest tilts forward, so there is quite a restricted space to climb through, once installed, you will discover that there is ample space in every direction for two large adults. Definitely two and not three, as the seats are moulded that way and between these is a high transmission tunnel as well, but as regards leg room, shoulder room and even head room, it is all there in plentiful supply. There is a drop down rear armrest, which has a pair of cup holders in its upper surface.
The boot is a decent size for a Coupe, too. The aperture is not particularly generous, though it is bigger than the Ford and Chevrolet rivals, but like them, as long you can get stuff in, there is more space than you might expect, with the boot stretching back quite a way. You can gain extra length by dropping down one or both of the rear seat backs. Under the boot floor is a space saver and the battery, so there is not much space for any small items. Inside the cabin, there is a good-sized glovebox, a cubby under the central armrest, and some rather pokey bins on each door, as well as map pockets on the back of the front seats.
With four engines and 10 trim levels in total, there is quite a range of Challenger models these days. The SXT and SXT Plus trims come with a 3.6-litre V6 paired with an eight-speed automatic transmission. The R/T, R/T Plus, R/T Shaker, and R/T Plus Shaker trims come with a 5.7-litre V8. The R/T Scat Pack, 392 Hemi Scat Pack Shaker, and SRT 392 have a 6.4-litre V8. Finally, SRT Hellcat comes with a supercharged 6.2-litre V8. All V8-powered models are available with either an eight-speed automatic transmission or a six-speed manual.
When I handed the Challenger back, I declared to the returns staff that I thought I had found my new favourite rental car. I am, of course, excluding the high end stuff in the Hertz Dream Collection, but this Dodge is classified as a Group F car, the same as tedious family saloons such as the Toyota Camry and Nissan Altima. The Challenger's 4 door brother, the Charger is in the same category, and it is now an excellent car, so it should not have surprised me that the Challenger would turn out to be just as impressive, and it certainly was. I gather there are few people who bring a rented one back having not enjoyed the experience. If you can live with only 2 doors, and your luggage will fit, then this is a great looking car that is also fun to drive. Its only real weakness is the poor over the shoulder visibility, but in all other respects, Dodge have it licked now, even in entry level spec. It looks good – especially in the bright Tor-red paint, on 20″ alloys, it goes well, is nice to drive, has a well finished interior, and you can actually get 4 adults in it, in comfort. Whilst the Camaro and Mustang may have the sporting edge, they are only fit for 2 people and not a lot of luggage, and they are less comfortable to drive over long distances. They may gain all the reviews and the column inches, but if all three were lined up, in V6 guise, I'd pick the Dodge now. How times change.