The Forney Transport Museum has been in Denver for many years. Its origins can be traced back to the first car collected by its eponymous founder, who, when forced to find a more leisurely pursuit than sporting endeavour, took to buying and restoring an antique car. Soon, colleagues from all over America started providing him with information about more cars he could acquire, and the collection was born. The museum, located in the suburbs of the east side of Denver includes not just a large collection of cars, but several railway items, including one of the massive "Big Boy" steam locomotives, one of just 8 left in the world. This thing is so big, that it defied any efforts to take a picture, sadly.
1923 Kissel Speedster Model 45: this car was owned by Amelia Earhart, who had it for many years, and drove it in much the same way as she used to fly planes, ie with enthusiasm!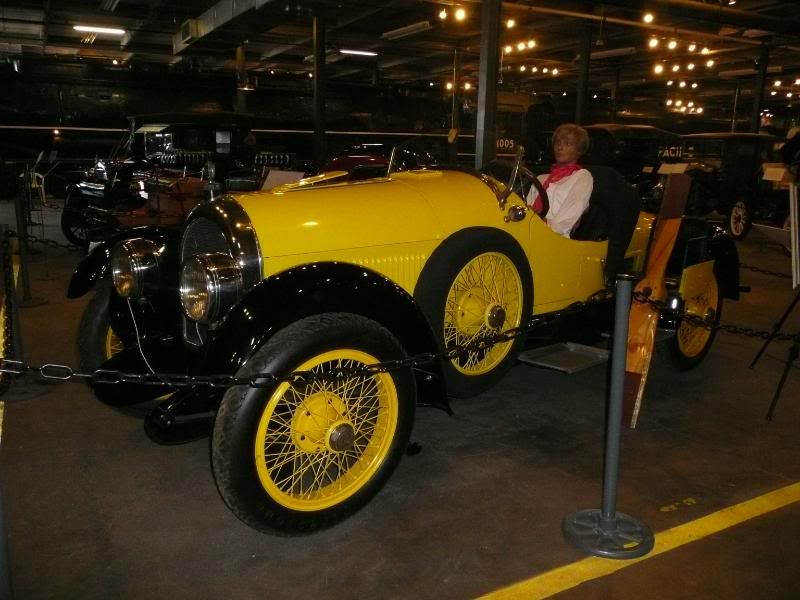 1921 Kissel 6-45 Tourer: this car was the first one acquired by Mr Forney, and hence started the whole collection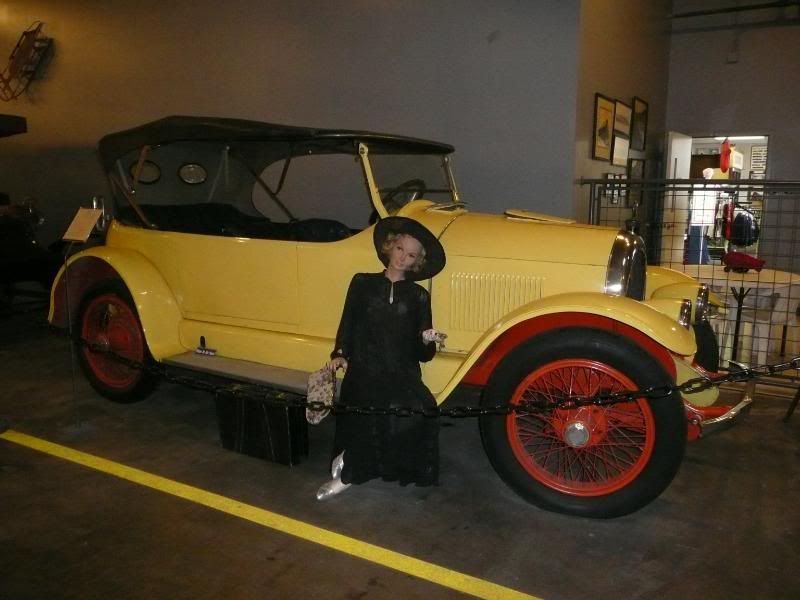 1903 Searchmont Touring Type VII: it is thought that only one other such car now exists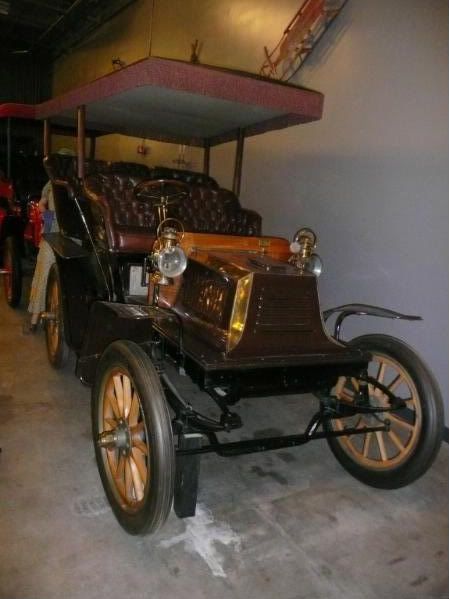 1904 Knox: this New England company built cars until 1927. This one was air-cooled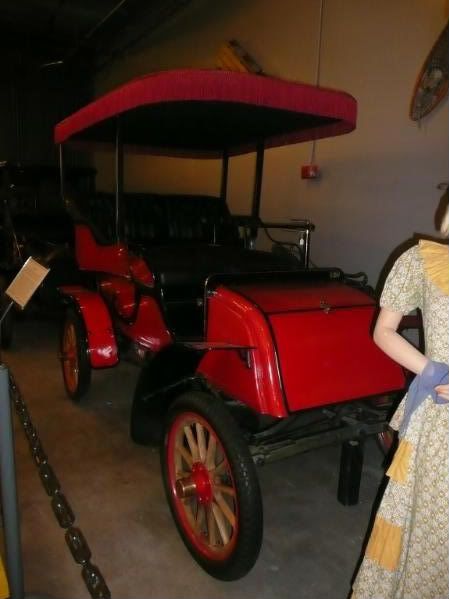 1907 Nyberg Model 35 Touring Limousine: although built in the USA, the founder of this firm was a Swede, who had moved to America. These cars were well built, and expensive, and only a small number were ever made. This is believed to be the only one left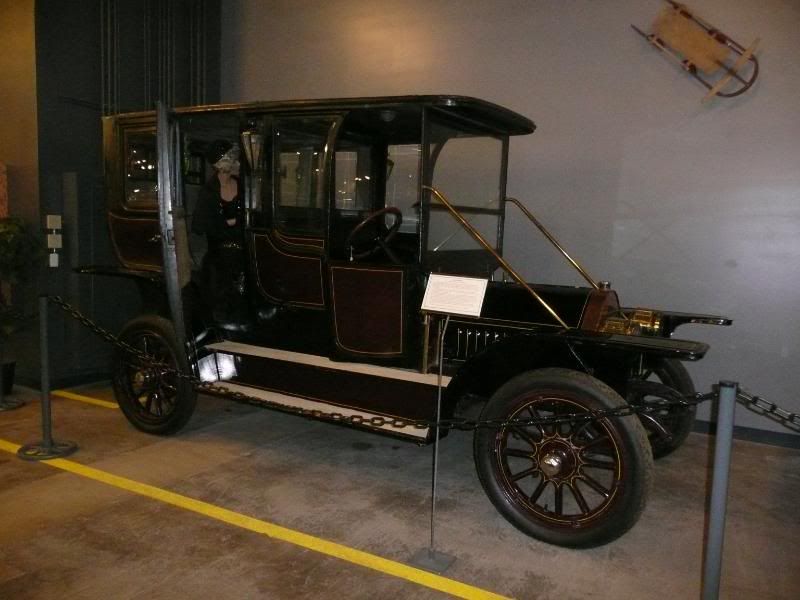 1908 Overland Runabout Model 24
1912 Renault Opera Coupe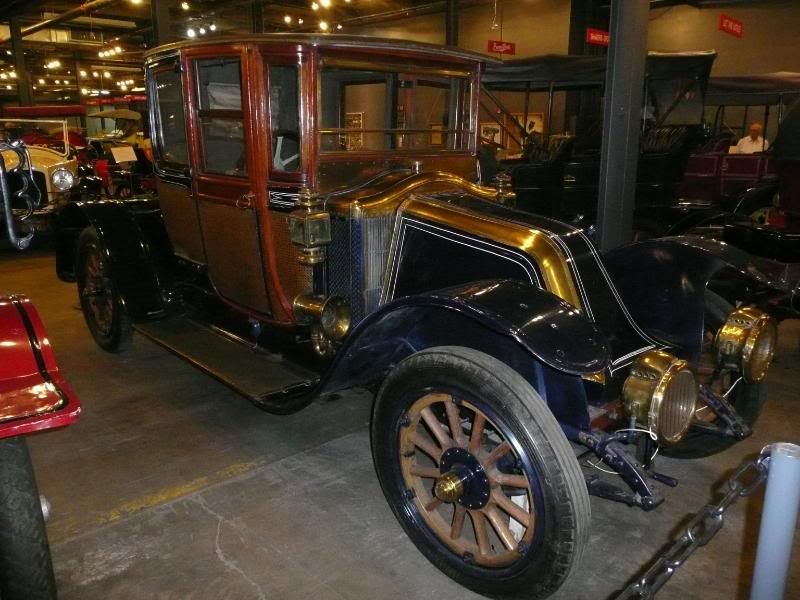 1955 Ford Thunderbird
1904 Oldsmobile "Curved Dash"
1907 Orient Buckboard Runabout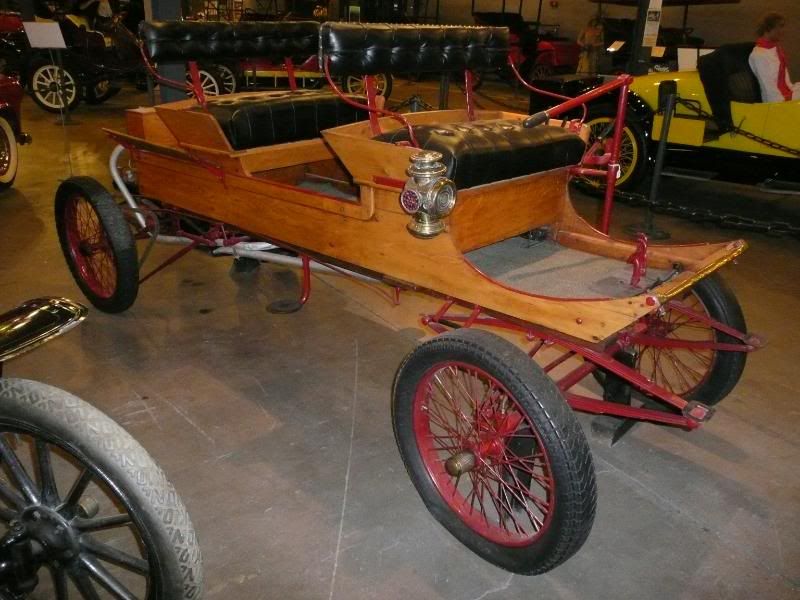 Model T Fords from 1927 and 1909
1937 Cord 812
1912 Vauxhall Rondoulet Overland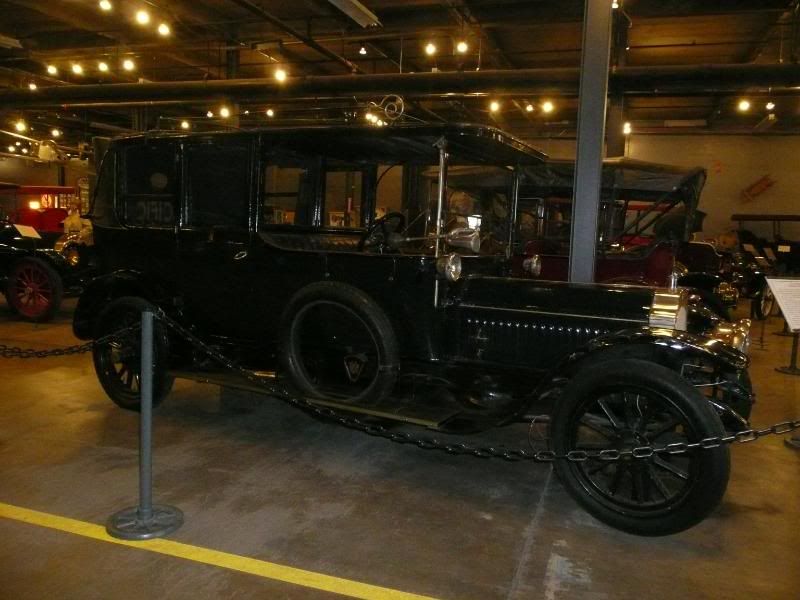 1911 Hudson Model 33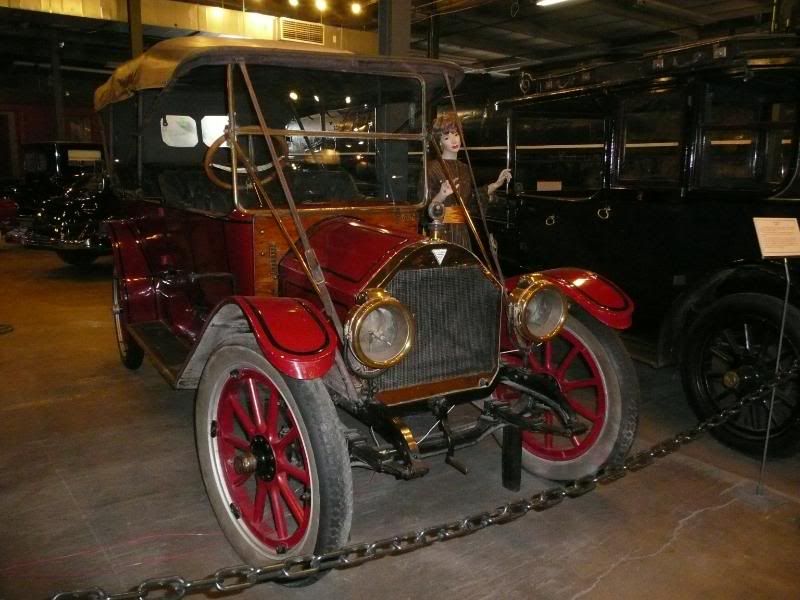 1922 Marmon Model 34 Touring
1922 Hupmobile Roadster Series R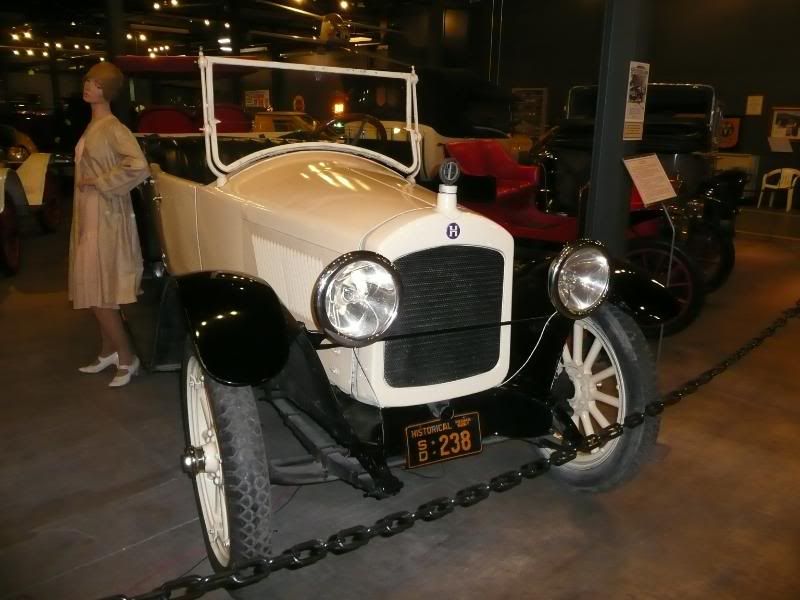 1910 Brush Model D Runabout
1906 Cadillac Victoria Touring M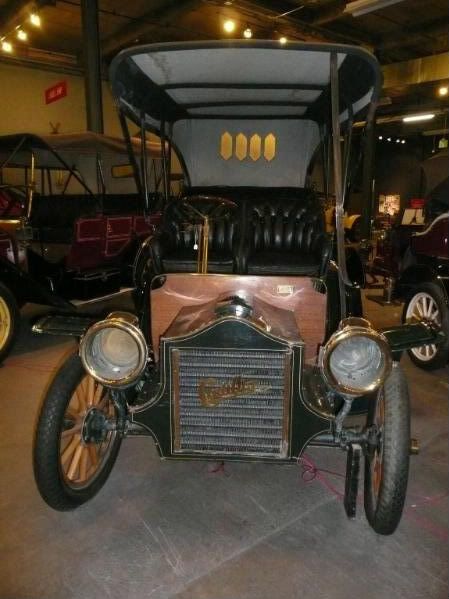 1929 Chevrolet Landau Sedan: nearly 1 million of these cars were made in a single year
1979 Solargen Electric
1912 Metz Roadster Model 22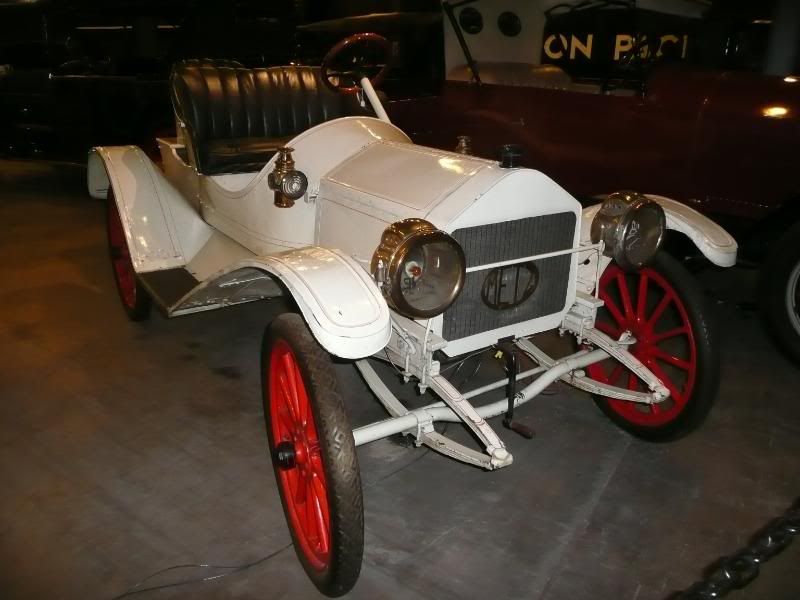 1905 Franklin A
1916 Detroit Electric: a surprising number of the vehicles appear to have survived, and they are to be found in several car museums. The Anderson Carriage Company started making these electric cars in 1907, and production quickly ramped up to meet demand largely from wealthy ladies who liked the ease of driving offered by the car. Although they were quoted as having a range of 80 miles, in an endurance test, one of these cars travelled 211 miles. The company continued on into the 1920s, but the advent of electric starters and improvements to the ease of driving petrol engined cars meant that the appeal diminished as rapidly as it had increased
1927 Rolls-Royce Phantom I: this car was made for Prince Aly Khan of Nepal, and features plenty of gold leaf in the trim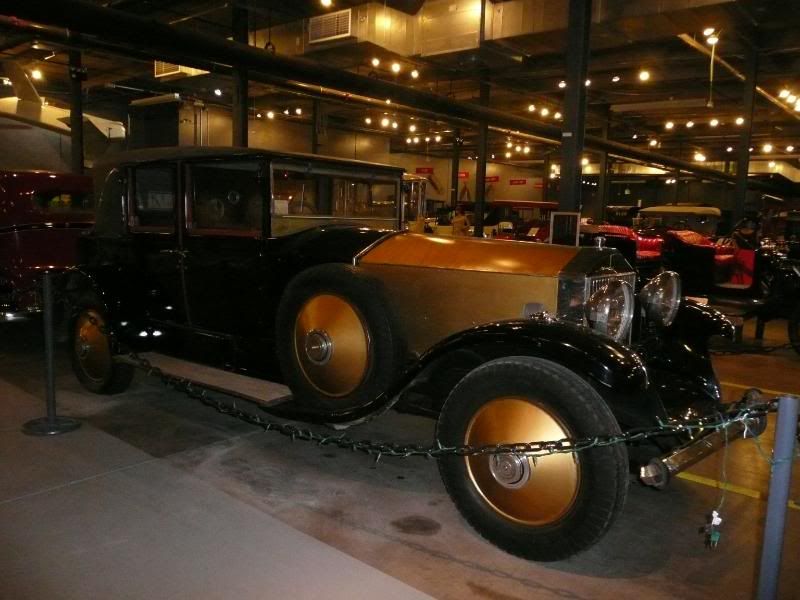 1934 Pierce Arrow 12 Cylinder 1248A: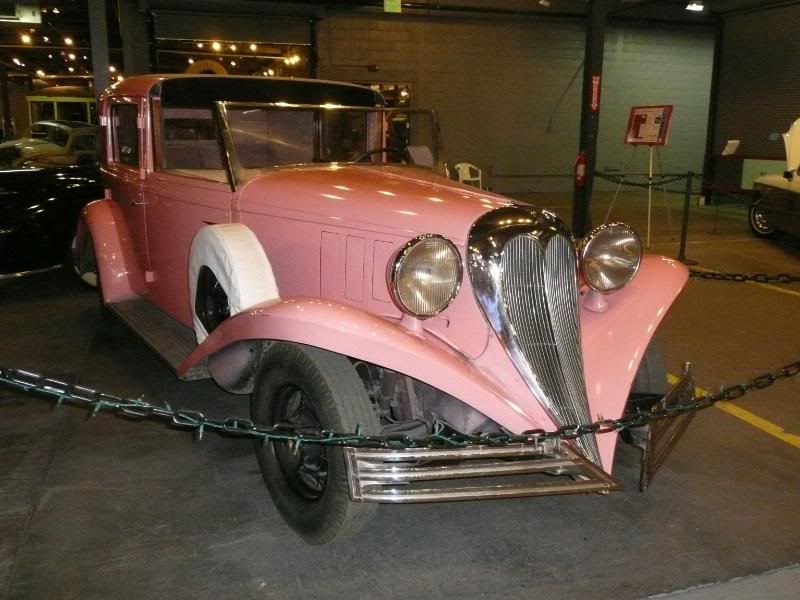 1925 Hispano-Suiza H6A Victoria: this amazing car, built in Barcelona, with a body designed by Frenchman Henry Blinder, was specially constructed for King George II of Greece. but he was deposed from the throne before he could take delivery. It was then bought by a Hollywood film director for $35,000 and it starred in a few movies, including the 1933 film "My Lips Betray" and a few wartime films.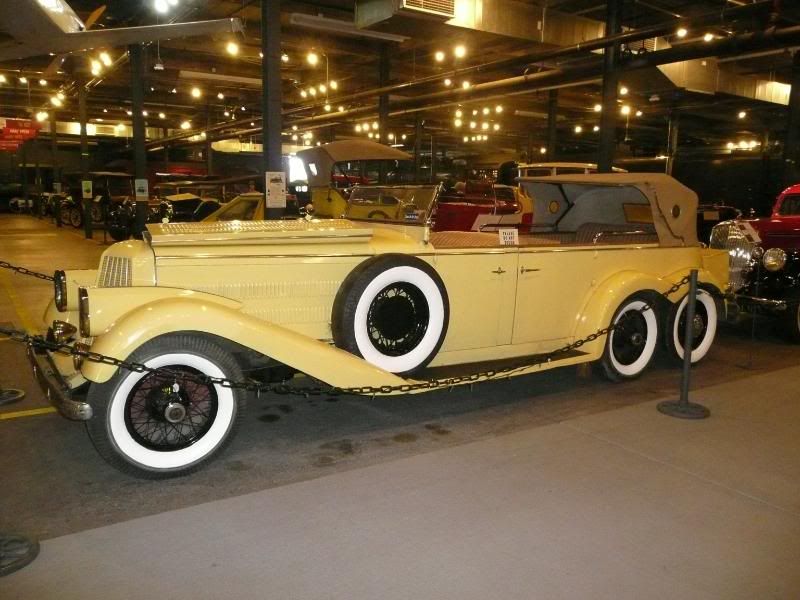 1950 Crosley HotShot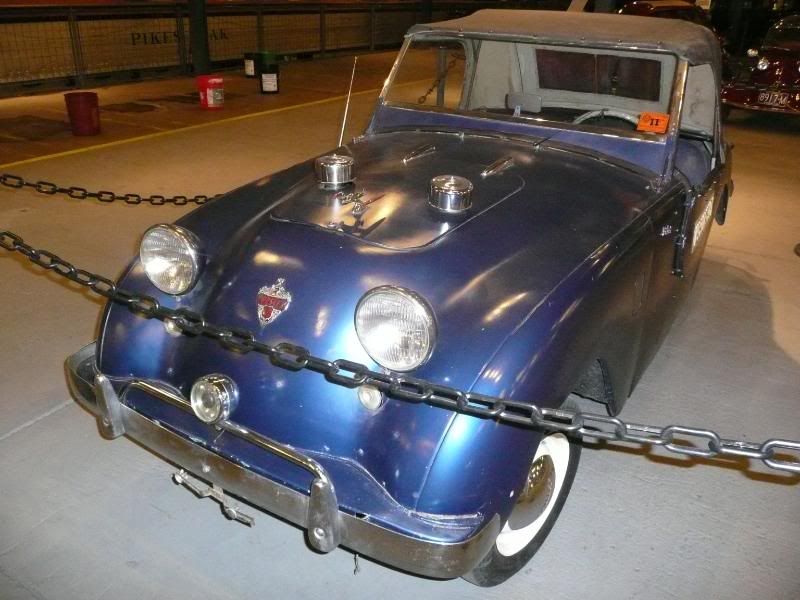 1950 Jaguar Mark V
1940 Lincoln Zephyr
1909 REO Runabout 1 cylinder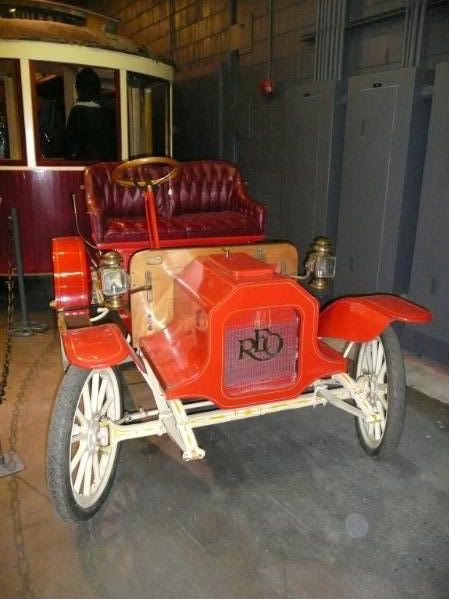 1951 Mercury Economy 4 door
1966 Cadillac Fleetwood Sixty Special: this car is a one-off transformation into an estate body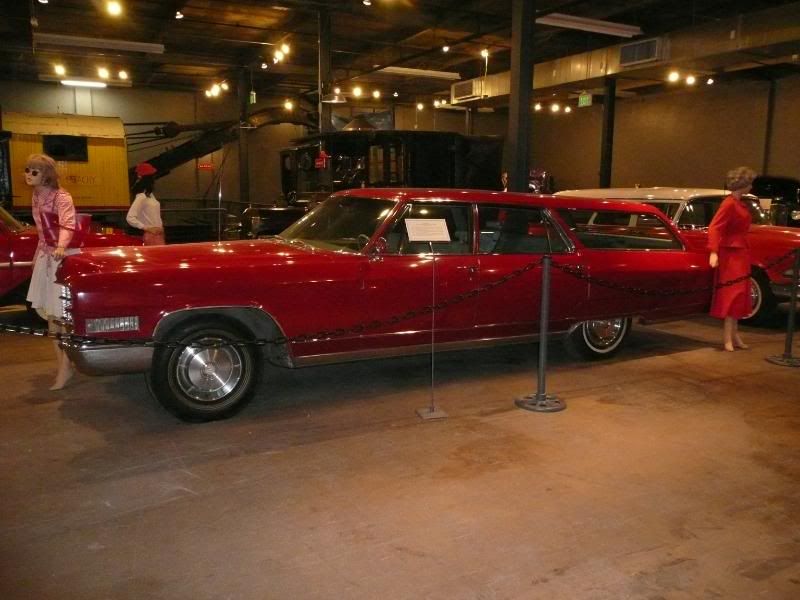 1959 Edsel
1908 Unic Taxi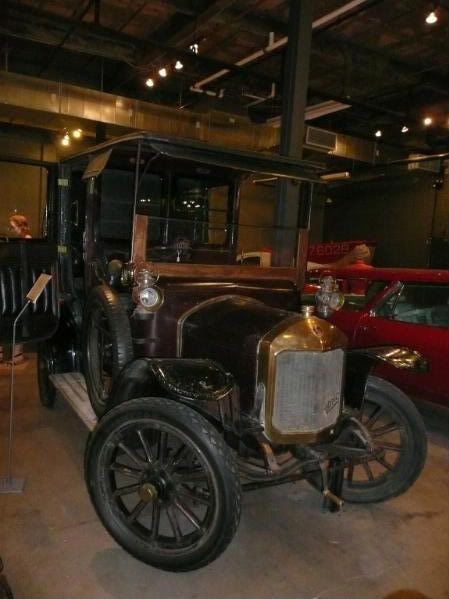 1928 Whippet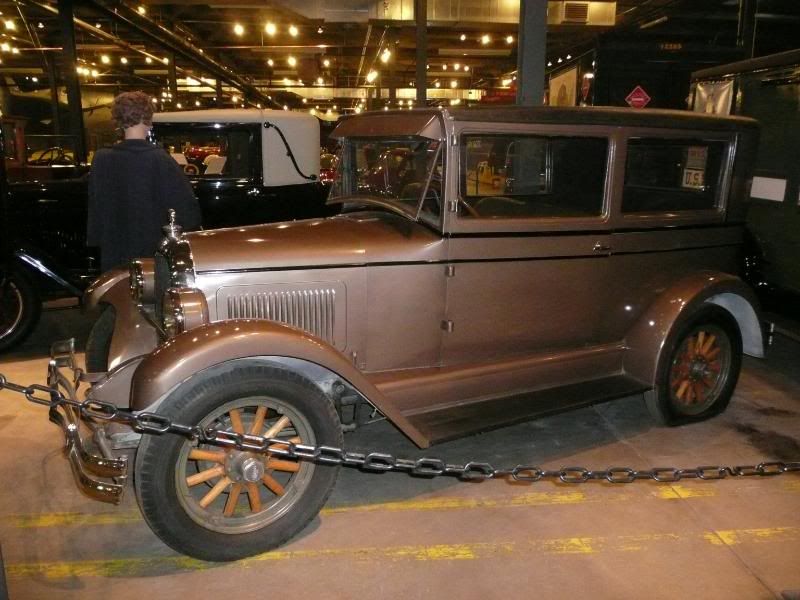 1967 Amphicar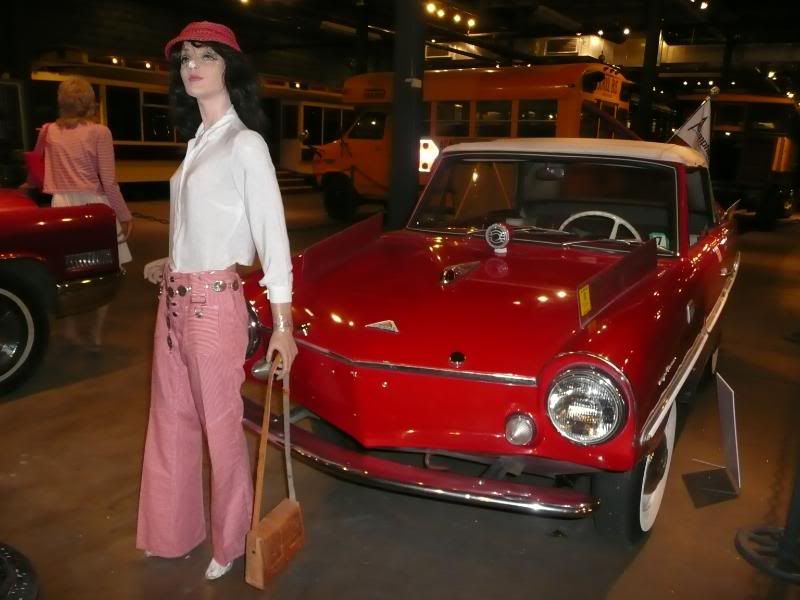 From the bubble car era, a Messerschmit and a BMW Isetta
Meanwhile, these were the sort of cars that were selling well in America
There is a whole hall with various agricultural and commercial vehicles in it, and this display included these items:
An interesting collection, and well worth a visit for anyone in the area. The museum is just off the I-70, and is open from Monday to Saturday. More details can be found at: http://forneymuseum.org
2009-07-01 06:25:35