Now on its sixth generation, the Golf has been a phenomenal success for Volkswagen for 35 years. For more years than most of us can remember, it has been the best selling car in Europe. No mean feat when many of those markets not only still favour the local product (France, Italy…..) but also superminis rather than family sized hatchbacks. VW has achieved this feat by producing a car which while may be not "classless" as the advertising copy writers would have us believe, is seen as a slightly better quality product than its mainstream rivals from Ford, Opel/Vauxhall, Fiat, the French and the Japanese, and hence one for which people will pay a small premium when new and would expect to get a better price on trade-in. The policy seems to have worked. Well, nearly. It is well recorded that rivals were shocked at the step increase in quality in Golf IV and had to make hasty changes to their own impending products. It is also well recorded that this level of quality made it too costly to build Golf V and one reason why the sixth generation model appeared after only 5 years was a desperate need to take cost out of the product without discernibly harming the quality. Having been impressed by my testing of Golf V, albeit in GTi spec, which I thought (and still do, by the way) was a cracking car and excellent value for money, I was keen to try a Golf VI which I managed to get Hertz at Heathrow to offer me as an alternative to some 2 year old battered nail which was their first proposal.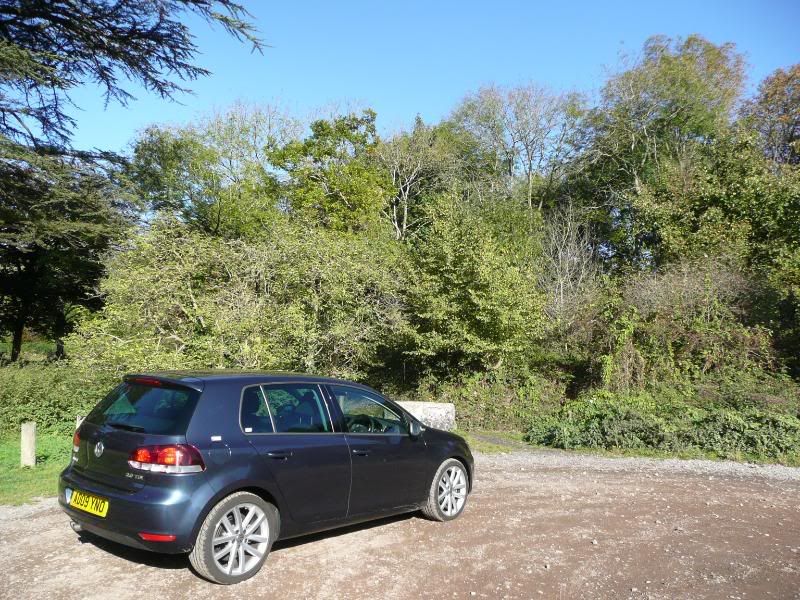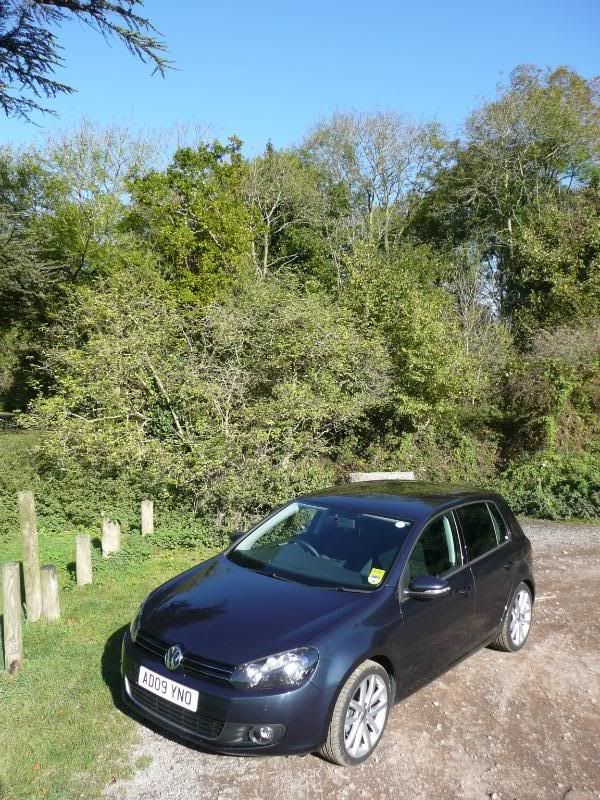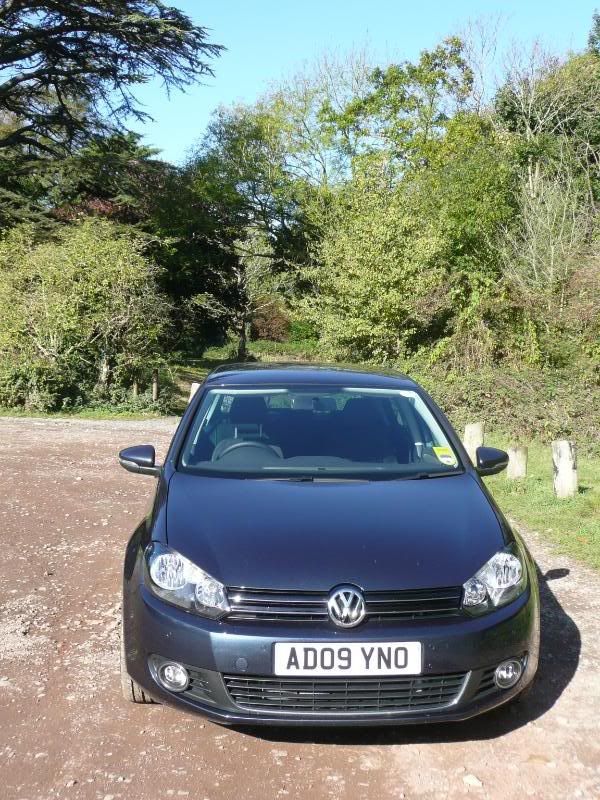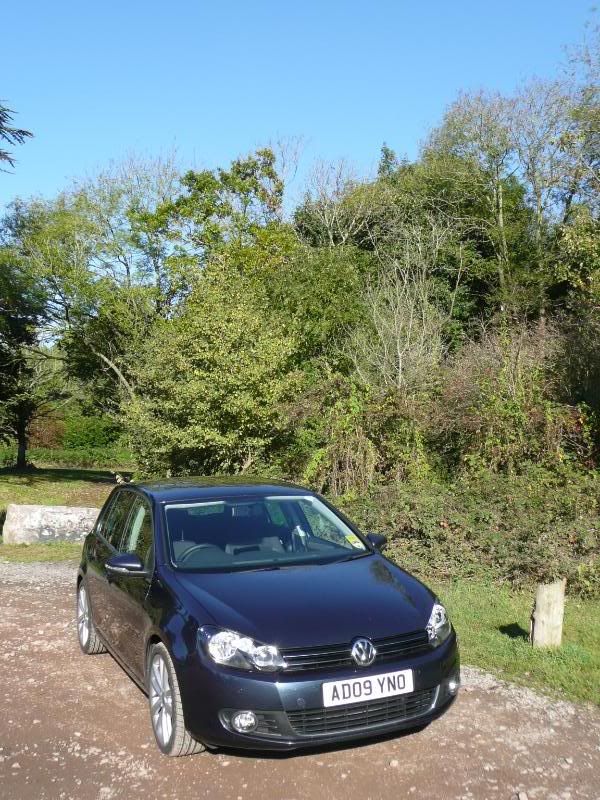 The test car was a 2.0 TDI 140 in GT spec, so pretty much top of the range as initially launched. The arrival of the new GTi and the GTD models means that this is no longer the case, but even so this is a car that retails for over £20,000 even before you add any options to it. I noted that Hertz rate it in Group X, which used to be the domain of Alfa 156s or more recently the very impressive old model Mondeo 2.2 TDCi ST. (As a side note, I am told that this simply means that you get a 2.0 car now, as opposed to group D which is a 1.8, and still largely populated by the last of the Vectras). 20 grand is a lot to pay for a family hatch even in these days of the weak pound and prices that have risen steadily, so the immediate question became not just whether the Golf is better than the Focus and Astra, but whether it can be worth that much money.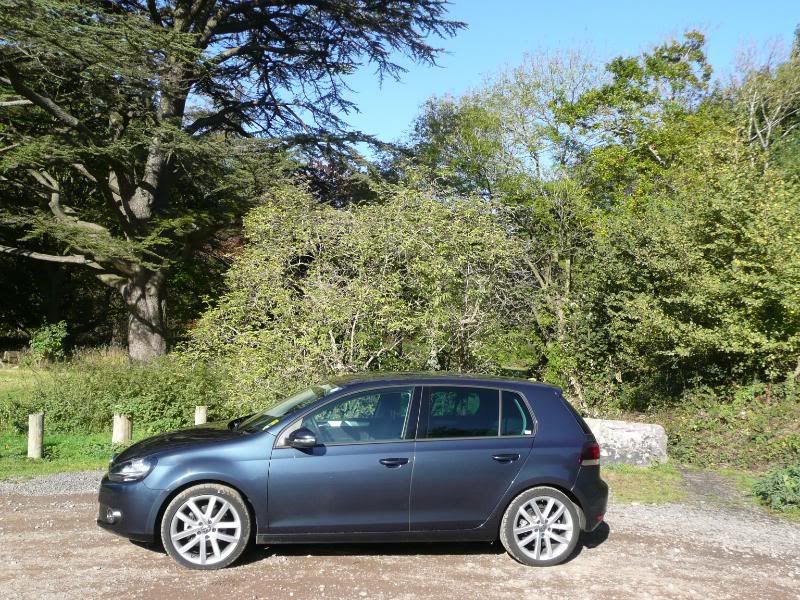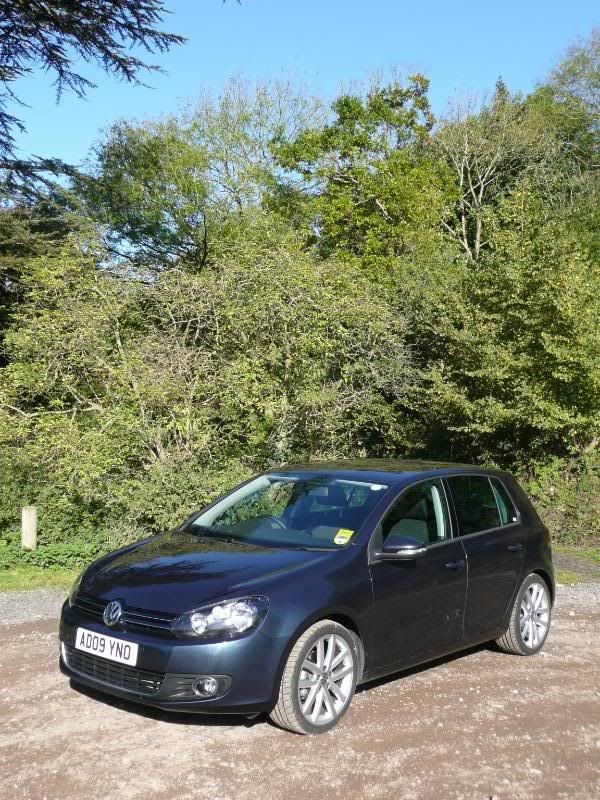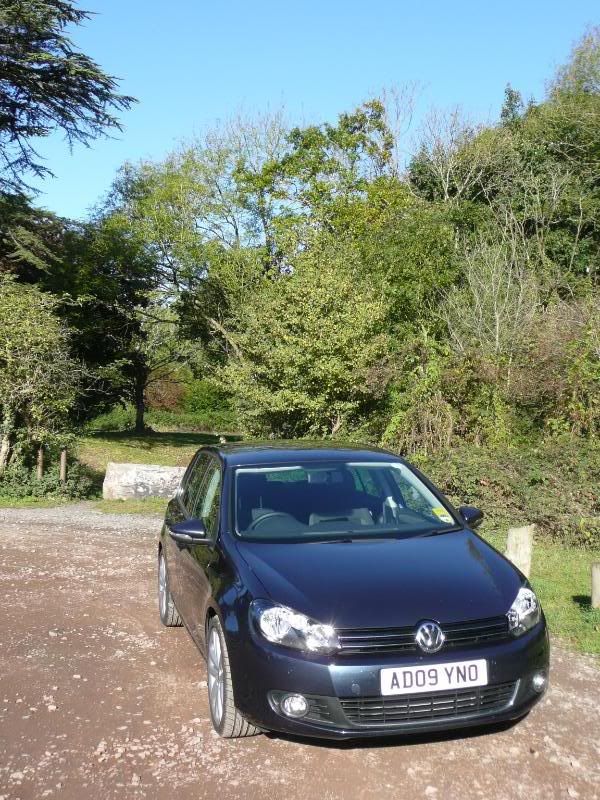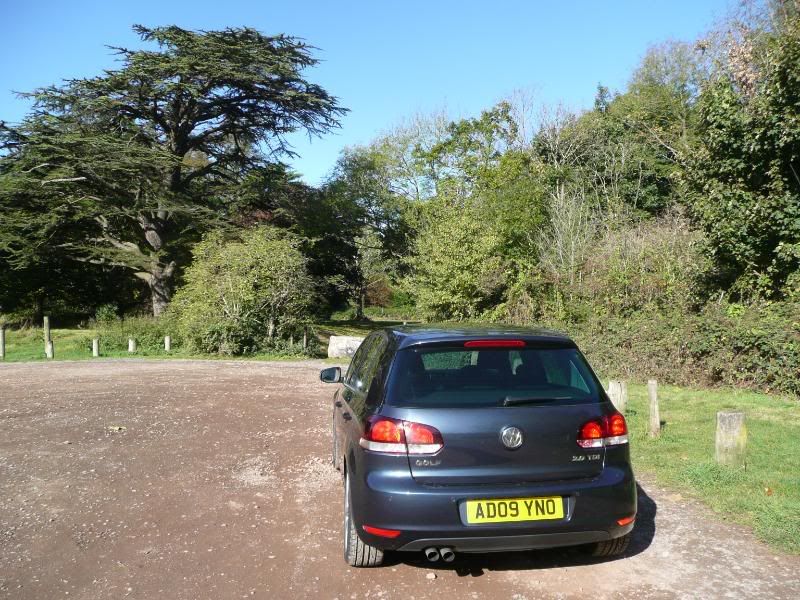 I'll cut to the chase, and say that I think it is. Be in no doubt, this is an excellent car.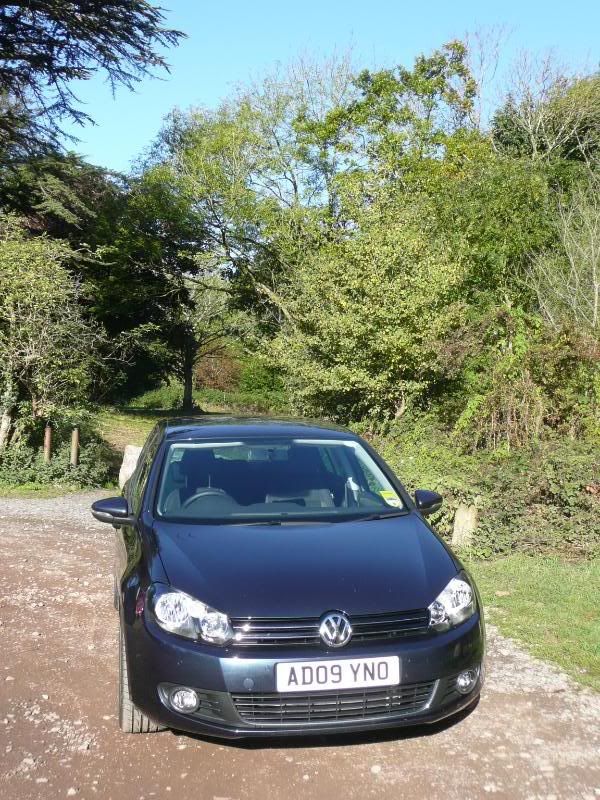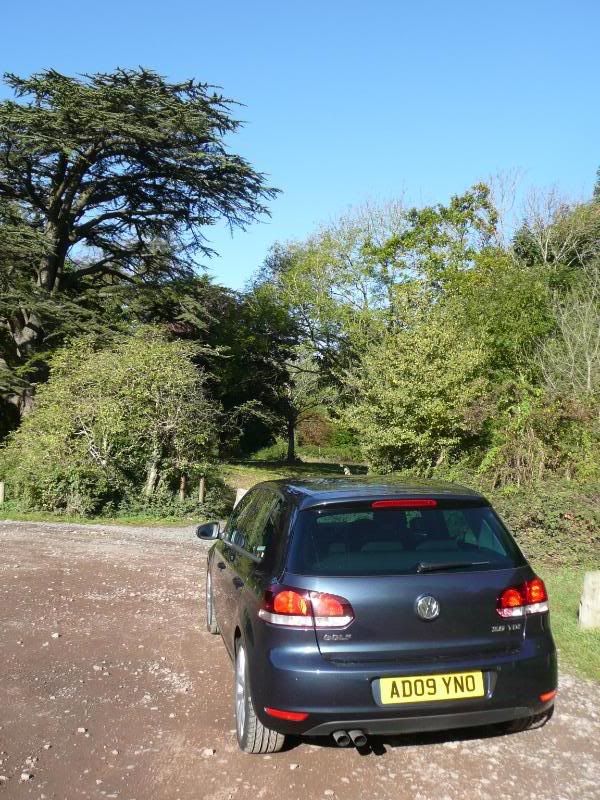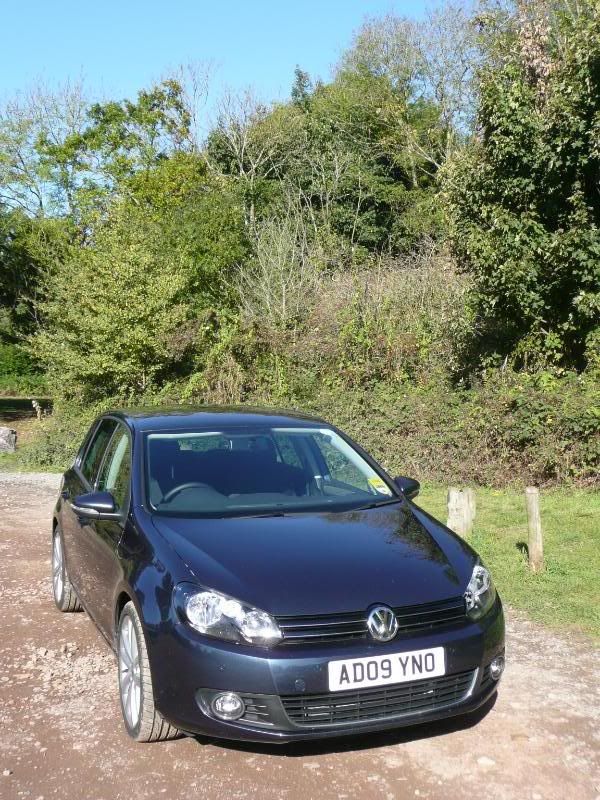 VW's recent pedigree in offering leading edge refined diesel engines has been somewhat lacking, so I was unsure what to expect when I figured out that the test car was fitted with the 138 bhp version of the latest 2.0 TDi unit. The answer is: a revelation. This engine really is near or even at the top of its class. Barely evident that it is a diesel on start up, it becomes even less apparent, aurally, once underway. The engine is smooth, and it is quiet. Of course, you do know it is a diesel thanks to the prodigious amount of available torque. First gear is not that much use for more than the first few yards, but then put it in second and the Golf rockets away.  Unlike many diesel engines, this is one that you can rev quite happily to near the red line, and you actually find you achieved something by so doing. The Golf is quite high geared, so it was not very happy at exactly 50 mph (in SPECs infested bits of the M4) in sixth gear, but otherwise the engine and gearing are such that you can stay in a reasonably high gear and let the torque propel you forwards when some extra momentum is called for. Not that changing gear is a hardship, as the gearchange on this car is now very good, and a far cry from the rather recalcitrant offerings that used to afflict VAG products. For the excellence of its engine alone, the Golf beats the diesel Focus so convincingly, it's not a contest. Nothing I've read about the new Astra suggests that it would trouble the VW either, in this regard.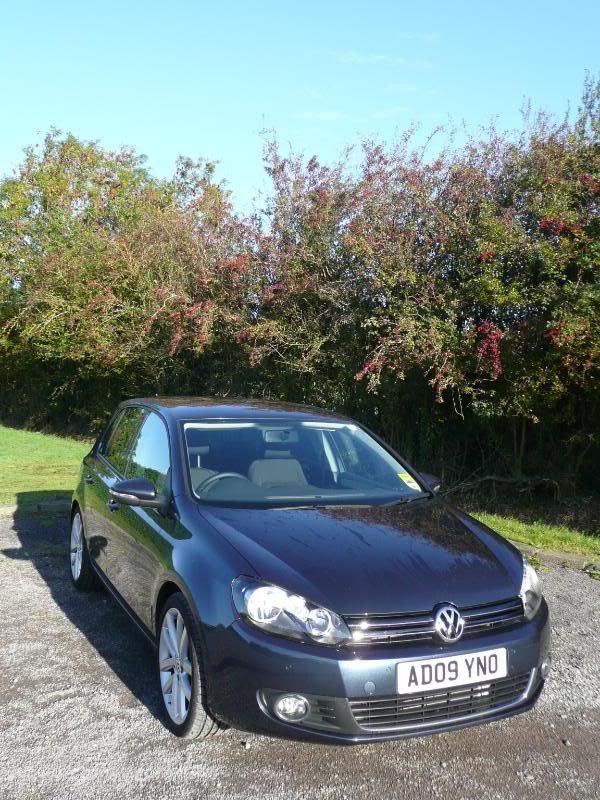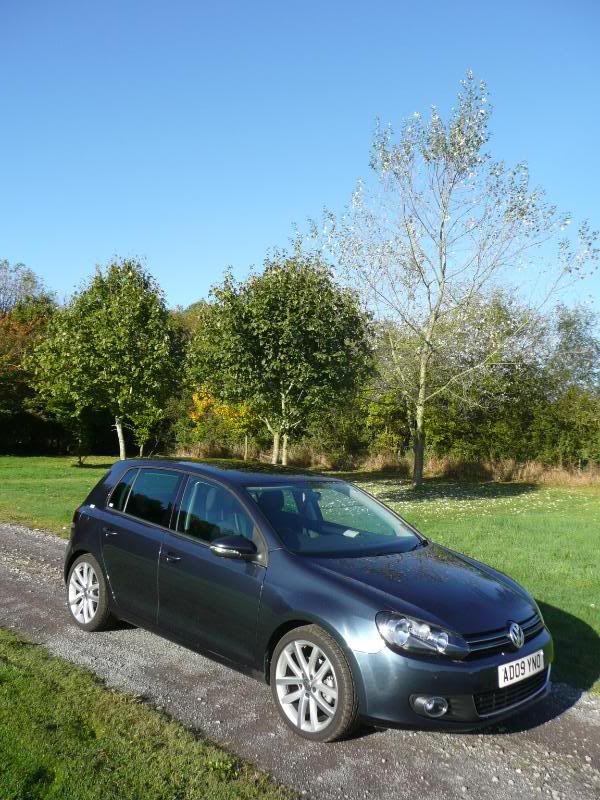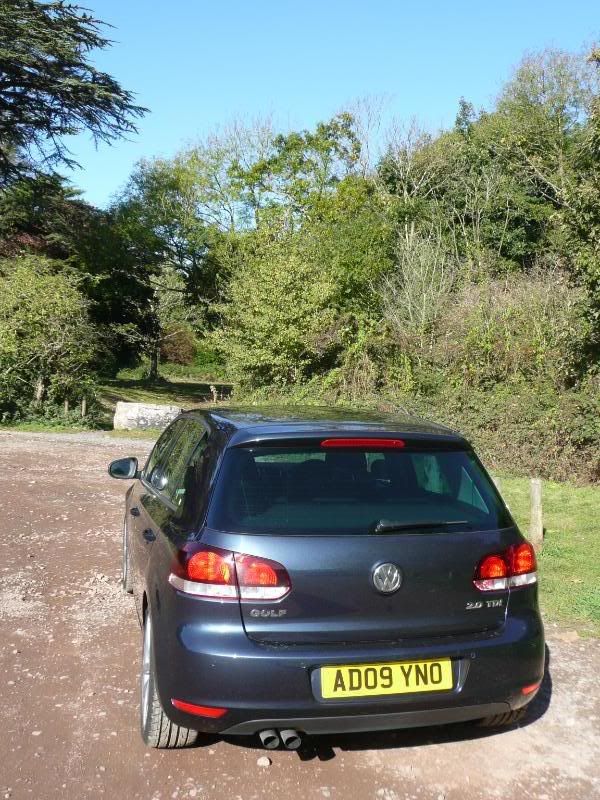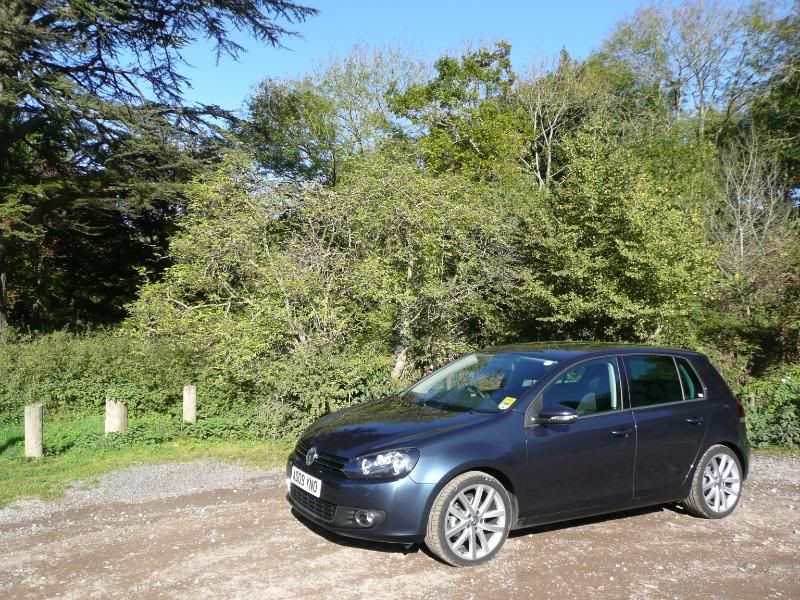 Where you would expect the Ford to regain the lost ground is in regard to other driving dynamics. On balance, I think it does do so, but it is a pretty close run thing. This Golf felt far sharper than I was expecting, and with nicely weighted steering which actually had some feel to it, and decent handling, it was evident that this could be quite a fun car to drive. It rides well, too, and has good brakes, including a traditional centrally mounted pull lever parking brake. So while it is not quite at the levels of driver involvement and fun of the Ford, it is close enough that you would be unlikely to feel disappointed, and the refinement would continue to impress you perhaps more than the extra few percentage points on steering feel (well, for me, at least!).
It is inside the cabin where the Golf really scores the points, though. The quality – both perceived and real – is notably better than anything else in this price range, even including the rather nicely finished small Volvo's which are probably the cars that get closest. What's particularly impressive is how when you touch a couple of the minor fittings, they do not individually feel that good, but they certainly look it. Many of the components are out of the VAG parts bin, and thus see service in Audi as well. That said, the column stalks felt thinner and spindlier than on an Audi, but they were still nice to use, with very positive actions to them. The main instruments are presented in a single binnacle, and are clearly marked. The centre of the dash rises up quite high, with twin central air vents above a good quality and every easy to use stereo system, and then the air conditioning controls are in the lower part of the centre of the dash. Surprisingly, climate control is not standard even on this model, but the system worked well, dealing with the early morning condensation and the welcome sunshine of the second day of the test. The markings on the controls are rather small and fussy and not that easy to read quickly, and referring back to those fitted to Golf V, I thought those of the earlier car were preferable. Golf VI, at least in this version, has rather more buttons and switches, for everything from the on-board info displays, to the parking sensors and the switches associated with these have generally been neatly incorporated into the dash, though some are small at the base of the instrument binnacle and others are rather intrusive in front of the gearlever. One feature which remains is the organ style accelerator pedal – a Golf trademark from over the years. The wheel was leather covered and was particularly pleasant to hold. The seats were a mixture of an outer covered in that sort of cheap and nasty material you find in most cars and a central section in a suede style trim which looked good and was rather pleasant to the touch, too. The sports seats were particularly comfortable, with just enough grip to wrap around you that bit more than the standard offerings you would get in cooking versions of the Golf, Focus and Astra.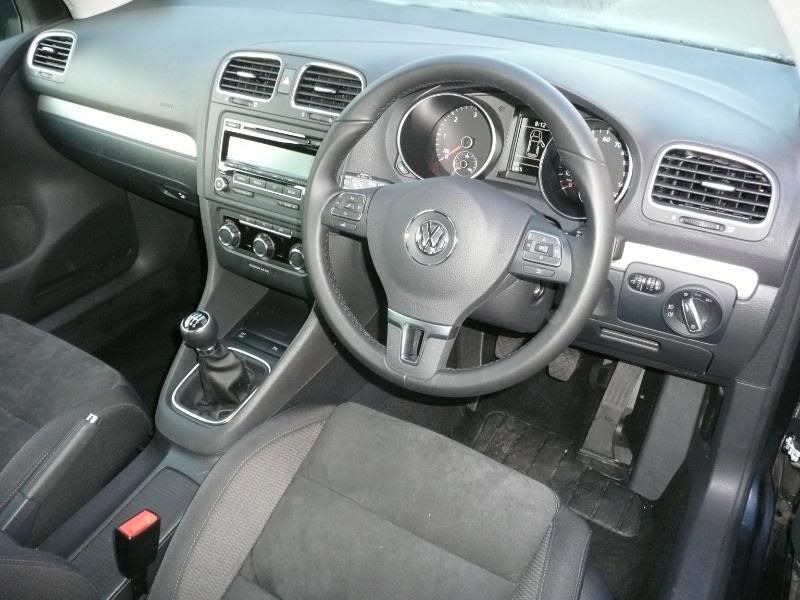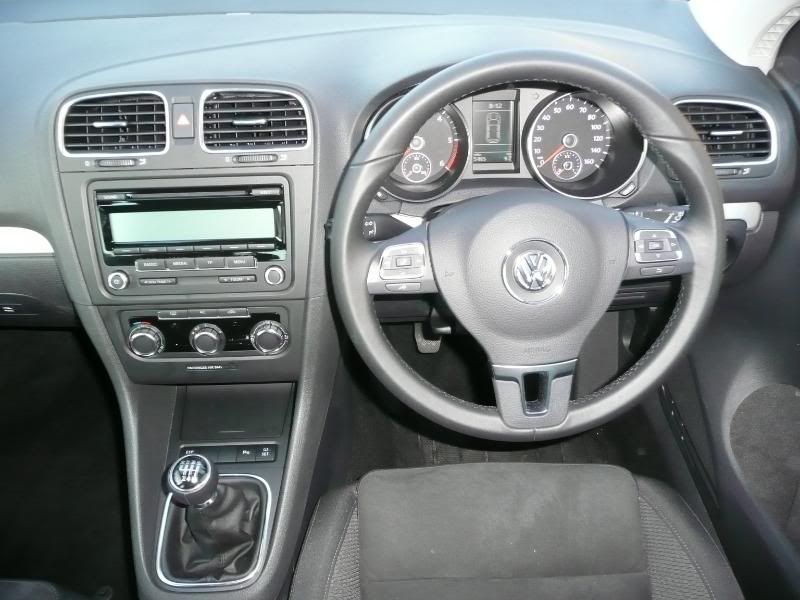 As the latest Polo is now larger than the first generation Golf, so you would hope that there is more than ample space in a car that is now a size above where it started. Allowing for my short legs, there is plenty of rear leg room were you to sit behind a driver's seat adjusted for my preferred driving position. Even with the front seats further back, rear legroom is ample, and there is also good headroom. The boot is a regular size and shape, and is pretty close to the same as you will find in all its competitors. The rear seats are asymmetrically split and the backrests simply drop forward onto the rear cushion, leaving a longer load area, which slopes upwards a little towards the centre of the car. Inside the cabin, an average sized glovebox is augmented by a centre cubby, a nearly covered over cup-holder/storage and door pockets.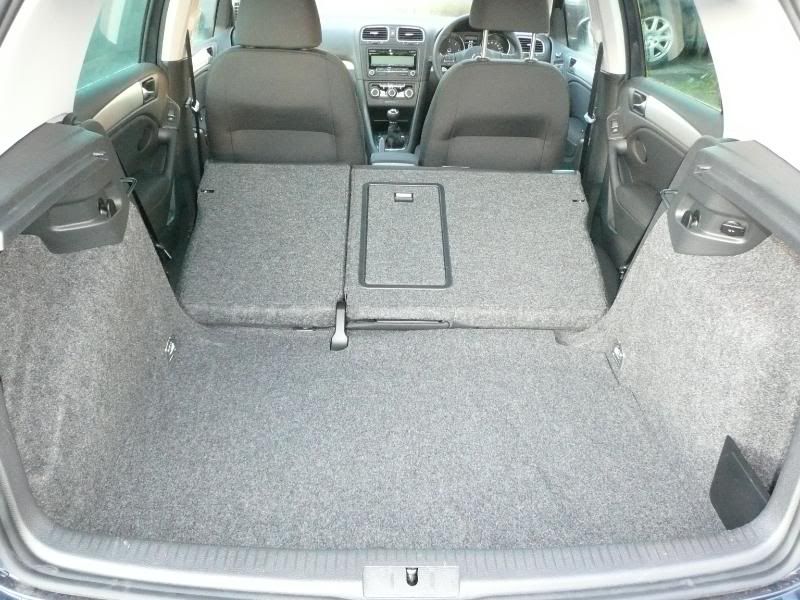 When I took the car into Hertz Bristol, they asked what I thought, and almost before I could respond, one of their drivers told me he thought it was one of the best cars in their fleet (the prestige stuff excepted, but they rarely see that in Bristol) and I could only agree. I did tell him what I usually drive, and said that if I had to downsize/economise, then I would seriously consider a Golf just like this one. Well, maybe not quite the same, as the colour – apparently it is blue, according to the key fob and indeed VW's web site (Shadow Blue Metallic) – was not to my taste. But the rest of it, yes. Dynamically close enough to a Focus, but likely to prove better, I think, as an ownership proposition. If Focus 3 can beat this, and I am sure that is Ford's goal, it will be quite some car.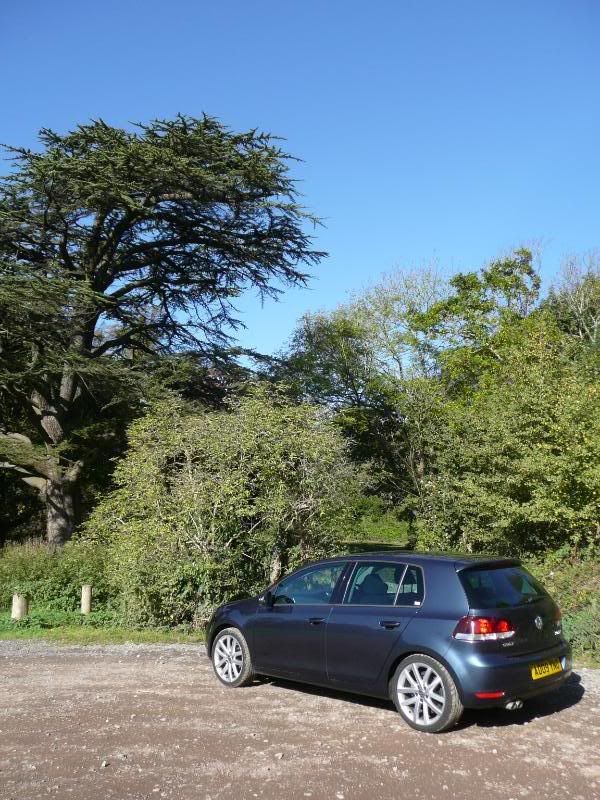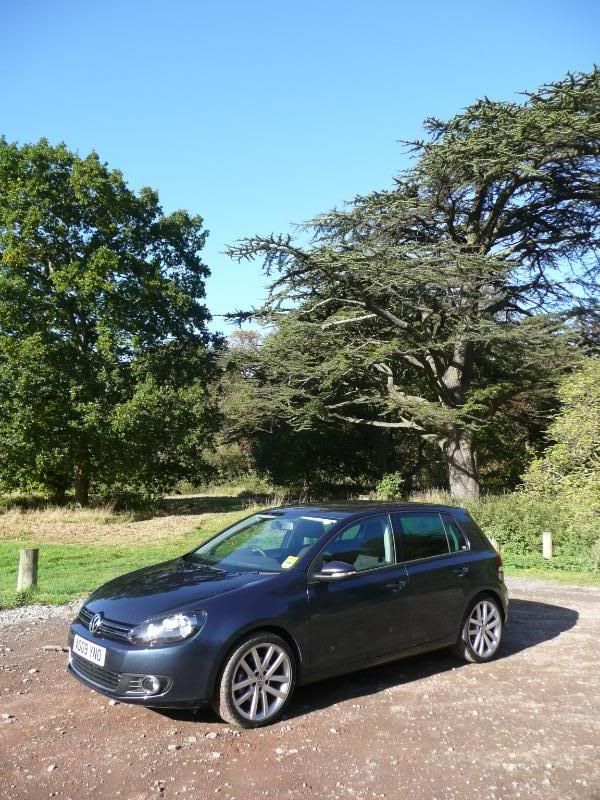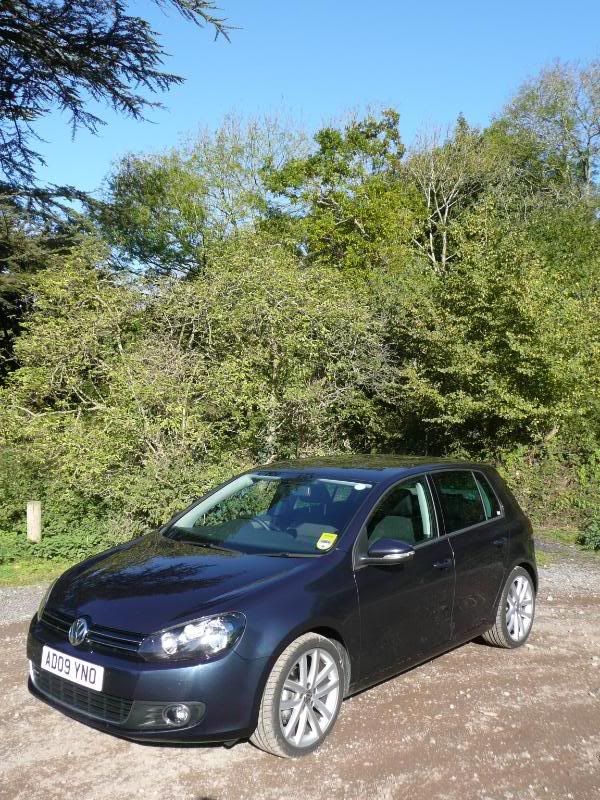 2009-10-13 19:22:00