Although there are themed nights at London's legendary Ace Cafe most nights of the week, the purists like me do need to select which ones they attend with care, as some evening see little other than an array of heavily modified, slammed or just plain desecrated cars on site, which, I have to say is not really my cup of proverbial tea at all. Experience has taught me that as well as the monthly Italian Night, the other one which is a sure fine winner is the Classics Night which takes place on the second Tuesday of the month. Promoted by Classic Cars magazine, who are more evident some months than others, this is the evening when you get the widest variety of cars, almost always including a few rarities, so it's well worth a look. I've not managed to pop along to one of these in 2014, but realising that it would be still be daylight as I headed out of central London from an early evening game of squash, I decided to divert via the Ace Cafe rather than head directly to my hotel, to see what was on site.  I arrived around 8:30pm, and right on cue, it started to rain just as I got out of the car, and I suspect that this had acted as a deterrent to quite a lot of people from coming along, as the forecourt in front of the Cafe was not exactly full. Nonetheless, there were still some interesting cars, so in the brief time I spent there (as most people started to head off soon after I arrived), there was enough to warrant not just using the camera, but to present a report, and here is what I saw:
AUSTIN
I've seen this very original Metro 1.3 HLE, in very period Clove Brown, a couple of times before. Although it is fashionable to knock the Metro these days, you have to remember that this really was "a British Car to beat the World" as the advertising slogan went soon after launch, and for a while, it was much in demand, and vied with Ford Fiesta at the top of the (UK) sales charts.  There are surprisingly few survivors, with far more interest in the Mini which this car sort of replaced.
BMW
E30 M3s are always attention grabbers, and this one was no exception. A very nice example of a car that is held in high esteem.
CITROEN
In many ways, this was the car that I would most like to have taken away with me, an immaculate 1962 Citroen DS21. This elegant machine had a notice in the window to advise that this was one of the cars that was assembled in Slough, making it even rarer than usual. Magnifique!
This was one of a couple of 2CVs that were present., The other one was much modified, and made an exit soon after I arrived.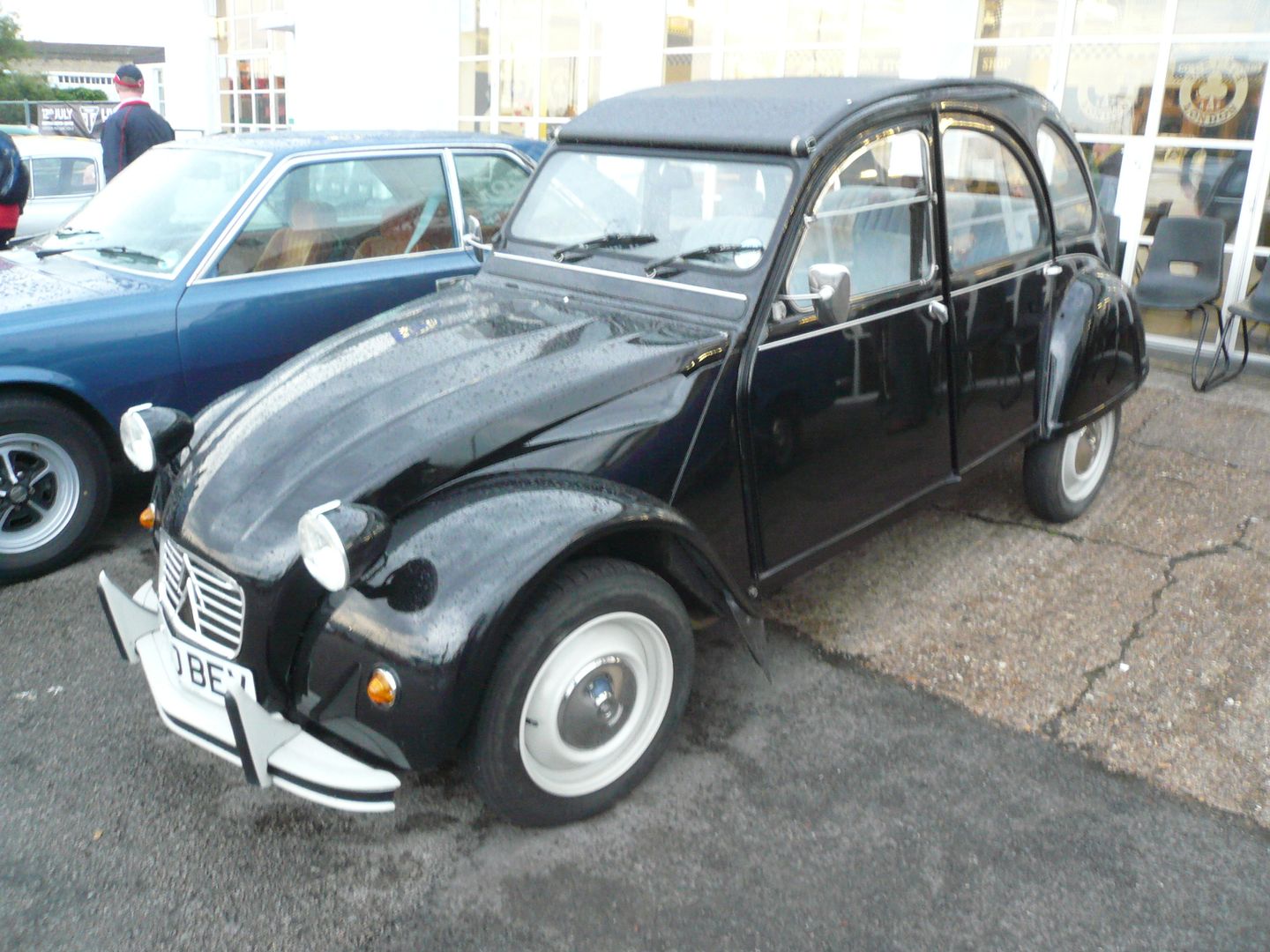 DAF
The prize for rarest car of the evening has to go to this, a Daf 55 Estate. Once a common sight, as these little Dutch cars with their simple  Variomatic transmission (the butt of many jokes about elastic bands) were popular as they were easy to drive in an era when few small cars were available without the challenges of a manual gearbox and a clutch pedal to master, but like most cars of their era, they have all but disappeared. This one was not pristine, but even so it was a real pleasure to see something unusual.
FIAT
Italian Night comes later in the week, but there were two Fiats present, as a taster, and both were lovely cars, from opposite ends of the range of Italy's biggest car maker. A diminutive 500L was joined by a really rather nice 130 Coupe. Both cars had massive appeal to me, and I hope that they show up again in a couple of days time.
FORD
Also from the "when did you last see this once common car" was this, a facelifted Mark 1 Fiesta Popular Plus. Save the inappropriate wide wheels, this looked pretty original and in decent condition.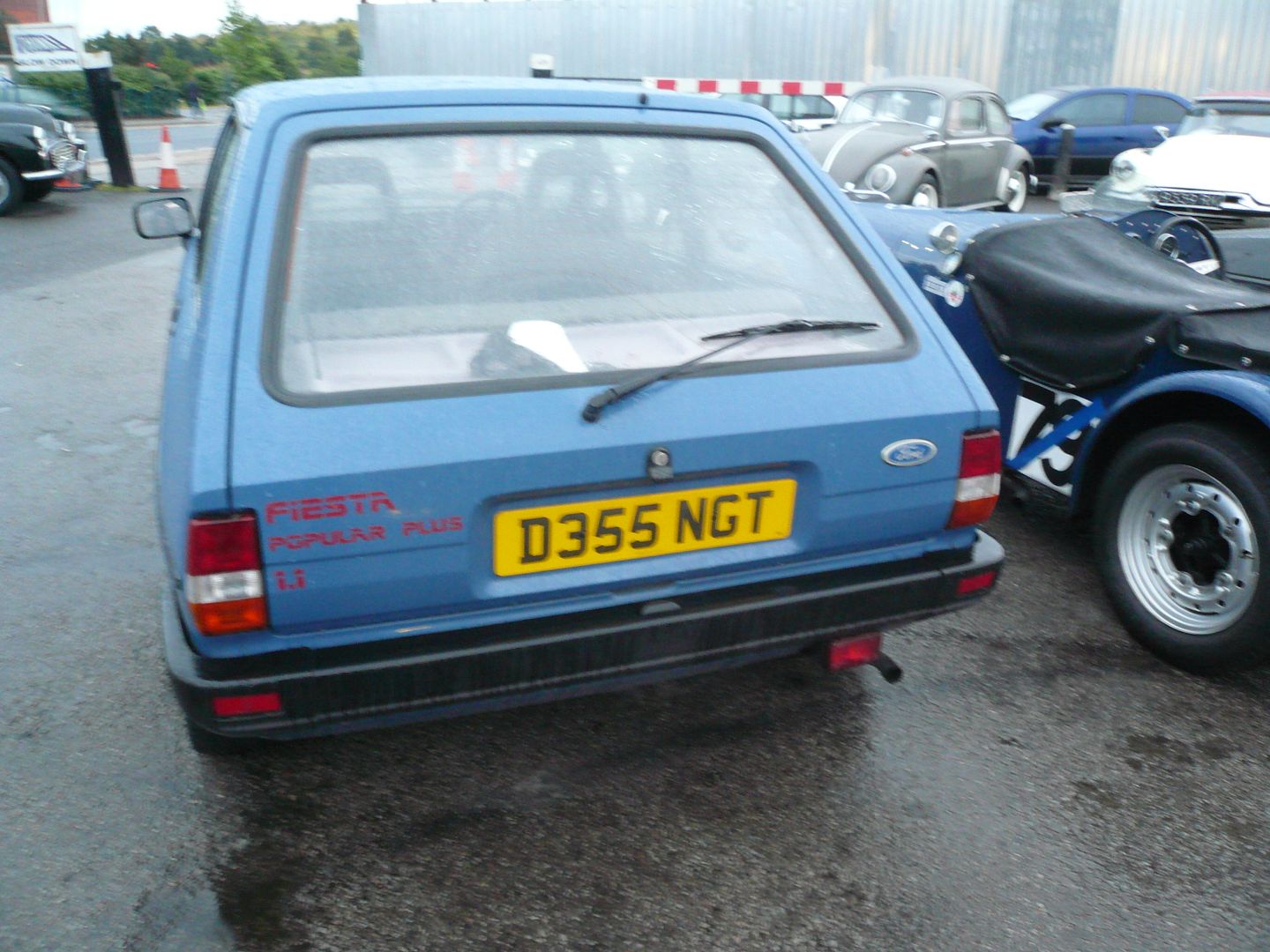 From the top end of Ford's range was the less than well regarded Mark IV Zodiac. These vast cars were certainly roomy, but the styling was a bit unbalanced with a very long nose and short tail, and their handling could get "interesting" if you pushed them hard. There are not many survivors, as most Ford enthusiasts prefer the earlier generations of Zephyr, so it was nice to see this one.
JAGUAR
Sole representative, certainly by the time I turned up, of the Classic Cars magazine staff, who proudly tell you in the mag every month that they are all present, but rarely are, was this car, Editor Phil Bell's lovely Series 1 E Type. He's spent quite a bit on it recently, if you read his reports in the mag, and it looks like it was worth it, as the car looks fabulous.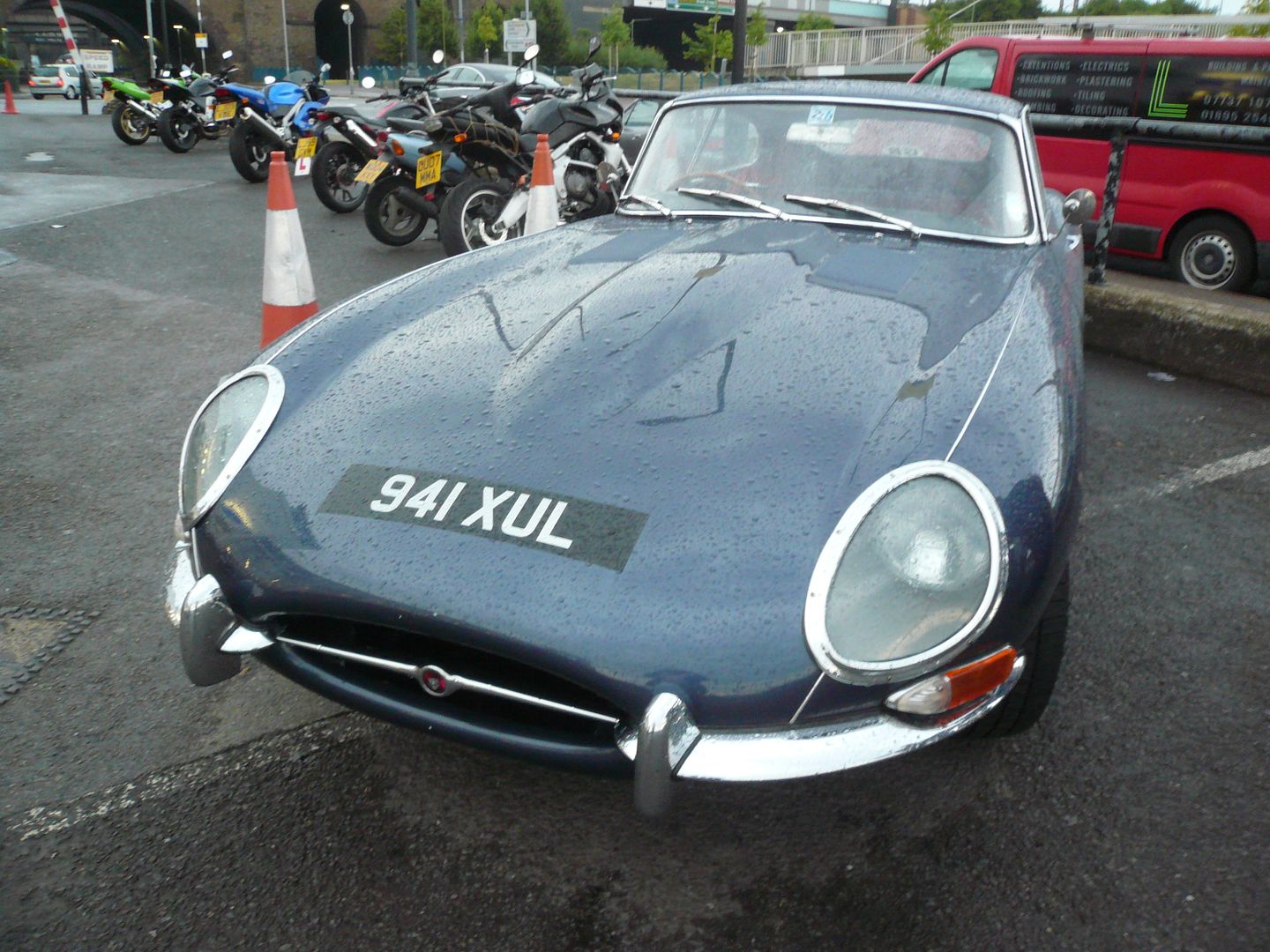 JENSEN
A Jensen-Healey was just pulling out of the Cafe as I arrived, but this glorious Interceptor Convertible remained in situ long enough for me to get a good look and to get some photos.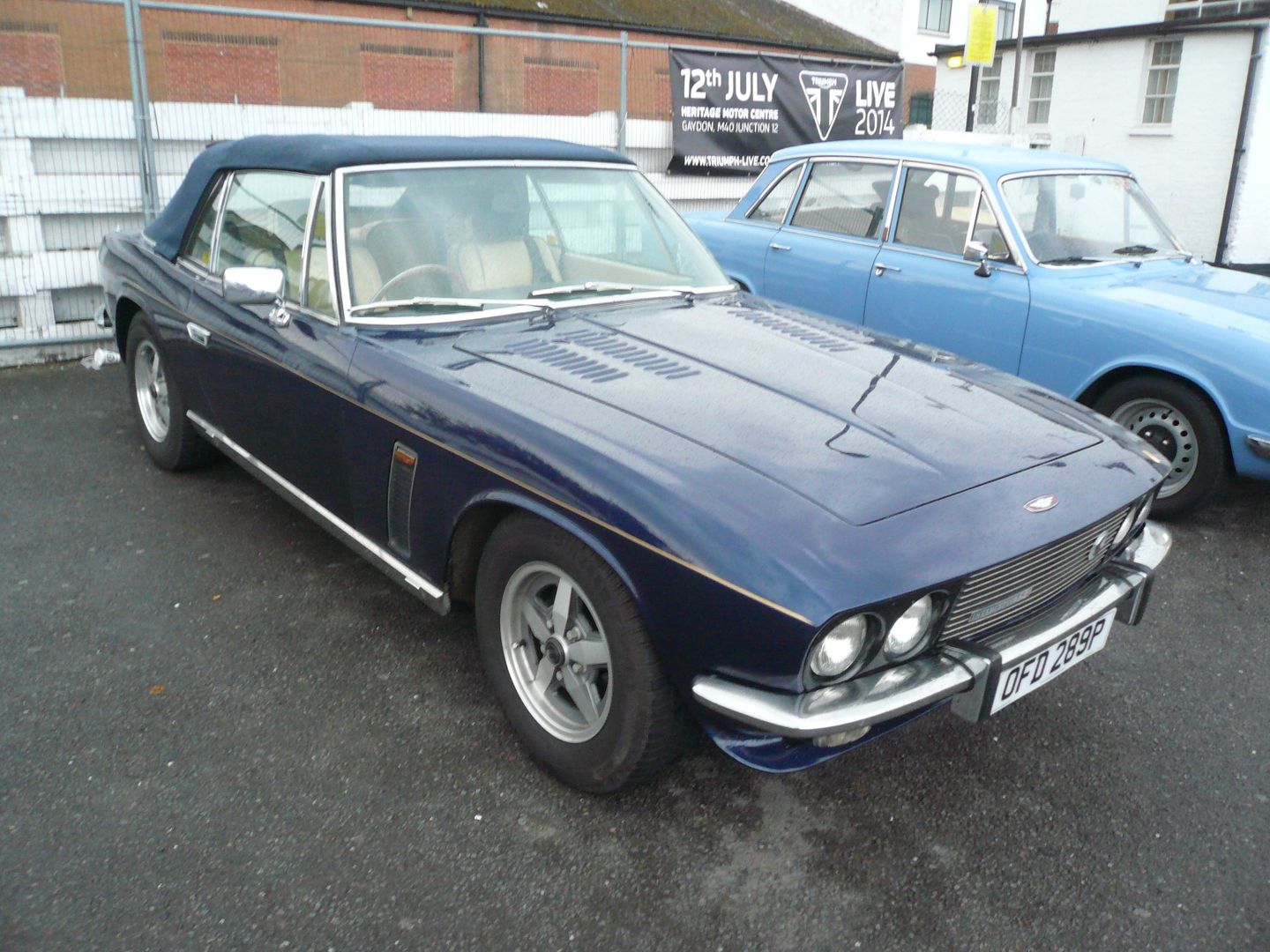 MERCEDES-BENZ
By some measure, the most valuable car present as this, a fabulous 300SL GullWing. Needless to say, of all the cars on site when I arrived, this was the one that was attracting the most attention, and it's no surprise. Although the first supercar probably was the Lamborghini Miura of 10 years later, this was the 1950s equivalent of the genre: very fast, very stylish and very expensive.
Parked up alongside it was a 350SLC, the Coupe version of the popular and long-running R107 SL car which could be seen as a direct successor to the GullWing. These SLC cars are still largely ignored, which is not really fair as they are beautifully engineered, well built, stylish and by all accounts good to drive. The rumble of the V8 when this one was started was certainly a noise I could happily hear again and again.
Tucked away in the corner was another SL, this was the W113 "Pagoda" car that came between the GullWing and the SLC. No question about whether these cars are respected and appreciated in the market. They are and prices have risen a lot in recent years as everyone holds the cars in the highest regard.
MG
No gathering of classic cars is likely to lack an MG or two, and sure enough, this one was no exception, with a rather nice Midget parked up by the entrance gate.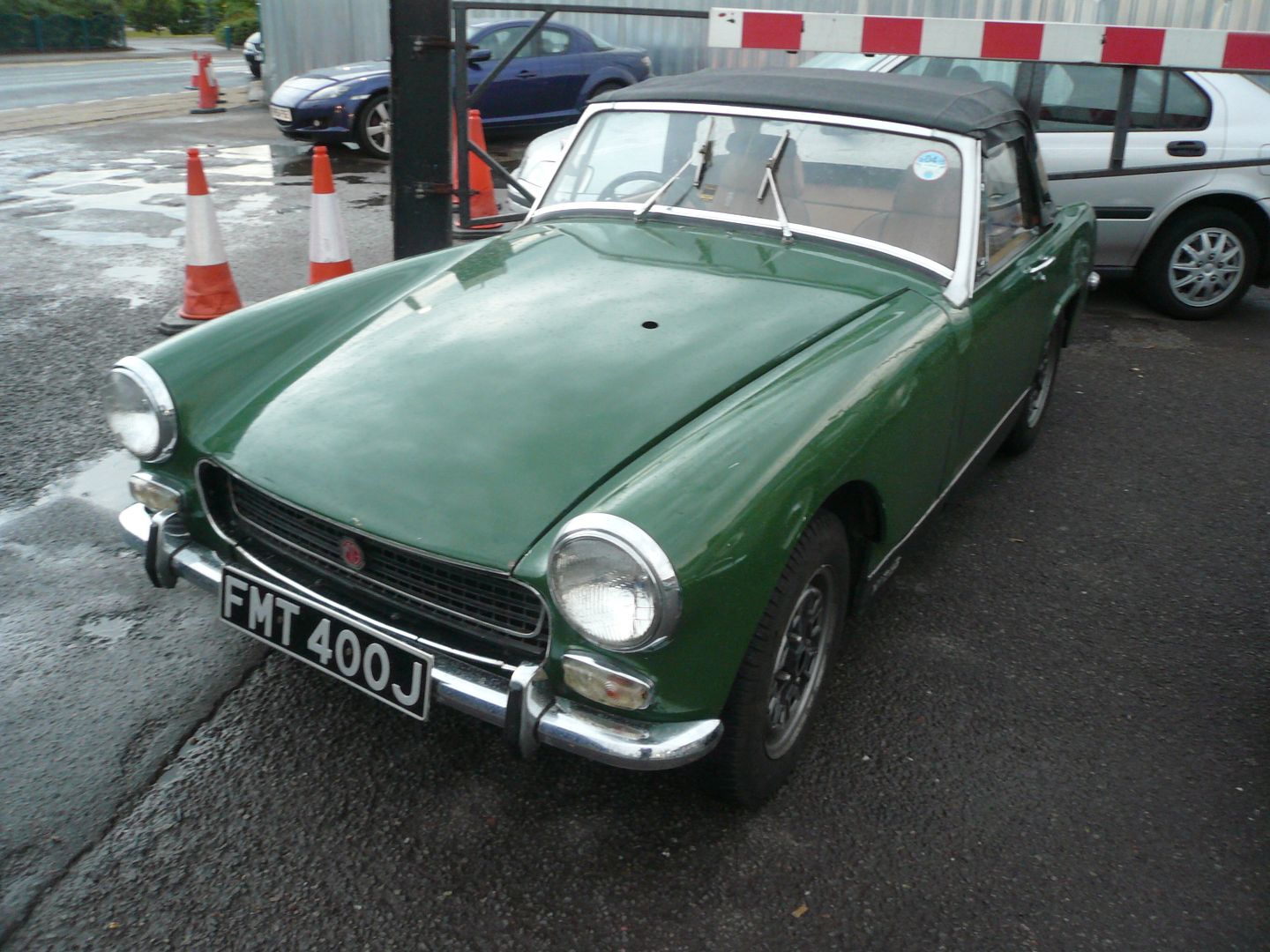 MORRIS
There were two examples of the classic Minor, a Saloon and a Traveller.
PORSCHE
Nice to see an example of the 911 here.
TRIUMPH
Although this shade of green would not be my first choice of paintwork for the Stag, this remains a good looking car and now that there are plenty of people who understand how to keep these once unreliable cars on the road and healthy, this would be a lovely classic to have parked up in the garage.
Also very much to my taste was a Mark 2 Triumph 2000. Back in the day there was fierce rivalry between this and the P6 Rover 2000/3500. I always favoured the Triumph, and still do.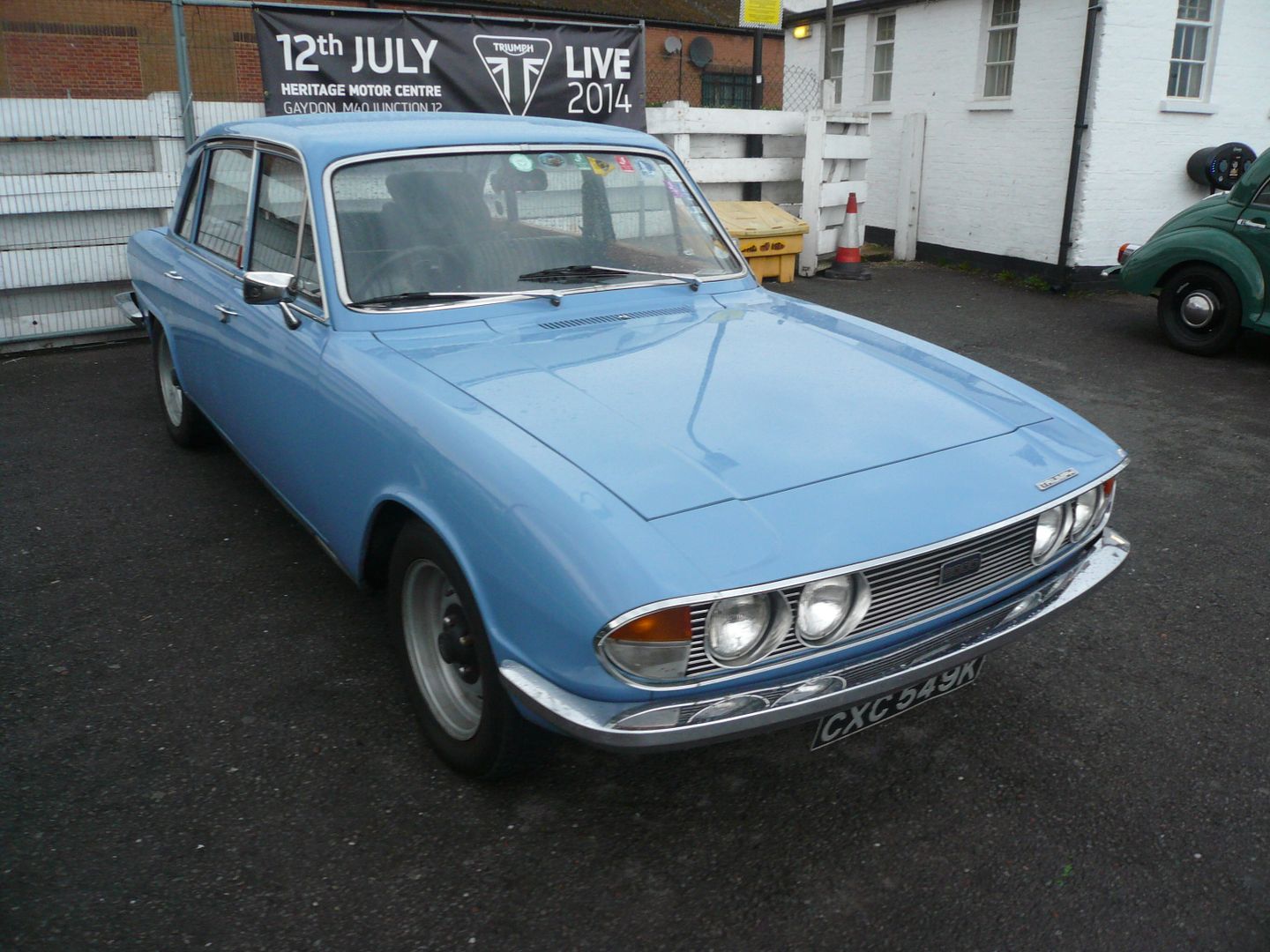 VOLKSWAGEN
This was a very nice and very original looking 1200 "Beetle".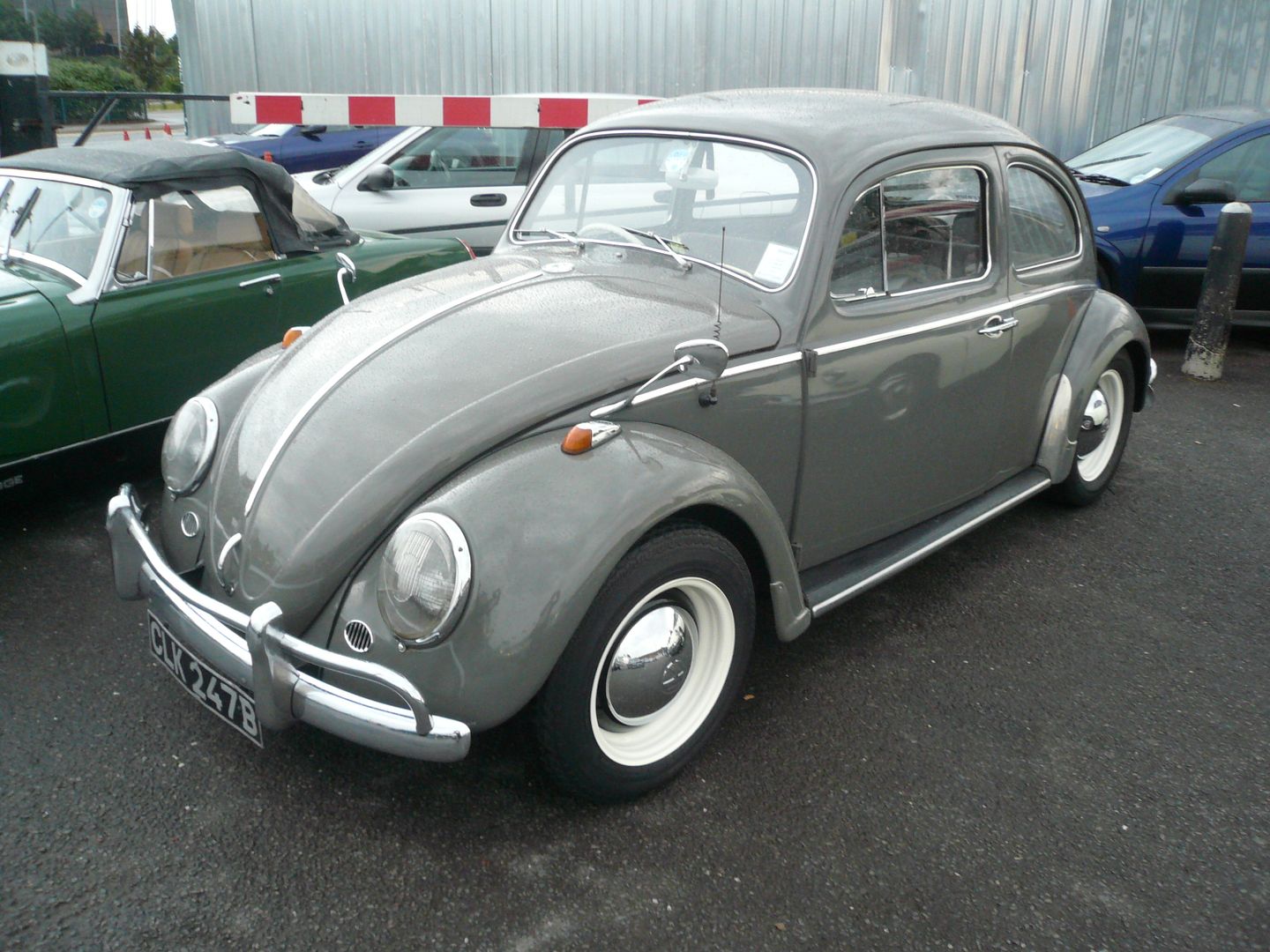 That was it. The rain persisted and as the cars departed, I did not stay on site for long, heading off, as I suspect many others had done, to watch the football. Given the desperately awful Brazilian performance that unfolded on my tv screen, anyone who was hoping to see the host nation score a notable victory would perhaps have been better advised to stay at Ace Cafe instead! Let's hope that if I can fix the diary to attend this themed event again before too long, there are no distractions on the tv and some more favourable weather to ensure that there is the more usual packed forecourt to enjoy.